When my good friend Sarah (of the awesome blog, Escaping New York) asked my then-boyfriend (now husband) and I to hold the date for her husband's surprise party on a weekend in June, I knew it was one we couldn't miss. The Moroccan-inspired birthday party was filled with gorgeous colors, vibrant textures, and regional cuisine.
Vendors Who Came Together to Make Her Moroccan Party Dream Come to Life
She enlisted the help of Greenhouse Picker Sisters to transform her backyard into a scene out of Marrakesh and delicious food from  Zacki's Culinary Creations to bring the region's flavor to life in North Carolina. We are so grateful The Perfect Palette featured this incredible event on their website too!
Moroccan-Themed Invitations
Sarah decided on a Morocco-like print from Paperless Post for the invitation to the intimate dinner with seven couples and encouraged everyone to dress festively. Challenge accepted!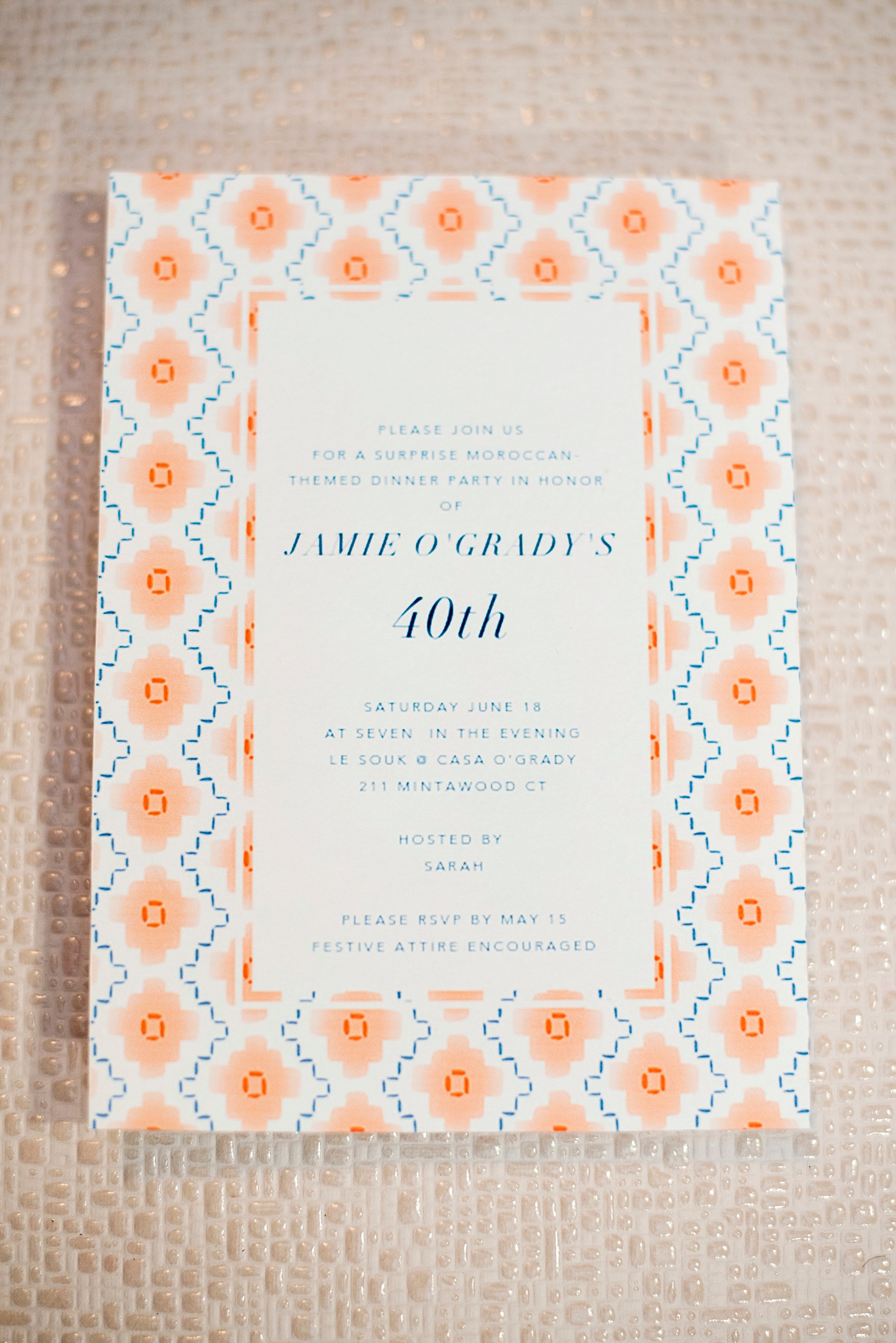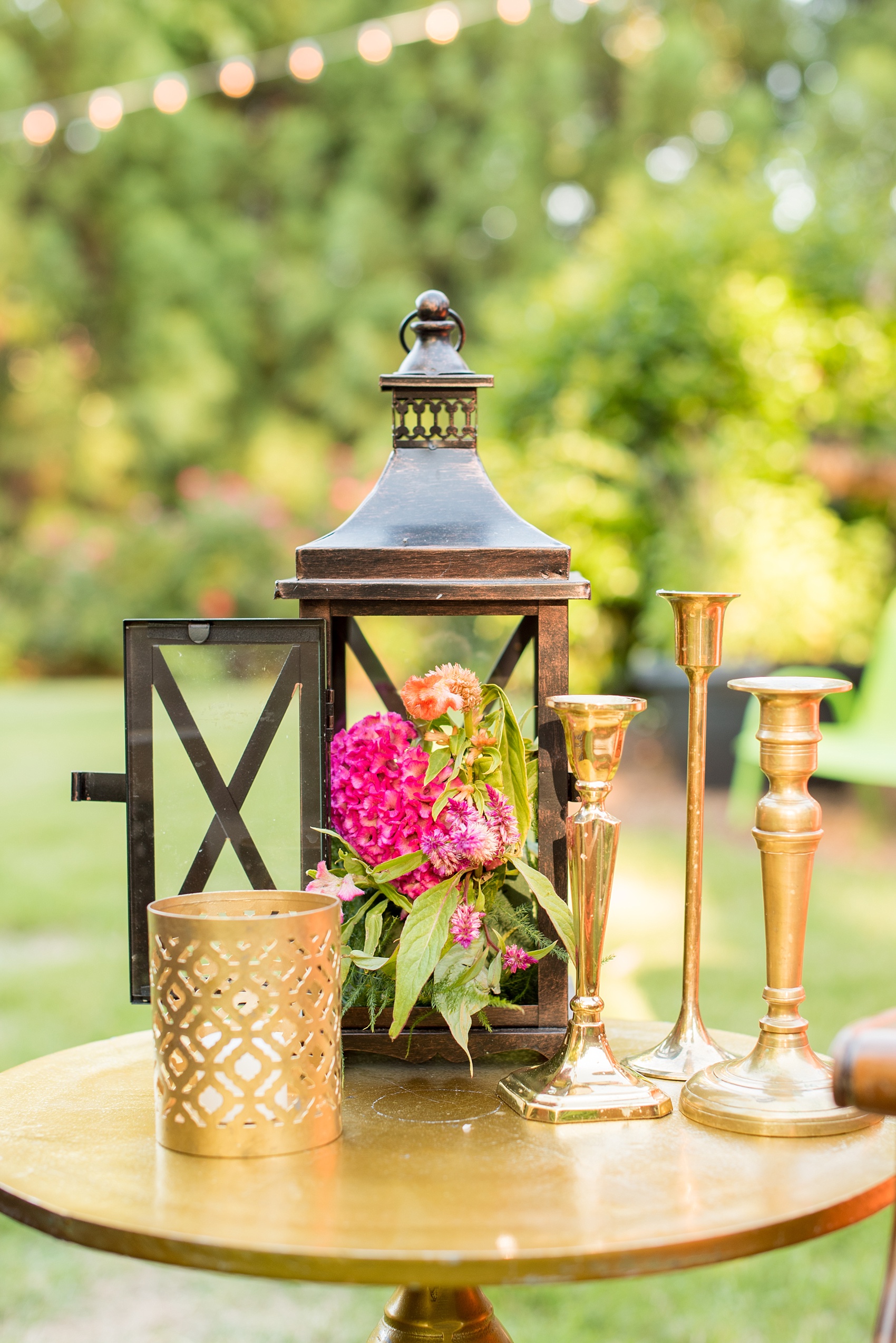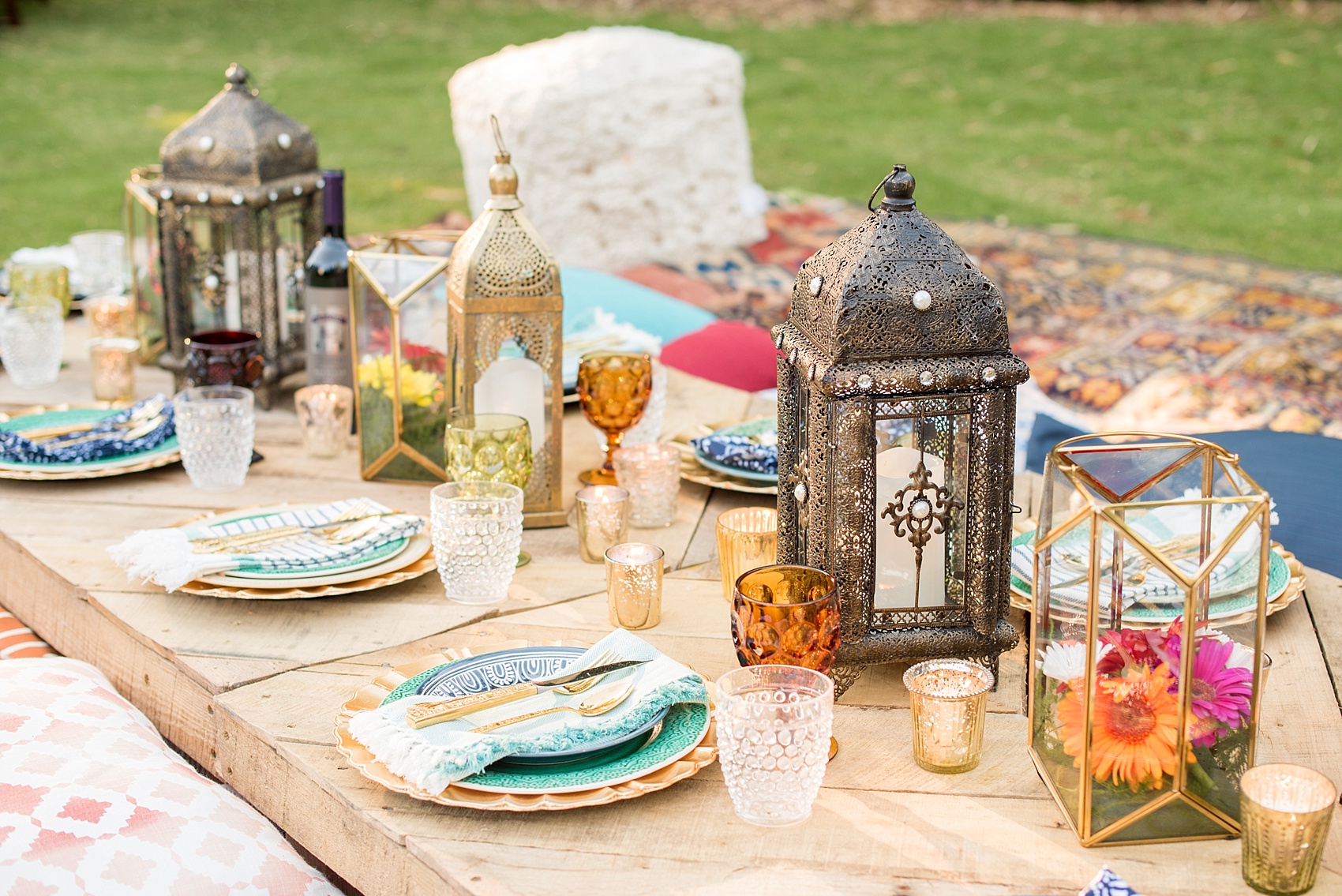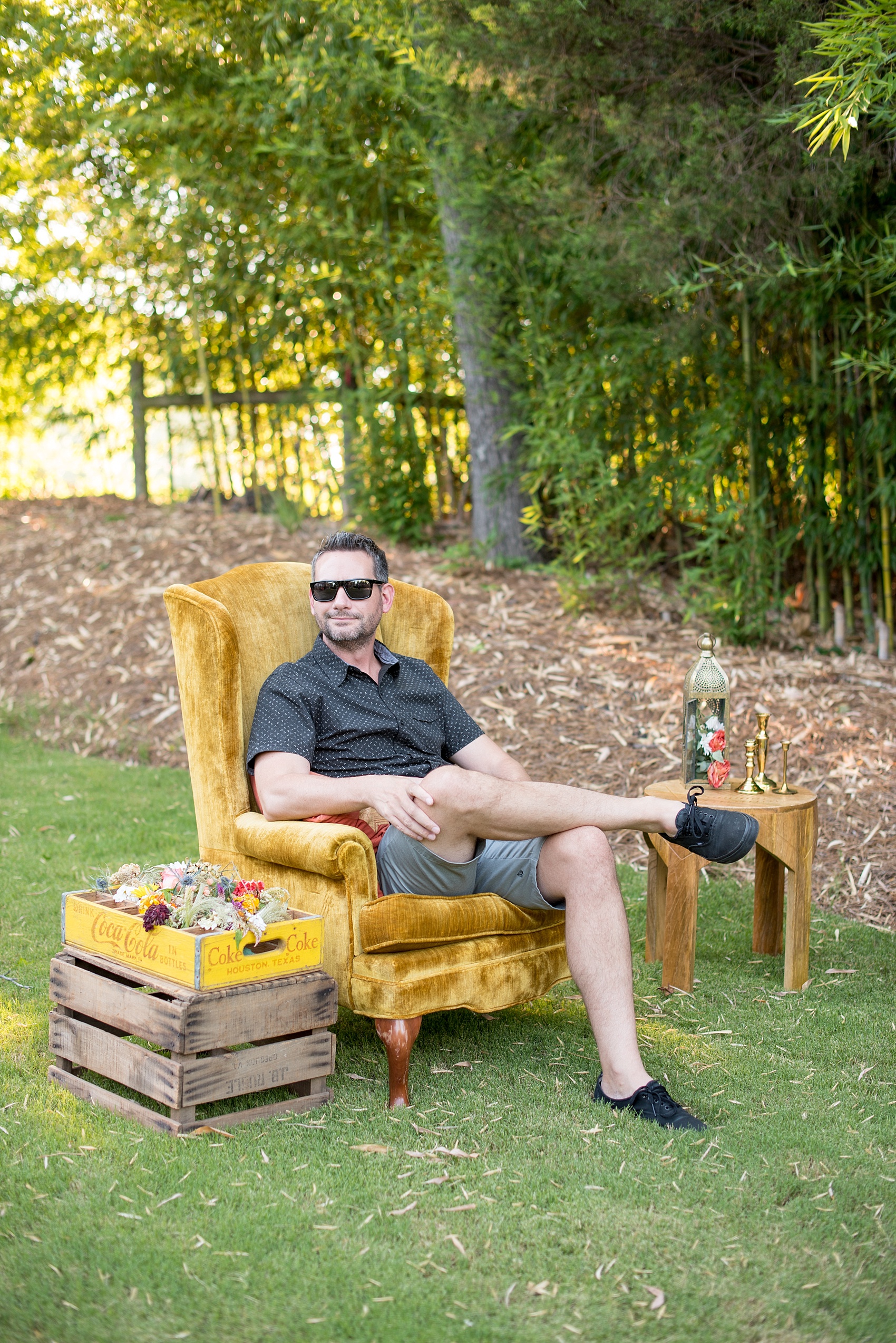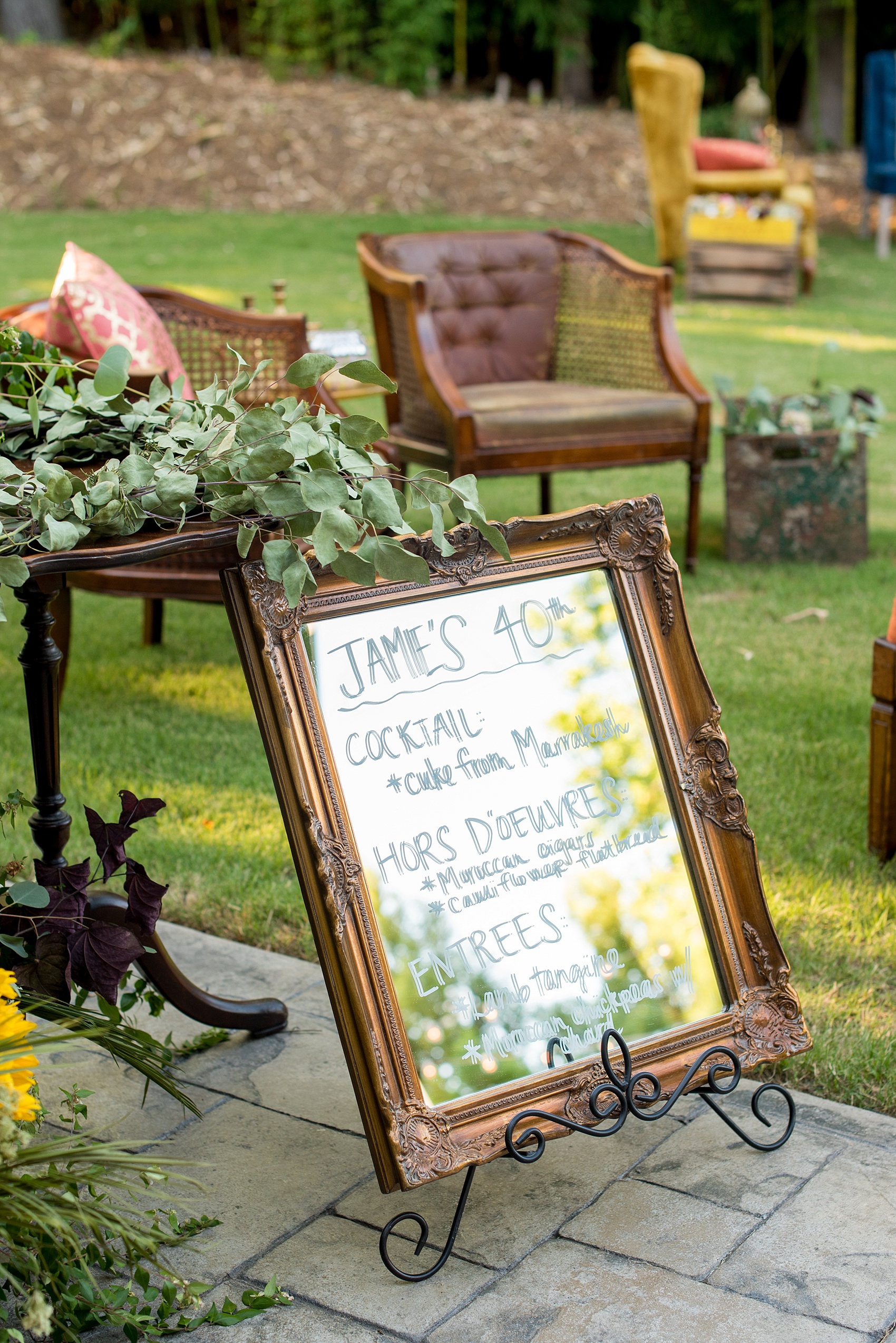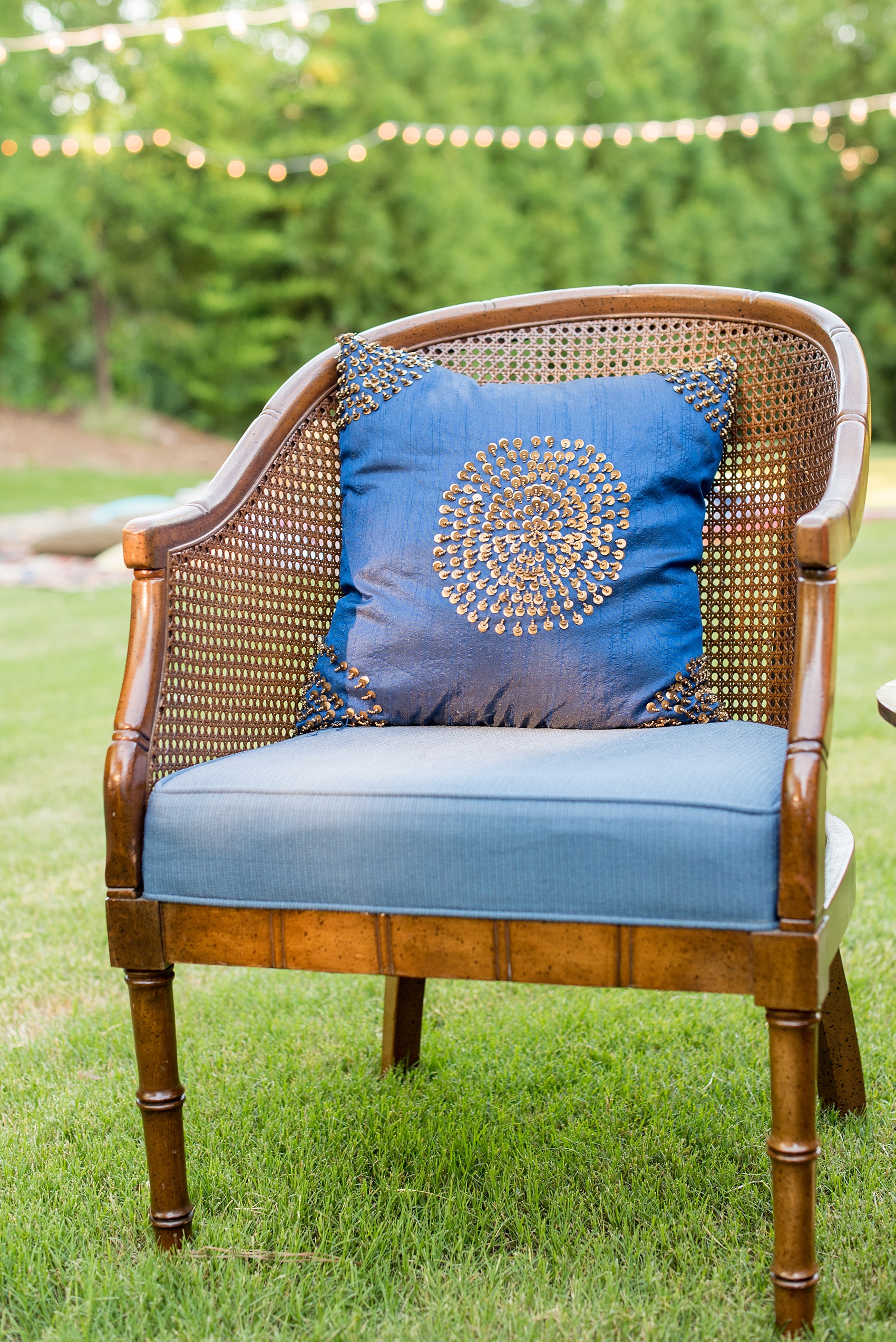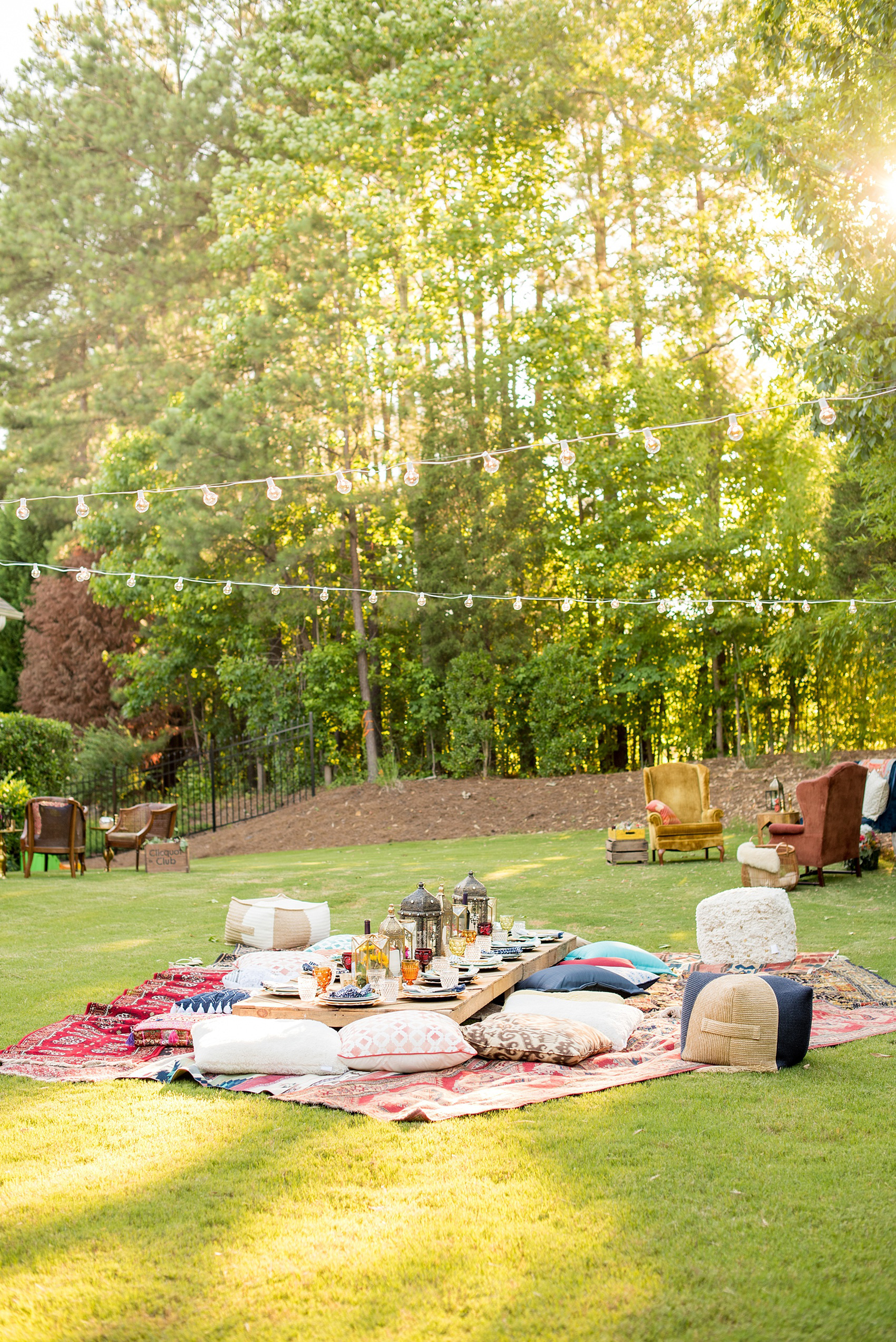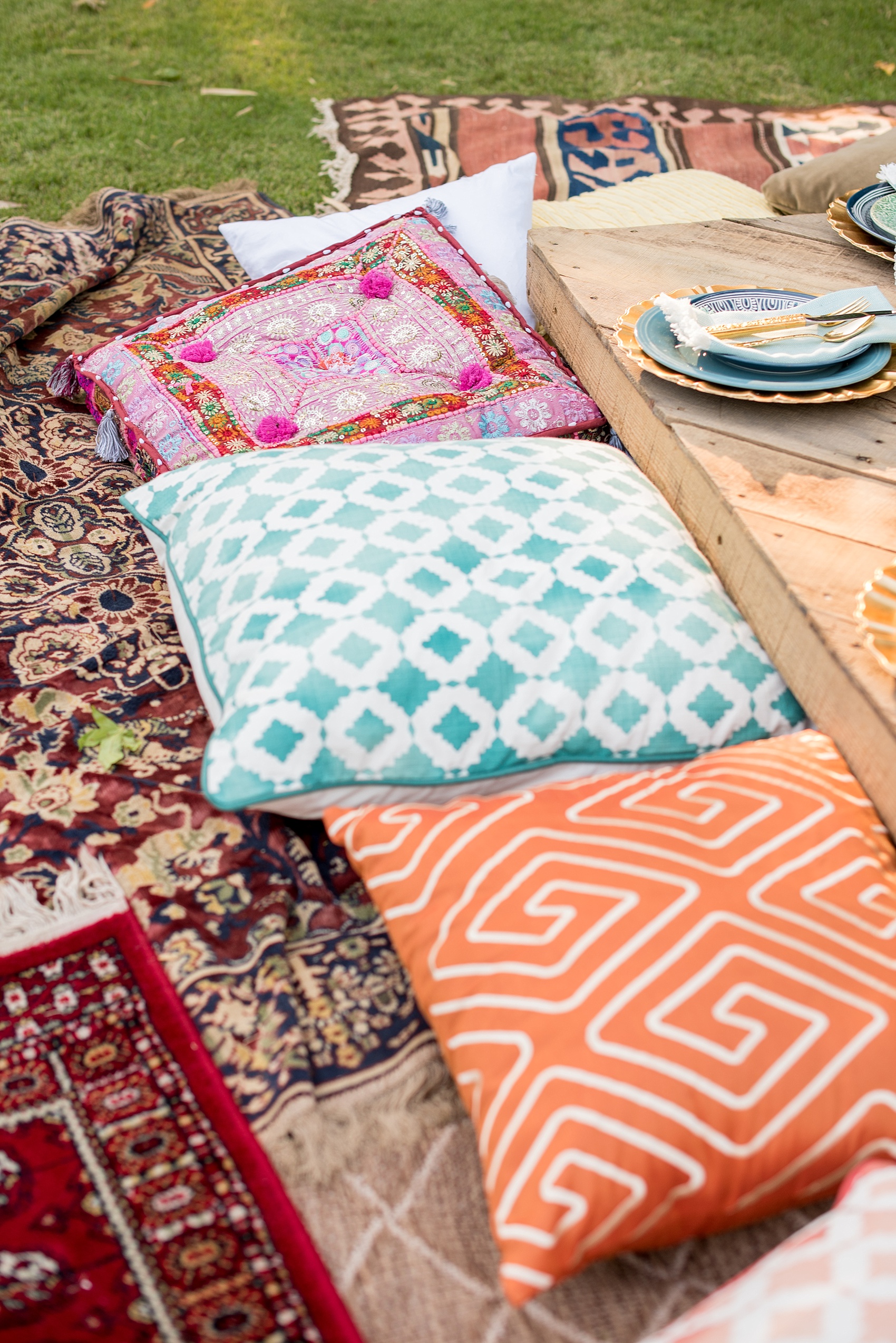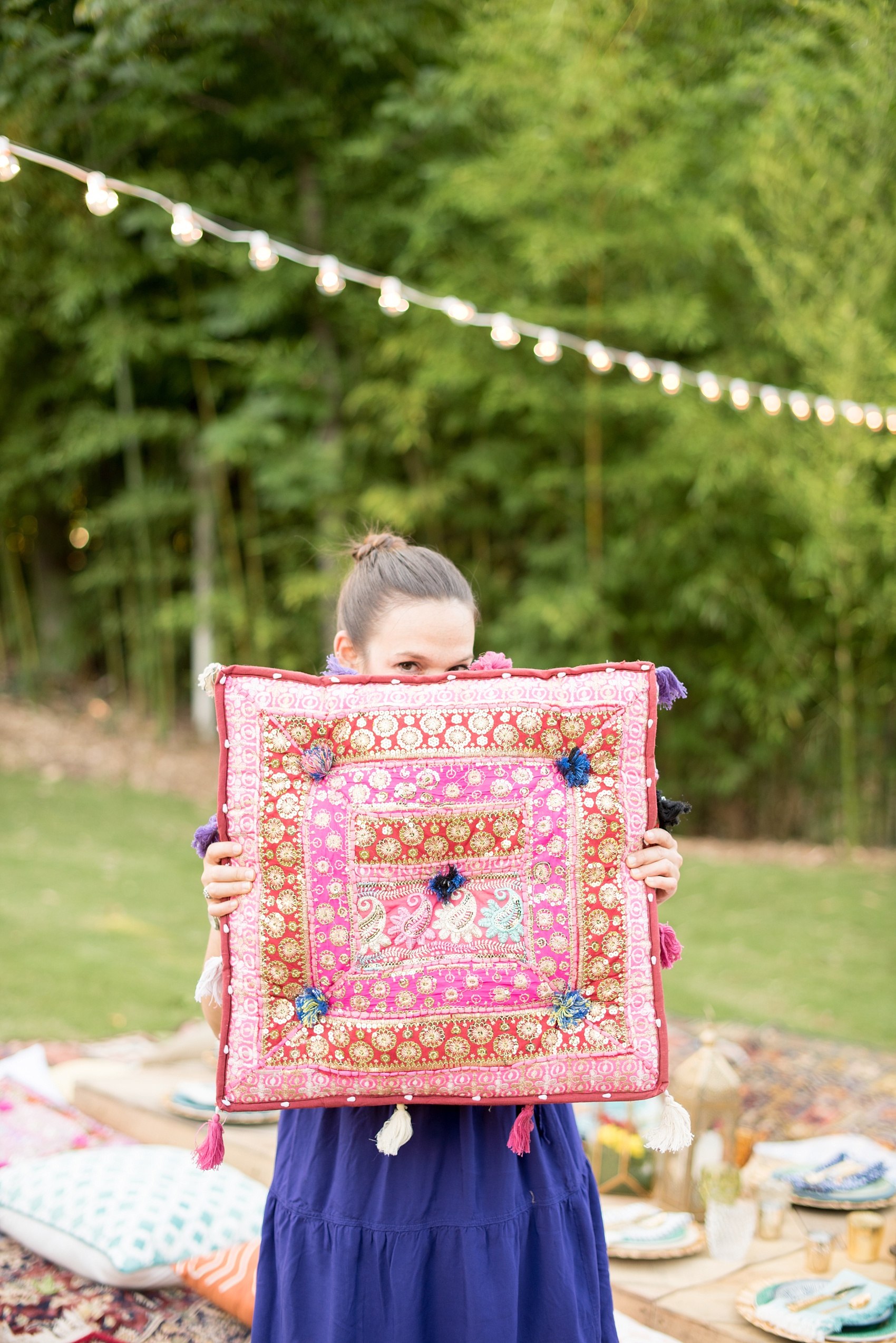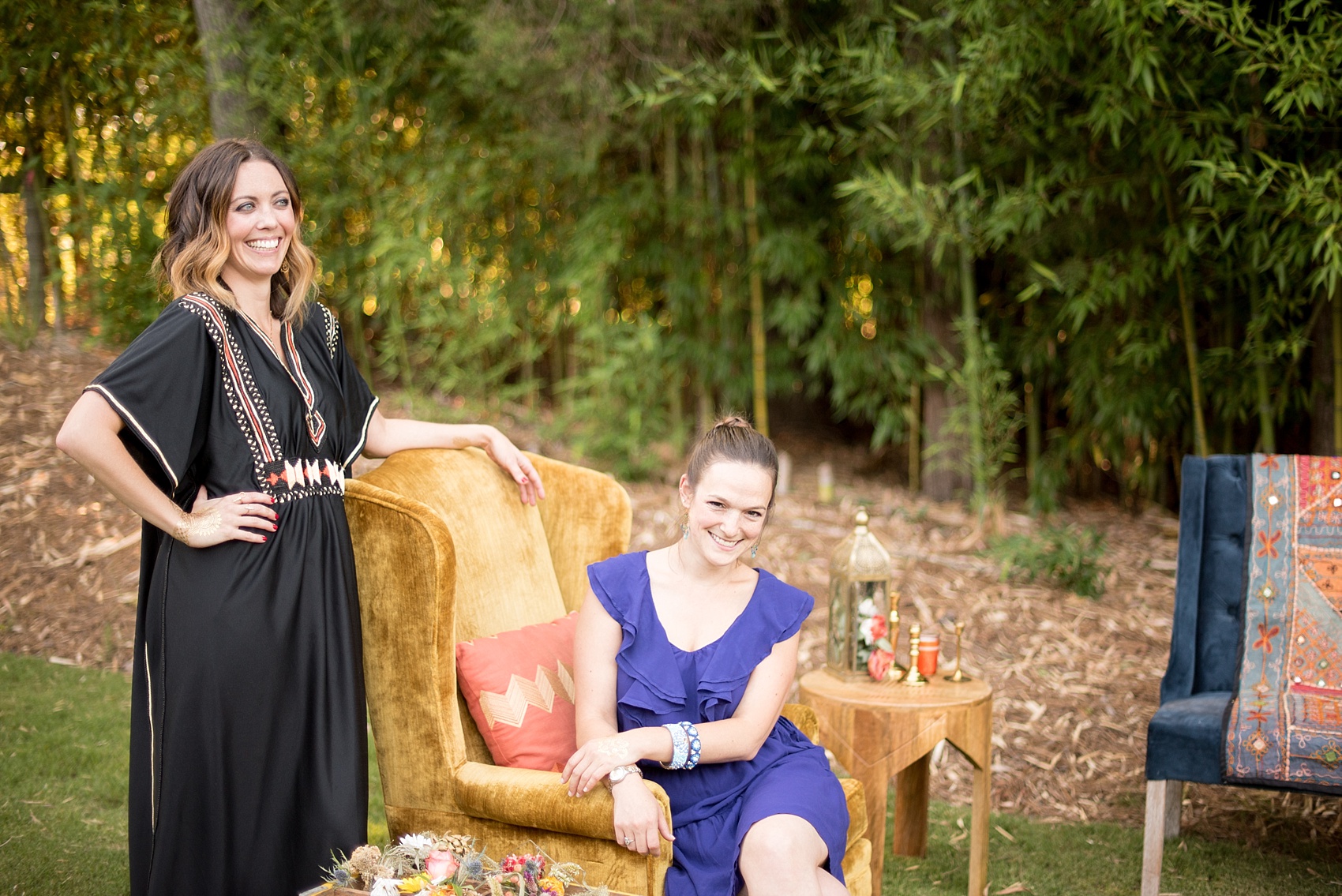 I loved that velvet yellow chair! And I'm usually behind the camera…but since my awesome boyfriend knows how to use my camera I was able to actually be in a few memorable images from this wonderful evening.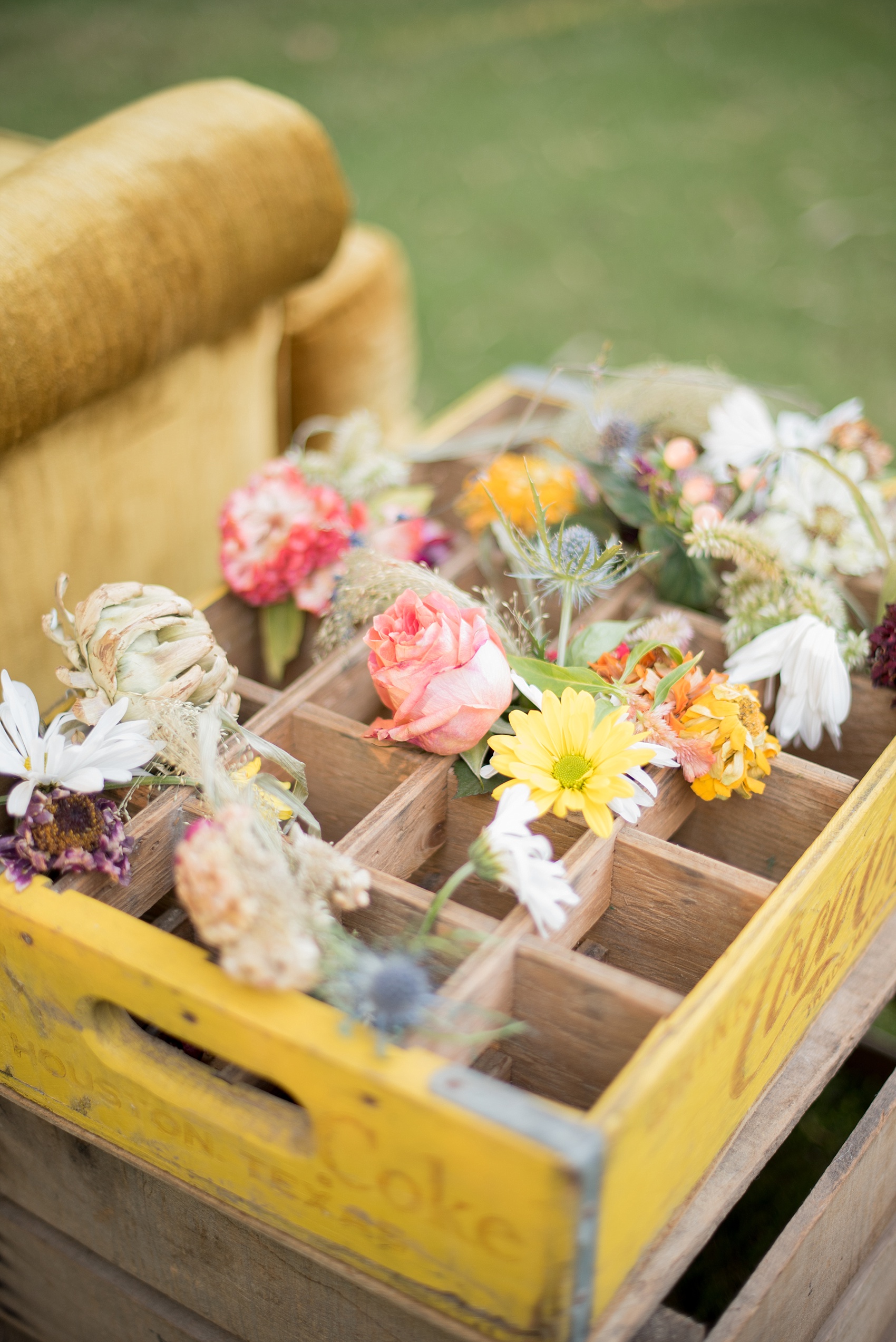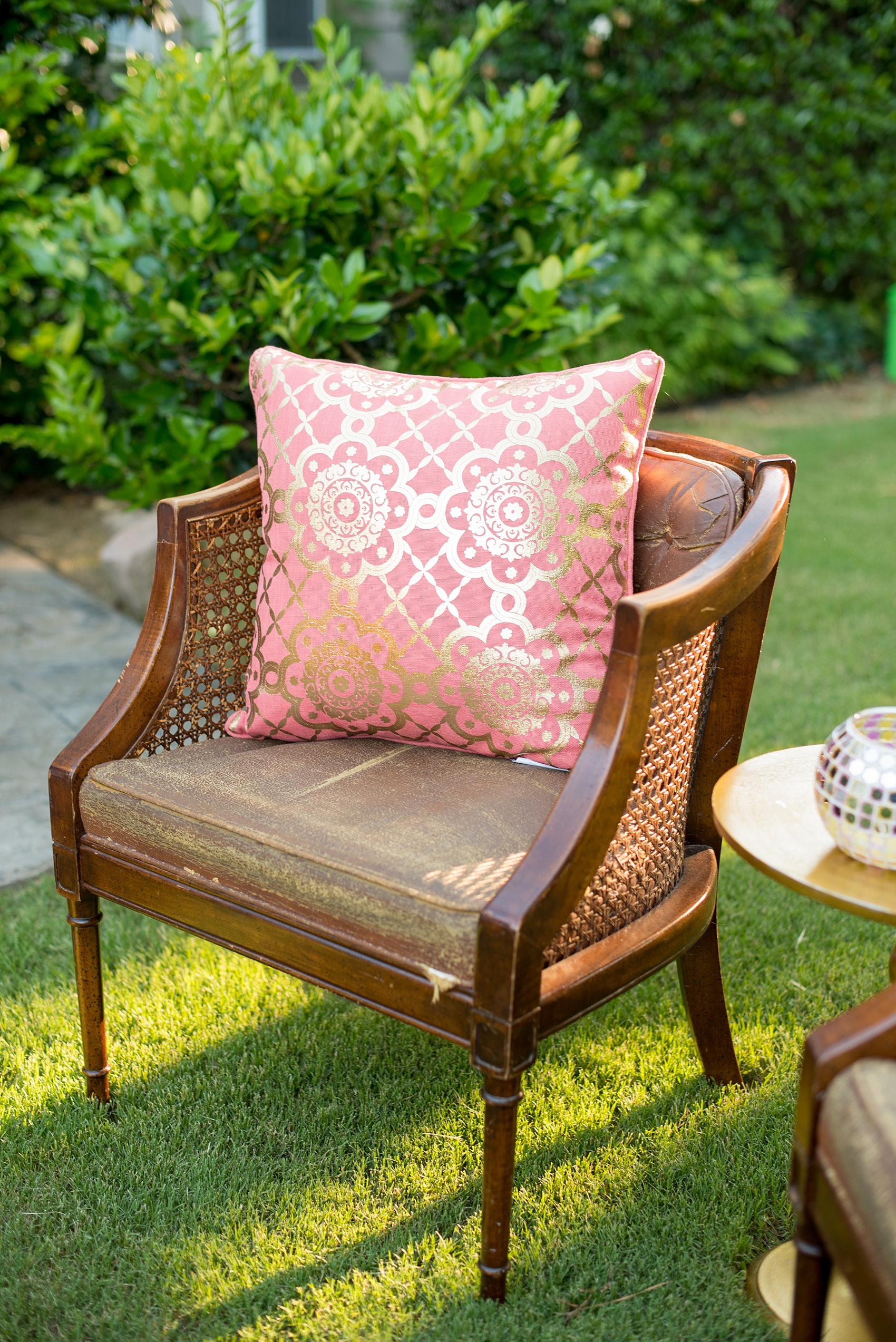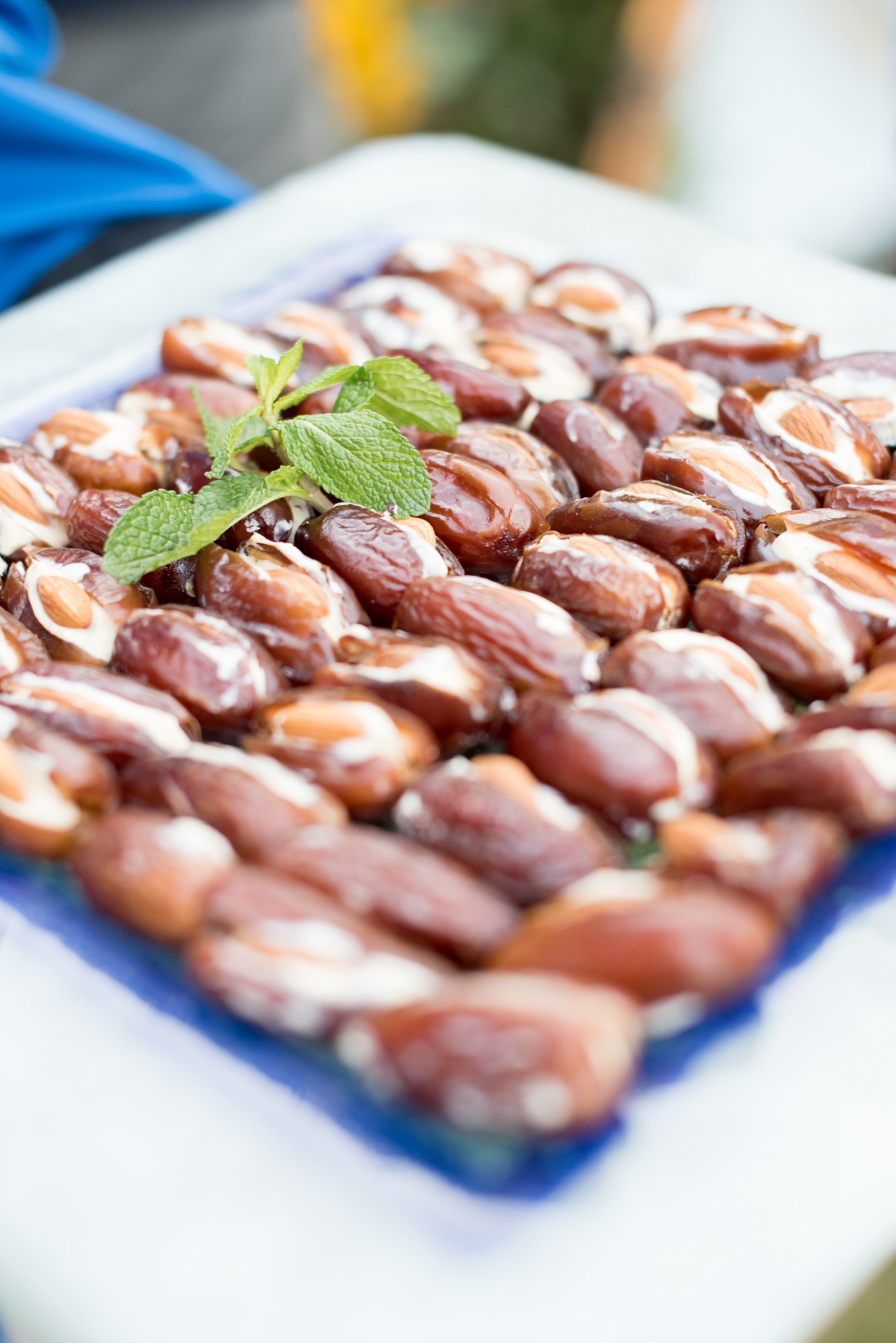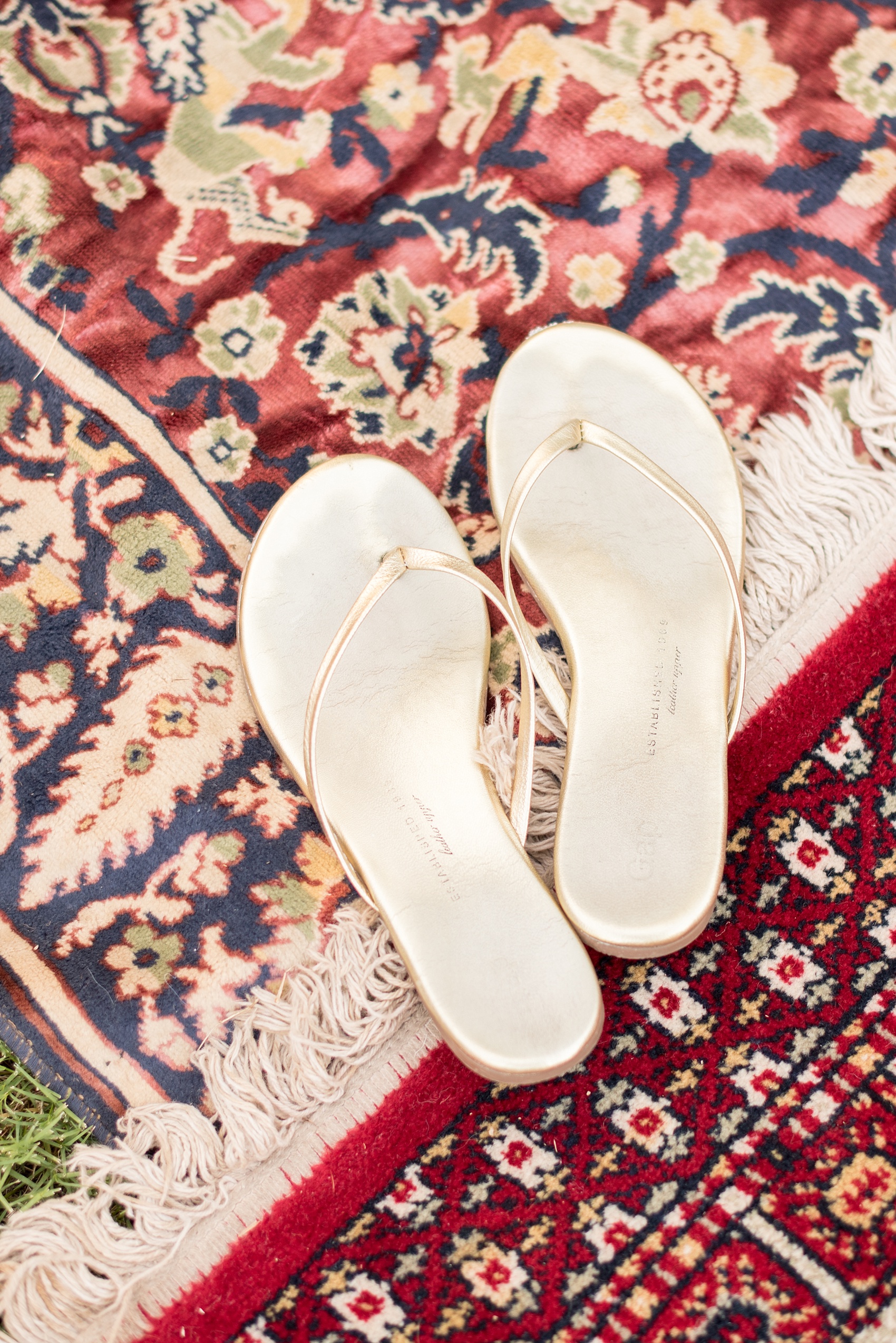 Moroccan Vibes and Food at a Wonderful 40th Birthday Party
I was happy to take off my sandals and leave them on the festive Moroccan rug to enjoy an evening outdoors with fresh green grass! And of course amazing food and drinks.
The cheese and almond-stuffed dates transformed us to another geographical location even while we were in North Carolina. It was a perfect night to walk around the yard to notice the plentiful details, like gold accented throw pillows, colored stemware and glasses, mixed pattern plates and gold flatware, and even a yellow wooden Coke crate with flowers scattered in it.
Every colorful pillow, lantern and candle was perfectly placed.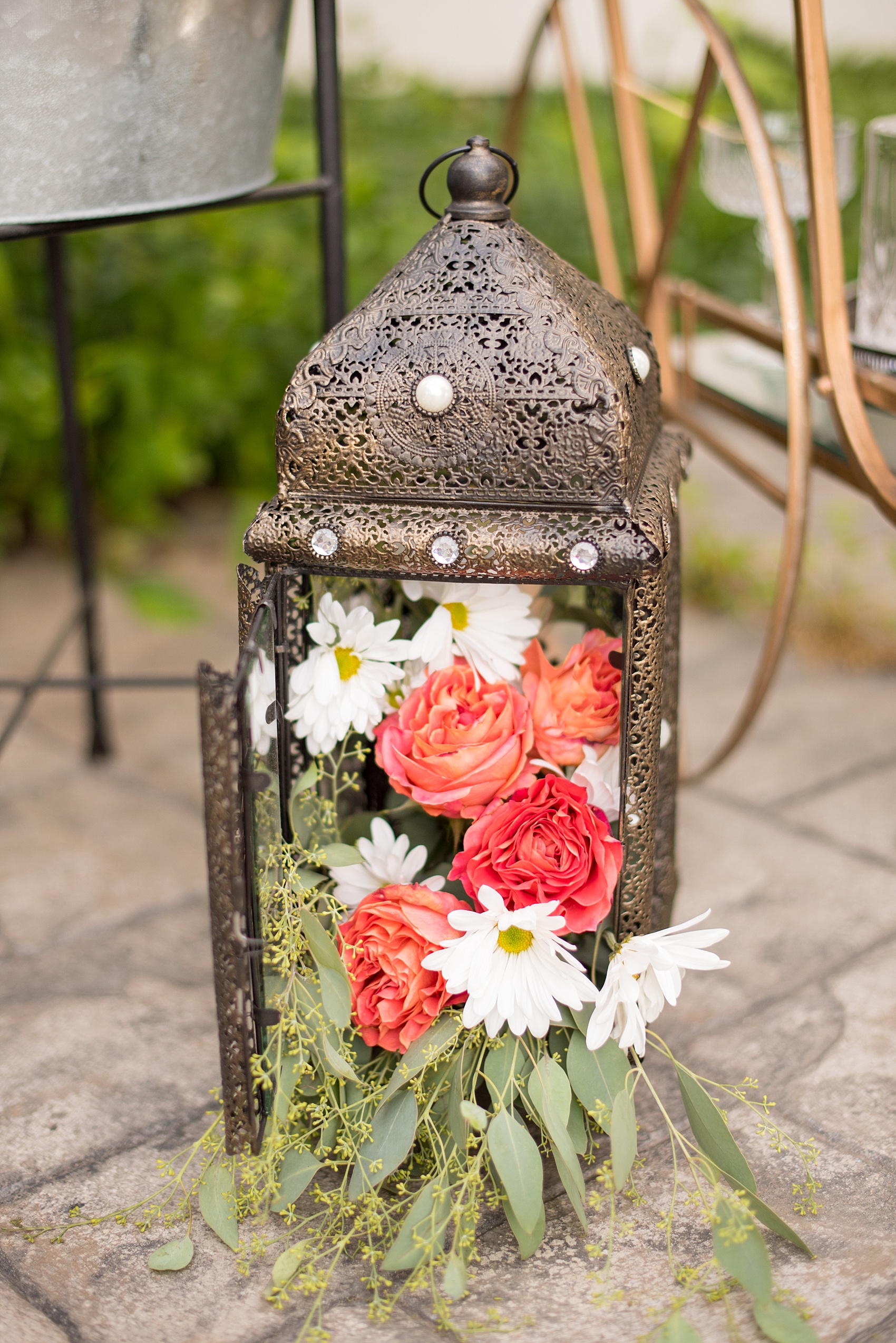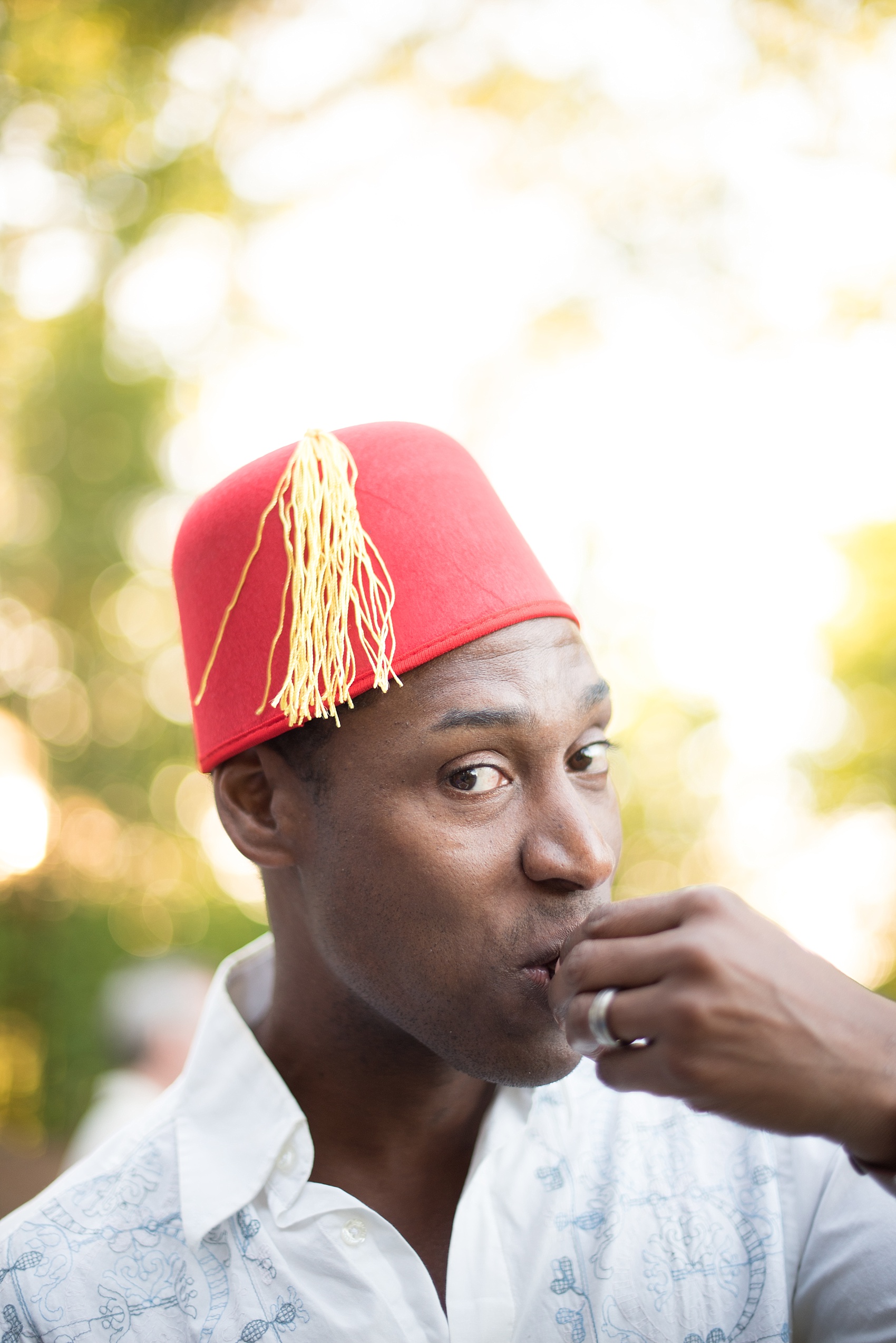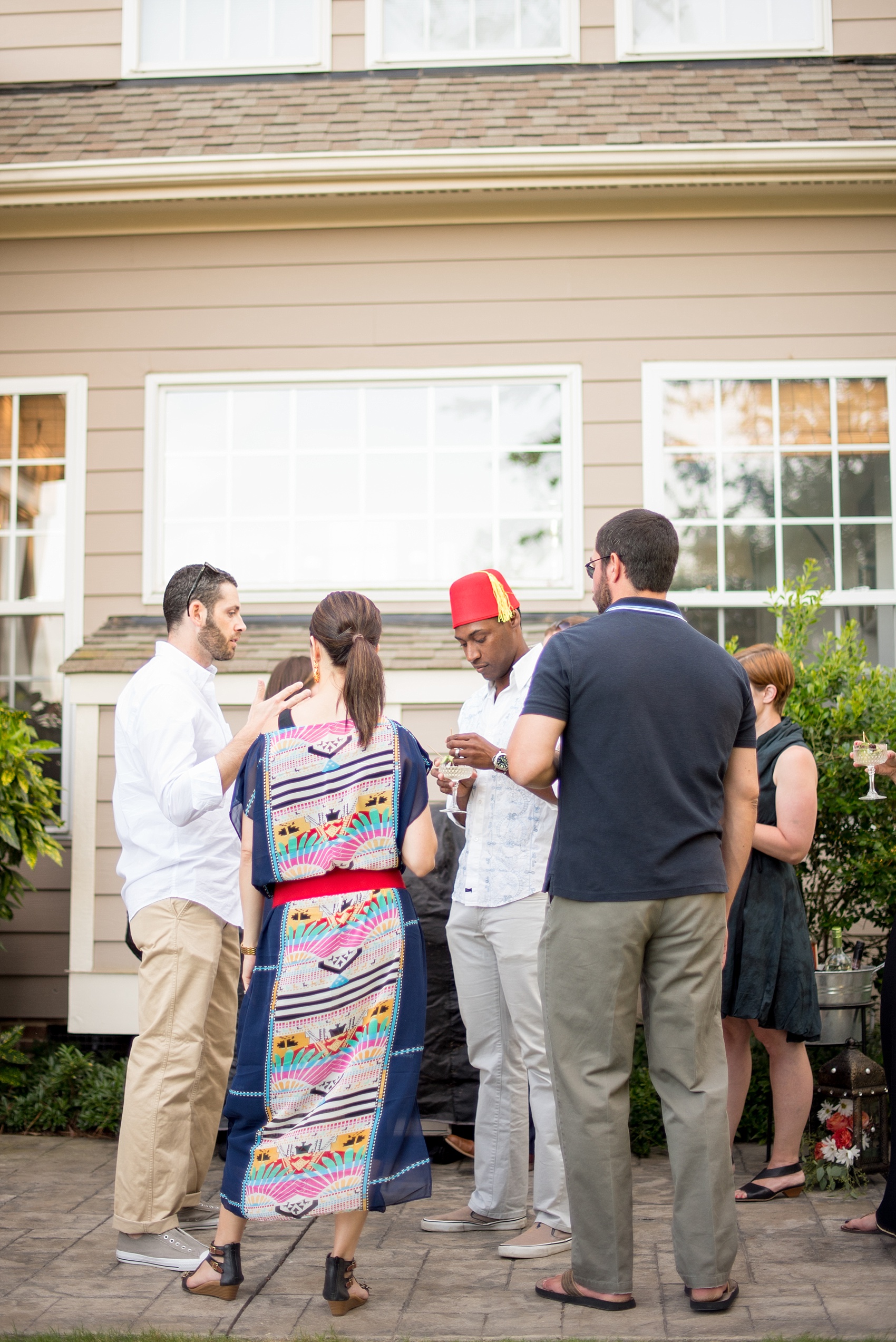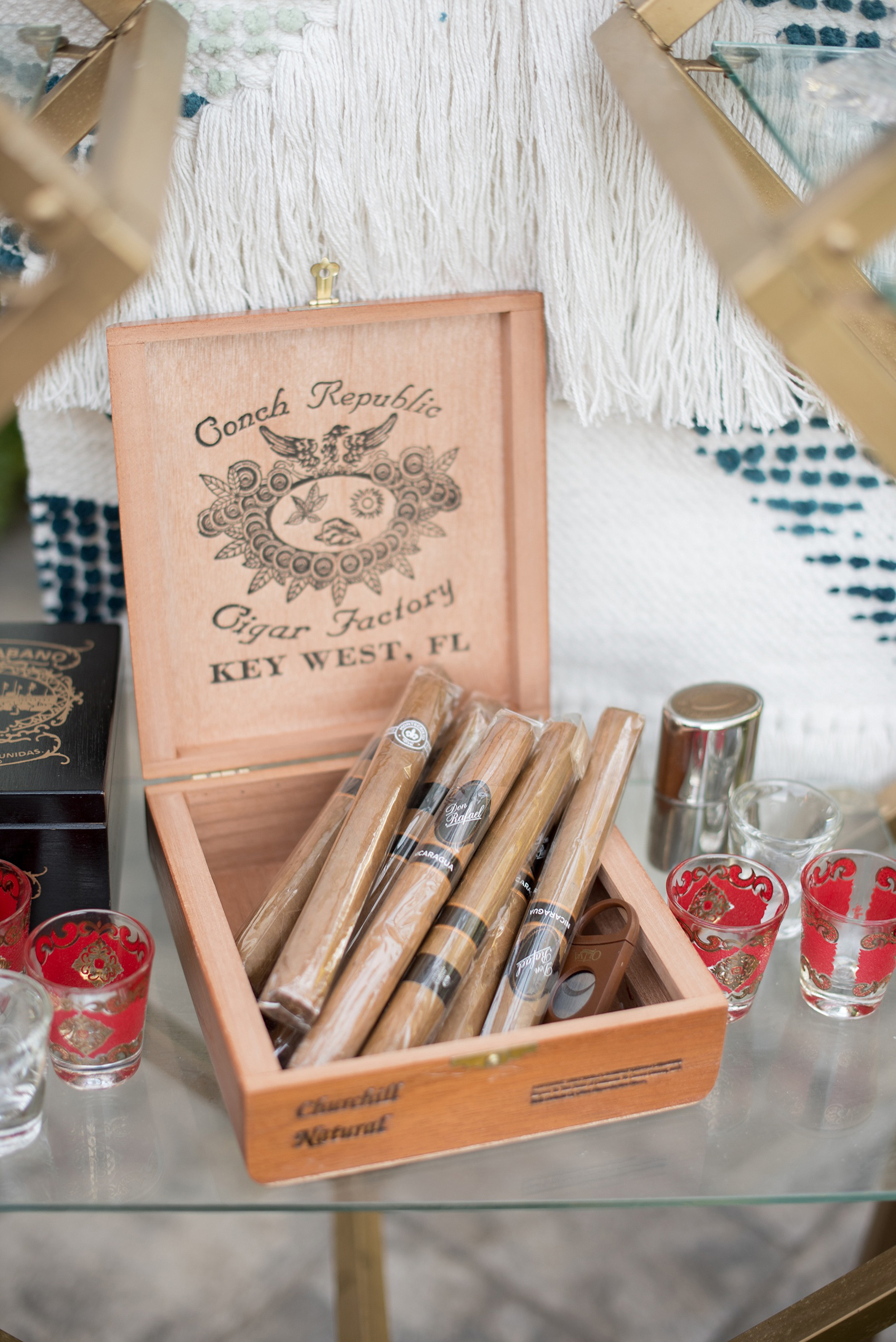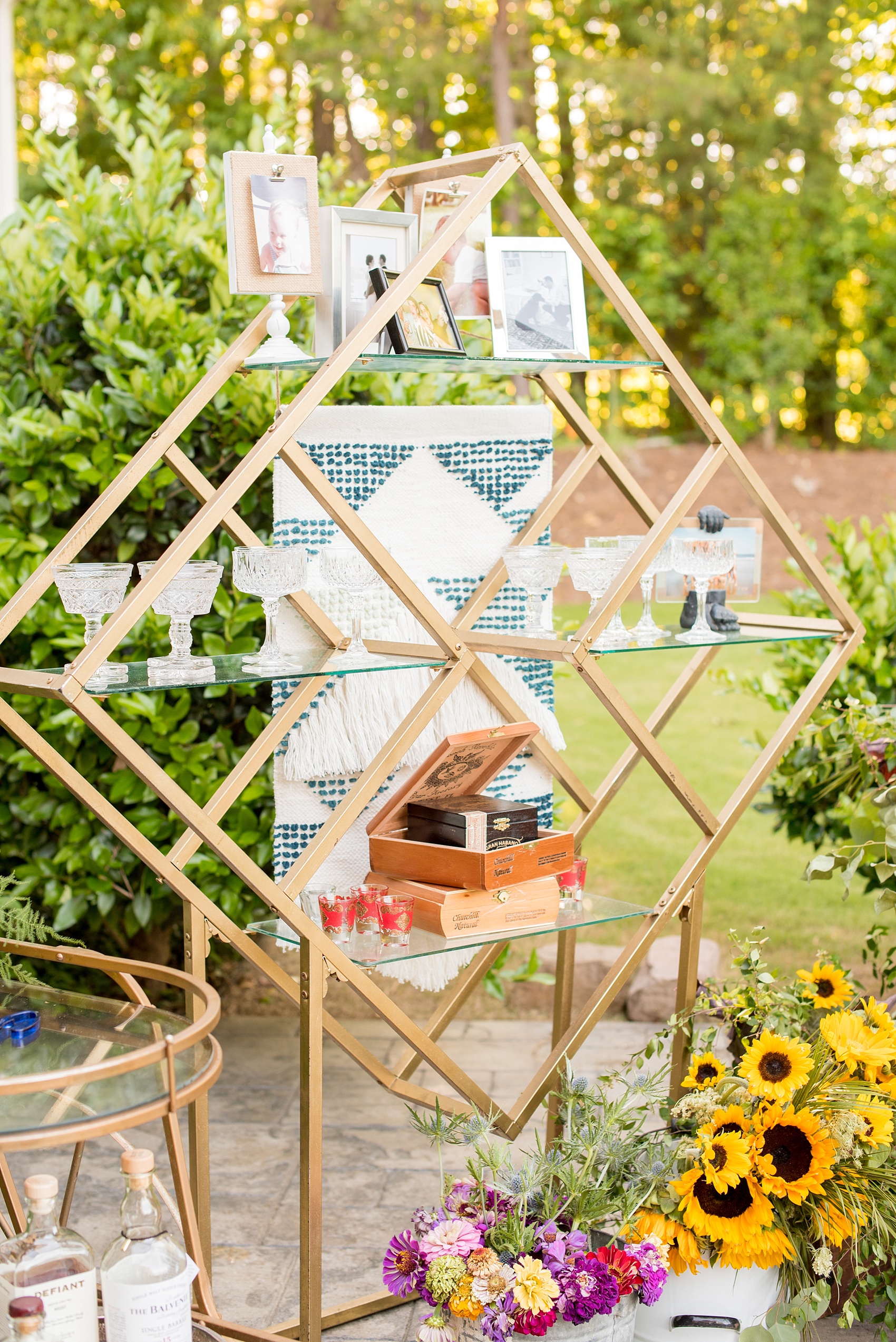 Doesn't this just feel like an amazing market with the cigar bar and macrame decoration and flower buckets? This awesome geometric custom shelving unit was custom built by Greenhouse Picker Sisters and Sarah placed photos of Jamie, the birthday man, throughout the years on it.
It took everything in me not to devour the tray of artichokes and dolmas! The olives were good too (I don't eat much chorizo though) but I didn't eat as many of those!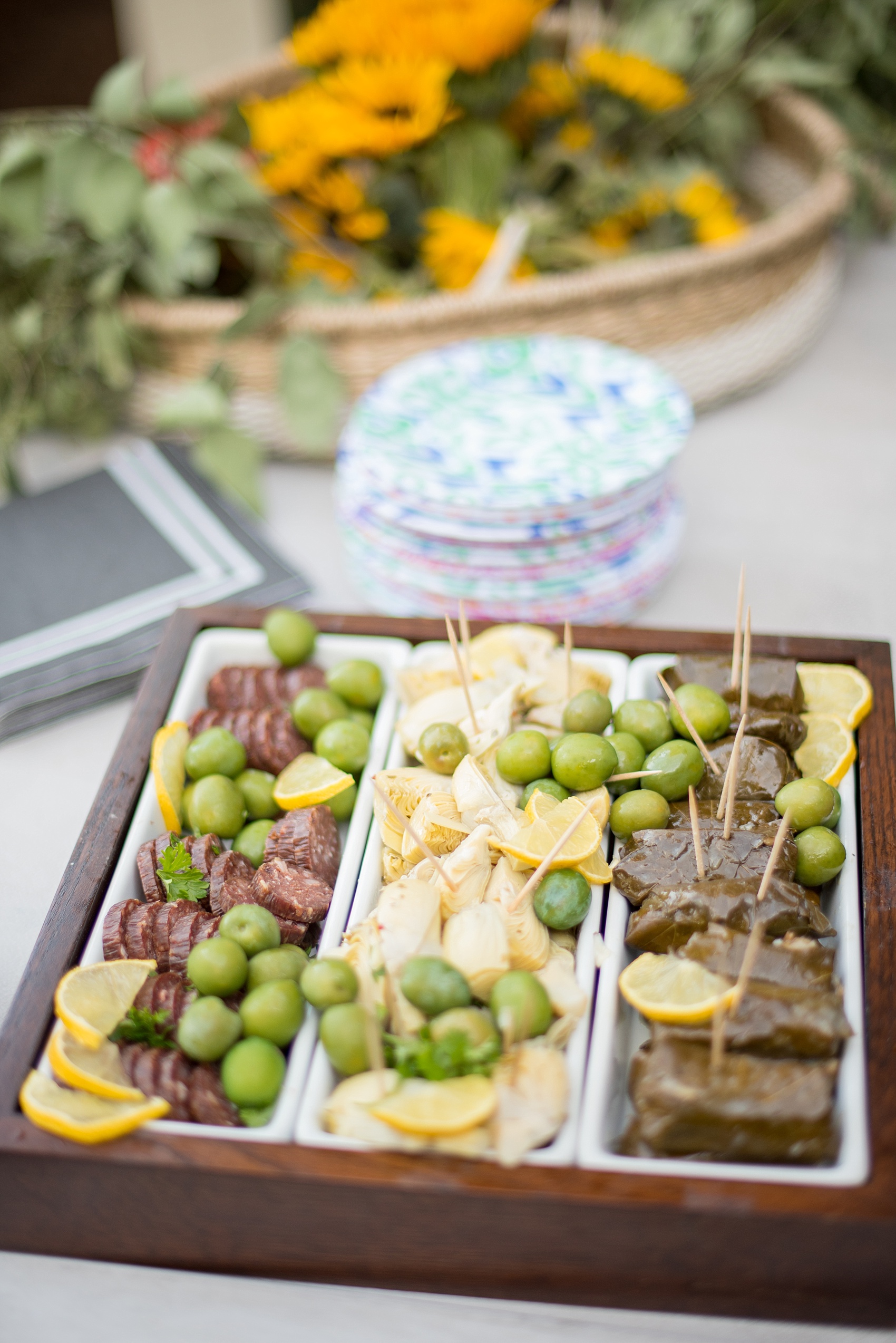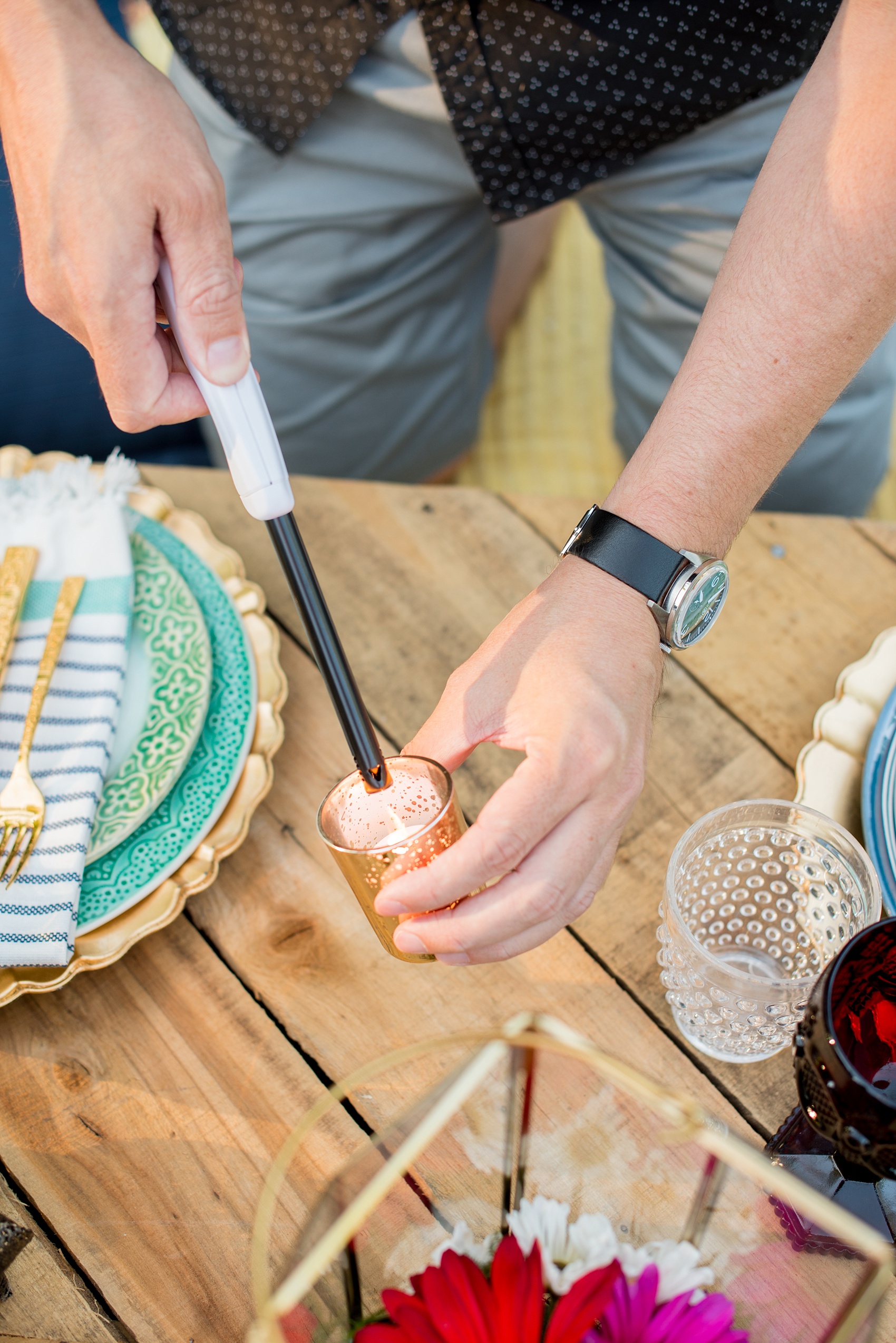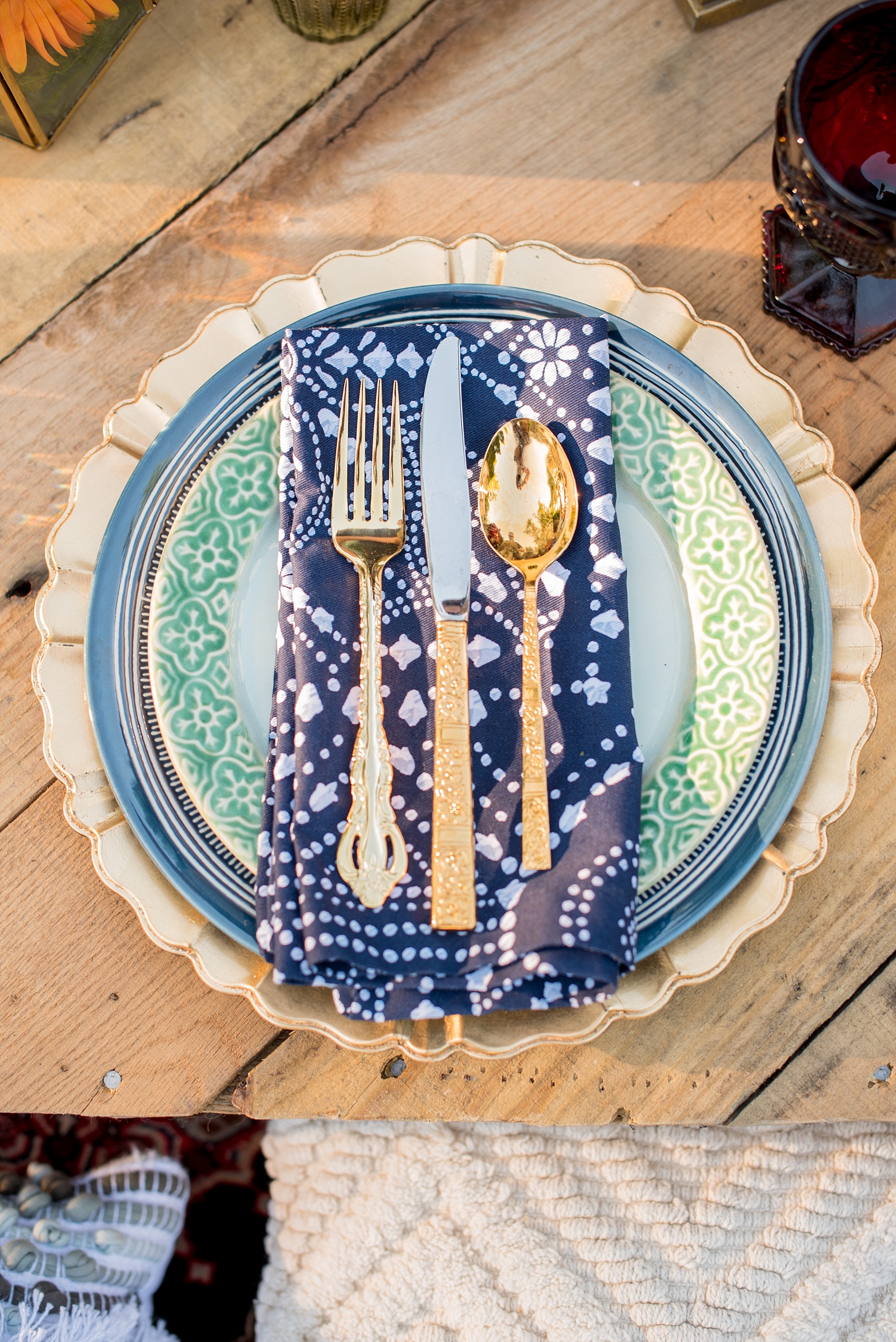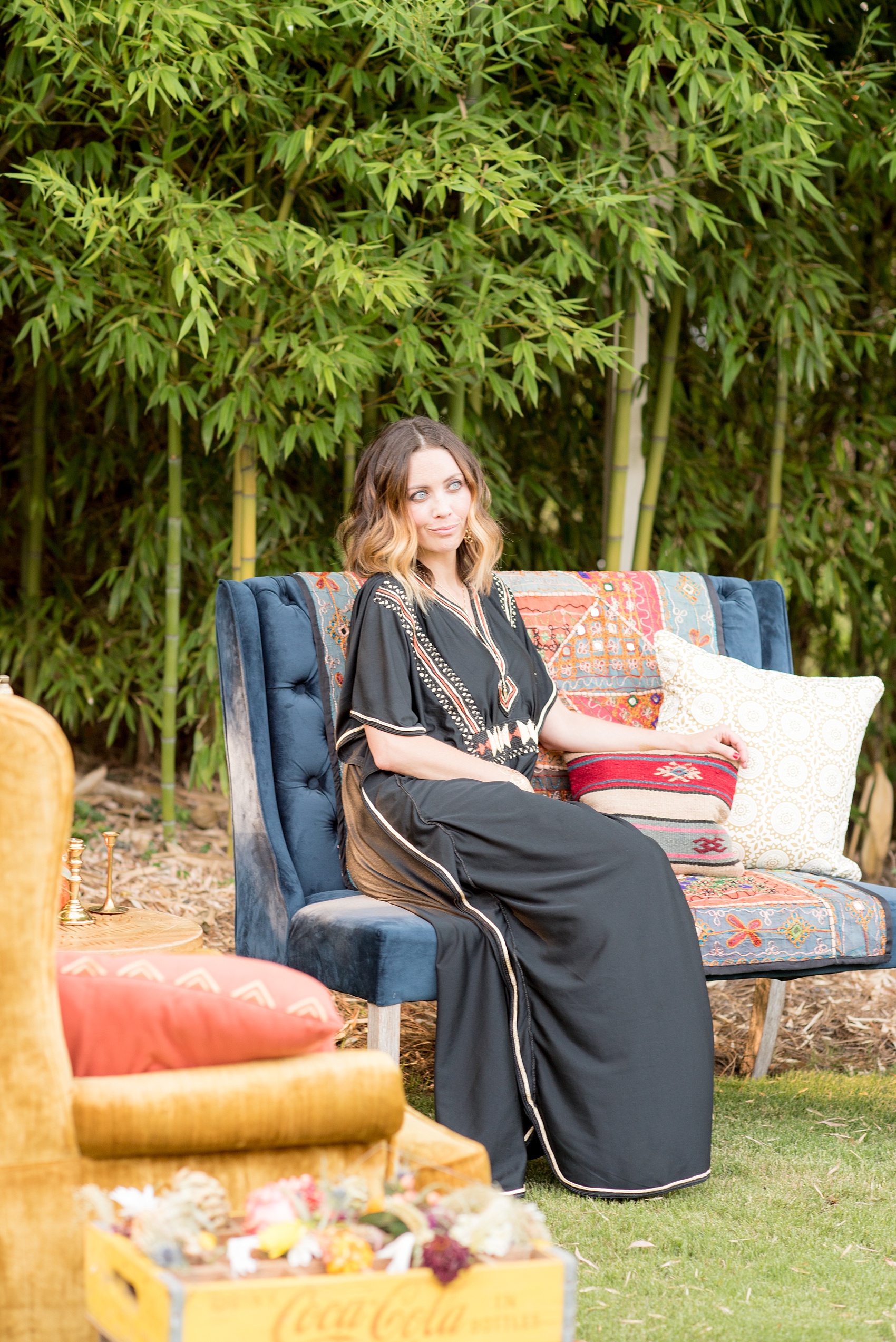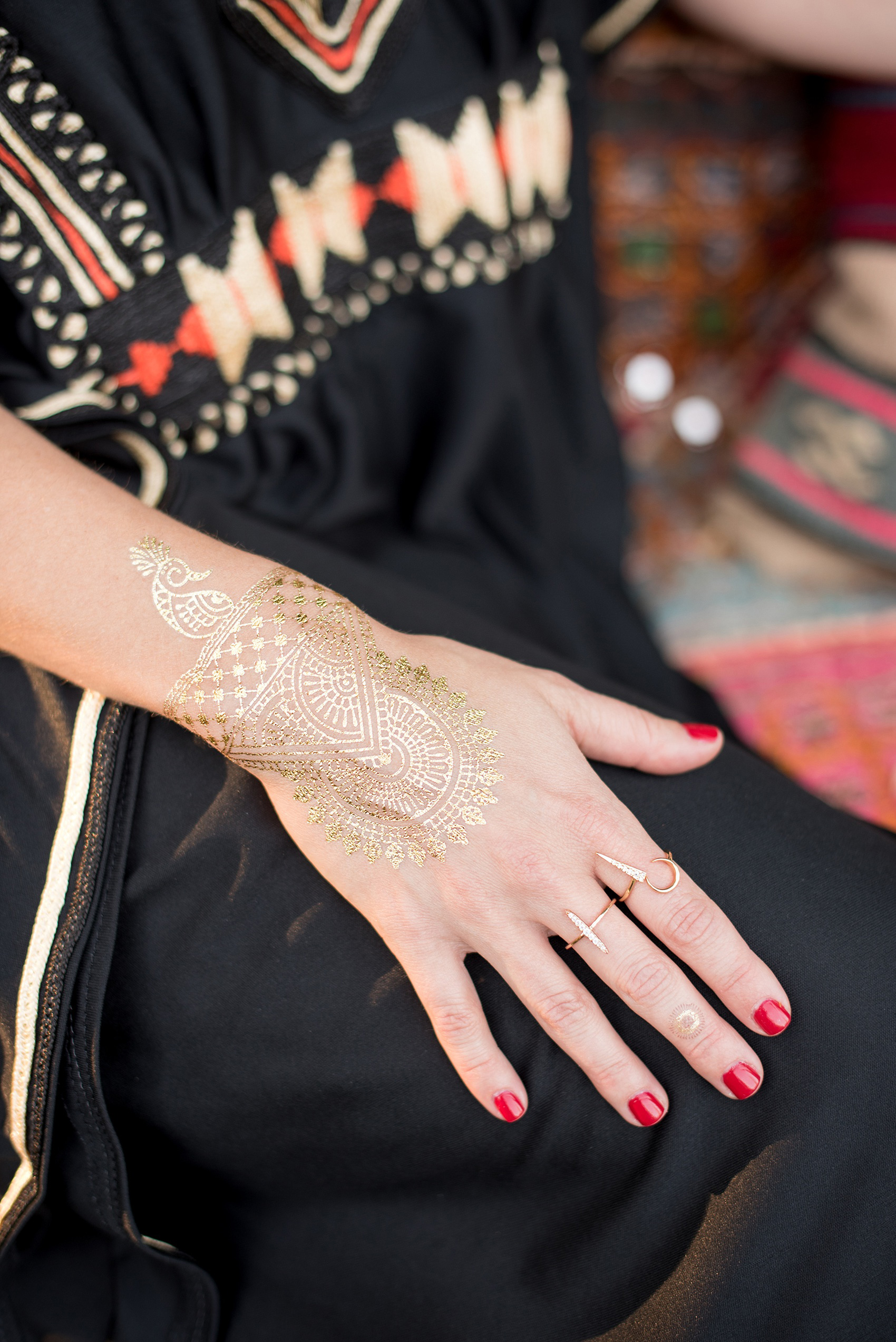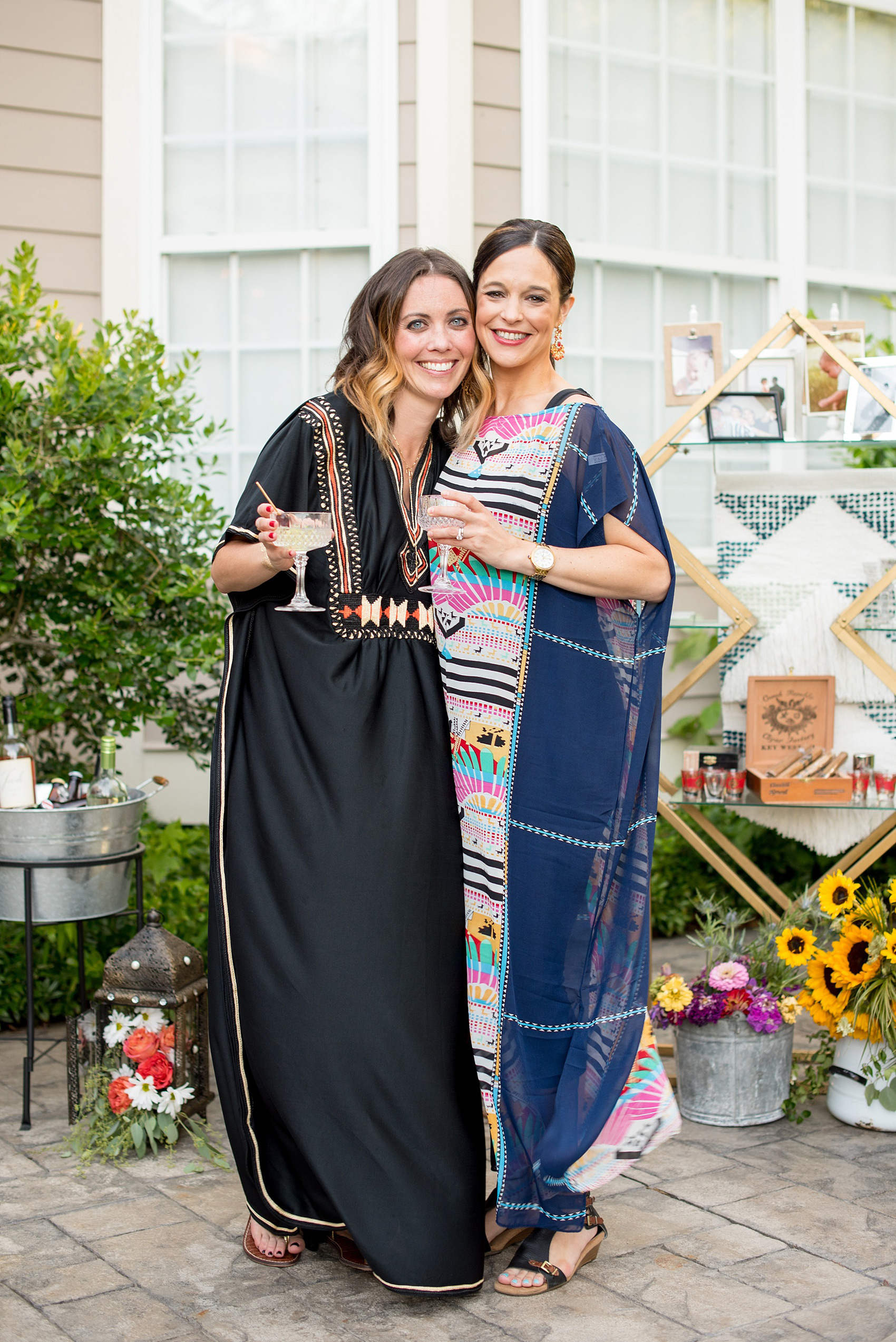 Festive attire was welcomed and everyone got decked out for the occasion. Kaftans, sparkly jewelry, and sandals…and Sarah even had gold and silver flash tattoos for us to apply. I LOVED the perfectly sized buttercream cake complete with gold sugar crystal topping, by The Baking Pixie.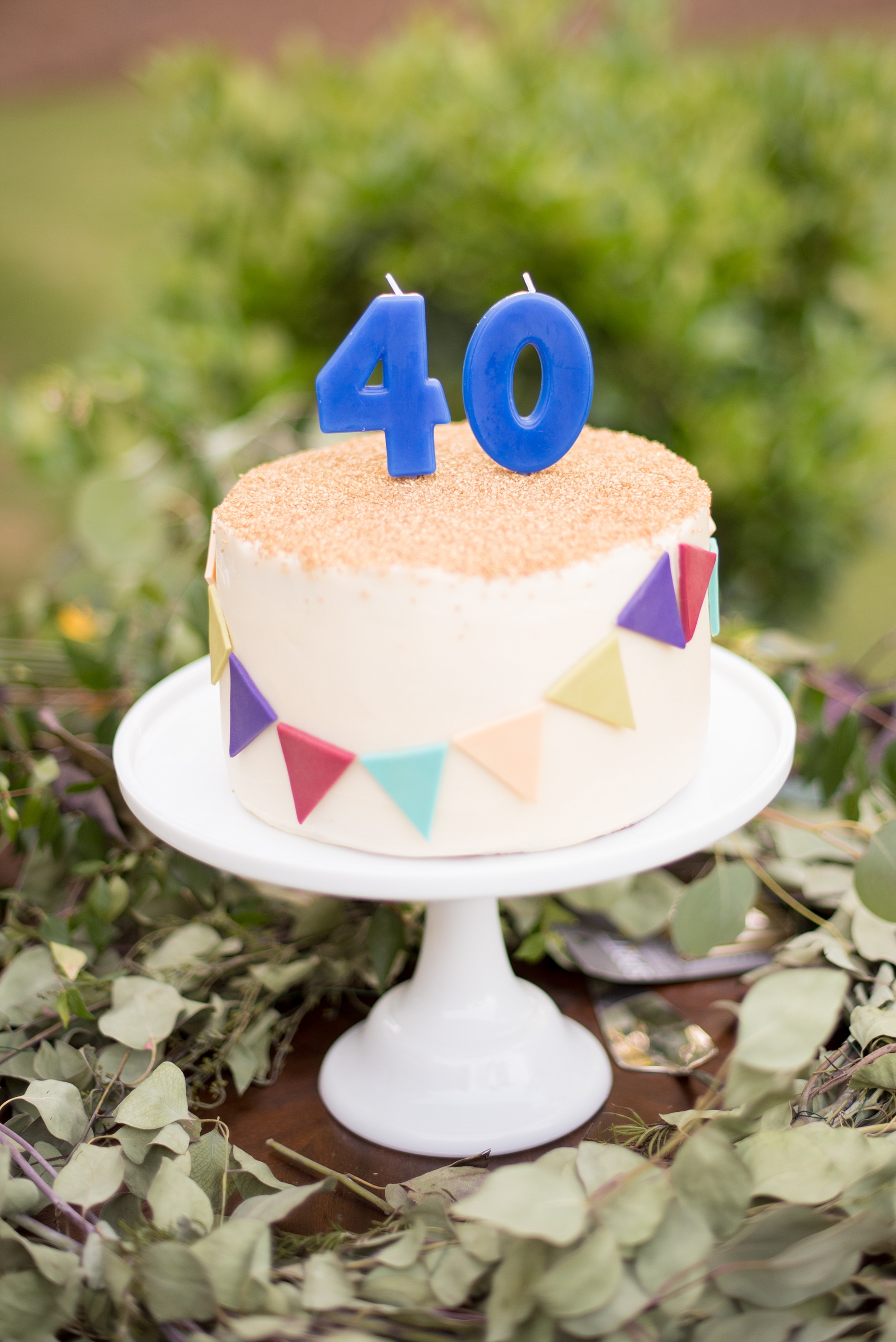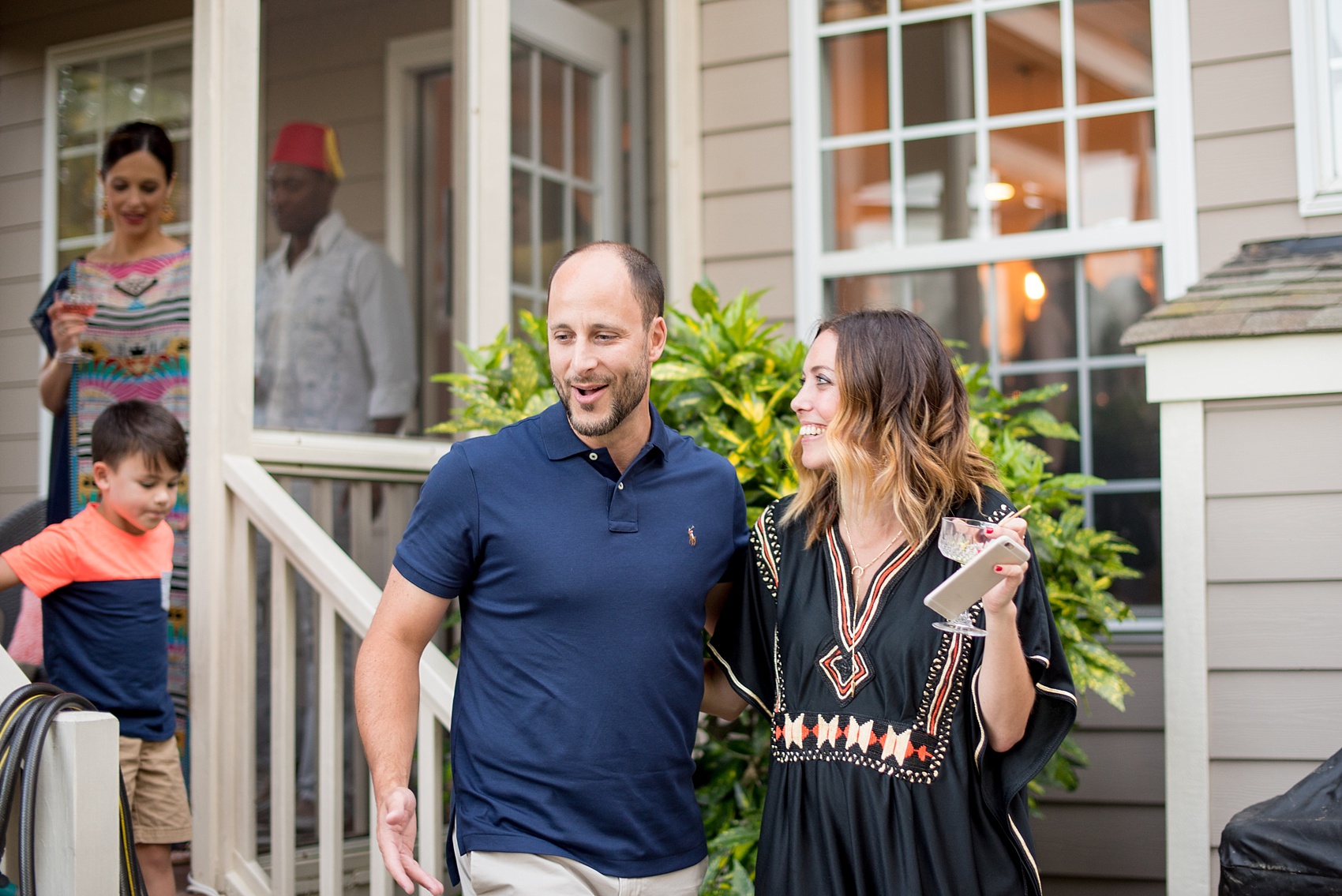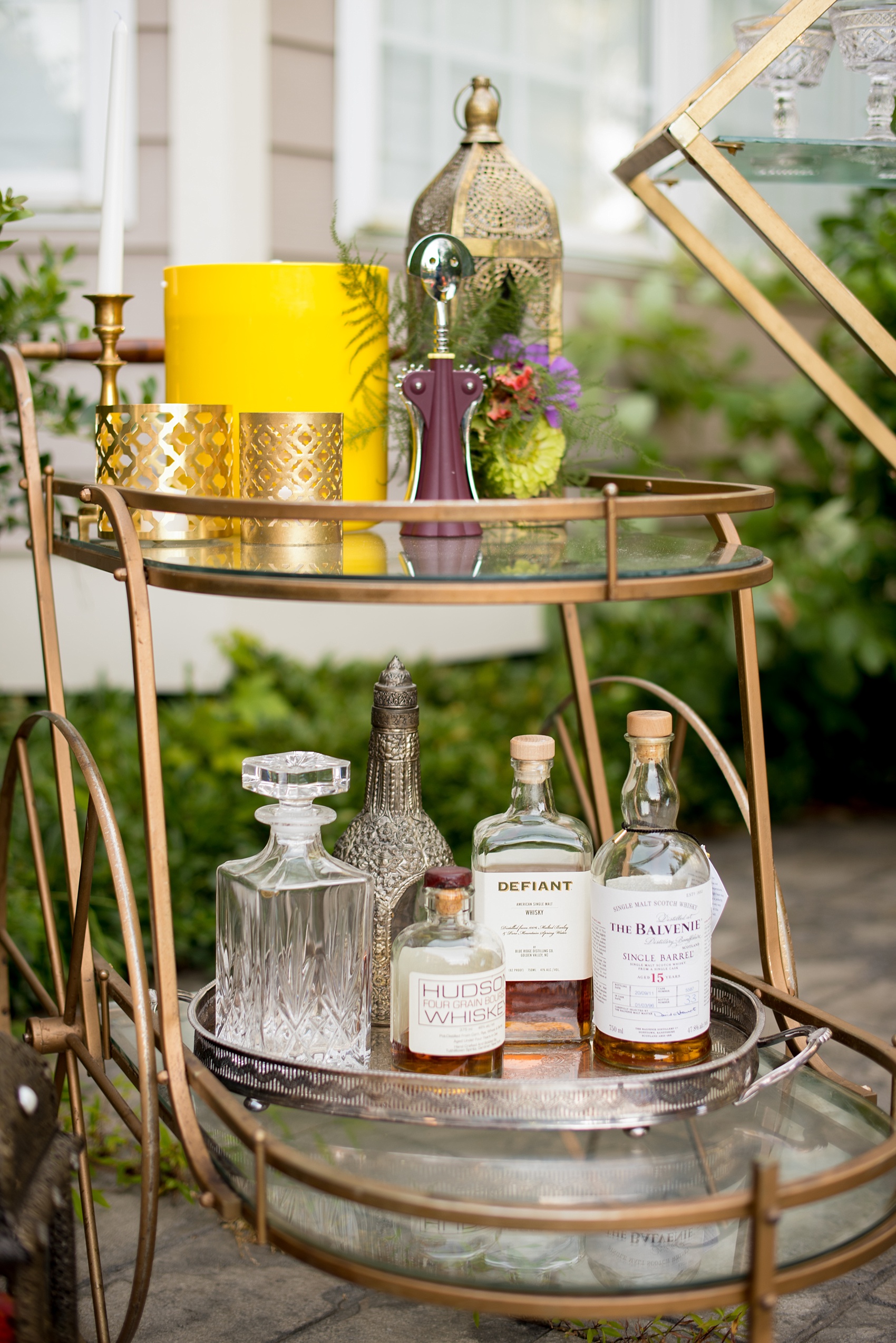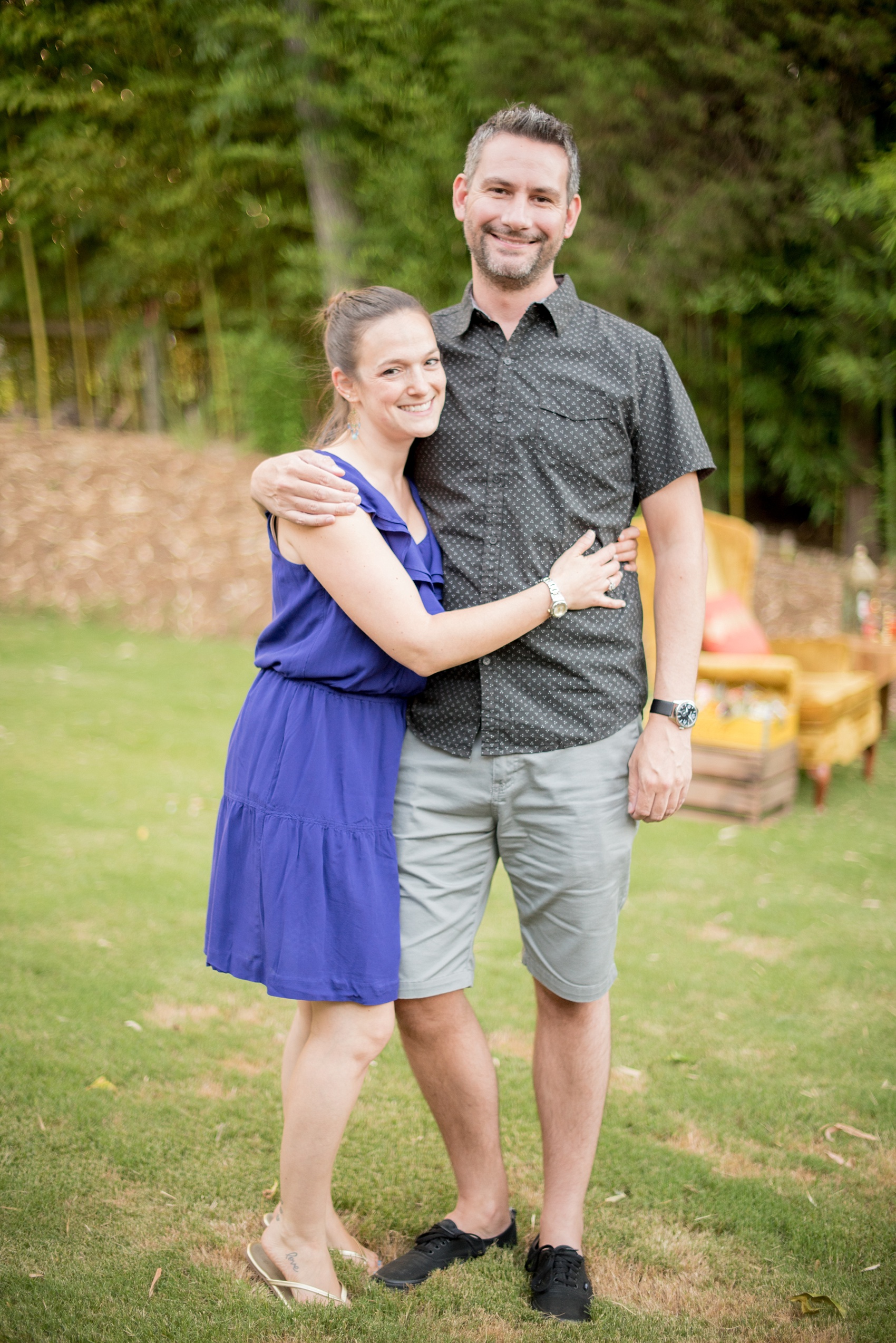 Dan and I had a grat time at this extra specail Moroccan-themed birthday party!!!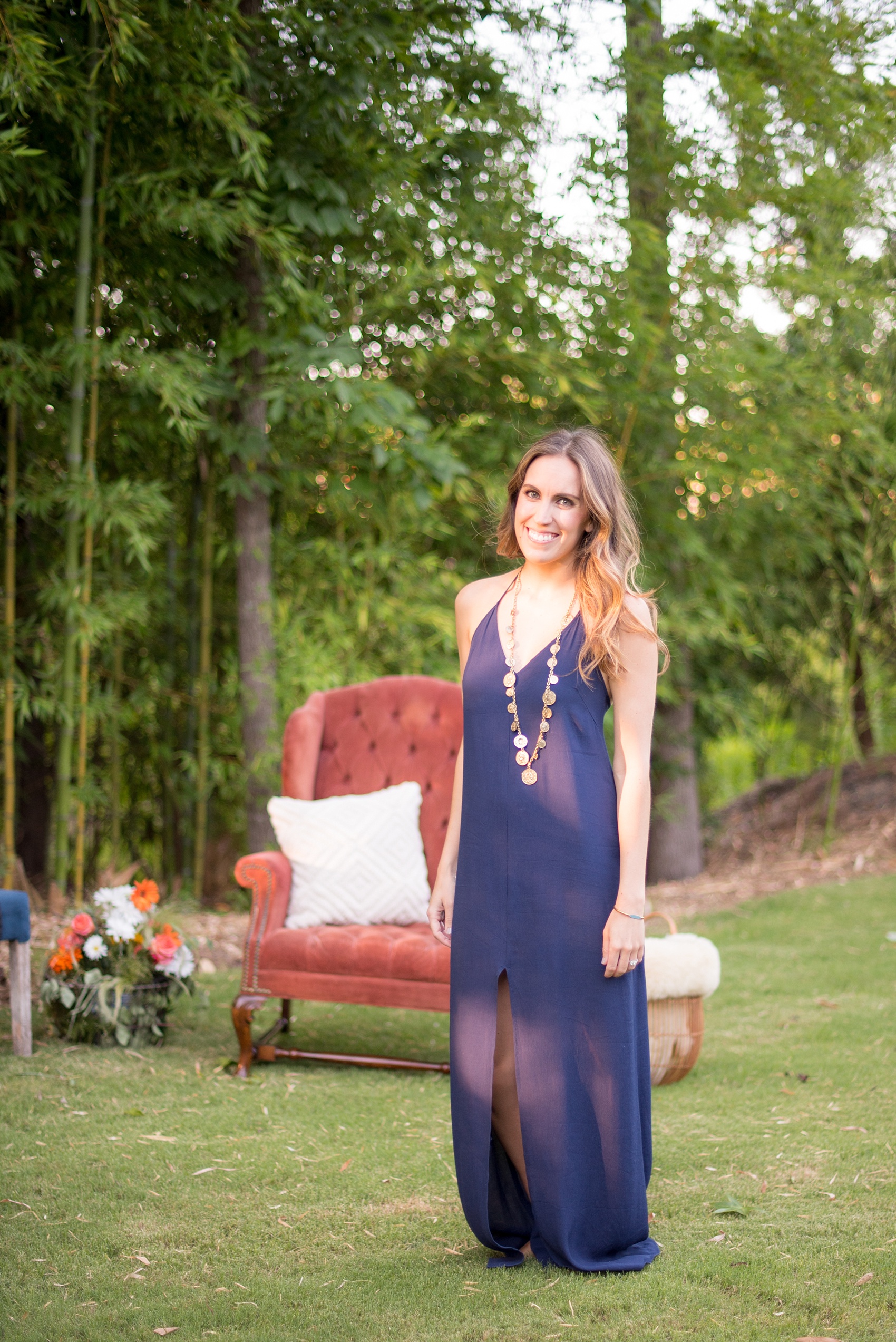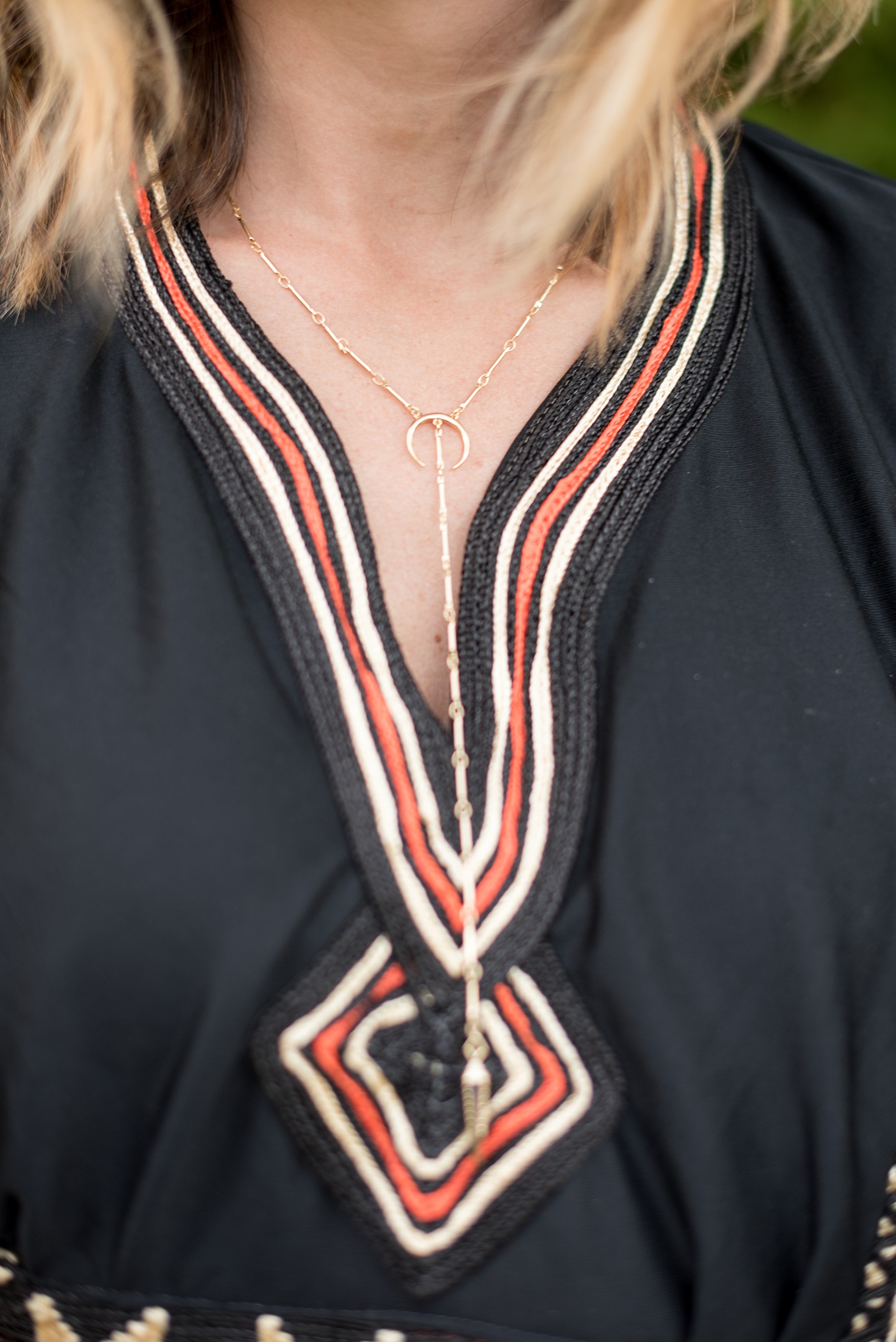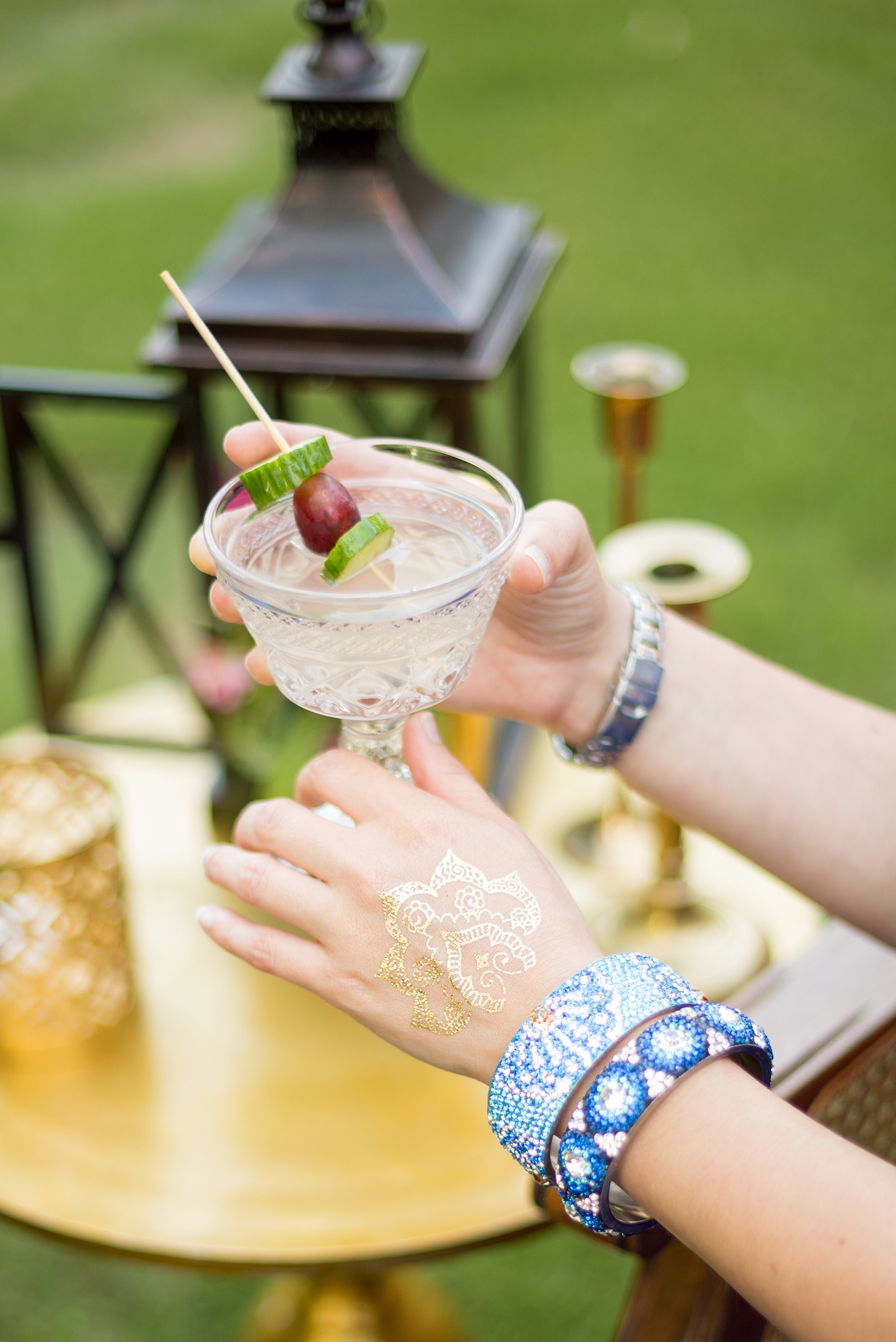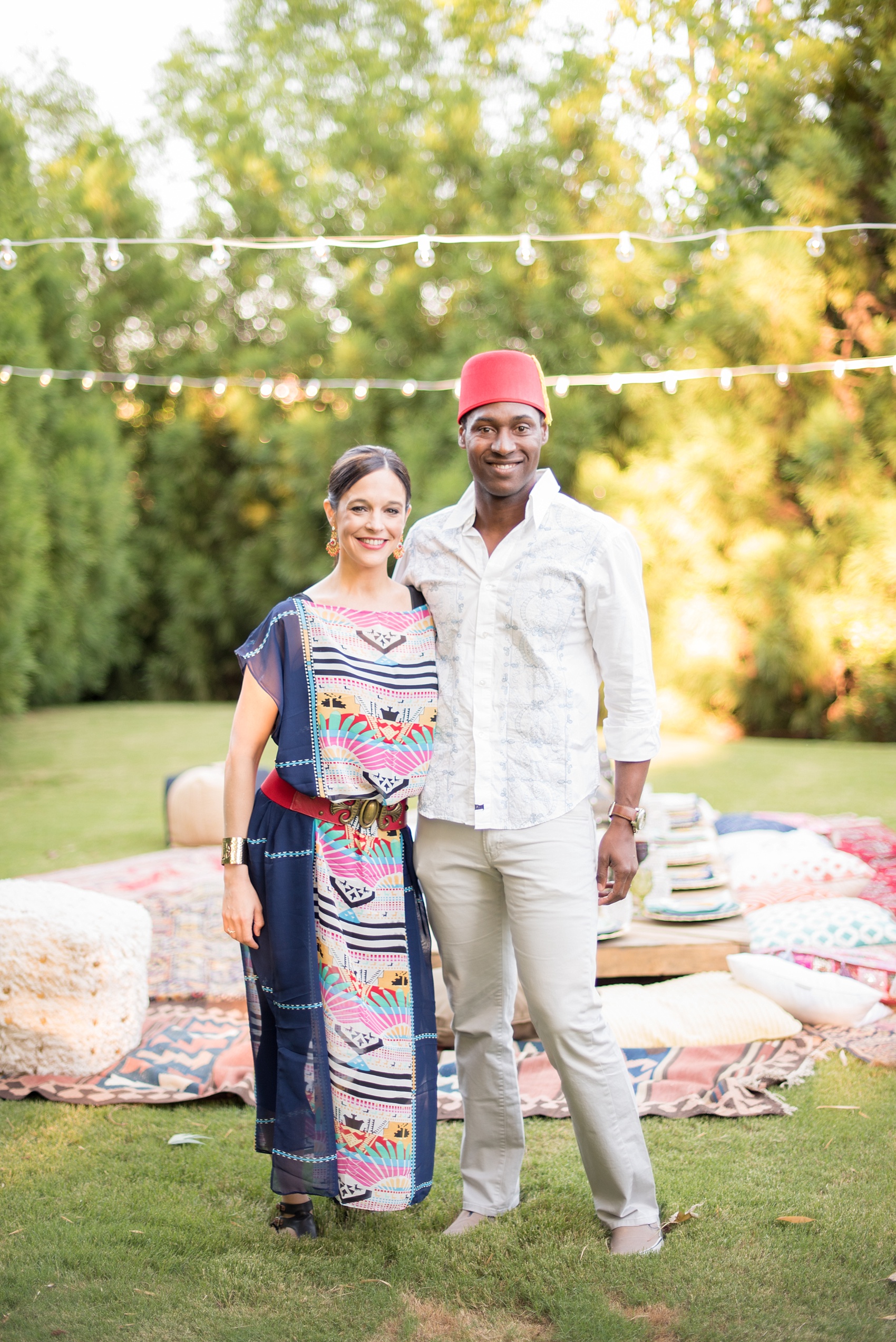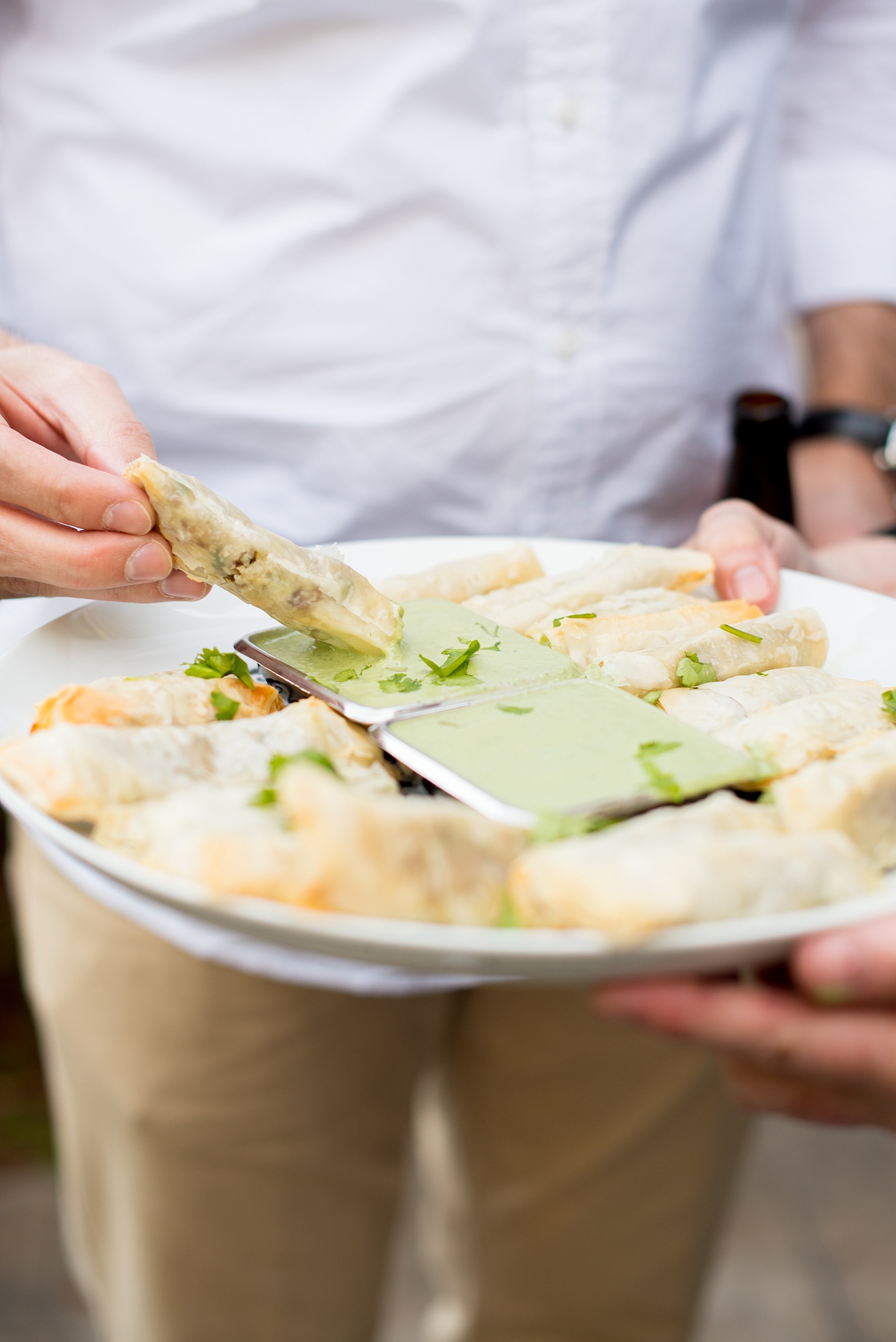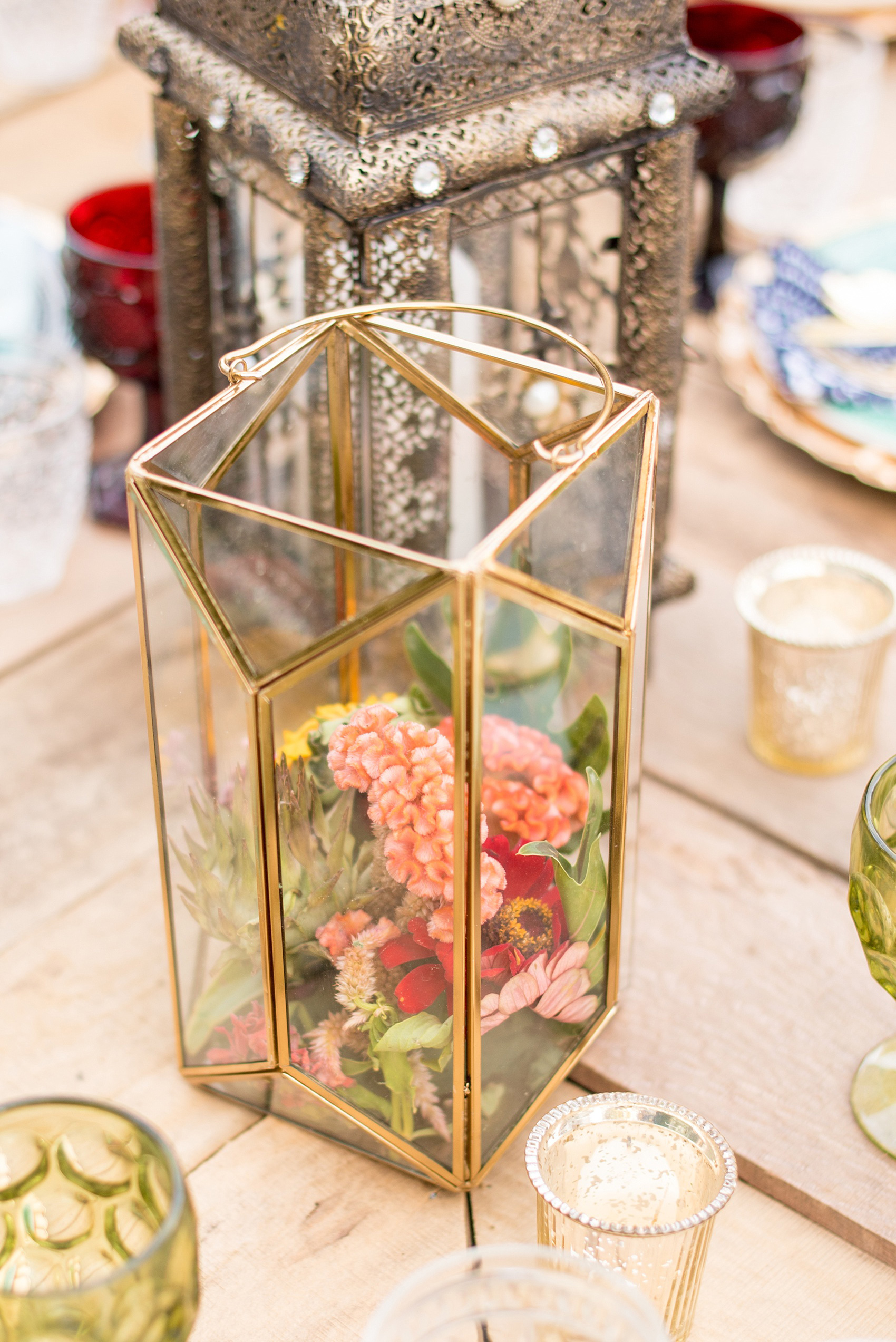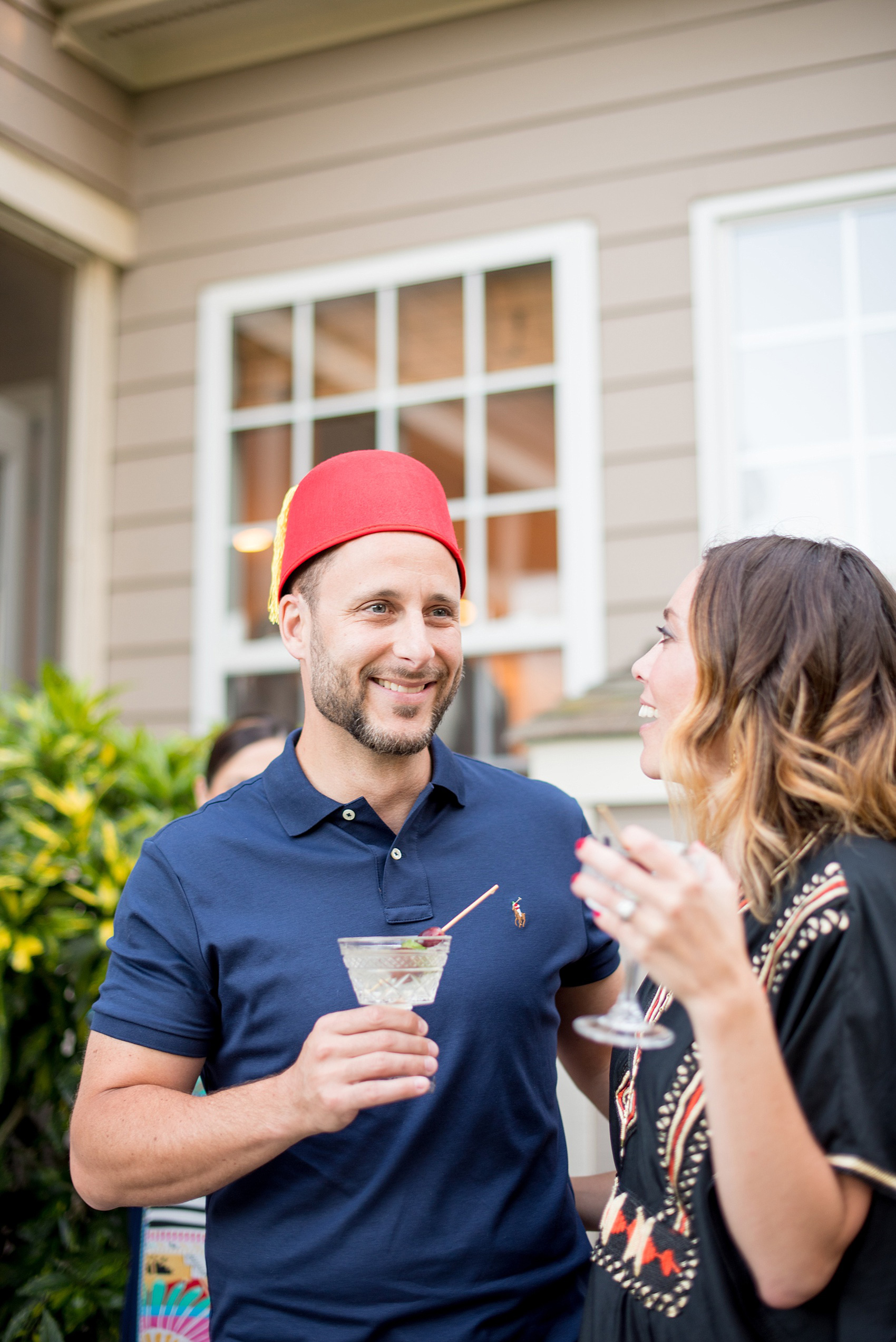 The birthday "boy" was in heaven with a gin cocktail and regional fez hat!
Happy Birthday, Jamie!
Featured Moroccan Birthday Party
We were overjoyed to learn that The Perfect Palette wanted to feature this fete to inspire others.
For more, visit the The Perfect Palette to see the beautiful feature of this wonderful evening.