I couldn't have imagined a better marriage proposal than a styled bridal session for Mollyann at Mim's House. If you're wondering, "What is a styled bridal session?" or "A marriage proposal for an existing bride?" or "Who is Mollyann?" Read on.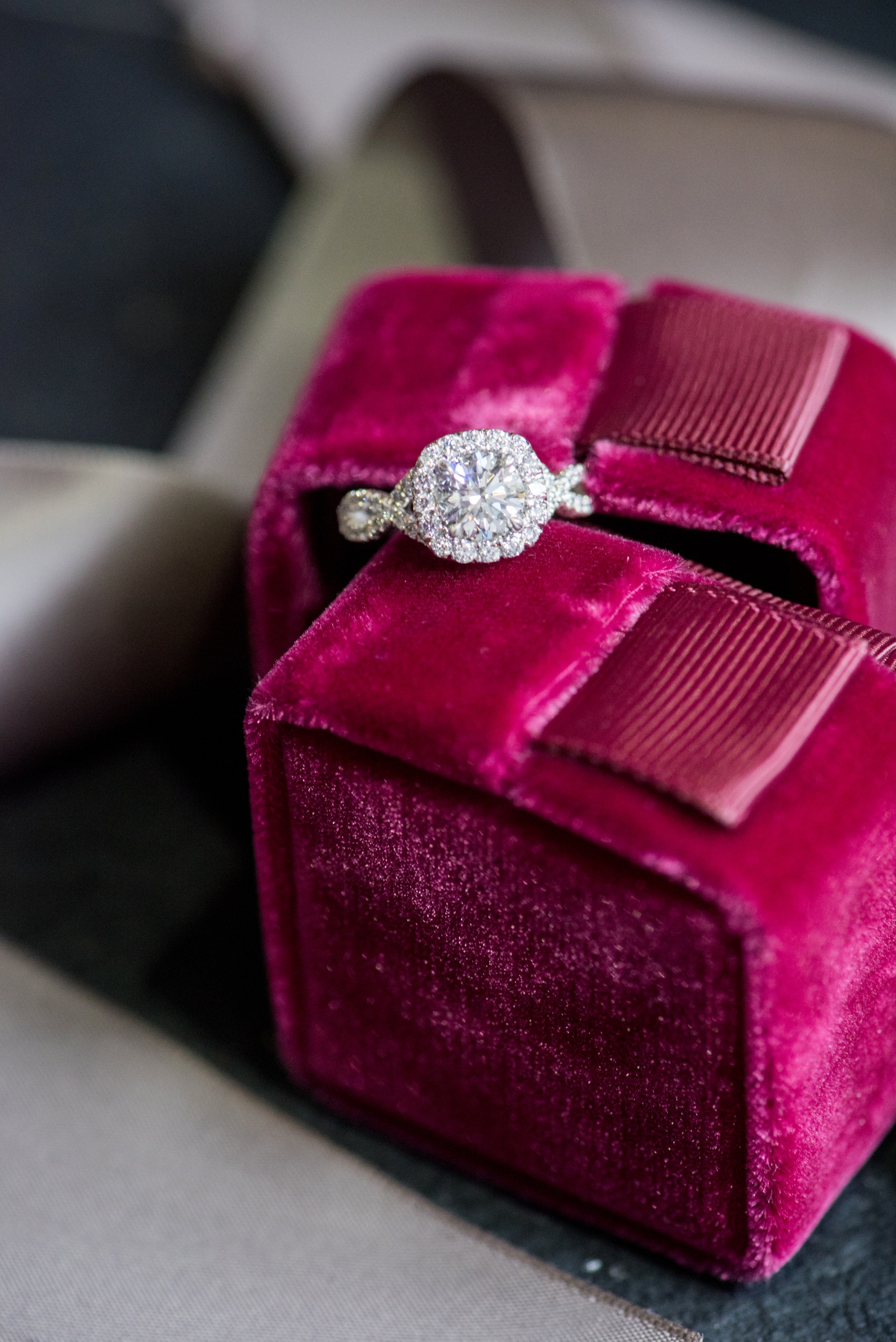 I have had the pleasure of knowing Mollyann and her boyfriend Sean for months now. We live fairly close to each other and have enjoyed meeting up spontaneously or for planned events in downtown Raleigh to enjoy all the city has to offer from time at a fun cocktail bar to organized dinners to industry events. I adore them; Sean is such a great guy and so good to her and she's such a smart, down-to-earth woman who I know loves him so much.
When they revealed they were "ring shopping" I excitedly contacted Sean afterwards to tell him I'd love to be a part of their proposal as I thought Mollyann would cherish photos of the moment when Sean asked for her hand in marriage. Weeks later, he contacted me to loop me into his plan. The result? We were going to plan a styled shoot and Mollyann would model as "the bride." Sean would secretly be waiting at the venue and come into the picture when the time arrived.
Mollyann is in the Event Sales Coordinator for The Stockroom at 230, All Saints Chapel and The Glass Box in downtown Raleigh, NC. She has many friends and allies in the wedding industry – I wanted to bring a team of hand-picked pros together that were some of her favorites and ones she has recommended time and again. Like myself, I knew some of the vendors I had in mind would love an opportunity to be a part of something extra special for her. Thus an amazing team was formed and the planning began. (Please, please check out the vendor list at the end of the post!)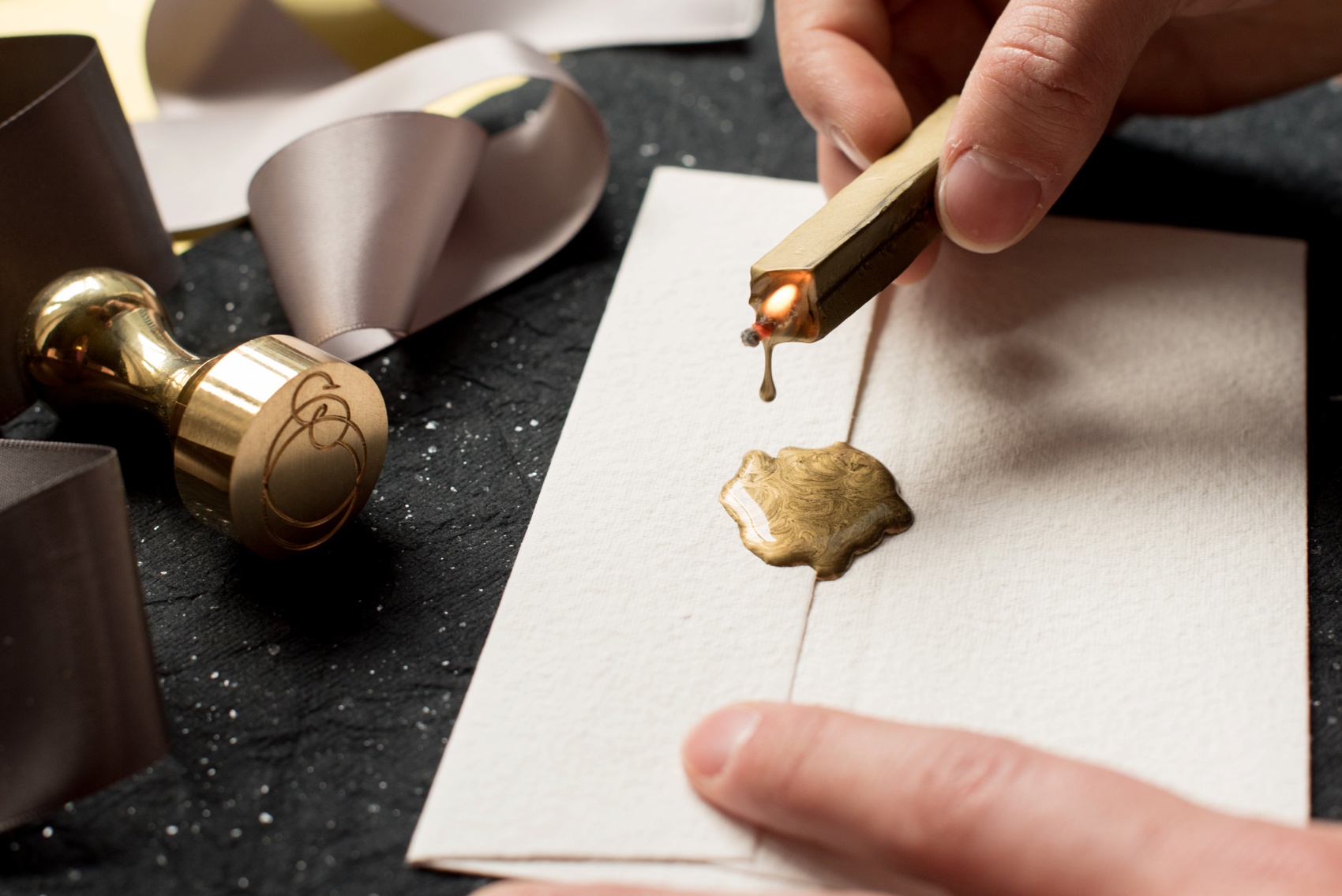 I had individual, in-person meetings with all the vendors to loop them into the "real" story. In emails, the shoot was this: the grit and graffiti of NYC meets the charm of southern, North Carolina. The colors were grey, deep red, deep purple, gold and black. Banksy  art would be present, candles would line a "circle of love" on the floor and flowers would soften the scene. This was, of course, all for Mollyann and the choices above were because Sean knows her favorites from color palettes to artists. We even talked about the kind of box the ring would be in.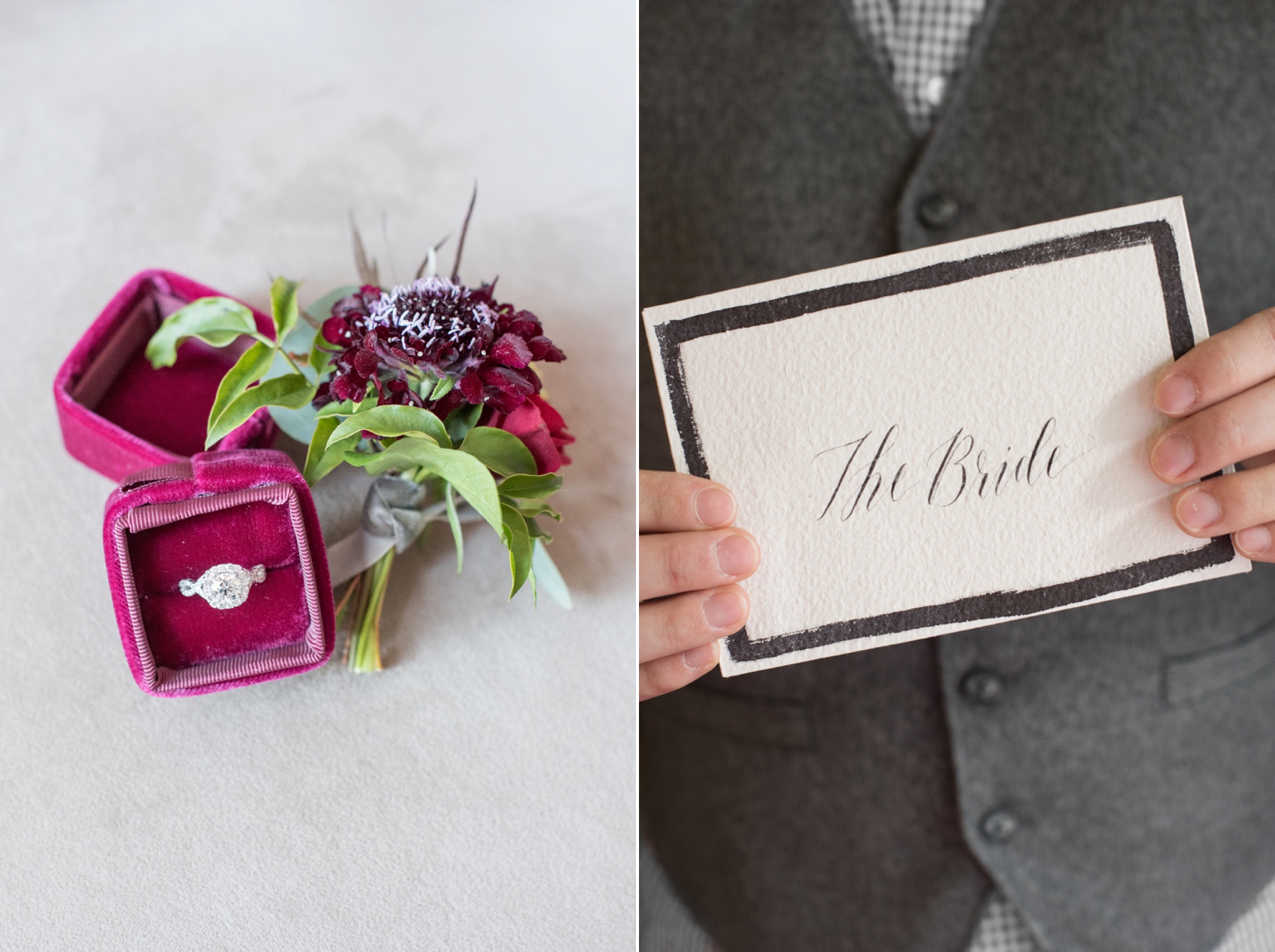 Sean and I were in communication via direct emailing, blind cc's on emails, text messages, planning meetings and meet ups for dropping off craft supplies and pre-photos, like photos of the ring and him imprinting a wax seal on a love letter he wrote to Mollyann that she was going to read just before "the" moment. I loved being a part of it – even that day, as Mollyann was in one room getting her hair and makeup done by her friend and artist, Michelle Clark, I was in the next room at Mim's House photographing Gabrielle of One and Only Paper calligraph "I love you" on macarons from LucetteGrace and write "She Said Yes!" on a card.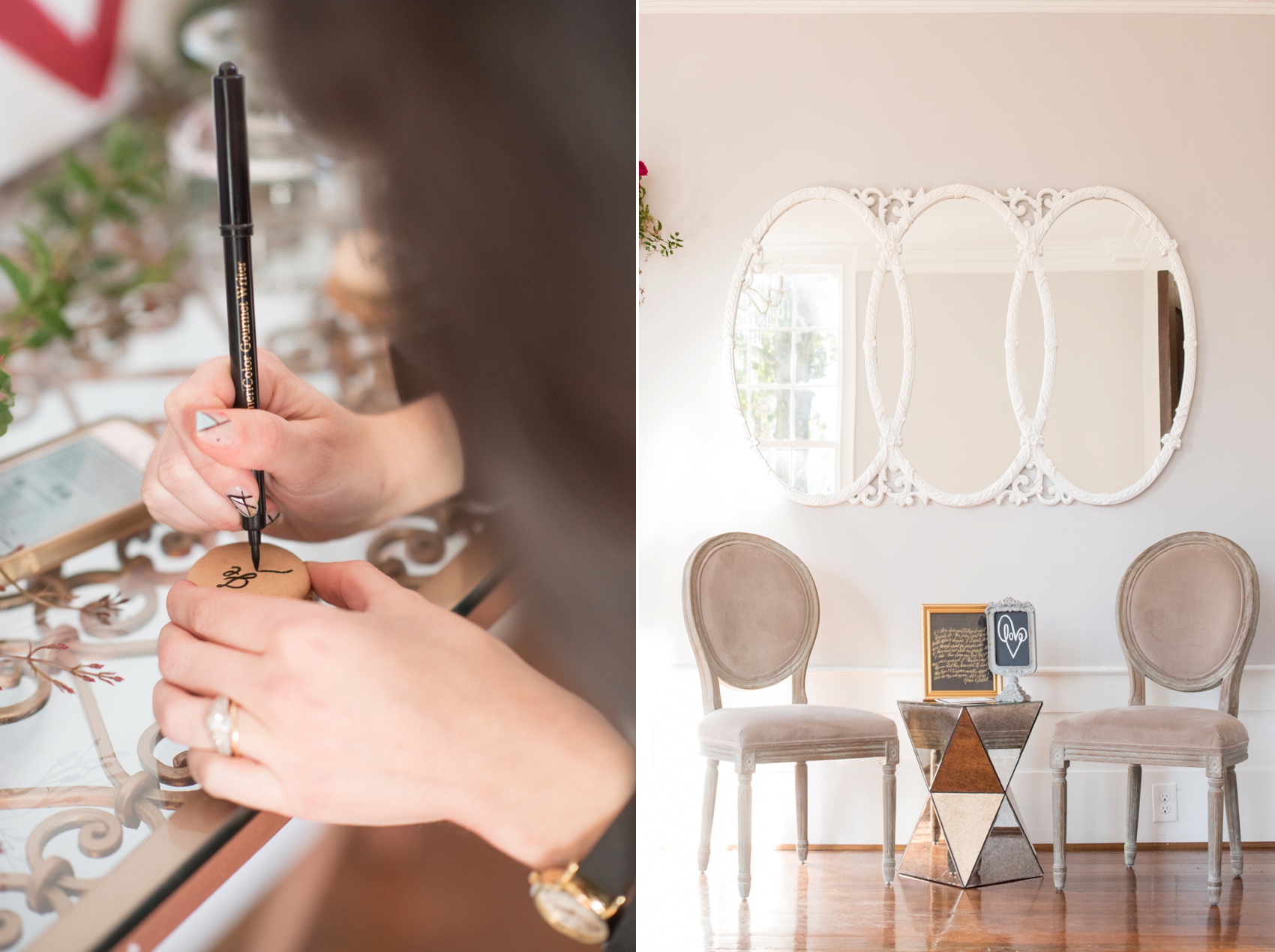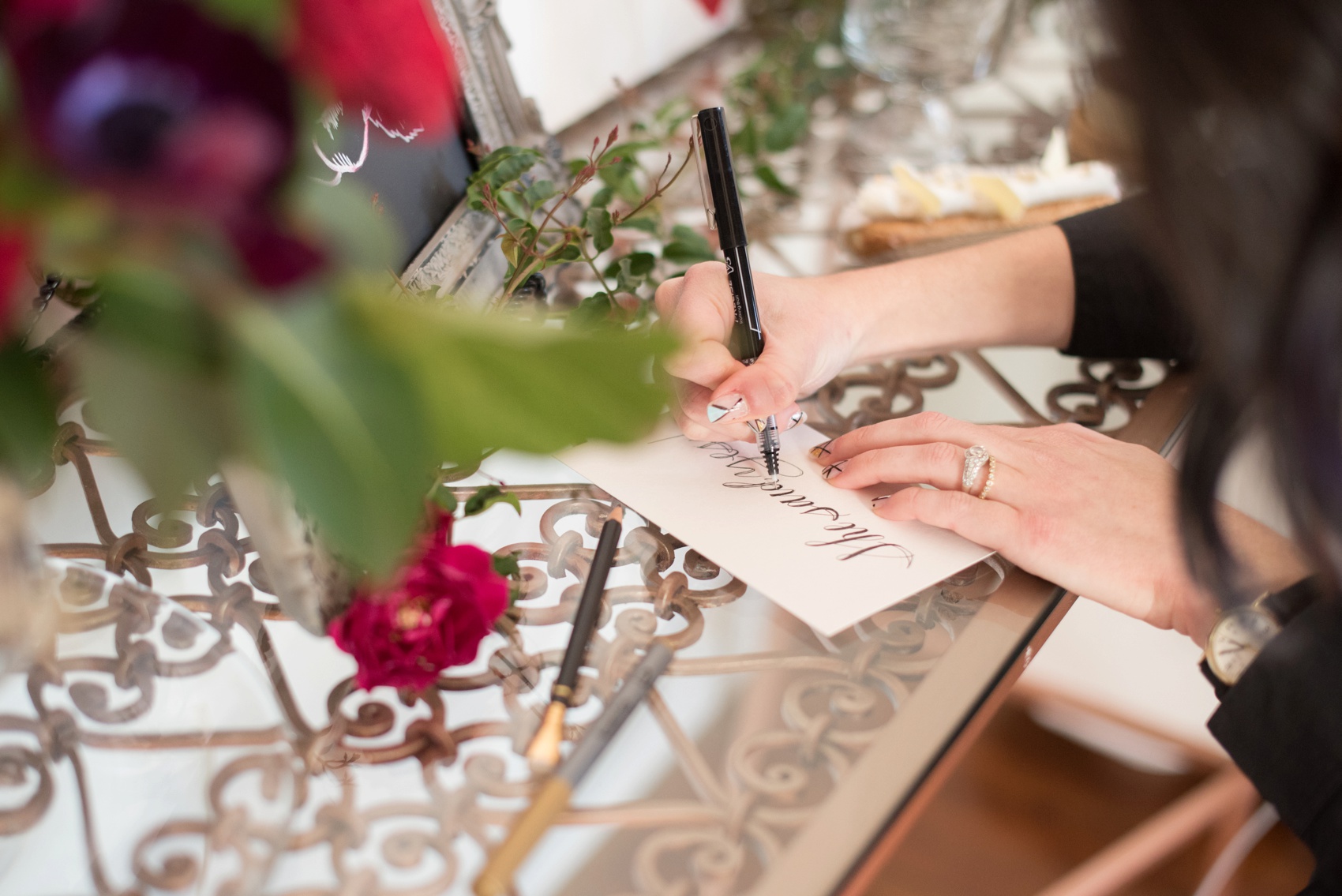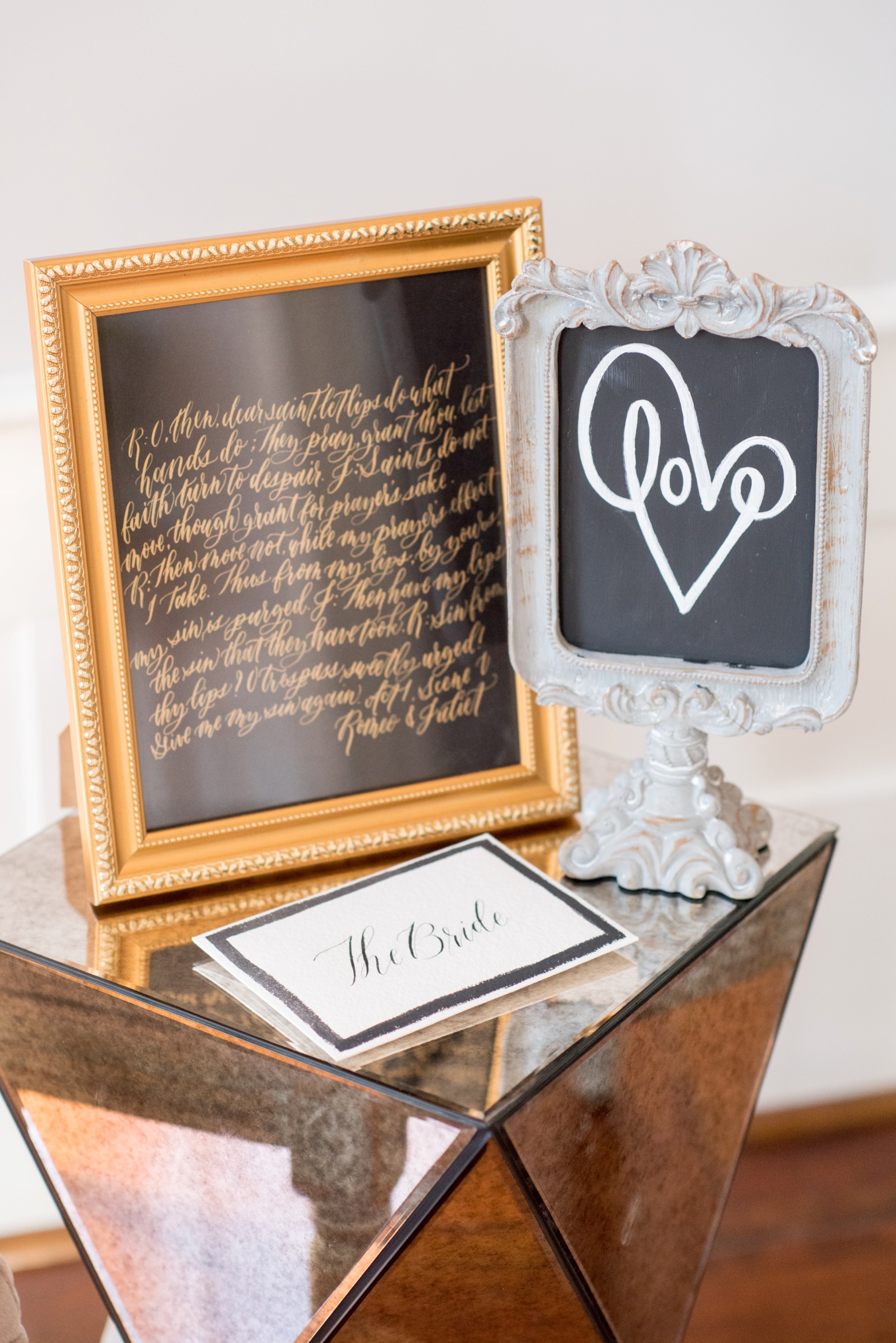 Austin of AB Chalk Designs created three special chalk boards and One and Only Paper wrote lines from a scene of Romeo and Juliet on black paper for the pair to keep – a scene that had importance in their relationship.
Mollyann and I talked about the dress she'd wear and how her nails would be polished – texting ideas and internet photos of possibilities back and forth. Bella Bridesmaid provided the perfect dark grey Amsale gown that Anna of SE Floral Designs would adorn with a live floral belt, and The Paintbar created such a beautiful white and gold bridal design on her fingertips.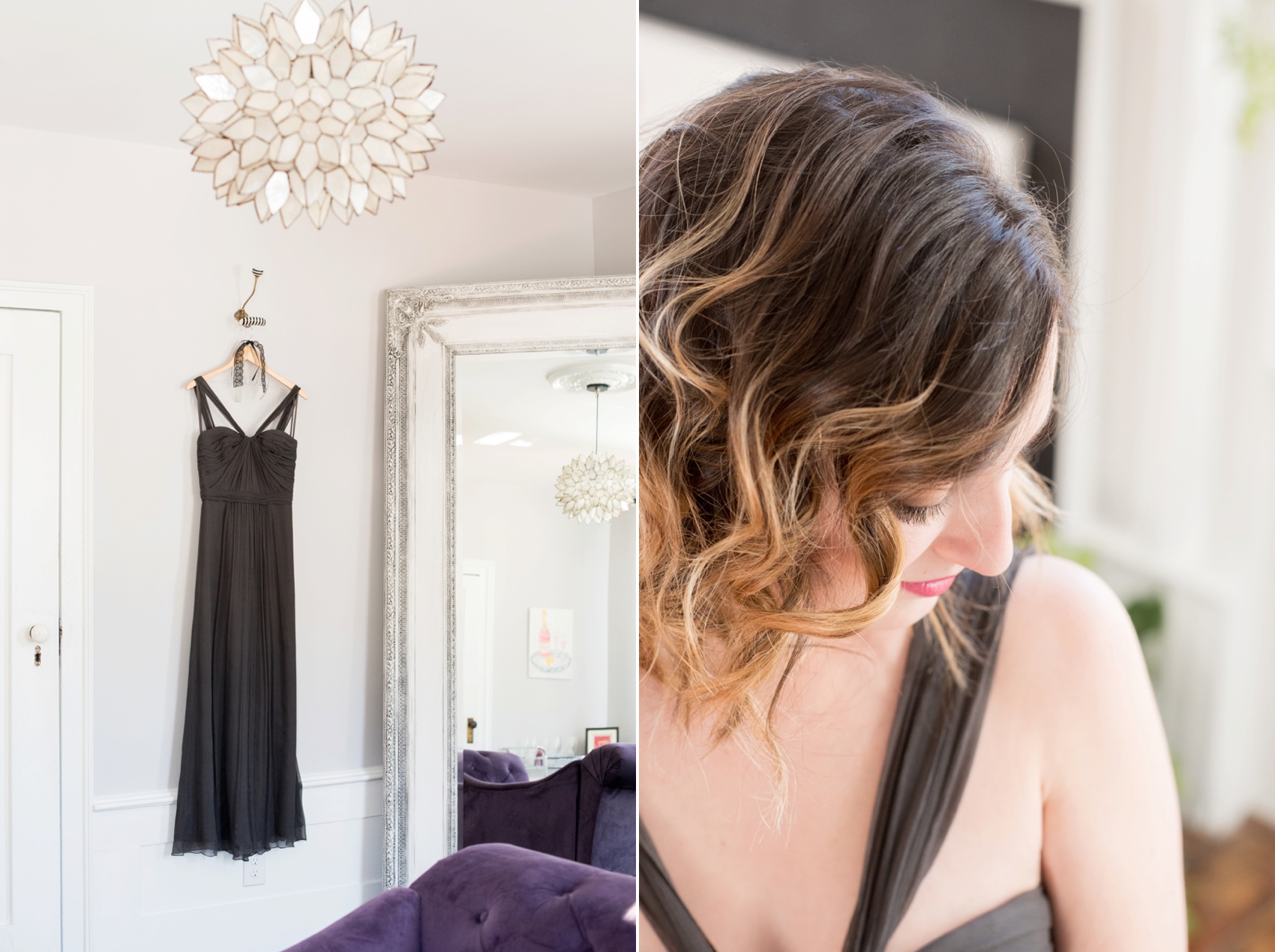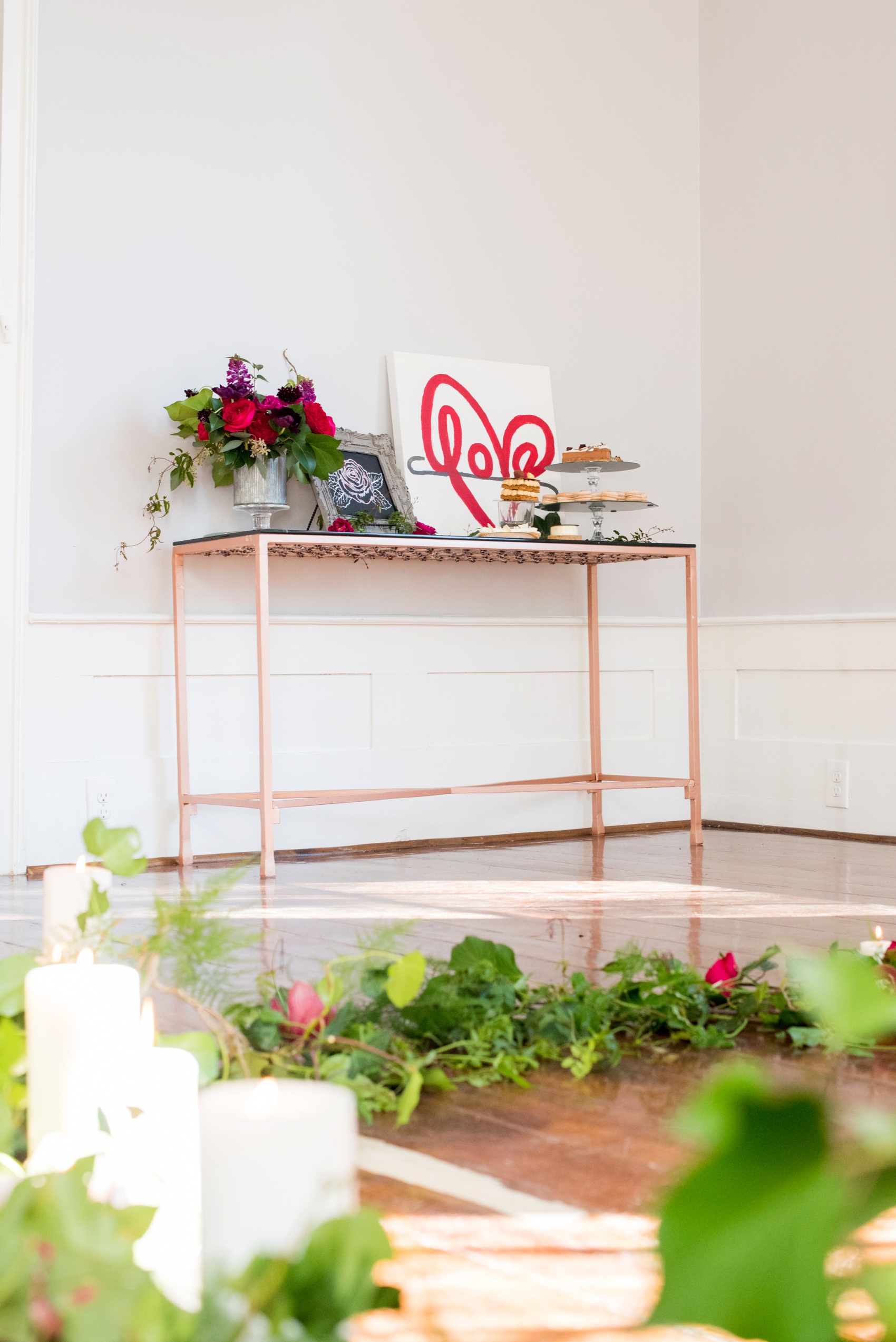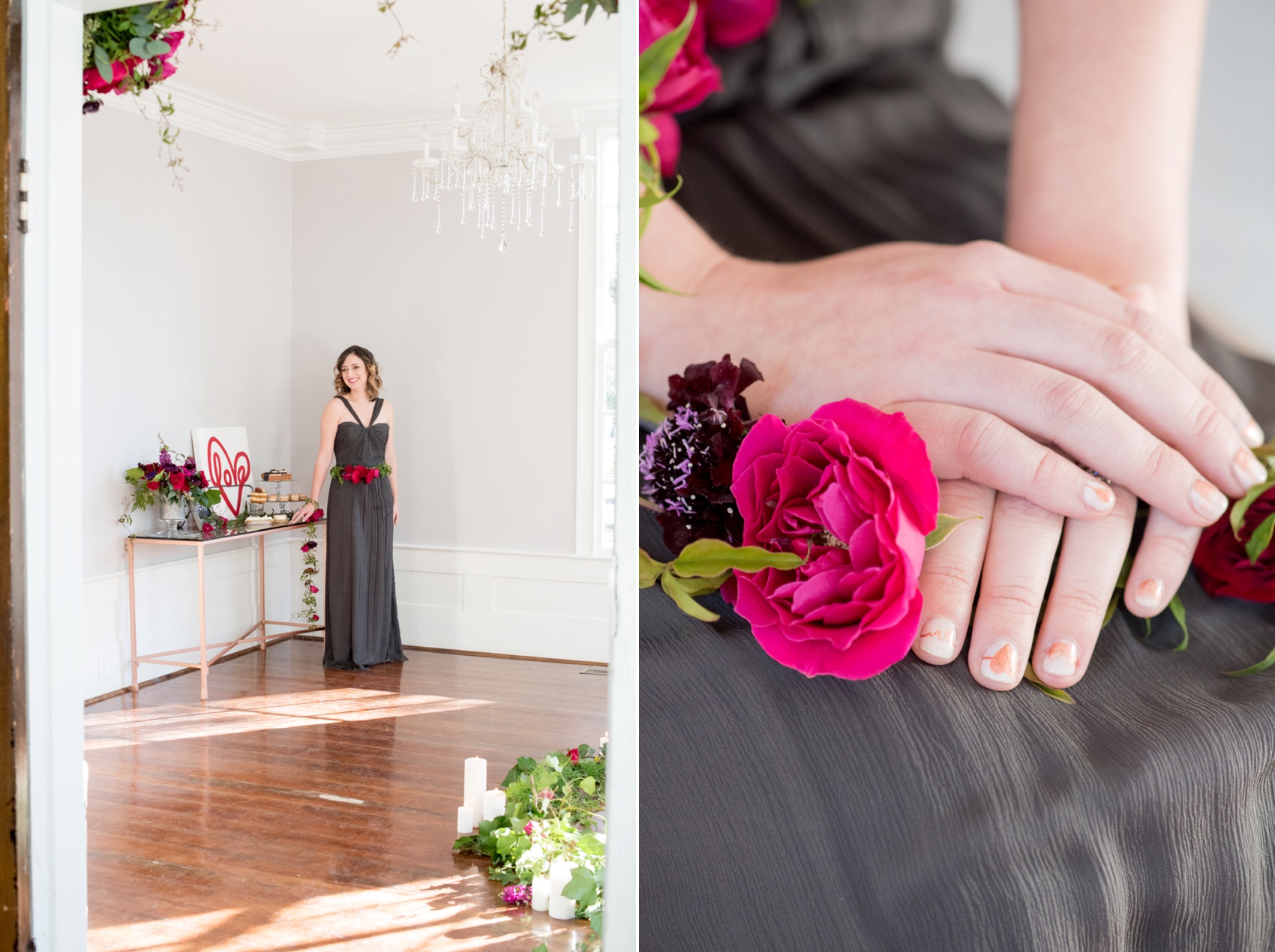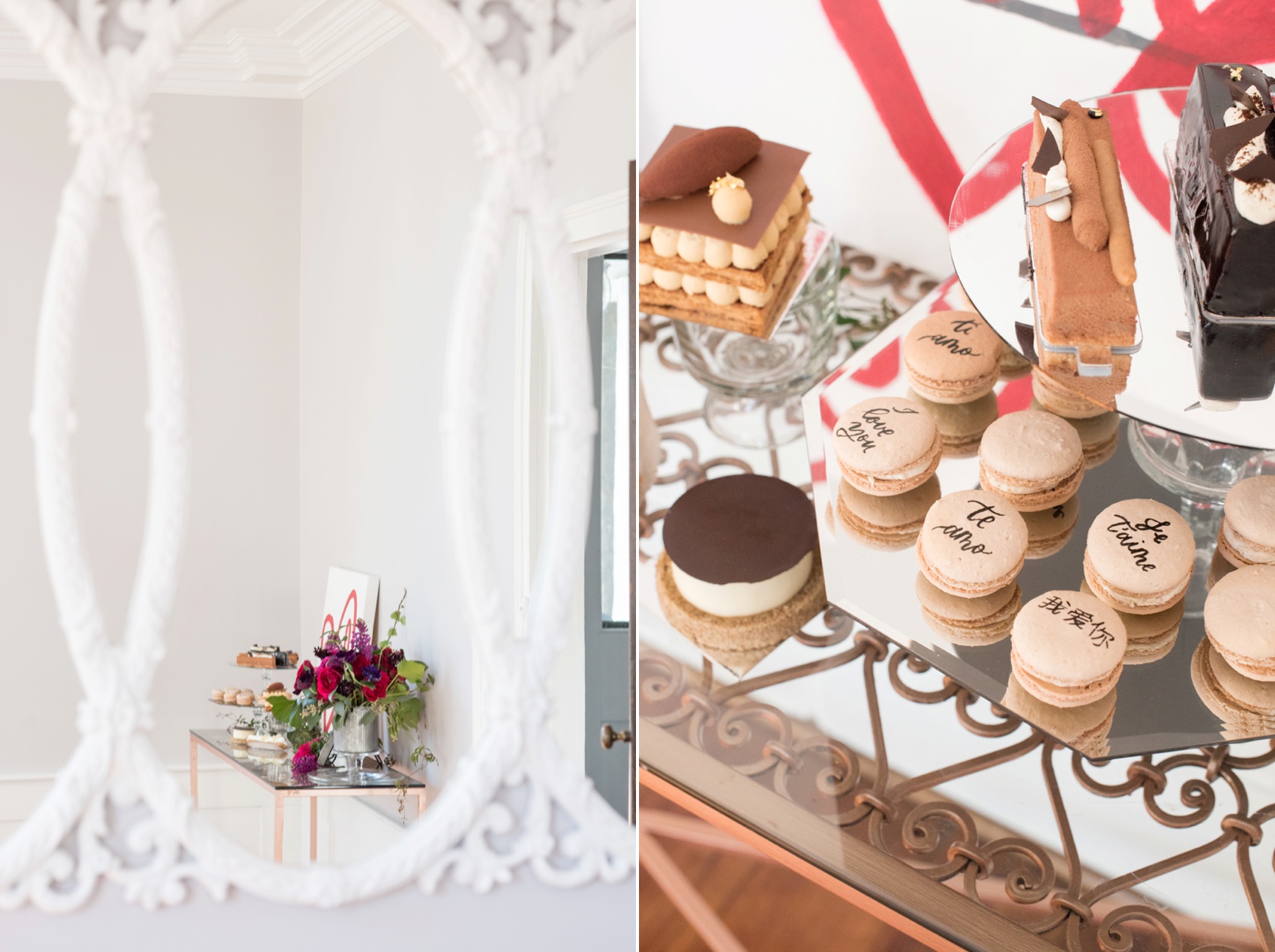 The macarons said "I love you" in 5 languages for places they've been or hope to travel to, from China (which they went to last fall!), to France (which they hope to go to) to English, of course!
Doesn't she look stunning in this photo? It wasn't rare for Mollyann to model for shoots – she does it often and is so, so good at it. It was the perfect situation – she looked amazing, she was doing something she enjoyed with people whose work she admires and she likes being around, and she would have photos of it all afterwards. And, needless to say but worth a mention, she'd be ready to go for dinner that night after a quick change and champagne celebration!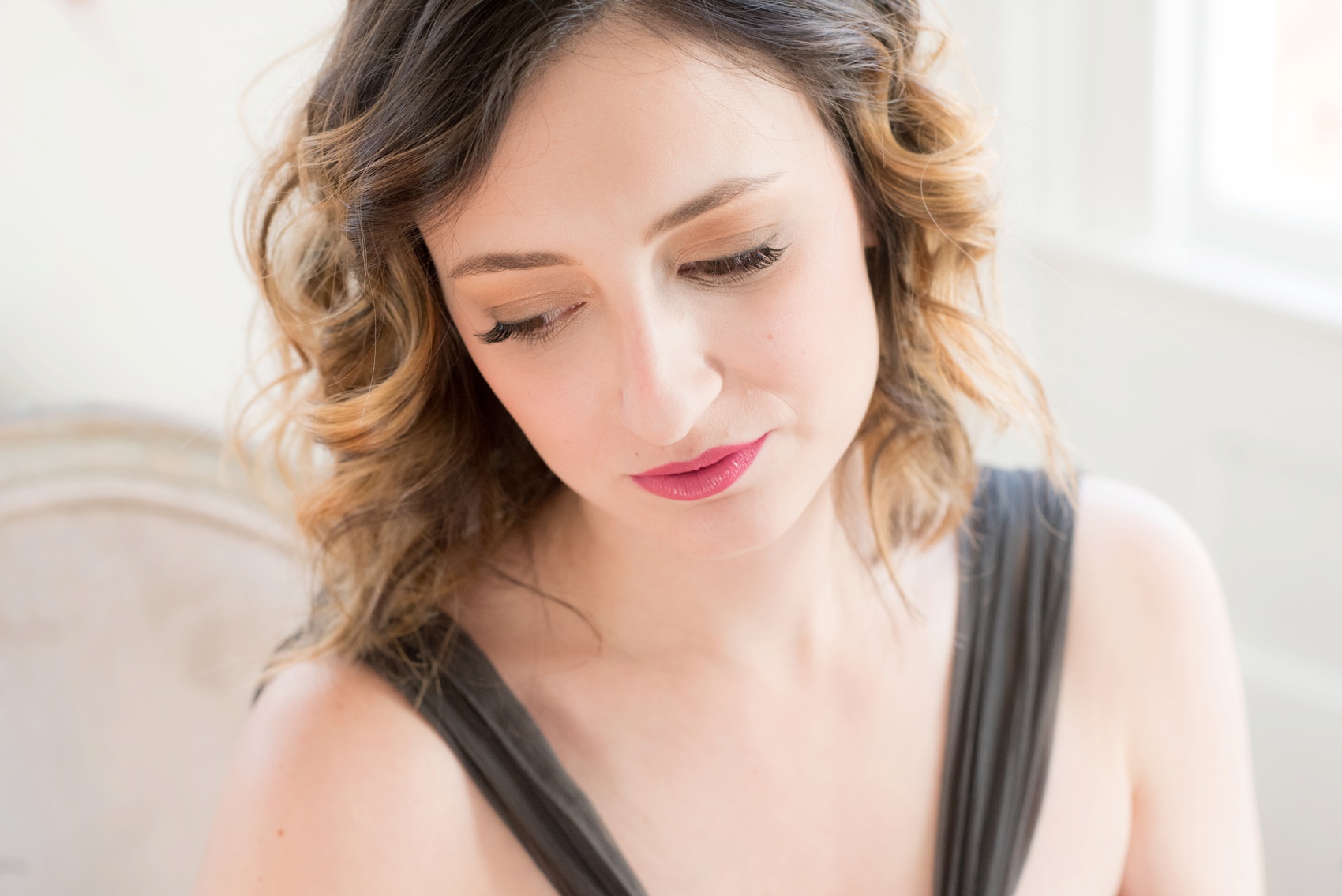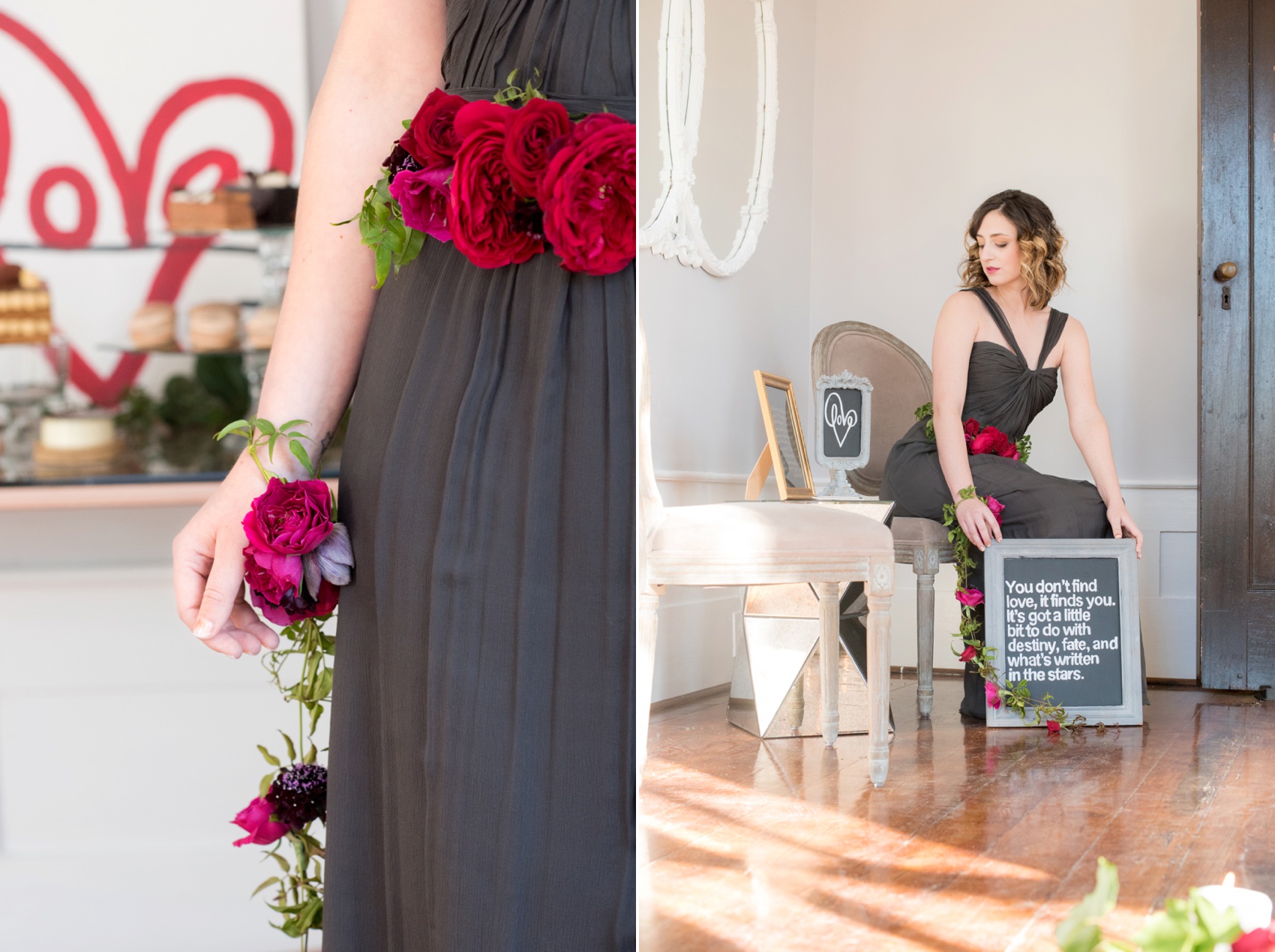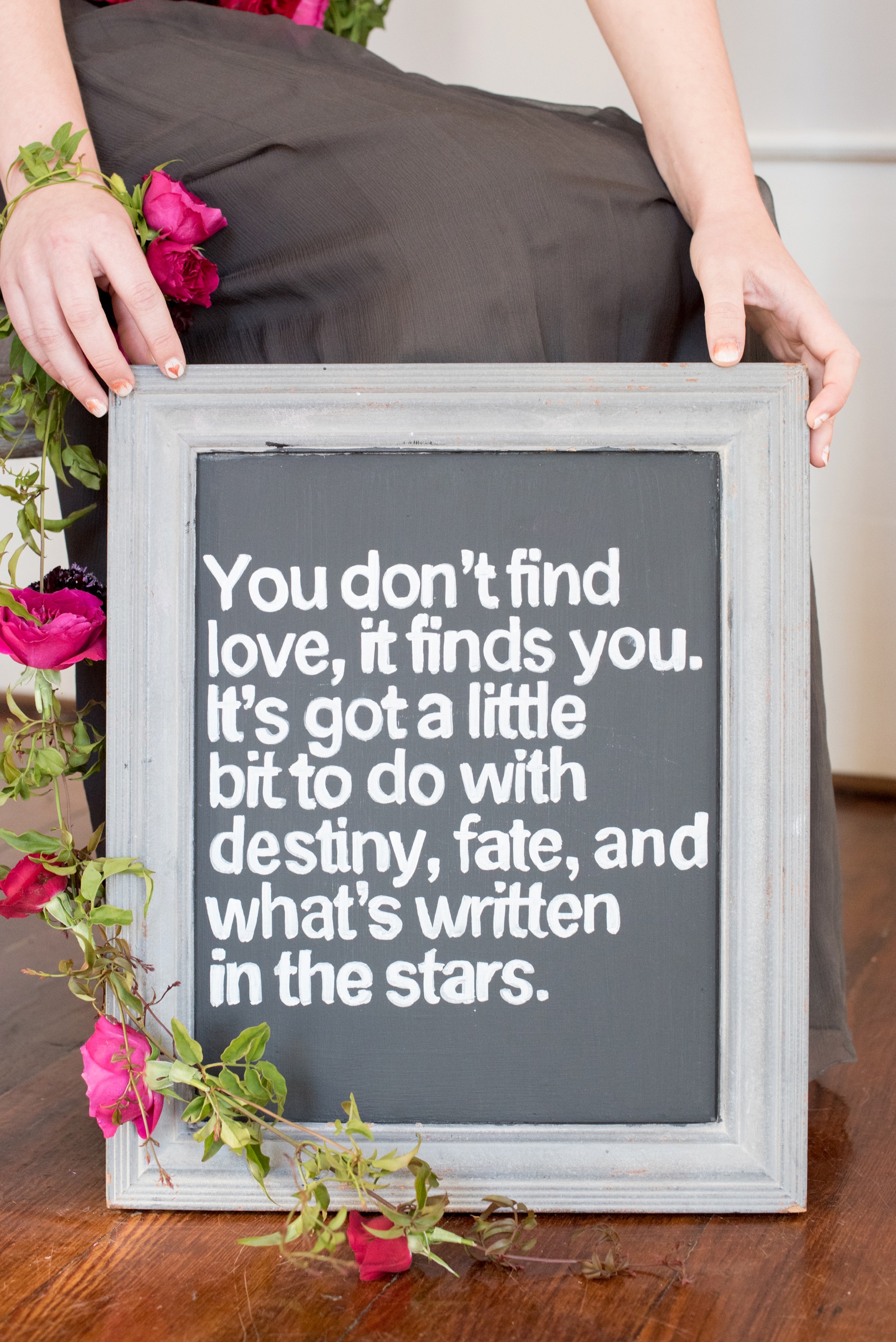 The above quote was chosen on purpose too! Mollyann has a star tattoo on her wrist Sean wanted to incorperate. It was a great quote that had meaning but wasn't too obvious.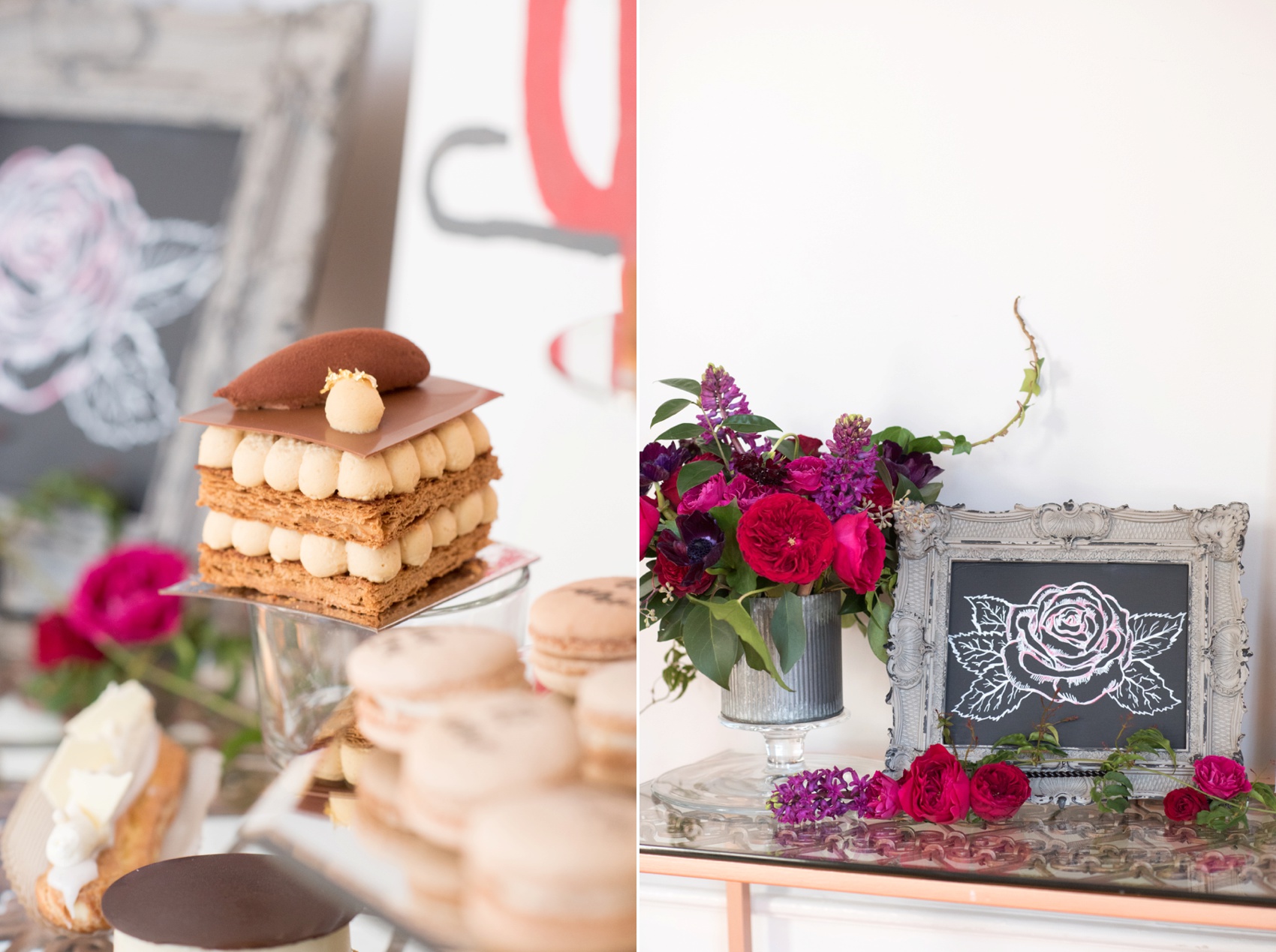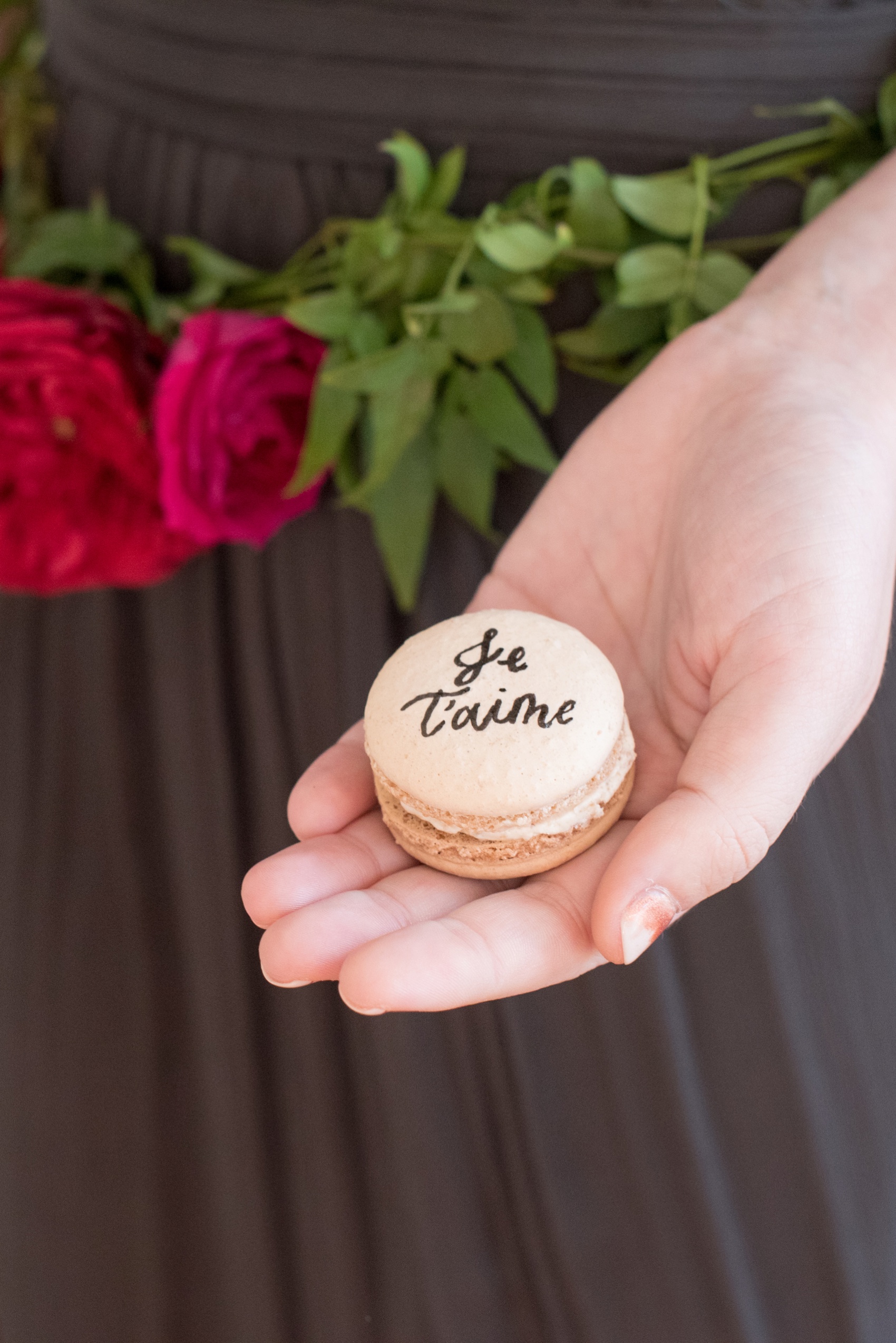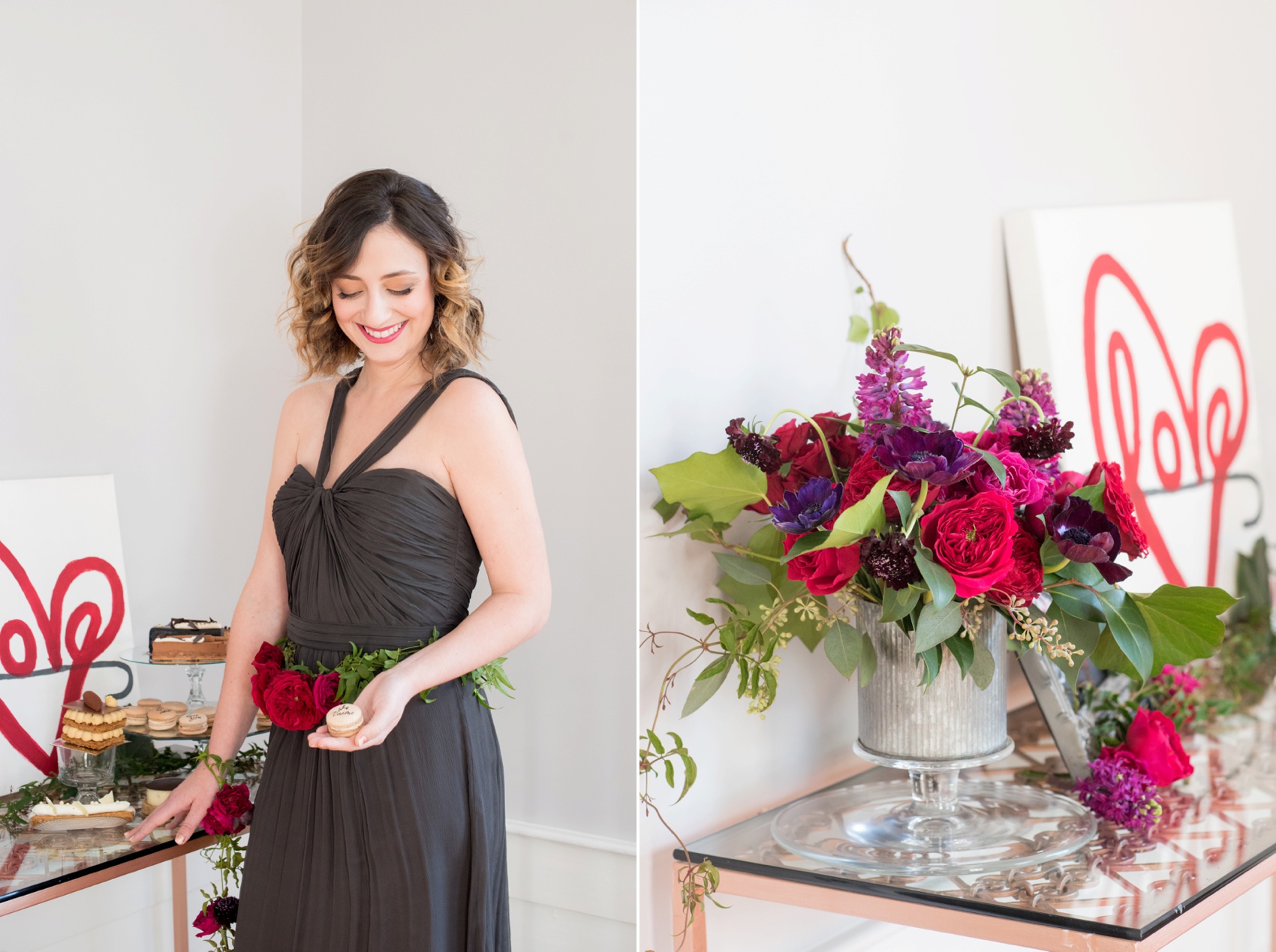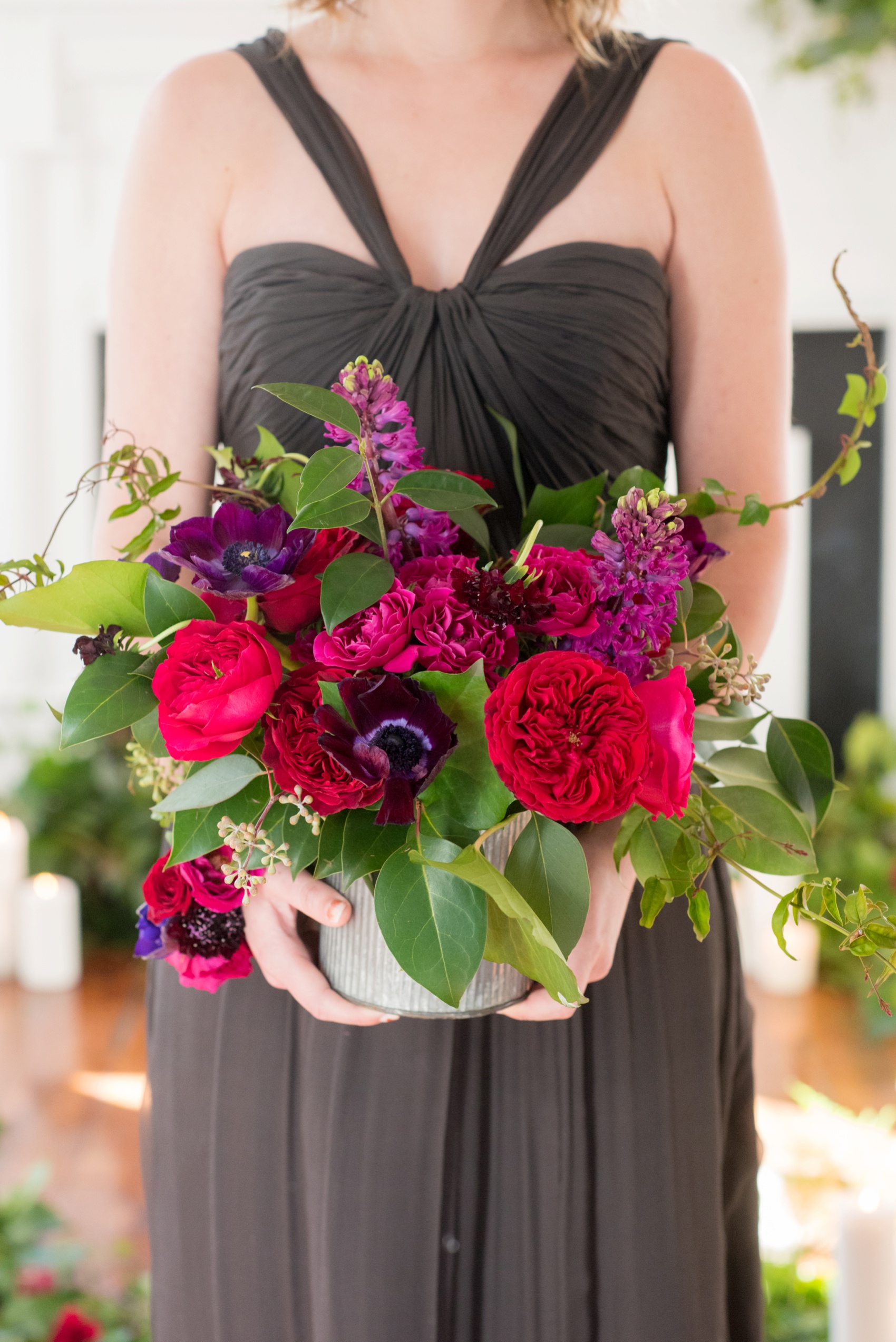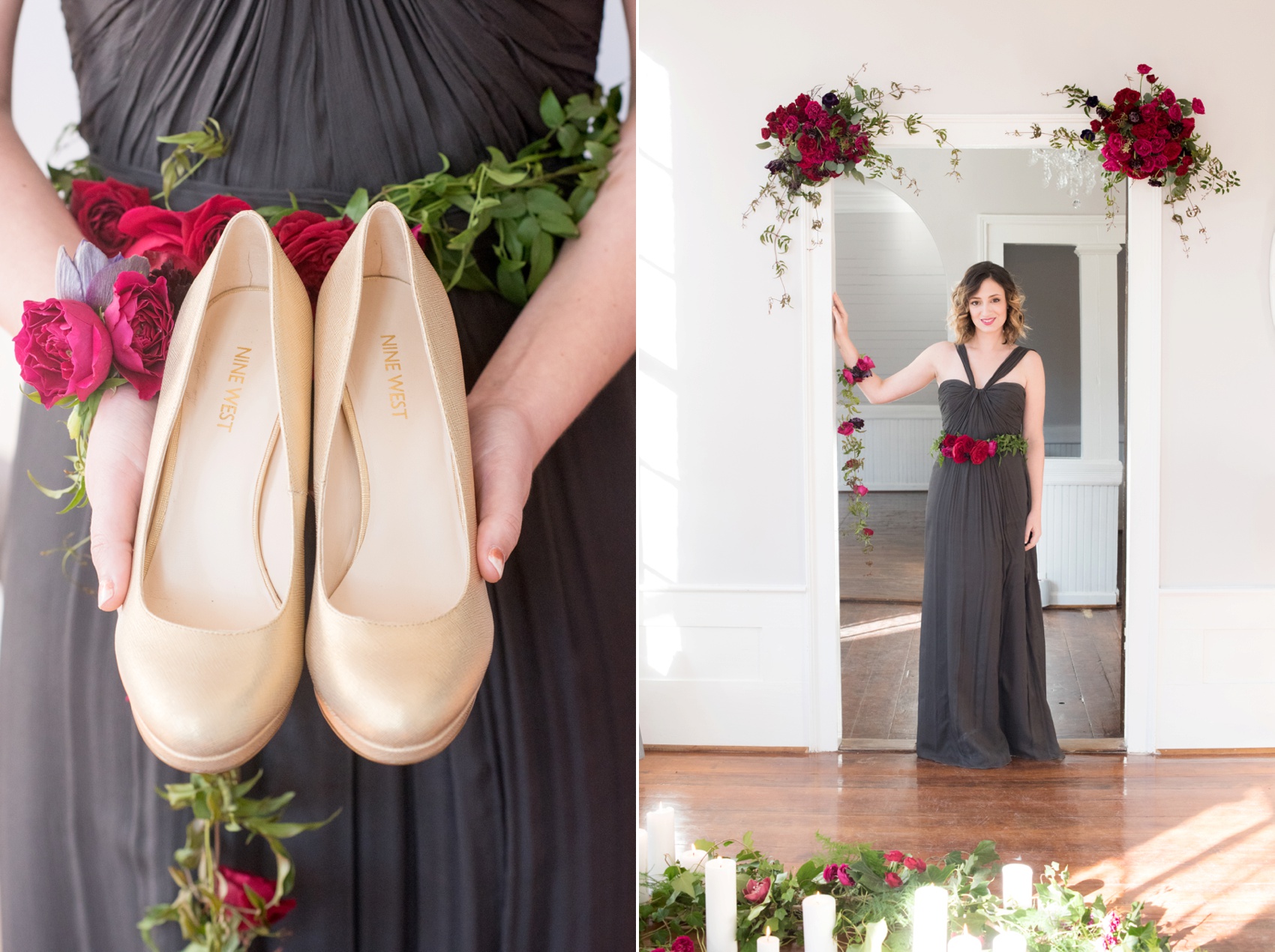 The Banksy art? Her and Mollyann love it. 🙂 Plan and simple!
I was just dying over a floral garland wristlet Anna made for her! It was so beautiful!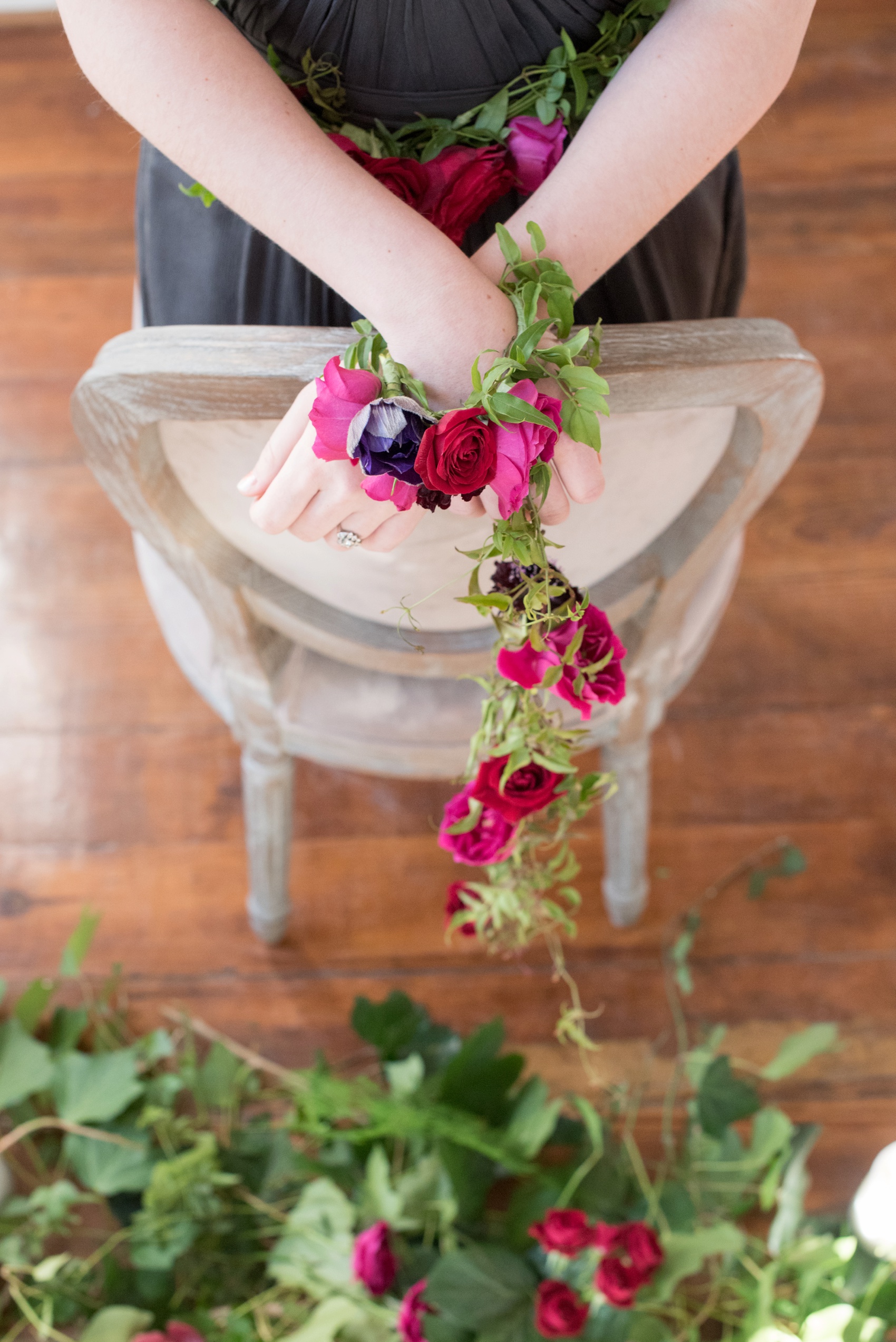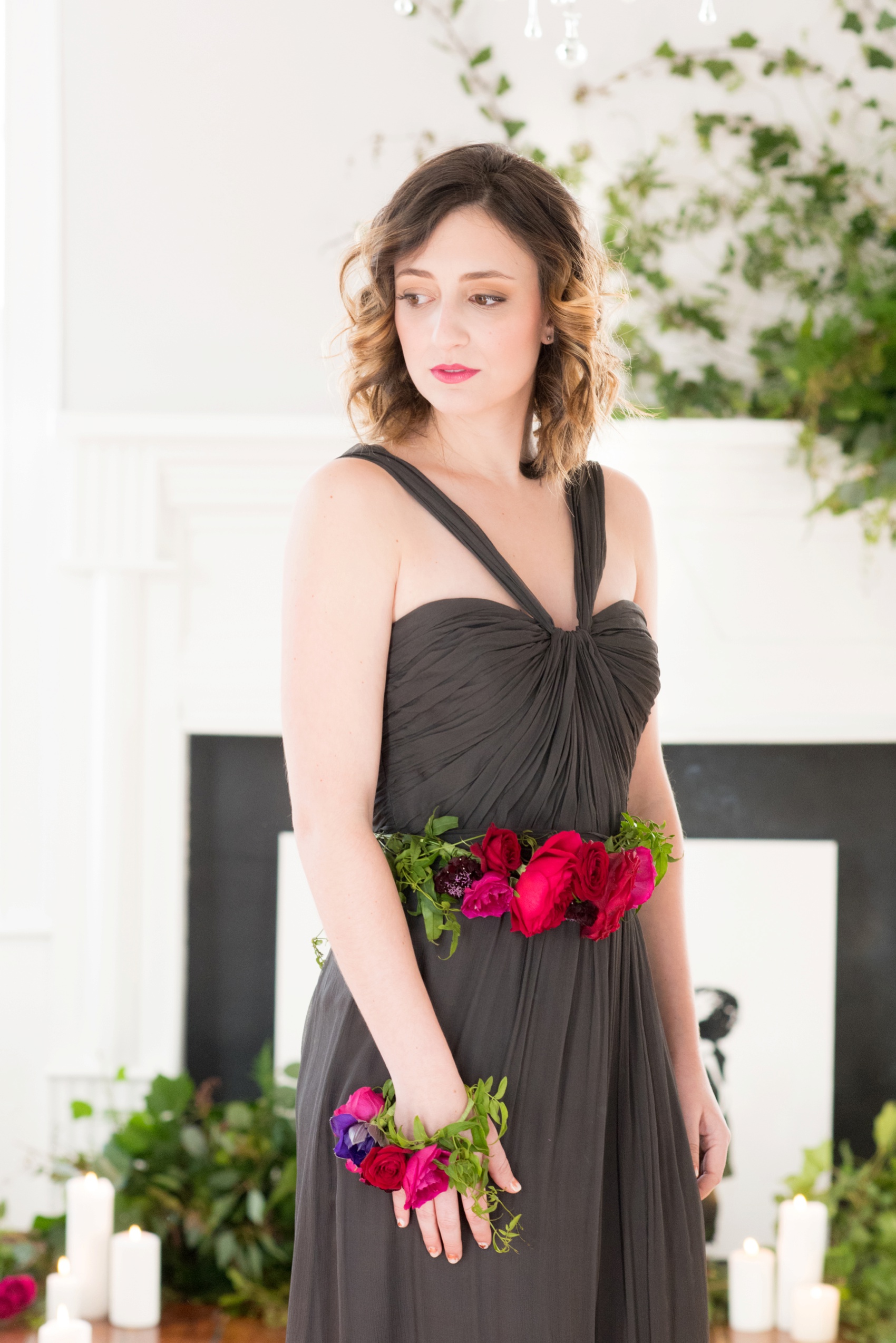 The "porch" moment below is one of my favorites. Sean had the idea that he'd be on the balcony when I took Mollyann outside for a few photos. She can't see Sean! She still had no idea he was there. I believe she hoped…she hoped it was the moment. But she definitely didn't know for sure!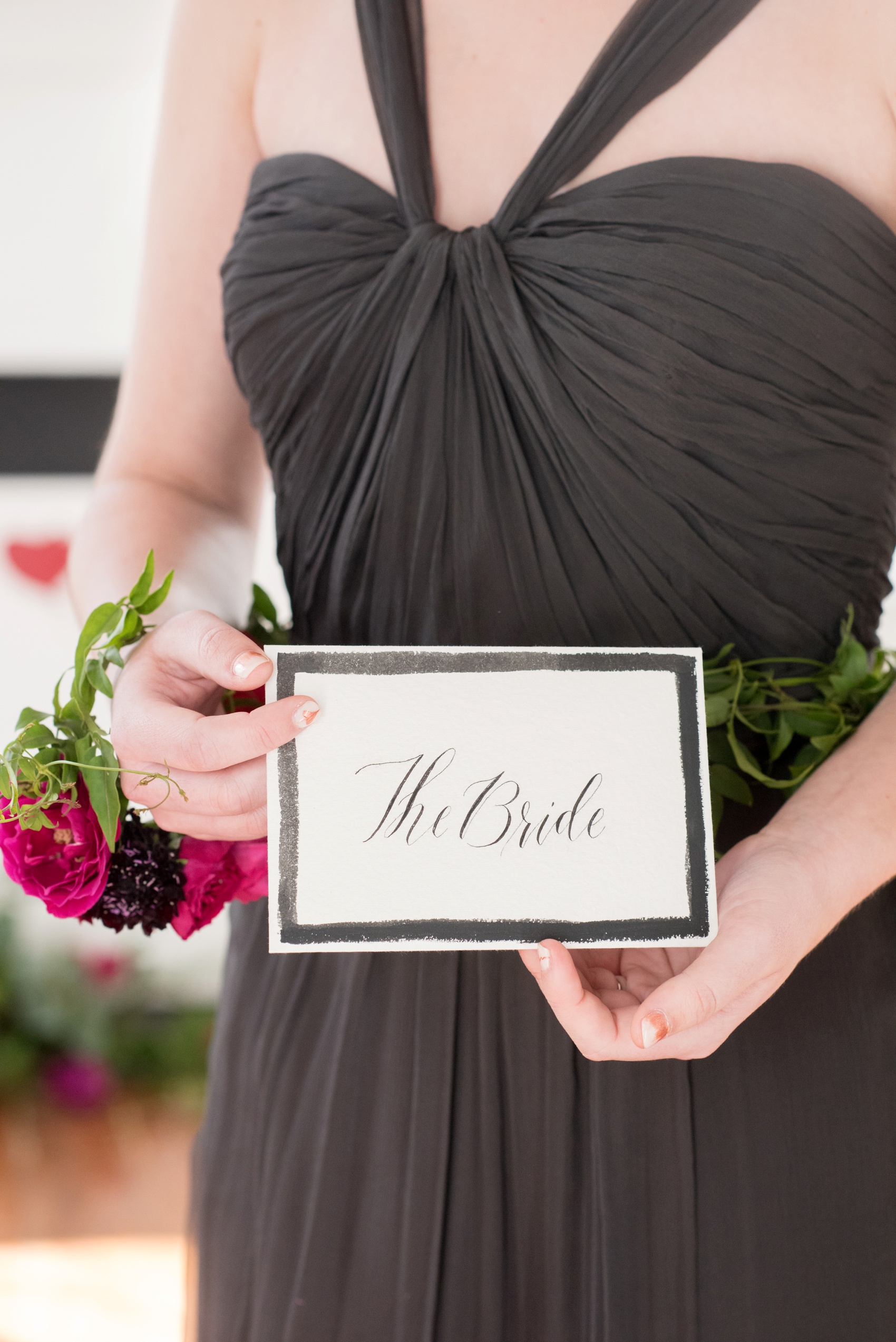 We went back inside to get warm (it was 35 degrees outside, at most) and take a few more images and then the time came for me to text Sean to come downstairs (I felt like I was texting him at one point so much I had to joke, "Oh sorry for the texting guys, family emergency!") and I handed Mollyann the letter and asked her to read it for some photos. I think at that point…she knew. The moment was hers.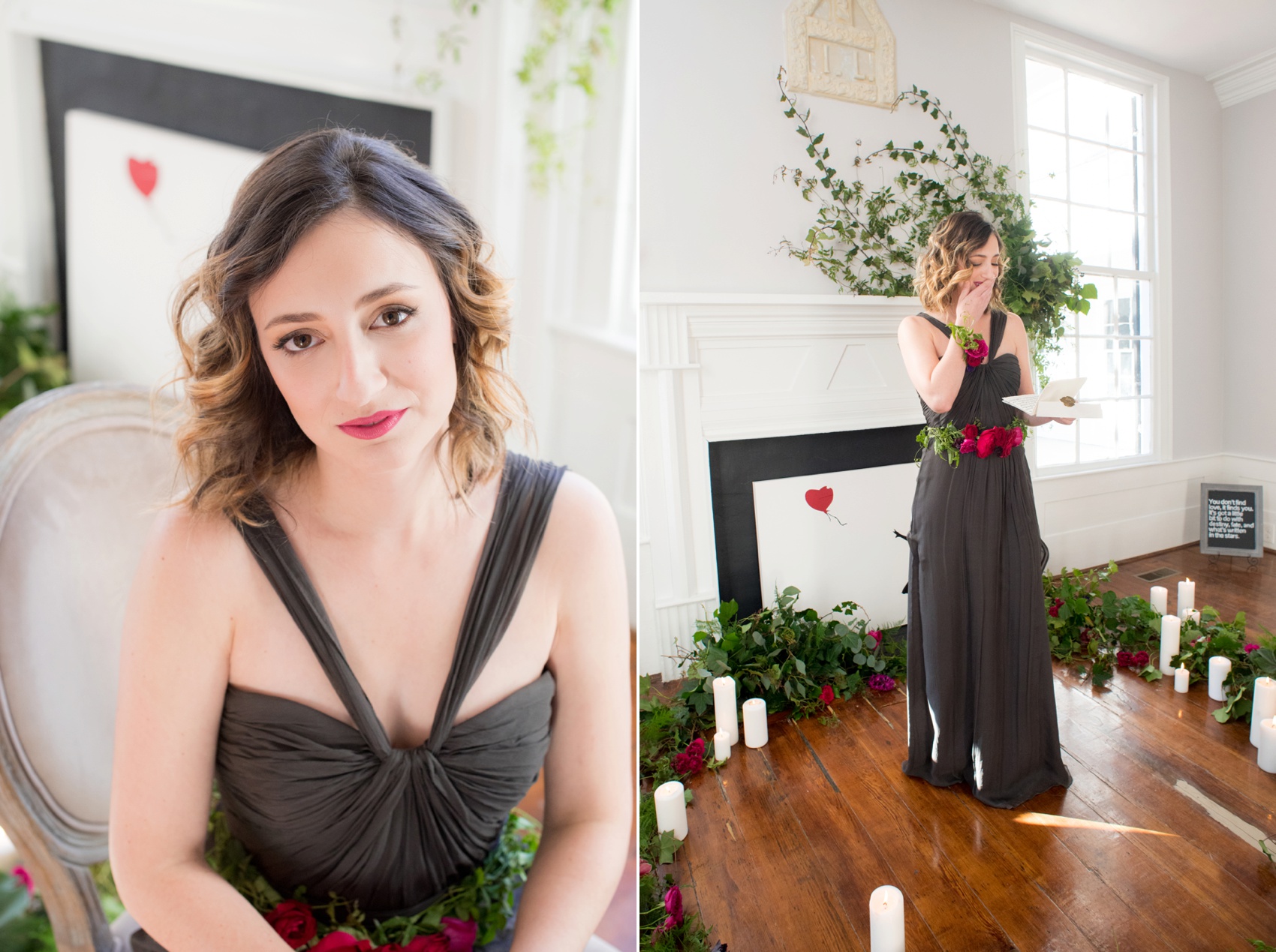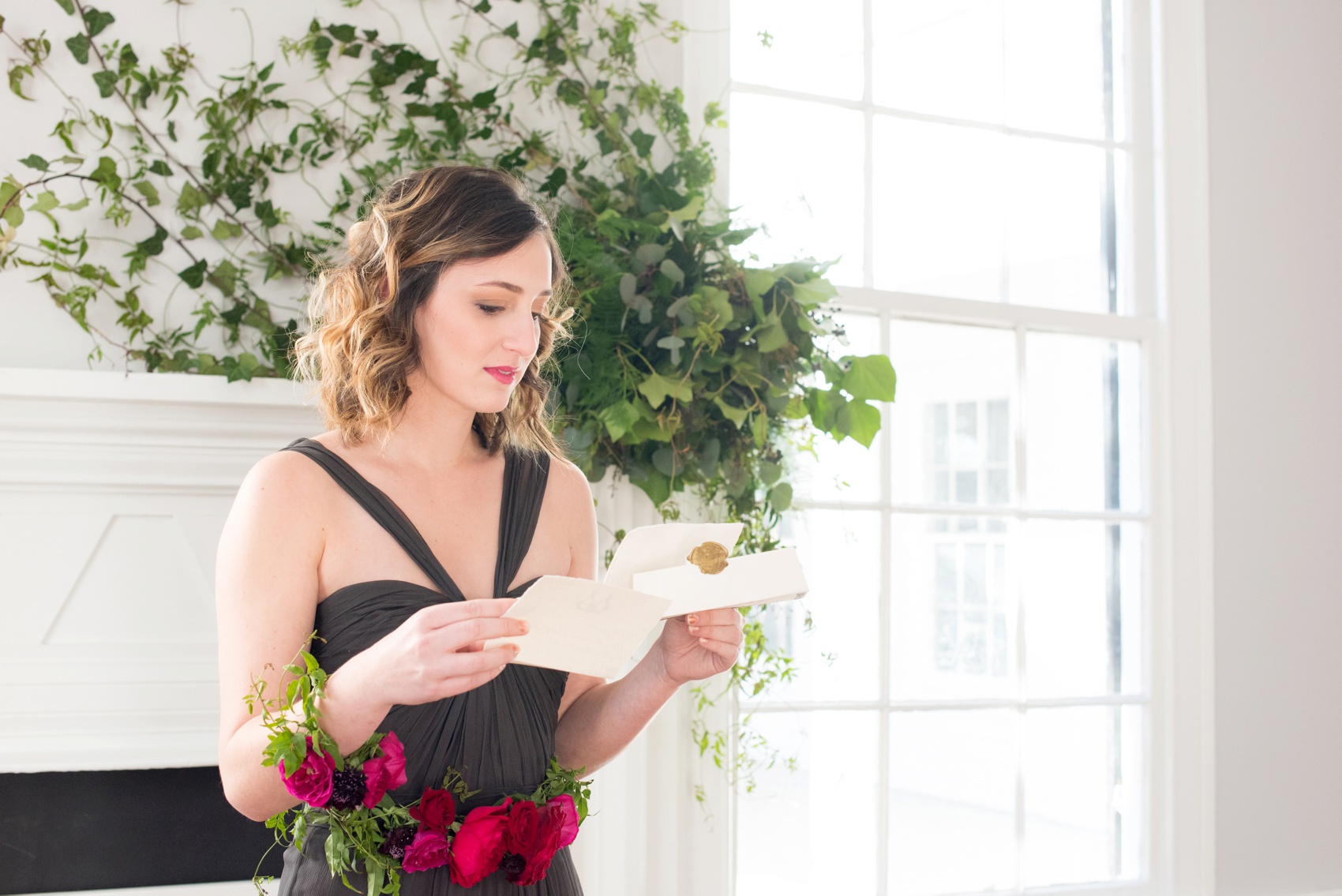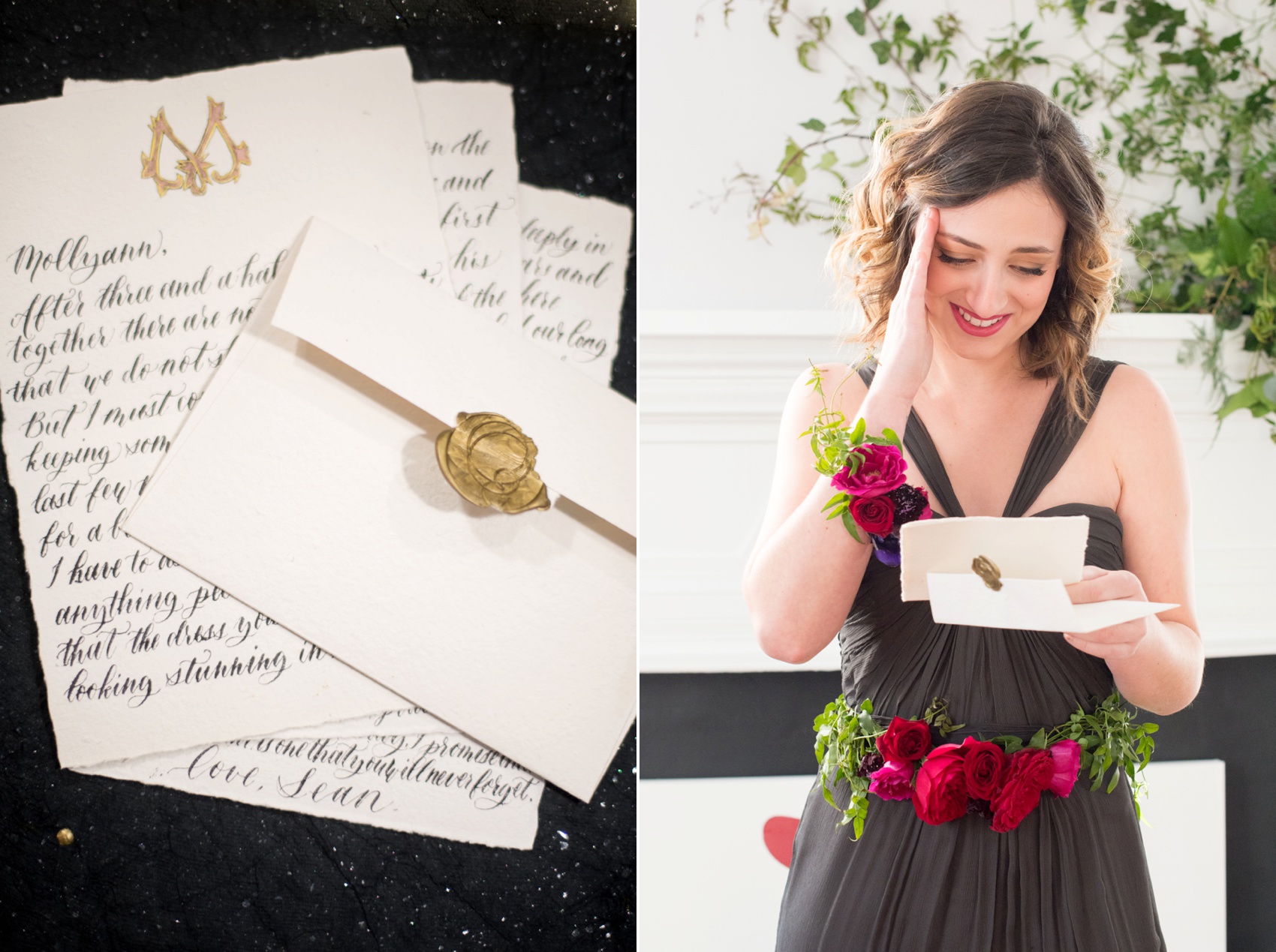 I put on the song "Home" by Edward Sharpe and the Magnetic Zeros as the queue for Sean to walk in (yes, that song had meaning to them too!)…and the rest is history.
Congratulations to a couple who is over-the-moon about each other and I'm over-the-moon about too! I am so, so thrilled for you and this next chapter of your lives together! I know you have many more picturesque moments in your future. 🙂
And the list of amazing vendors…
Venue: Leslie-Alford Mim's House / Flowers: SE Floral Designs / Makeup and Hair: Karen Michelle Clark / Calligraphy and Paper: One and Only Paper / Chalk boards: AB Chalk Designs / Gown: Bella Bridesmaid, designer Amsale / Dessert bar: LucetteGrace / Nails: The Paintbar / Ring: Bailey's Fine Jewelry / Ring box: The Ring Box Shop, Etsy
And as always, be sure to check out more on Facebook and Instagram!