The day was perfect. Just before the season is about to fully give into spring and but hold tight of some cold days, we're fortunate to have sparse, gorgeous perfect temperature moments. One a serene day last month, Melanie, Matt, their dog Jax and I ventured to Palisades Park to capture this time in their lives, a month and a half before their wedding.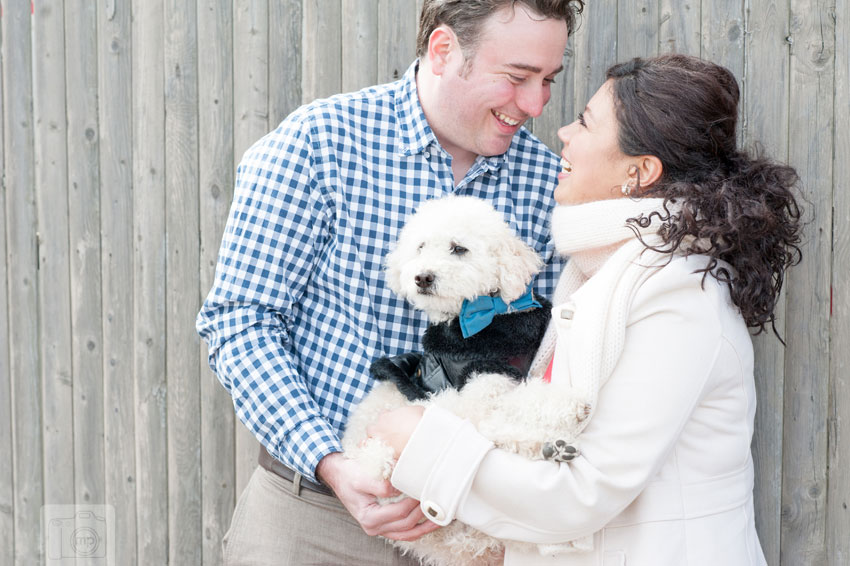 You'd think Melanie and Matt met yesterday, with their palpable chemistry and strong flirtatious connection. It's simply a testament to the strength of their bond, even after ten years as a couple! I really enjoyed getting to photograph them and spend the day at the park, driving to a few locations to capture the beauty of the day, the season, and their joy.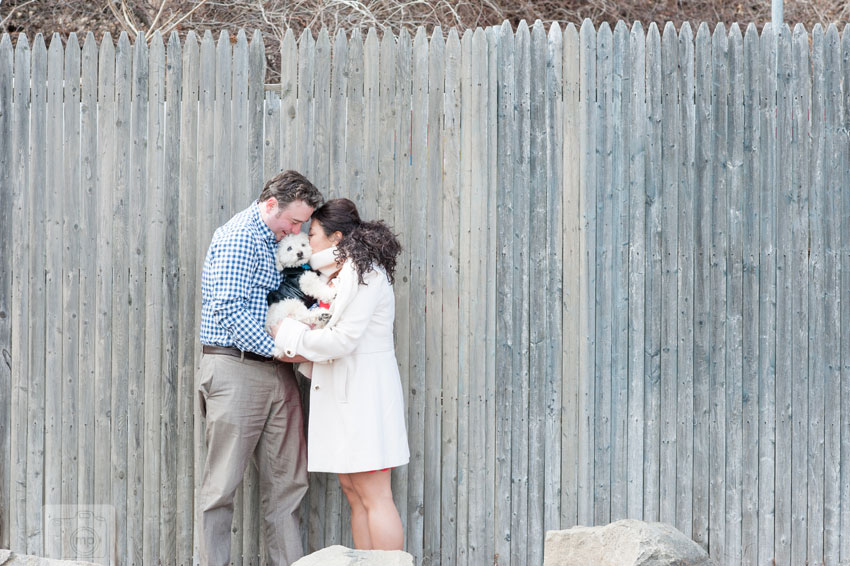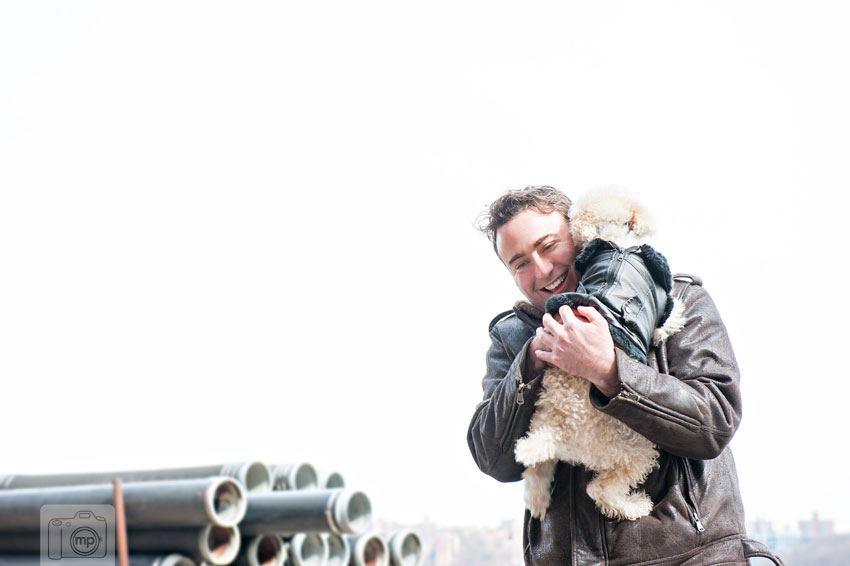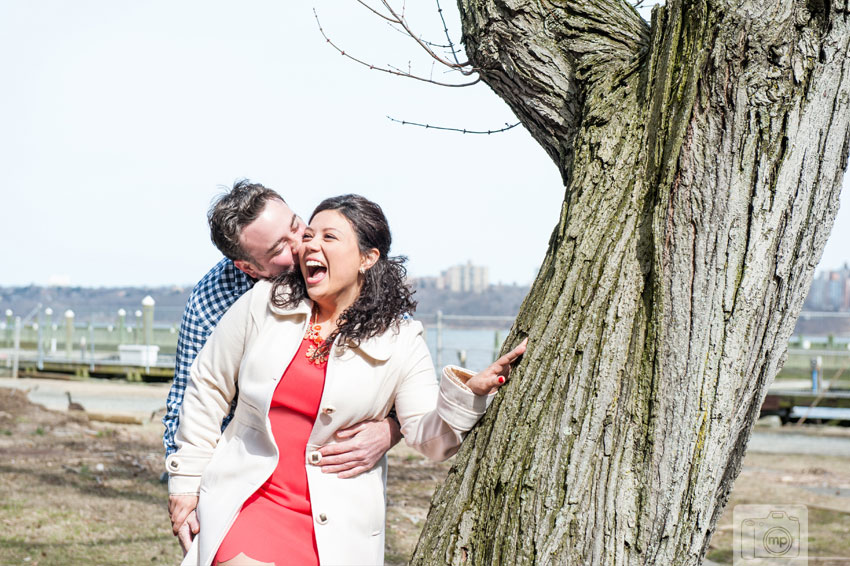 Isn't her rose gold engagement ring stunning?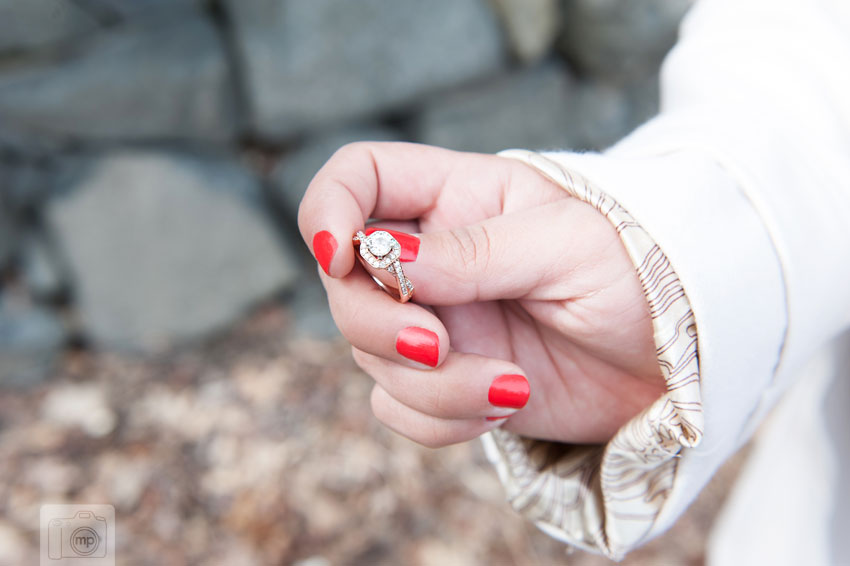 I think if I had to choose, the photo below is my favorite from the day.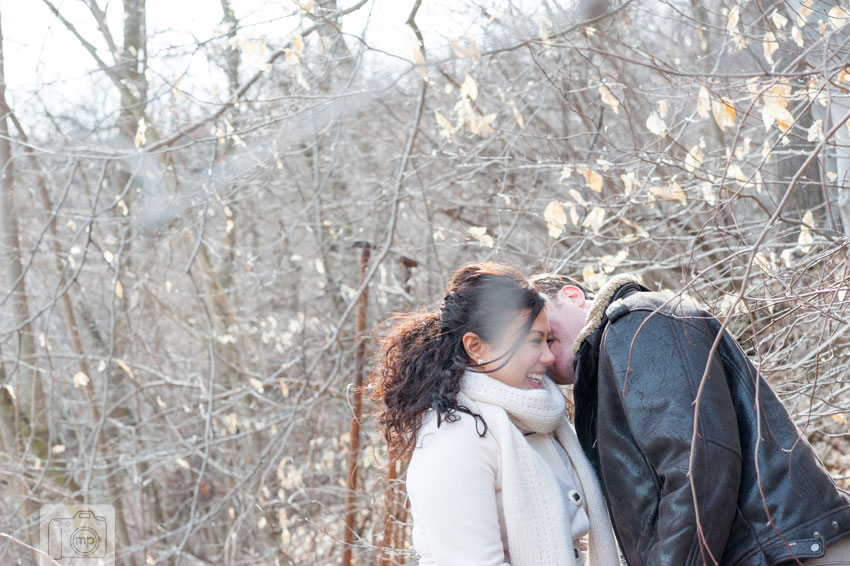 I love the juxtaposition of her floral patterned shoes with the leaves from fall. She also borrowed the shoes from her soon-to-be mother-in-law – Melanie's living the "something borrowed" bride rule, even for her engagement shoot, and it added to the specialness of this day.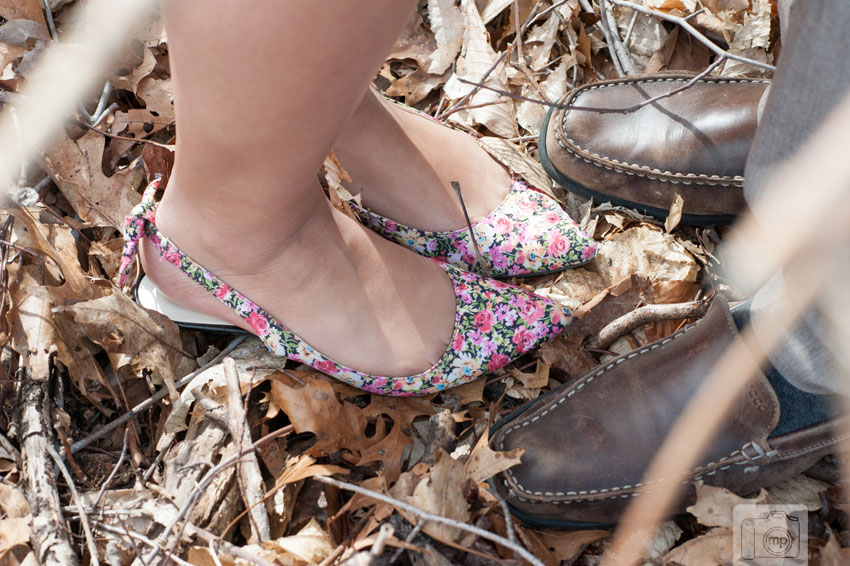 Jax thoroughly enjoyed our drive to the next location in the park. He's killin' it with that leather coat! "Bad to the bone…"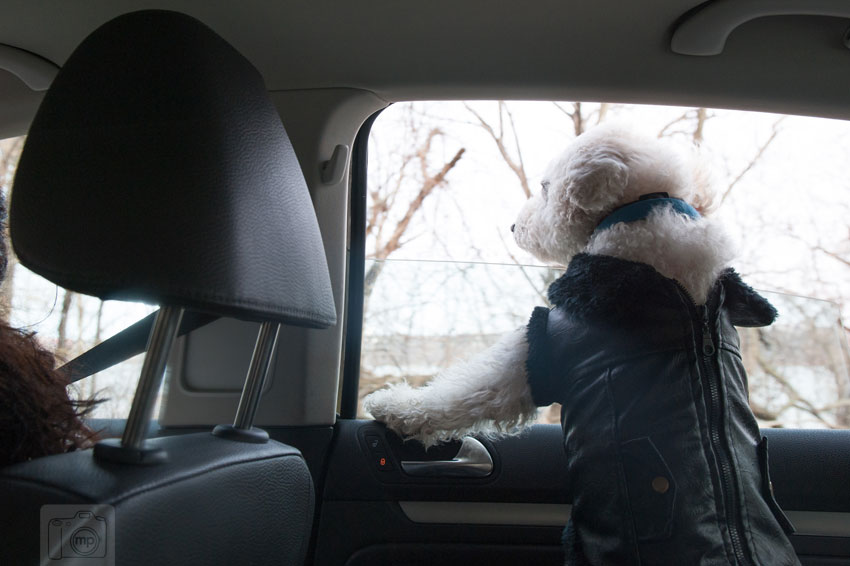 That arrow was placed there for a photographer. I know it!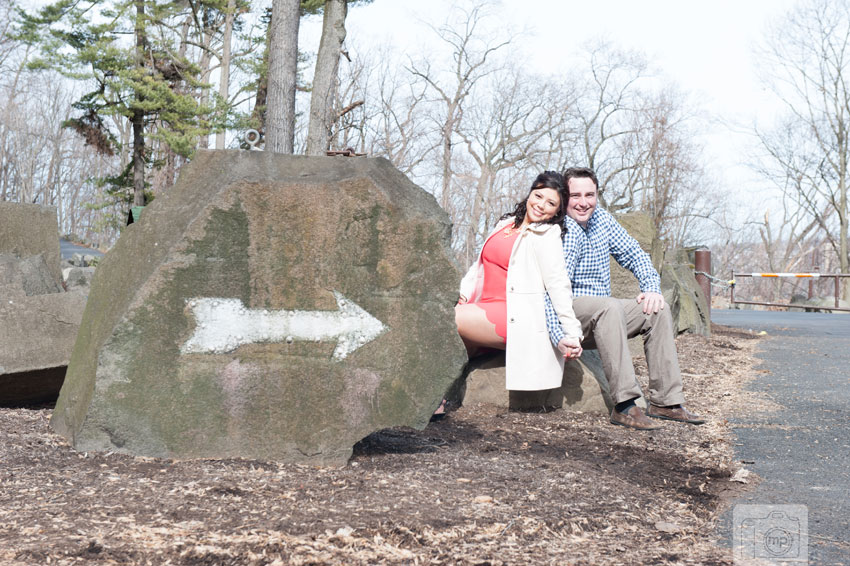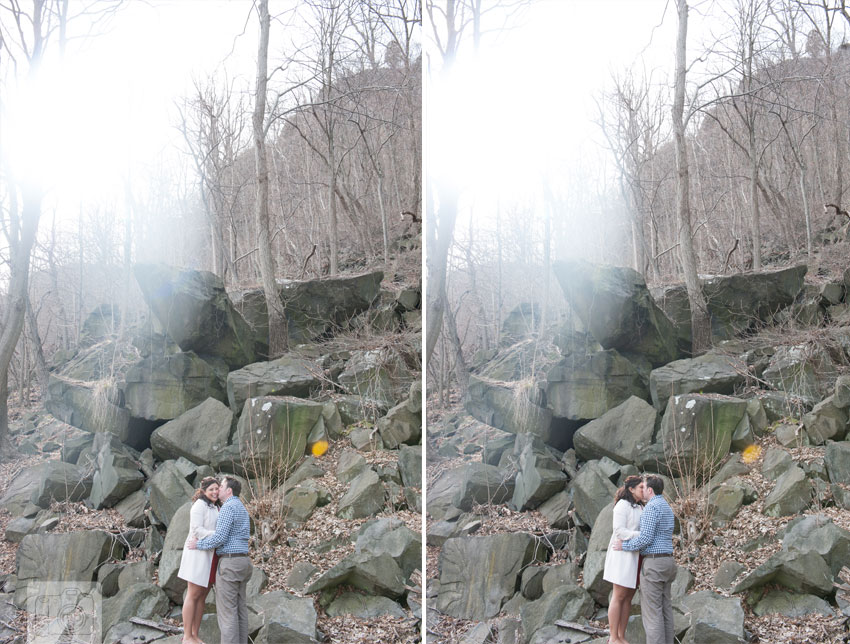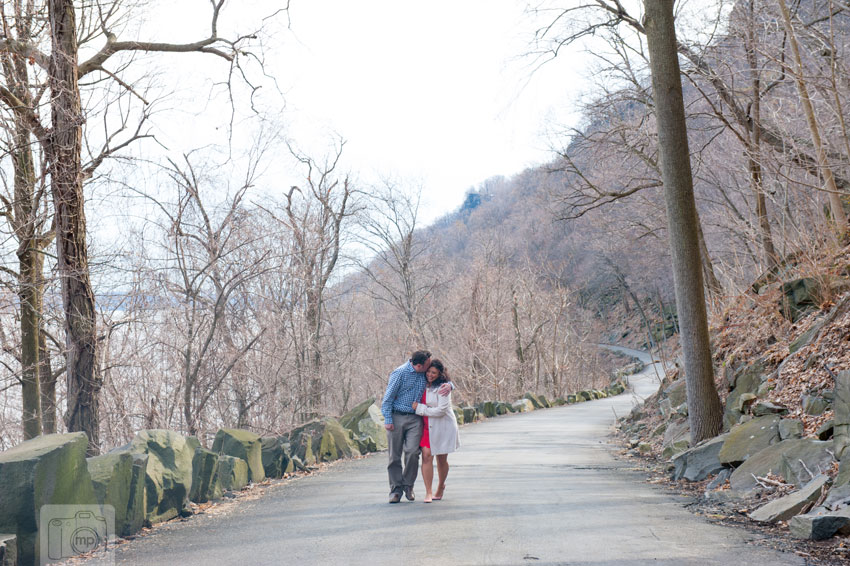 This amazing sign is from Fab.com. Melanie happens to work there too.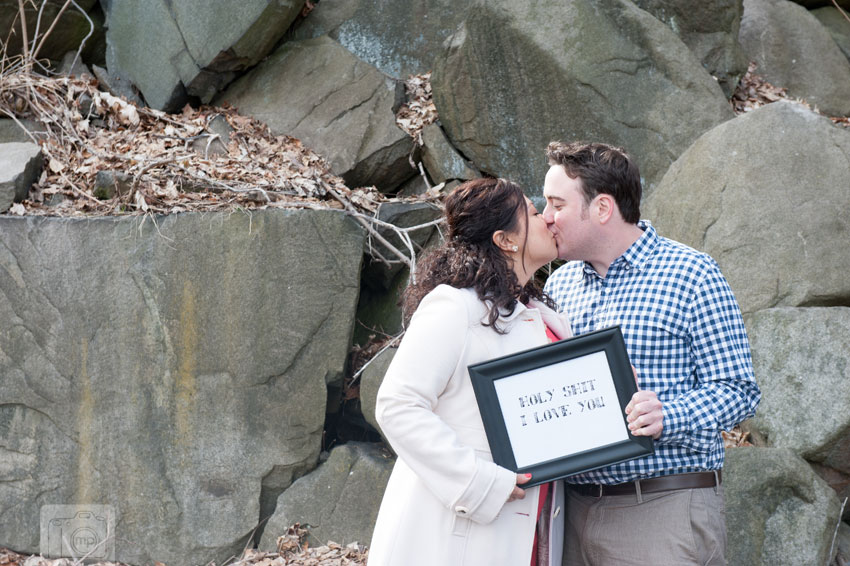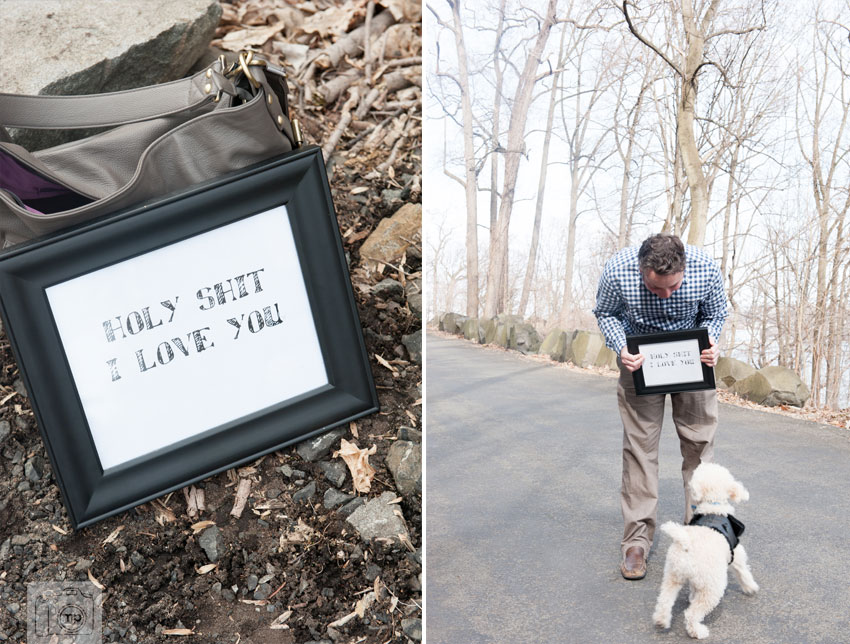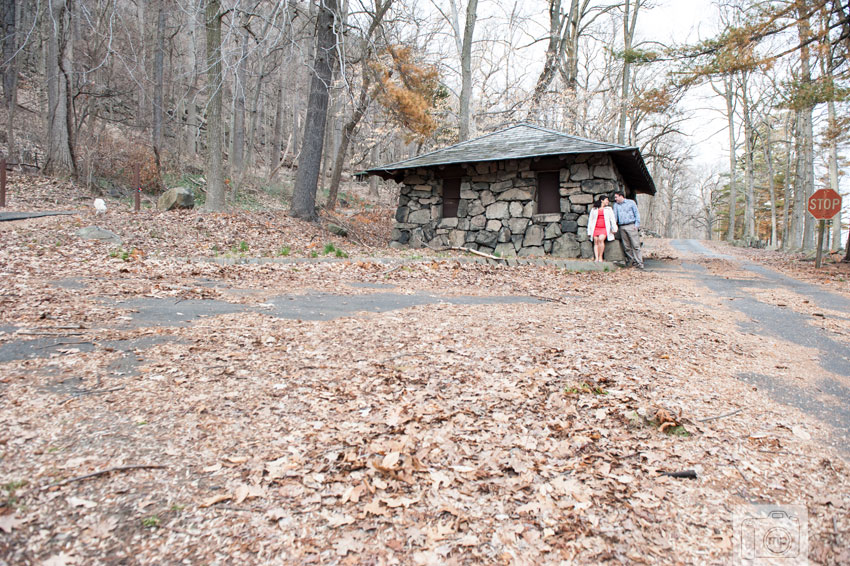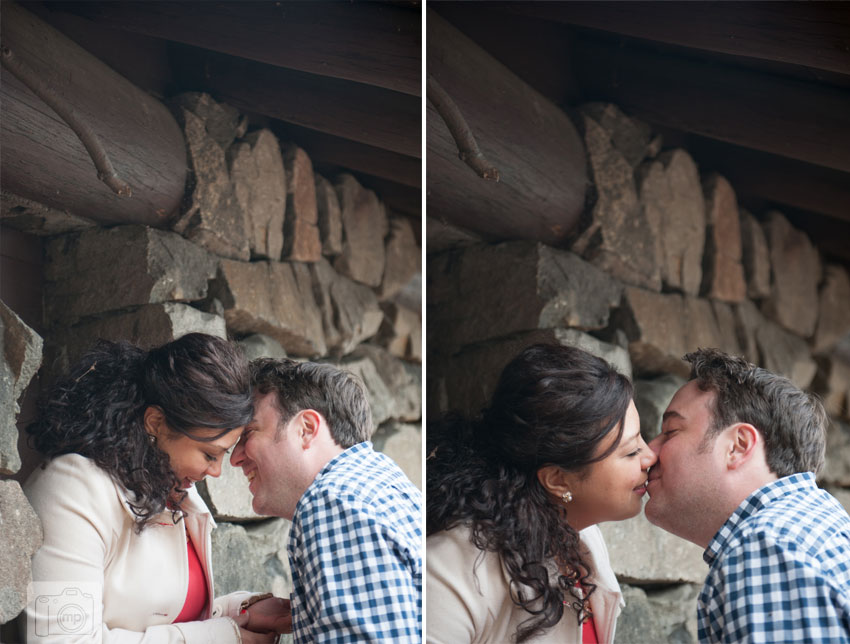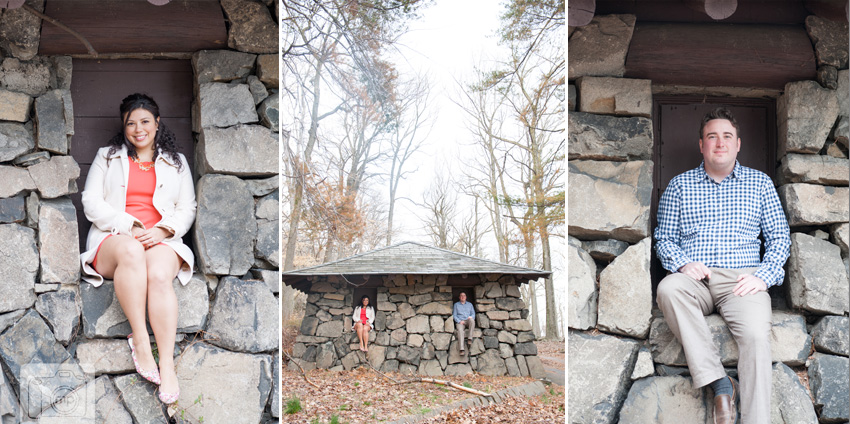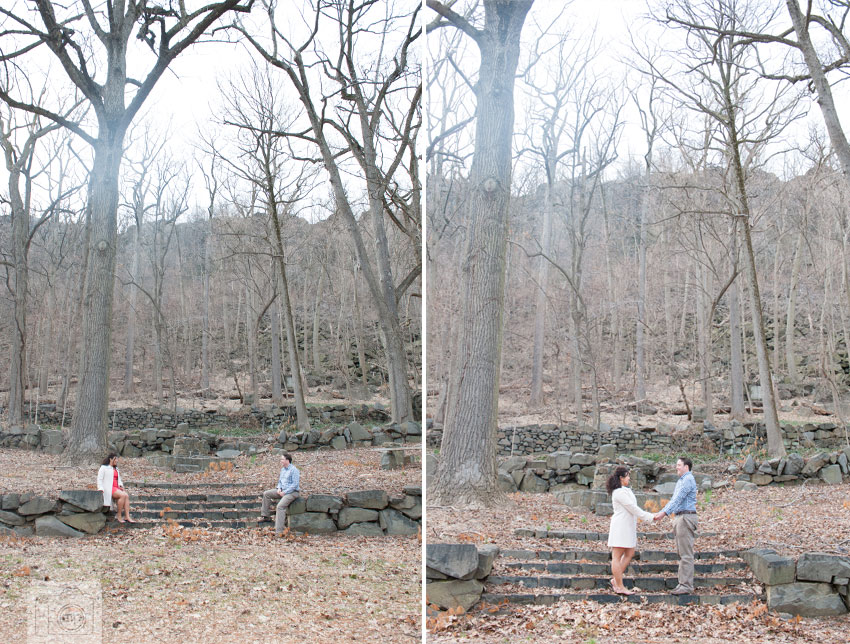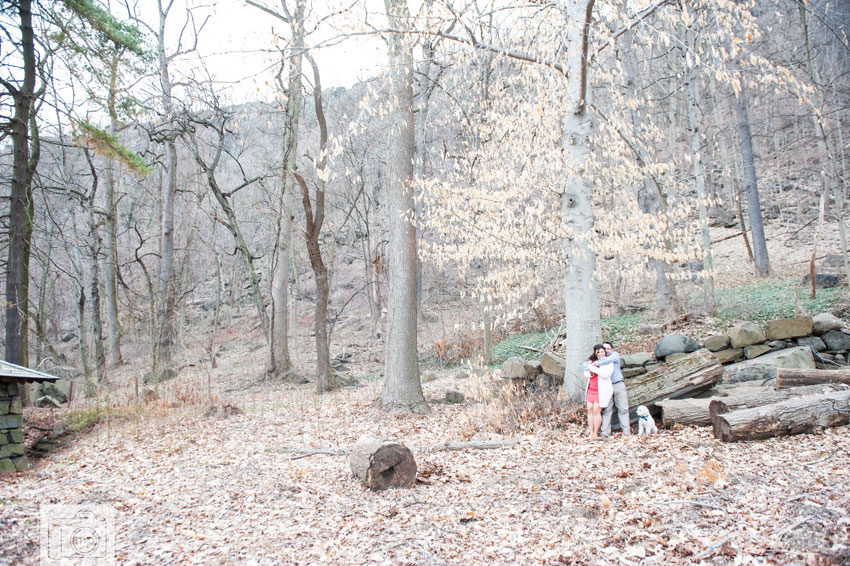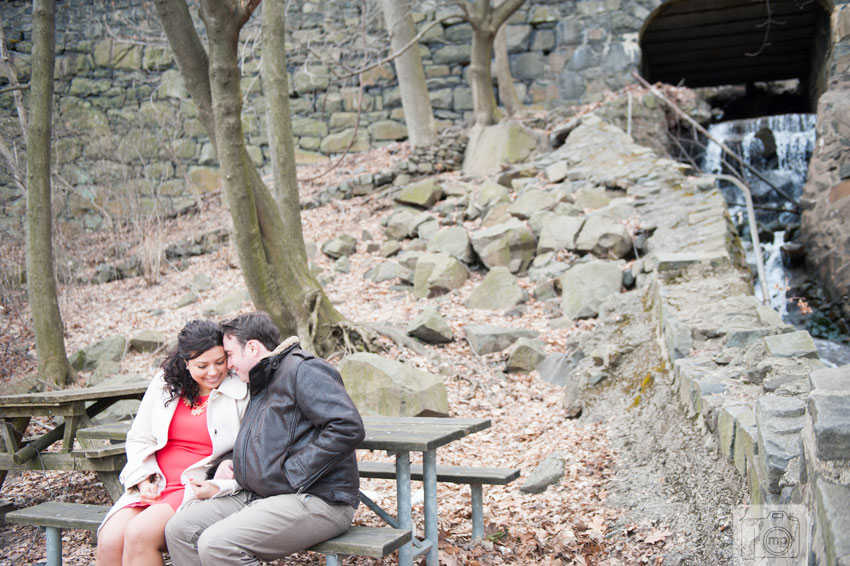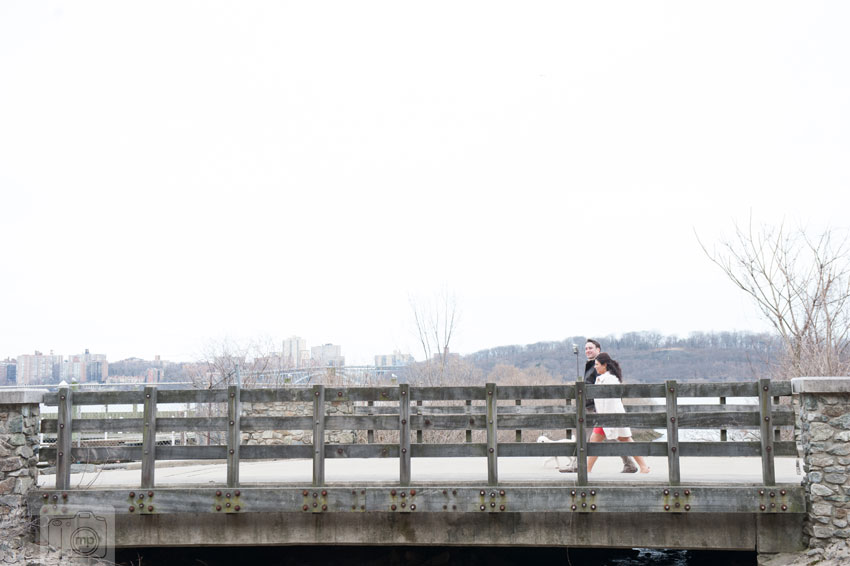 I really enjoyed my time with them. It reminded me of why I love bonding with a couple at an engagement session (and a bonus to have Jax, my new buddy, there). I left glowing, completely looking forward to their Memorial Weekend Wedding soon!
Happy Wednesday