When buzz starts to go around town about a new venue nearby a girl is curious to visit, and The Mayton Inn, Cary, did not disappoint! From colorful furniture to chic spaces and friendly staff, this place is classy, classy, classy! Whether you plan on tying the knot here or renting space to get ready and have a rehearsal dinner or after morning brunch, take a photo tour of the space below and see if it's a potential match for you.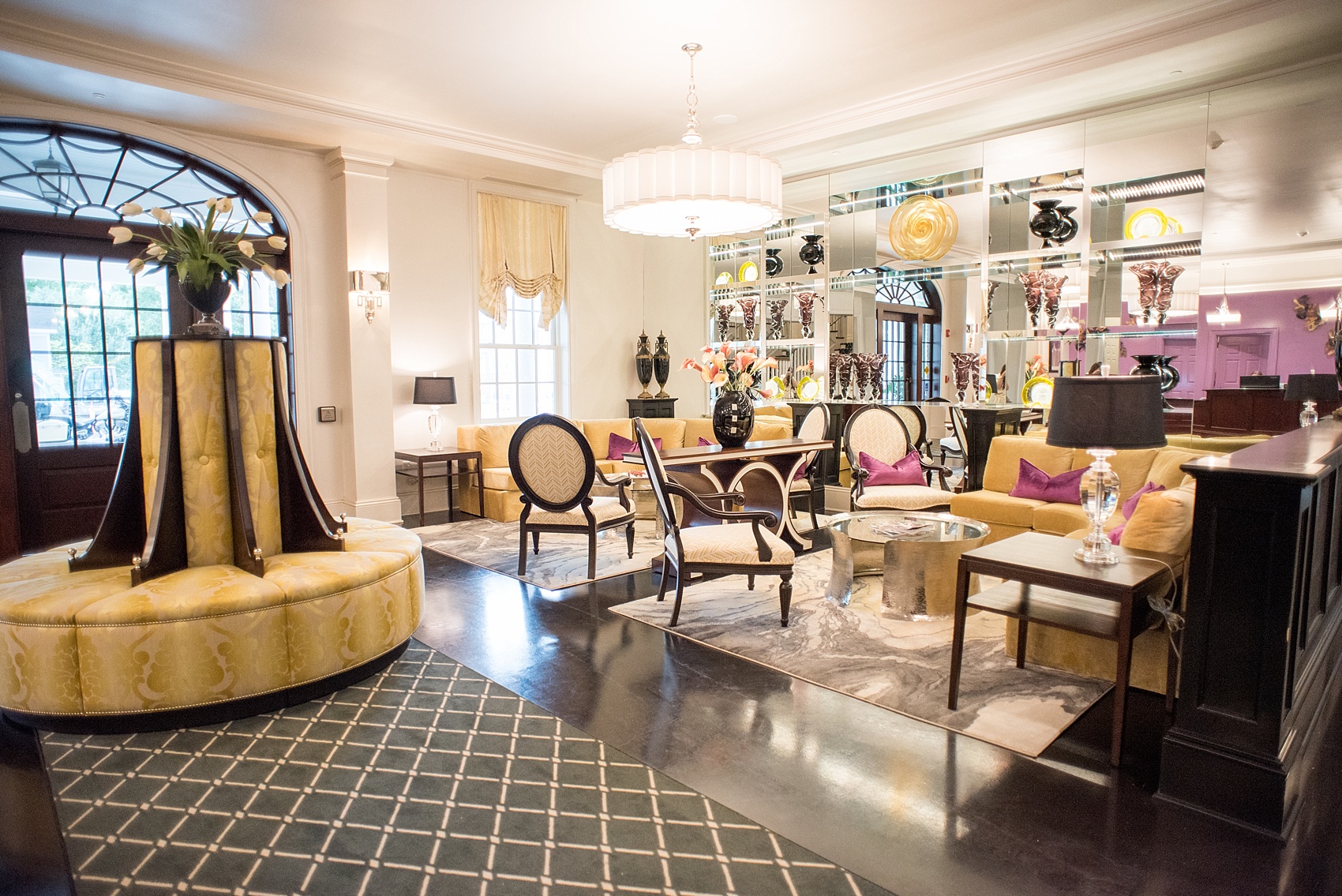 Immediately upon entering I was in awe. I love the curate muted yellow couches and marble-esque rugs. Black vases dot the mirrored back wall and they even have matching purple and yellow games for guests to play.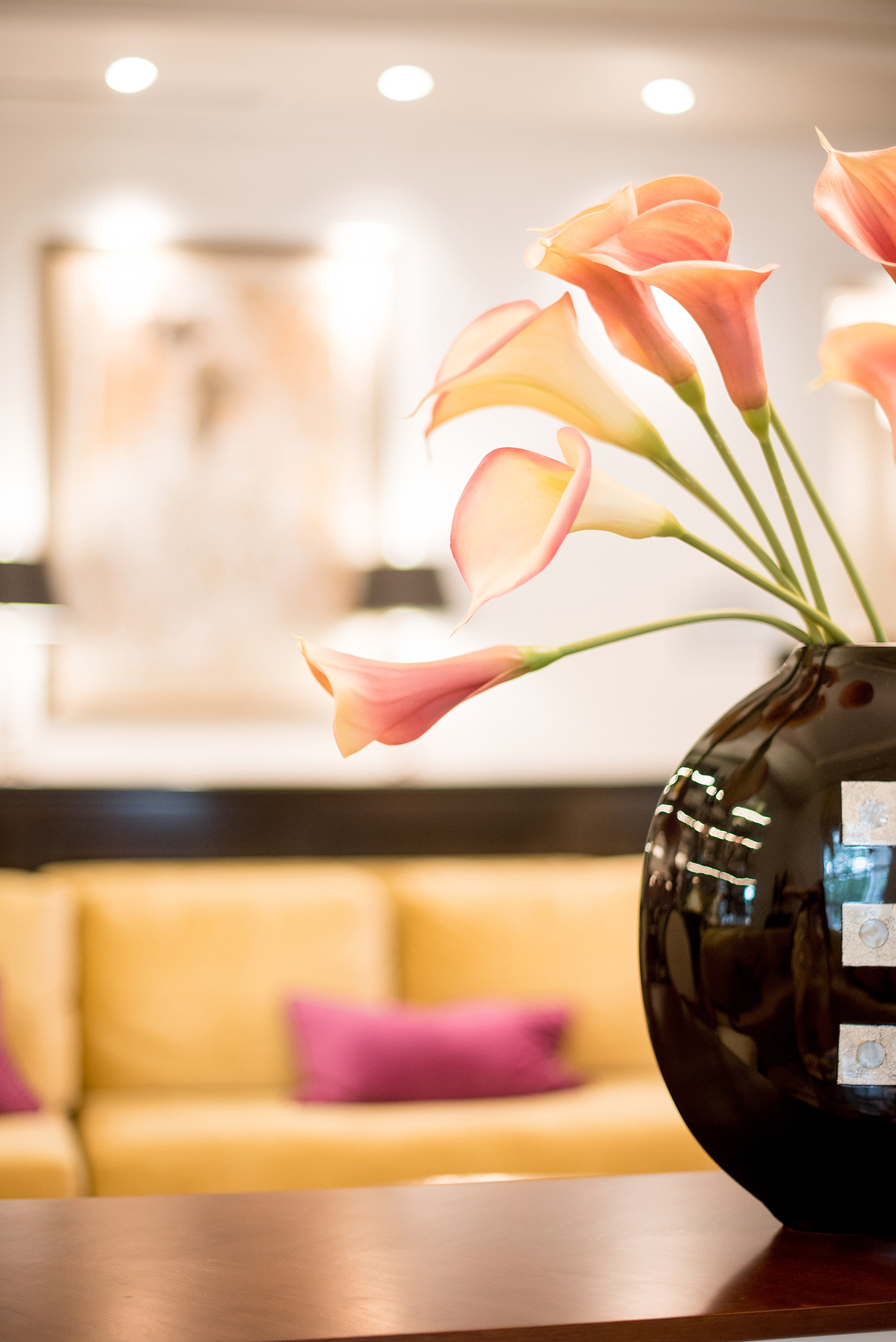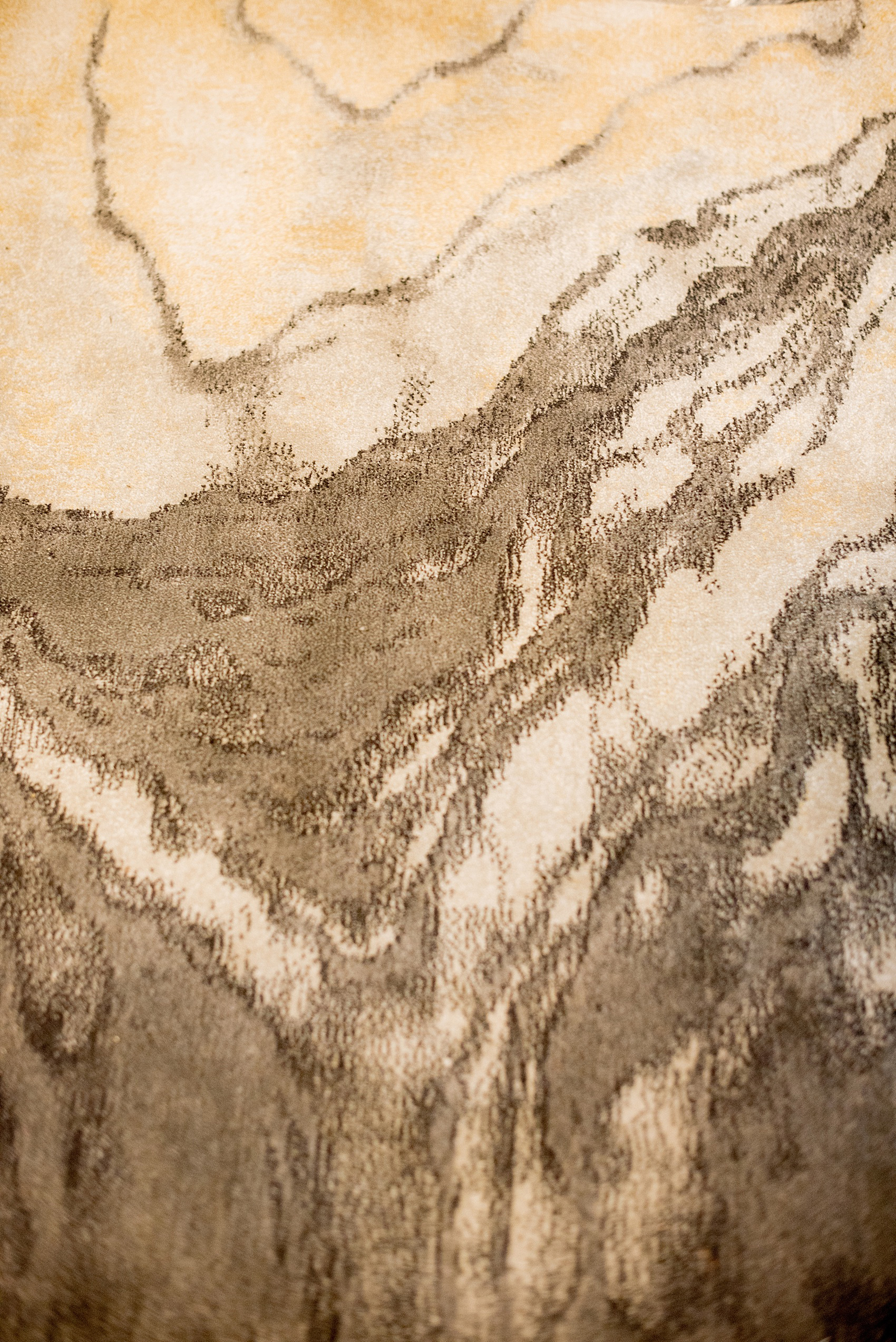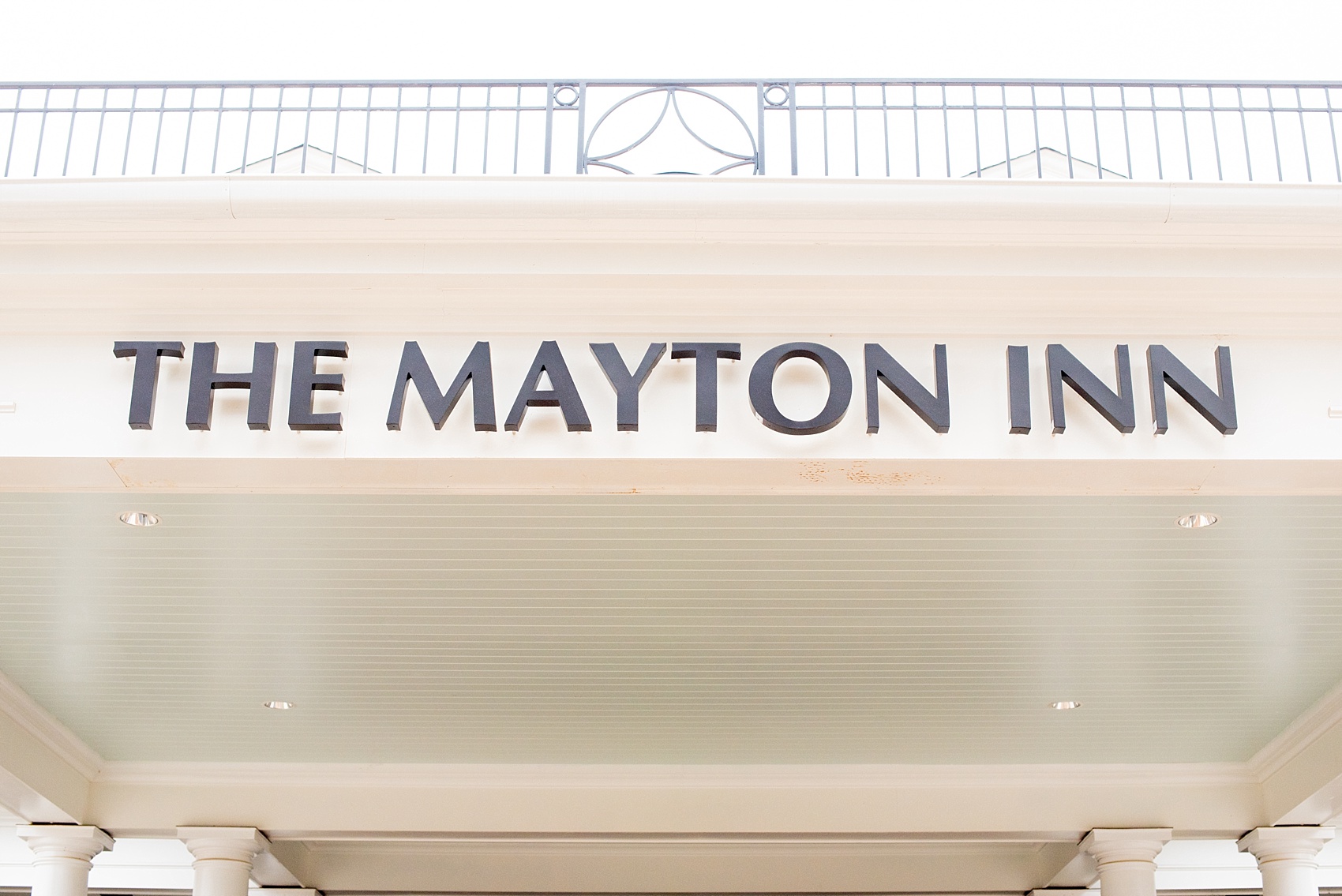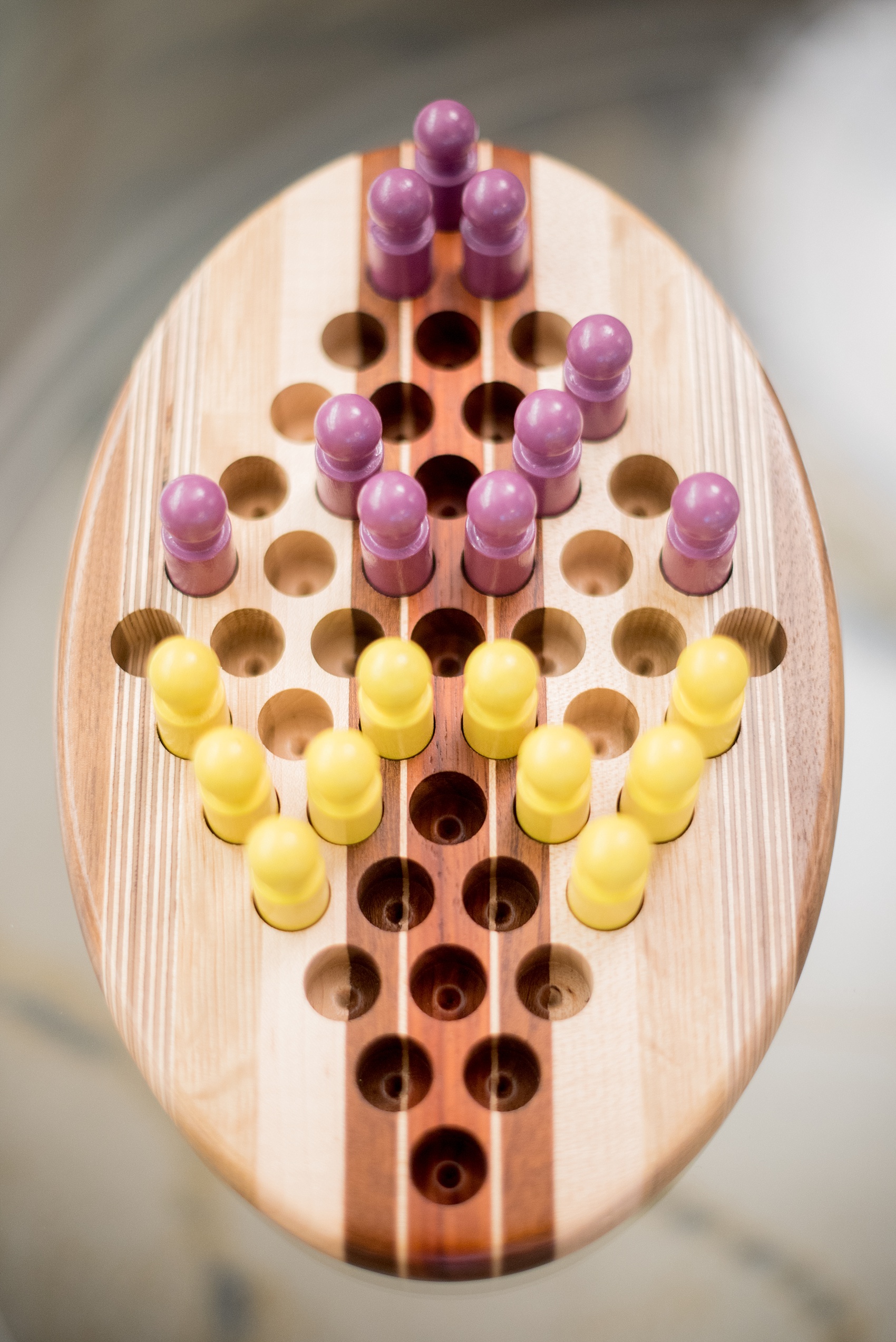 The staff is happy to give anyone who walks in and asks a tour of the Inn and its vacant rooms at the time of your visit. Our first stop was this purple beauty, dashed with grey accents (a personal favorite) including a paisley patterned desk chair. Framed floral photographs and silver and grey rugs and a purple velvet chaise complete the space. Check out the window valance with its black and white peacock motif! And the best finishing touch? The crystal knobs on the furniture.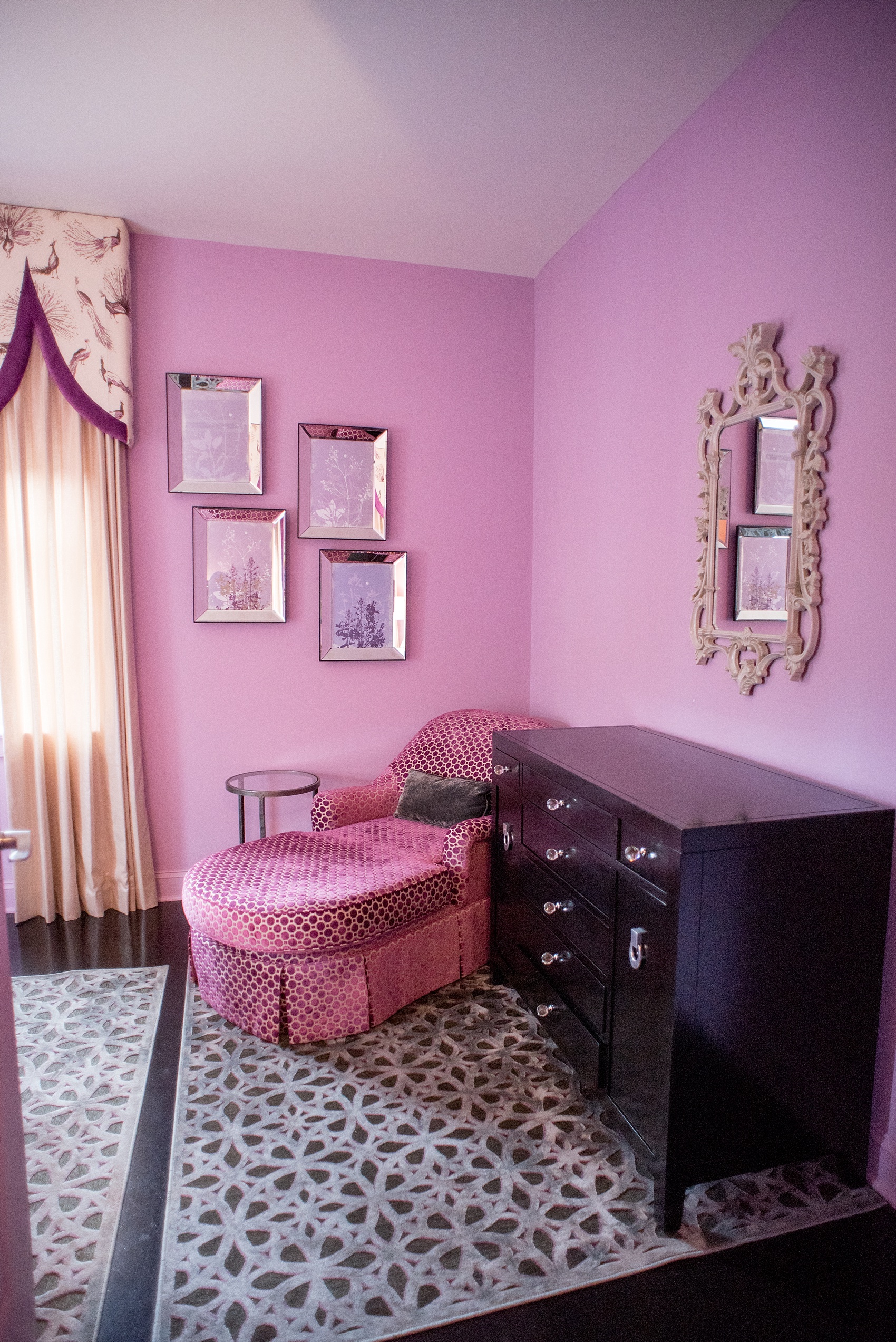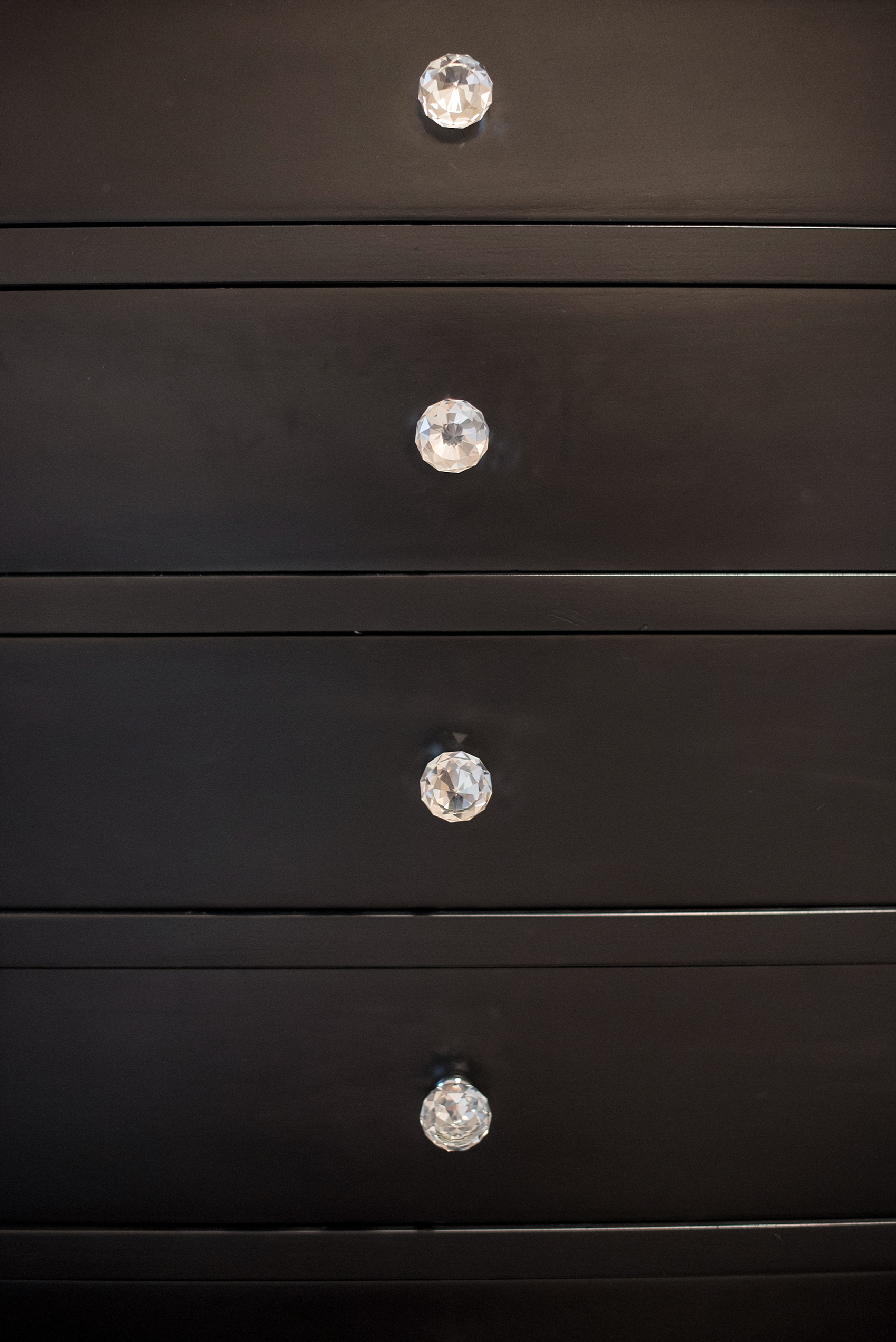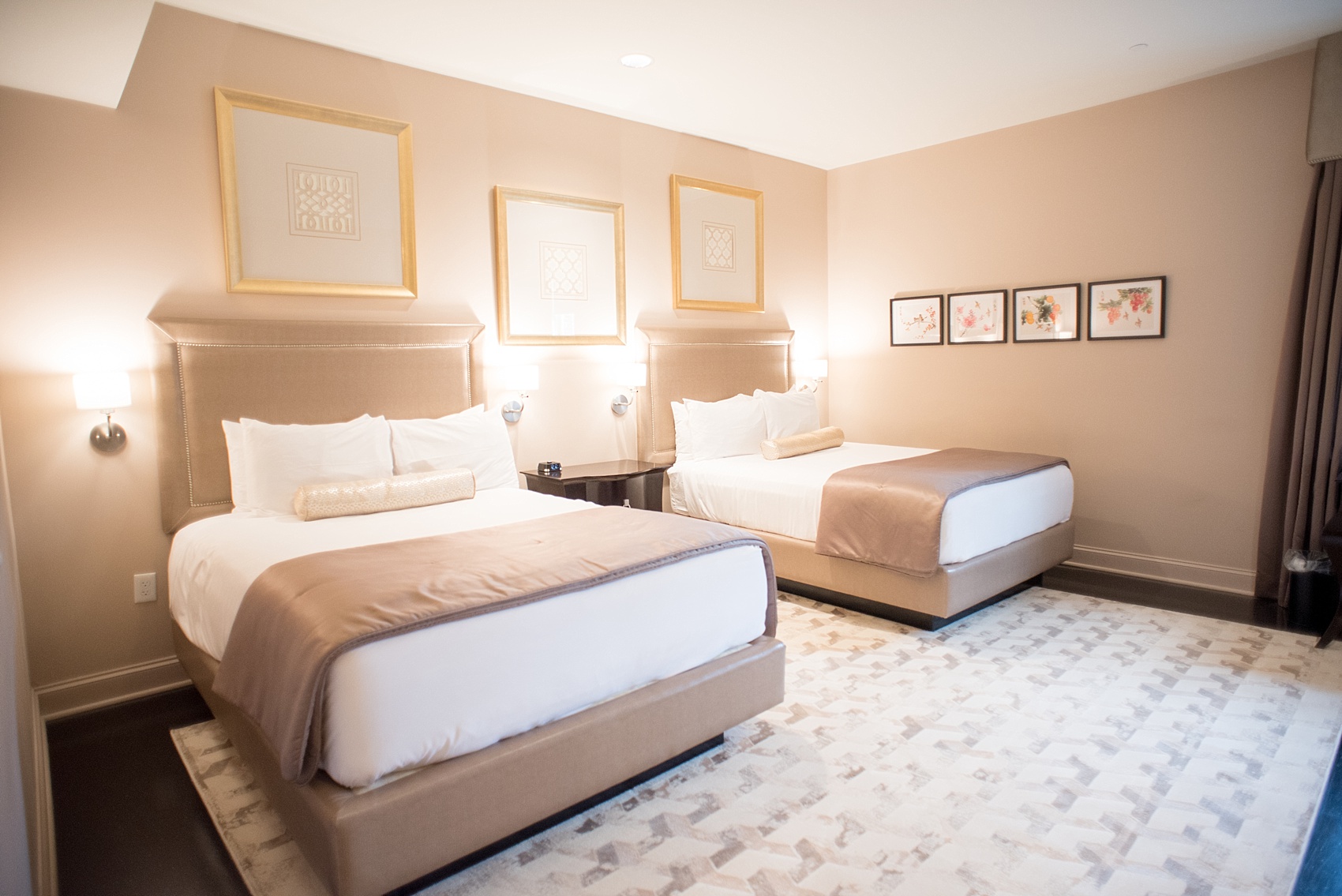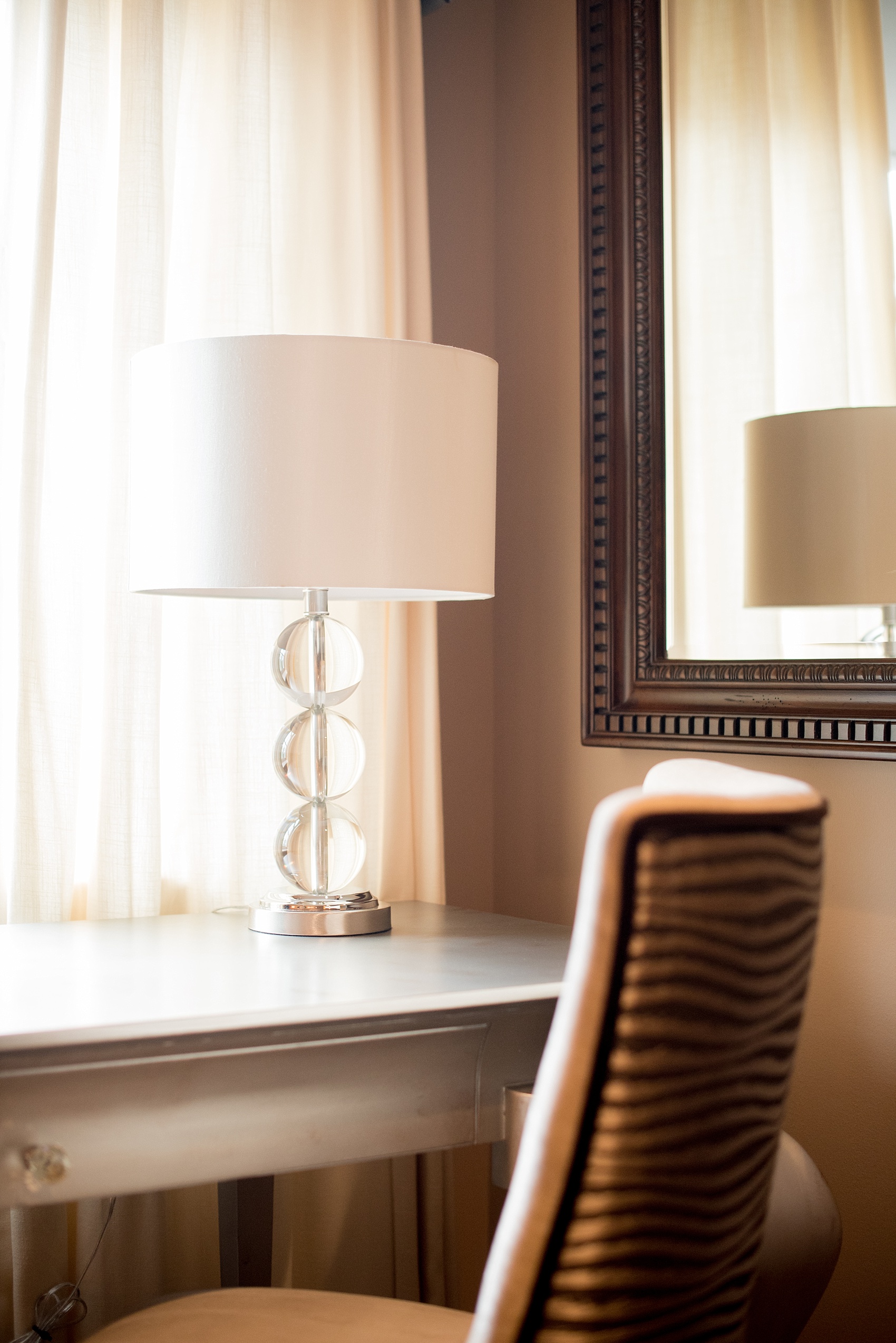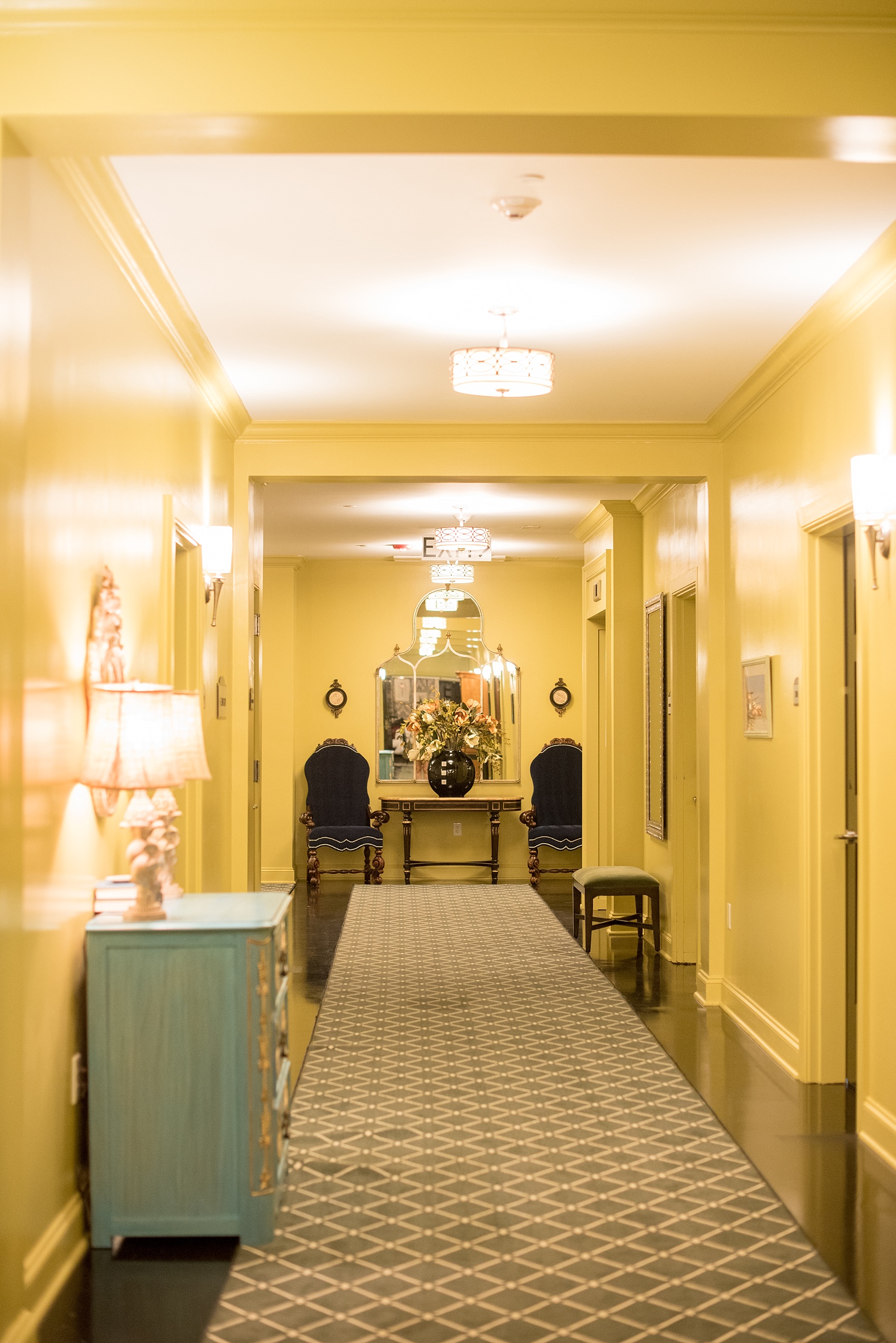 Another guest room was champagne colored for those desiring a more neutral tone. I was impressed by how spacious each room we saw was, including large bathrooms. I kept imagining a wedding party getting ready for the day together, knowing there was ample natural light and space in each setting. As we meandered through the yellow painted halls I noticed the great antique colored furniture and excellent light fixtures.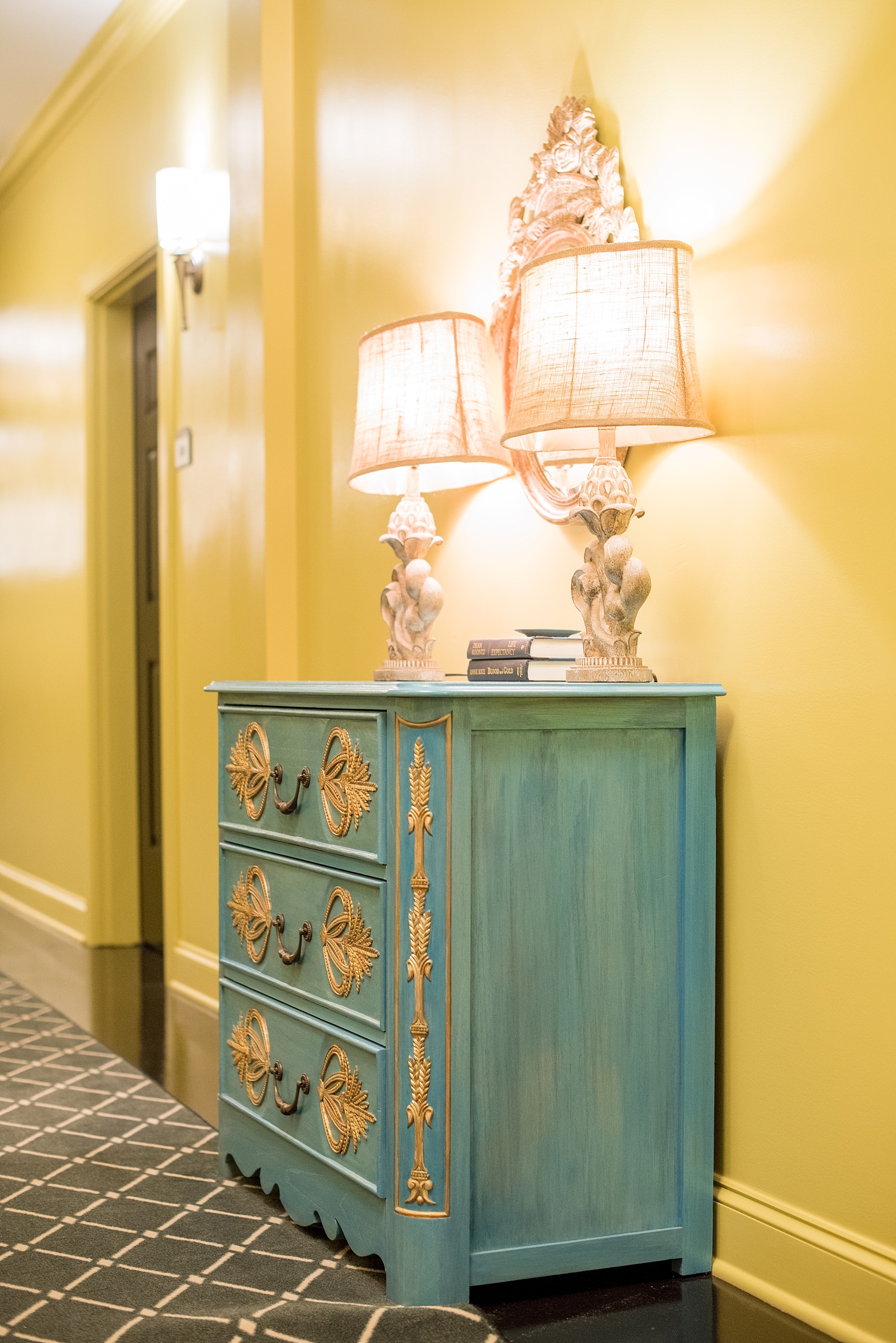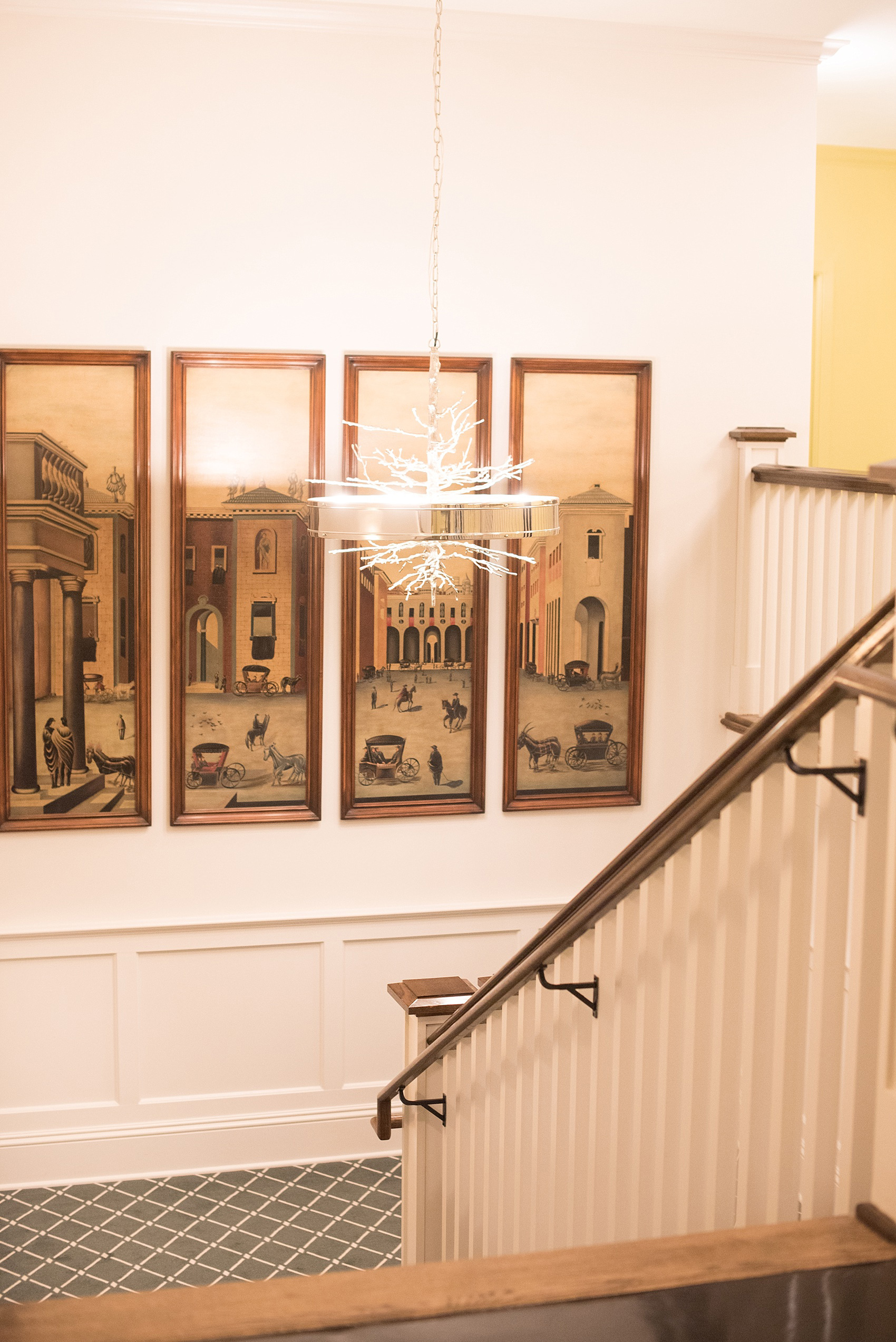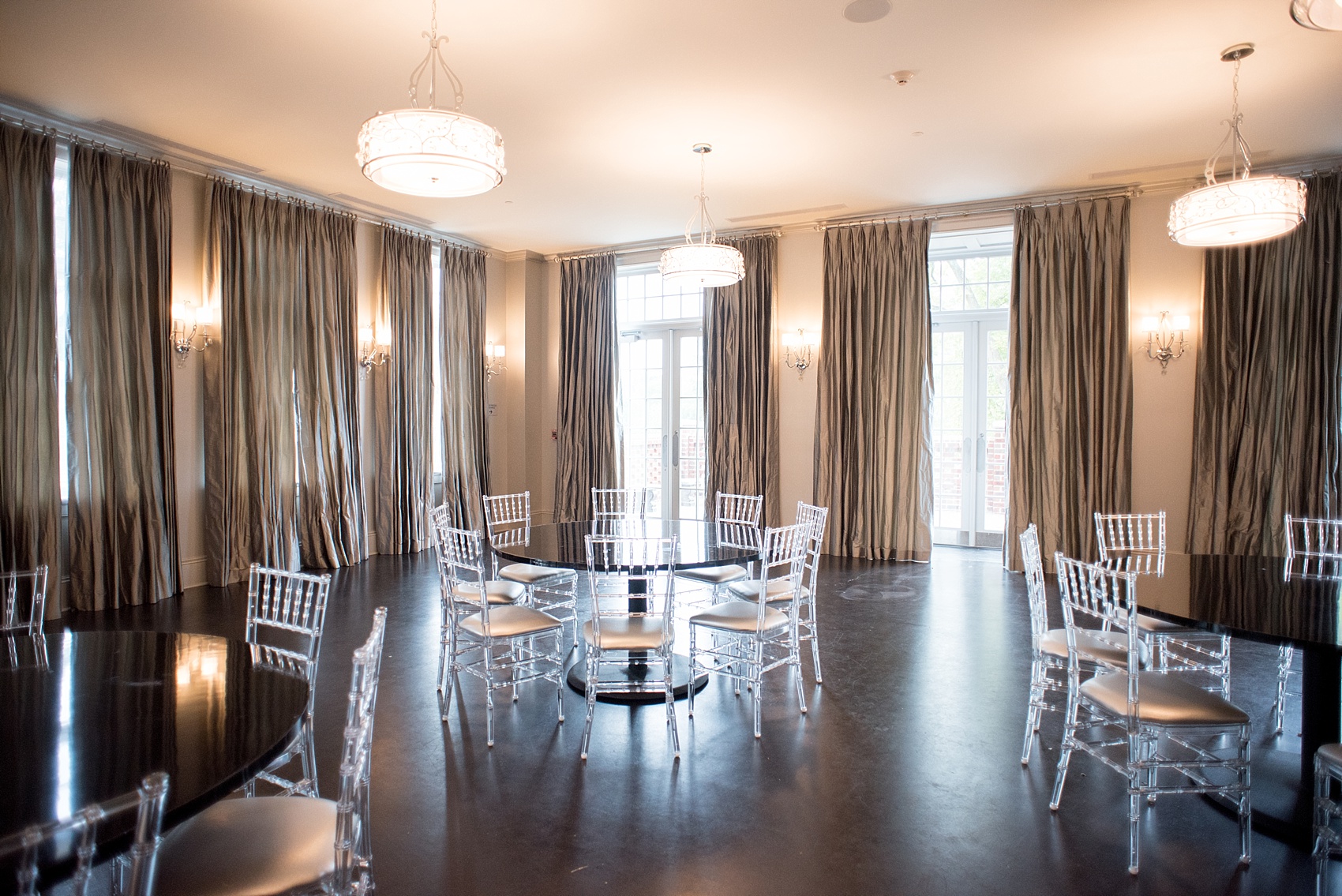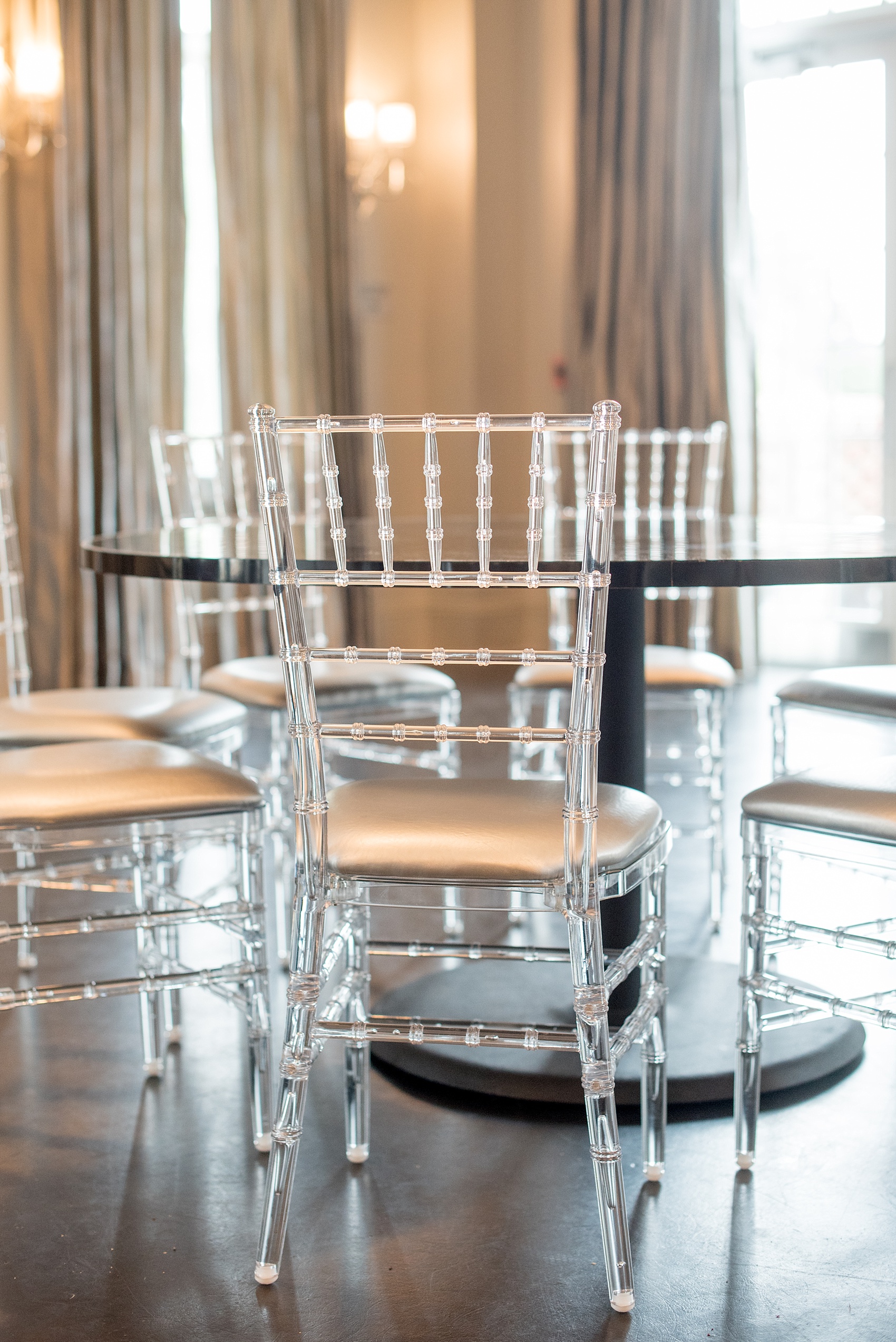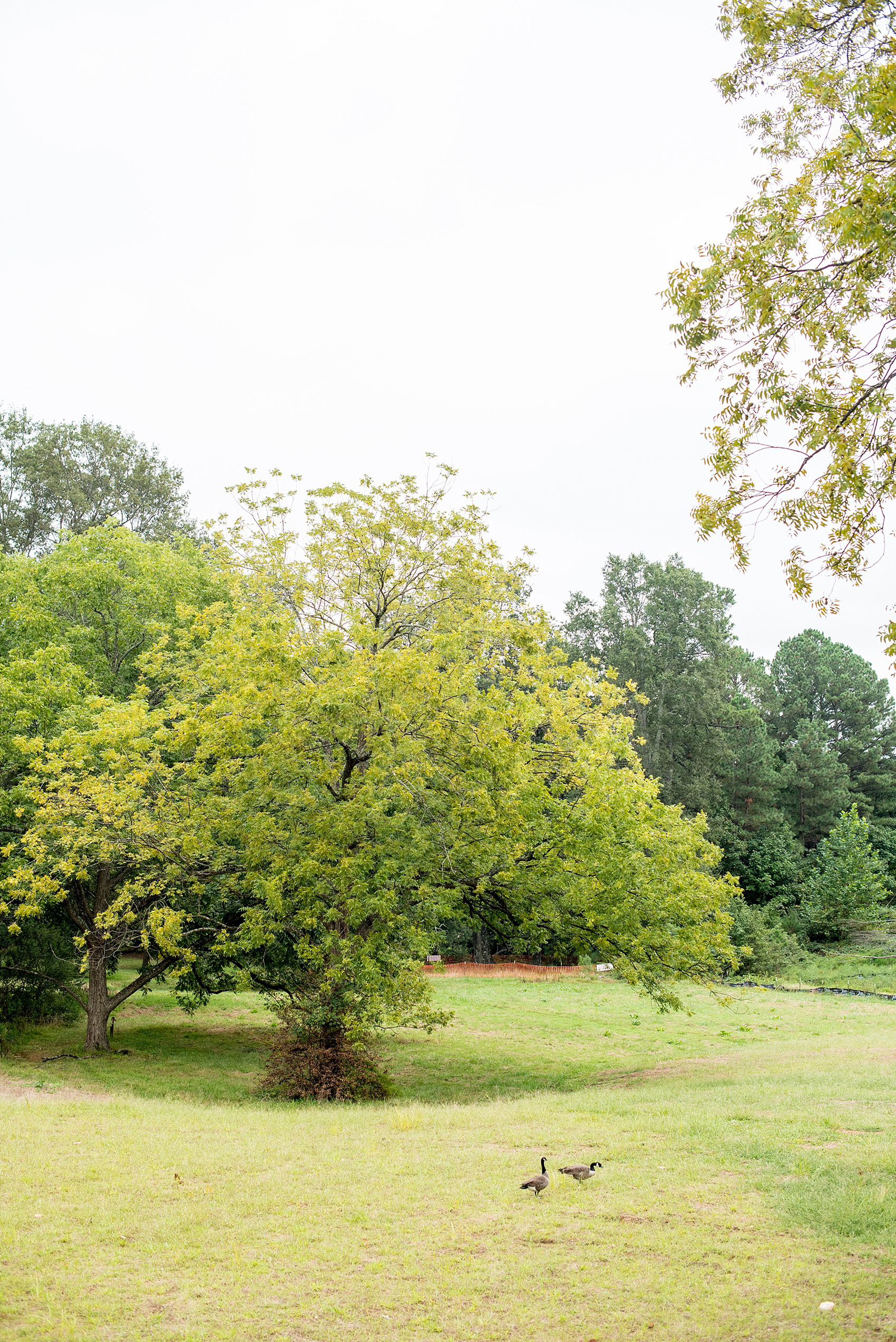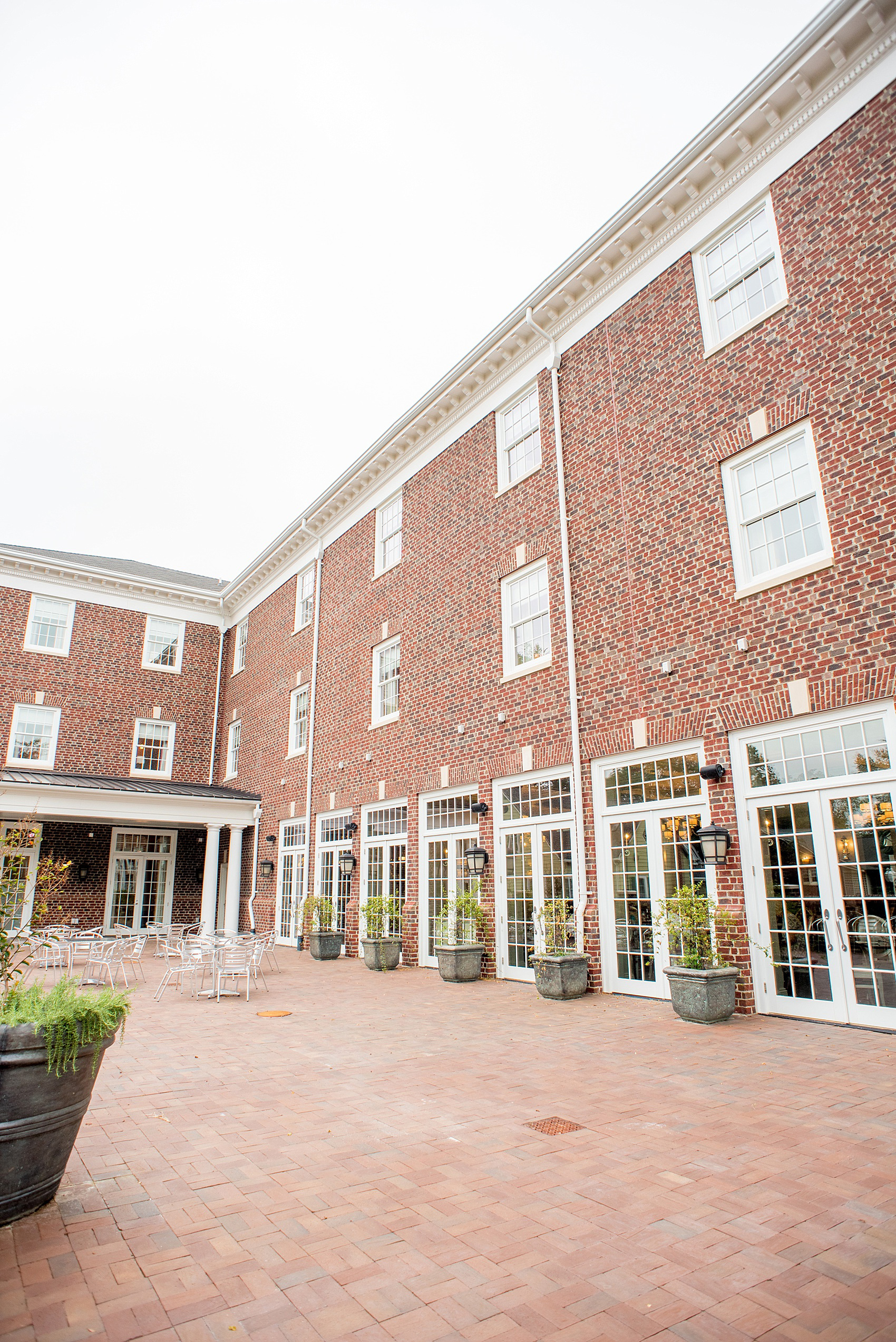 There are a few spaces couples can utilize for events. An interior room adjacent to their restaurant, The Verandah, contains clear Chiavari chairs (which I was OBSESSED with!) and floor to ceiling length luscious silvery-grey curtains. The brick patio and paneled repeating French doors are an attractive space for an outdoor ceremony and/or cocktail hour. Looking past the patio, you see a green field and trees, which geese were enjoying when we visited. And just next door is a darling little cottage, available for a couple to rent for a honeymoon suite.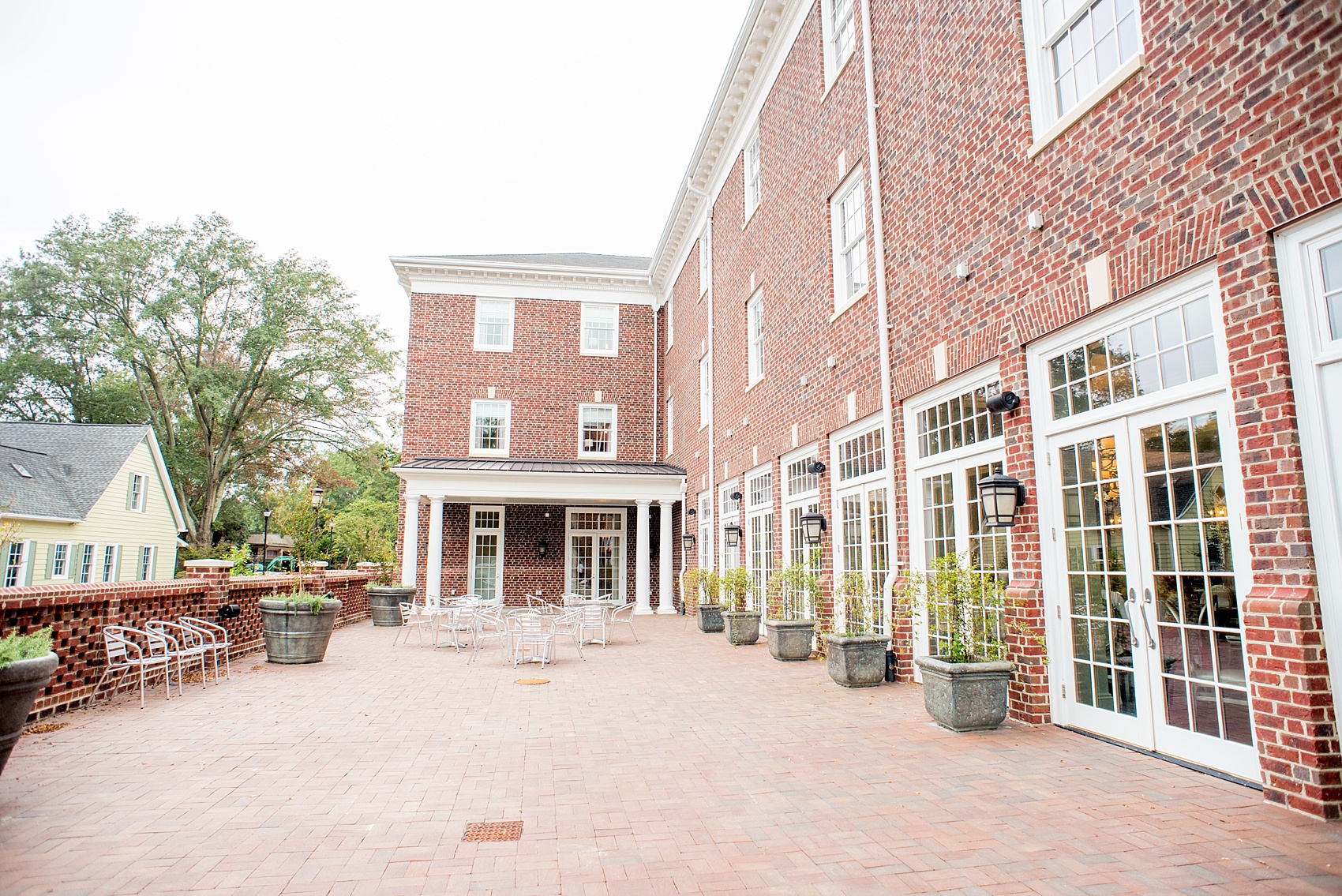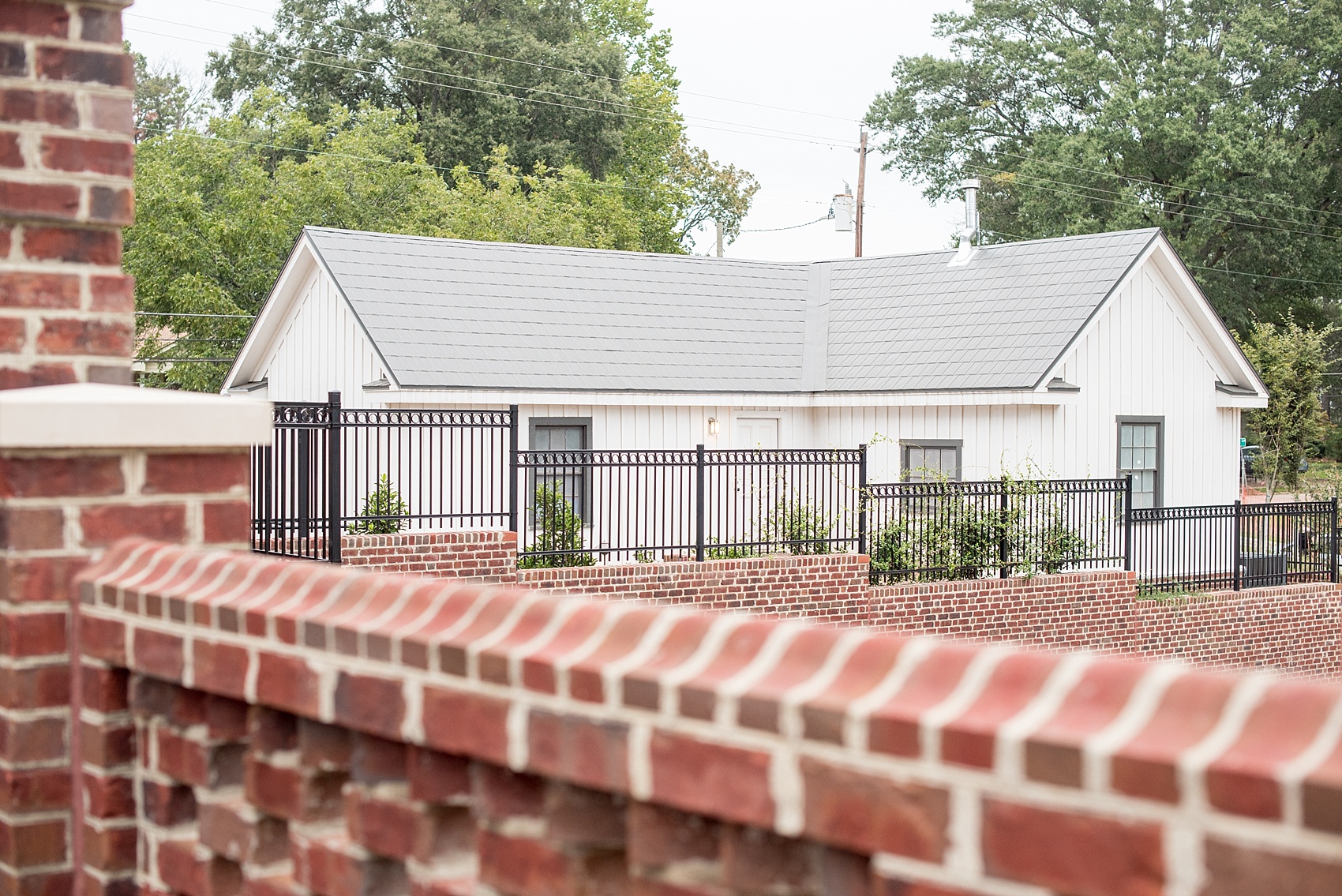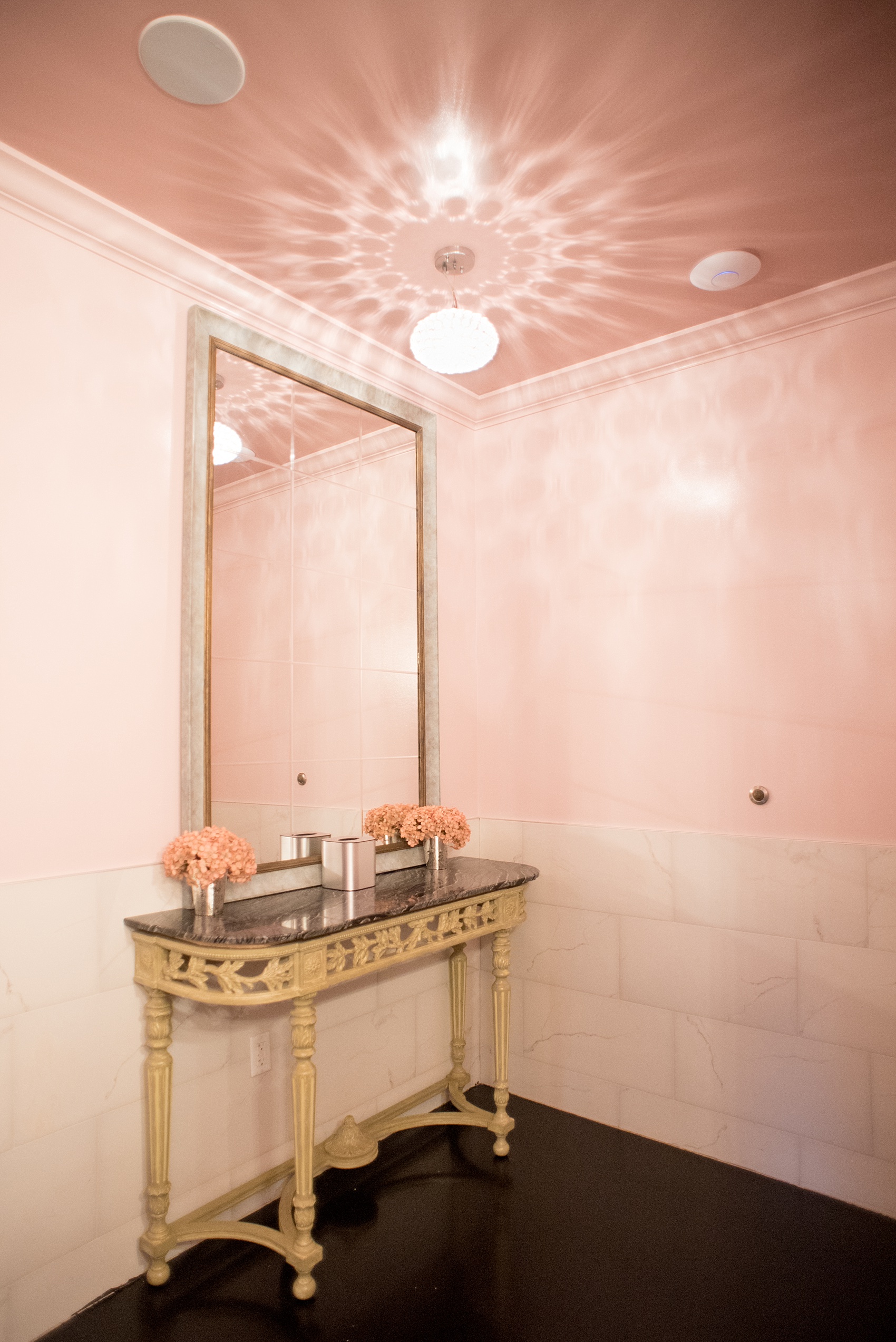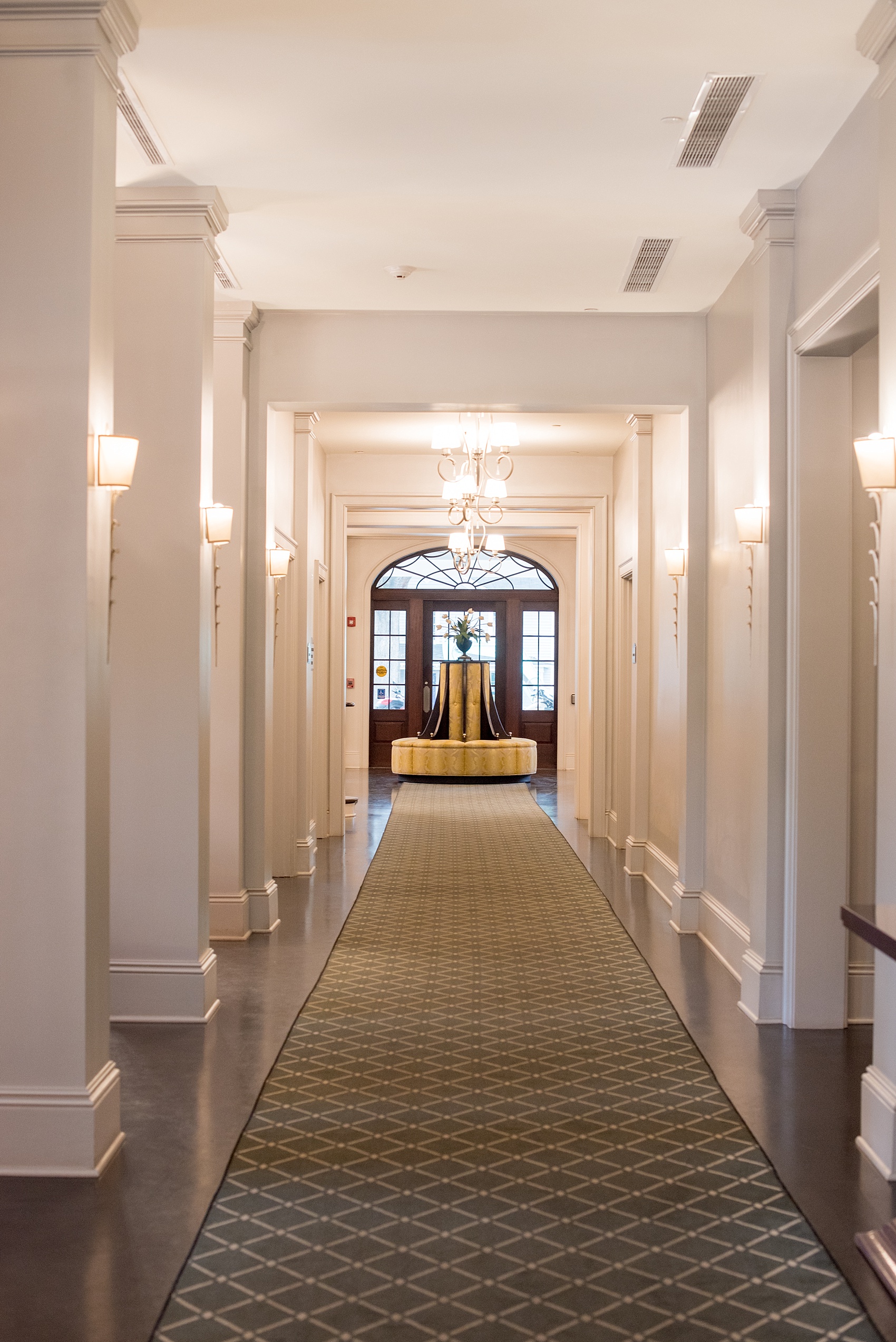 Even the bathroom was beautiful! I couldn't resist photographing its pink and marble walls and metallic accents. A sophisticated library would be the perfect space to enjoy an afternoon cocktail, with wood paneling and black and white houndstooth backed chairs. Sinuous silver sconces lined the halls.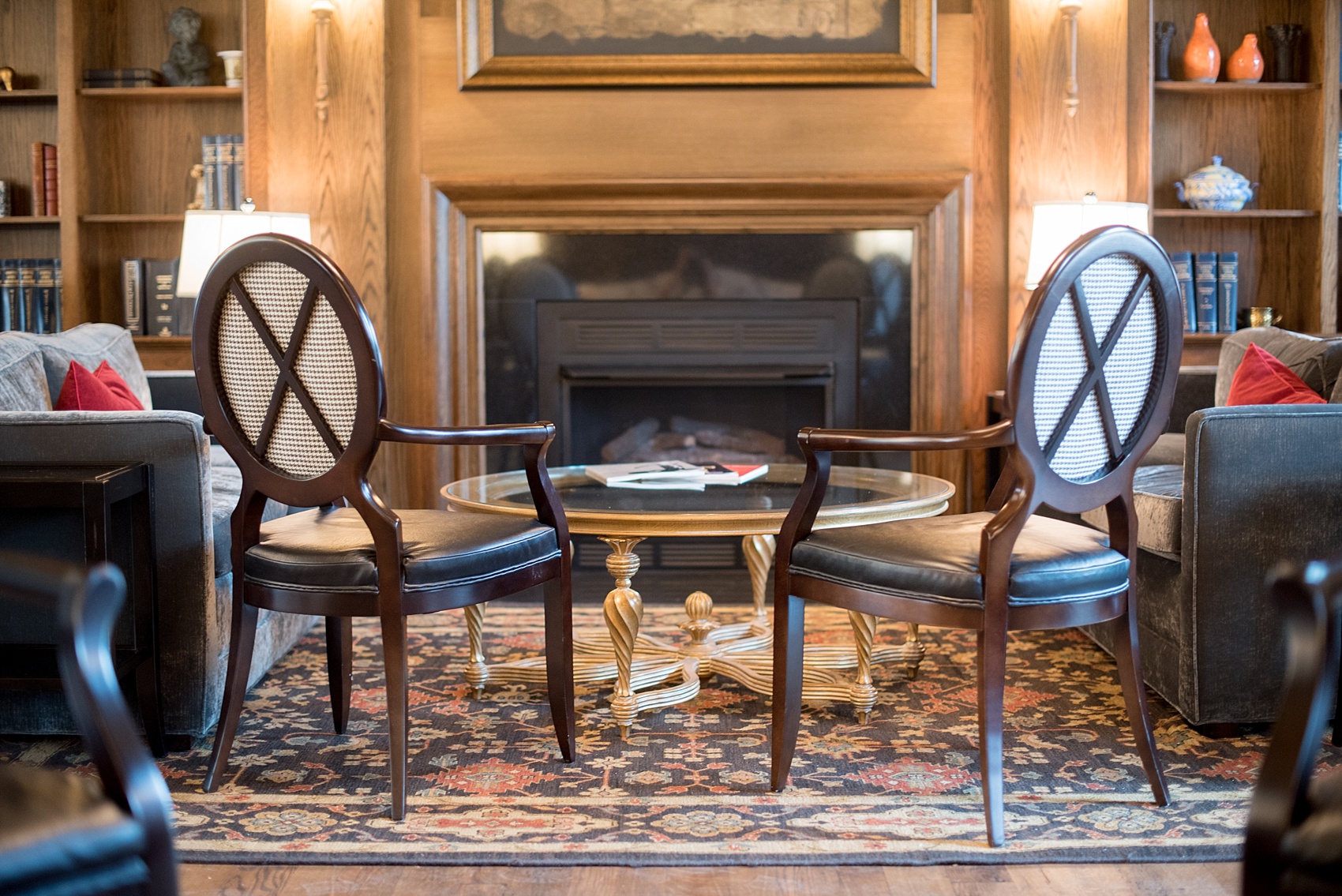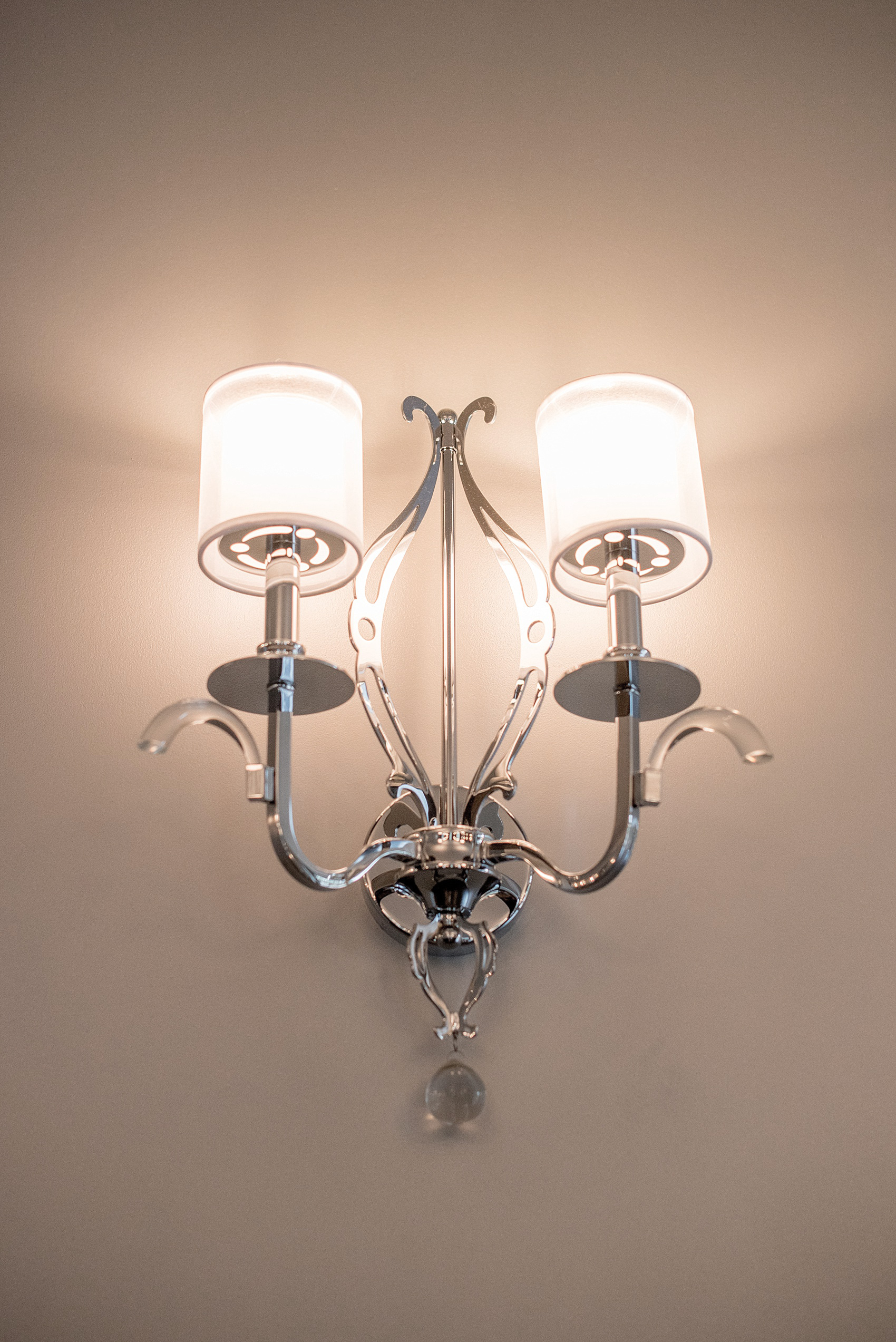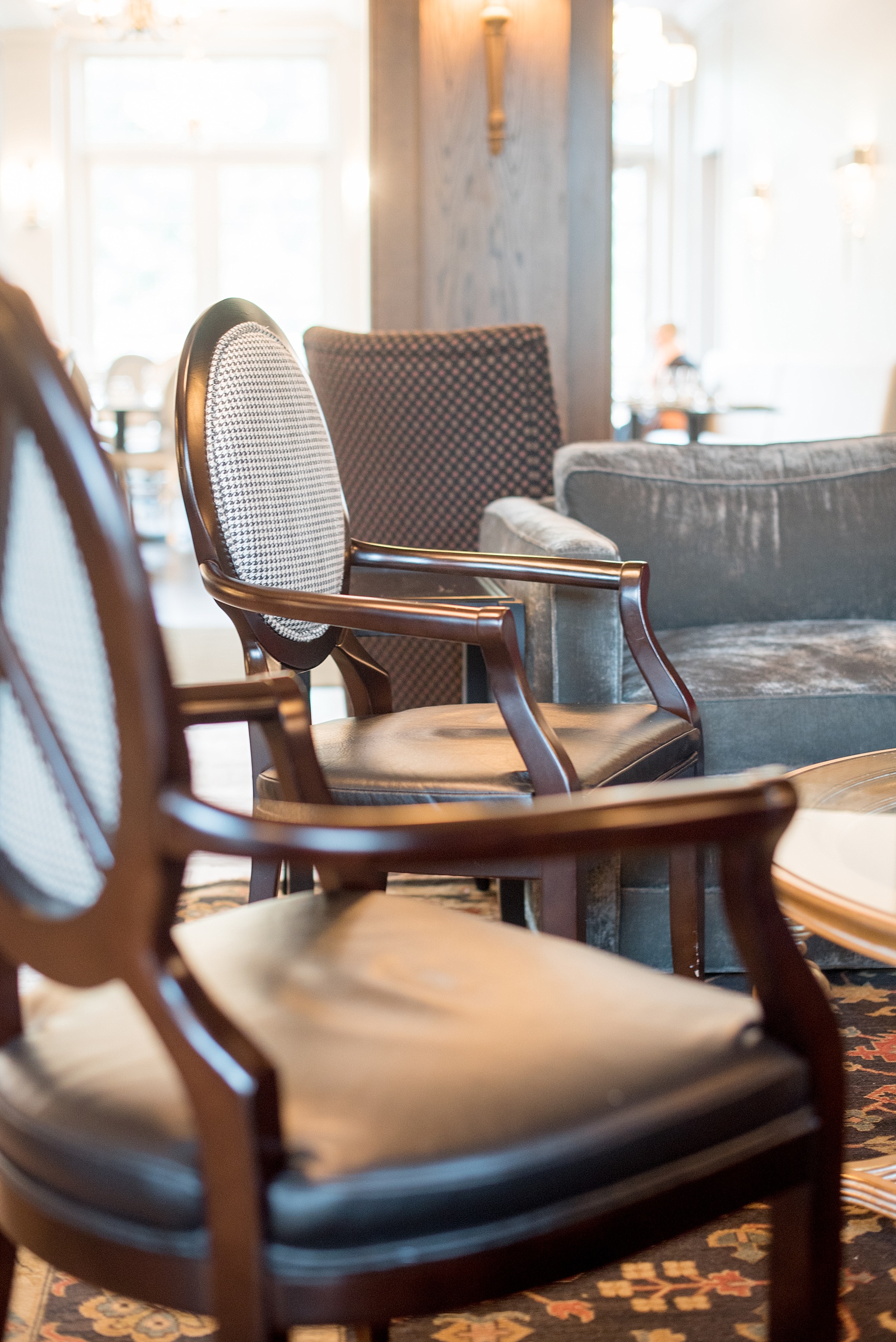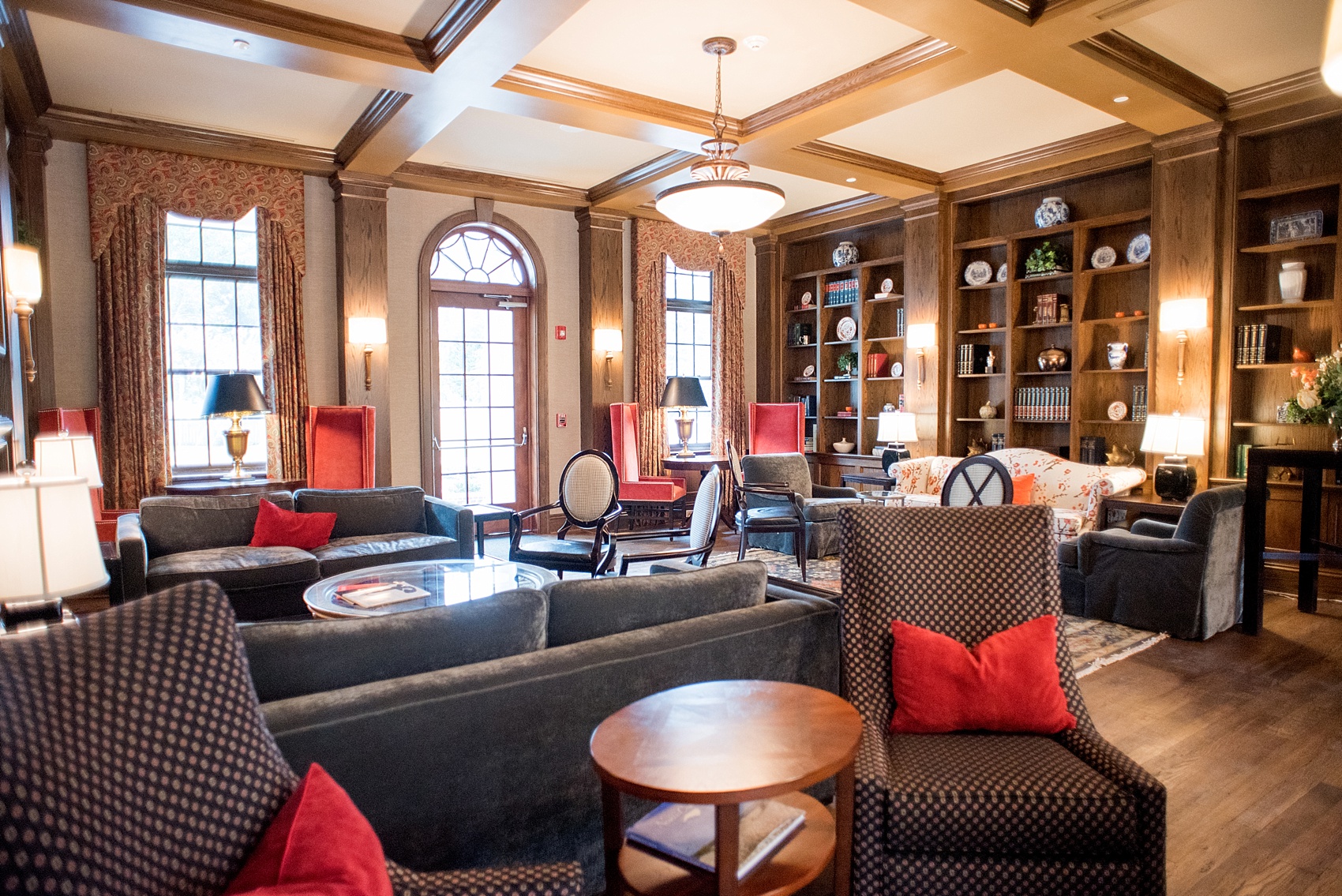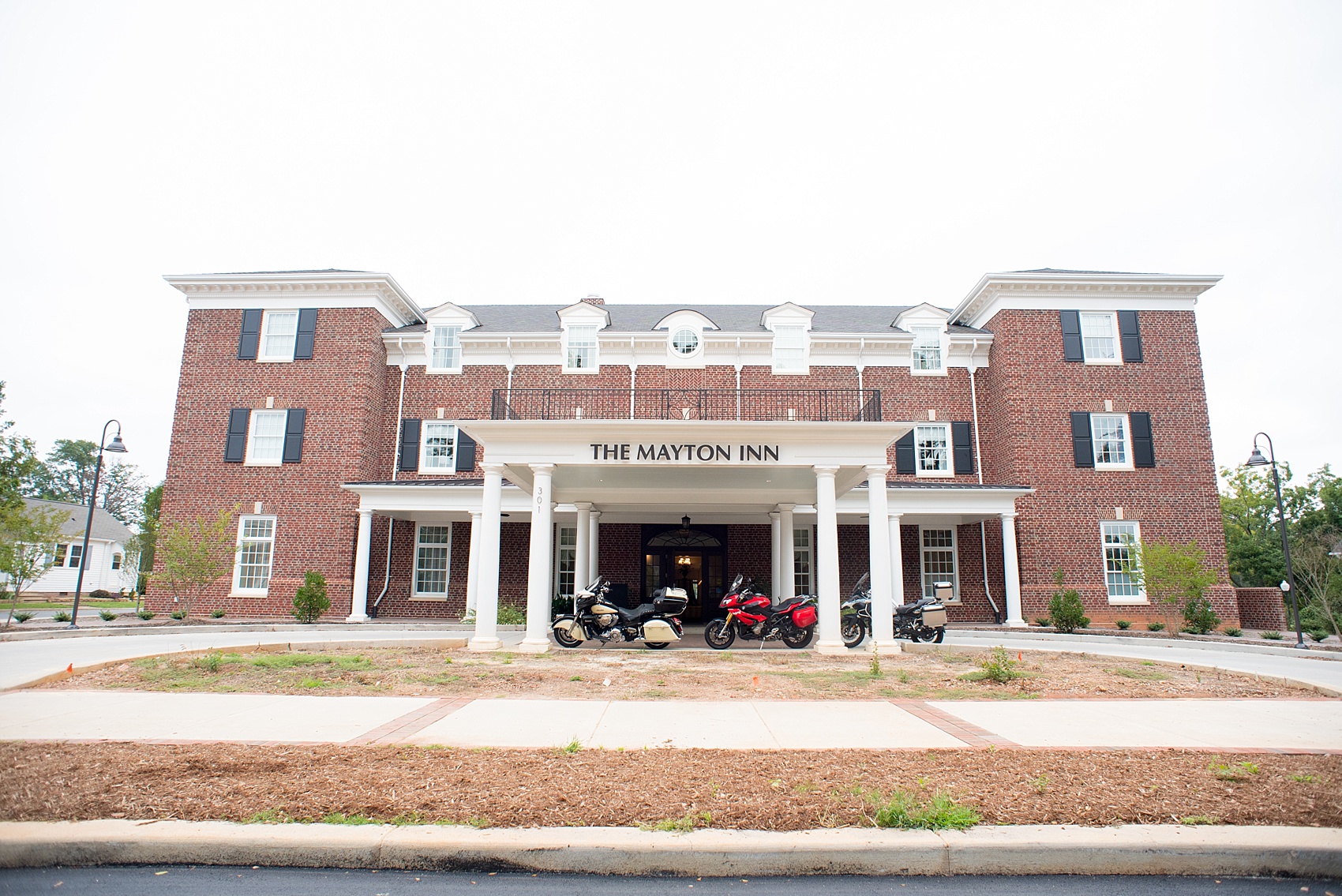 All in all it is a great option for a location in Cary, which is about 15 minutes from downtown Raleigh thus a reasonable location for a wedding block for those marrying nearby as well. And it's certainly beautifully decorated and would be an enjoyable stay.
If you're having a wedding event at The Mayton Inn we'd love the opportunity to speak with you to discuss your day. Just contact us!