Yoel messaged me in June to ask what I was doing on August 21st. I replied asking why…and he excitedly announced that he and Justin had decided to get married!!! Ahhhhh! On a beautiful summer day in August they recited their vows in front of family and friends, who traveled in from as far as England, at The Manor in West Orange, New Jersey.
I met this incredible couple back at their friends, Danny and Chris's, wedding. I immediately hit it off with them. I even took a great photo of them hugging that they decided to include on their wedding invitation. 🙂 Though I already had a prior engagement on their wedding day, I couldn't have imagined not being involved! So luckily my associate, Amanda (who is wonderful and I adore) was able to go and capture their day. Yay!!! They started the day with some amazing portraits around the property…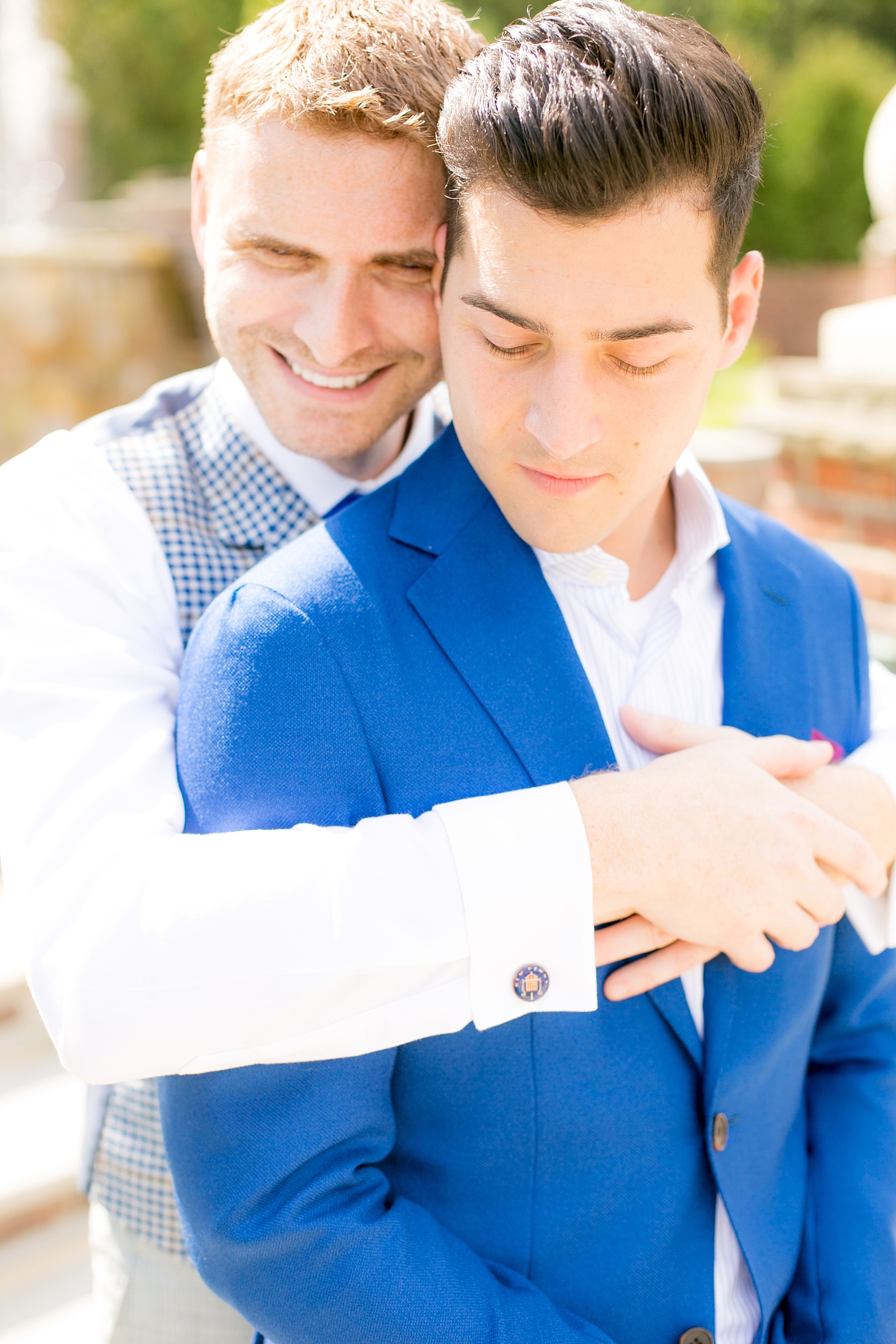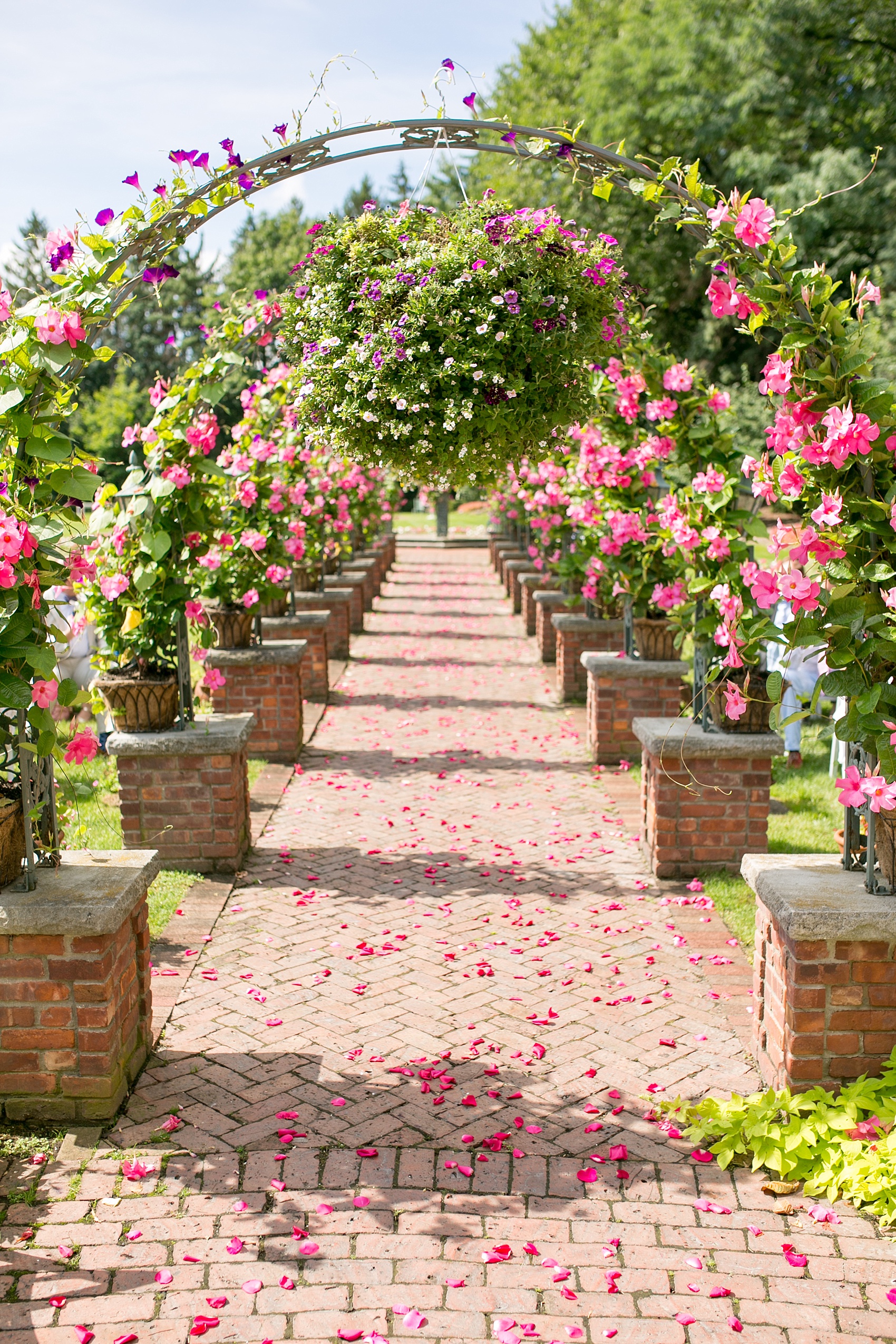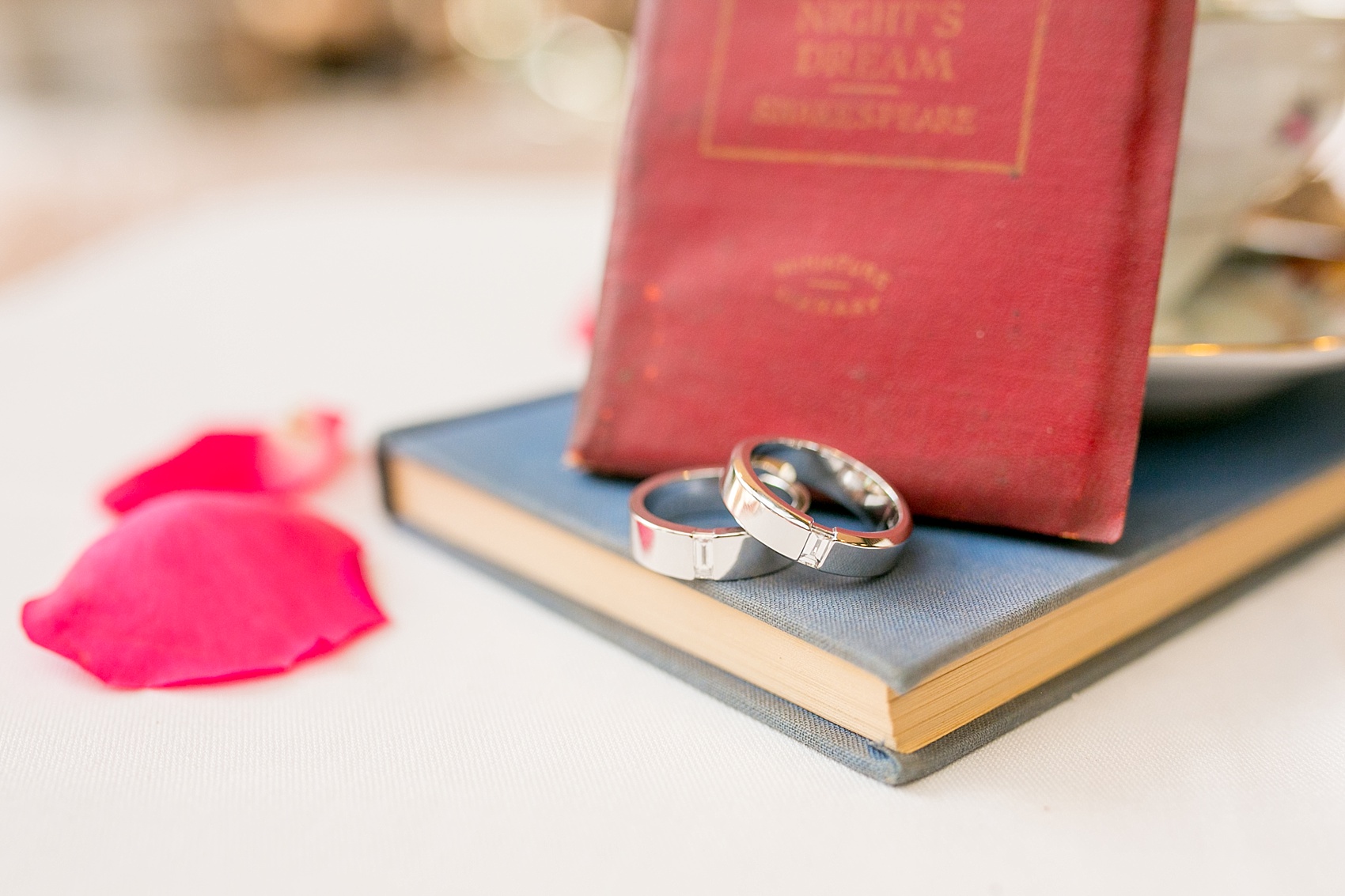 Aren't their white gold wedding bands wonderful? I love the rectangular cut diamond detail in each one.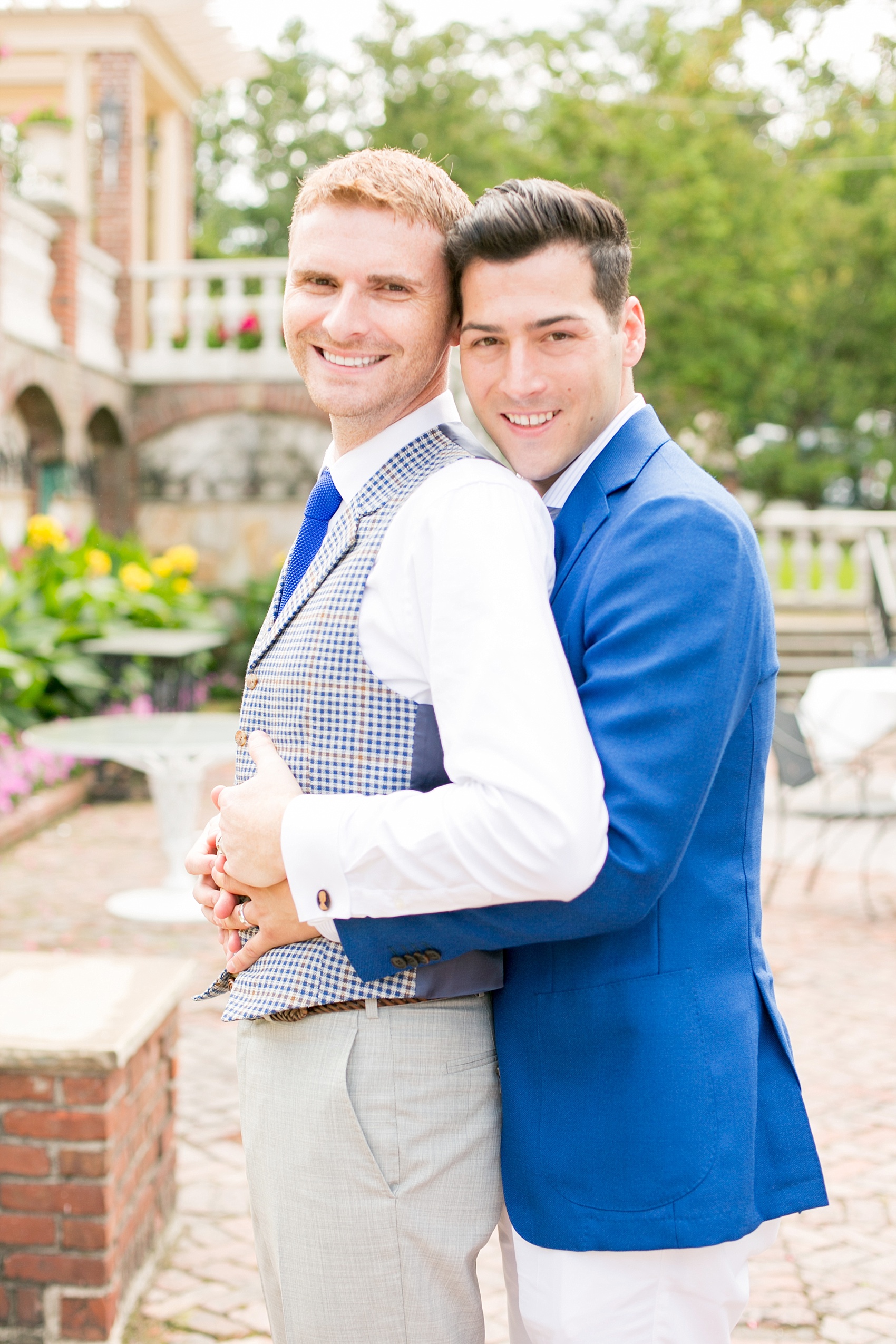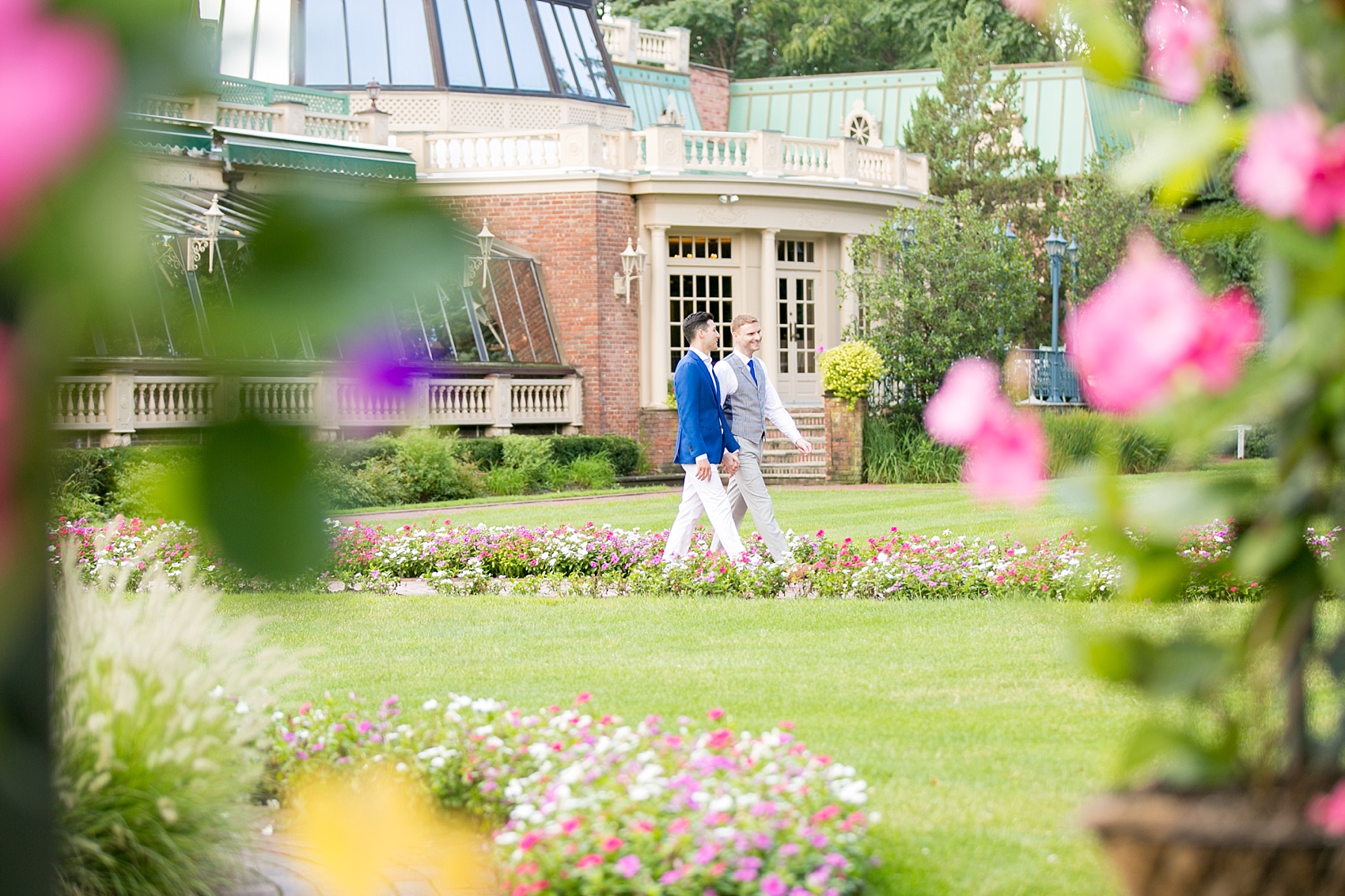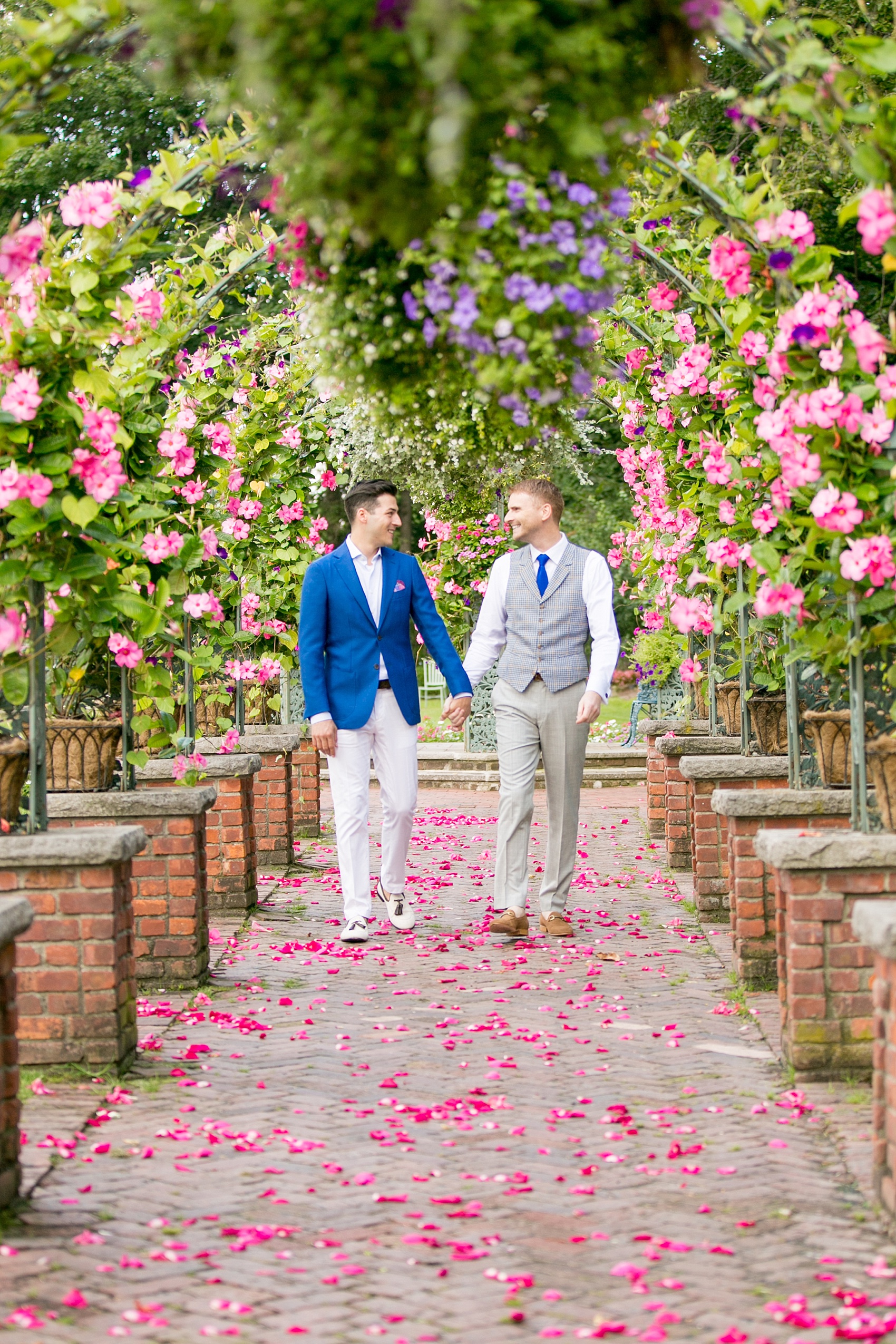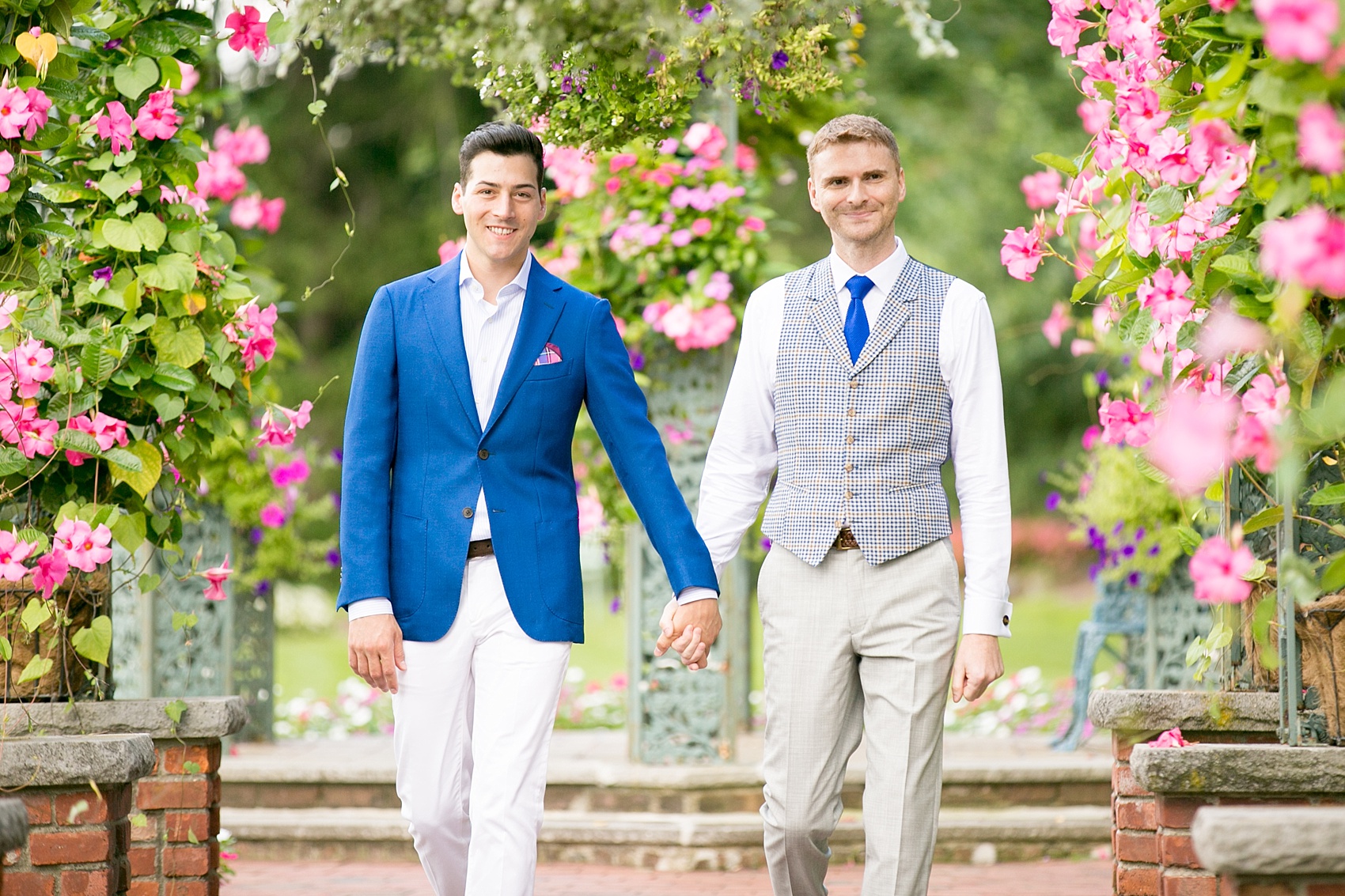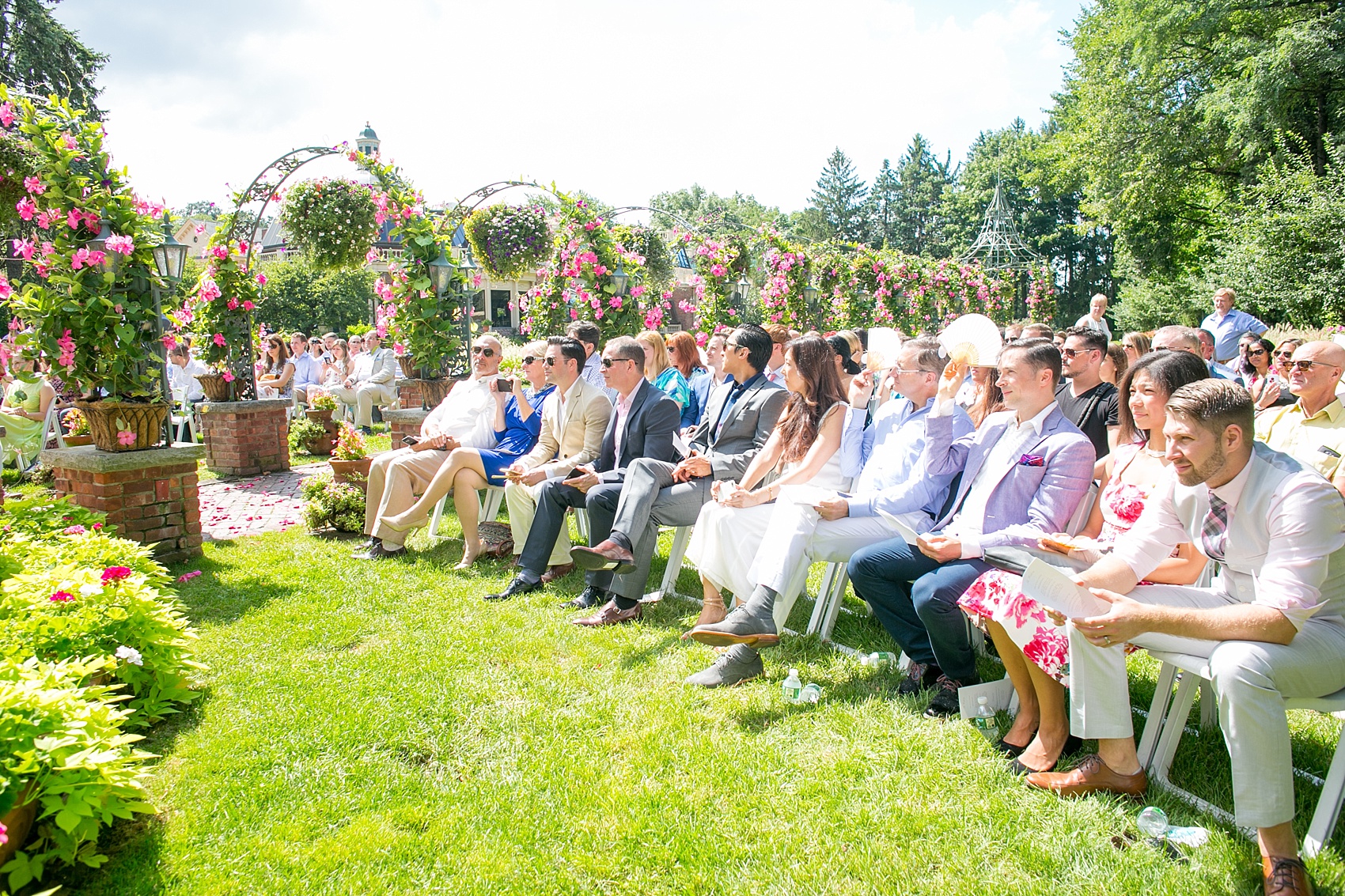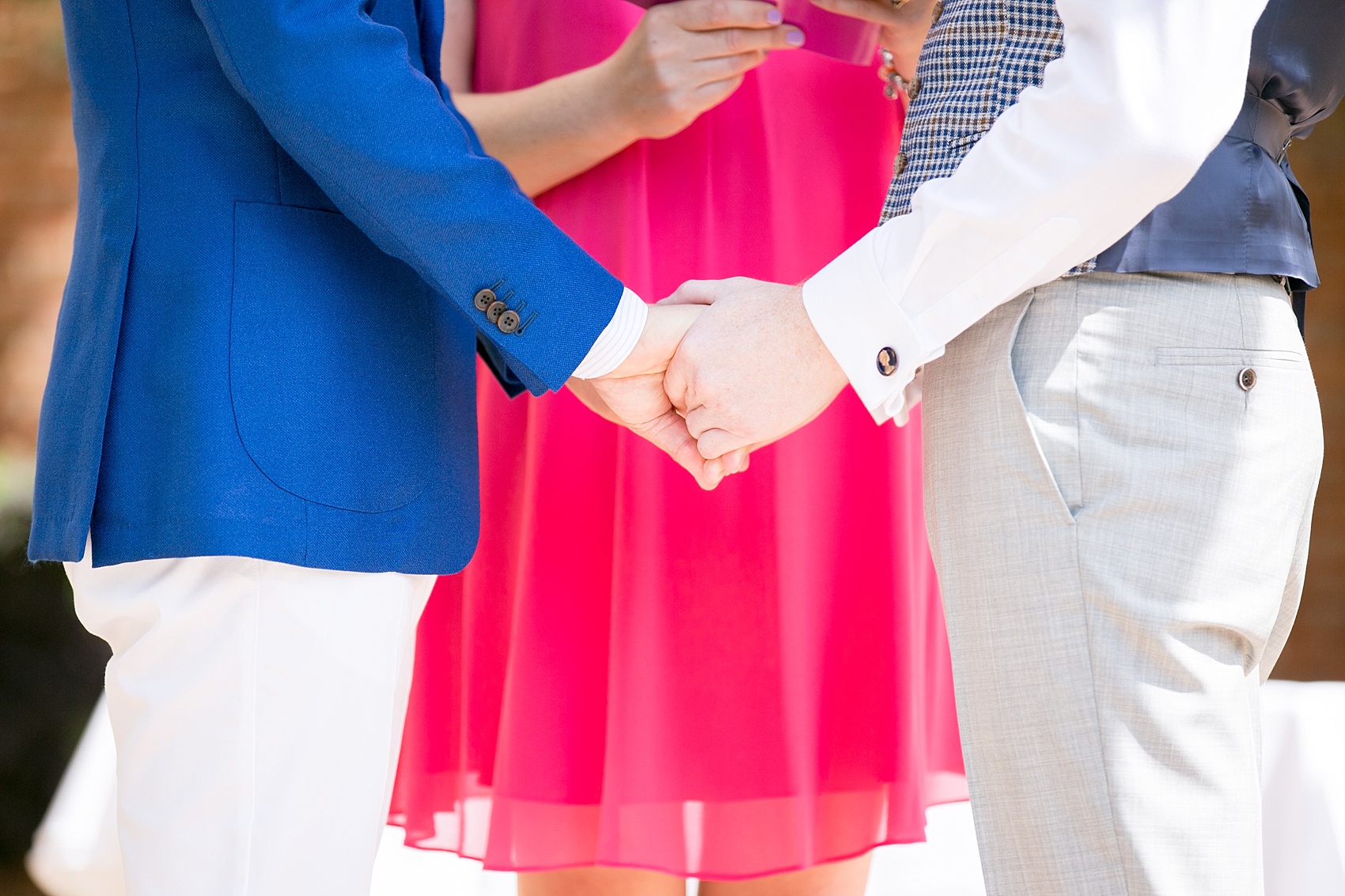 Their ceremony was really special. Justin's sister officiated and their only "wedding party," so to speak, was their nieces and nephews leading the way to the altar. One of Justin's nieces sang during the ceremony as well, which was mostly non-denominational but they opted to break two glasses at its conclusion, a nod to Yoel's Jewish heritage.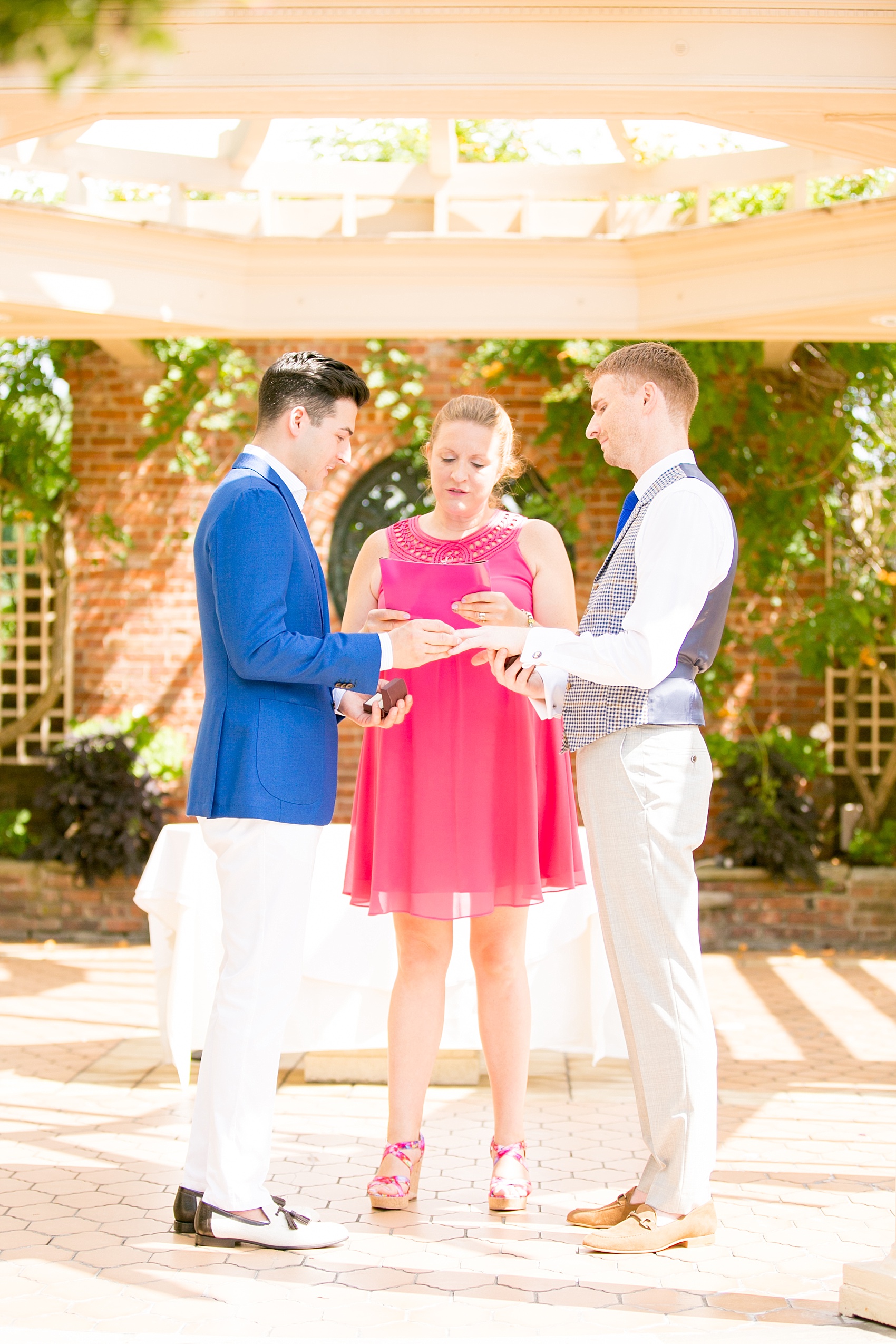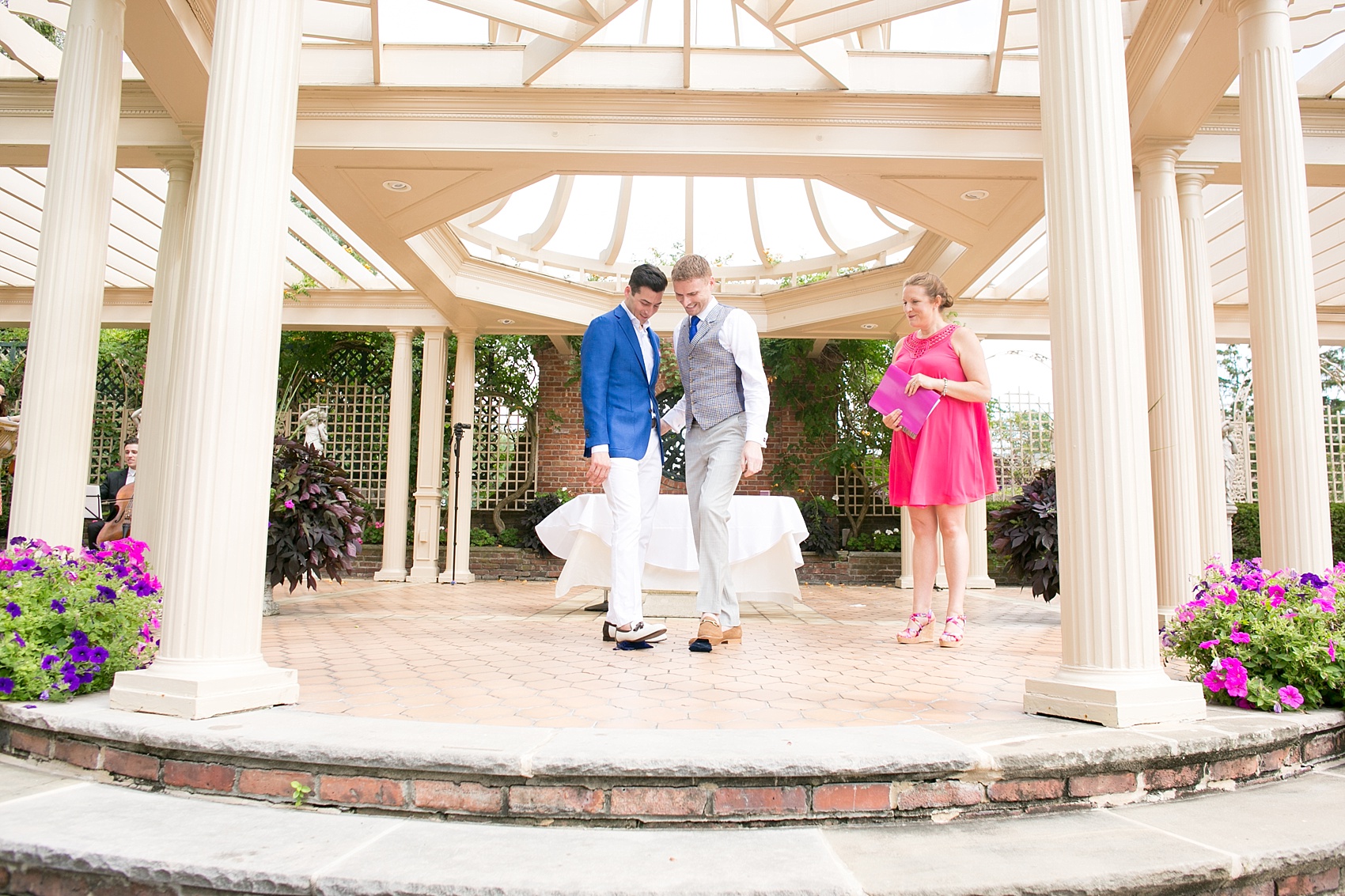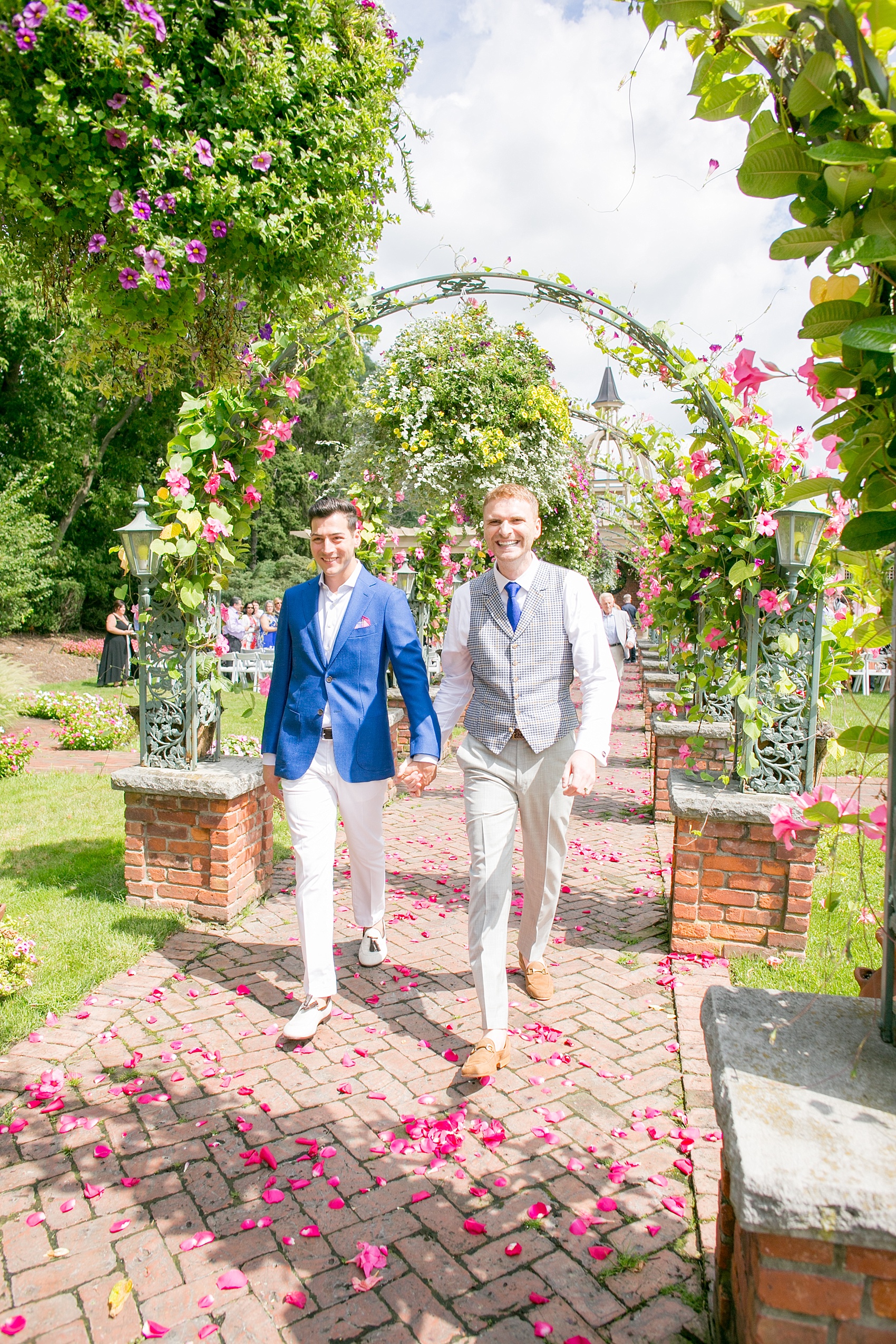 How amazing are their faces as they walked back down the rose petal covered brick aisle? You can just feel their happiness as the new Mr. and Mr.!!!!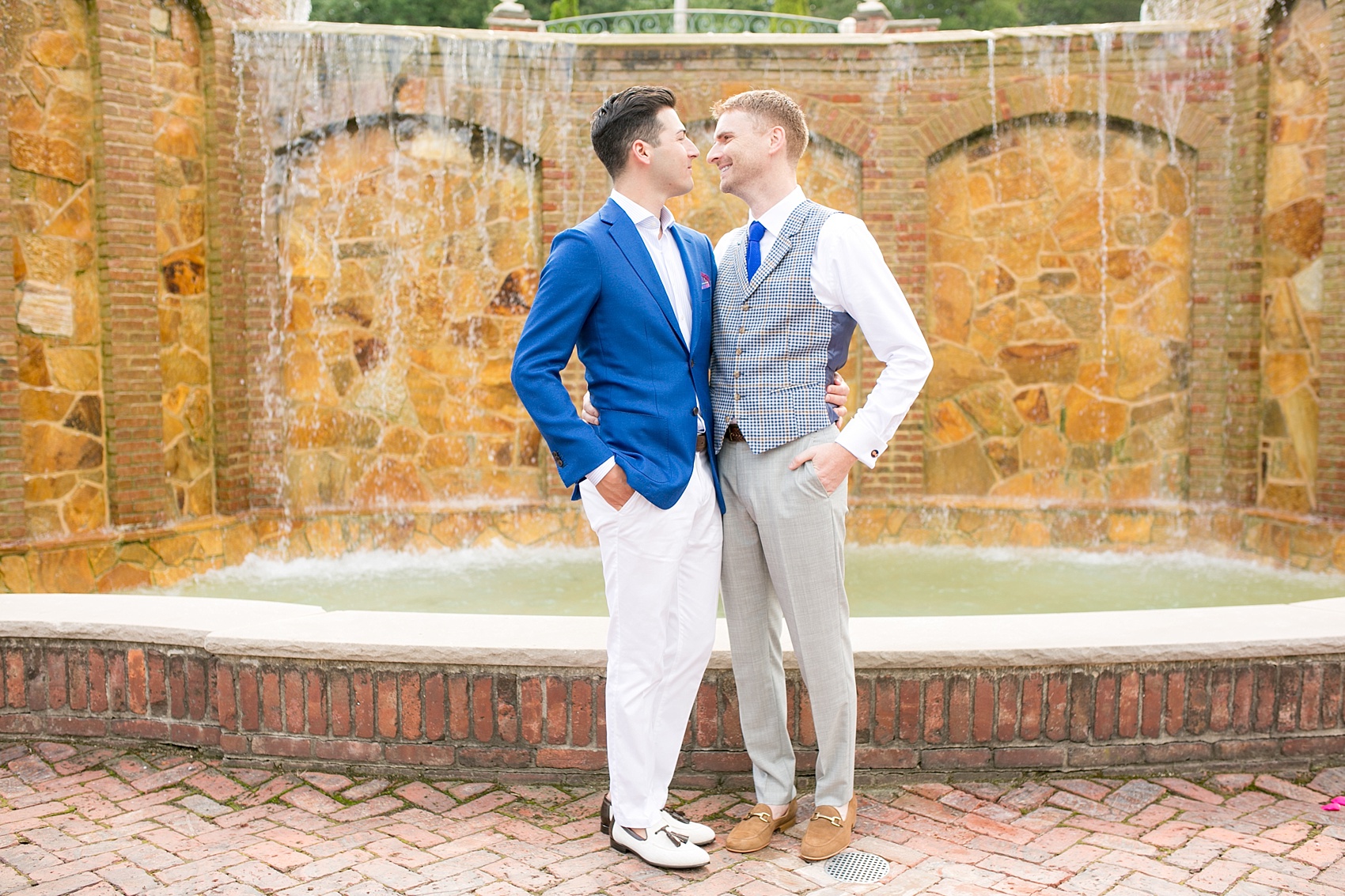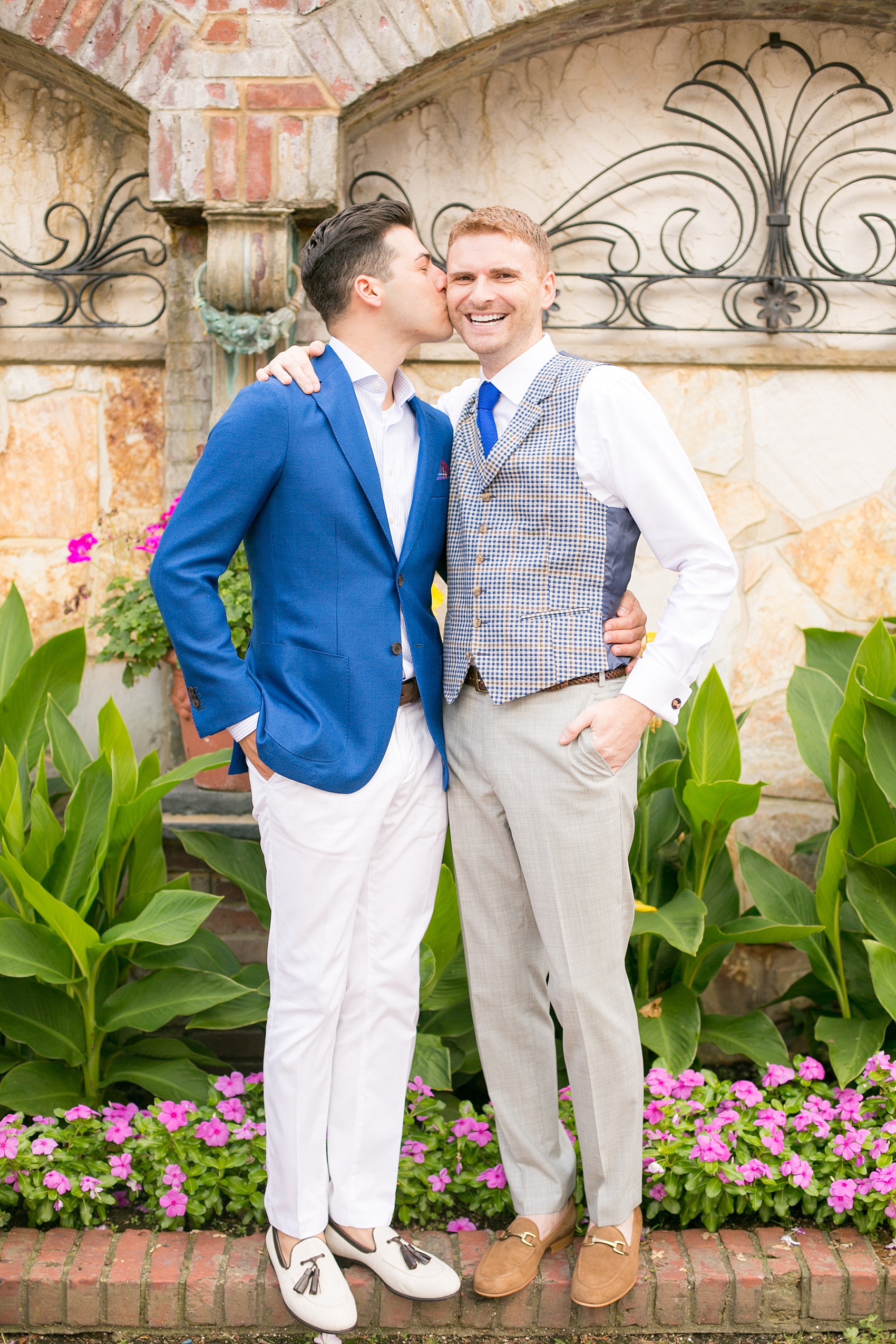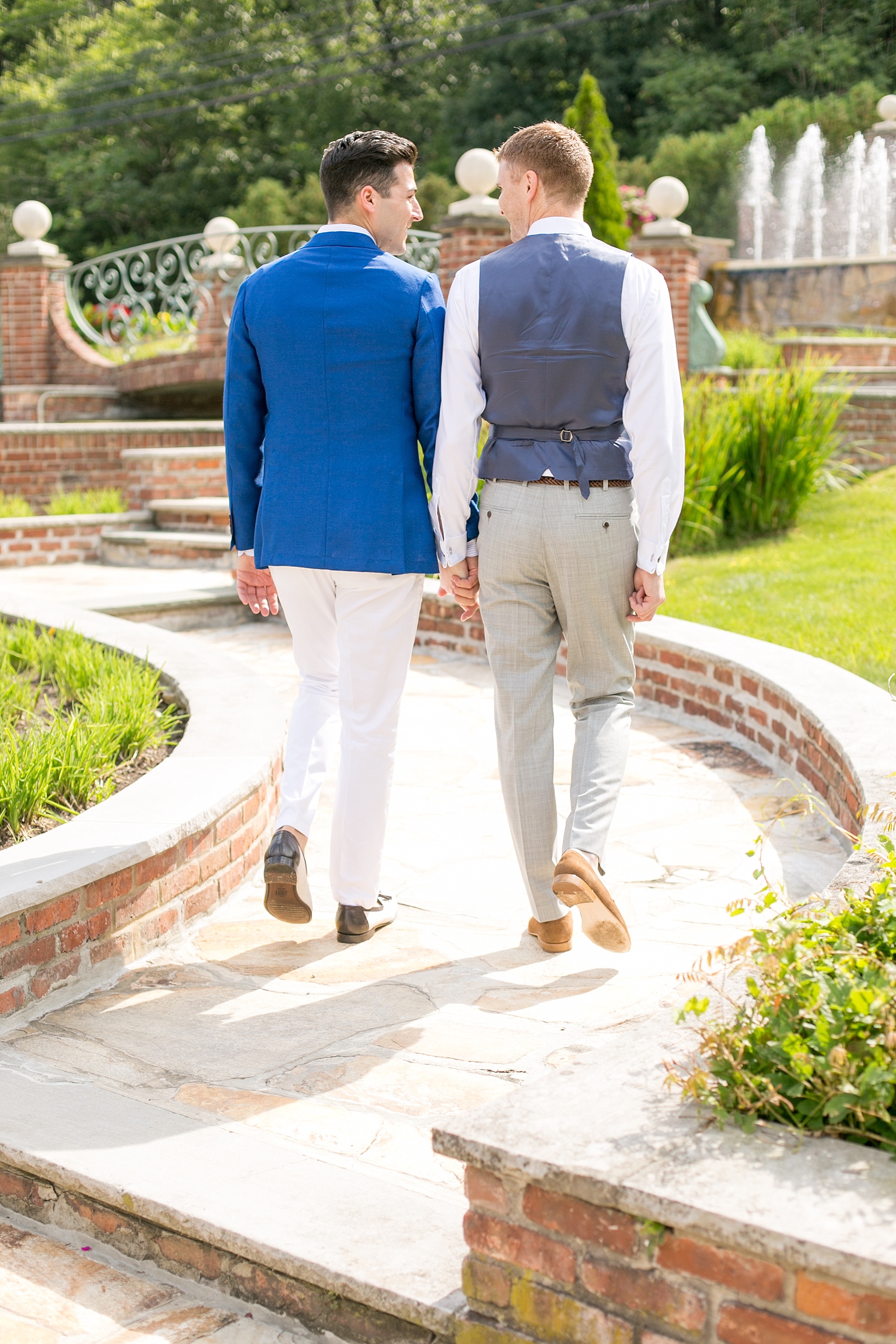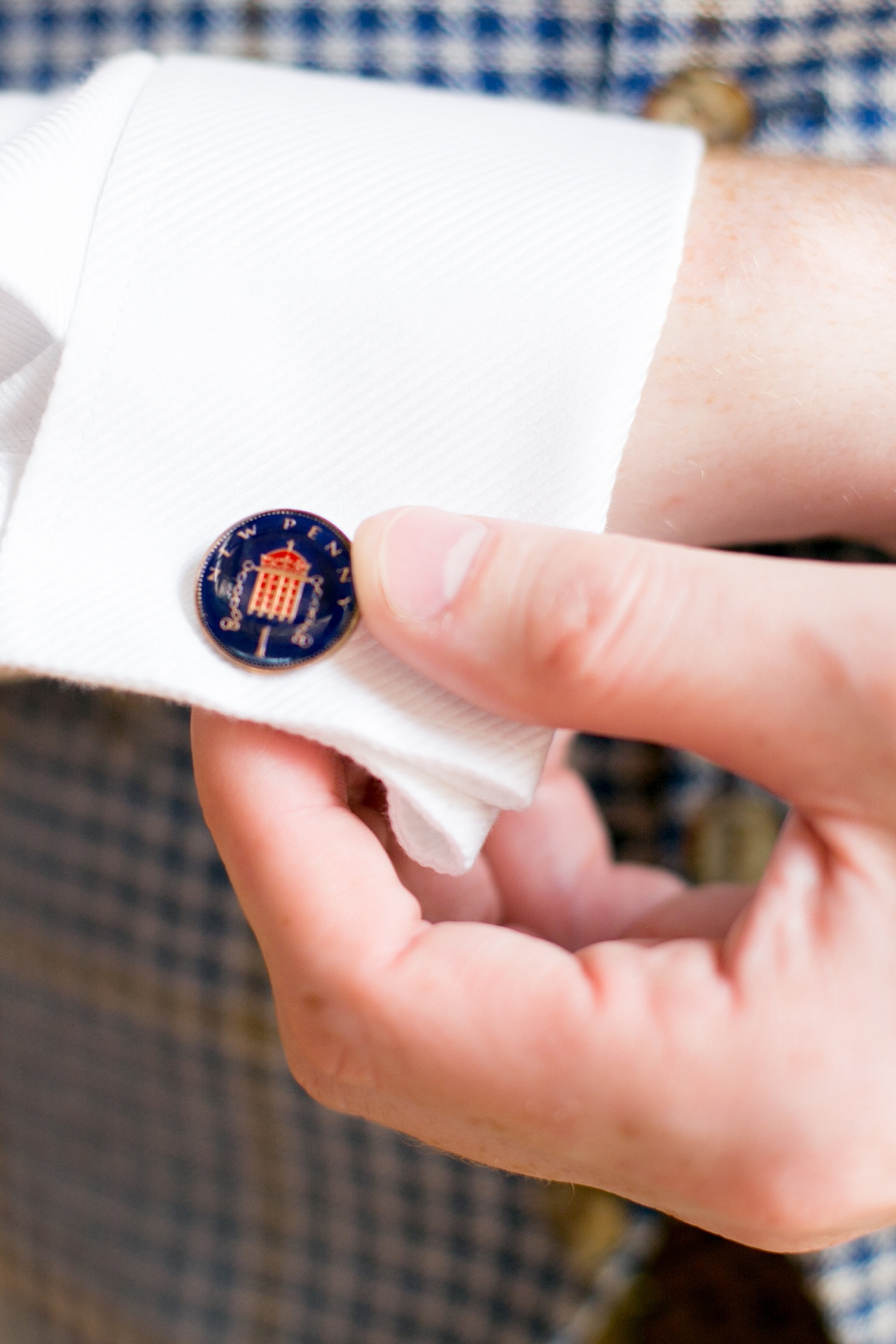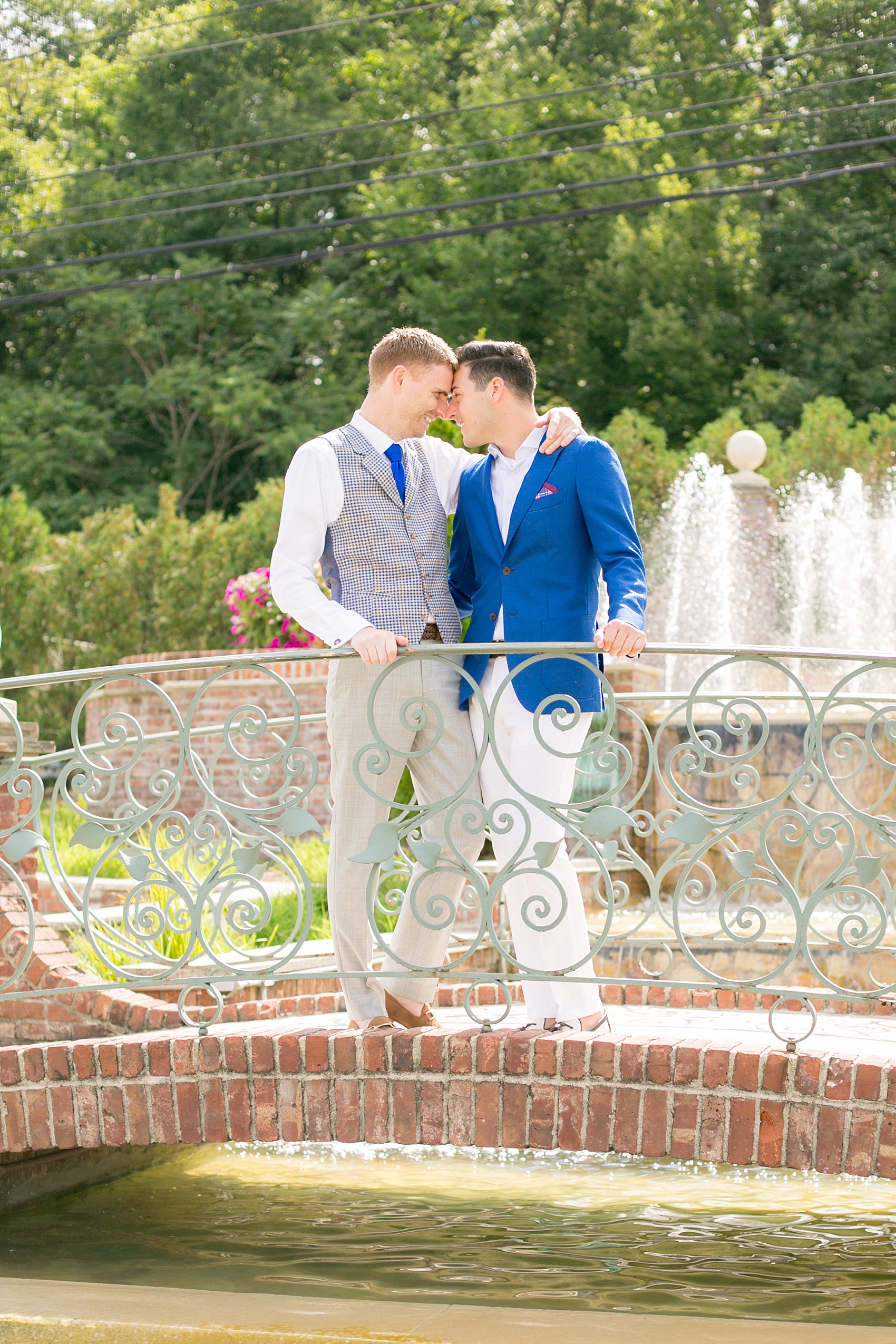 To honor his British heritage, Justin wore very UK cufflinks. 🙂 I loved that detail! They looked awesome with his blue and white plaid vest, perfectly complimentary to Yoel's blue sport jacket and white pants, complete with a pop of pink in his pocket square.
I LOVE how silly Yoel is. I bet they're the perfect ying-and-yang couple.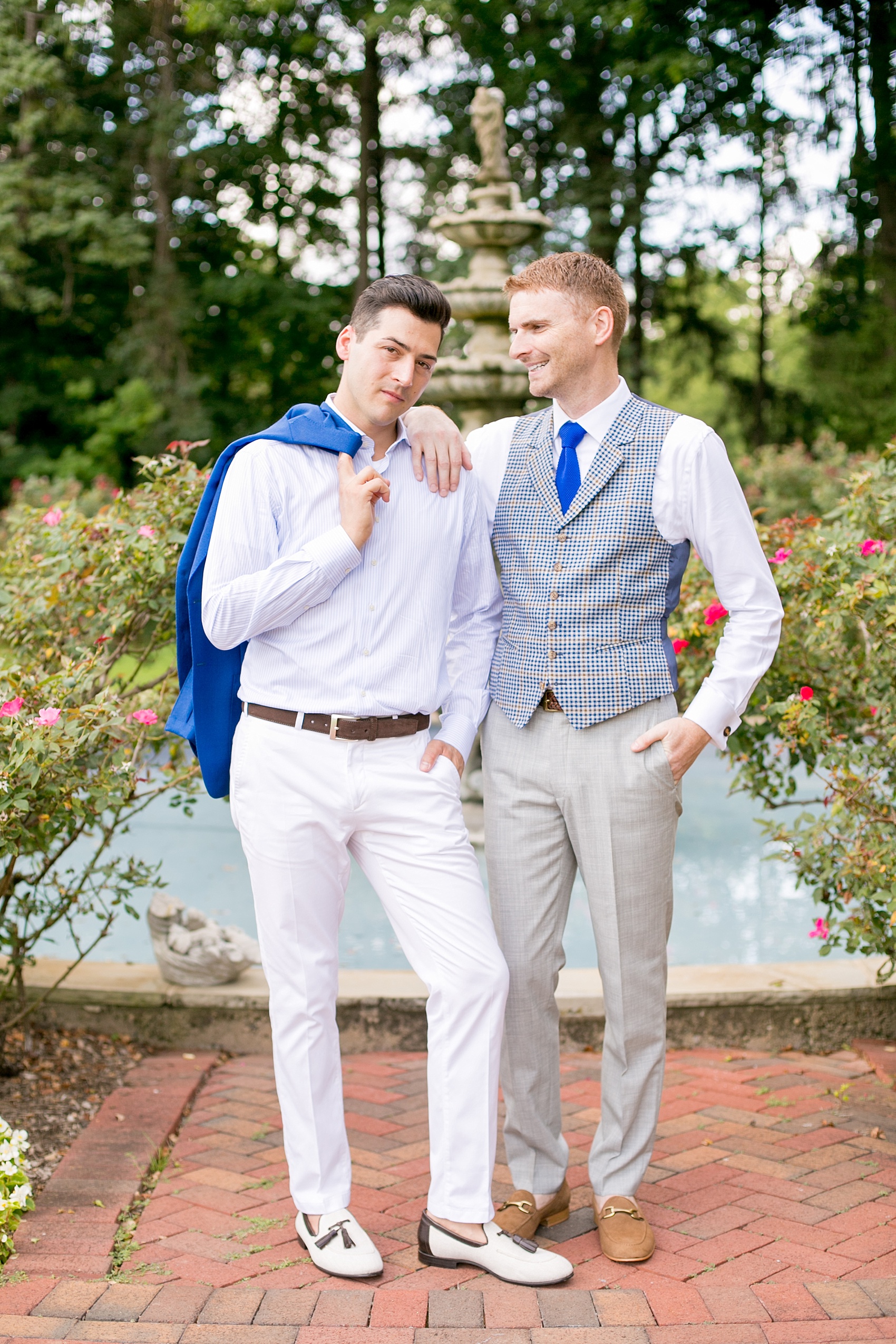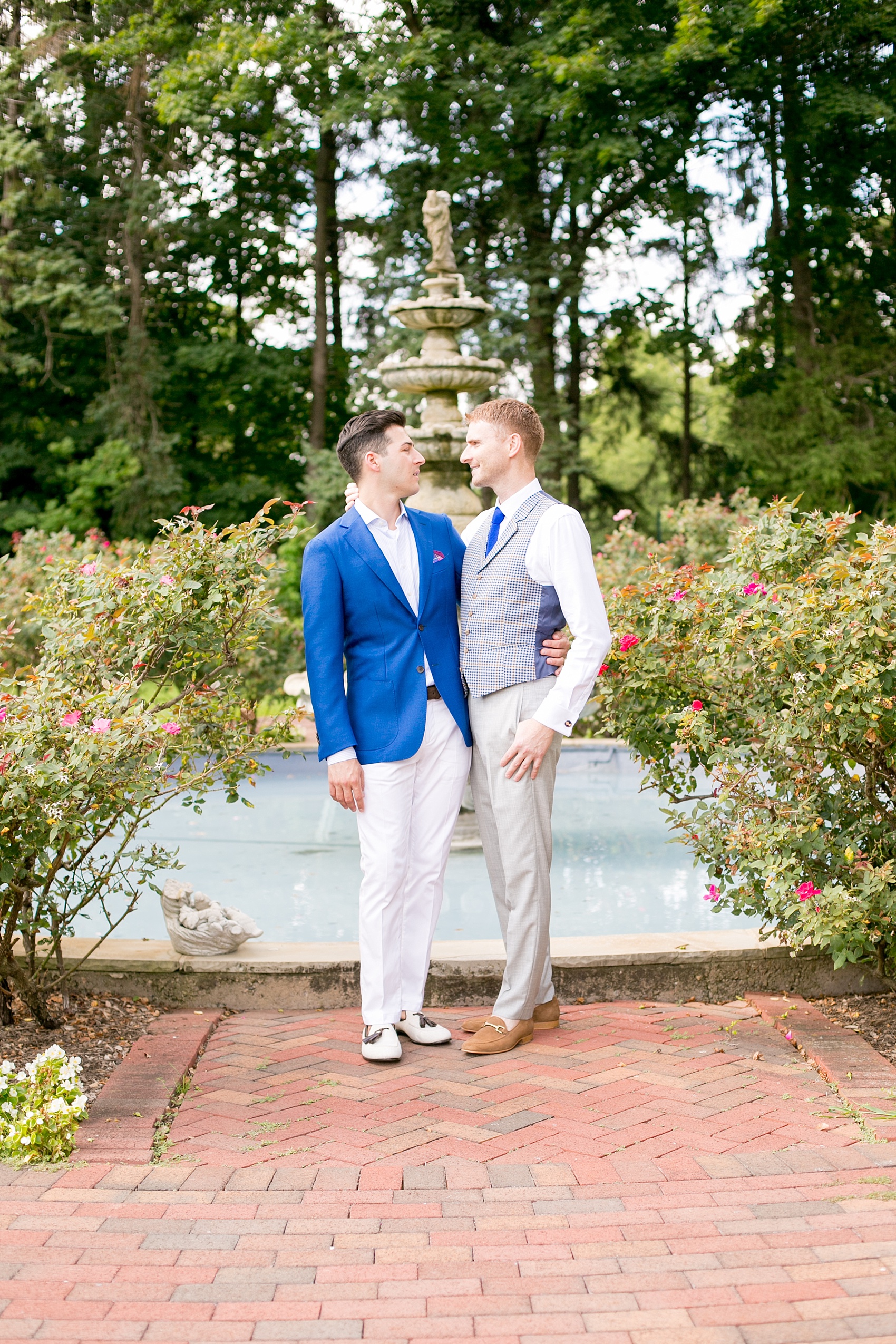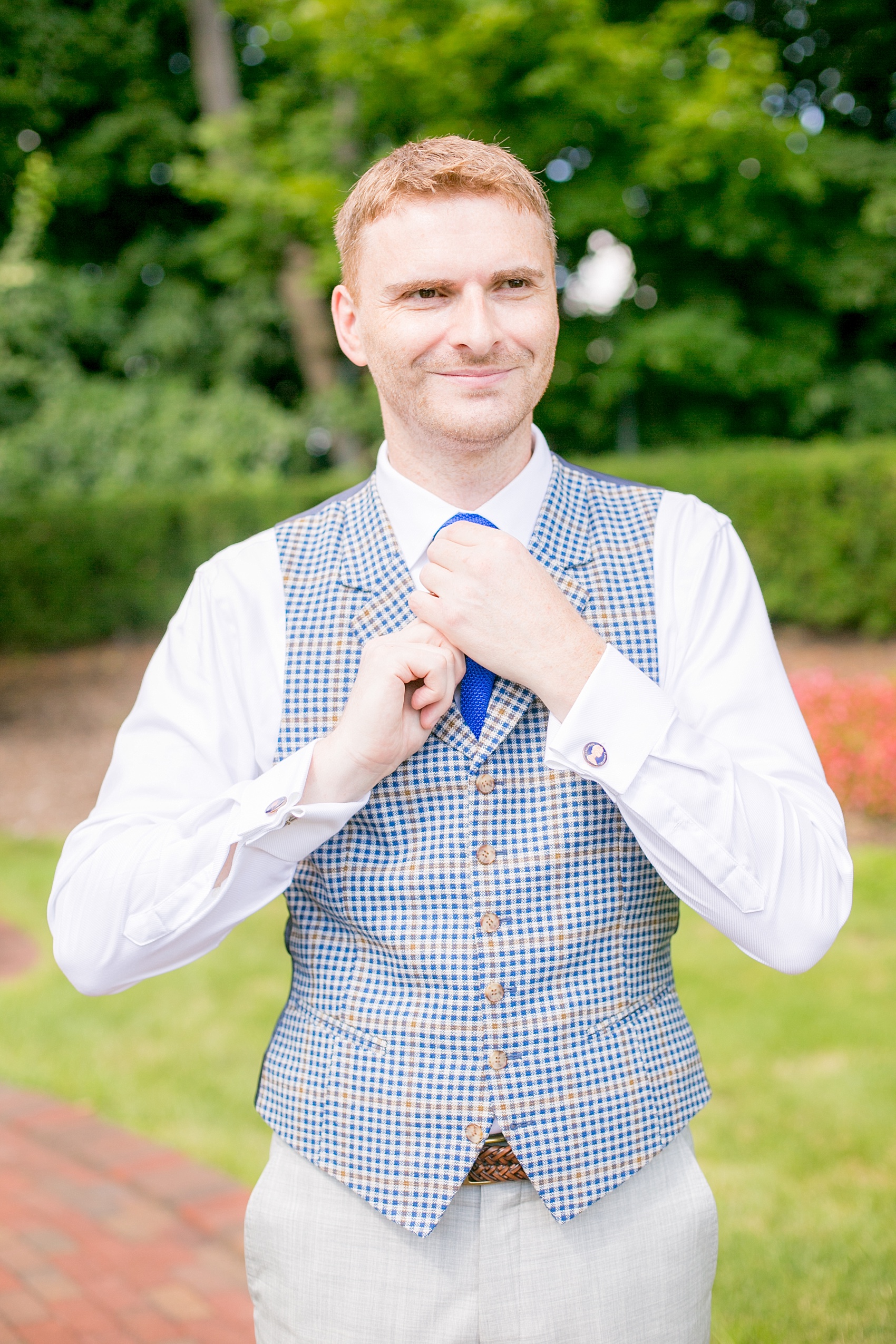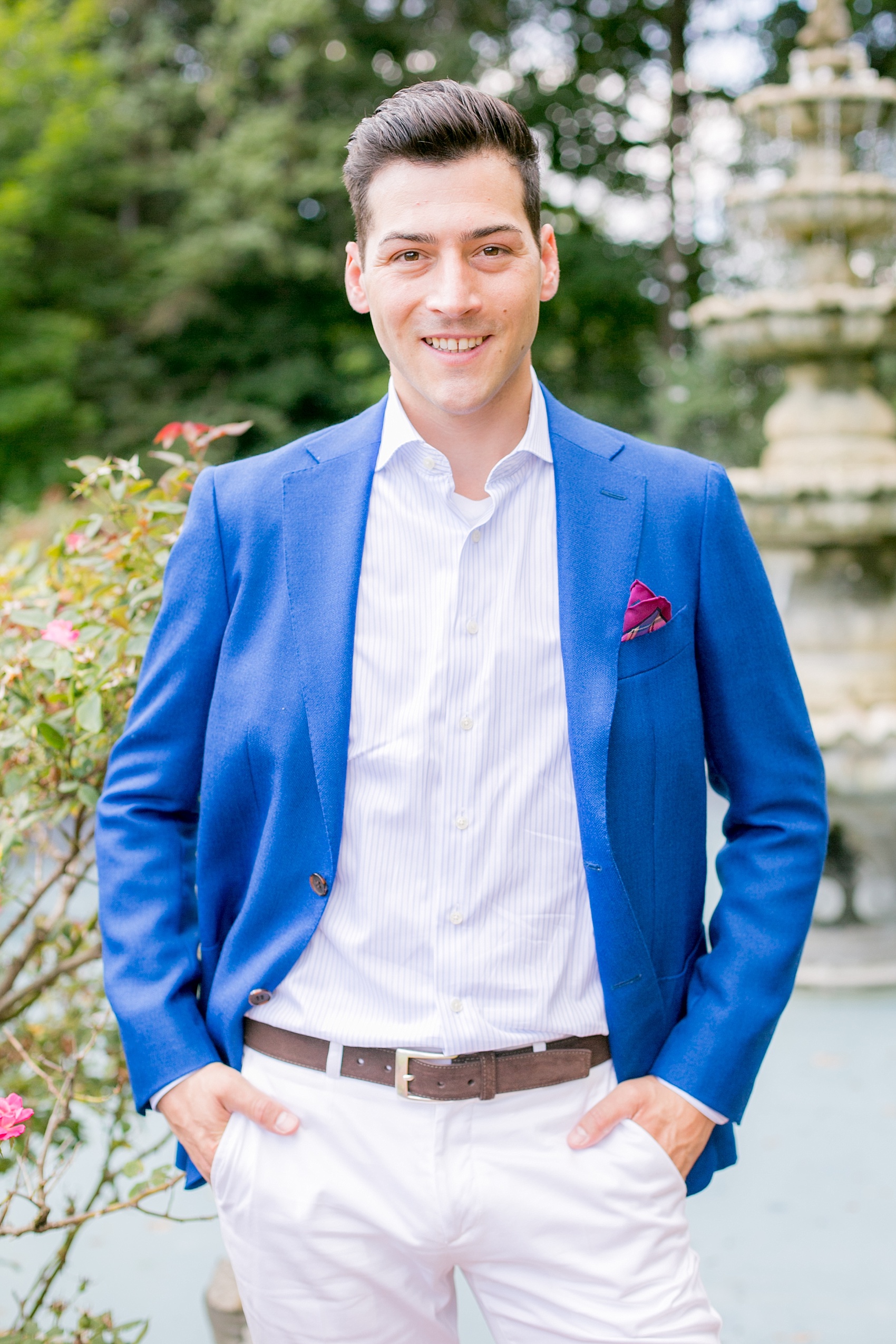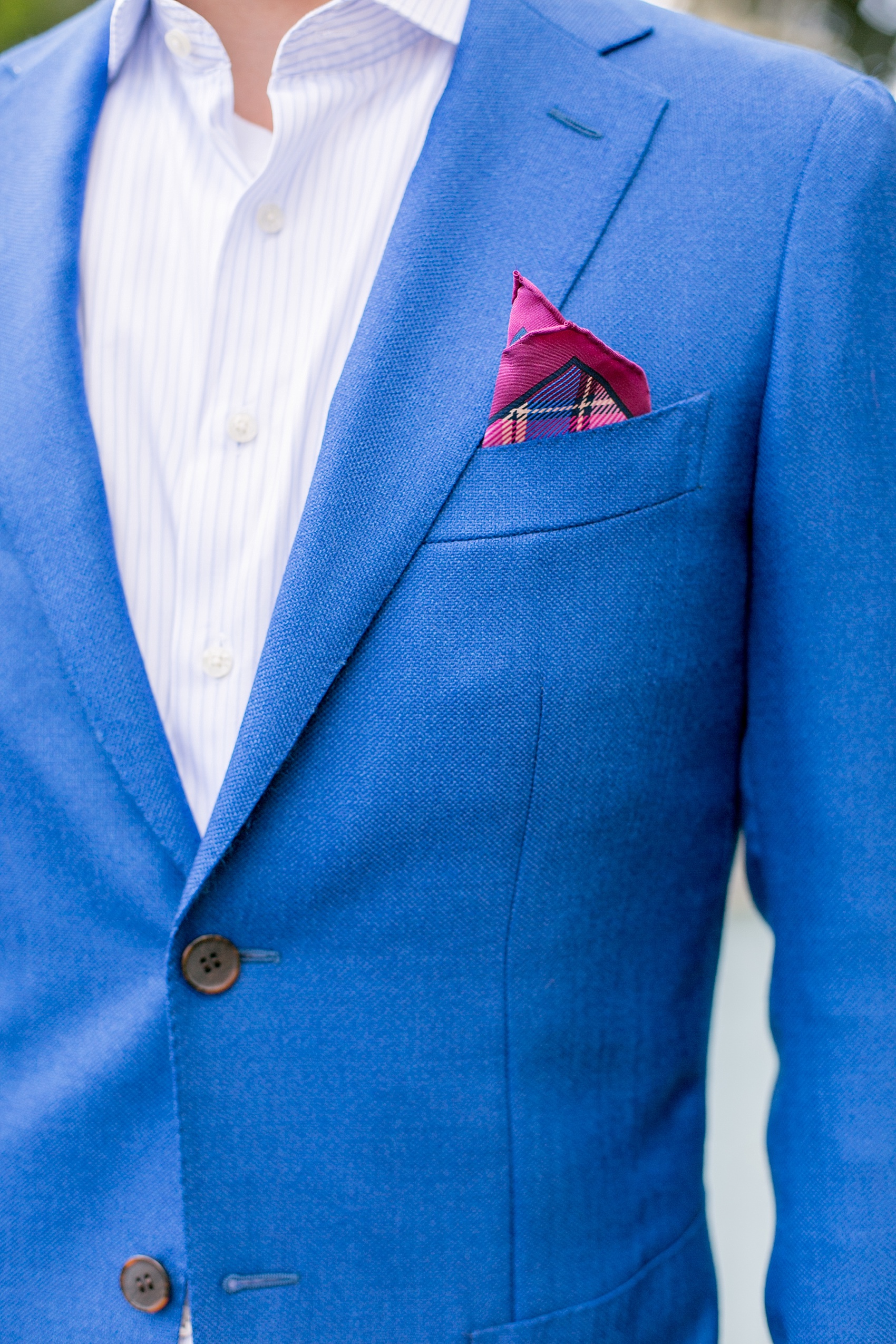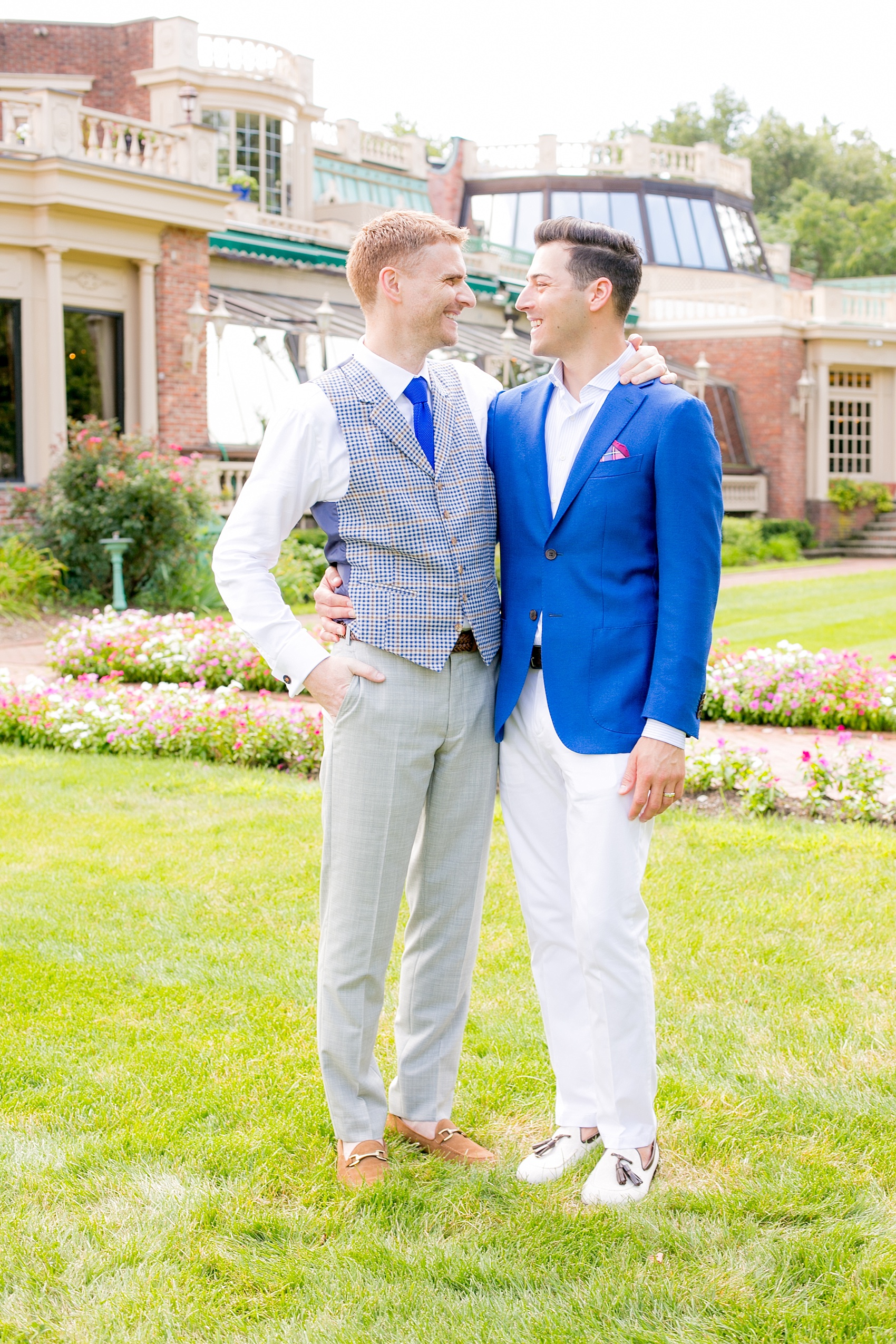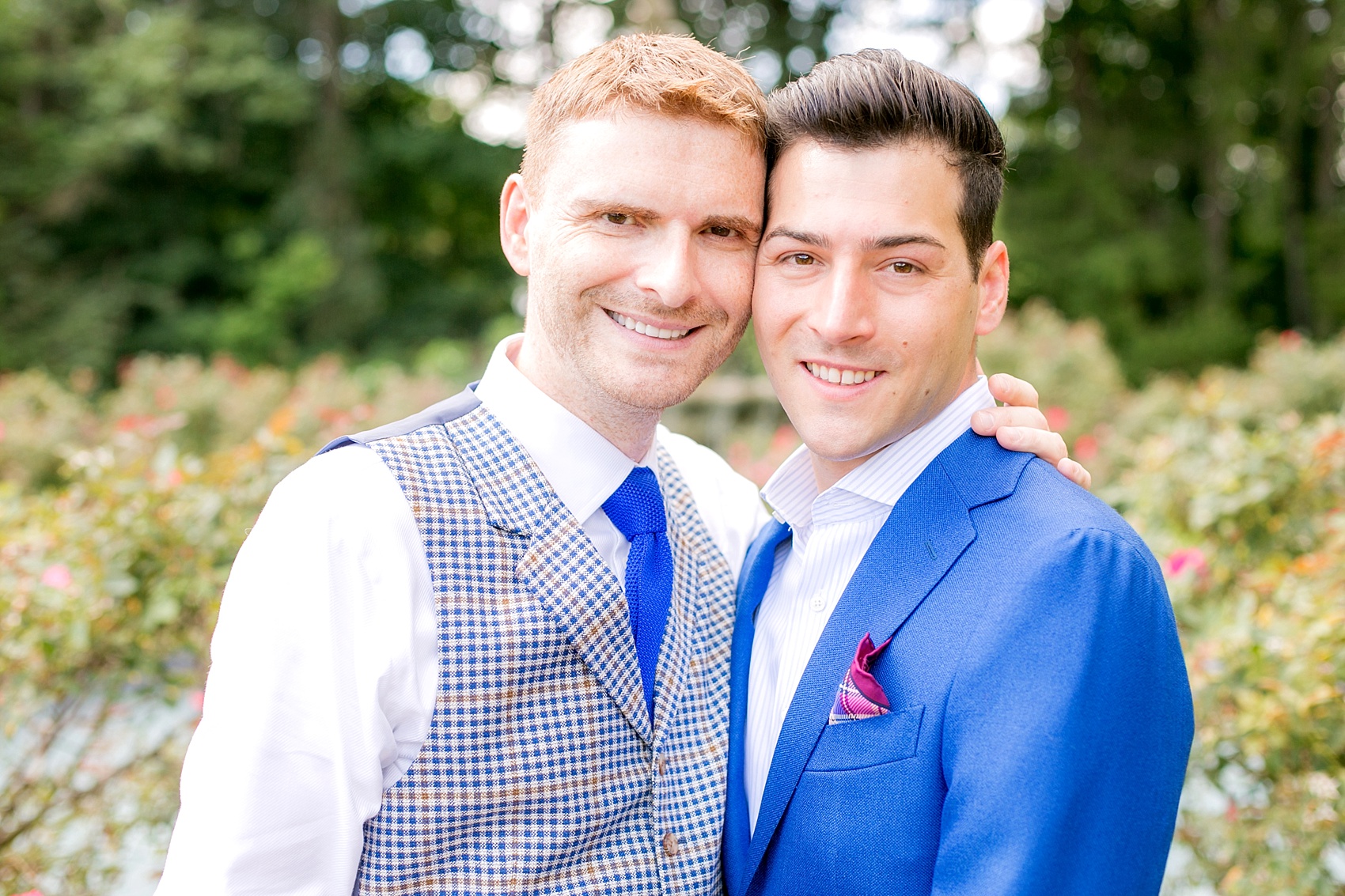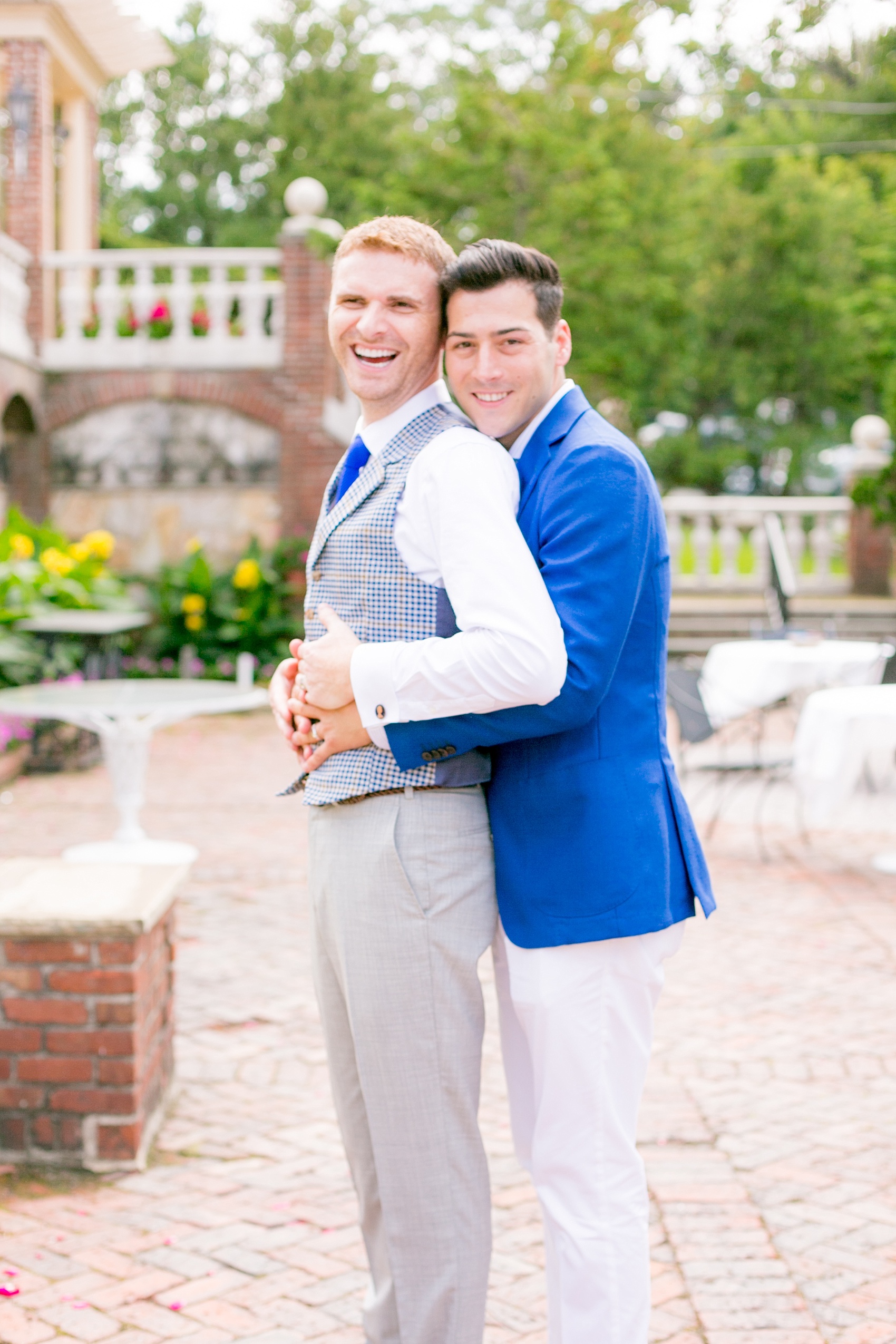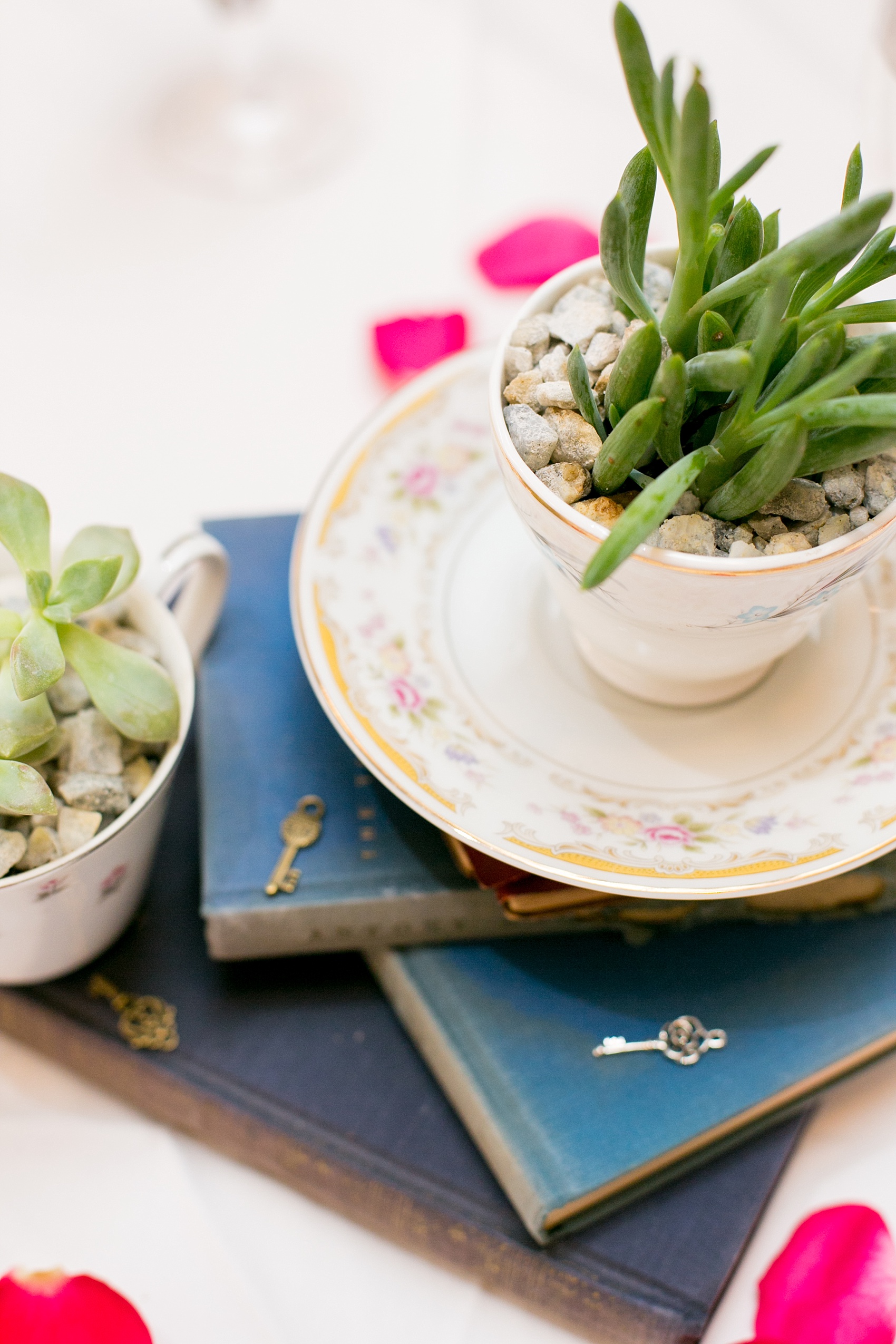 They opted for a day time wedding ceremony and reception. Their beautiful outdoor ceremony was followed by a buffet brunch with home fries, eggs, muffins, coffee and tea; it was beautiful. They created these awesome centerpieces with vintage books and tea cups filled with succulent plants they tended to at home before the big day.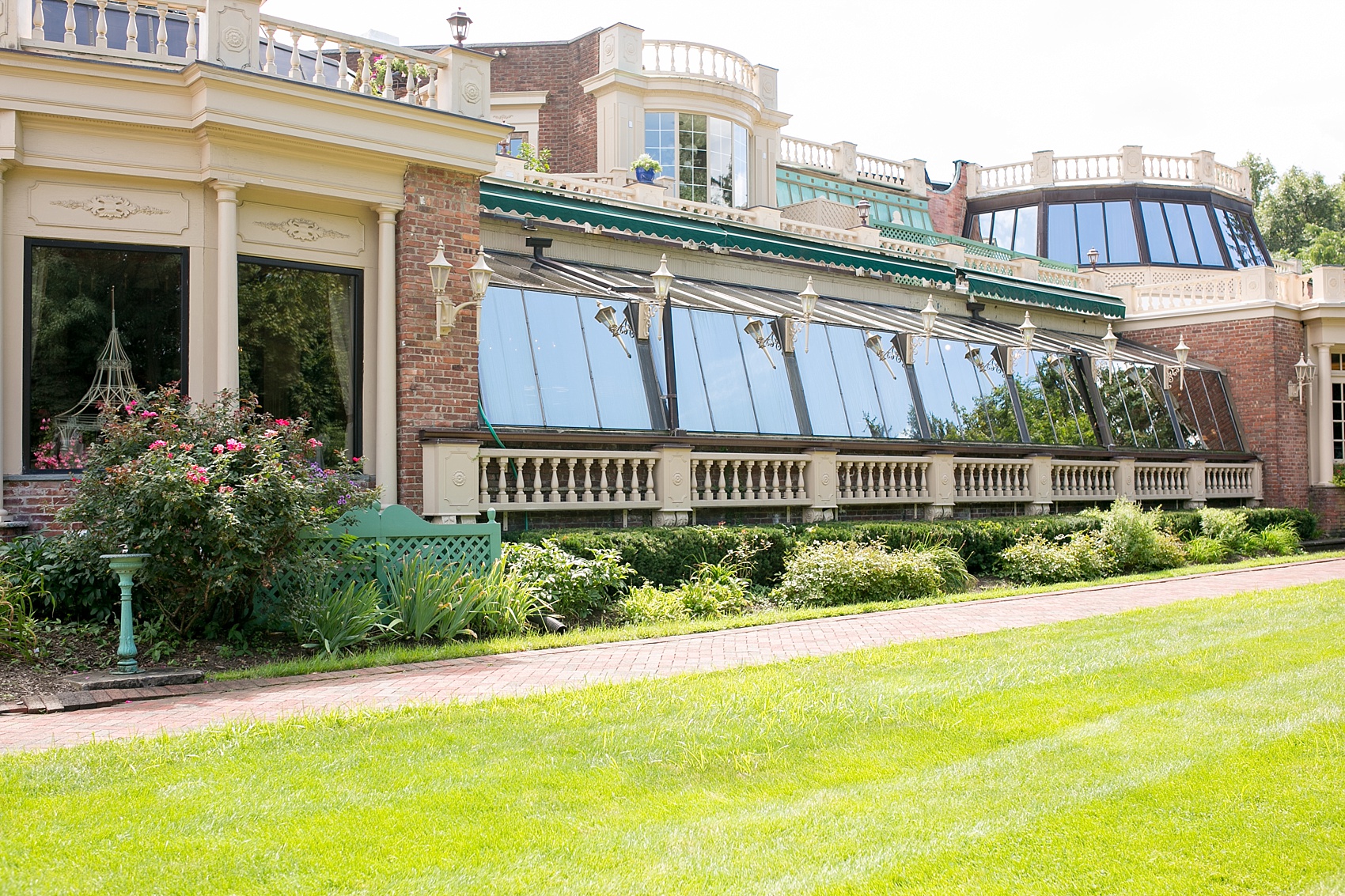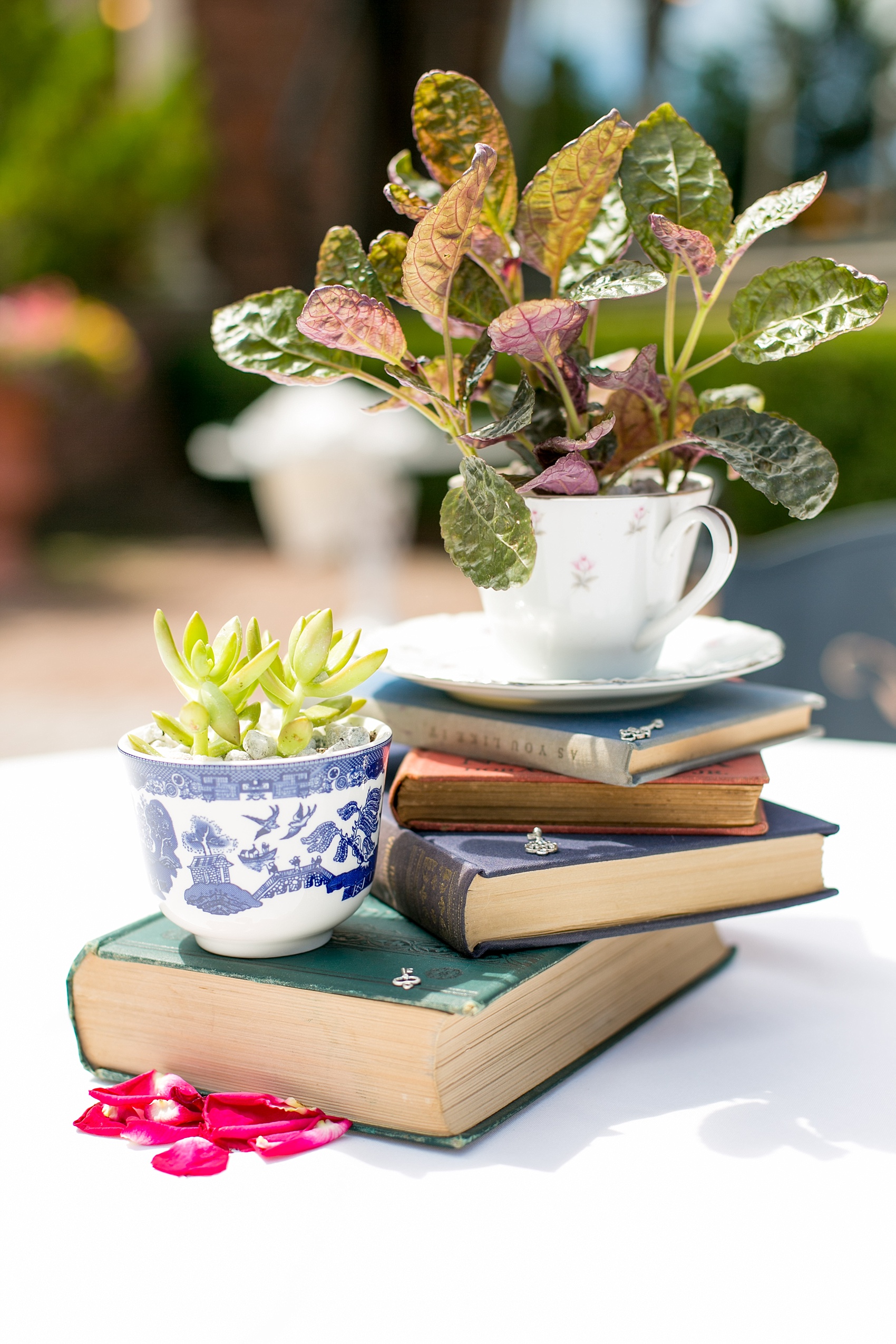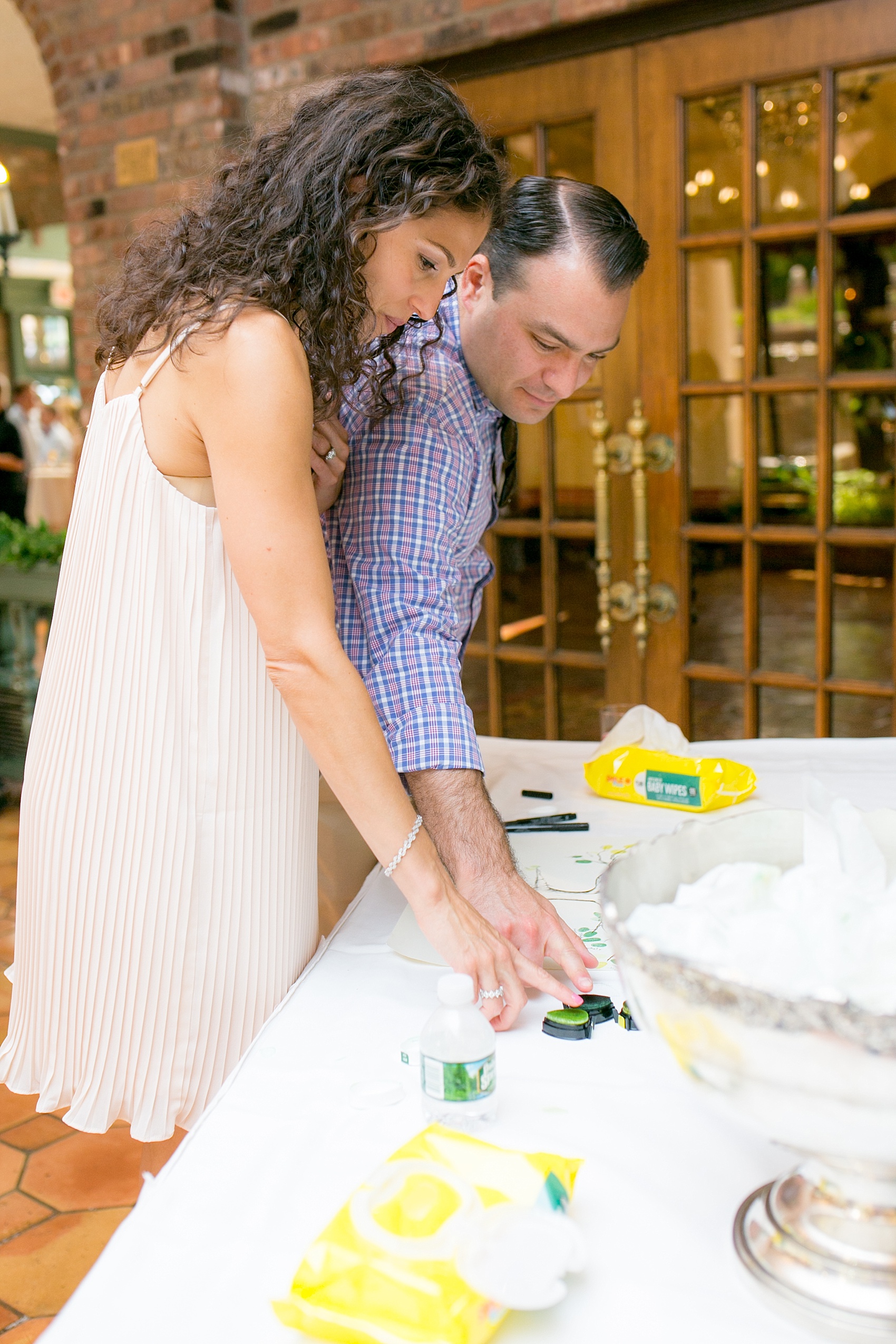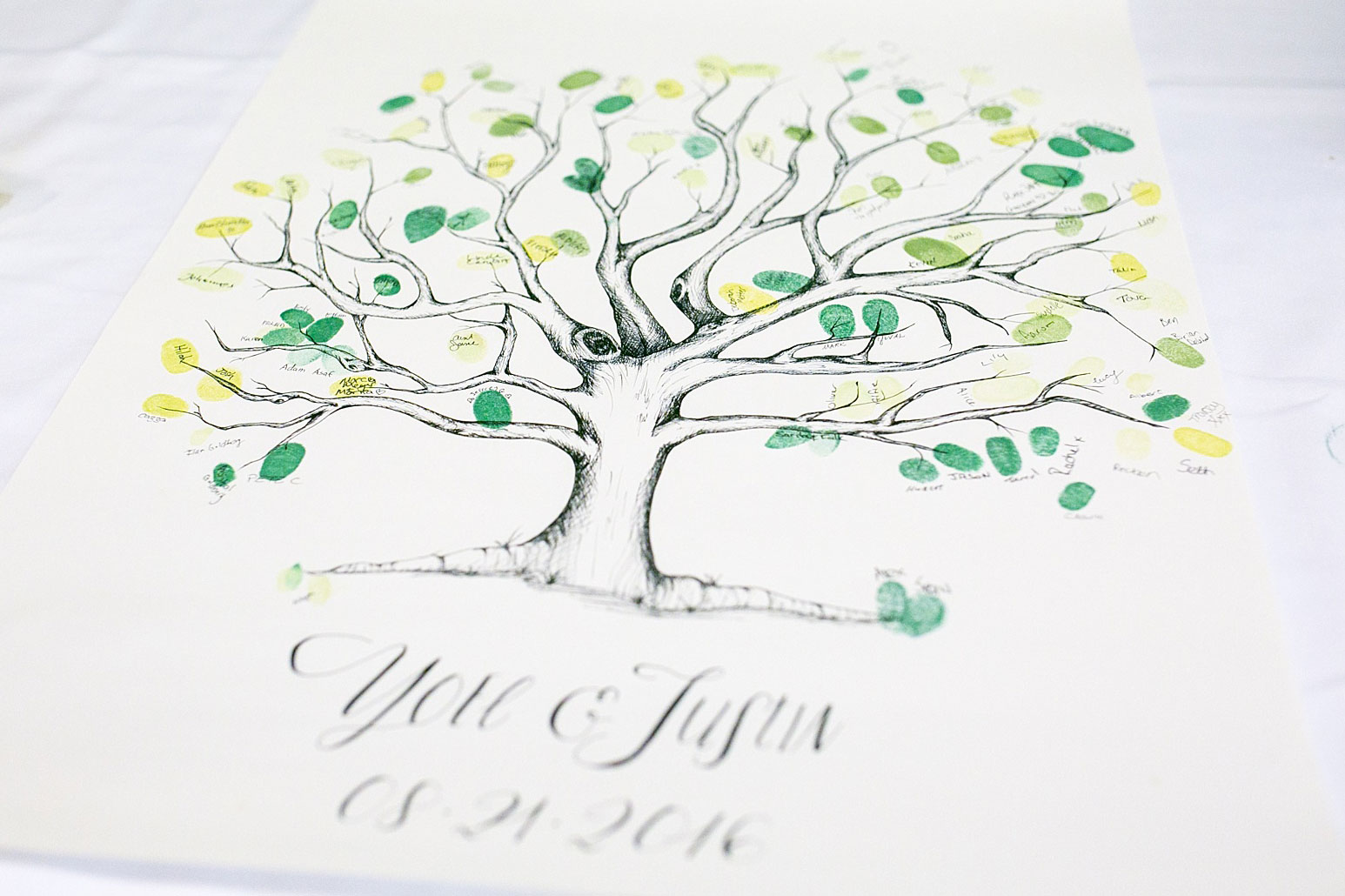 Their guests chose an ink color to dip their finger in then pressed it as a "leaf" on a tree poster Yoel and Justin had created. They'll always be able to look at this in their home and remember their wedding day. And I love the variety of greens they chose.
Doesn't this photo make you want to be friends….pointing along with them?!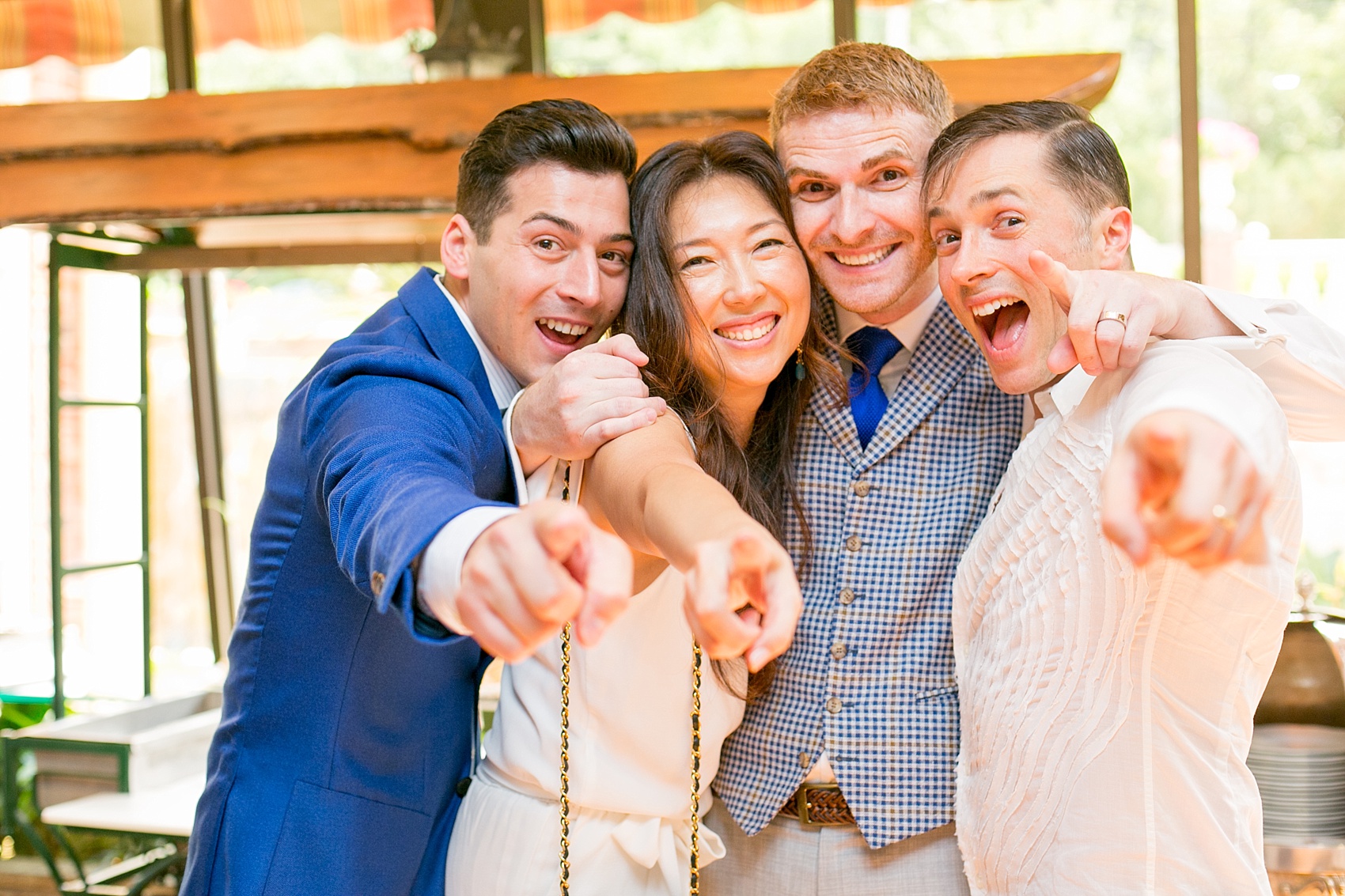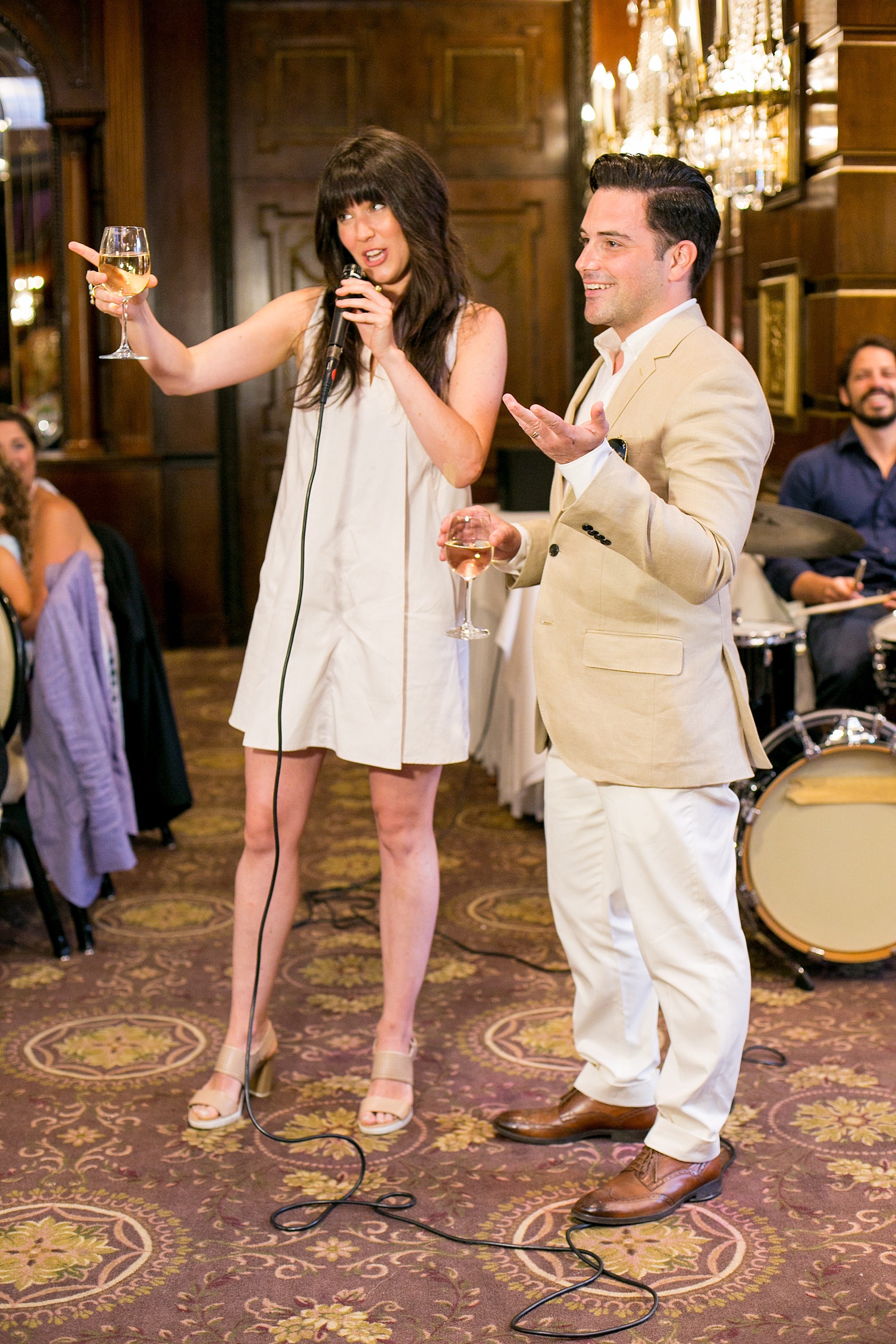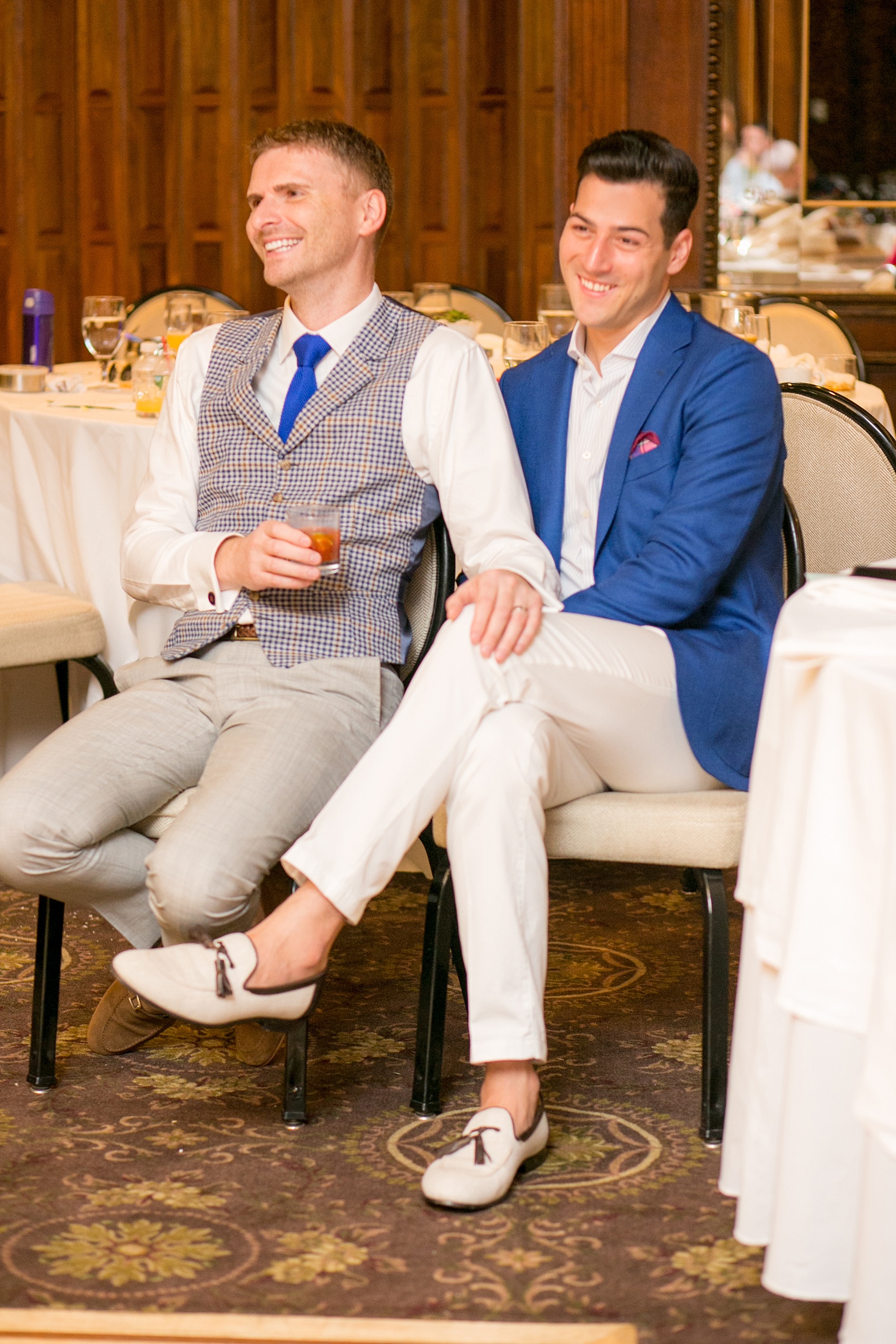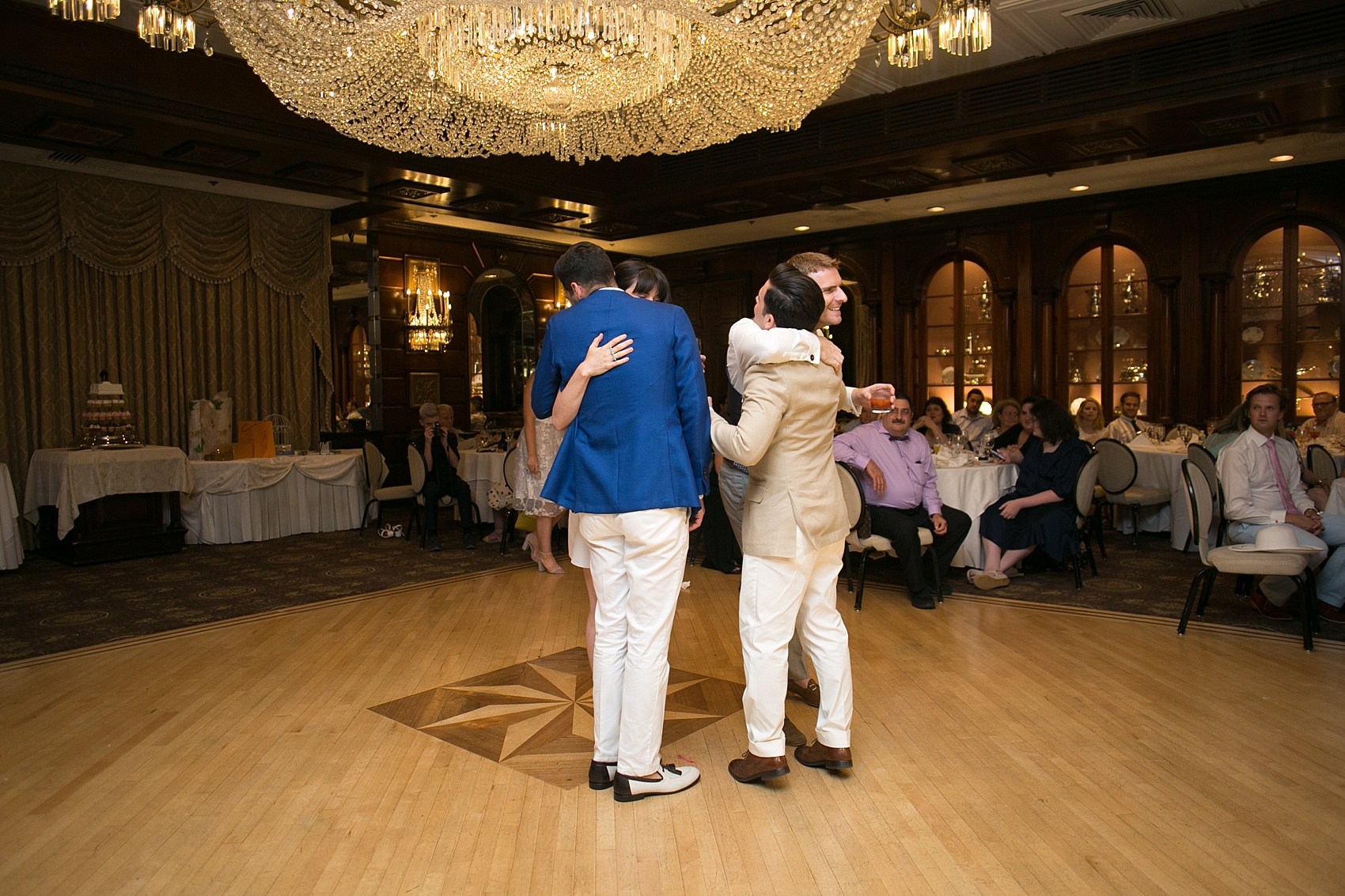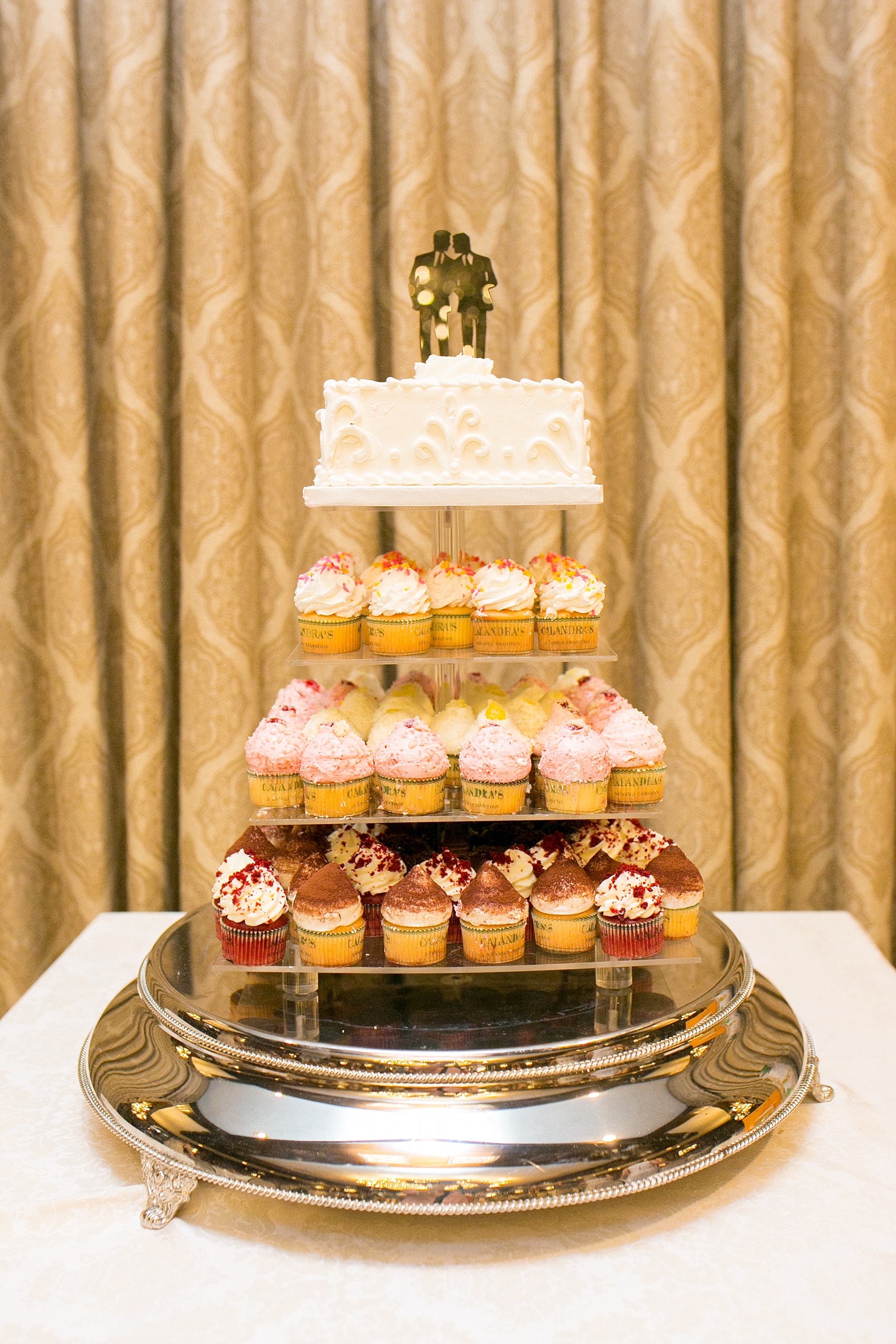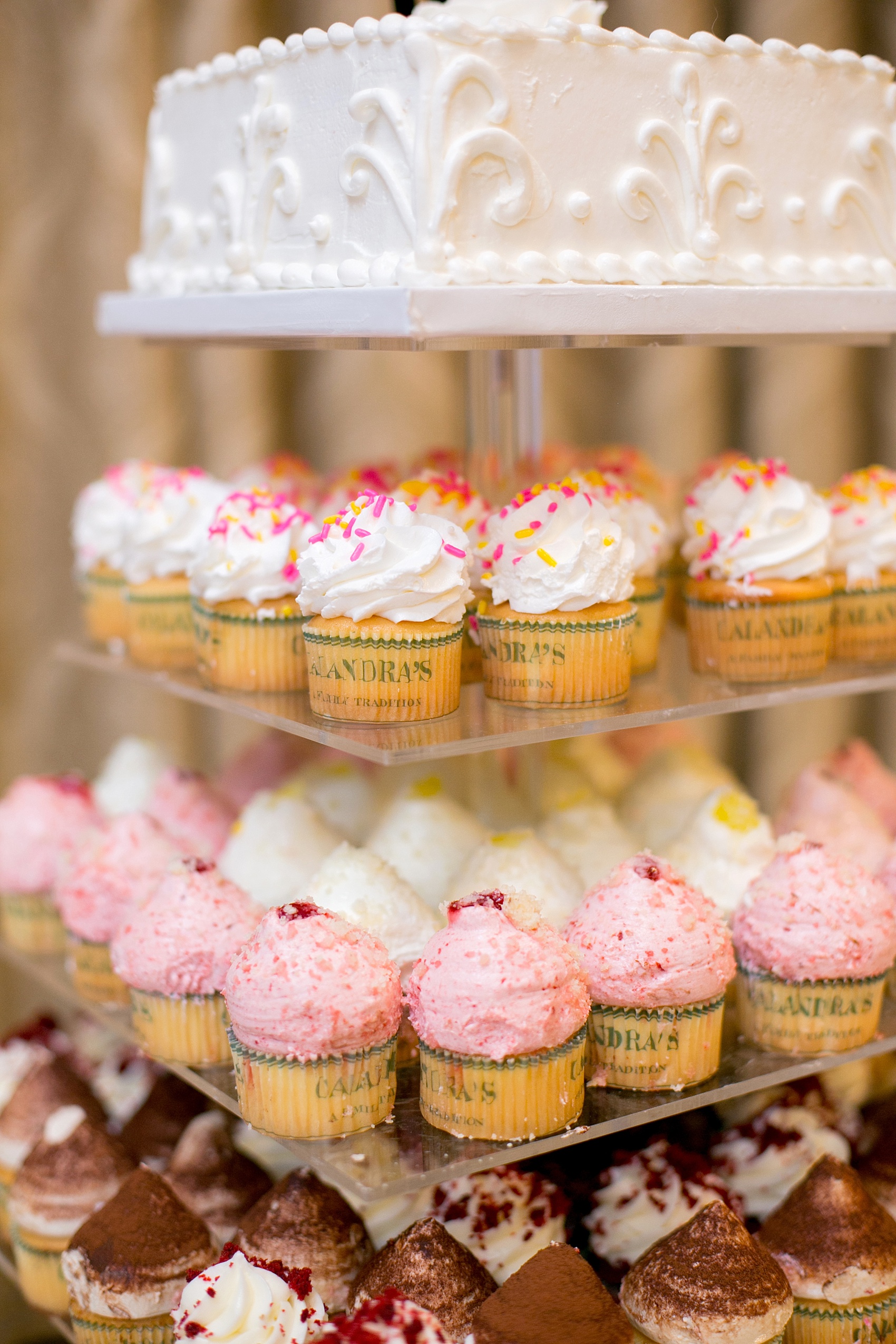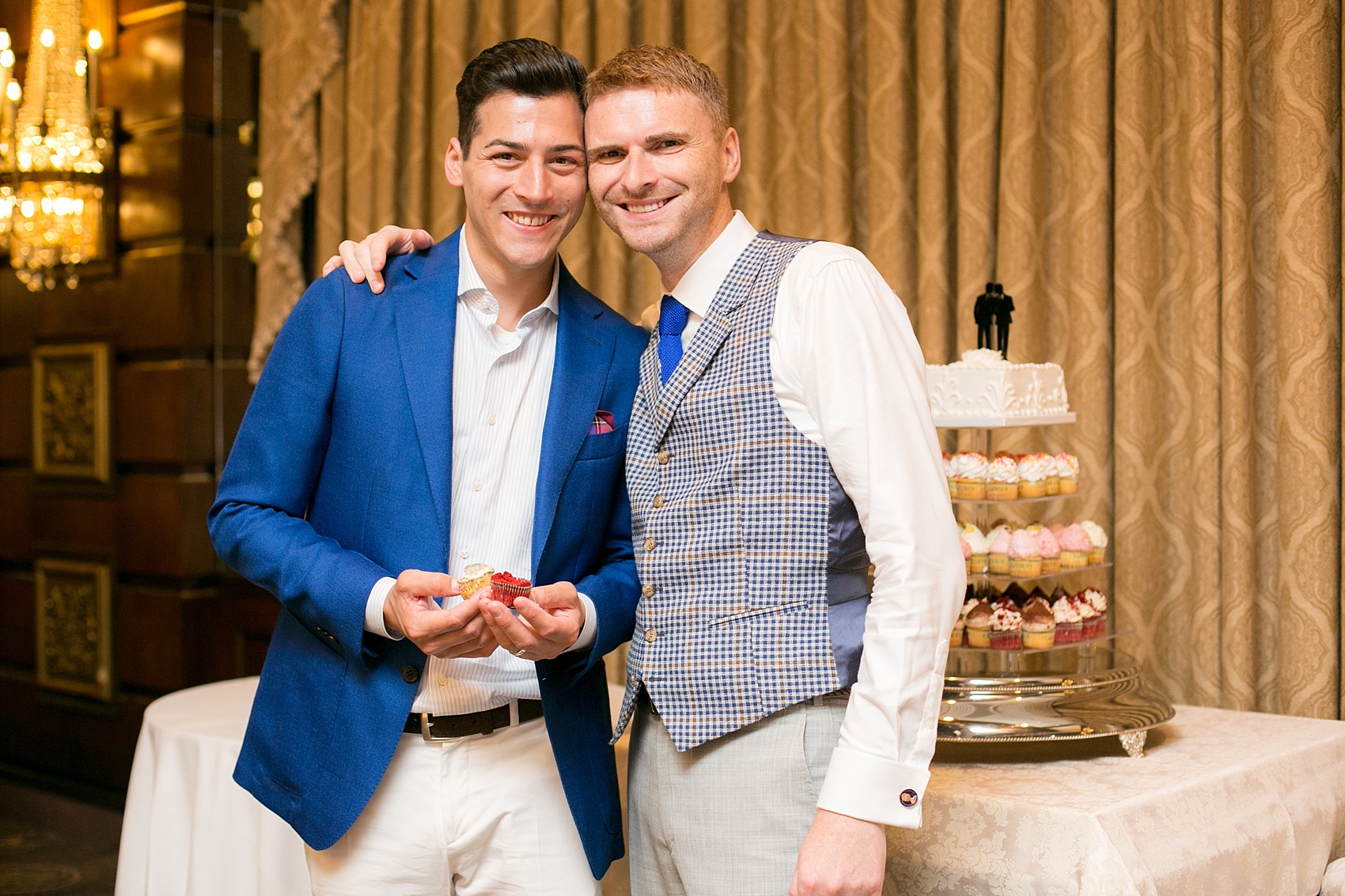 After their best friends, Lindsay and Danny, delivered a memorable toast that had everyone smiling and laughing, it was time for these two handsome grooms to indulge in some sweets with a "cup"cake cutting and tasting.
Congratulations to the Mr. and Mr. – a couple I was very much looking forward to getting married and I'm so glad they have one another to enjoy life with forevermore. And special thank you, again, to Amanda, for rocking the photography at their wedding.
Venue: The Manor / Rings: Aura America / Suit: Suit Supply / Cupcakes: Calandra's Bakery