I believe going to Norway for a week at the end of January motivated me to shoot in a snow storm closer to home, in Manhattan. Last week's snowy Monday in New York City seemed like it was going to be gorgeous, and because I had a meeting in Chinatown in the afternoon I figured I'd grab my camera to capture the snow's splendor for a few hours after.
My fingers may have been cold and I couldn't quite feel my toes when I headed back to the "warmth" of the subway but I absolutely love the photos! As I tell my brides and grooms who get married in colder weather…it's always worth enduring the cold for a few great images!
I love photographing street art. I passed by this colorful graffiti and mural while walking back from the Brooklyn Bridge, towards Chinatown and Little Italy.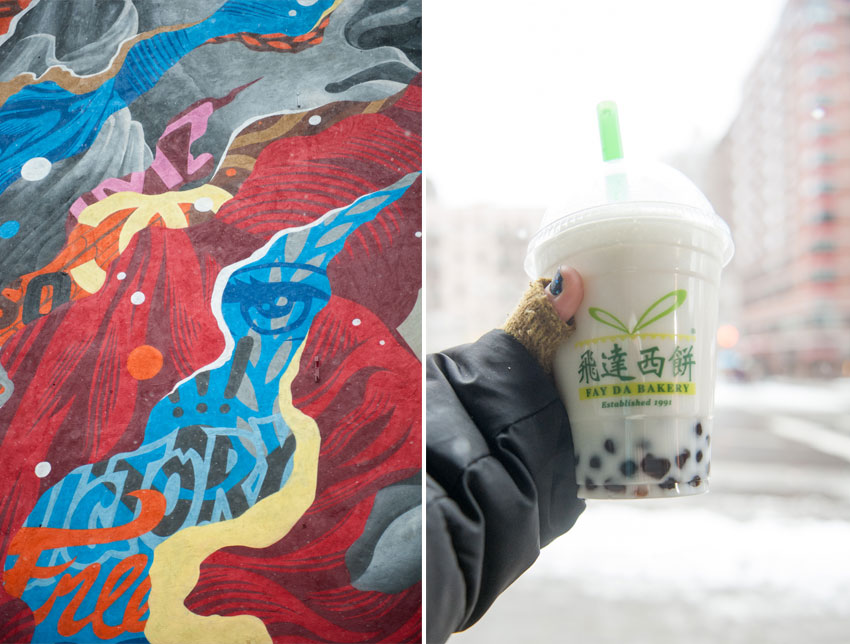 I endured the snow…and rewarded myself with some bubble tea from Chinatown. 🙂
Happy Monday!