A sweetheart kind of couple that wanted to capture this chapter of their lives in the two states they're currently living their lives. I felt like the perfect photographer for the job, a match made in artistic heaven, since that's precisely where I focus my photography geography! This time we met to spend time in Madison Square Park.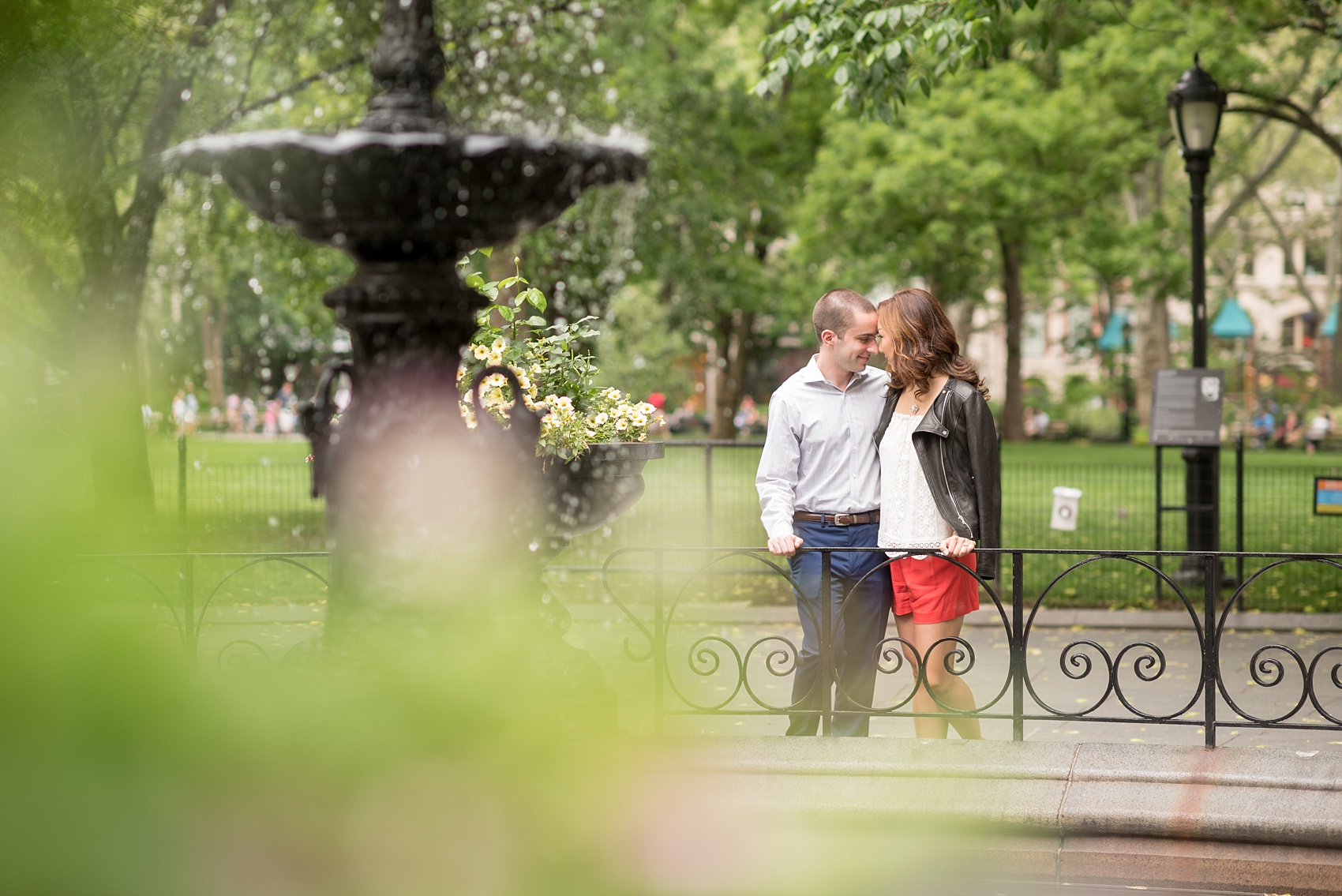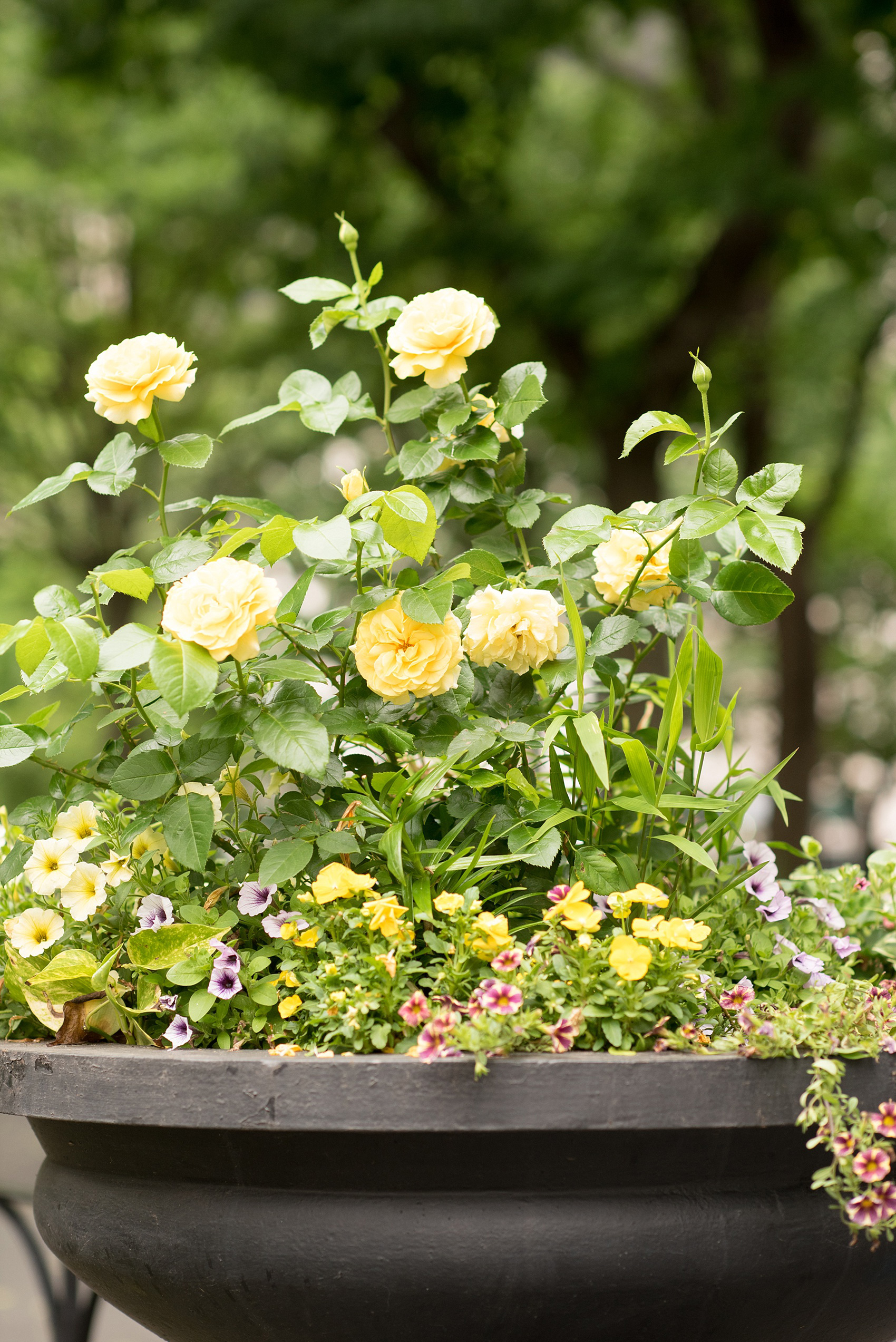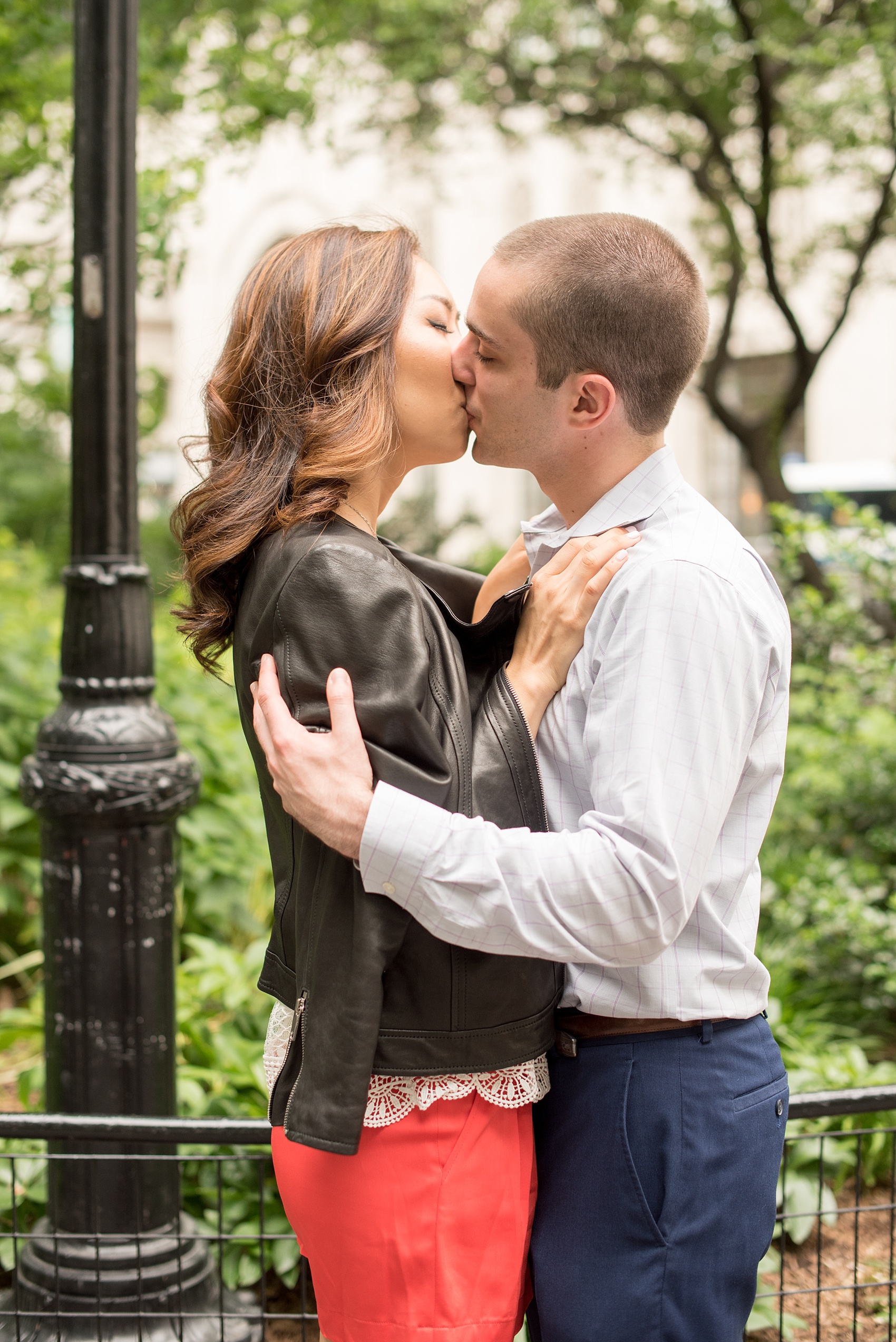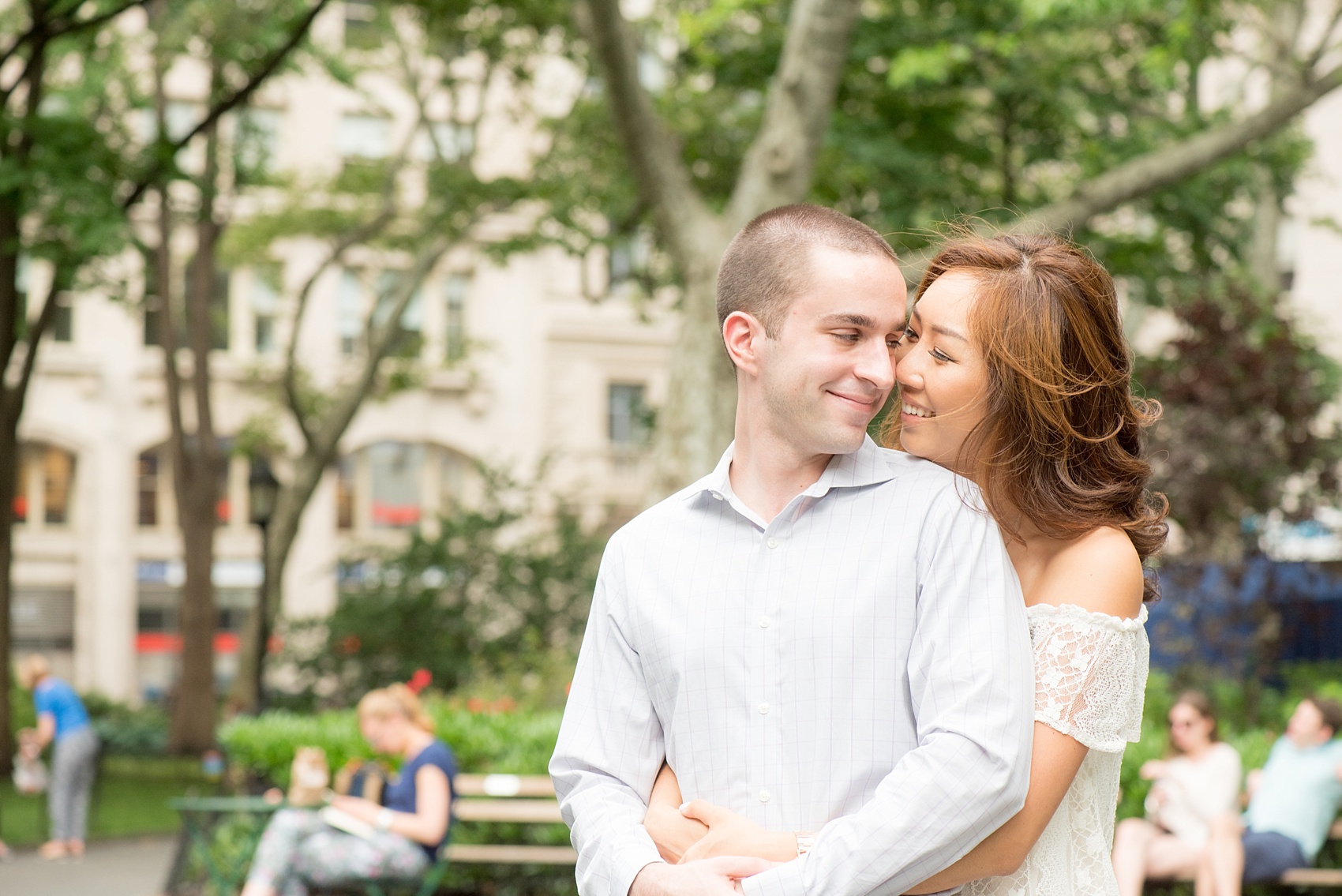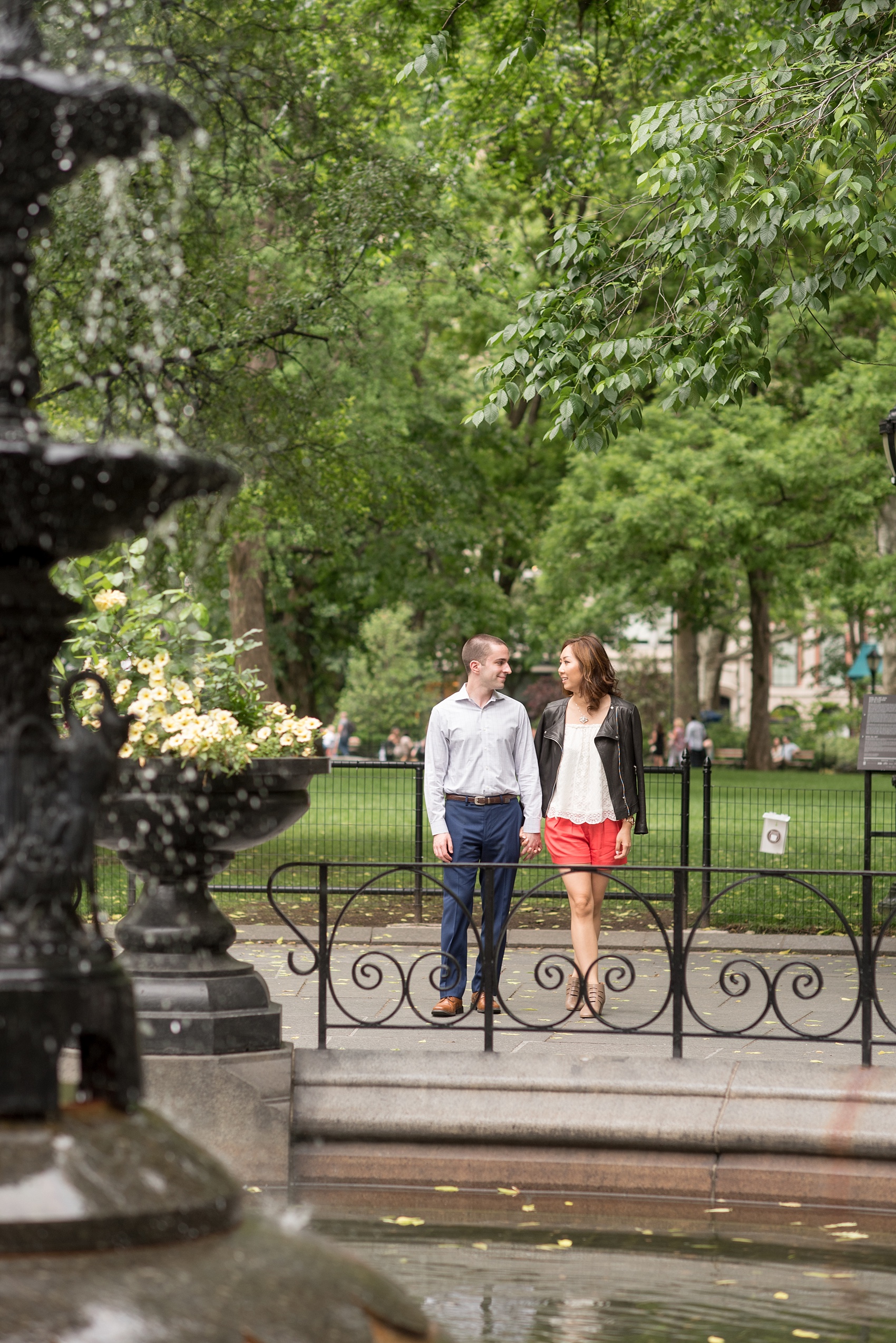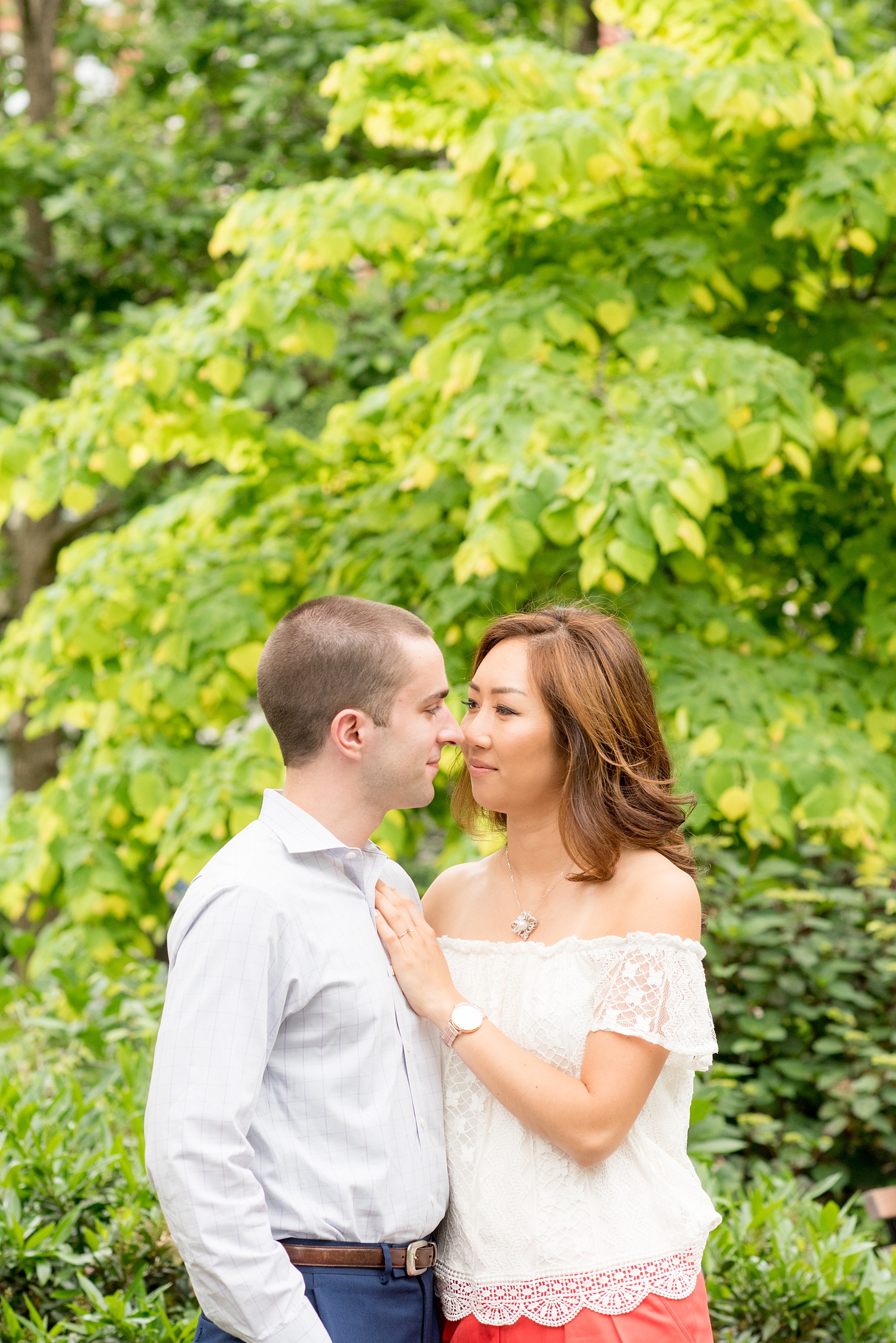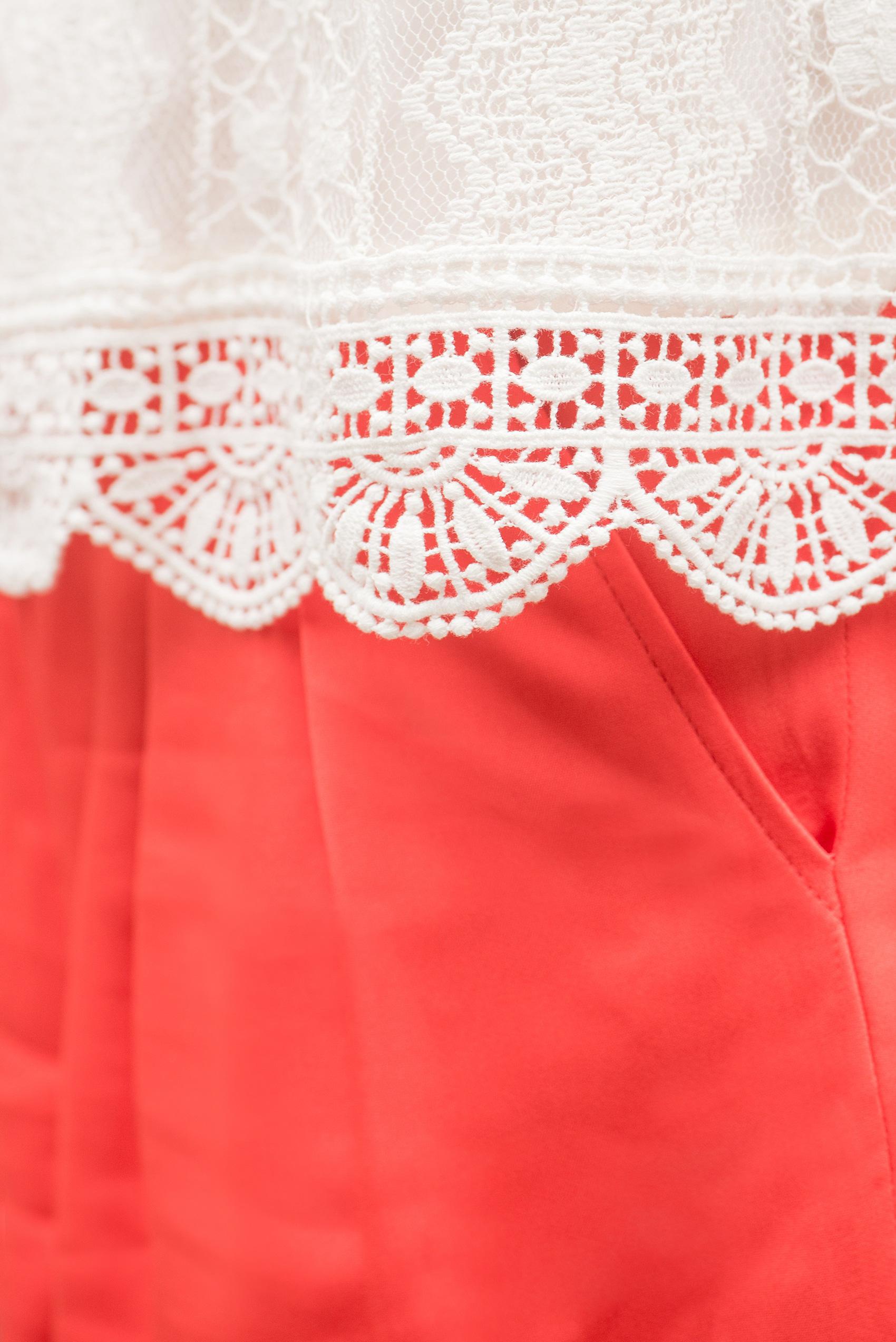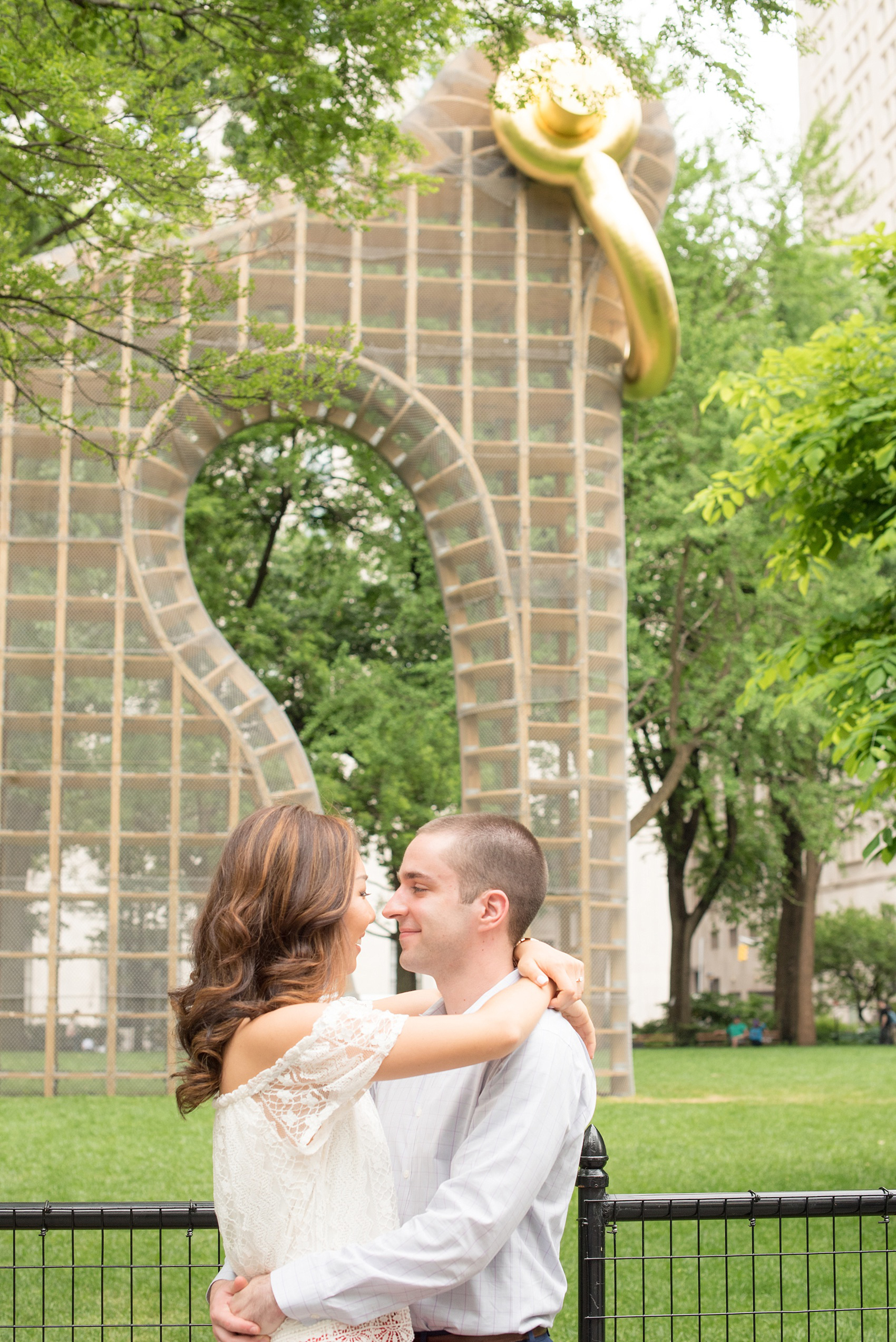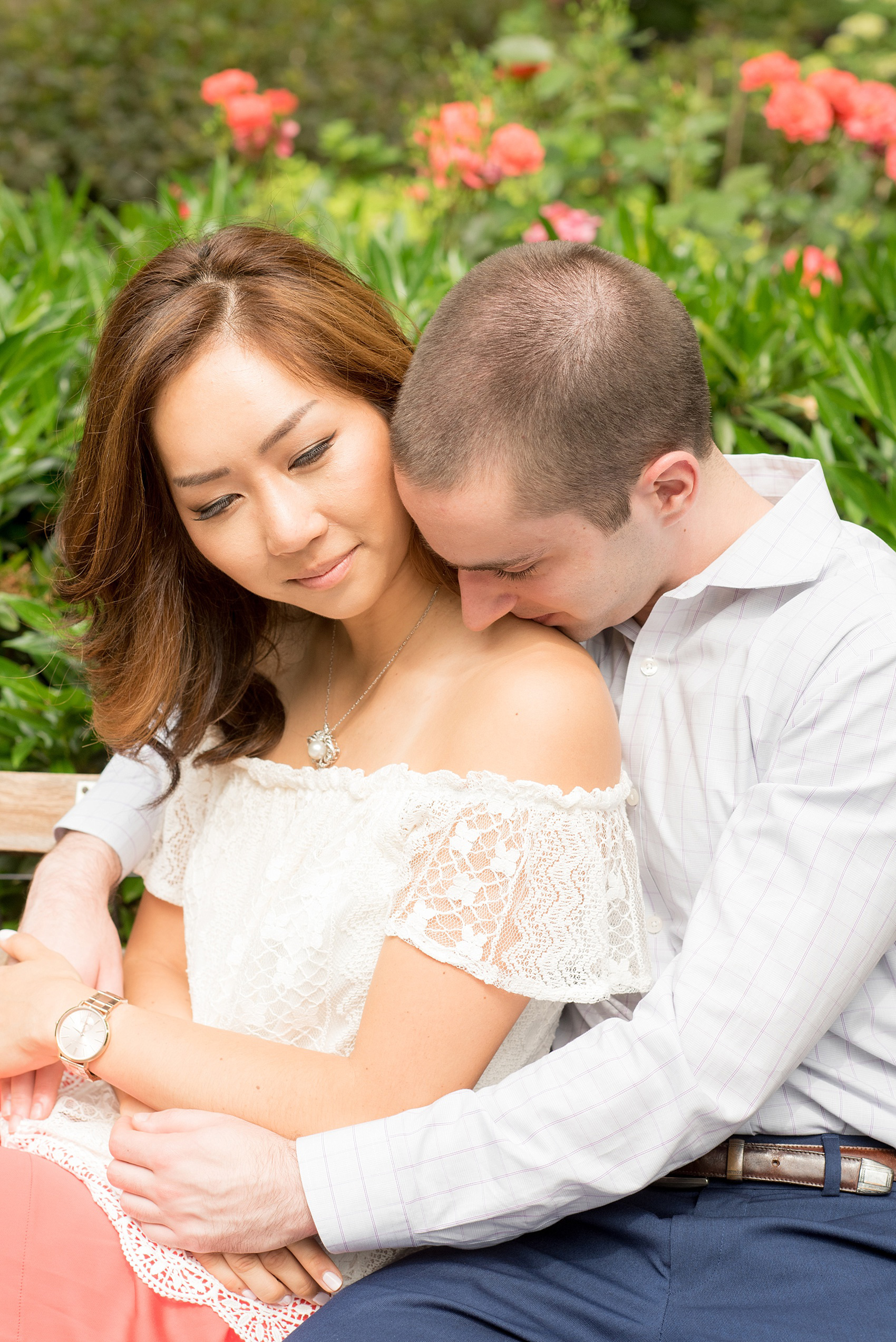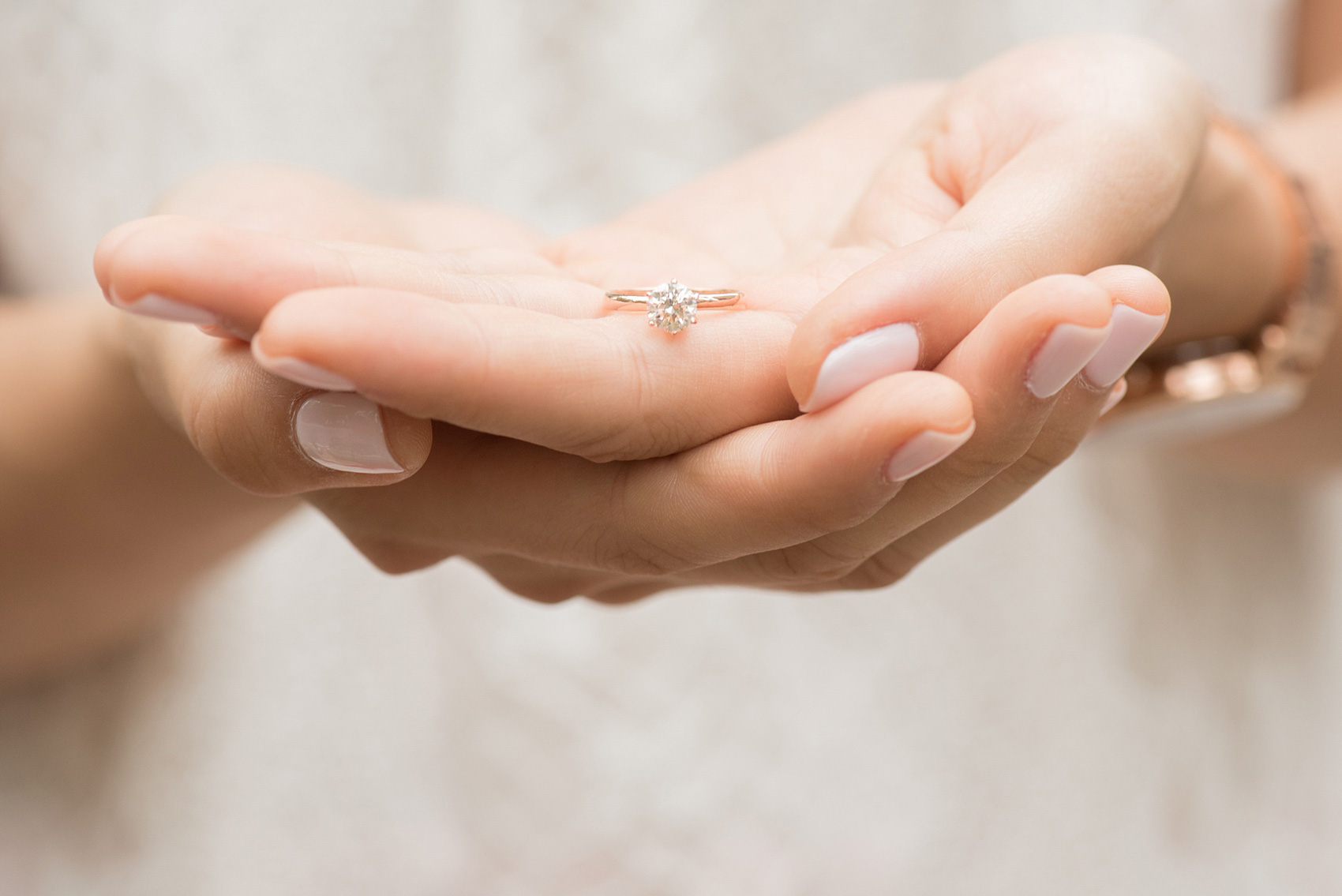 We had a great time walking around the park and enjoying the late spring, early summer breeze. Esther is always on point with her fashion and I loved her off-the-shoulder white lace top and orange shorts complete with a black leather jacket. Her handsome groom, Greg, looked complimentary in his navy pants and long sleeve button down shirt.
Madison Square Park is in a great area – across the street from the famed "Italy" gourmet restaurant and food plaza and accessible by many subway lines. The most exciting thing about the park for me is always seeing what art installation is being shown; the art rotates every couple of months.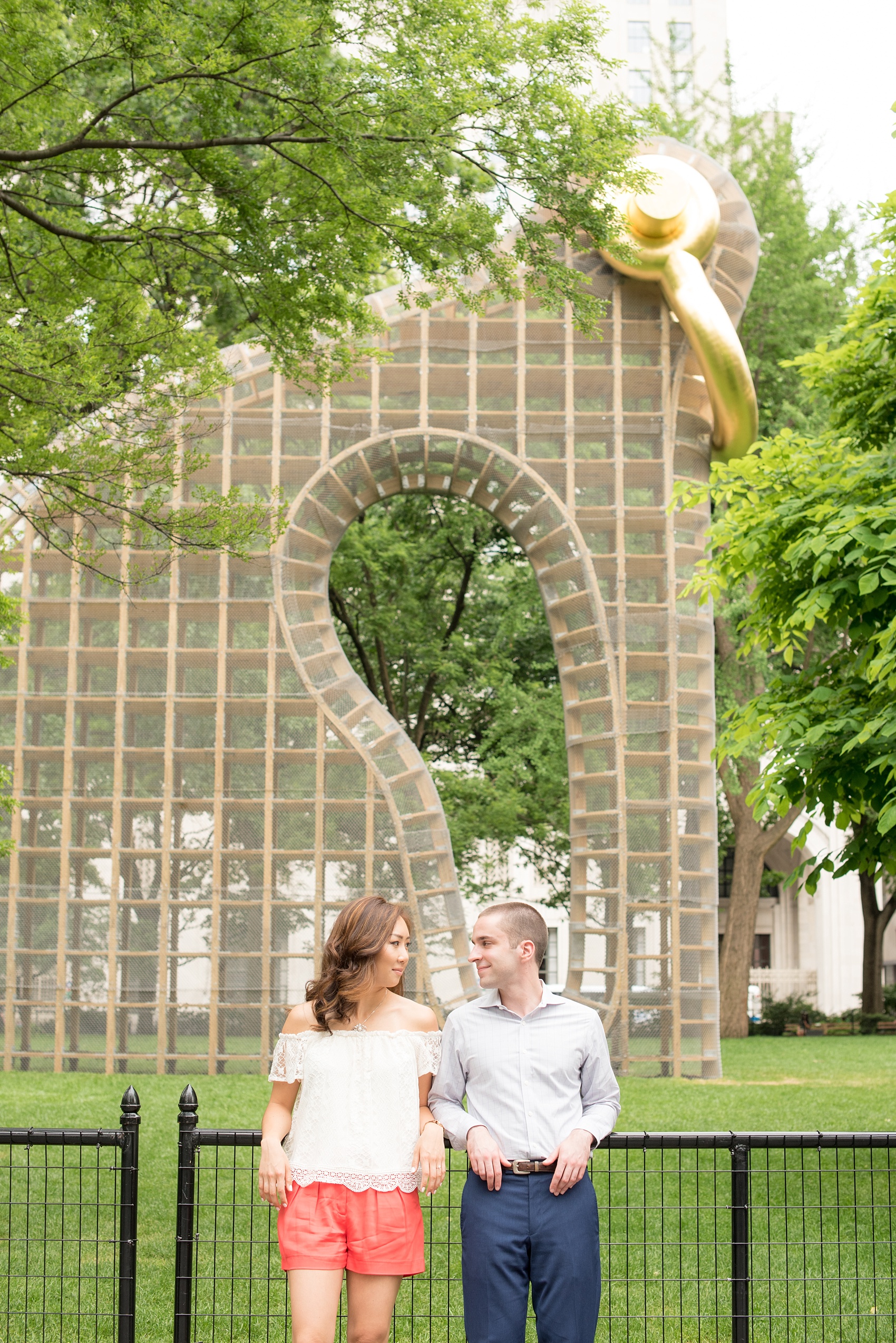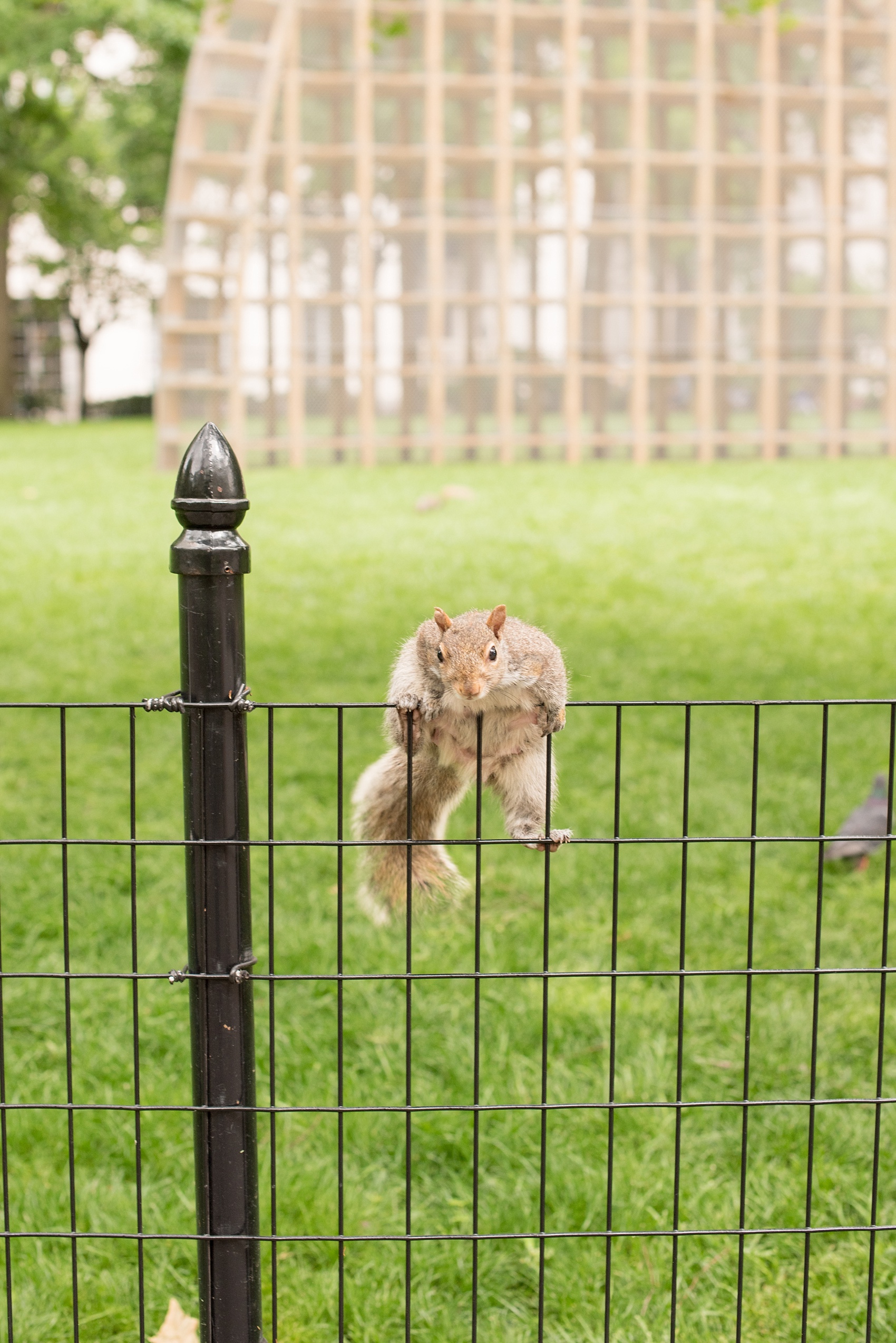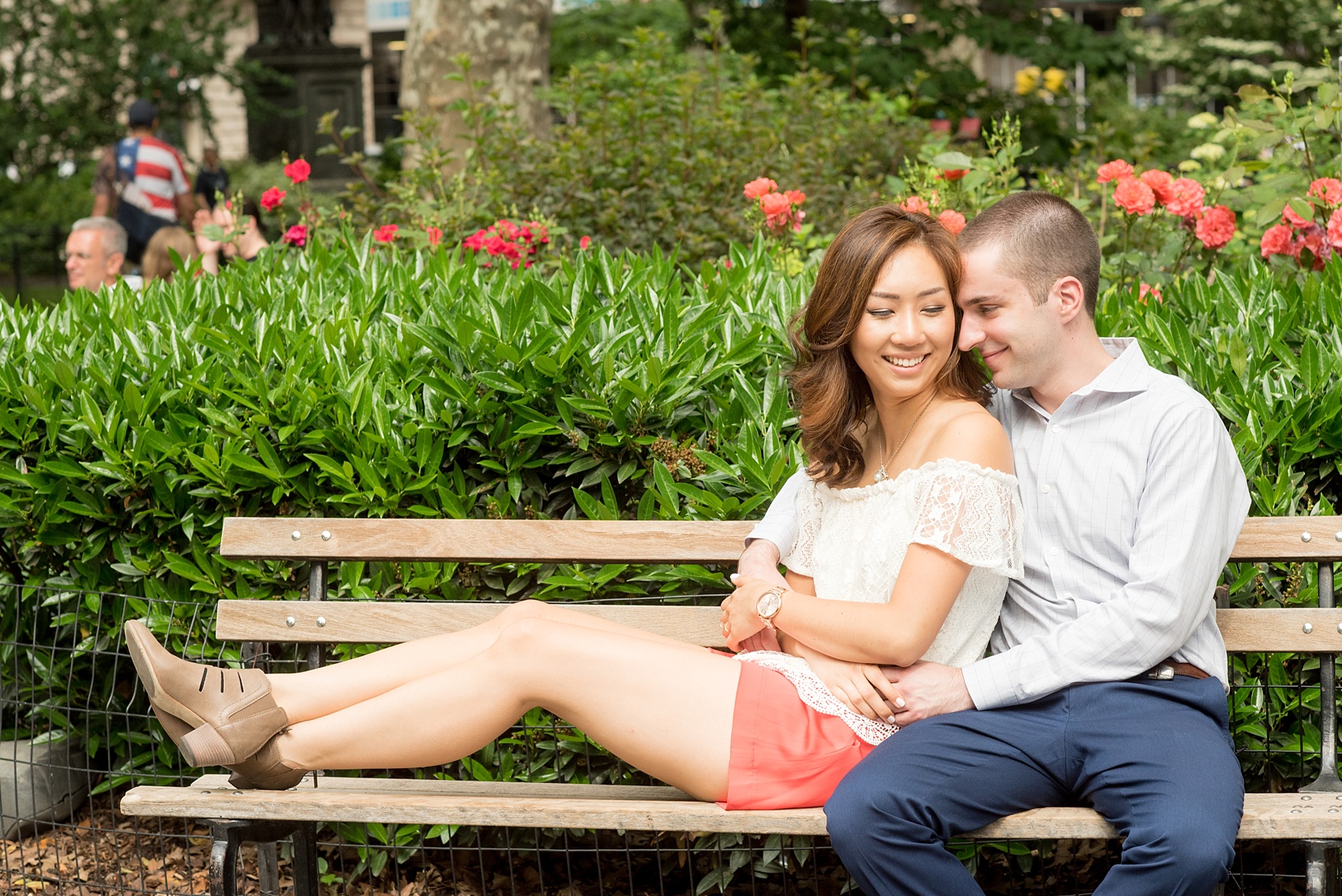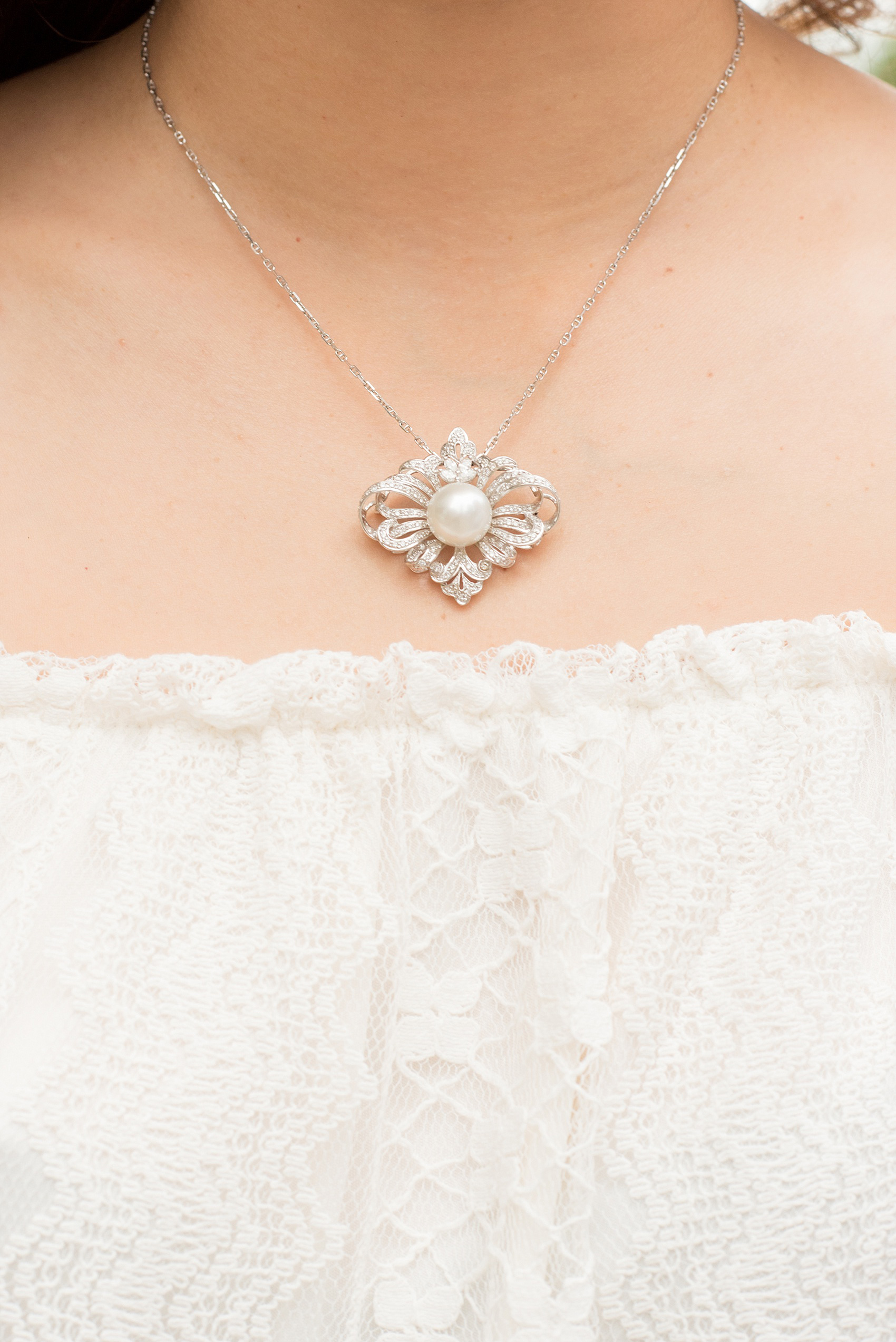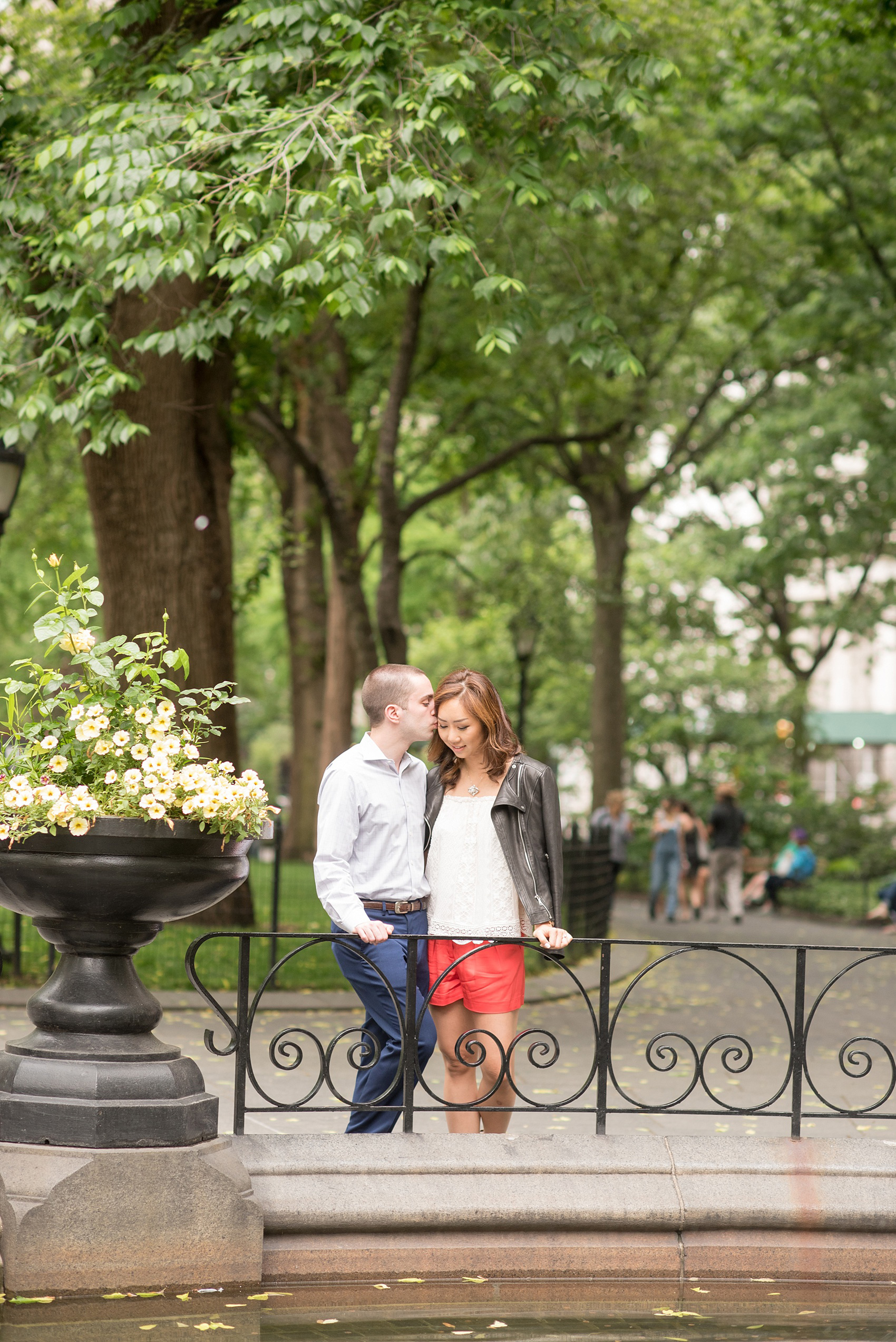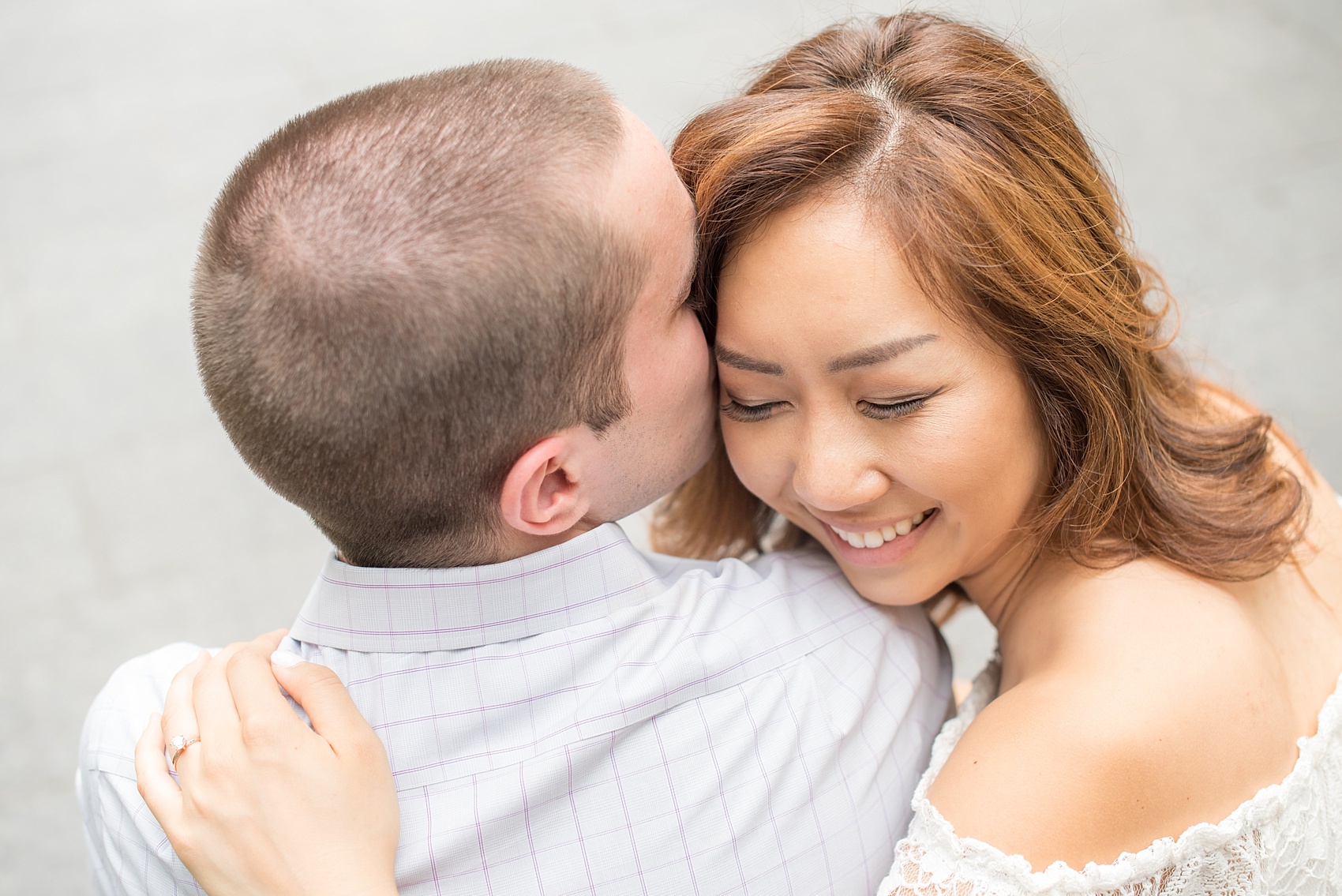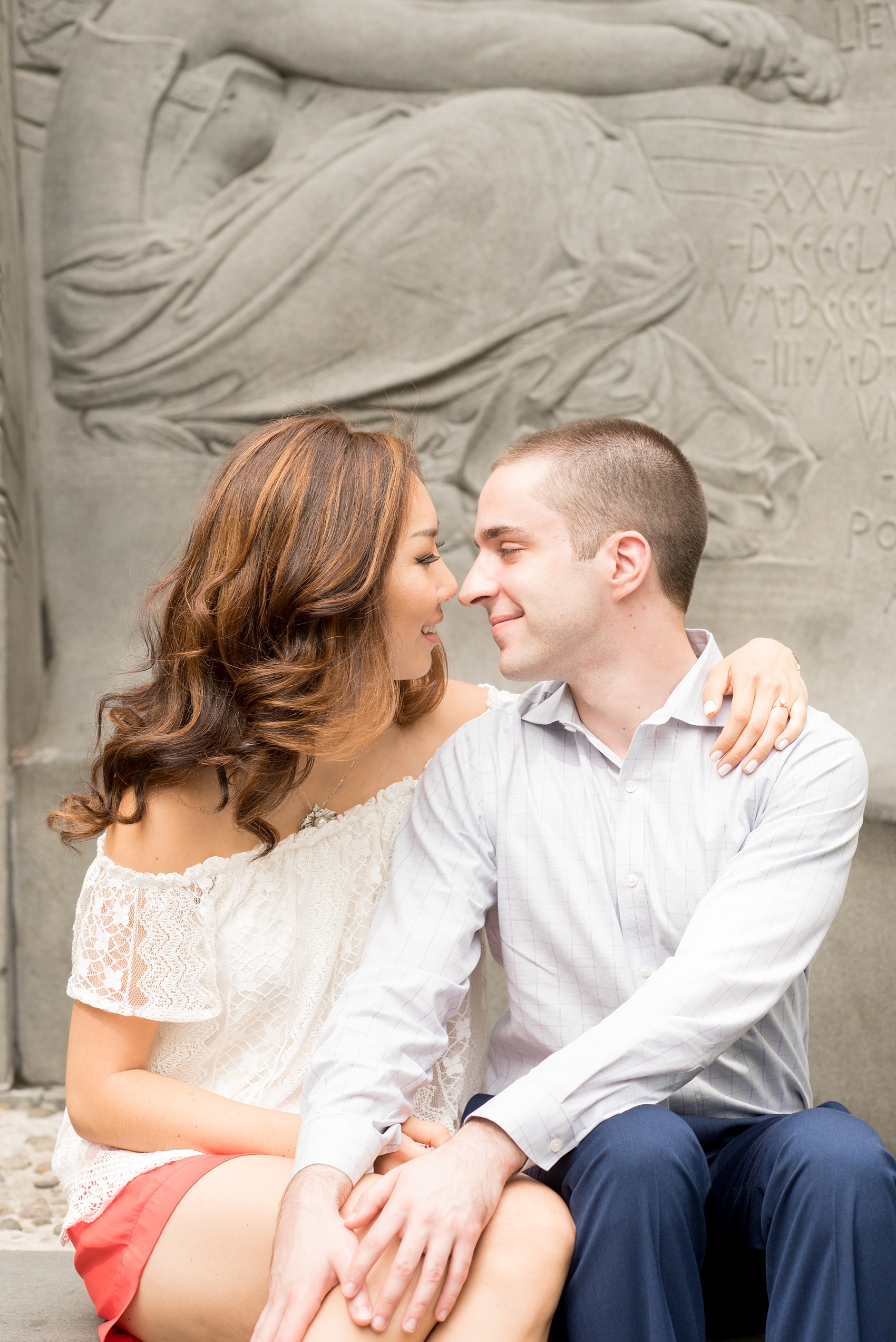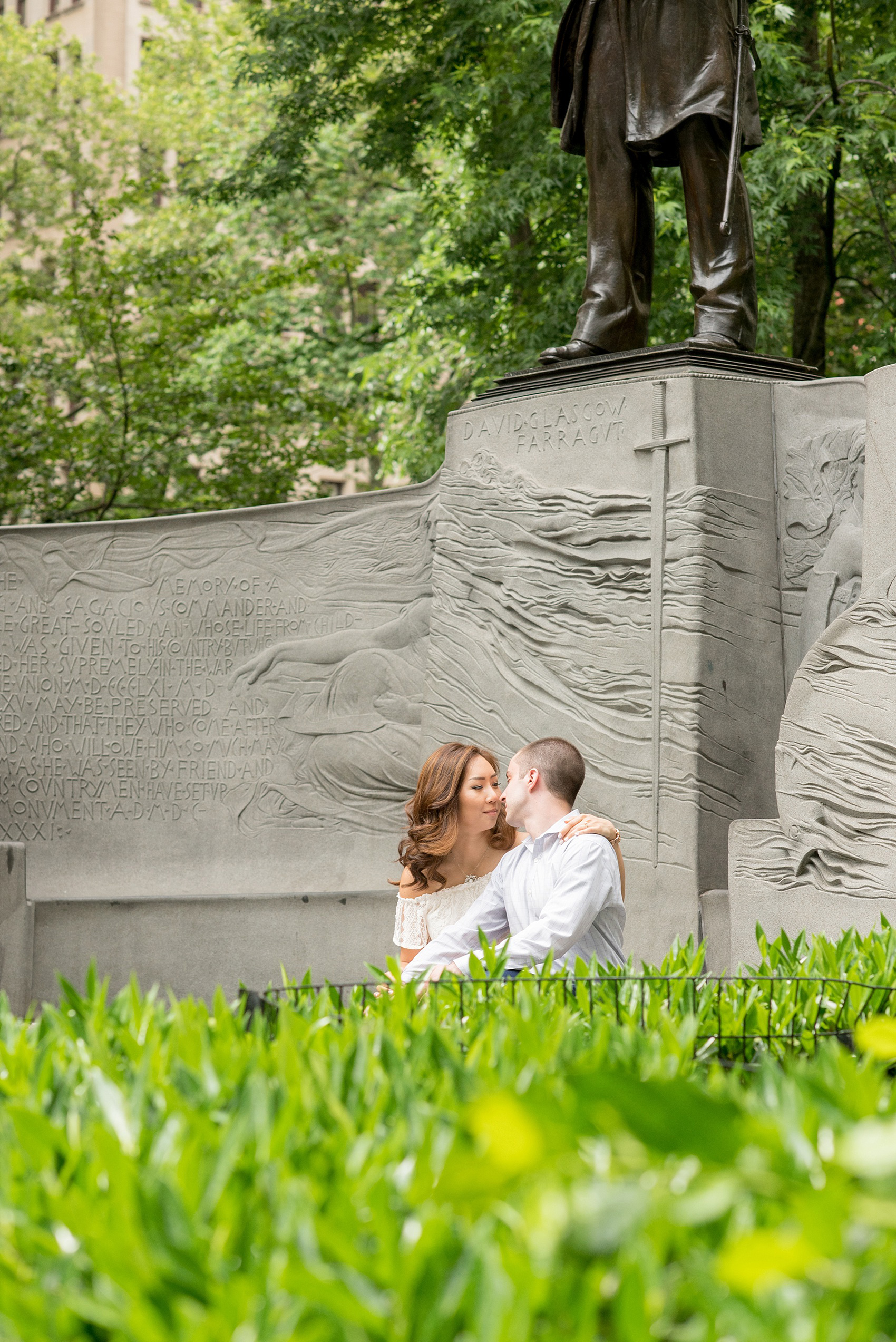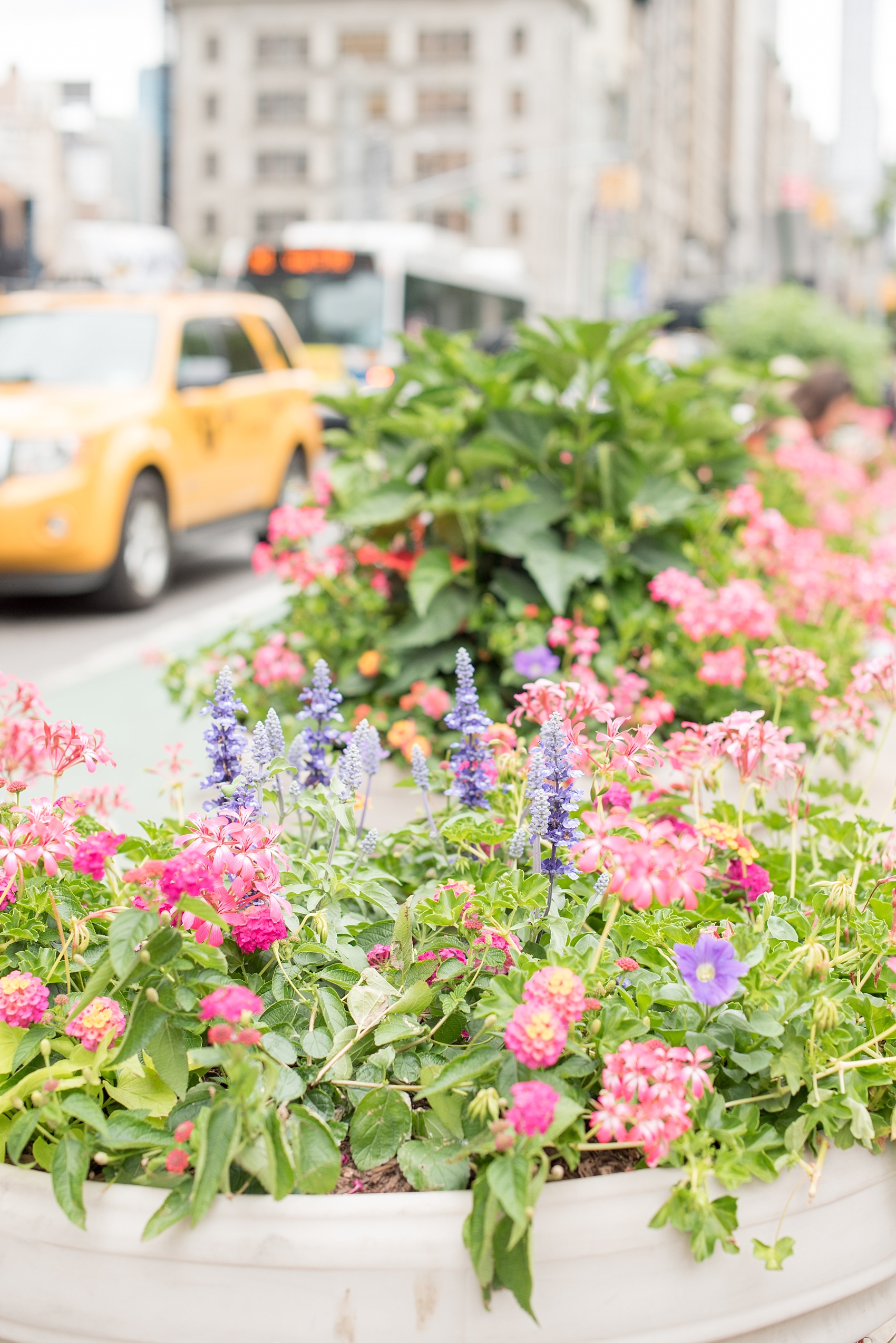 The city does such a phenomenal job of planting the prettiest flowers in season. Did I mention there are awesome views of both the Flatiron Building and the Empire State Building from the park? We also happened upon this "Confessional" stand alone room. Perfect for a little kissing time!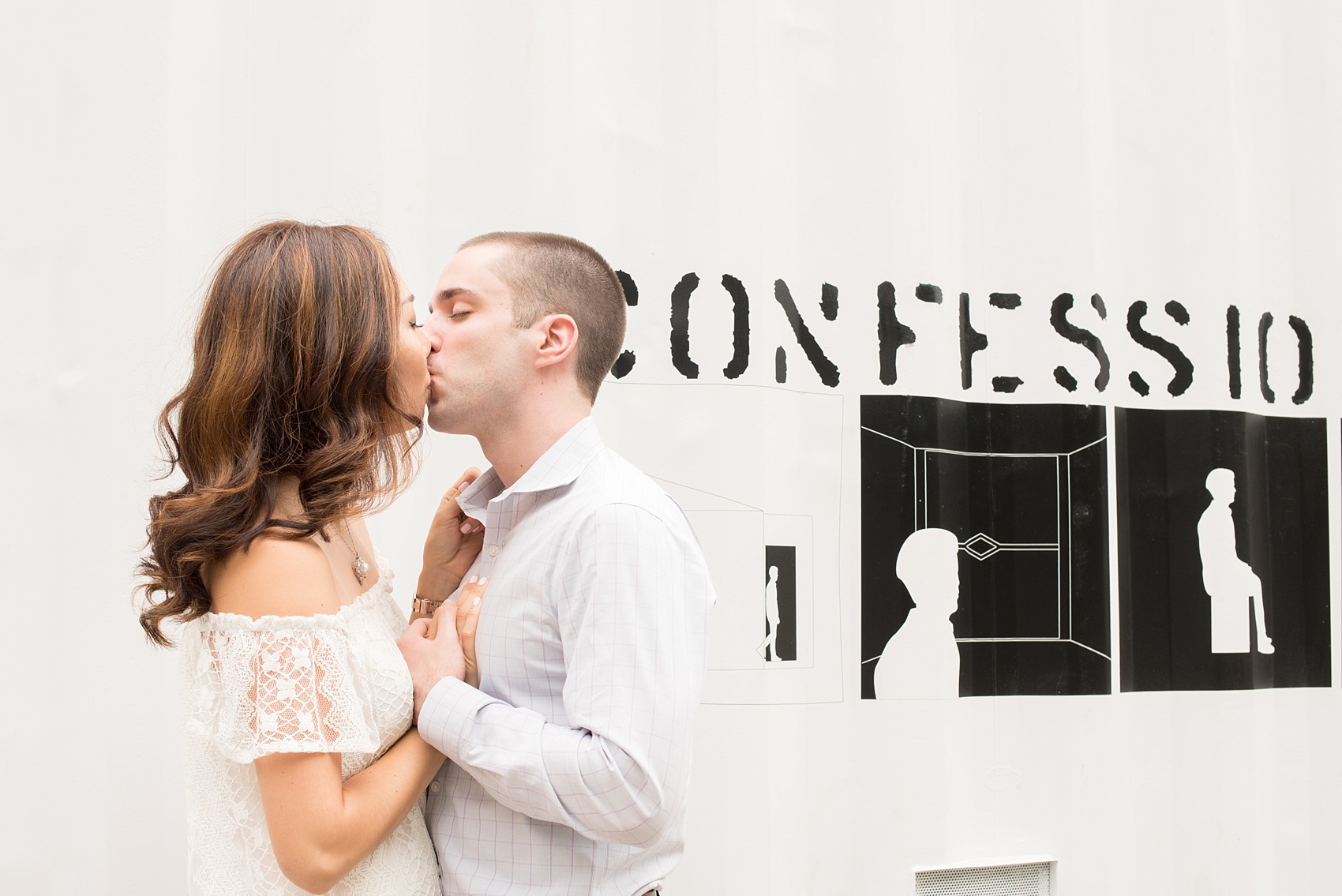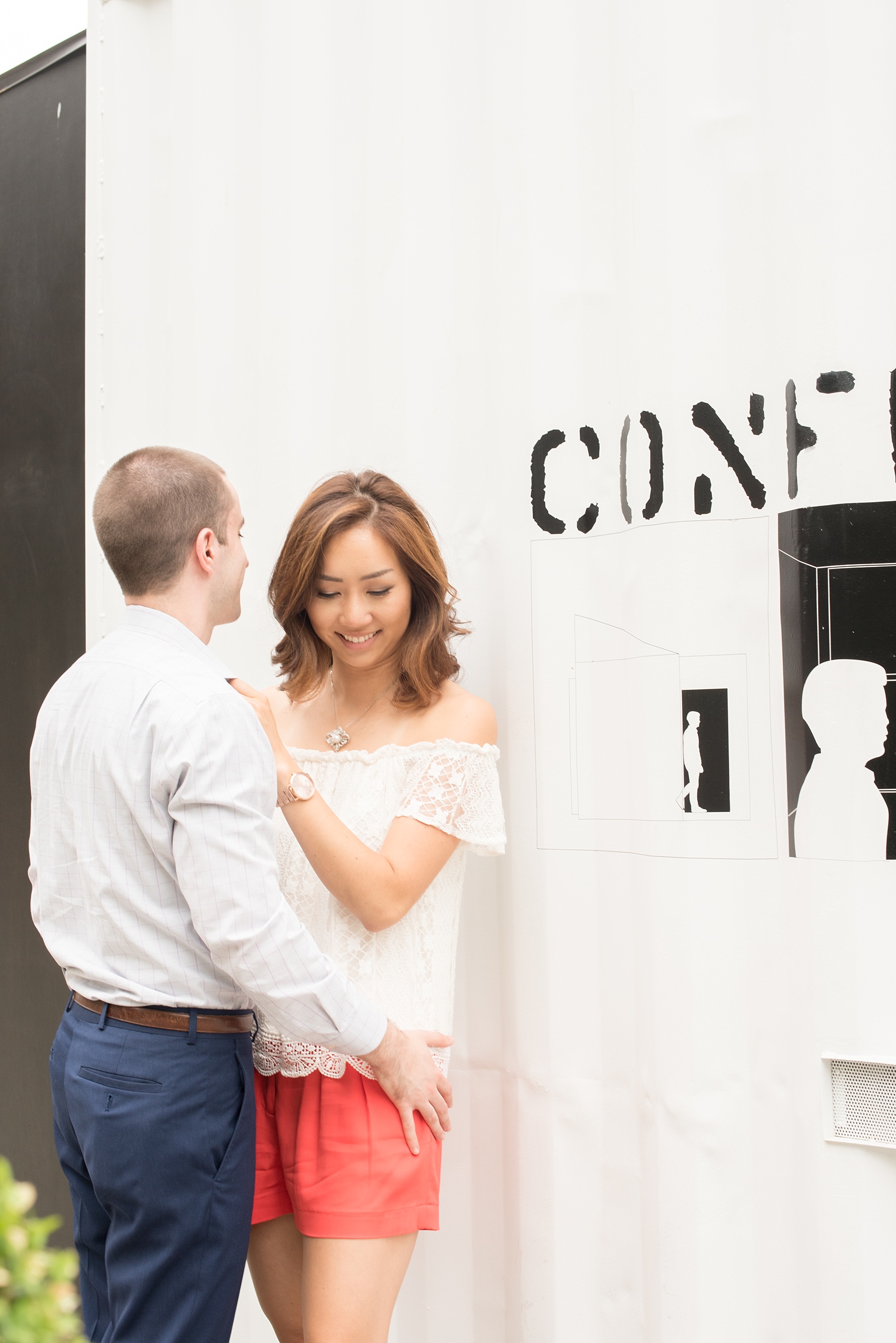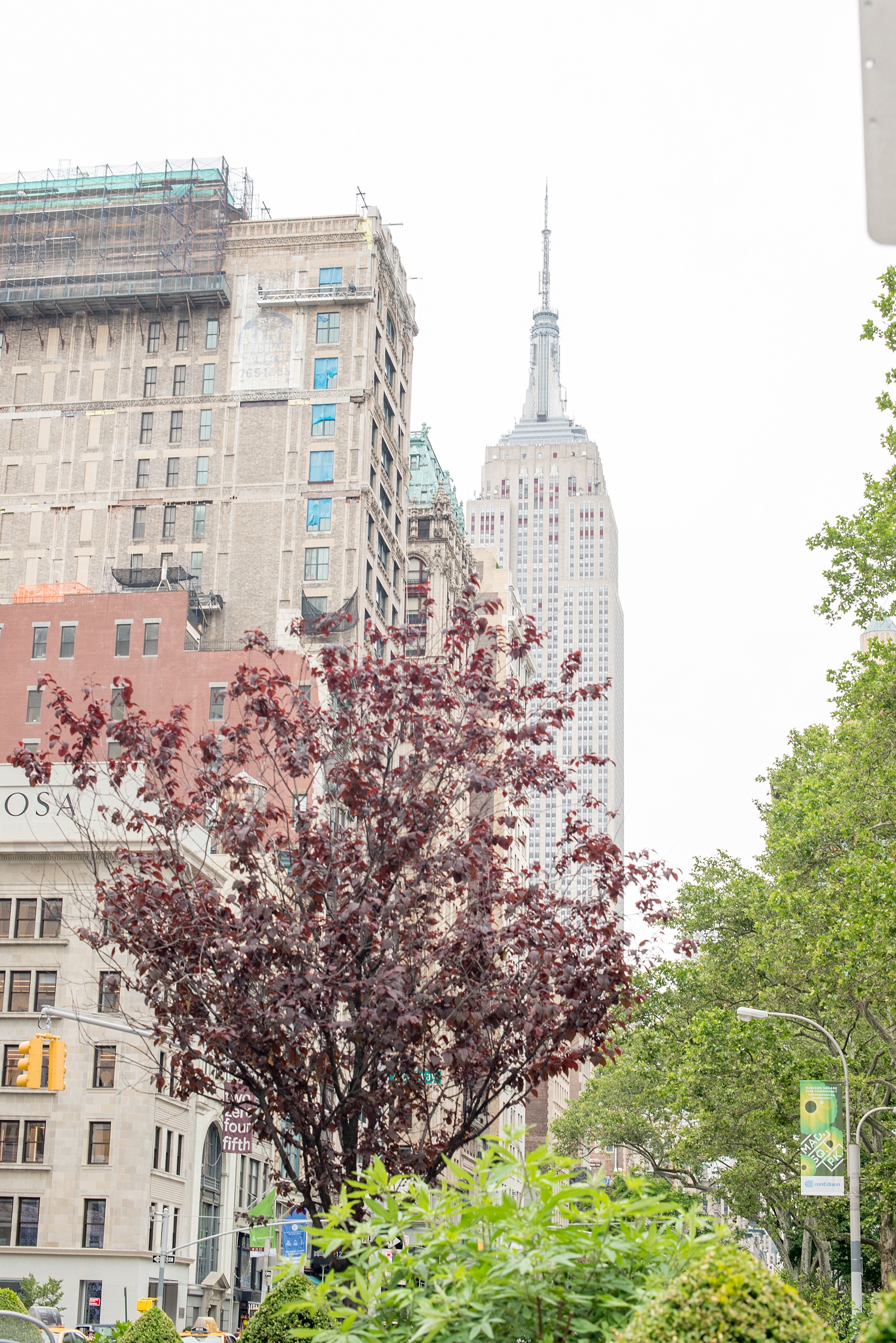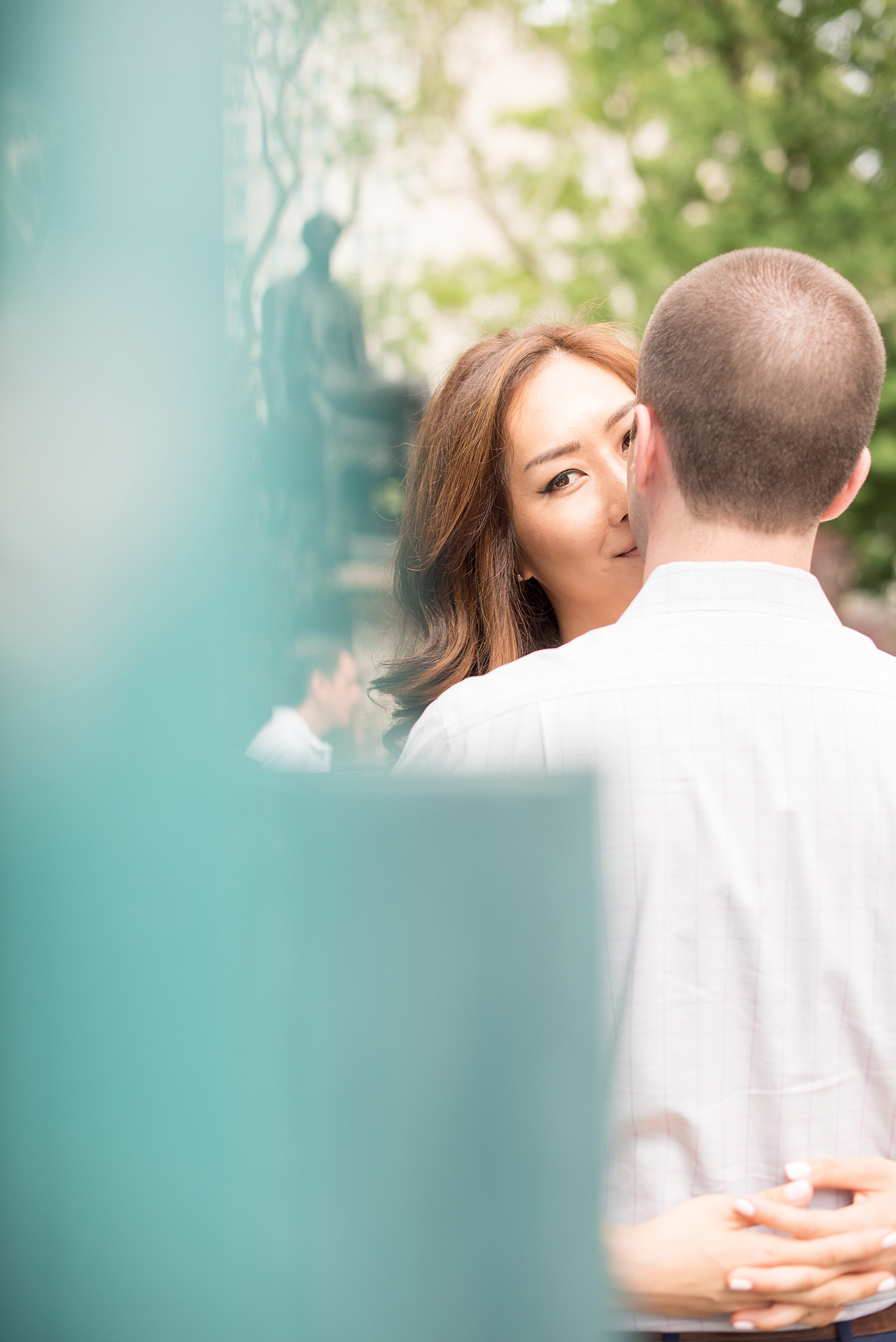 This session was actually one of two for this lovely couple! With Esther in North Carolina for veterinary school and Greg working in NYC they travel back and forth to see one another. And they're due to wed in October in…California! Click here for Part 1 (Esther in a gorgeous red gown just hanging out on a beautiful  horse farm) and Part 2 (with a cute tulle skirt and lots of golden sunlight…and their dog, Winnie – a star!).
I had the best time with these two. Want to book a session too? Don't hesitate to contact us!