Becca and Kevin already had a special place in my heart way before this session. I met Becca years ago when her older sister, Jodie, and I were college roommates at the University of Maryland. A few months before Becca called me, I found out their sister, Hannah, was planning a wedding. When my phone rang and it was Becca I thought, "Hmmmm I wonder why she's calling," and excitedly answered the phone. She was getting married too! Naturally I adore anyone Becca adores and Kevin, the love of her life, was a fast friend because of it.
I was SO excited for them. I learned Becca and Kevin met how a lot of couples do these days: online. (I met my boyfriend on Tinder so I'm SUCH a supporter of this!) They were looking forward to scheduling engagement photos for fall since their wedding would be in the spring. I was onboard! (I love when couples choose opposite seasons for their engagement session and wedding because it provides great photo variety.)
We enjoyed some time together first hitting up their apartment building's outdoor space (I LOVE that blue color behind them in the photo below, which is actually Pace University housing). We then walked around a few blocks in lower Manhattan though we didn't need to go far. Their urban neighborhood is just gorgeous. It is the "City Hall" subway station if you're familiar with NYC. The photoshoot was magical; these two are SMITTEN with each other and so in L-O-V-E!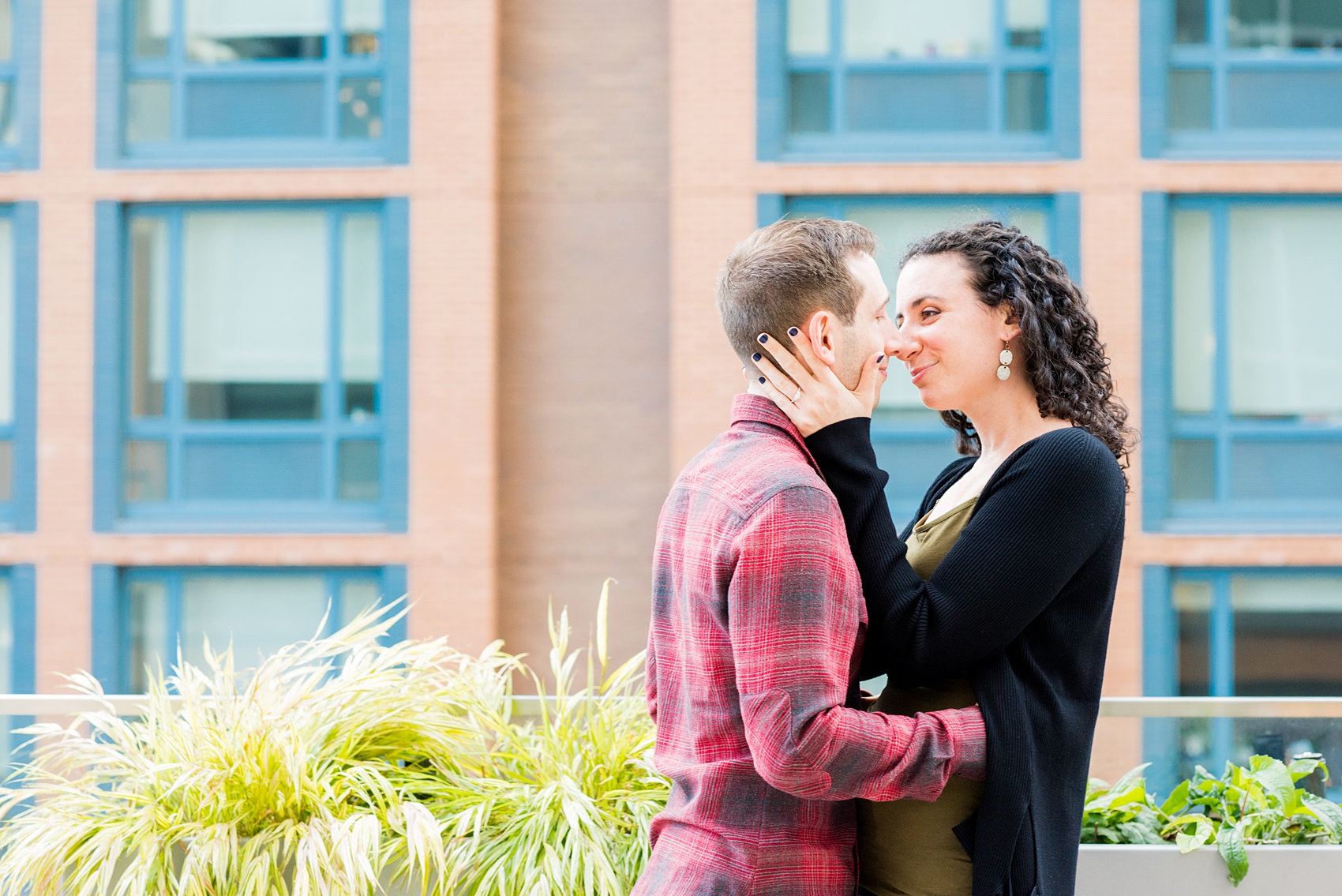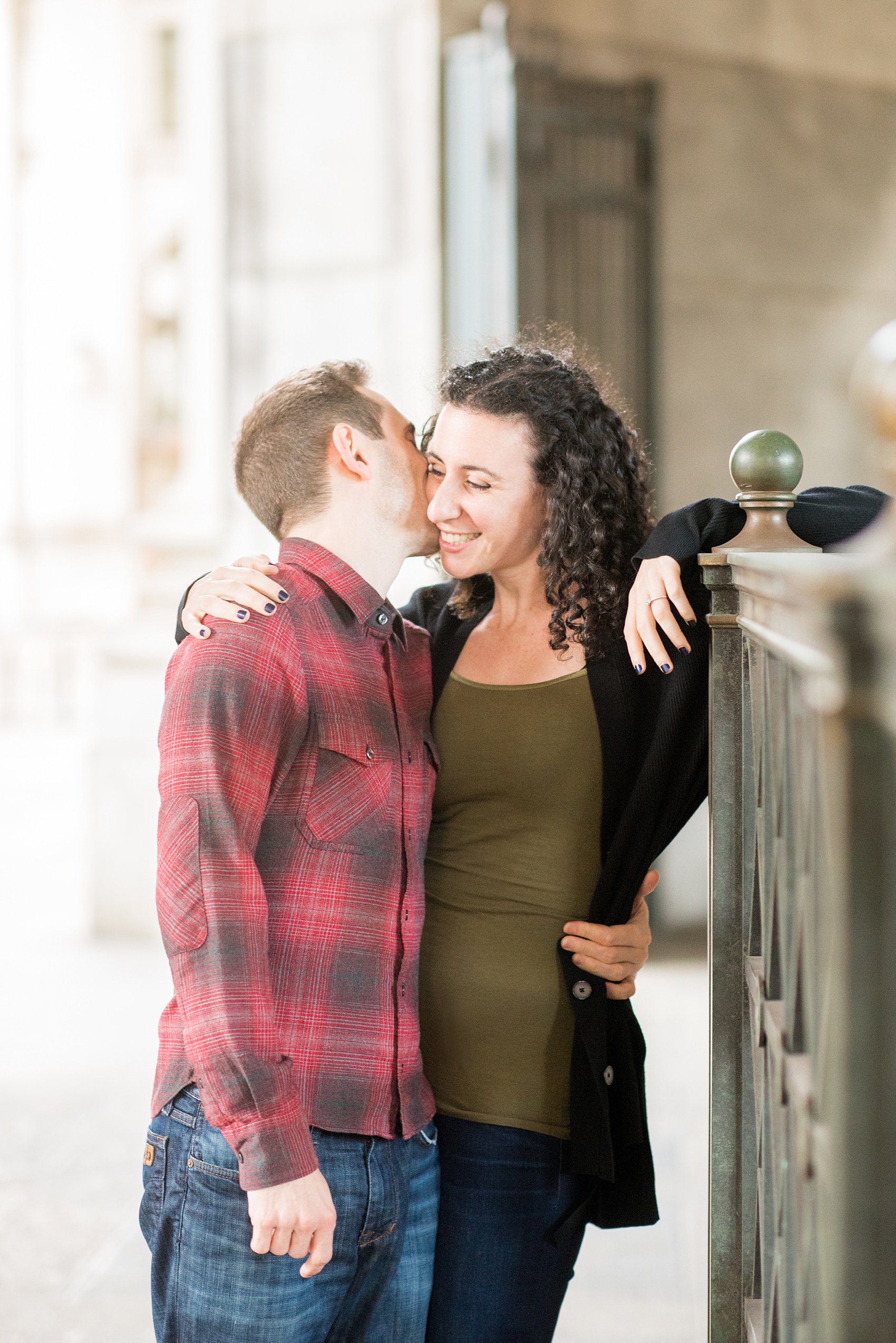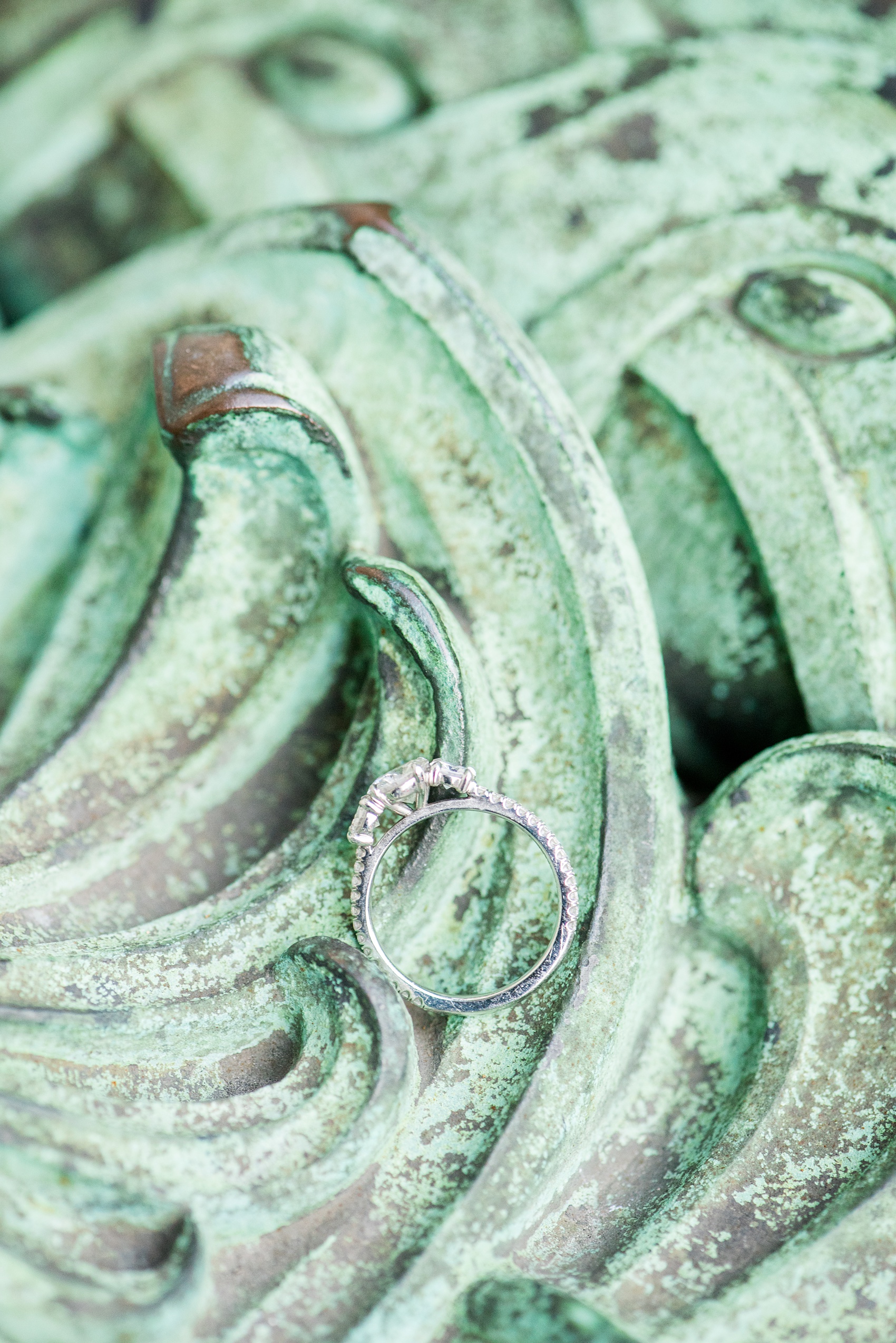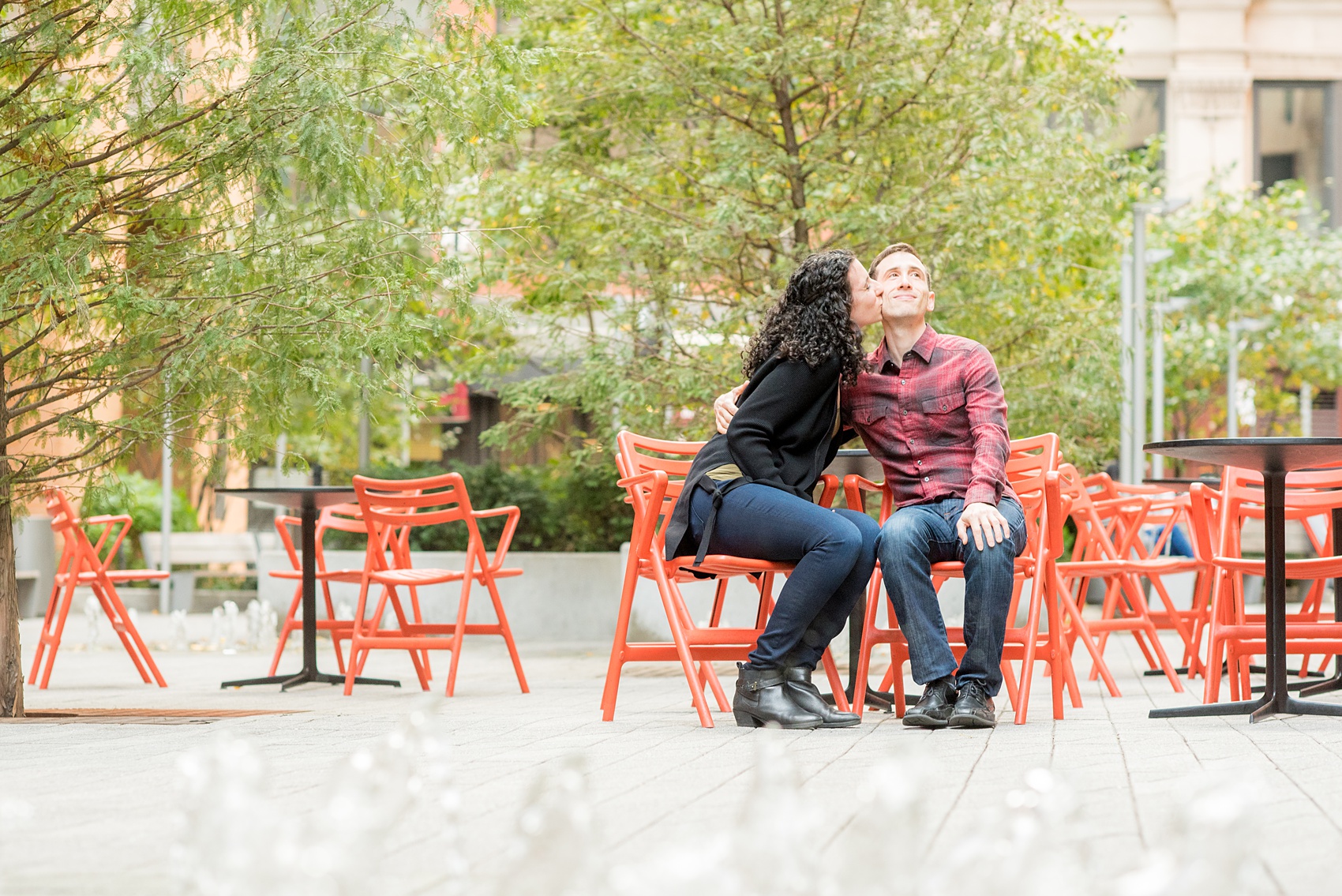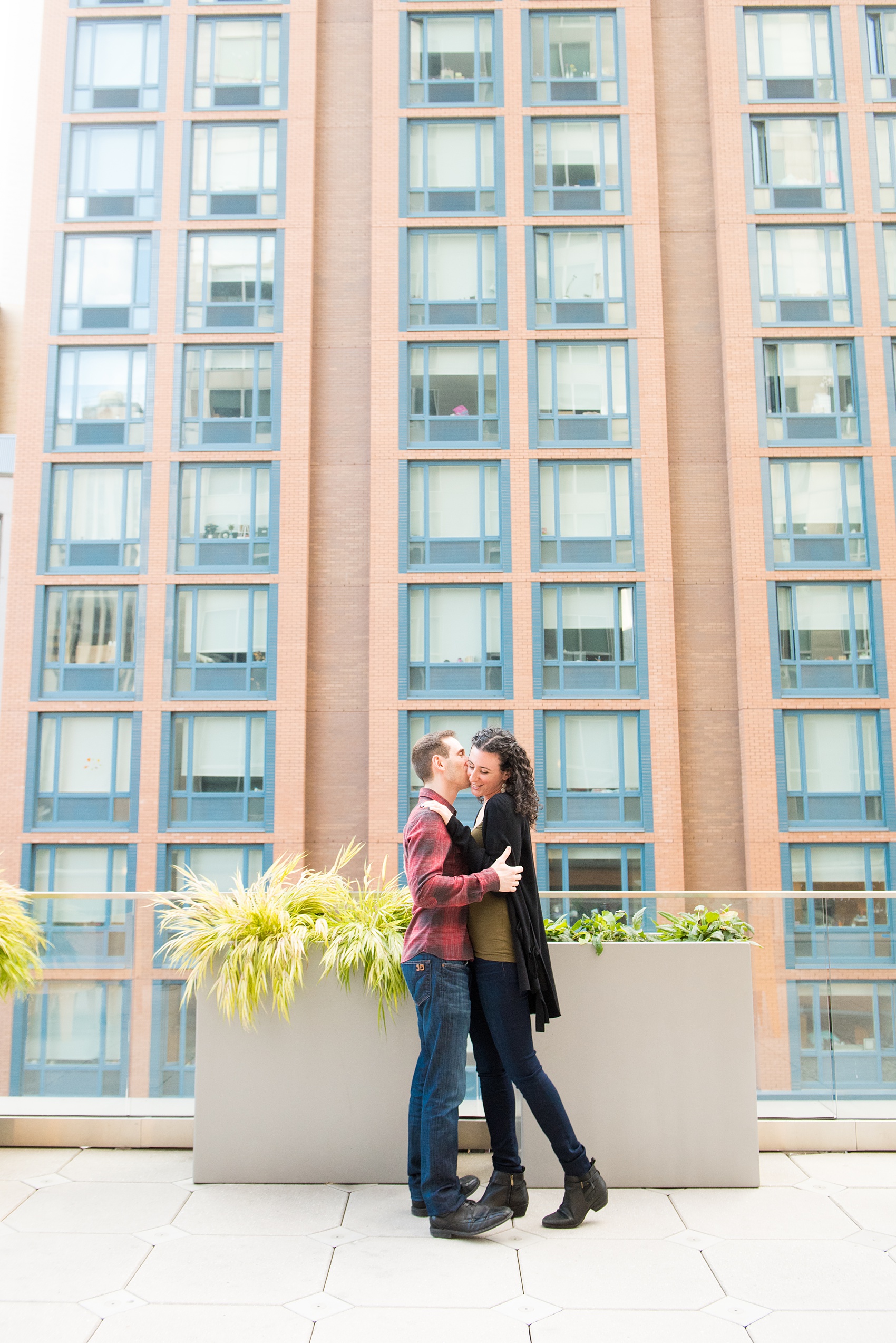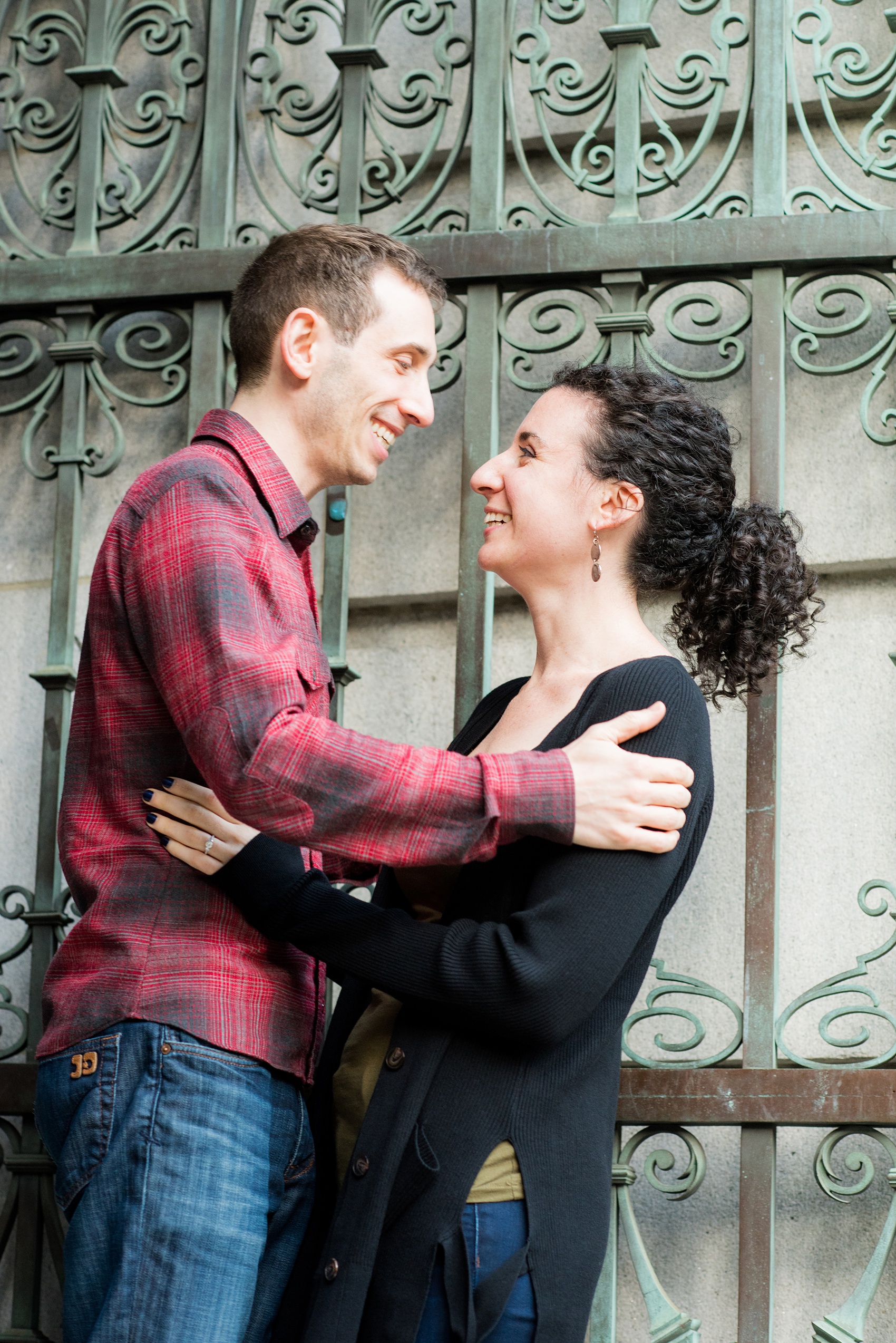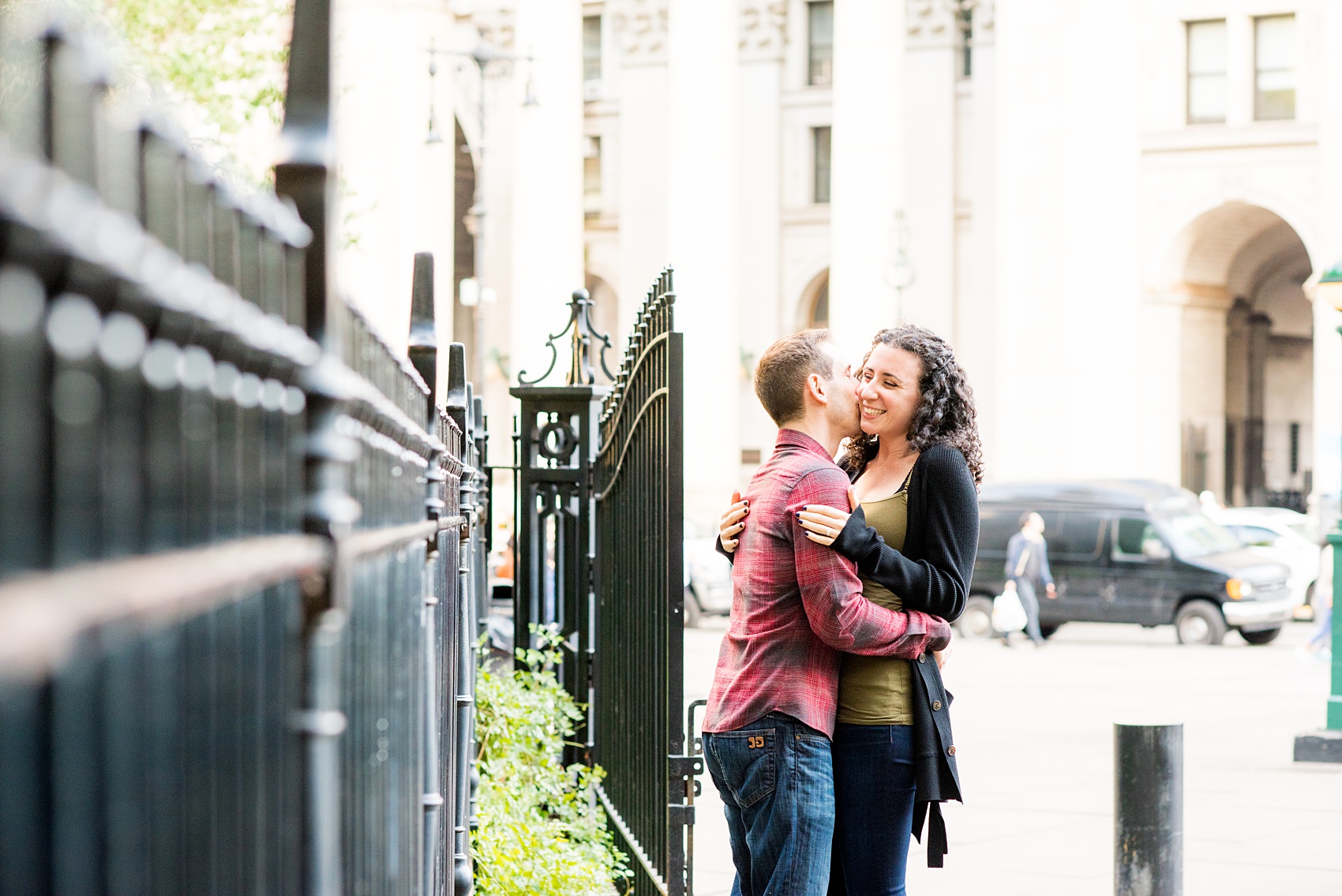 They were so natural with each other and it made me feel even more joyful for them! It was so much fun to capture every giggle, smile and cute and cuddly moment between them whether at City Hall, or across the street at the fountain and the park, or the garden and public park in front of their apartment building.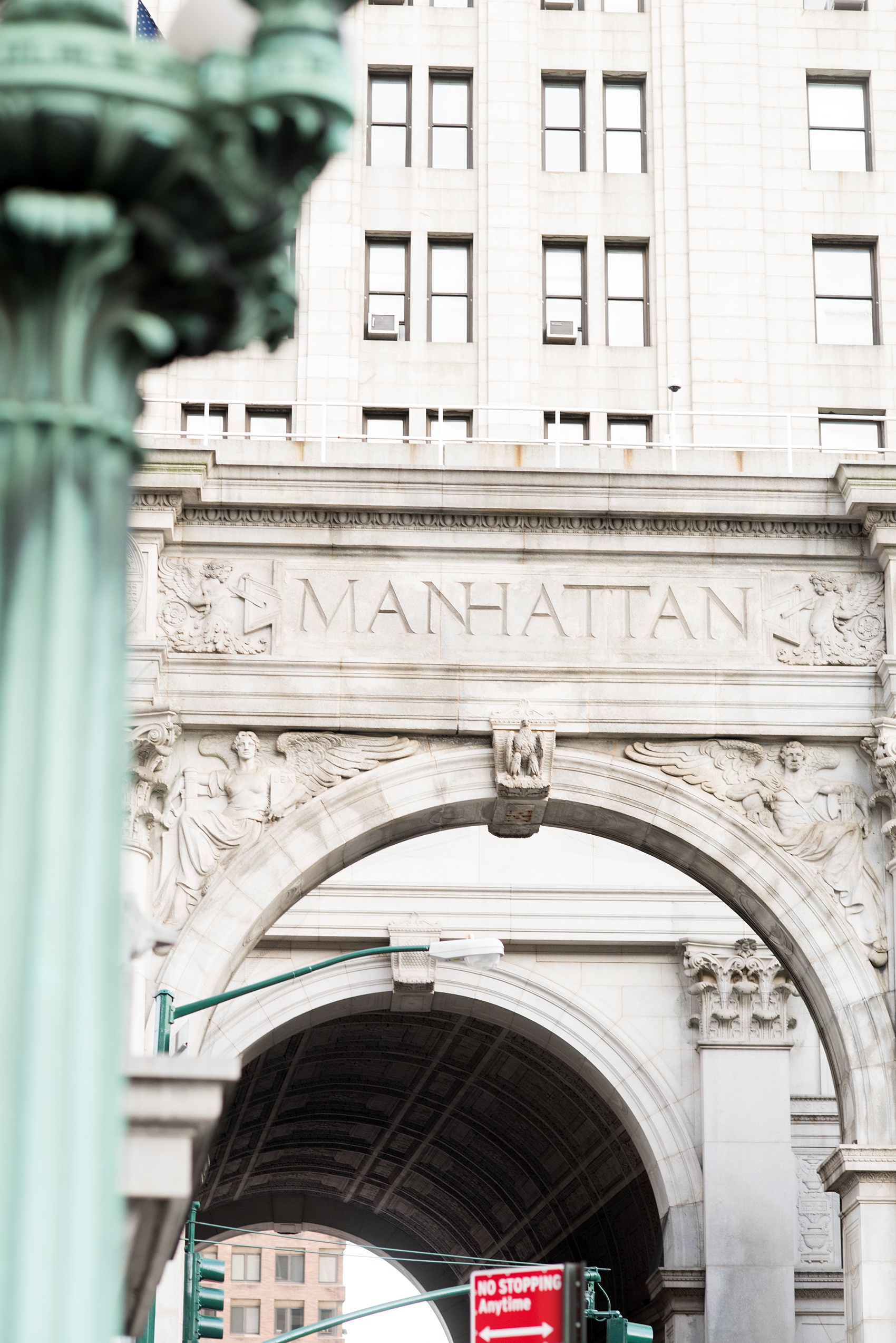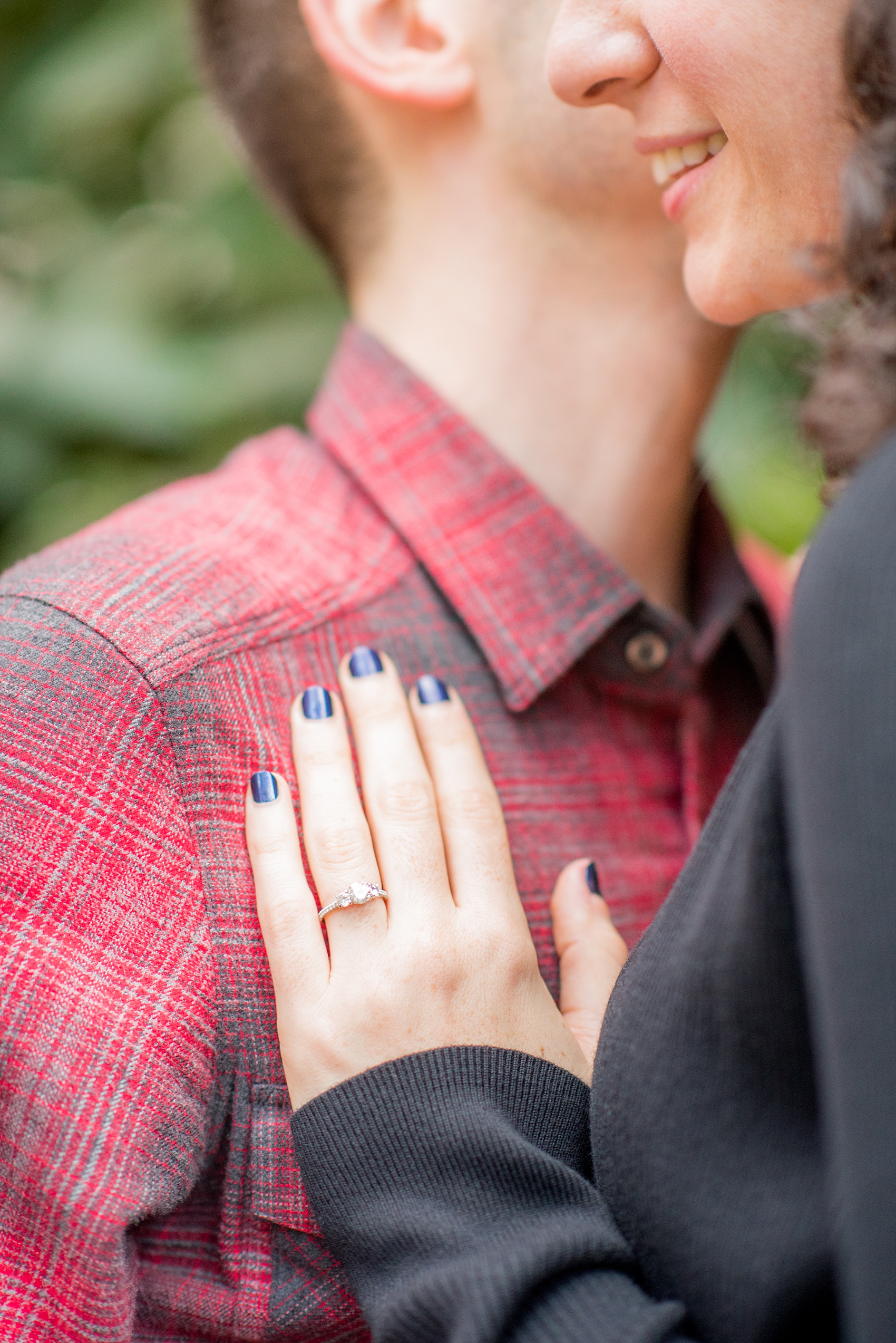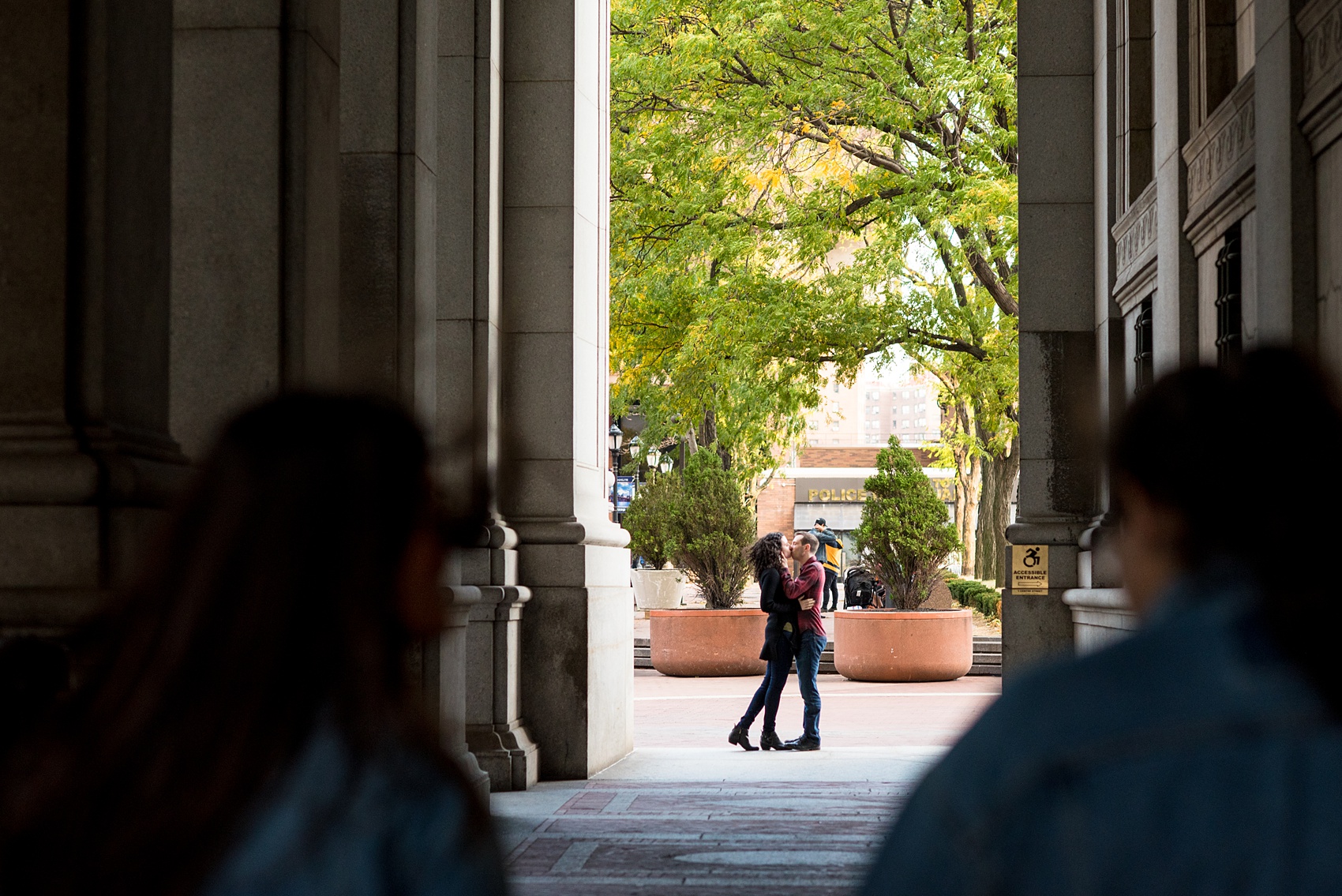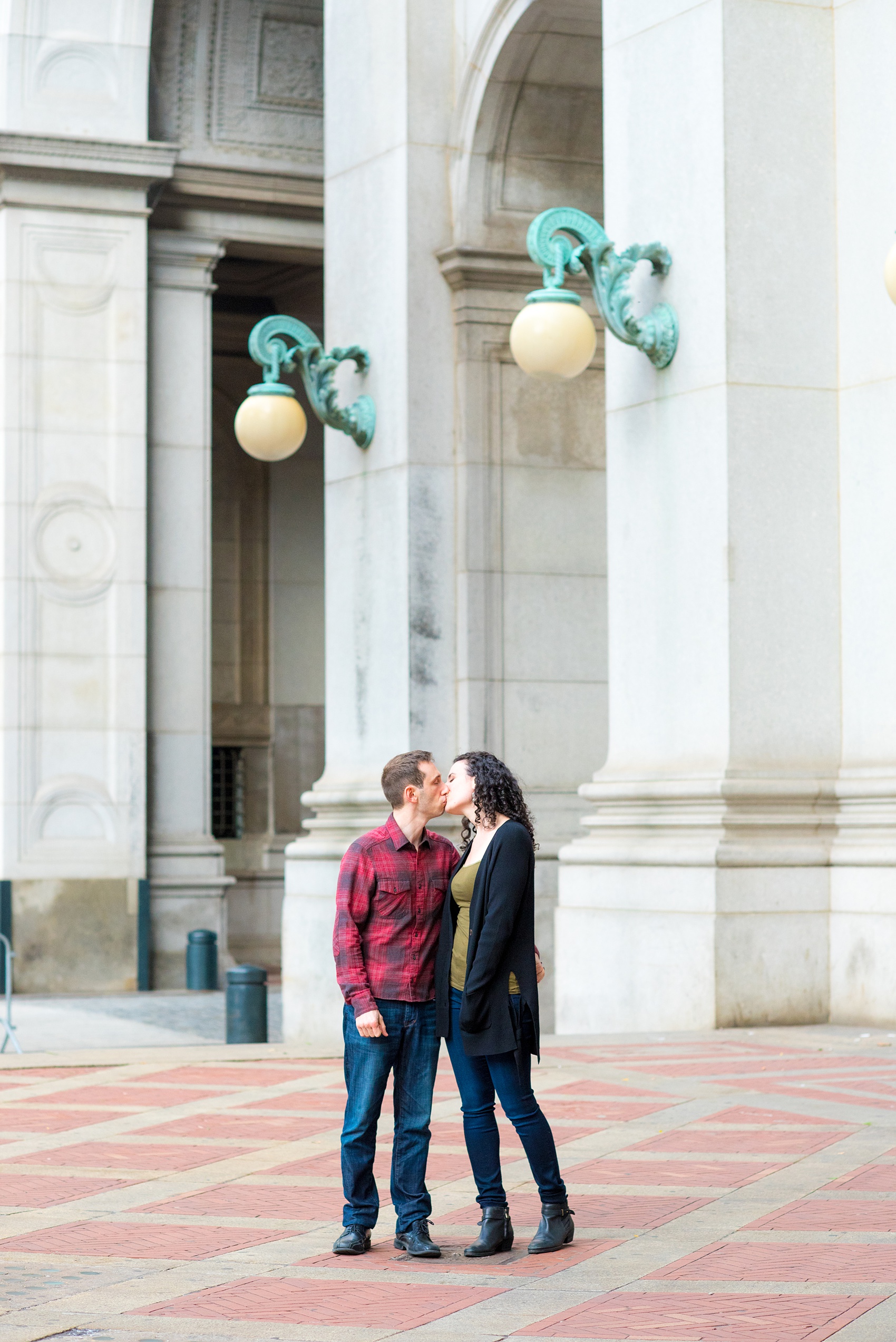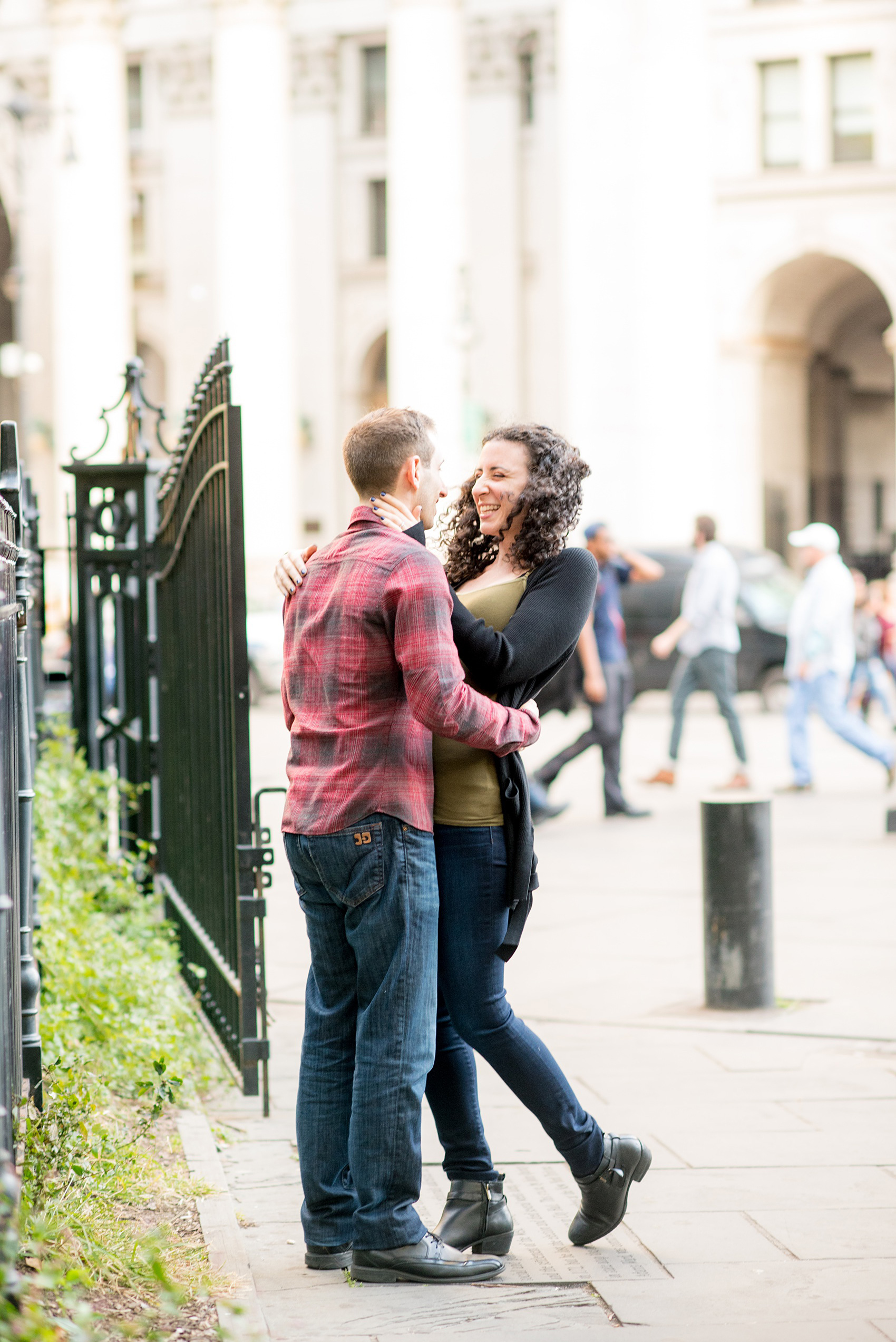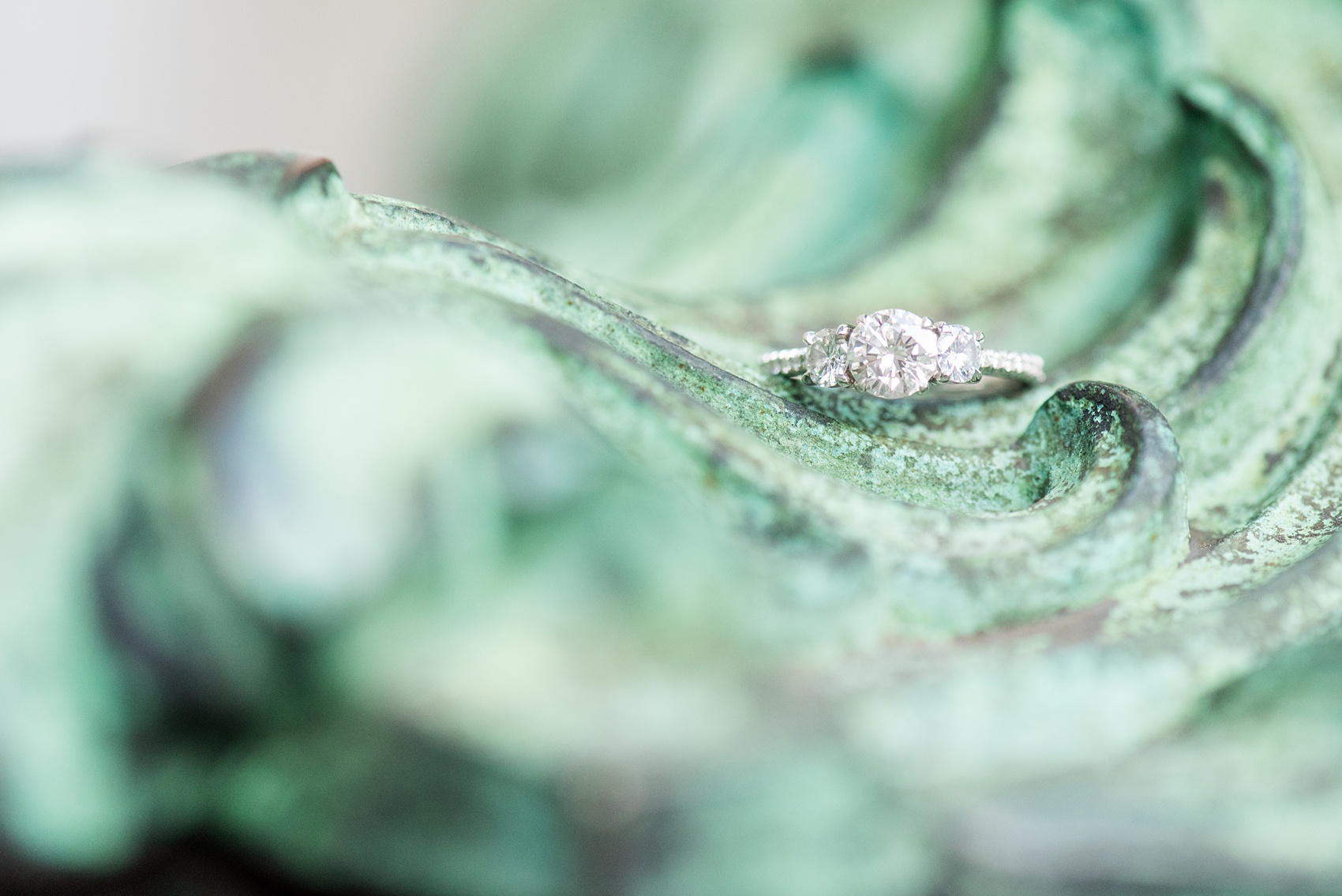 This ring is perfect for Becca – a three stone diamond engagement ring with eternity diamonds around the band. Kevin proposed to Becca in Grand Teton National Park in Wyoming!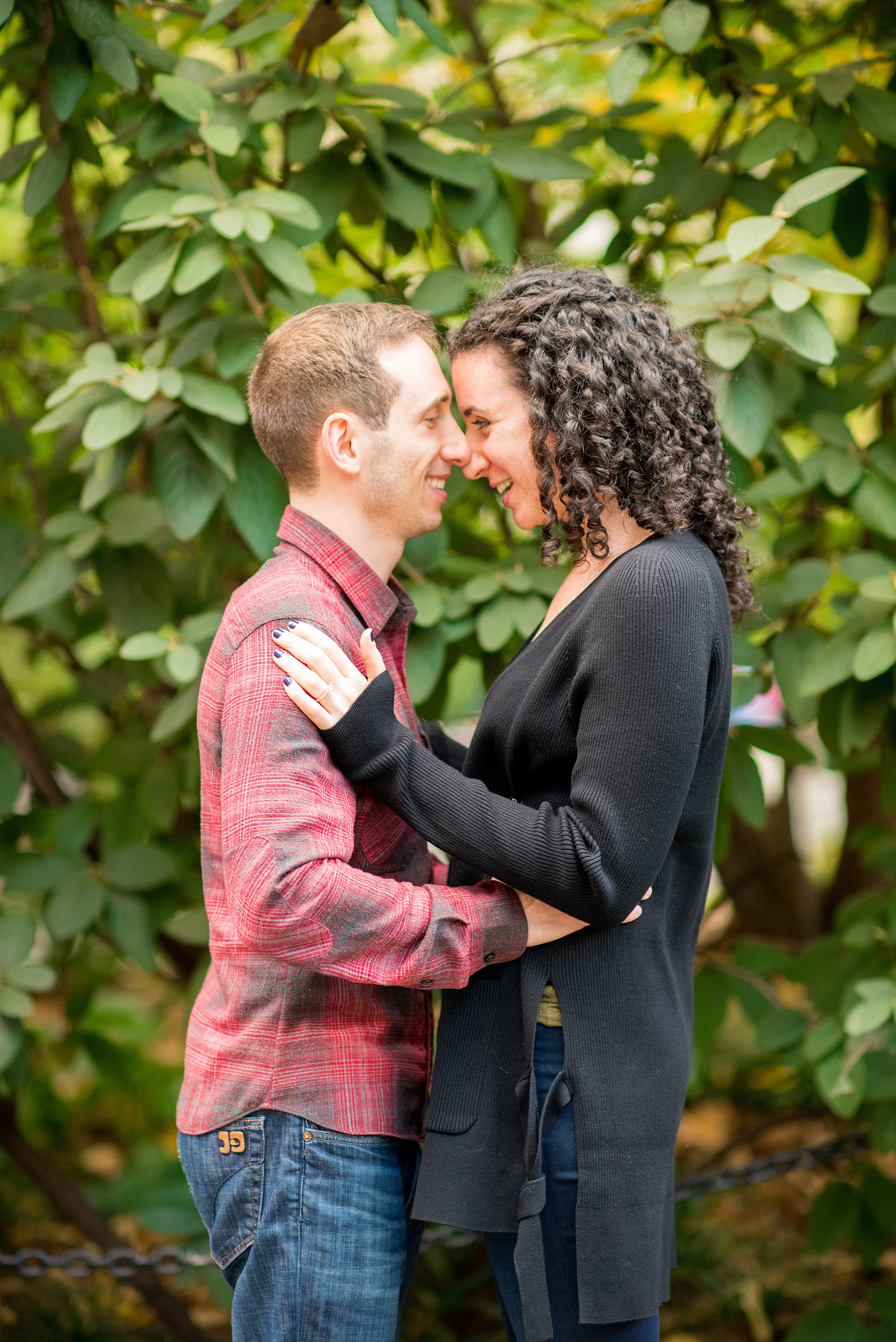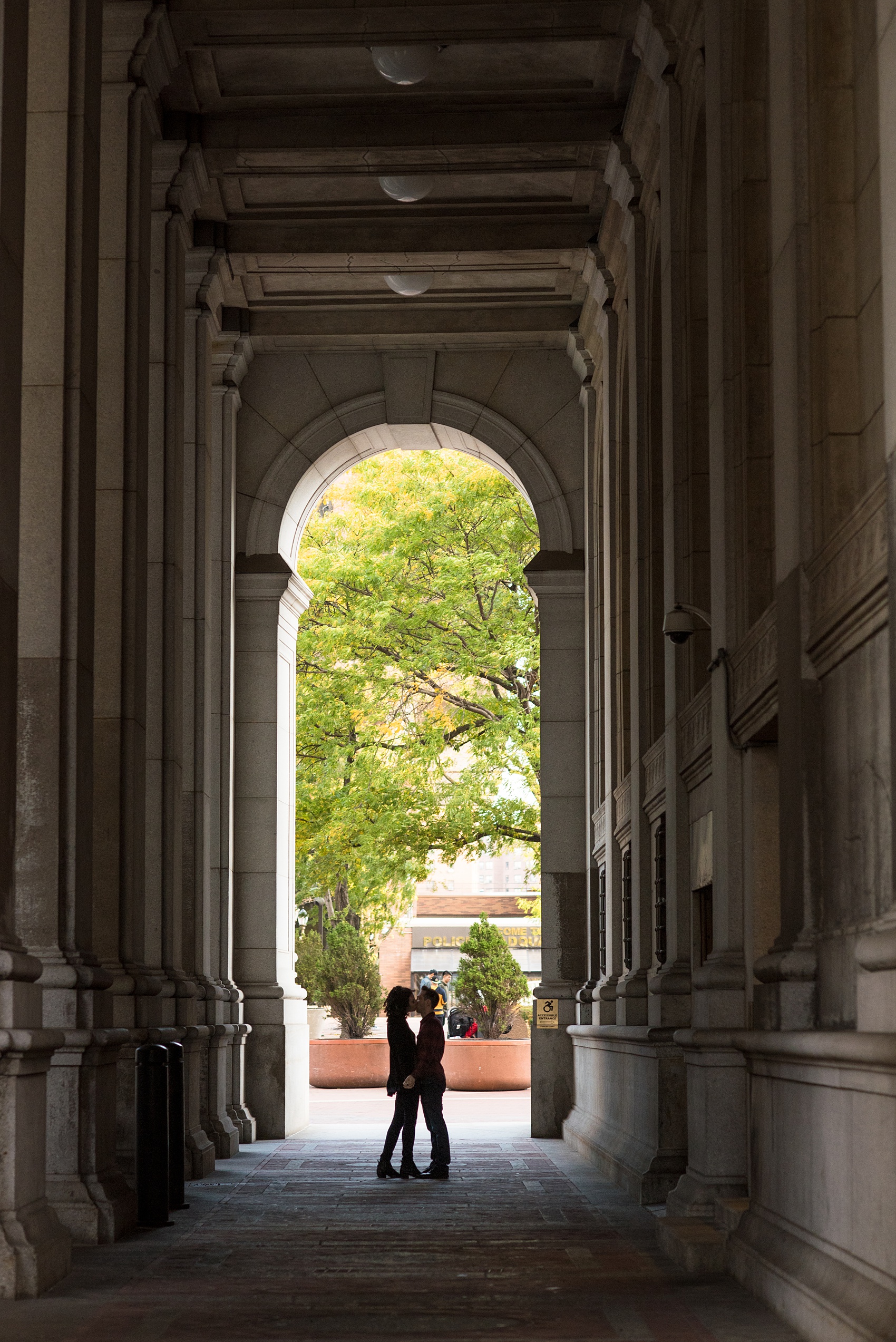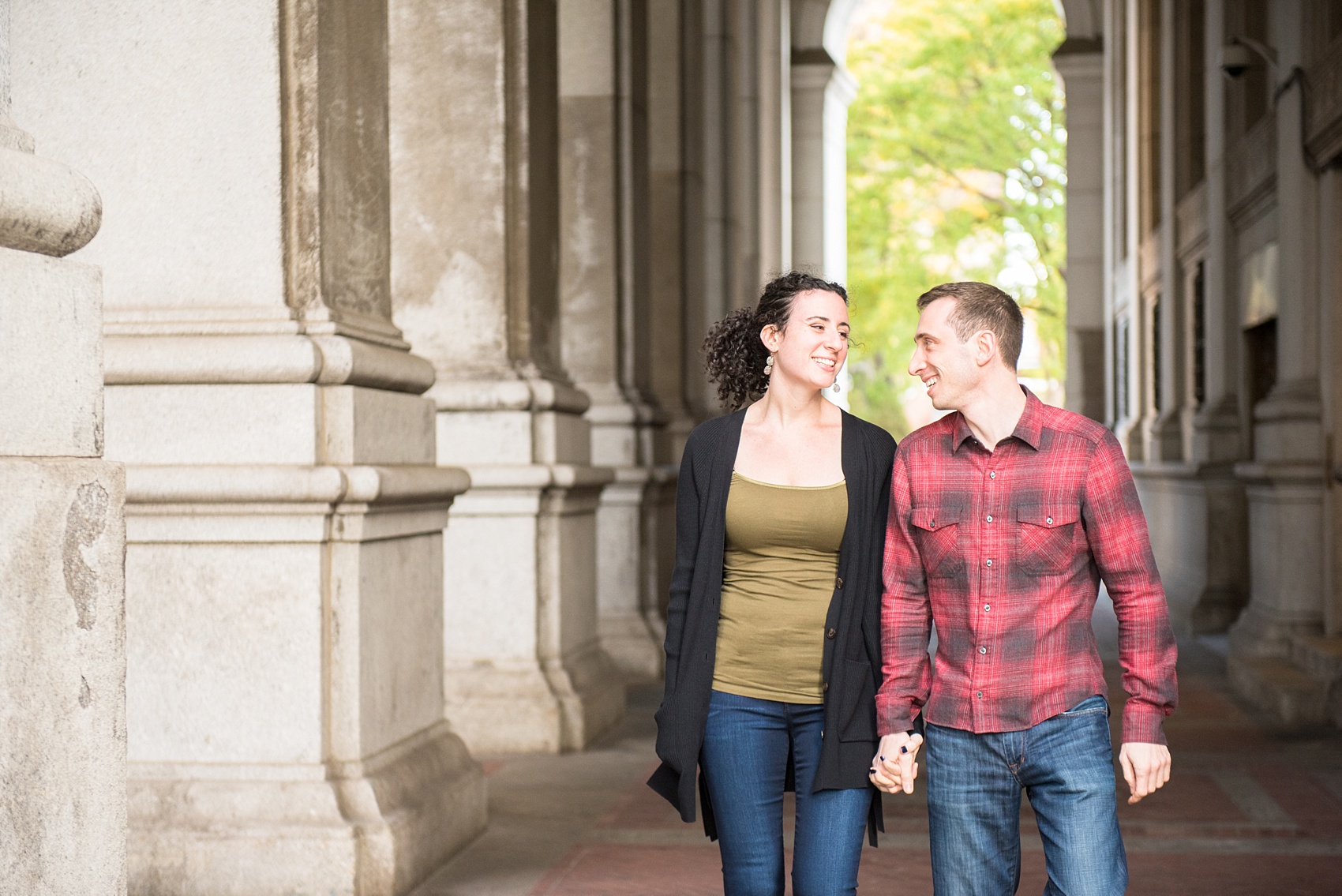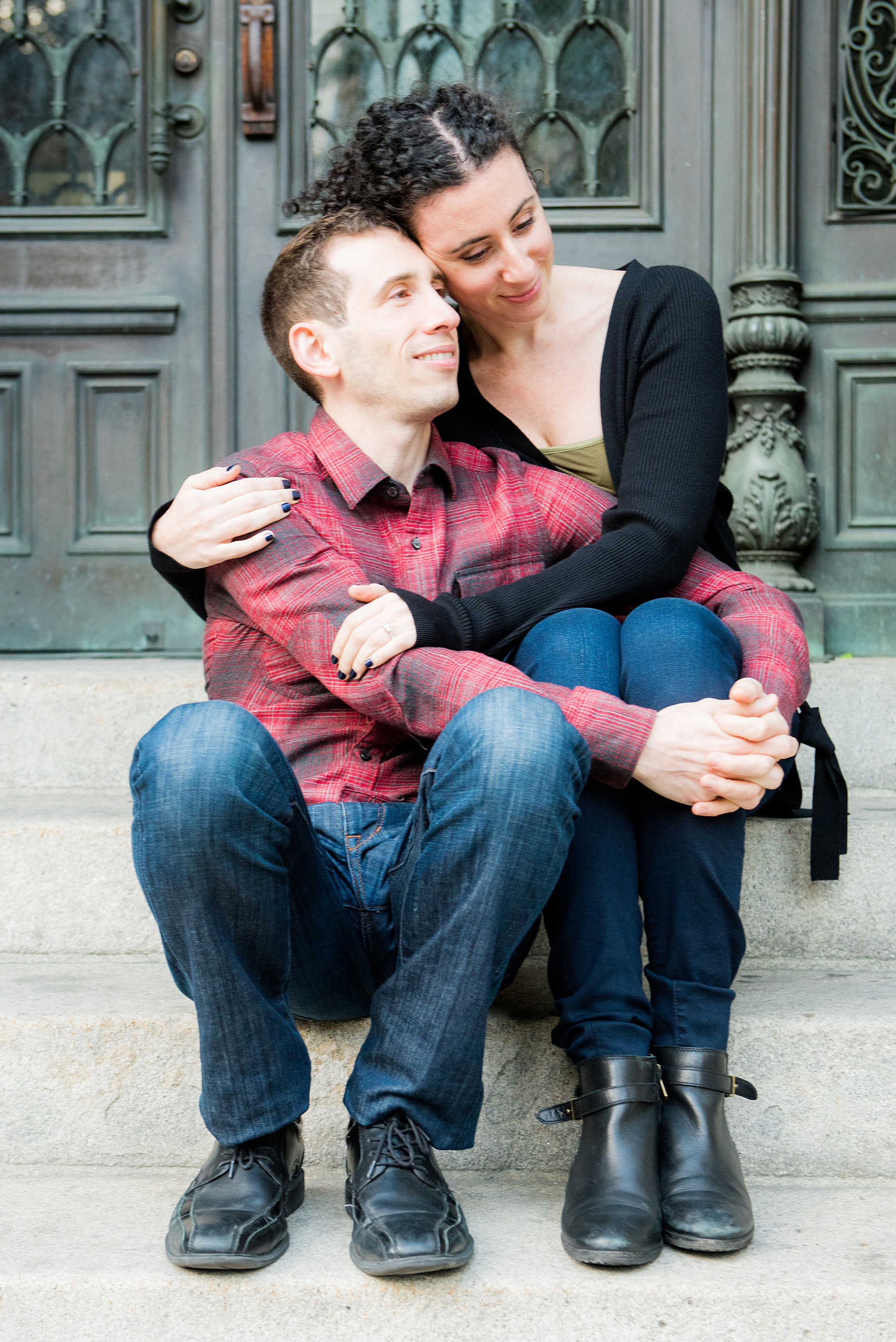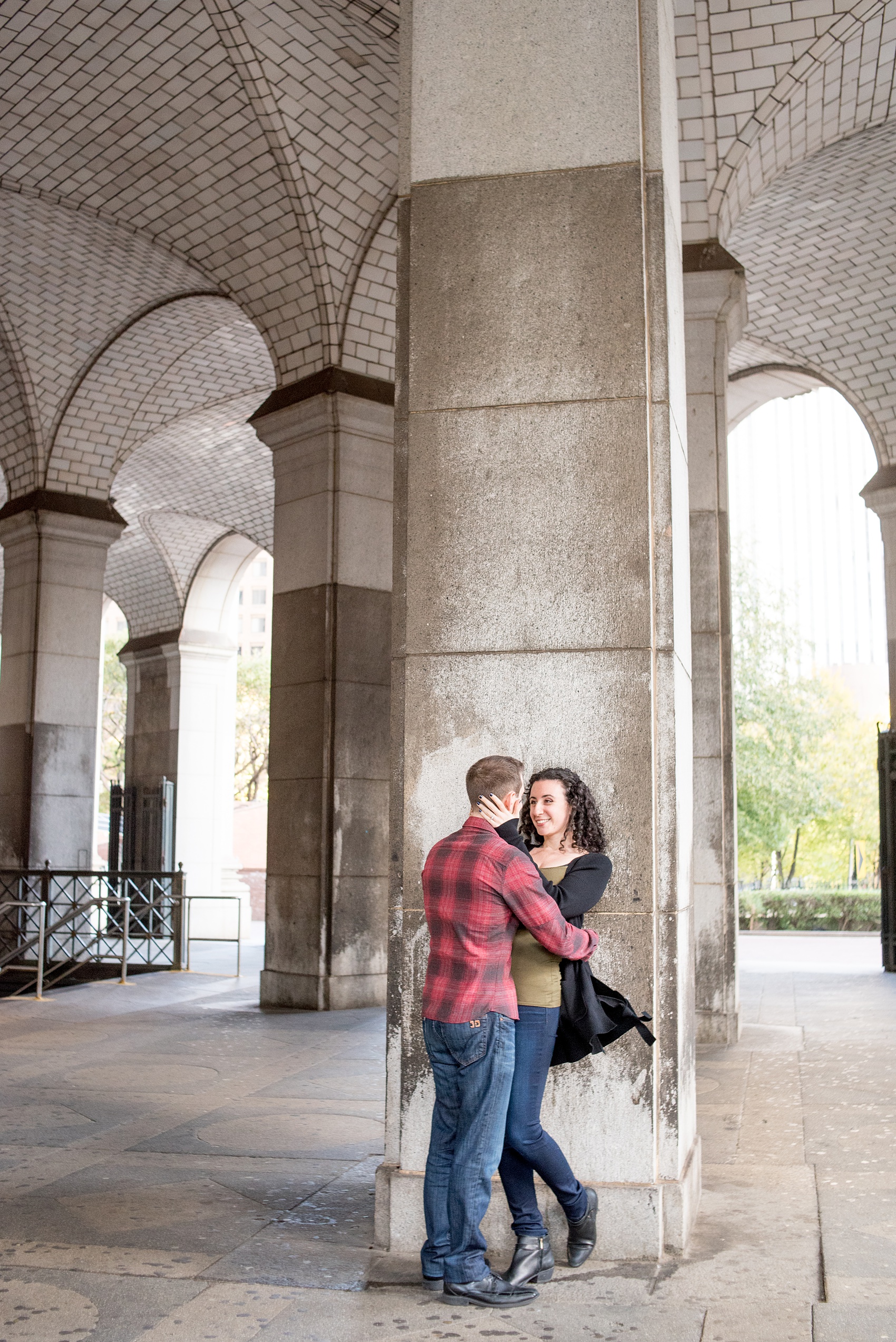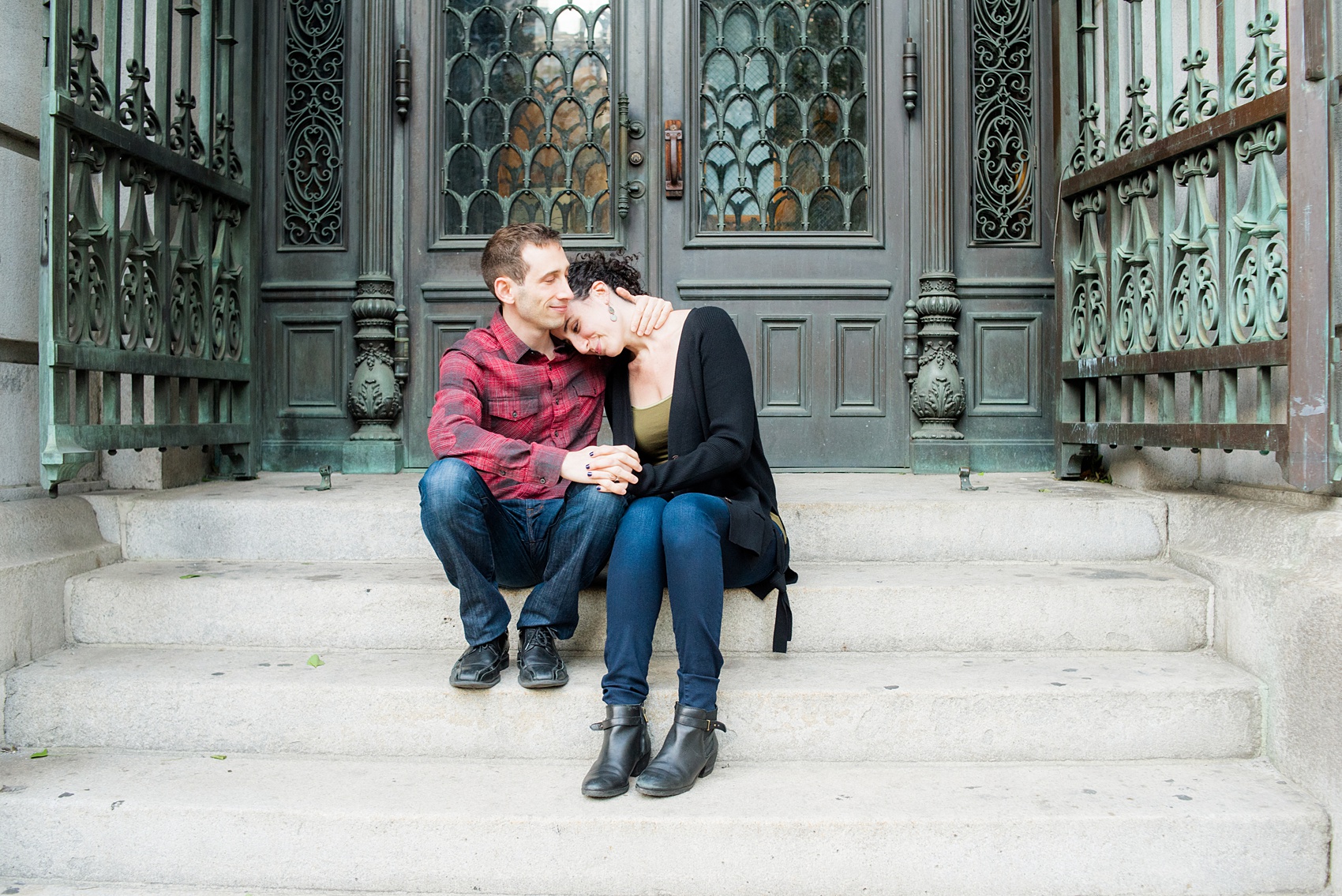 Ahhh! I cannot wait until their April wedding!!! Hugs and kisses to them and the love between them!
For more Manhattan engagement photo inspiration check out:
Don't forget to check out their wedding photos at the W Hoboken. It was gorgeous and featured in the January 2019 edition of The Knot New Jersey!
Interested in your own engagement session? Contact us!