A true highlight of my summer was getting to spend a beautiful afternoon in the city with Elise and Colin. It was wonderful to get to know them more, one on one, before meeting their families and friends at their wedding at Crabtree's Kittle House.
They wanted a little grunge and grit of Manhattan with a bit of greenery and the Lower East Side of Manhattan was perfect for this. We wondered around the streets of the area near Thompson Square Park, including the famous St. Mark's Street, to capture this time in their lives.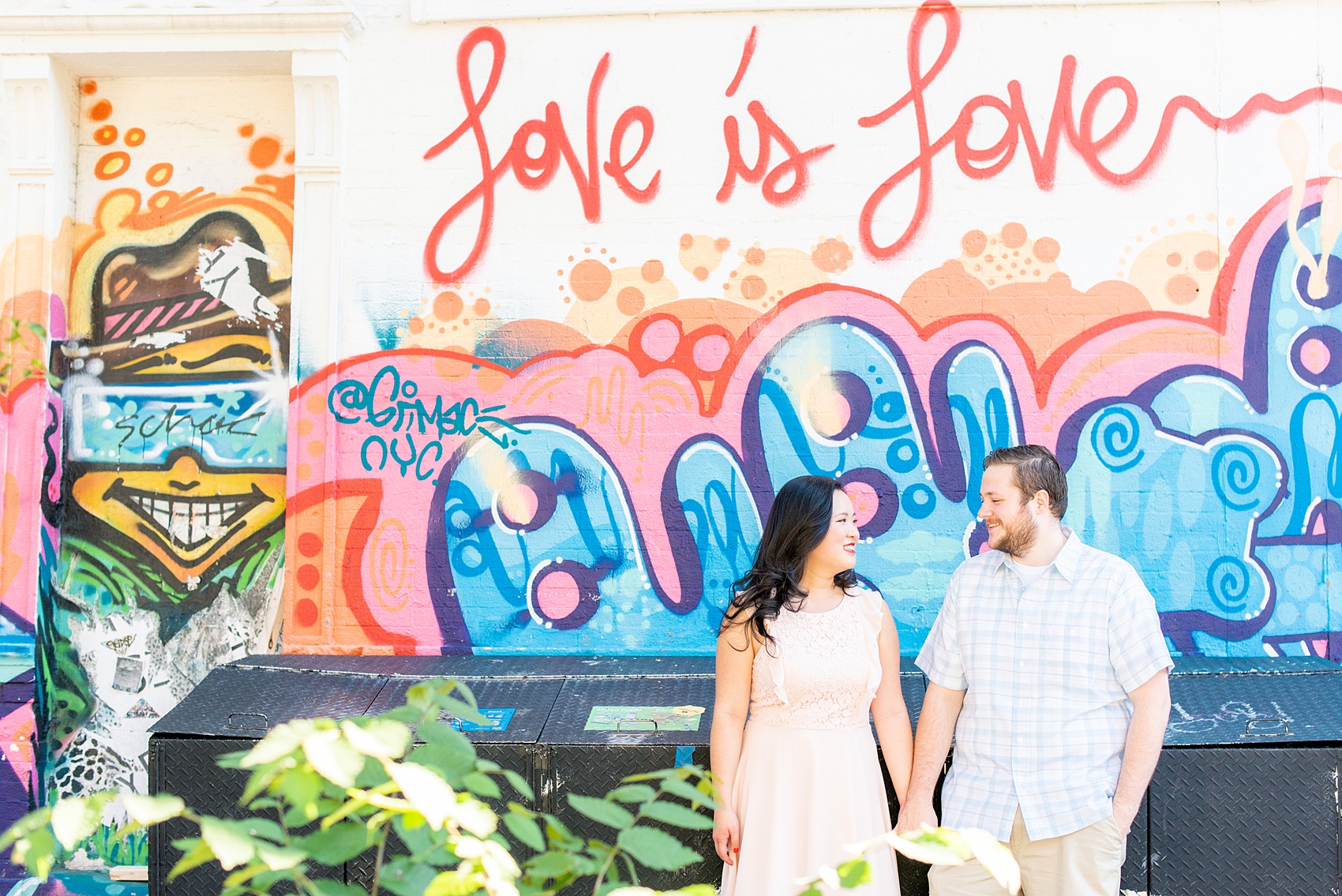 This part of downtown Manhattan is such an oasis for great pictures. I loved this gem above, the "Love is Love" graffiti wall by Thompson Square Park. The colors in it really pop against their great summer outfits.
Elise wore a beautiful short blush lace and chiffon dress – I loved the ruffle detailing on it! And Colin wore a blue plaid shirt and khaki shorts. They were really great choices for a warm afternoon (where we welcomed a lot of breezes that passed by!).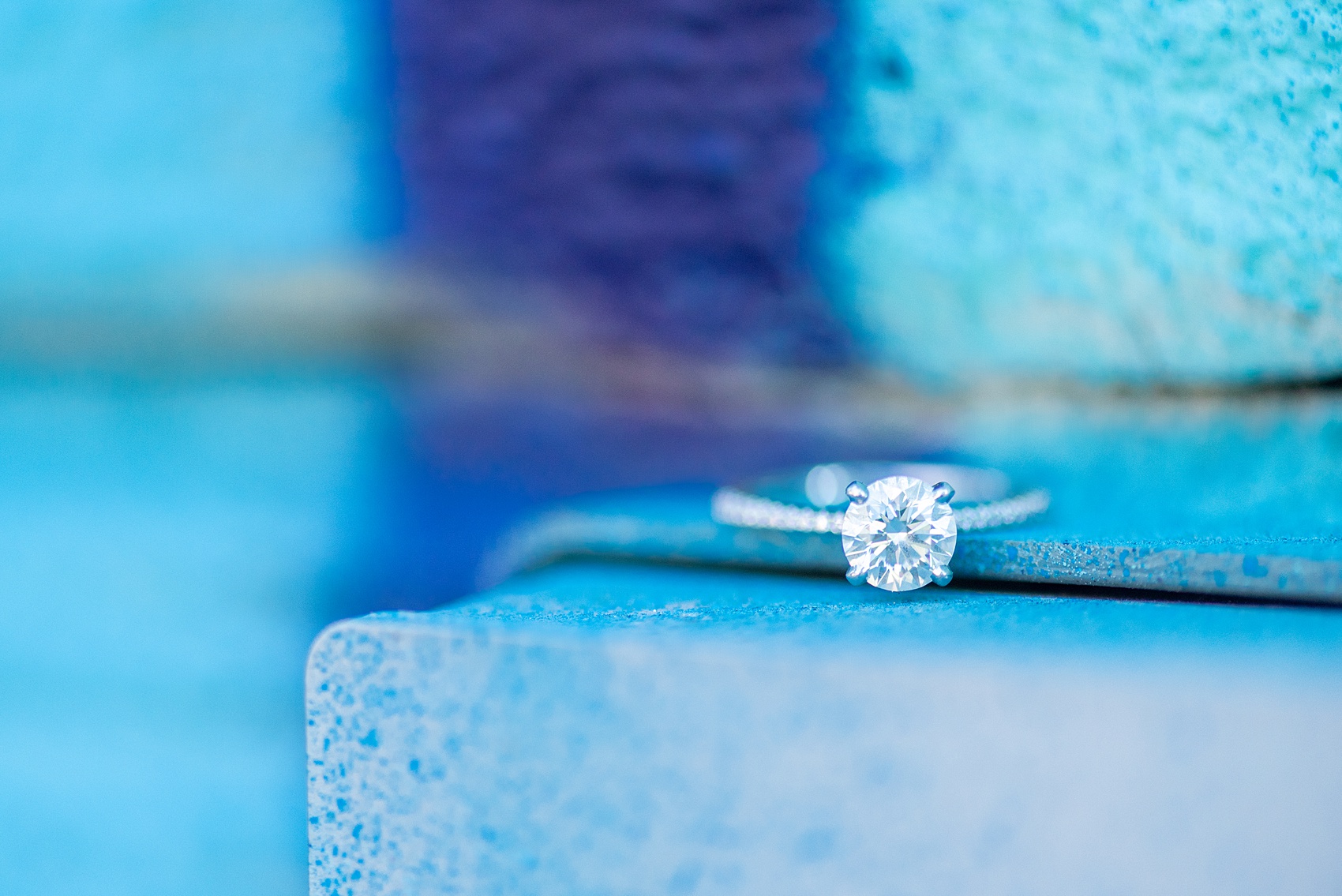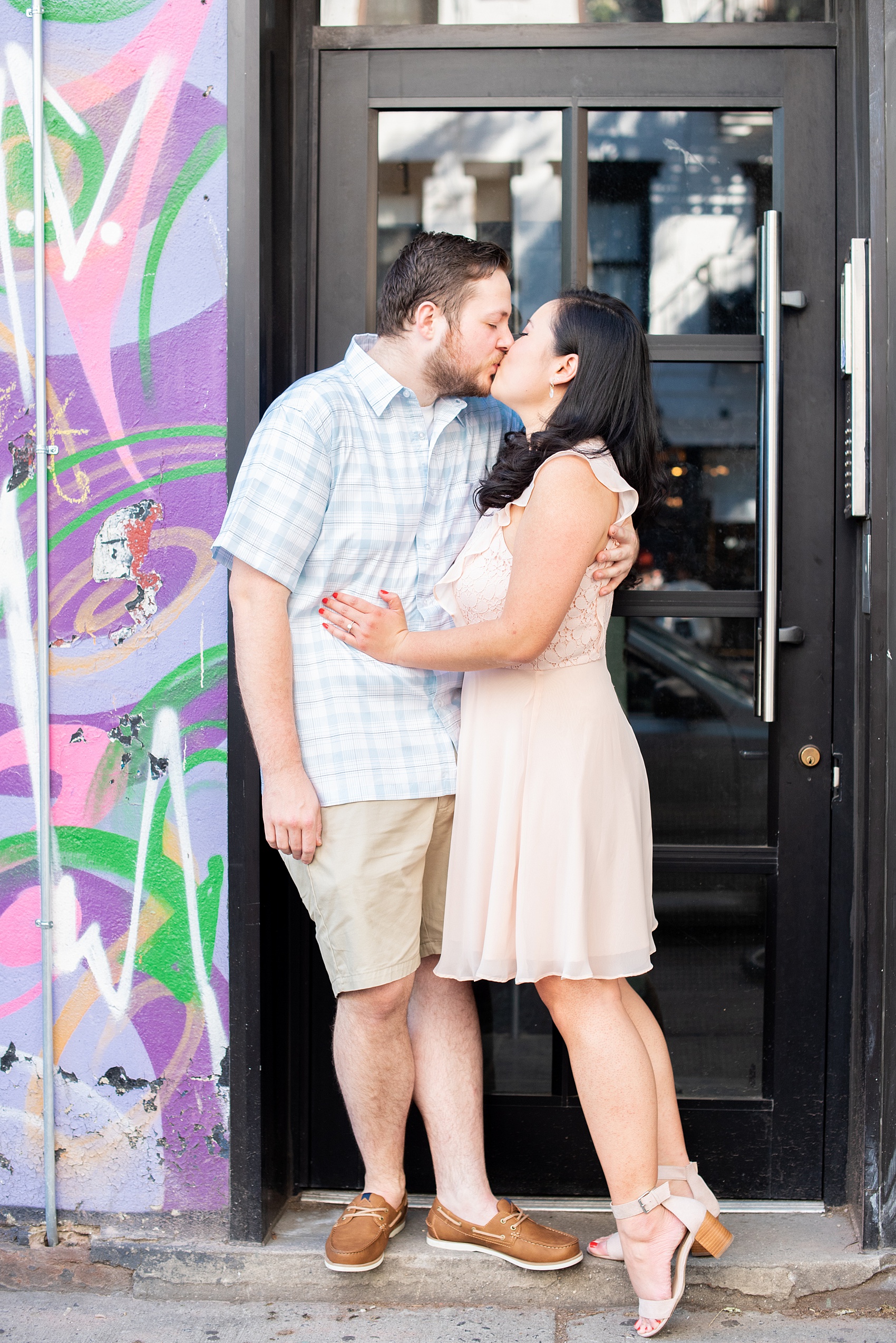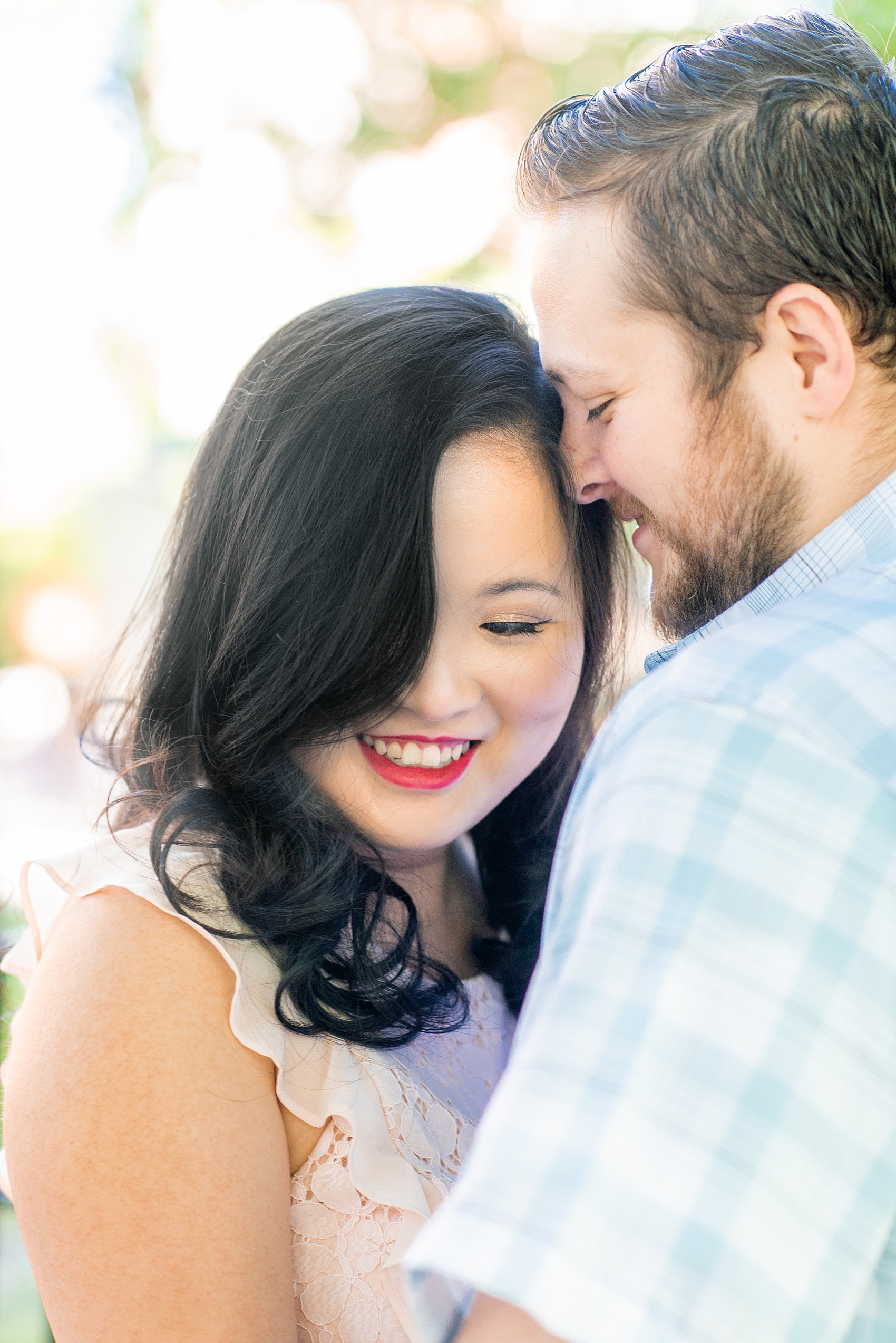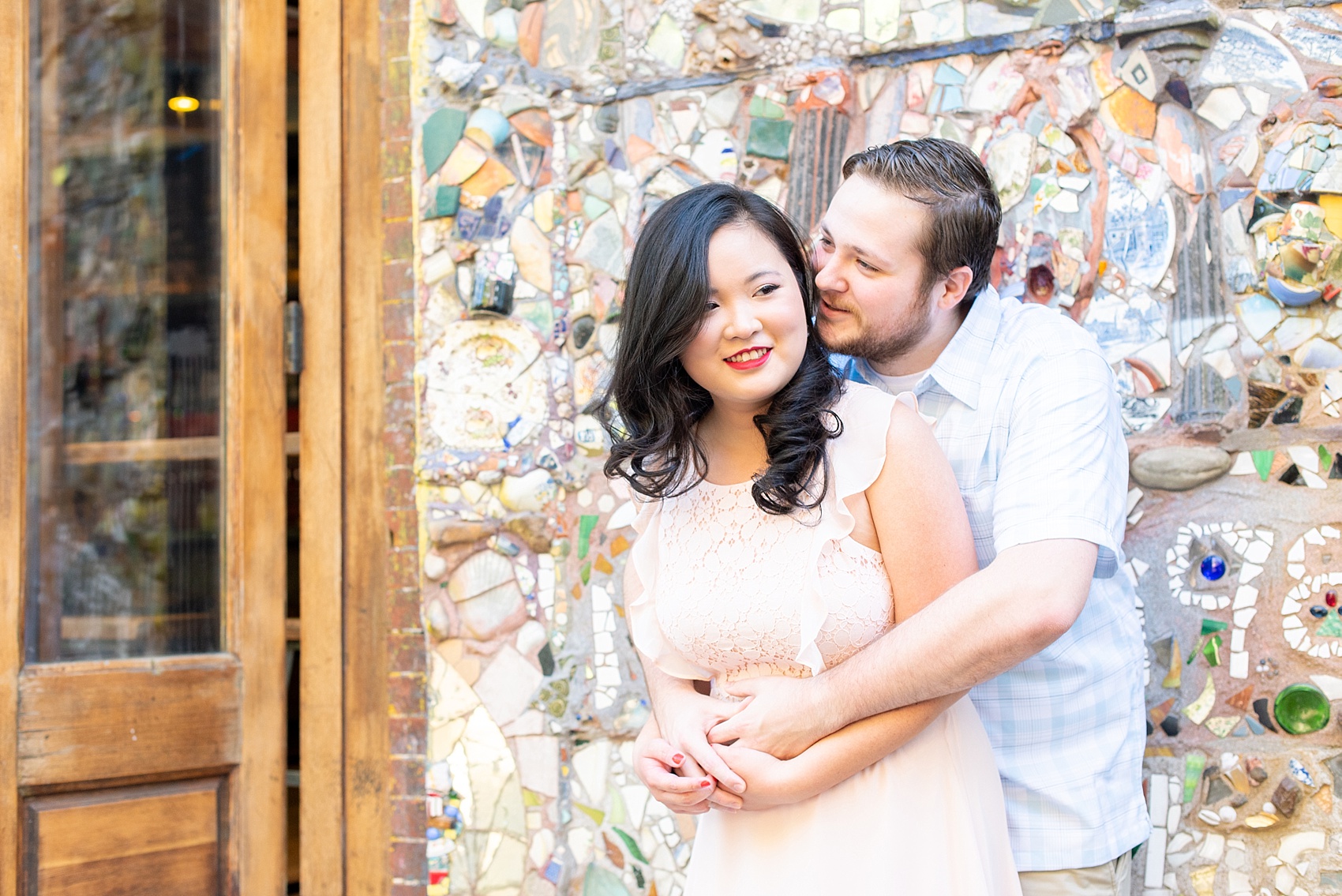 Getting to know my couples through an engagement session is really fun for me! I loved learning about the two of them – including how they met (through school), how he proposed (at home after Elise returned from a trip to South Africa!), and what they both do for work! (I love that she's an acupuncturist and he's a nurse. They both heal people!)
Colin was a self-proclaimed hater of having his photo taken…and I said, "I hear that a lot!" (Because I do!) As suspected, he was a natural, as was Elise, and they now have fantastic photos to prove it. 🙂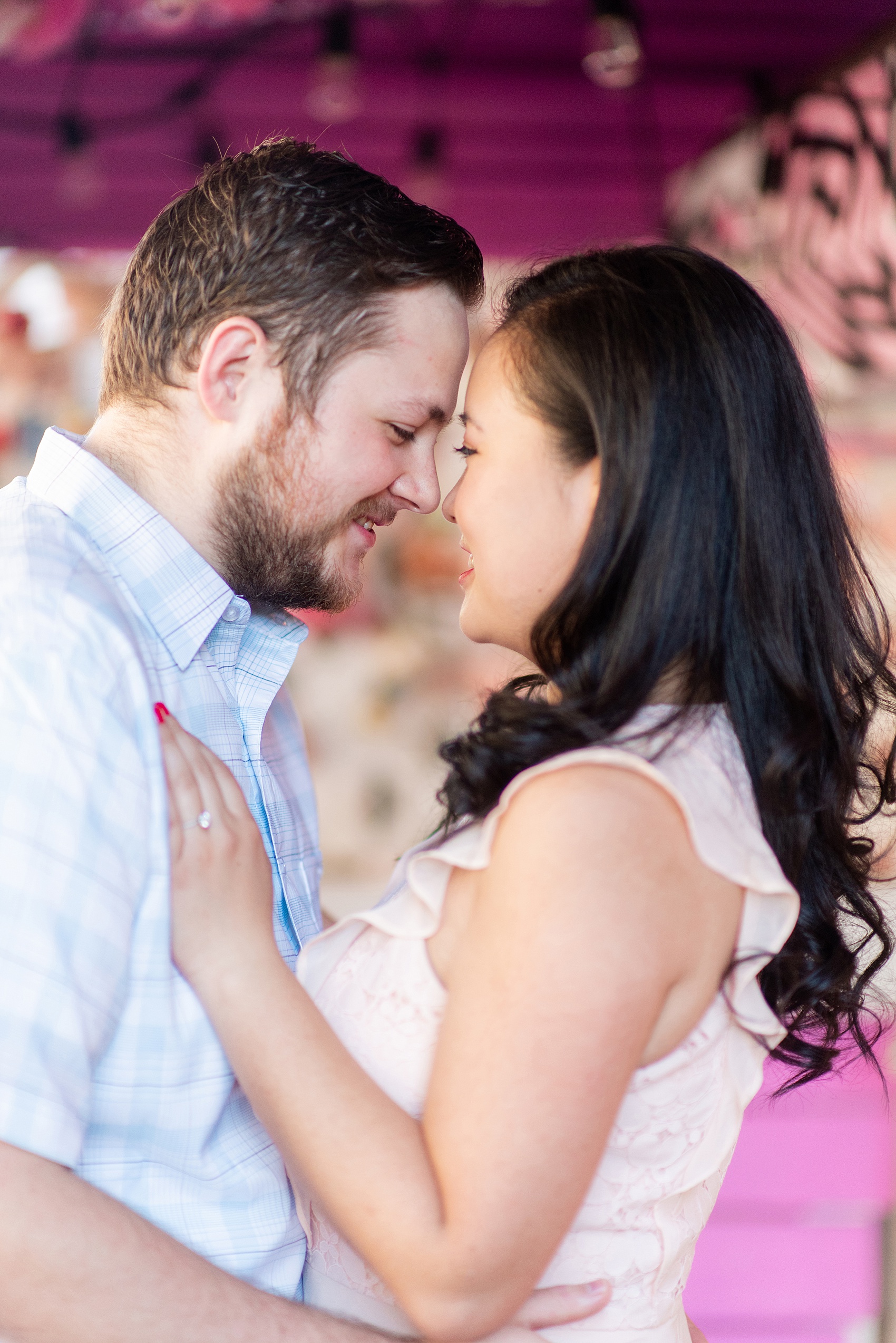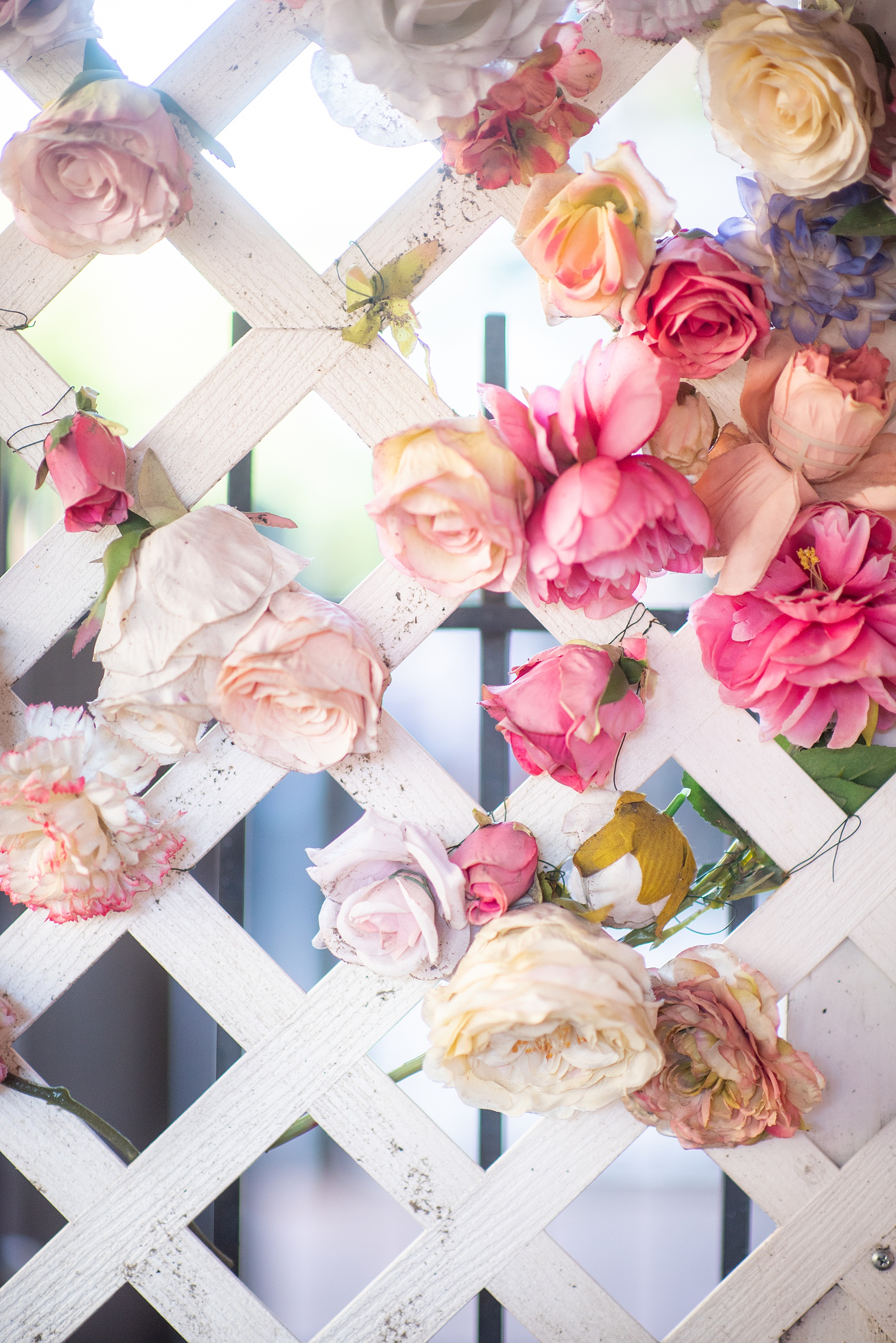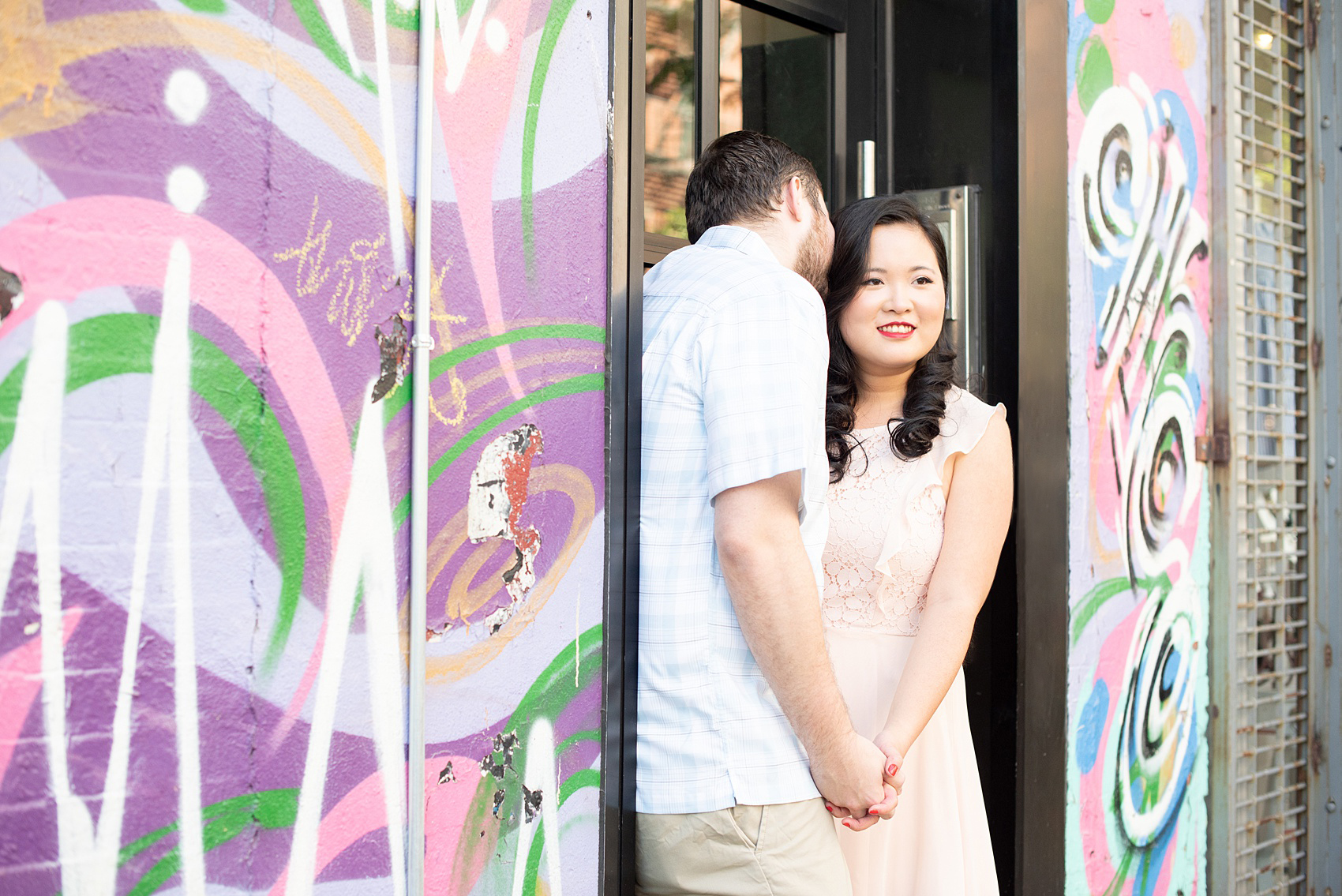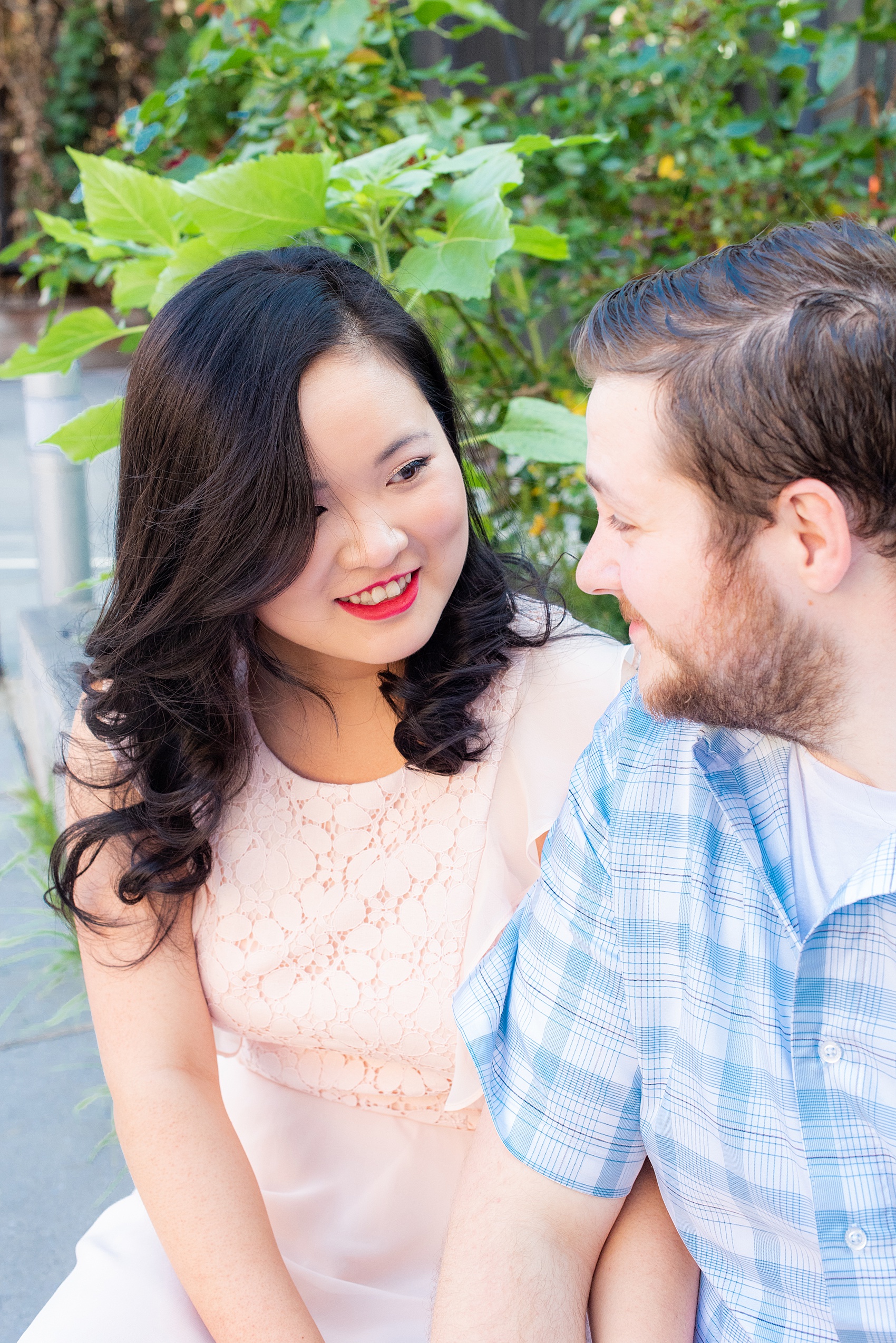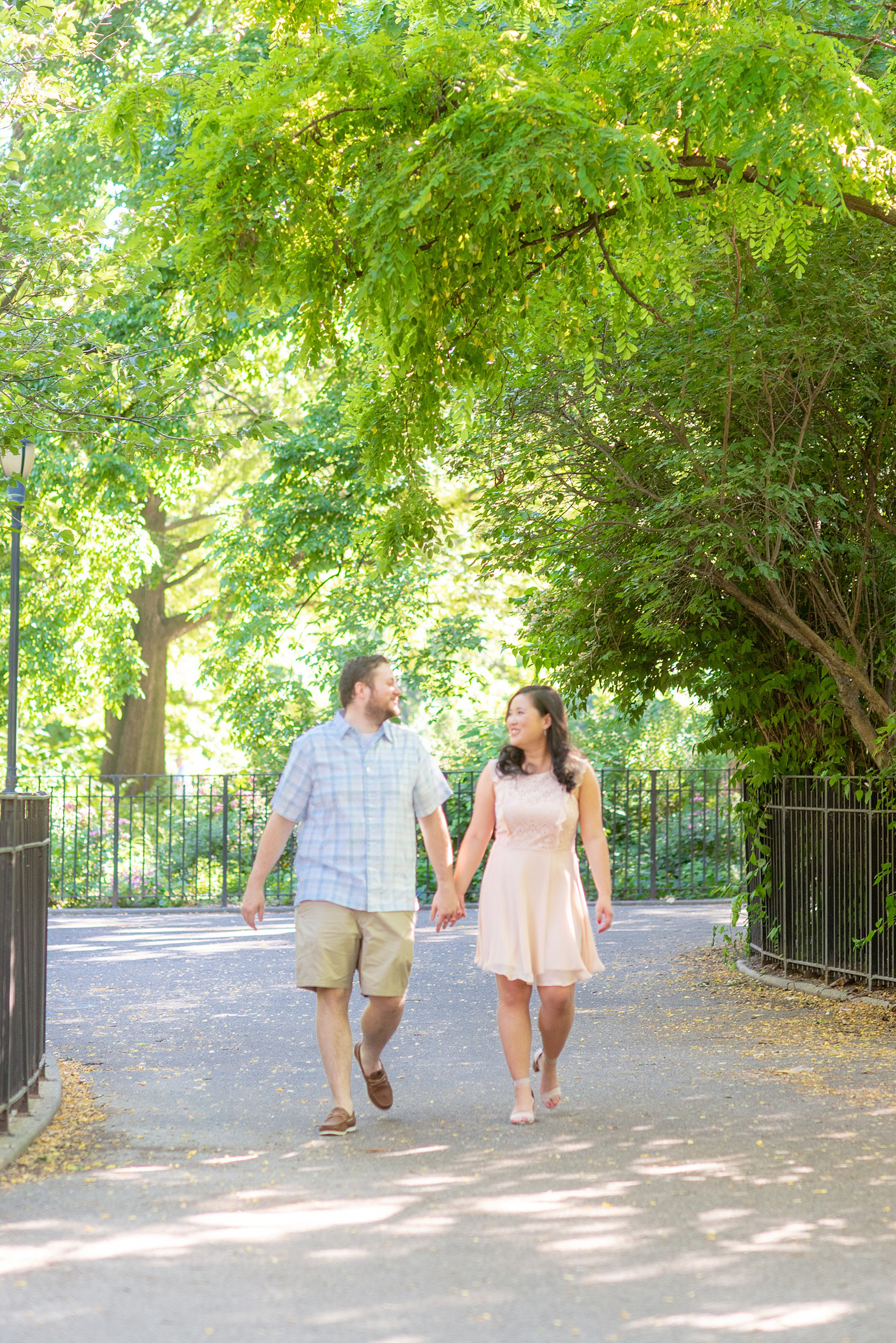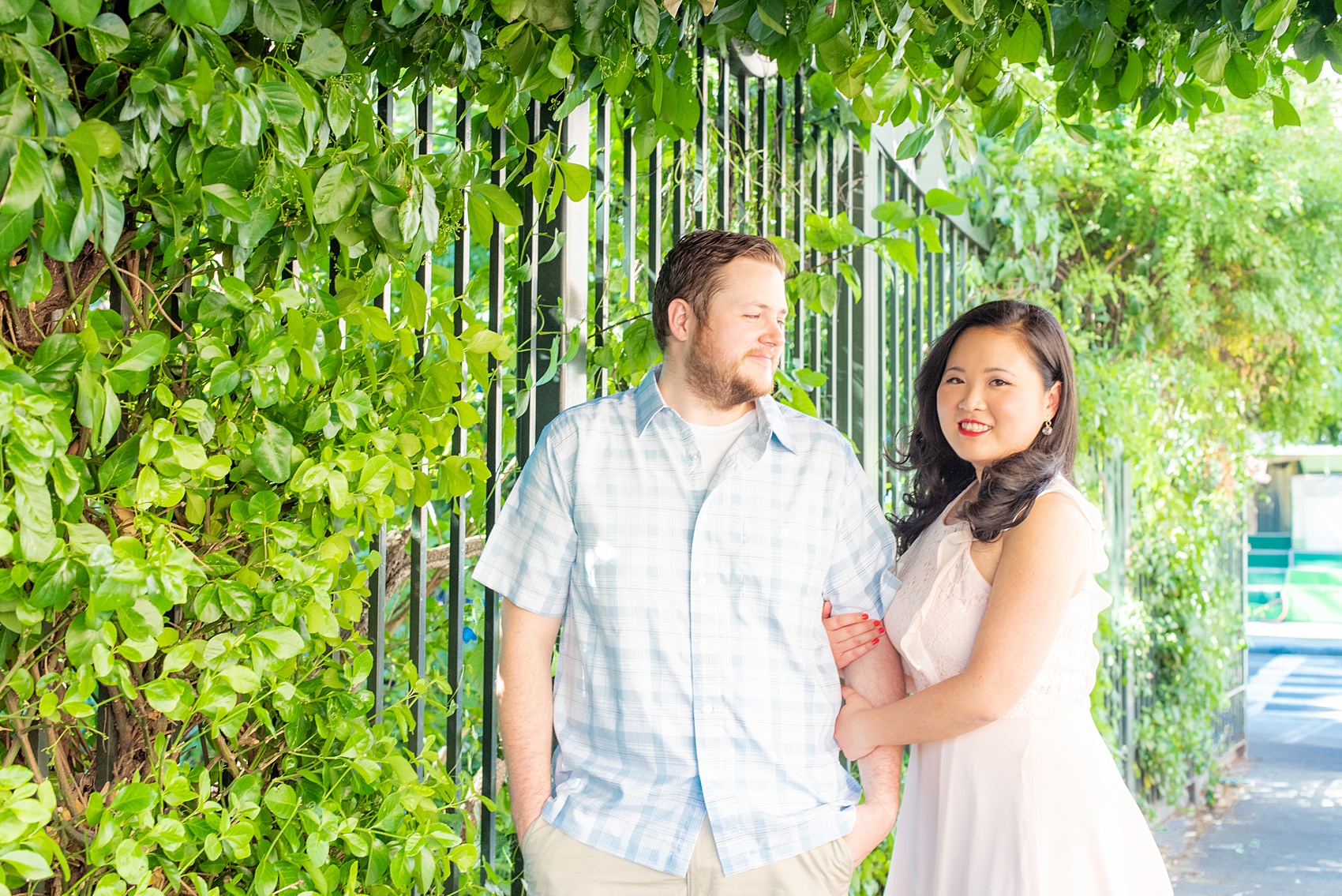 One of my favorite little details was Elise's amazing makeup. Her red lips really popped (and was a good laughing moment when it got on Colin's lips after kisses!) and I loved, loved, loved her eye makeup! She had a little cat-eye with amazing glitter eyeshadow that added just the right amount of sparkle.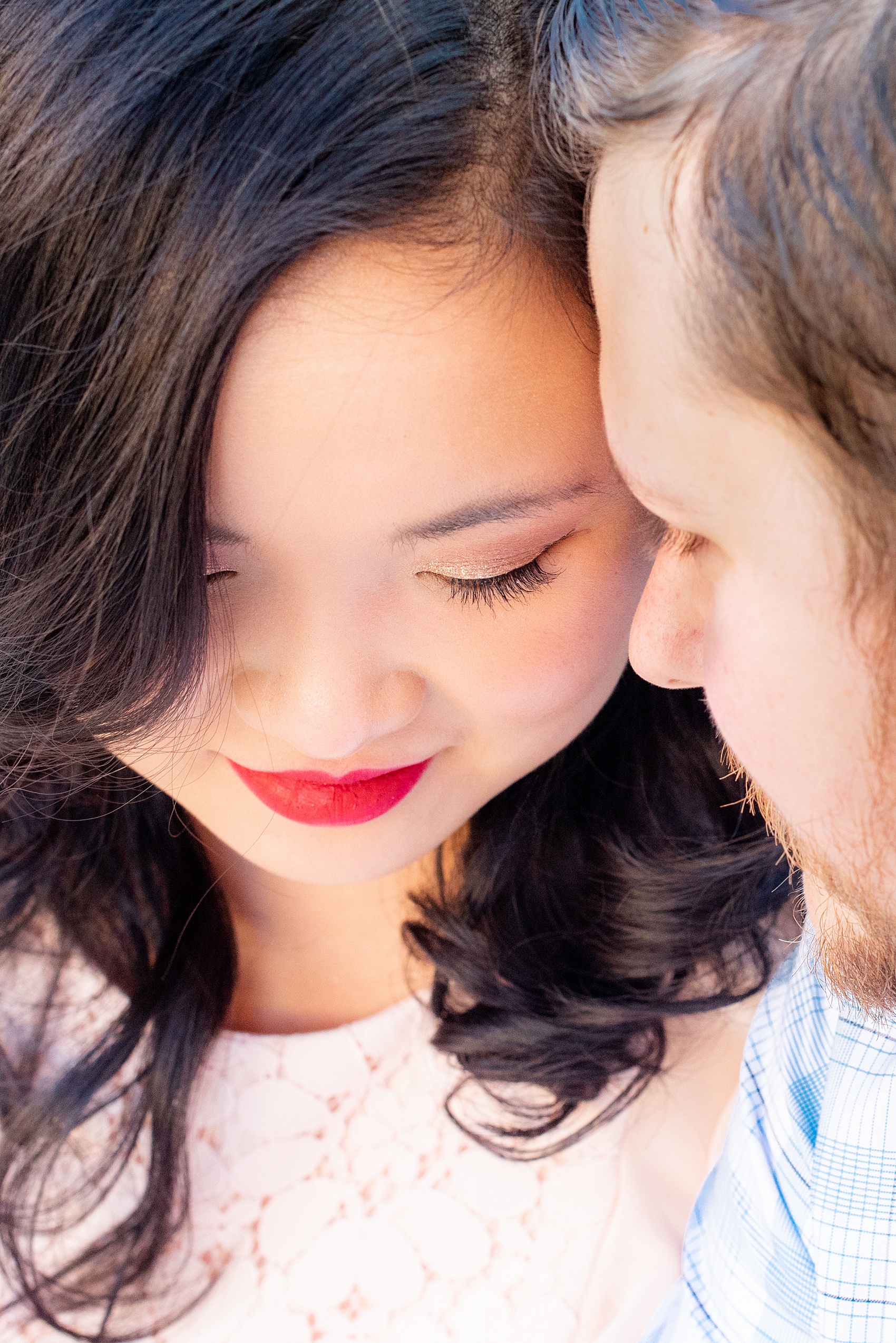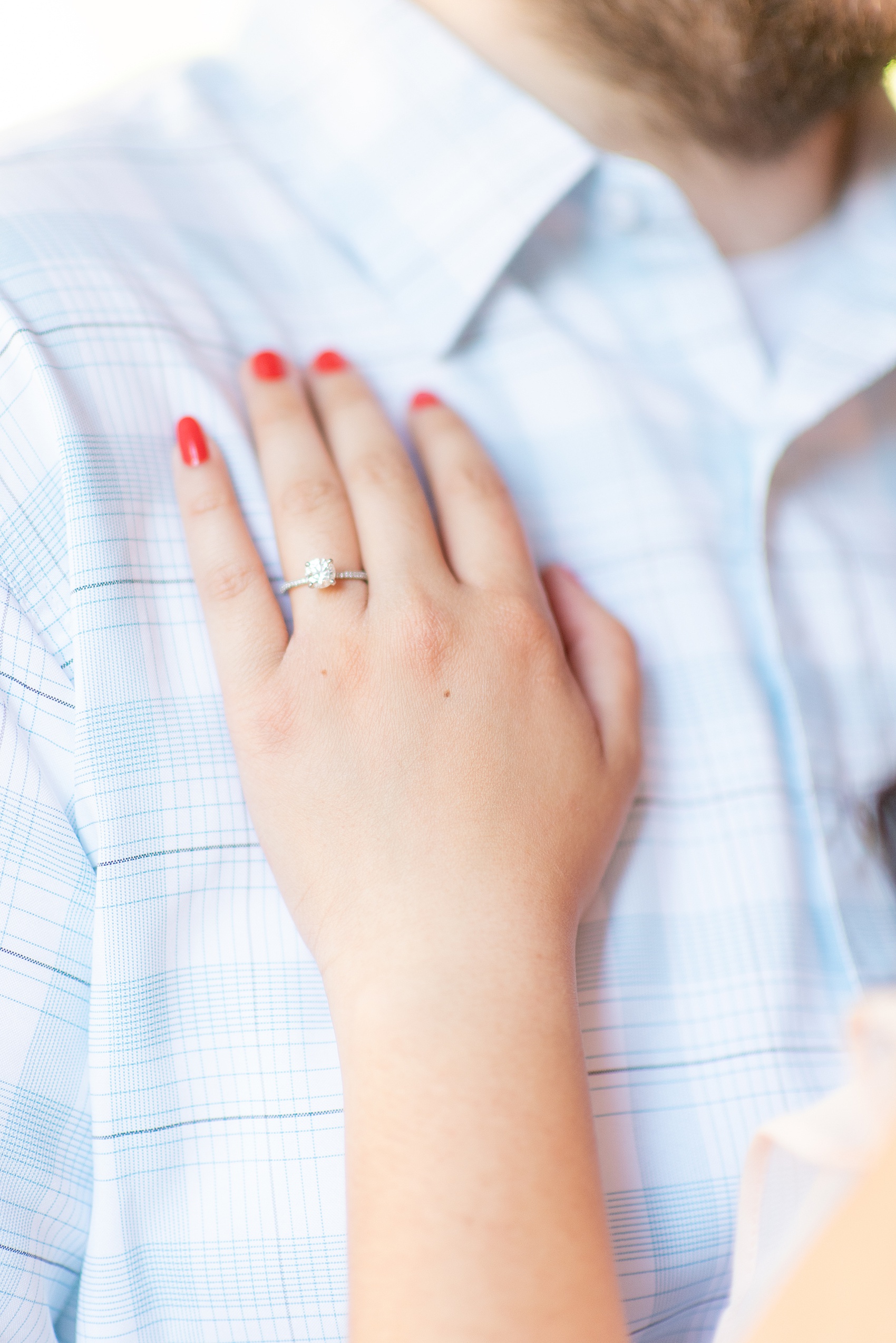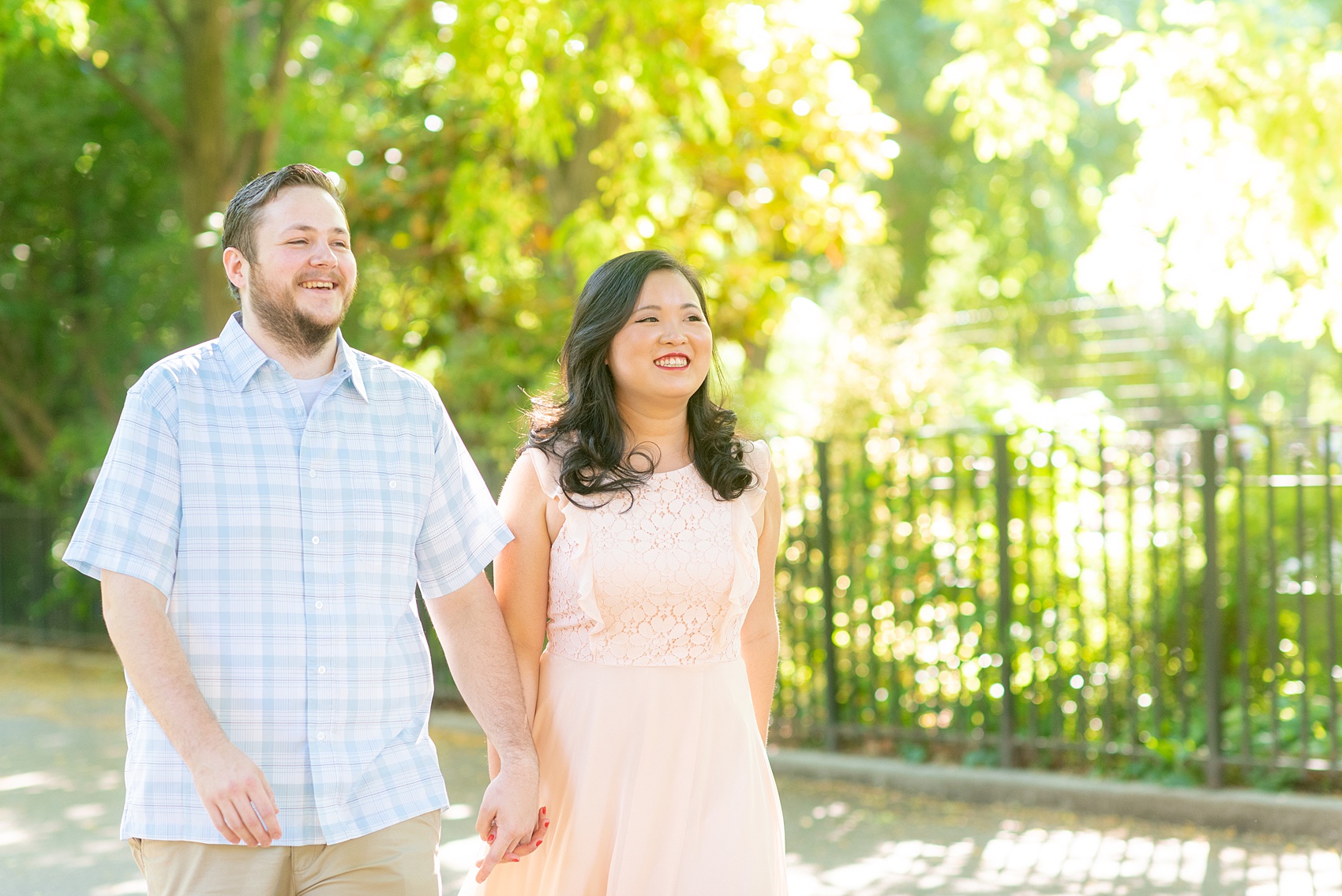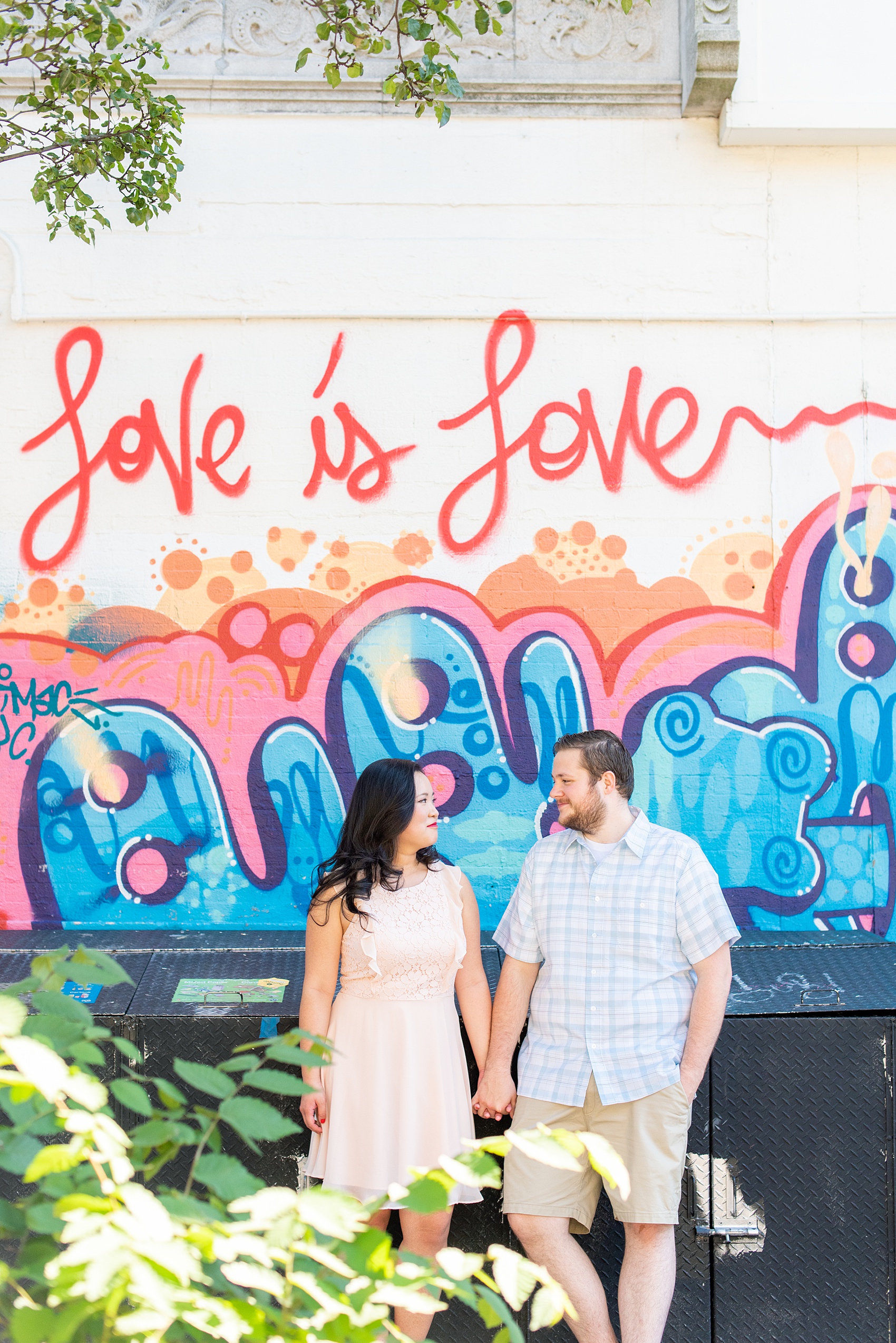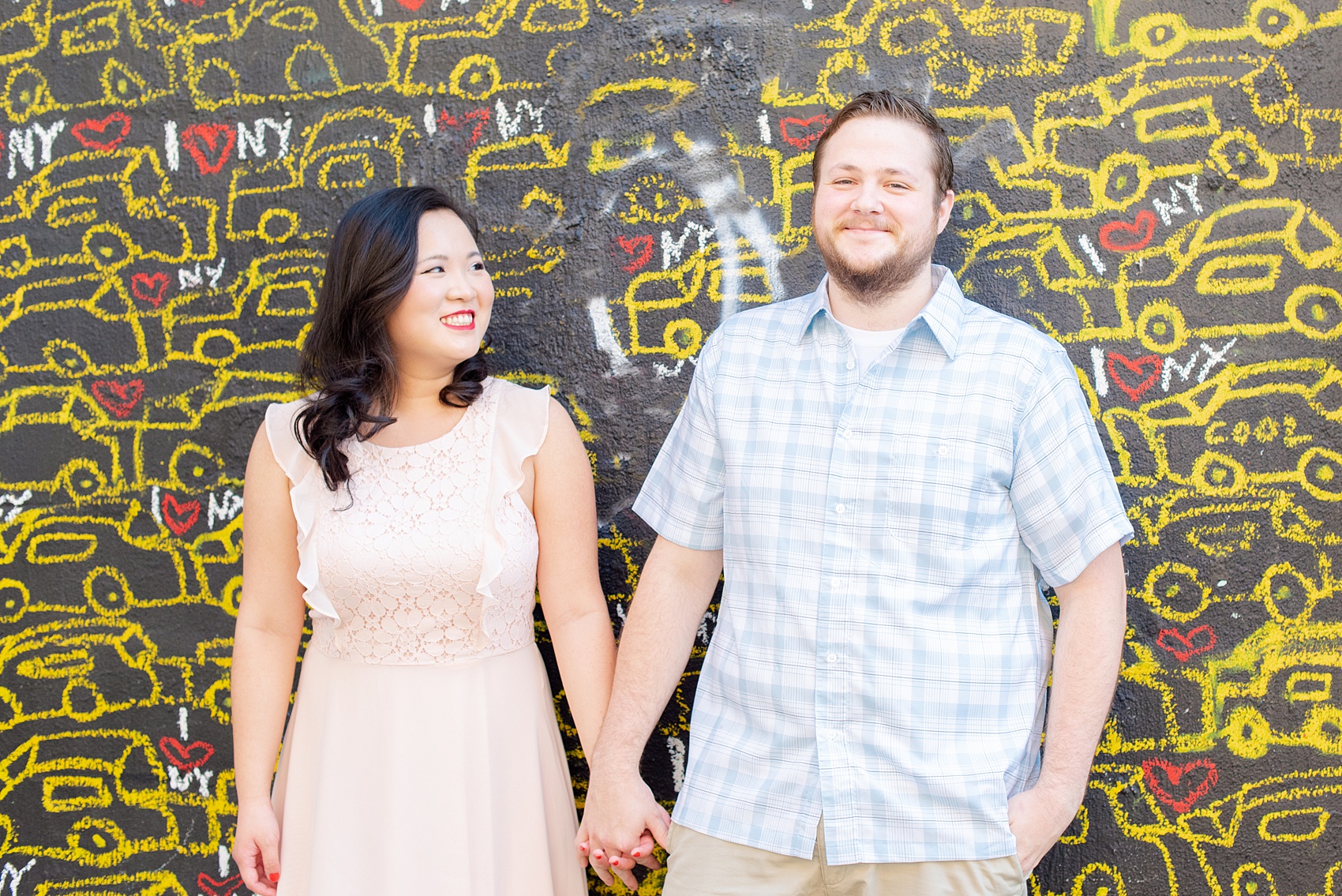 This photoshoot made me even more excited for their wedding day at the end of September, which was only a few months later.
For more engagement session ideas in New York City, check out: