I'm a fan of surprises and when they're from new friends who are passionate about weddings and come in super cute packaging…well, a girl goes wild for that. Heather at Get Married sent the CUTEST snail mail. "Brown Paper Packages Tied Up with String…" You know the rest! How amazing is this? And it's letterpressed, nonetheless, and in an awesome navy color, with actual brown paper wrapping in amazing gold-accented string!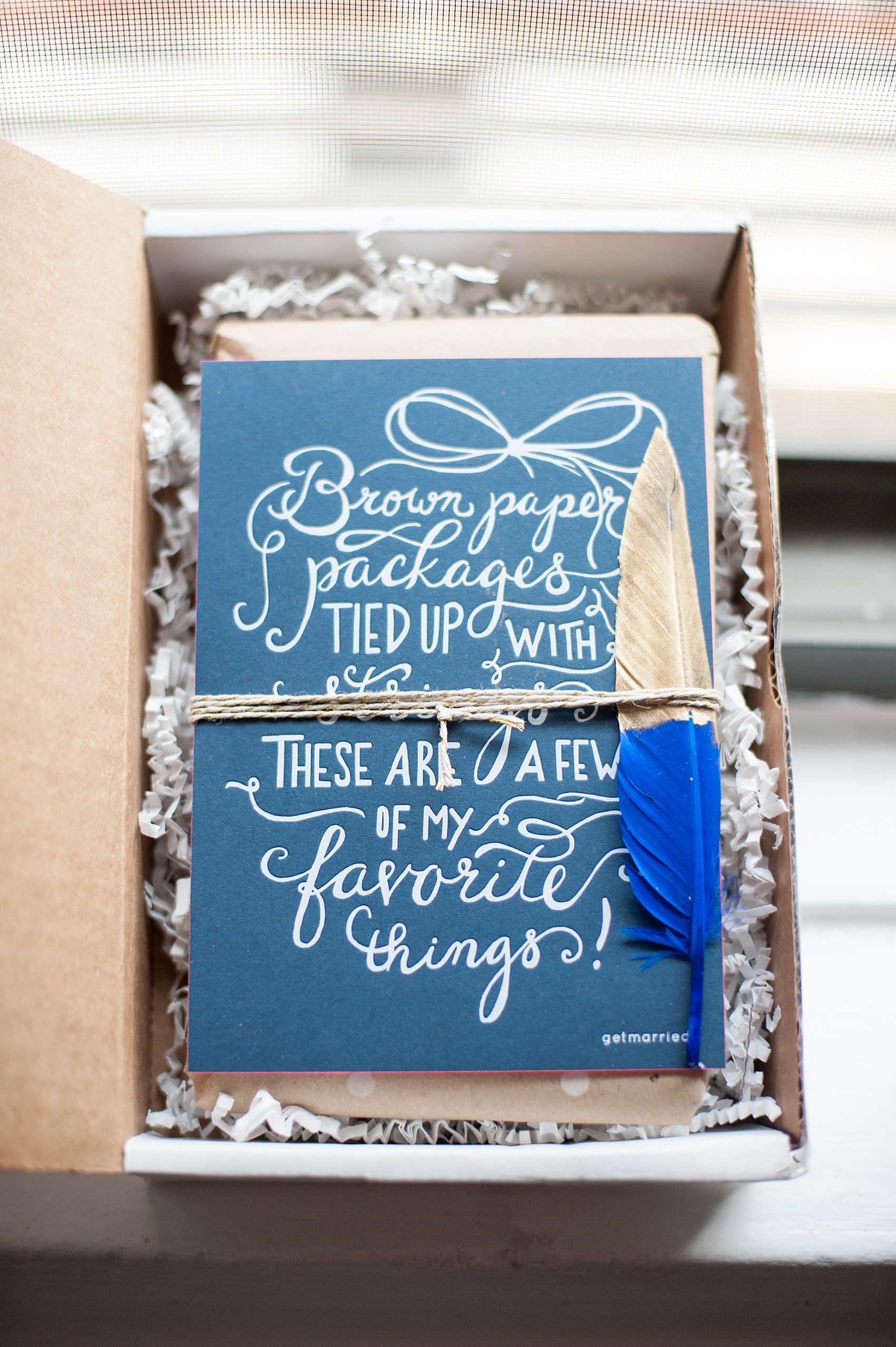 Of course the typography notecard and awesome gold-tipped blue feather would have been enough. But no! Heather goes beyond…! In adorable white swiss dotted brown kraft wrapping paper was a super cute hand towel from her home state, Minnesota! (Yes, say it with an accent, please!)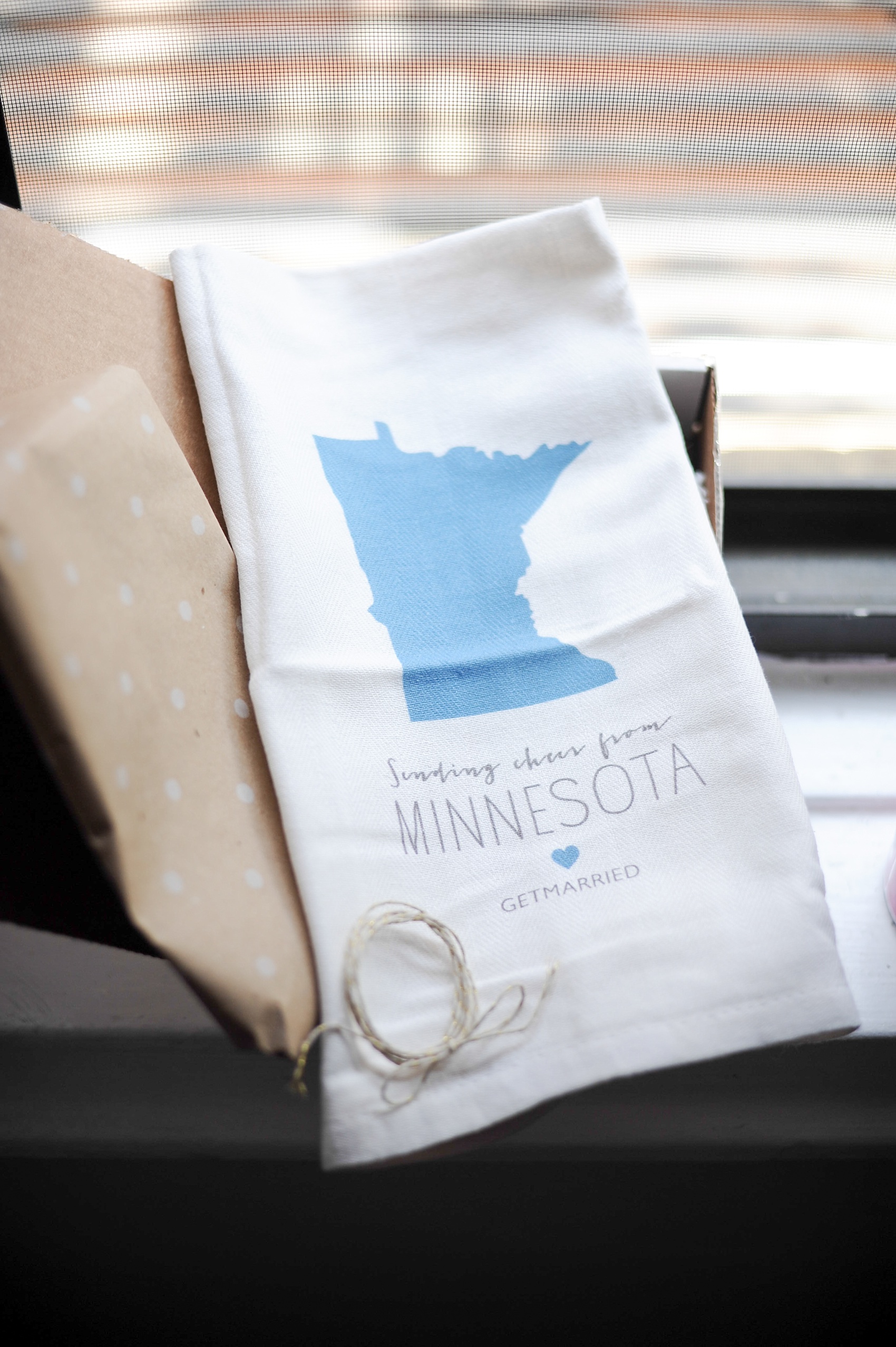 An enclosed note included kinds words about how nice it was to meet at our recent Los Cabos, Mexico getaway. I couldn't agree more, Heather; I'll cheers to that! (And dry my wine glass with my new Minnesota towel.) Thank you SO much for brightening my day. It truly is the little things that make a big difference!
Head over to Get Married's site and check out her incredible content from Real Weddings, to cocktail recipes, to DIY tutorials.
Happy Monday!