From the moment I saw their smiling faces approaching me at the steps of Lincoln Center, I knew it was going to be a great engagement session. The morning was the perfect temperature and sky was soft overcast – a.k.a: a photographer's dream.  I often do engagement sessions early in the morning as to deal with as few people/tourists around as possible as they're often in NYC's most iconic settings. Thus, we were able to capture these photos with very few people around, which I love.
The neutral color of the pristine travertine stone at Lincoln Center allowed Cesalie and Sam's outfits to shine. I knew immediately, even when I saw them across the street before they reached me to start their session, the outfits they selected were PERFECT for the environment. Look how incredible it all is!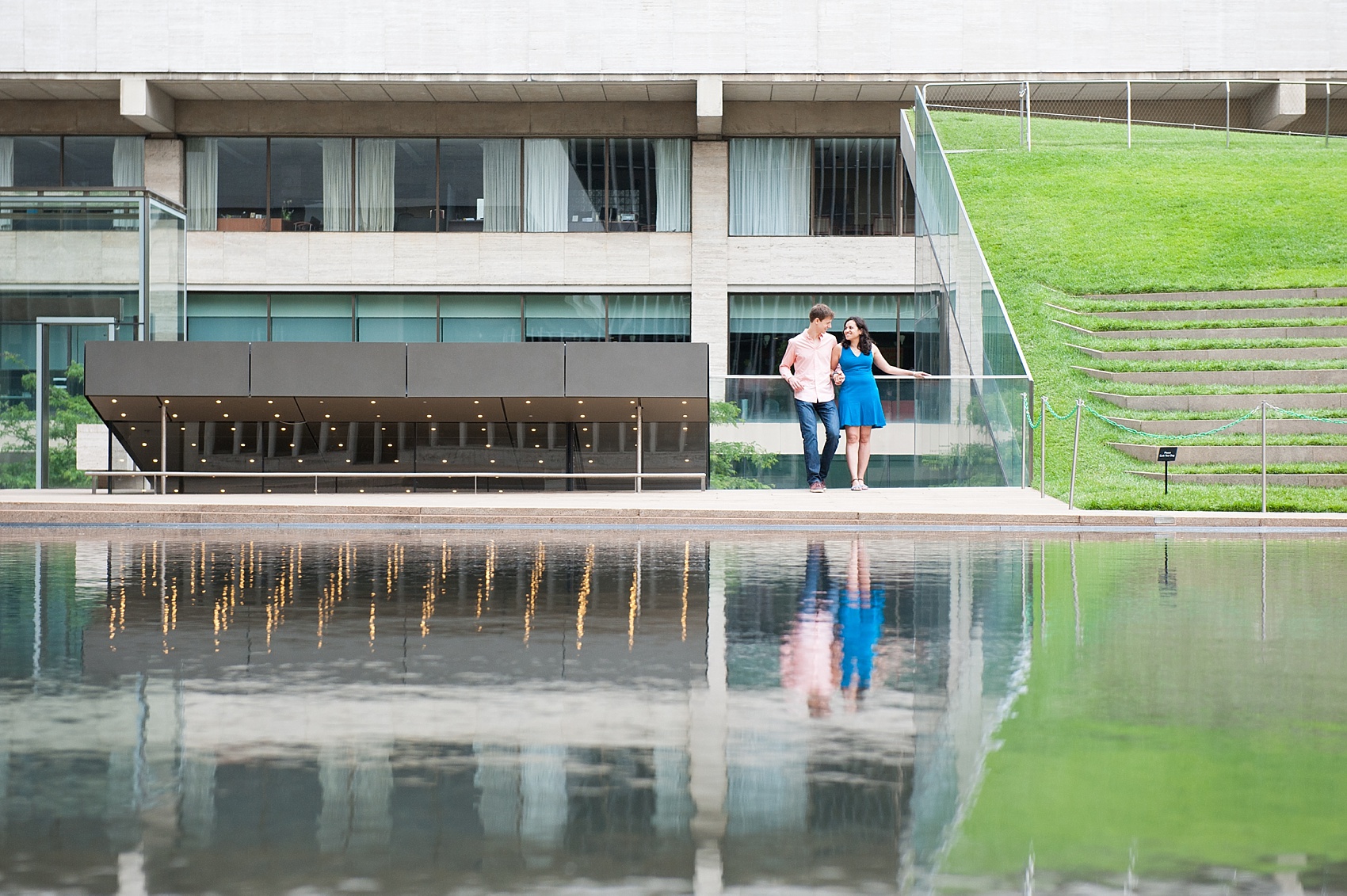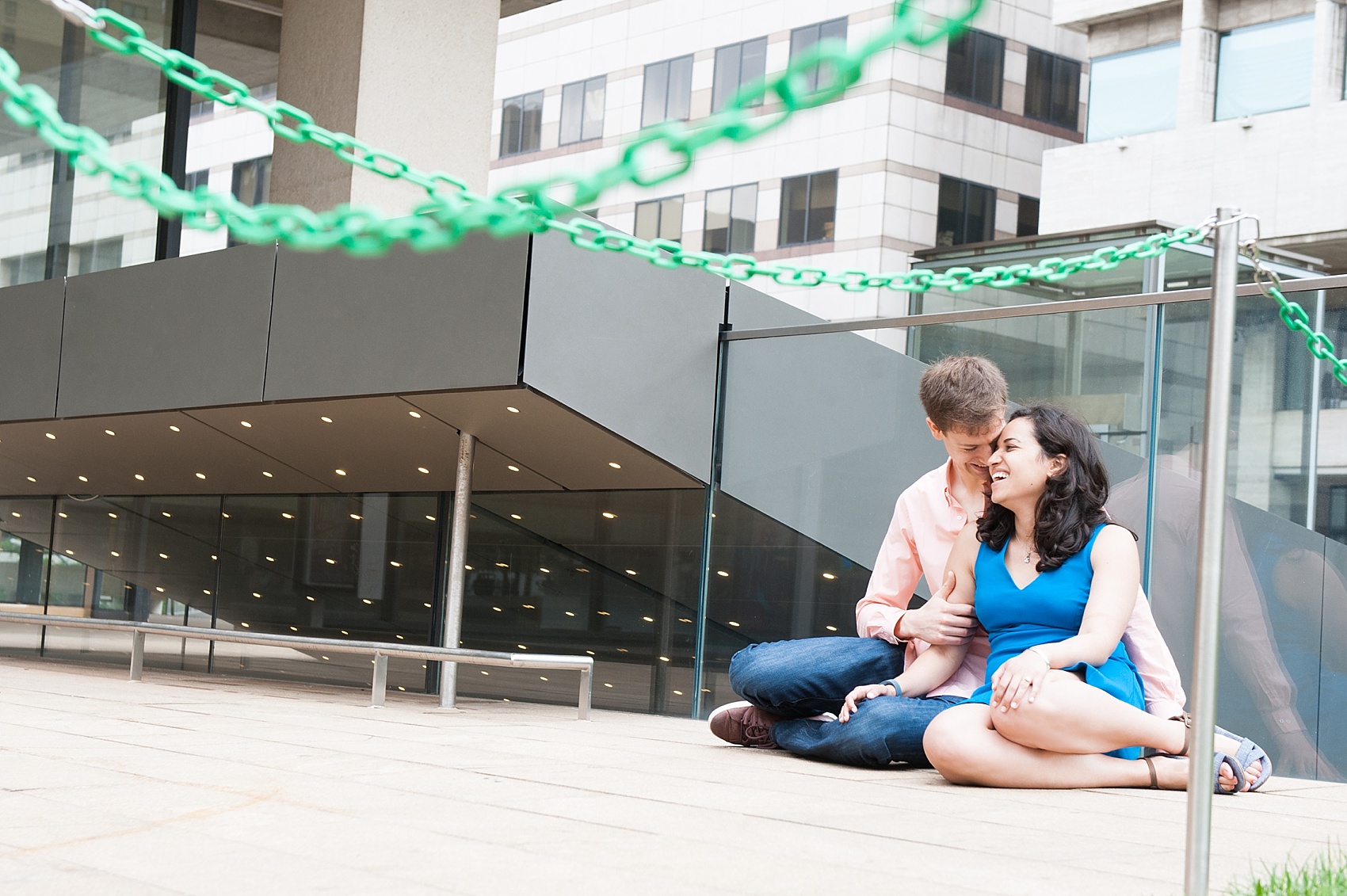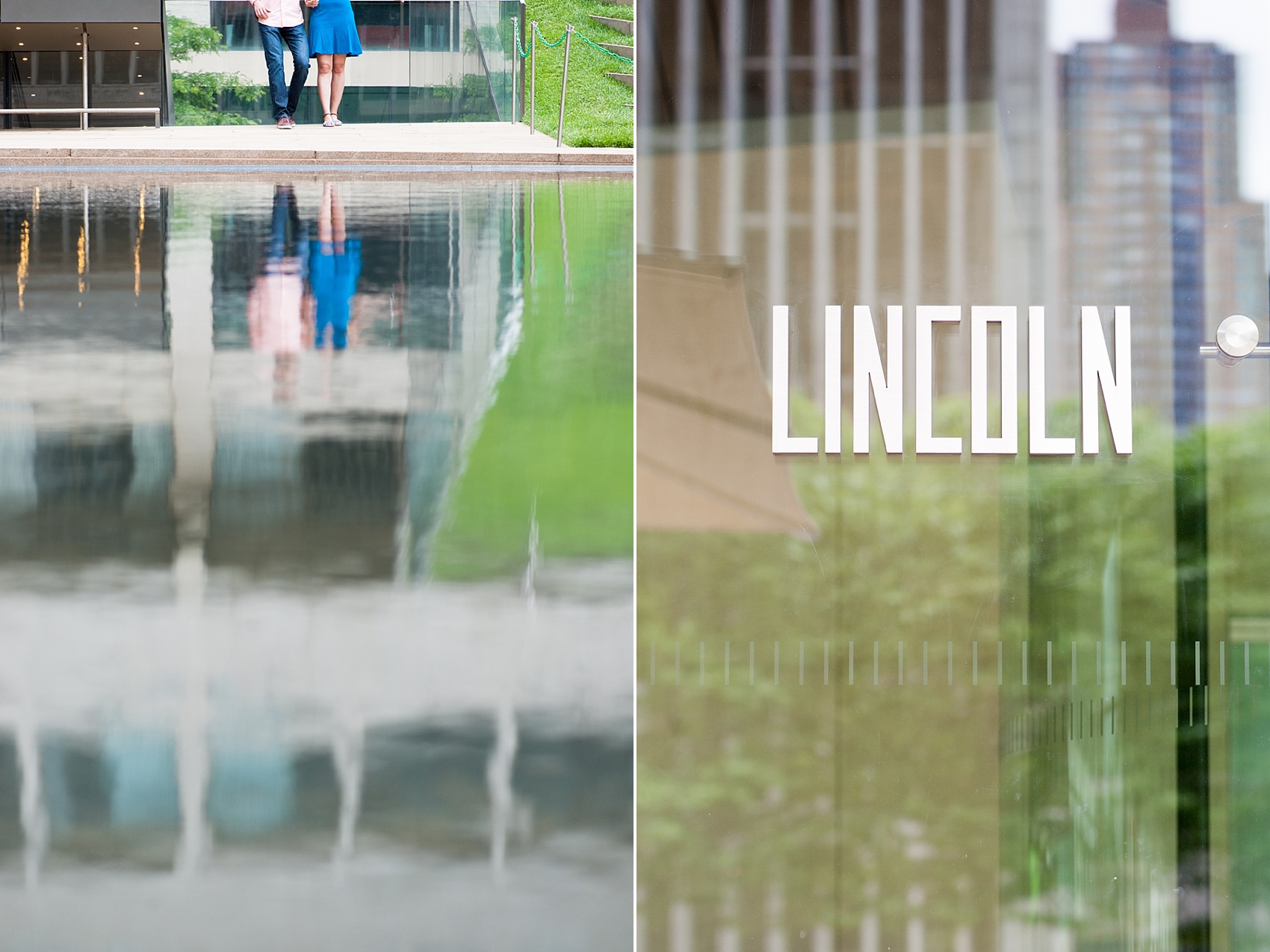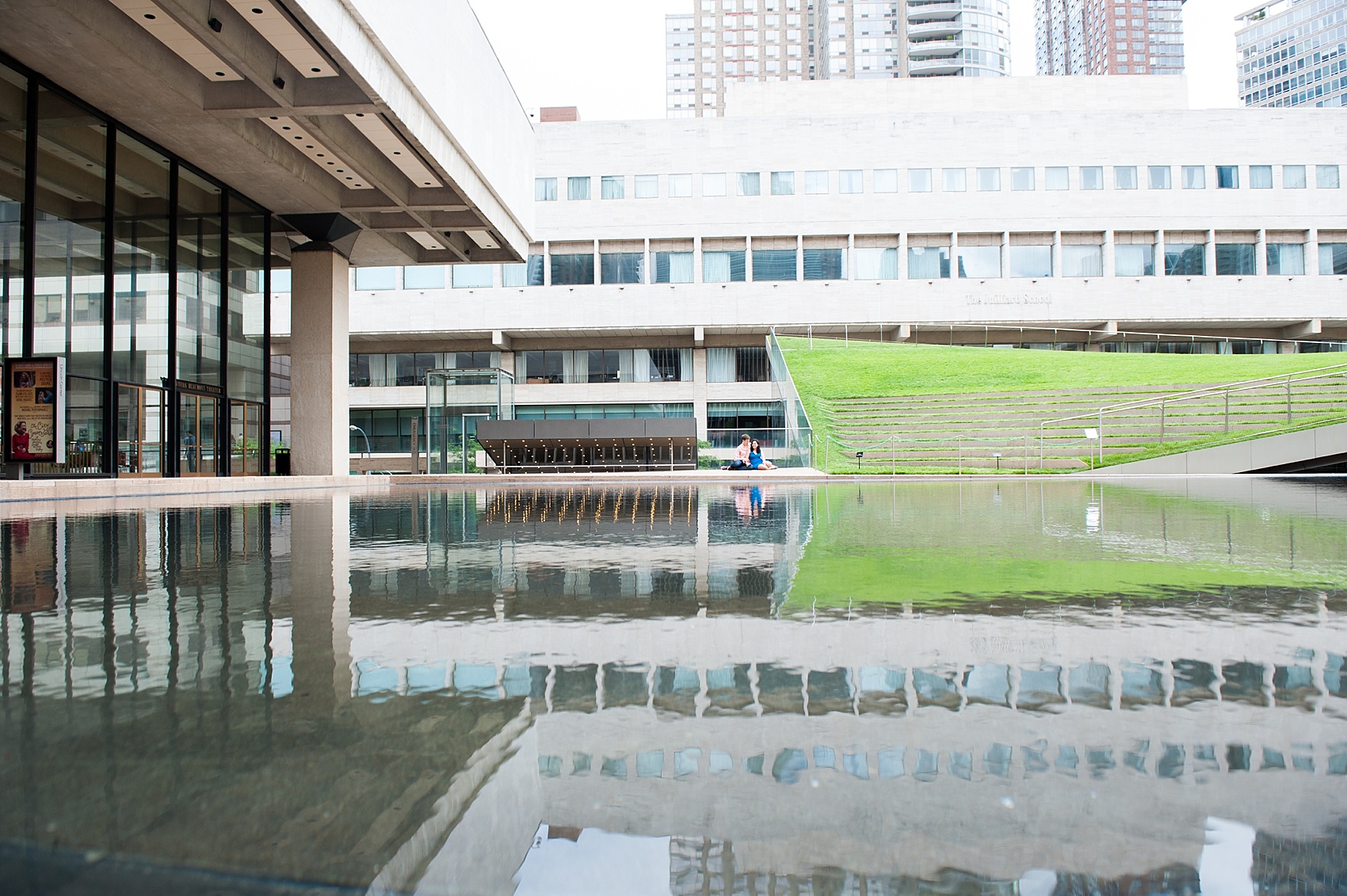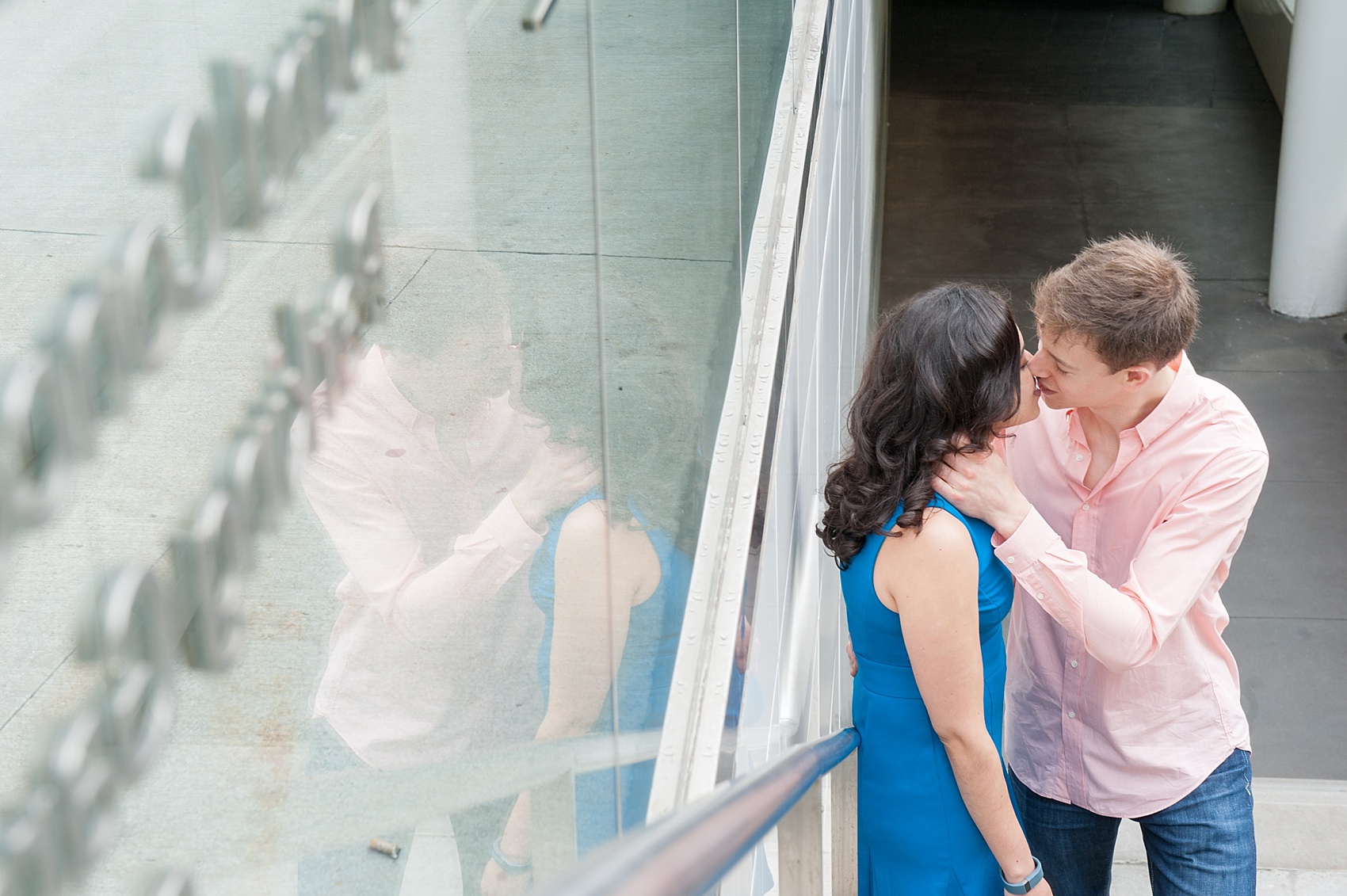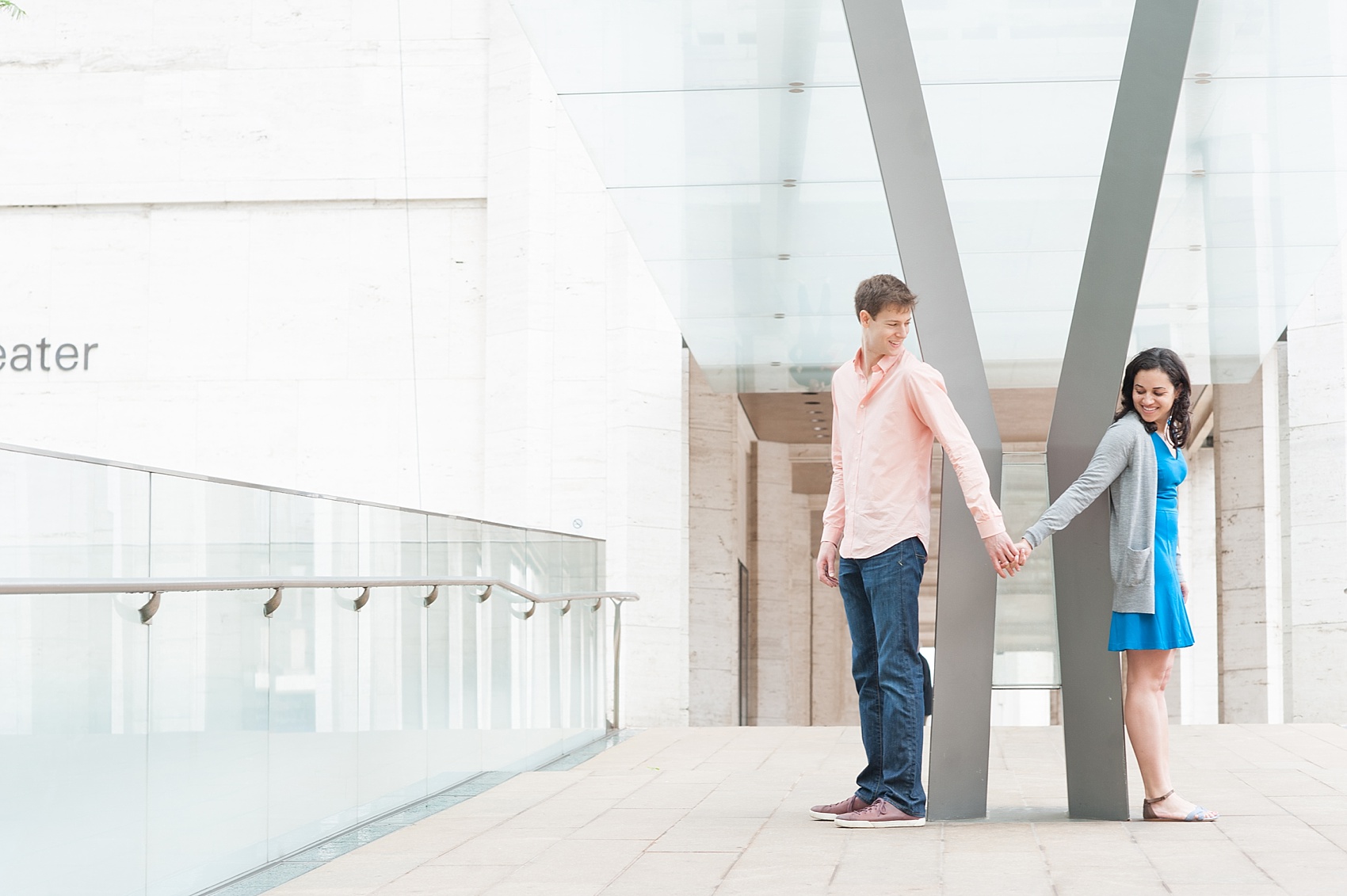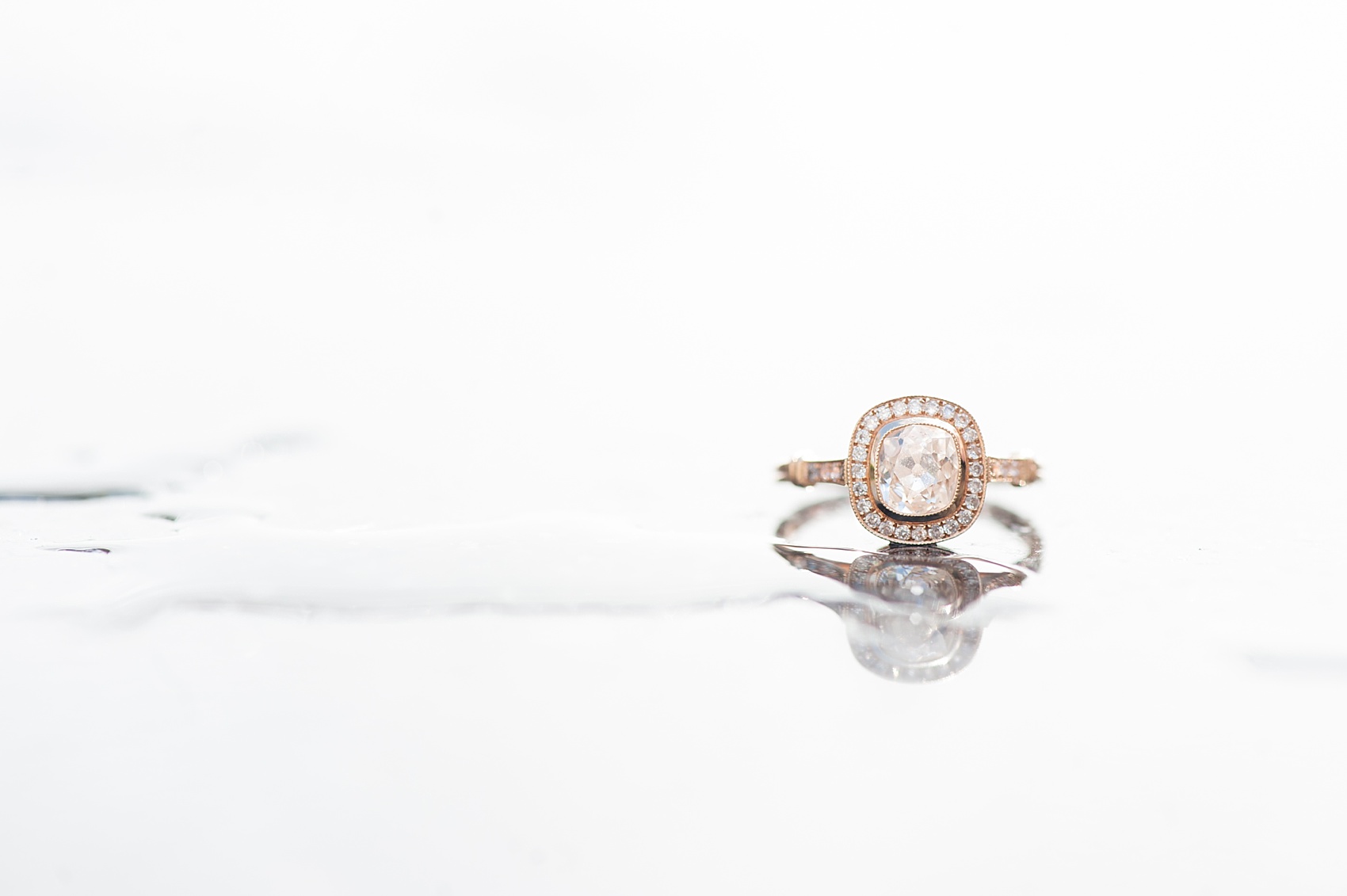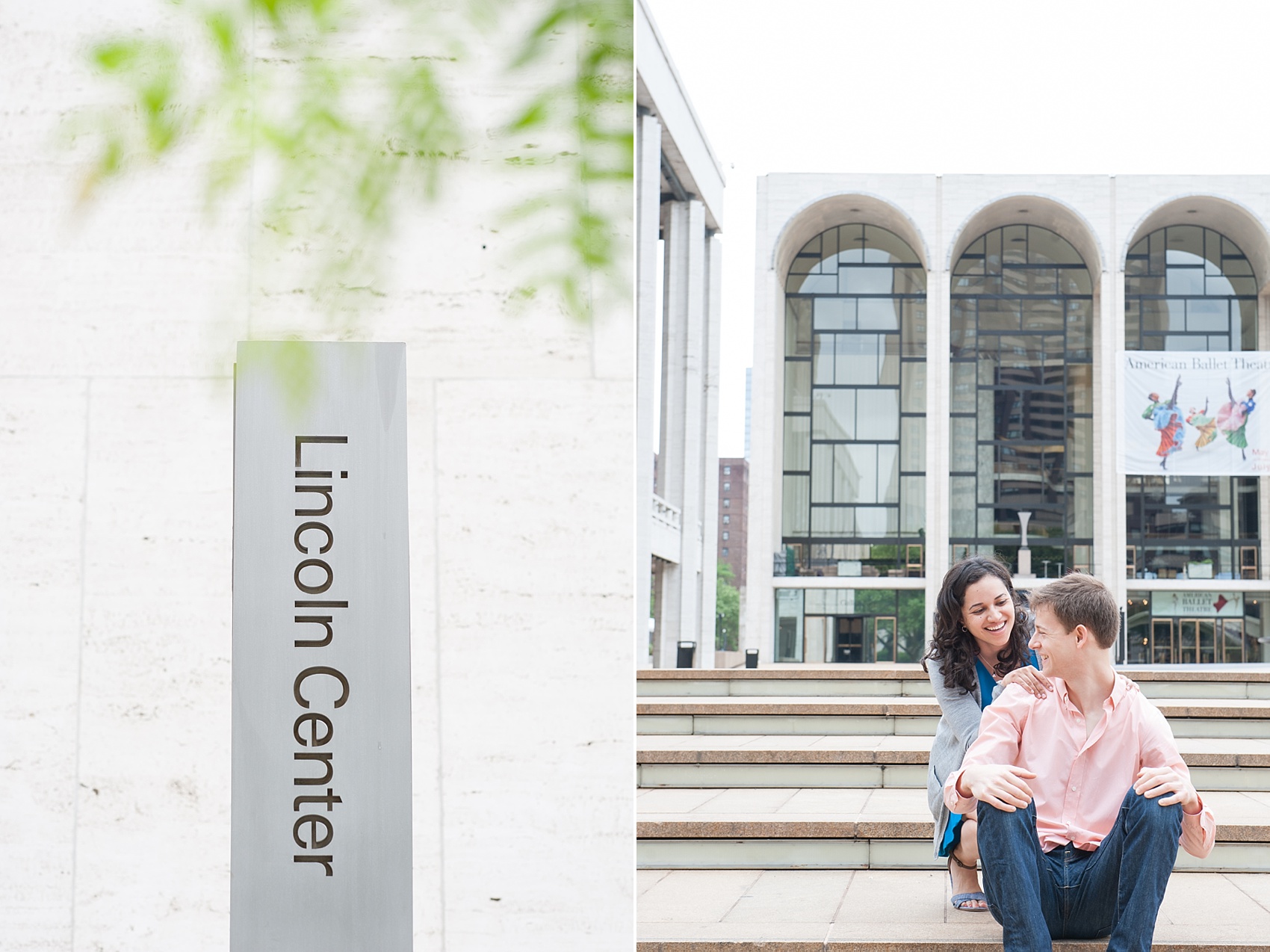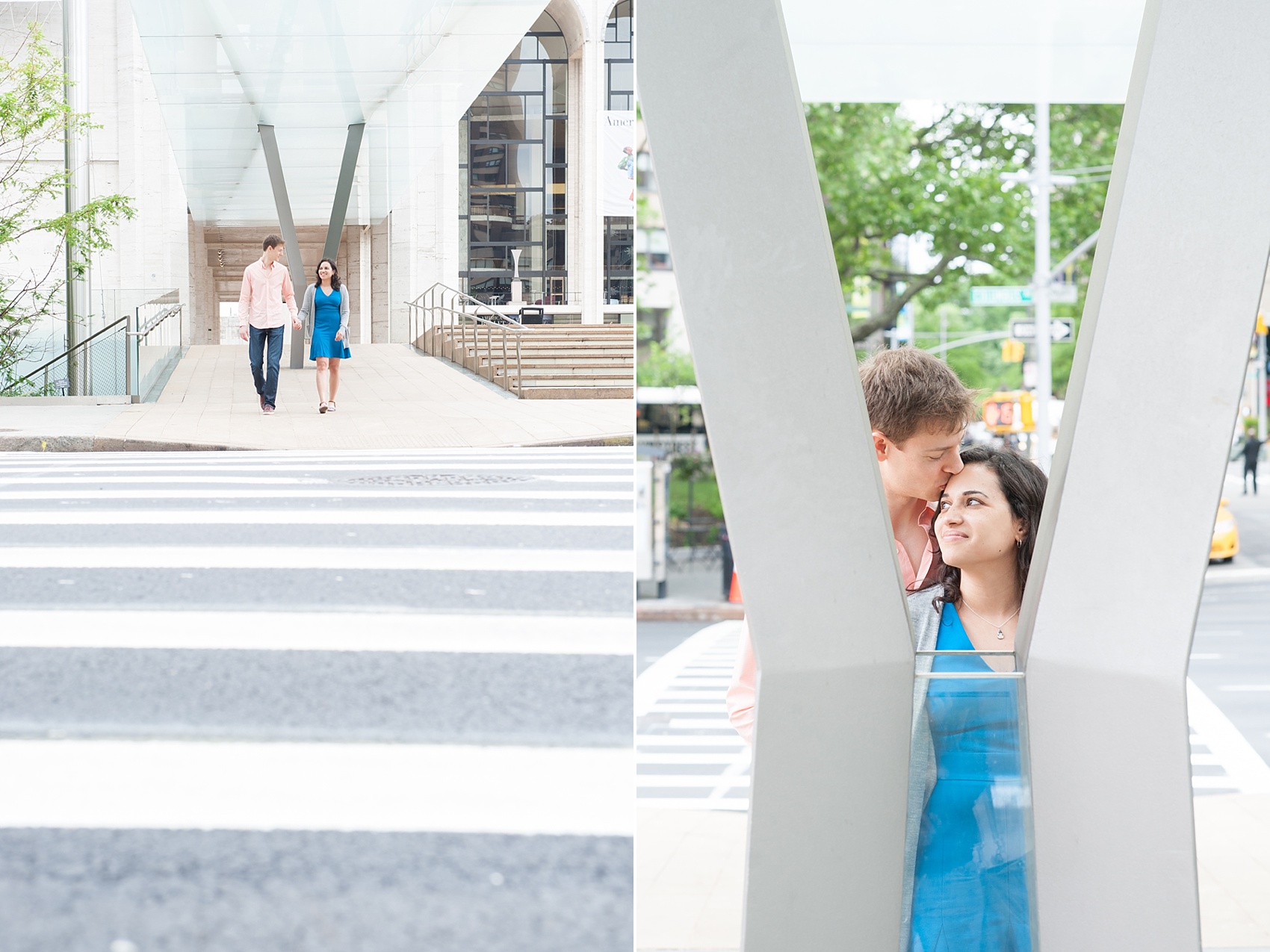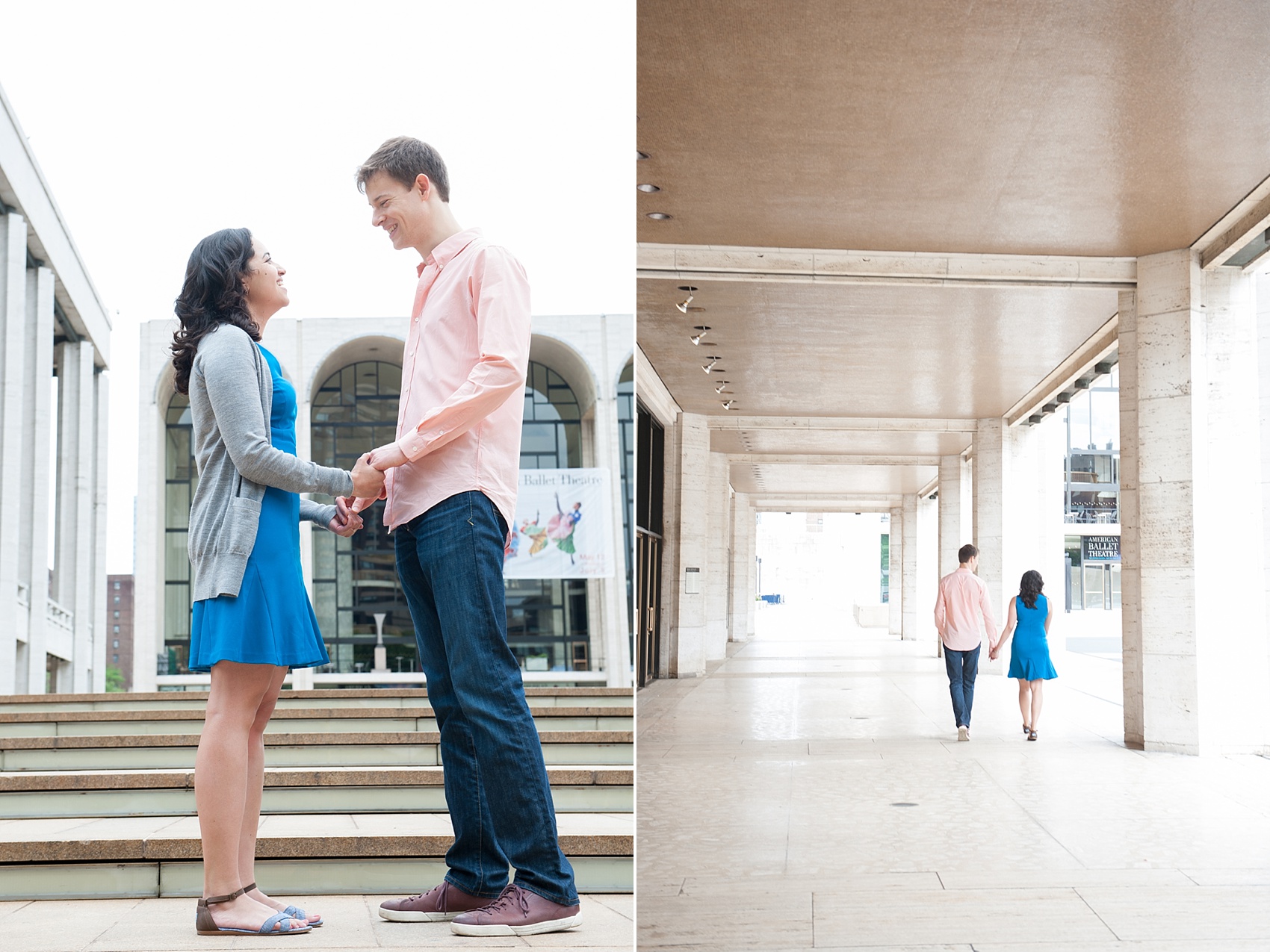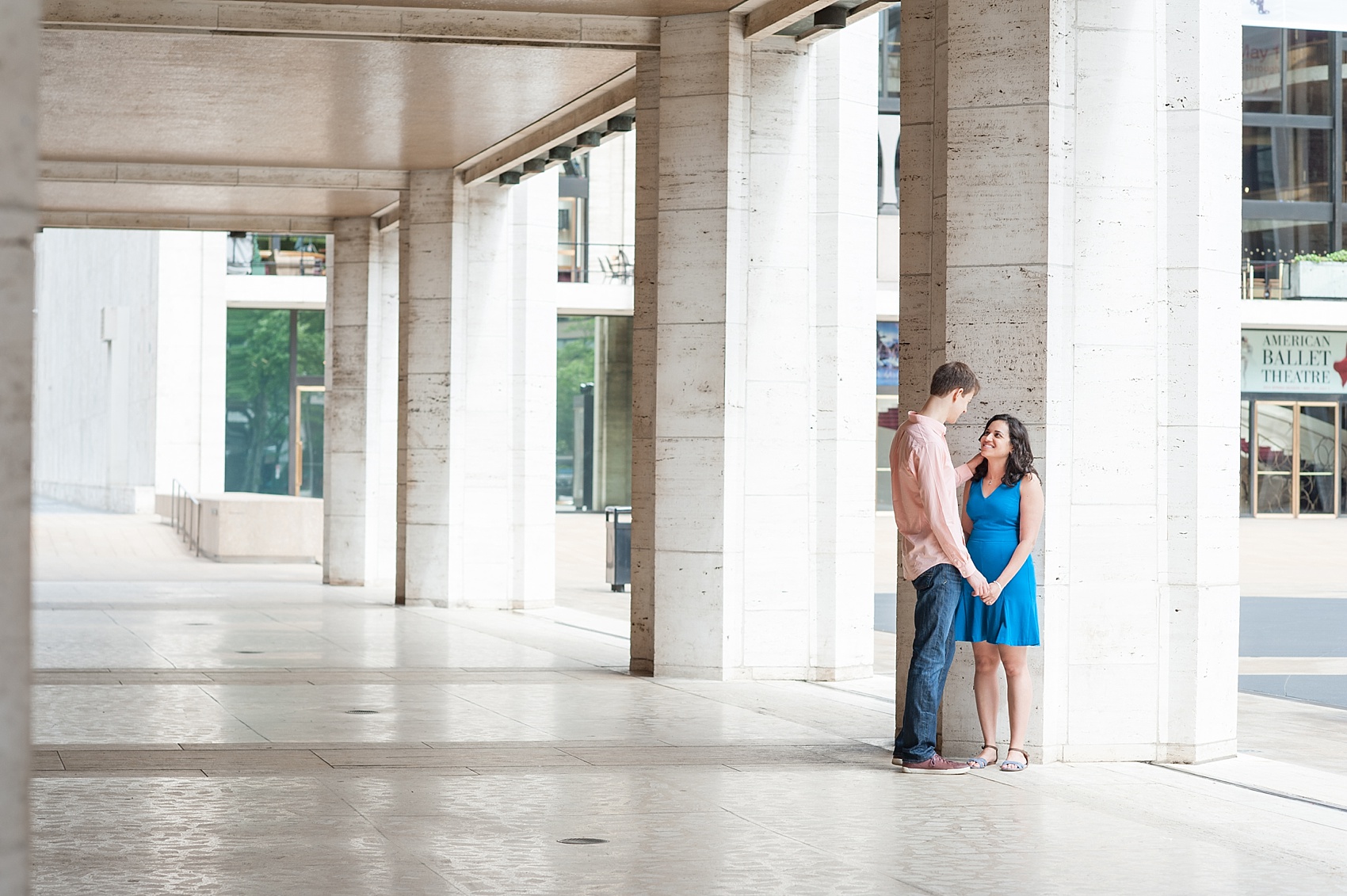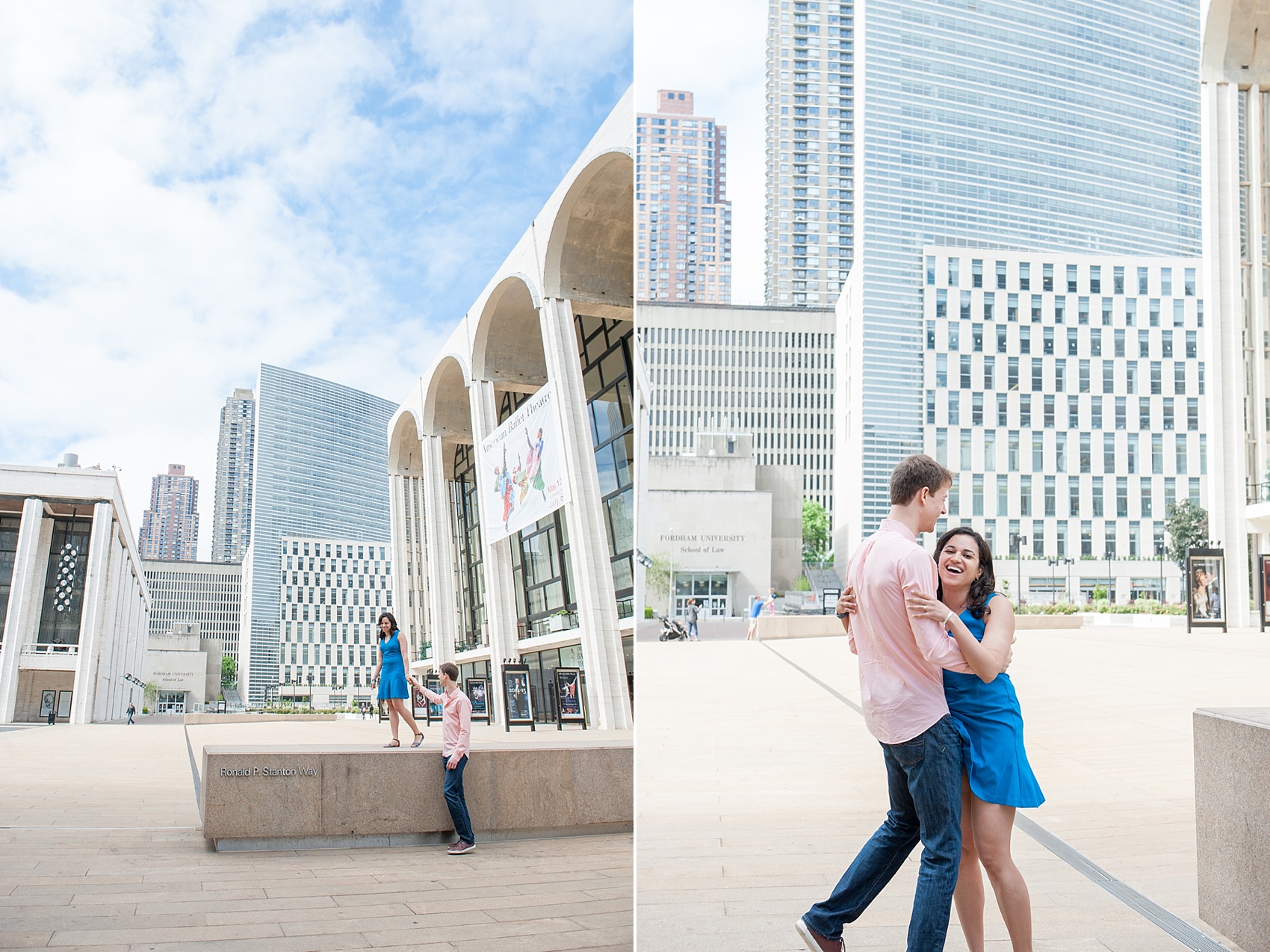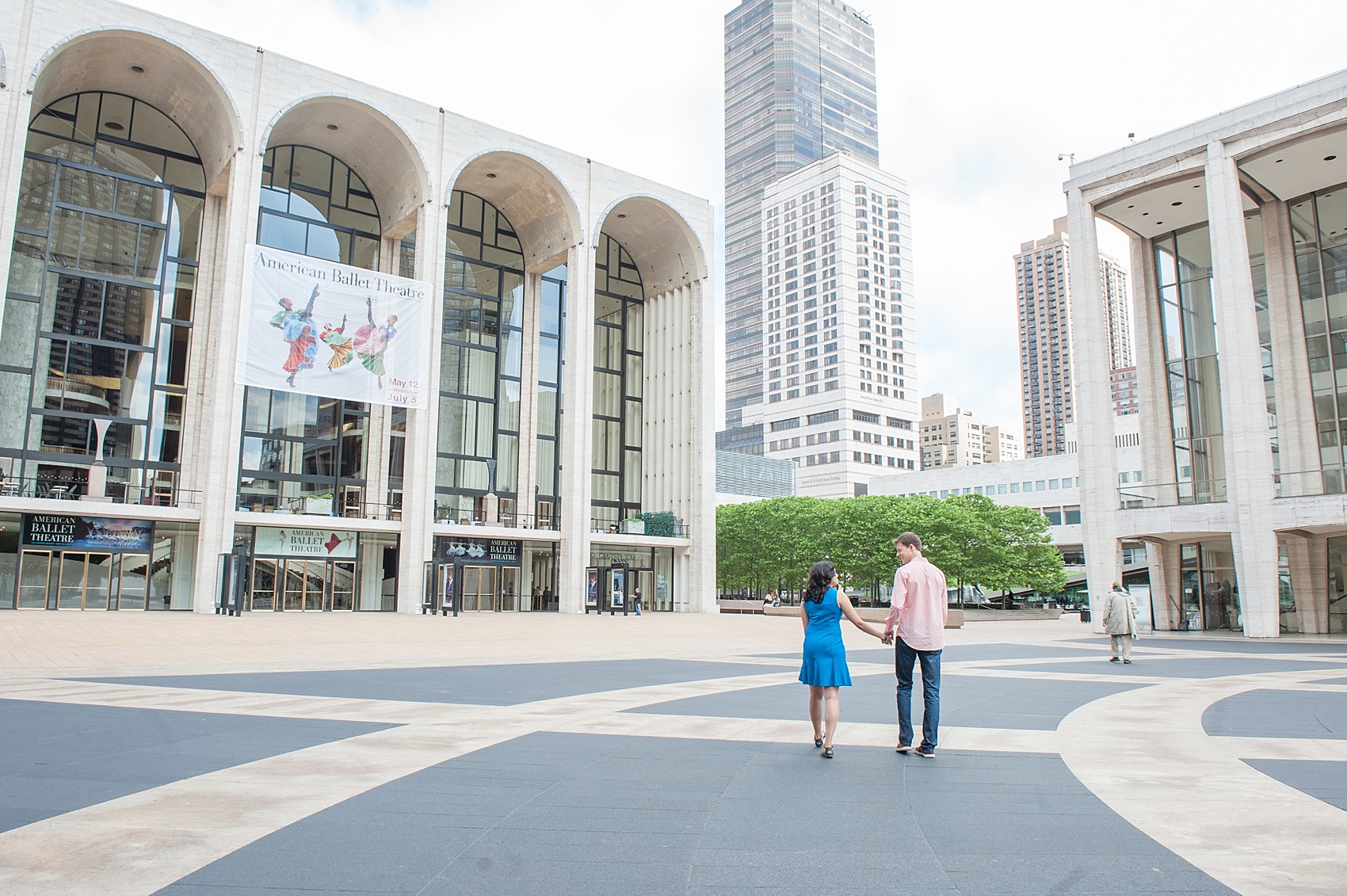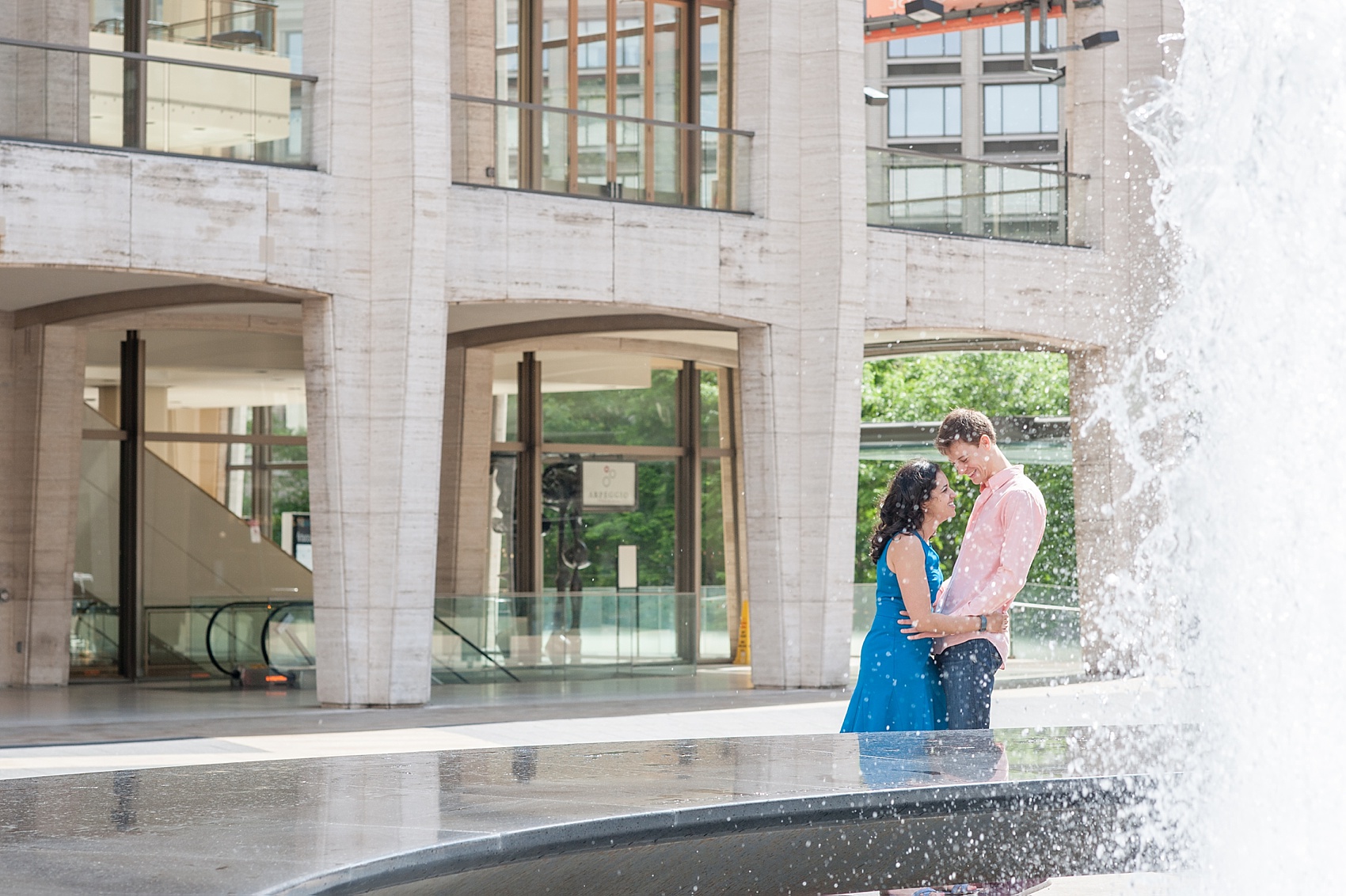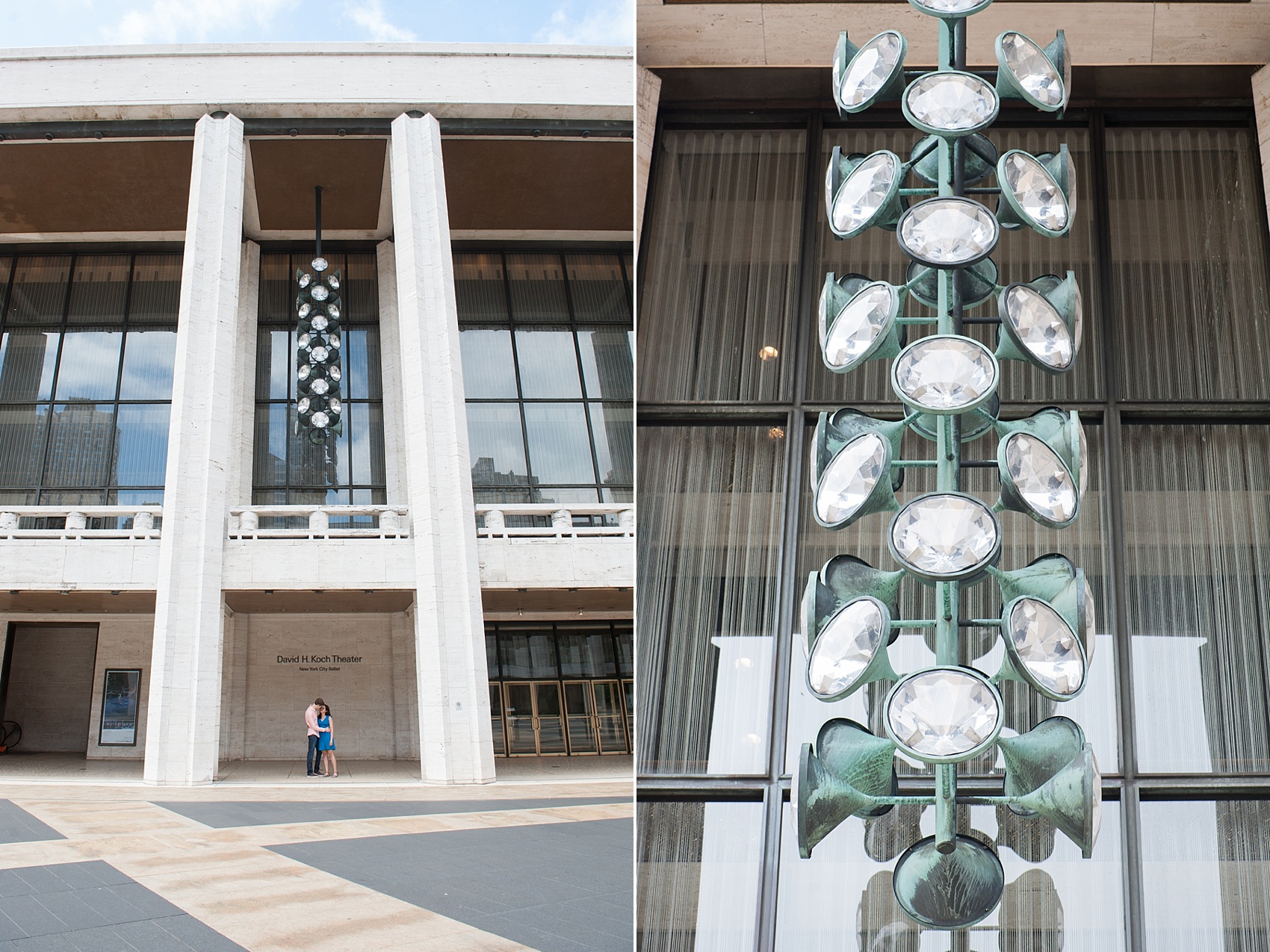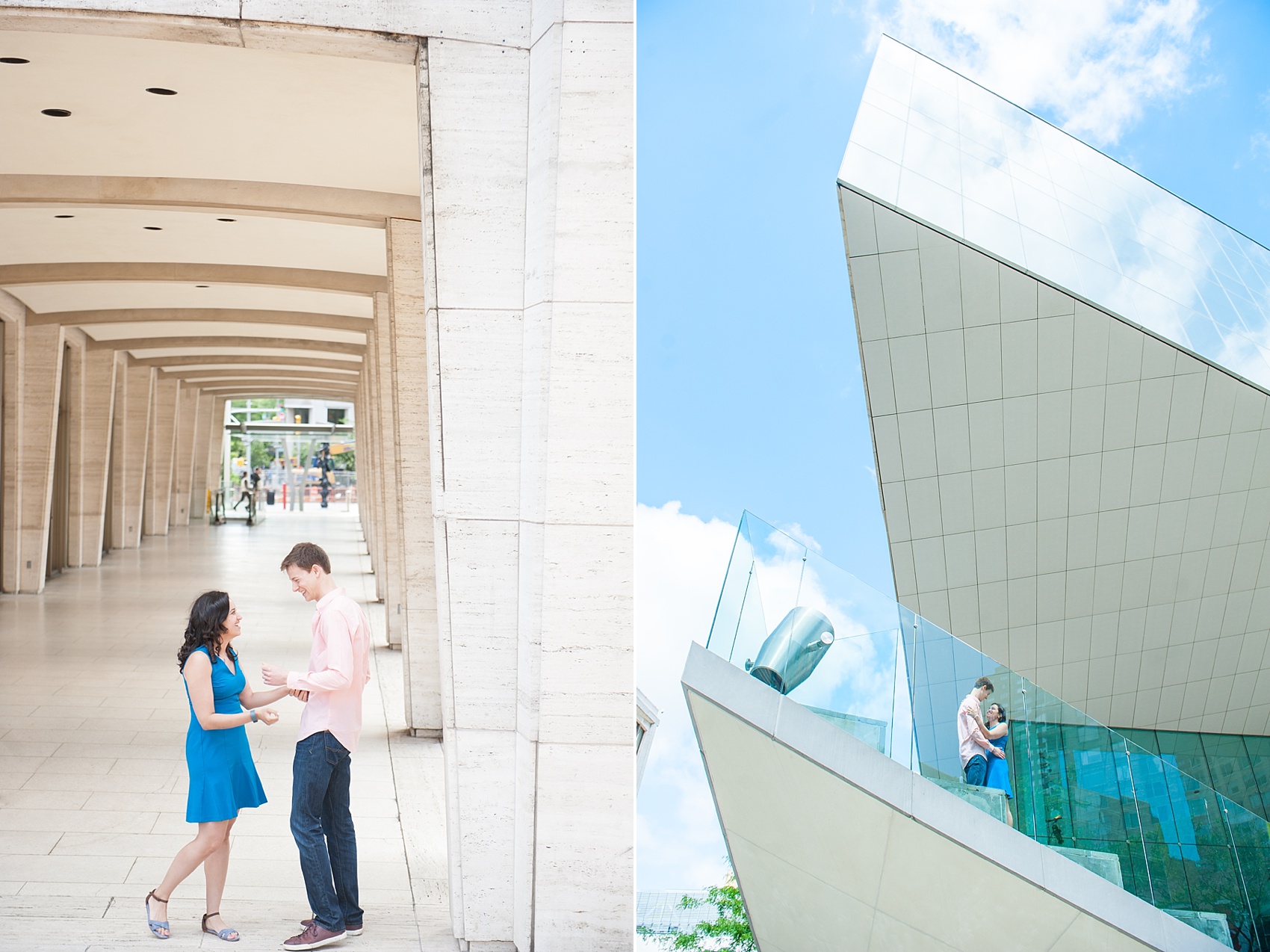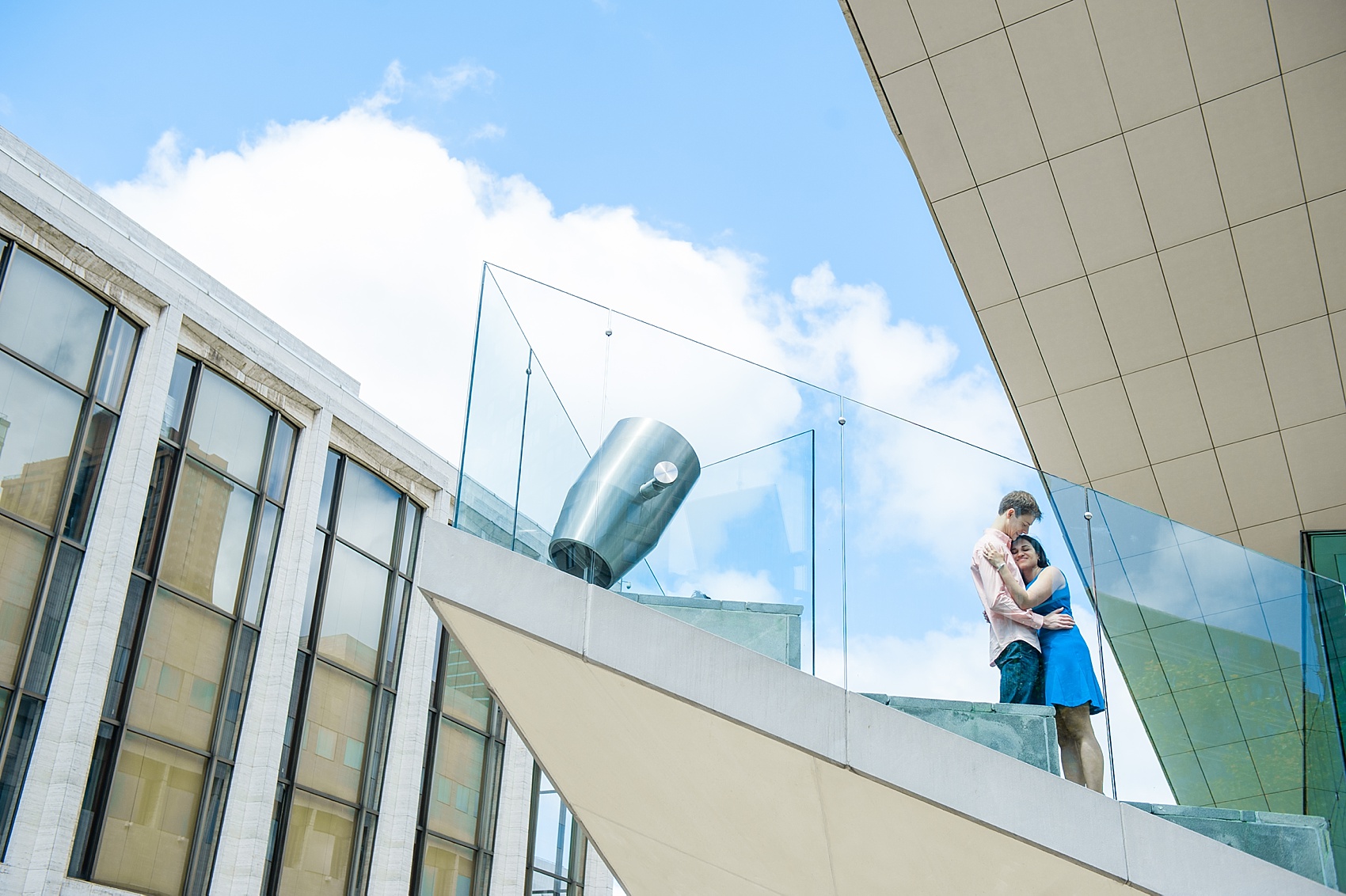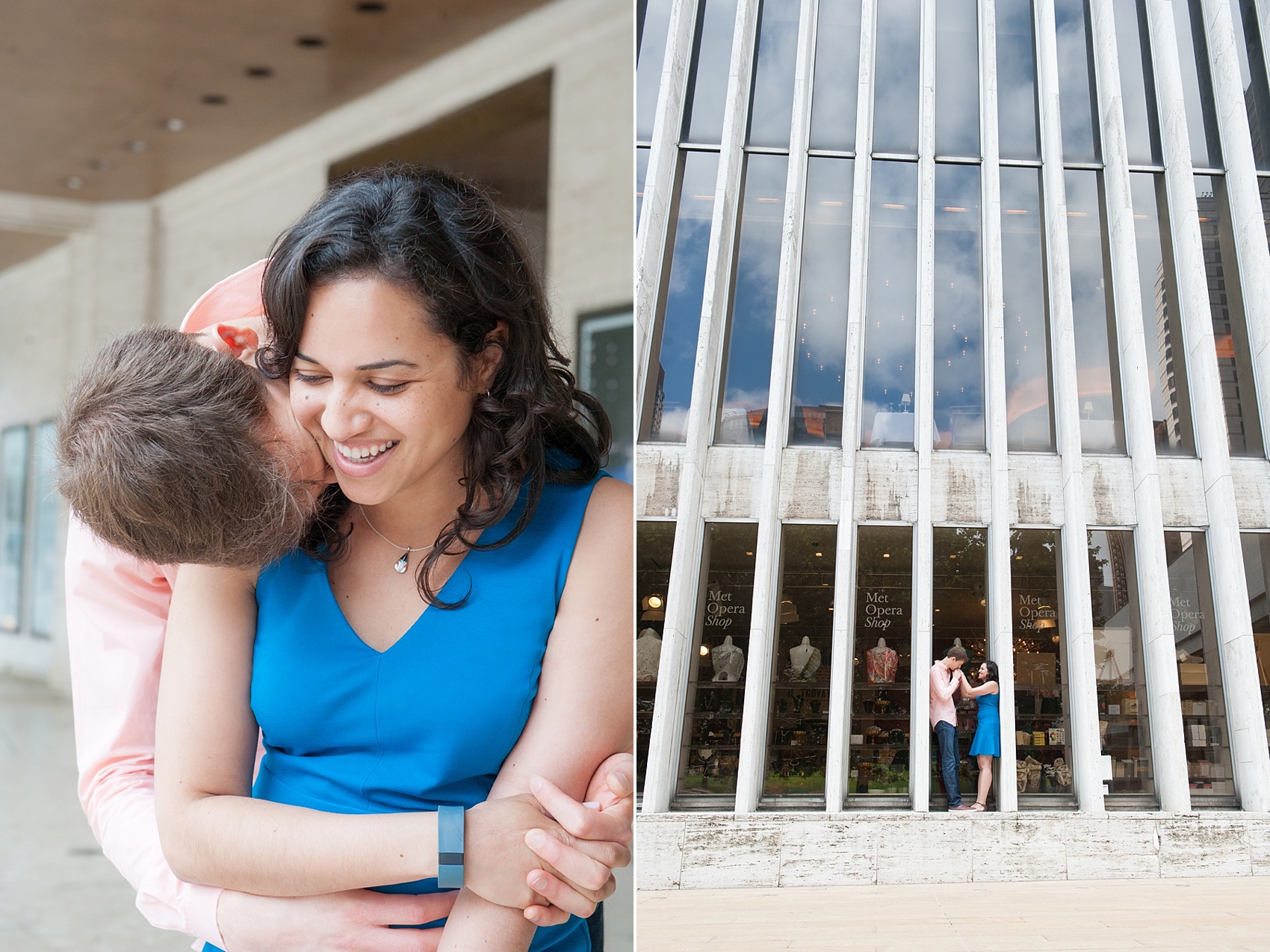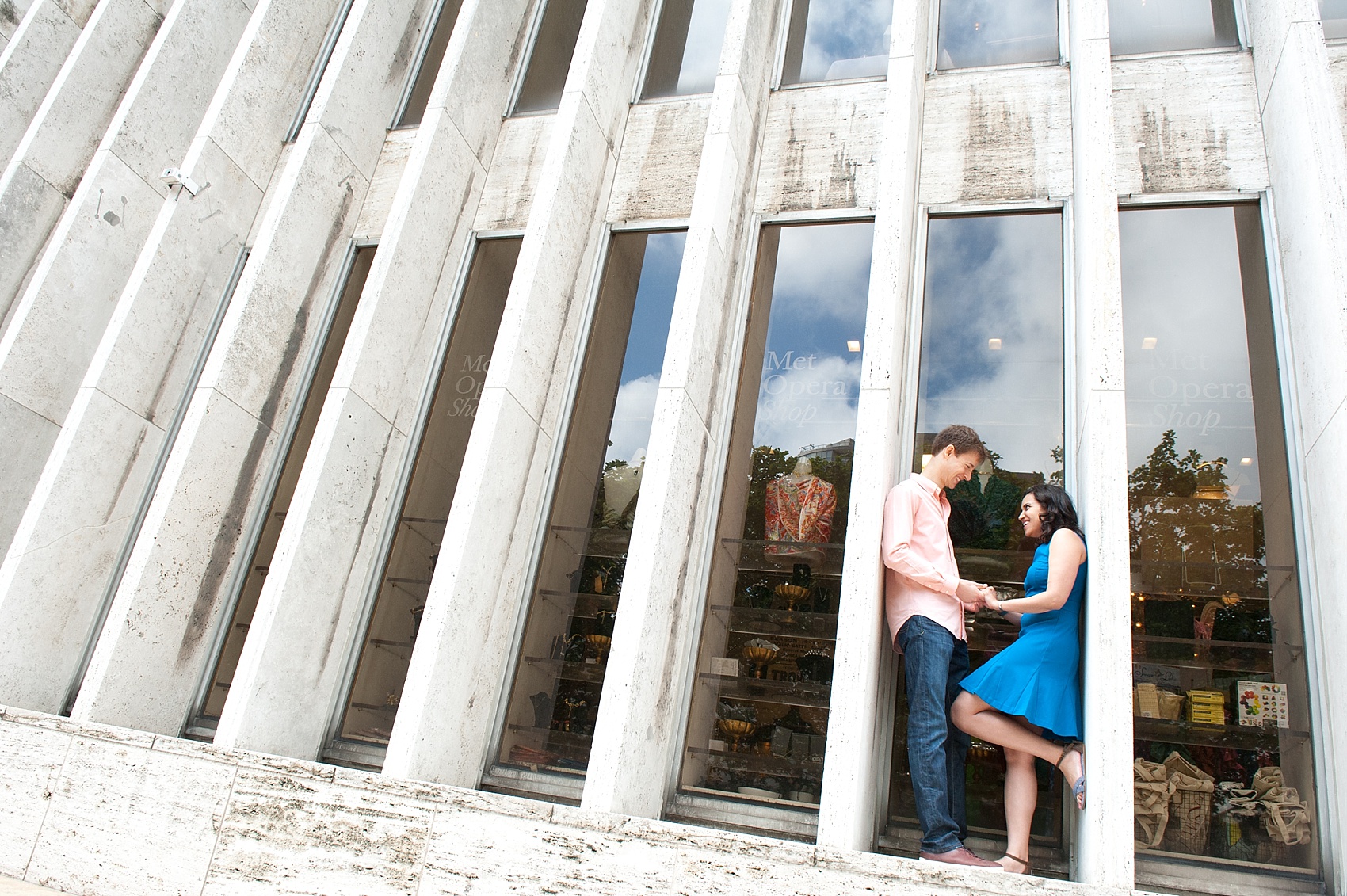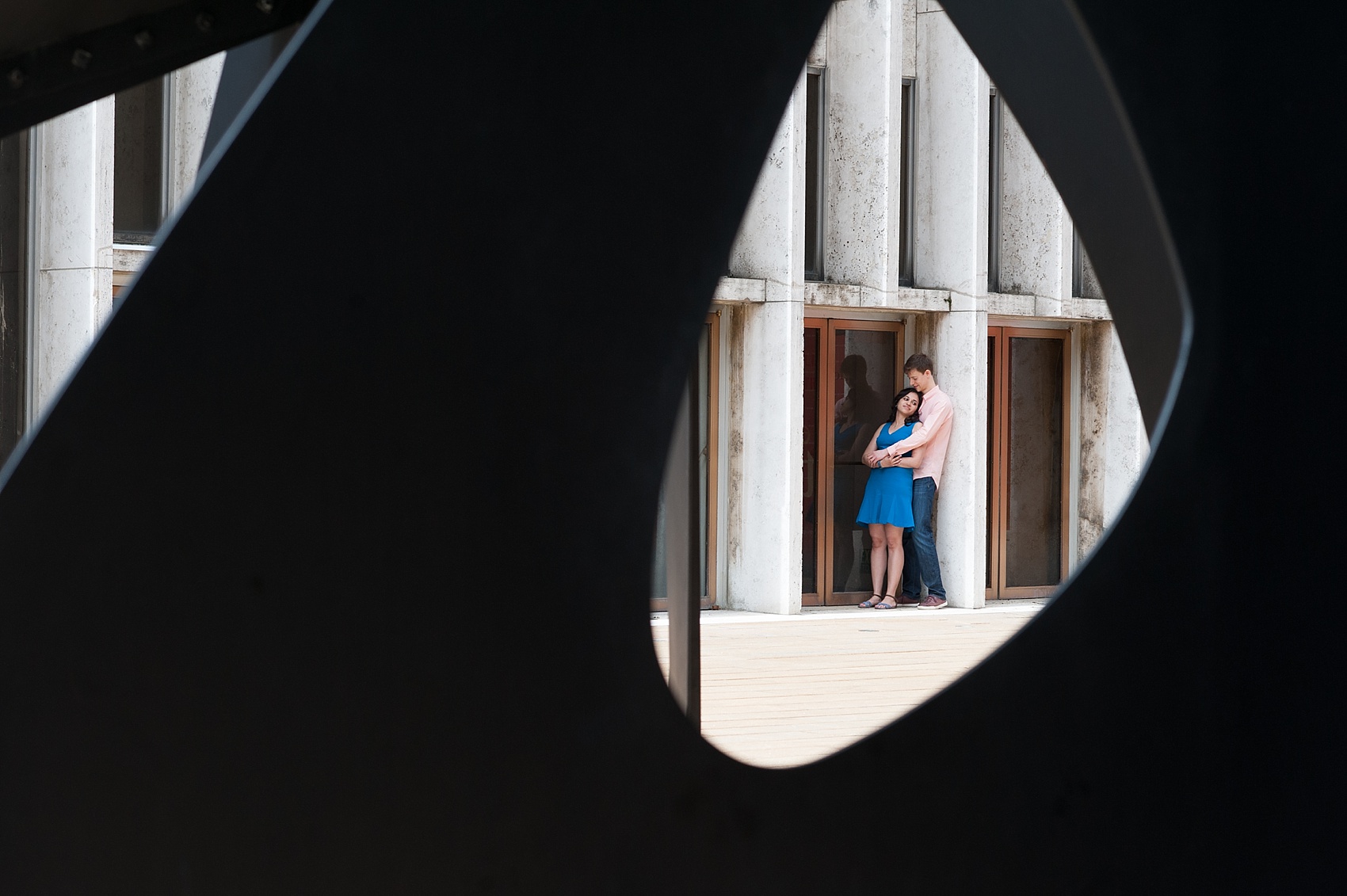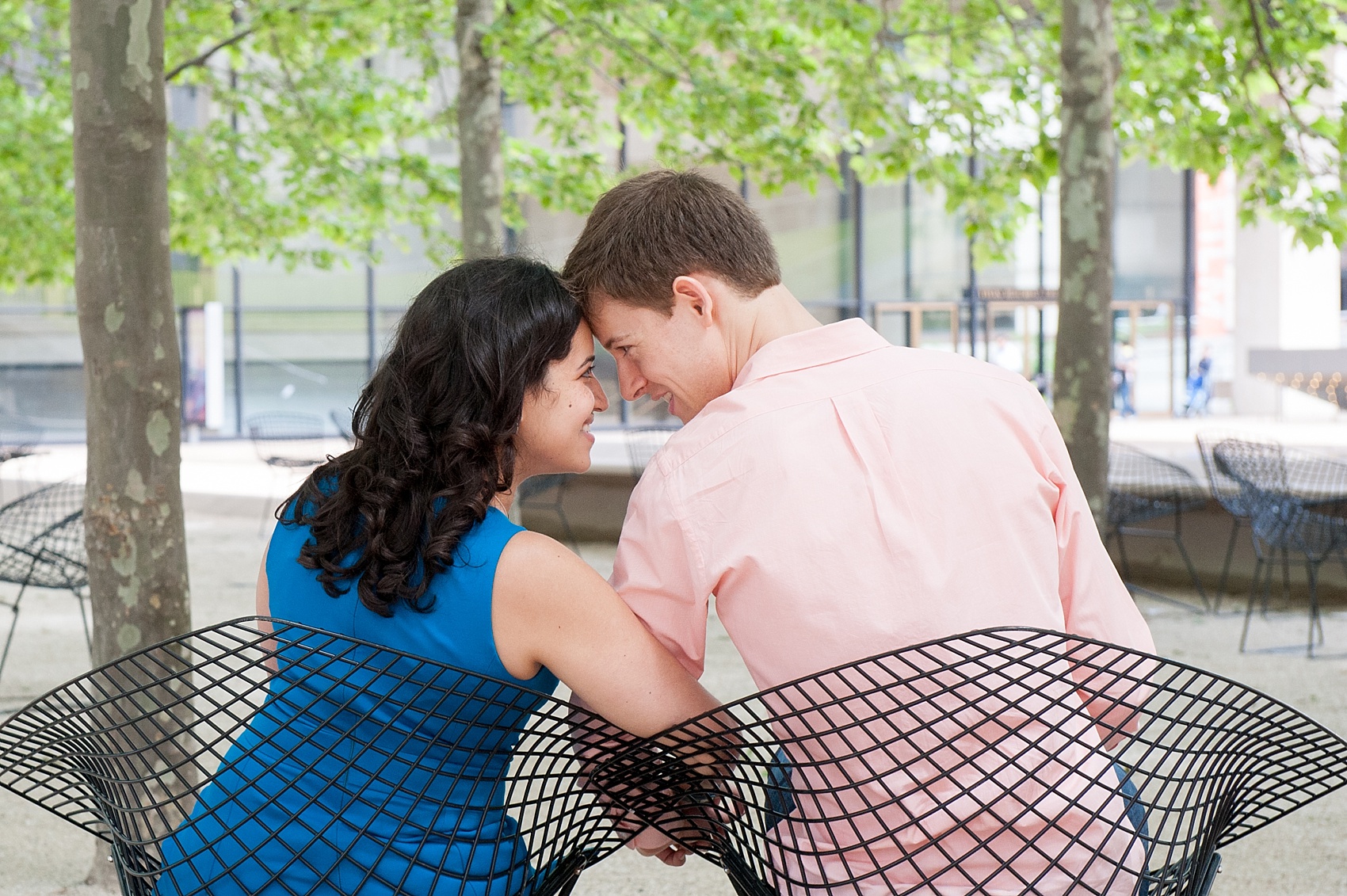 Loved working with you both and cannot wait for your vineyard wedding this August!
Happy Friday!