There's no better way to finish off a week with a smile on my face from a blog post filled with love and the faces of good friends. It's no secret I love to travel, both near and far, and when Kristin and Kevin, who are getting married in Baltimore in June 2014, said they were hoping to do their engagement session their too I was all in!
The glow of the autumn sun surrounded us as we traveled to Under Armour's new headquarters, just a short walk from their house. What I loved most about this gorgeous site was that it was close to their home, they got engaged on the waterfront there (swoon!) and it's very, very "Maryland"!! Henry, their amazing dog, accompanied us and had us smiling from ear-to-ear the whole time.
Isn't Henry amazing?! He's practically on his way to Cirque du Soleil!
Below, Kevin and Kristin walk alongside a few Maryland greats…including Cal Ripkin. 🙂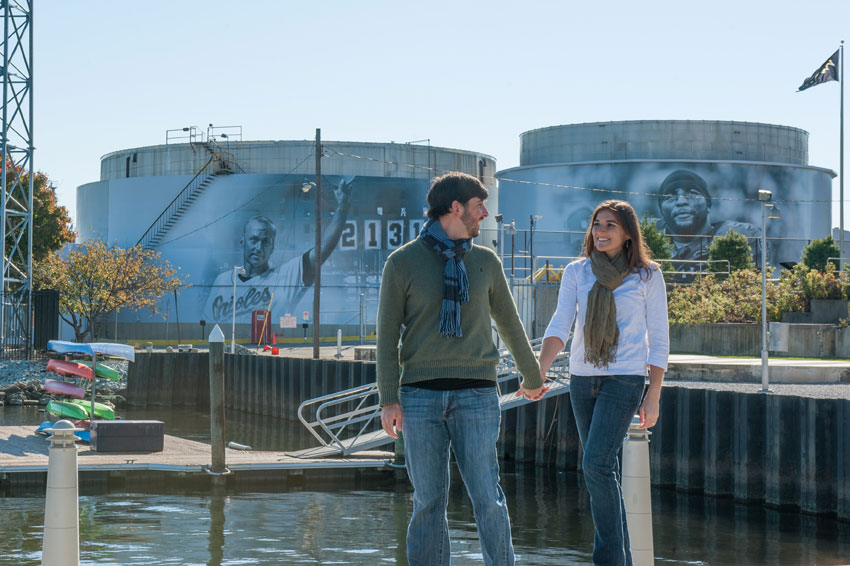 I swear I didn't paint "I WILL" below…but it's appropriate for an engagement session!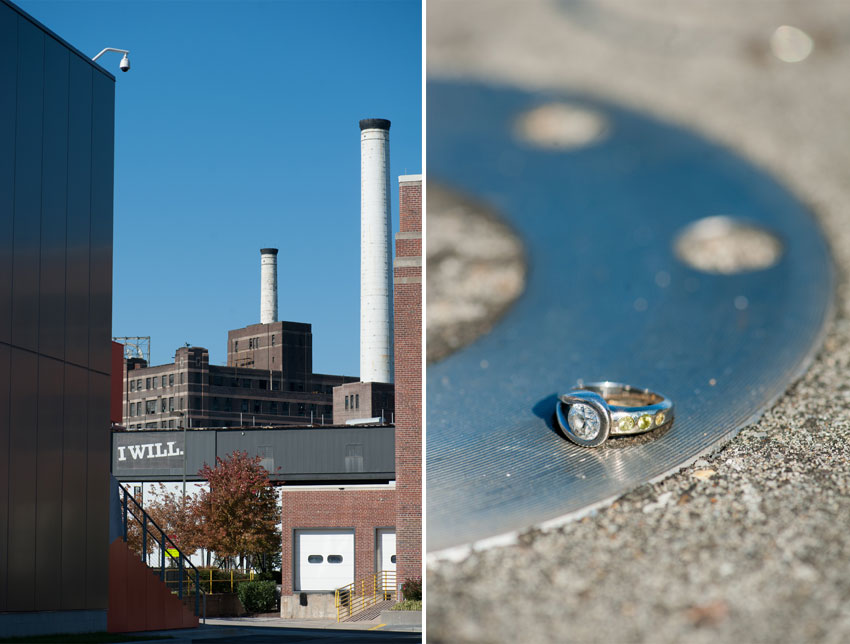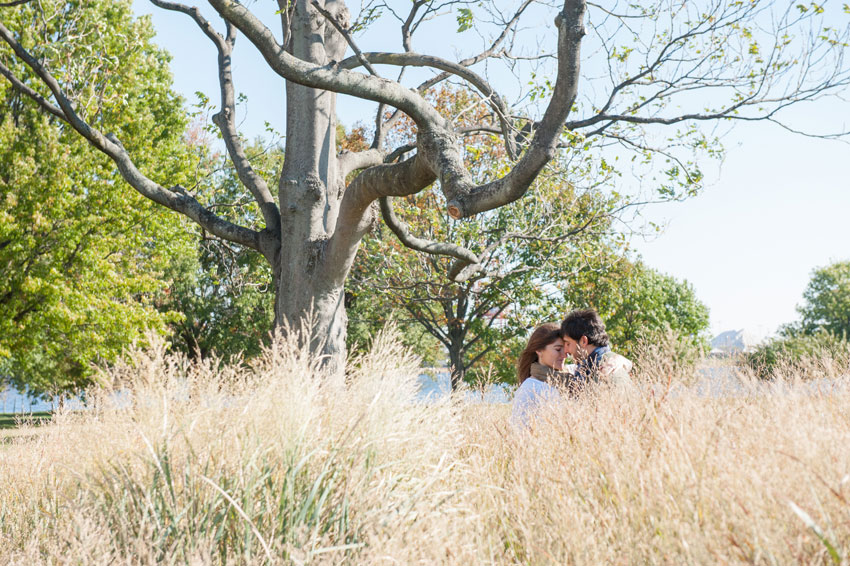 We headed over to Fort McHenry for a little feel of the autumn breeze surrounded by a gorgeous national park.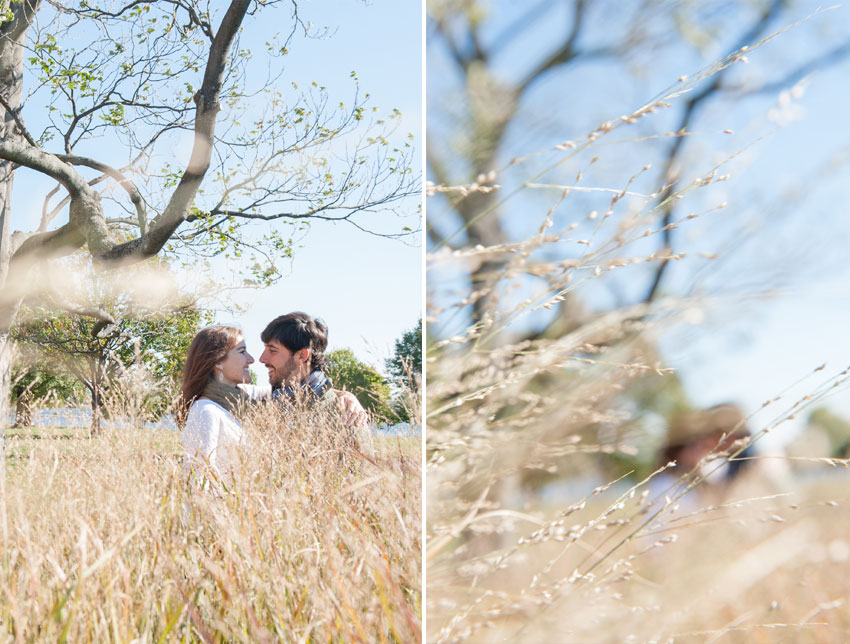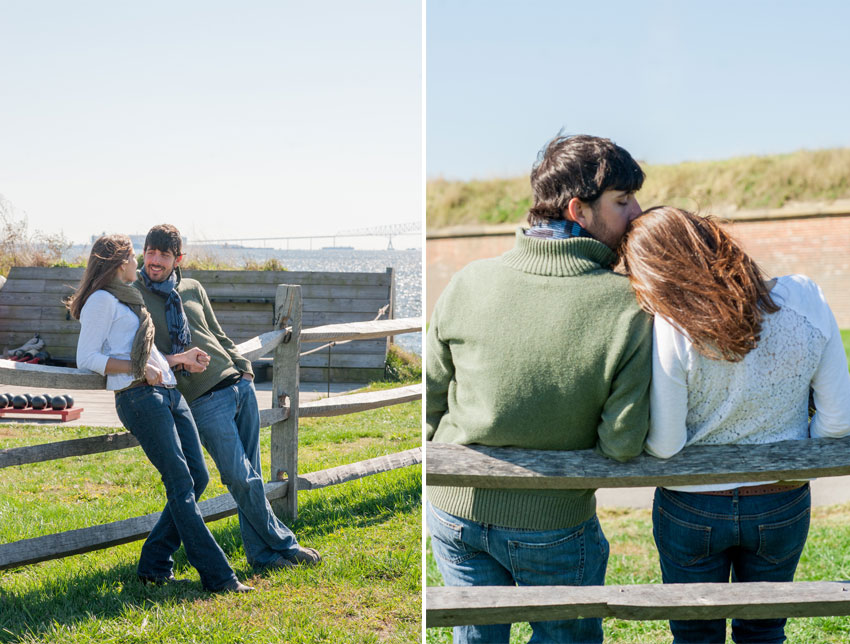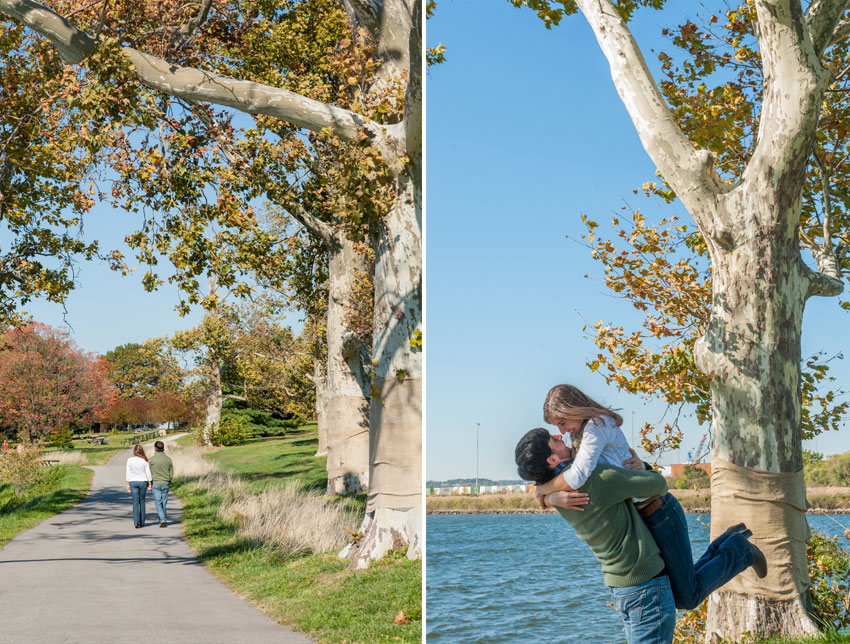 If there's one thing I know about Kevin, a former college classmate of mine, it's that he appreciates the gorgeous trees at Fort McHenry, like I do! I really love the scale of Kristin and Kevin next to the gorgeous landscape of the park.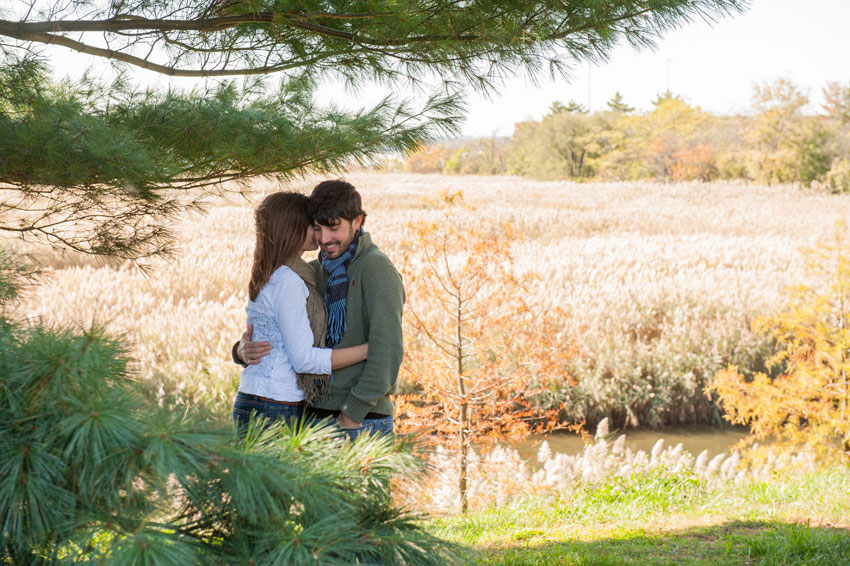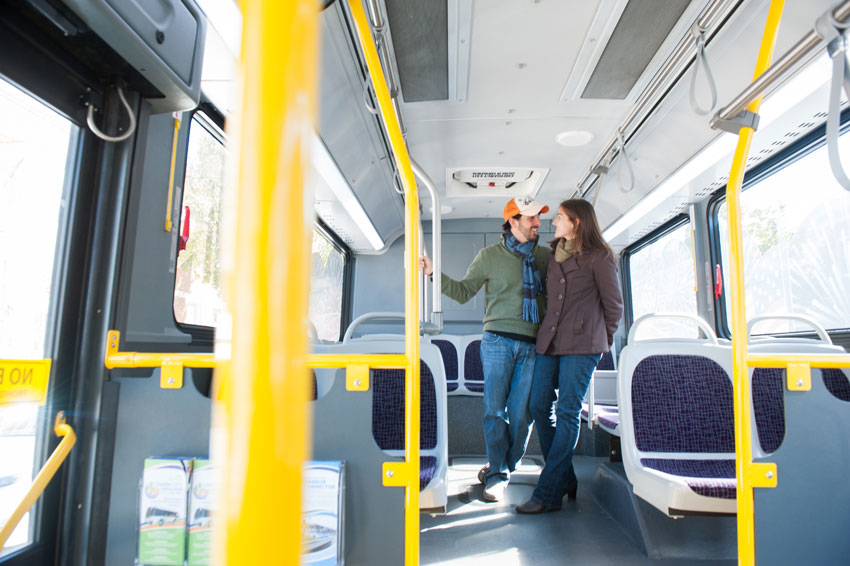 We headed on a public bus (which are so fun to photograph in!) to go to Federal Hill and capture them overlooking Baltimore's Inner Harbor. Isn't Kristin's ring so unique and gorgeous? I love the pop of green color on its side!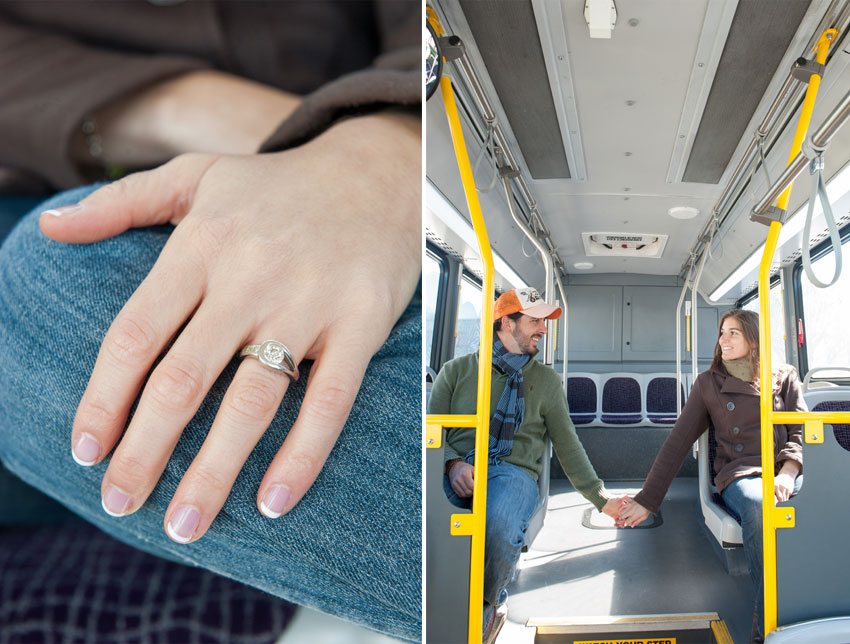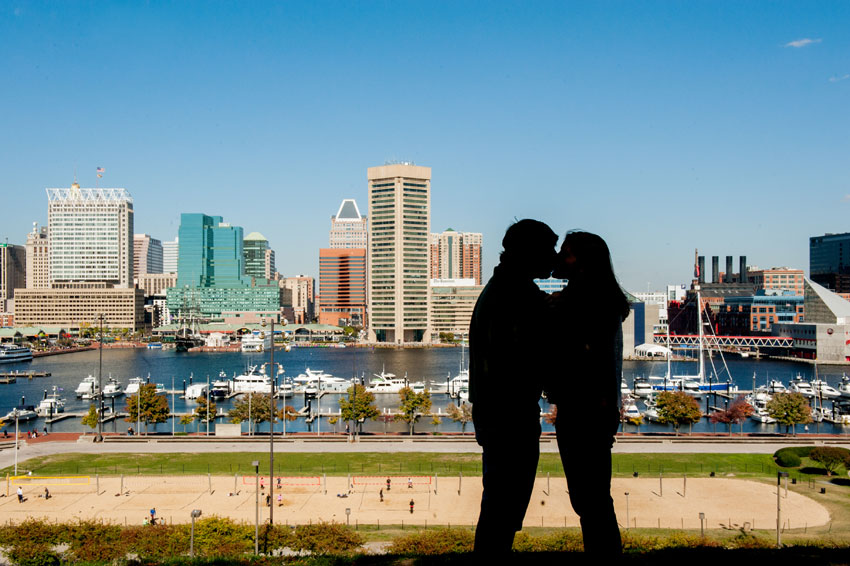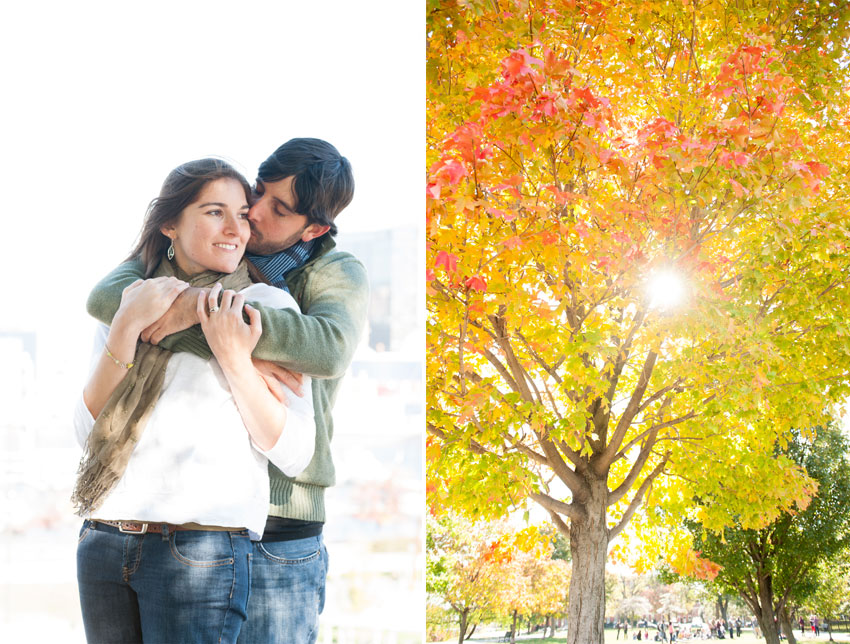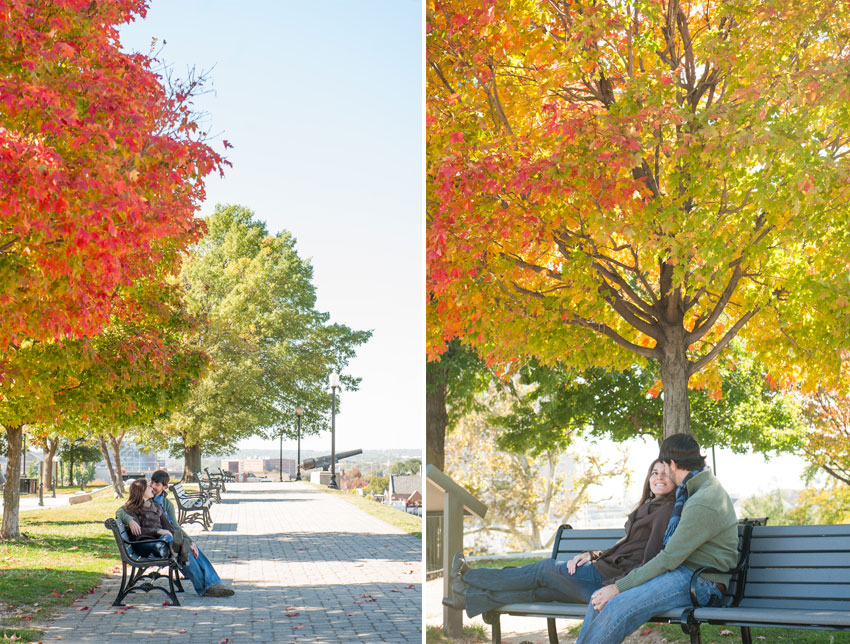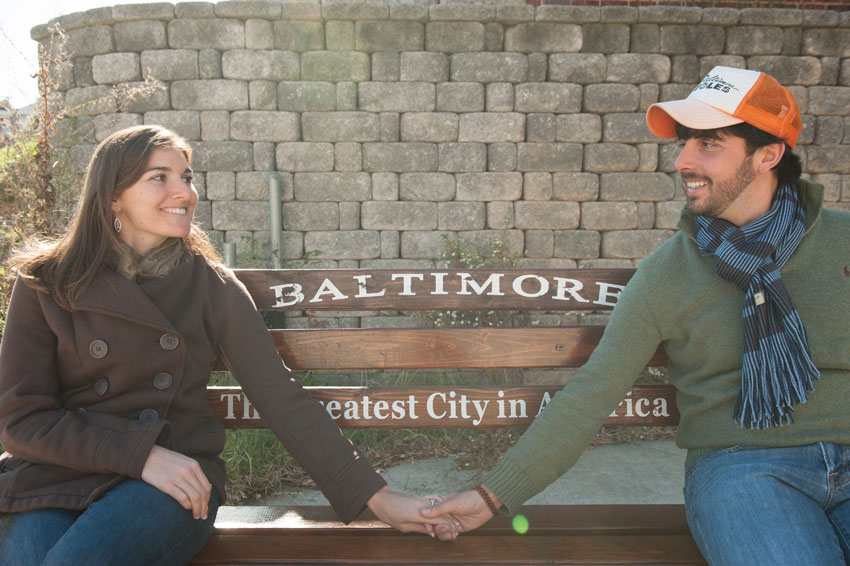 As the sun kissed this couple on a Baltimore bench we headed to lunch and called it a successful morning. I absolutely cannot wait for their Baltimore wedding this June!
Happy Friday!