Hopewell Valley Vineyards is the perfect place for a wedding of a couple that loves wine…and for Cesalie and Sam, who love to hit up vineyards on the weekends and enjoy time together, it was absolute perfection. (Happy to say I got to the know them better and better after our initial meetup over cupcakes and coffee, then again at their Lincoln Center engagement session, and of course subsequent pre-wedding meetings!)
My very good friend Cassi was helping me photograph their wedding and we were giddy the whole drive to Pennington, New Jersey, where the wedding was held. We weren't just excited for the dreamy location but for all the details I knew Cesalie, especially, had worked so hard on. There were so many DIY projects and I was in awe of her artistic abilities!
When she showed me the invitation, an amazing way to set the tone for their day, I practically jumped for joy. If that doesn't get you excited for an awesome wedding…well, maybe the wine would? 😉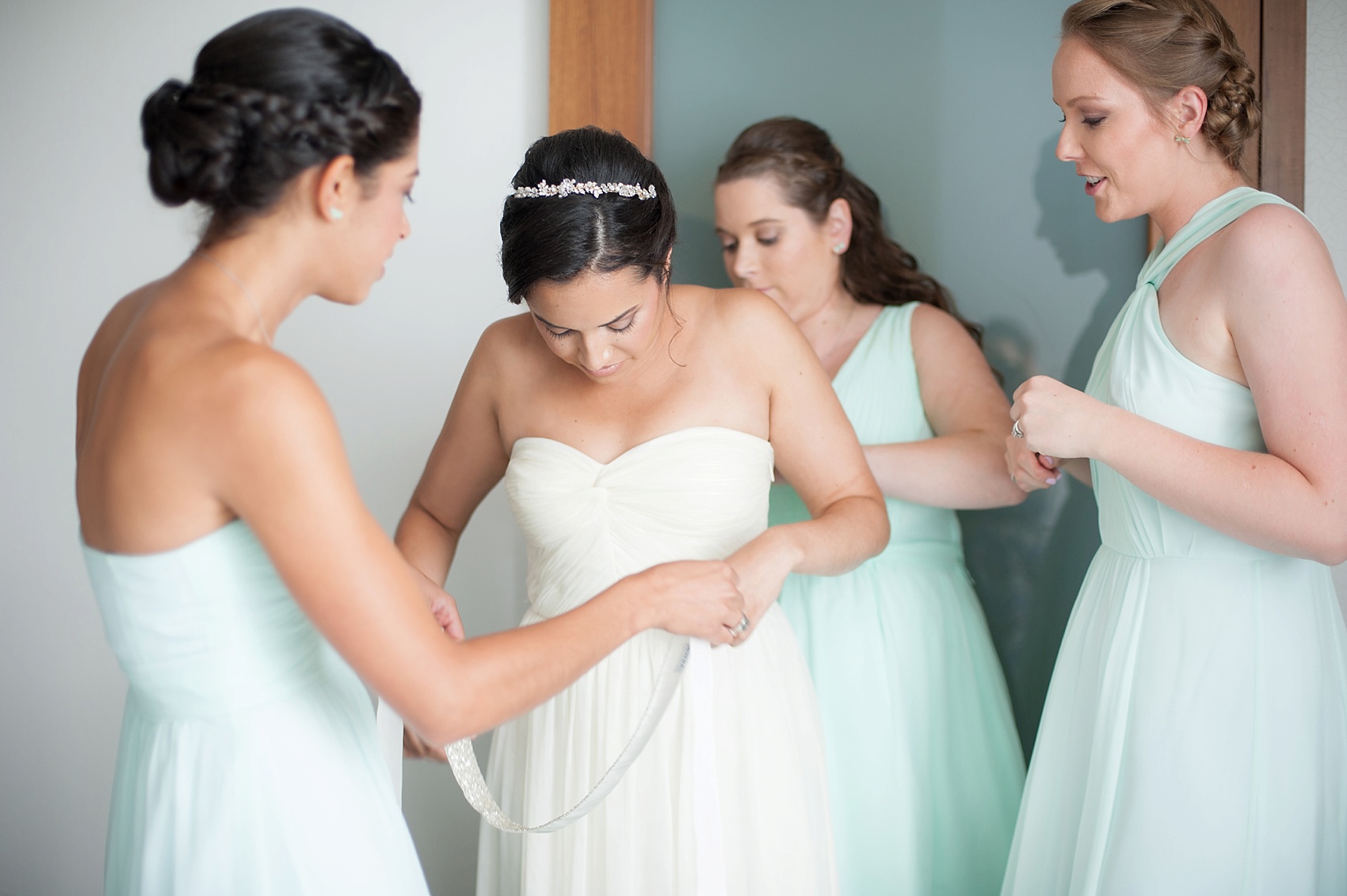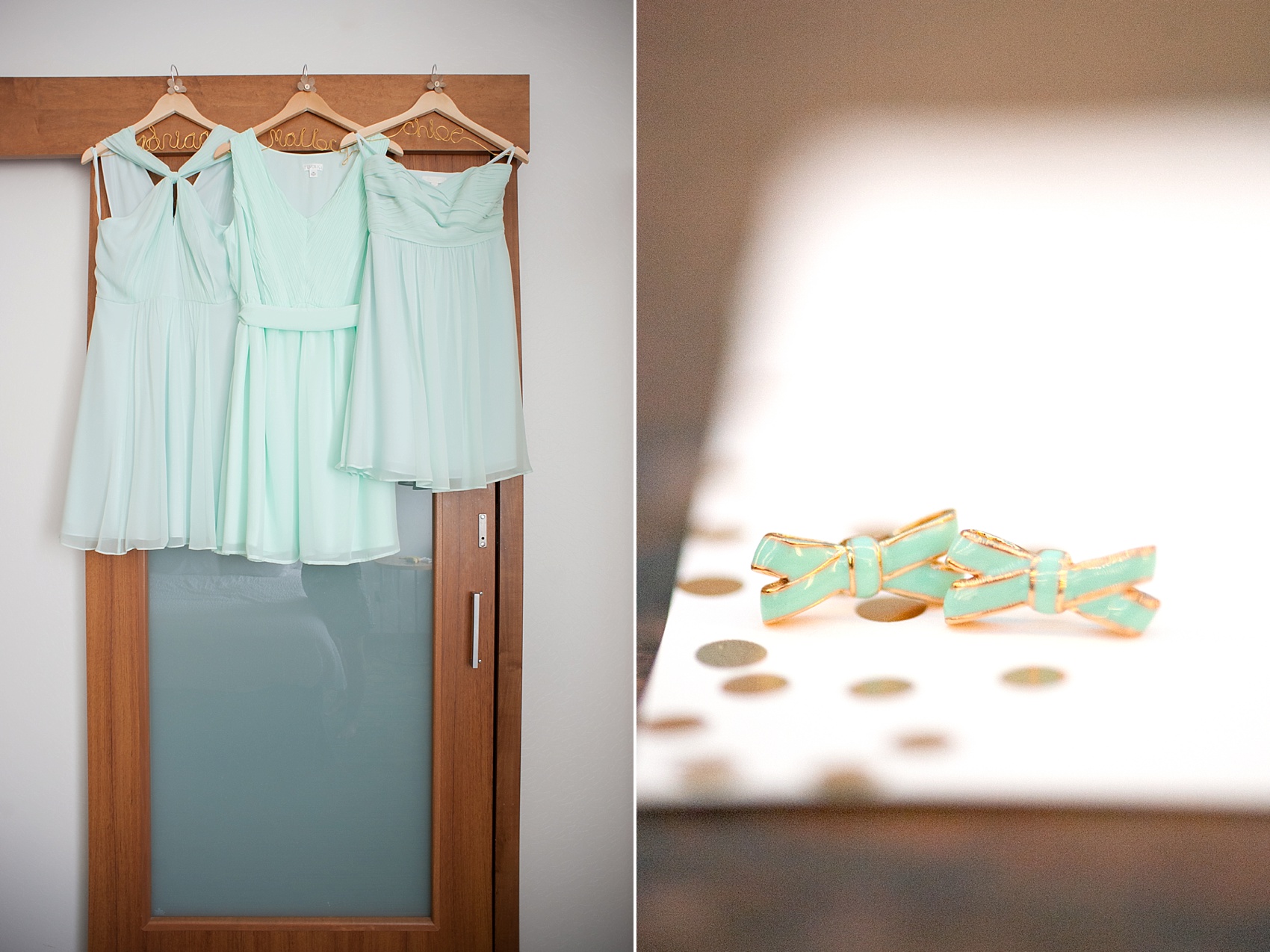 Cesalie's bridemaids wore Ann Taylor mint and she gifted them amazing Kate Spade bow earrings. They're so sweet! Cesalie opted for a gown from BHLDN and finished off her look with incredible jewelry and headband (also from BHLDN), wedge shoes (such a great idea for weddings on grass or gravel as theirs was, for most of the day) and a beautiful bouquet…that she made!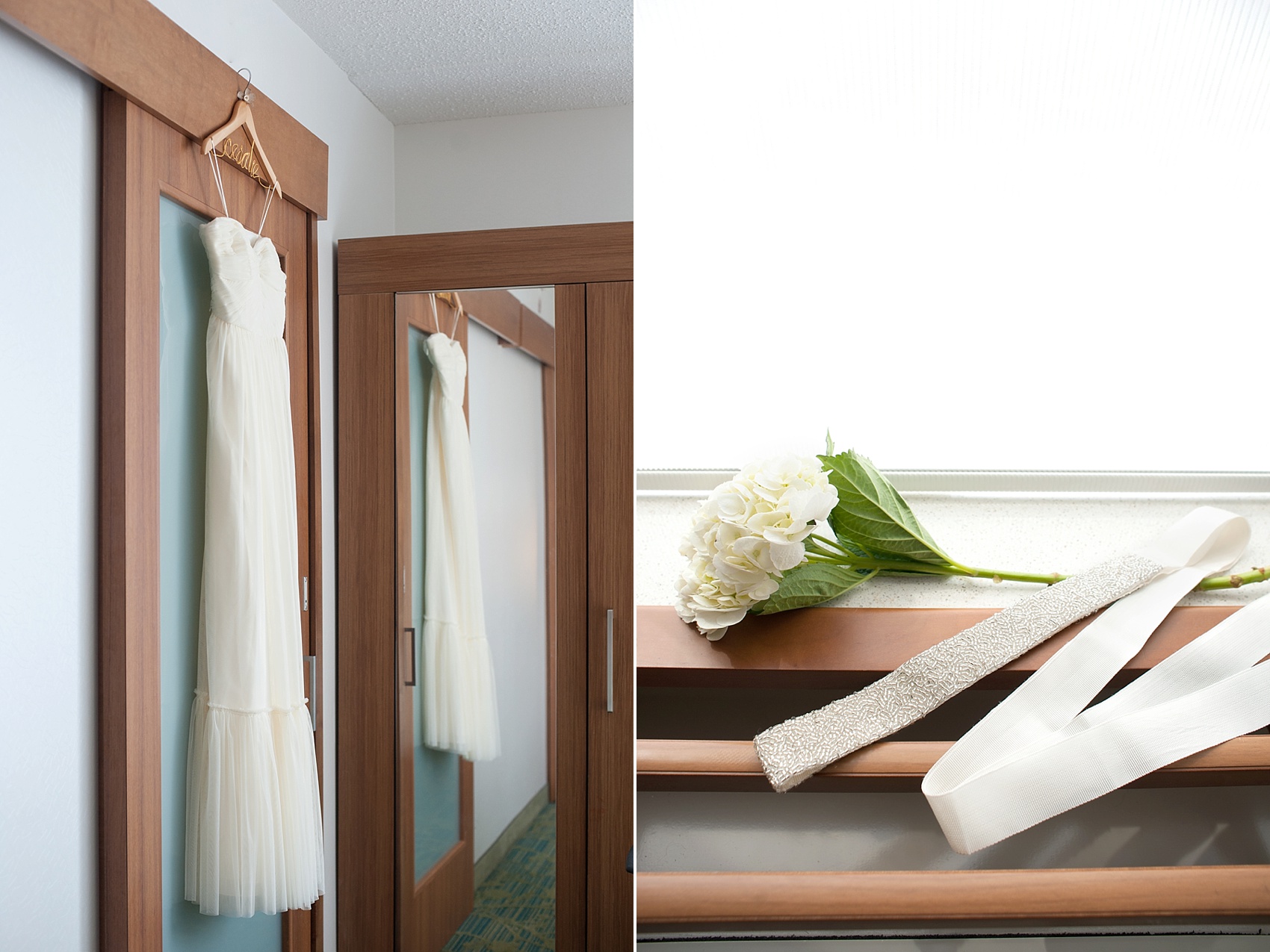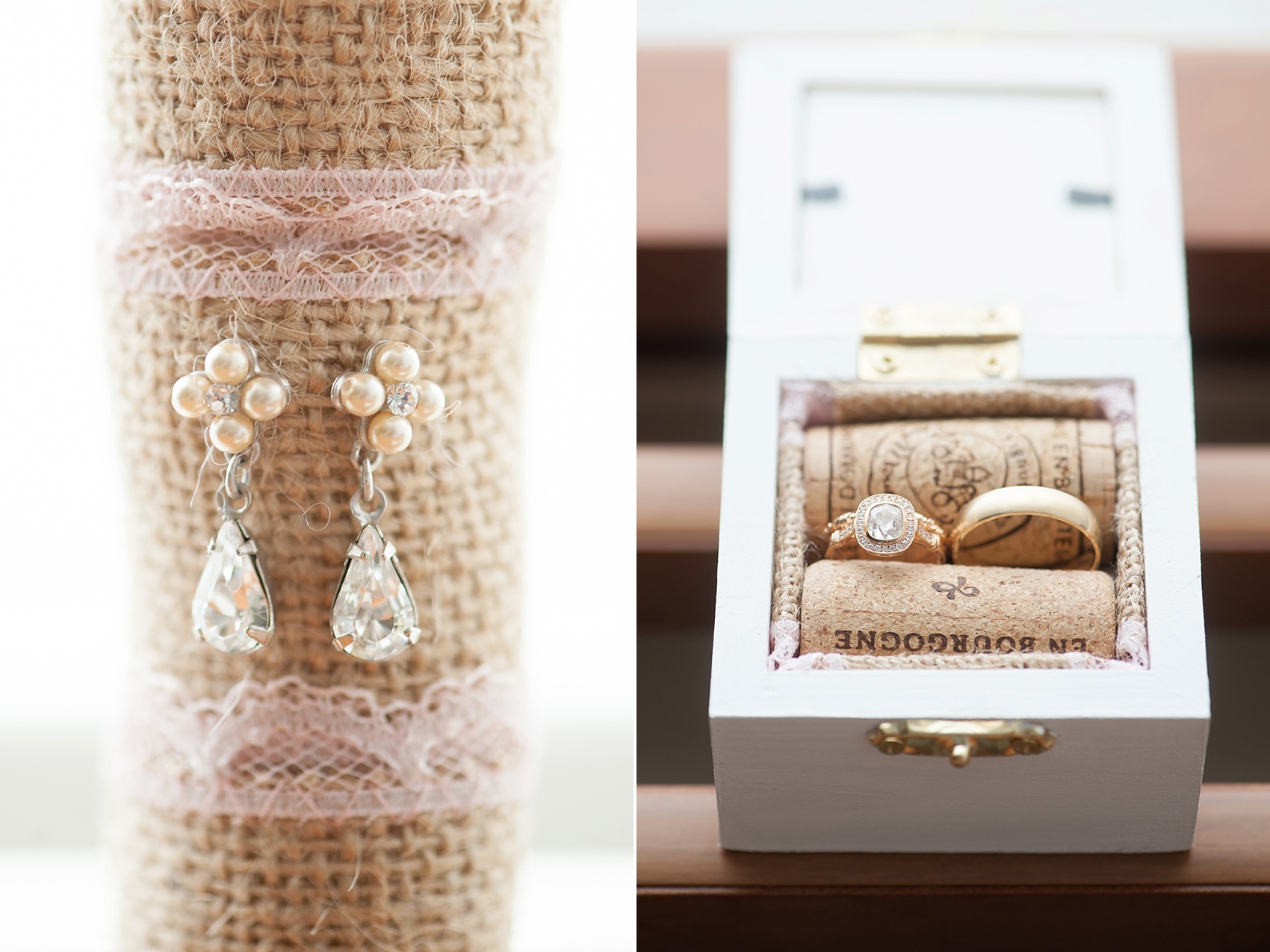 How amazing is that ring box? You can't get more custom than that, people! I wasn't surprised to learn the talent ran in the family: Chloe, Maid of Honor and Cesalie's sister, crafted it.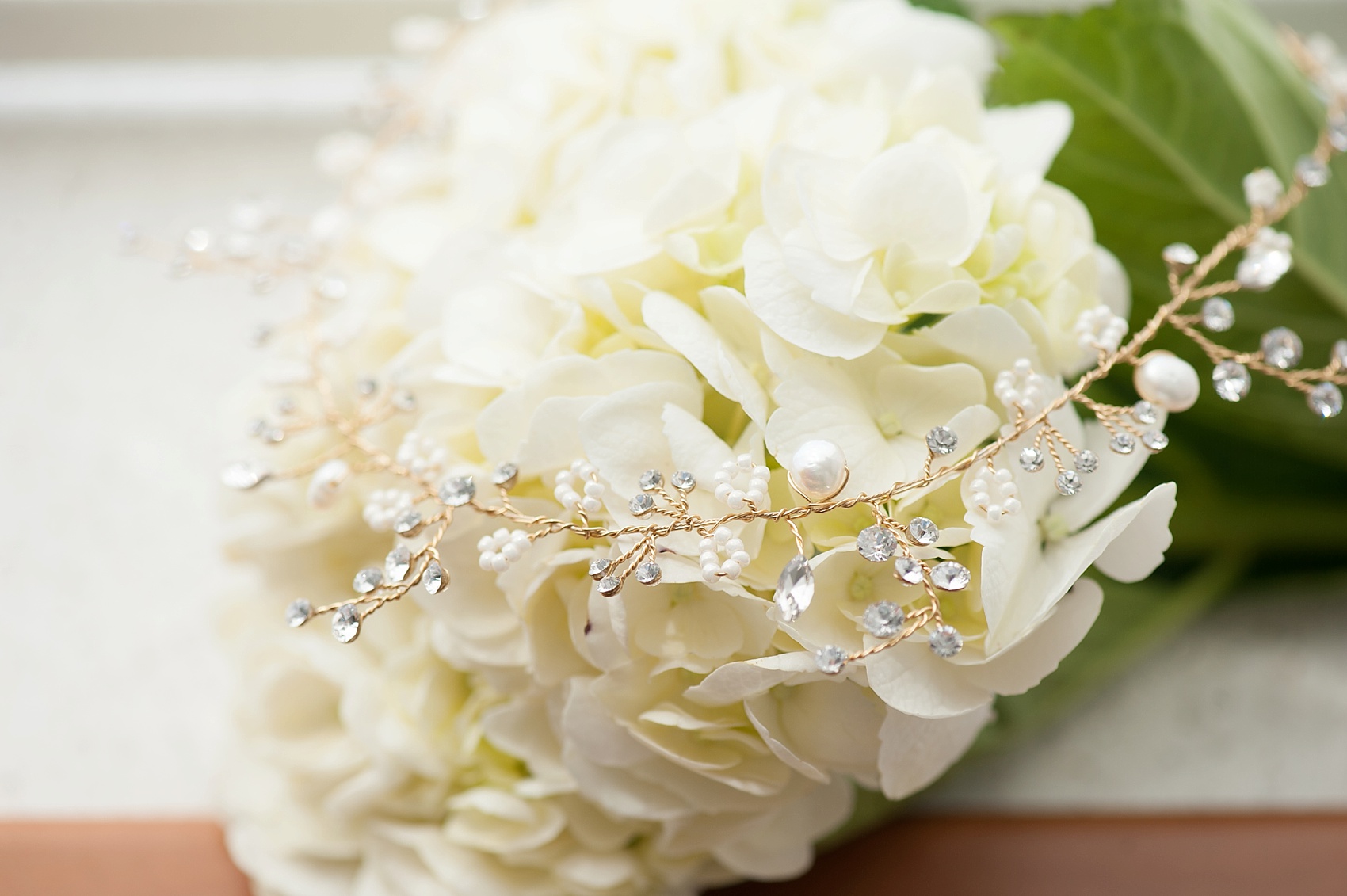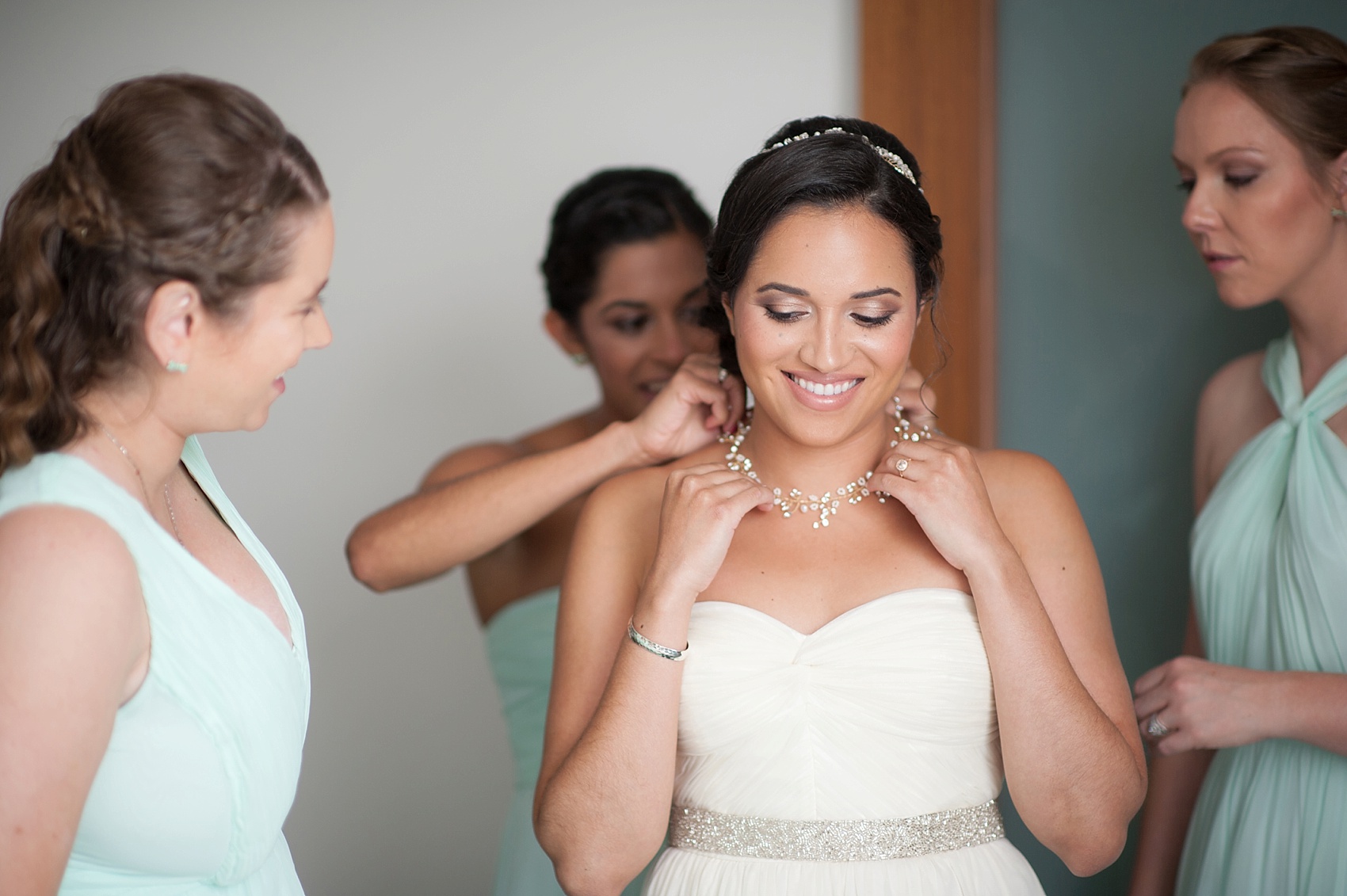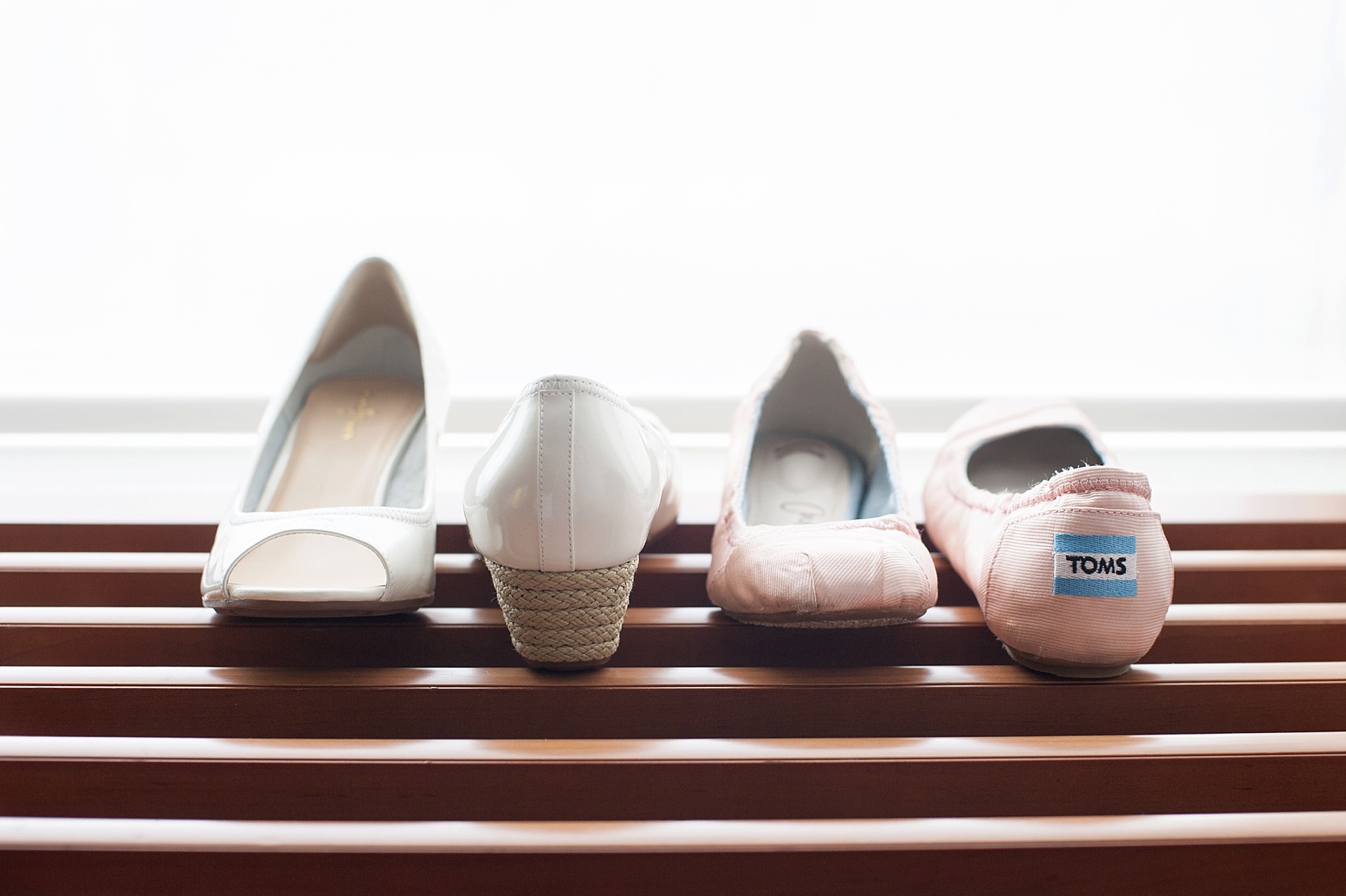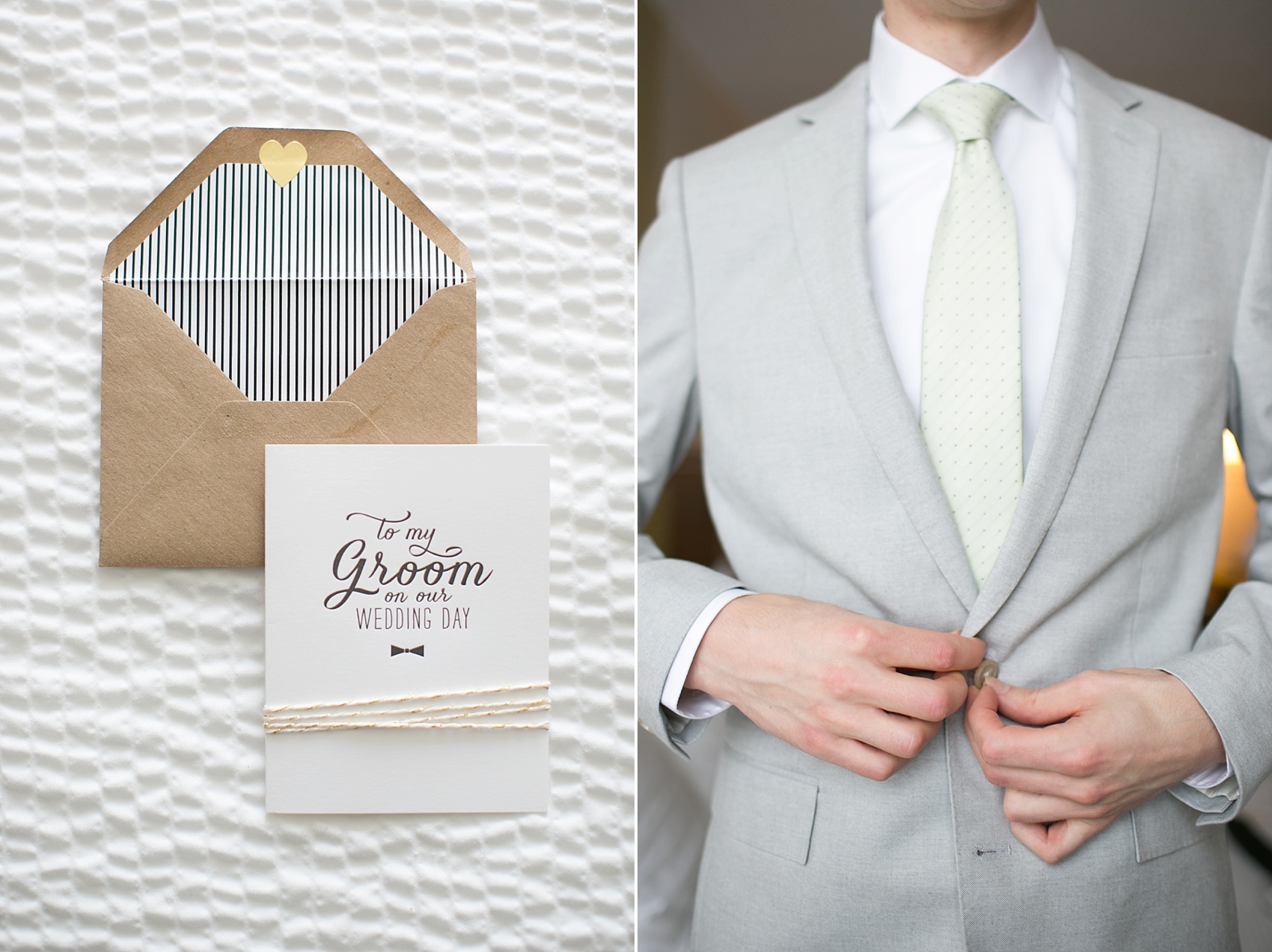 Cesalie surprised Sam with a few gifts on their wedding day! She bought him custom collar stays and "Cold Feet" socks from Etsy.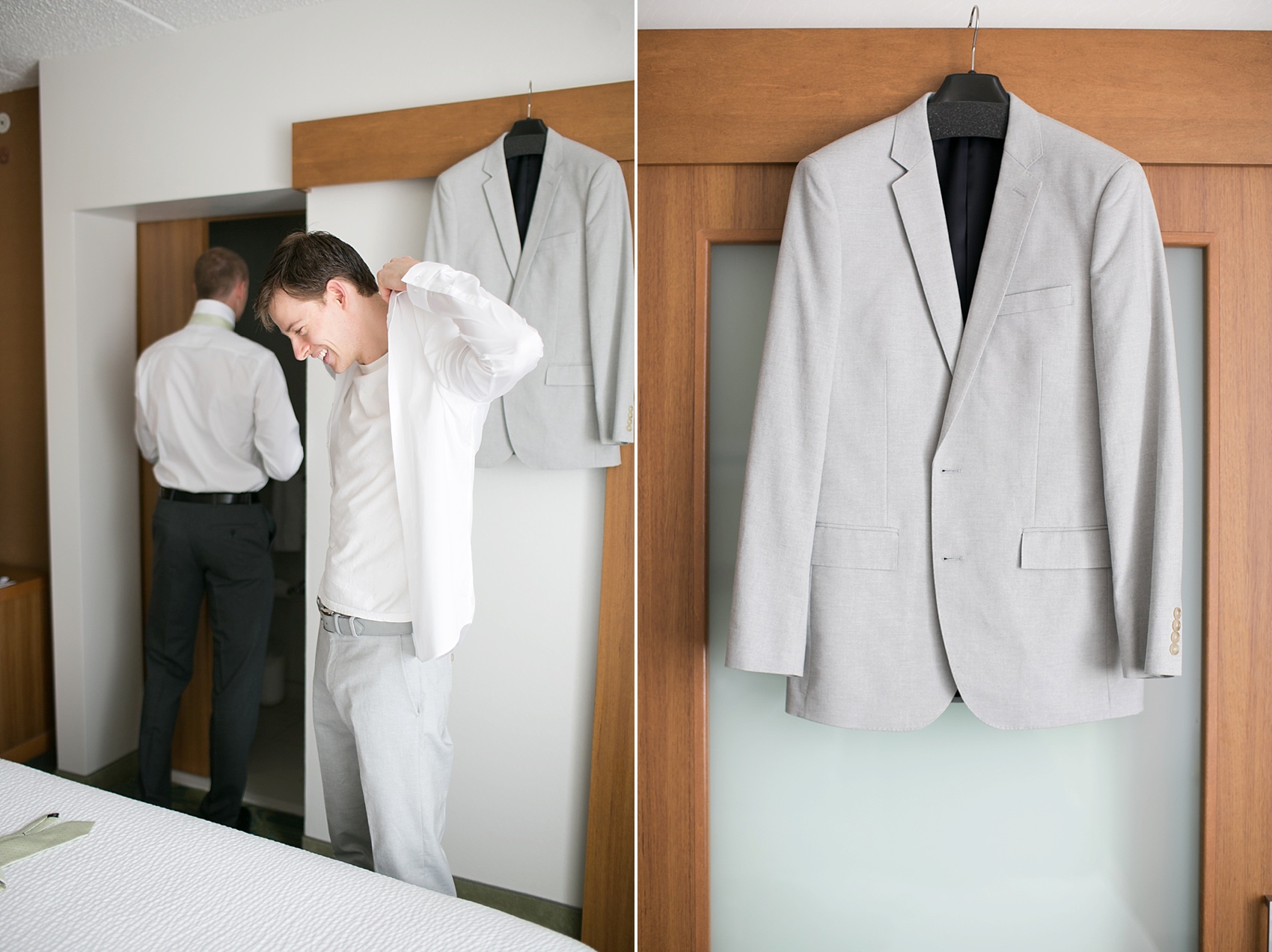 Sam's looking mighty fine in his grey J. Crew suit and shoes!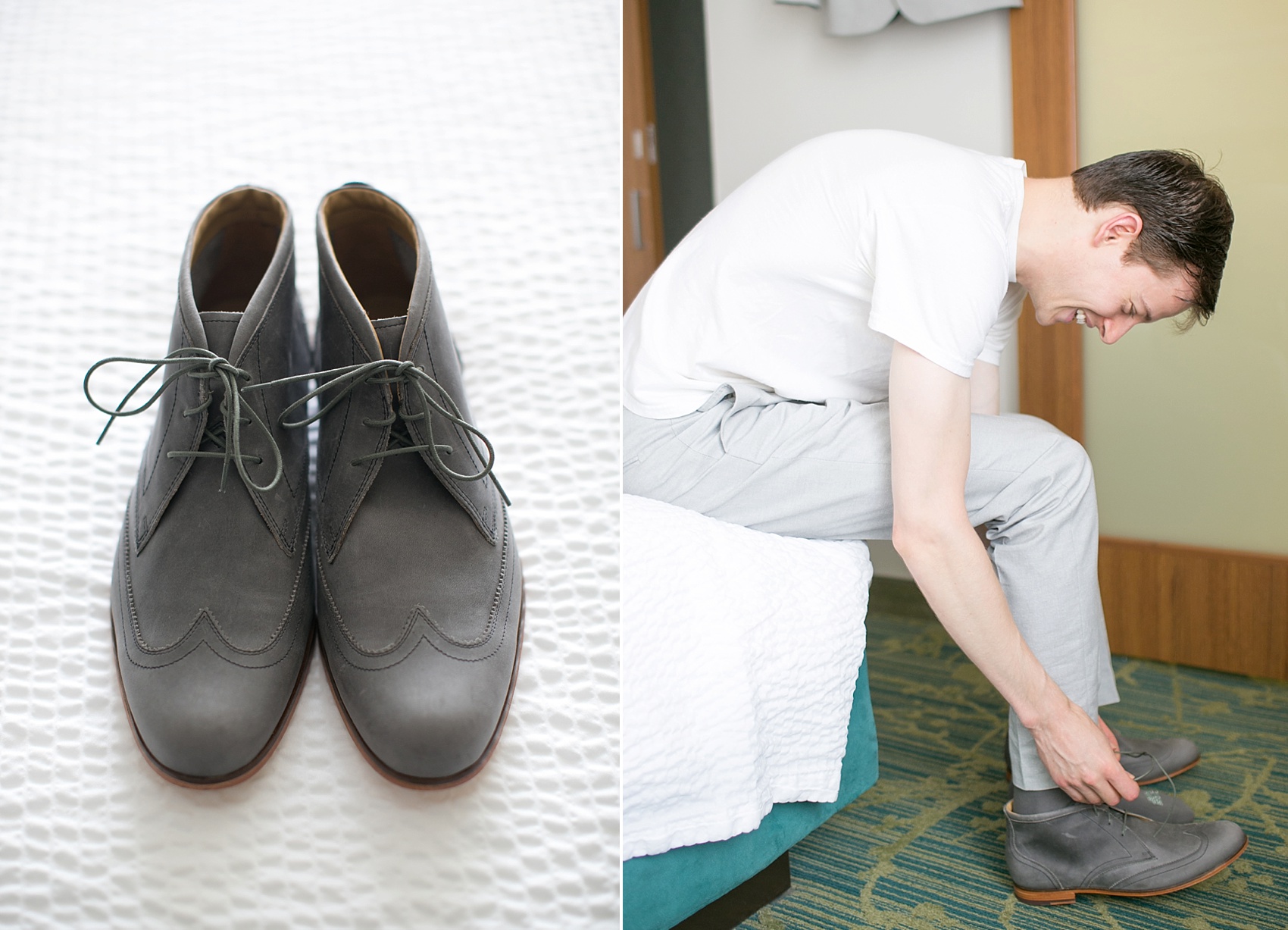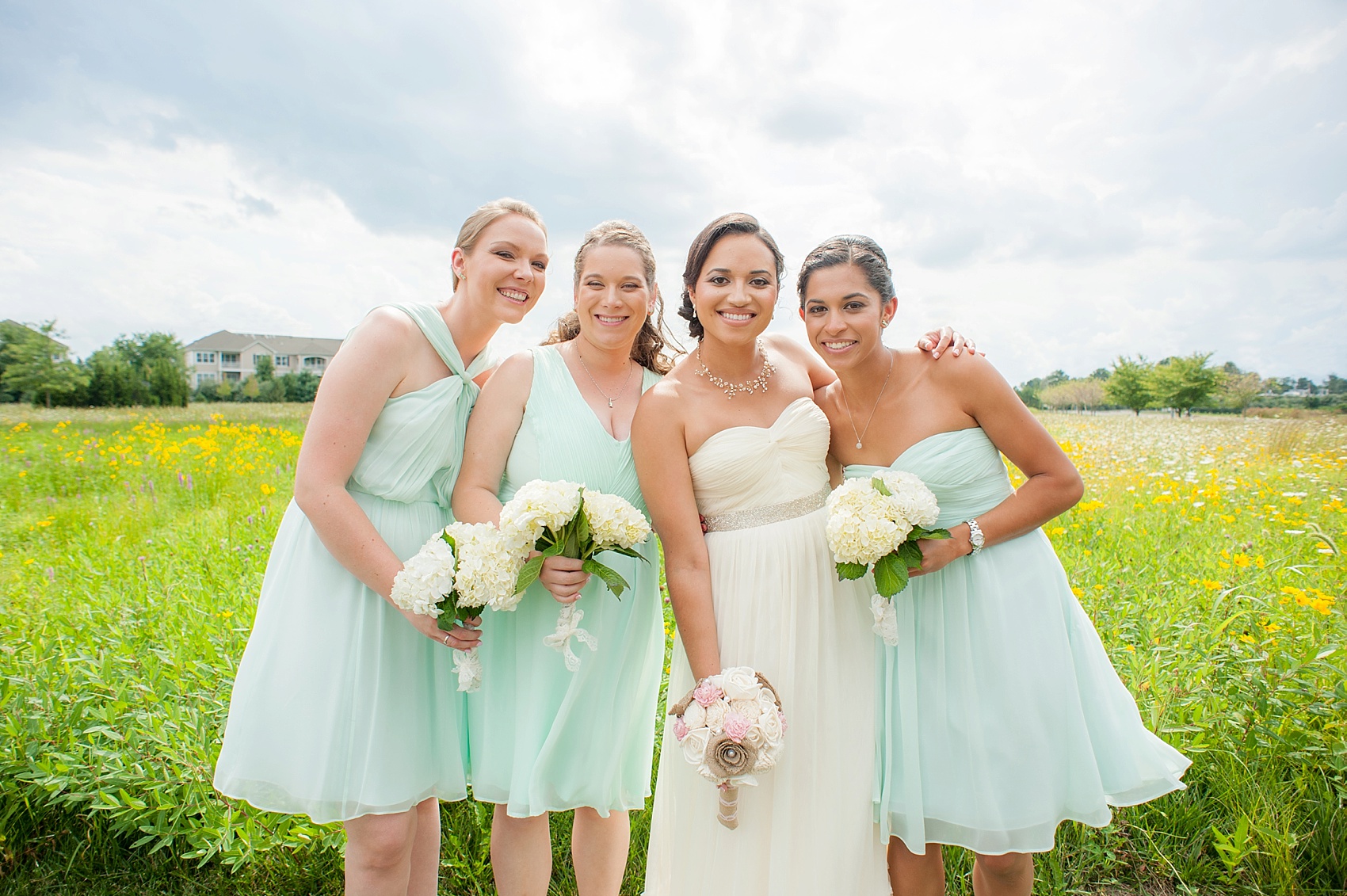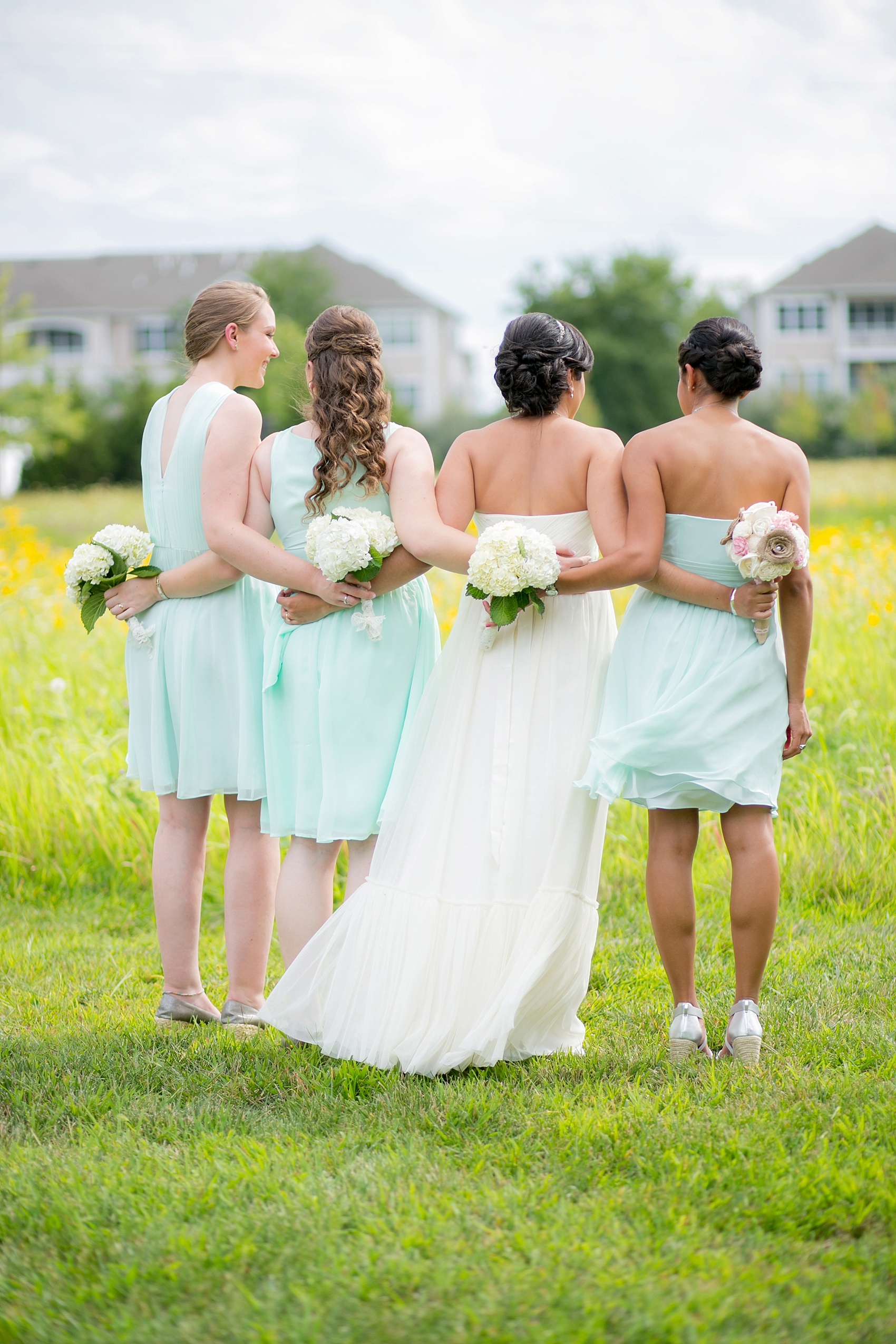 We didn't know how long the rain would hold up so we took every opportunity to take photos with amazing scenery outdoors while we could. There was a flower field across the road from the hotel I saw and instantly had my eyes light up! Obviously we stopped there. 🙂 After a few photos we headed about 10 minutes away to the winery, for Sam and Cesalie's first look.
Whew, the rain held up! Into the vineyard grape vines we went…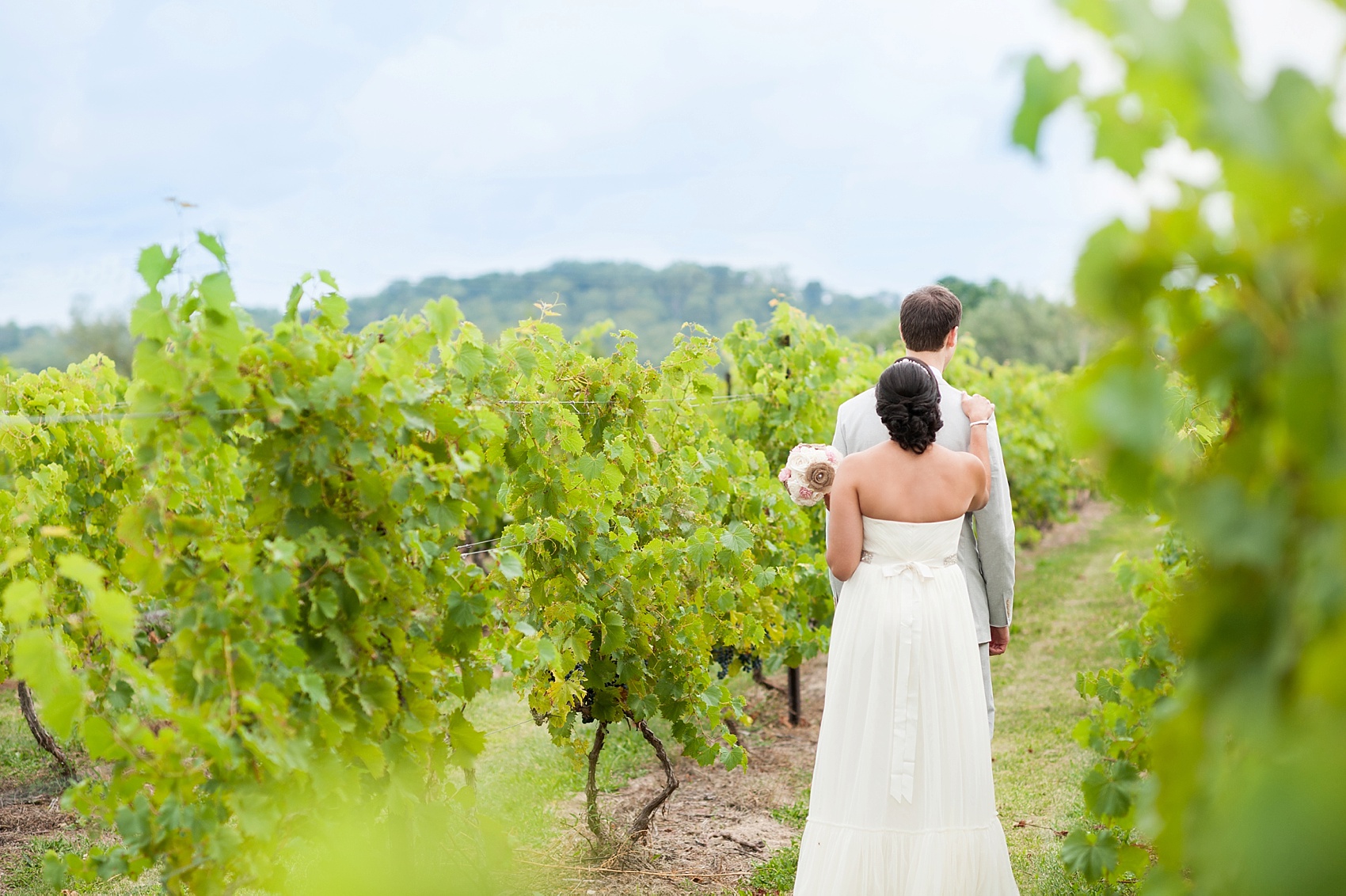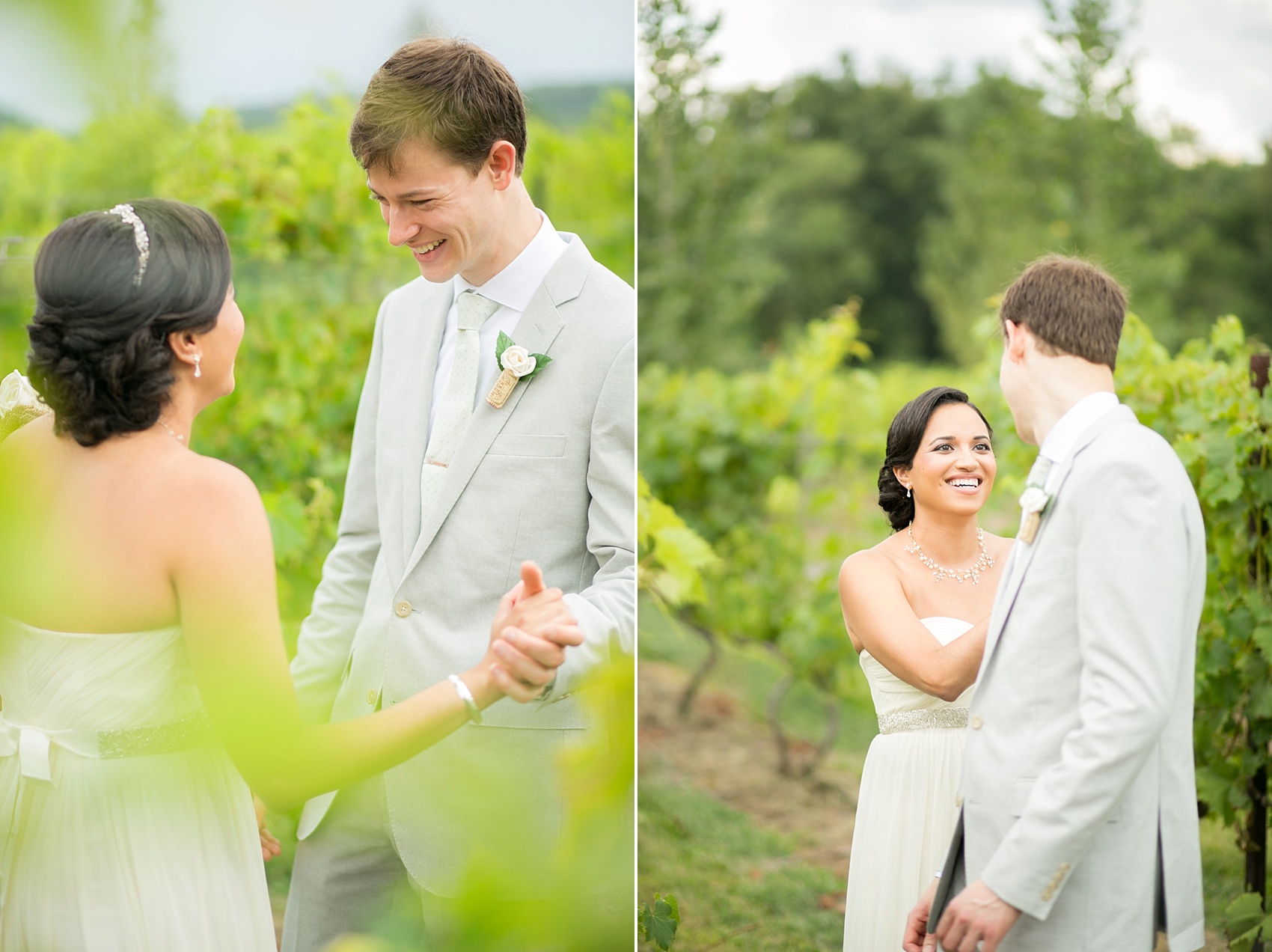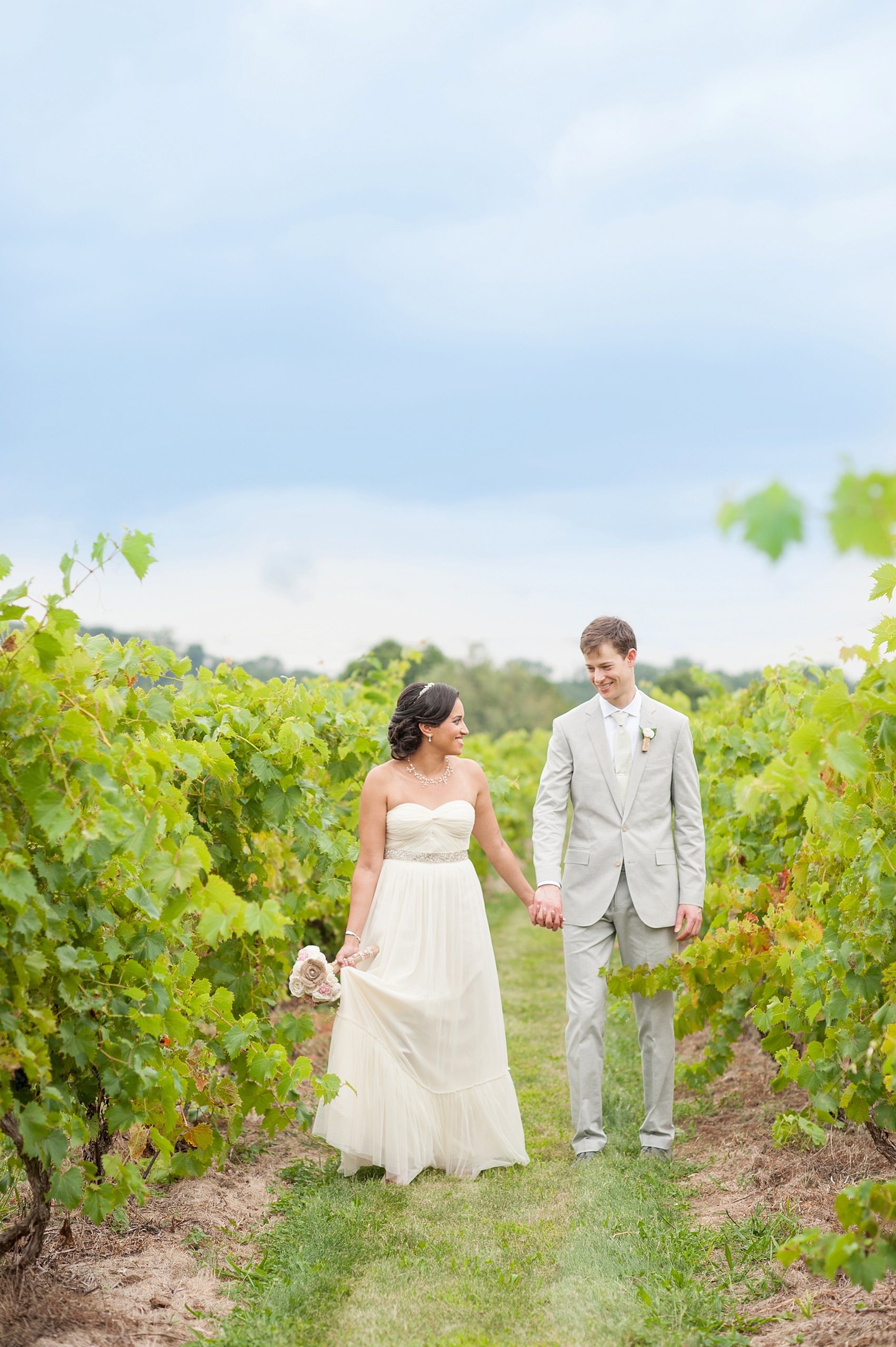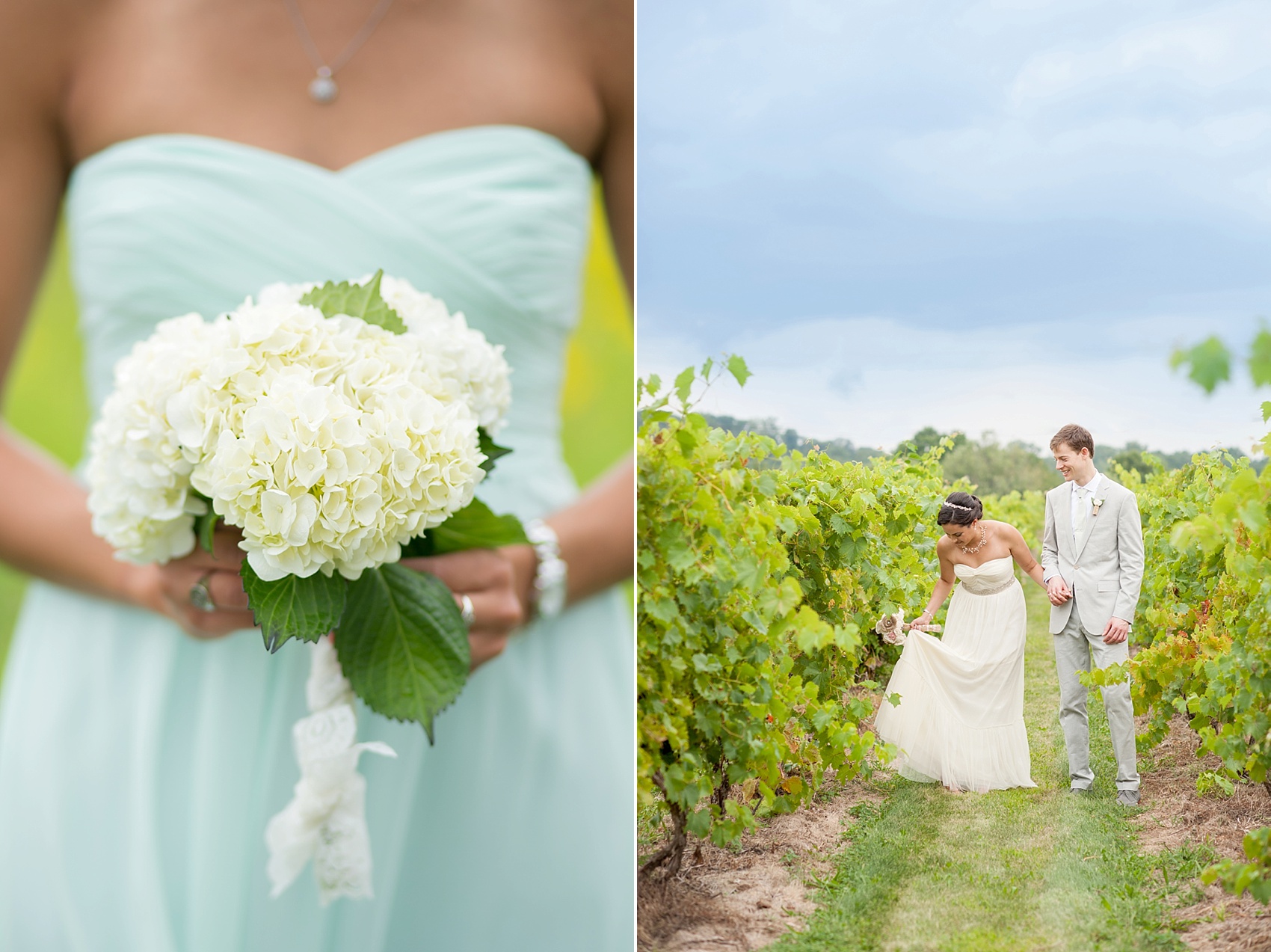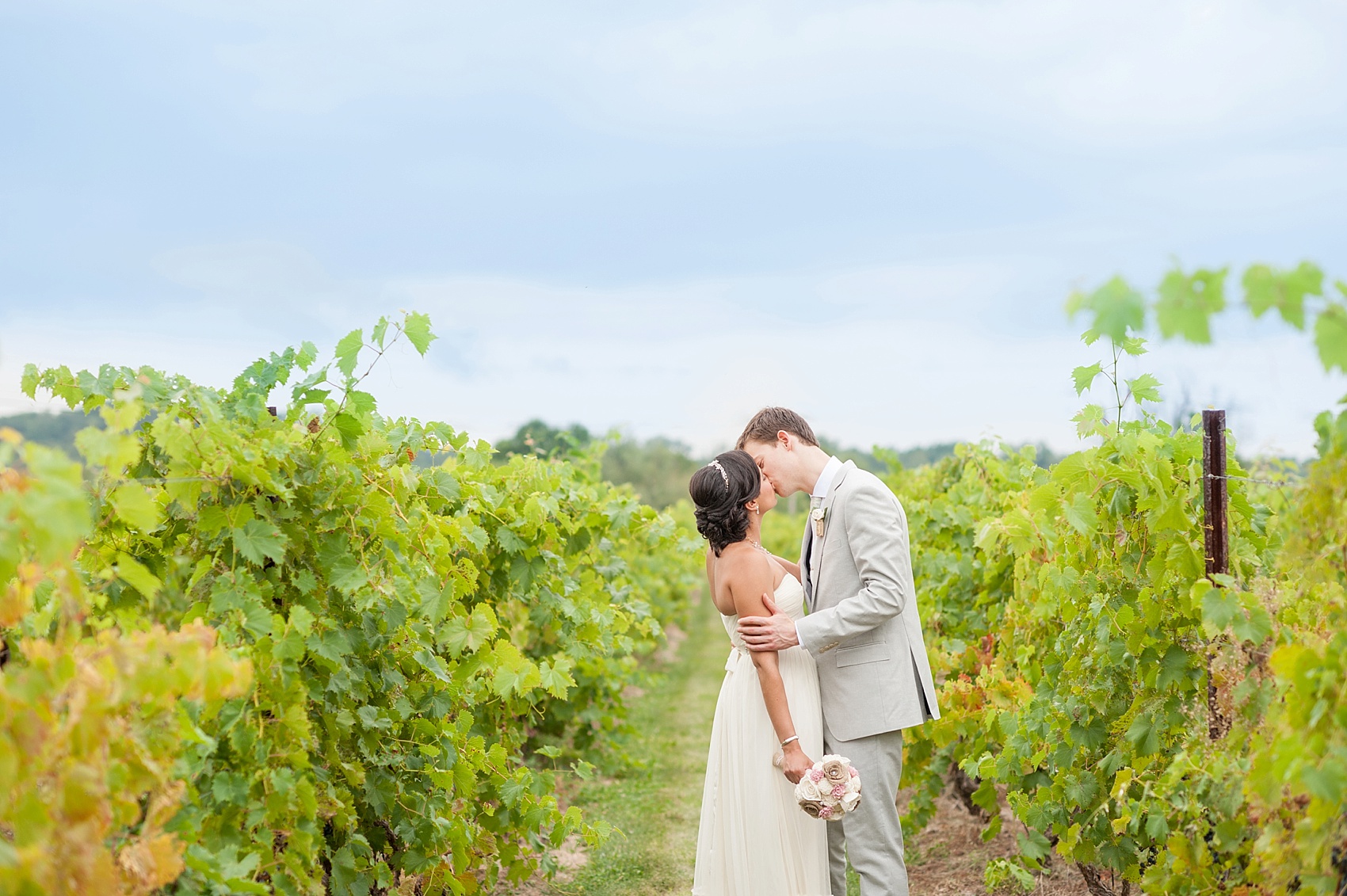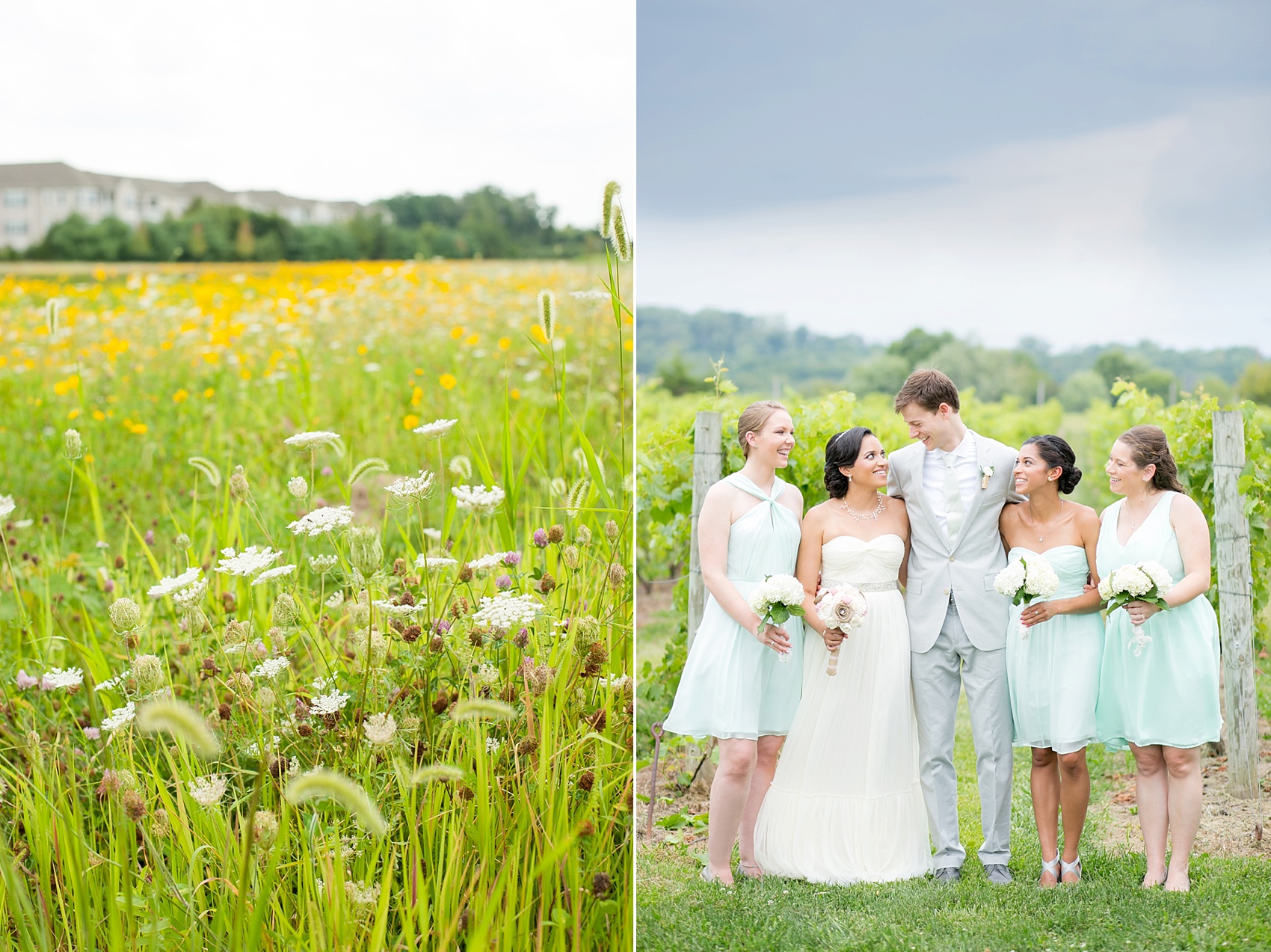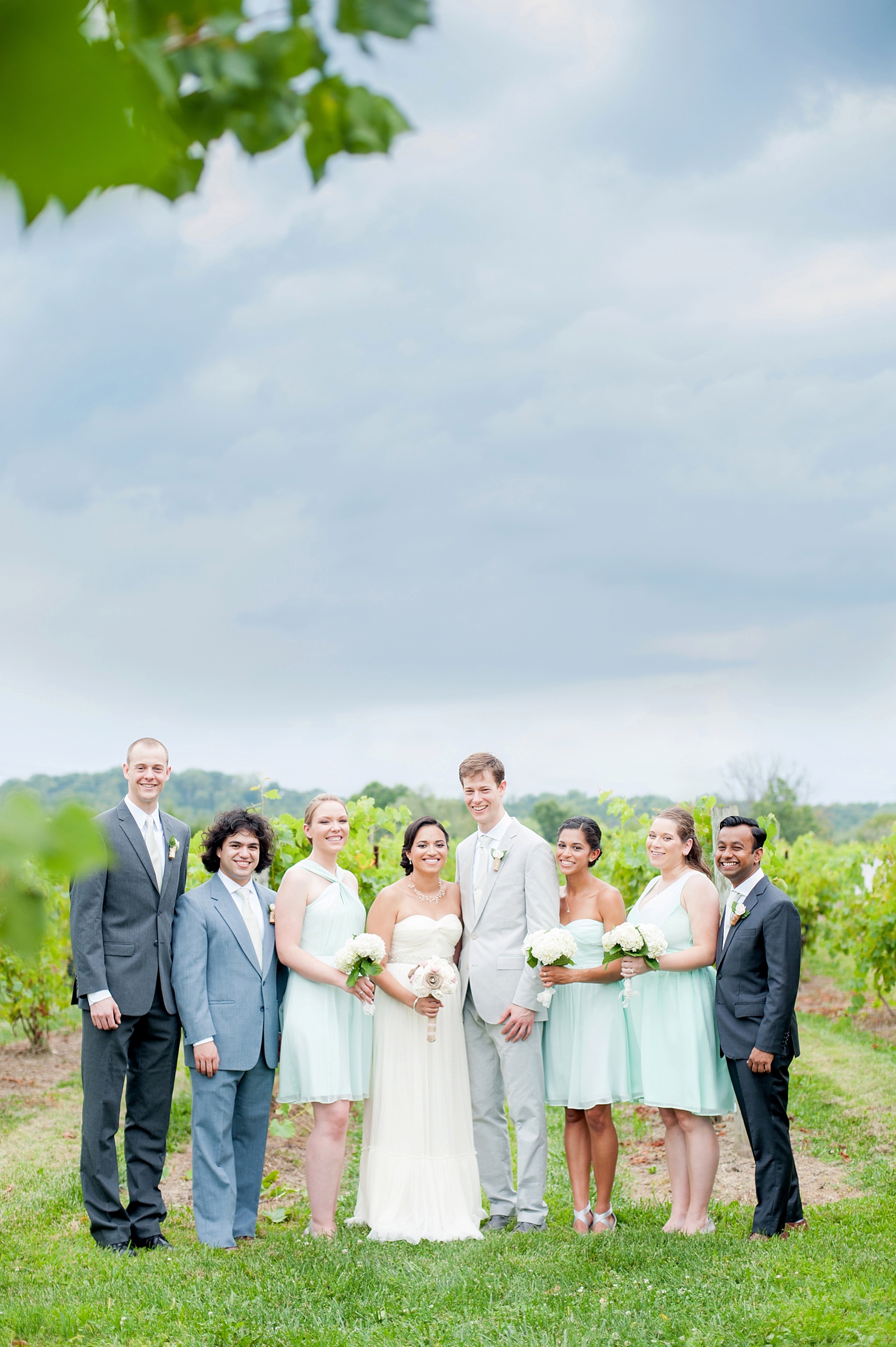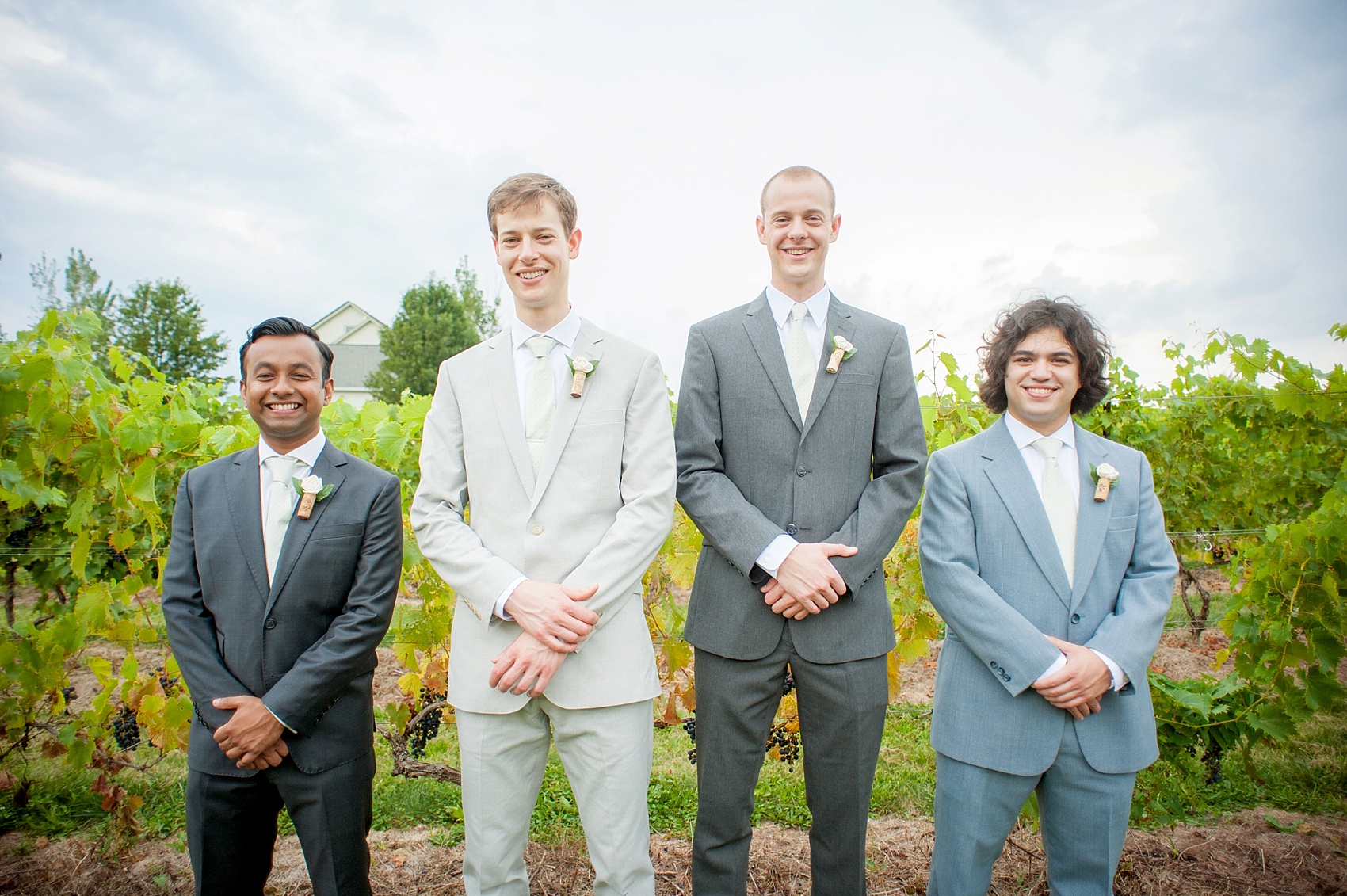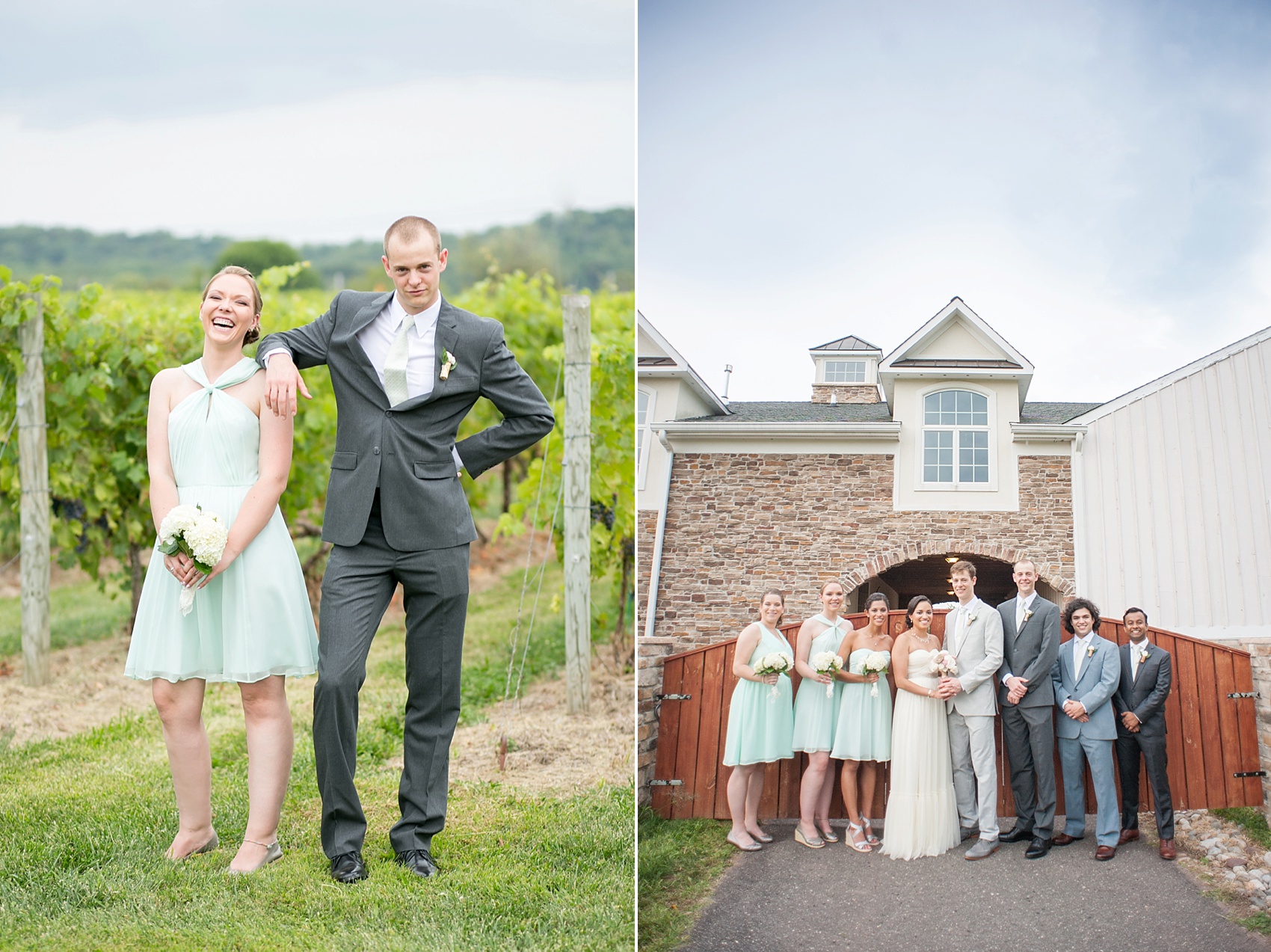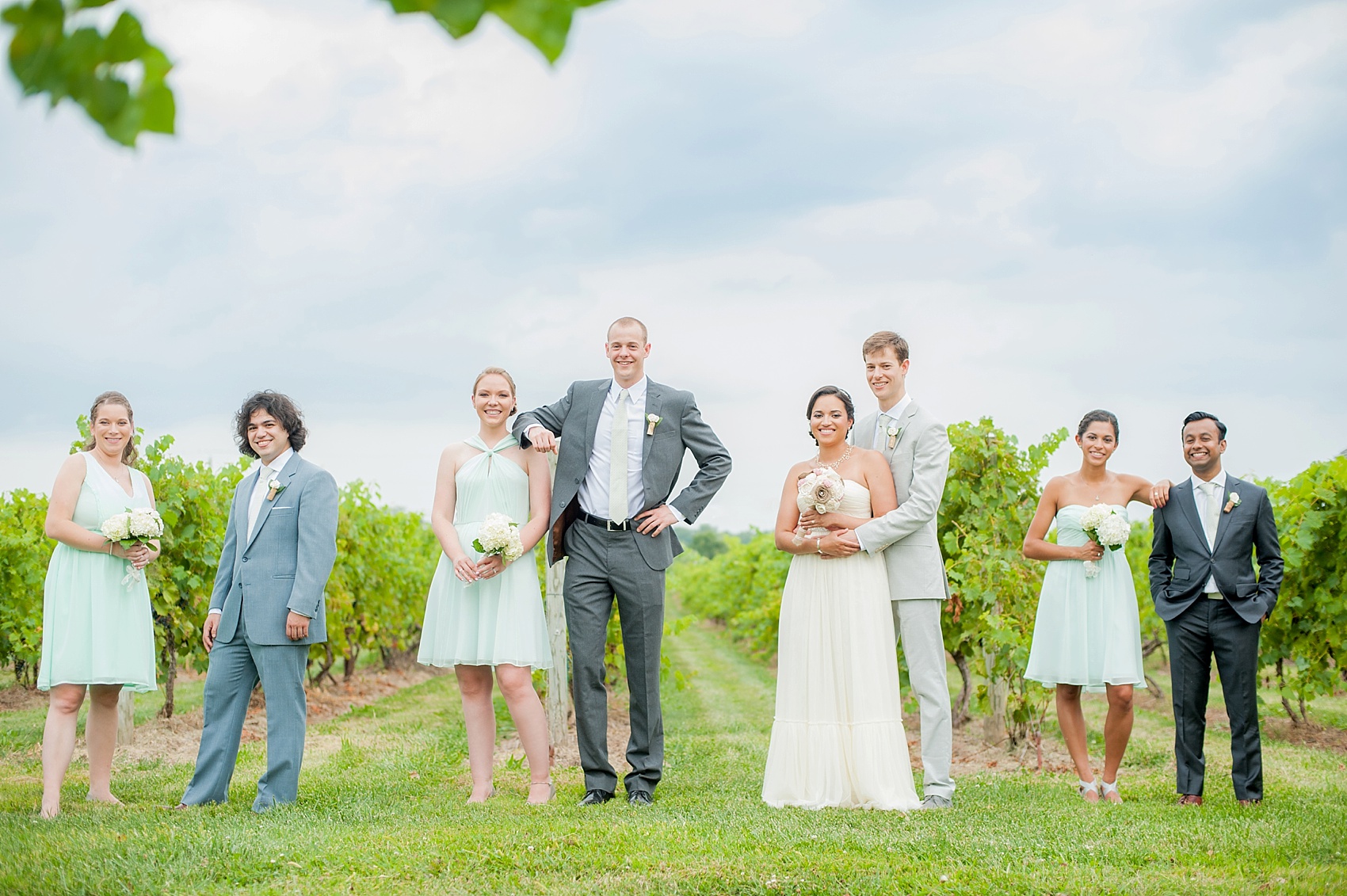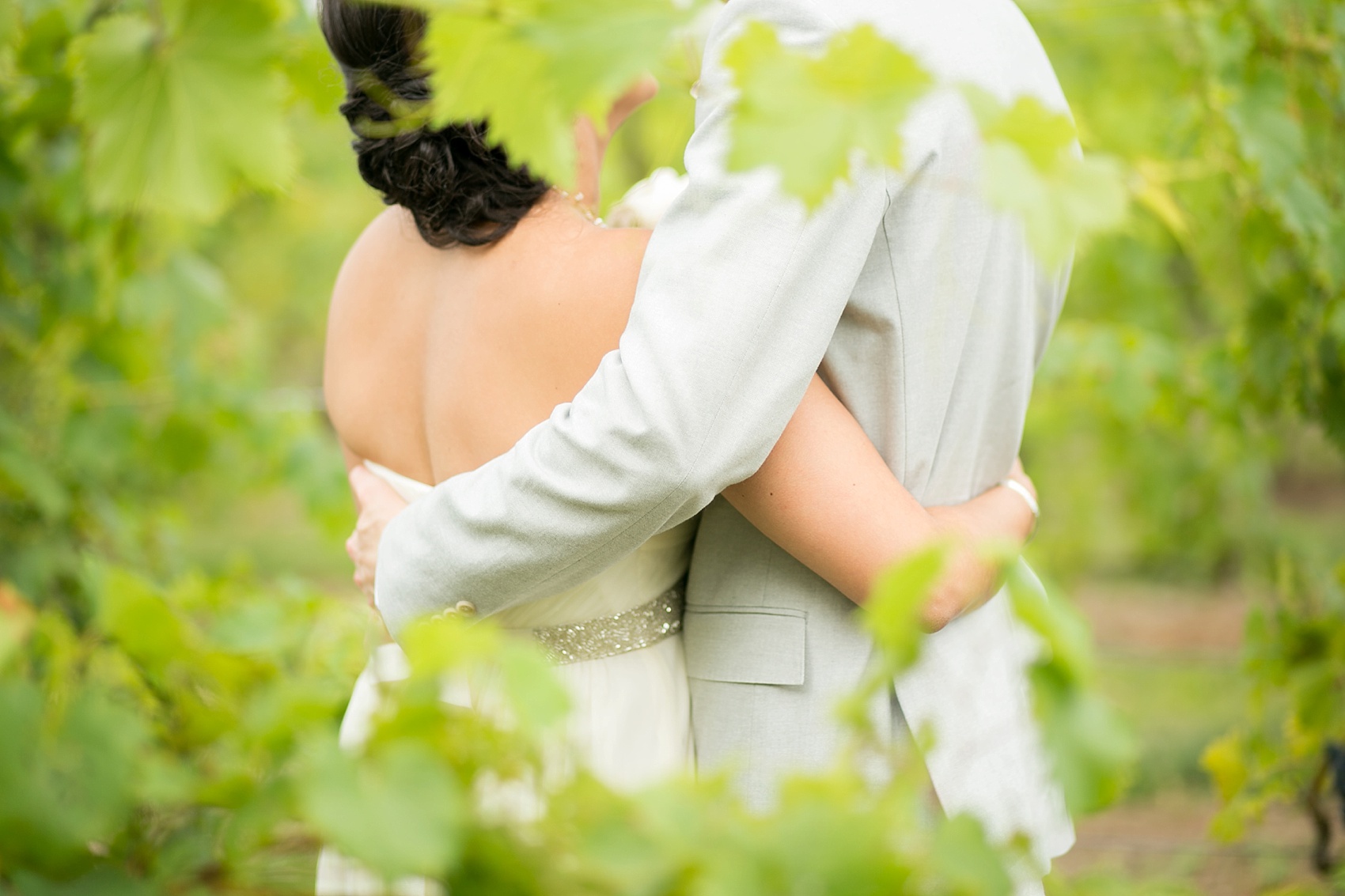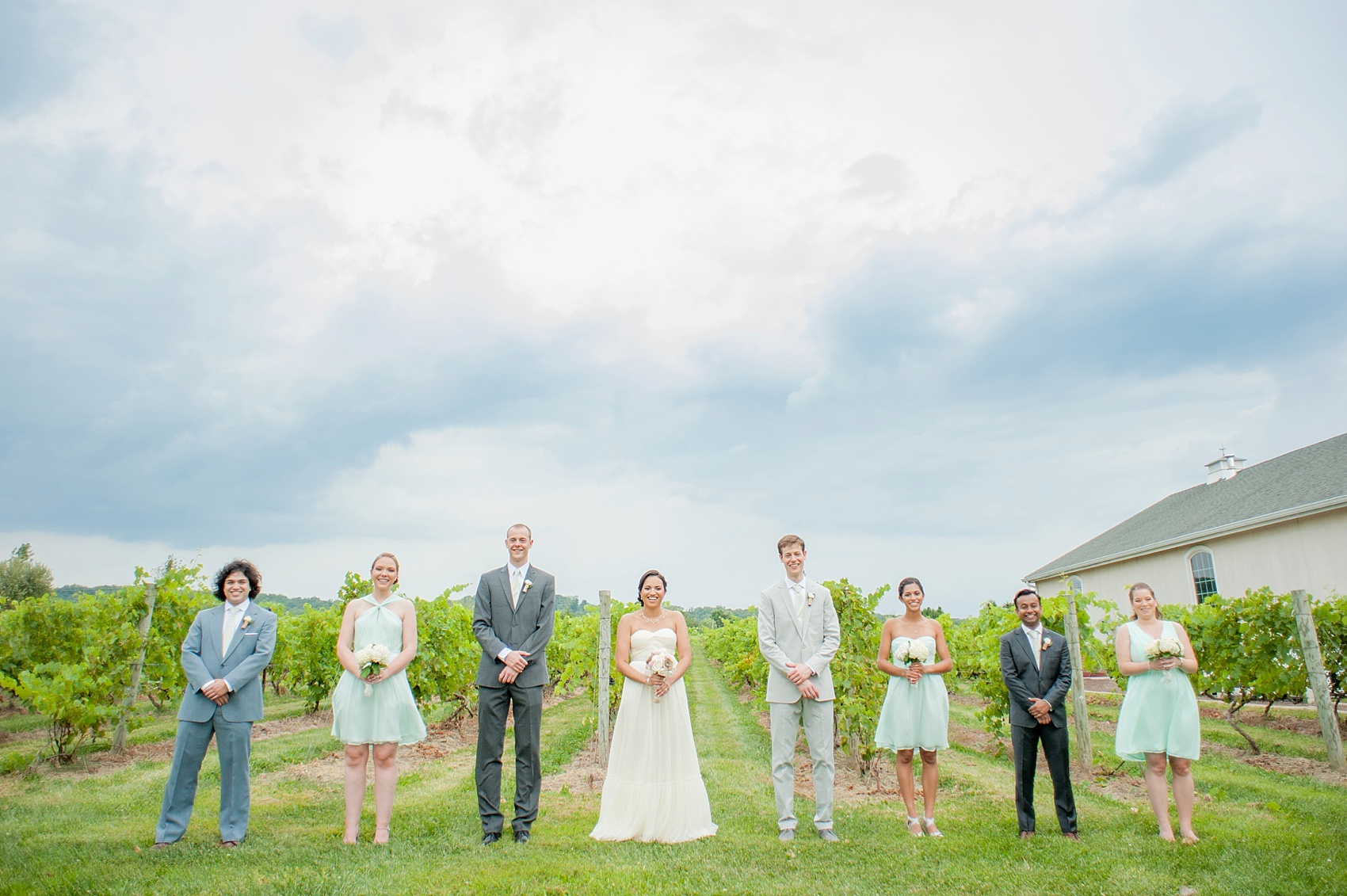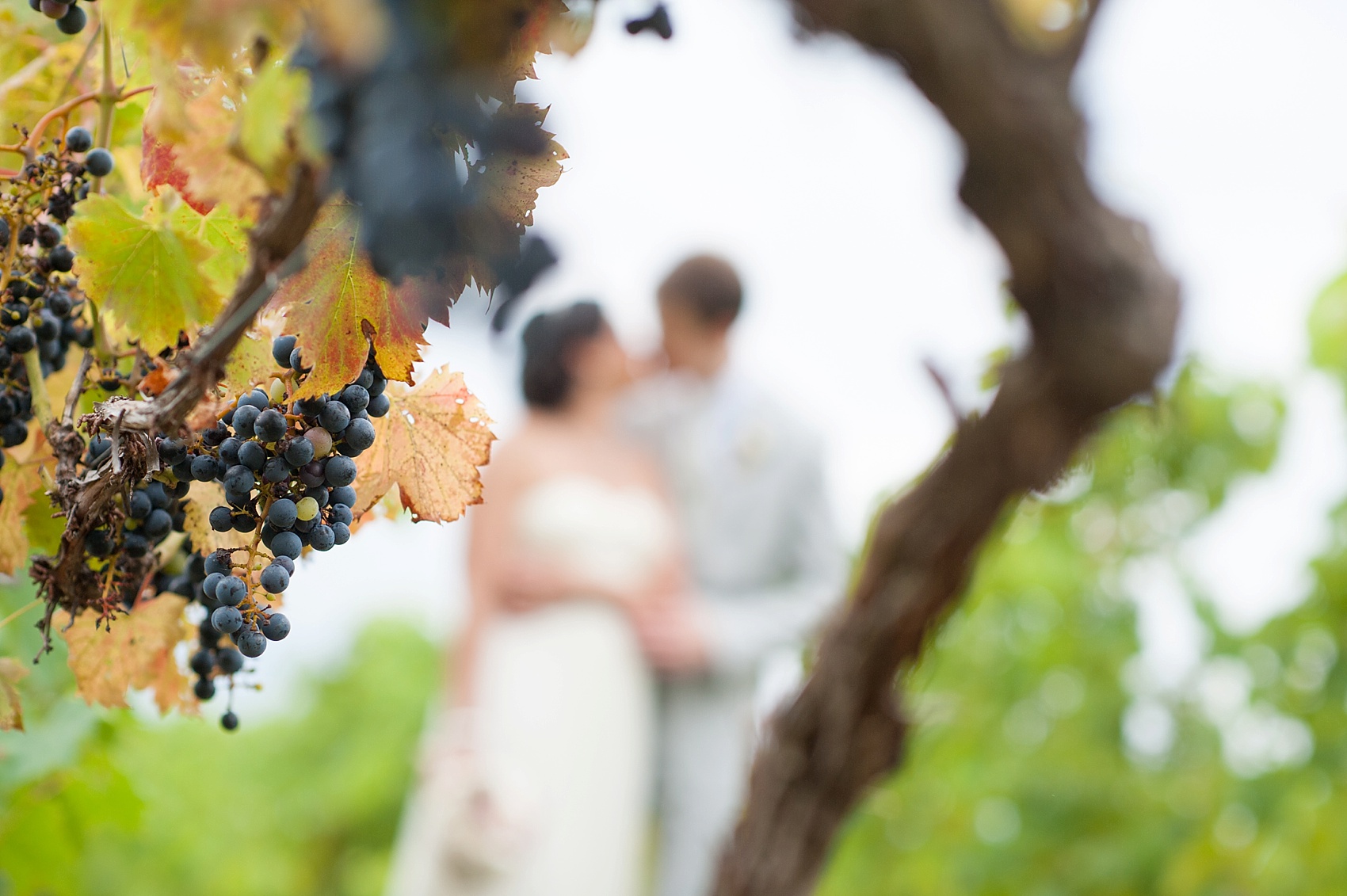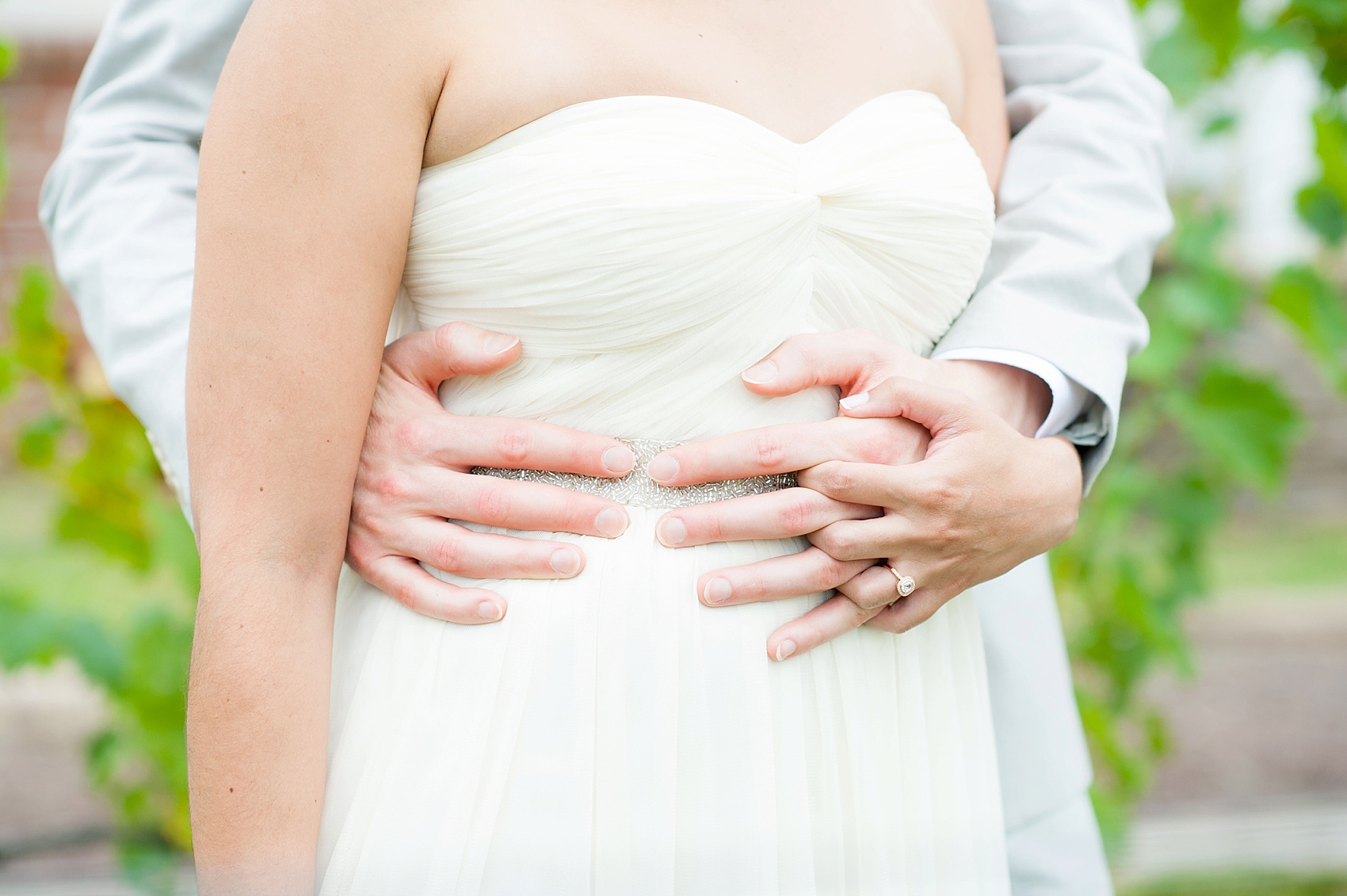 Sigh. Such sweet, vibrant, photos. And I have to thank mother nature for not only having the rain hold up the entire time we took wedding party photos but for the INCREDIBLE cloudy sky and overcast – a photographer's dream.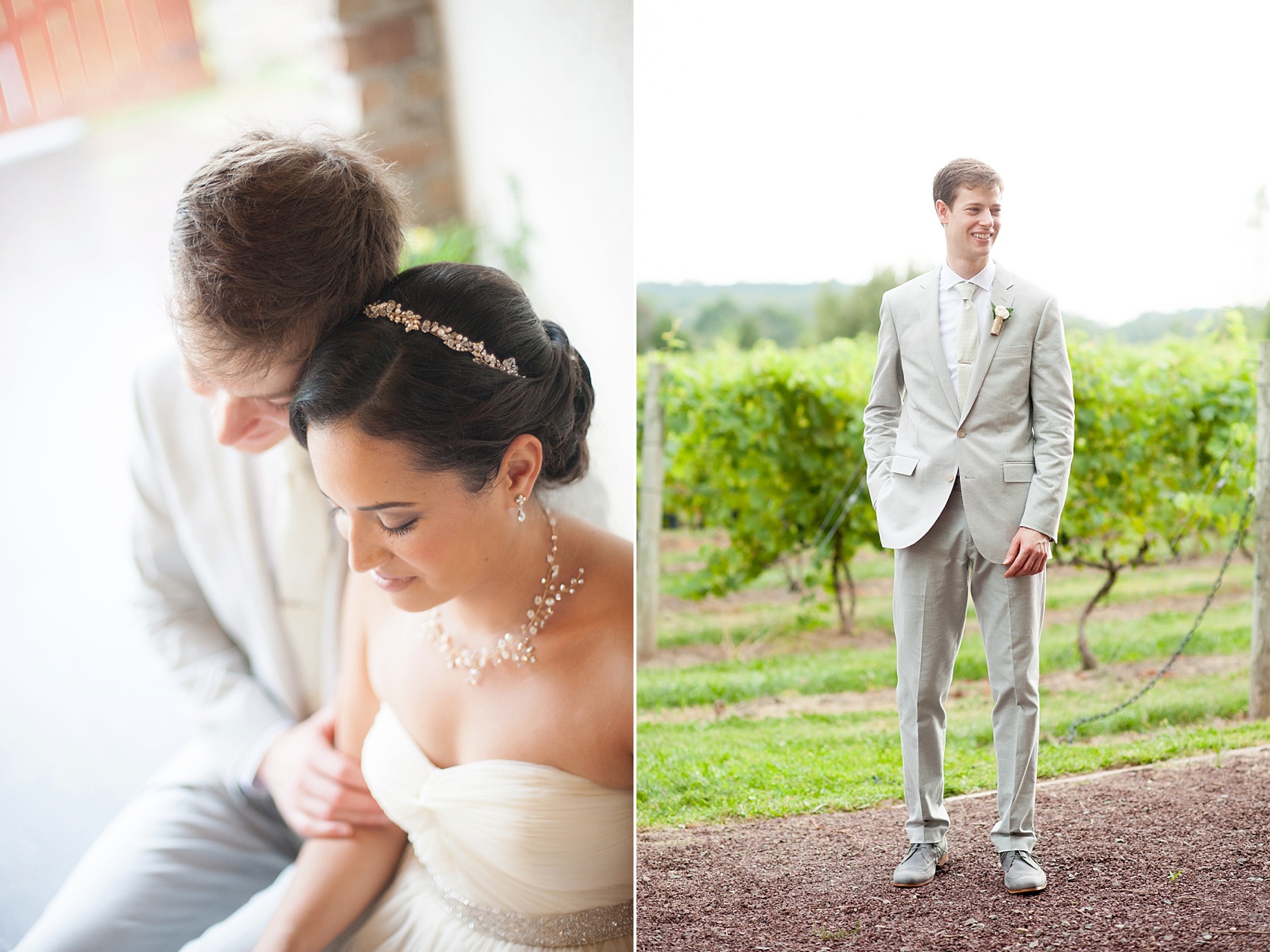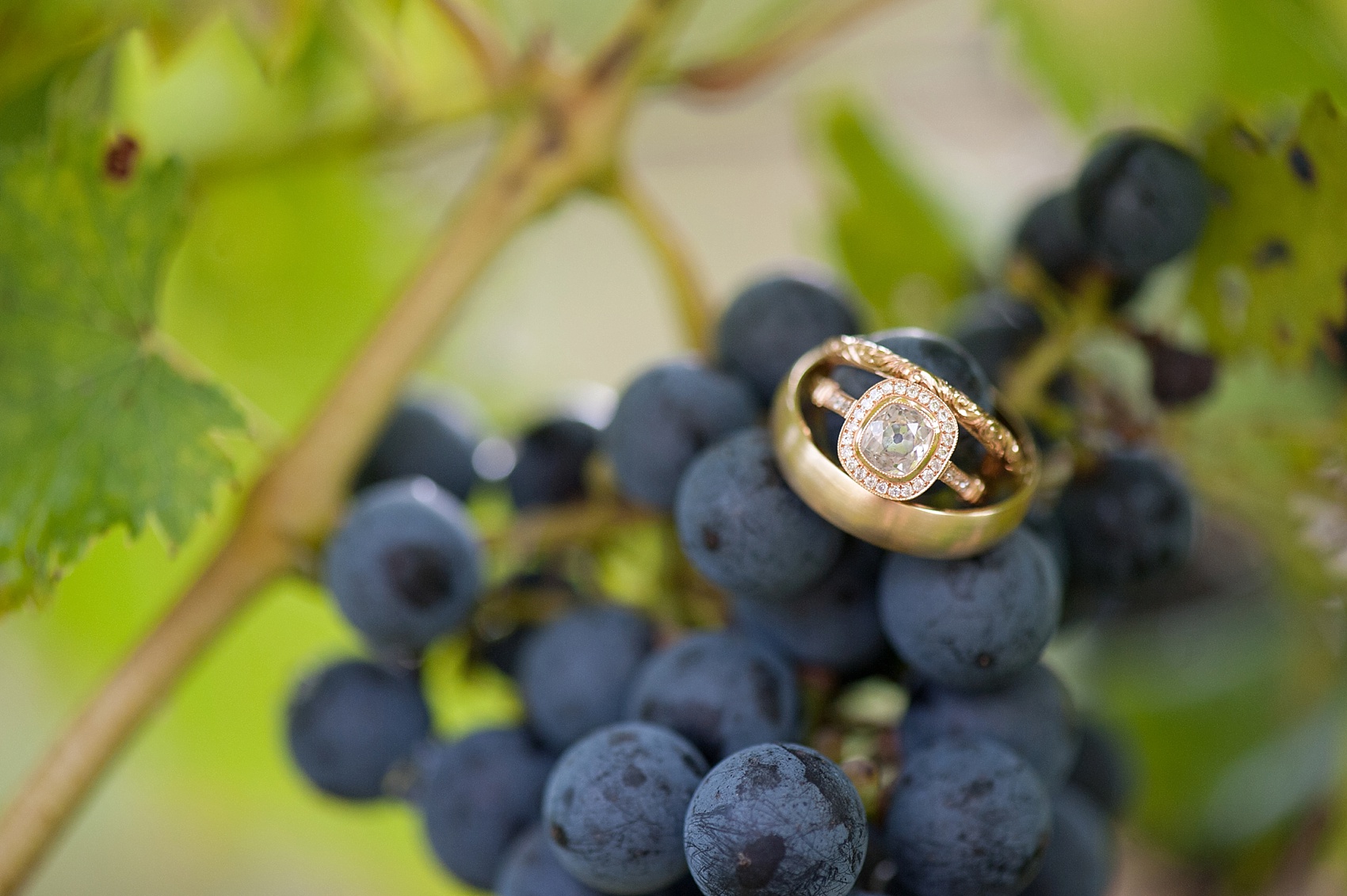 If you haven't met my work yet, I LOVE ring photos! (Really, any detail photos.) I couldn't let the day escape without photos of their rose and satin finish yellow gold wedding bands atop a bunch of grapes on the vine.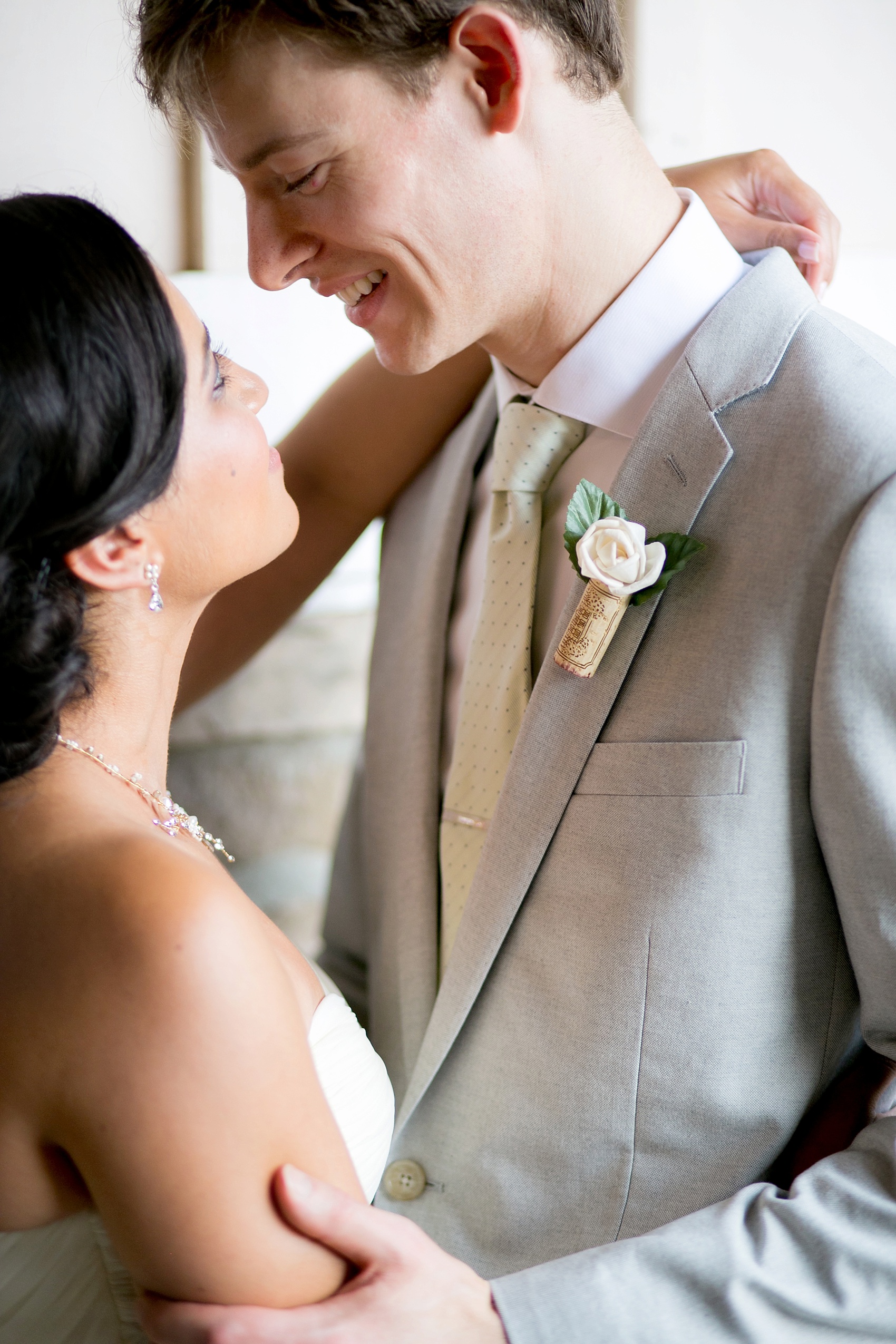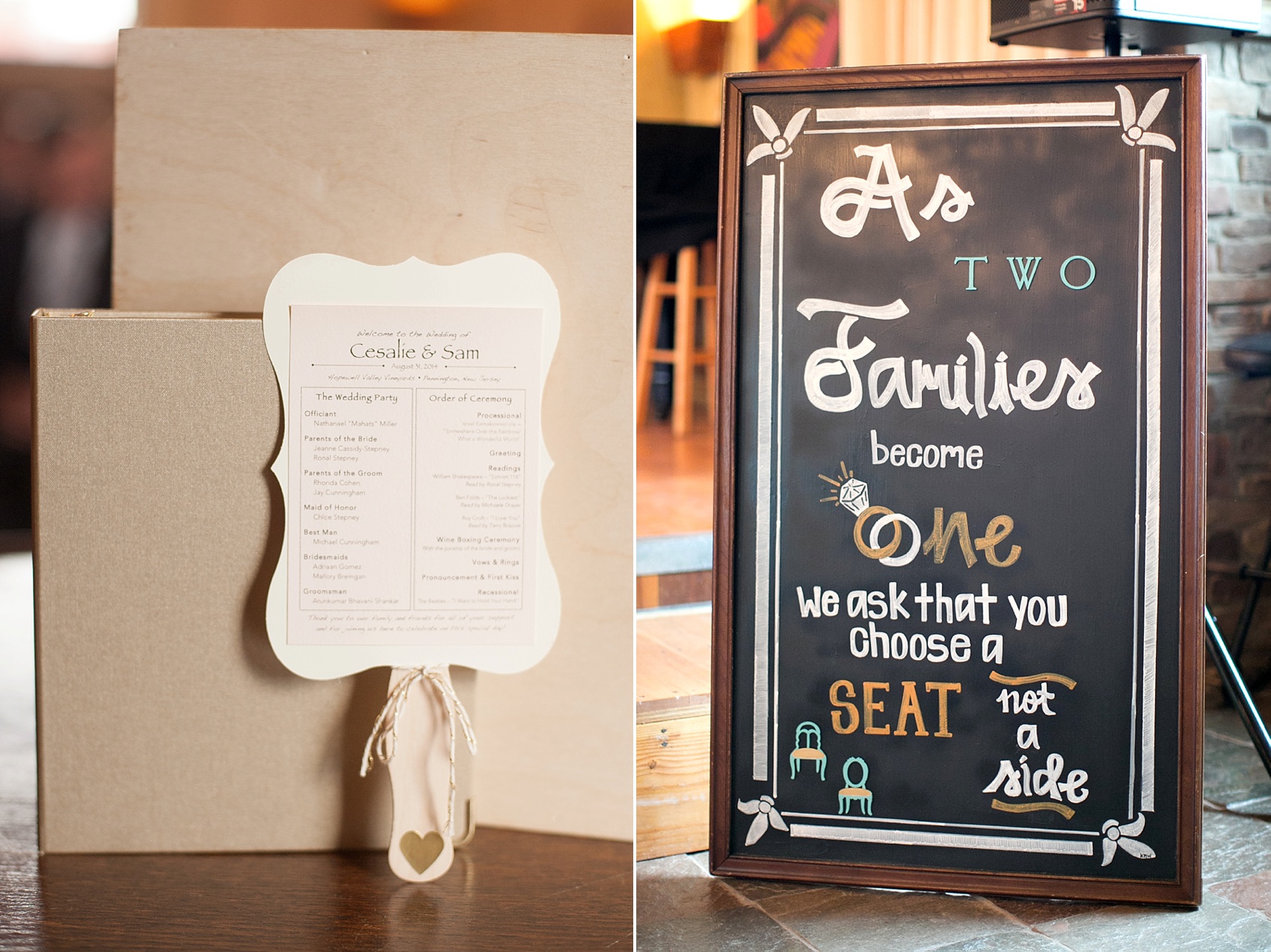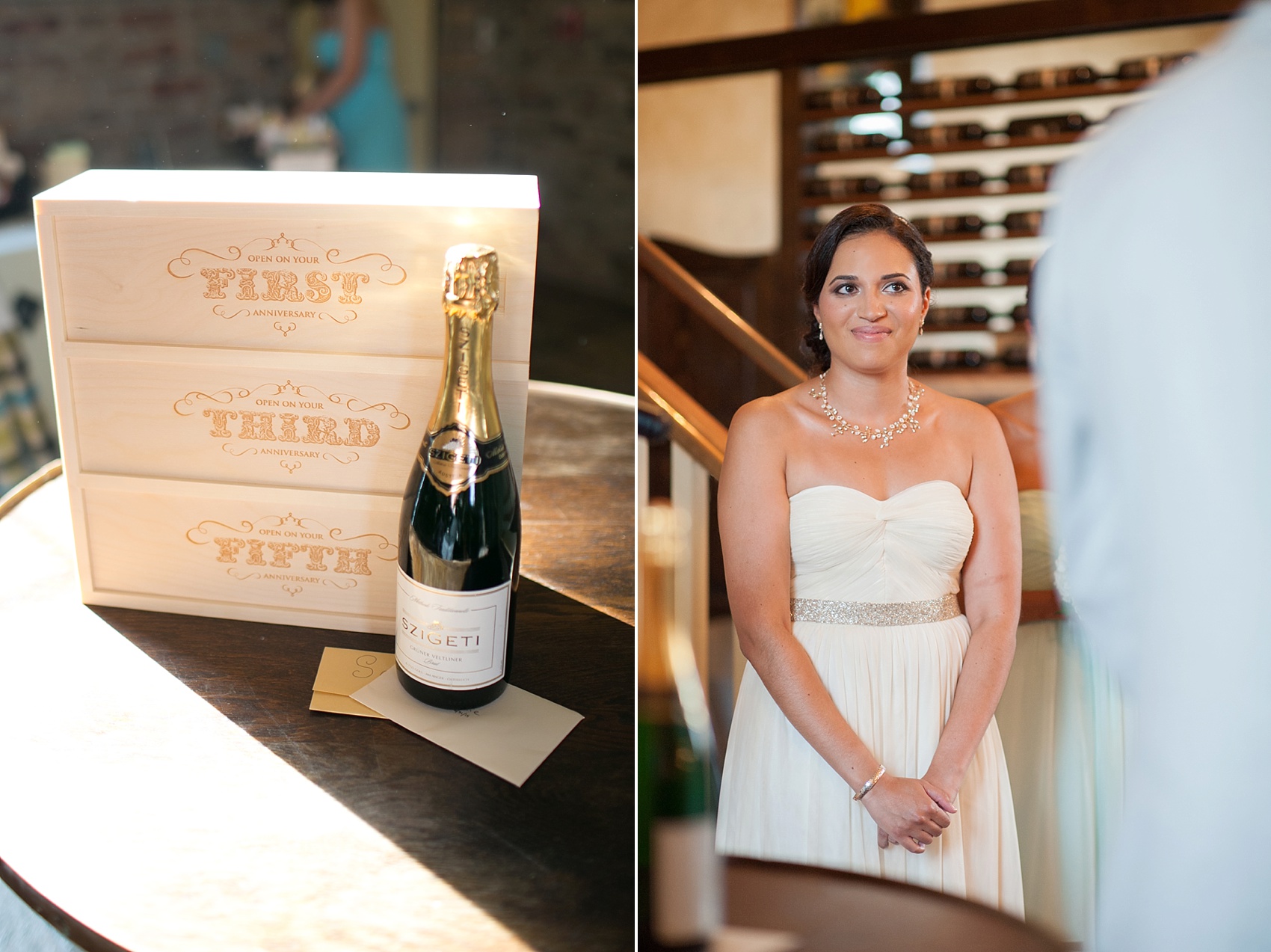 During their ceremony (which their friend Mahats officiated and, may I add, he was great) they had a little wine tradition goin' on. They put a bottle of wine in this super-cool box for their first anniversary and both their parents helped package vino for their third and fifth anniversaries.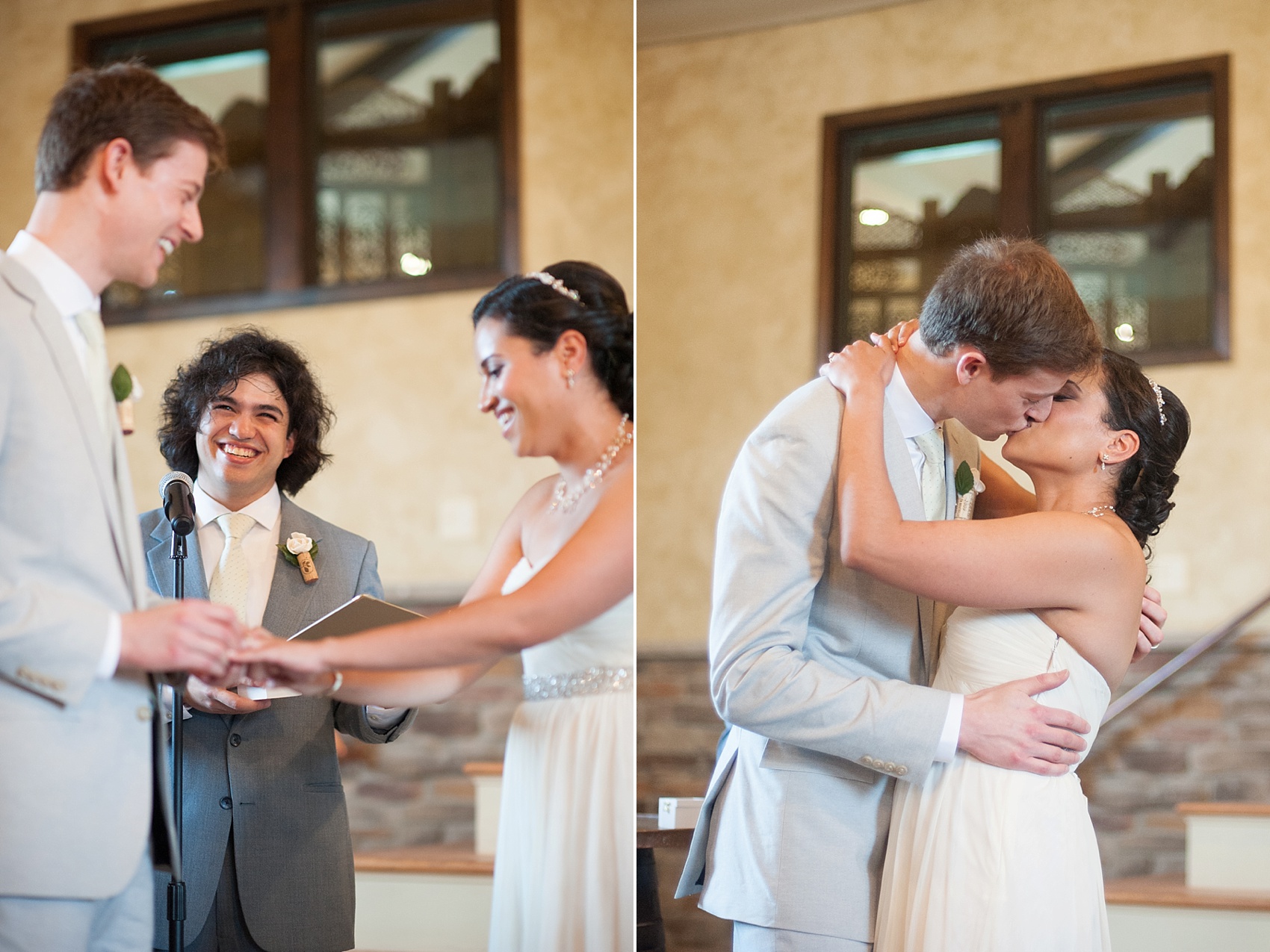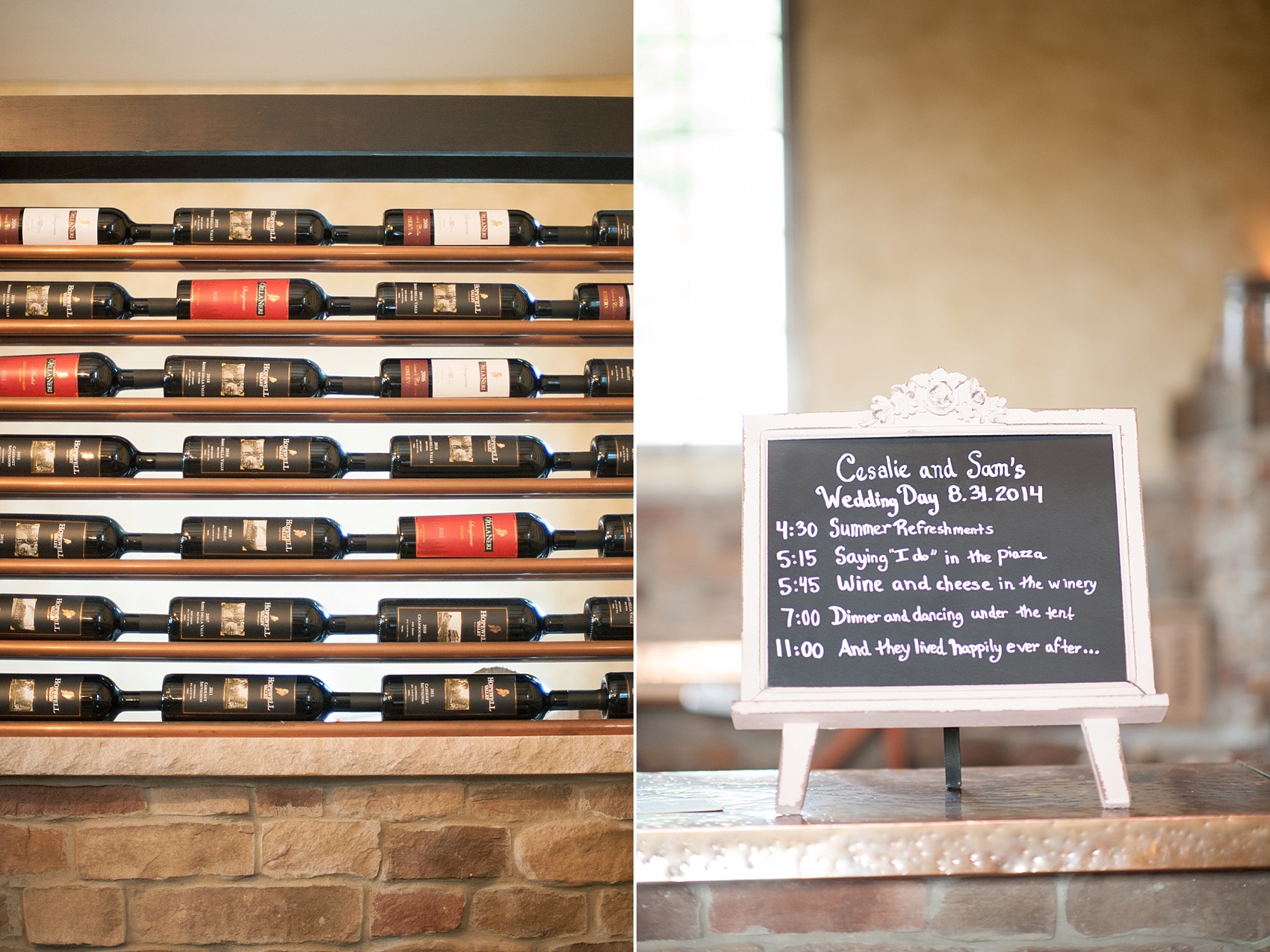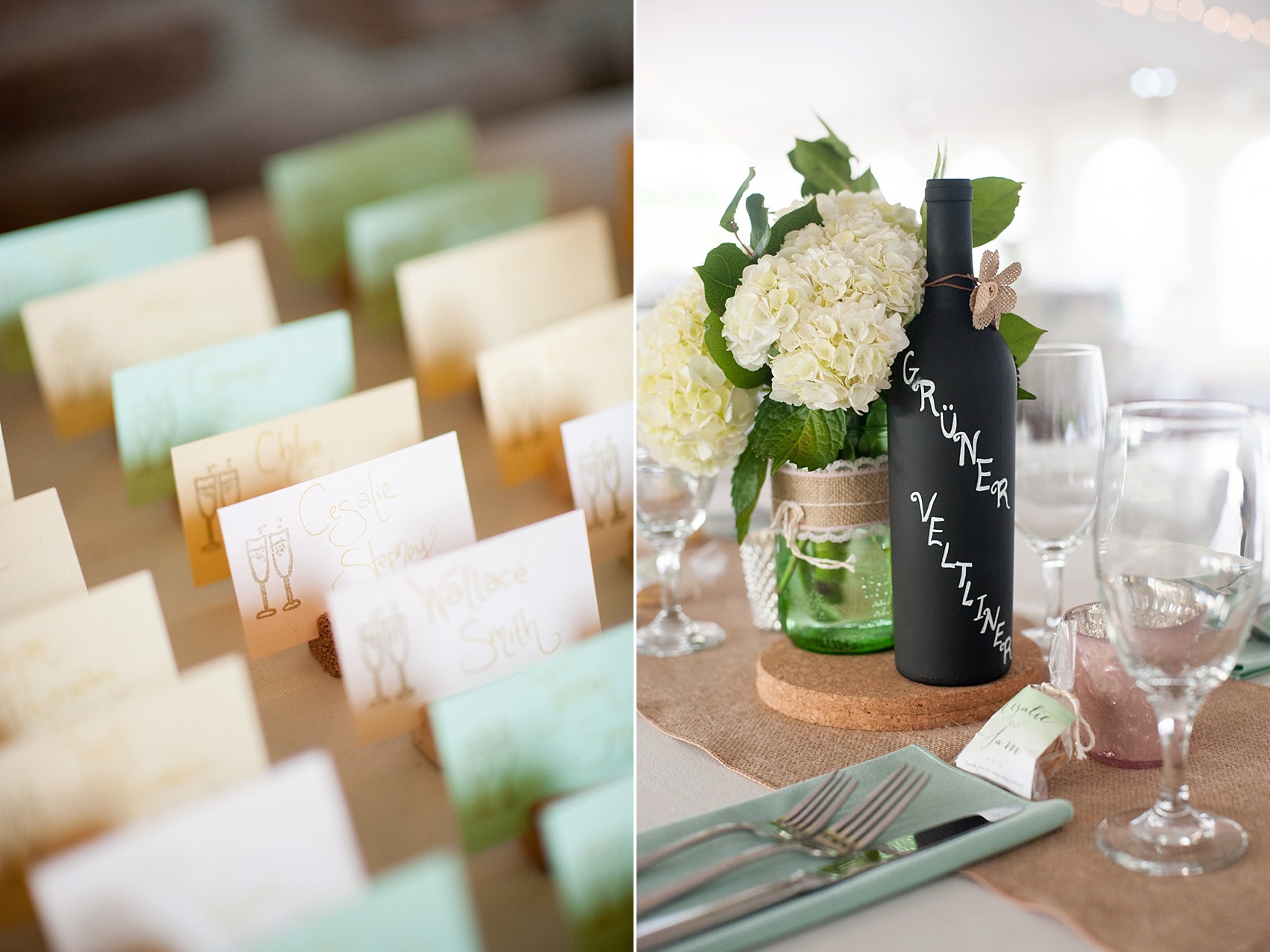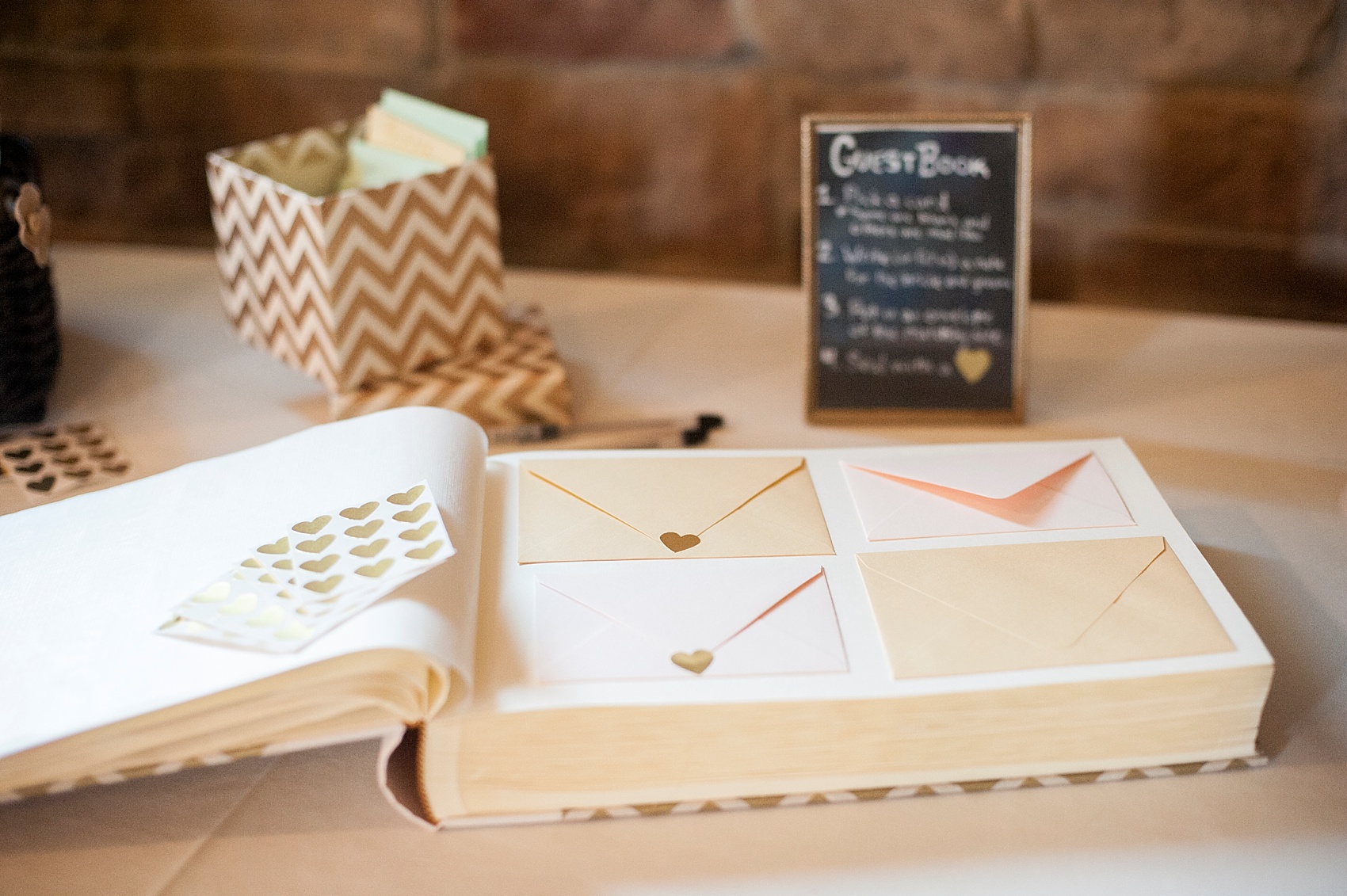 Their guest book had cards you could fill out and place in one of these envelopes and finish with a gold heart sticker seal. Of course I filled one out – and attempted to be funny. My usual. 🙂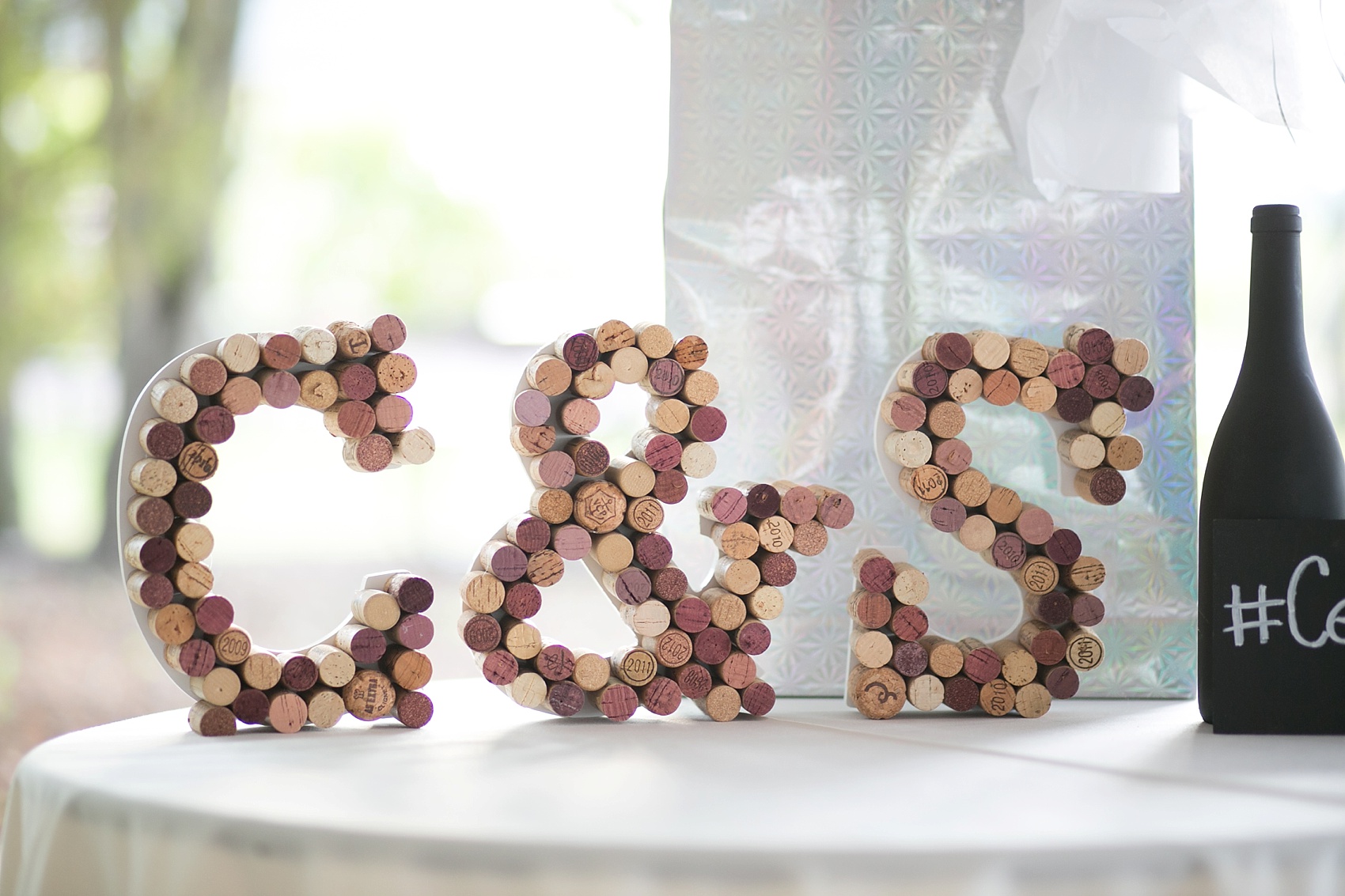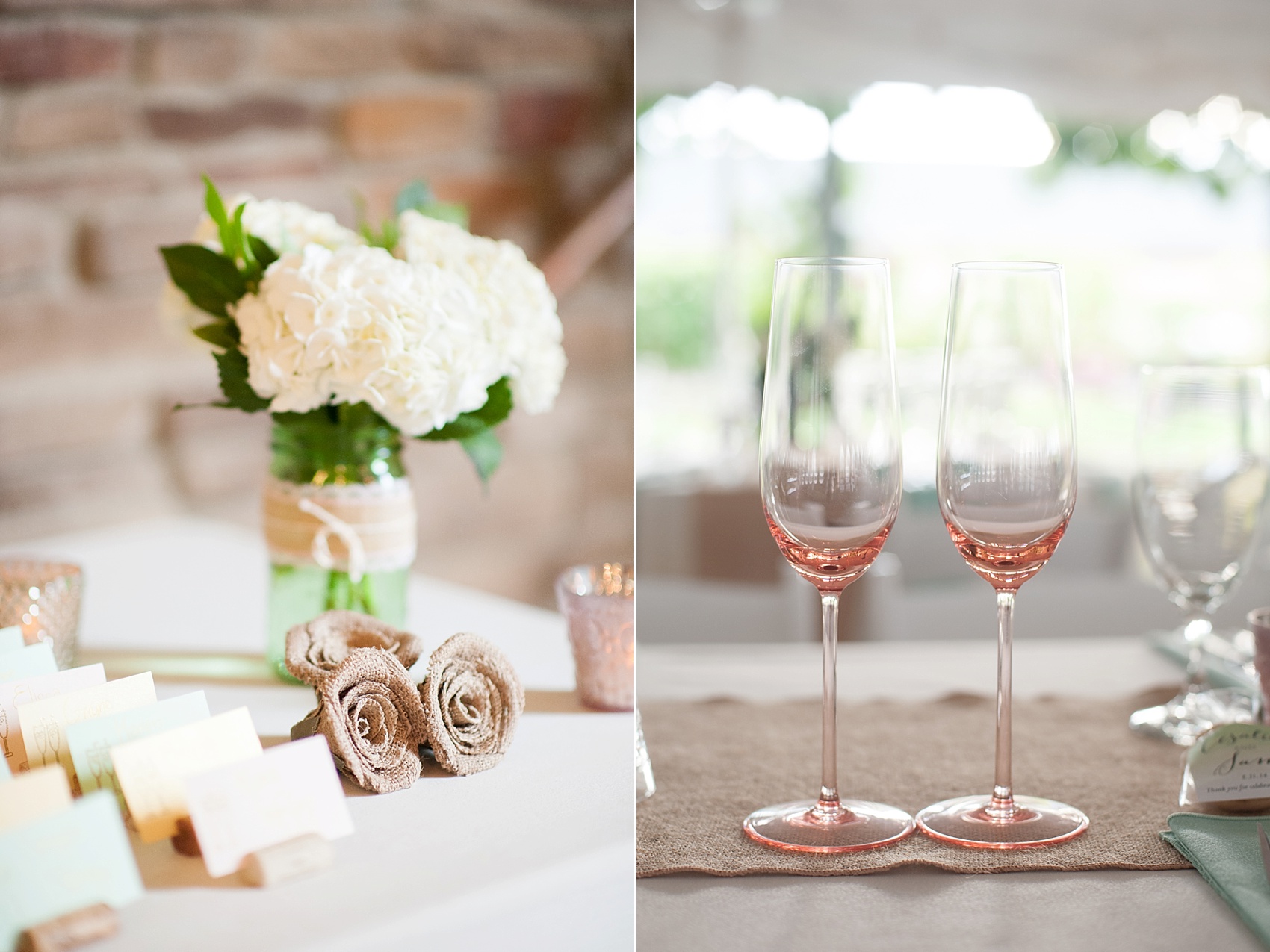 Their details were plentiful. I loved their blush pink champagne flutes, the burlap roses by the escort cards in corks, the chalkboard wine bottles, and their cork monogram letters. Cesalie even made their adorable cake topper, people painted onto champagne corks, and custom forks and cake cutter from Etsy. Seriously, no detail was left unattended too. It was great!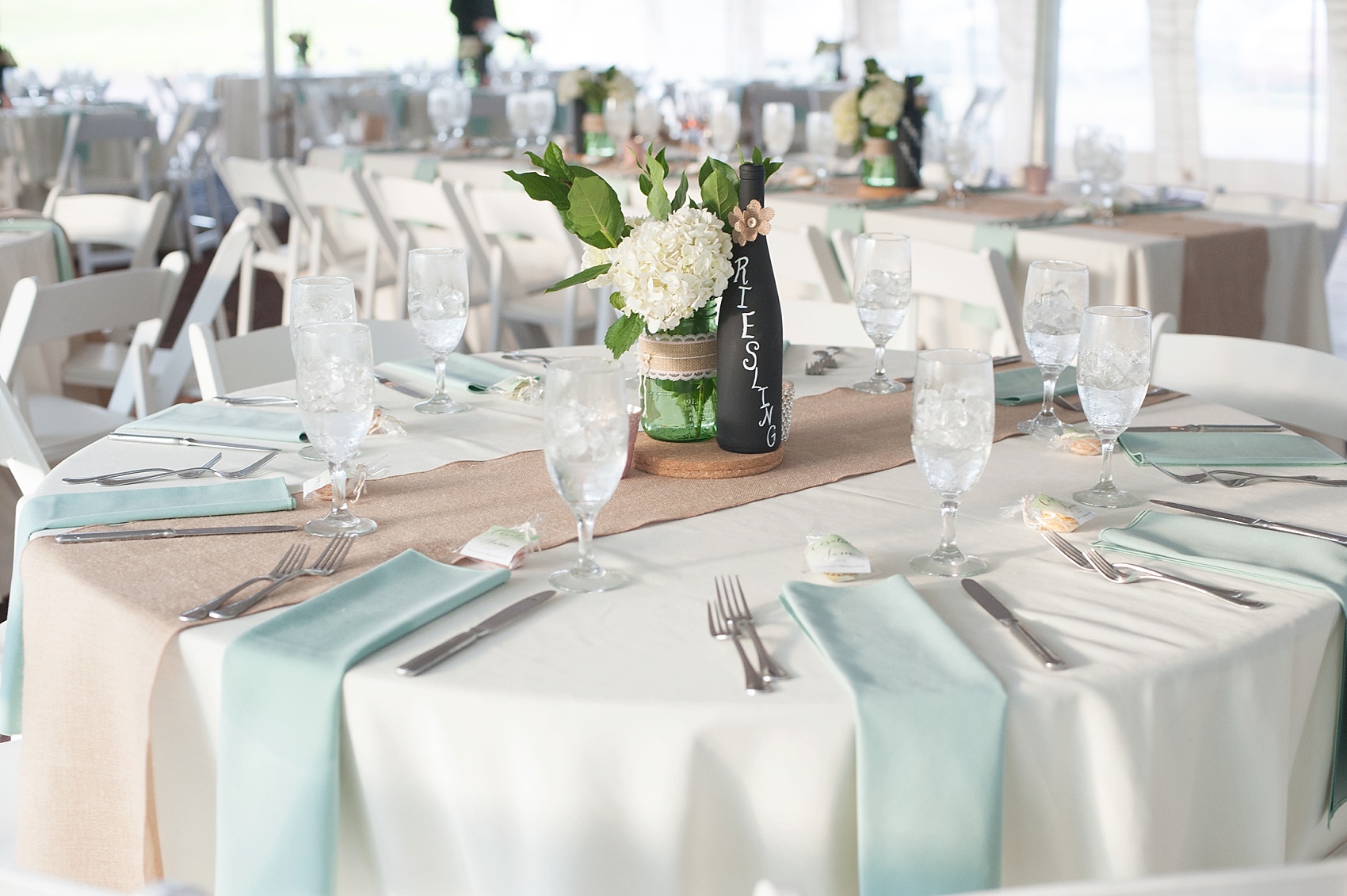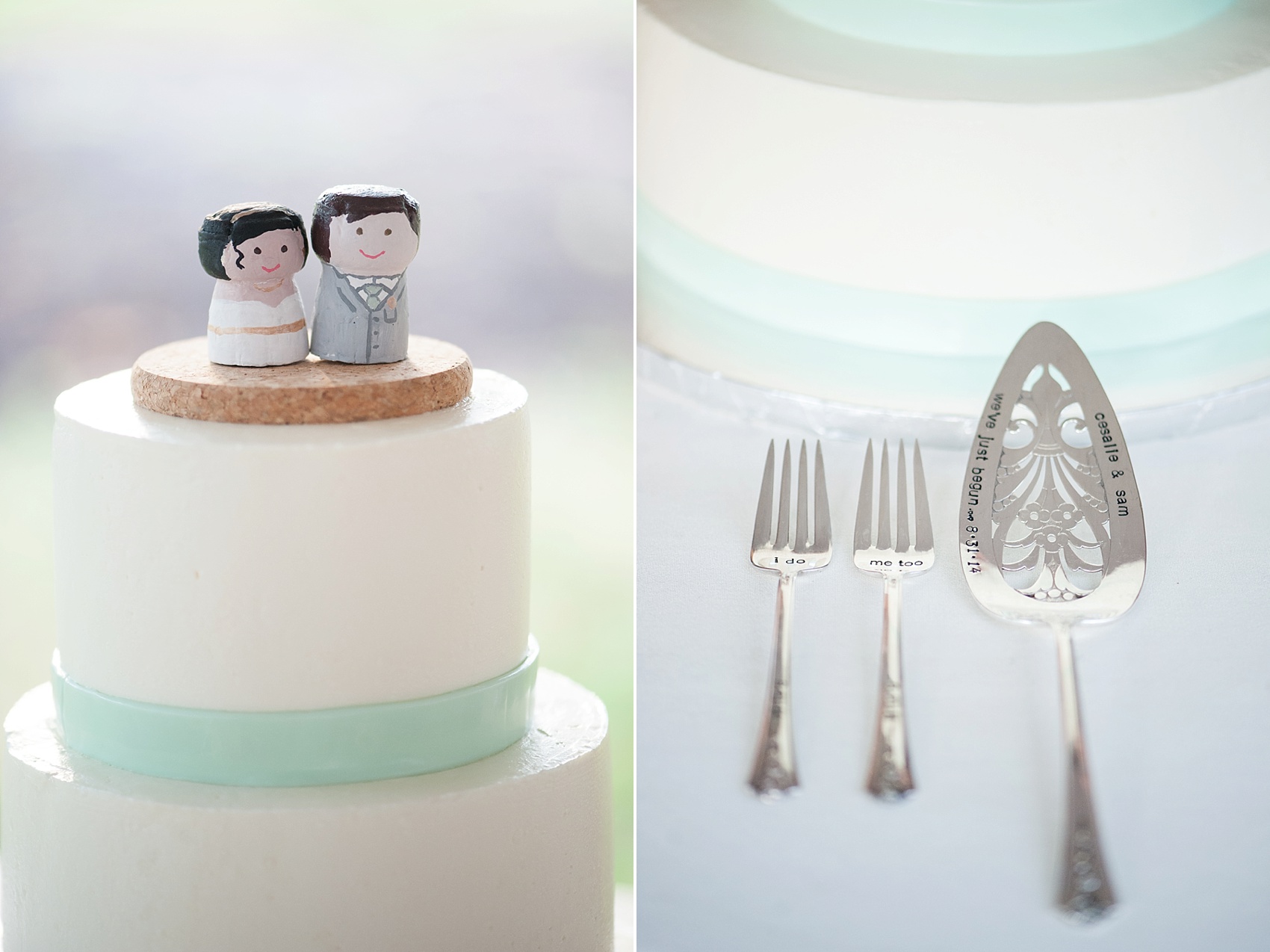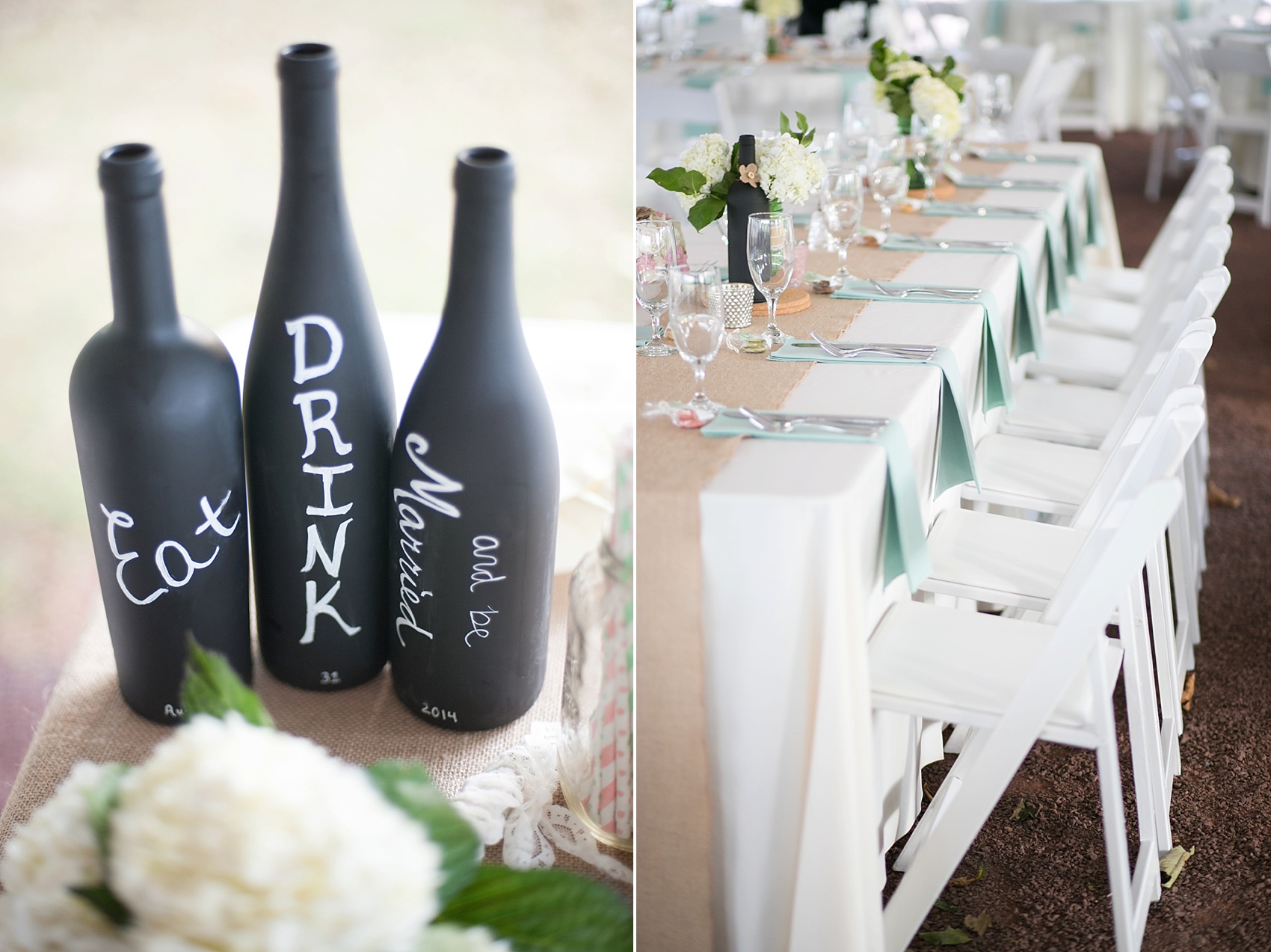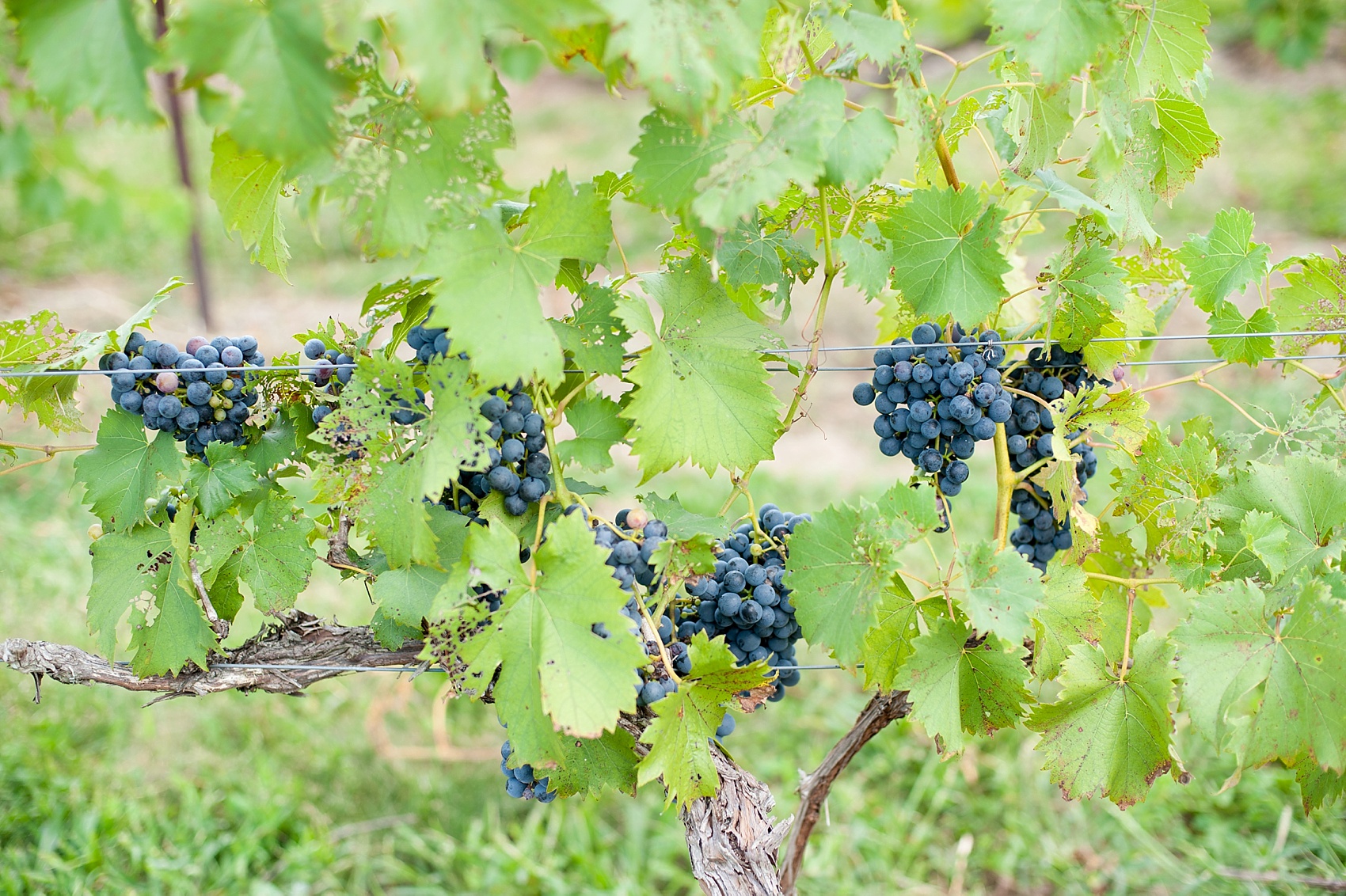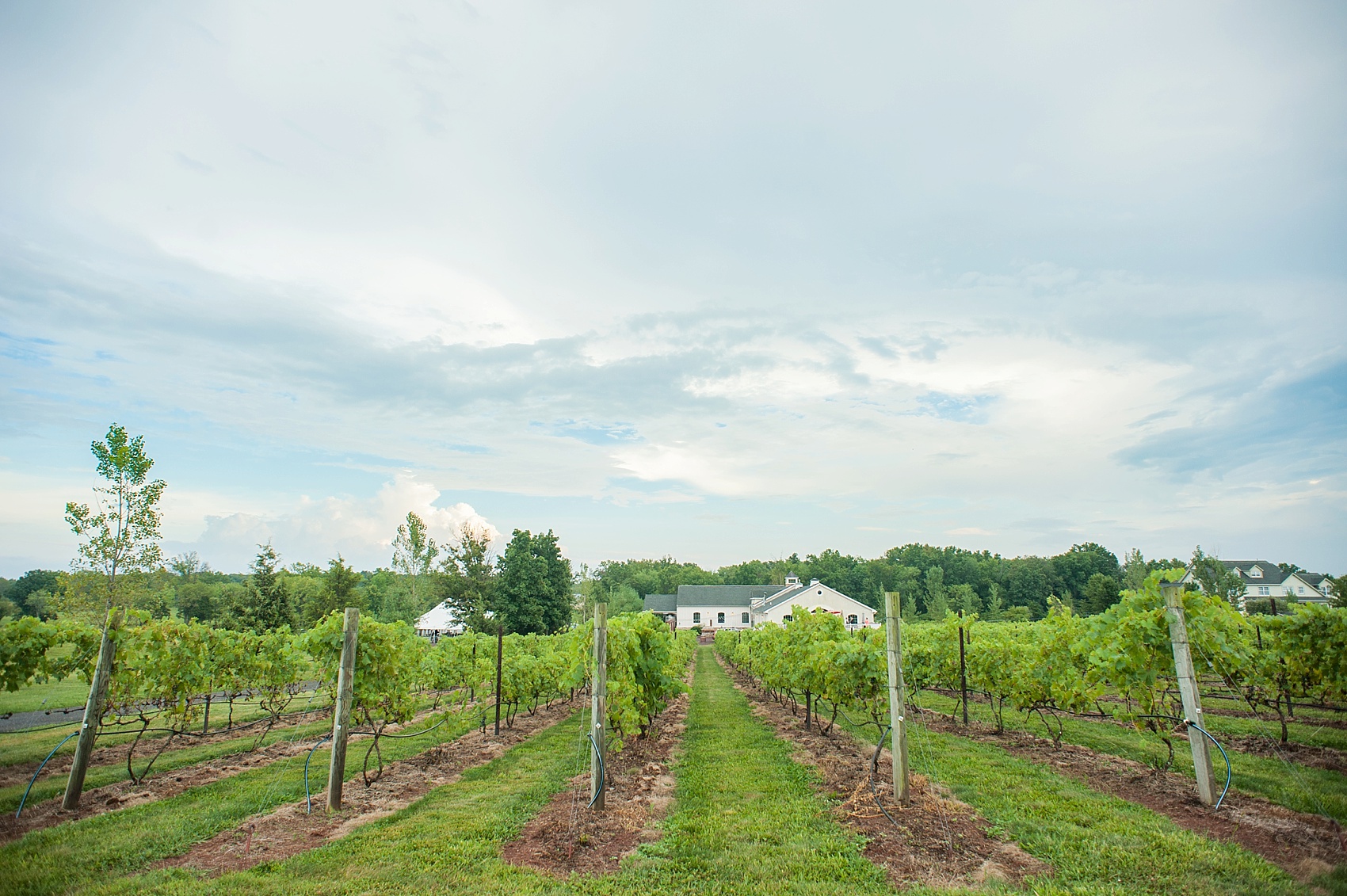 As the sun set above the vineyard (and heightened the already astounding colors in the sky that day) it was time to get dowwwwnnnn on the dance floor! Something Cesalie mentioned she was most looking forward to on their day (and that, of course, Sam's her favorite dance partner)!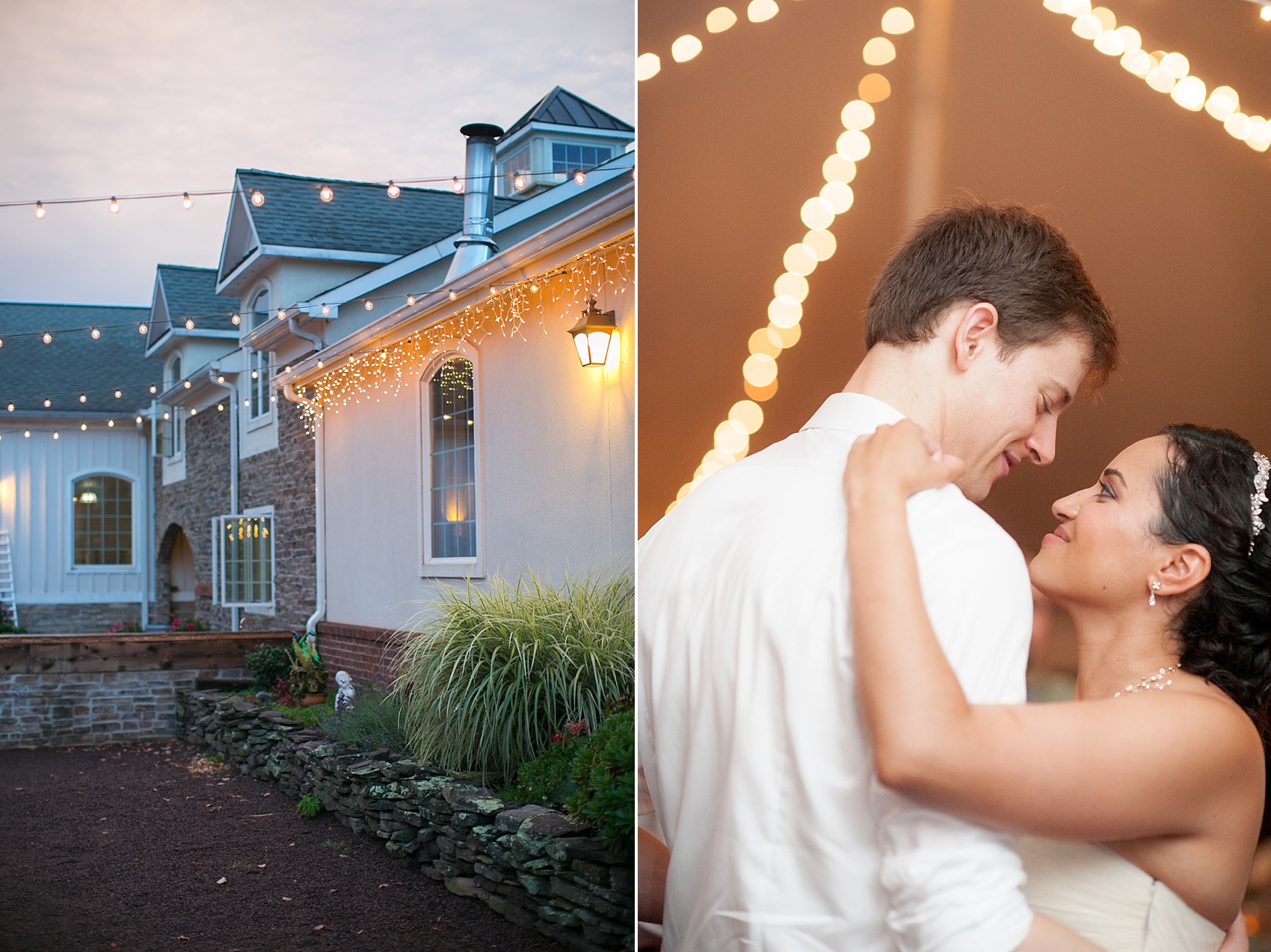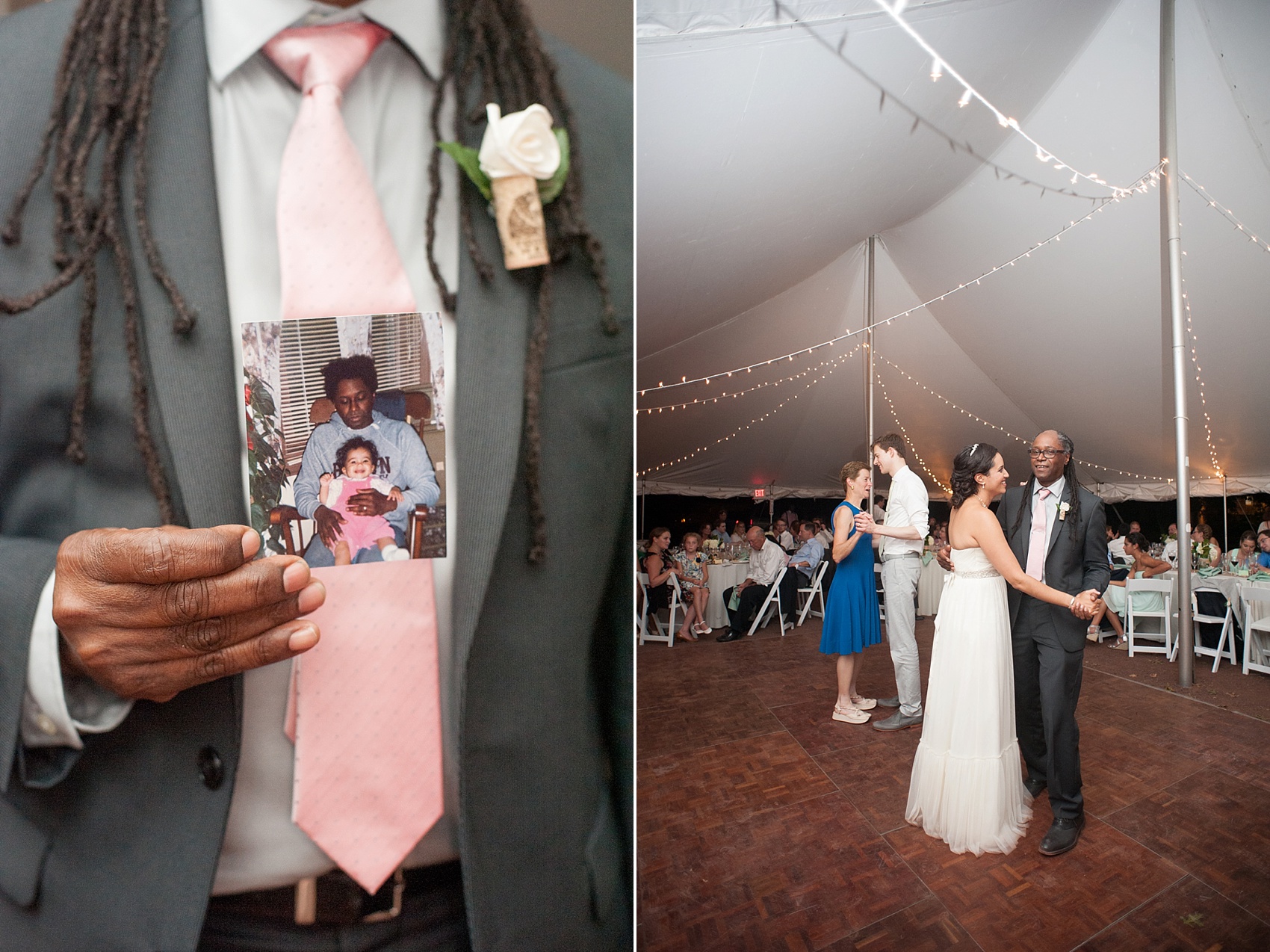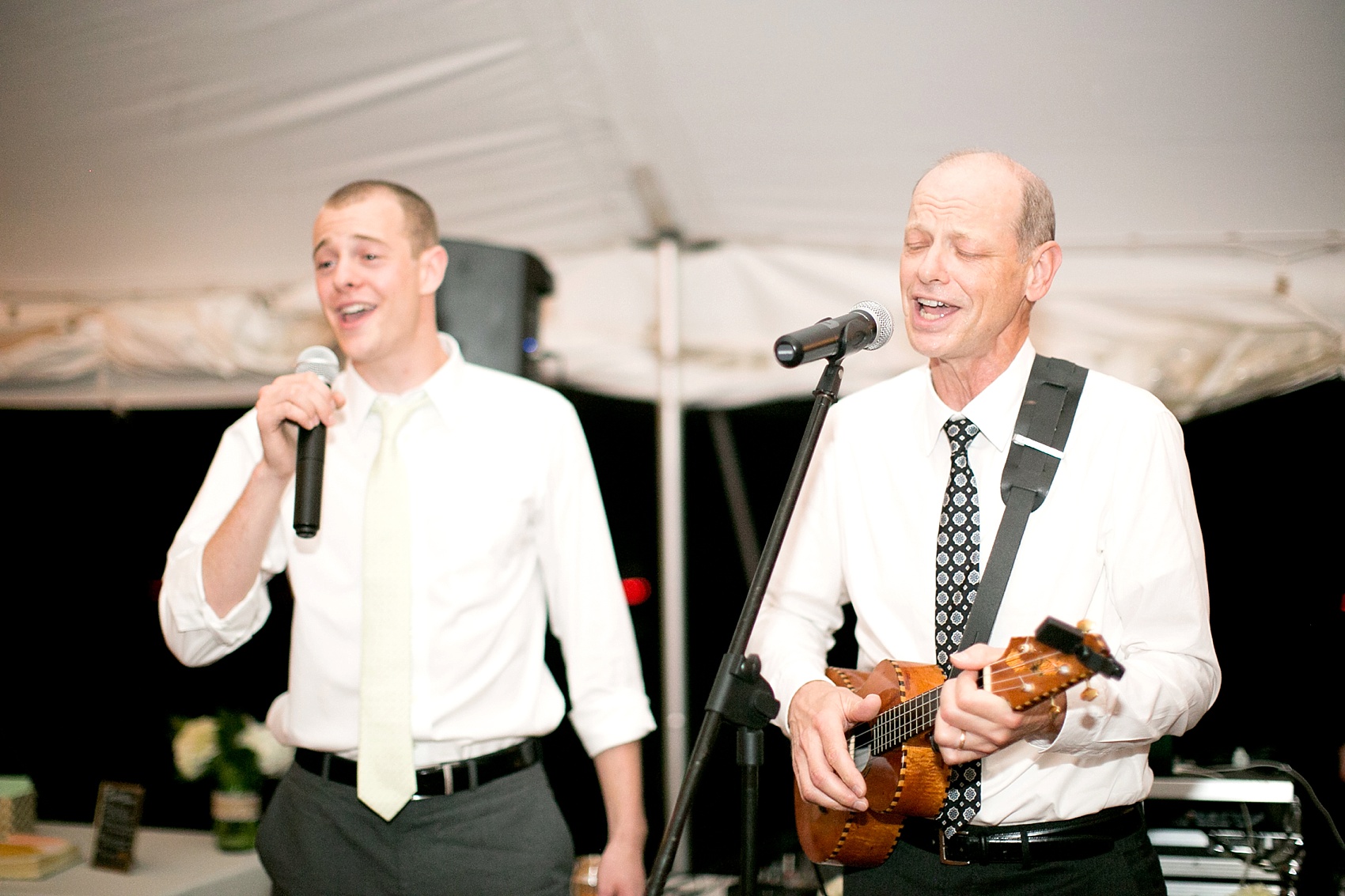 Cesalie's father gave a touching speech and showed everyone a photo he carries around of when she was a baby. Isn't it sweet?
The talent in their families is never ending. Sam's father and brother surprised everyone with a song dedicated to the newlyweds.
Hey, if you're going to take some group photos…do it on a copper cow on property.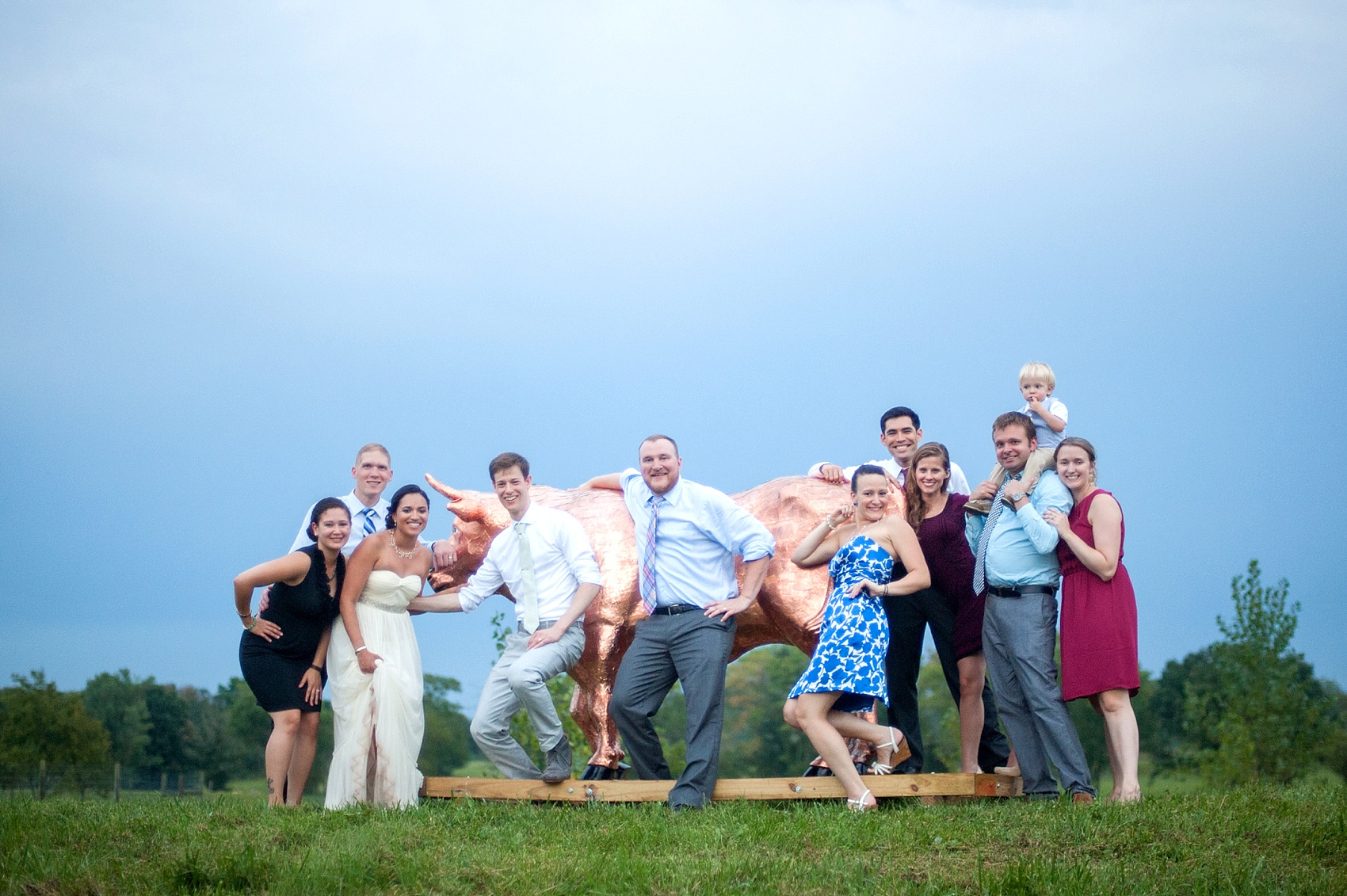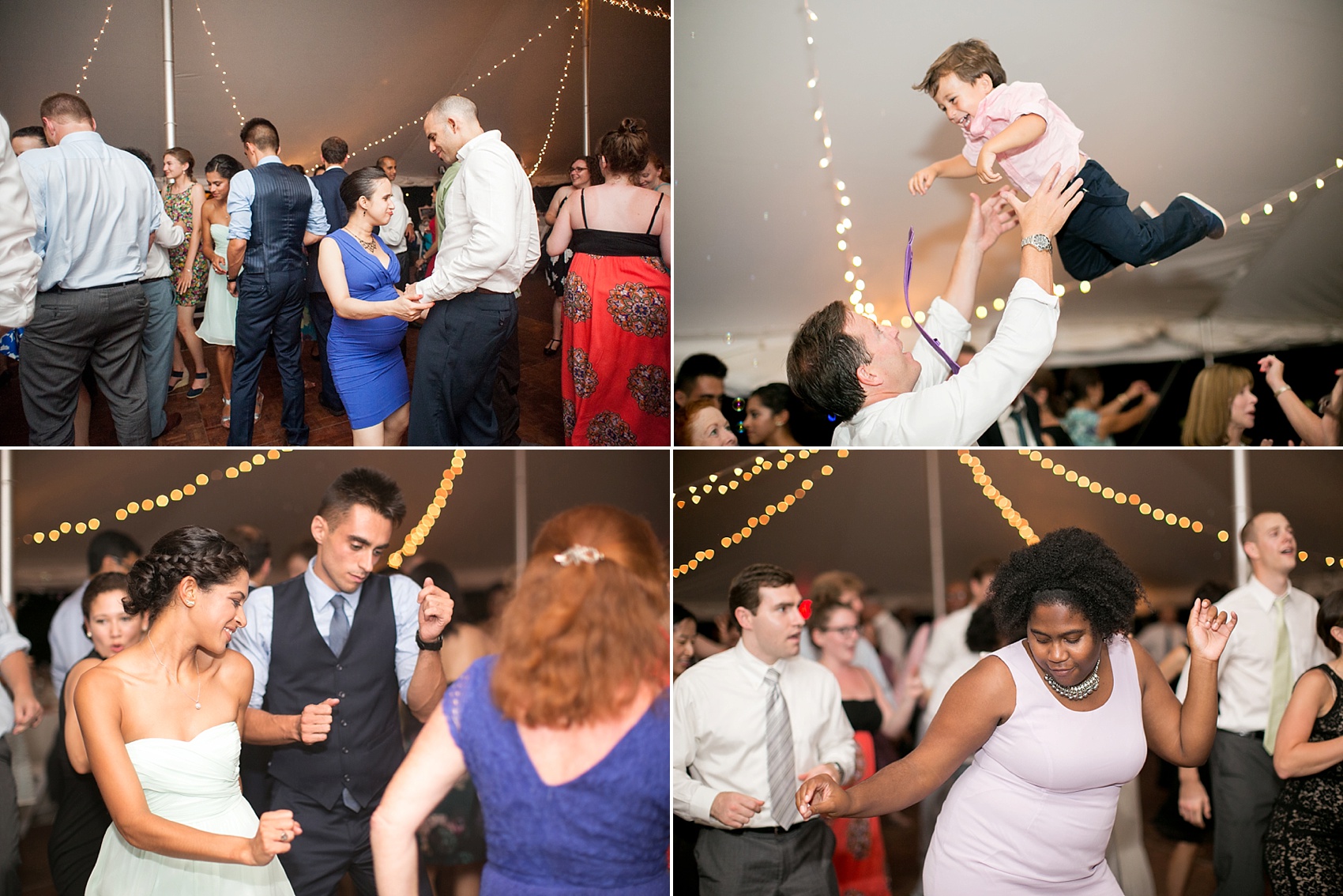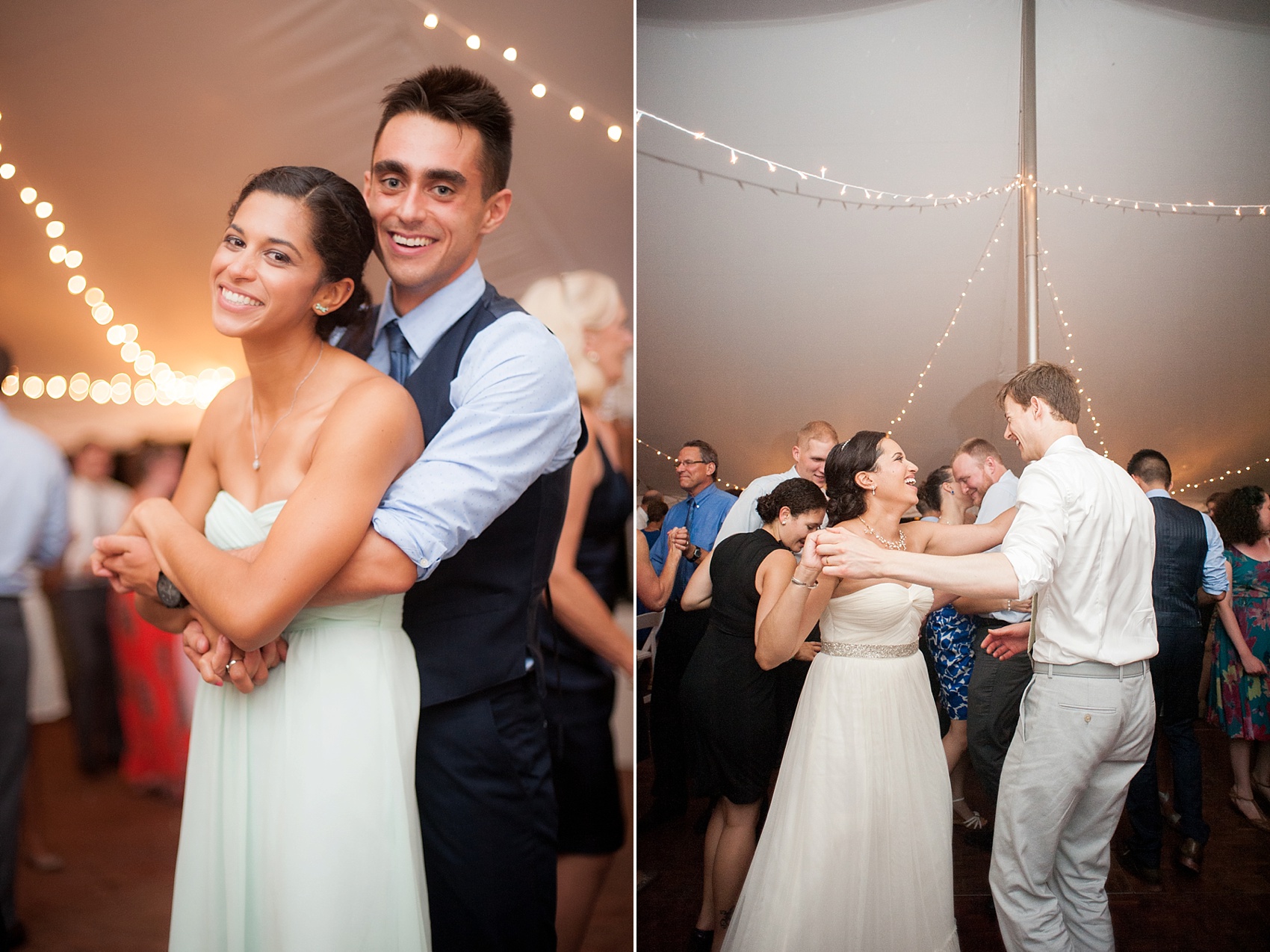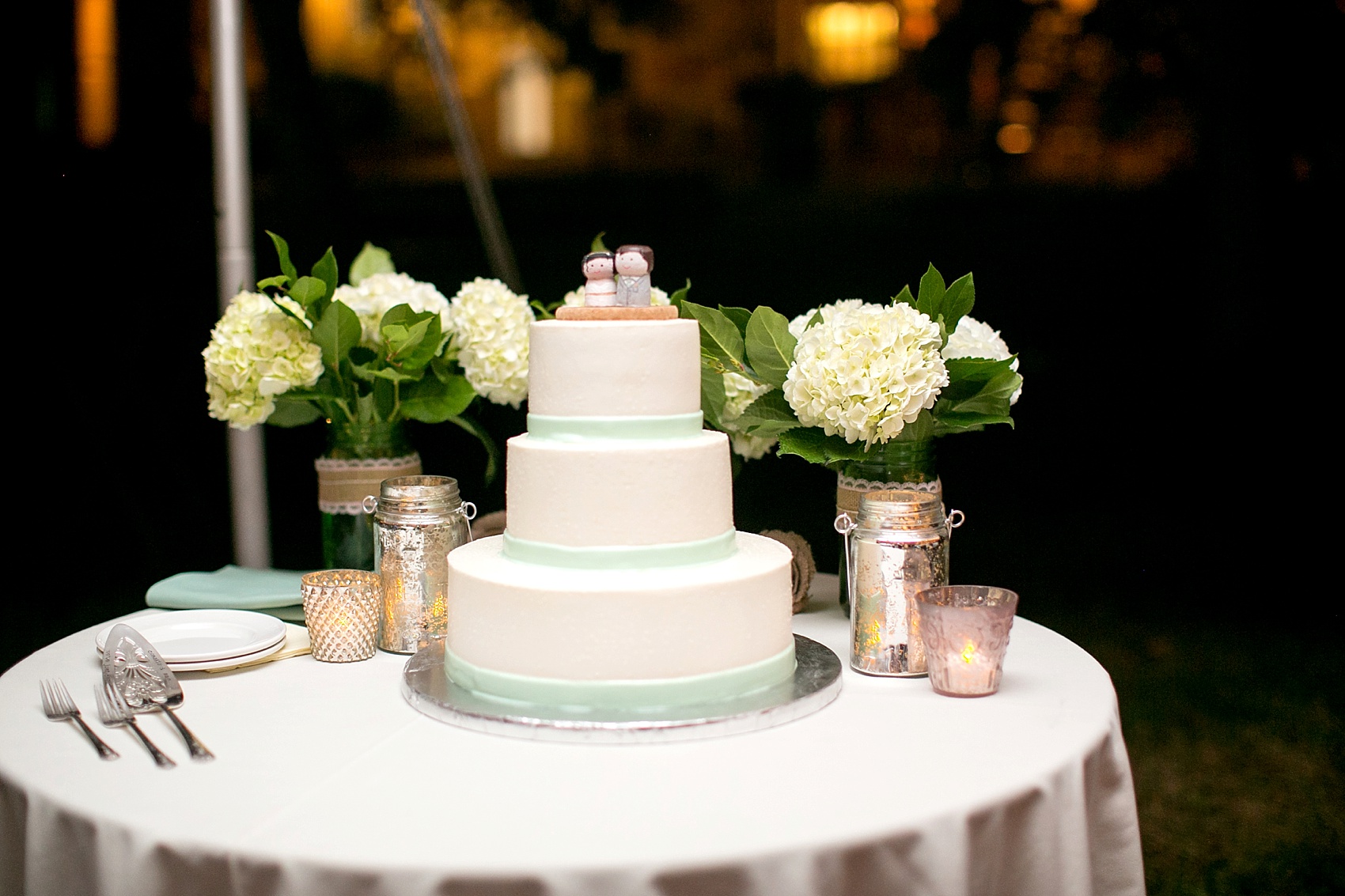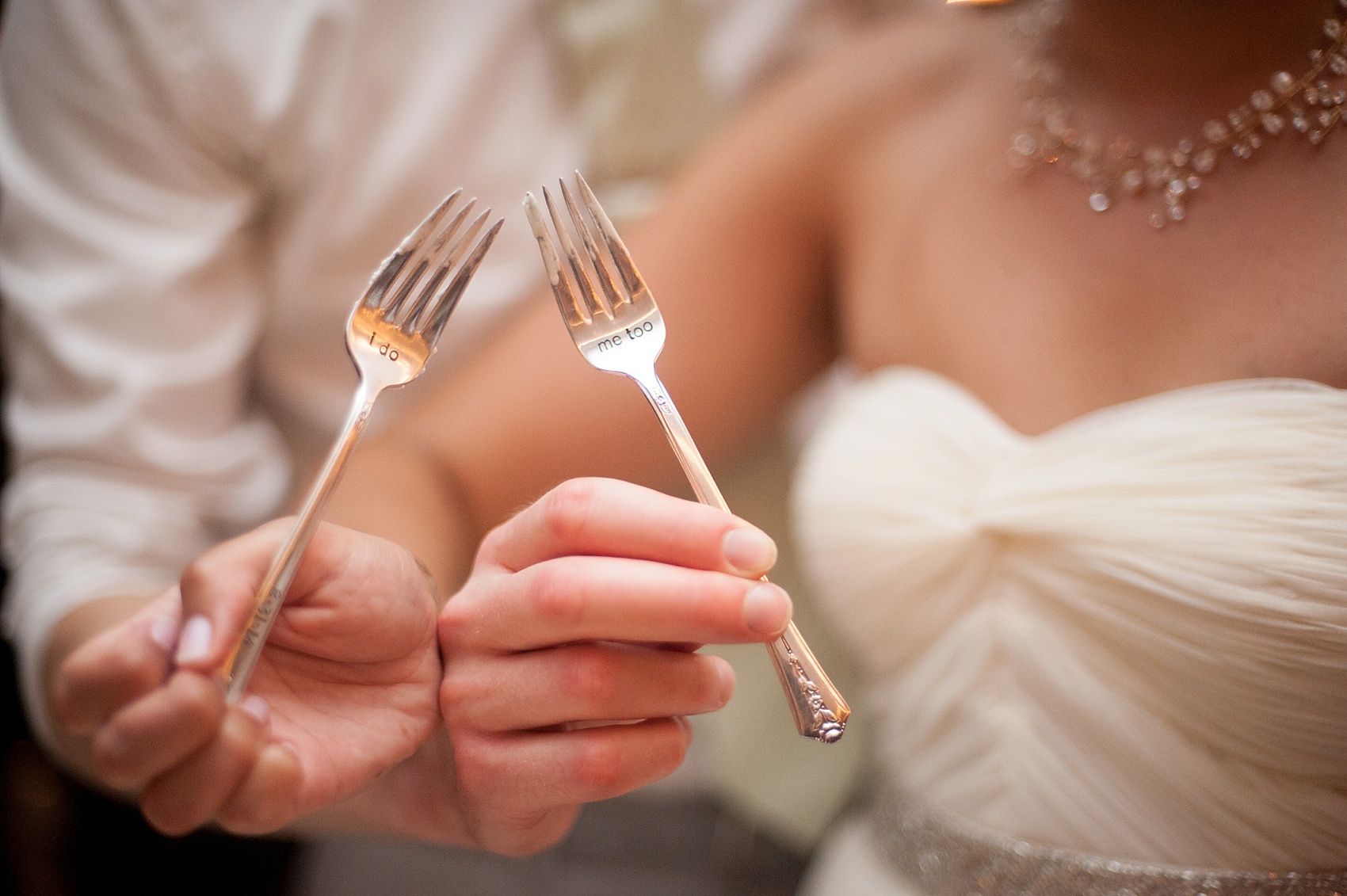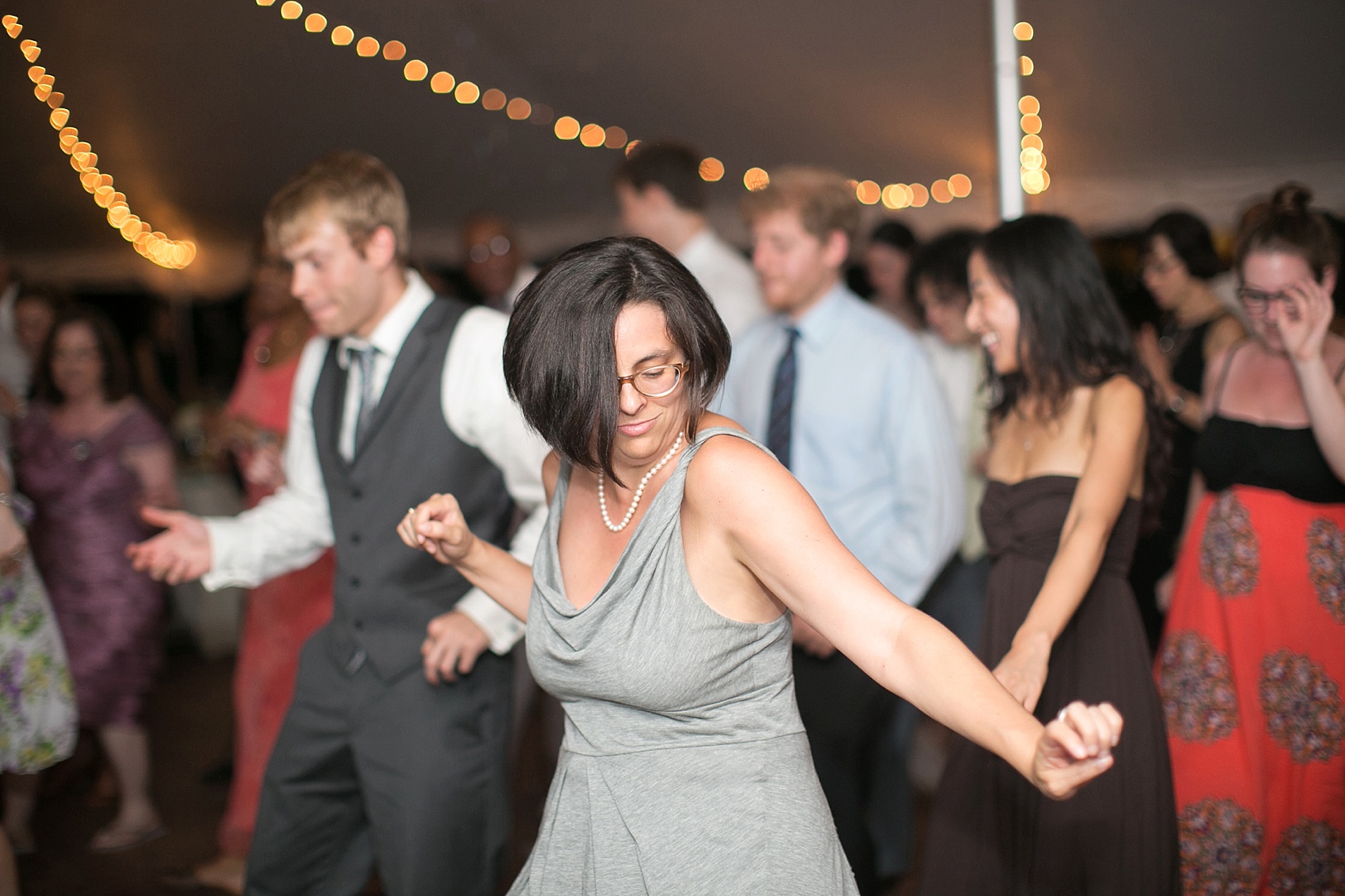 I think it's fairly evident everyone was having an amazing time and the DJ was playing some awesome tunes. But I think the guests having the best time, perhaps, were these 2 cute boys…I mean, they stole the show! I don't want to take the spotlight off the bride and groom but they were really tearing it up!!!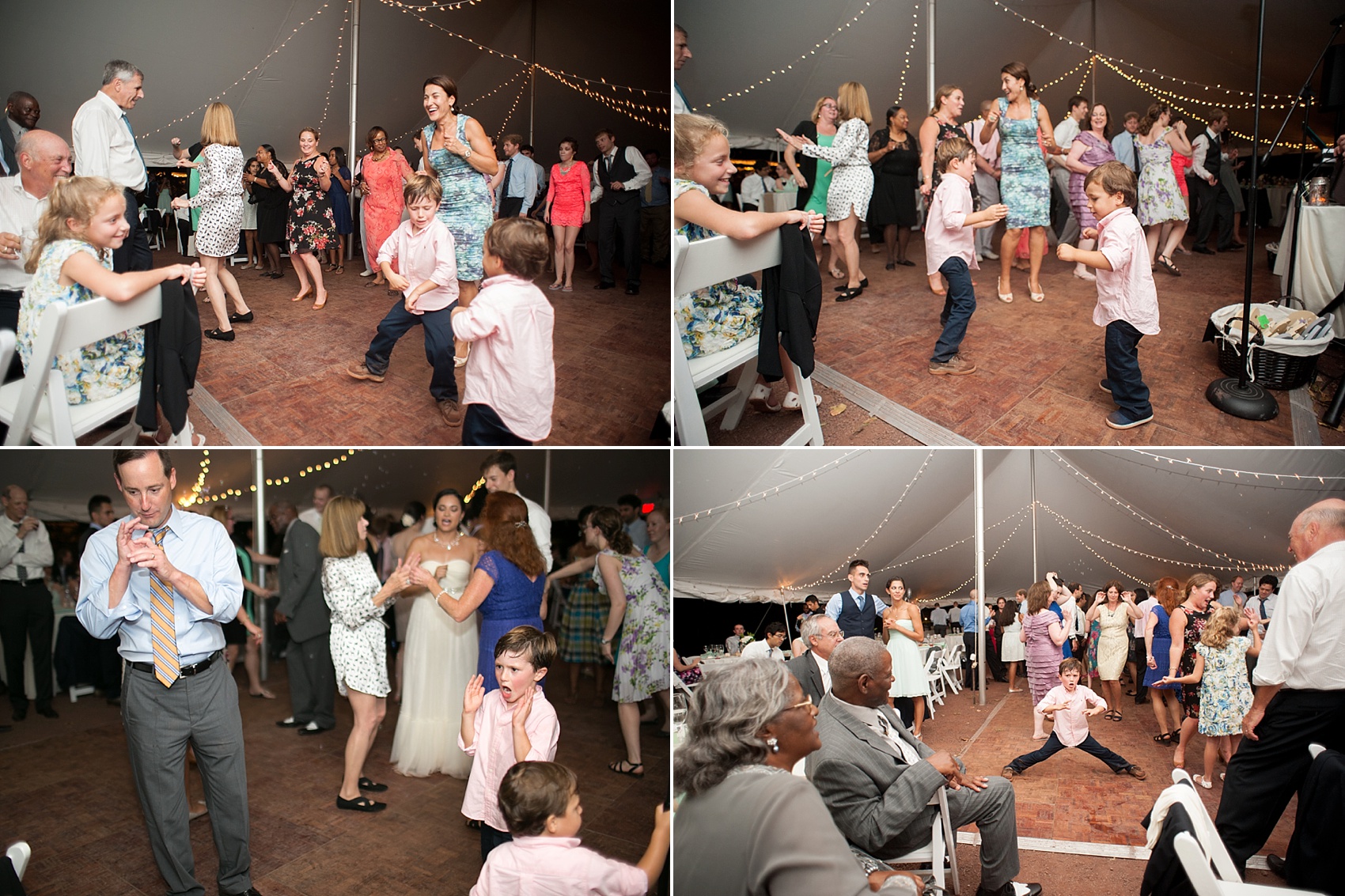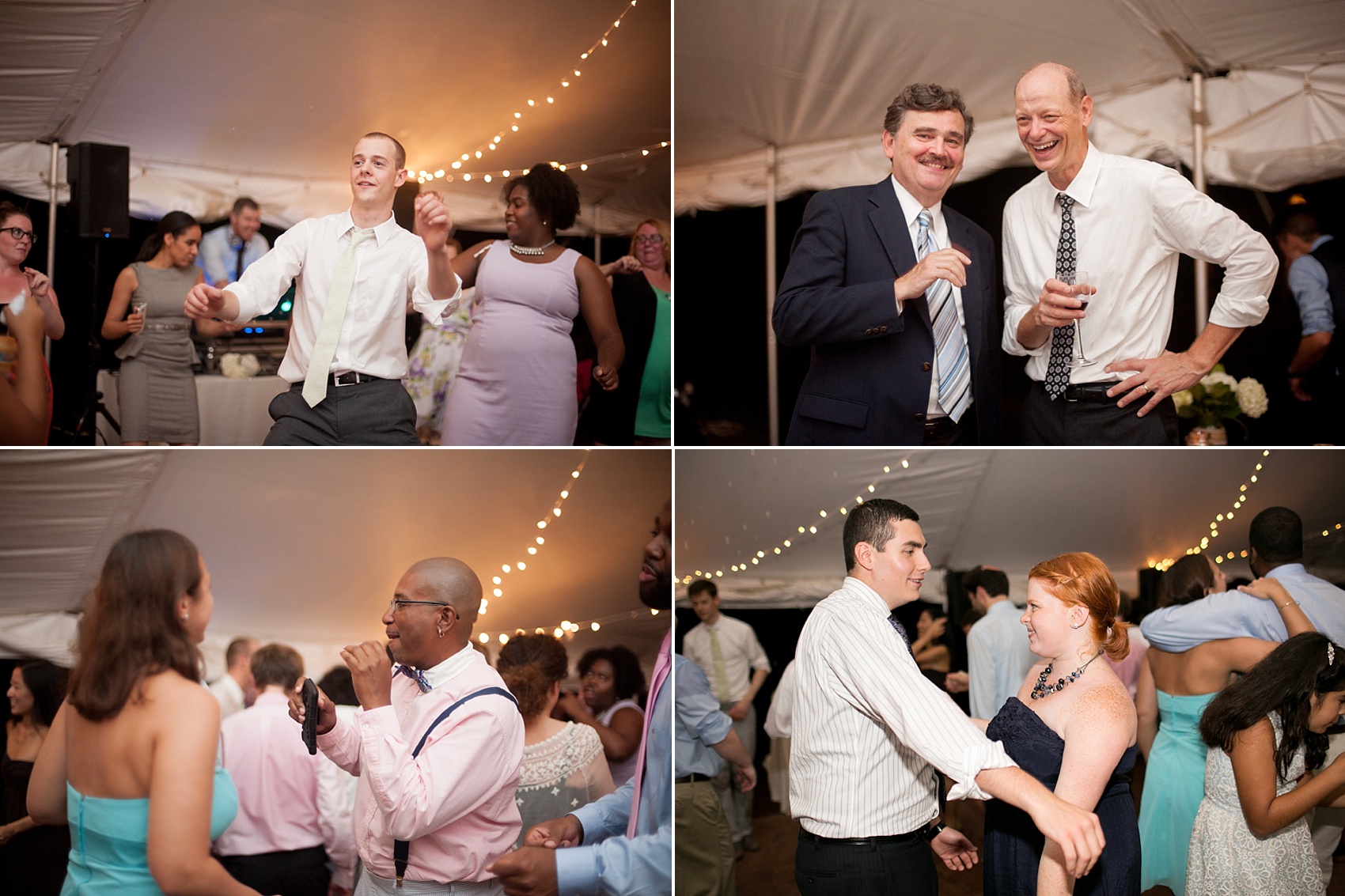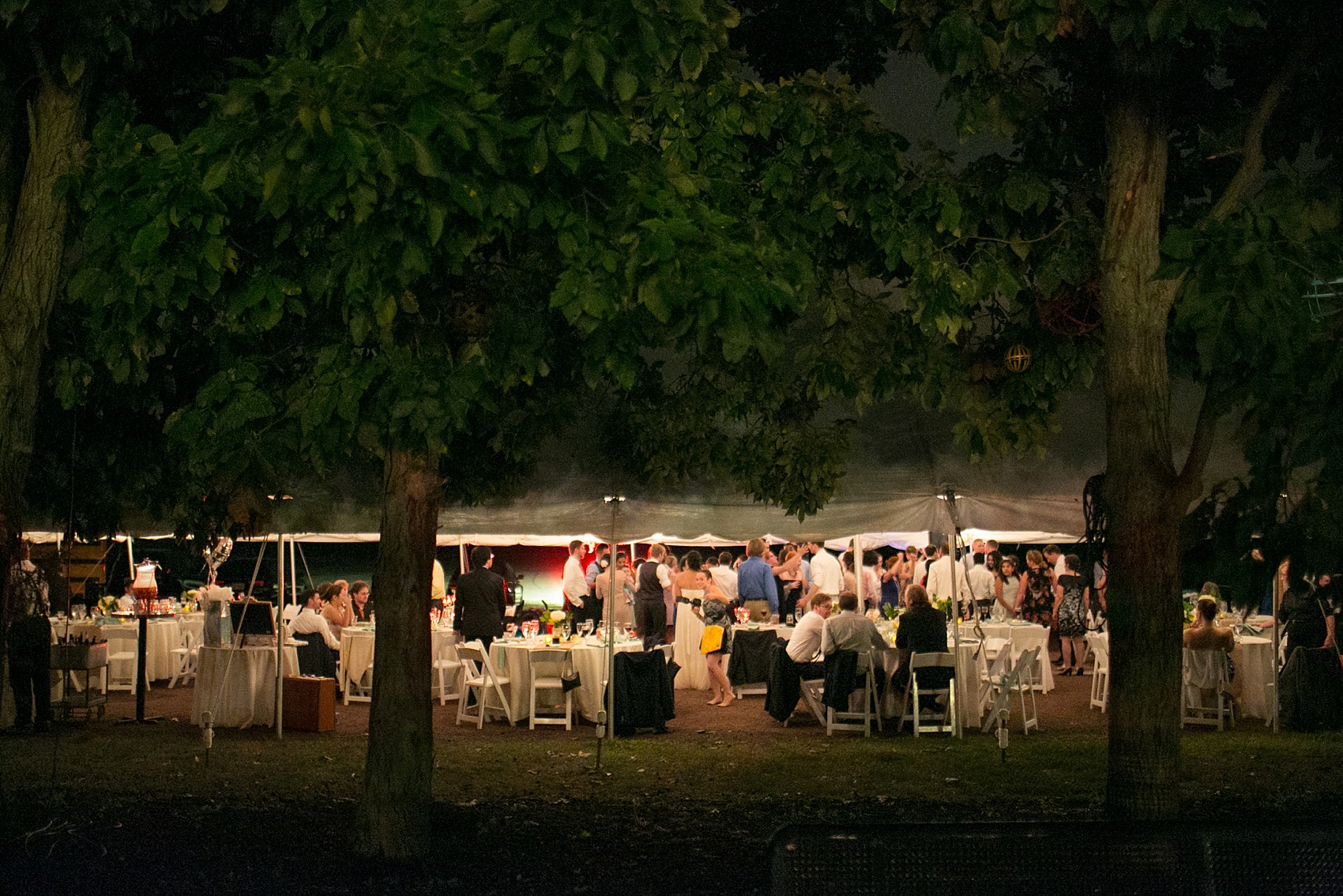 All in all, a FABULOUS day. The weather cooperated with just a few showers now and then, the details came together beautifully, wine was definitely consumed (mmmm), and everyone thoroughly enjoyed themselves and most importantly enjoyed celebrating the bride and groom.
Congratulations Cesalie and Sam! I'm so happy I could be there to capture your day, add some laughter and smiles, and just get to know two stunning people inside and out. I think I'll cheers to you every year on August 31st with a glass of excellent wine.
Venue: Hopewell Valley Vineyard / Wedding dress: A Va Et Vien from BHLDN / Bridesmaids dresses: Ann Taylor / Bride's earrings: Debra Moreland, BHLDN / Bride's necklace and headband: Justin & Taylor, BHLDN / Bride and bridesmaids tumblers: Alisha's Designs, Etsy / Groom's suit: J. Crew / Groom's socks: Groom Socks, Etsy / Personalized collar stays and tie clip: Abella Gifts / Caterer and Cake: Chez Alice / Cake topper: DIY by the bride on champagne corks / Personalized cake server and forks: Jessica N Designs, Etsy / Bride's engagement ring and wedding band designers: Single Stone / All rings purchased from Greenwich Jewelers / Rentals: Brillman's Rental Barn / Burlap decorations: House of Burlap / Guest book heart stickers and program bakers twine: Knot & Bow, Etsy / Officiant: Natanael "Mahats" Miller, friend of the bride and groom / DJ: 74 Events / Bridesmaids Earrings: Kate Spade
Don't forget to follow Mikkel Paige Photography on Facebook and Instagram…and Contact Me if you want to talk weddings! My favorite. 🙂