When summer is in its full splendor, the grass is bright green and leaves on the trees sway in the summer breeze, a beautiful golf course like Hollow Brook Golf Club is a wonderful place to celebrate love. Blue skies to boot? Sign me up!
Kristen and Anthony met at Manhattan College, very close to where we photographed their engagement session last fall at Fort Tryon Park, and thus it was the perfect location for their ceremony. But afterwards…onto the rustic party! Their wedding invitation was perfect to set the wedding tone. Fun, rustic and certainly with burlap, teal and lace.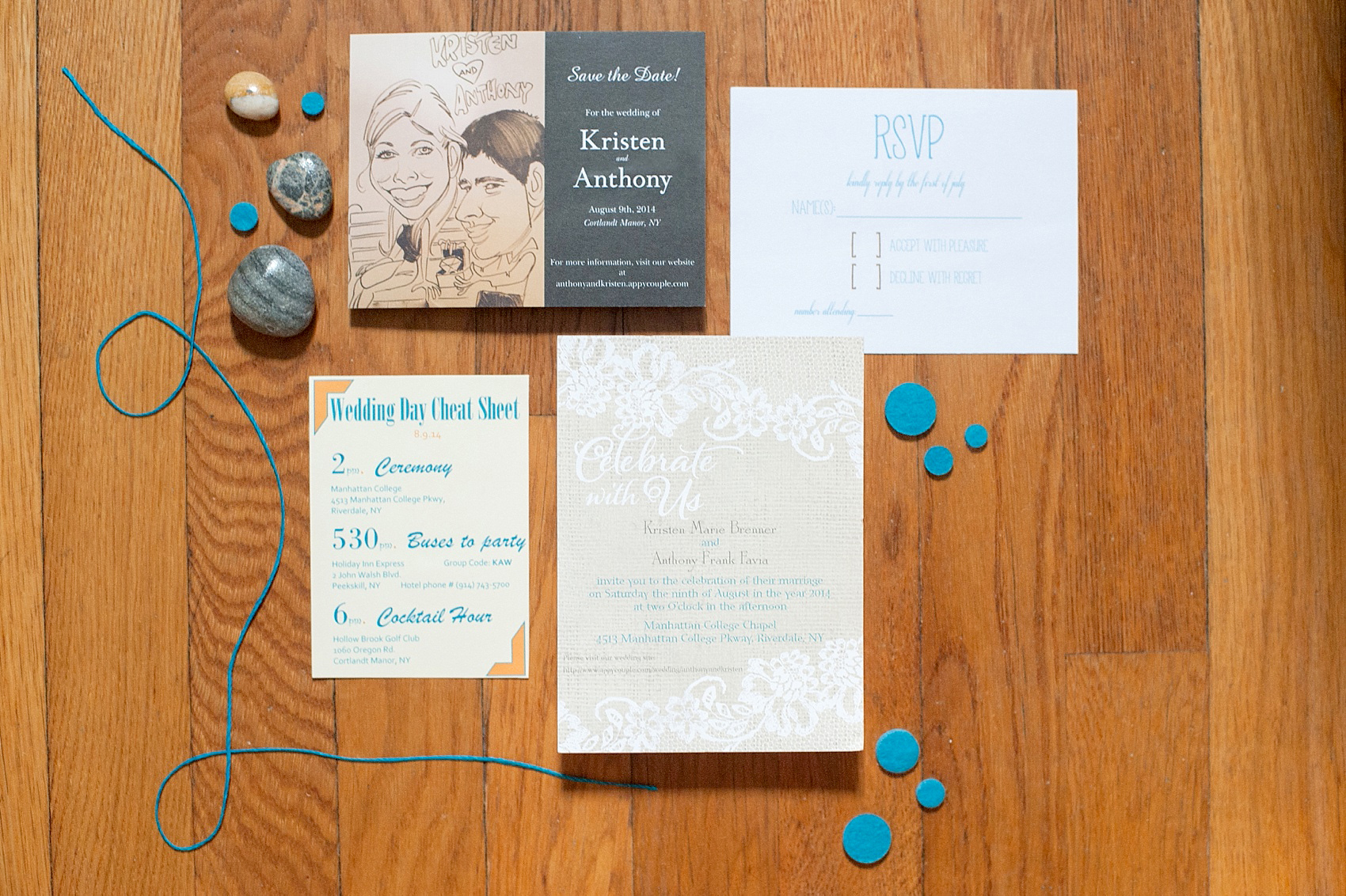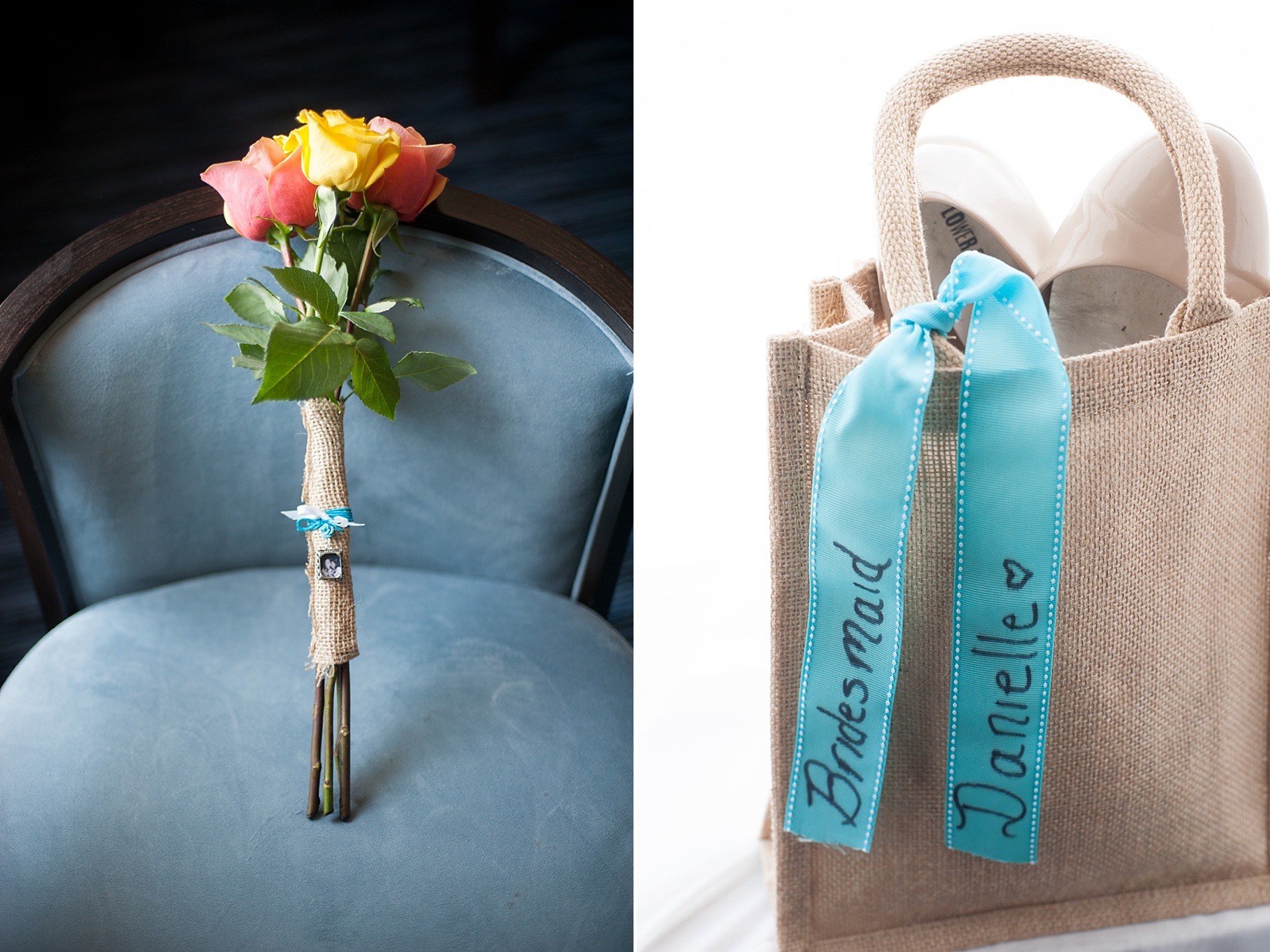 Their rustic wedding carried teal throughout. Kristen made her girls the cutest little burlap totes with grosgrain ribbon.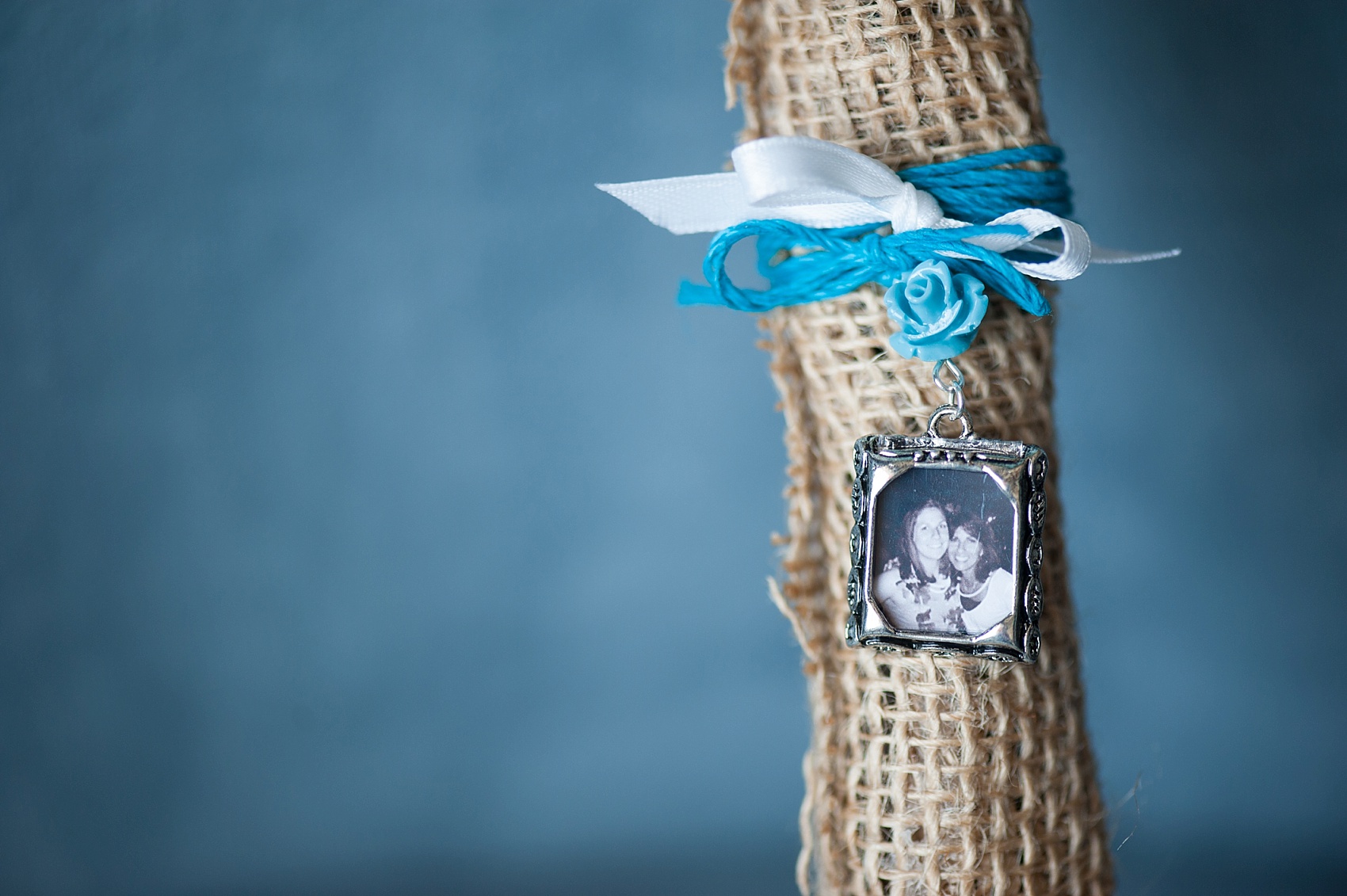 I love that Kristen put a locket on her burlap wrapped bouquet in memory of her beautiful mother. And I love how the black and white picture looks with the teal!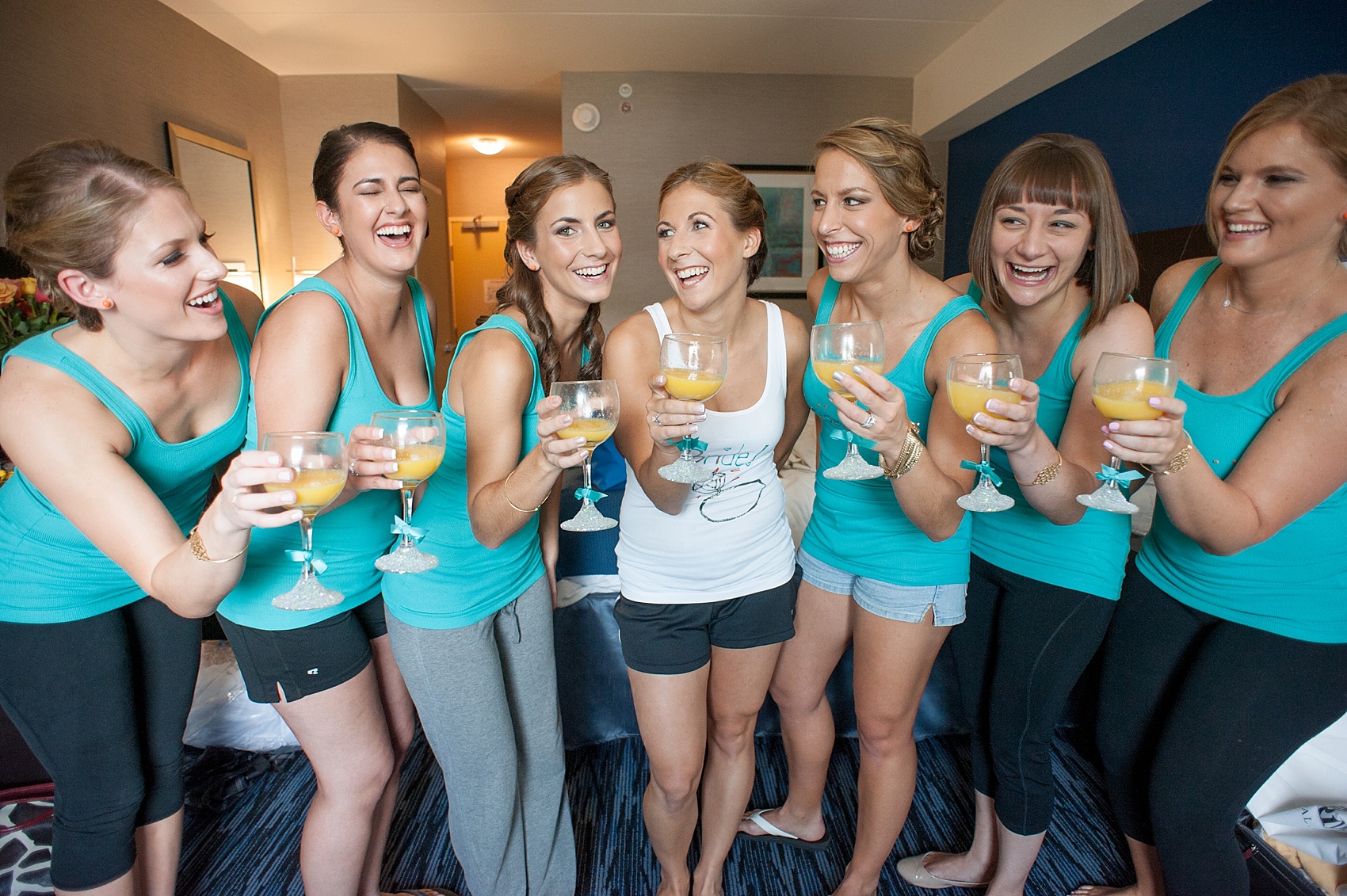 How cute are these glitter stem custom wine glasses Kristen made for everyone?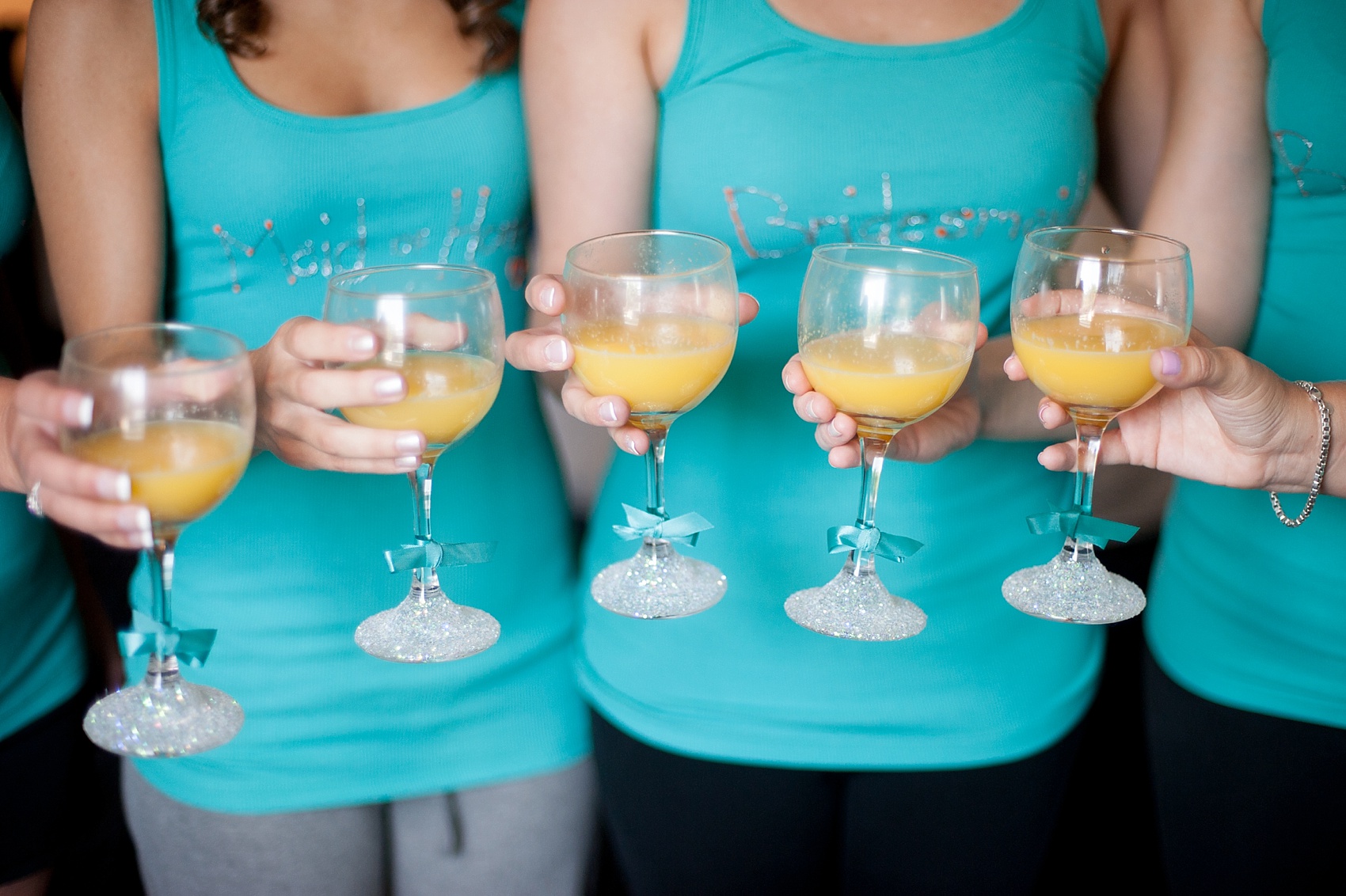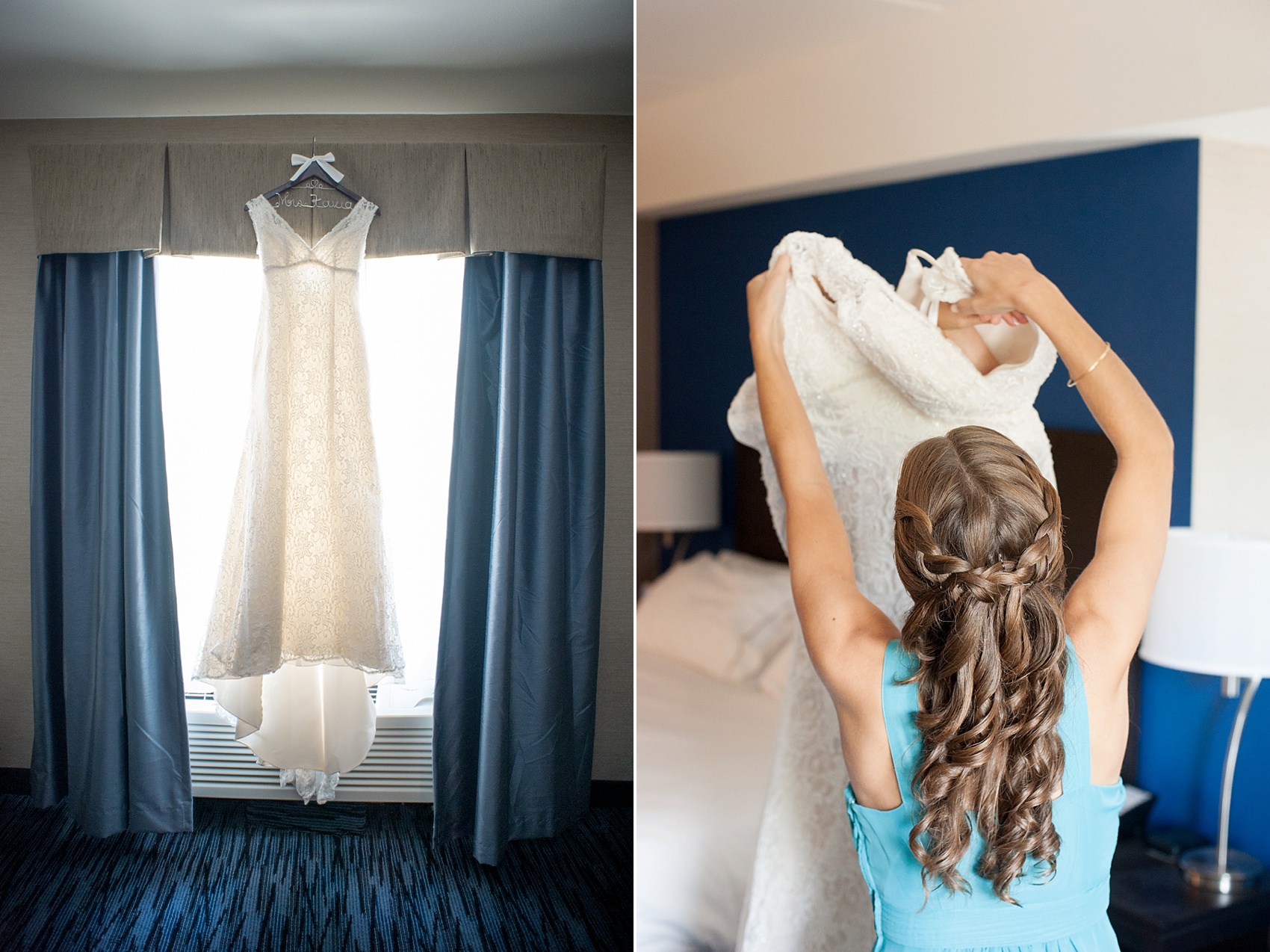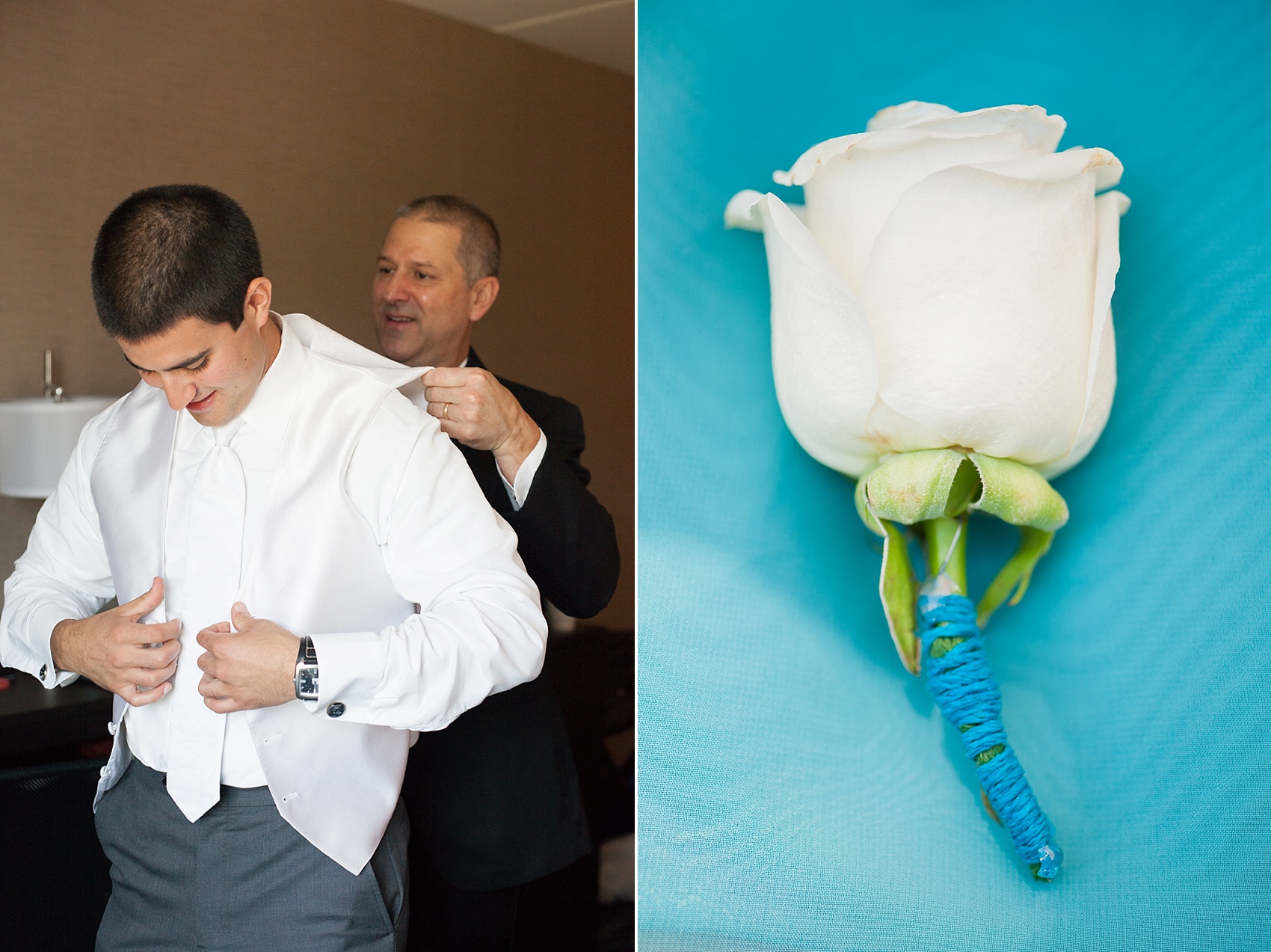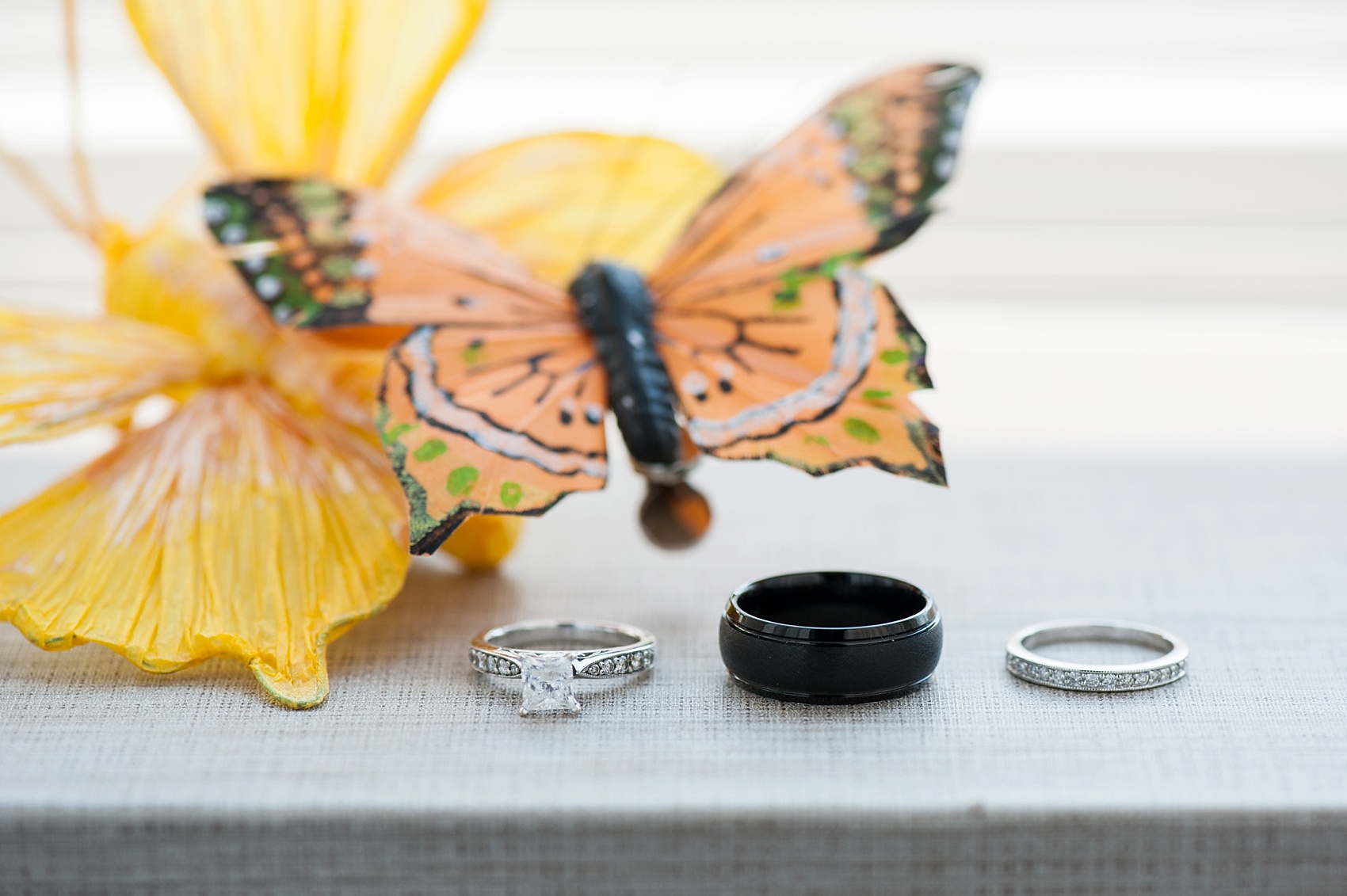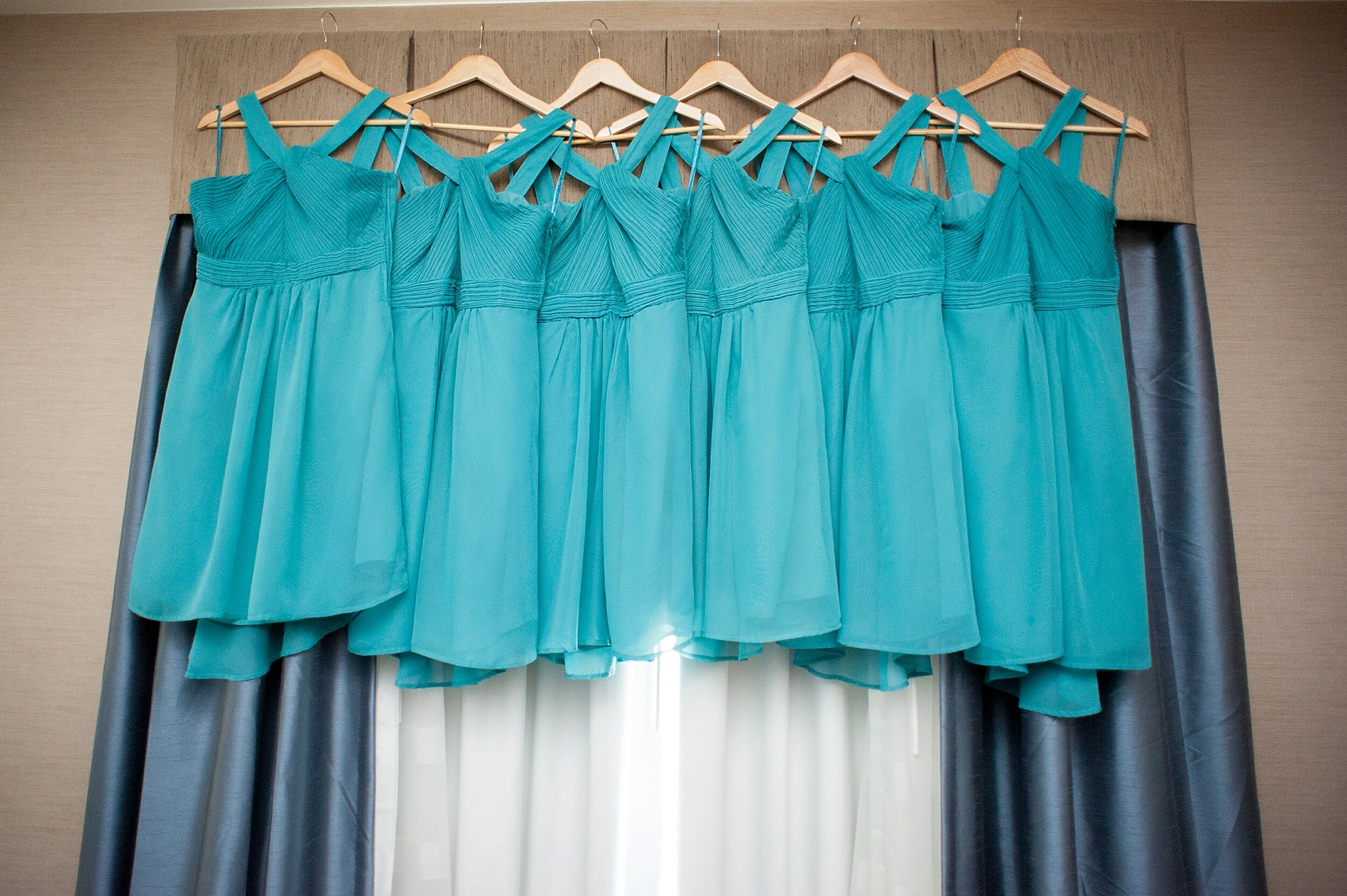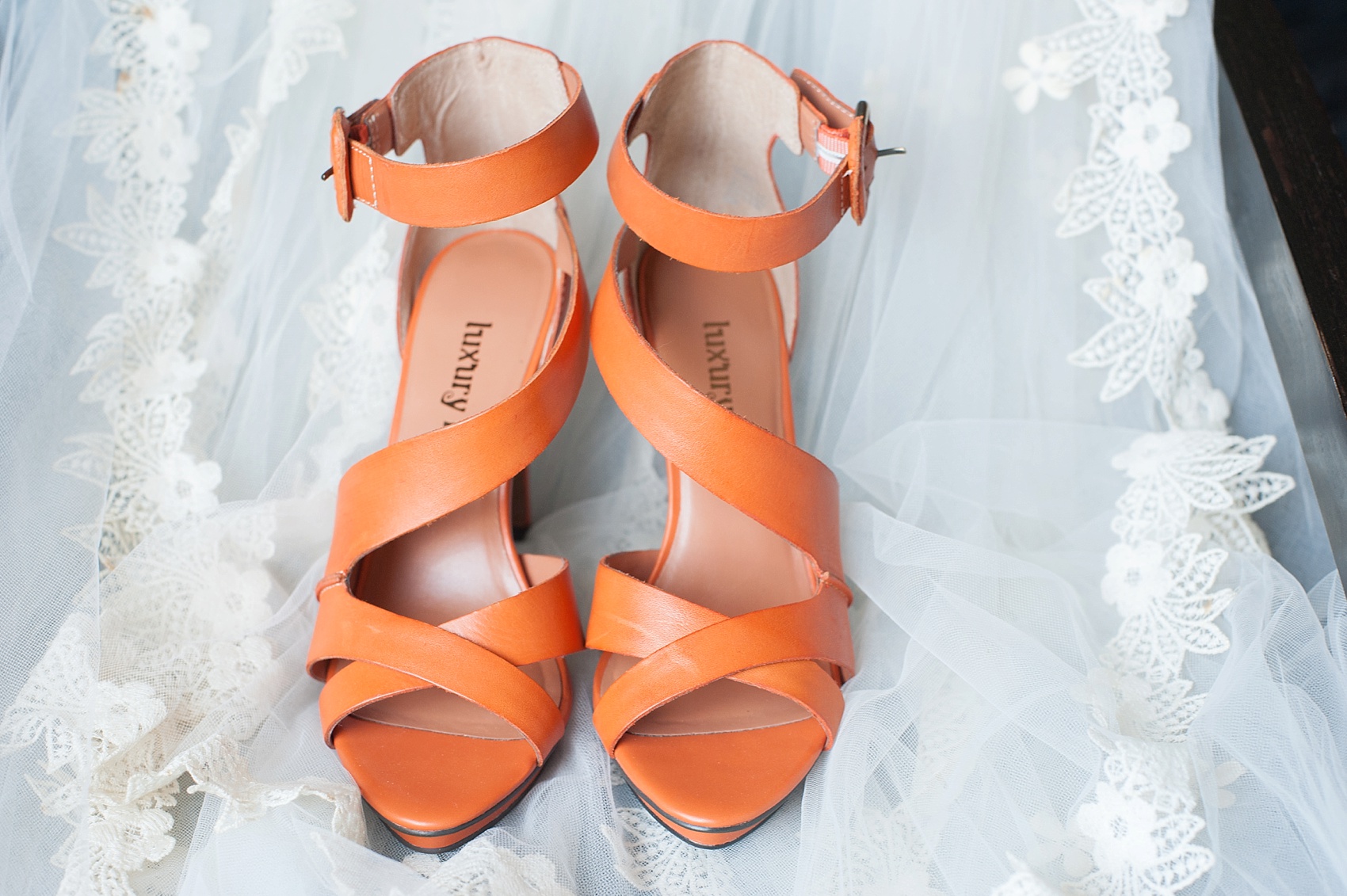 Her orange shoes completed their color palette. I adore a pop of color on a bride. Her veil was STUNNING – it was her mother's cathedral length veil.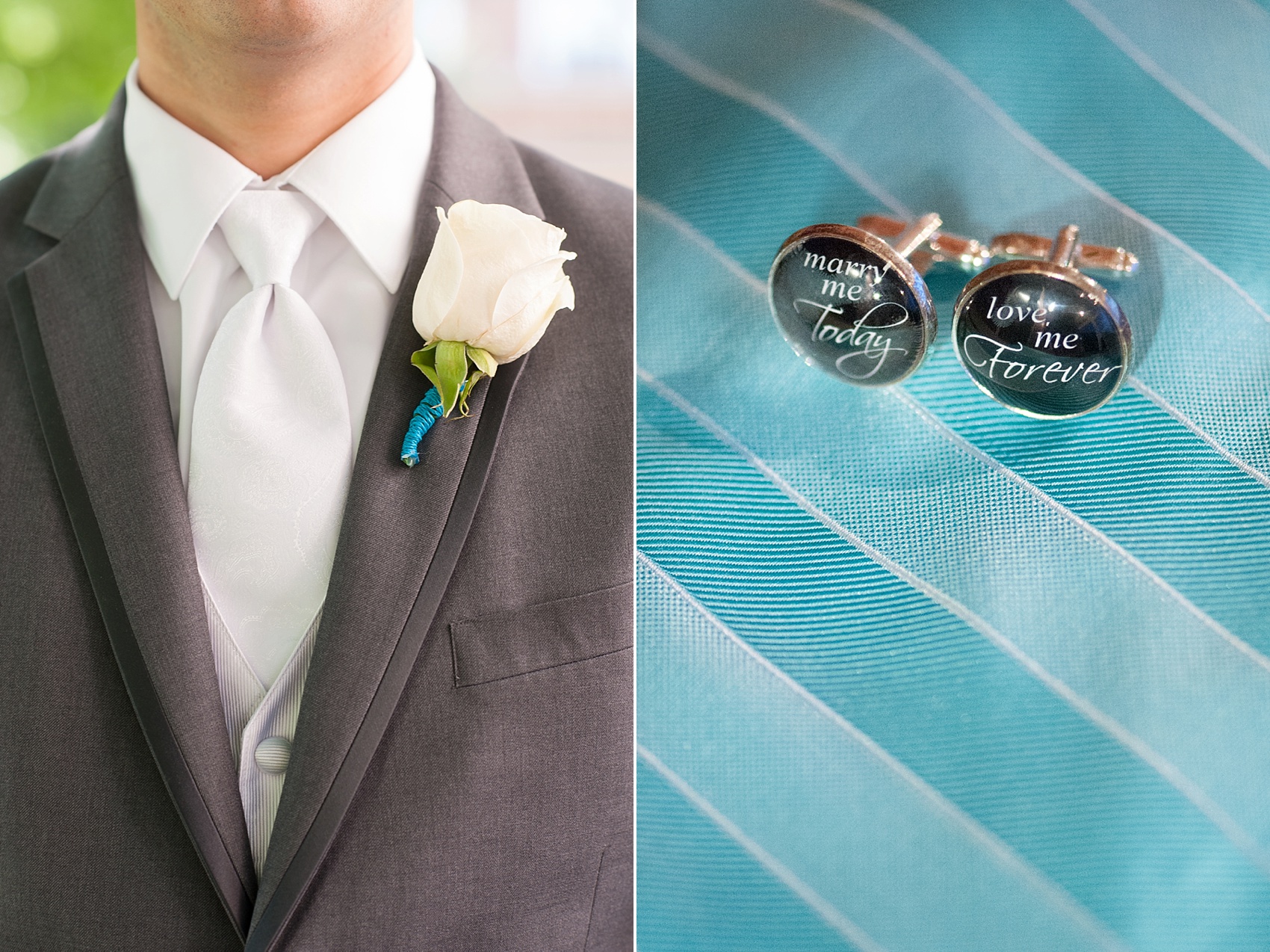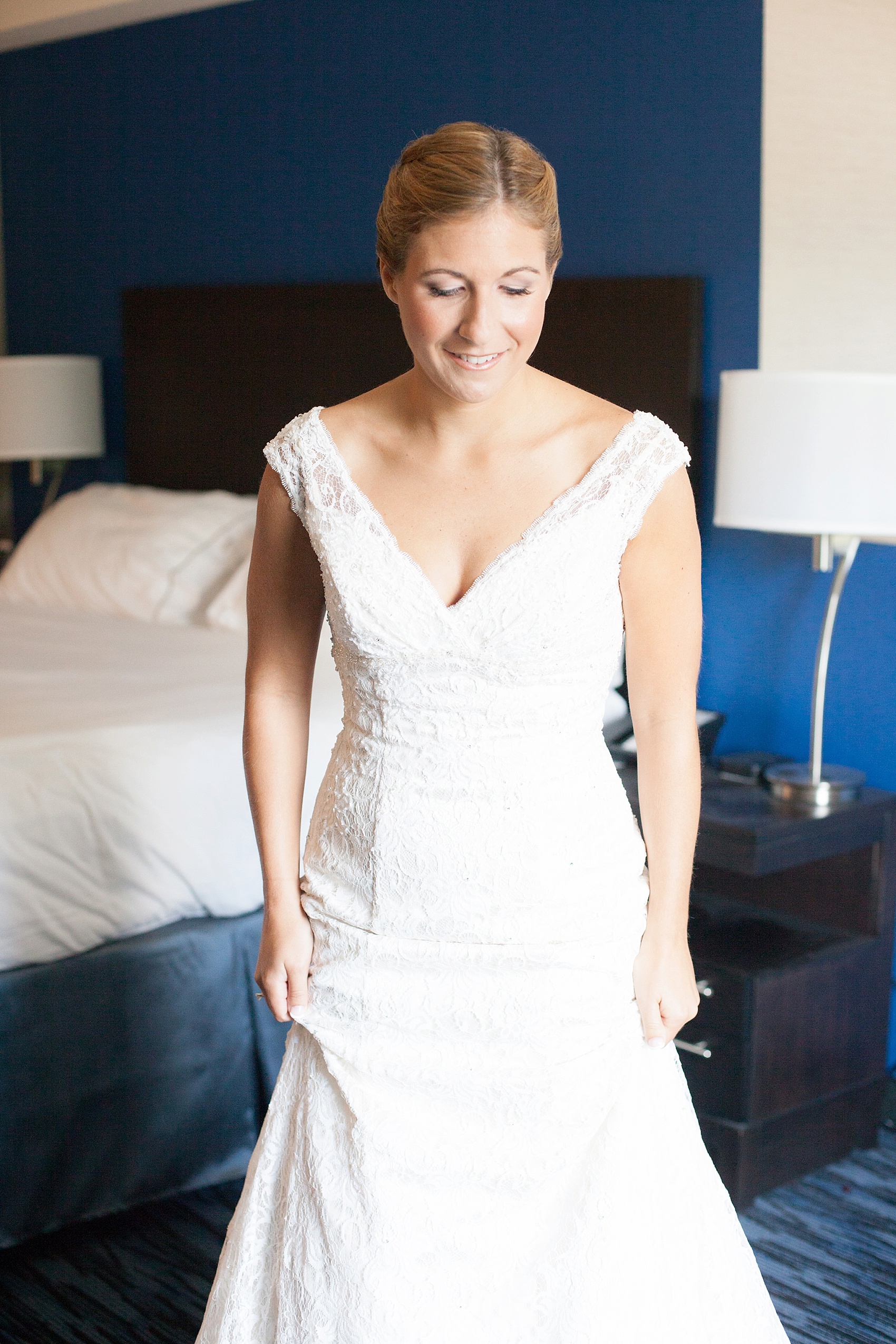 Kristen held a butterfly, representative of her mother, as her father and sister helped her with finishing wedding day touches.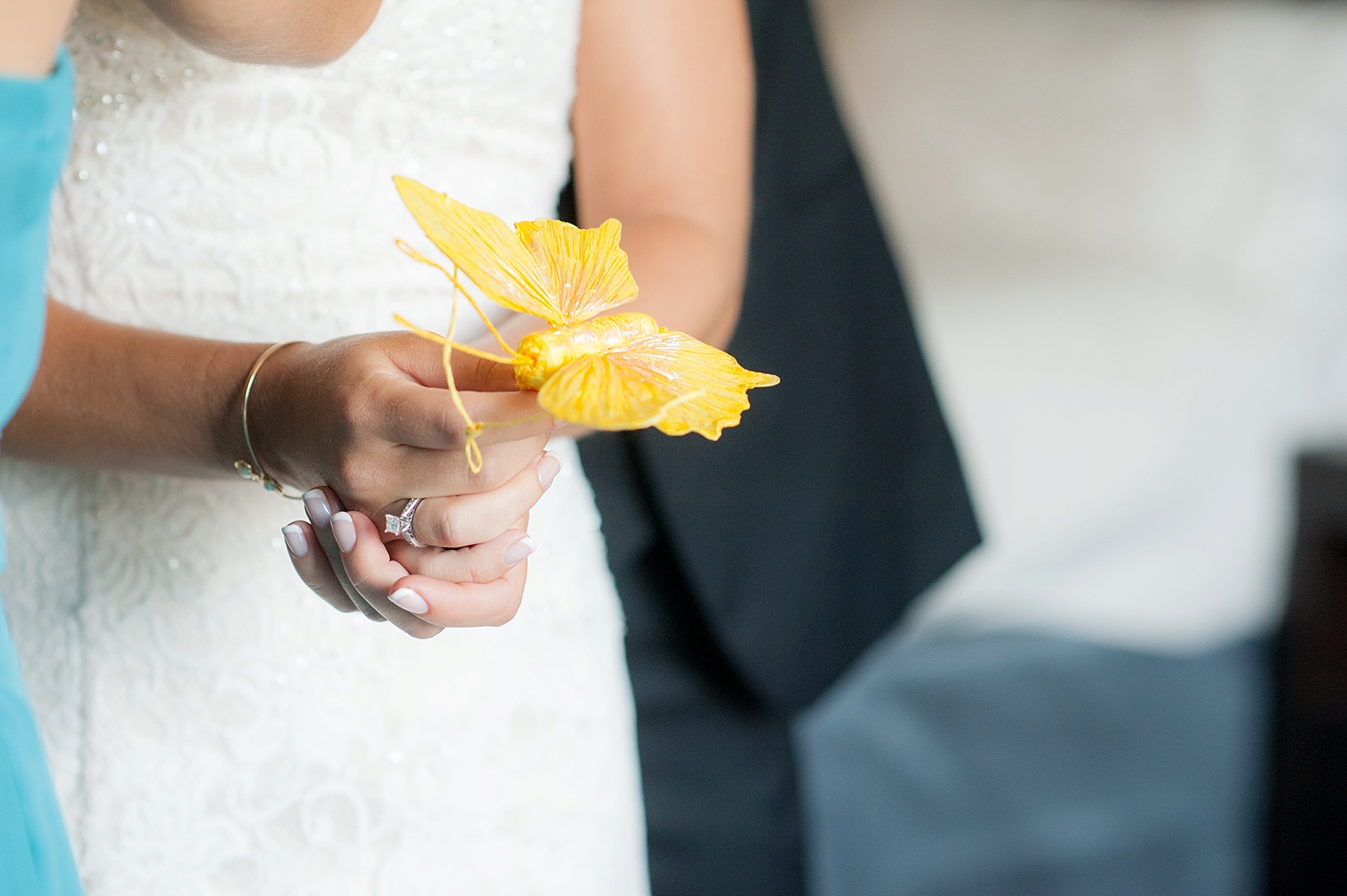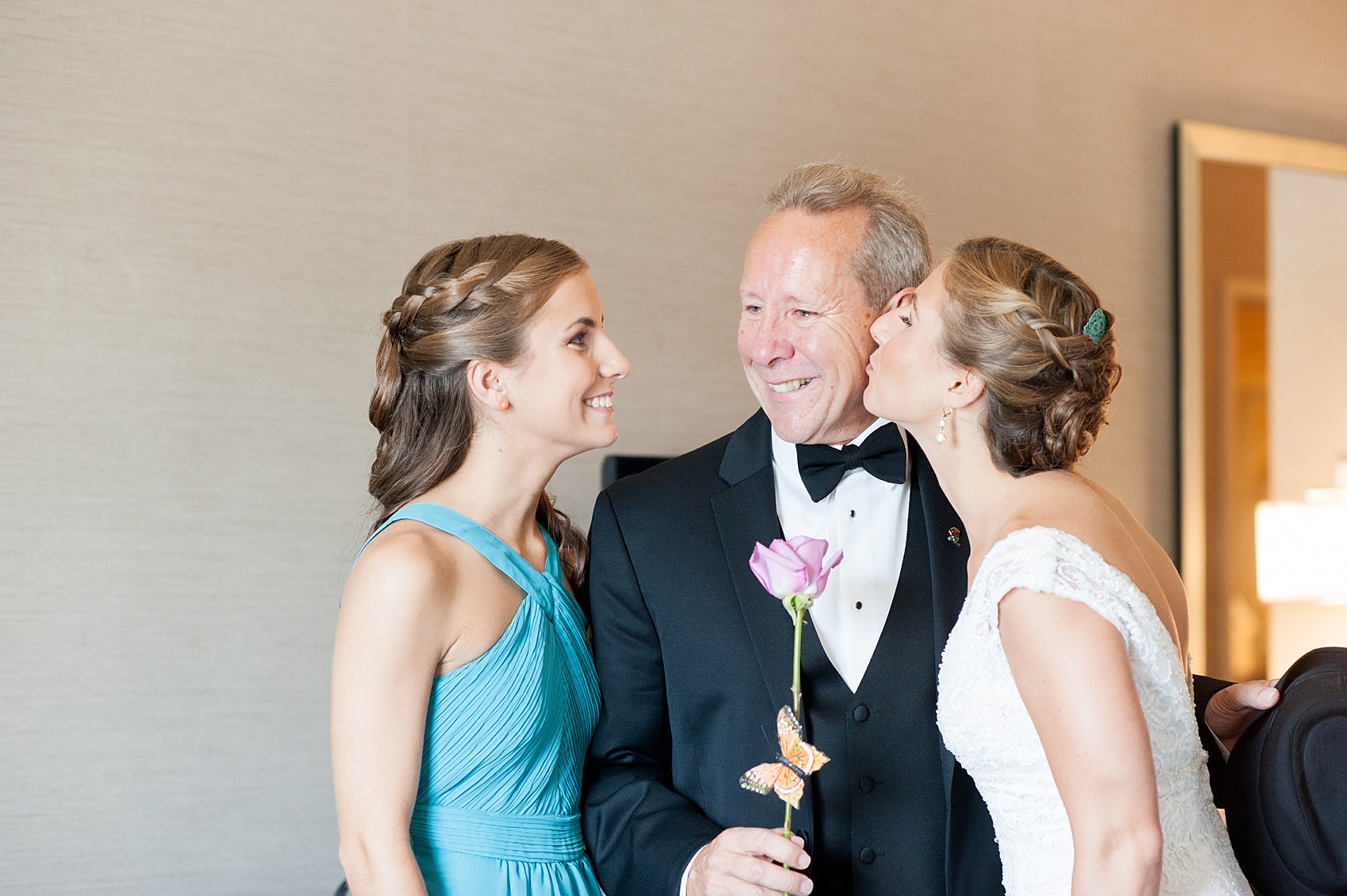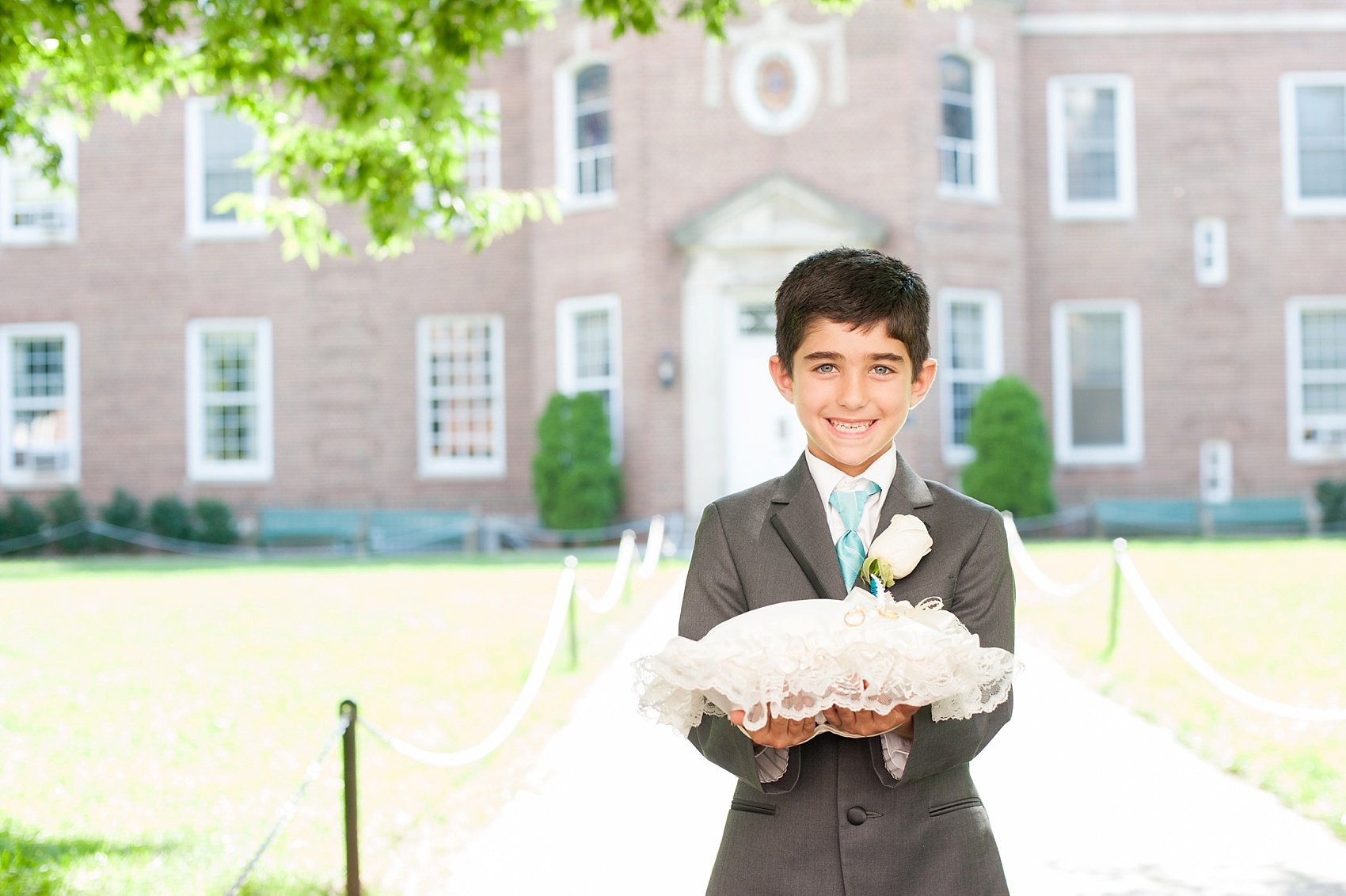 With the ring bearer prepared, all systems were "go" for a perfect August wedding day at Manhattan college. I love that they tied the knot at the chapel on the campus where it all began.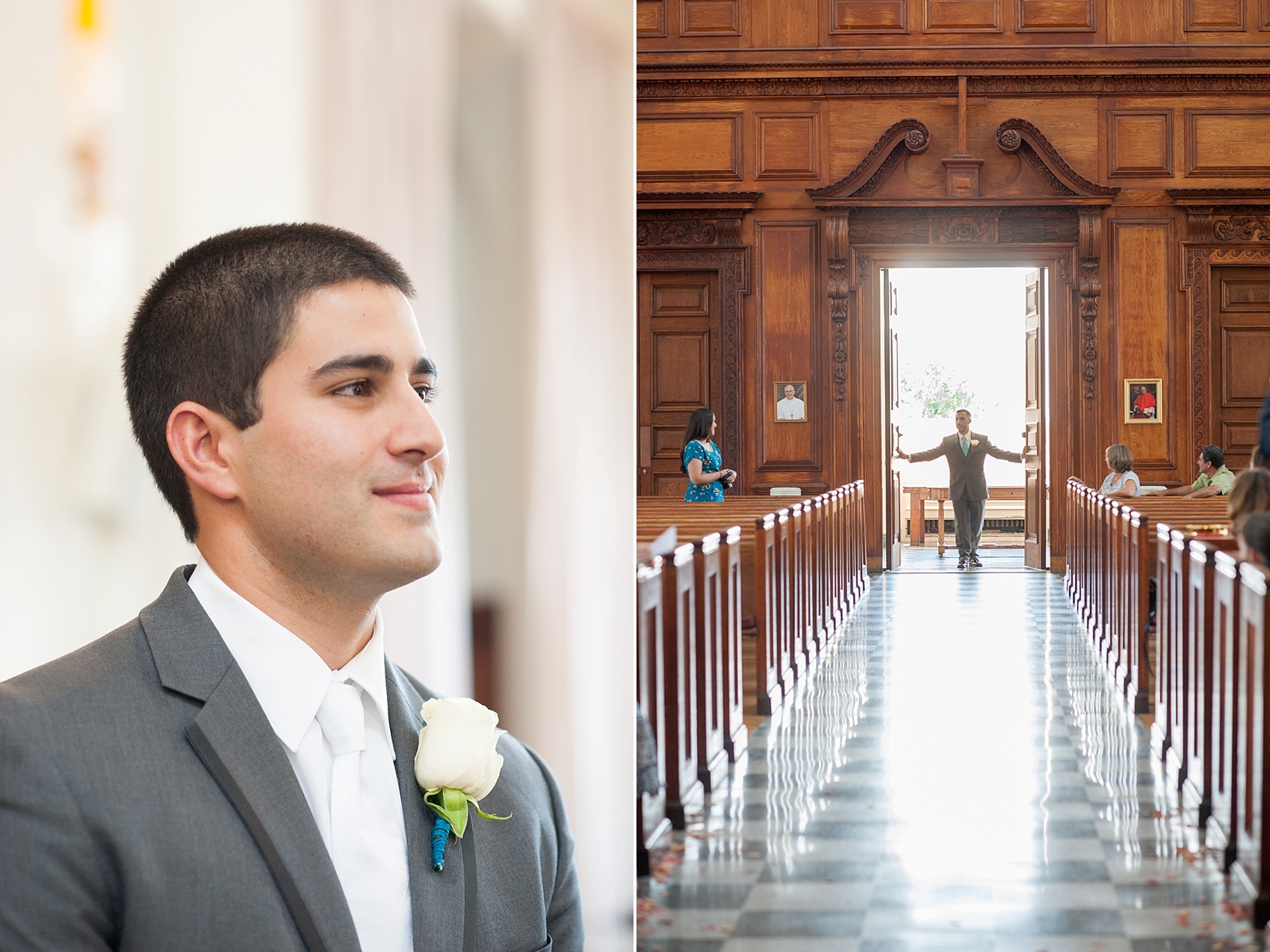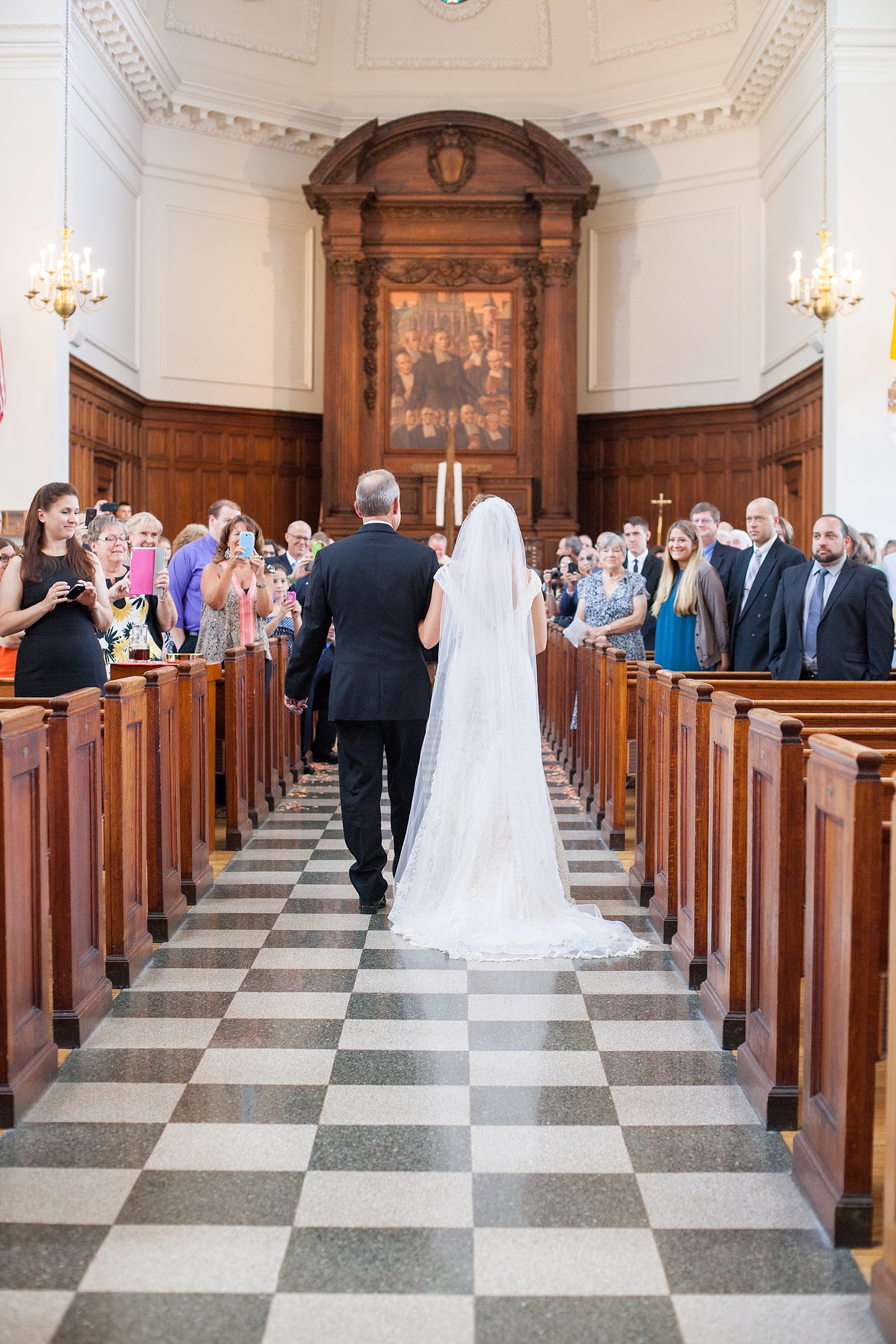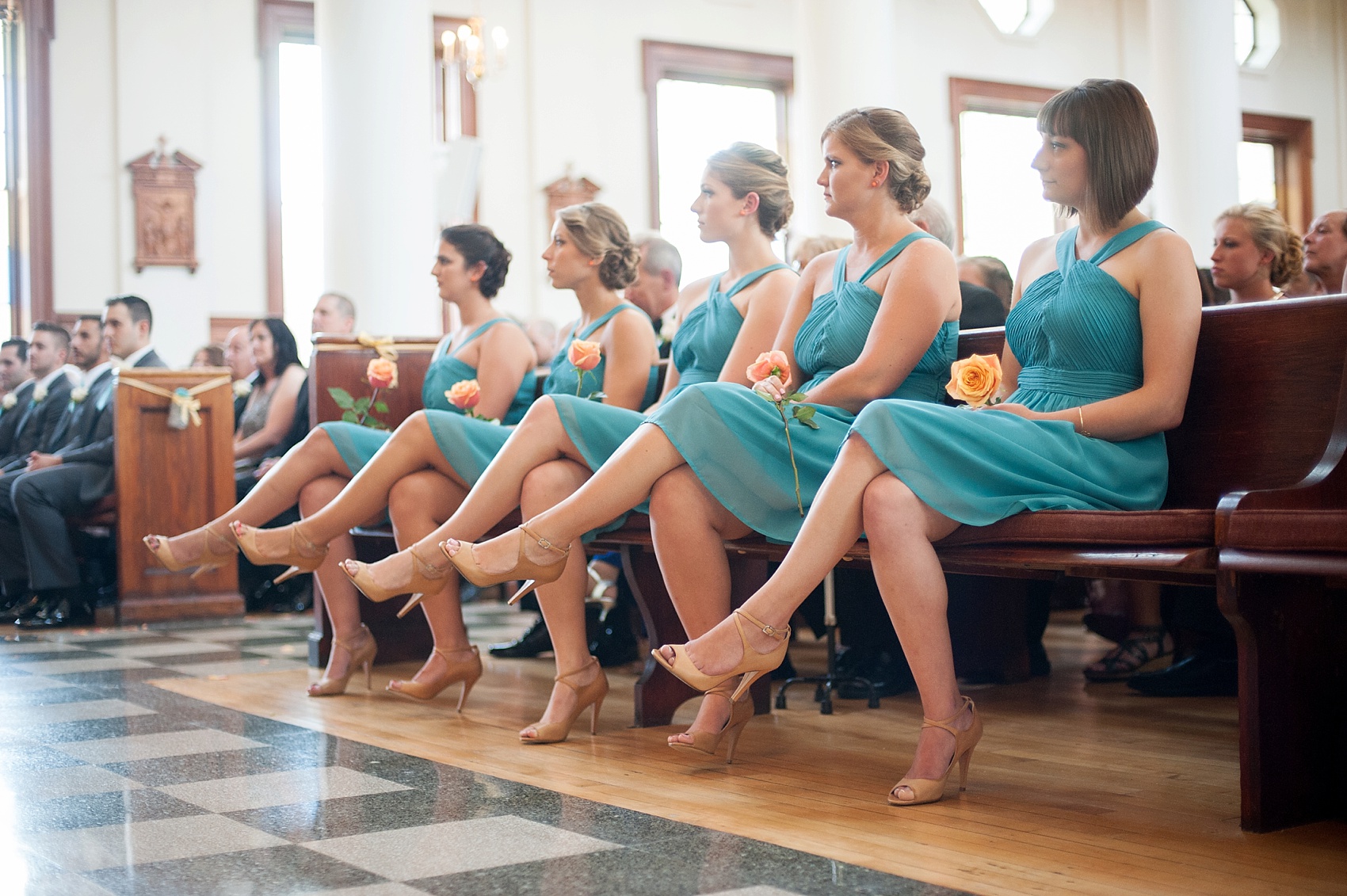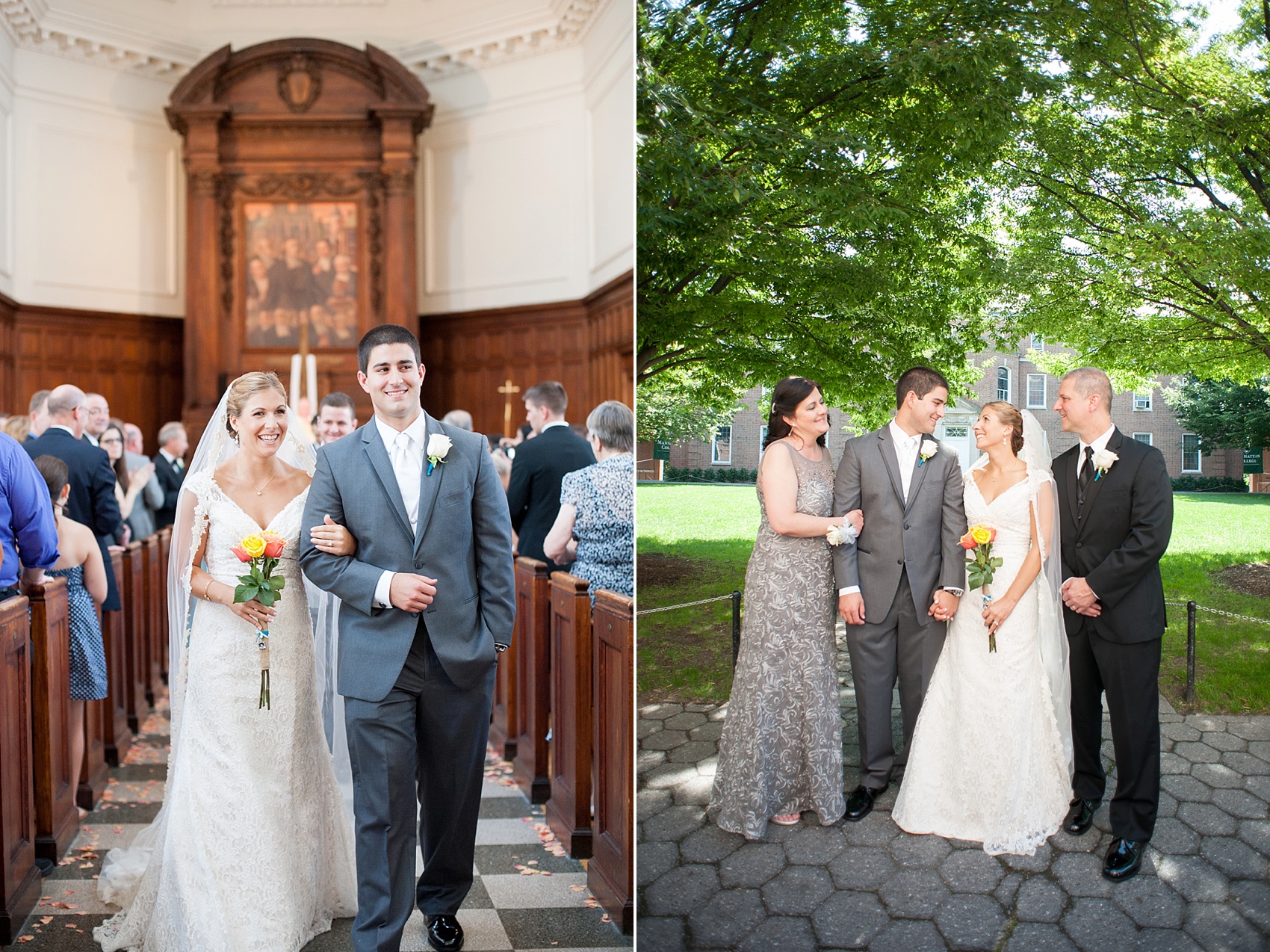 Afterwards, it was time to head to the picturesque Hollow Brook Golf Club to celebrate! The colors and light were perfect to capture wedding day moments.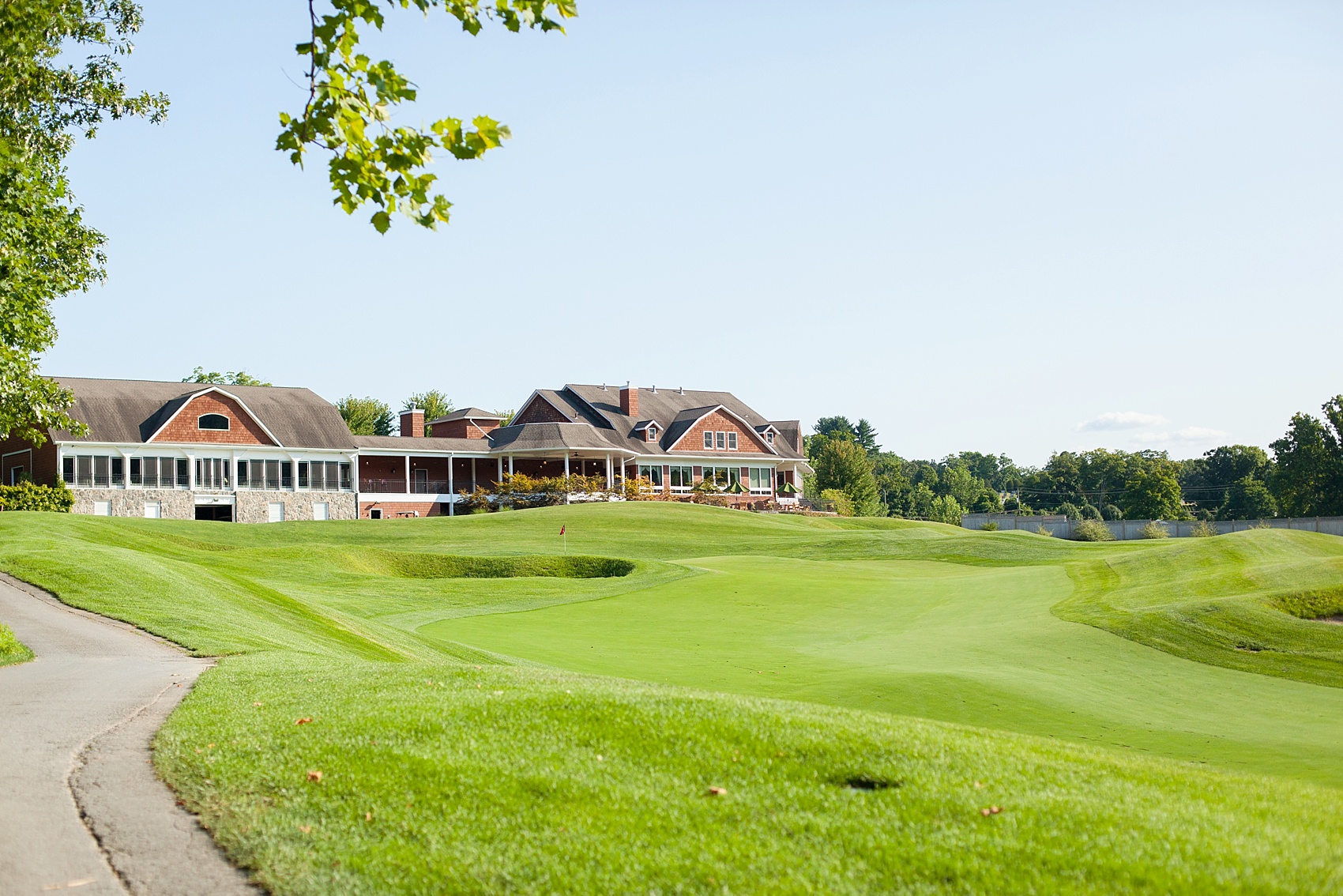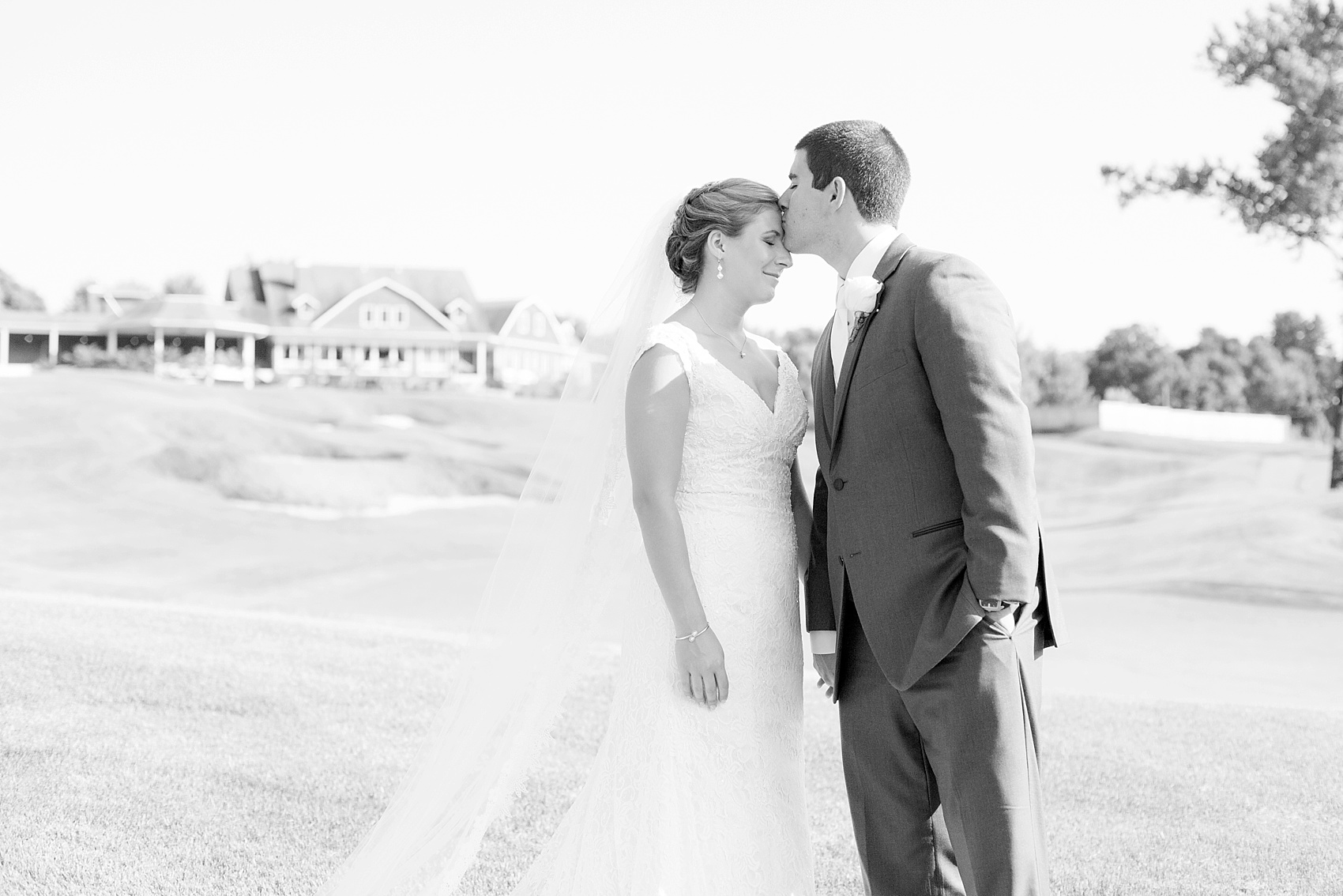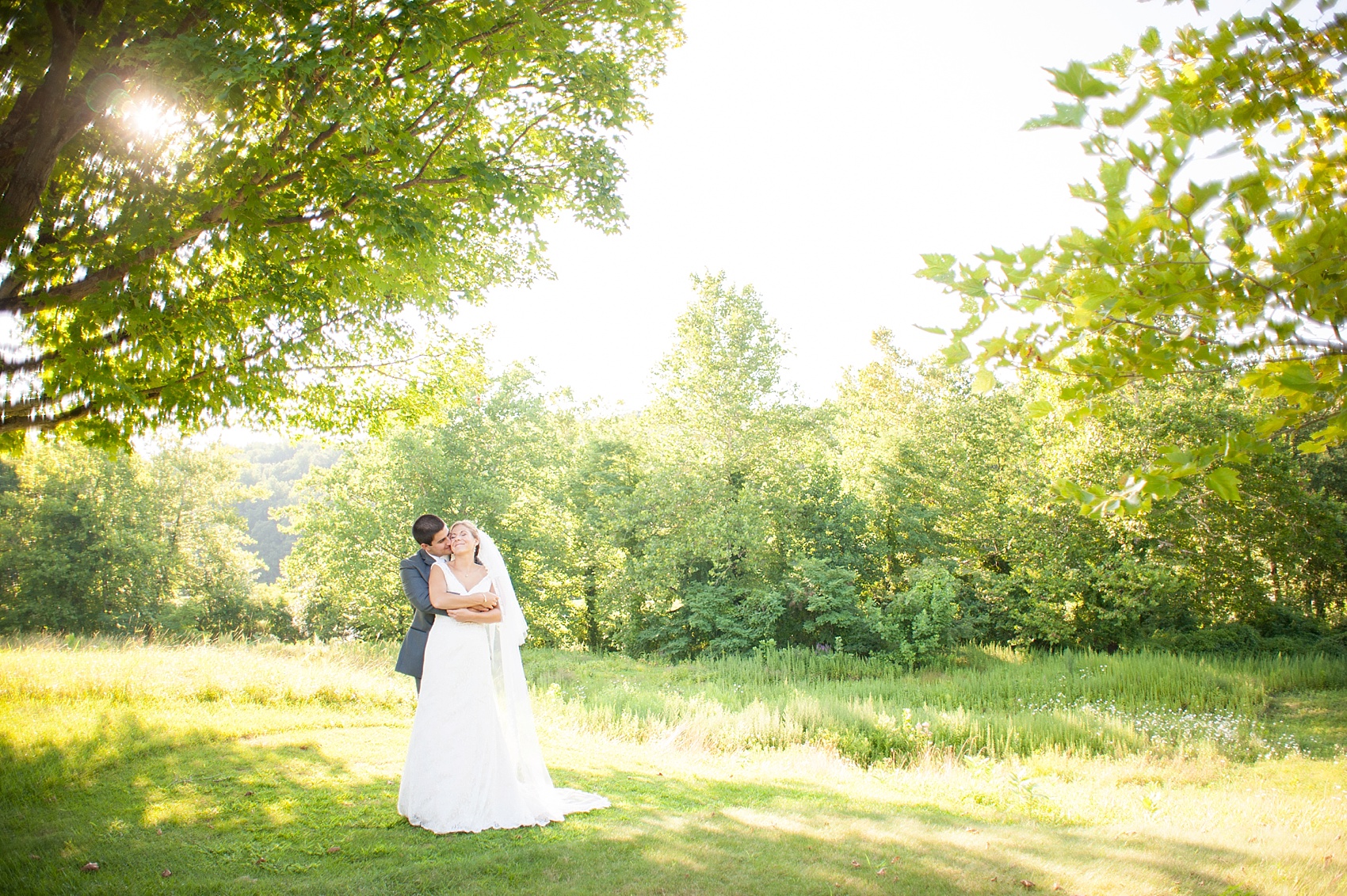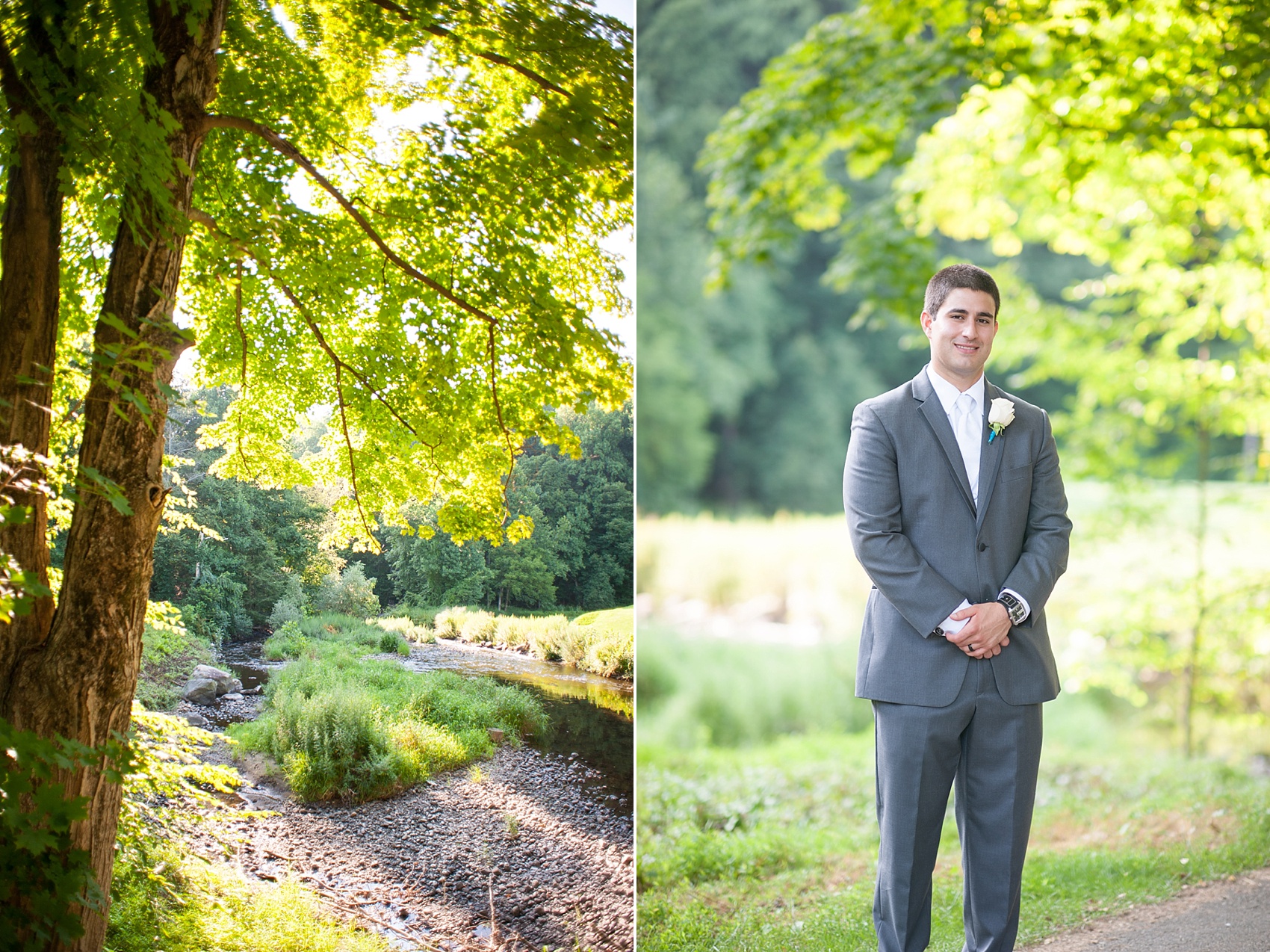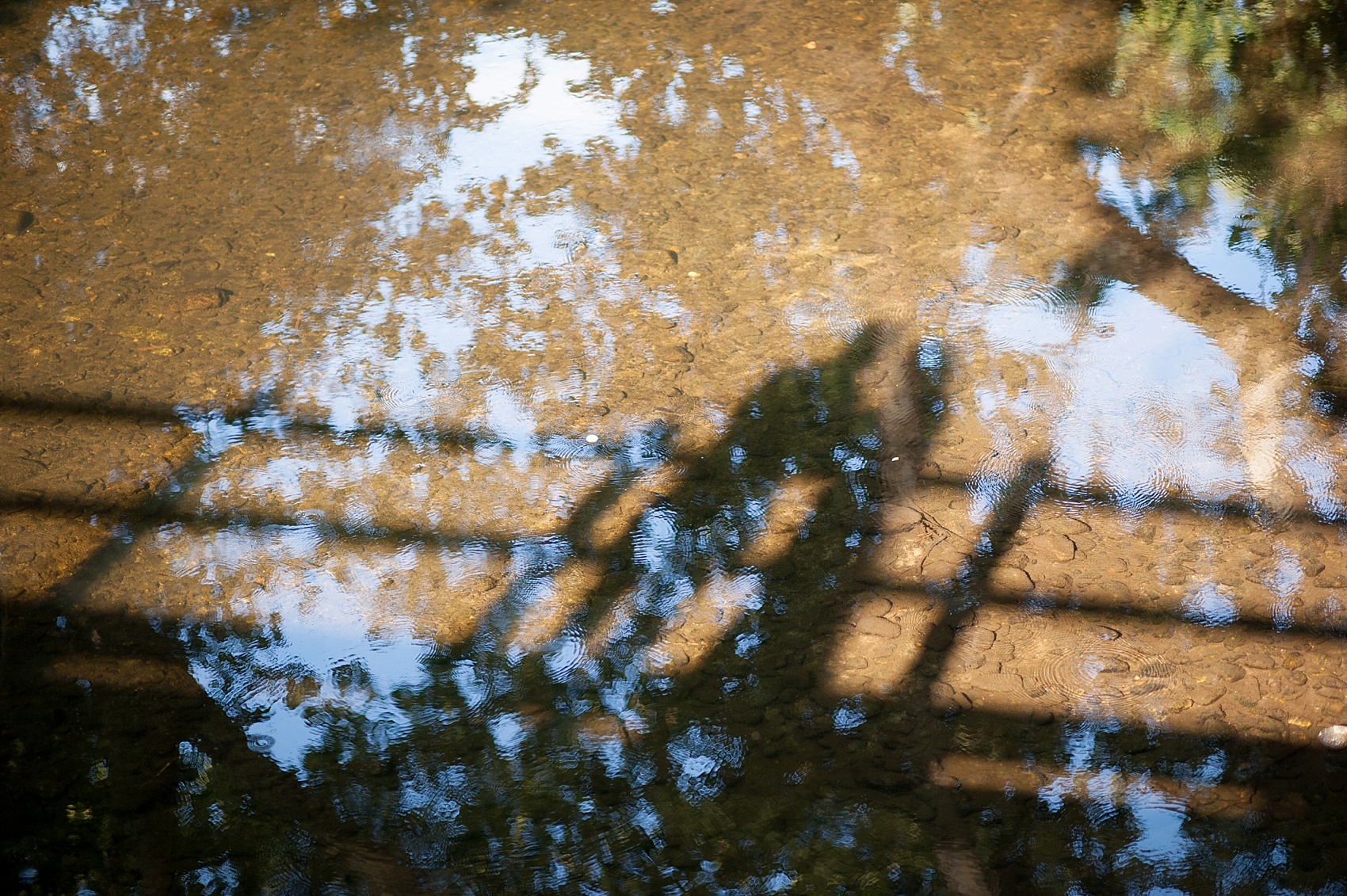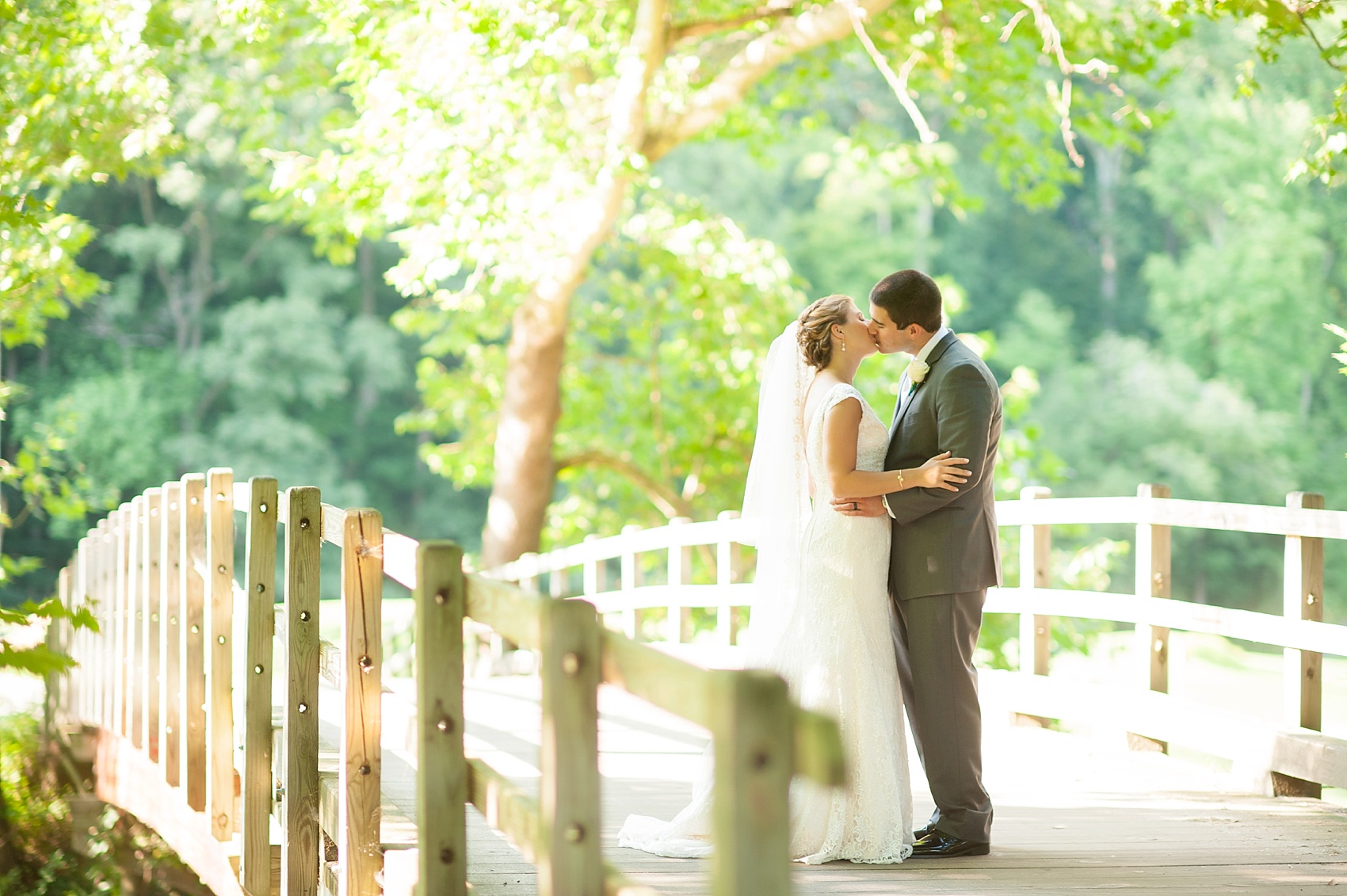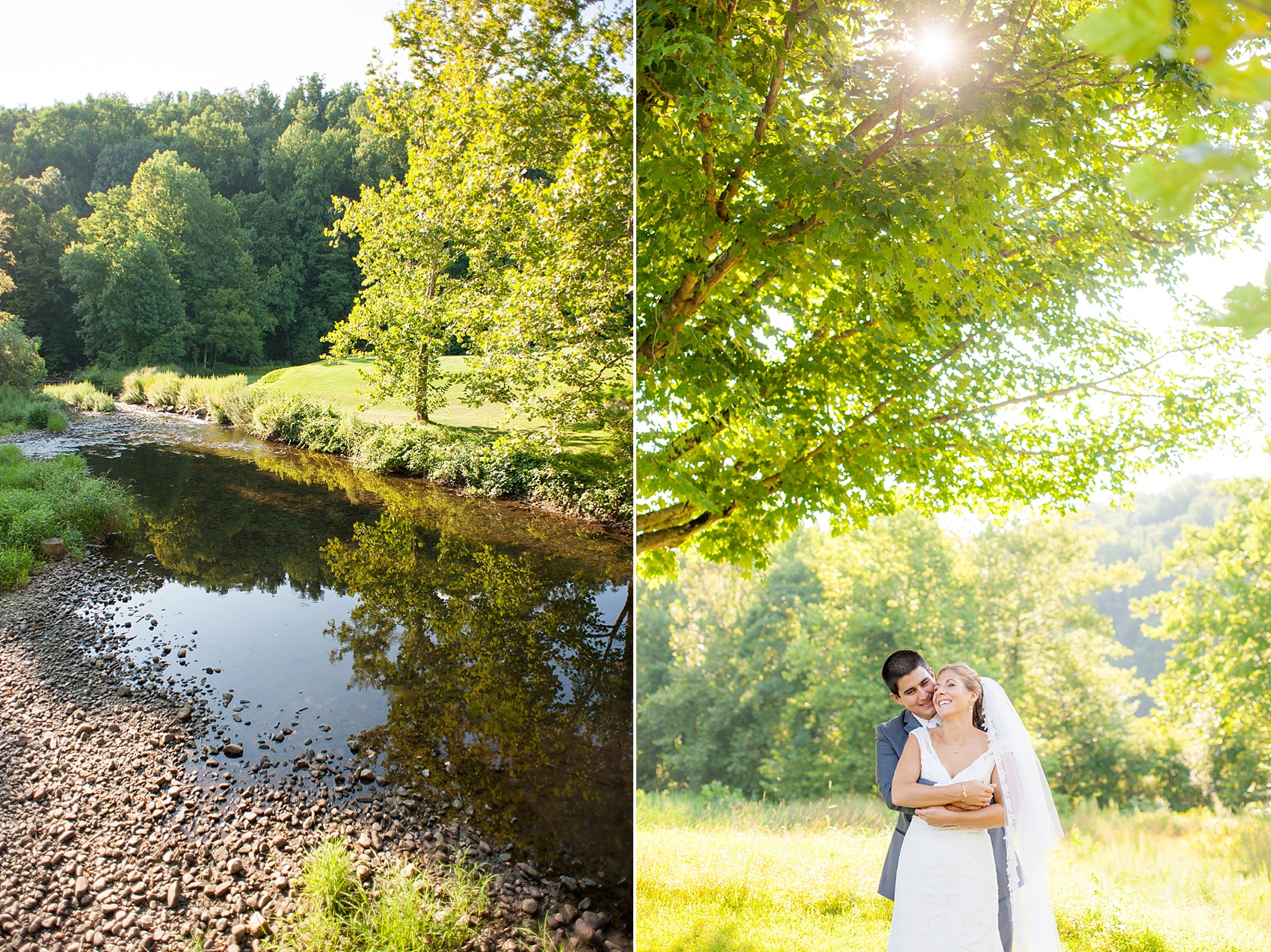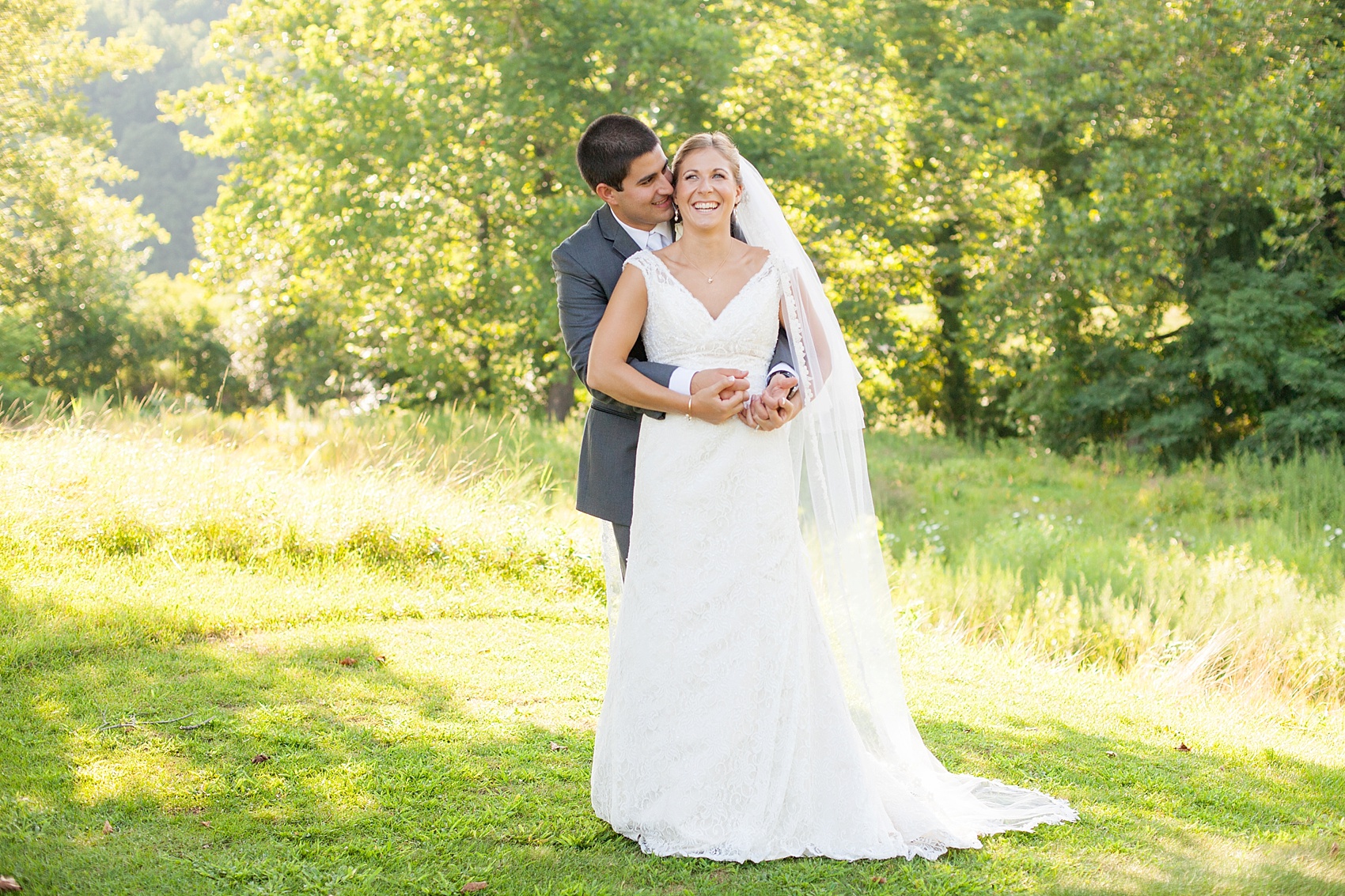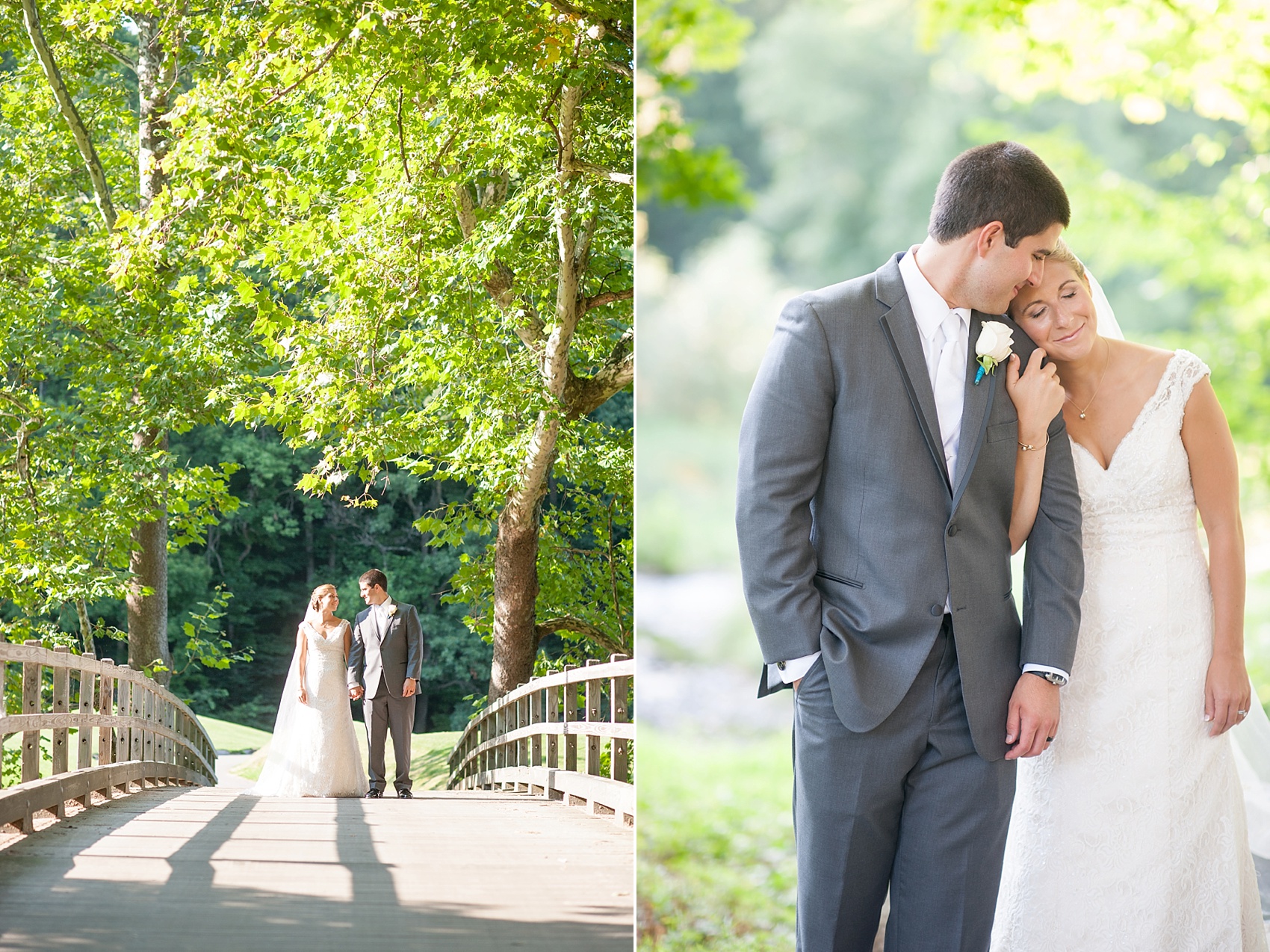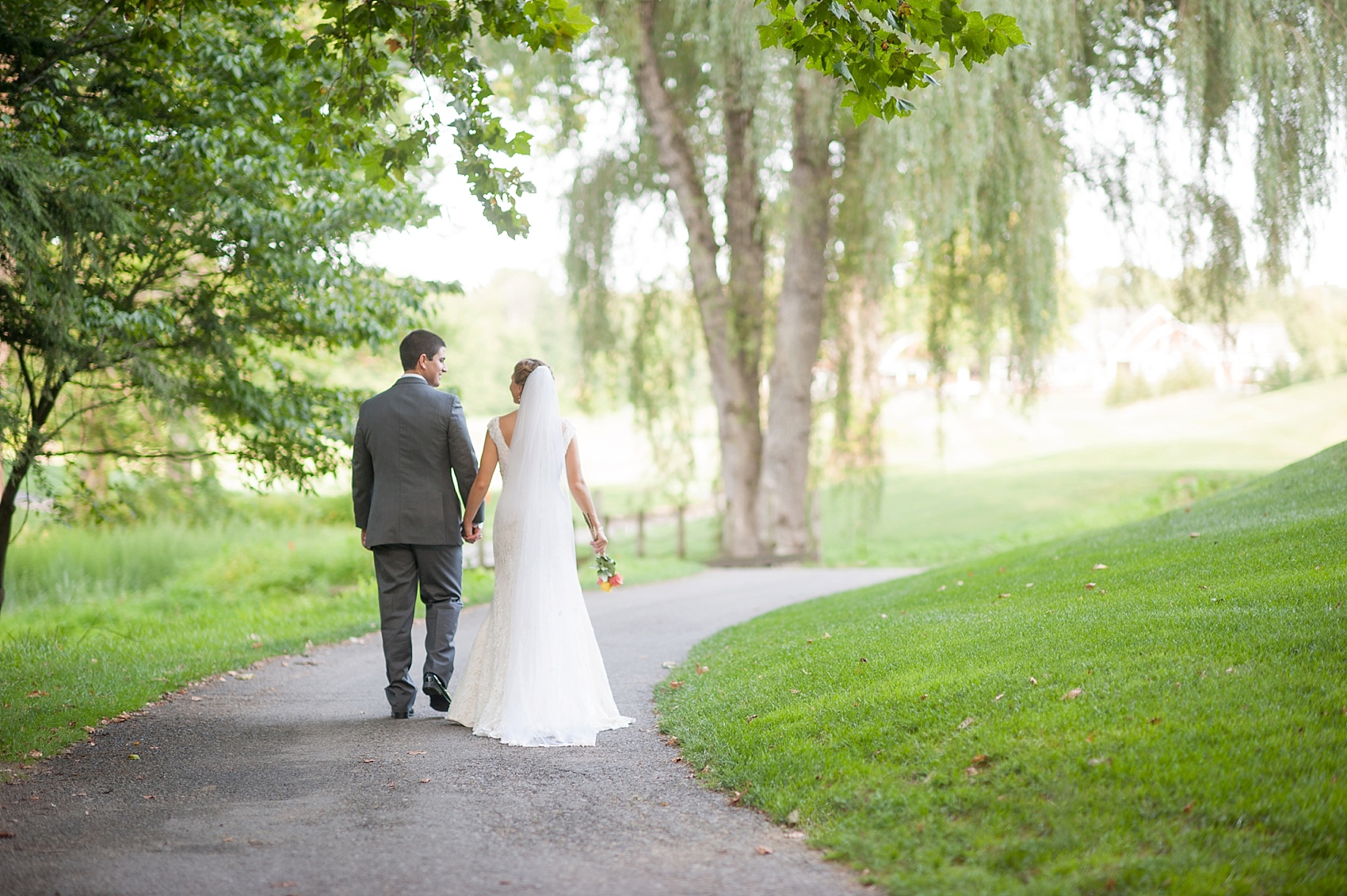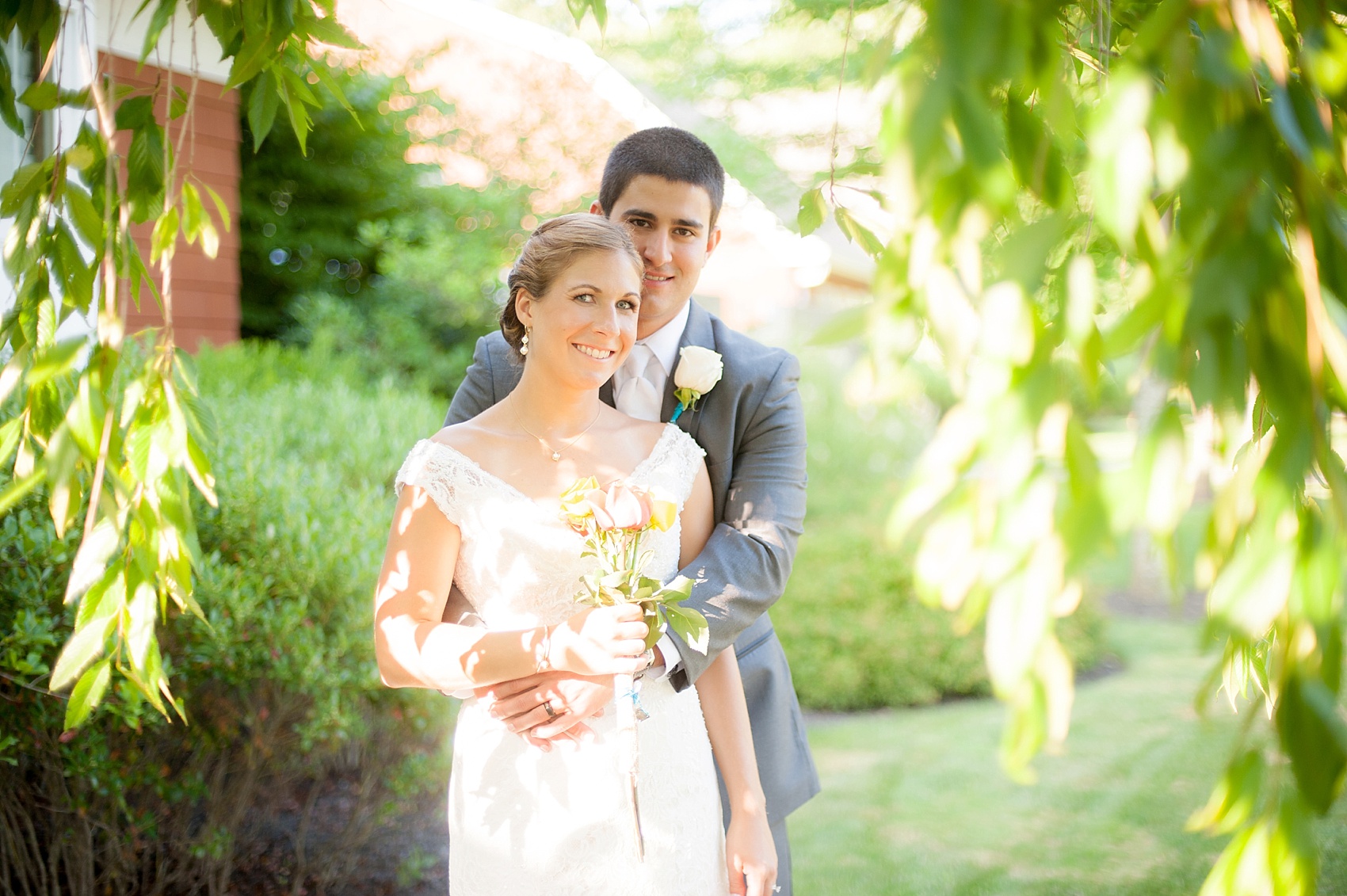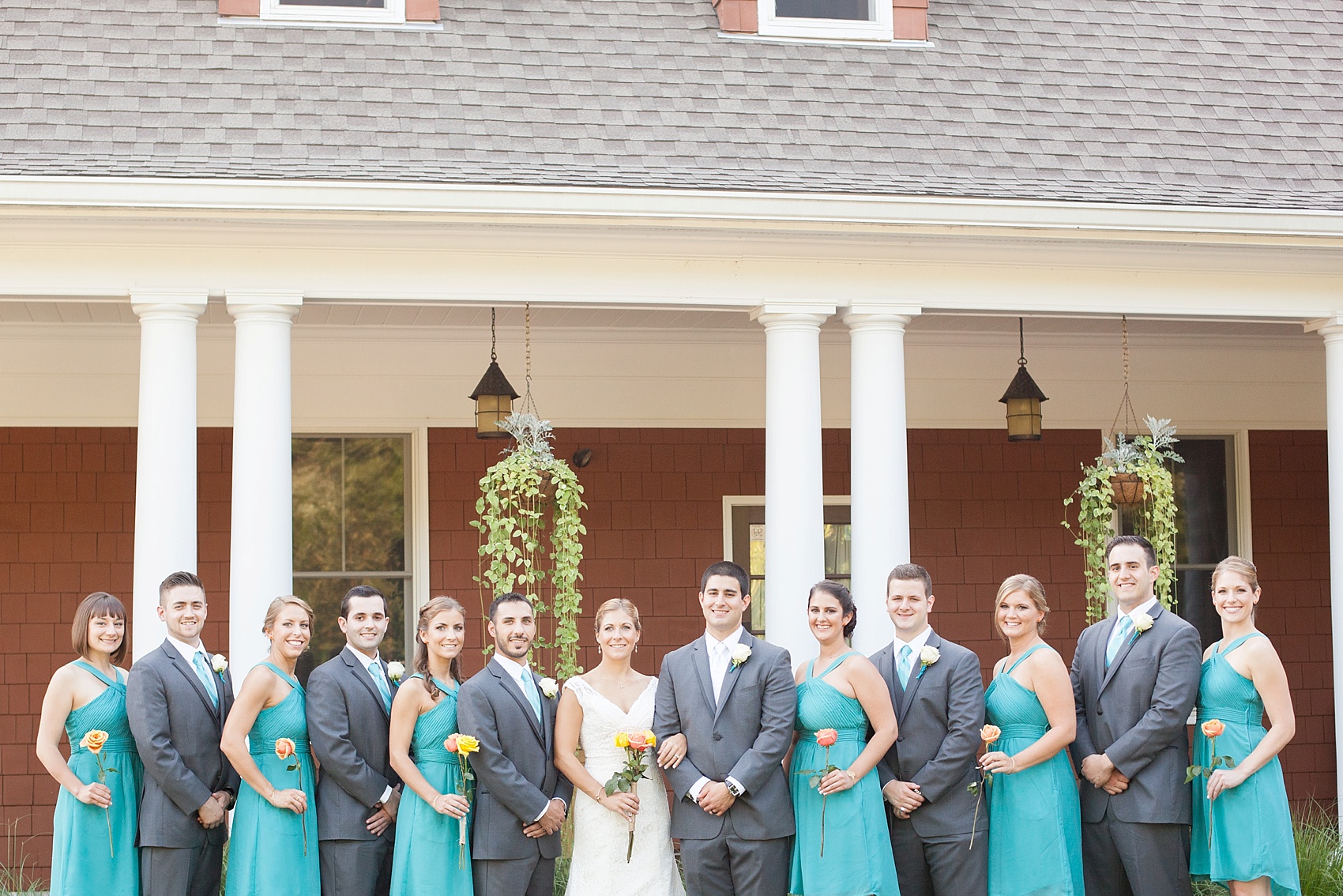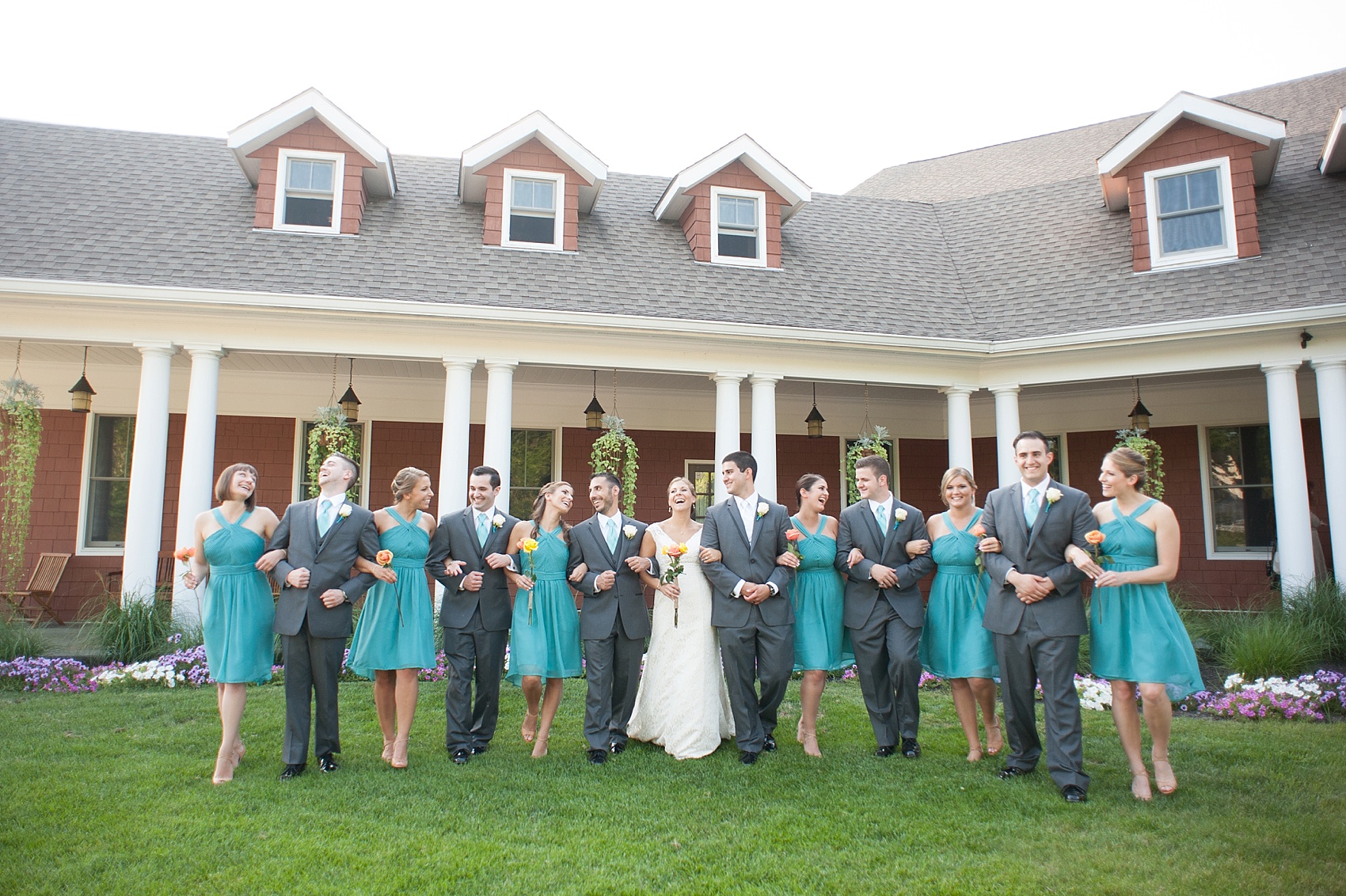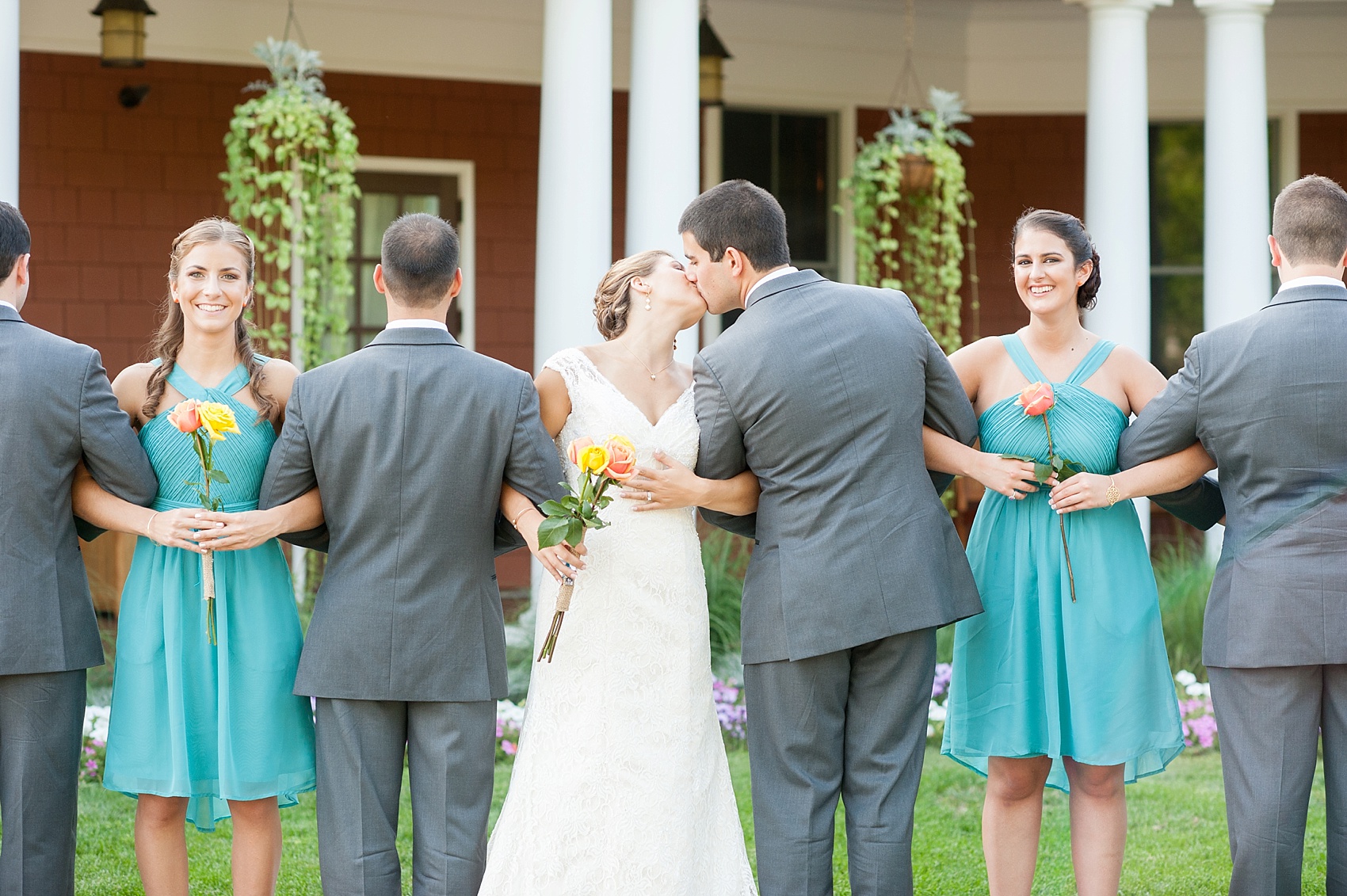 When done properly like this, single stem roses can be so effective for bridesmaids.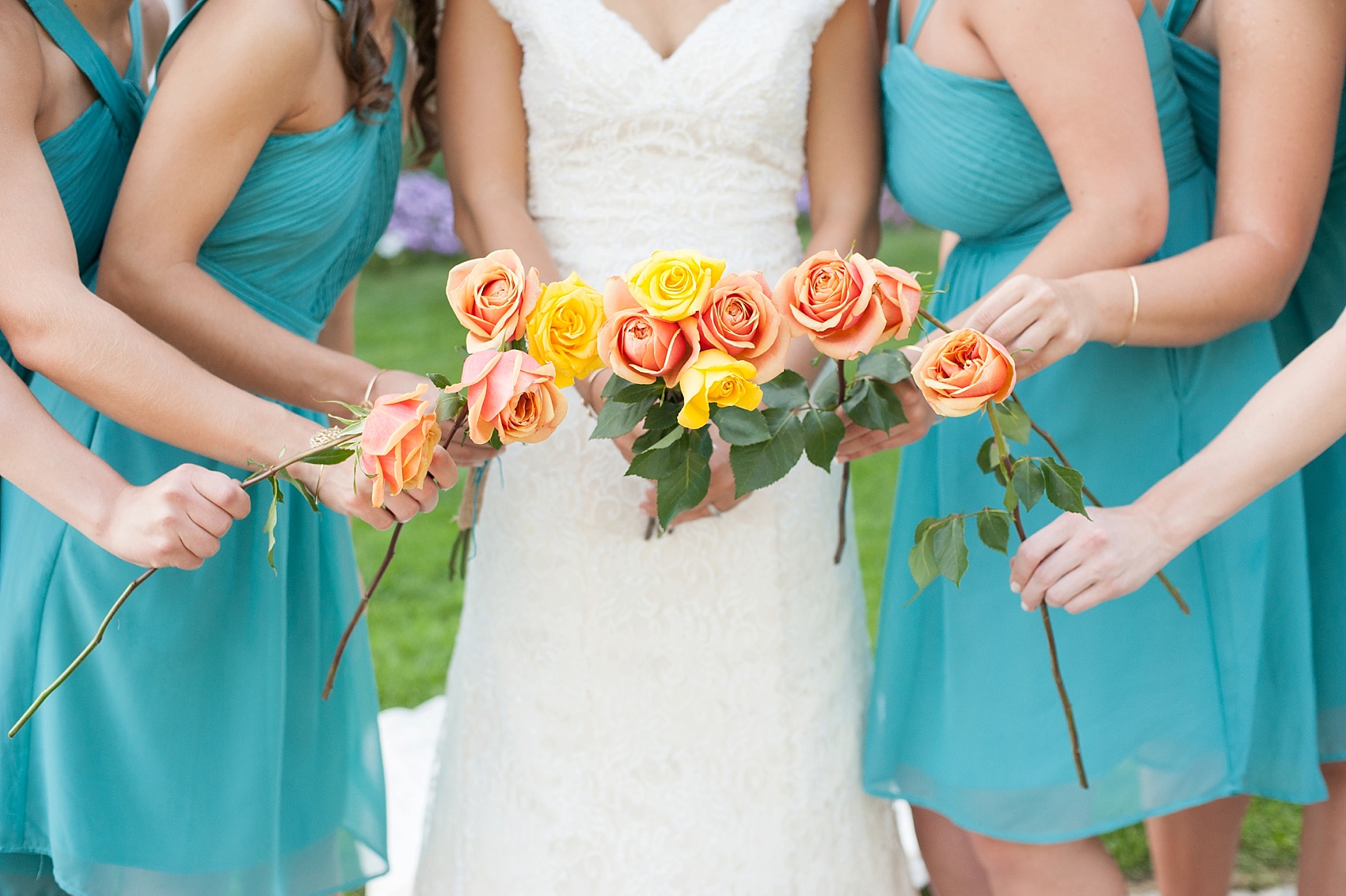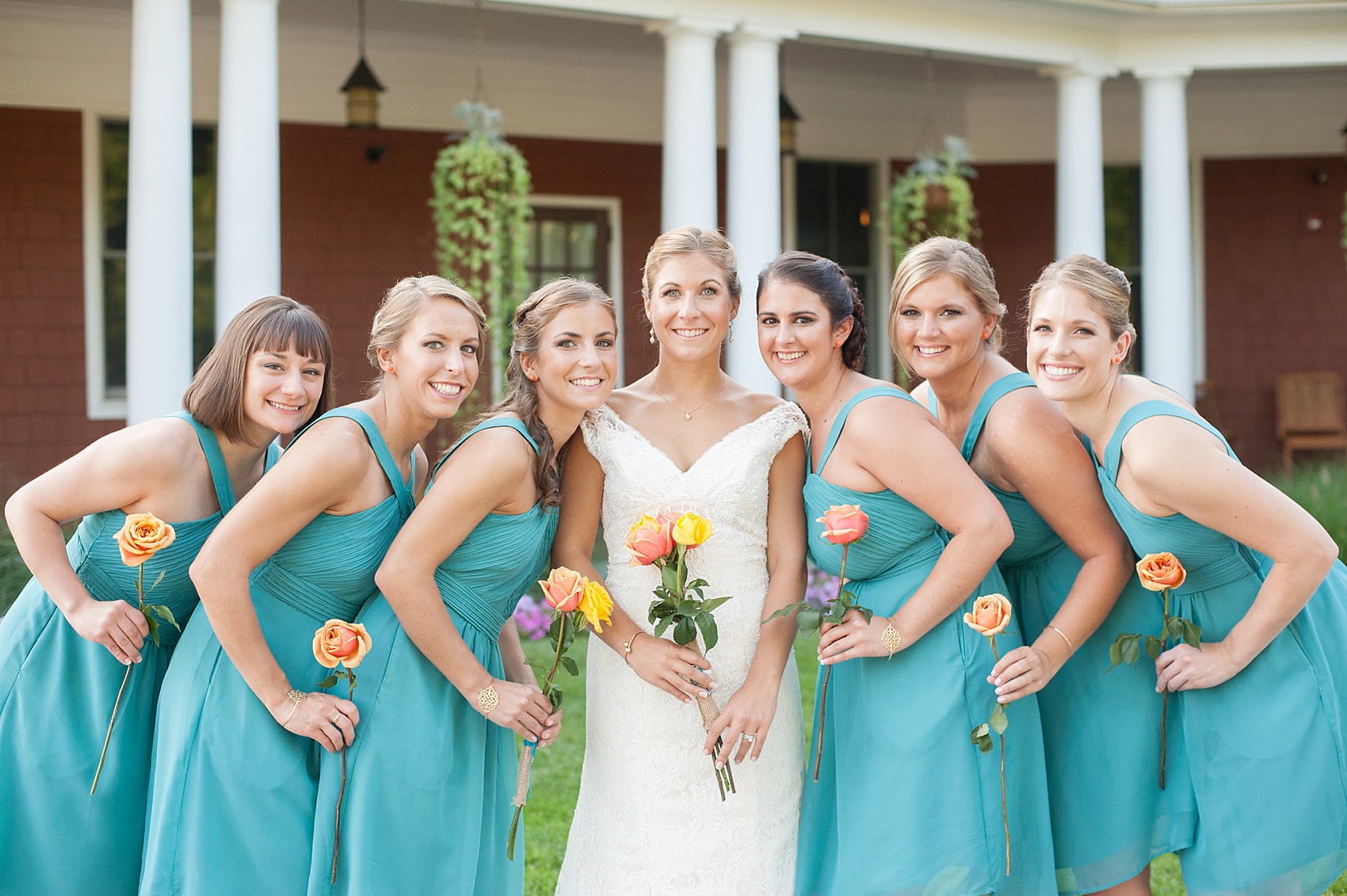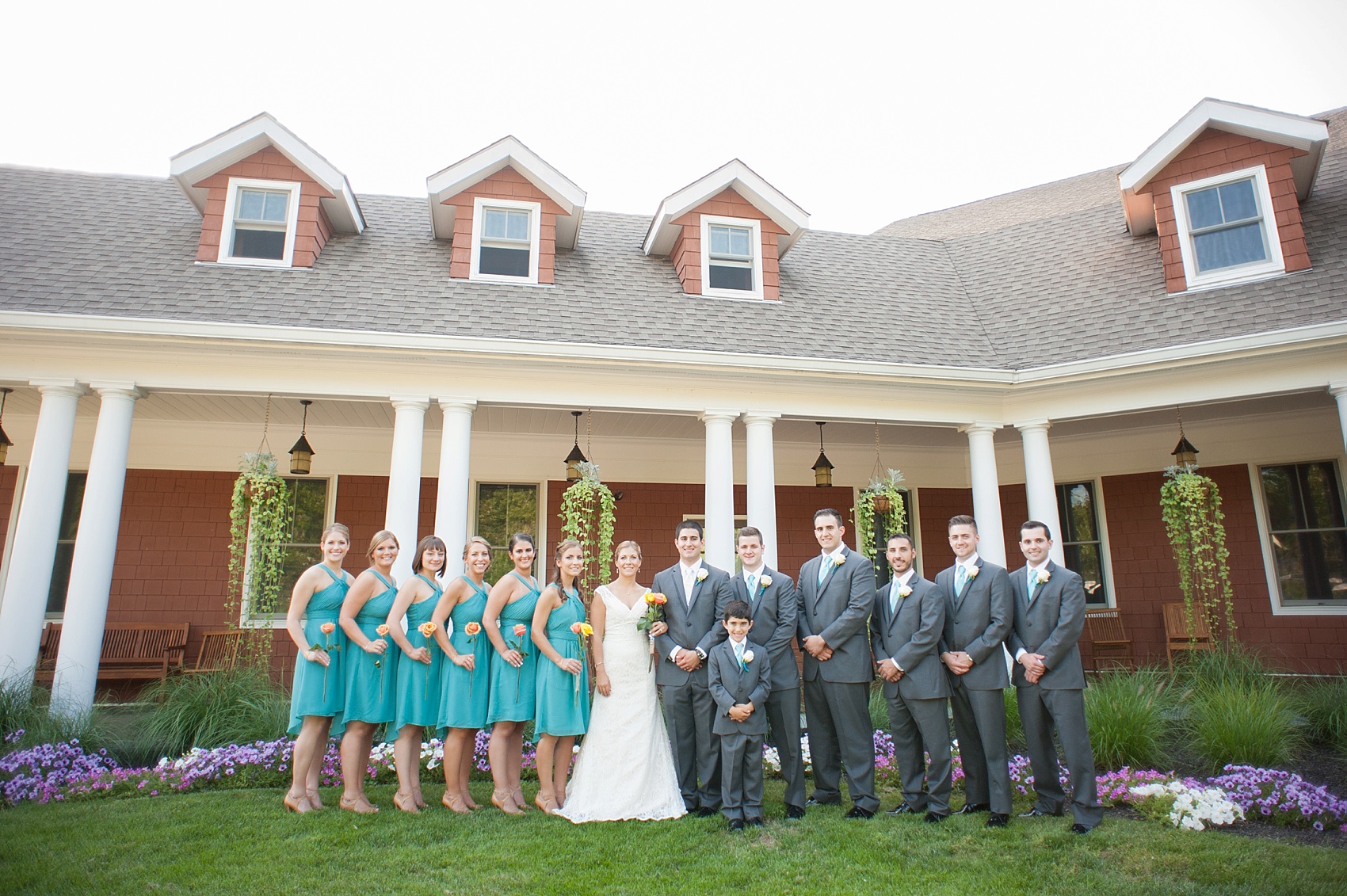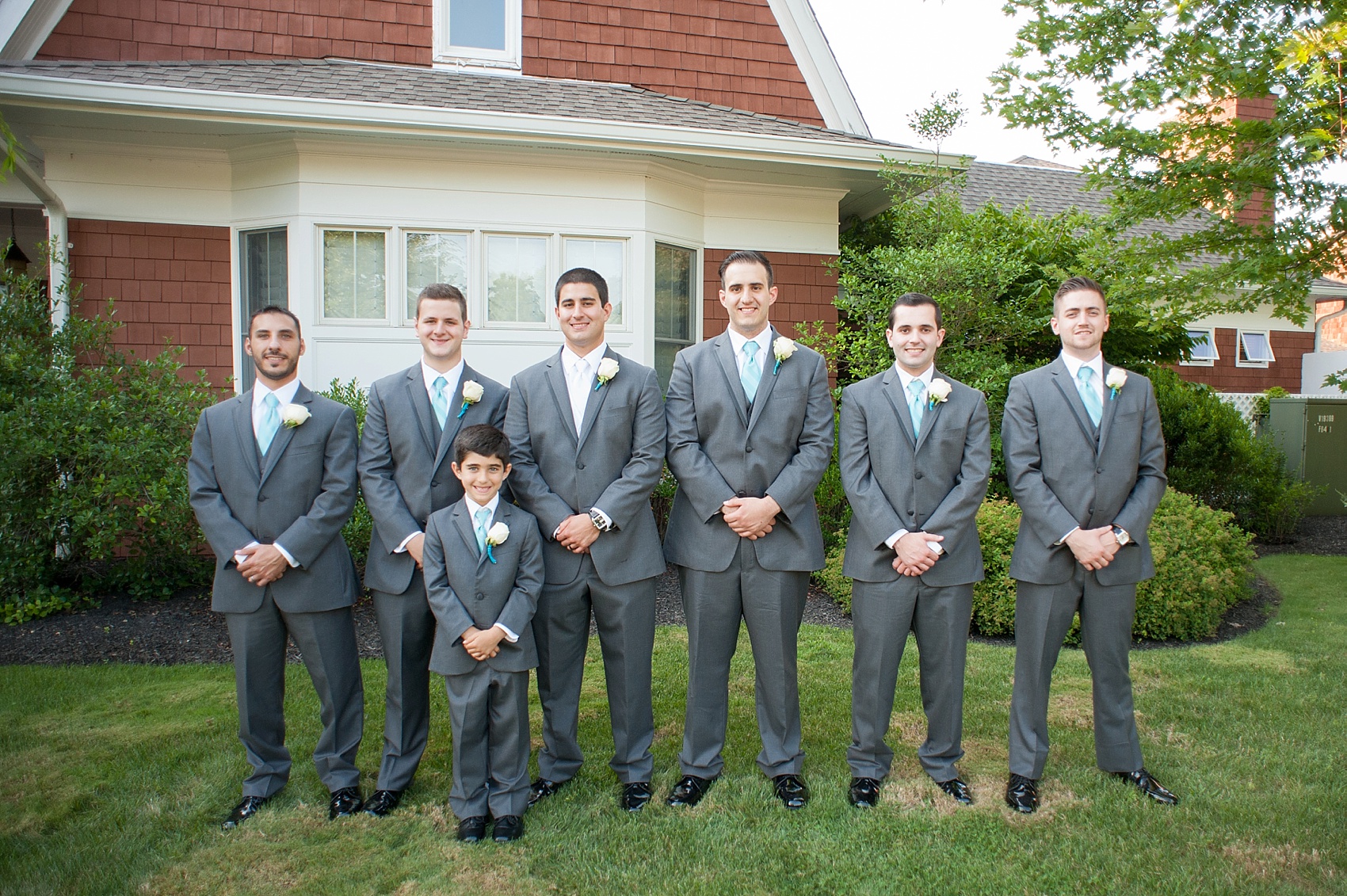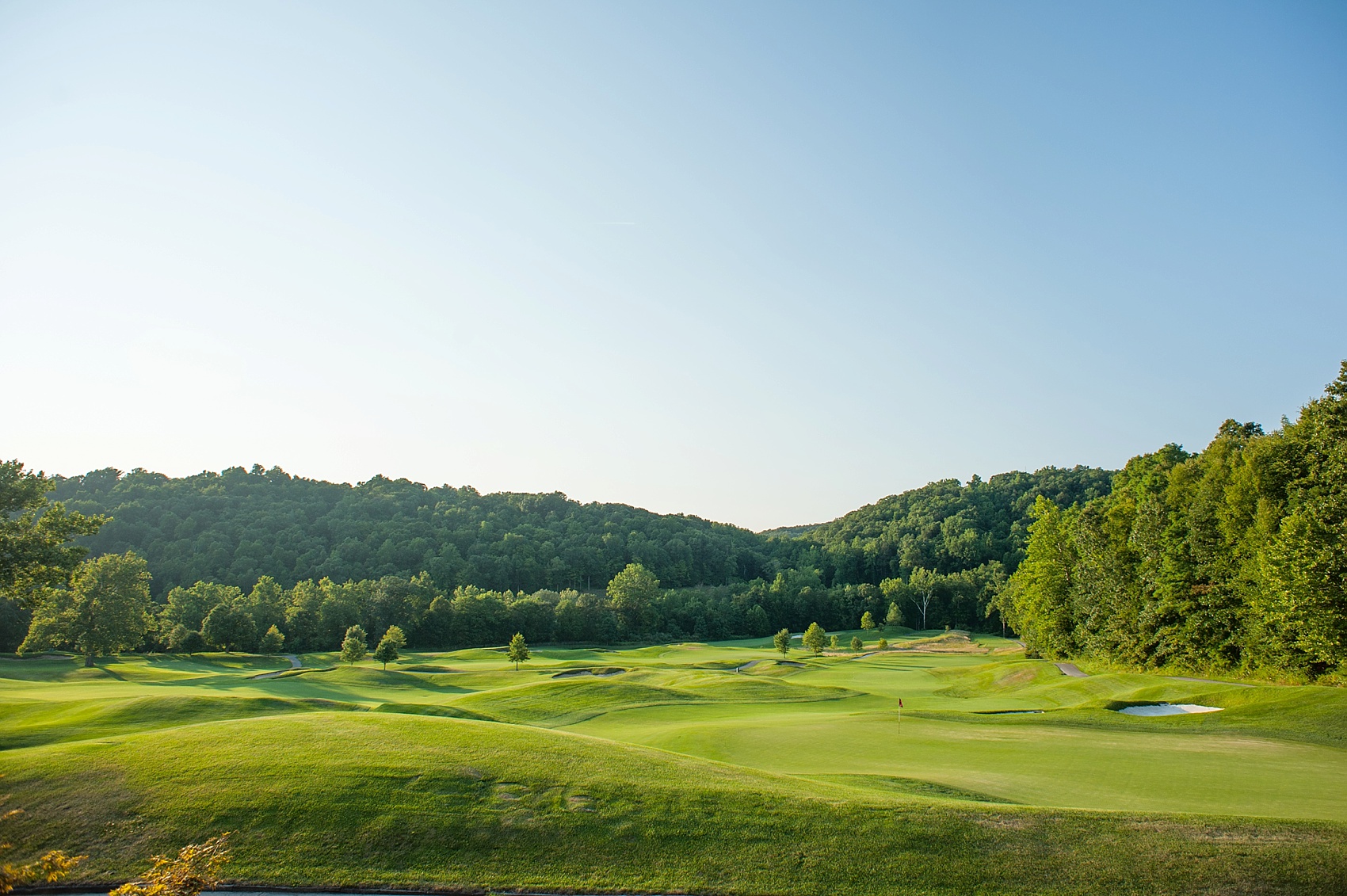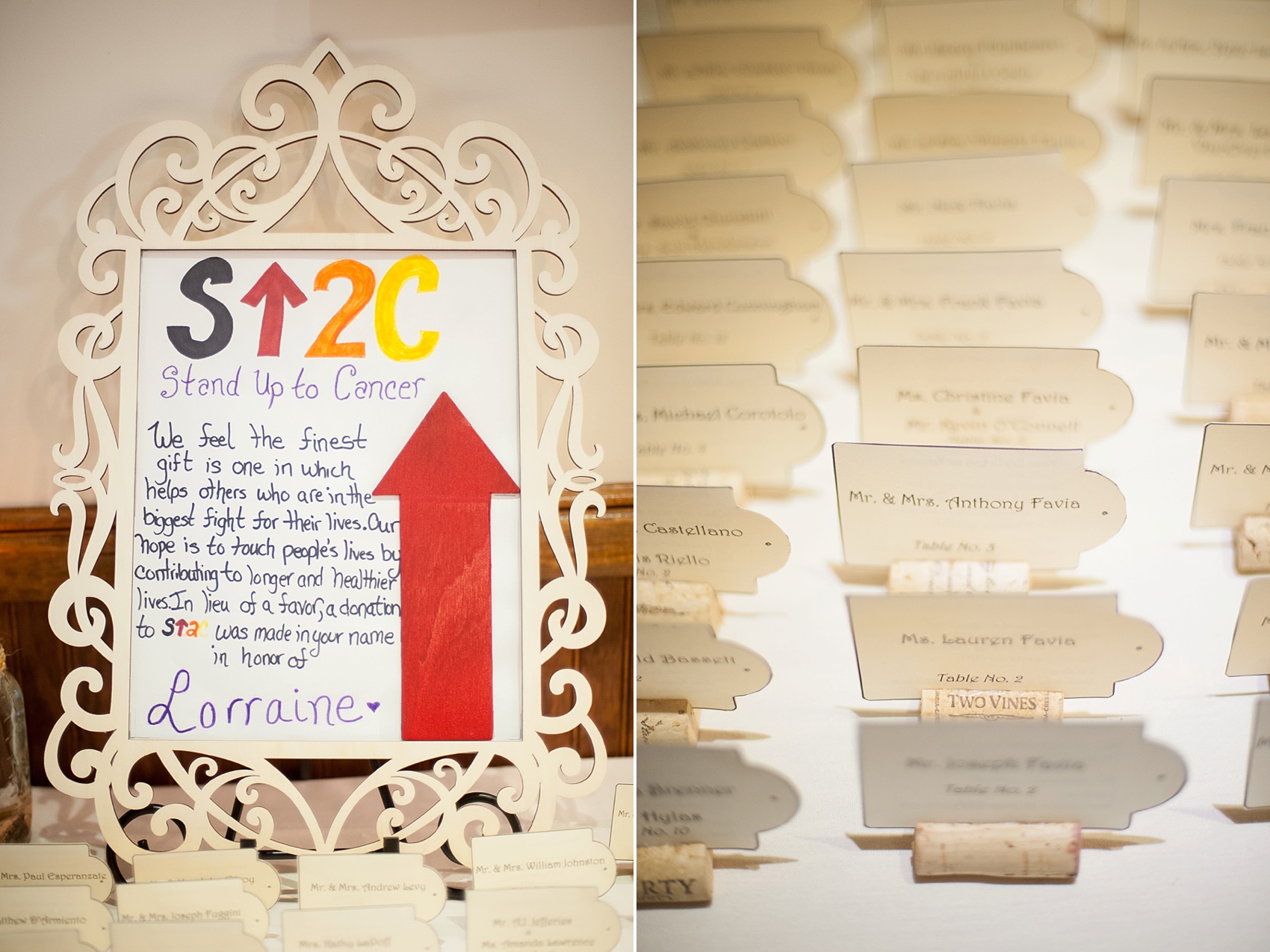 In lieu of favors for their guests, a donation was made to Stand Up to Cancer in Lorraine's name, mother-of-the-bride. (Check back for a special post about this Friday, September 5th.) The message was communicated in a pretty ornate wooden frame on their escort card table, with tag shaped notes in wine cork holders.
A caricature, guest signing board in a rustic frame, and wishes tree completed the entry welcome table.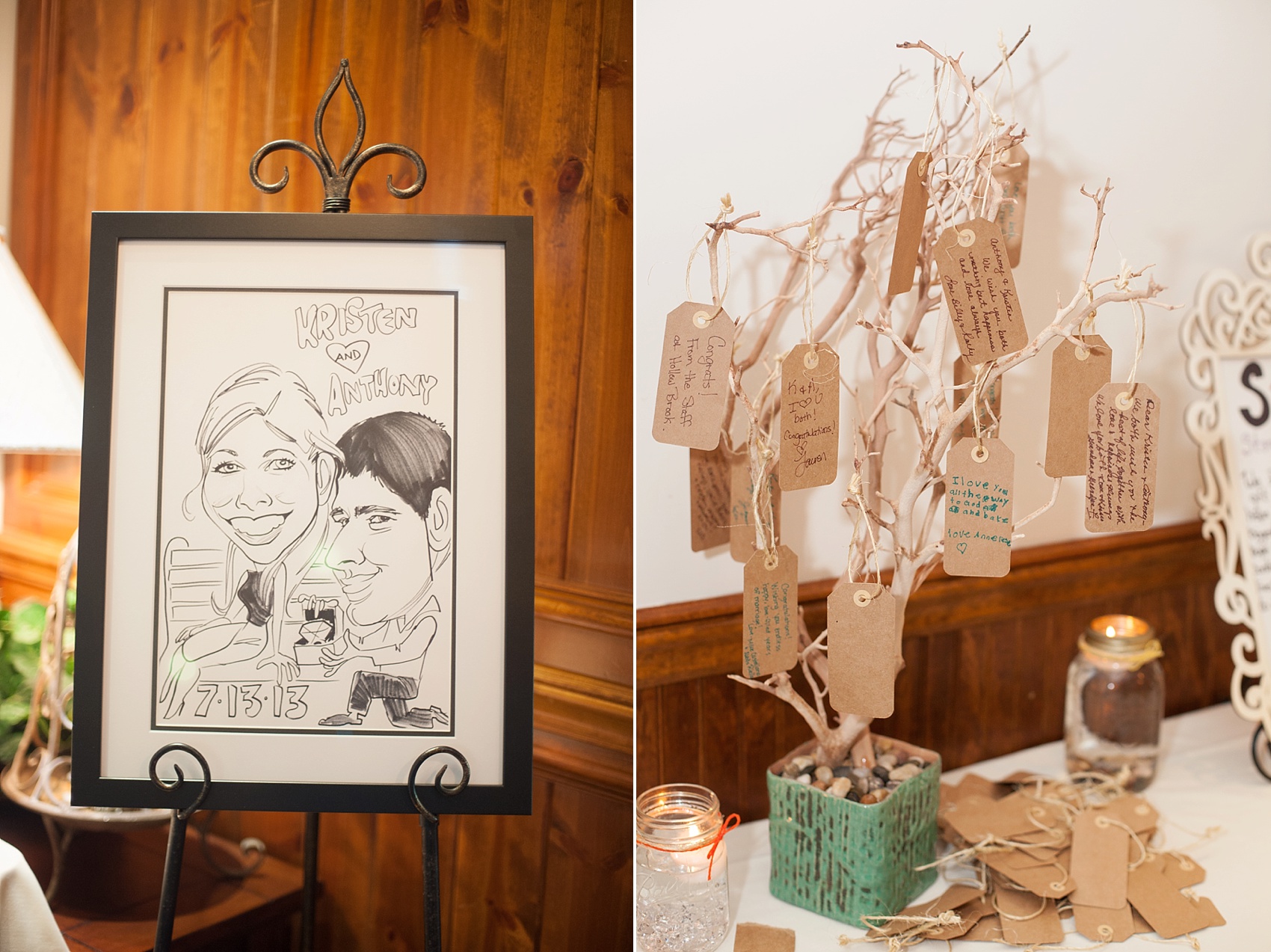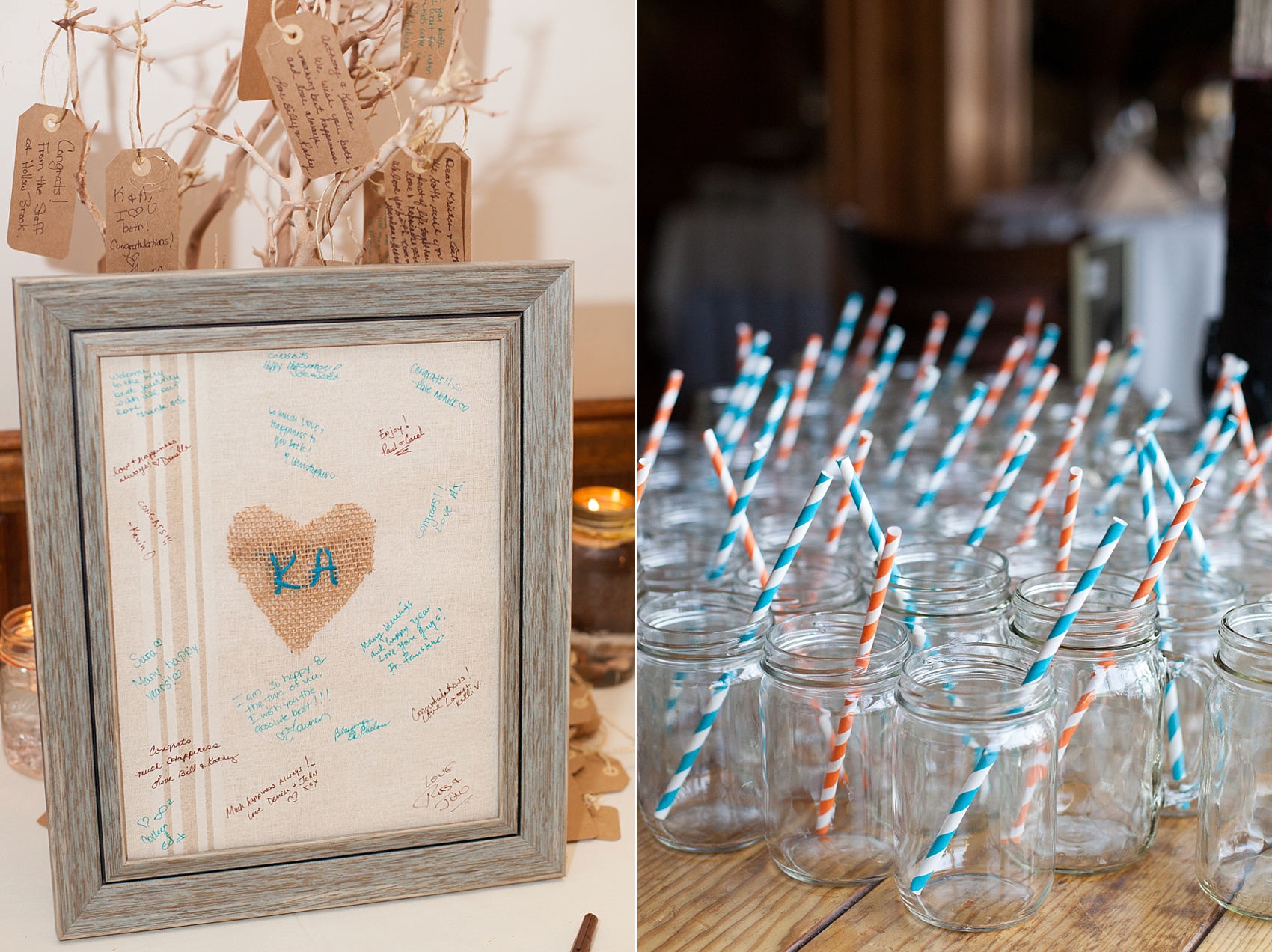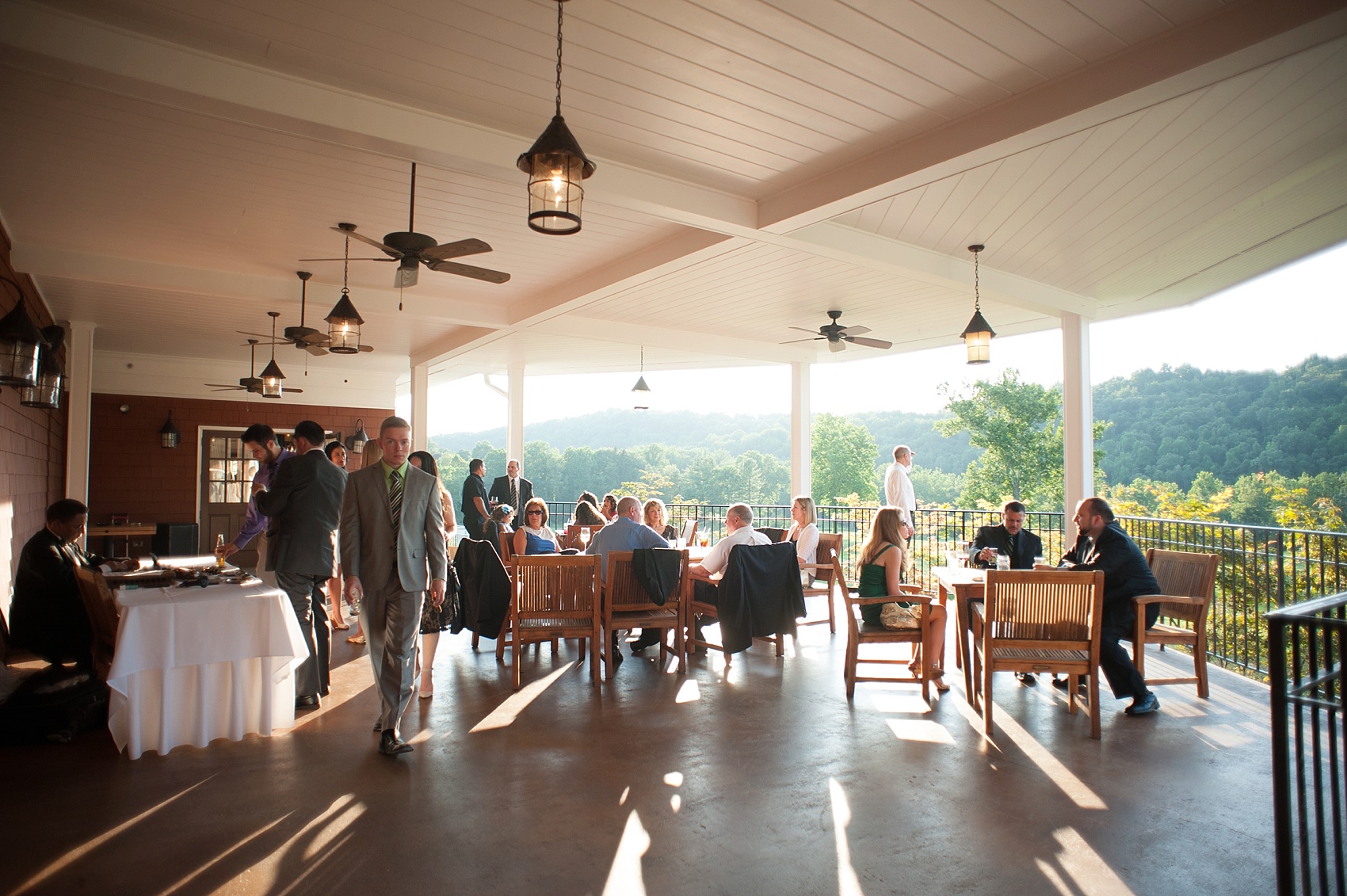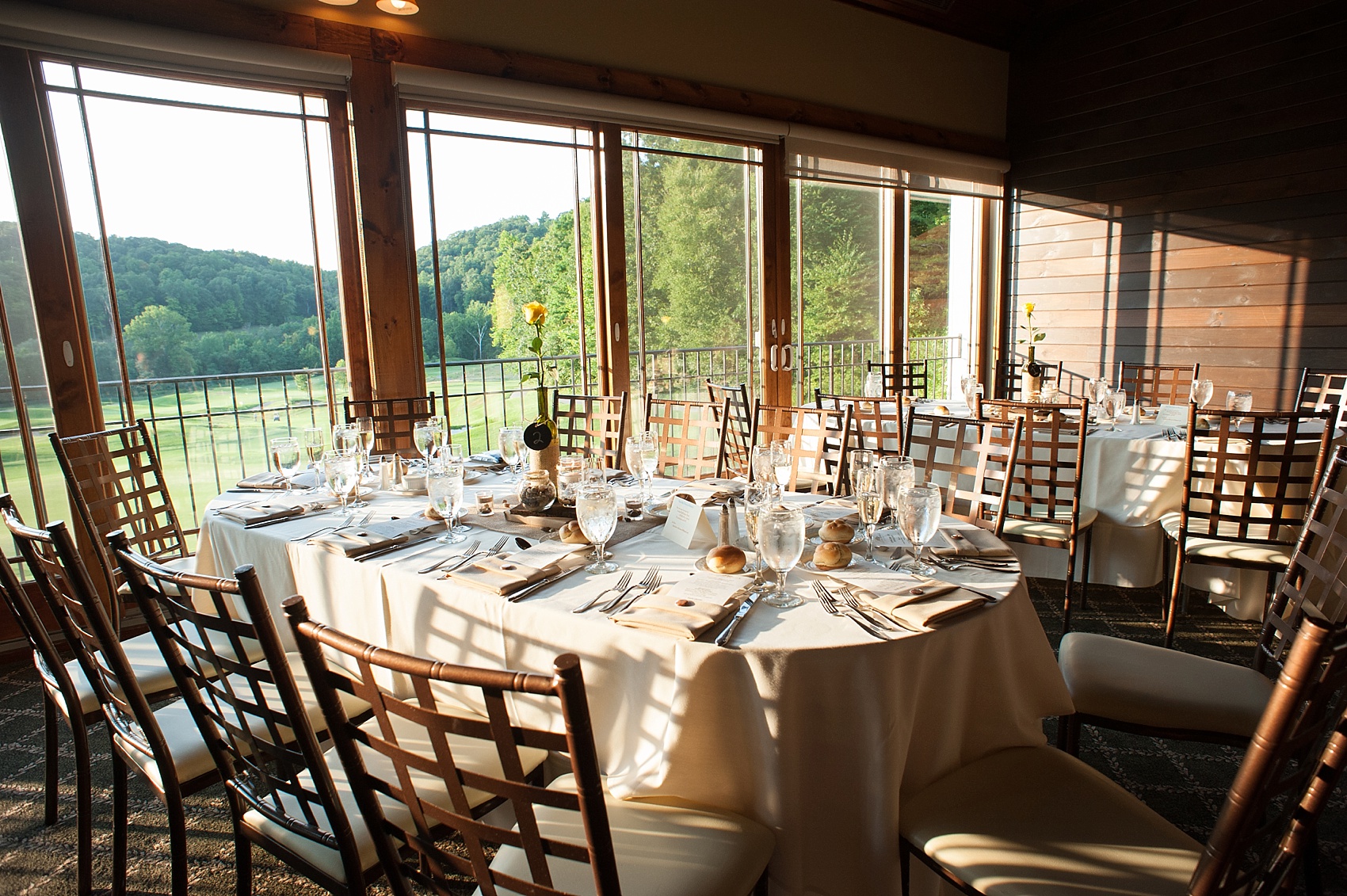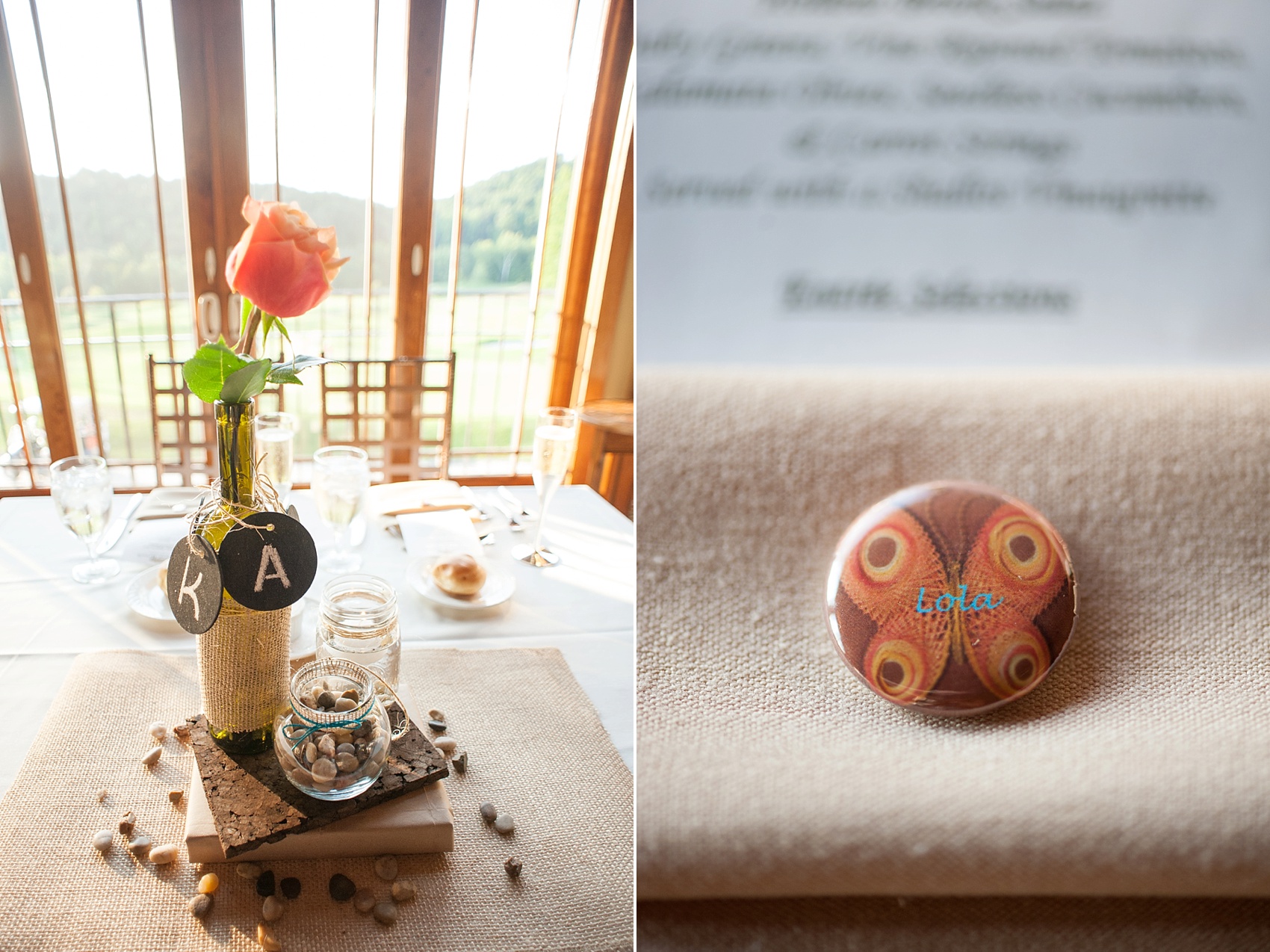 Pins with "Lola" on an orange butterfly were at each guests' place settings and were asked to wear it throughout the evening so Lorraine's memory was ever present.
Custom cigars rounded out the cocktail hour! I love that a few of the bridesmaids, Kelsey, Phelicia and Danielle, enjoyed a moment together to enjoy the goods.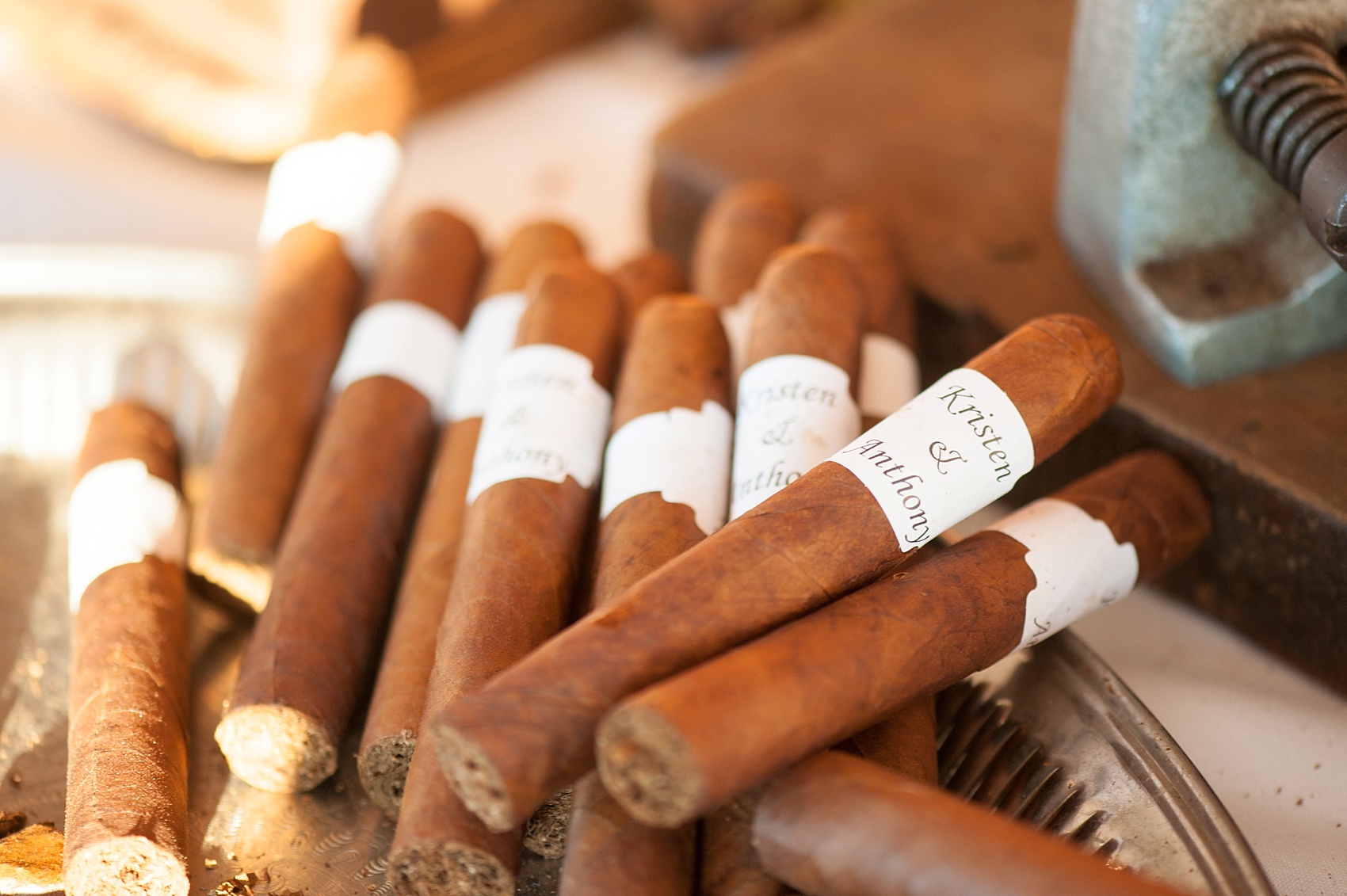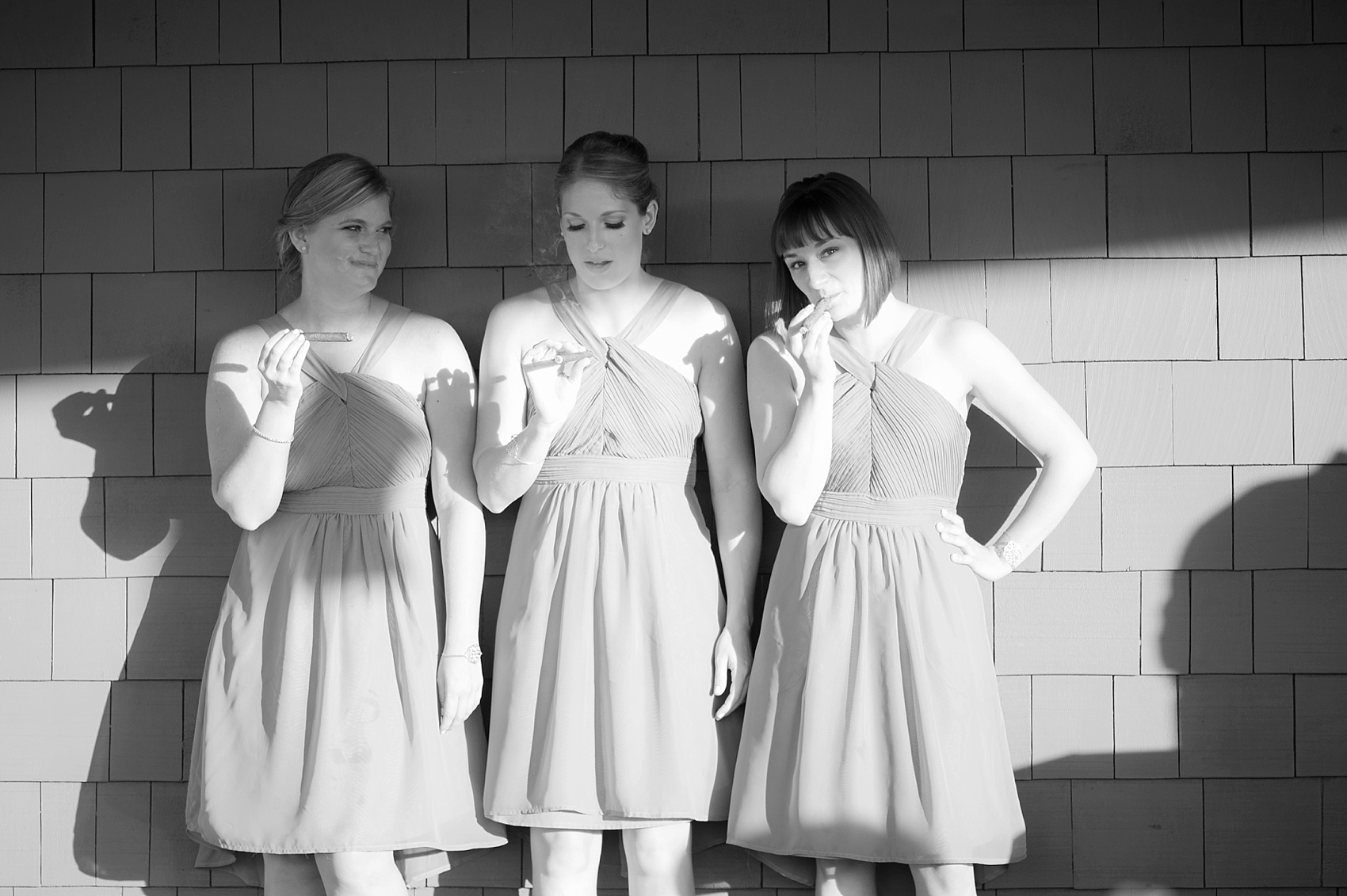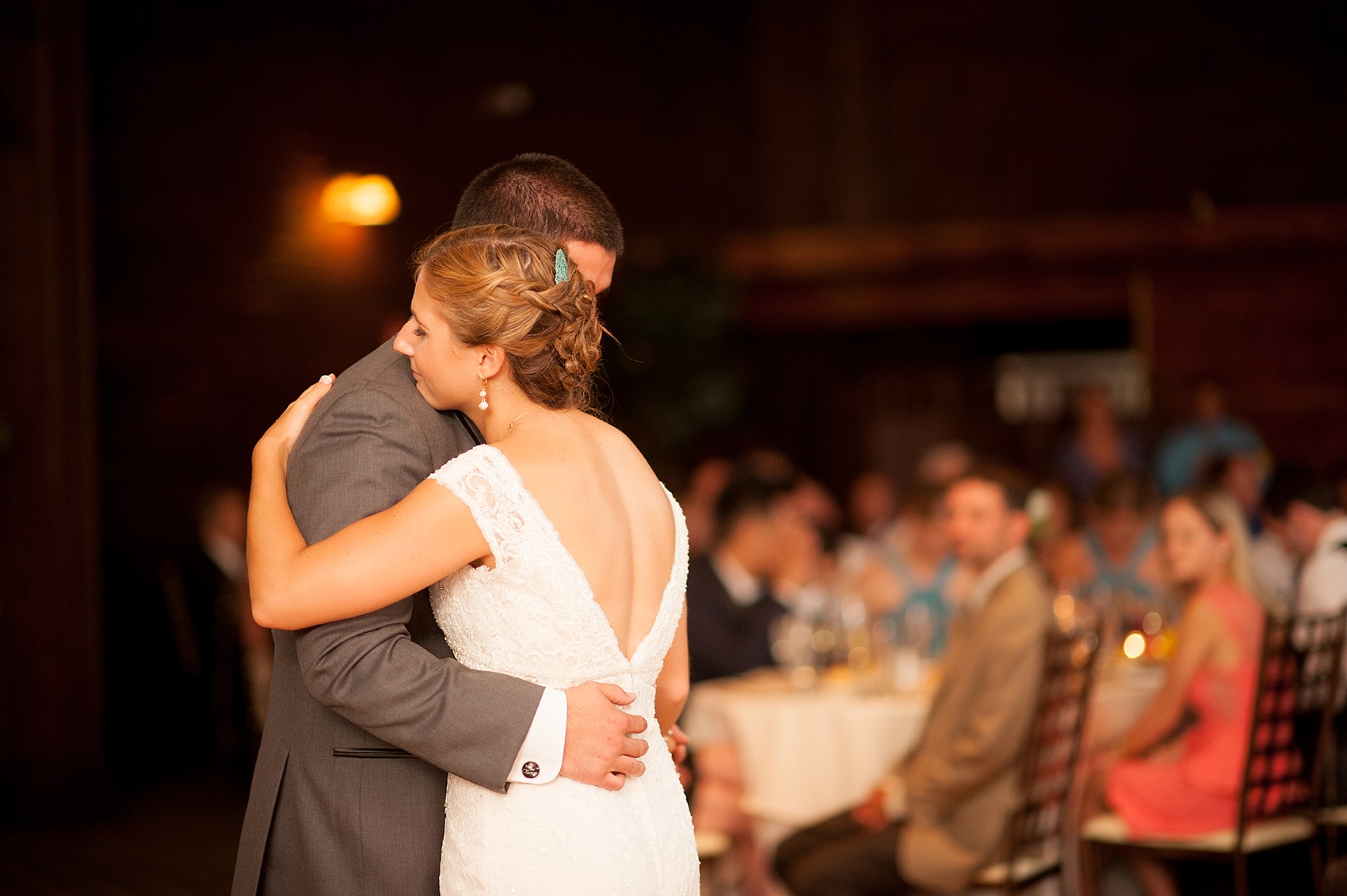 After Kristen and Anthony's introduction and first dance to Jason Mraz's "I Won't Give Up," everyone was invited to the dance floor to join in the celebration to Lorraine's favorite party song, "Girls Just Wanna Have Fun."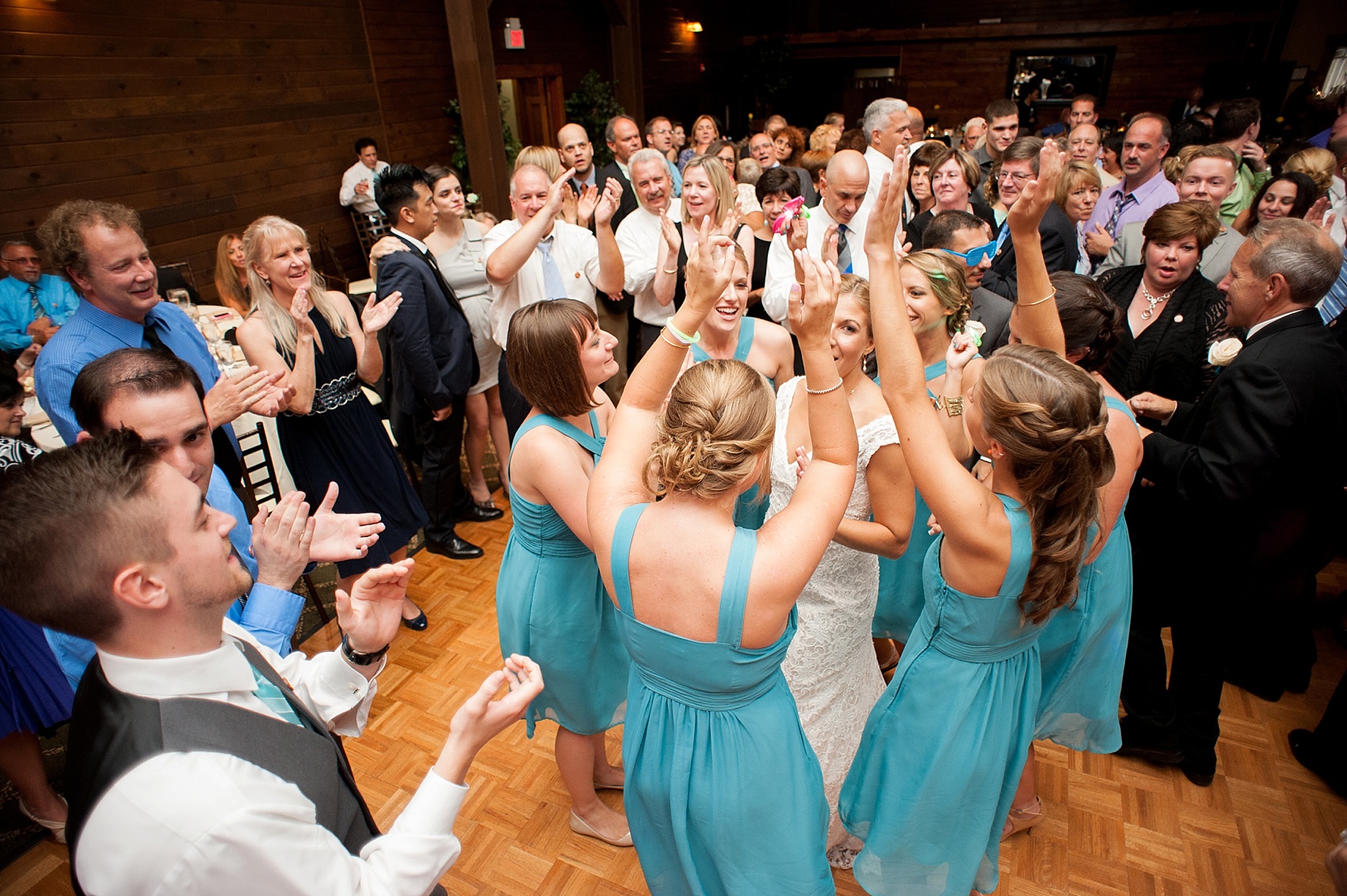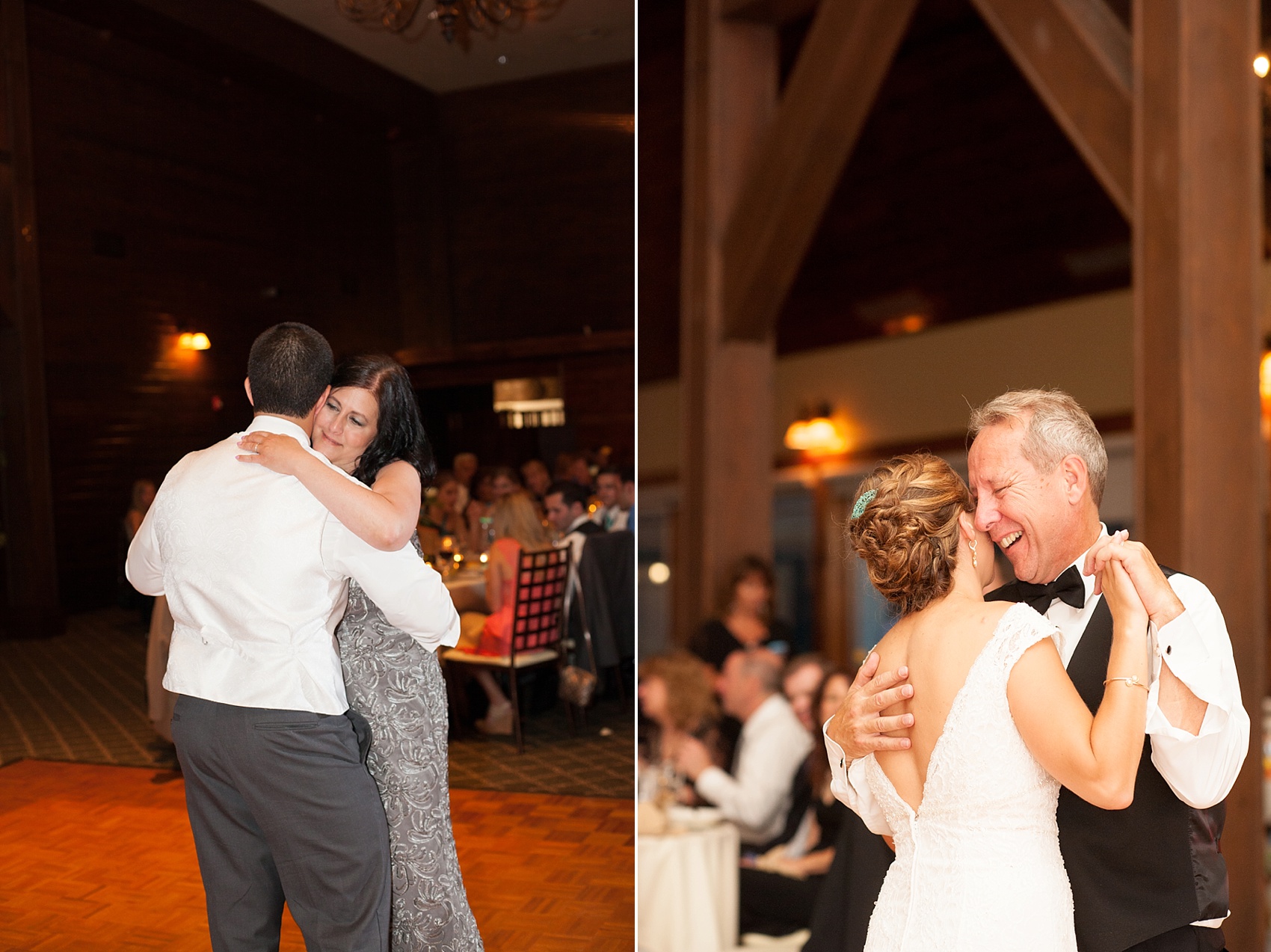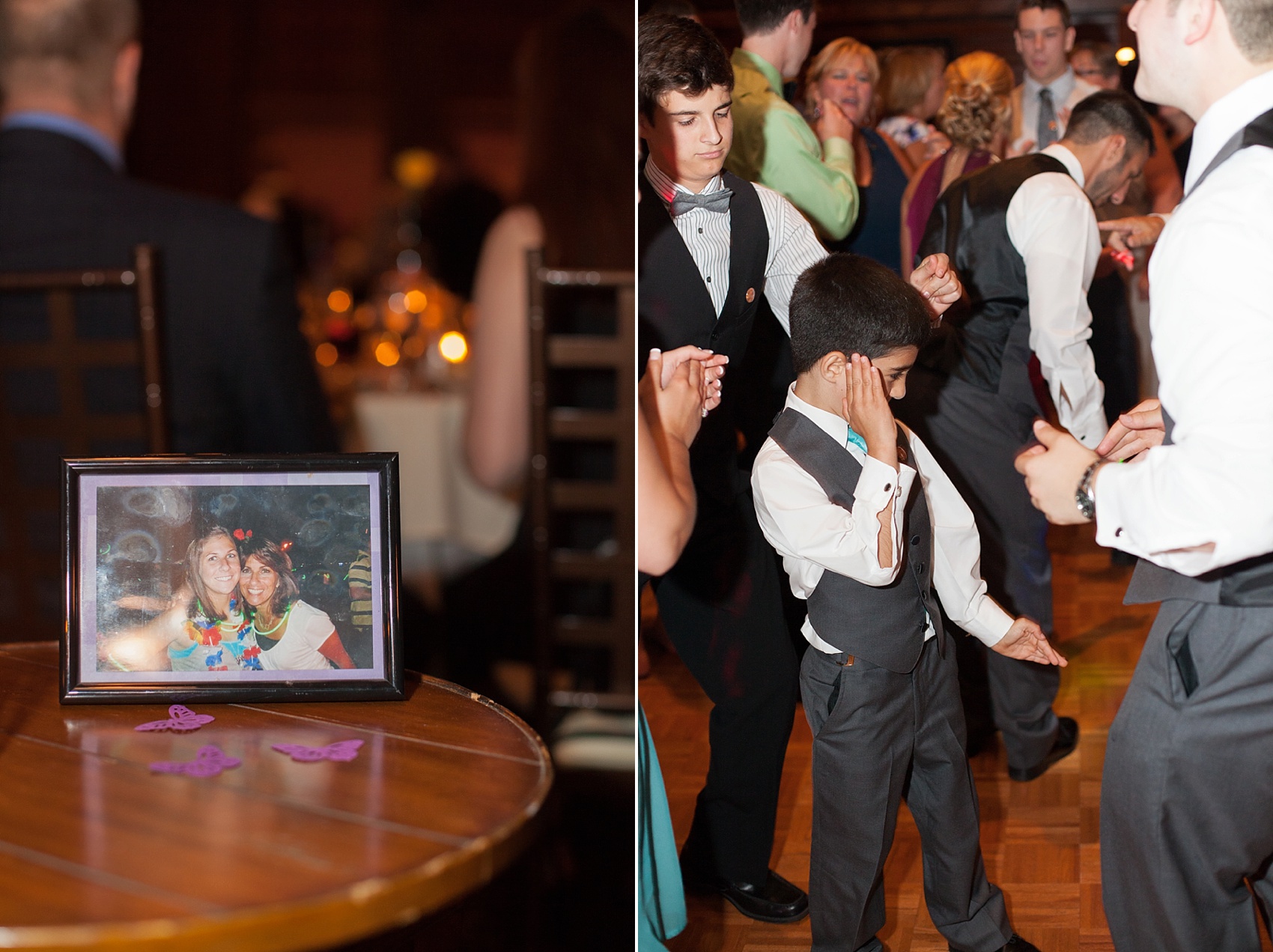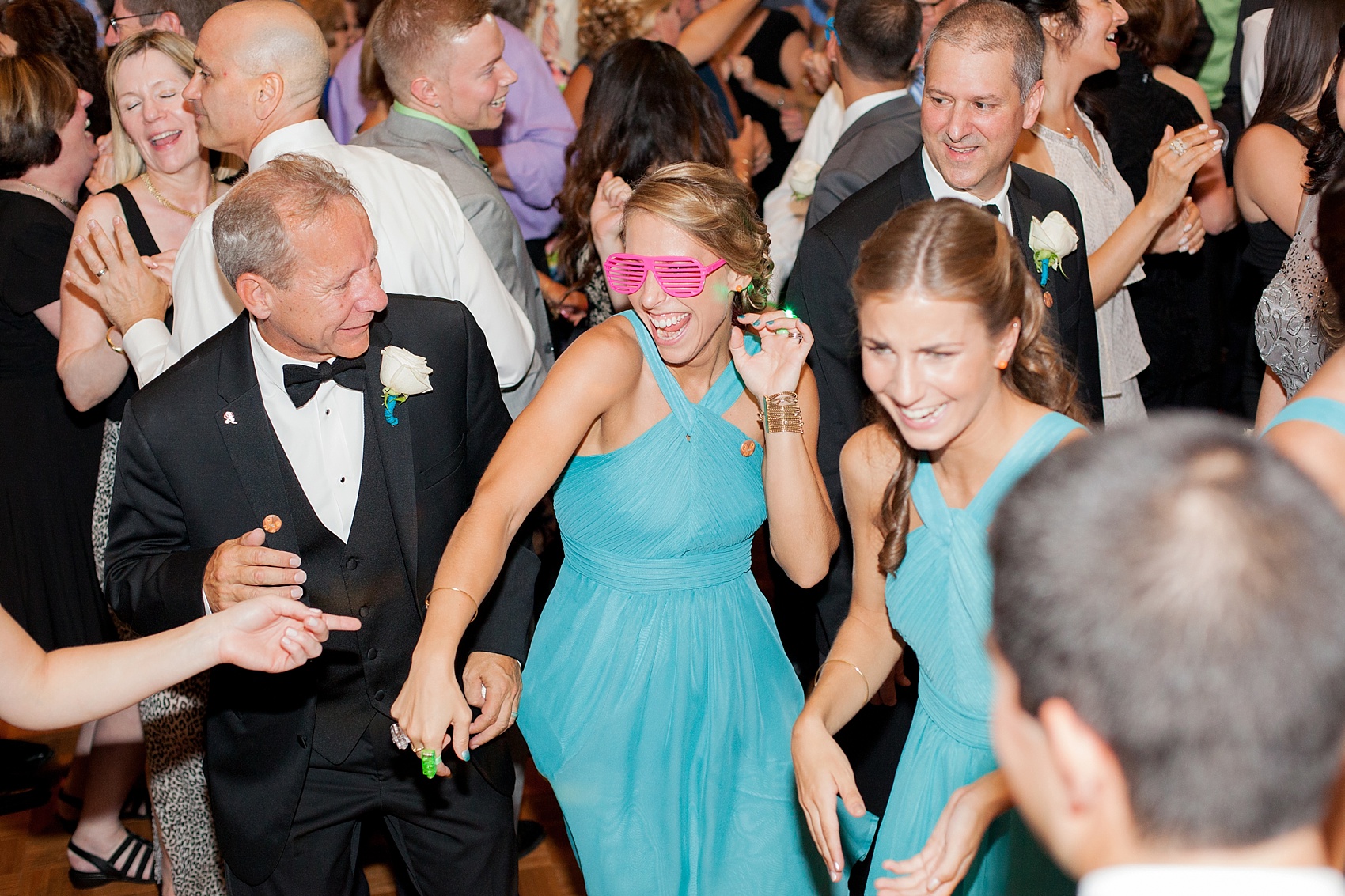 It was the night of the Super Moon and I had to step outside to capture it. It was so bright and memorable! Such a special thing to witness the evening of their wedding, at such a gorgeous outdoorsy venue.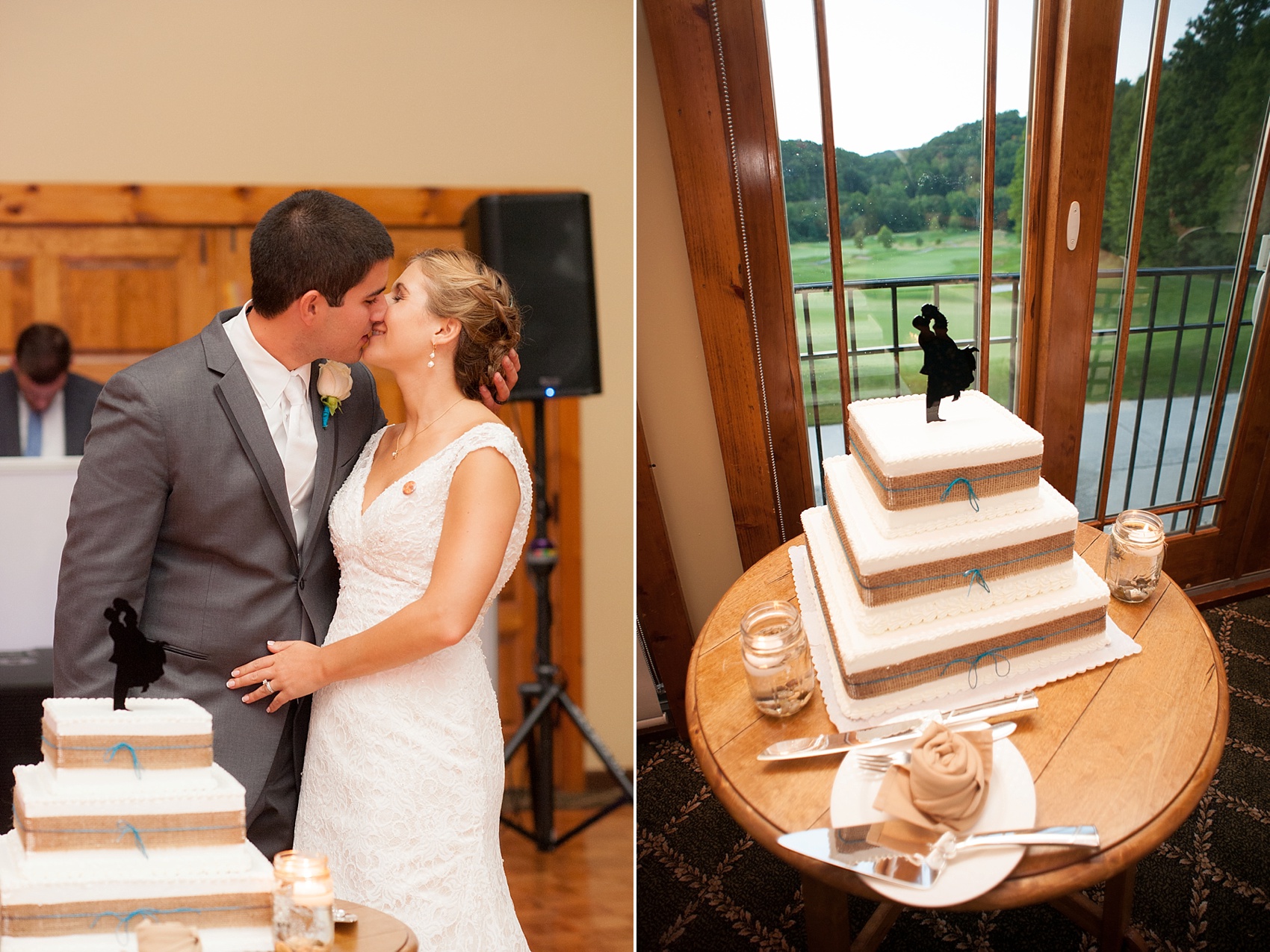 Soon after the beautiful and delicious square tiered cake was cute it was time to wish them well and send them off to St. Lucia for their honeymoon!
I  LOVE that Kristen and Anthony went to St. Lucia for their honeymoon, which I have thoroughly enjoyed as a nice little work/holiday getaway spot too. (Post here!)
Congratulations to the new Mr. & Mrs. Favia!
Venue: Hollow Brook Golf Club / Ceremony: Manhattan College Chapel / Wedding Gown: David's Bridal / Bridal Comb: Jewelsalem, Etsy / Bridesmaids Dresses: Target / Bridesmaids Earrings: Creation de Bijoux, Etsy / Bridesmaids Bracelets: Bip & Bop, Etsy / Flowers: Stony Point Florist / Cake: White Plains Bake Shoppe / Cake Topper: True Love Affair, Etsy / DJ: Next Generation DJ Entertainment / Hair and Makeup: Heidi Hanzas / Men's Suits: Men's Warehouse / Groom's Cufflinks: Little Gem Girl, Etsy / Wedding Rings: Zales
Happy Wednesday!