Caitlin and Greg met over pizza when they were out with his friends and her with hers…but the cuisine was anything but simple when they tied the knot at Harbor Club at Prime this spring. Cherry Blossoms filled the towns and reception room and pinks and purples filled bouquets and looked elegant on Caitlin's bridesmaids. It was the perfect time for a waterfront wedding!
Anyone who knows my photography knows I adore details. Some of my favorites from their day was Caitlin's shoes – both her Badgley Mischka rhinestone encrusted heels and white glitter Keds – and the light blue thread that created their initials inside her wedding gown. I was also a little jealous over the silver glitter Coach wristlets she got her bridesmaids!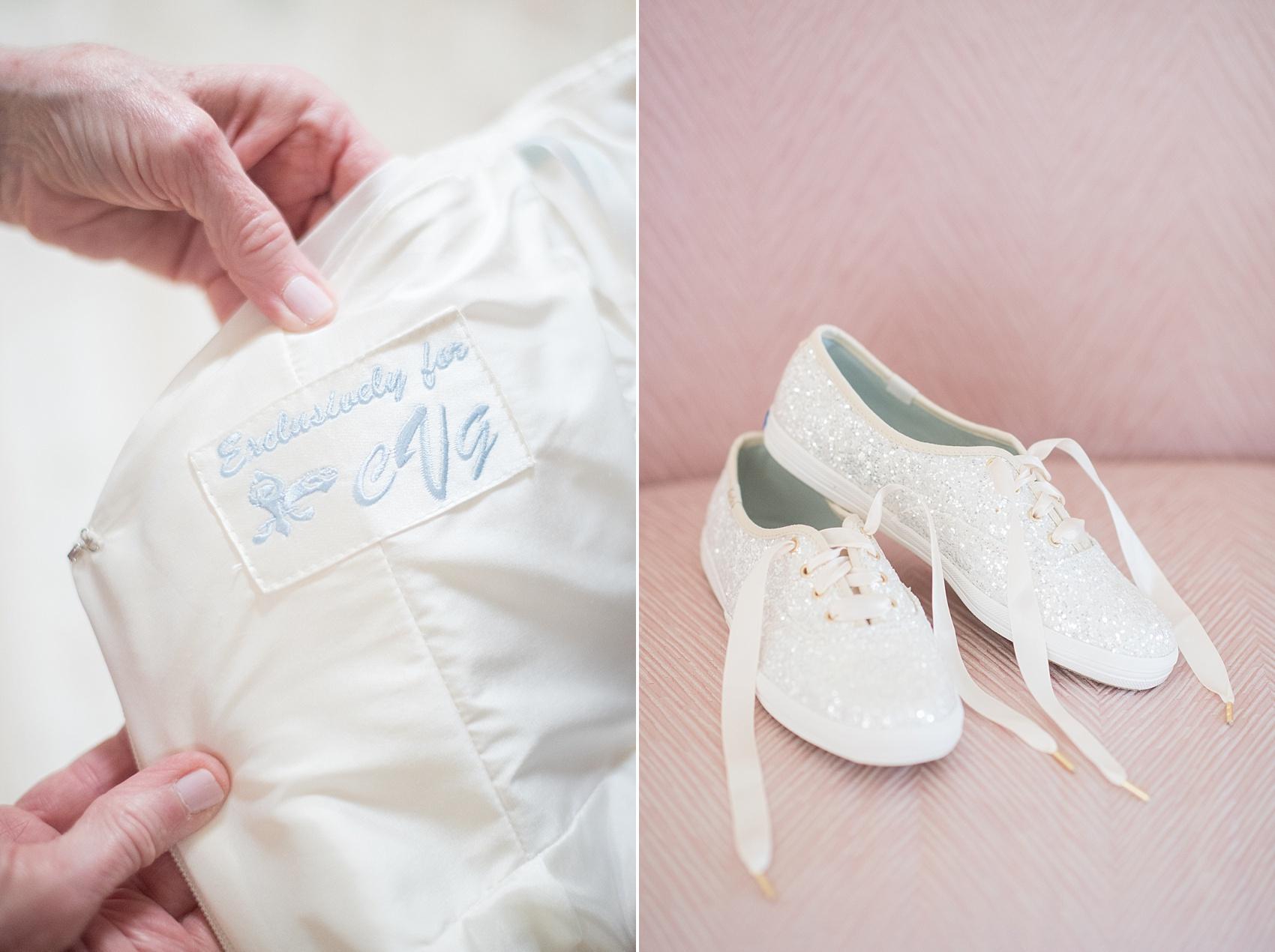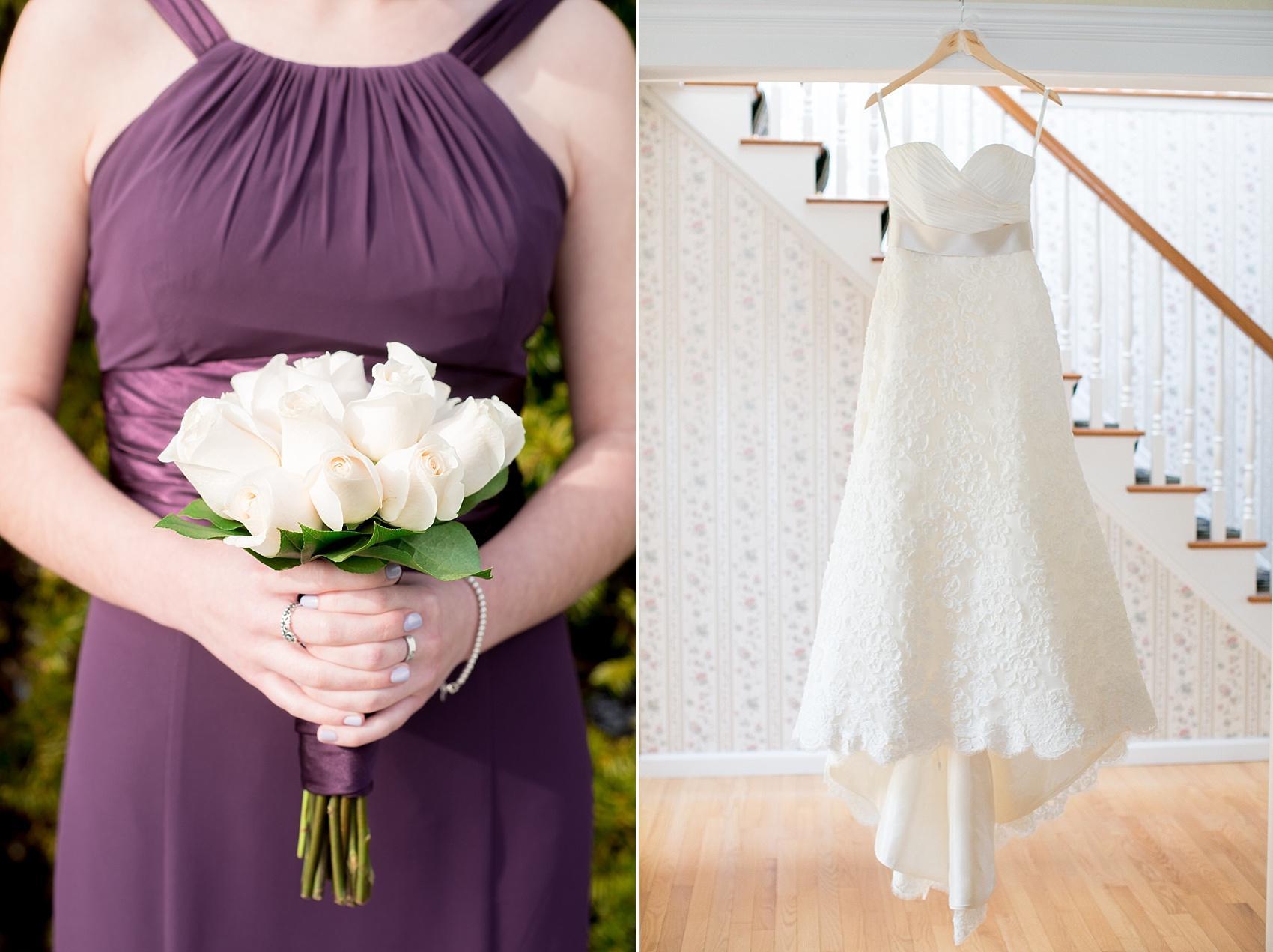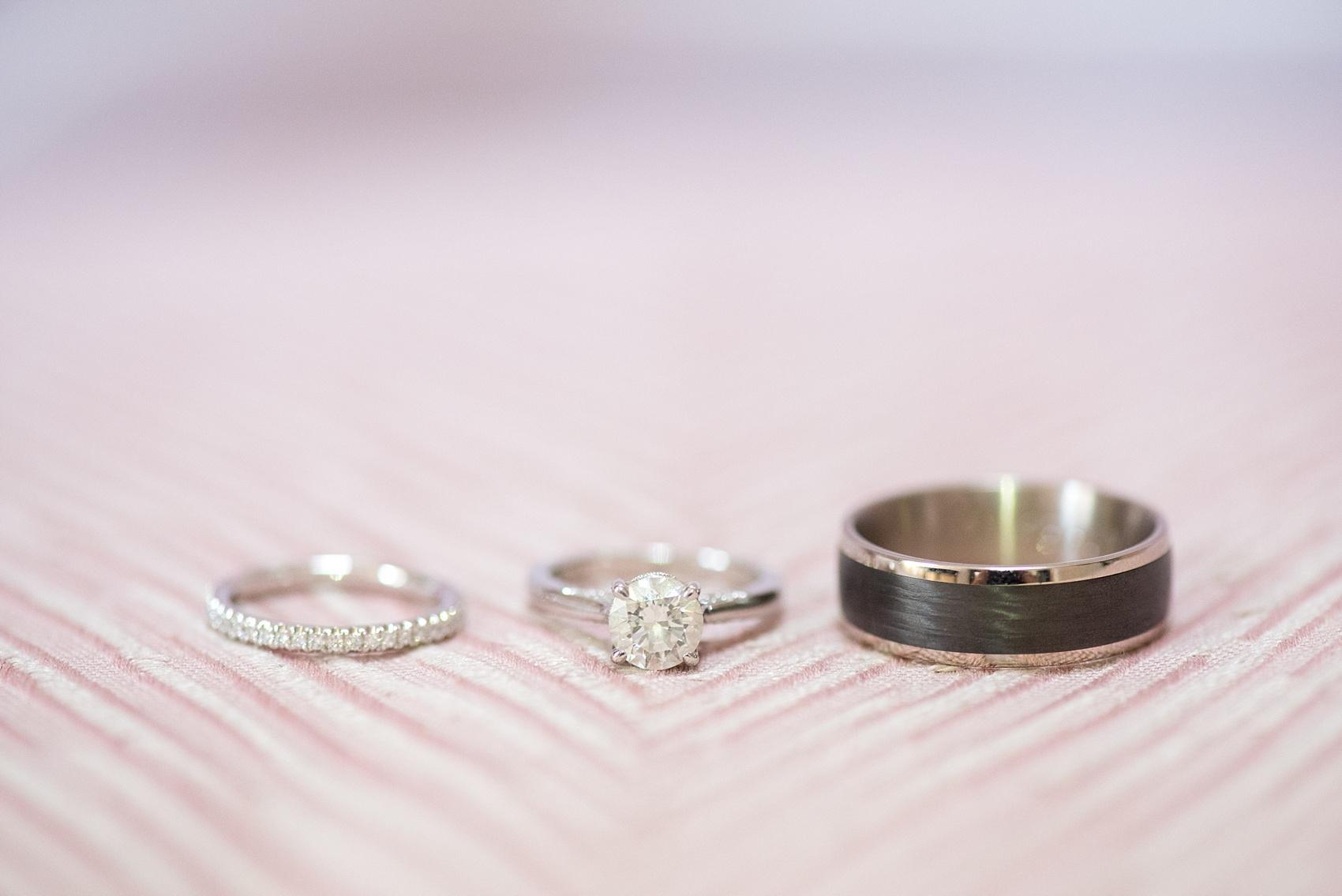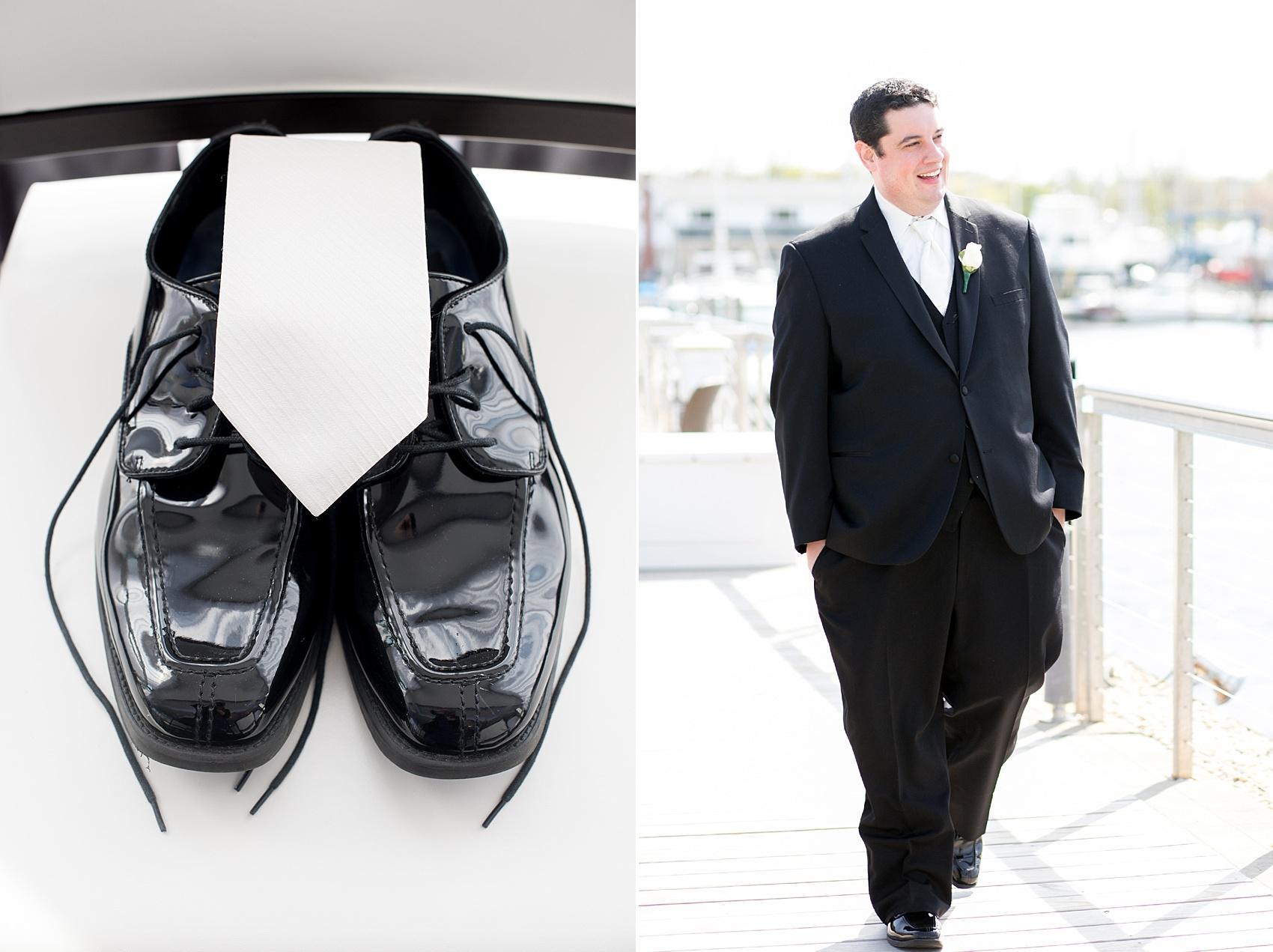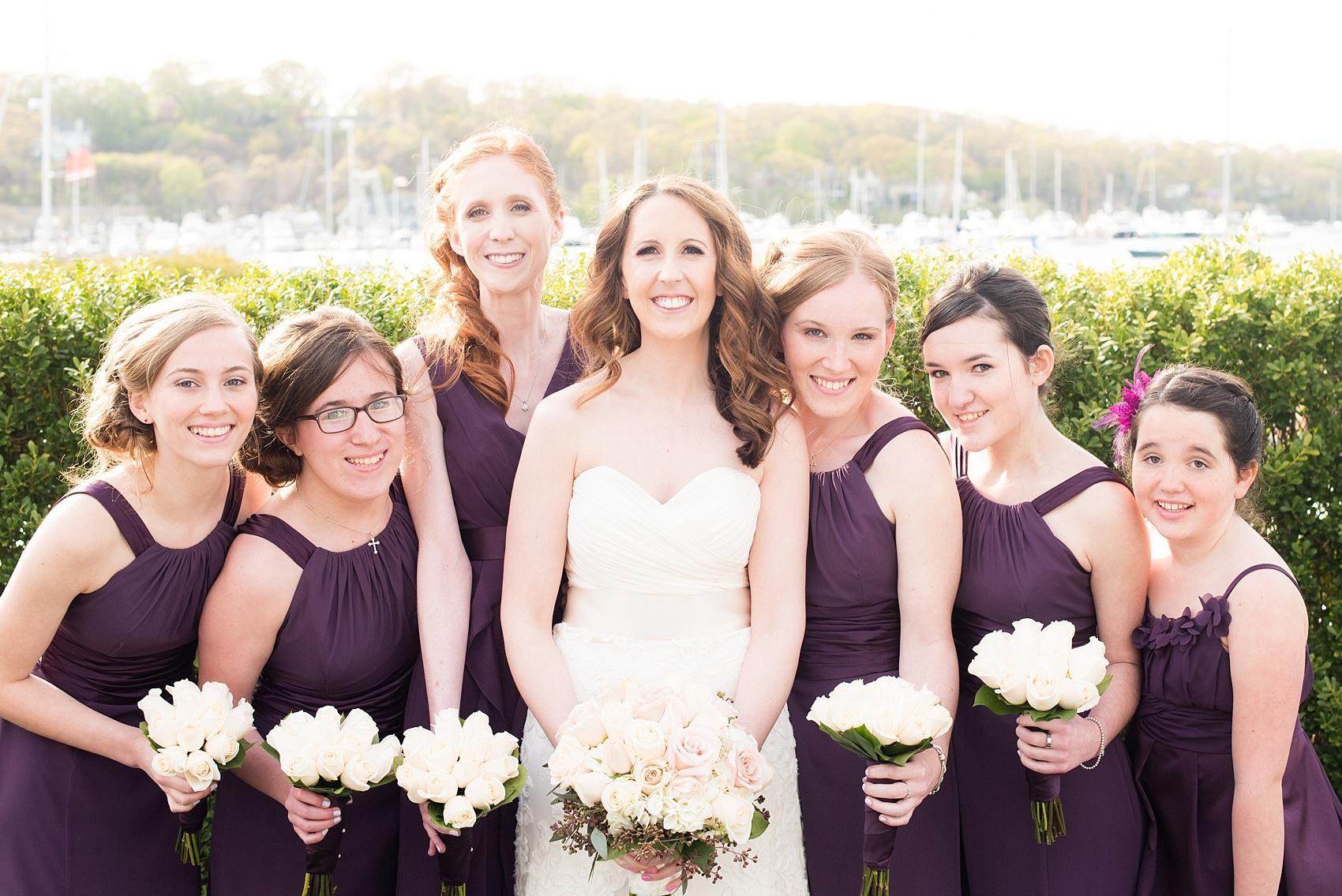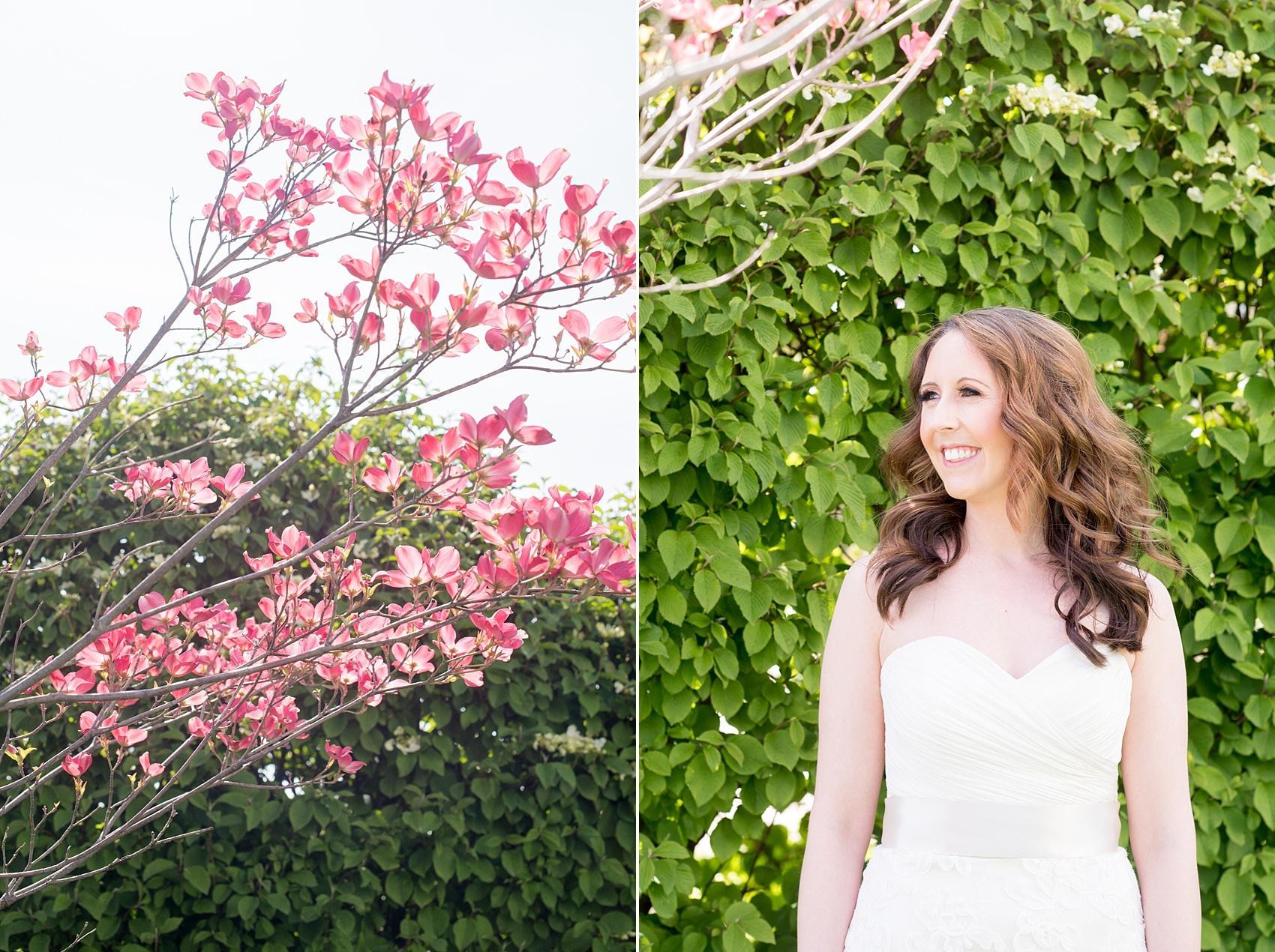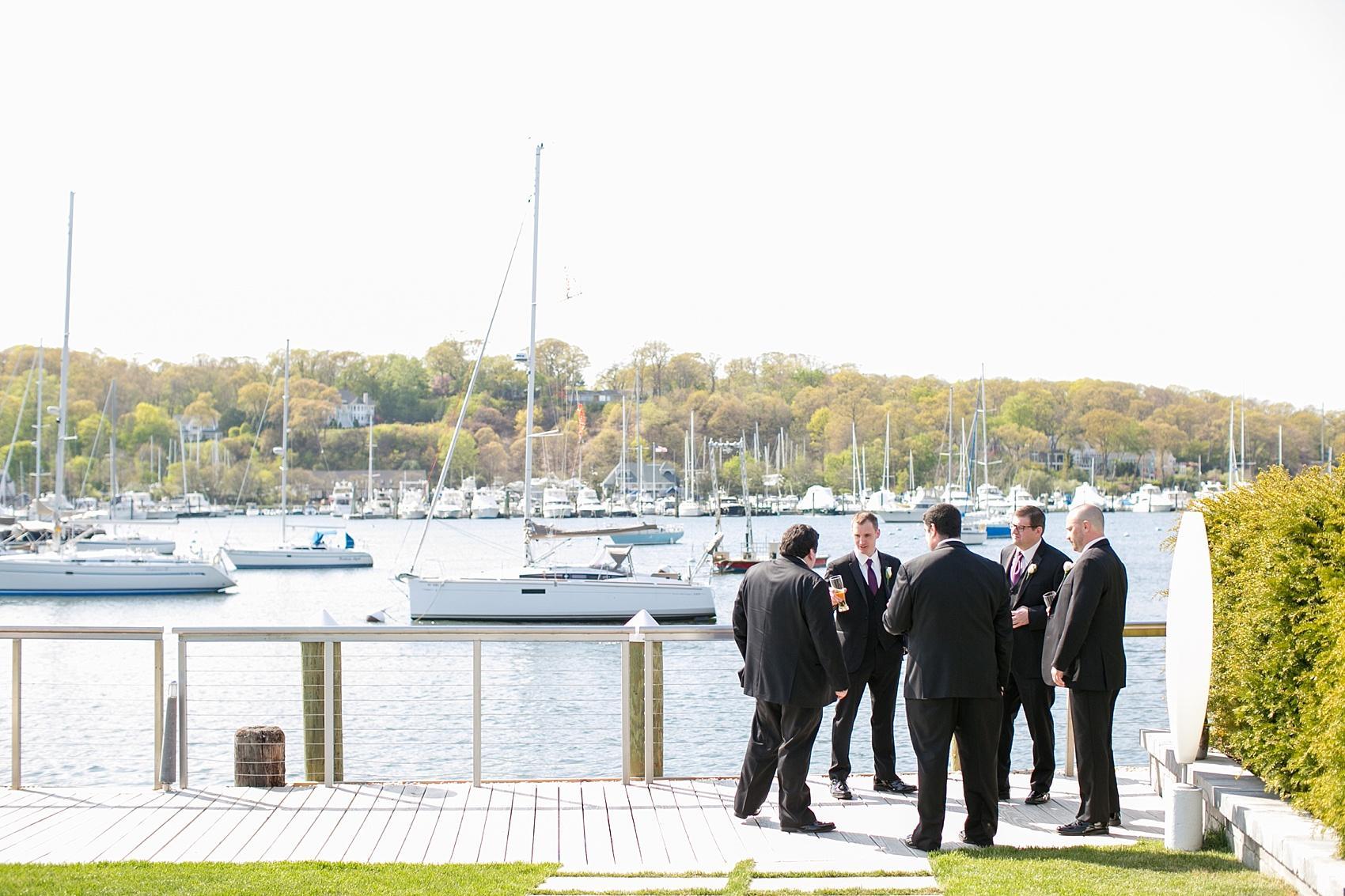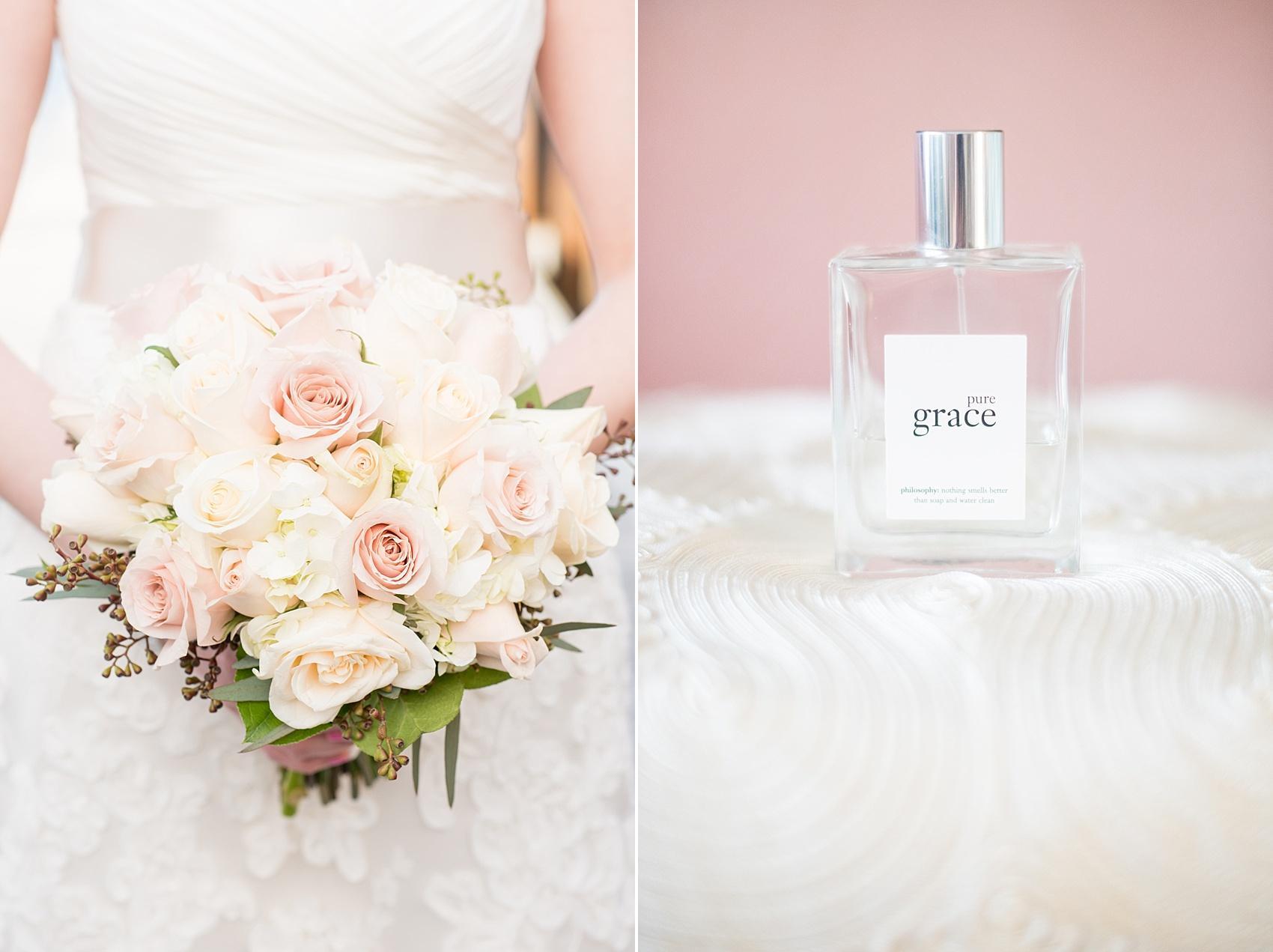 It was serendipitous Caitlin's scent is Pure Grace – it describes what she has especially on her wedding day. And I simply love the bouquet photo above, comprised of soft light pink and white roses with spots of hydrangea.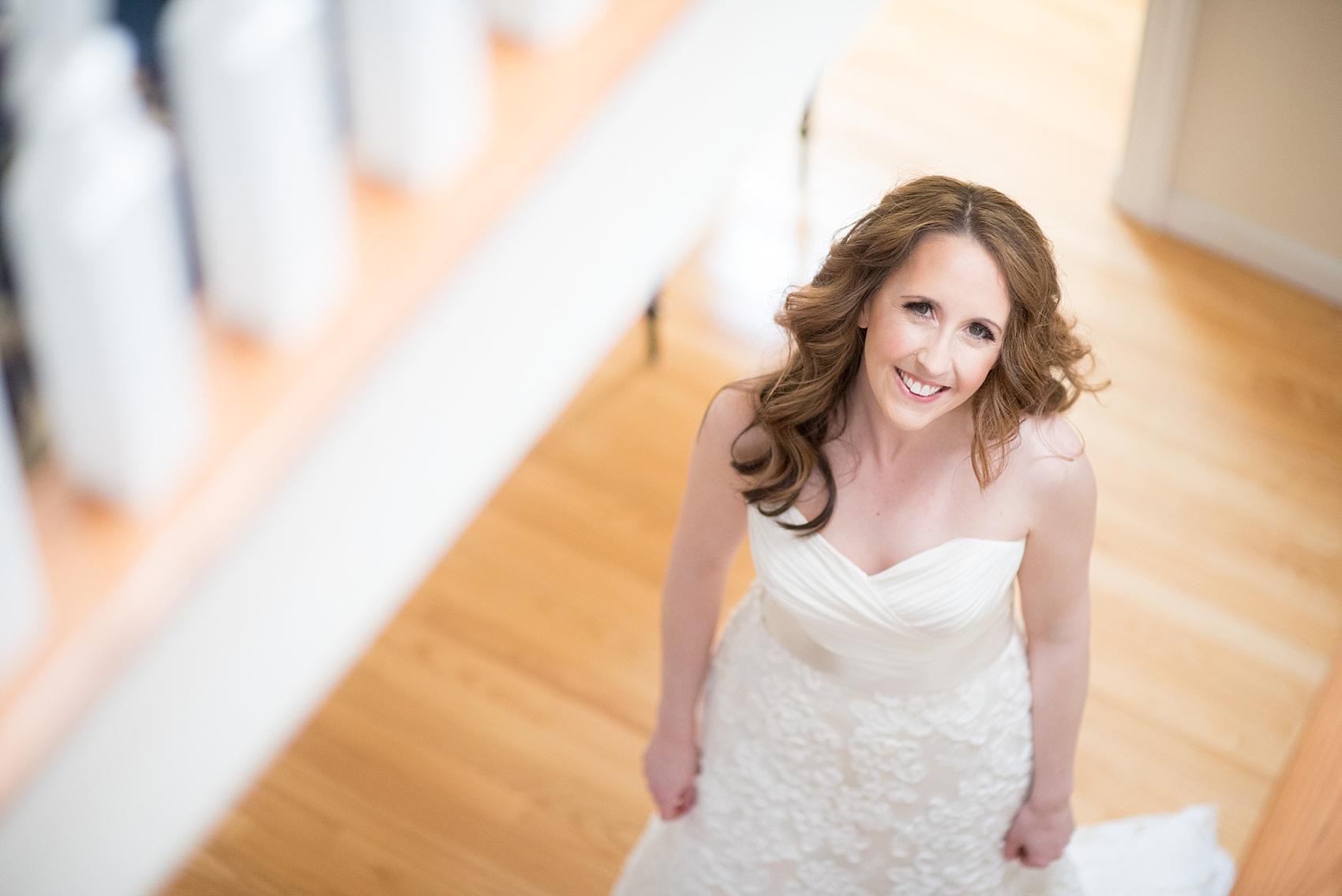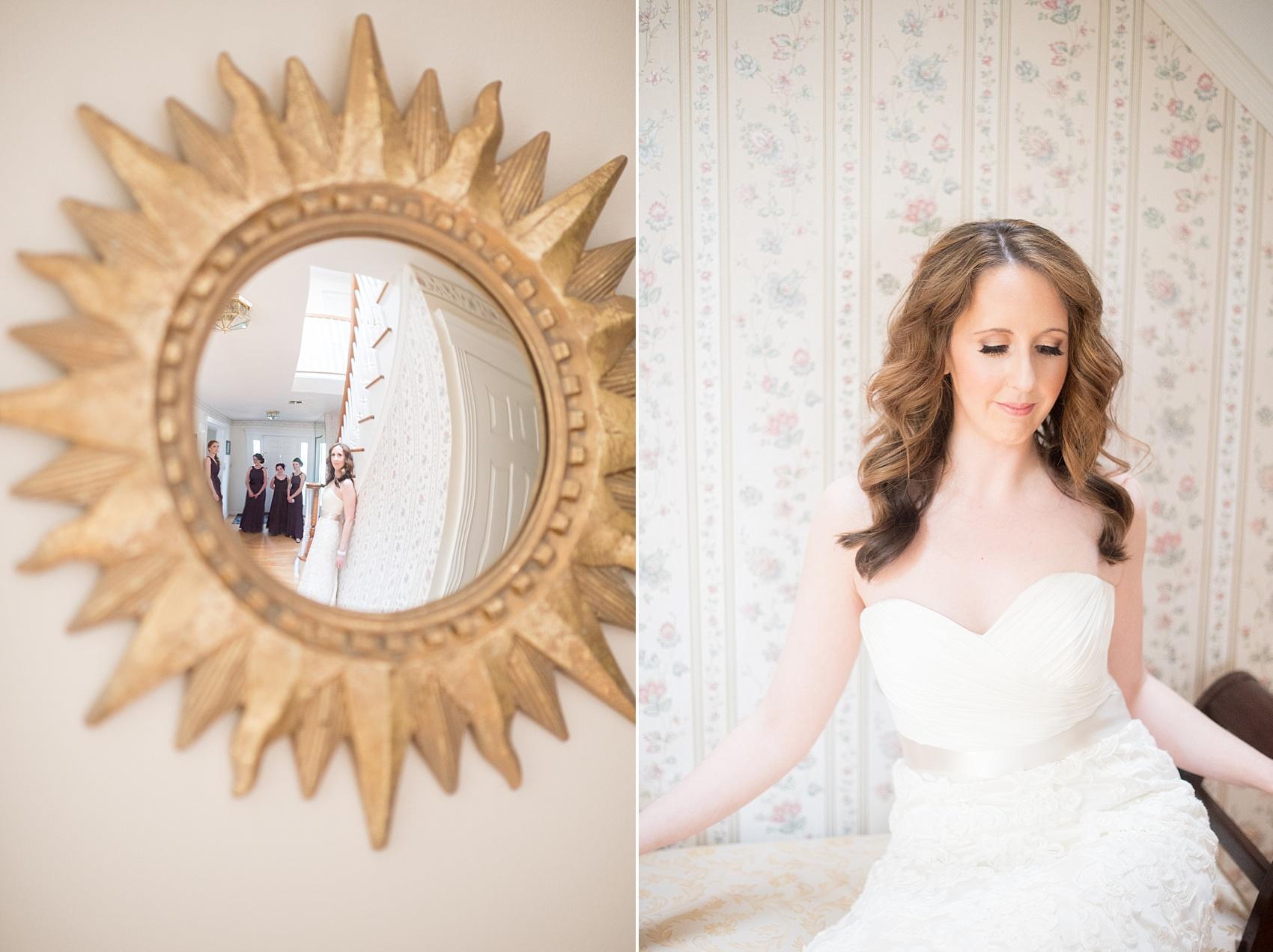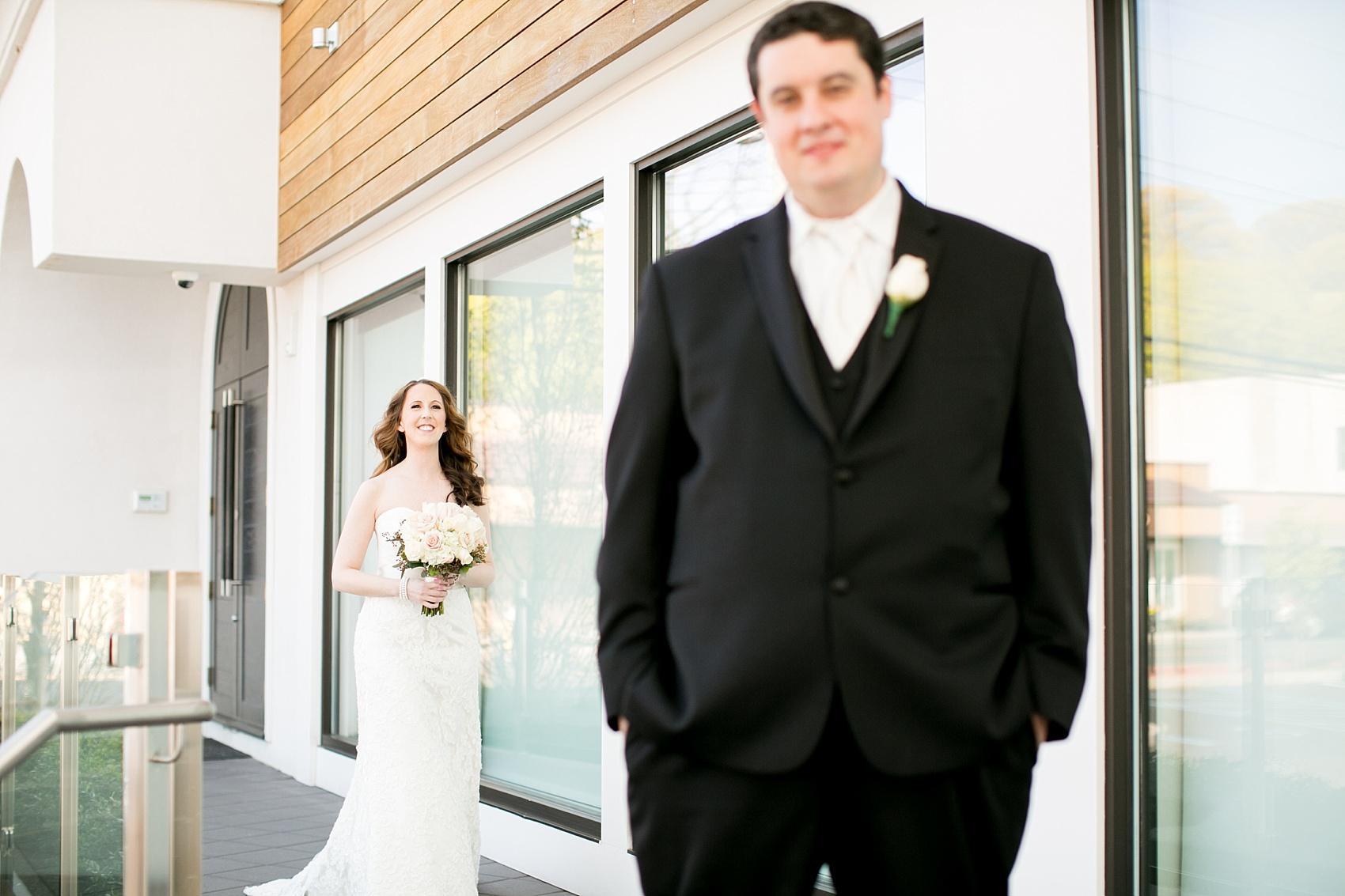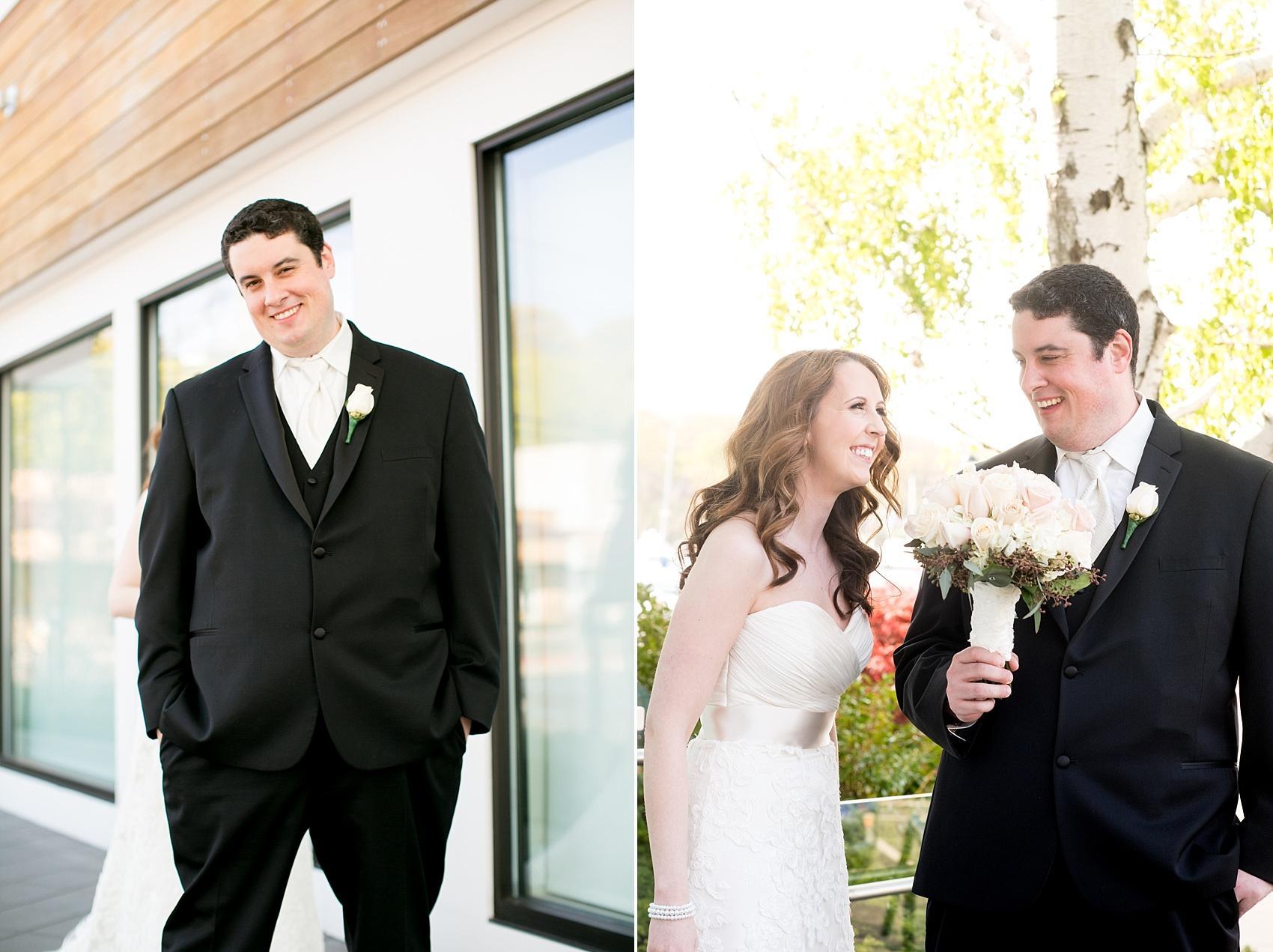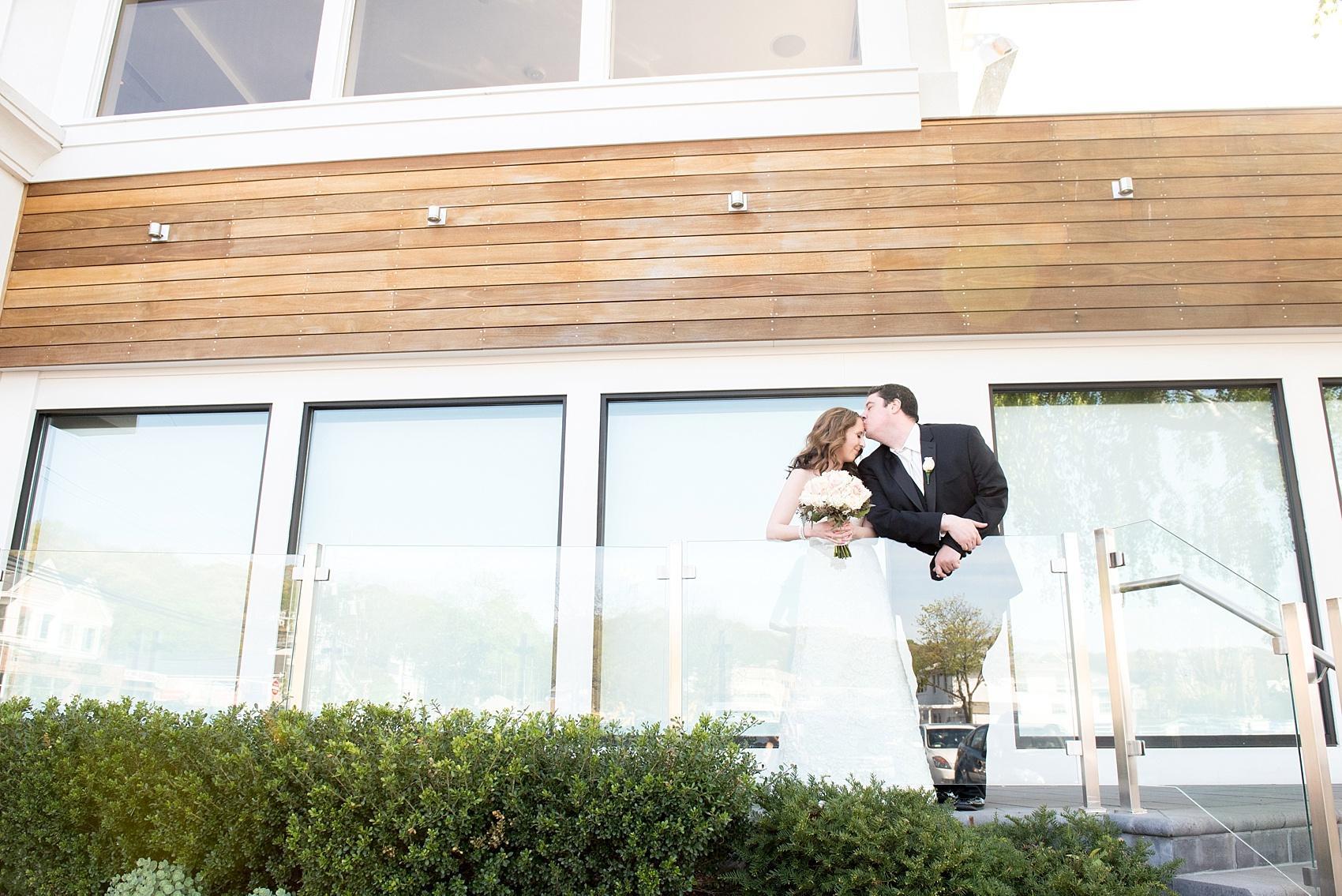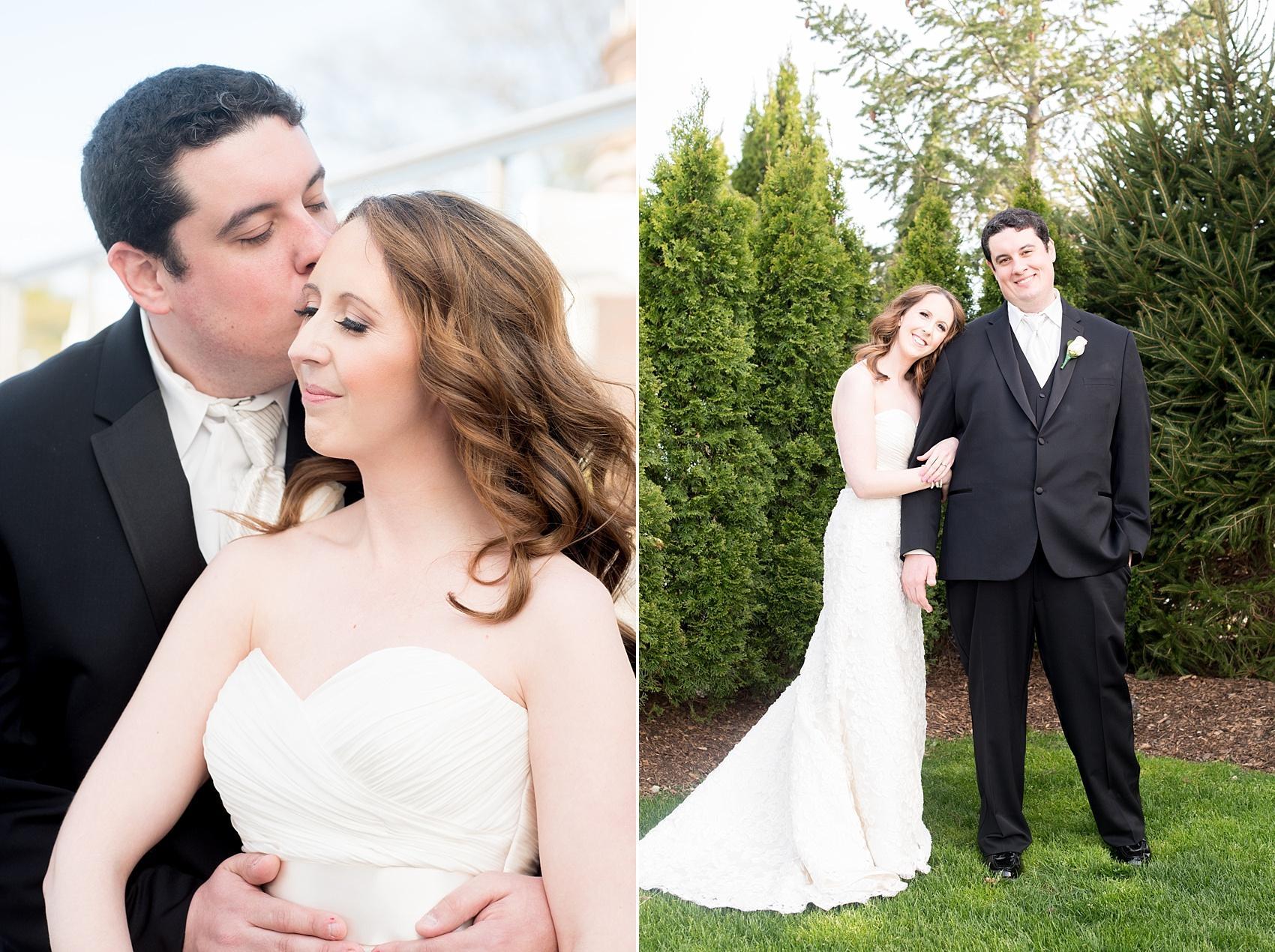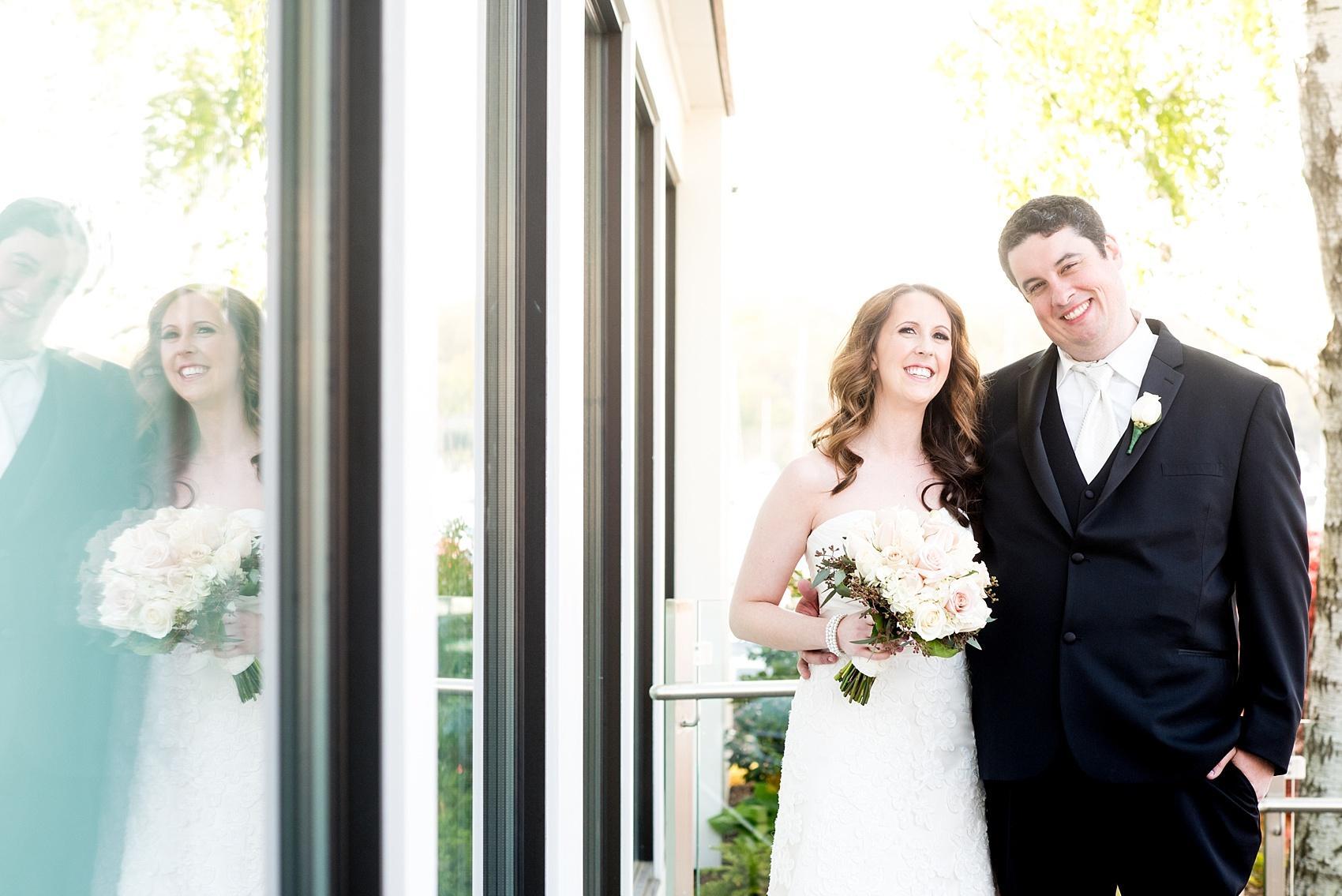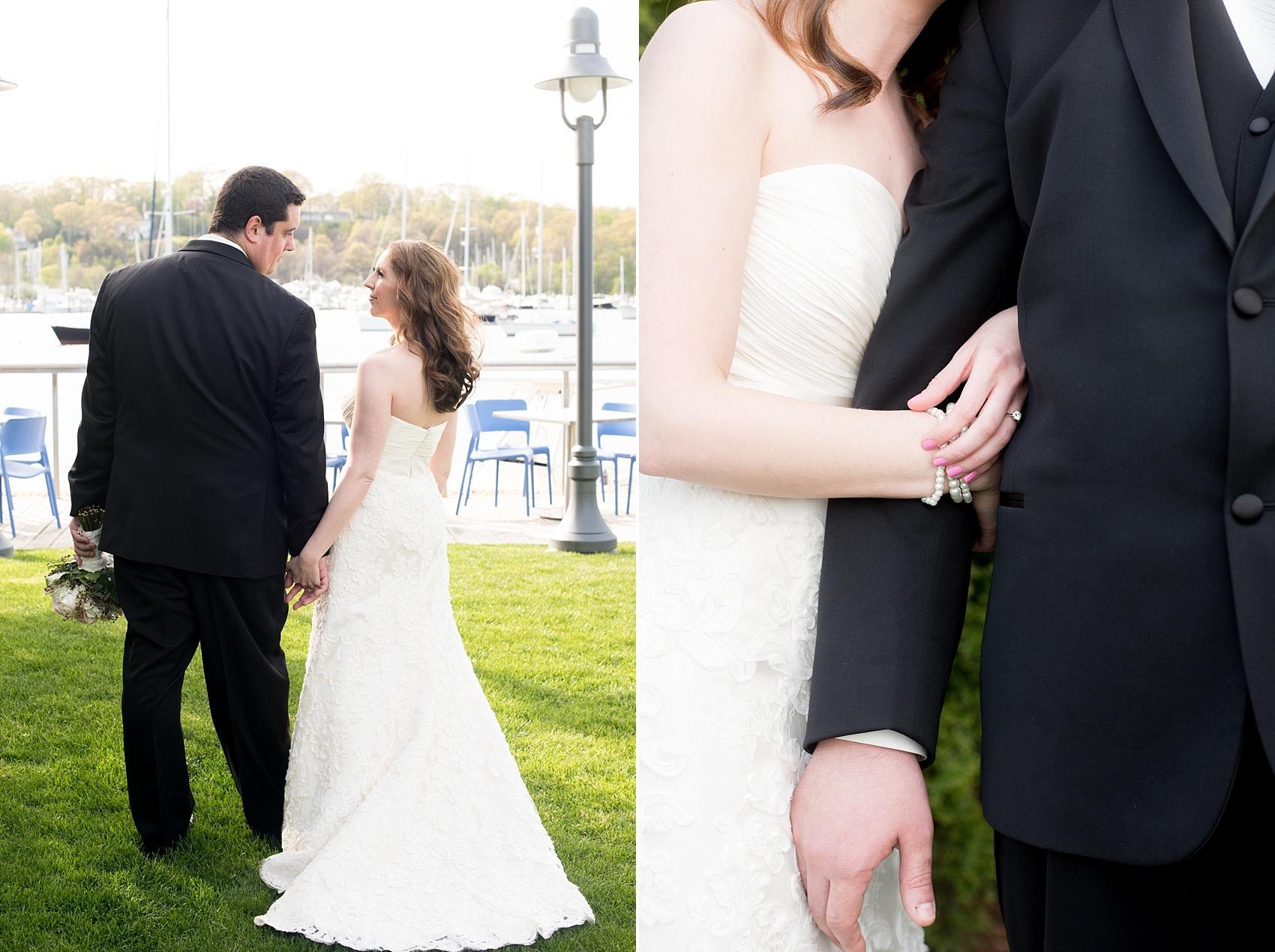 Harbor Club at Prime is beautiful and we took full advantage of the waterfront views as well as all the fabulous greenery between the restaurant and wedding venue.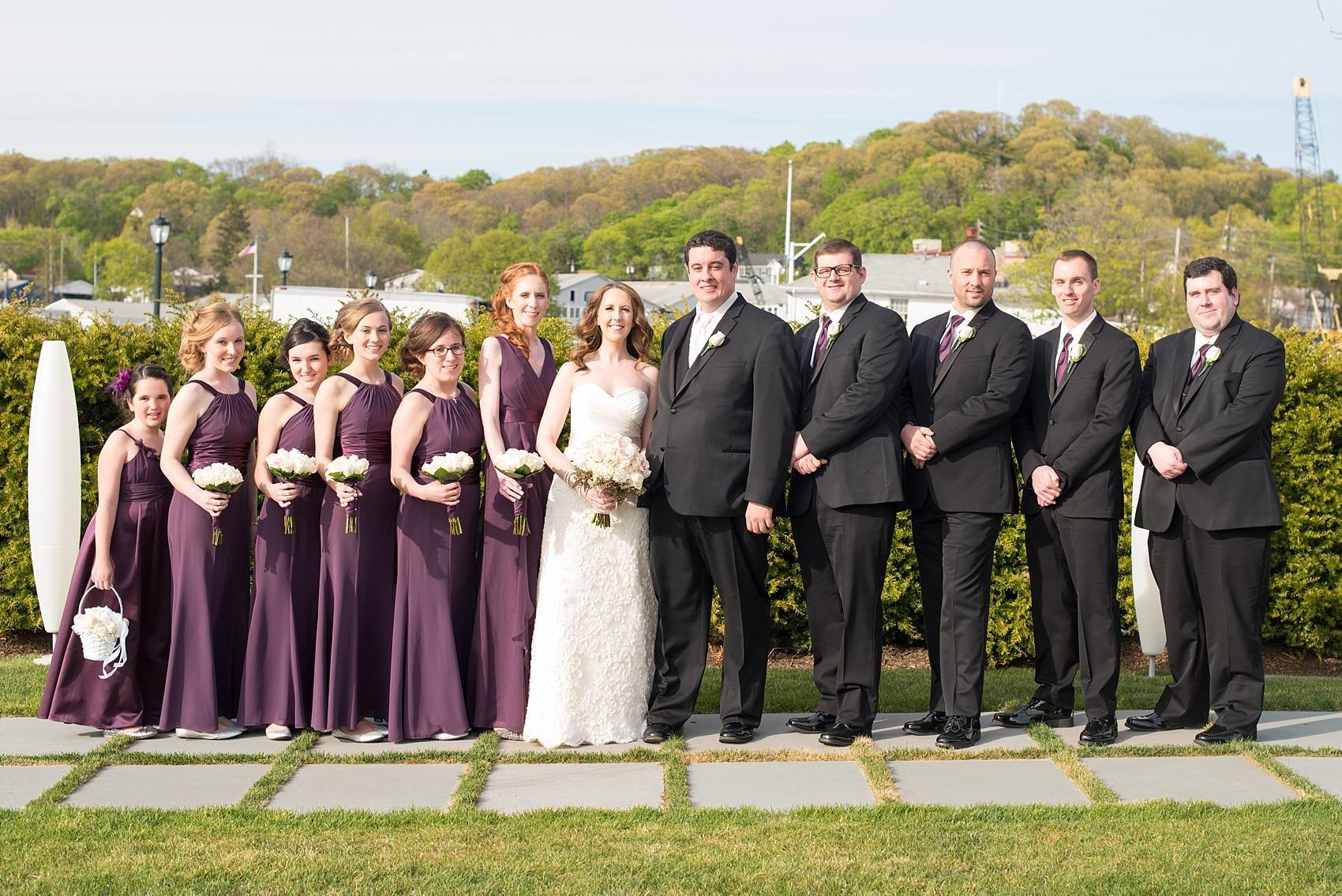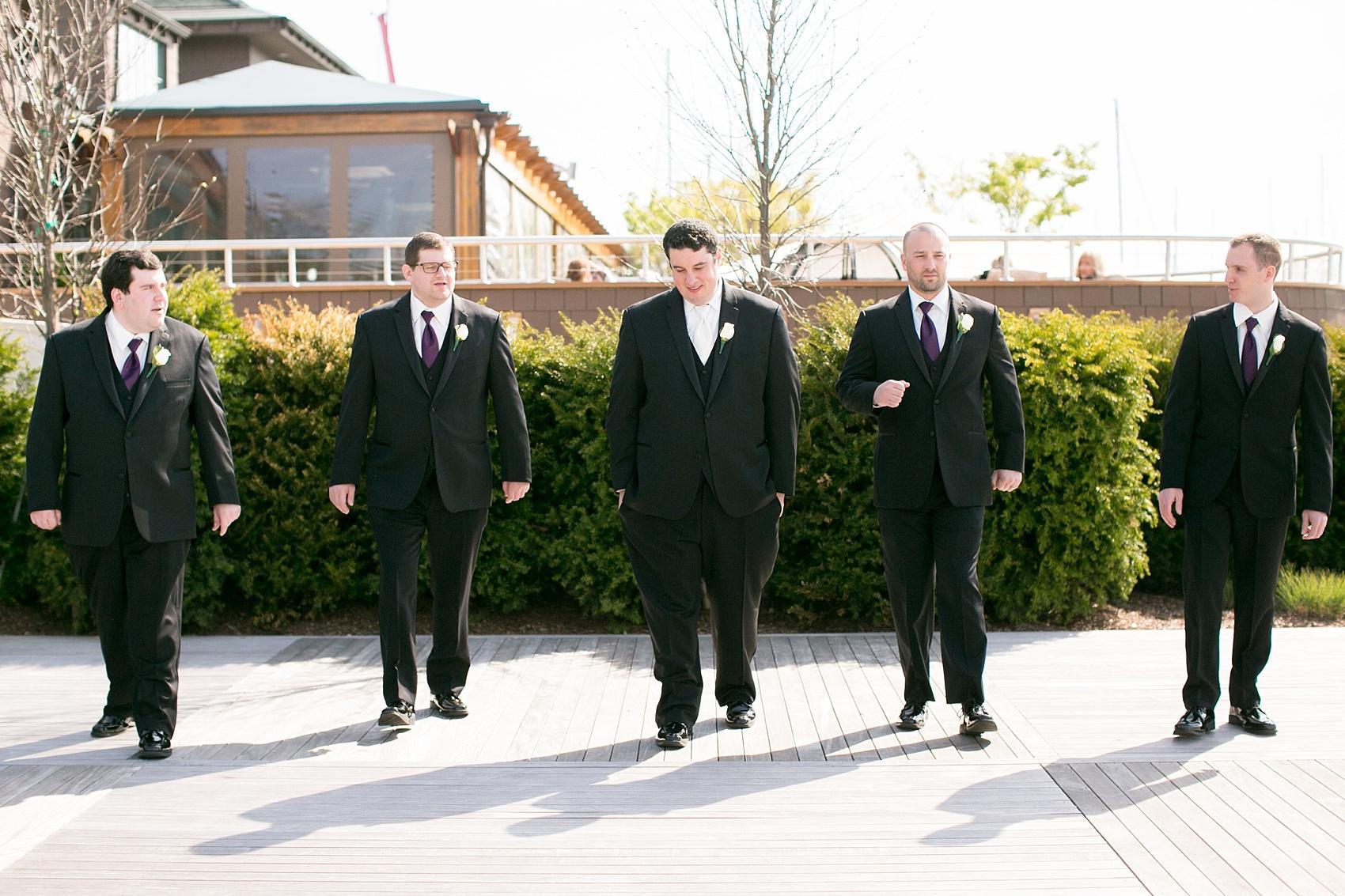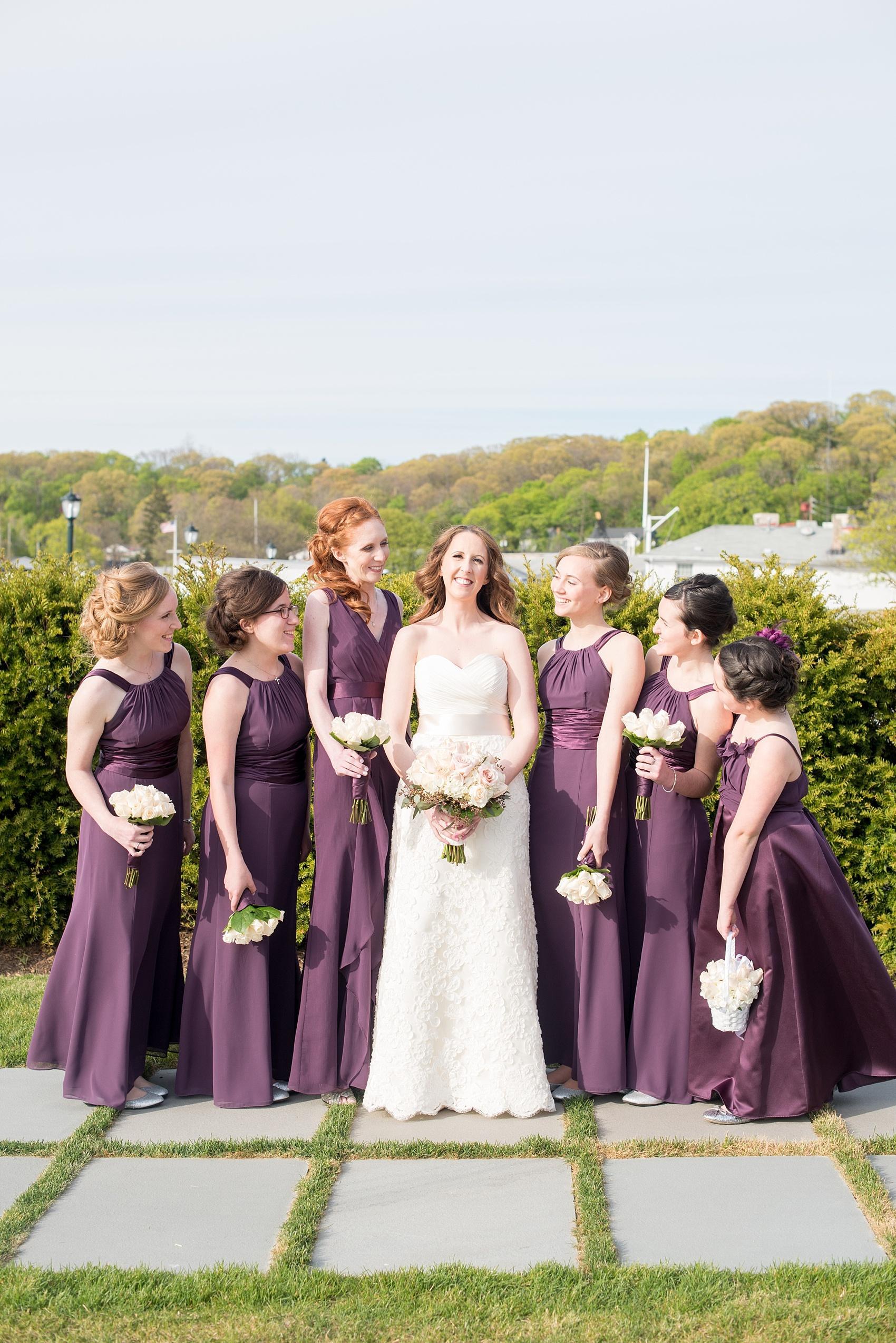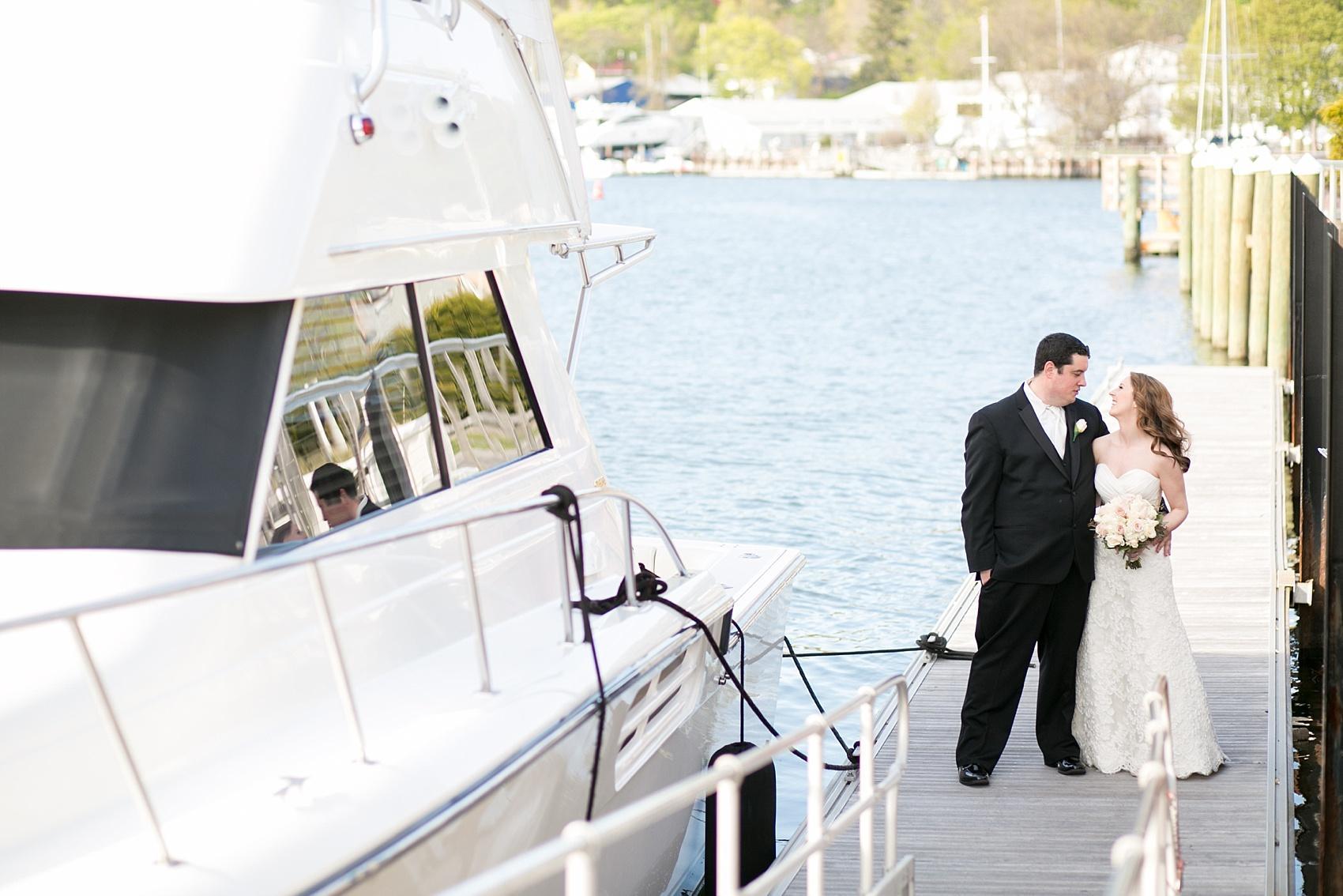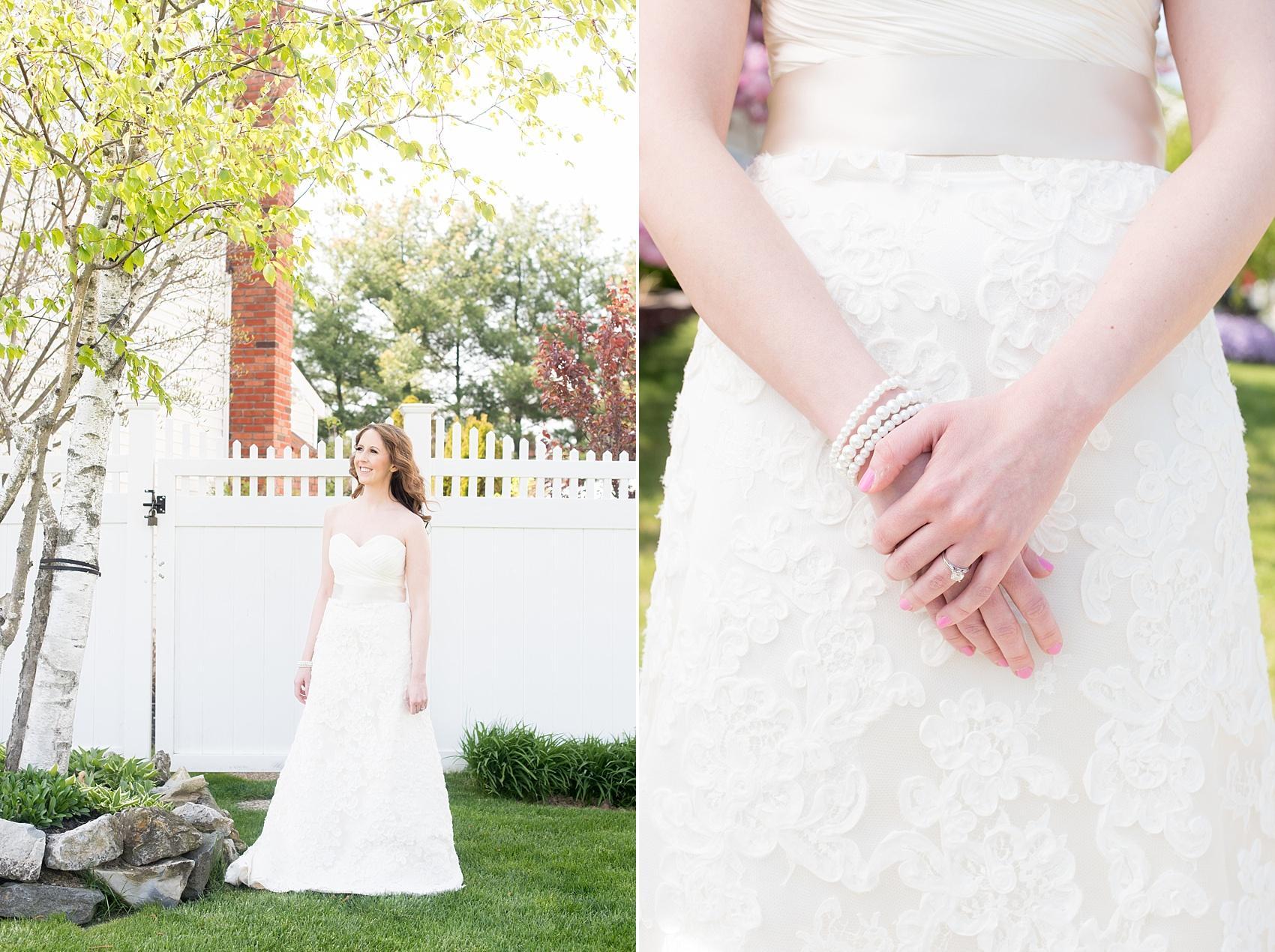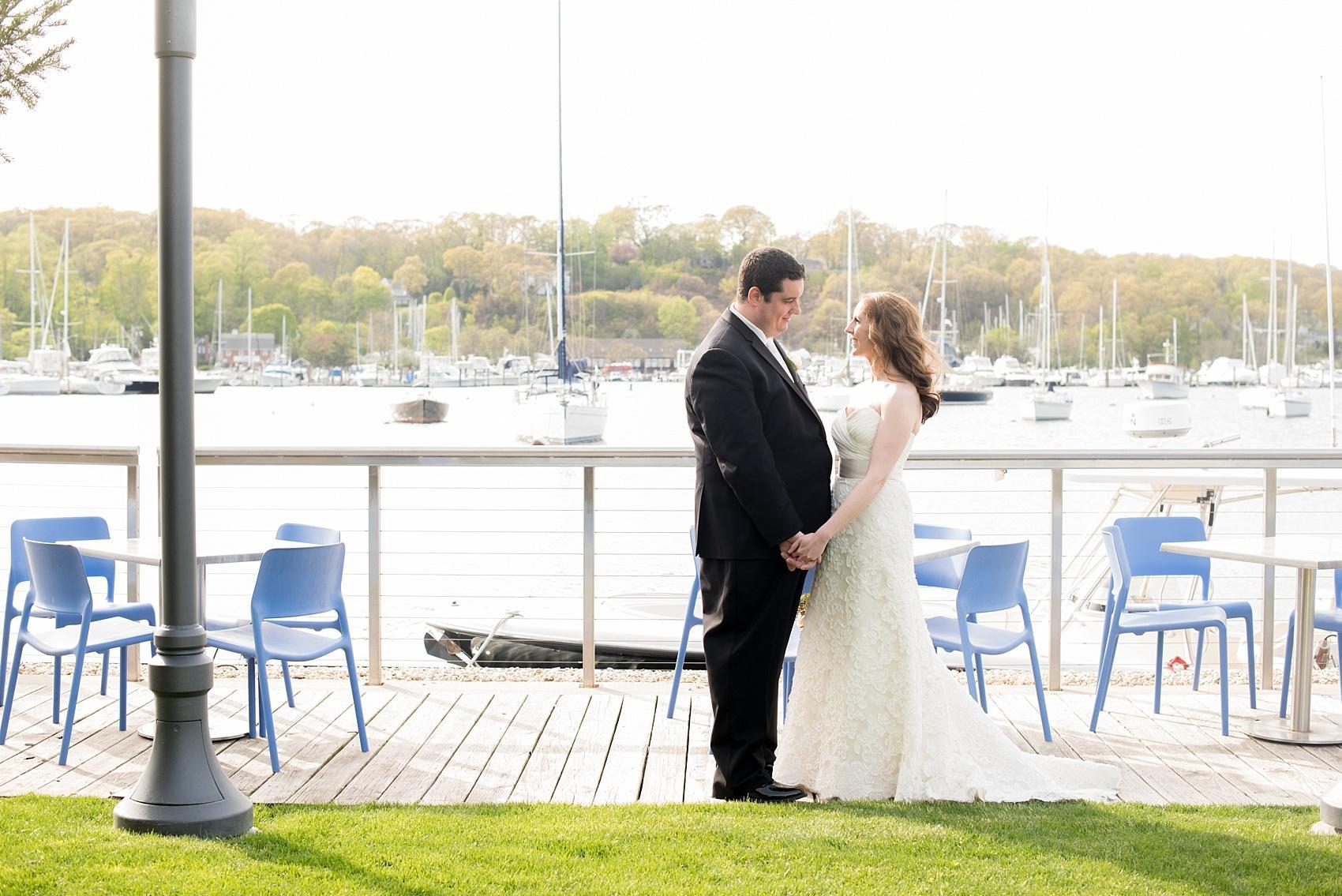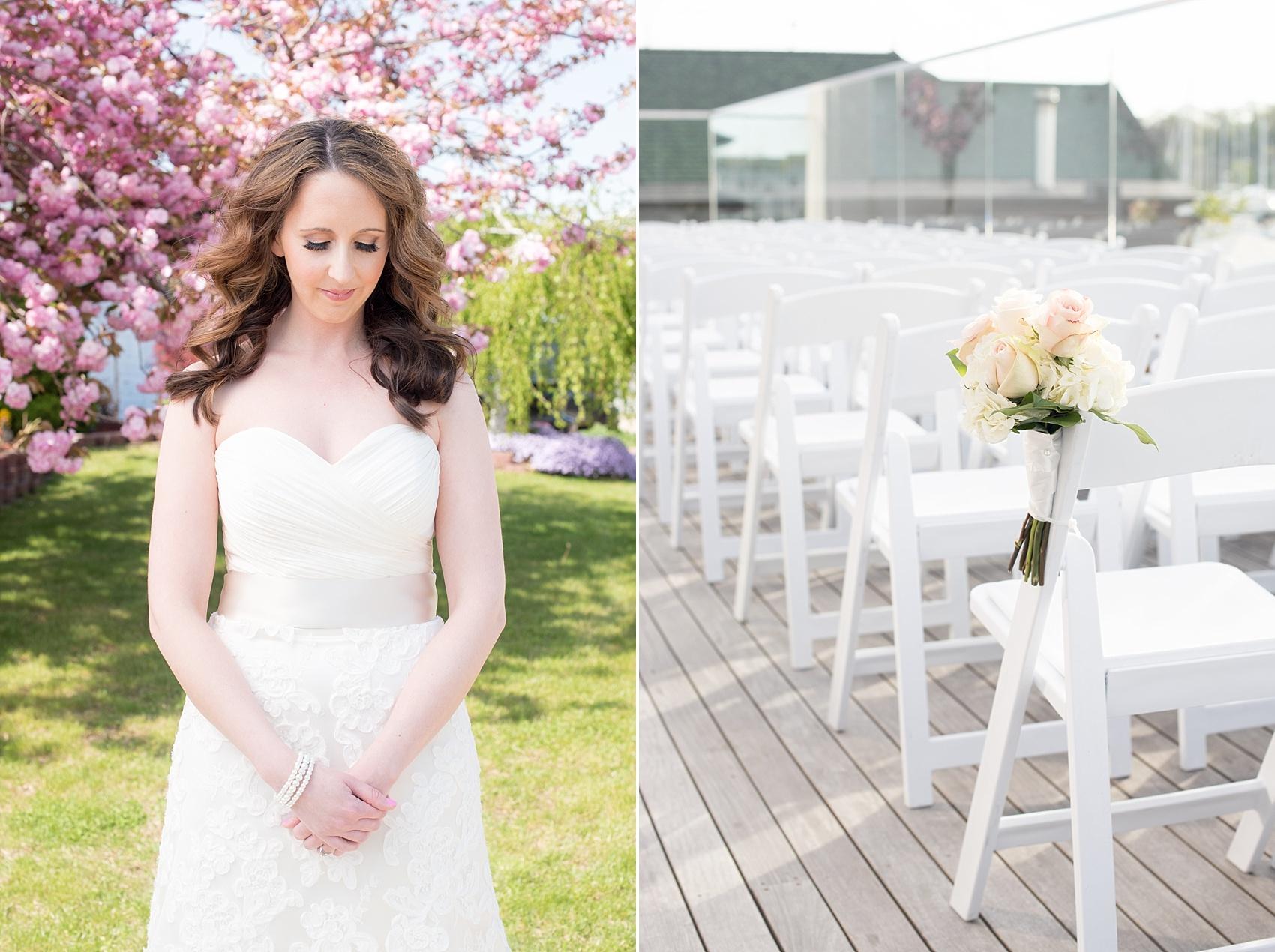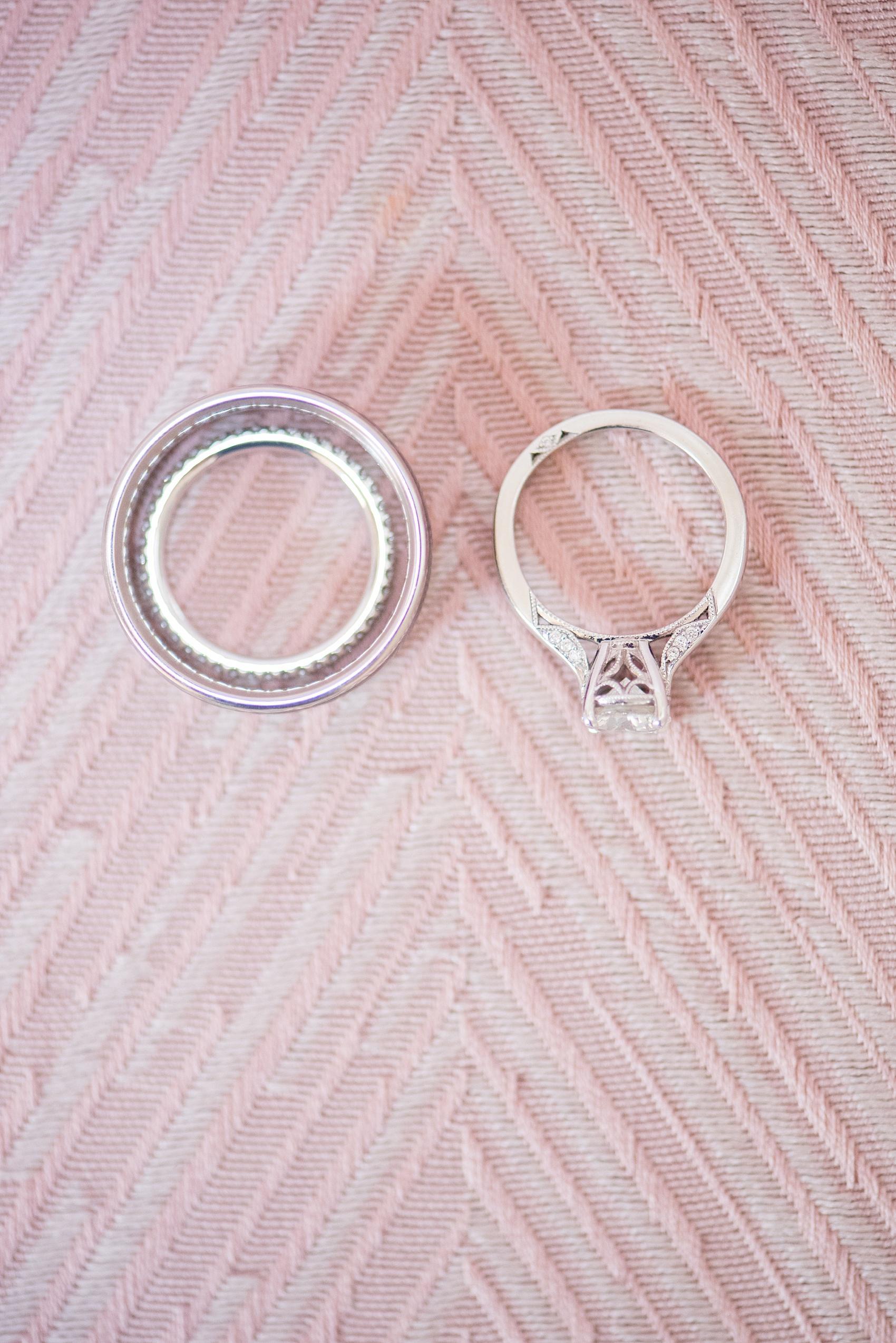 The ceremony took place outside on the top deck of Harbor Club overlooking all the nearby boats.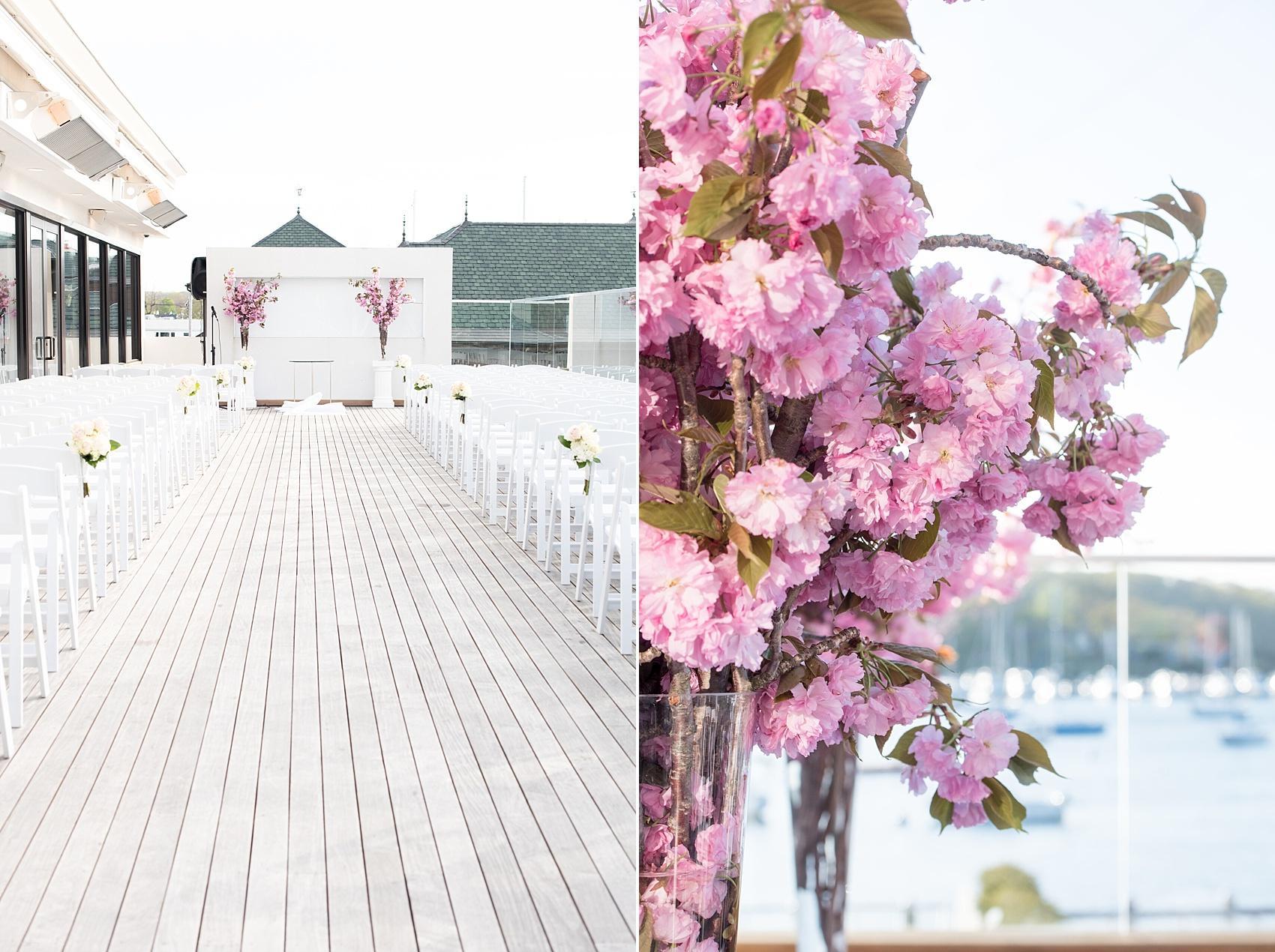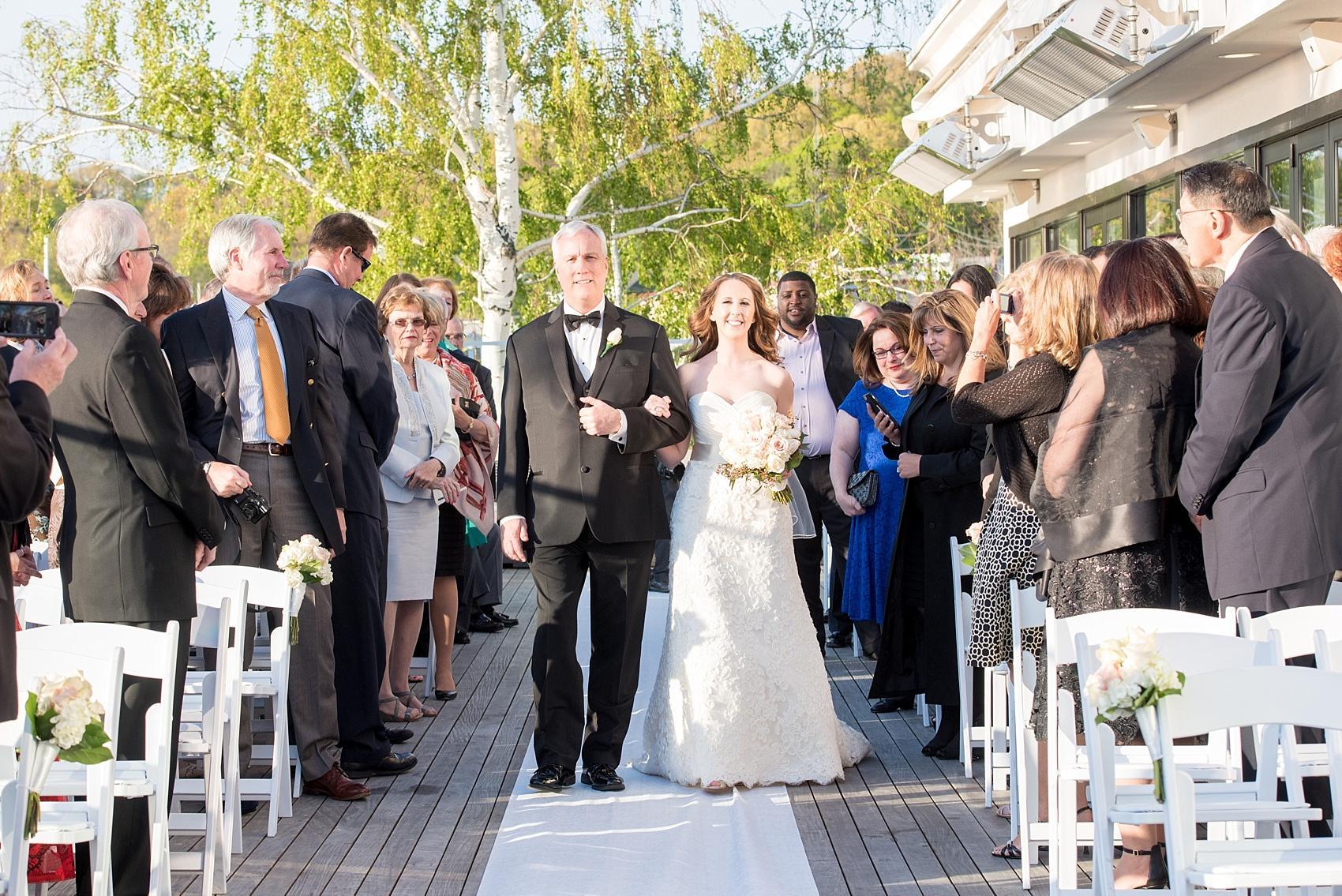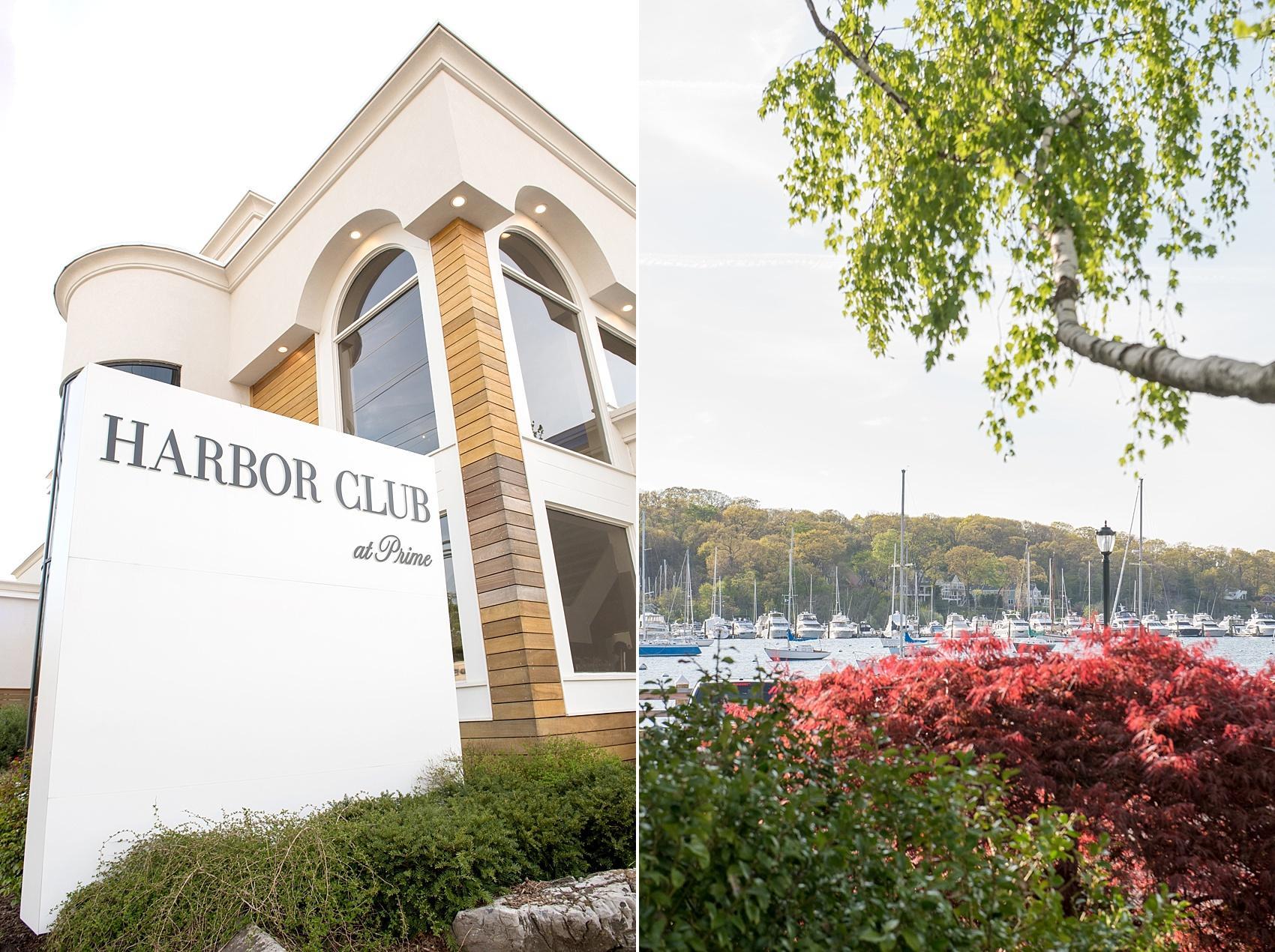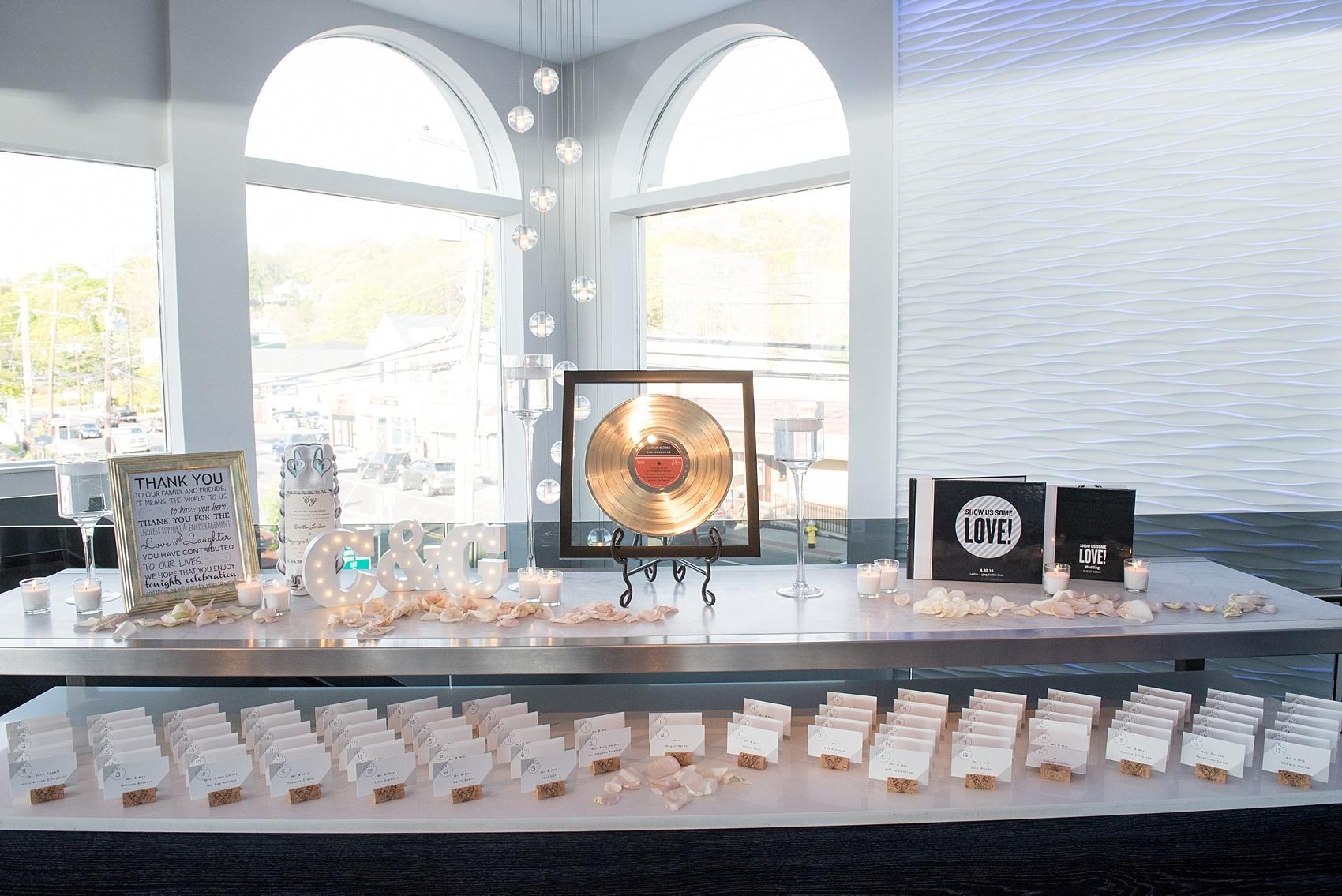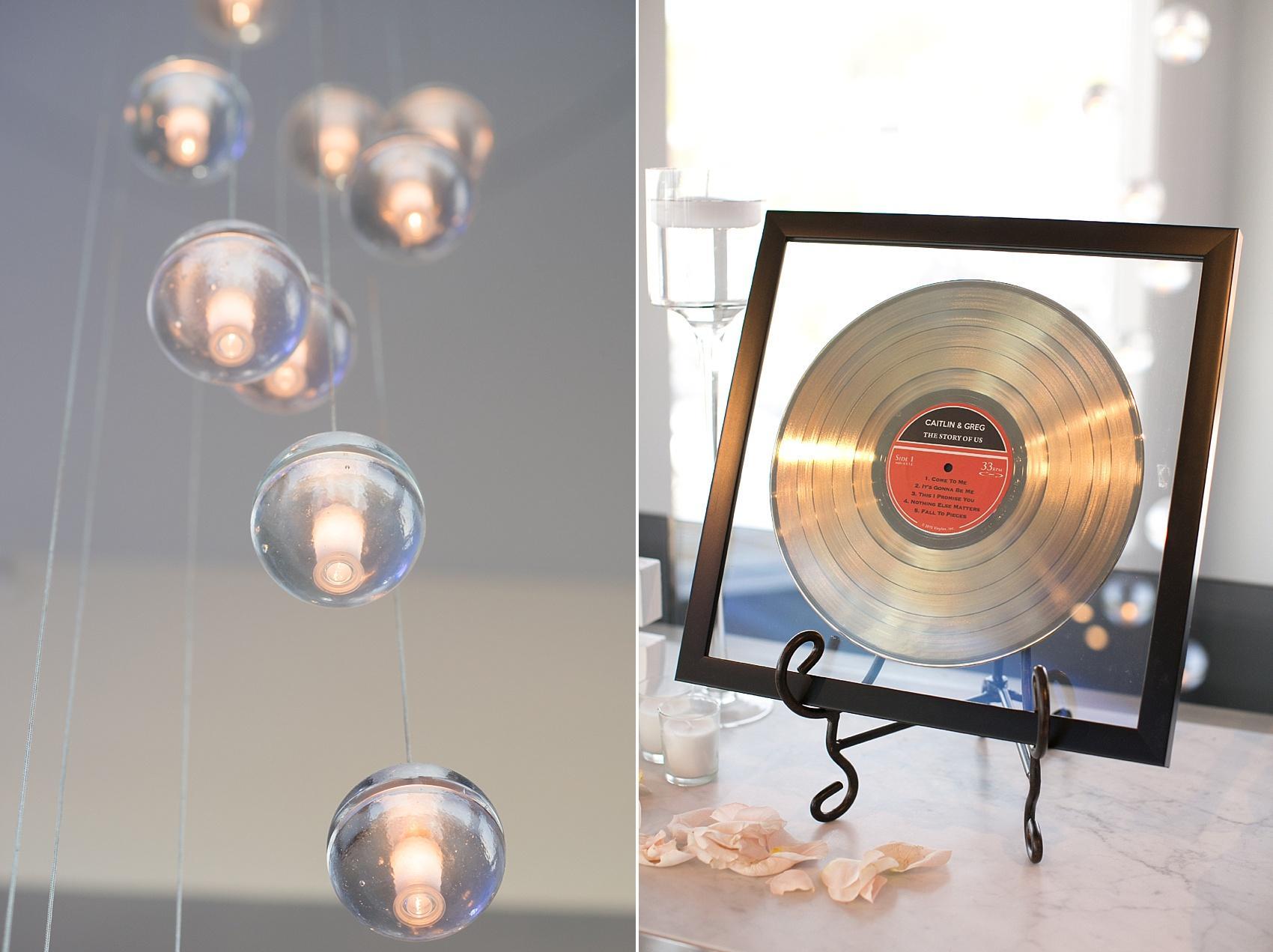 They were able to display a special record Greg gifted Caitlin. Music has been an integral part of their relationship and the "Story of Us" record was carefully curated for his bride. It was the perfect centerpiece for their table featuring wine-cork escort card holders.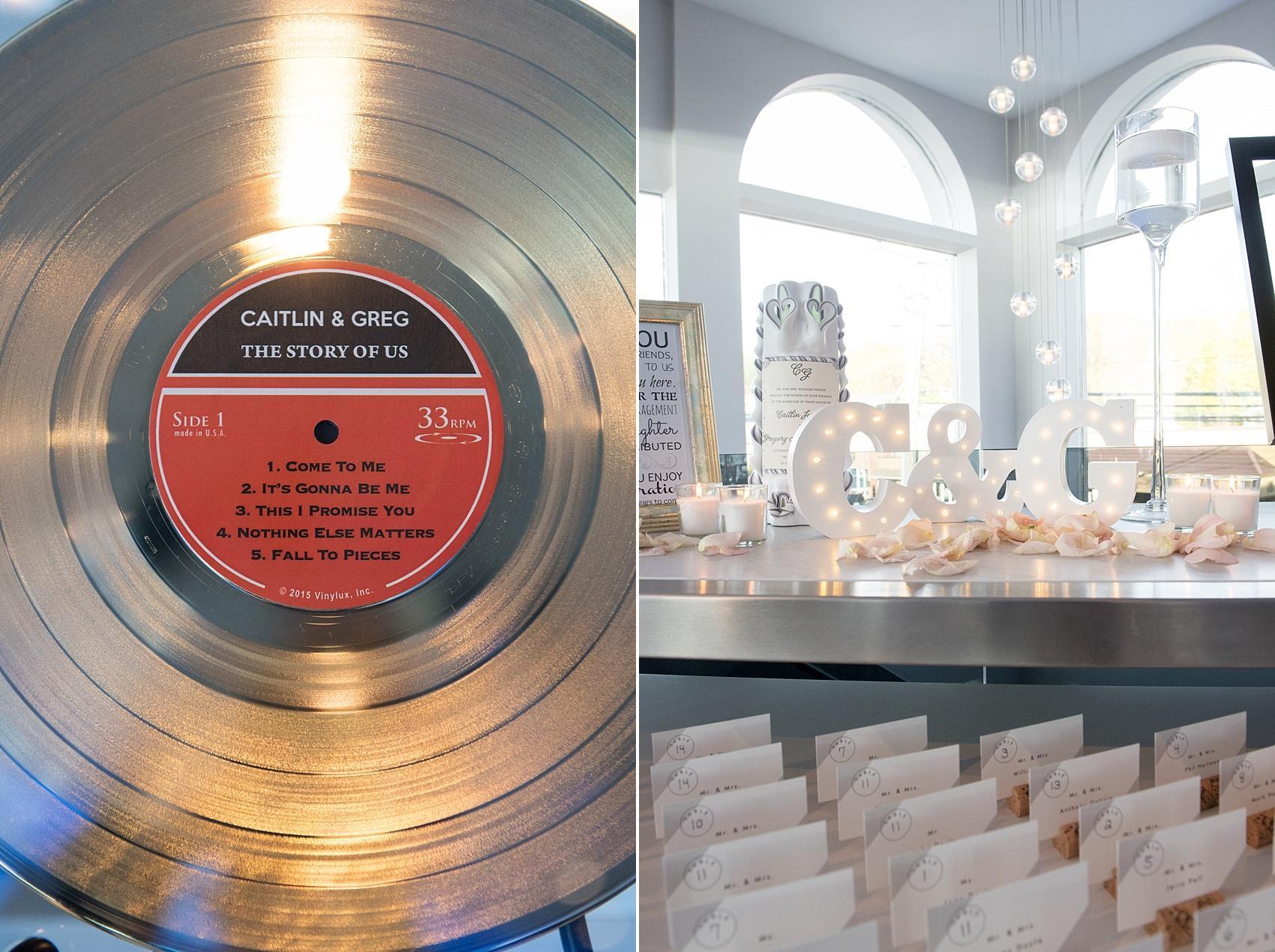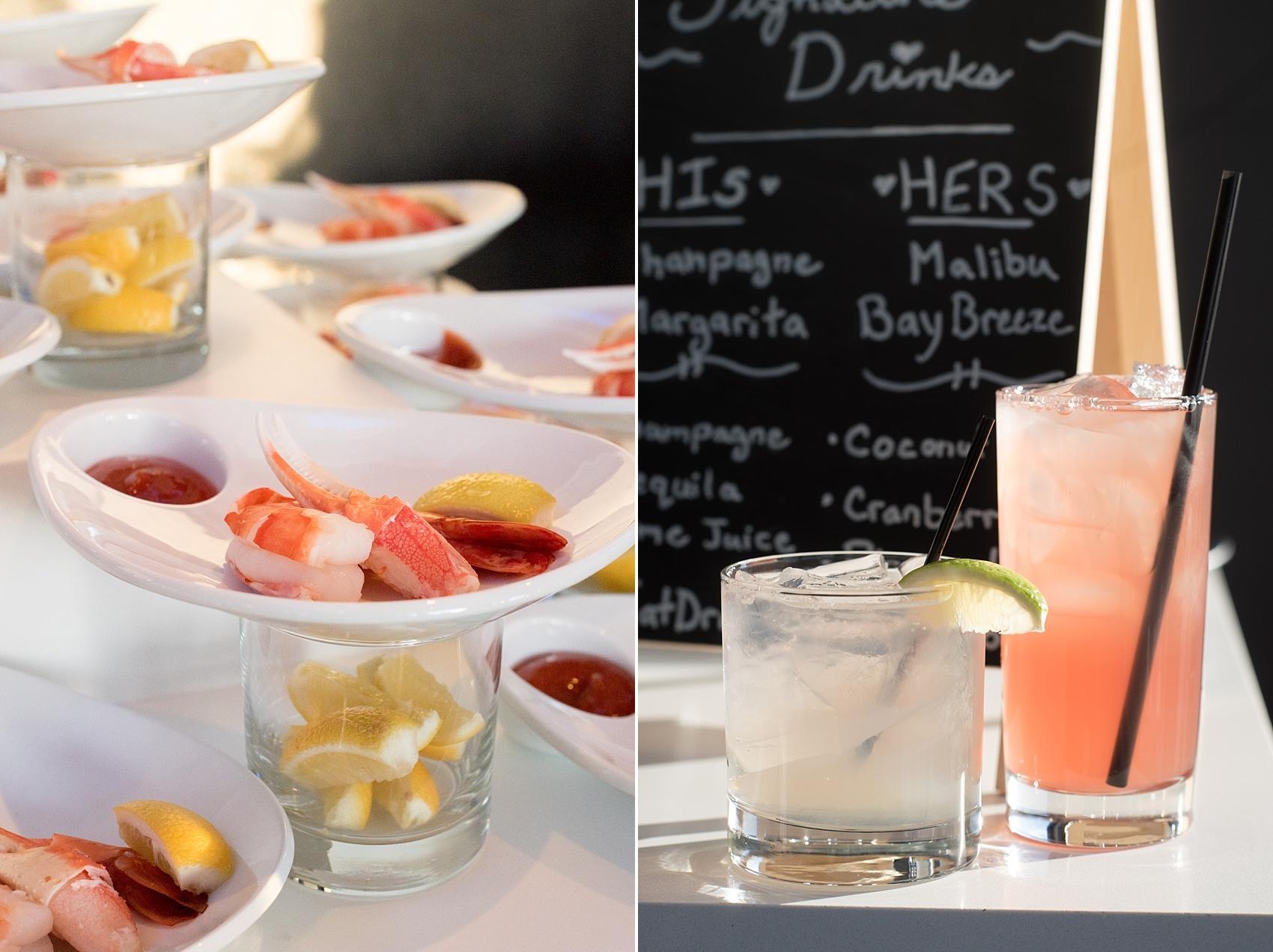 His and Her signature cocktails paired perfectly with cocktail hour food like mushroom risotto, passed sliders, chicken and waffles, charcuterie boards and of course – seafood!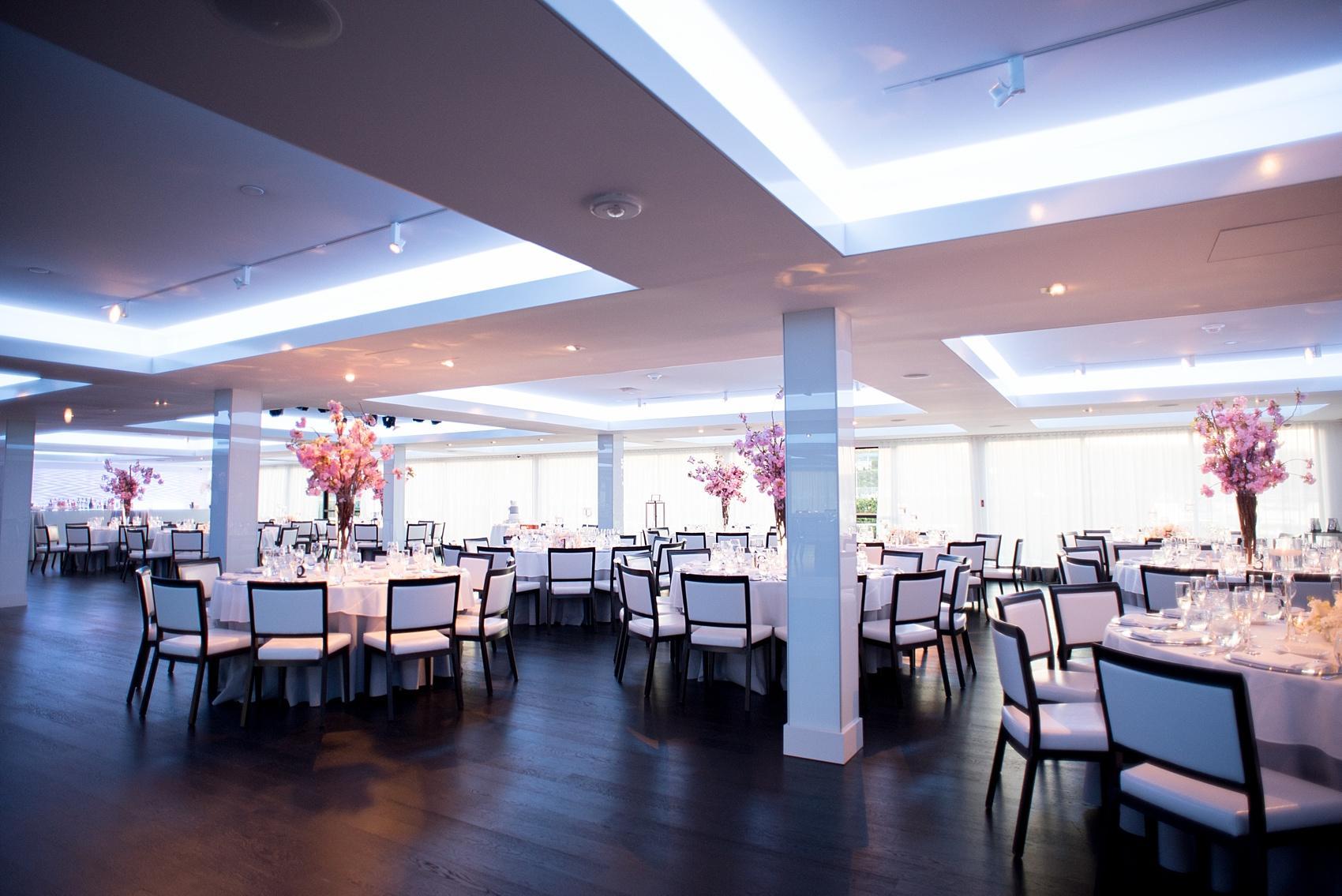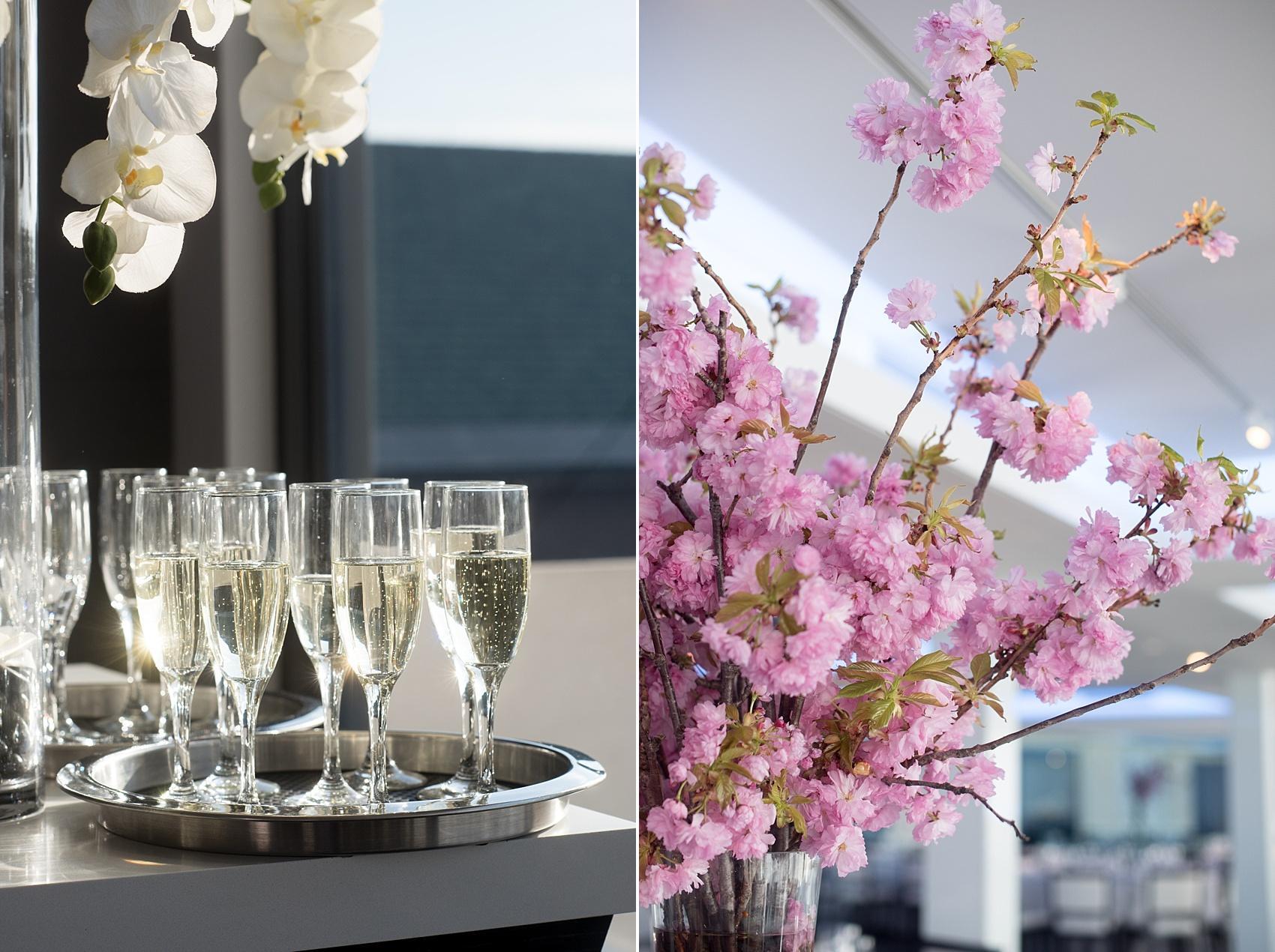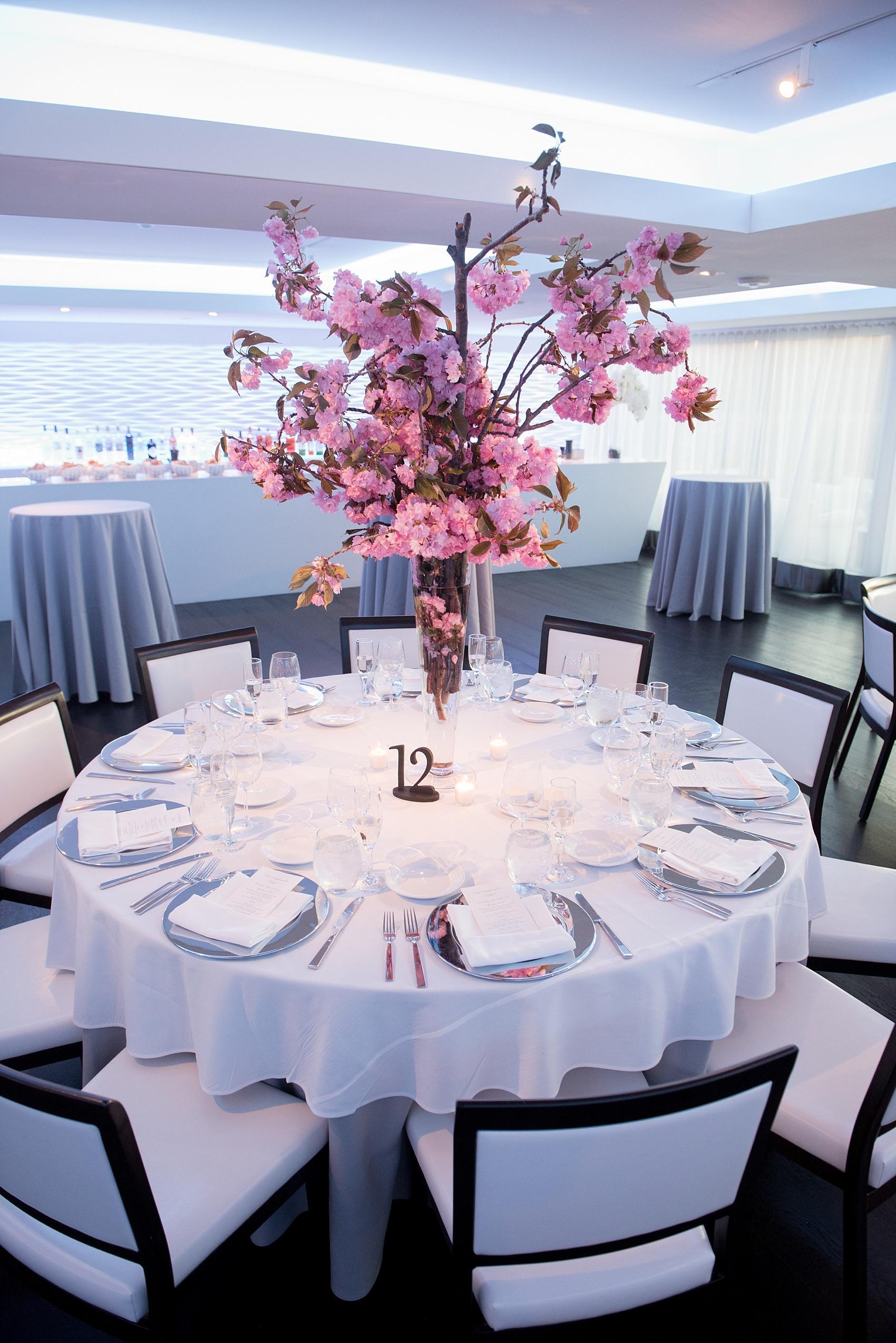 The modern, sleek design of the reception room at Harbor Club makes my heart happy. It looked stunning with high and low centerpieces – cherry blossom branches for the high ones and floral arrangements of roses and hydrangeas for the low.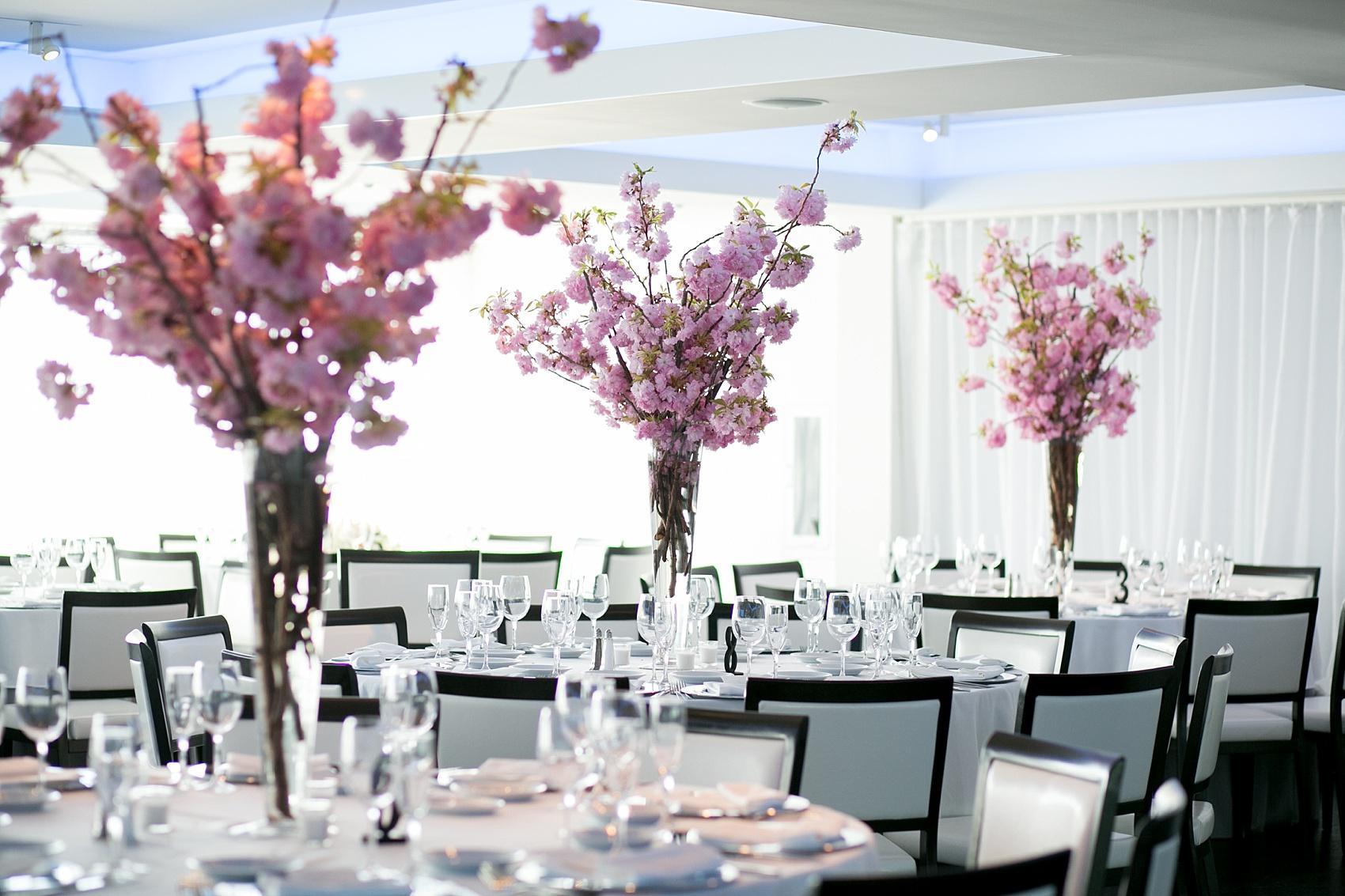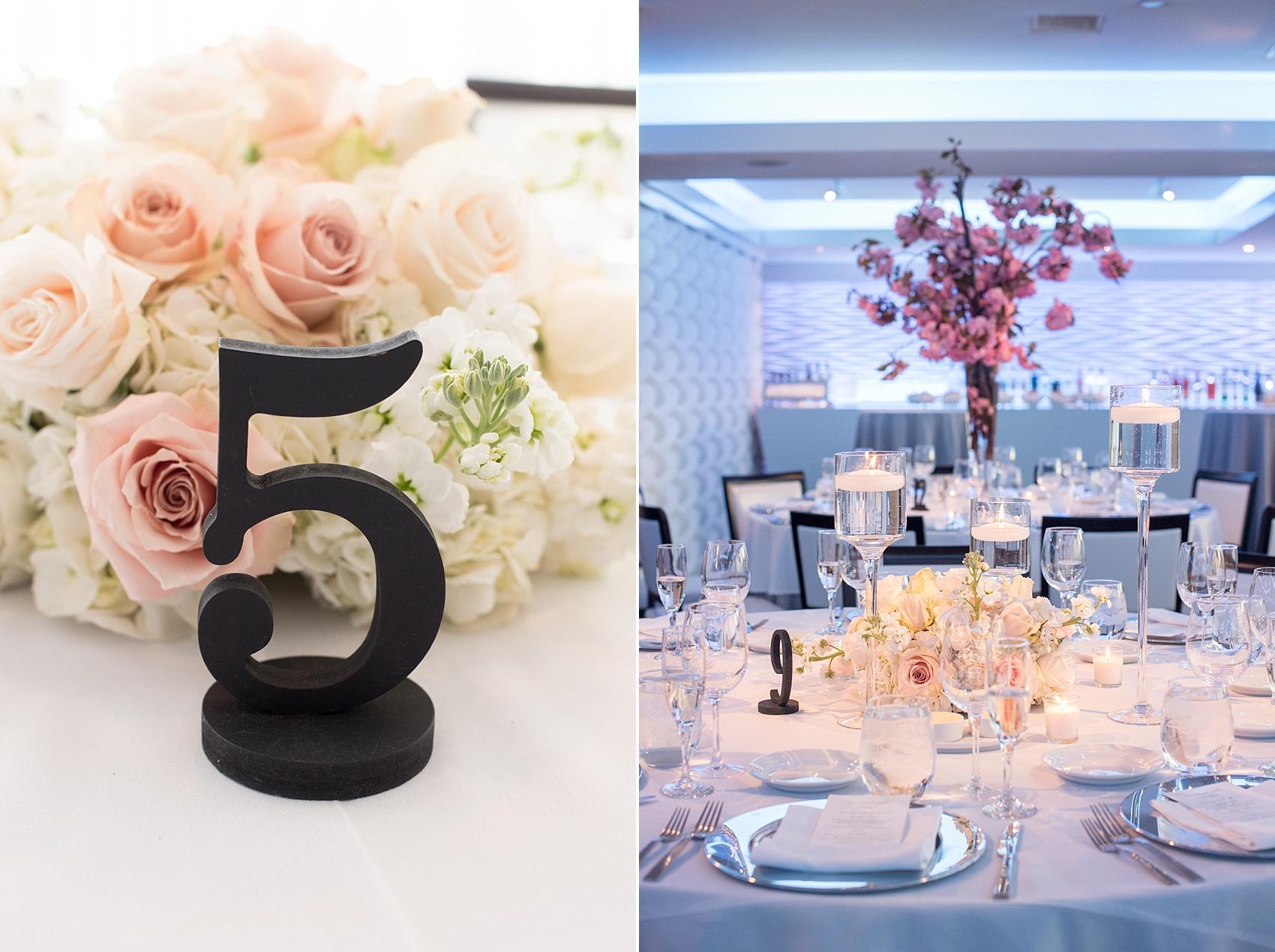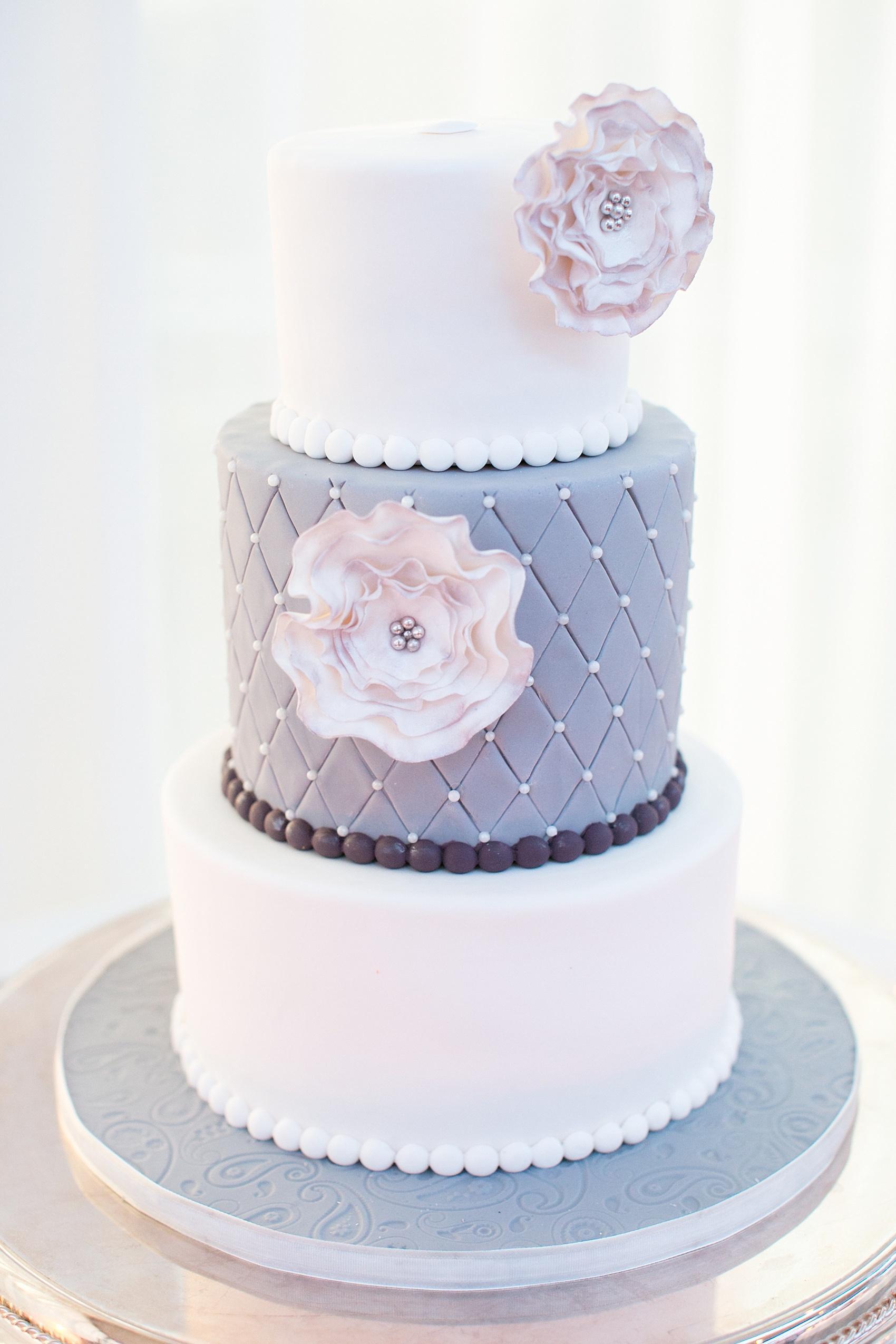 Their cake was playful and elegant and matched their color palette perfectly!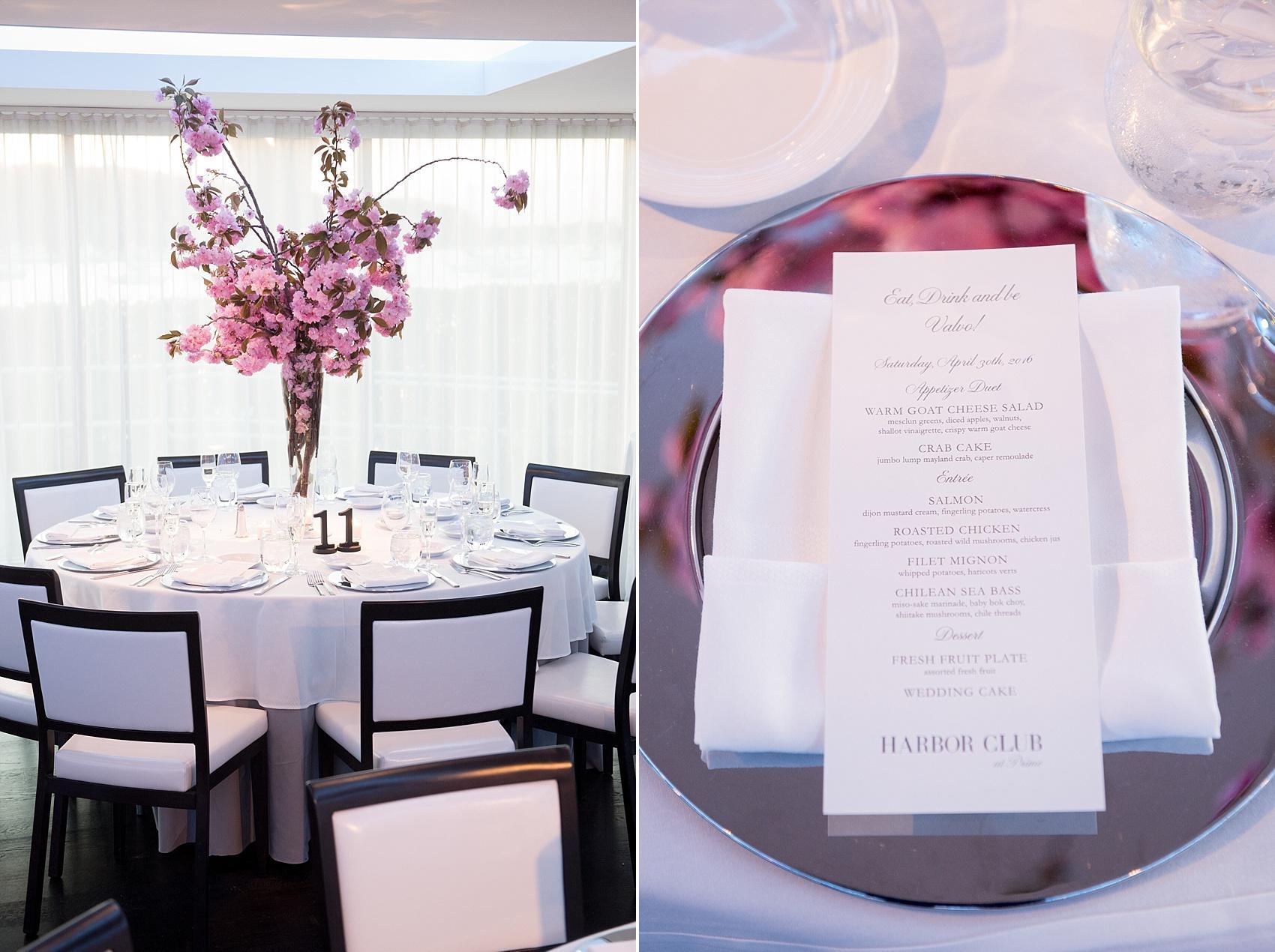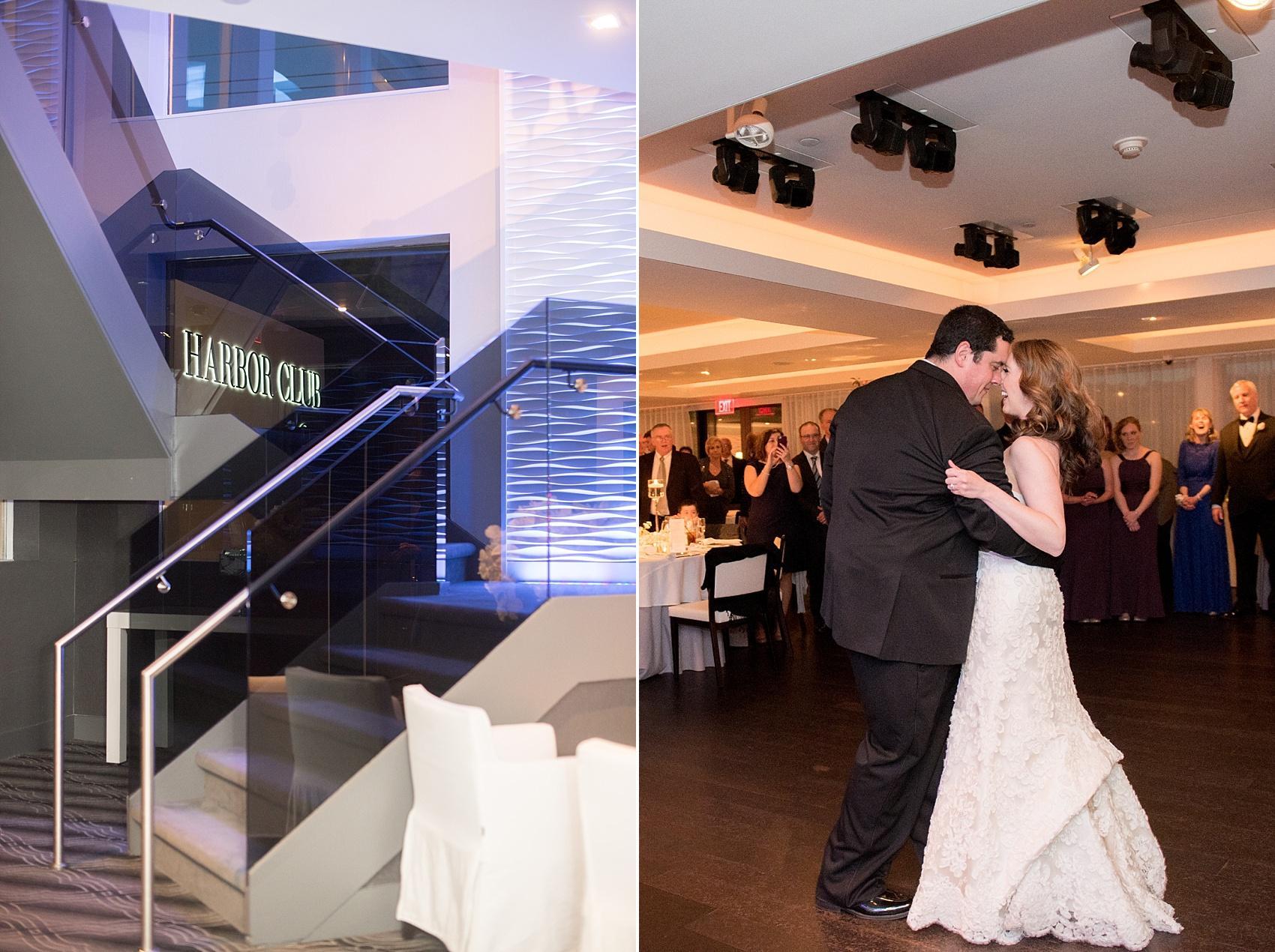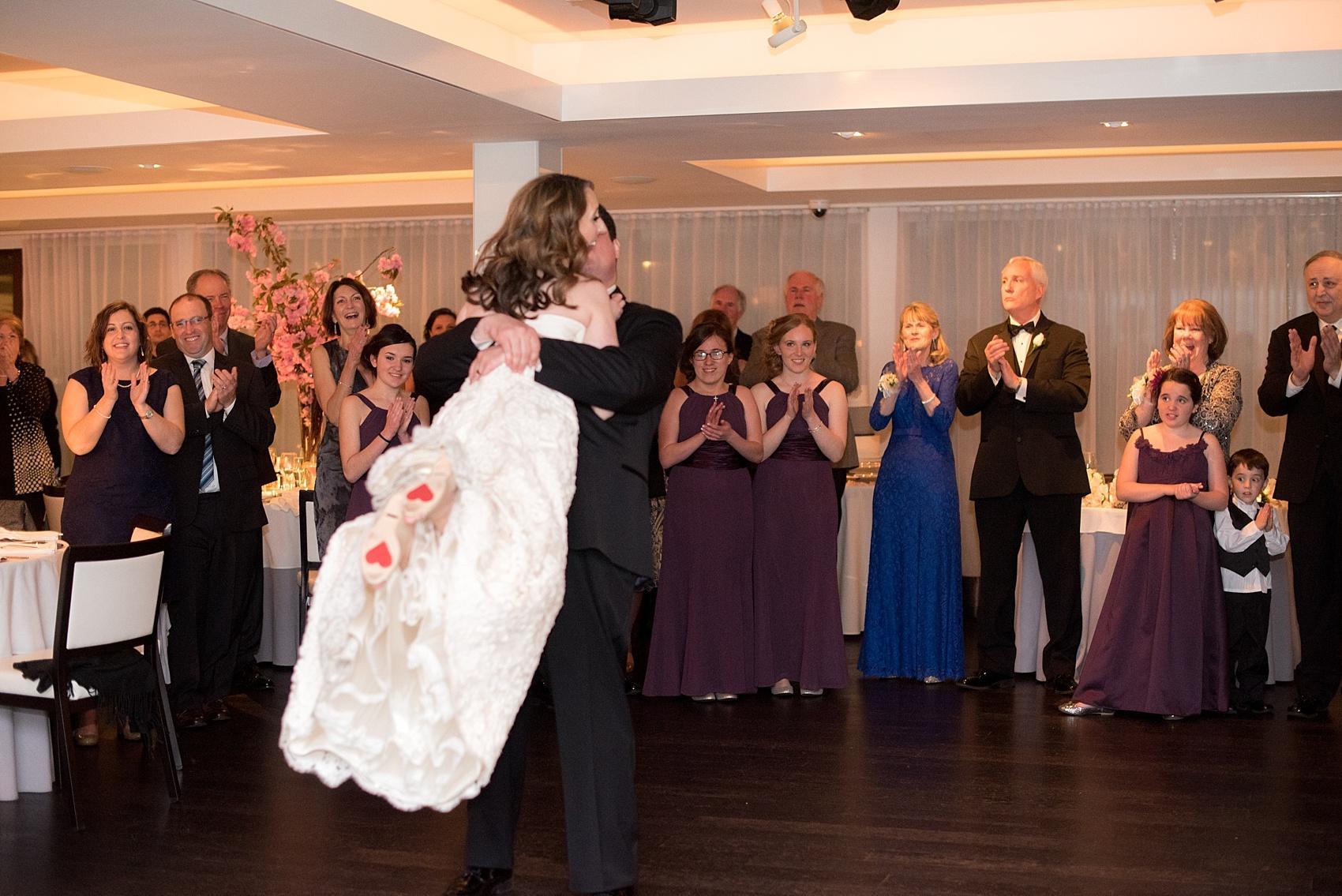 How cute are Caitlin's non-slip hearts on the bottom of her shoes?! They finished their first dane to the Goo Goo Dolls, "Come with Me…" and the dance floor was opened to the most eager of guests like their ring bearer!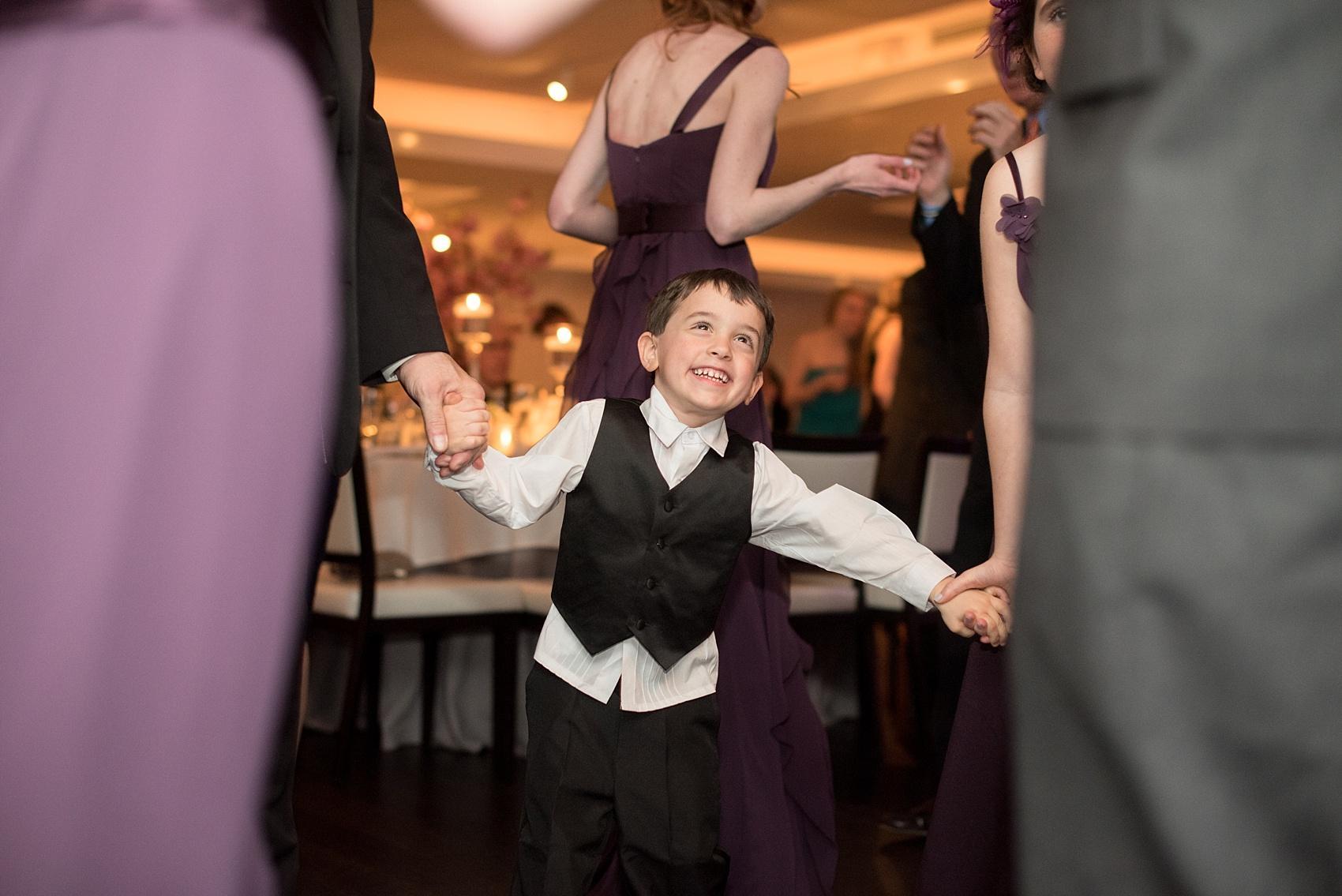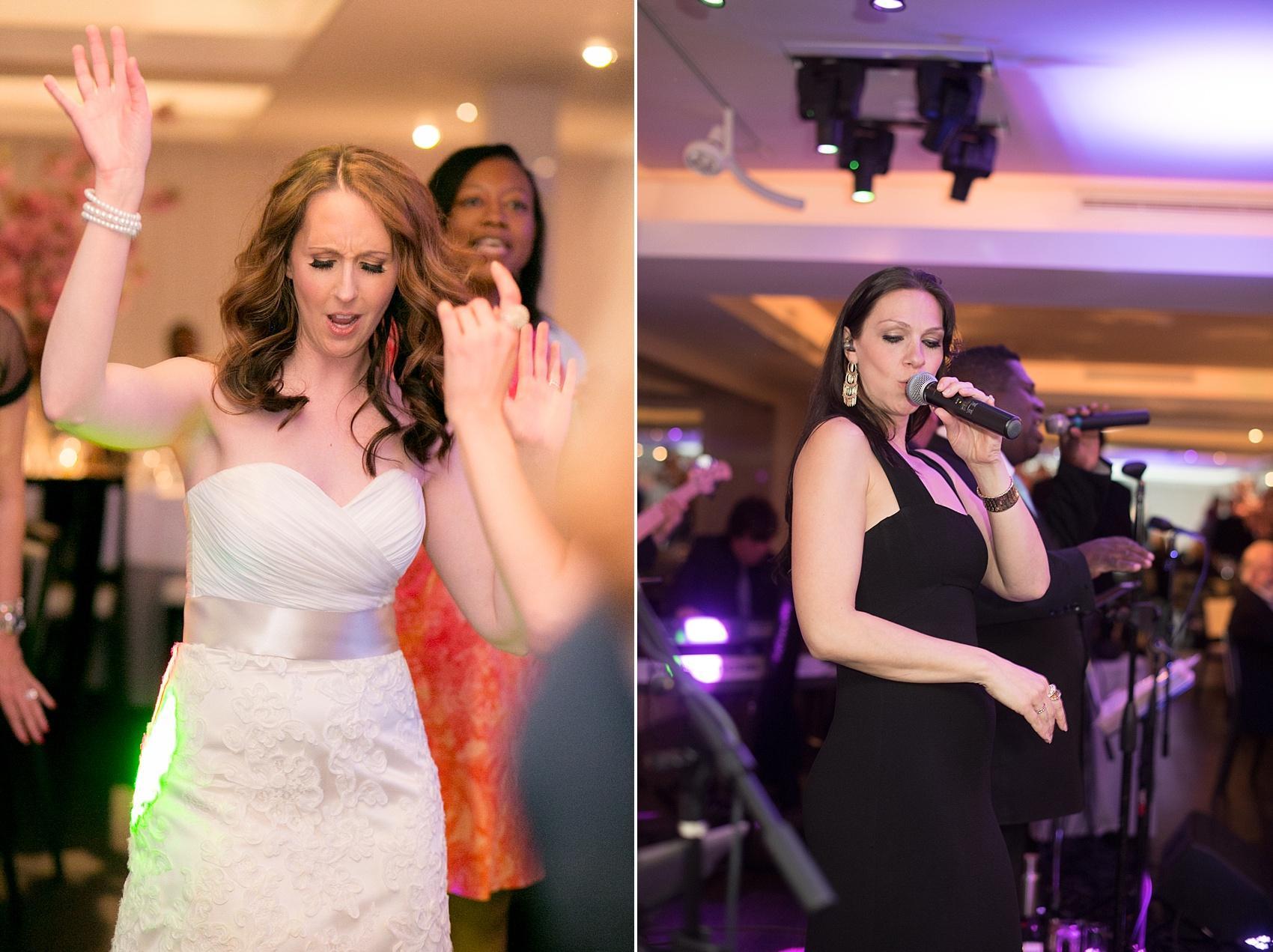 East Coast Band was fantastic! They were actually the band back in December 2014 when I photographed Jennifer and Dave's wedding at Harbor Club and they were as rockin' as ever! Their lead singer, Melissa, is really personable and friendly! I'm a fan!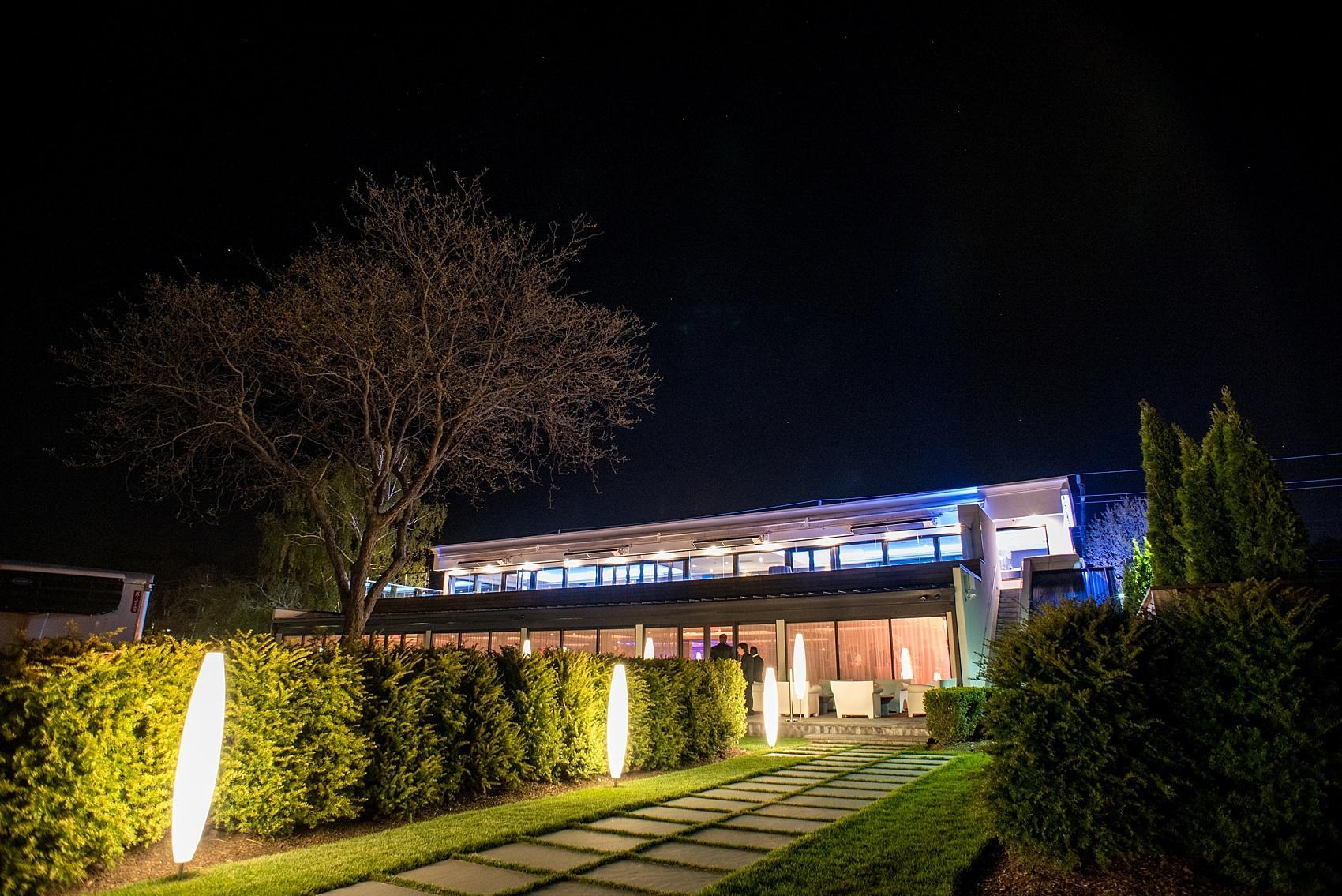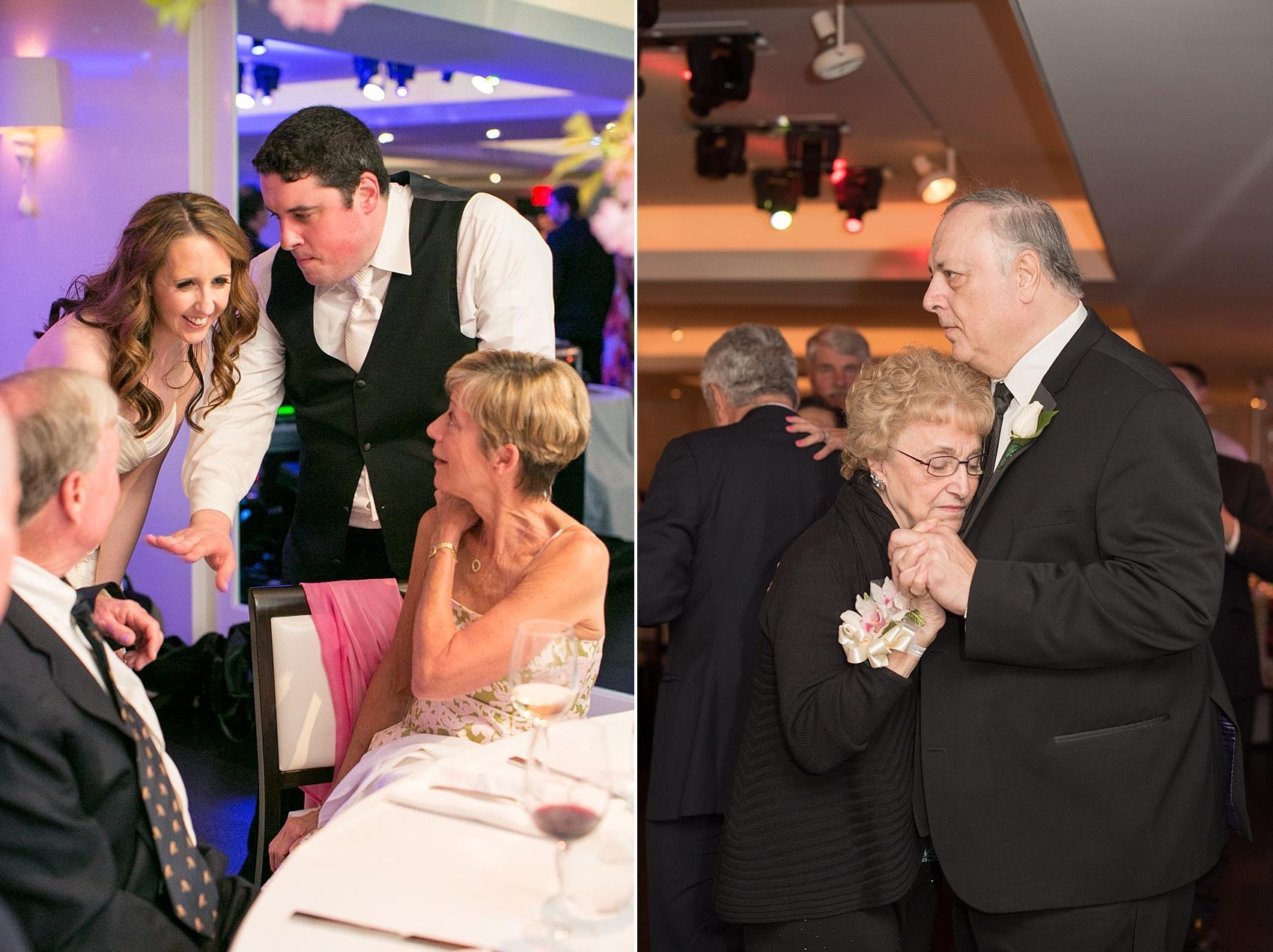 Sweet grandmother moments are really special. I'm glad I could capture Greg's father dancing with his mother, Greg's grandmother, and Caitlin's grandma movin' and groovin' at her table.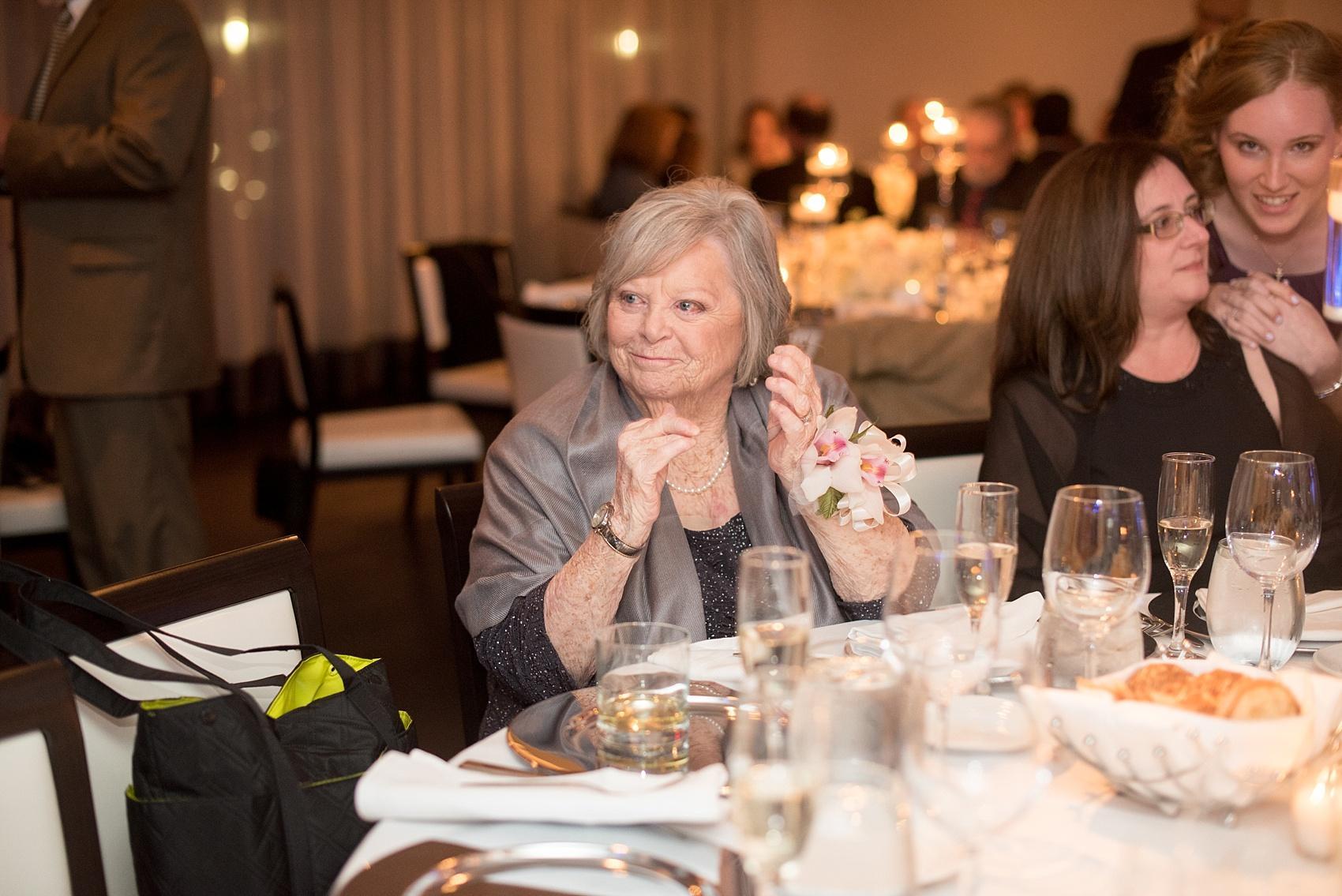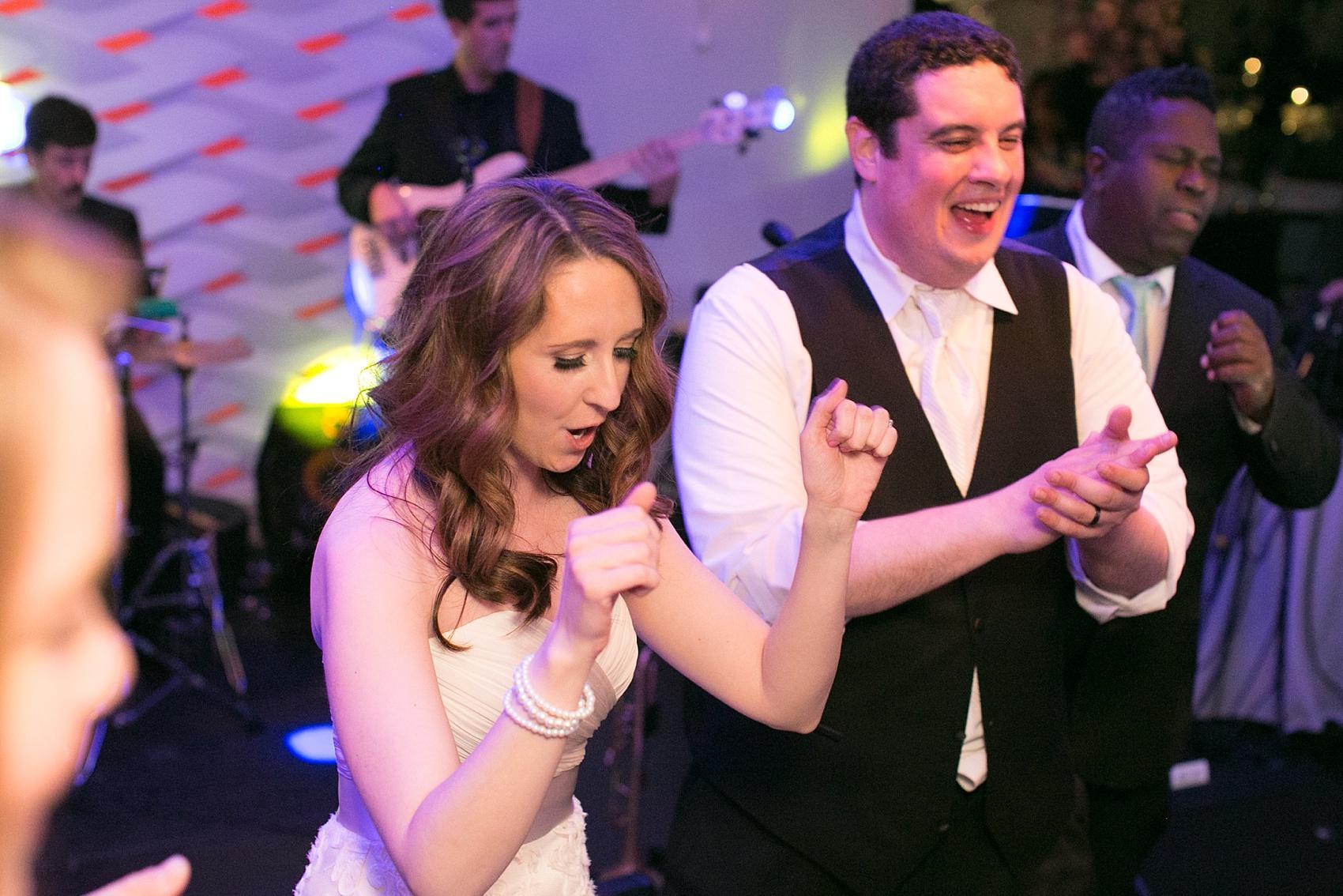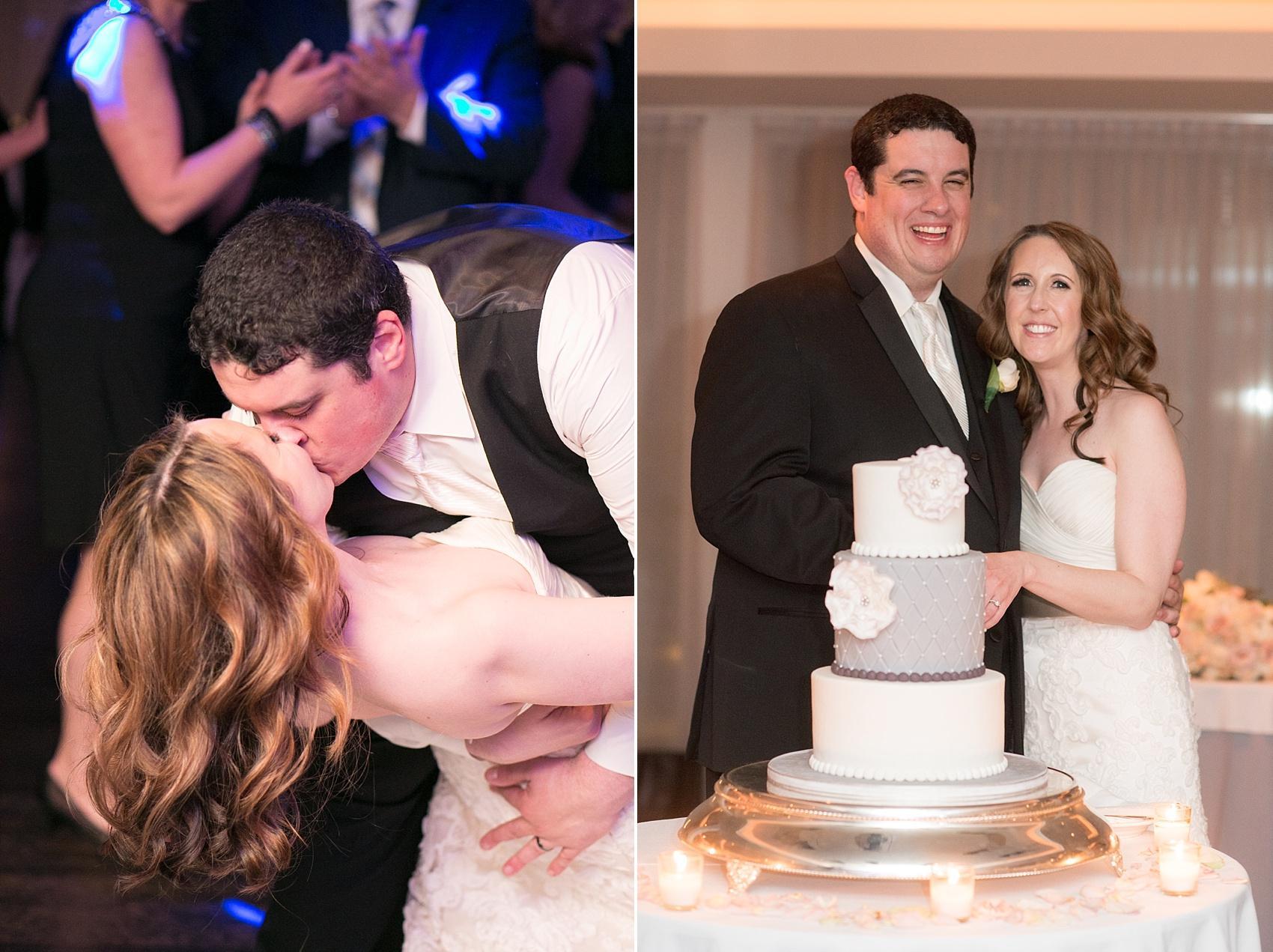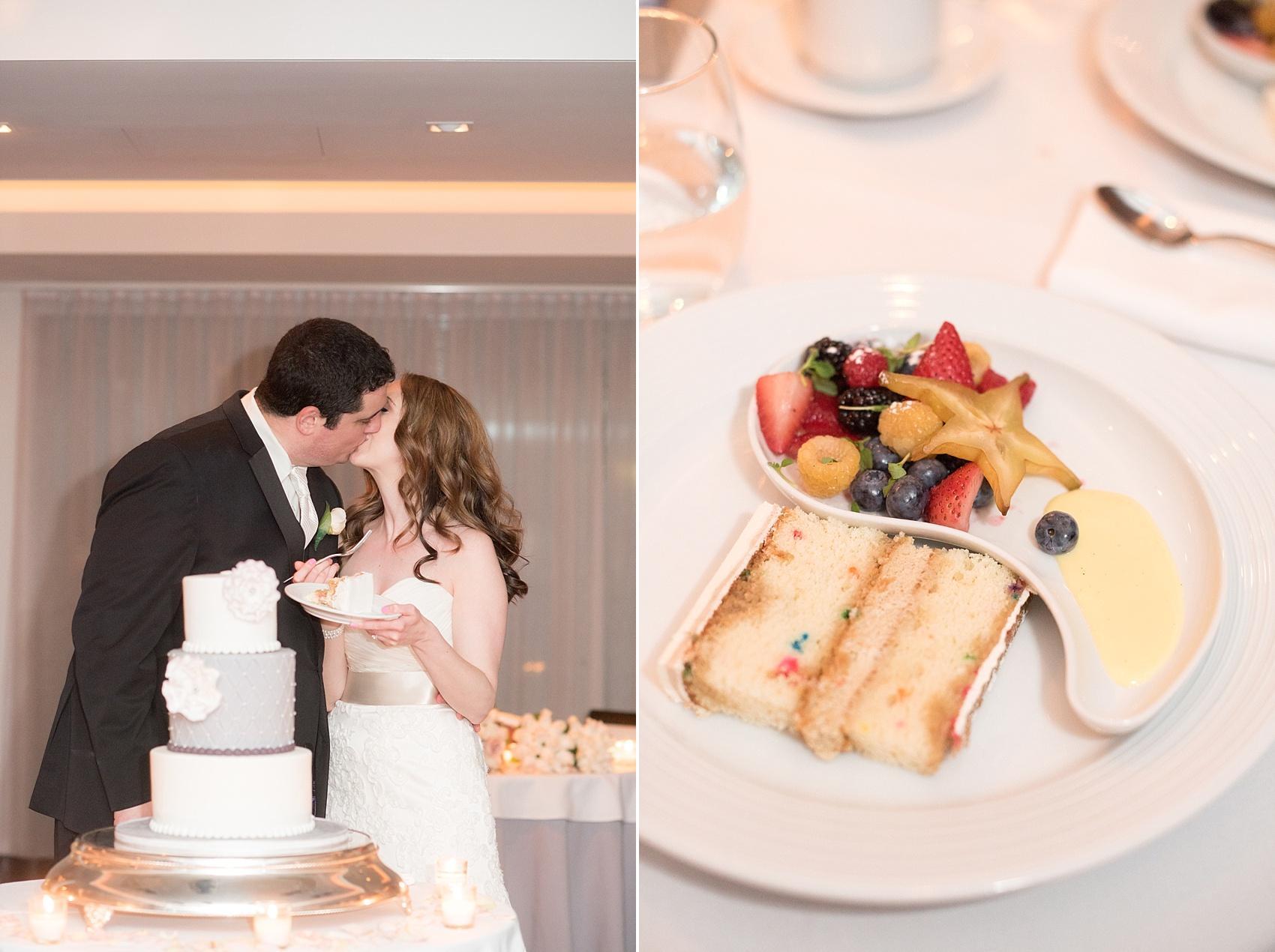 Funfetti flavor for a wedding cake tier? Yes, please! And the fruit side dish eliminates the calories of the cake if you ask me.
Because the scenery was so beautiful during the day I knew it'd be equally gorgeous at night with the boats reflecting in the stillness of the water.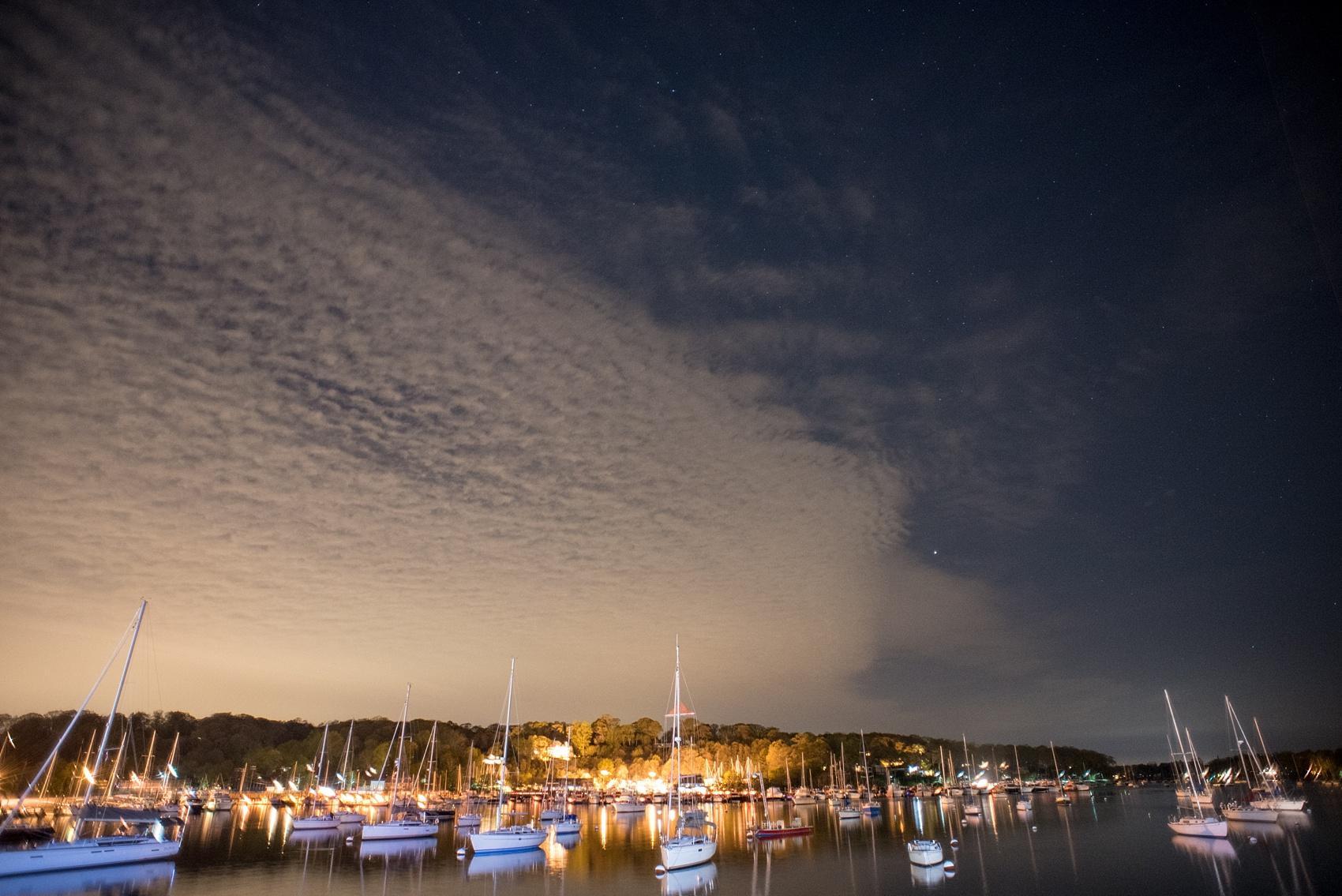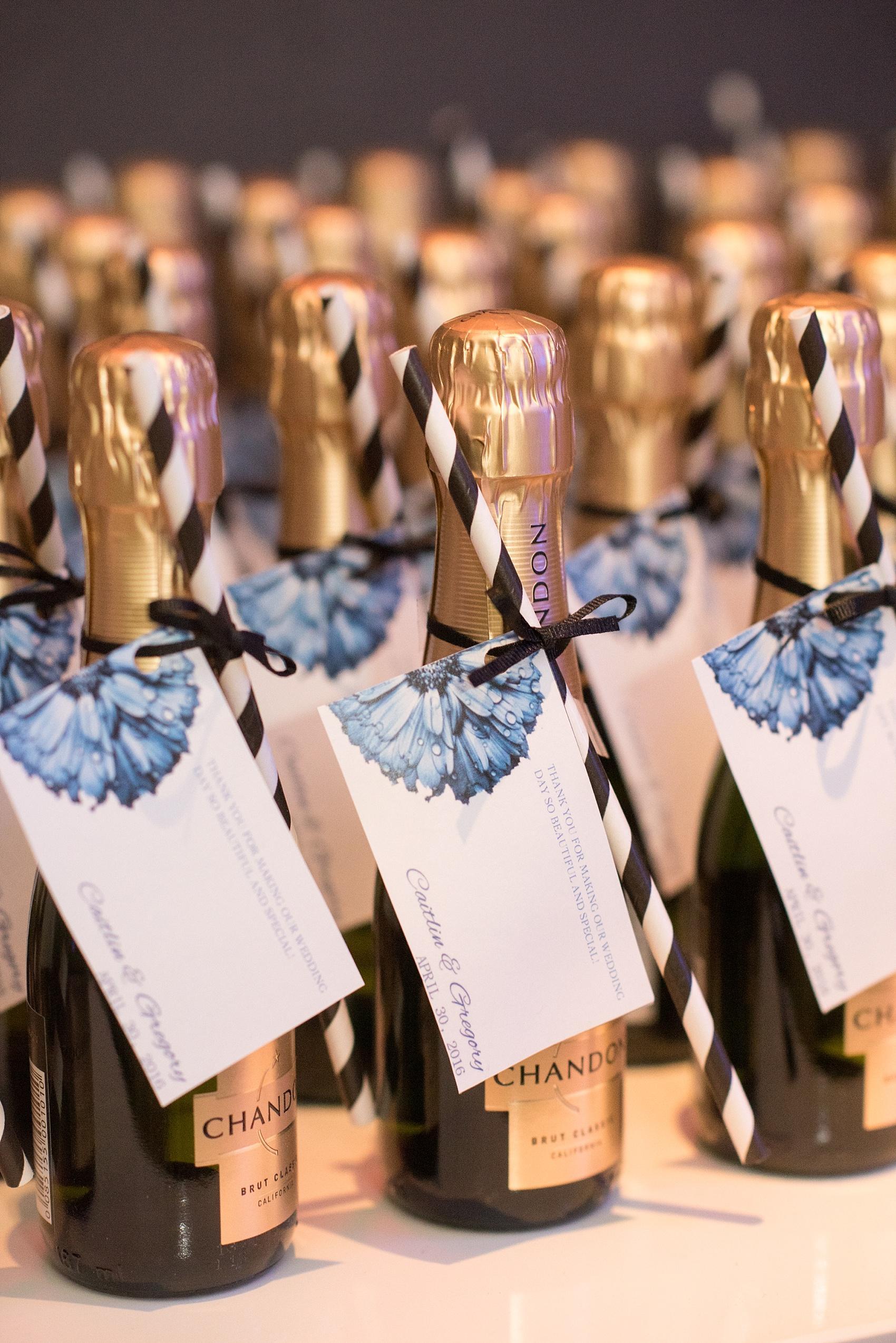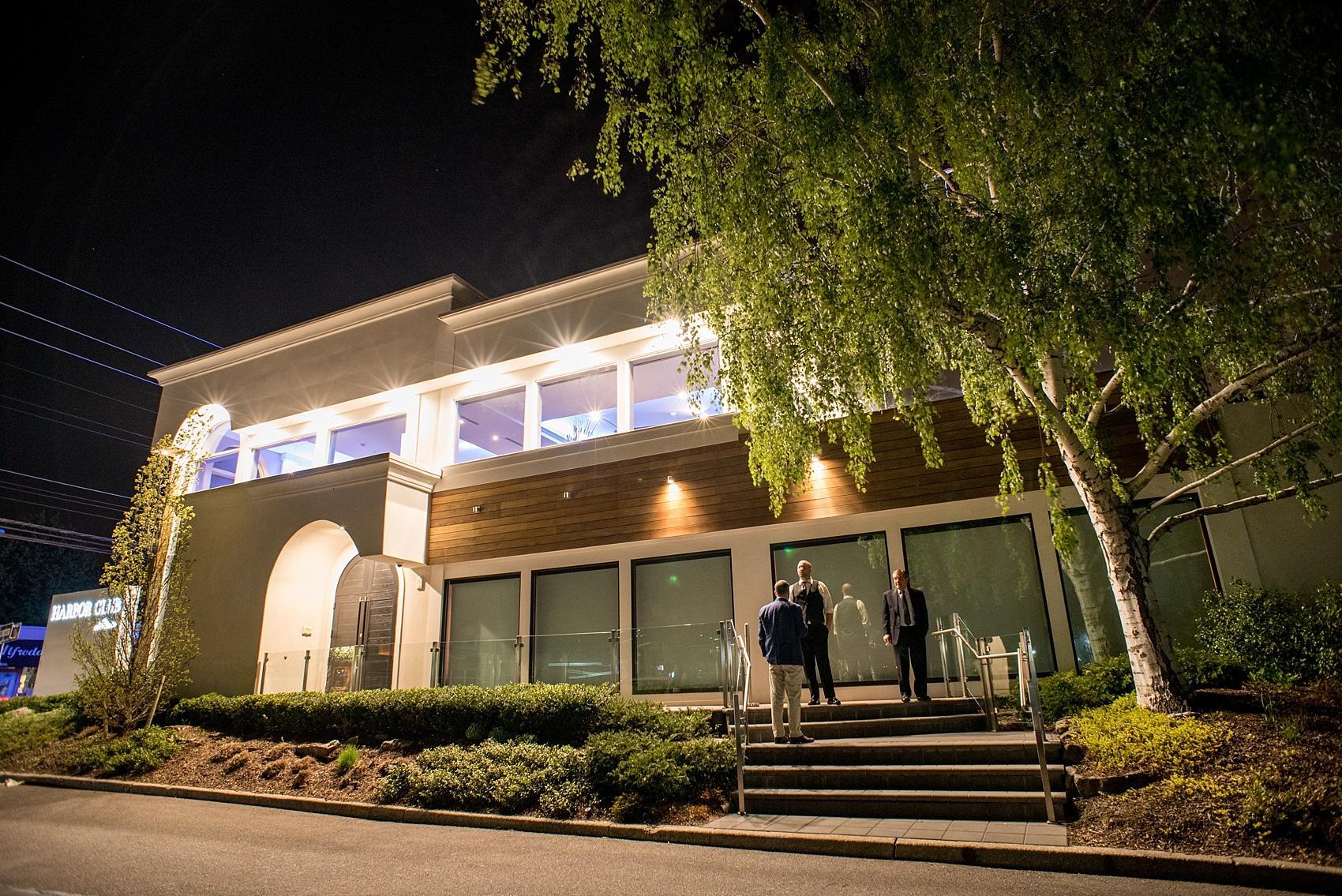 Just before guests said goodnight they were offered a mini champagne bottle compliments of the bride and groom. Cheers to the start of a beautiful marriage!
Venue: Harbor Club at Prime / Floral Design: Pedestals Floral Decorators / Cake: Fanny Cakes / Invitation: Lion in the Sun / Band: East Coast Band / Hair and Makeup: Blow and Co / Makeup: Mary Kay, Pat Calvelli / Officiant: New York Marriages, Keith / Wedding gown: Harbor Bridal, designer Modern Trousseau / Bridesmaids dresses: David's Bridal / Suits: Foresto Tuxedo, designer Michael Kors / /Wedding bands: HL Gross and Bro. Jewelers / Escort card holders: Corkey Creations, Etsy / Bridesmaids wristlet gifts: Coach
Happy Friday!