I think I was cupid in a former life.  I adore this holiday for no apparent reason other than I'm a hopeless romantic and love love. Sure, I agree it's a bit commercialized (okay, more than a bit) but I don't think there's anything wrong with a day highlighting such a wonderful emotion that connects us – love between friends, parents and children, family and partners.
So I wish you a very Happy Valentine's Day, whoever the love in your life is a result of, and urge you to say "I love you" today.
I'm happy to say some photos I took capturing Danielle and Ron's Central Park Proposal were featured via How He Asked today on Refinery 29!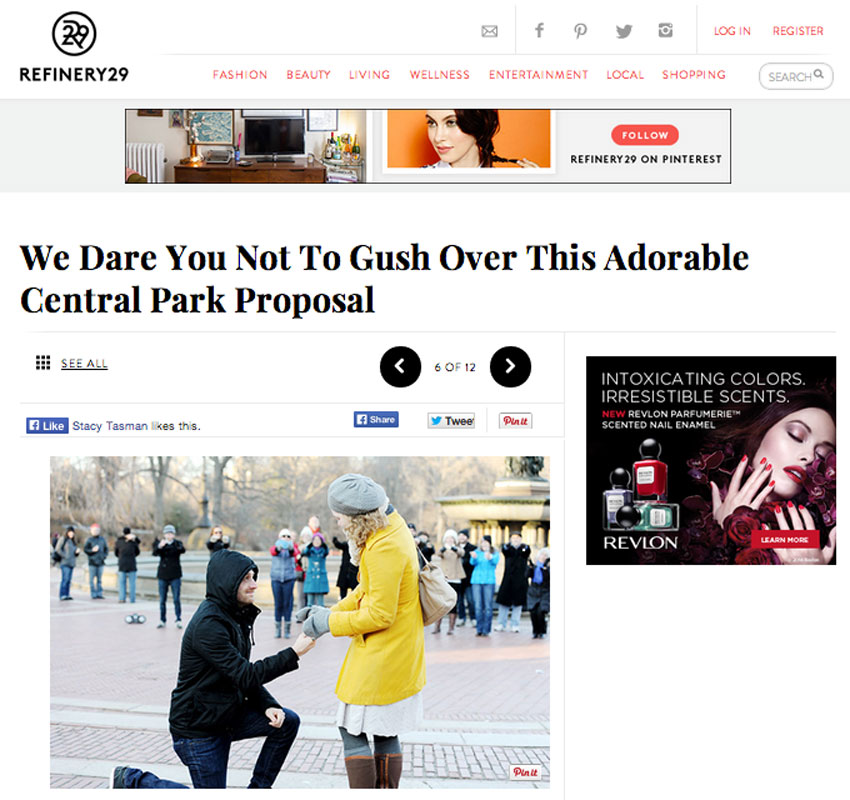 Additionally, I want to close with a photo of something my 93 year old grandmother keeps in the nursing home she lives in  that is truly near and dear to me. My grandfather, every year for all special occasions including Valentine's Day, Mother's Day and her birthday, would create something special for my grandma. It'd be a painting of some sort created with a piece of mat board, pastels (his chosen artistic medium) and various three-dimensional items he'd put together to make something truly unique. Somewhere in the creation he'd roll up money as a gift to her. The money wasn't as much the gift as the time, love and thought he put into creating a little work of art was.
I wish for everyone to have a love as strong and special as the one my grandmother and grandpa shared.
So excuse the iPhone photo but when I saw this on a recent visit to my 93 year old grandmother recently I had to capture it, somehow.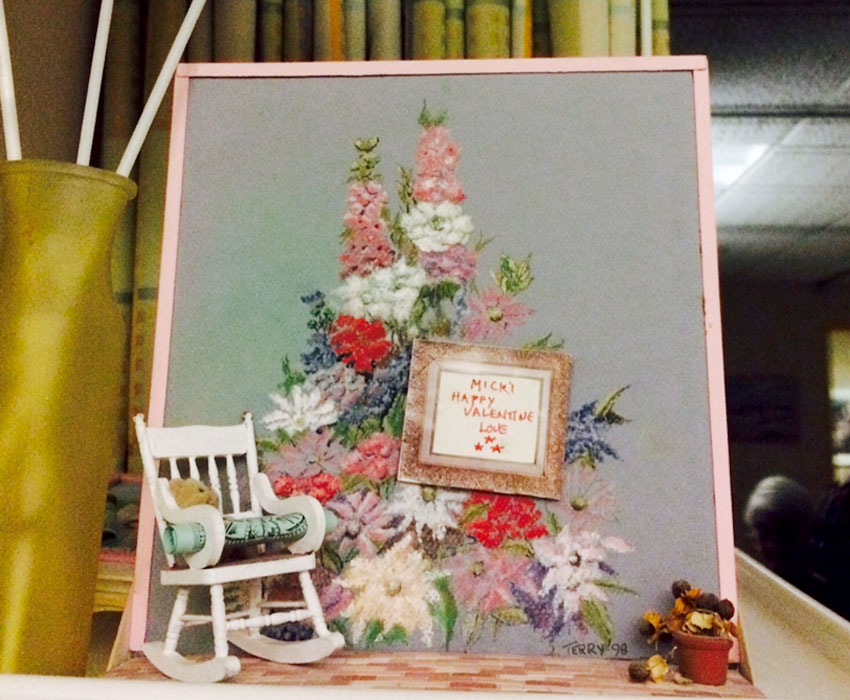 Happy Valentine's Day!