Their wedding was modern and sleek and they have one of their first family heirlooms in their hands now, reflective of their wonderful wedding day at the Harbor Club at Prime. Caitlin and Greg opted for a 15-spread ten-inch square album with premium grey leather.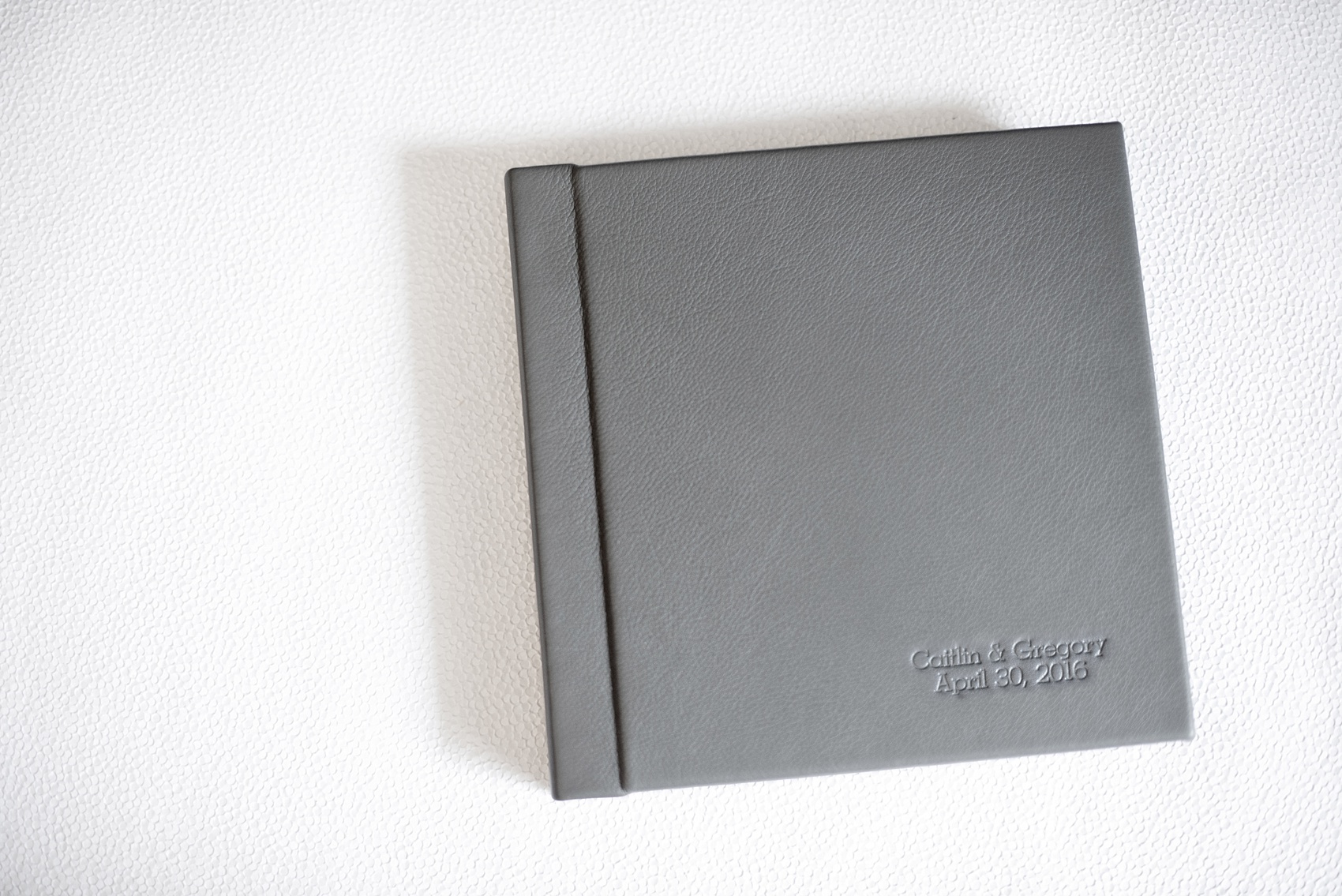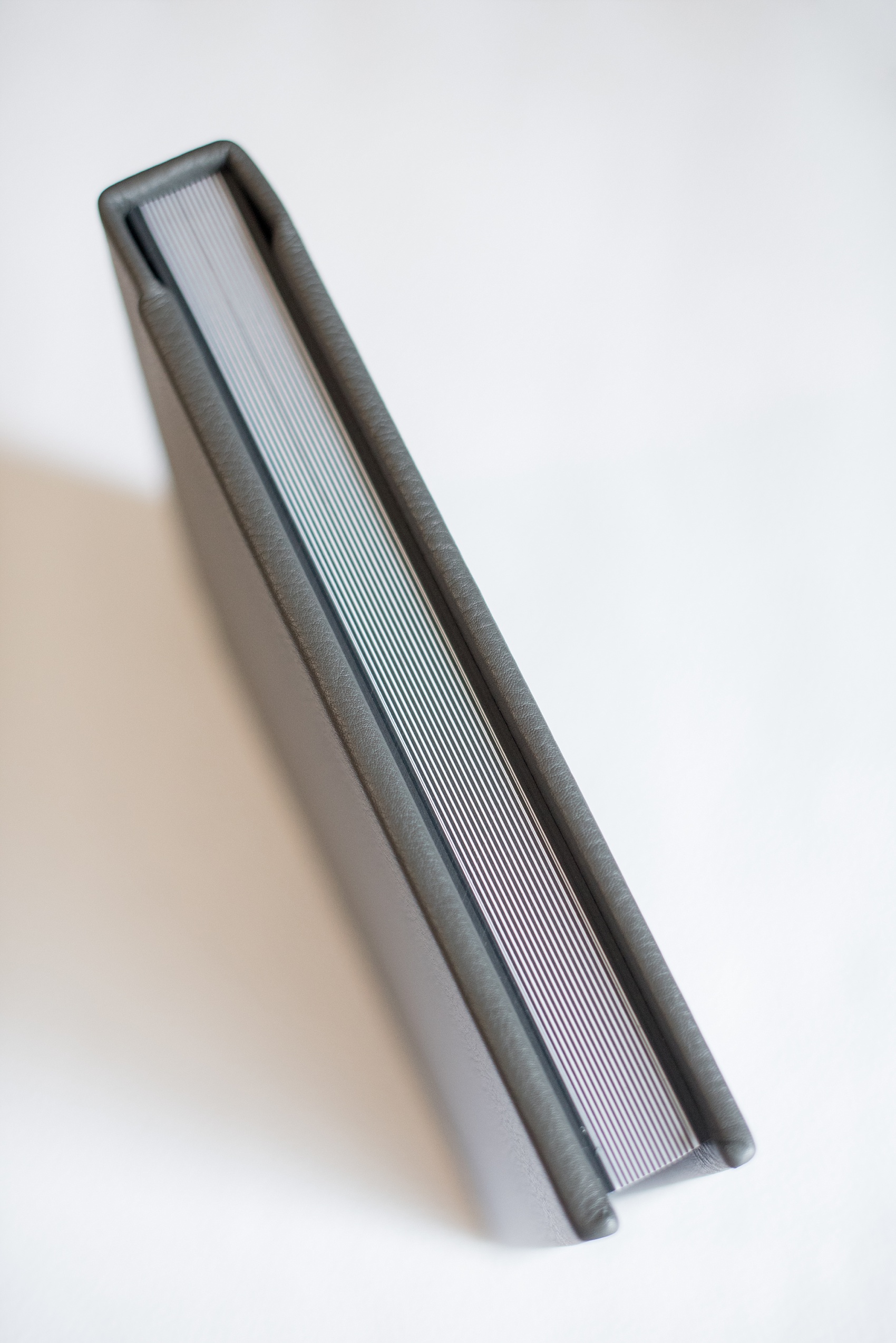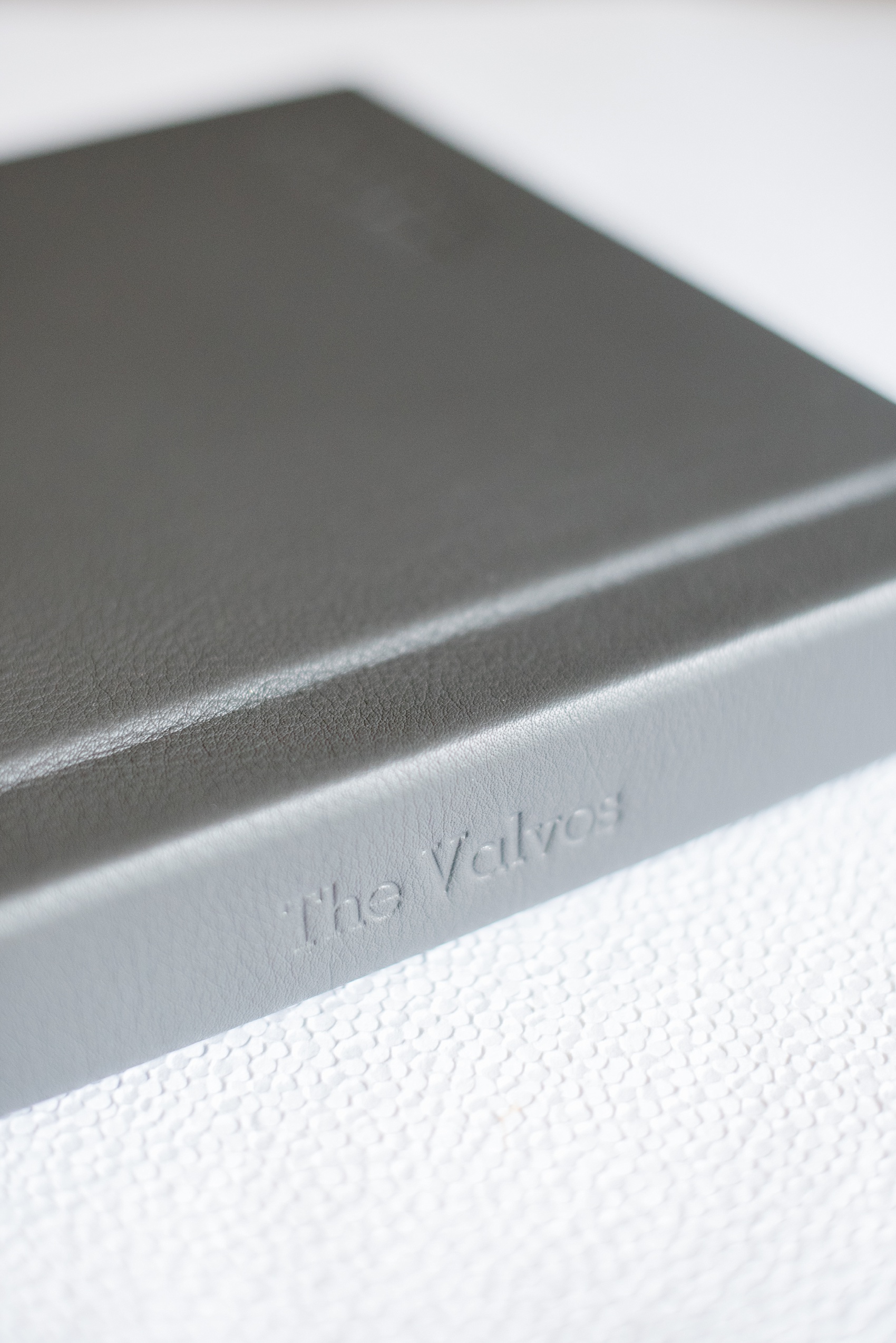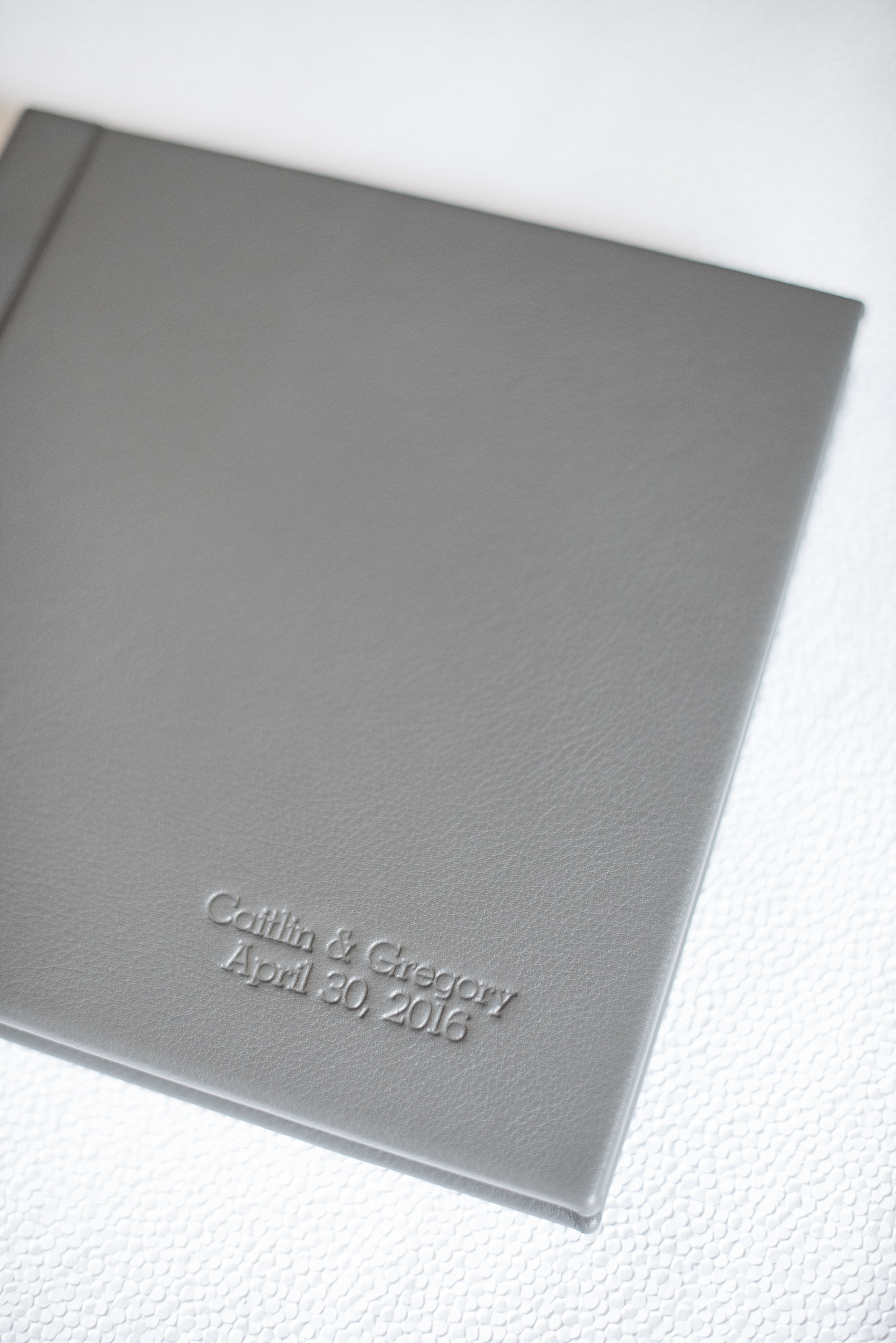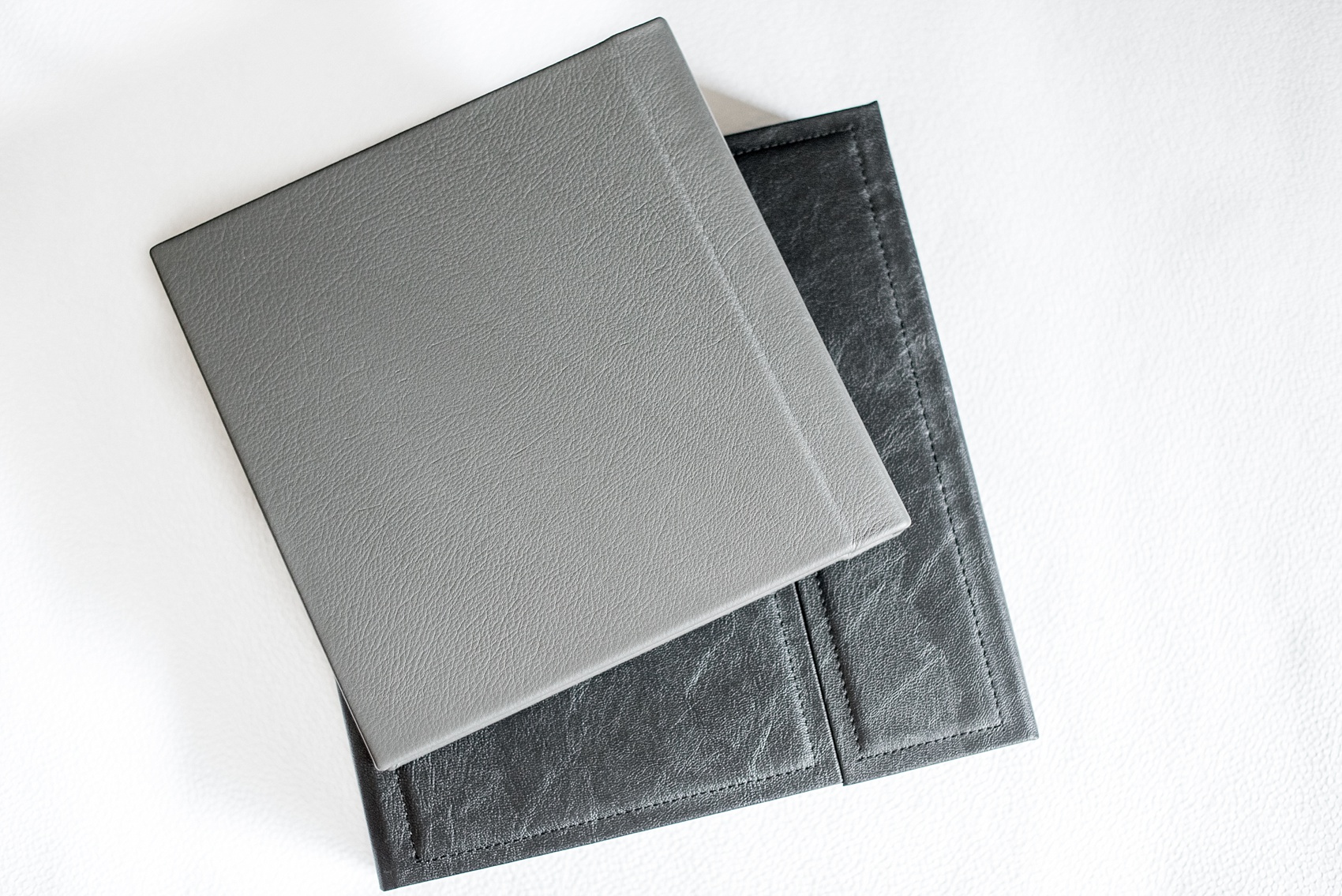 I rarely take a photo of the back of a wedding album but with buttery leather so pretty as this I couldn't resist! It's sitting on top of the nice black leather case it comes in too. 🙂
If you didn't get a wedding album it's never too late! Contact us for more information.