The sun was so golden and shone on this beautiful couple's wedding day all afternoon. I was SO excited for their wedding,  knowing how amazing Ashli and Joe were from months of working together and an incredible Cherry Blossoms engagement session in Washington, DC. They're such sweethearts, down to their core, and I wanted the day to be perfect for them. And it was! They had a killer team – with Stephanie and Kristin from Viva L'Event at the helm – and everything was very picturesque!
This girl from North Carolina and boy from Chicago met online in the nation's capital, and had their first date at a bar in the city. After just a little more than two years of dating Joe popped the question after a private dinner at home complete with flowers and home cooking.
I always ask couples what they're most looking forward to on their wedding day in my contact form. Ashli found me on Instagram (yay!) and when asked, replied: Being engaged, planning the wedding with my fiance, using teamwork and silly moments to work through challenges, and thinking about the future. I'm certain that's one of the best replies I've ever read. And that describes their partnership perfectly!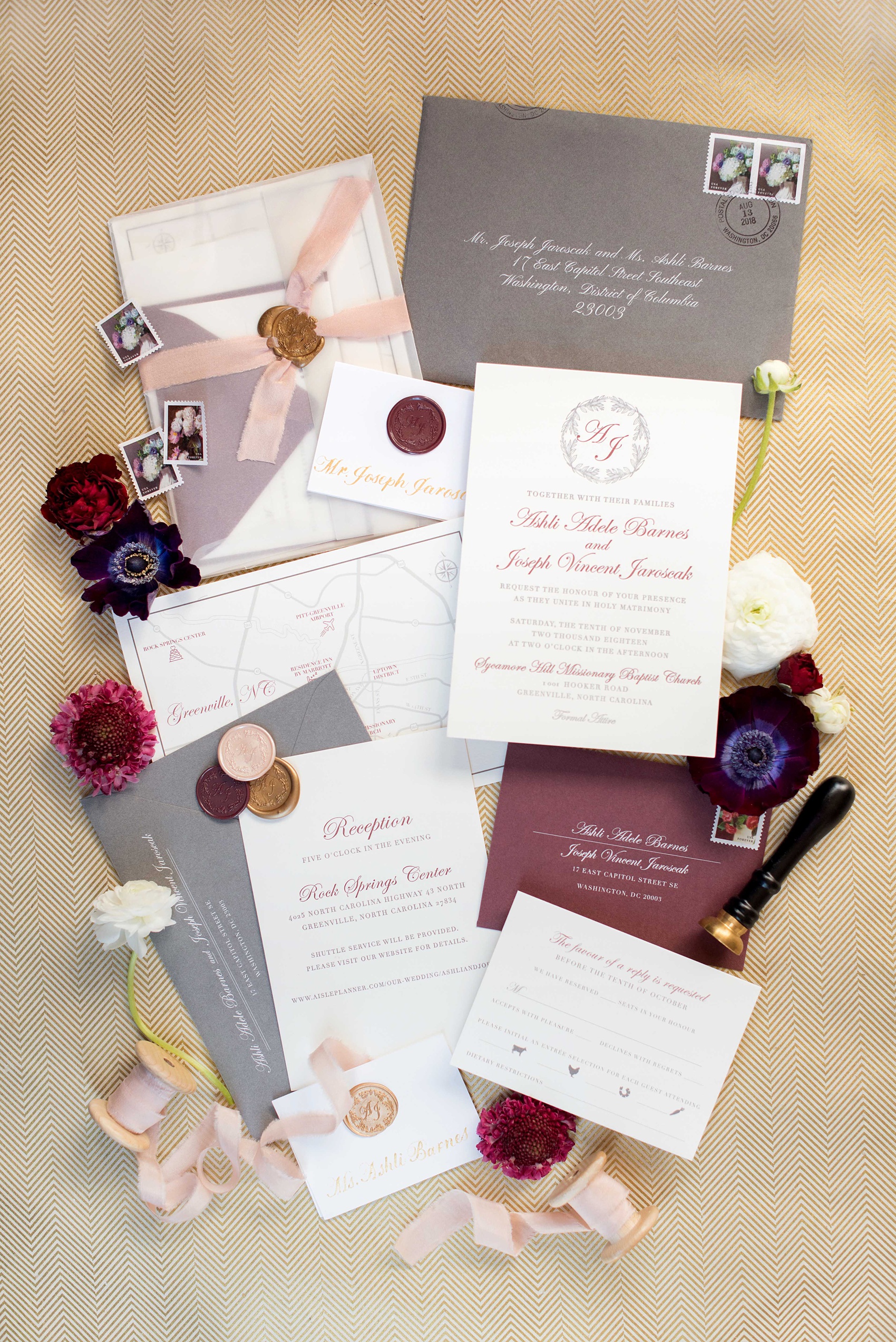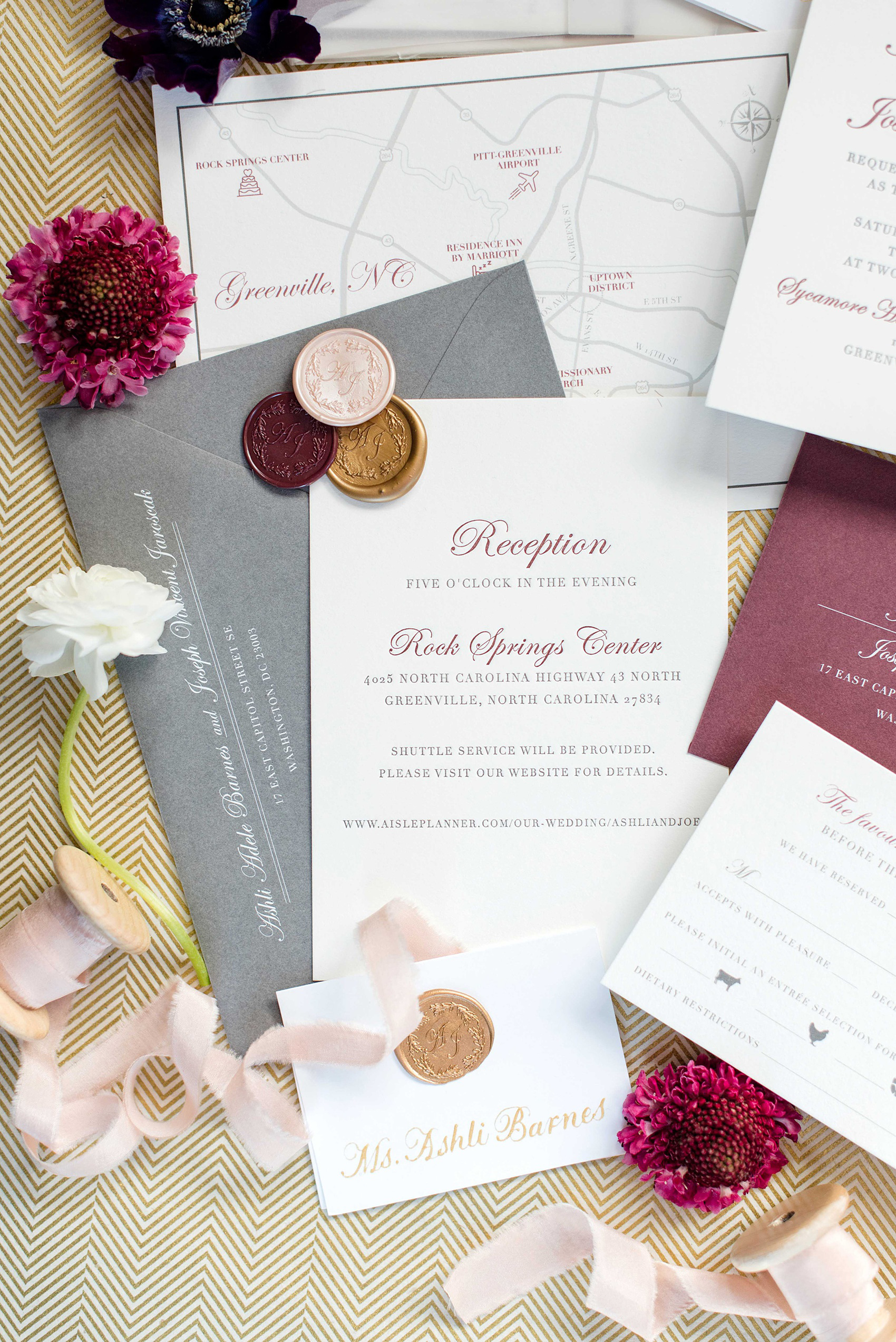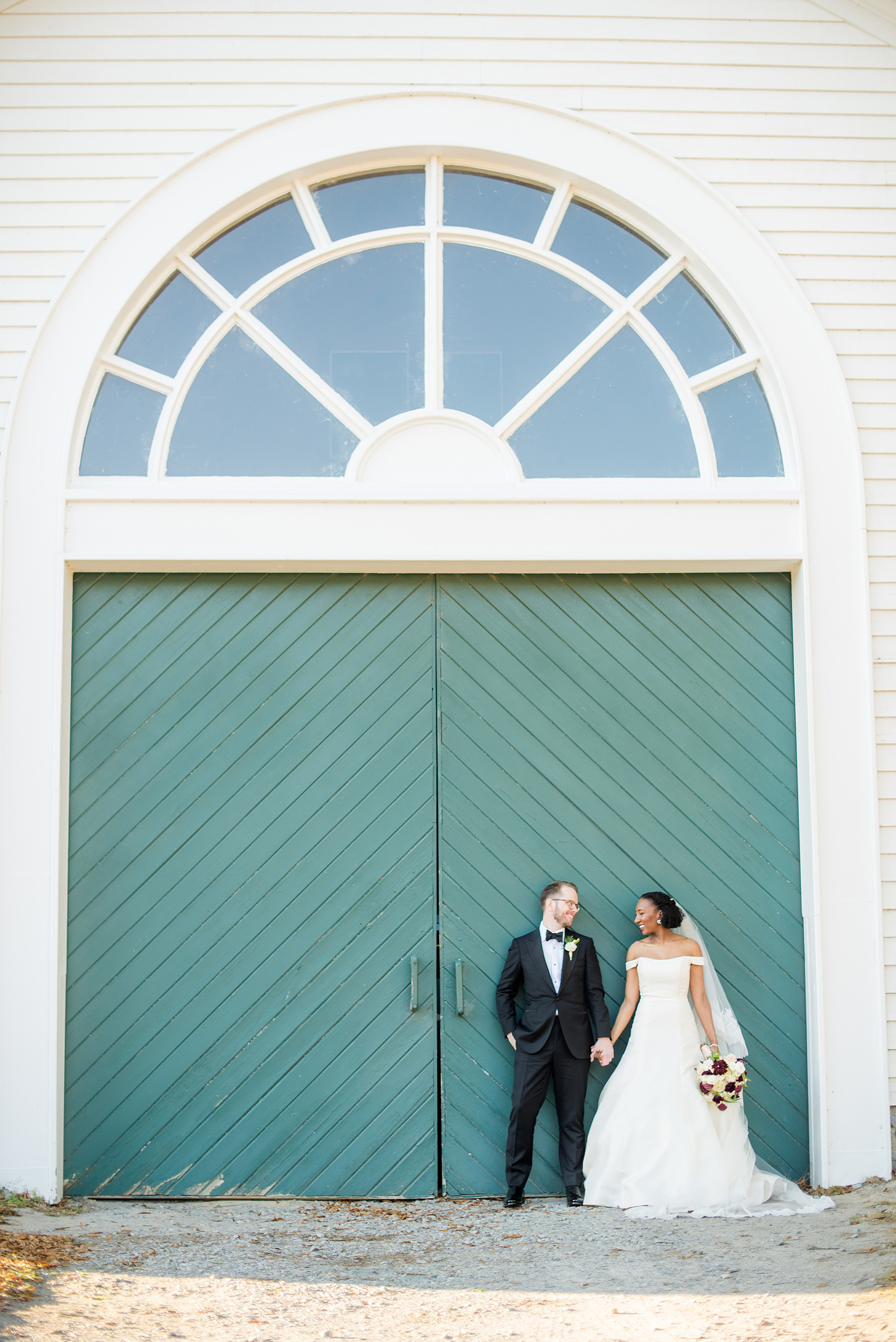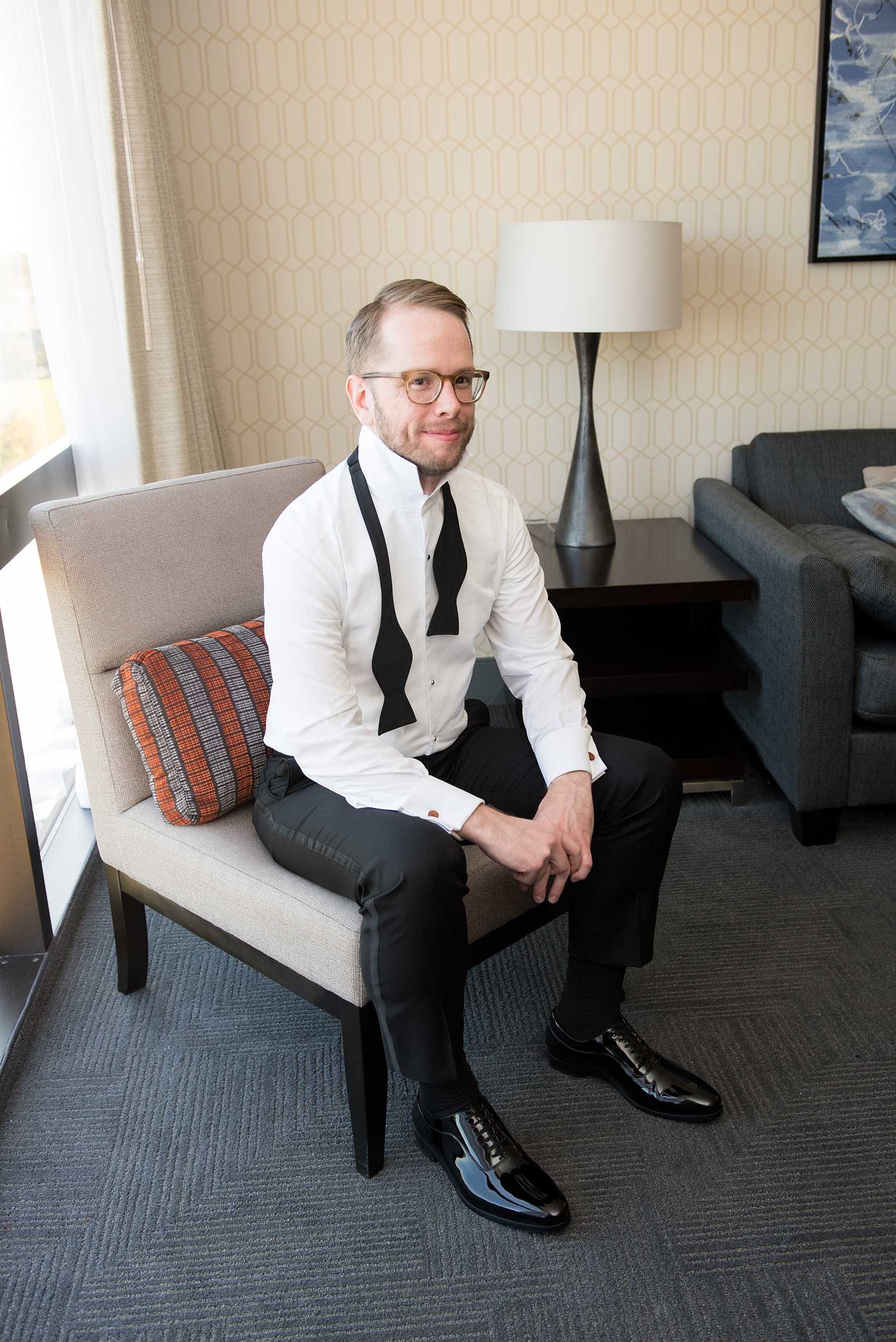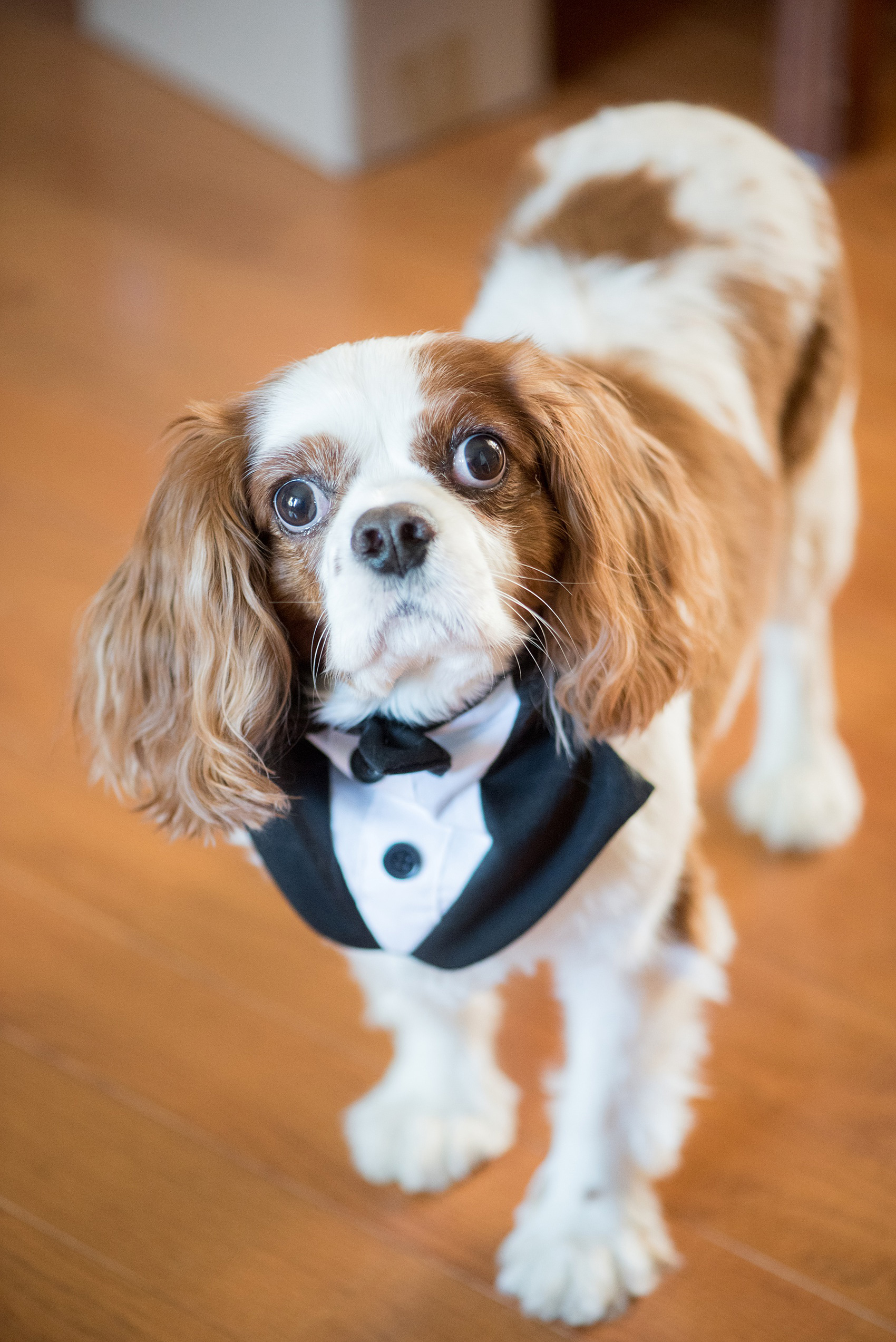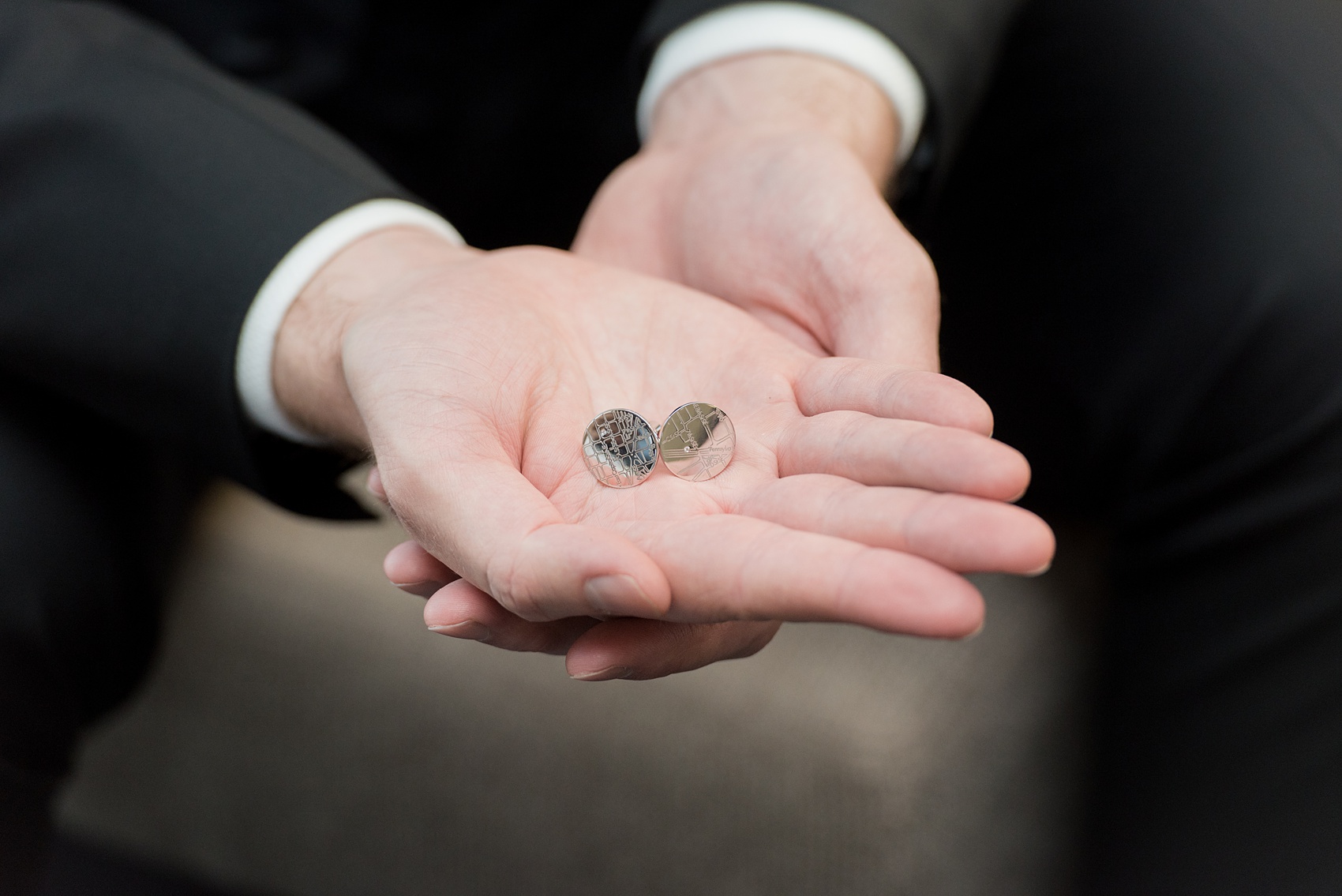 Joe and his groomsmen prepared for the day at a hotel near the church and venue, while Ashli got ready at her childhood home nearby. They opted to forego a first look but exchange notes and gifts before the ceremony.
Ashli surprised her groom and got him extra special cufflinks. They each had a map on them, indicating a location important to their relationship. The first had a map to their first date spot, Barrel. The other a map to Ashli's apartment in DC where Joe proposed. (The little diamonds mark the addresses.)
He gifted her jewelry too, which she opened with their dog Louis, a King Charles Spaniard, by her side. He was dressed for the day in a tuxedo! When she opened Joe's gift she was tearful from a sentimental letter from him and because she said "He remembered!" in regards to the gift. It was a Tiffany bracelet that matched another one she wore that day as her "something blue."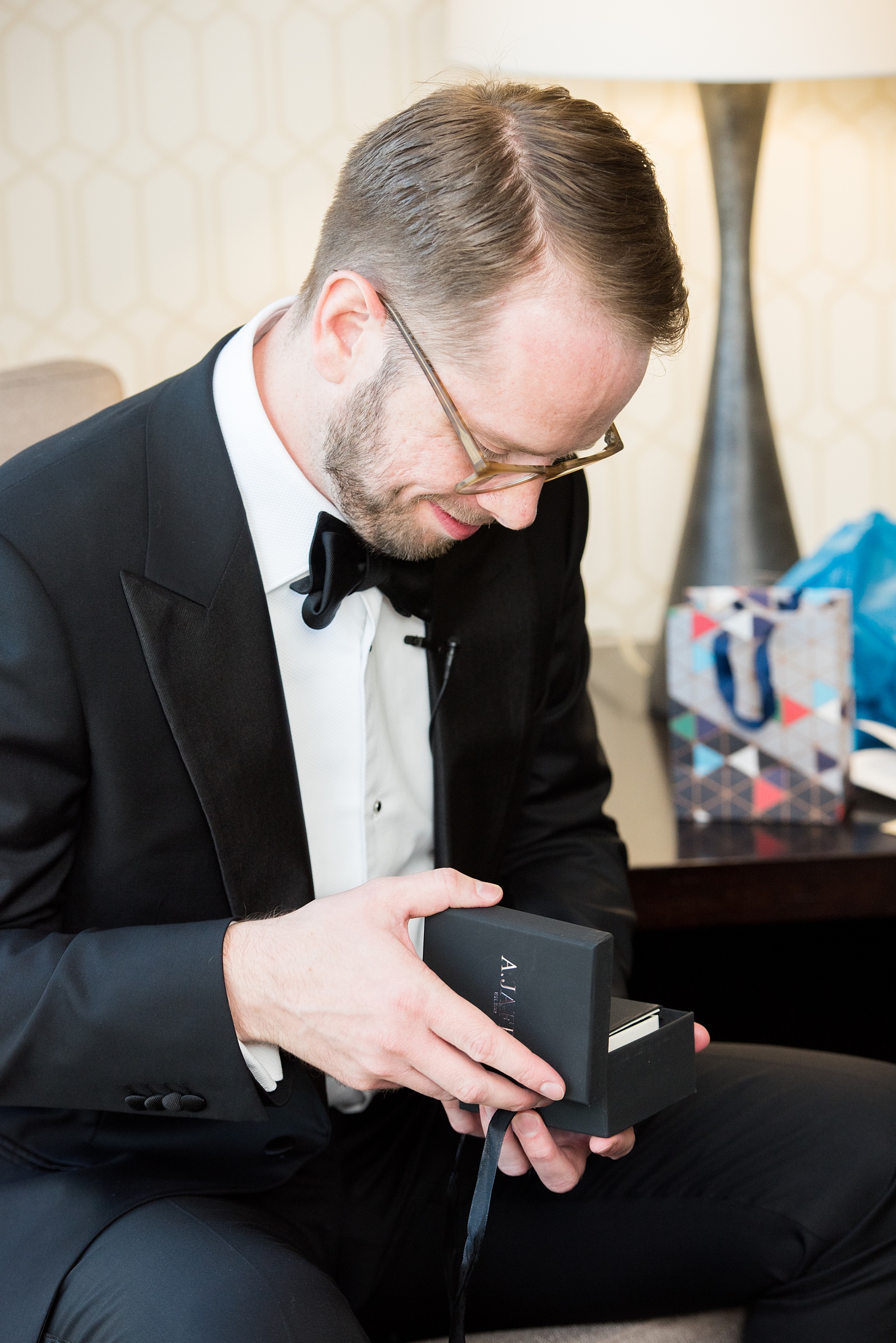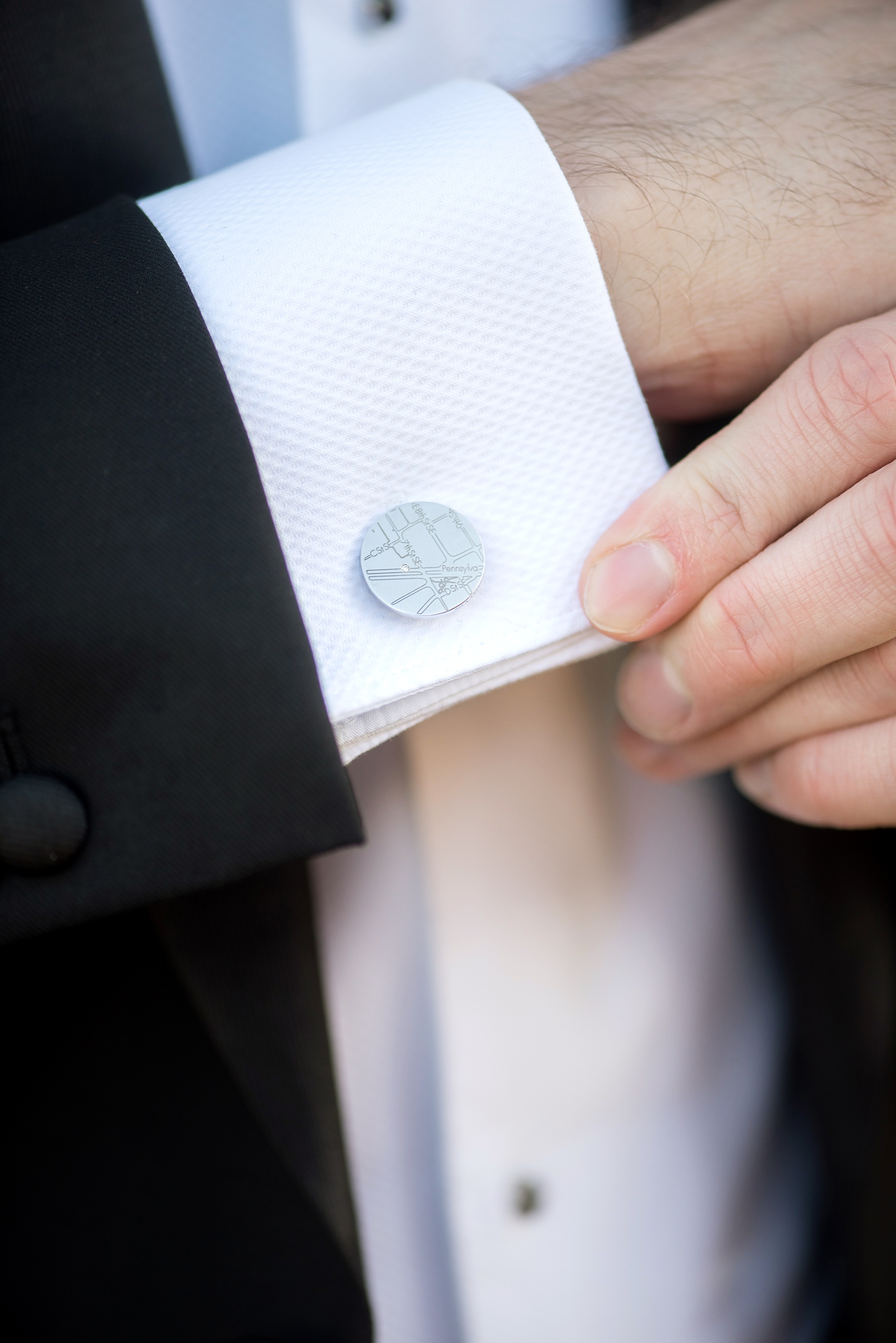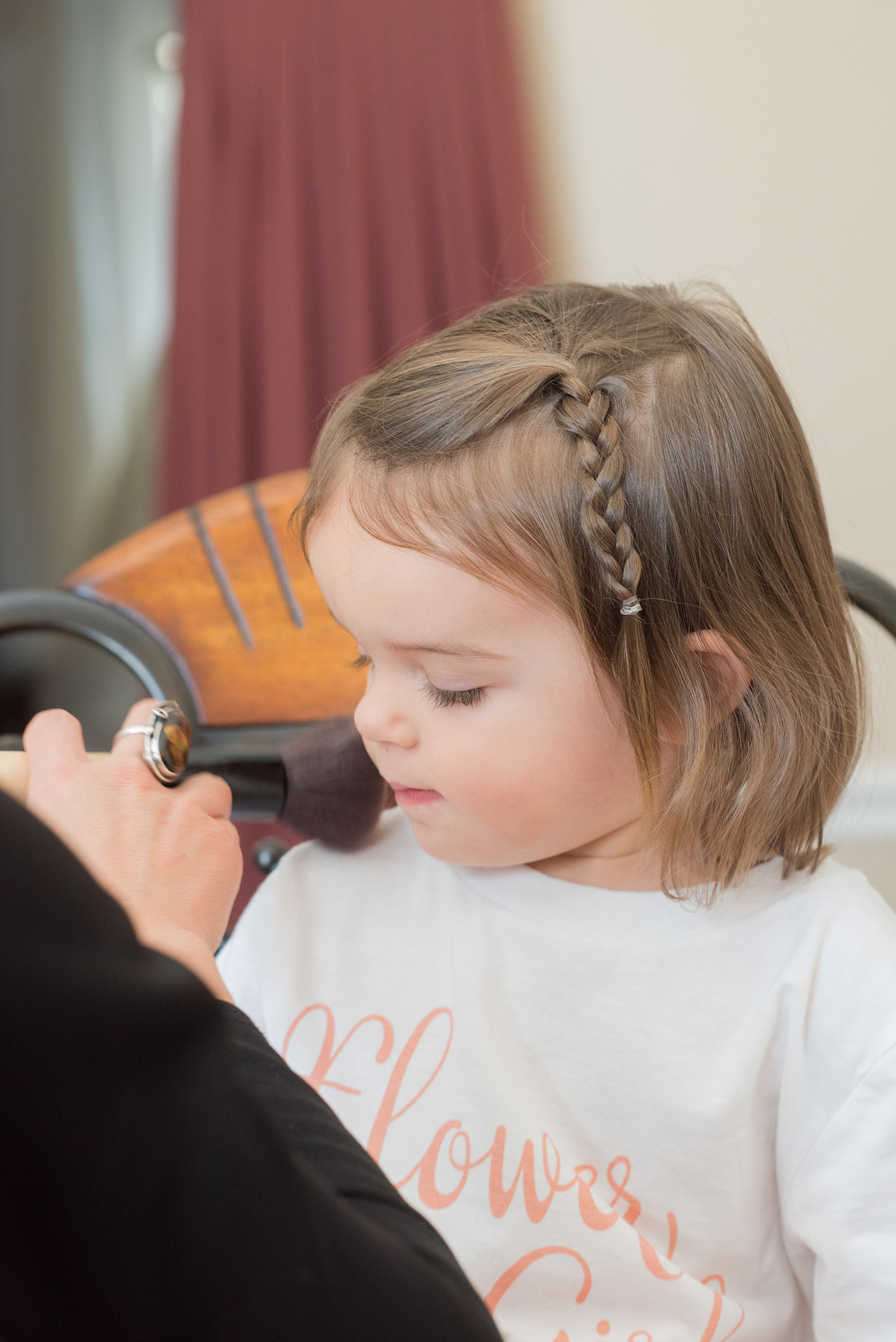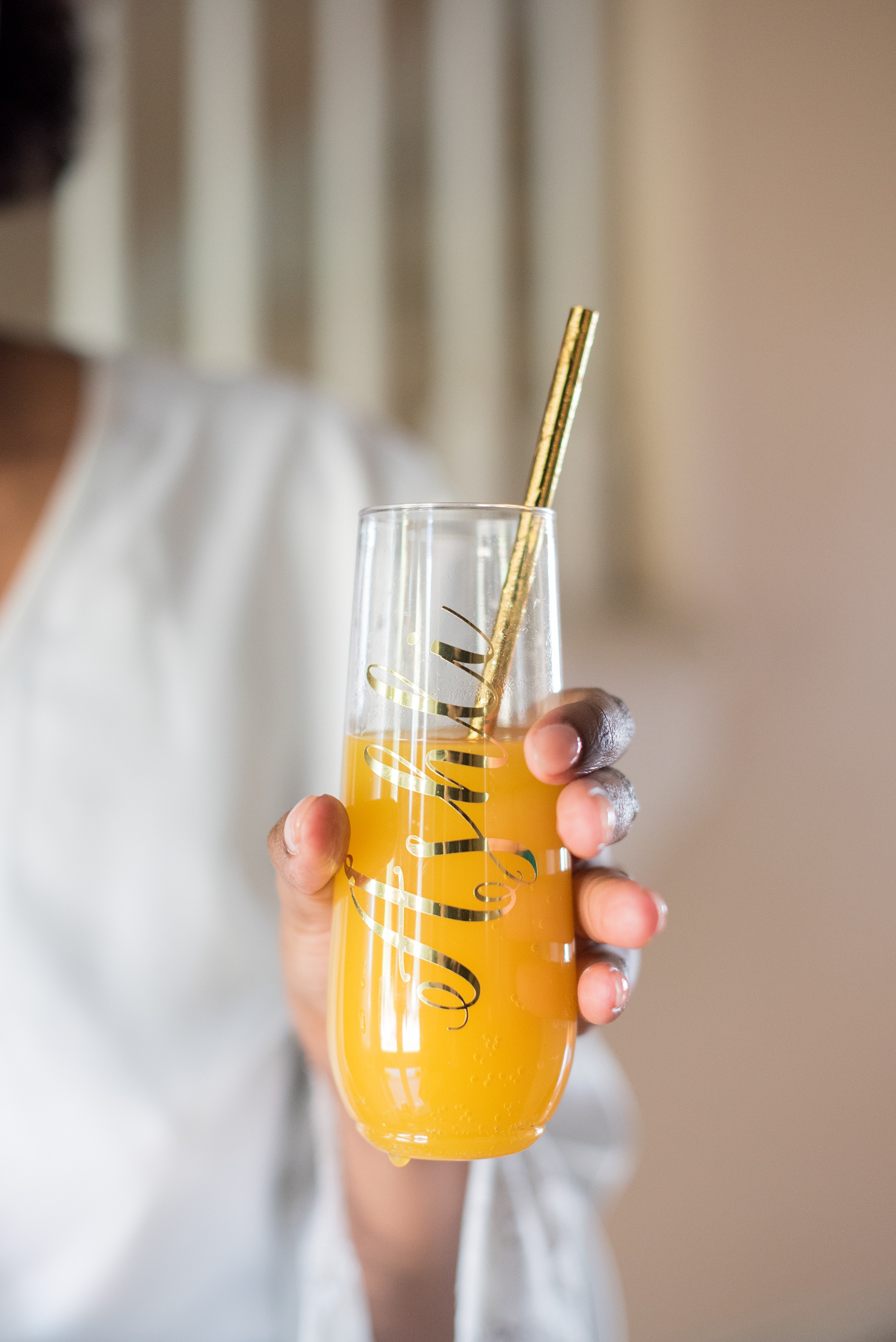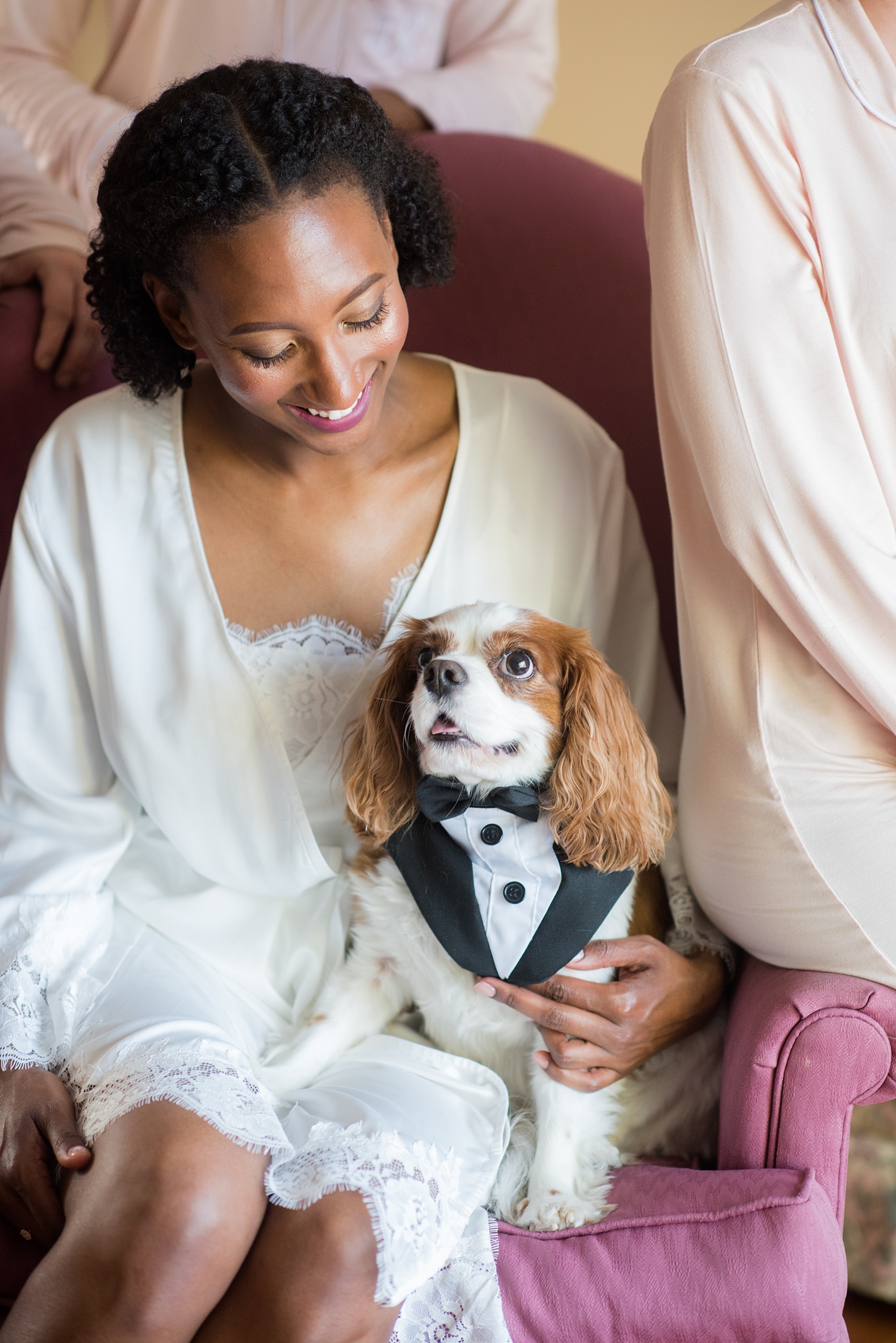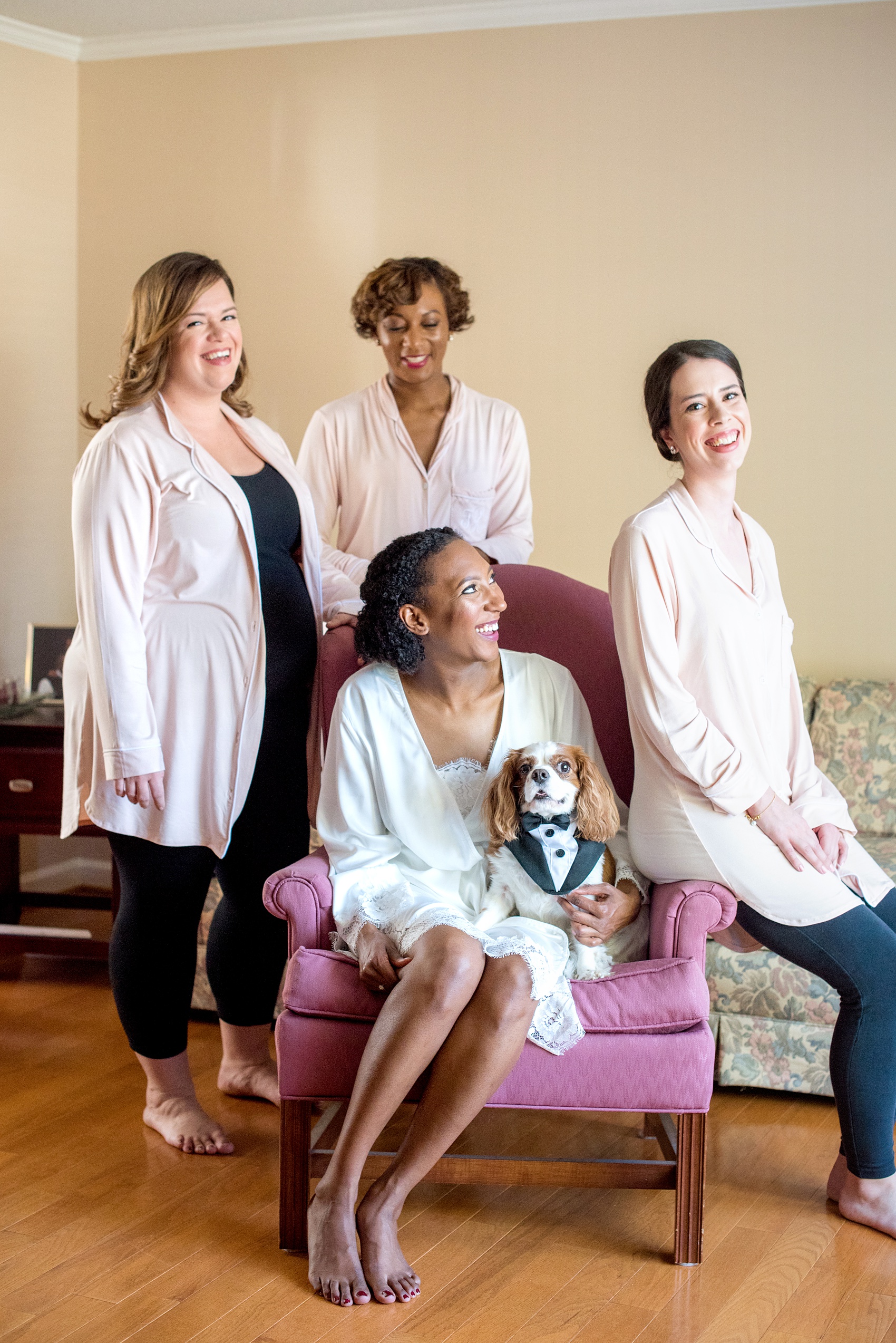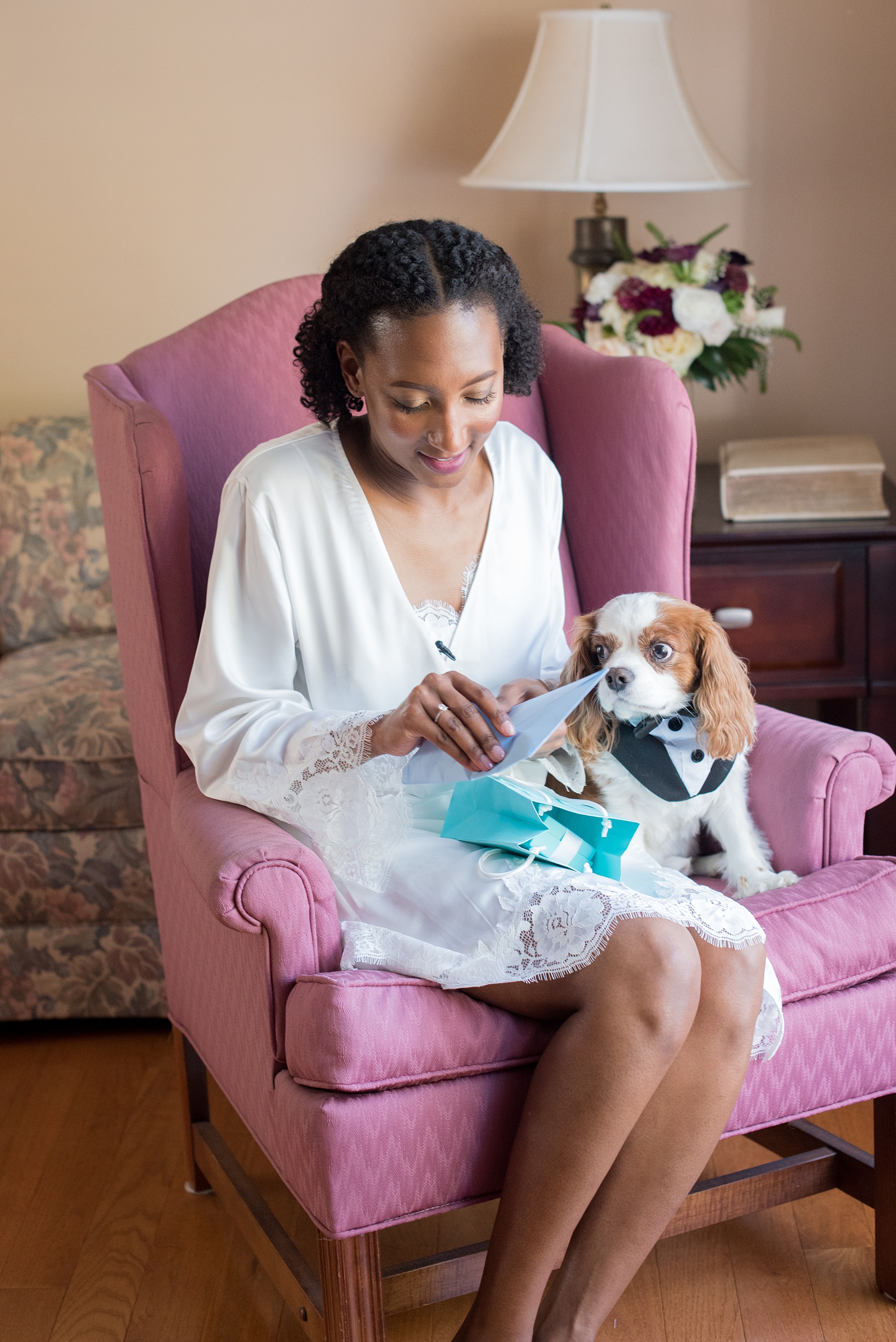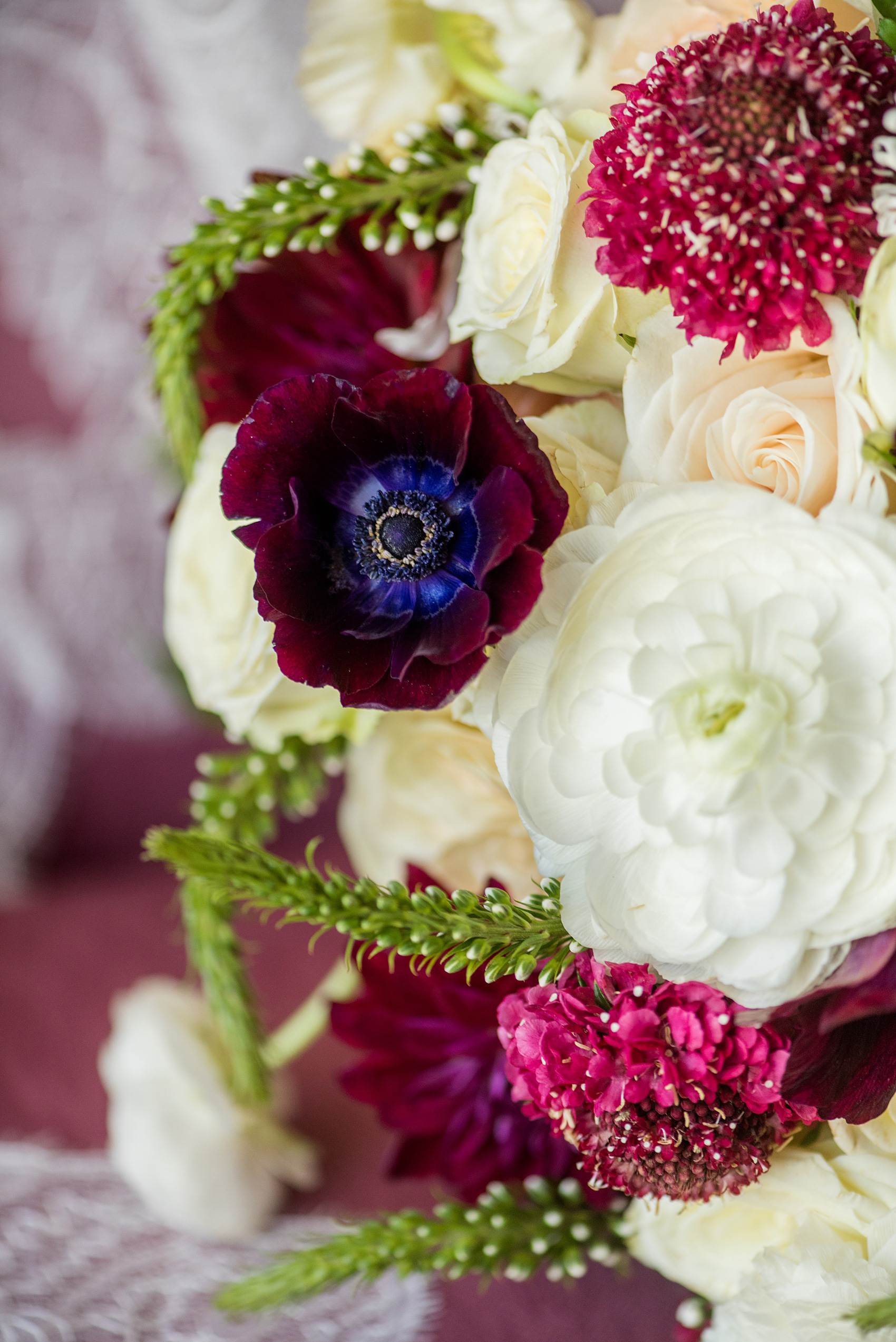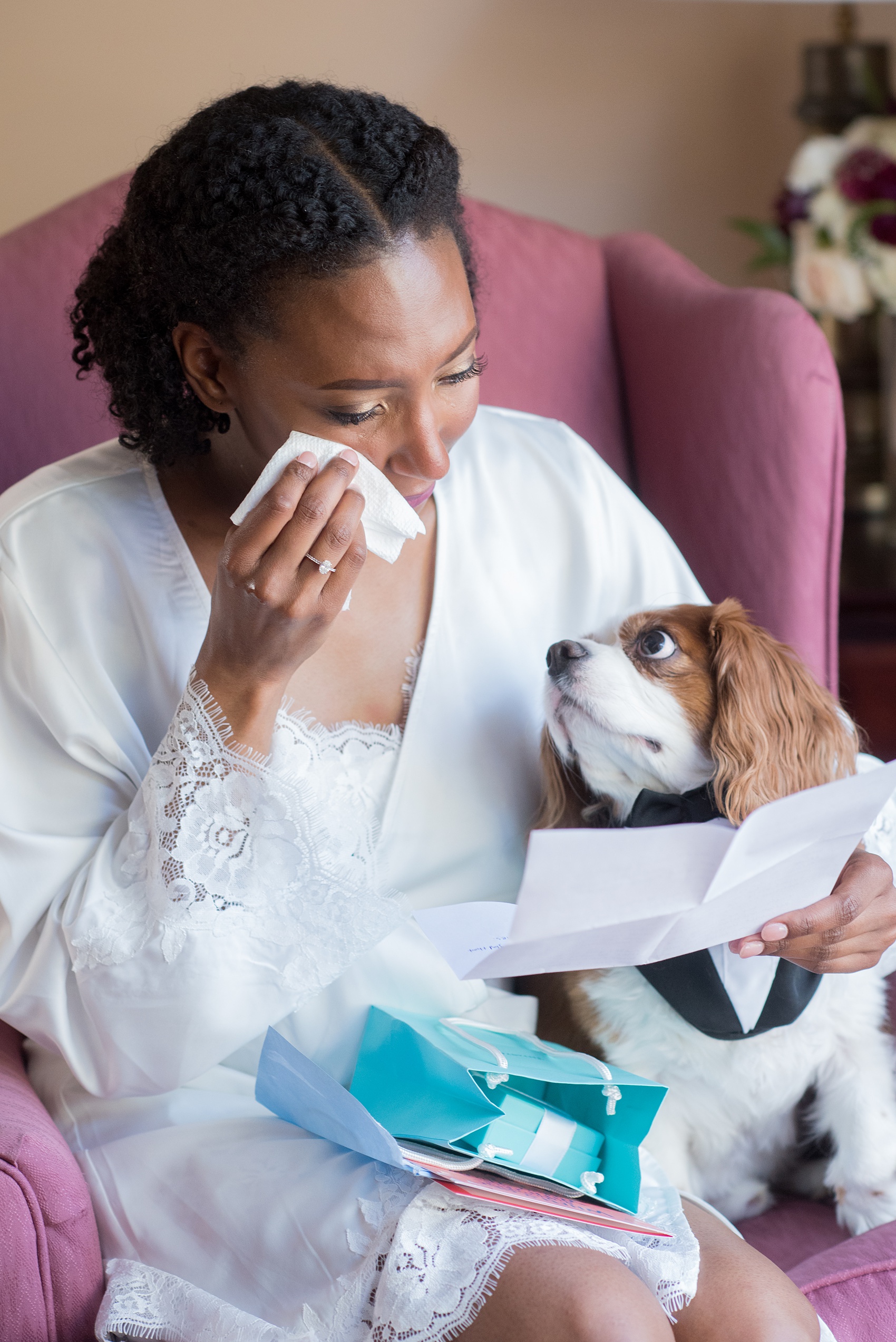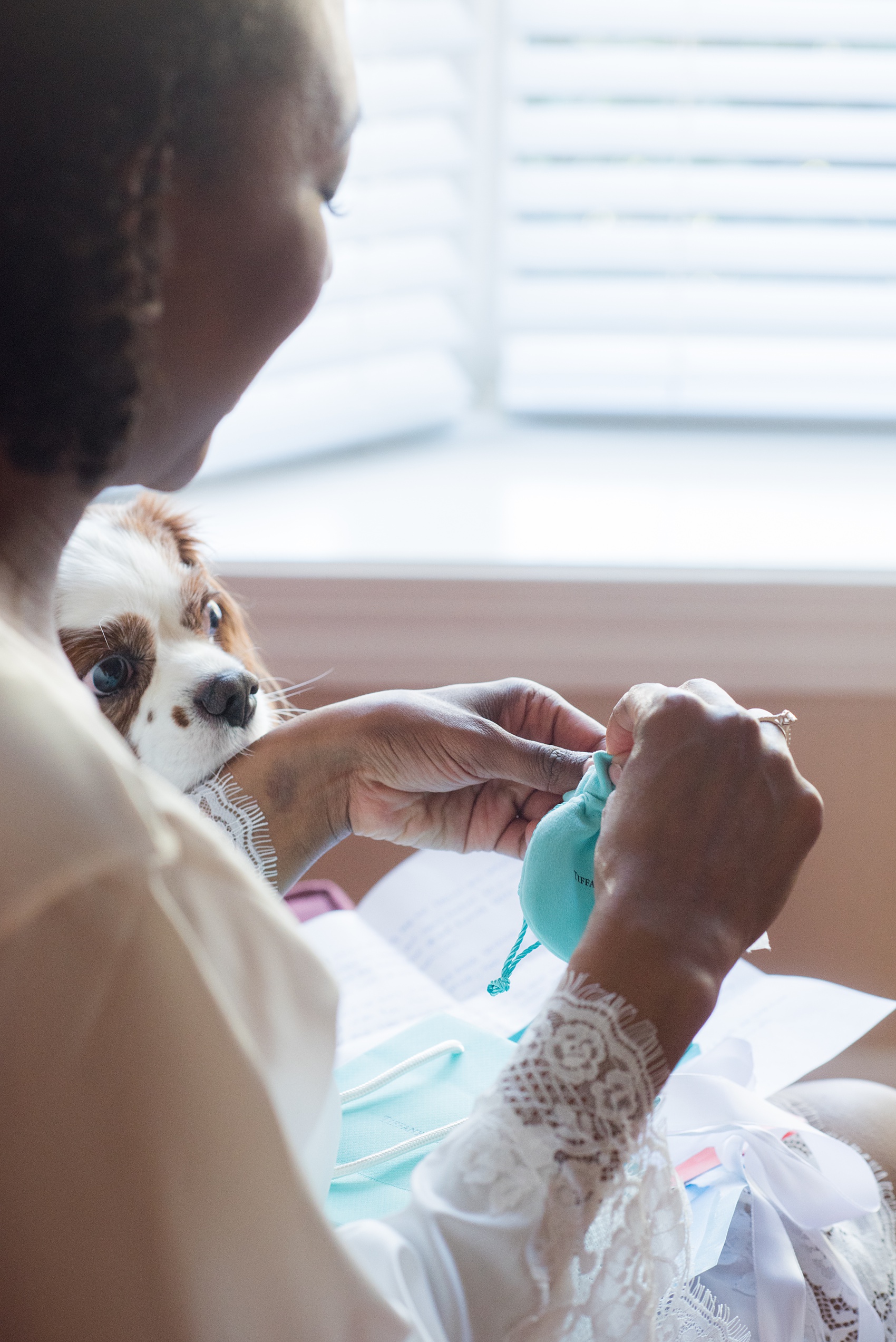 Her bridesmaids also wore the cutest pink pajama sets with white threat embroidered on the pocket with everyone's initials. Even her niece, Joe's sister's daughter joined in on the fun and had a little bit of makeup applied to her adorable toddler face!
Ashli carried or wore something old, new, borrowed and blue. Here old her grandfather's old handkerchief, new and borrowed was a bracelet from Rent the Runway, and blue was a silver Tiffany bracelet with a blue heart tag. Her mother and sister helped her get into her dress and put on her veil before the ceremony. Ashli gave both her parents sentimental cards to thank them for being great parents just before everyone loaded into a trolley to go to the church. She's the sweetest!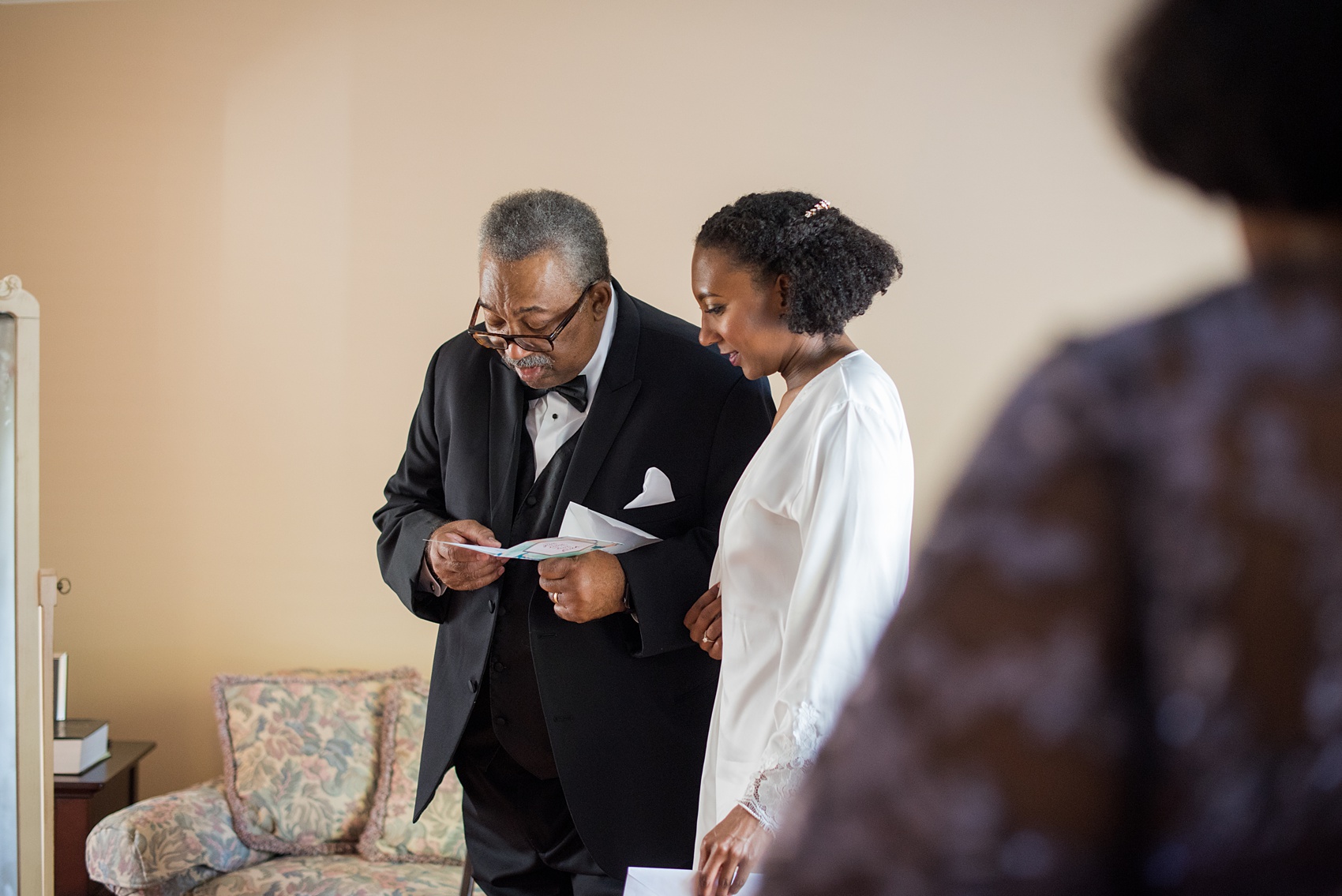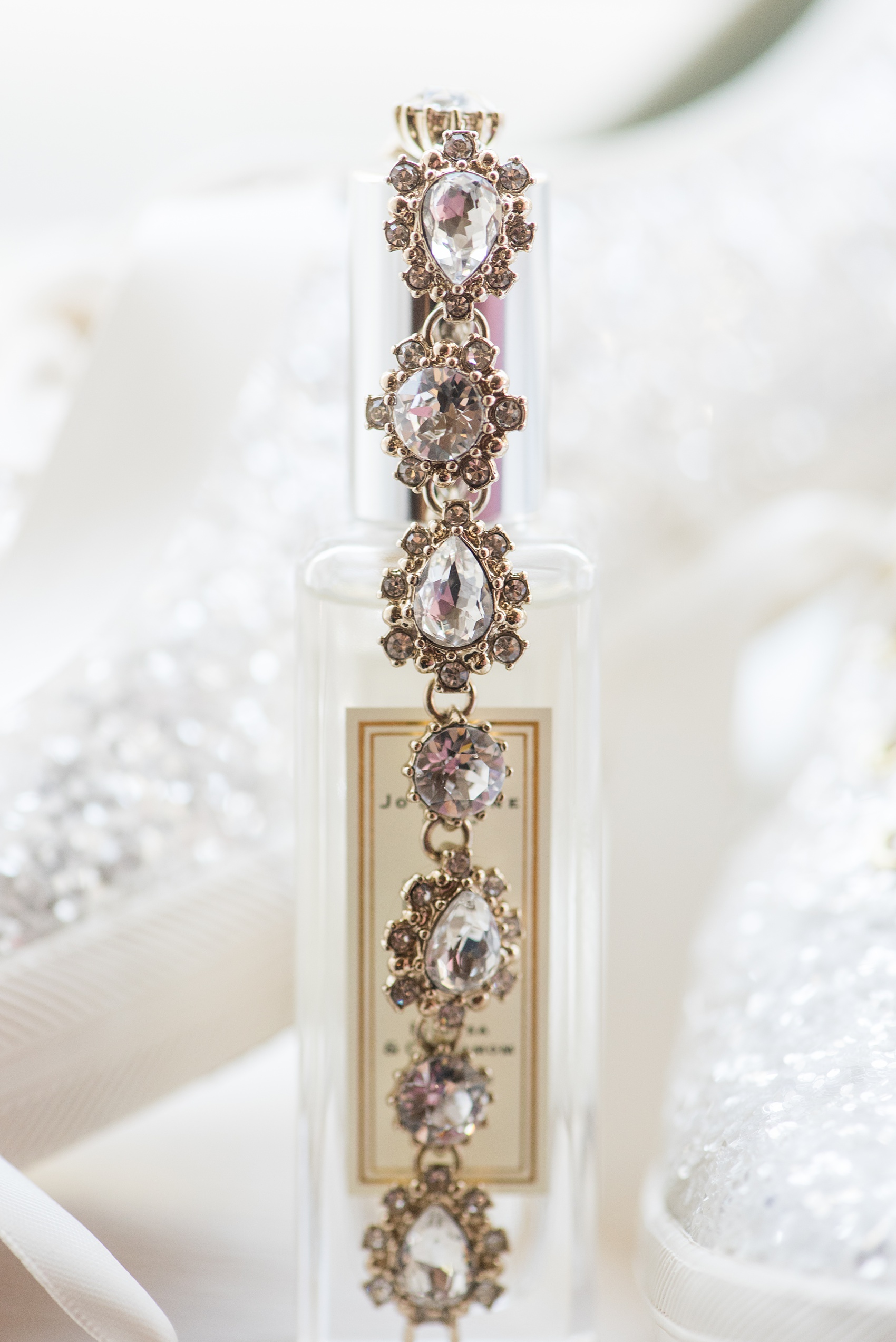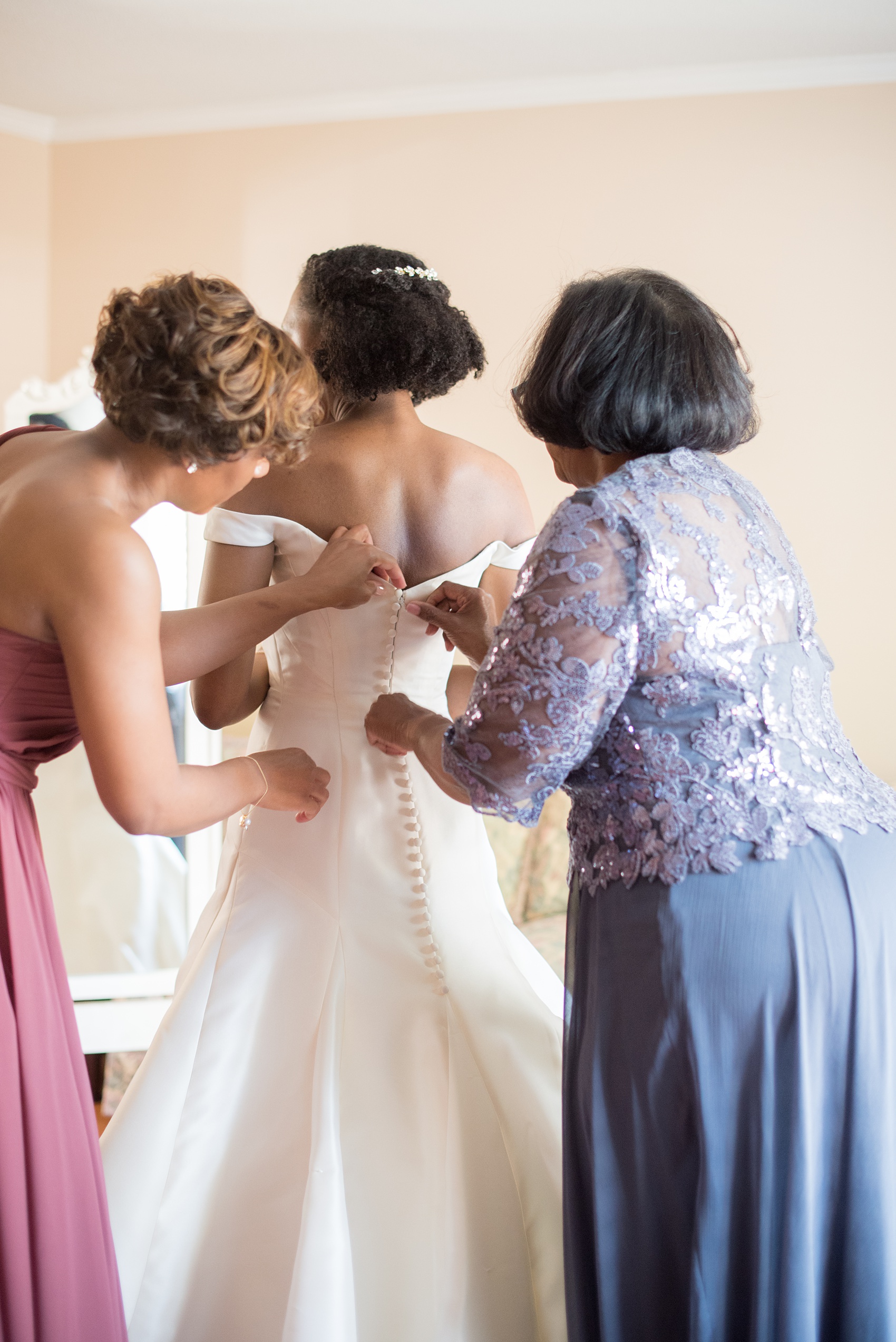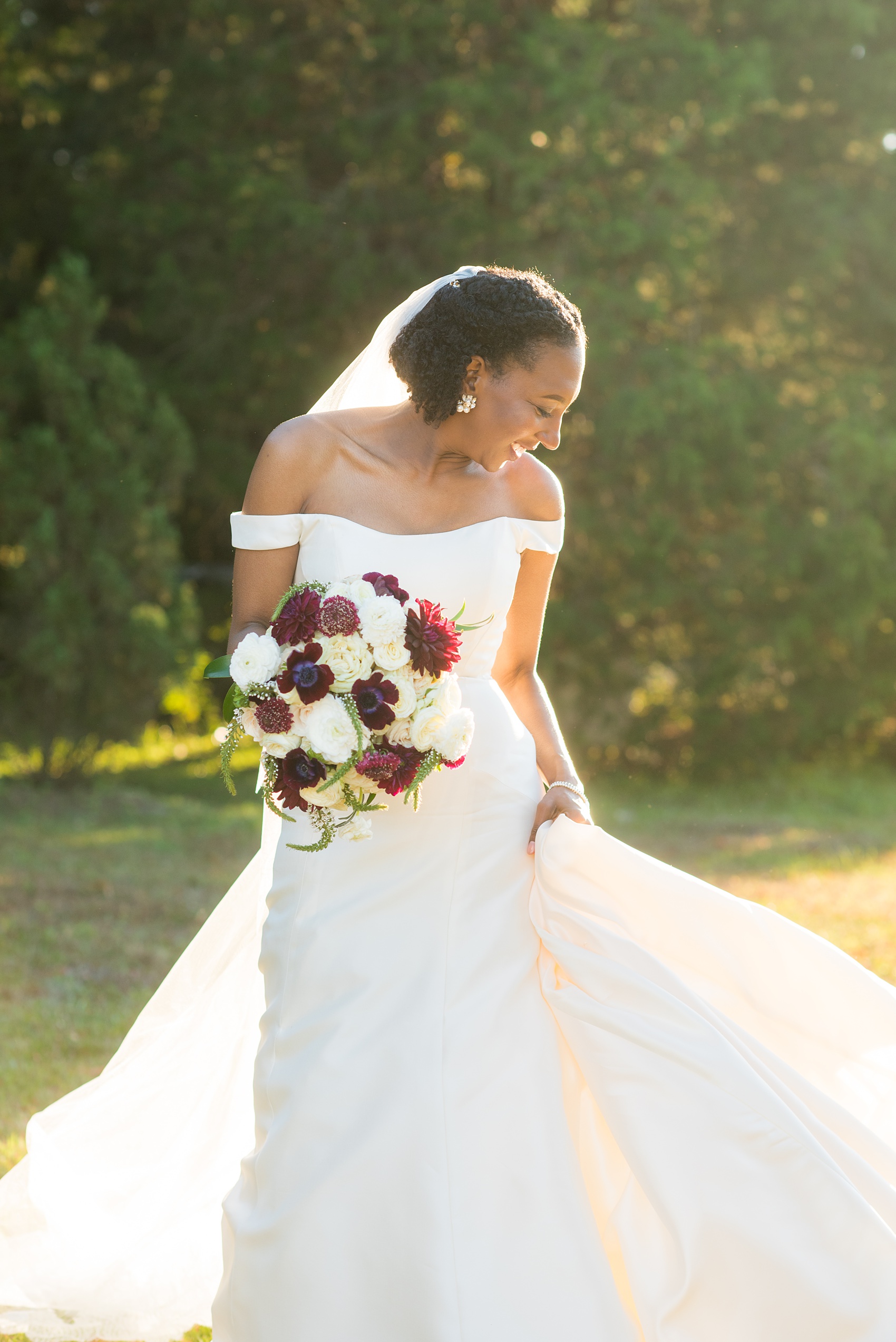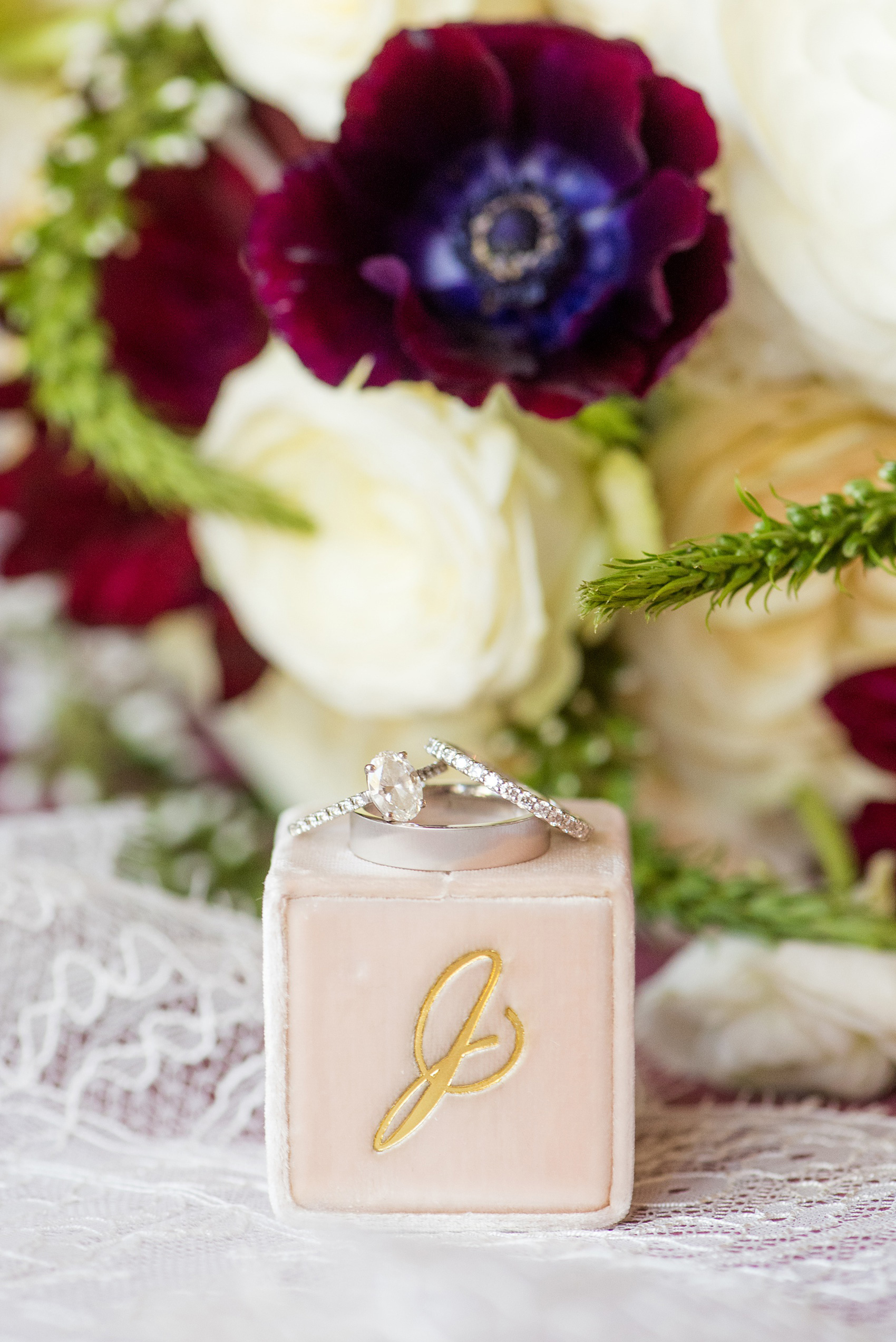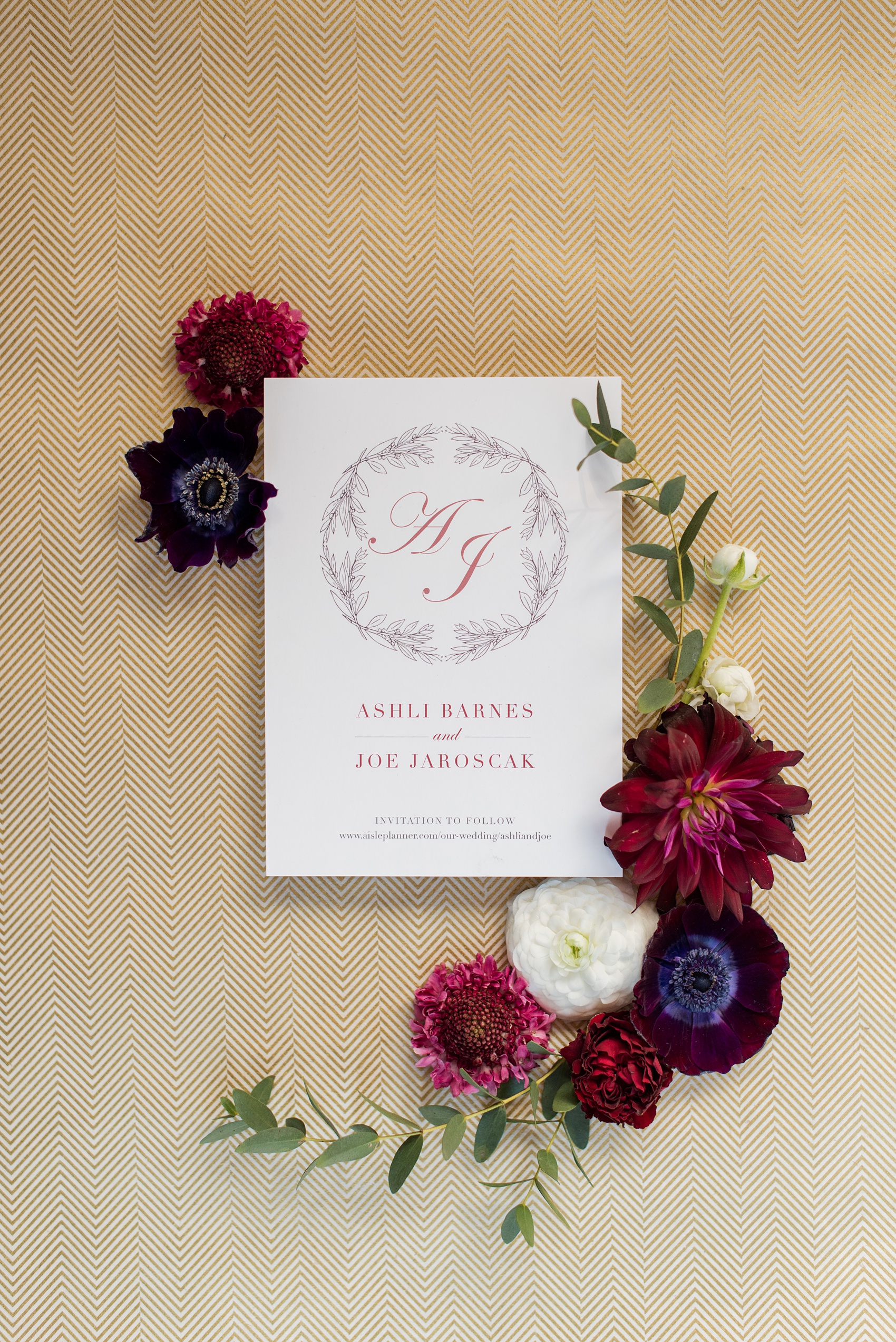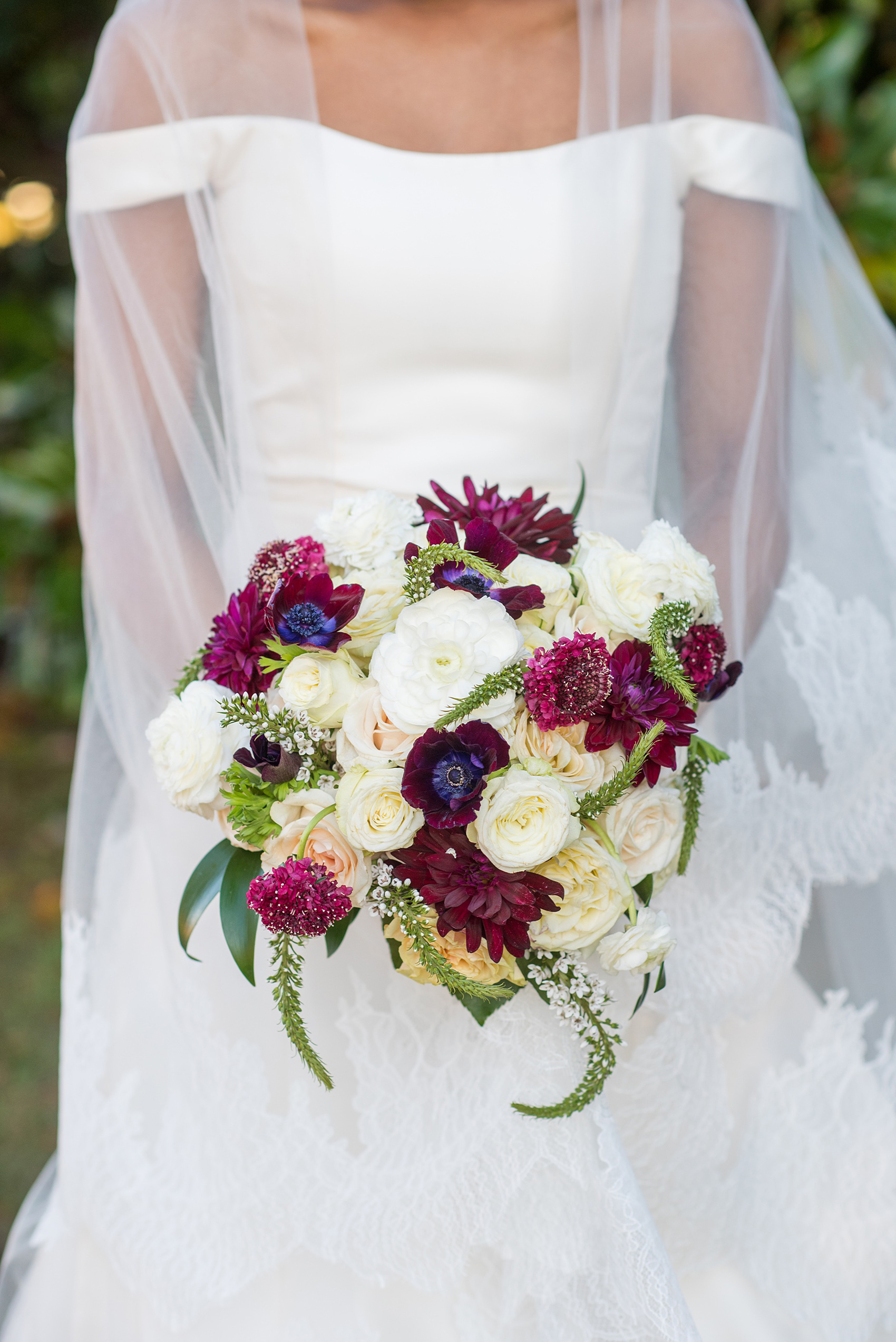 Ashli carried a fall bouquet of pinks, blushes, reds and white, including roses, ranunculus, anemones and dahlias. The purple and red anemones were amazing! I couldn't stop staring at them!
Their ceremony was held at the same church Ashli grew up going to. They exchanged vows and rings before leaving to a memorable ribbon wand exit and getting on the trolley that would take them to their reception.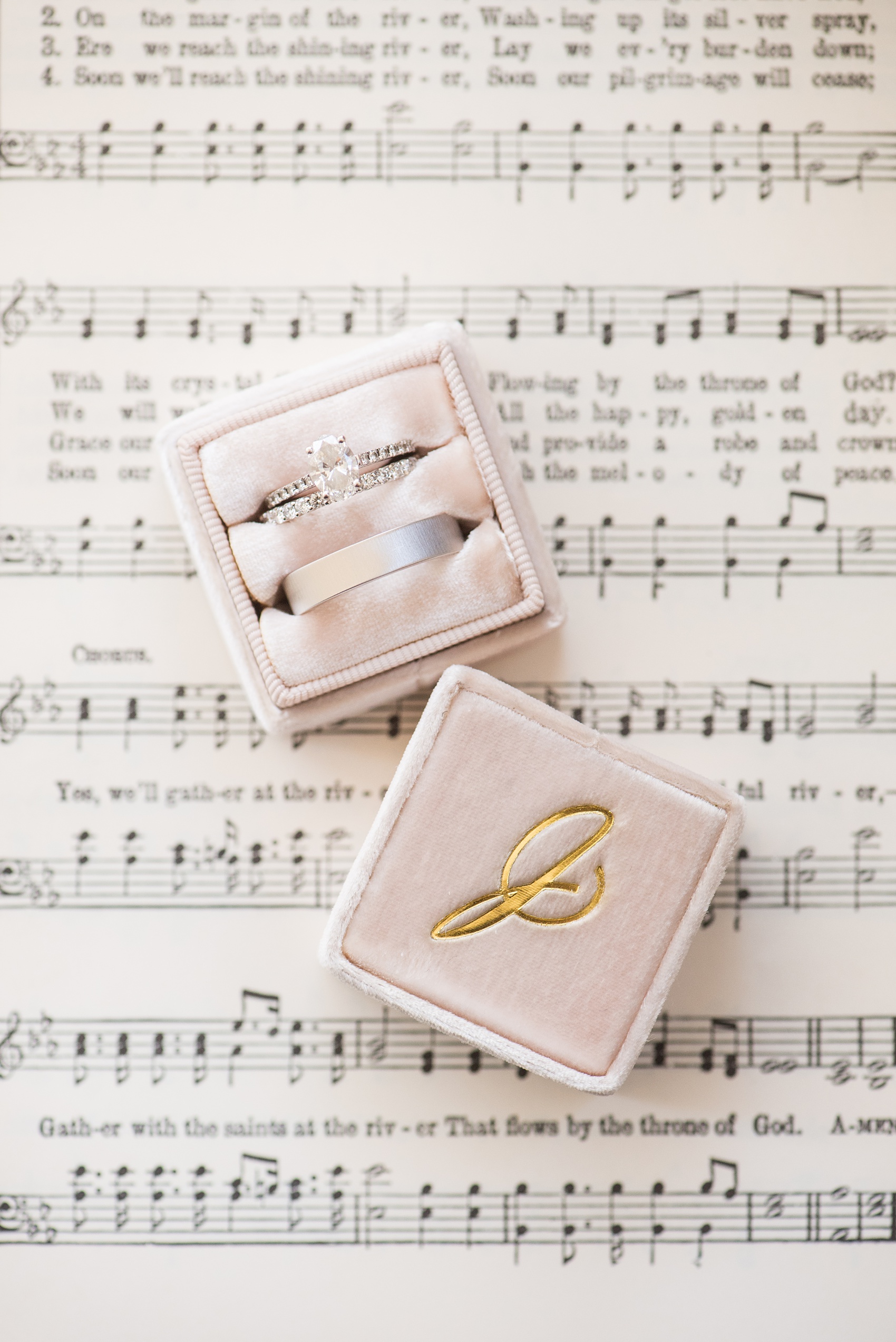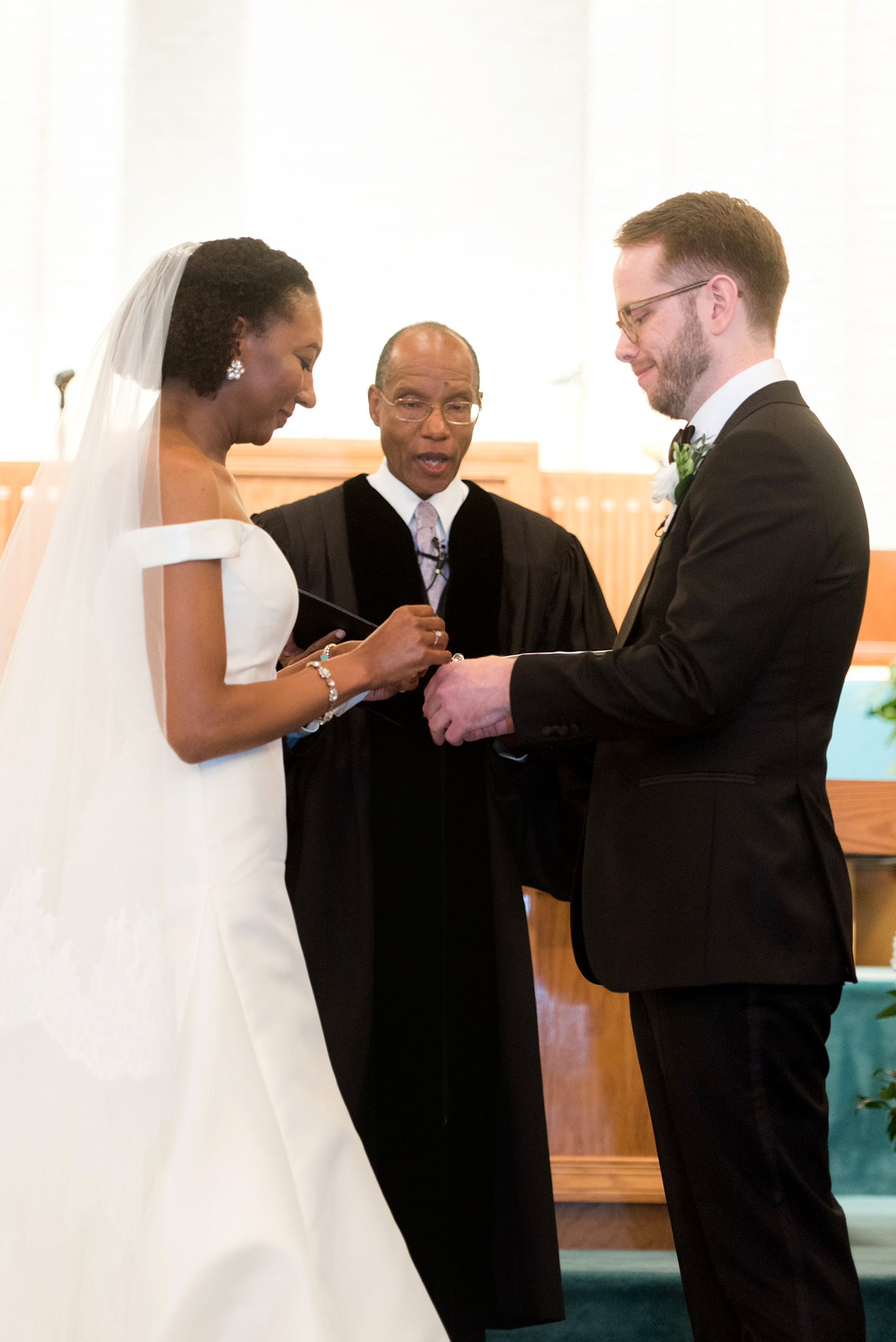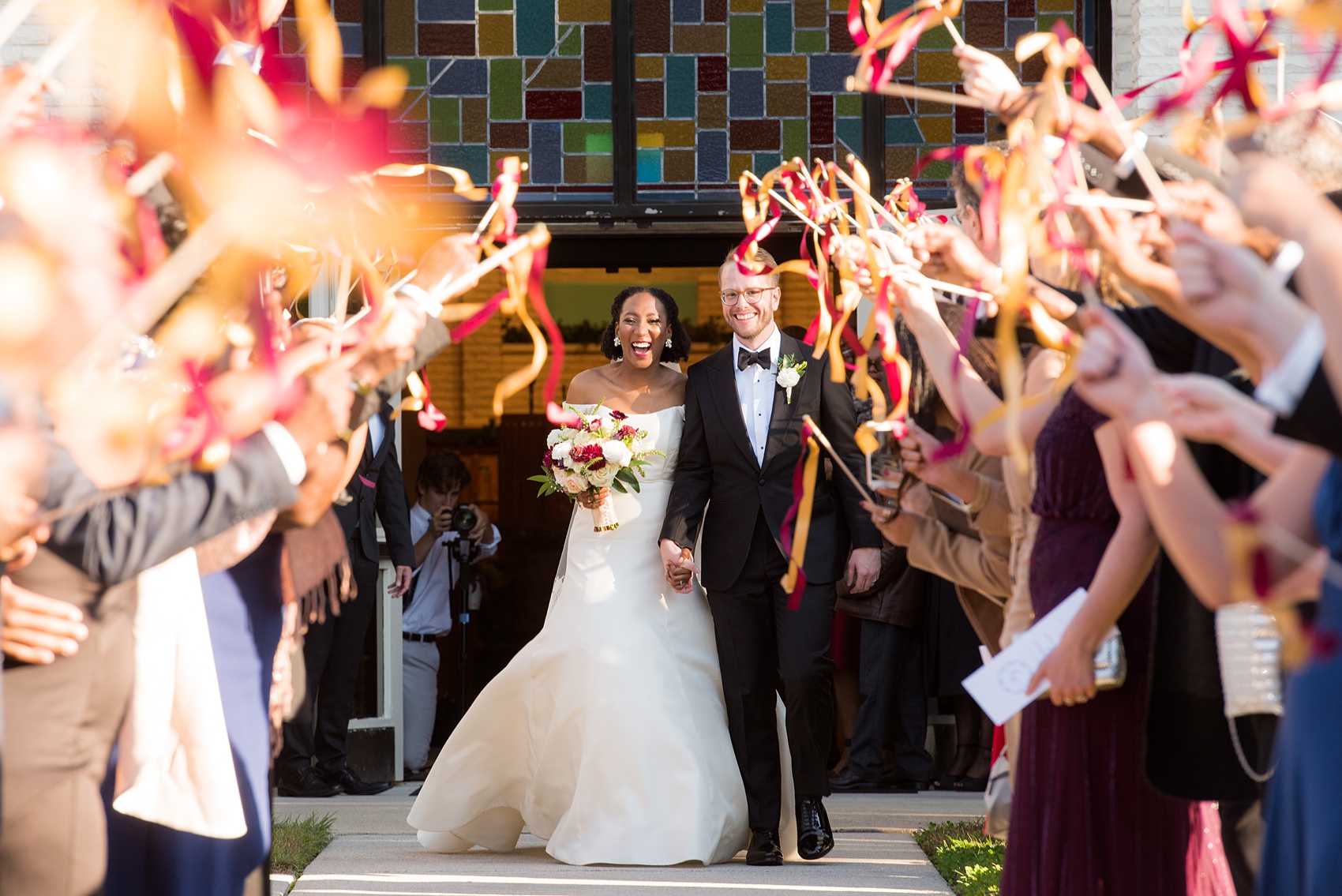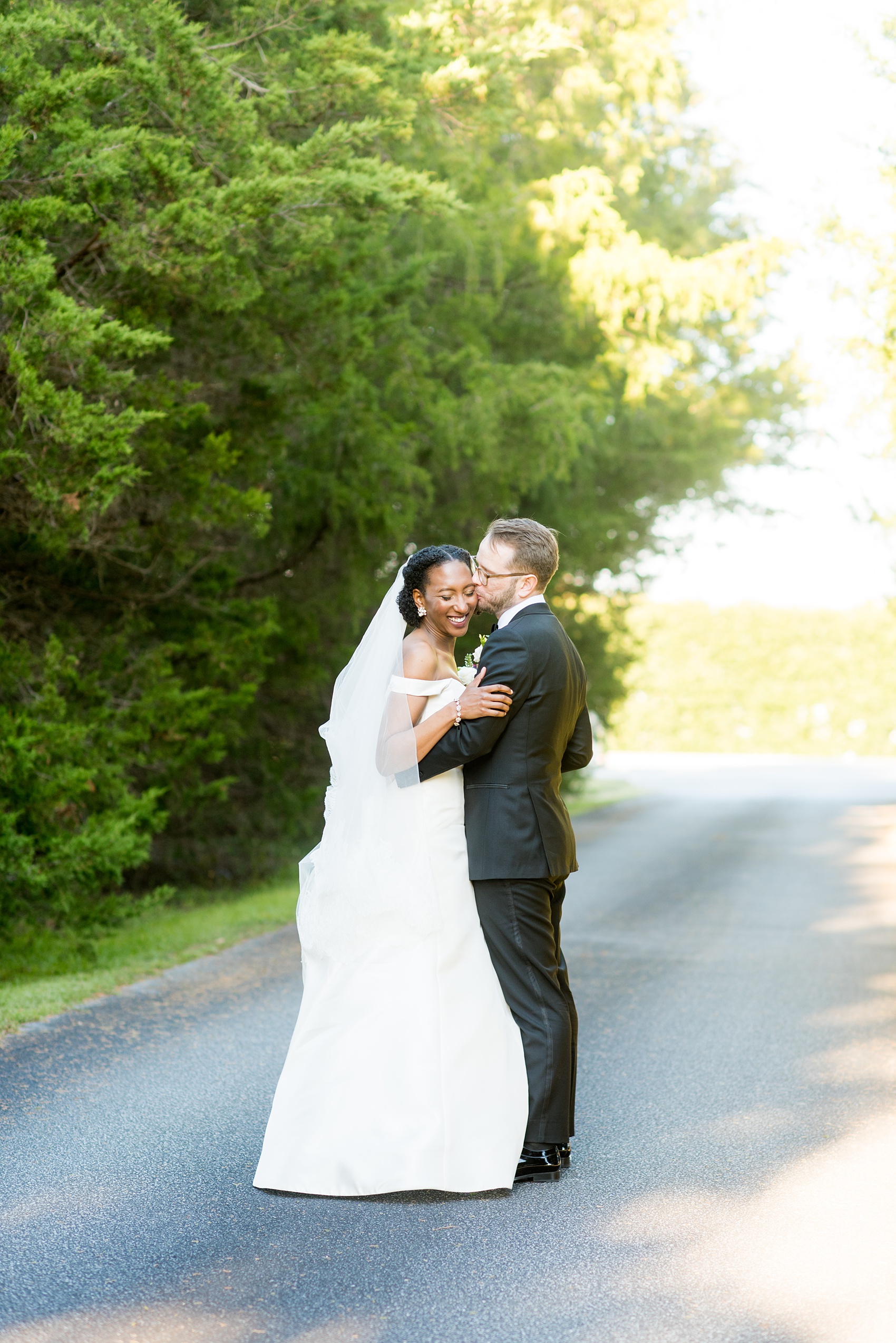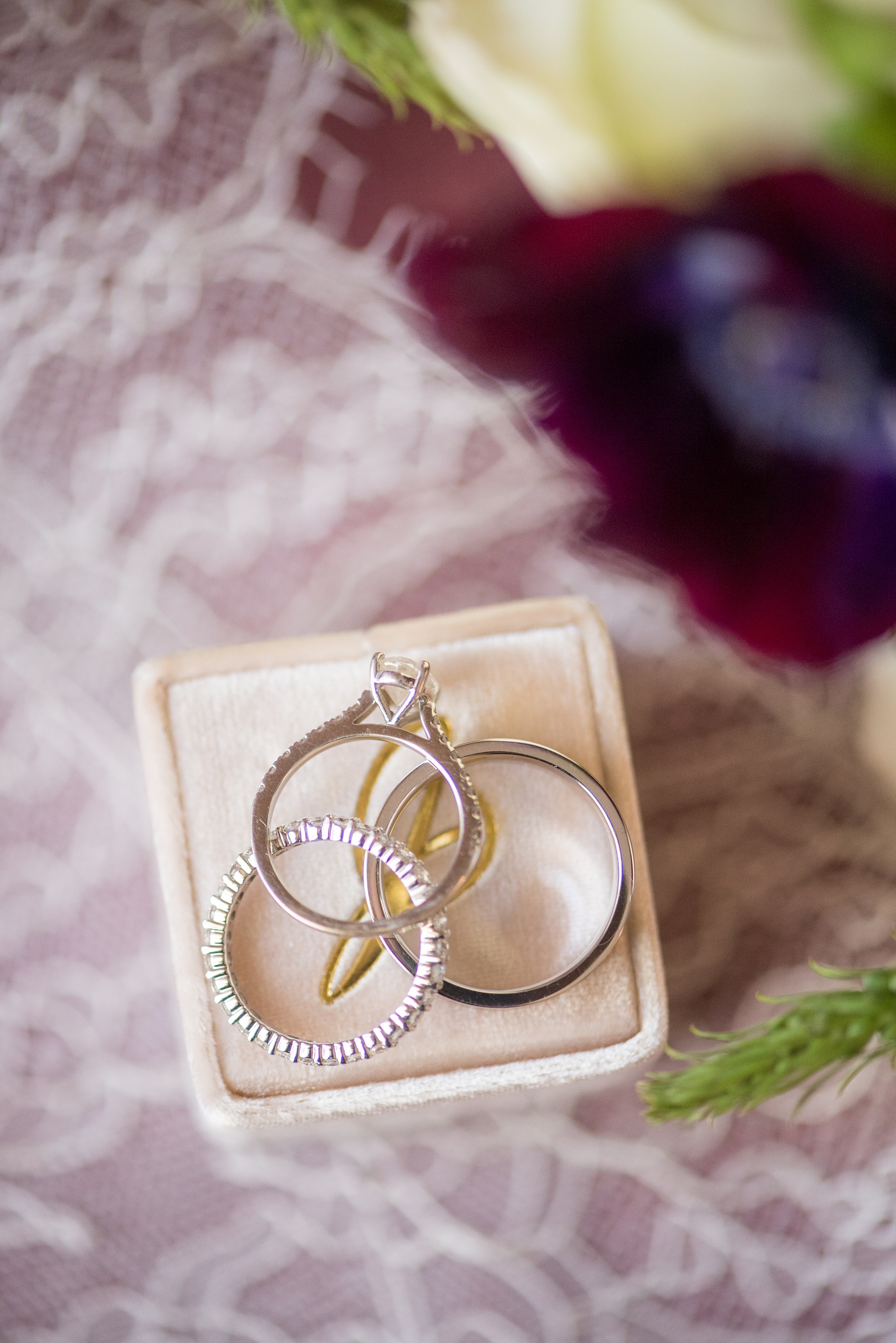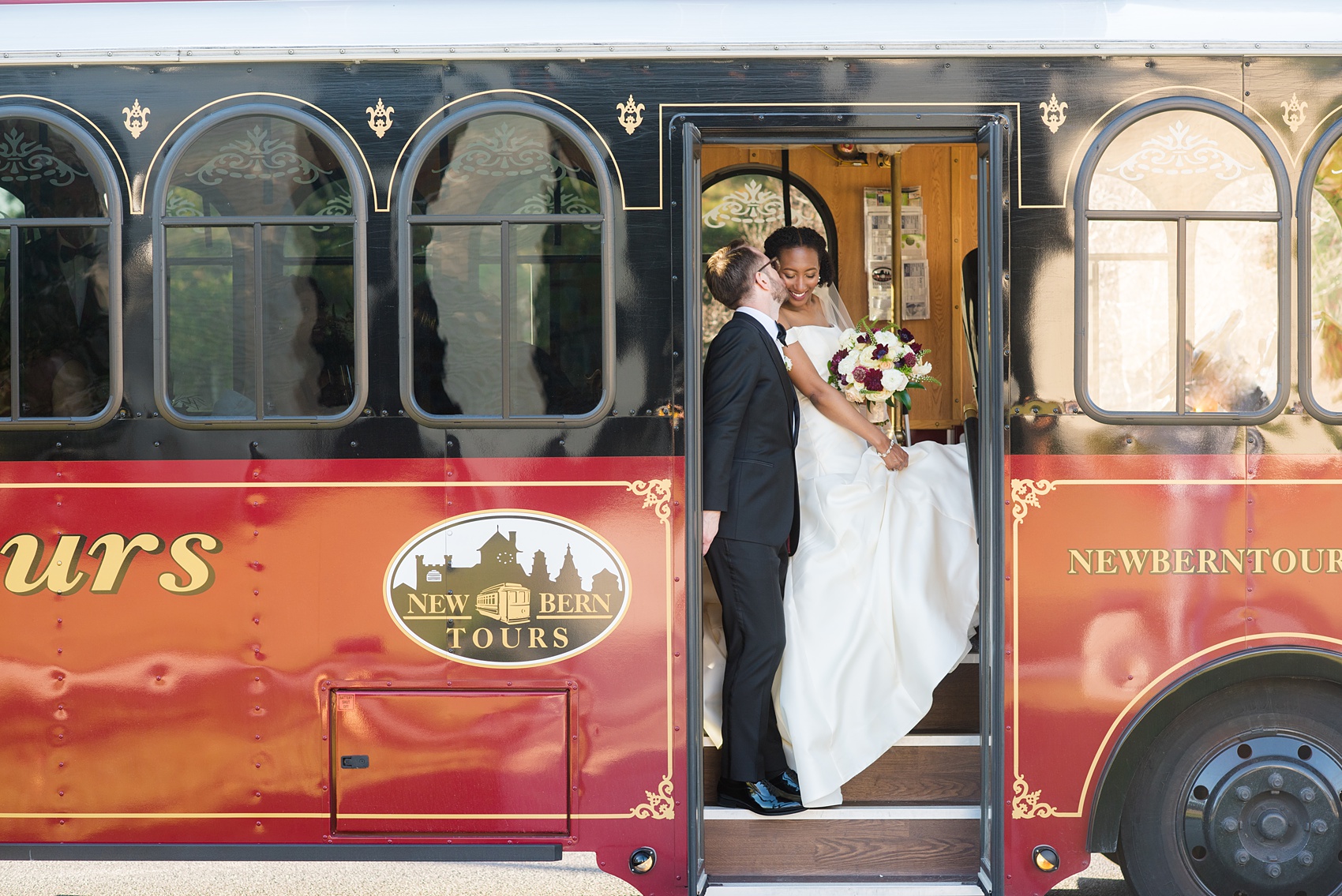 We arrived at the venue ready to take some amazing photos with their wedding party and of course, of the couple! Ashli asked her bridesmaids to wear cinnamon colored gowns (also close to a dusty rose color) and the groomsmen wore black tuxedos like Joe. I love small wedding parties and three bridesmaids and three groomsmen was perfect to quickly take photos in the chilly autumn air.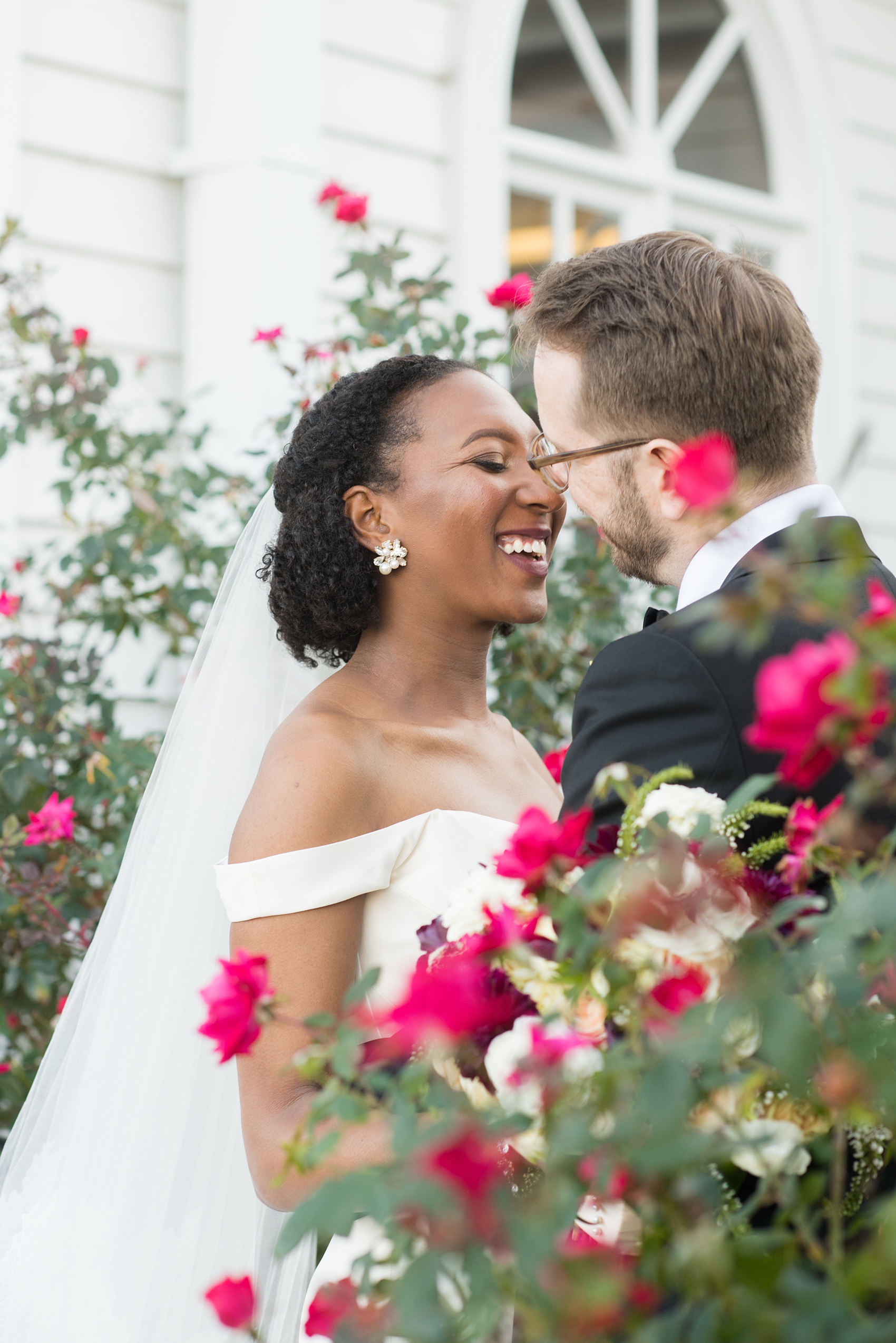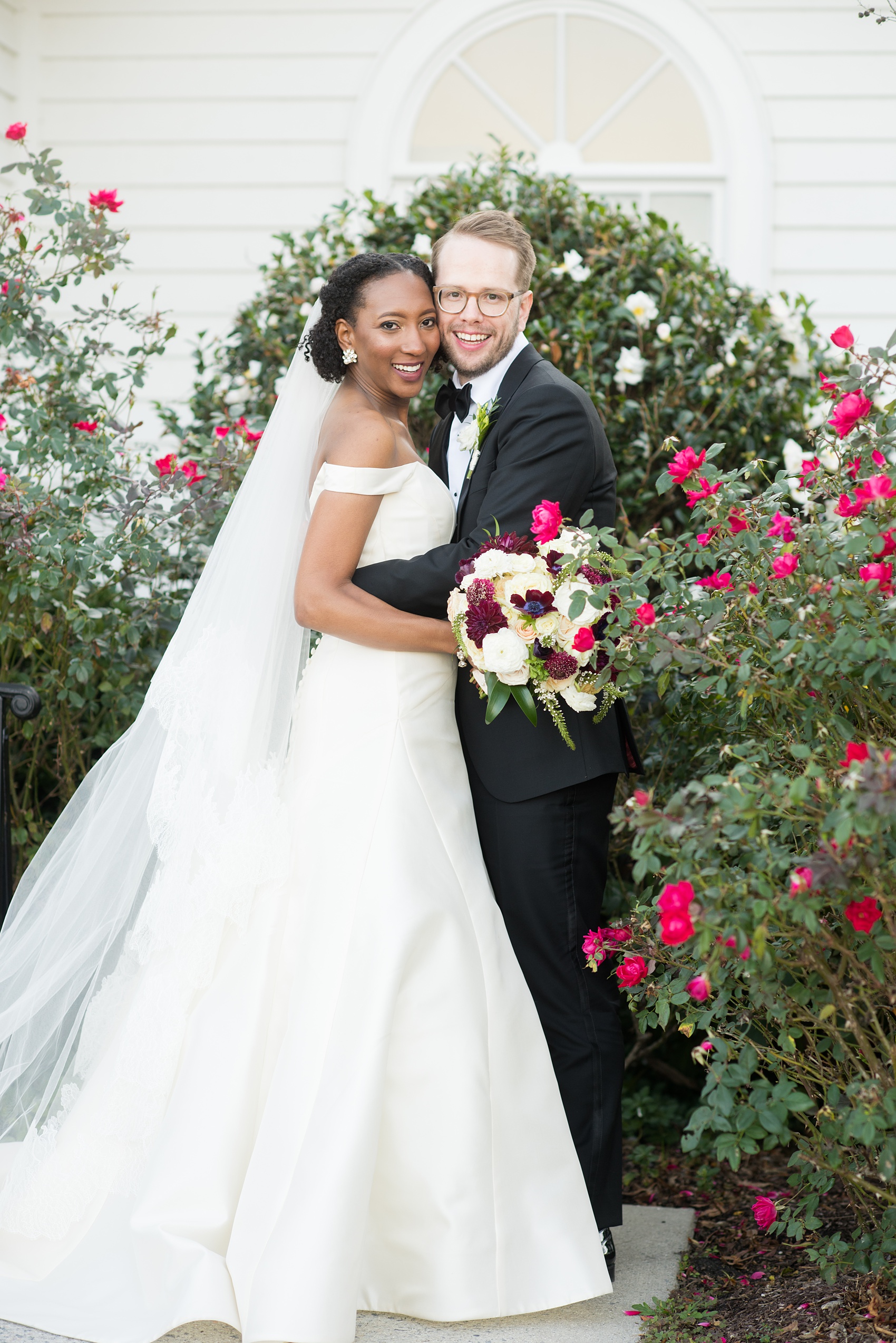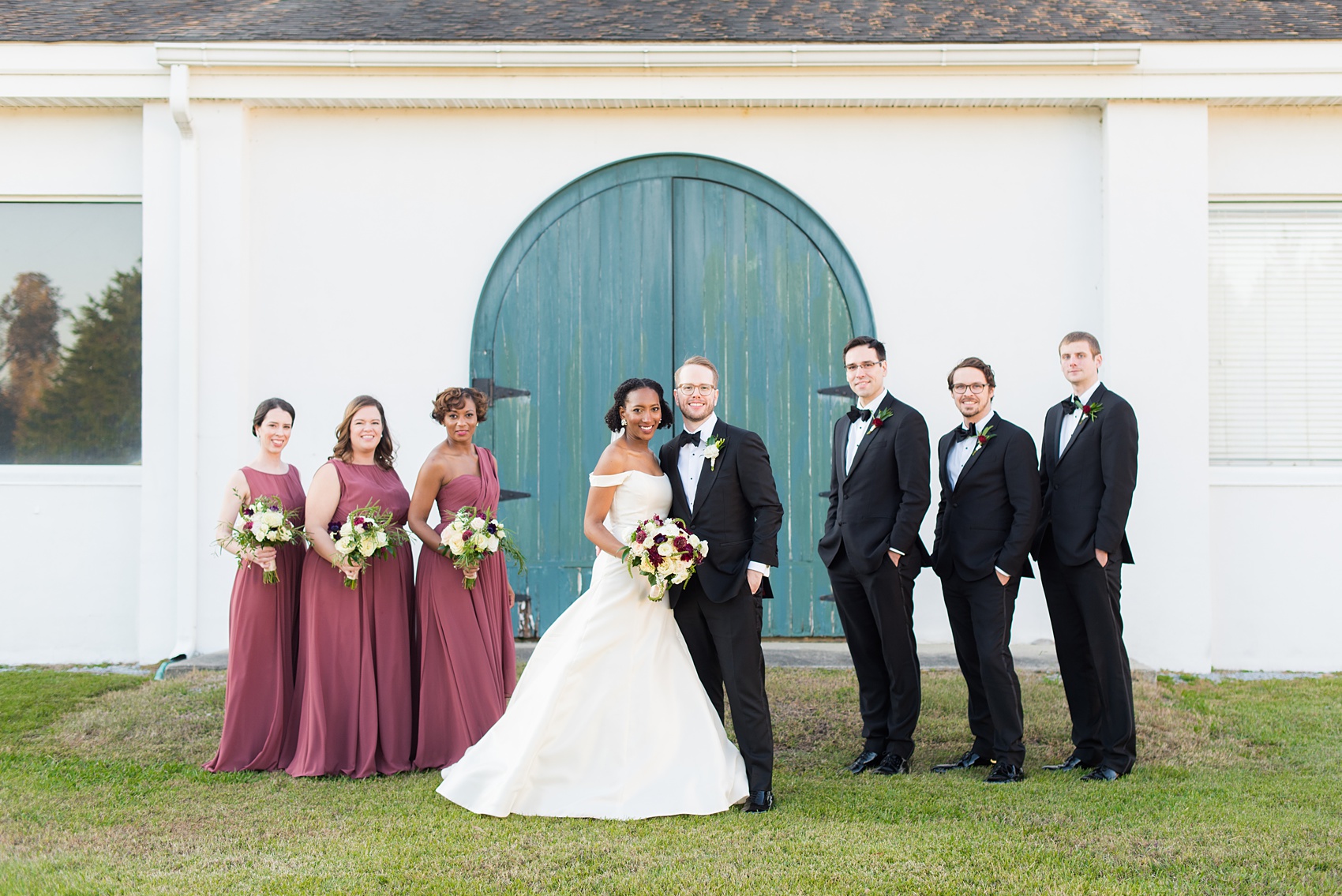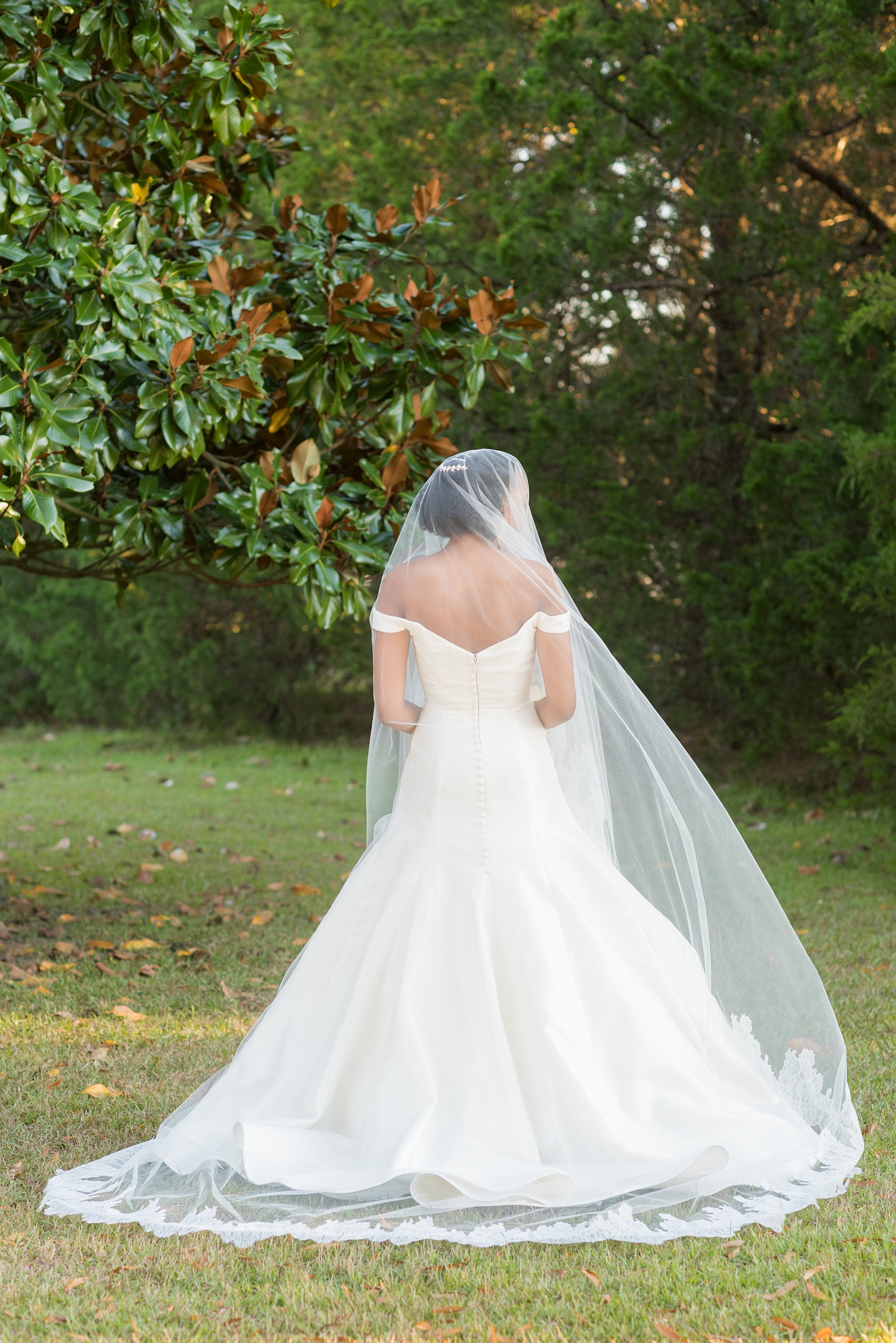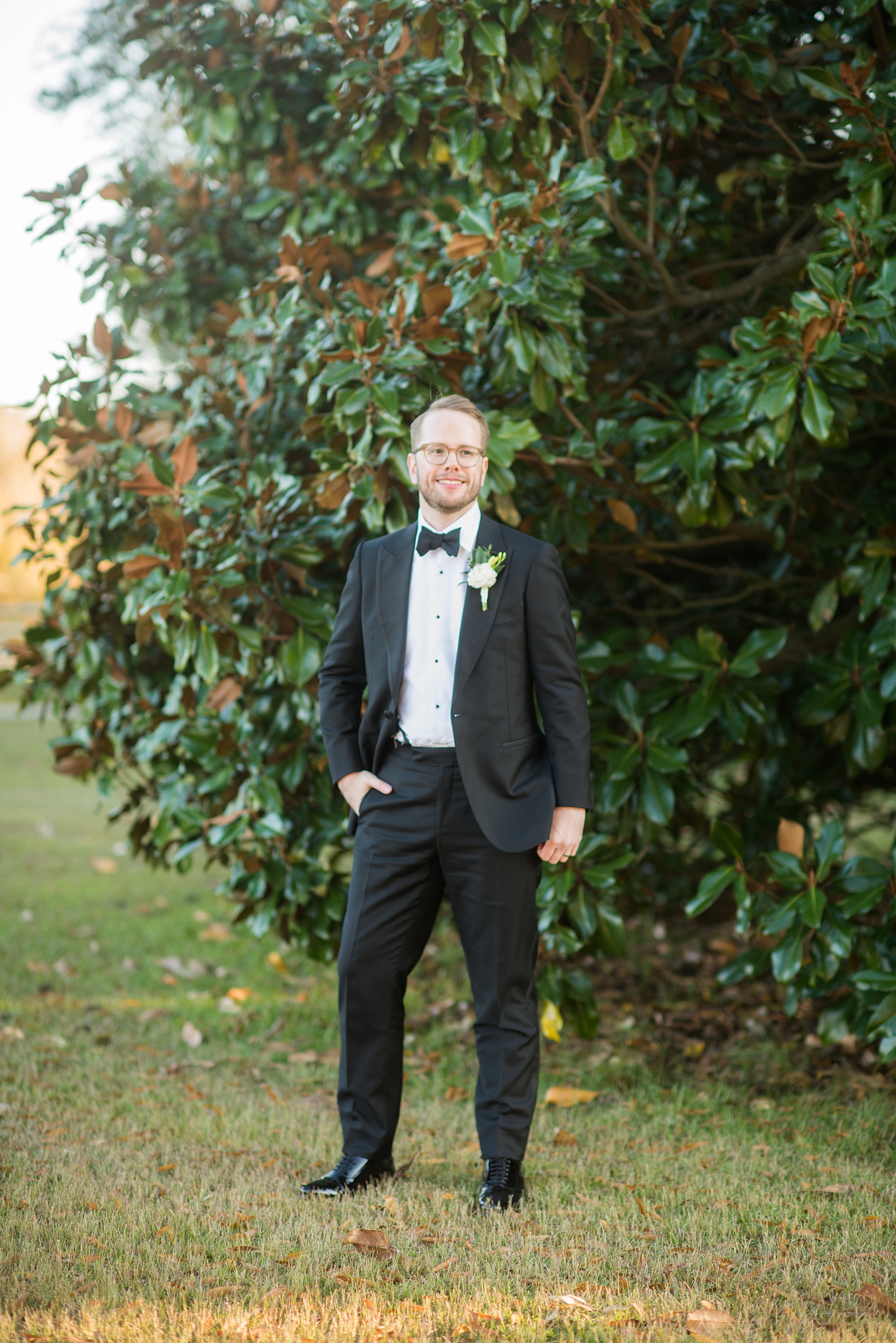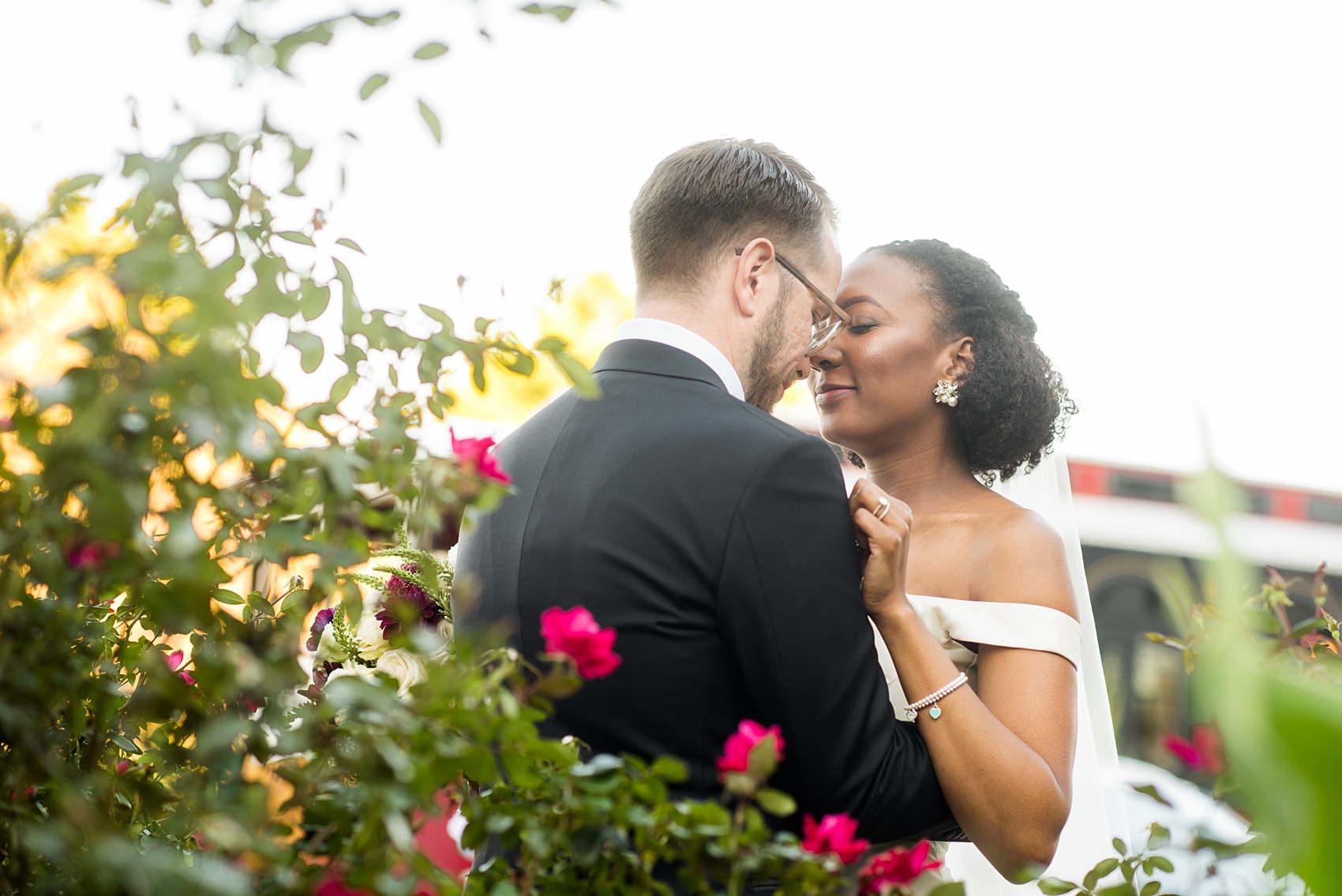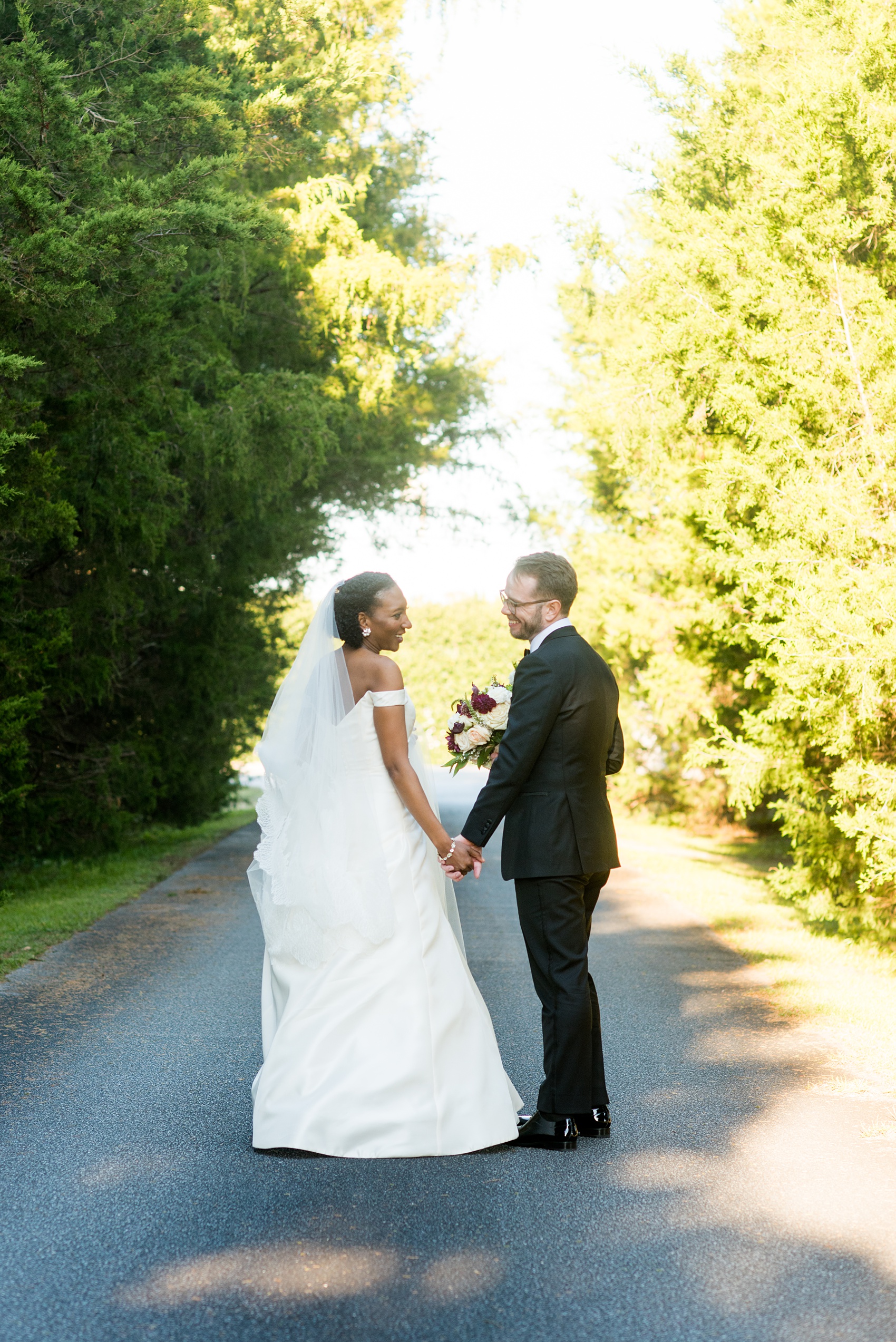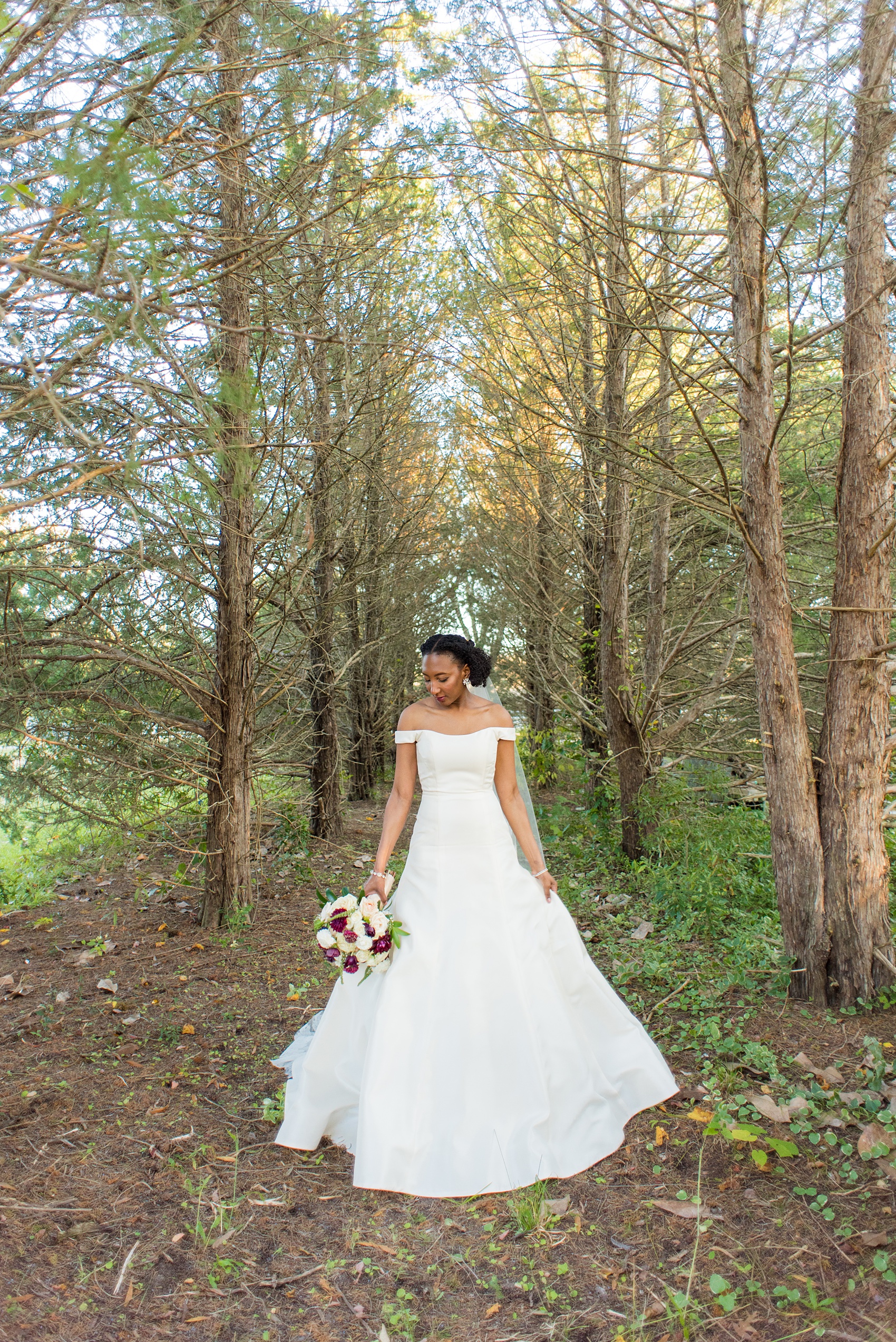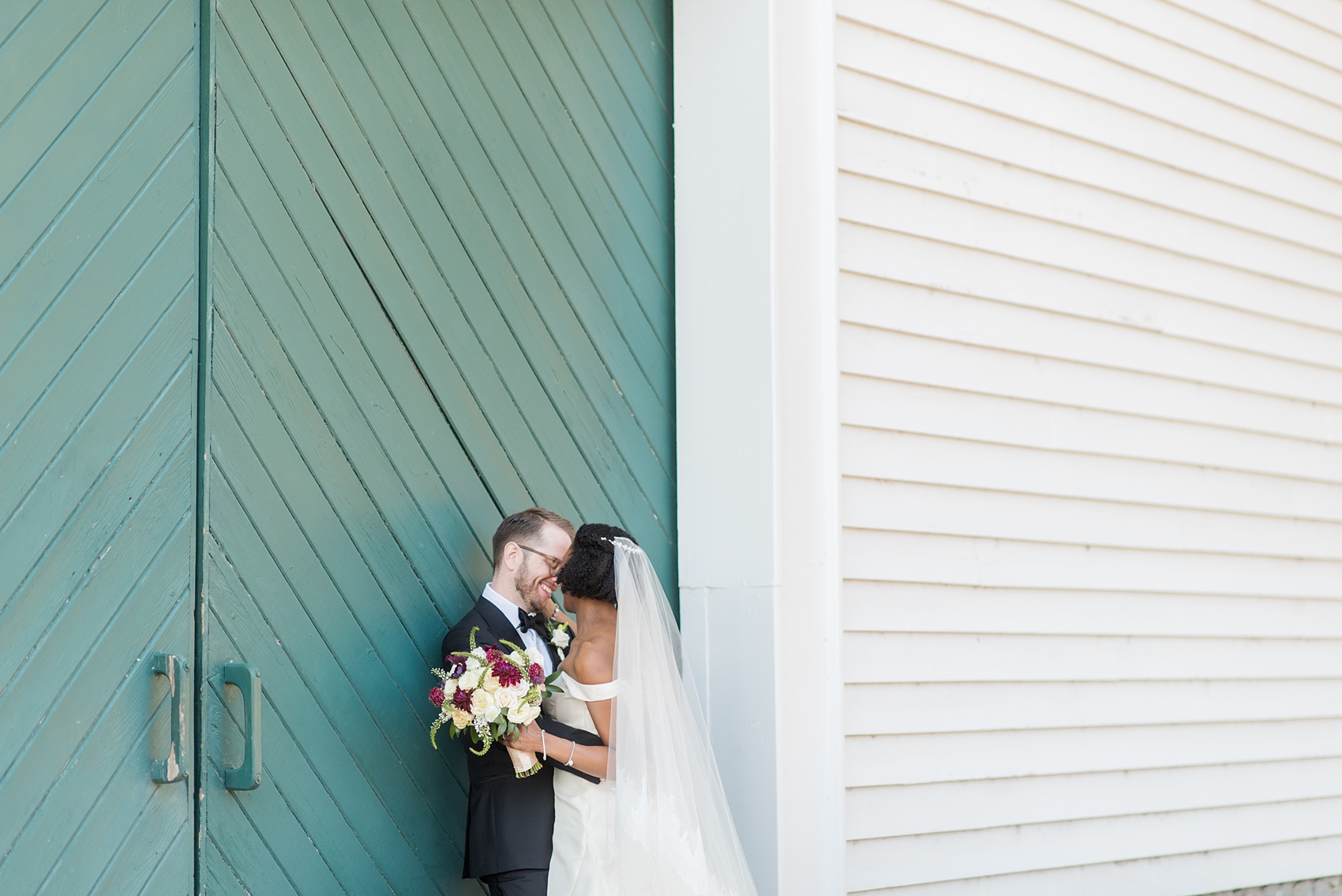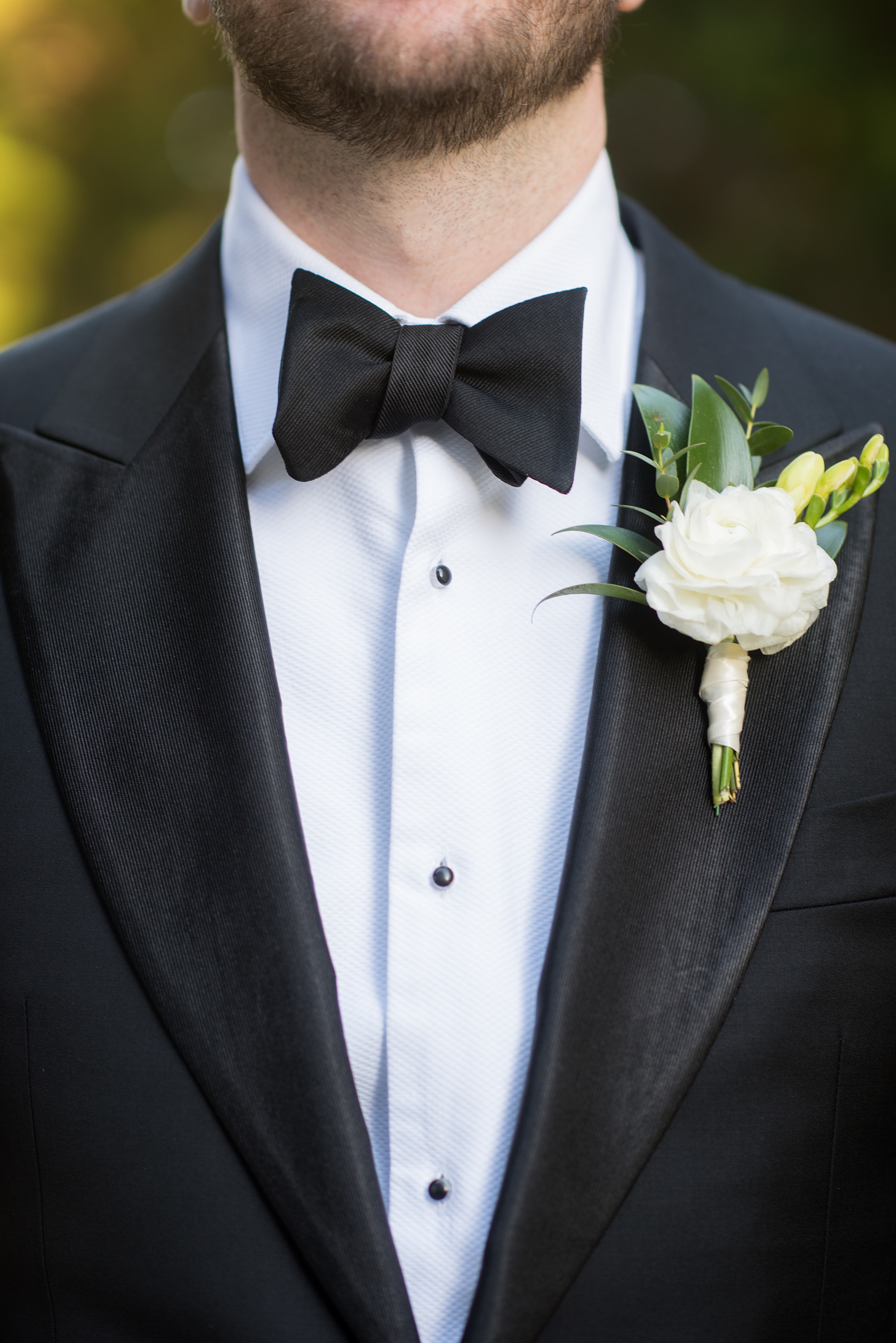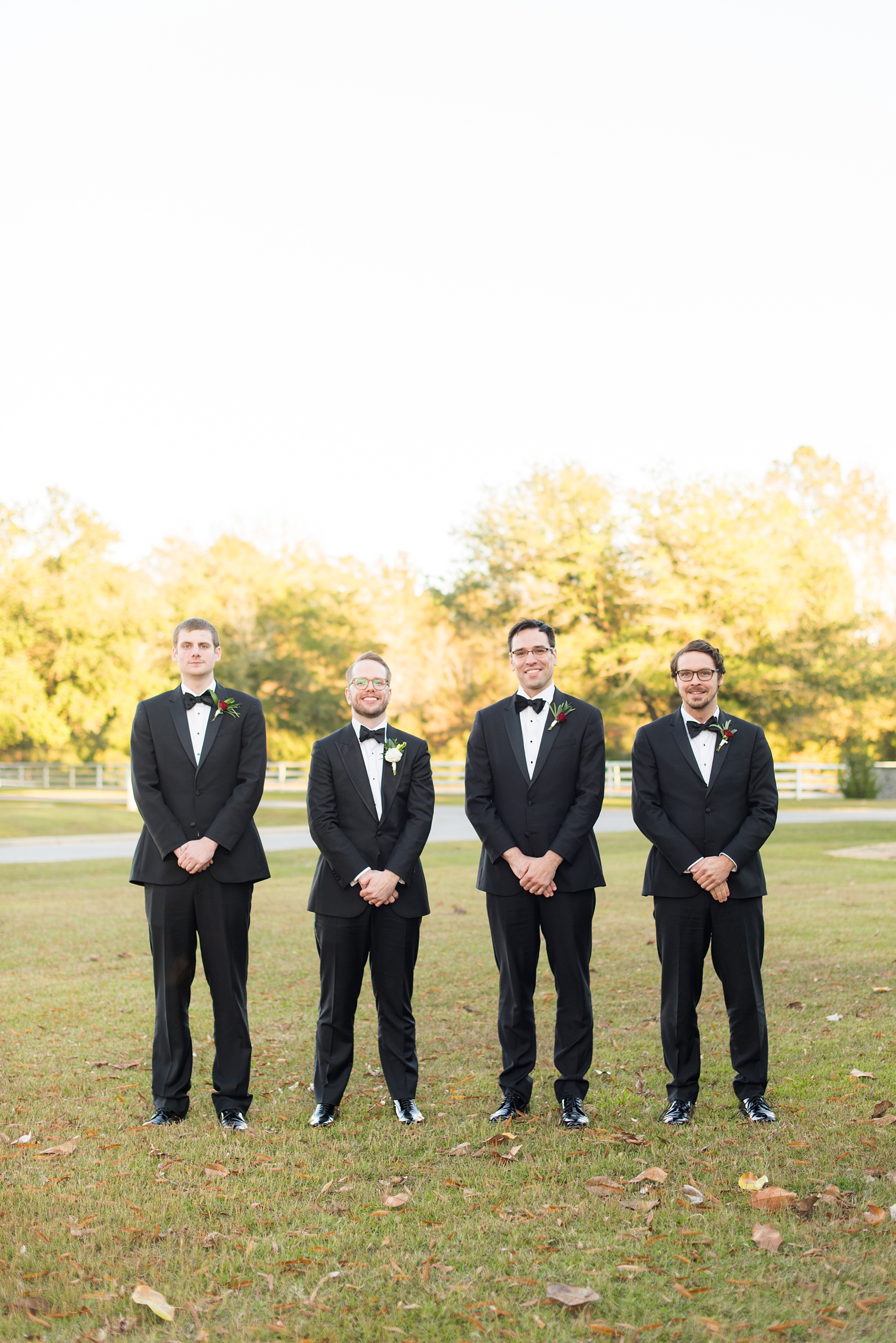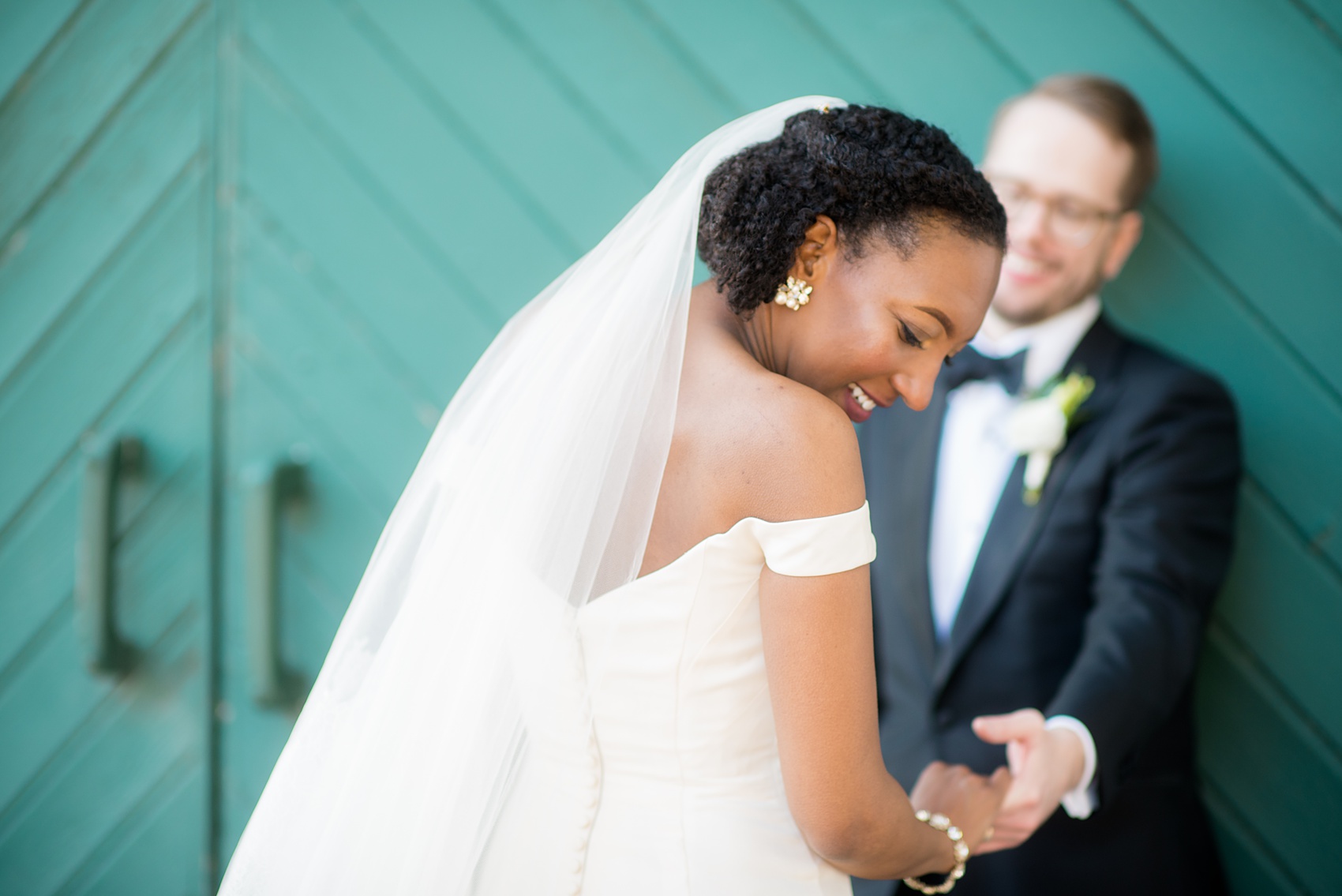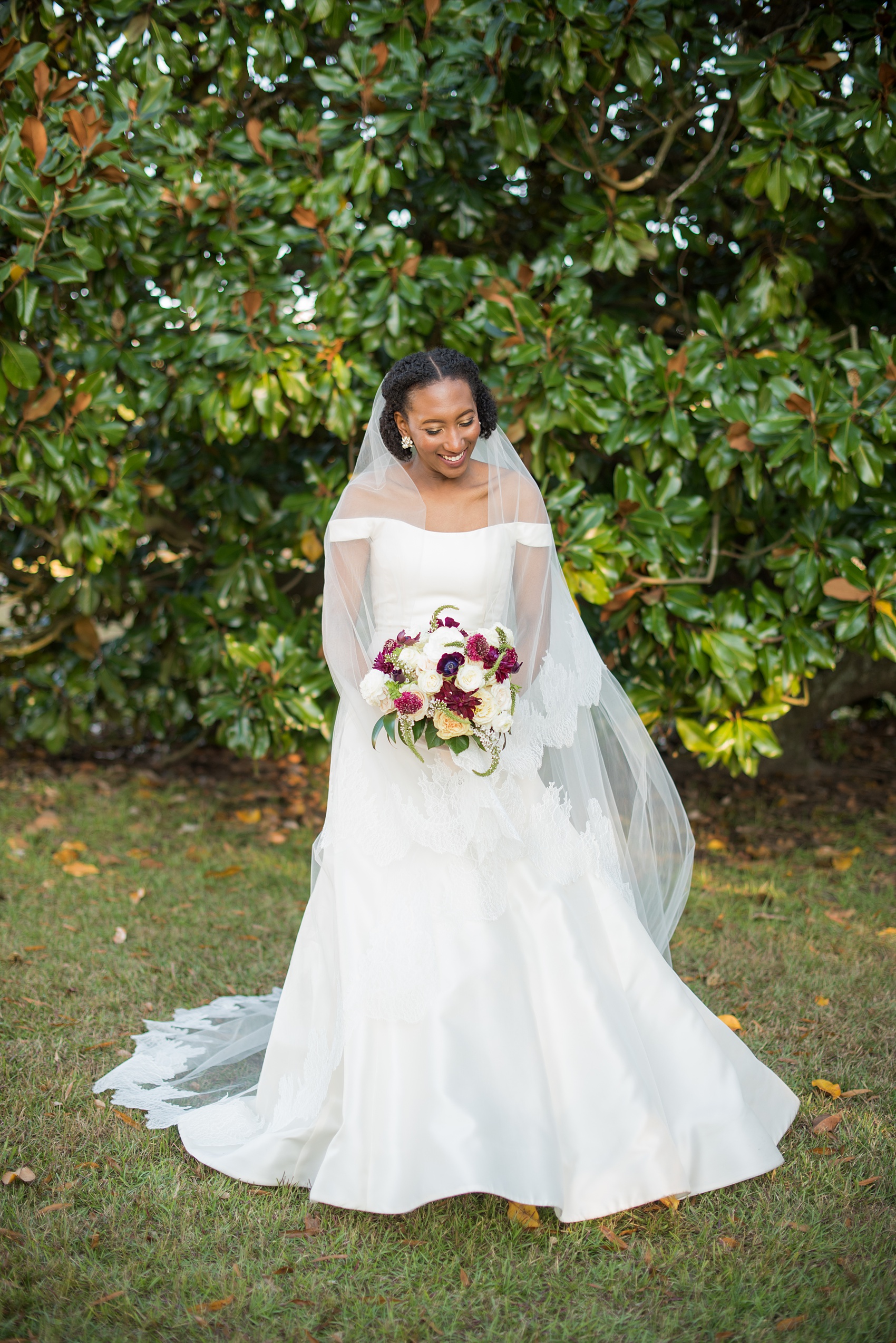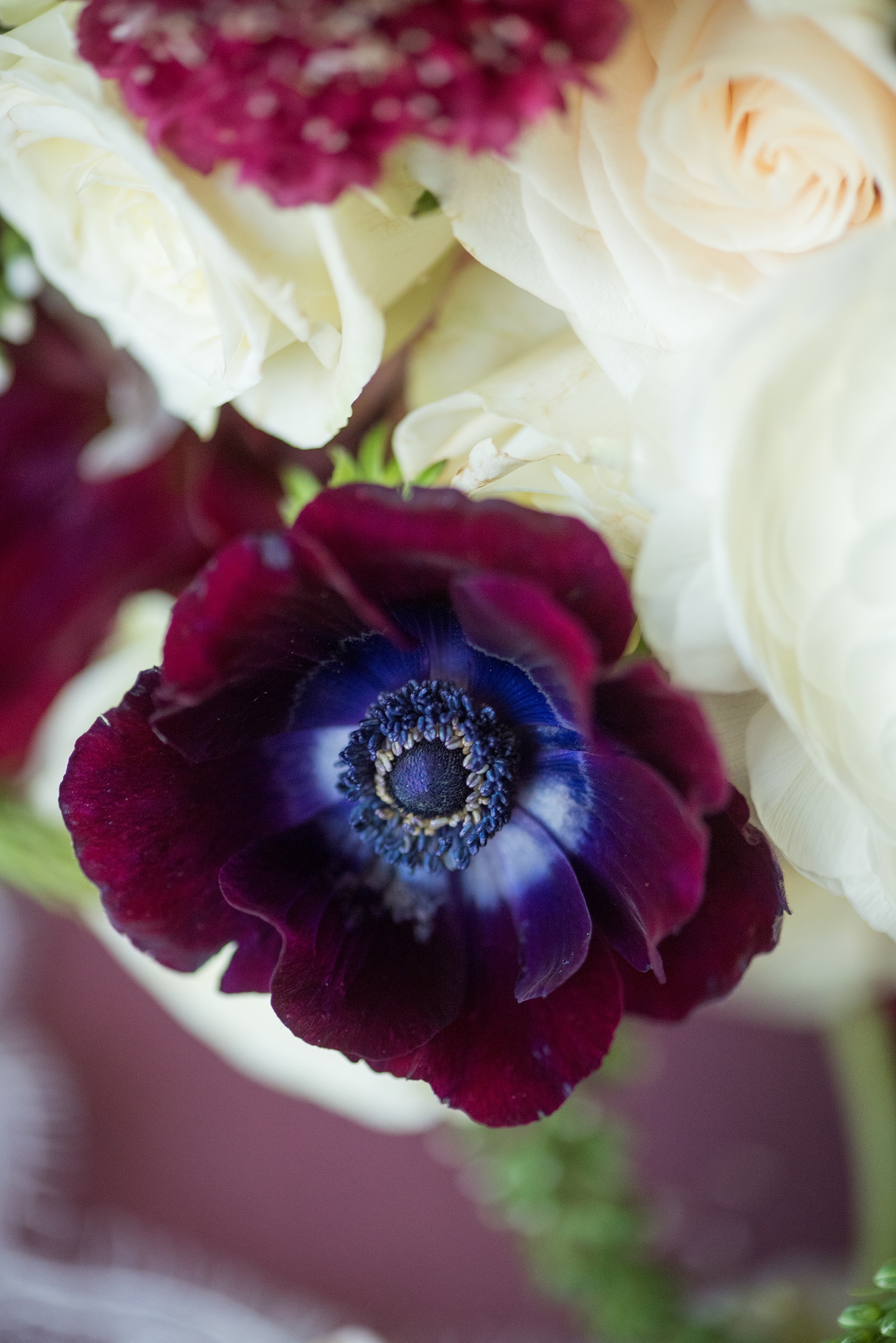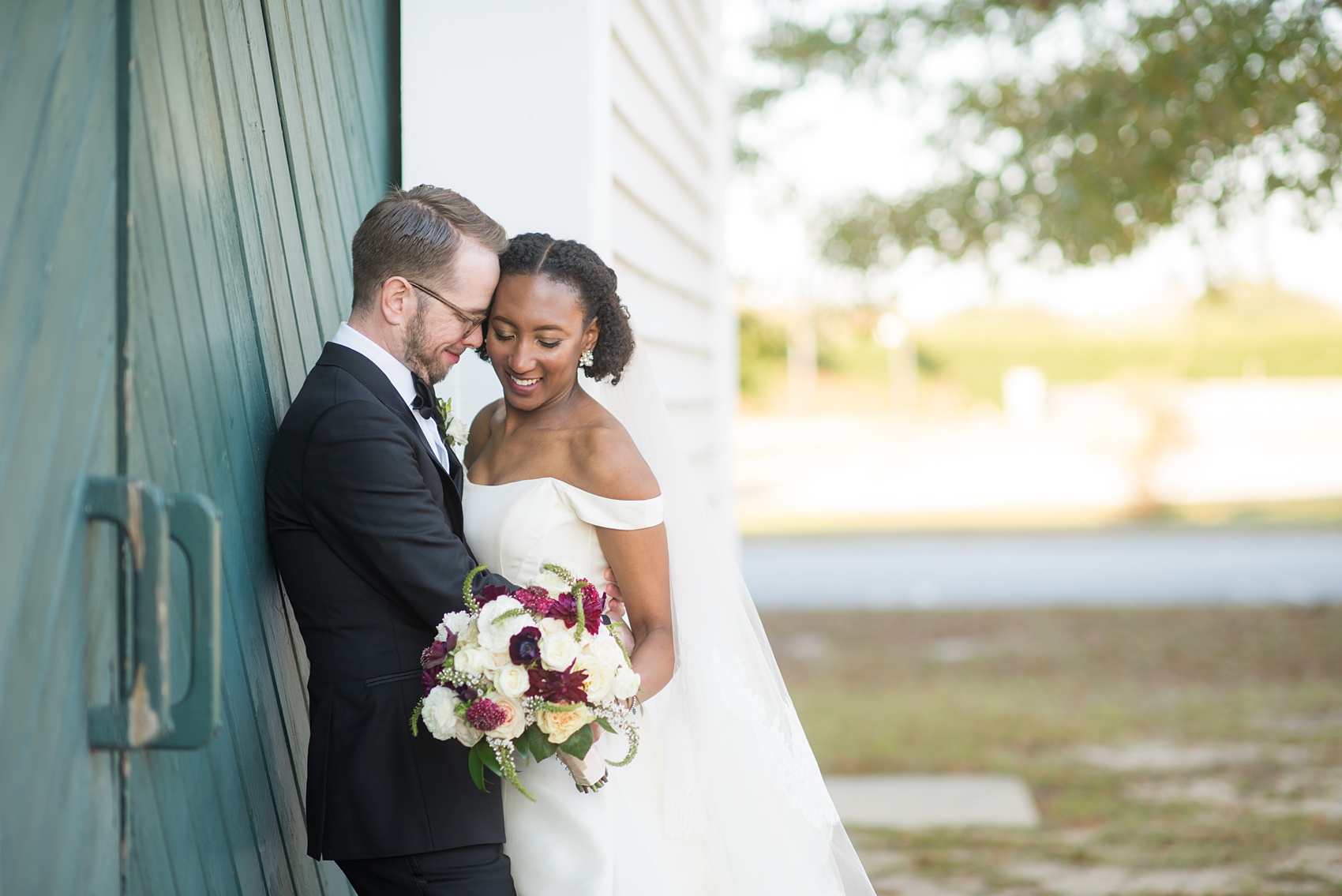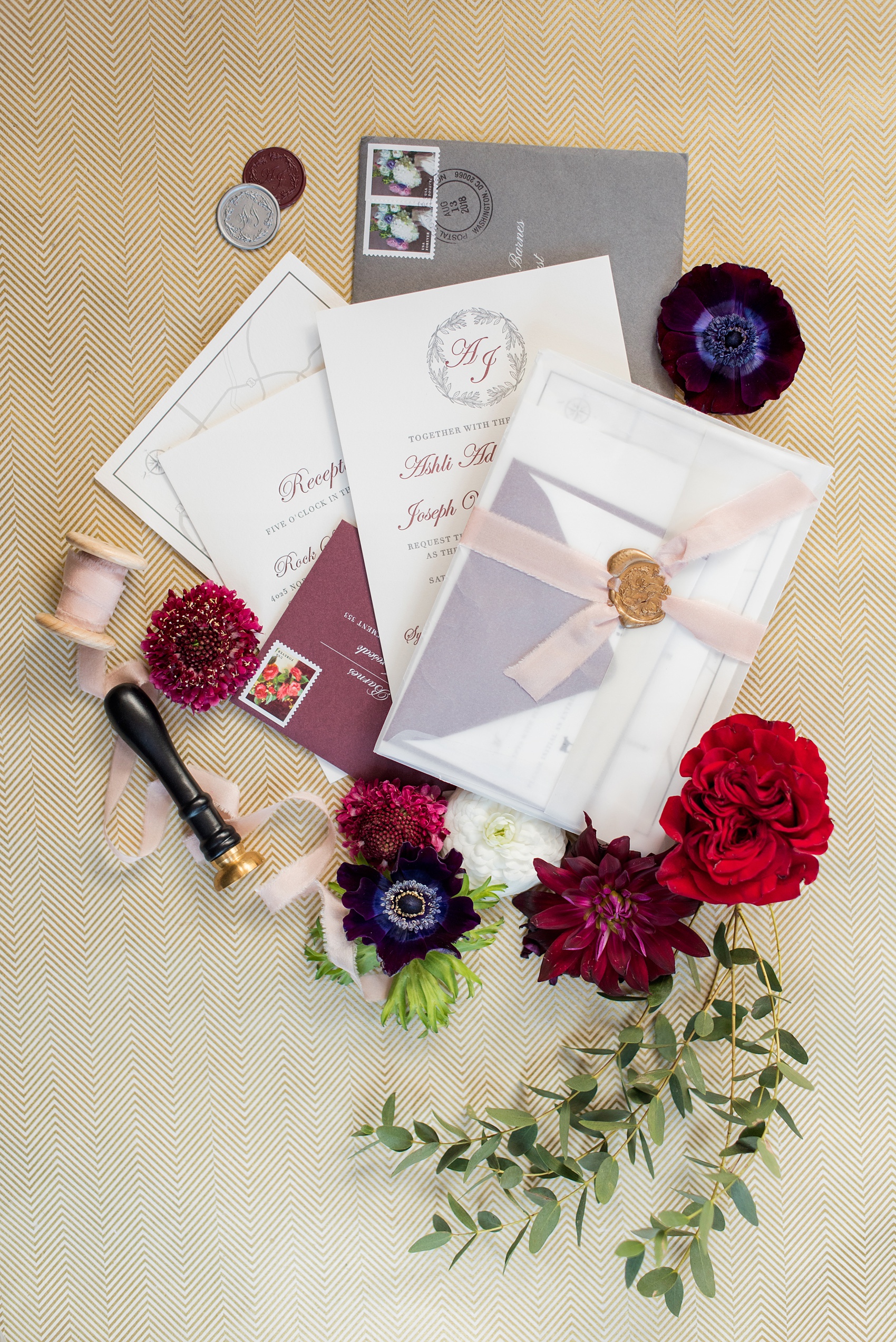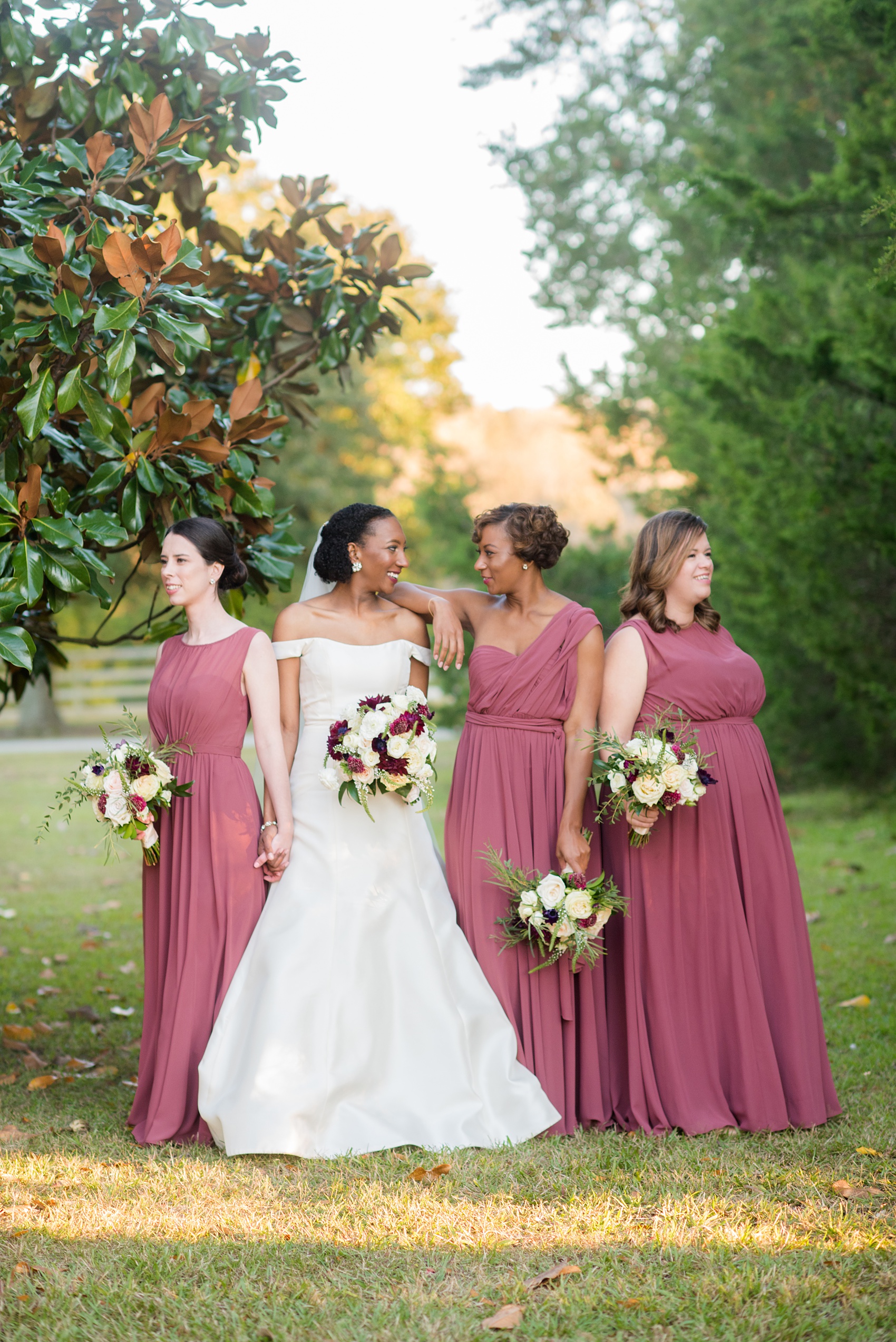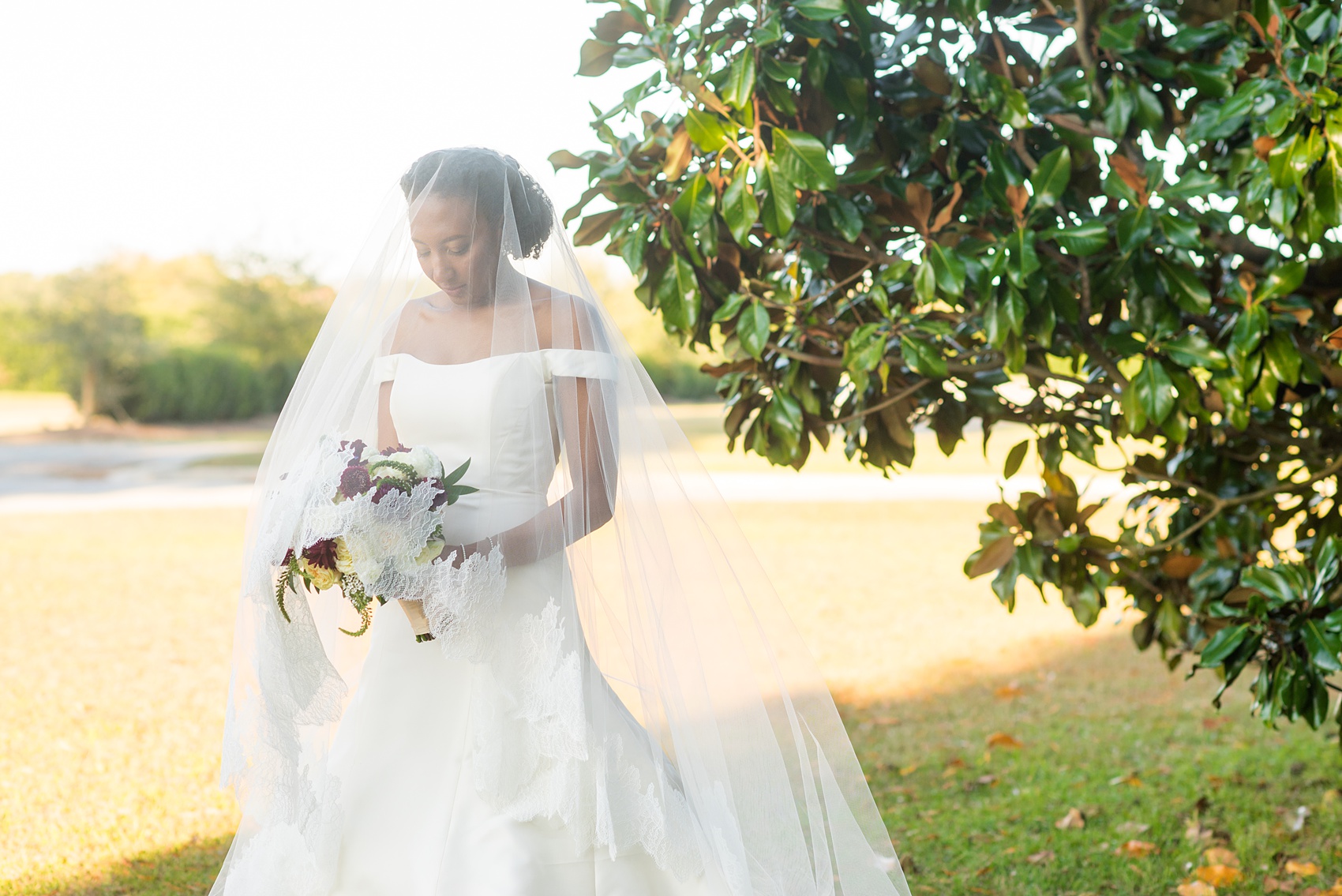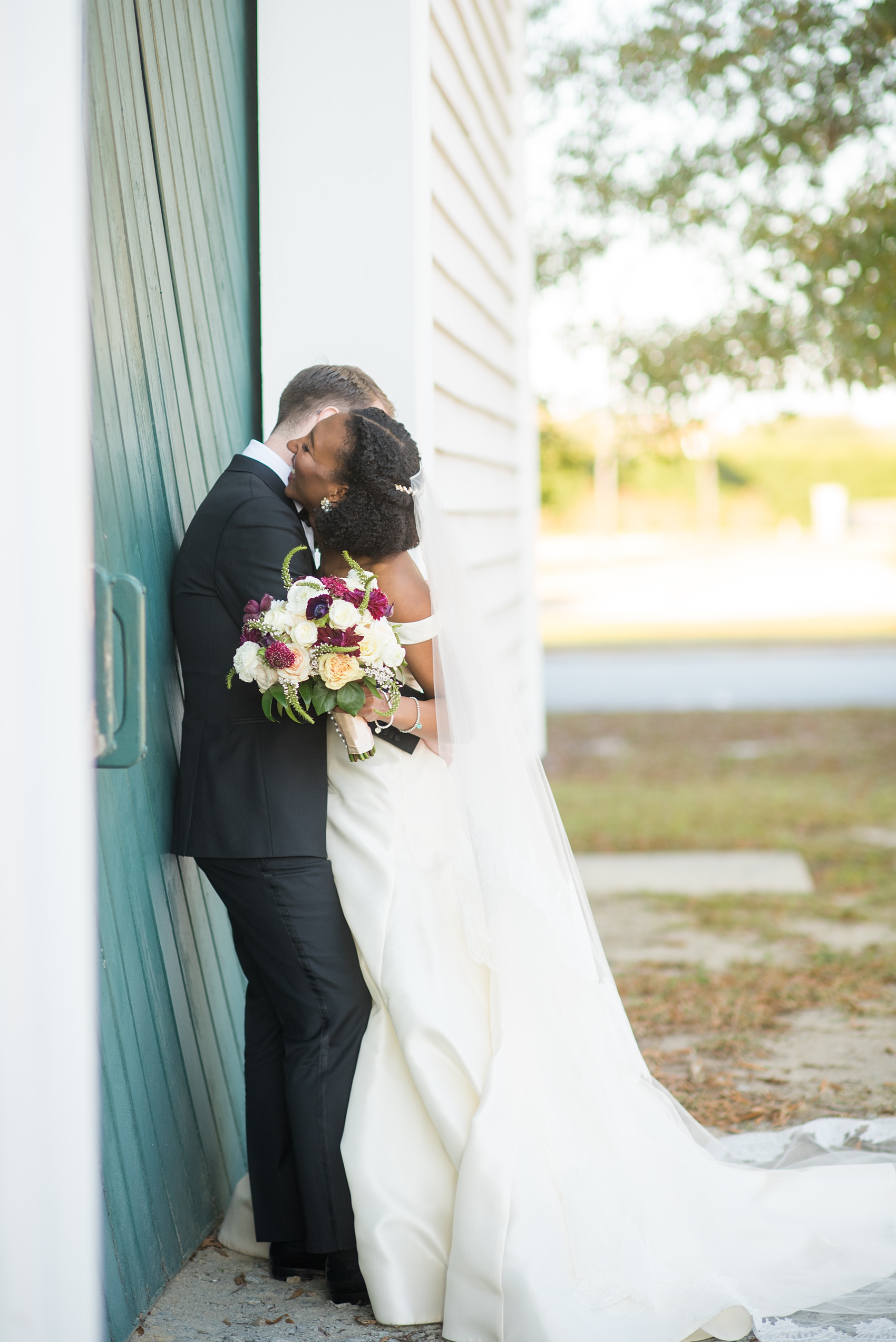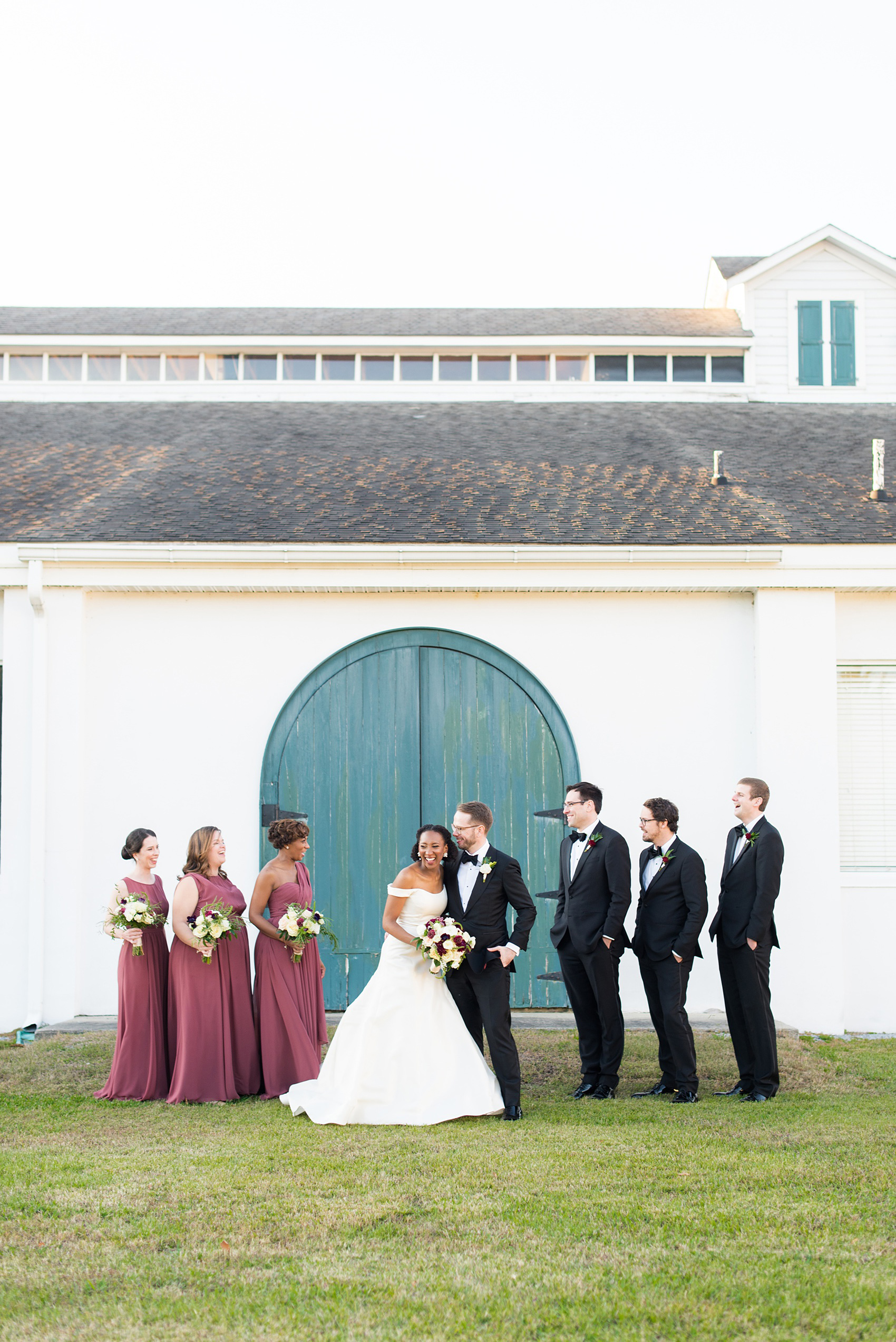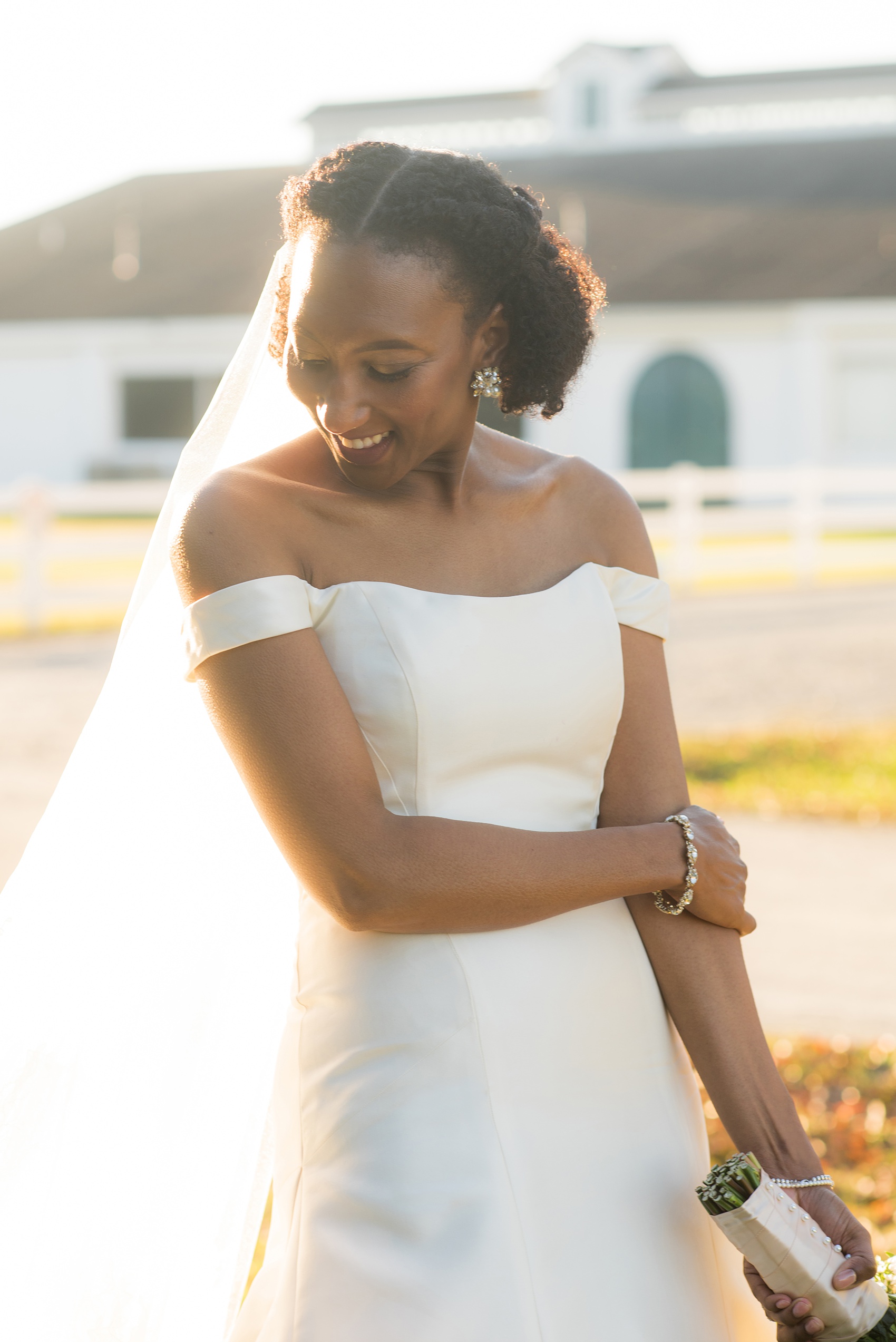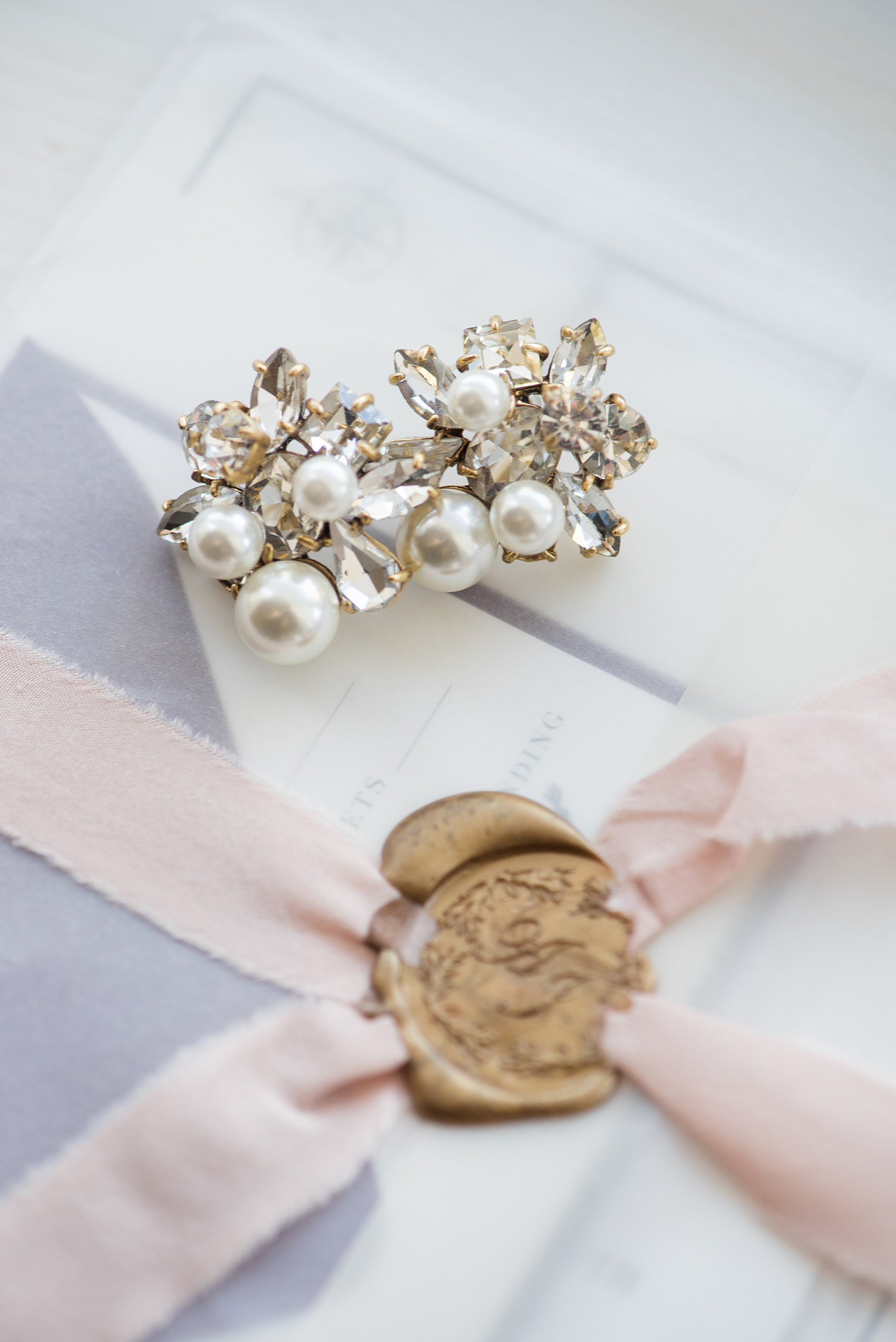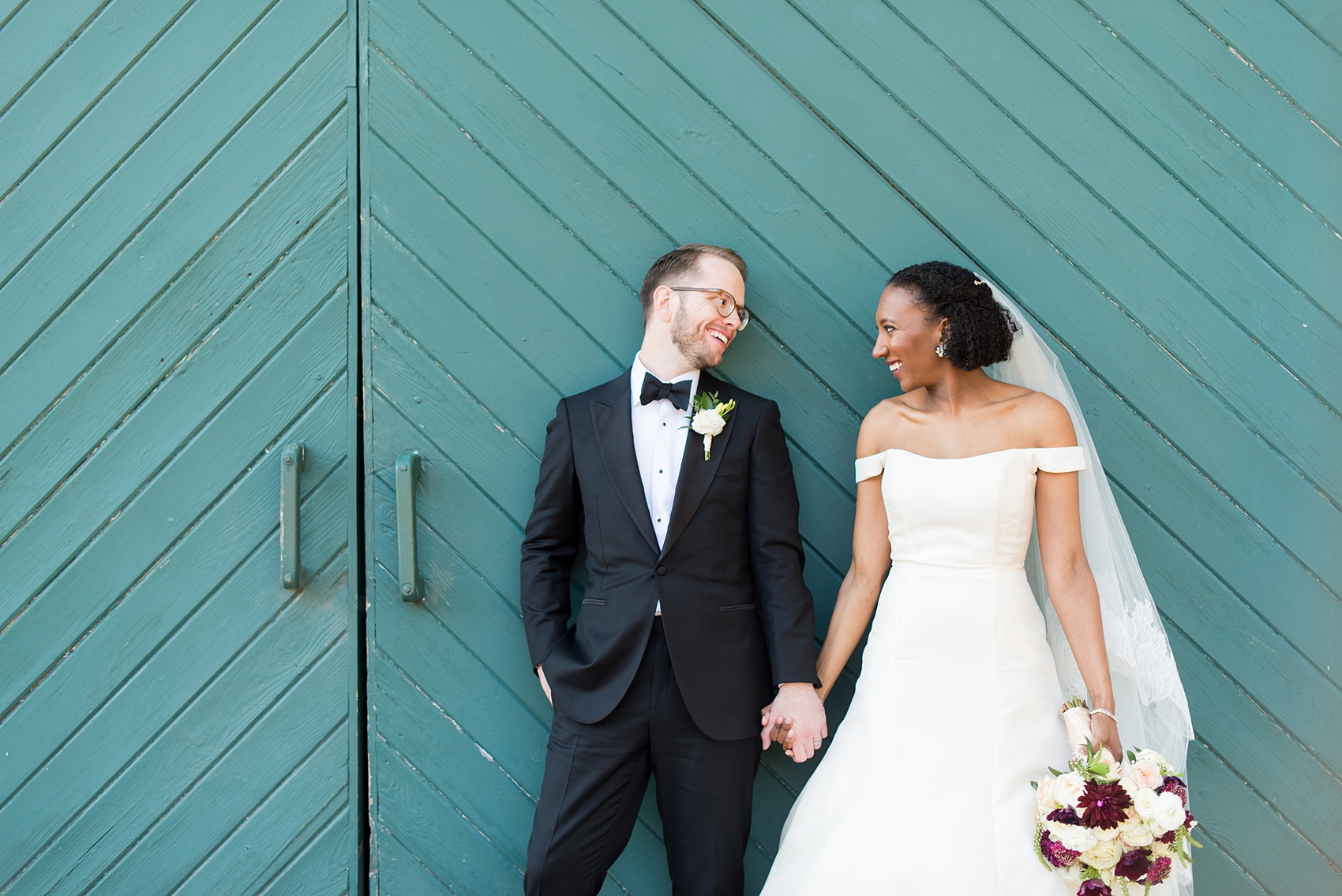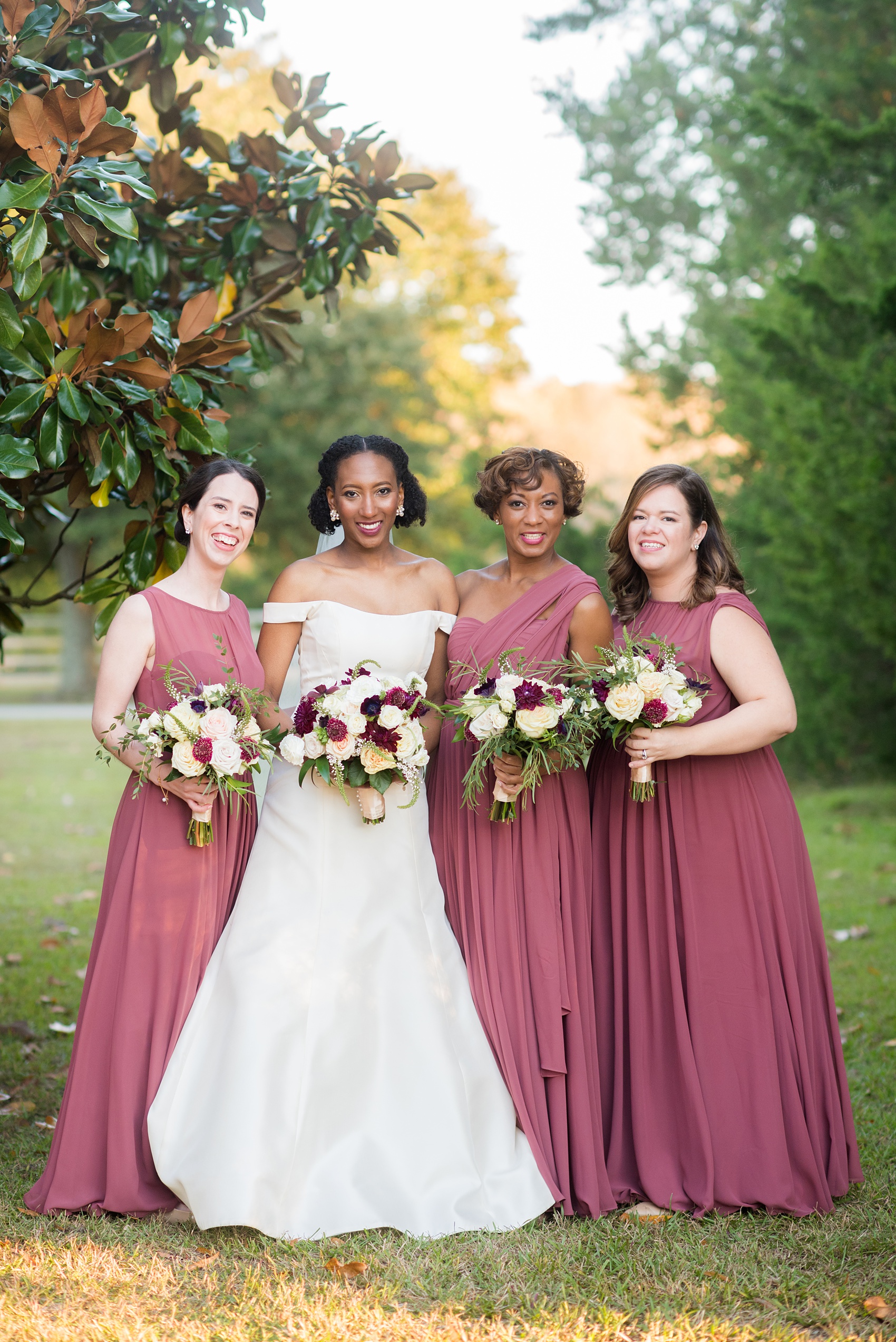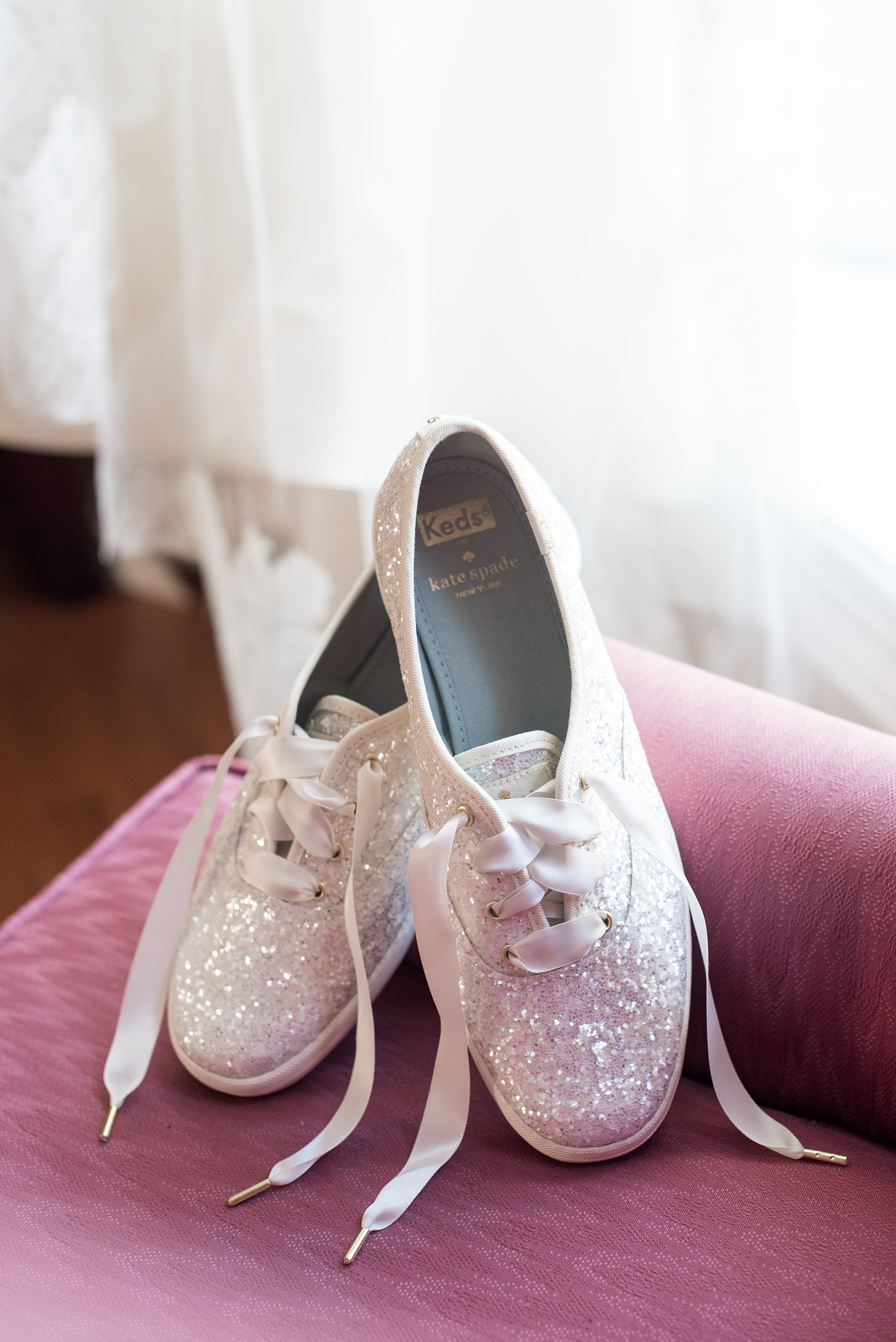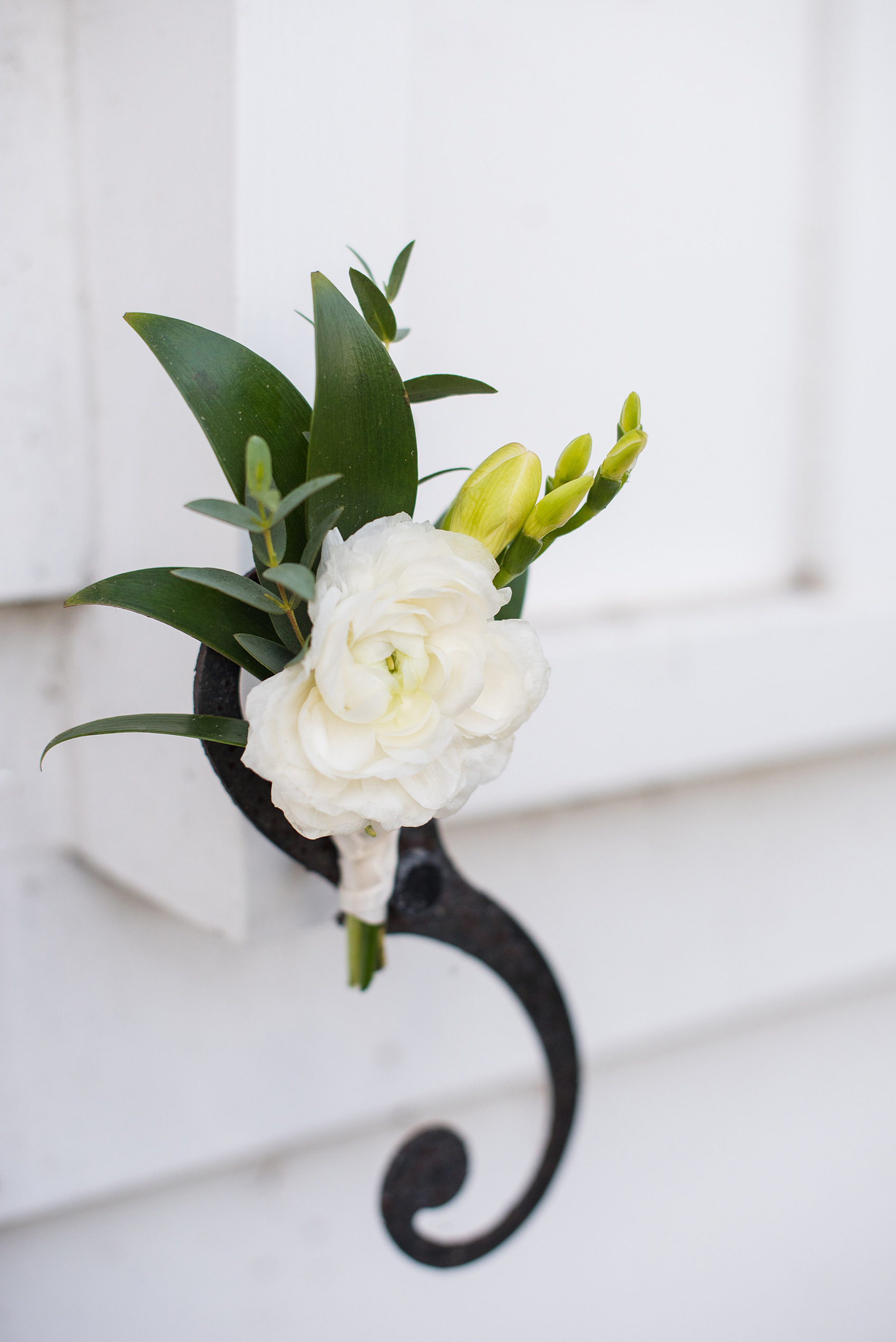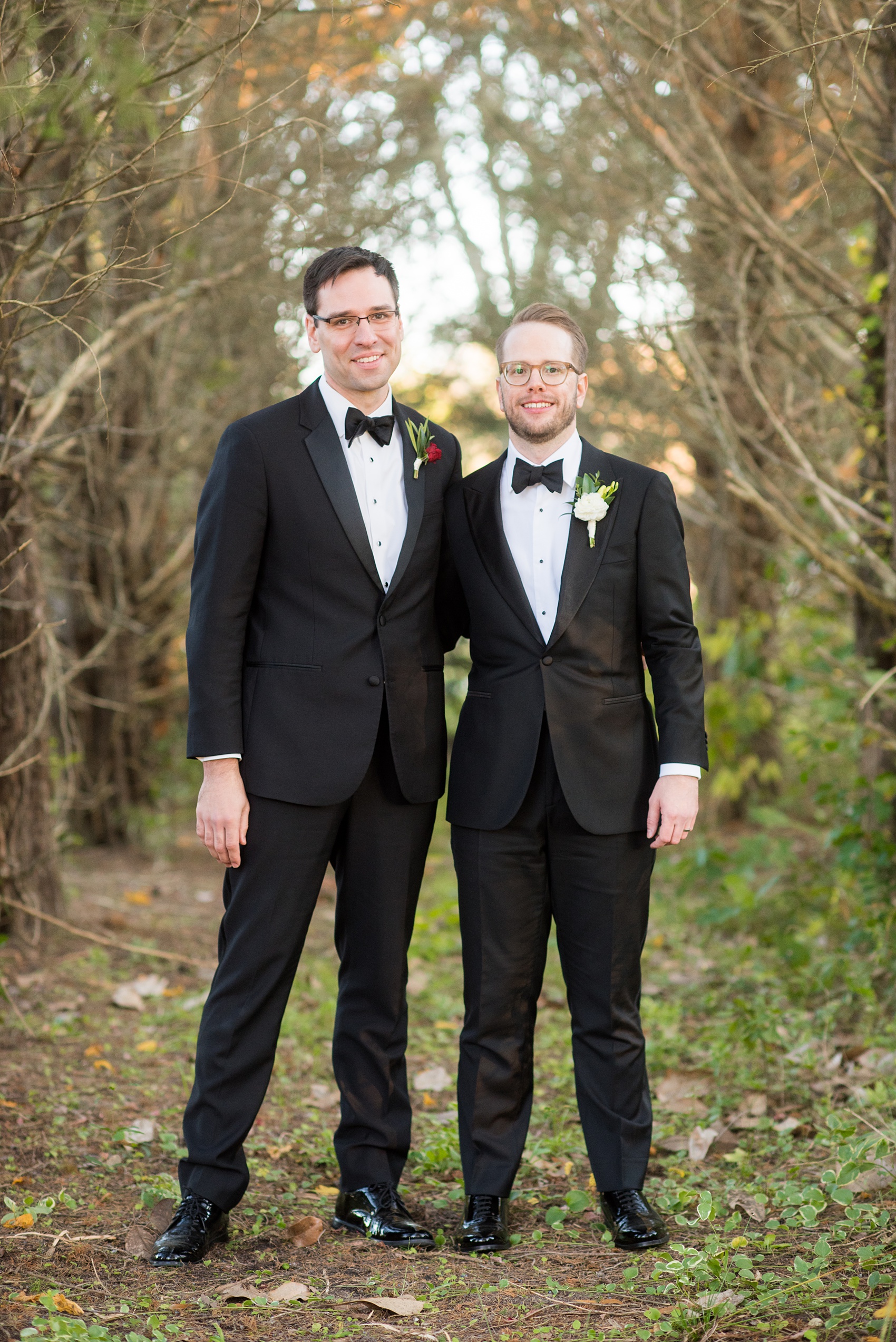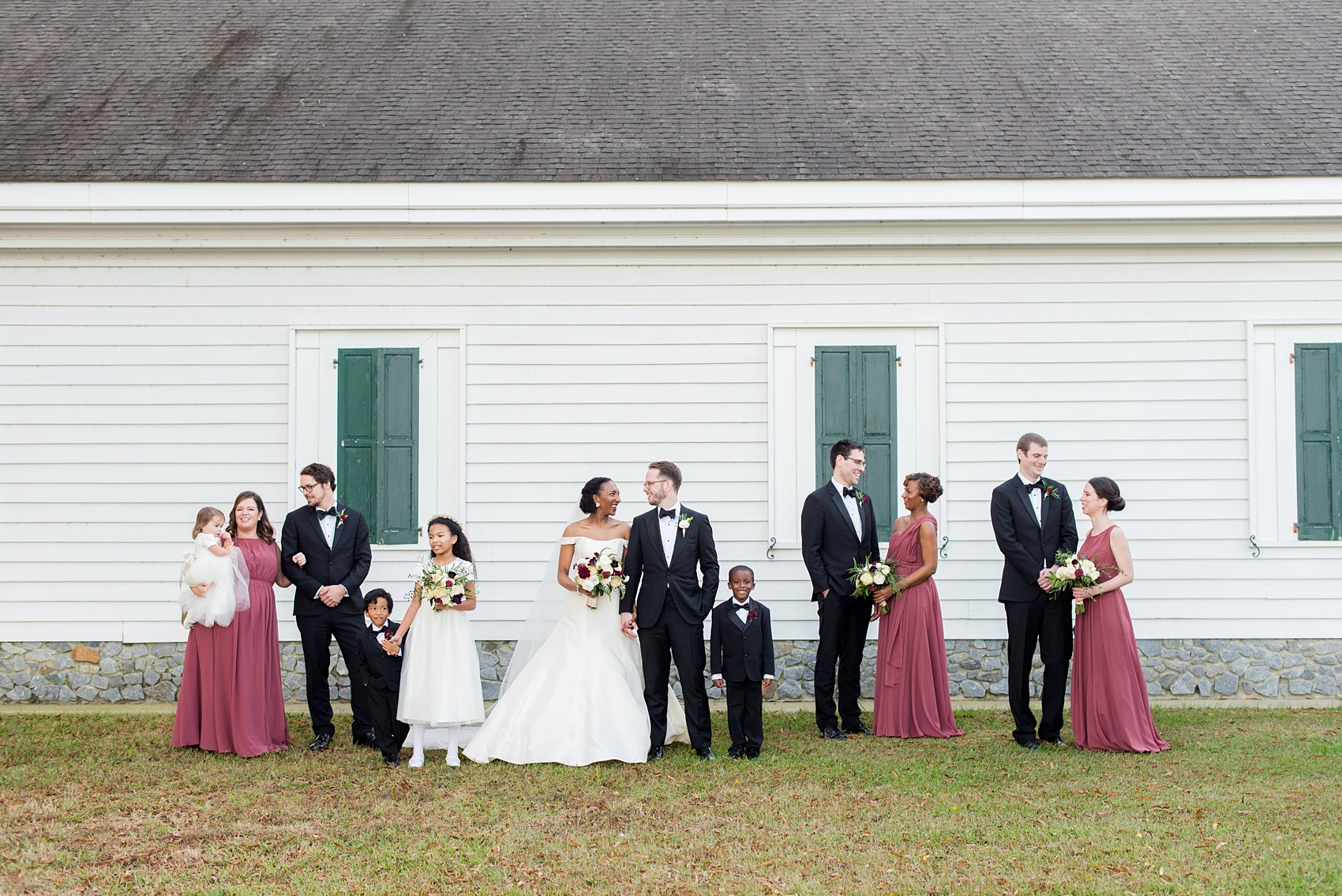 They had the cutest little entourage of flower girls and ring bearers! The Baby's Breath flower crowns were a great addition to already beautiful girls and I just loved the little tuxedos the ring bearers were wearing!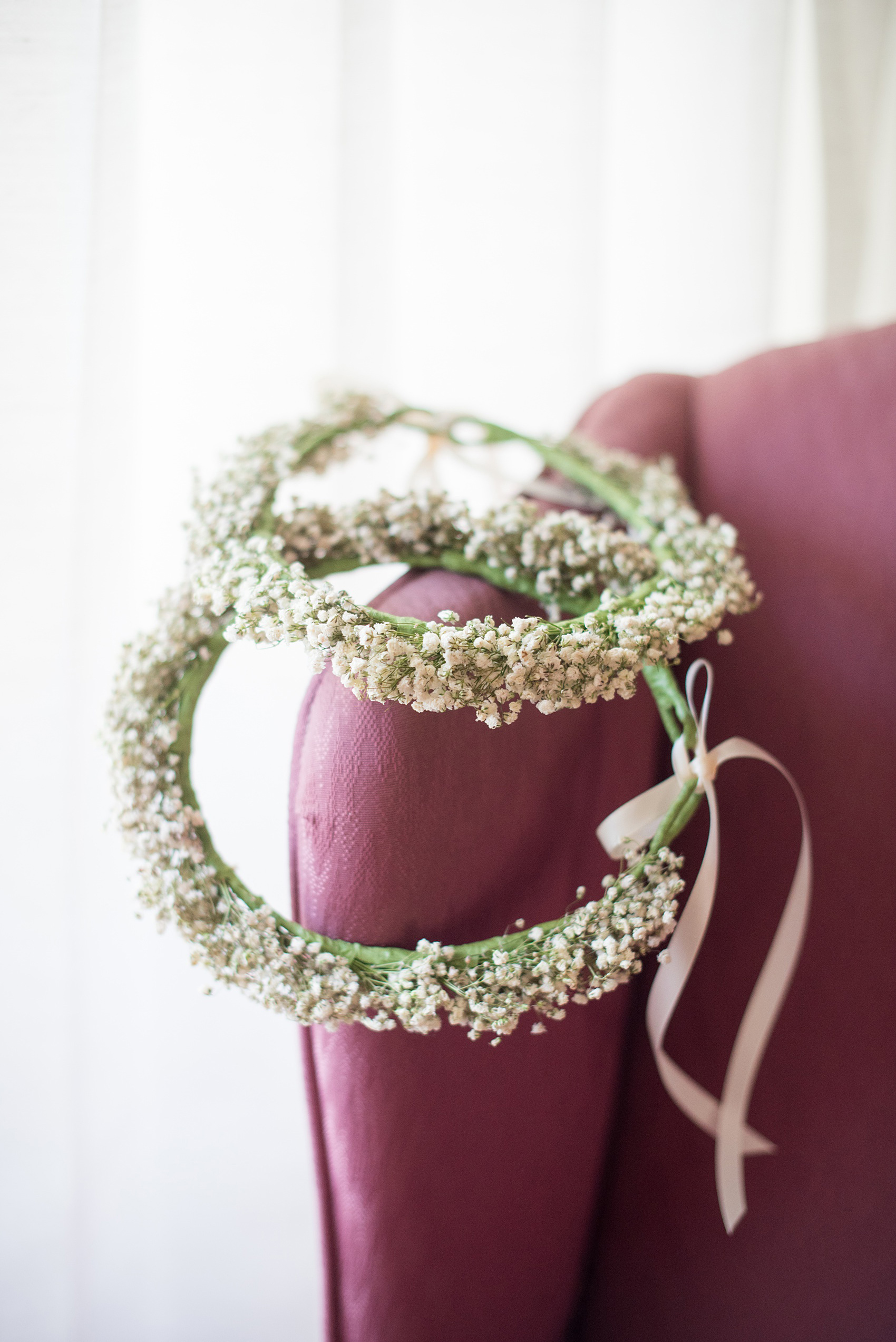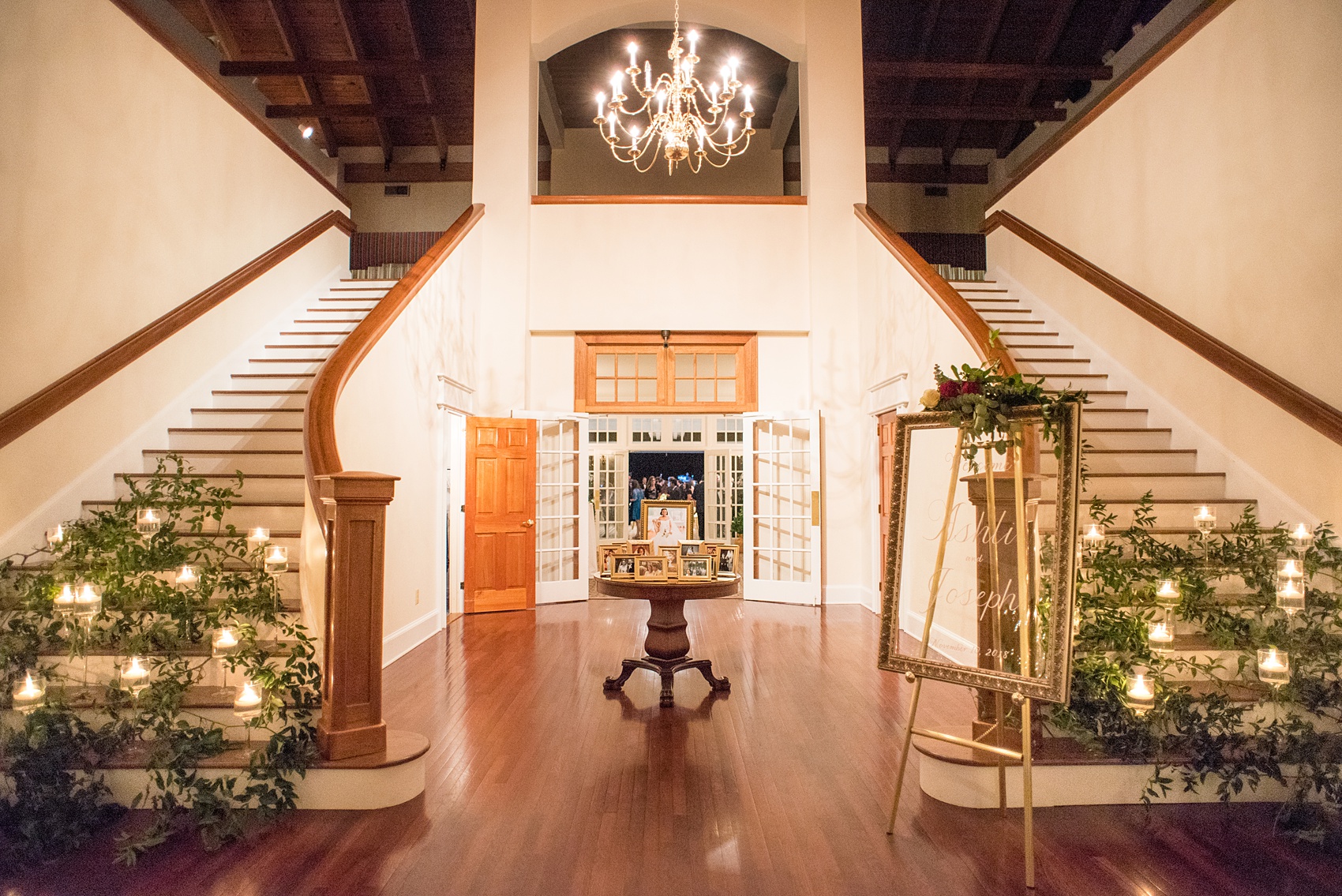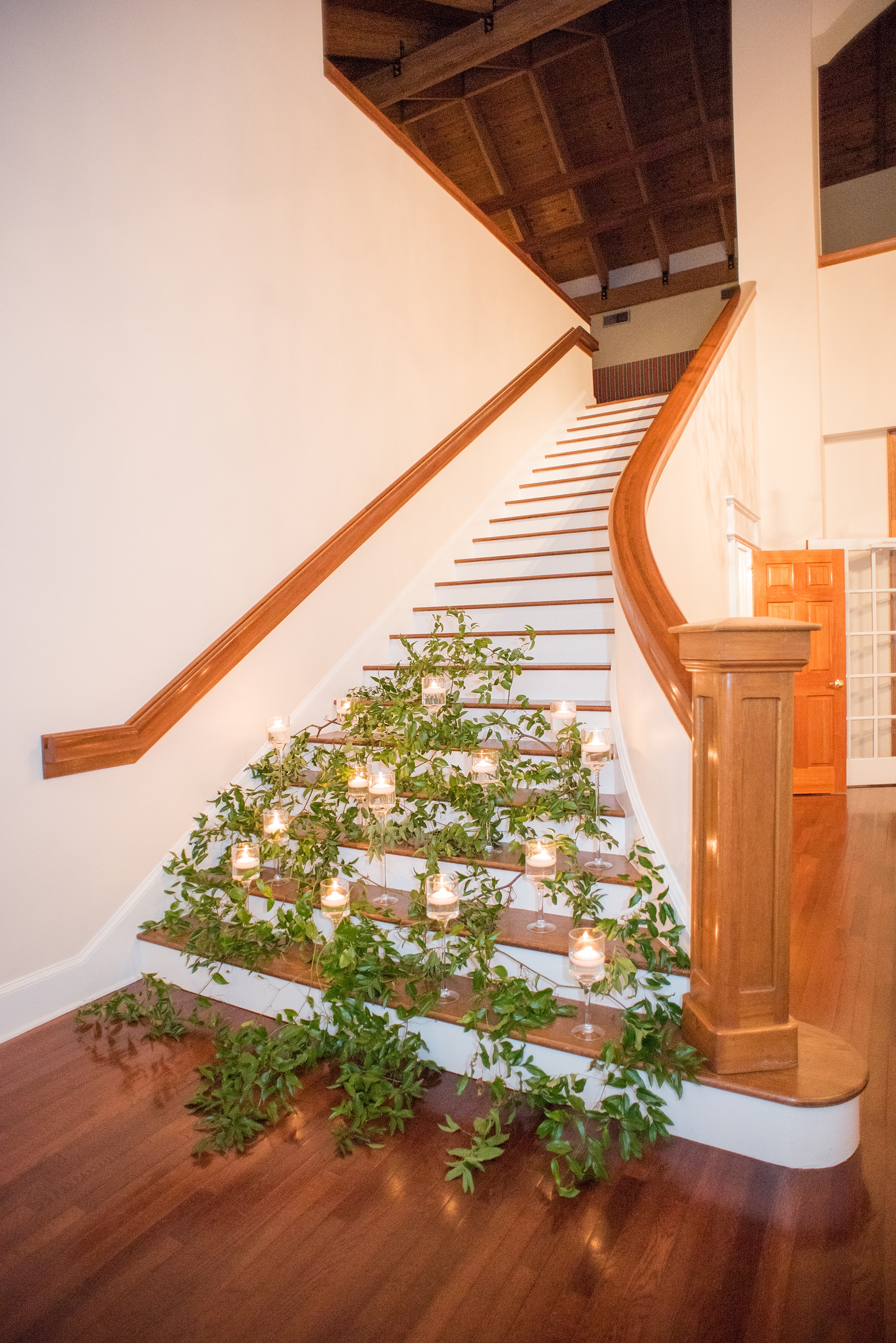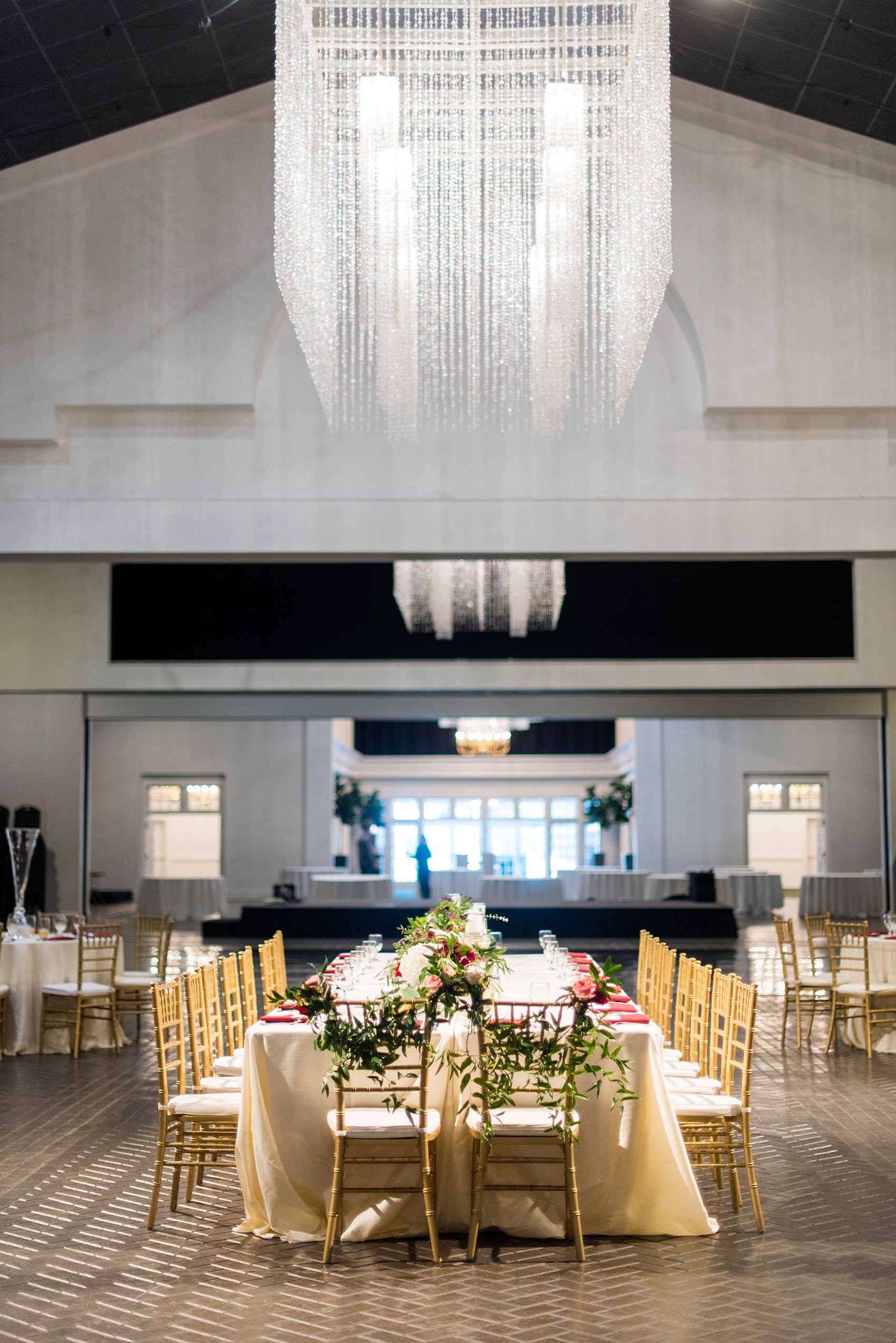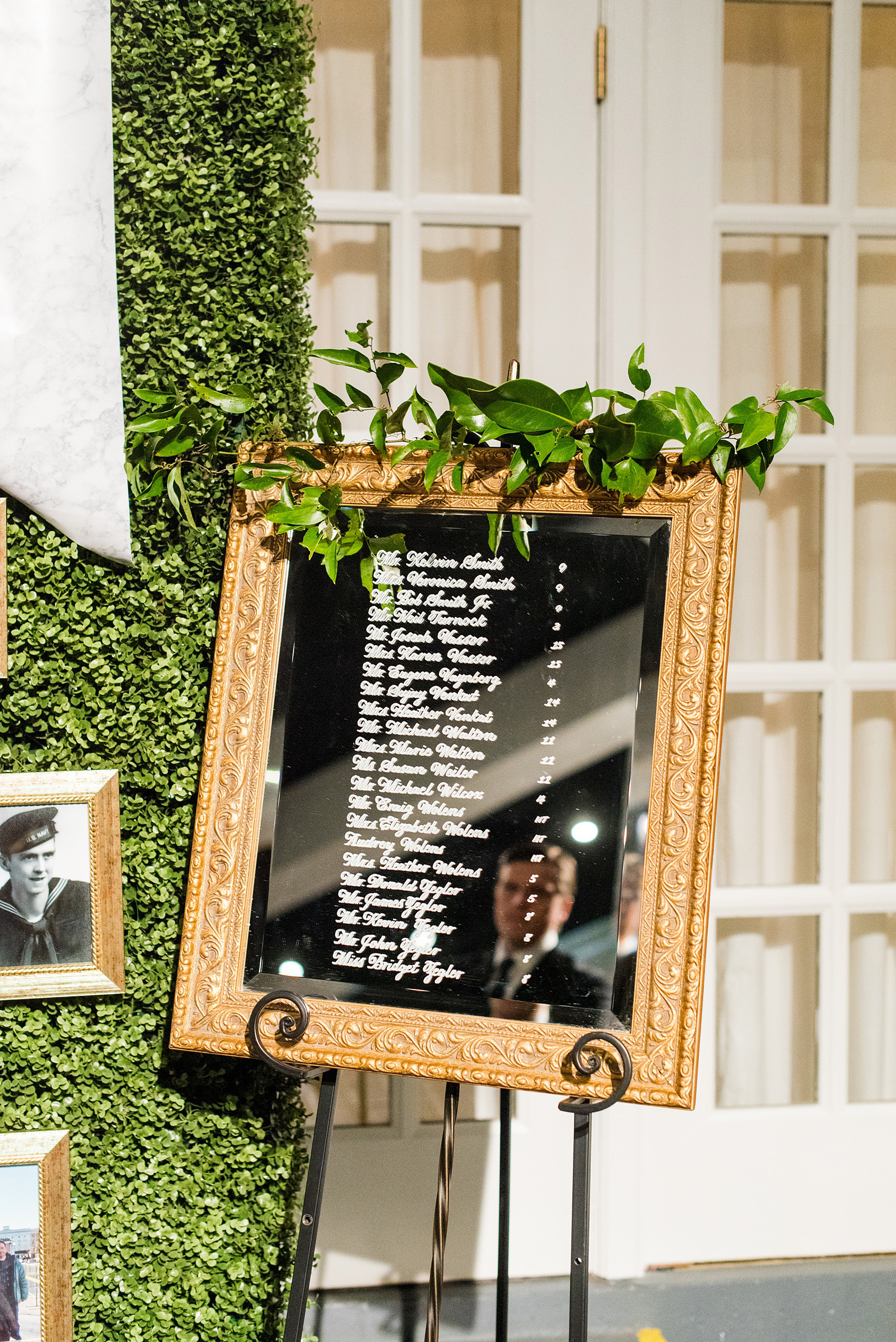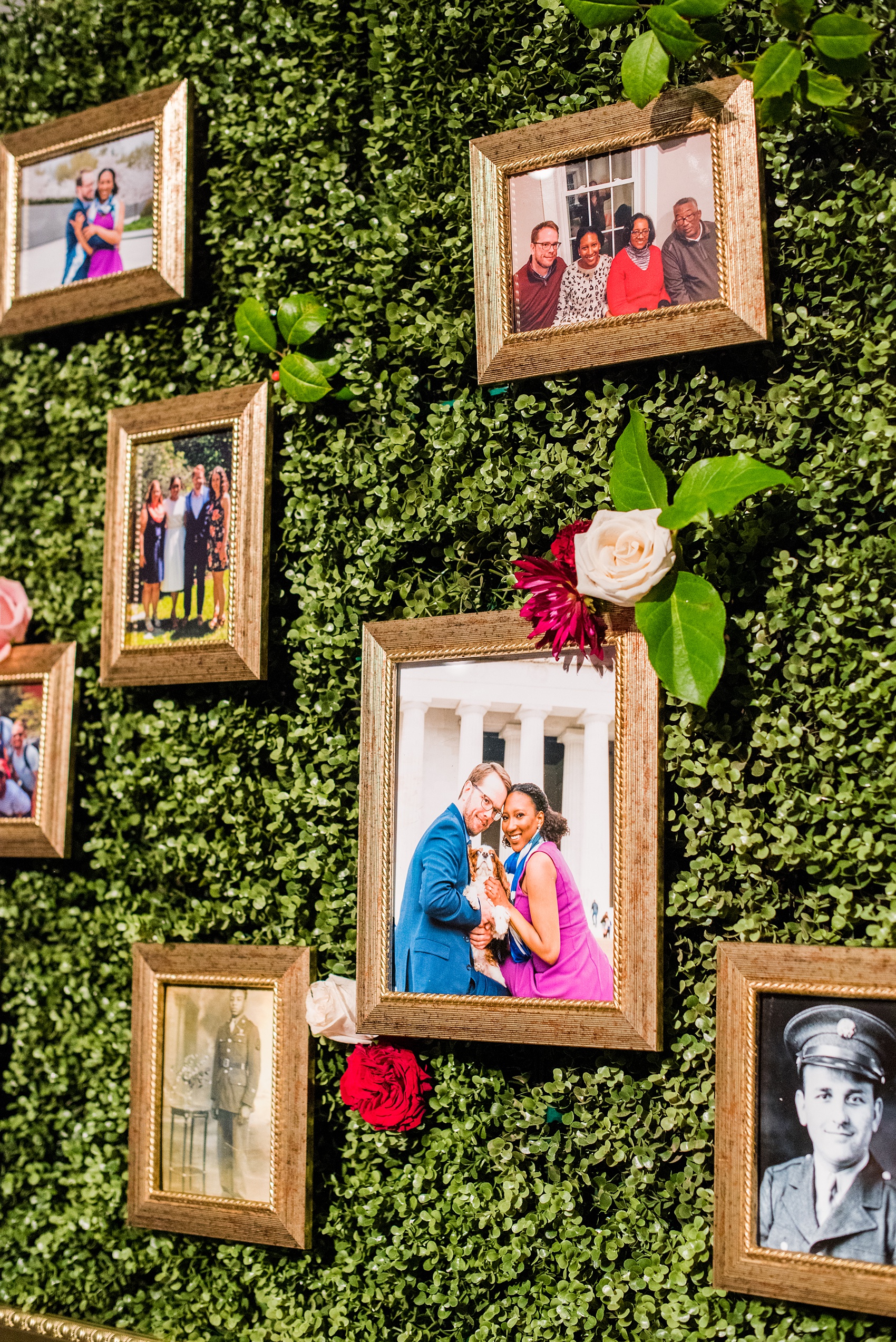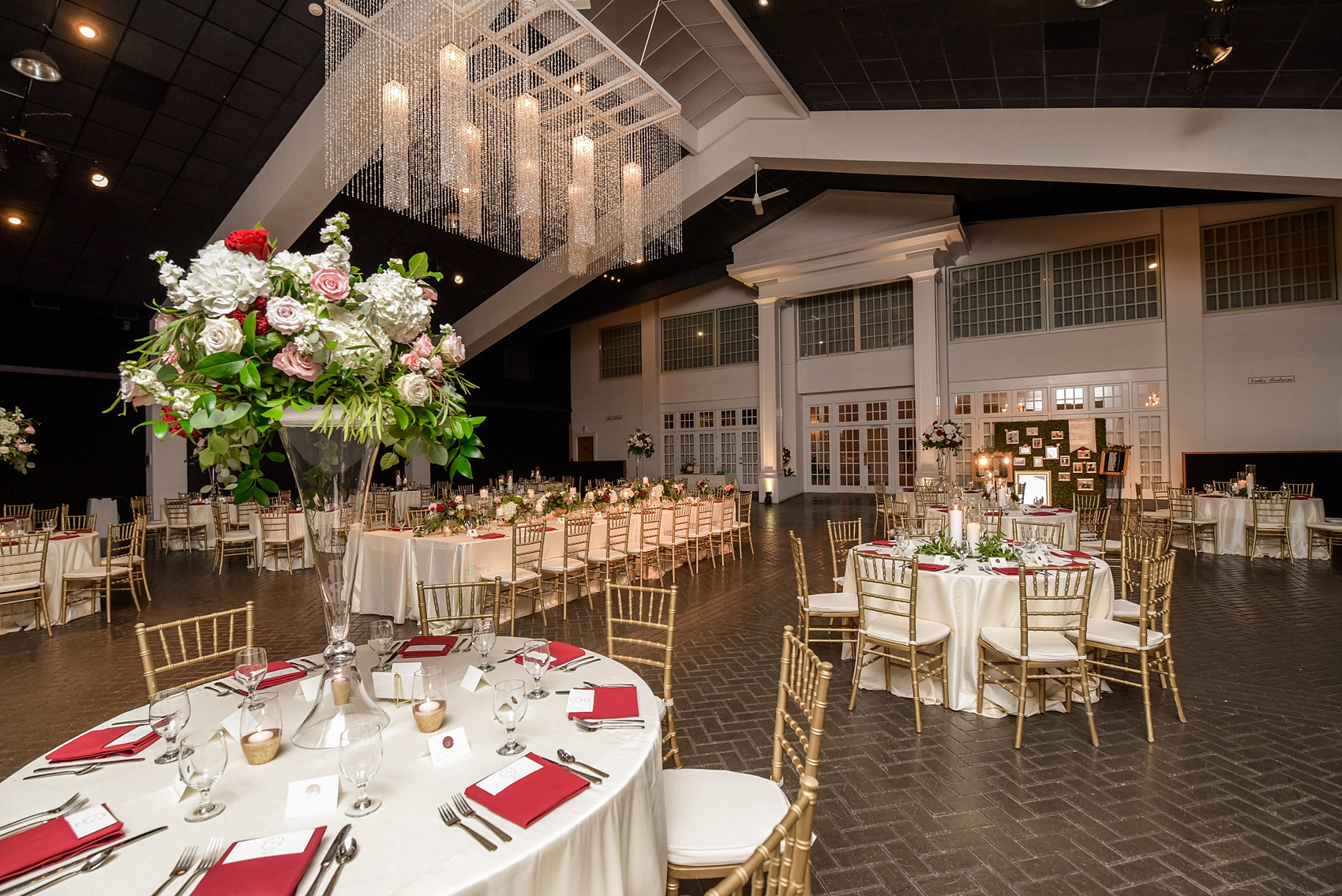 Guests began to arrive and passed hors d'oeuvres were offered to welcome them to a beautiful reception room. Candles and greenery crept up the double staircase and framed a table with family family wedding photos, with Ashli's bridal portrait in the center. A boxwood wall had several photos of them and their family on it in gold frames with three mirrors with hand lettering on them for each guest to find his or her seat.
Tables had one of two centerpieces: a high floral piece or low creation with candles and greenery. Each place setting had a place card with a name on it, written in gold ink calligraphy, with a custom wax seal in one of four colors that matched their invitation on top. Burgundy linen napkins were placed on silky, off white tablecloths in front of a gold Chiavari chair. I LOVED that the table numbers were written in script gold letters on top of a white marble tile. It was so classy! A special Mr. and Mrs. tile was created for the couple's seats, which matched the specialness of their floral-swag decorated chairs.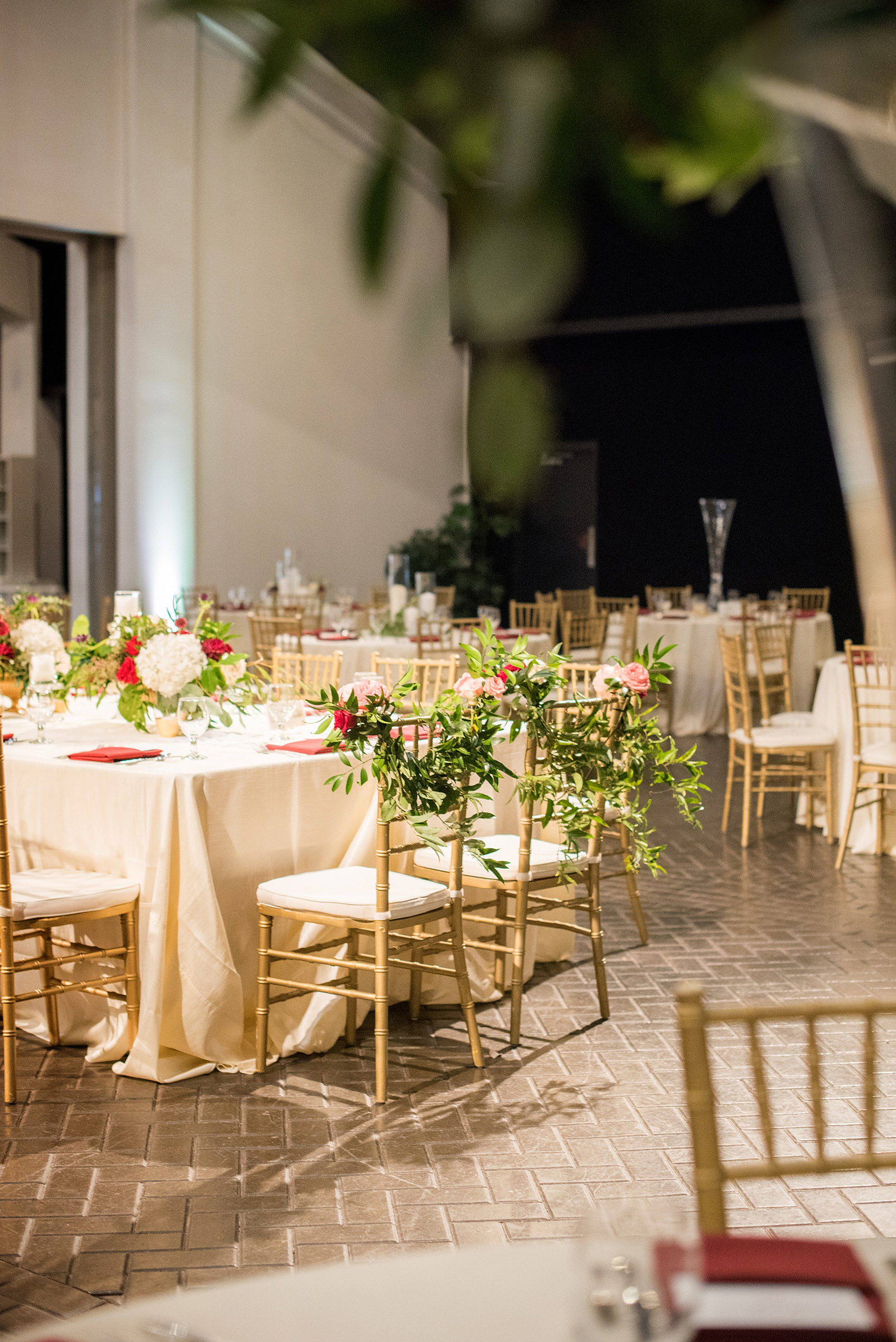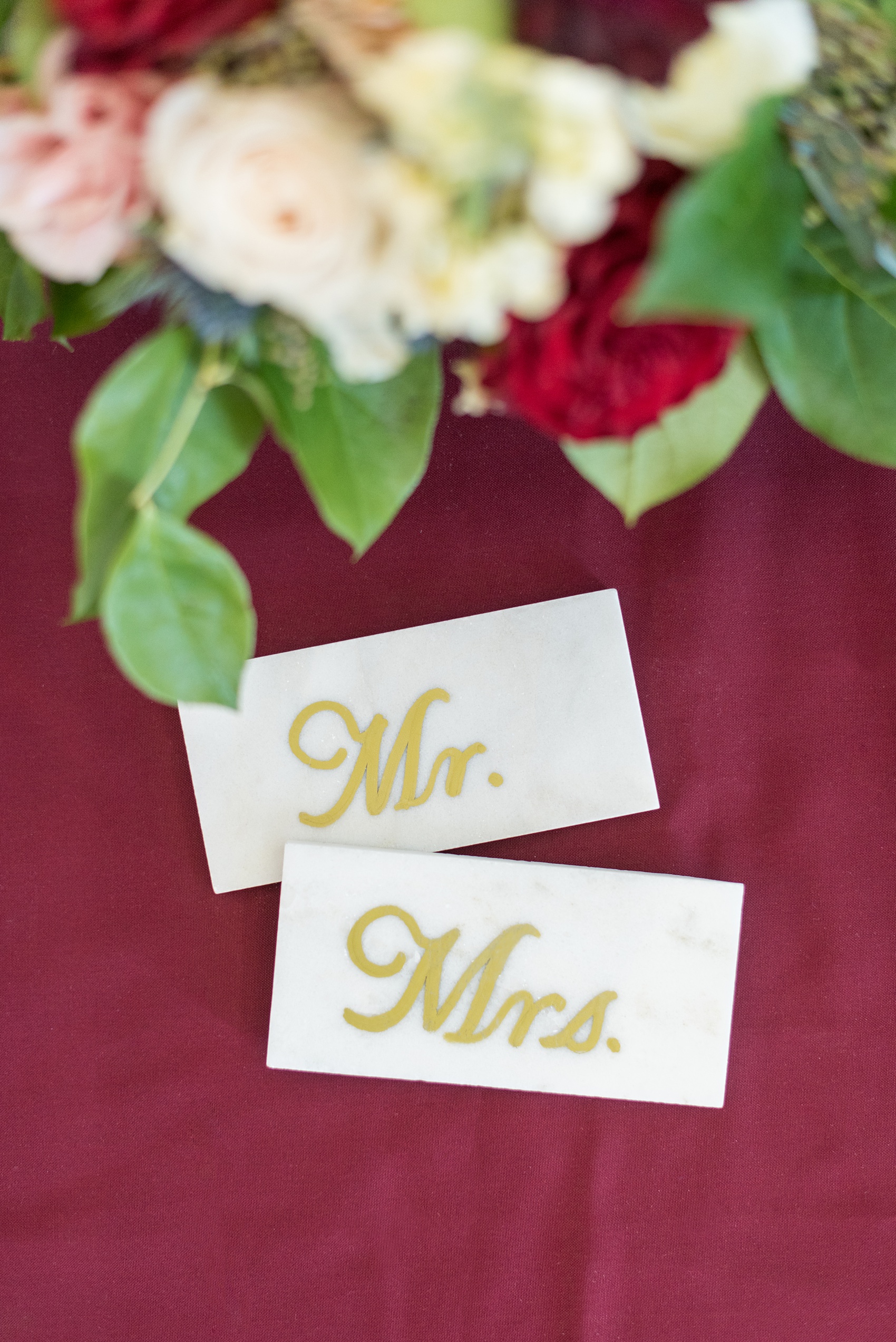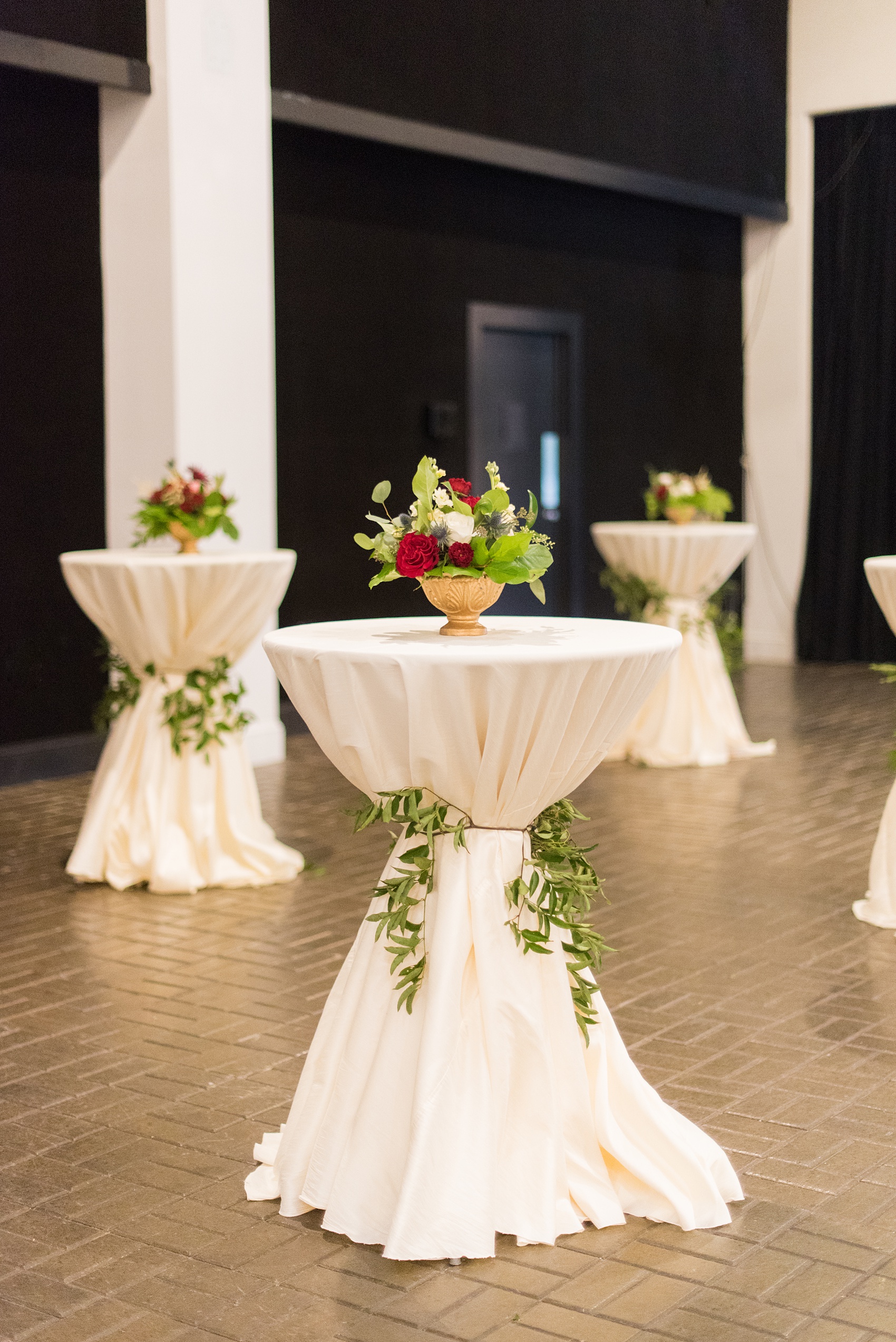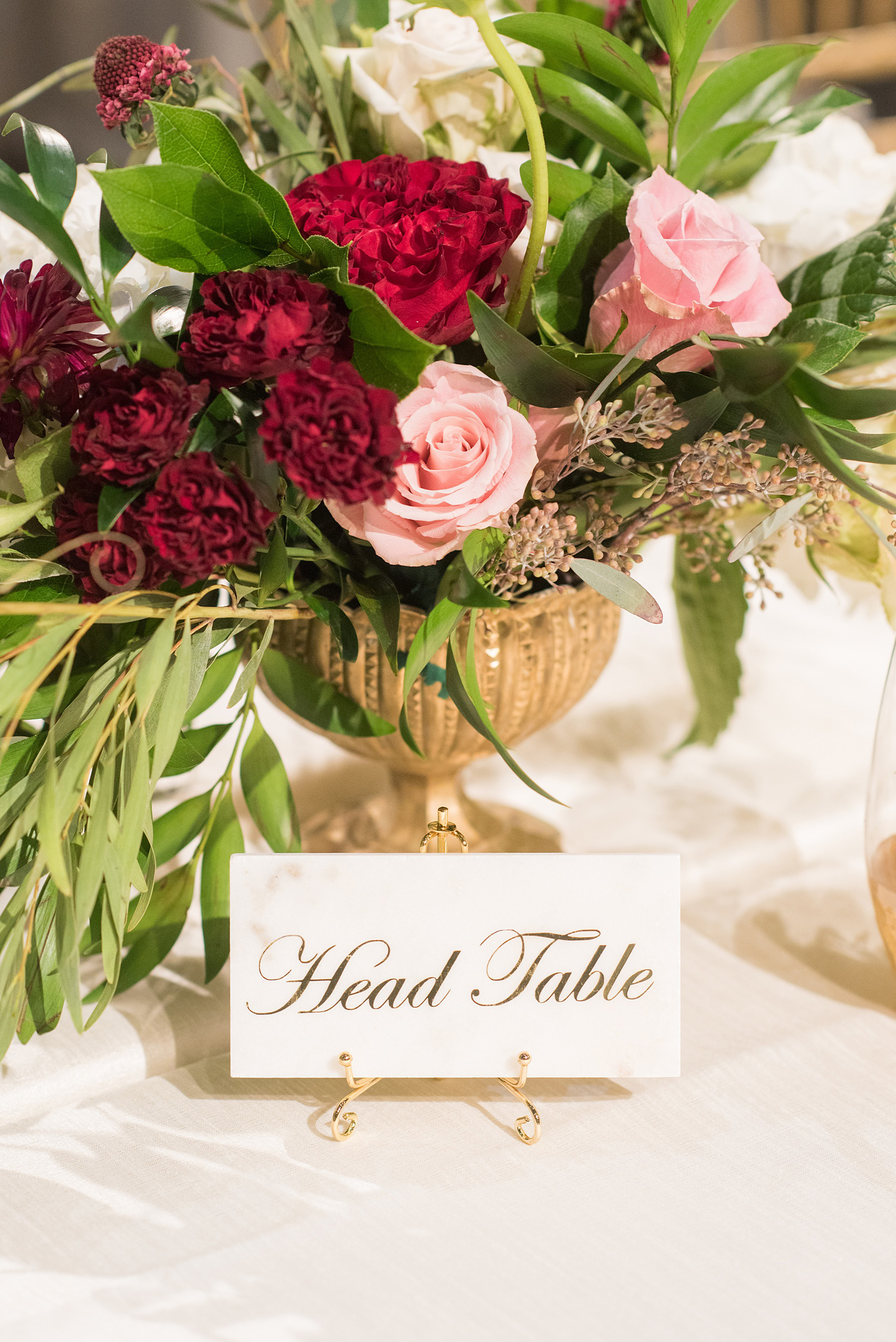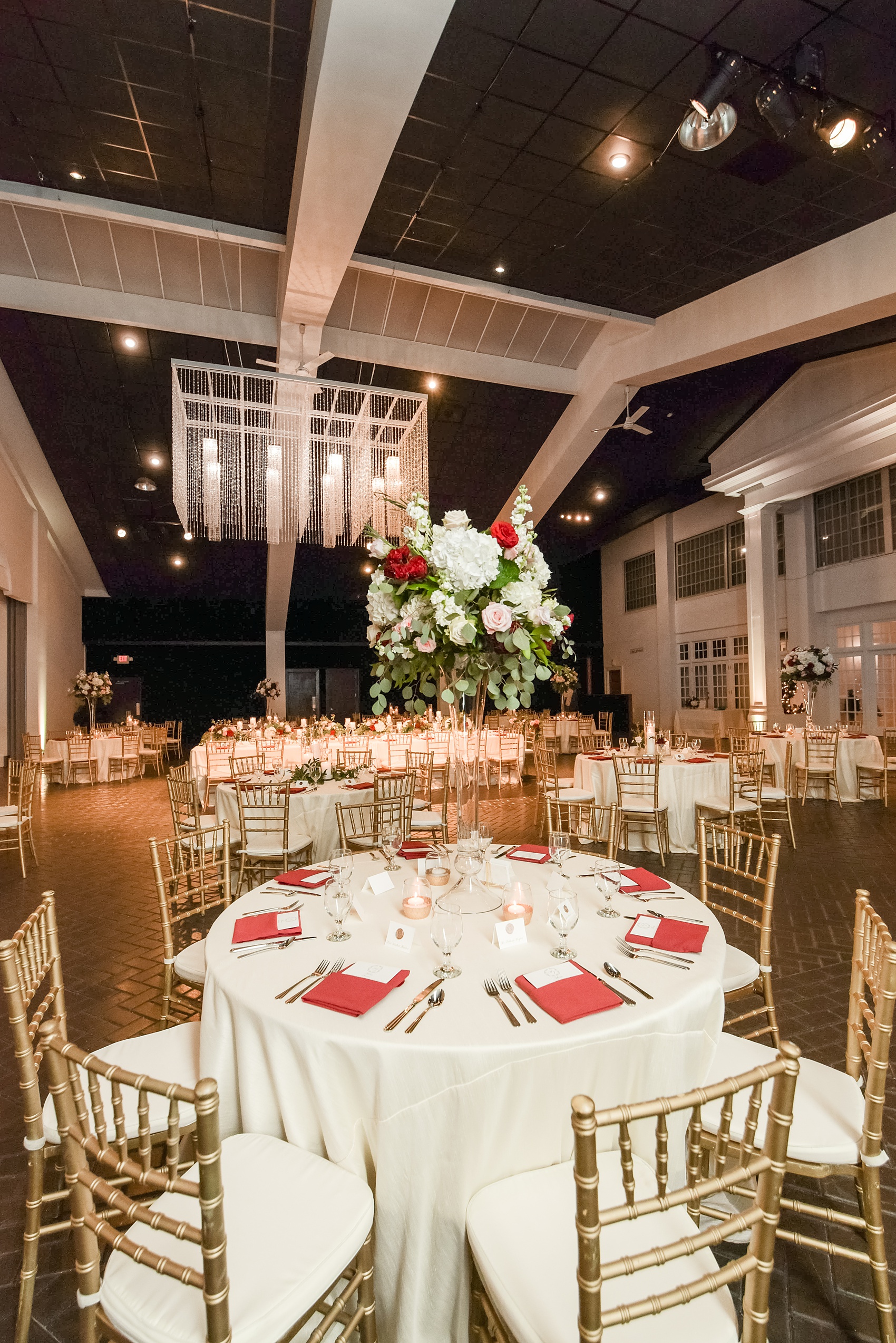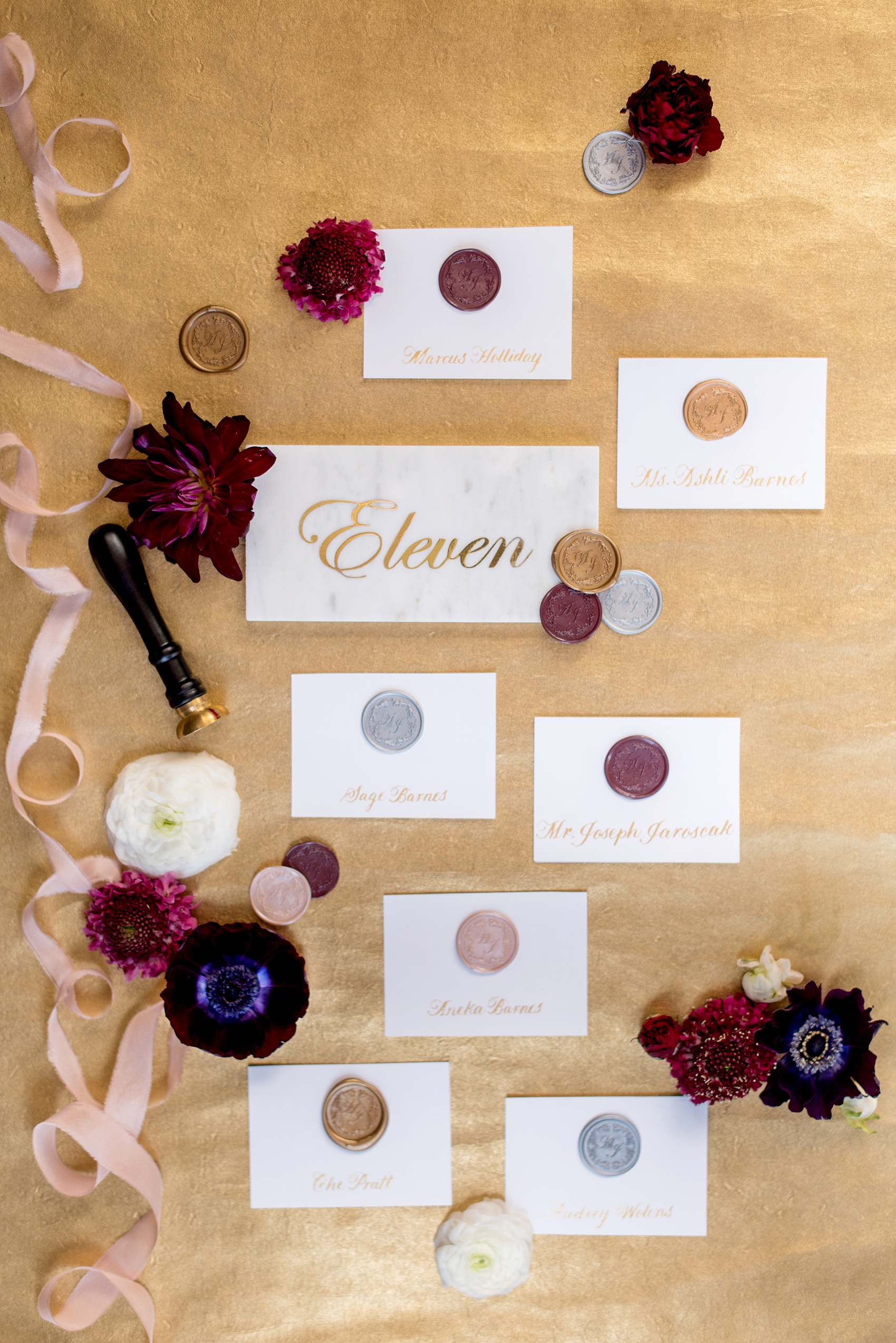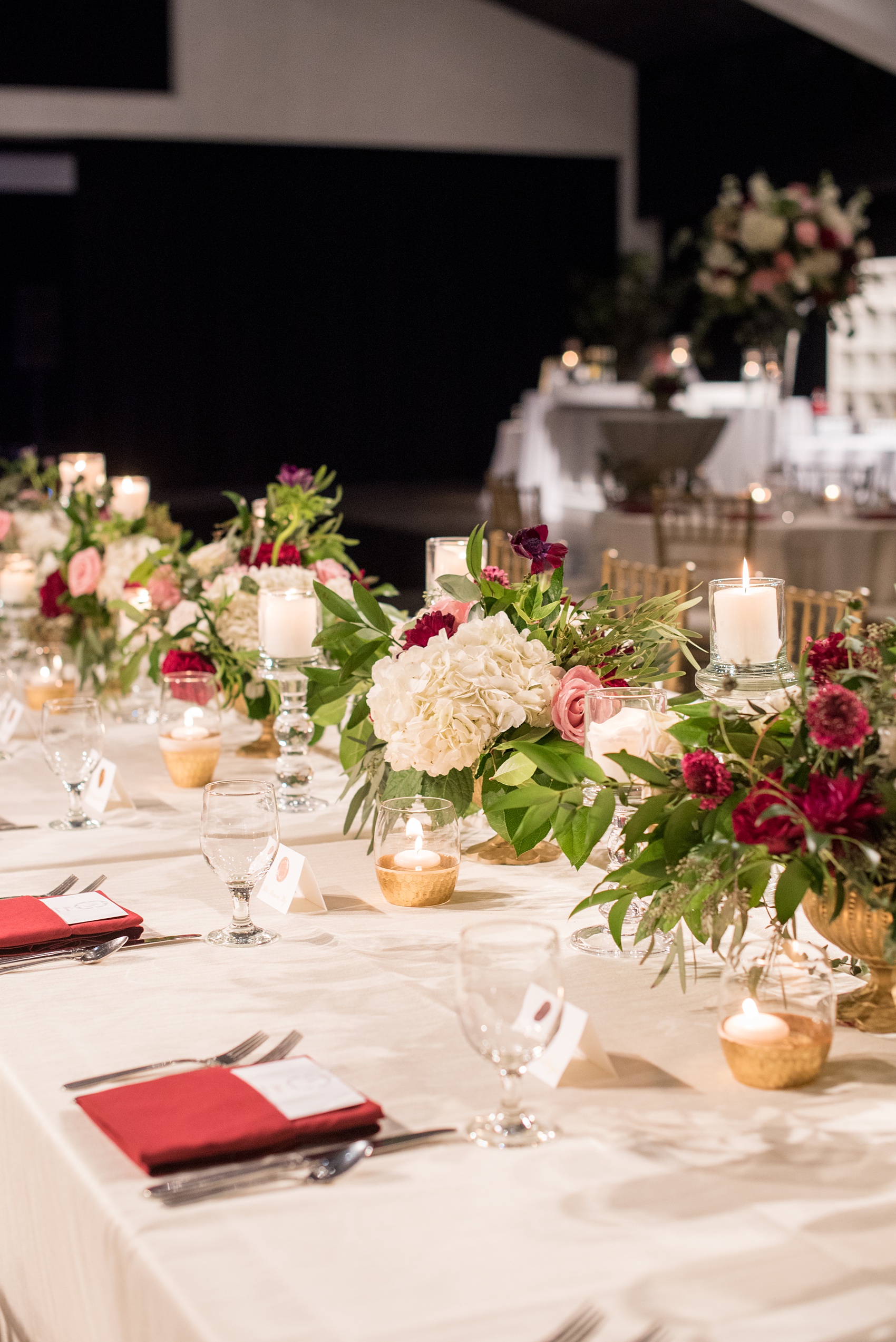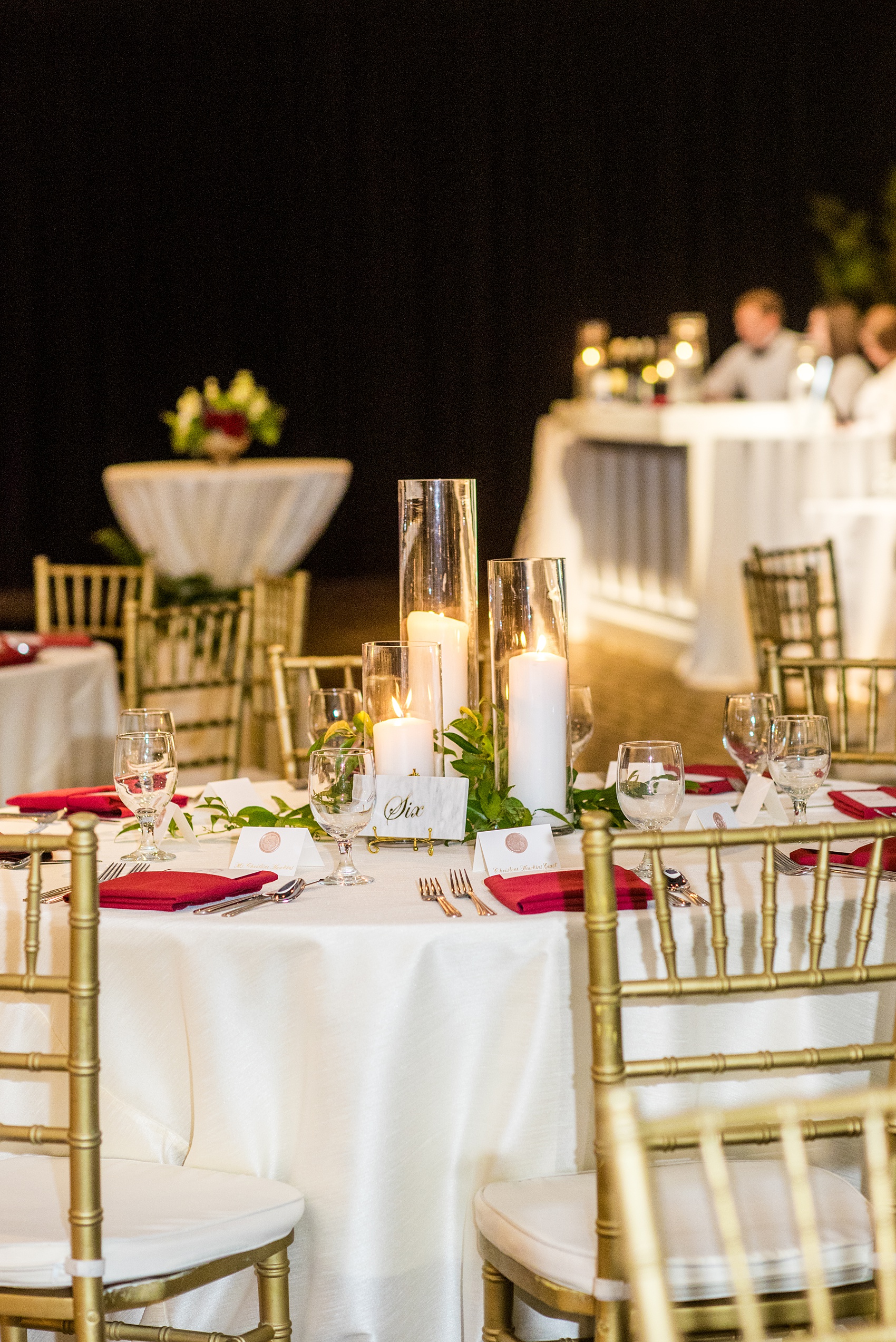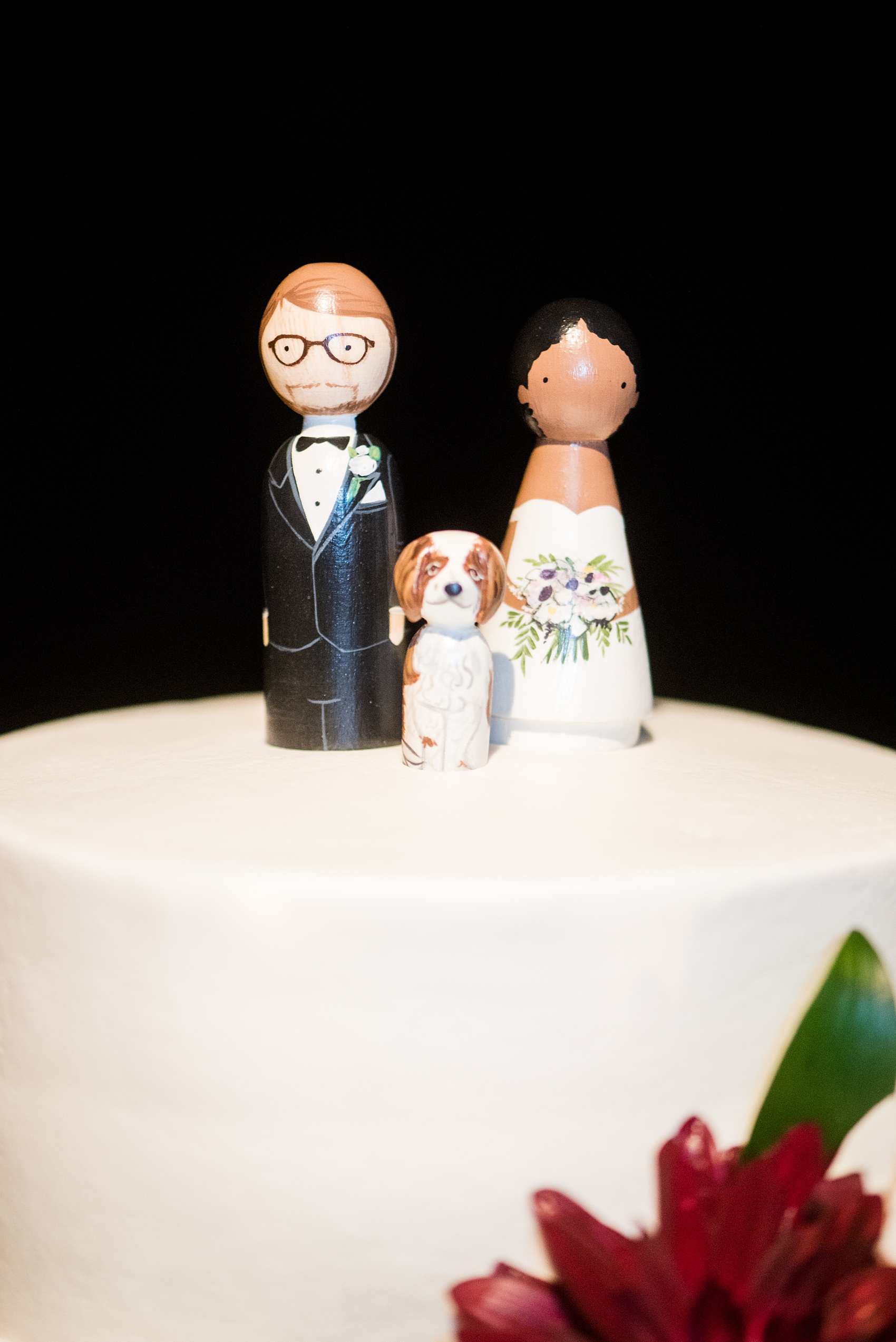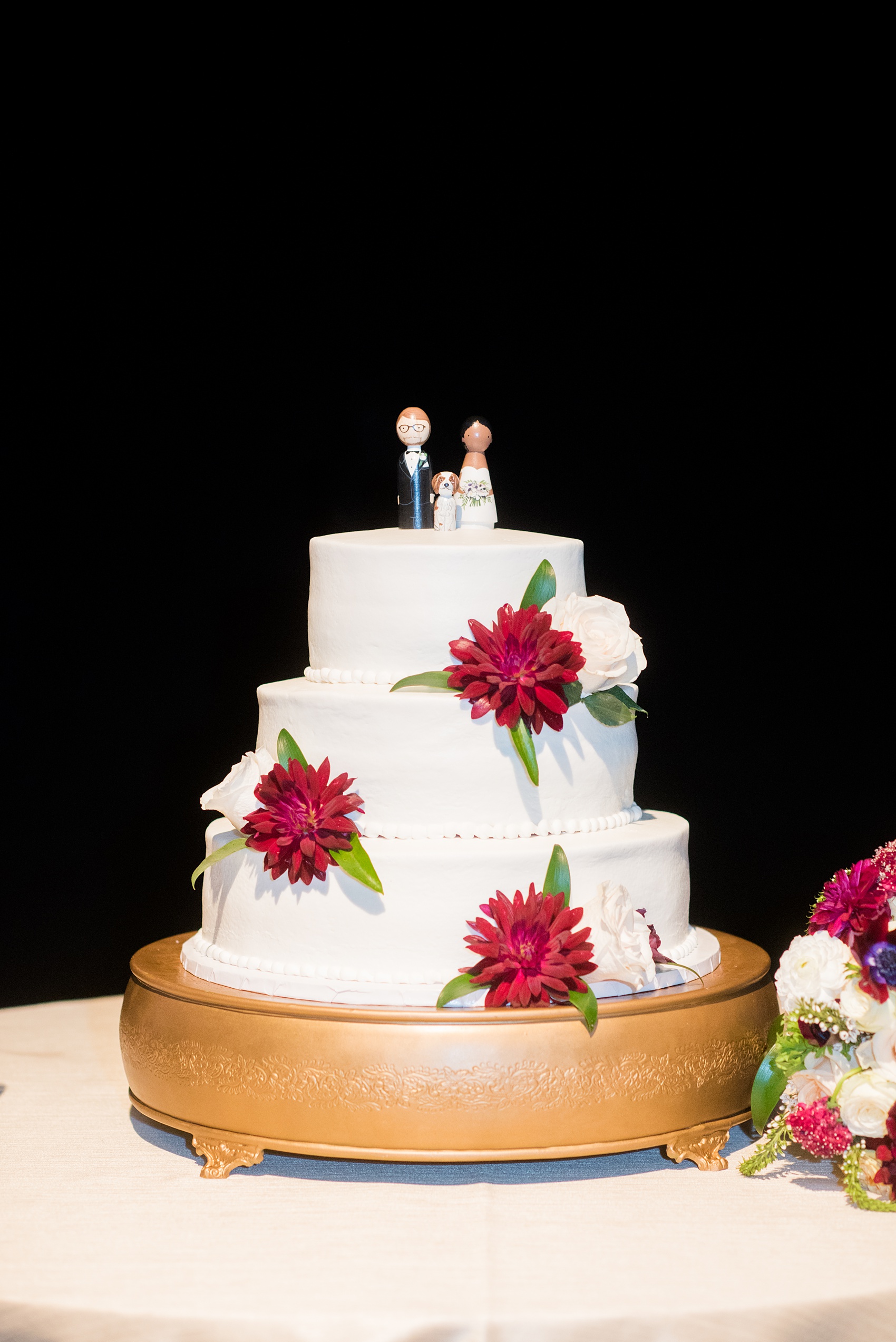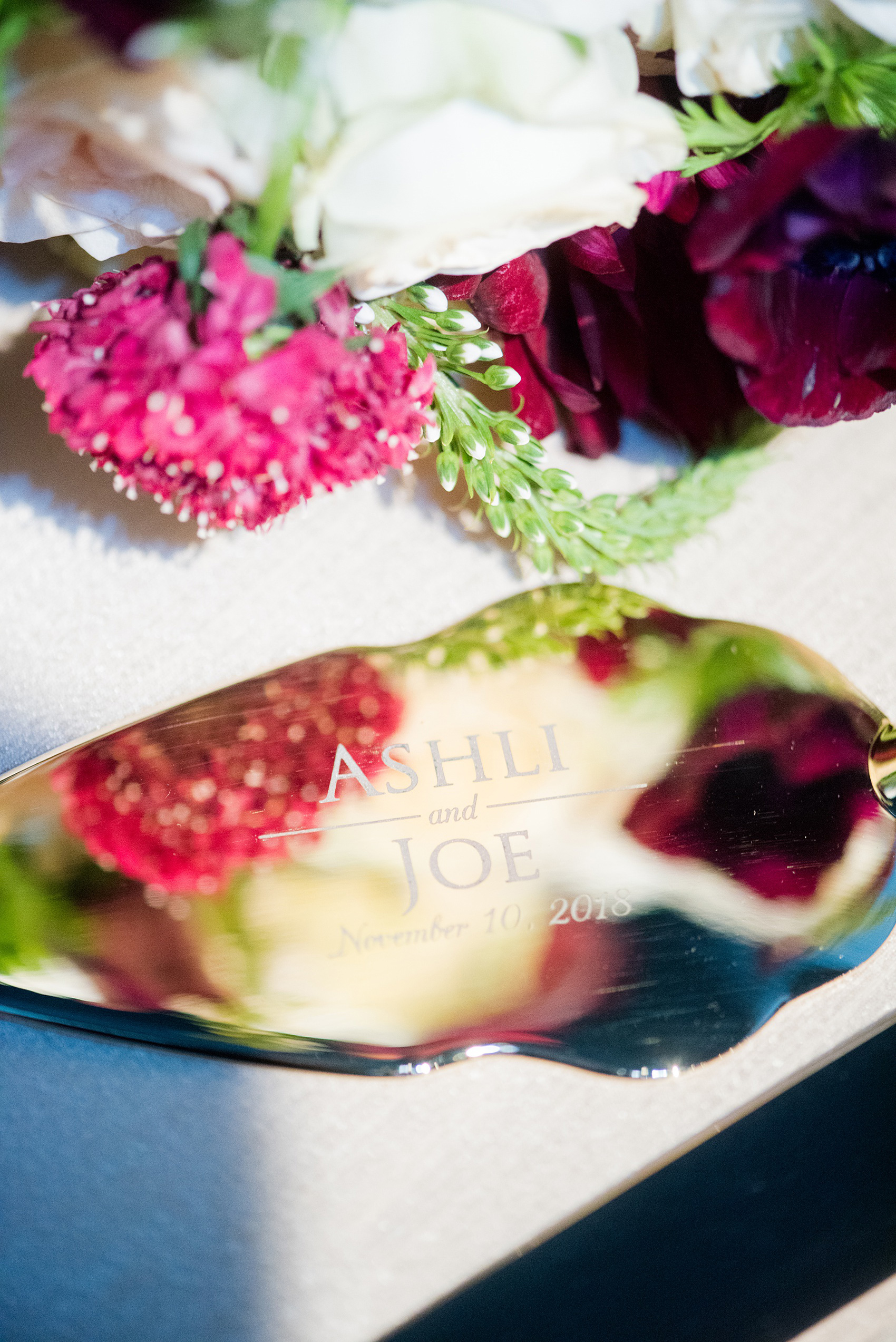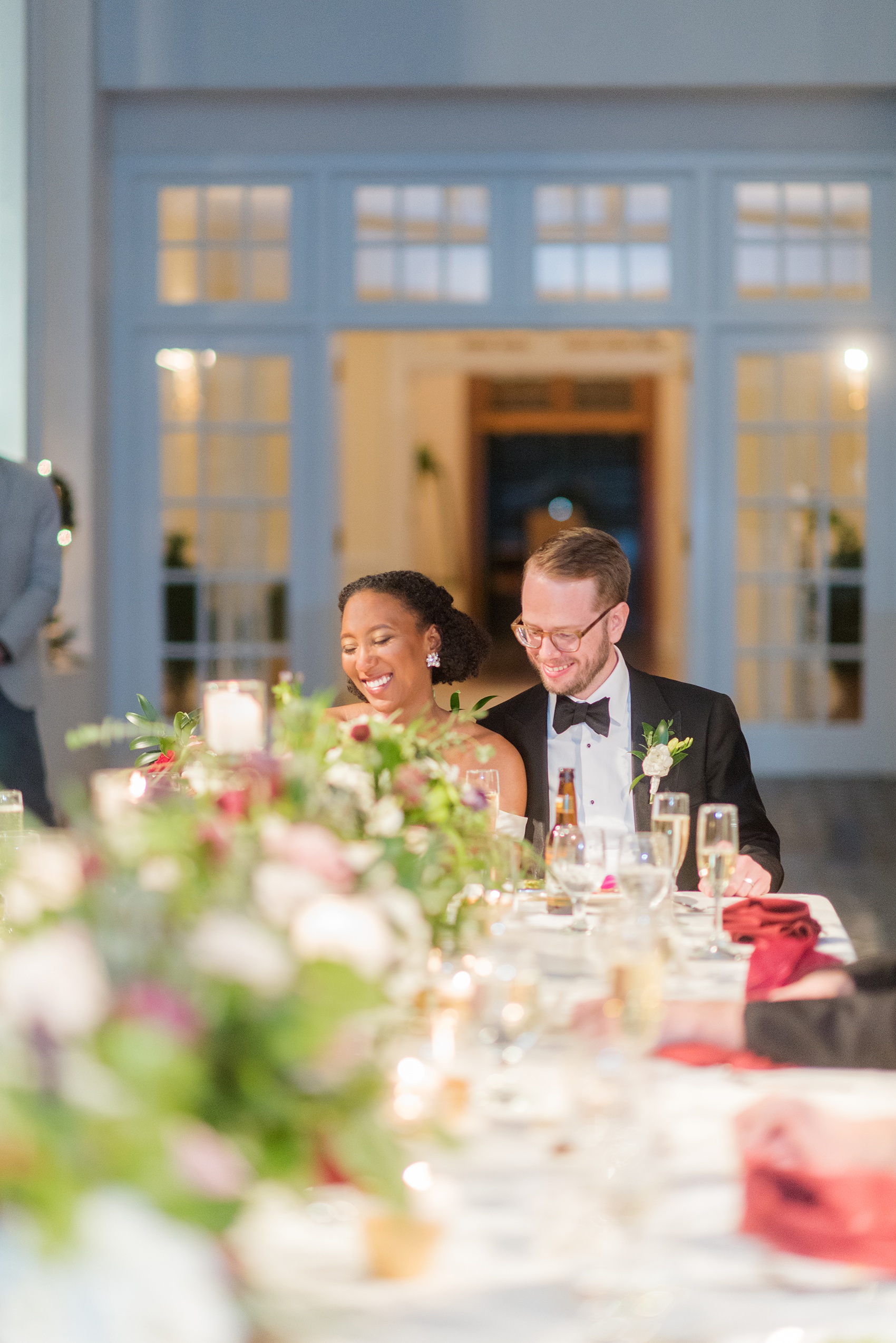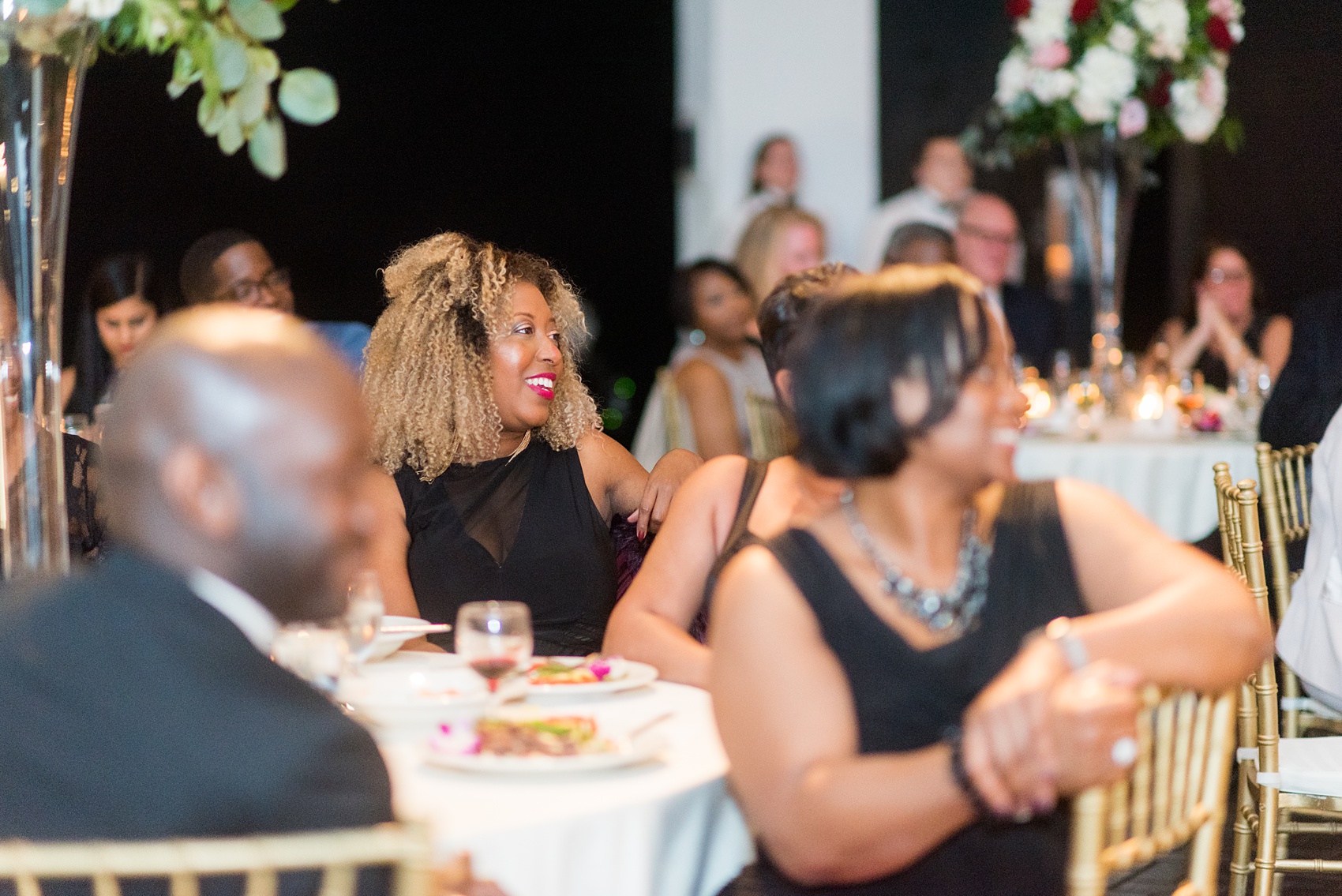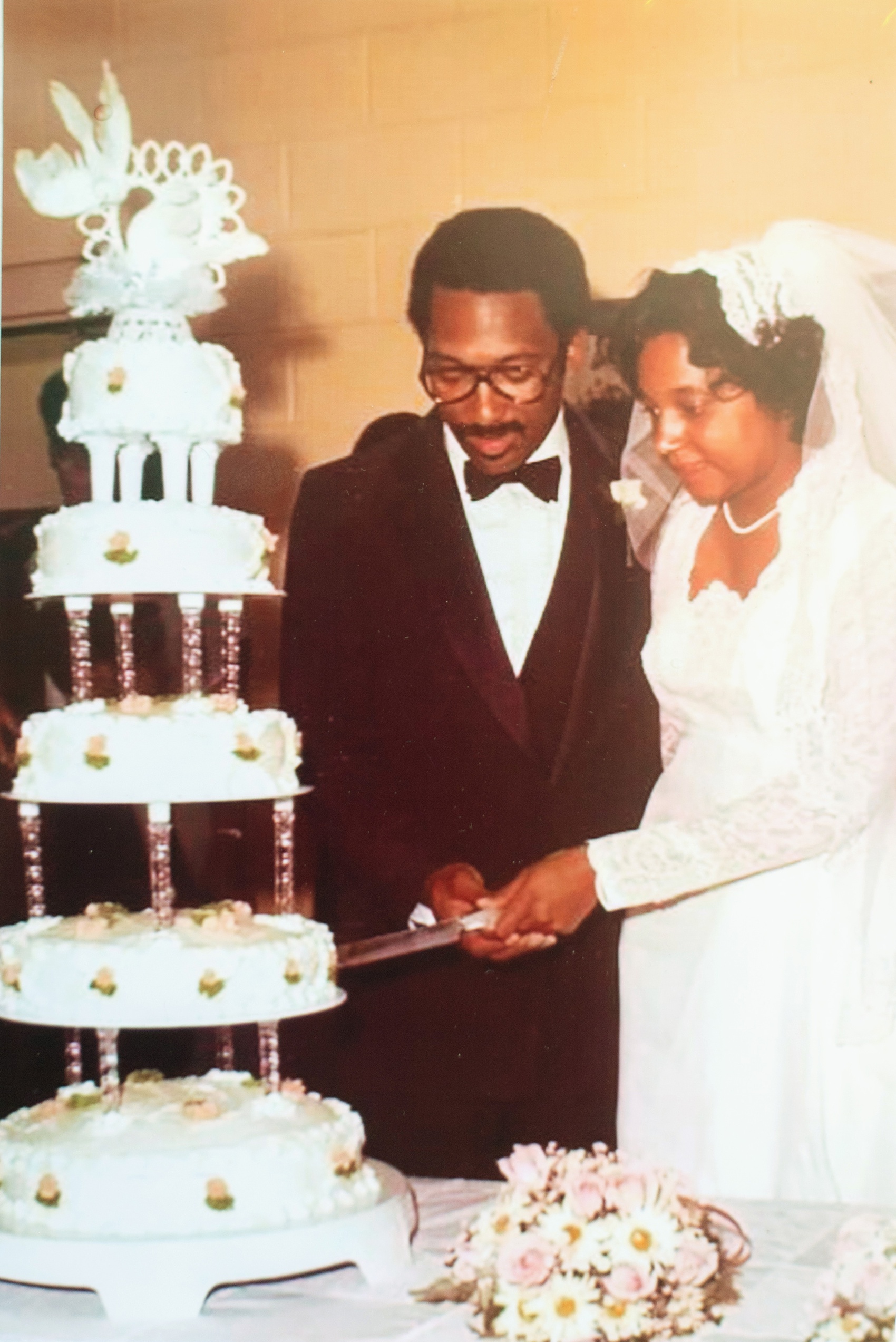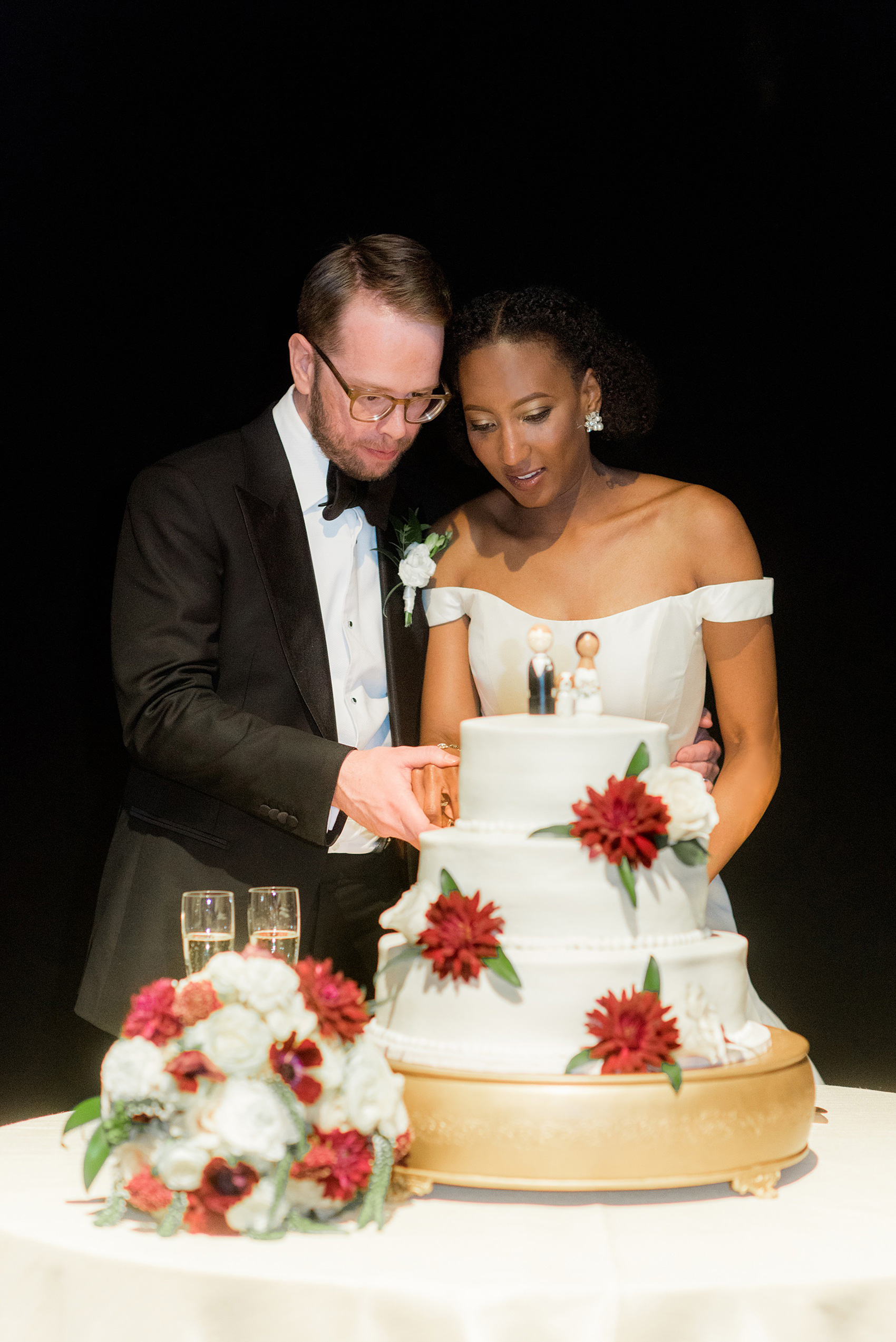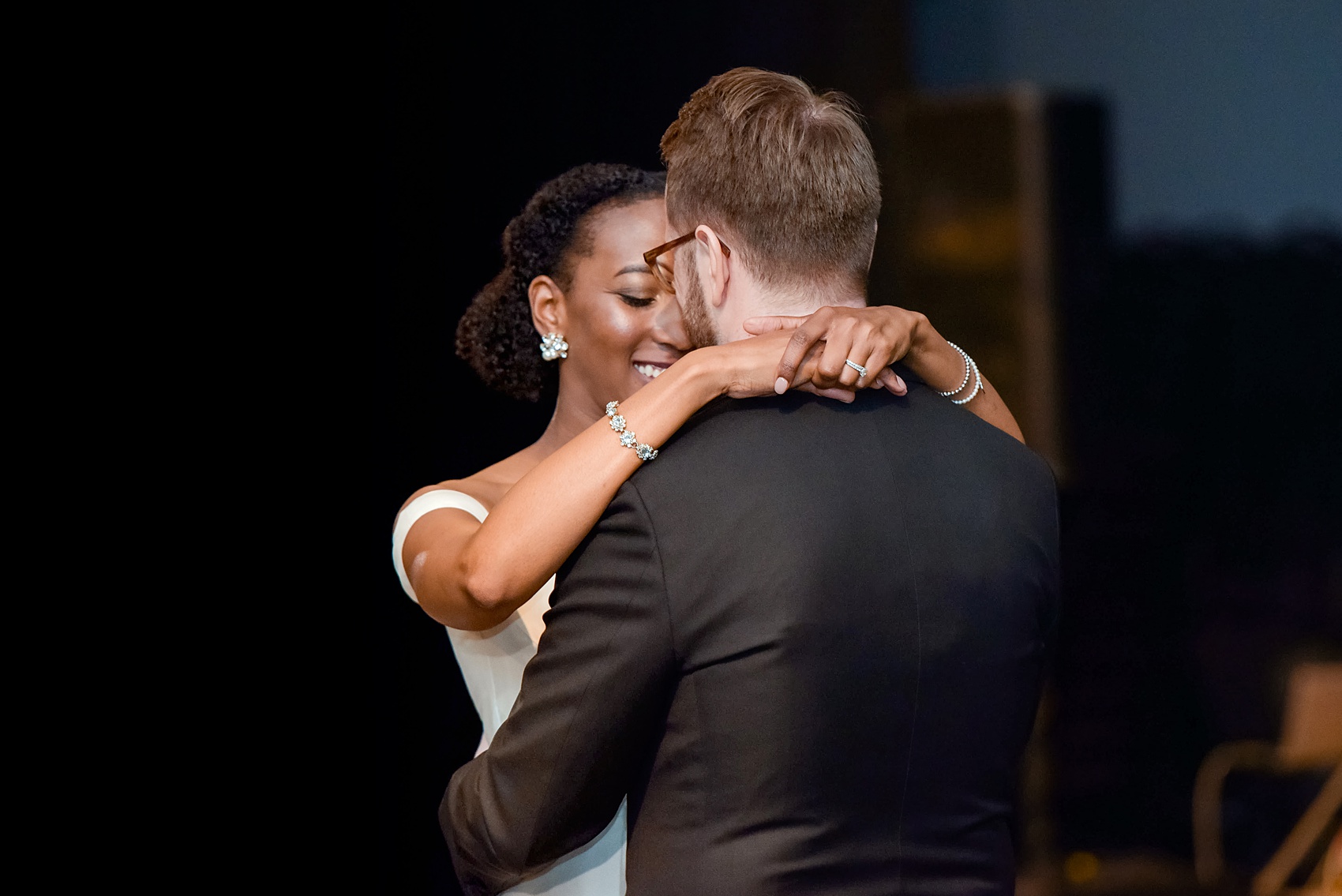 One of my absolute favorite details from their wedding was their cake topper: it was them with their dog, Louis! I saw a photo of Ashli's parents, Vonzella and Donald, cutting their wedding cake in their home while Ashli was getting ready and I had a vision of placing it side-by-side with the bride and groom in their wedding post. I love the circles of life and generations! A new chapter for Ashli and Joe to enter together, witnessed by their family and friends, just as Vonzella and Donald had done years before.
Congratulations Ashli and Joe! Thank you for letting me be such a special part of your day and sharing in this time in your lives!
Planner: Viva L'Event / Venue: Rock Springs Center / Church: Sycamore Hill Missionary Baptist Church / Gown: Love Couture Bridal, Anne Barge / Hair and makeup: Khaliah, Wink Hair and Makeup / Hair accessory: Veiled Beauty / Bridesmaids dresses: Bella Bridesmaids, Jenny Yoo / Groom's tuxedo: Suit Supply / Groomsmen's tuxedos: The Black Tux / Flowers: Your Perfect Day / Calligraphy, mirrors and wax seals: Mason Dixon Designs / Cake: Wedding Cakes by Sue / Cake topper: Goose Greese / Band: The Shakedown / Videography: Light Canon Films / Invitations: Don Zegler / Rings: Judith Hanau / Bride's earrings: J Crew / Trolley: New Bern Tours 
Interested in having Mikkel Paige Photography capture your celebration? Contact us! 
For more wedding inspiration check out: