They knew their love was meant to be so when Pierre asked Megan to marry him in January they saw no reason to delay. Marrying just weeks later they joined together with beautiful, heartfelt vows surrounded by family and friends in an intimate Grand Central Terminal ceremony that I was honored to be a part of.
From Megan's BHLDN wedding dress and Kate Spade shoes to her beautiful birdcage veil a friend handmade, I was gushing over the thought she put into her few but significant details. I also absolutely loved the hand painted "P" and "M" letters from Anthropology she keeps at her apartment.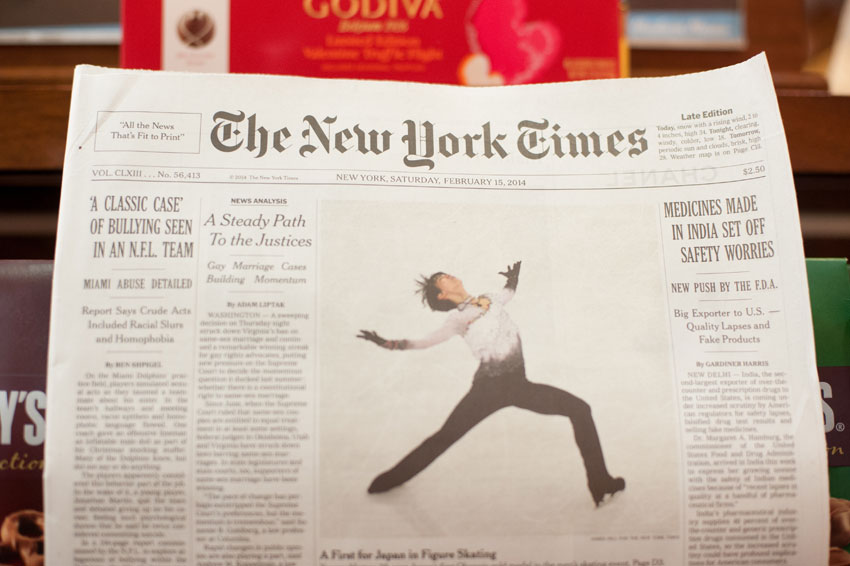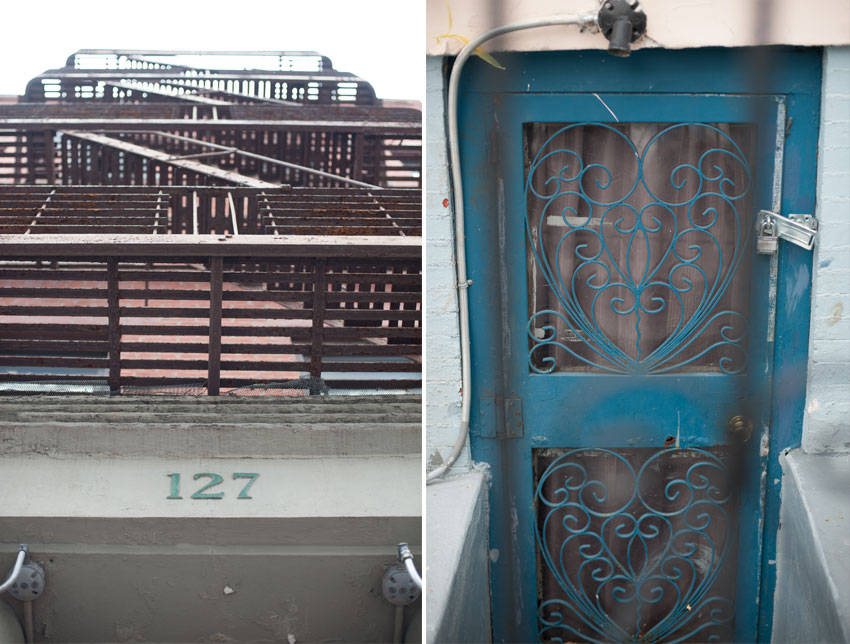 I was able to walk around her block a bit before entering her cute apartment. I quickly found a copy of Humans of New York book on her coffee table, which was part of the inspiration for their Grand Central wedding.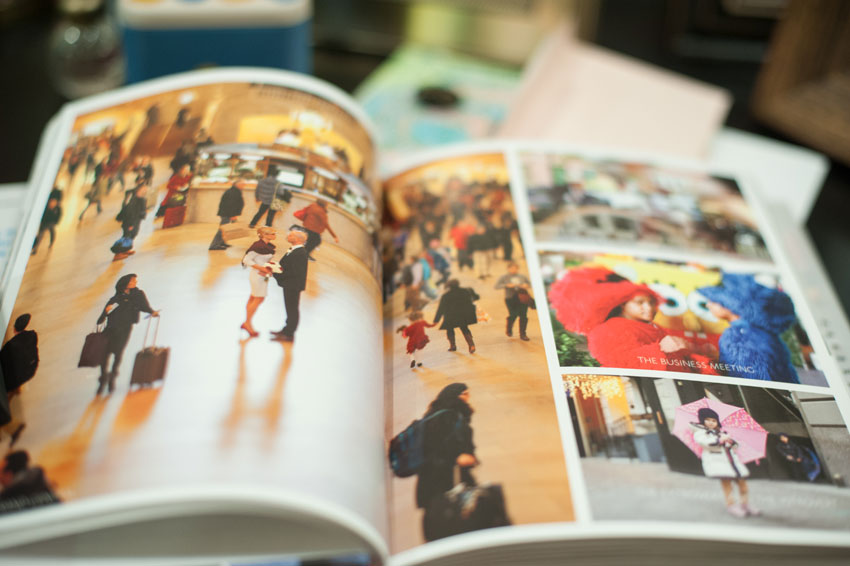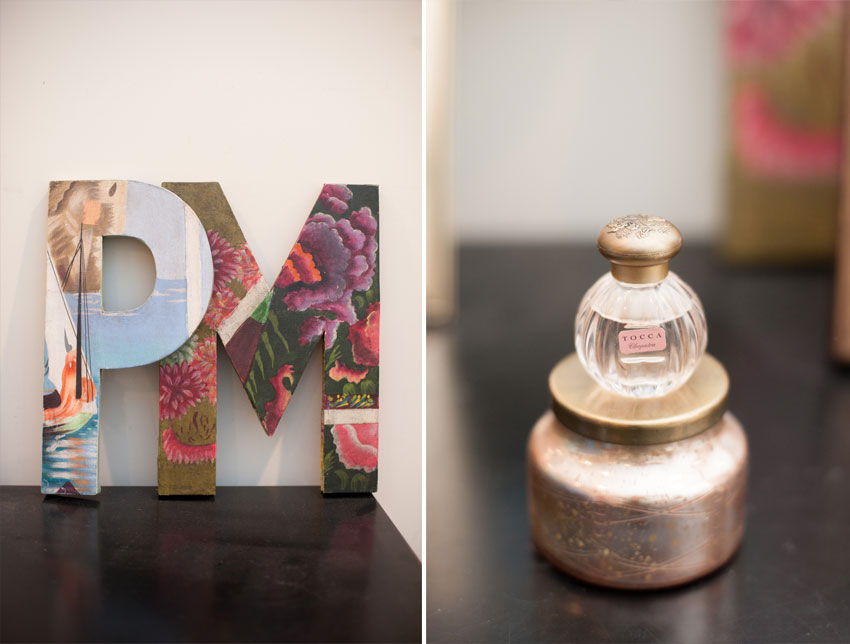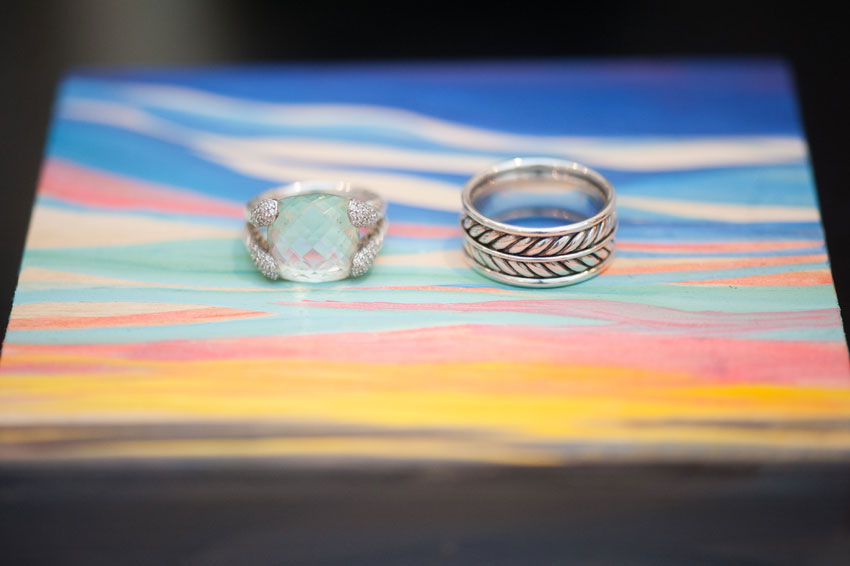 Megan's friend made the painting their rings are resting on. It seems they have very artistic, talented friends. I'm into that. 🙂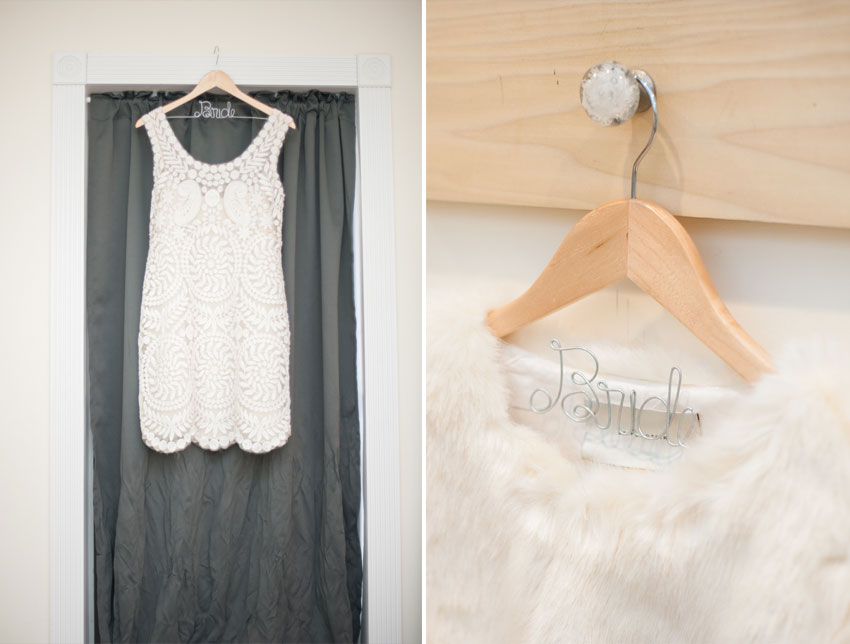 I mentioned how "bridal" a few of Megan's things were (I was a little giddy), especially her awesome fur and shoes!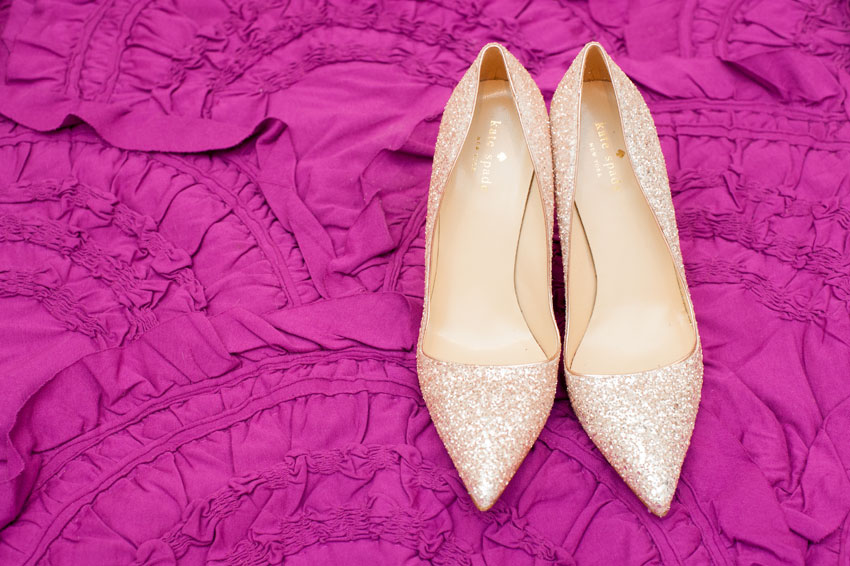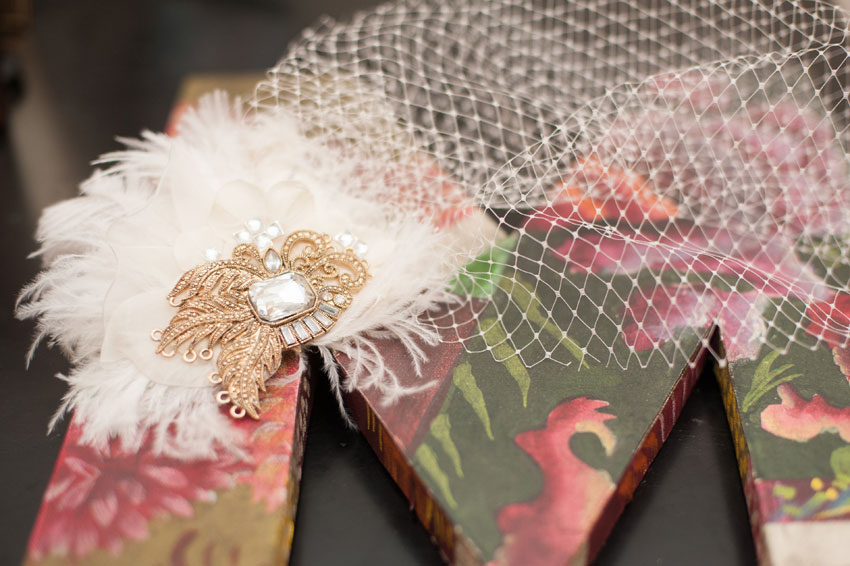 Her friend handmade her birdcage veil (how special is that?) and her "something borrowed" were earrings from her roommate, Lindsay.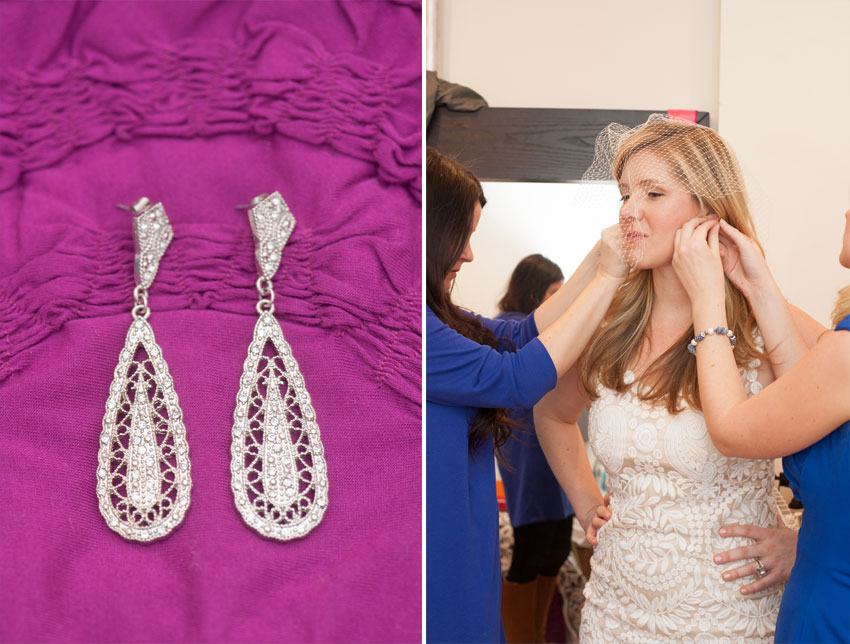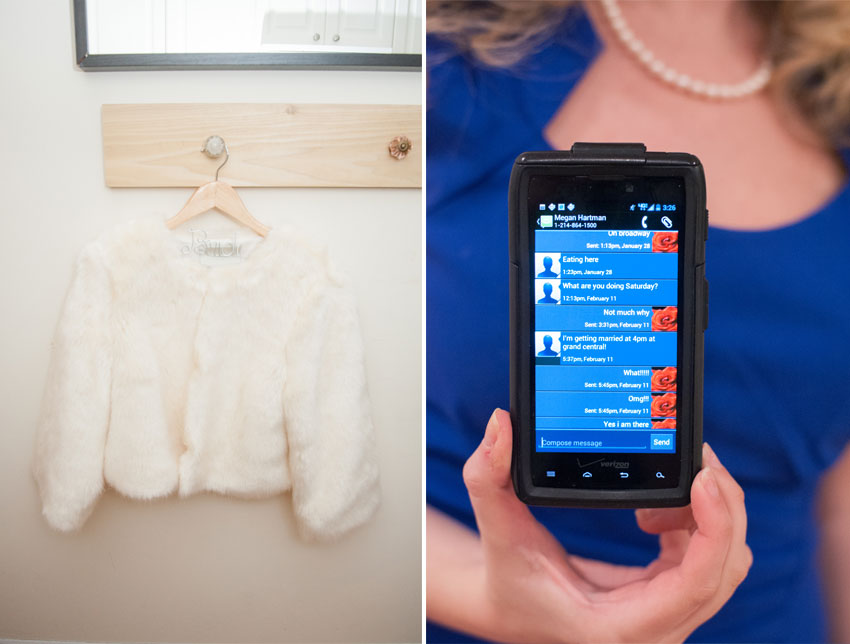 Megan and Pierre's invitations to family and friends were very 2014: they came by way of emails and texts! Alissa, one of Megan's dear friends that helped her prepare for her day, showed me the spontaneous message Megan sent her. I love it!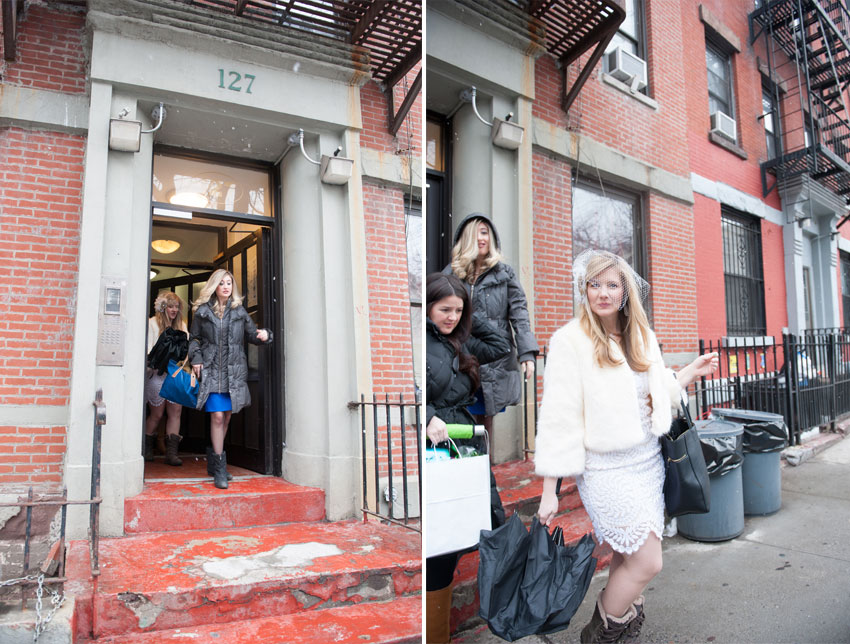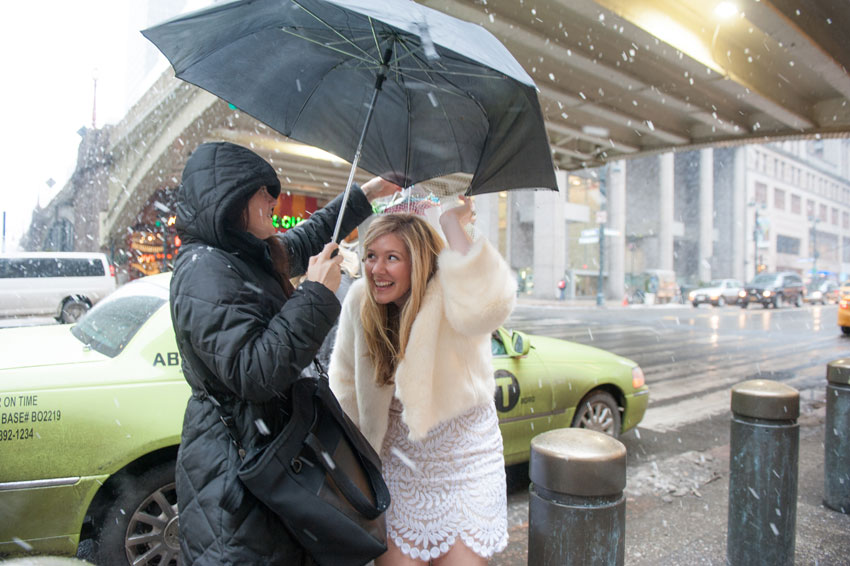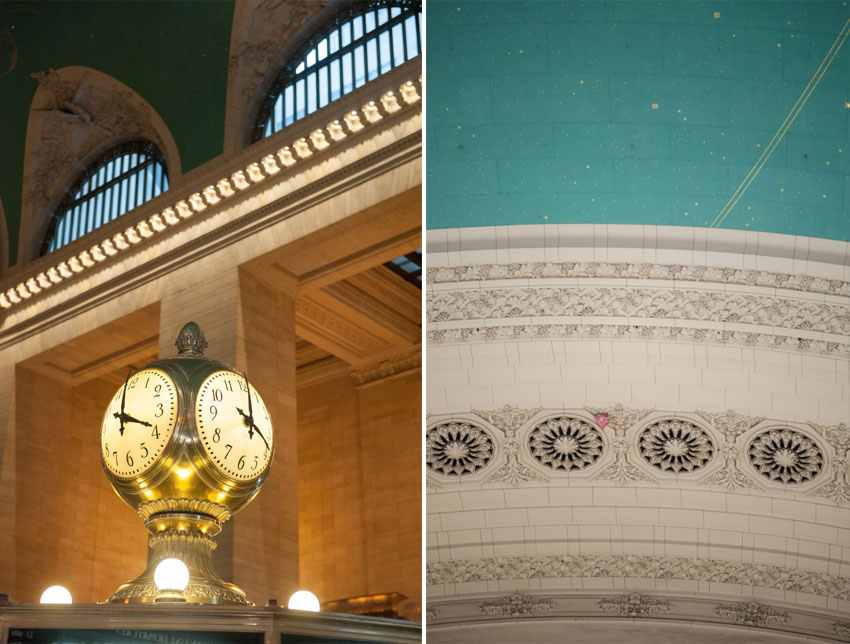 I spy: a Valentine's Day heart on the ceiling of Grand Central! Appropriate.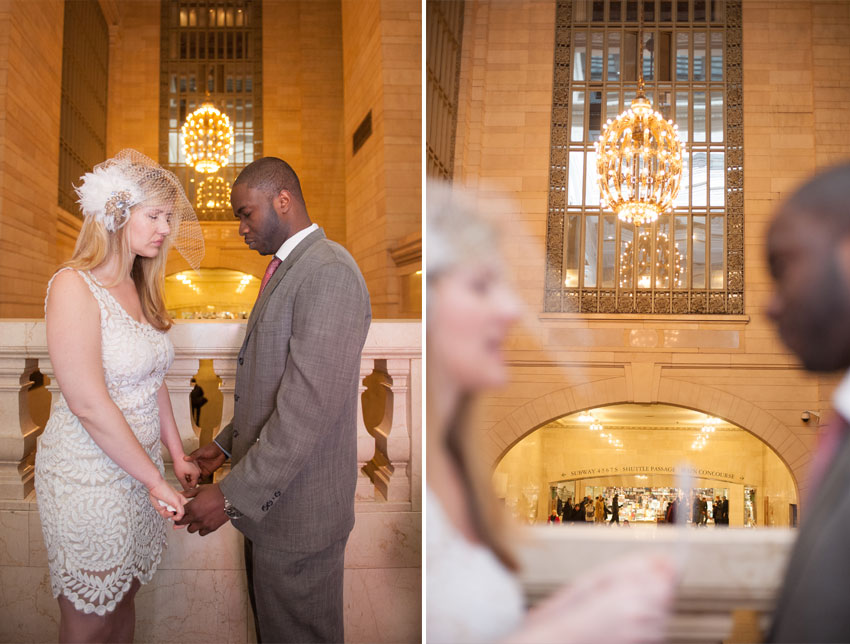 Megan and Pierre were encircled by family and friends and closed their eyes in prayer as family and friends in attendance expressed their wishes and blessings for them as they entered this new chapter of their lives. What a beautiful way to start a marriage.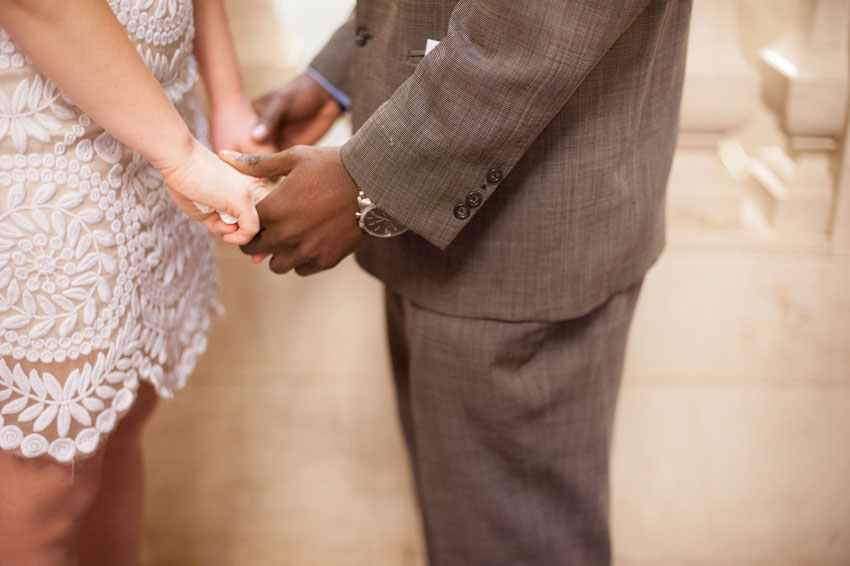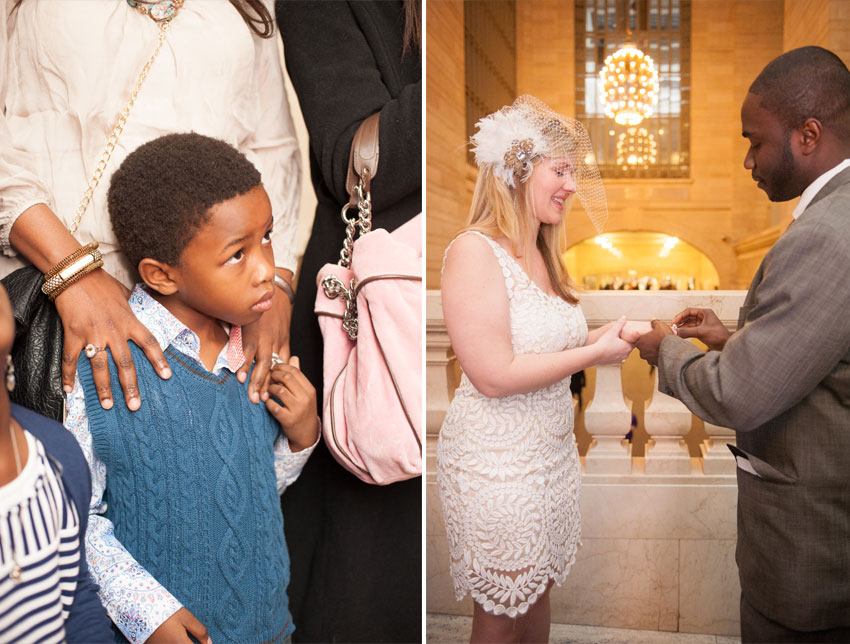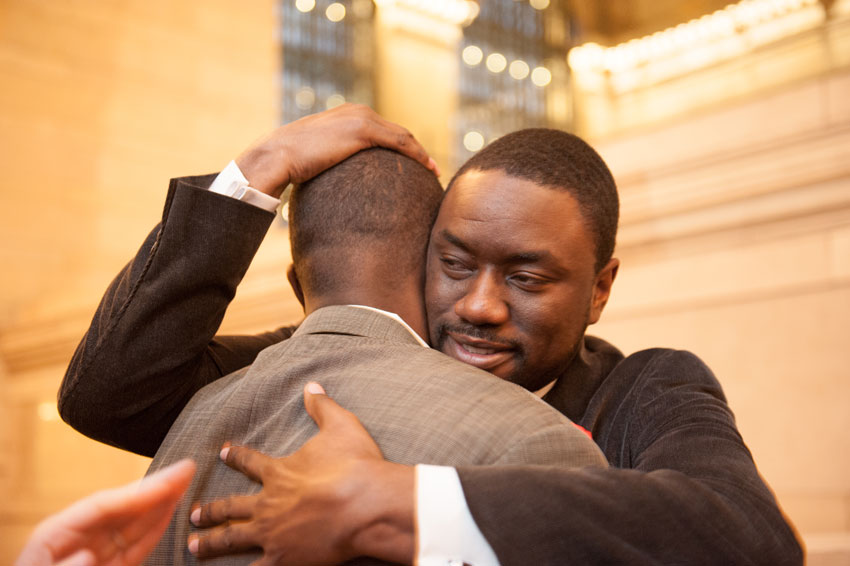 Above is Pierre's brother giving him a congratulatory hug. Pierre is one of five boys and has two sister, which I think is impressively awesome!
There was a marketing team nearby happy to play Bruno Mars's "Marry You" after they were self-announced as husband and wife. A first dance, of sorts? It was great.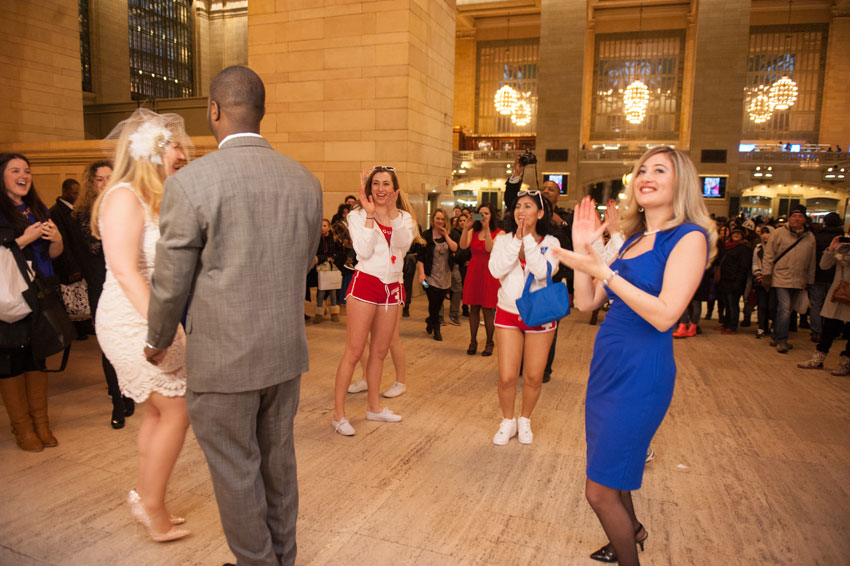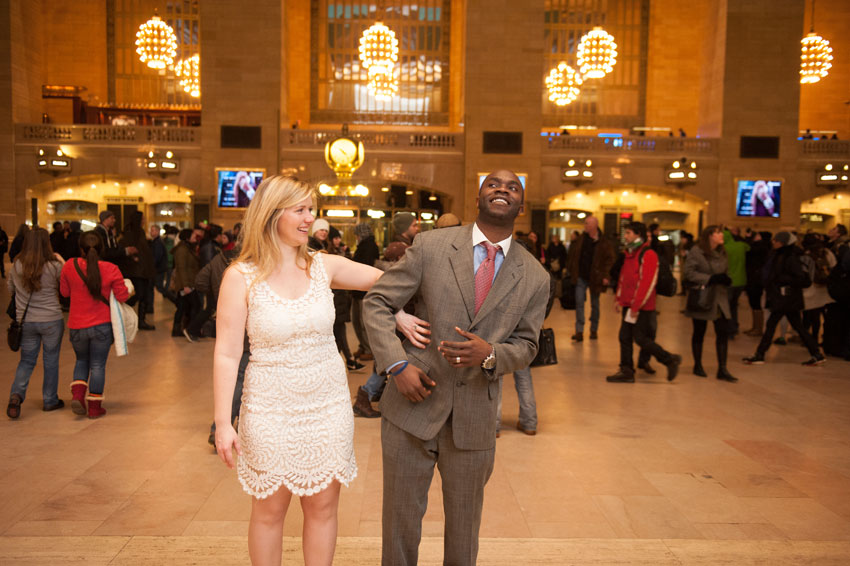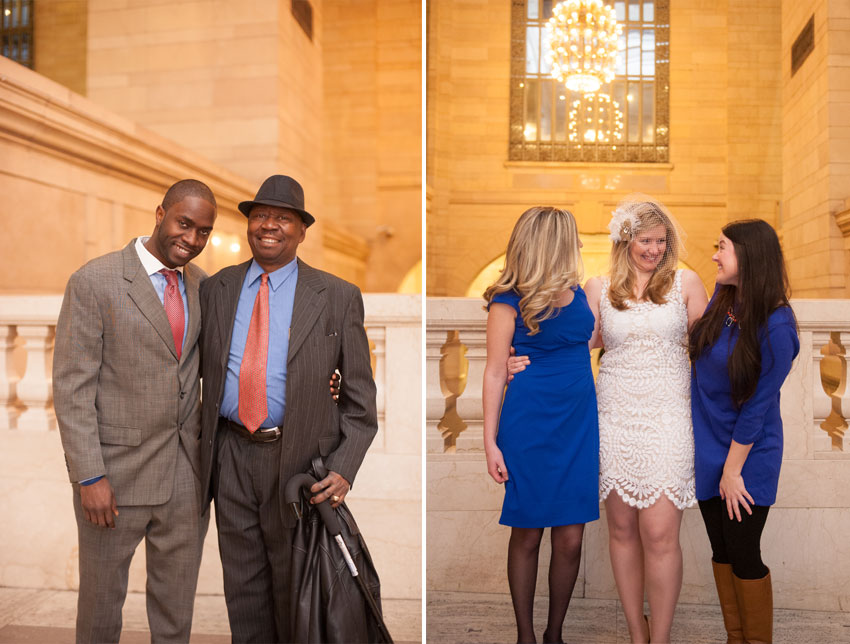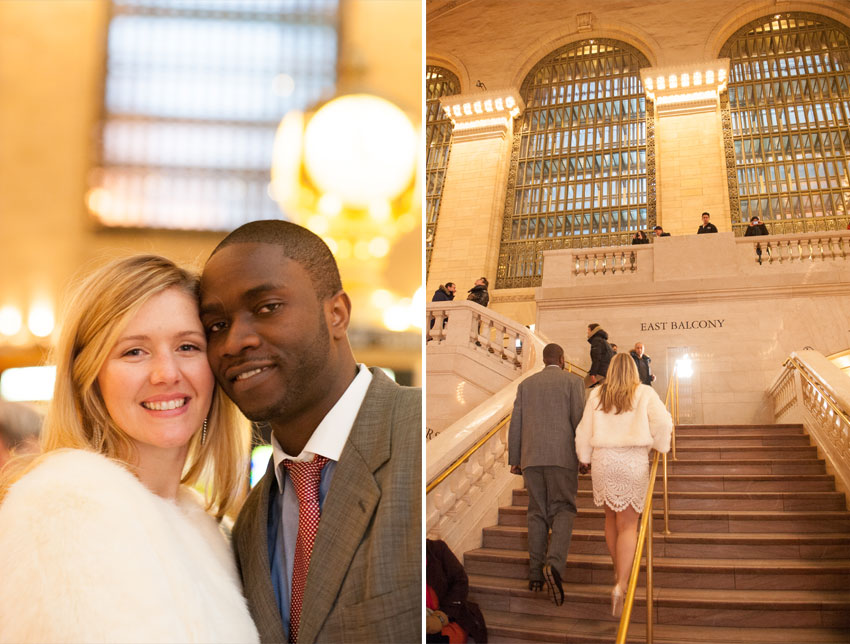 The beauty of Grand Central on this snowy day in February was truly rivaled by the beauty of their memorable wedding. Congratulations!!!!
Venue: Grand Central Terminal | Wedding Dress: BHLDN | Rings: David Yurman | Shoes: Kate Spade | Faux Fur Coat: Leifsdottir
Happy Wednesday!