Jana and Peter's beauty would shine through any photo session but the setting of New York City's classic Grand Central Terminal only added to the splendor of their engagement photos. They adore what, nowadays, we consider the "vintage" era even making their art-deco inspired wedding save-the-date a painting of the Chrysler Building. (See the amazing photo at the end of the post honoring that!)
This setting was perfect for them! They chose the most amazing outfits that are of course modern but have a very classic feel to them, perhaps with an air to yesteryears. (As an added bonus, making this even more inspiring to me, their photographer, Grand Central Terminal is one of my favorite places in New York City! #funfact)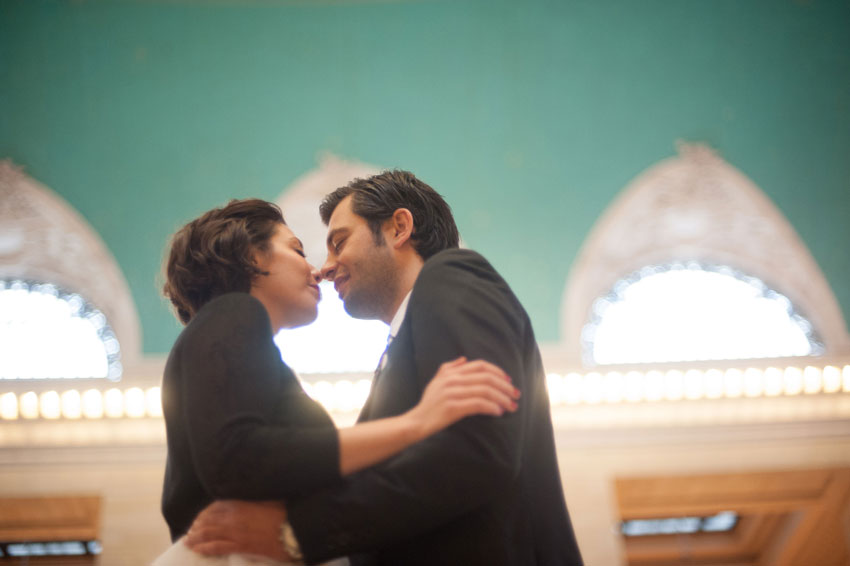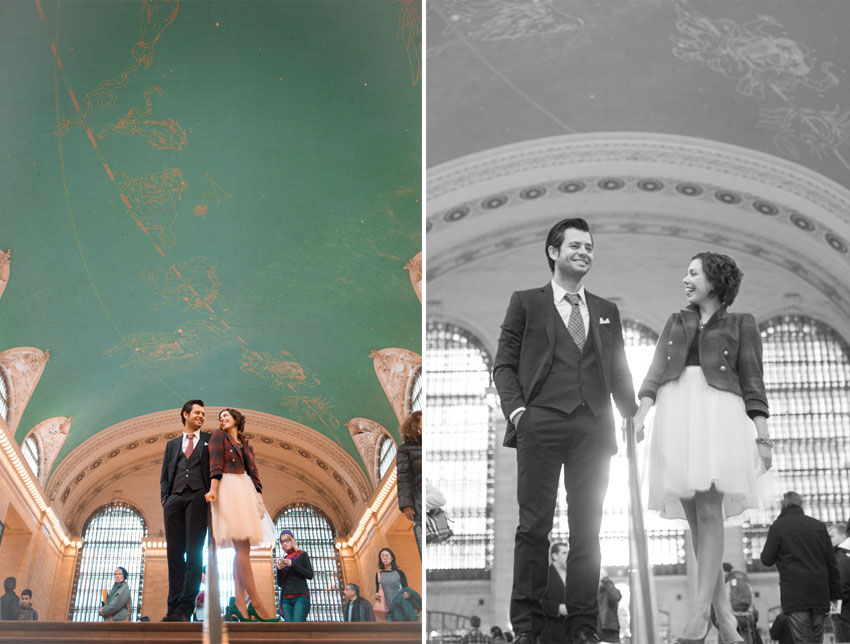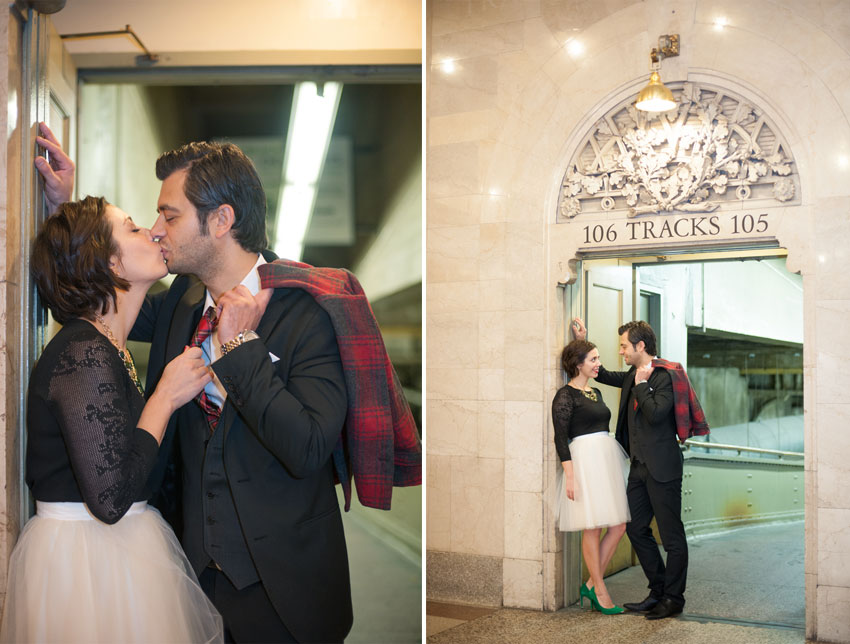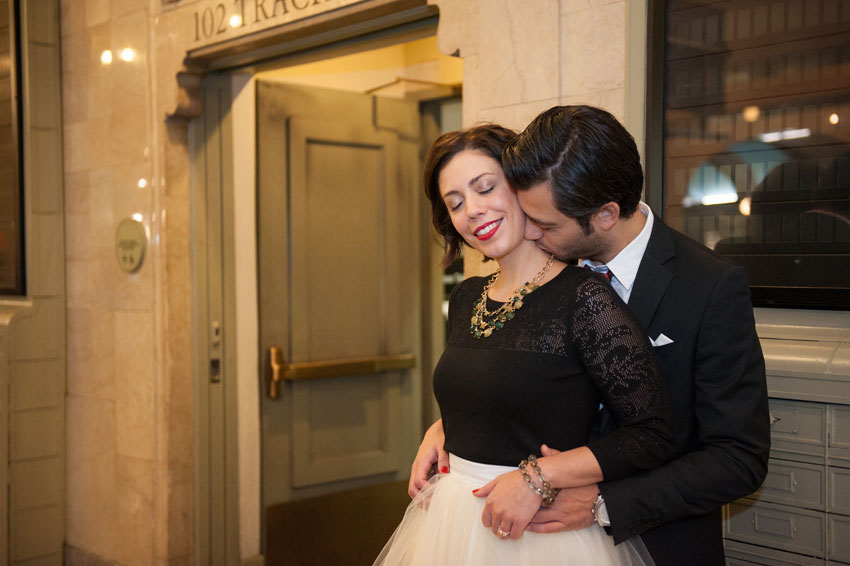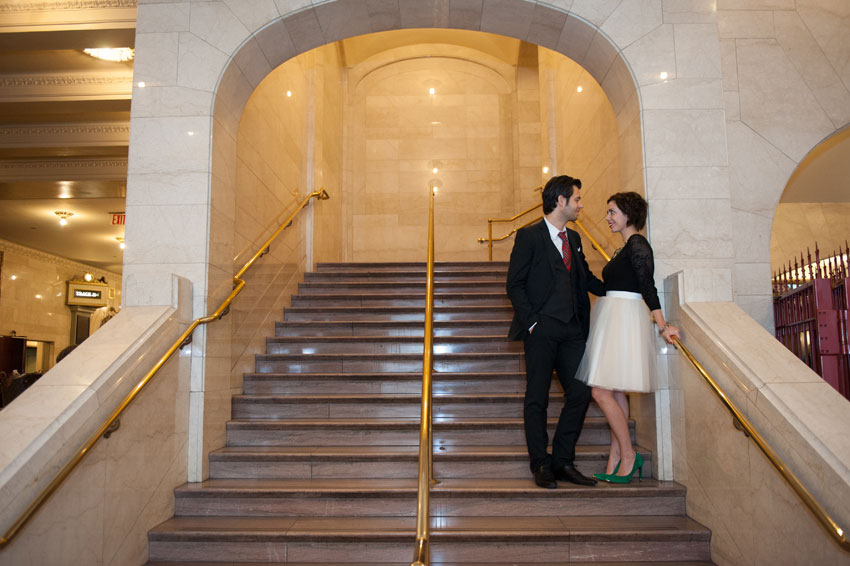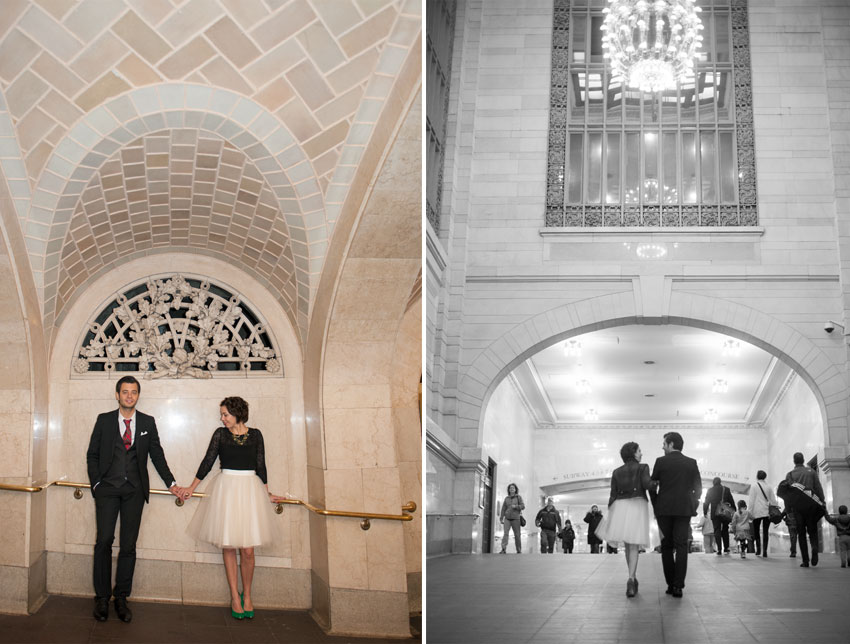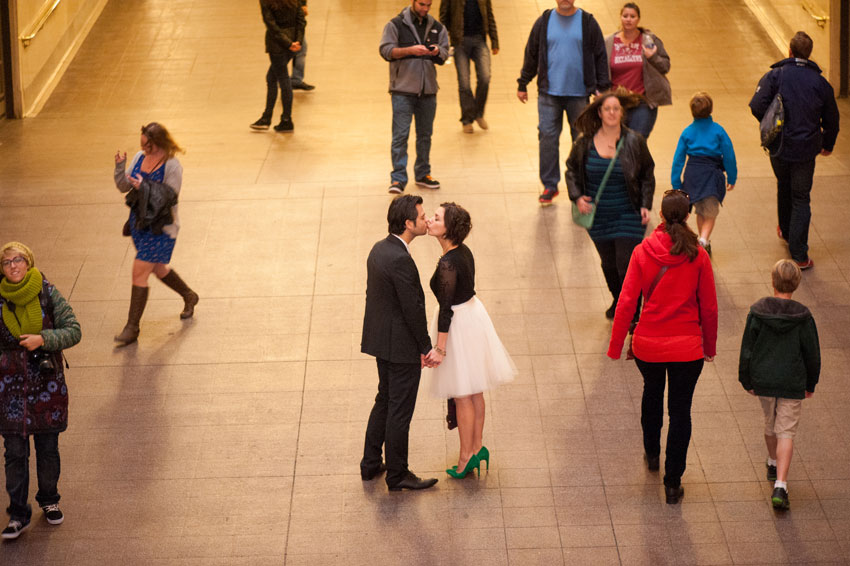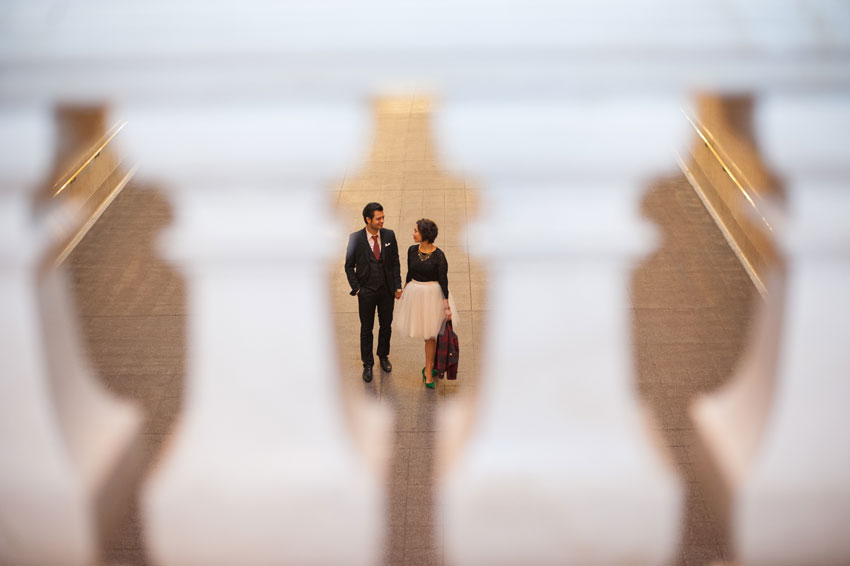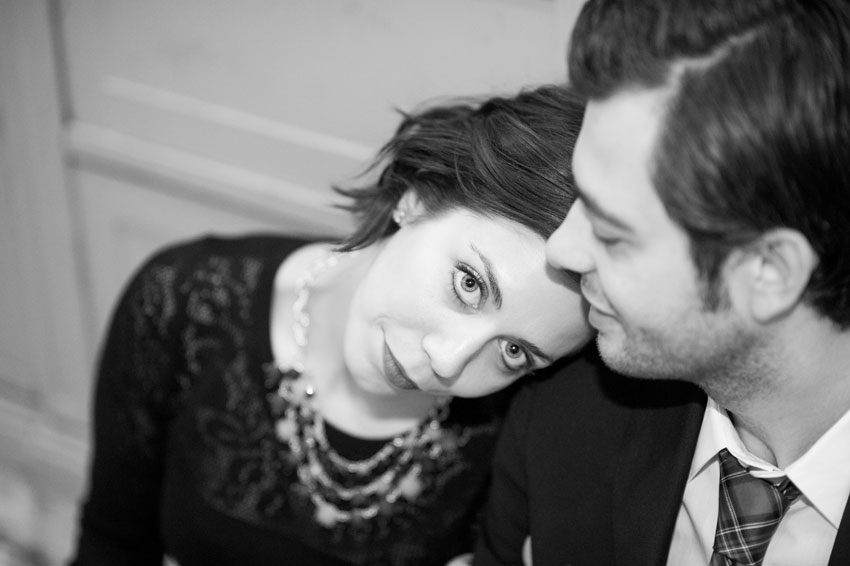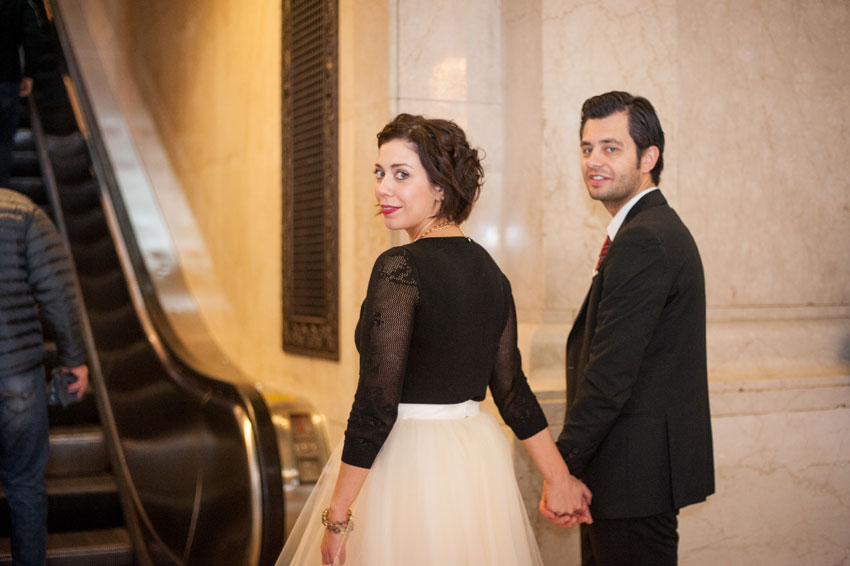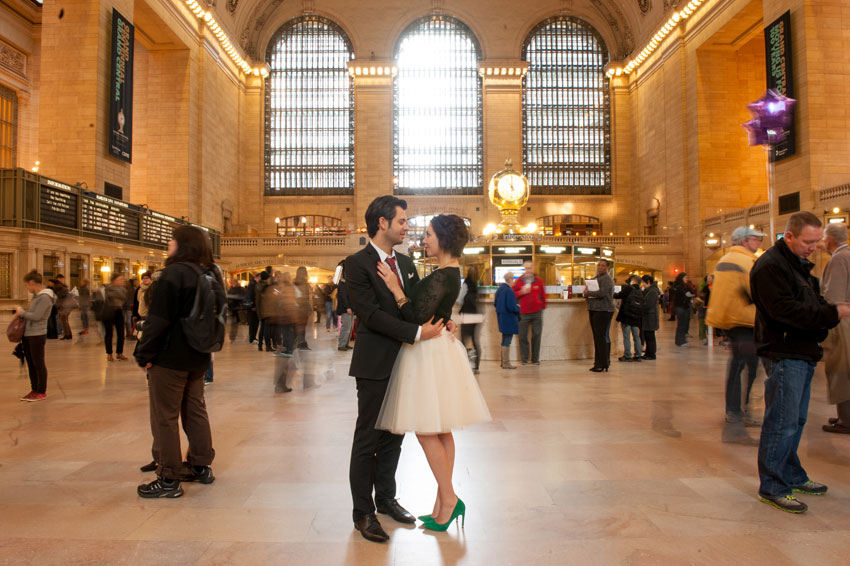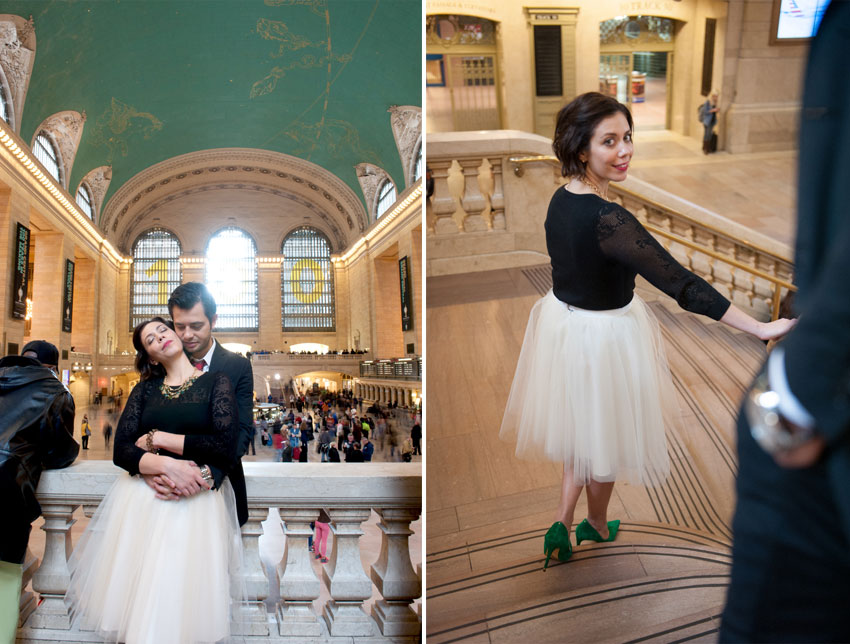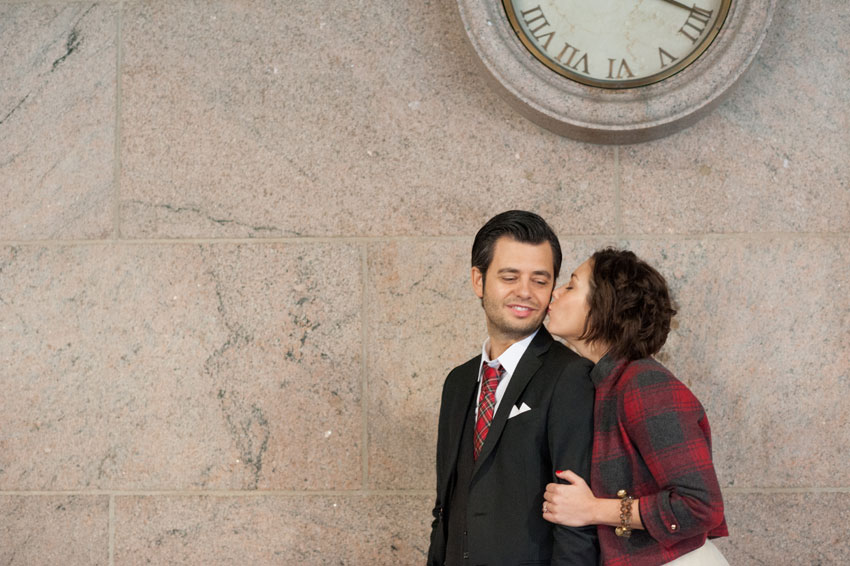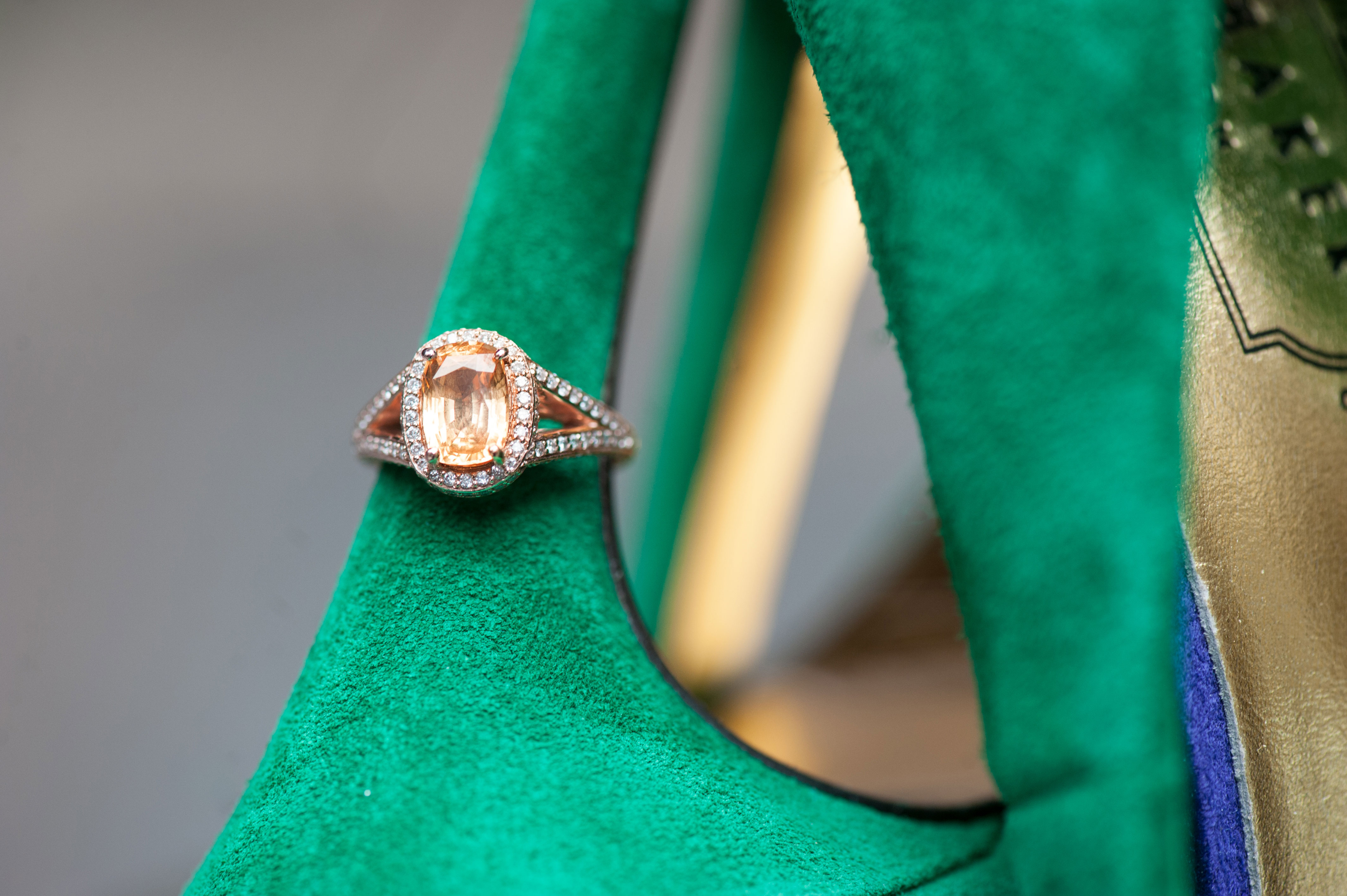 Aren't Jana's jewels incredible? I'm slightly obsessed with her unique engagement ring: Peter opted for an incredible peach sapphire in a rose gold settings with diamonds. And Jana's earth-toned necklace is from the same shop, their family-owned Jewelry Store at Martinsville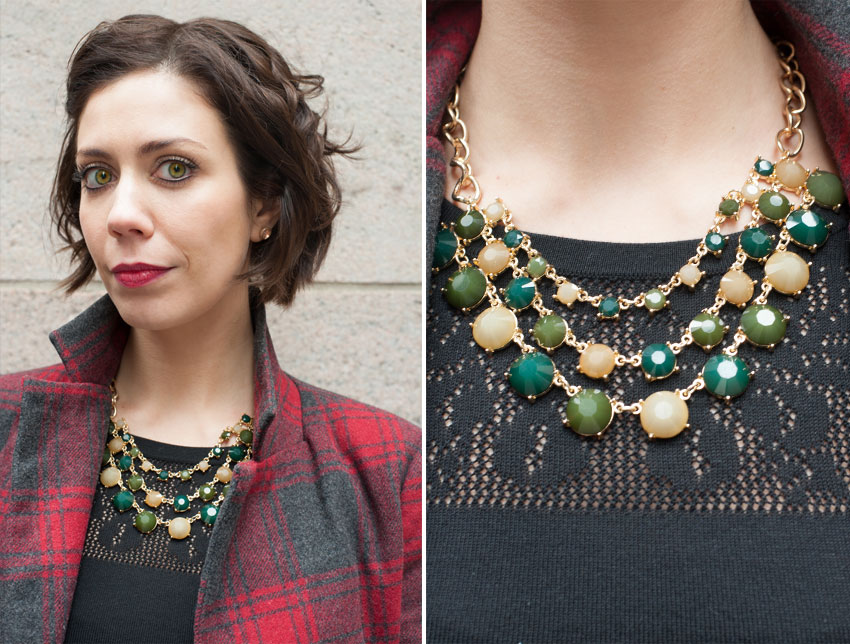 And how about her sexy green Ted Baker heels? Kudos to a good friend for helping her find shoes that not only matched her outfit perfectly but were an added interesting focal point for their photos!
What I love most about Peter's handsome suit it it's from where Peter was born and raised: Denmark!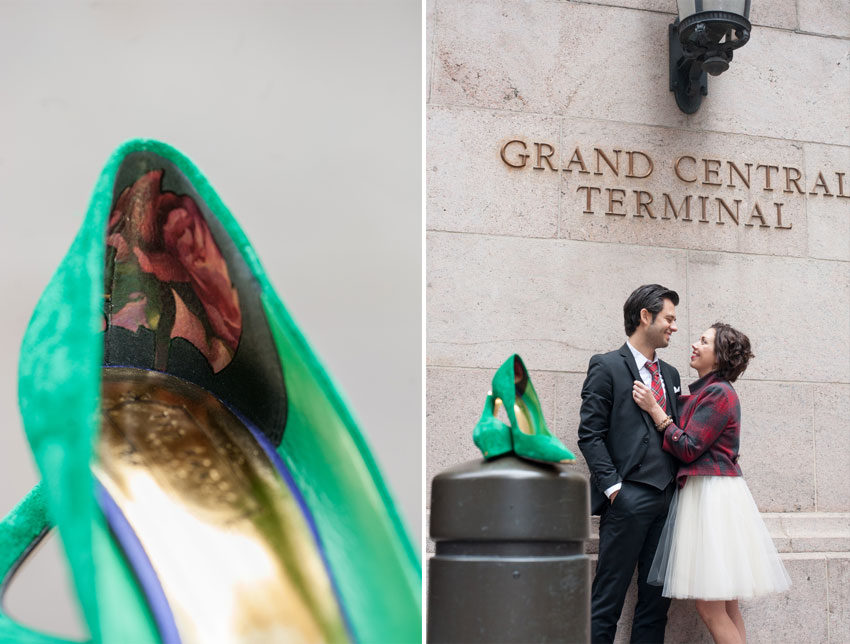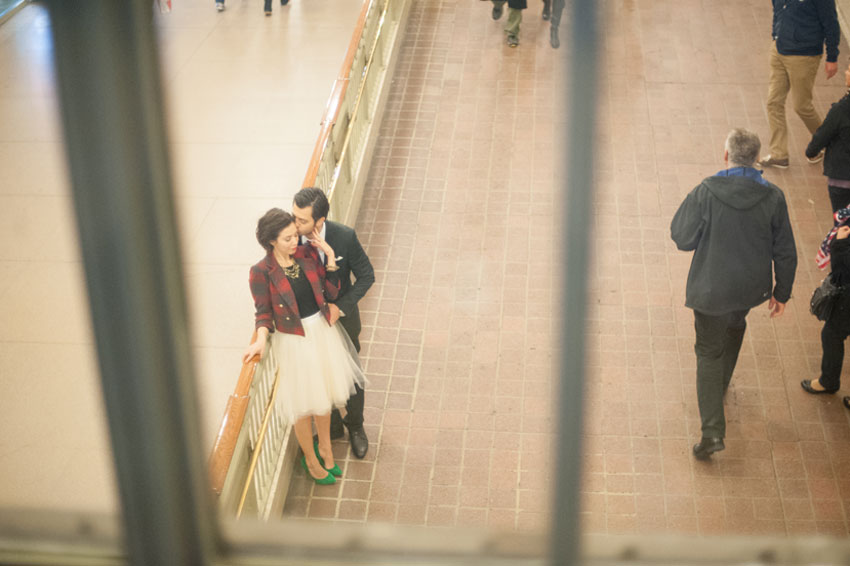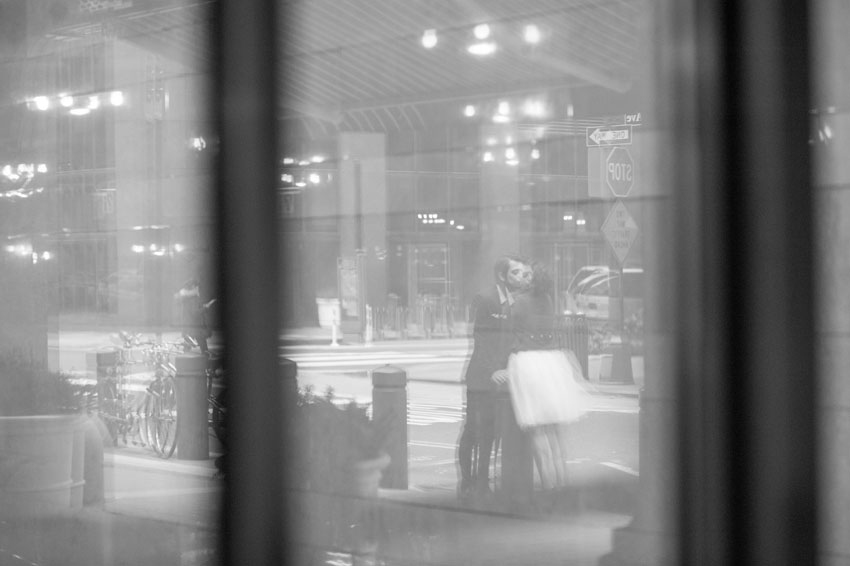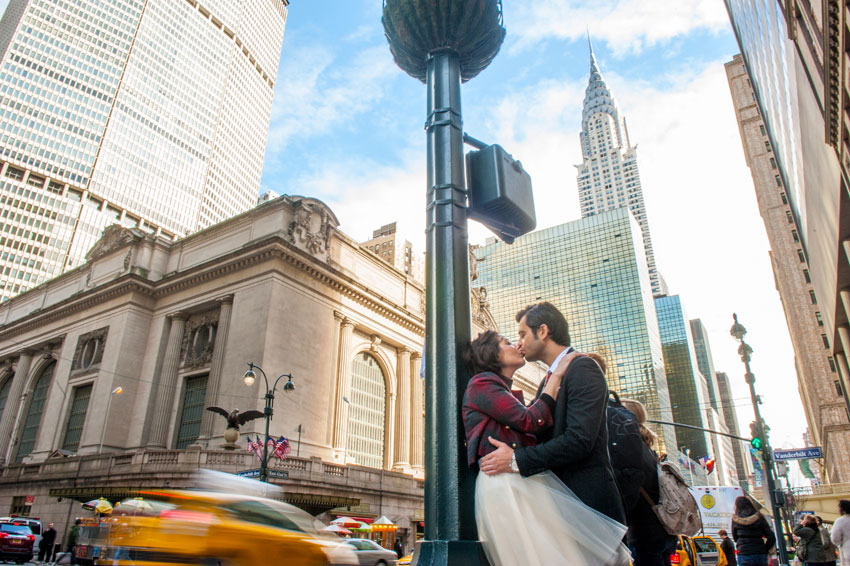 Jana and Peter: I absolutely adored this time with you and cannot wait for your Metropolitan Building wedding this spring!!!!
Jana's Outfit: Skirt: Alexandra Grecco | Shoes: Ted Baker | Engagement Ring, necklace and bracelet: The Jewelry Store at Martinsville
Peter's Outfit: Suit: Selected | Tie: Tommy Hilfiger | Socks: Burberry | Watch: Breitling
Happy Thursday!