Annie's bridal session was warm and full of vibrancy, just like Annie! She looked amazing on her wedding day with her fiance-turned-husband, Steven, by her side, along with eleven bridesmaids. But I had an extra-special preview of her wedding day attire when we captured her golden hour bridal portrait photos in Raleigh, North Carolina.
Her off-white gown had intricate embroidery on it and a scallop edge train. She highlighted its sweetheart neckline with a pearl necklace that she placed a hanging cameo brooch on. She carried a bouquet of sweetheart roses, gold-painted lotus pods, wax flowers, spray roses, blue thistle adn ivy, similar to what she carried on her wedding day.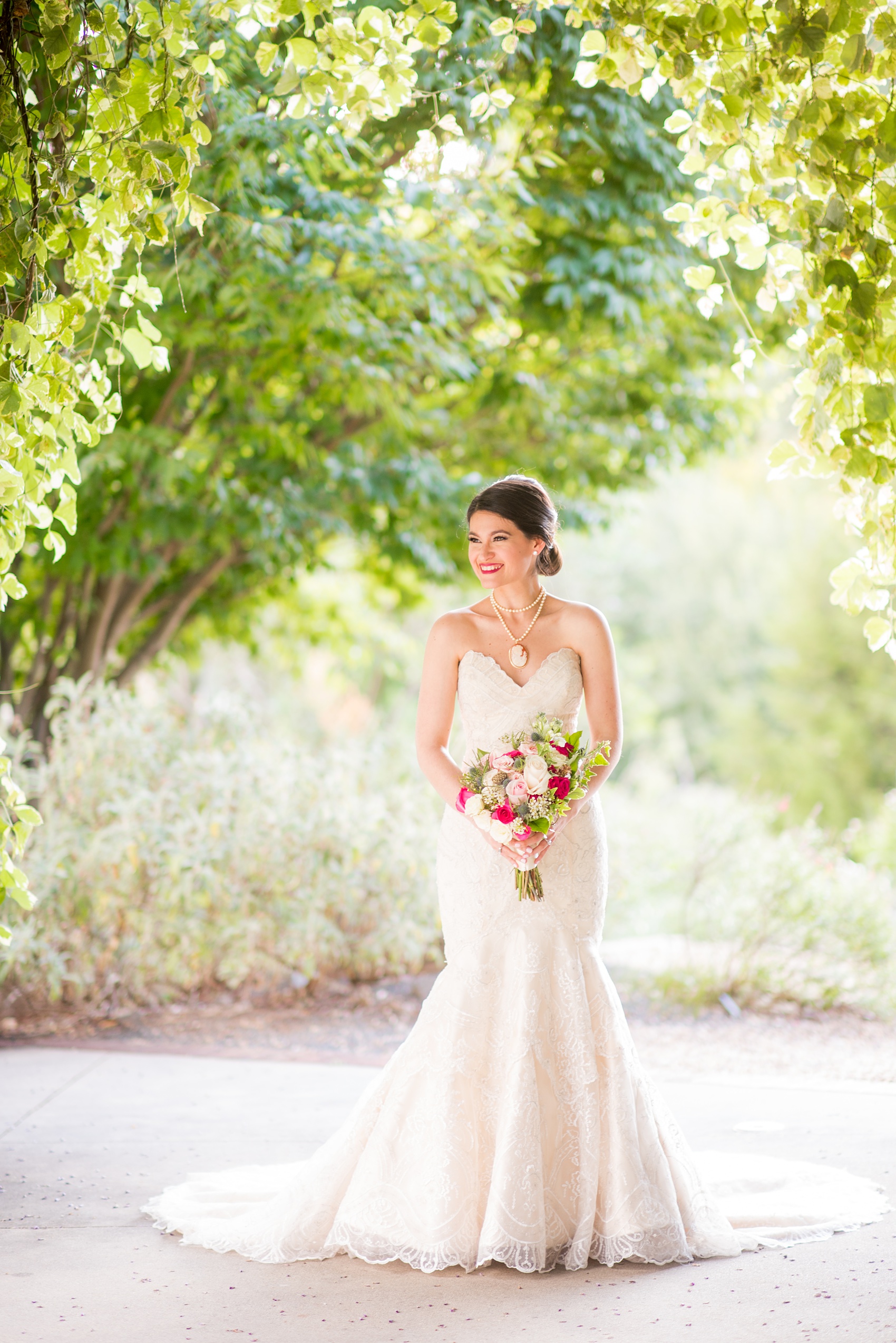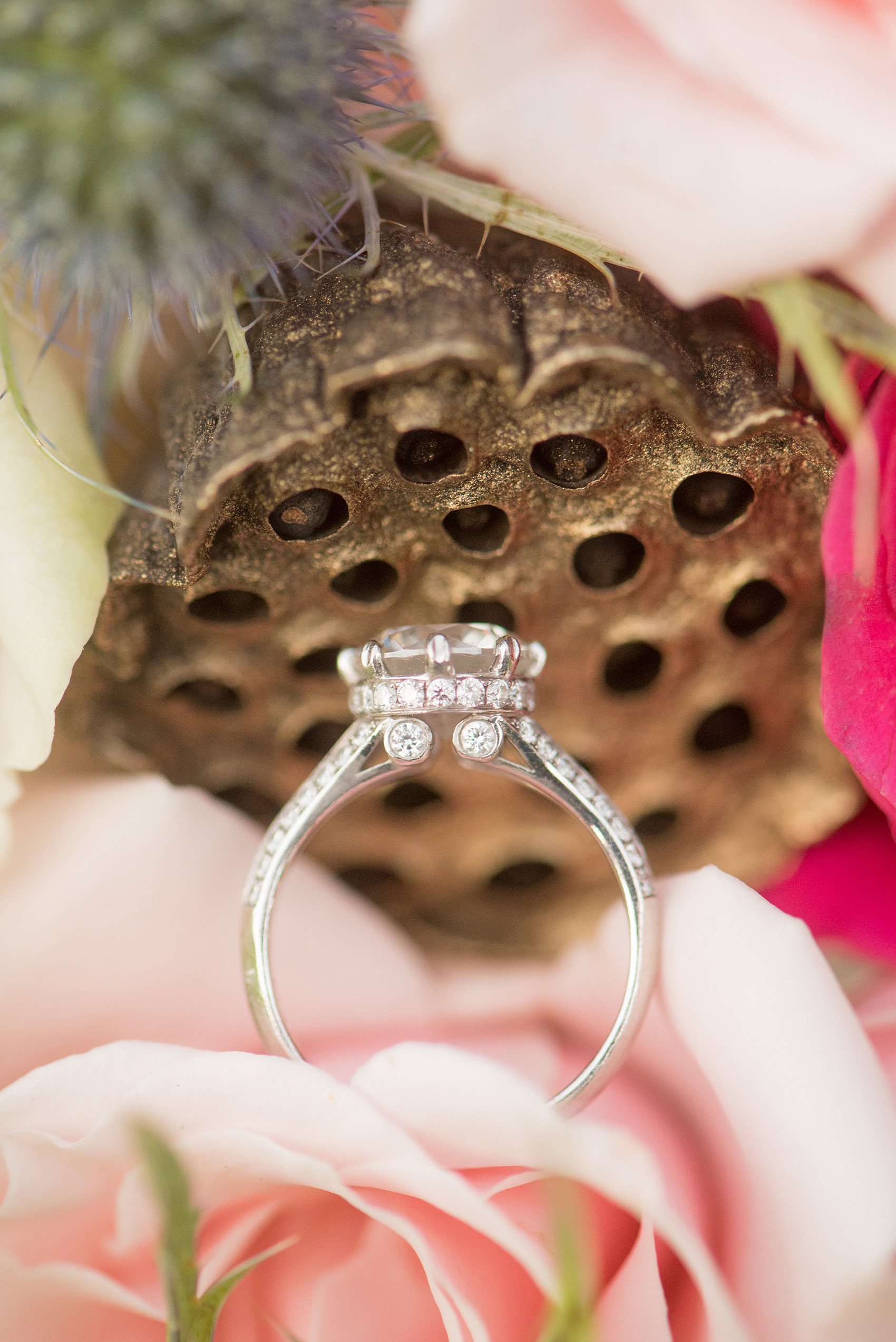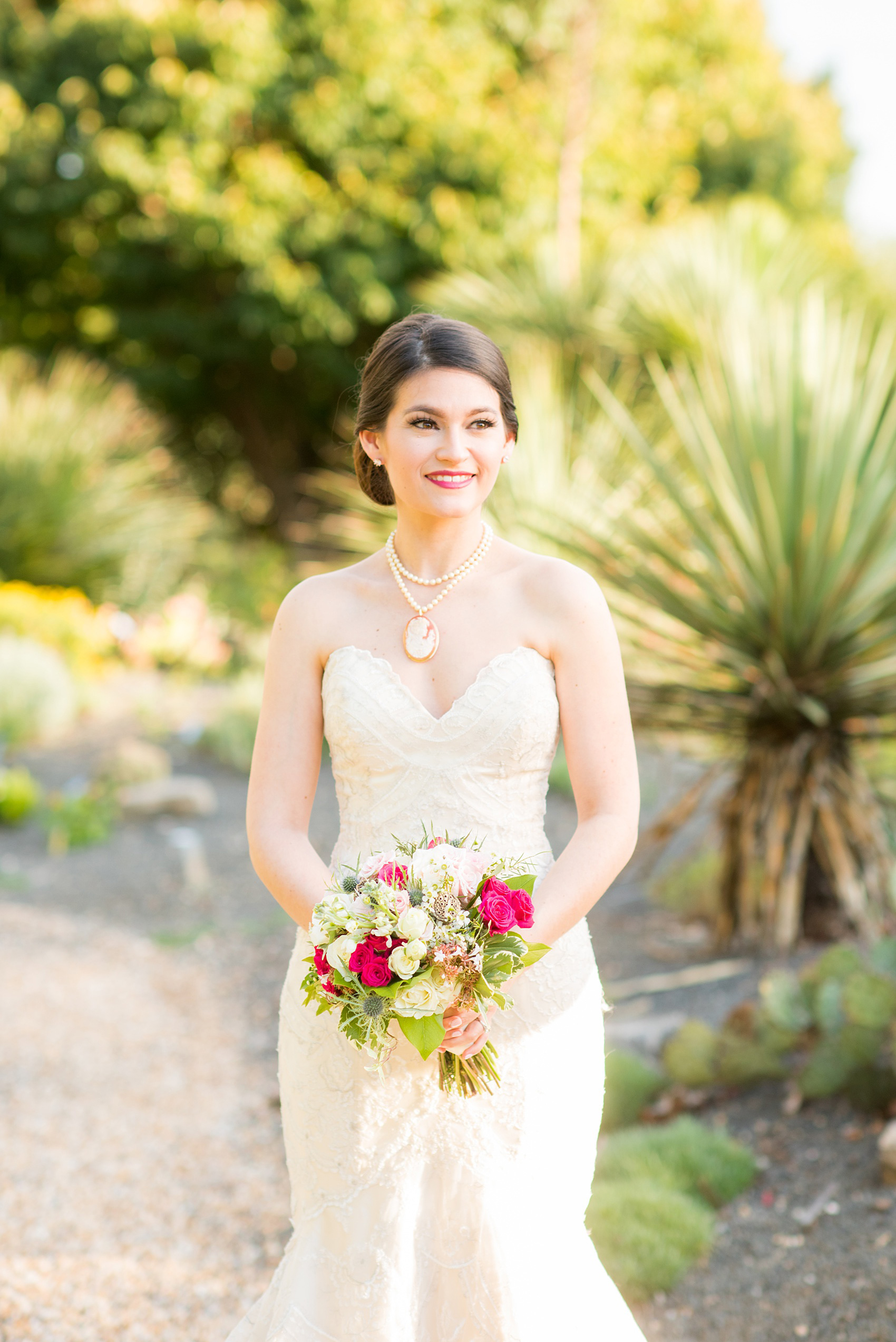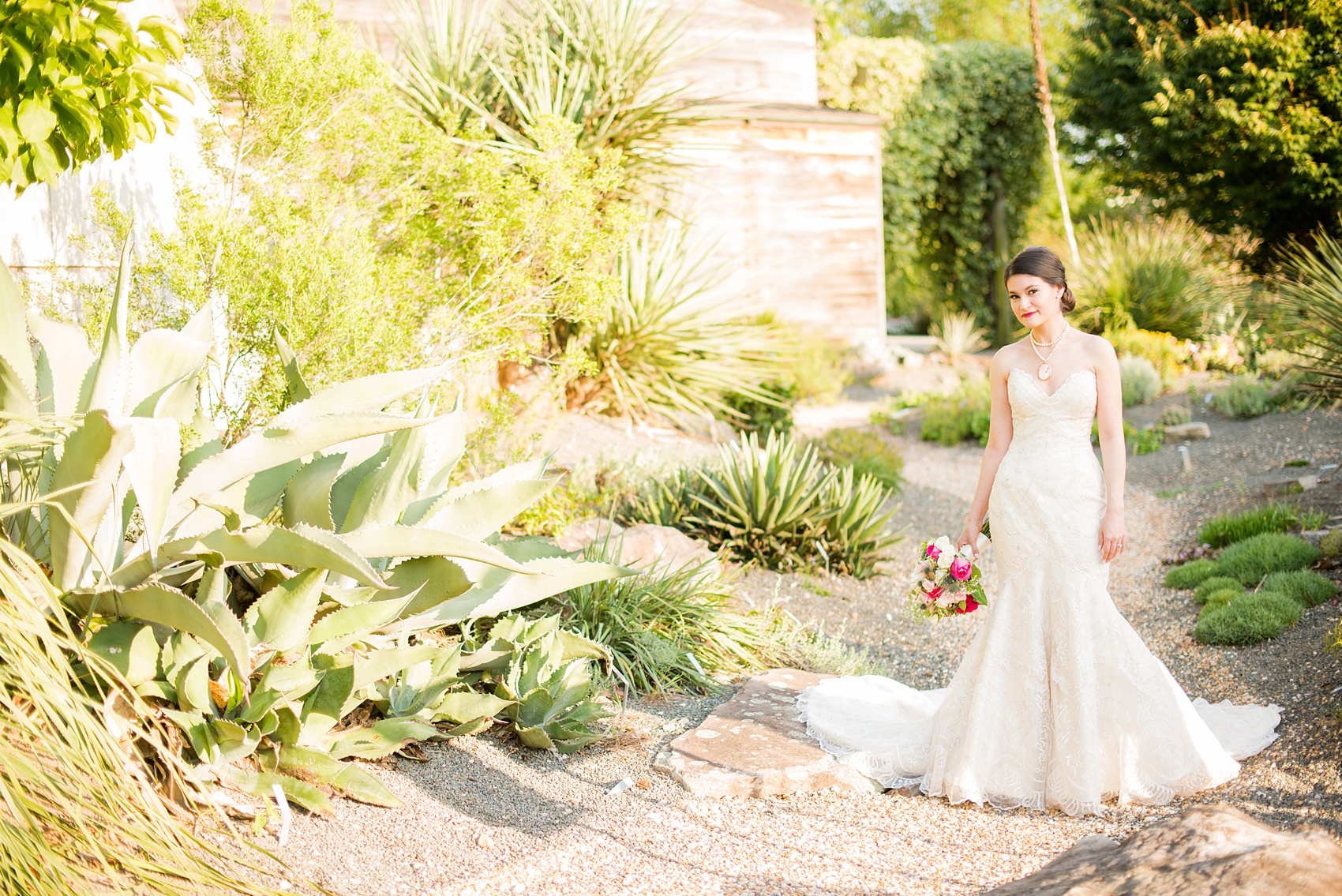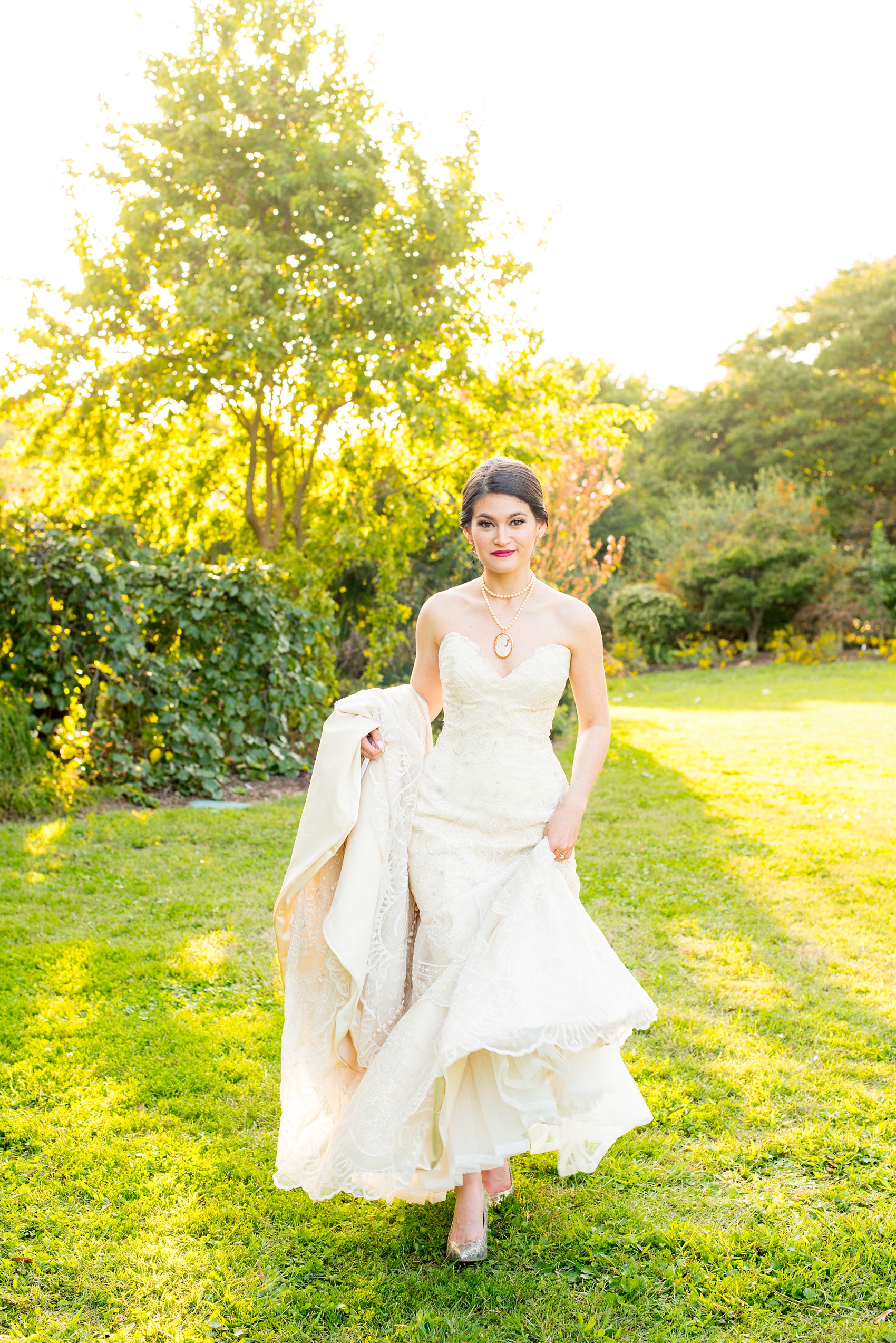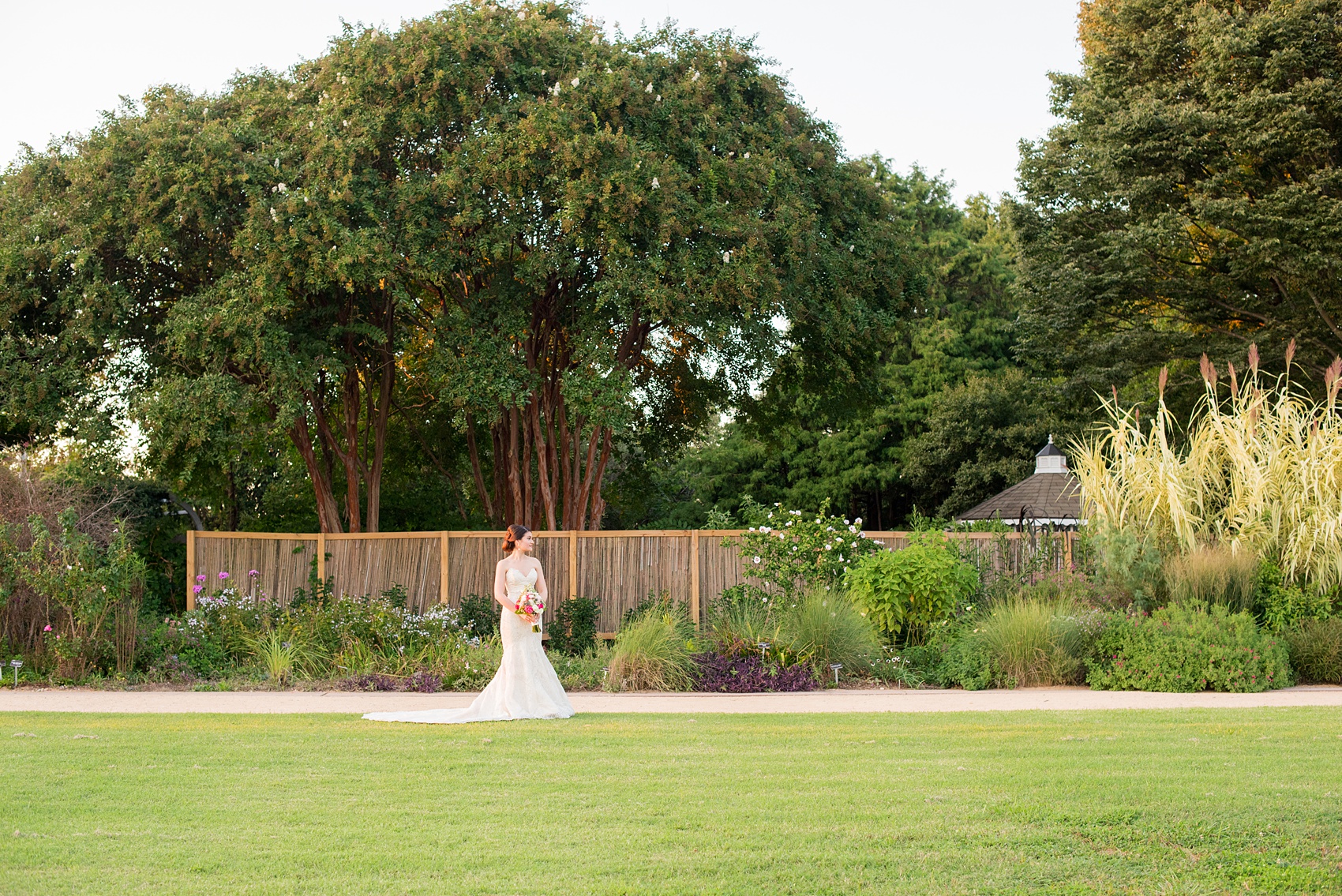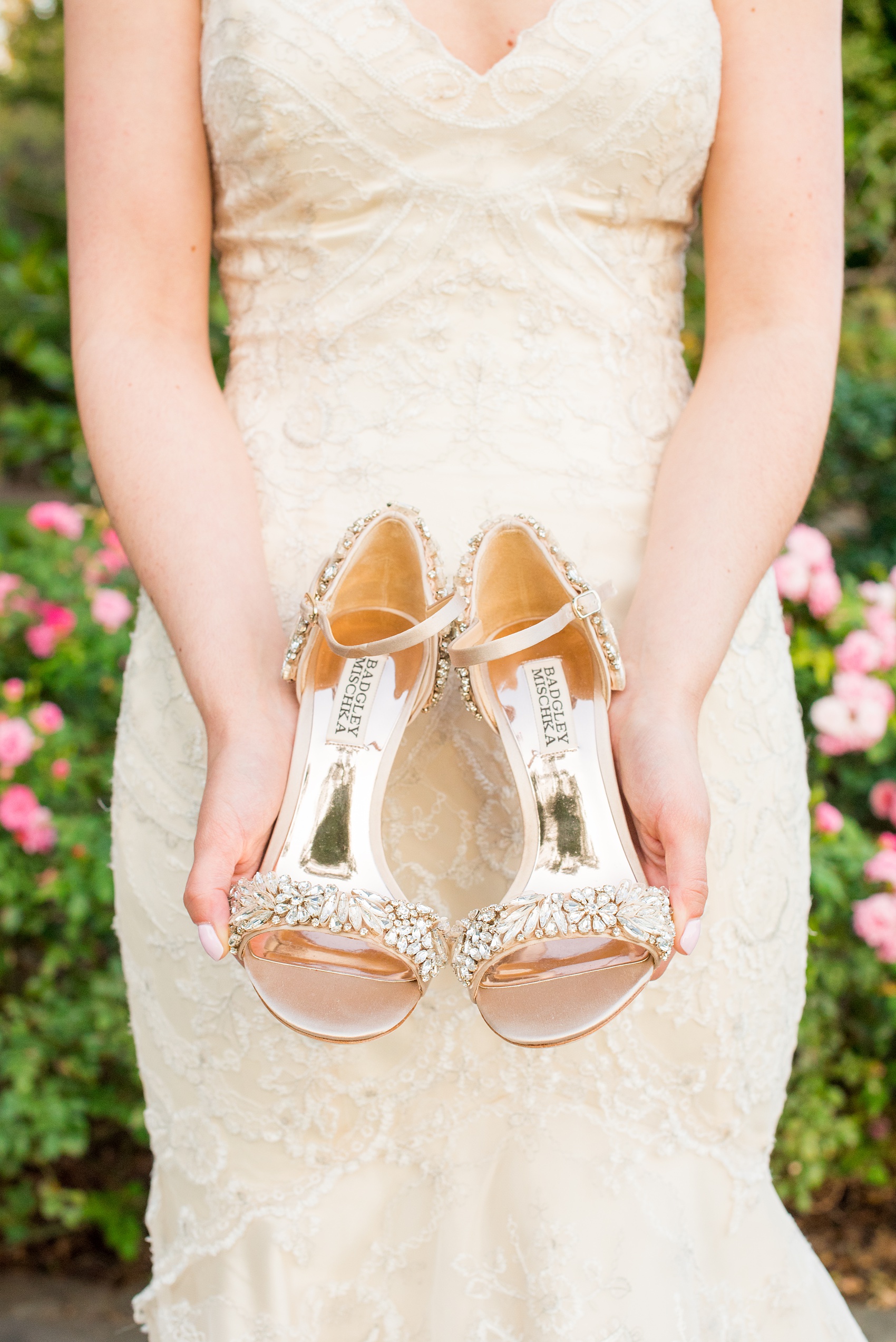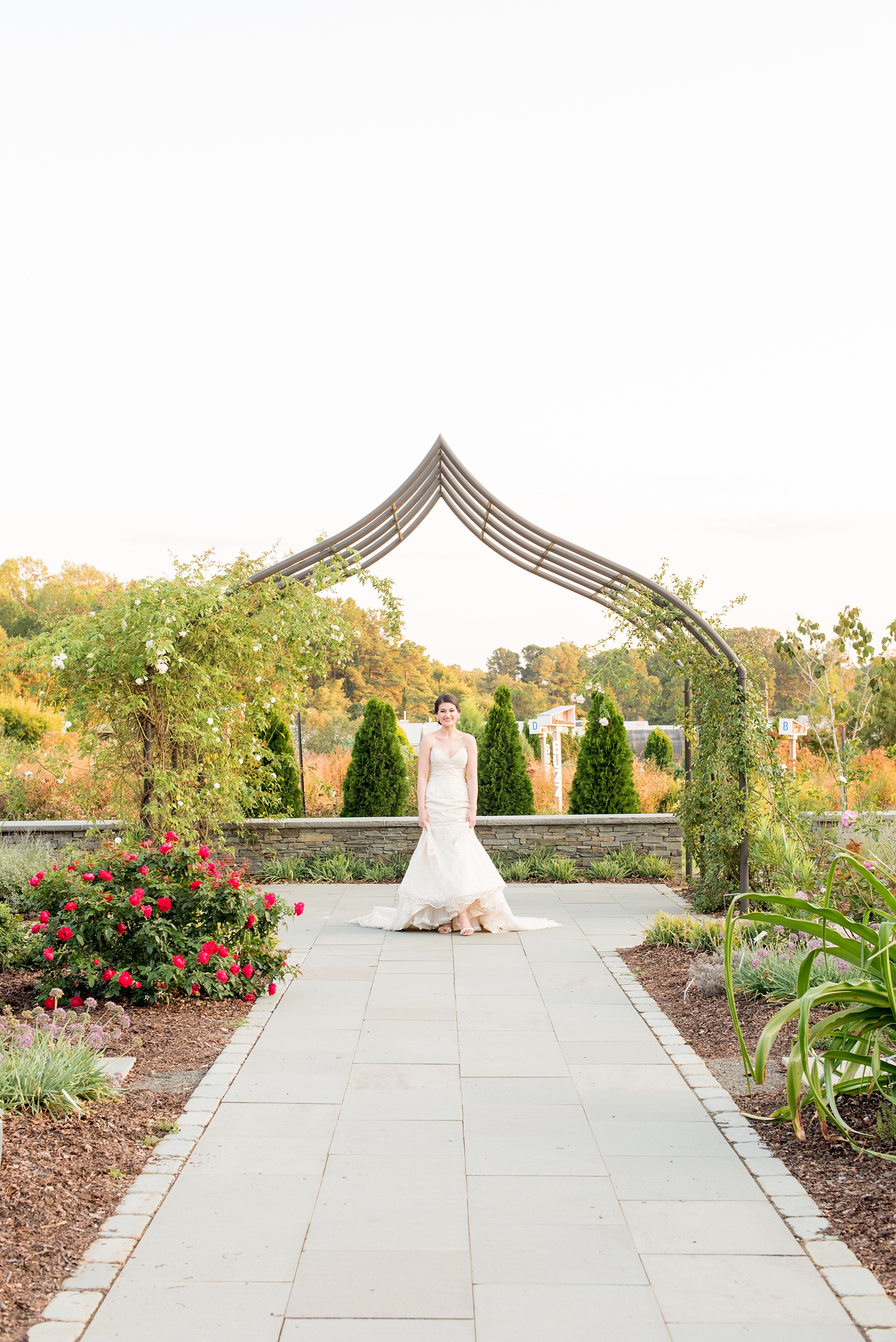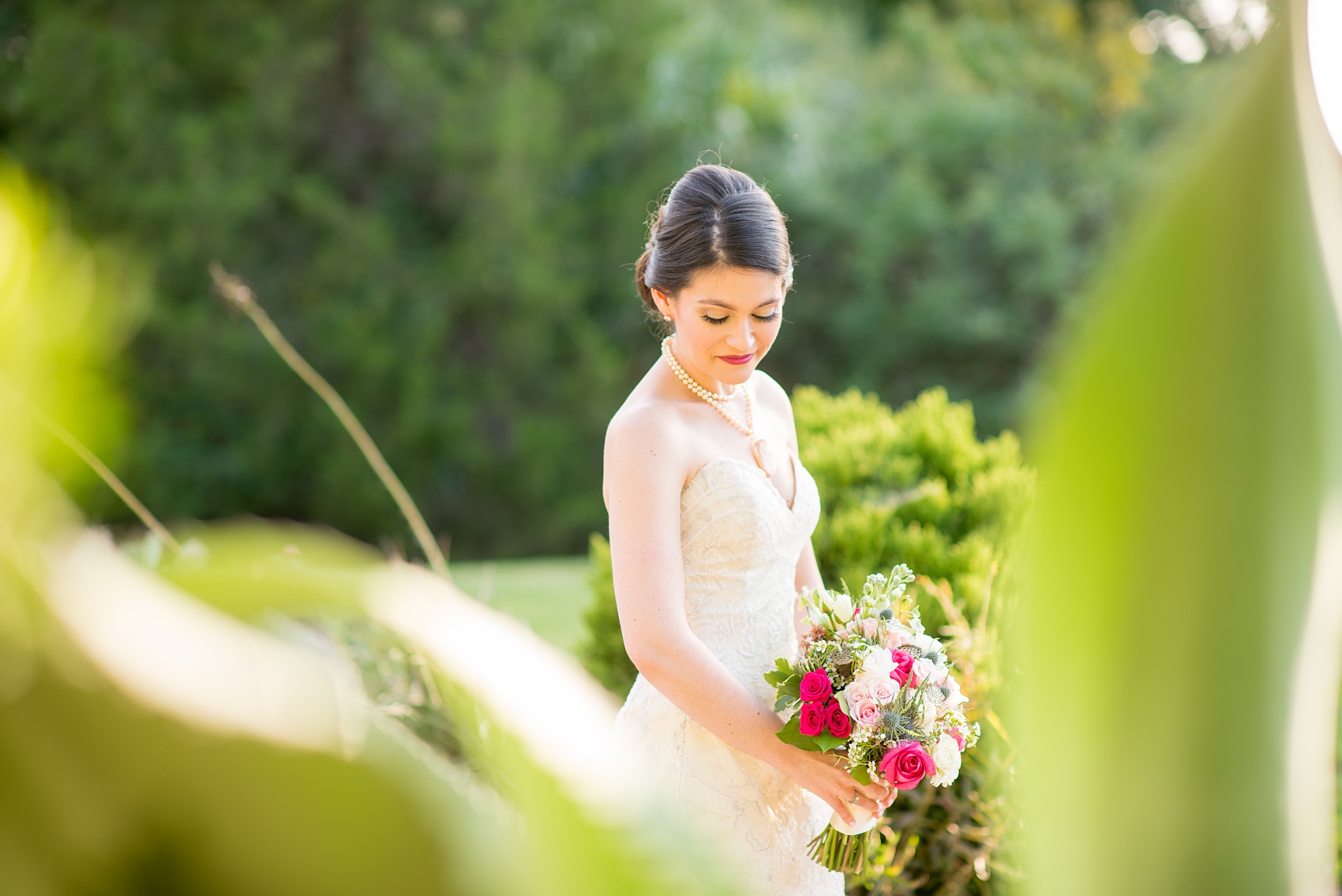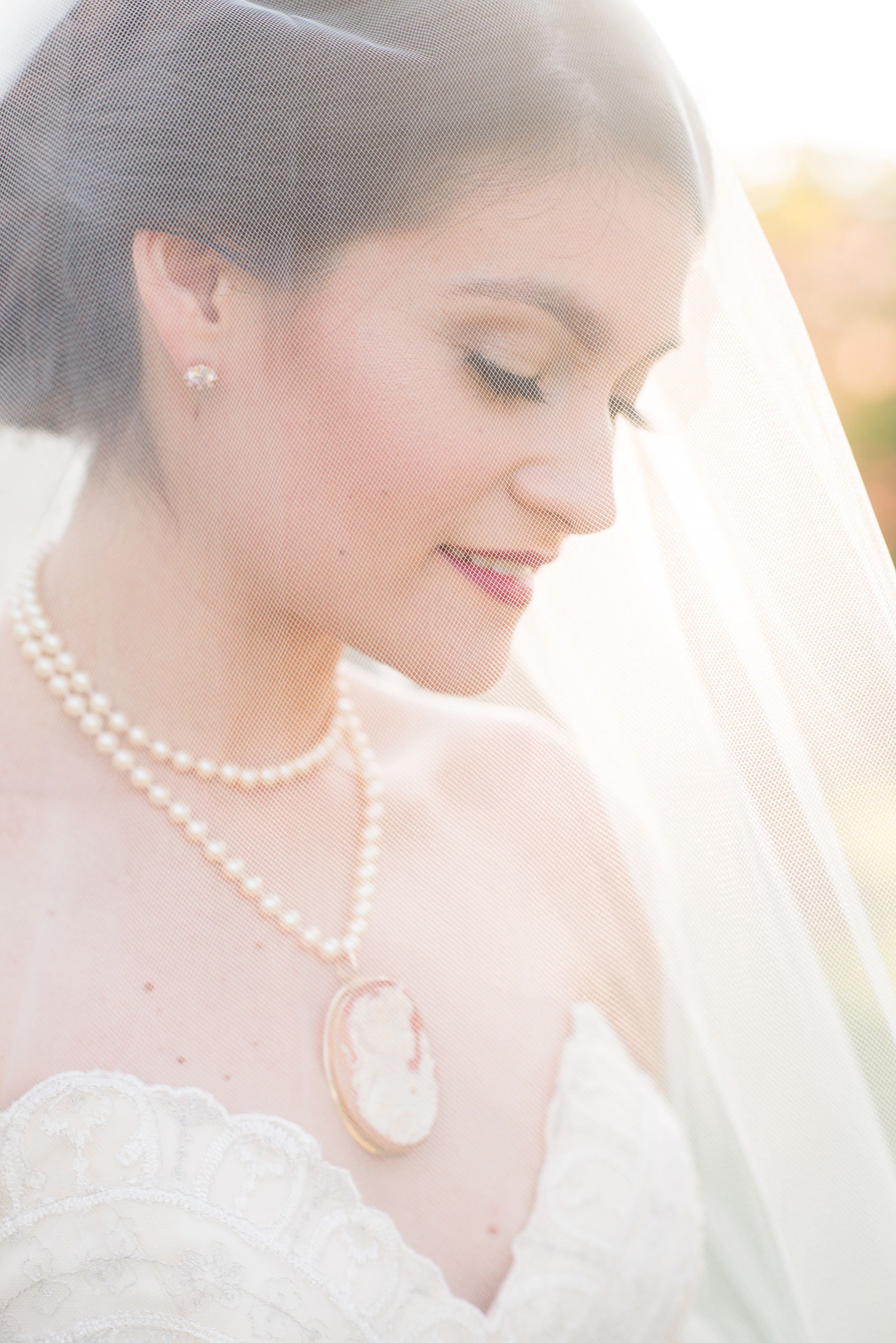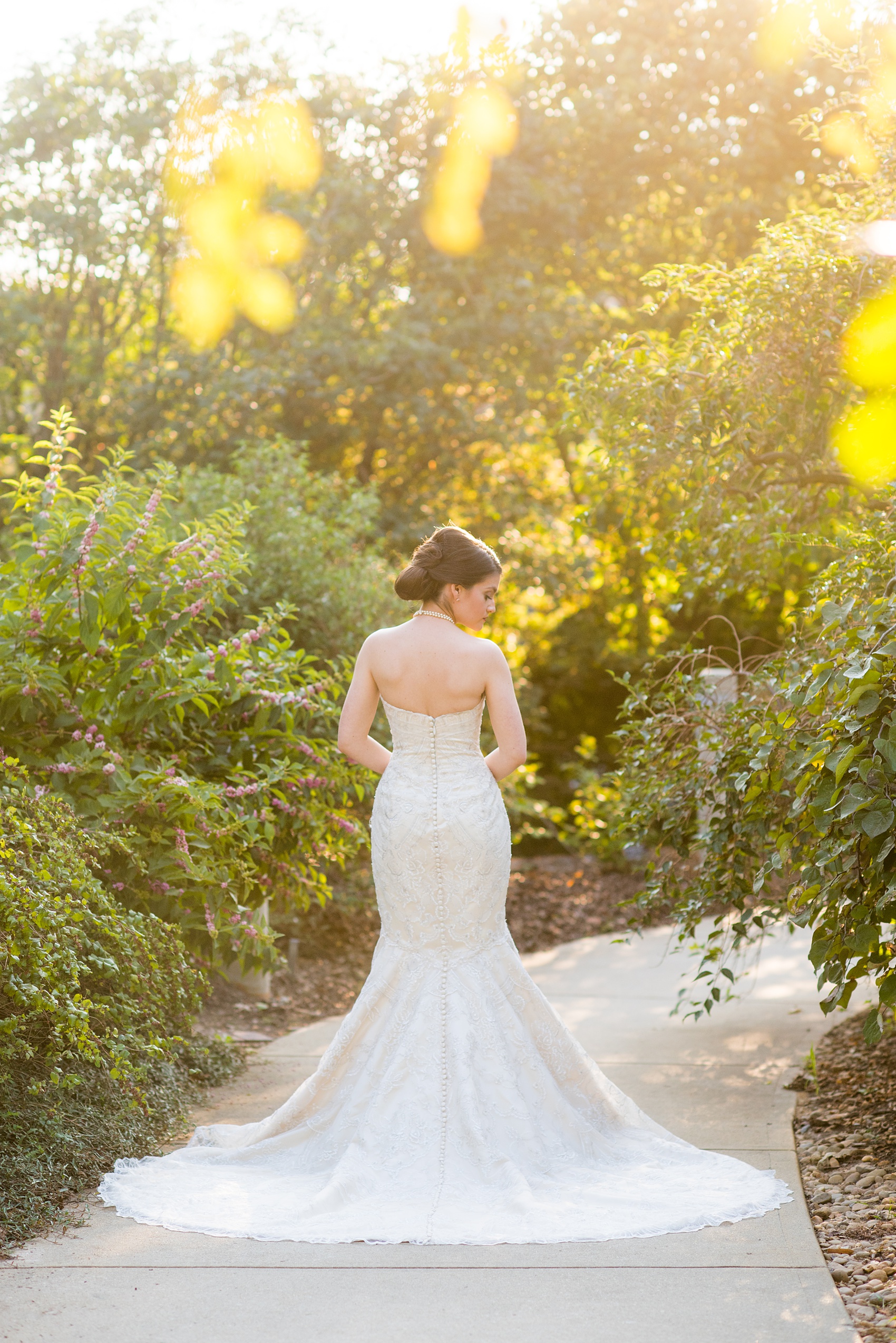 I love capturing Annie's elegant wedding dress train. There were buttons all the way down the back and the scallope-edge perfectly fanned out with each placing we did of her gown.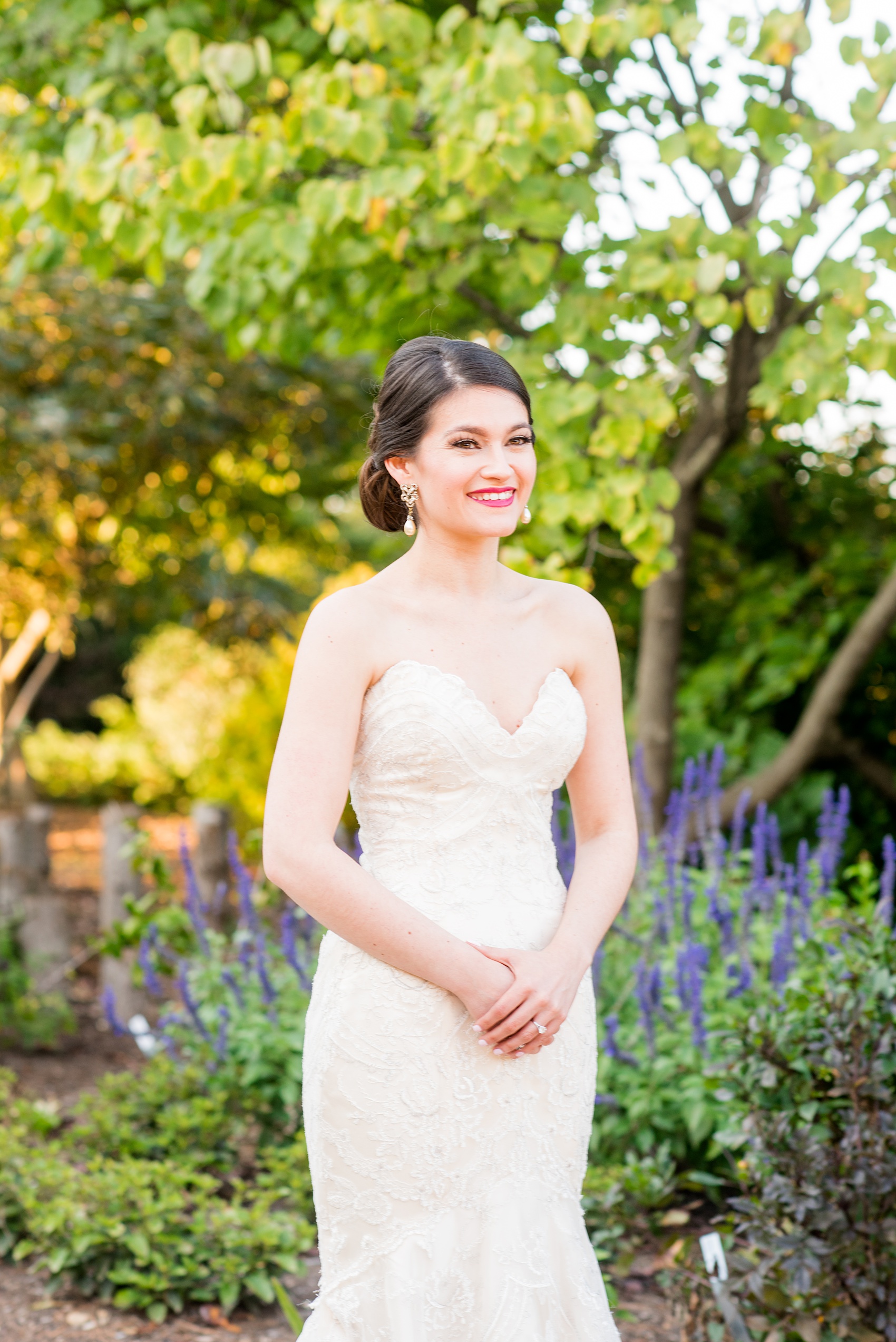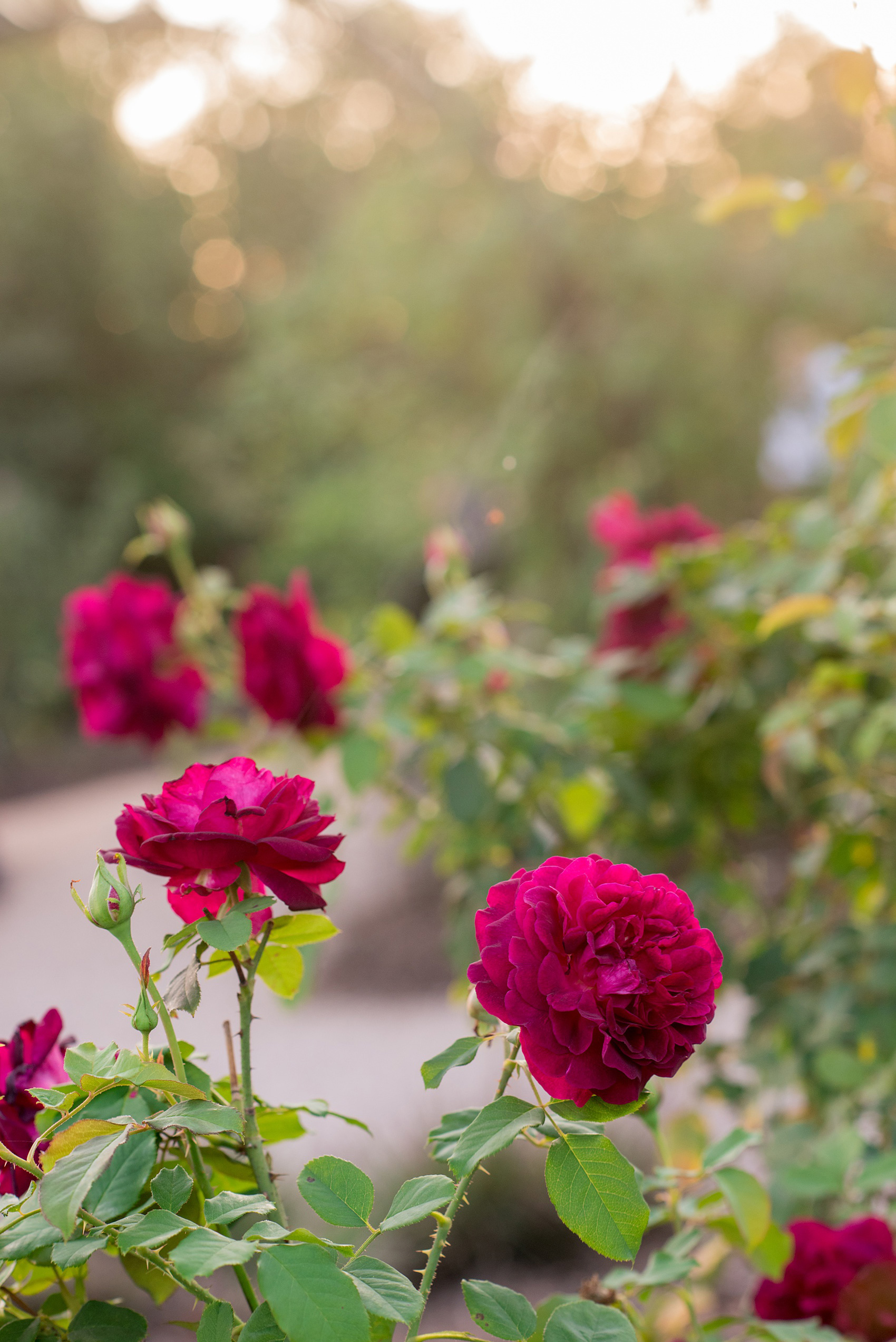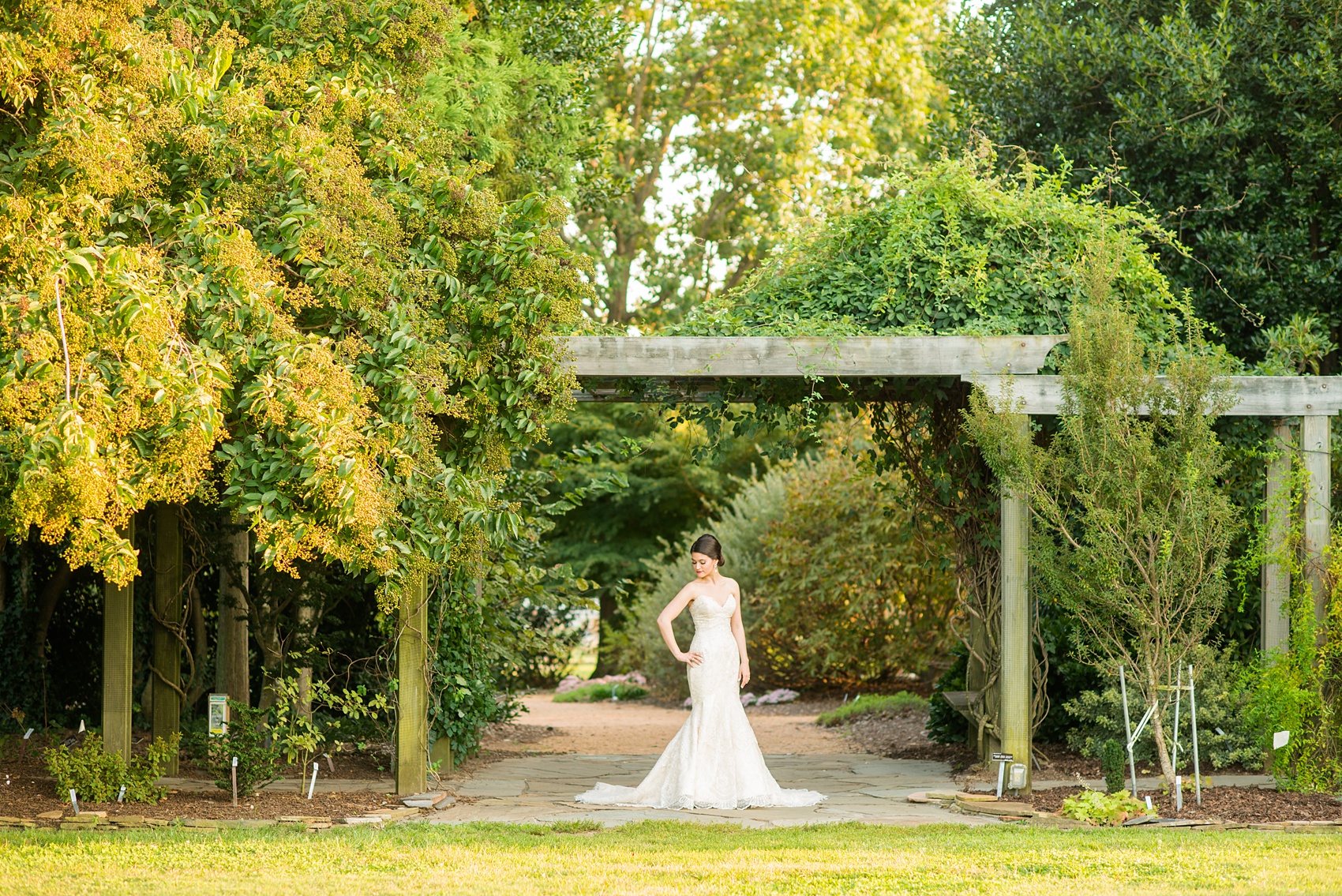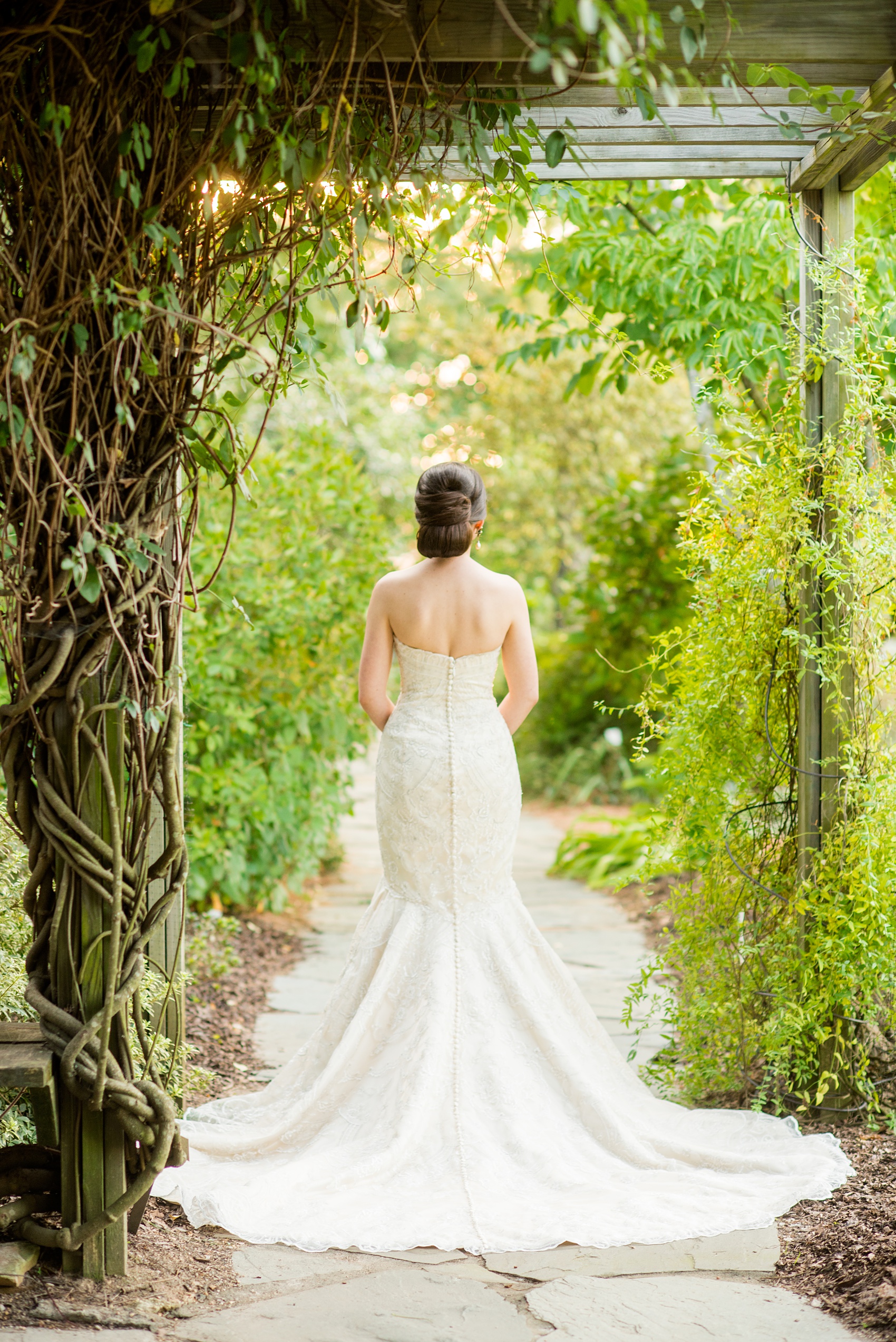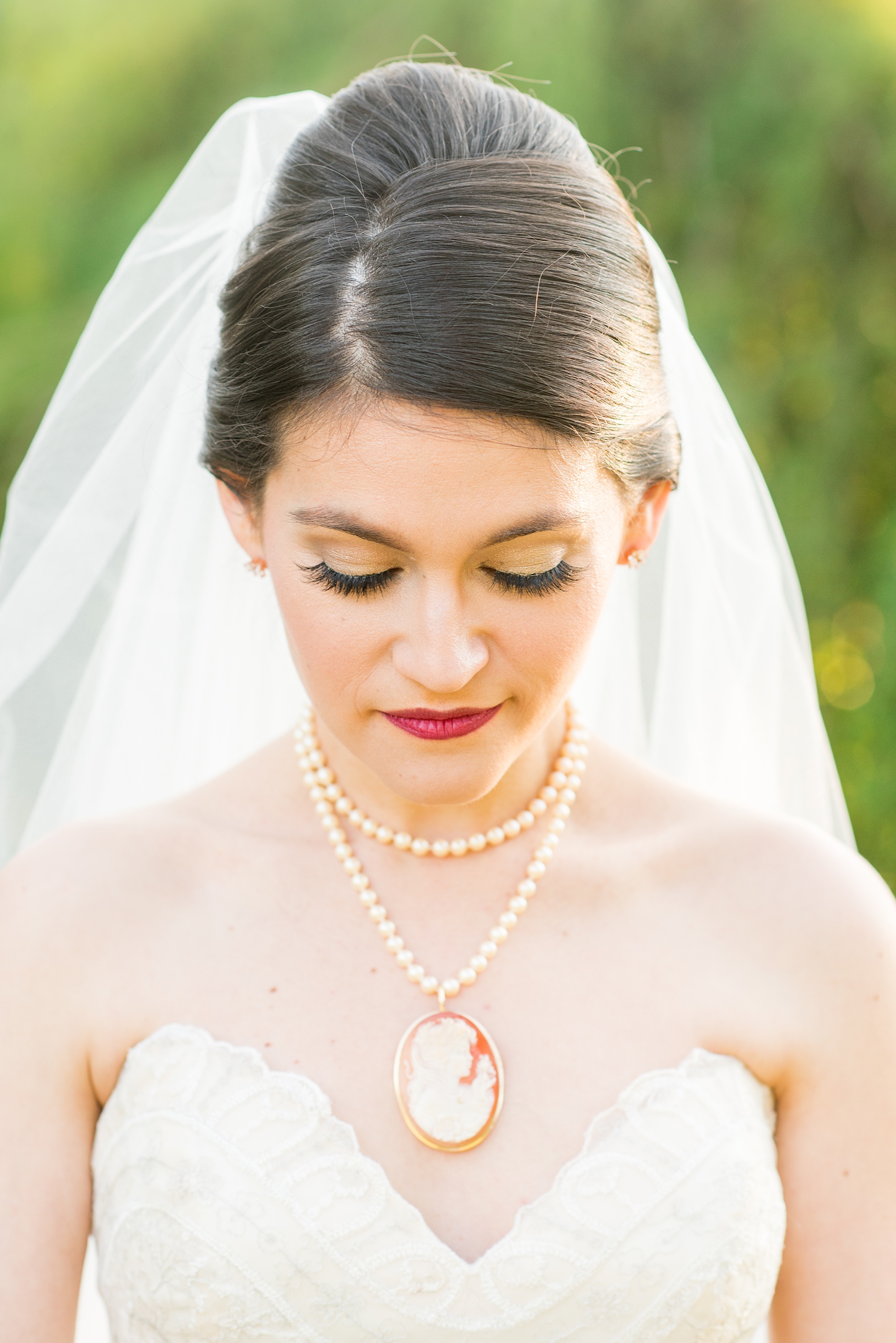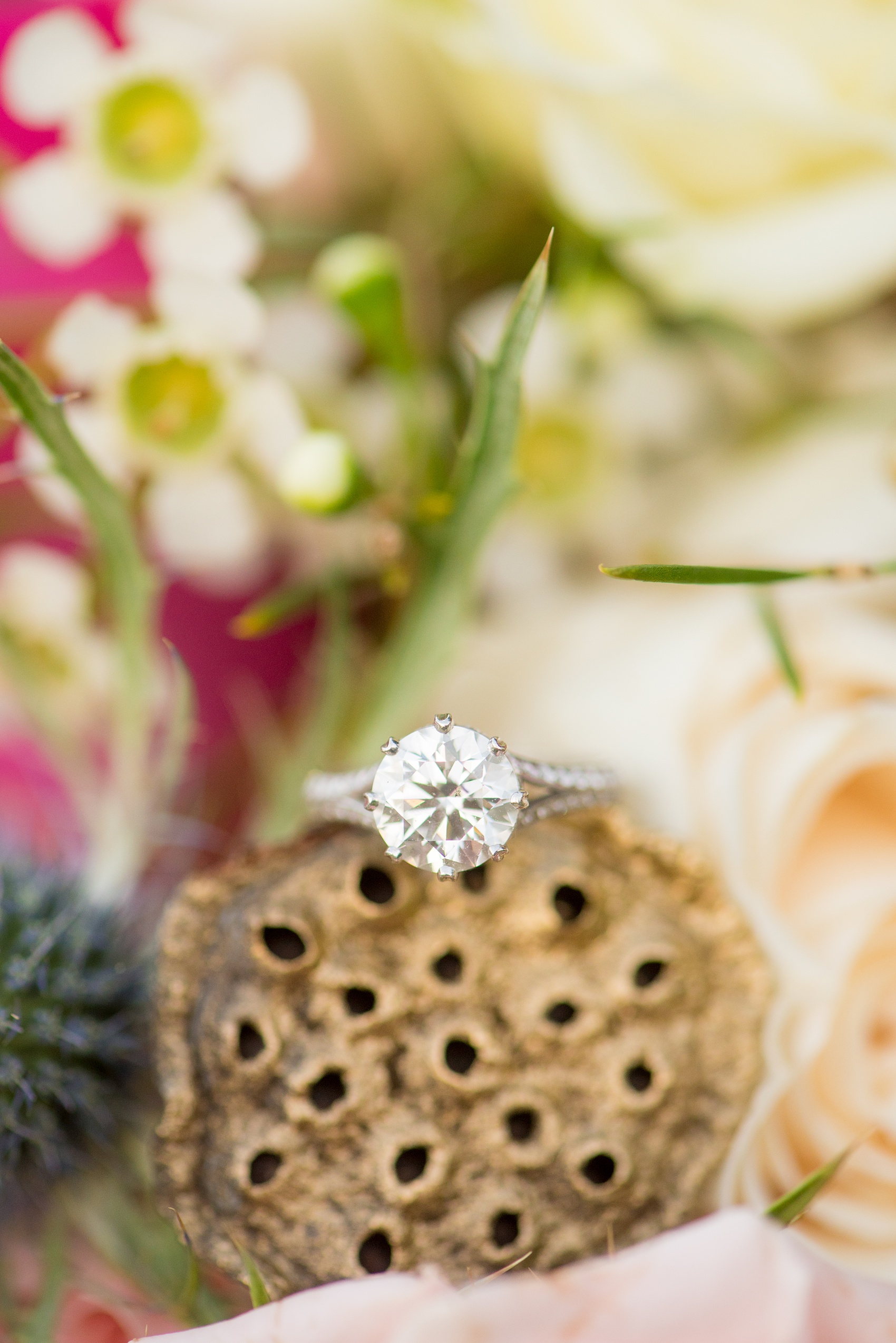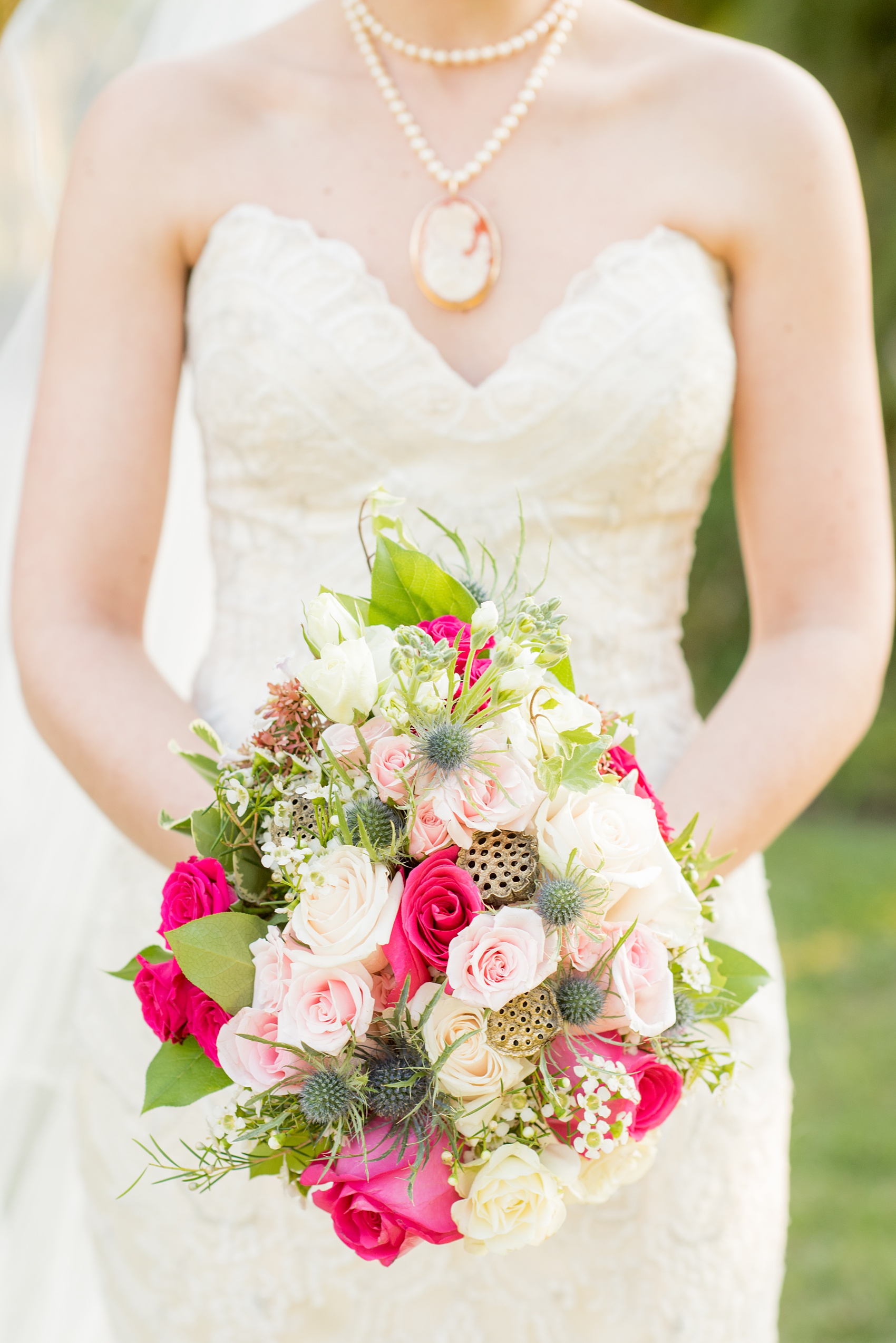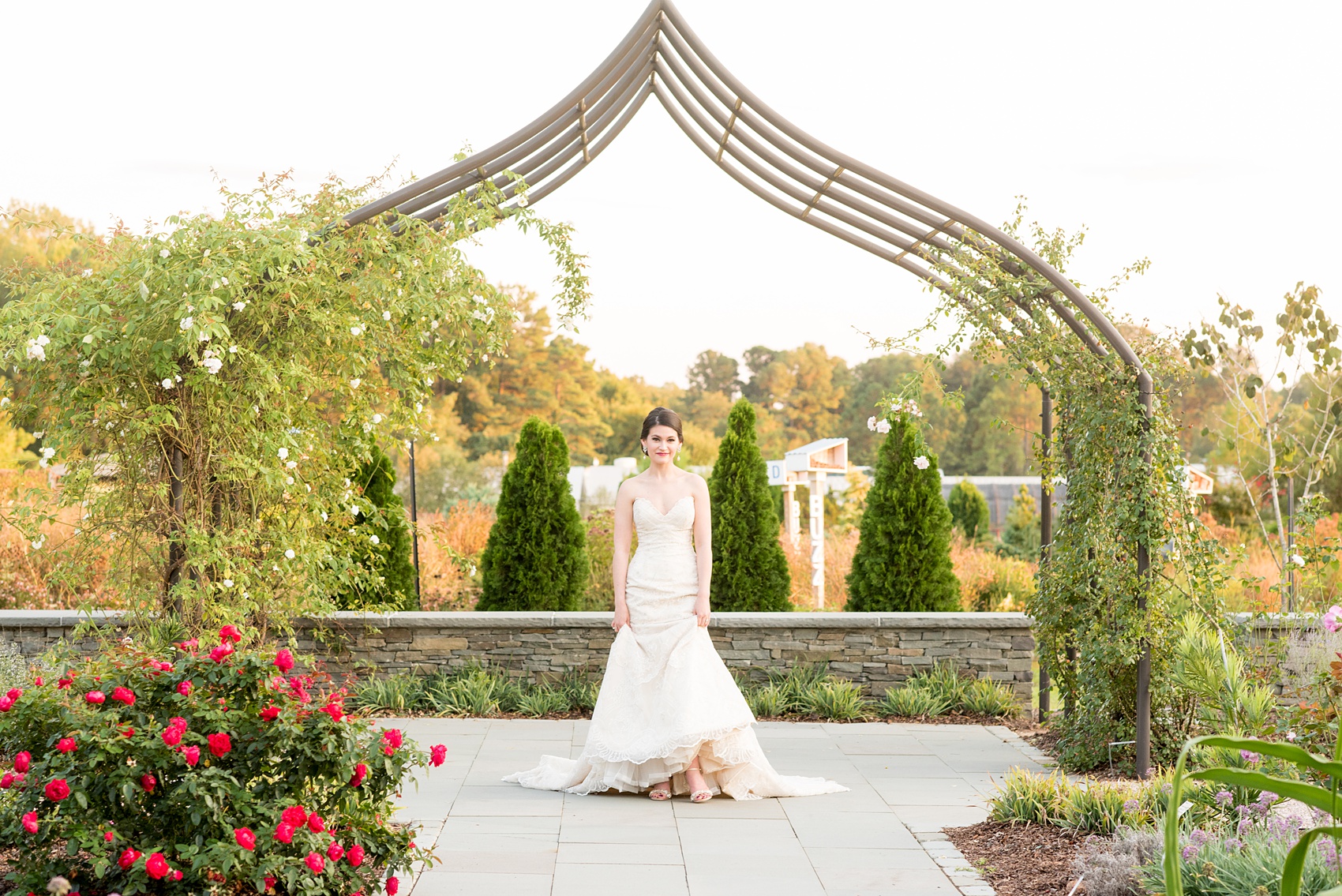 For additional inspiration also check out:
If you love what you see and want some photos of your own be sure to contact us!