I traveled to Atlanta, Georgia to meet fellow North Carolina residents, Laura and John, at their beautiful wedding venue, Four Oaks Manor. It was a casual morning with petals in the air from the breeze on that spring day and trees in full bloom. Laura was preparing in the quaint house upstairs and John was downstairs. Though they were on separate levels of the house I could almost feel the energy of love that connected them on different floors. They were so excited and I was too! Their wedding was scattered with green, white and off white details, forsythia in blooms and the promise of spring on the horizon.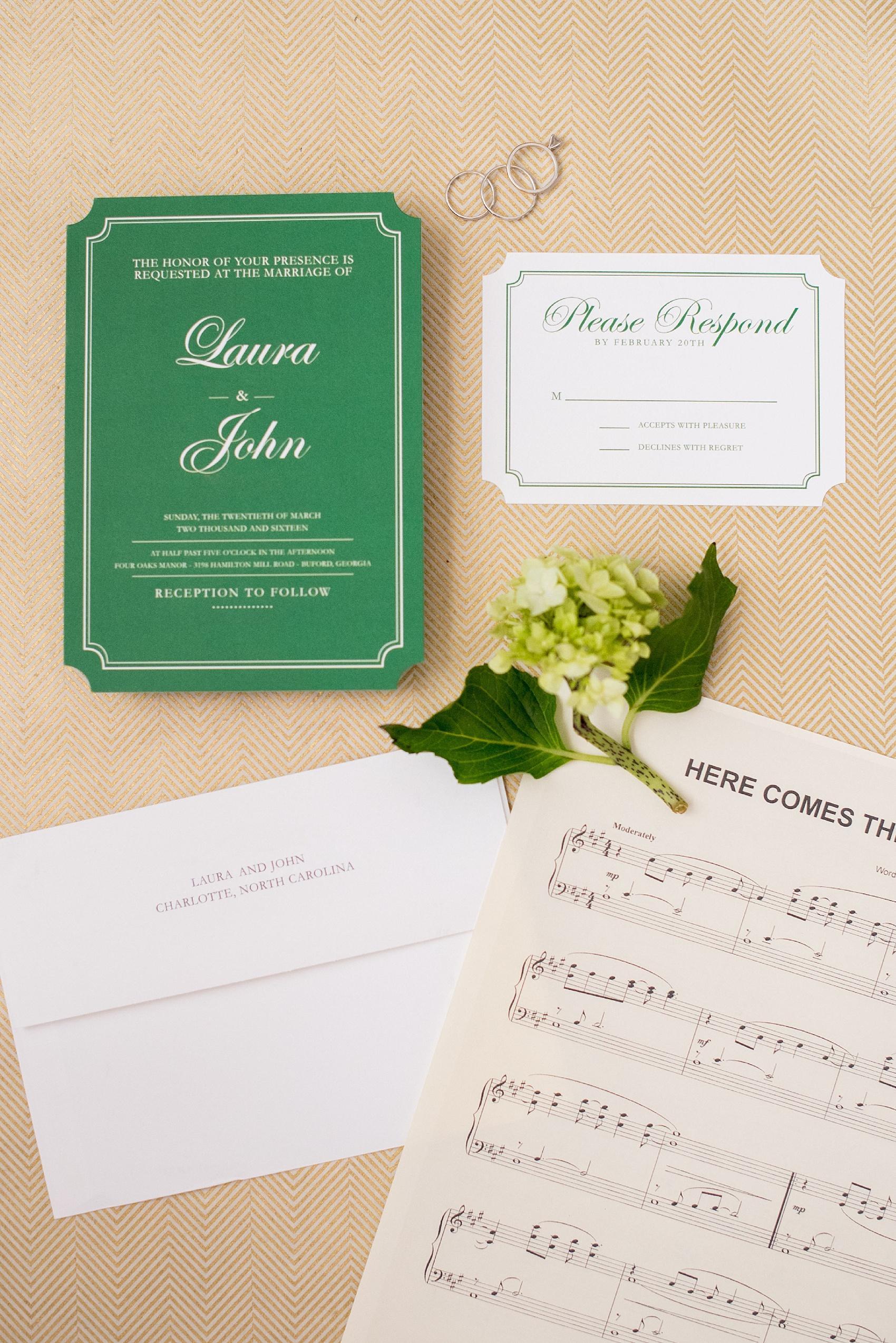 I was elated when they told me their accent color for their wedding was green. It's so vibrant and perfect for spring.
Laura's dress was custom made for her in Charlotte, where the couple lives. Her aunt made a special patch for inside with their initials and wedding date. Isn't it beautiful?! I love details like this.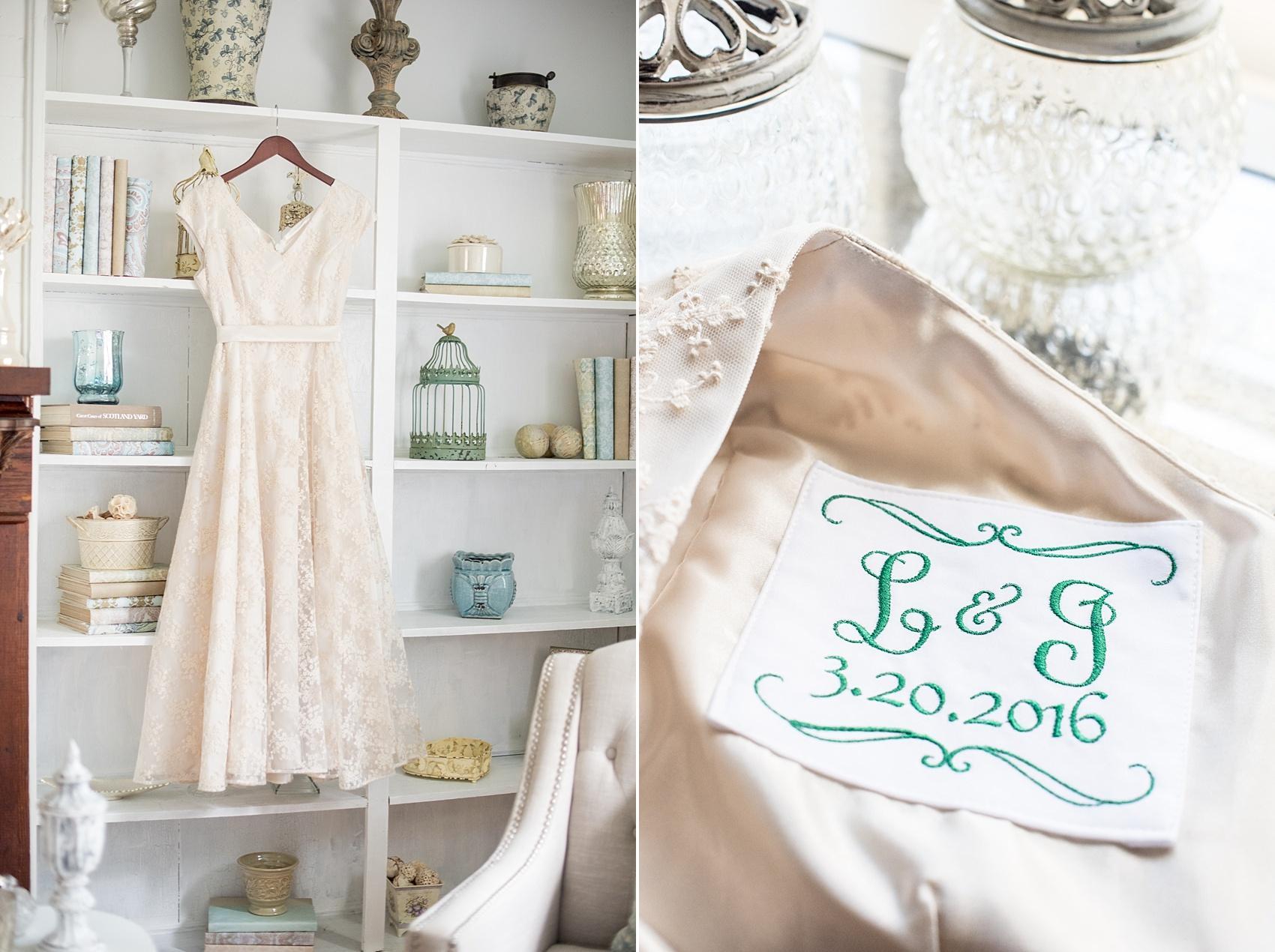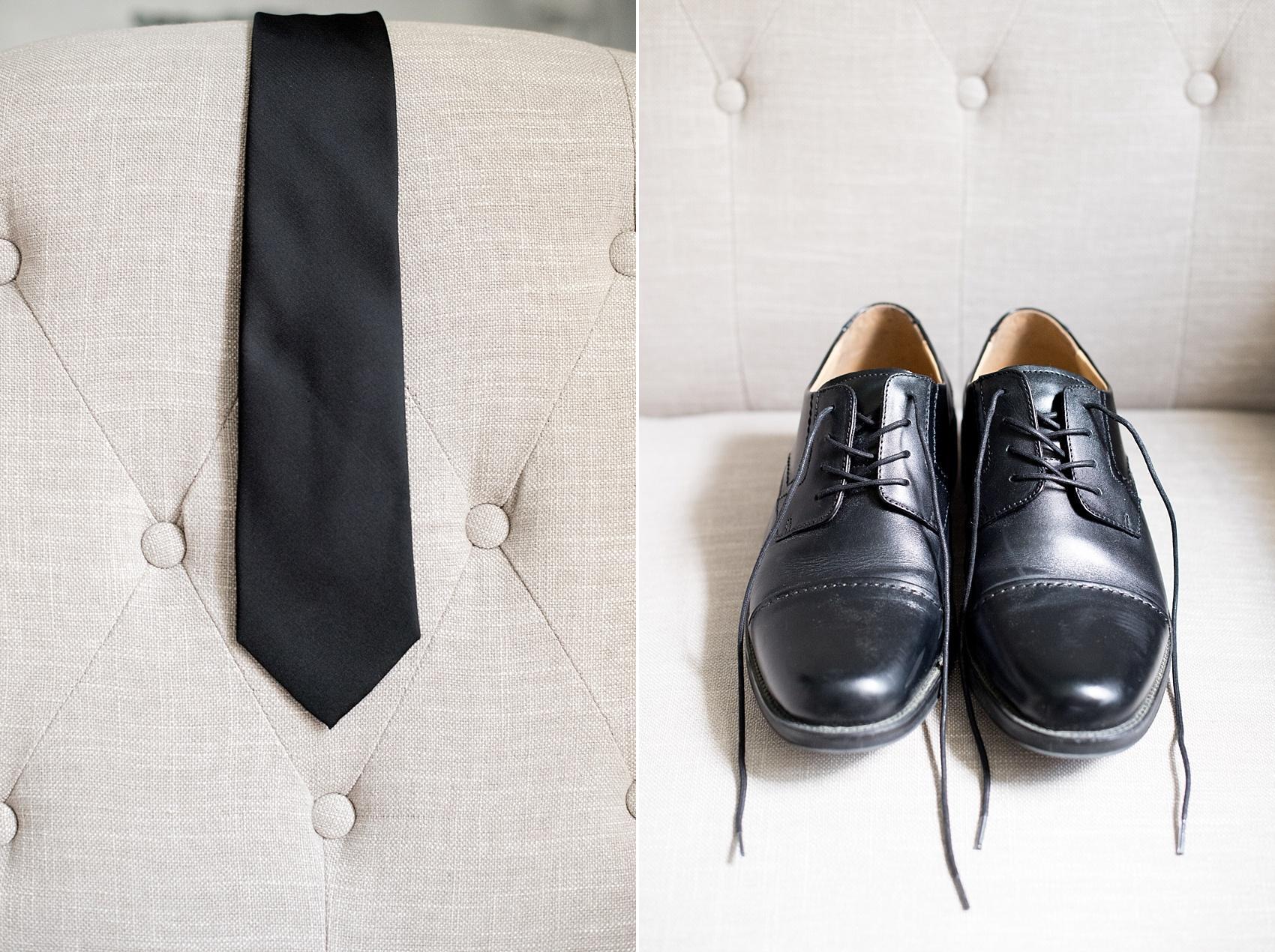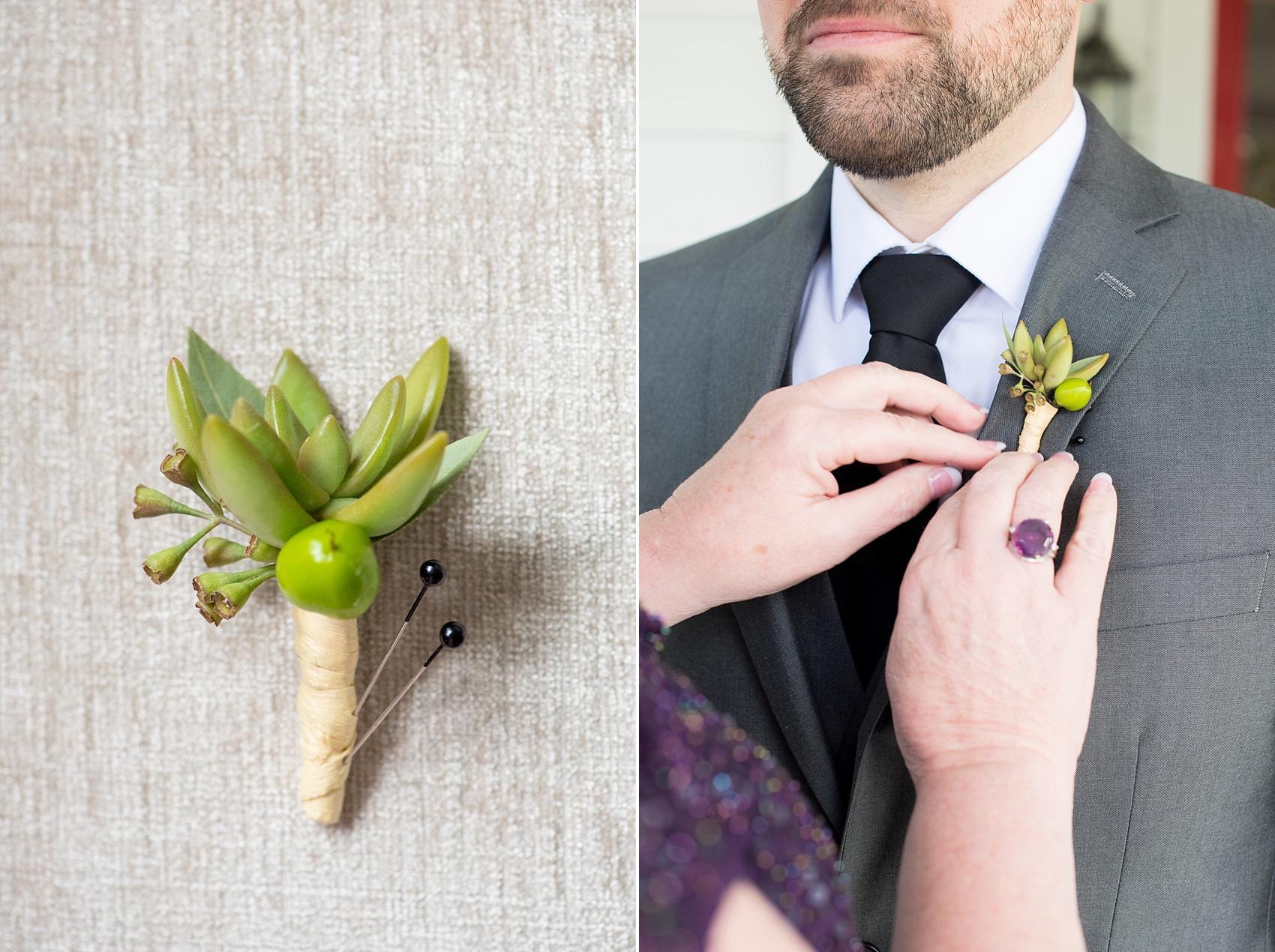 John was so wonderfully emotional throughout the day and it was sweet to see his mom equally, if not more, emotional. The apple doesn't fall far from the tree in the most heart-warming ways.
Laura's parents gifted her a special simple pearl necklace to match the pearl earrings John got her for their wedding day.
She topped it all off with Romance perfume – the perfect scent!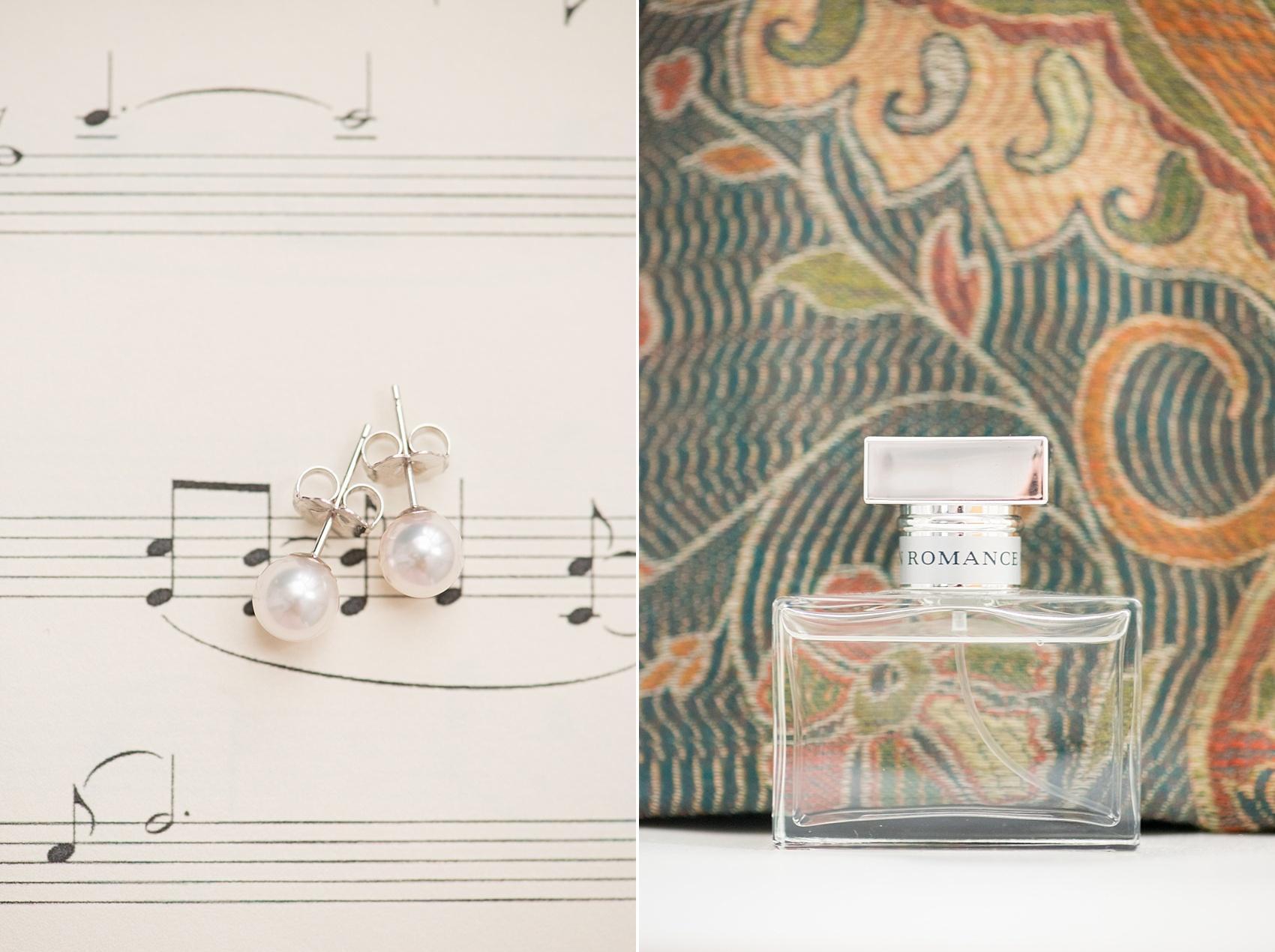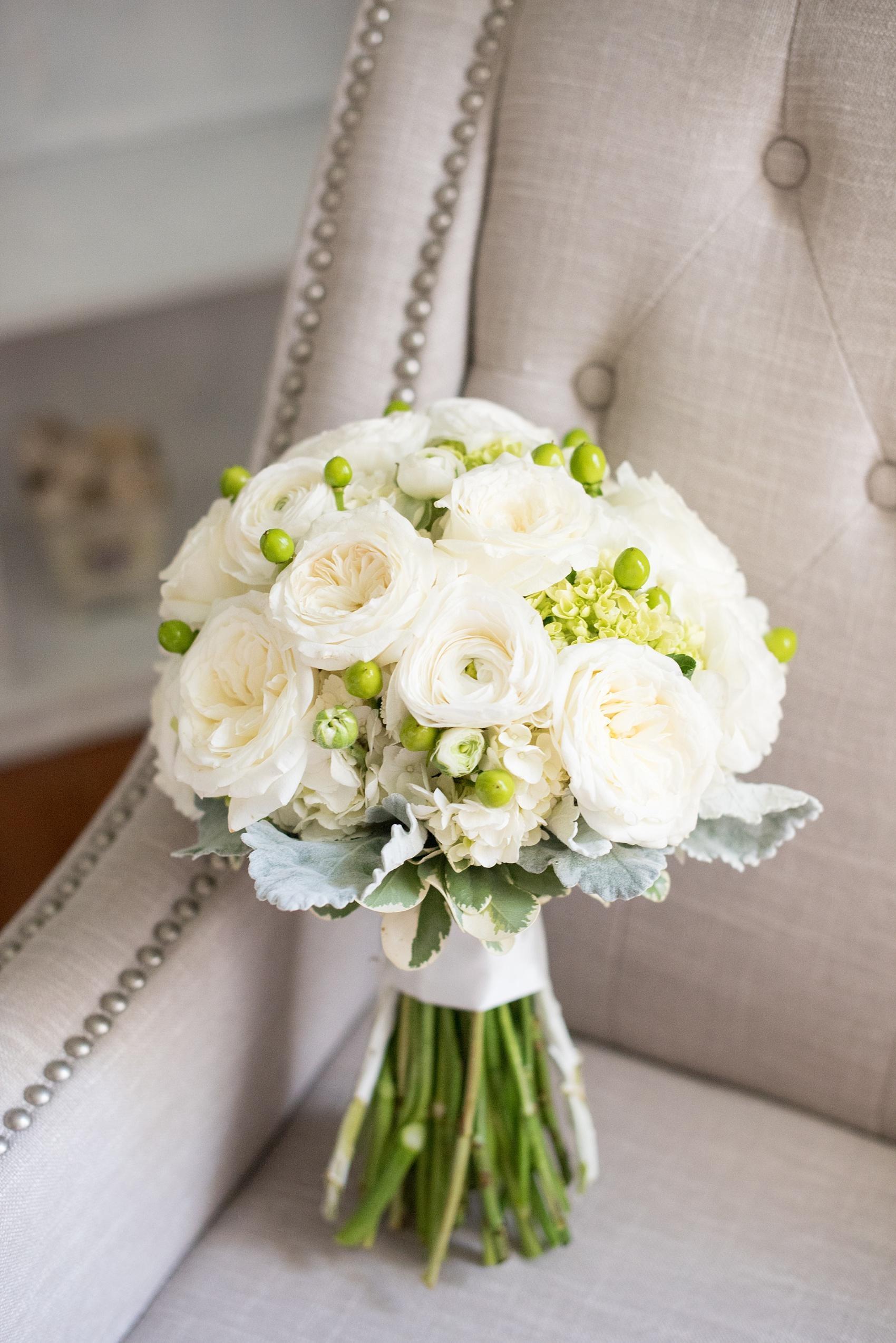 Are you drooling over her white and green bouquet like I did? It's ranunculus, hypericum berries, hydrangea and Dusty Miller.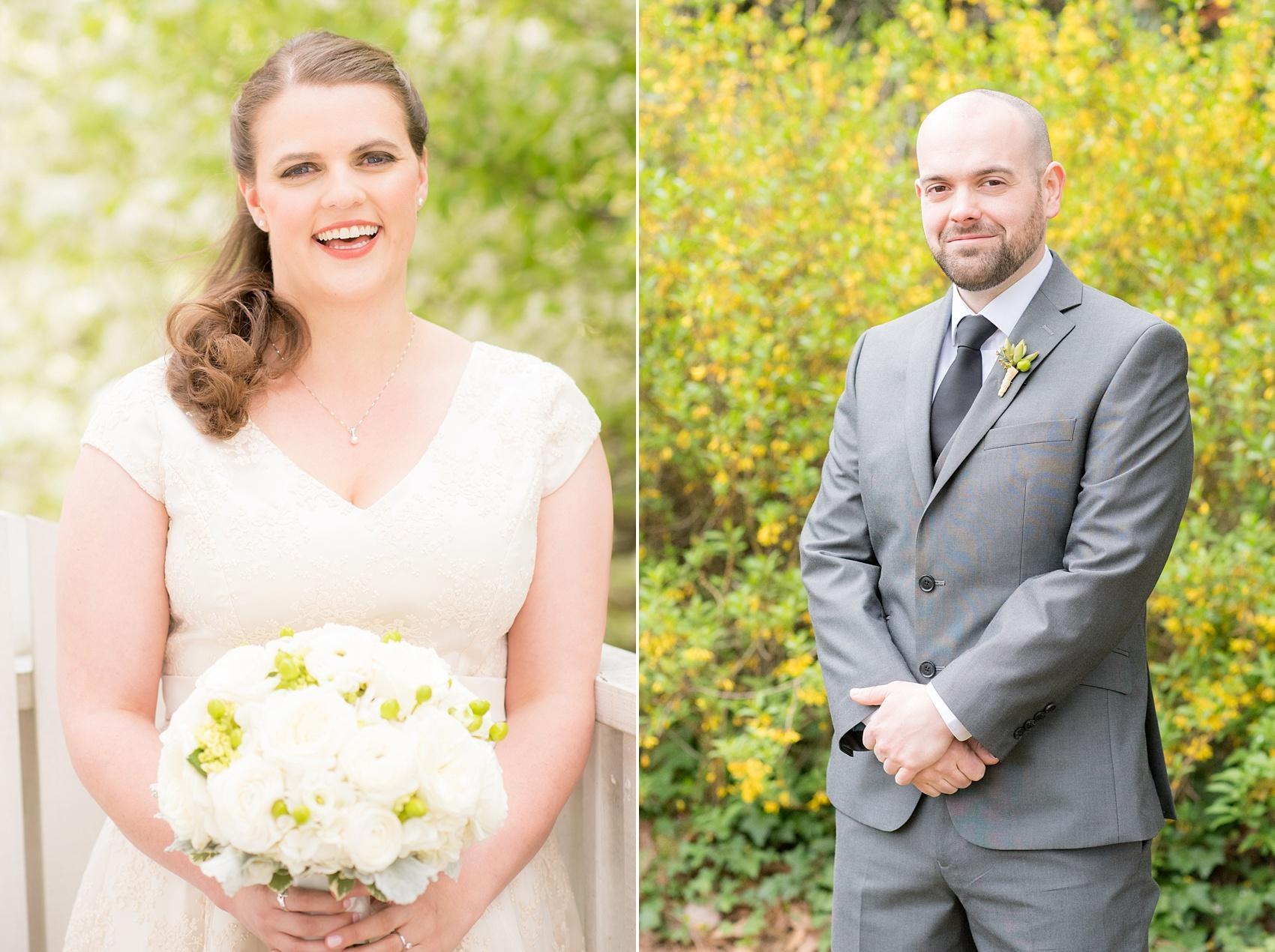 Laura and John opted not to do a first look in favor of waiting until the ceremony to see each other. Luckily, because it was a small wedding and they were both able to get ready at the same venue (simply in different rooms), I was able to capture beautiful portraits of them individually beforehand. The forsythias shrubs were breathtaking!
They had incredible signage welcoming guests – from a chalkboard welcome sign to calligraphed signs placed carefully on vintage furniture.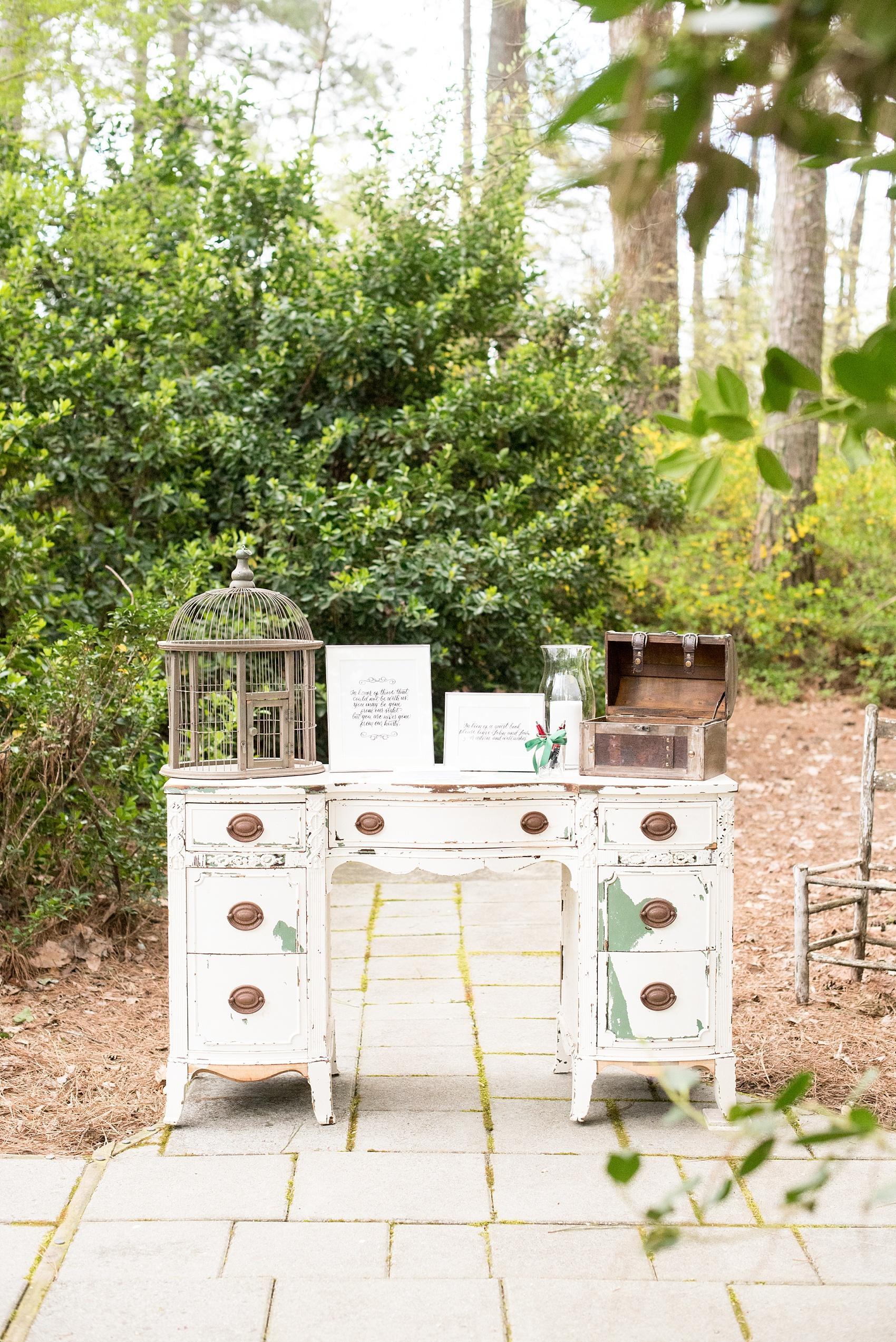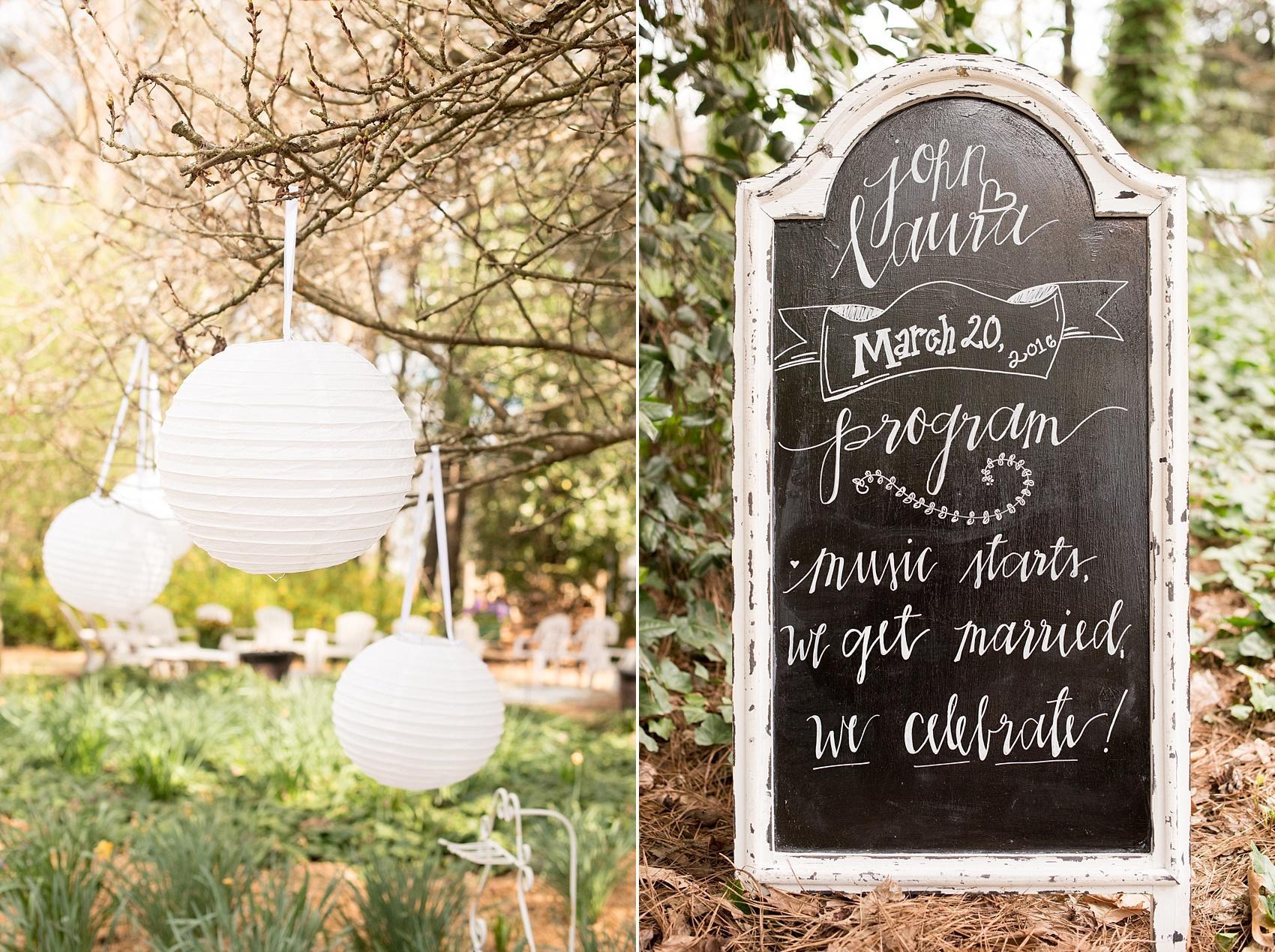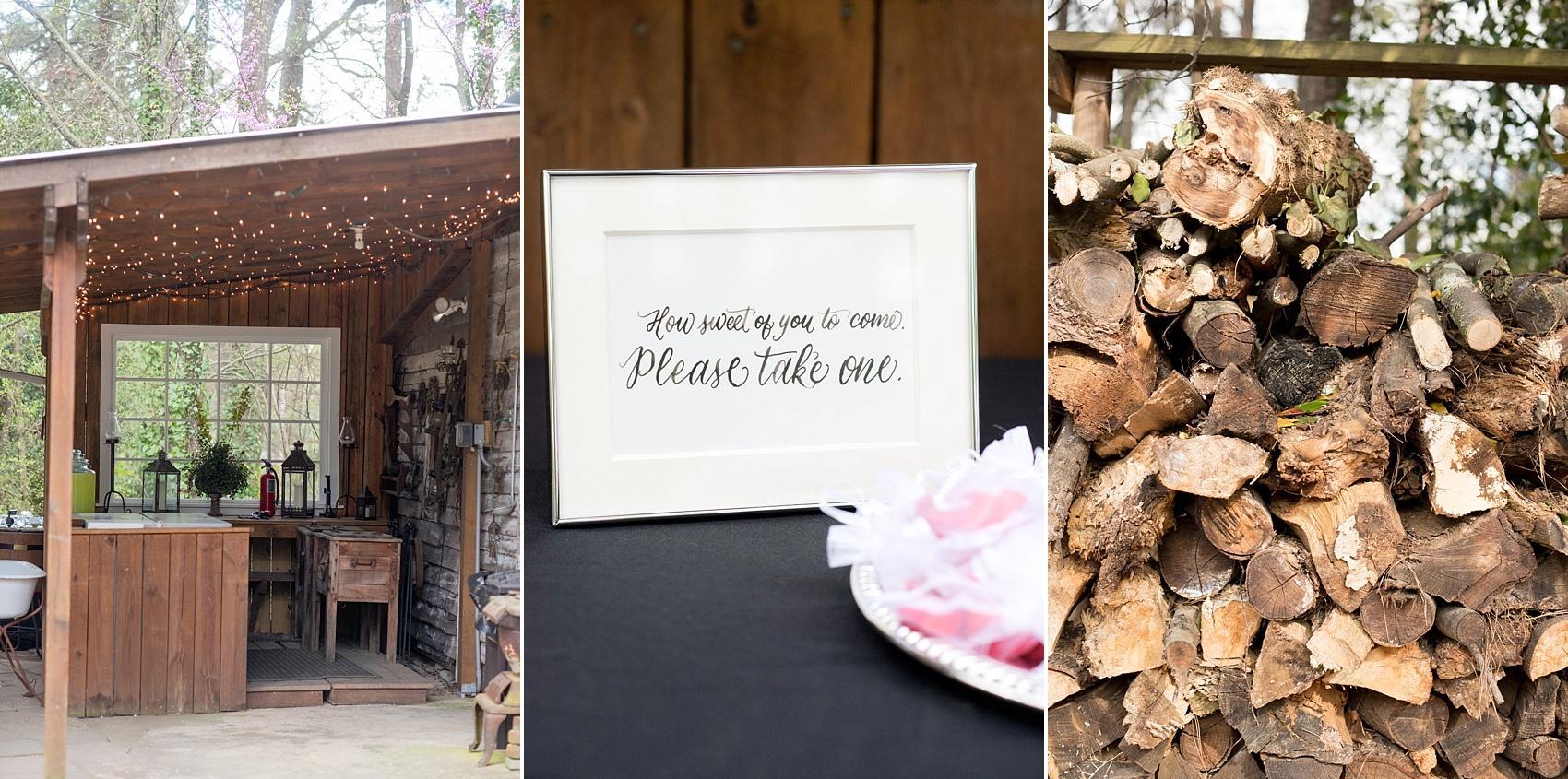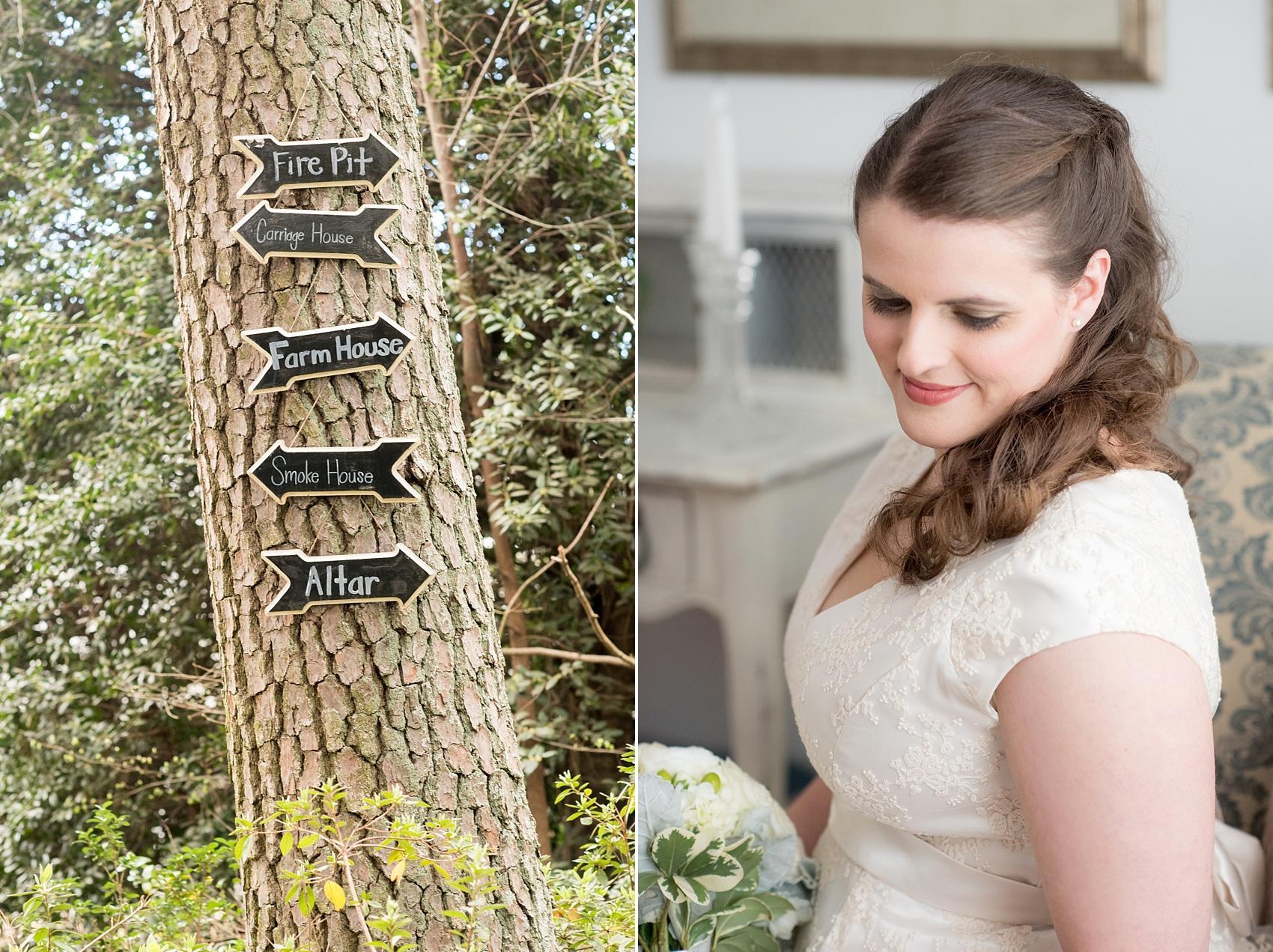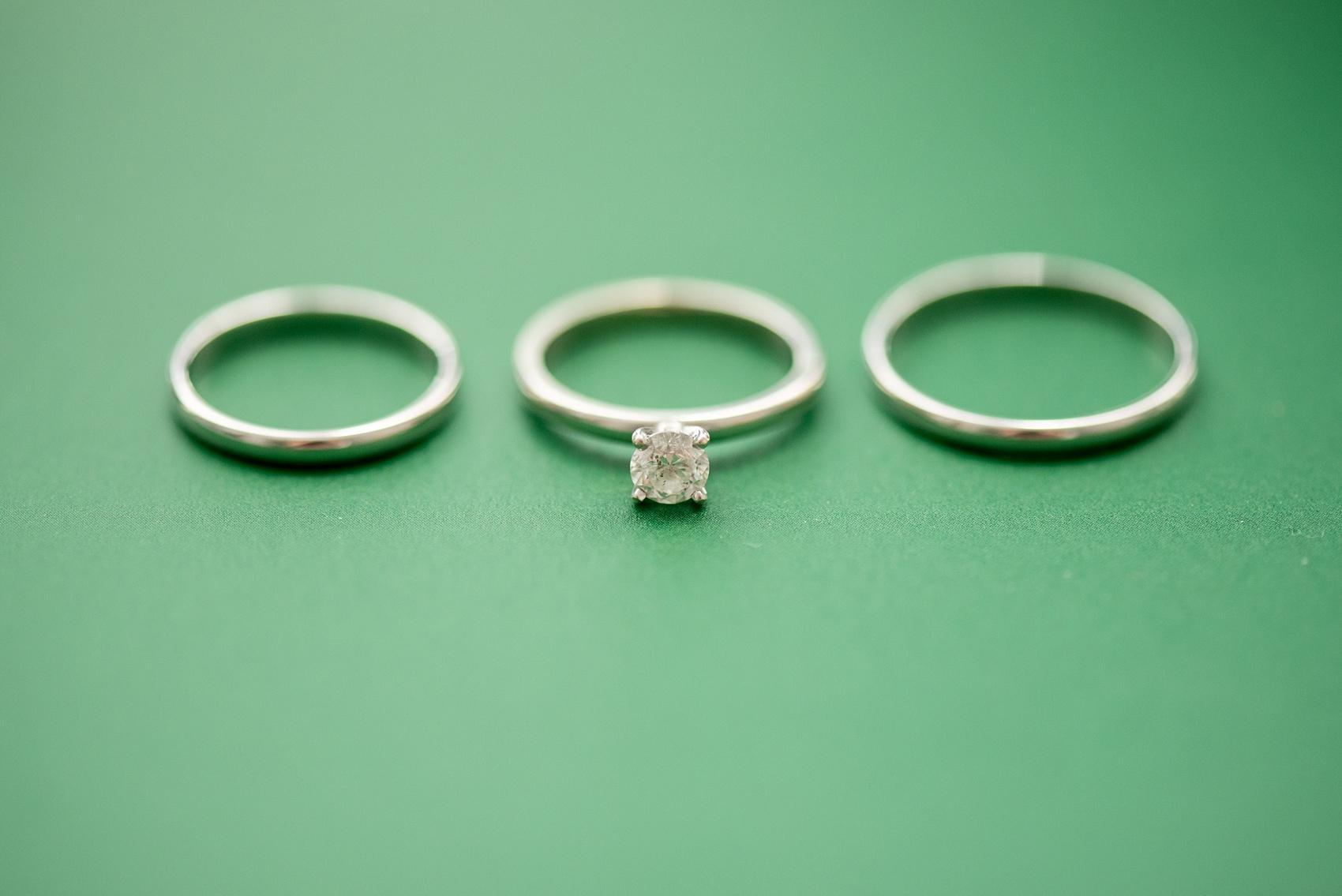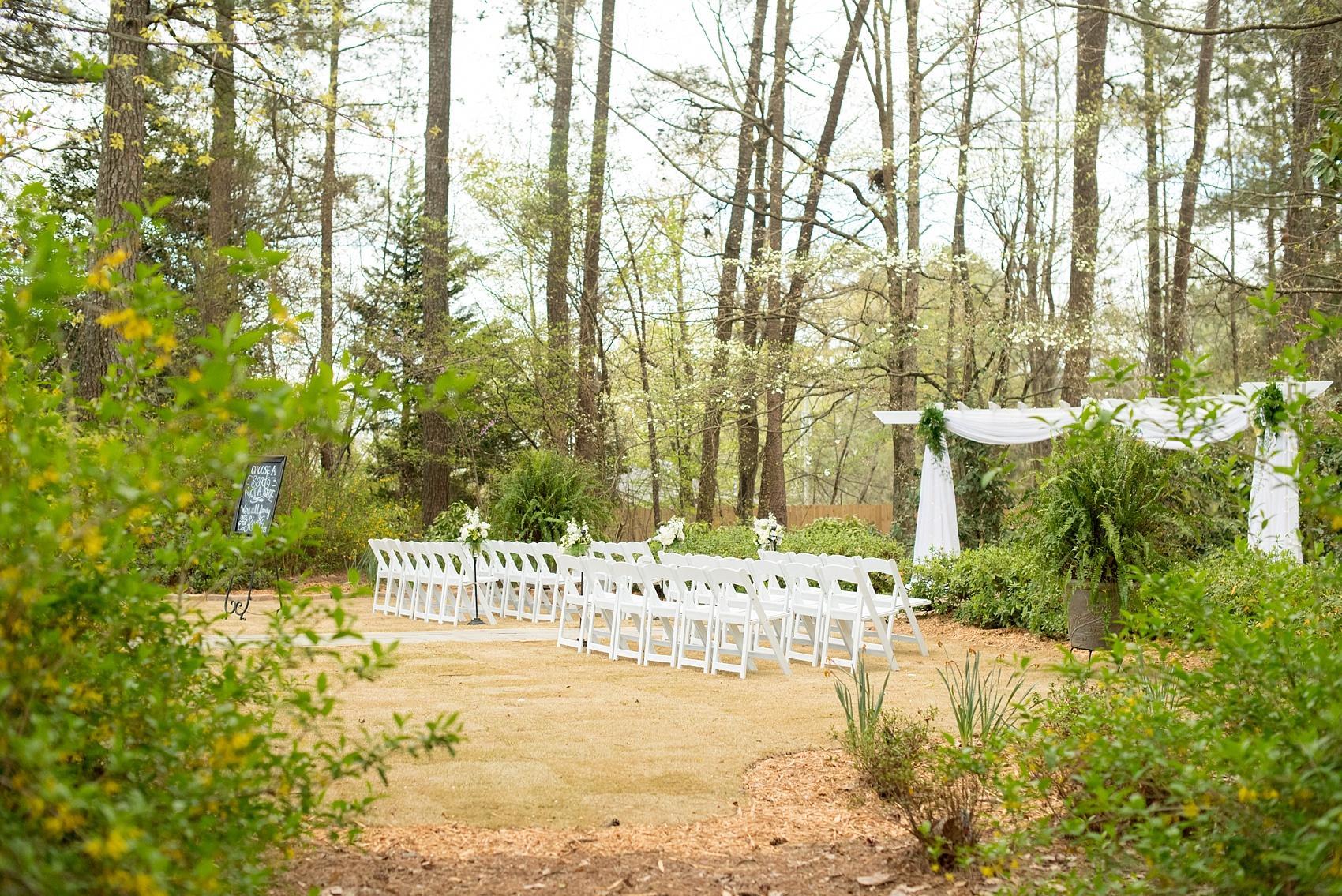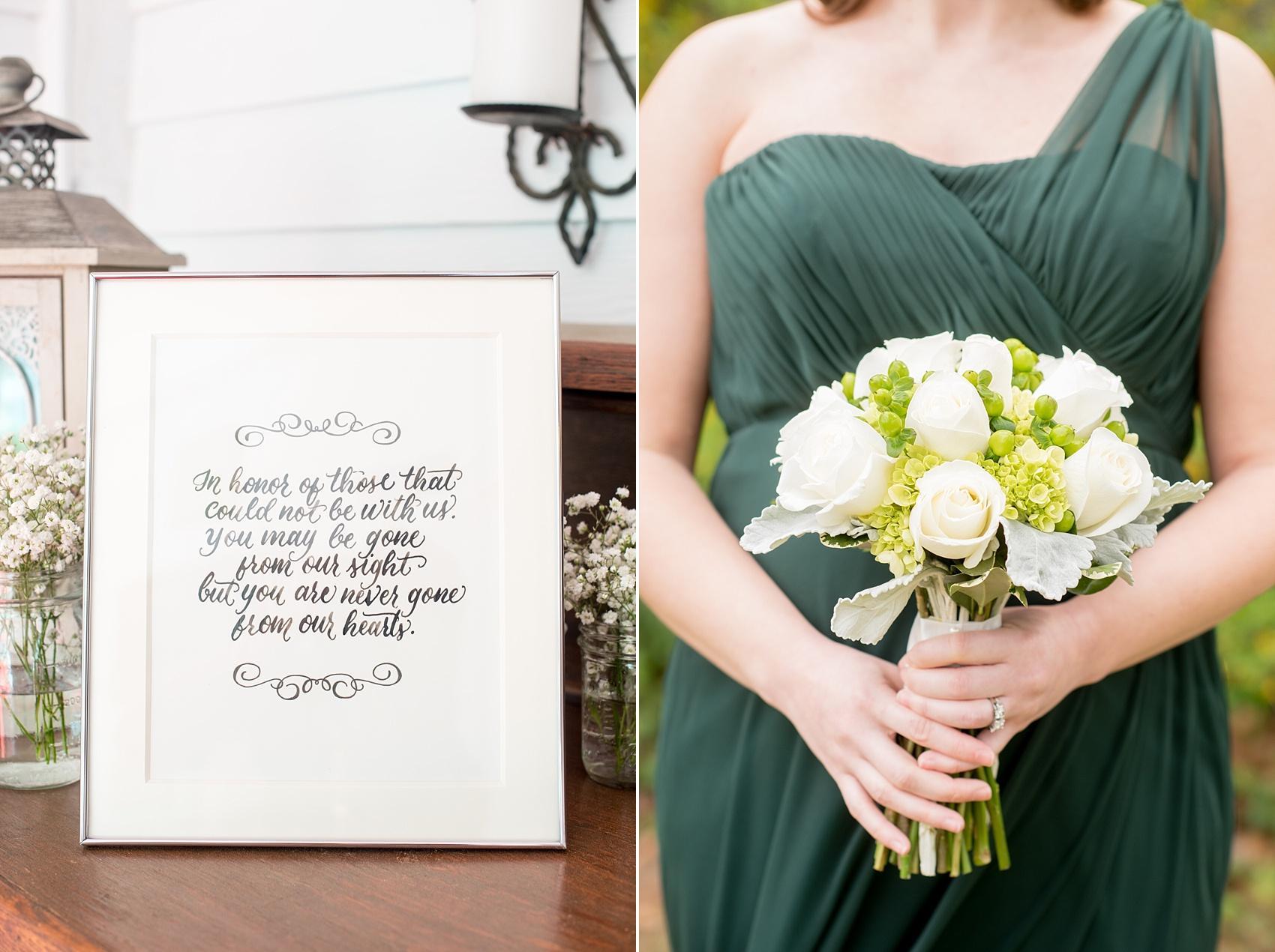 The ceremony setup was beautiful. Her sister, and Matron of Honor, stood by her side in a beautiful green one-shoulder gown and they were pronounced married! I was excited to take them on a walk around the property to capture the brand new Mr. & Mrs.!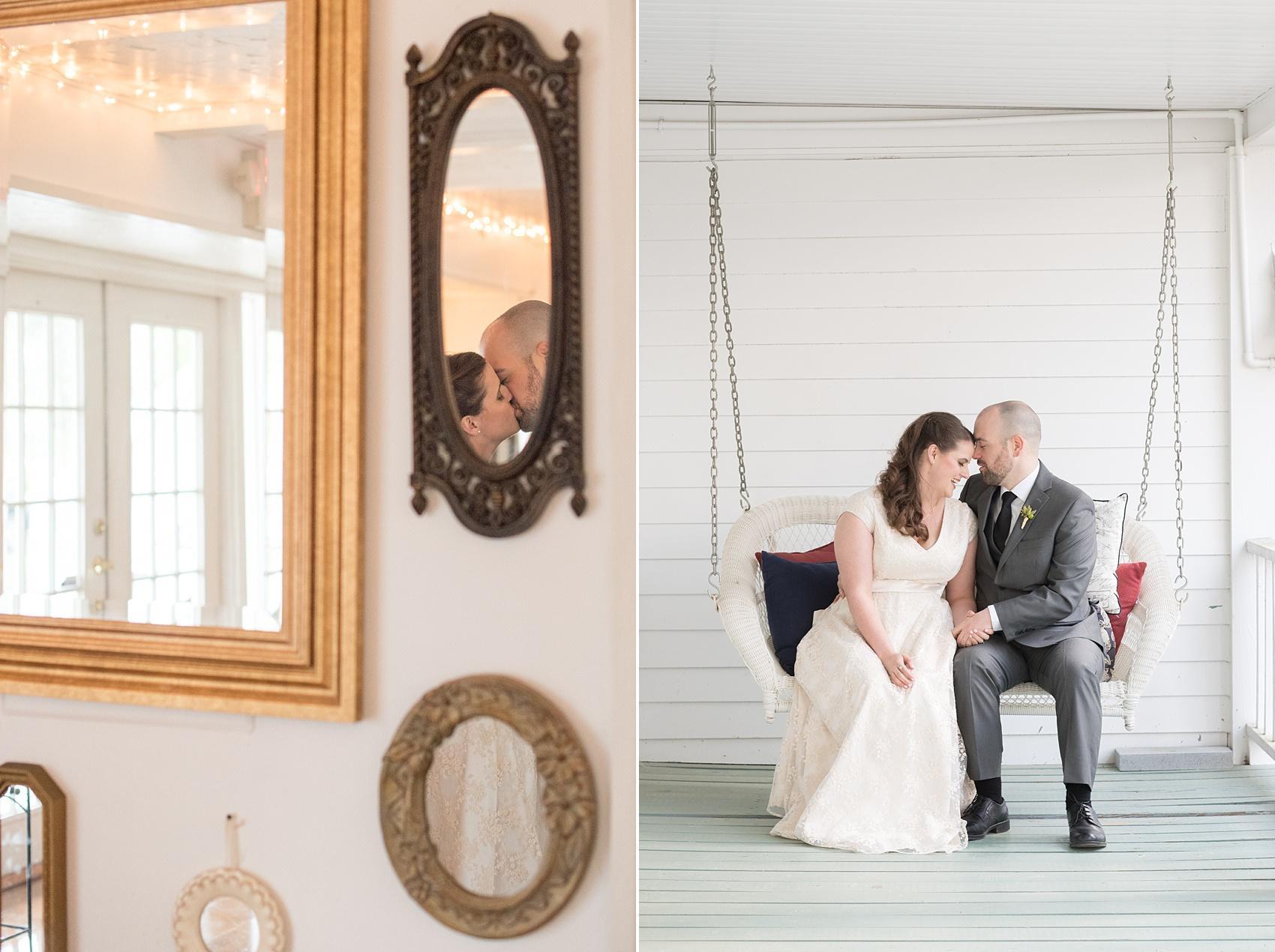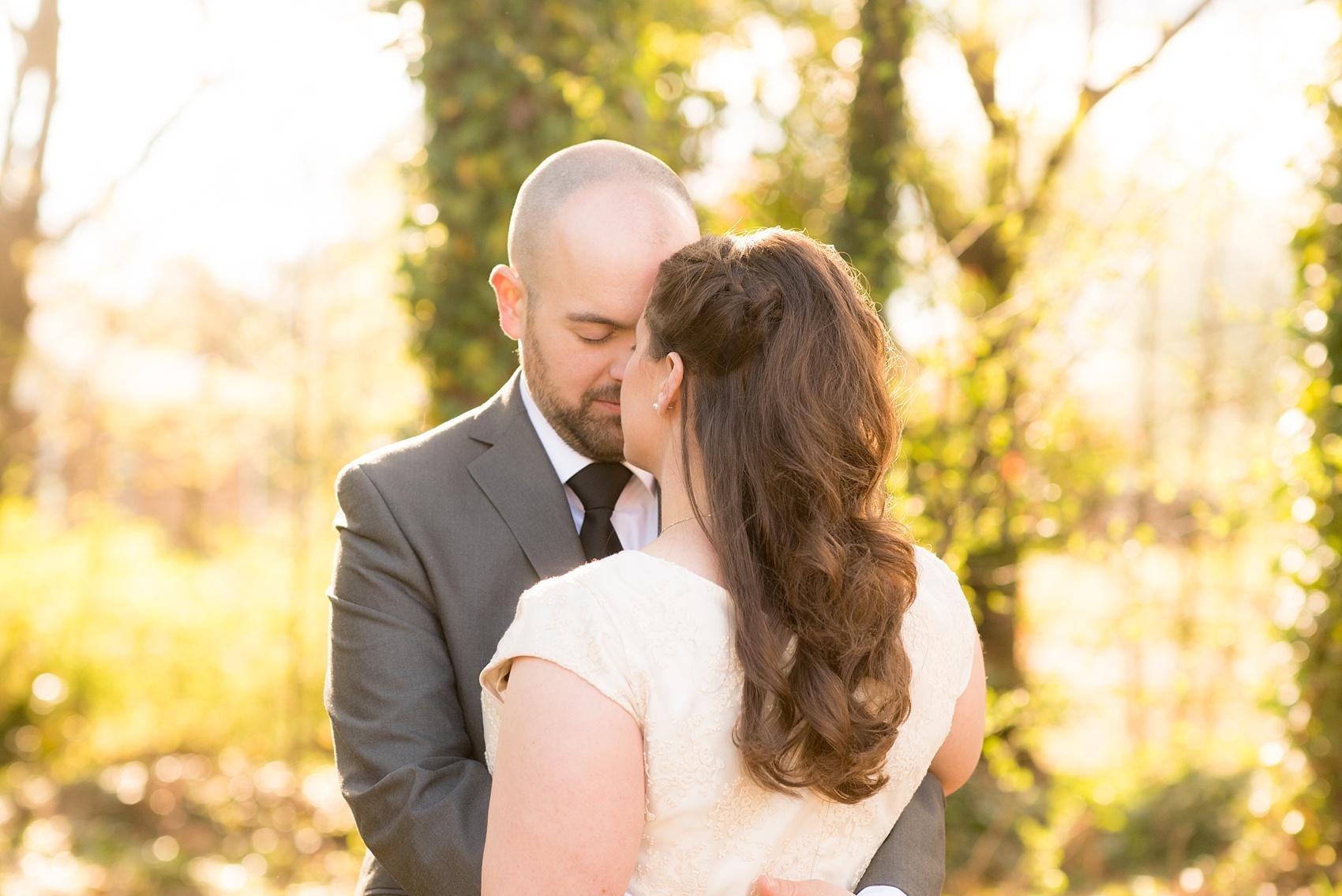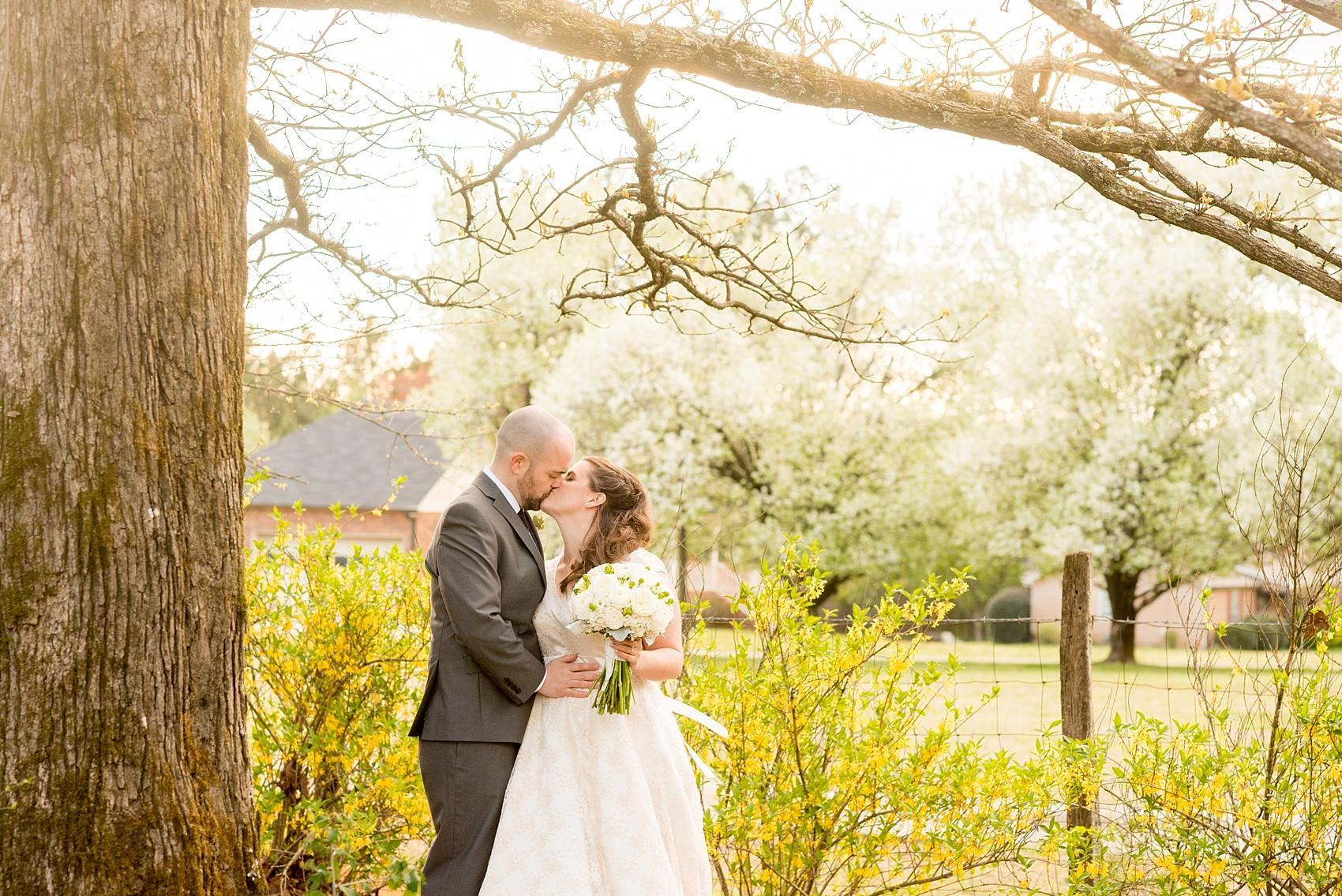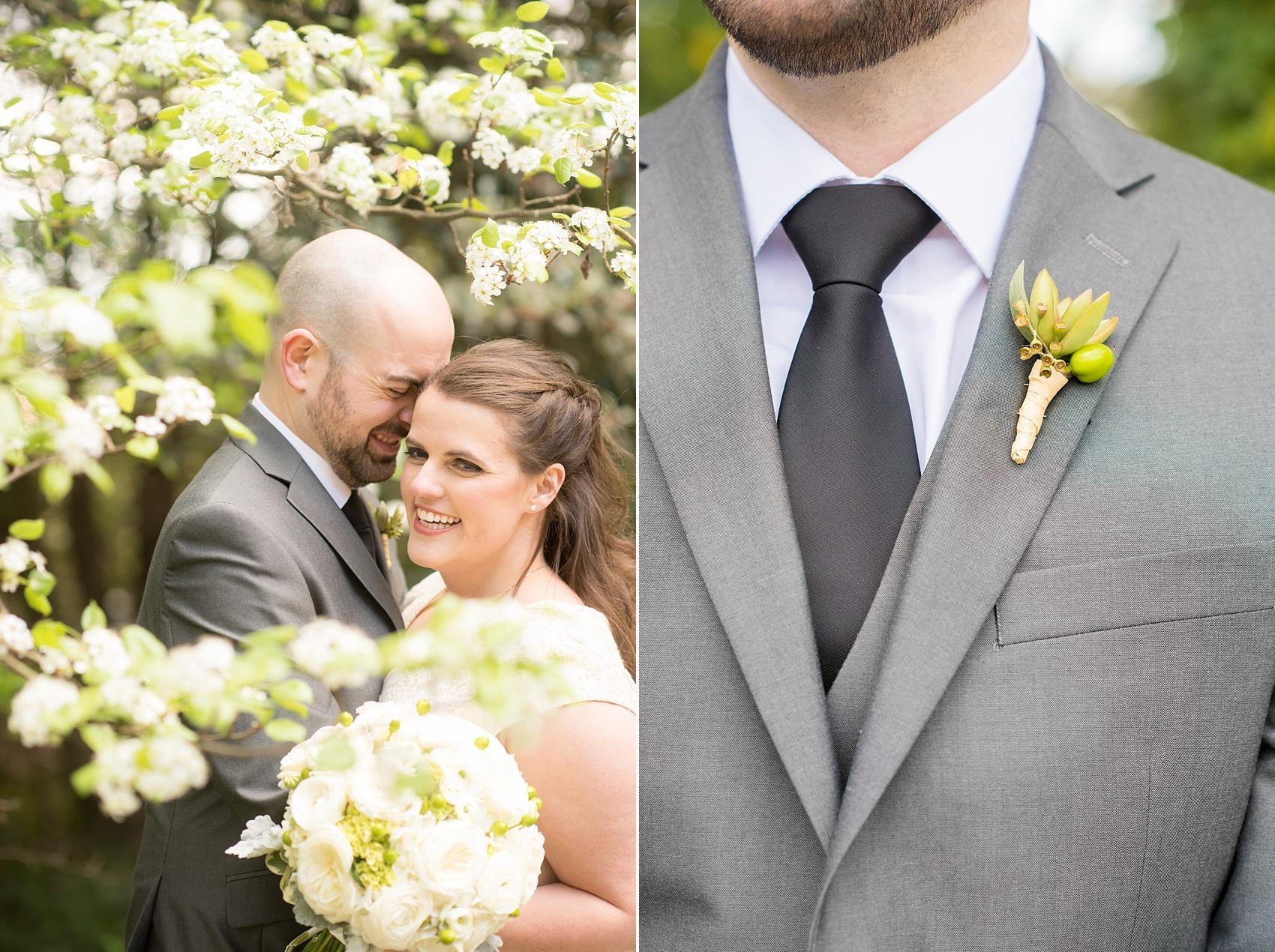 Everything was just perfect! The smiles on their faces, the foliage in bloom, the forest green gown her sister and Maid of Honor wore, their succulent boutonnieres, Laura's hair style and makeup…I could go on and on…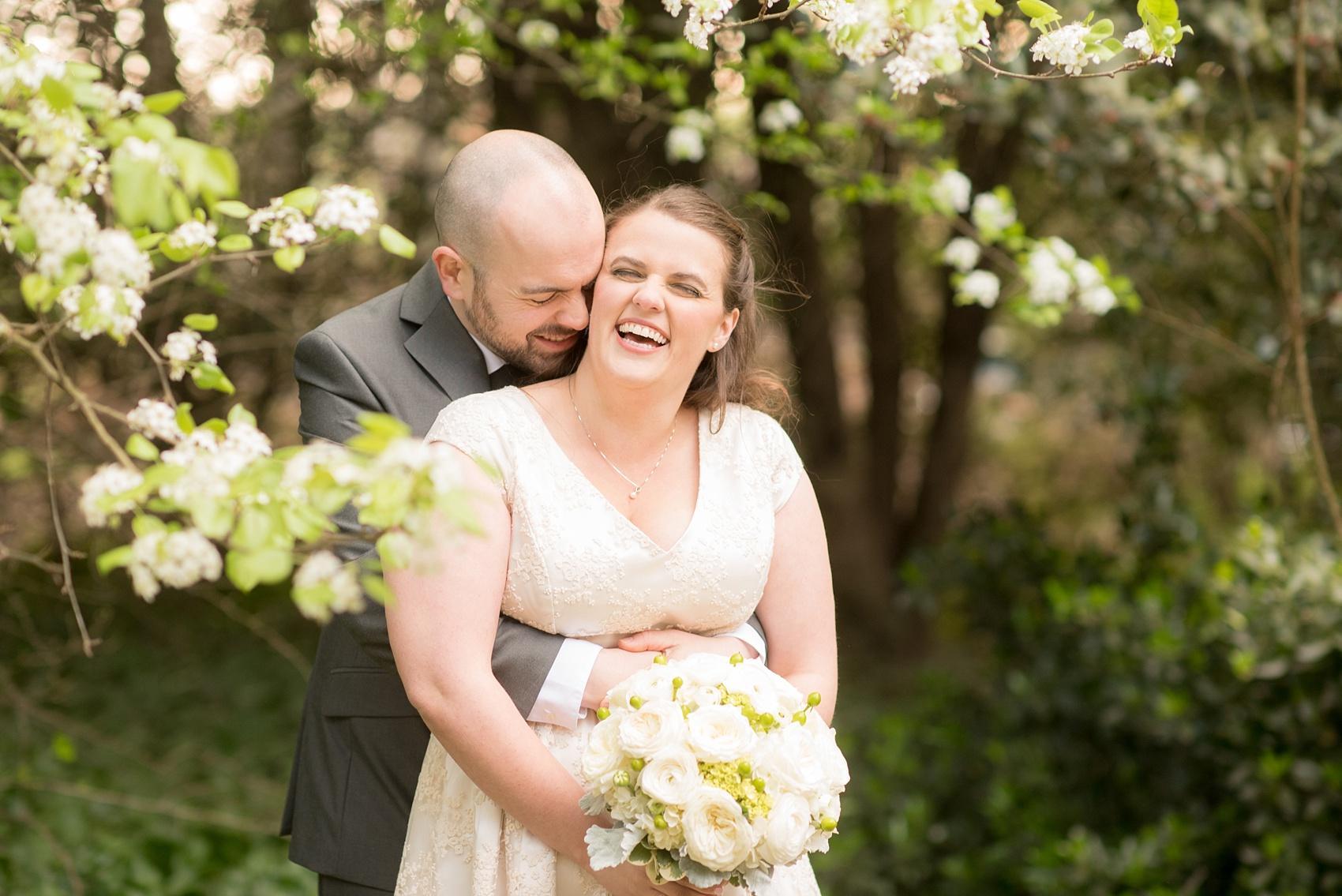 They are playful and silly and I love it! When I asked for Laura to describe her groom-to-be ahead of time she said he is "funny and charming" – I'd say she was spot on! And John said of his bride, she is "tasteful and lovely" and, well, of course you can see from the wedding she planned that's precisely her too.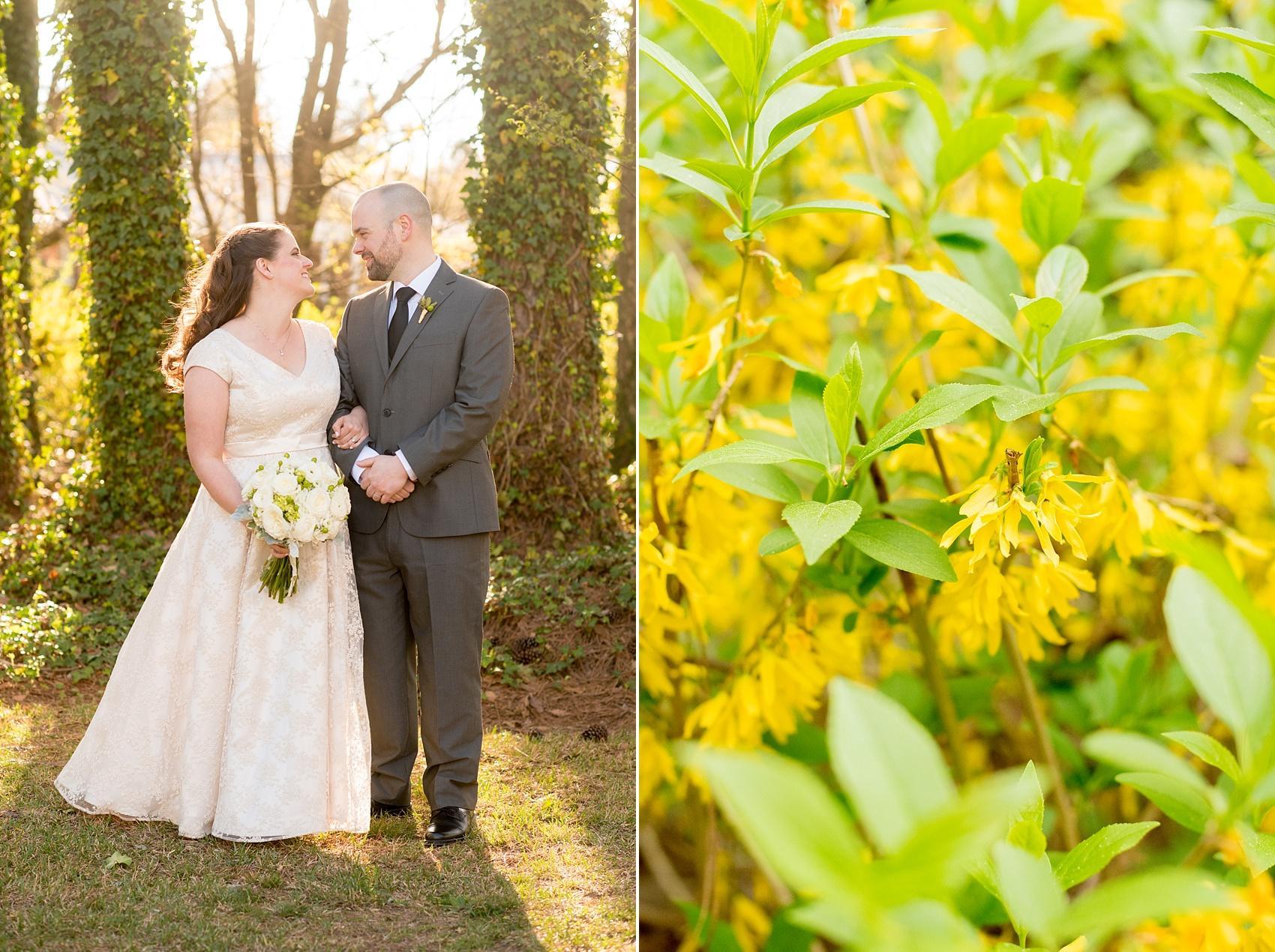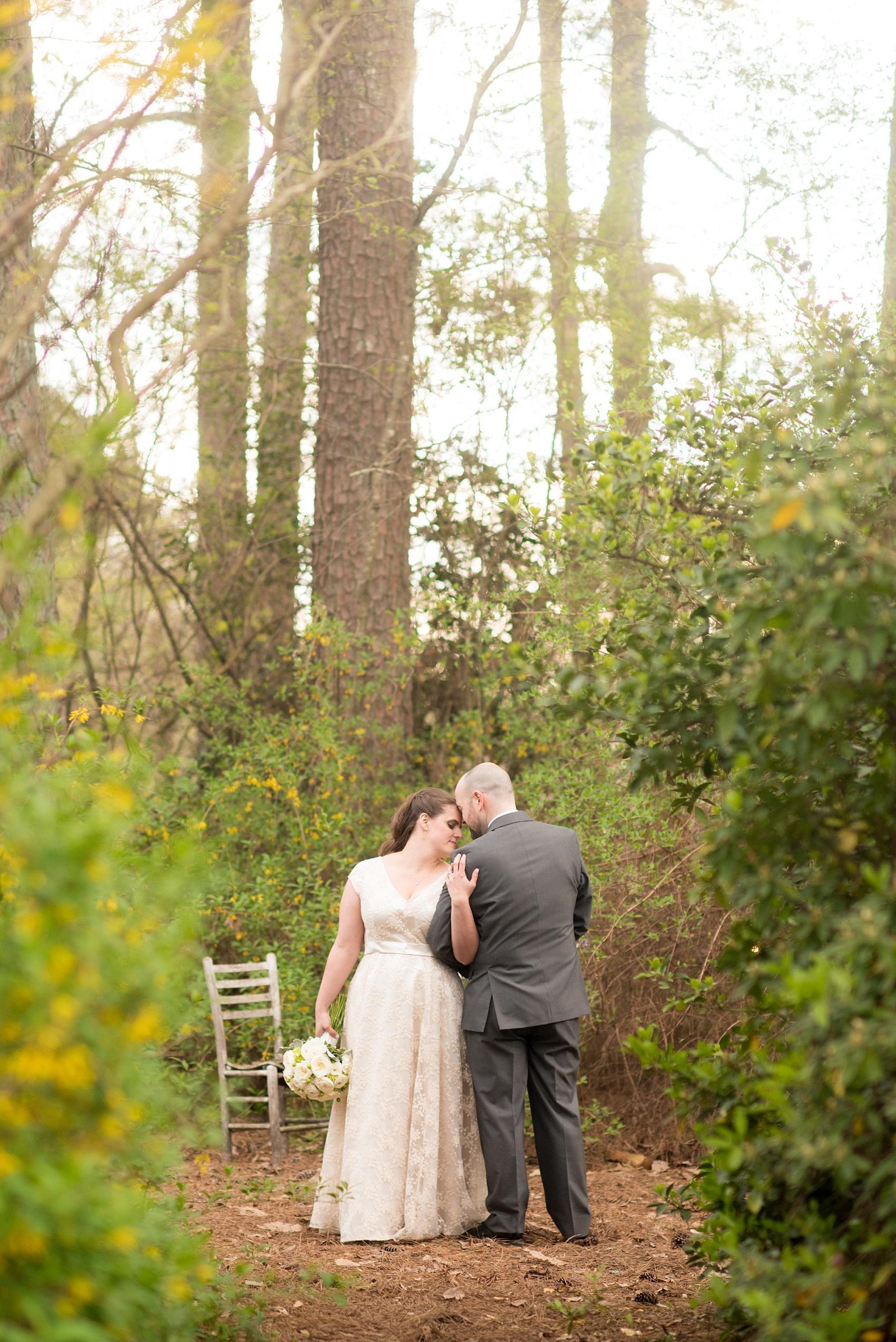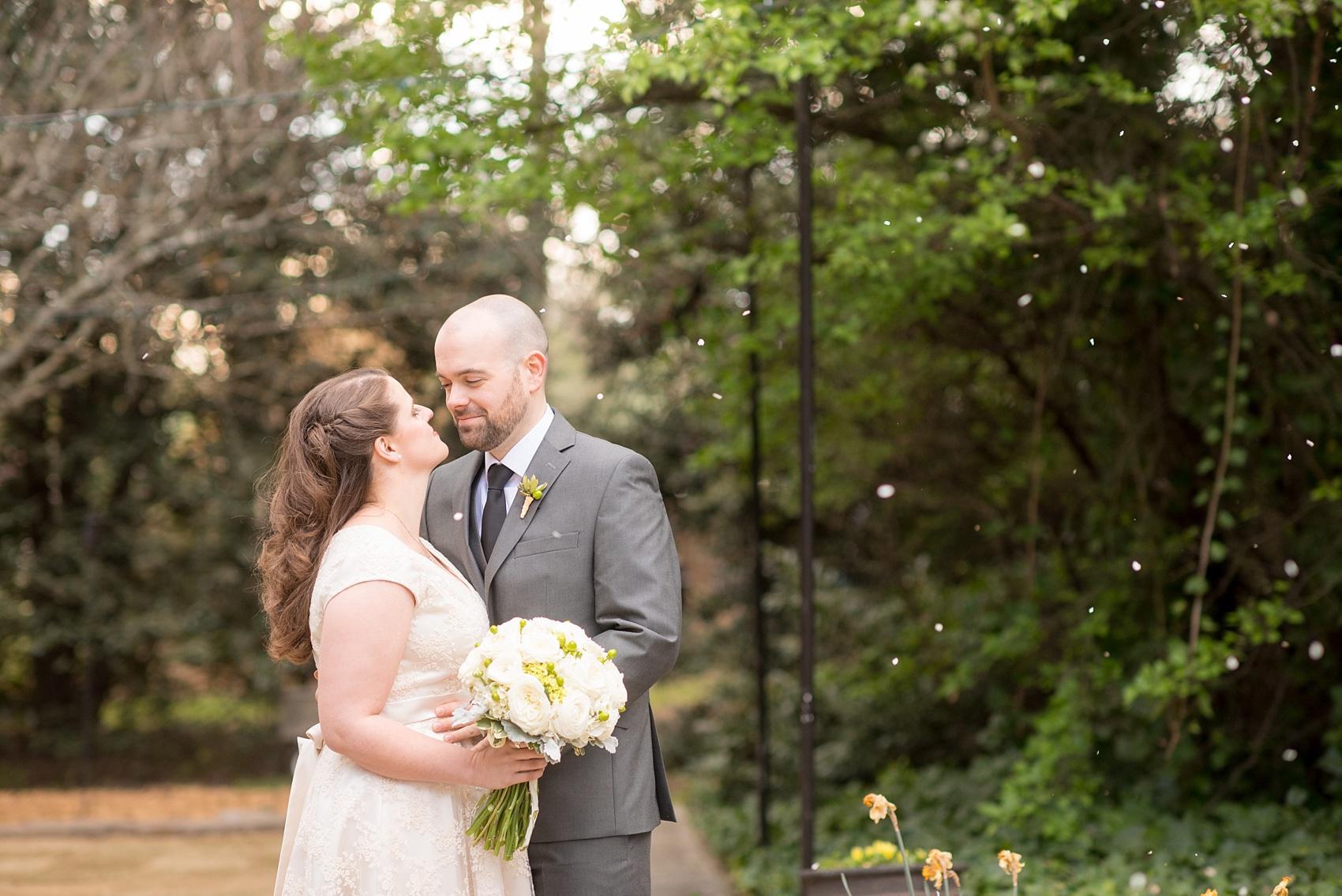 The spring flowers were so, so pretty the entire day. Small white petals fell from nearby trees at a rapid pace when it was windy (like when everyone was enjoying dinner – a very memorable moment). It looked like it was snowing in March, minus the hassle of the moisture of snow!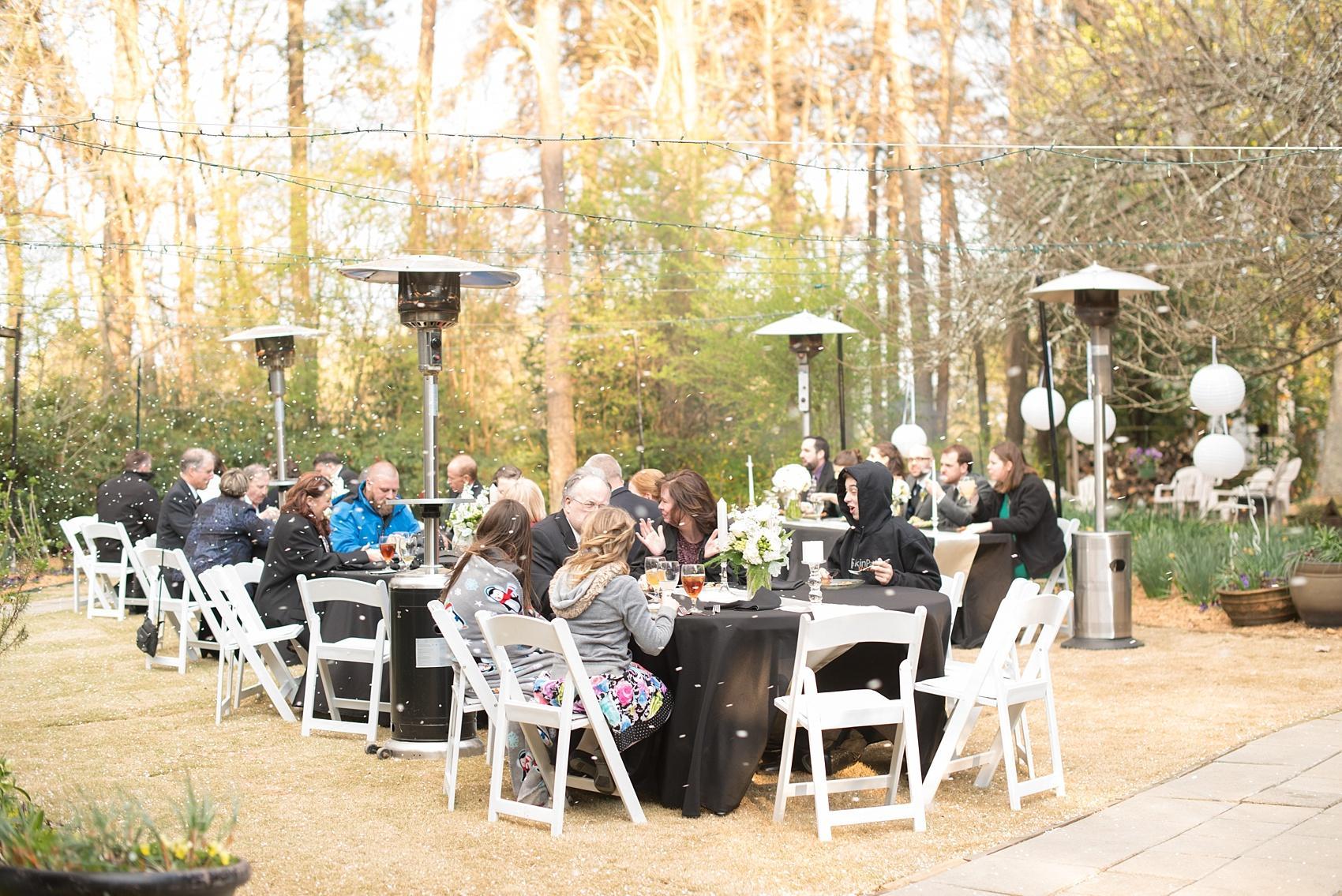 It was so sweet to witness John's bond with his niece, Naveah.
Nearby some family warmed up in the chill of the spring air (it was quite chilly on their wedding night actually!) with an outdoor fire pit.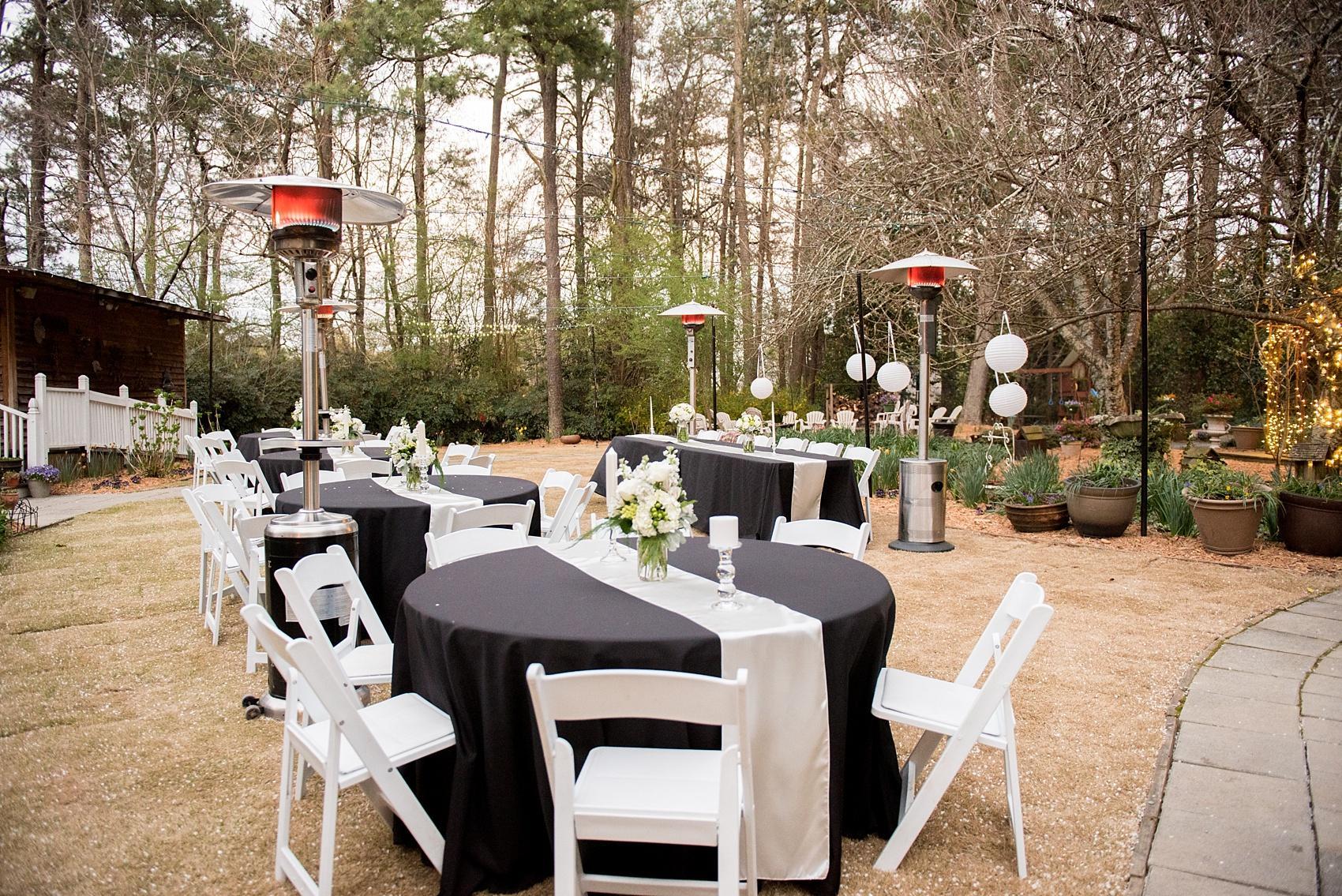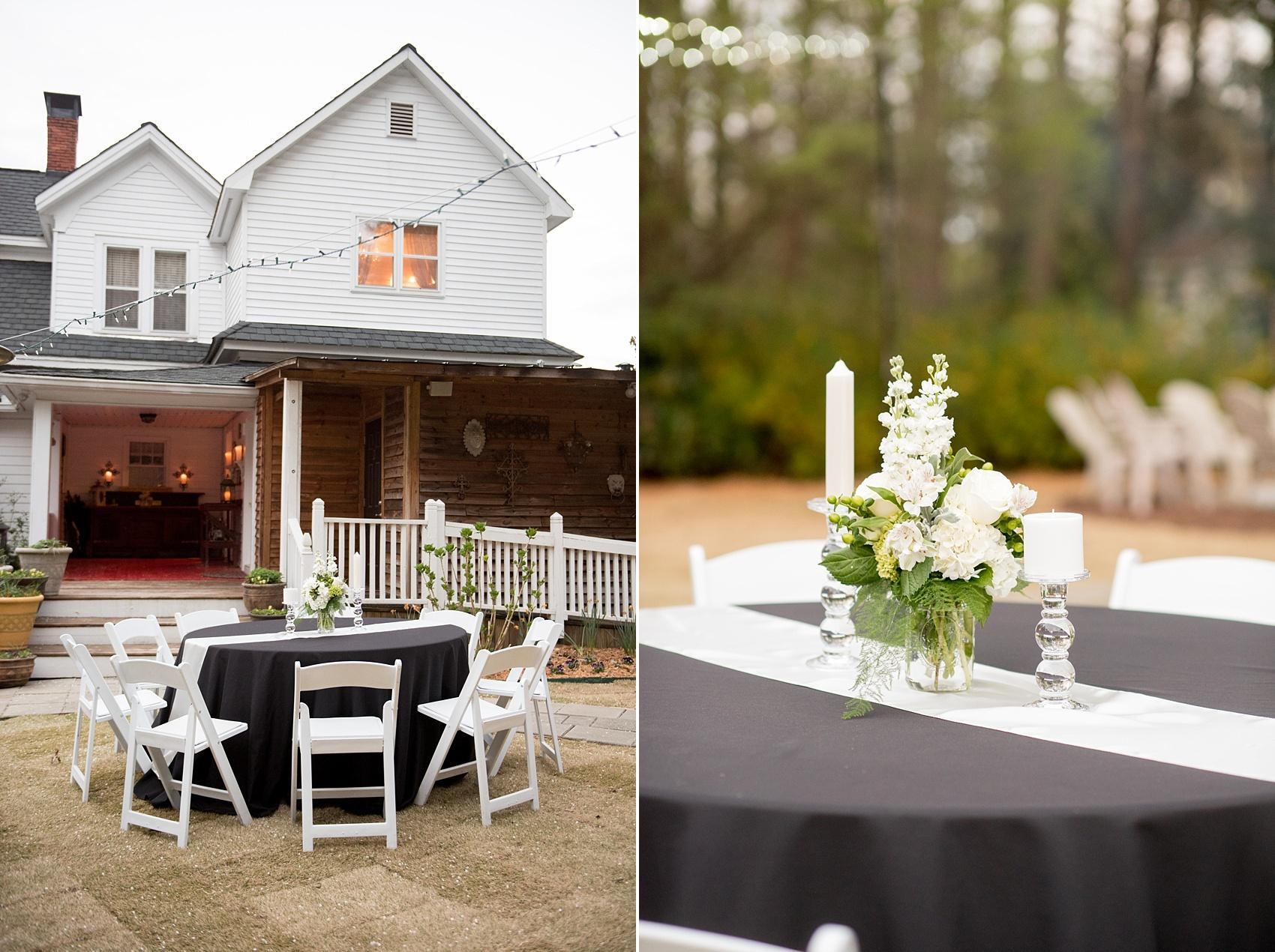 Simple mason jars and white candles were set atop round tables with black linens and a white runner for their tables. The venue was so pretty and intimate it really didn't need much. I especially loved the gazebo where they shared their first dance to Frank Sinatra's "Fly Me to the Moon." This was the moment Laura said she was most looking forward to on their wedding day.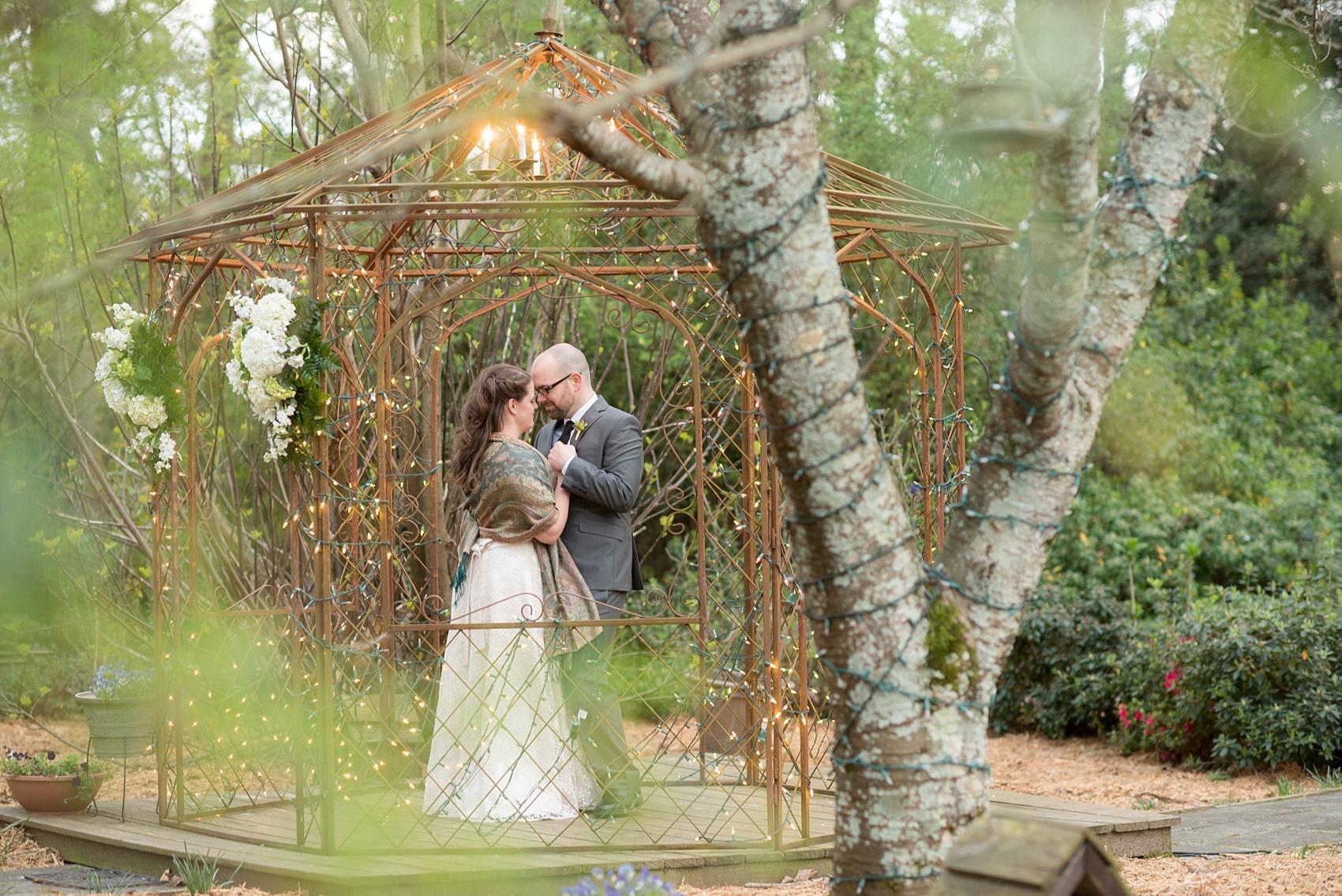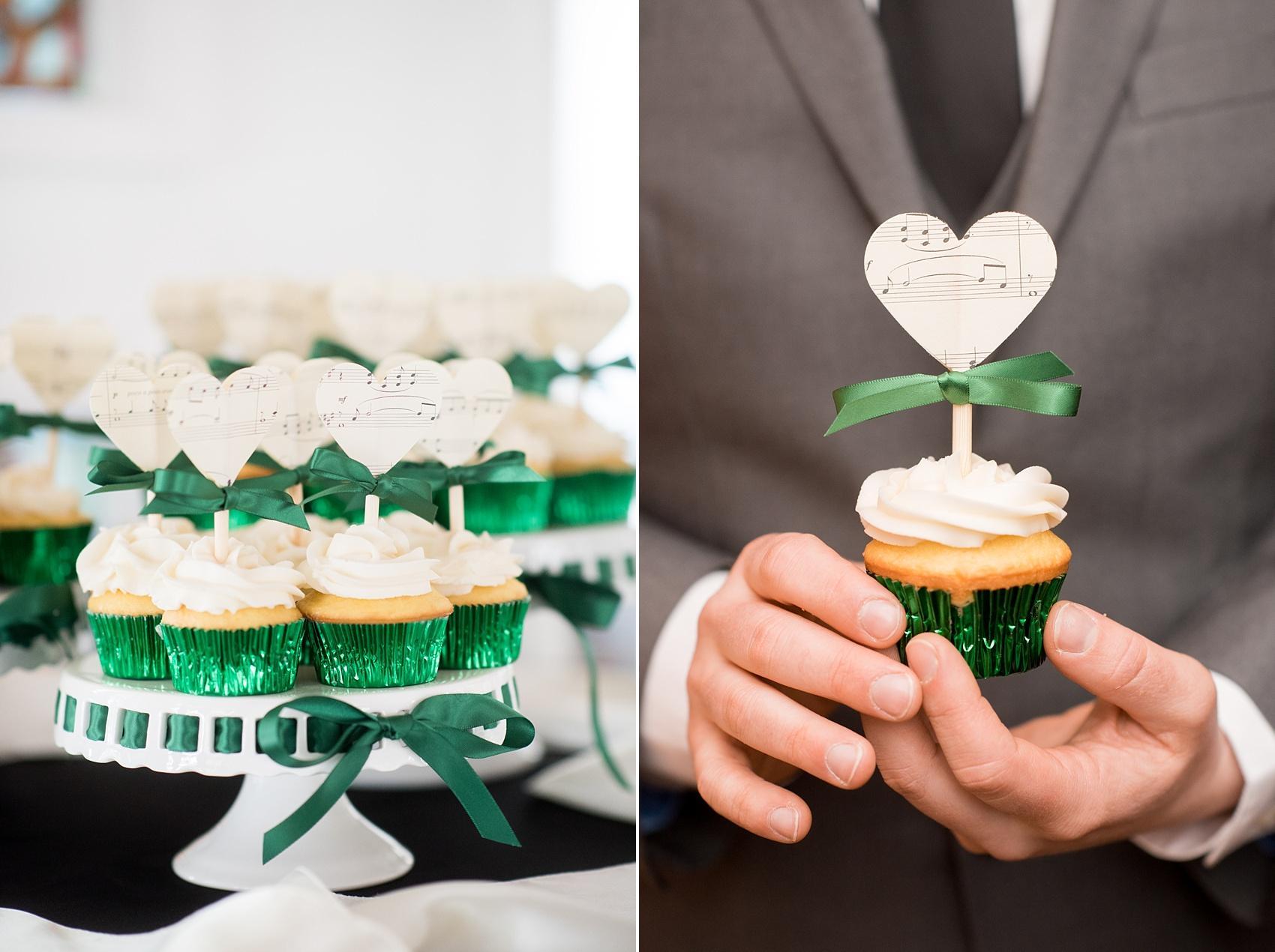 After their dance it was time to head indoors for cupcakes, speeches and some warmth! But I was excited to capture the outdoor space when it got darker too and the strung lights could be seen. Isn't it romantic?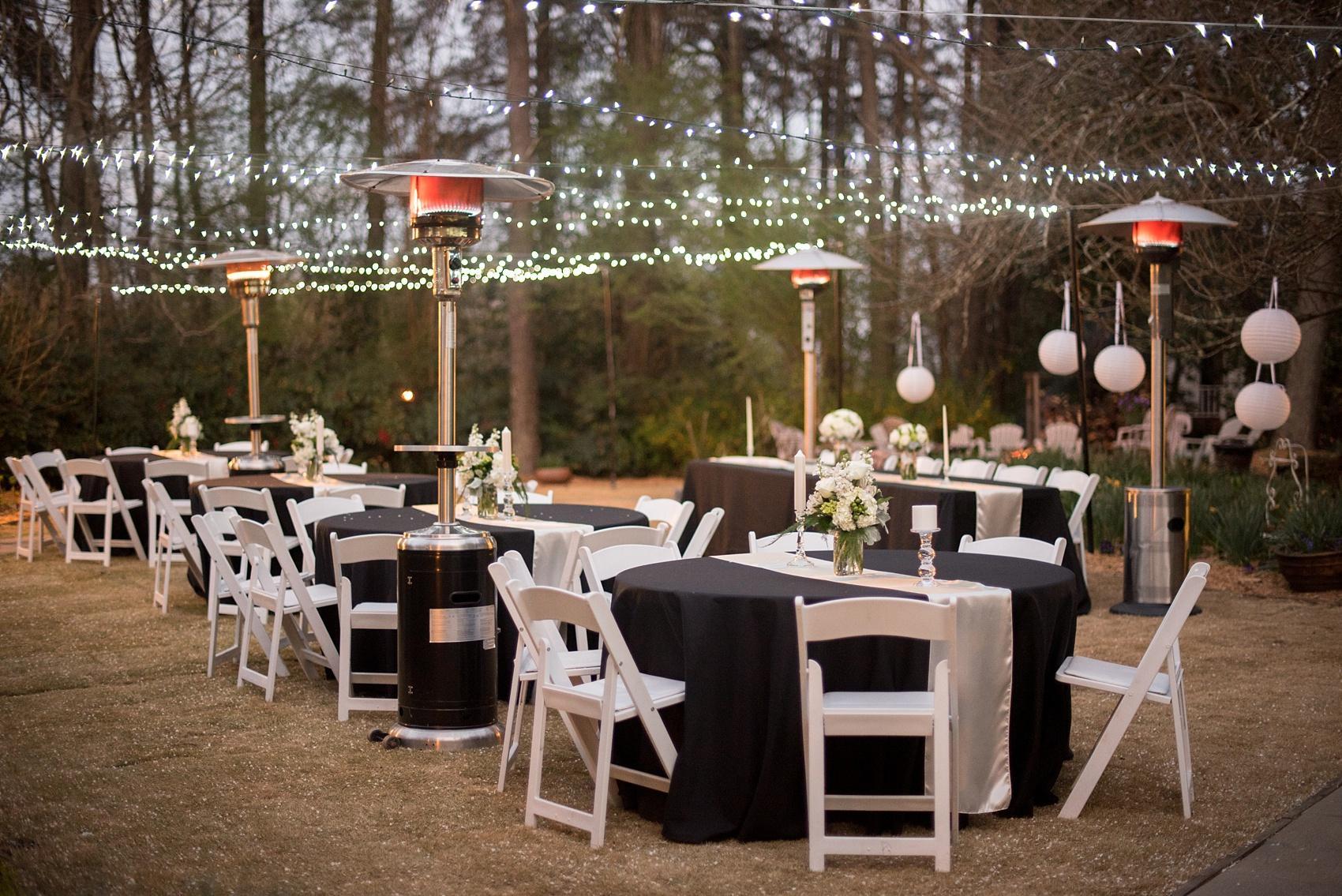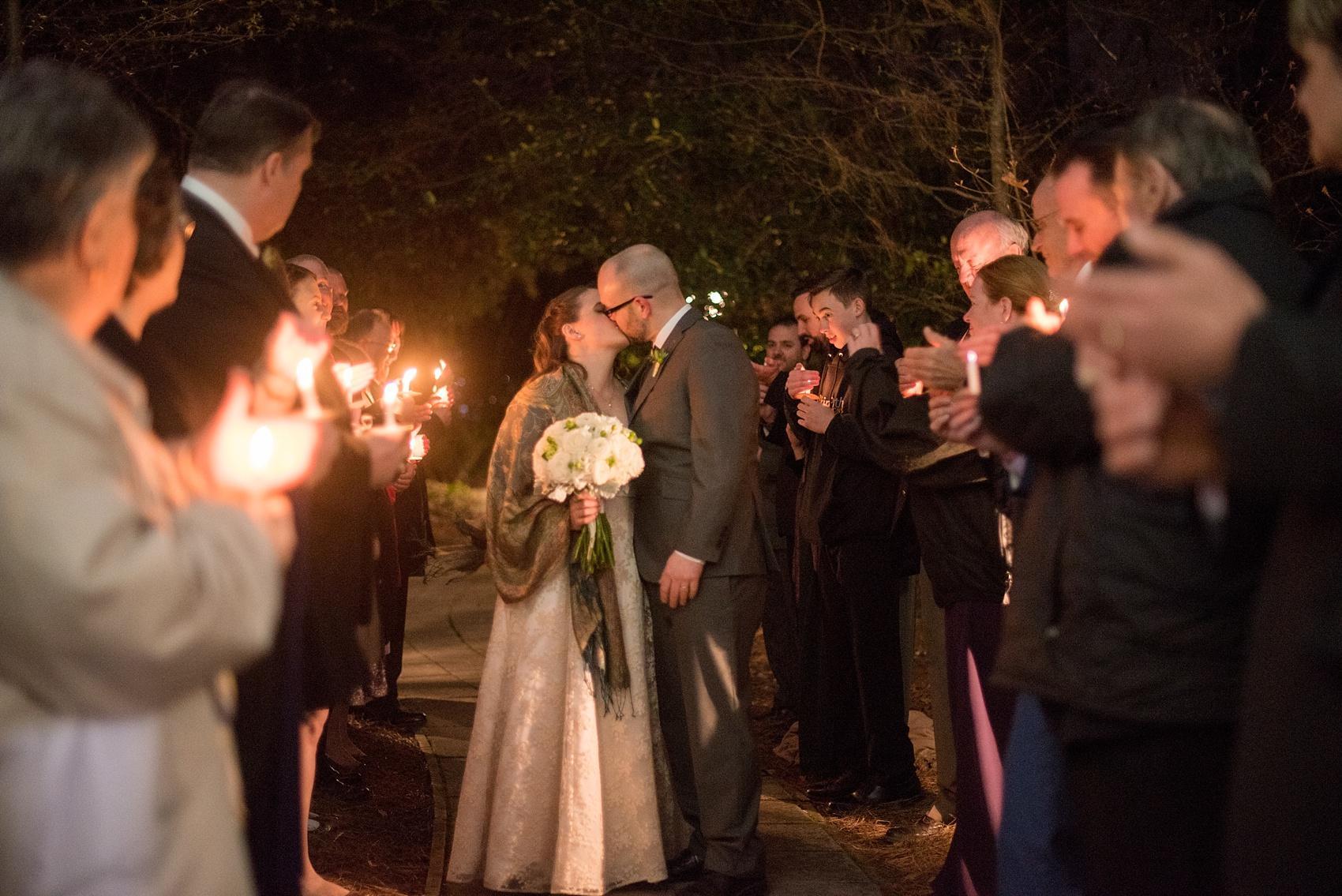 After a candlelight send off these two exited to enjoy an overnight stay in the mountains. The rest and relaxation continues, as these two are off to their honeymoon in Italy today! Buon Viaggio, you two! Thank you for letting me be such a special part of the day.
Venue and day-of coordination: Simple Gatherings at Four Oaks Manor / Wedding Invitation: / Wedding gown: RCB Fashion / Wedding shoes: Steve Madden / Invitation: Wedding Paper Divas / Hair and Makeup: Cassandra Gorisek / Rings: Shane and Co. / Flowers: Lauren's Floral Art / Officiant: Patricia Burgess, Your Wedding Your Way / Calligraphy signs: Griffin Glaze / Cupcakes and cupcake toppers: bride and mother of the bride
For additional images from their wedding check out Facebook and Instagram.
Happy Tuesday!