A box hit my door like a ton of bricks. I jumped in my desk seat. "WTF was that, I thought?" I opened the door and saw the box…squeeeeee! I realized it was The Knot New York! The box fits the EXACT size of the magazine – inside was three copies of the Spring/Summer 2016 edition.
I excitedly turned the pages and saw it: Rebecca and Sarah's 501 Union Wedding featured in the most beautiful four-page spread. And the opening image? HEAVEN! I couldn't be happier; it's one of my favorite, most colorful images from their incredible day.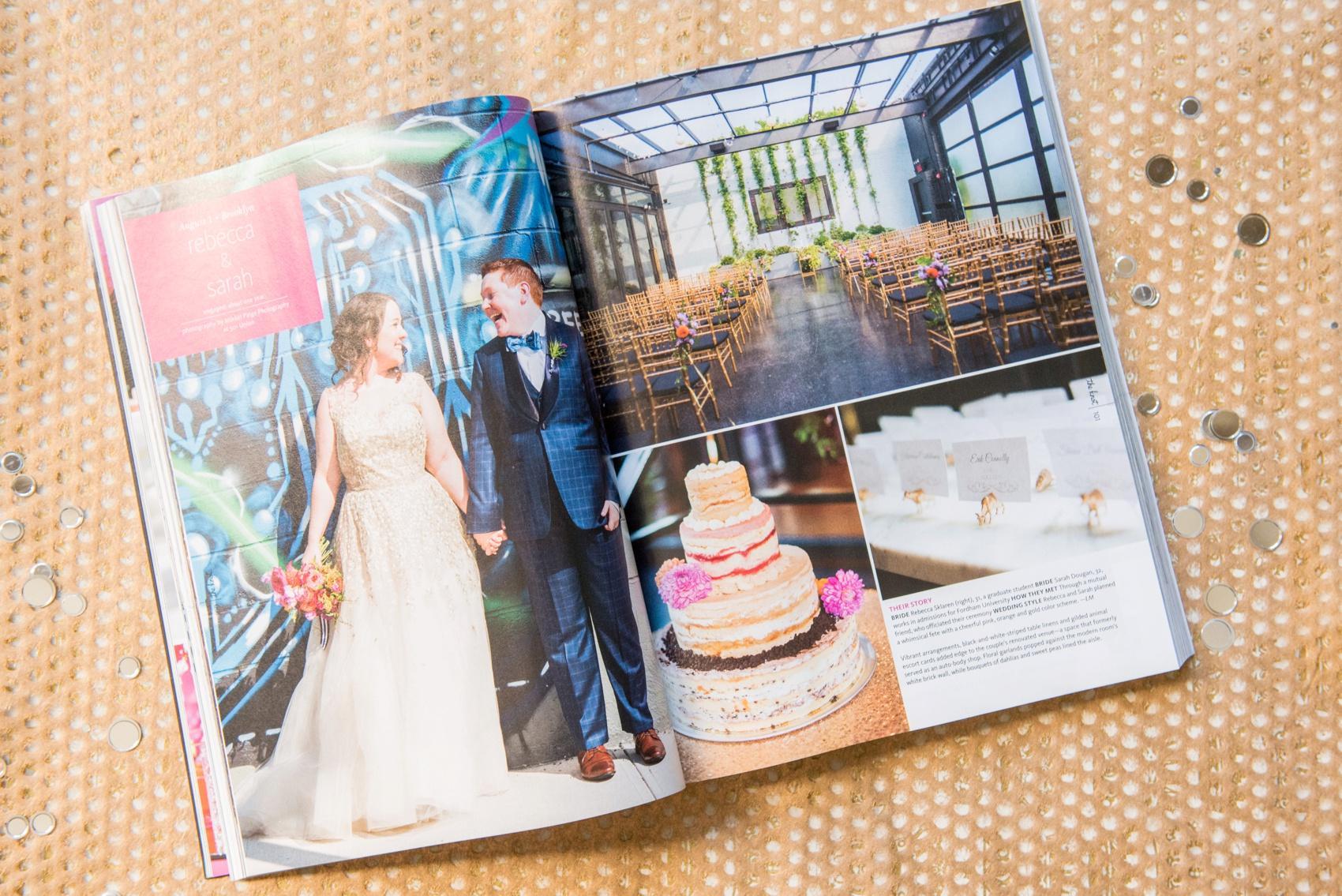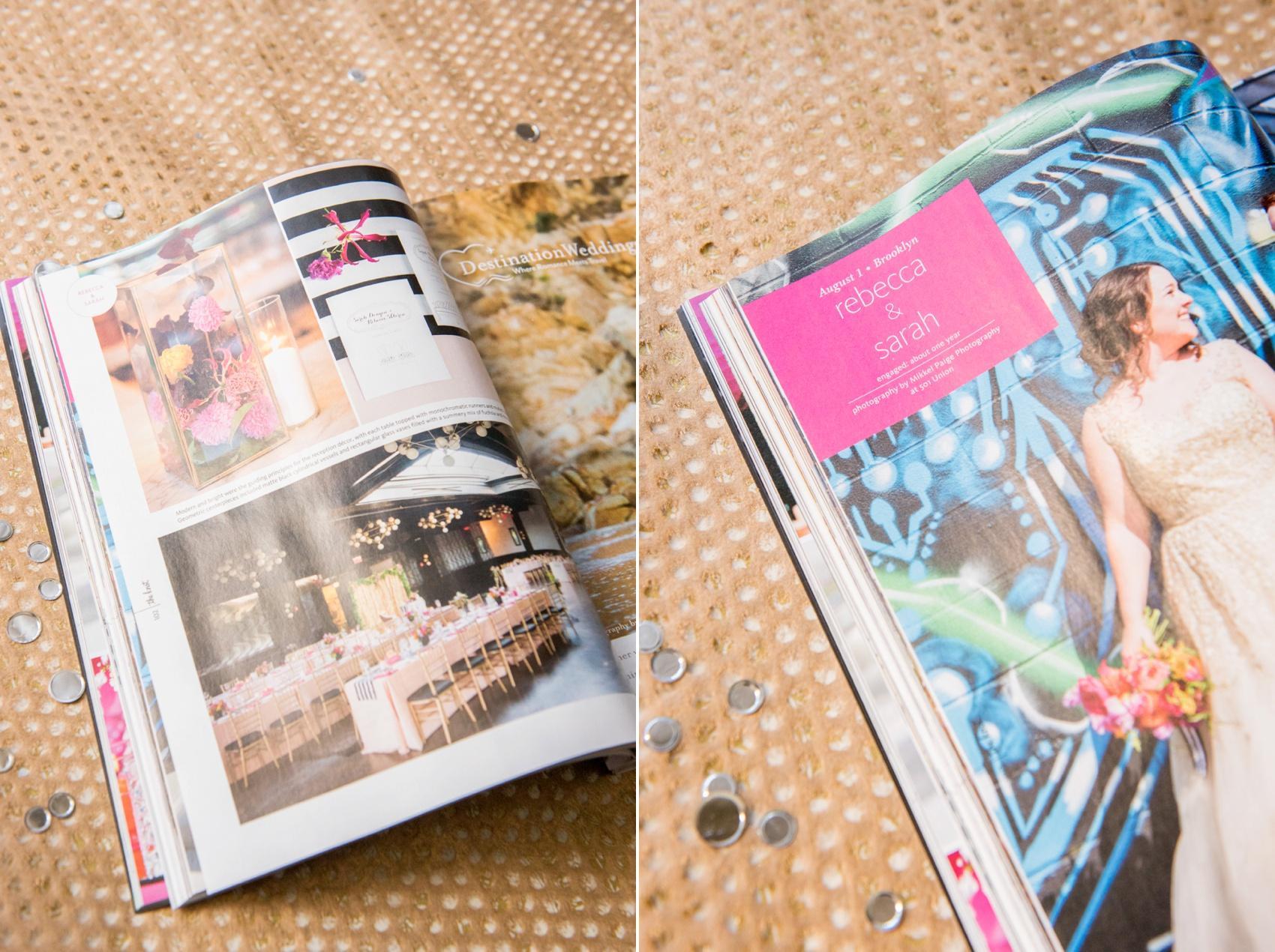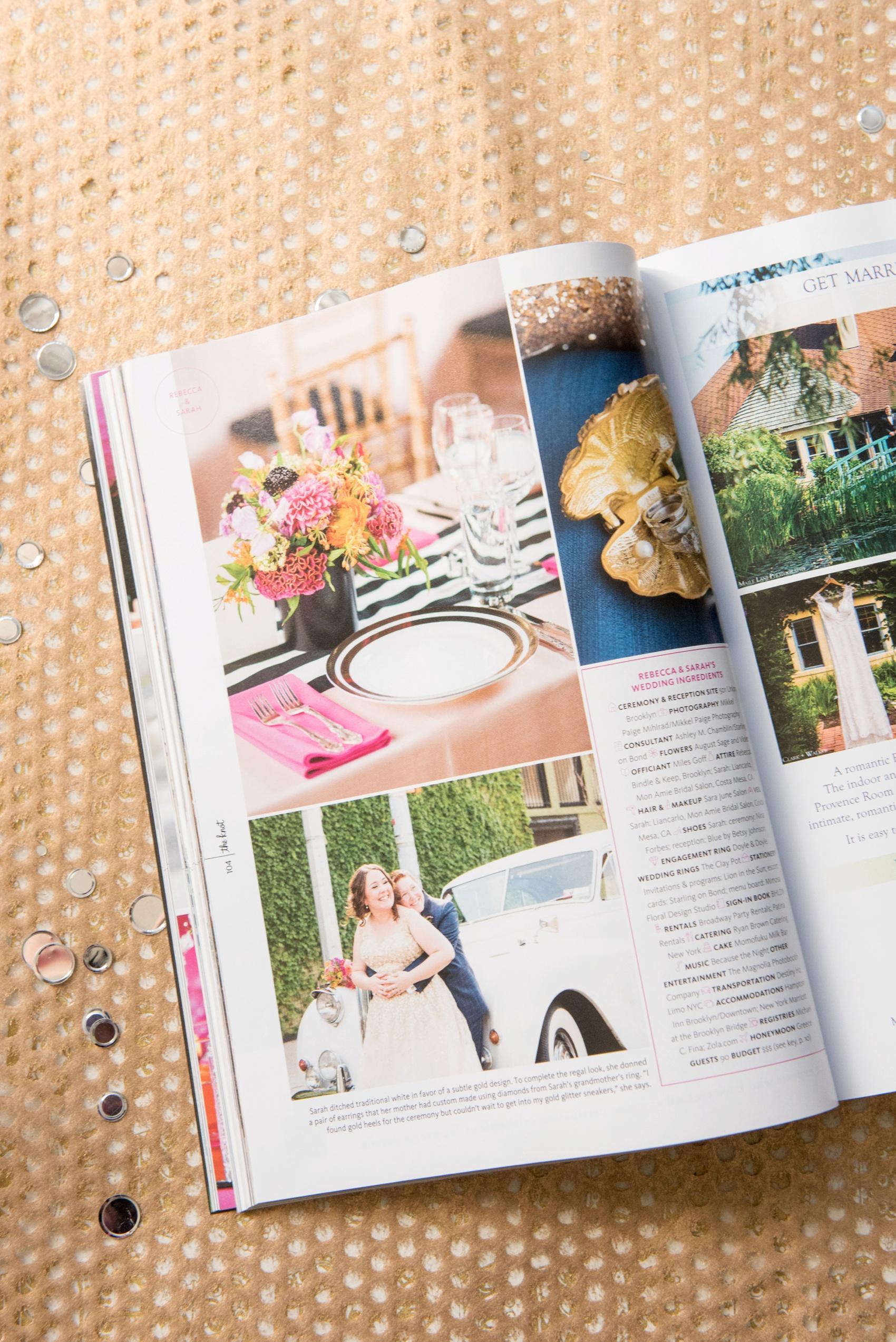 Thank you for the beautiful feature, The Knot!!!! On stands this month! 🙂
For more from their day check out this link and of course there is always more to adore on Facebook and Instagram.
Happy Tuesday!