Have you heard of Live in the Grey? Sometimes I feel like I stumble upon something big before it actually hits big (as happened with Pinterest), and I have that feeling with this startup.
My friend Miria, whose wedding I had the pleasure of photographing, popped up in my LinkedIn newsfeed. She had a new opportunity come her way, an internship with Live in the Grey (LITG) and, because I'm always interested in what's going on in my friends and former brides lives, I checked out the site. I was hooked!
They had a contest on Instagram to showcase how you Live in the Grey and I won! They did a Community Member Spotlight on me today.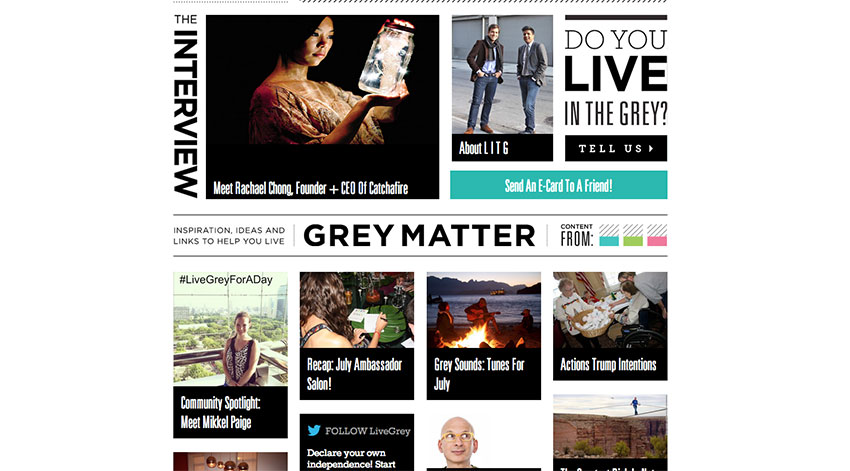 I'll be taking over Live in the Grey's Instagram feed for 24 hours on July 22nd. I'm really excited!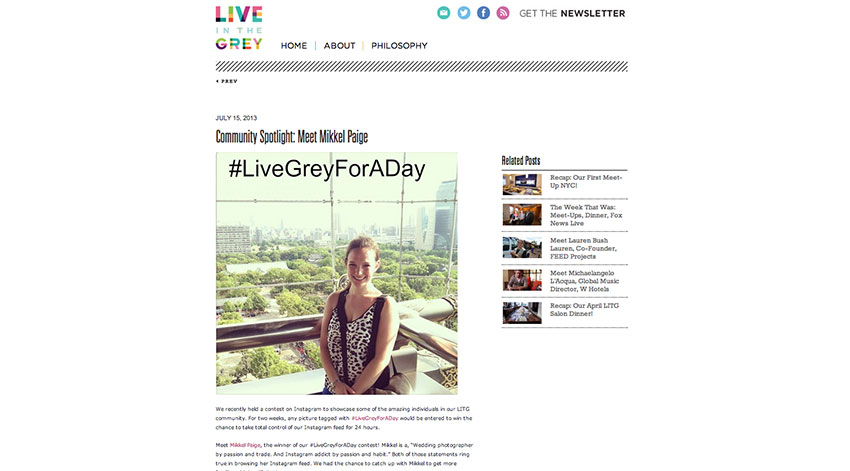 Make sure you follow them on Instagram here –> @livegrey
And me too –> @mikkelpaige 
Happy Monday!