It's a DREAM COME TRUE! I never really thought of being on Martha Stewart online for a creative, crafty party. I thought, "When would that happen?" But like a fairy godmother, Leah Weinberg of Color Pop Events asked me to participate in a little photoshoot for party inspiration. Her and Sweet Dani B had the idea for a colorful Tutti Frutti childrens' birthday party. I was IN! All they had to tell me was where to be and when. On an August summer day we all headed to one of Martha Stewart's studios (JAW-DROPS) in Manhattan and I photographed the stylings of some talented, cheerful vendors.
Today it was on the Martha Stewart website in one of the most attractive features I've ever seen.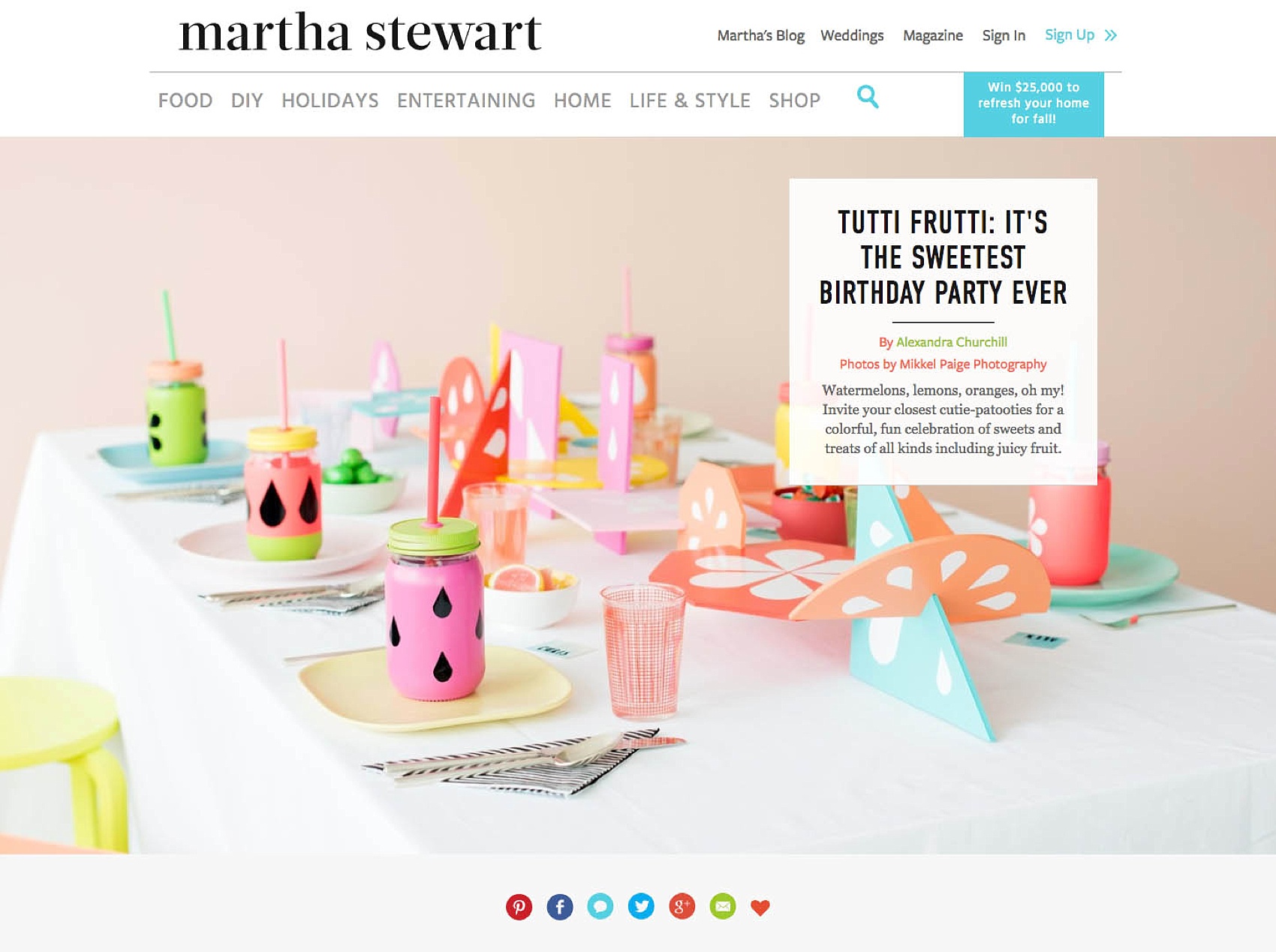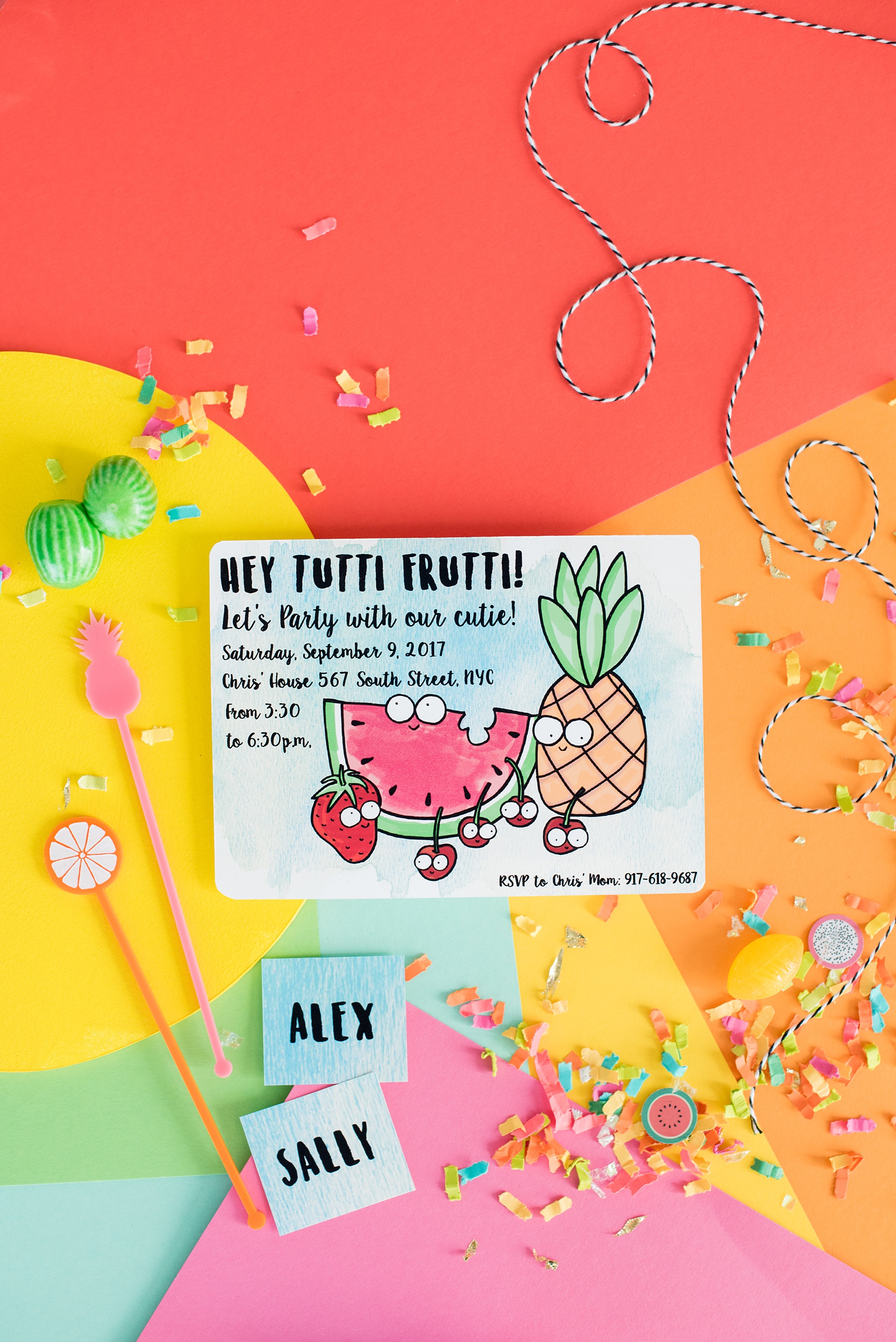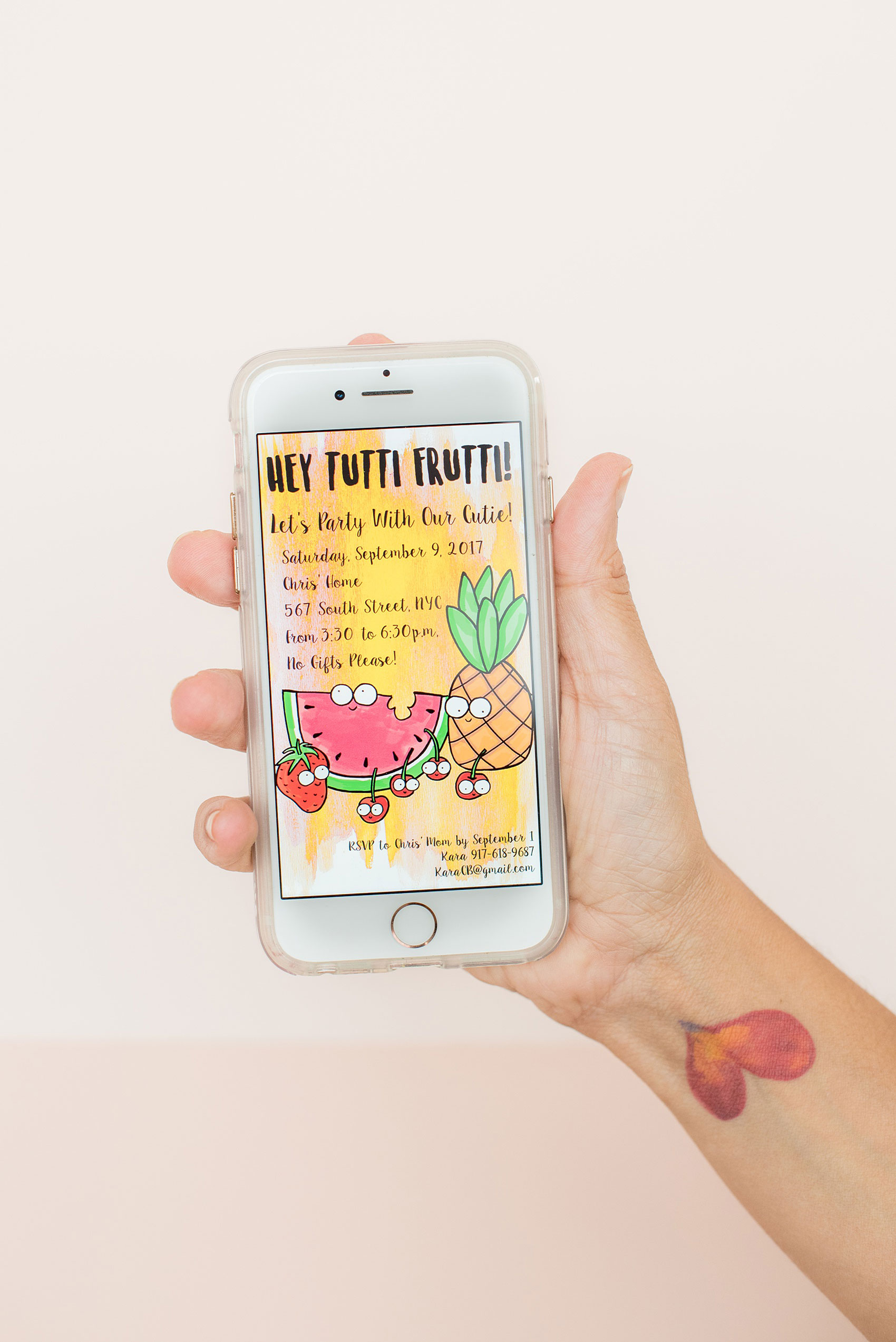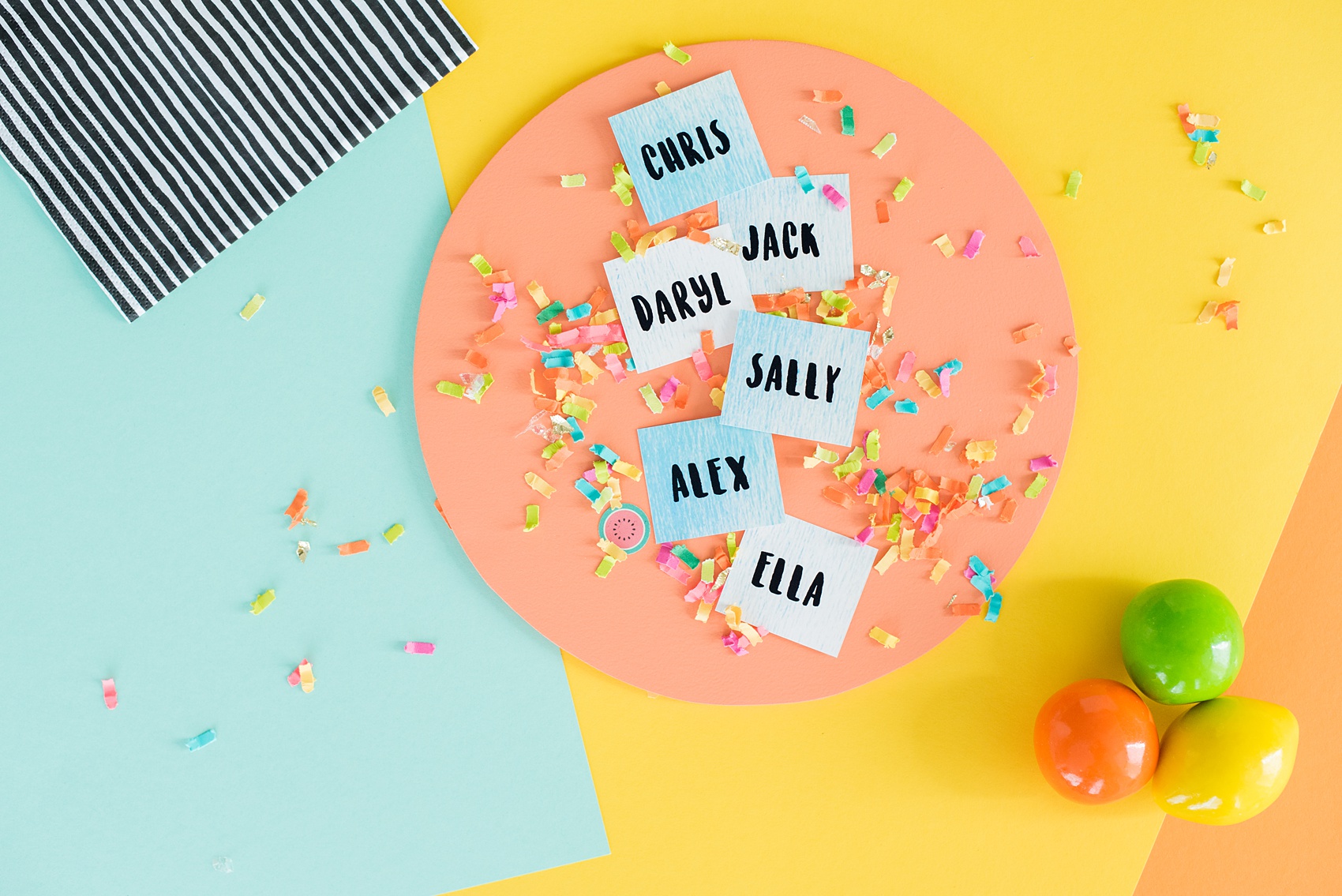 How cute is every little detail?! Things I'm currently swooning over: the ombre place cards, the custom confetti with fruit in the mix (ahhh!), the striped napkins, the layered color paper background and the oversize candy jawbreakers!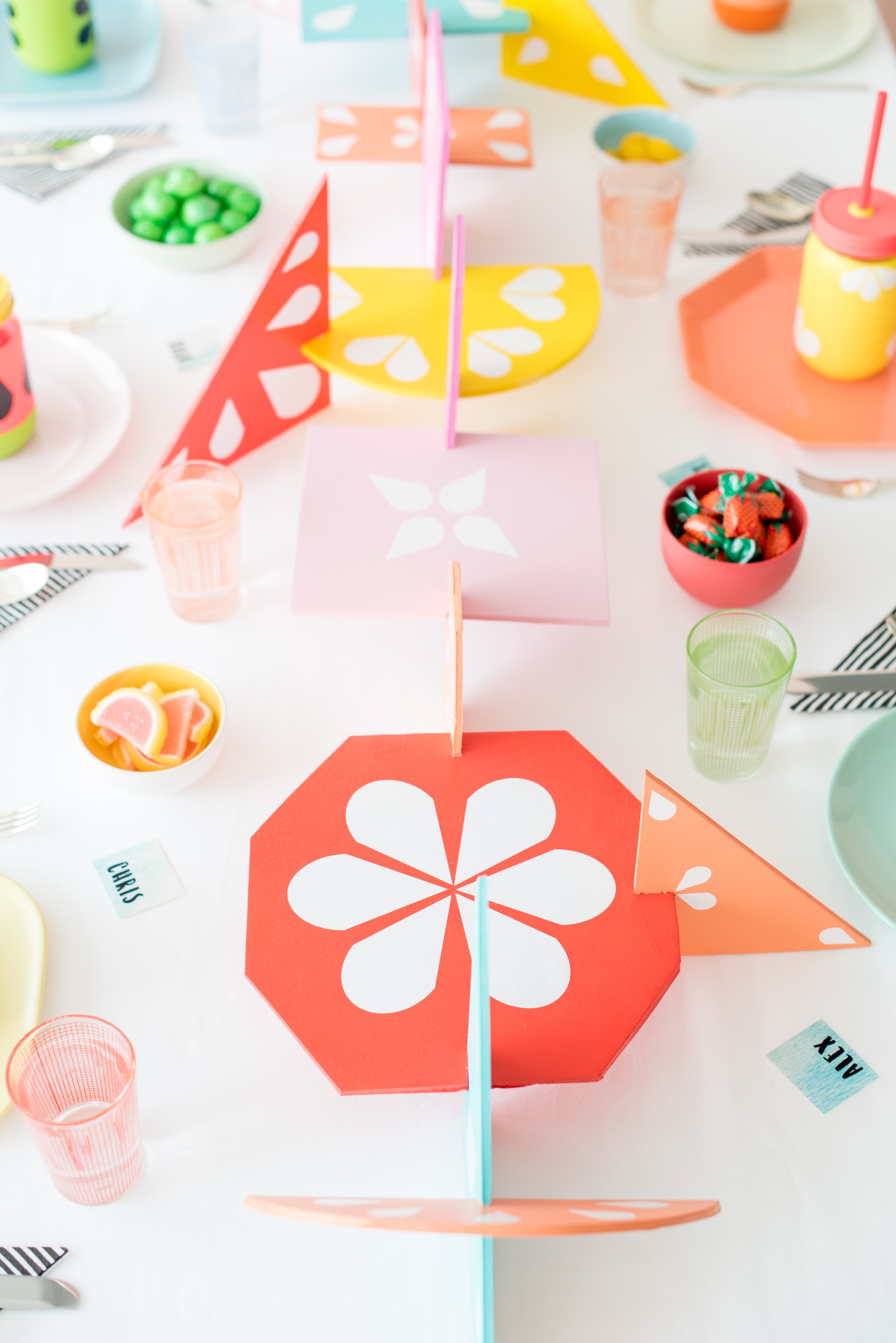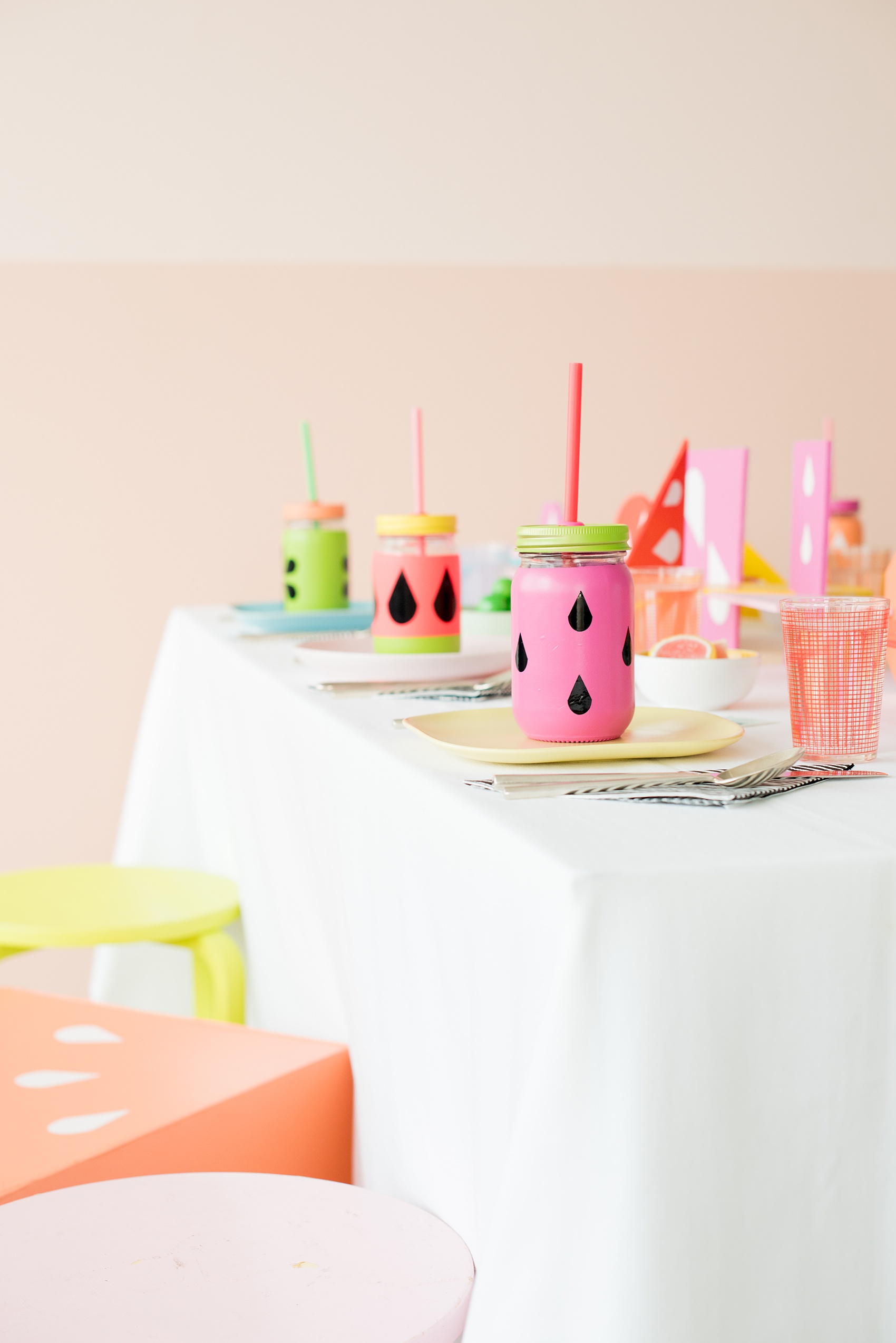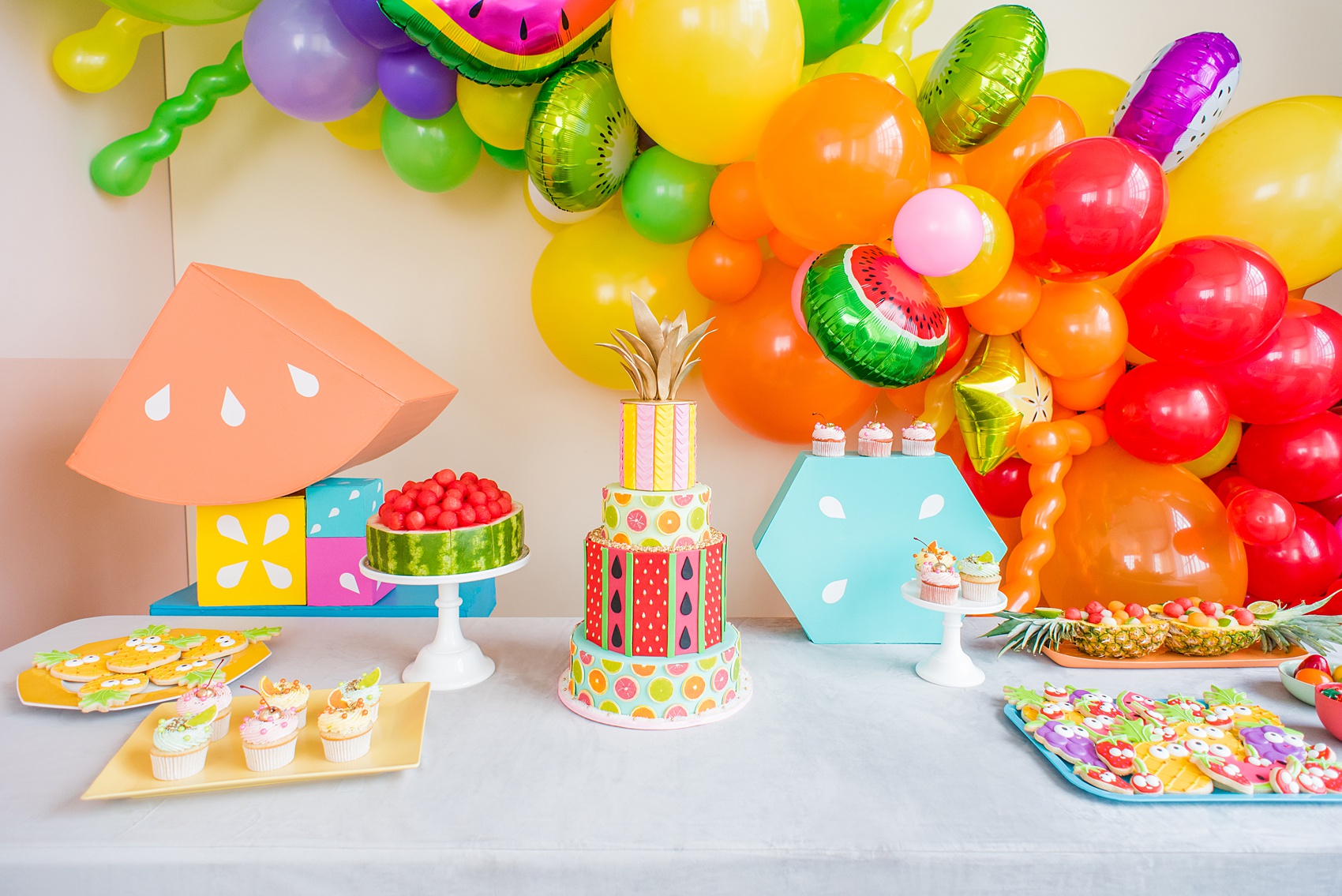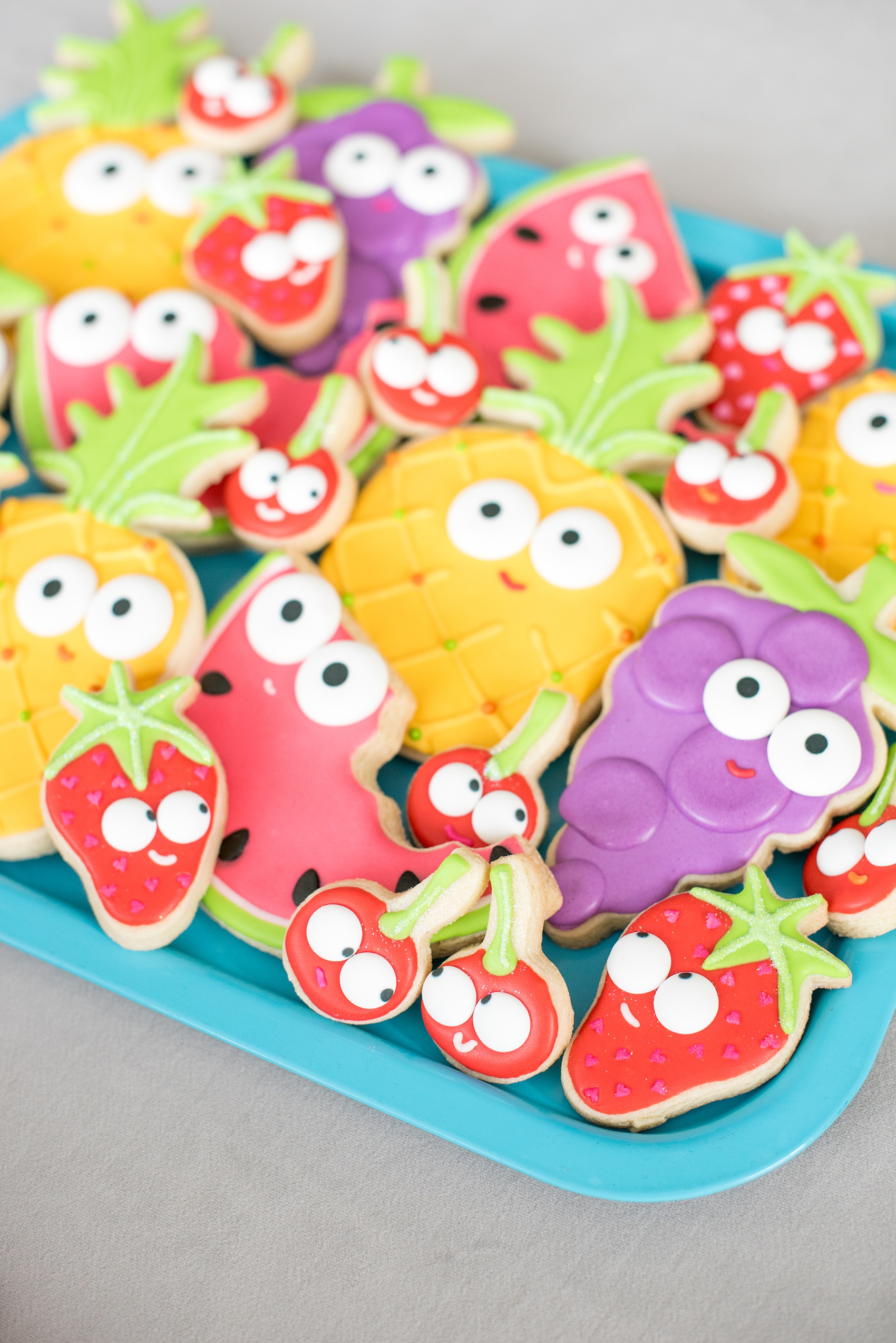 As if the shoot couldn't get any cuter, Sweet Dani B had to go and put an adorable, cartoon cookie-fruit-salad together!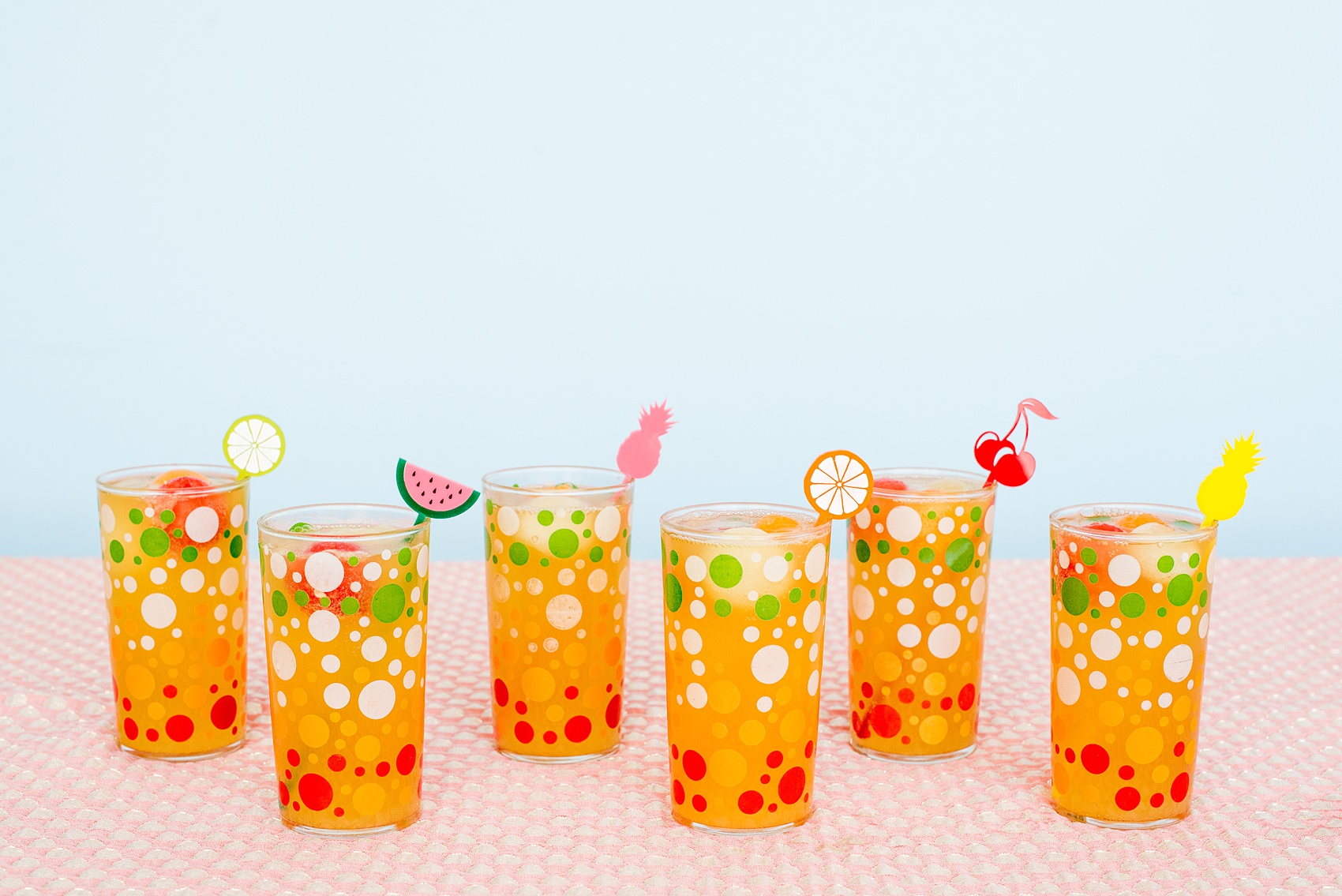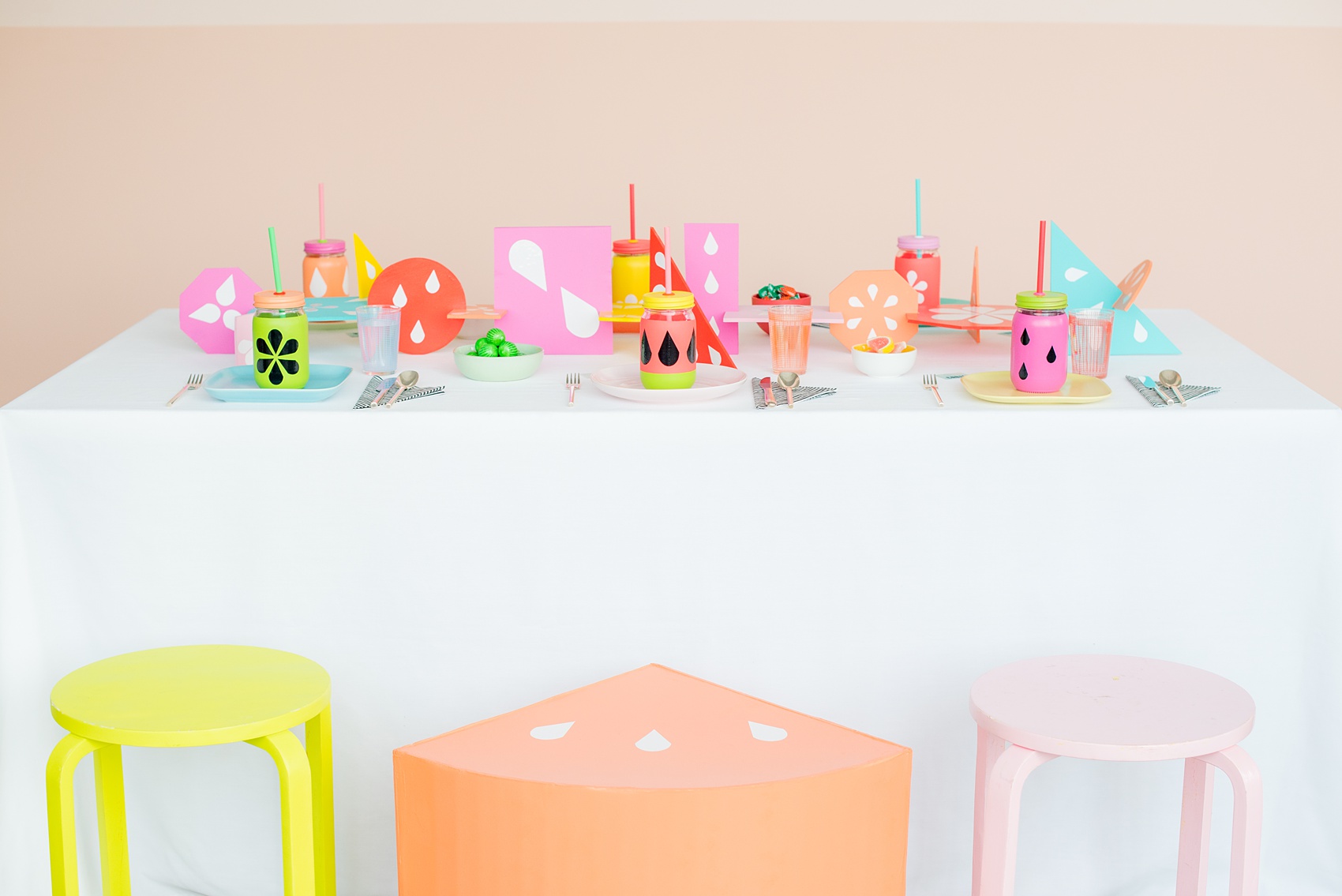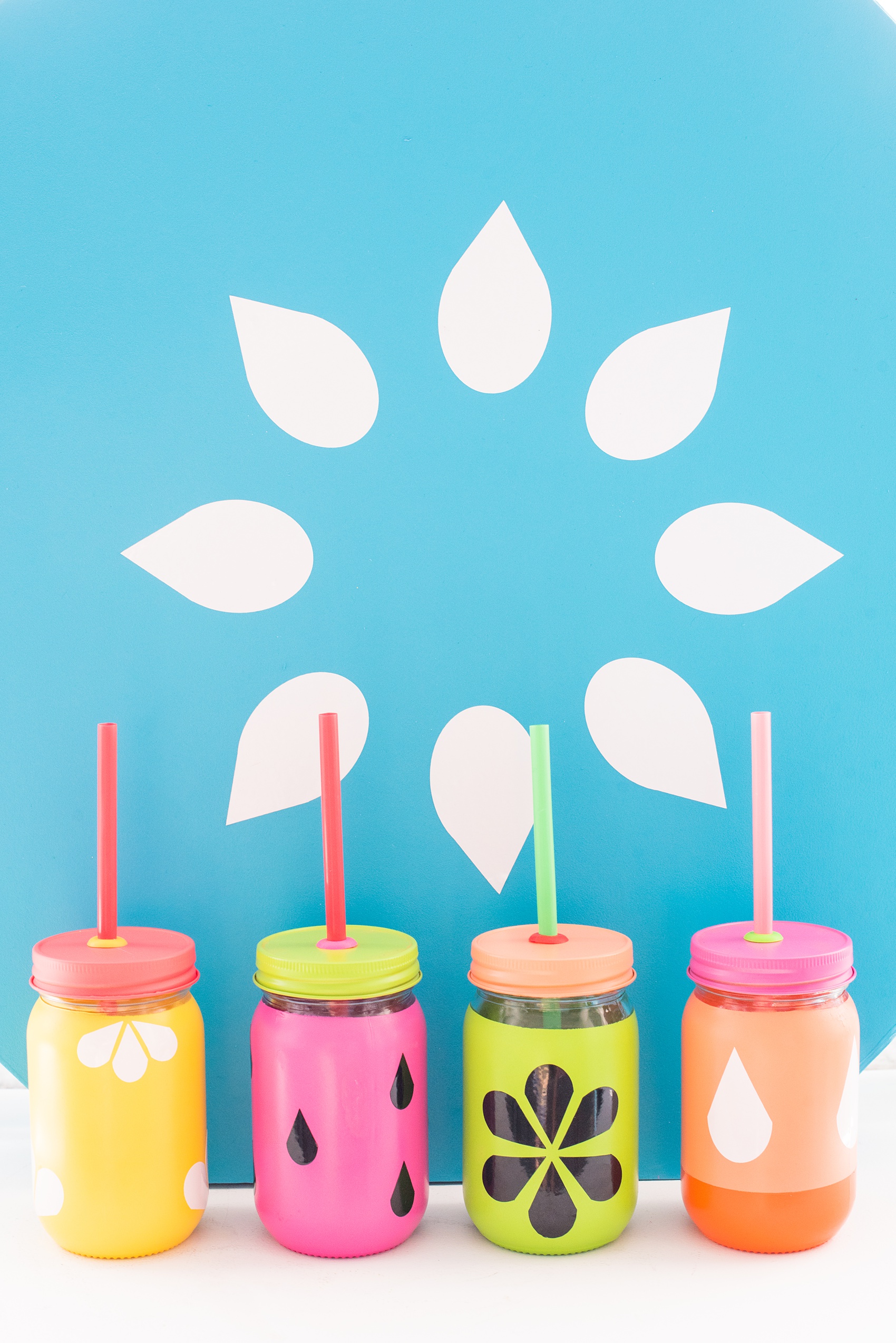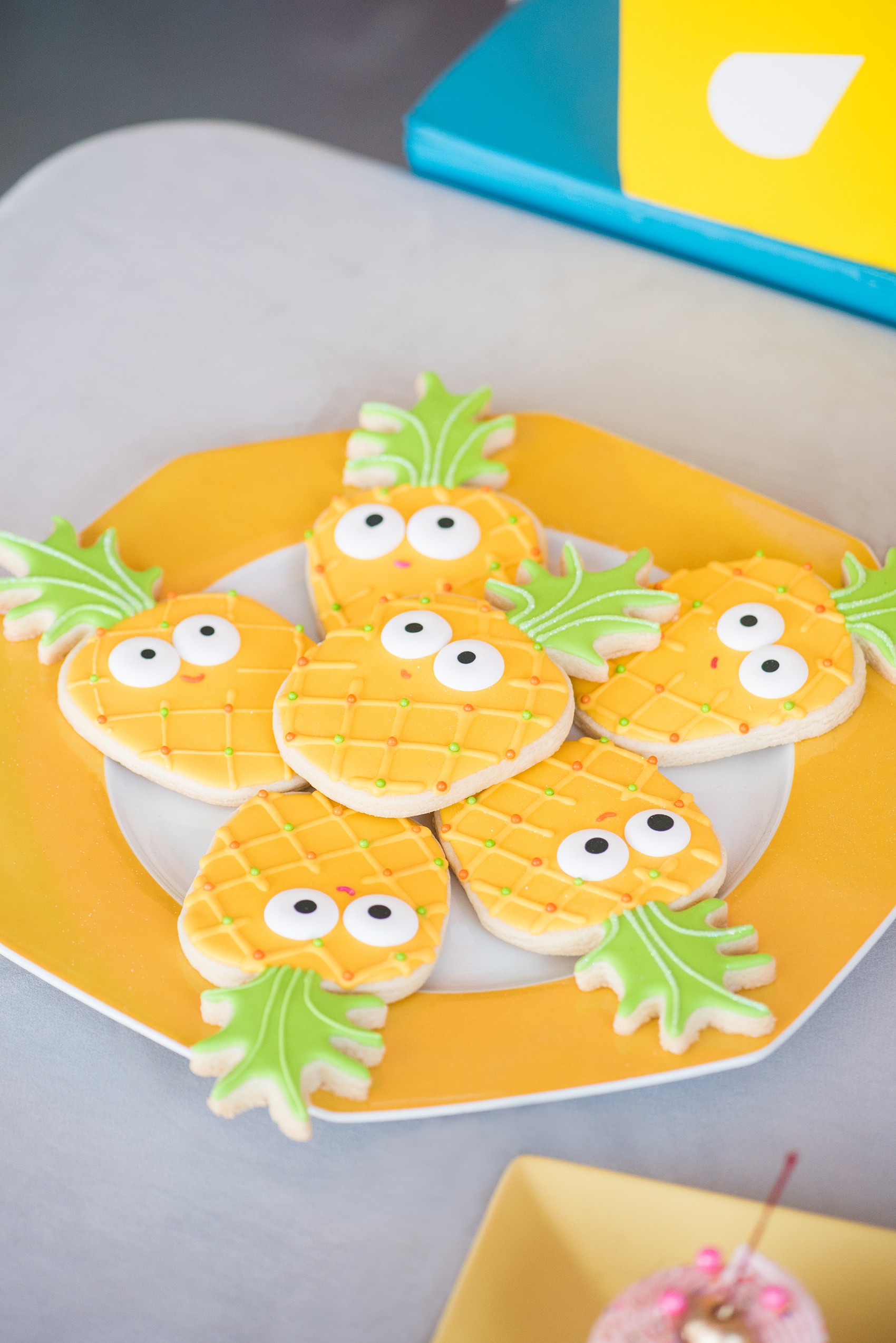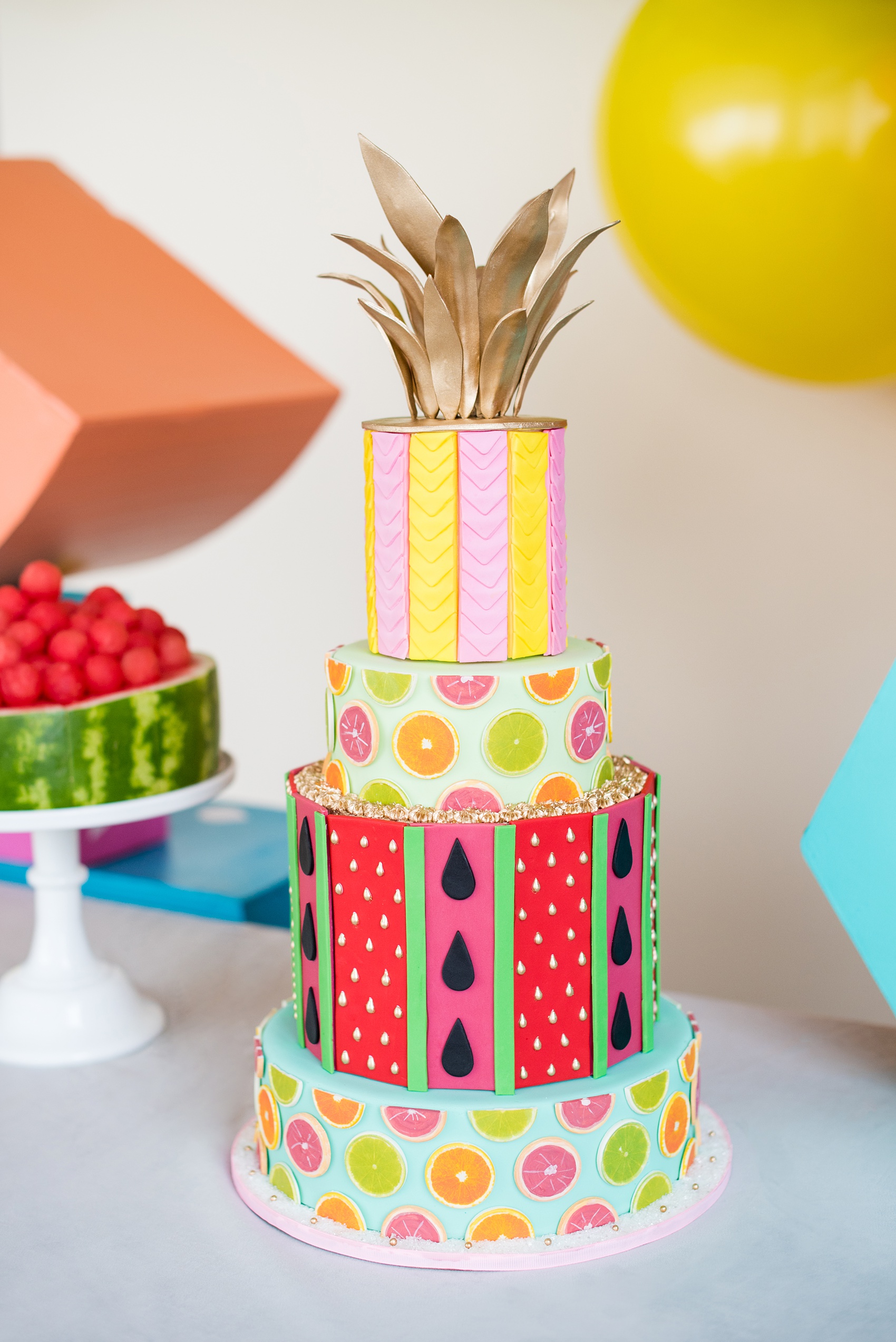 It blows my mind I was a part of such a talented team. Ashley from Sugar Monster created such a colorful provoking cake; I loved the bottom blue tier with citrus slices, the middle watermelon "belly" and gold painted pineapple "crown." She made beautiful cupcakes too. They were way too pretty to eat with gold painted maraschino cherries.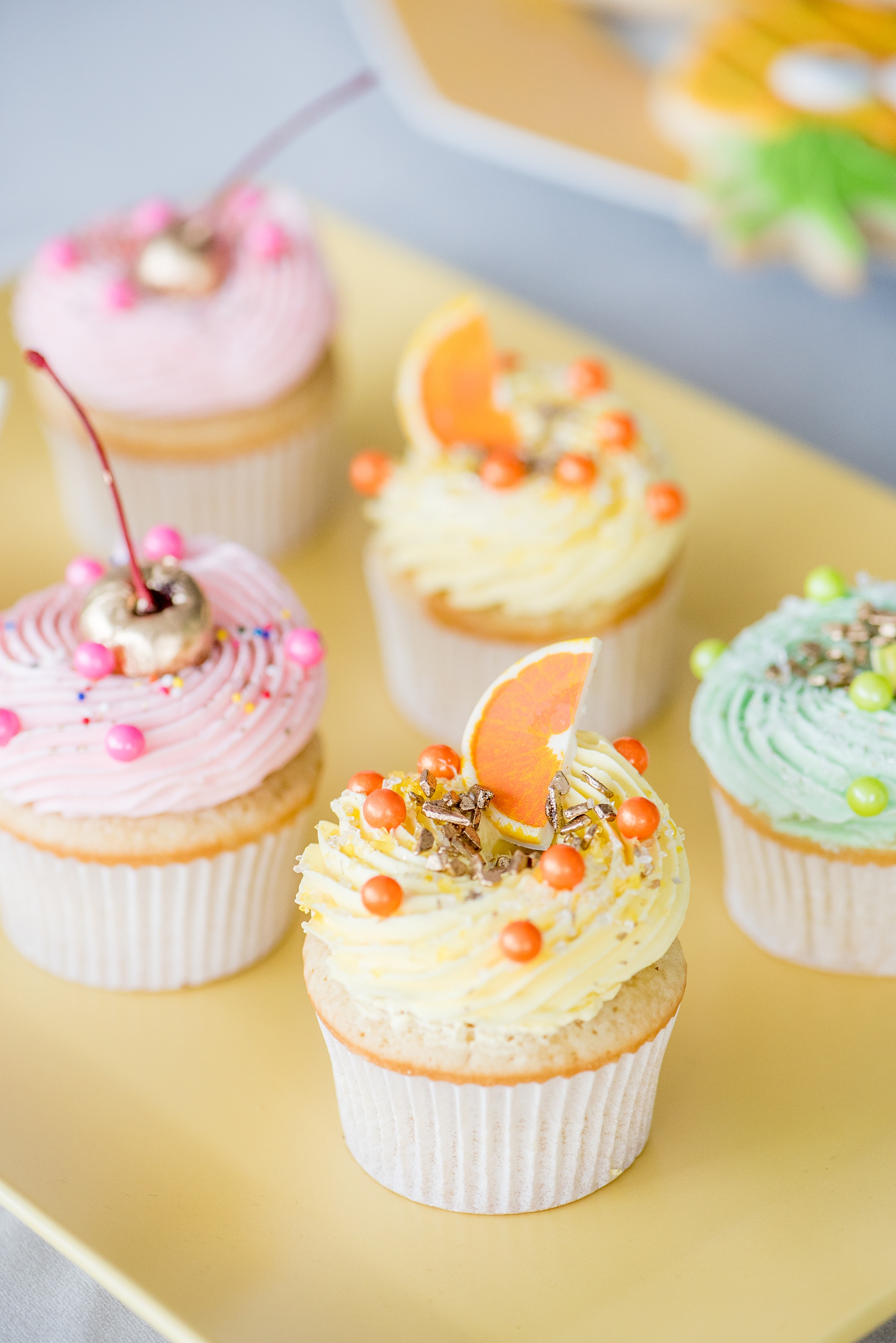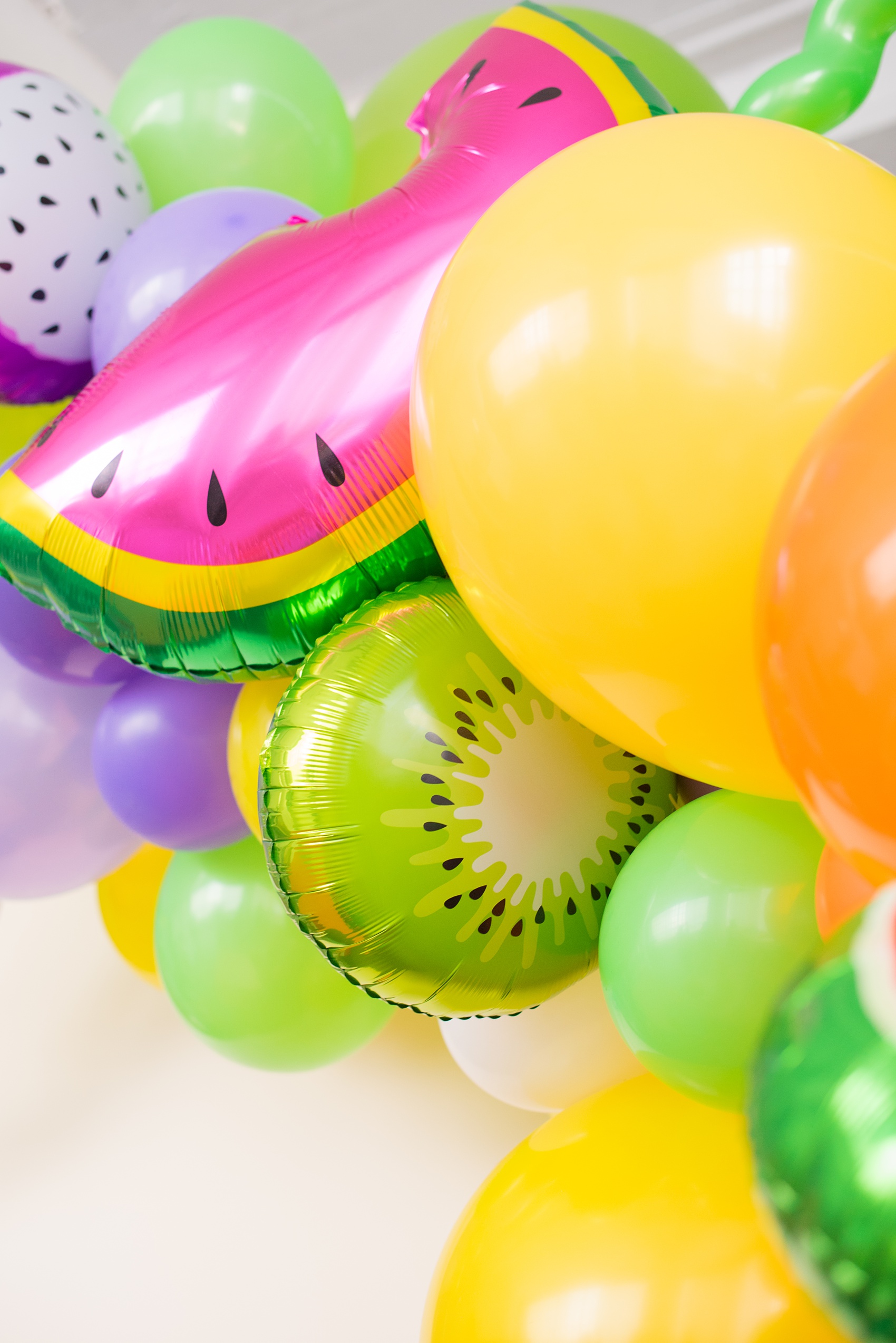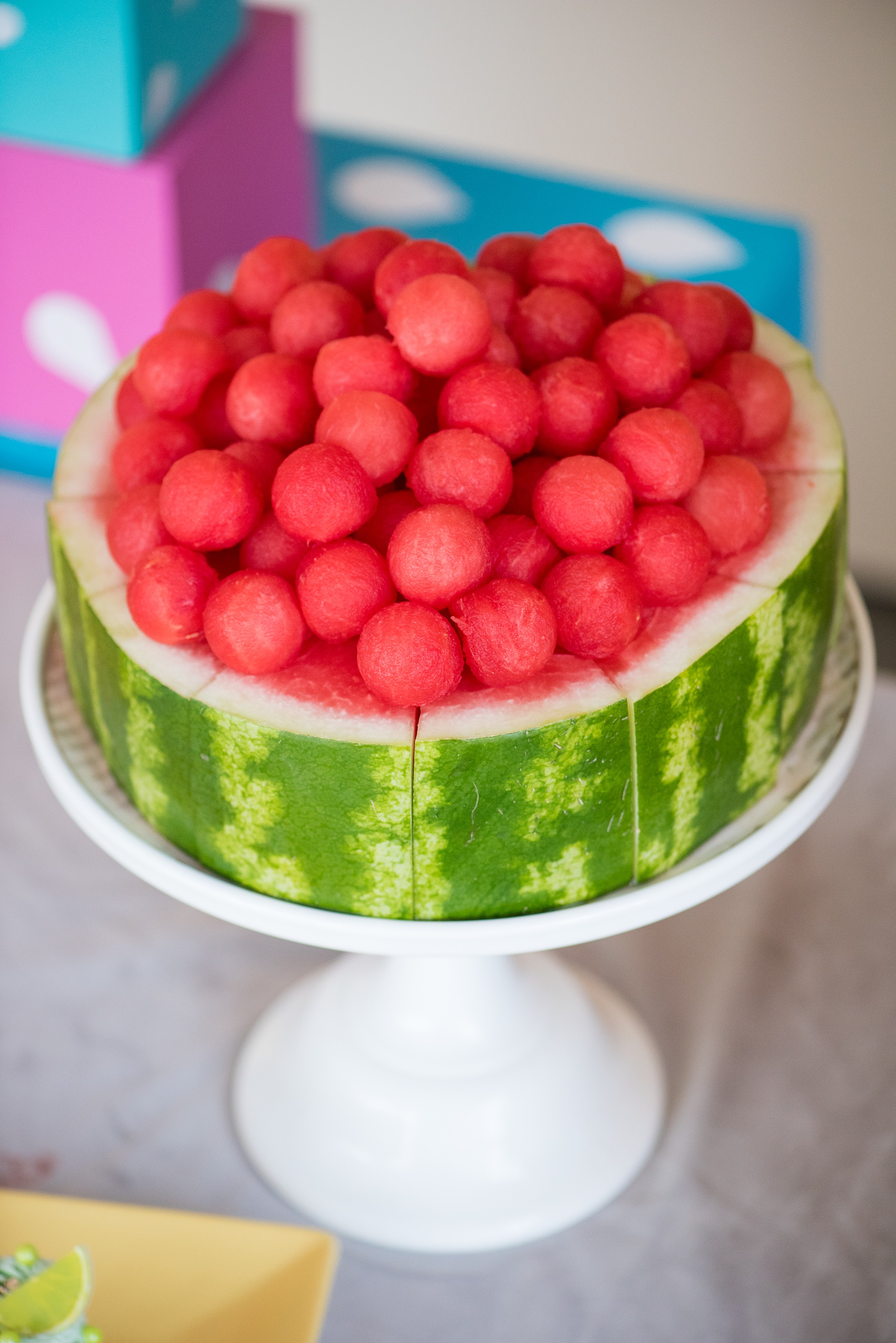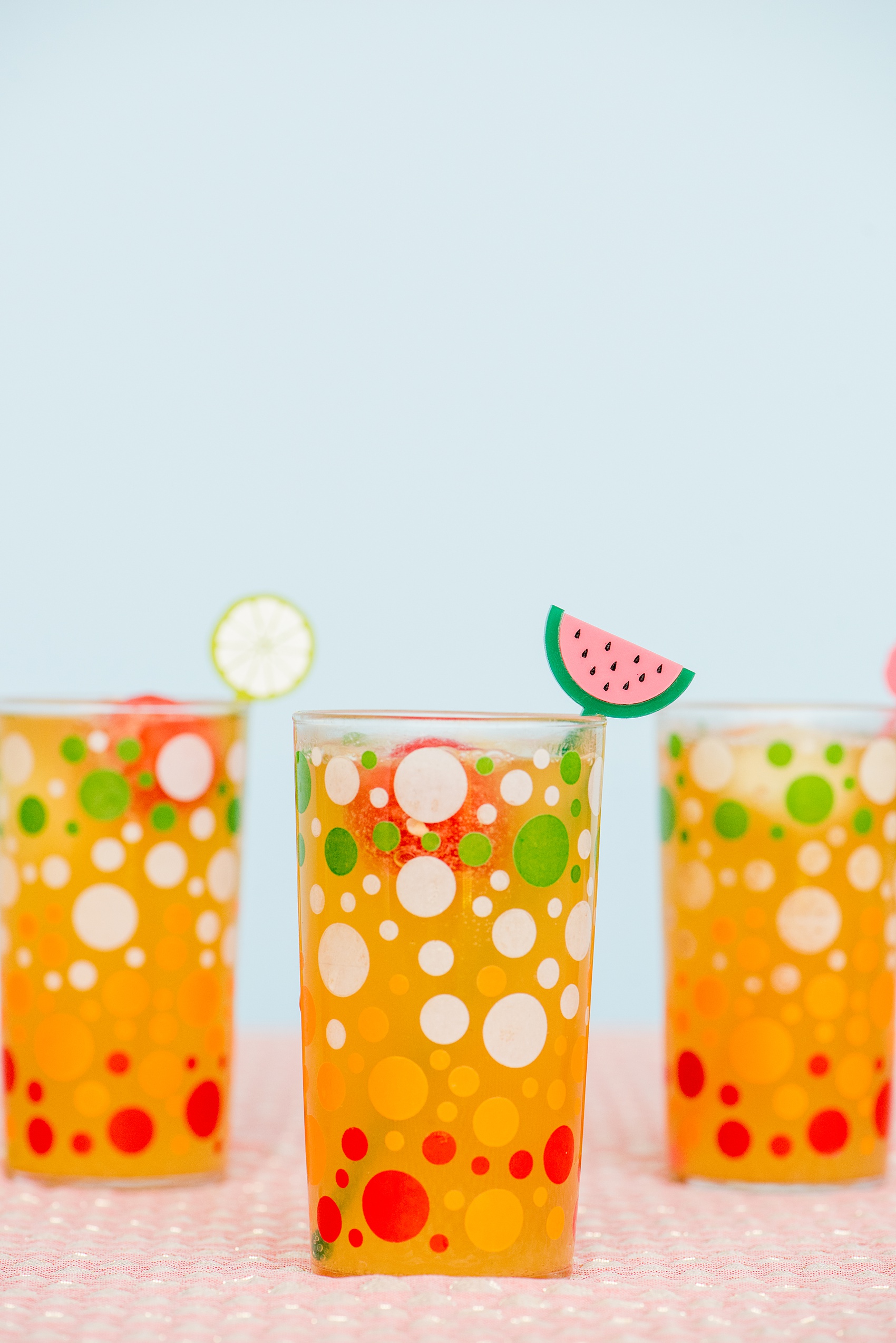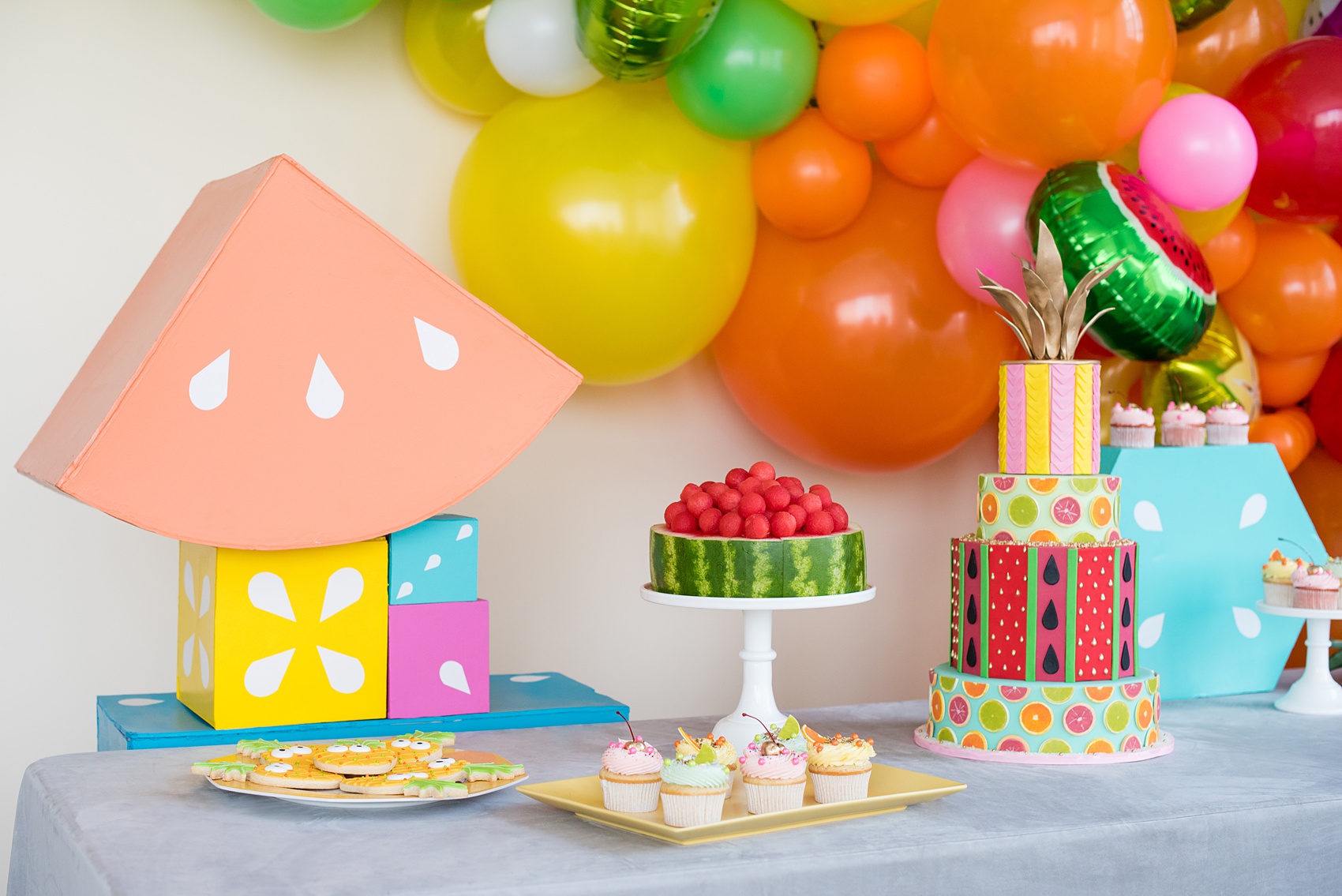 Another absolute favorite detail was the melon ball "cake" Ashley made to compliment her more sugar-filled version. Balloons created the backdrop for the beautiful dessert table. I was in awe of the mylar fruit balloons Michelle Bablo and her team used to created it and the care that went into every foot of it. They made the fun fruit-inspired geometric shapes too.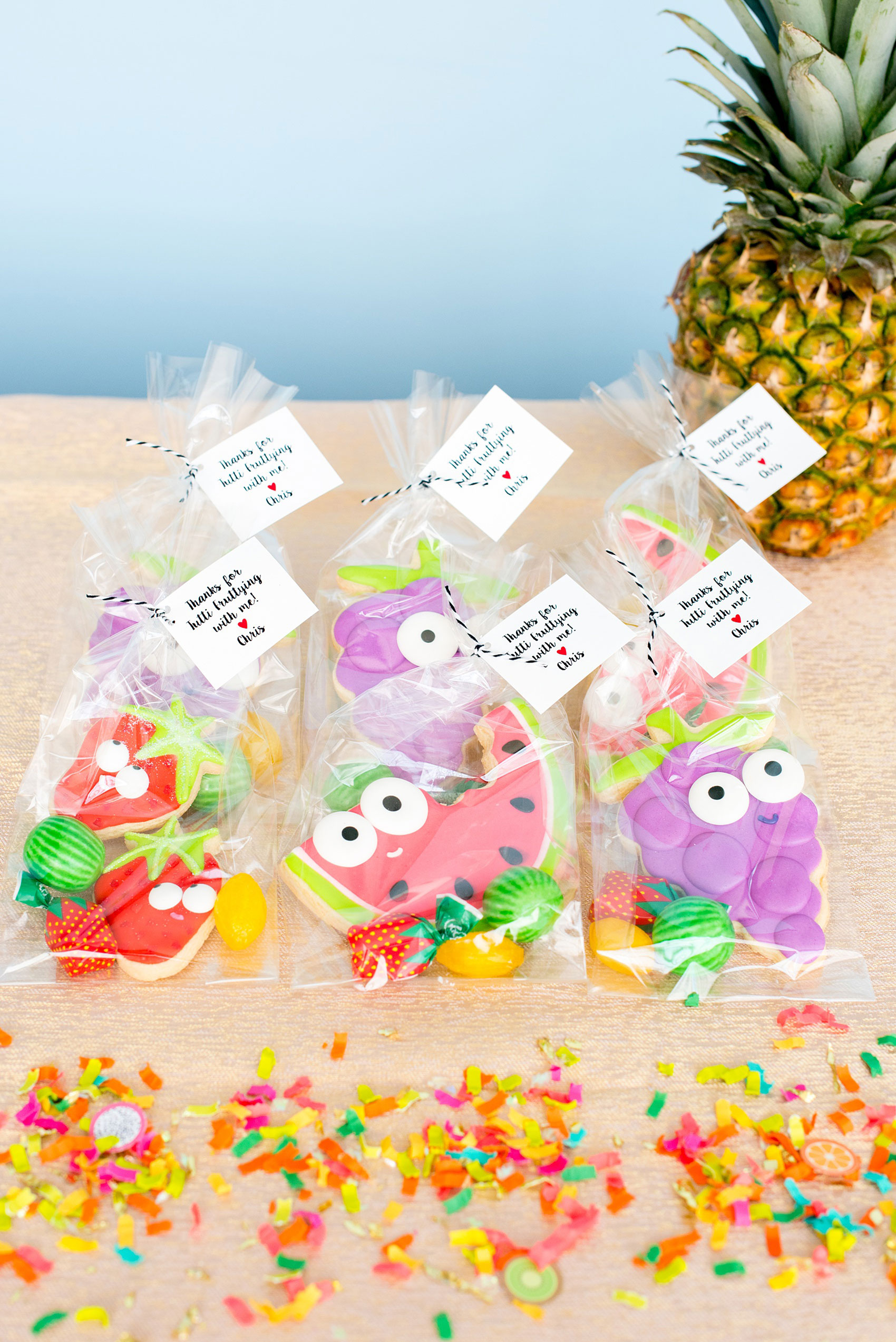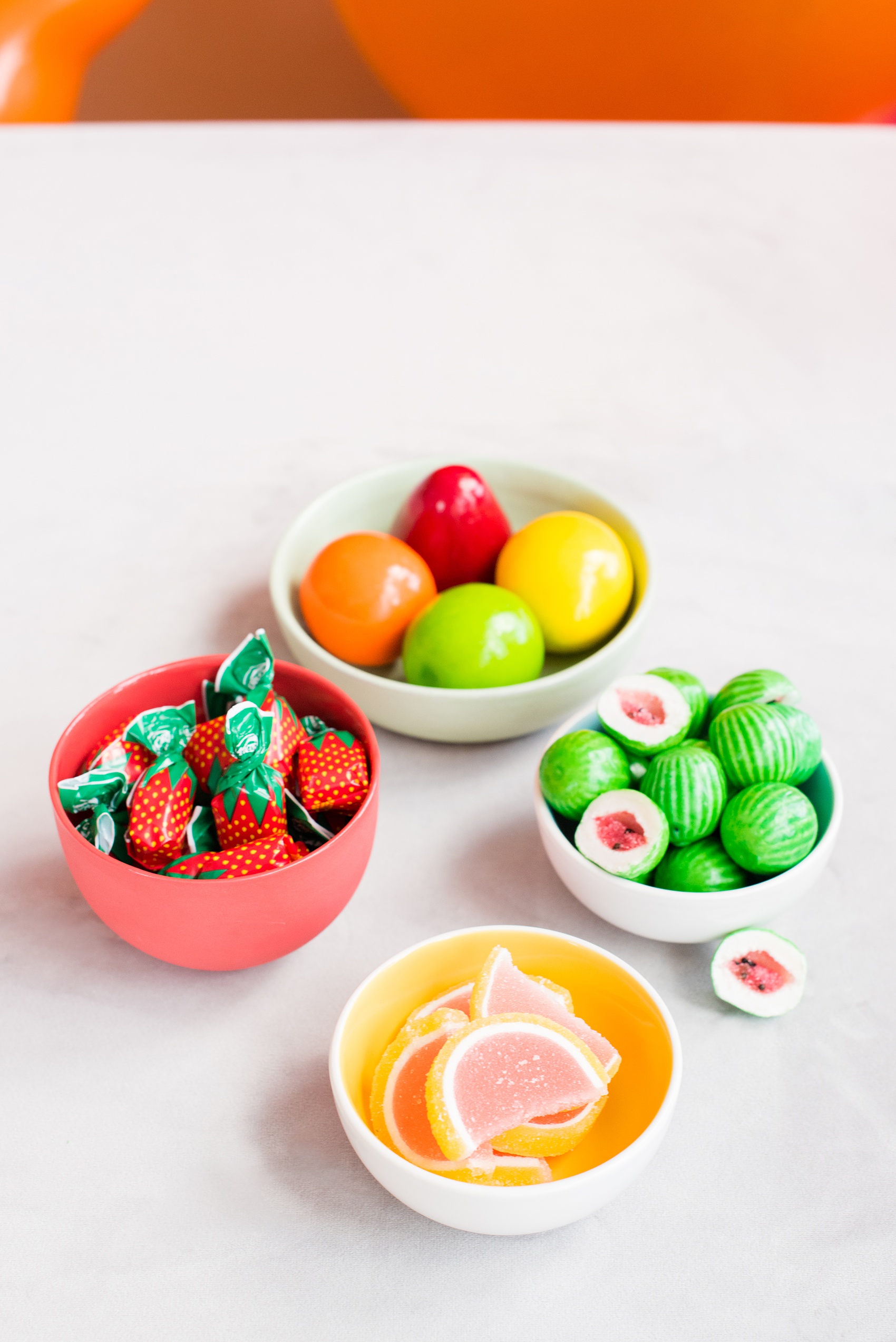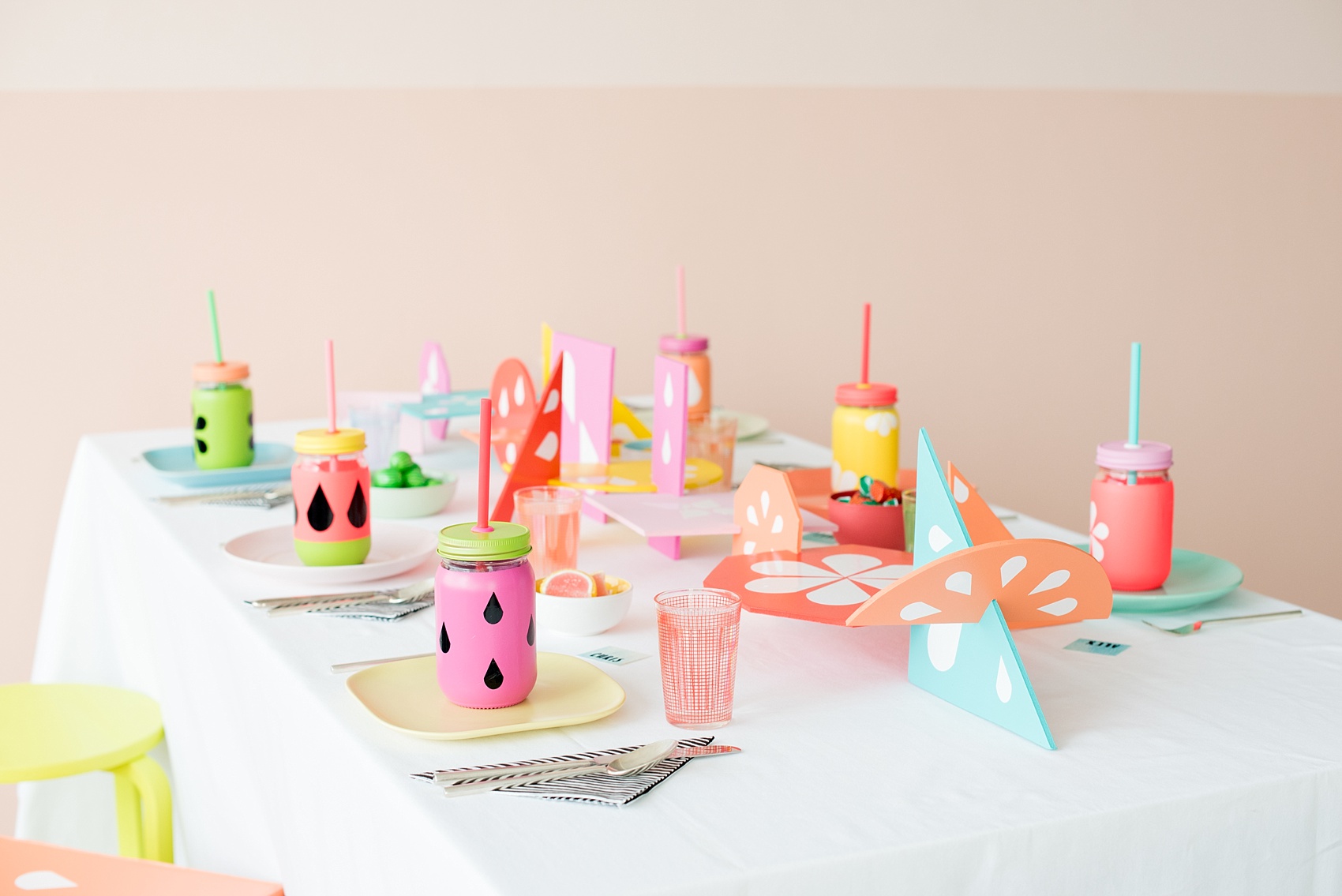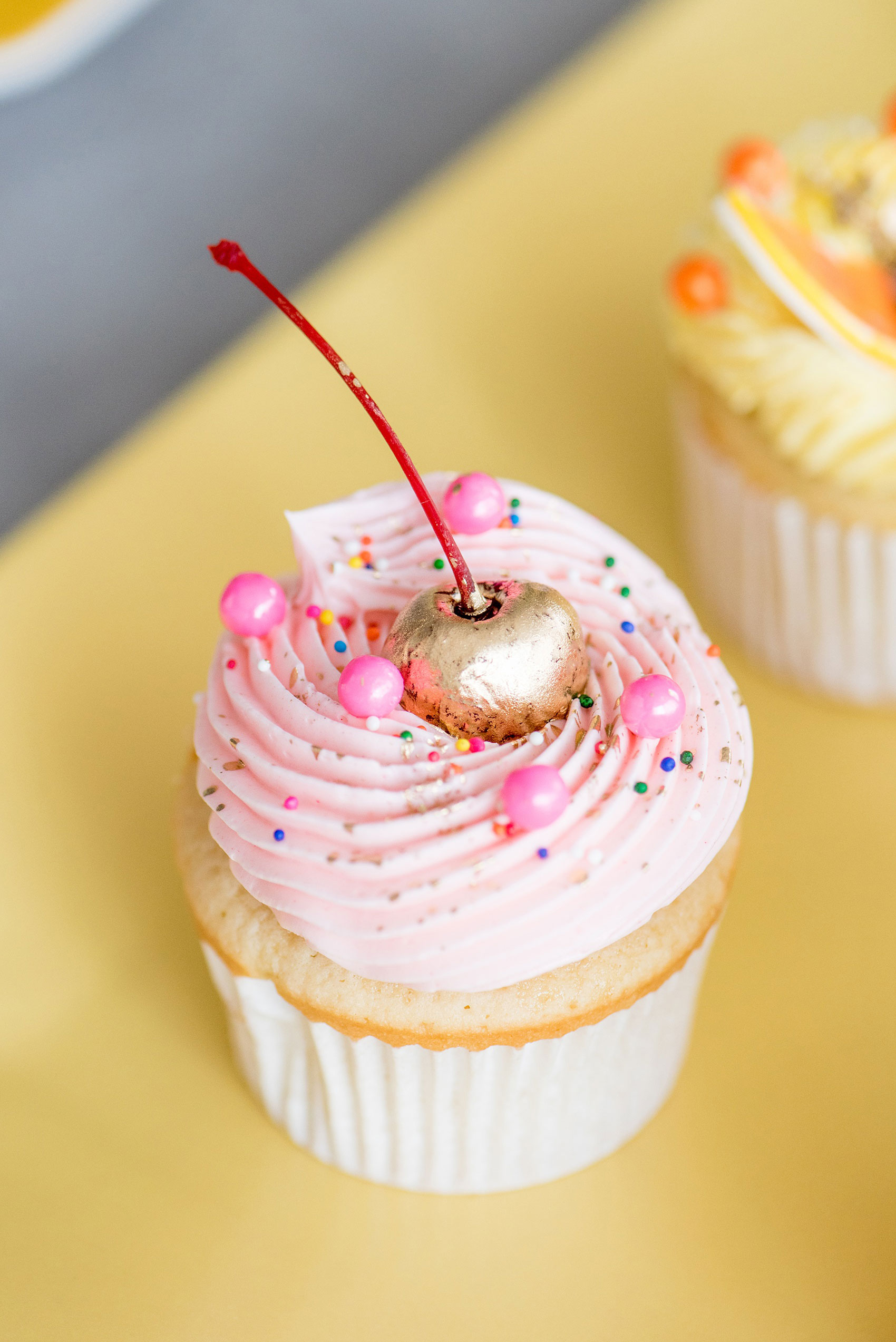 A children's party wouldn't be complete without a take home goody bag and a craft. Sweet Dani B and Color Pop Events came up with the idea to create take-home cookies and assorted candies, fastened with a "thank you" note tag. Hell Yes Design Studio created a Tutti Frutti Mason Jar Cup DIY to please any crafty parent.
For the grand finale: our team photo! Such a fun team, right? I'm second in on the top row from the right, in the striped pastel dress. Woohoo!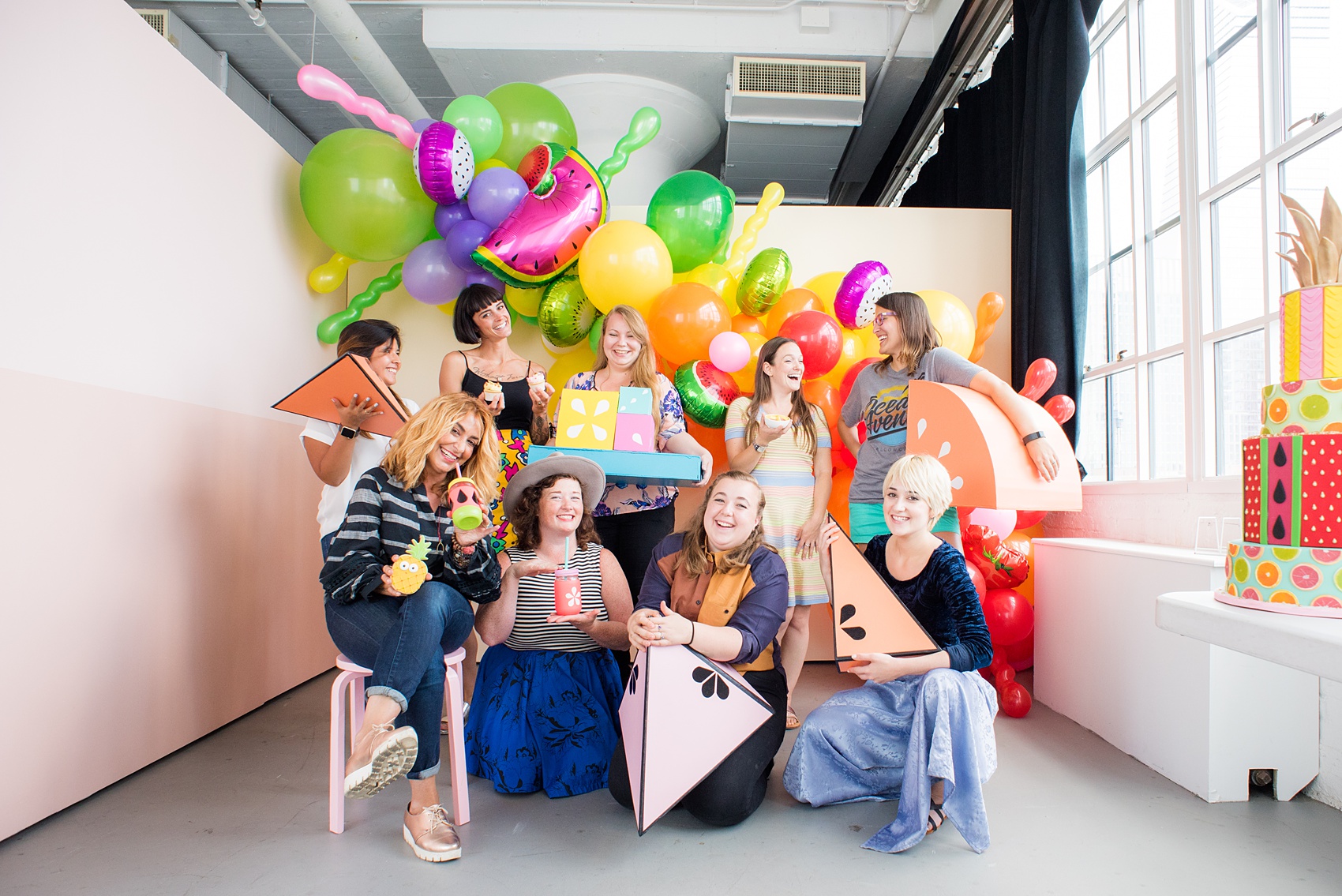 Anyone in this world would be lucky to work with any talented artist on our team roster!