You know when you go on a date and you only just met but it feels like you've known each other for much longer? You have instant chemistry – you know it's a good fit. Well that's how I felt after meeting Shea, Tucker and Shea's mother, Kelly. We met back at The Cloth Mill's vendor showcase in January and though they'd already decided to get married at Duke Chapel in Durham, with a reception at Chapel Hill's Top of the Hill Restaurant, I'm so grateful we were all there that day and I was able to meet them. (I think it was meant to be!) I feel so lucky to have worked with this incredible couple I can now call friends!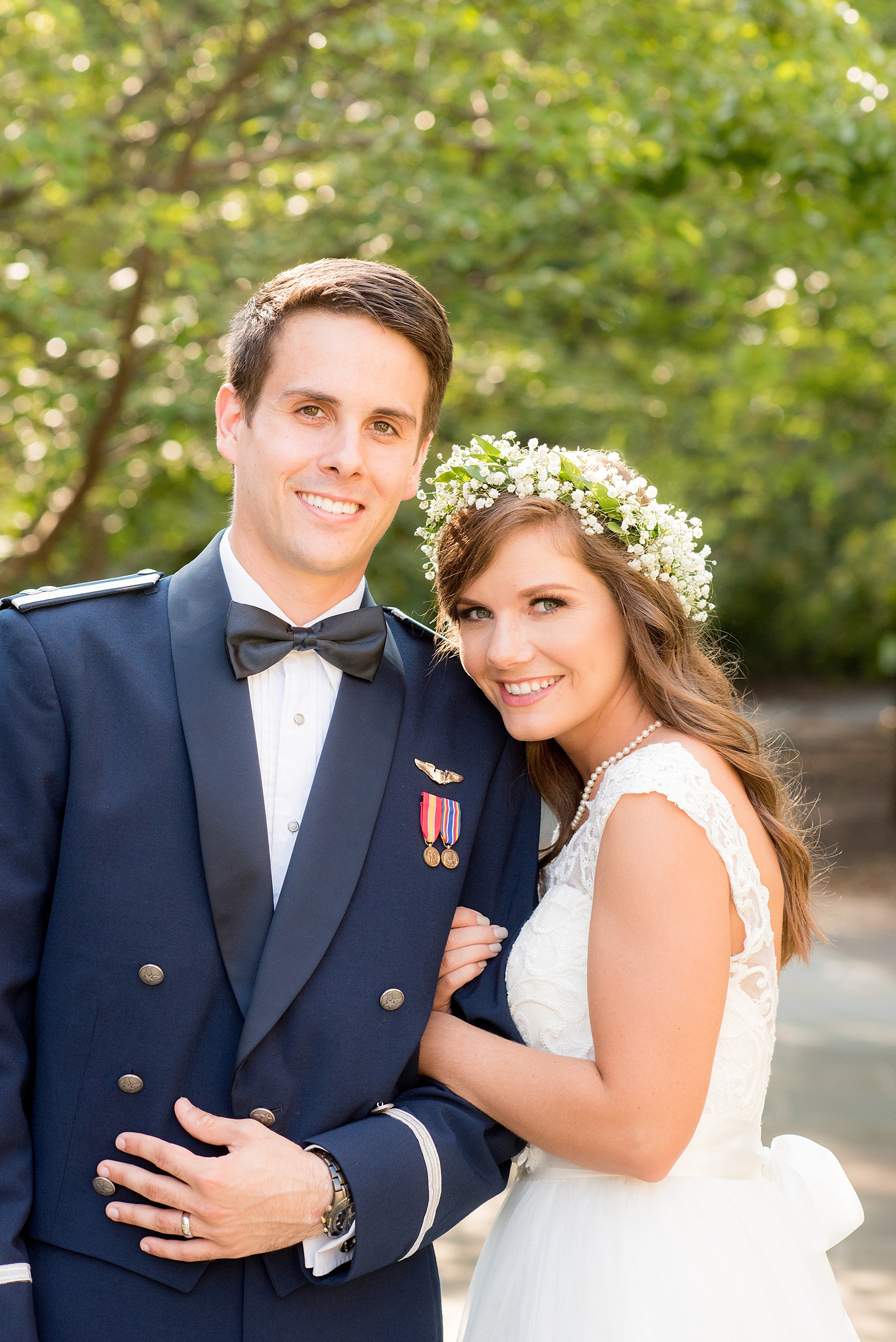 As a self-proclaimed simple girl with simple taste, Shea was most looking forward to the actual marriage – to being husband and wife, Mr. and Mrs. Browne. (Tucker too but I think he was pretty stoked to be married at Duke Chapel too!) And the wedding, amongst about 55 family members and their closest friends, was purely a celebration surrounding this new chapter of their lives.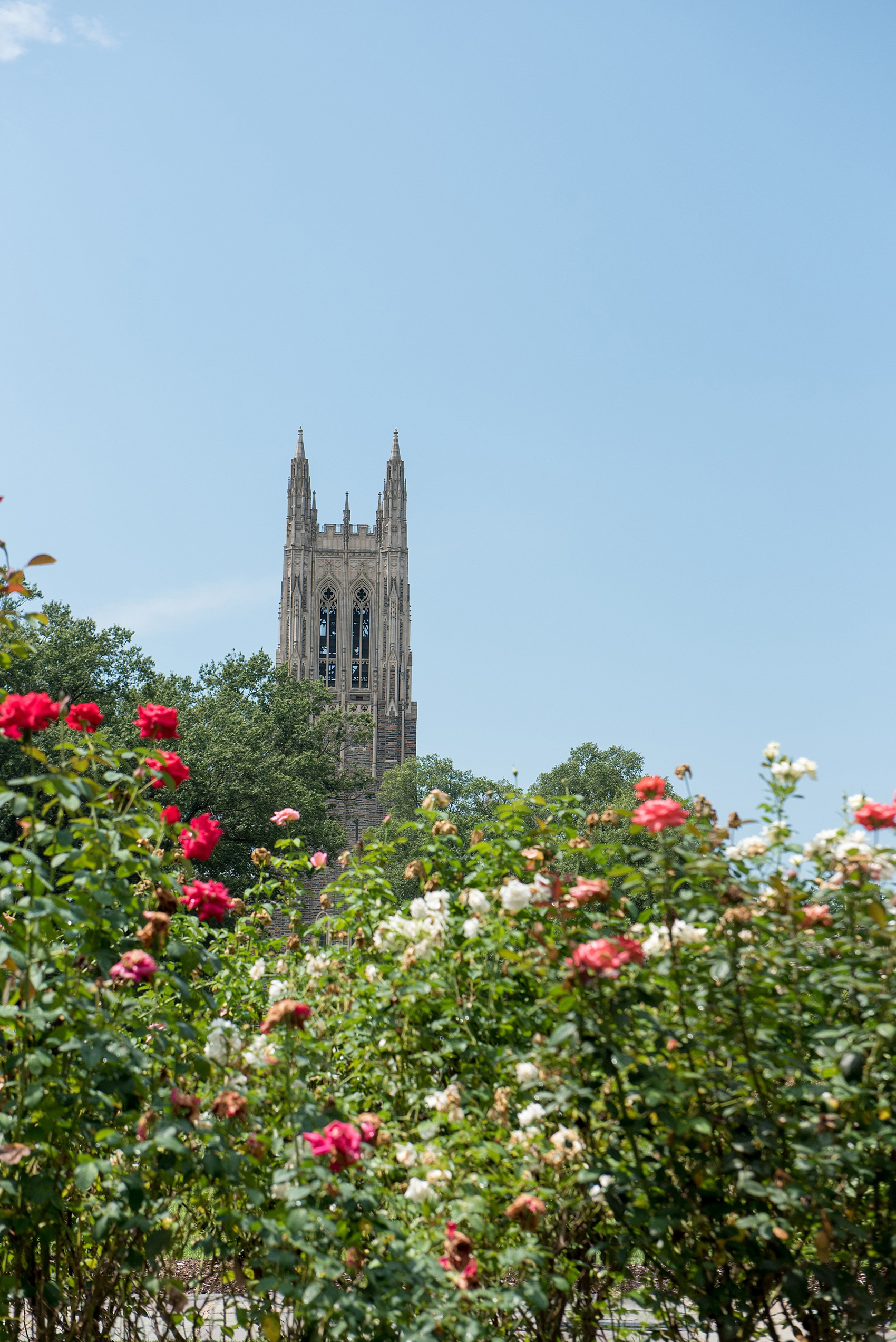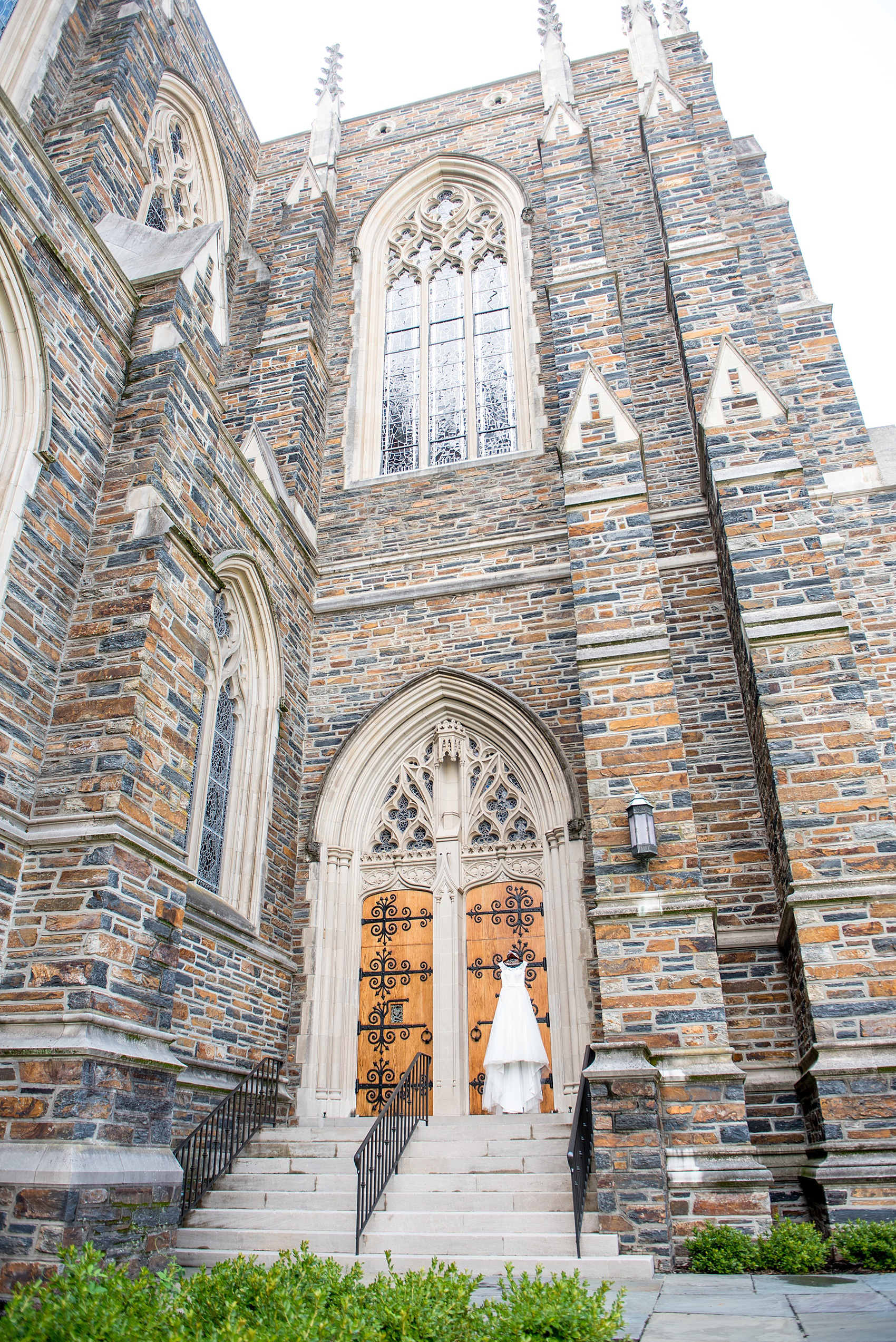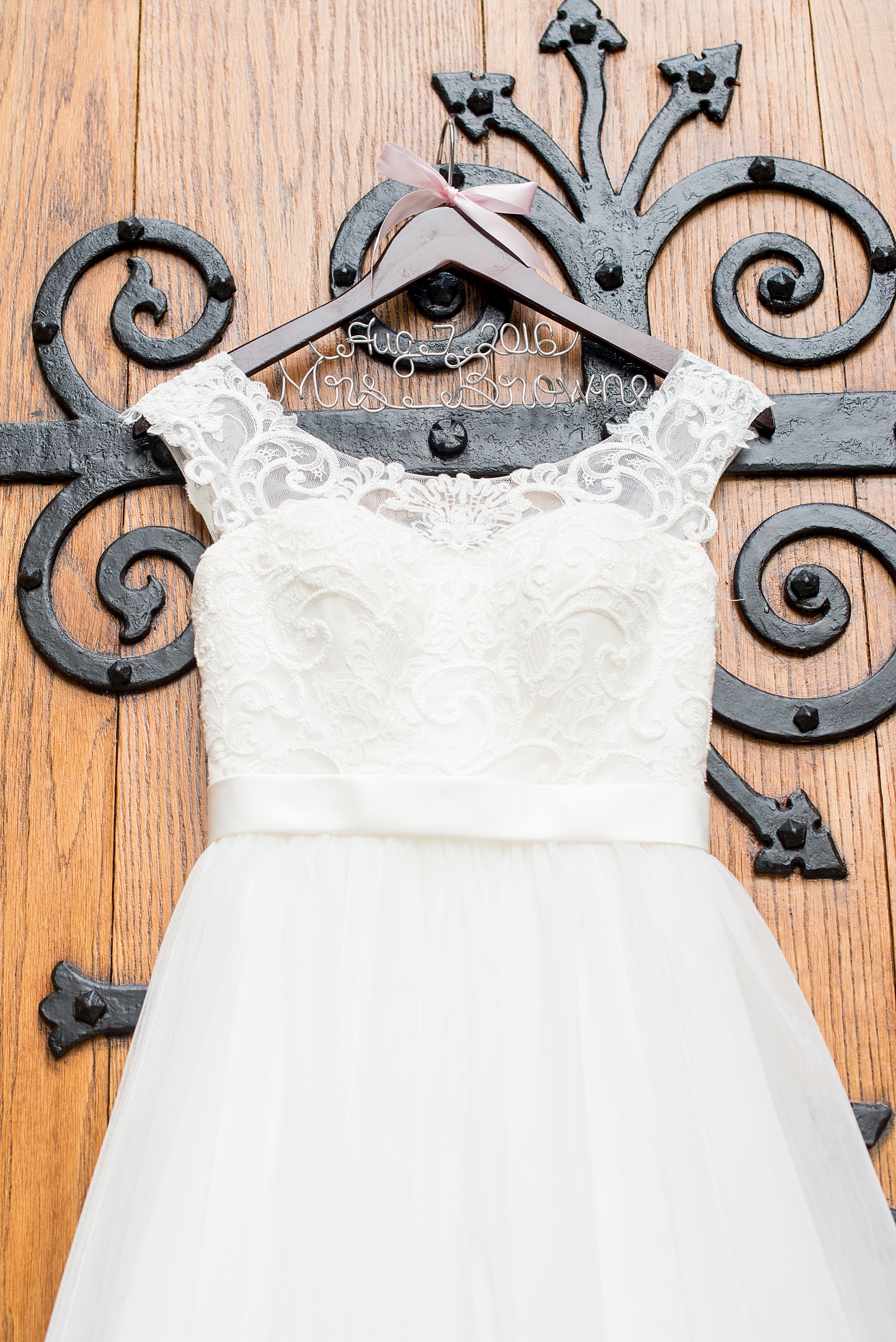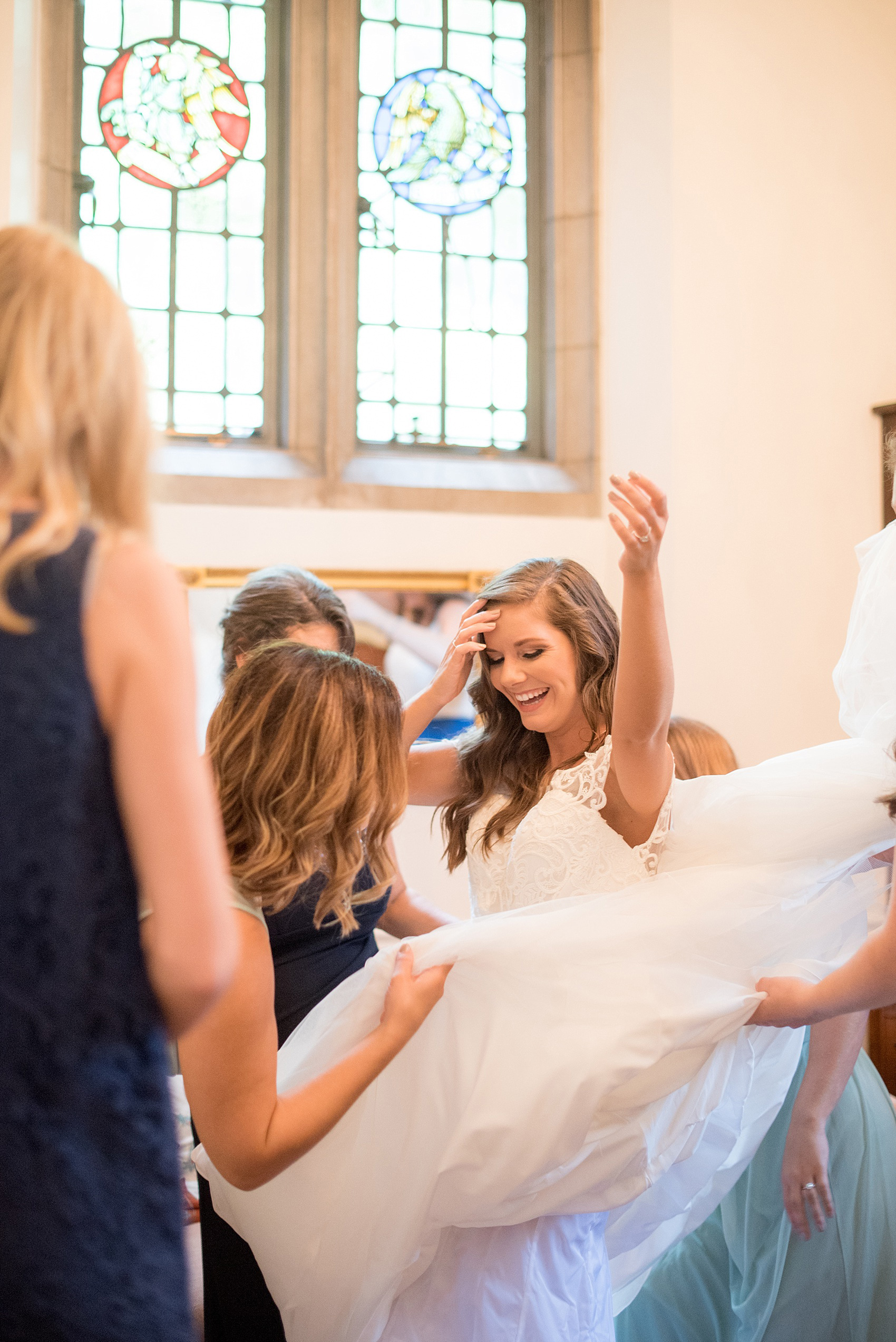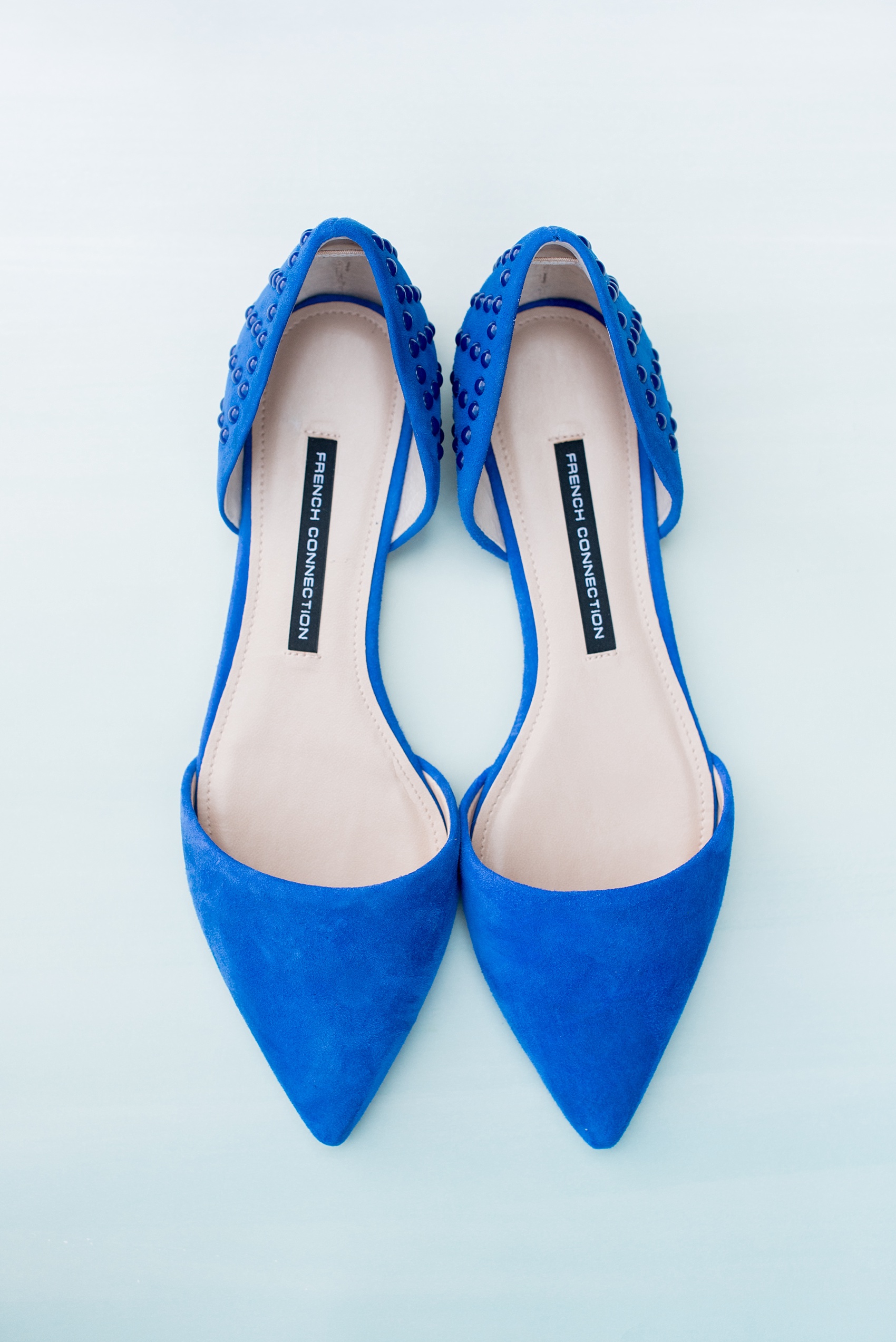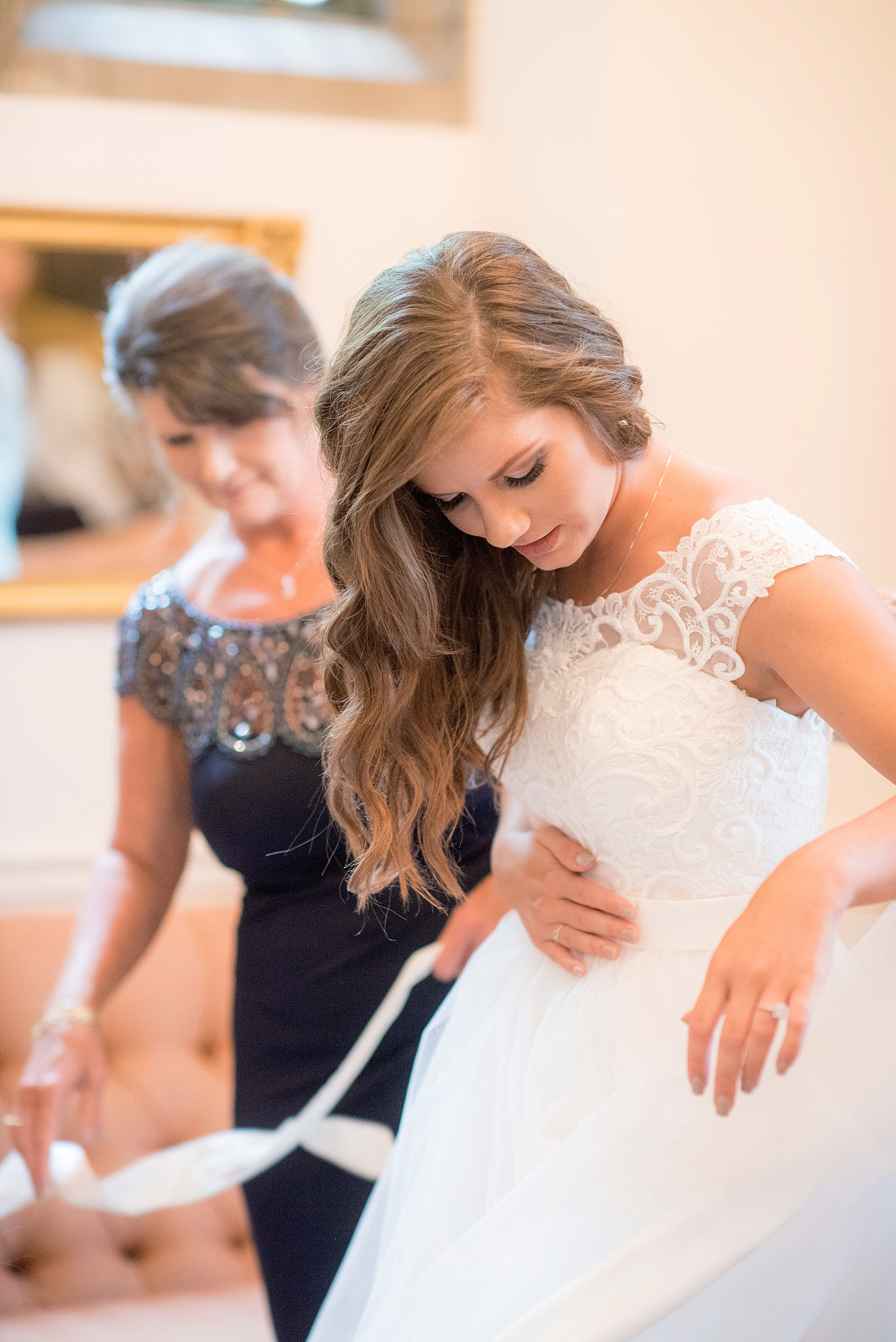 Her mother and bridesmaids helped her into her gown and she completed her look with very special finishing touches, including her mother's pearls and grandmother's diamond bracelet. I absolutely loved that she wore "something blue" cobalt blue flats too!; it was the perfect pop of color and she was comfy the entire day!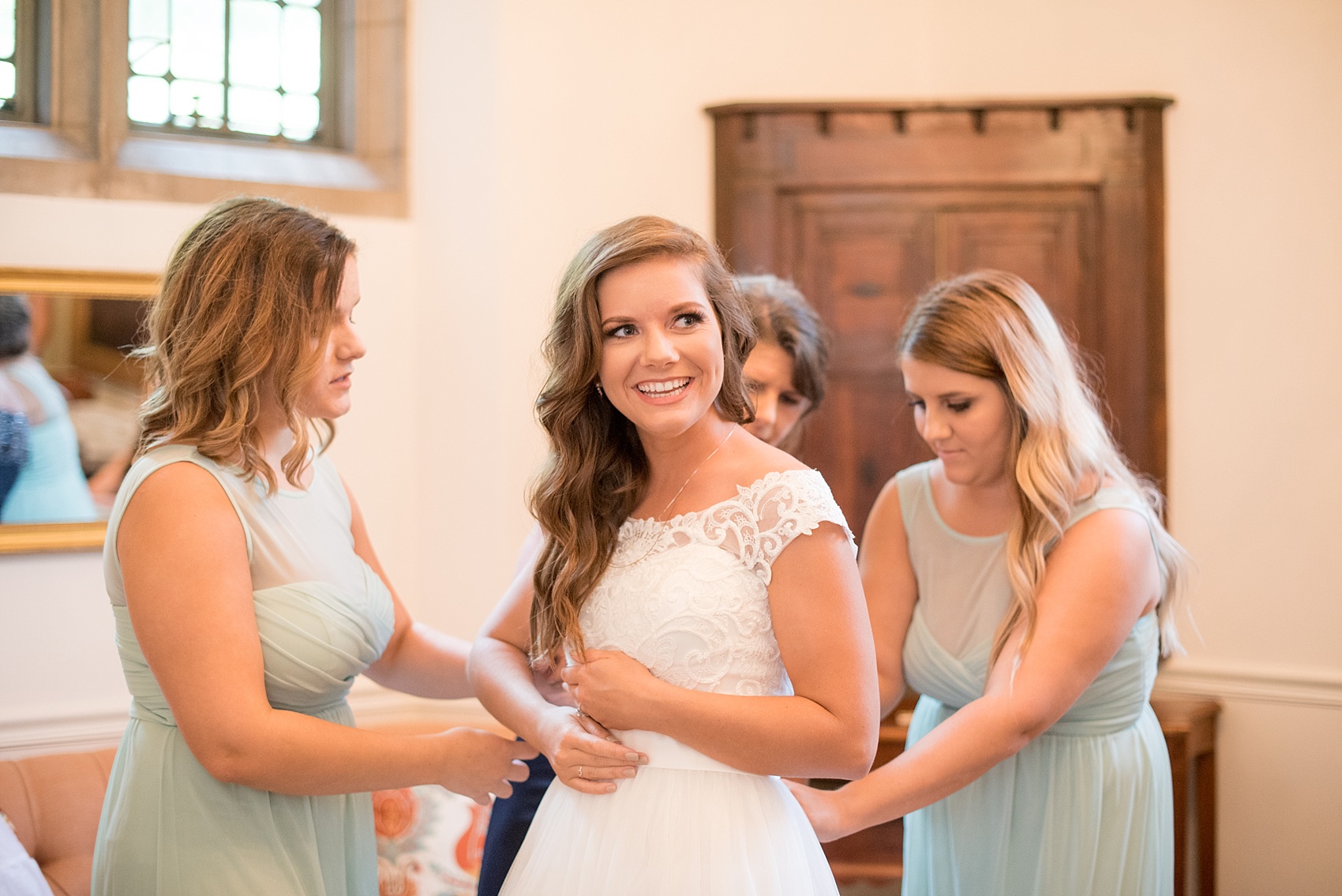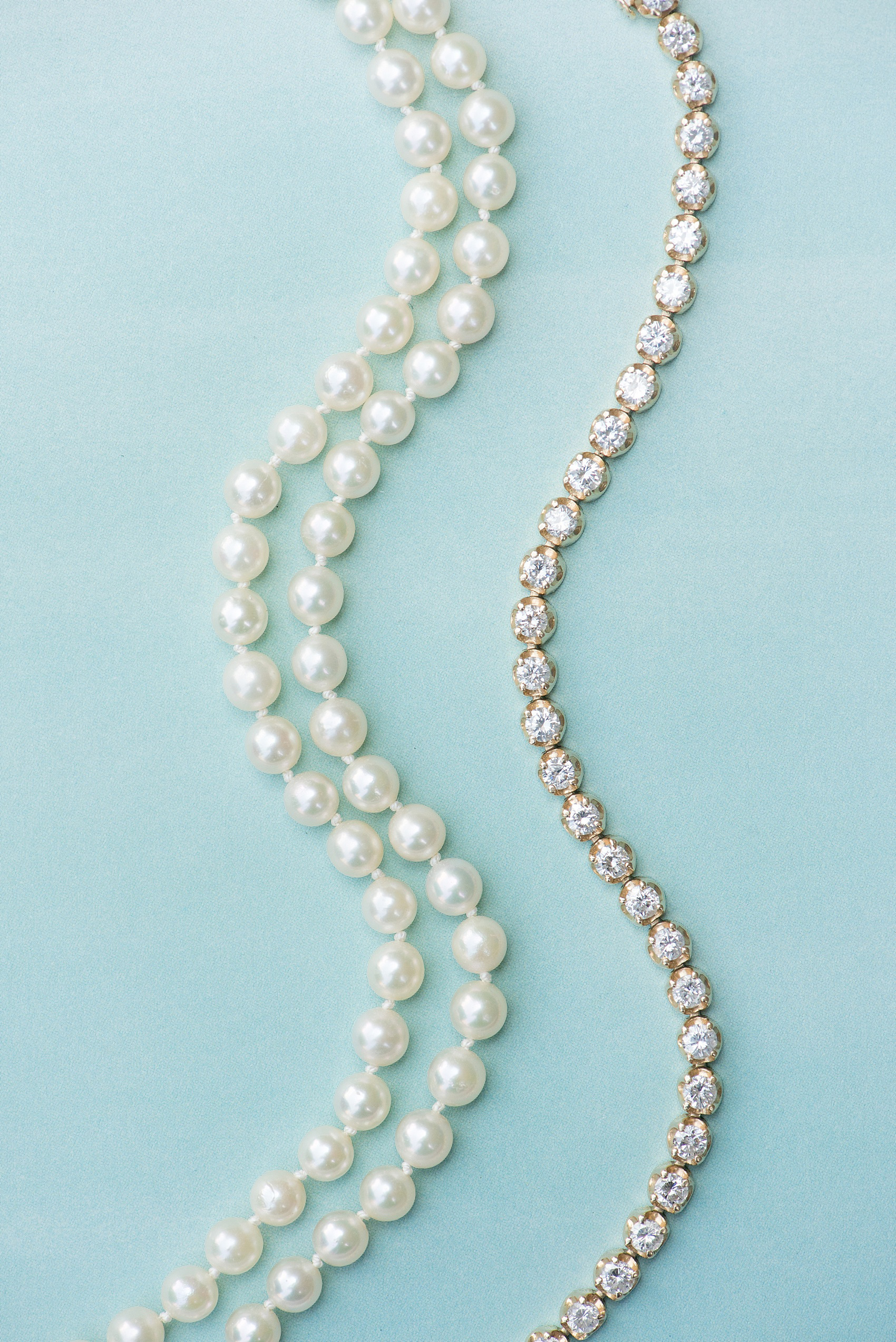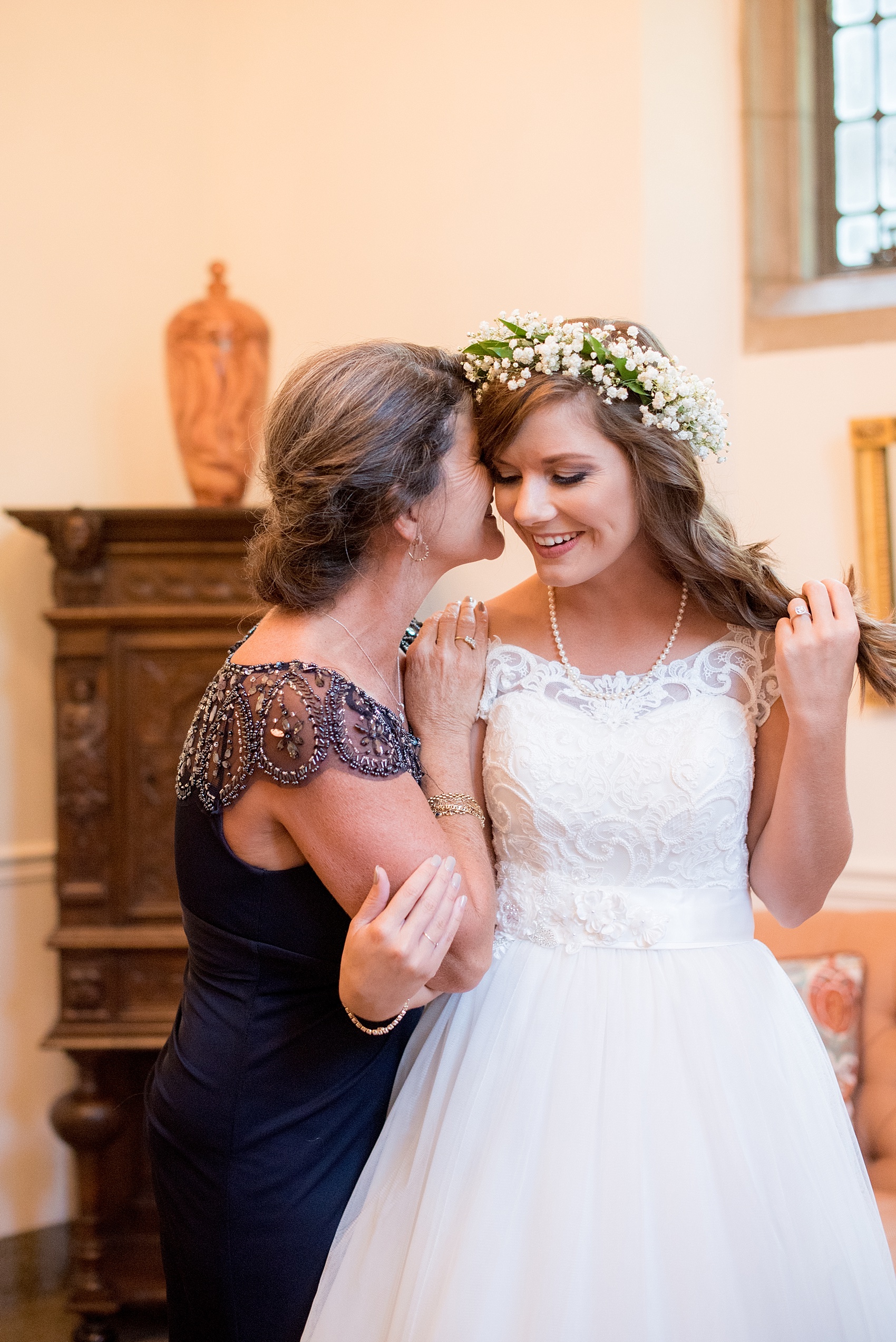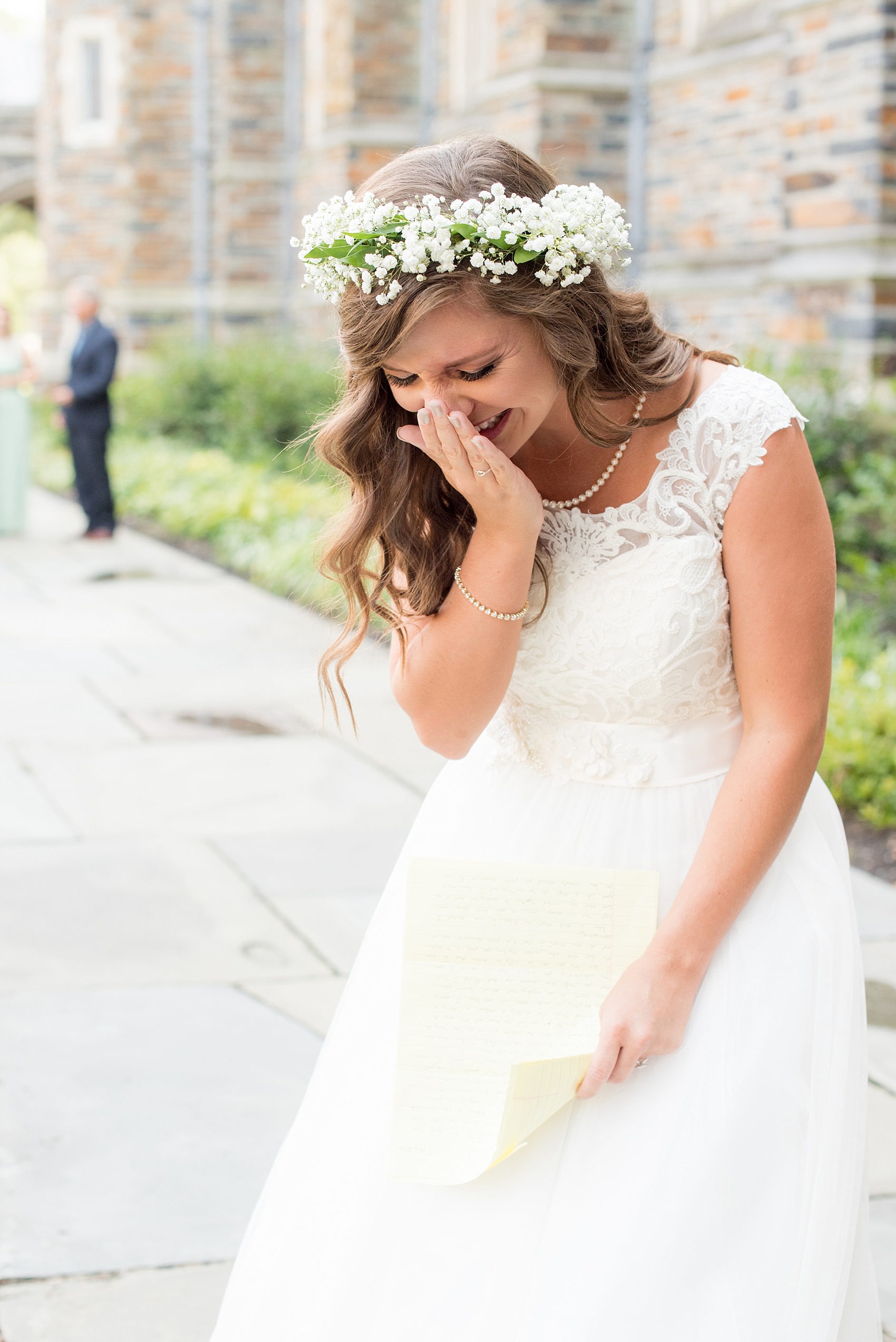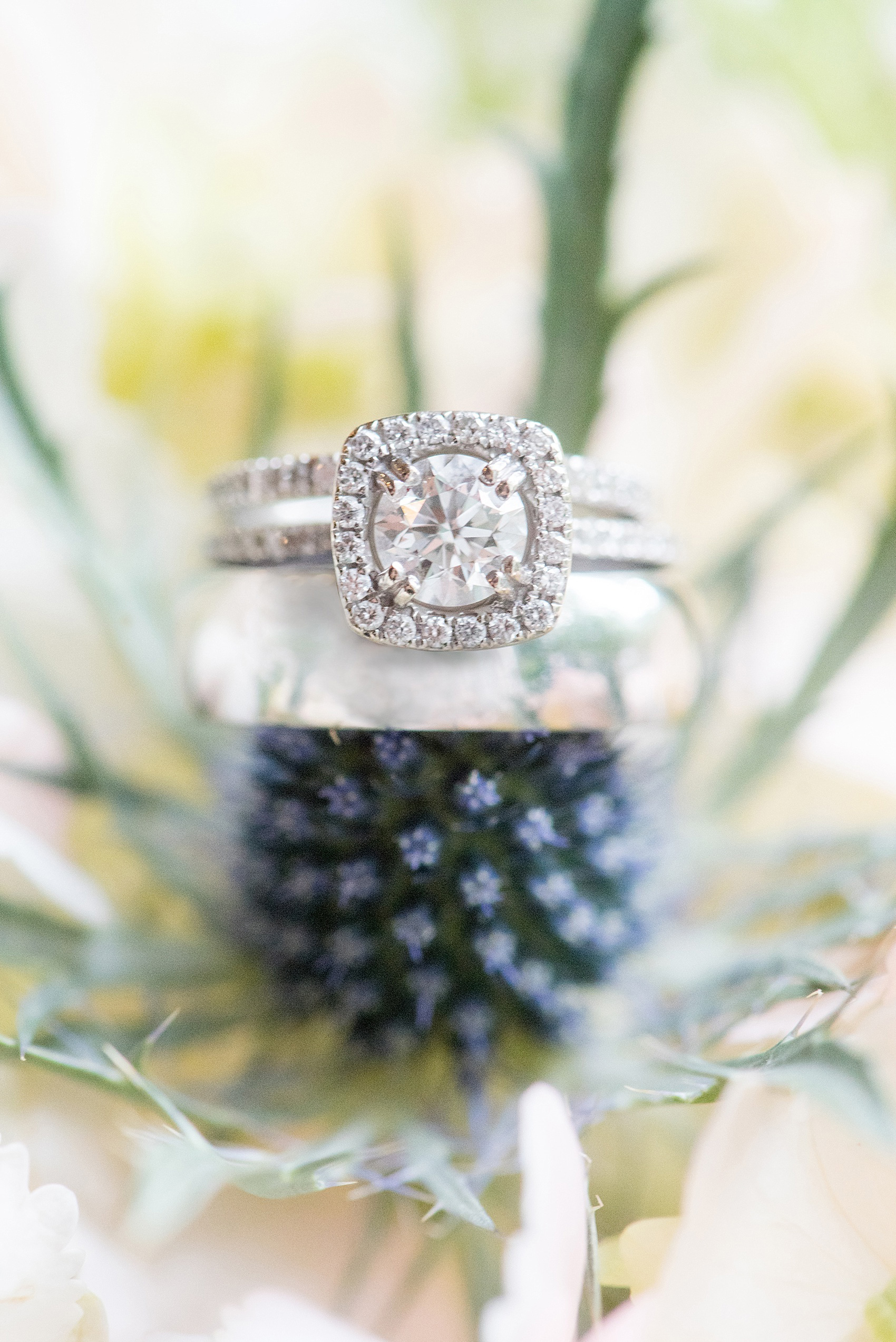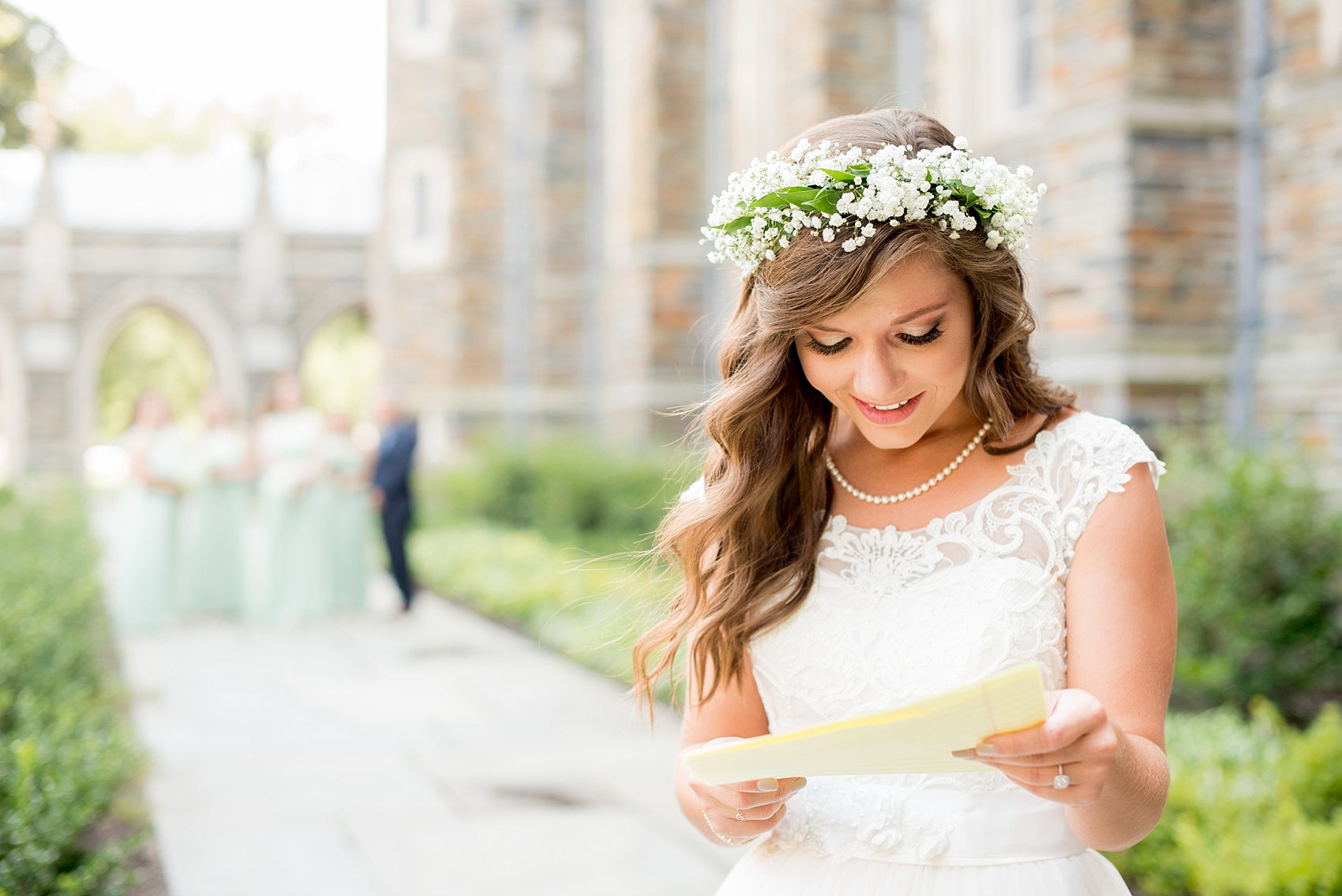 Minutes before their ceremony Shea's mother, Kelly, handed her daughter a letter from her husband-to-be. It was simply written on lined yellow paper but its words were so strong and meaningful. Of course Shea was in tears! I will never forget her exclaiming, "I am SO pumped to marry him!"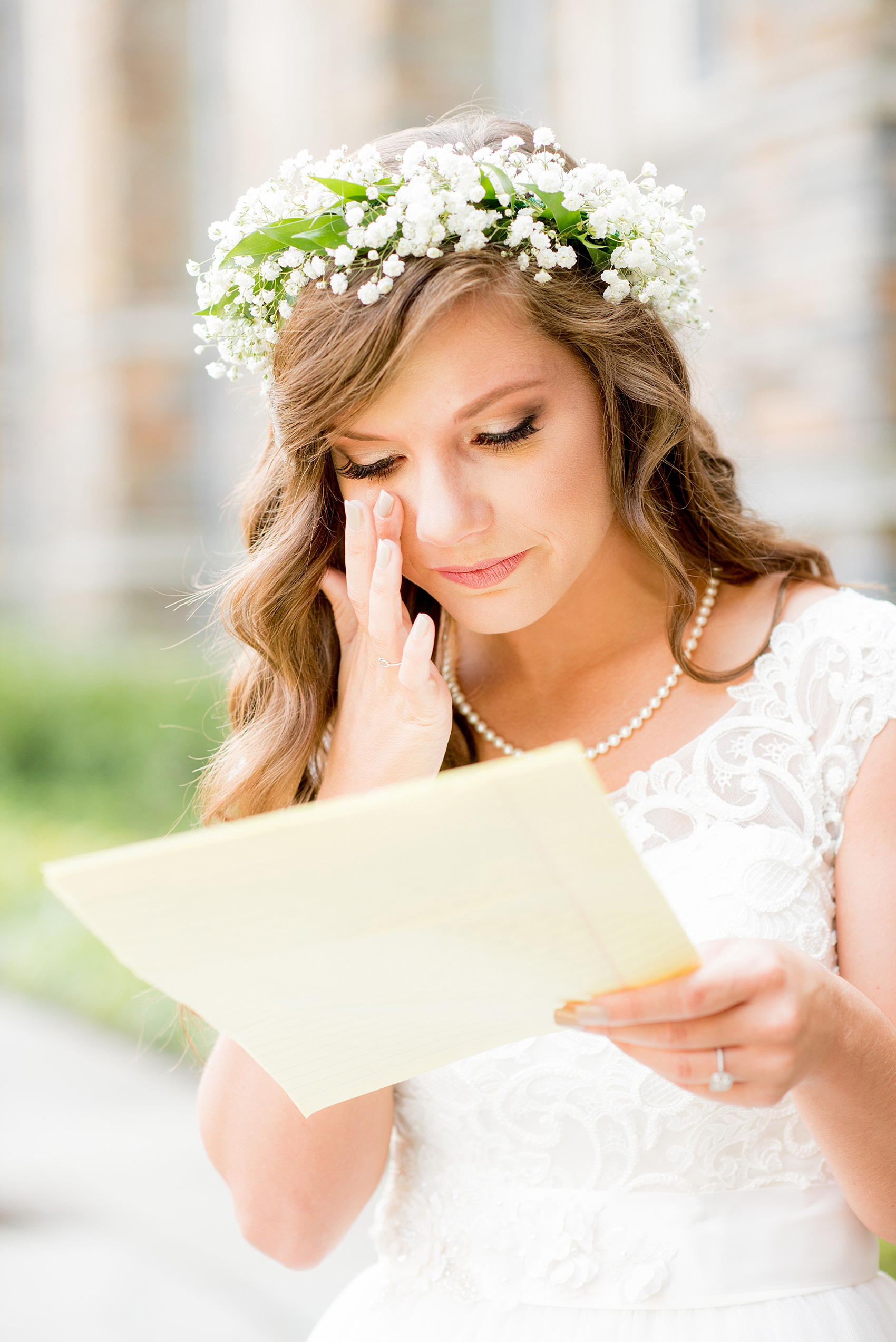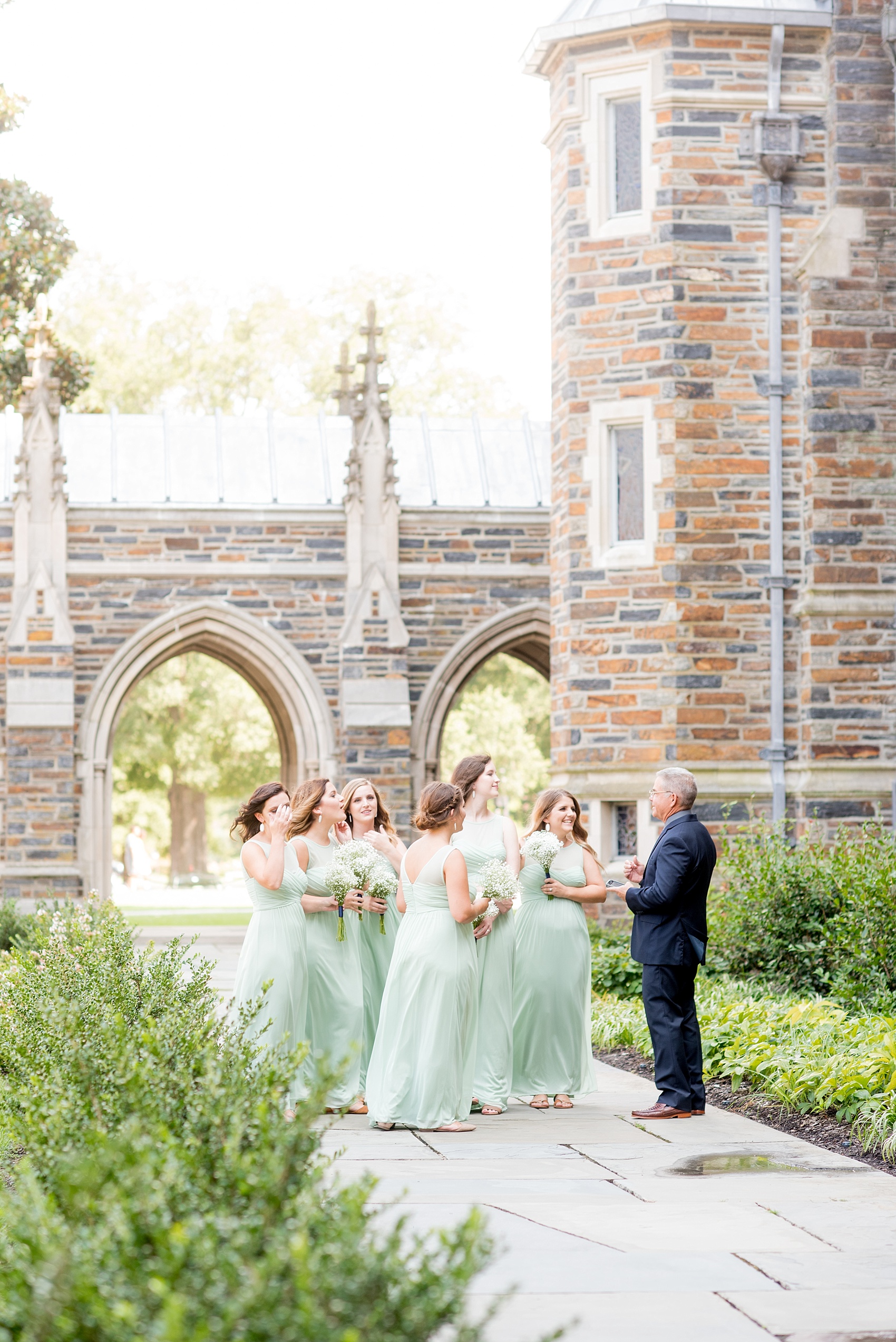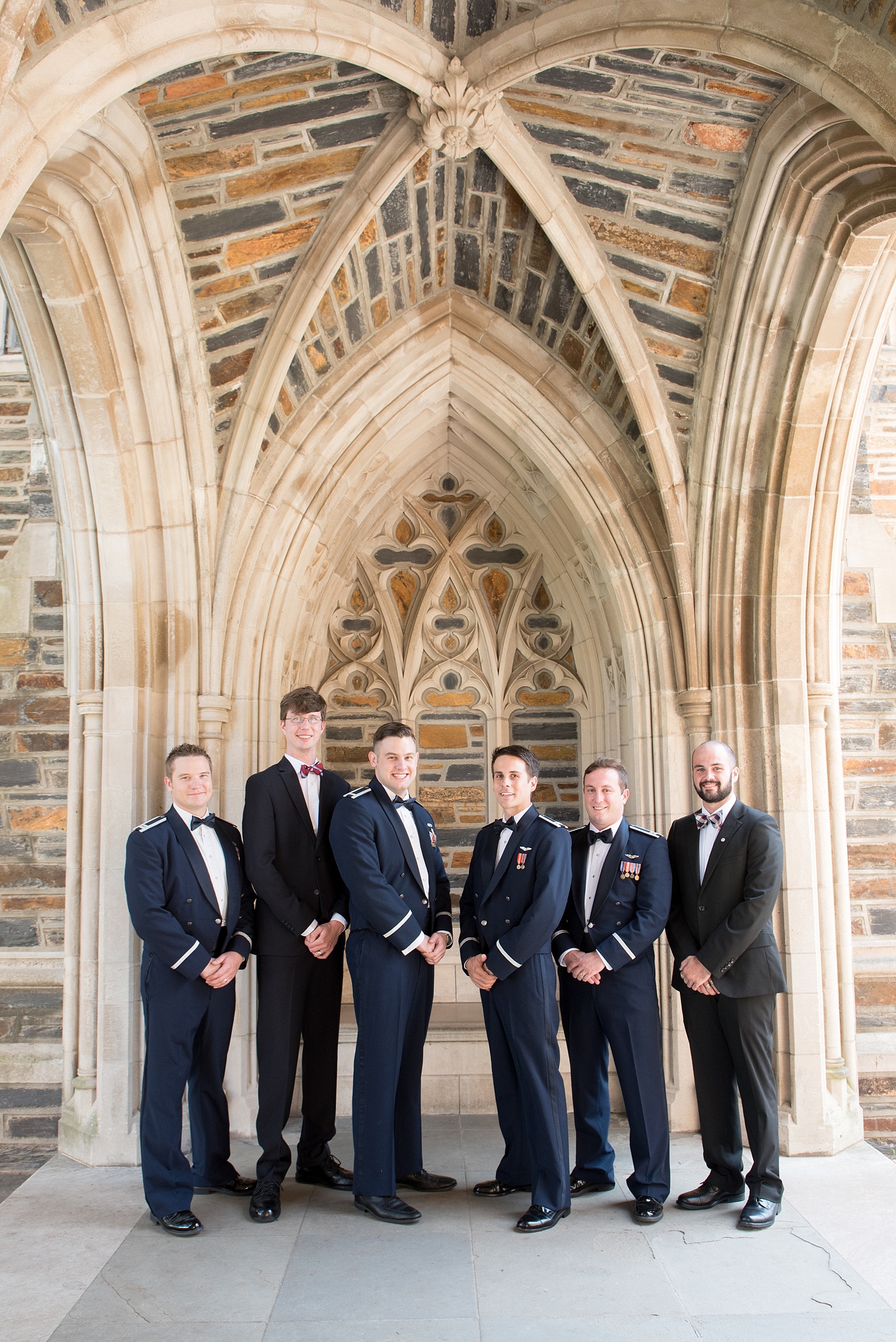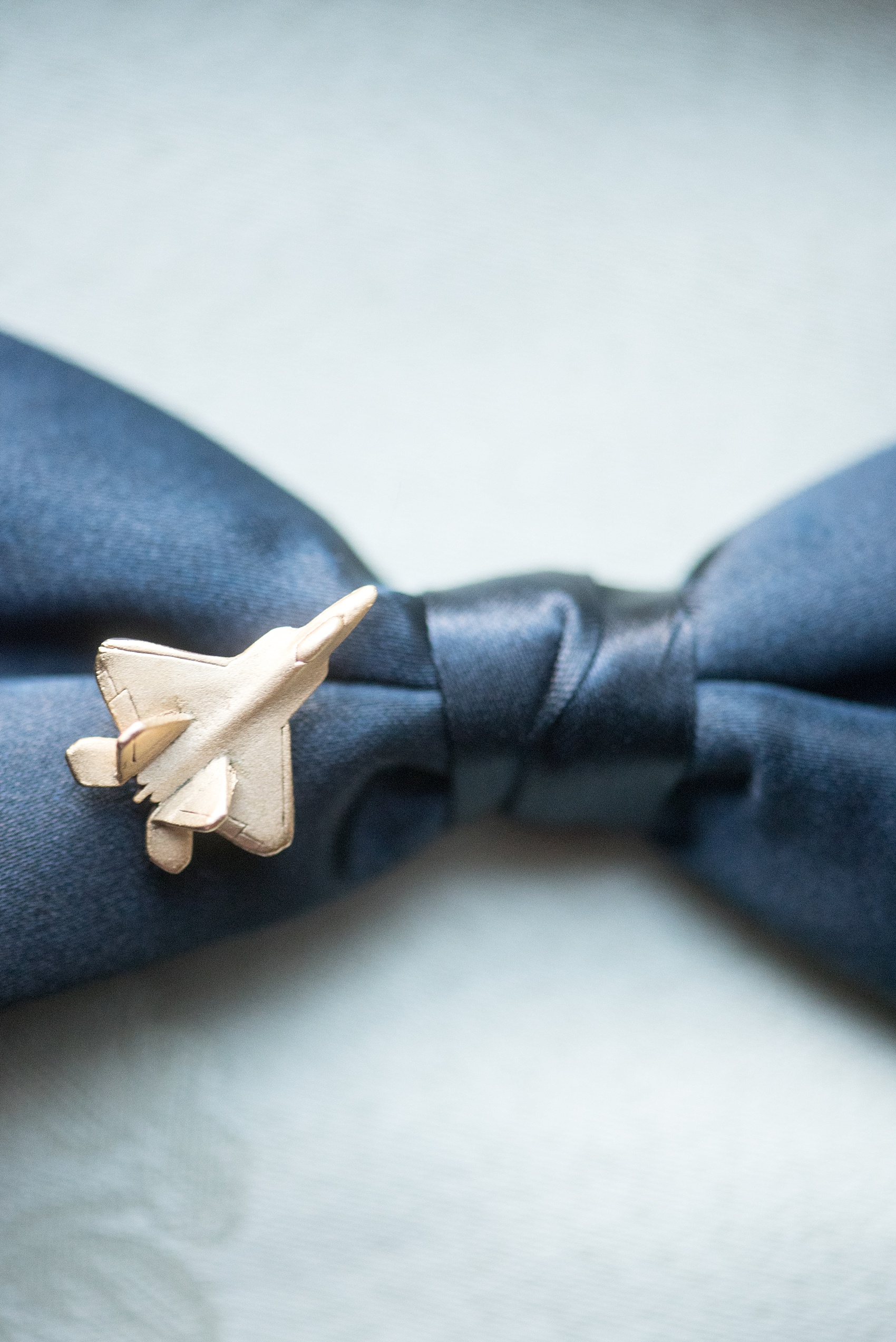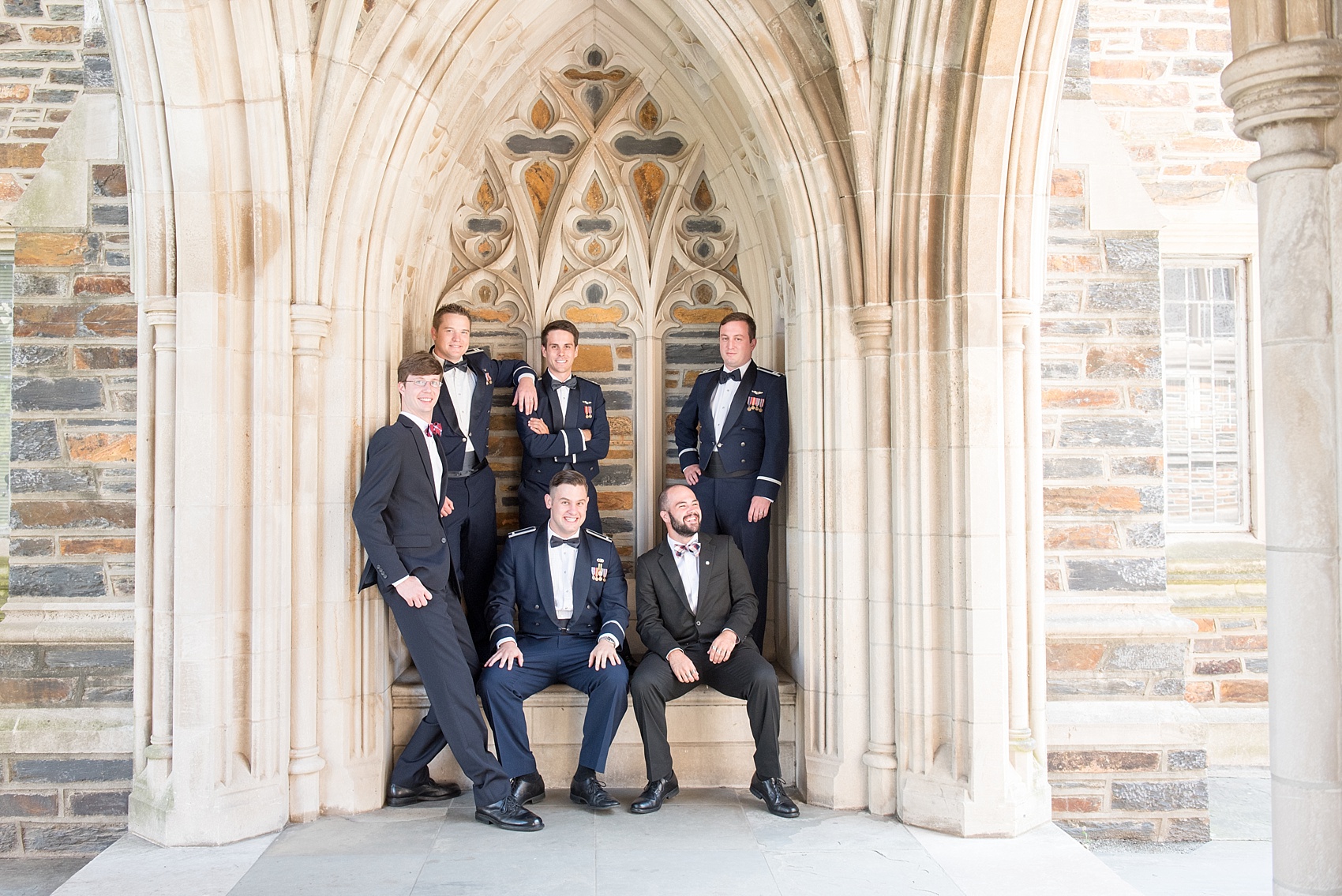 The groomsmen, partially in navy blue Air Force uniforms and two in black suits with patterned plaid bow ties, played along for photos on one side of the church under the gothic arches while the bridesmaids took photos with the beautiful bride on the other side.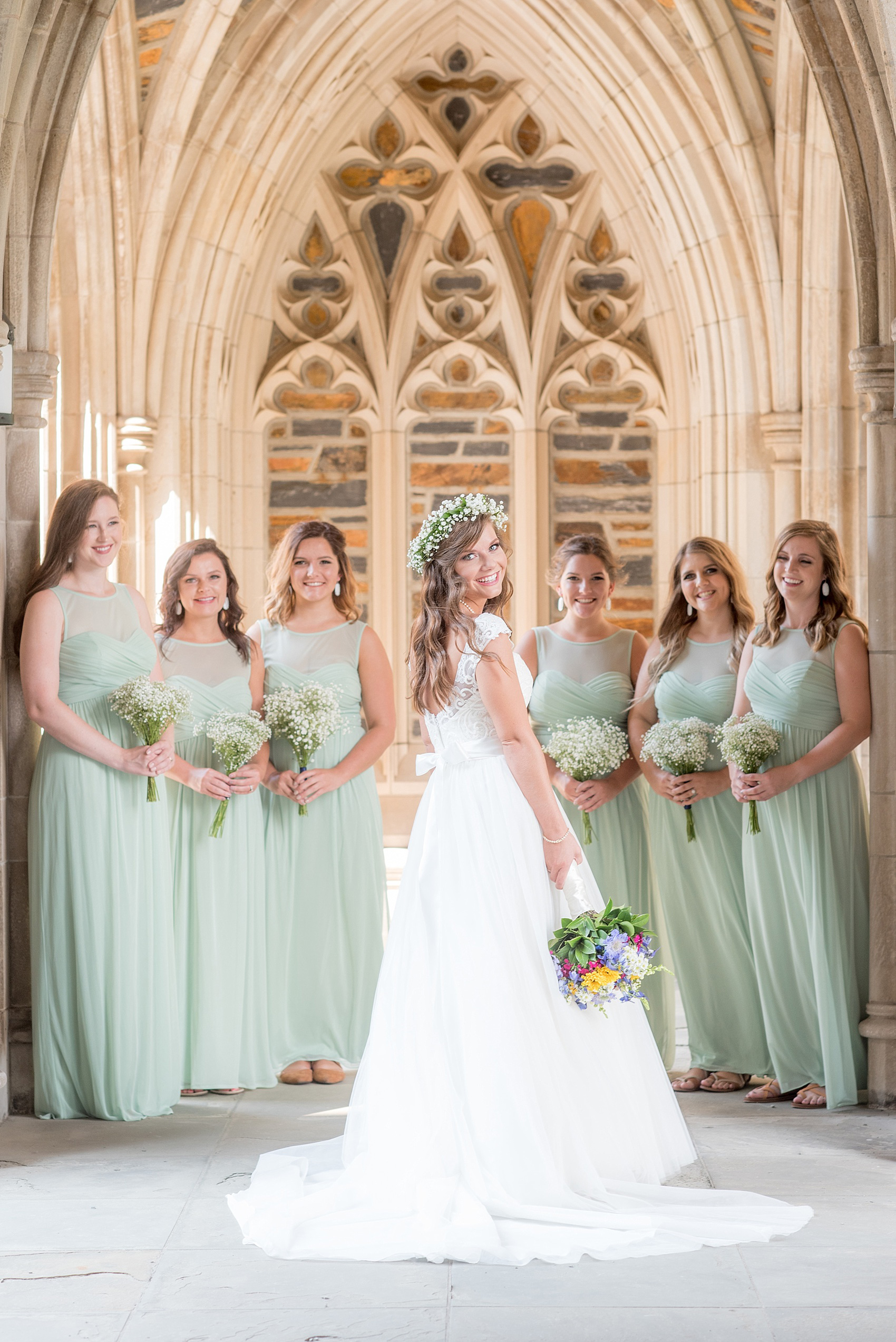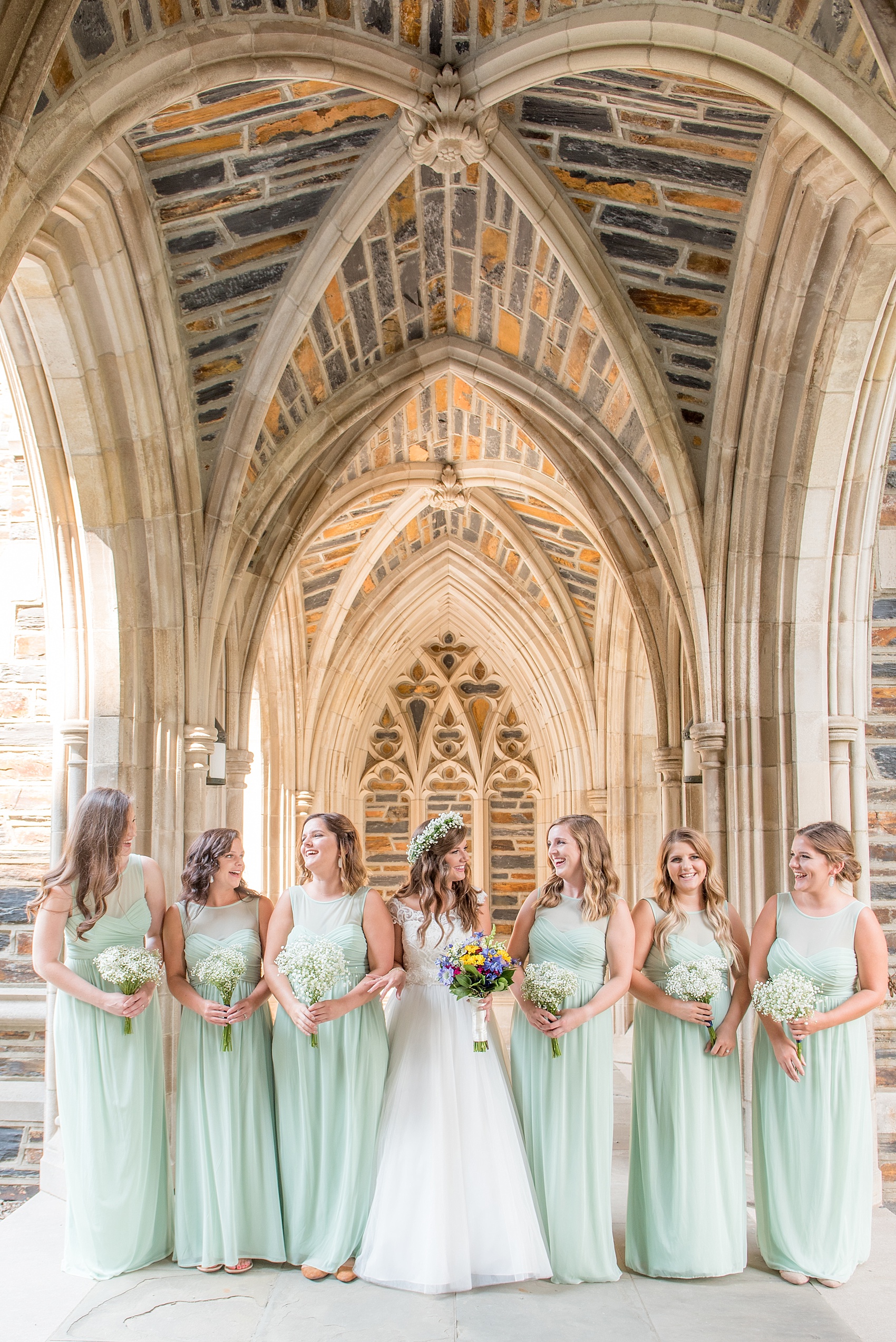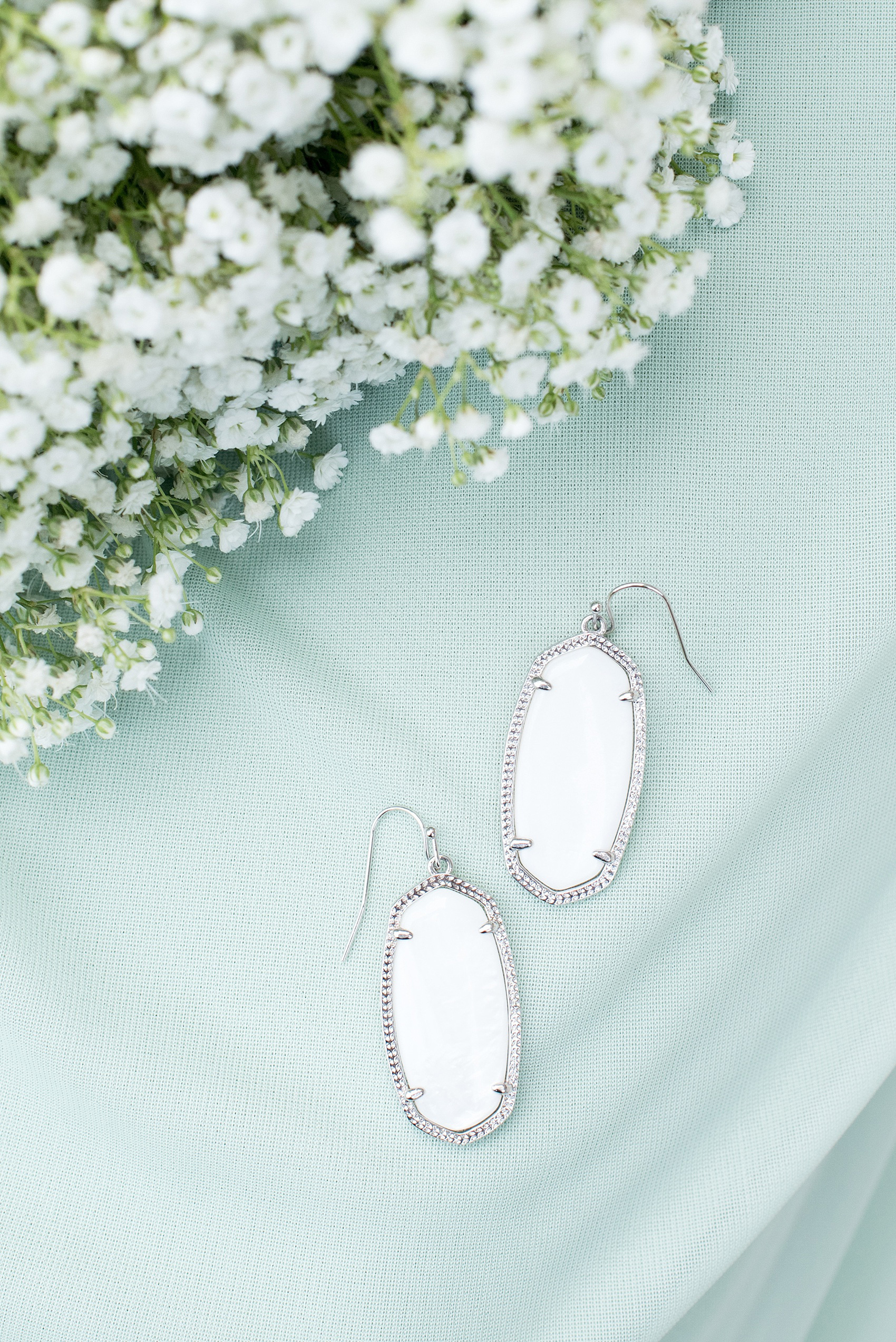 I have a weakness for Kendra Scott jewelry. Aren't these earrings Shea gifted her bridesmaids just beautiful? They match everything, too!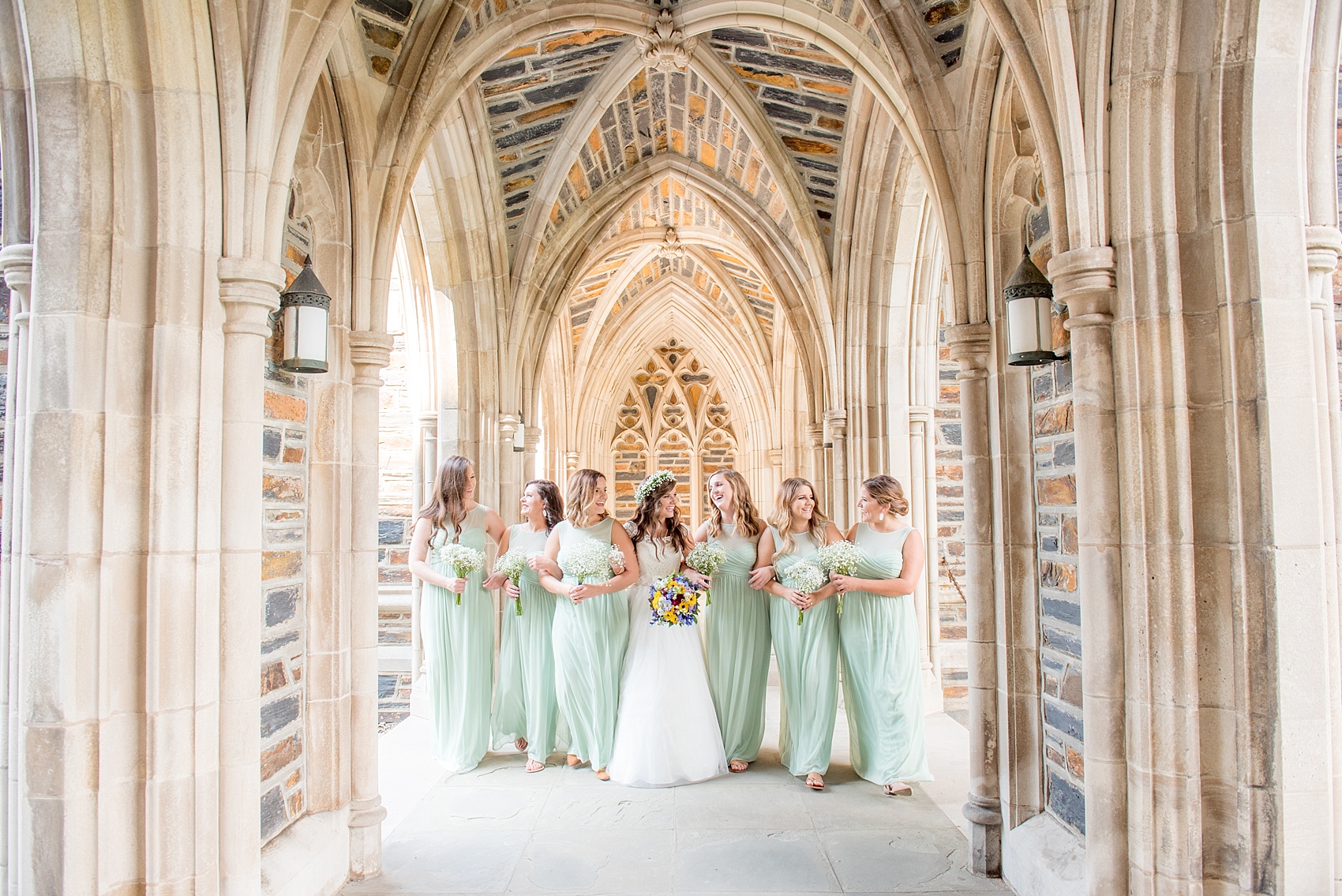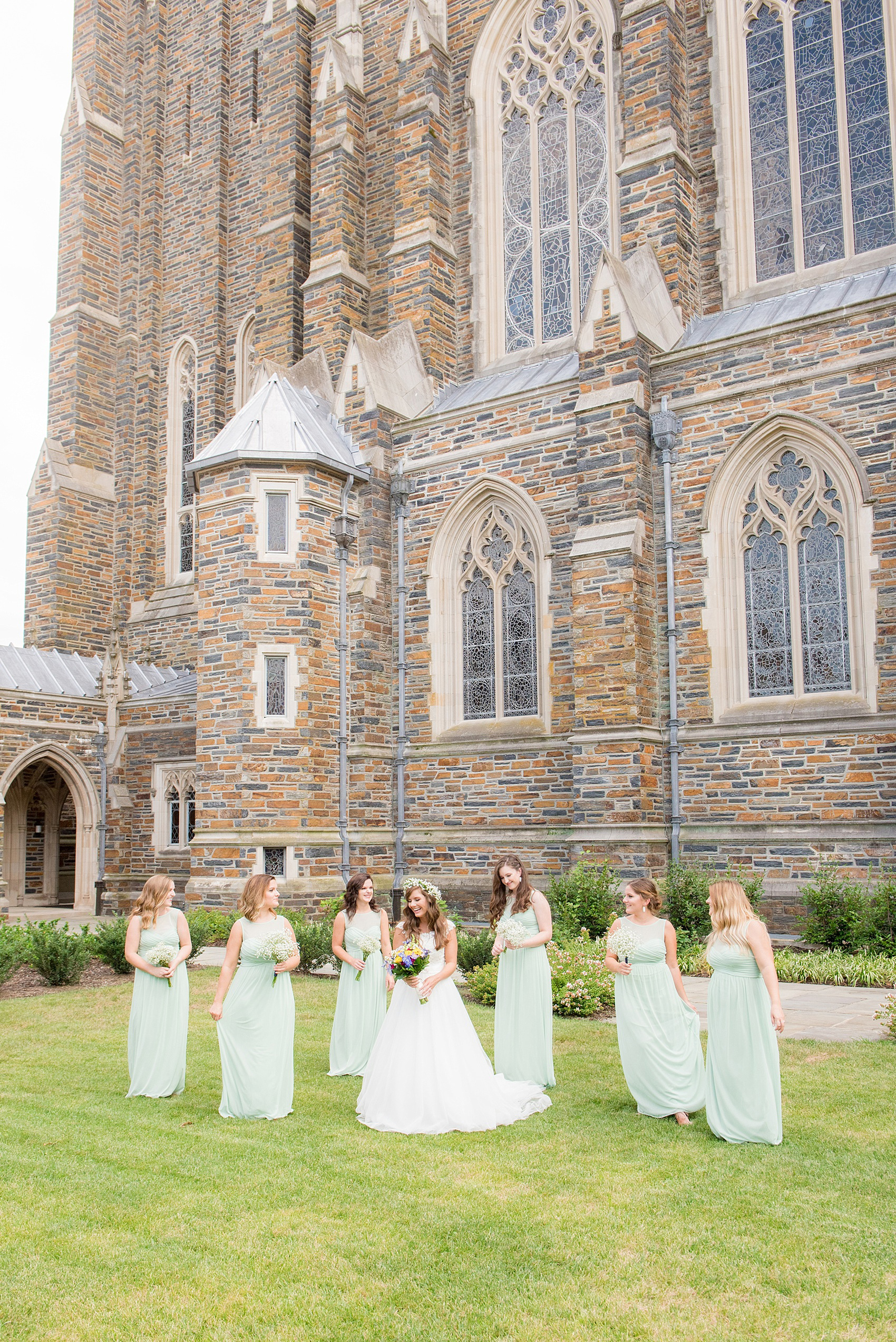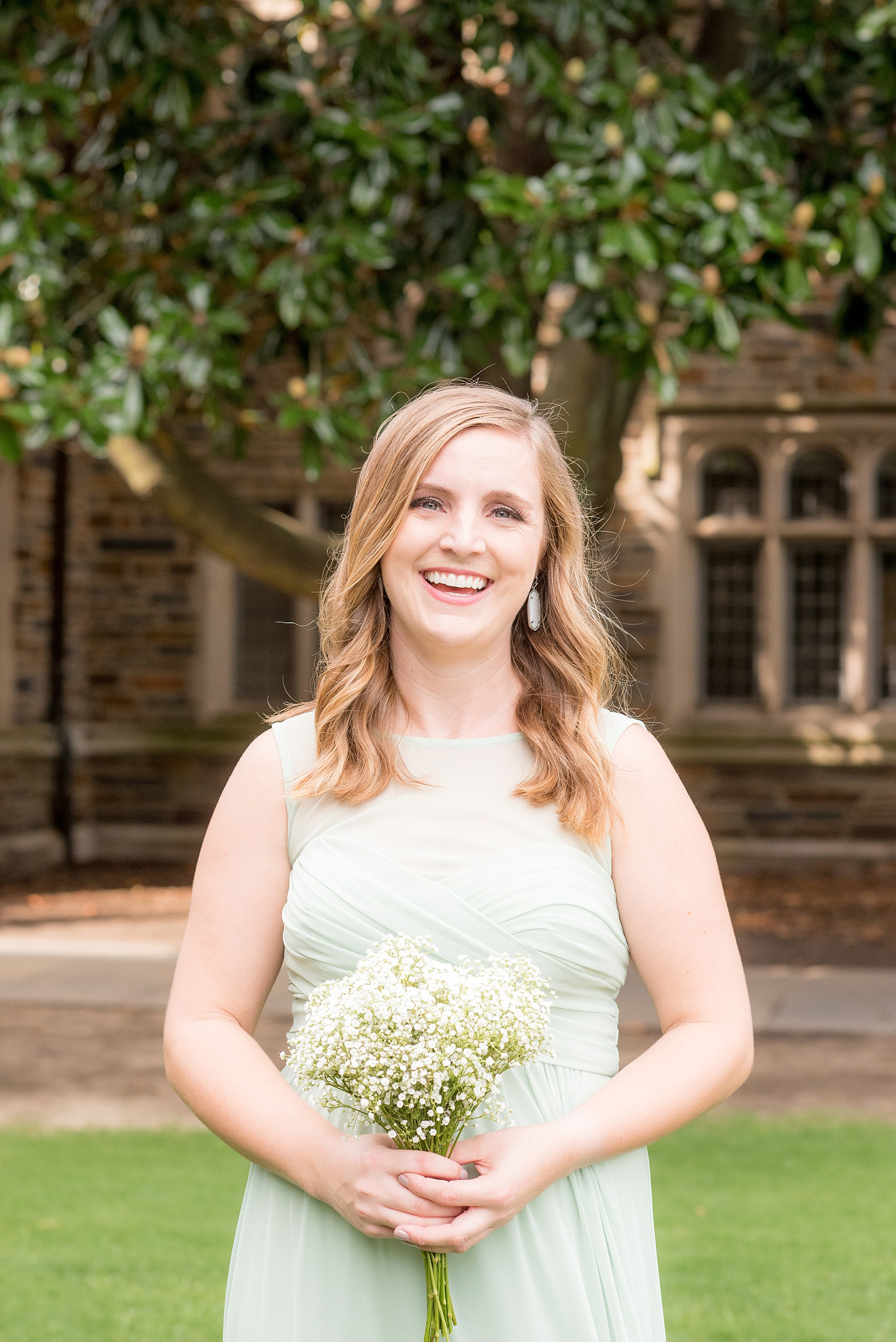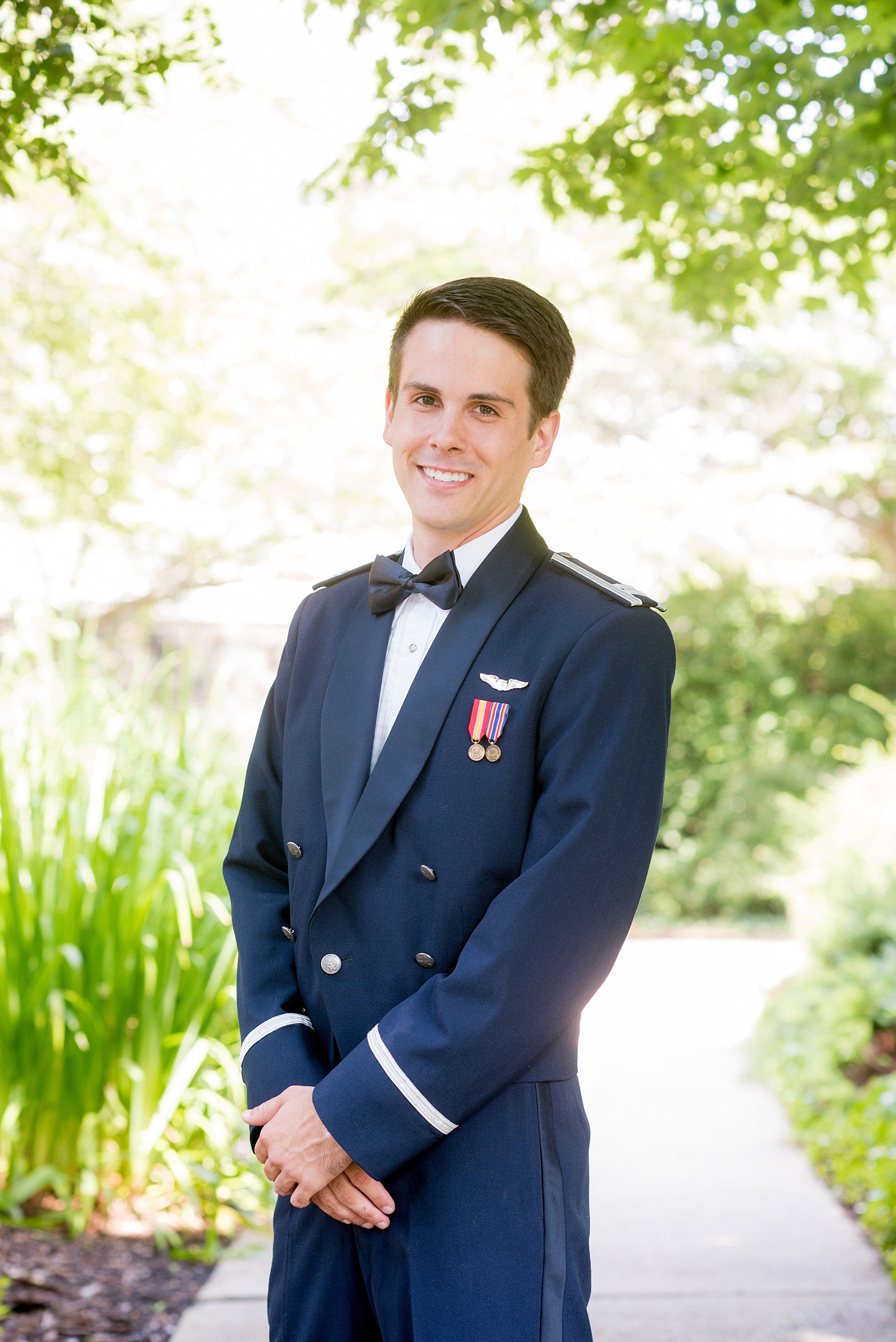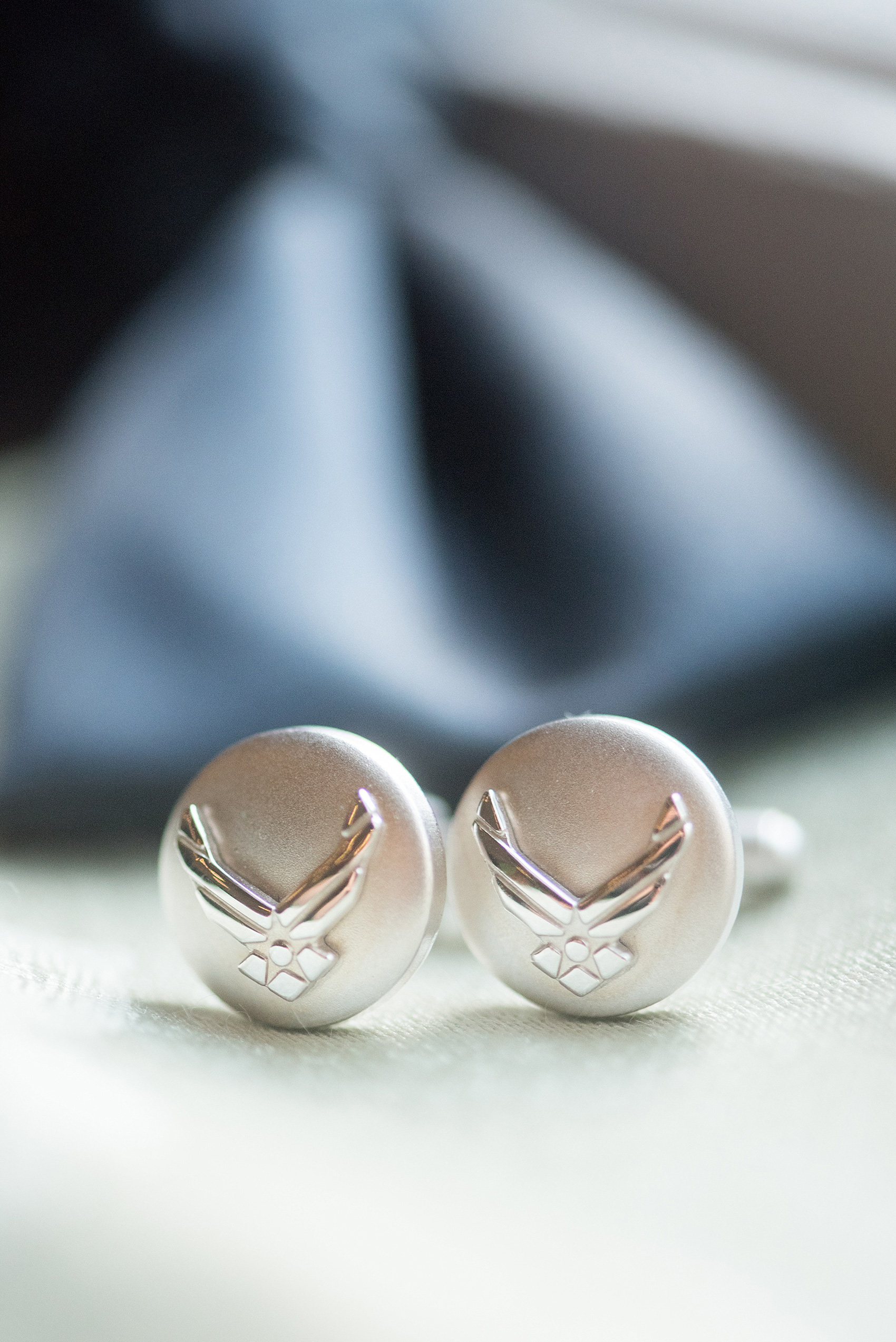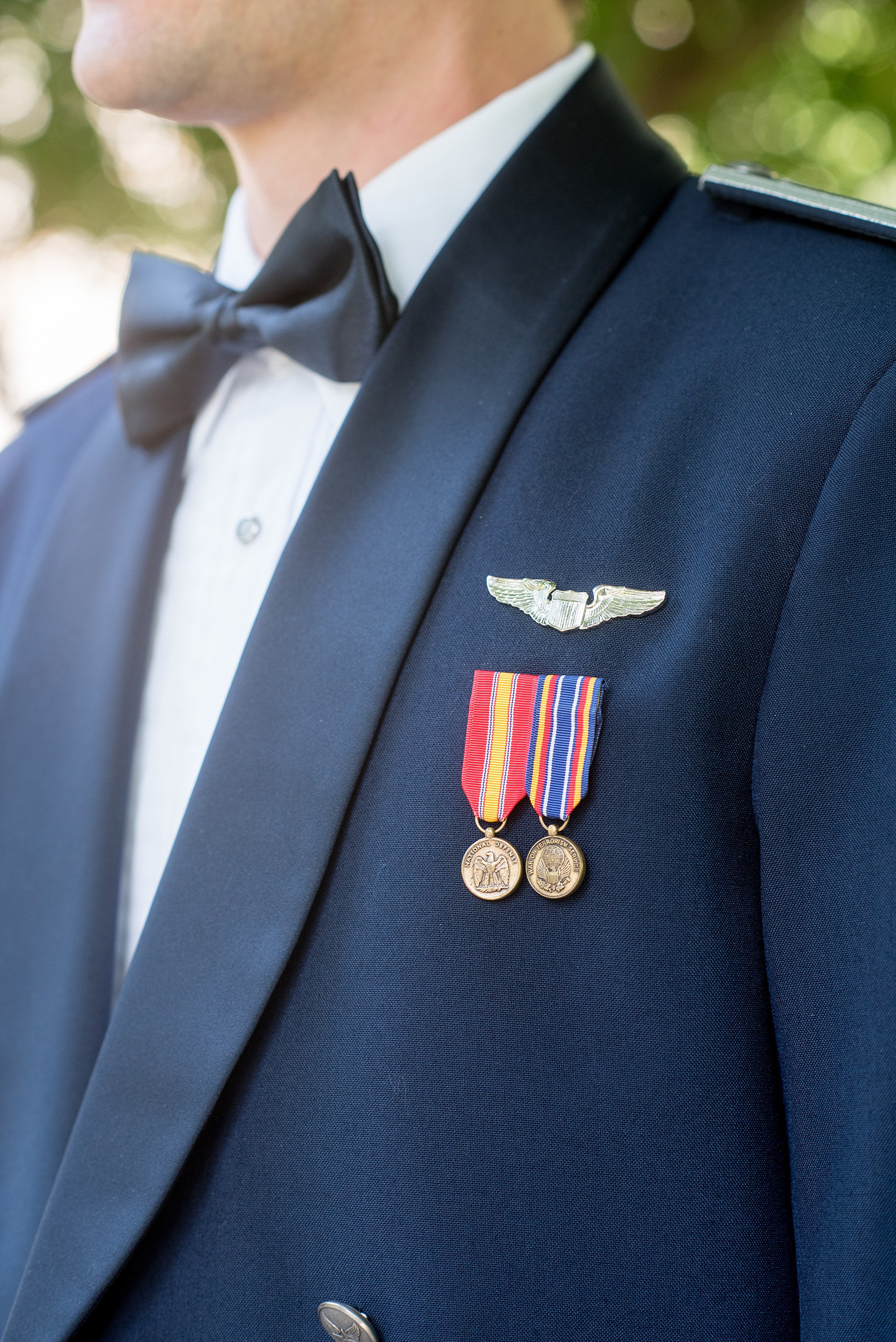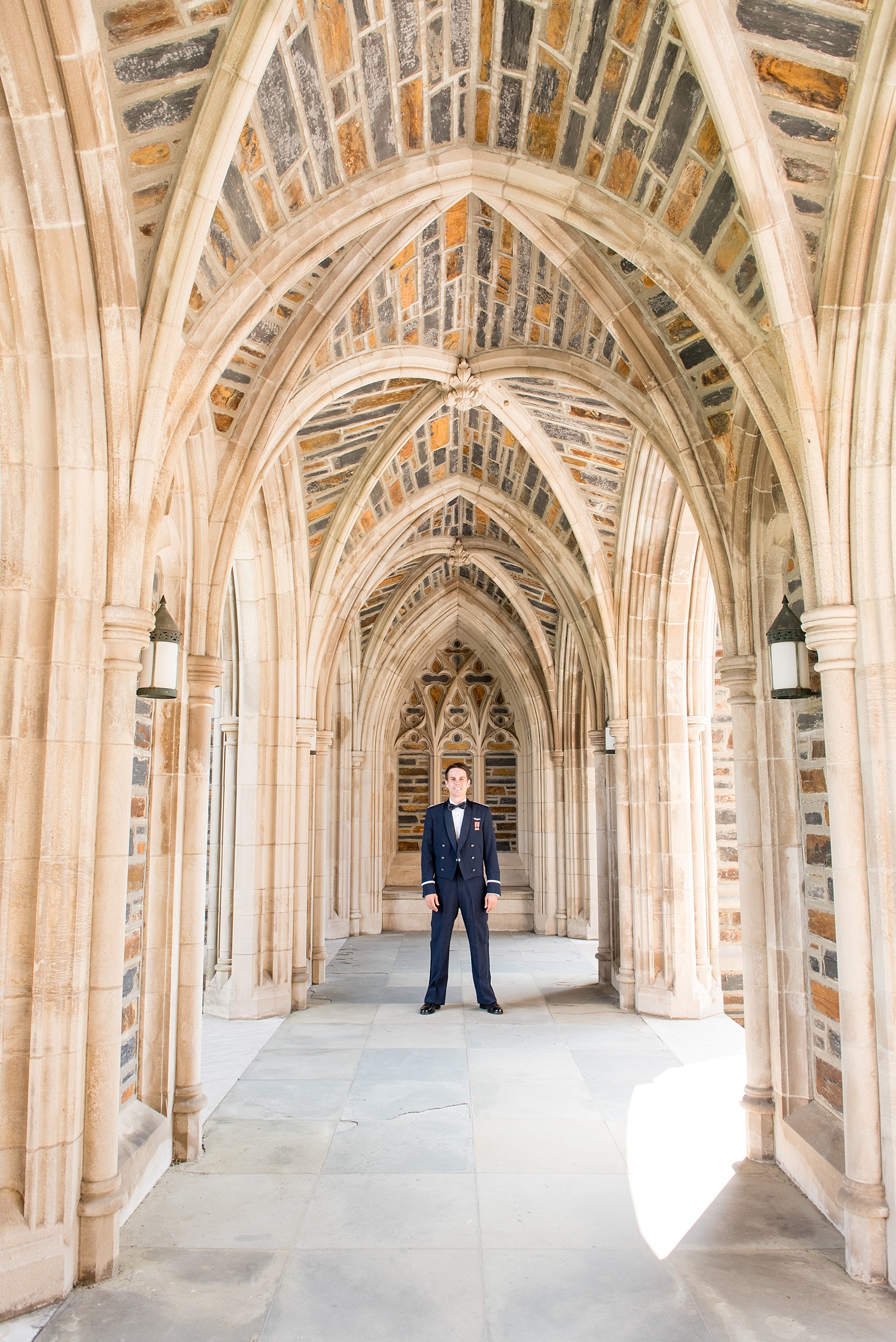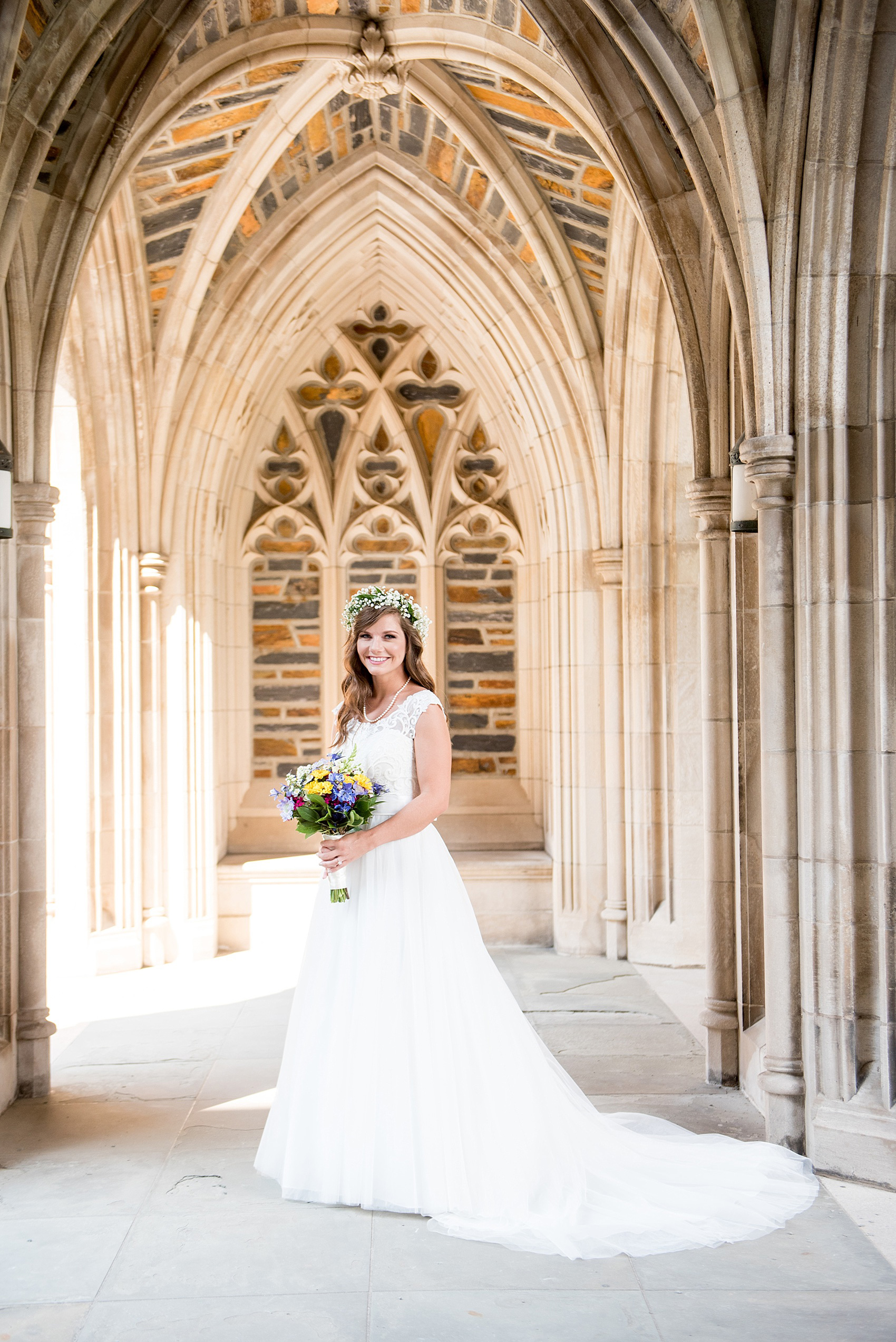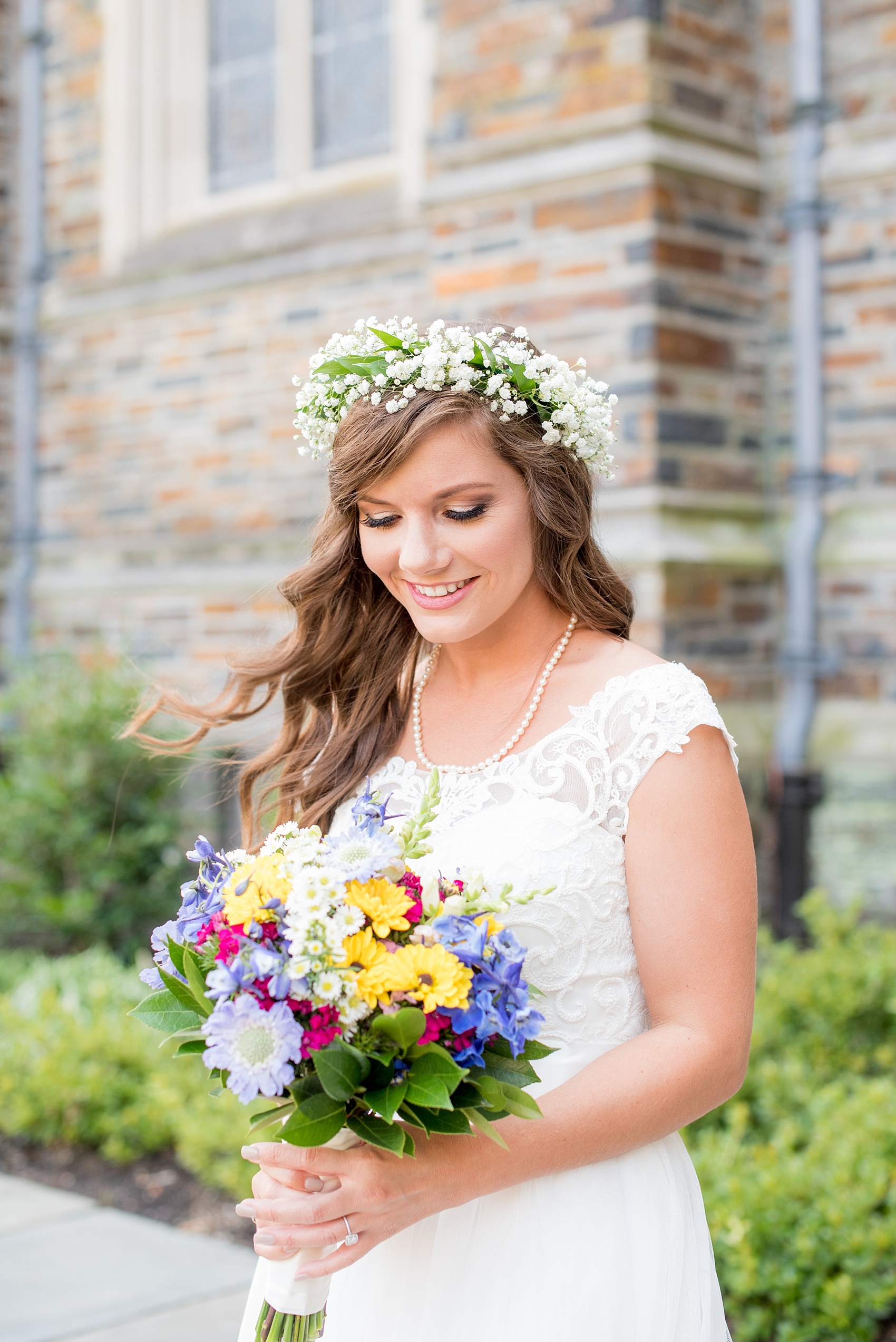 We snuck in a few more photos before they walked into the chapel to await the processional. Shea and Tucker made the decision to wait to see each other at the ceremony – that memorable moment when from the distance between the altar and the pathway between the pews to the back of the church of the beatiful Duke Chapel in Durham, North Carolina (where Tucker went to college) he saw his bride approaching, accompanied by her father who would give her hand in marriage to his new son-in-law.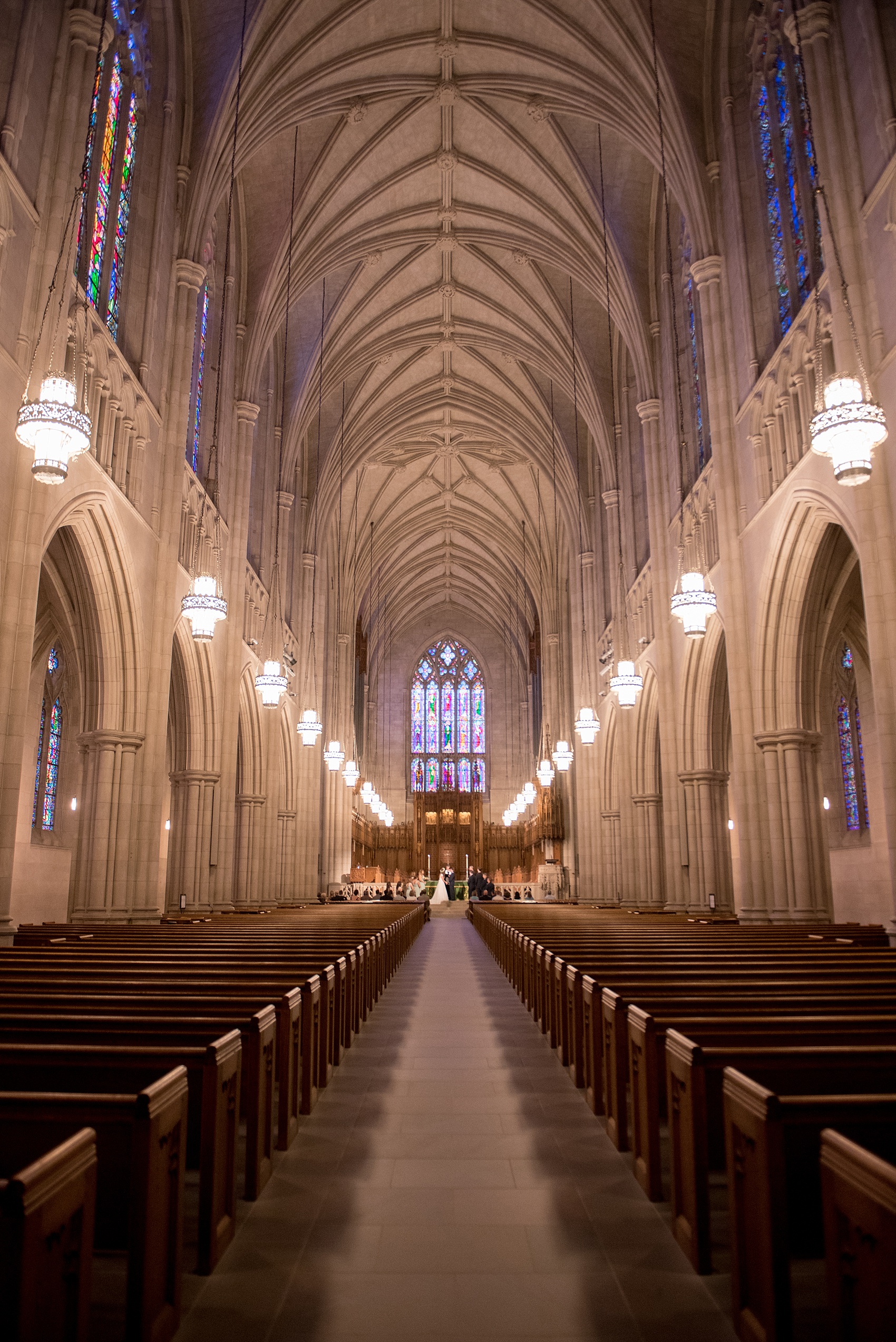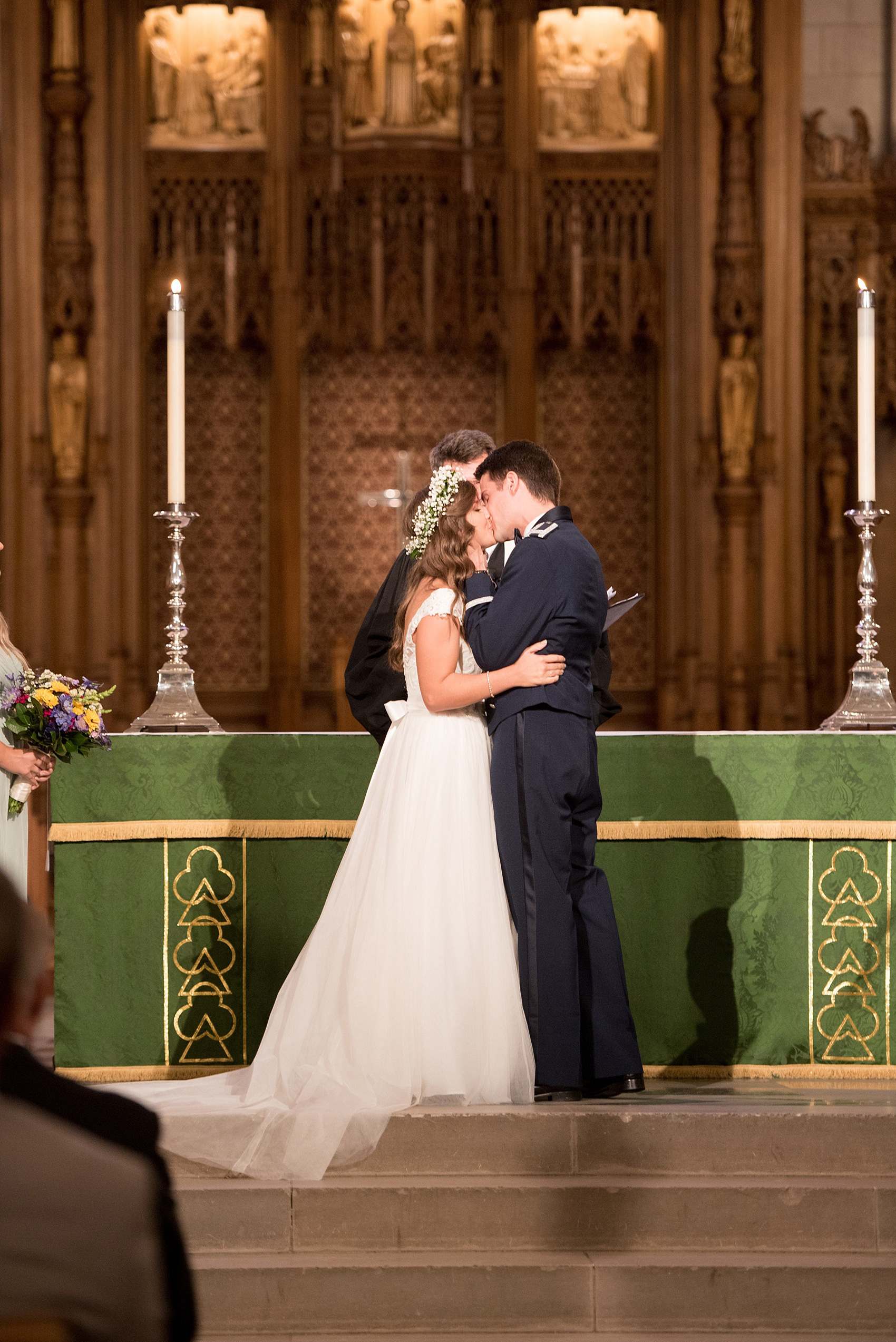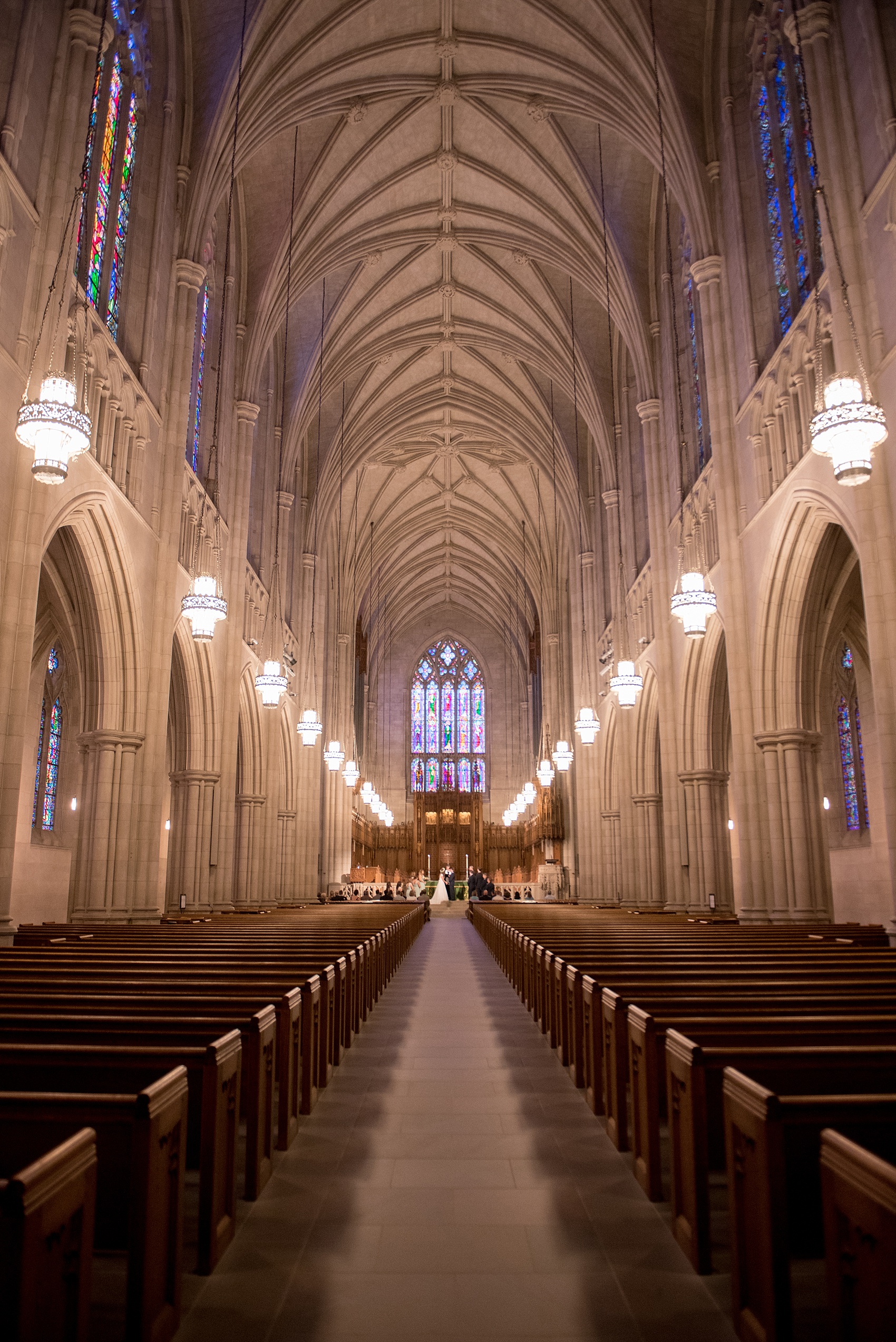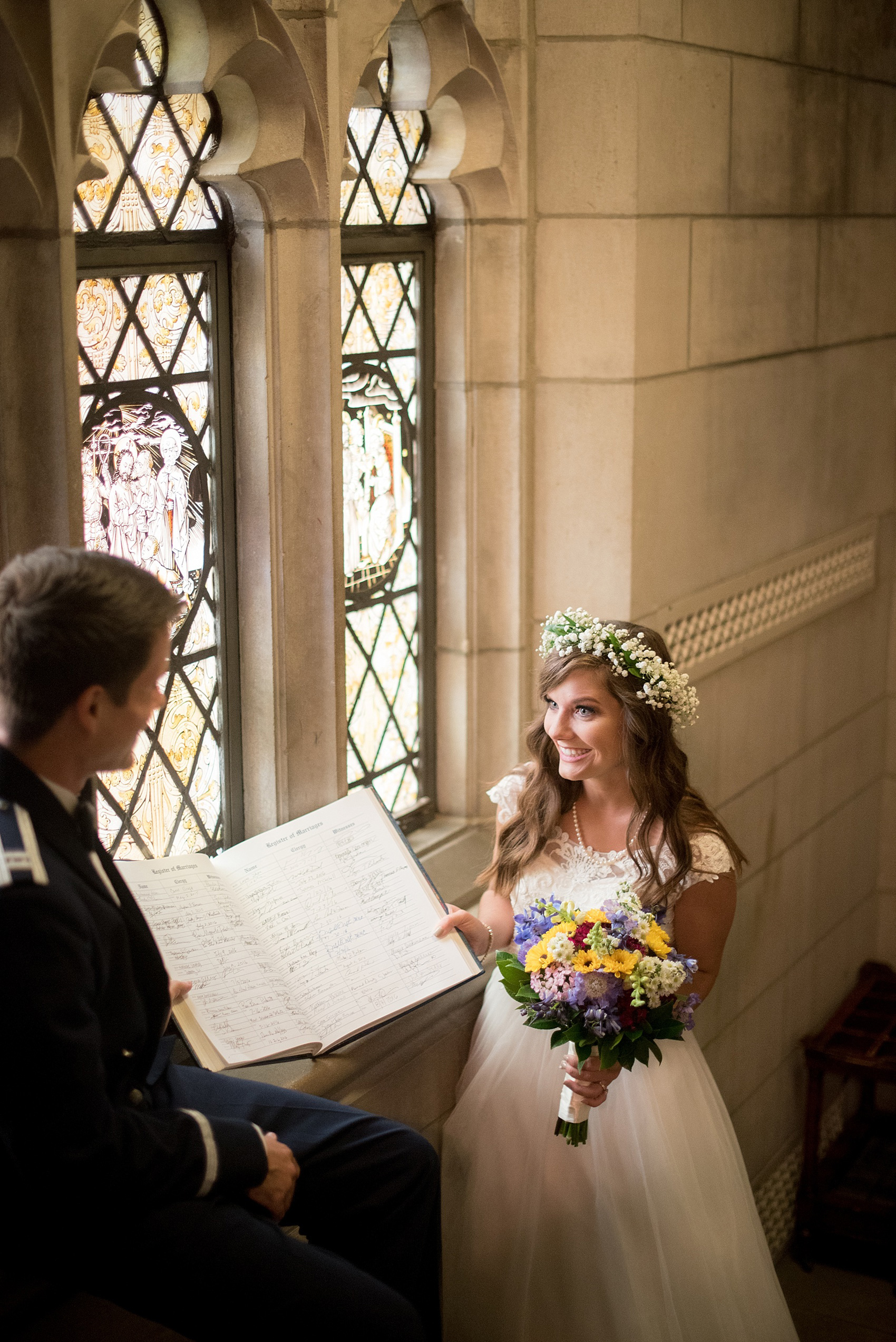 For this Duke boy, one of the most exciting parts of getting married in his dream location must have been signing this book: the Duke University Chapel Register of Marriages and Baptisms! Woohoo!!! It's OFFICIAL!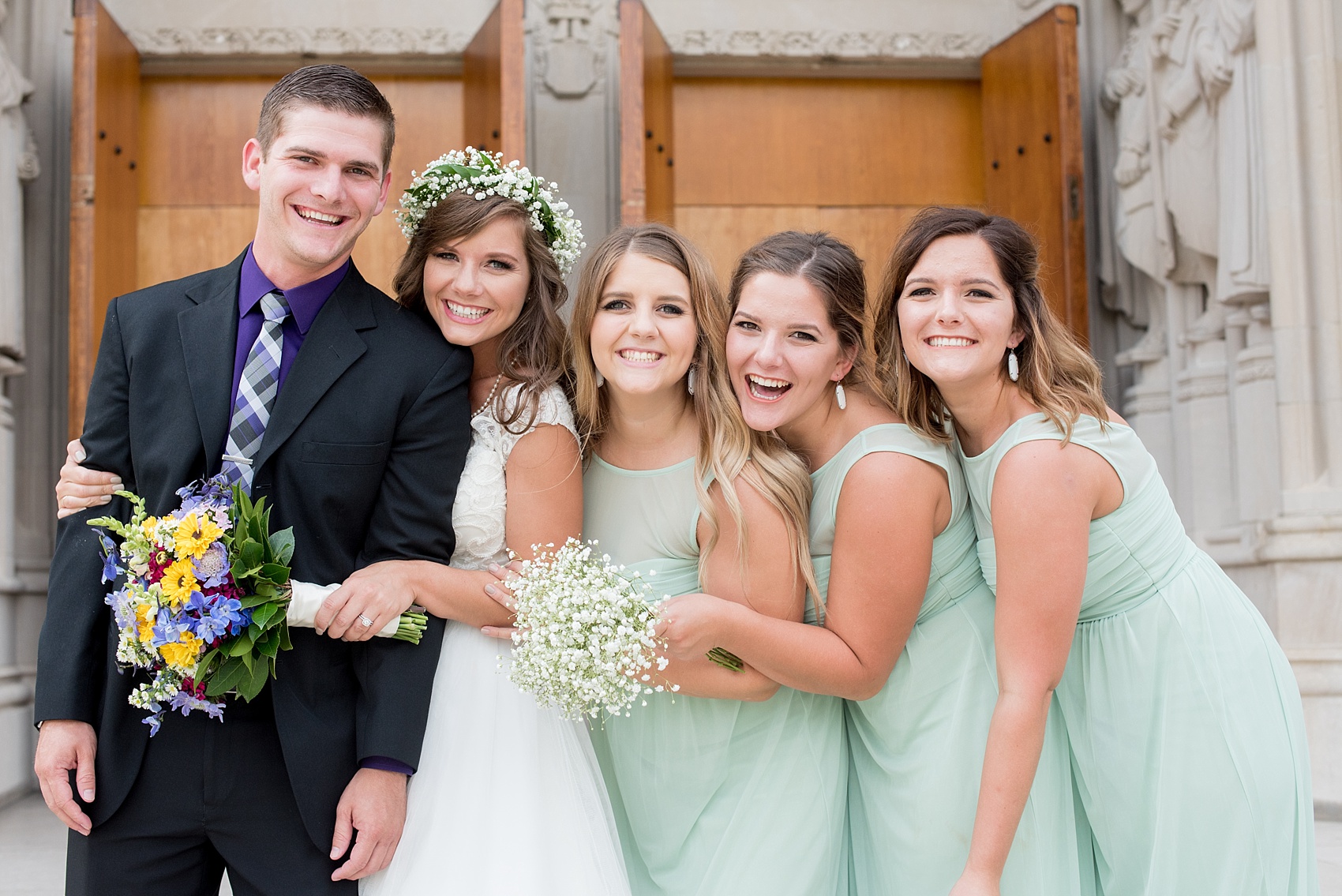 This awesome 5-some is Shea and her fun-loving, bubbly siblings. Her parents are so blessed to have such amazing children! Equally so is her grandmother, who is blessed to have wonderful grandchildren…now plus Tucker!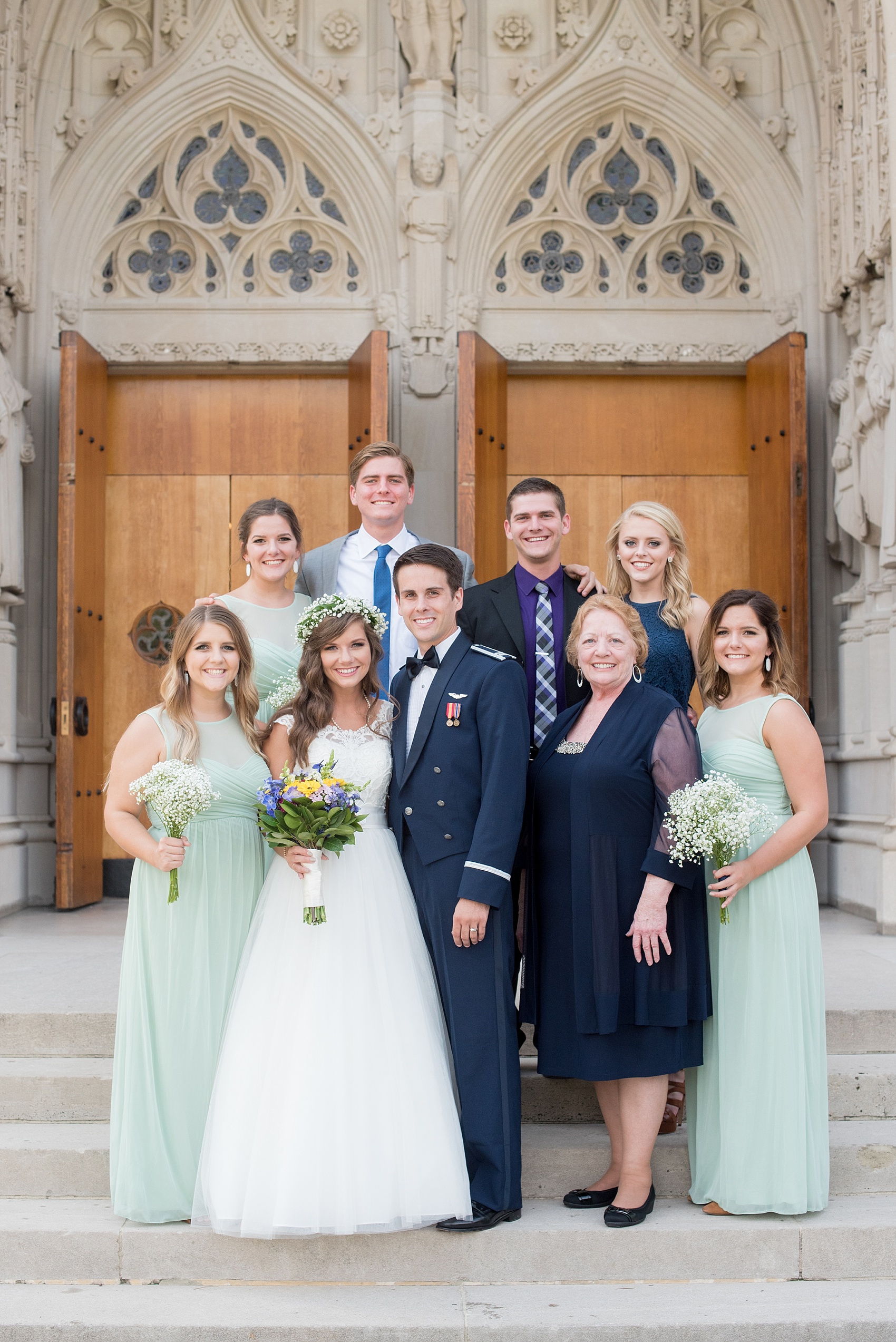 Shea wore an ethereal Baby's Breath flower crown and carried a beautiful bouquet in a wildflower style, including Larkspur, white and yellow Daisies, and Scabiosa blossoms.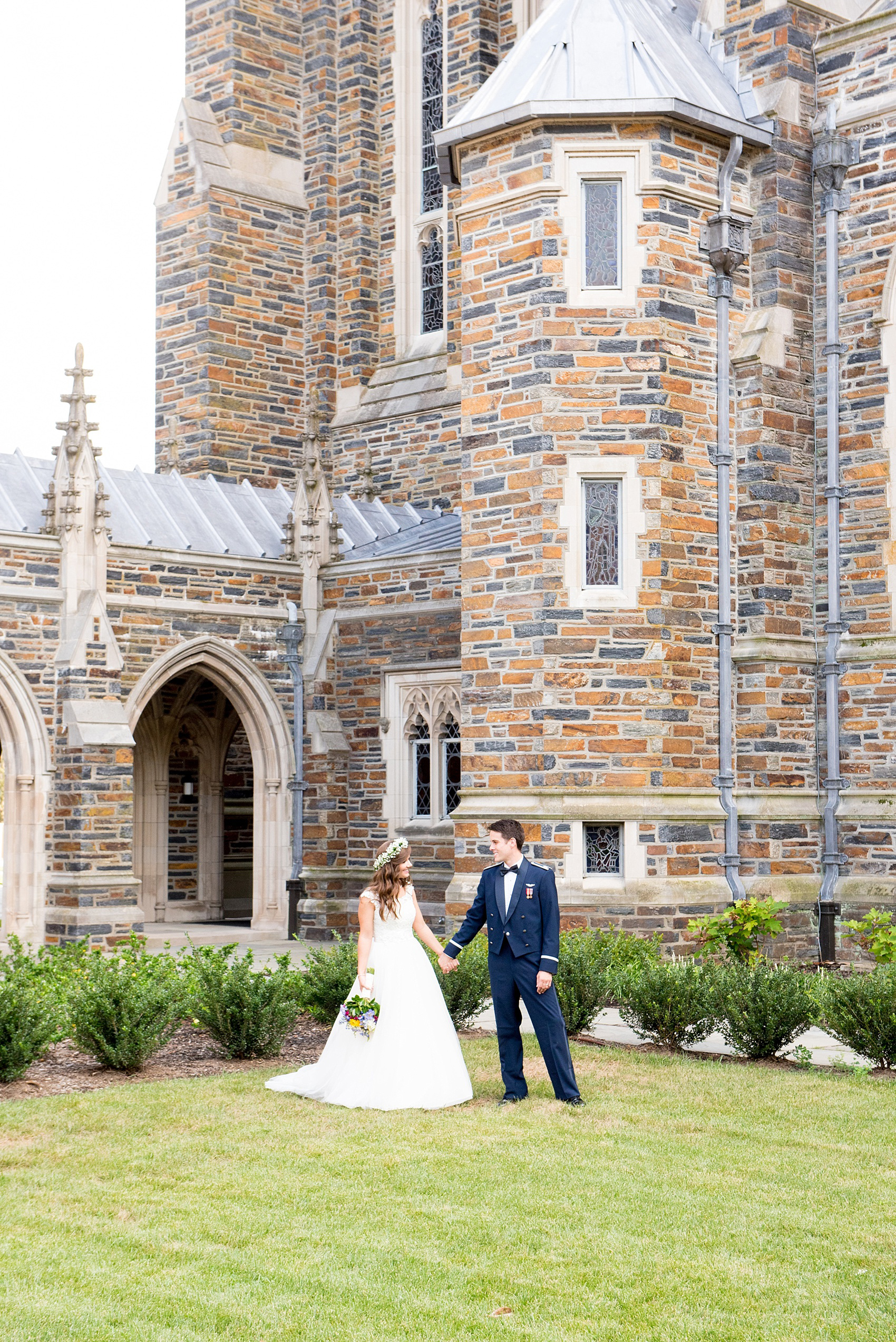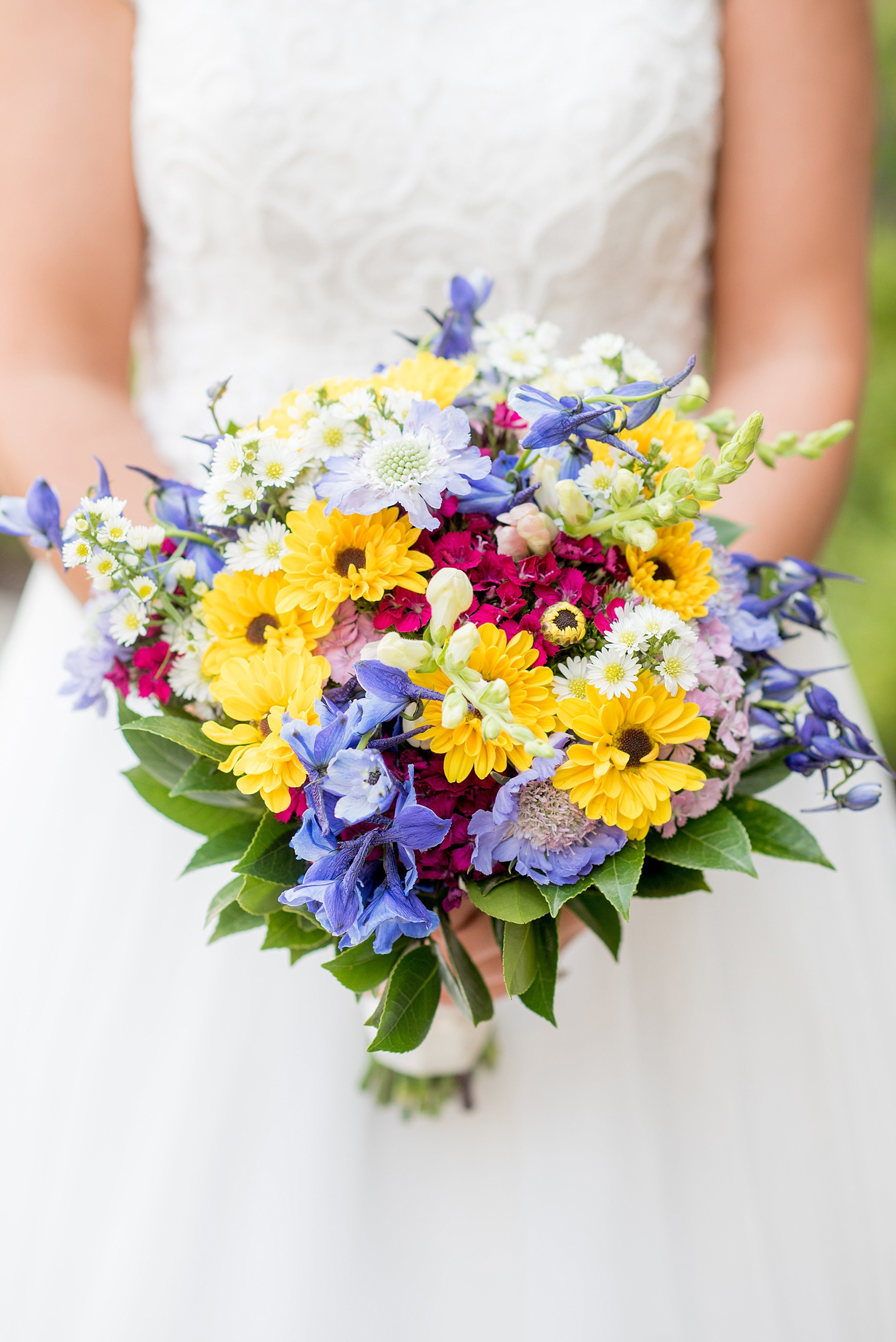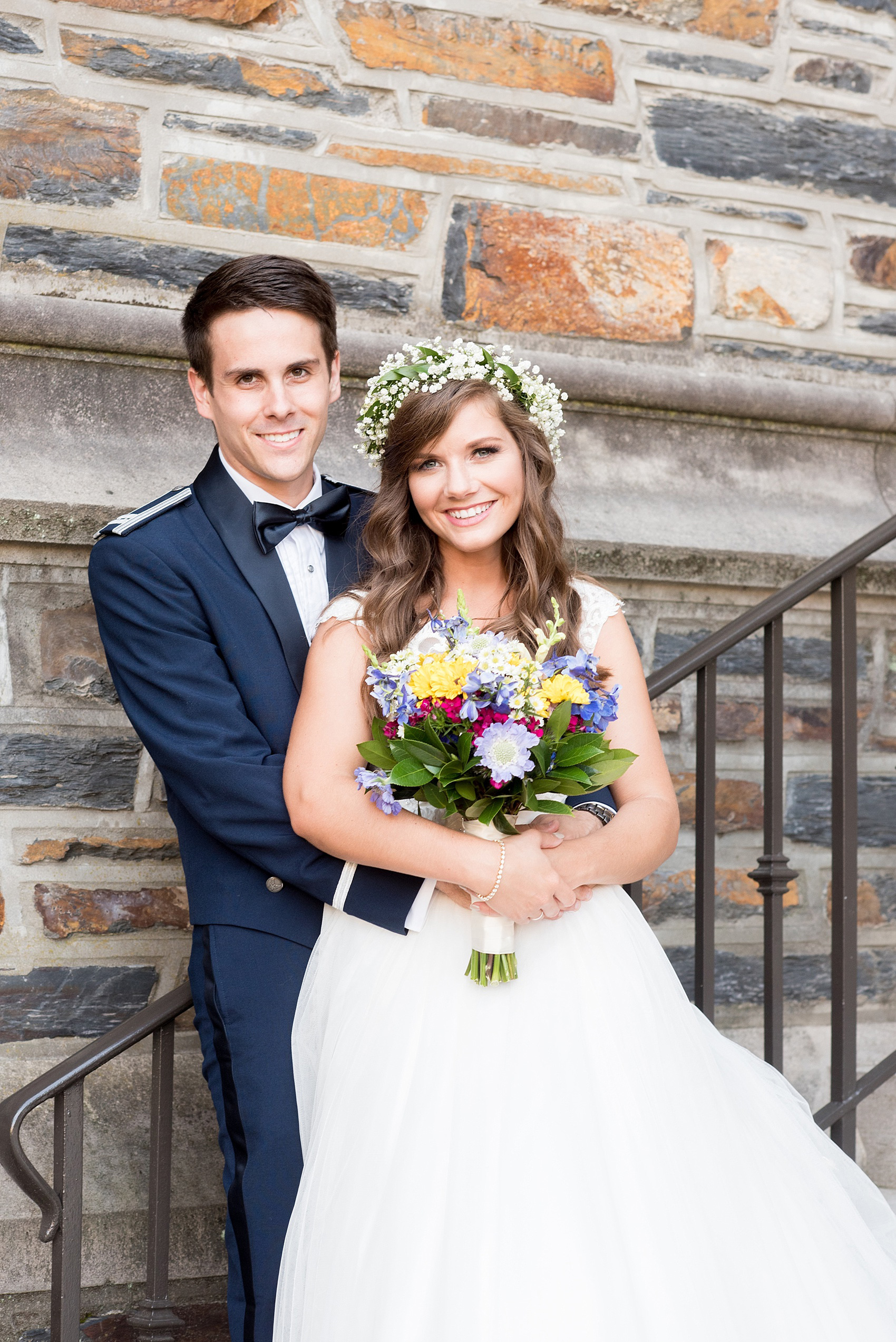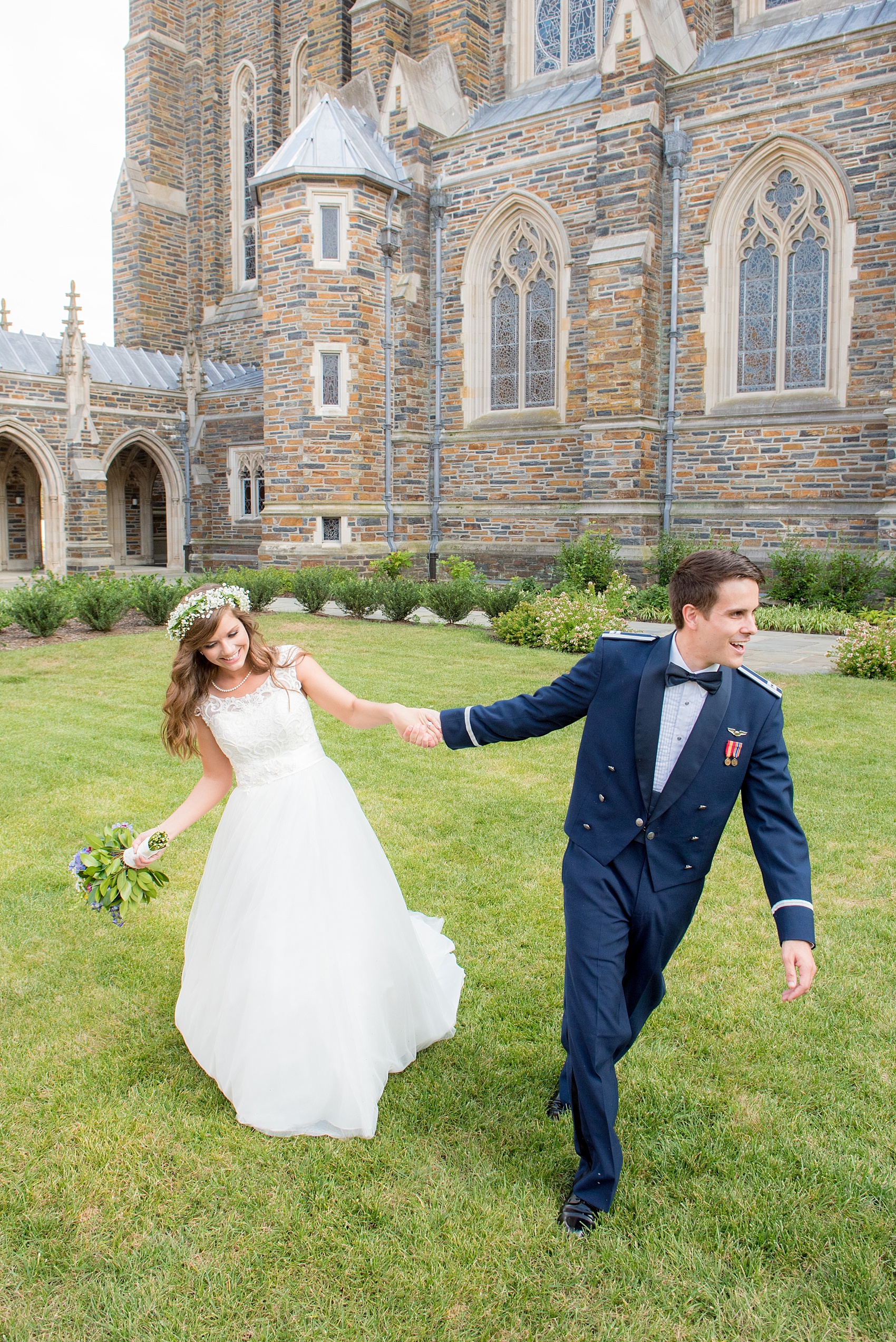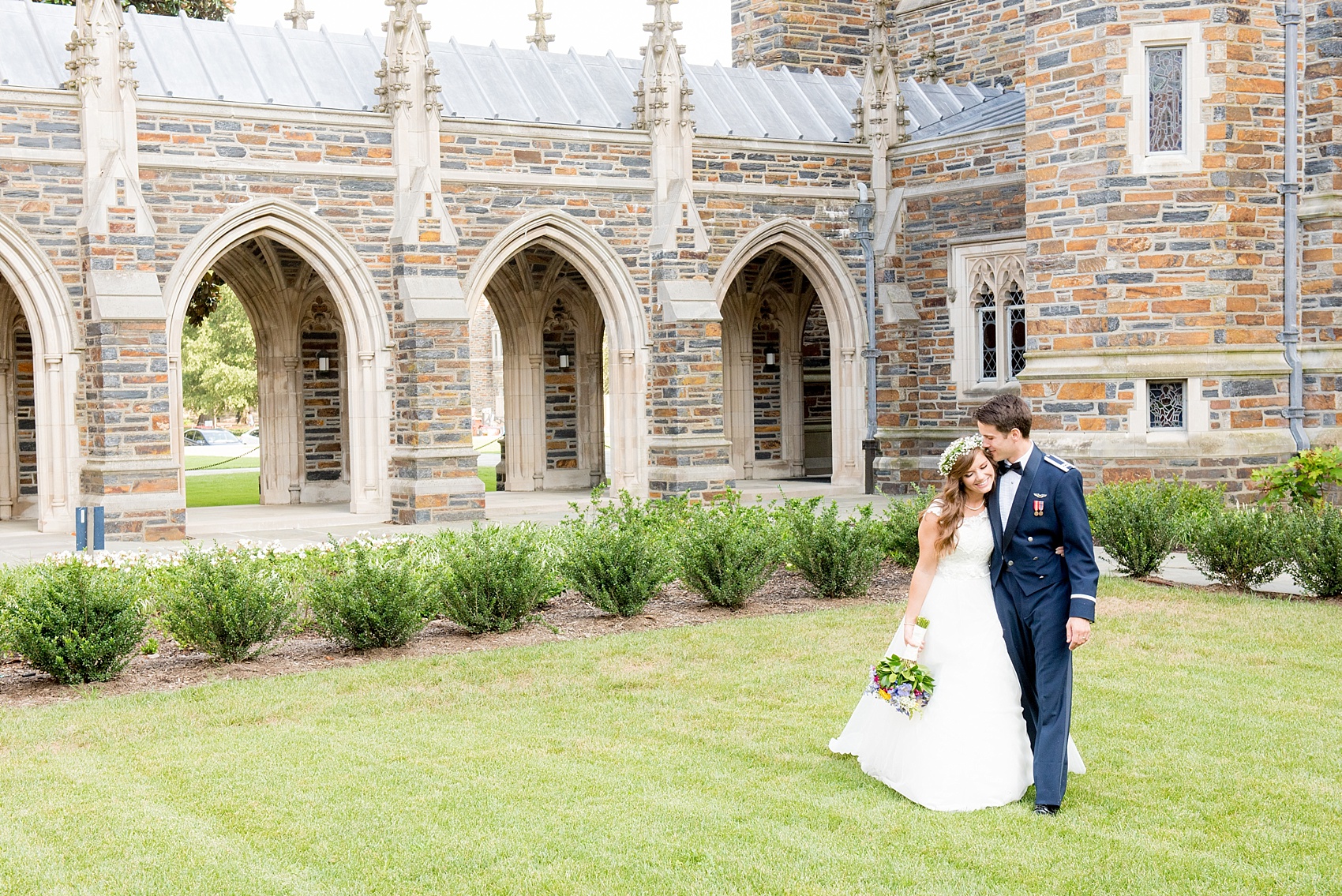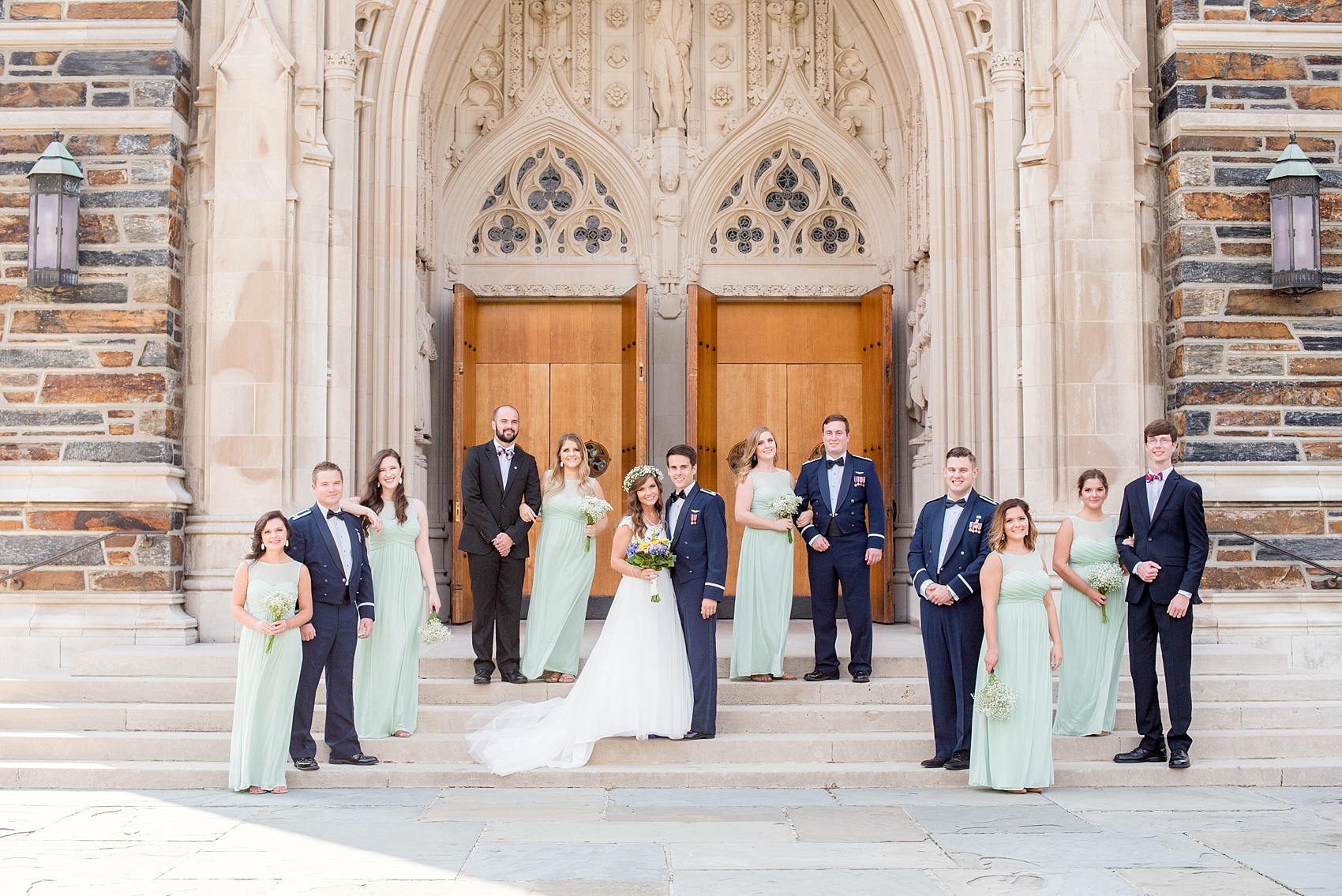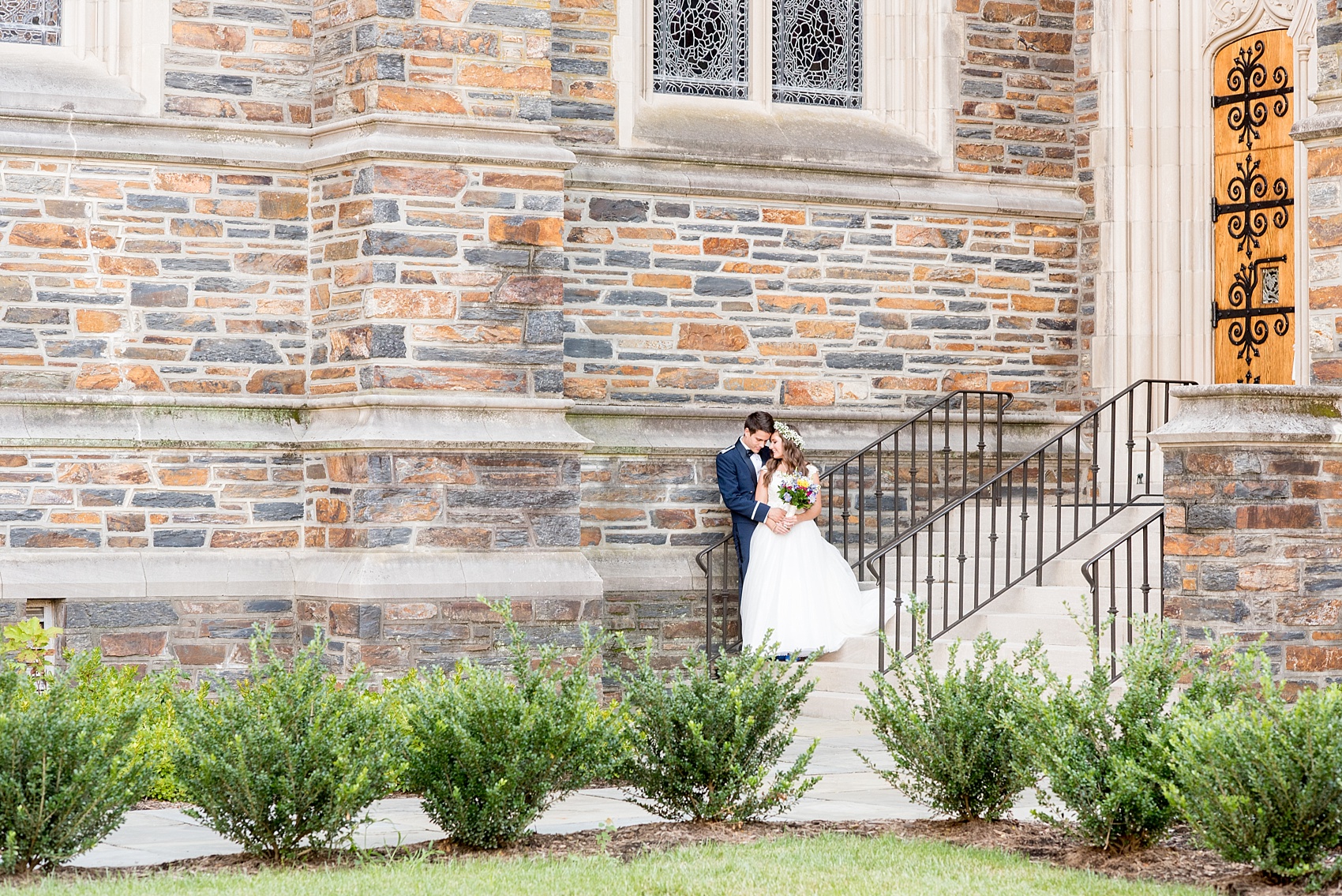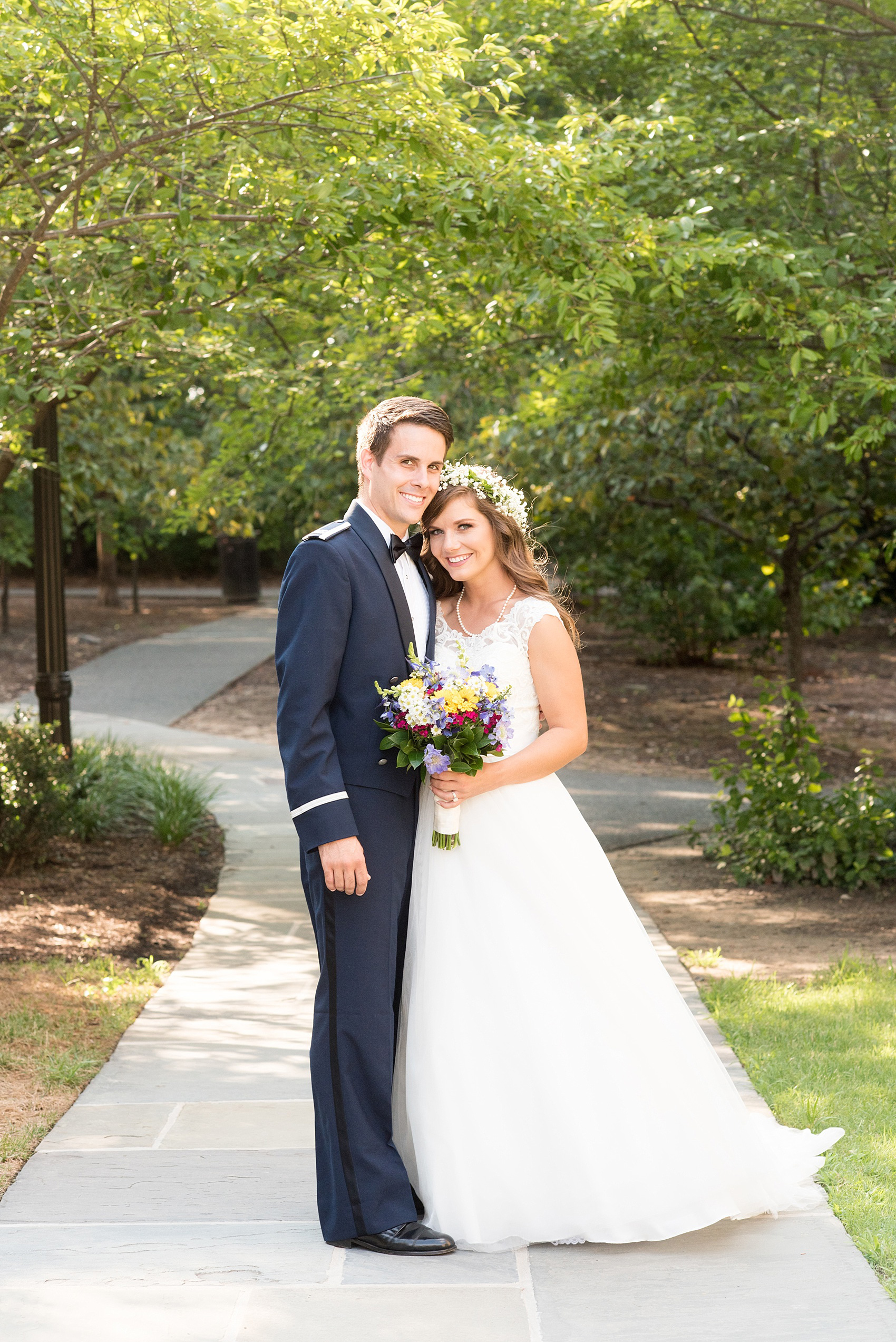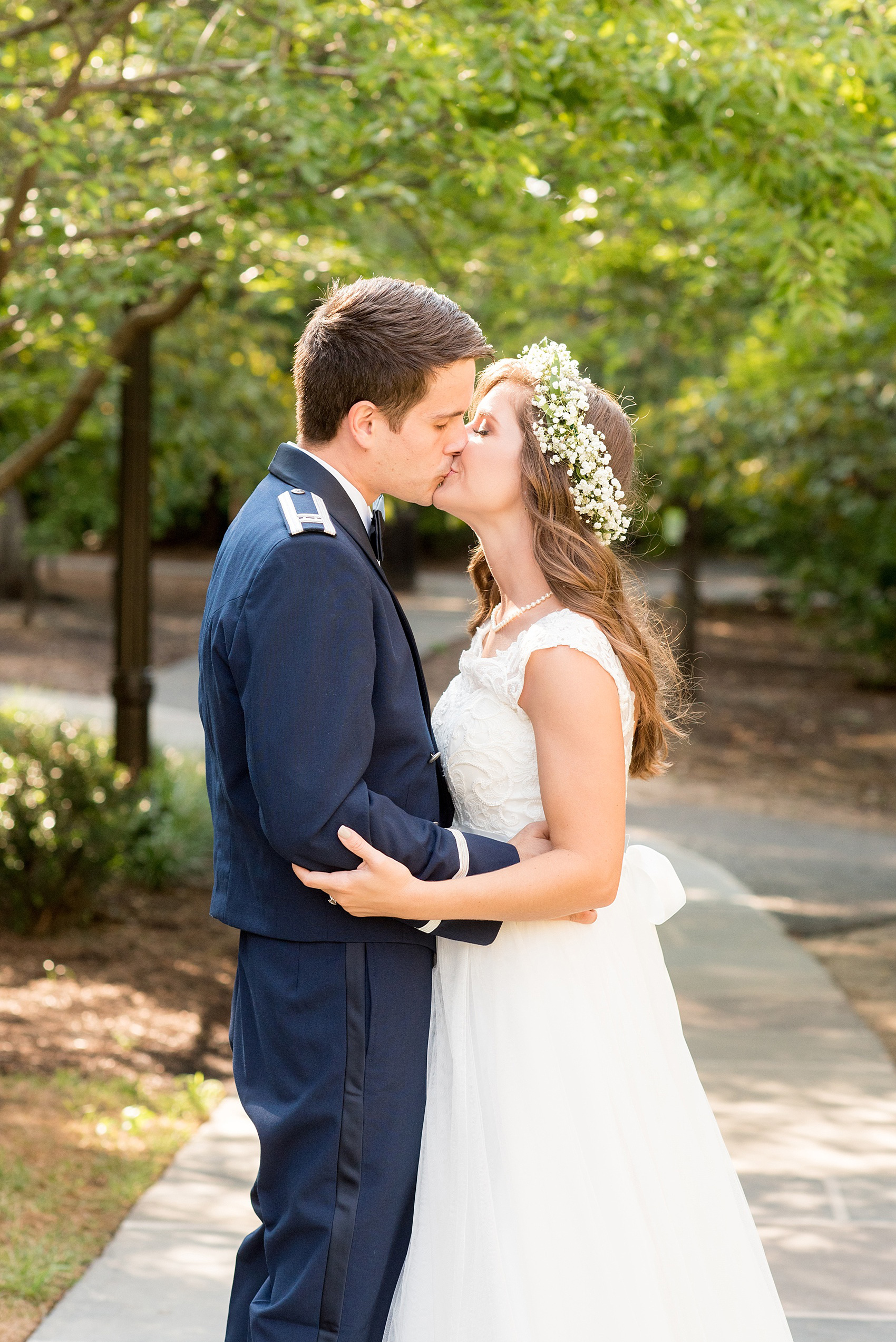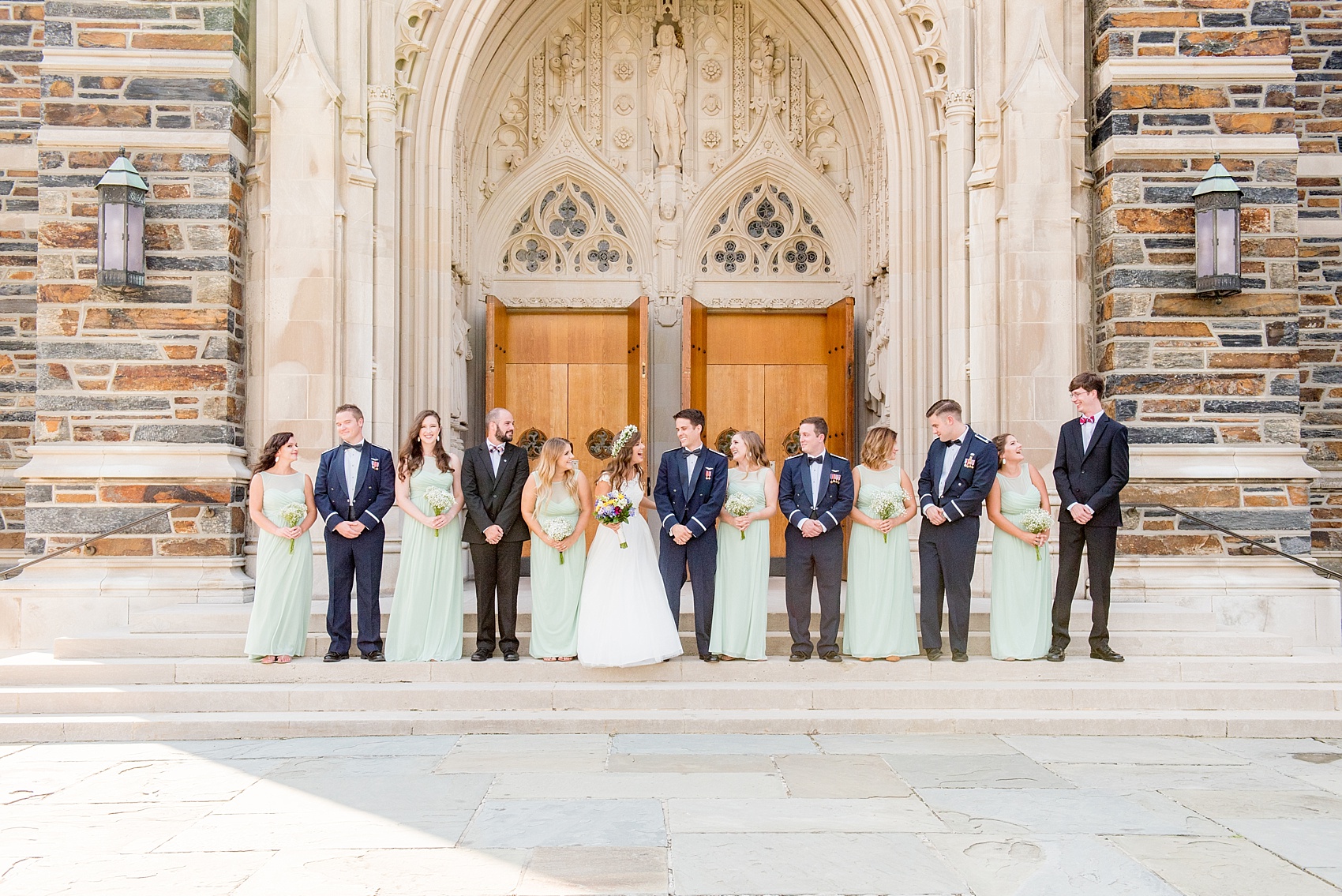 I love the photos of their wedding party lined up on the steps of the chapel. They're just gorgeous!
After everyone left to head to the reception I shared some quiet moments with the bride and groom around the chapel that were so wonderful and peaceful, capturing the true hearts of these two loyal, compassionate people.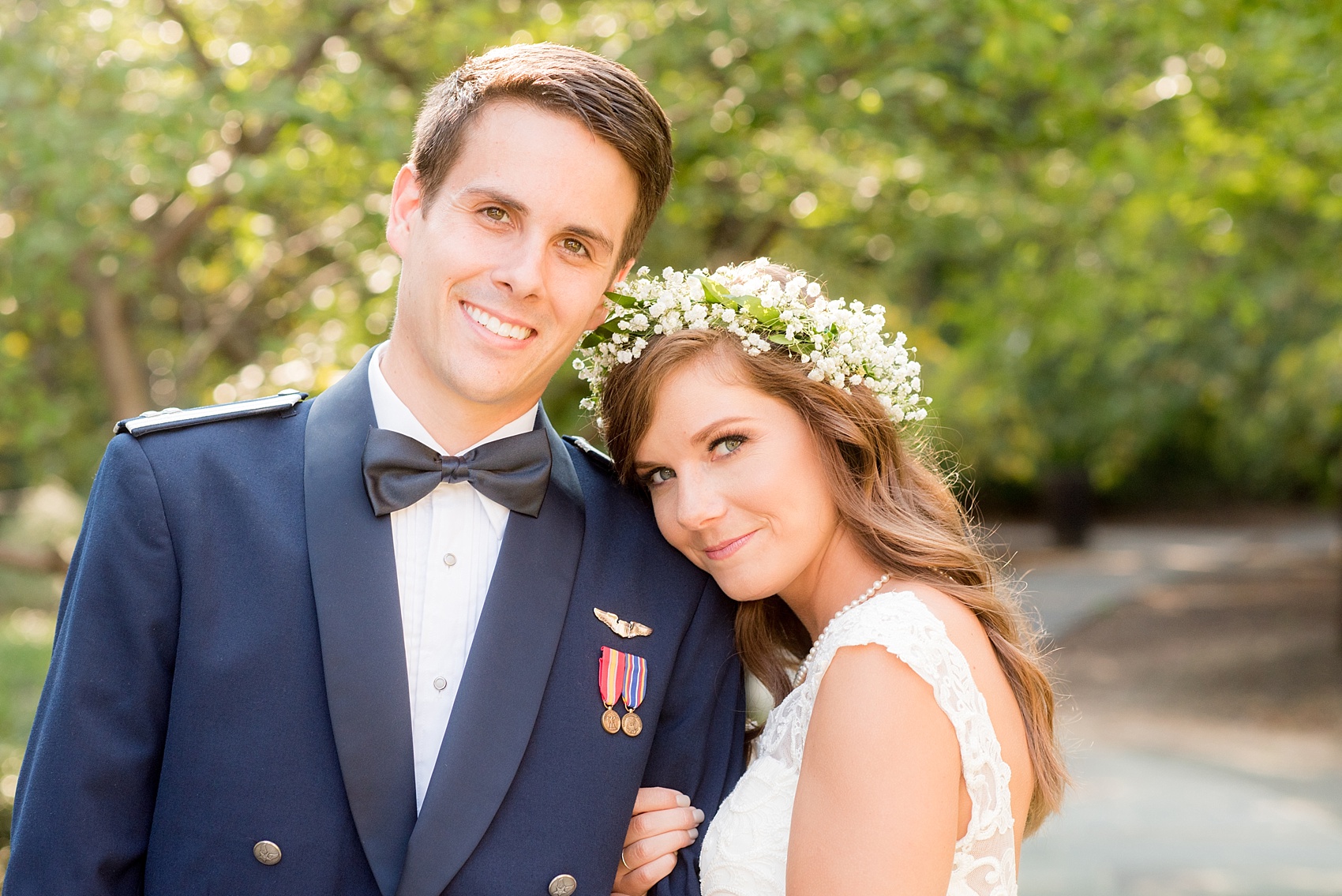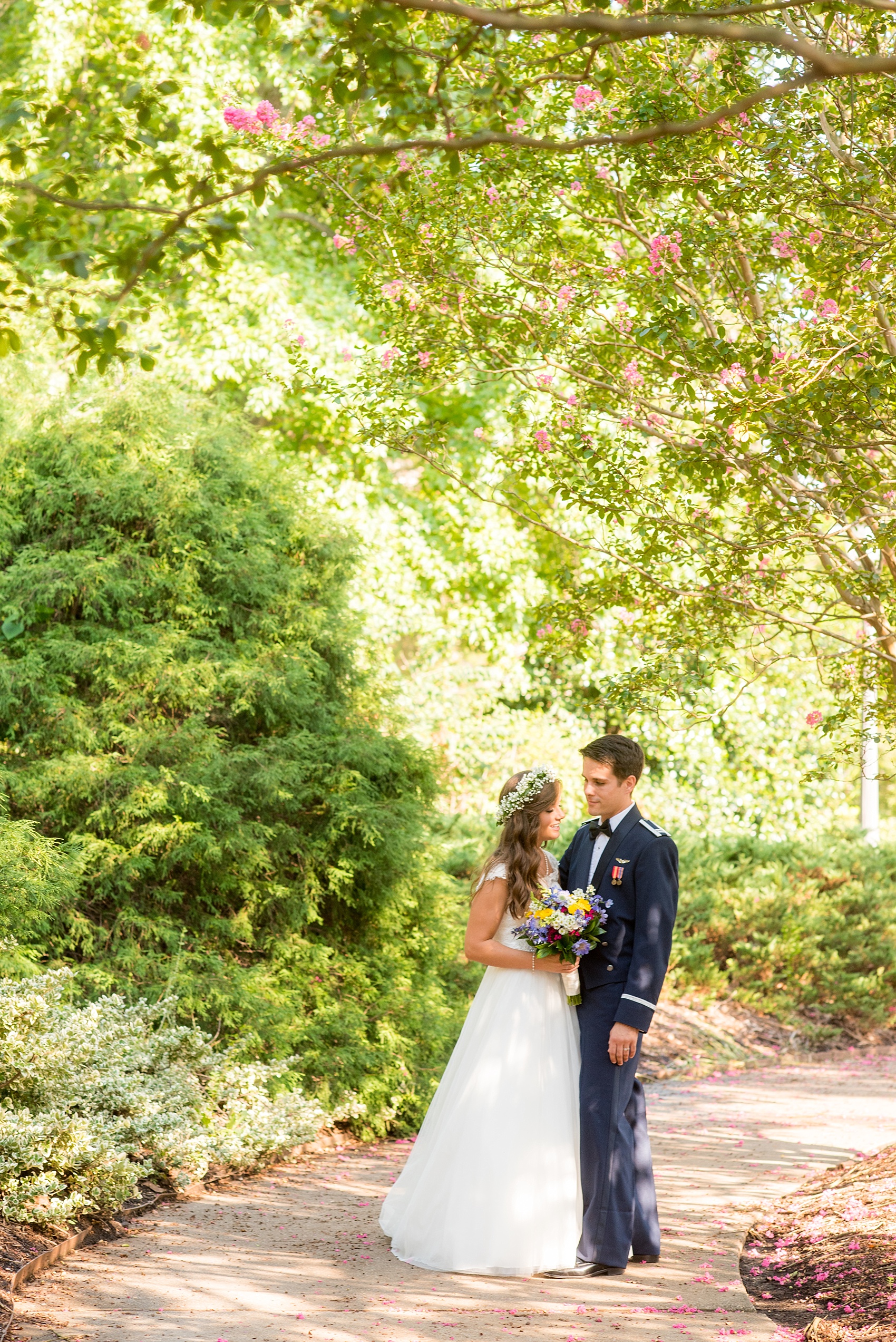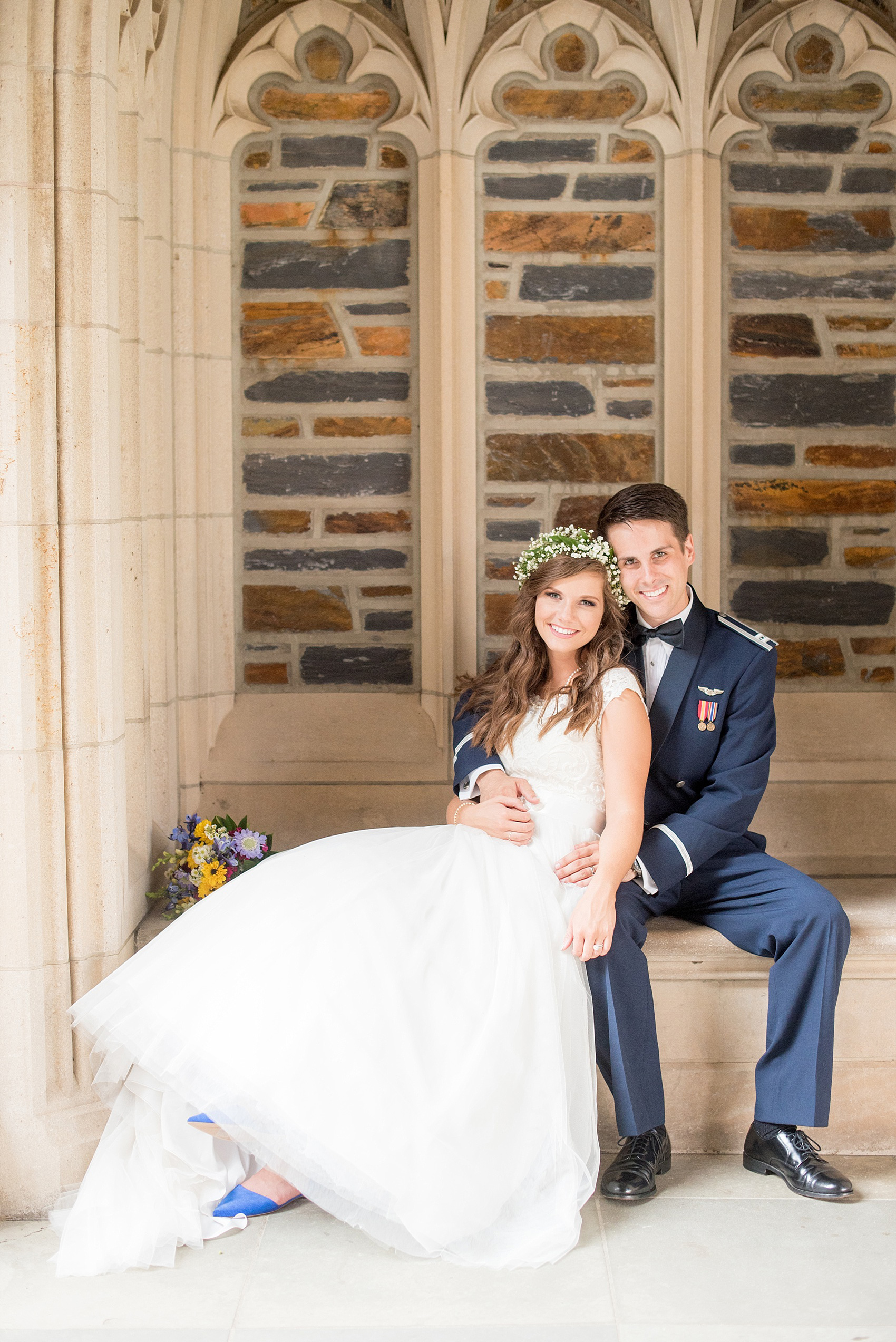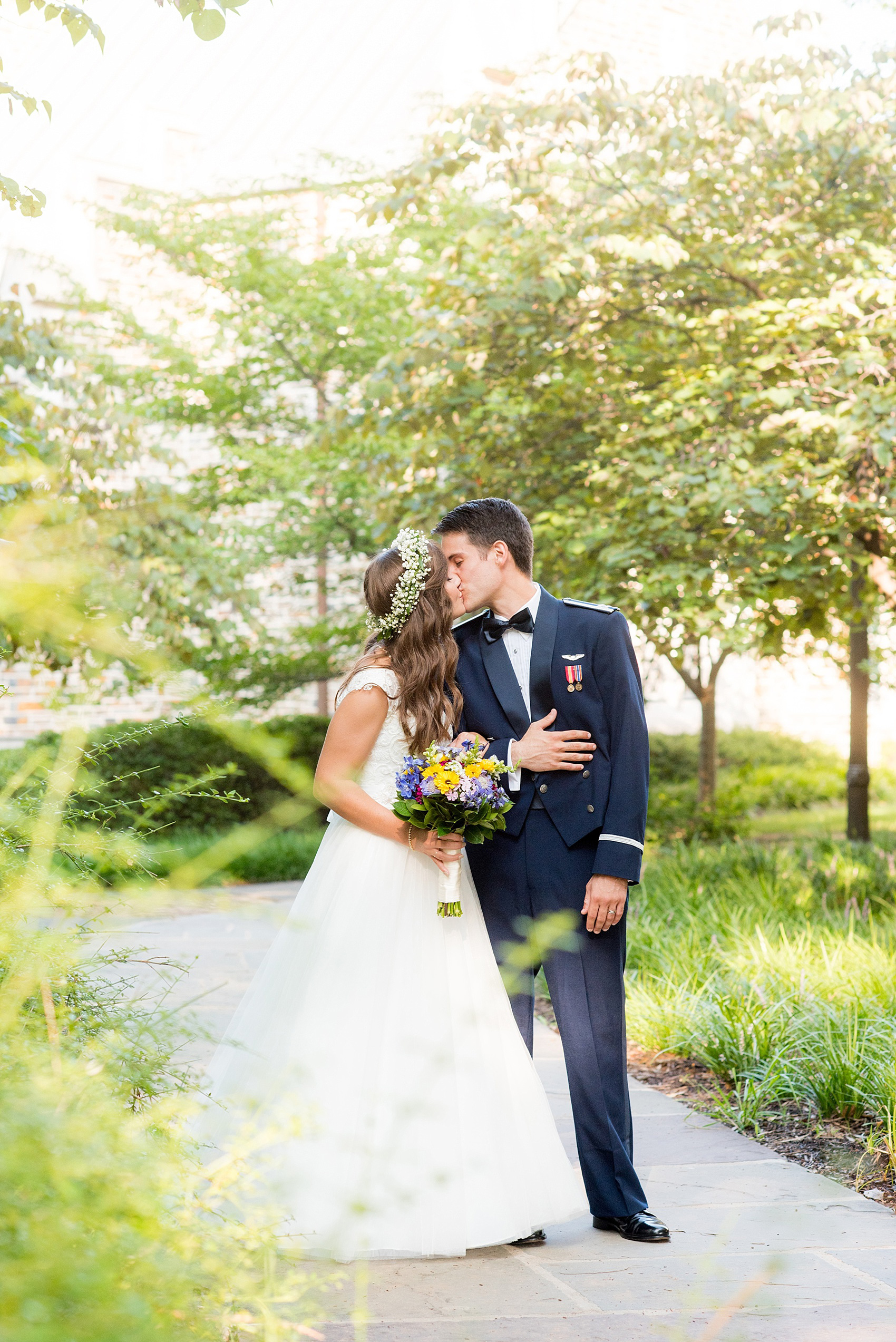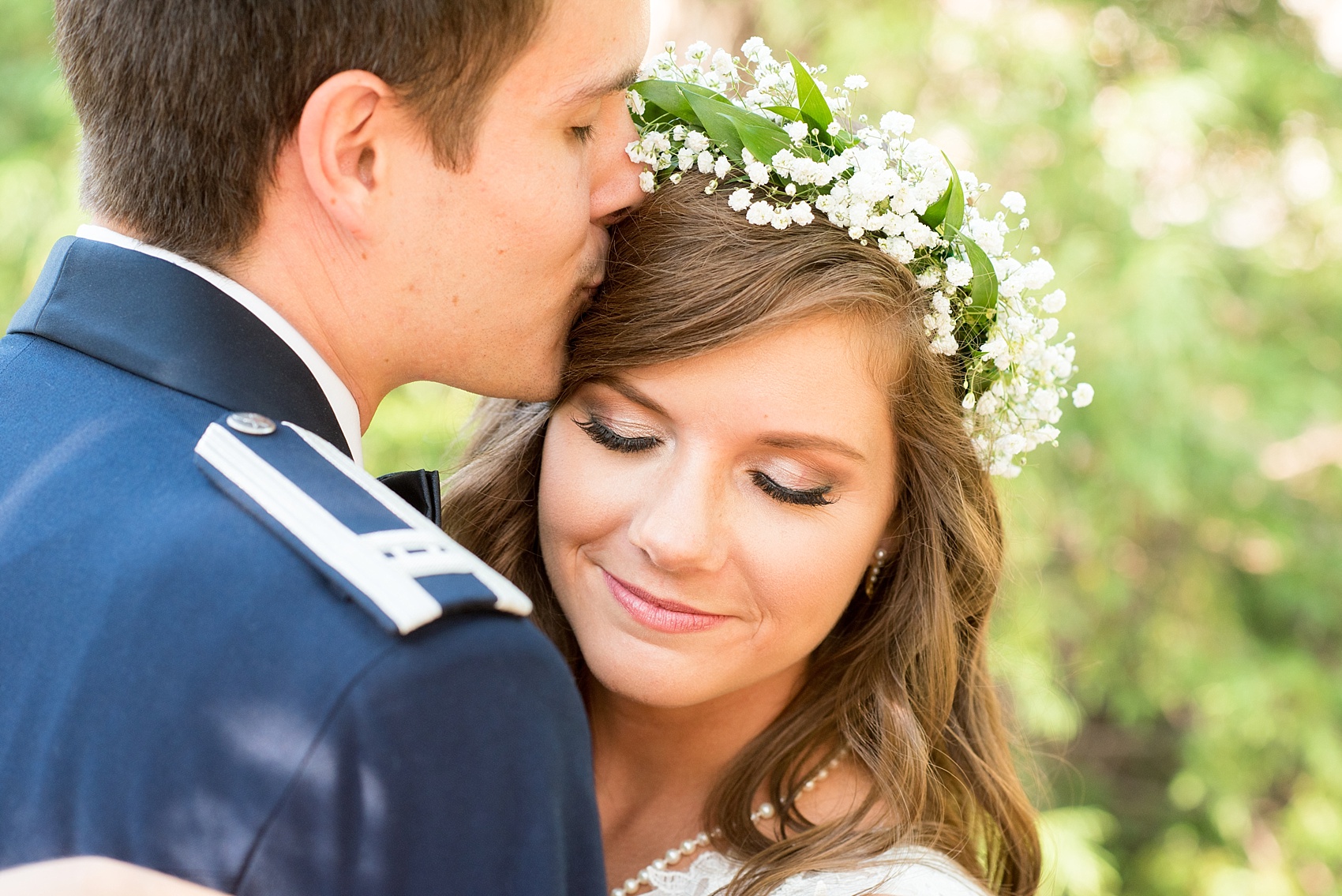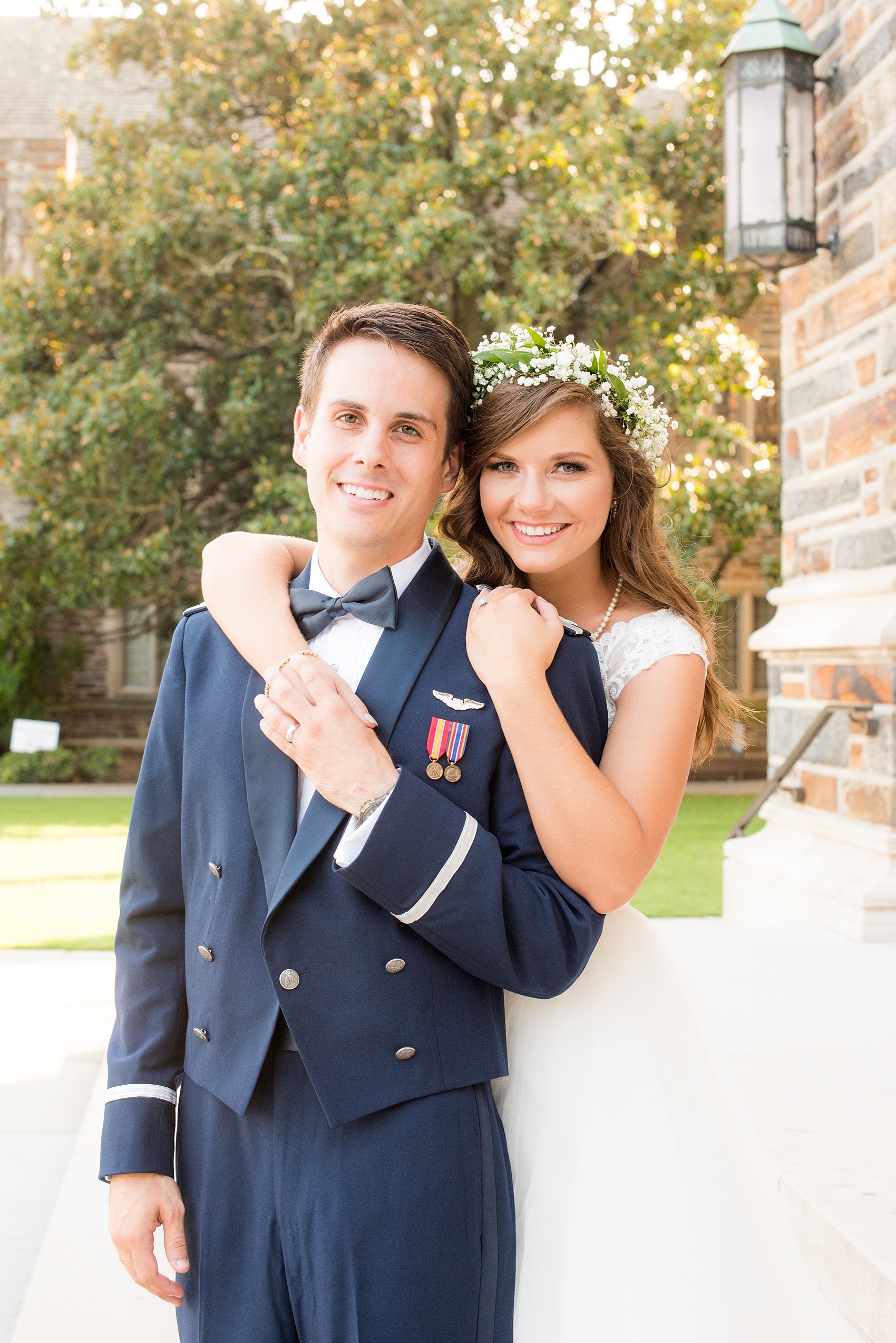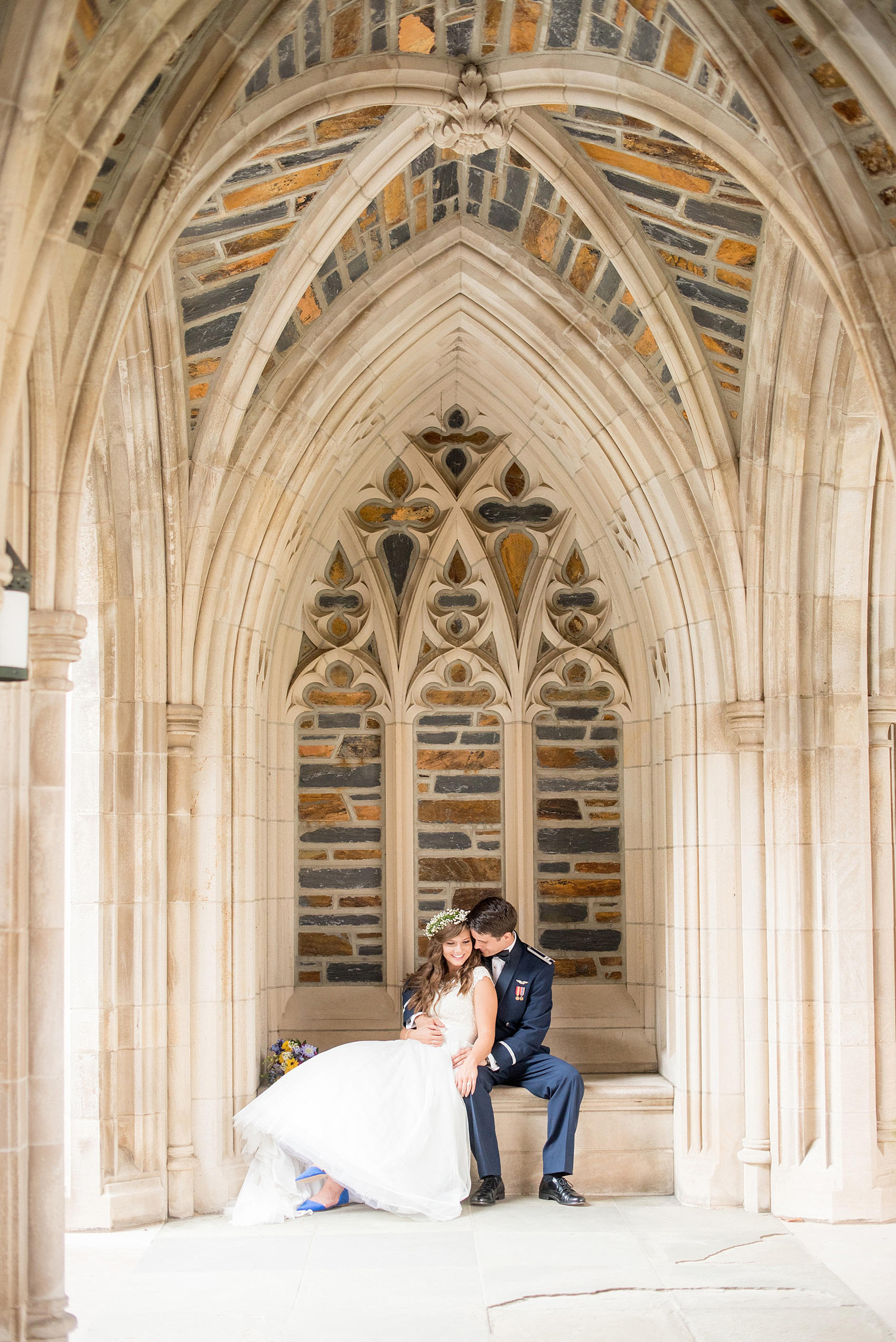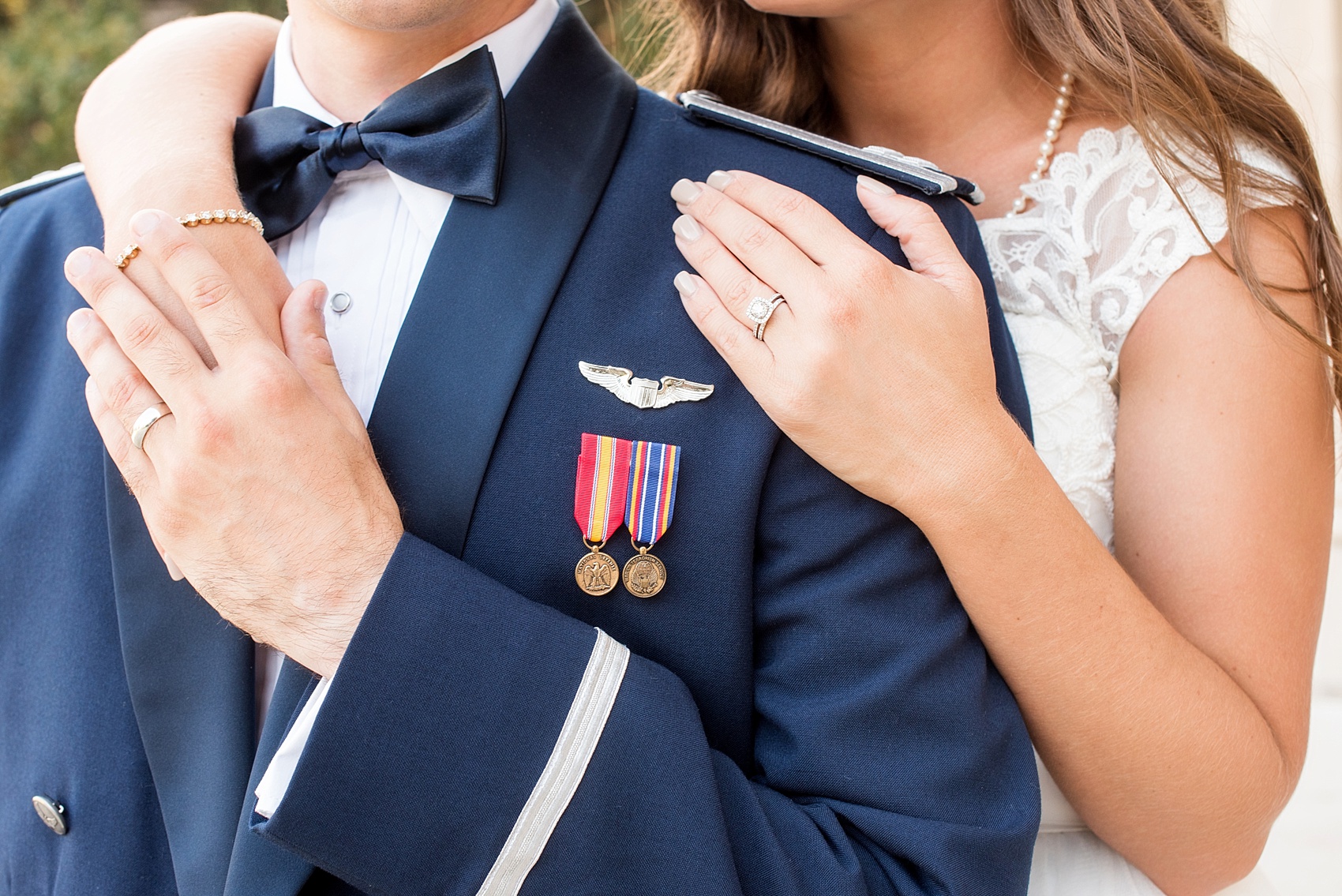 The celebration continued at Chapel Hill's well-known Top of the Hill Restaurant (TOPO) on E. Franklin Street!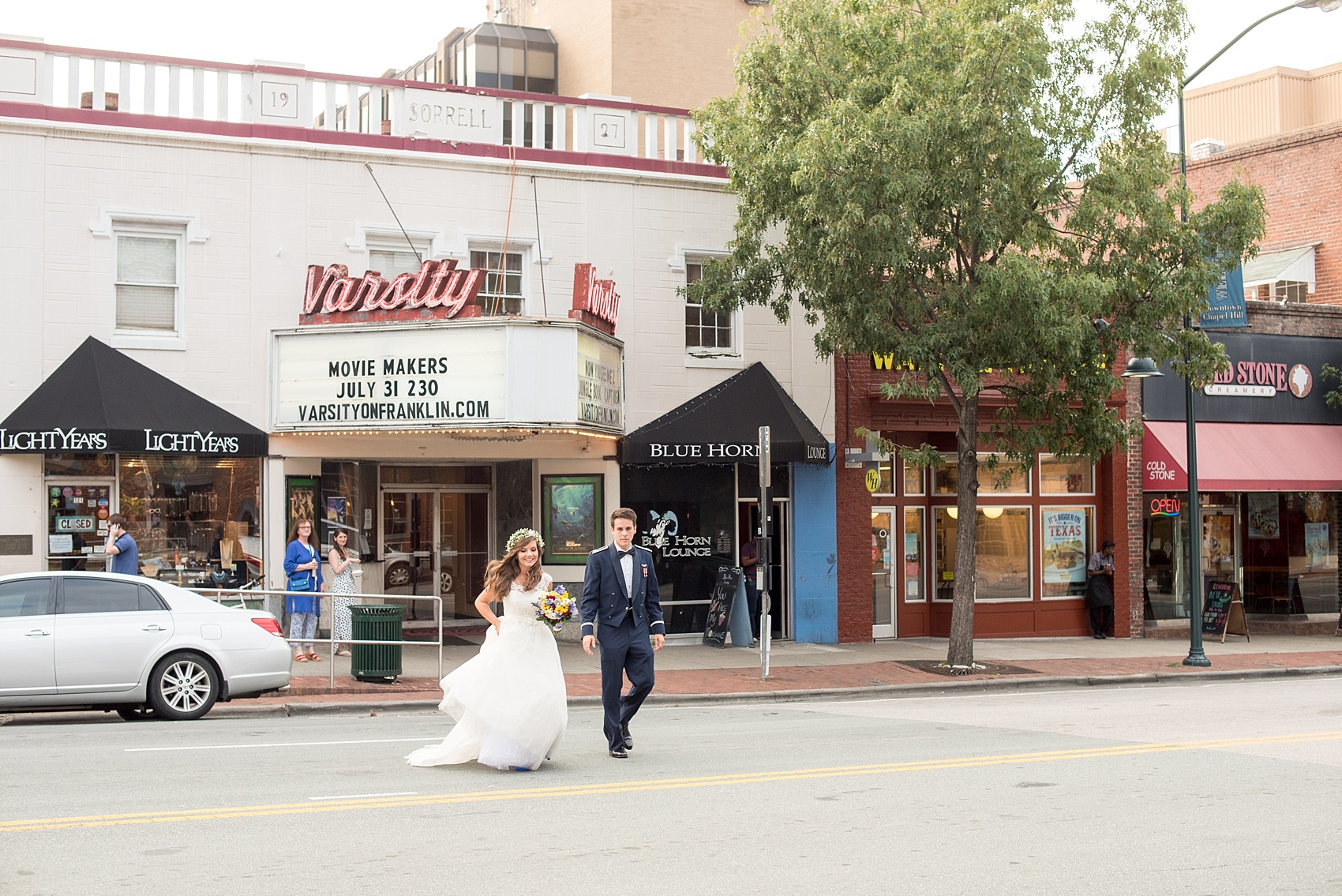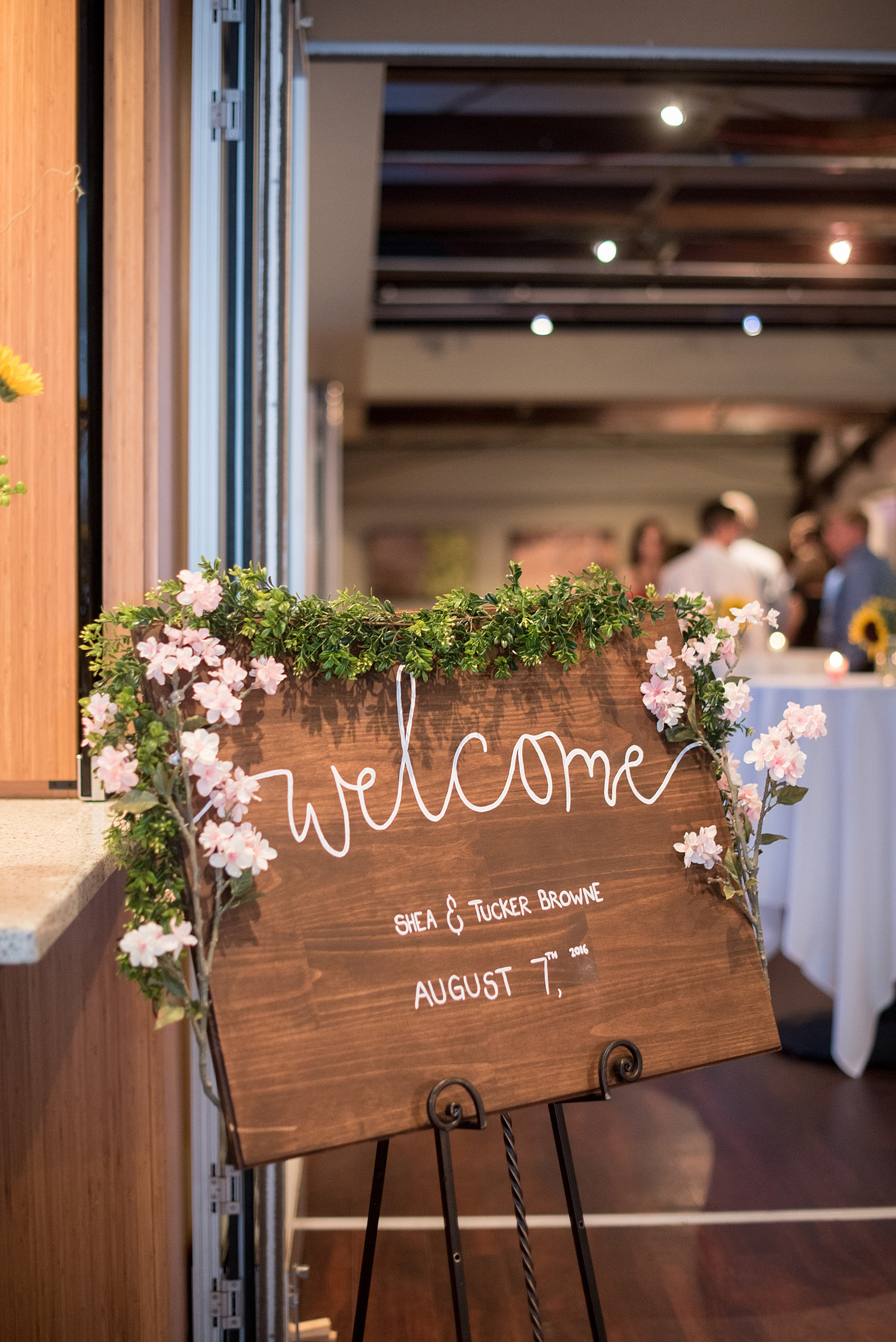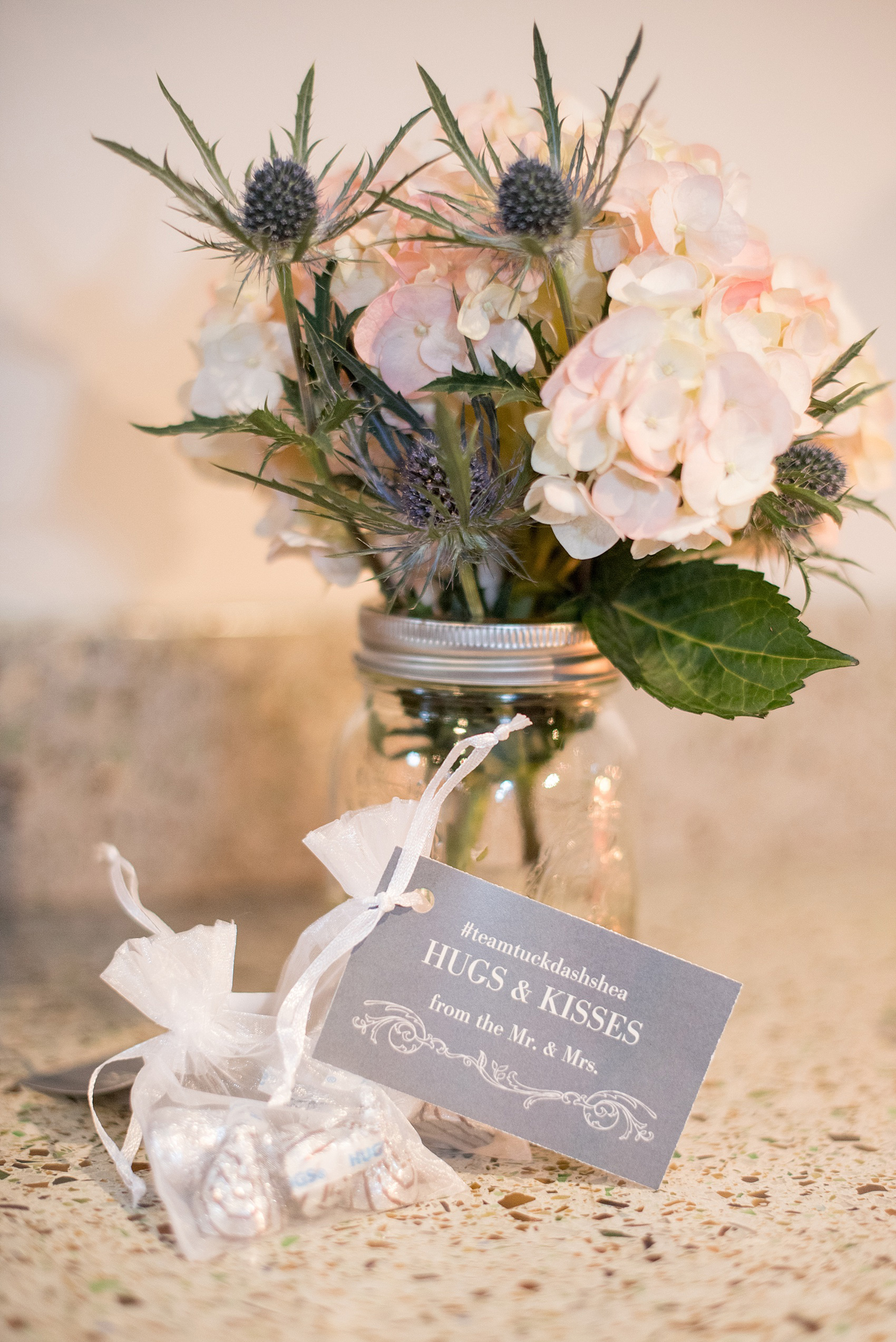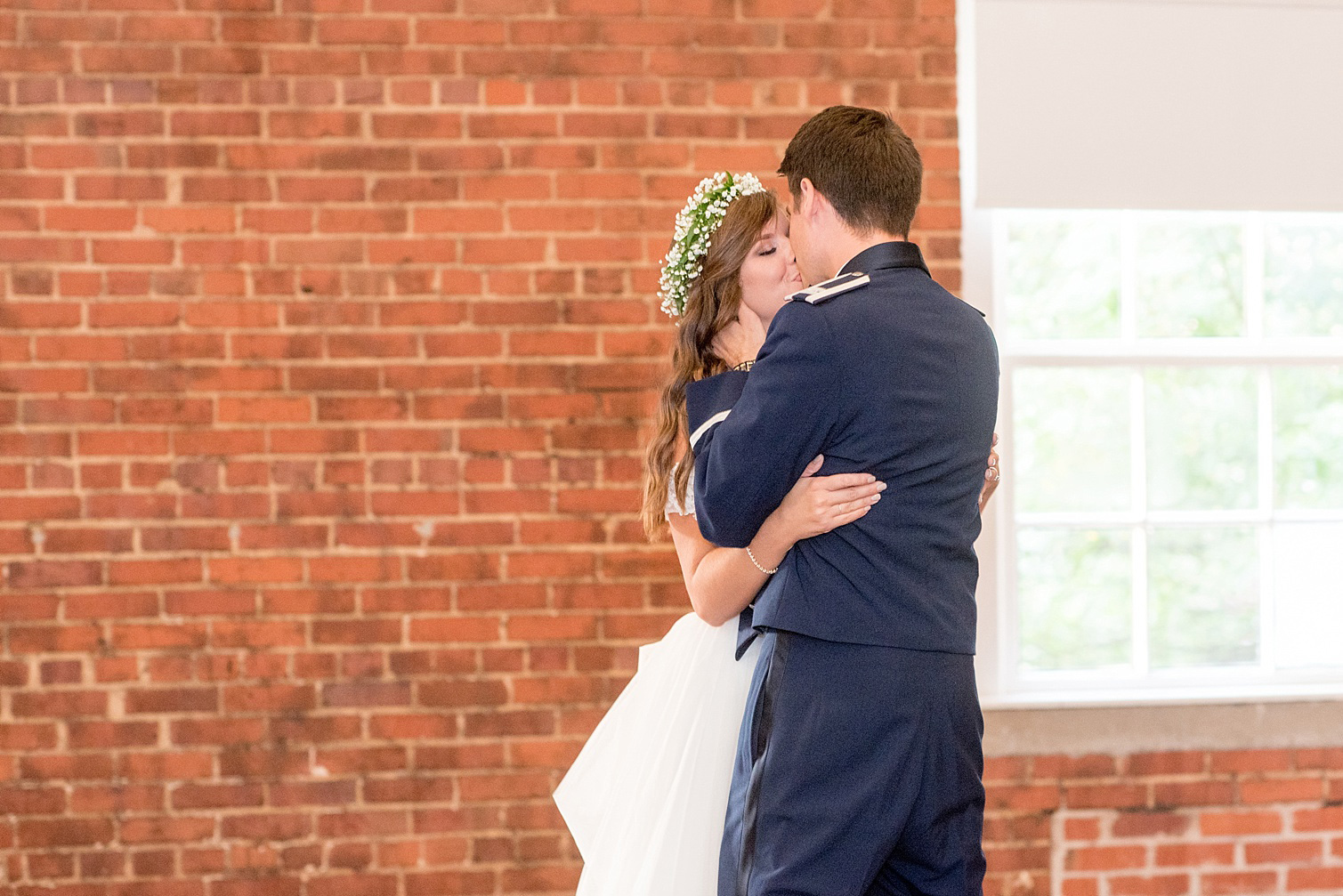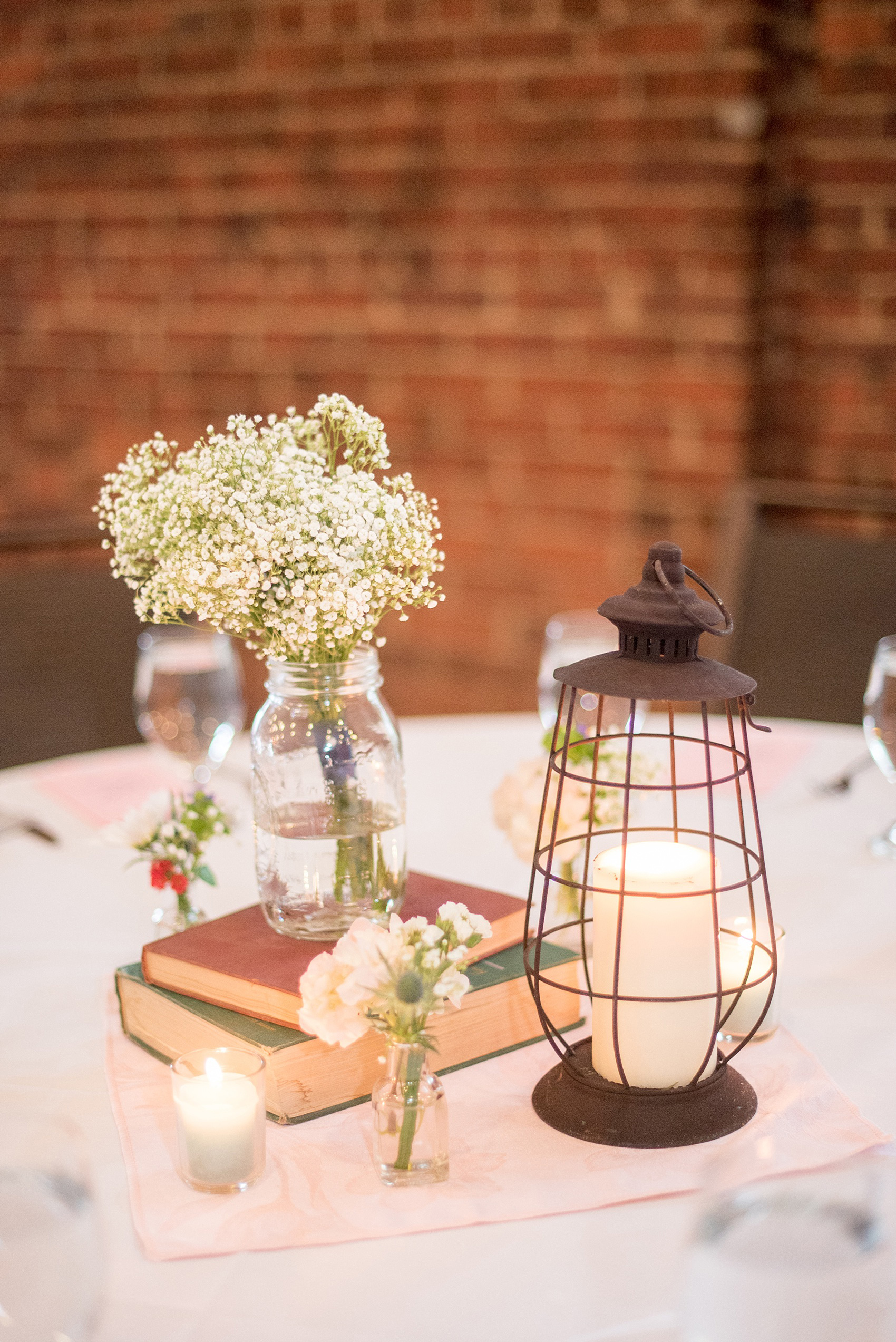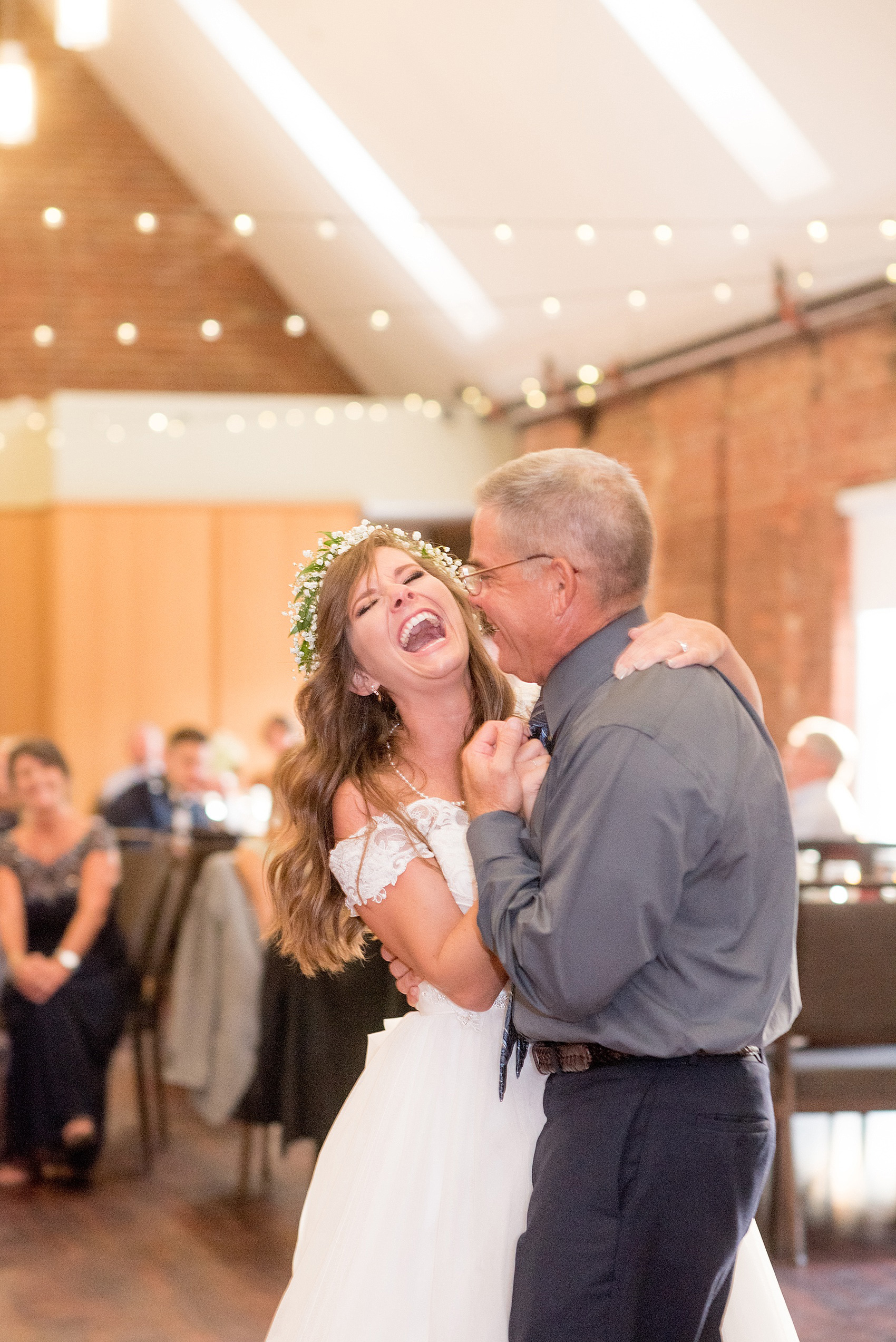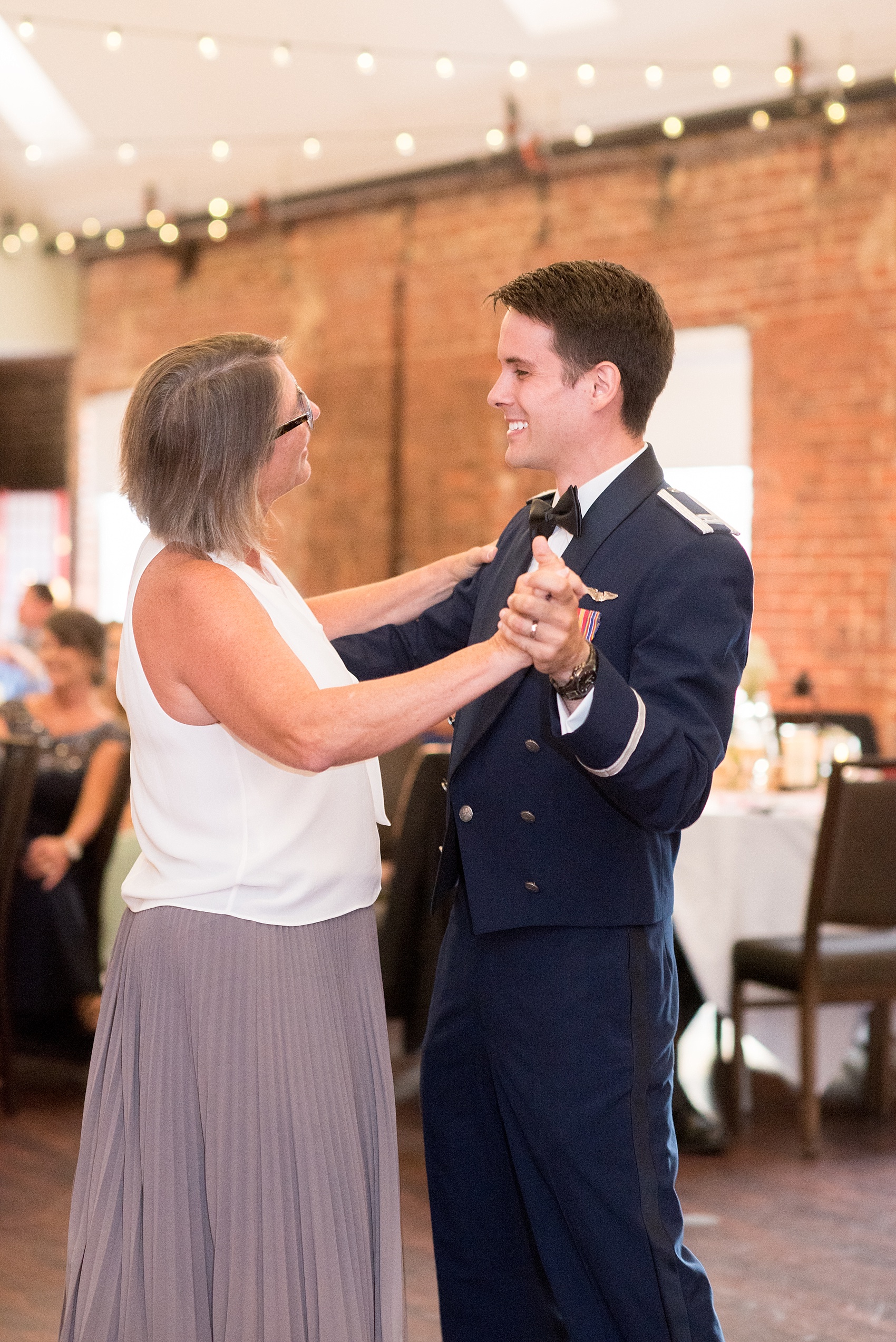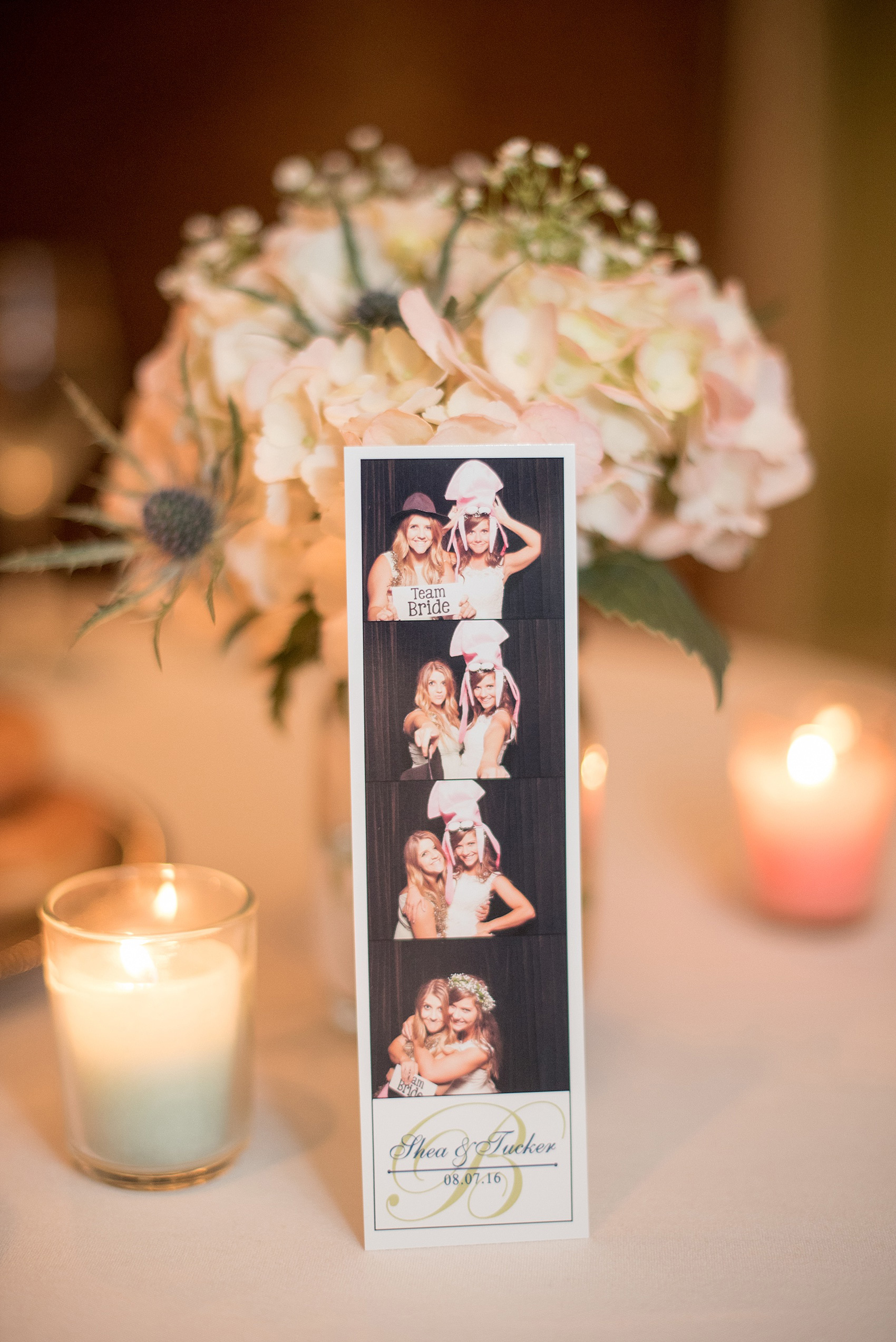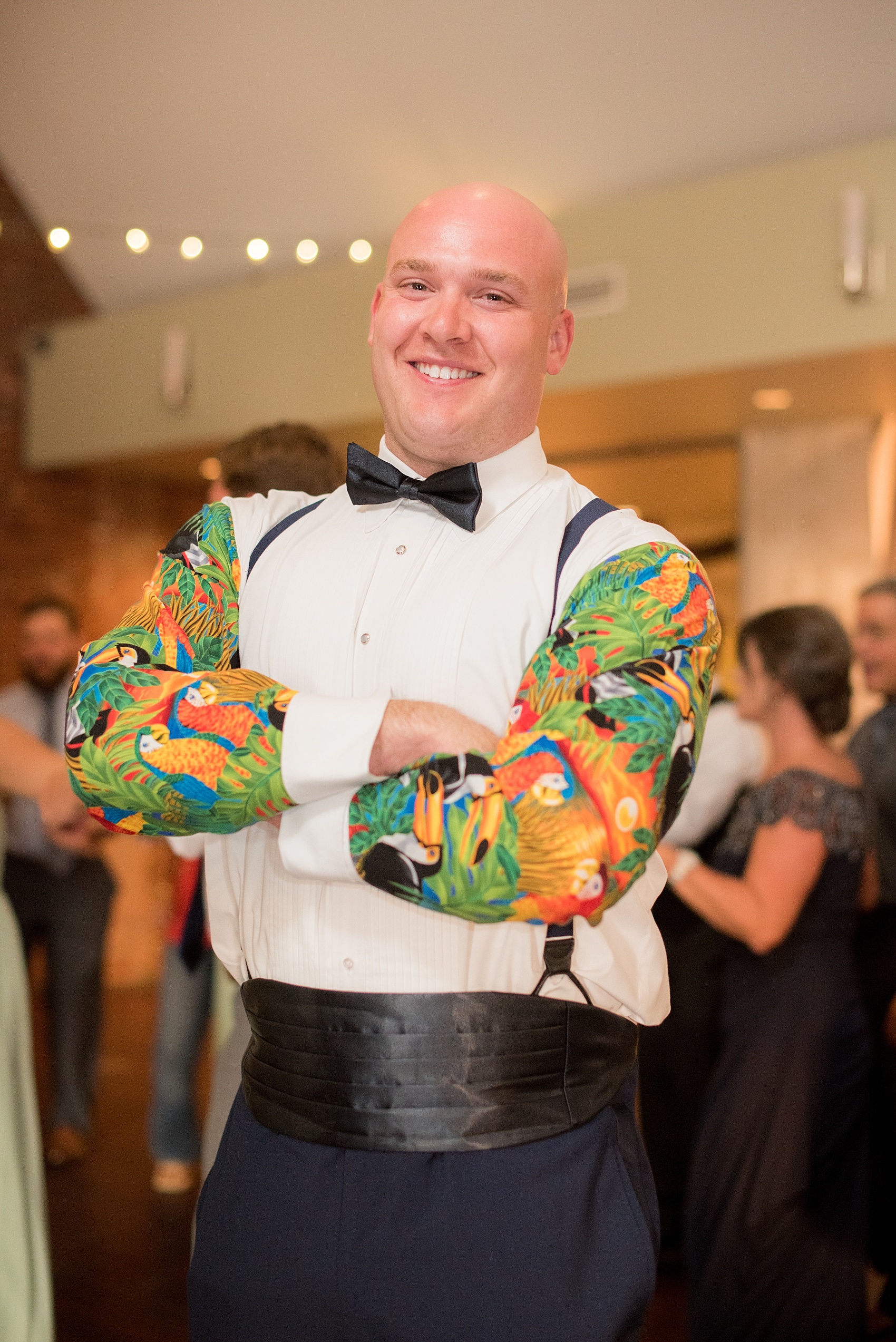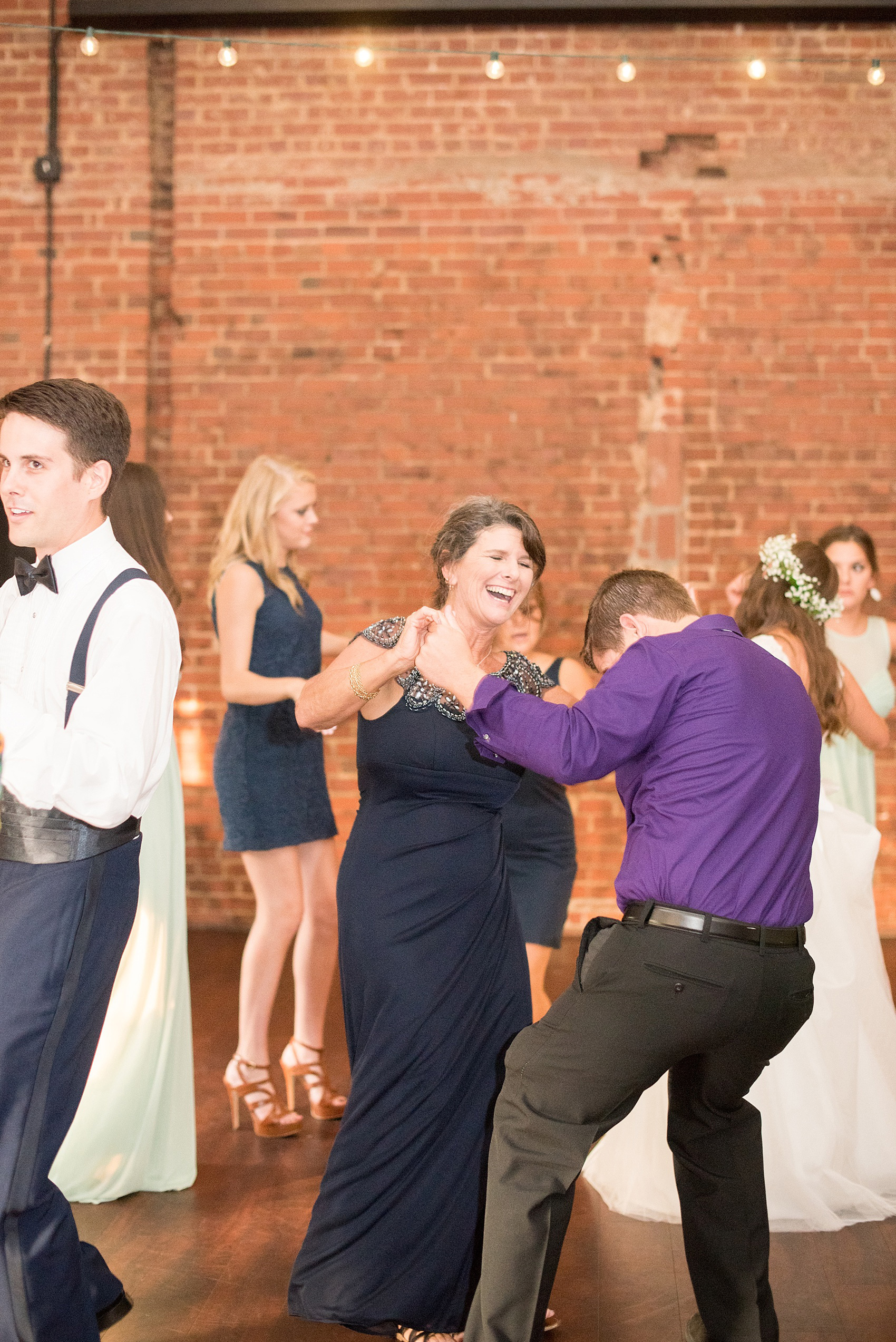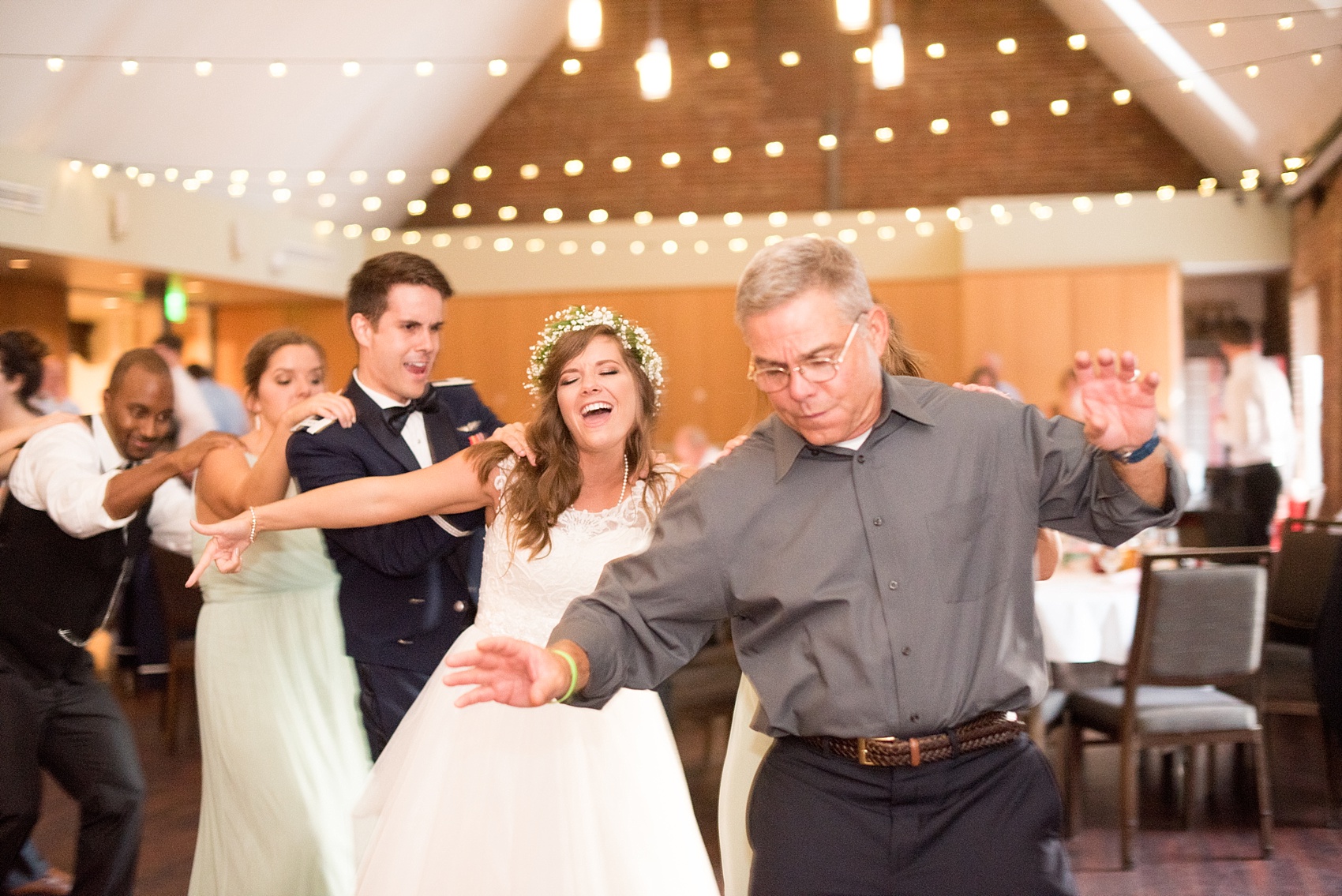 First dances, photobooth fun, elegant centerpieces and lots of moves to upbeat music (accompanied by delicious food) pretty much sums up their great Sunday evening reception! Shea's future brother-in-law even stepped in as the M.C. and I must say he did such a good job I think he has a future in the biz!
Staying true to themselves, Shea and Tucker opted out of the cake option in favor of a Krispy Kreme donut "cake" with a Mr. and Mrs. Brown gold-glittered laser cut cake topper!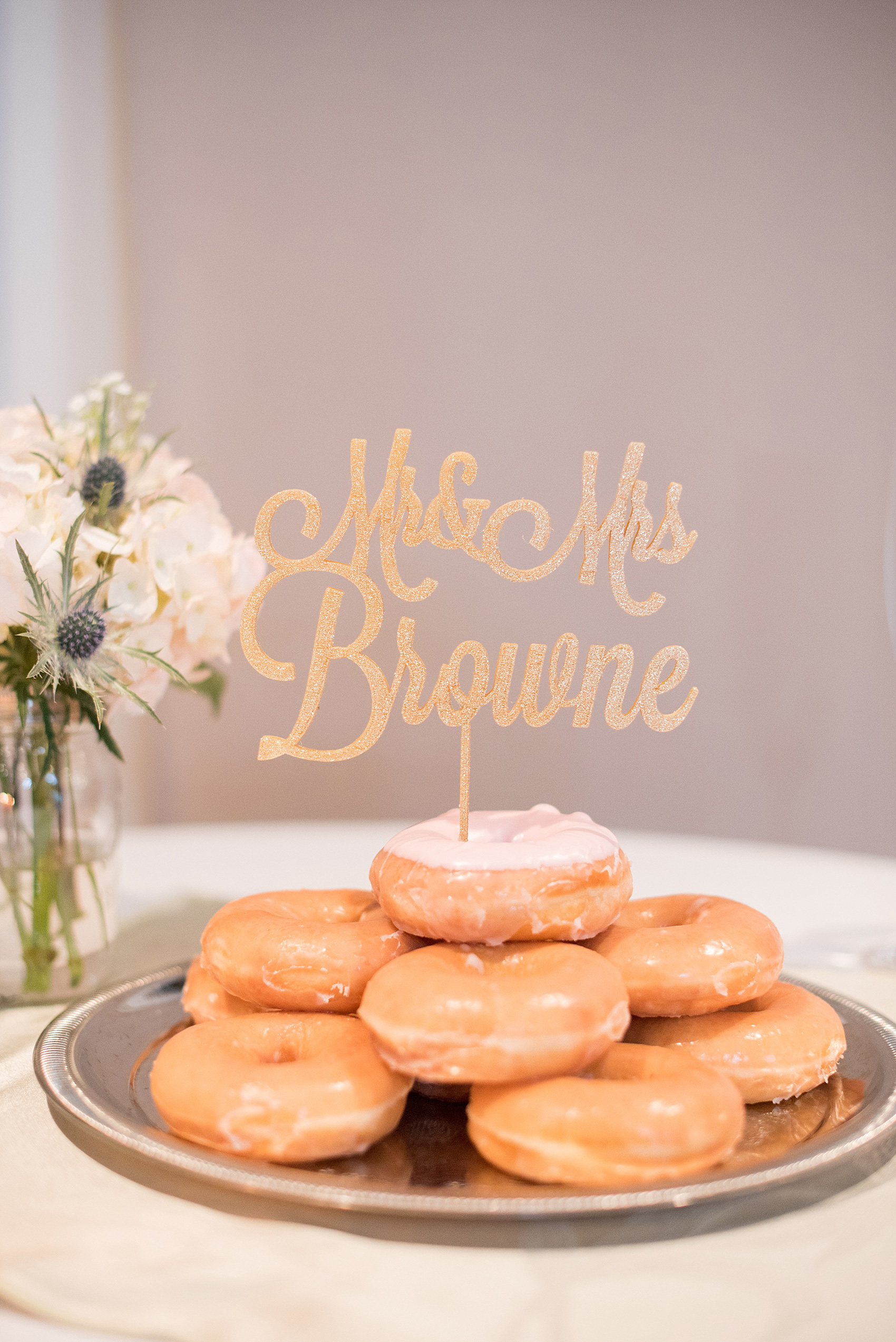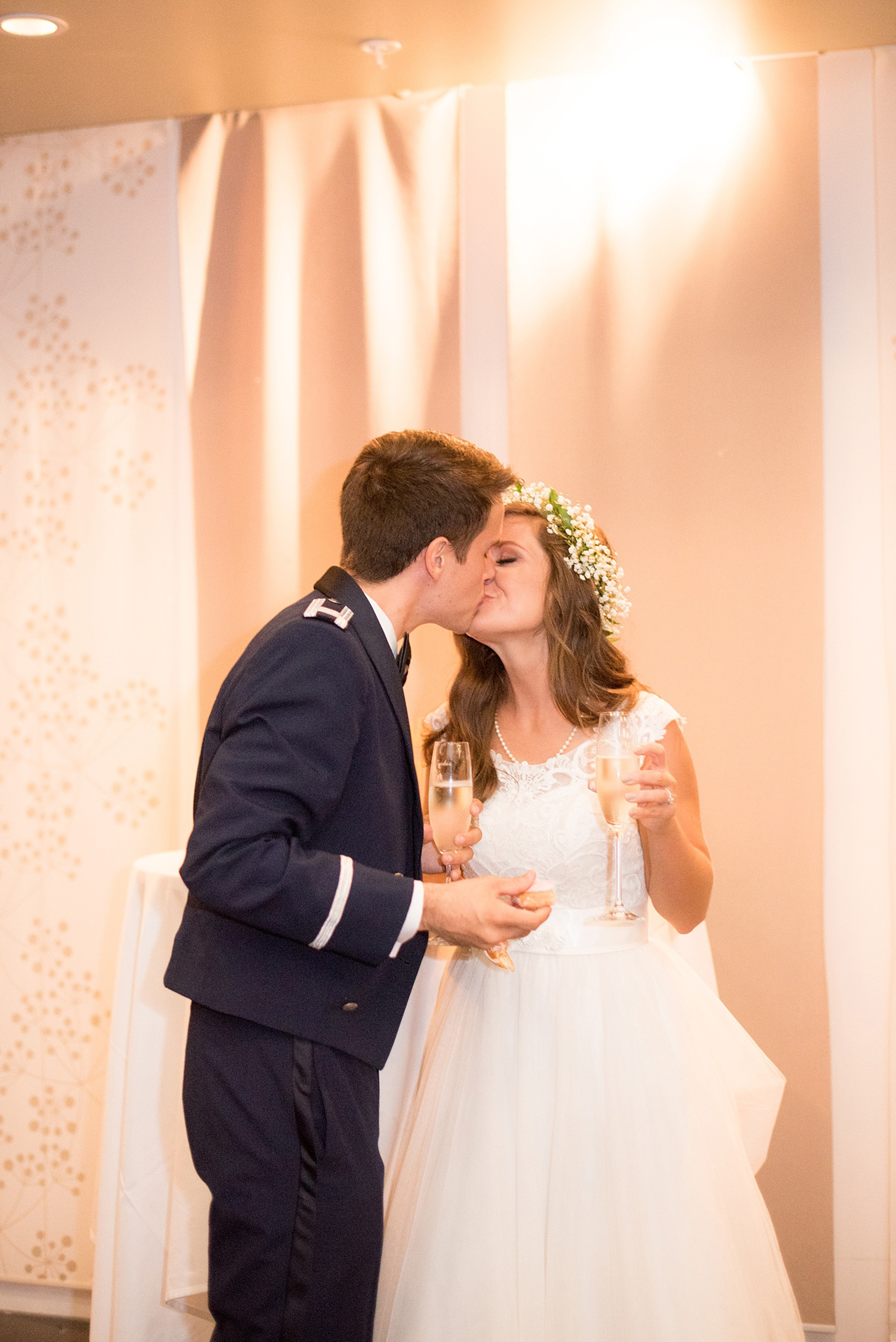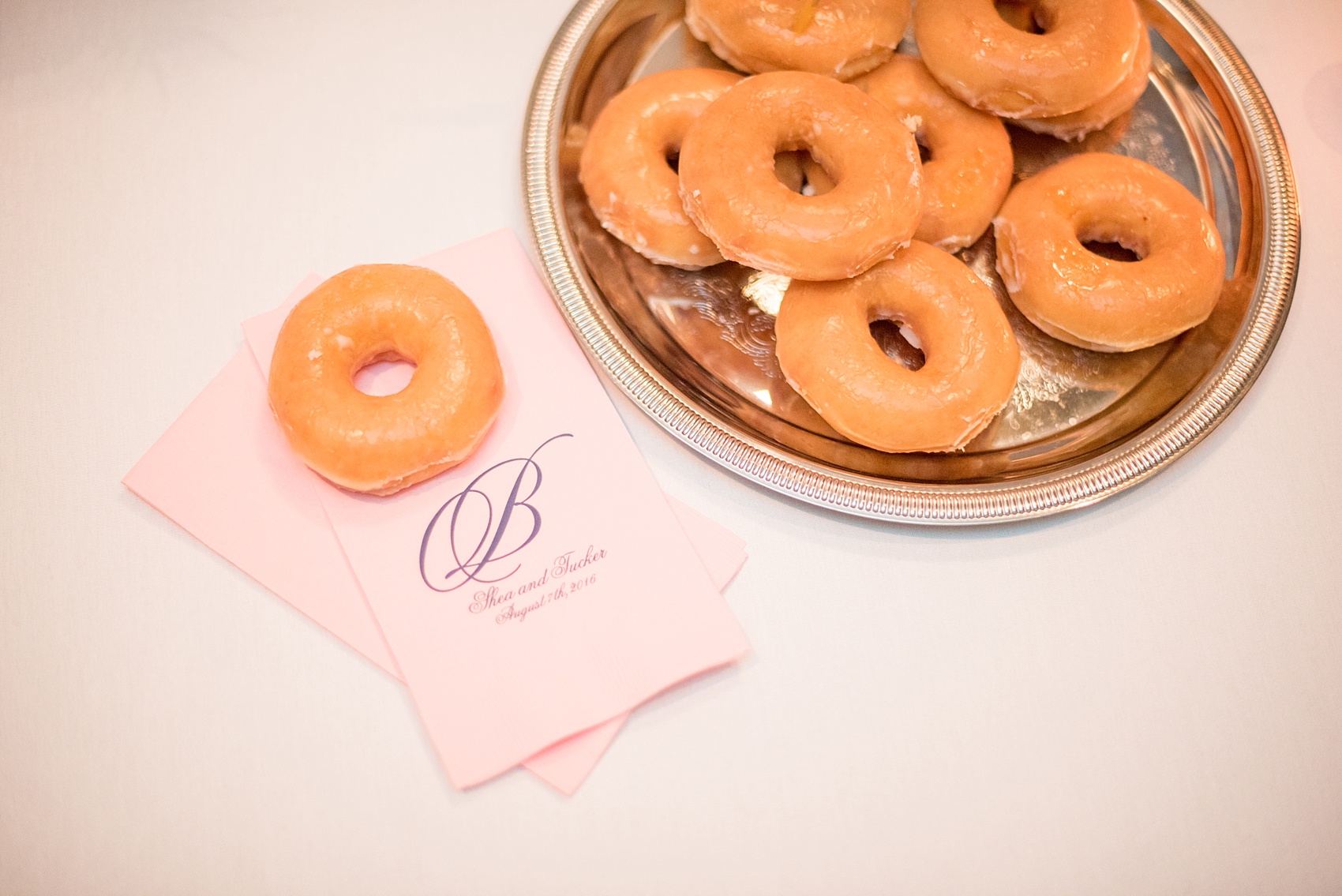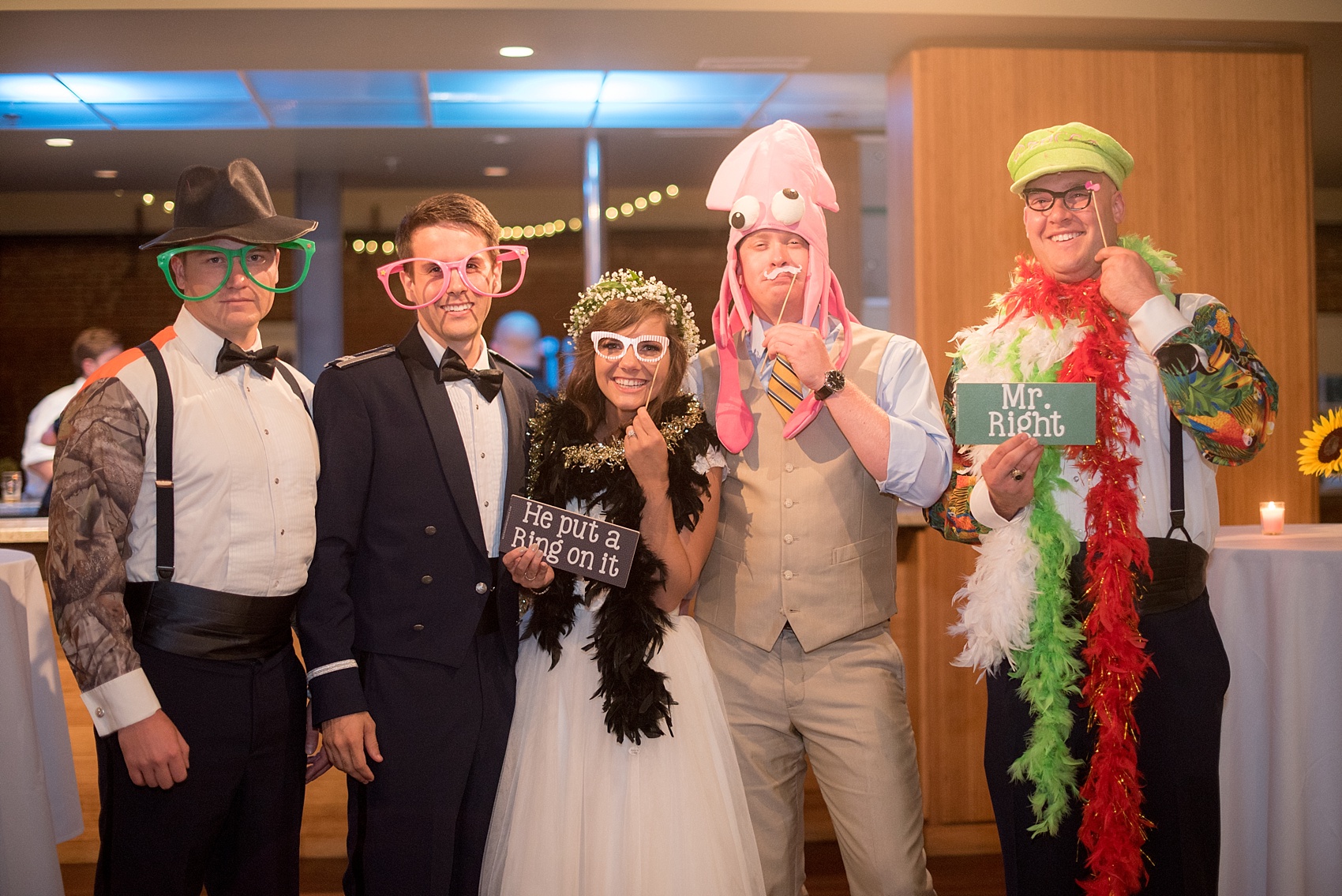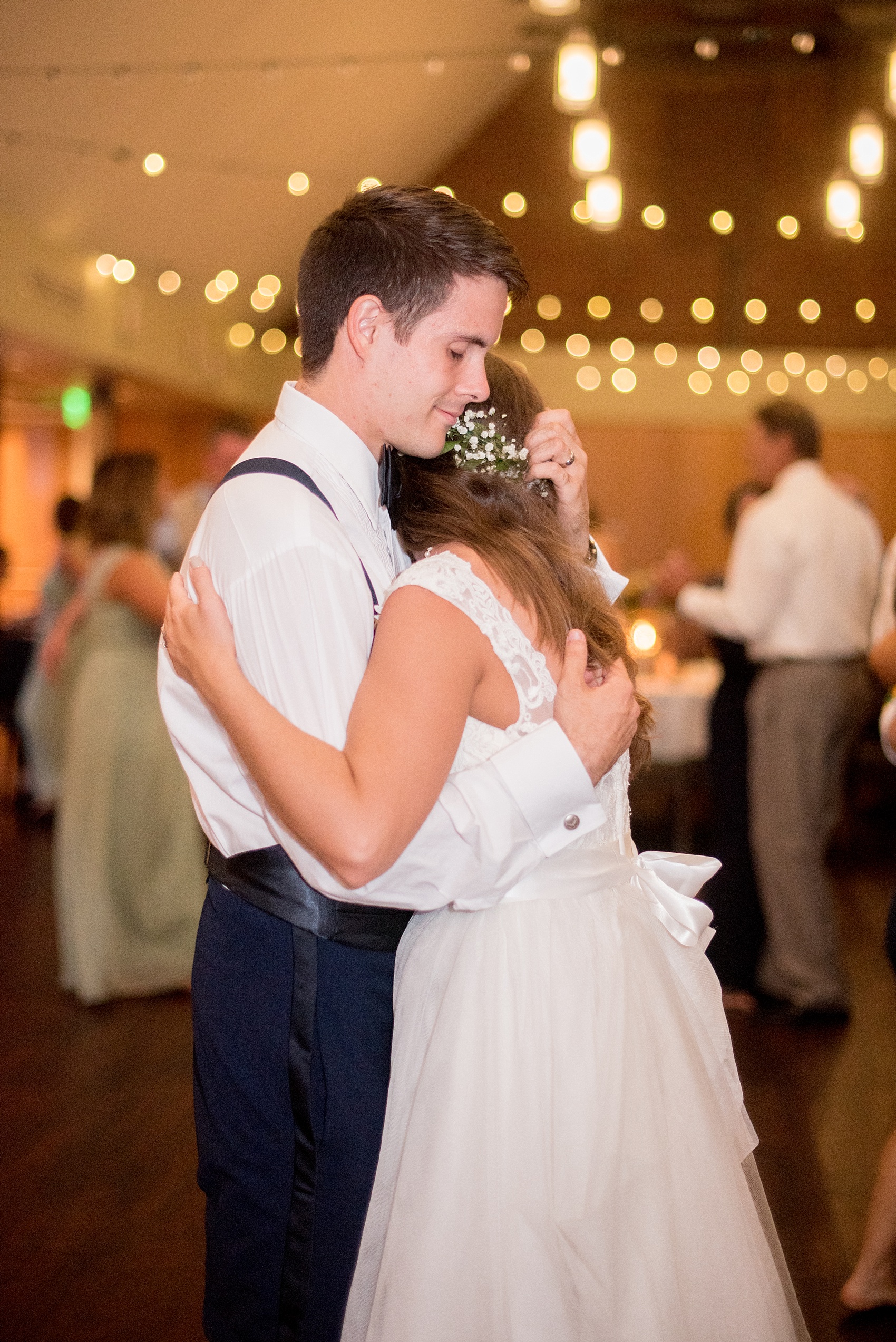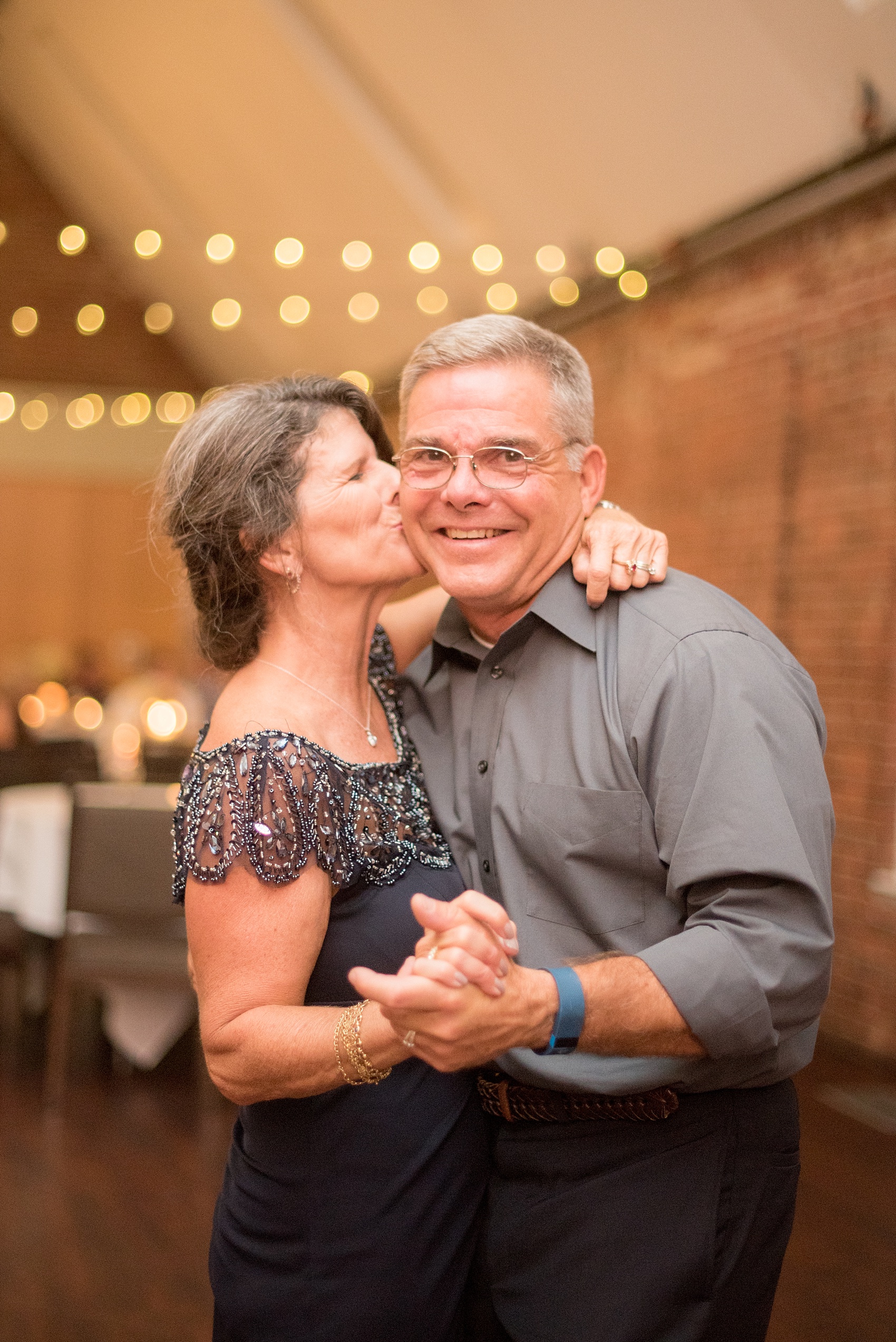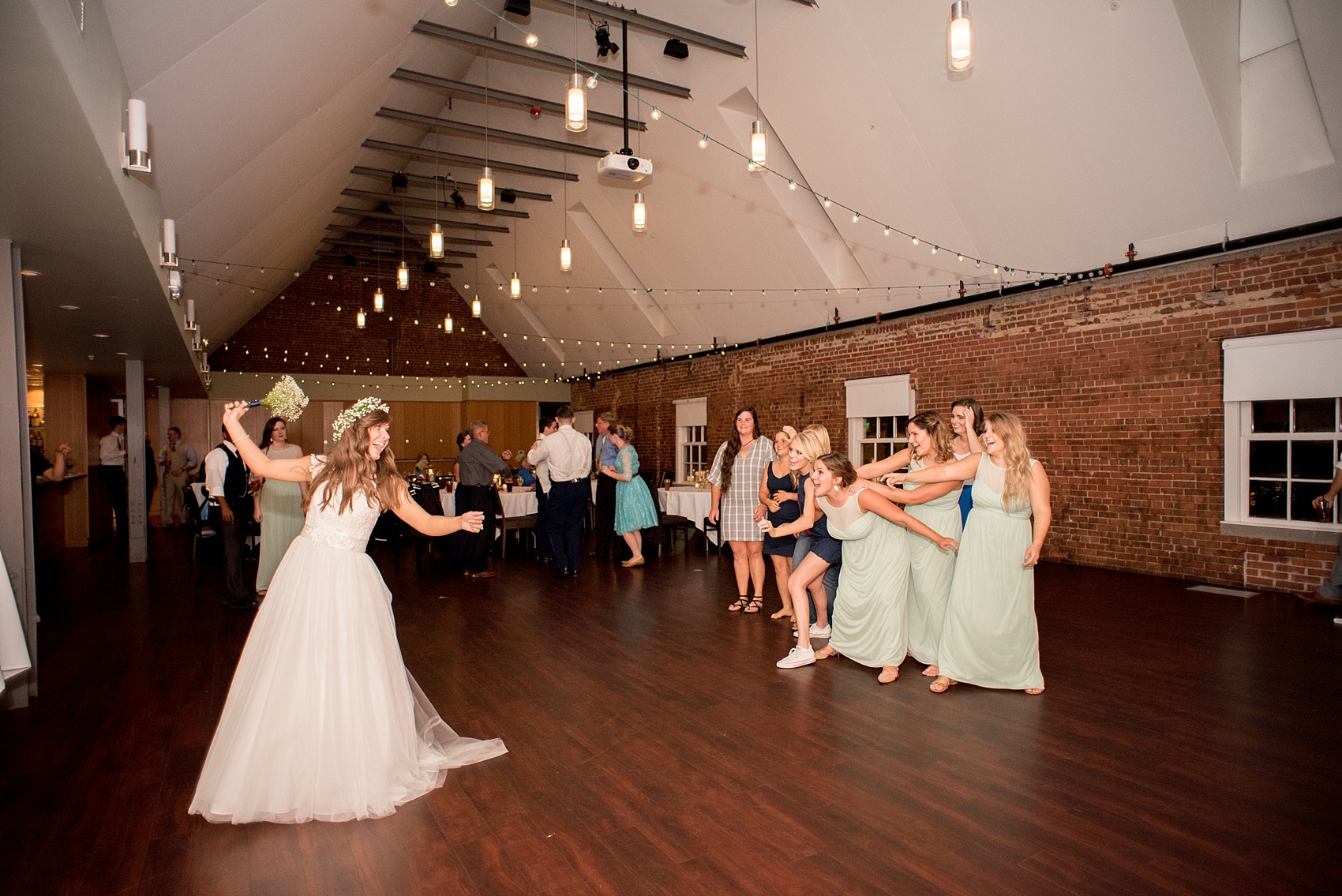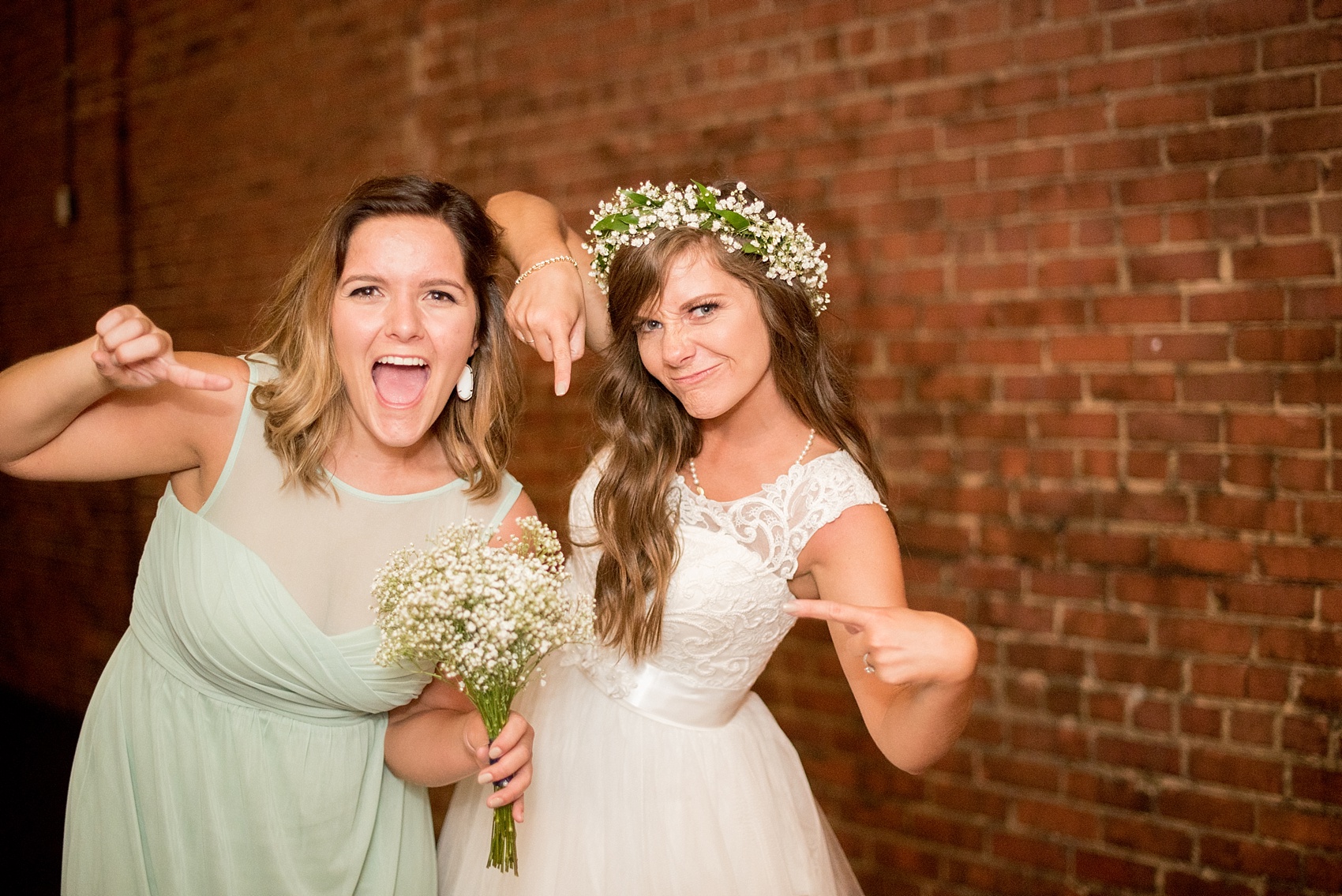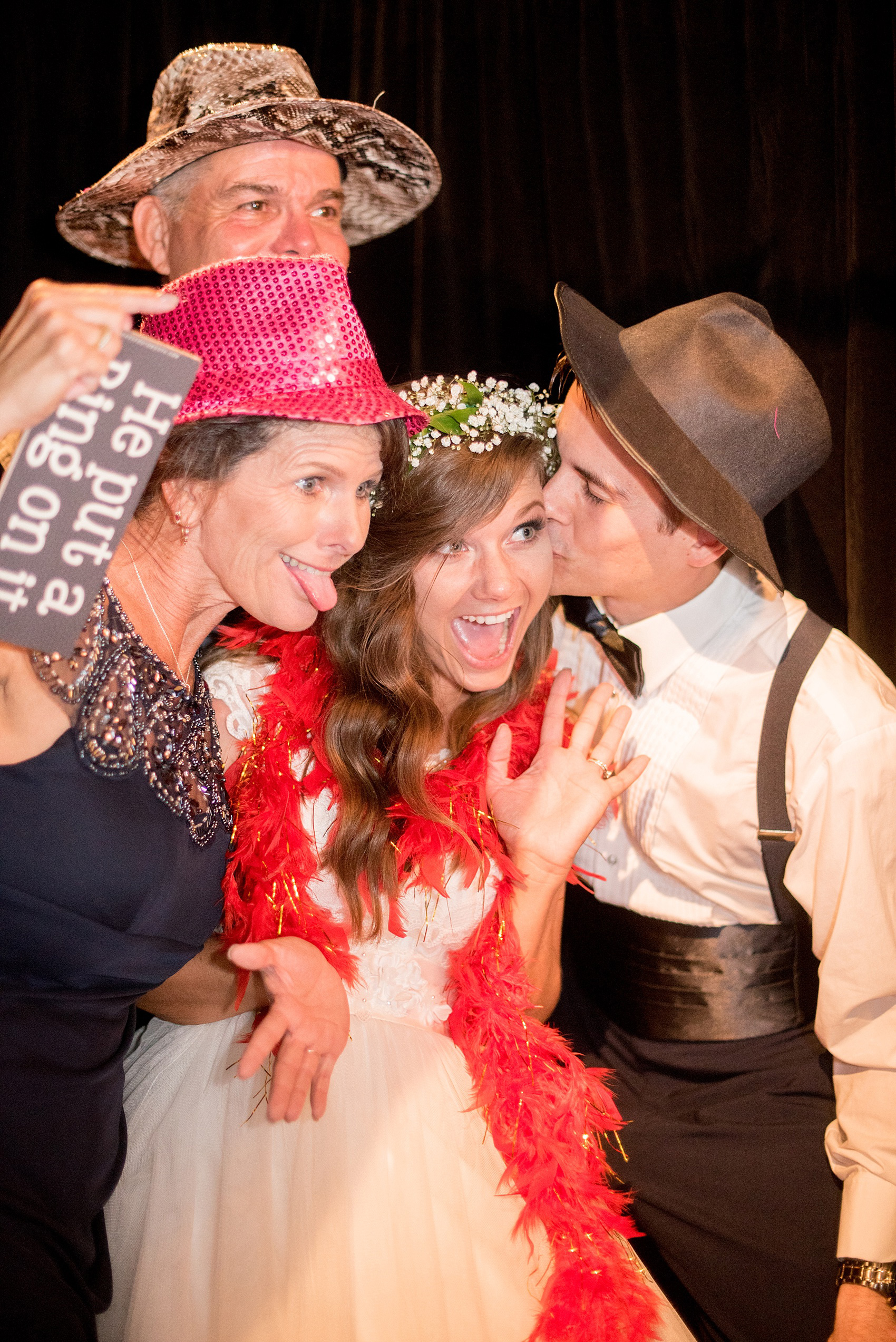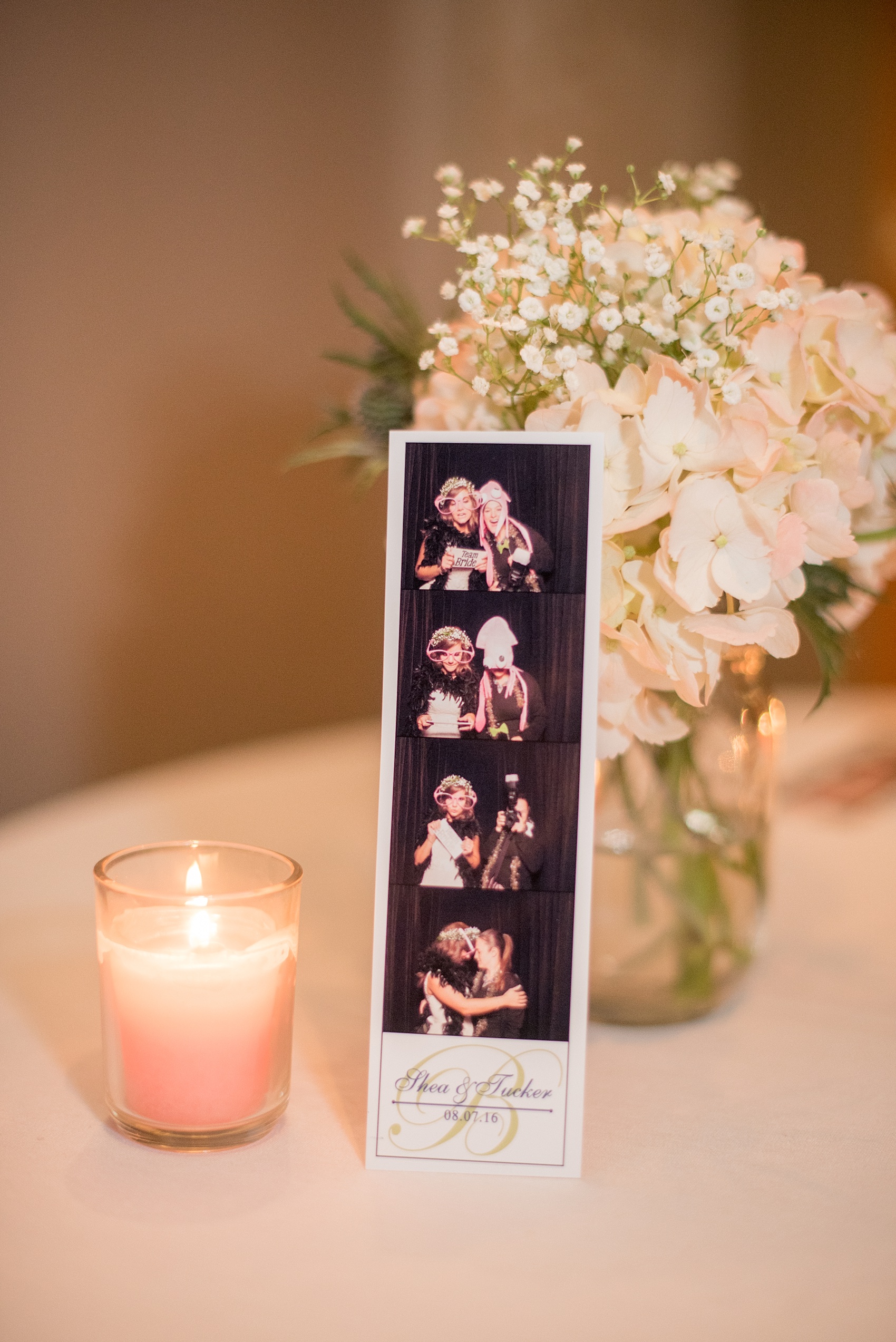 I have to admit Shea is one of my favorite brides. I couldn't resist asking for some "alone time" with her in the photobooth (ooh-la-la!) to take some silly photos of our own. The bottom photo, of our foreheads together, is her playfully mocking my request when brides and grooms are in the sun and I need to somehow get the little bit of shade to work in our favor. It made me laugh! And the squid hat? Priceless!
There was also a lot of line dancing during their reception and I was totally impressed most of their guests knew all the moves to all the songs.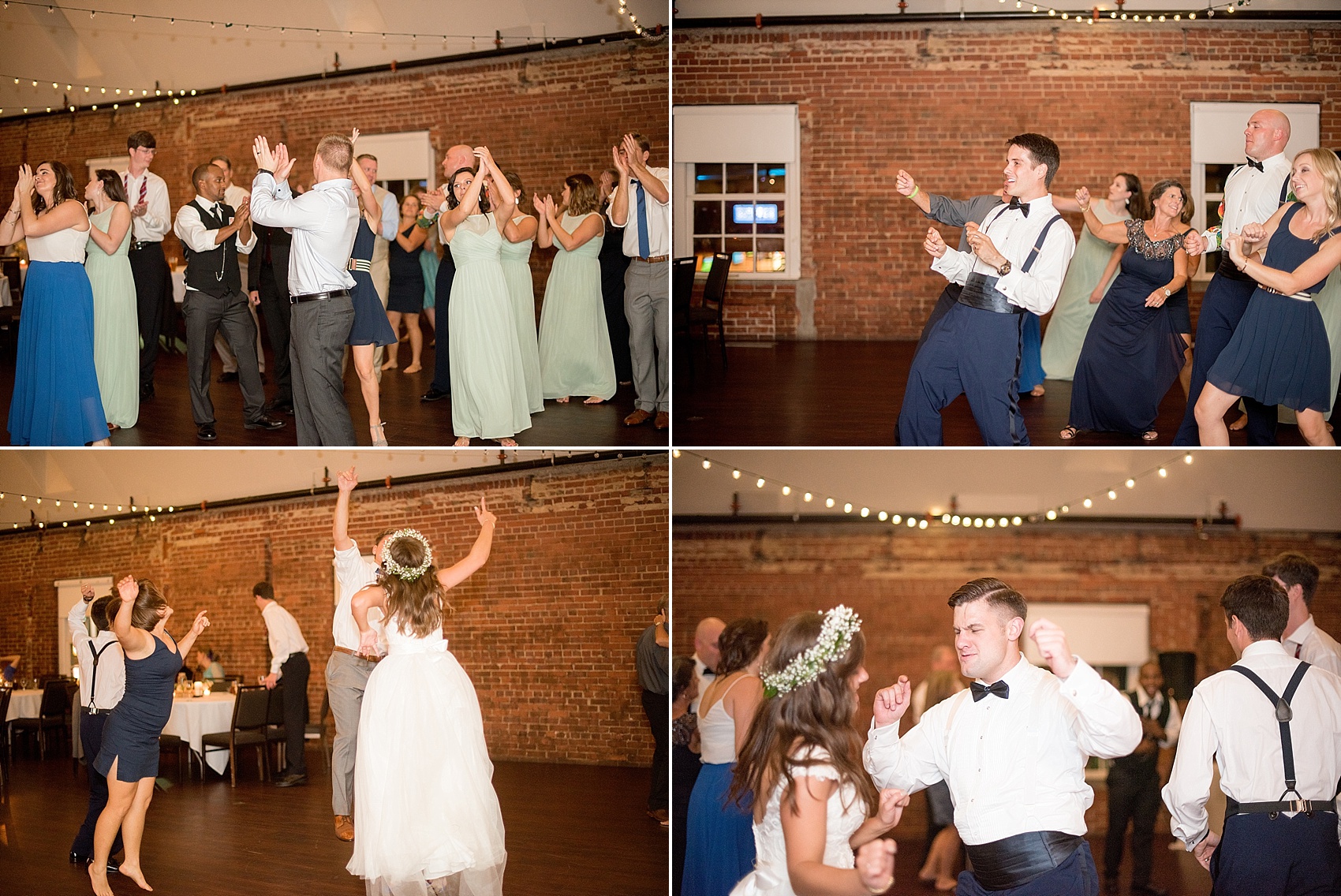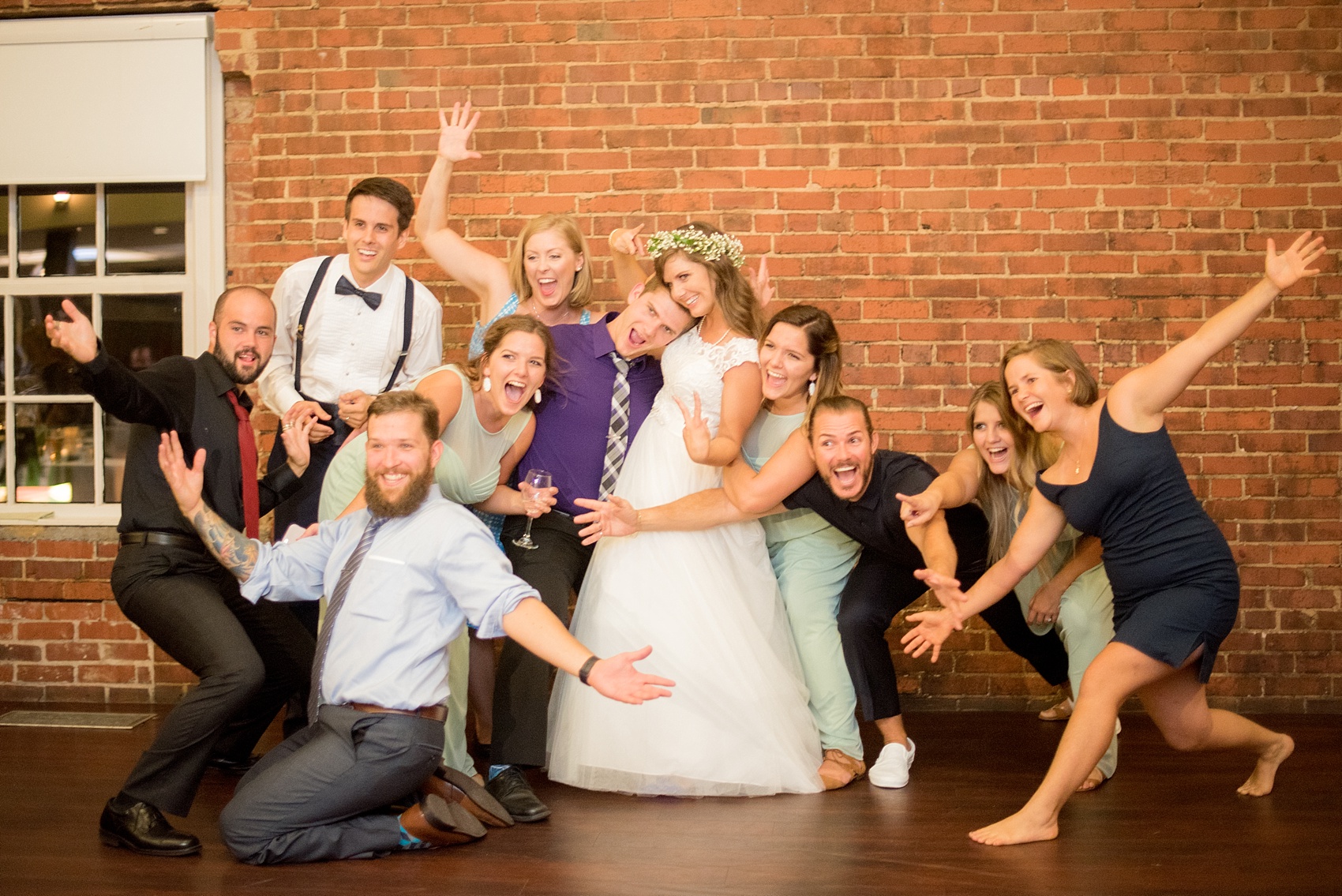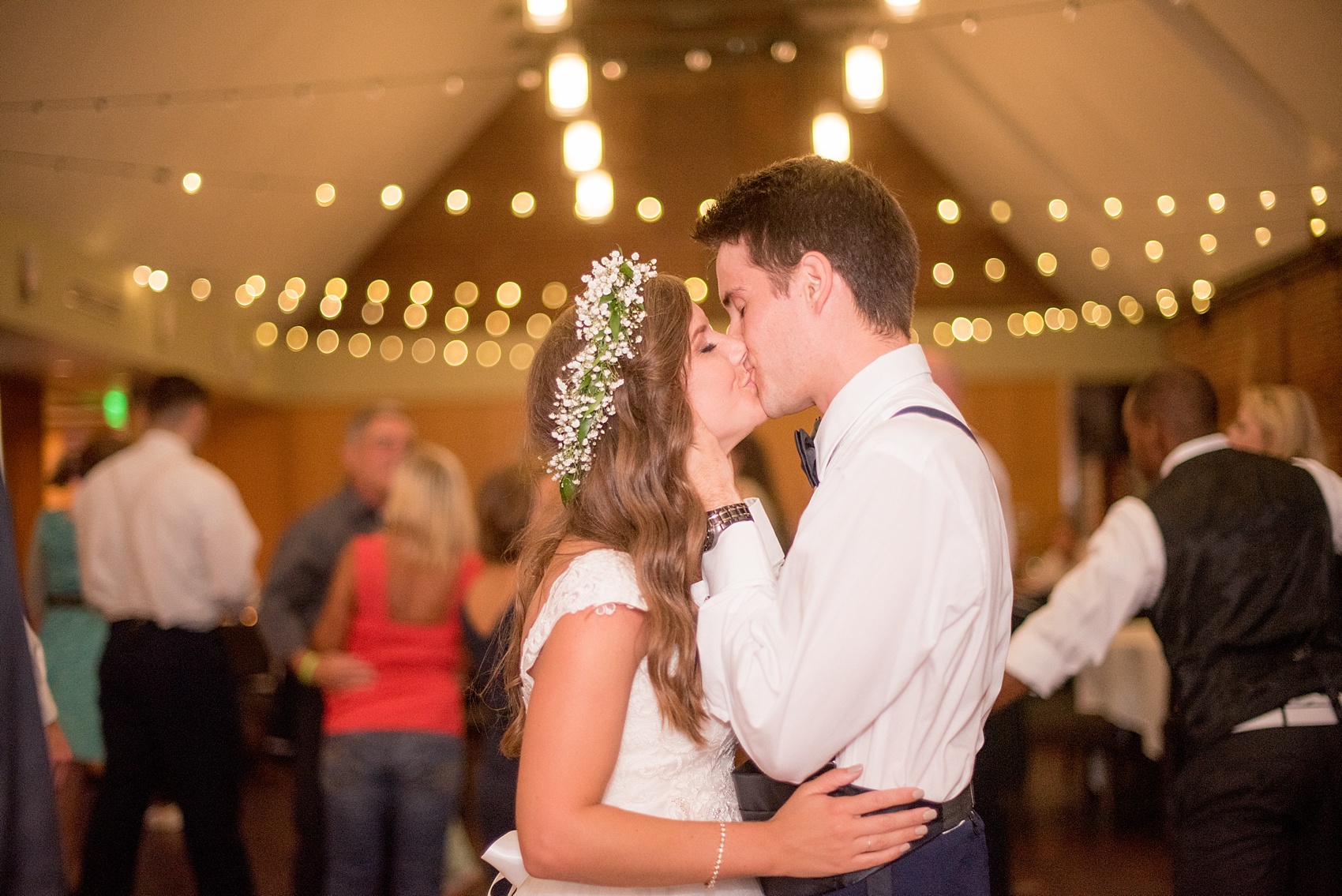 Their wedding was one I'd been looking forward to for a while and now that it's over the thing that makes me totally okay with it (because I'd relive it over and over again if I could, including the entire experience from meeting this awesome couple back in January to working together, to their wedding day) is knowing they are finally husband and wife, and so, so PUMPED to be so!
Ceremony: Duke Chapel / Cake topper: Home Print 3D Toppers, Etsy / Custom napkins: The Stationery Studio / Donuts: Krispy Kreme / Officiant: John Oliver / Dresses: David's Bridal / Bridesmaids gifts: Kendra Scott earrings / Rings: Jared / Reception: Top of the Hill Restaurant
For more don't forget to check out Facebook and Instagram! Cheers to Mr. and Mrs. Browne!