A wedding venue isn't simply the general areas guests see during a celebration. There's some behind-the-scenes locations within a venue that make a day go much smoother and make the couple a lot happier, like a bridal suite. This can be used as a private area for the bride or groom to get ready, the family to relax during the reception or a staging area for the wedding party before a ceremony. Vidrio, a popular downtown Raleigh wedding venue and restaurant, enlisted Mikkel Paige Photography to capture their new gorgeous bridal suite. The photos showcase the beautiful blue hues they chose to decorate the space and the details that make it unique to a lucky couple.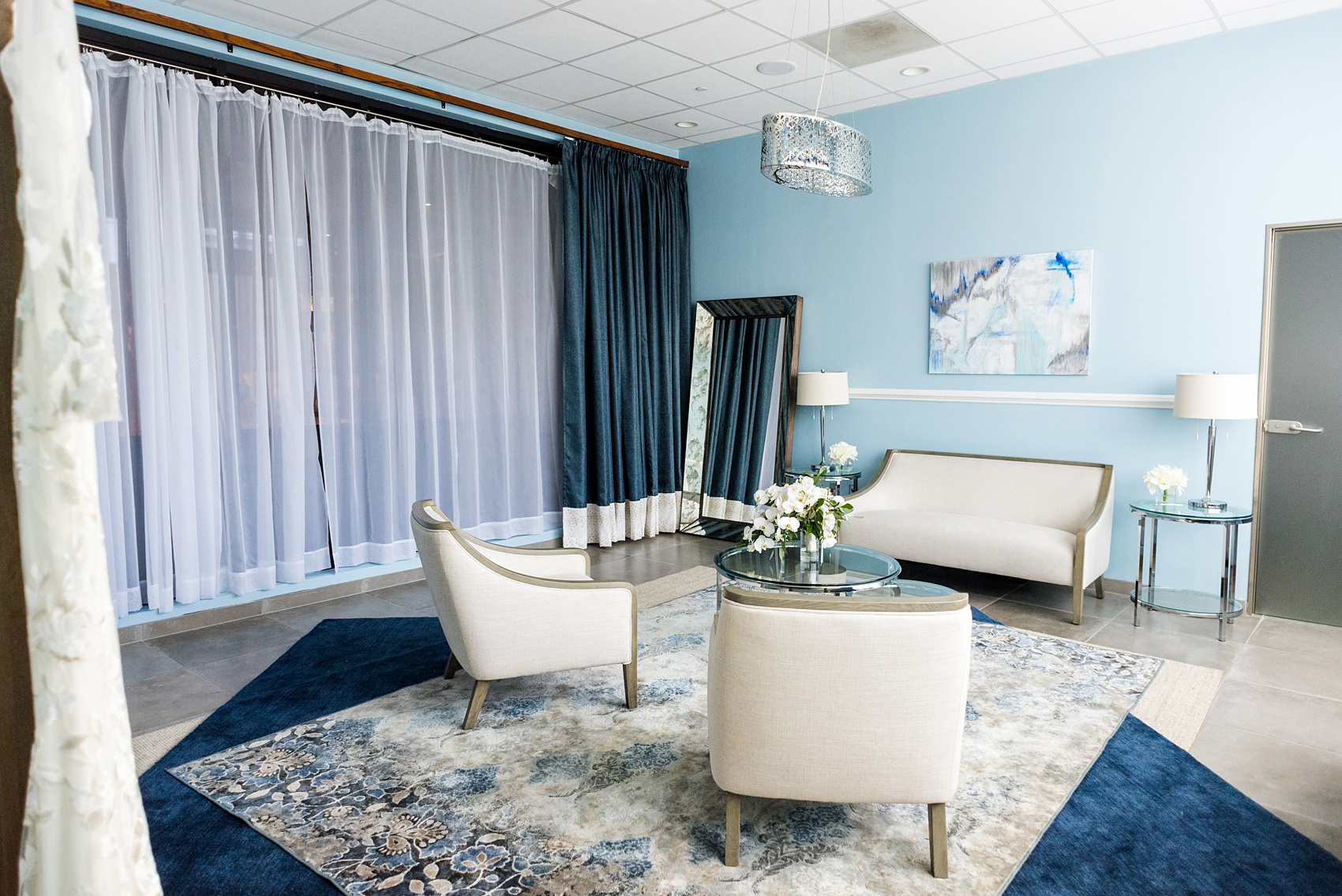 The light blues are so calming! It's such a great color choice for a little tranquil area to escape the high energy a wedding day provides. The white couches are a beautiful place to capture detail images, such as a wedding bouquet or shoes. The glass tables allow you to view through to the pretty rugs they've stacked for extra design interest.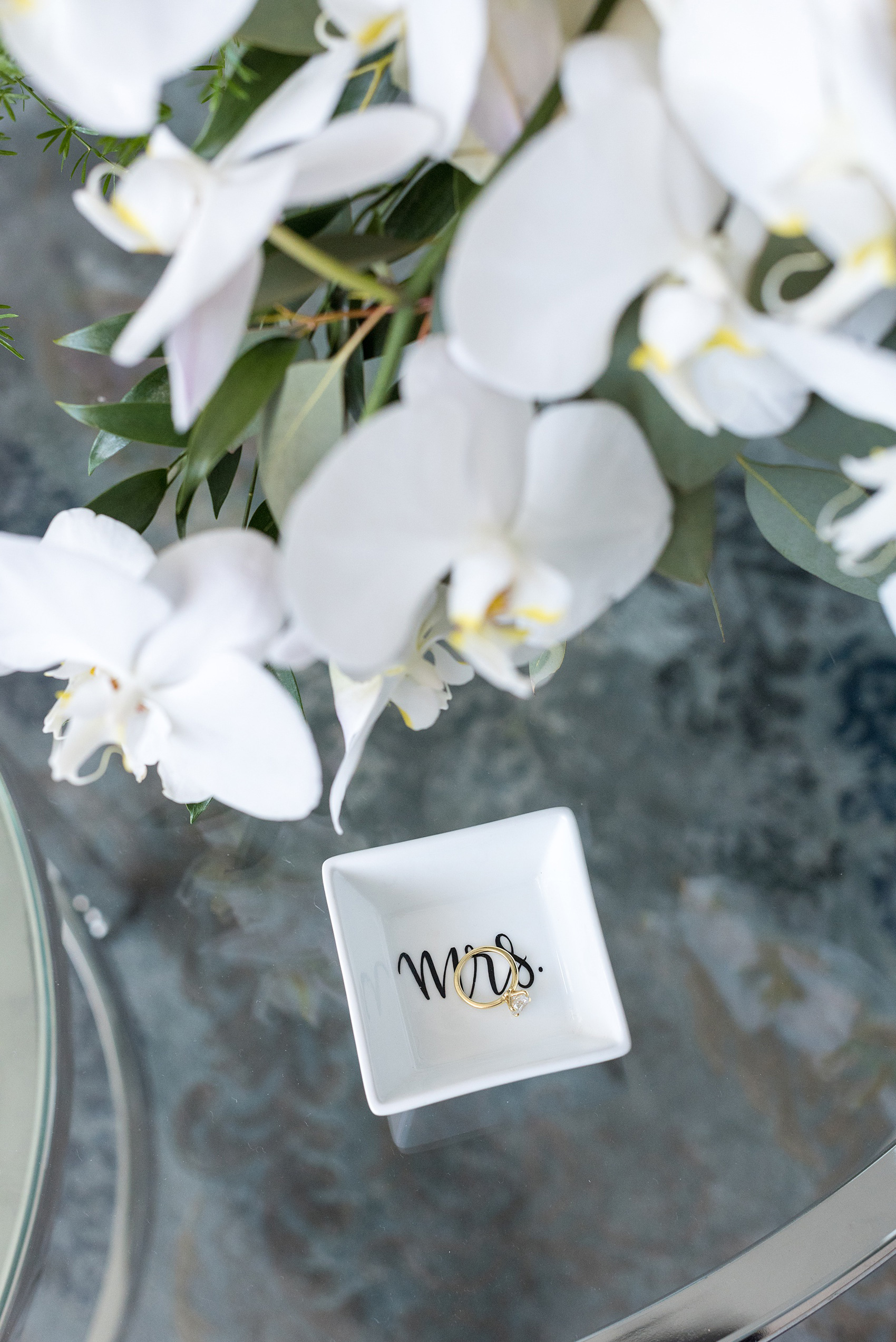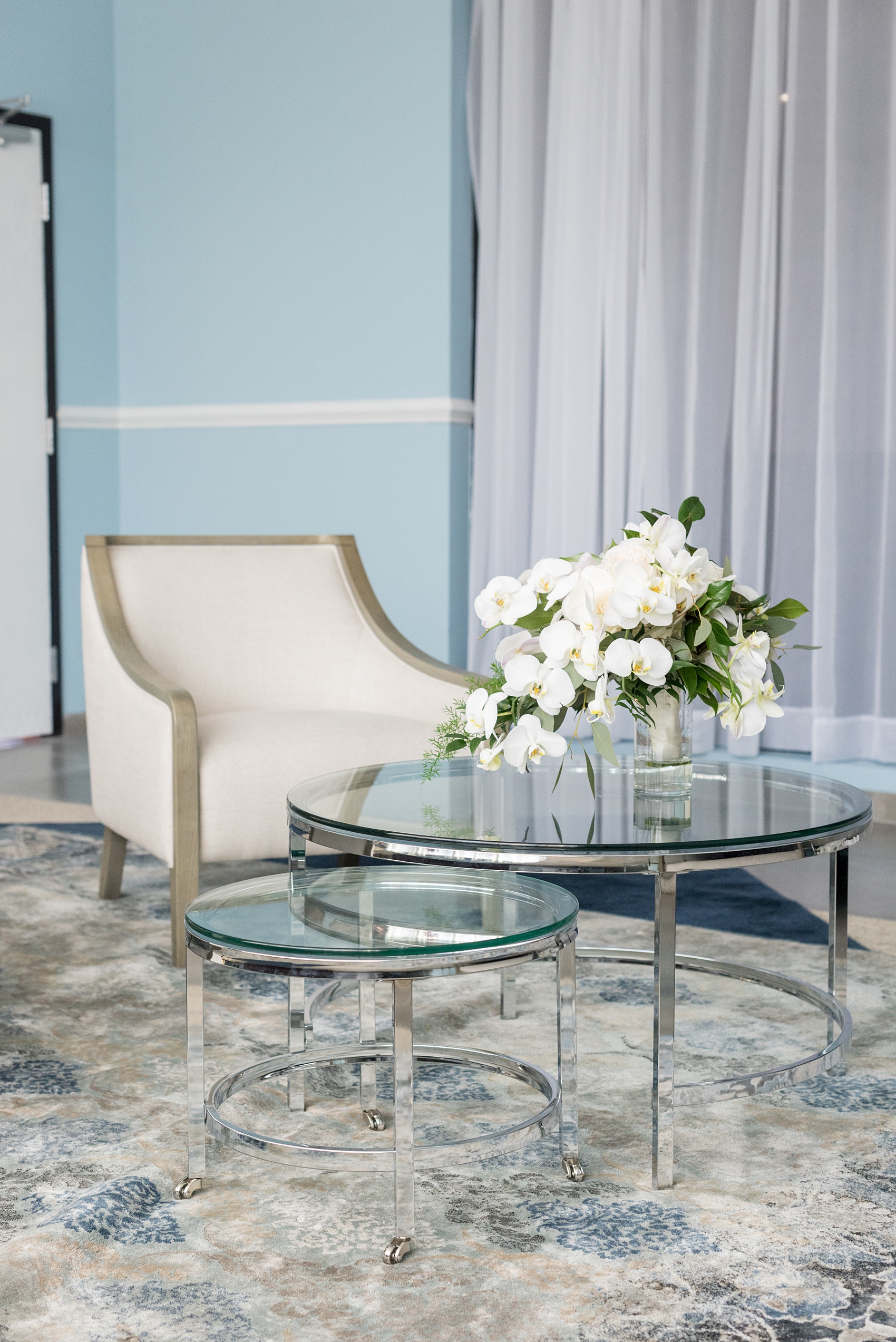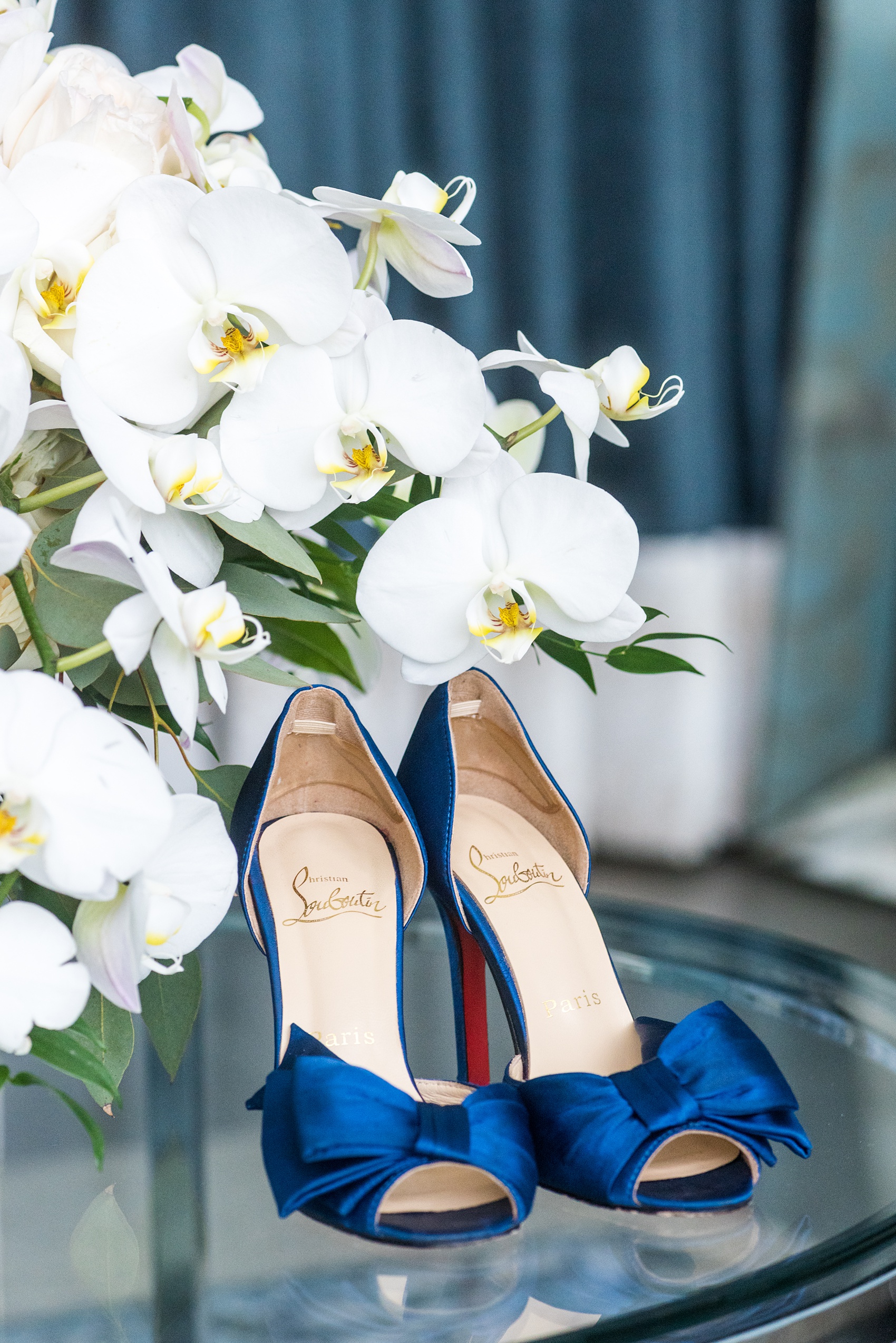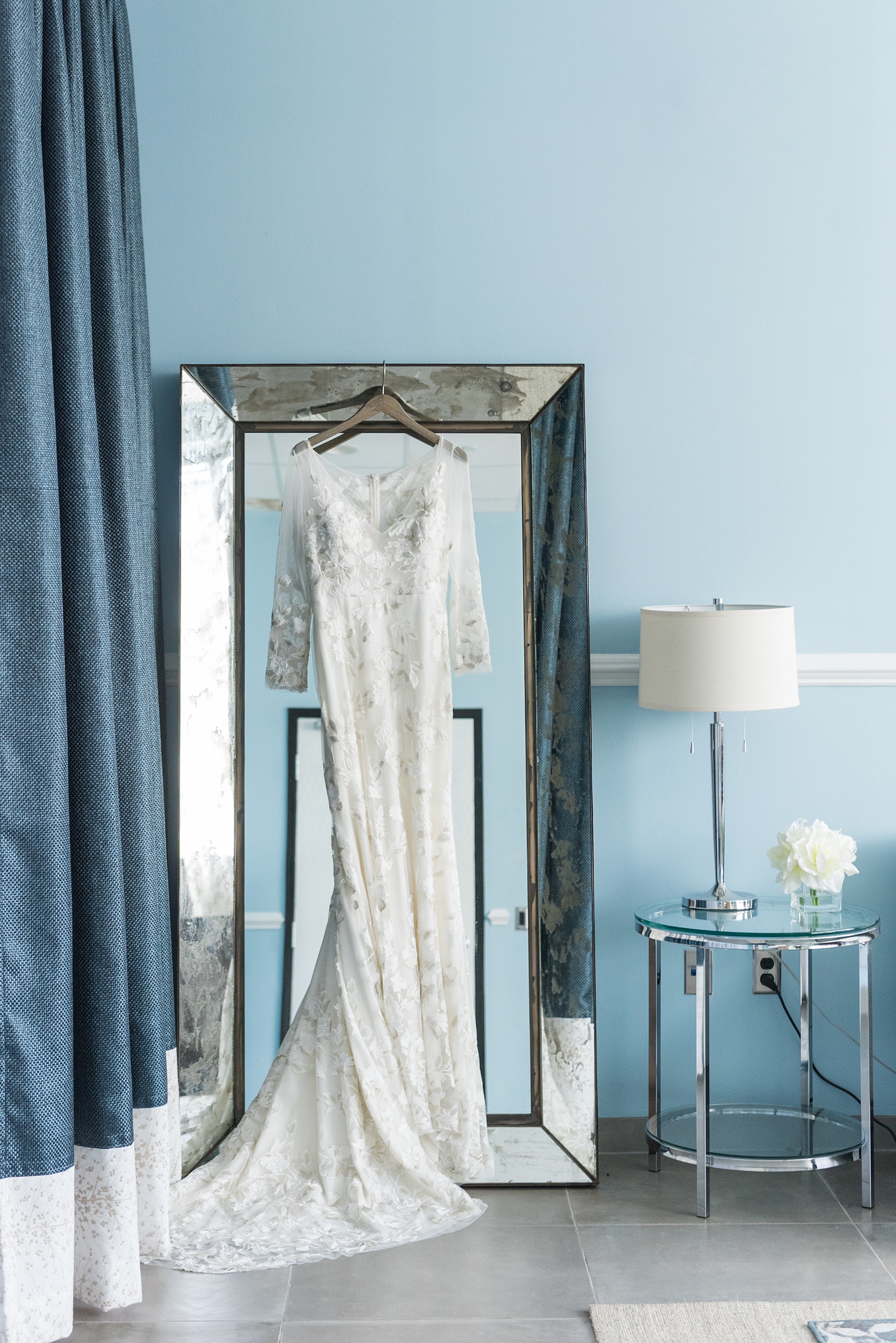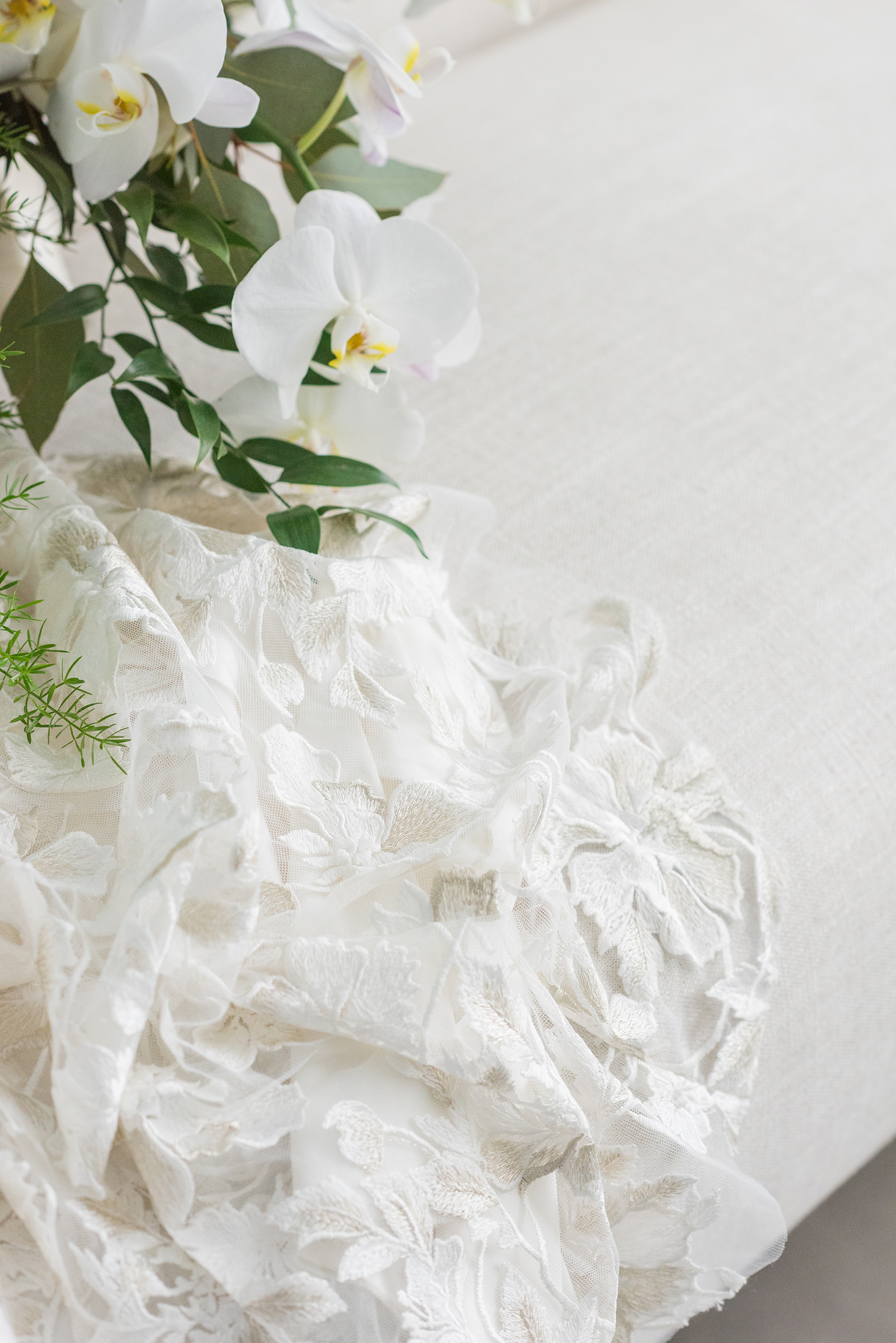 The lace detail of the dress was beckoning for a solo highlight! The all white orchid bouquet was the perfect little touch to have cascading on the edge of the photo. A room filled with natural light like the Vidrio bridal suite is really perfect to capture the wedding day details before the event ceremony and reception take place. A long sleeve wedding dress hung from the full length mirror while I captured the diamond ring. The gorgeous Christian Louboutin shoe color, vibrant navy blue, was the perfect compliment to the bridal suite.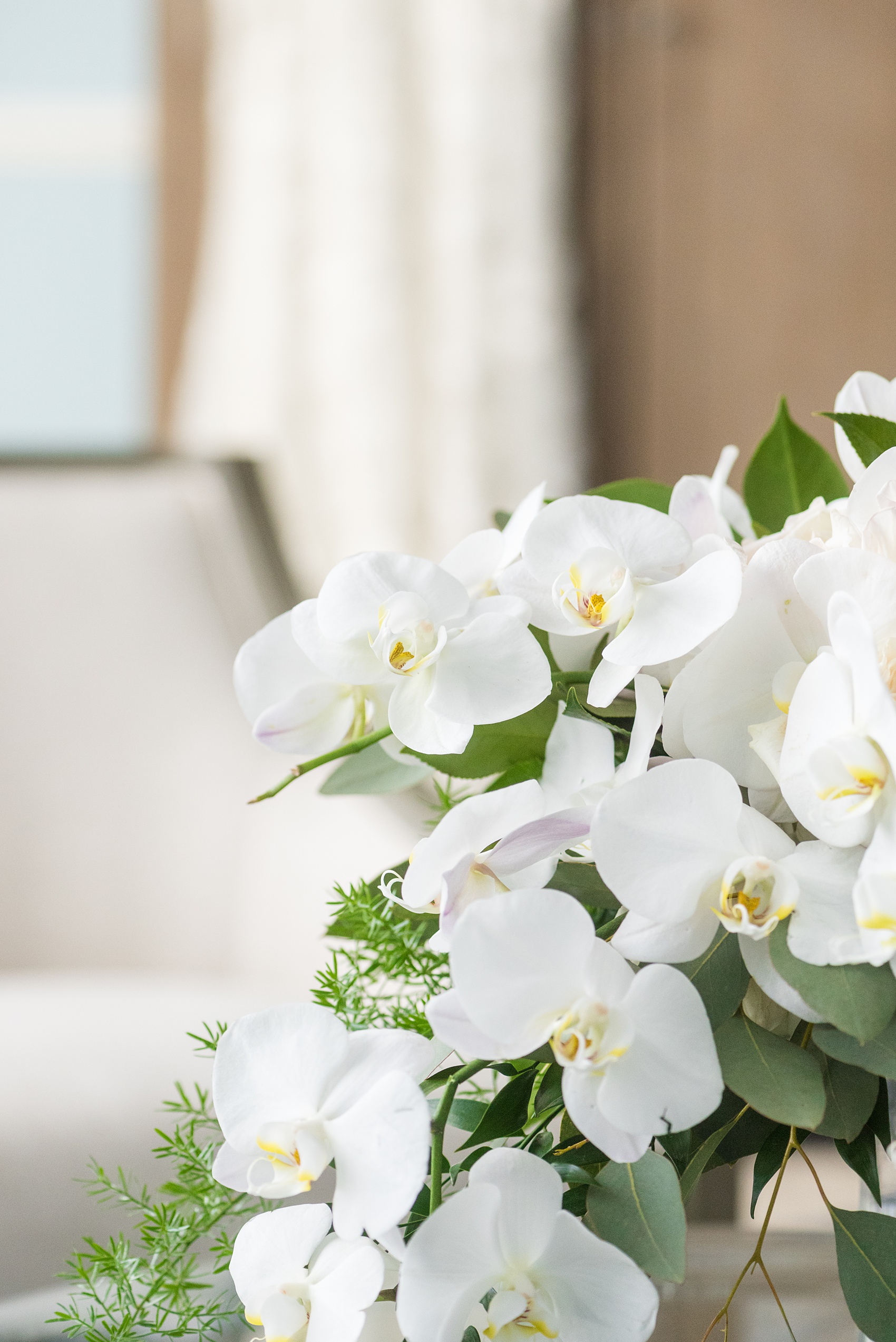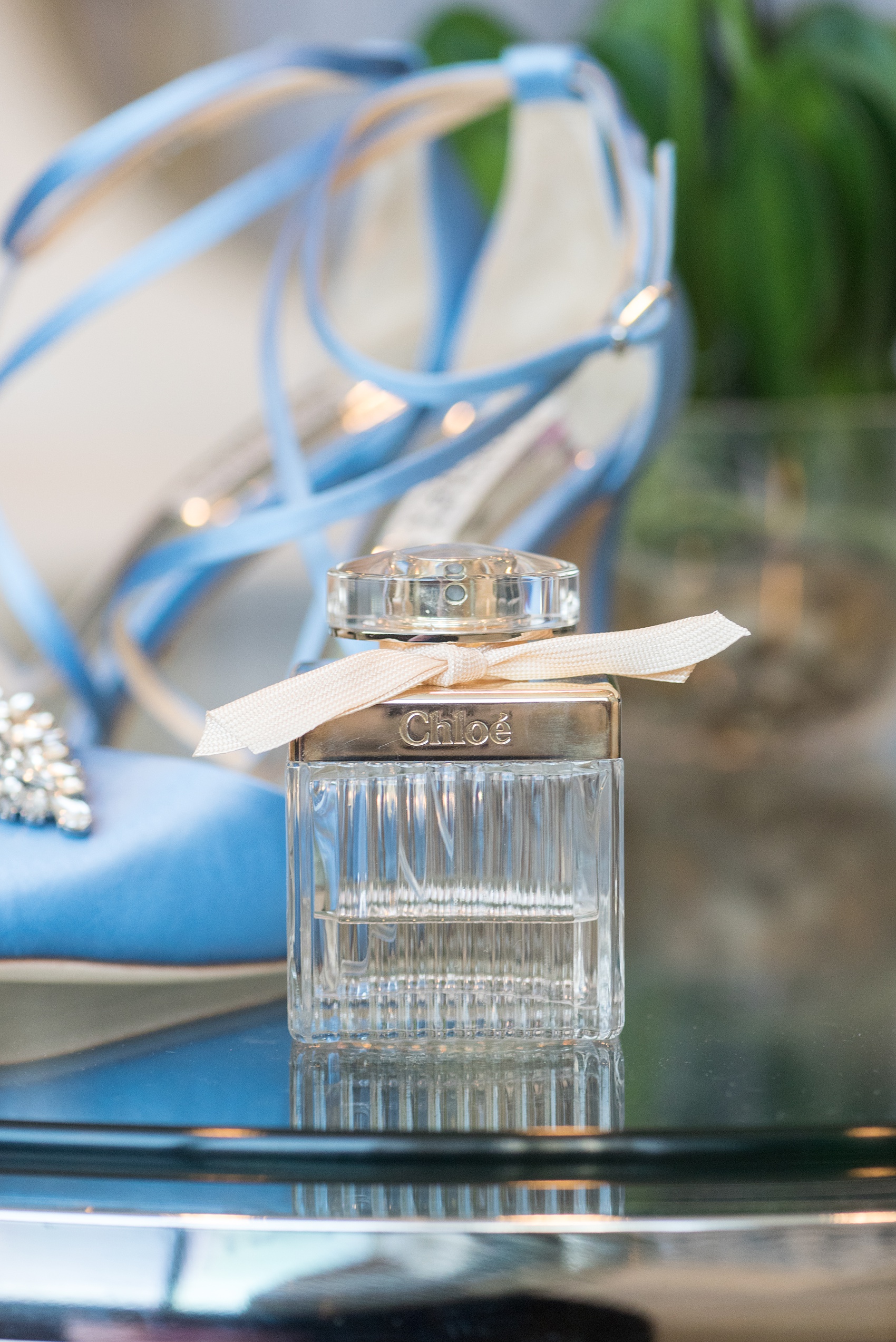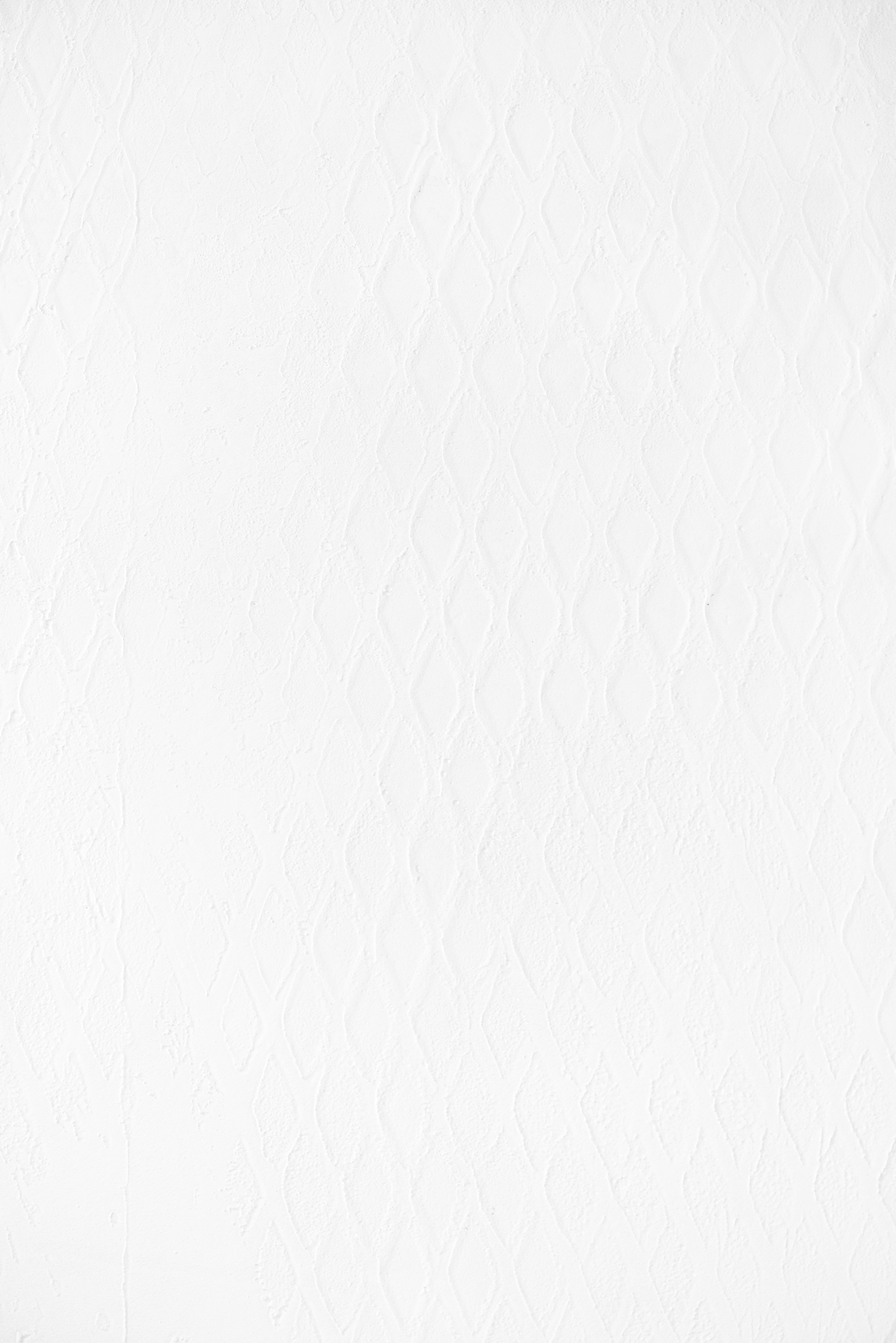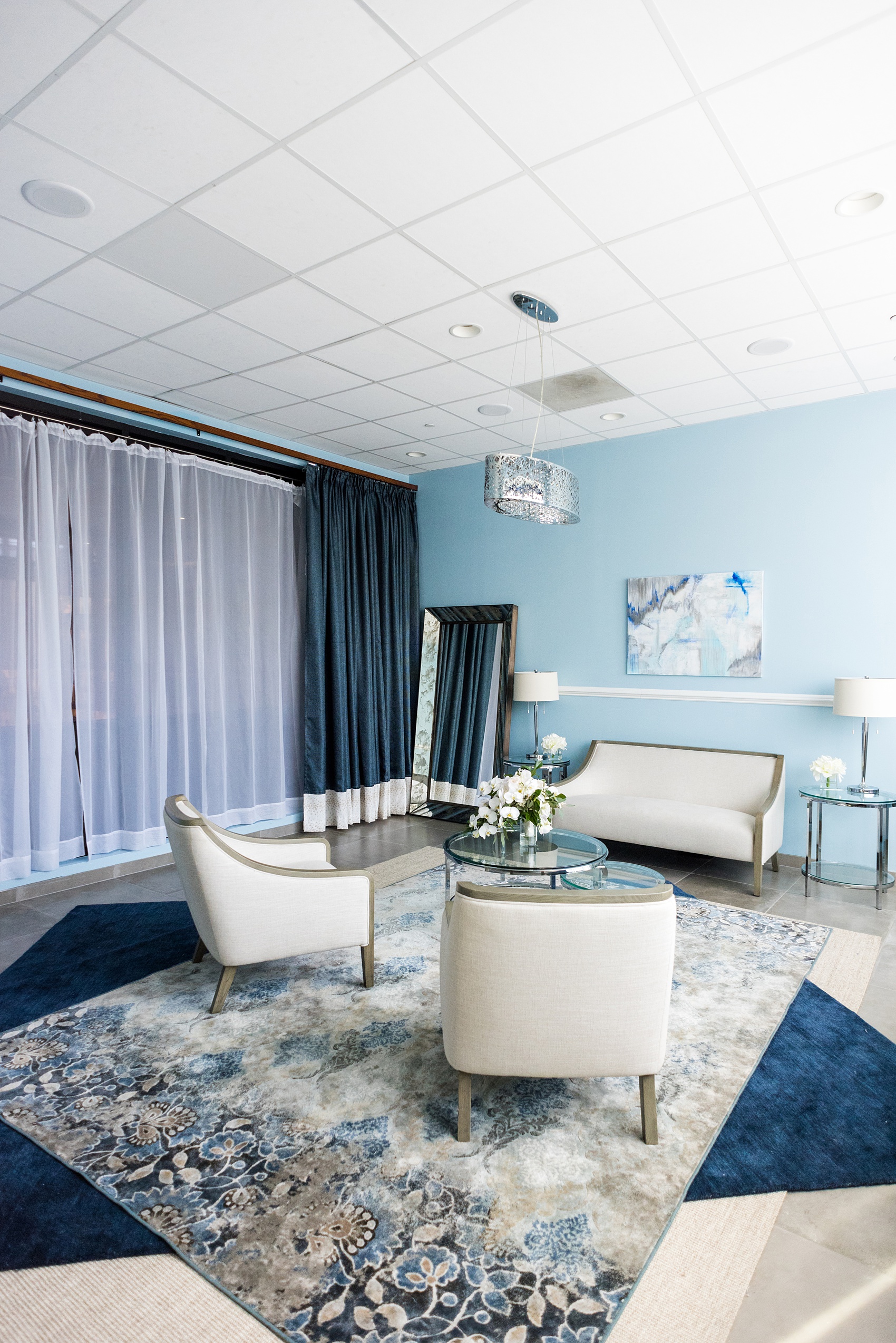 The texture on the entrance door to the suite is even beautiful! I love that it's white yet has things like a grid pattern to catch your eye.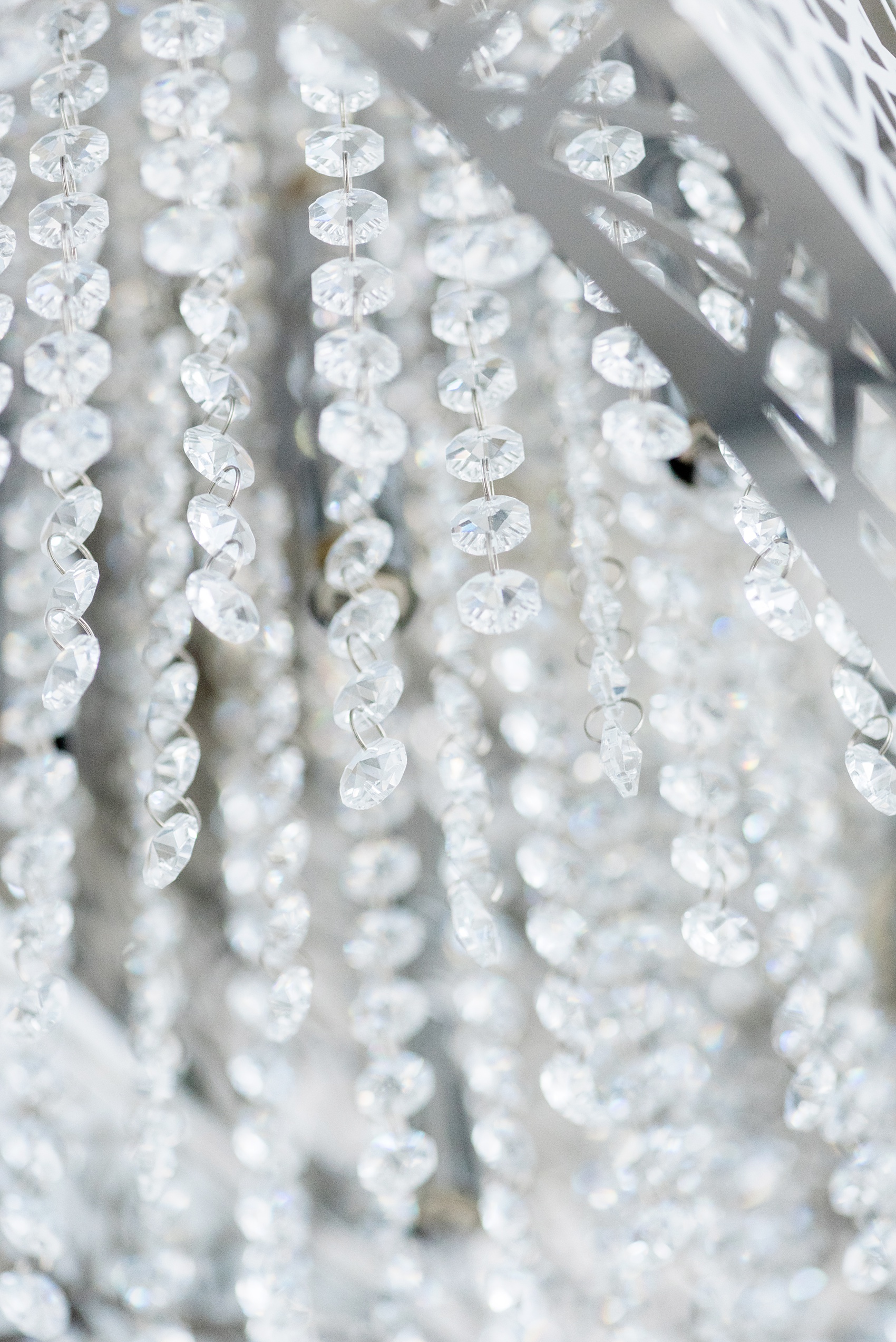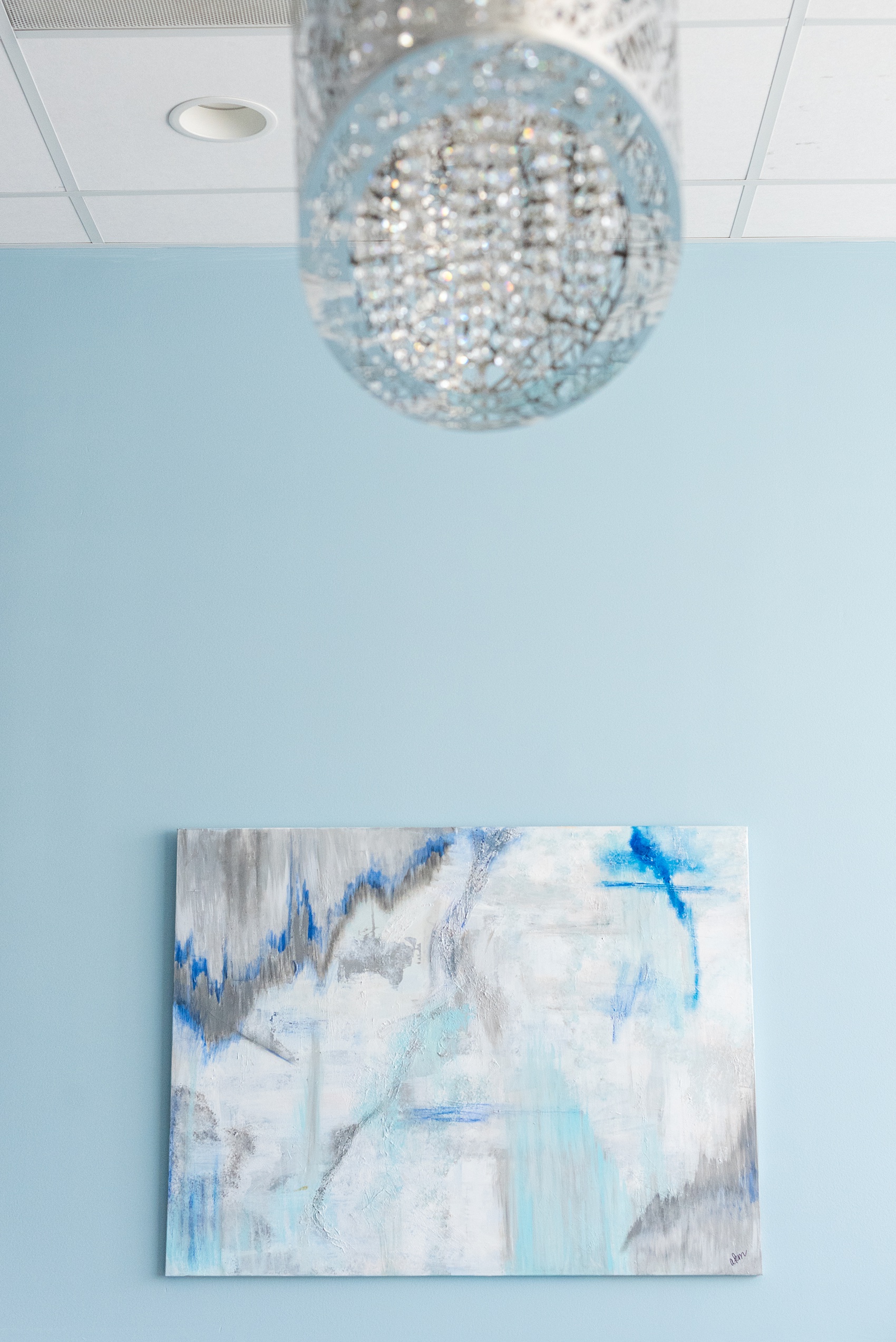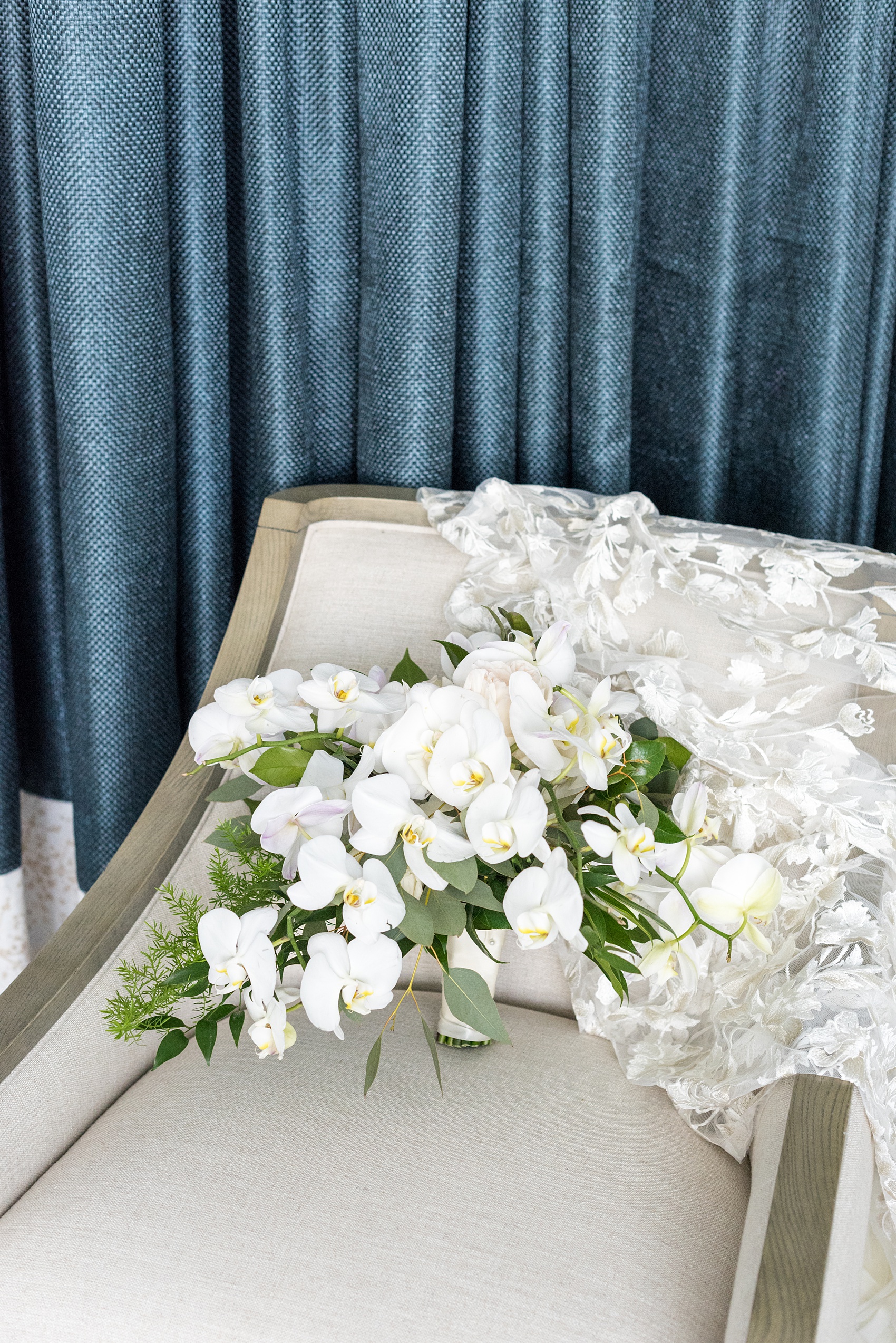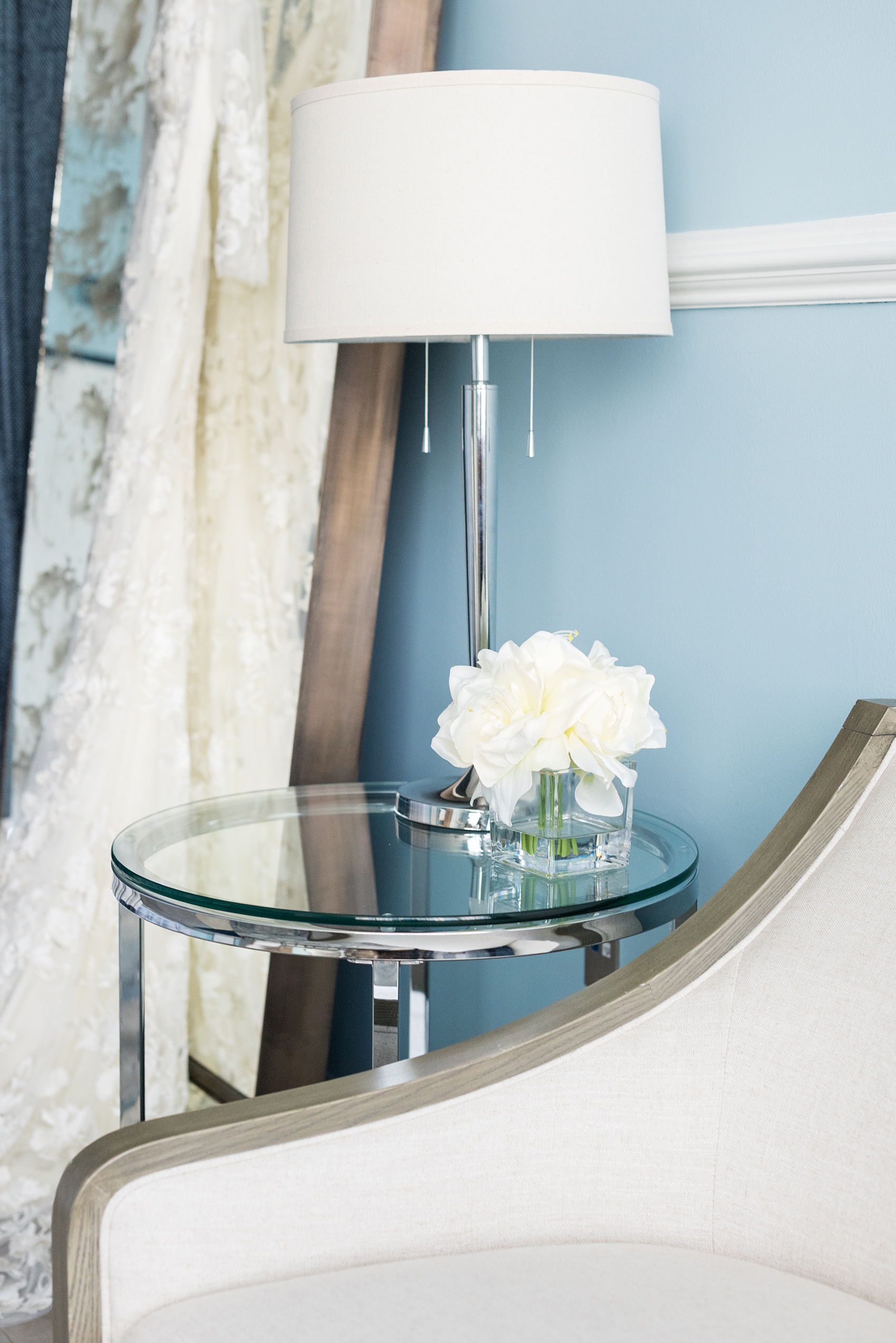 For more inspiration follow our Instagram feed, and for additional downtown Raleigh wedding venues check out: