The good stuff is in tasty food like Shrimp 'n Grits, talented artists, fresh floral arrangements, an awesome space (or two) and a team of kick-ass industry go-getters; the recent downtown Raleigh wedding showcase called Toast and Taste had all that and more. The special thing about this showcase was the small but mighty hand-selected vendors showcasing, all brought together by the team at The Stockroom at 230 and The Glass Box, Donovan's Dish and Katie Dunn of Events by La Fete. Amazingness ensued (a harpist with a beautiful voice playing and singing live, a four-tiered wedding cake with strawberry and almond cake to taste, and the best bow ties you ever did see!) and I loved being there to mingle with excited couples and capturing it all.
Austin Bagwell of AB Chalk Designs is The Stockroom's go-to artist to adorn their interior chalkboard. Party Reflections and American Furniture Rentals teamed up with Fresh Affairs to provide the tables, linens, fabulous furniture and flowers.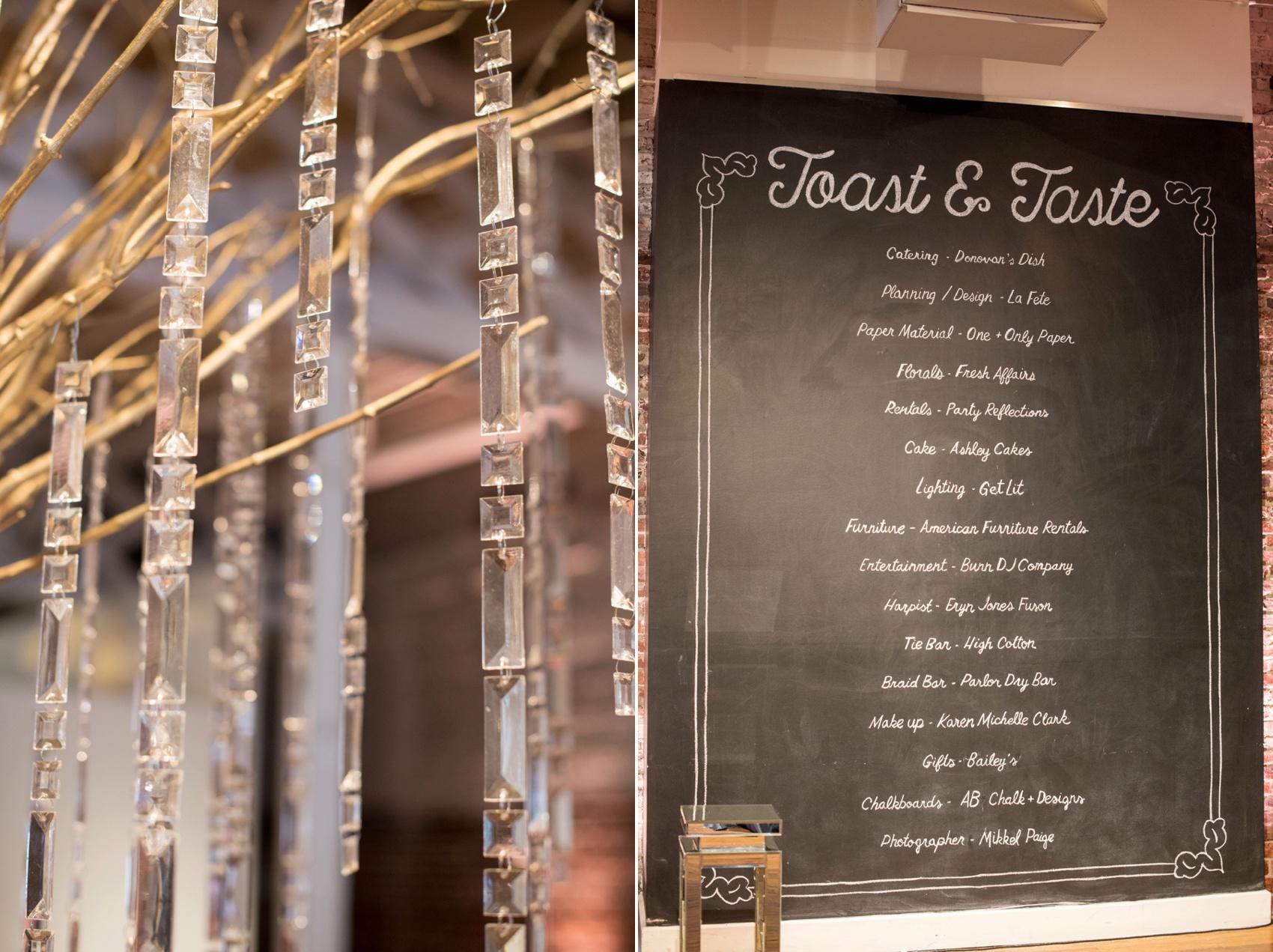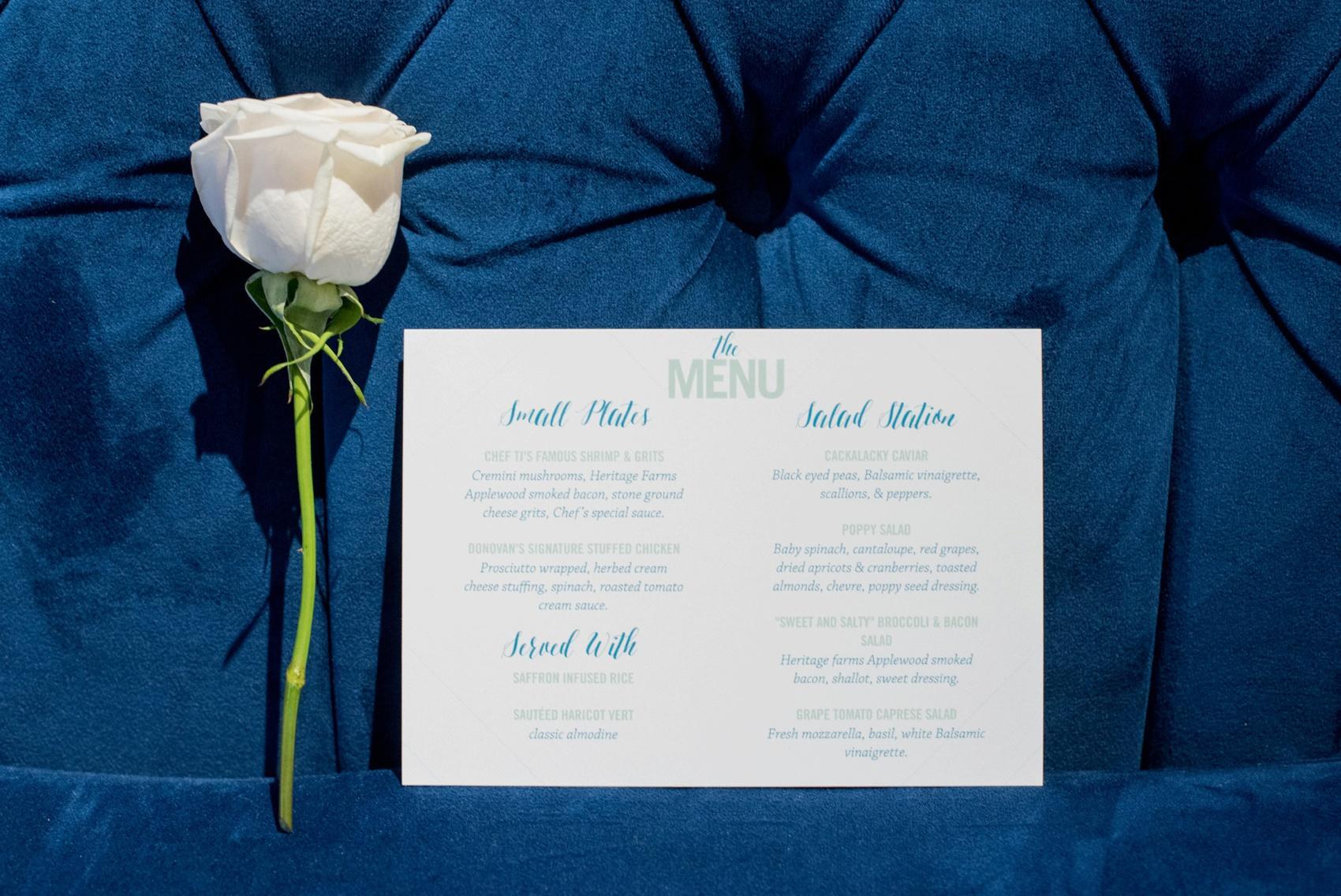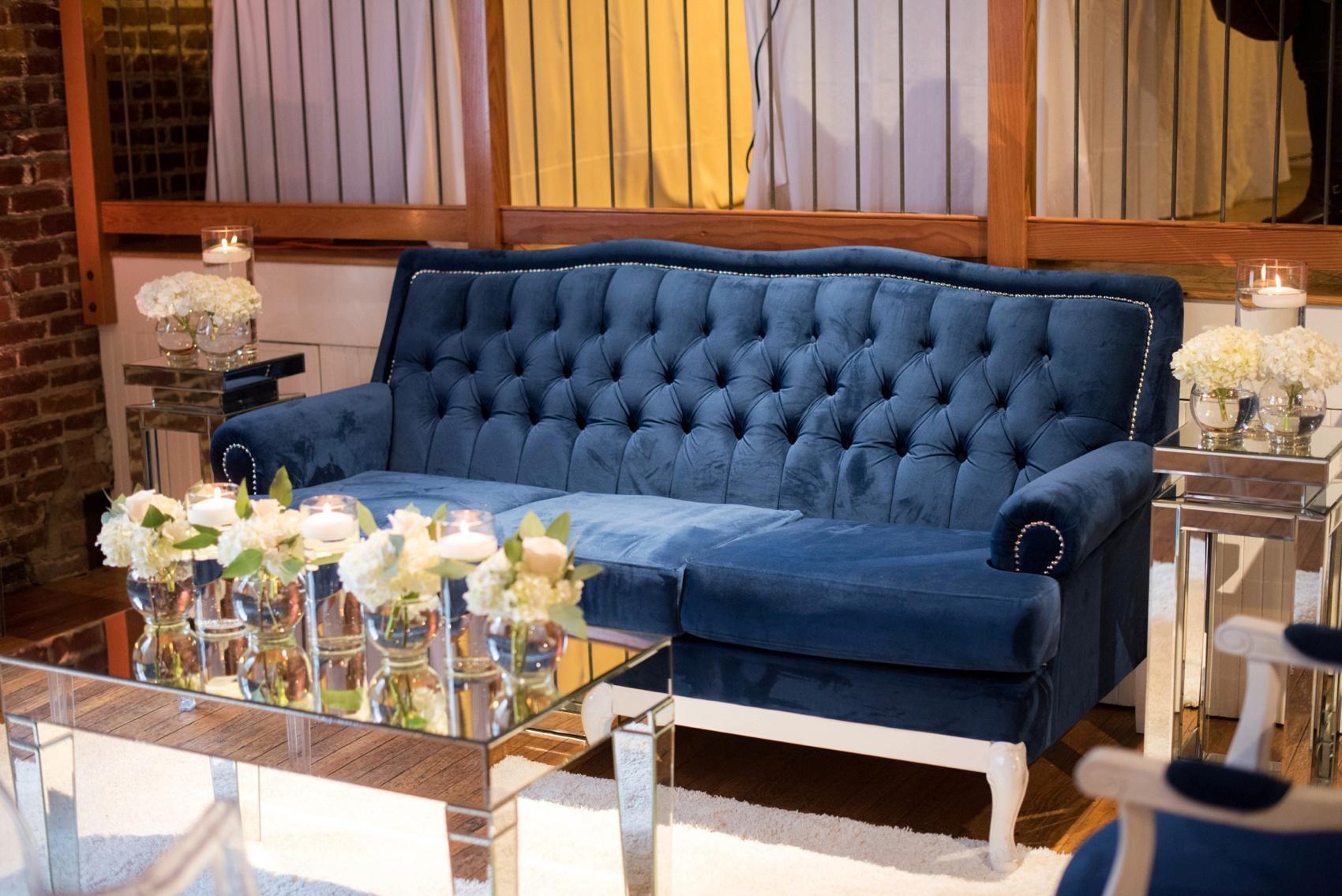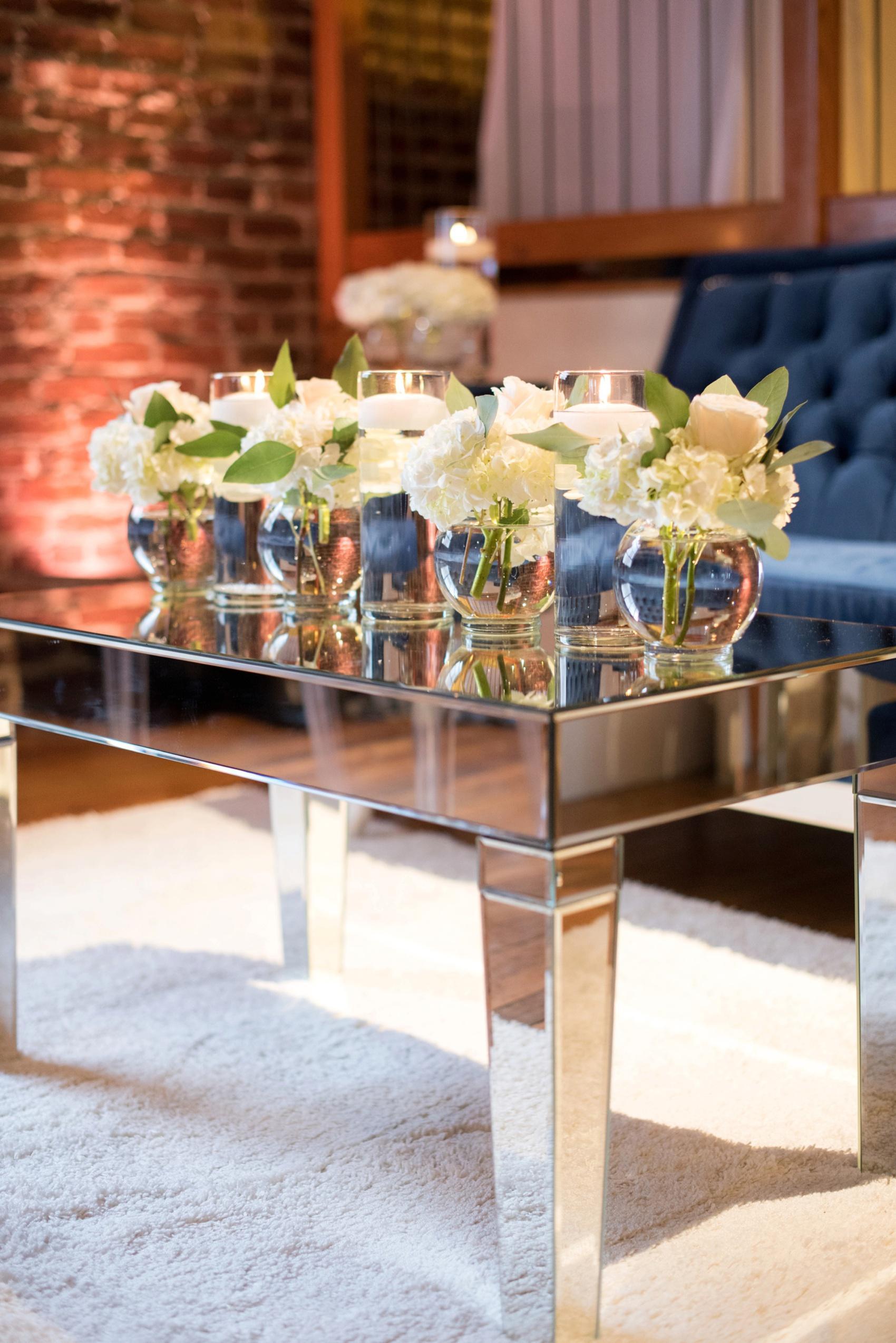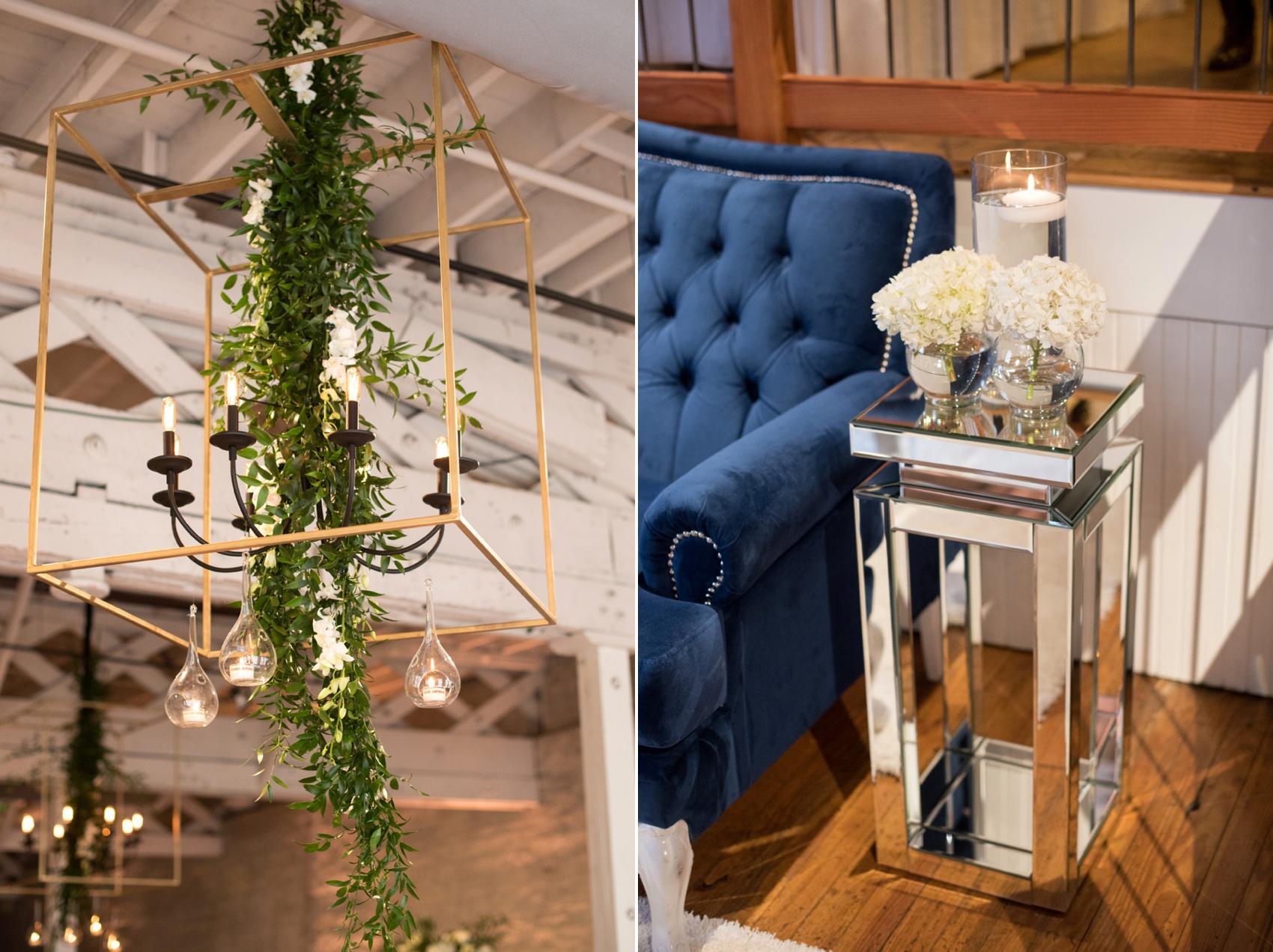 It took everything in me not to steal that blue couch and chairs, mirror tables and incredible lighting. Actually I recognize those cube "chandeliers" GetLit hung from Lacey and Rob's wedding! It was nice to see them in action again. Good lighting can really transform a space.
I loved the idea Alexandra at The Stockroom at 230 had to hang some of my canvases along the entry way. I can't say I've ever seen my work displayed like that; I was diggin' it!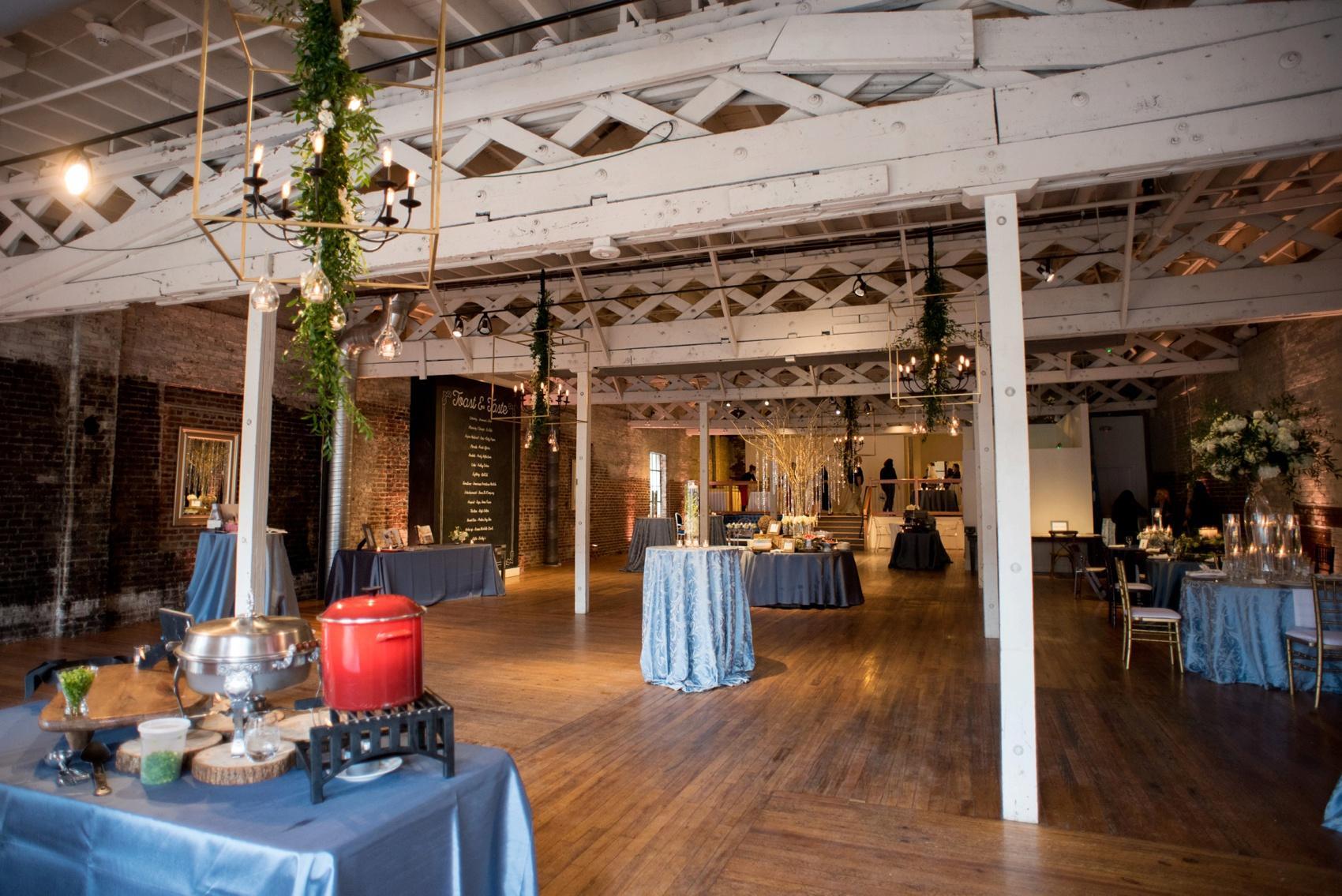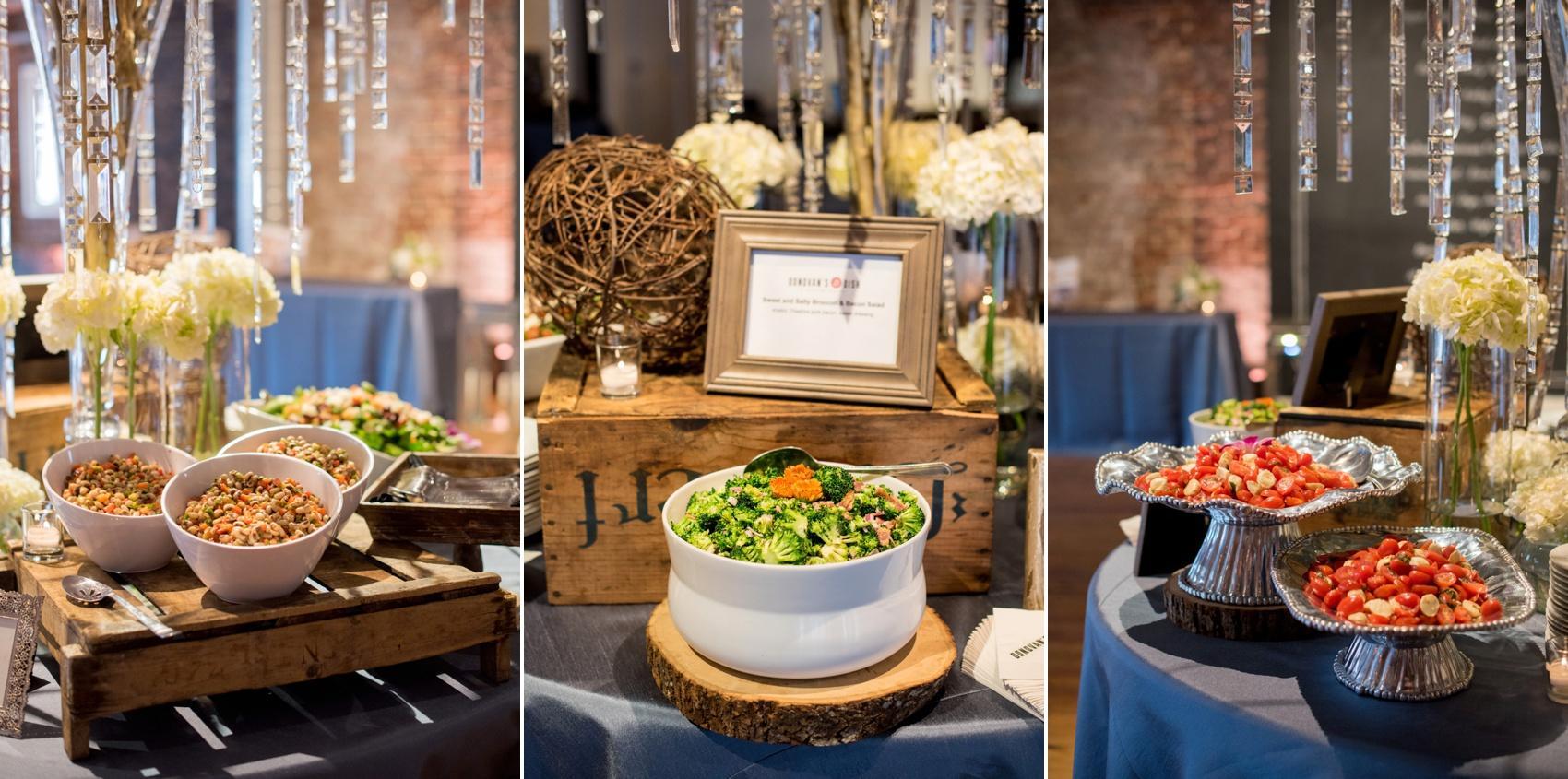 There were two sessions to attend: one for lunch, another for dinner. Each meal was delicious! Lunch has more cold salads (my favorite) and if left alone in the room I may have eaten that entire bowl of bacon broccoli salad.
I headed upstairs to see what was happening in the sunshine-filled Glass Box. Parlor was busy with a cool braid bar and I instantly fell in love with their sign, "I love your hair, will you marry me?"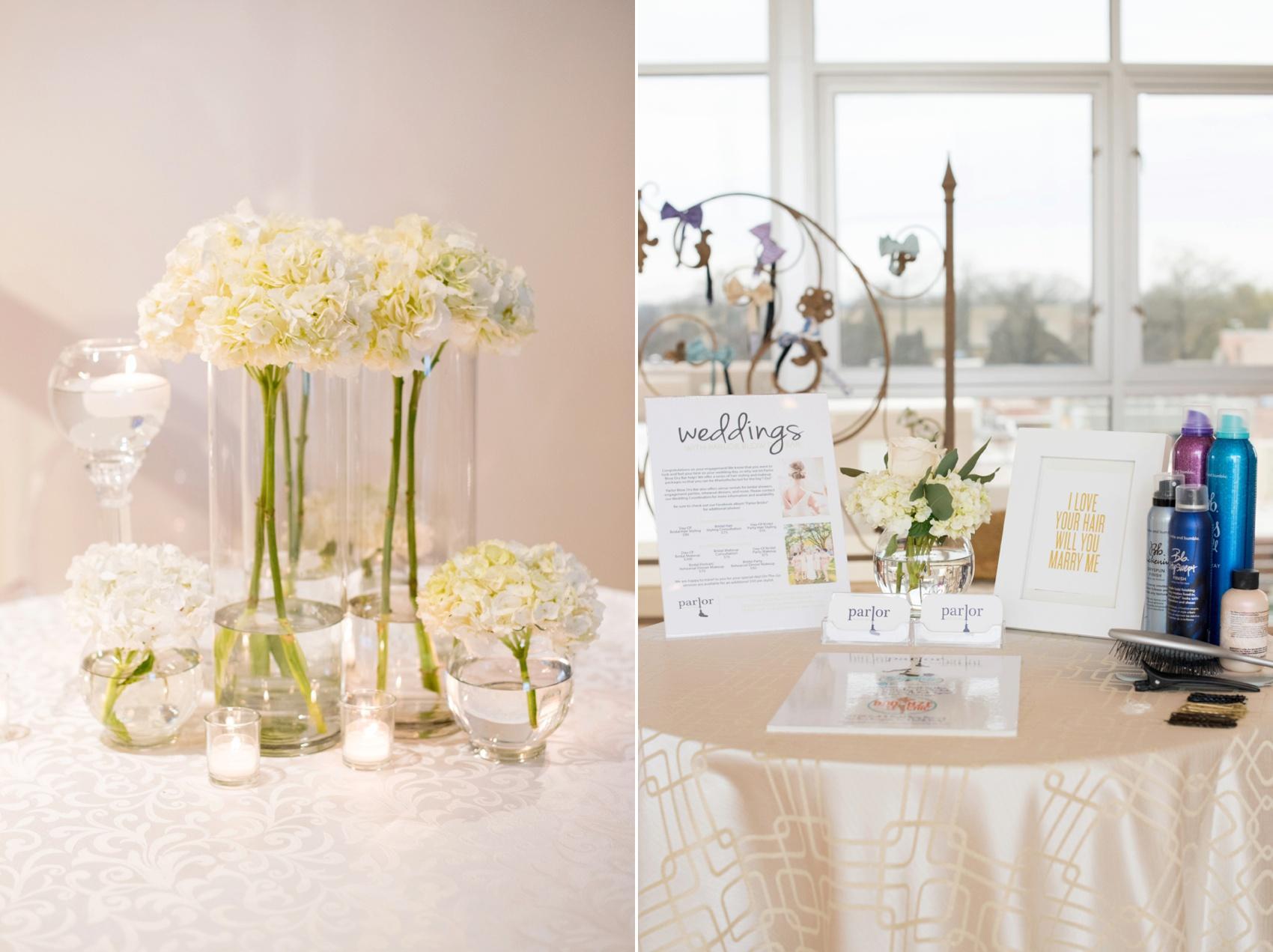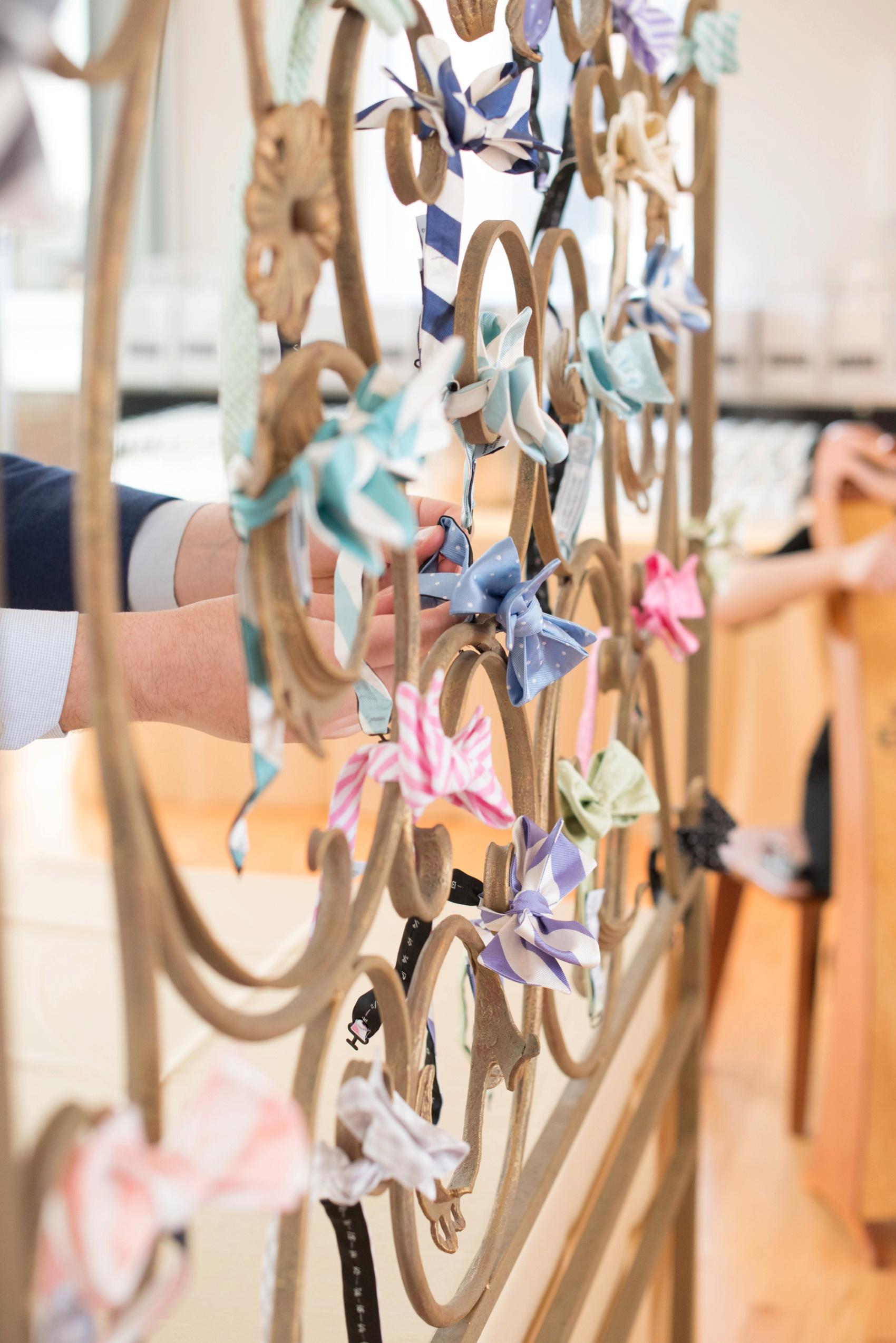 I walked up to James of High Cotton, a co-founder and sales exec, and he showed me a really cool box they ship out to grooms and bow-tie wearers across the nation. You can order a box of 5 bow ties to try on, free of charge and free of shipping cost too, and decide which you like and simply ship back and order the tie of choice. How cool, right? Also all their cotton ties are machine washable!
It was great listening to the voice and harp playing of Eryn Jones. She also plays guitar and piano, which is great to know for me to recommend to brides and grooms. She's really good.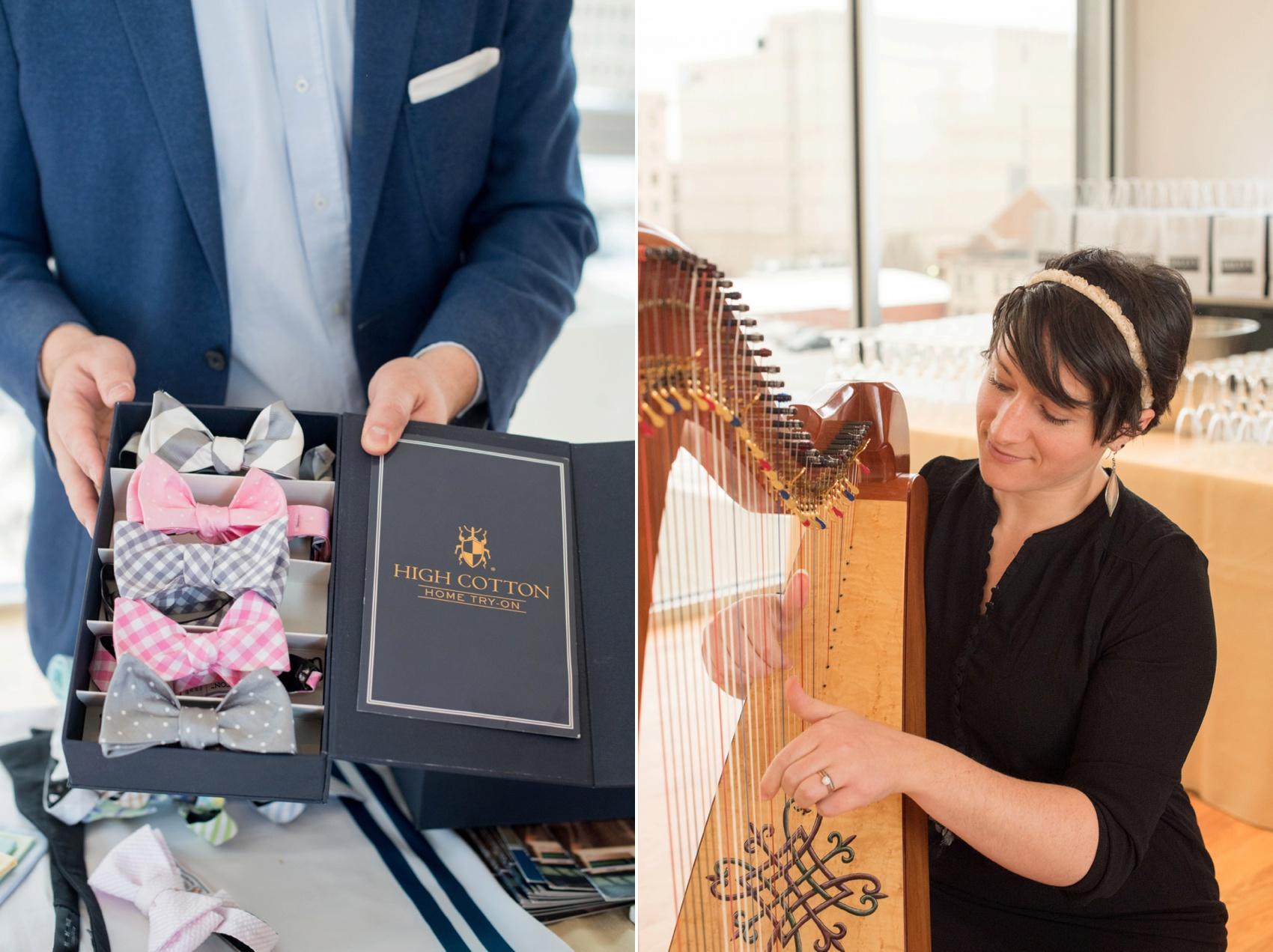 My friend Chana and I couldn't resist tasting Ashley Cakes cake samples. (Which were fabulous, by the way.) Just before we ate the evidence I snapped this photo of Chana's last bite!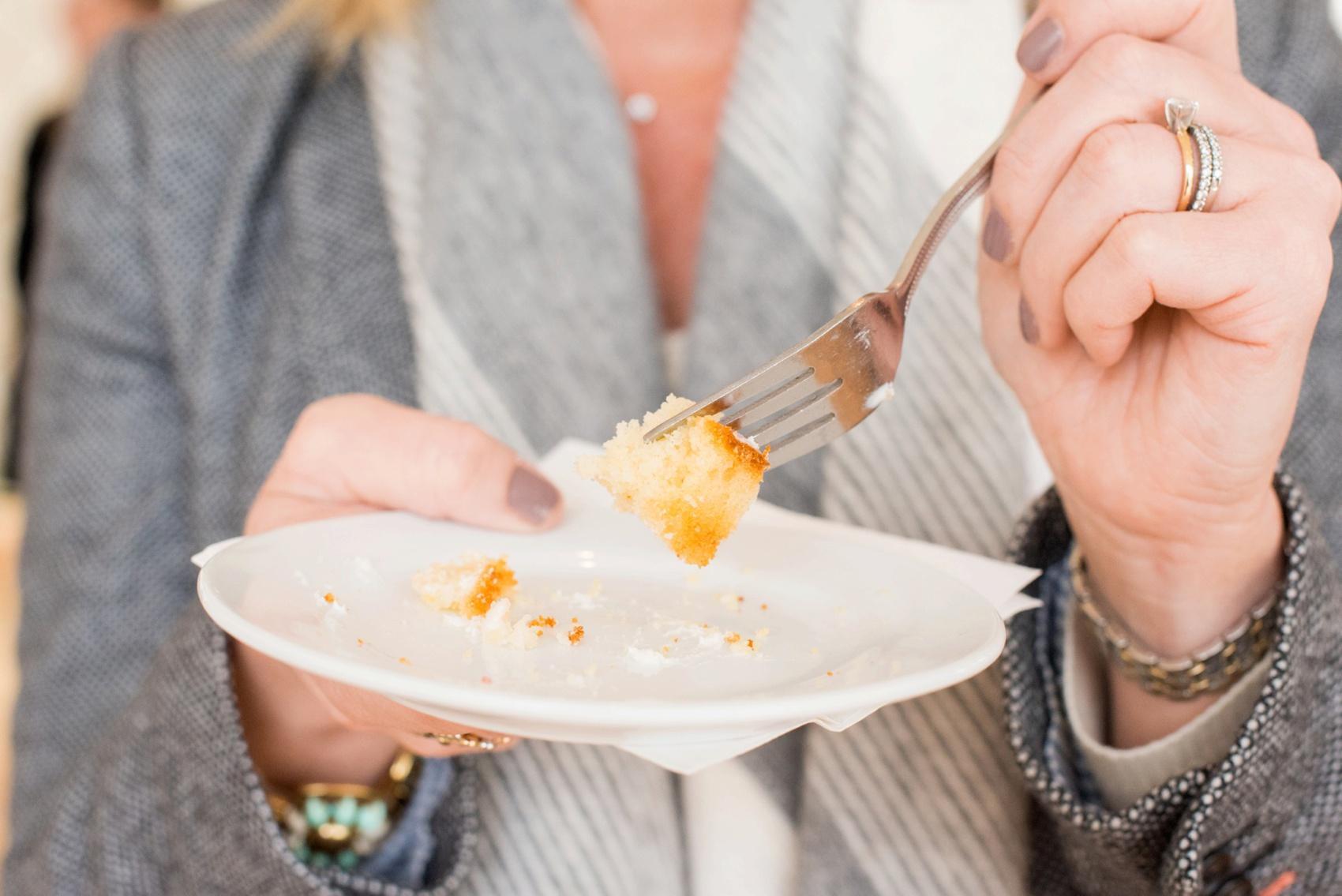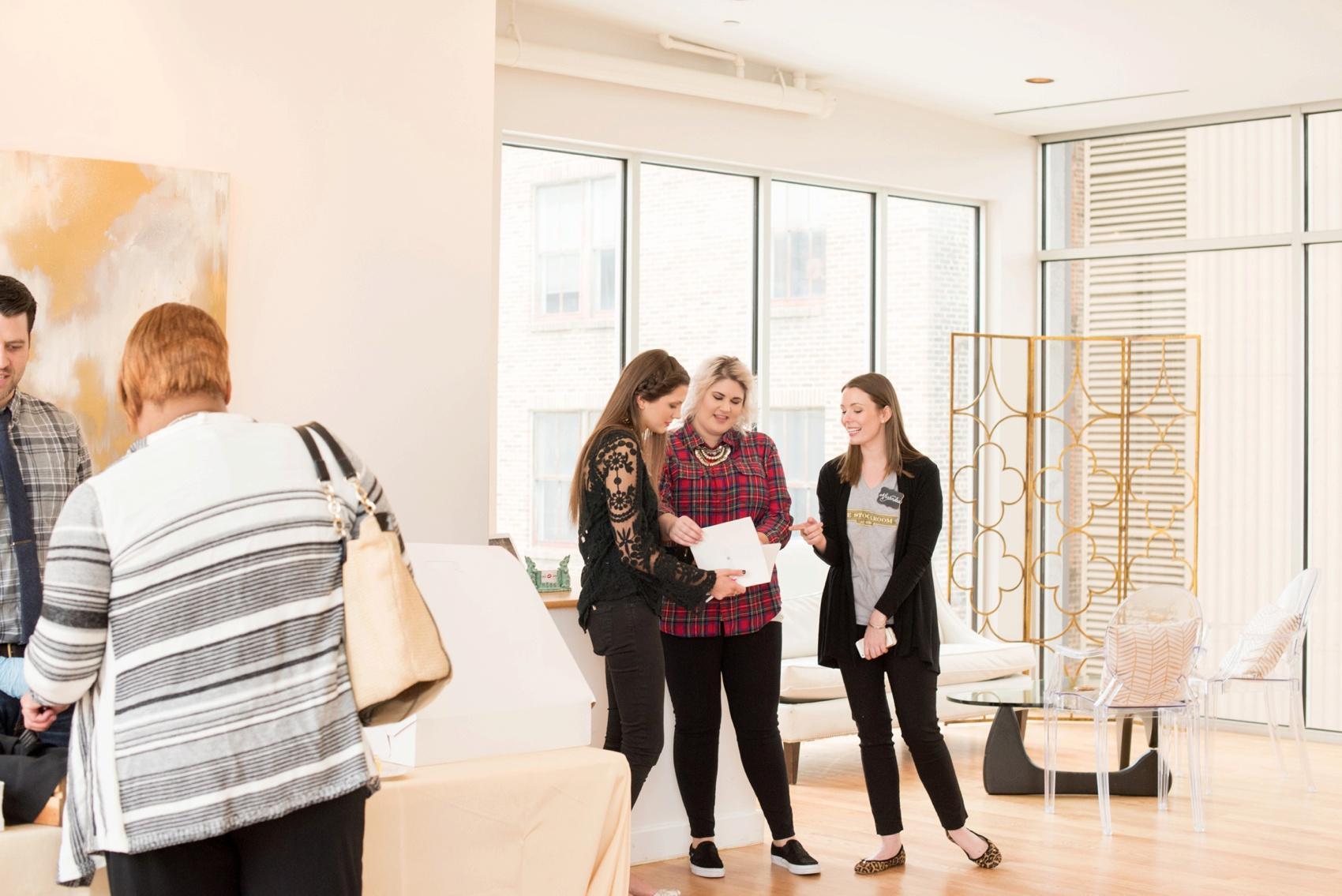 Michelle Clark, a personal favorite makeup artist and the great artist who did Mollyann's hair and makeup for her recent surprise proposal, was there to talk to brides too.
Back downstairs I made sure to capture the incredible table numbers, floral arrangements and place settings of three varying table set ups. I love what One and Only Paper did with the table numbers and place cards, especially. Look at this wood block option!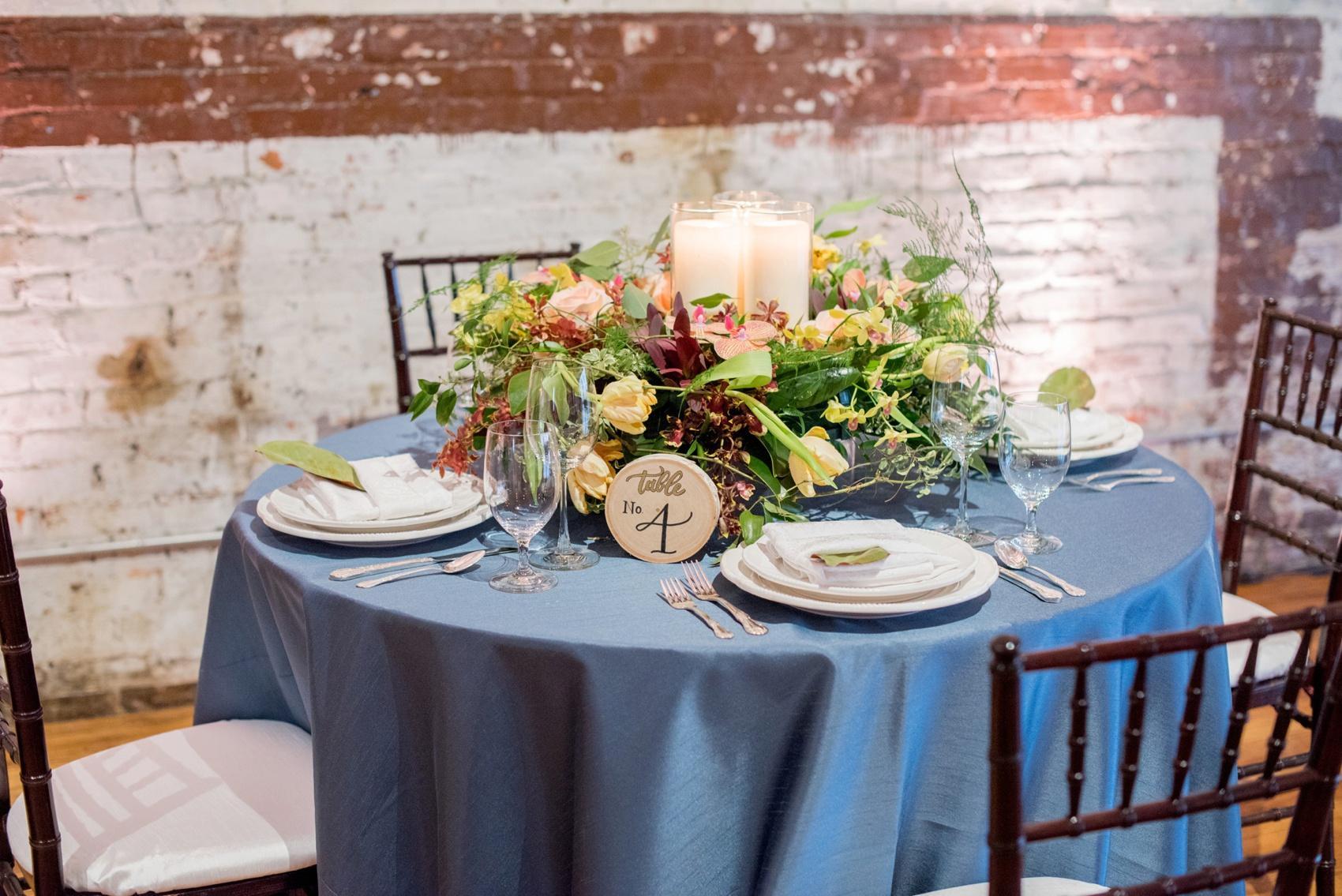 Ashley, your cakes have my heart. <3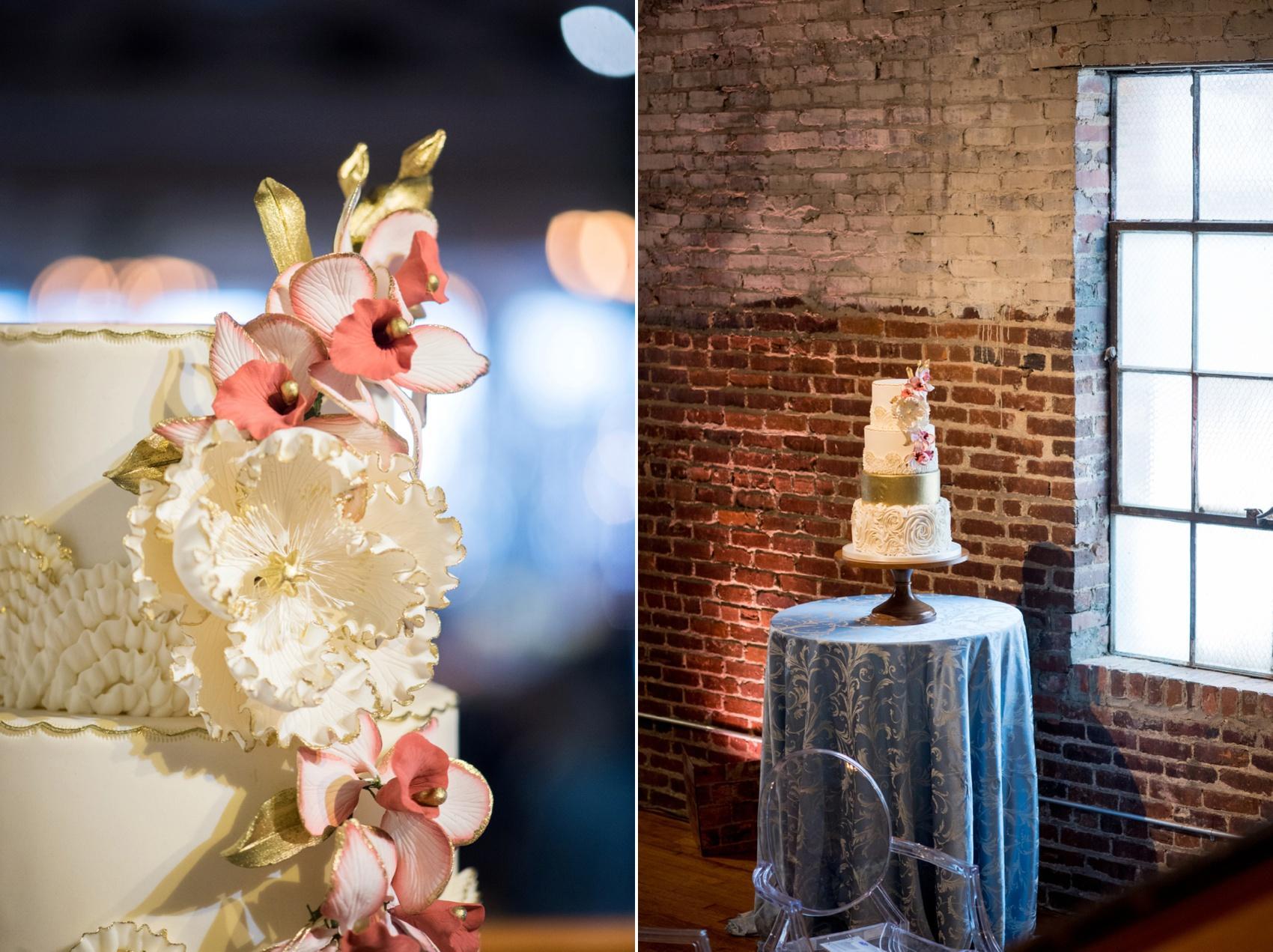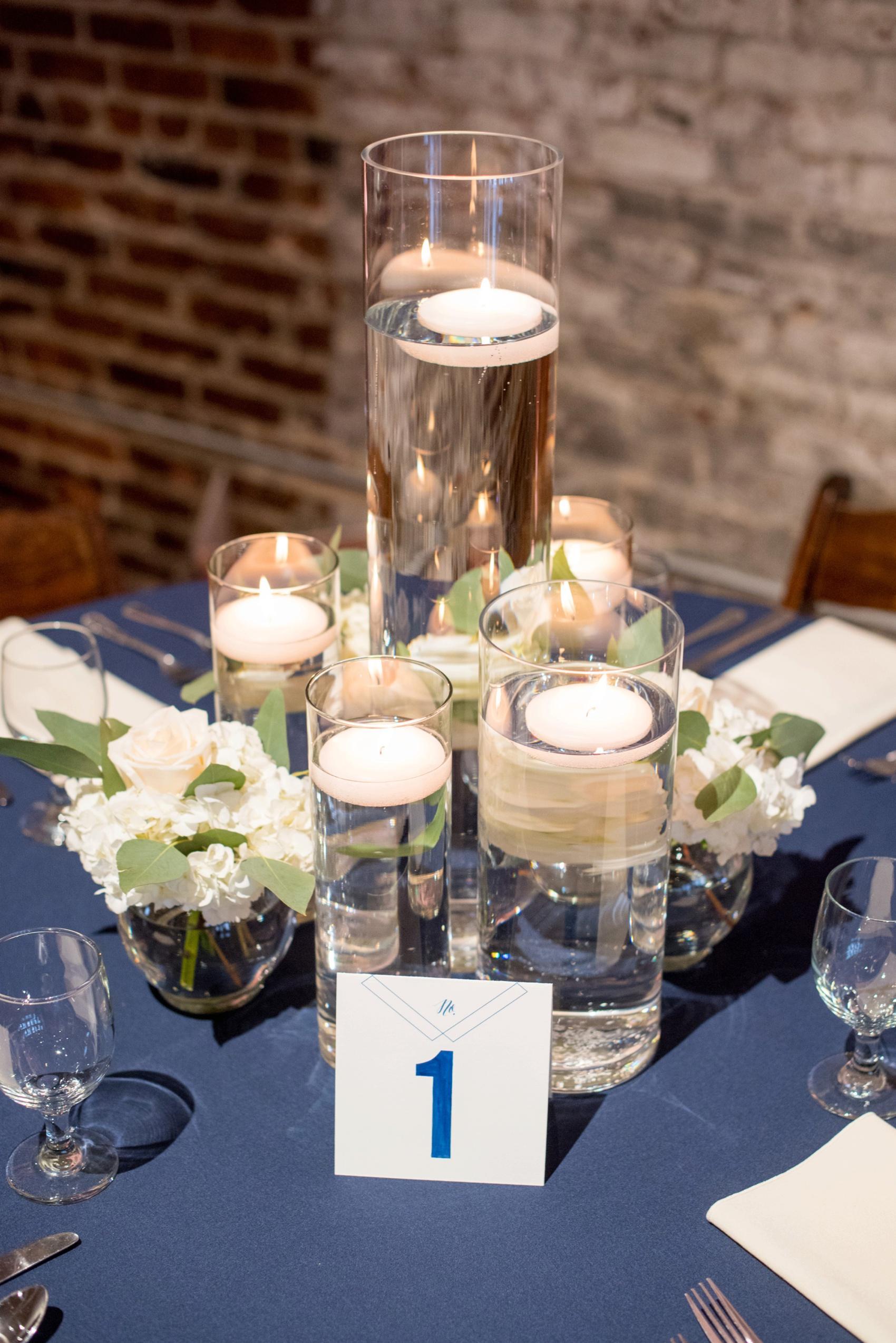 I always think candles are such a romantic, affordable option. Fresh Affairs knocked it out of the park, everywhere you looked.
That's Gabrielle of One and Only holding the sign she created to go with Donovan's Dish cocoa bar!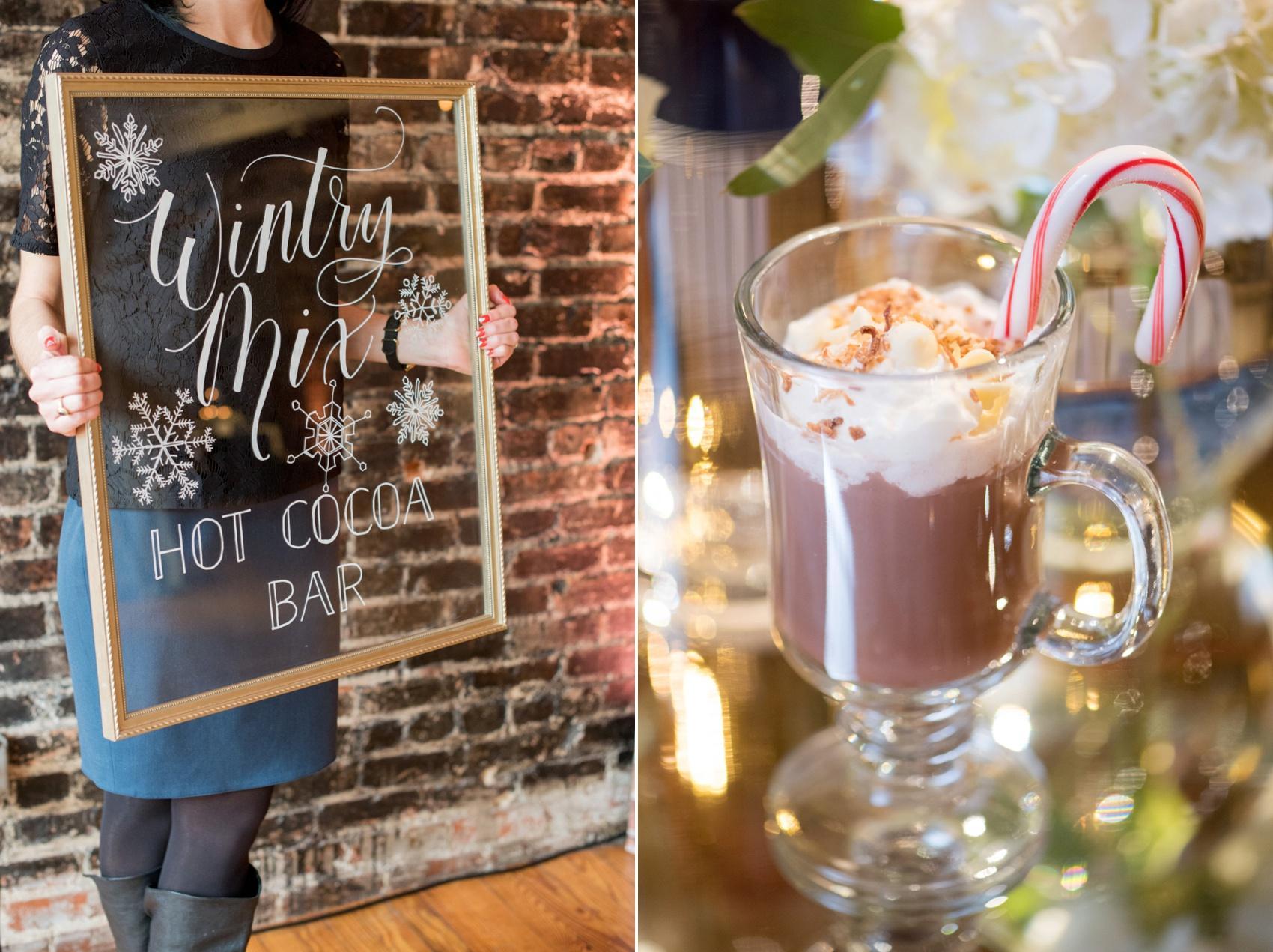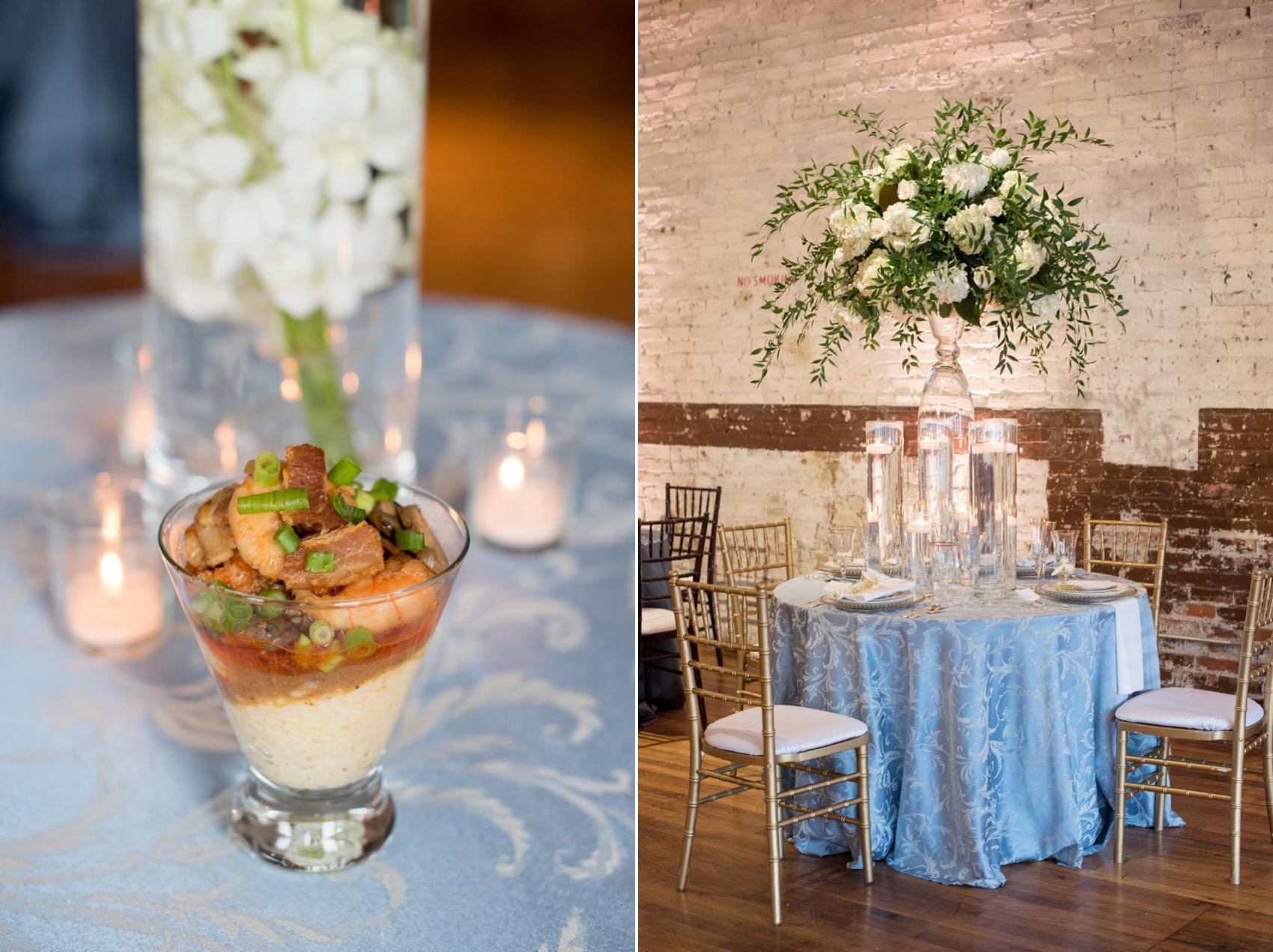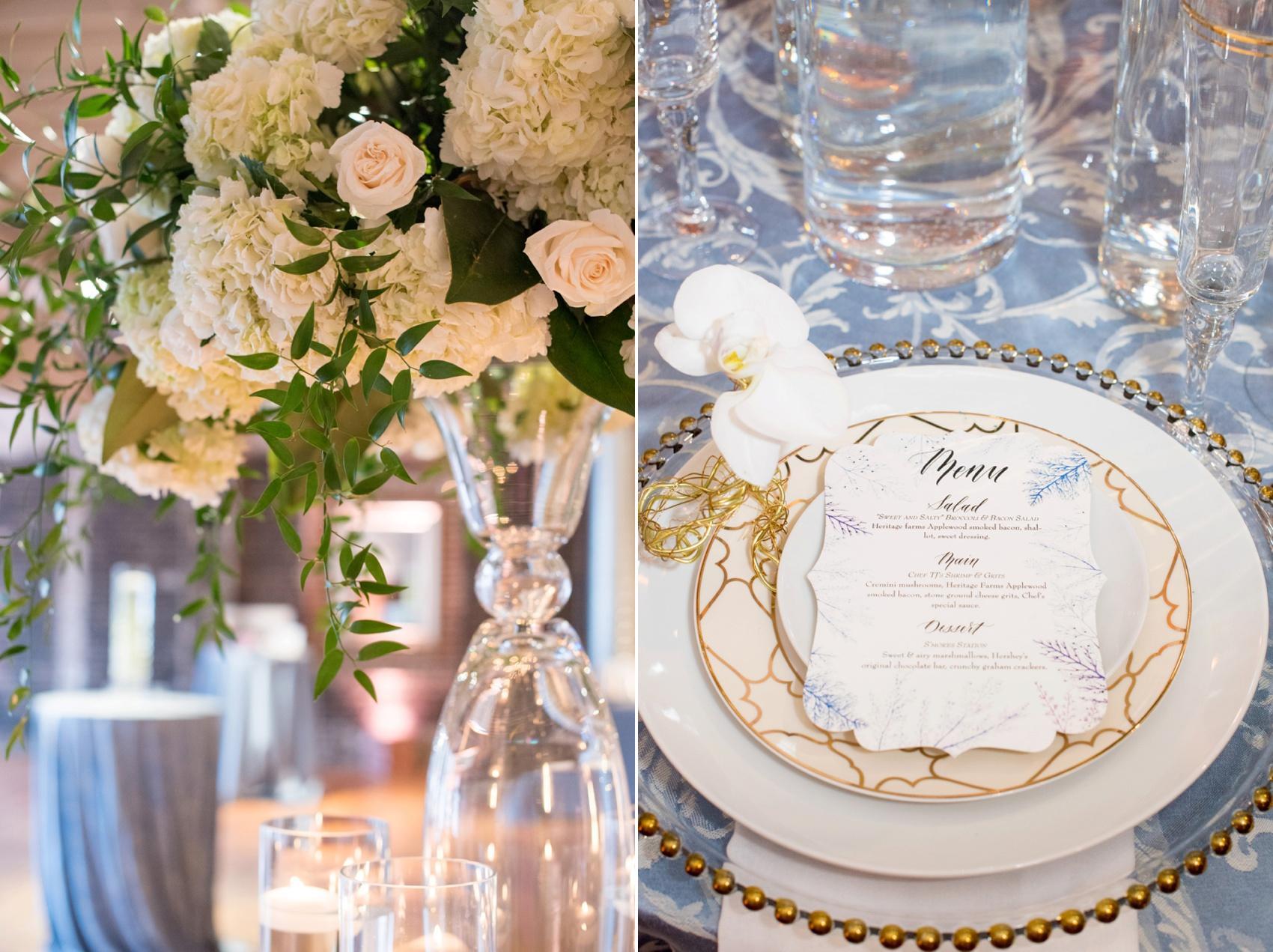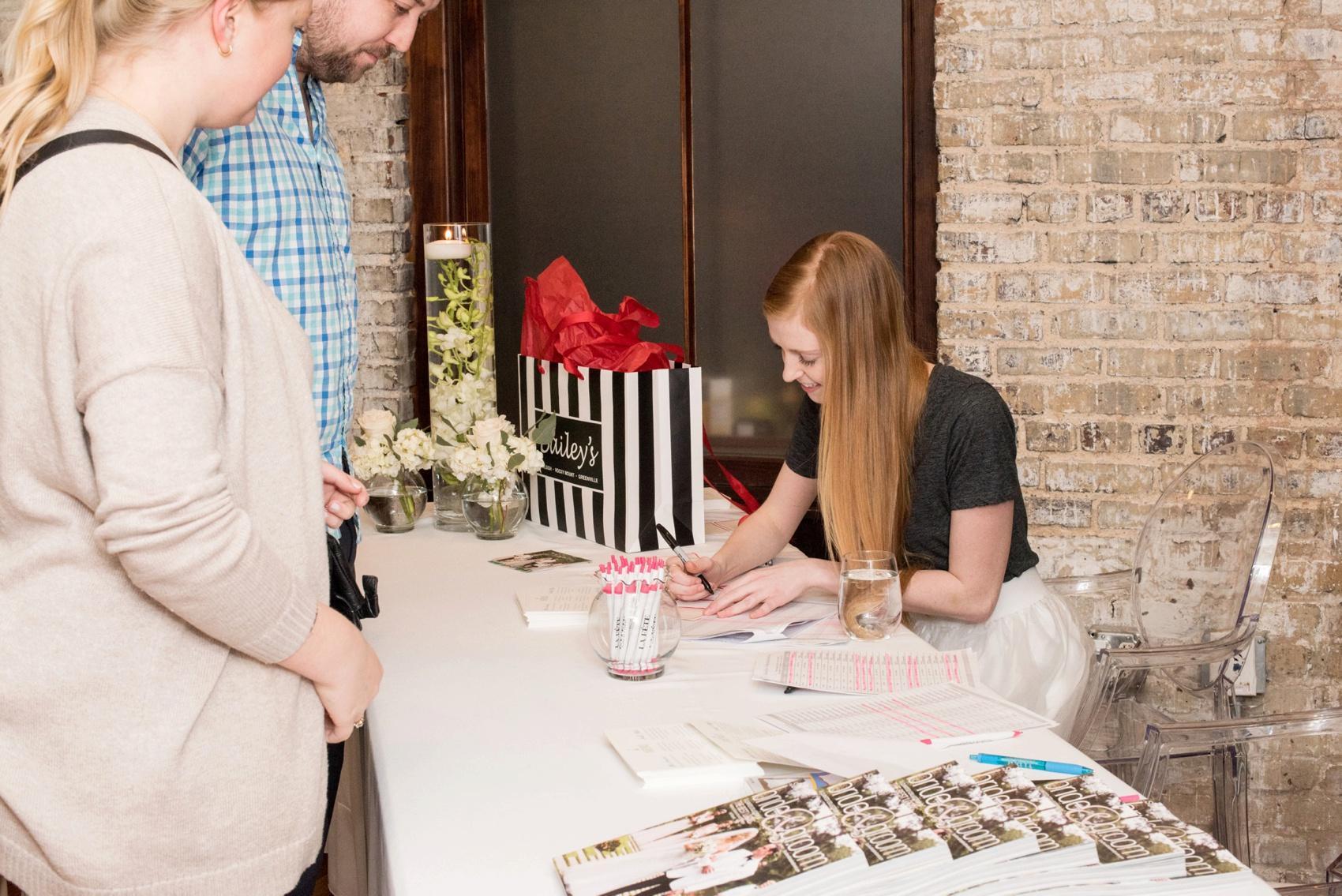 Over at check in, Megan was making sure everyone had a pretty name tag and letting them know about the Bailey's Fine Jewelry raffle.
I was walking around capturing the event but was grateful to have a table with some information about my business on it. It still makes me happy to look at it, knowing I was amongst such an awesome group of vendors and specifically asked to participate. #grateful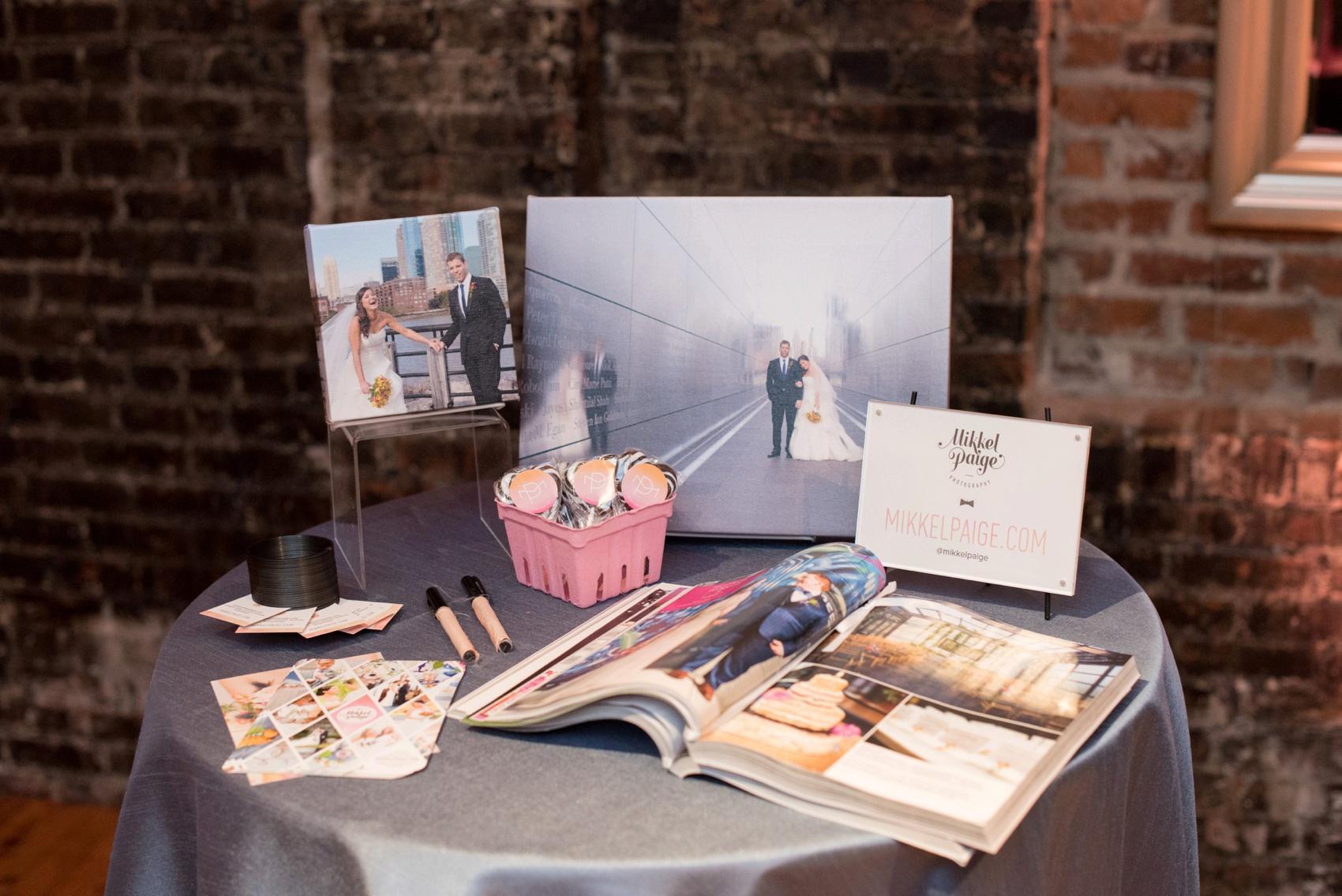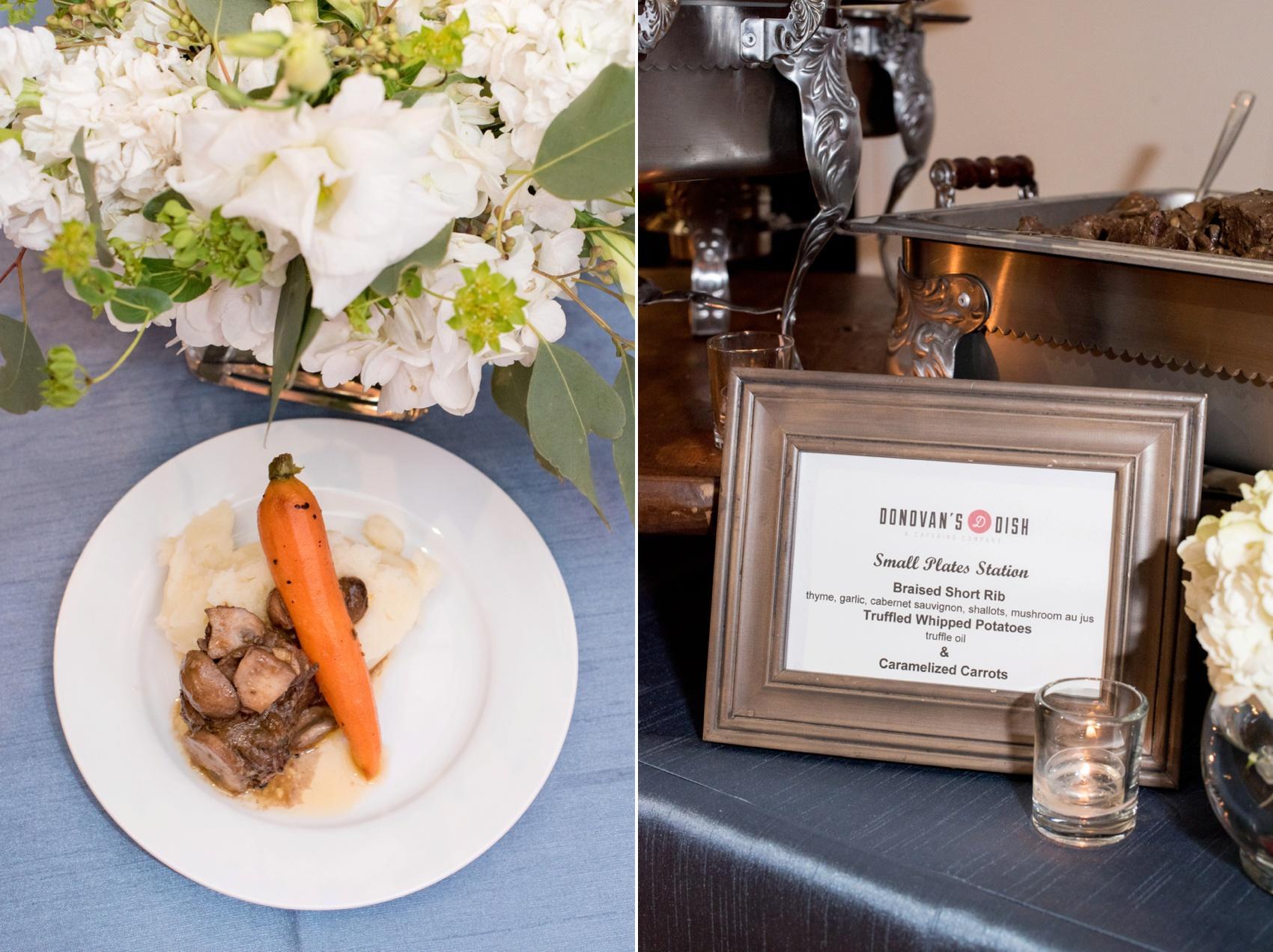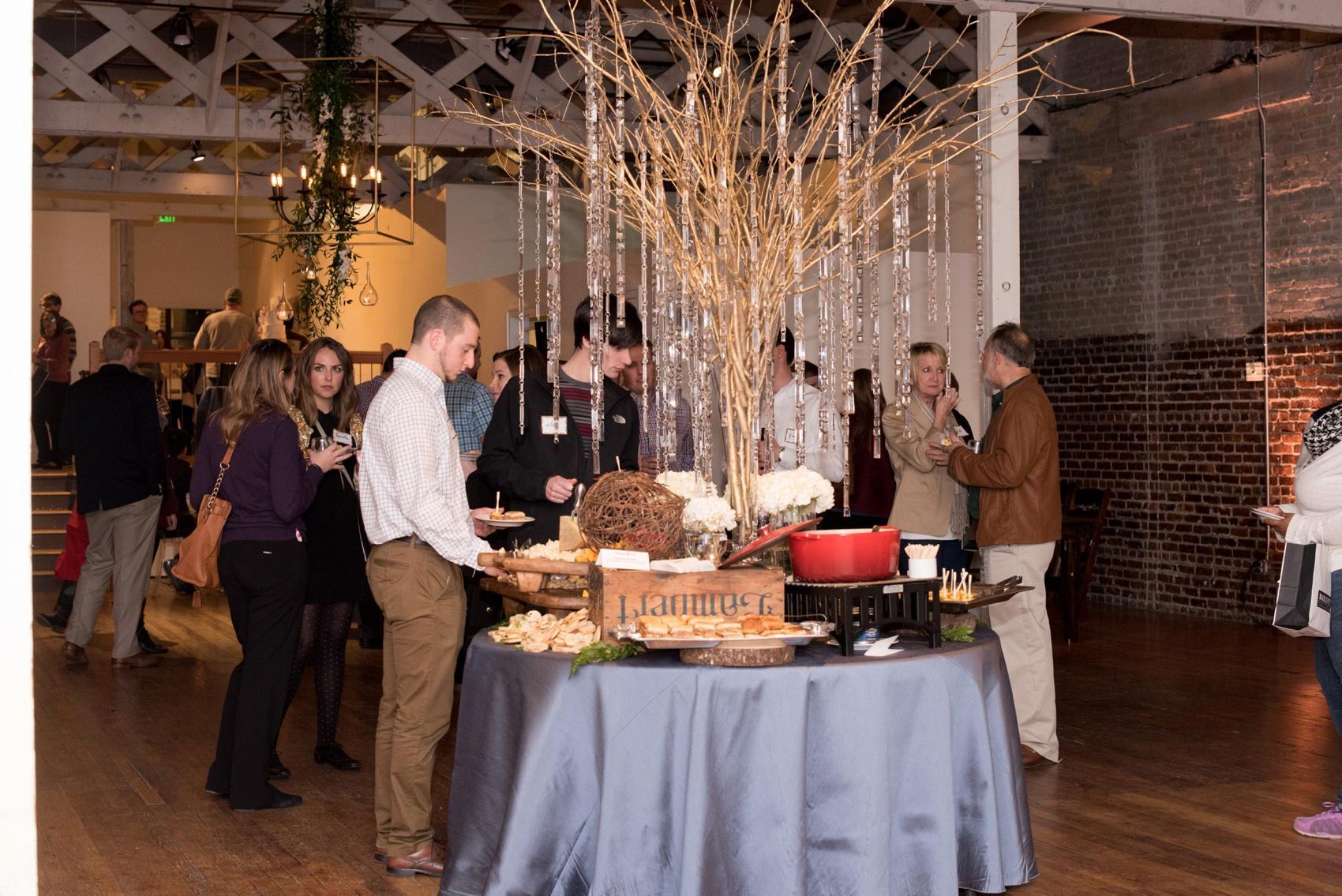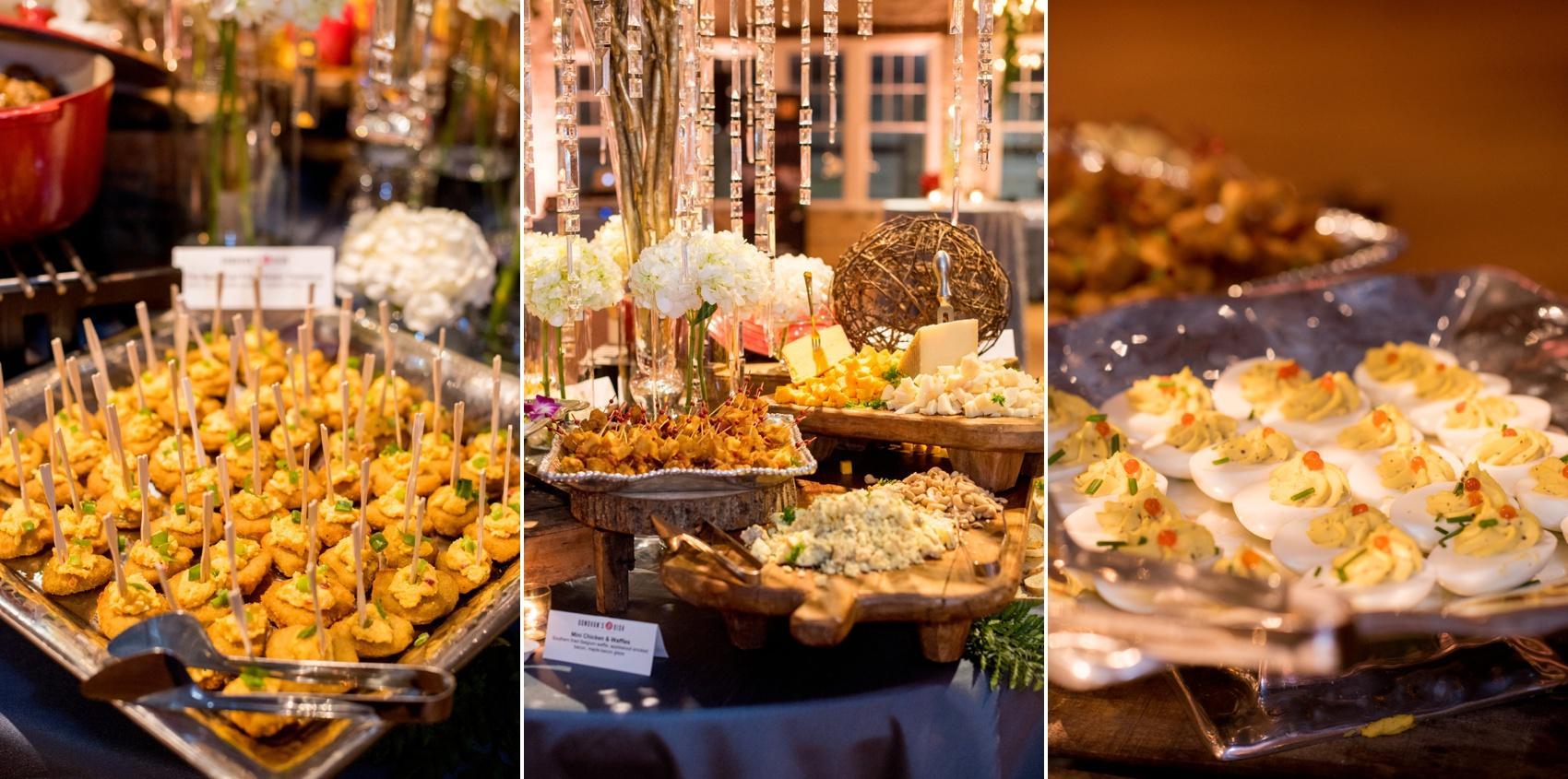 I want it all! Deviled eggs, mini fried green tomatoes, a cheese platter, mini meatballs and chicken and waffles. YUM.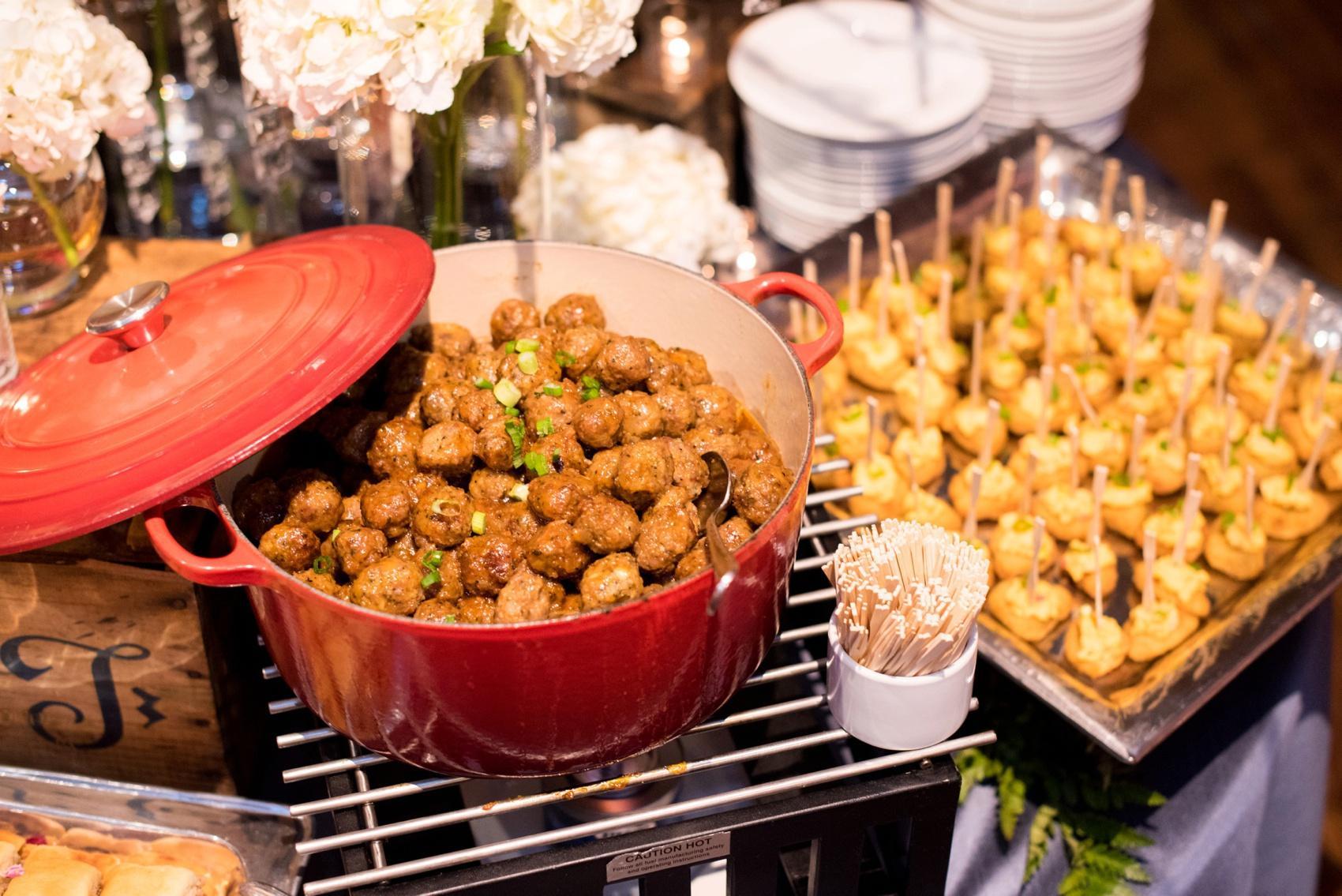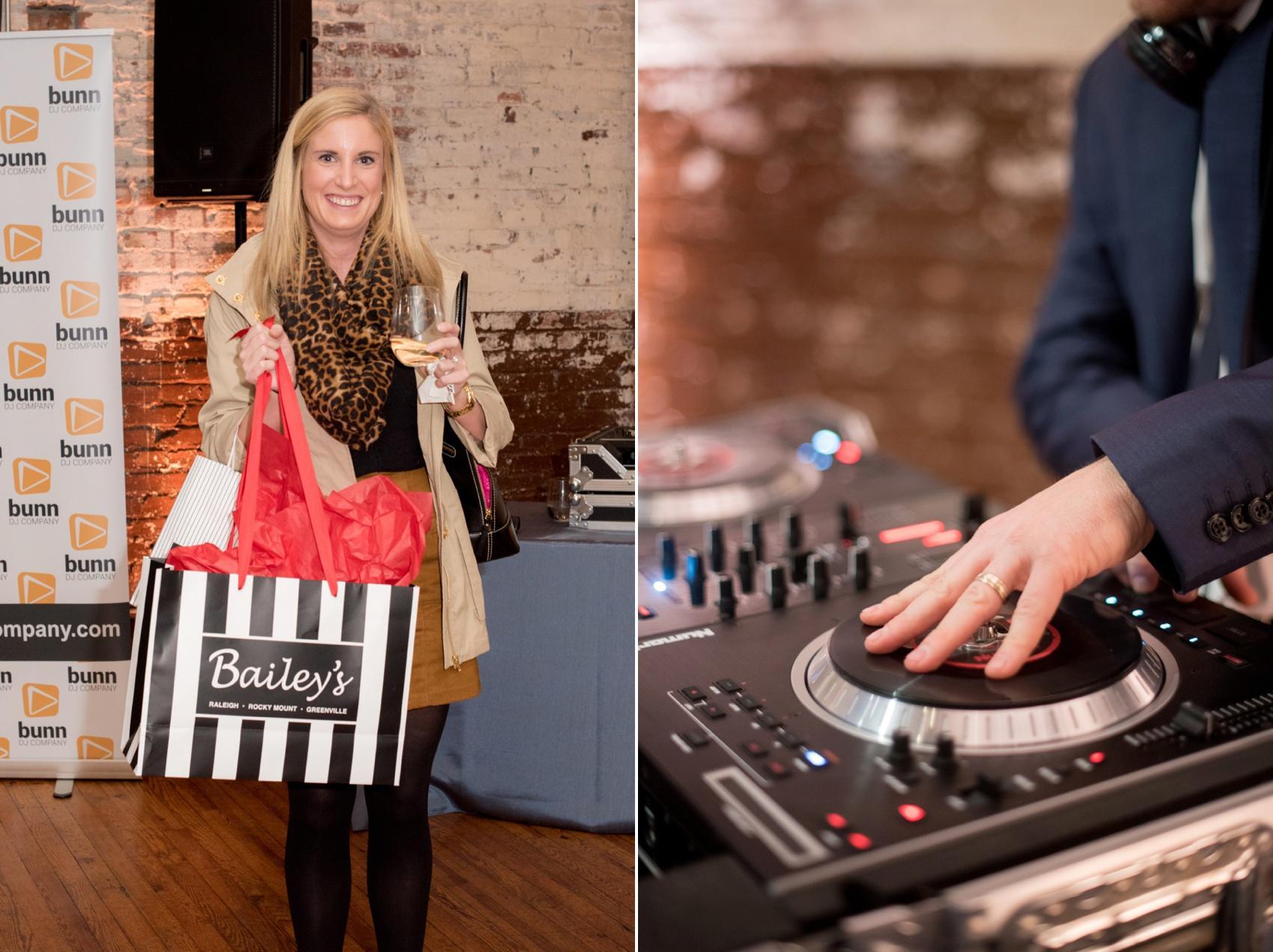 The lucky winner of Bailey's giveaway was announced towards the end of the evening and Bunn DJ Company's DJ Mark started up the tunes to finish the night right.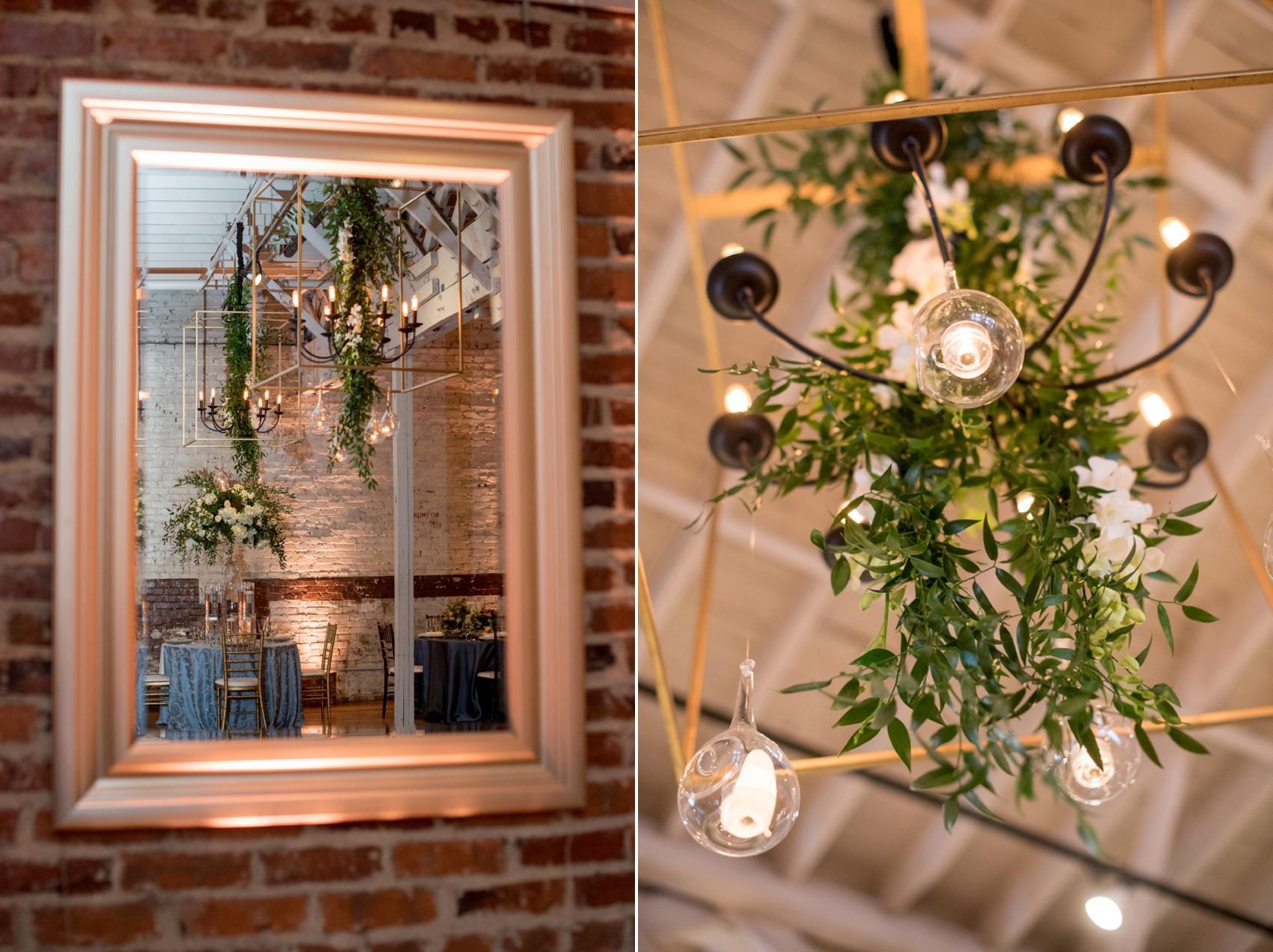 Cheers to a truly fabulous evening!
Don't forget to check out Instagram and Facebook for more. 🙂
Happy Friday!