A couple who met on Match.com, looking for love, tied the knot this week at the Courthouse in downtown Raleigh followed by pizza, vino and lots of love and smiles! Angel, the beautiful bride, reached out to me in June. She told me they met online in fall 2013, they got engaged a year later and about eight months after that they wanted a weekday wedding, at the courthouse, with his parents as their witnesses (Angel's son joined too!), and some cool photos of them around downtown Raleigh. And guess what? I am thrilled to report that's precisely what they got! As and ye shall receive. 🙂
They "raced" to the courthouse, as Reggie wanted to playfully illustrate. I love how excited they were to say "I do" and make it official. They were almost giddy with anticipation! I think this judge has the best job in the courthouse, right?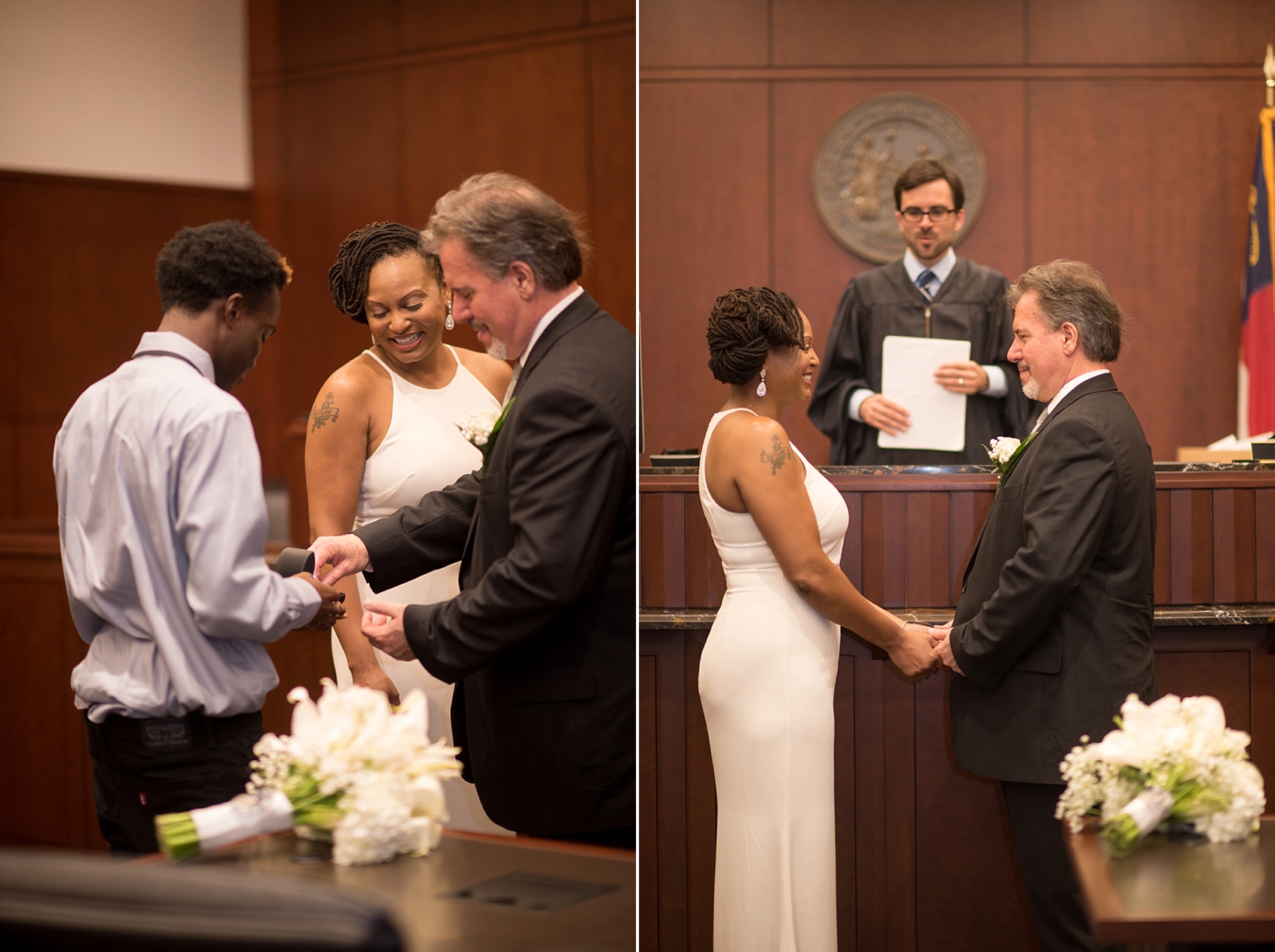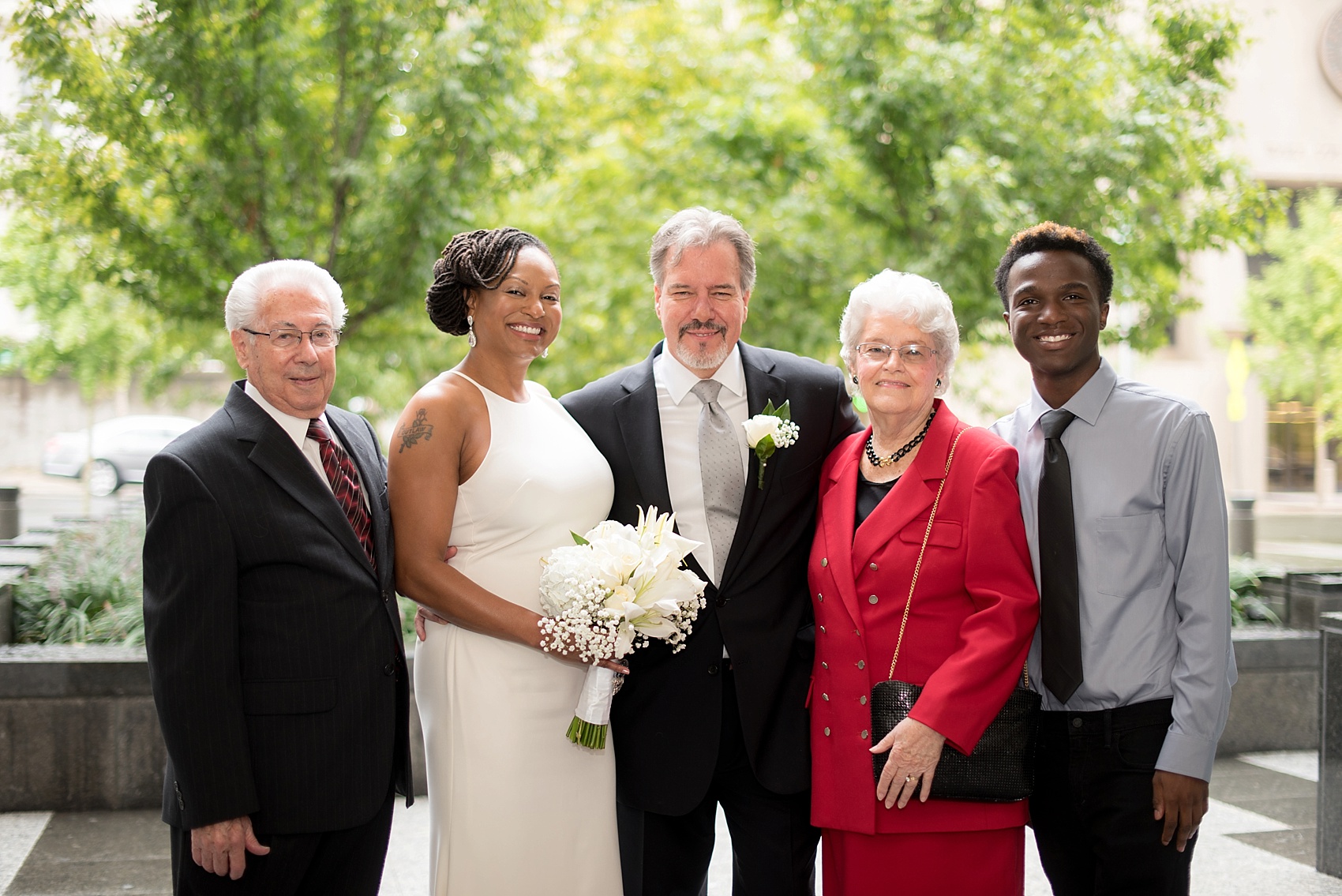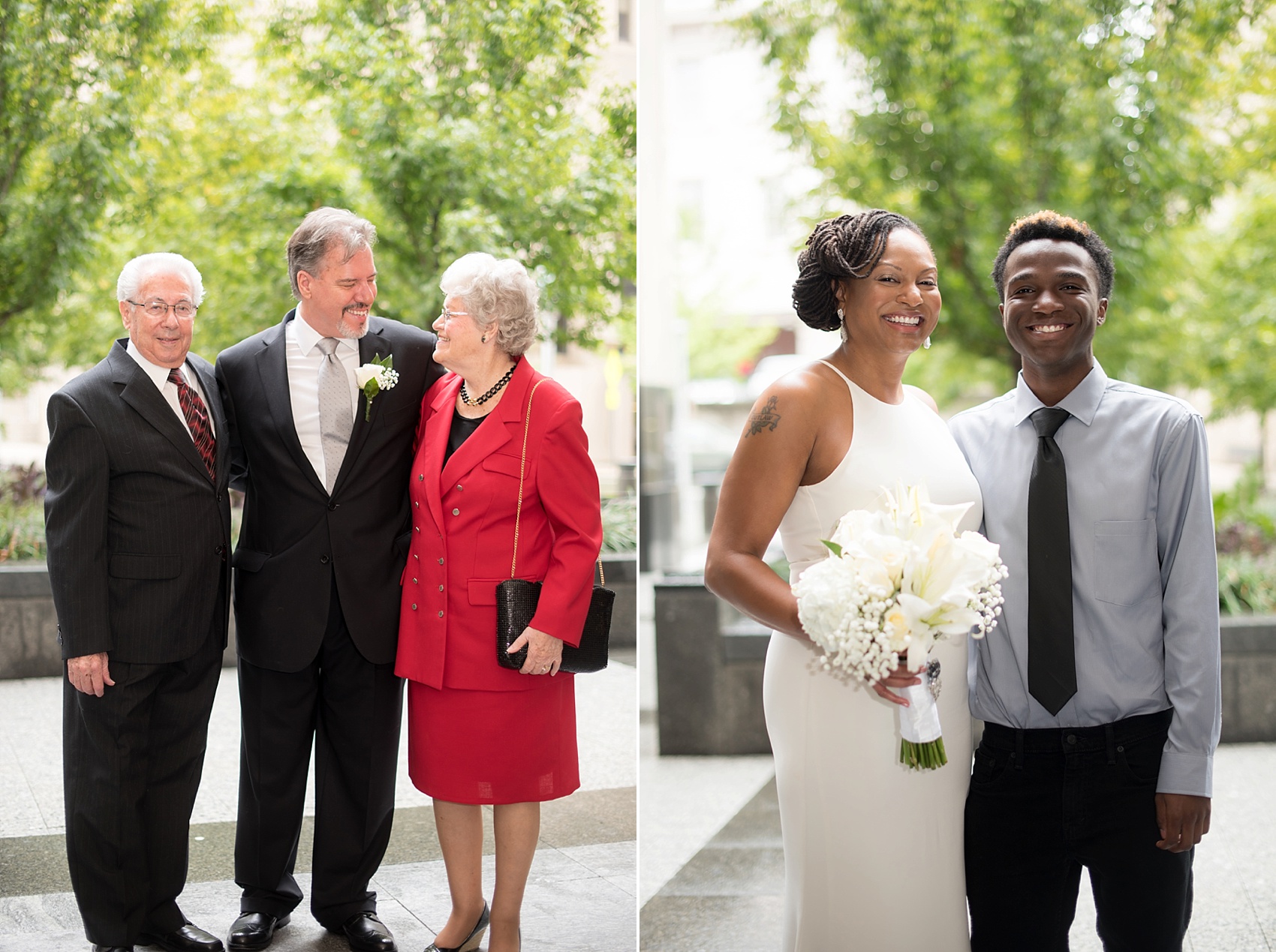 After some photos with family it was time to walk around, just us, for some stunning photos of the bride and groom! Can you believe that Angel made this bouquet (and Reggie's boutonniere) herself? I asked her where she got it and she said it was all made by her with the help of some YouTube instructional videos. Wow!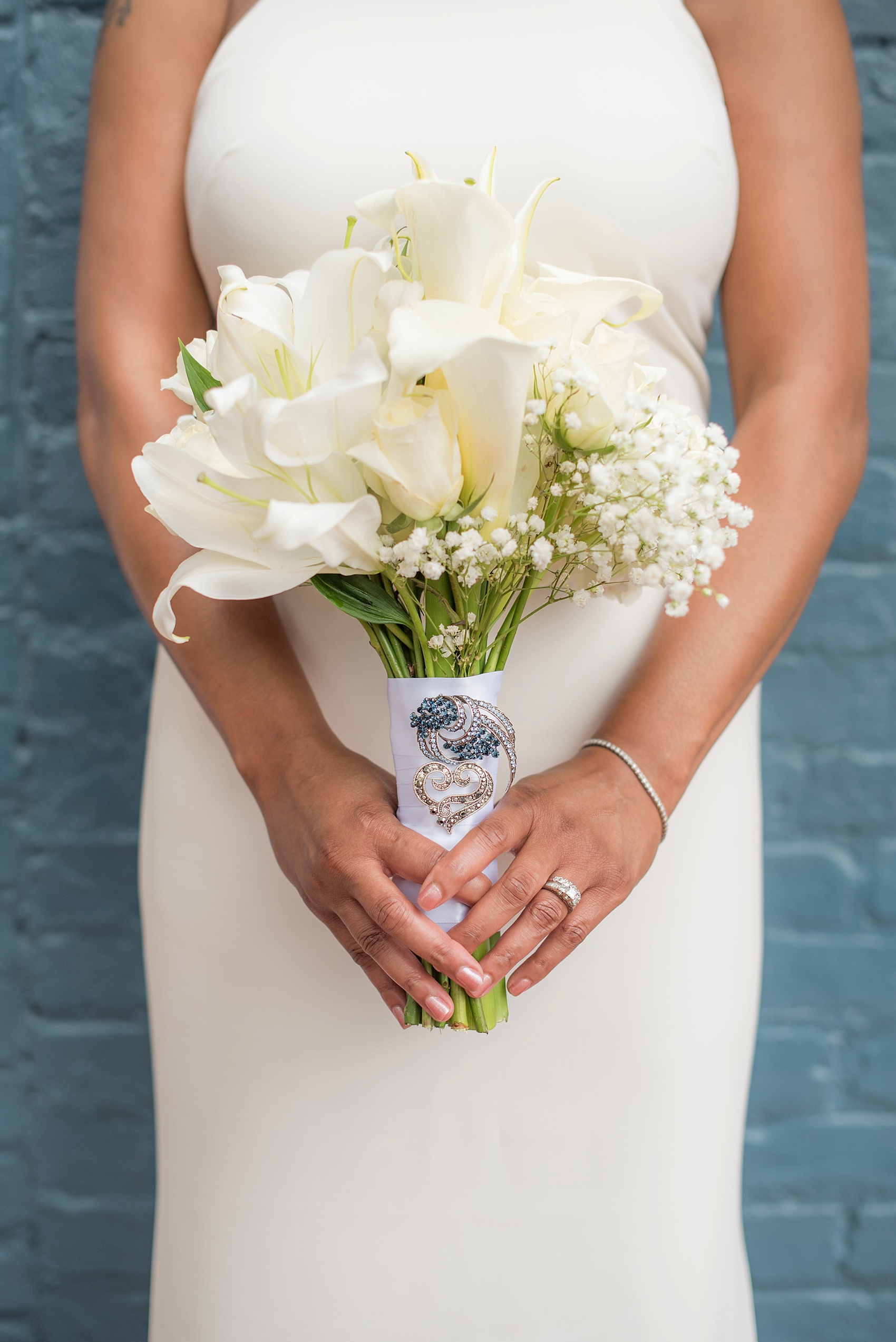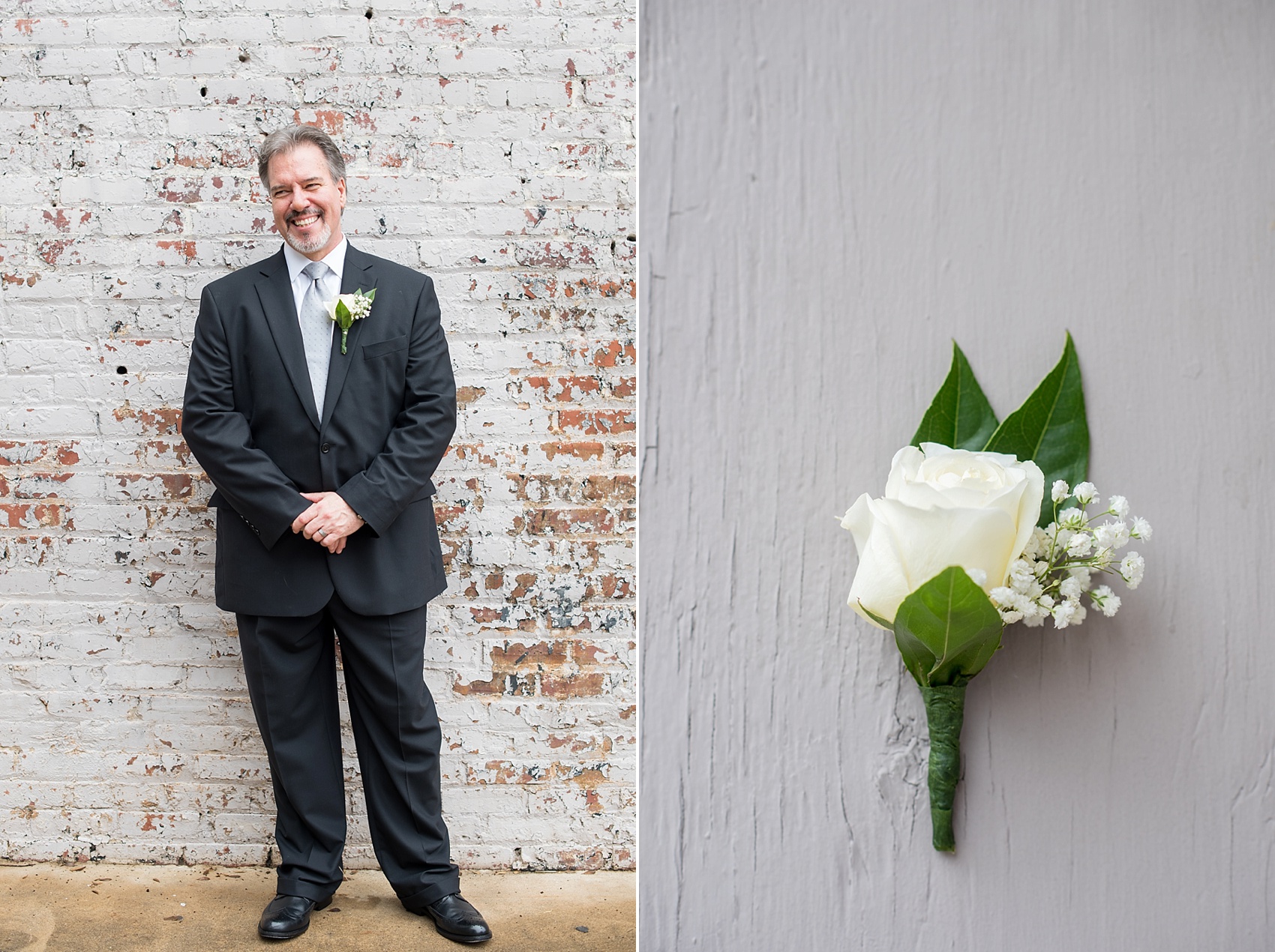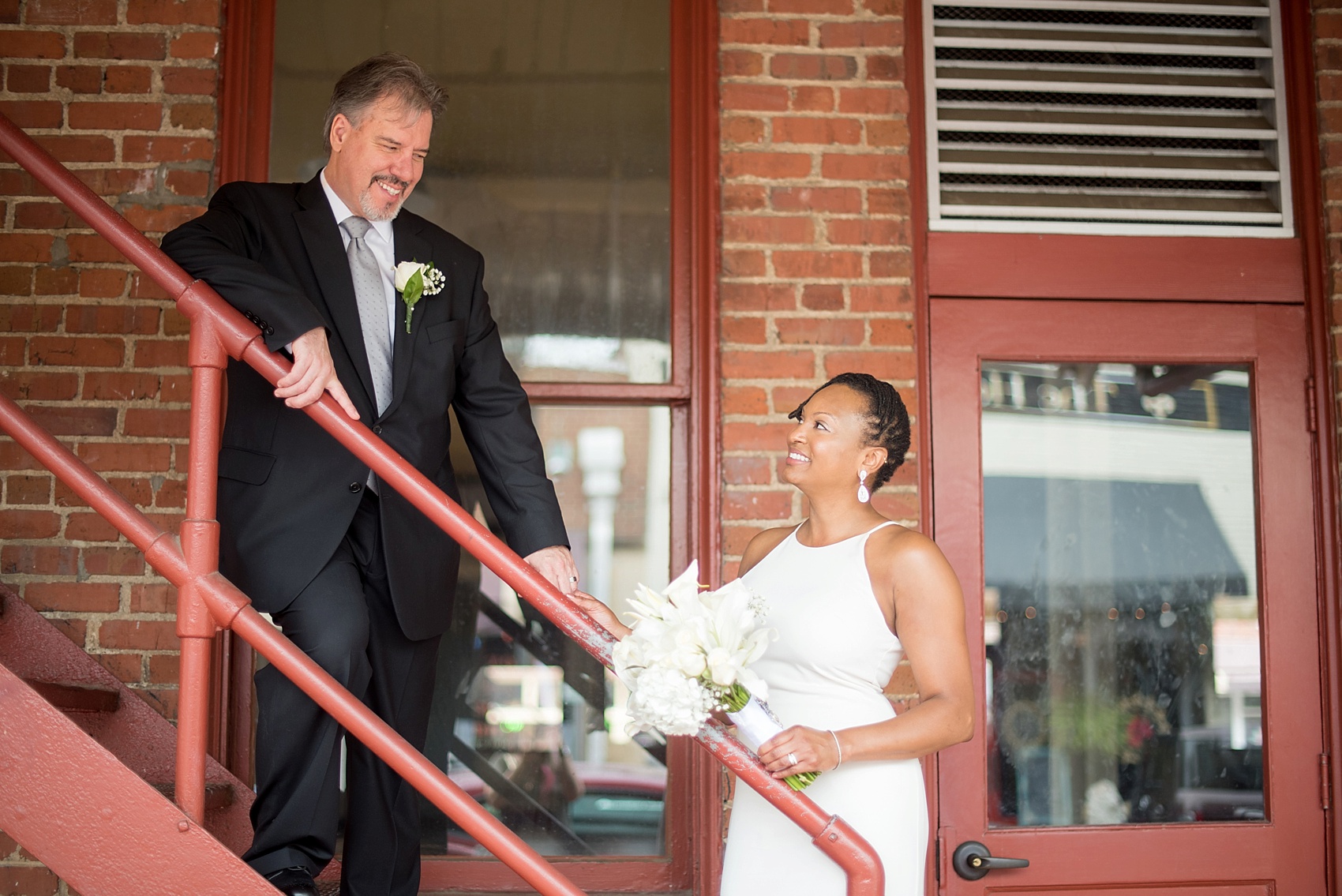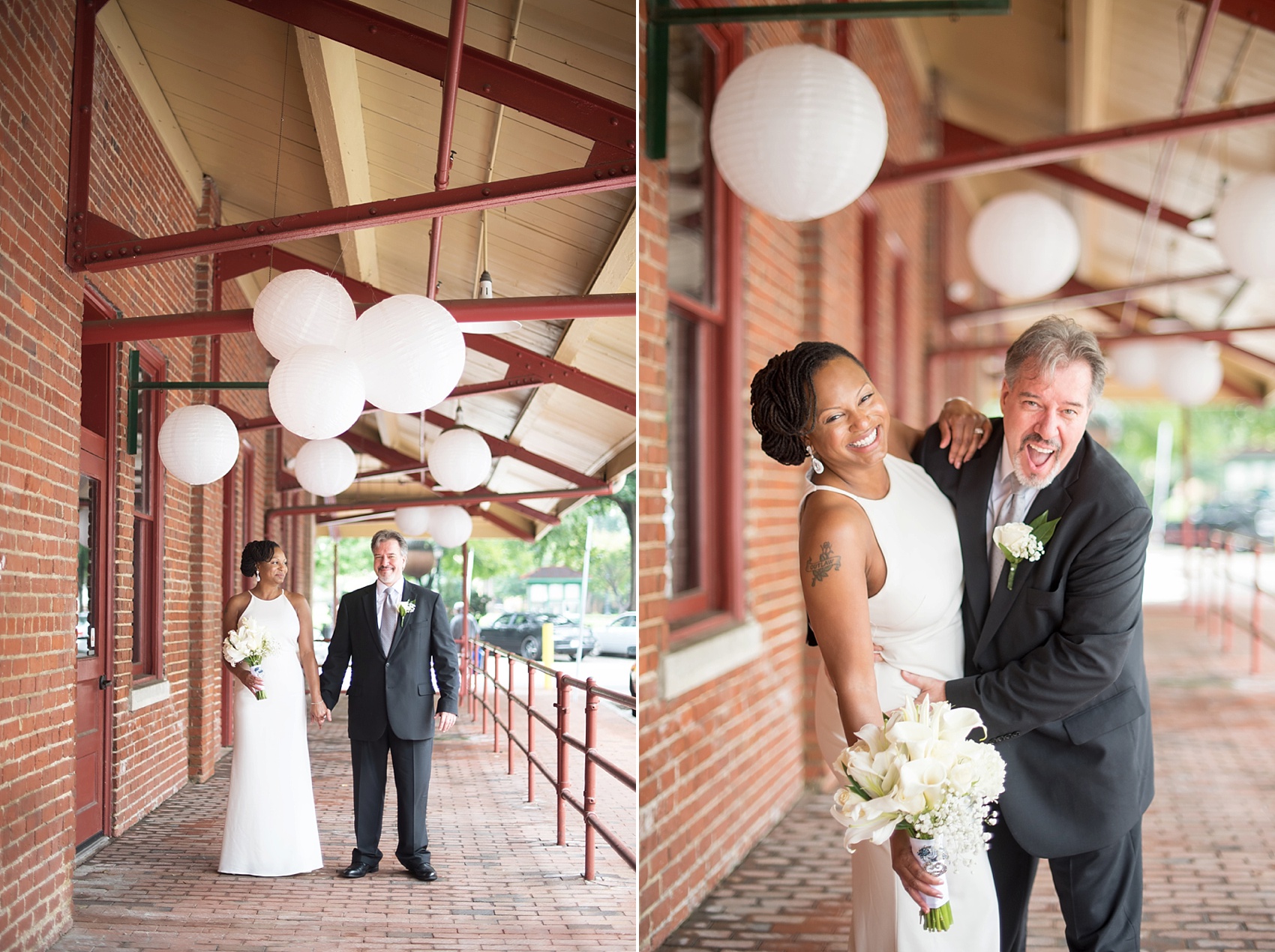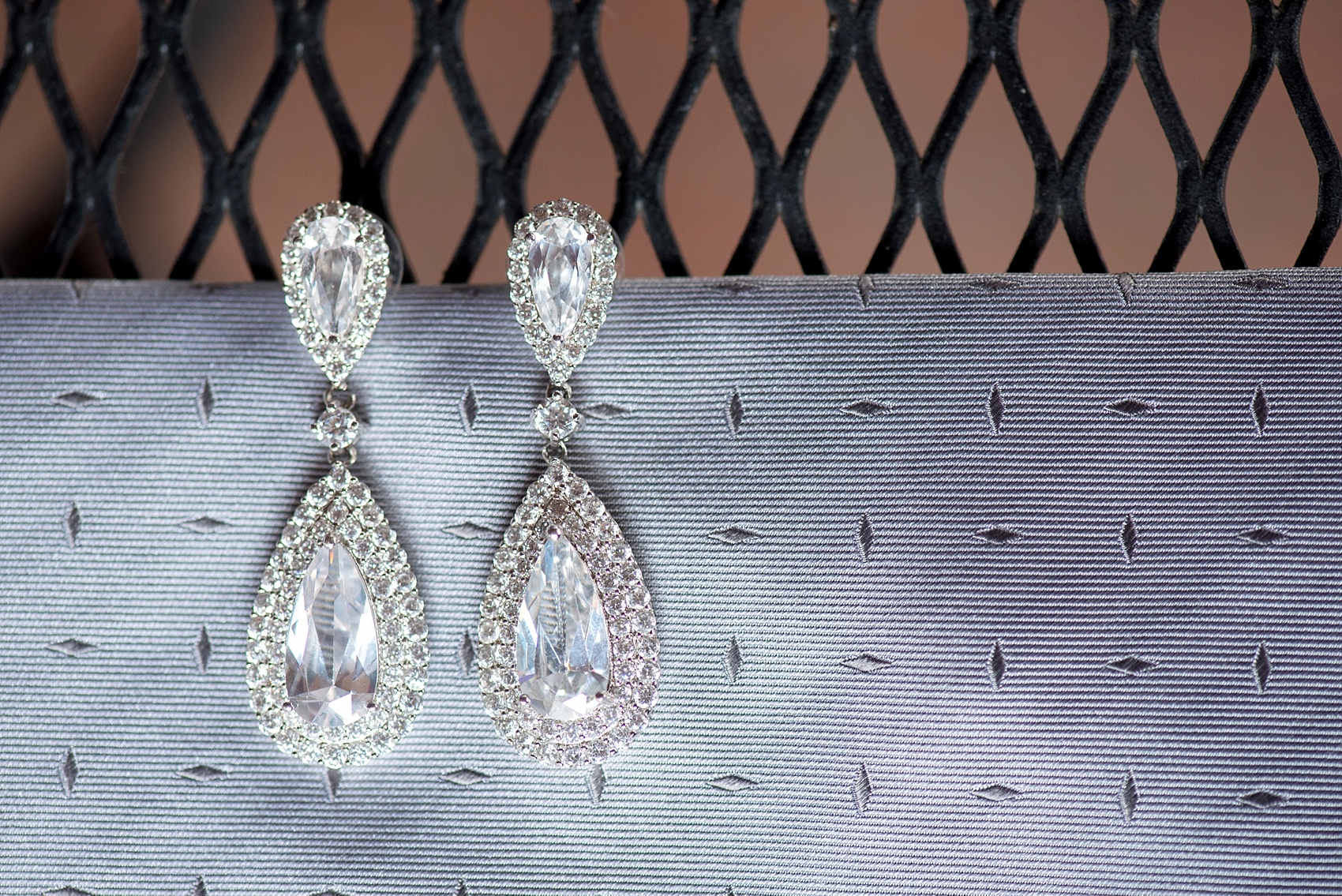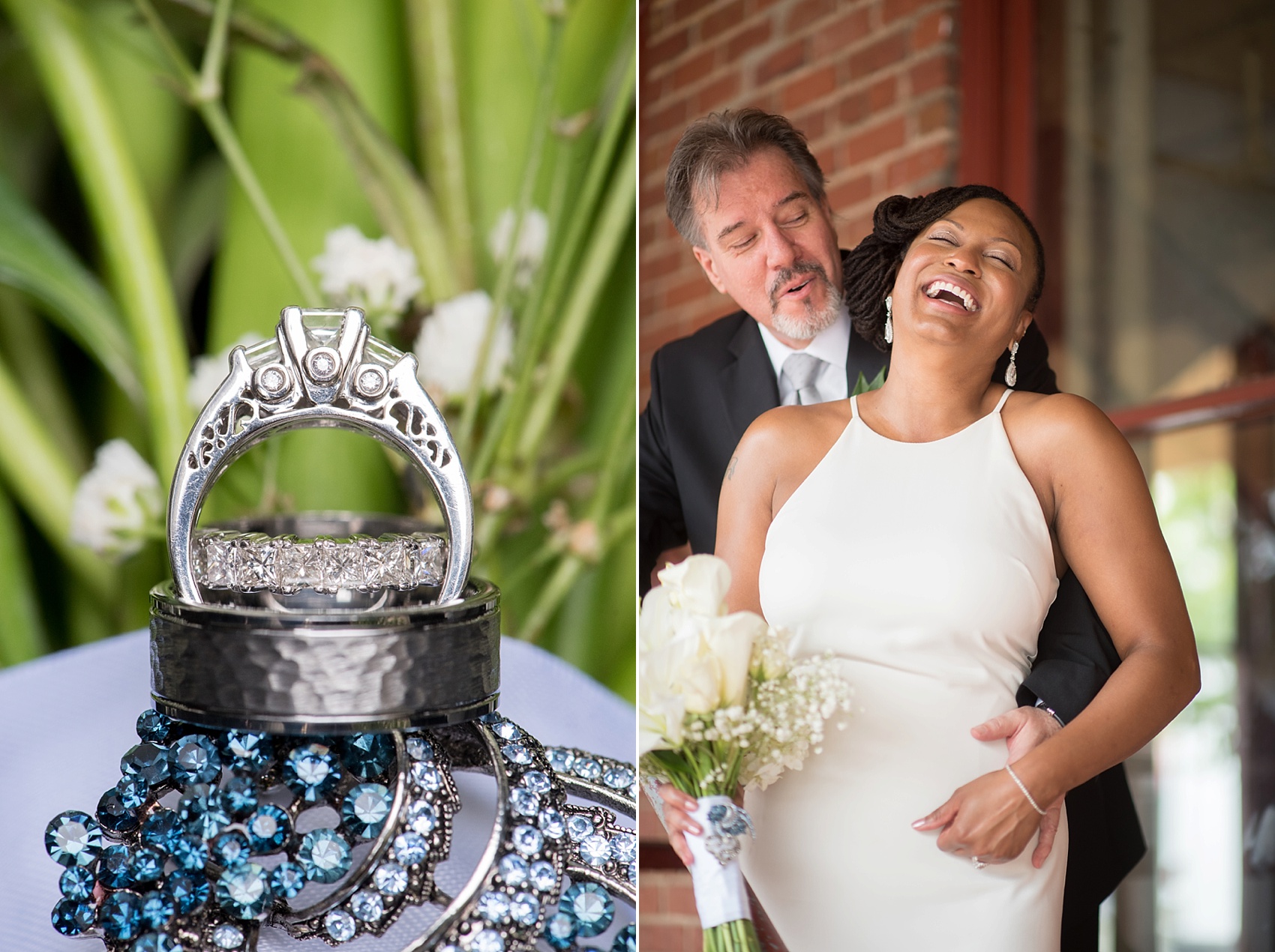 A girl's gotta sparkle on her day! I loved the side detail of Angel's engagement ring (it's all about the details, if you ask me) and the two brooches she had on her bouquet, one from each side of the family that were important to them. Such a special touch.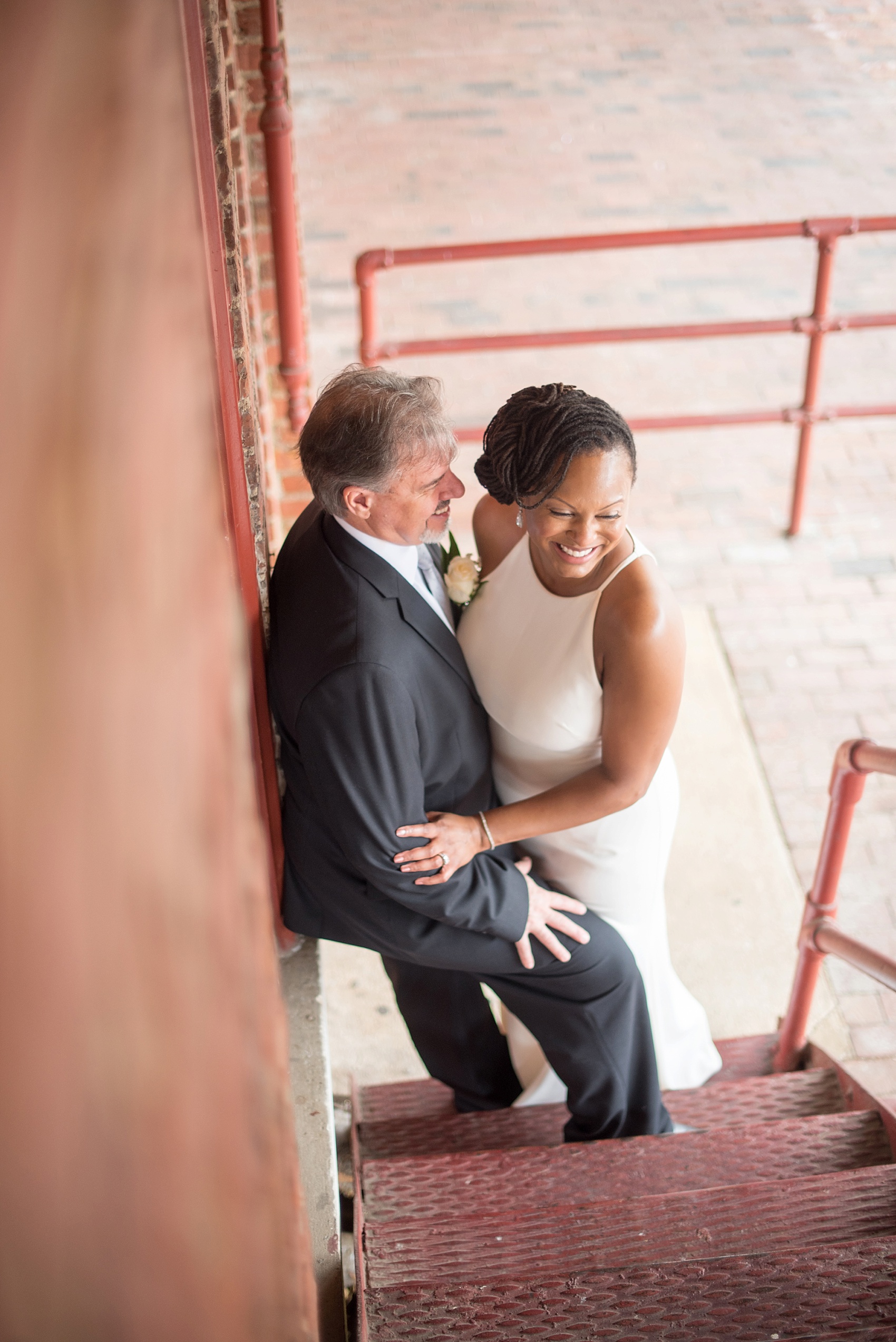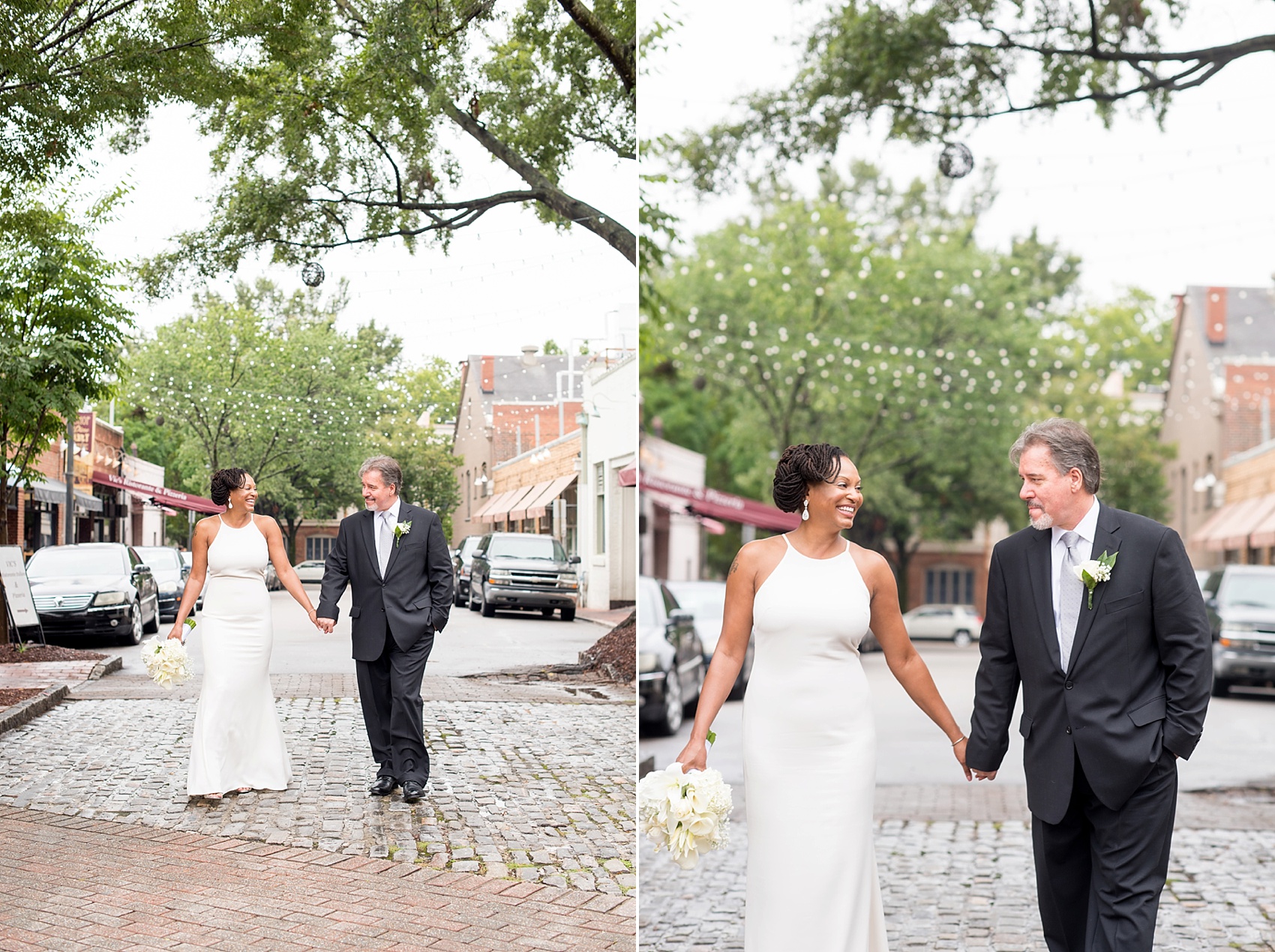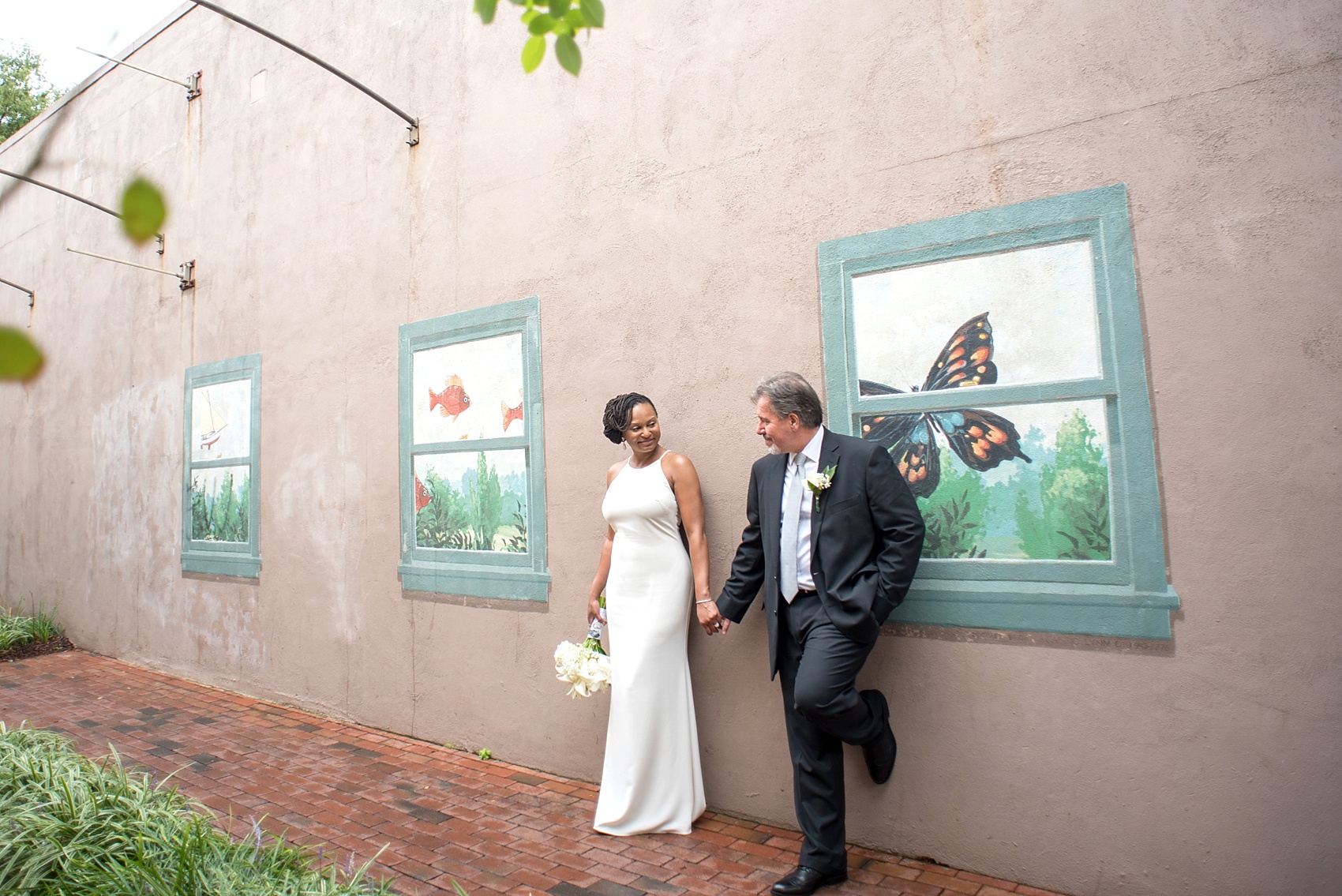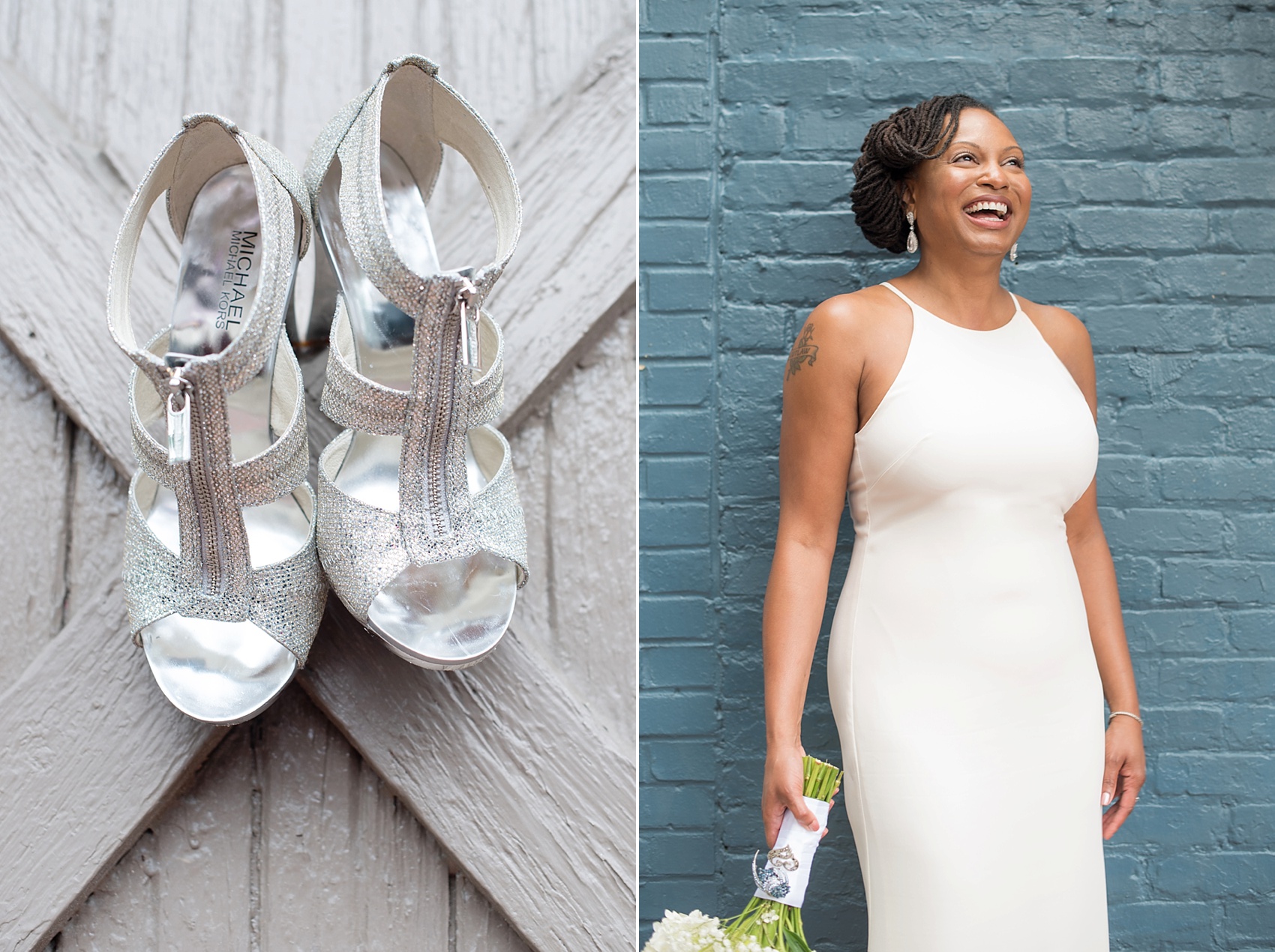 I think I may get those sparkly heels. They were hot!
I love stepping back from a couple and letting them simply be in love as I photograph from a distance. Sincere moments happen when I just leave a couple to their own devices.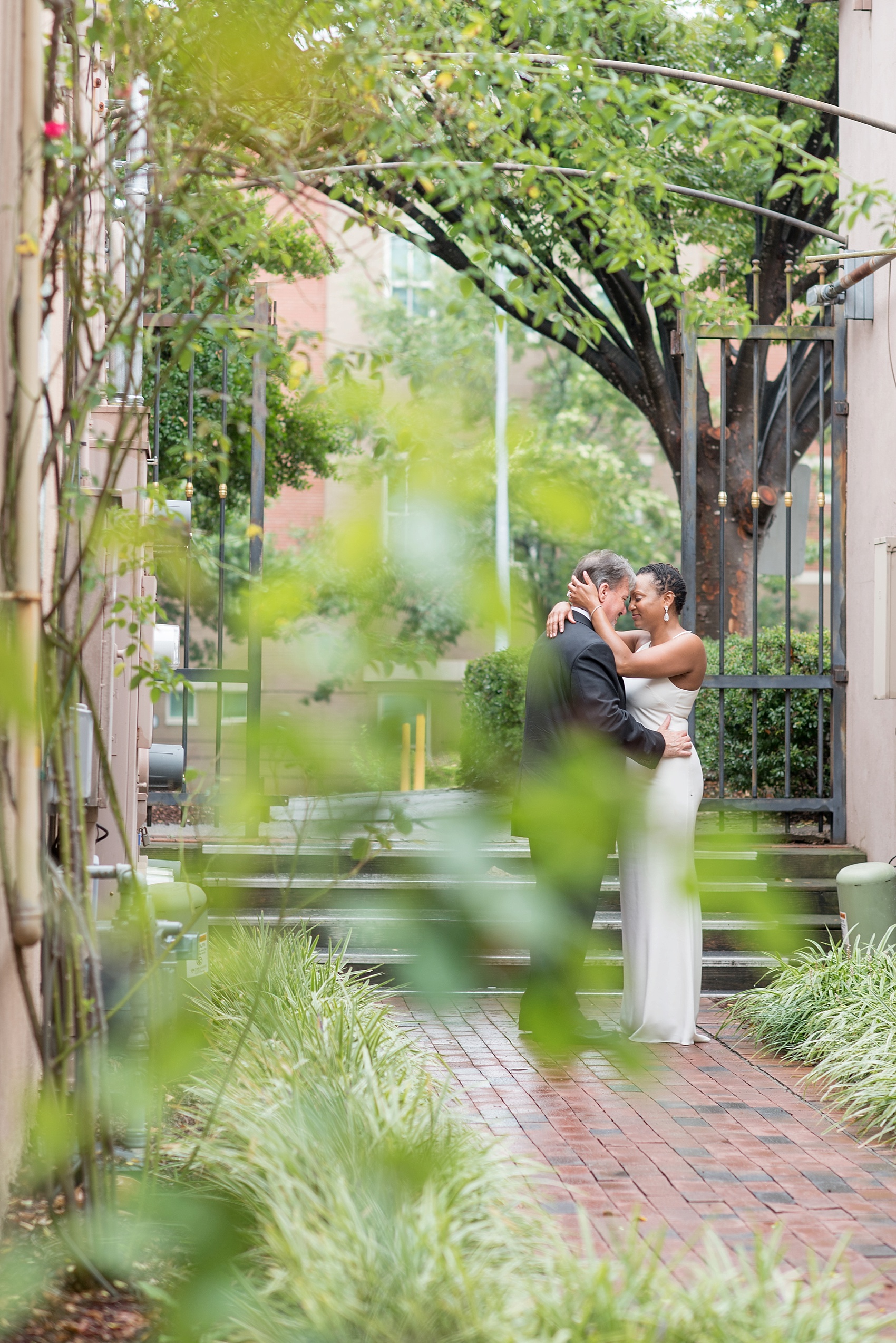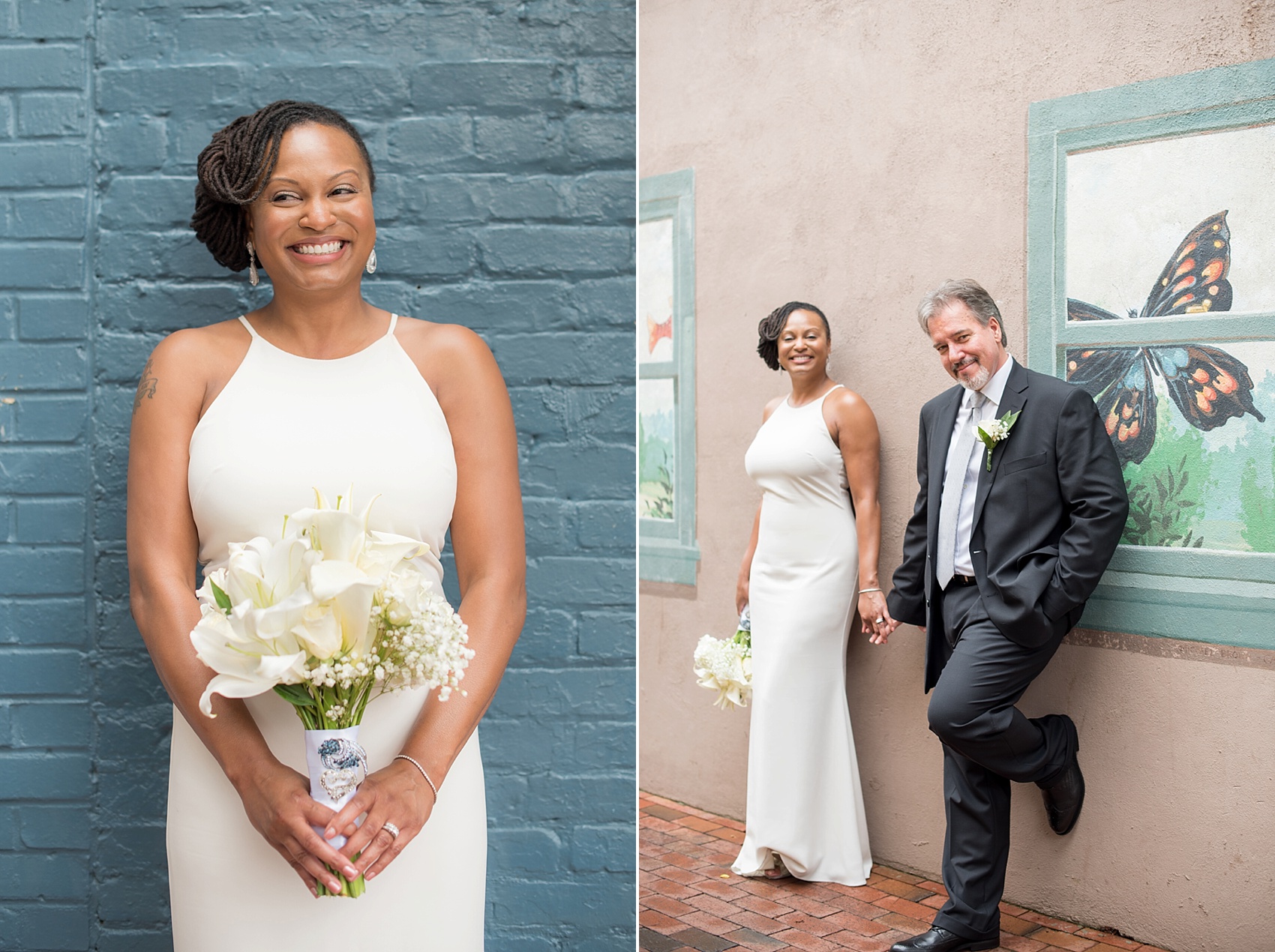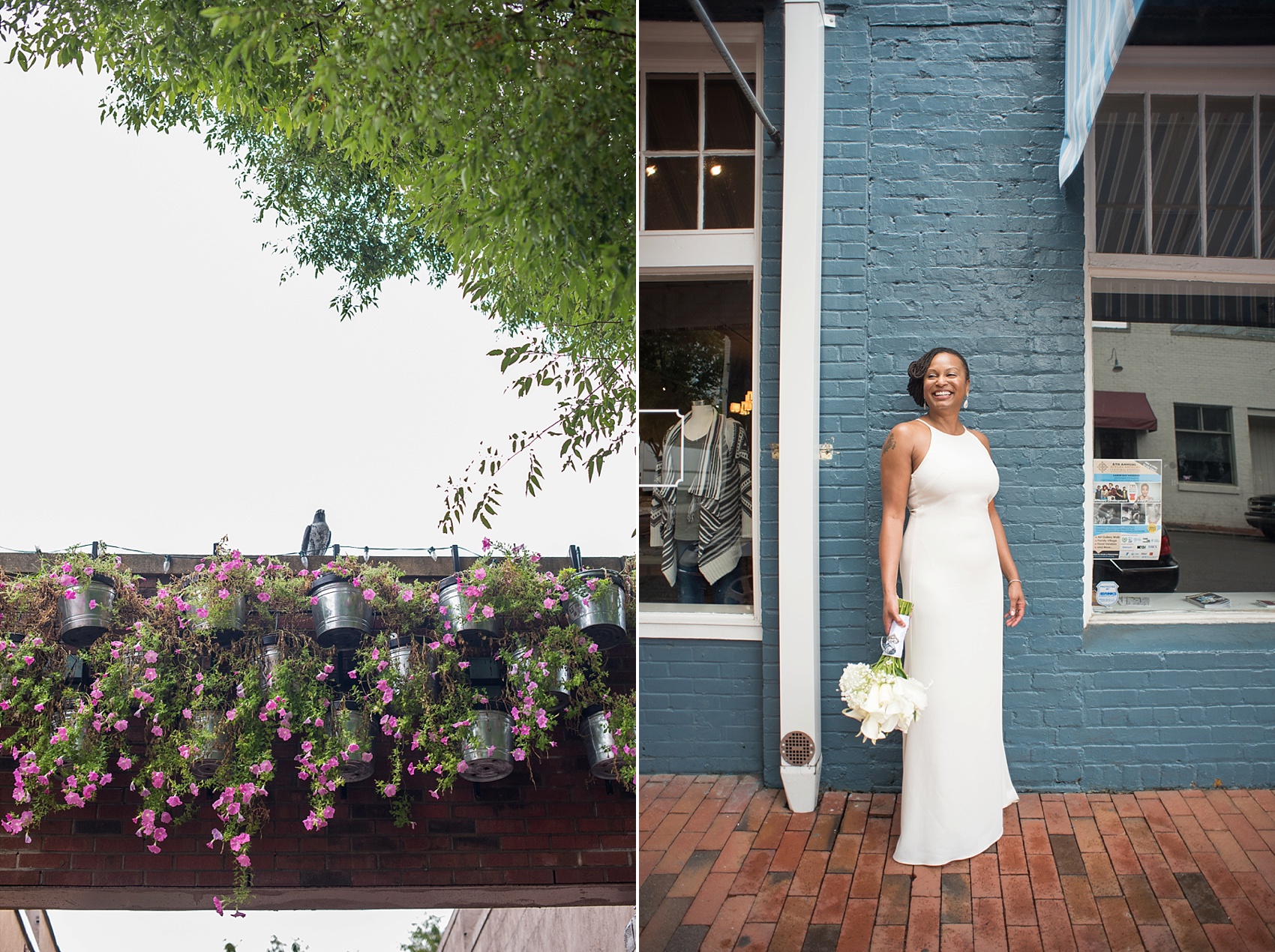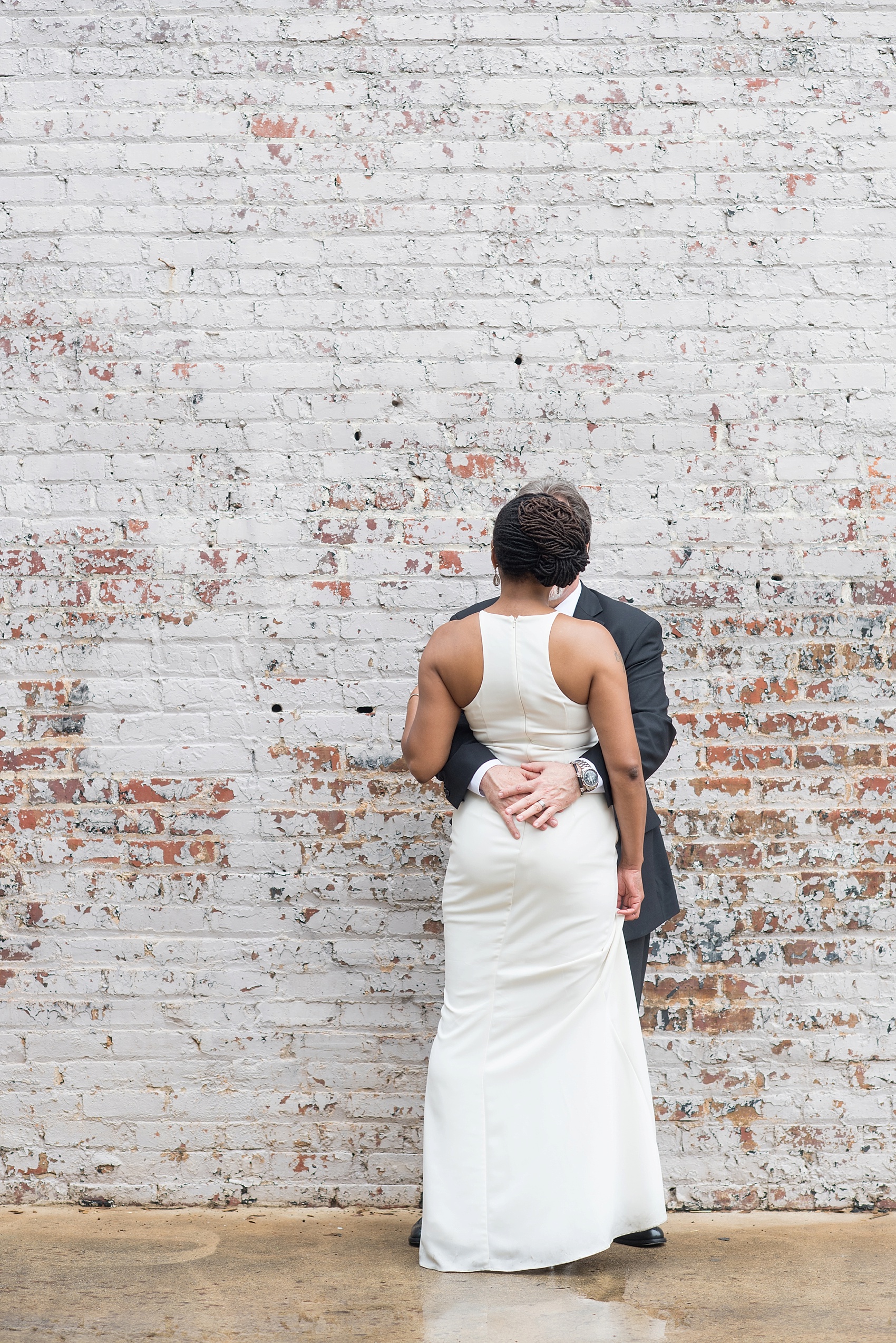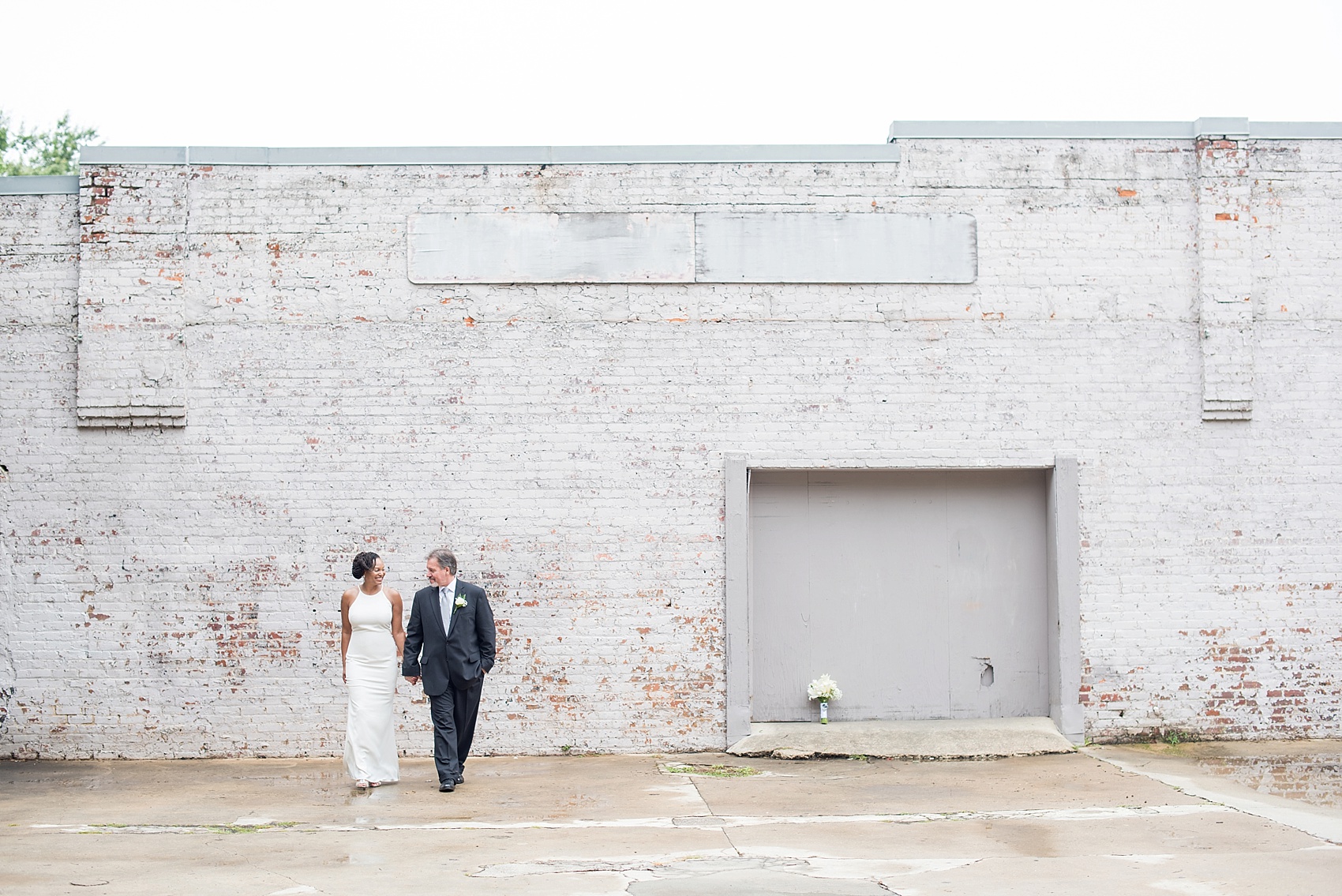 This great wall (I love me some peeling paint on a brick wall) was right next to the parking lot where they both parked to enjoy their first date at Vic's Italian Restaurant. It's the parking lot where they shared their first kiss. And it's the spot they'd share their first meal together as husband and wife.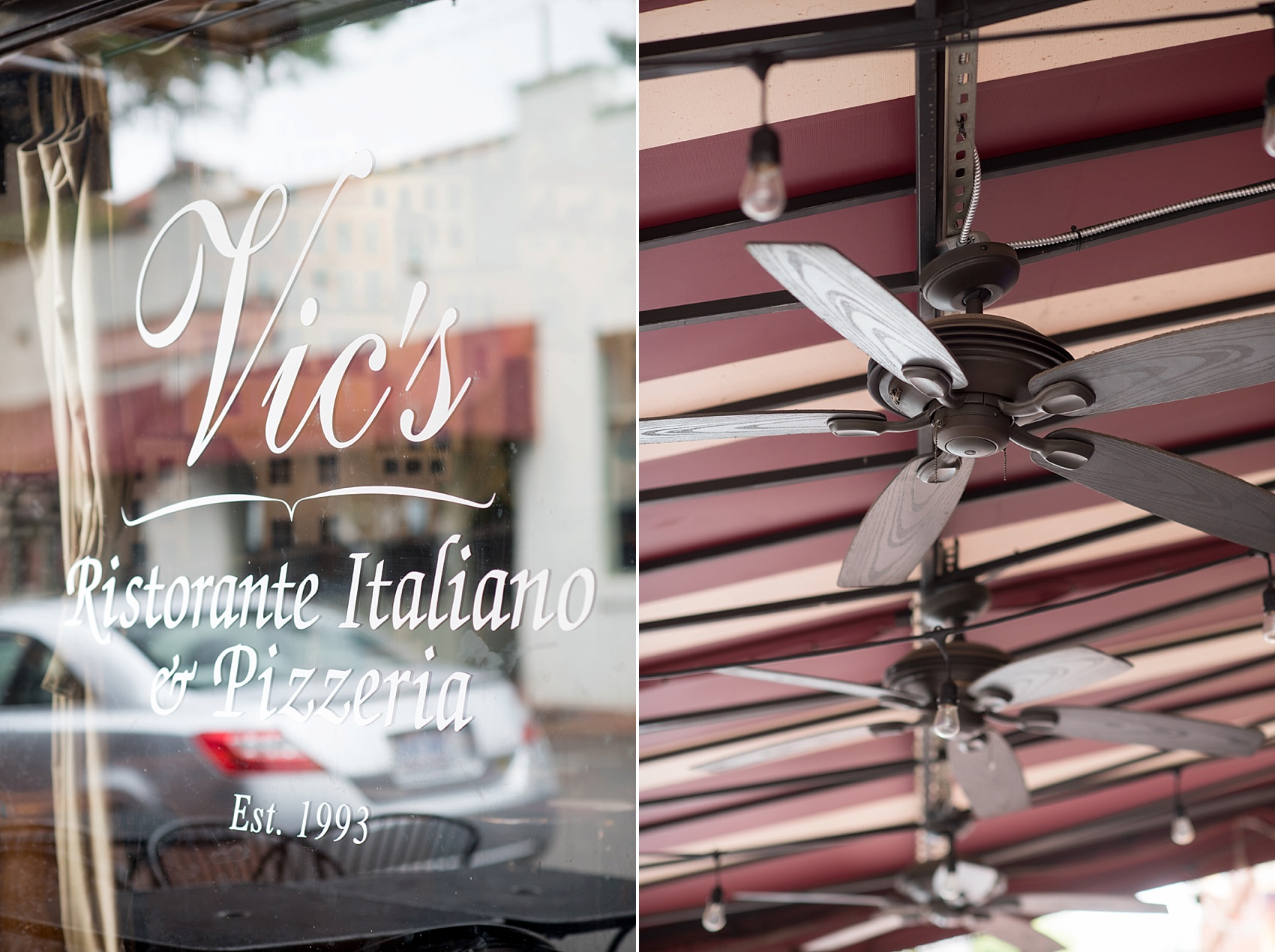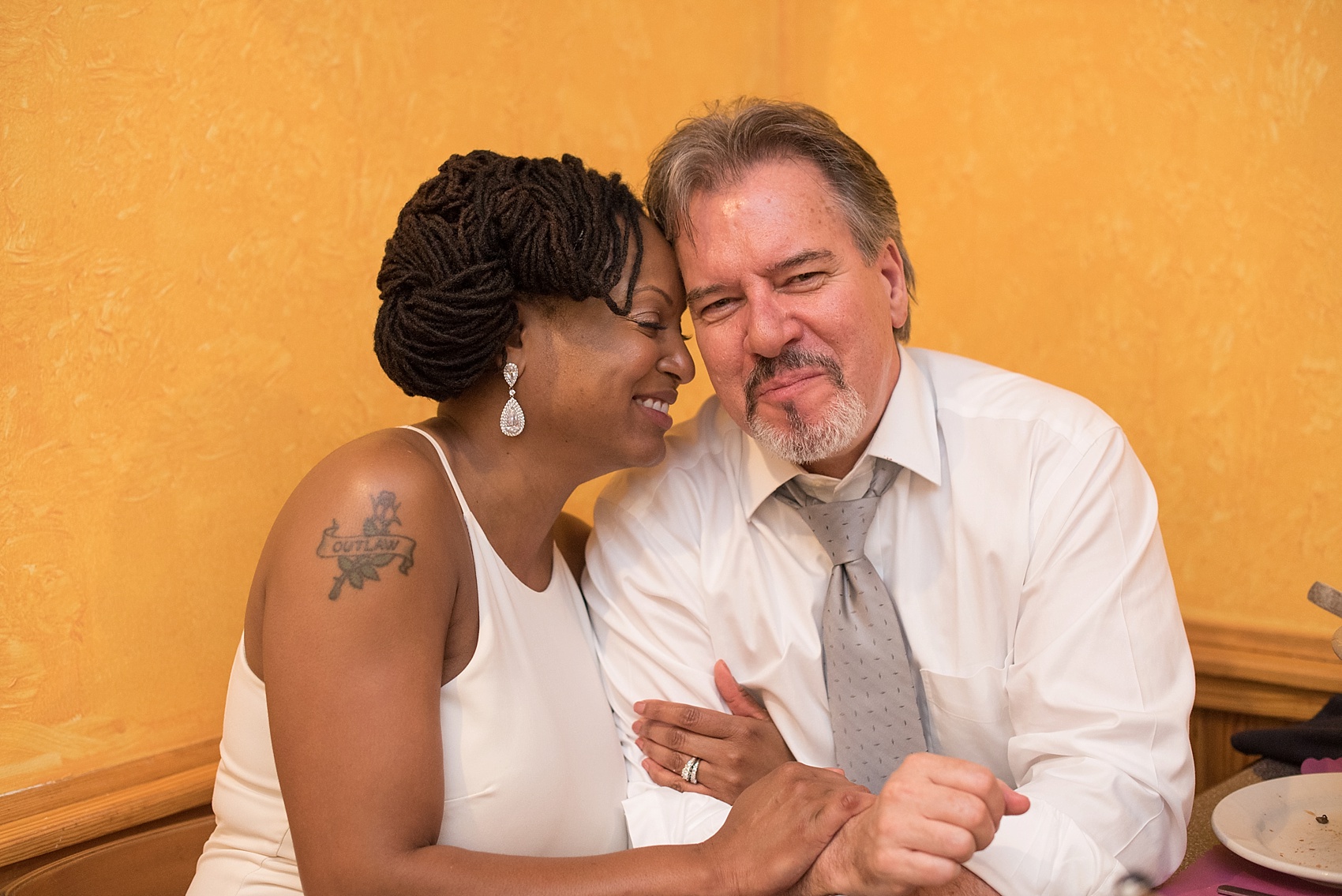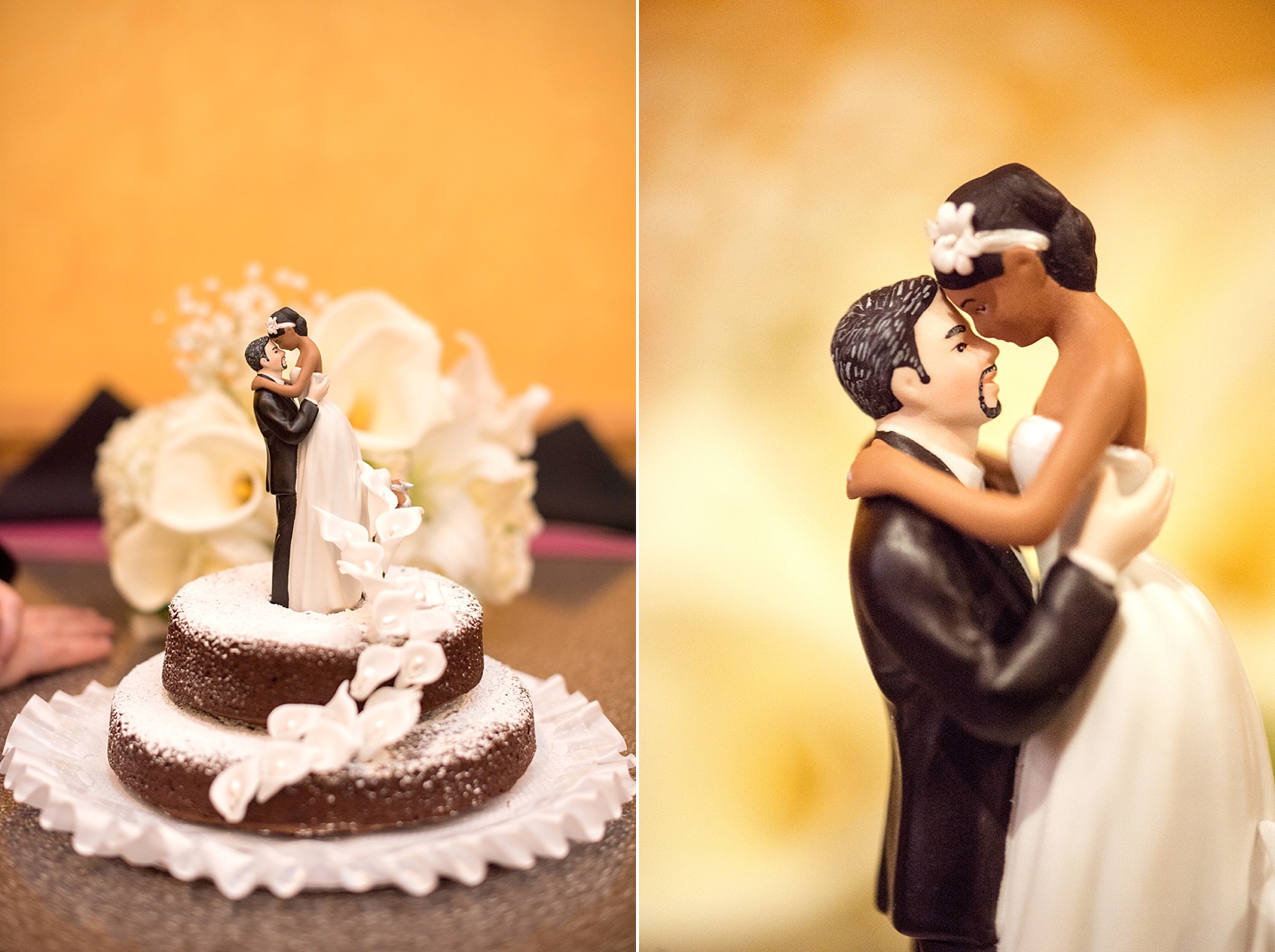 With the cutting of the brownie cake Reggie crafted (he's from Canada and speaks French fluently so, if you ask me, I think that it's his French culinary side showing!) topped with a special cake topper they ordered in the likeness of their appearance (so cute!), it was the end of my photography but certainly just the beginning of their first day as husband and wife and a lifetime of memories to follow.
I am SO happy they reached out to me and I could witness the joining of these two beautiful souls. Congratulations!
Wedding Gown: Badgley Mischka, Rent the Runway / Makeup artist: Ambria, The Makeup Addict / Hair artist:Taji Shabu / Earrings: Slate & Willow, Rent the Runway / Shoes: Michael Kors / Reception: Vic's Italian Restaurant / Custom cake topper: Jayne Williams / Rings and tennis bracelet: Artisan Jewelers
If you like what you see follow along on Facebook and Instagram!
Happy Tuesday!