A true fairy tale wedding is what's in store for a couple who lives in Orlando, loves Walt Disney World, and ties the knot in the most magical place on Earth! It was inspiring and heart-warming to capture Nonica and Jeremy's wedding at the Grand Floridian, Wedding Pavilion and Contemporary's California Grill for a very special holiday celebration. Here's a sneak peek from their Disney wedding photography until the complete recap is ready!
I adored capturing them all over the resort, from the grandiose Christmas tree inside, to the incredible garden images. The outdoor area was looking as gorgeous as always in bright reds and greens for the season. It truly complimented the ladies' red, light pink and green bouquets with hints of baby pine cones in them! Even their rings were like a Disney fairy tale, with an intricate metal brocade, of sorts, inside Jeremy's bad. And, not to mention, Nonica's incredible Beauty and the Beast inspired engagement ring with a pink center stone.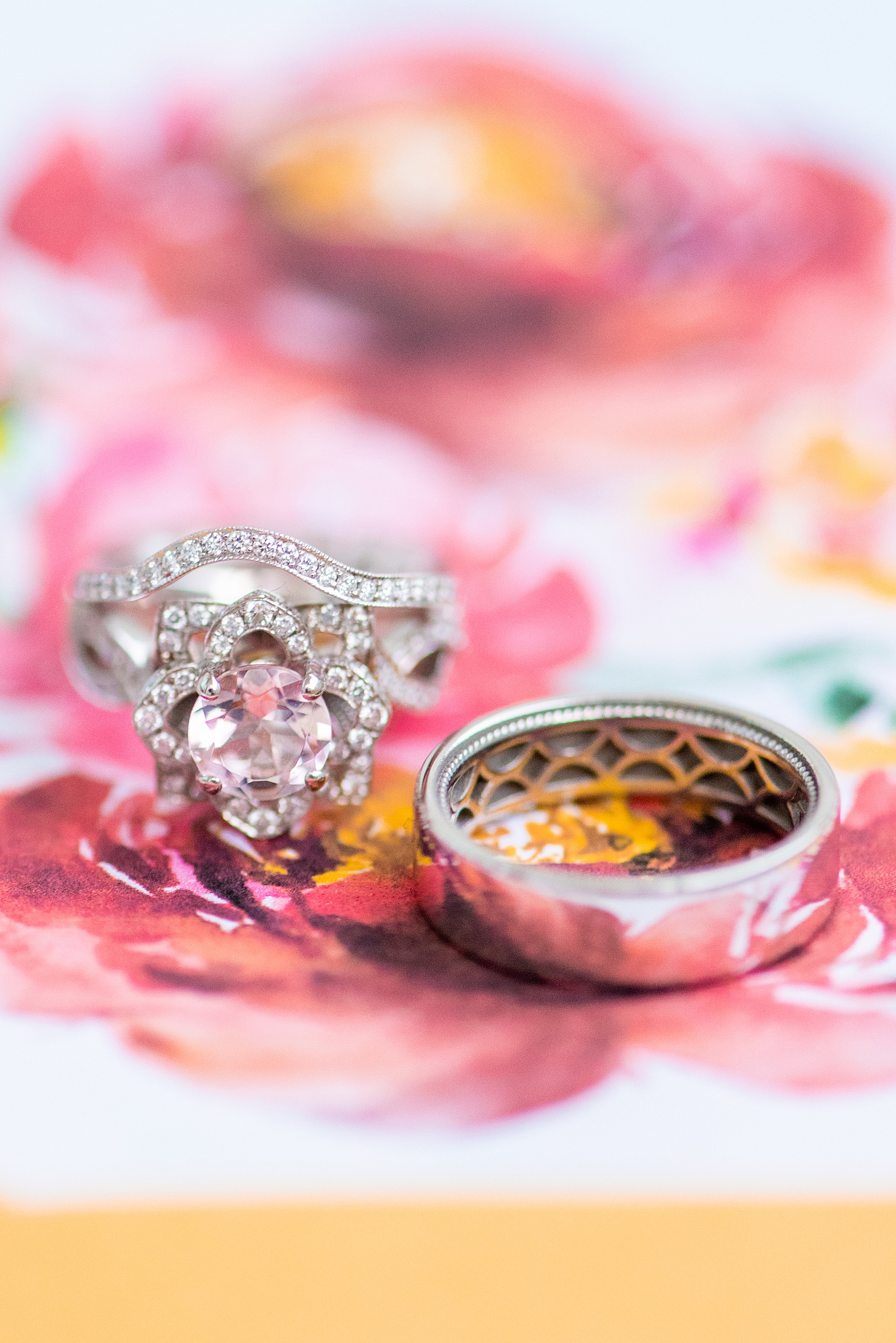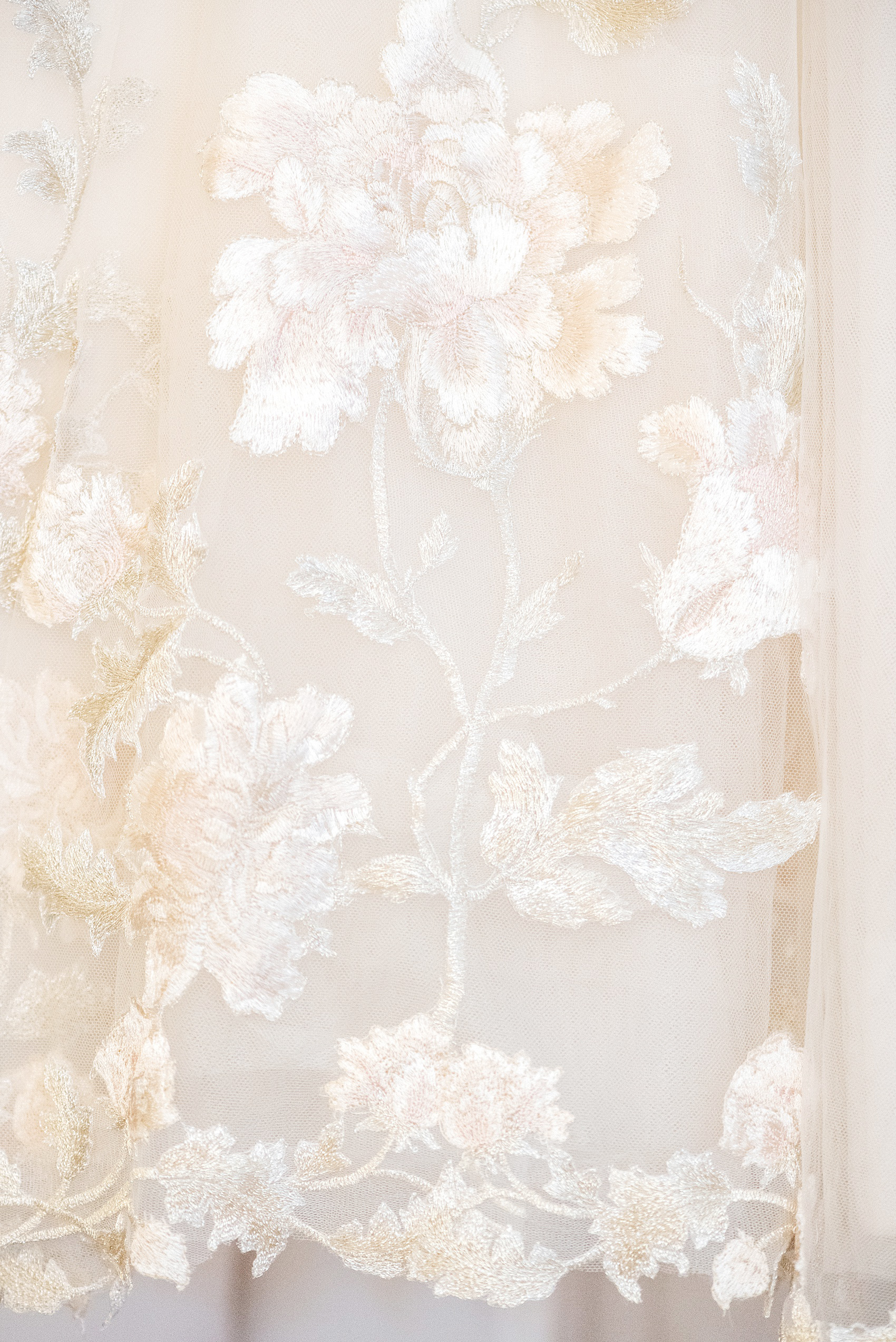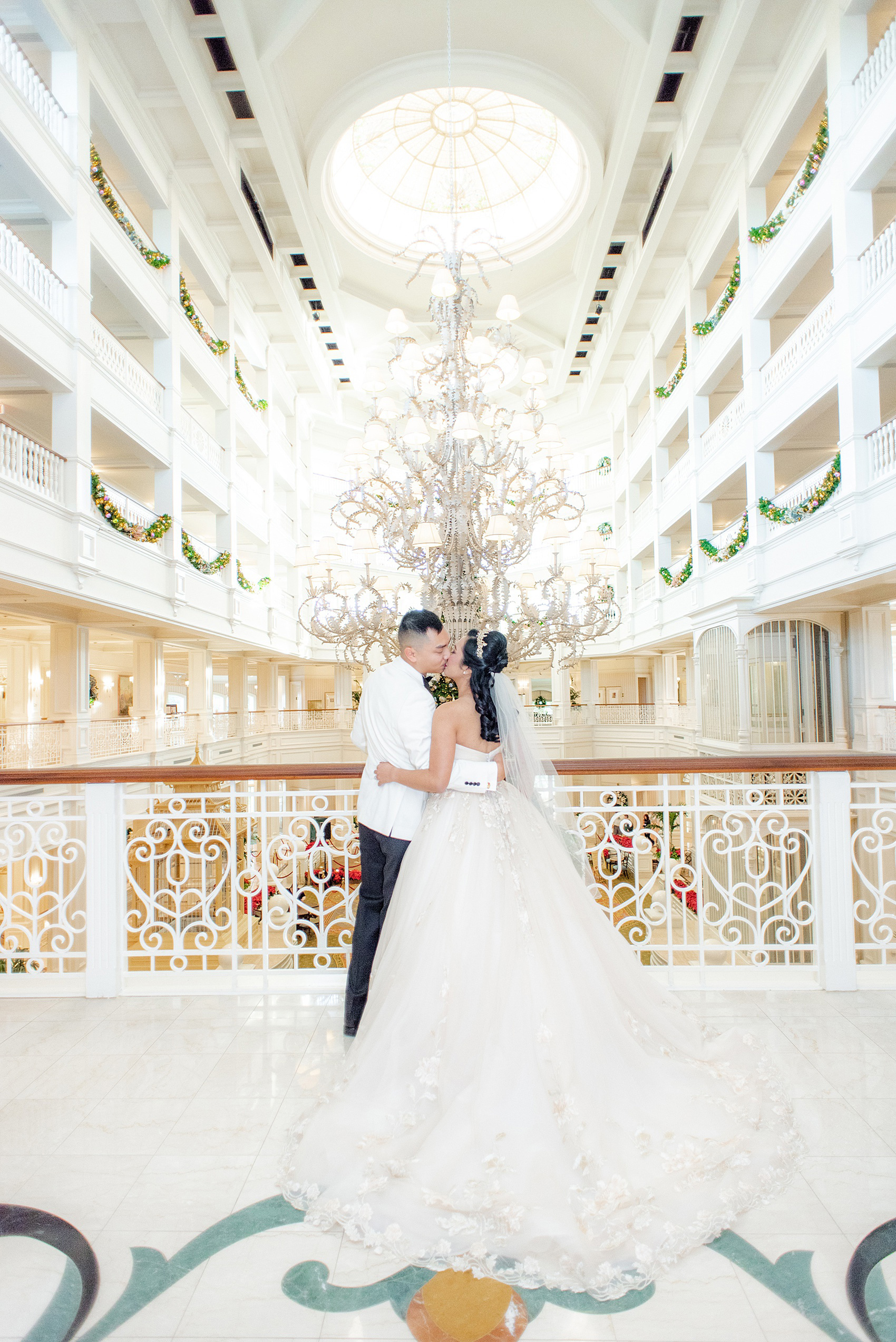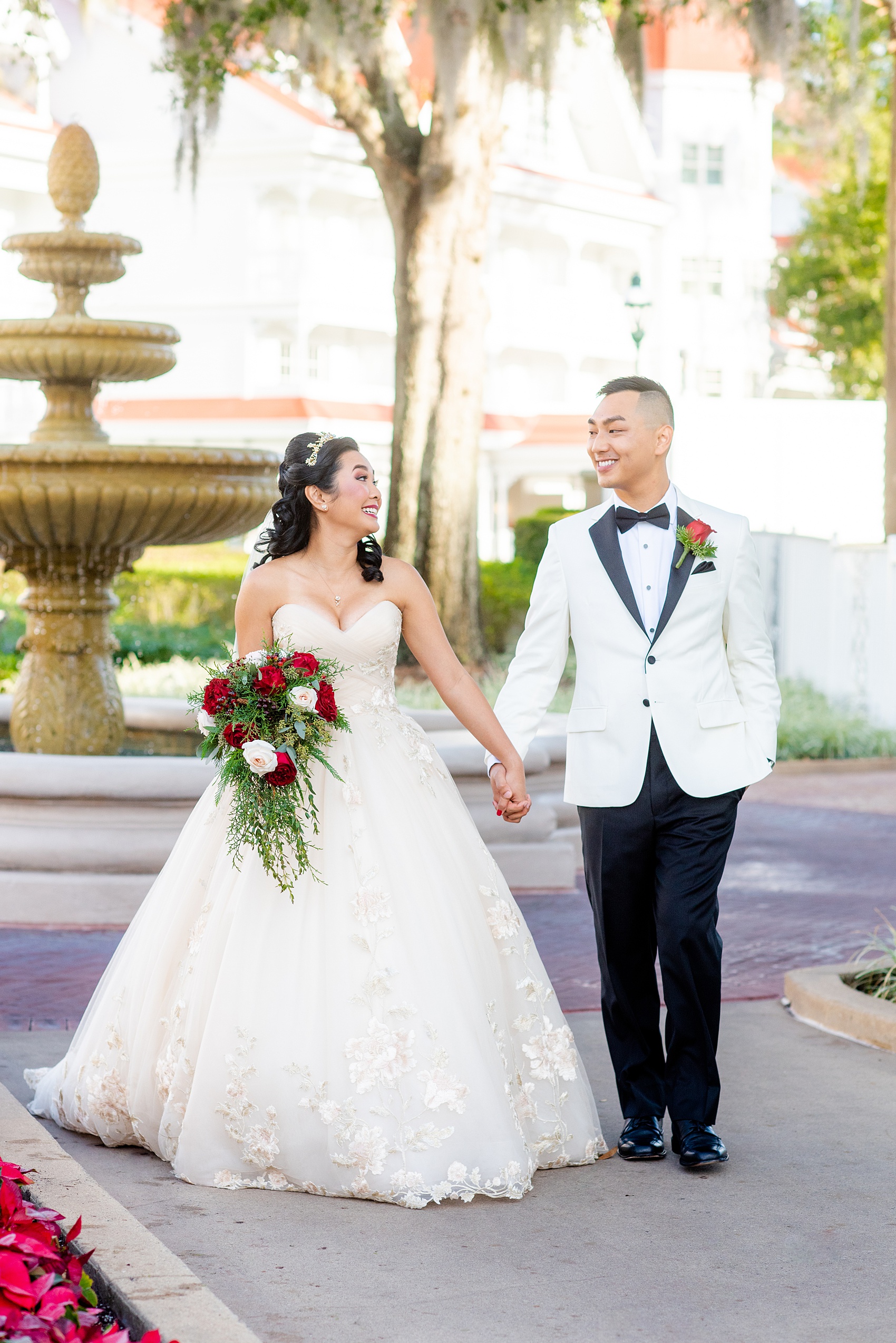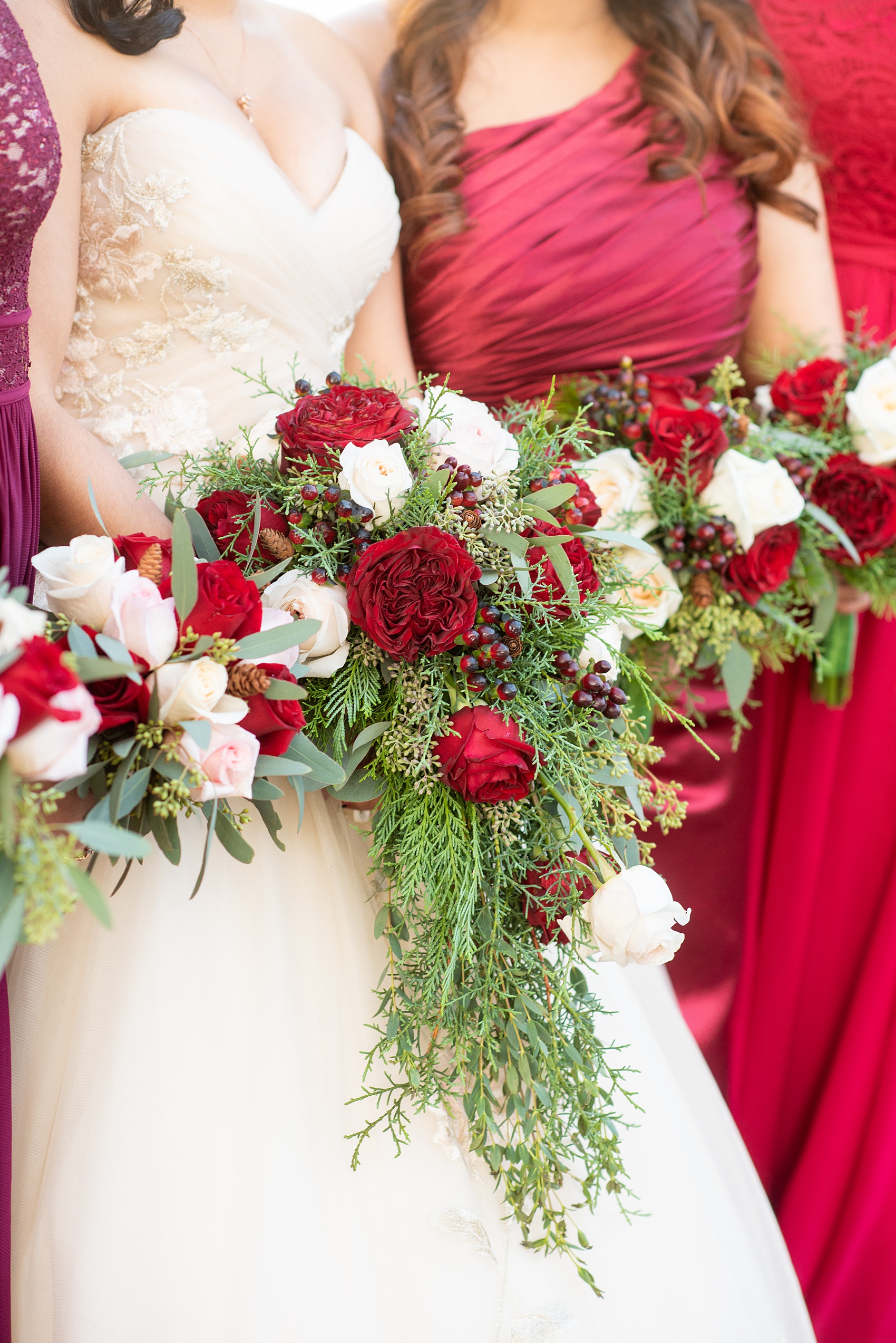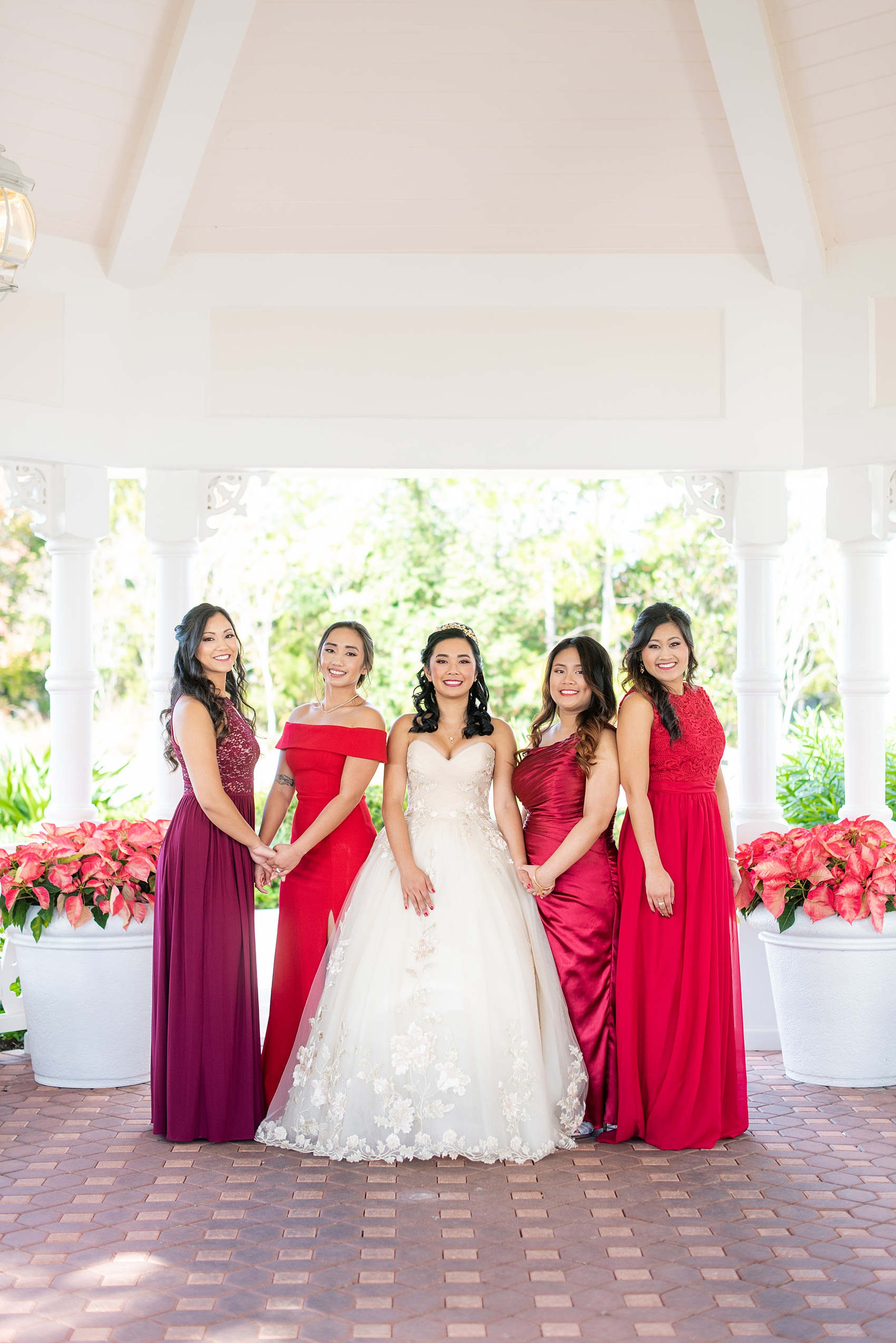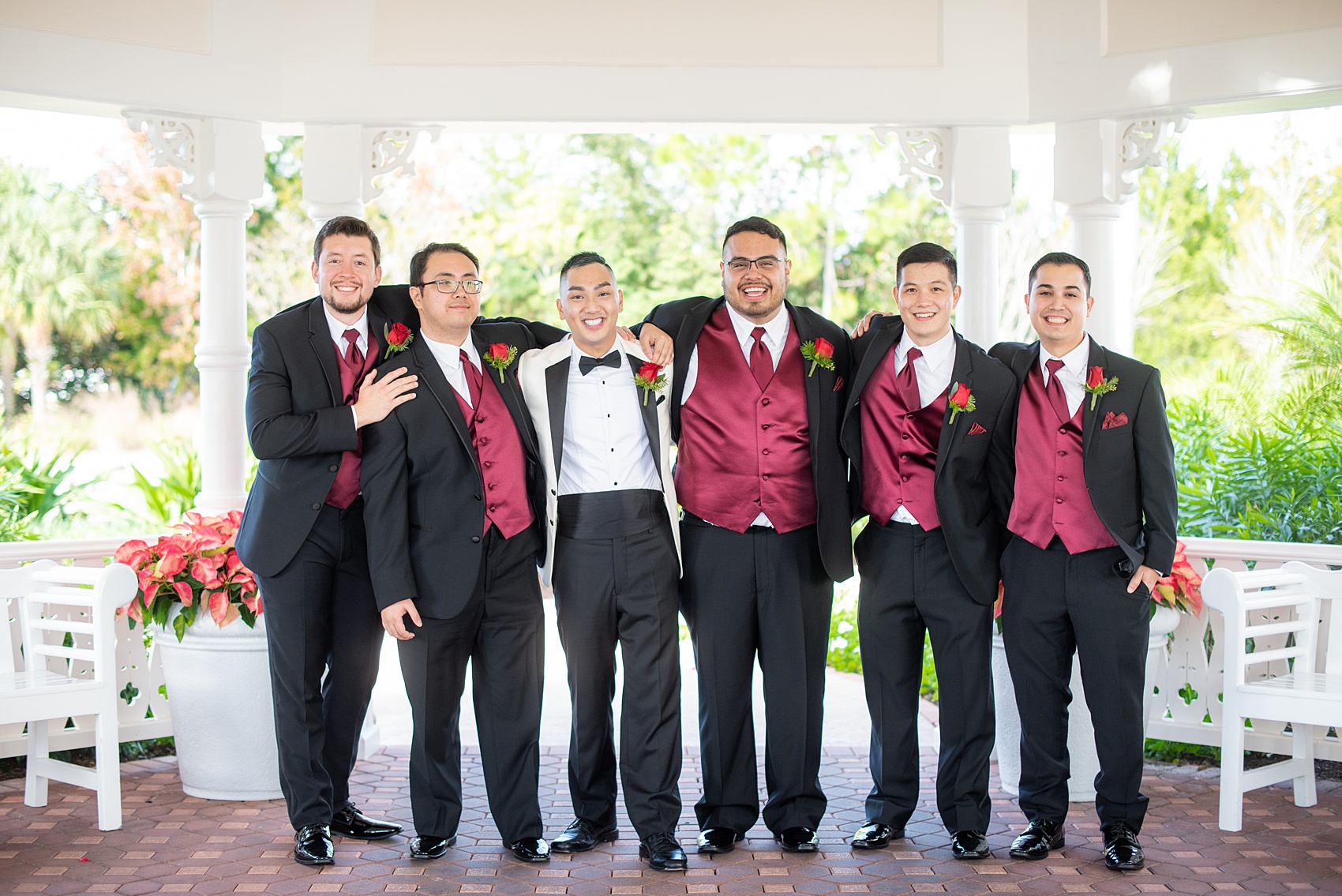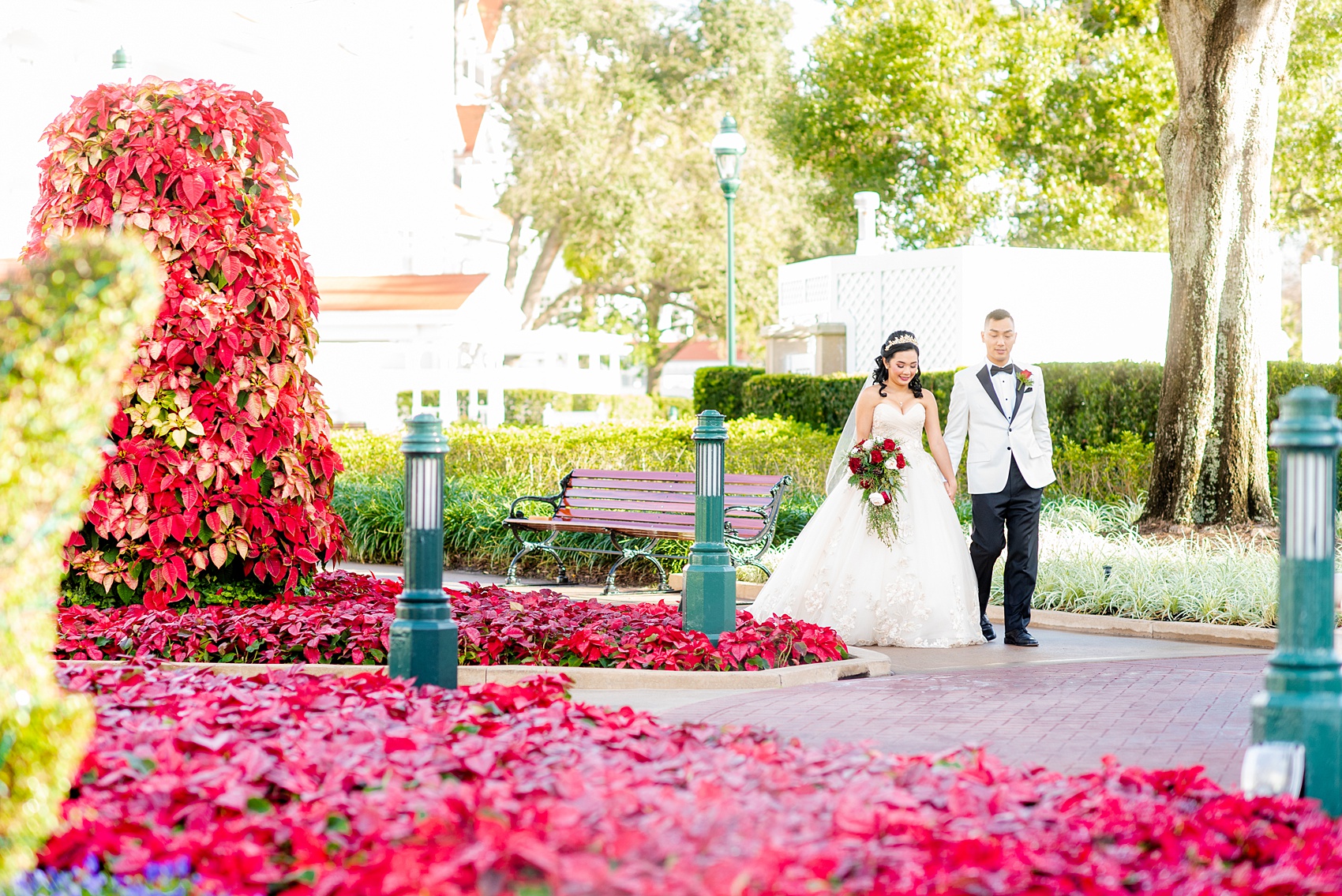 Seeing the different hues of red on Nonica's best friends, and bridesmaids, made me so happy! I love when the colors match but aren't exact. It framed the tulle and embroidered clad gorgeous bride perfectly. The men matched the women in burgundy vests and ties. Their boutonnieres added the perfect sprig of holiday, with a little piece of evergreen in them.
Isn't their Disney wedding photography transformative?! It totally takes me back and I can't wait to show everyone more very soon! Congratulations Mr. and Mrs. Tran!
Venue: Walt Disney World / Hair and makeup: Fairytale Hair and Makeup / Gown: Bridal Showcase Bridal Salon, designer Maggie Sorterro / Wedding rings: Tacori
For more Florida wedding inspiration check out:
Be sure to "like" and *follow* us on Facebook and Instagram to be notified when more photos from Nonica and Jeremy's amazing day post!