Destination weddings are amongst my favorite (because I love to travel!) and partnering with Burnett's Boards and Moana Belle Events for this Glamorous Industrial Bridal Session in Honolulu, Hawaii was a dream come true. Its feature on Style Me Pretty this week was the icing on the cake.
From the incredible black acrylic chairs wrapped in copper wire to the rose pomanders on the table, the hand calligraphy on the CANDLES (ahhh the candles!) and much, much more this was a stunning shoot through and through. Meaghan's blue eyes, our gorgeous model and also a wedding planner at Moana Events, pierced through the black and gold veil handmade by Sara Burnett and her gold sequin Rent the Runway dress sparkled.
Bliss and Bone designed a custom invitation. The bride and groom's names, "Sasha and Grayson", were written in calligraphy and foiled onto a background of black and white marble cardstock. The black envelope had a copper liner to match the foiling. I just love that the rehearsal dinner debossing is done in white on white. How cool is that?
The top of the sweetheart table is lined with floor tiles. The perfect was way to jazz up an otherwise usual table for two. Of course the flowers and candles only add to the romance of the setting.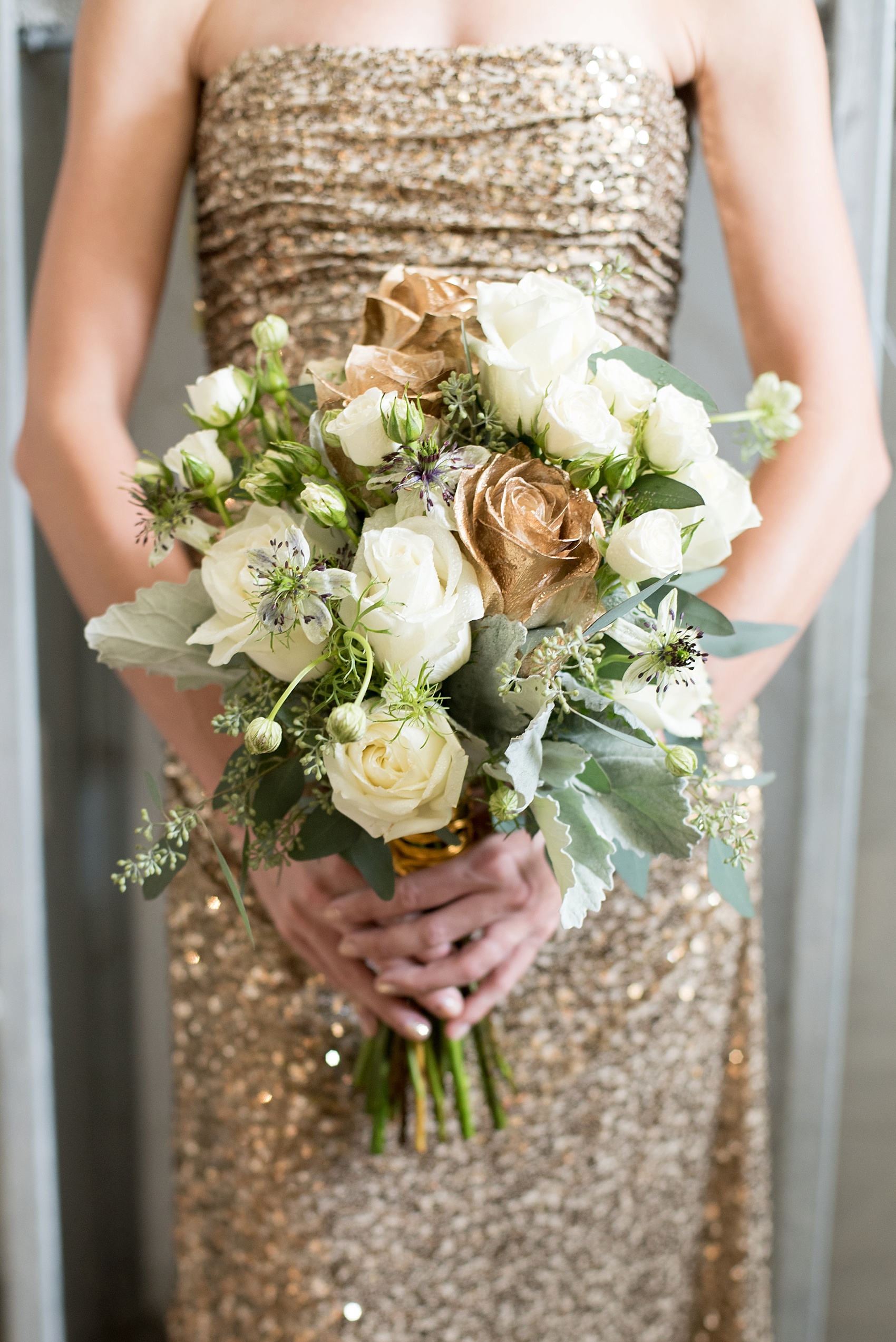 I've seen a lot of flowers that are done in gold and metallics but aren't done so well but Florist Grand Inc. did these incredibly well. They knocked this white, gold and green bouquet out of the park and wrapped it all with matching copper wire.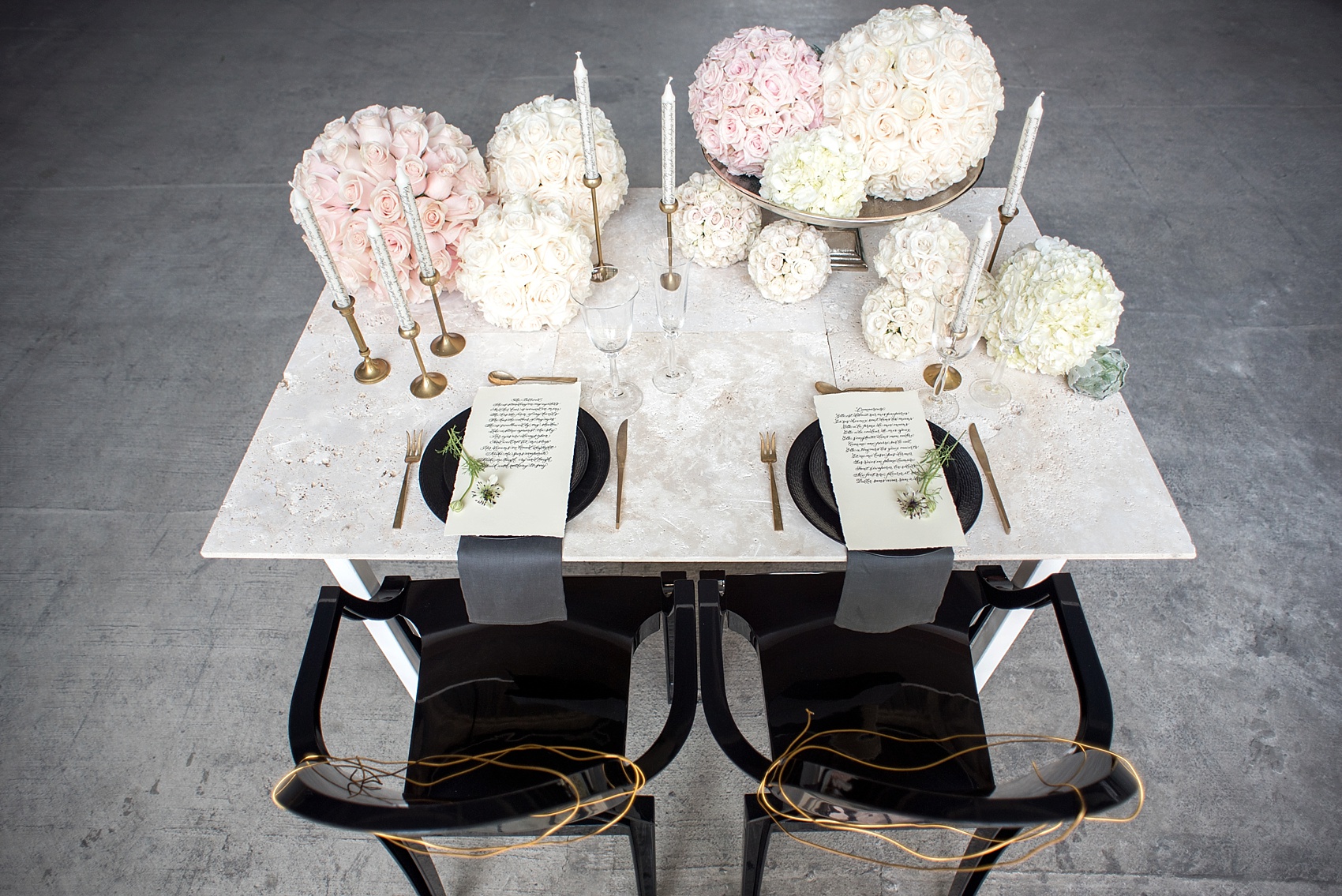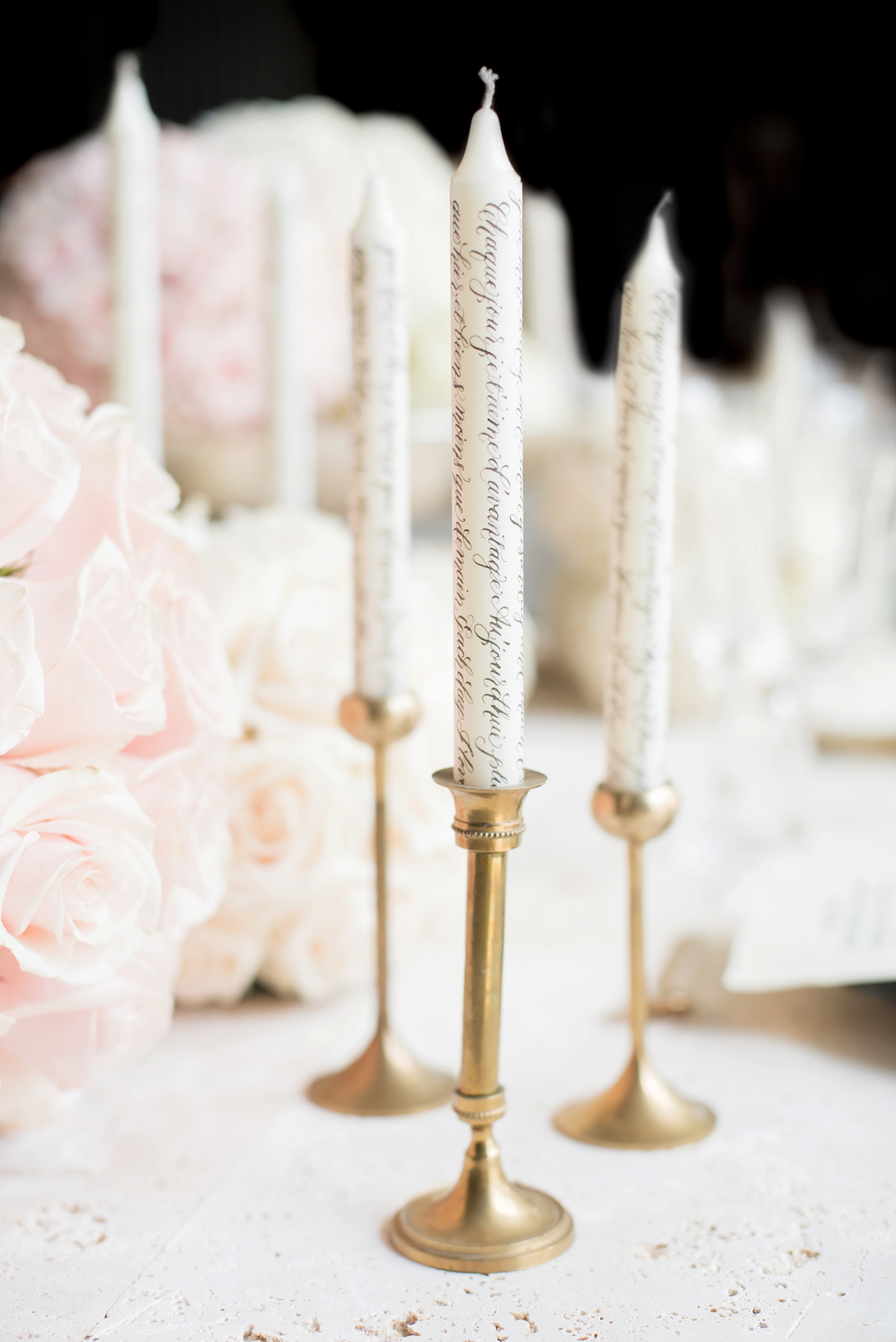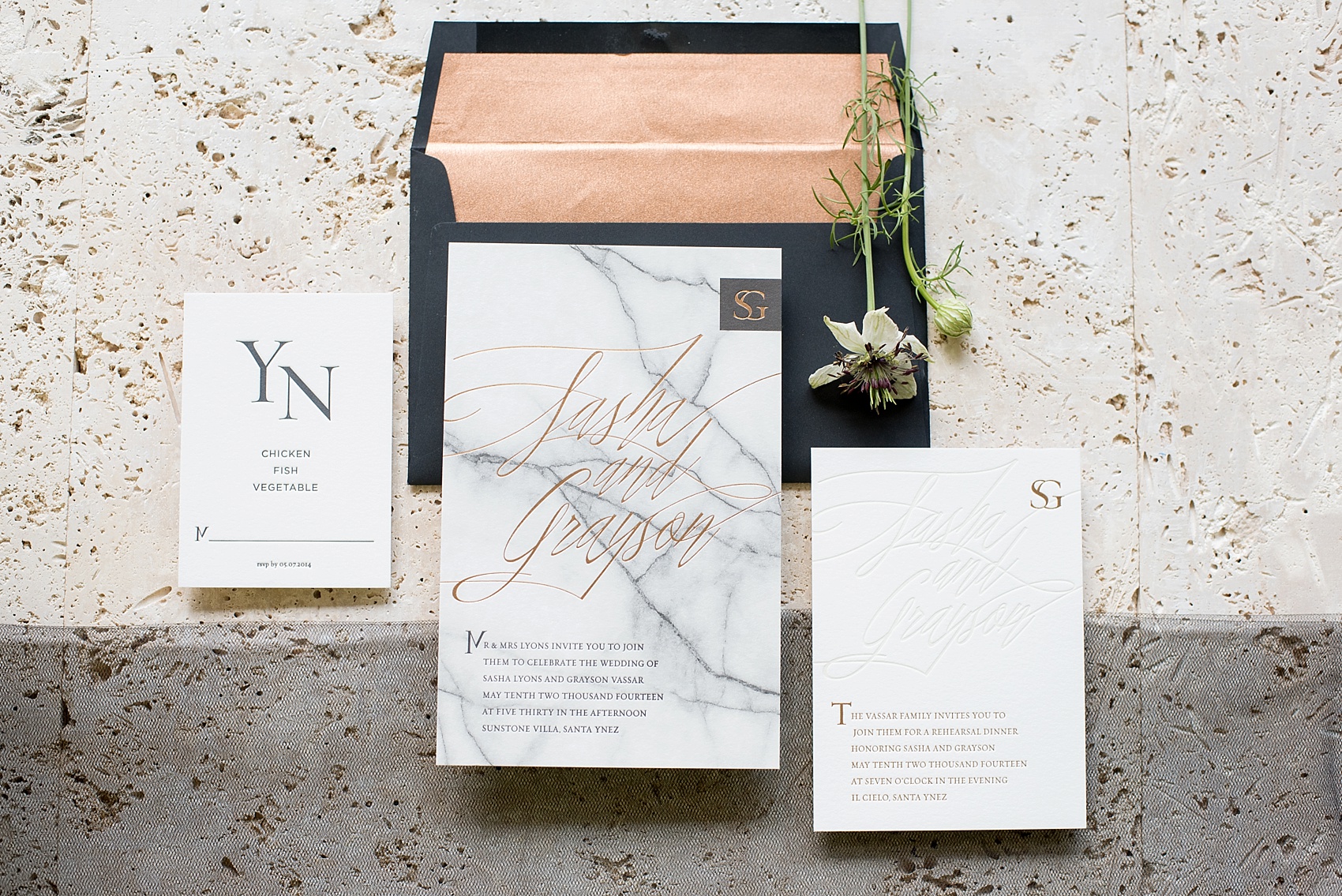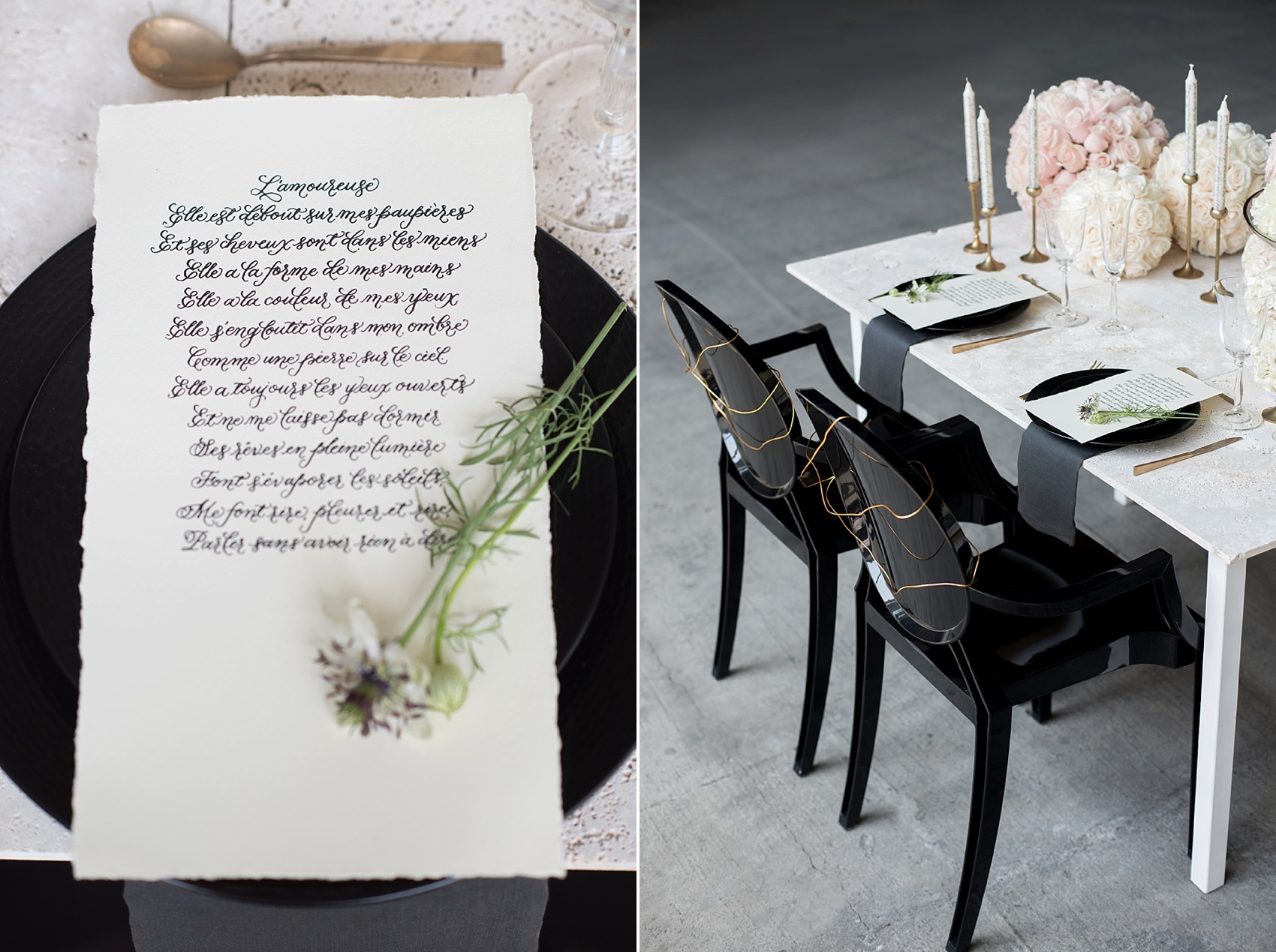 Love poems in both French and English were set atop the place settings for the lovely couple.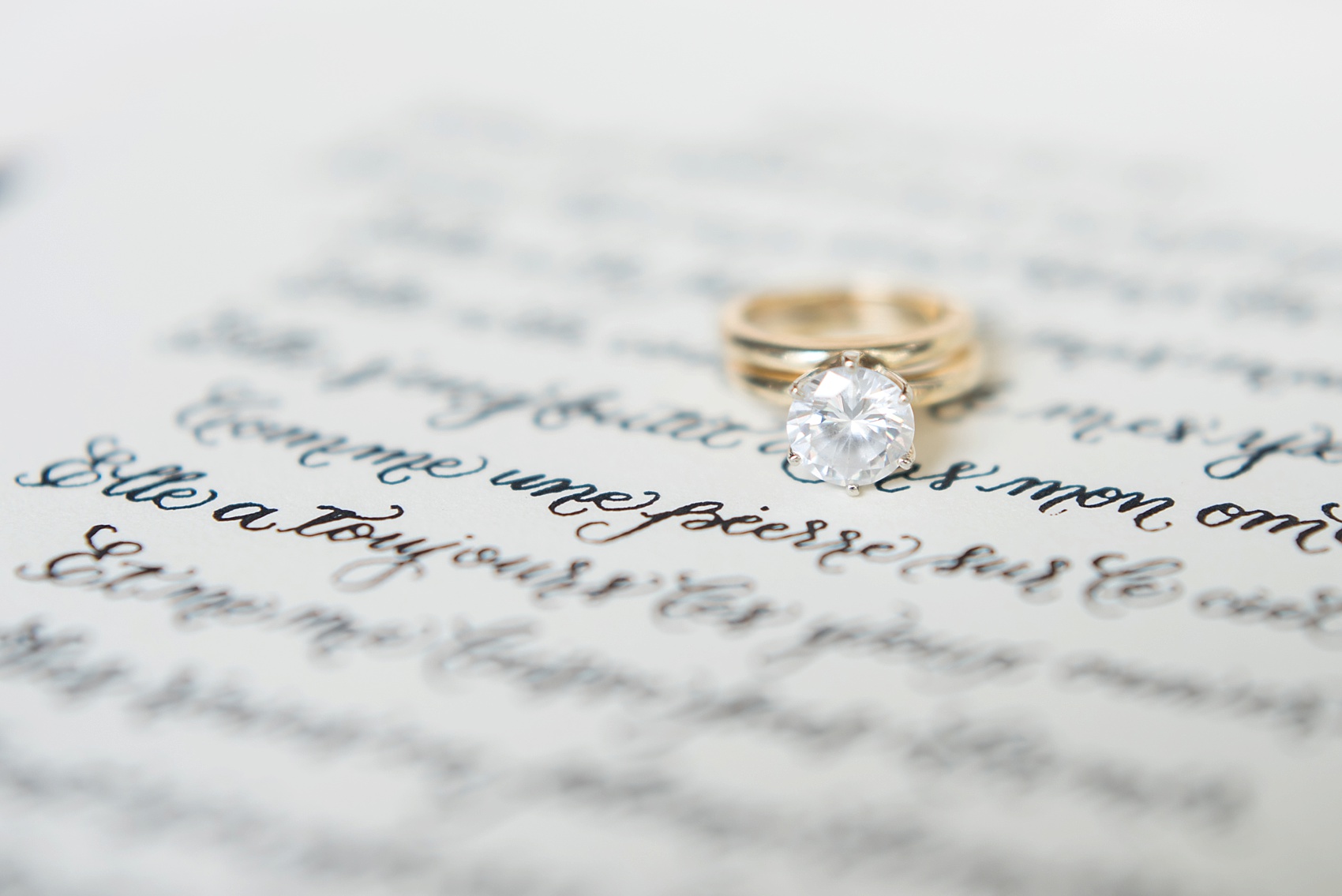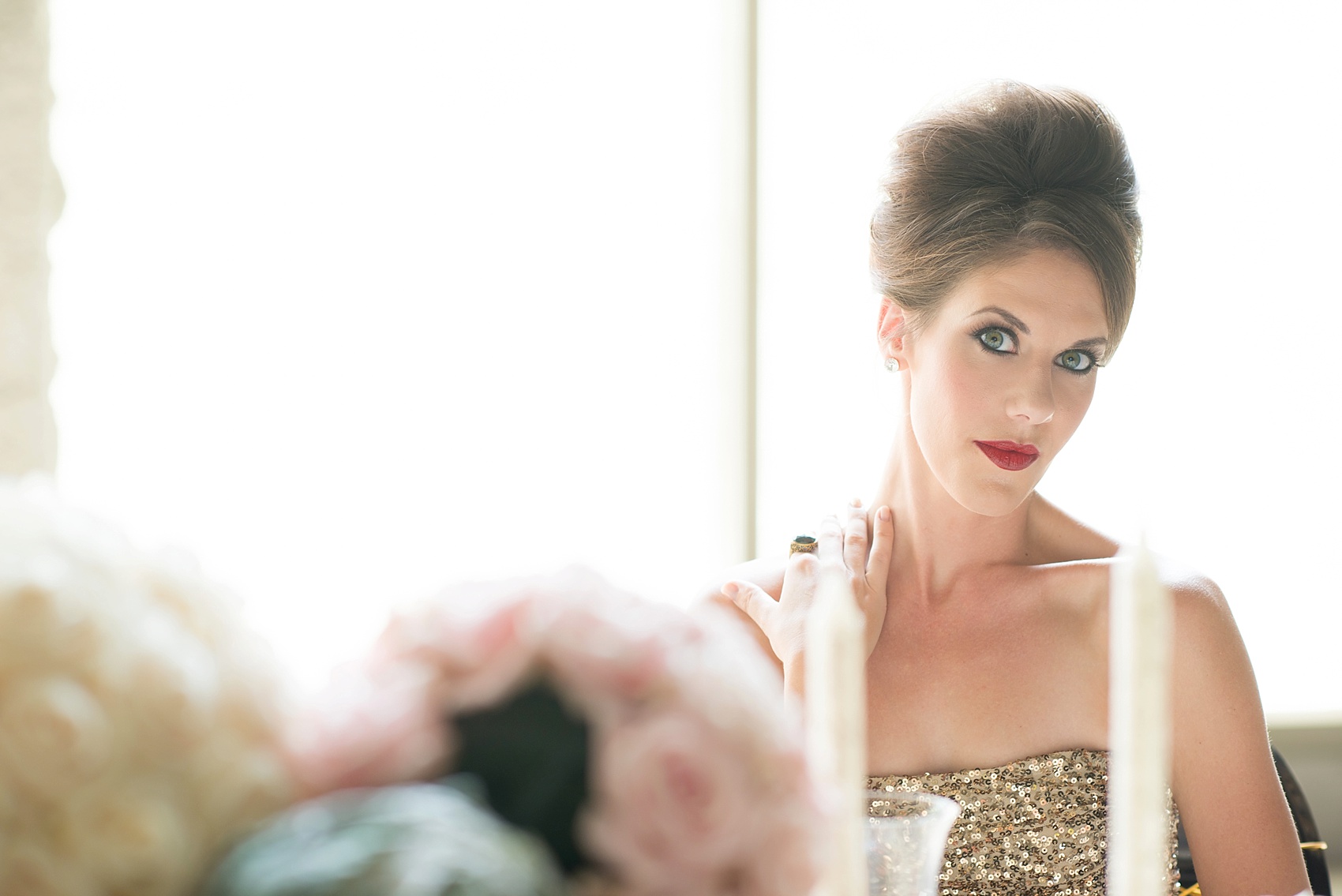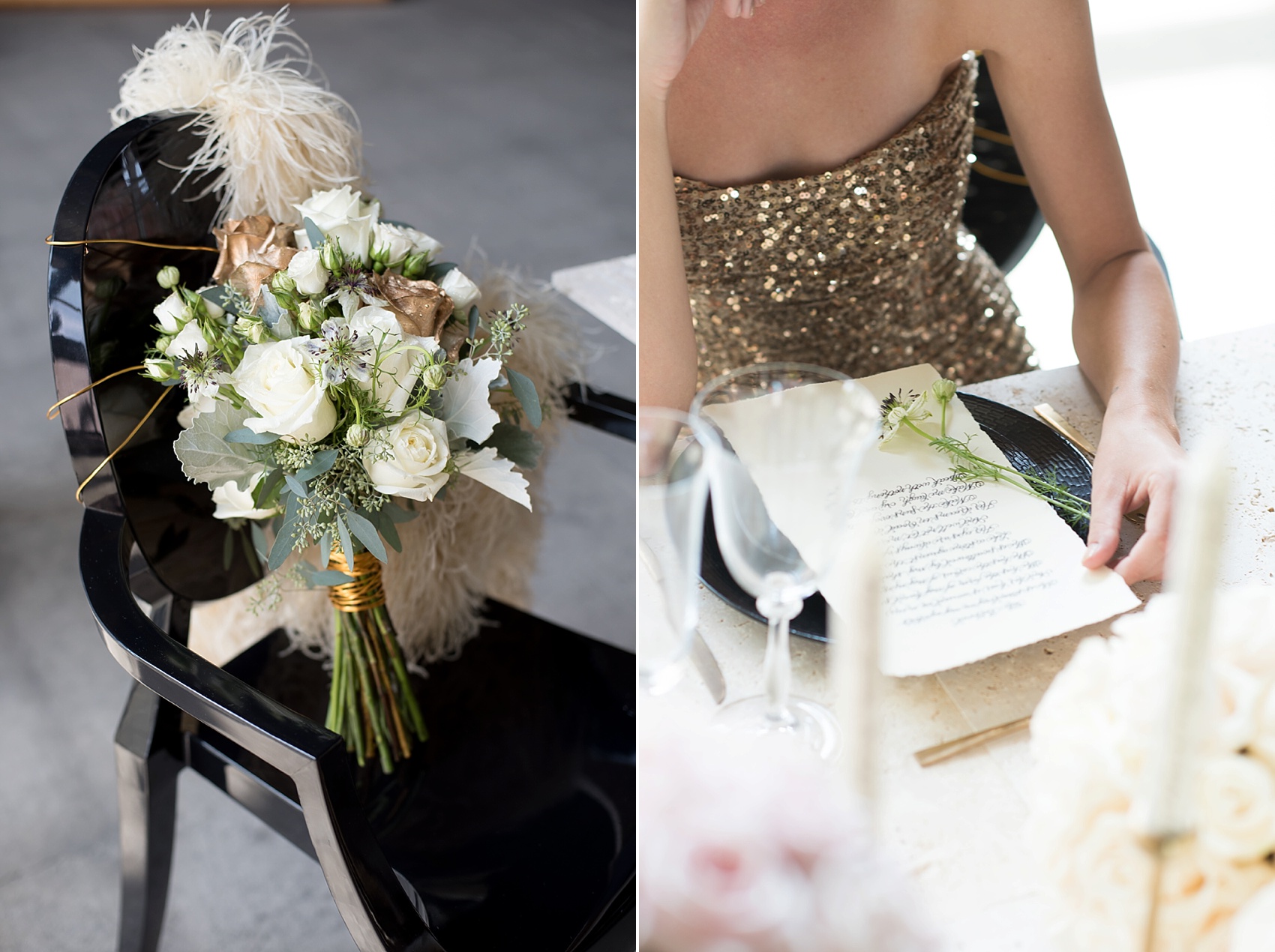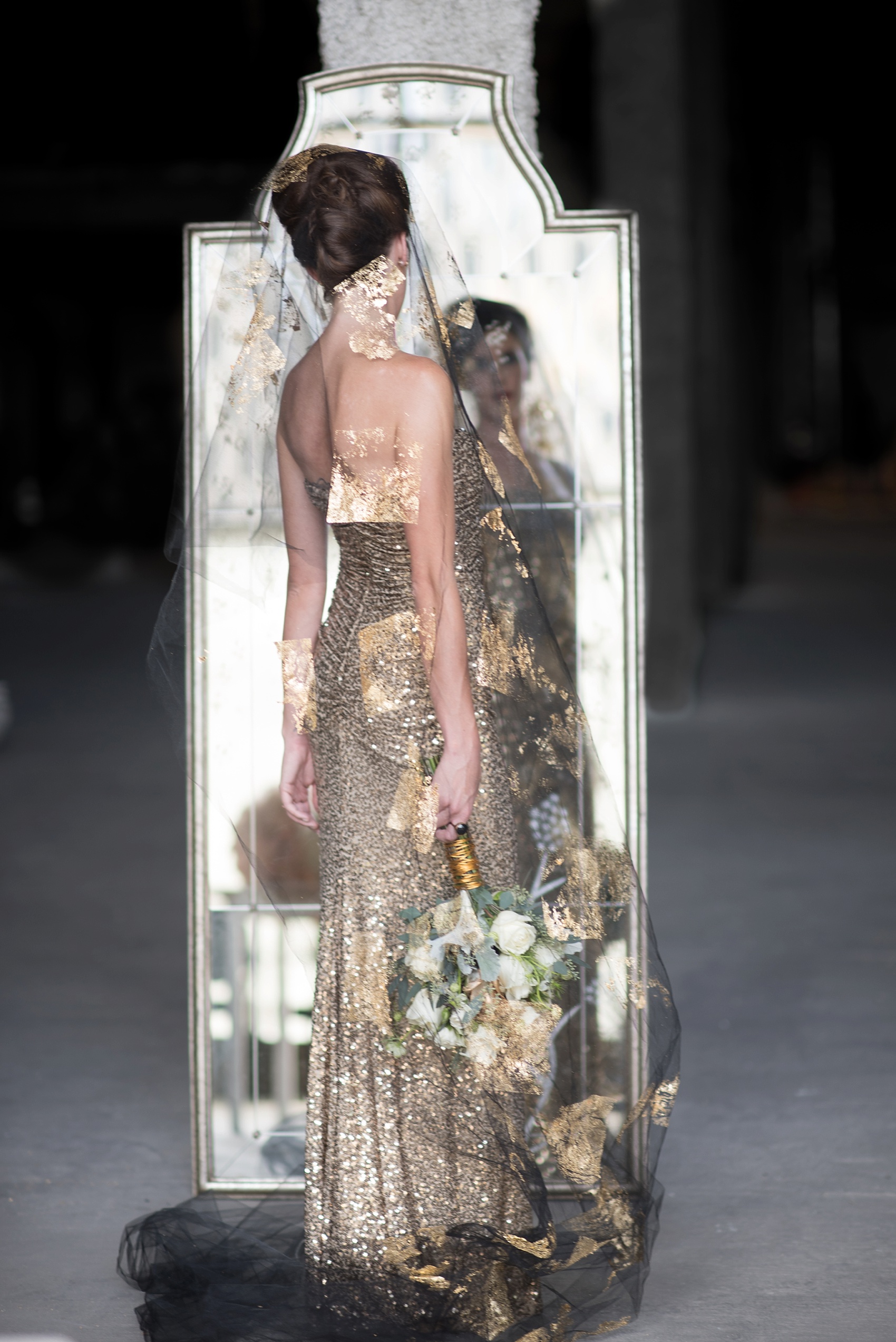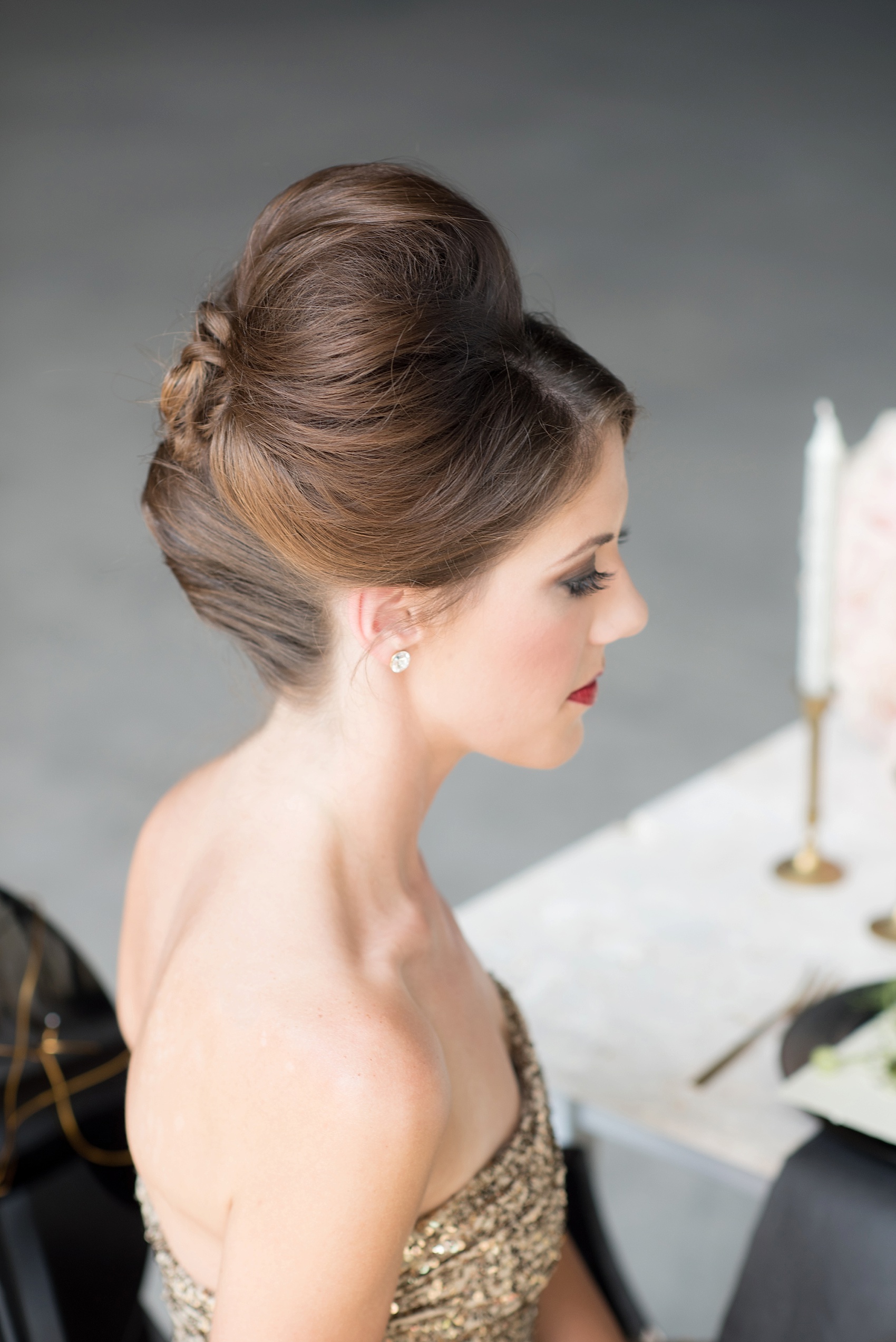 I love a good up-do, inspired by French twists and a beehive! It really allowed Meaghan's thinly shaped face and beautiful eyes to shine. Her lips popped in red.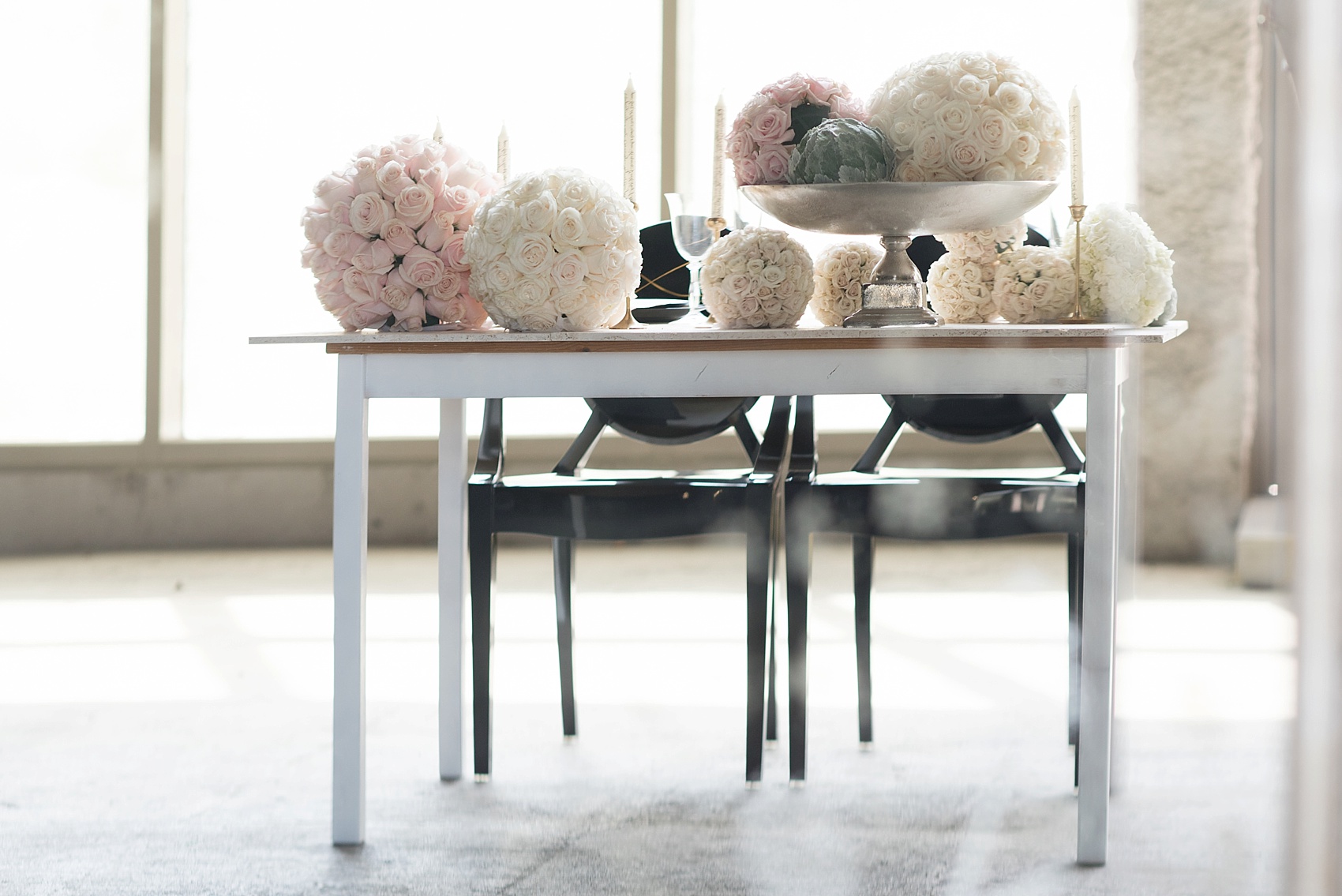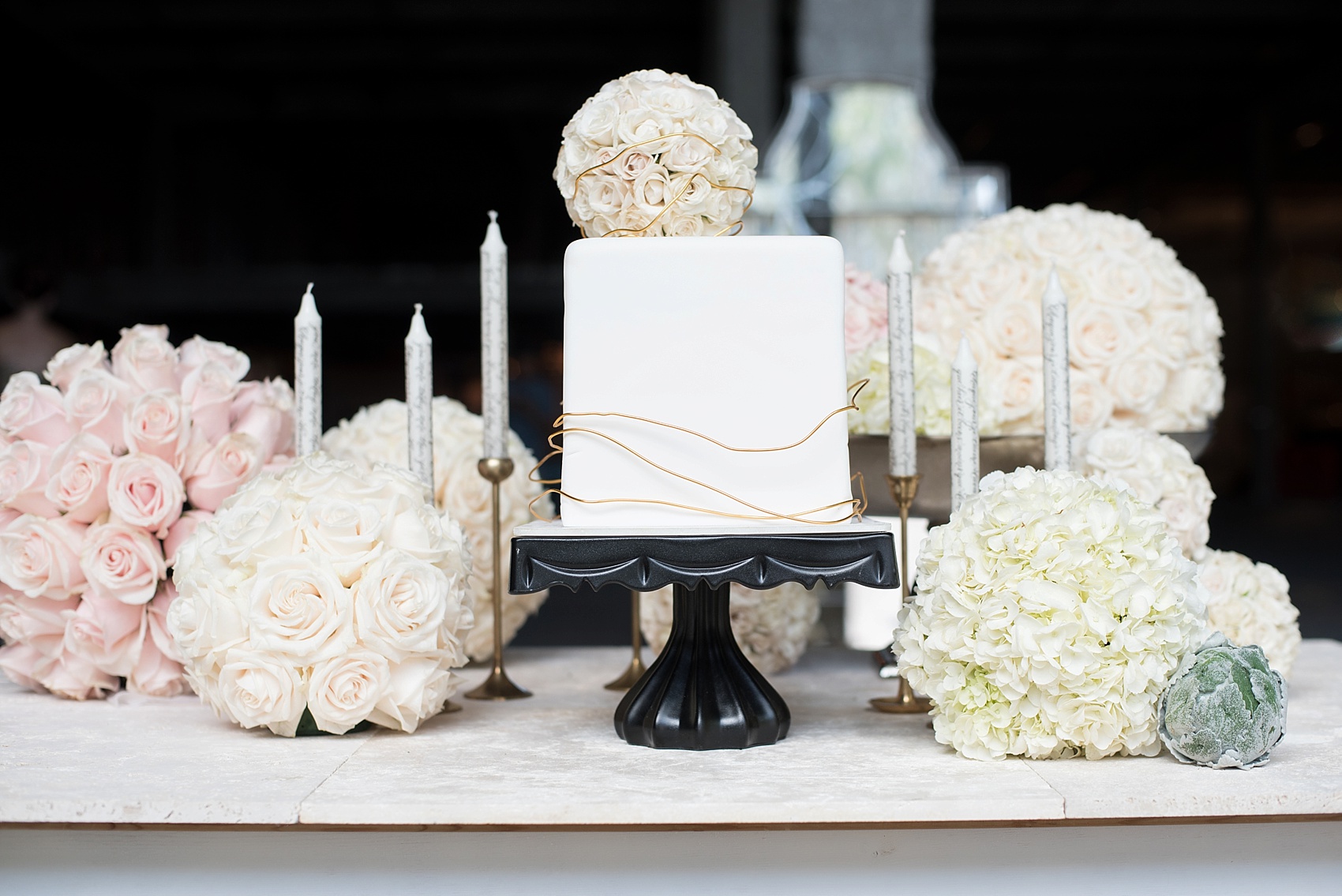 Keeping everything ultra modern and sleek, a simple square wedding cake was chosen and adorned with more wire and flowers. The veil was incredibly unique: black tulle was embellished with gold foiling.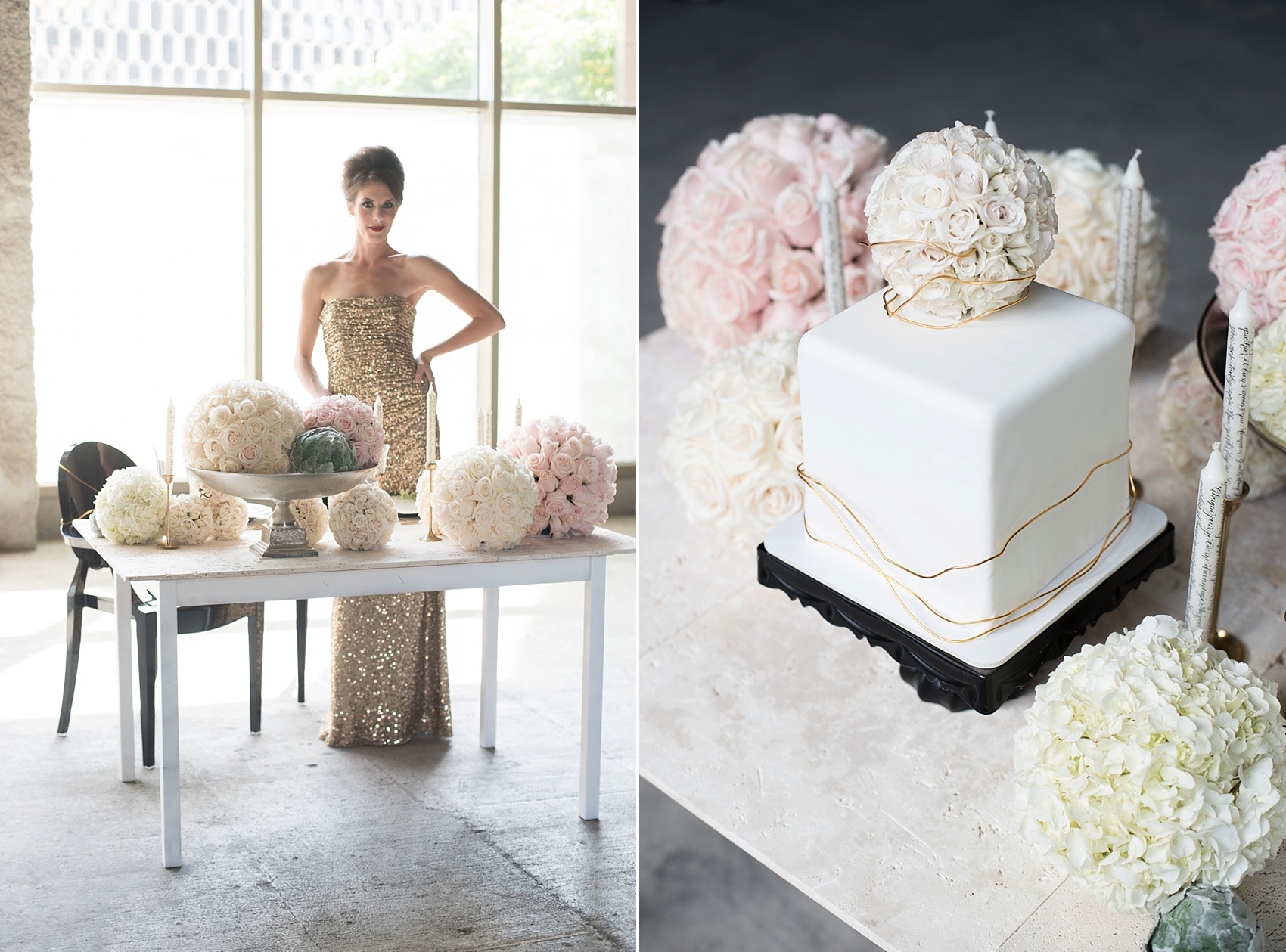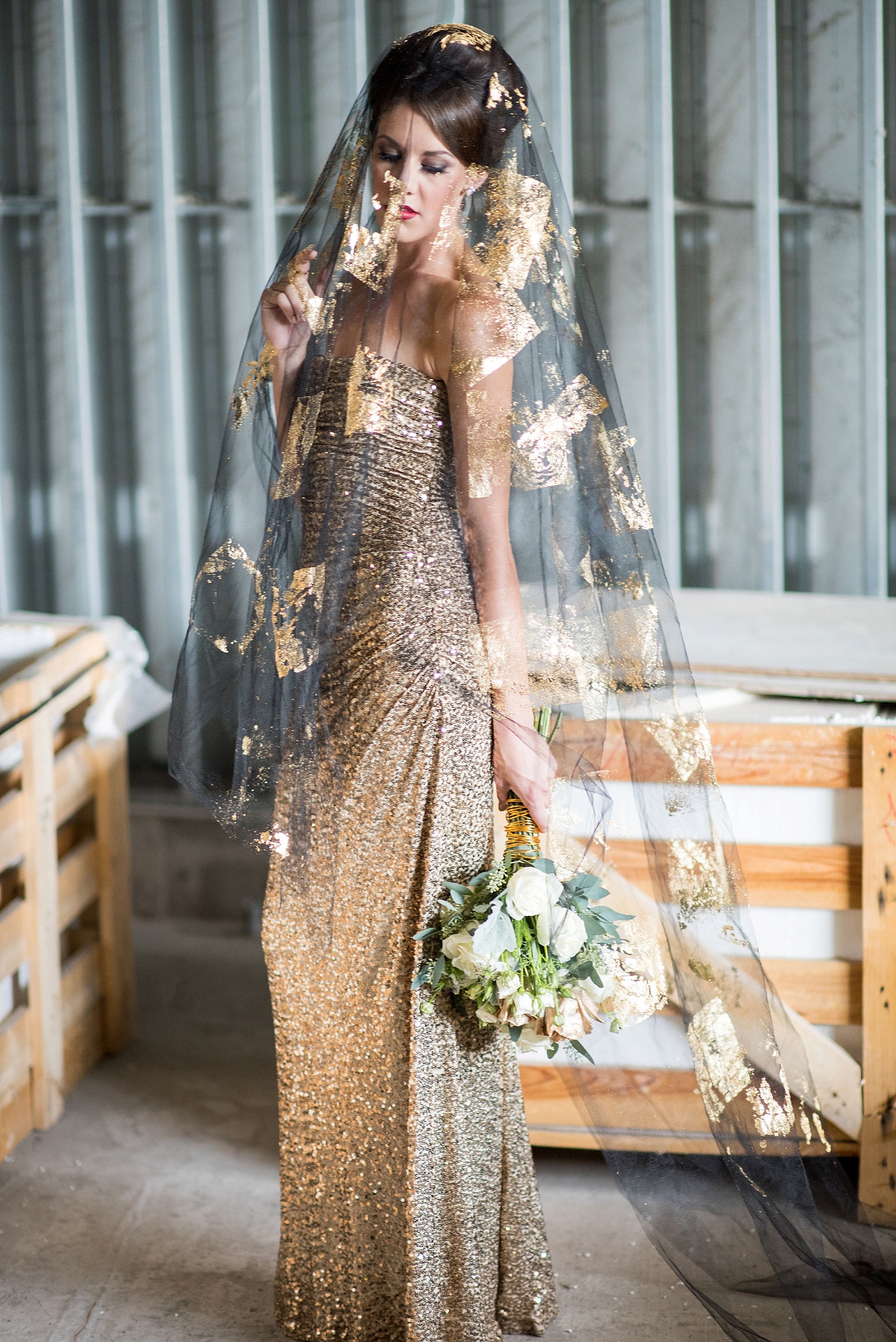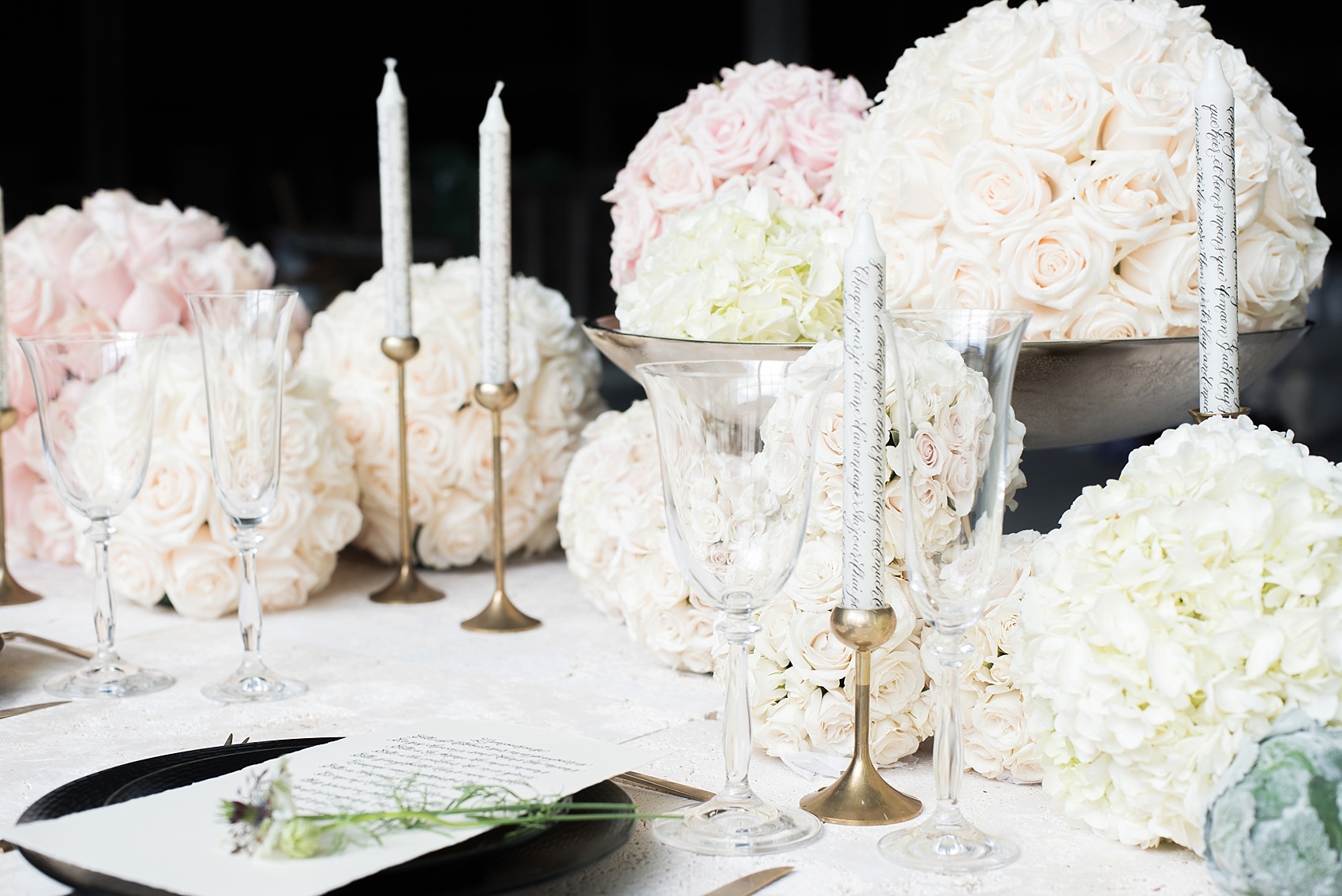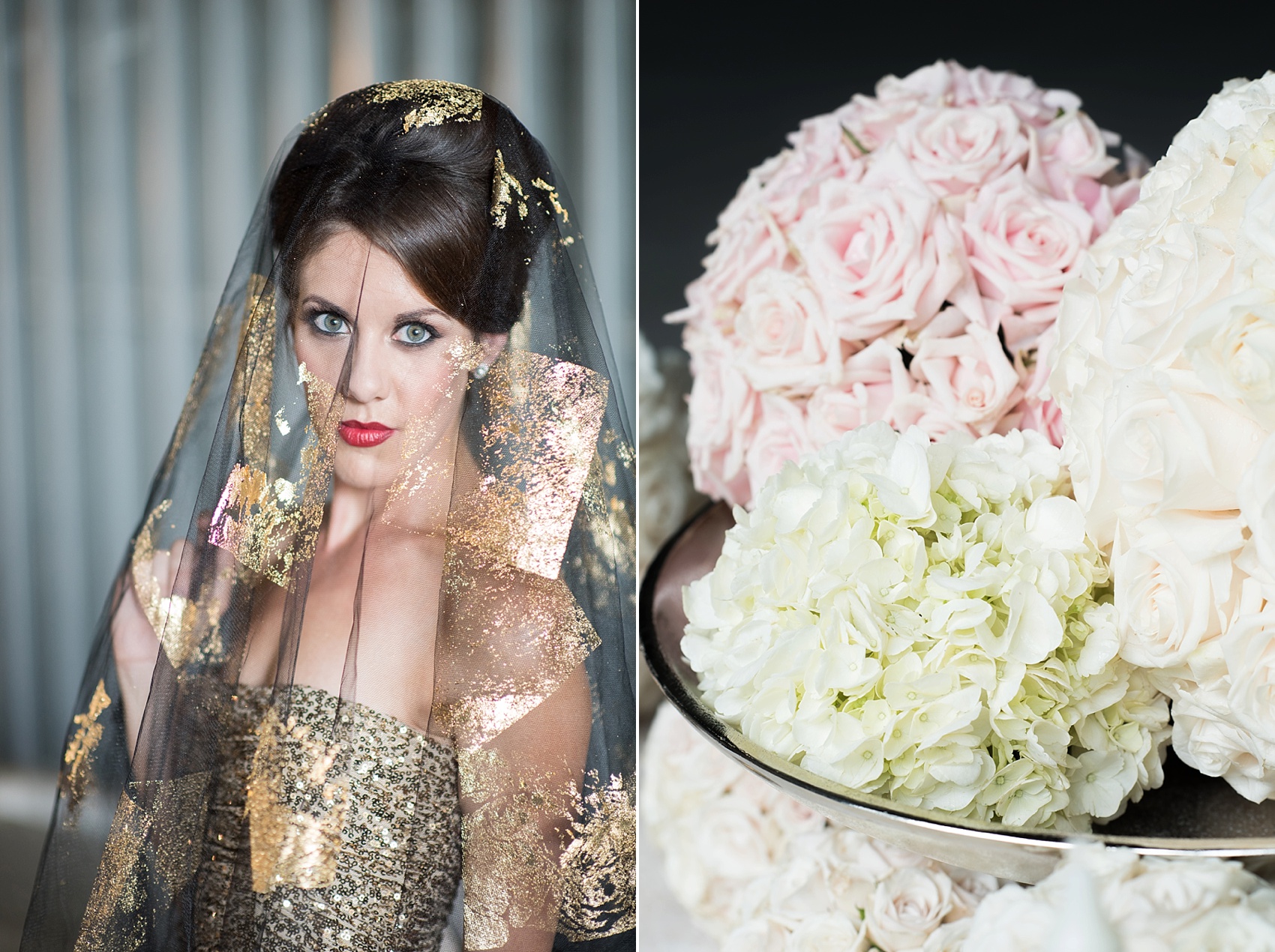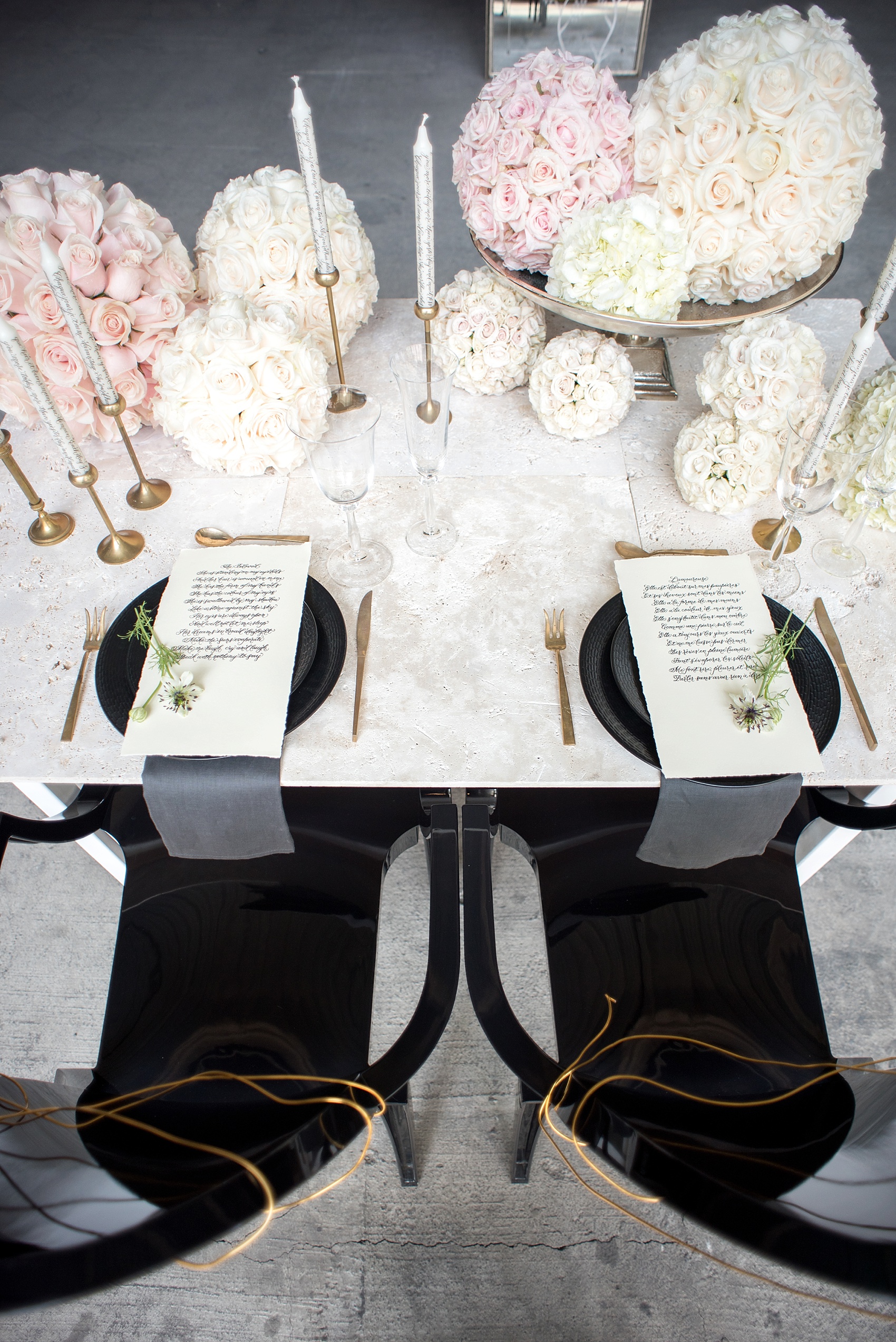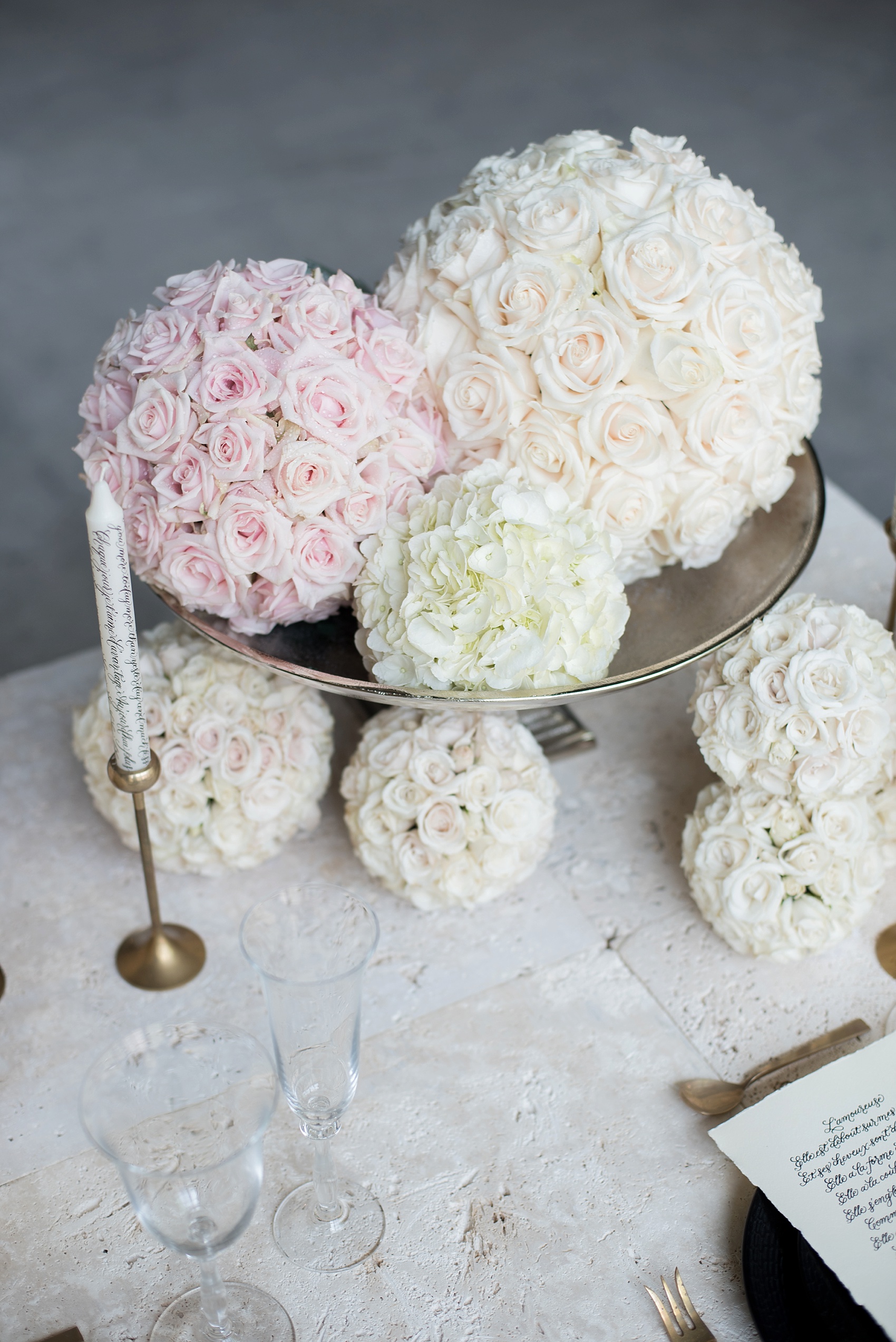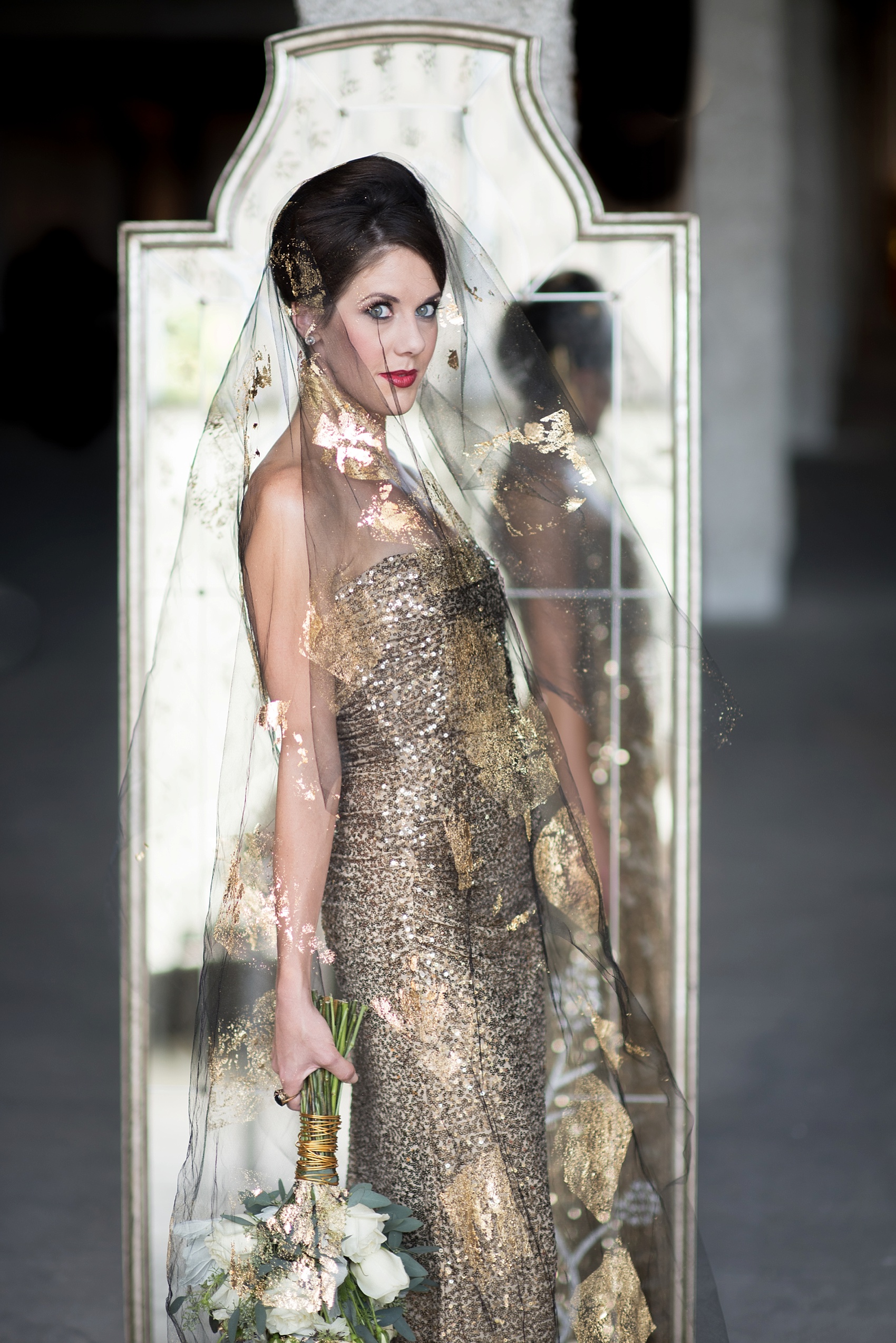 Glamor reigned in an industrial warehouse setting for this bridal session and wedding inspiration. Congratulations to the entire team. It was such a pleasure to capture something so well done and gorgeous and utterly unique and inspirational, and truly unique. (And we're all about unique, alternative wedding inspiration!)
Shoot Concept: Burnett's Boards / Floral Design : Florist Grand / Dress: Rent The Runway / Cake: Cake Works / Invitation: Bliss & Bone / Hair & Makeup : Whik'd Hawaii / Calligraphy: Hawaii Calligraphy / Venue: Ward Village Warehouse / Chairs: Curate Decor + Design / Event Styling, Coordination, & Design: Moana Belle Events / Flower Source: 50 Flowers / Model: Meaghan Halford / Tabletop Decor: Pier 1 / Veil: Burnett's Boards