Their laughter and love throughout their wedding day was enough to add color to any situation, but the pinks, greens and blues for their spring celebration was befitting of this happy couple's vibrancy! They instantly become one of my favorite couples from the moment Tiffany reached out to tell me her and Ed were engaged. Of course I knew exactly who they were – Ed and I "shared a moment" when Tiffany introduced us at Erin and Chris's wedding in New Jersey. We bonded over frickles. (That's fried + pickles for you non-pickle fans out there.) And it was in that moment that I knew I shared a kindred spirit with them and rooted for their engagement!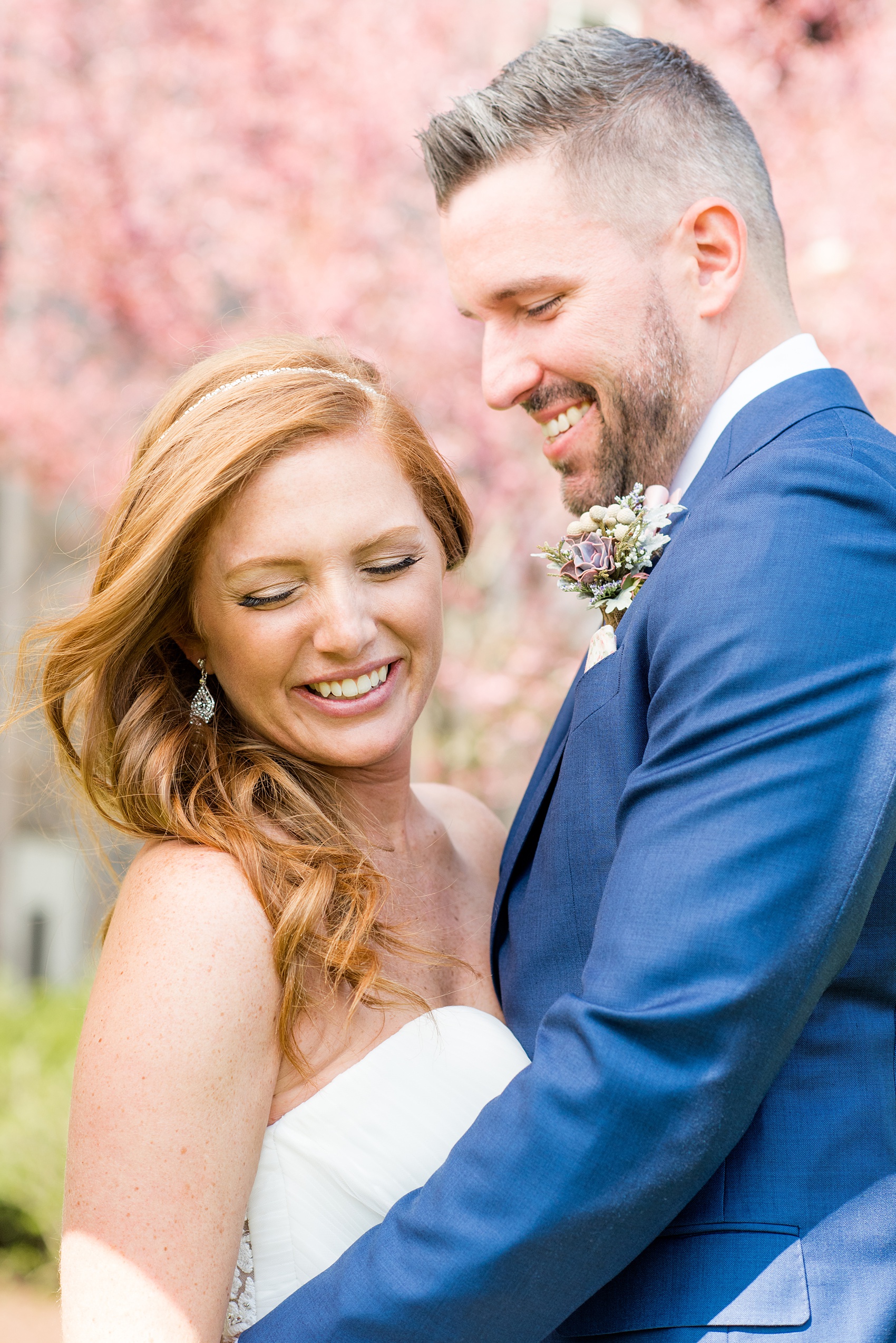 Lo and behold, less than a year later I received an email from Tiffany, giving me the details of their love story and proposal! My heart was overwhelmed with joy for them and my soft spot for this couple grew. I have LOVED being a part of their wedding story and planning process (especially sharing the afternoon and evening together in Hoboken for their engagement photos…including the bar where they met) and I can't believe it's over. Luckily, they're married and as in-love as ever, and…alas, their photos live on!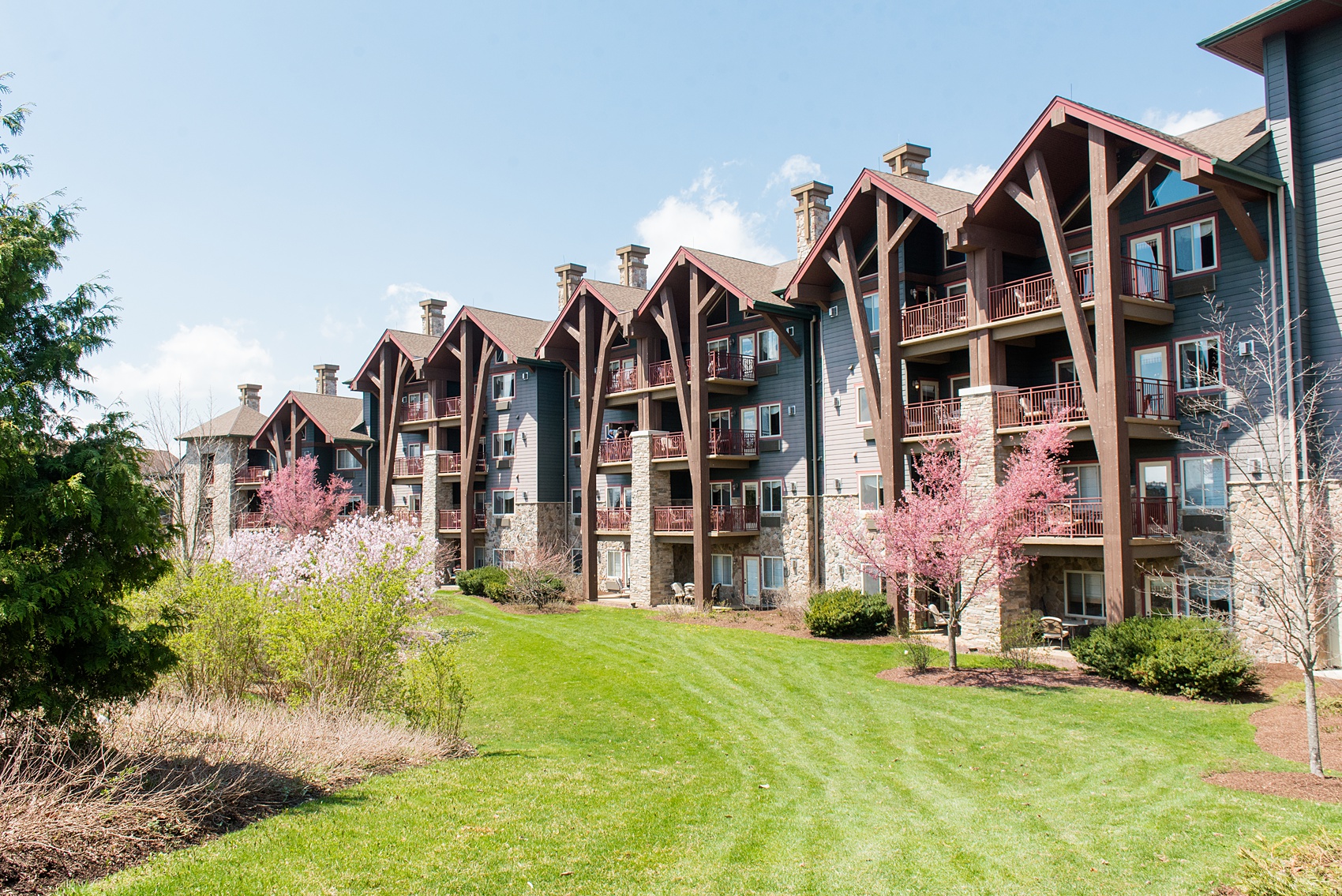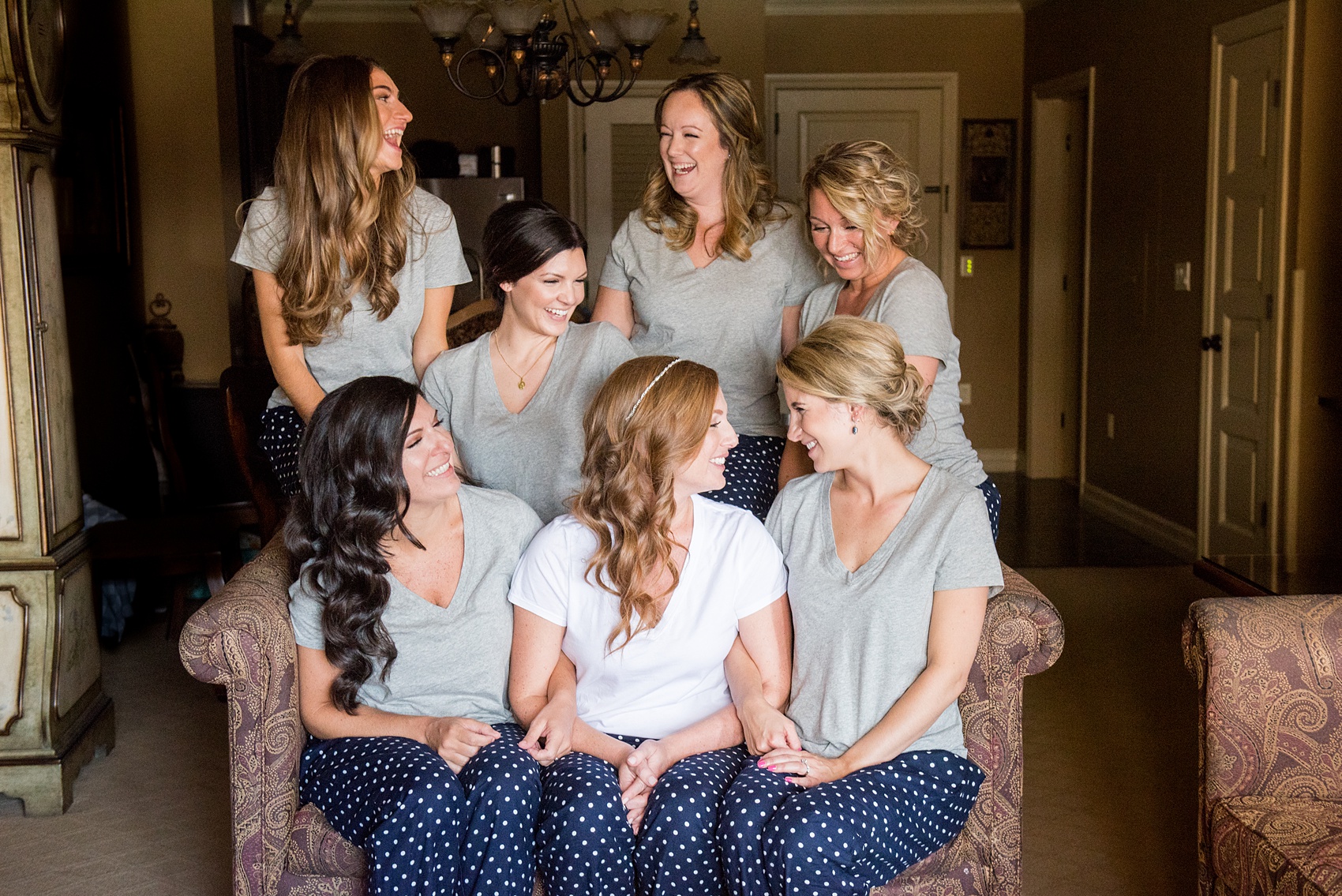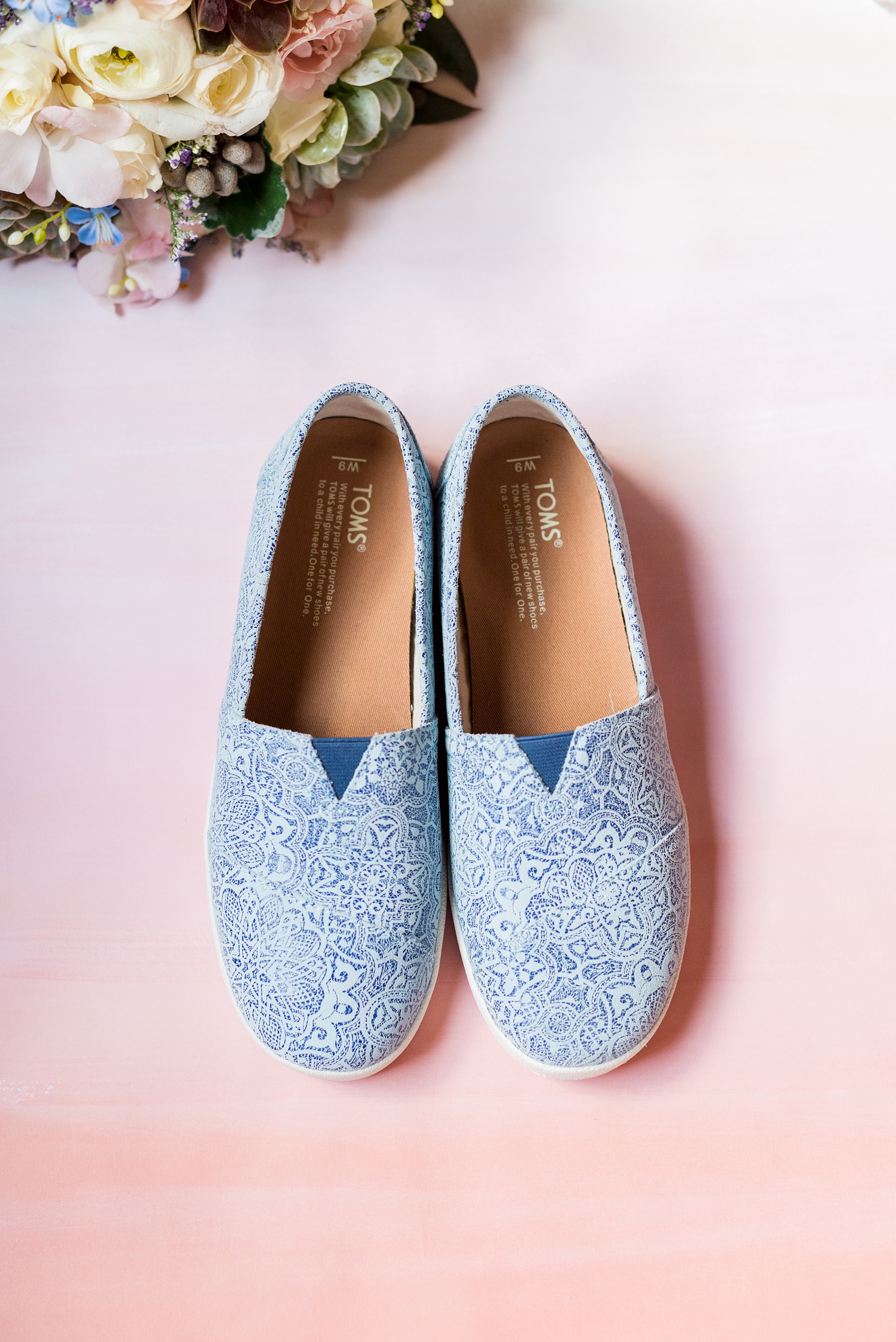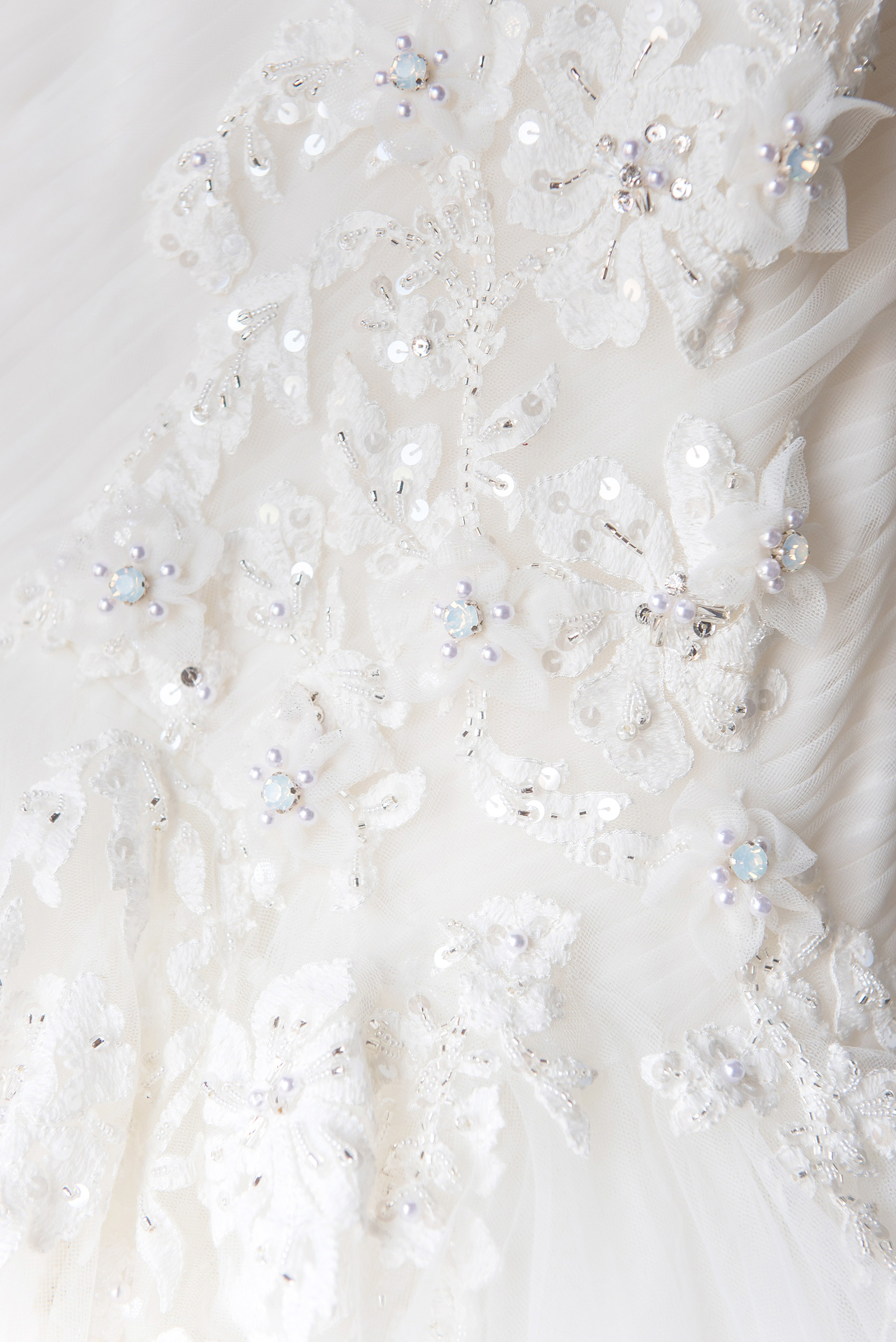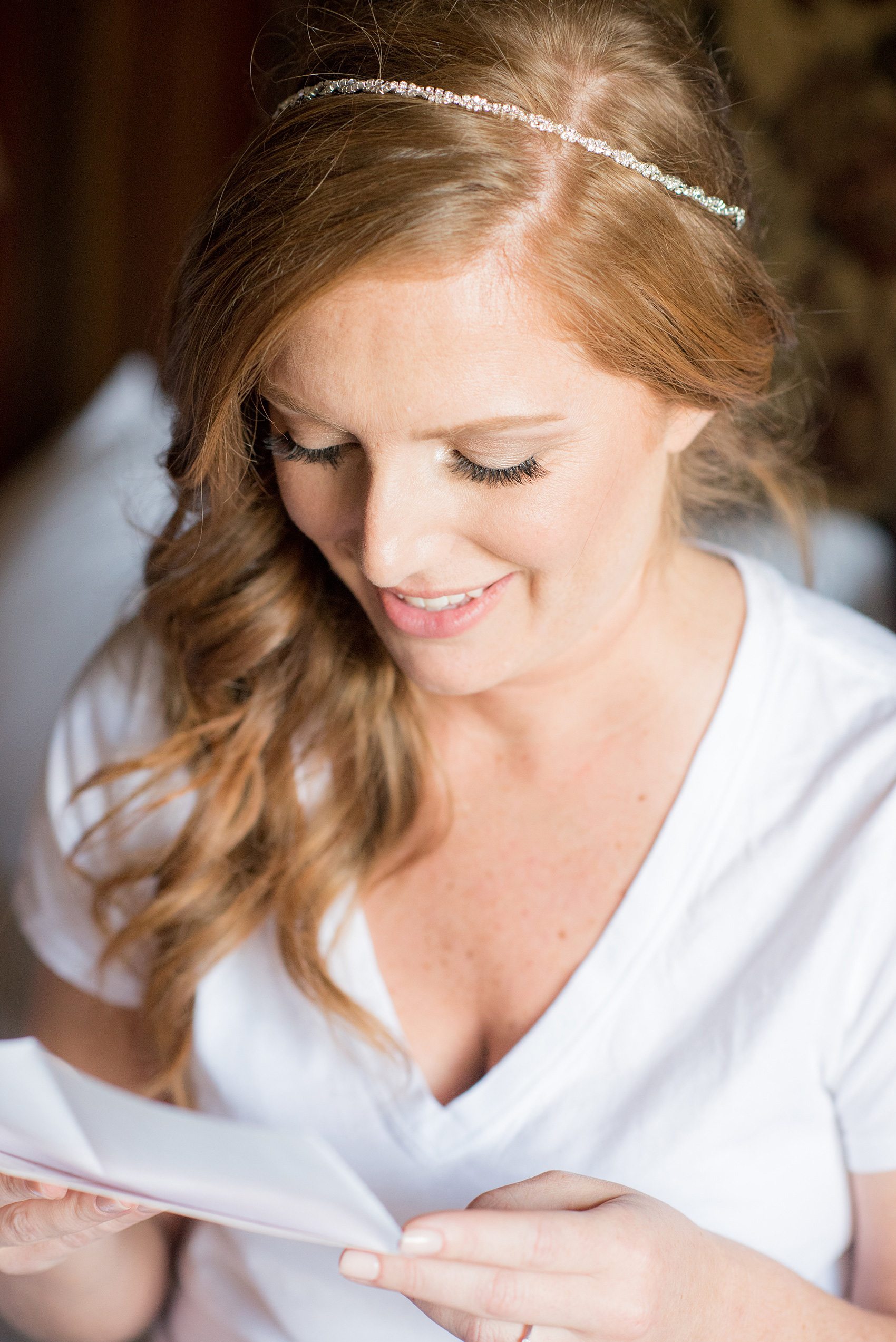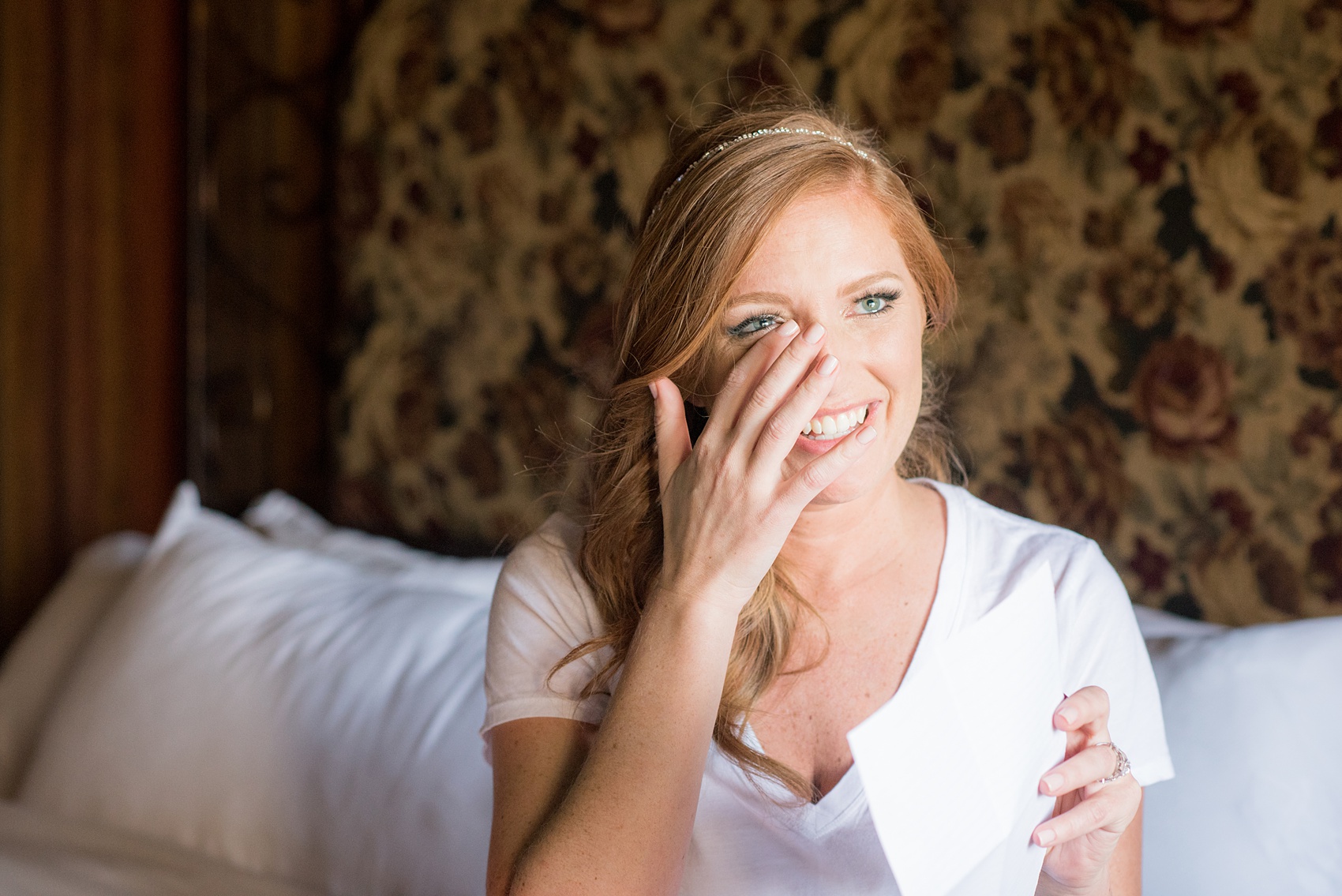 The bridal party enjoyed playing Catch Phrase as I photographed some details and laughed at how funny and spot on they were with their clues! (If you've never played the game you need to! It's hilarious!) After the giggles subsided I photographed them in the cute matching polka dot pajamas Tiffany got them before they put on their gowns. Tiffany opened a gift from Ed and was full of joyful tears and emotion because of his sweet card! Ed wasn't too far away opening his gift from Tiffany. He was definitely excited when he saw it was a signed Notre Dame football helmet!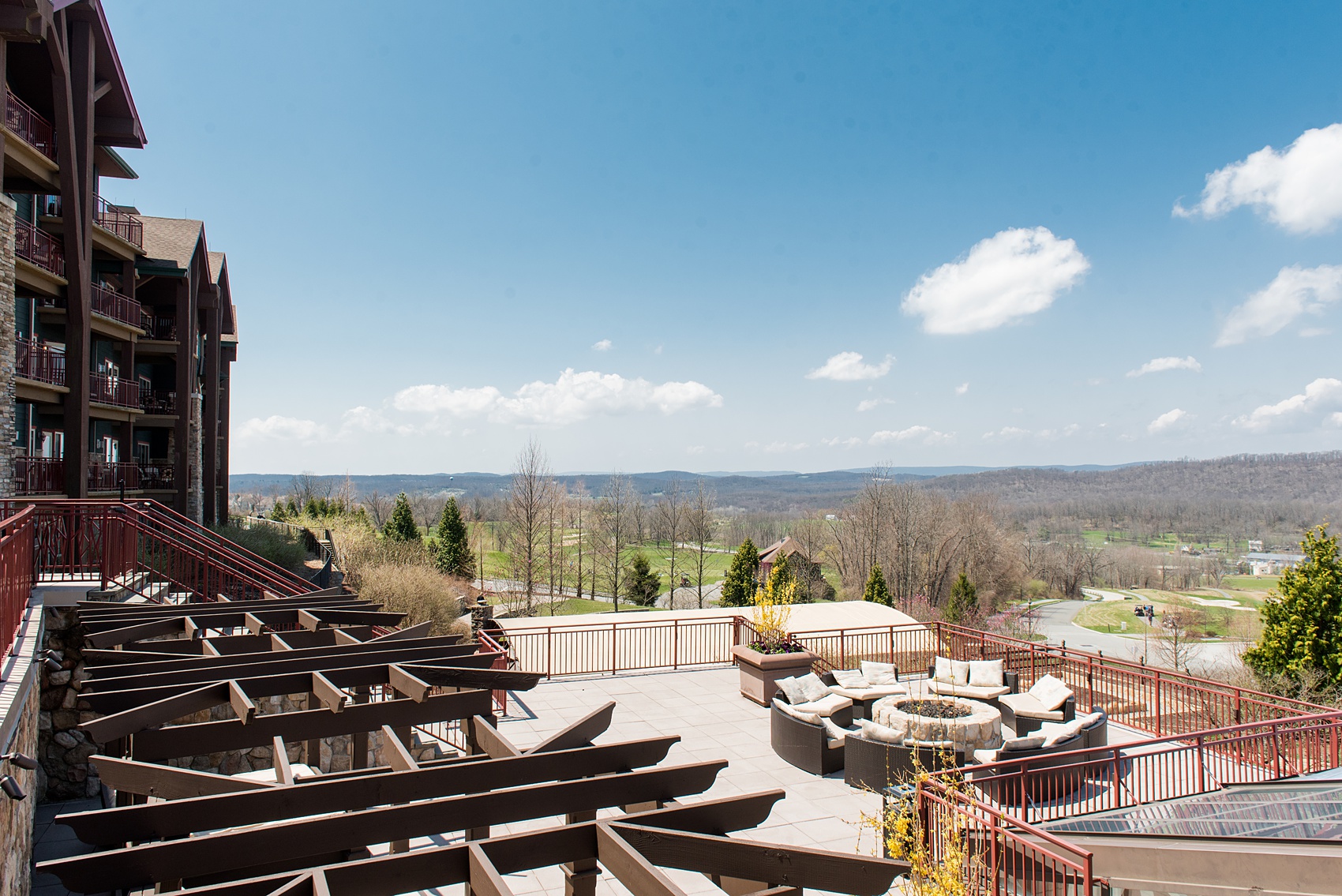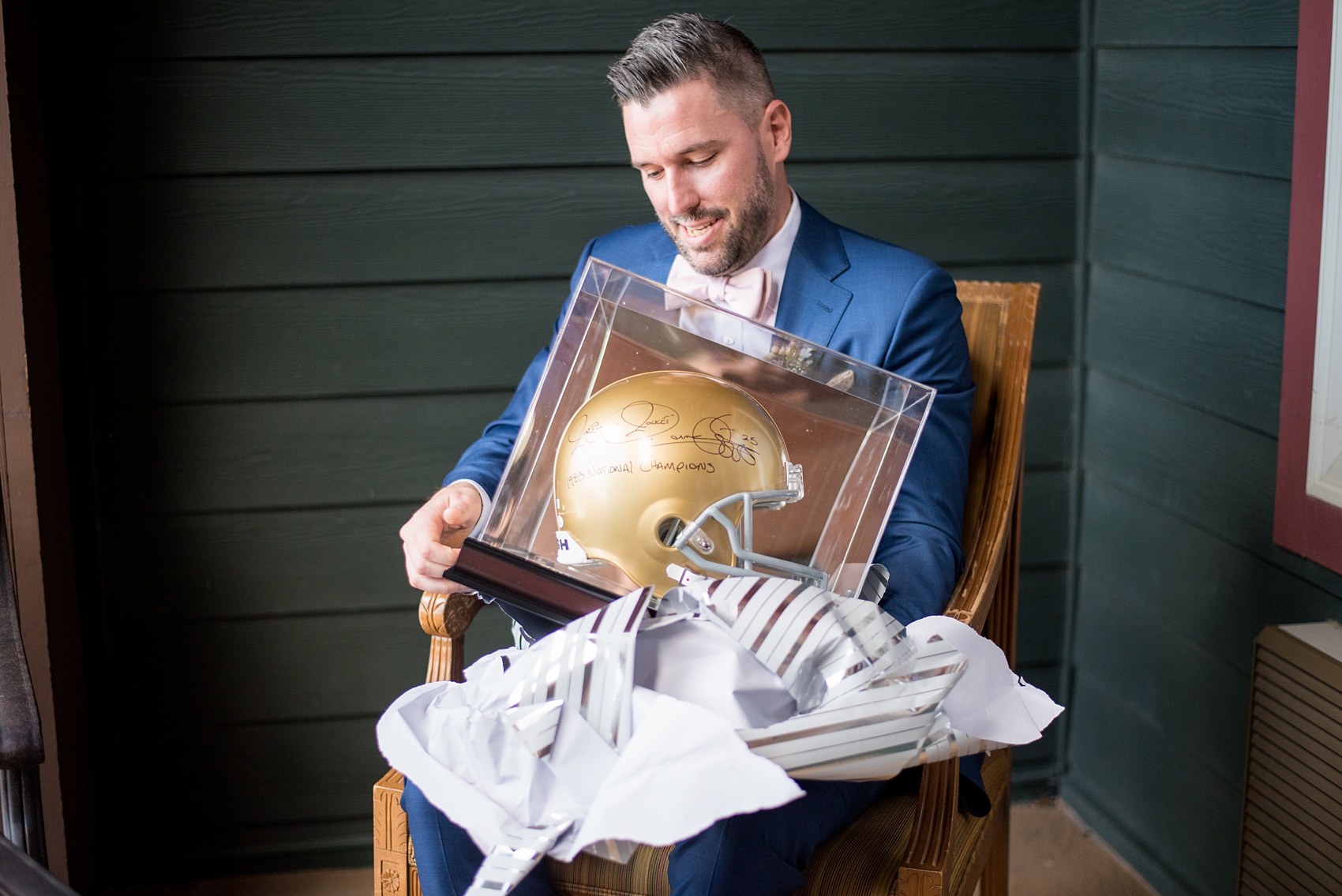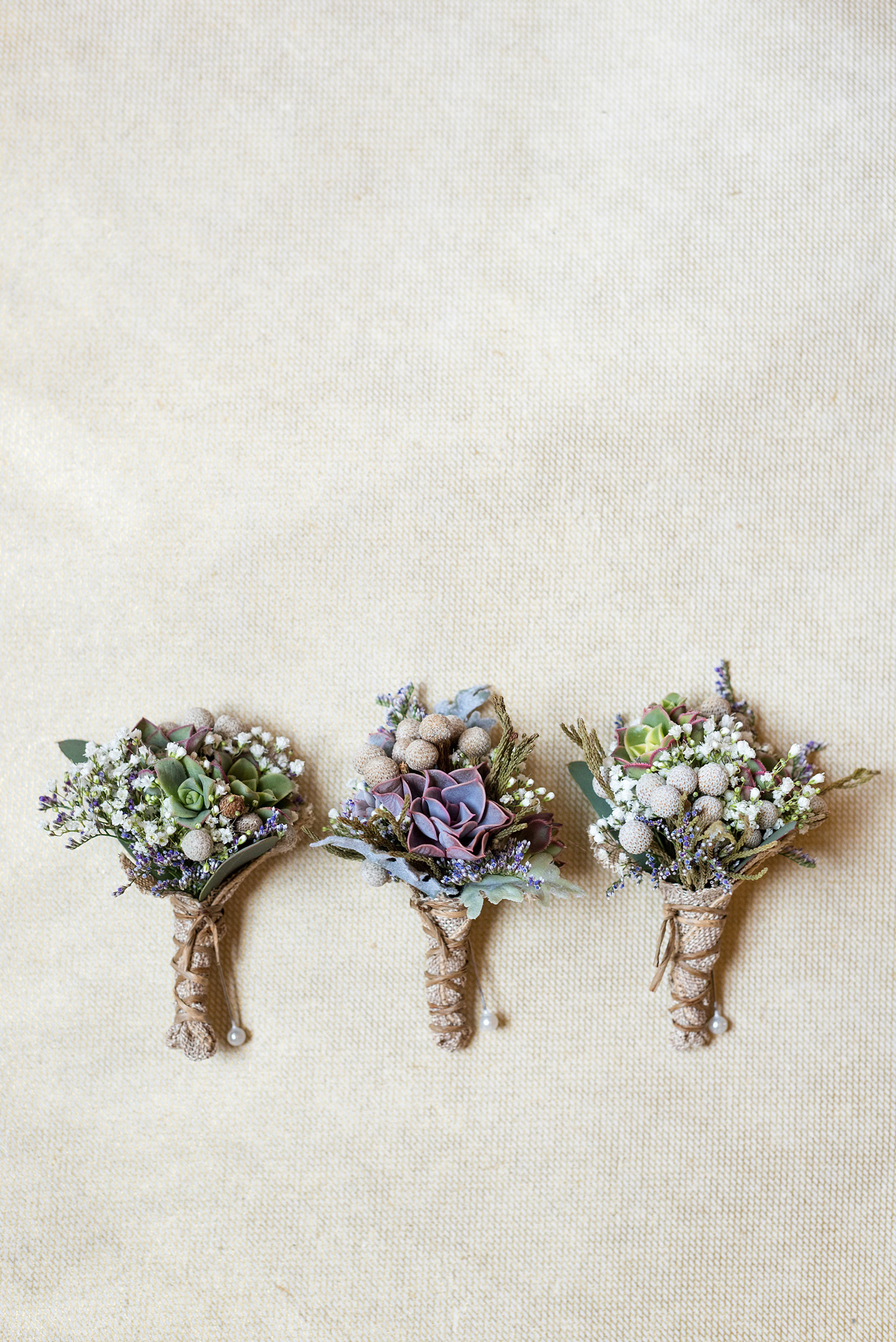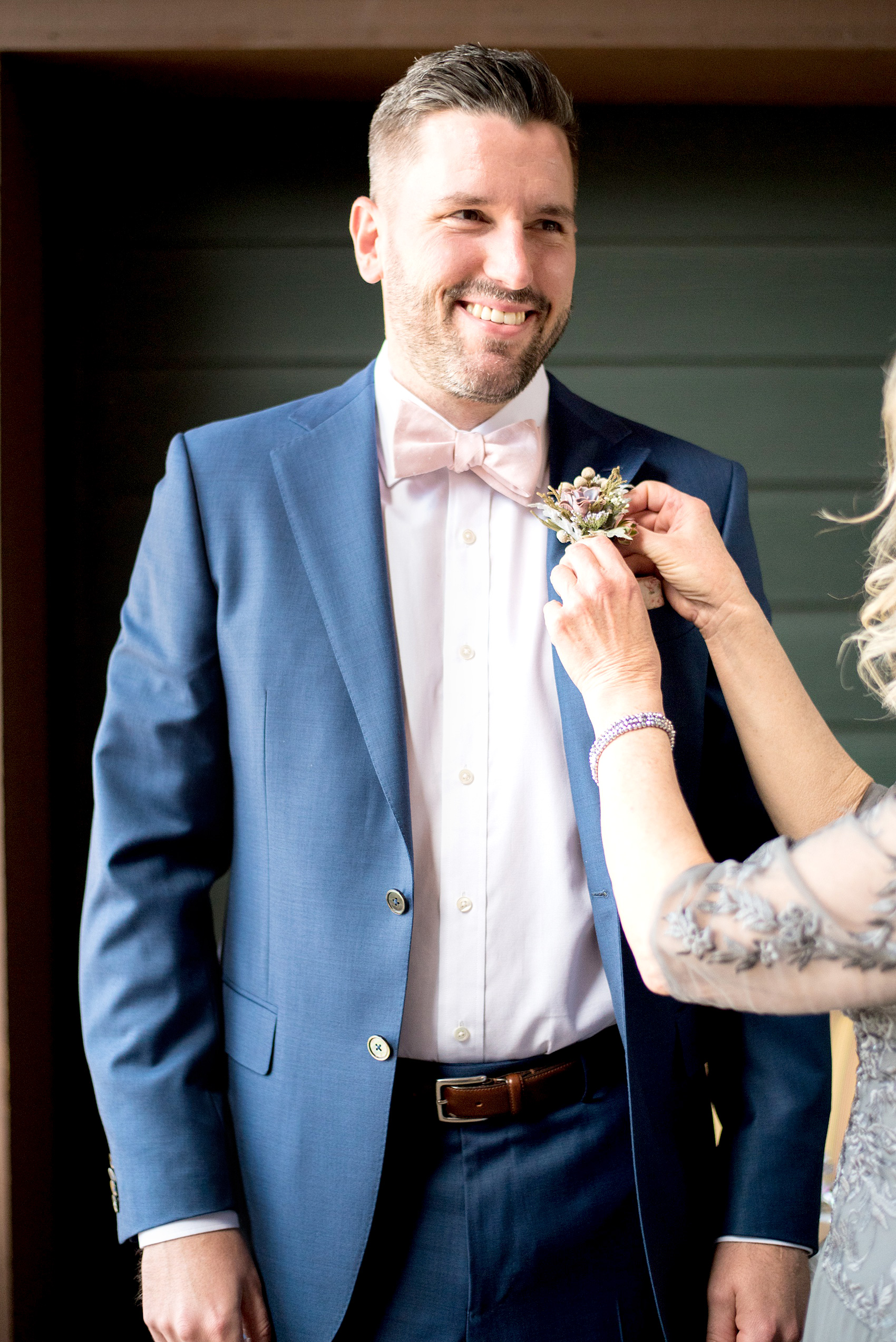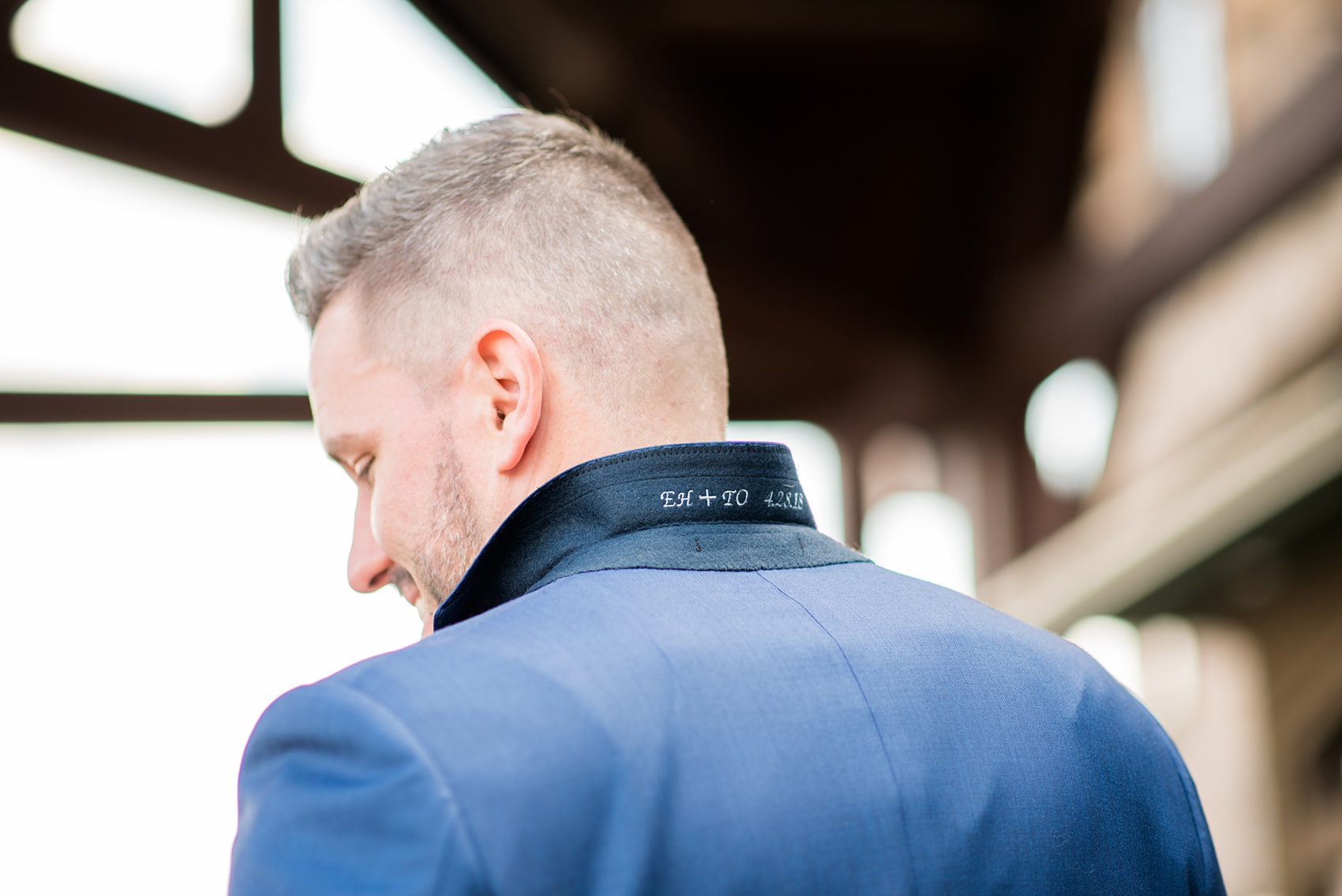 They had some really cool details they wore. Tiffany decided to go for comfort and whimsy when she chose her blue lace patterened Toms for her footwear. Ed had a custom navy blue suit designed for him and had their initials and wedding date embroidered in the collar. The groom and his groomsmen wore boutonnieres with tiny succulents in themas well as silver brunia and Baby's Breath flowers, tied with raffia and burlap. The bride and bridesmaids' bouquets matched with bigger blossoms of many of the same flowers with the addition of roses.
Ed gifted his groomsmen cufflinks with maps from their hometowns, while Ed wore special cufflinks Tiffany got him. They had longitude and latitude coordinates on each: one with the location of the bar where they met and the other with the location of their wedding venue.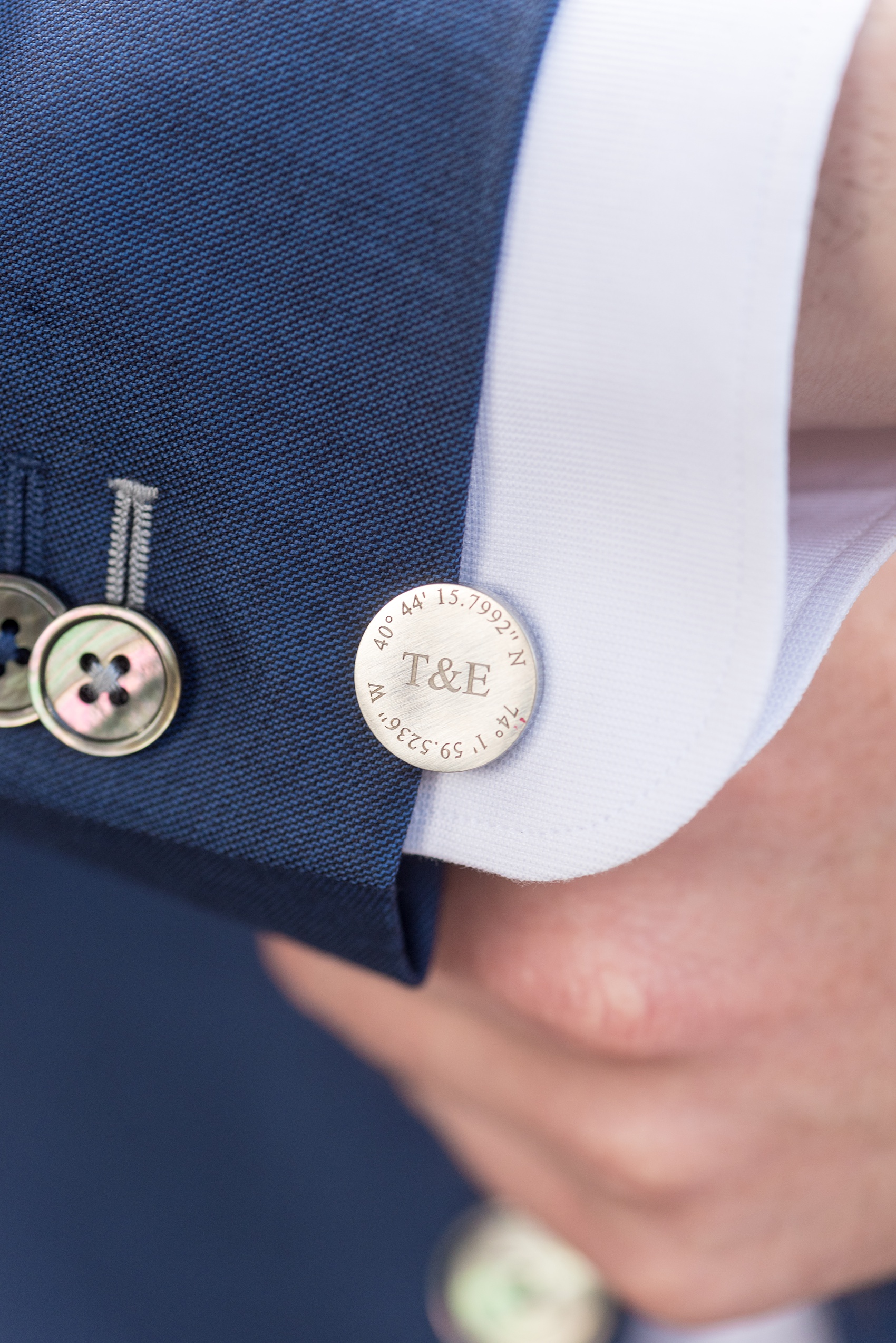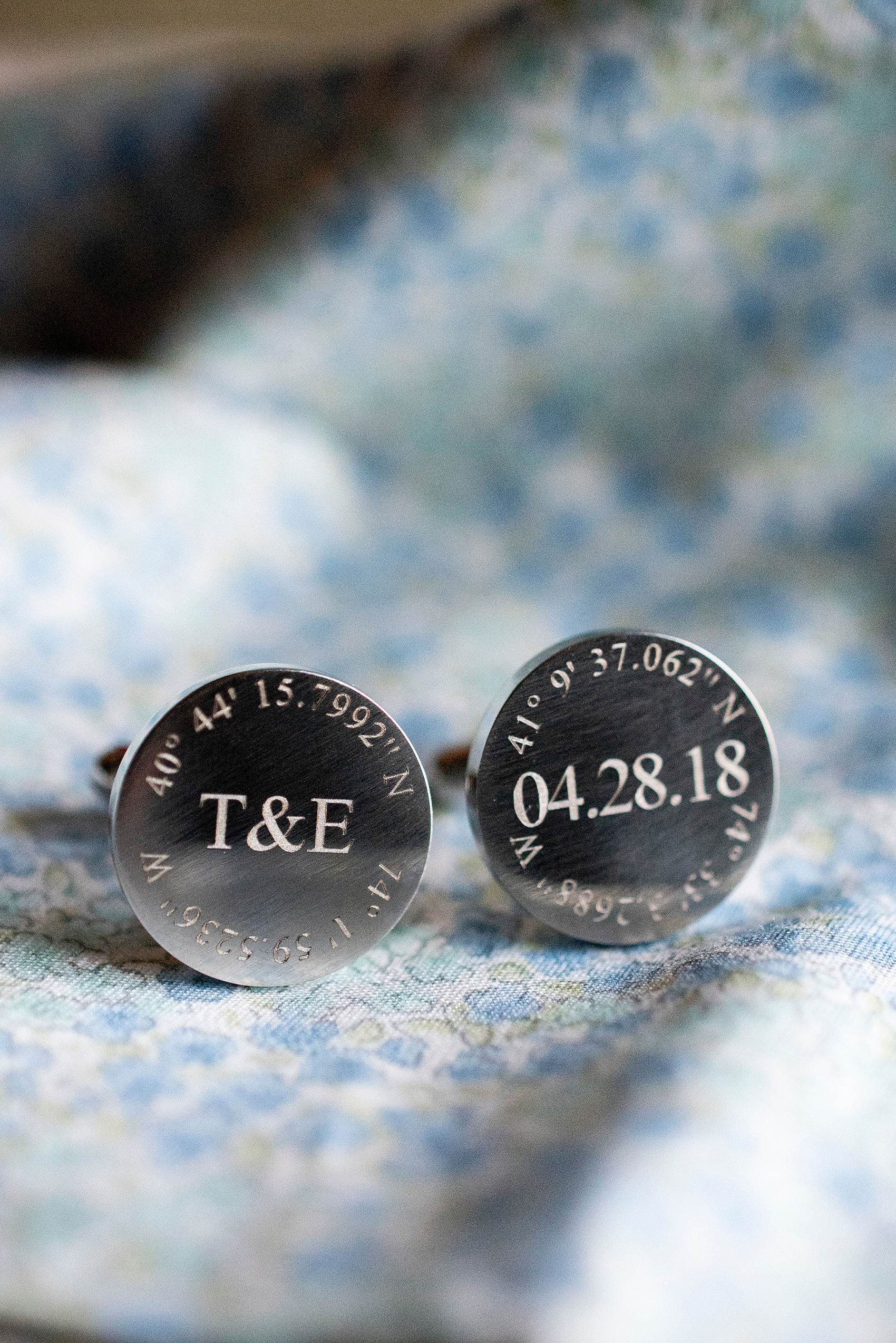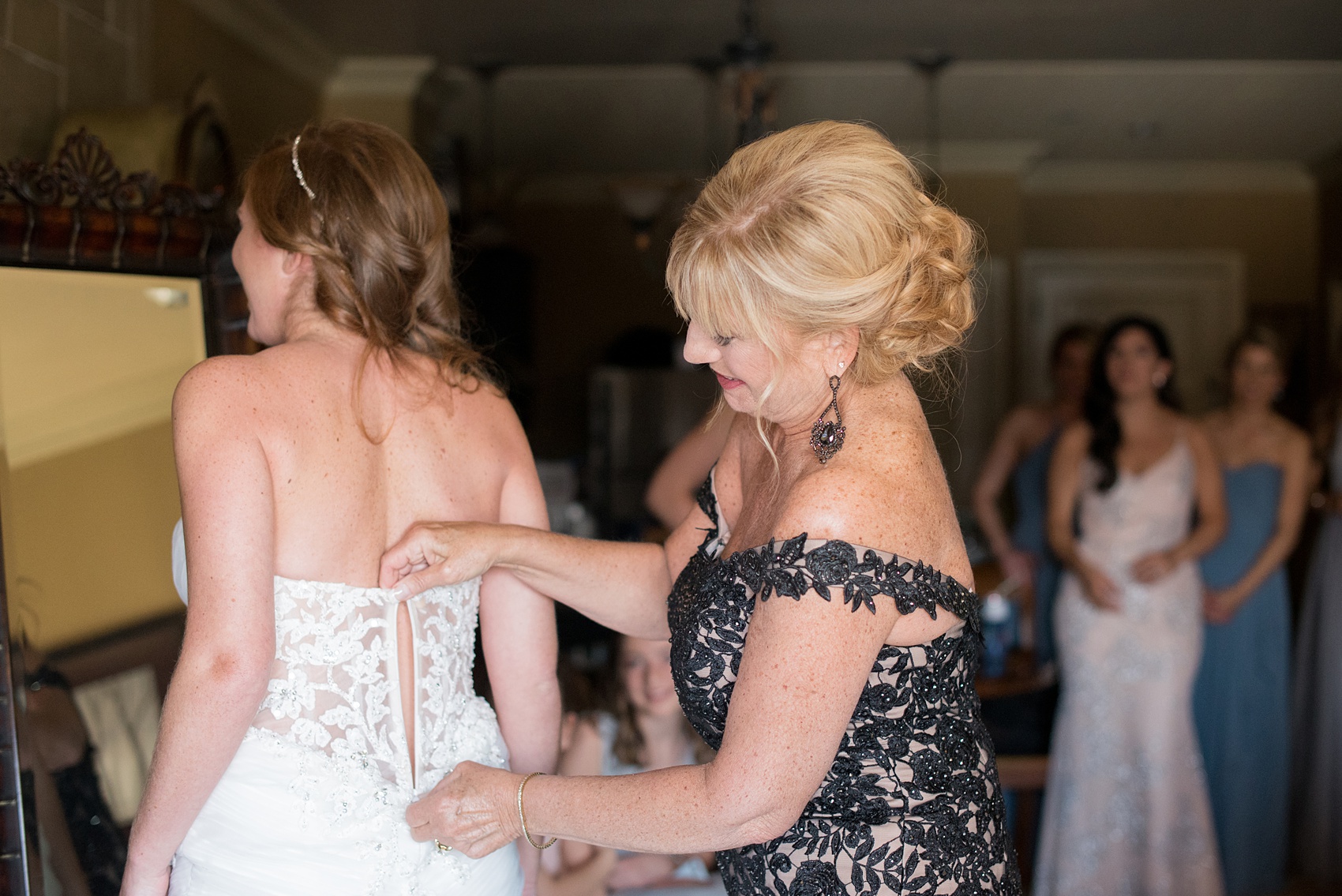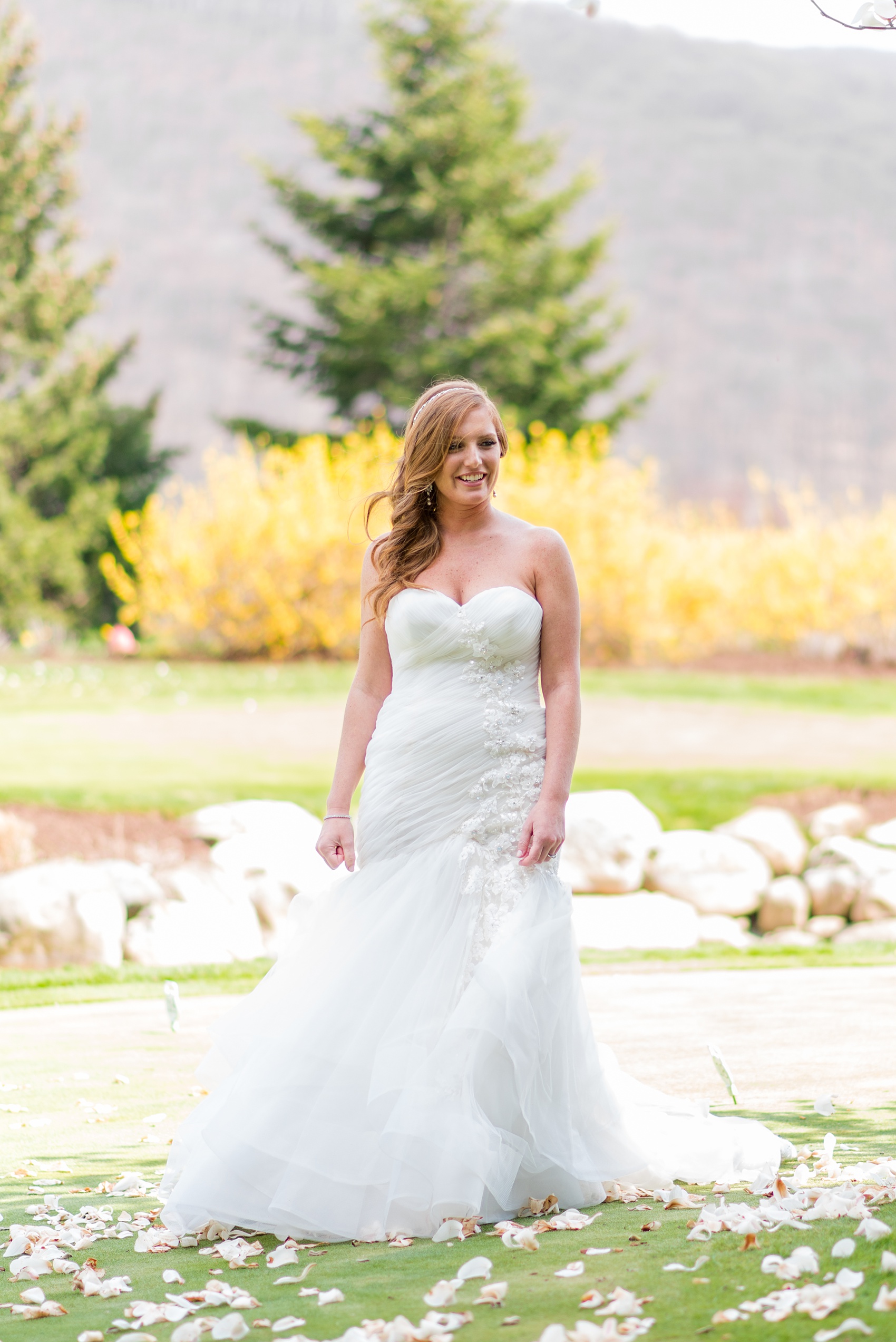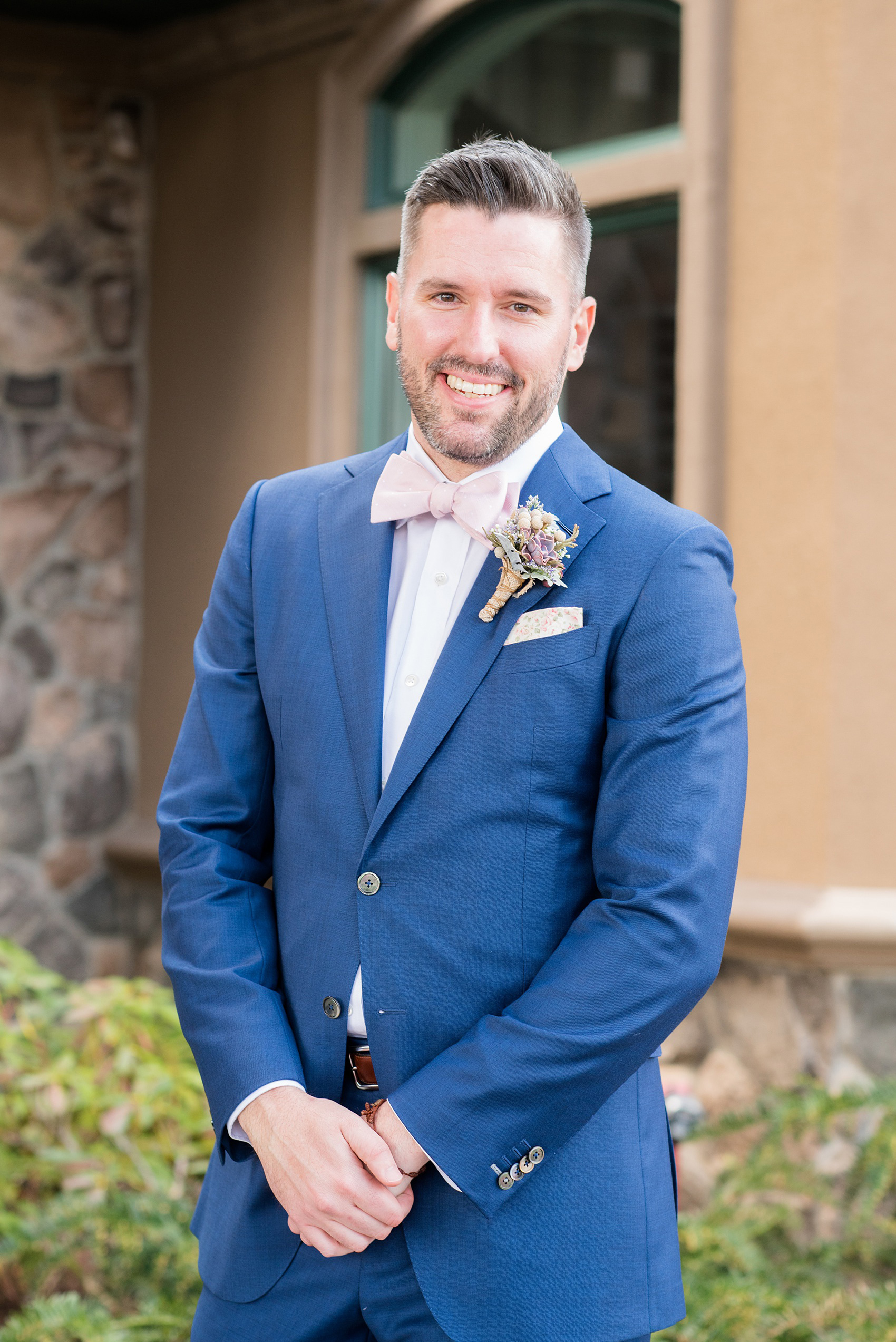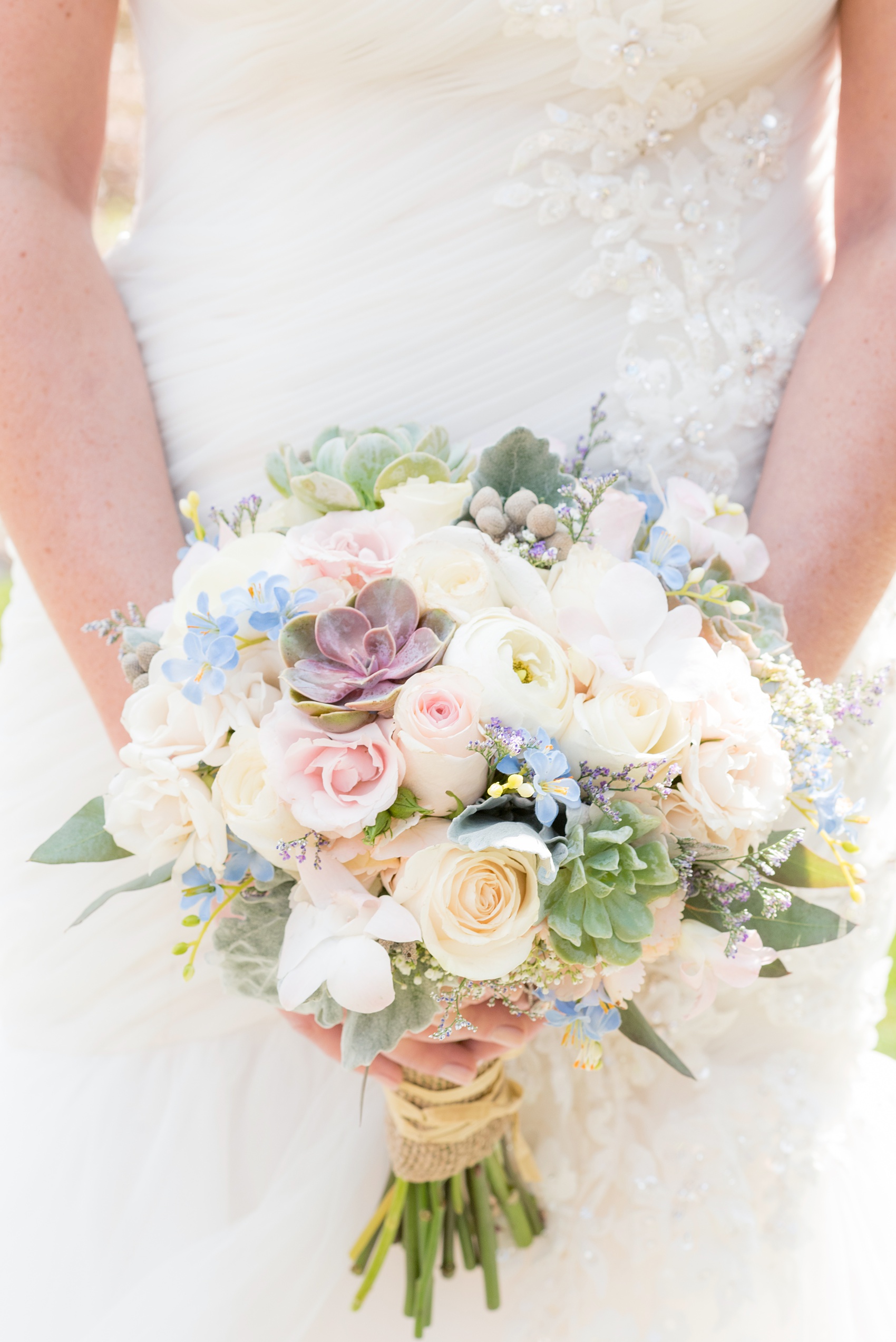 We found the perfect, secluded spot for their first look that was FULL of white flowering trees. It was like a spring fairy tale!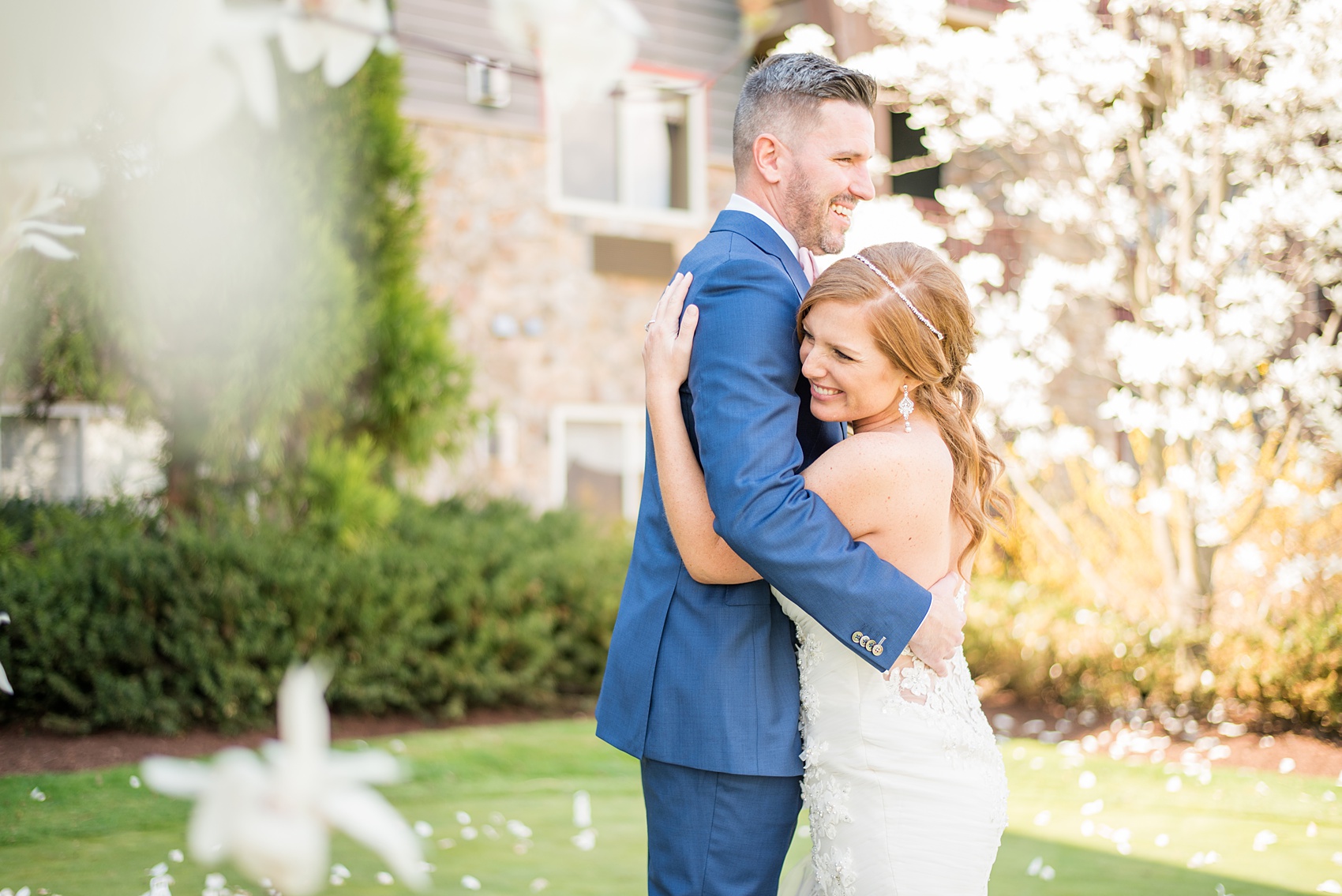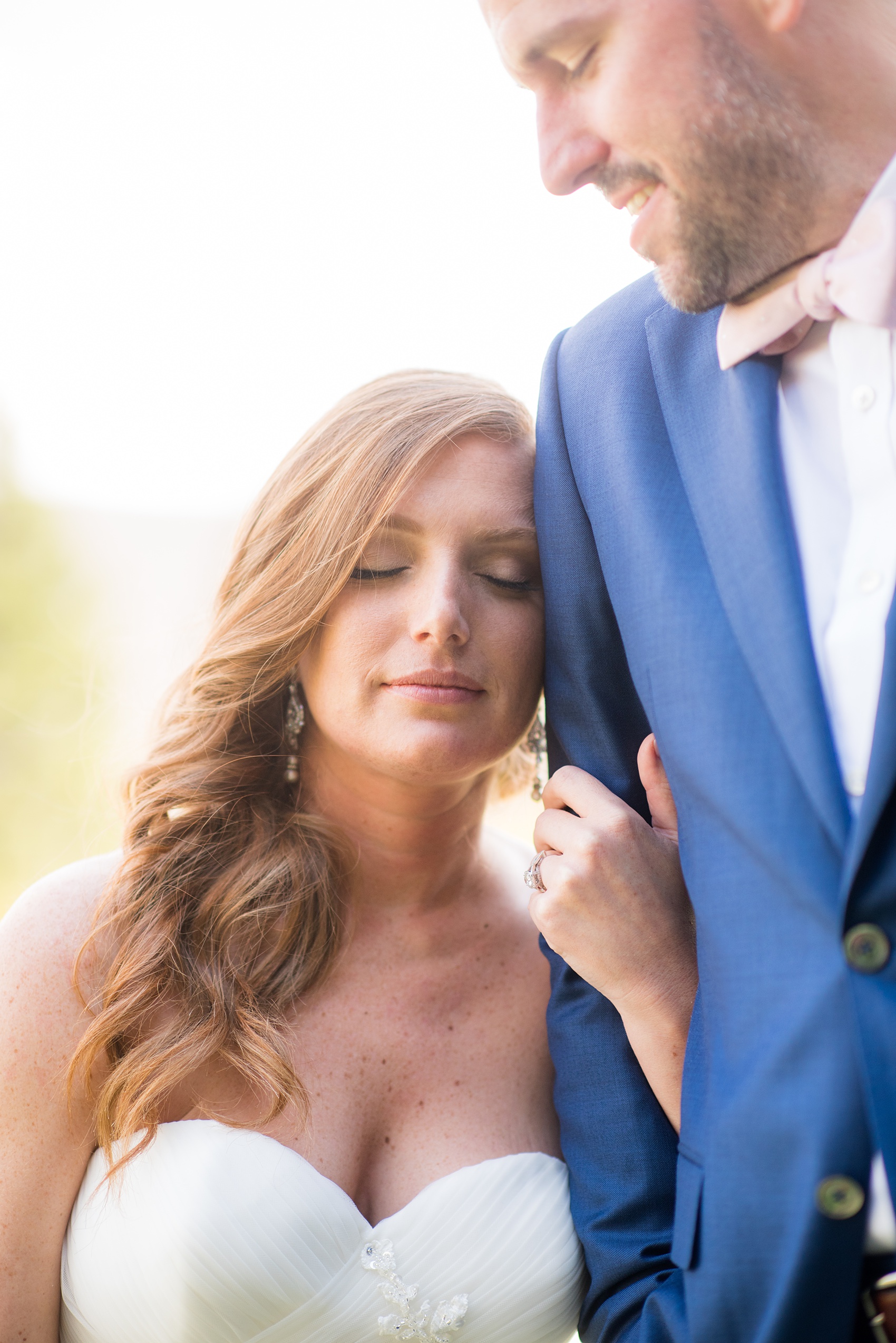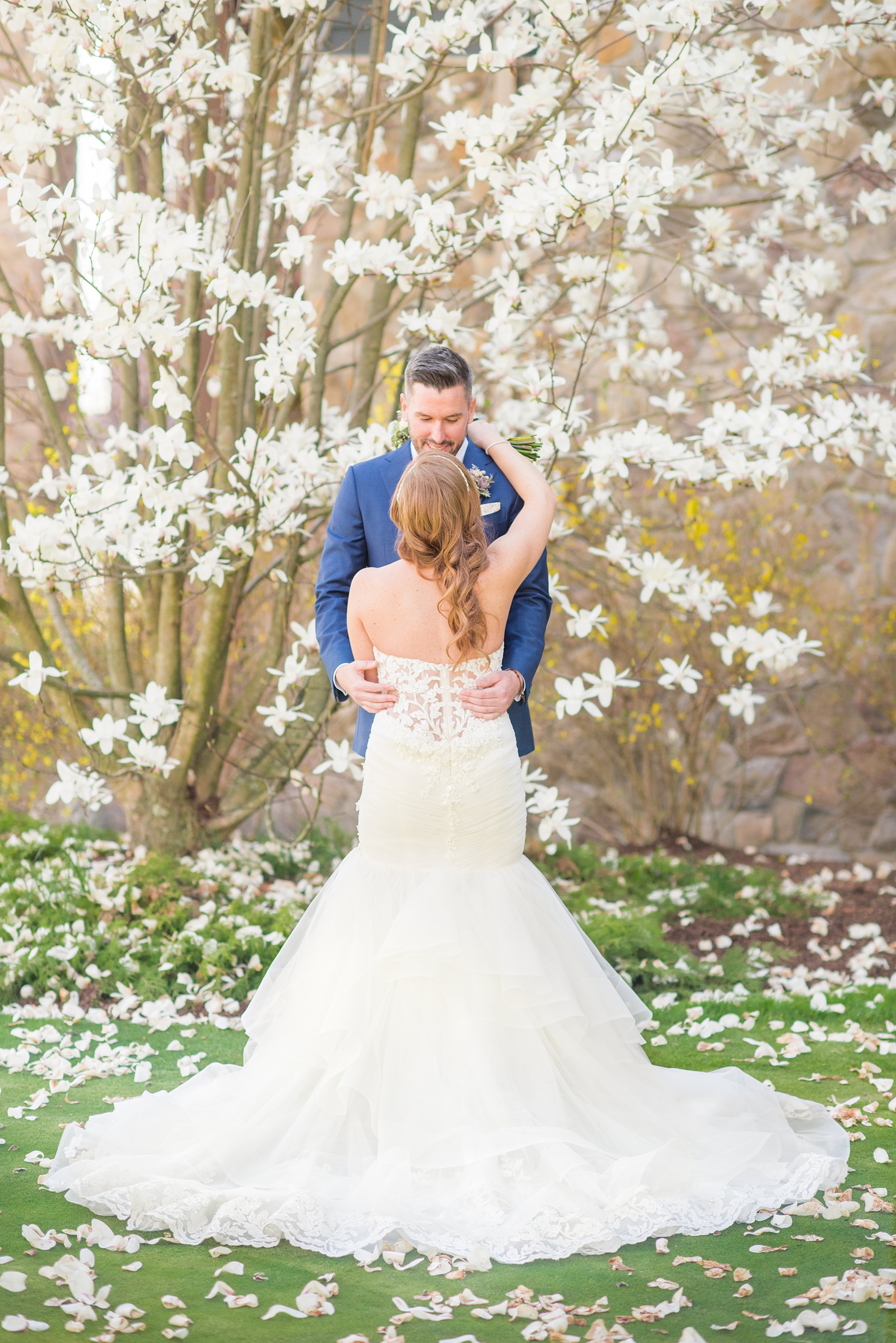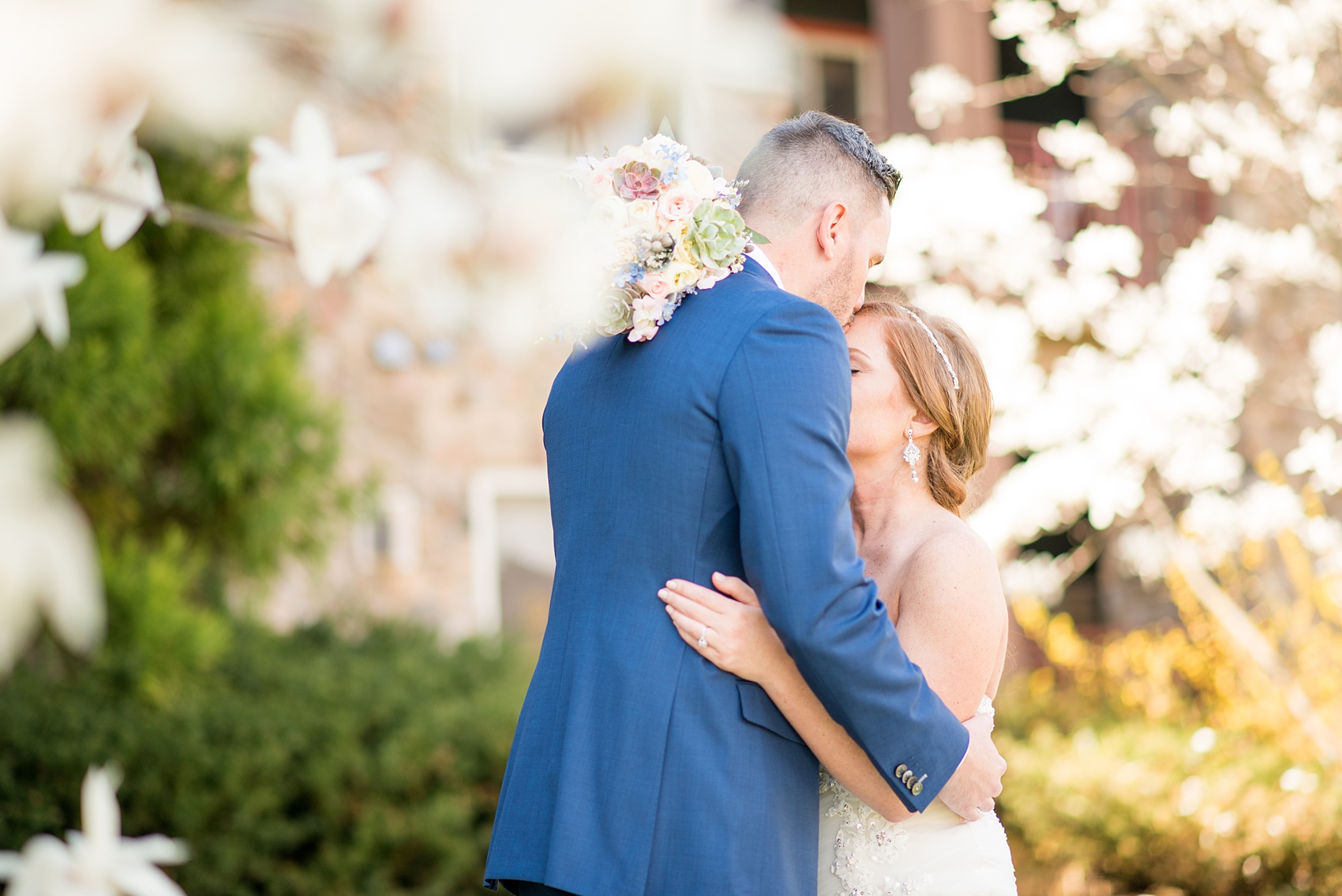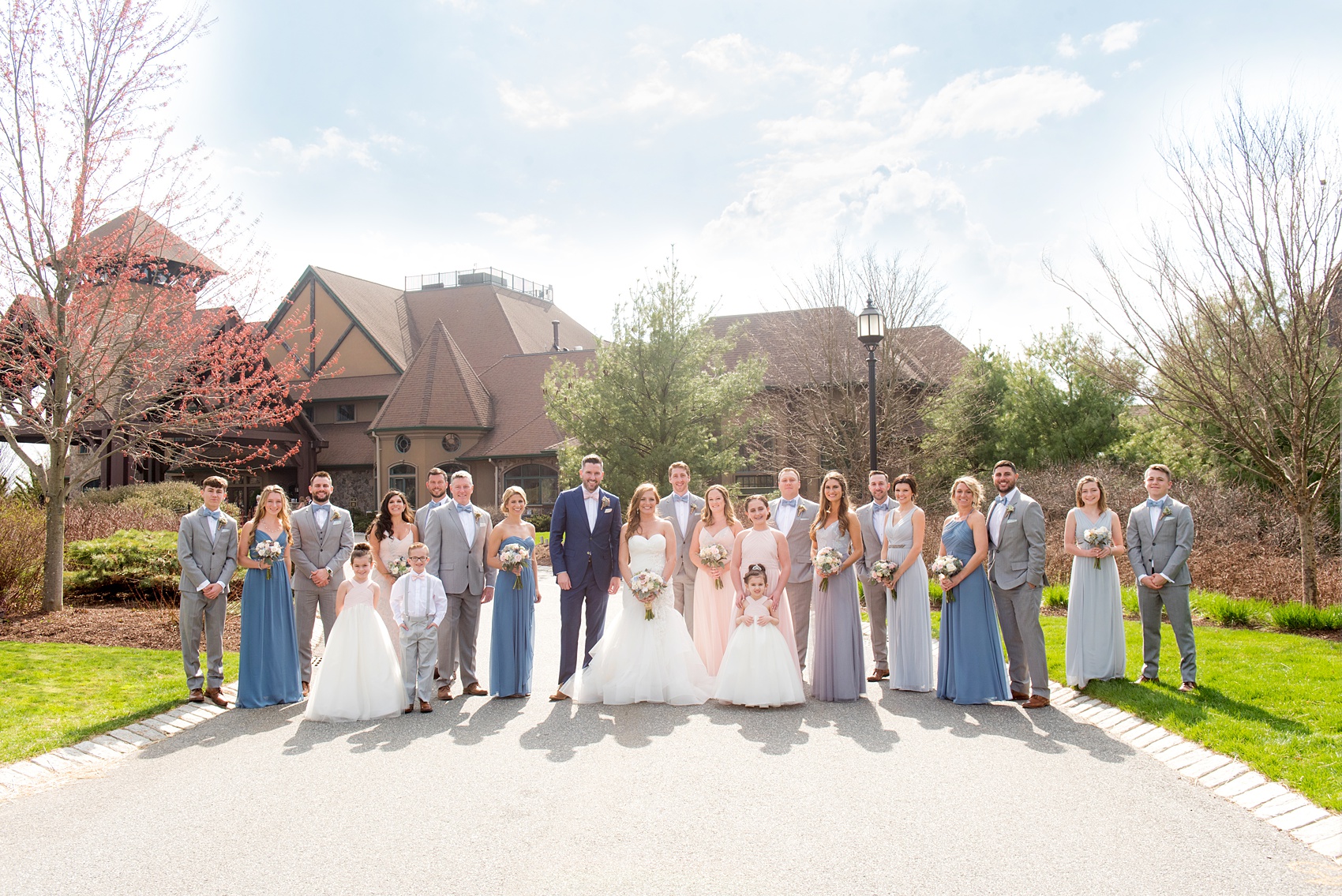 I loved that they chose a pink and blue palette for their wedding; it was great for spring! The bridesmaids wore mismatched gowns in either pink or one of two shades of blue while the groomsmen wore grey suits with baby blue bow ties. Ed wore a pink bow tie to stand out (as he should!). Their wedding party was complete with two adorable flower girls and one special ring bearer.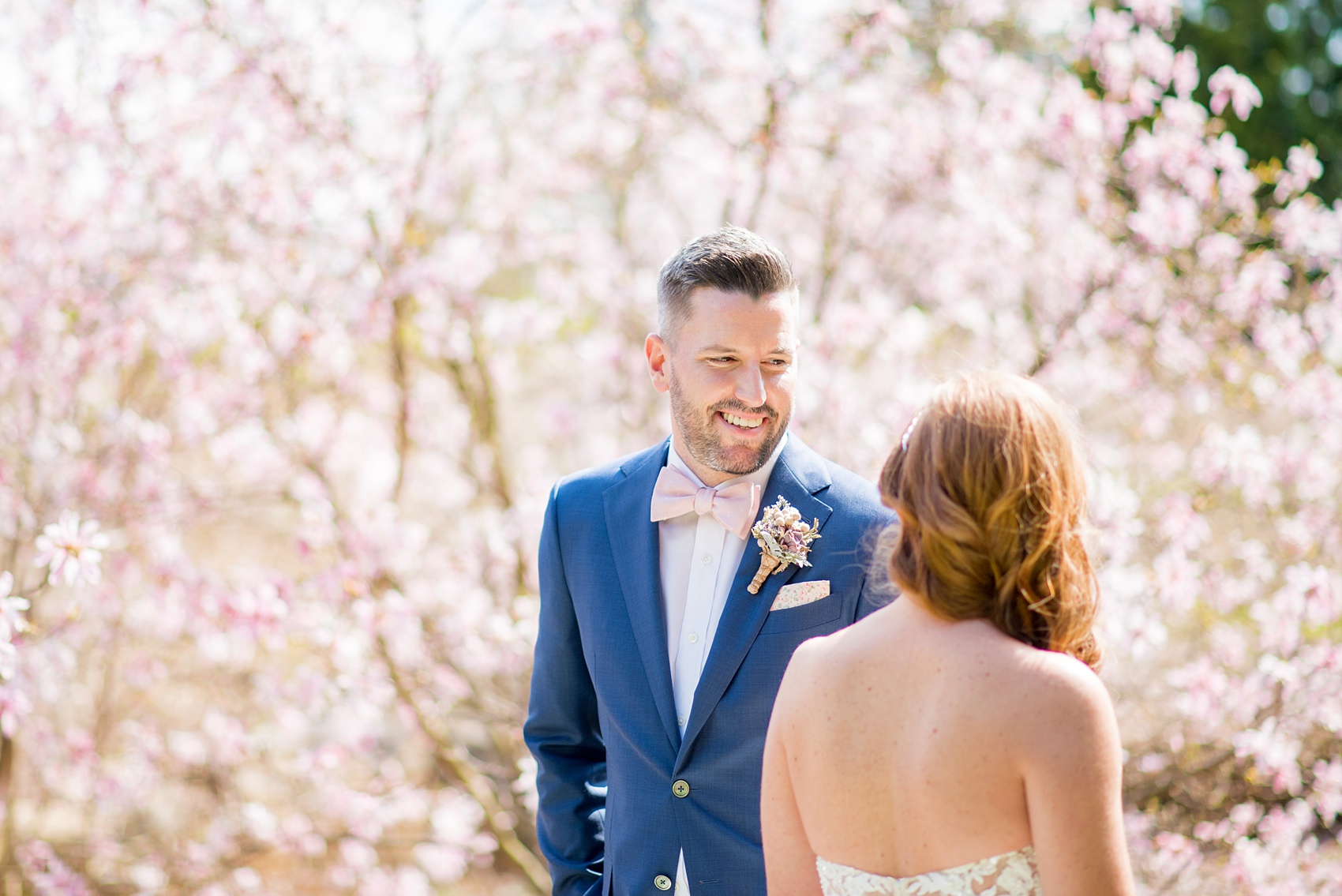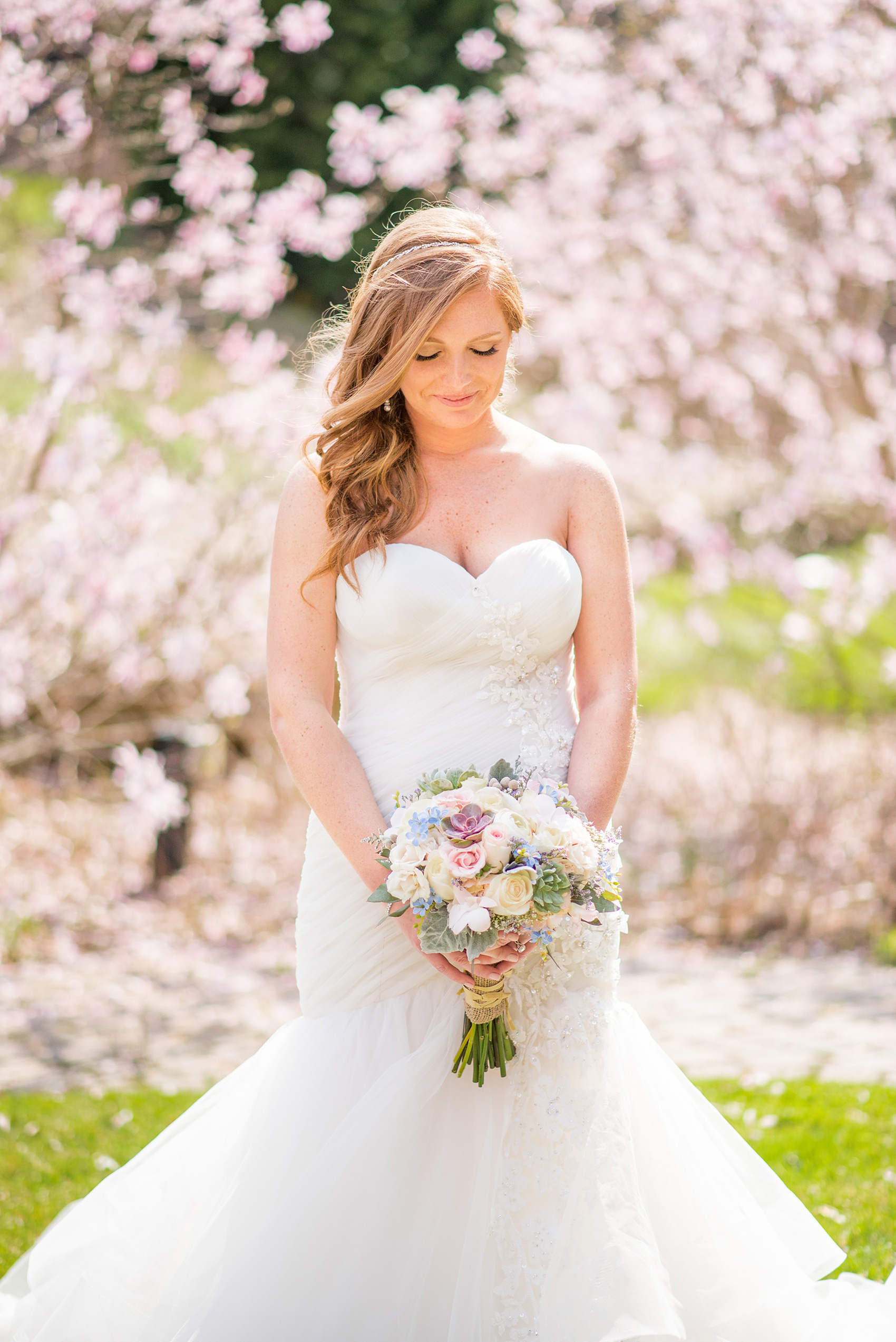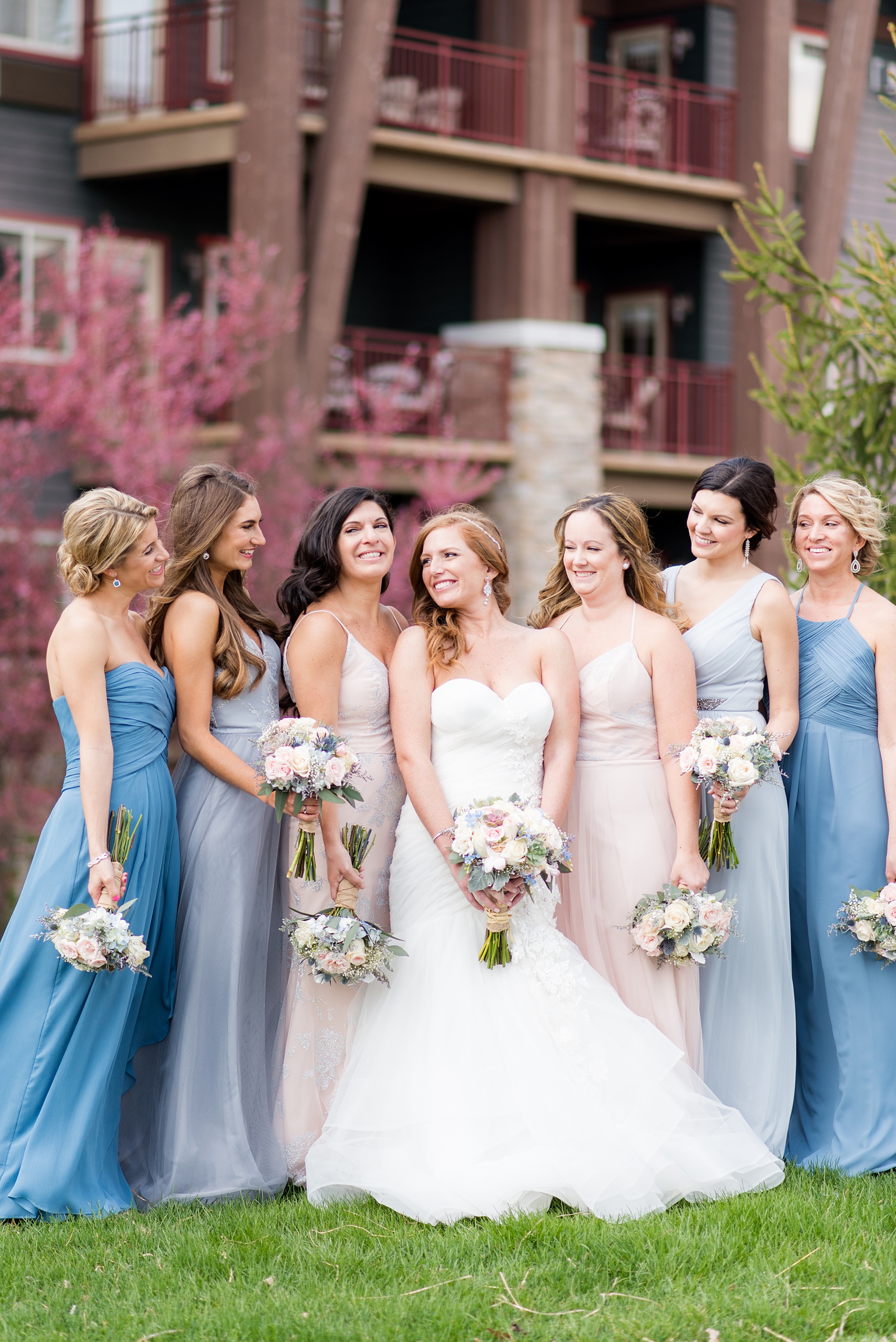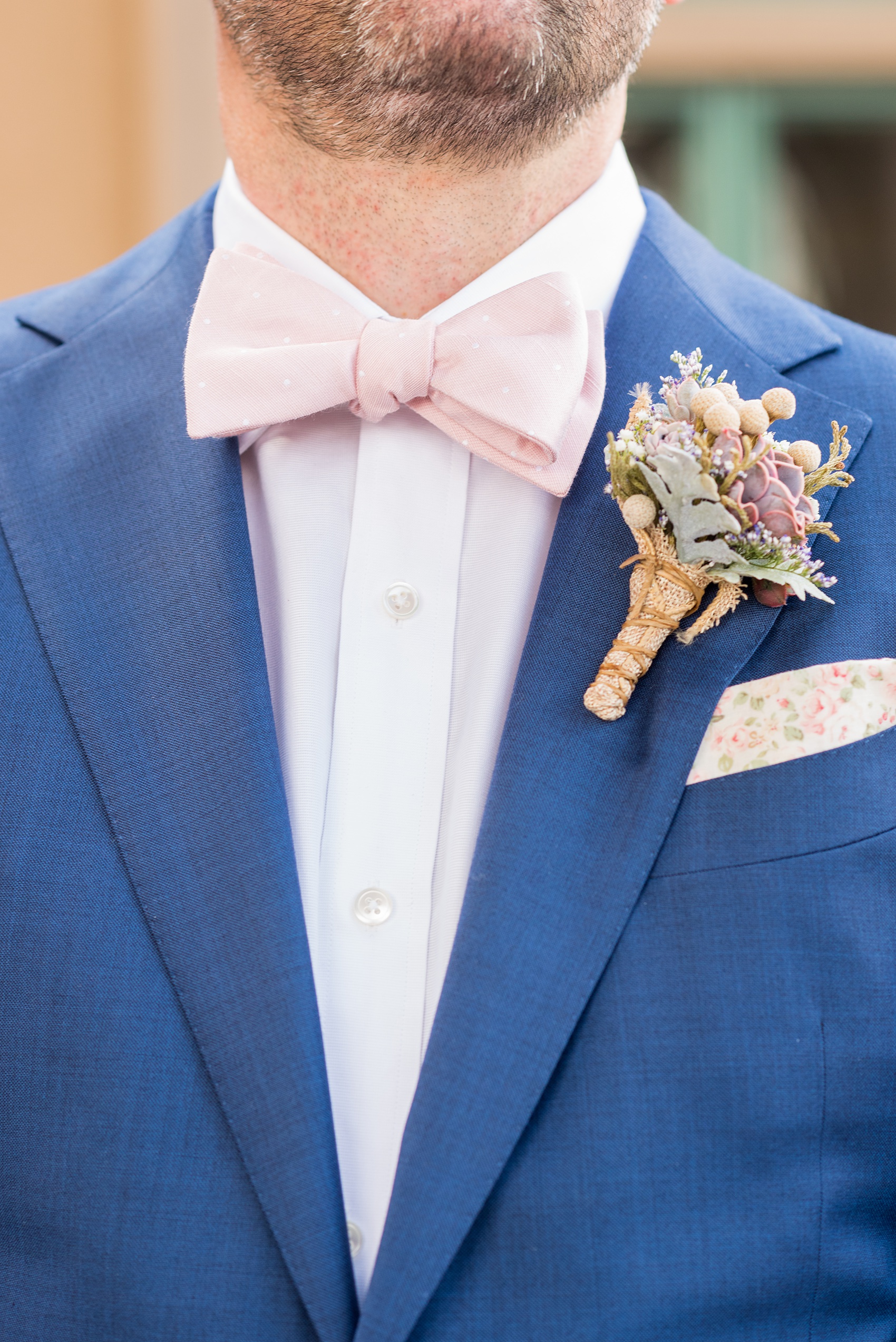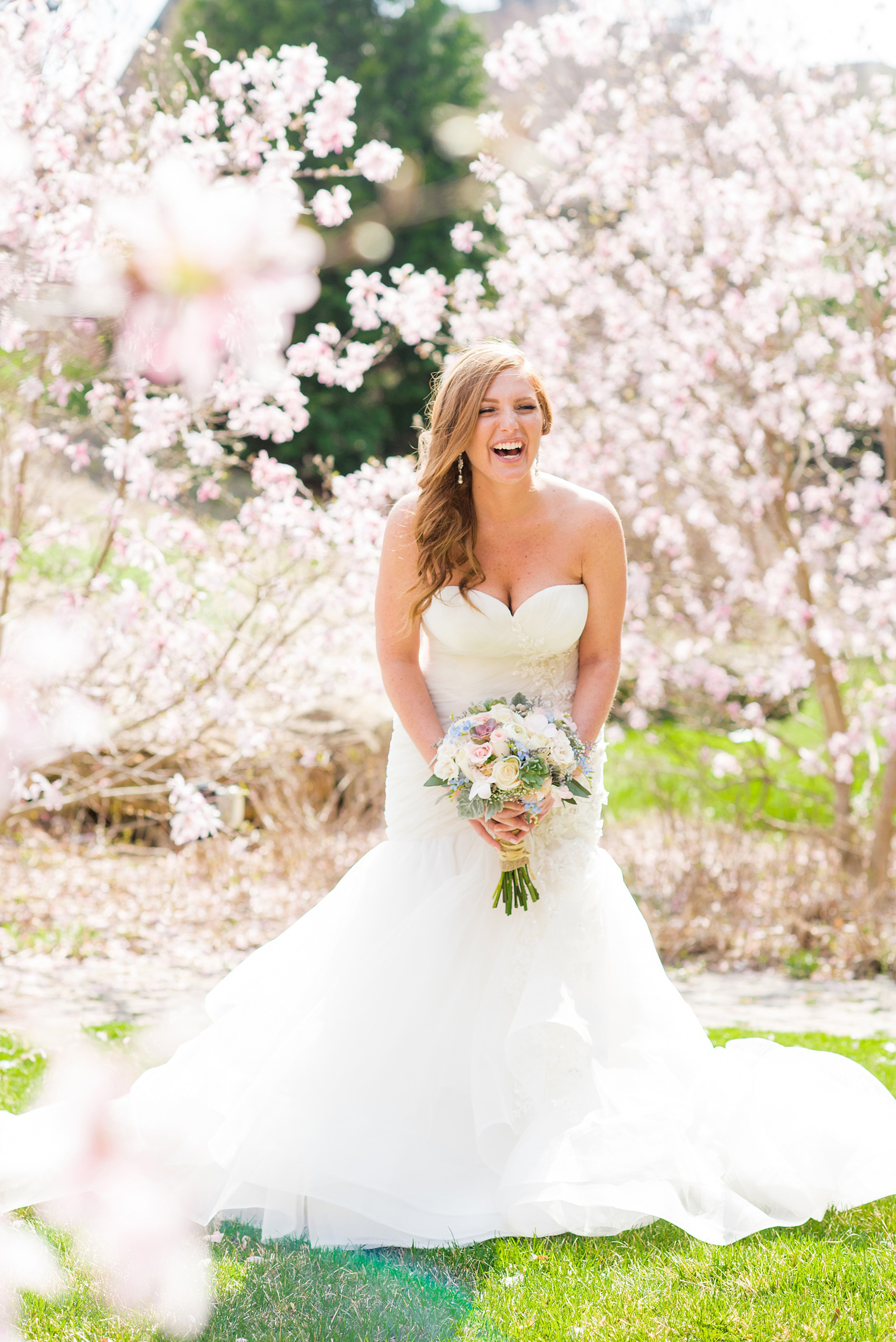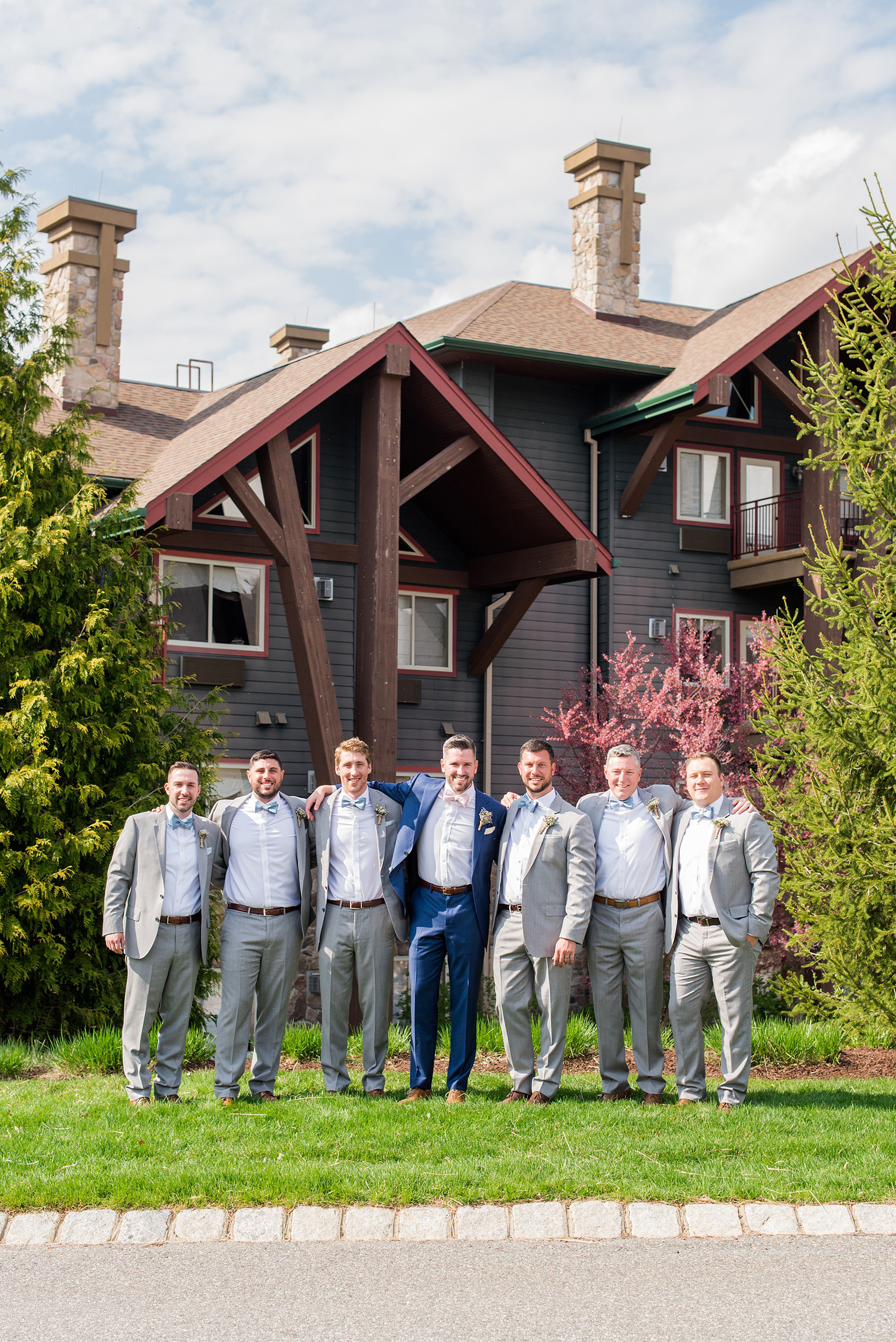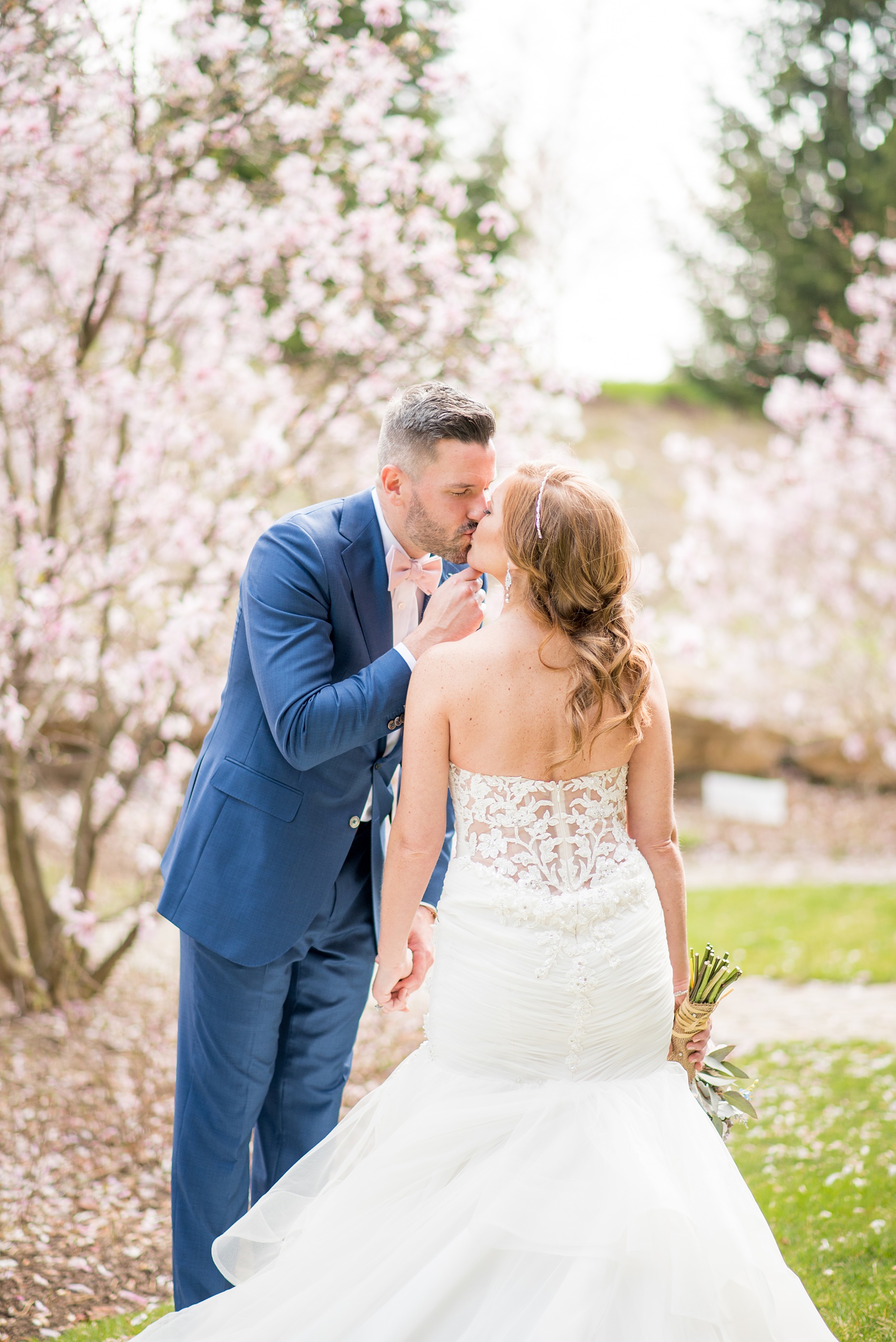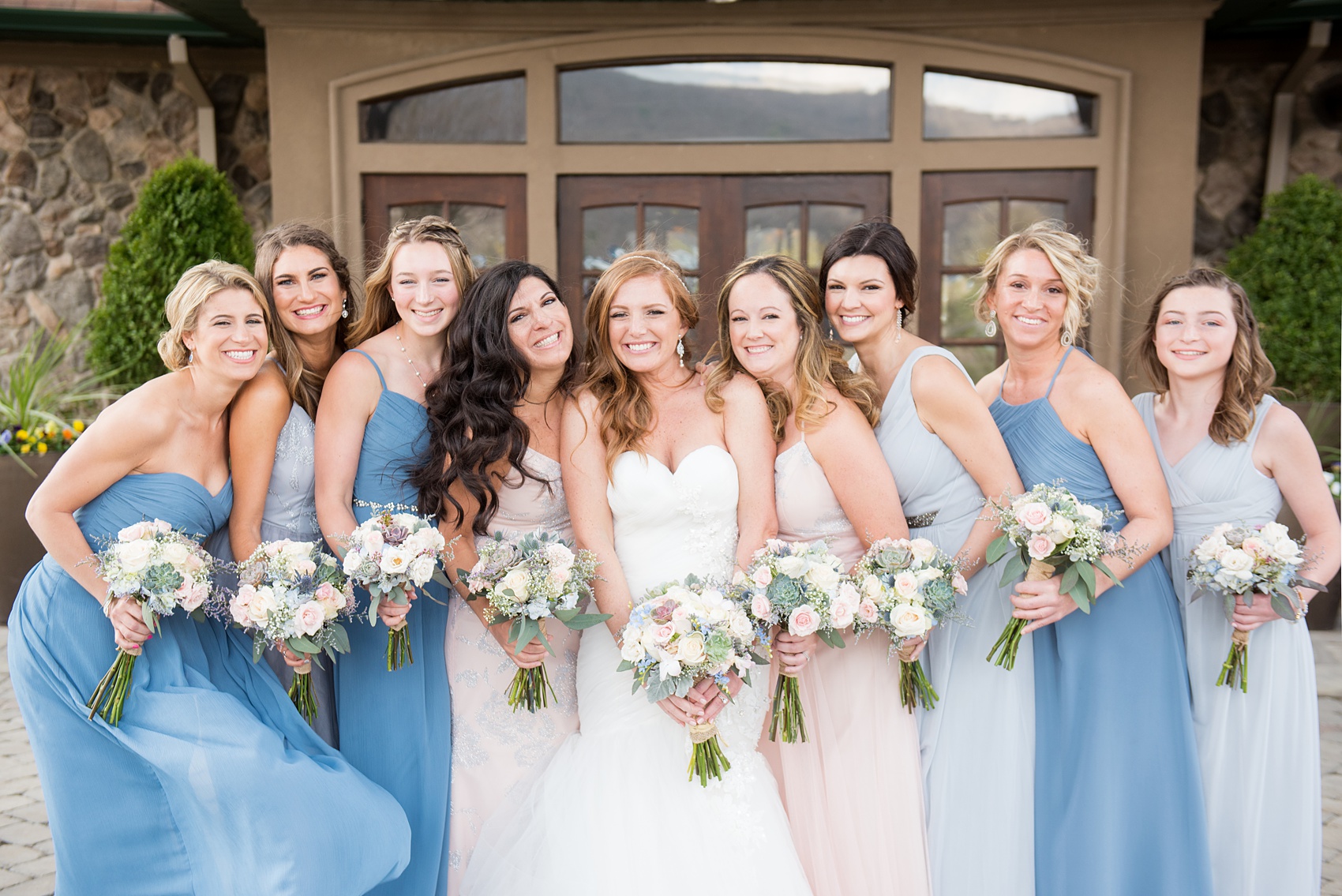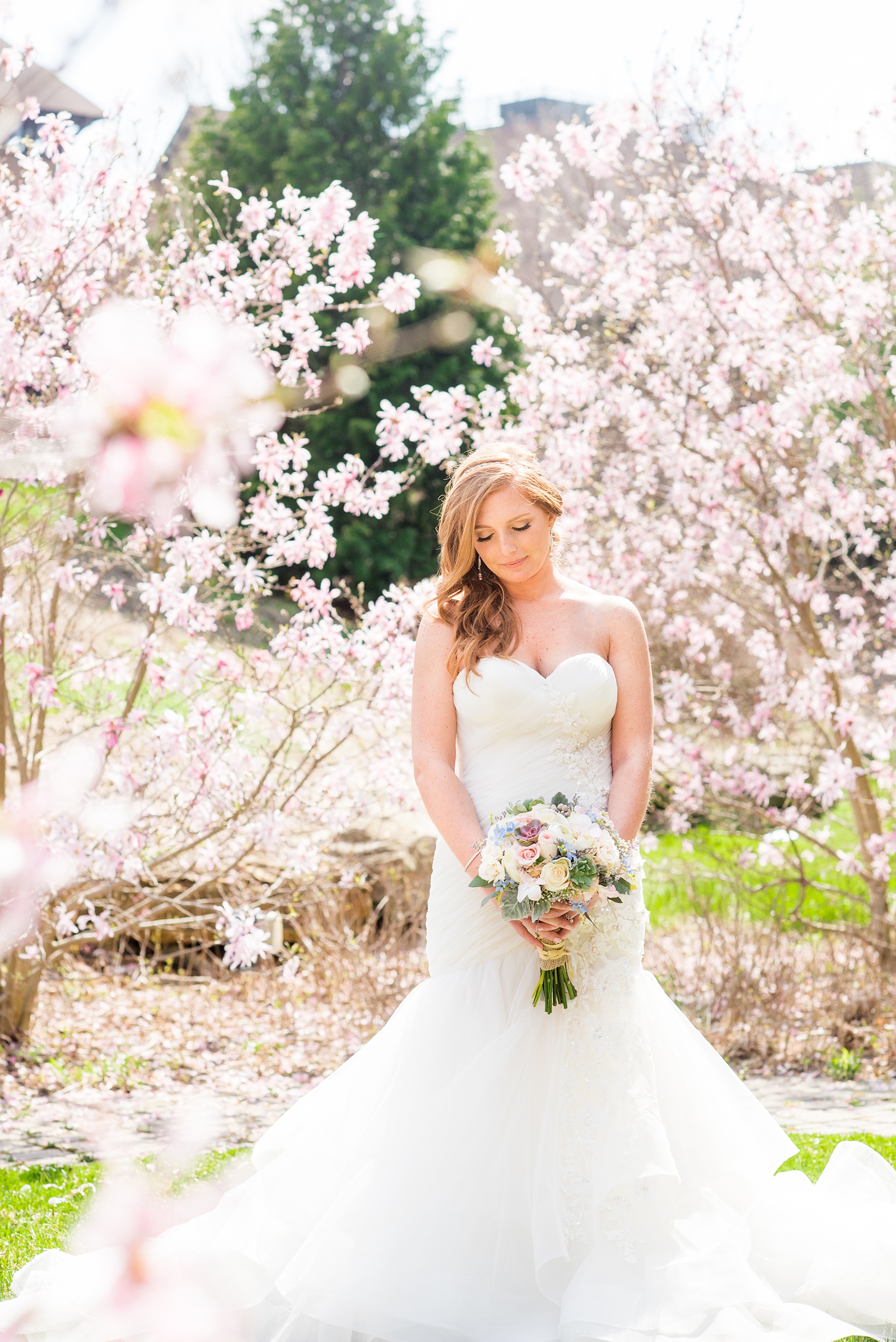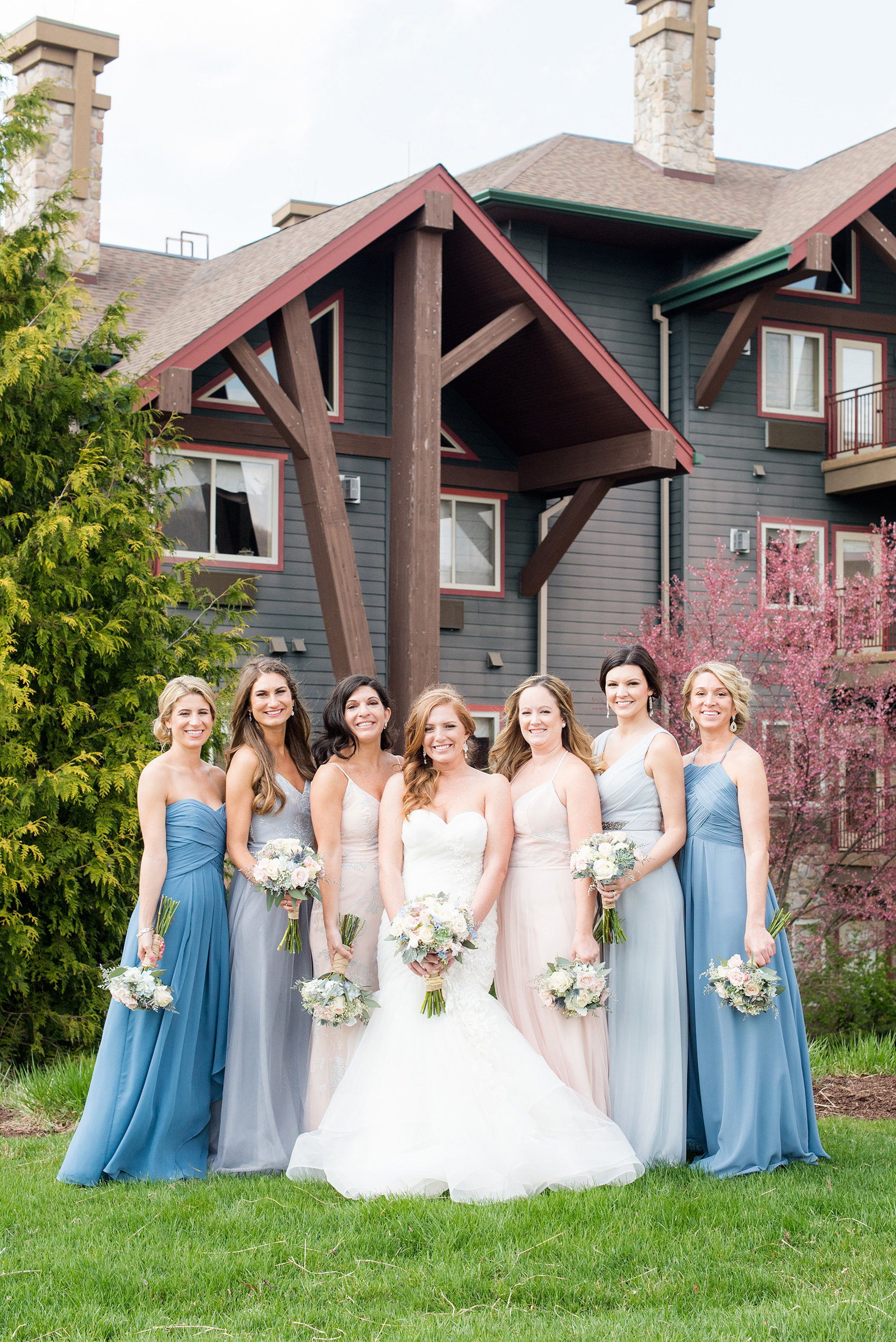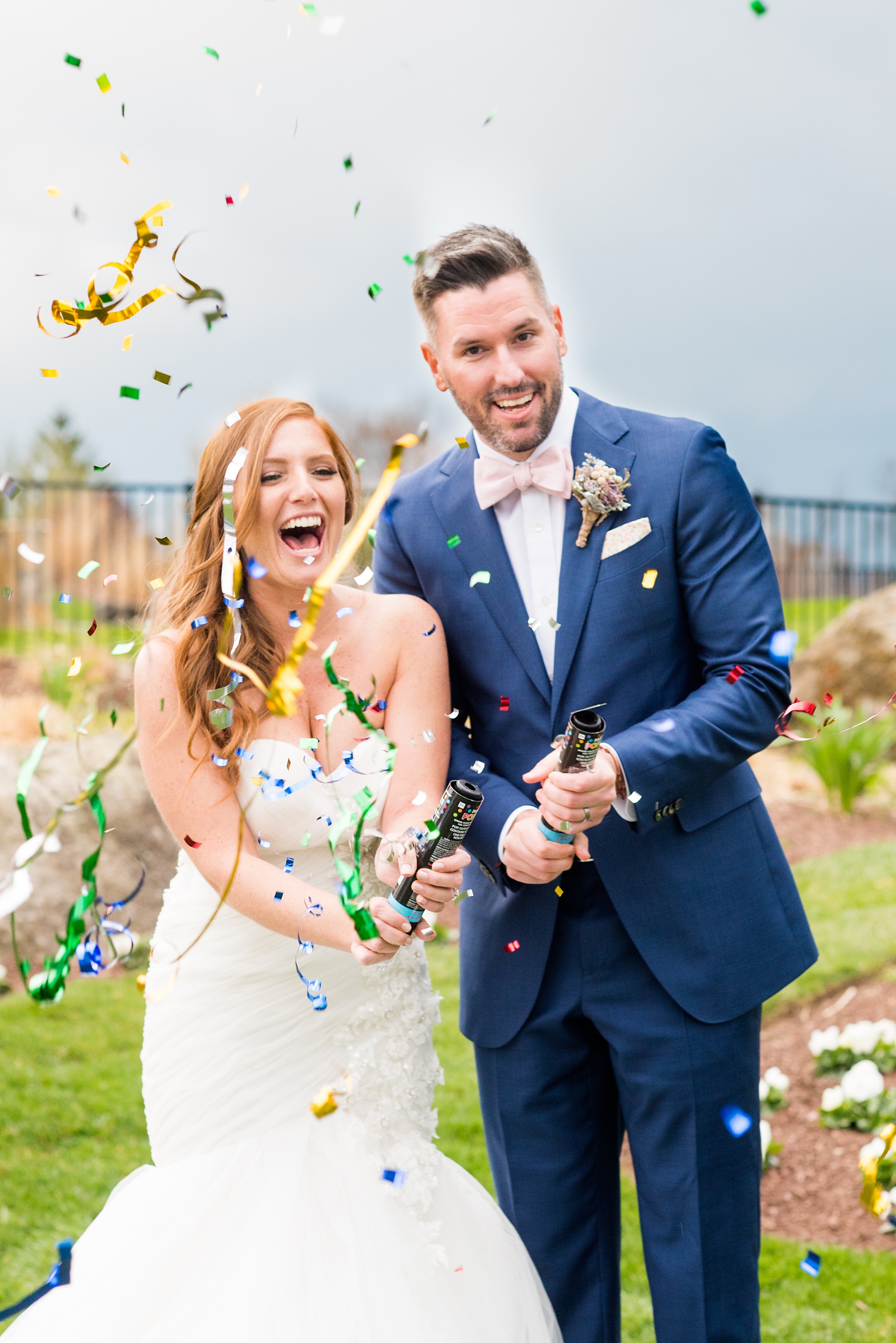 After seeing how much fun confetti can be in wedding photos I want all my weddings to have confetti! The more the merrier!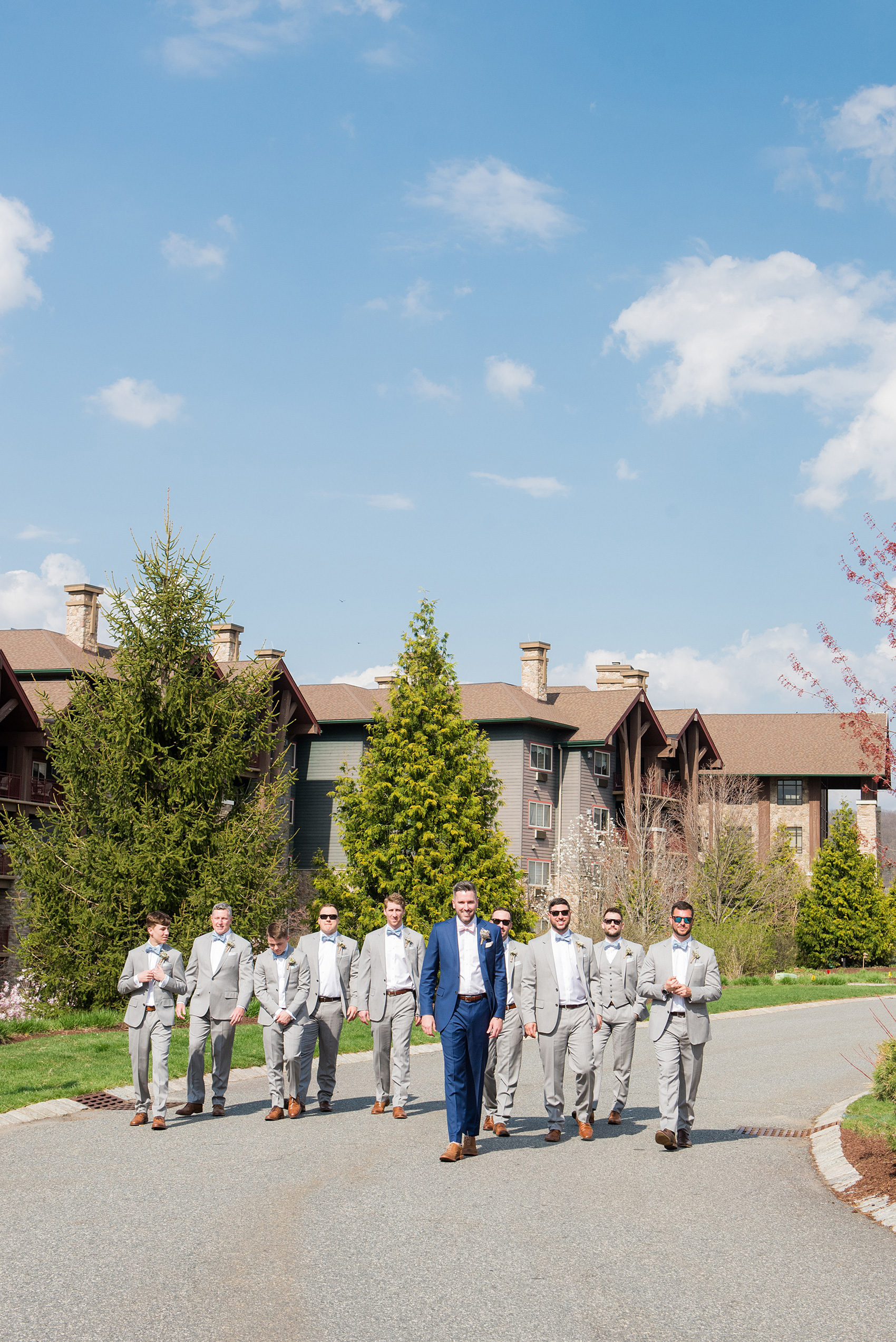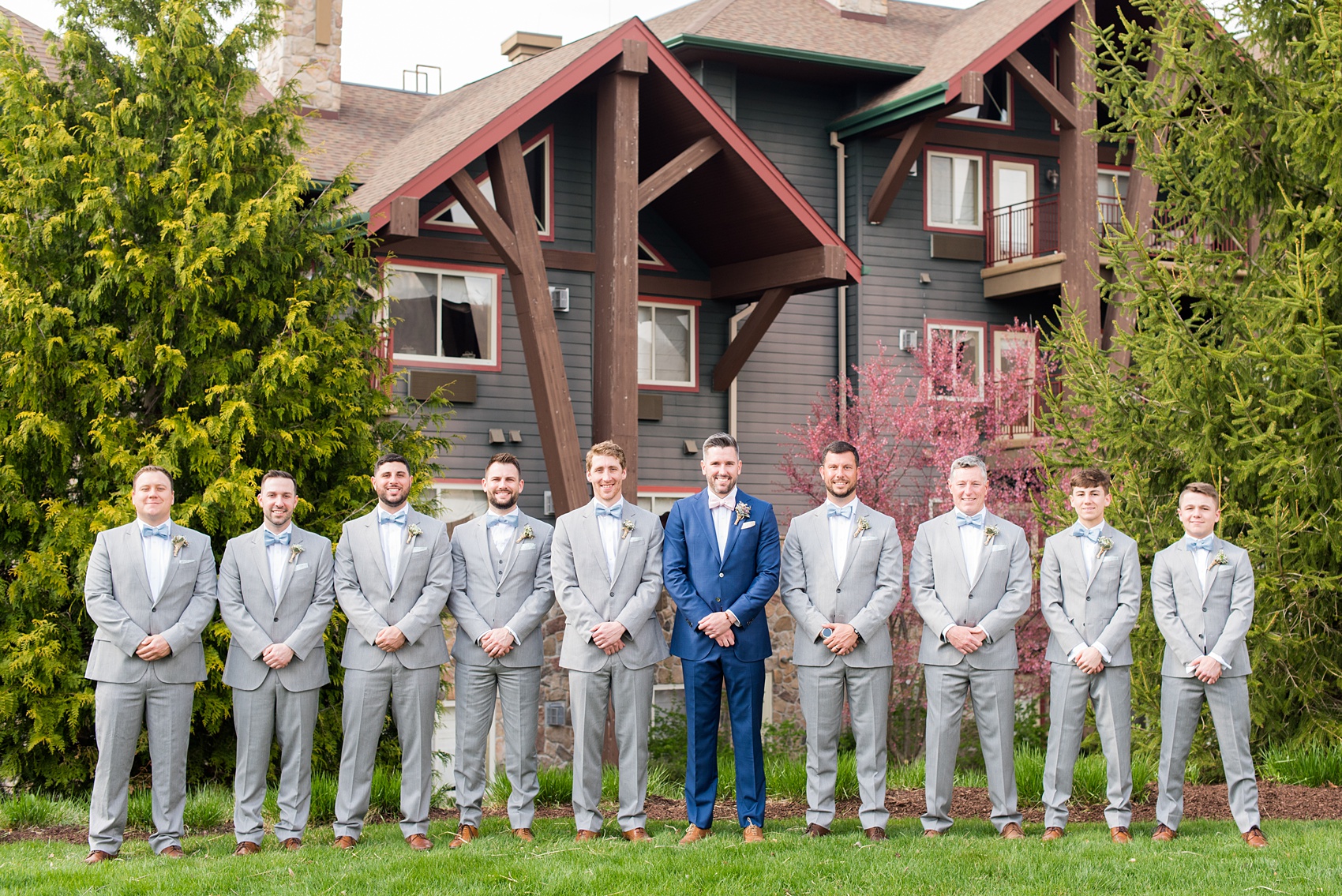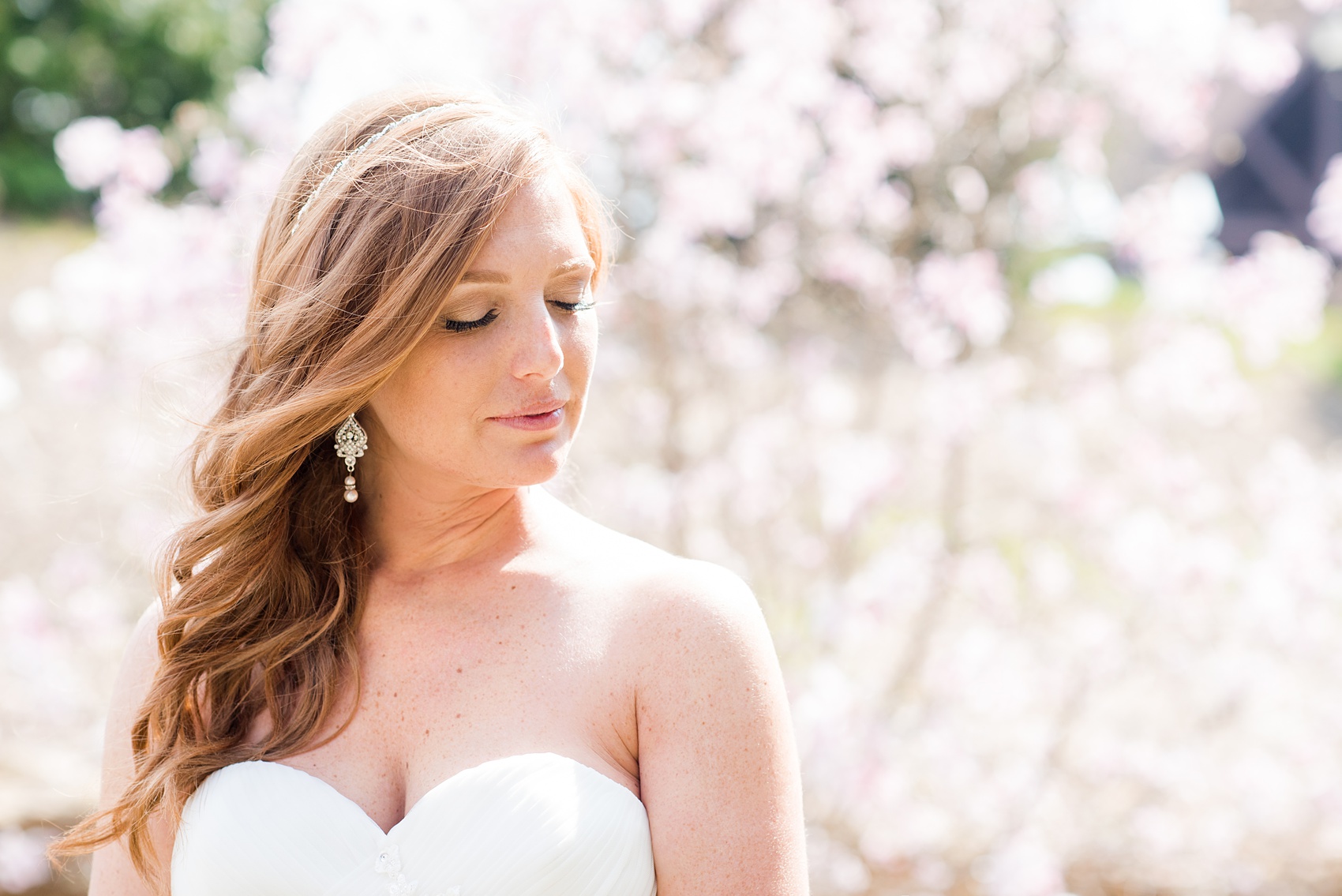 Their outdoor ceremony was gorgeous and the sun gave us a special gift of perfect lighting for all aspects of its thirty minutes. My favorite ceremony detail, however, was that it was officiated by their friend Will, who was the manager of the bar in Hoboken where Tiffany and Ed met.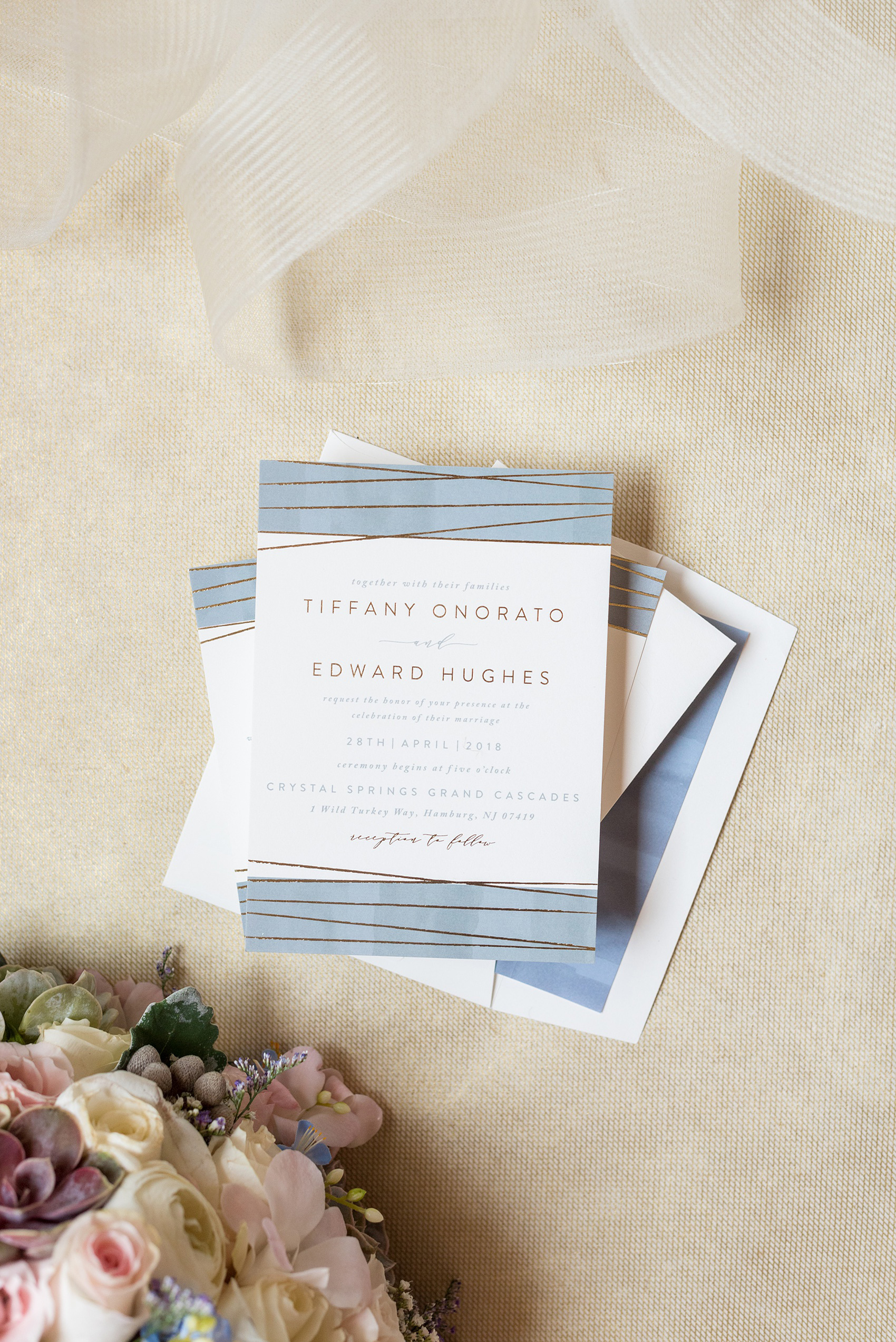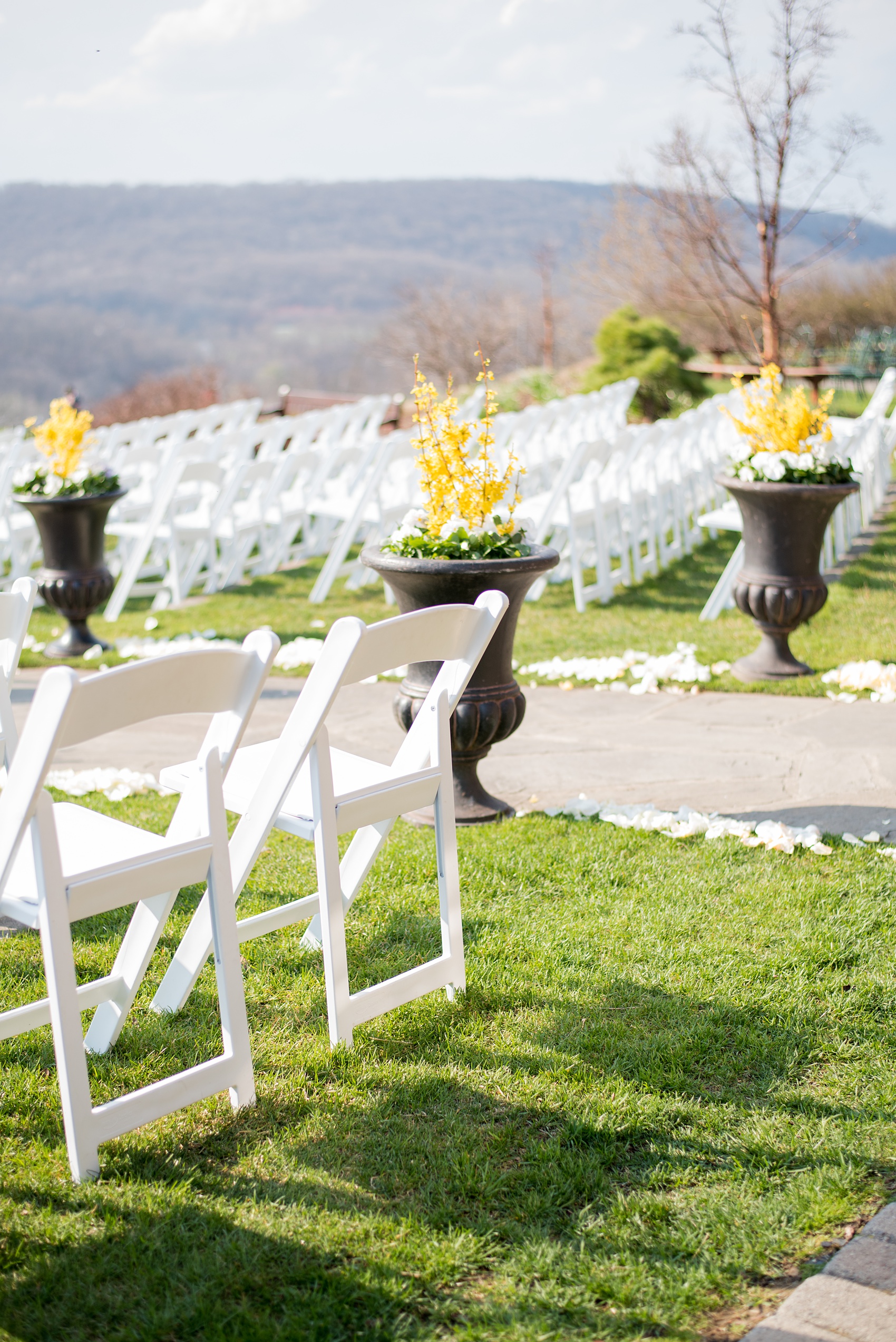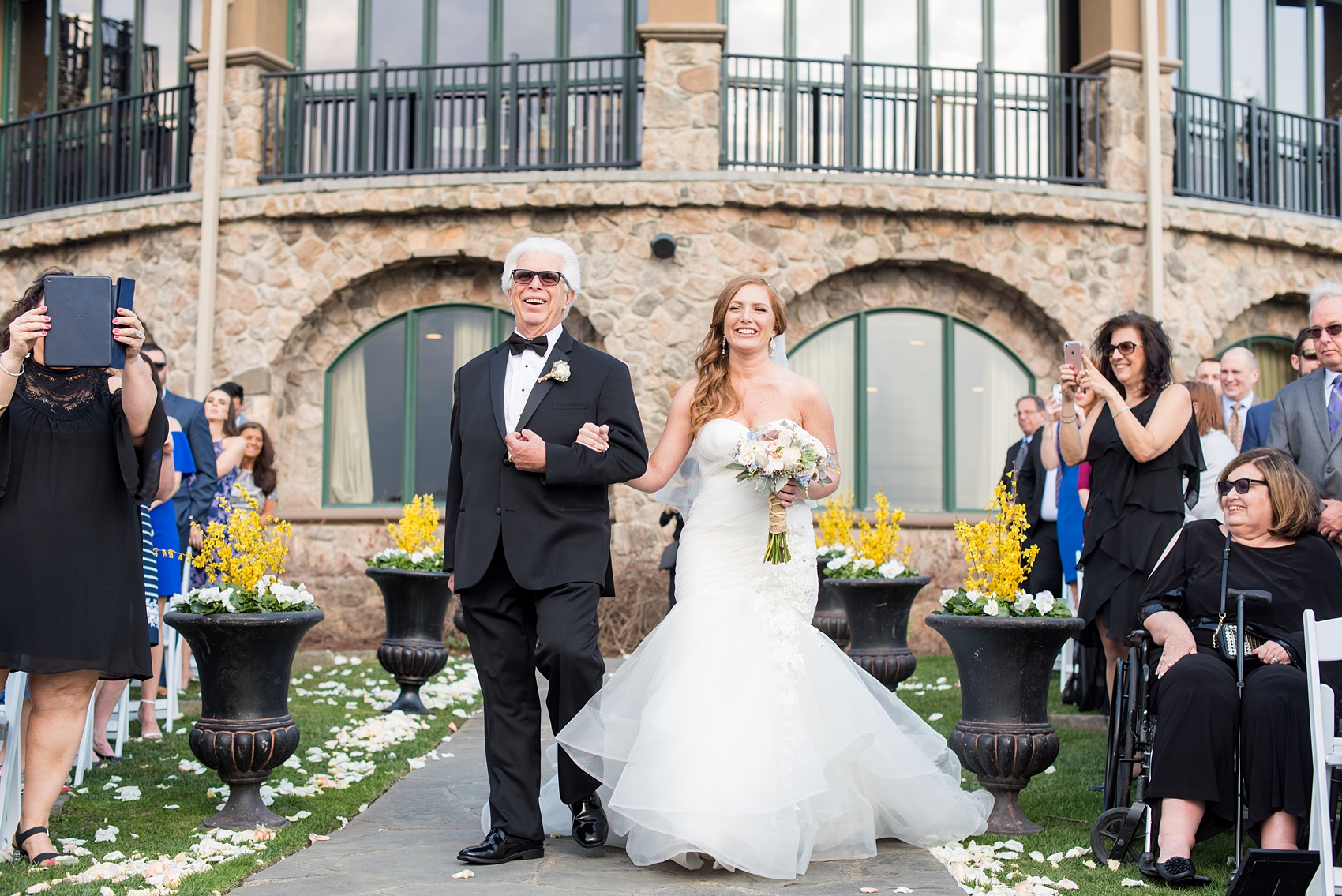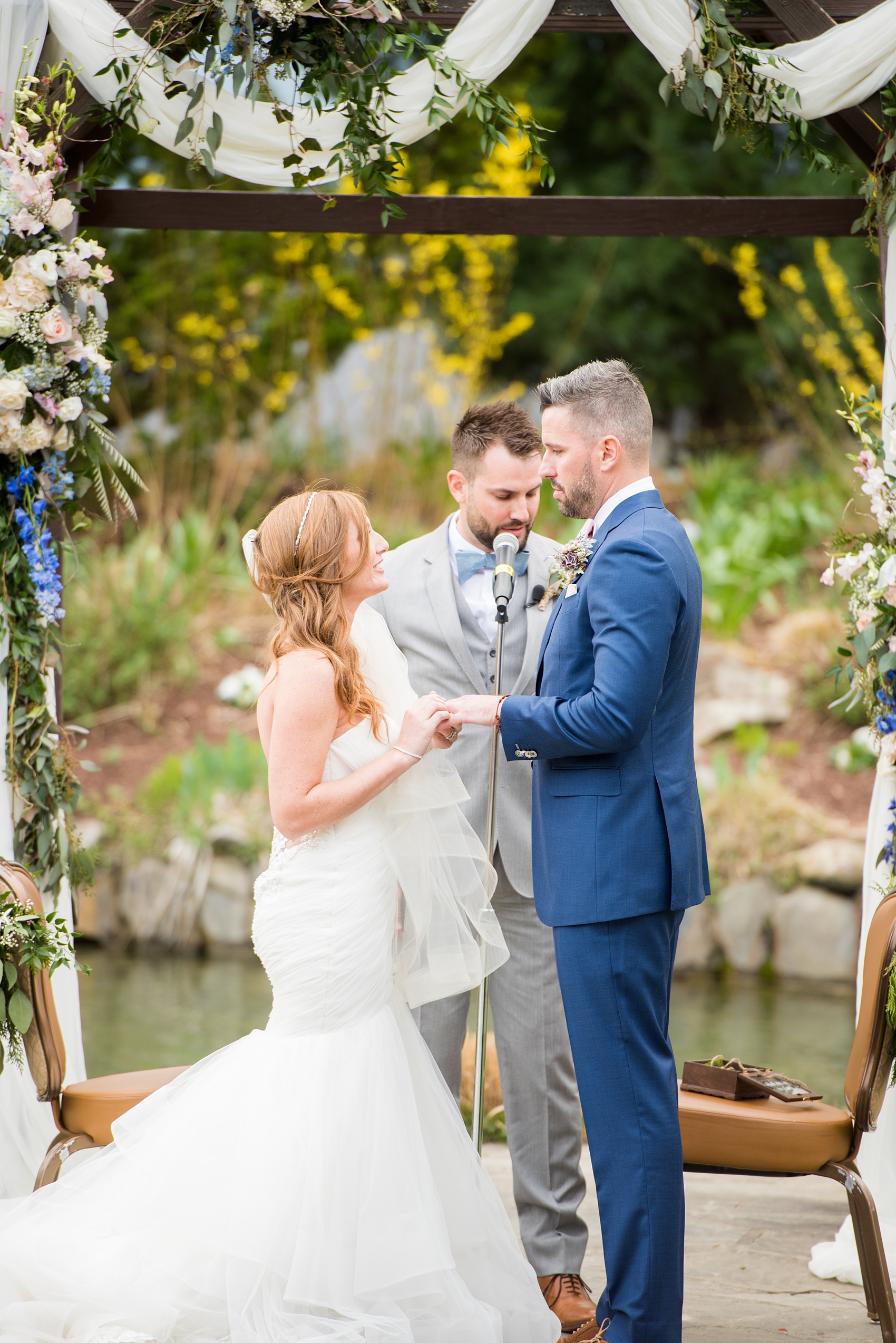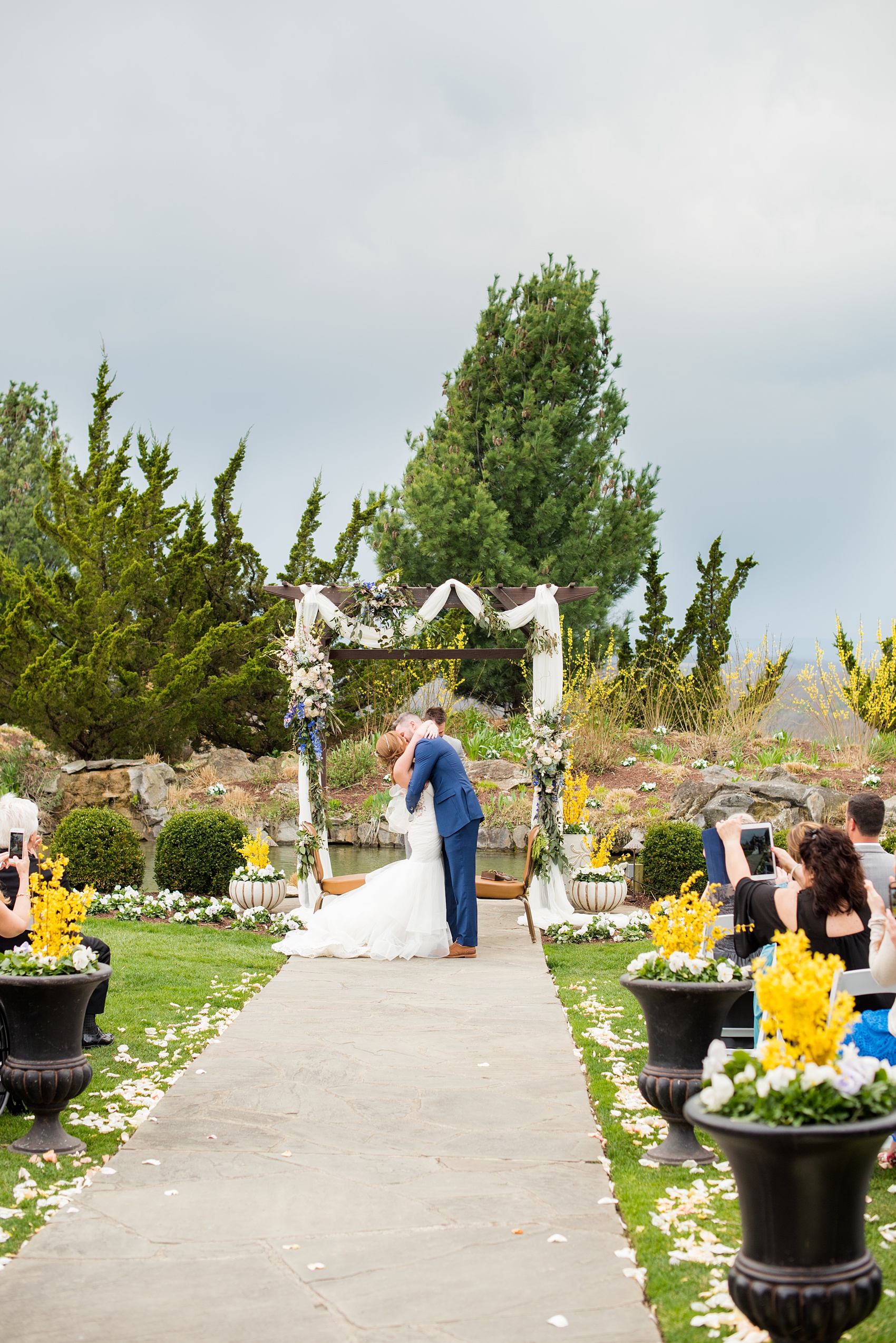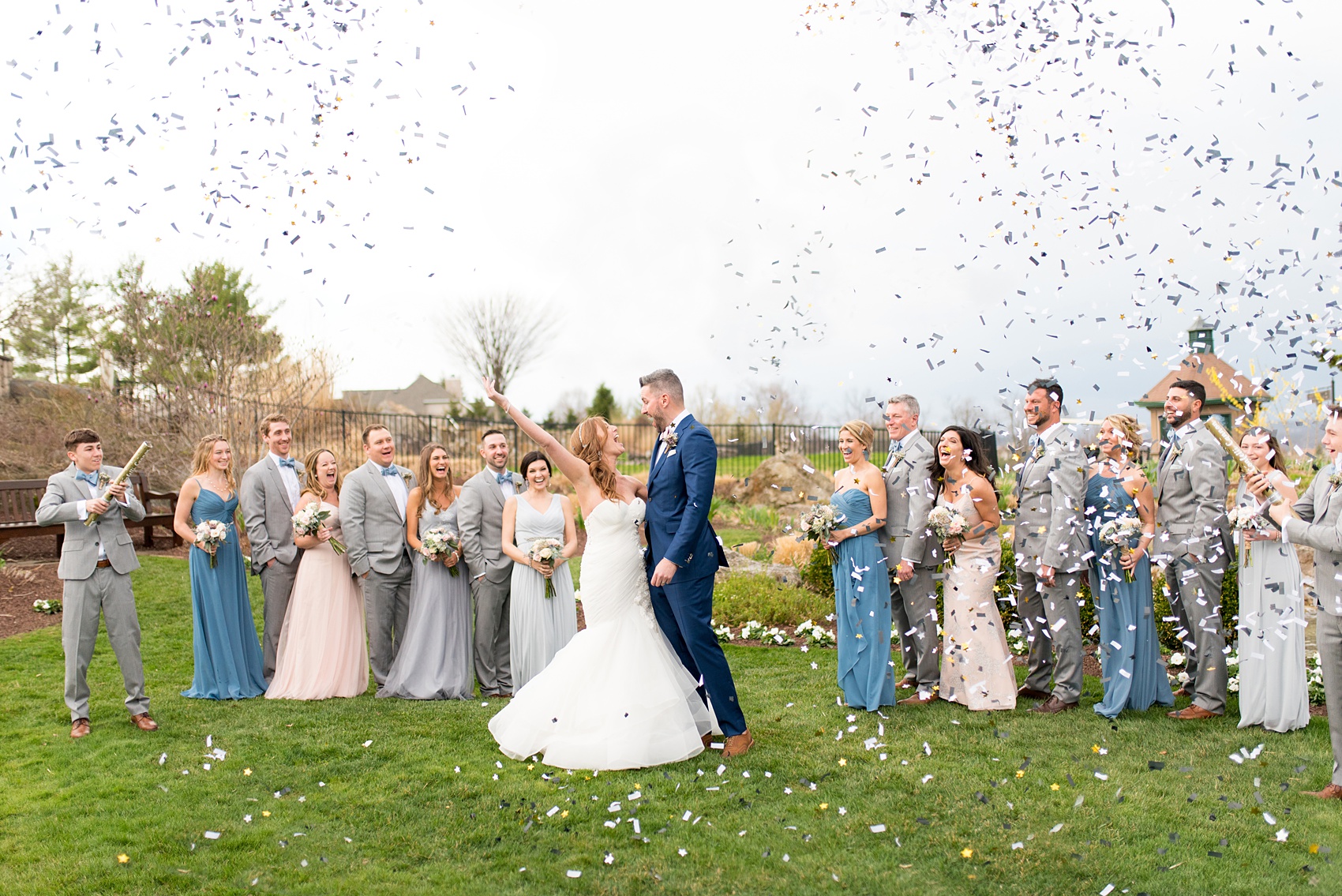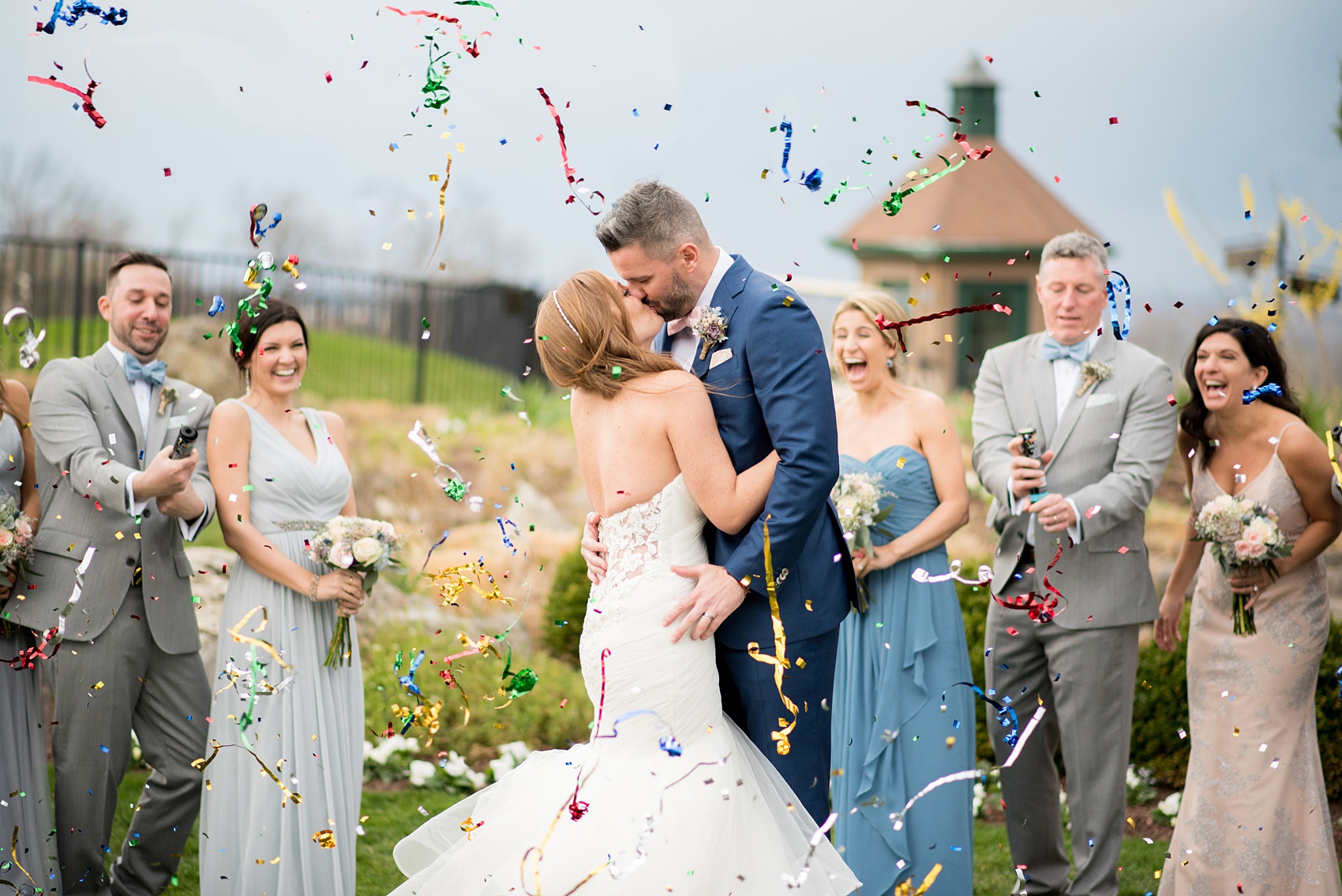 CHEERS TO MR. AND MRS. HUGHES! Let the party continue with signature cocktails to start! Their custom koozies were specially ordered to hold "his signature drink"…Ed's favorite: a can of Coors Light! Cocktail hour was full of delicious food, like a taco station and Italian calamari and eggplant rollatini station.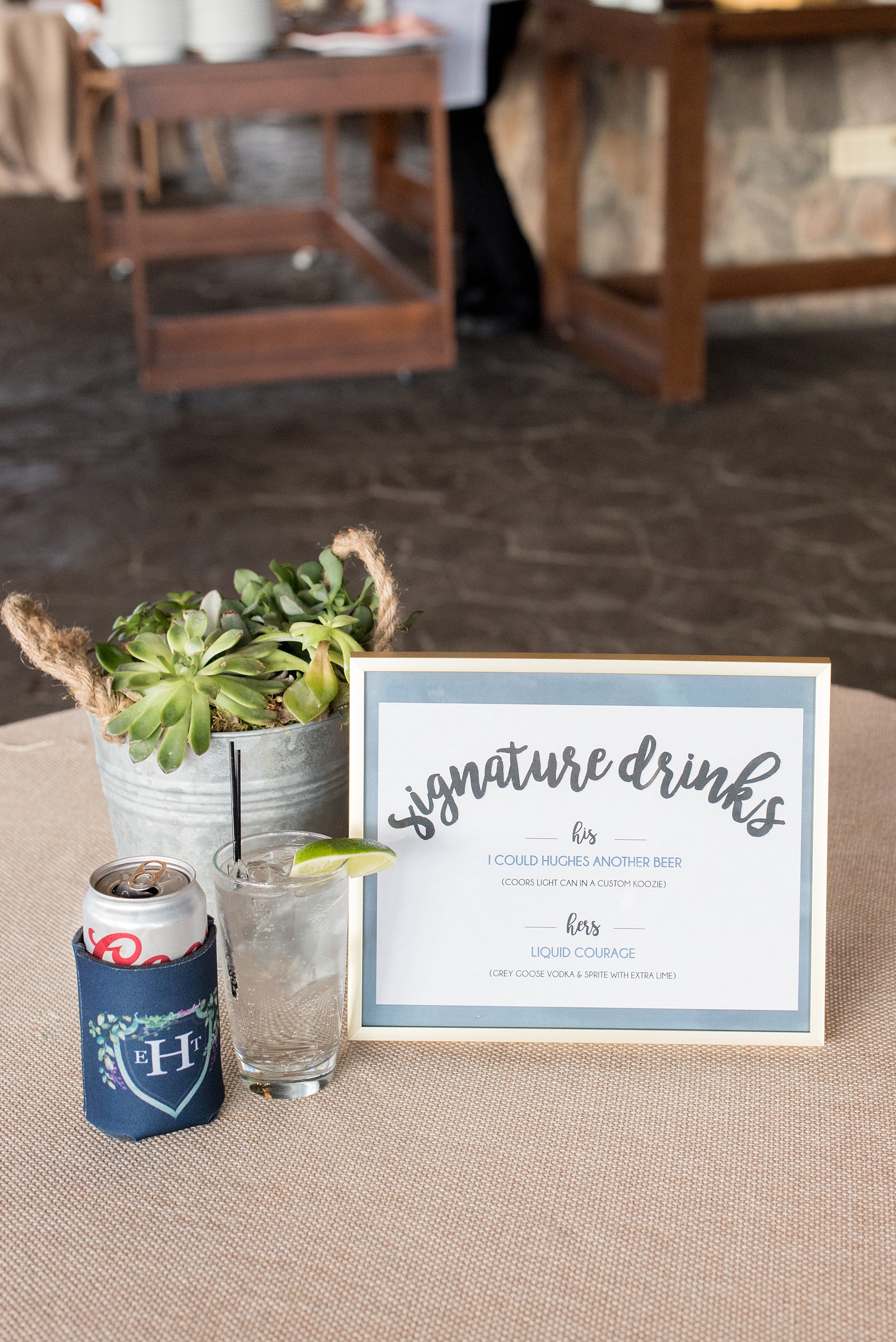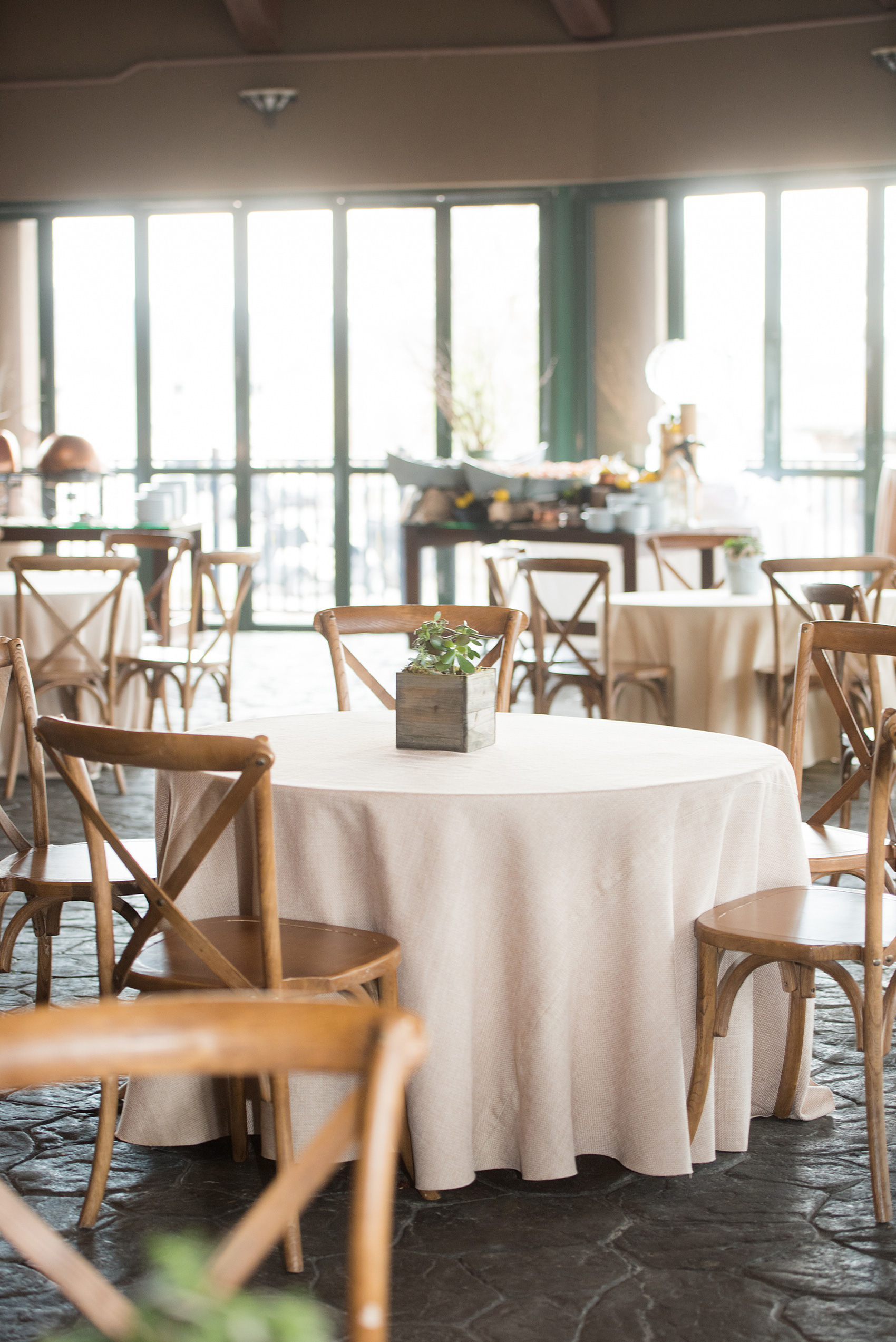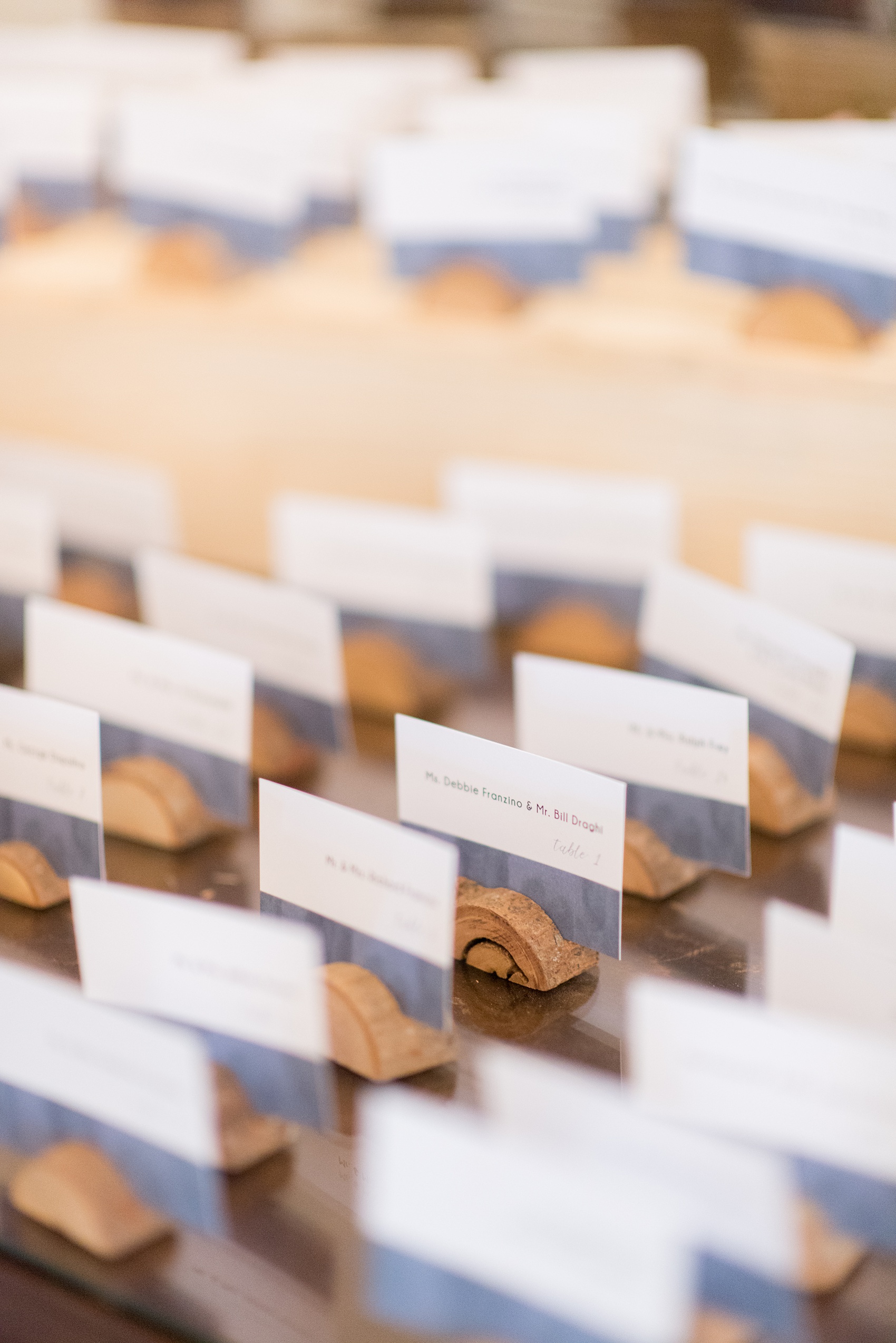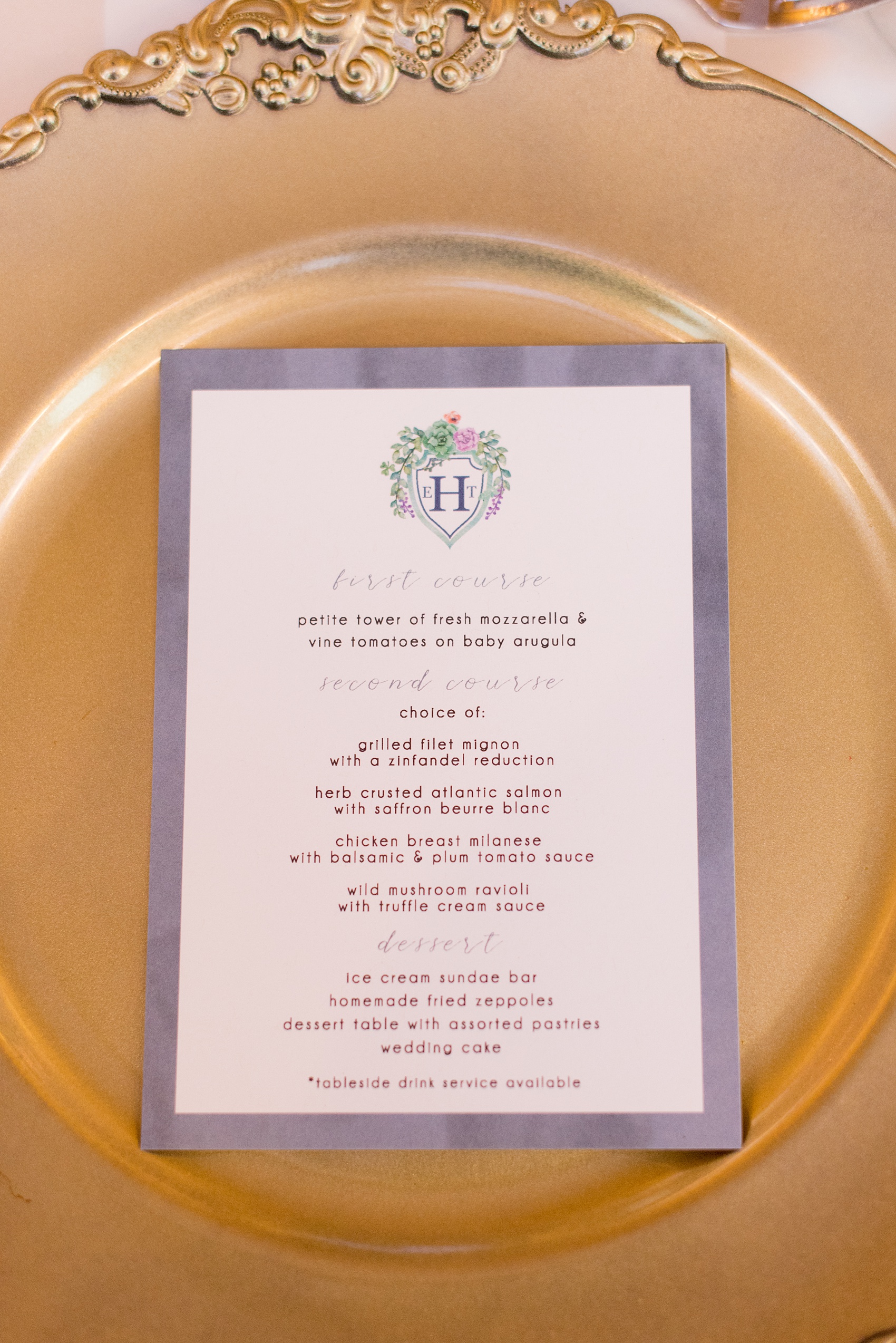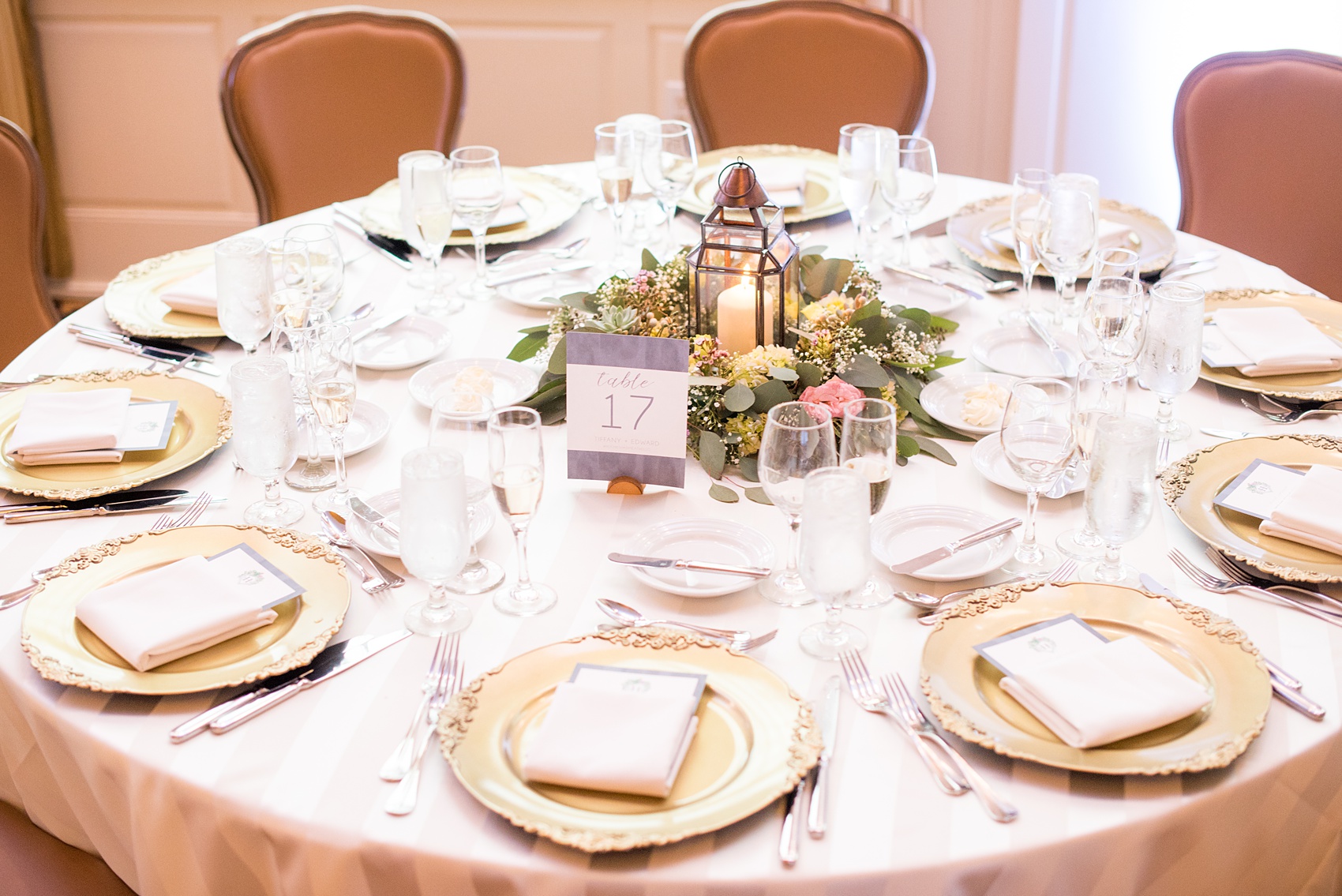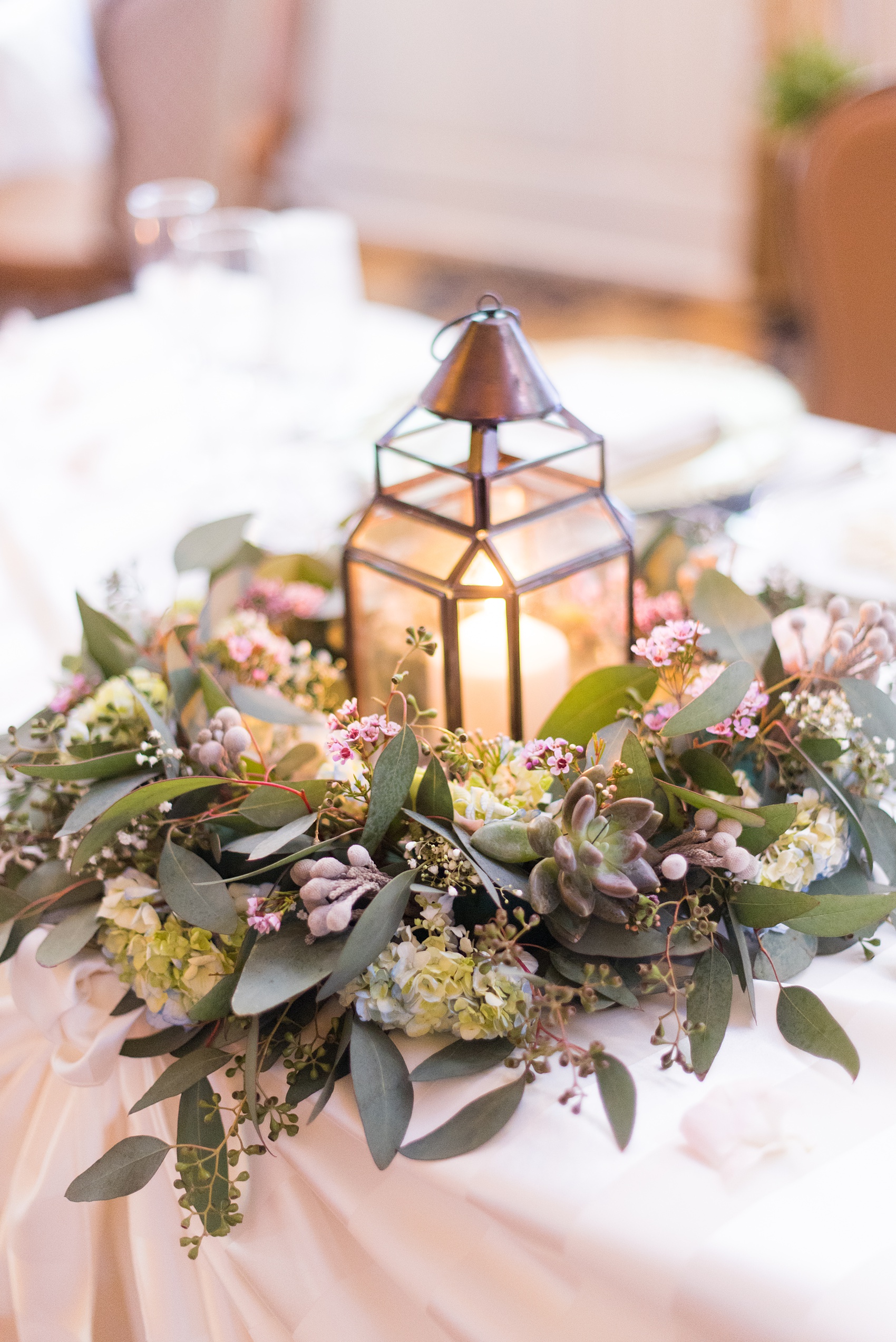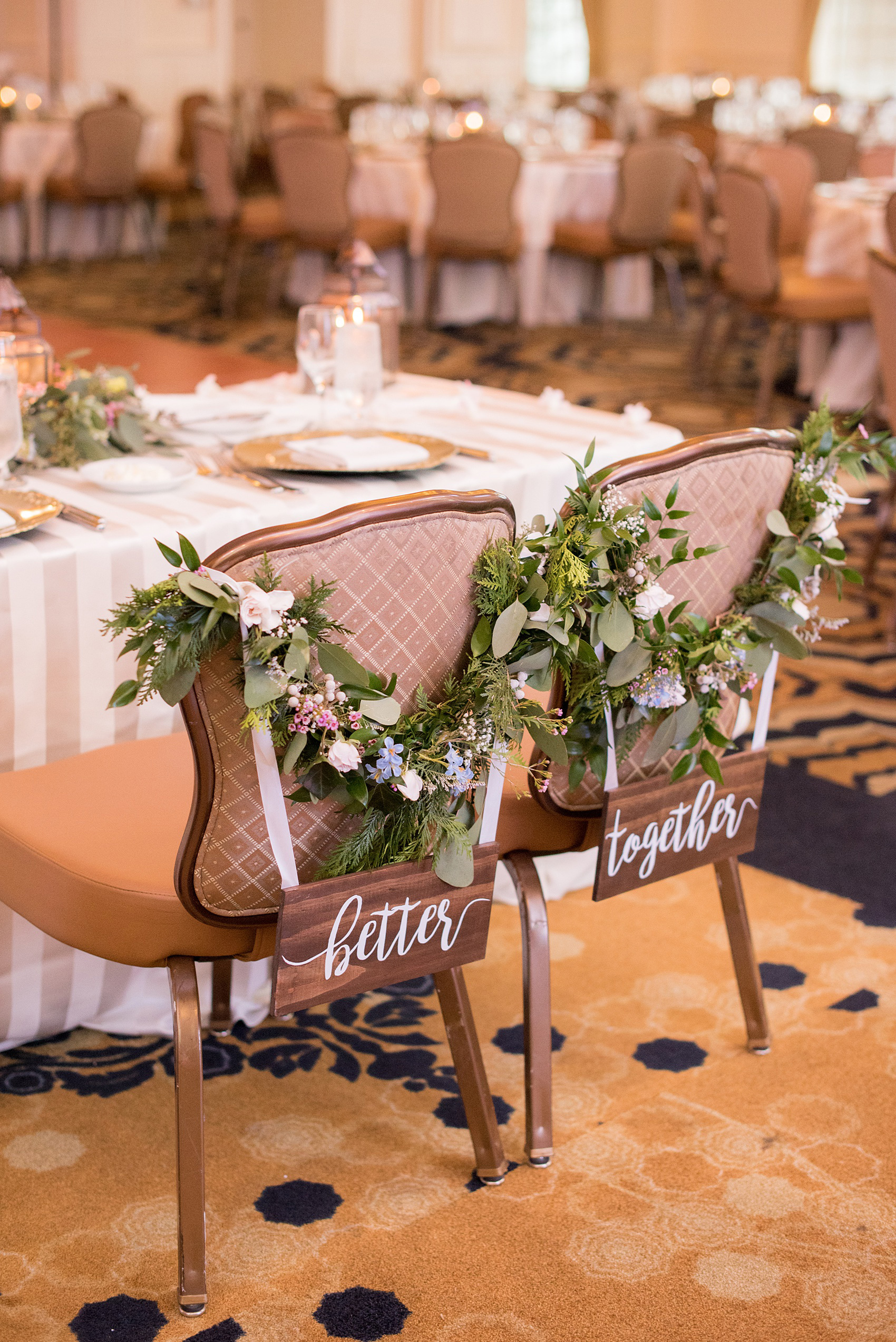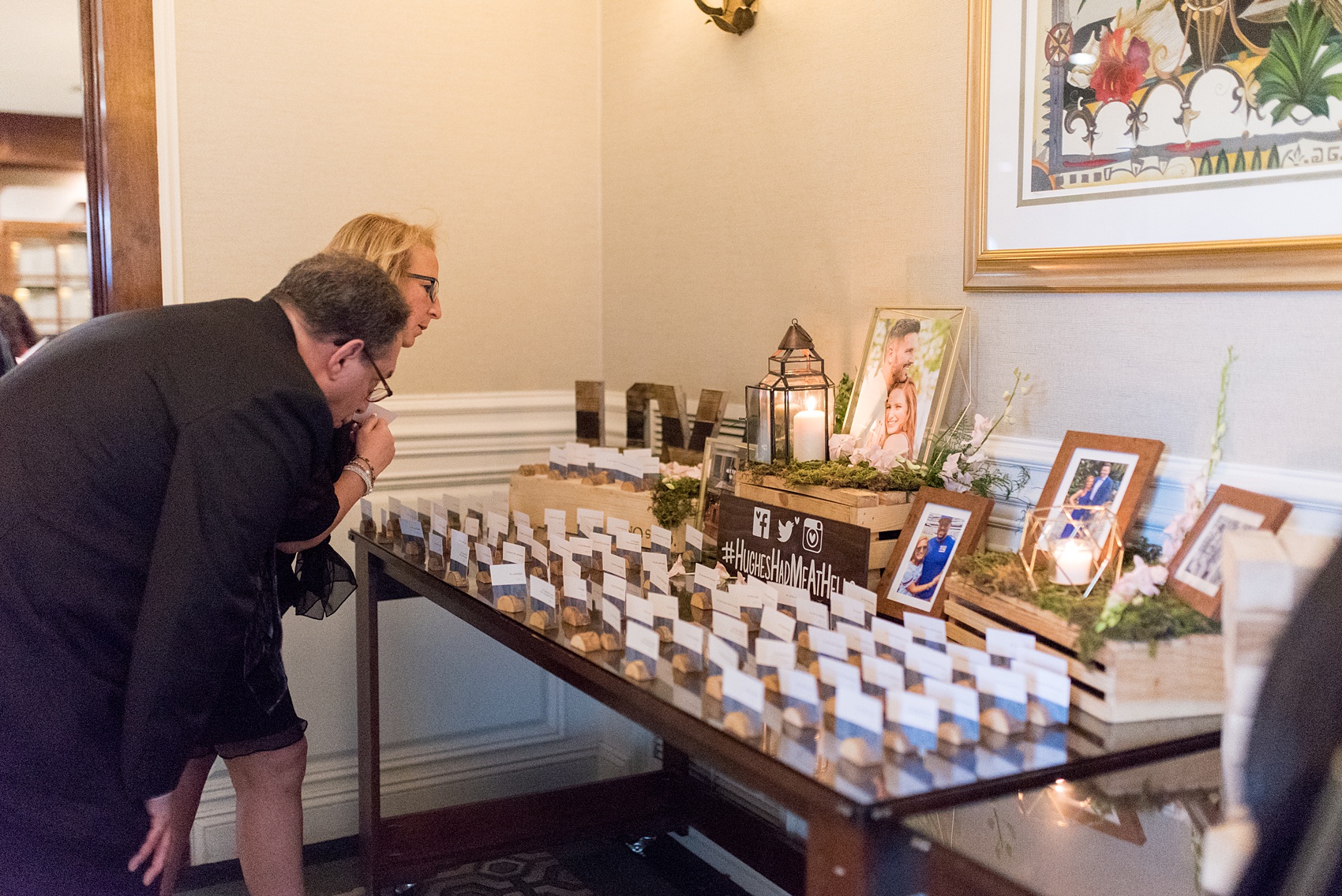 Guests were welcomed to the reception with blue edged escort cards that matched their wedding invitation, a #HughesHadMeAtHello hashtag sign, and photos of the newlyweds. (I love good custom signage!) Inside, tables were decorated with lantern centerpieces surrounded by flowers, including eucalyptus leaves, pink wax flowers, succulents, hydrangeas, silver brunia and more. Their sweetheart table chairs read "better" and "together" in custom wooden signs. They were completed with floral swags on each one. Their wedding cake was inspired by a birch tree and the cake topper was Notre Dame inspired, of course! They cut it with Kate Spade "How Sweet it Is" cake cutlery. One of my favorite final details from their day was the tag they included on complimentary dance floor flip flops. They read, "Take a pair and leave your excuses under the table." How perfect is that?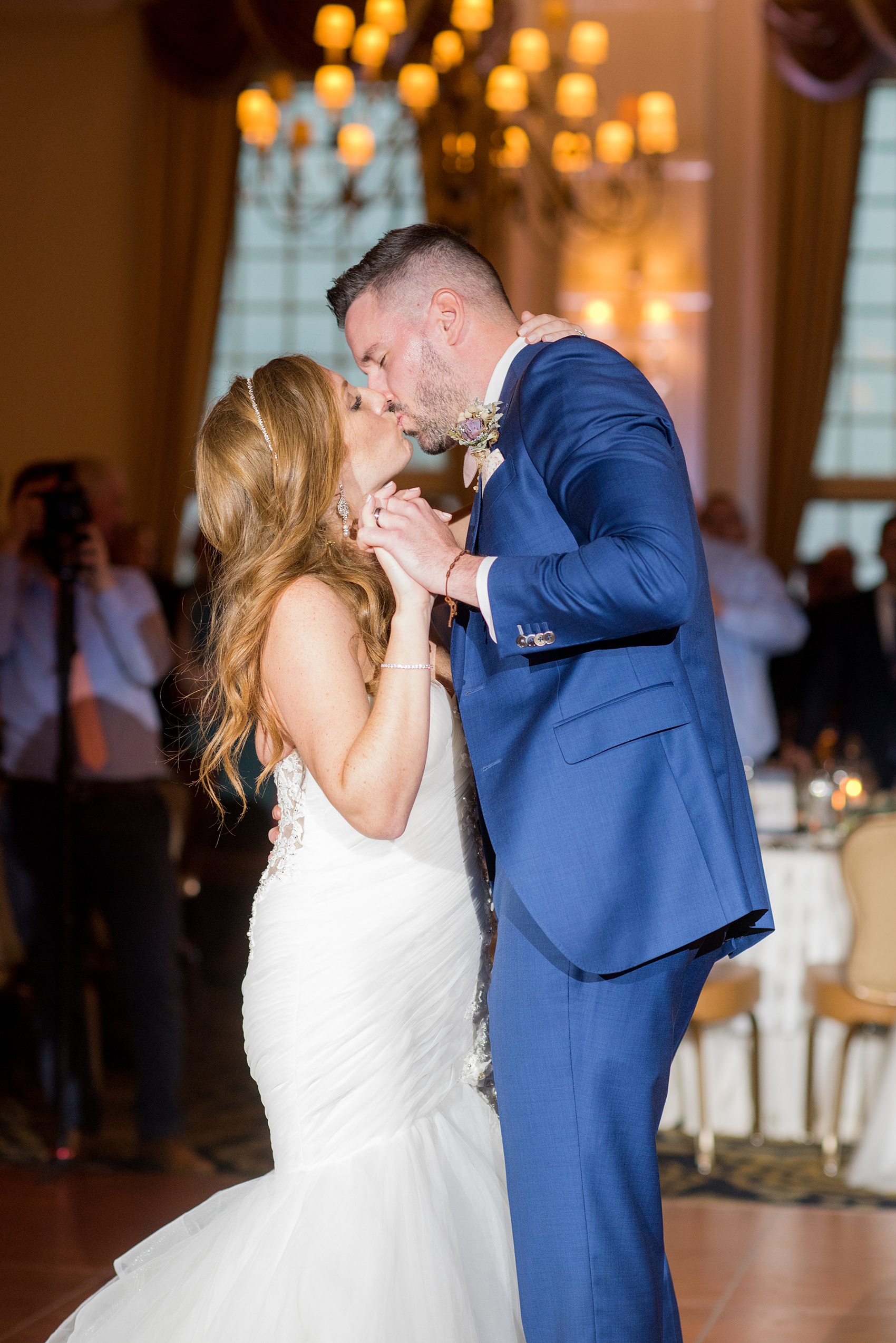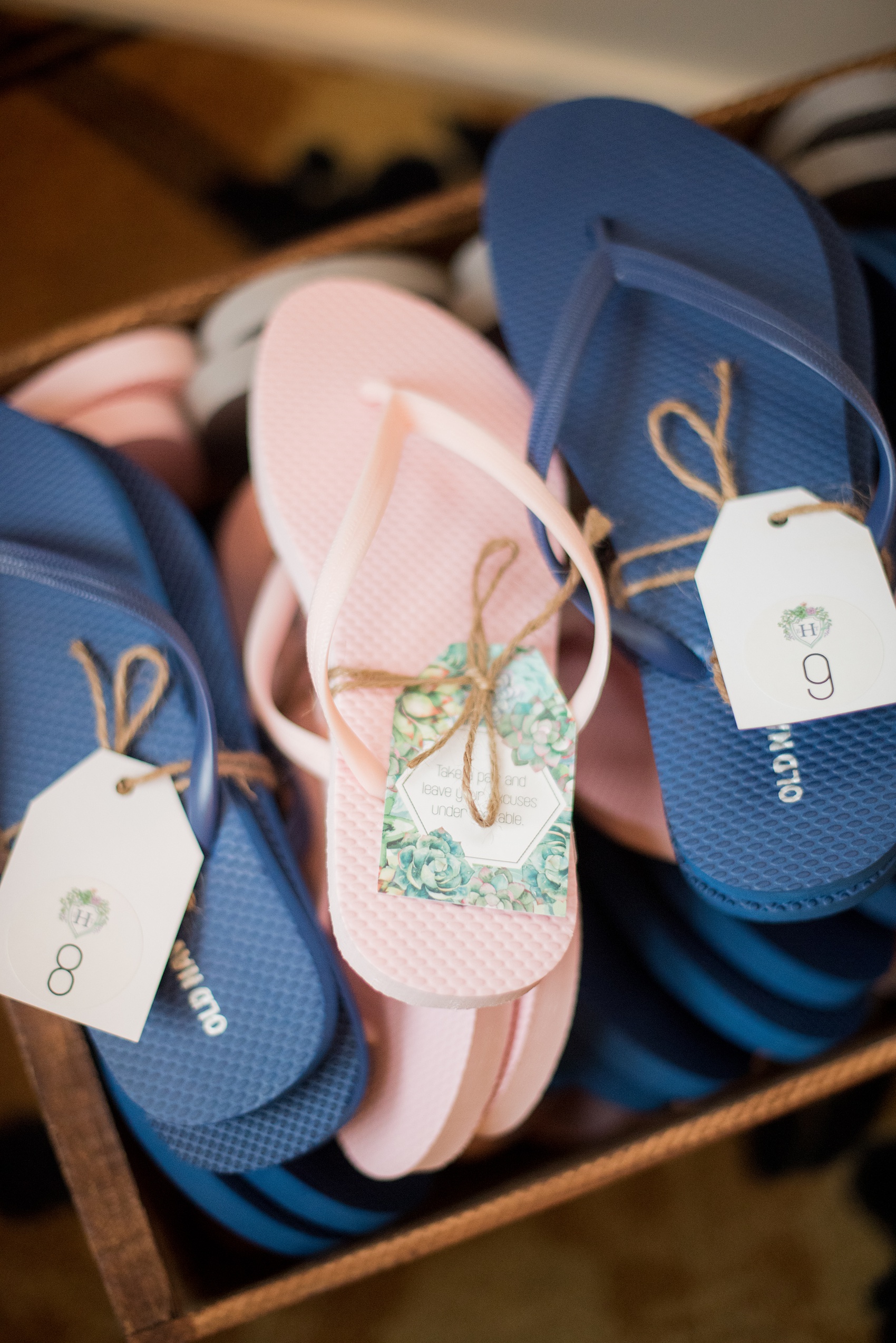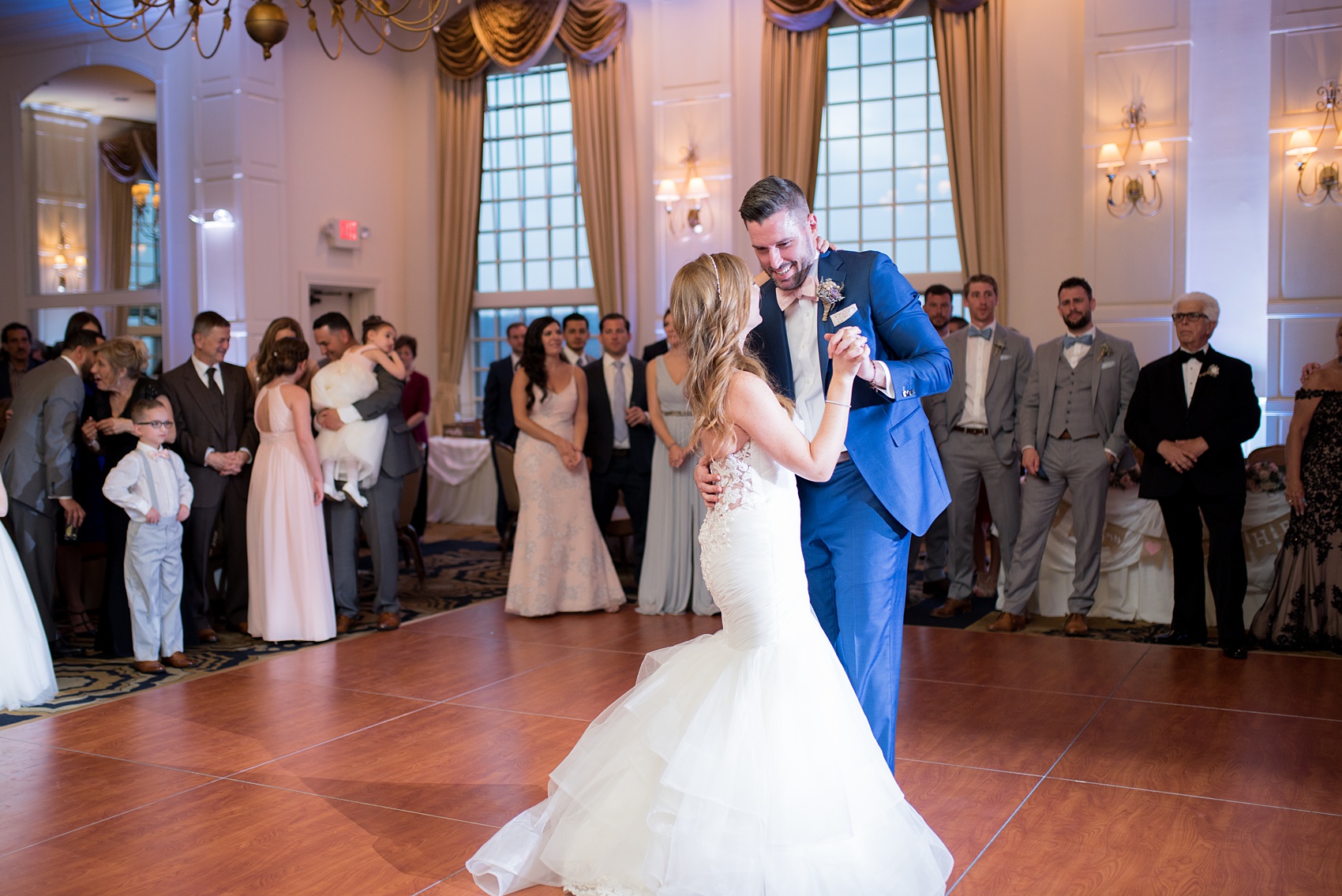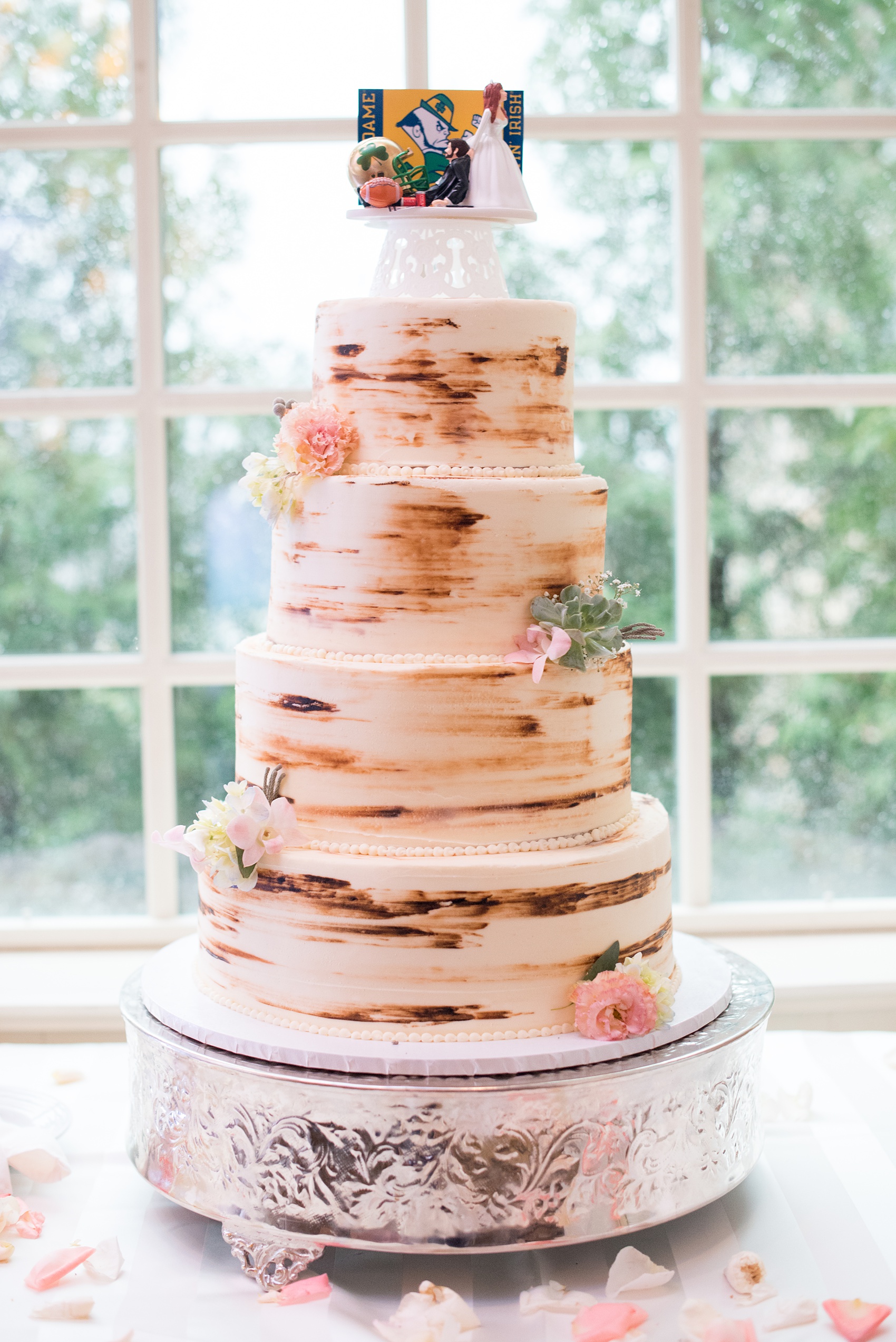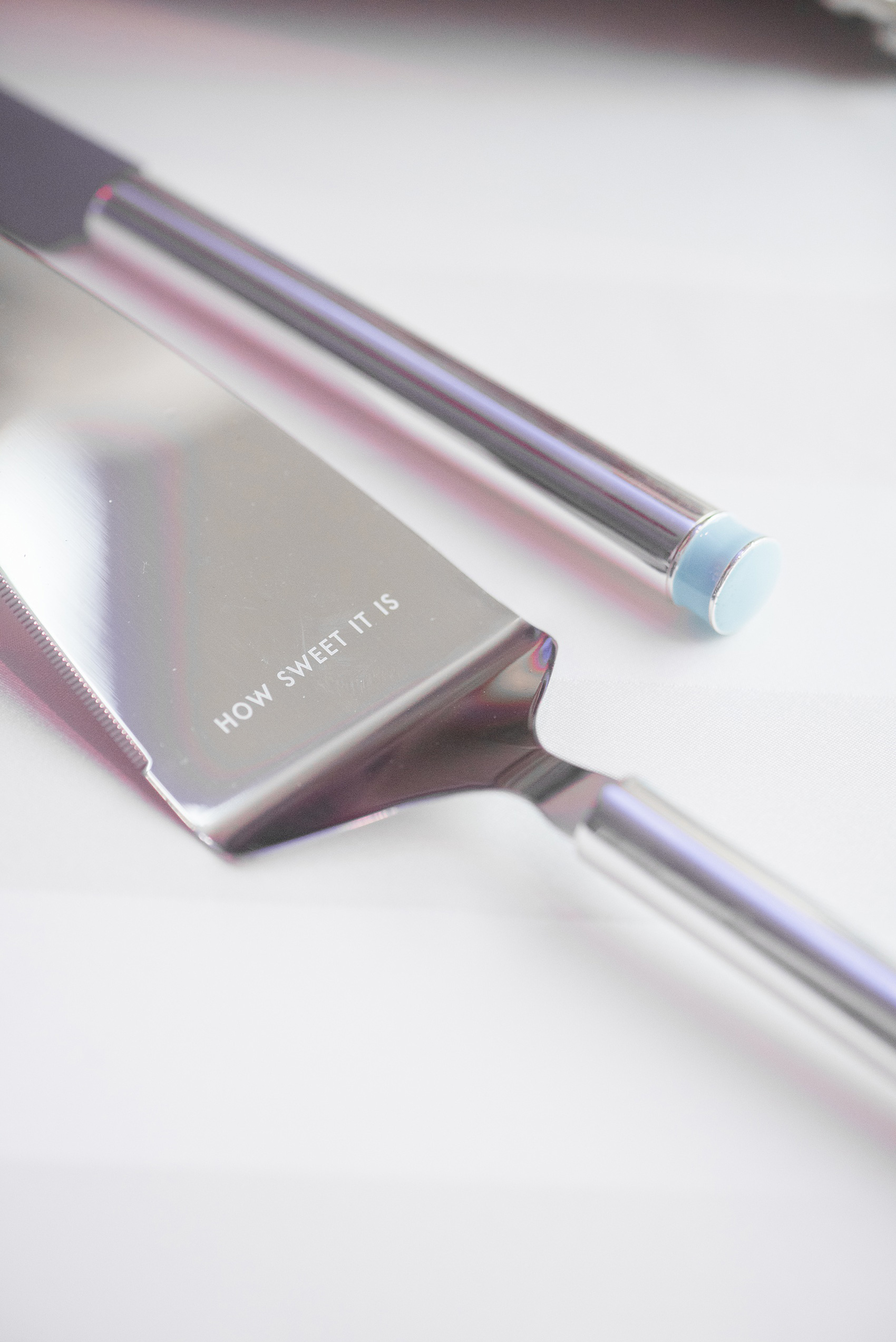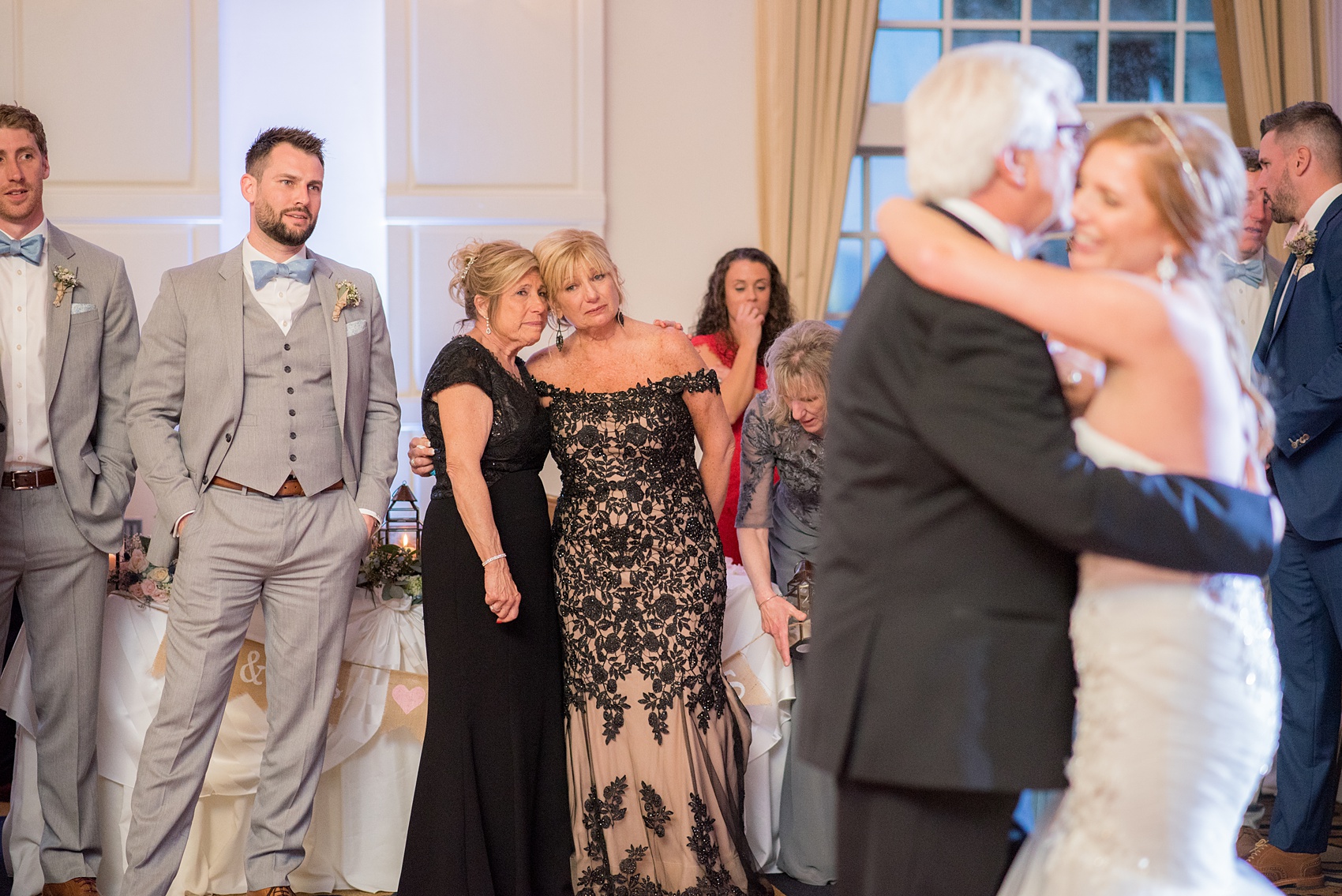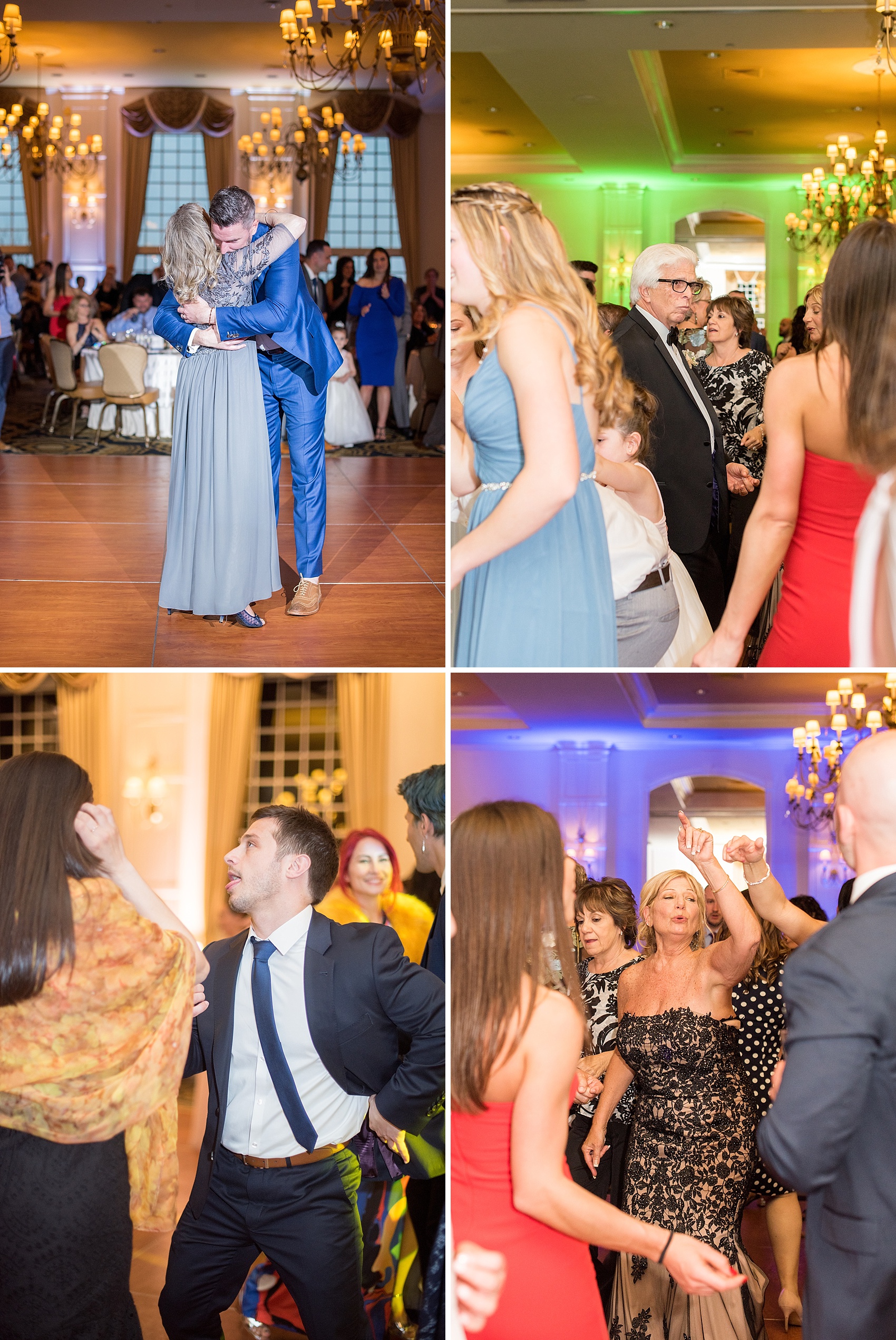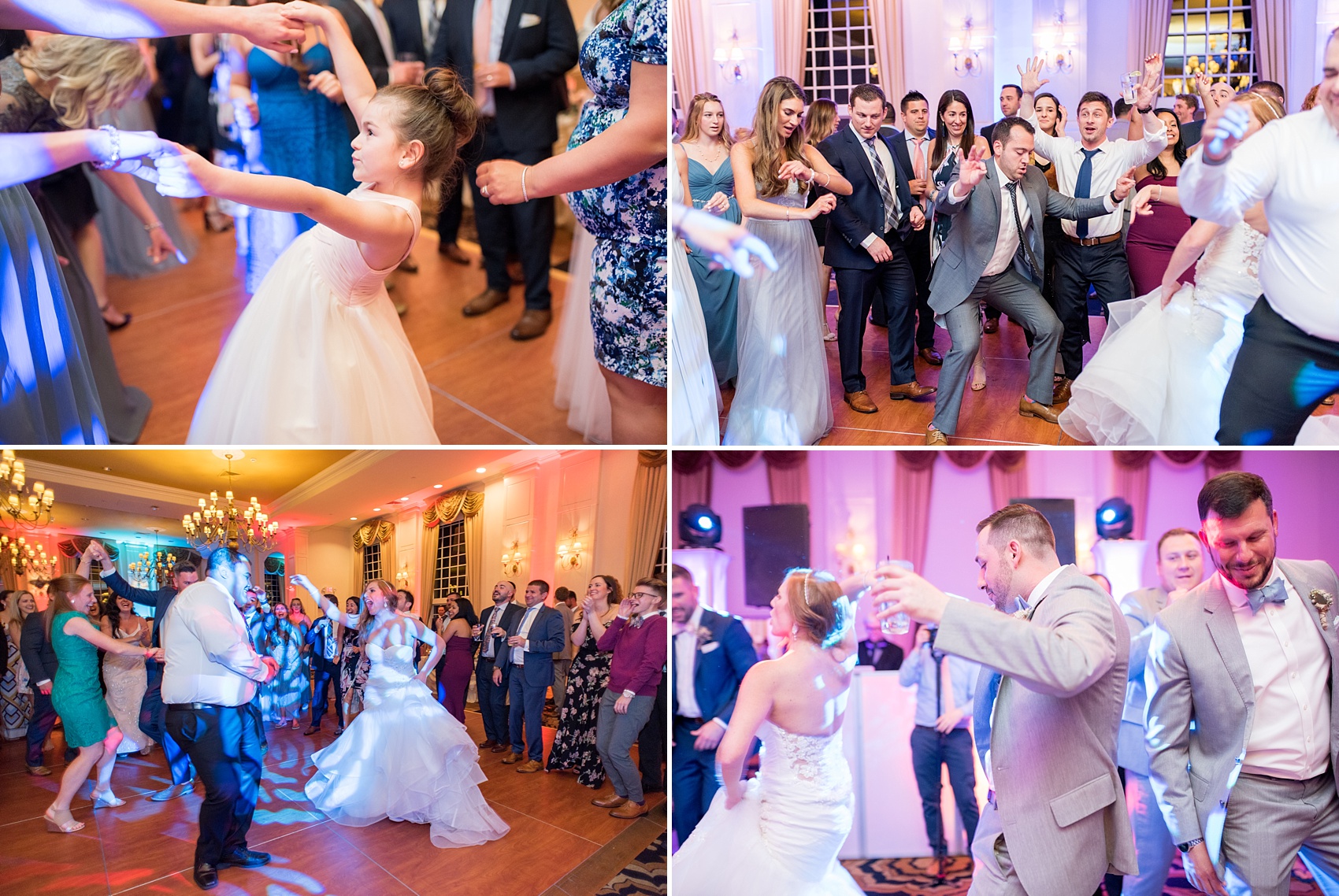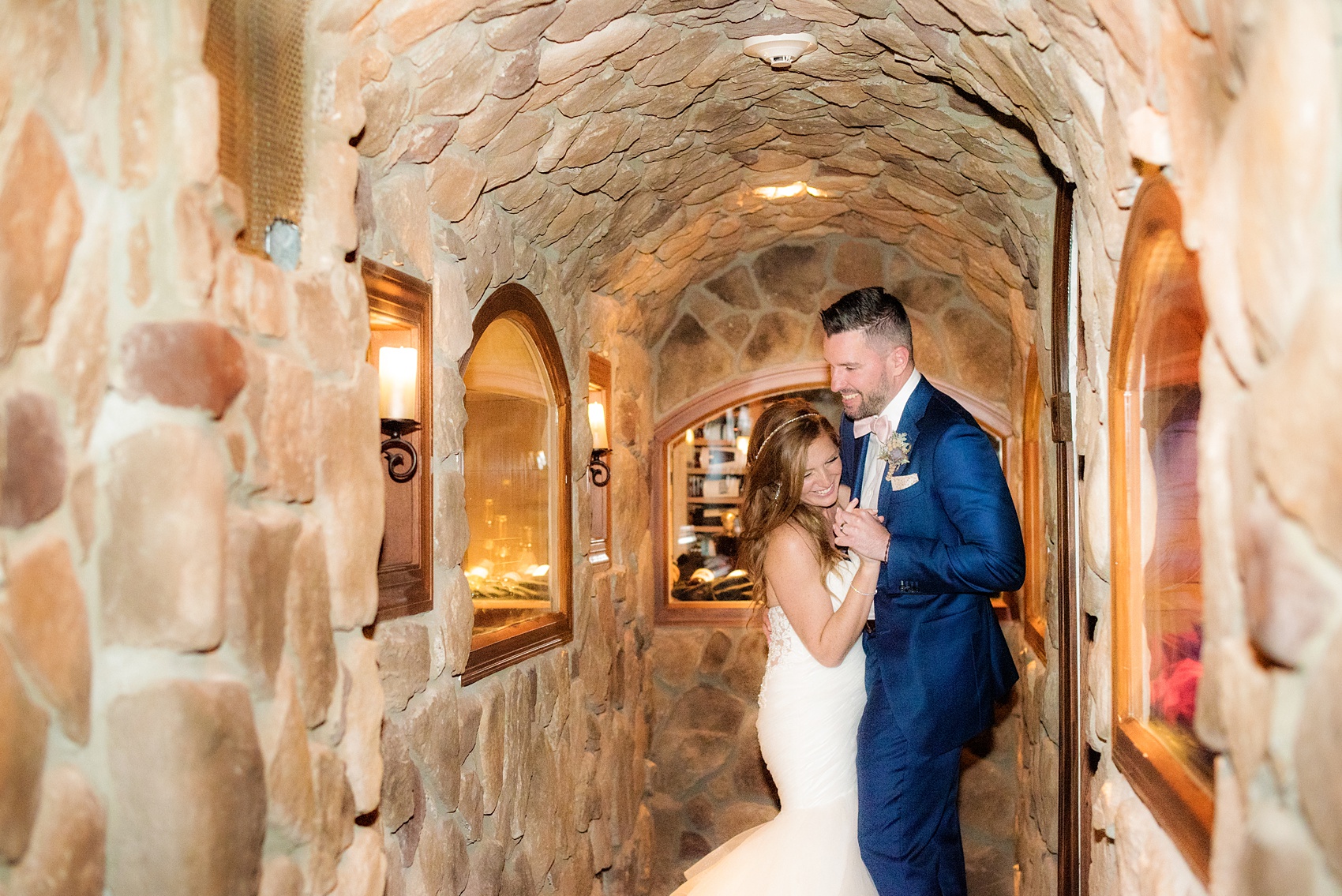 Congratulations to an inspiring couple! I'm SO glad I could be a part of it from your planning journey to the big day!
Venue: Crystal Springs Resort / Flowers: Floral Expressions by Maria / Cake topper: Mike G, Etsy / Invitations: Minted / Paper (menus, escort cards, etc.): designed by the bride / Hair and makeup: Up and Out Hoboken / Shoes: Toms / Videographer: Filmwell Studios / Suits: The Black Tux / Bow ties: The Tie Bar / Pianist: Gabriel Aldort Music / Wedding dress shop: Bridal Reflections, designer Eva Millady
Getting married in New Jersey? Also check out:
Be sure to contact us if you want to discuss capturing your day. We'd love to hear from you!