Their love began as a friendship that turned into something more while students at the University of Maryland. They got engaged with an adorable puppy Adam got for Haeri and they appropriately named Rocky, as residents of Philadelphia after graduation, and they gave themselves time to plan the wedding of their dreams.
When their day came, January 19th, it felt like they'd been planning for years (probably because they had been!) and the curtain had been lifted to reveal a wonderful production they carefully created. I'm happy to say I felt like a part of the planning process early on and loved hearing from Haeri to confirm details like their creative place cards, discuss Save the Dates, and even nail down the best timeline for the day-of.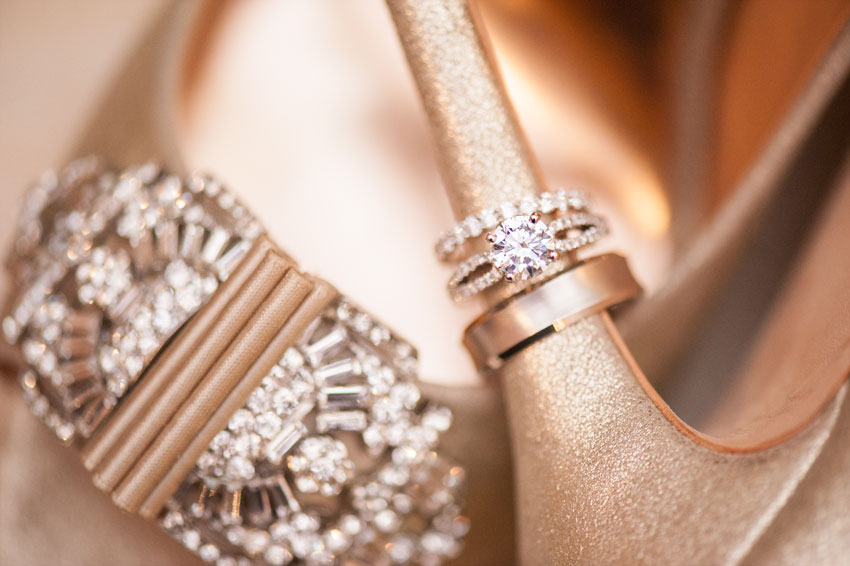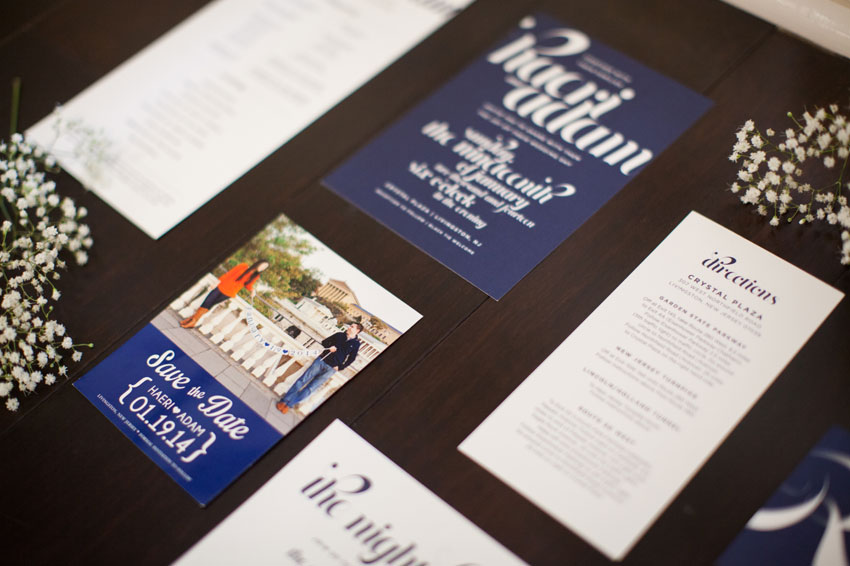 Their details were stunning from Haeri's Badgley Mischka heels, to their navy blue invites coordinating to the bridesmaids dresses and groomsmen's socks, to the Baby's Breath centerpieces later on during their reception.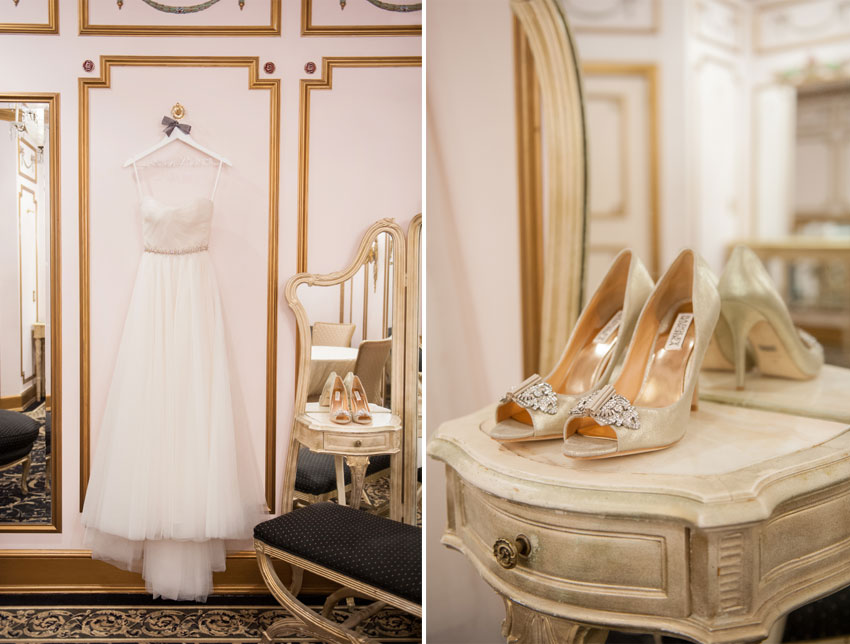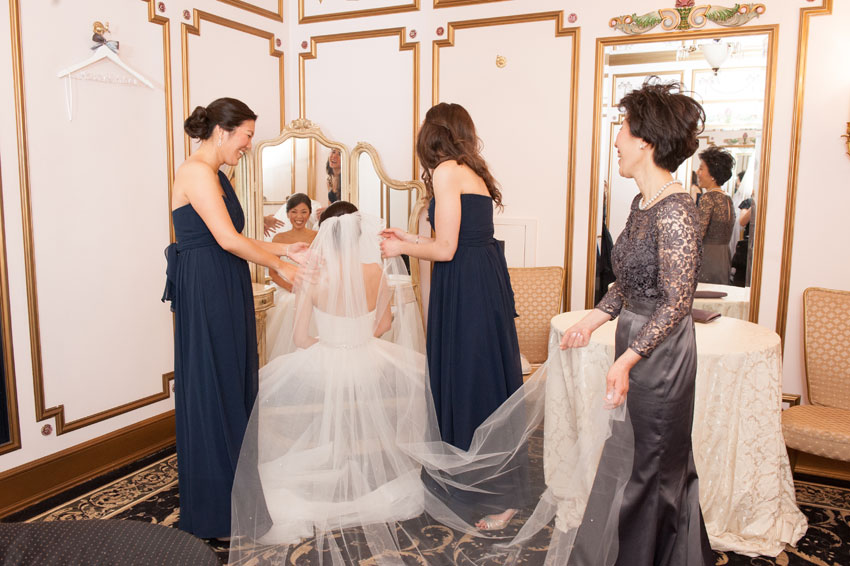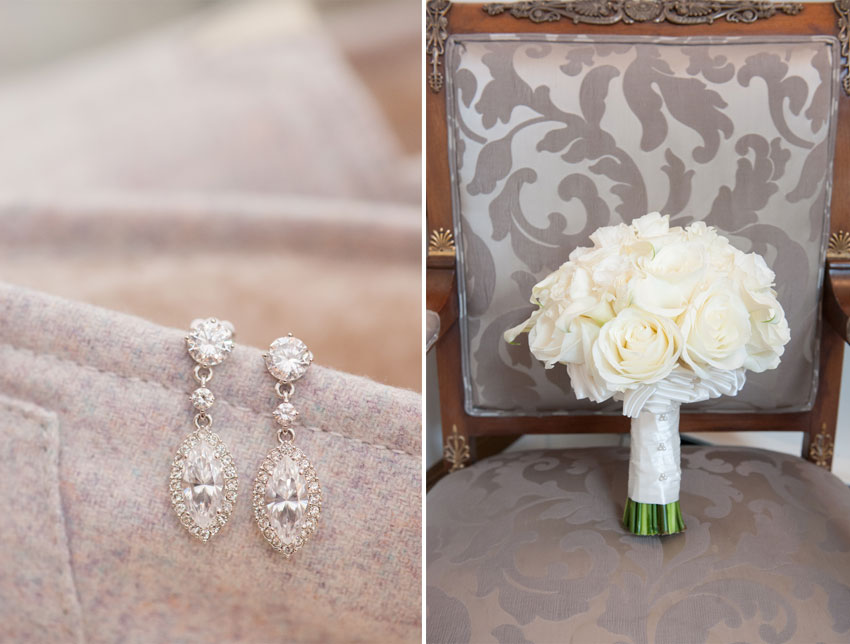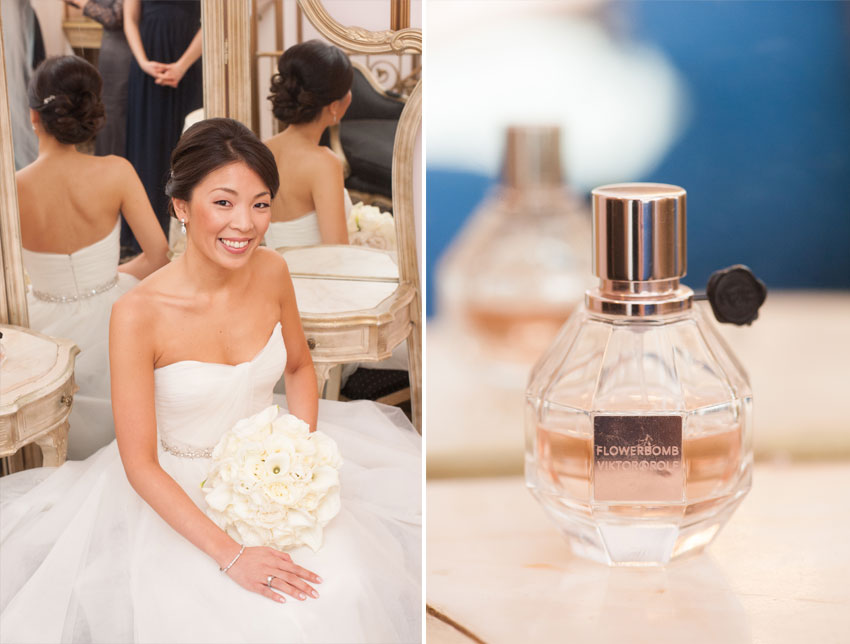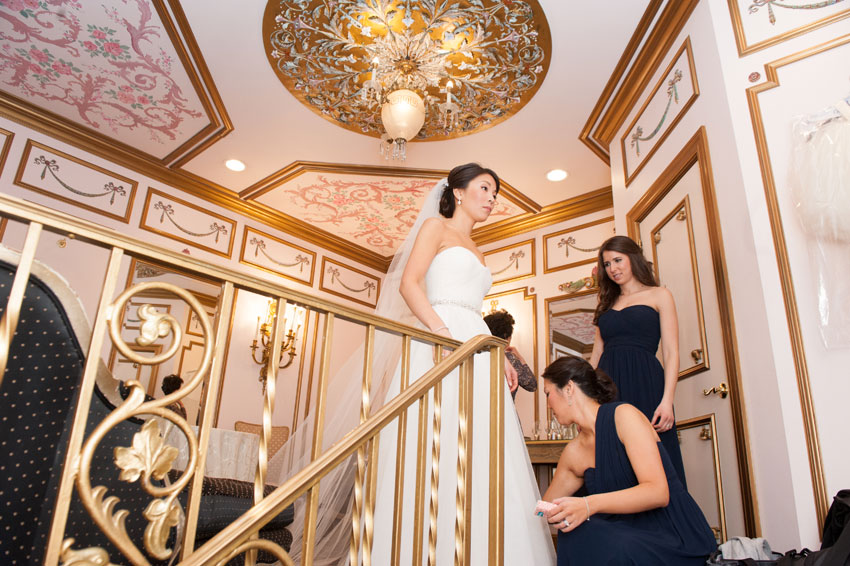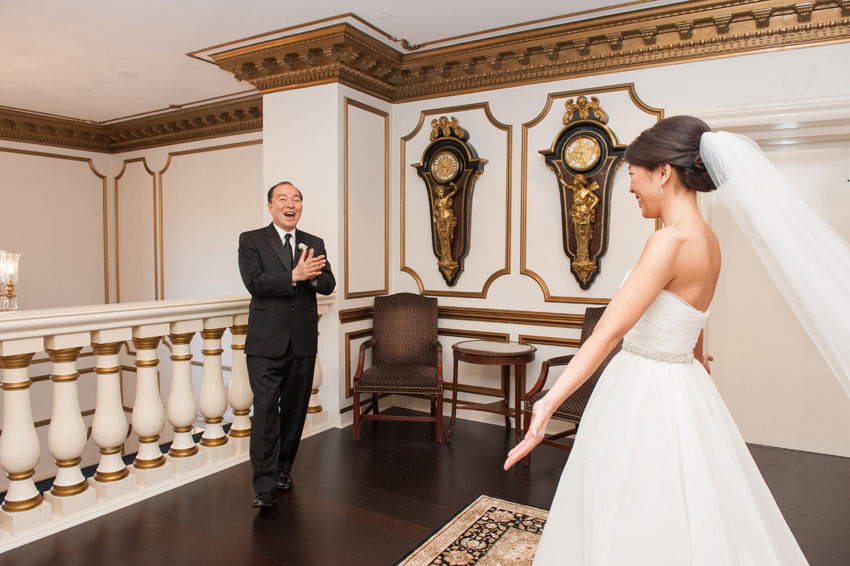 Haeri's father's reaction to seeing his daughter for the first time was priceless! And I love a groom who has monogrammed cufflinks. Classy!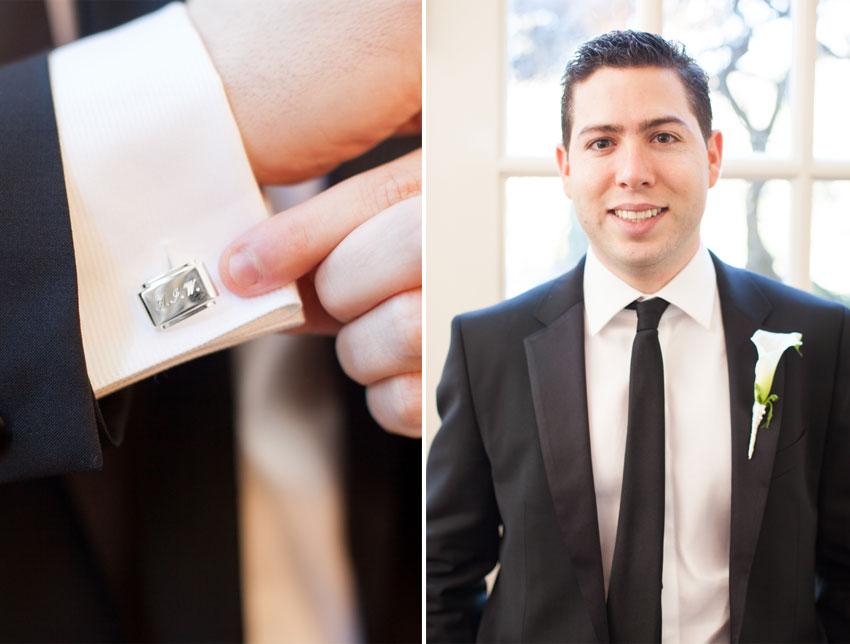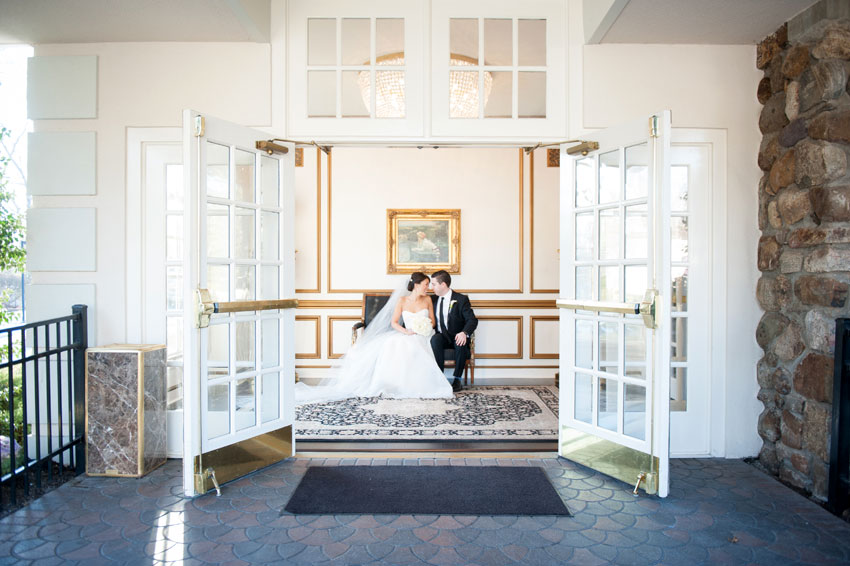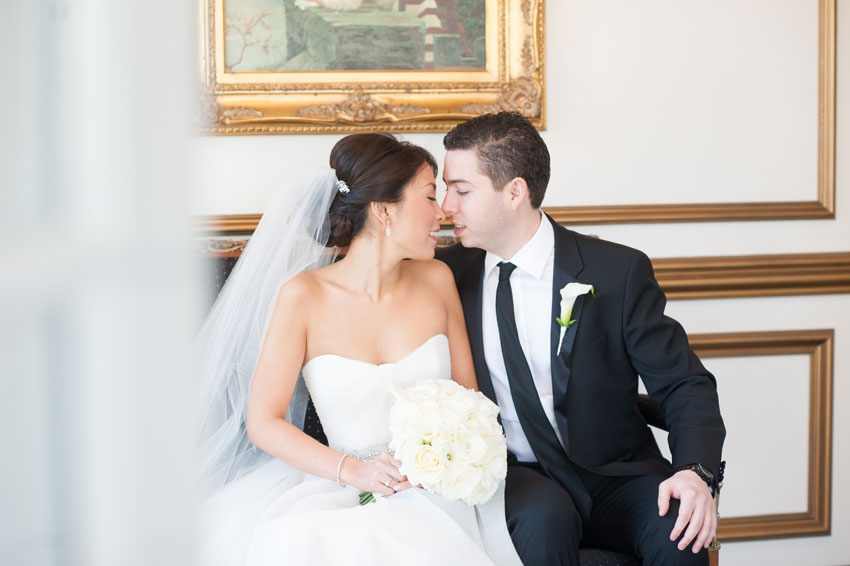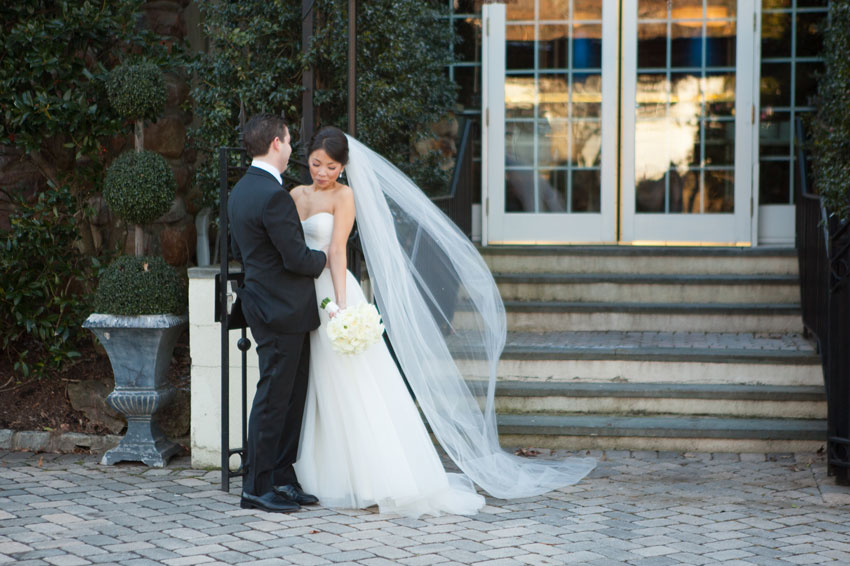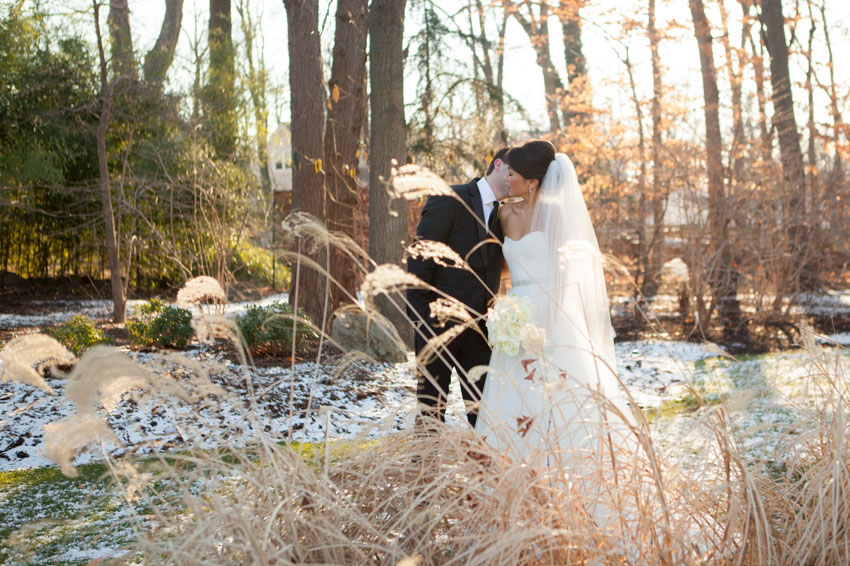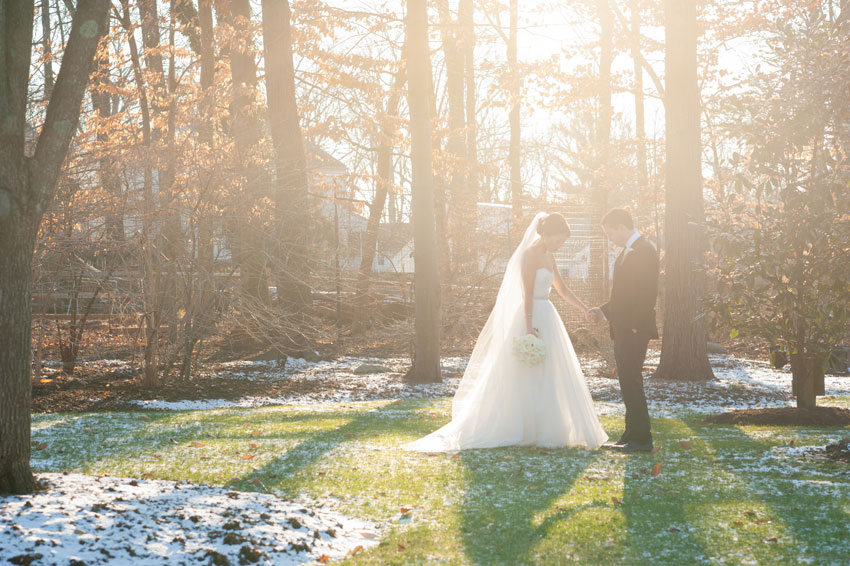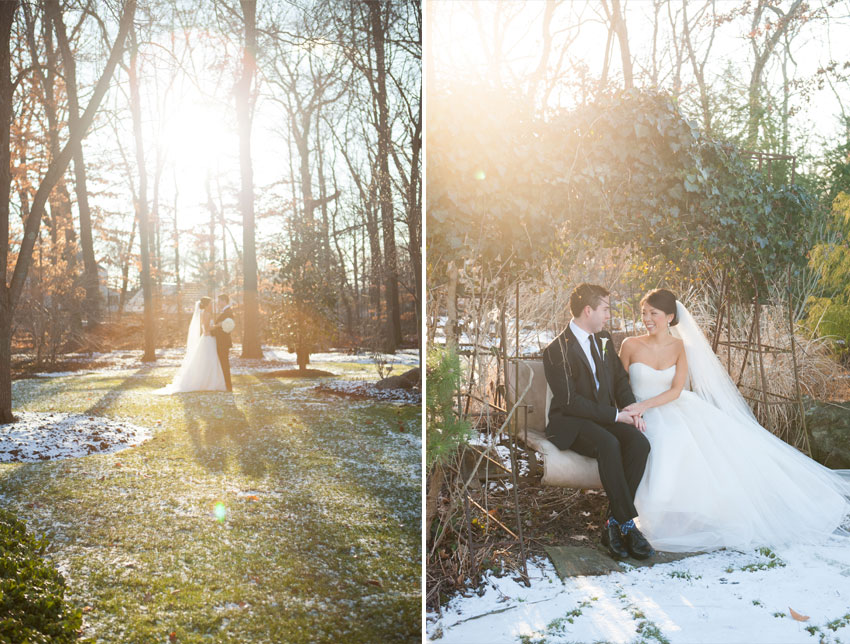 I am in LOVE with all the sunkissed, winter photos we were able to capture in Crystal Plaza's snow capped garden.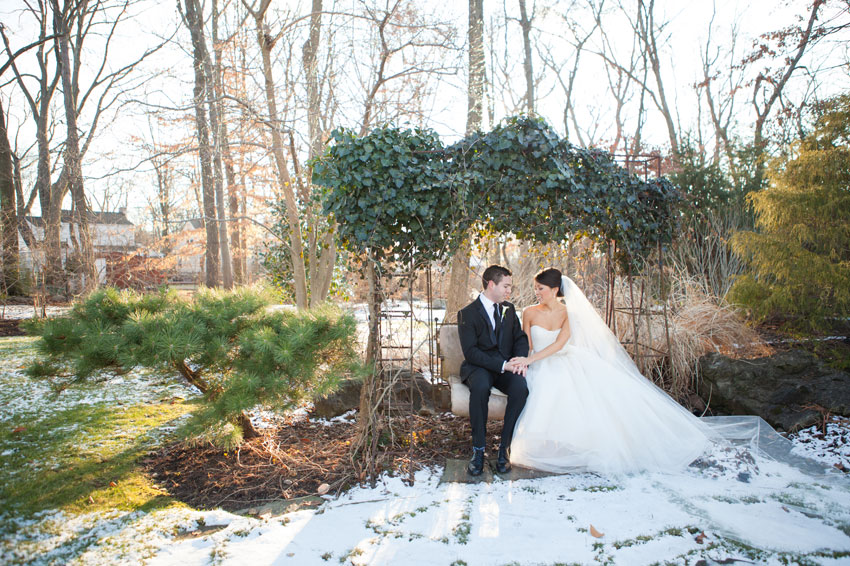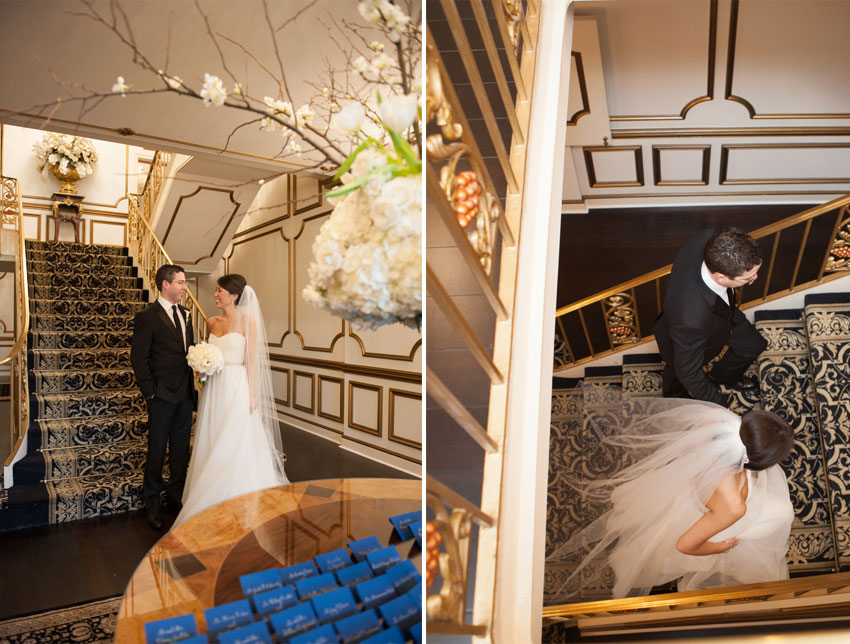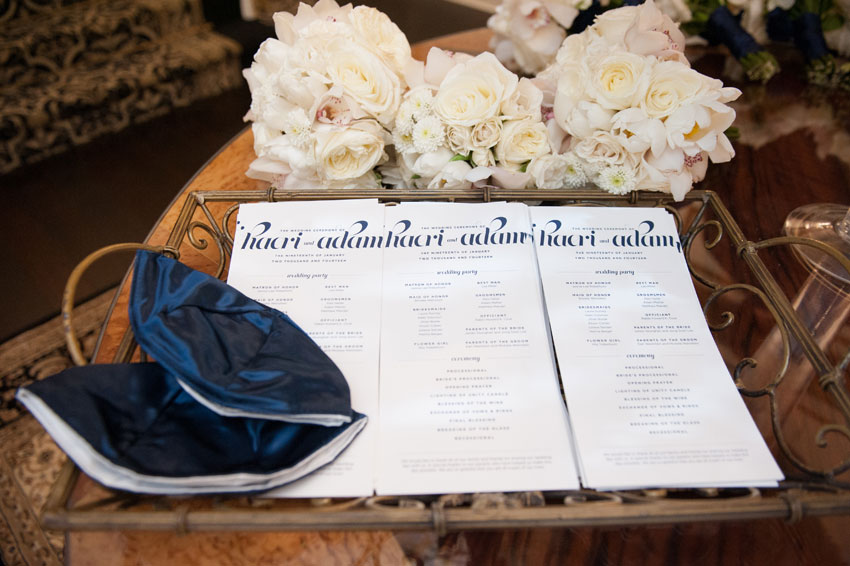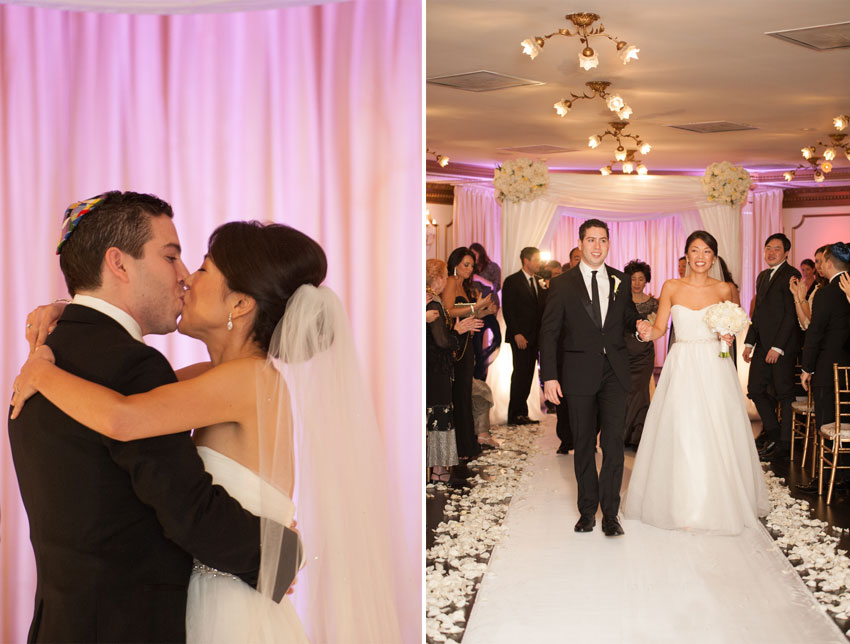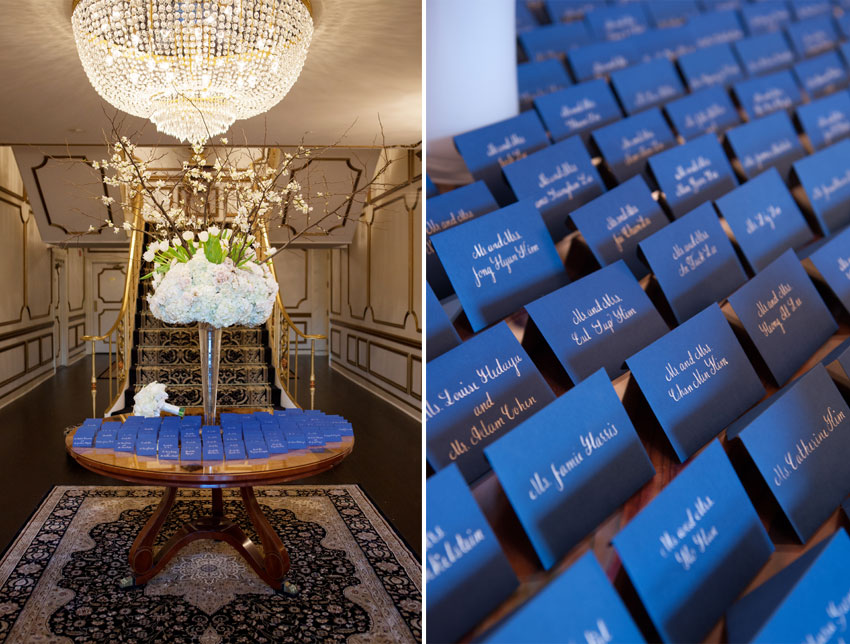 A really wonderful detail was Haeri and Adam's escort cards. I credit Haeri to orchestrating this unique idea. Back when we did their engagement photos, Haeri asked if I could take a photo of them with huge numbers and create a scene per table number. (We kept it a secret from any of their family and friends who may have seen their photo gallery!) Then we had them printed wallet-sized and she took care of finding these perfect envelopes and Something Beautiful Calligraphy on Etsy to complete the names. I LOVE this idea and was smiling ear-to-ear to see them come to fruition.
It was also a nice way to tie Philadelphia into their New Jersey wedding, since though they're from NJ but they've lived in Philly for a few years.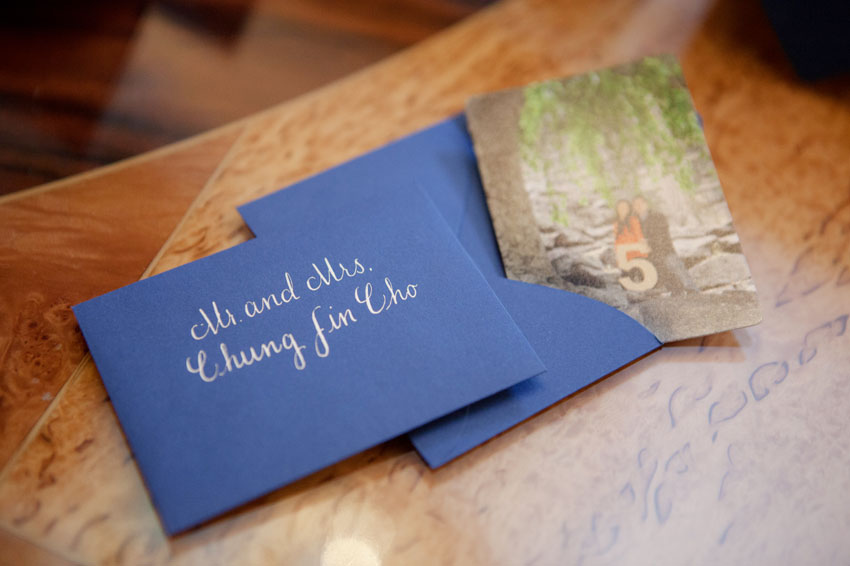 Here are two of my favorites from the 22 table numbers we photographed in Philly.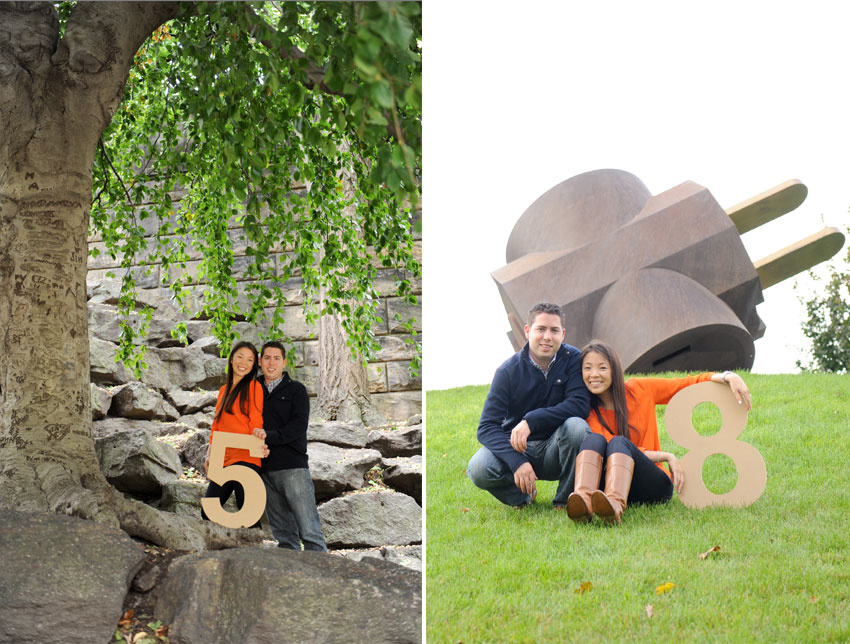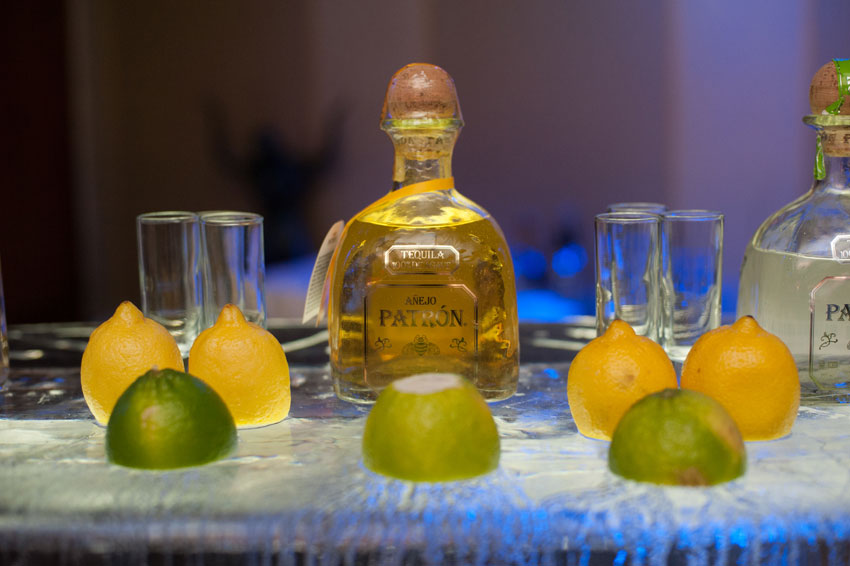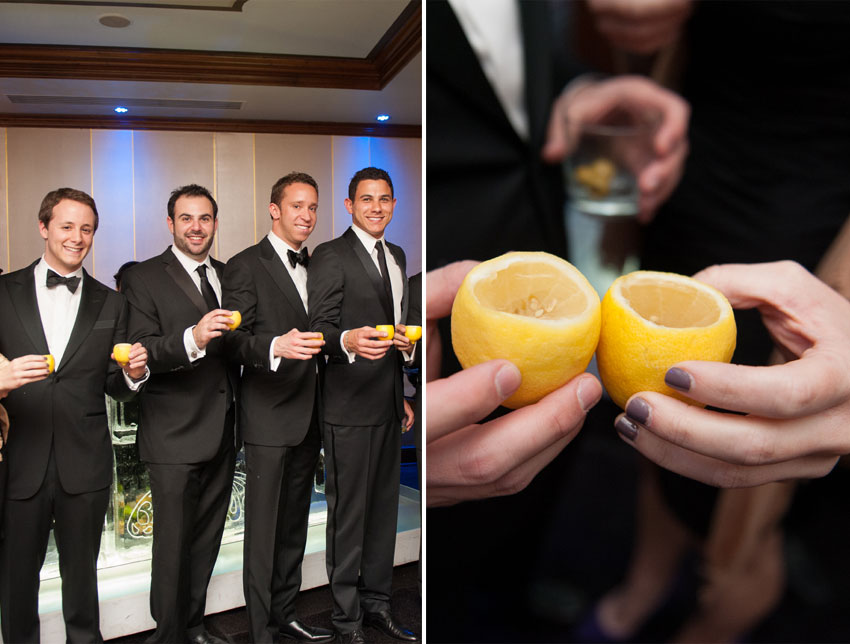 The cocktail hour was one of the best I've ever seen. Complete with a Patron tequila bar serving shots in scooped out lime and lemons, a beautiful ice sculpture of their monogram…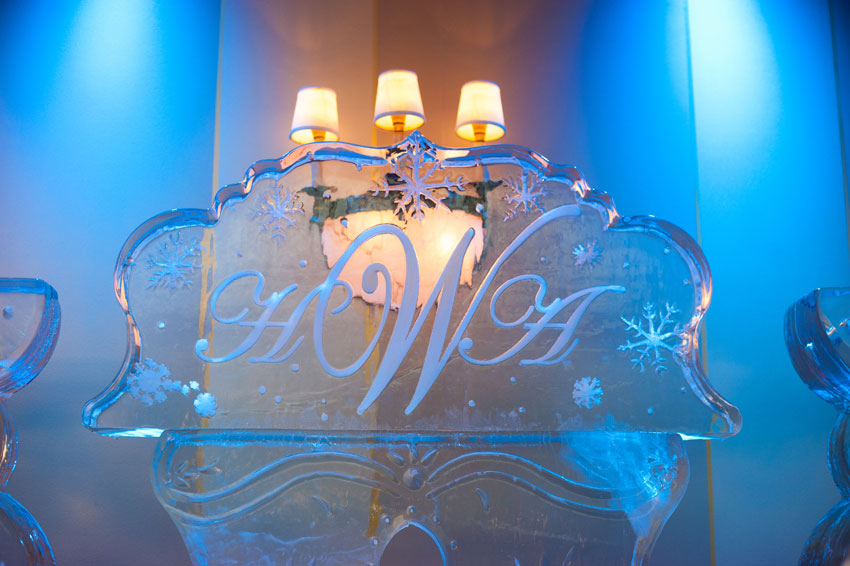 …and even mozzarella being made fresh before guests' eyes to enjoy before having…wait for it…melted MARSHMELLOW topping on sweet potato fries, it was the best cocktail hour I've seen in a while. Well done, guys. Well done.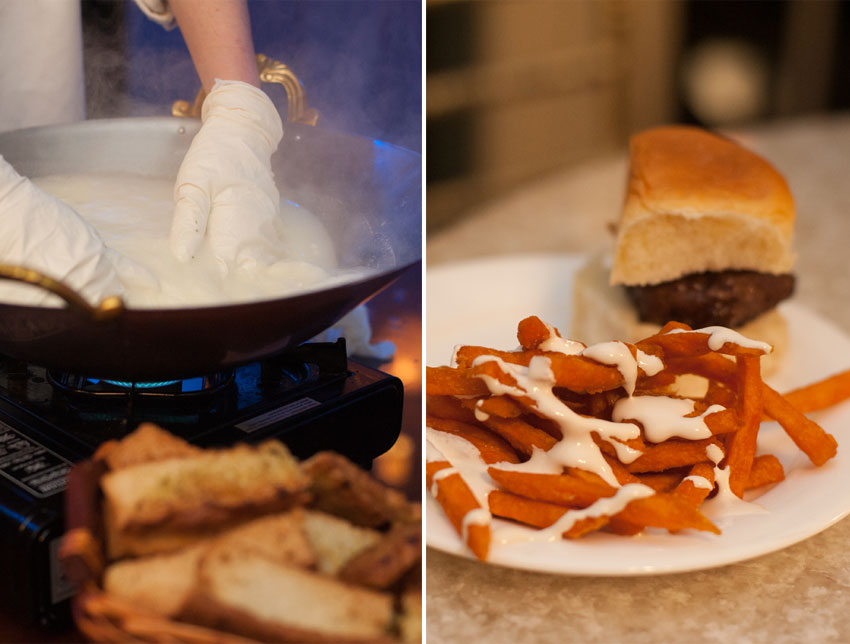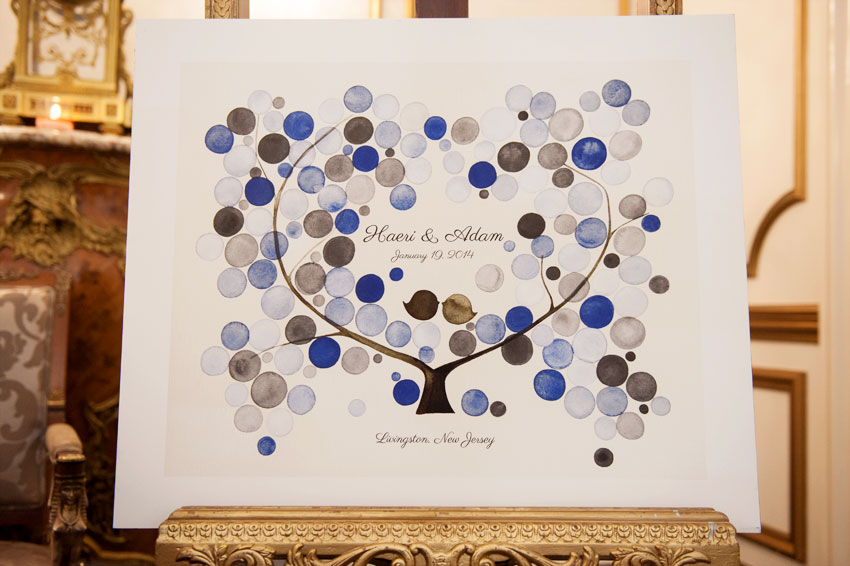 Their guest book took form of this beautiful piece of custom art they ordered with their matching ketubah, from Etsy vendor Once Upon a Press.
It was soon time to head to the grand ballroom to celebrate some more!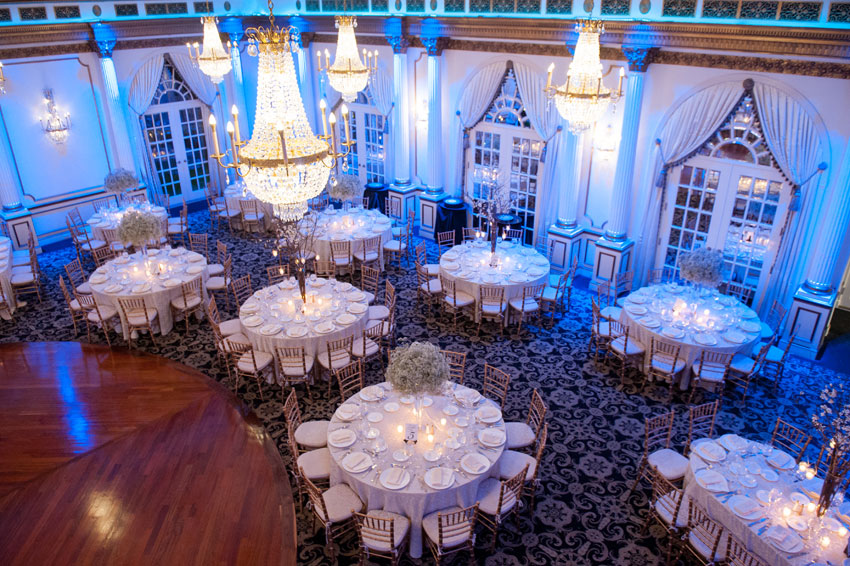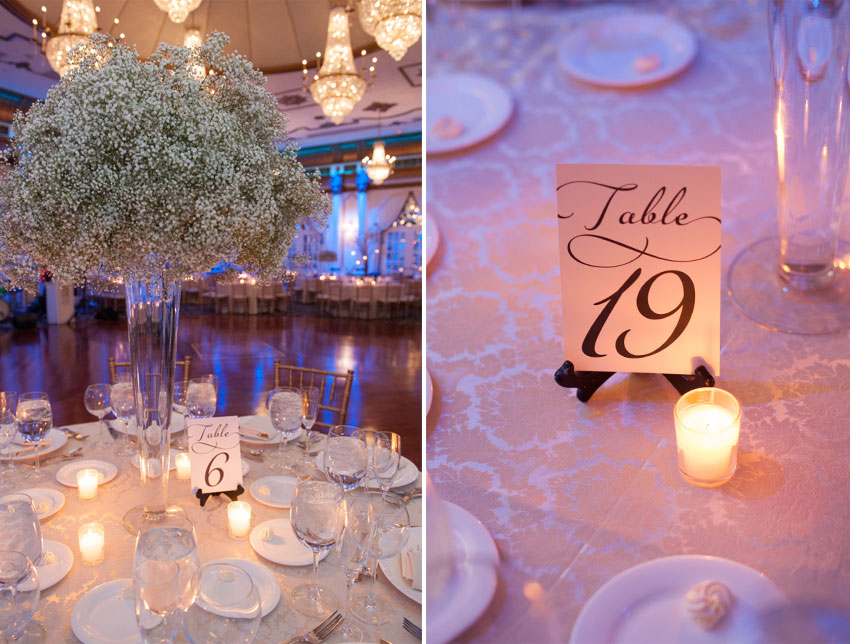 I absolutely swoon over how a ton of Baby's Breath flowers look in a tall vase. I think it's always beautiful, cost-effective, and a "wow" factor. The table numbers truly completed the setting, from Etsy vendor That Girl Press.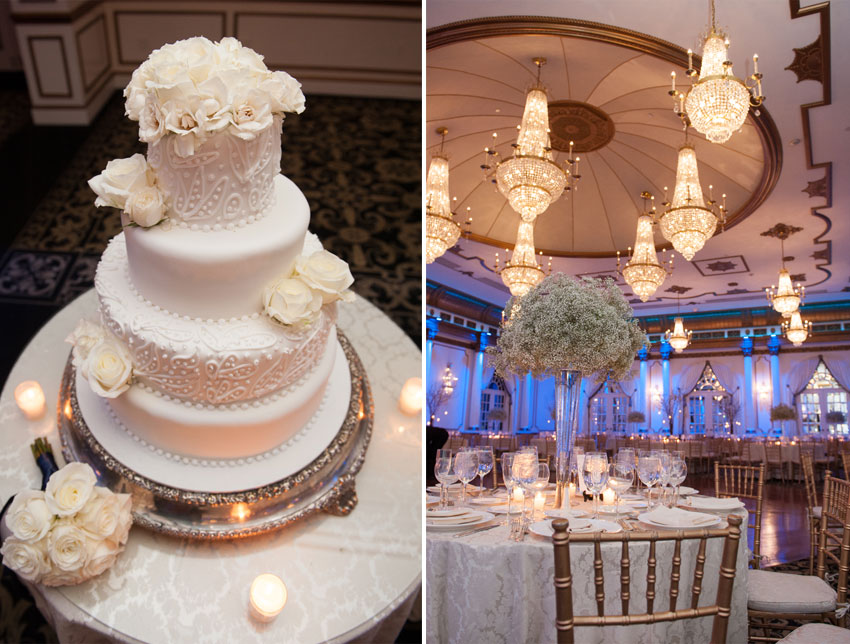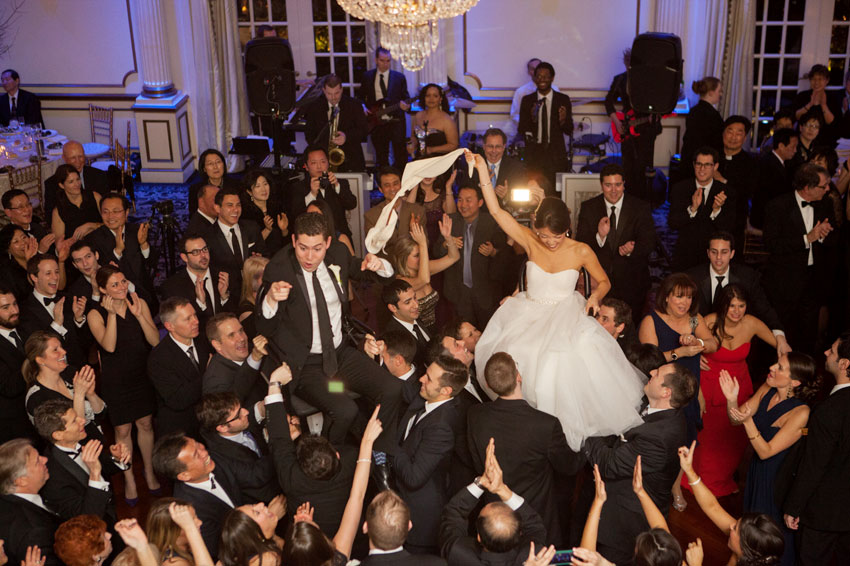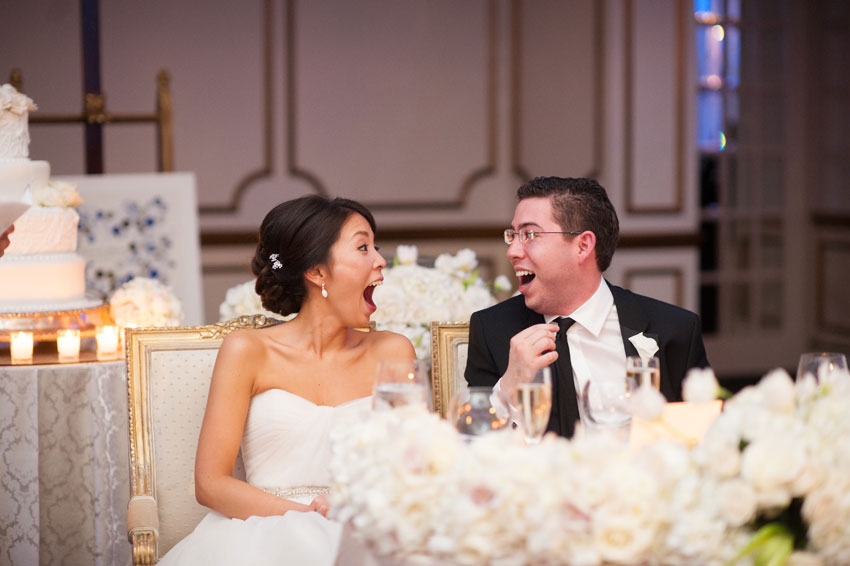 Adam's best man delivered one of the funniest and gutsy speeches I think any guests may have ever enjoyed at a wedding.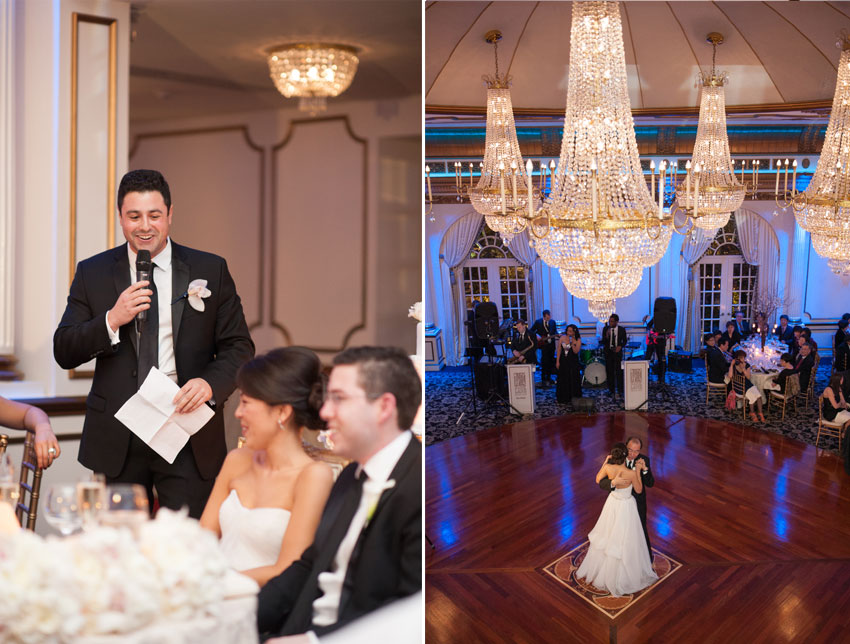 I could melt at the sight of Haeri's dance with her father.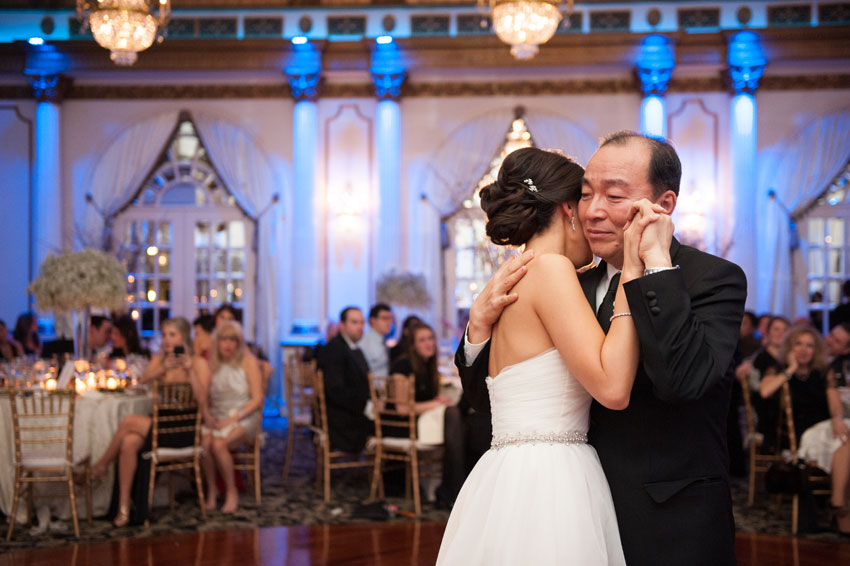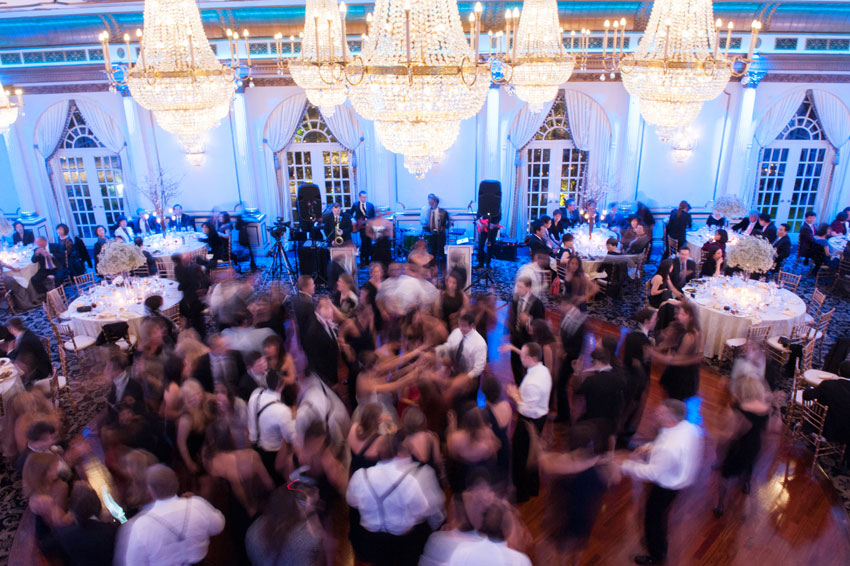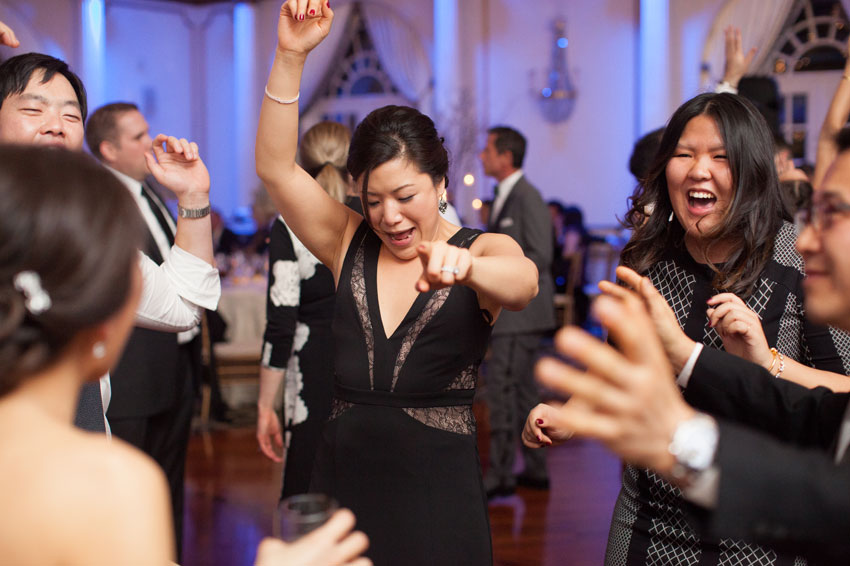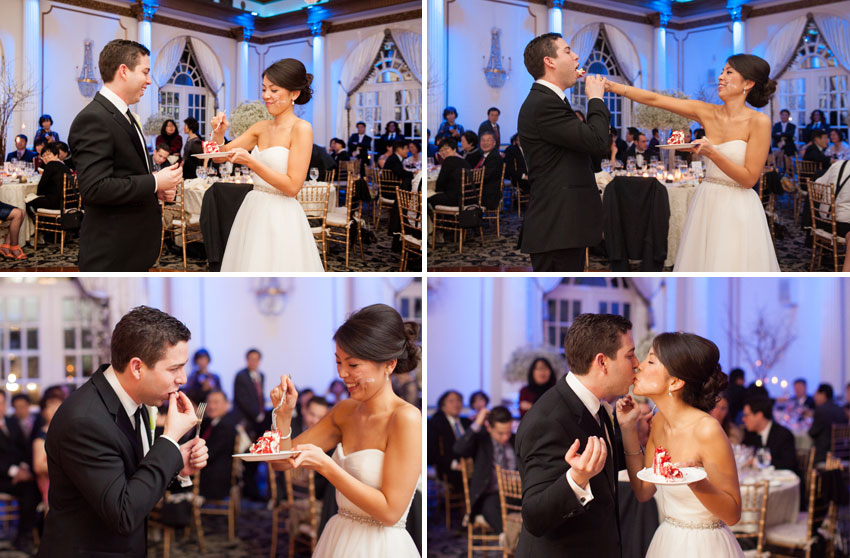 The cake cutting was a hit! I love when a couple just goes for the cake-in-the-face mentality. When else can you really do this and get away with it?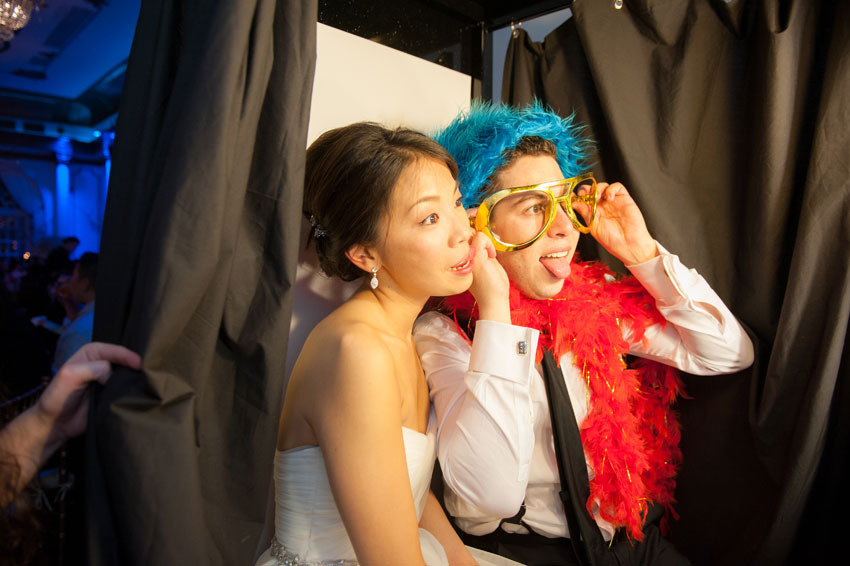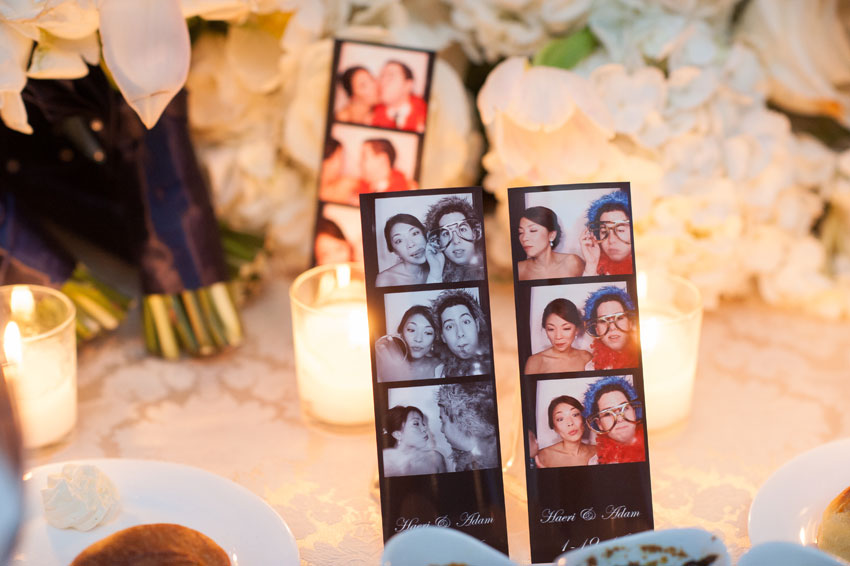 The years of planning majorly paid off and the wedding was a huge success from all angles and aspects. Congratulations, to the happy couple who just returned from their honeymoon in Thailand. 😉 I'm so happy for you two!
Venue: Crystal Plaza | Floral Design: Adam Leffel Productions | Band: Hank Lane Spotlight Band | Makeup and Hair Artist: Dieci Spa | Wedding Shoes: Badgley Mischka | Wedding Dress: Nouvelle Amsale, Nordstrom | Bridesmaids Dresses: Jenny Yoo, Nordstrom | Groom's Tuxedo: Hugo Boss | Officiant: Rabbi Howard Cove | Table Numbers: Etsy, That Girl Press | Escort Card Calligraphy: Etsy, Something Beautiful Calligraphy | Ketubah and Guest Book Tree: Etsy, Once Upon a Press
Happy Tuesday!