I practically had tears of joy in my eyes and a smile from ear-to-ear as I editing the images from Christopher and Eric's fall wedding at Crabtree's Kittle House. Their ceremony was memorable and picturesque and the warmth of the reception wasn't just from the cozy interior of the quaint home that housed it or the apple cider passed around but from the love and family and friends everywhere you looked. I loved that they got ready for the day together and we shared a few special moments walking around the property, amidst the beauty of fall colors at their peak, before 90 guests witnessed them become spouses.
They had custom suits made. I LOVE that the underside of the color had the pattern from the other groom's jacket. It's like a little collar-hug from your partner! Even the hangers from Sebastian Grey (the bespoke suit makers) were impeccable.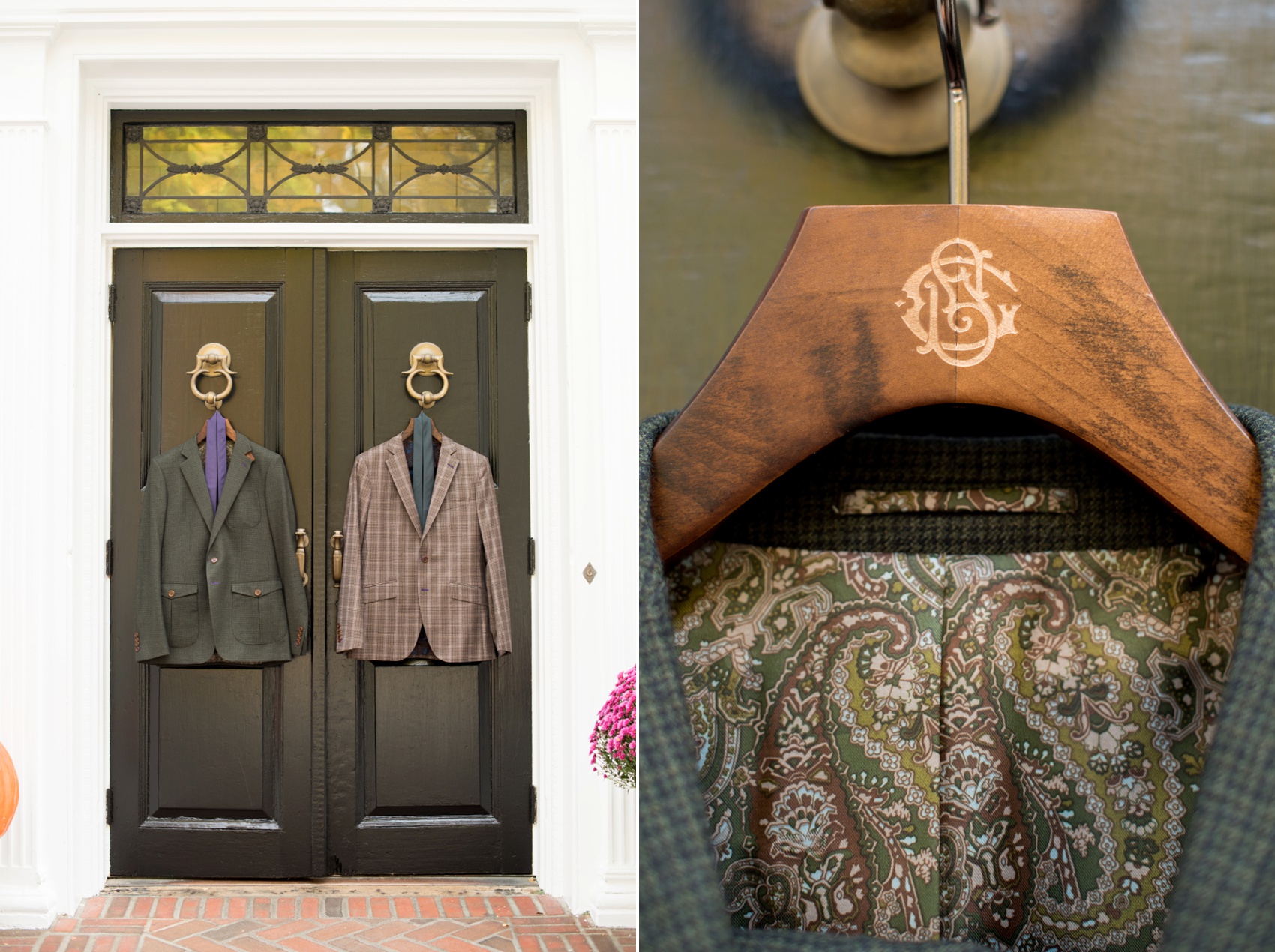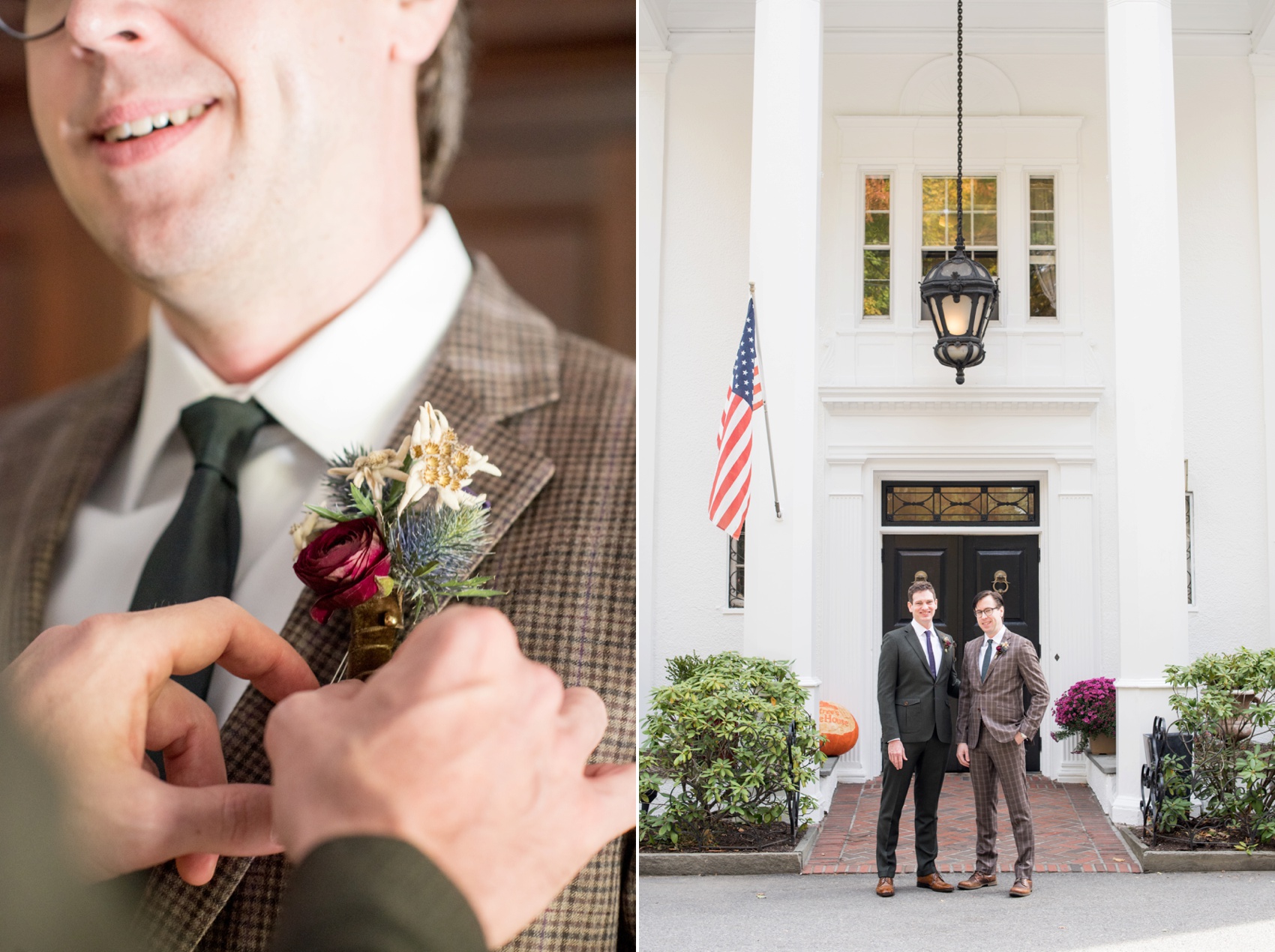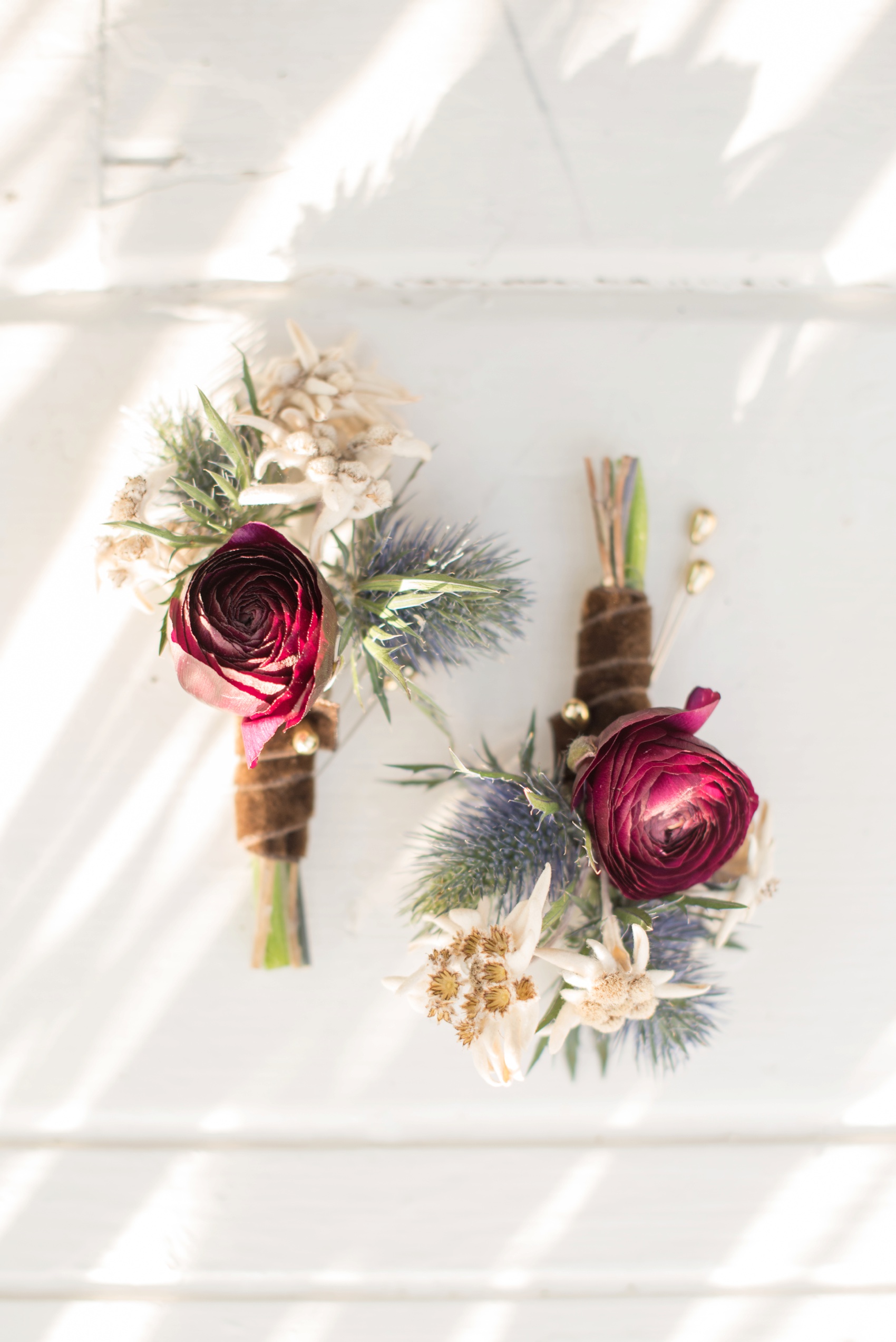 I absolutely loved their boutonnieres. A deep pink ranunculus with blue thistle flowers, the show stoppers were the couple's favorite blooms, Eldeweiss from Austria. These flowers are known as "silver stars" and I read recently they're the "ultimate love charms" of the mountains. Isn't that so special?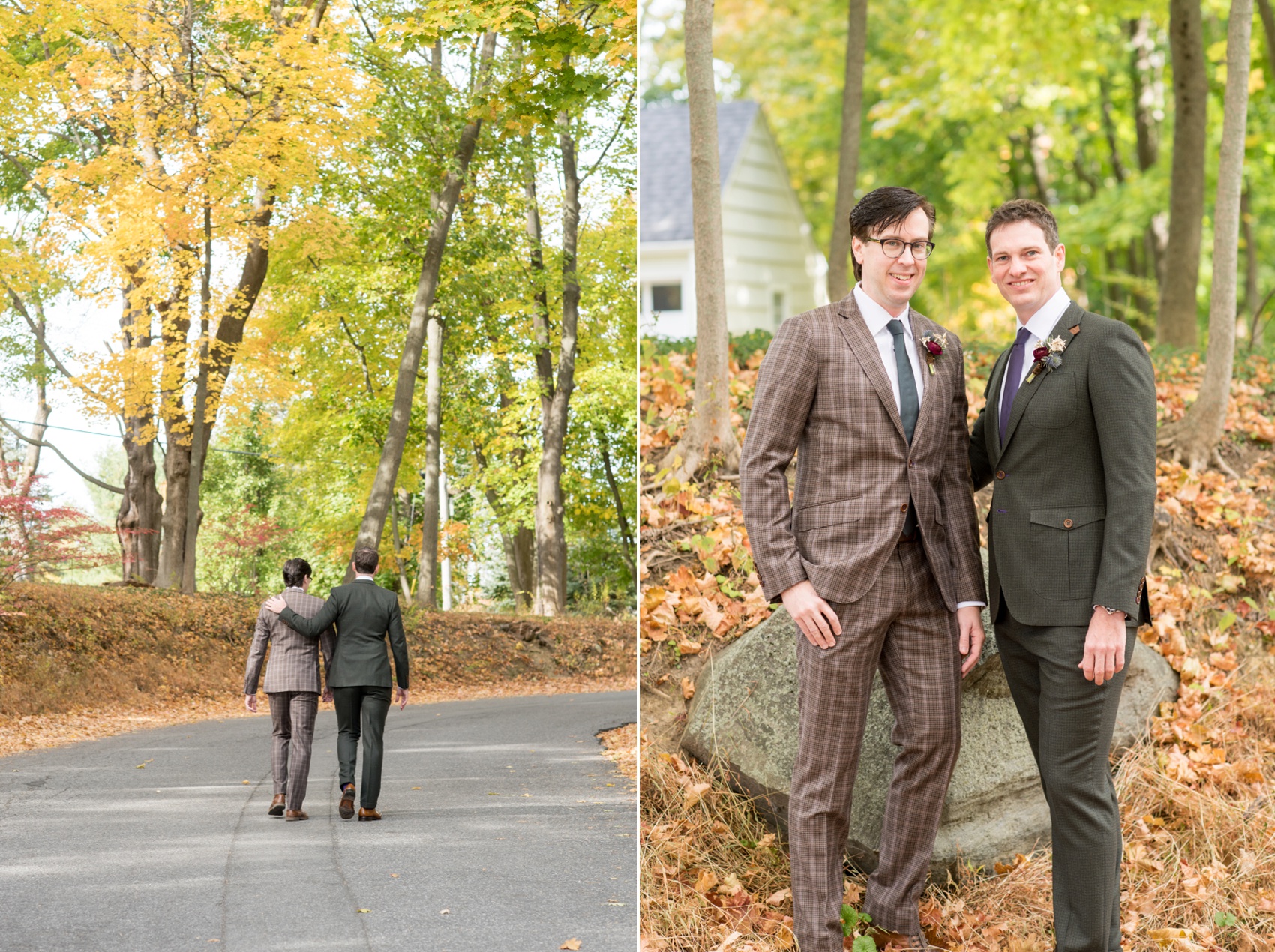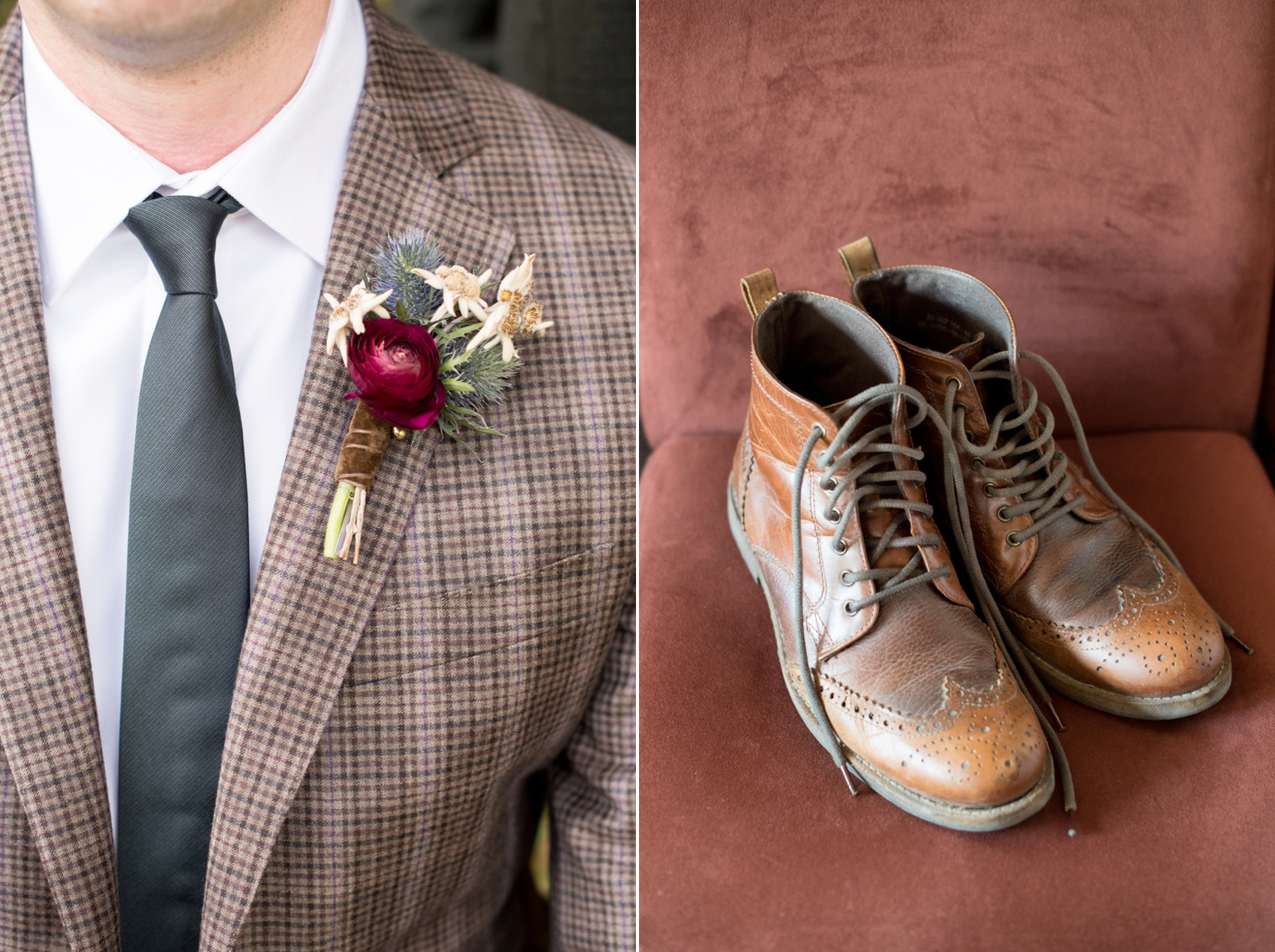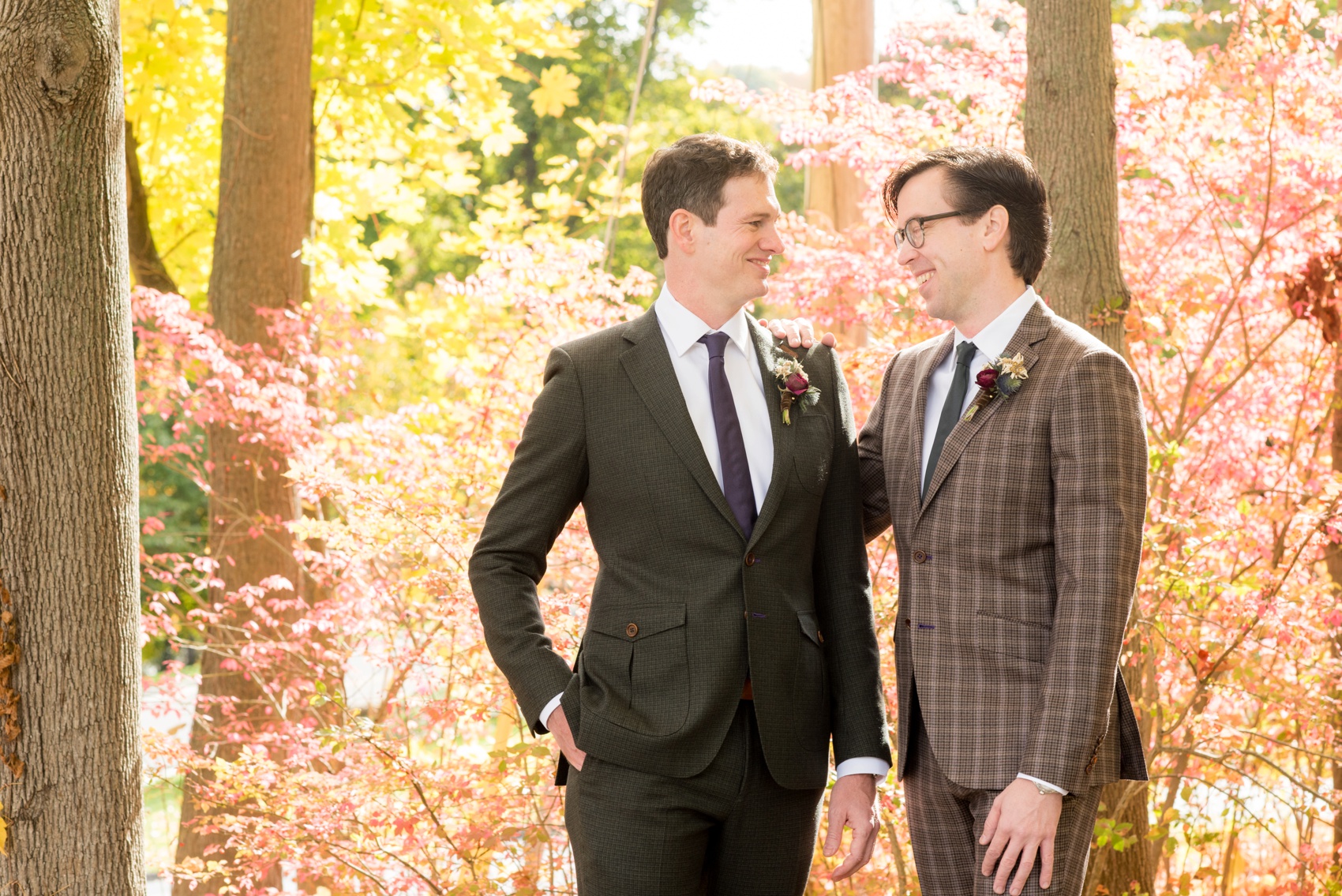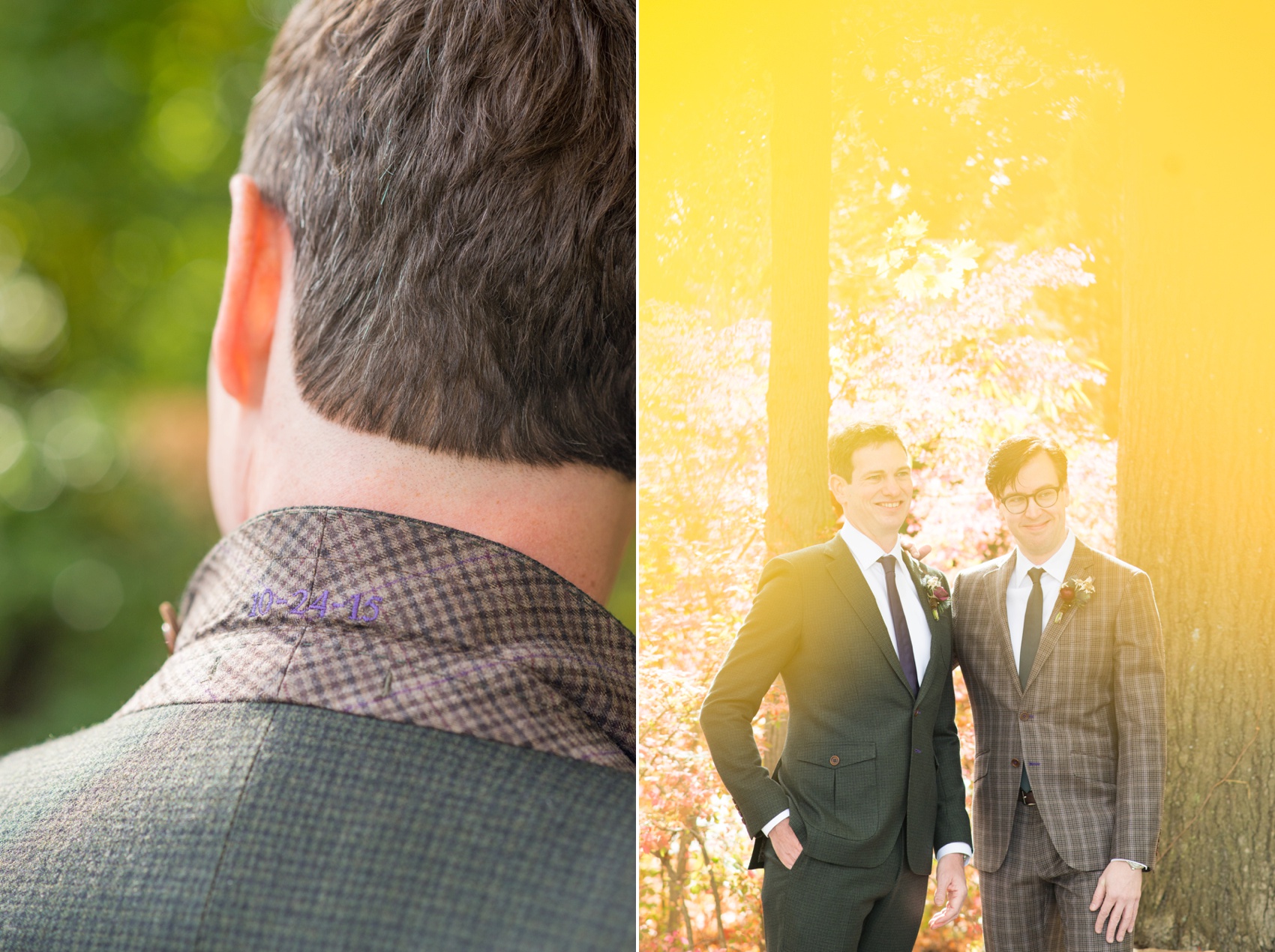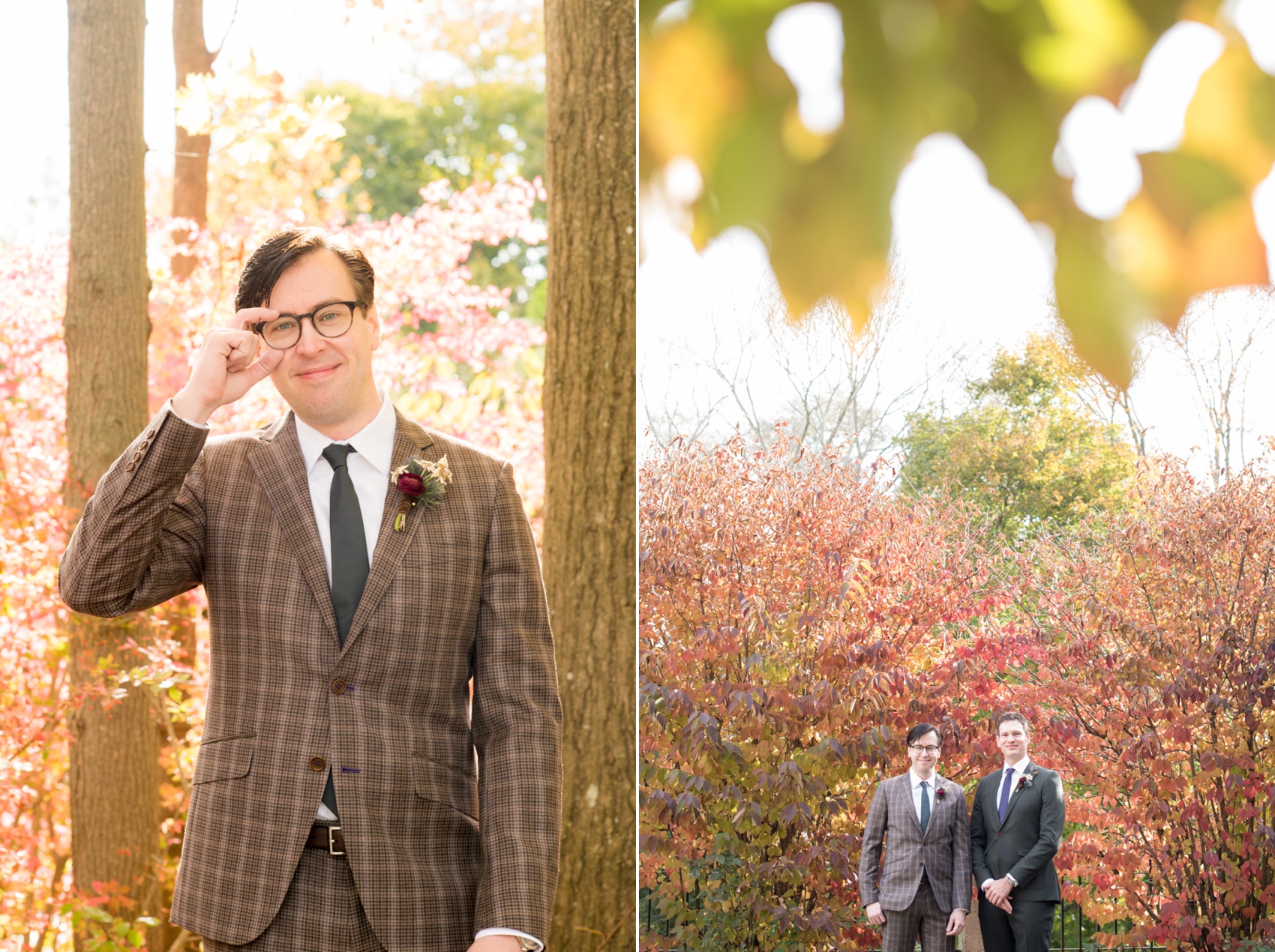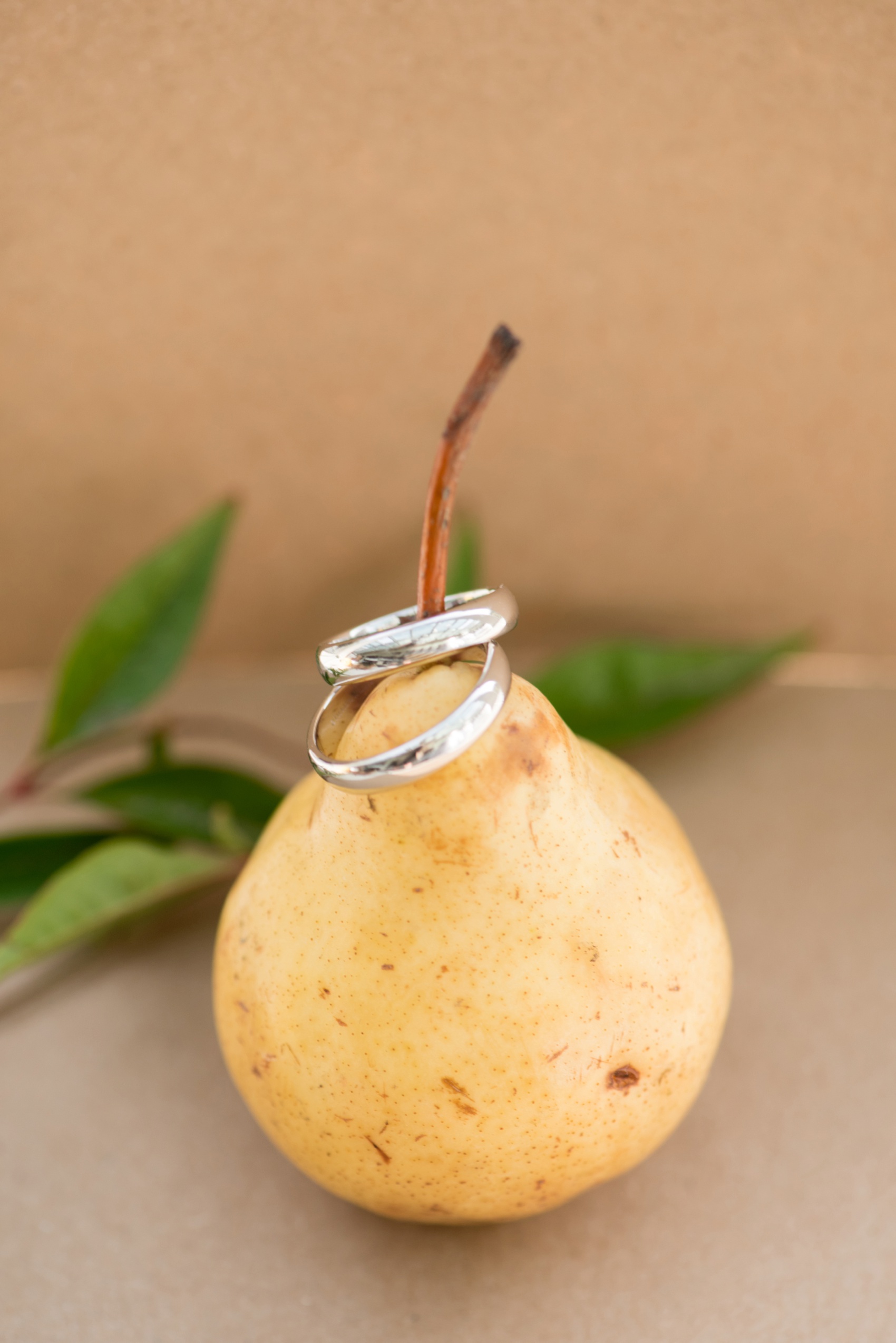 Their wedding bands served as their engagement rings and for their wedding day they had the inside engraved with "E+C" and their wedding date.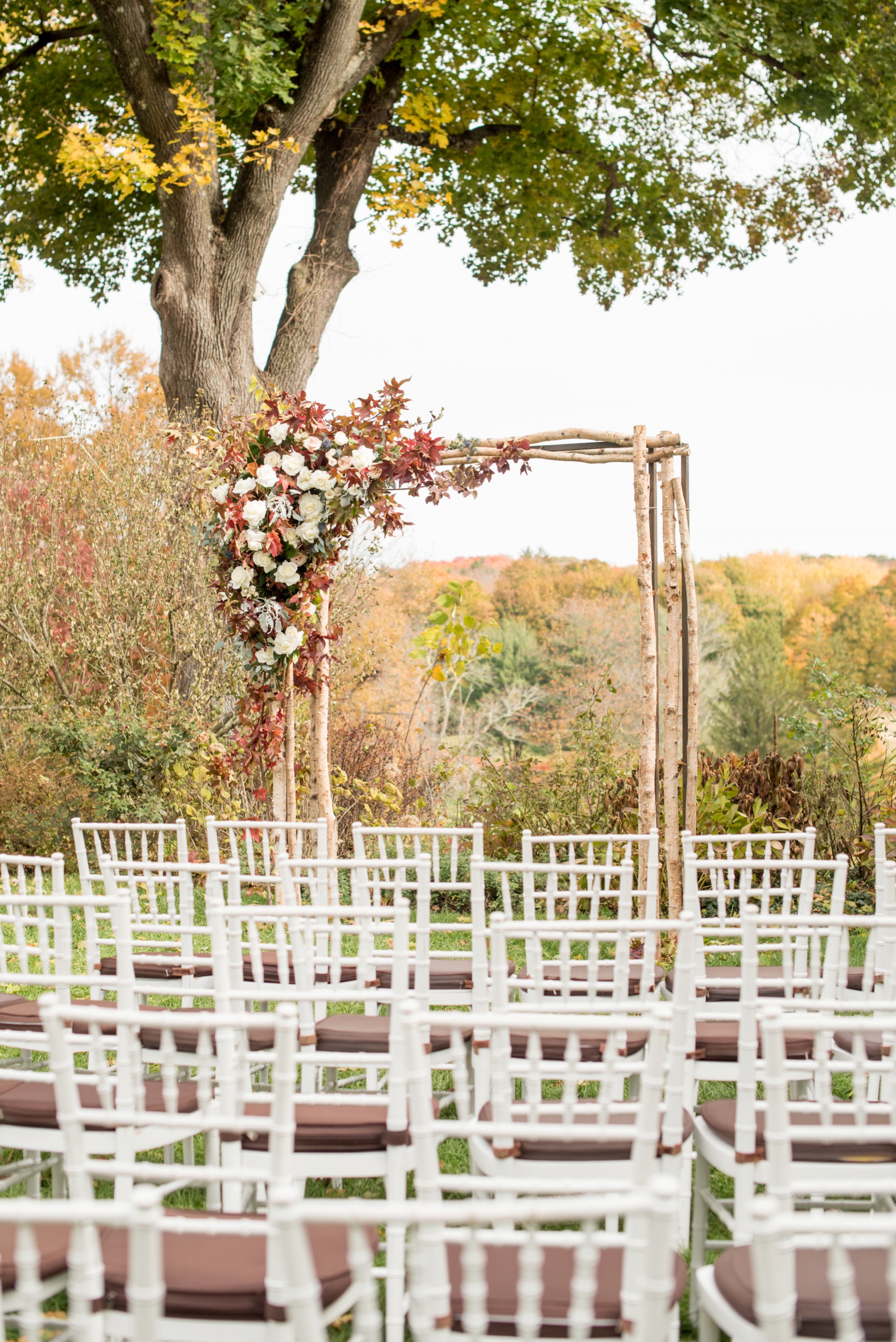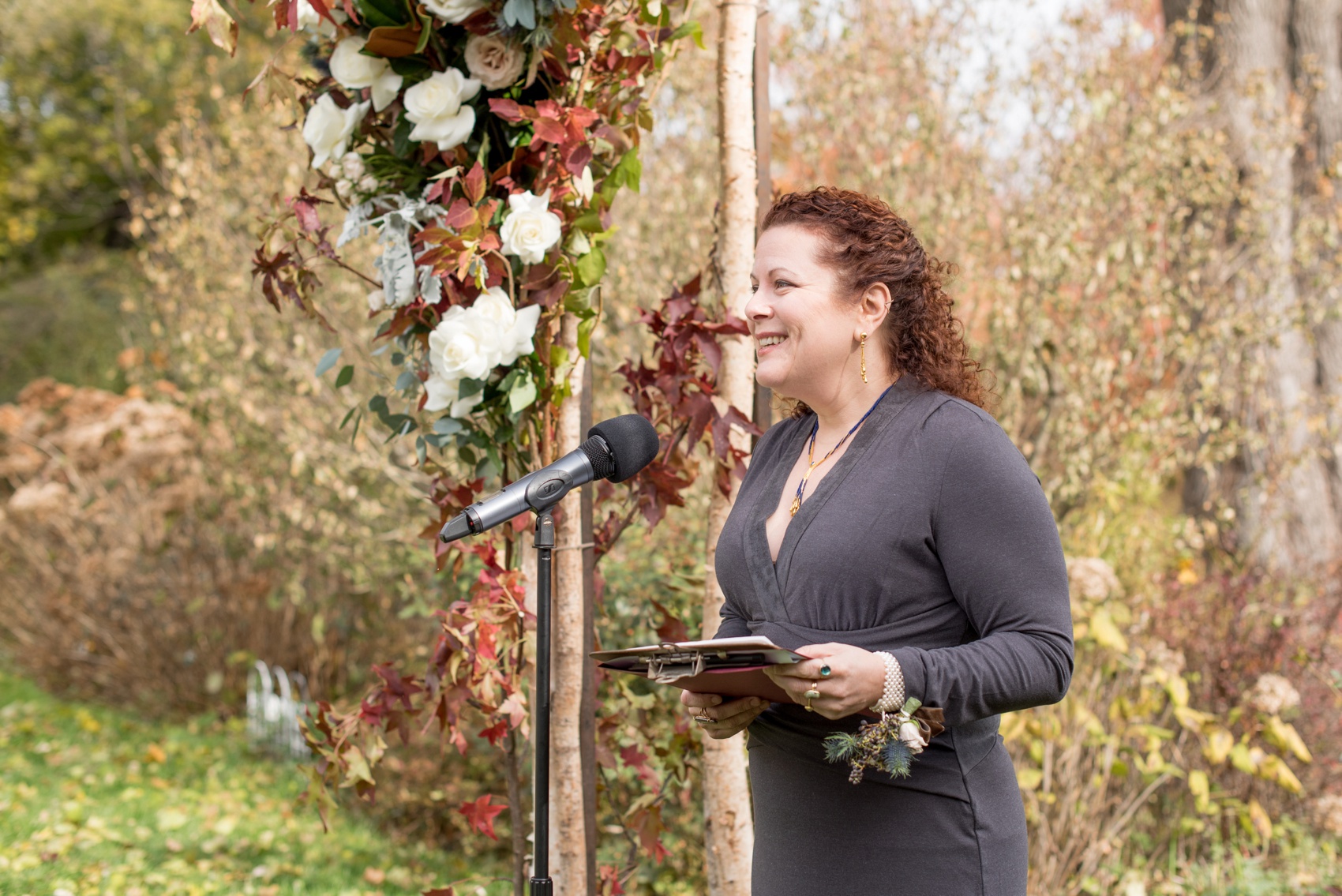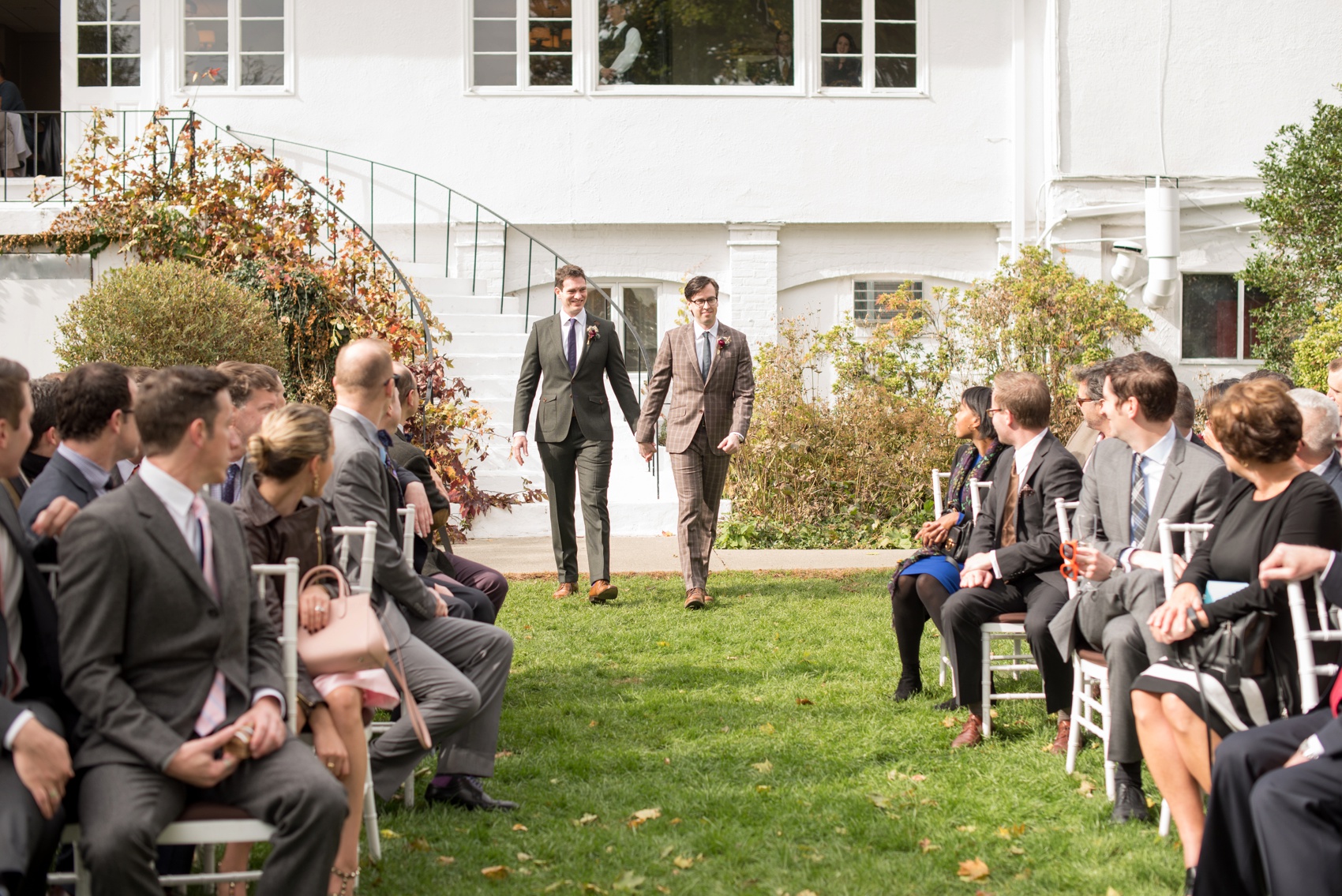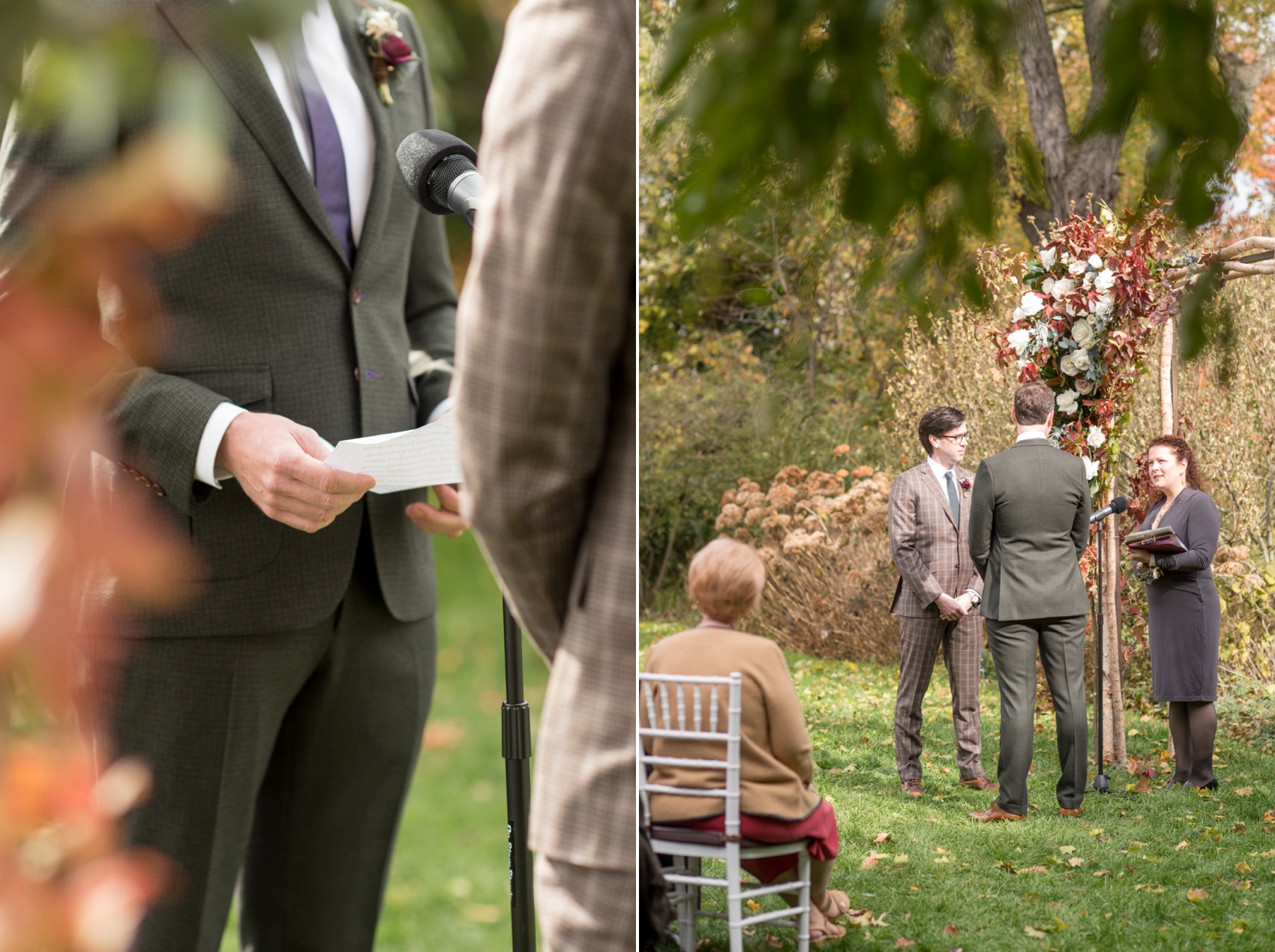 I loved their ceremony. It's one of my favorites I've ever witnessed (and photographed!). One of their best friends, Gena, officiated. She asked everyone to turn off their cell phones and simply be present (YES!) and also to take a moment to turn to the person next to them and introduce themselves to each other; such a simple icebreaker that probably made a big difference in the day. They also had a friend come to the front to read the Supreme Court ruling in favor of gay marriage. I teared up just like many guests witnessing this beautiful ceremony, including Christopher's mom, Barbara. Eric and Christopher's vows to one another were also some of the most beautiful I've ever heard.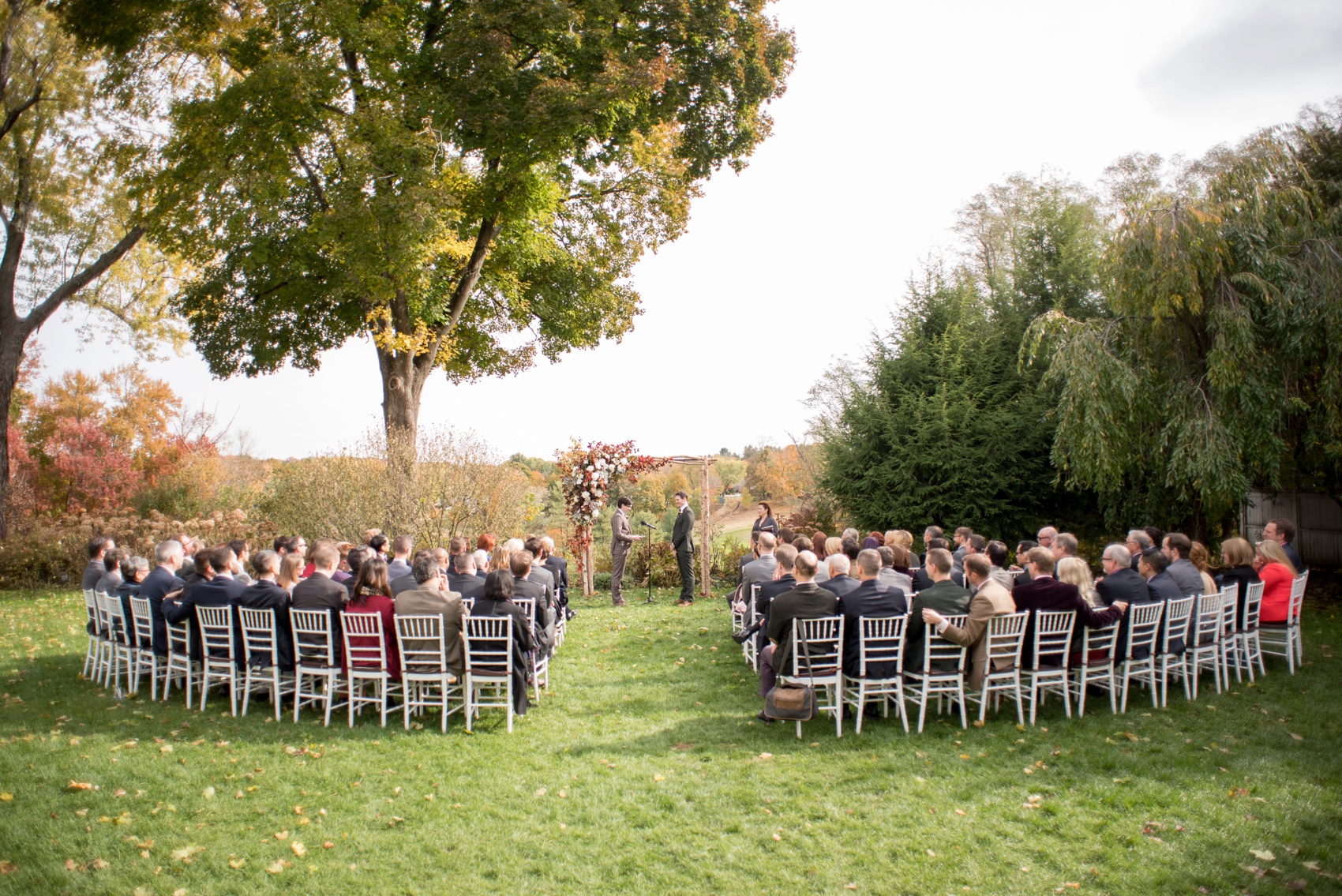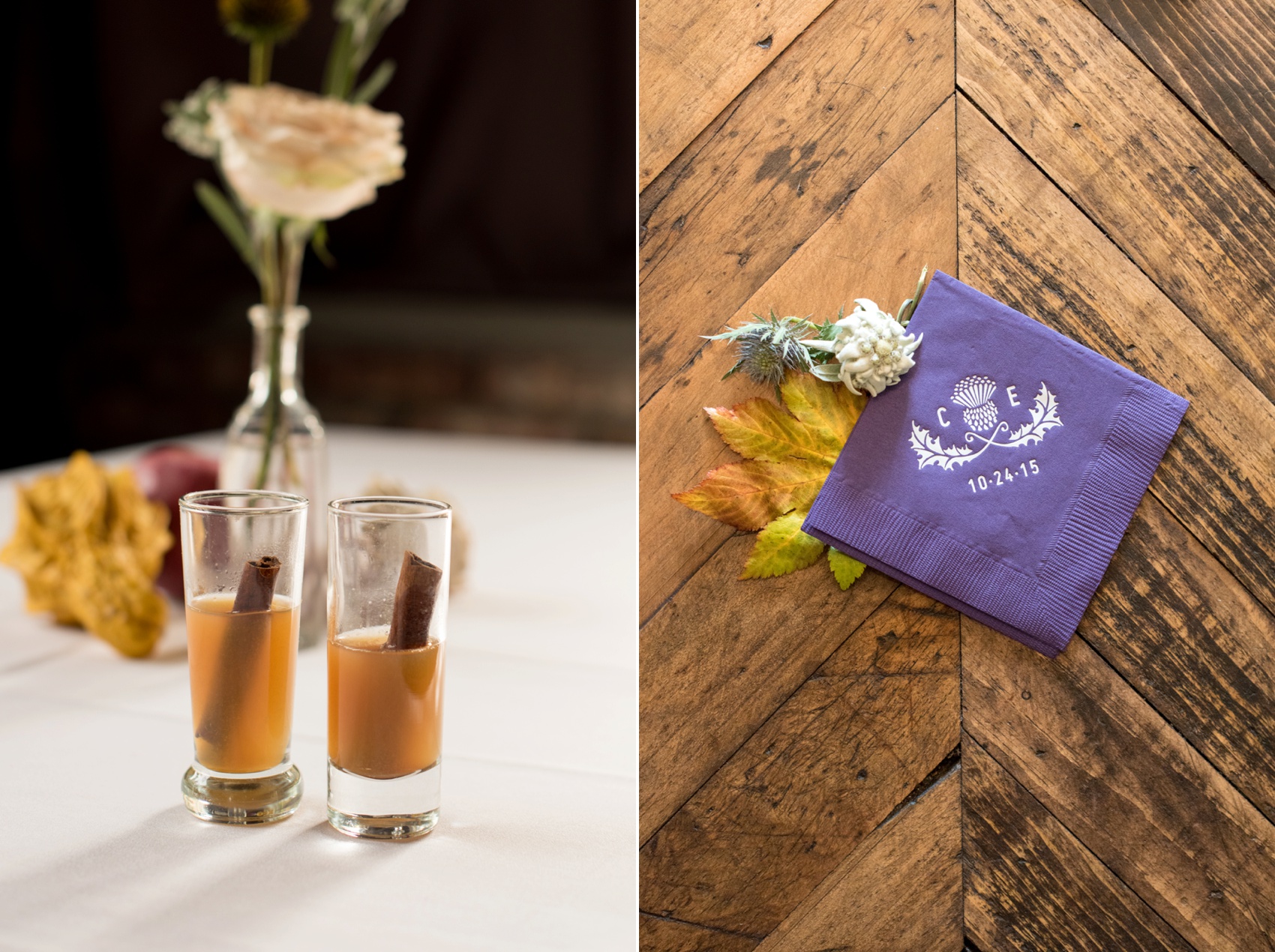 After the "I do's" it was time to warm up with some hot apple cider spiked shots and cocktail hour, reception and dancing!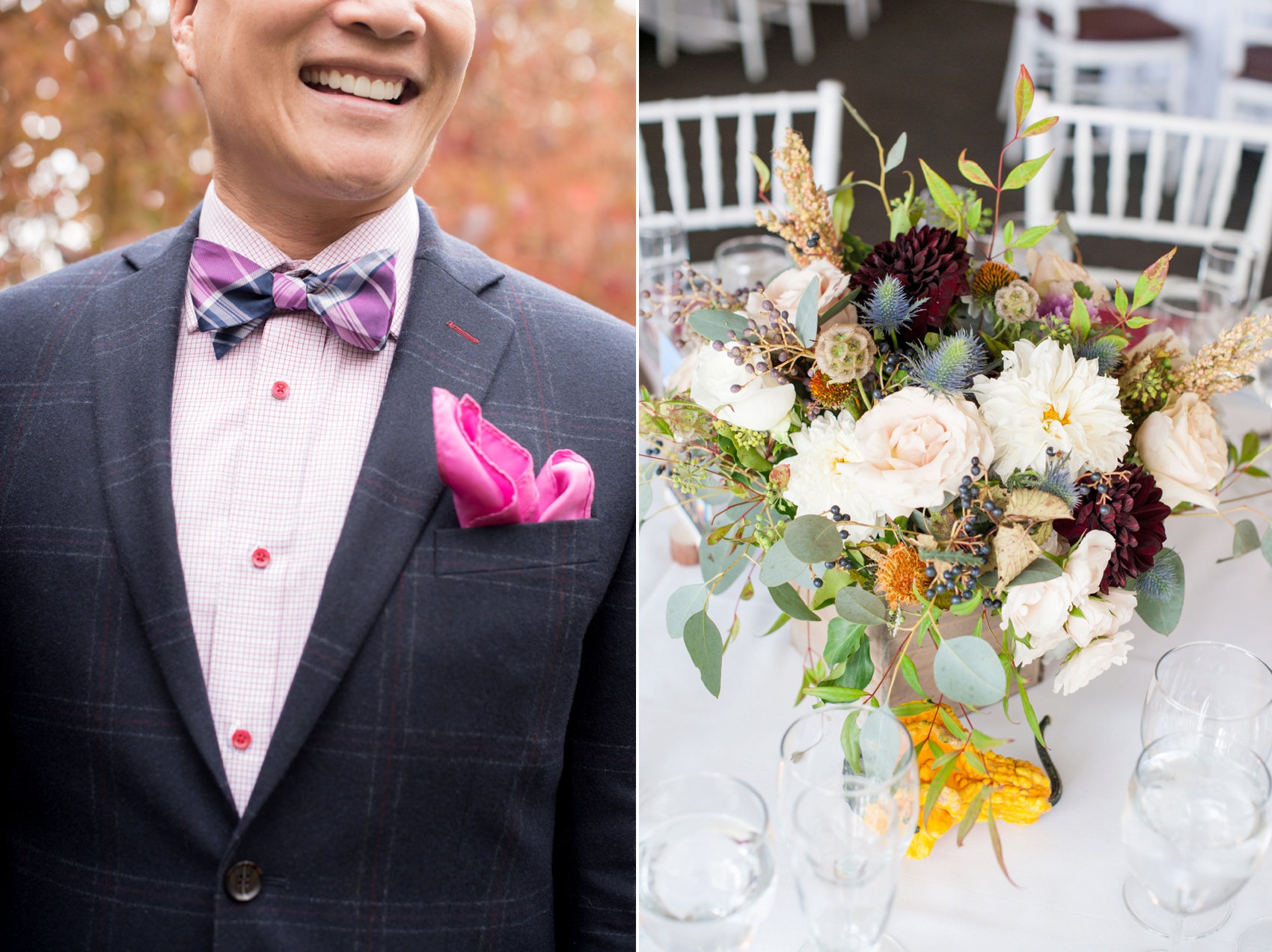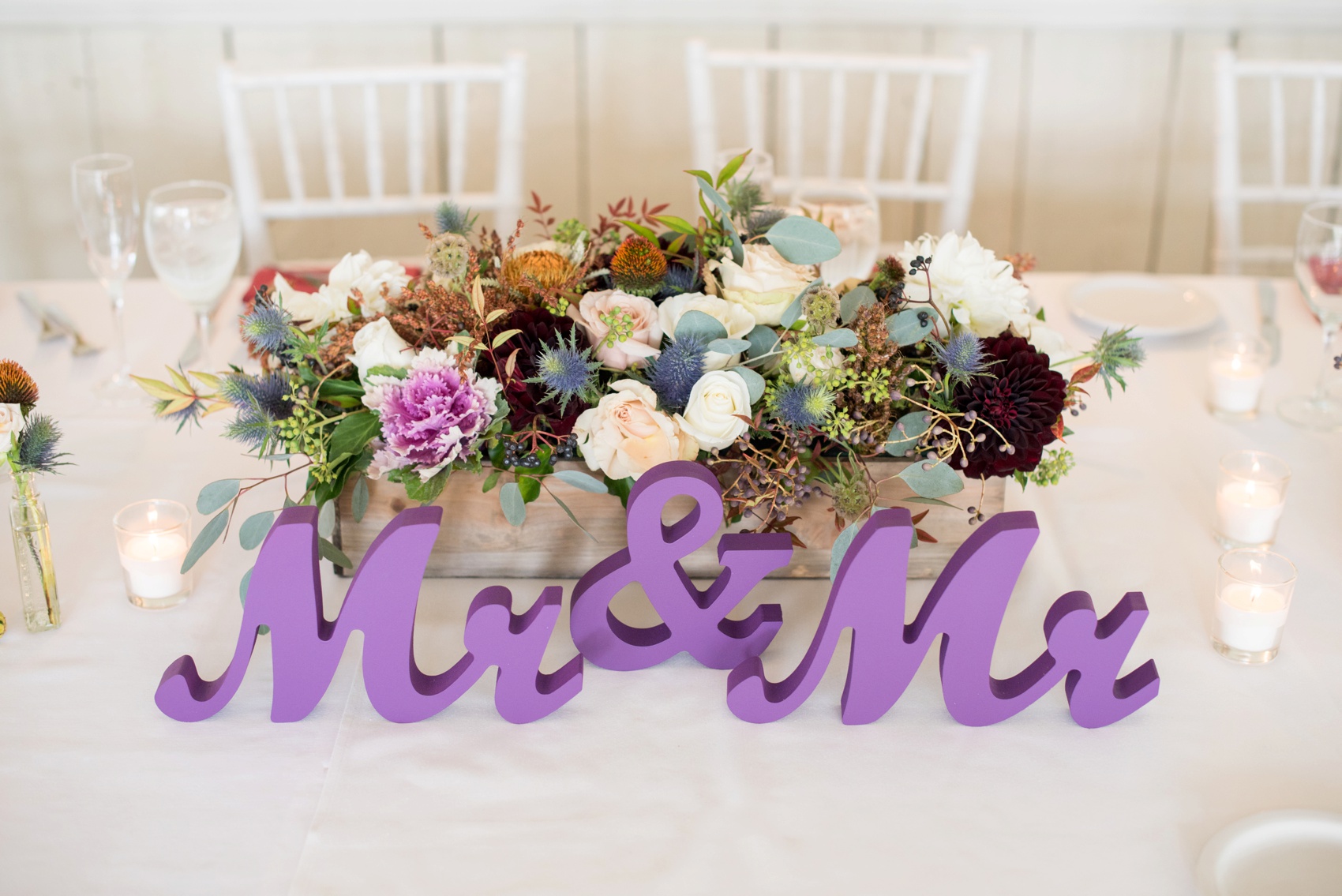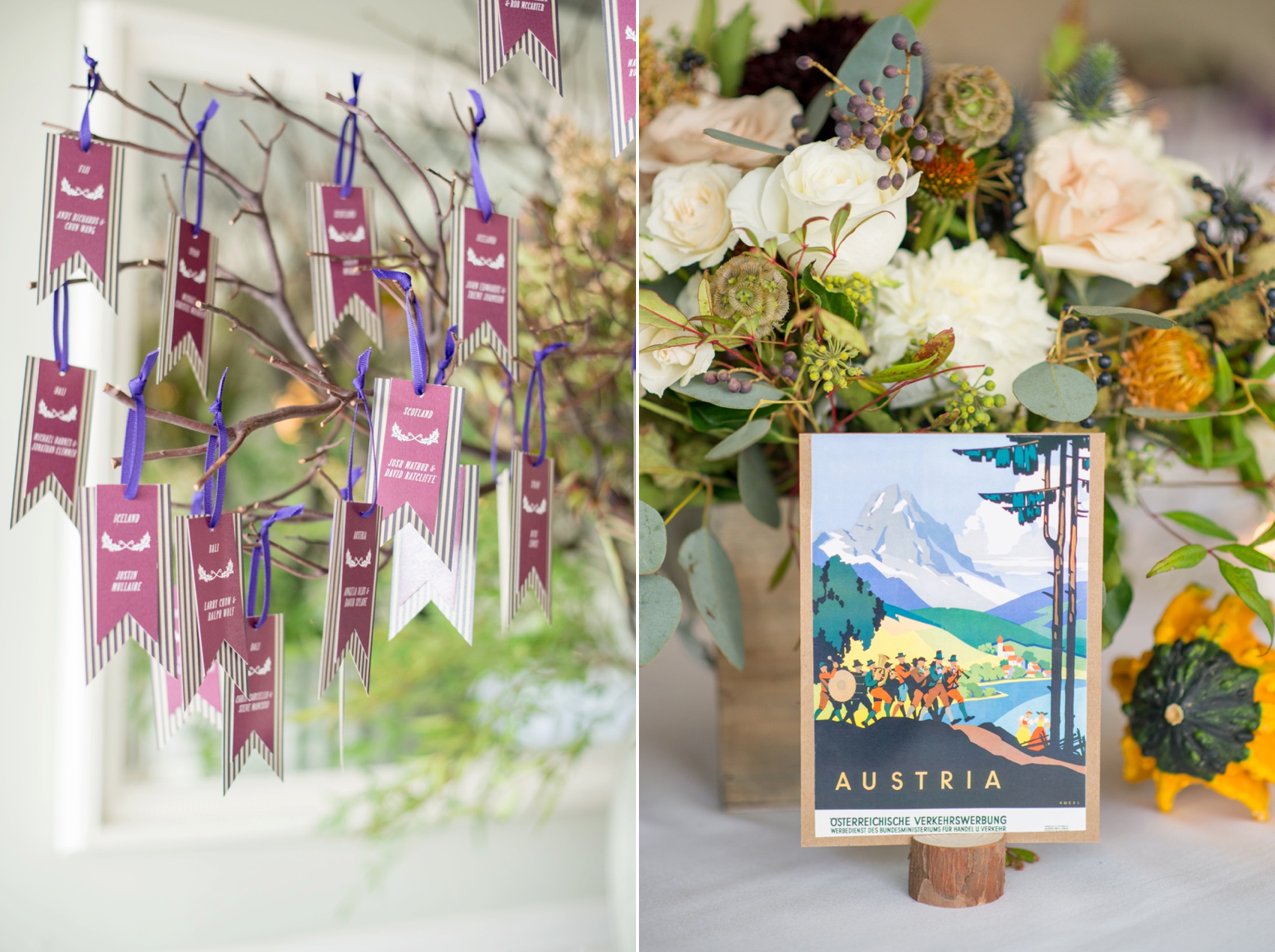 The fall flowers were gorgeous and in seasonally appropriate wood containers. Each table was labeled with a country or city this couple of 18 years had traveled to together.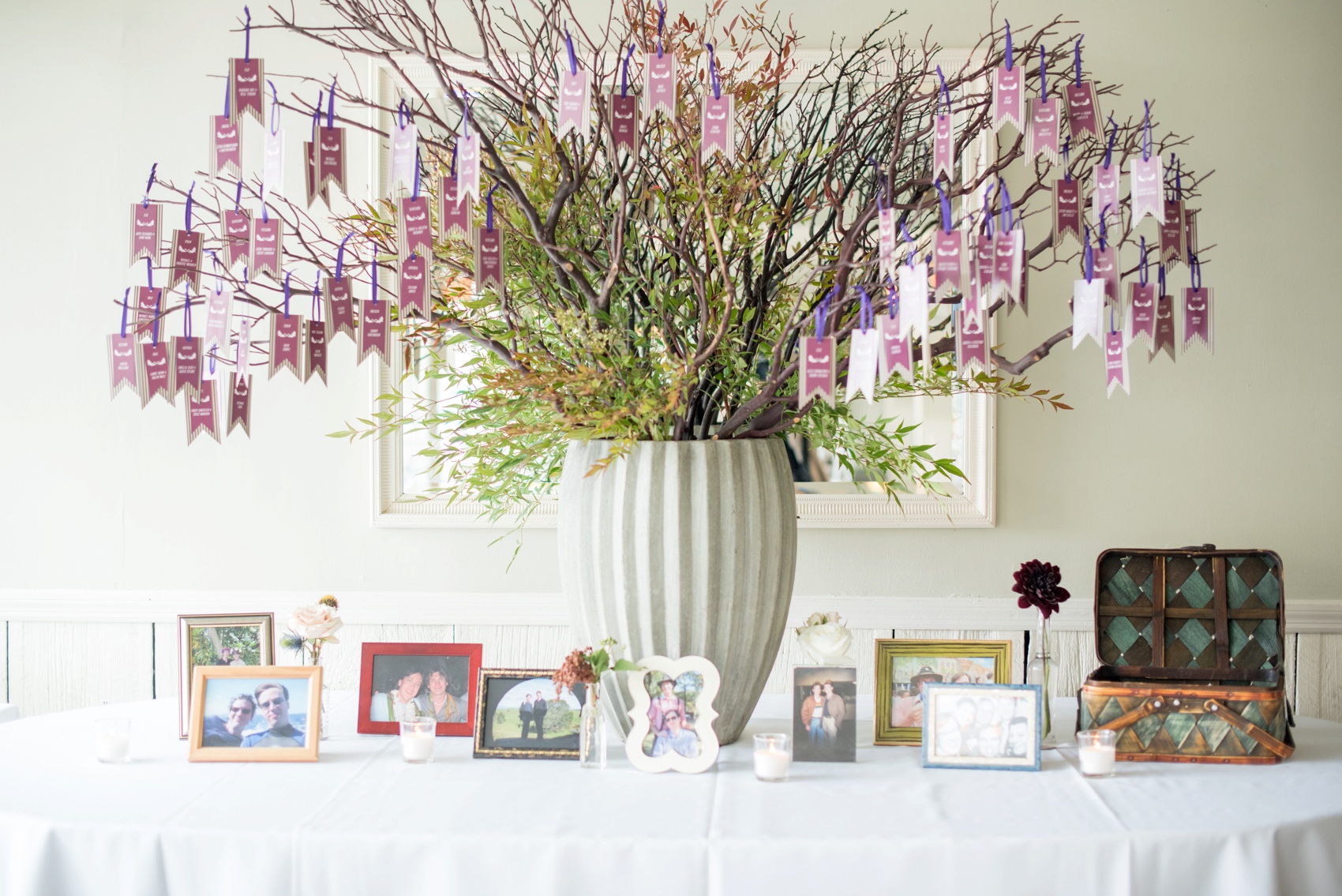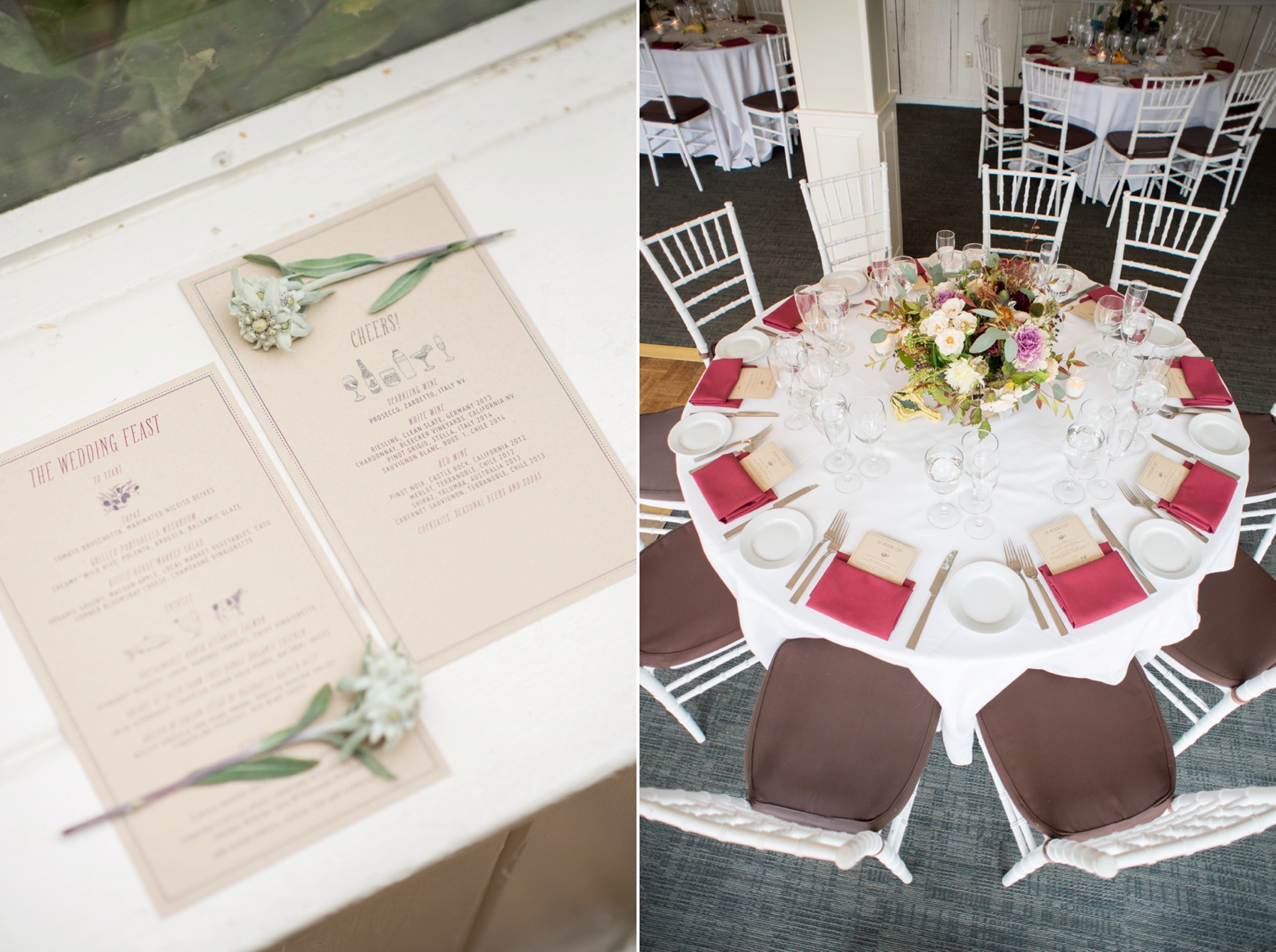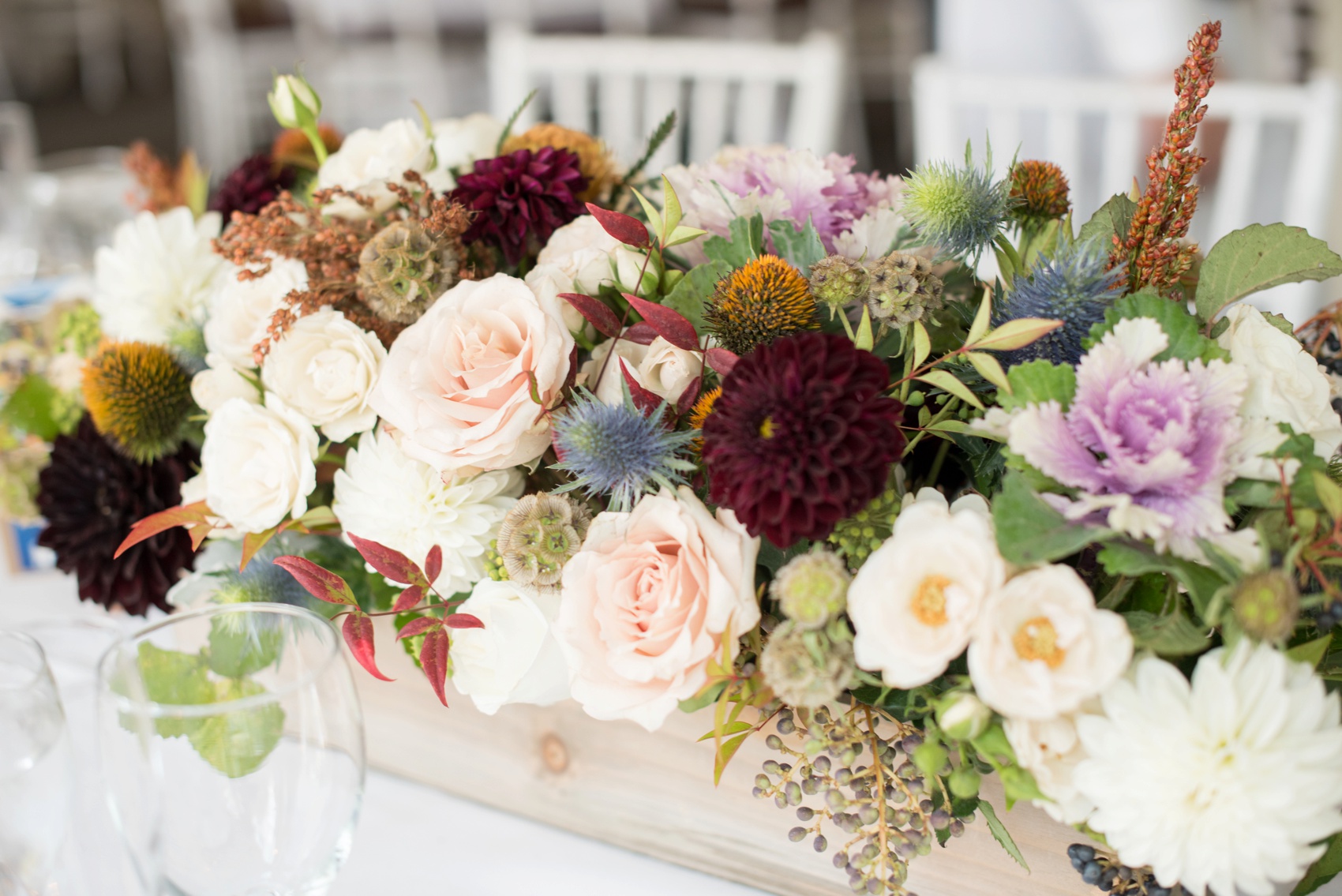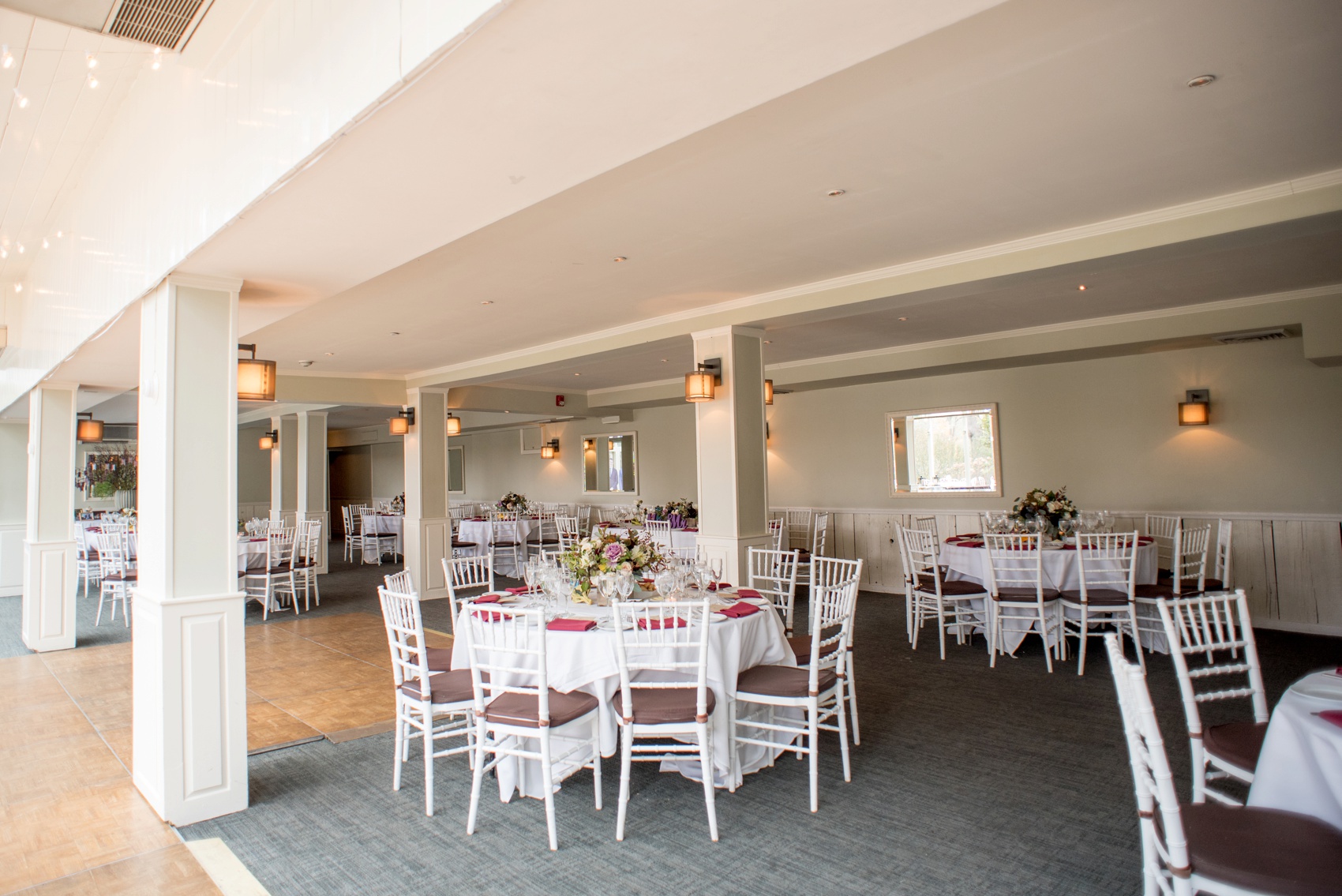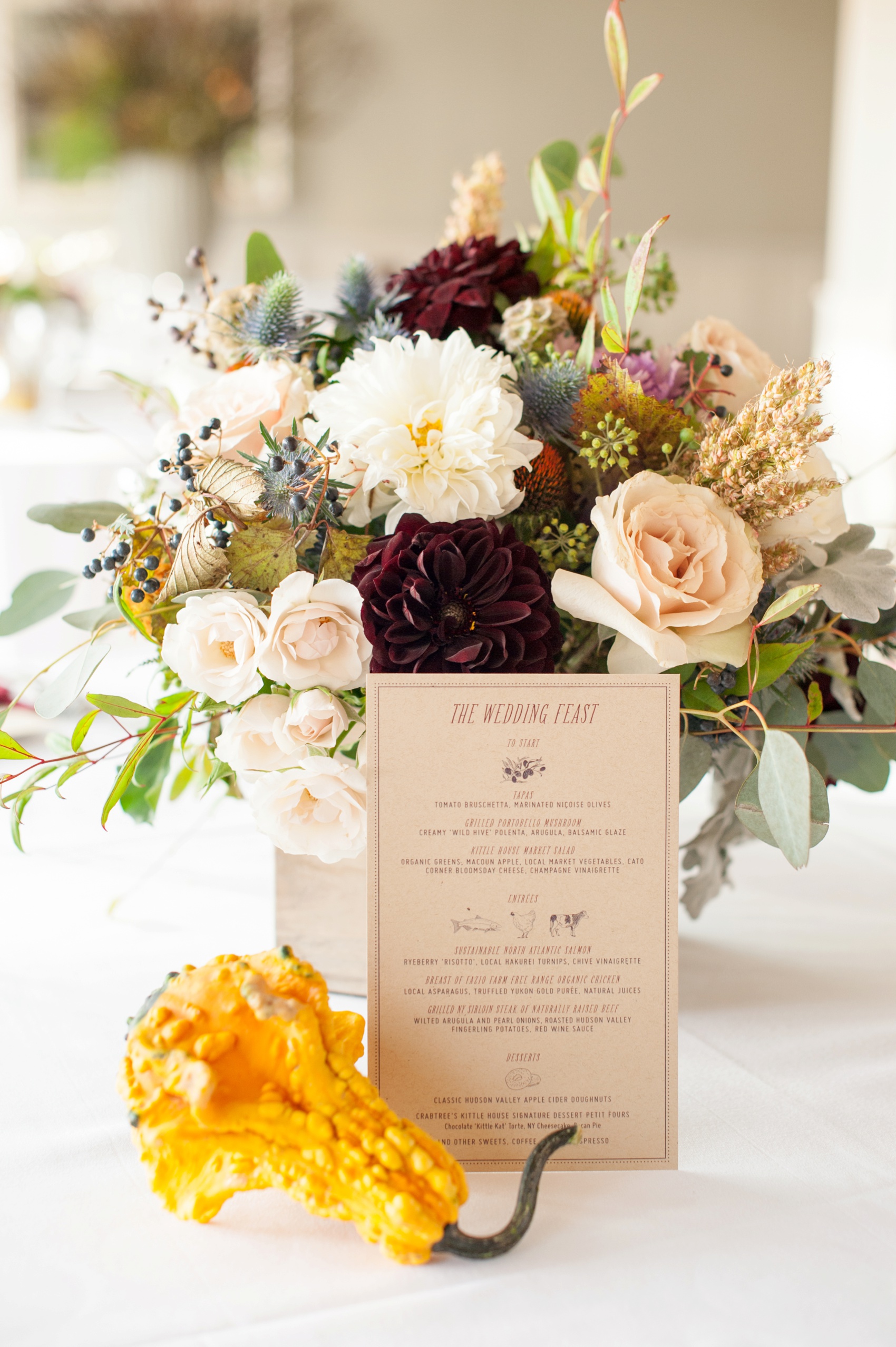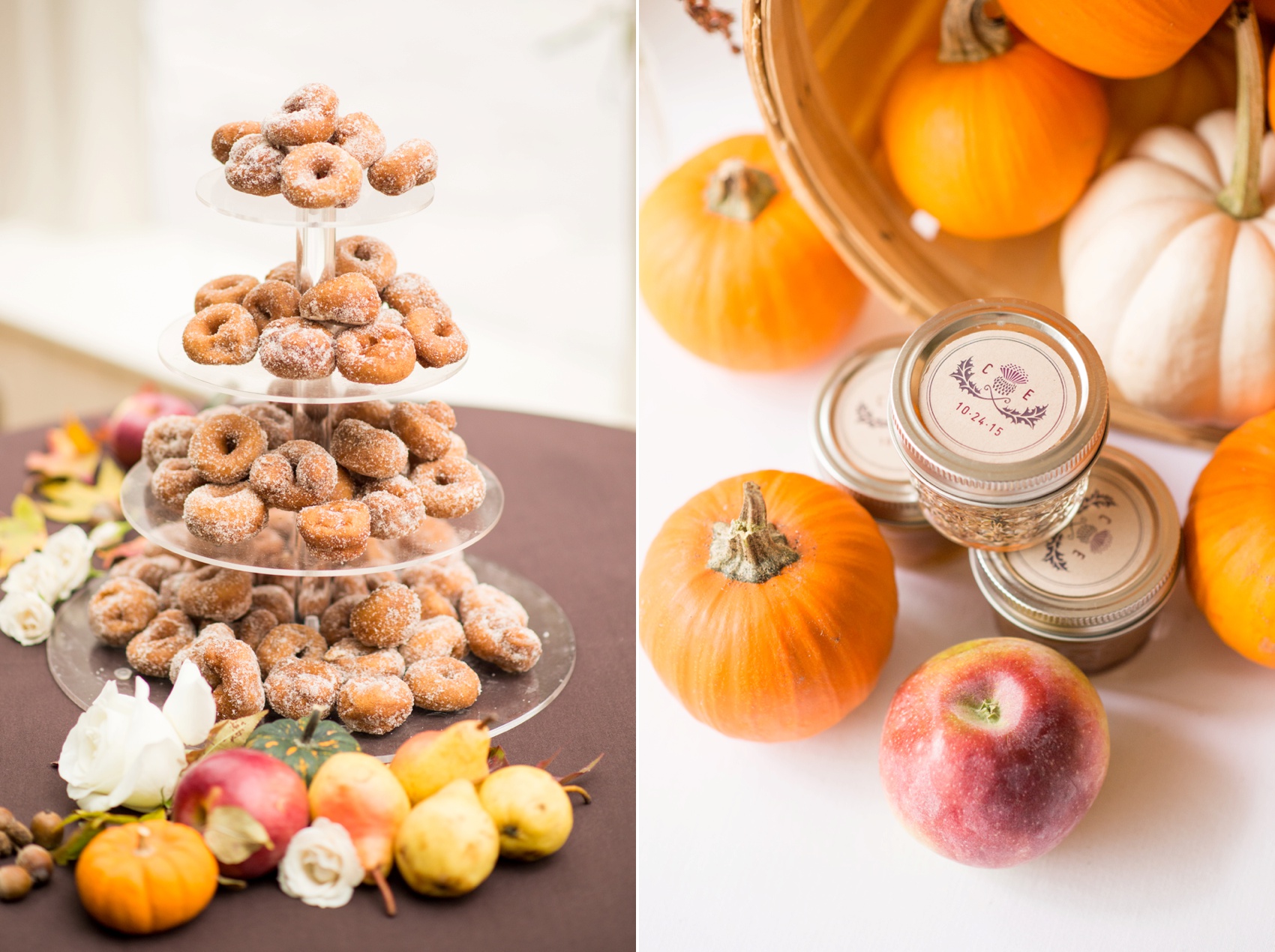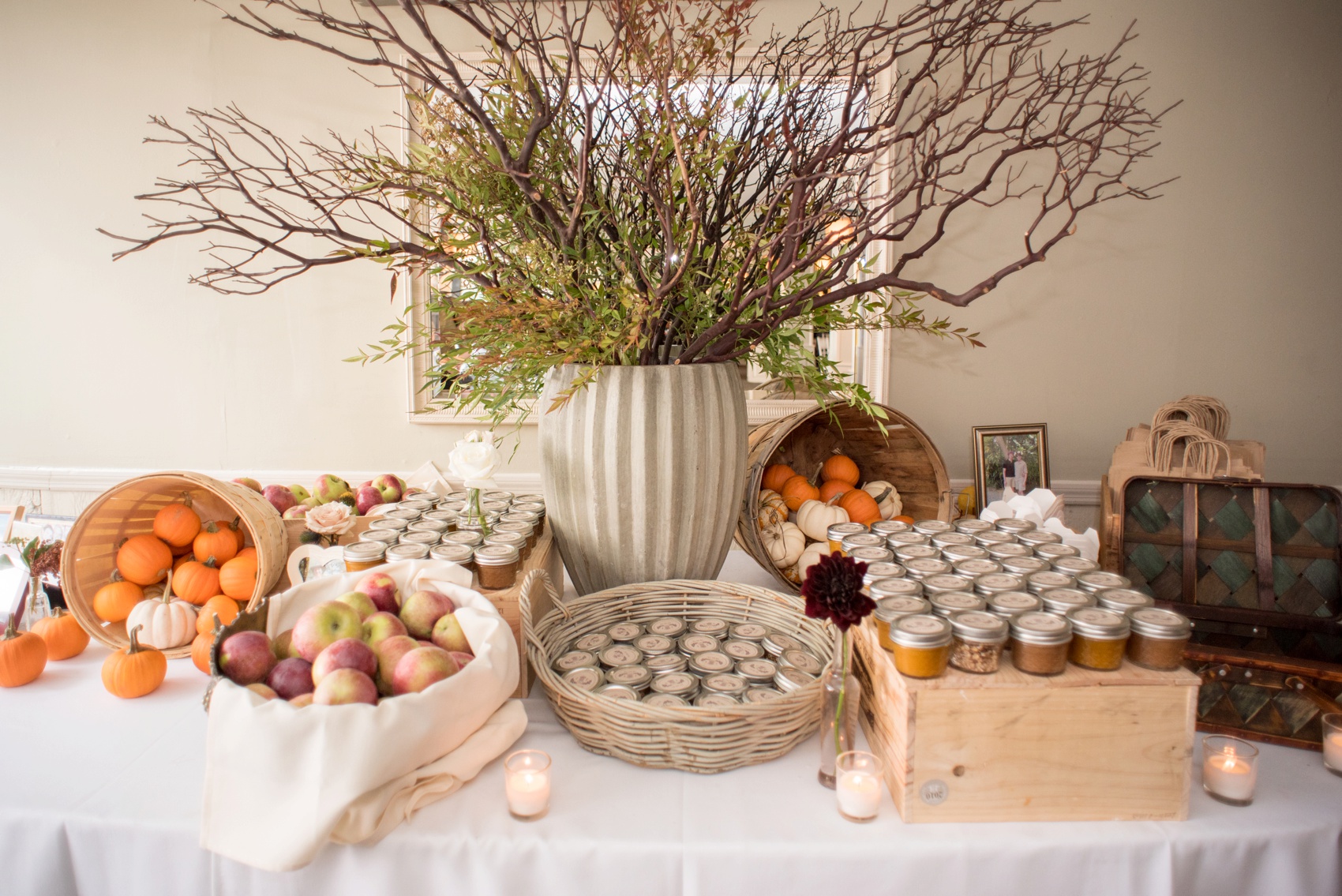 The mini apple cider donuts would have been number one in my eyes…until Christopher's mother's banana pudding was presented! Eric surprised Christopher with this (with the help of the wonderful culinary team at Crabtree Kittle's House) – it's a favorite she makes every time she visits her son and new son-in-law.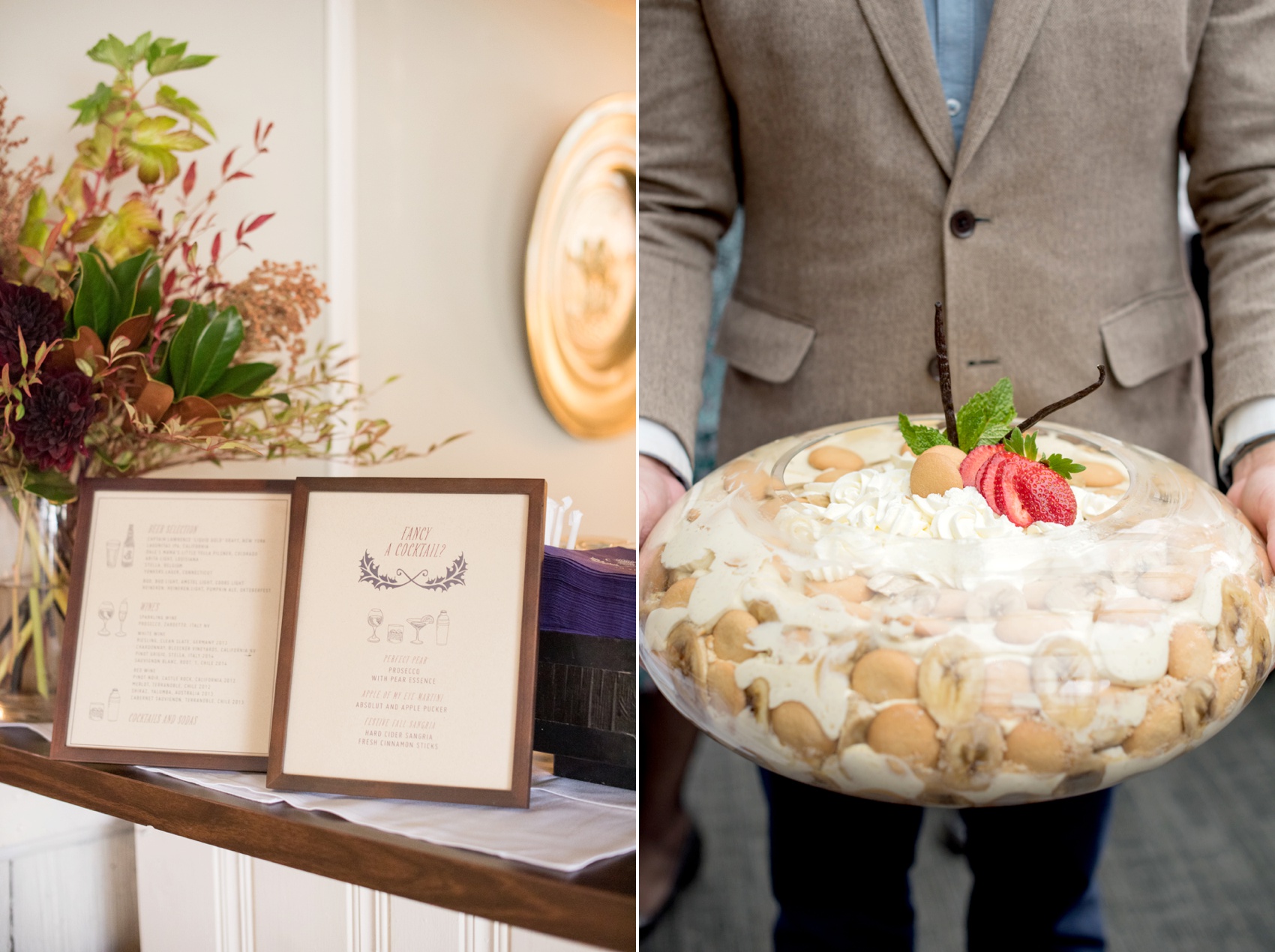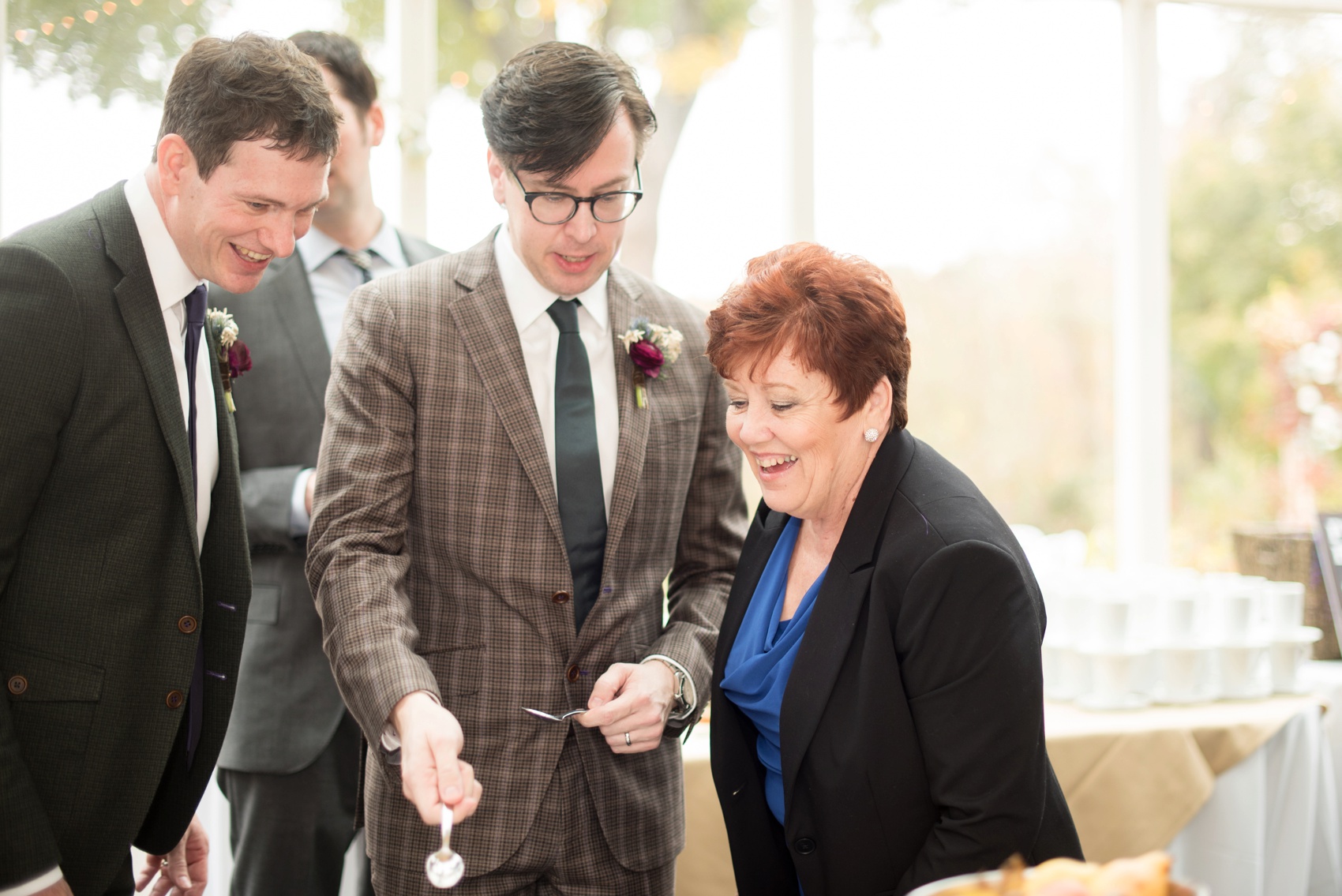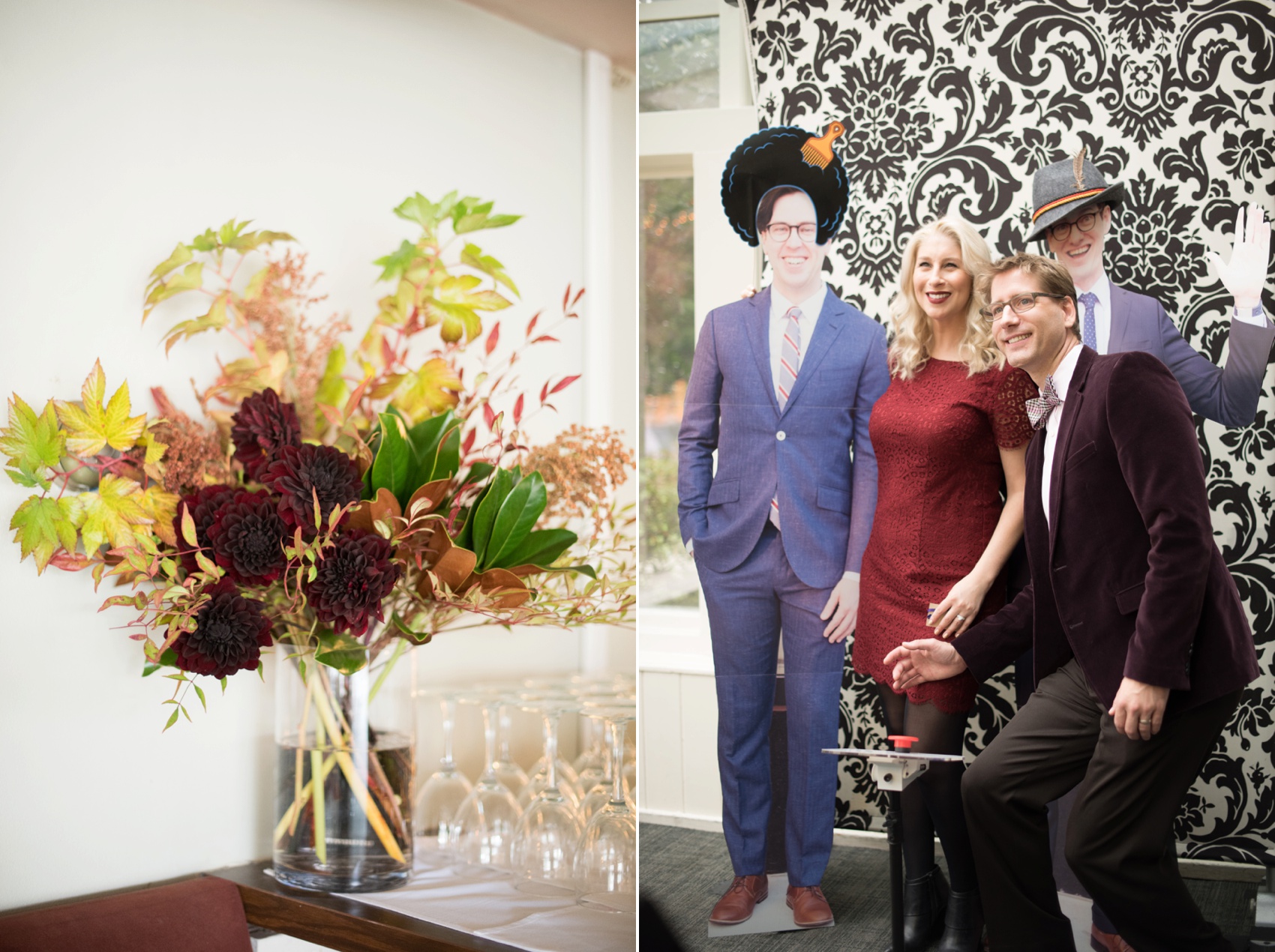 Because Christopher and Eric wanted to enjoy their party yet be in the photobooth…they had cutouts made of them! How great is that?!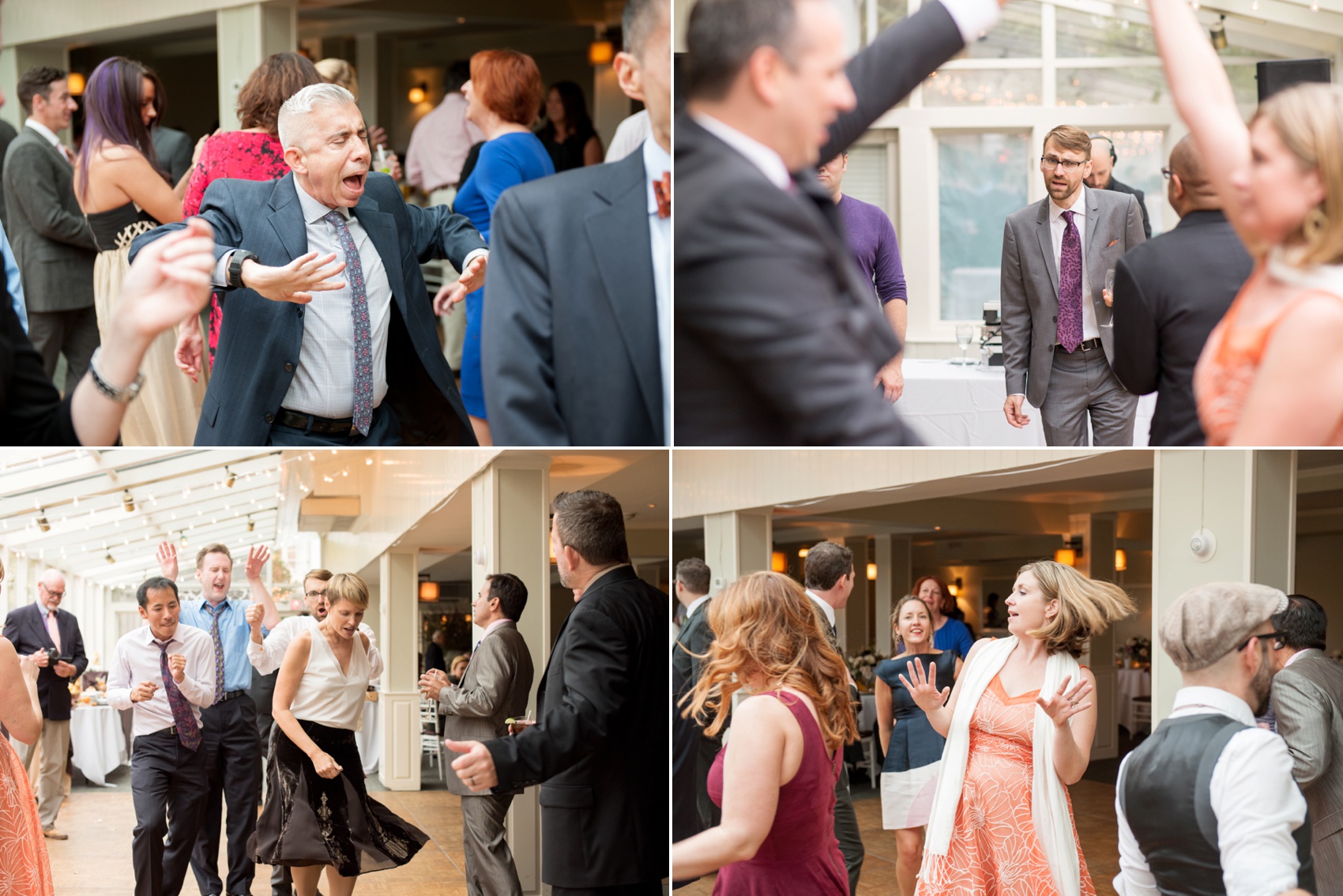 Mason jars of pumpkin butter, apple butter and granola were available for the guests to enjoy after the wedding. And as the afternoon turned into night a wonderful day at the venue was over before the after party began.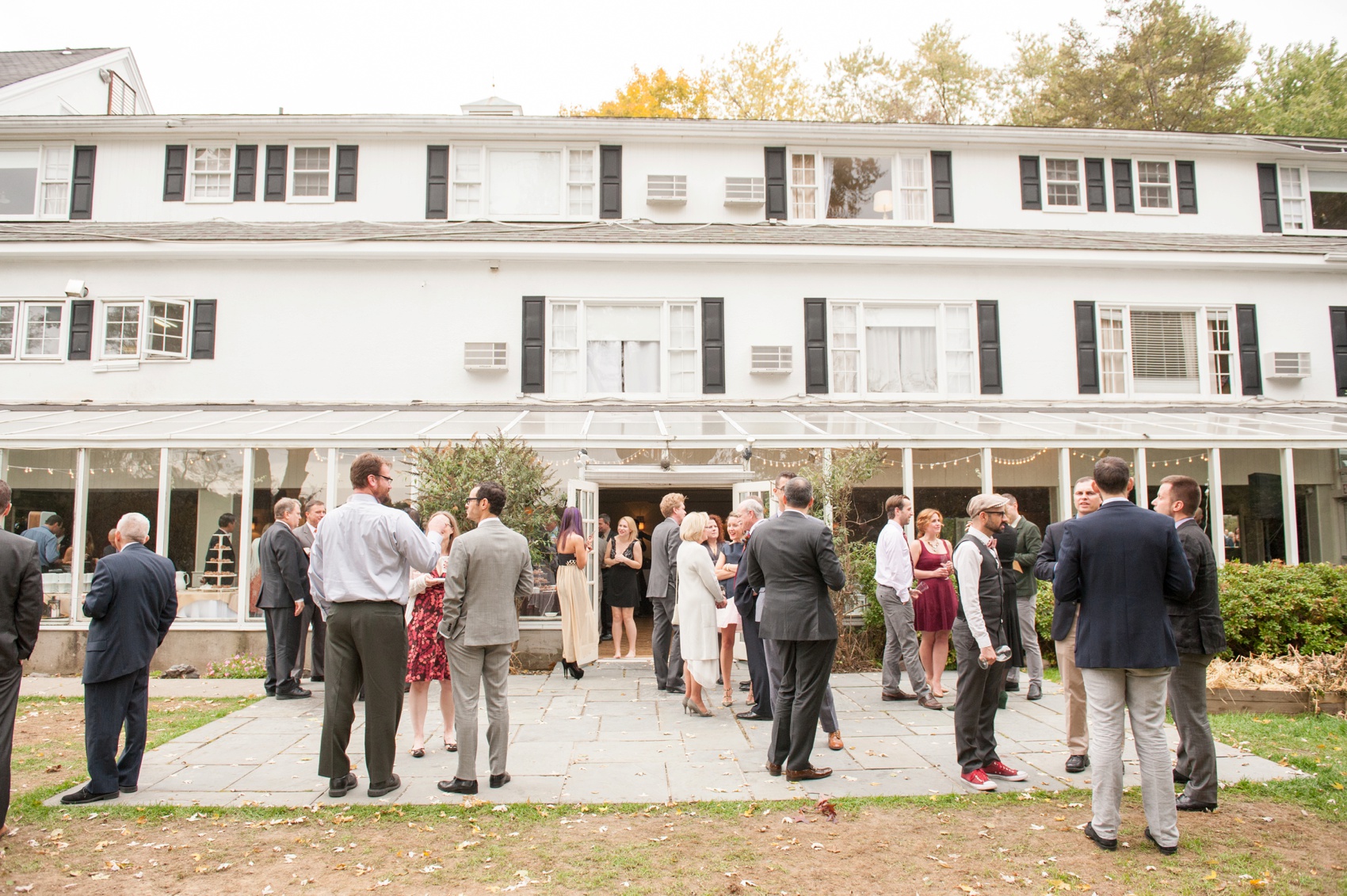 Congratulations to the newlyweds, Mr. & Mr.! May the years ahead be as wonderful and memorable as those in the past that gave you a wonderful foundation for your marriage.
Venue: Crabtree Kittle's House / Planner: Jove Meyer Events / Floral design: Mimosa / Stationery: Fourteen-Forty / Custom suits: Sebastian Grey / Photobooth: We Love Photobooths / DJ: Ben Goldfarb, 74 Events