On an epic Sunday my friend and I happened upon a beautiful event happening at The Cotton Room, a venue I'd long wanted to visit. My friend Sarah (of Escaping New York) and I were spending the afternoon together and one of the things she wanted to do was get her nose re-pierced. Okay, so oddly there's a really good body piercing and tattoo place near The Cotton Room. When we arrived at the shop I saw a sign for "The Cotton Room." Sarah said, "Do you want to go in?" and I said yes. We weren't expecting such a fabulous event to be taking place, but we lucked out and voila.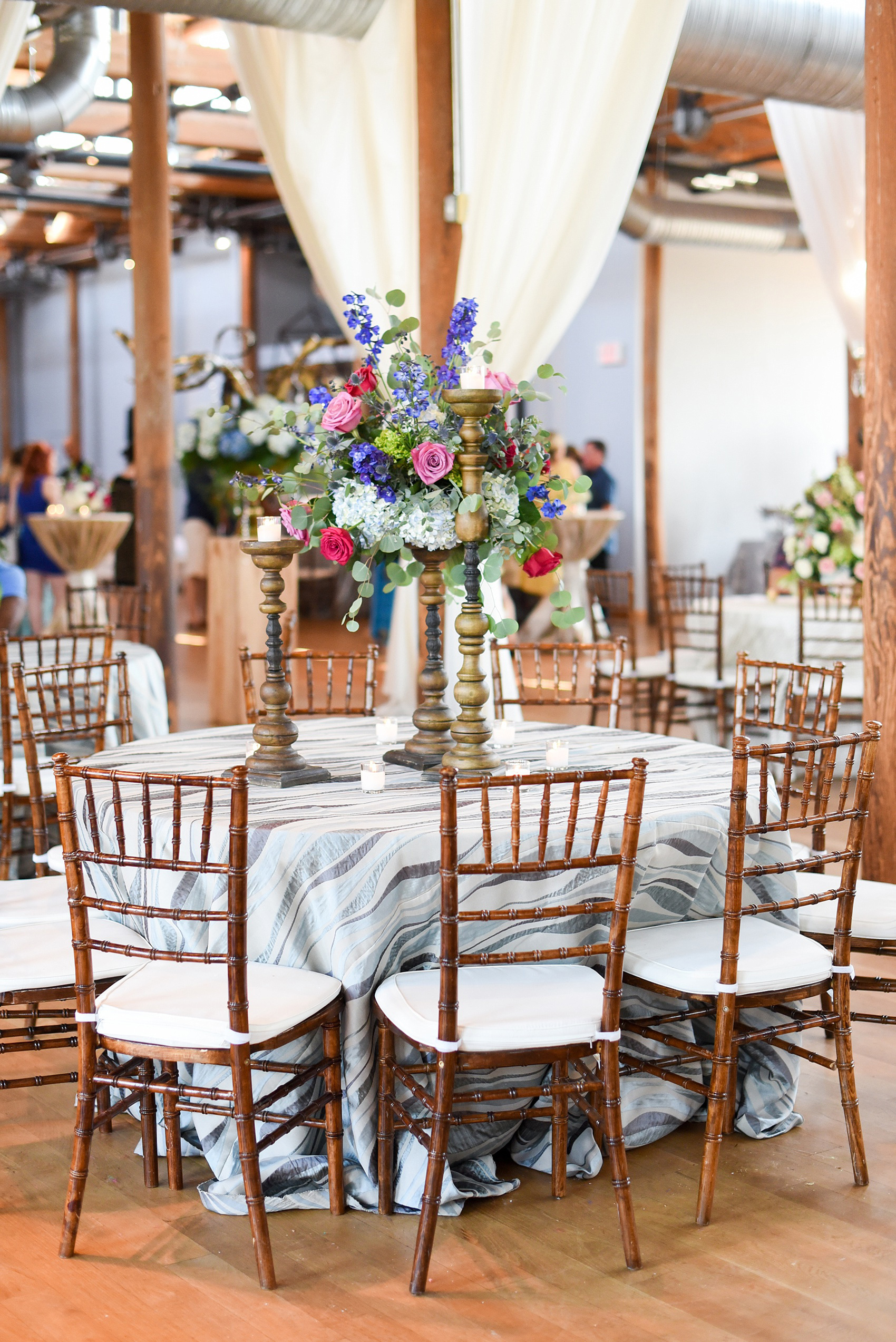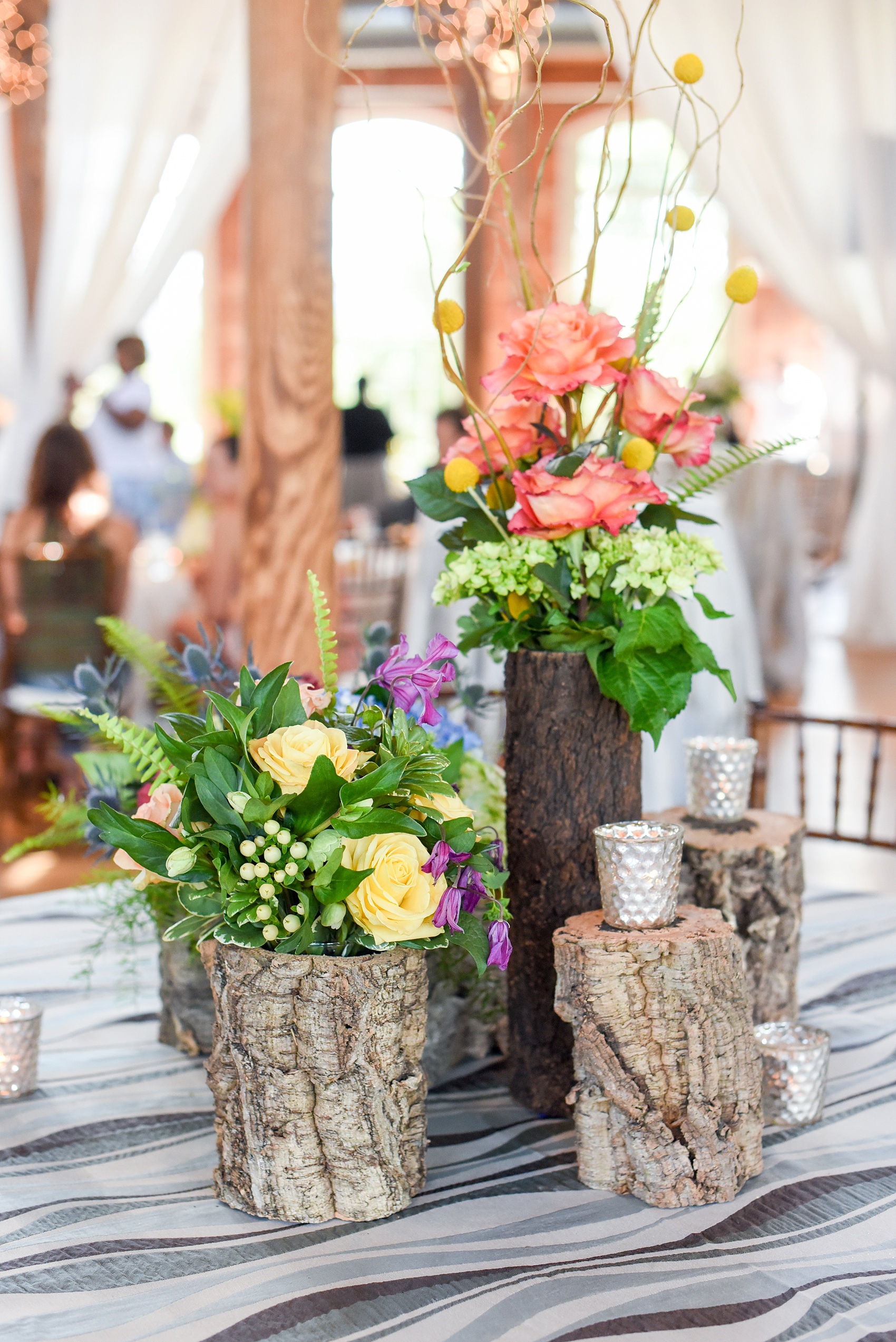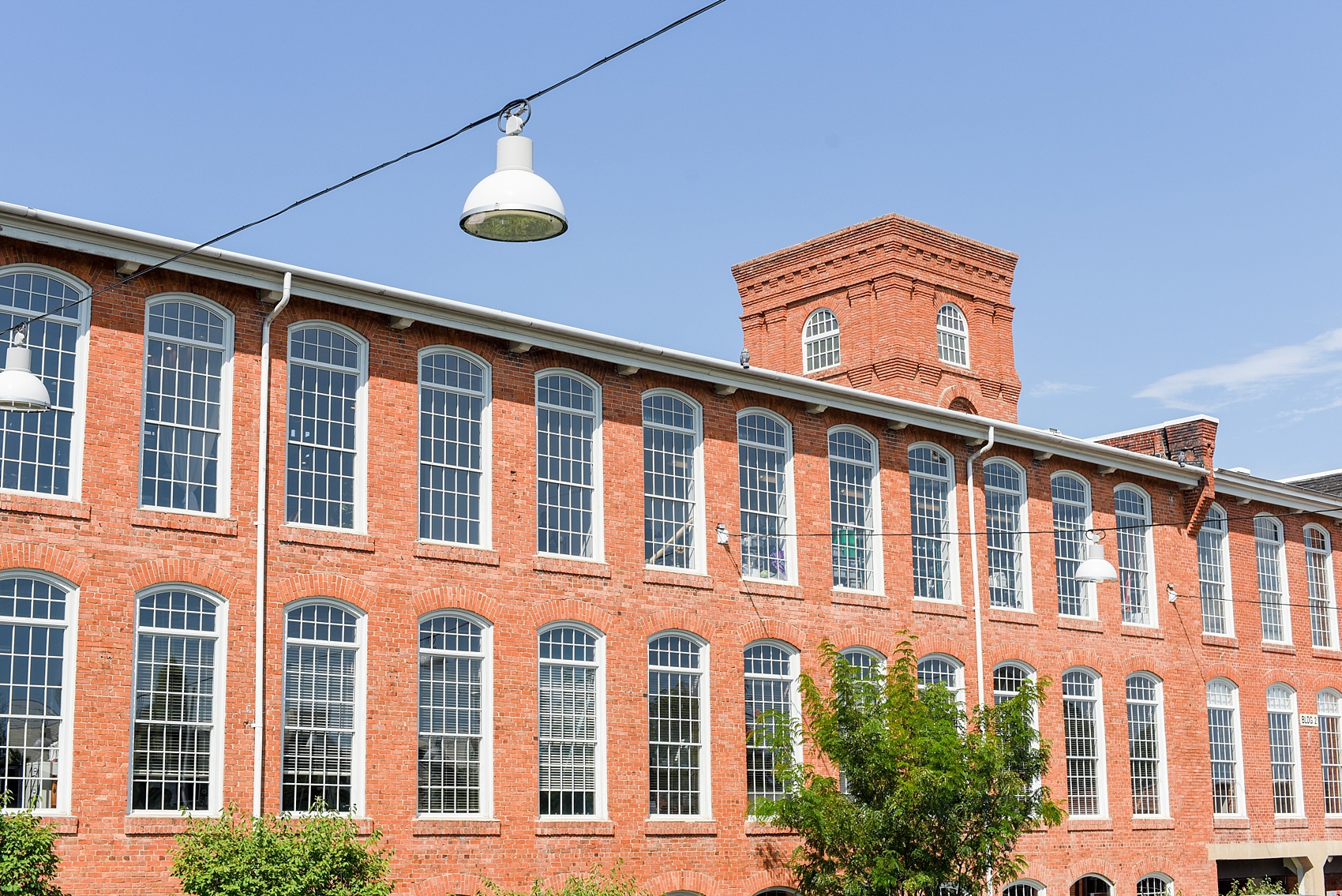 I love the industrial yet up-to-date beautiful exterior of the building. You go inside and take the elevator to the third floor and you're welcomed into a beautiful event space.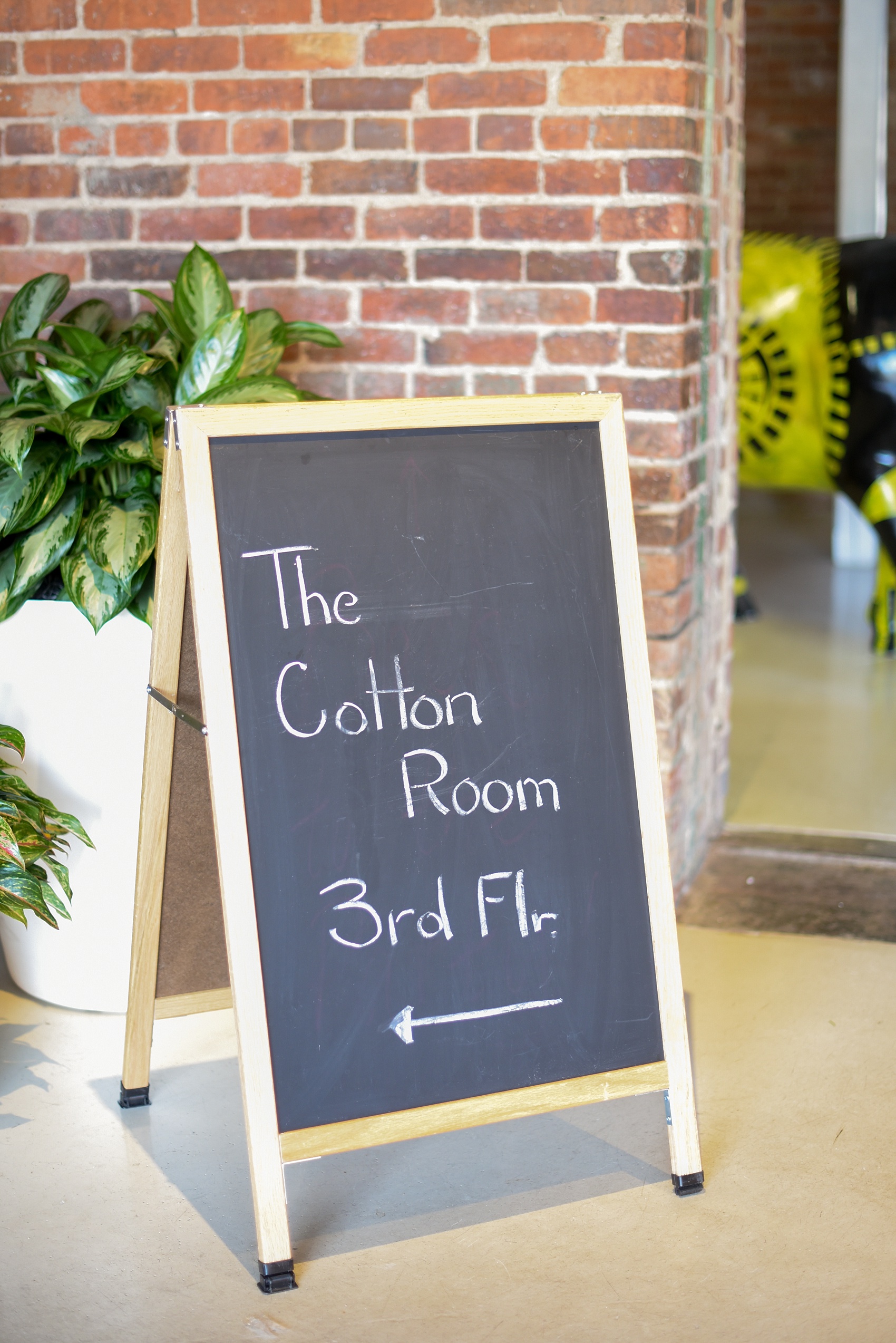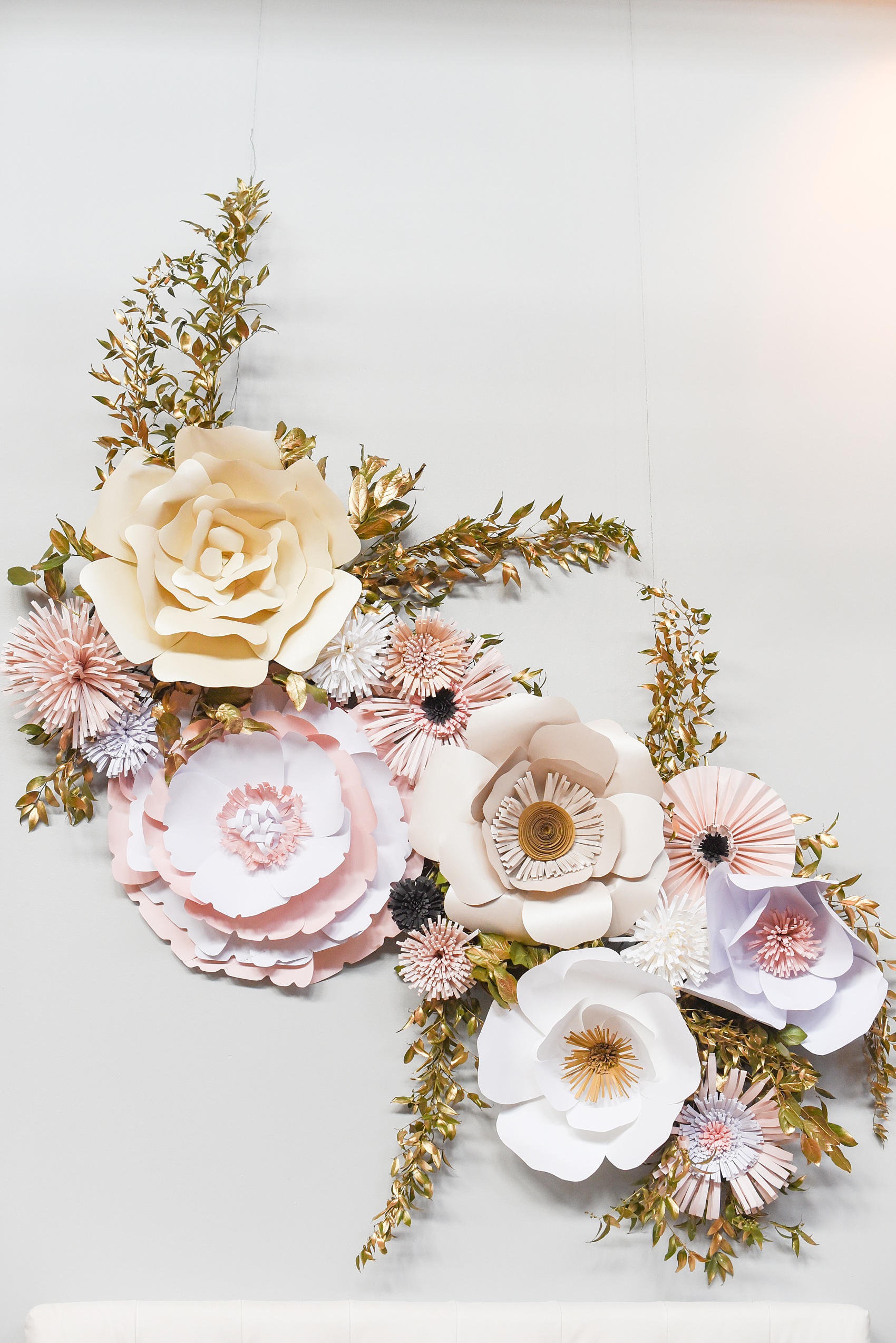 The beauty of the paper flower as you walked into The Cotton Room was breathtaking. I soon found out Petal and Oak created them…and they're available to rent. How cool is that?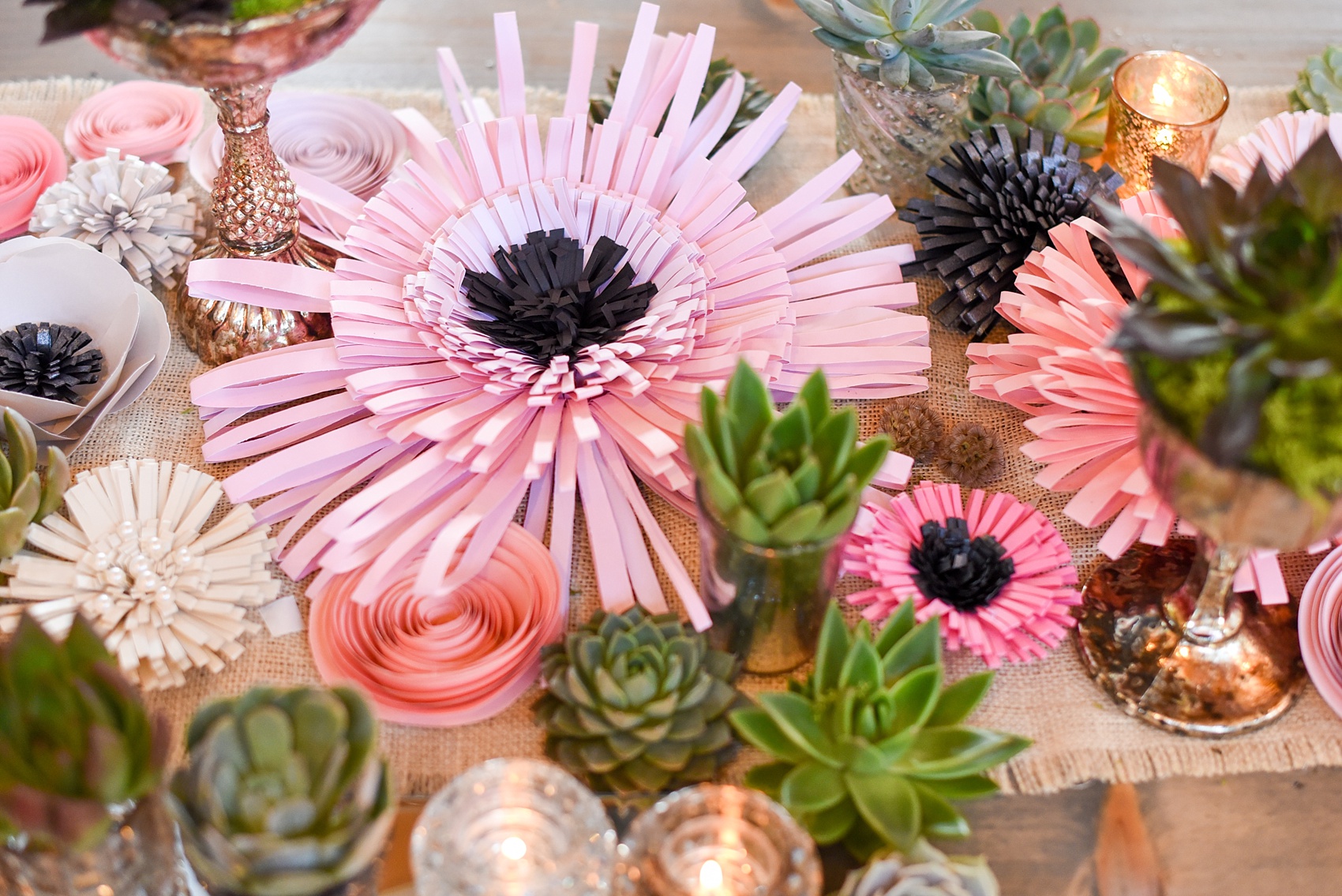 I was in love with the brightly lit ceremony set up. Cloth and flowers draped around 4 branch posts for the altar/chuppah and wooden tree stumps lined the aisle all topped with moss and candlelight. Two huge ferns framed the center view.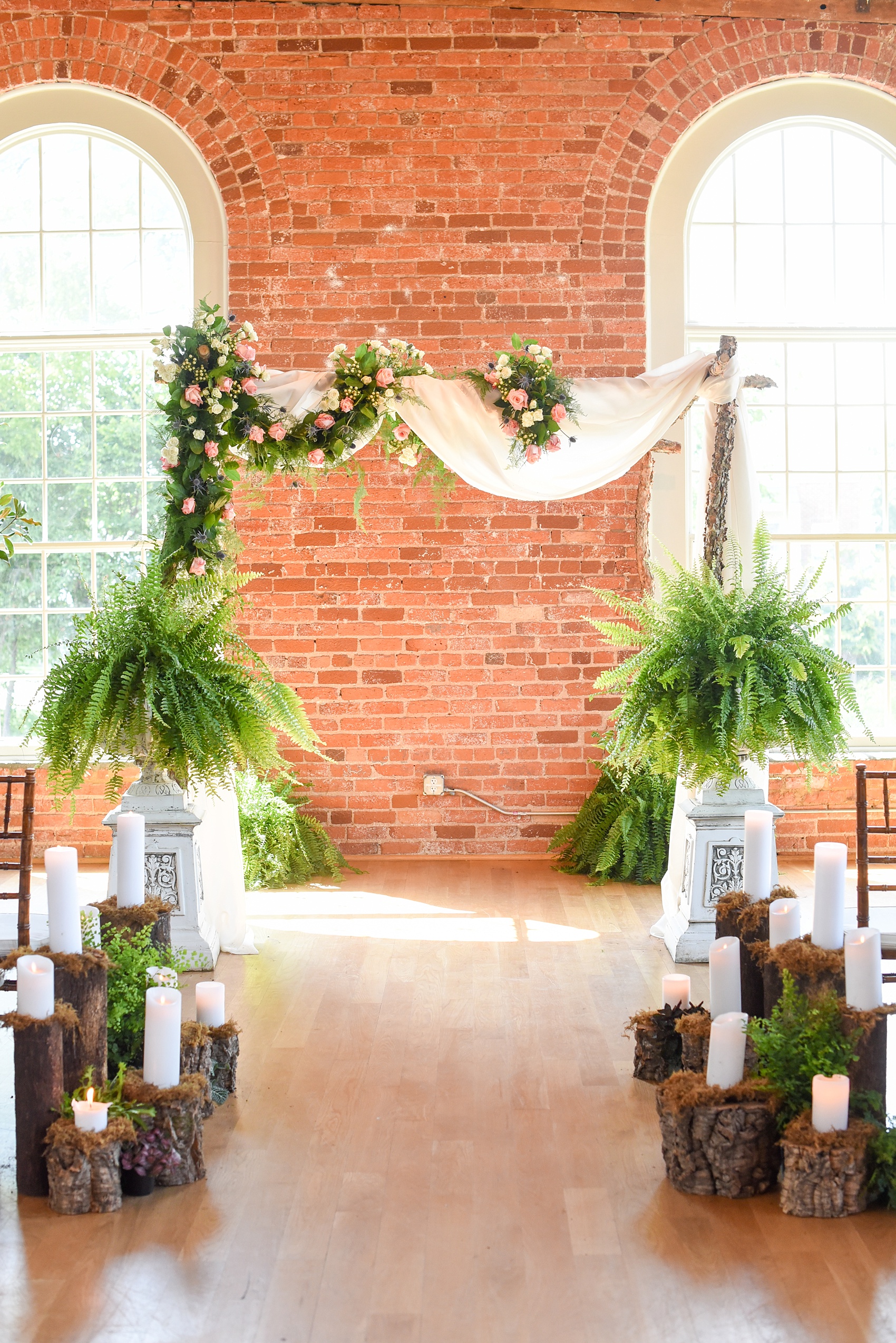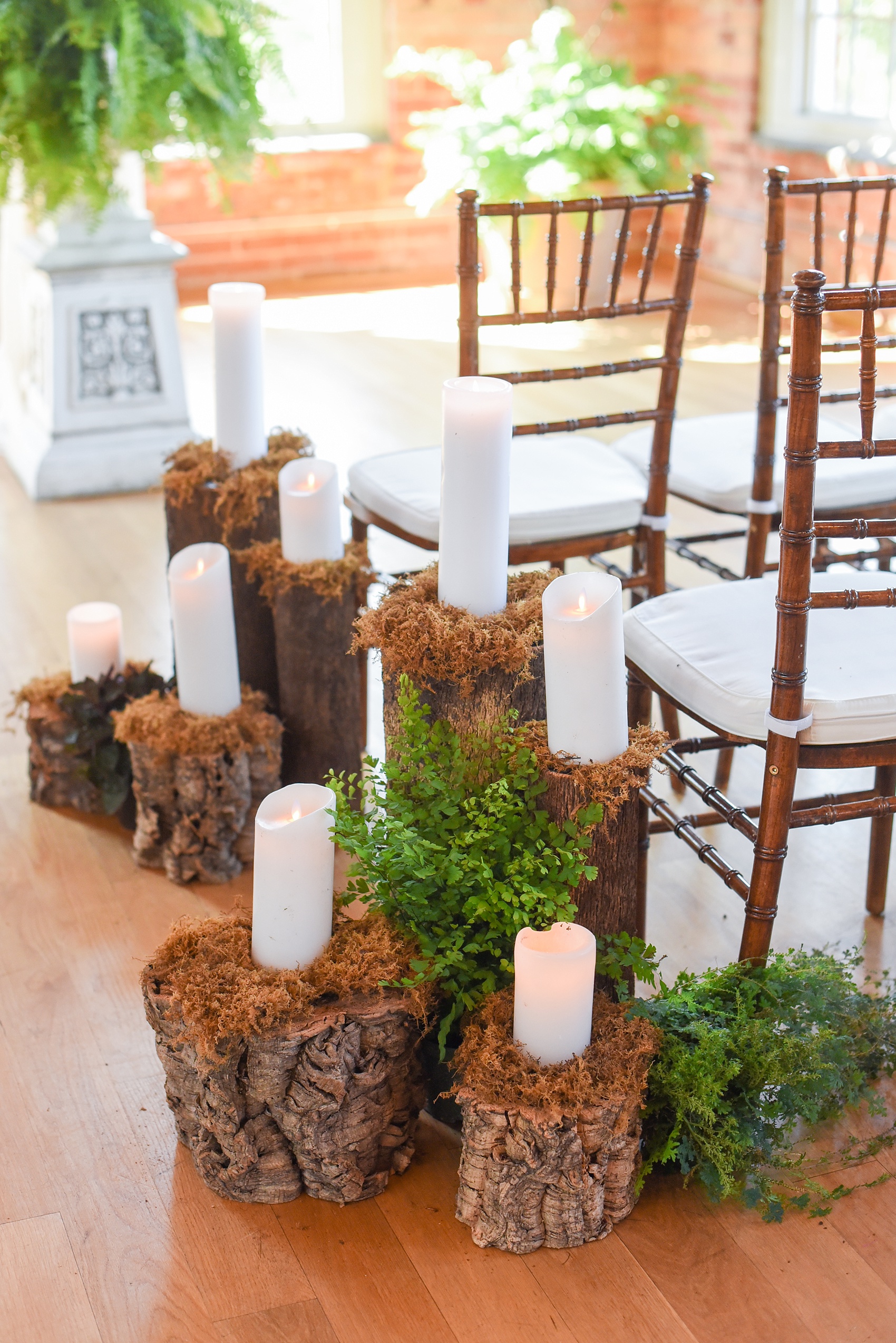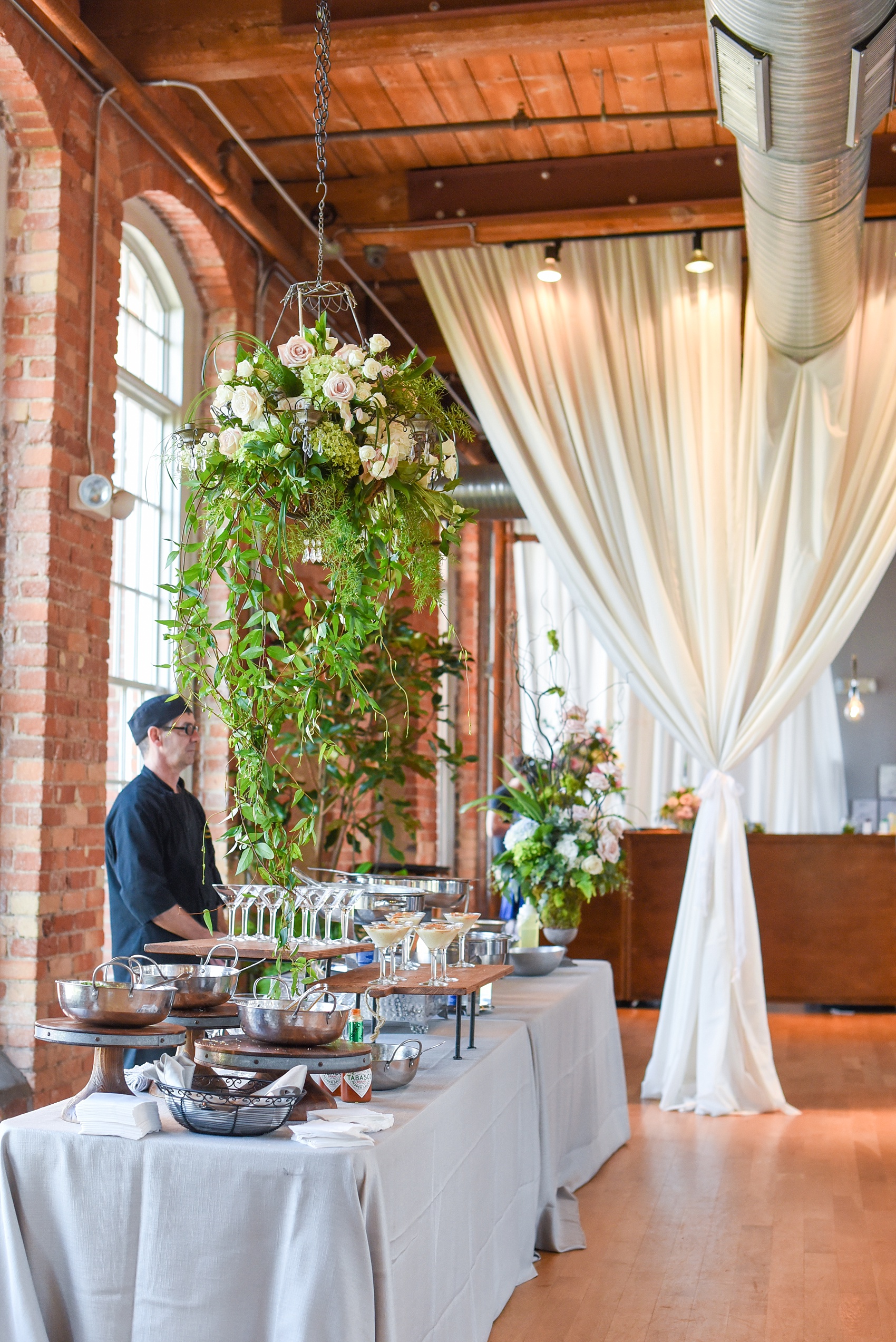 I had been craving Shrimp n Grits for weeks…lo and behold they had a make-your-own Shrimp n Grits bar! AMEN! I can now say, first hand, how delicious their in-house catering is. I was in HEAVEN! And just when you think it can't get better, they followed it up with these passed pistachio crusted goat cheese and butternut squash bites. Sigh. I'm in love.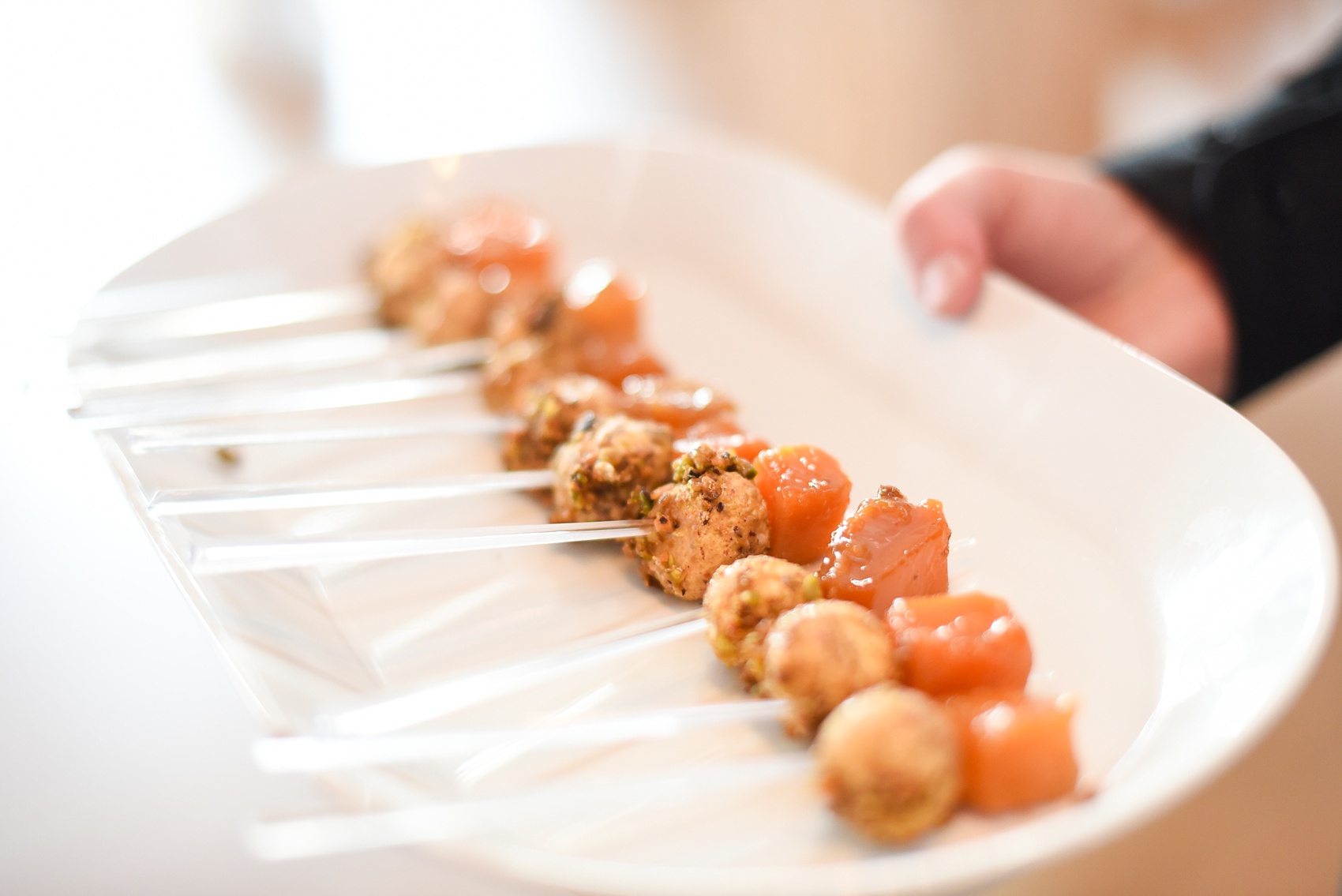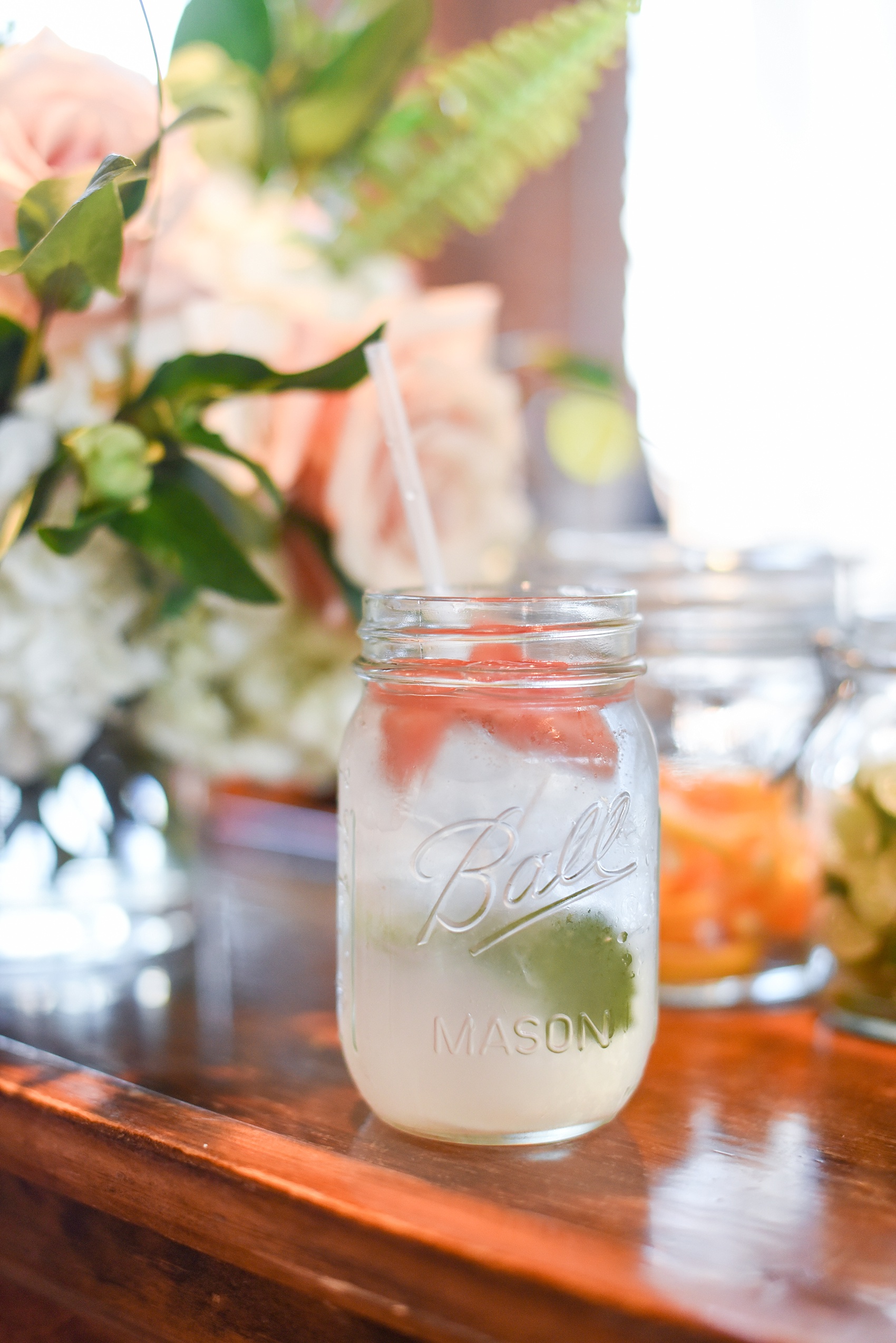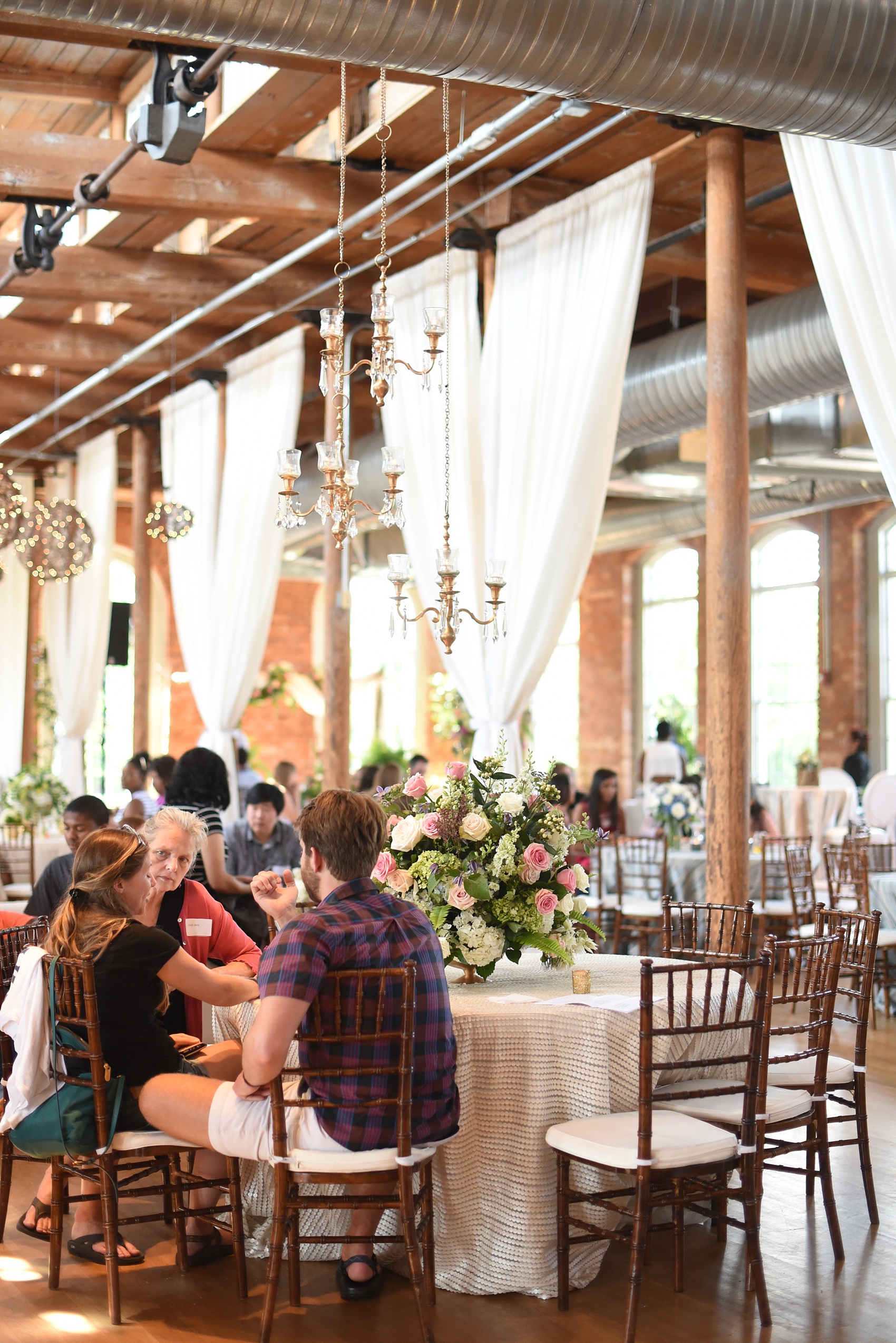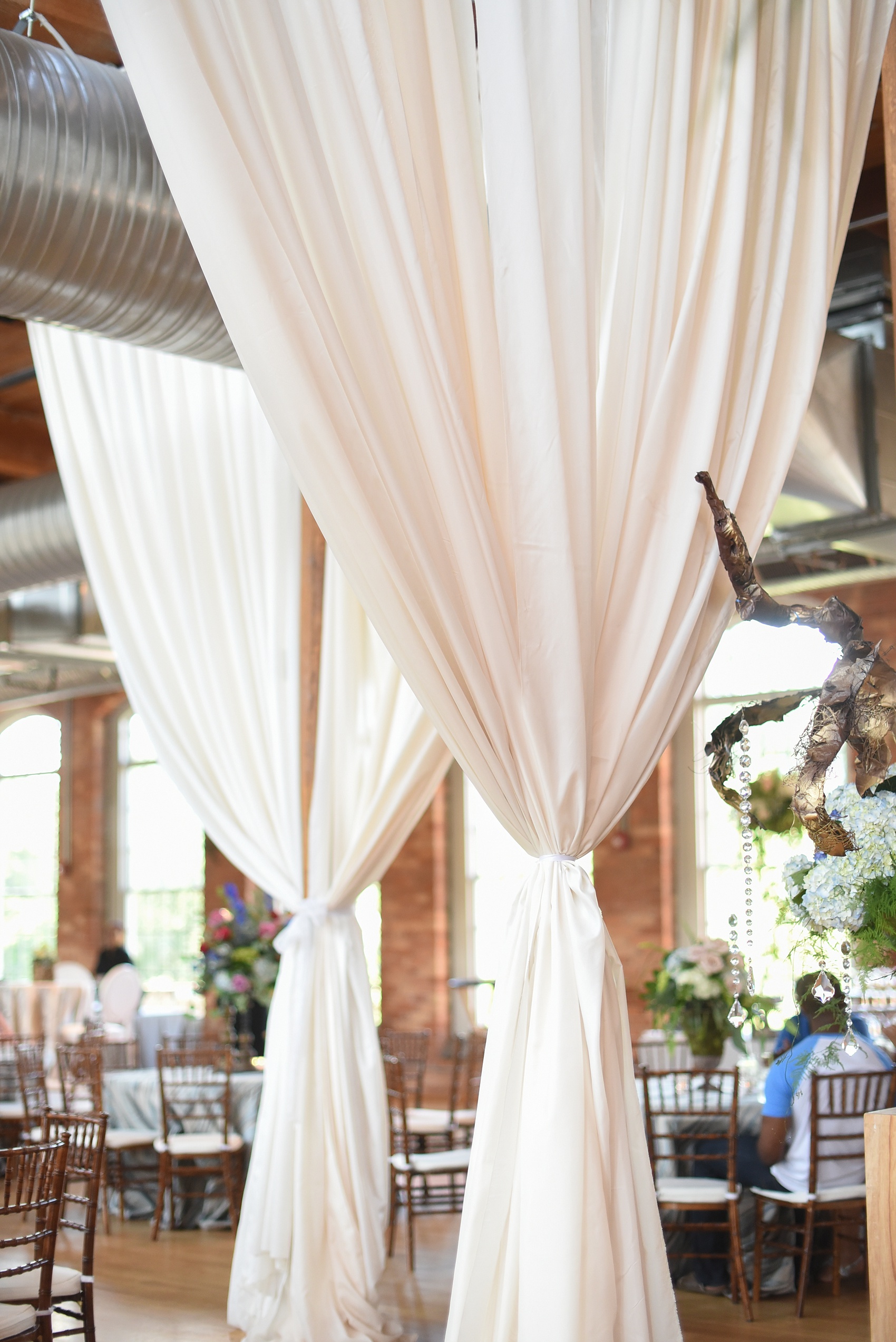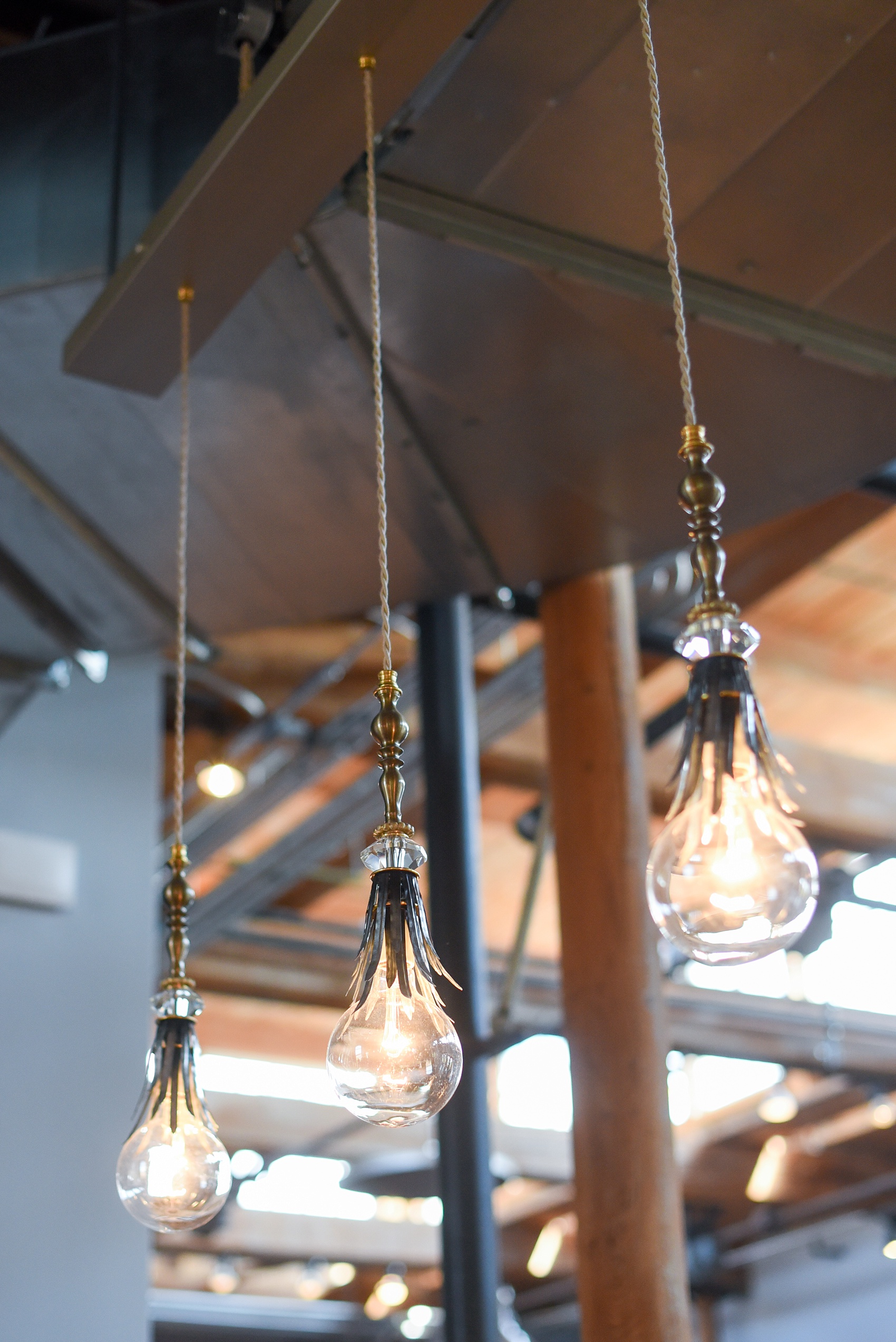 I was totally diggin' the things hanging from the ceiling from the curtains to the super cool, unique exposed bulb hanging lights from the bar. For you Disney fans, they remind me of the collar around the birds in Its a Small World attraction in the best way.
One more bite of savory food at the Chicken n Waffles station (complete with three types of butter, y'all – banana, orange ginger and honey) and then it was time for dessert!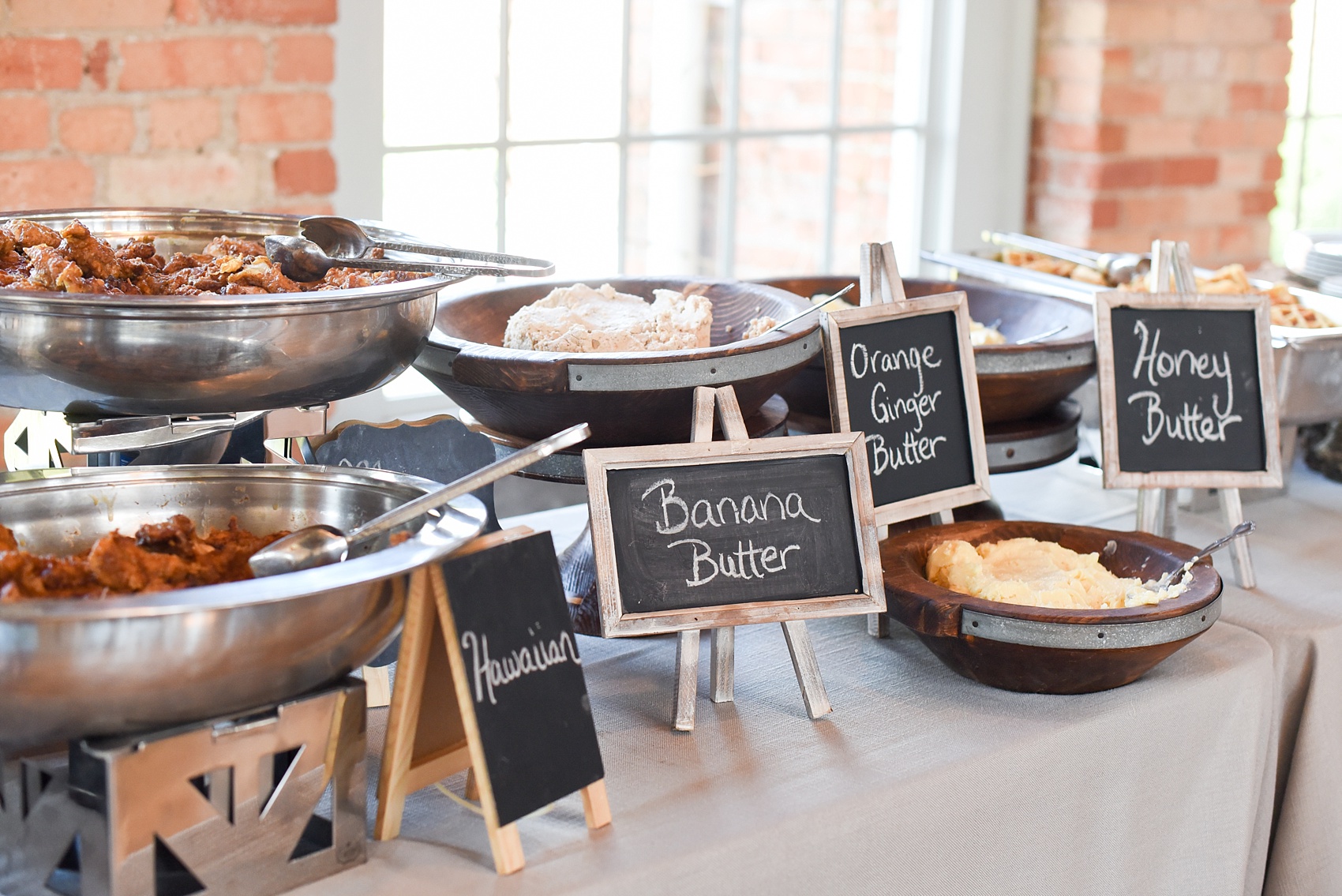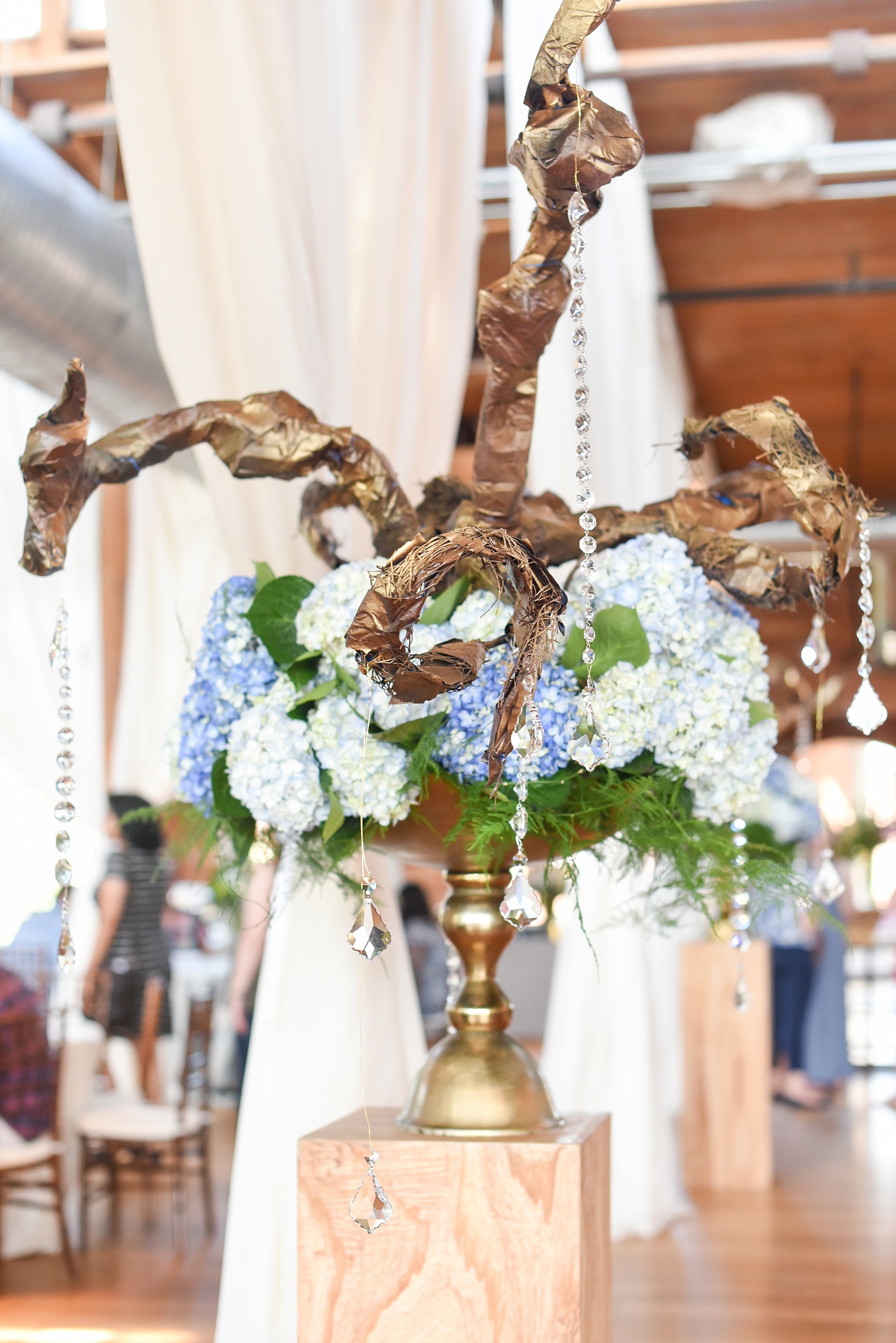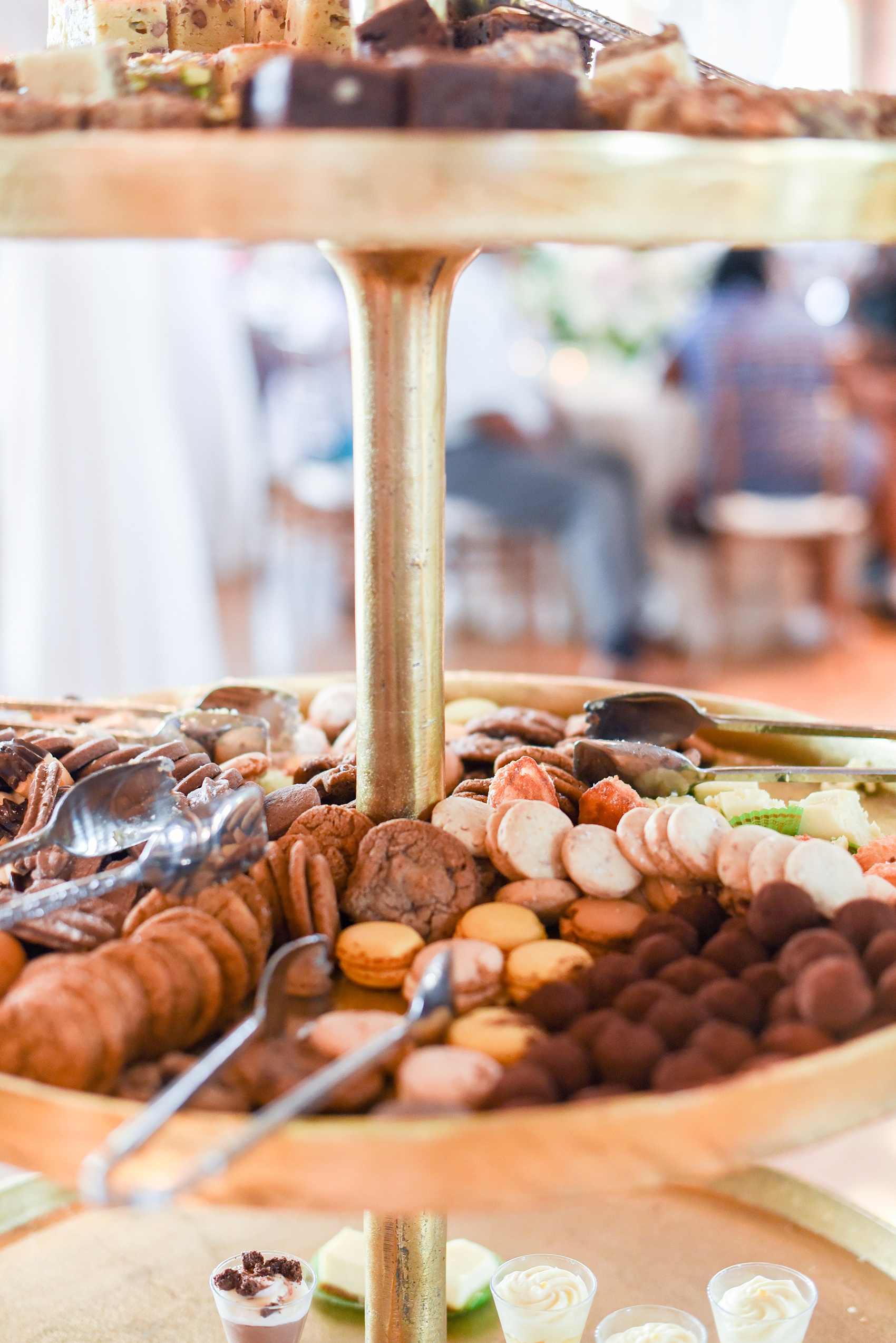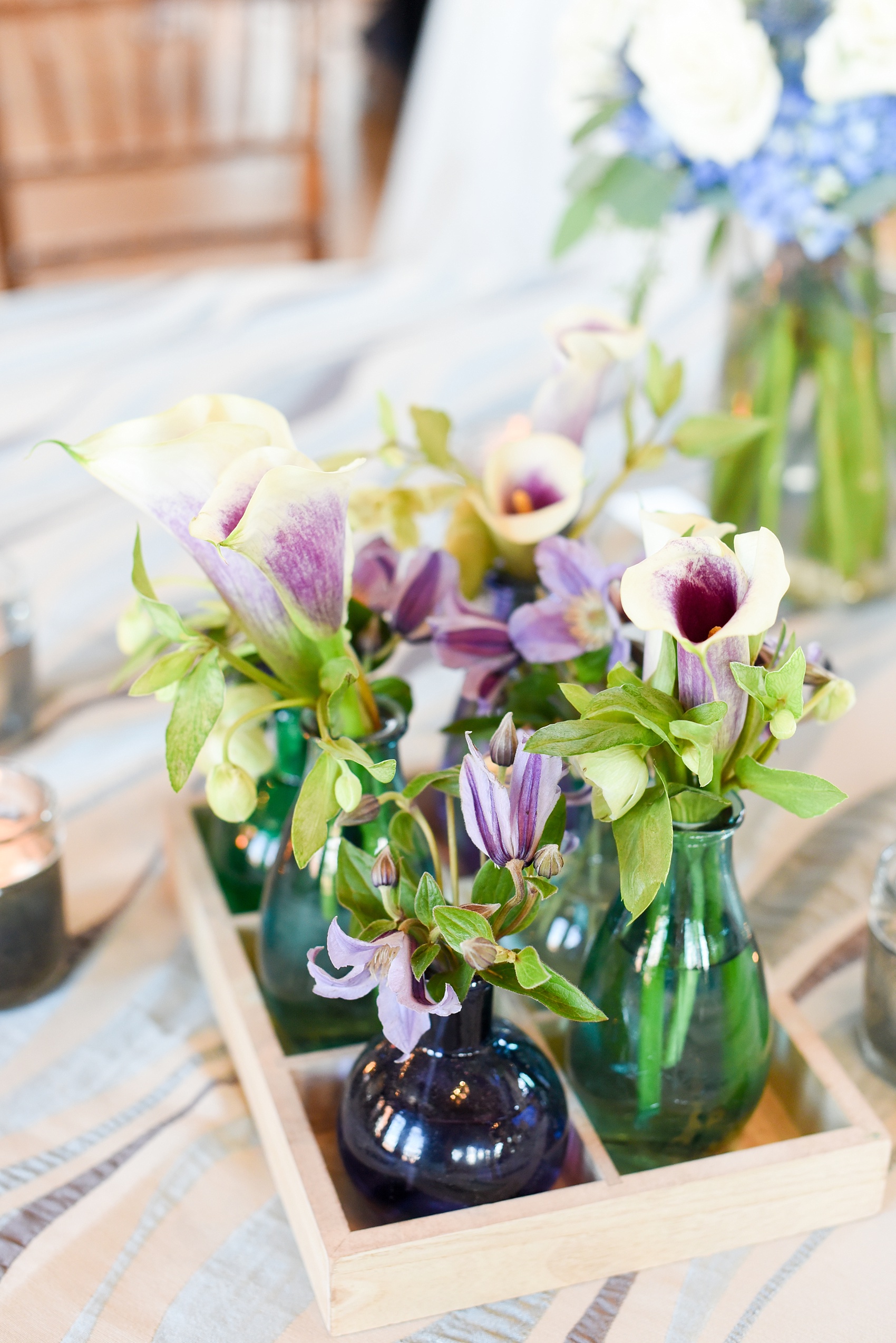 This wooden tray with bud vases in various shades of blue was one of my favorite things I've seen on a wedding table designed by a florist. I love the Picasso calla lilies and helleborus they filled them with.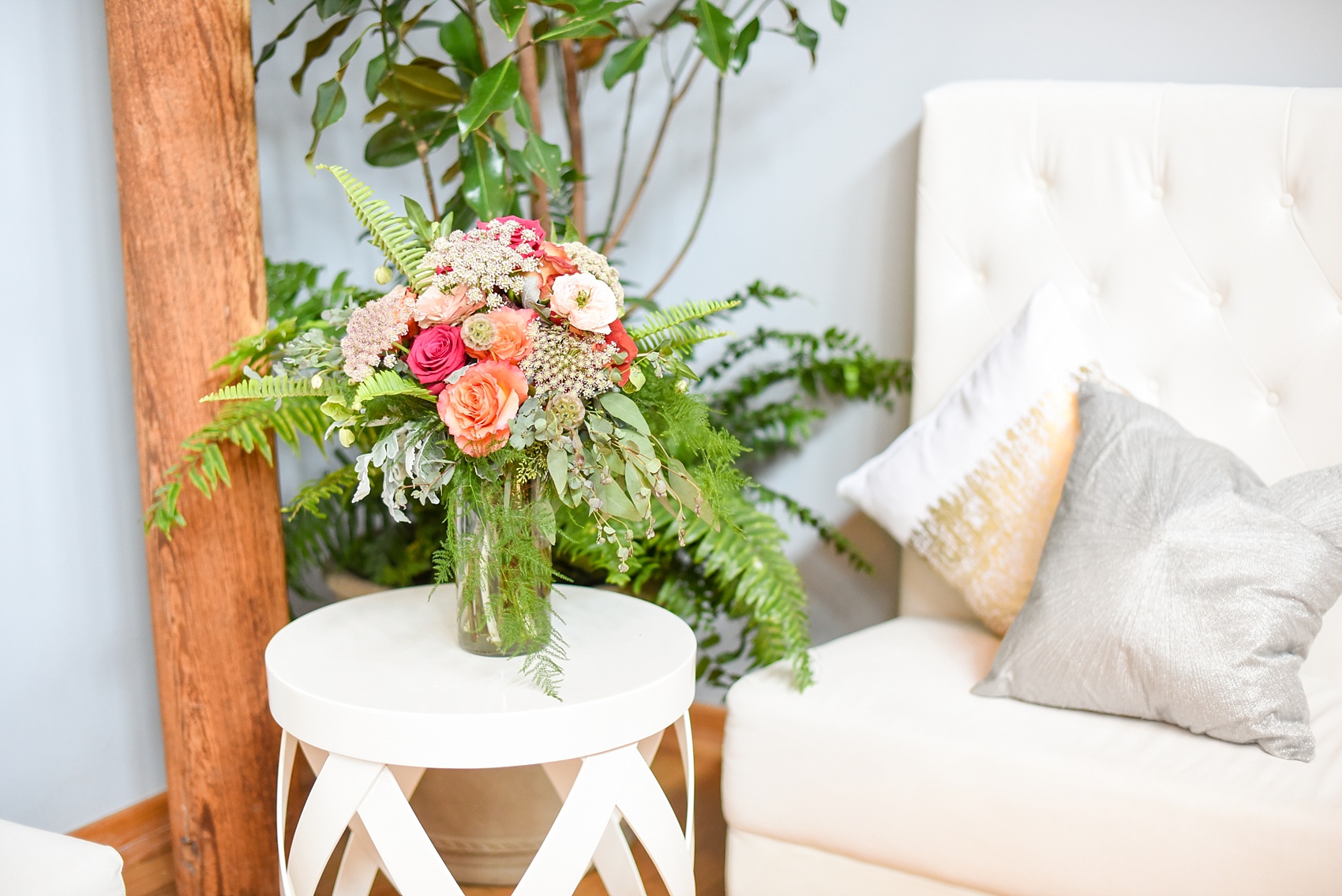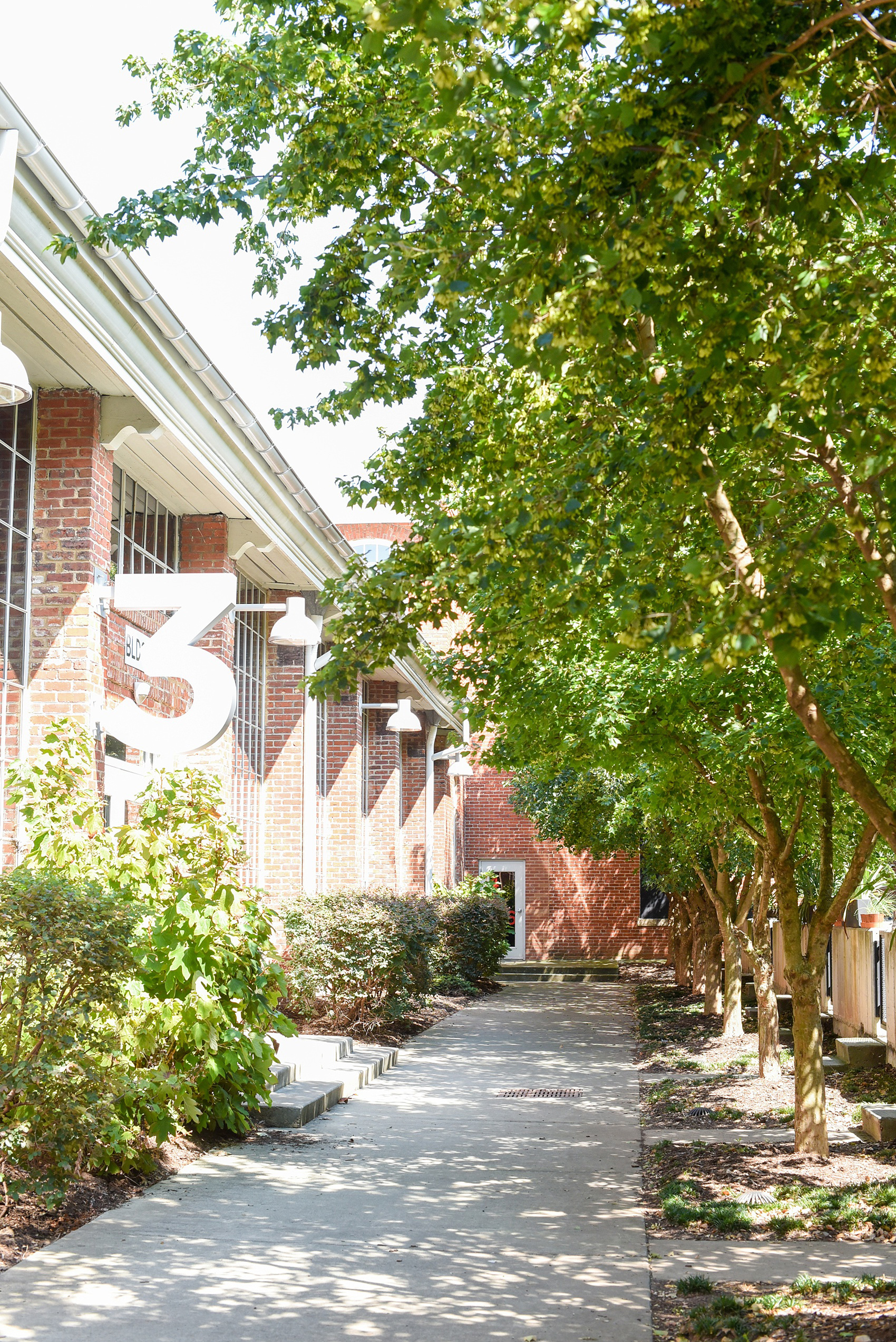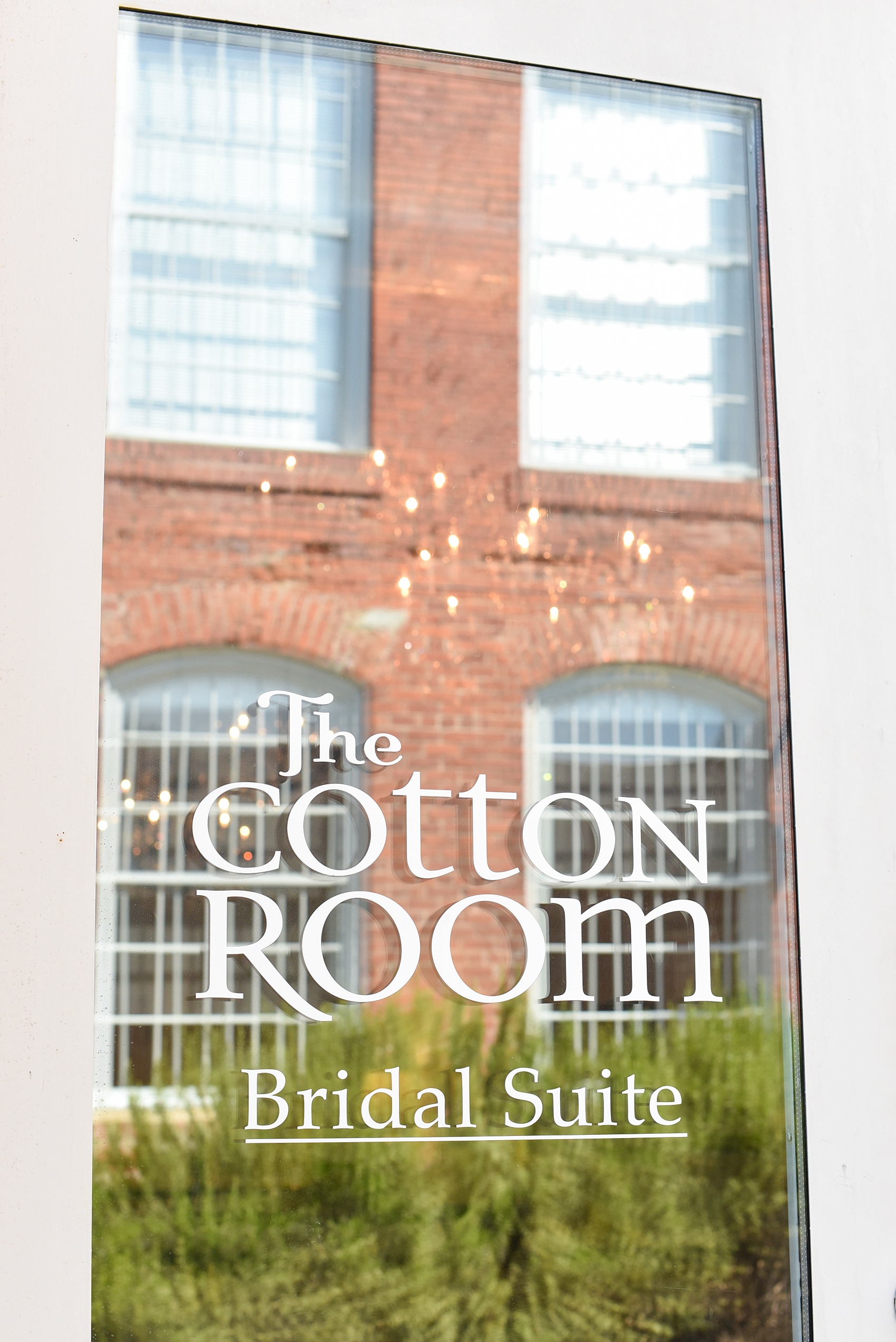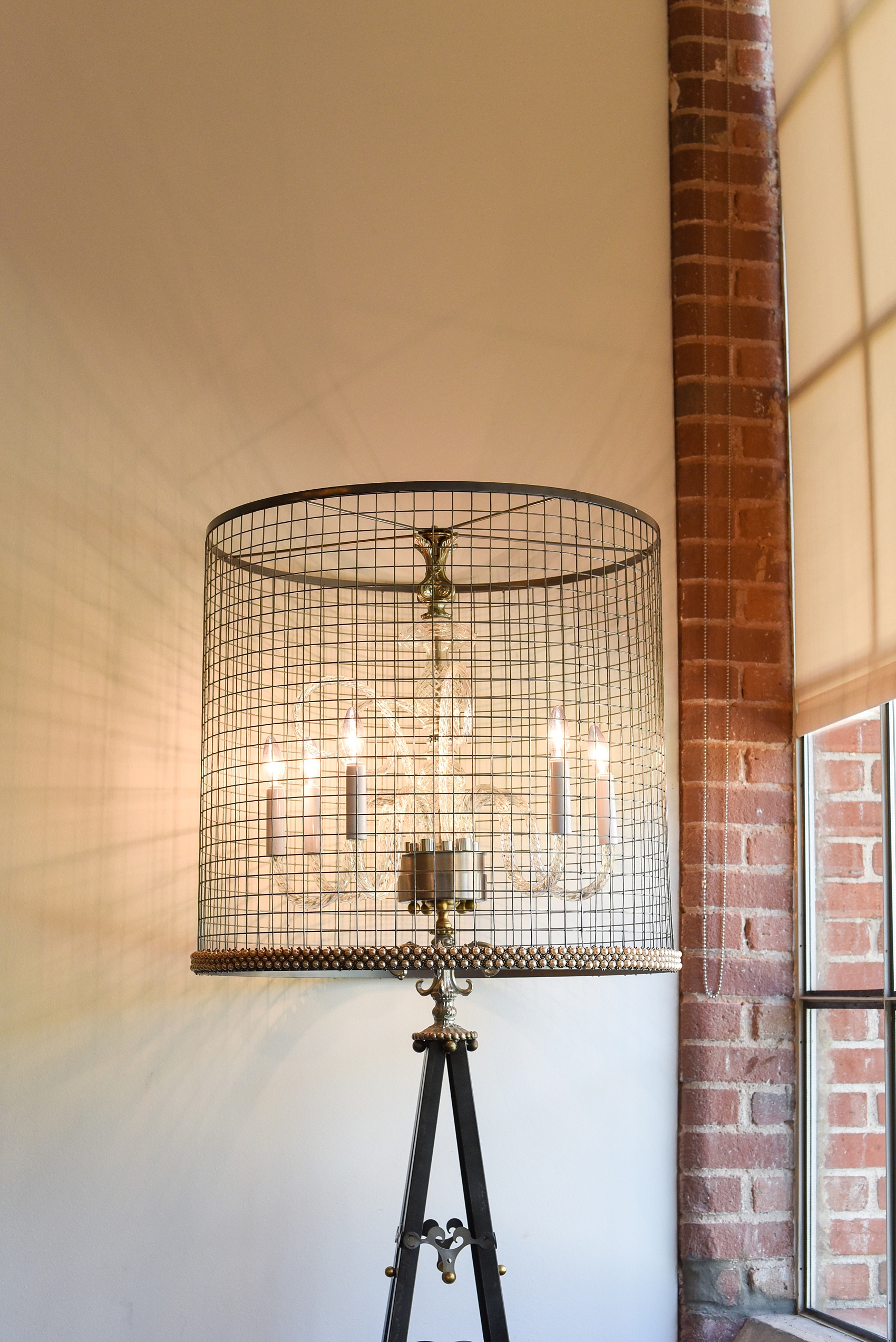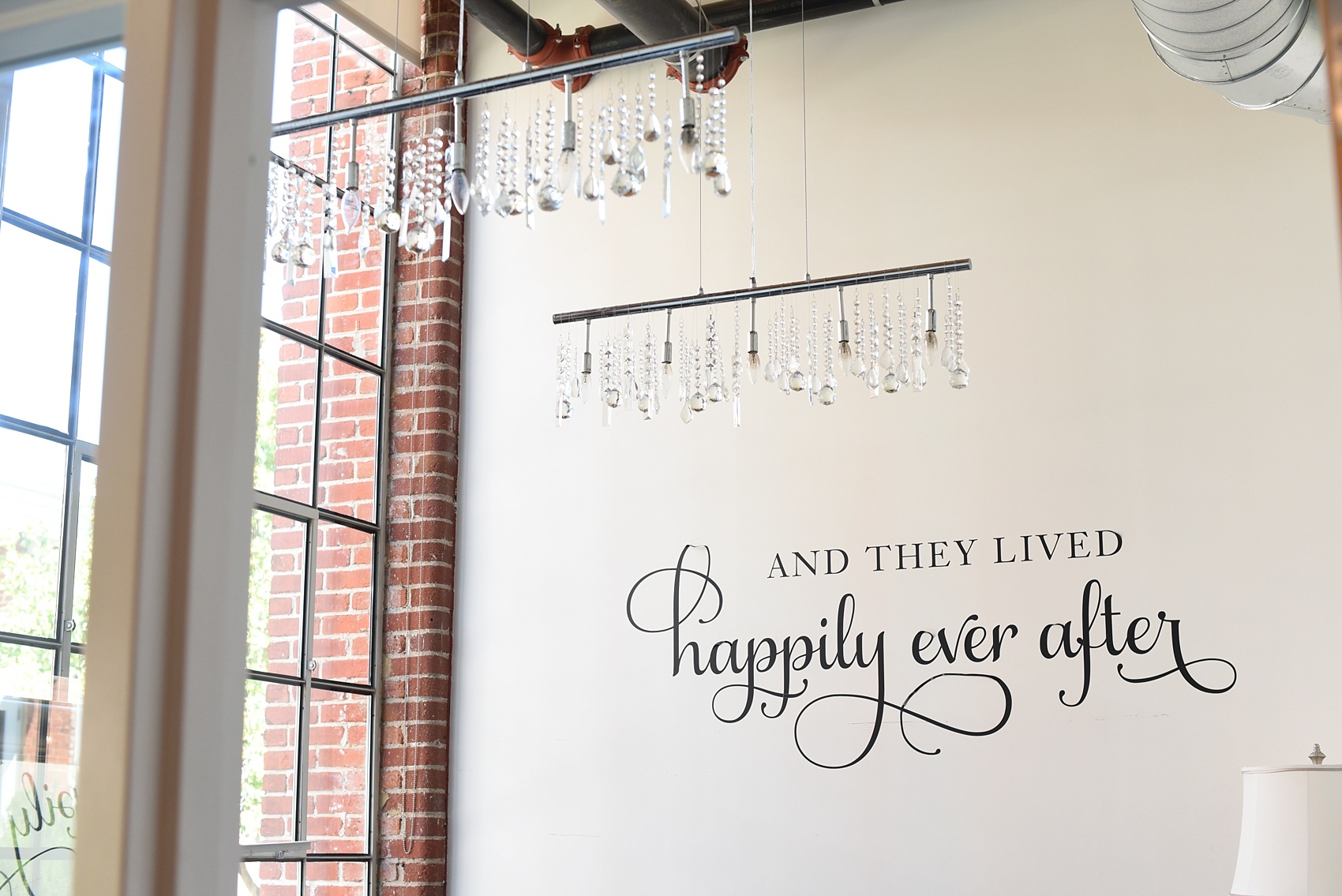 On the way out we enjoyed visiting the pretty and spacious bridal suite, just outside. "And they lived happily ever after" is simply perfect for the wall in its main room!
Special thank you to Courtney who welcomed my friend and me with open arms! I cannot wait to photograph a wedding here, hopefully in the very near future!