Anyone who really knows me realizes I adore details, especially if it pertains to paper stock, design and elegant calligraphy. This weekend, I attended a wedding in Norfolk, Virginia at the Chrysler Museum of Art. My good friend Heather, the beauty and talent behind Eclectic Sage, married her love of several years in a destination wedding that was totally, uniquely her. It included details like bud bulbs for escort cards, a crystal quartz headband, and glass rocks in one of our favorite colors (which we call ugly yellow-green, in the most admirable way) whose wire-wrapped bases held custom table numbers.
Several weeks before the wedding ceremony and reception are revealed however, an invitation arrives in the mail. It's often a hint at the color palette and details of a wedding and Heather and Steven's invitation was a home-run. This came as no surprise to me, knowing that One and Only Paper designed it and Quietude Co. delicately addressed each envelope, both inner and outer.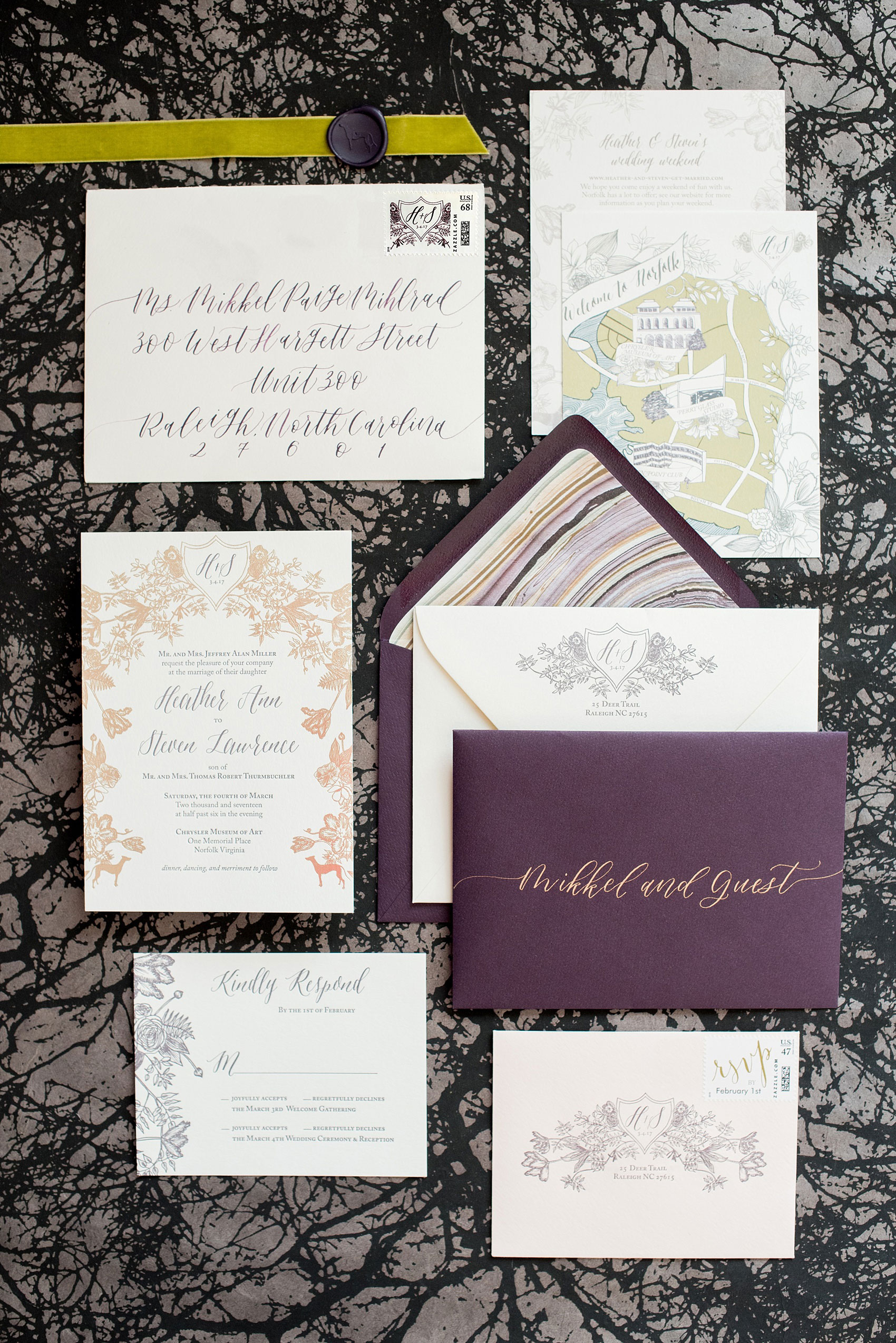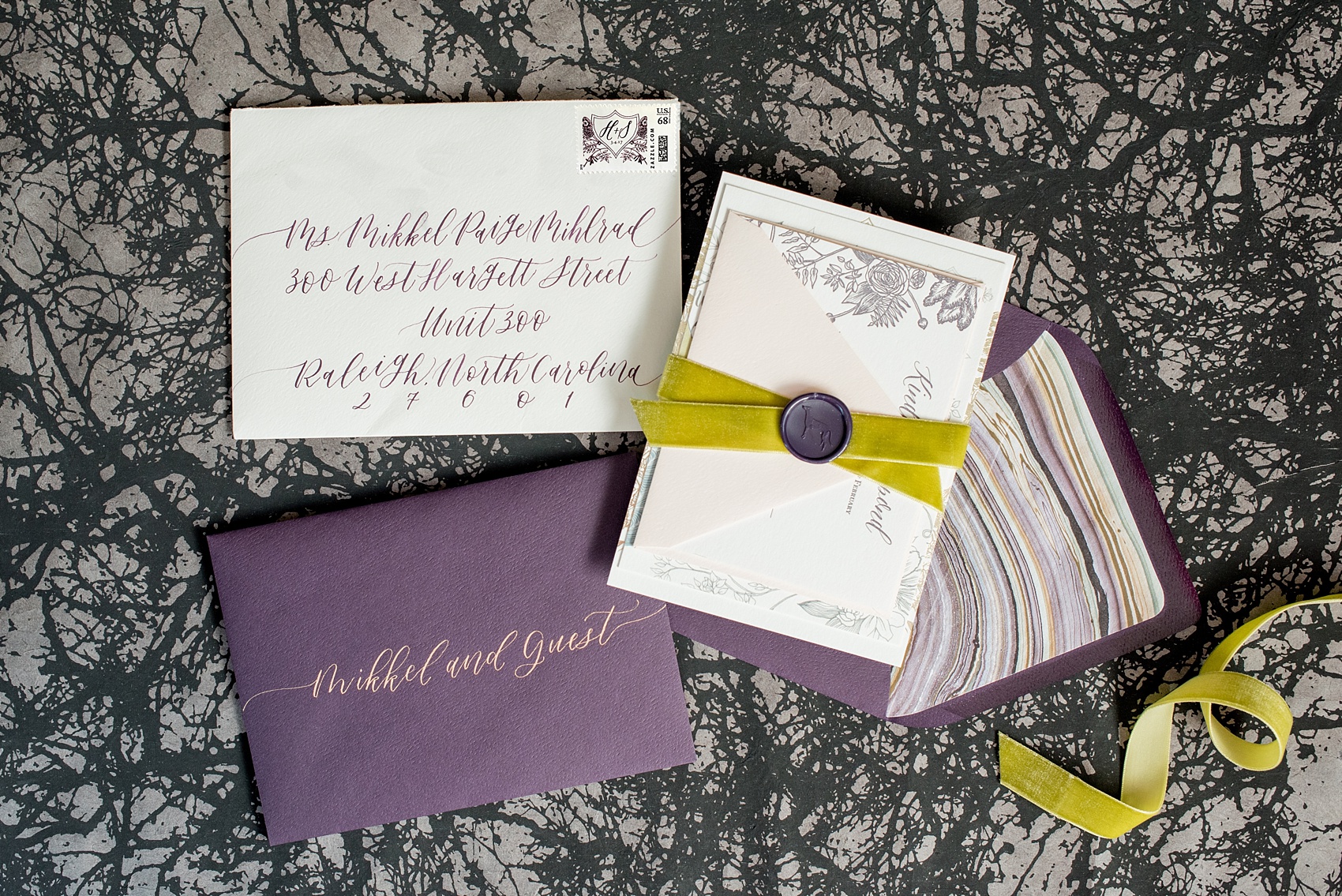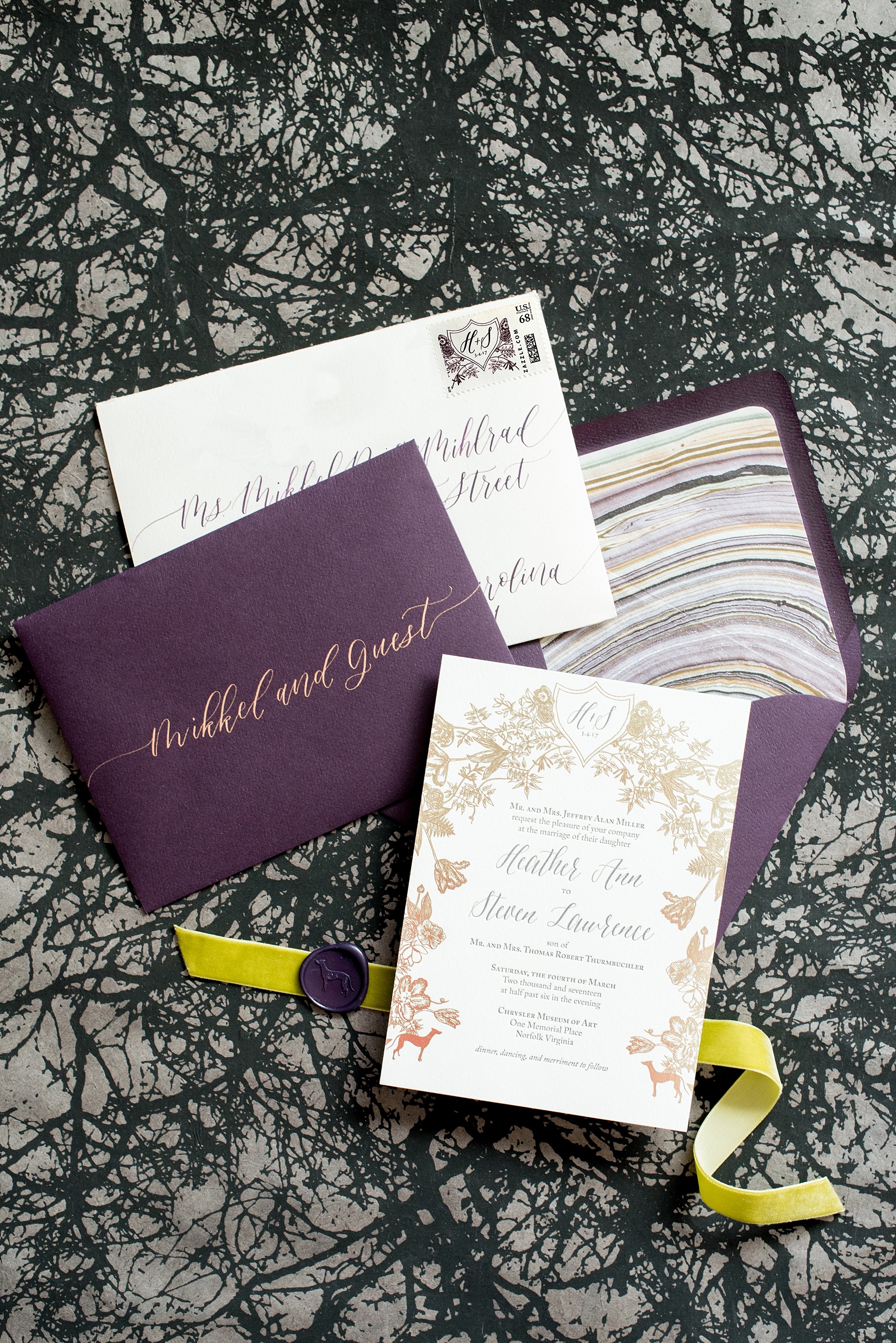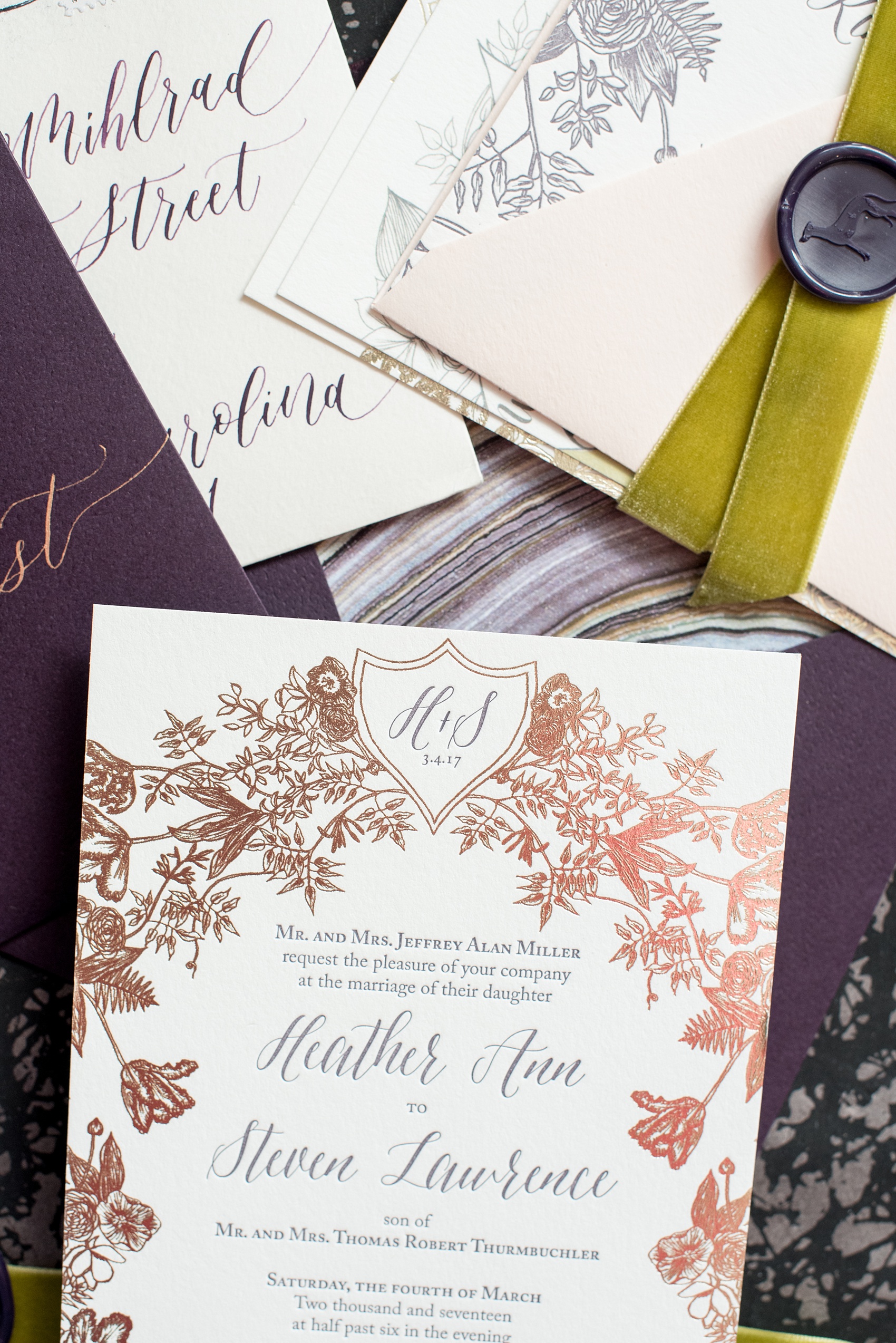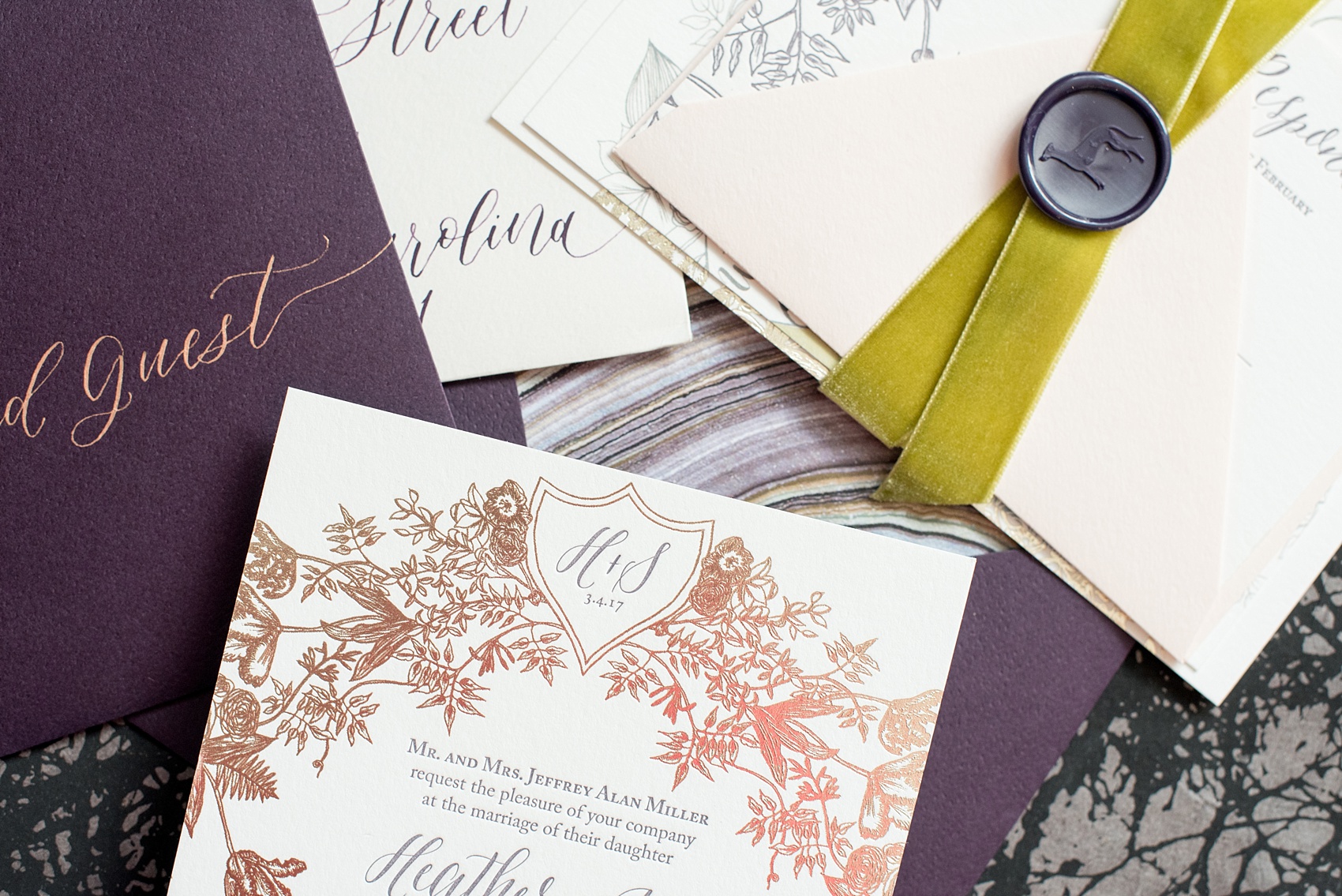 I was beyond thrilled to receive this in the mail and I am certain I'll keep it for a long, long time. It's inspirational. And what made me the happiest about it? It was so, incredibly, uniquely "Heather" in its colors and styling and "Heather and Steven" to include their greyhound dog, Colorado.
I must admit that styling stationery in lay-down images is one of my favorite things to do! Interested in some photography? Contact us.
Cheers to the newlyweds!