I thought she'd never ask, but when Leah of Color Pop Events emailed me to ask if she could crush on me for her #WCW (that's Woman Crush Wednesday for the trendy abbreviations challenged) my heart fluttered. I agreed – under one condition if she was game: I could crush on her too!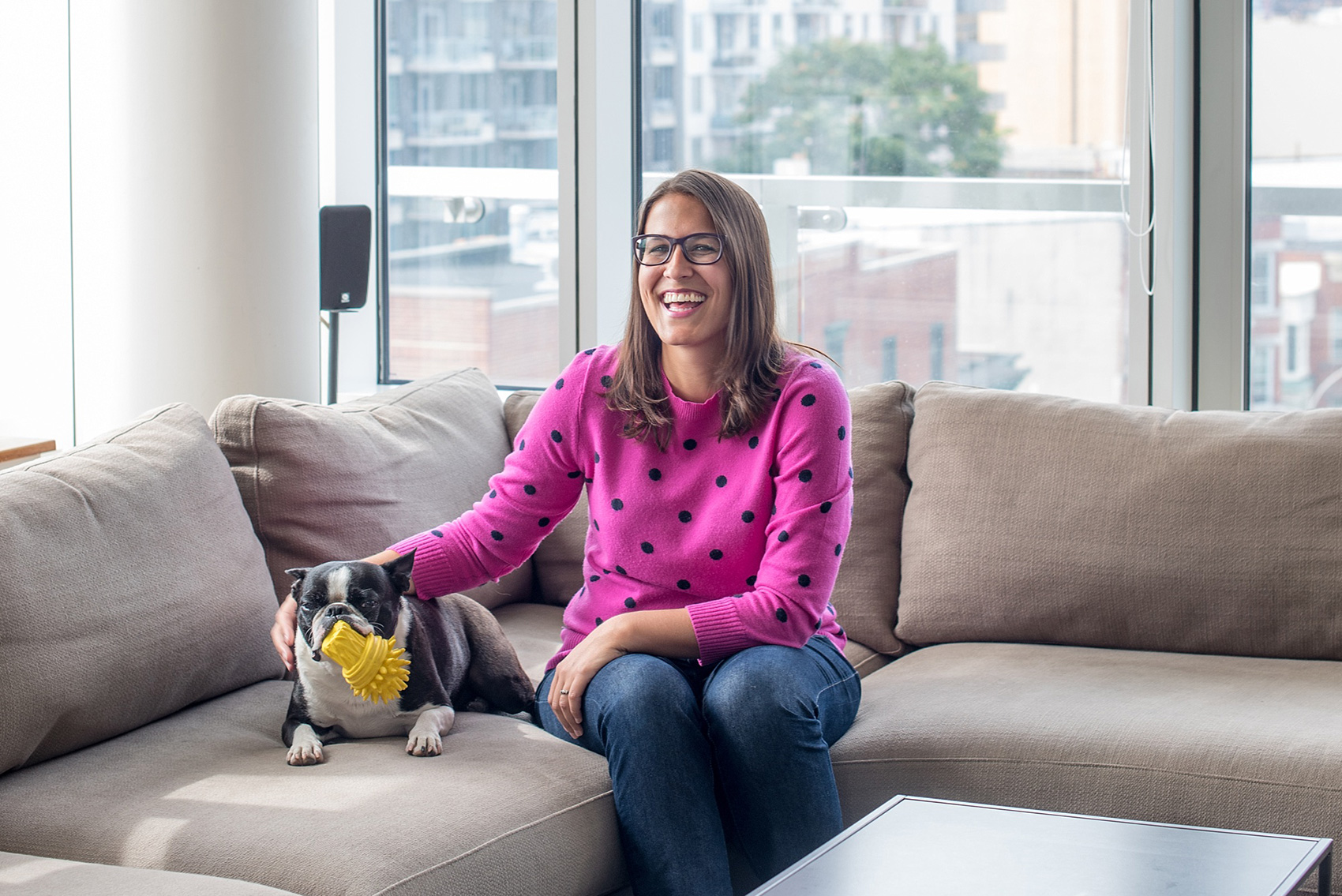 Oh how I adore Leah, let me count the ways…
Her own wedding was one for the books. She wore a purple patterned gown and had lego figurine cake toppers. And sprinkles. Lots of sprinkles.
Her closet is full of sequins, glitter, color and more color…and novelty handbags that would make any girl jealous. And lots of Kate Spade.
Her design aesthetic is completely, 100% what I would do if I were a planner and had the balls to do the designs she dreams up. I recently revealed I'd have her plan my own wedding. That's how big of a cheerleader I am for her whimsy, bold, color poppin' style.
So far I've had the pleasure of working two events and shoots with her (including the Mid-Century Modern shoot above for Love Inc. Magazine last year), attending numerous events together and I'm happy to announce we have two more projects in the works together! Find out more about this power lady right here, right now:
When did you know you wanted to be an event planner?
I always knew that I wanted to own my own business. While I was always a great employee, it became clear early on that, long term, I wasn't meant to work for other people. I was always brainstorming business ideas and event planning was one I kept coming back to repeatedly. It seemed like the perfect combination of a creative outlet and a home for my Type A, OCD tendencies. Then, after I planned my own wedding in 2012, that sealed the deal. After that, I slowly started taking steps to get this business off the ground.
When did you start your business? 
2013, which actually was not intentional. I'm really superstitious and did not want to have any major life events happen in 2013. But here we are.
What sets you apart from other event planners? 
Most definitely my legal and corporate background. People always say how different it must be being an event planner from being an attorney. But there are actually a TON of transferrable skills. As an attorney, I learned to be incredibly detail oriented; how to juggle 30 different deals at one, to stay calm under pressure (people have remarked on multiple occasions that I am the most calm event planner they have ever met), to think on your feet, to deal with difficult clients and to be in a service-driven industry; and a lot of business common sense. I can't say that I miss being an attorney, but it definitely prepared me well for this crazy world.
Mikkel chimes in: I can attest to that! She's wonderful, calm and organized on a wedding day despite any chaos going on around her! 
Do you have an all-time favorite event that you've planned?
My own wedding, duh! (Though I did have a month-of coordinator because I knew the importance of having a professional involved to help.)
What are some of your favorite venues?
Right now, 501 Union and the Museum of the Moving Image are my favorite venues in NYC.
What are your go-to wedding day shoes?
I recently discovered Cole Haan flats (which incorporate Nike technology) and they have been a game changer!
What's the most memorable event you ever attended?
I attended a friend's wedding several years ago at a villa in Tuscany and it was pretty incredible. Totally like a scene out of a movie.
What other business women do you look up to?
I love Kelly Cutrone, Jen Gotch (go follow her on Snapchat RIGHT NOW), Bethenny Frankel (don't judge), Diane Von Furstenberg and so many others. It's a privilege to have so many positive women entrepreneurs to look up to. And we can always use more, so ladies, let's make it happen!
Mikkel chimes in: I love Bethenny Frankel too! She's killin' it in business! 
What advice would you give to other women starting their own businesses?
Just do it. Get your finances in order and make the jump. There's never going to be a "perfect" time to start your own business or quit your full time job, so make sure you are in a position to support yourself financially, and go for it.
Do you have any daily routines that you think are critical for having a successful and productive work day?
I have recently started meditating and stretching for 10 minutes each every morning. It has been life changing!
What's your favorite business book?
Setting the Table by Danny Meyer.
What's one question you'd like to answer that I didn't ask?
Q: Any guilty pleasures?
A: Britney Spears. She's totally my spirit animal. I've concluded that I am a pop star stuck in an introvert's body.
What's your favorite color?
Red. Followed closely by purple and hot pink.
Before we finish, here's a great wedding we worked on together last fall that was recently featured on Every Last Detail:
Don't forget to check out Color Pop Events and give her some love on Instagram while you're at it!
Happy Woman Crush Wednesday! Sing us out, Mandy…