If you're looking for unique, colorful holiday party ideas look no further than my childhood color idol, Lisa Frank! Color Pop Events enlisted my help to capture the most splendid inspiration with neon cheetah print, glitter galore, and a group of three fun-loving girls celebrating the holidays in a loft in Manhattan's Madison Square Park area. We're so thrilled it's featured on Brit + Co today!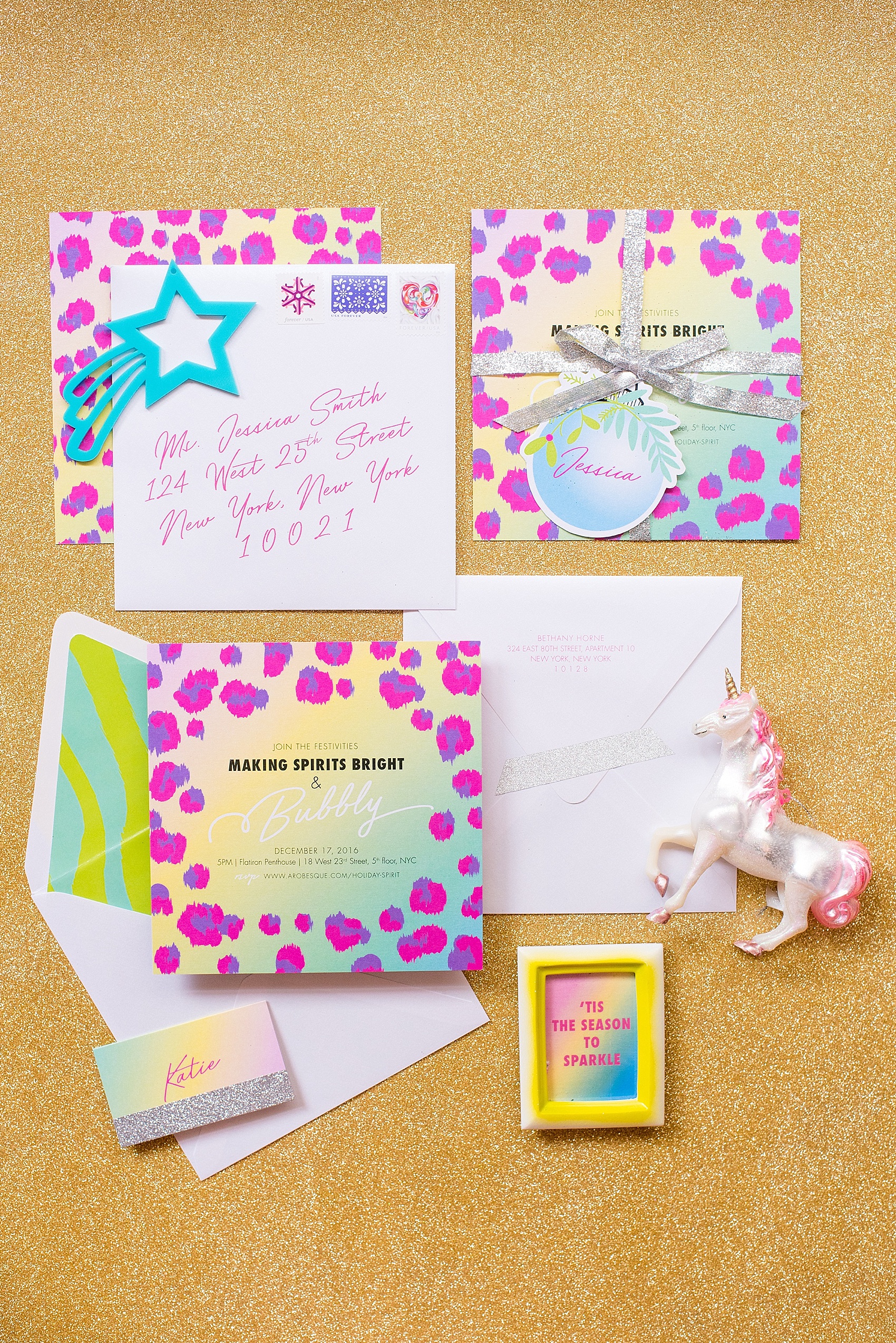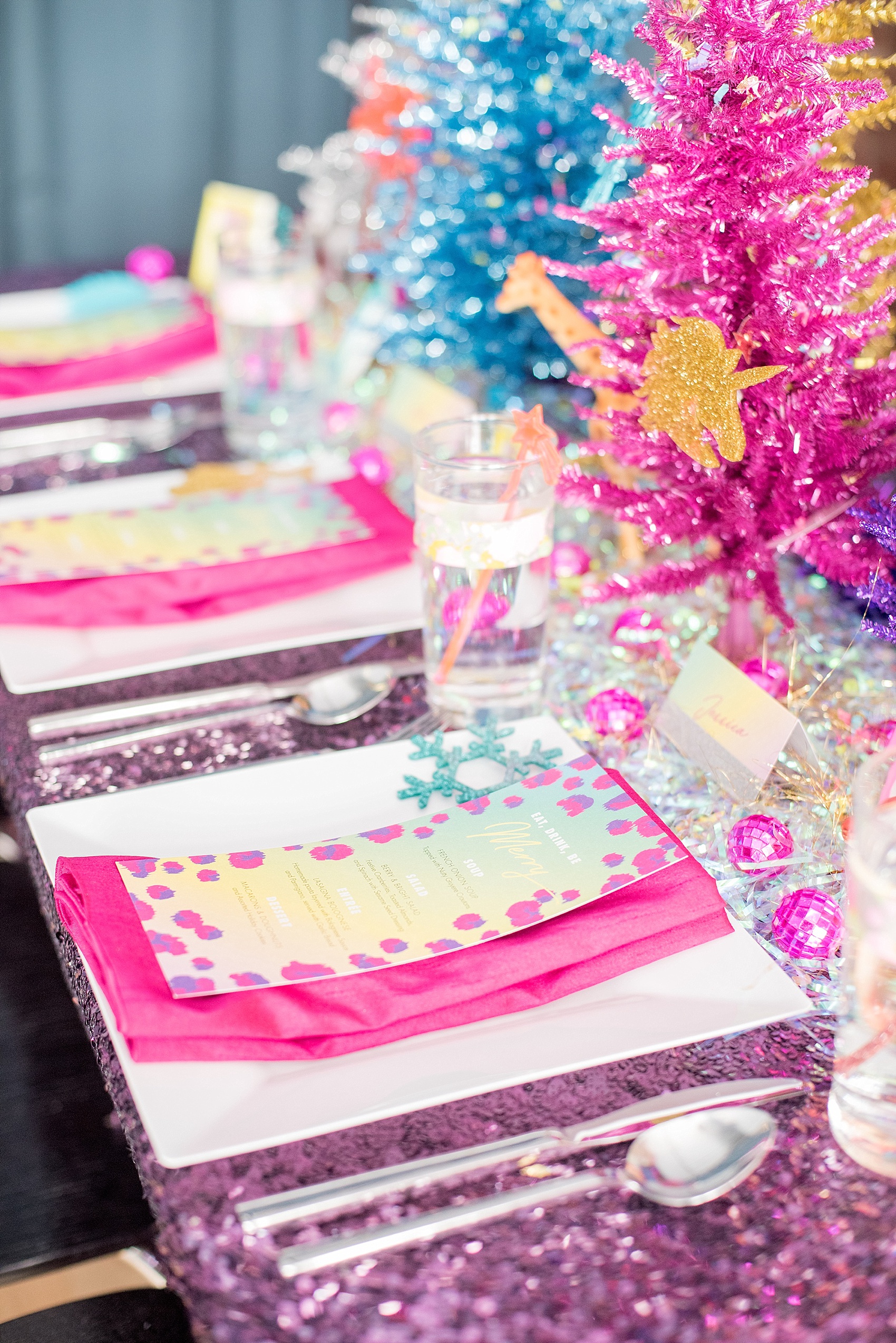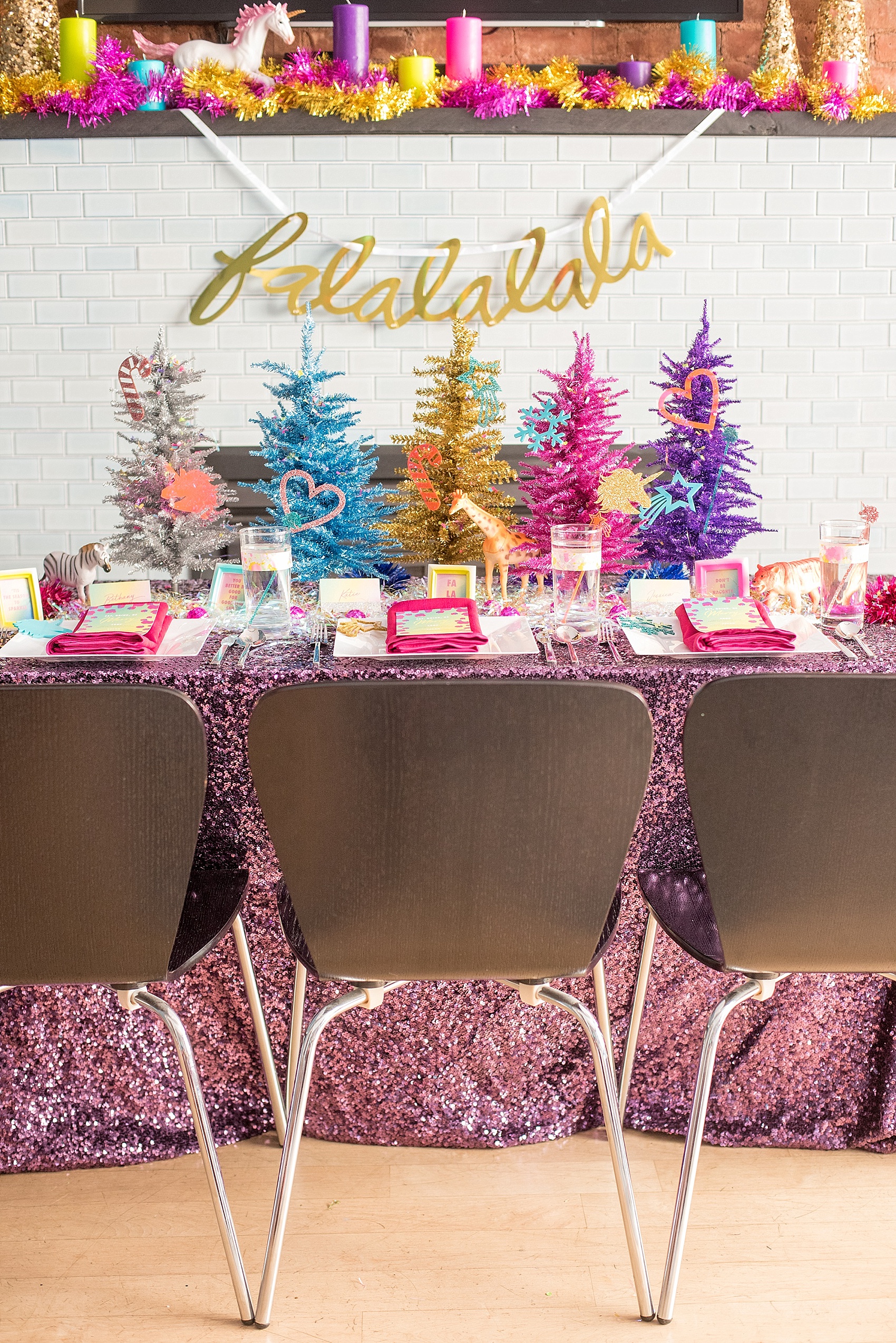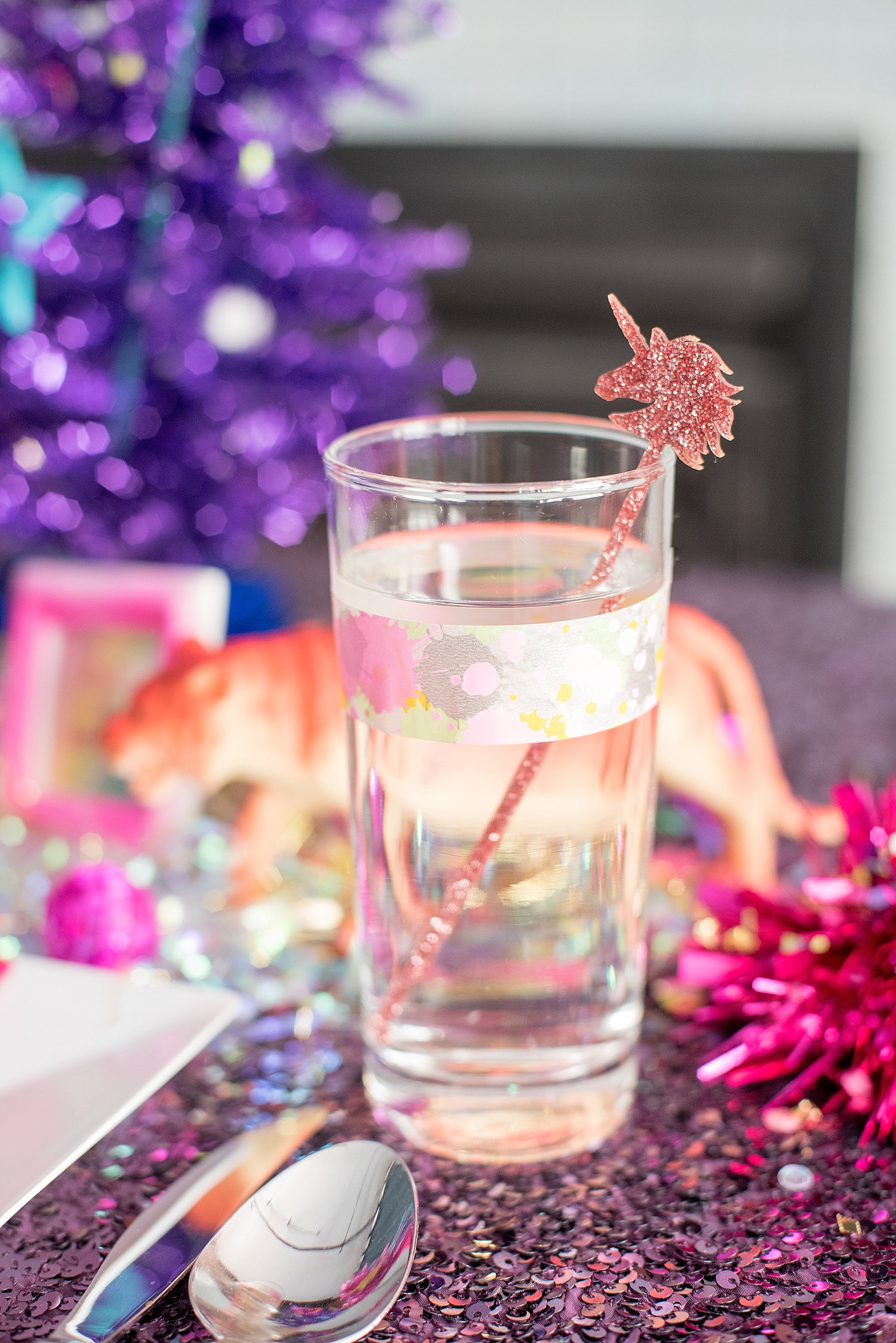 Splatter paint washi tape was affixed to the top of water glasses for an extra special touch of personalization. How cool are those unicorn stirrers?! Perfect to sit next to a zebra on the table and a glitter strip on a place cards with disco balls!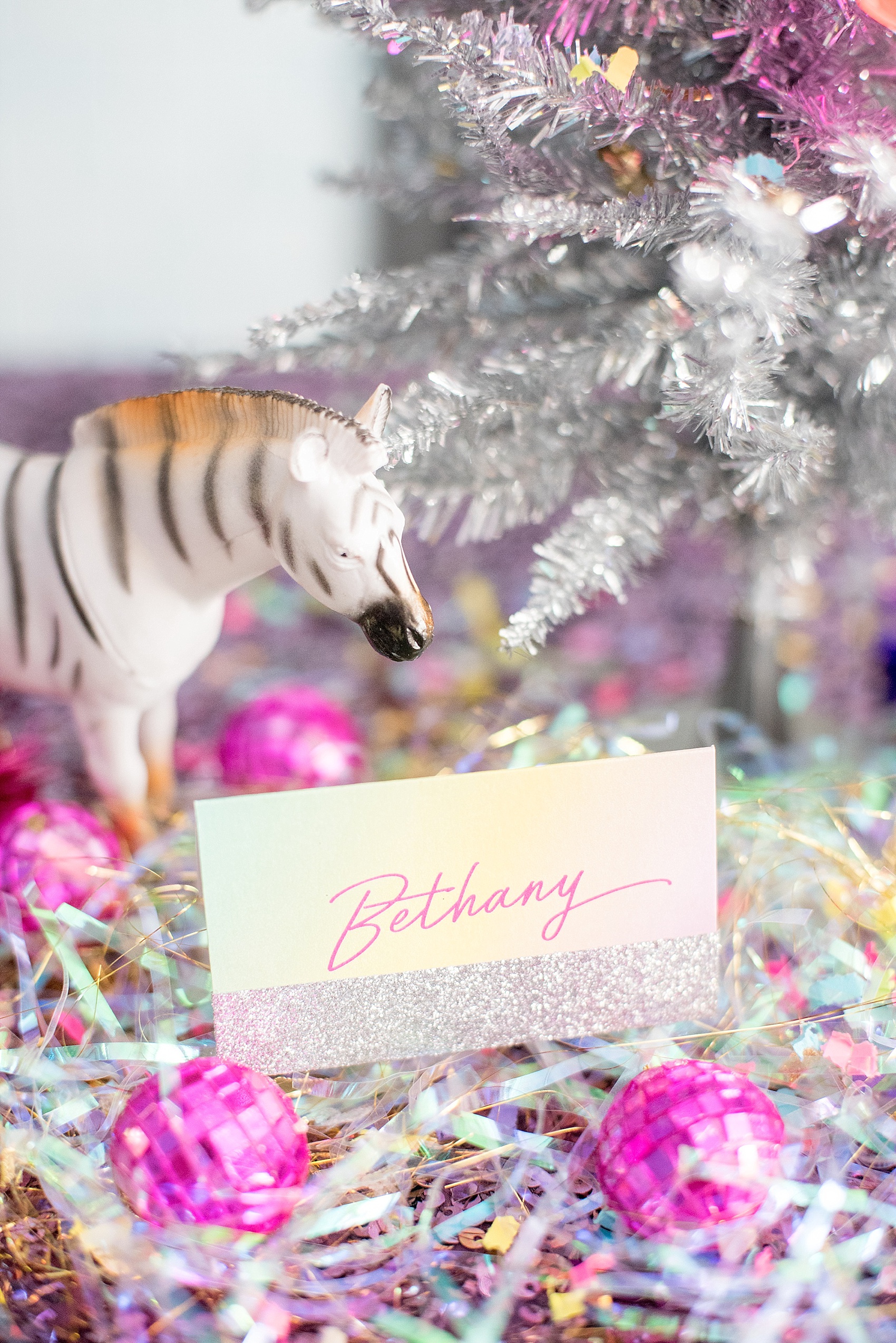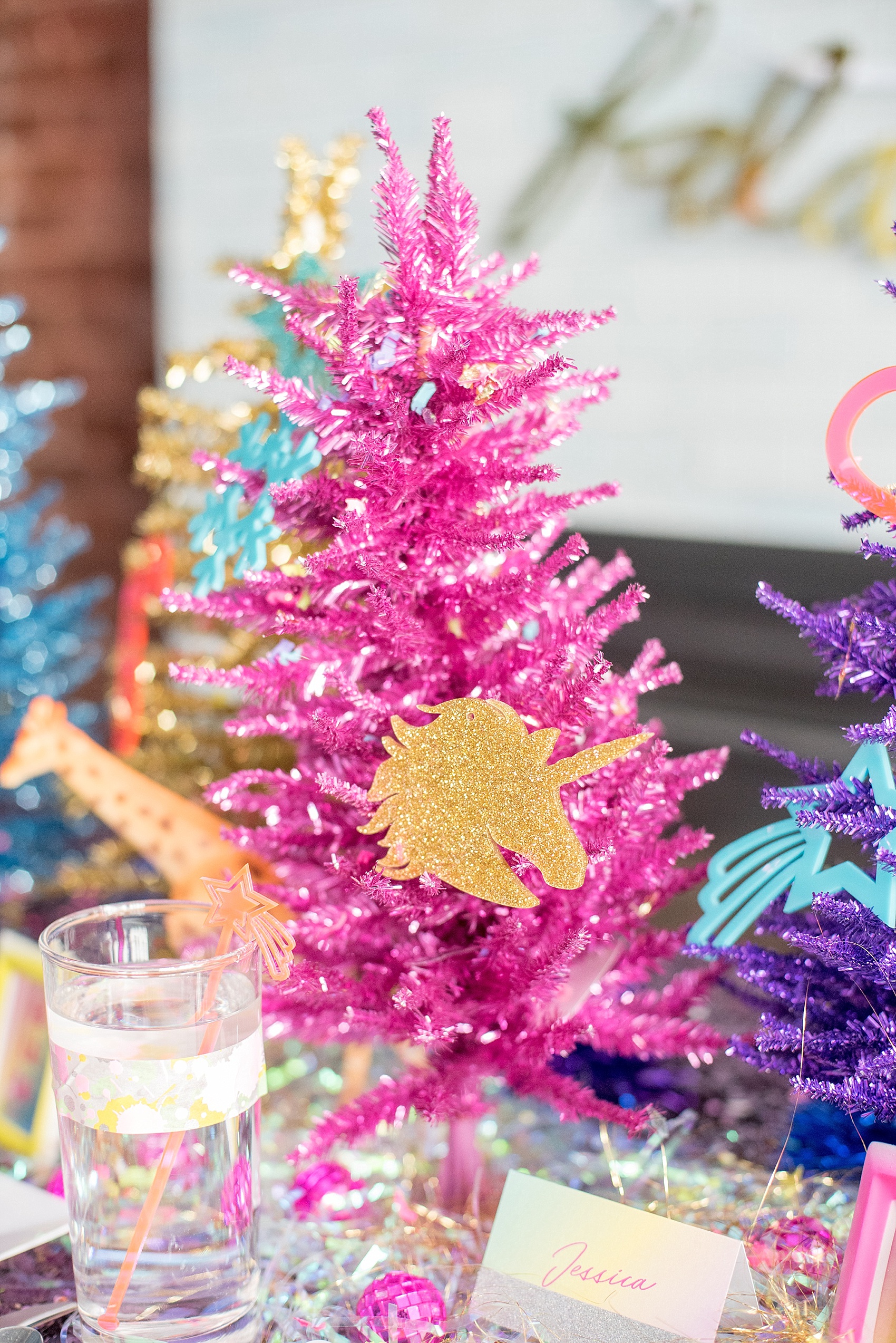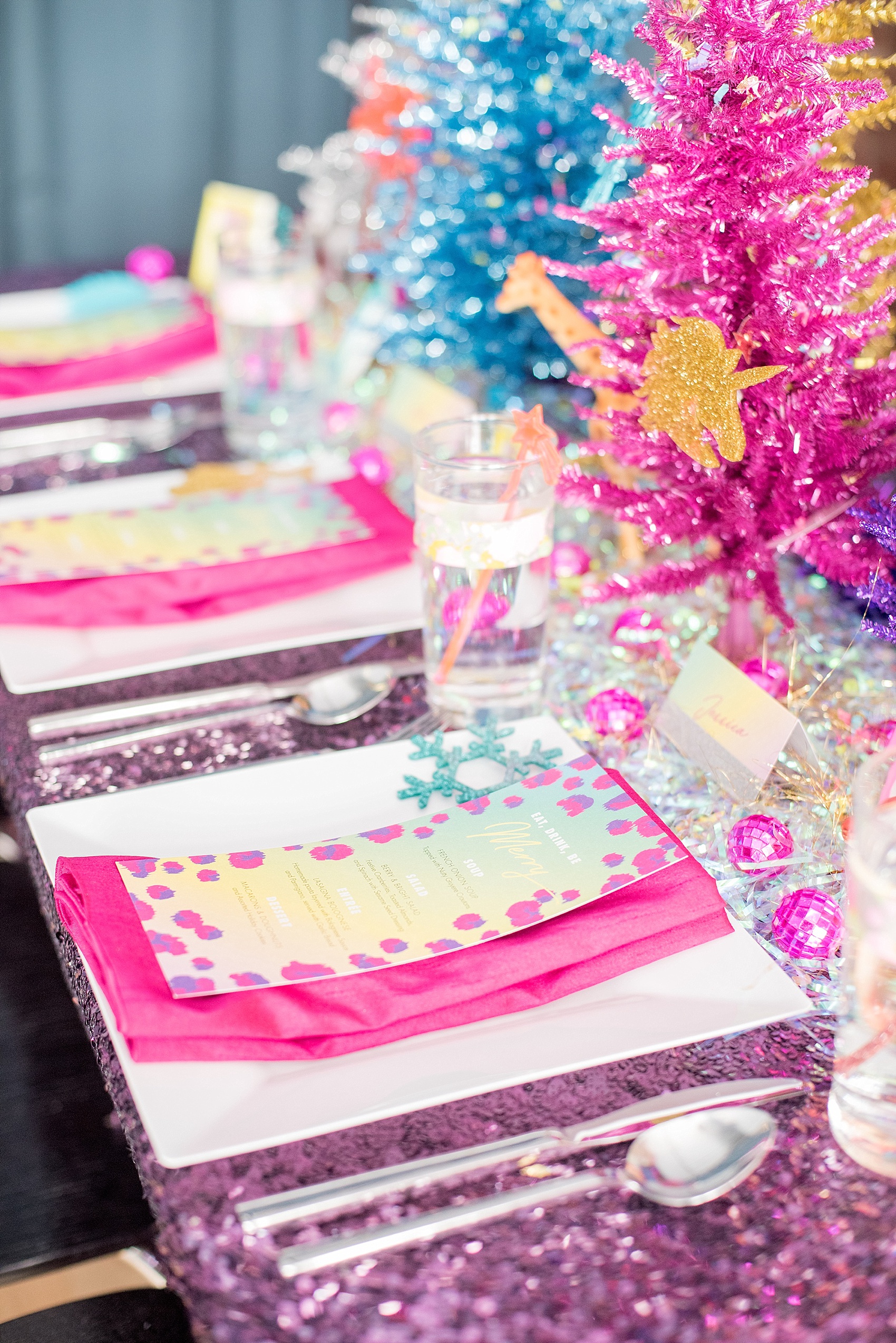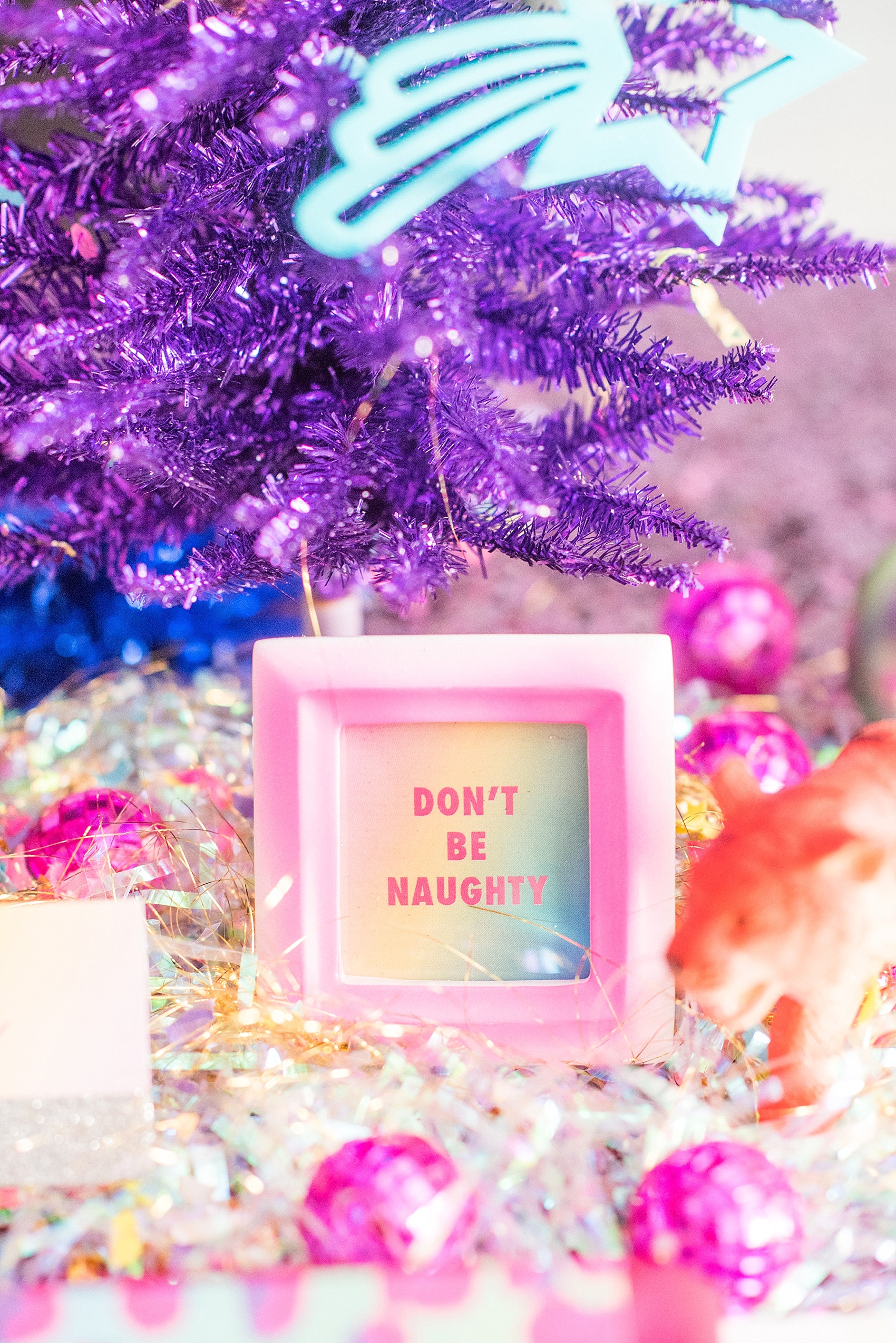 Alex, who created all the incredible paper goods, made fun signs to scatter at the space from "Don't be Naughty" to "Tis the Season to Sparkle." She even created a custom drink recipe card for the "Frosty Unicorn," reminiscent of a White Russian cocktail with a festive holiday twist.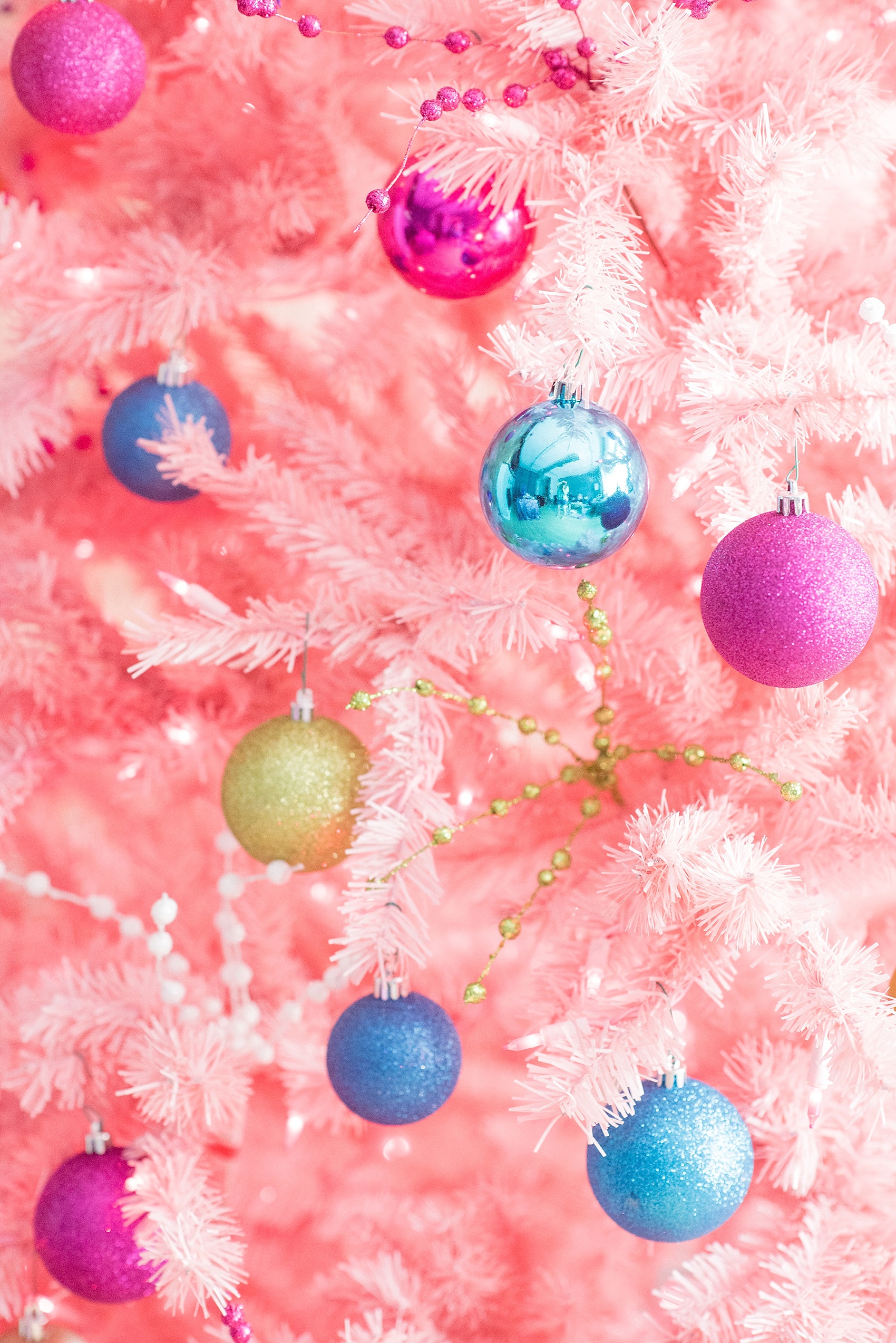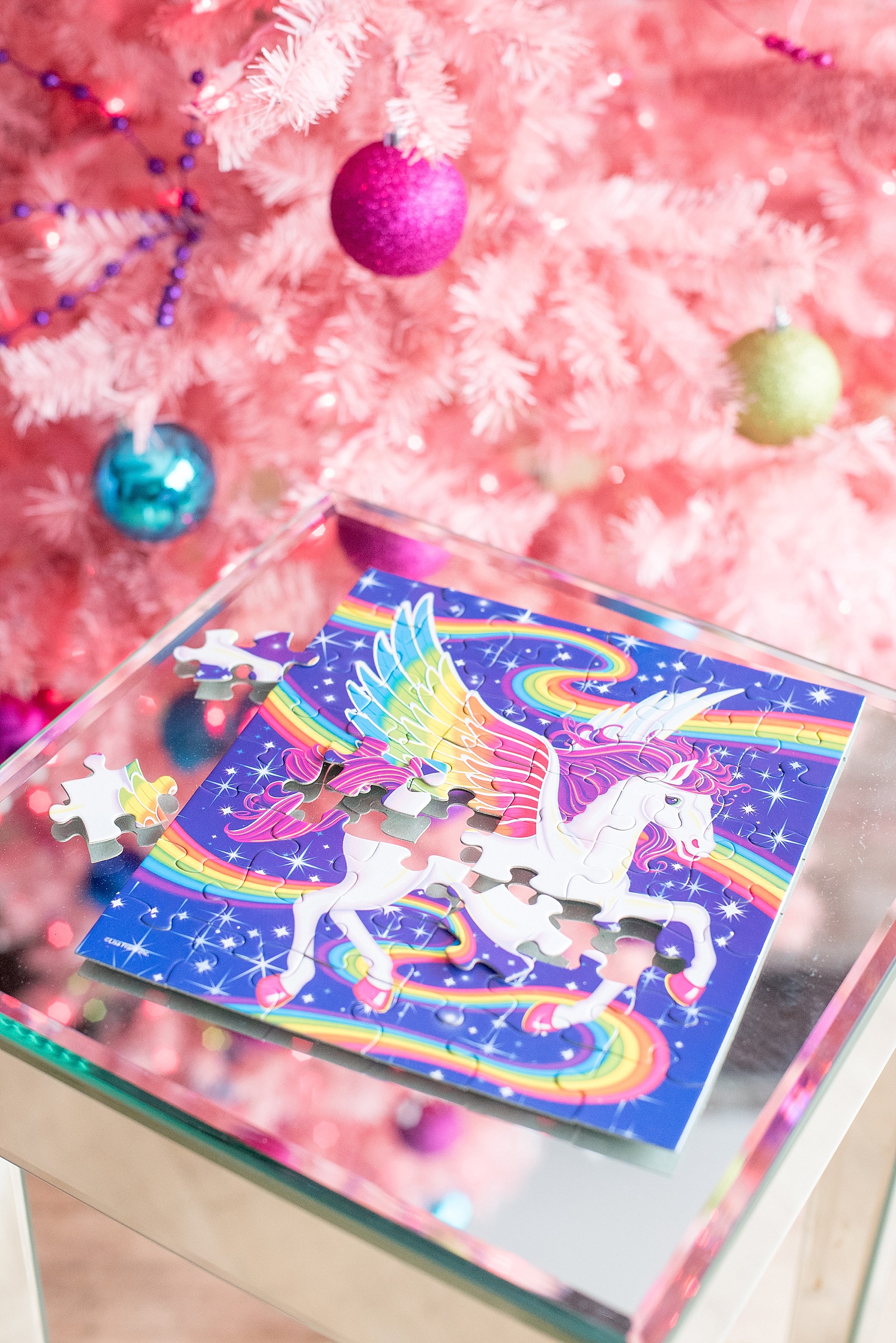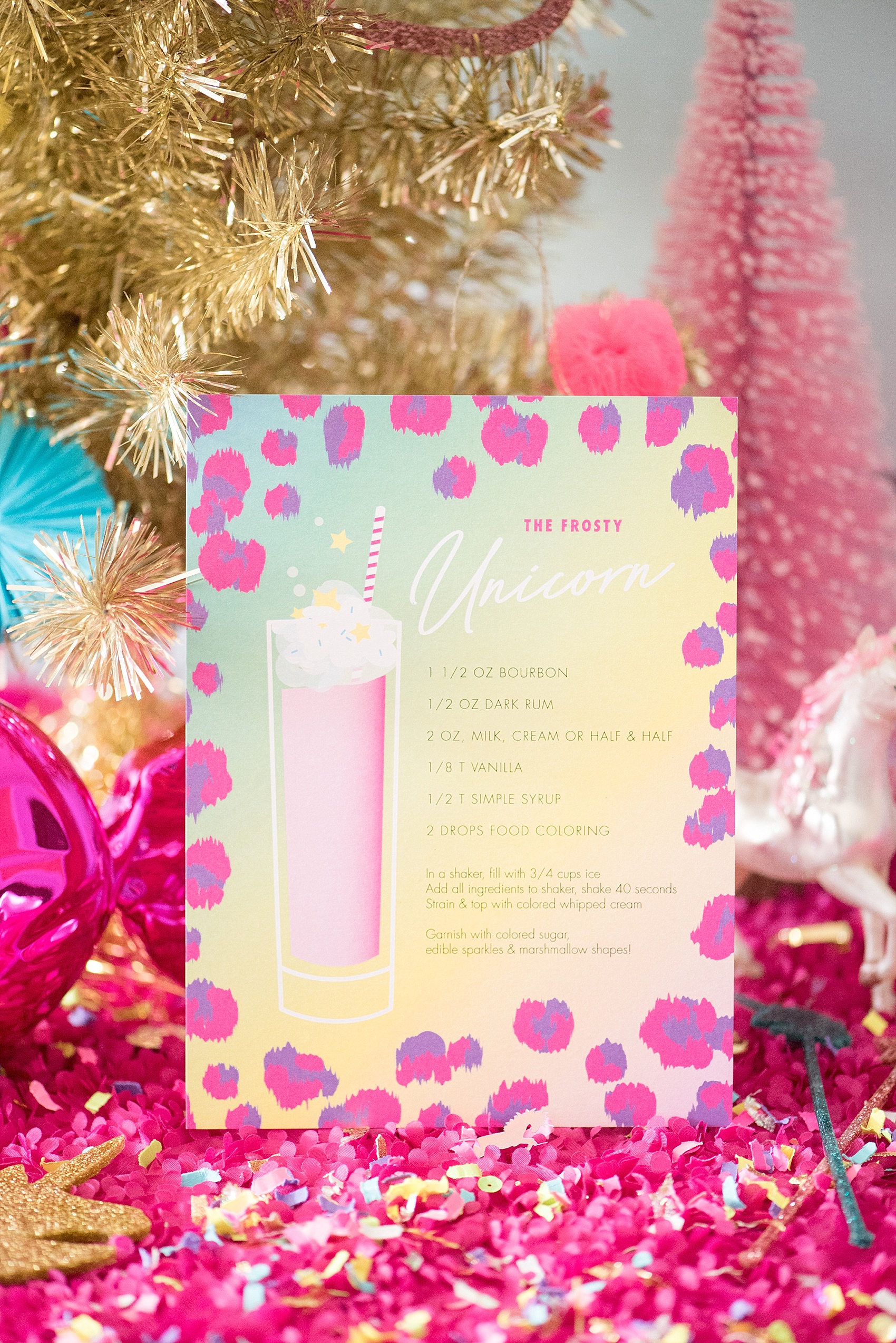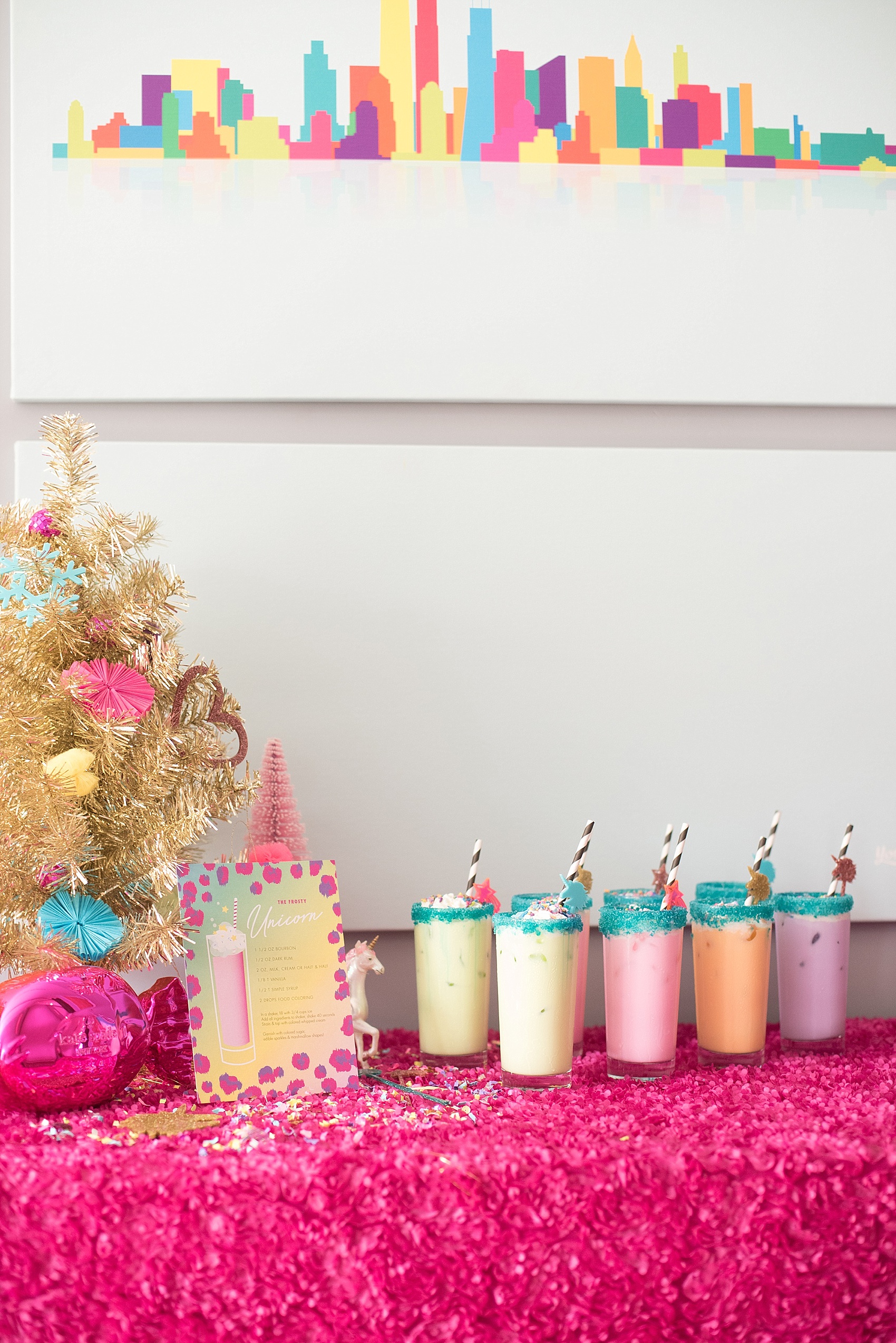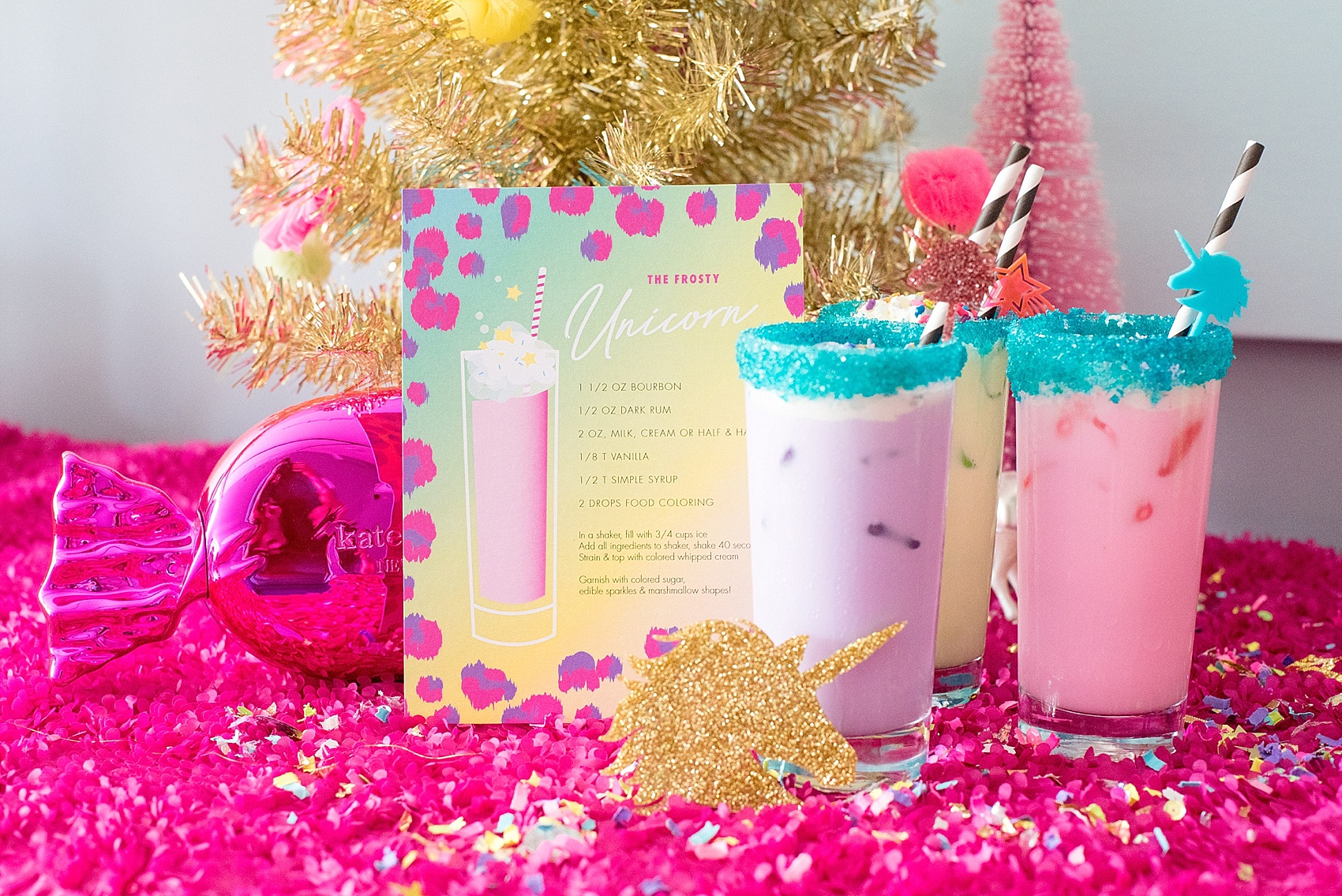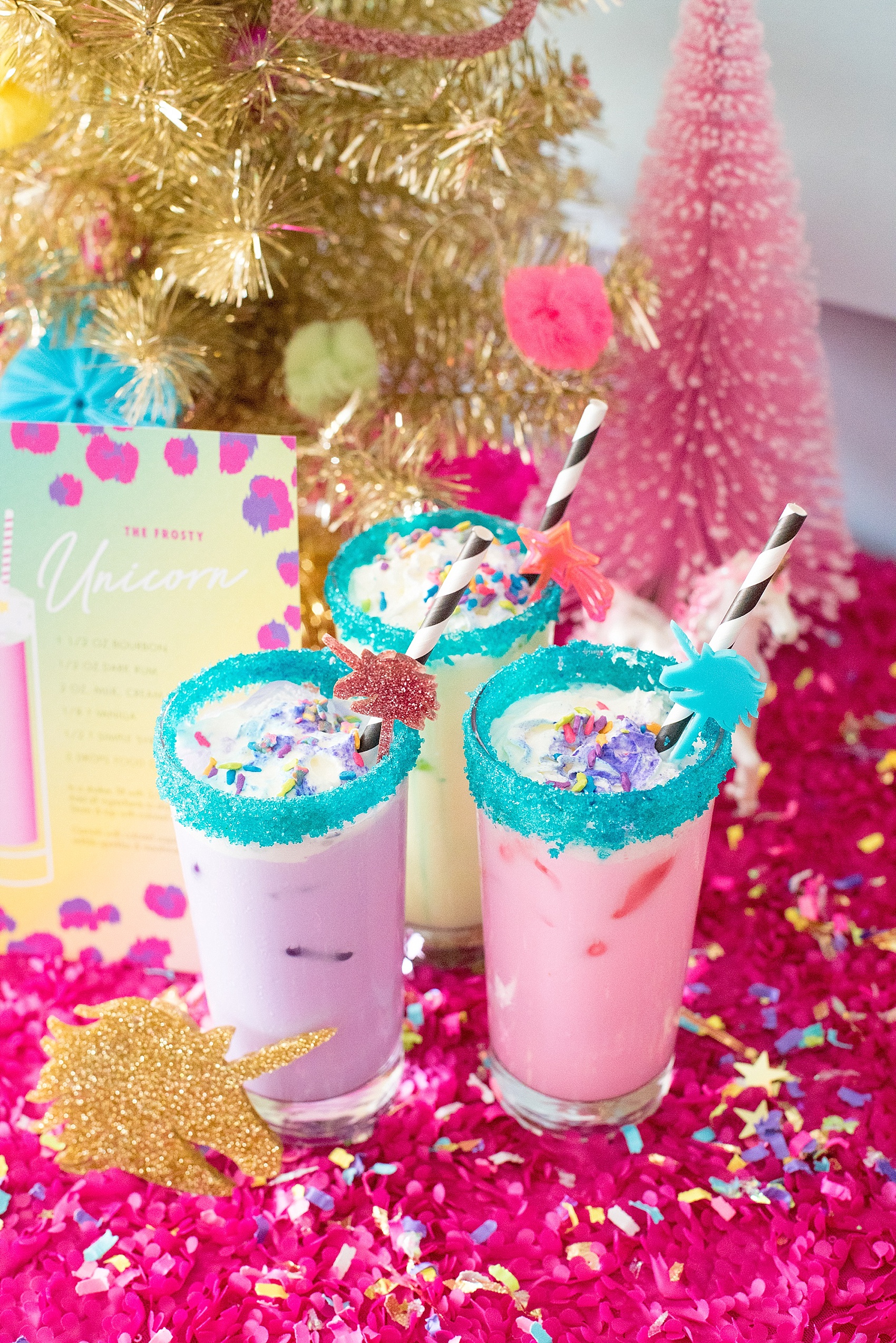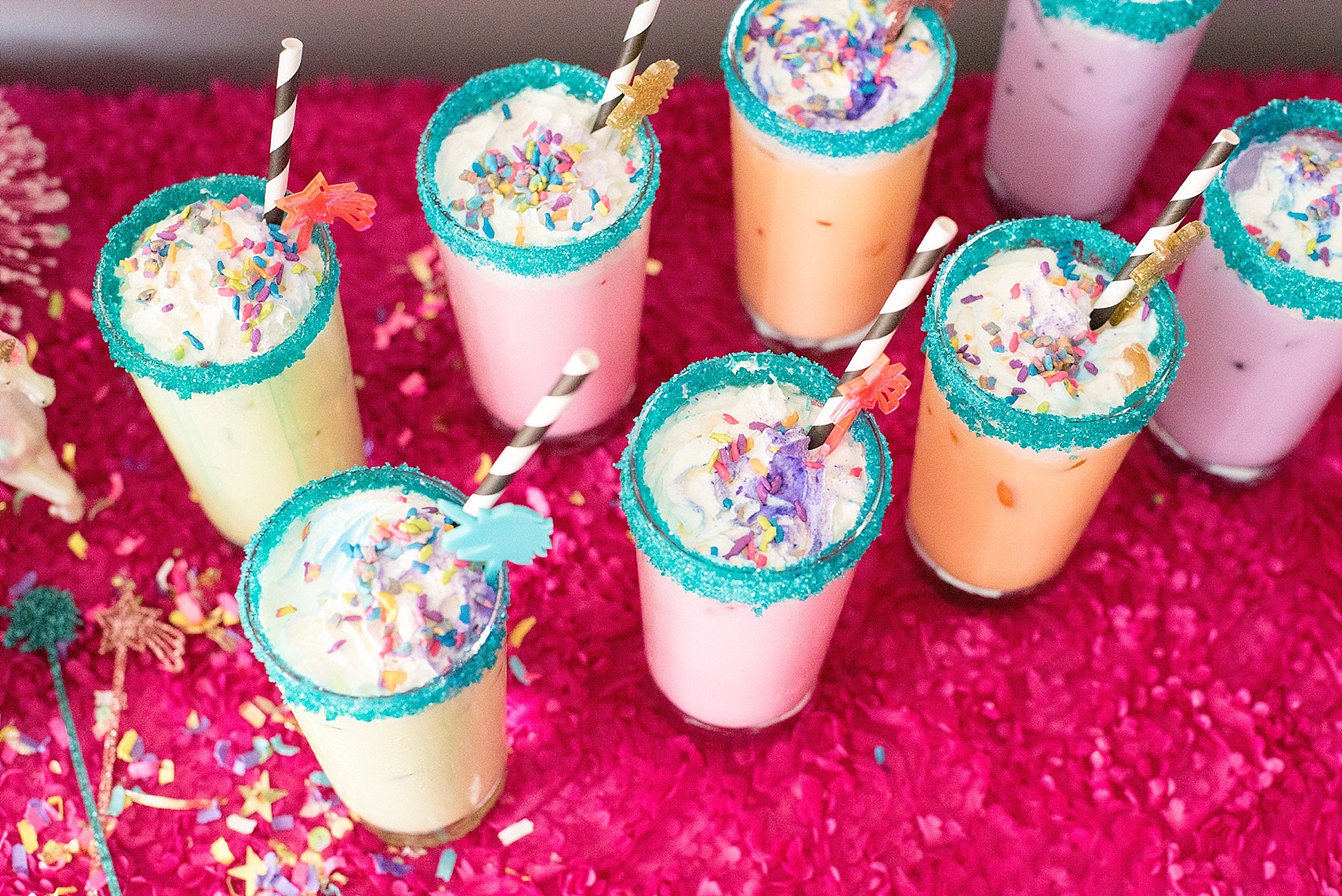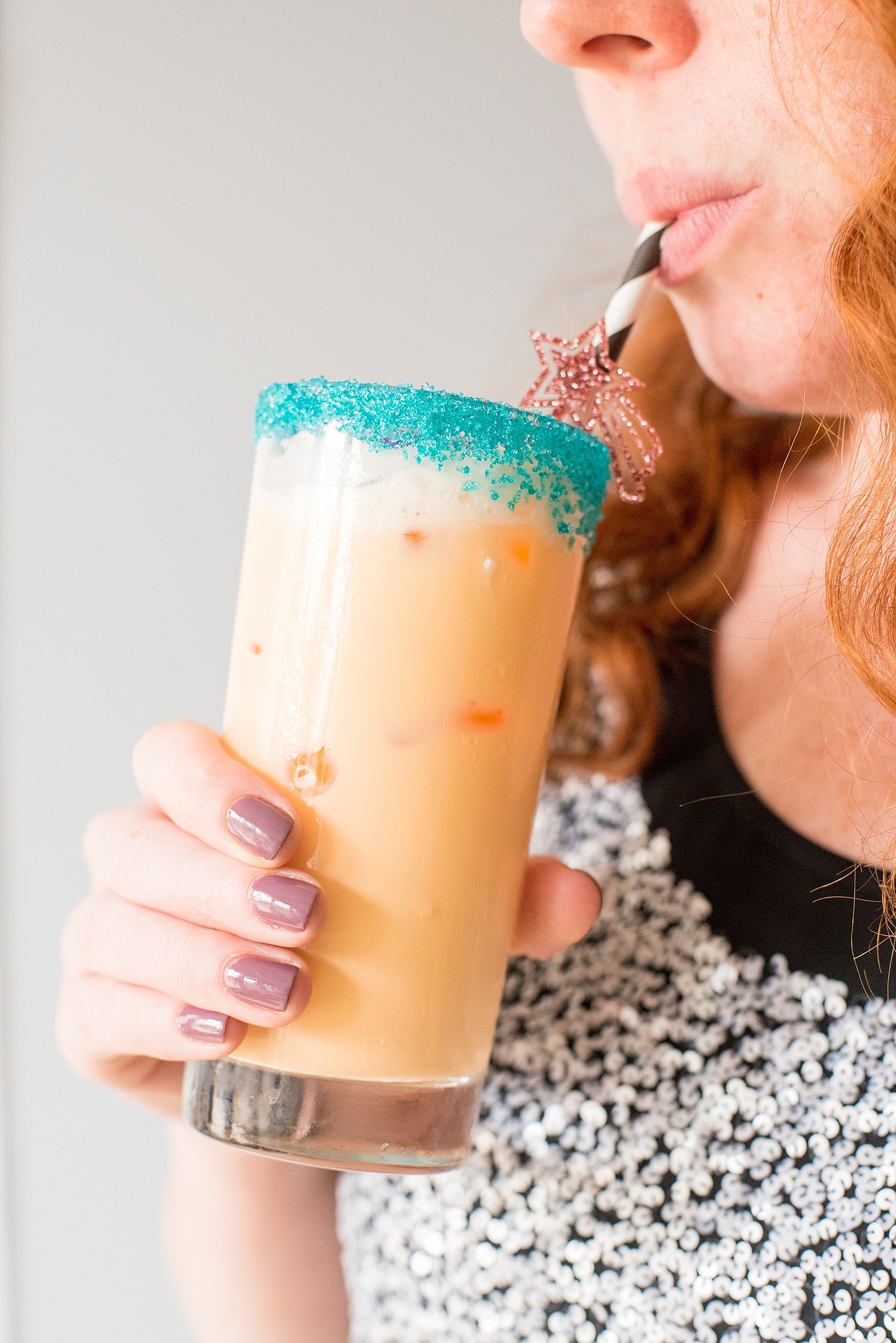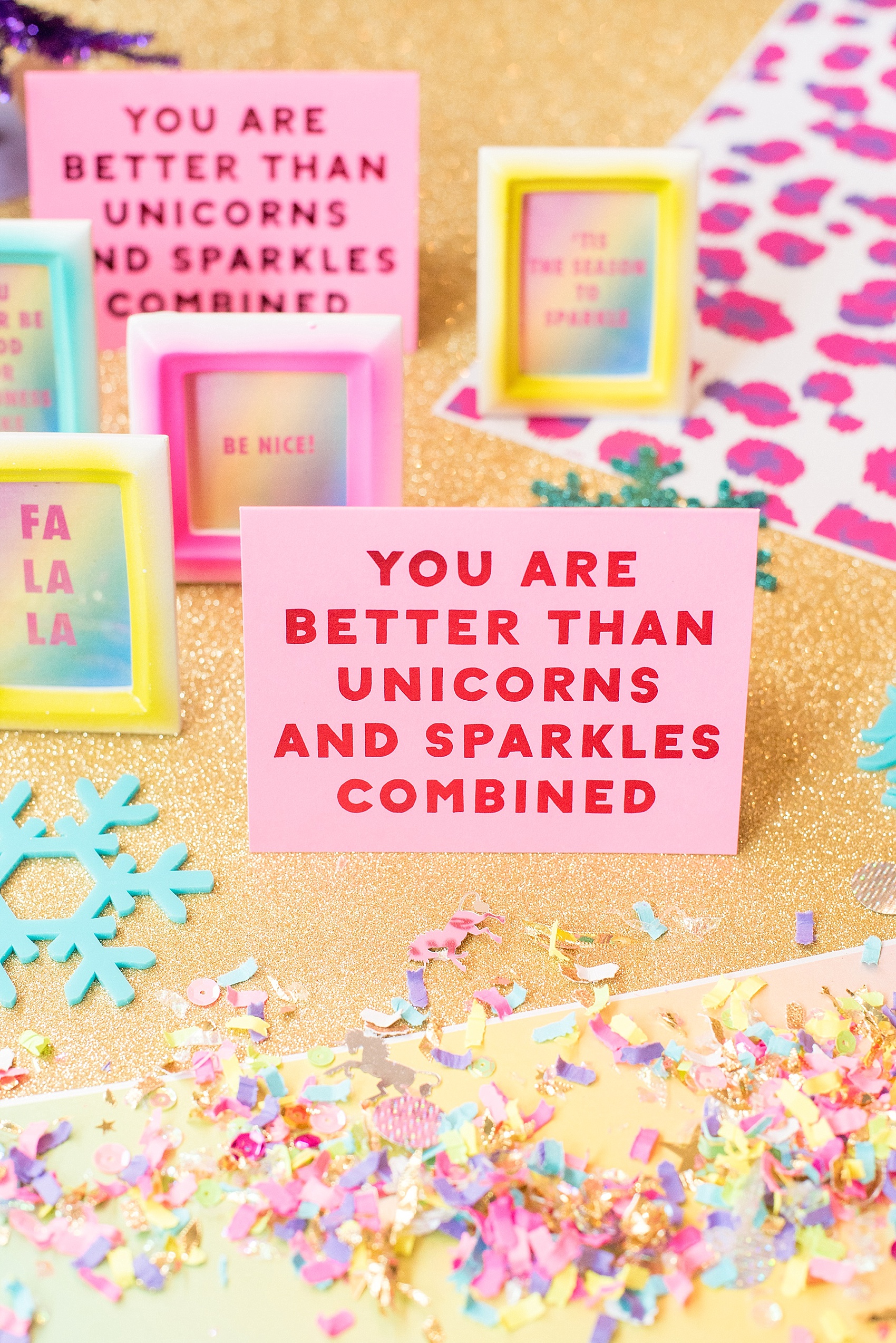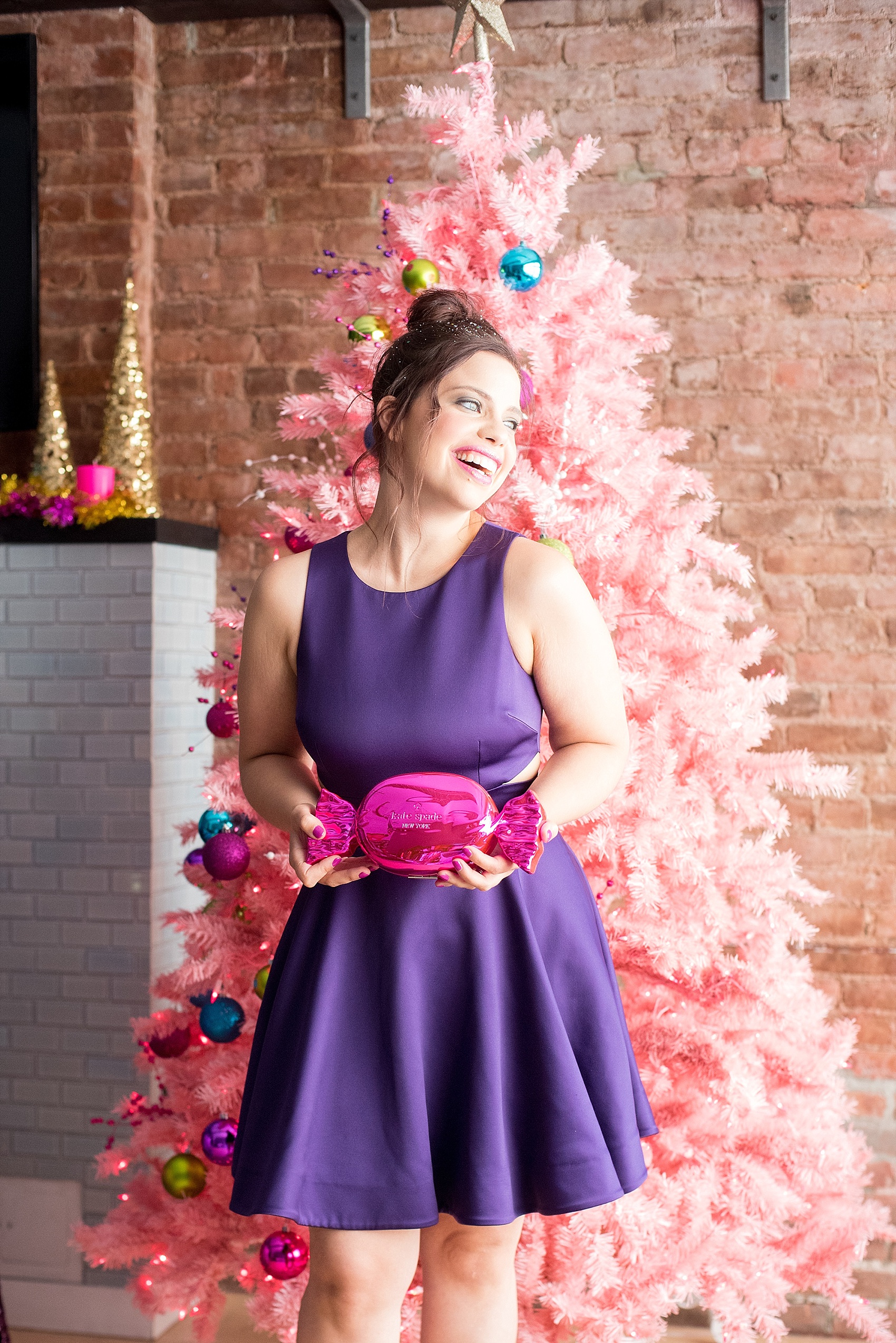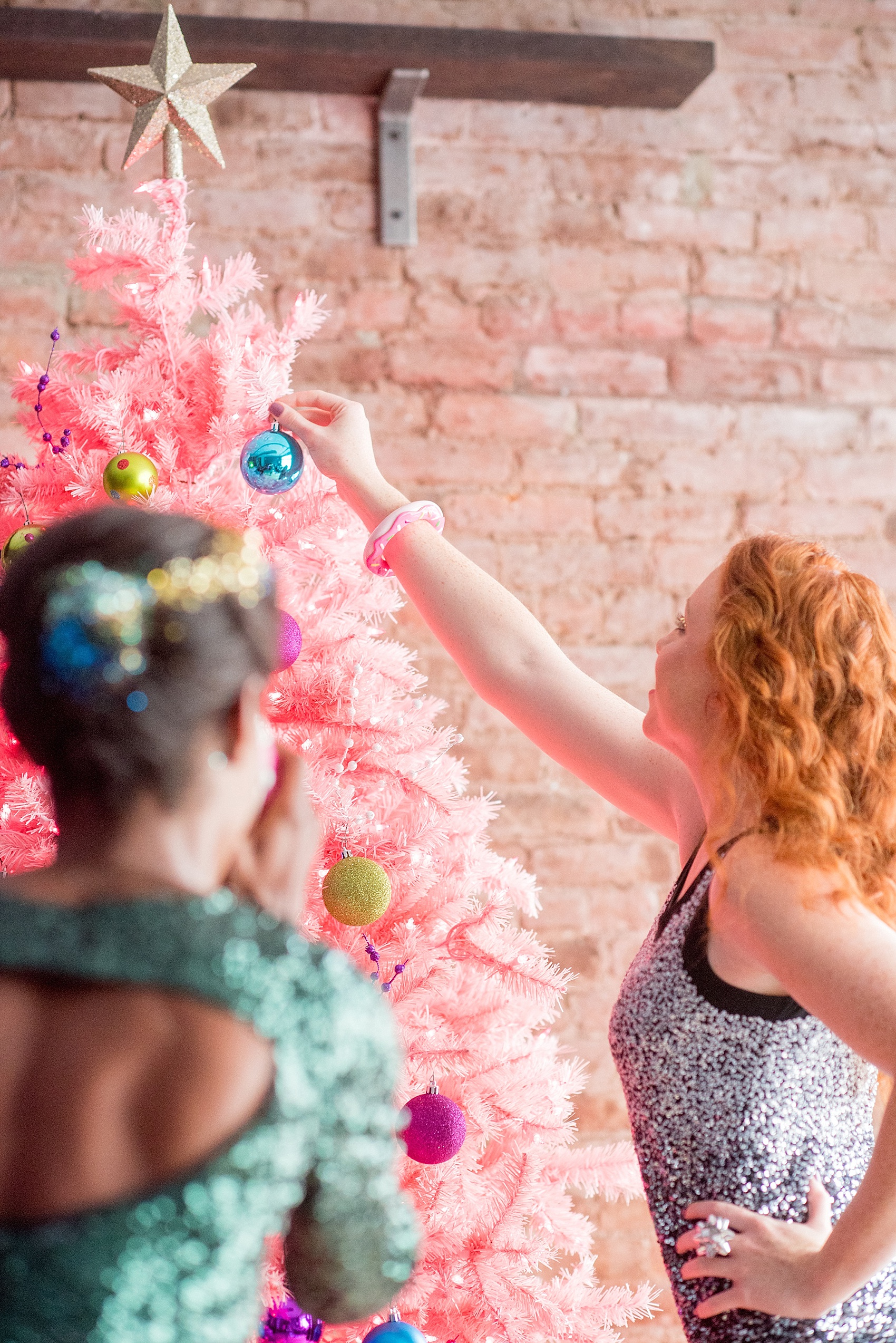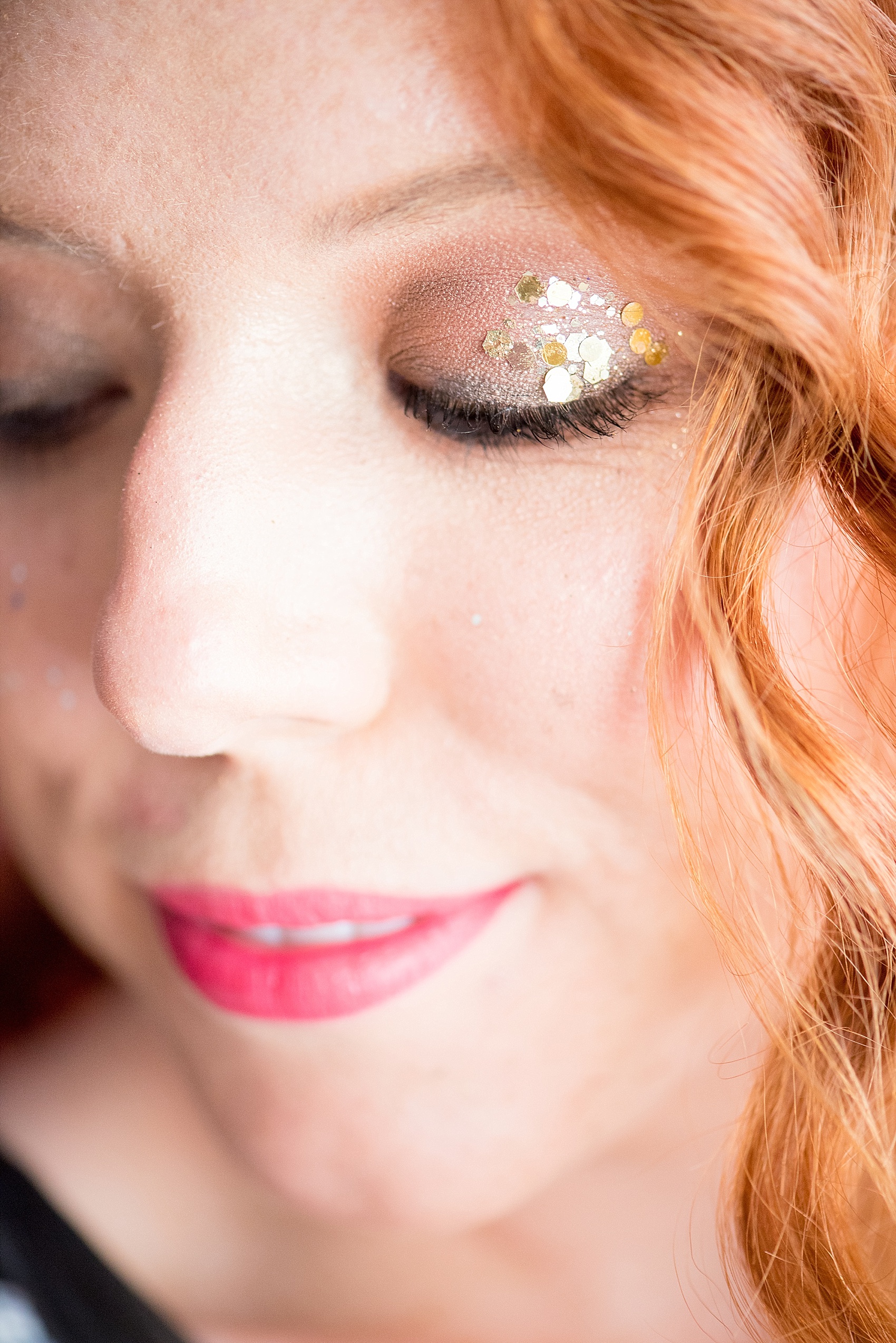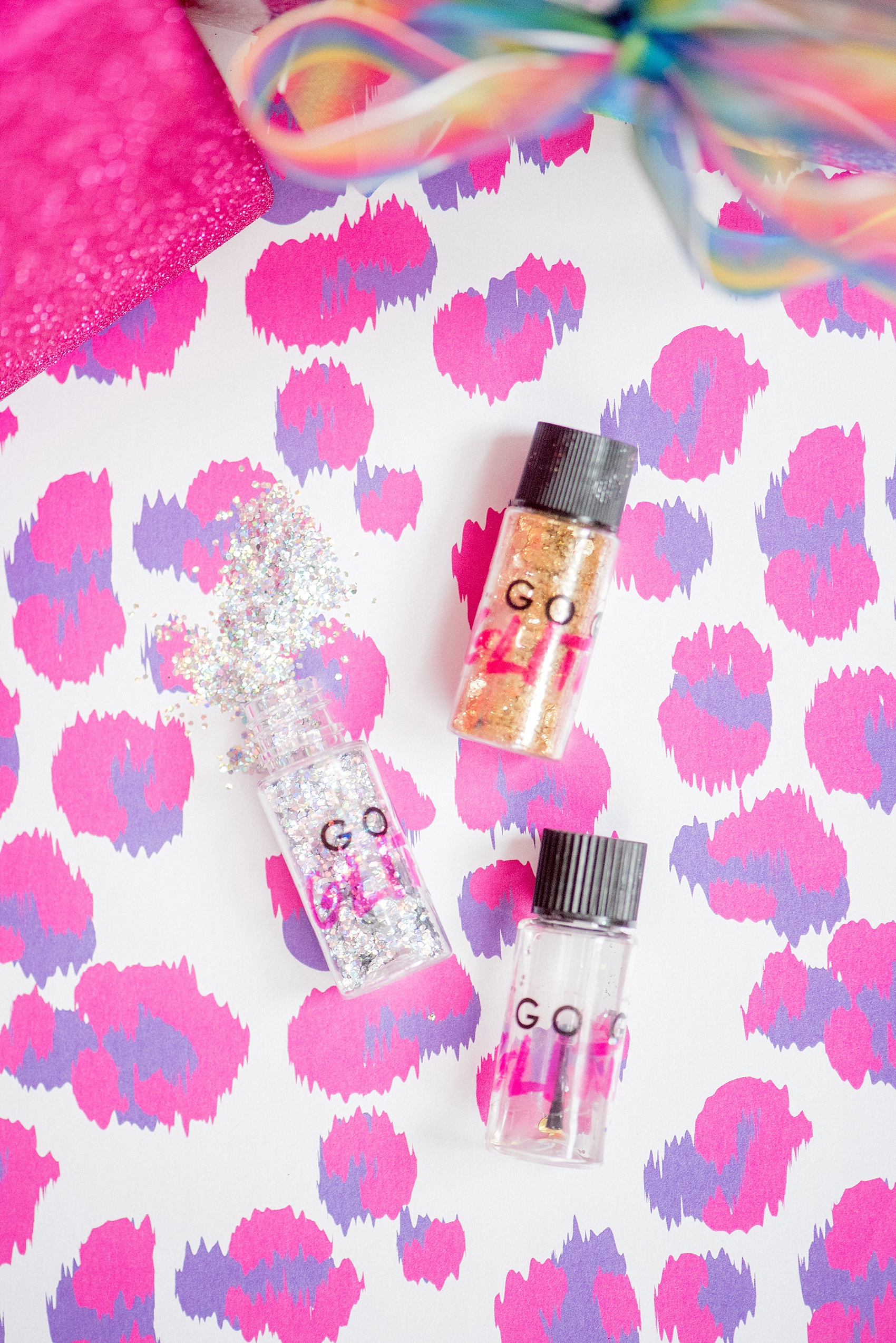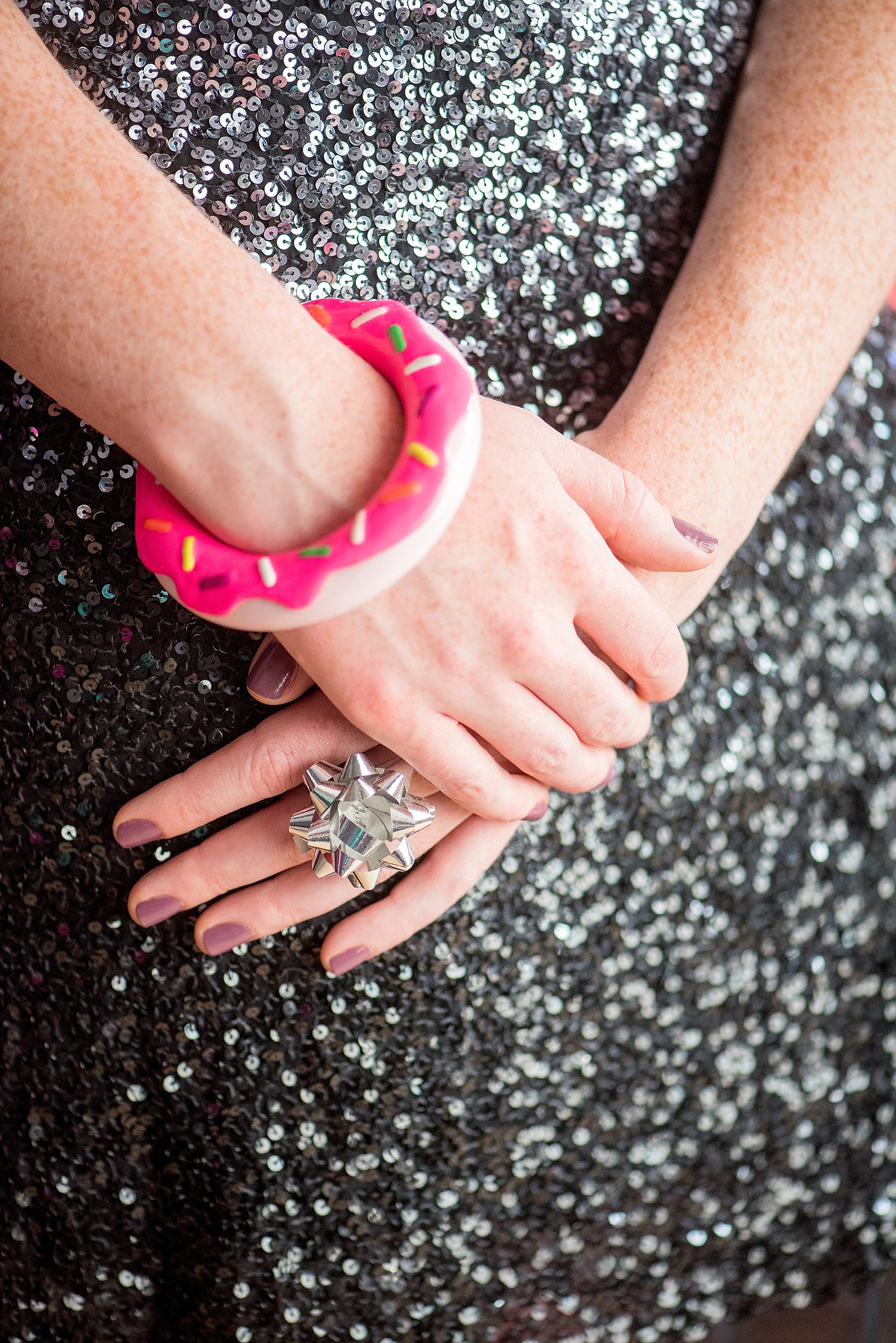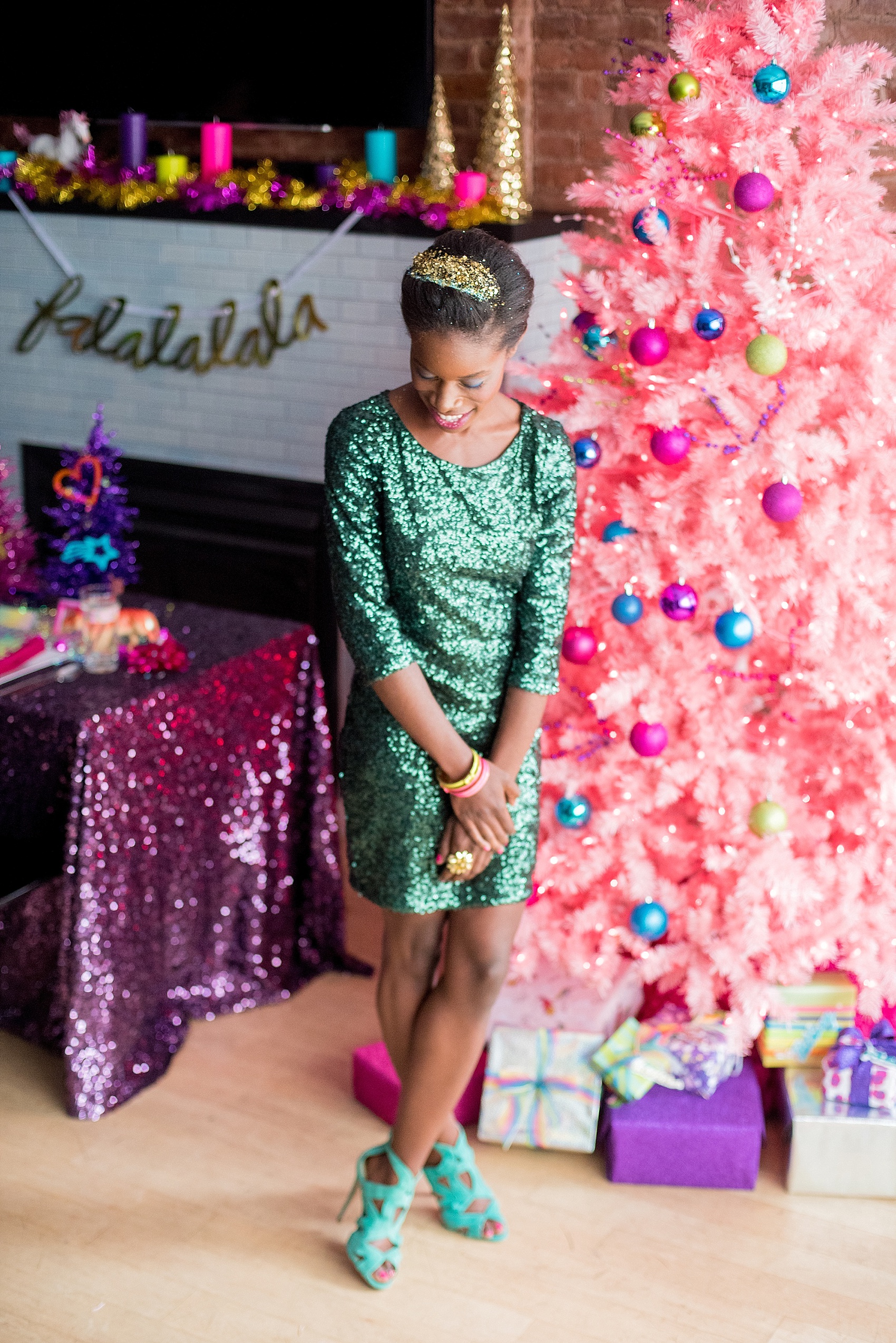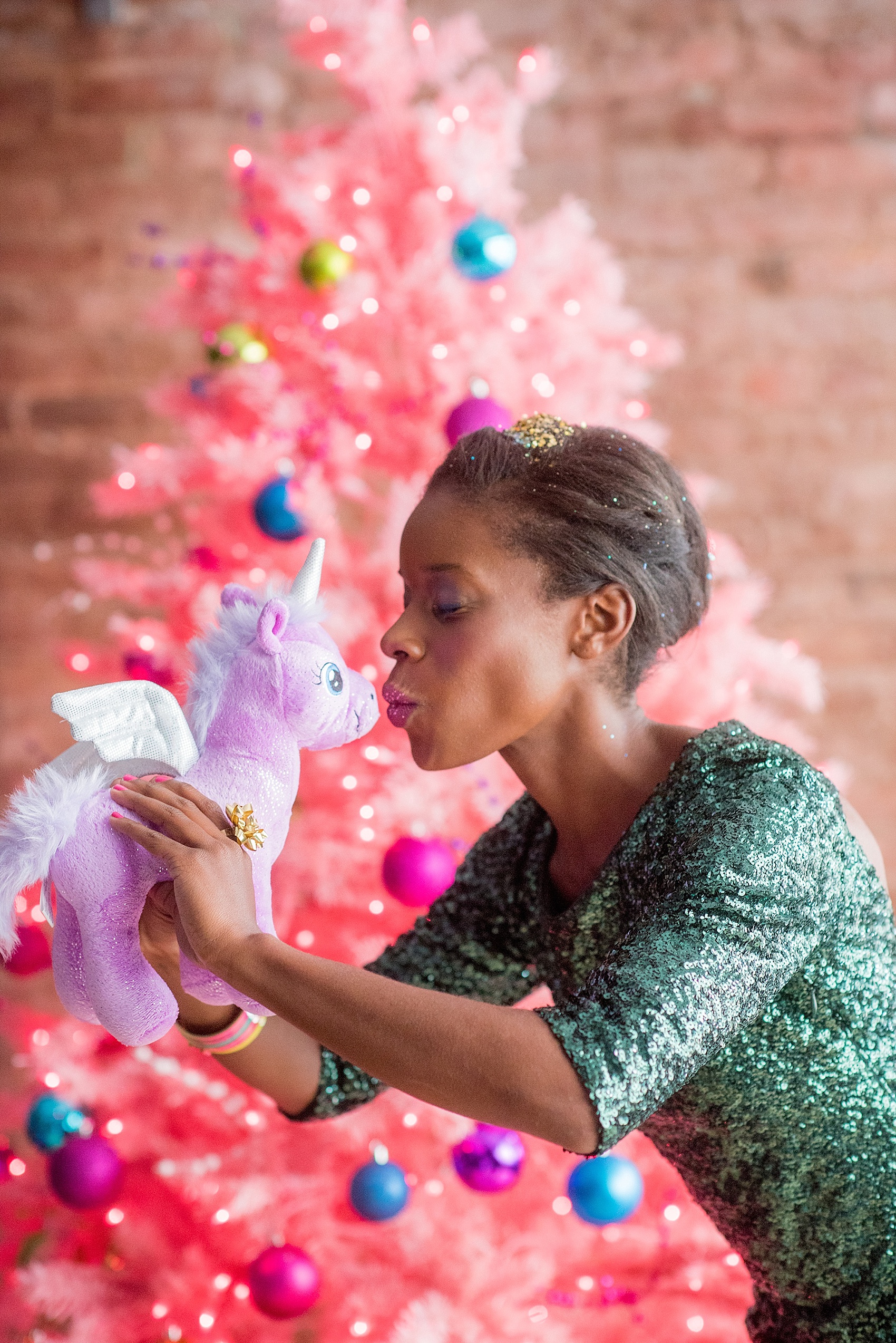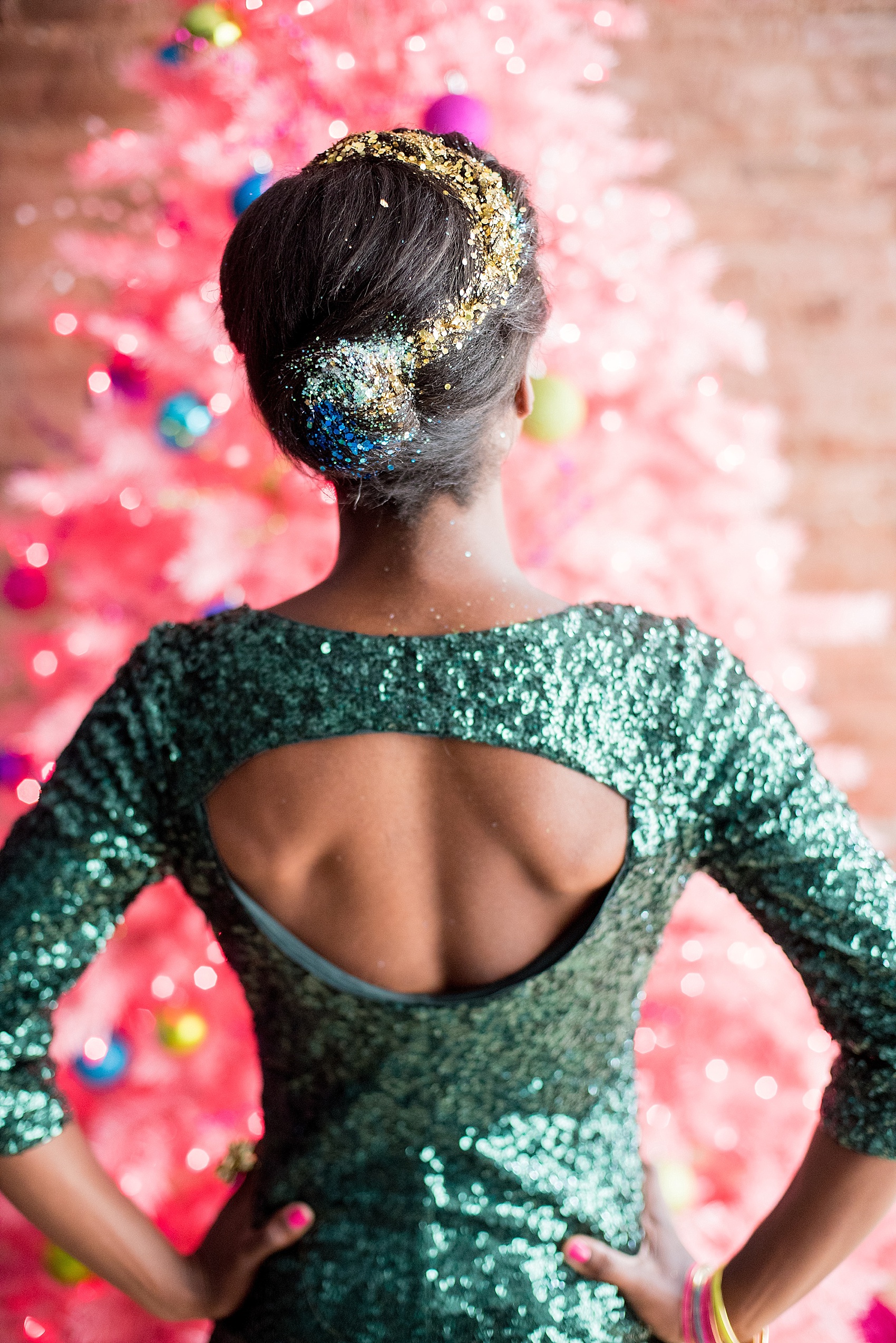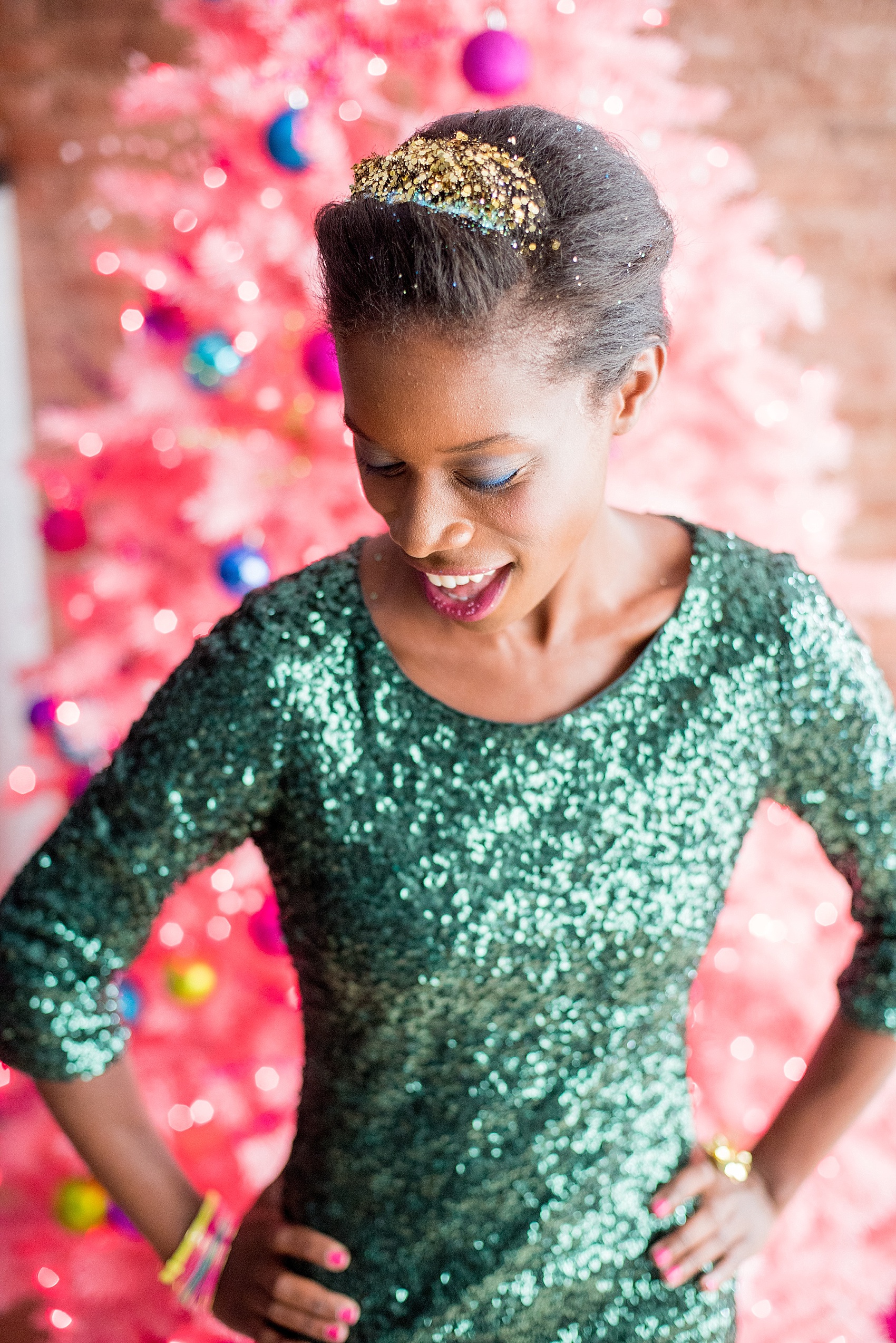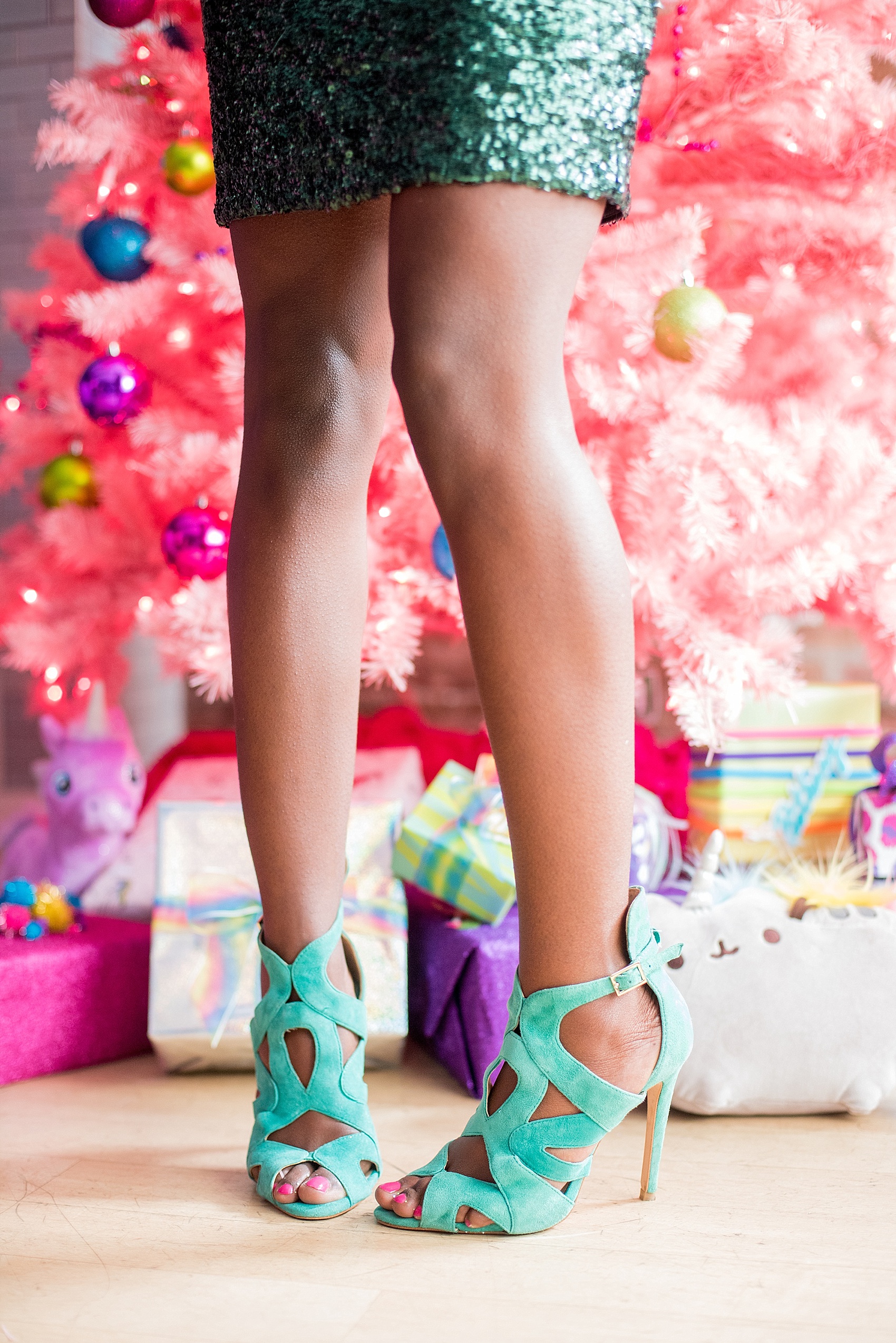 I have to admit we ALL got glittered up, even those of us behind the scenes! Needless to say the evening was spent picking glitter out of sweaters and dresses and trying to manage to wash it away into the shower and not the floors but it was 100% worth it to sparkle, shine and shimmer for the holiday fete.
The girls finished decorating the pink Christmas tree before opening gifts and doing some holiday cookie decorating, which was such a fun activity to do with girlfriends. Edible art!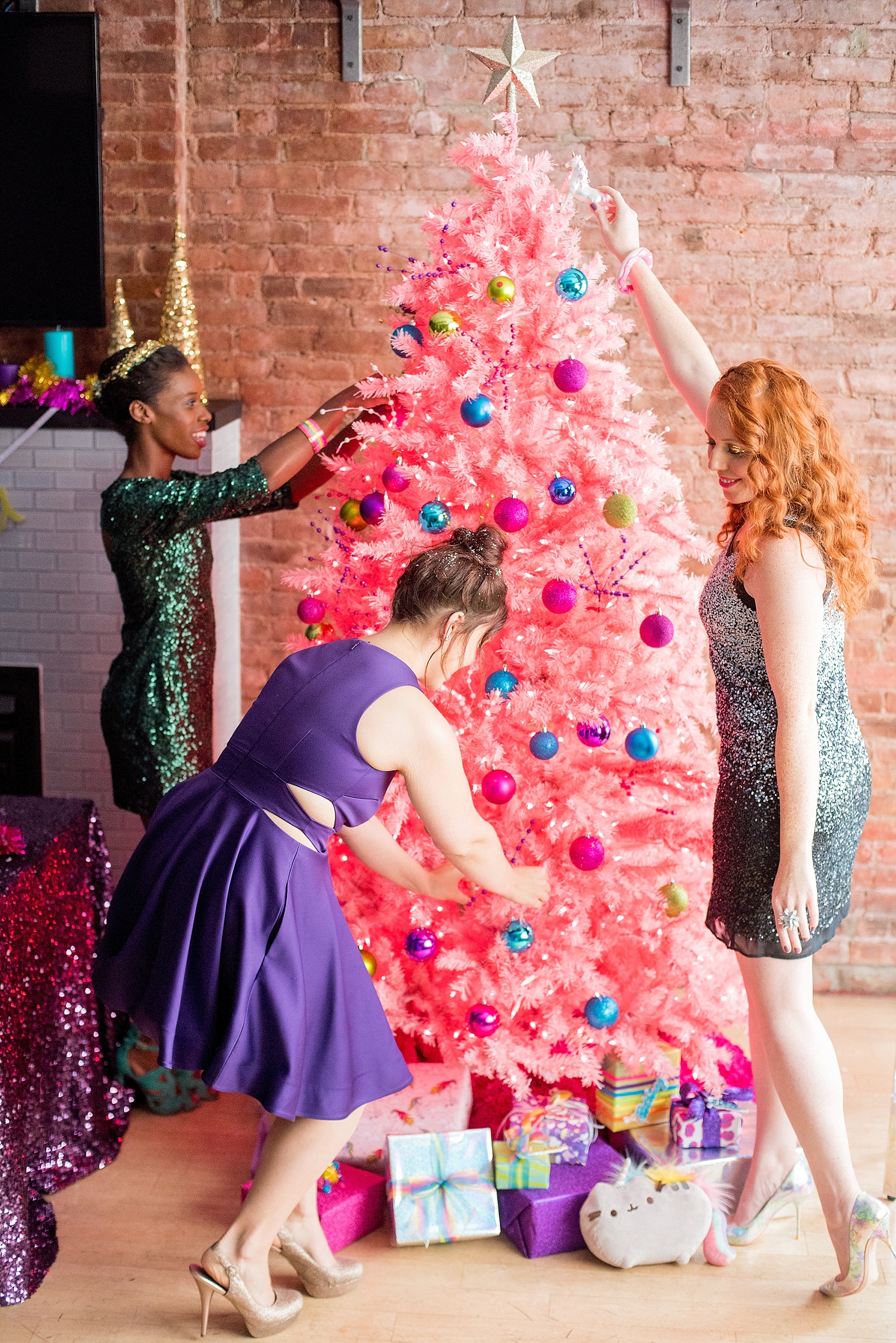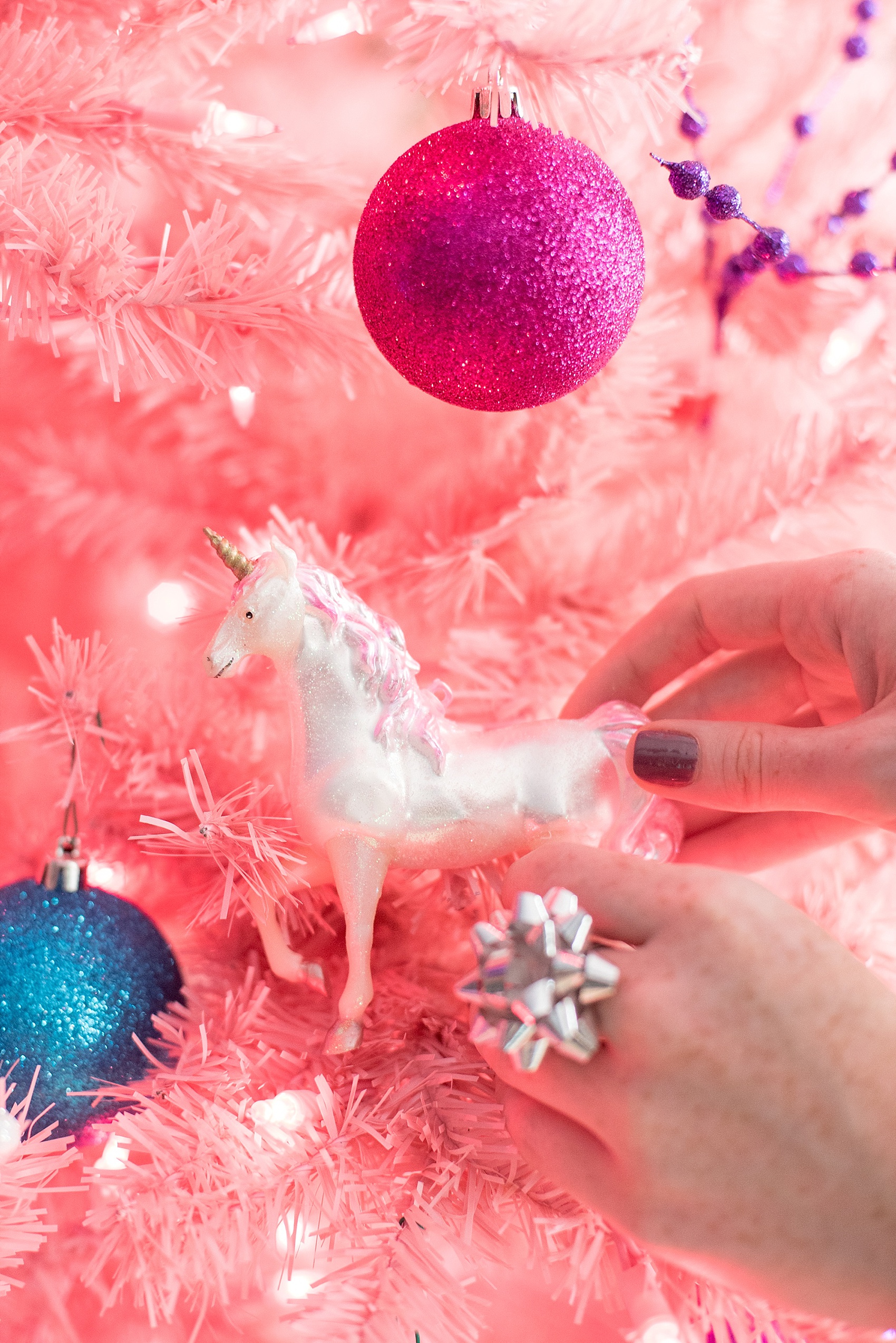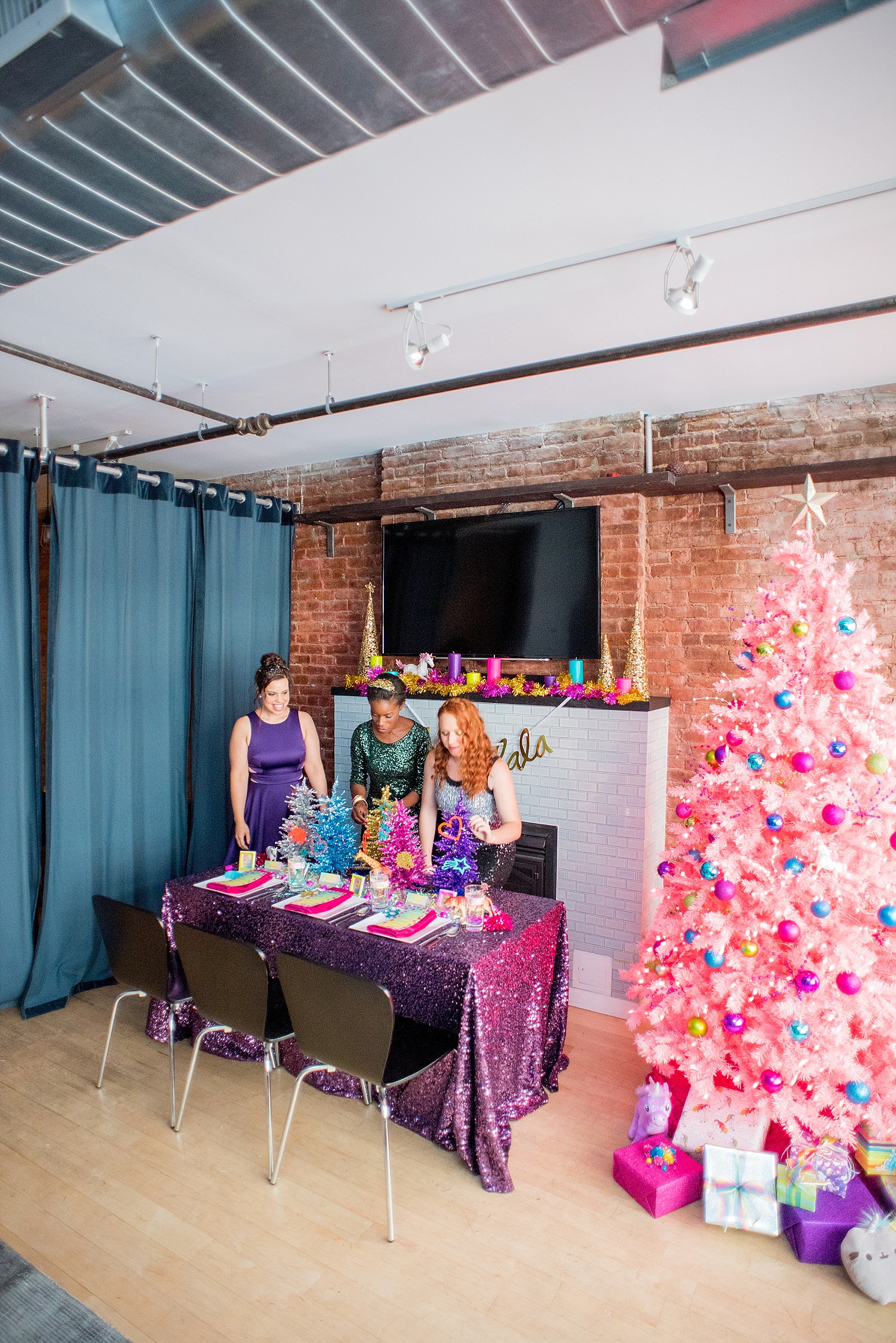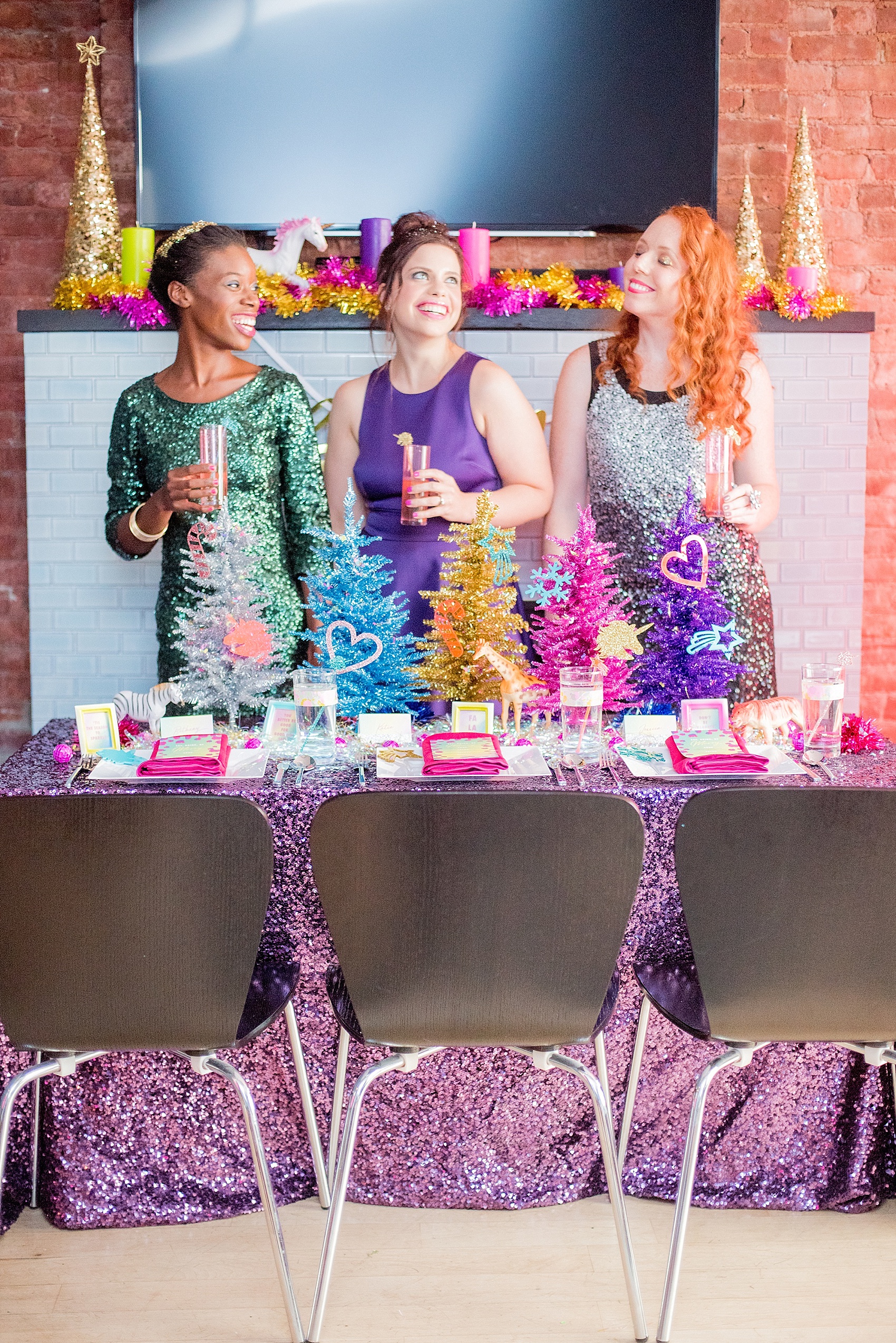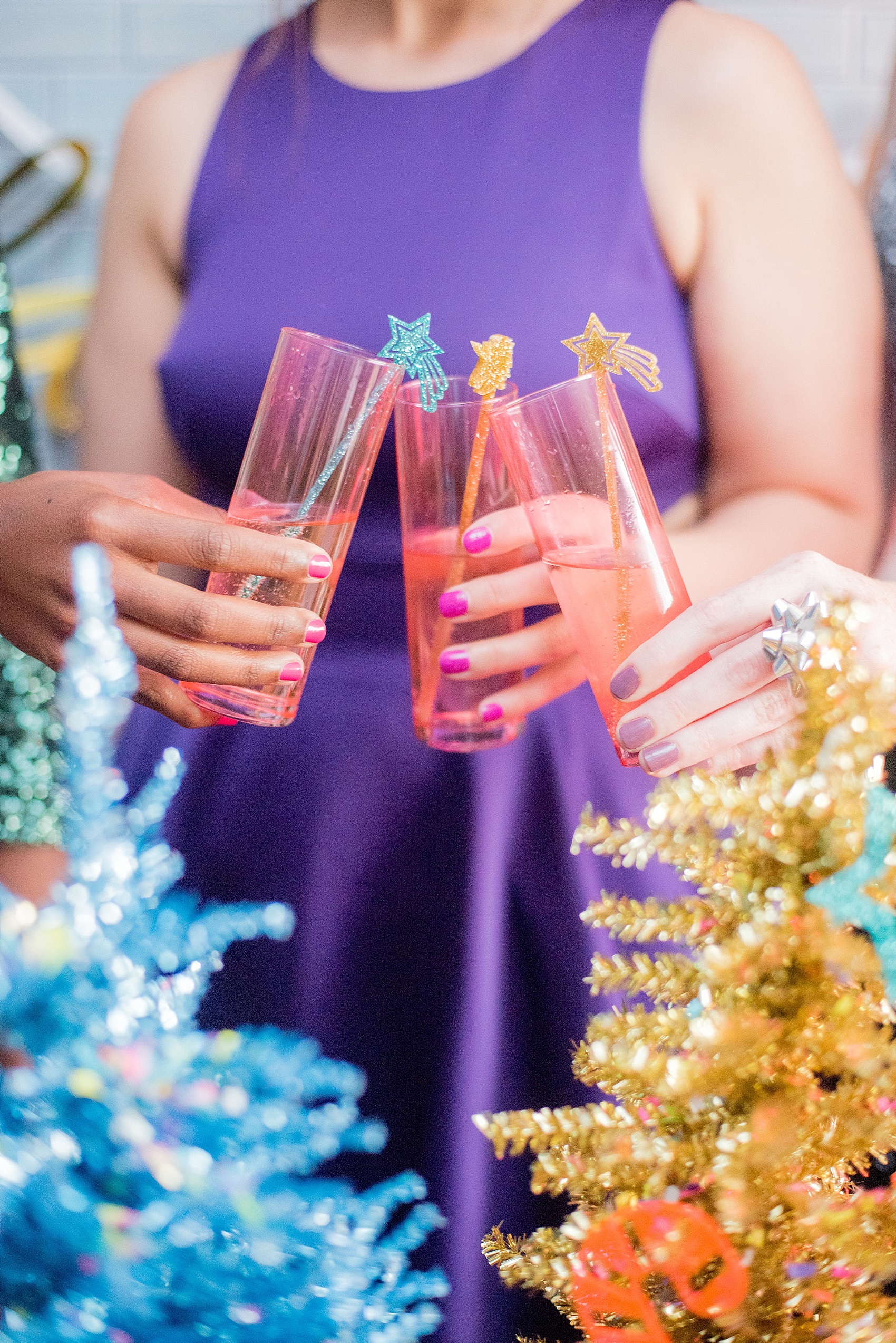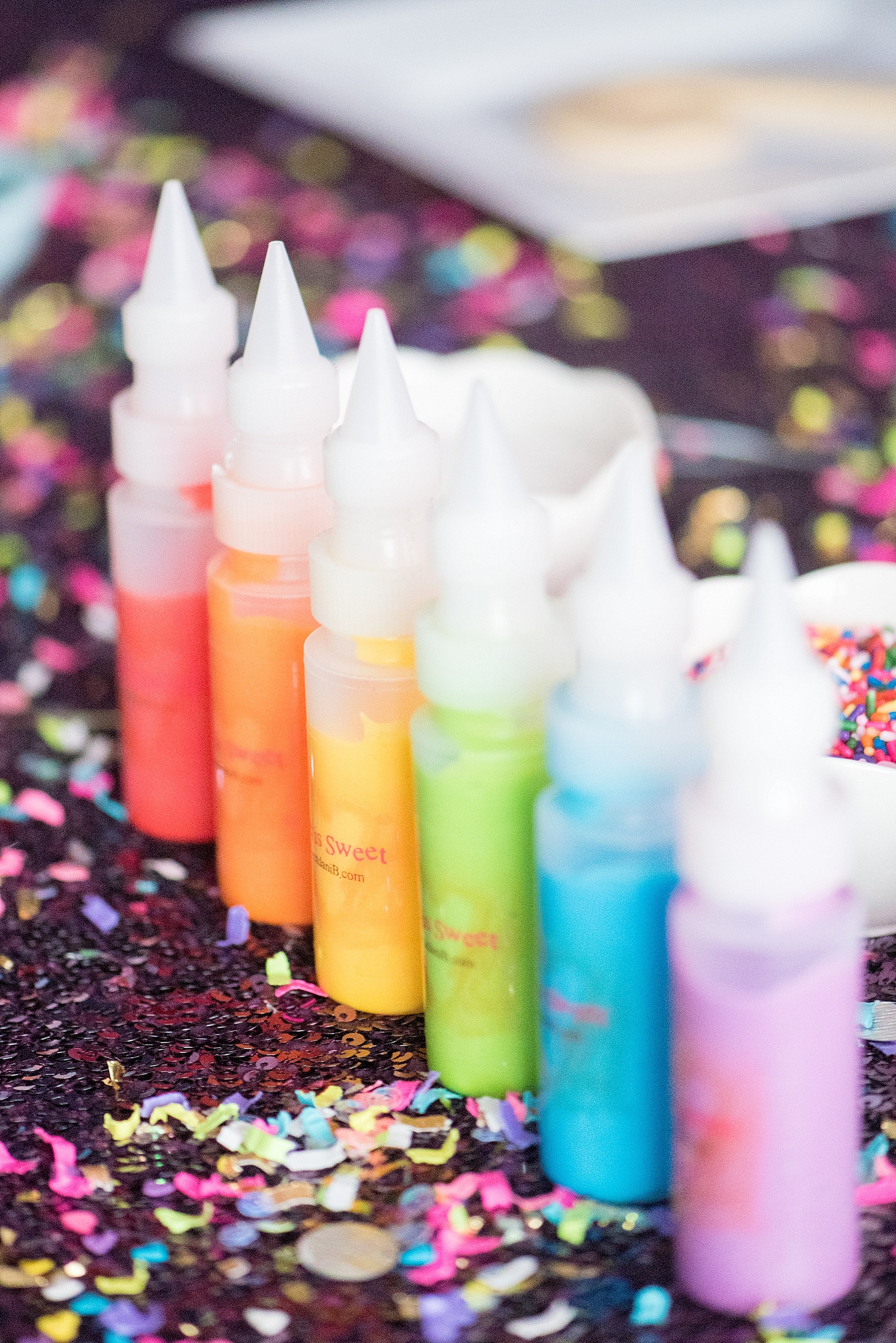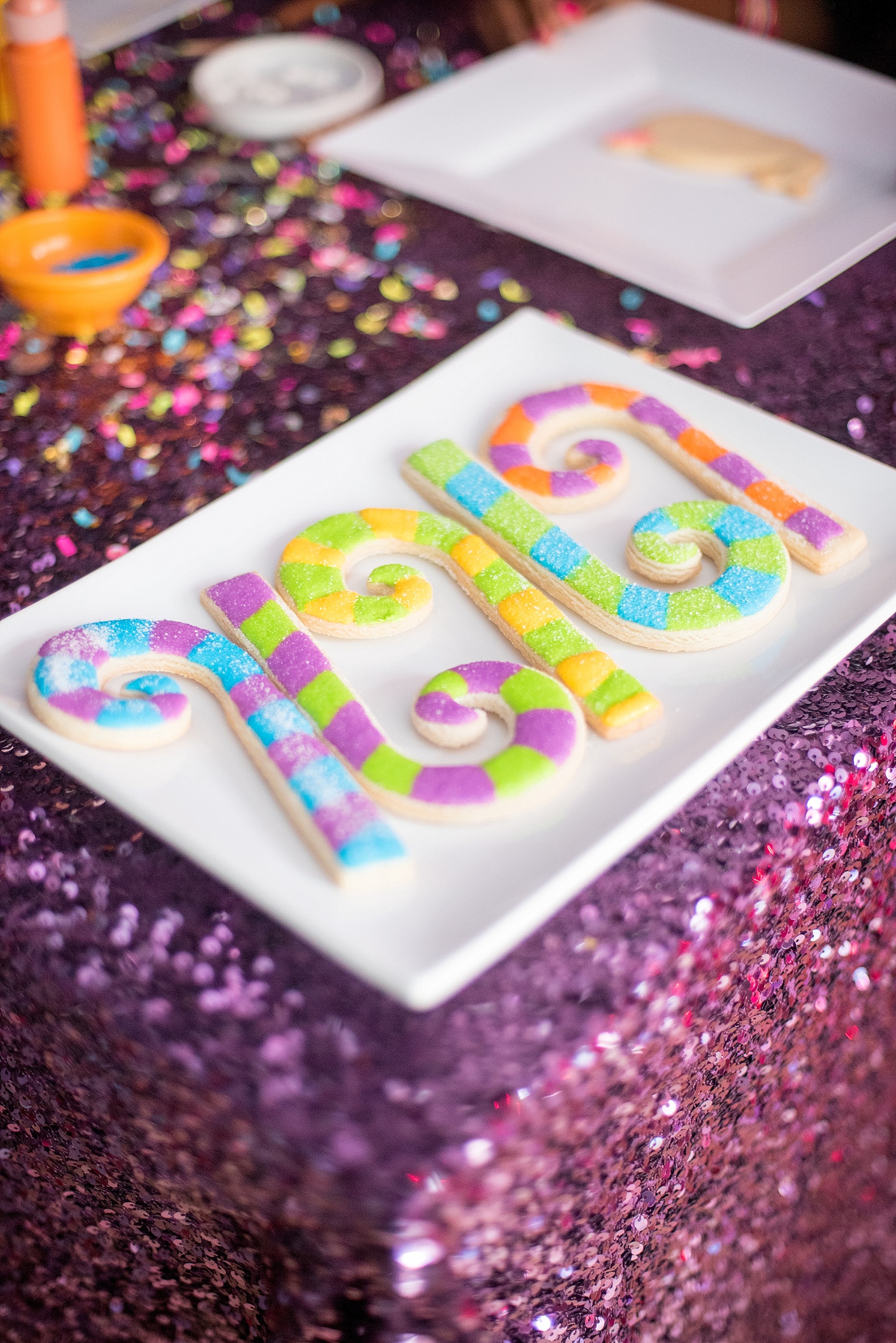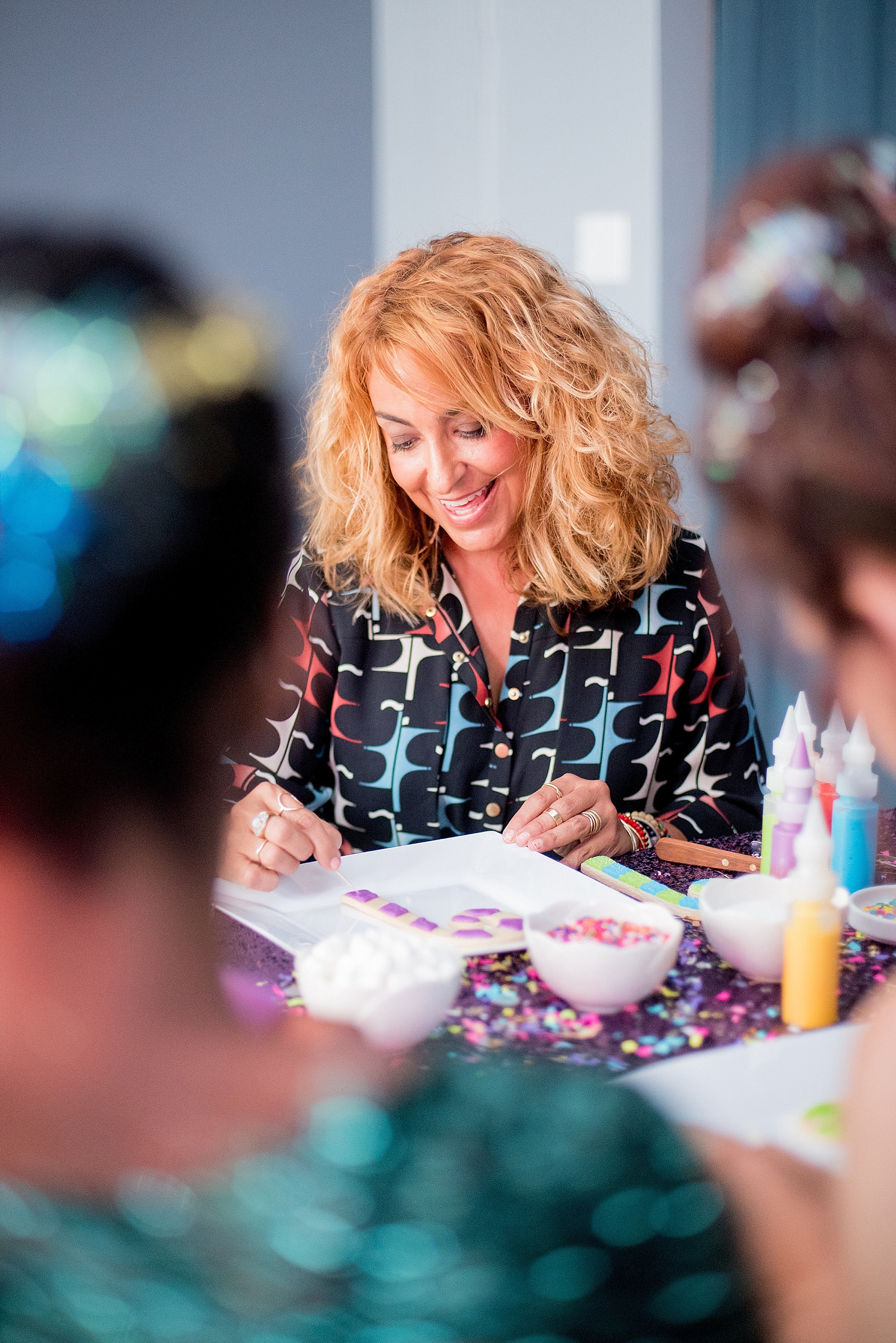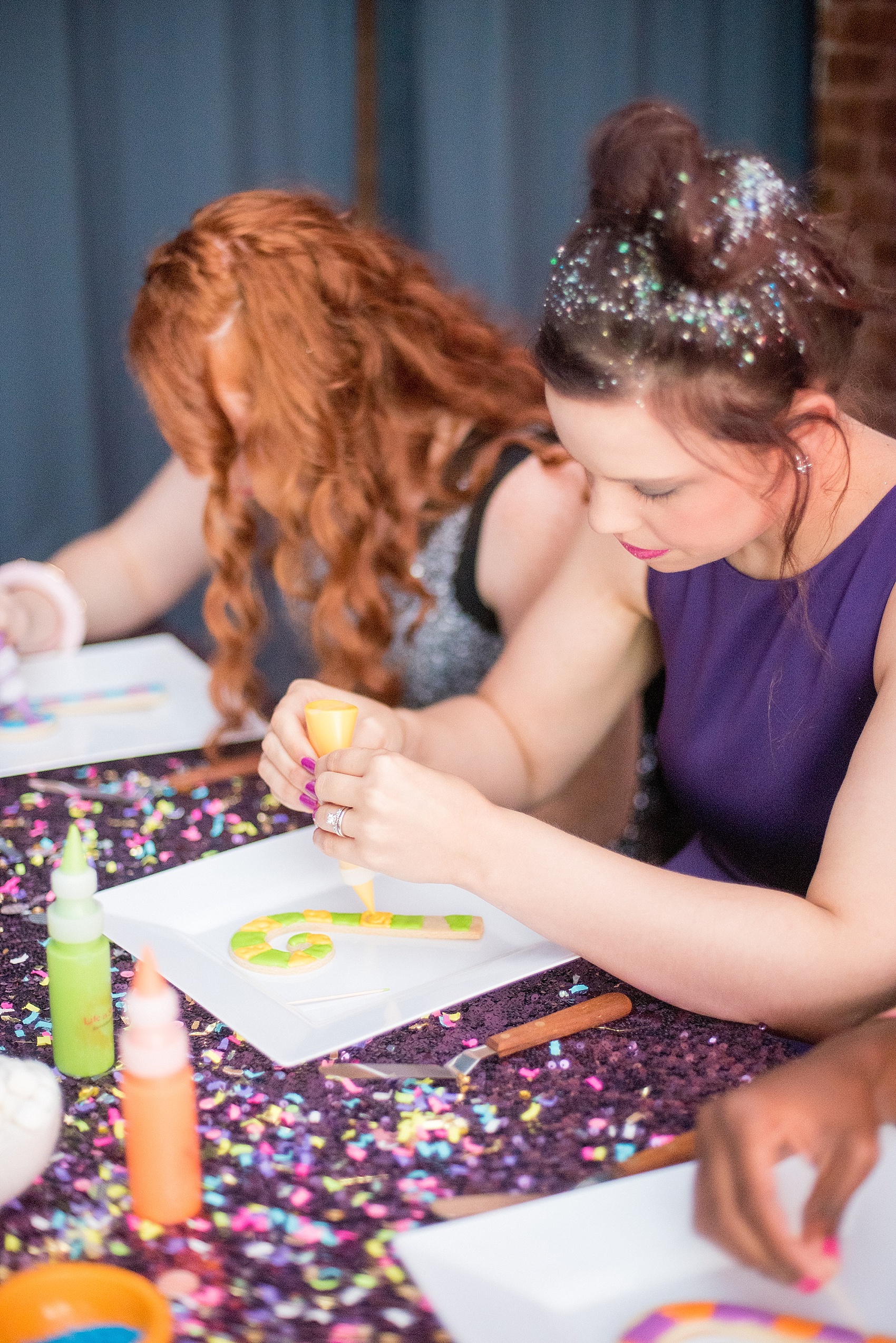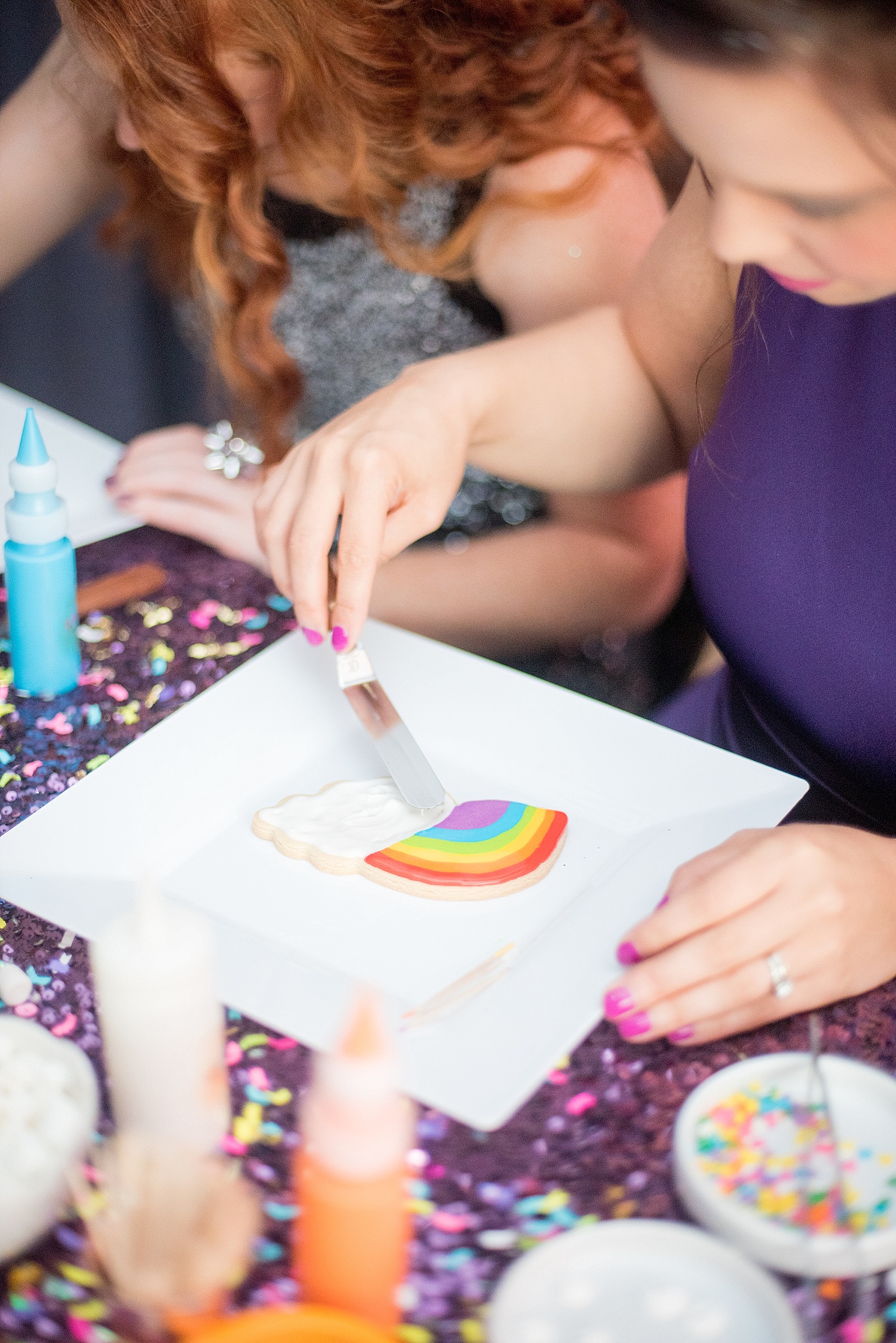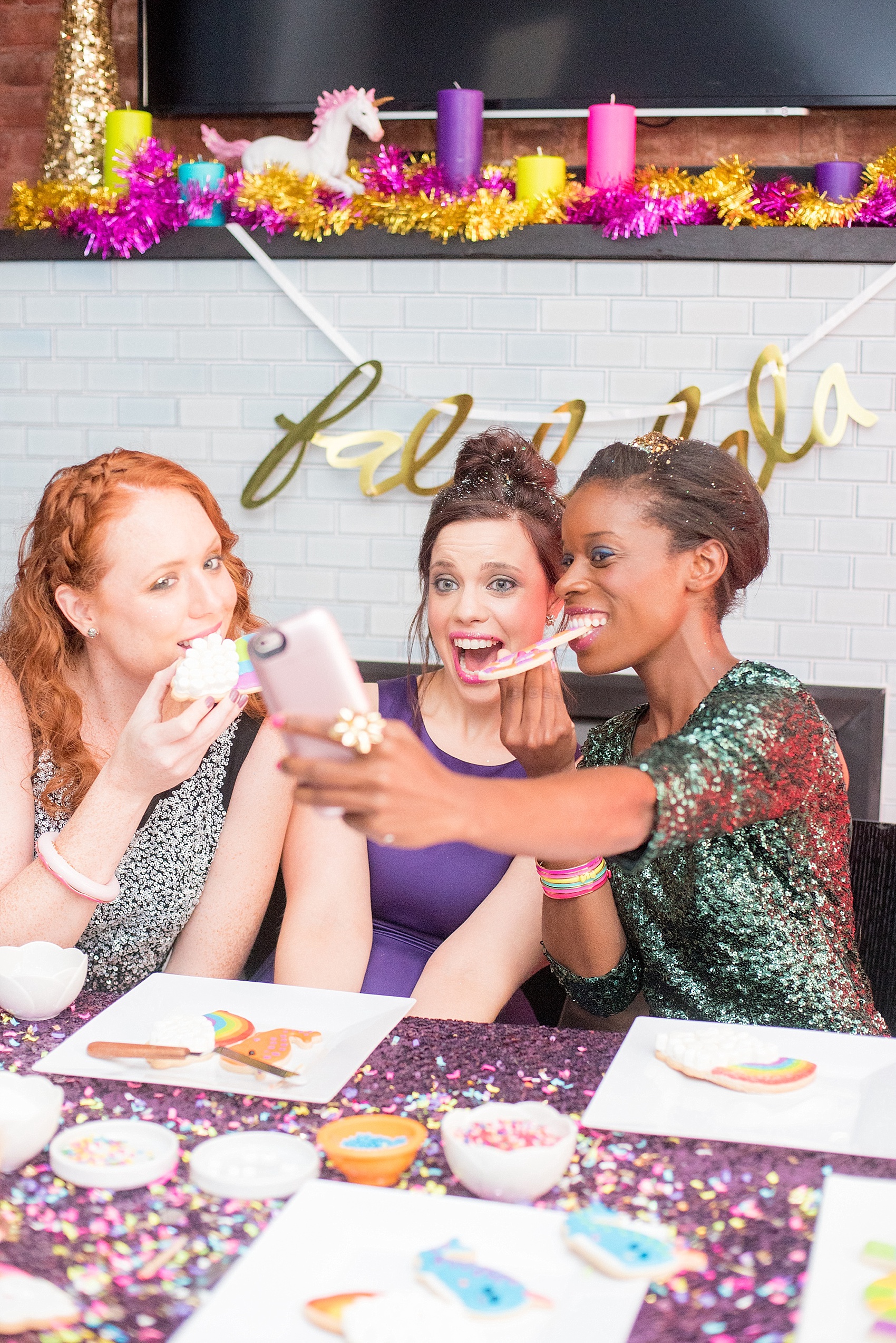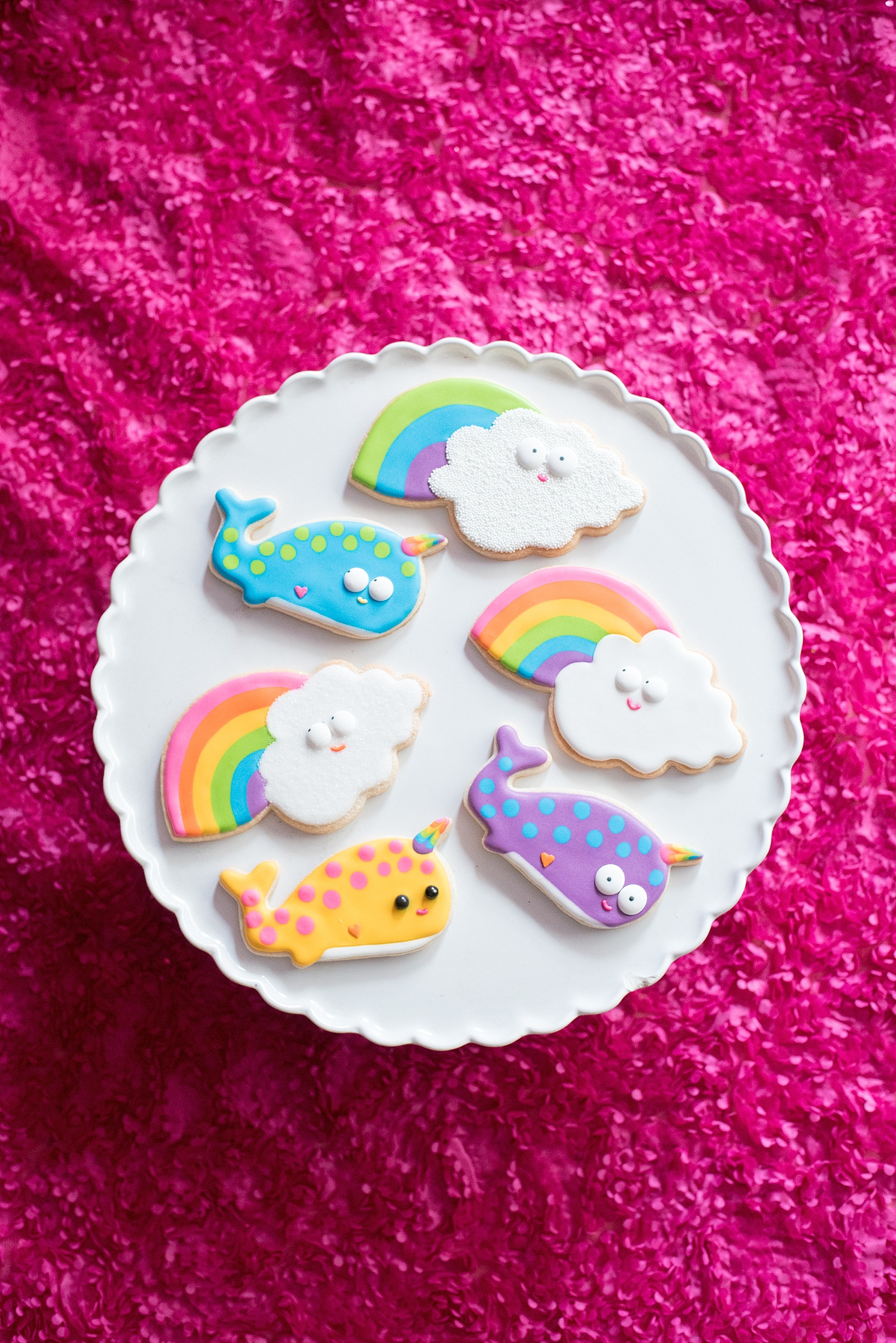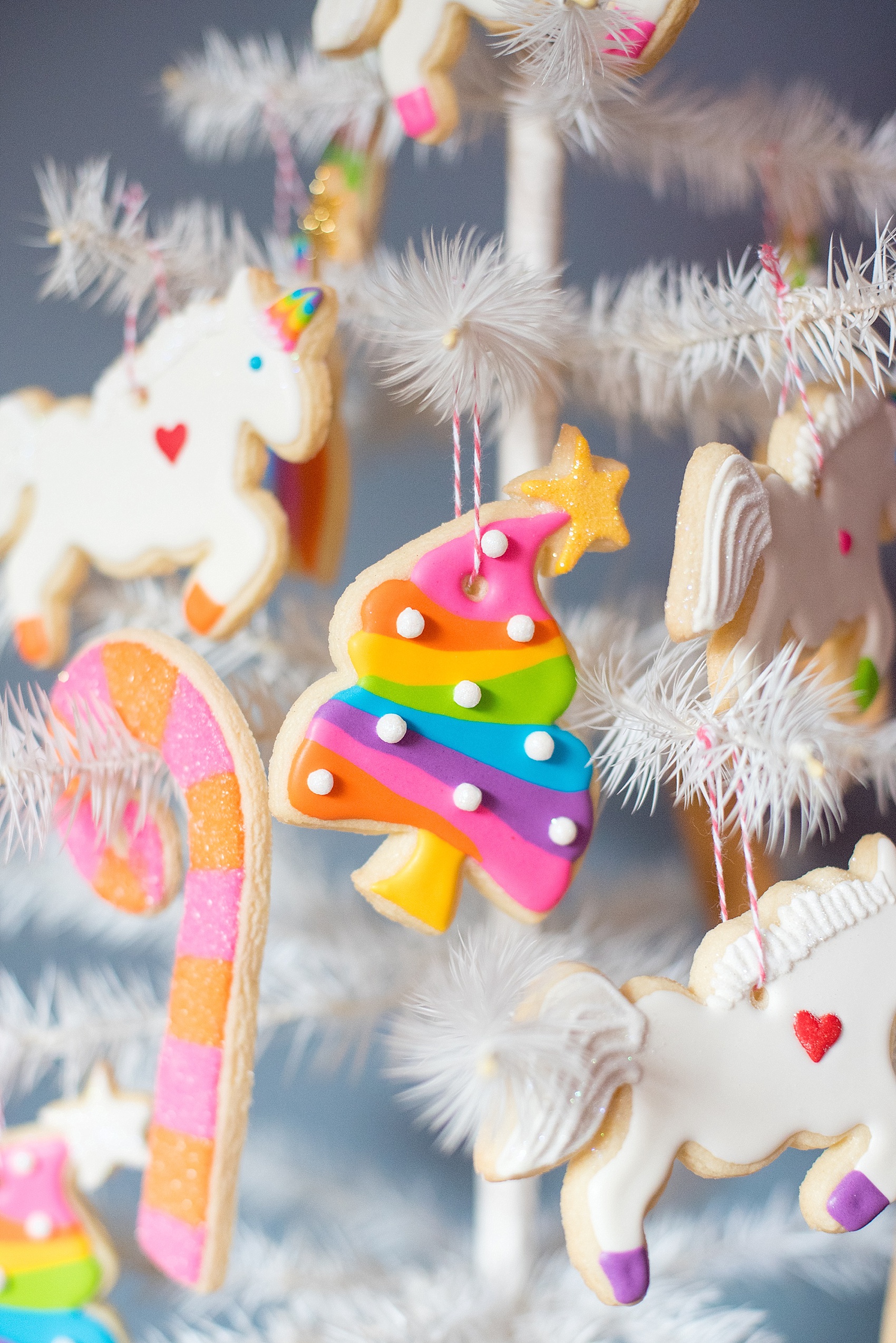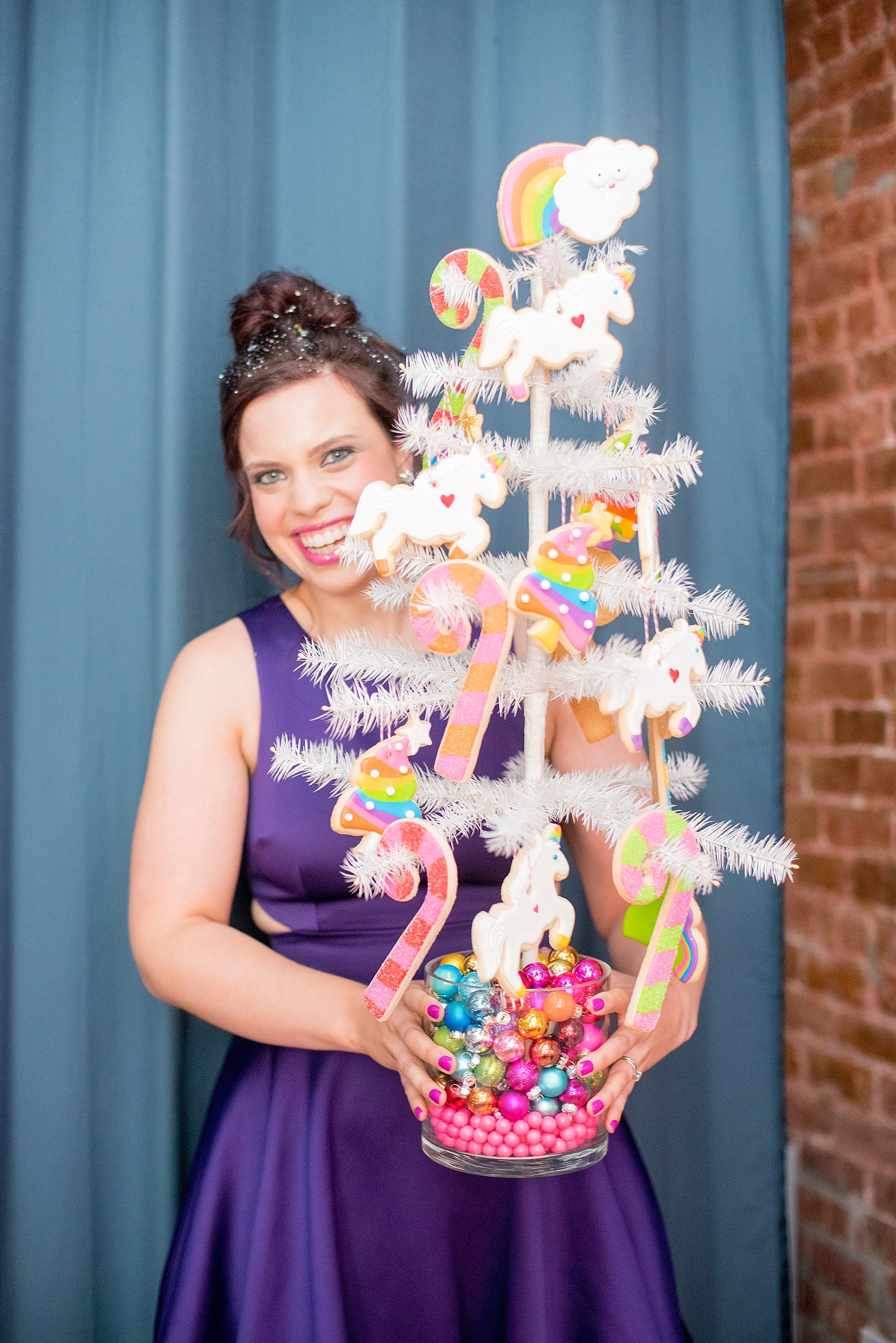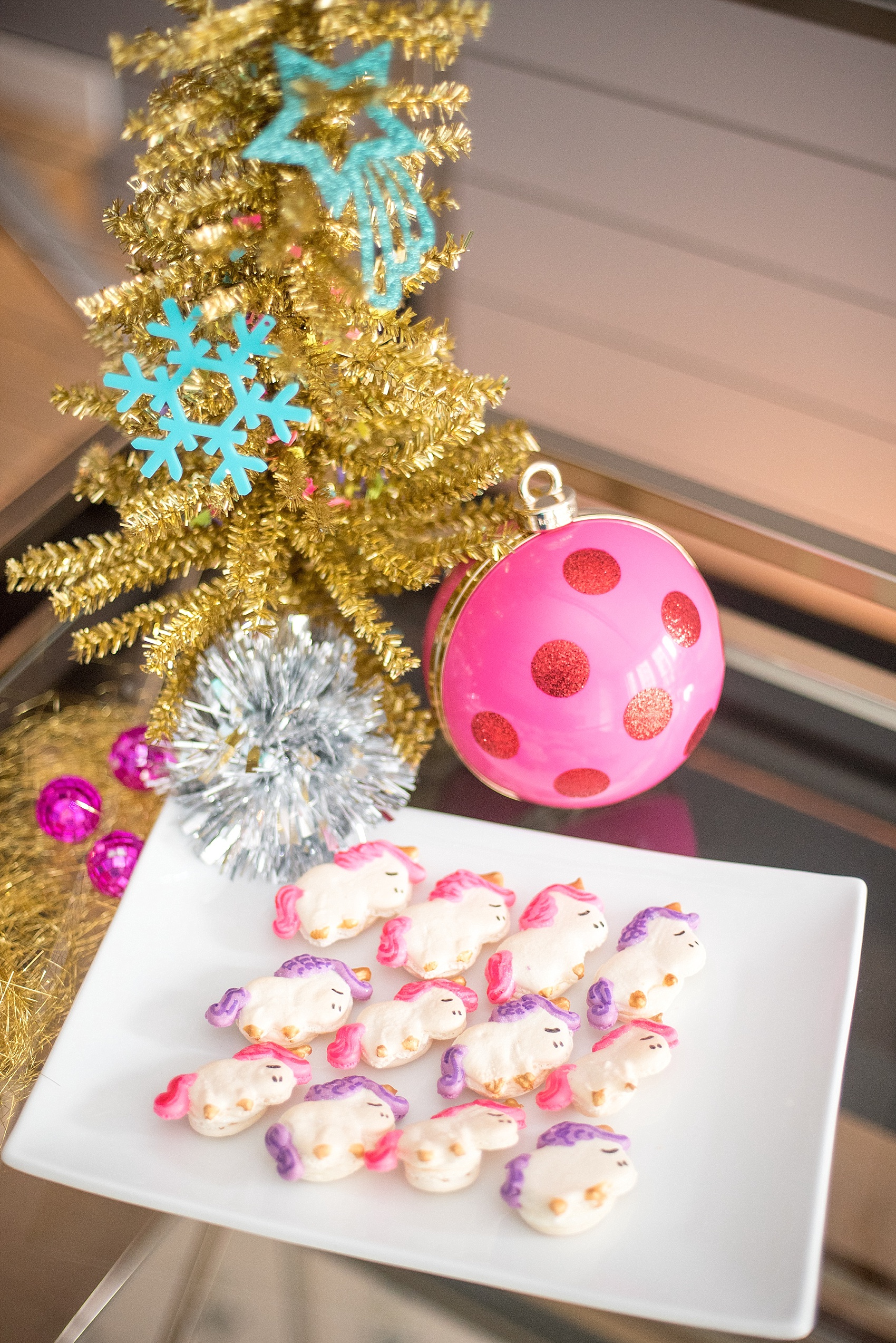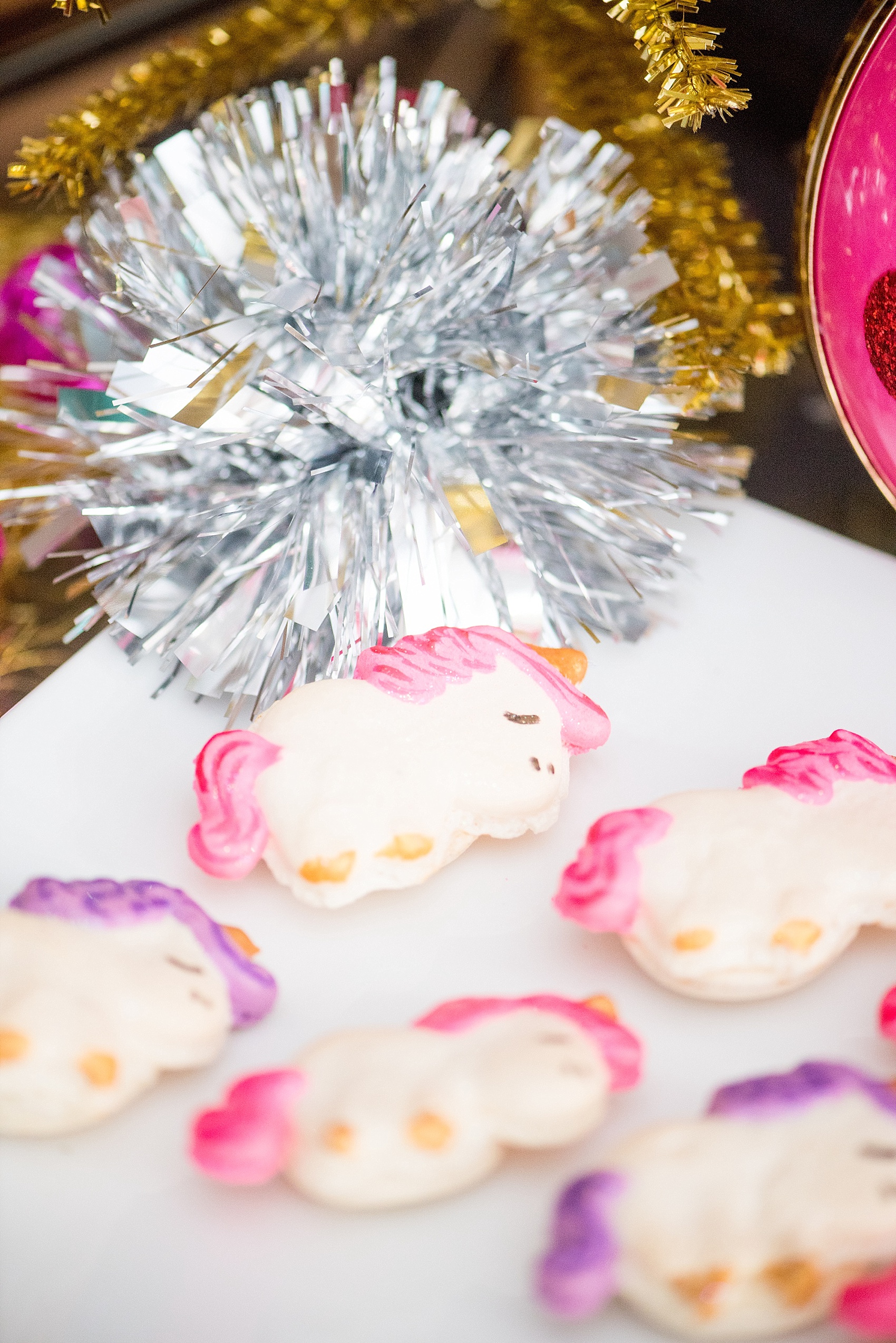 Those unicorn macarons are everything! Isn't Leah from Color Pop Events incredible?! She found those to inspire all of you reading this and looking at the photos – I've never seen anything like it! They were perfect.
Meanwhile, stylist Kristen was busy helping wrap gifts in hologram paper with rainbow ribbons, vibrant pom-poms and acrylic laser cut name tags. They were the best looking presents I've ever seen.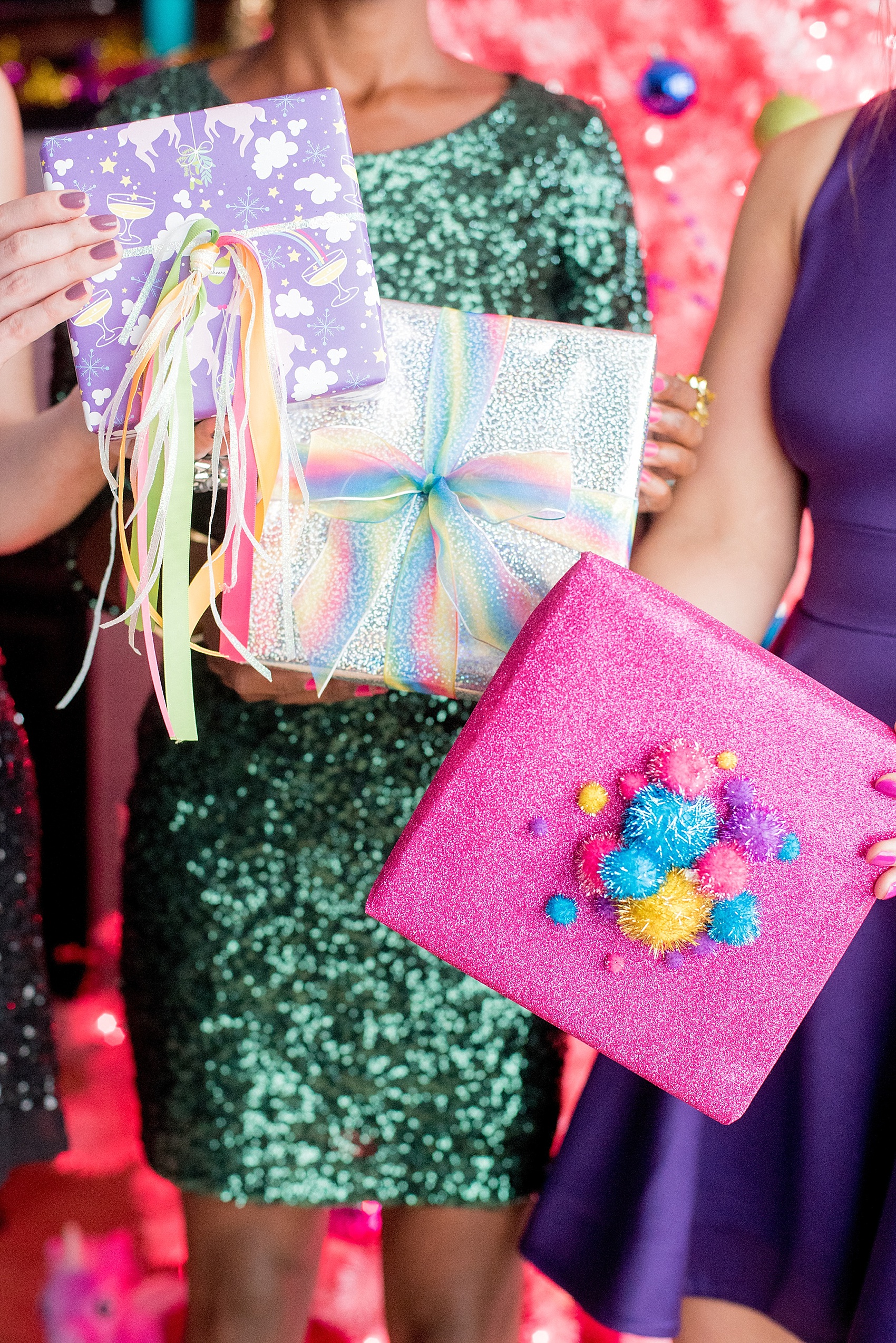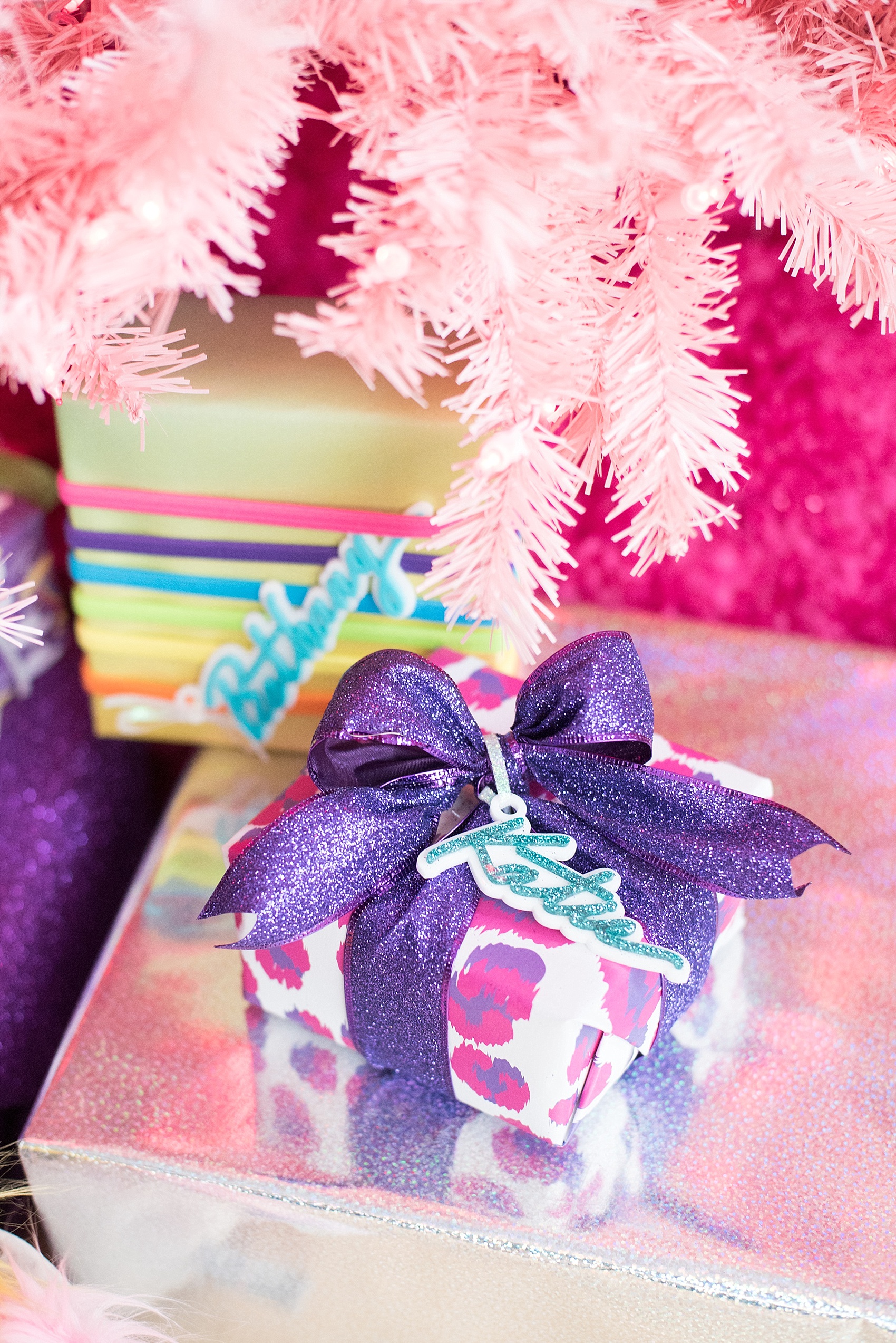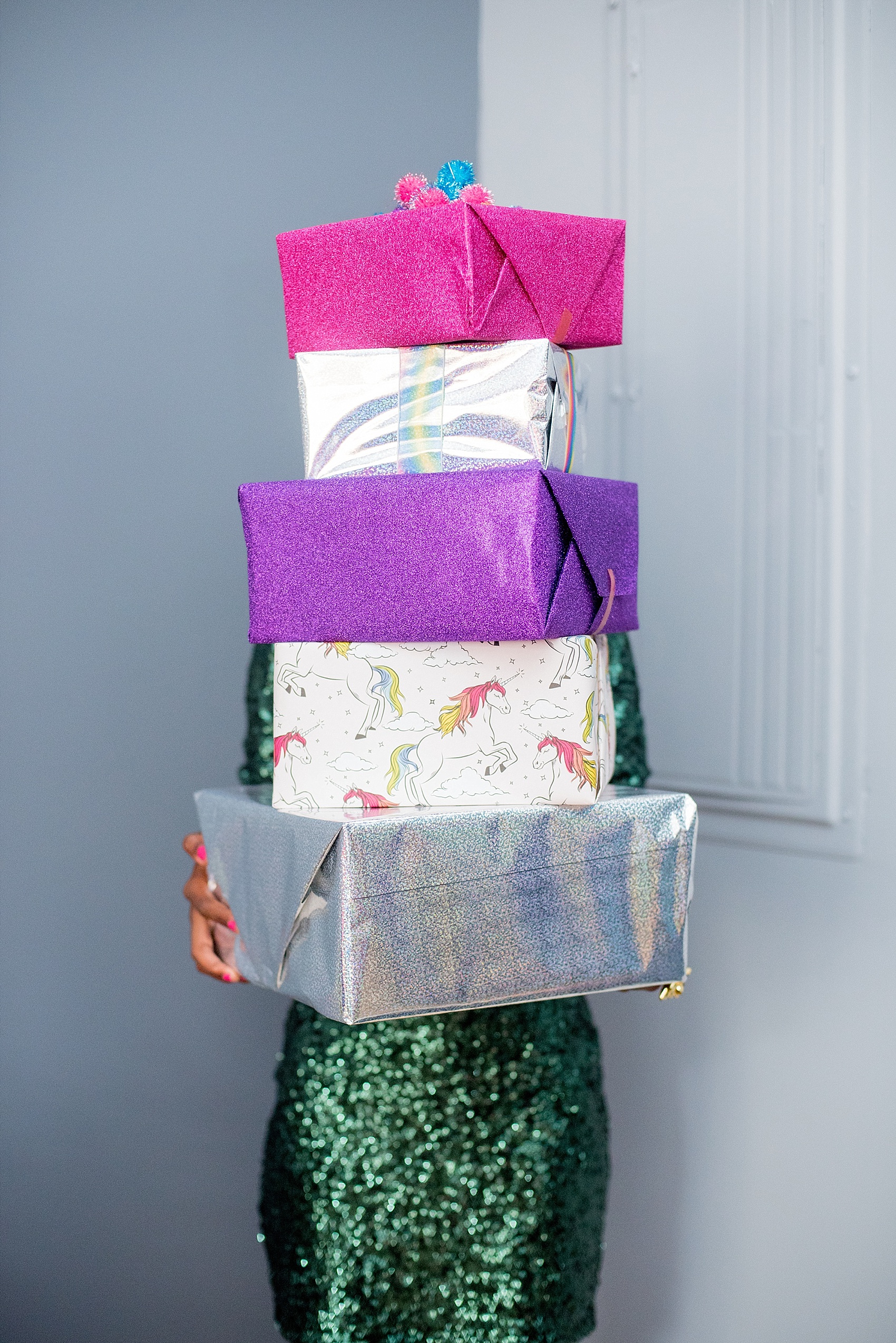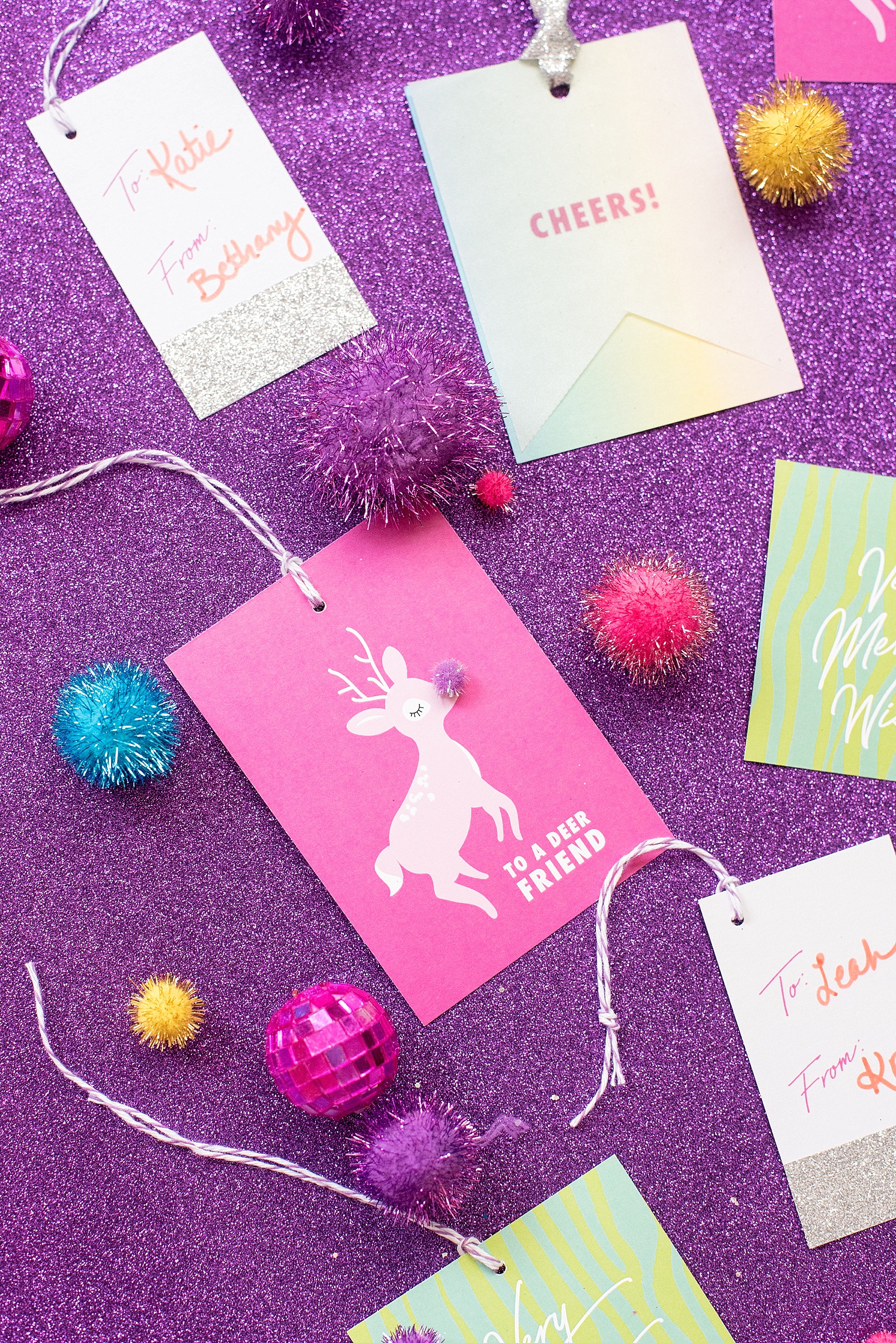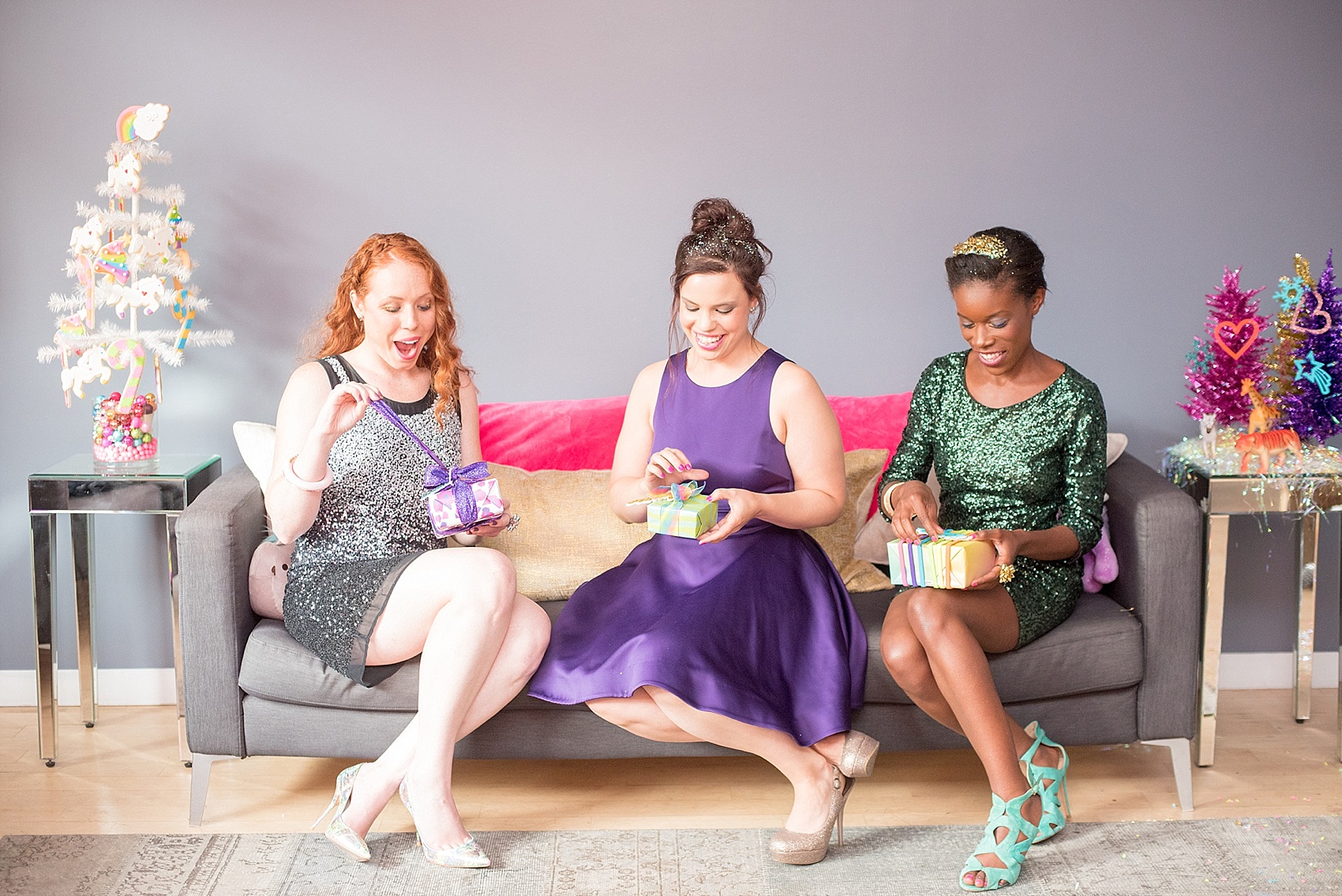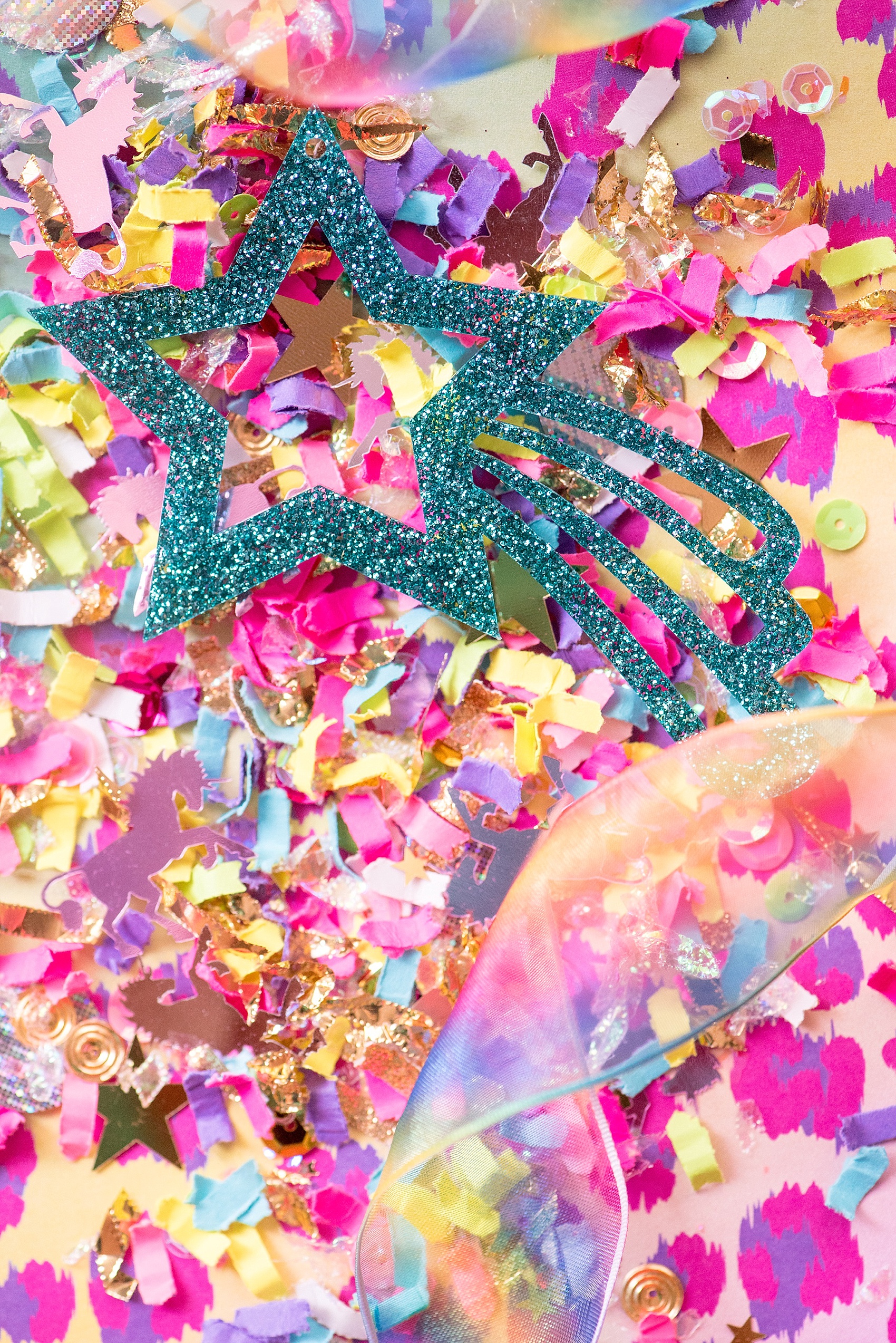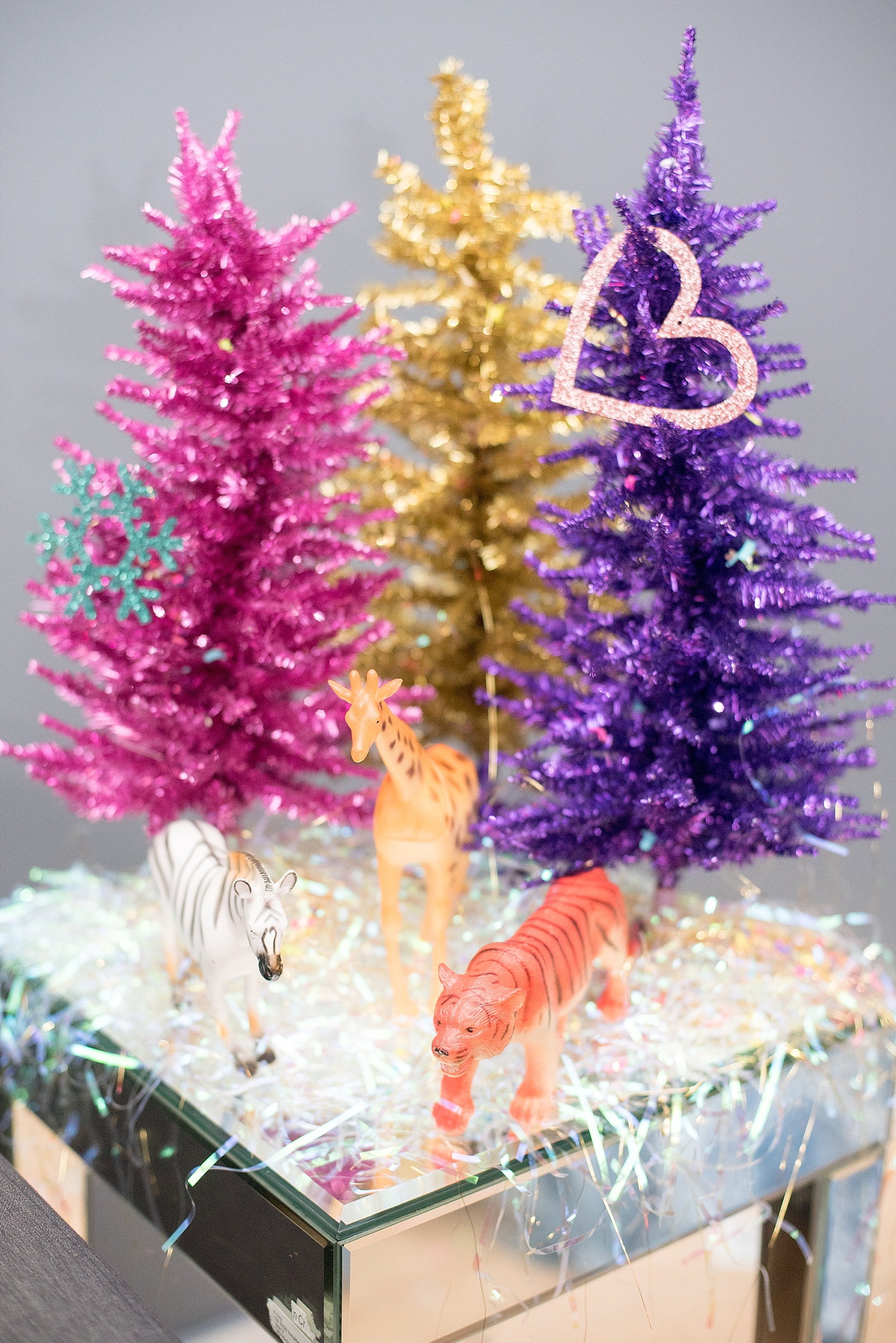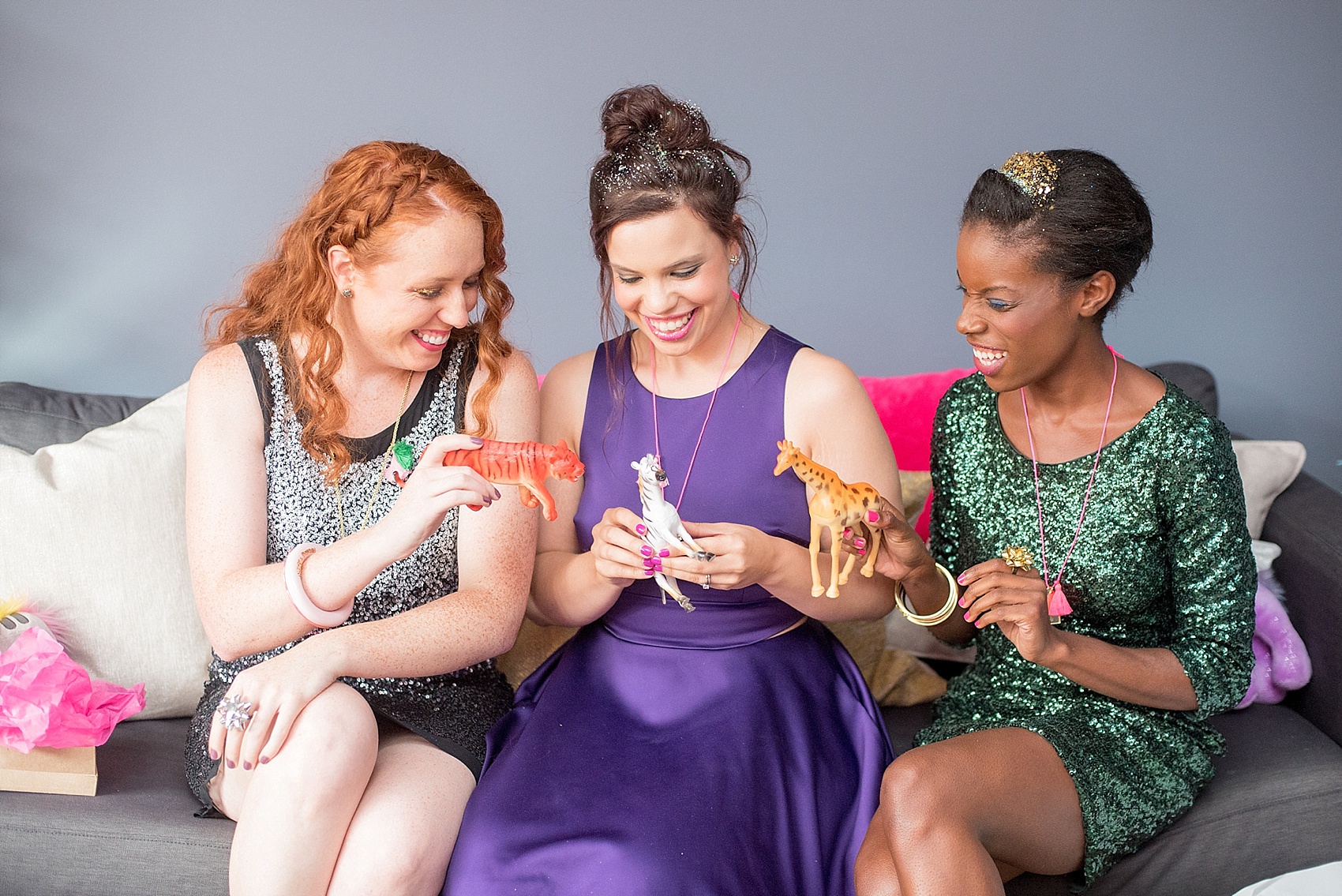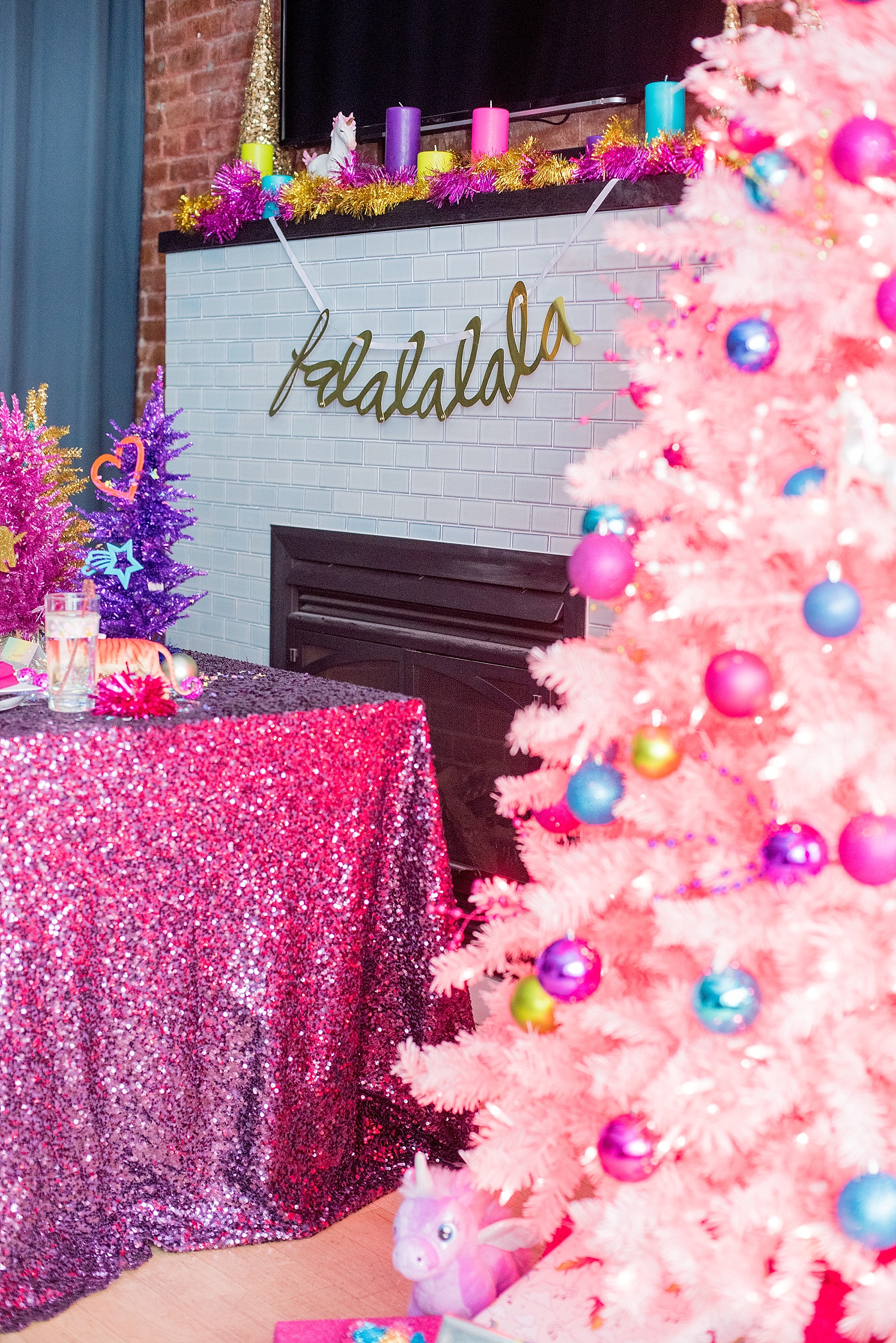 It was the perfect holiday party, down to the last drop of confetti.
Venue: Flatiron Penthouse by JPO Concepts / Concept and Coordination: Color Pop Events / Styling: Kristen Poissant / Signature Cocktail: JPO Concepts Catering / Drink Stirrers, Acrylic Name Tags, and Acrylic Ornaments: California Lustre / Paper Goods: Suite Smith / Hair: Laureen and Alyssa, Styles on B / Make-Up: Nicole Sievers Make-Up Artistry / Glitter for Hair and Make-Up: GoGetGlitter / Linens: Nuage Designs / Custom Confetti: The Confetti Bar / Unicorn Macarons: De Coeur Bake Shop / Cookies: Sweet Dani B / Jewelry: Gunner and Lux
Don't forget to check out Instagram for photos from this shoot too!