It's not just bright and colorful images that make me happy – it's bright and colorful people too! Jeanne and Jonathan's anniversary session was such an incredible afternoon. I felt so lucky to be spending time with a couple celebrating three years of marriage both with really interesting backgrounds. And Jeanne, in particular, is so creative and such a crafter I felt like we were kindred spirits.
In Part 1 of their session I blogged about how we captured some photos by the capitol building in downtown Raleigh and an awesome new mural. This session is equally exciting, highlighting those more casual fall attire, autumn colors and even more C-O-L-O-R!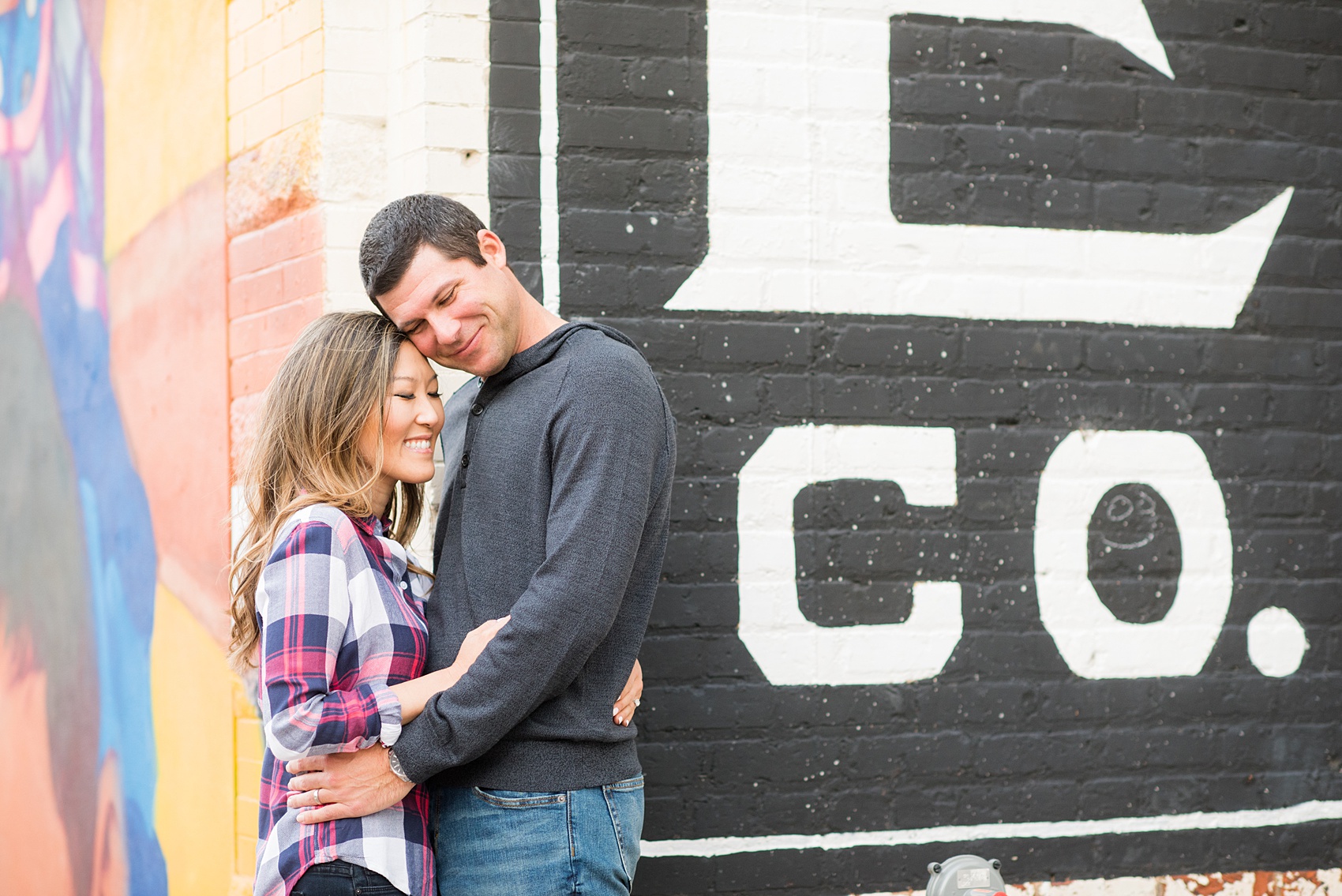 If I can brag for just a moment….! I know where all the color in downtown Raleigh is. I'm drawn to it. If I see something when I'm walking downtown I naturally note it in my head or in the notes on my phone. Then, when I have an amazing couple like Jeanne and Jonathan contact me for photos, I am ready to go with ideas!
(Wondering where some of the best spots are? Check out my post on my travel site revealing the 16 Best Downtown Raleigh Photography Spots.) We loved walking from Salisbury Street to West Street, photographing them against strong contrasting murals and geometric lines.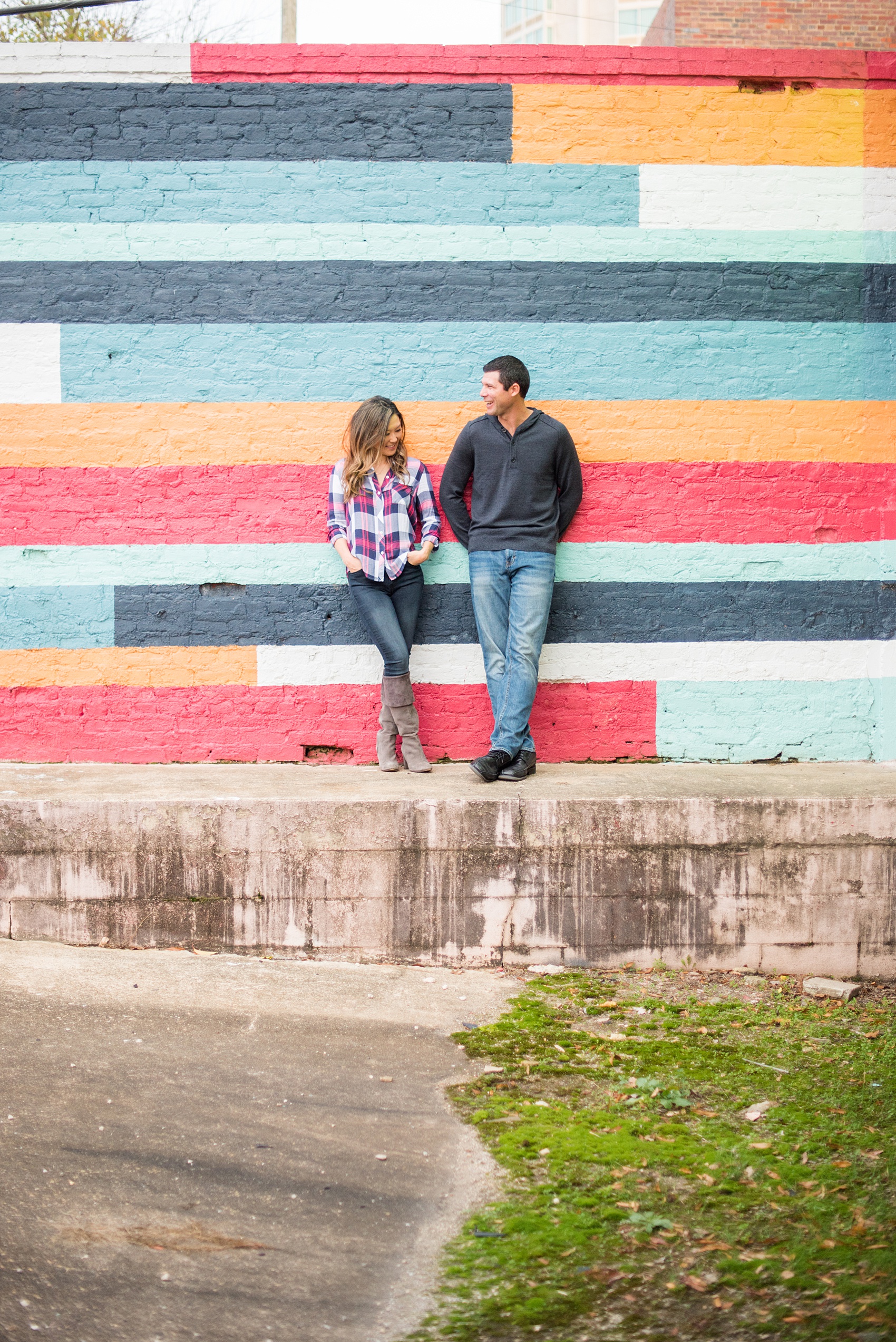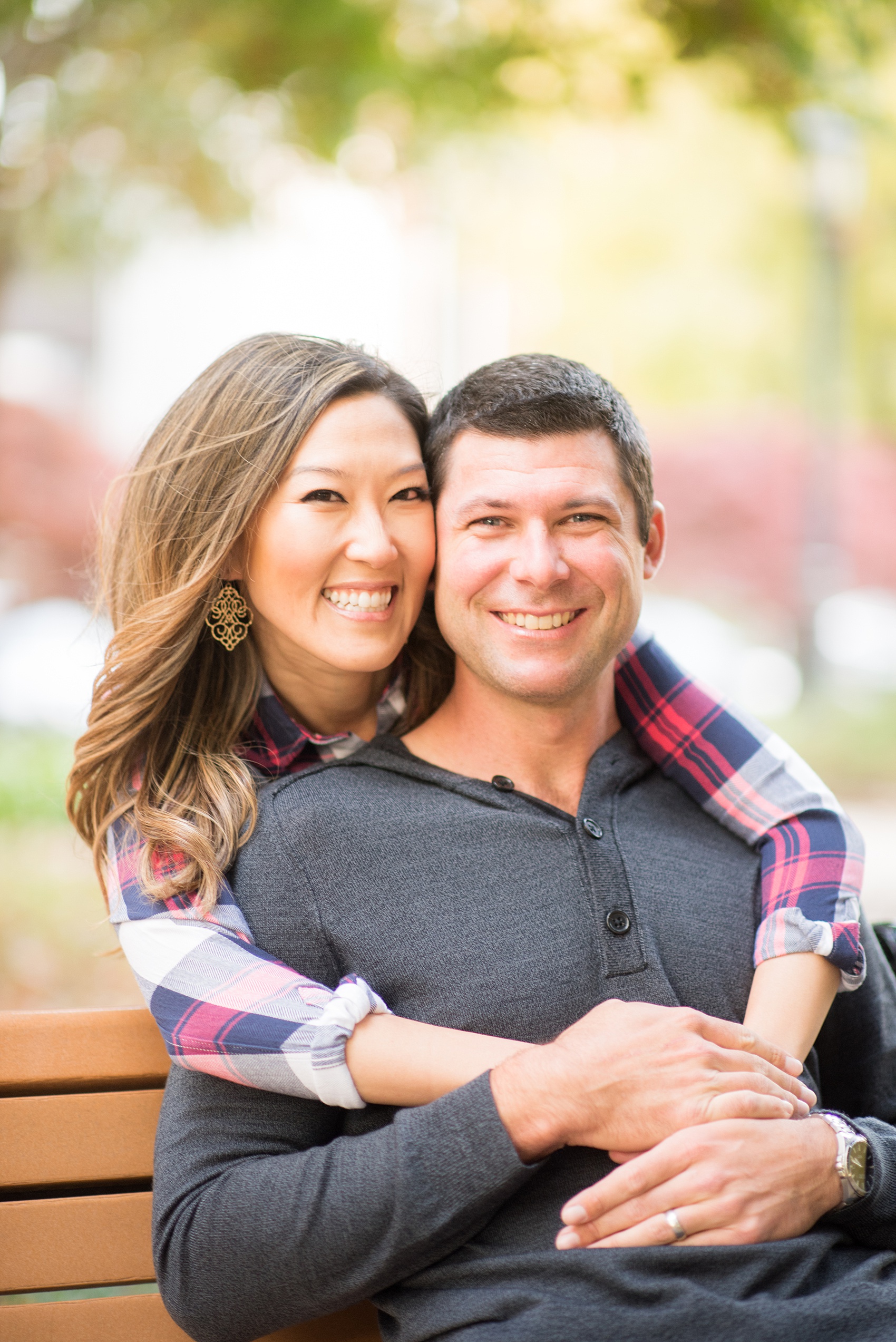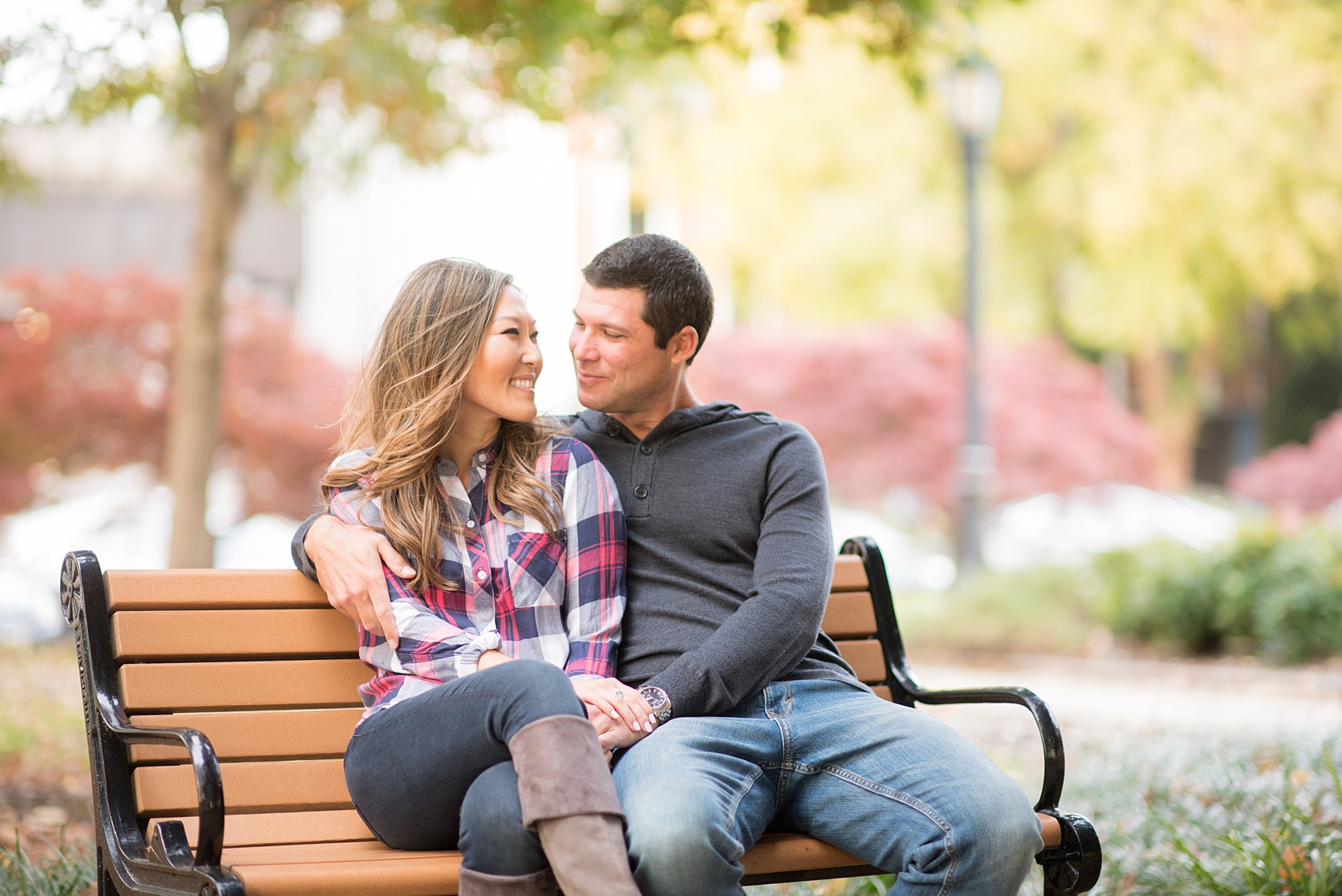 I was changing lenses when I asked them to sit on the bench of this downtown Raleigh "parklett." They were a bit chilly and huddling for warmth, which is when I caught them in this sweet sentimental moment.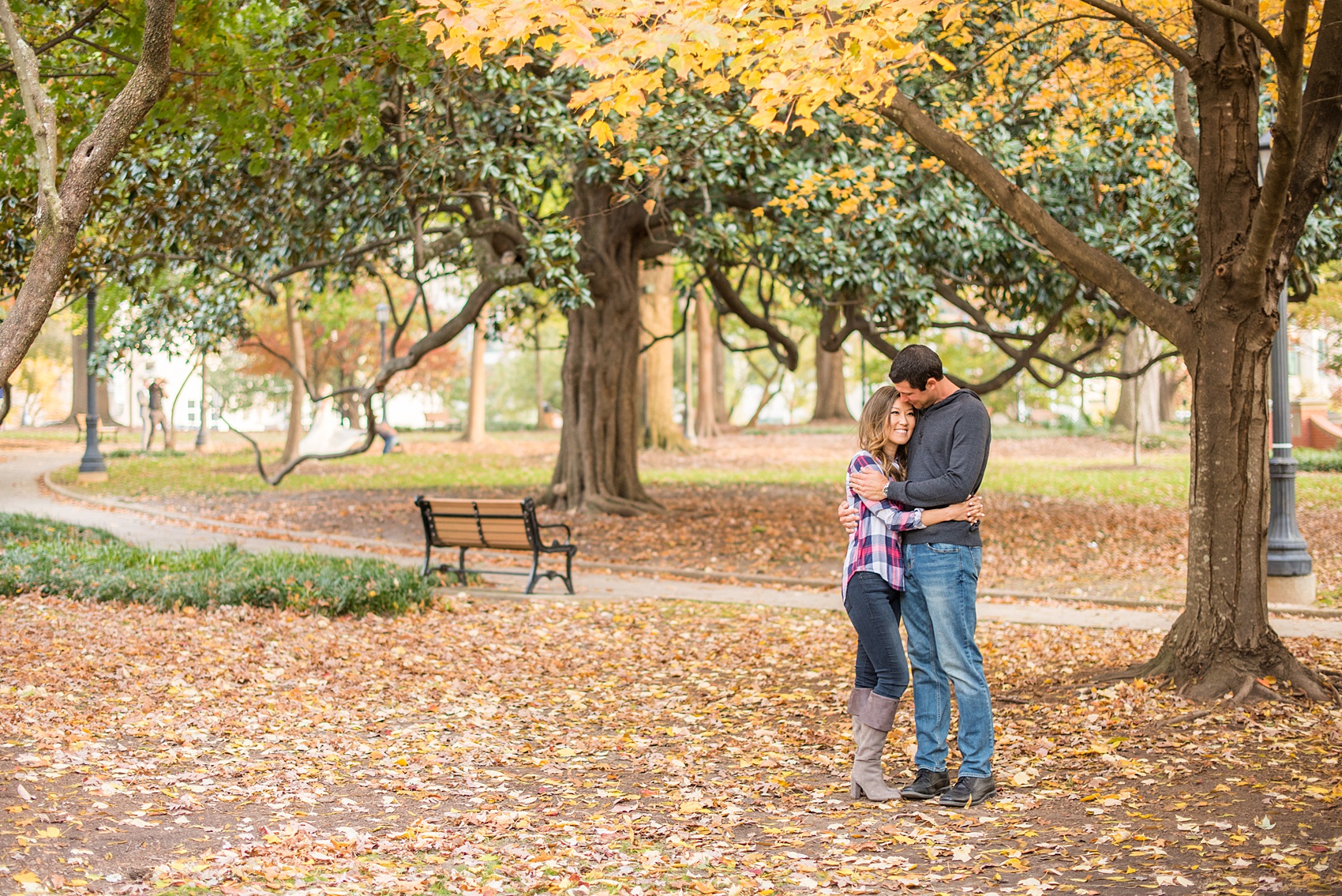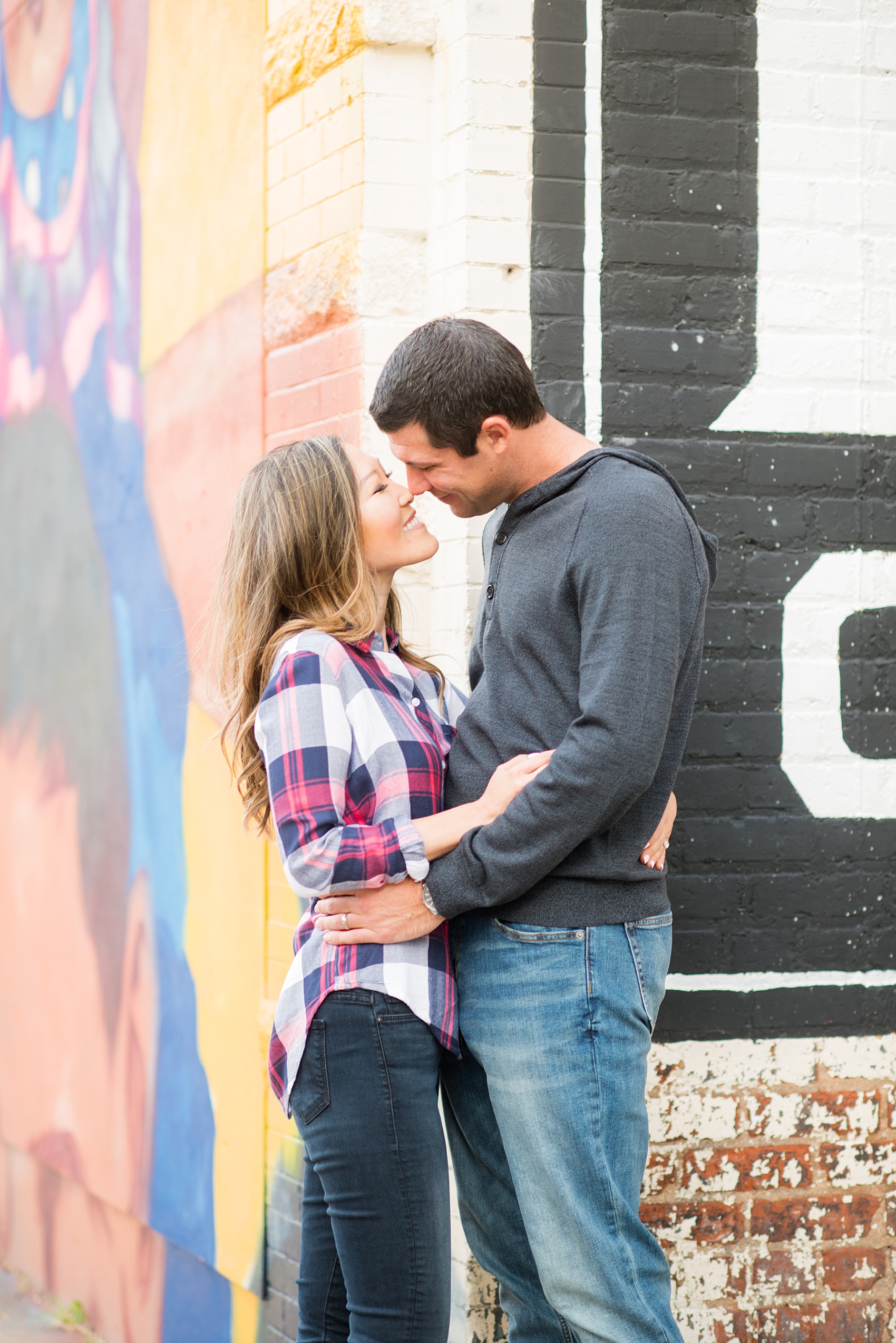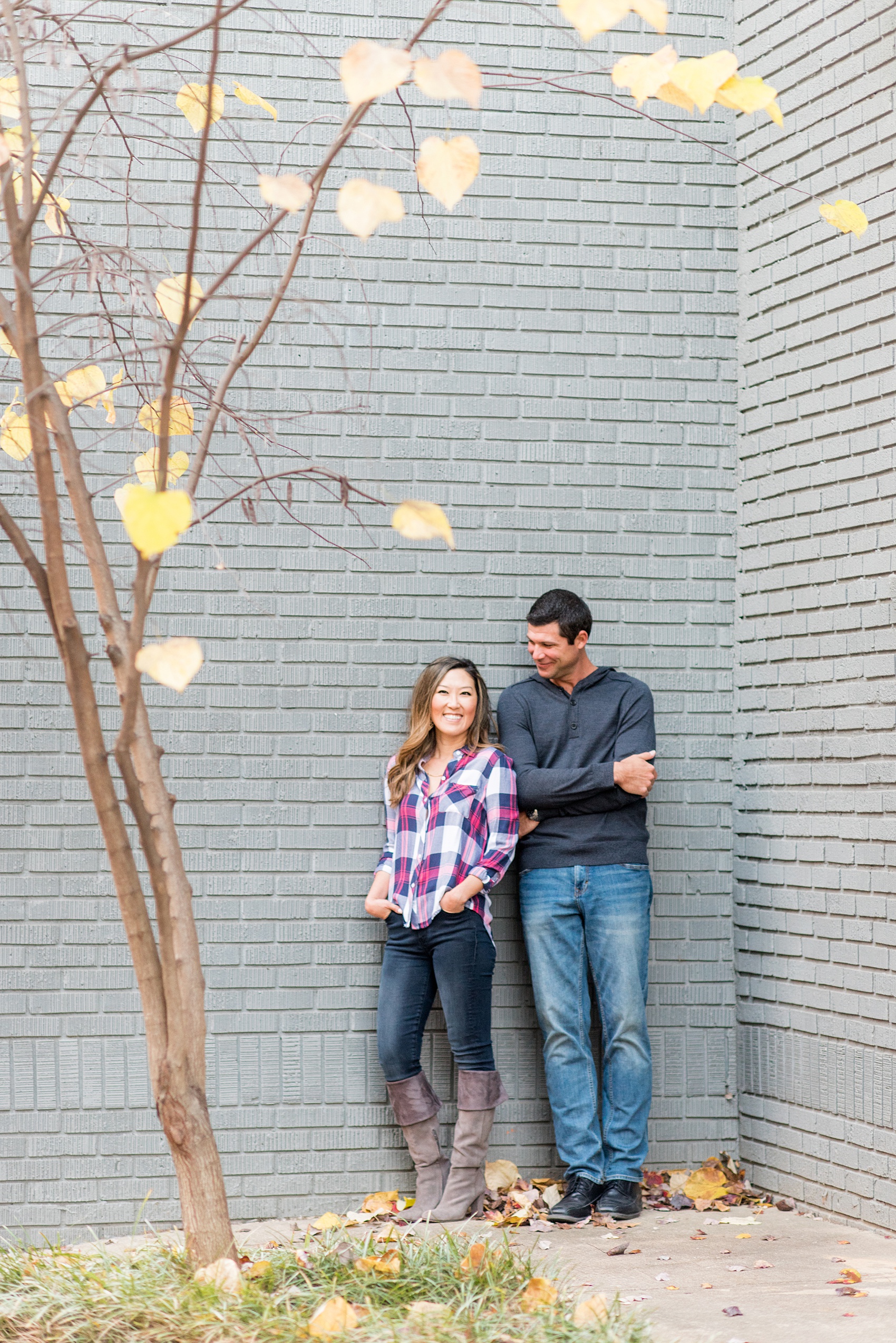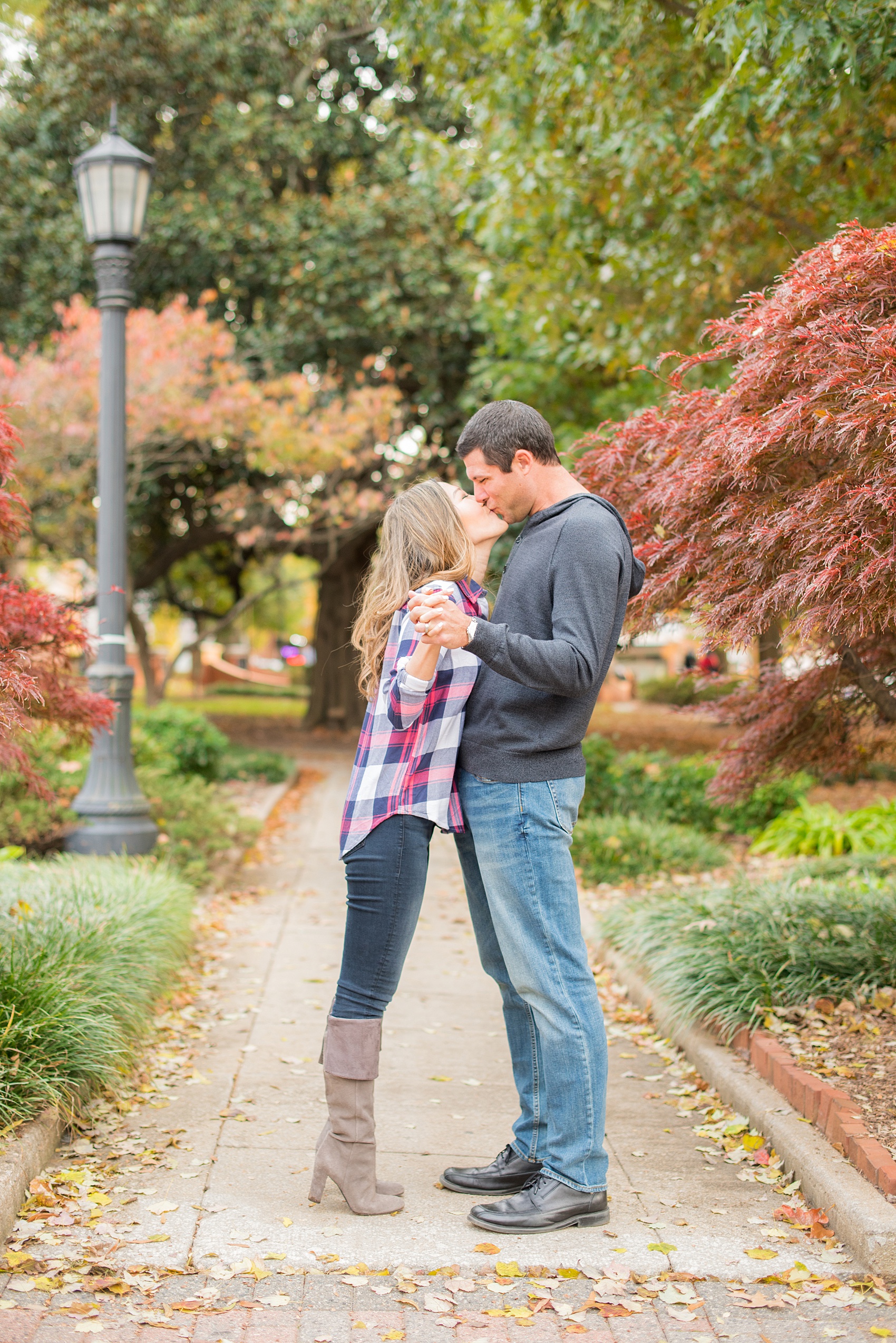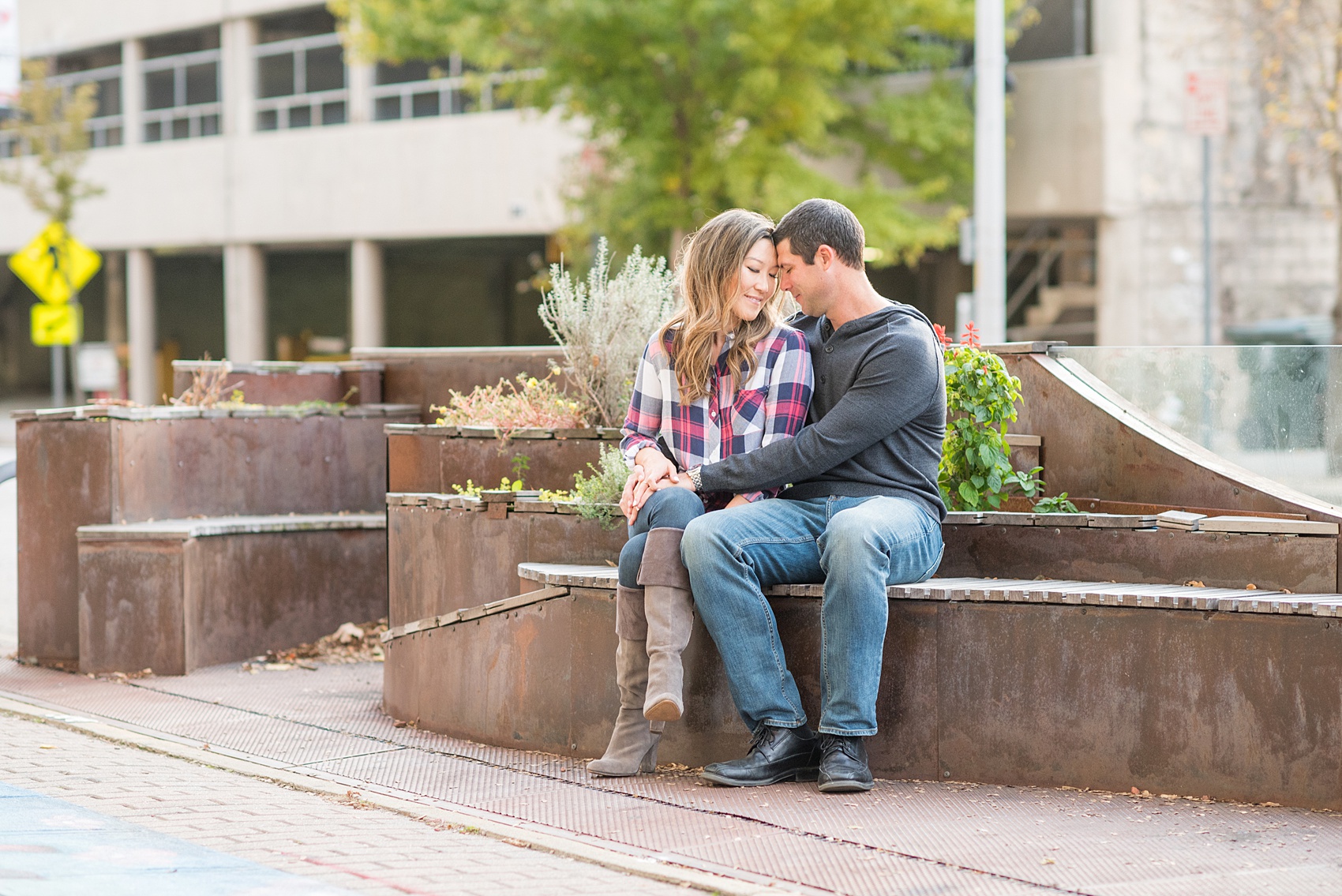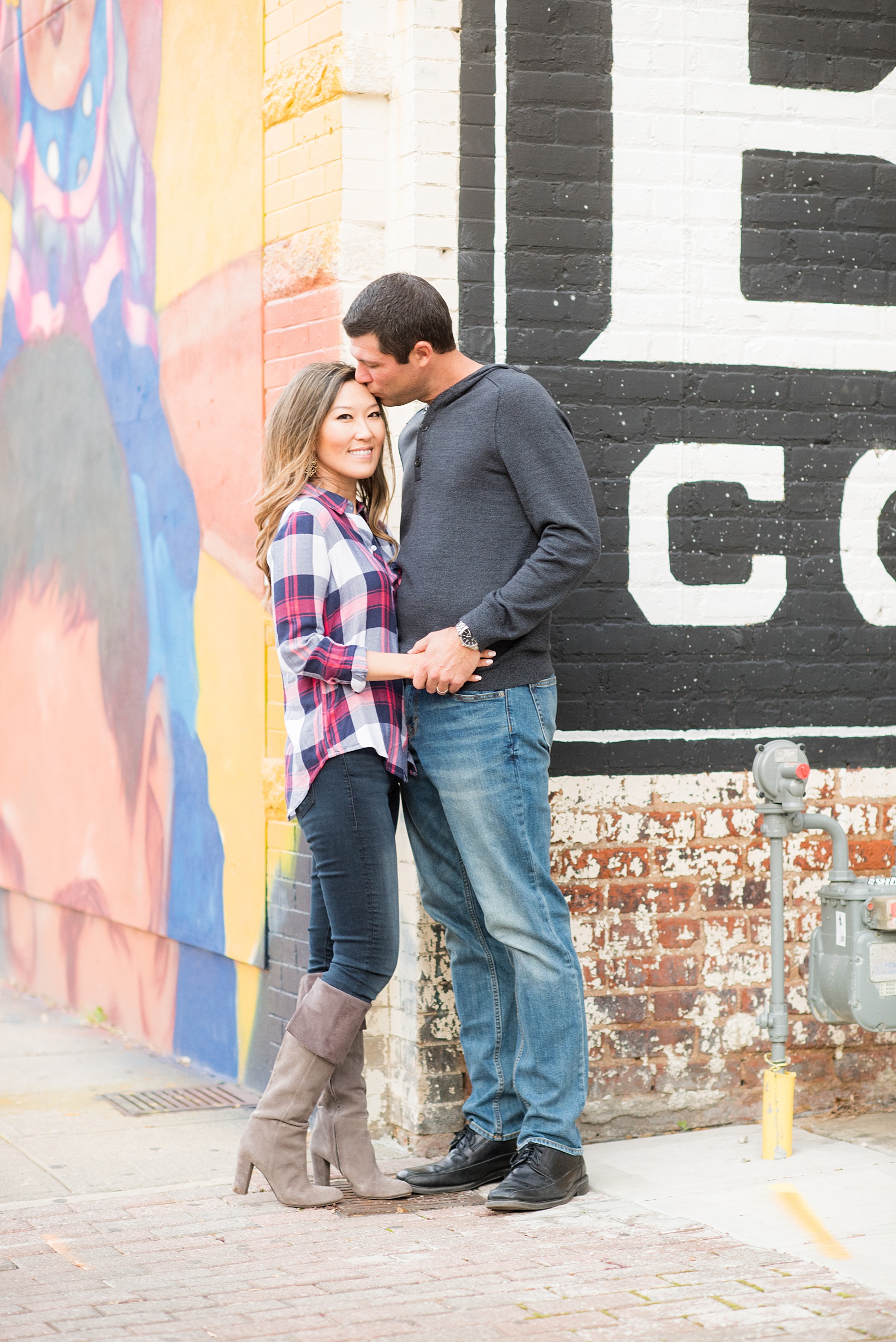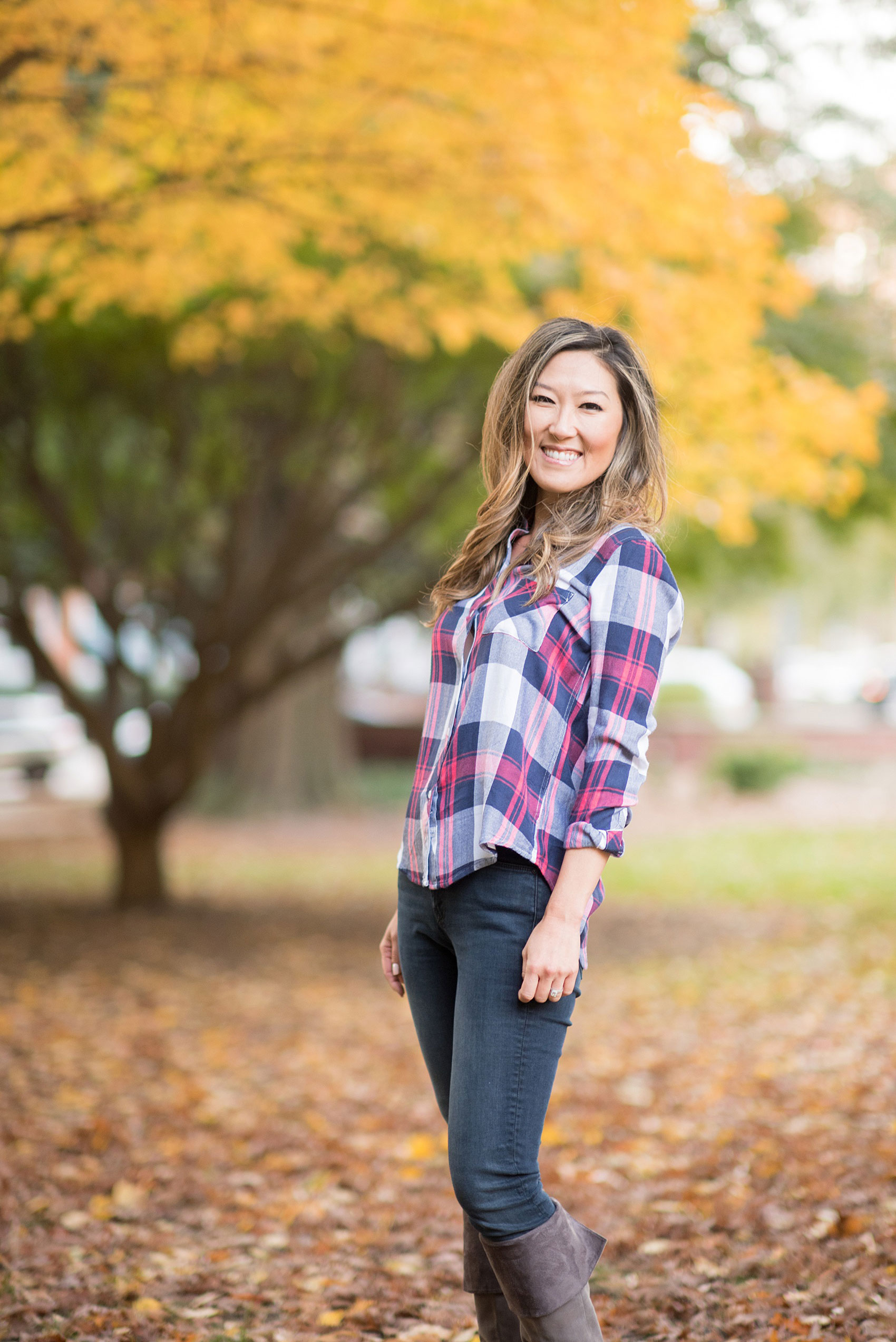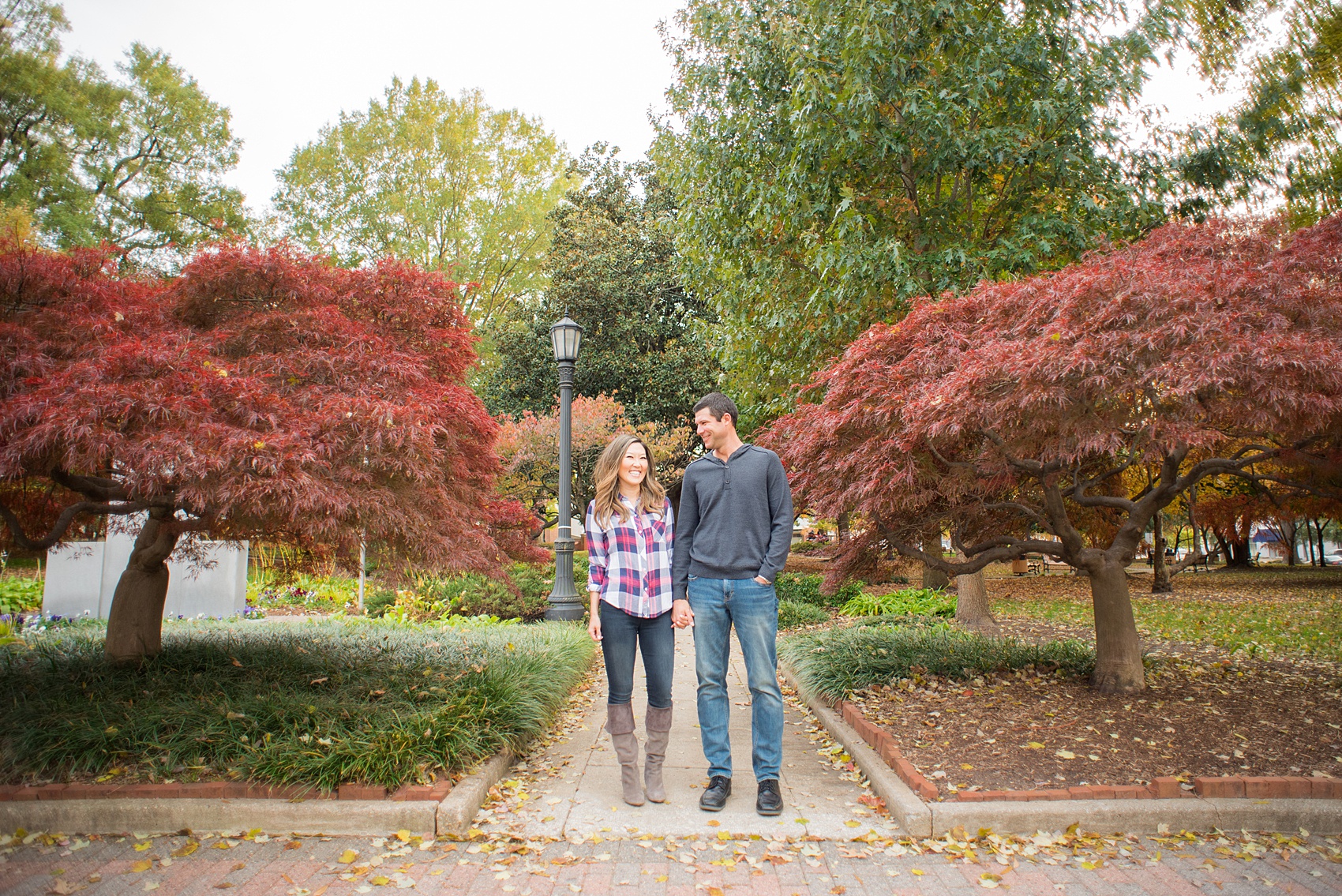 Aren't they the CUTEST?! Their smiles, loving stares and kisses to one another just warm my heart and make me grin from ear-to-ear!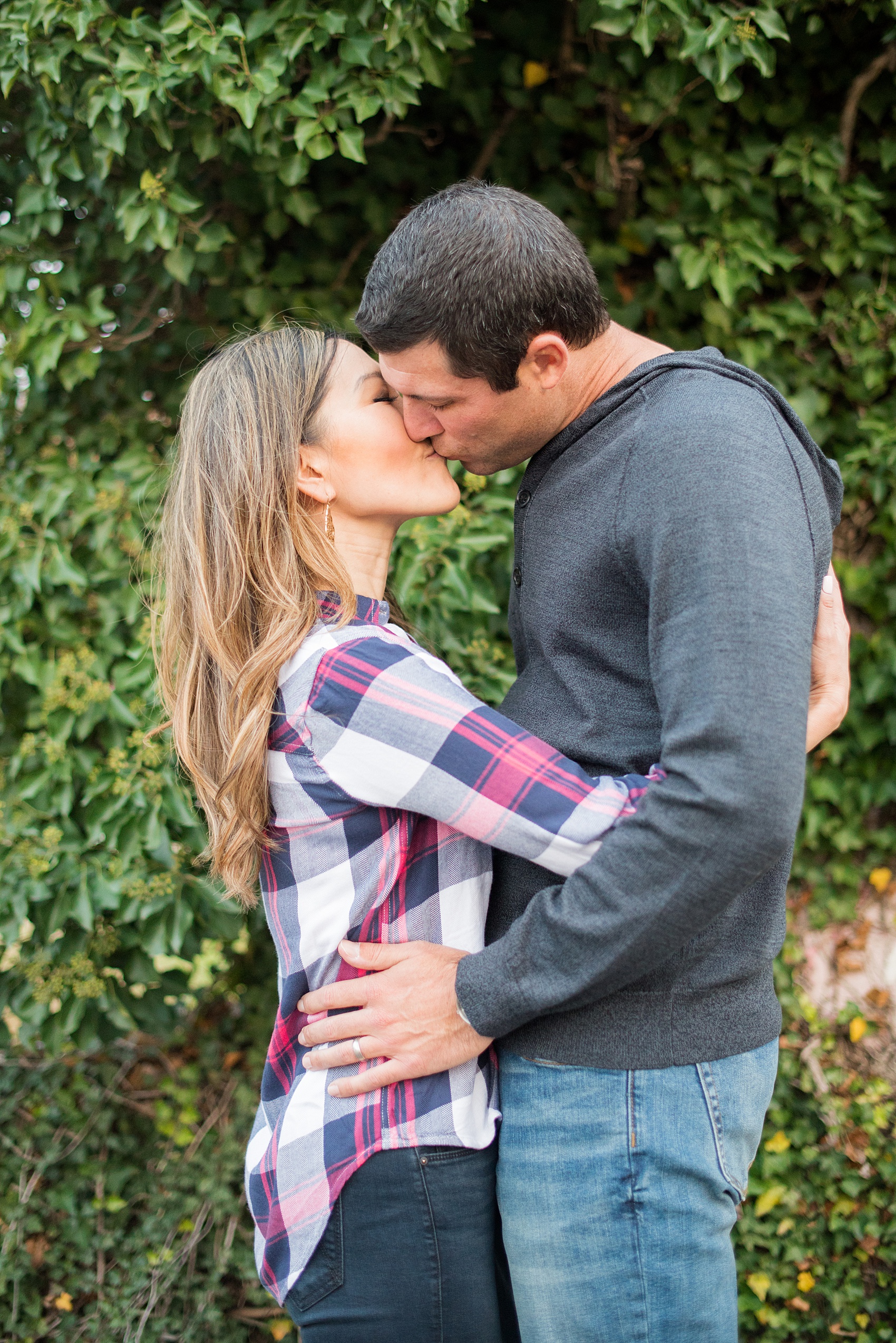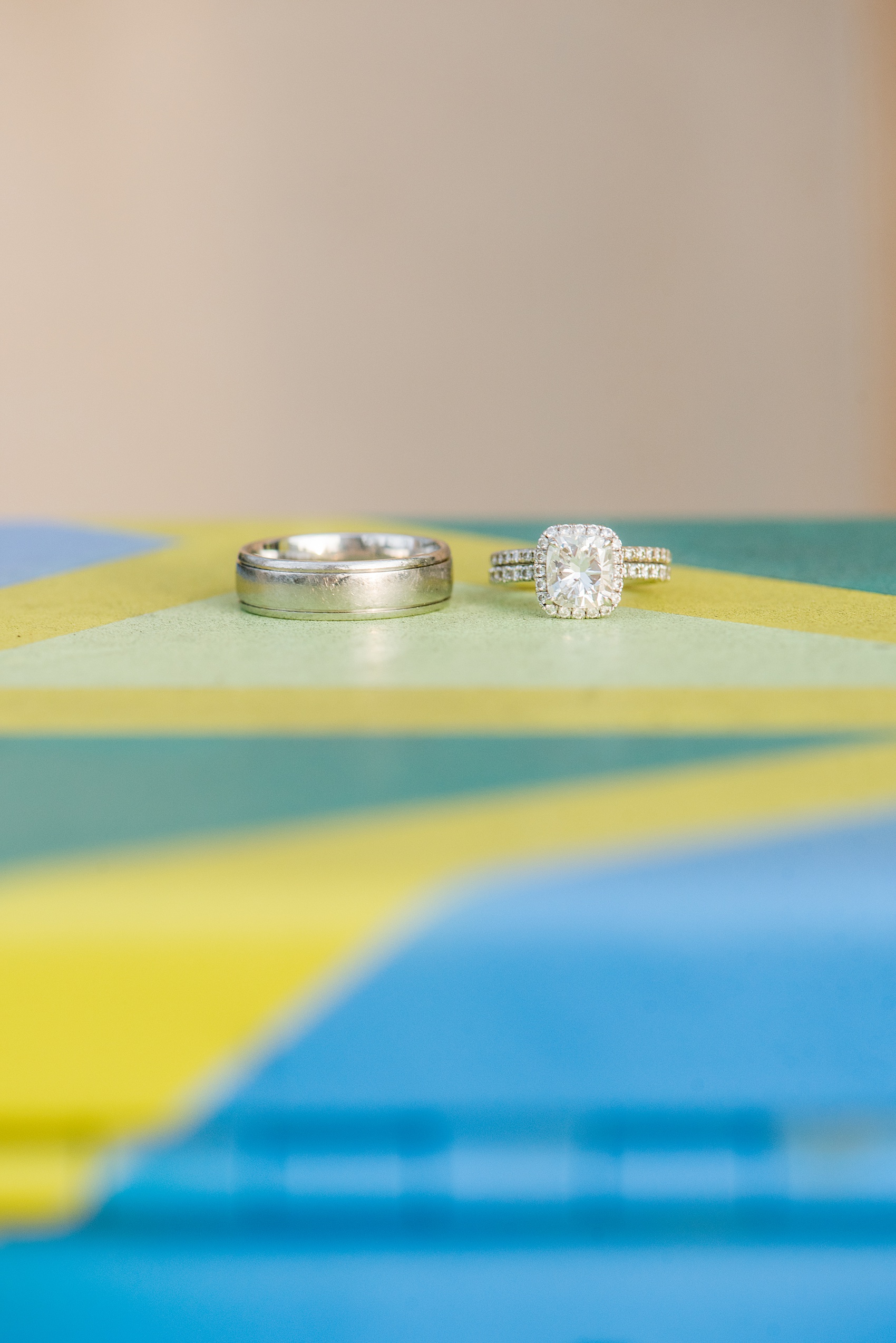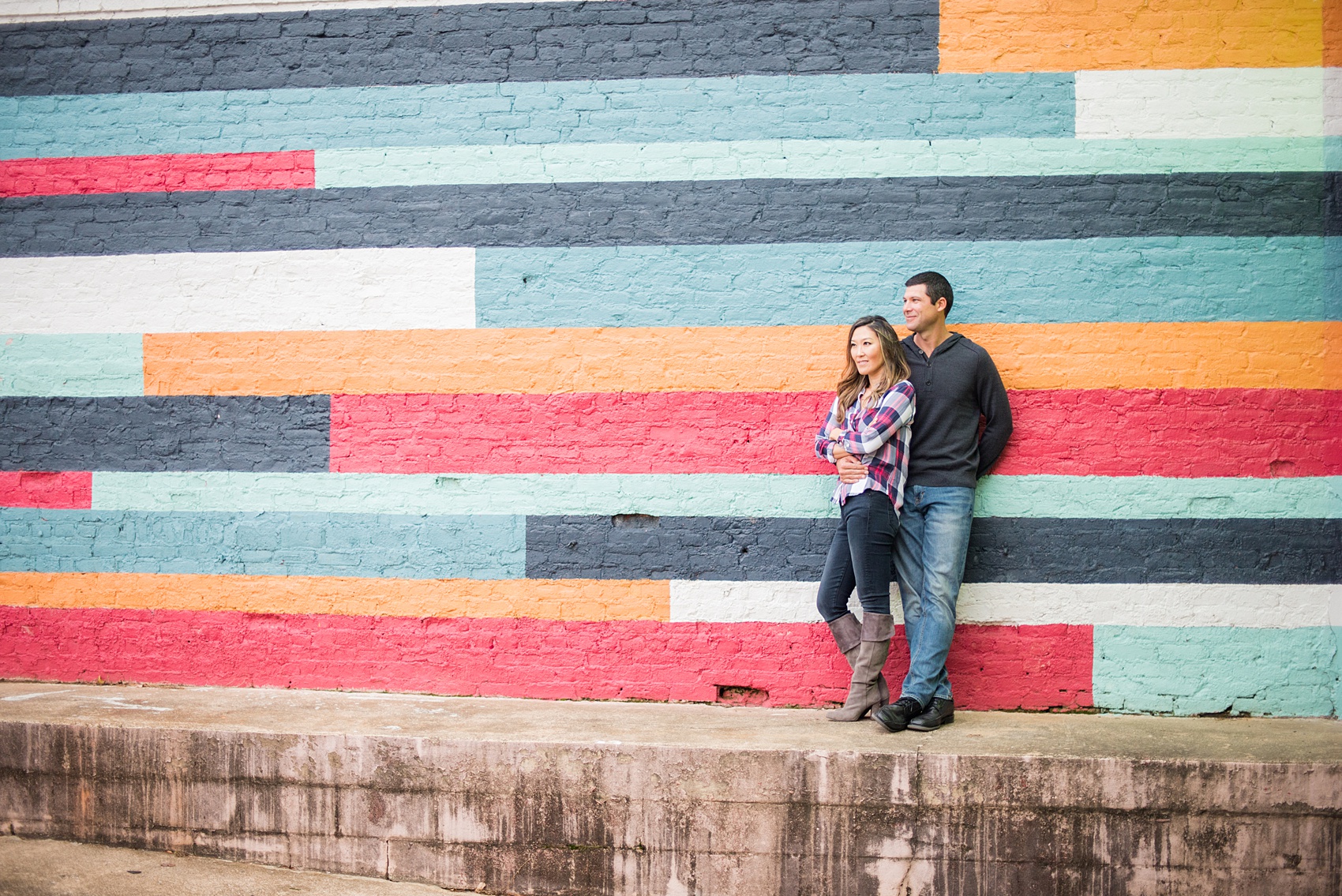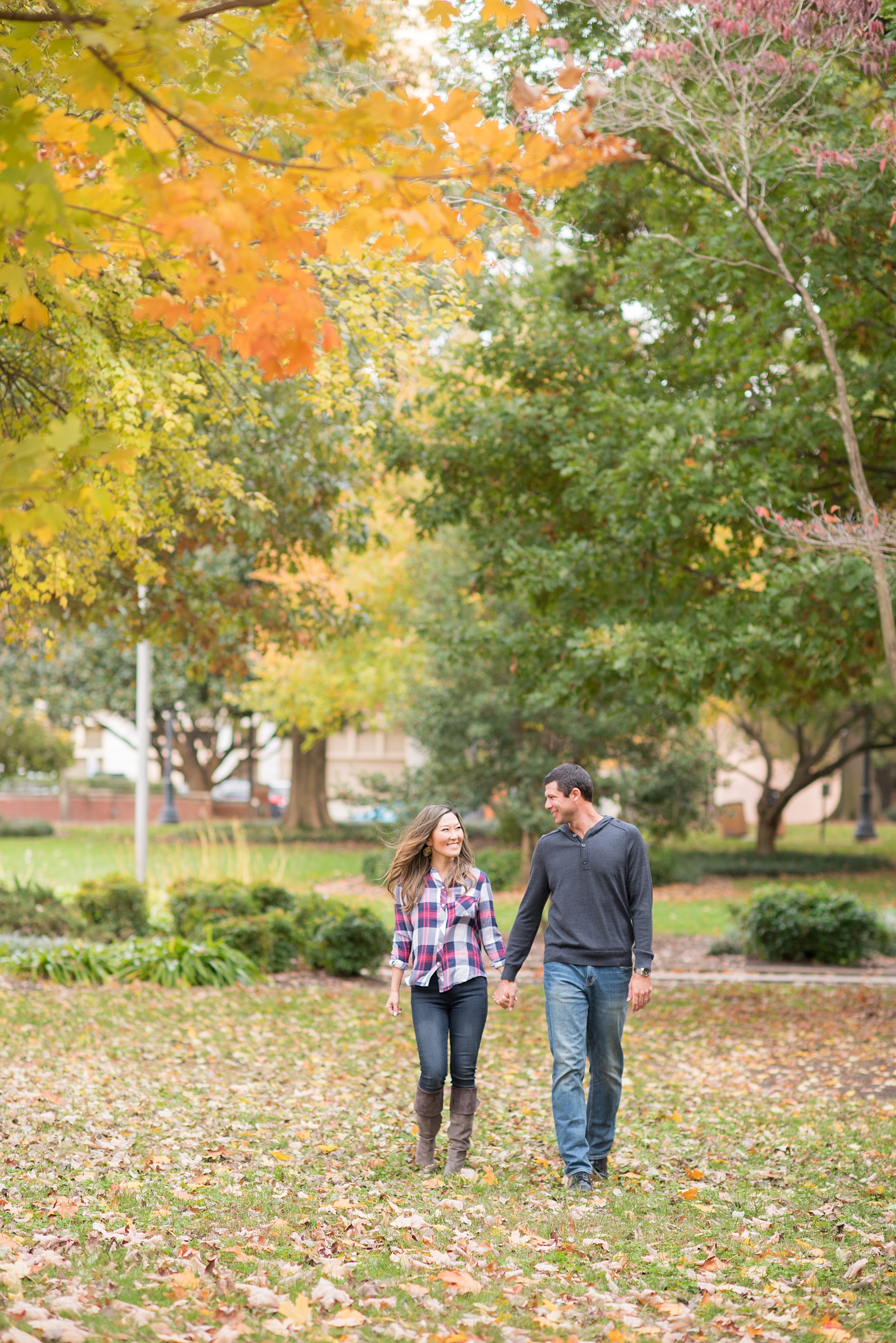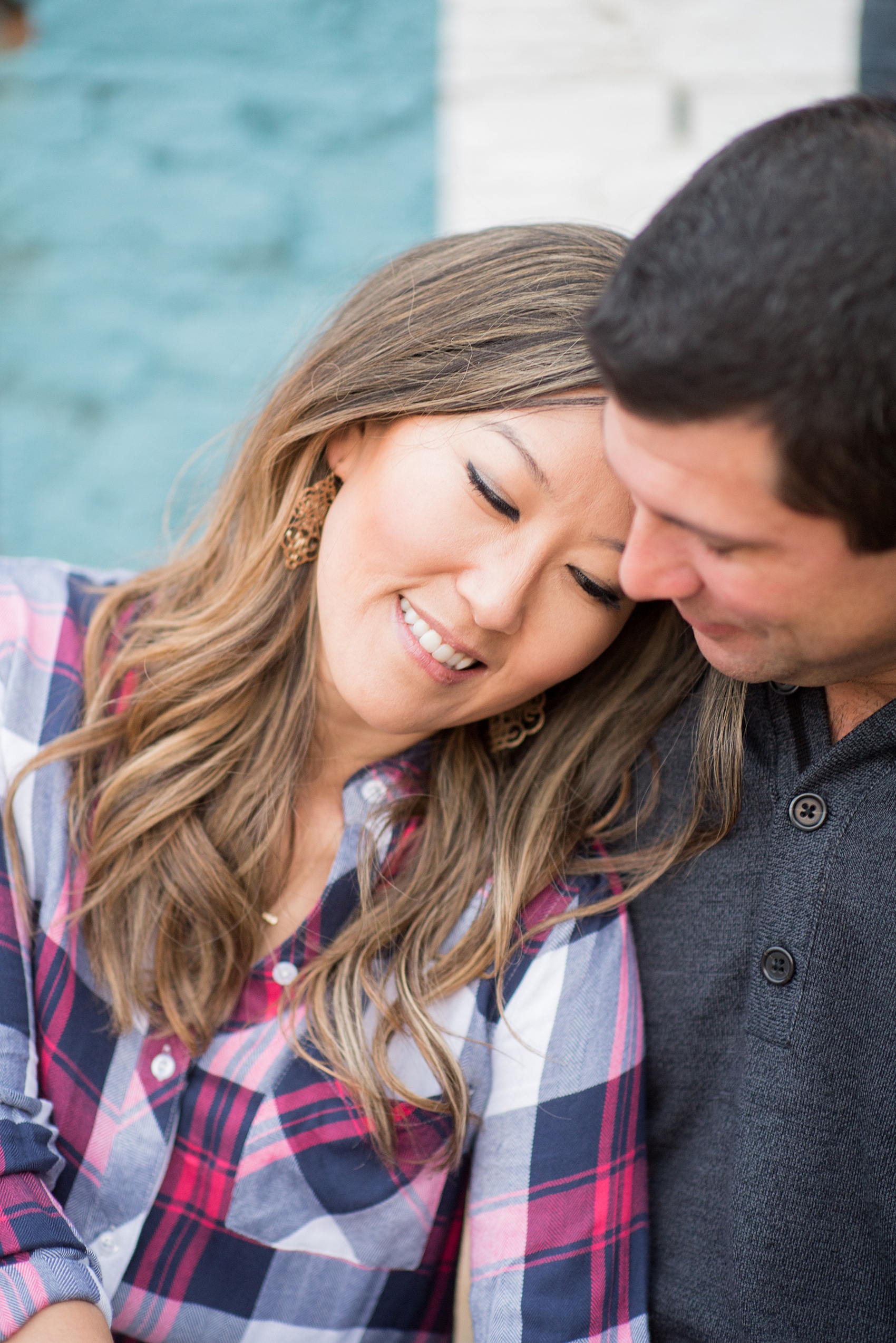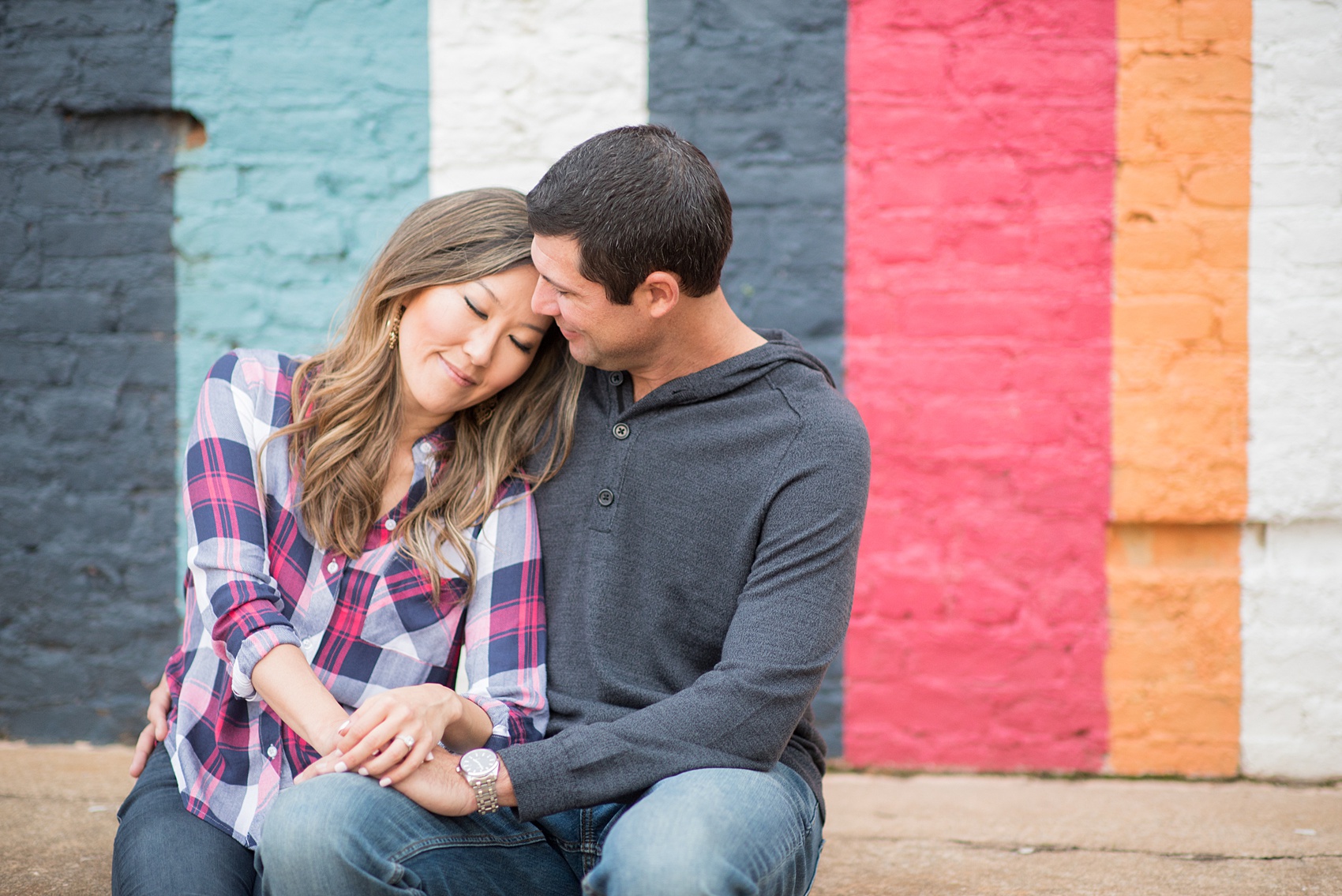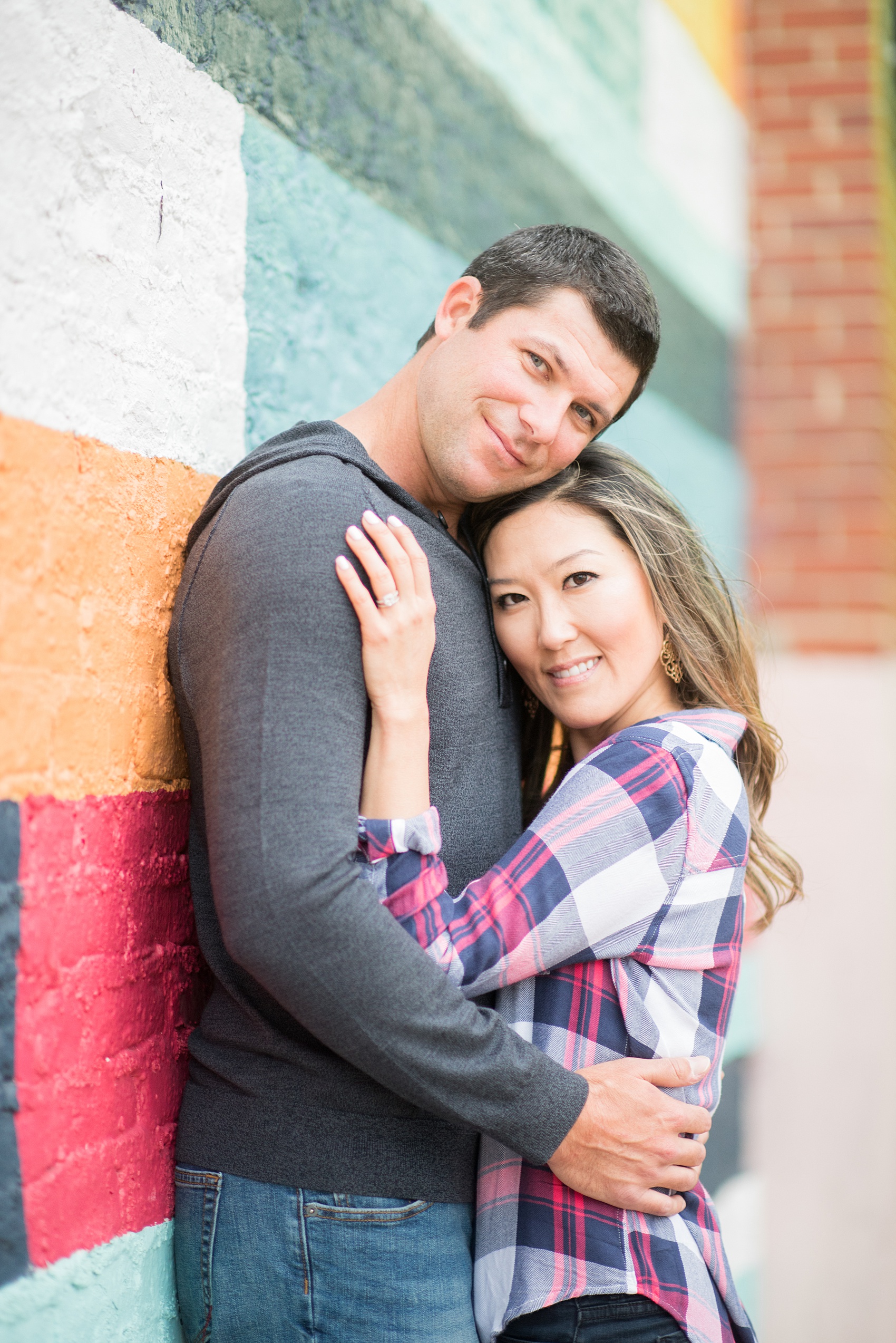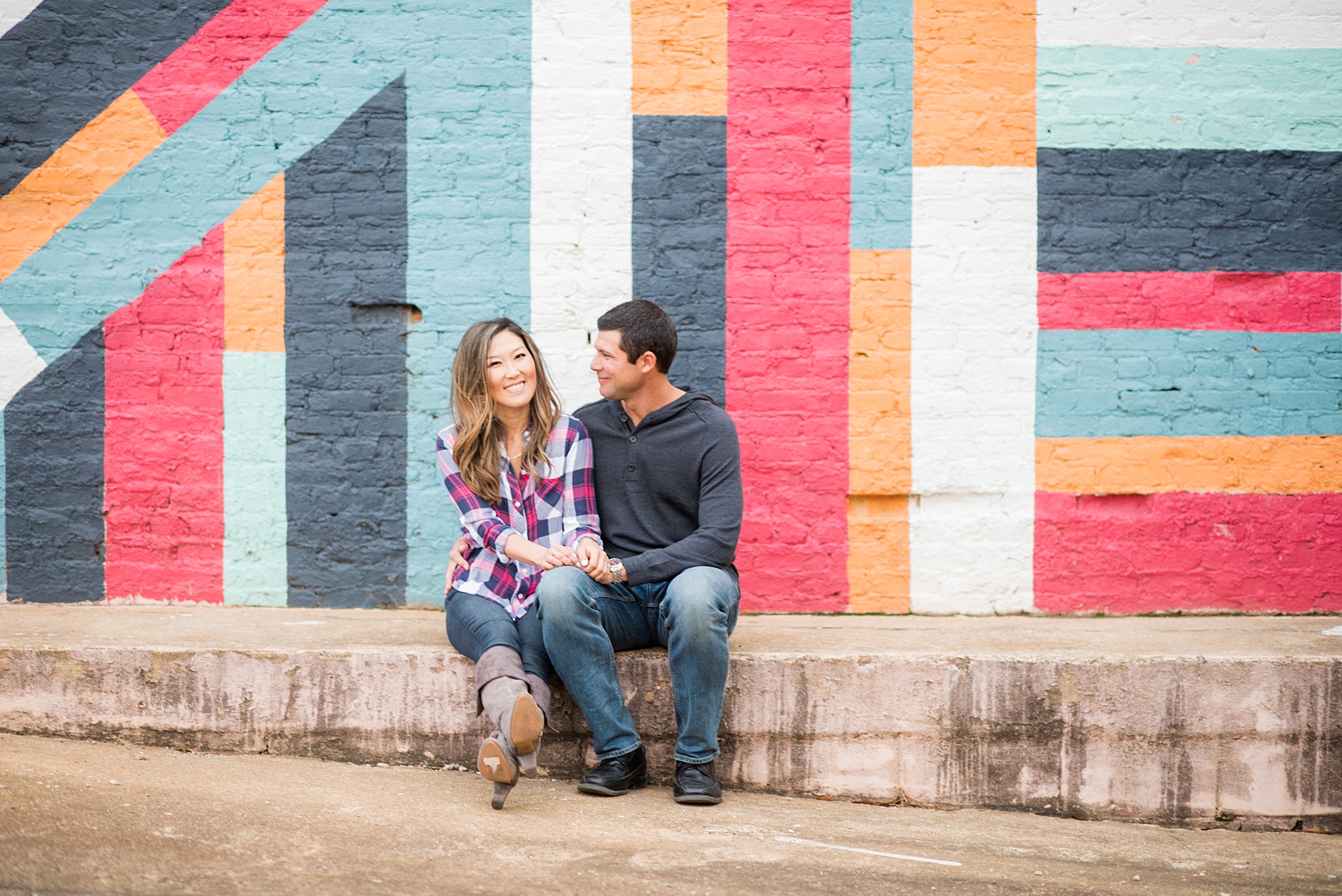 Already married but craving a session like this? It's never too late to capture these special chapters of your lives! Contact us!
For more inspiration from Downtown Raleigh check out: