These photos simply make my heart smile! I was so excited to travel to Chapel Hill to capture Lucy and Van's engagement session. I had visions of all the amazing places we could capture their smiles and I was eager to hang out with these two; they're so much fun to be around! Despite August heat they were cheerful and game for anything. There was a possibility of rain that day but they didn't mind and neither did I. I think that says so much about their positive outlook on life and carefree spirits, which also shone during their destination wedding day months later in Charlottesville, Virginia.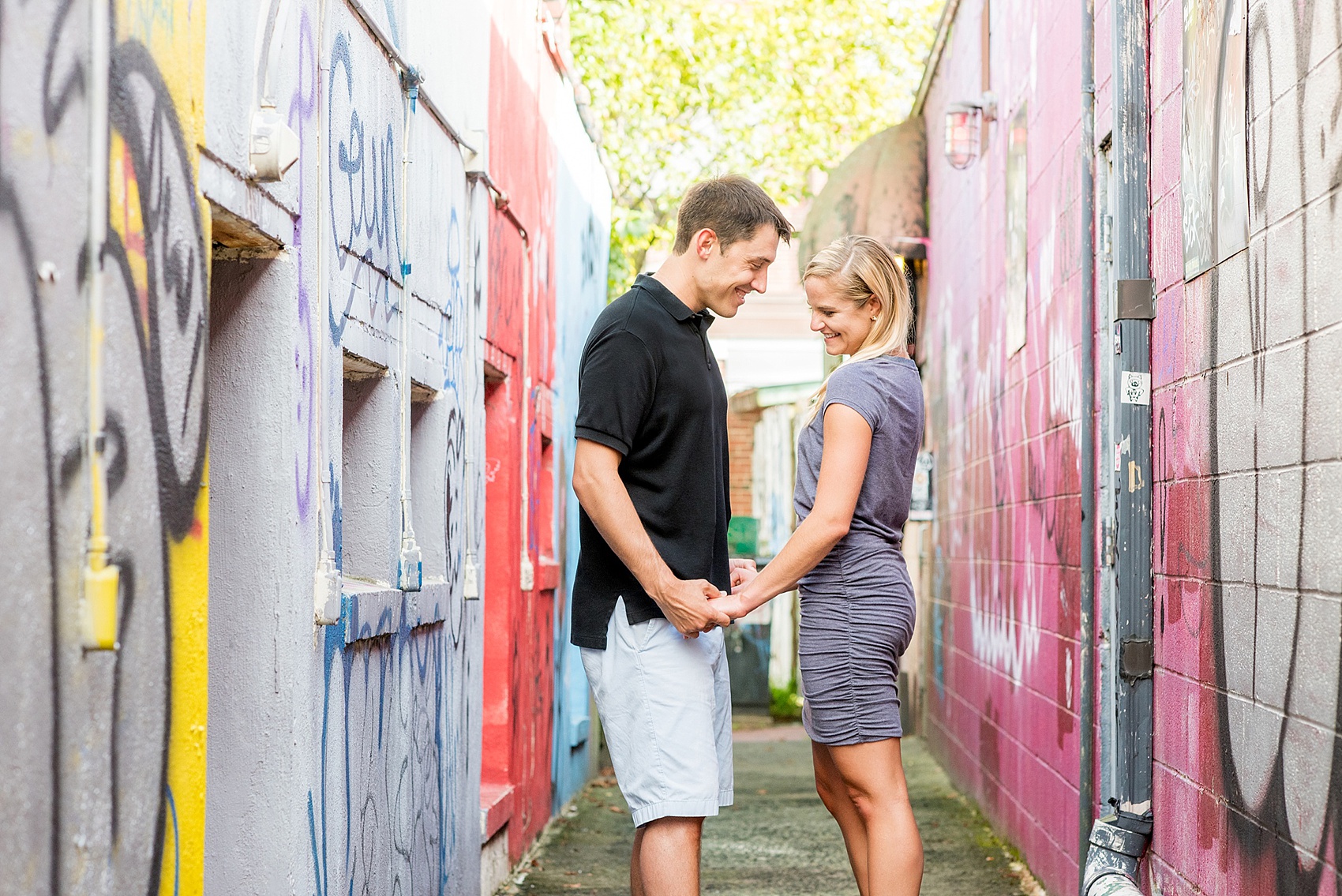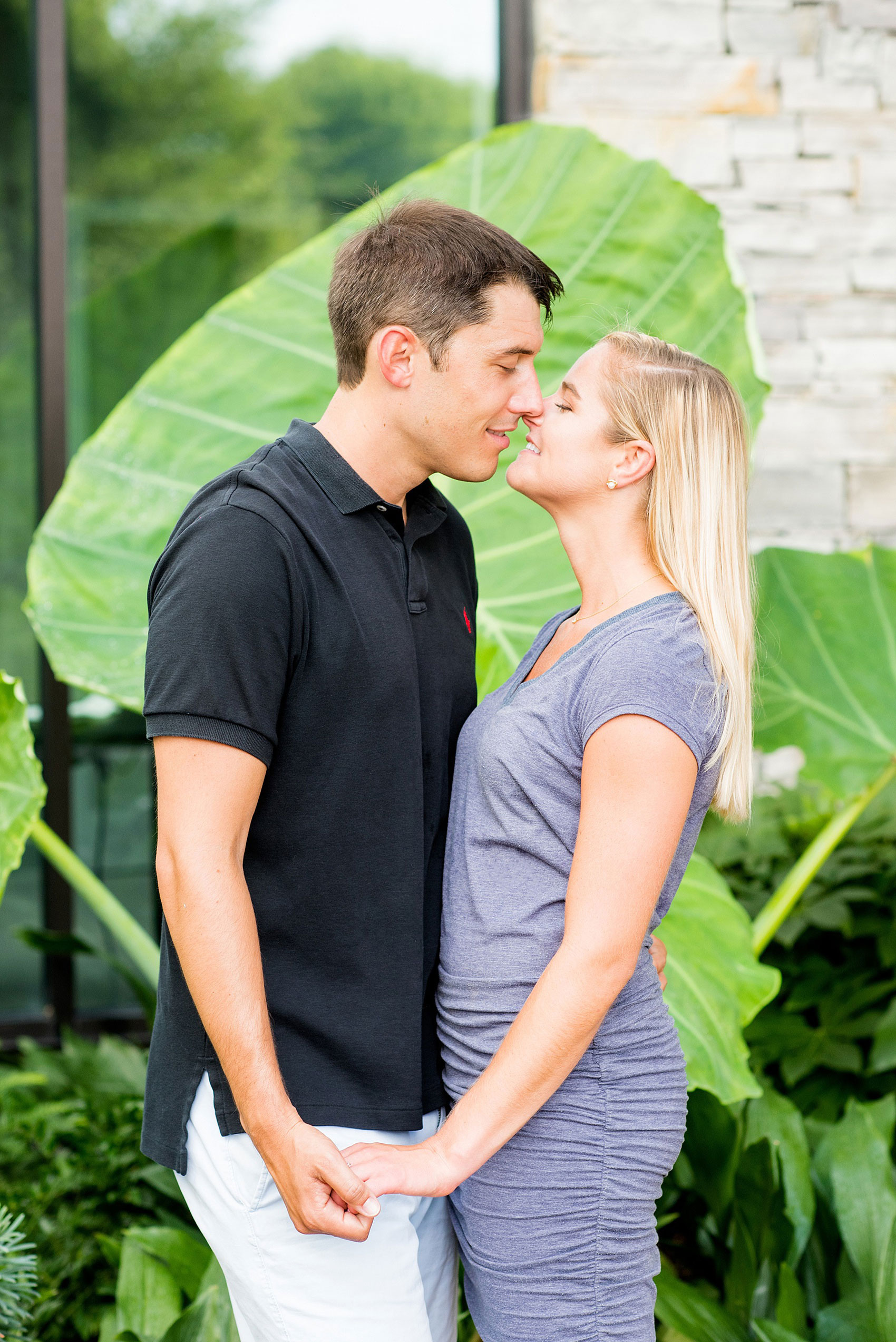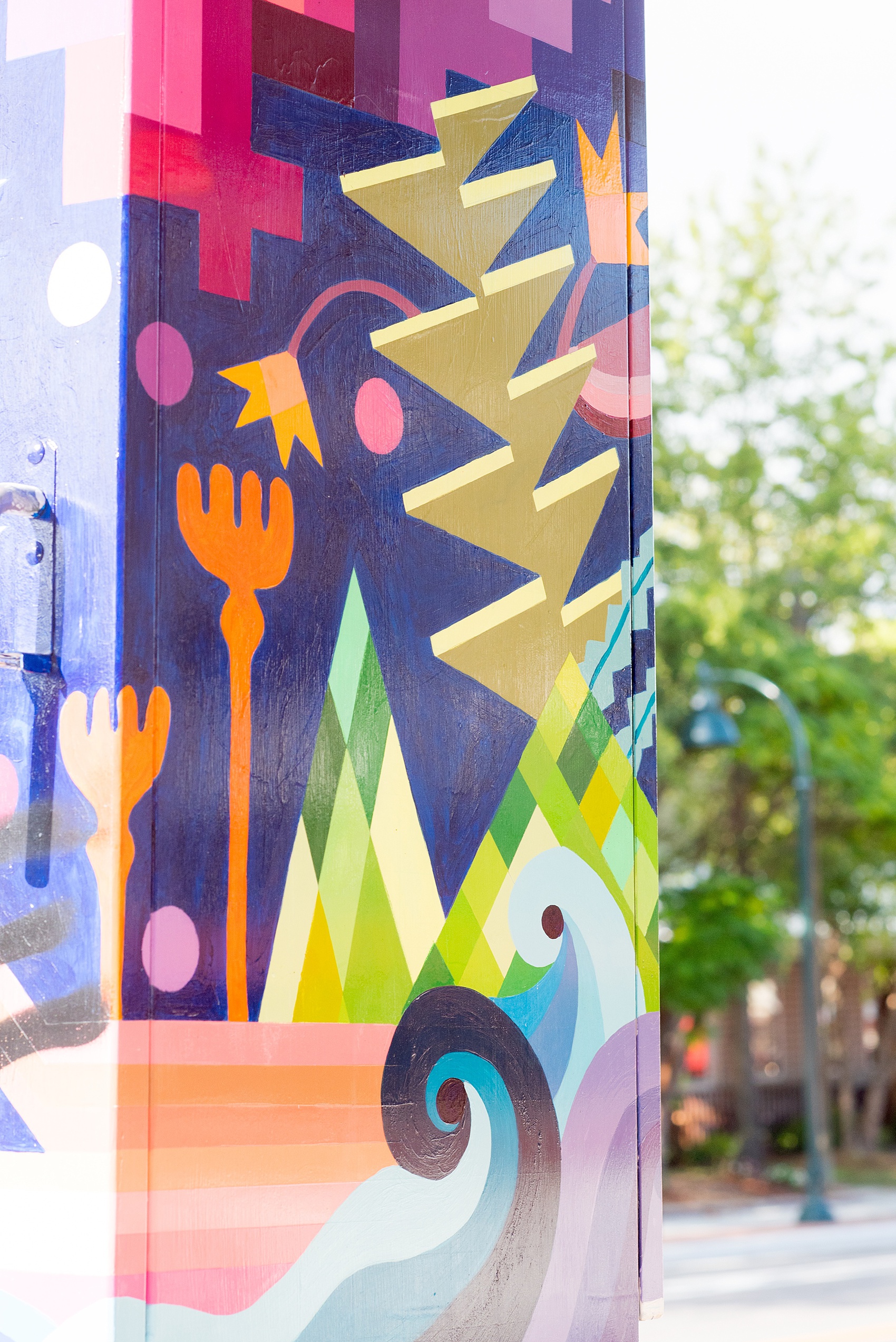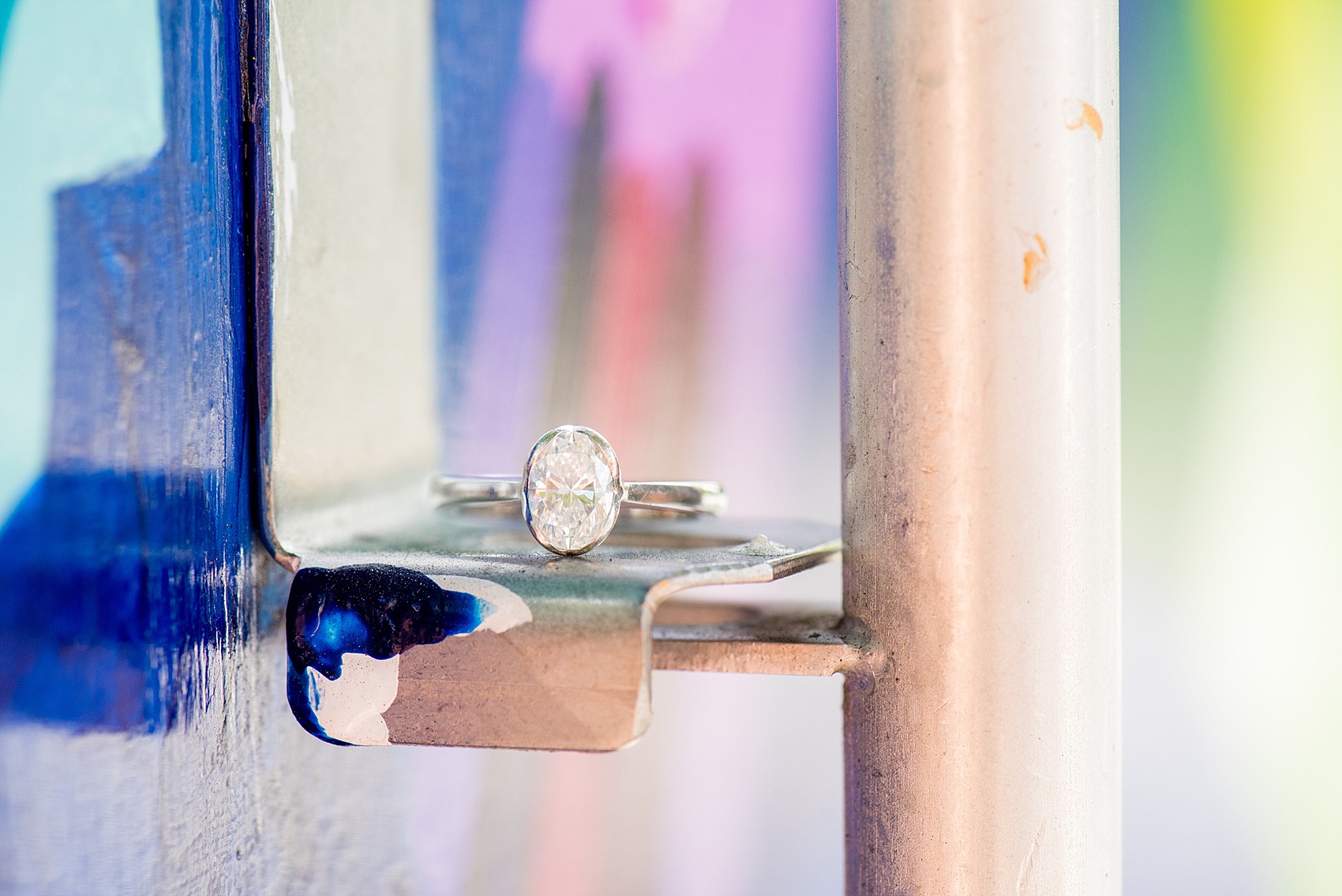 I love Lucy's modern oval diamond engagement ring. It's simple yet unique; I've truly never seen a ring quite like it and a I see a fair amount of engagement rings! It was great to capture it sitting against an incredibly colorful background. Lucy and Van told me one of the reasons they hired me was because they gravitated towards the color in my images. I was THRILLED to hear that!!! You love color? I LOVE COLOR! And that's just one reason these images make me smile so much. But they're nothing without the incredible couple in them. 🙂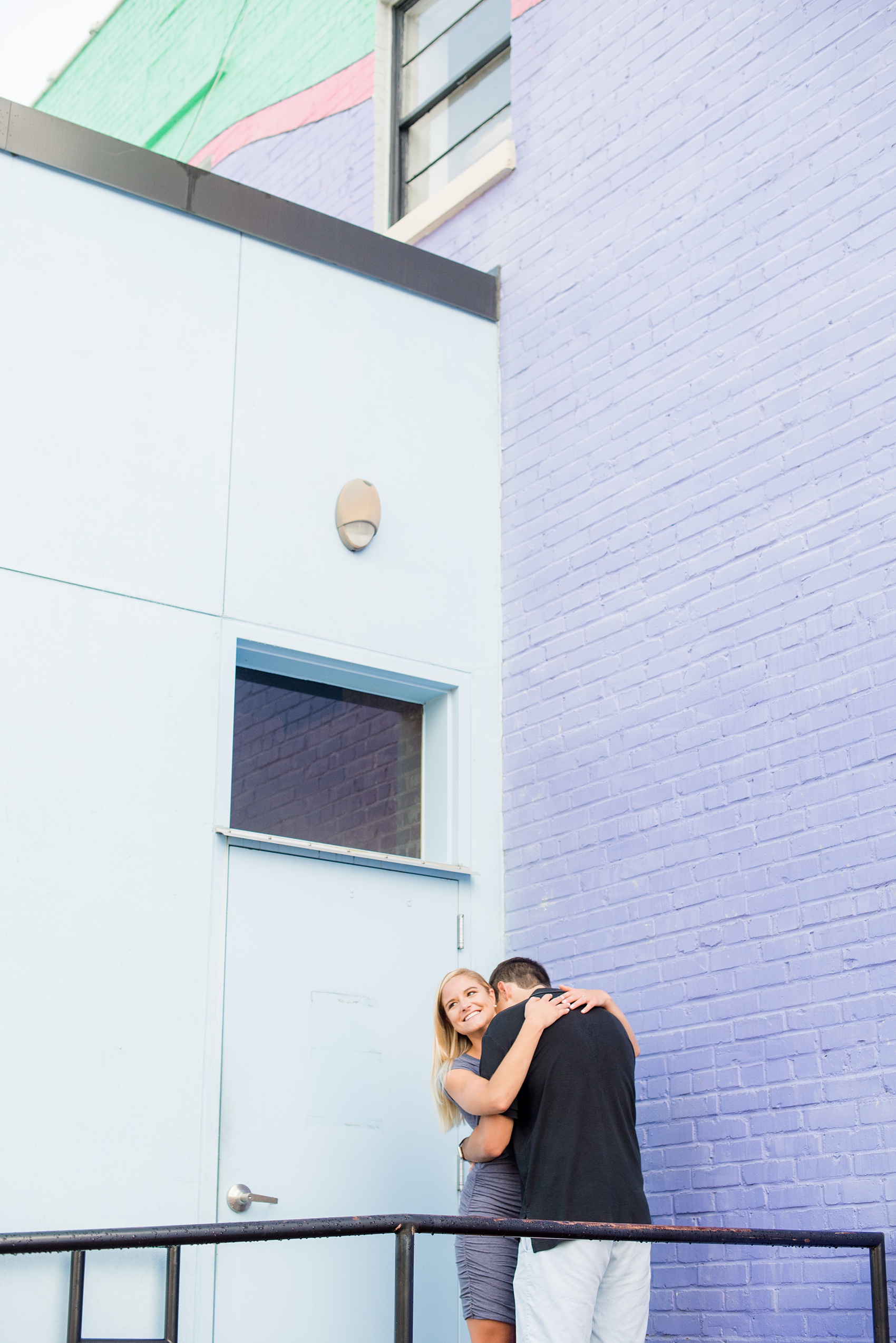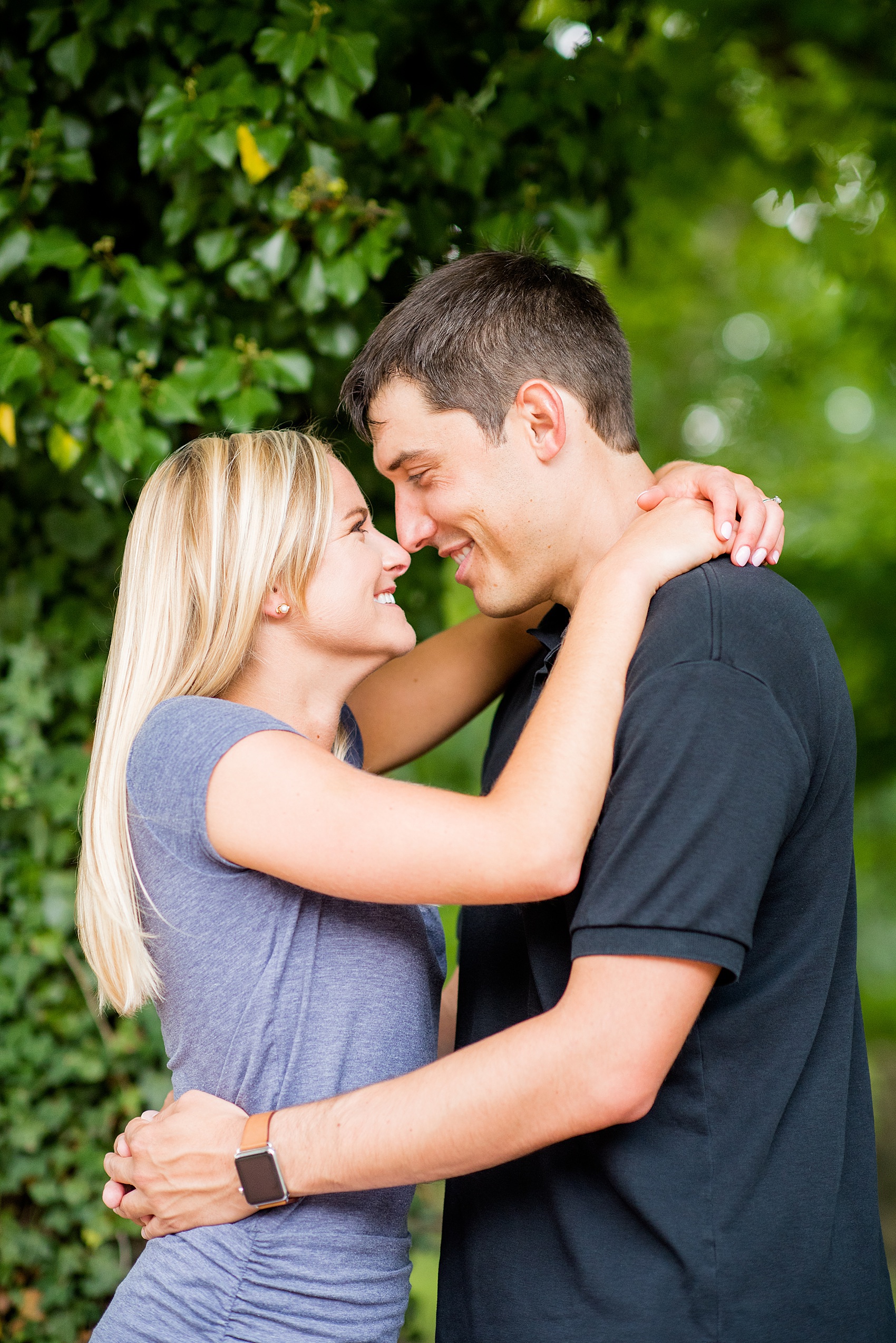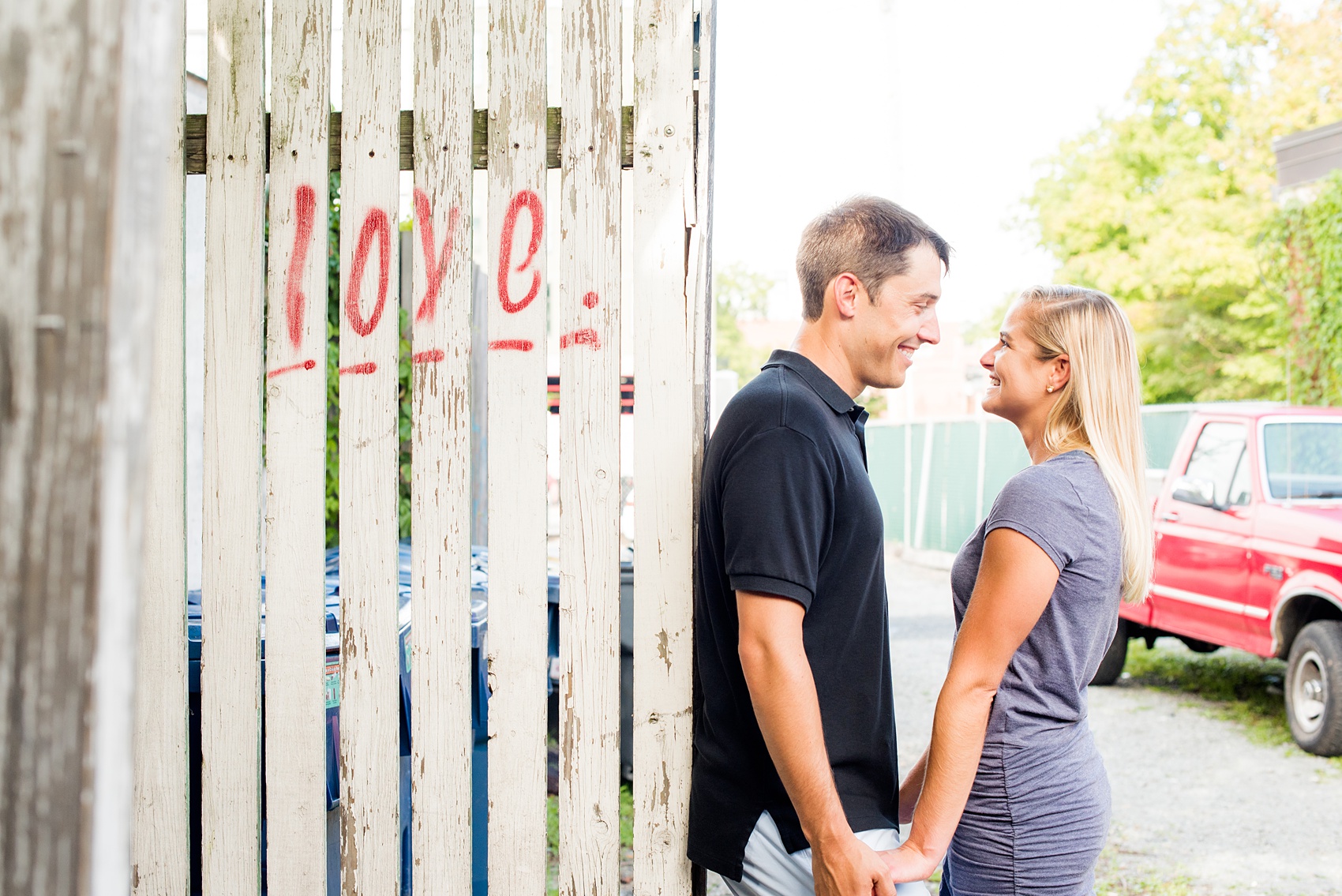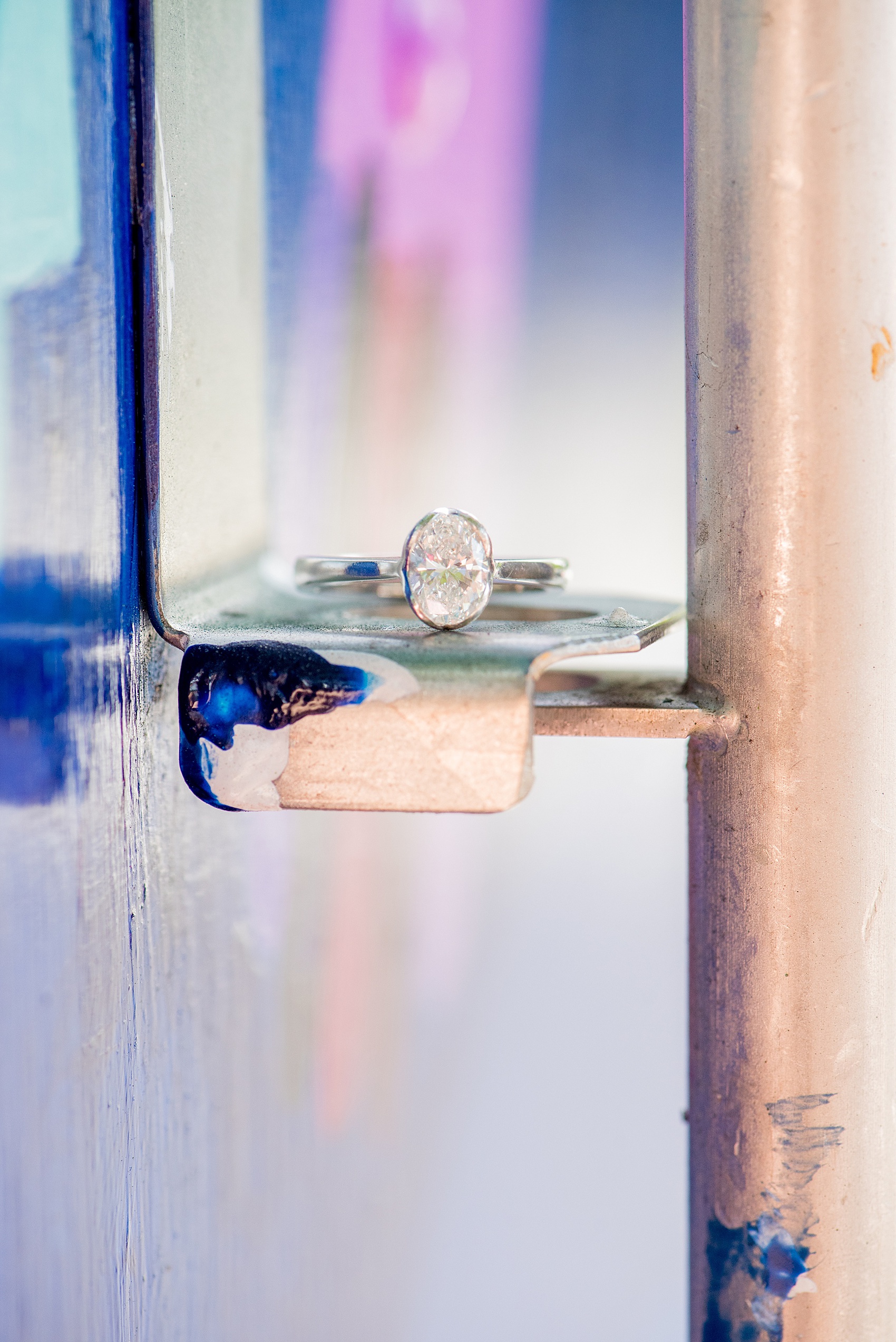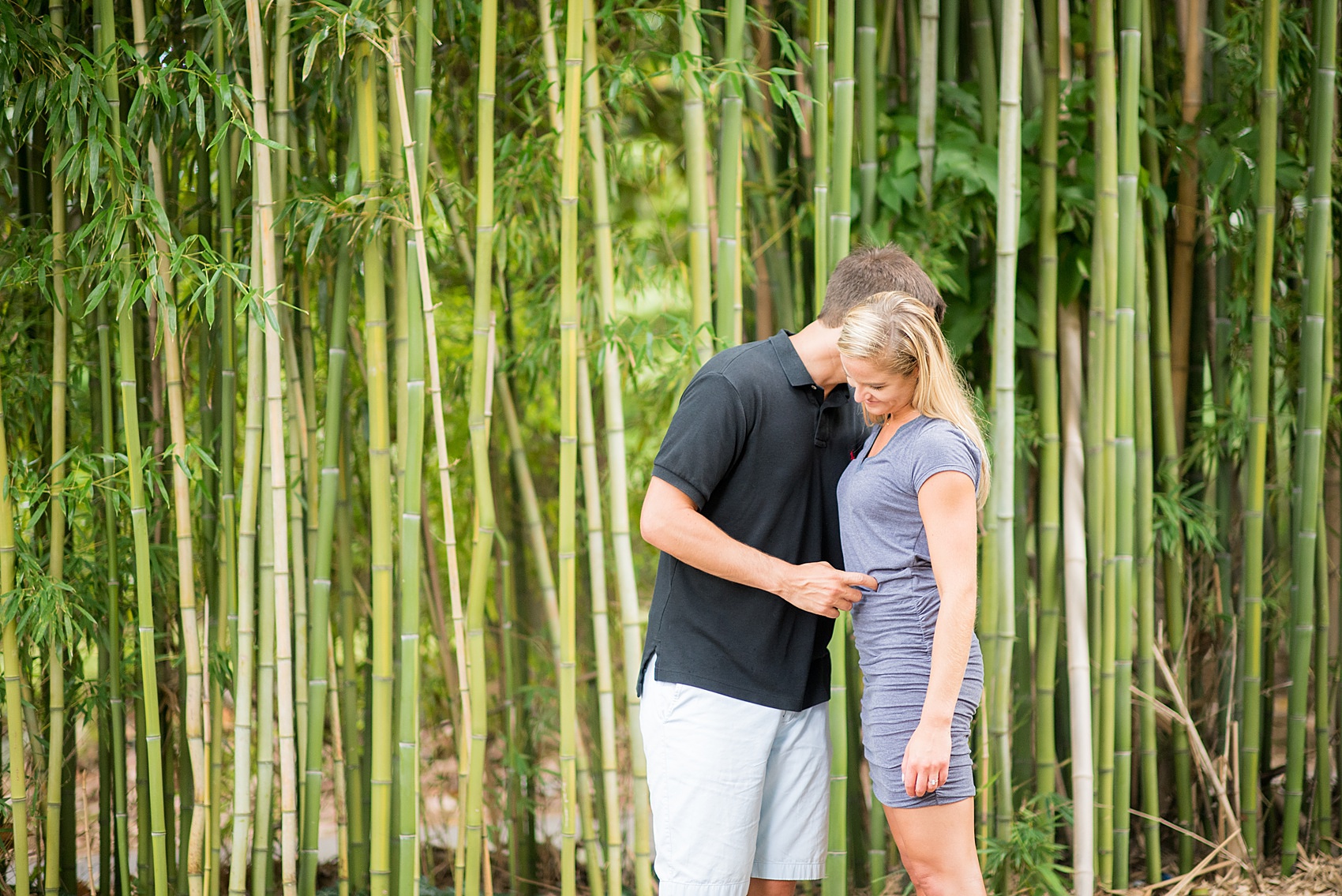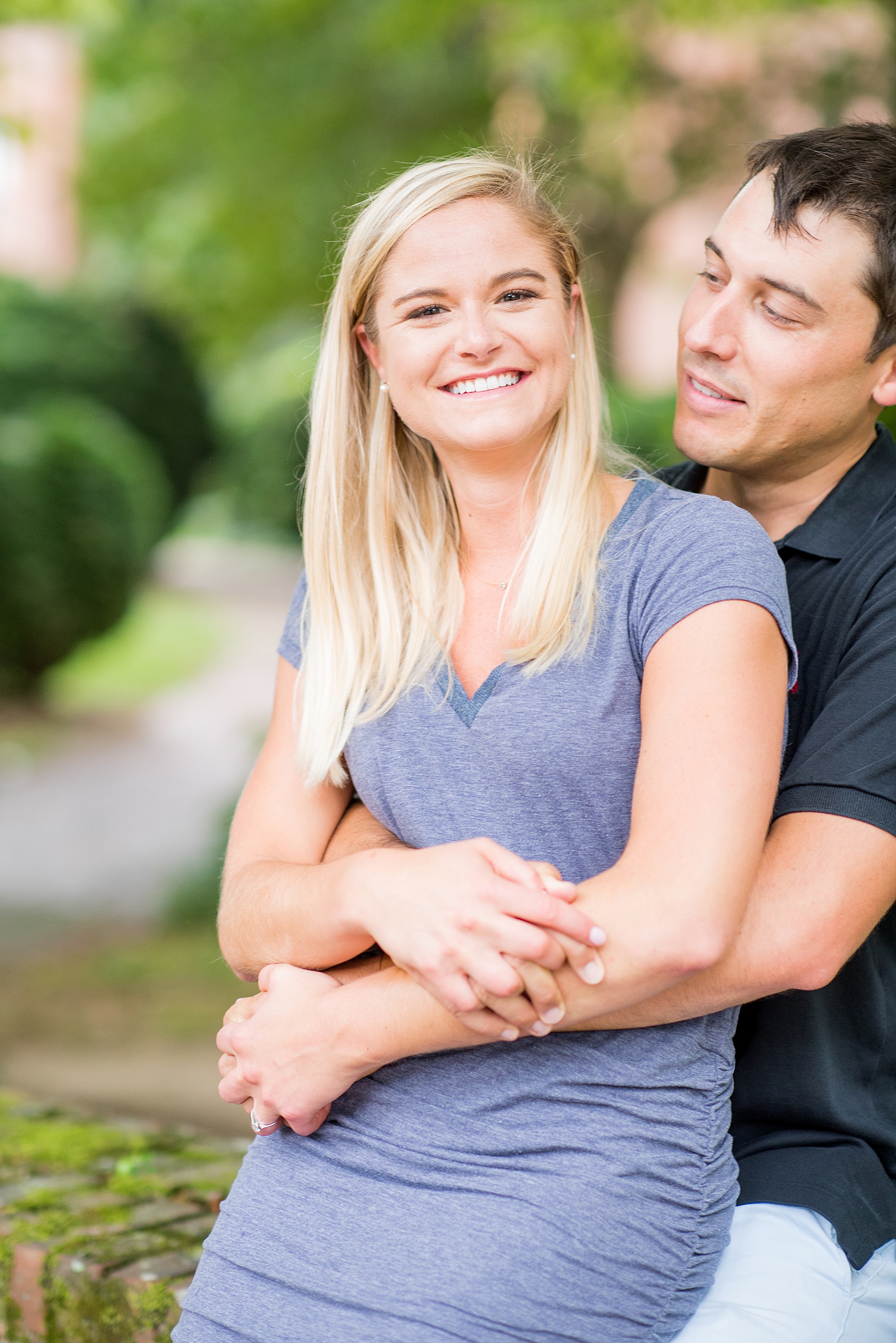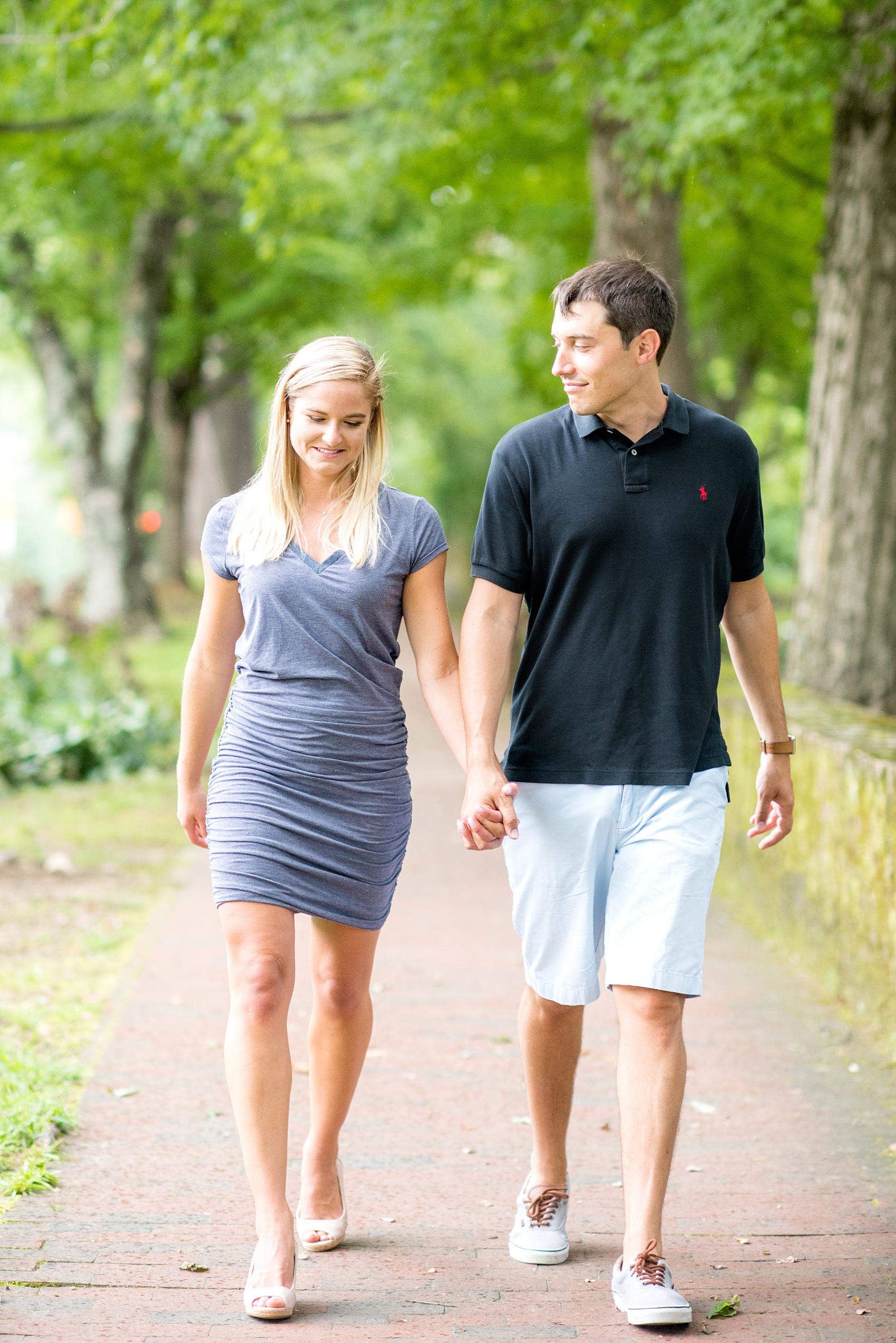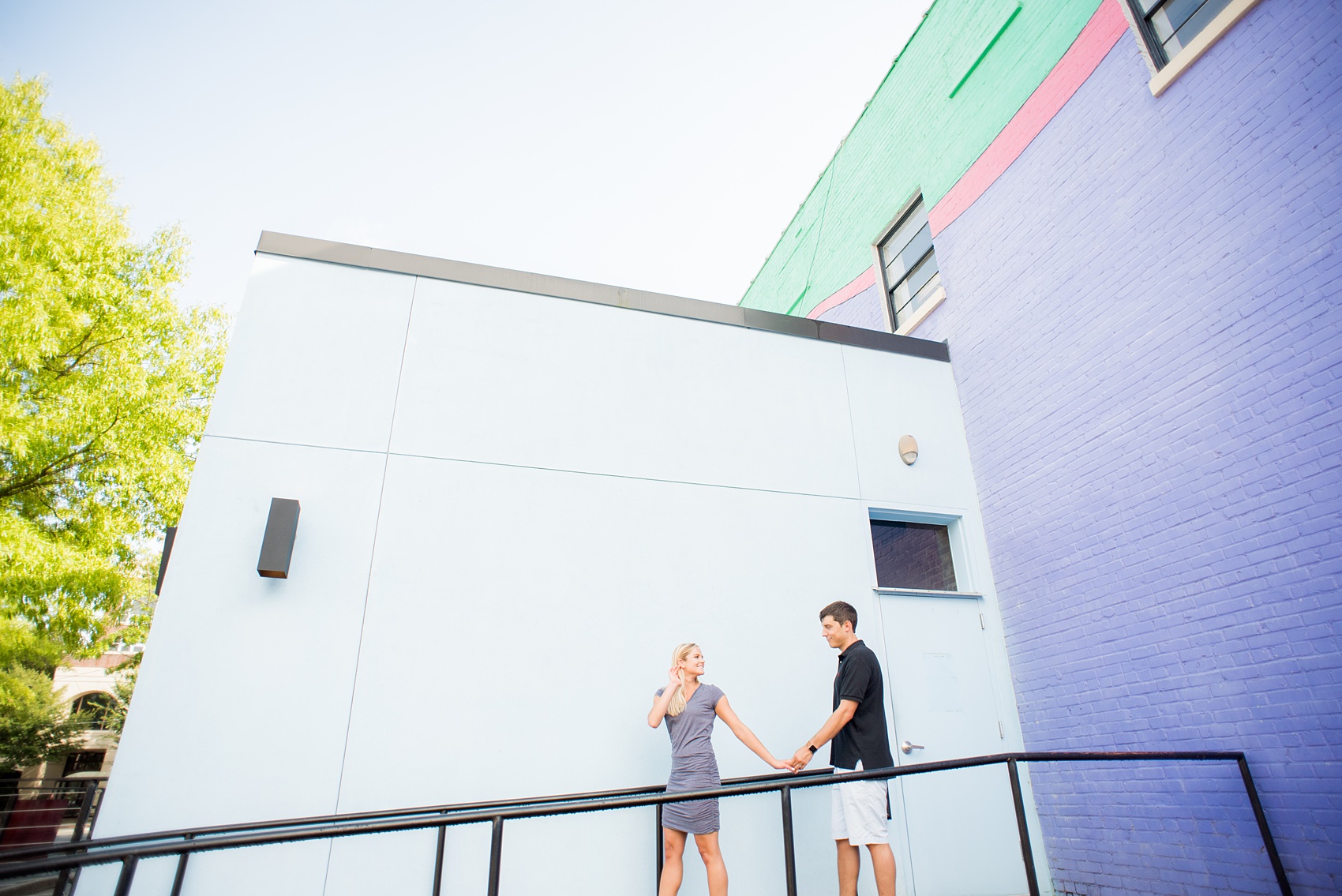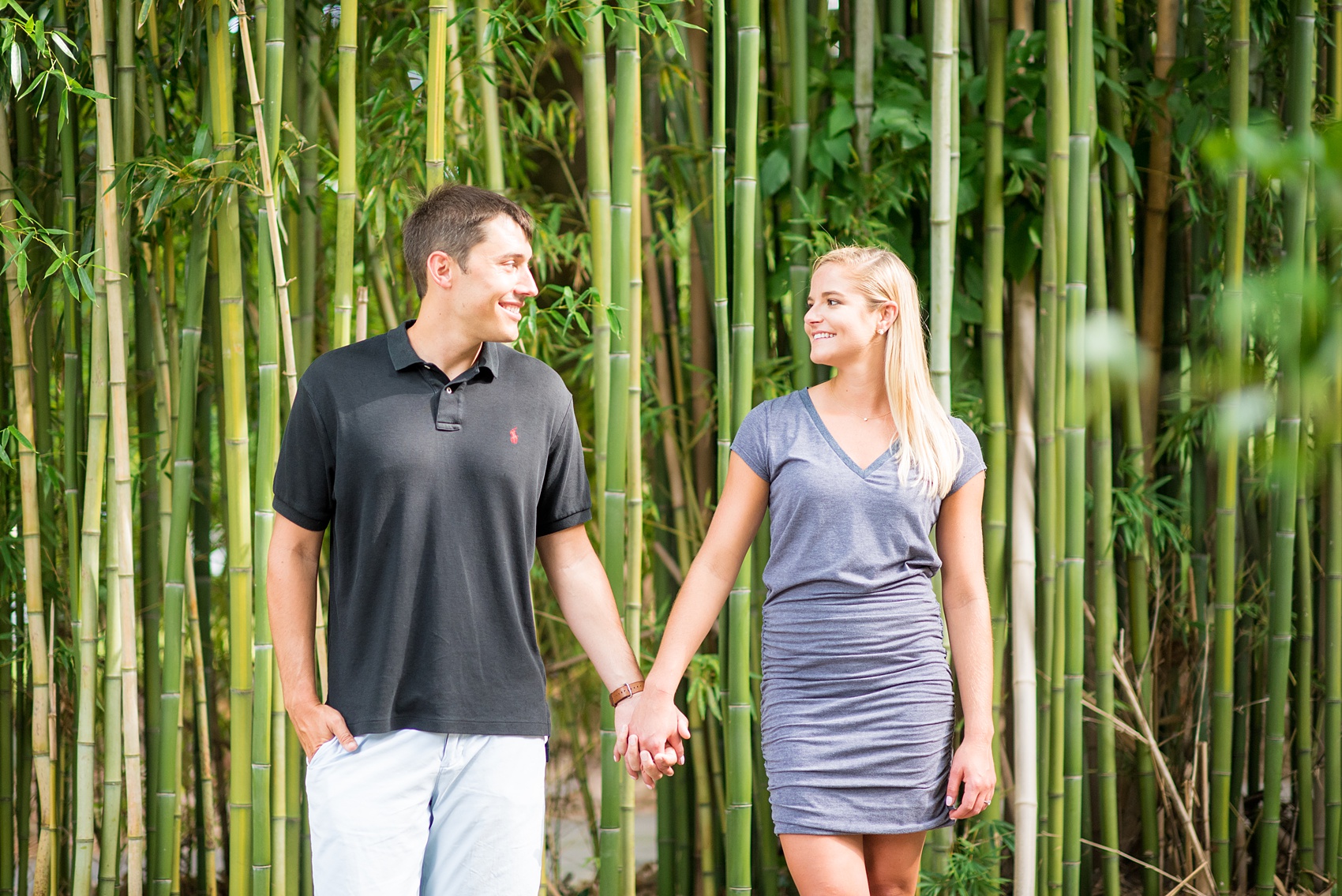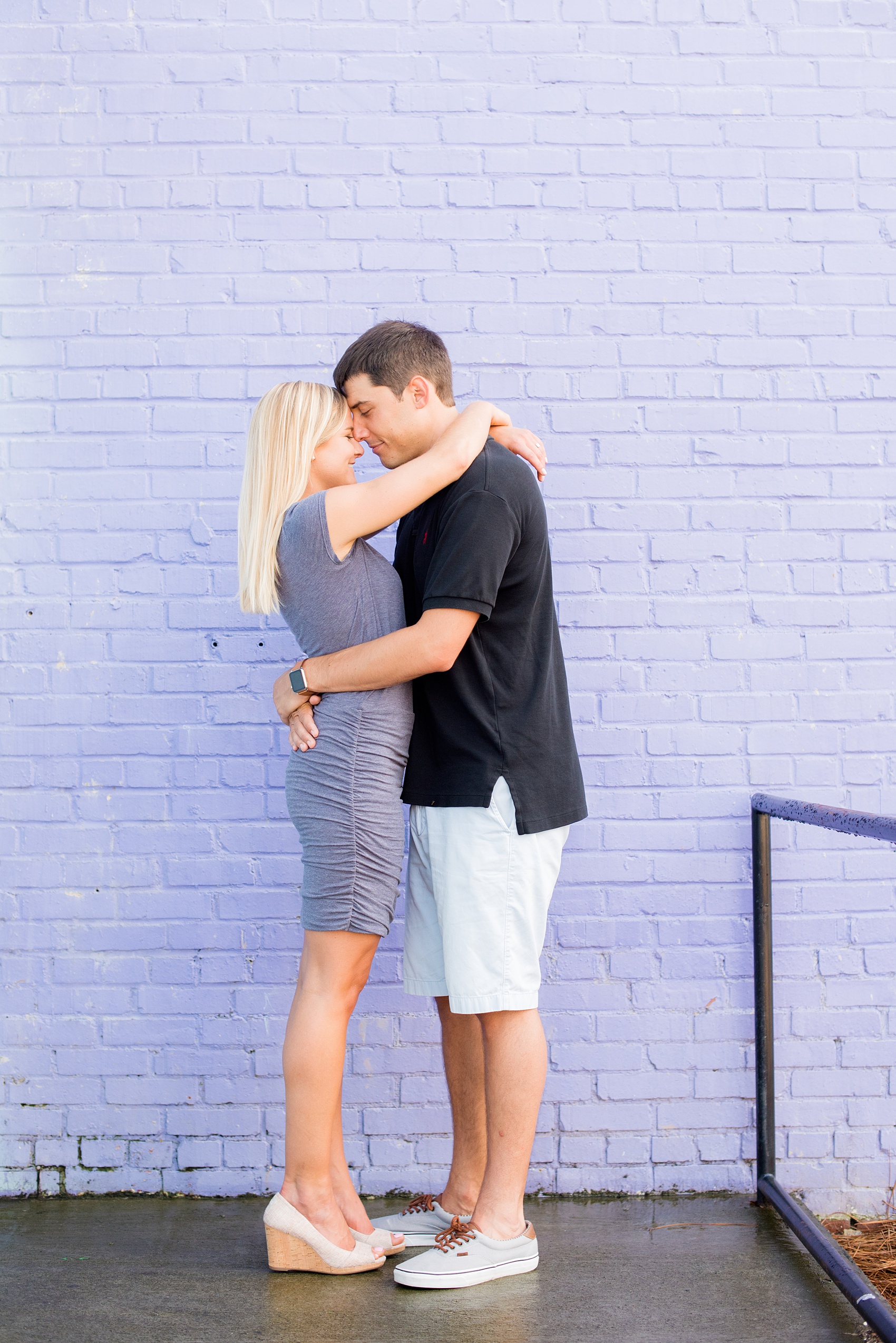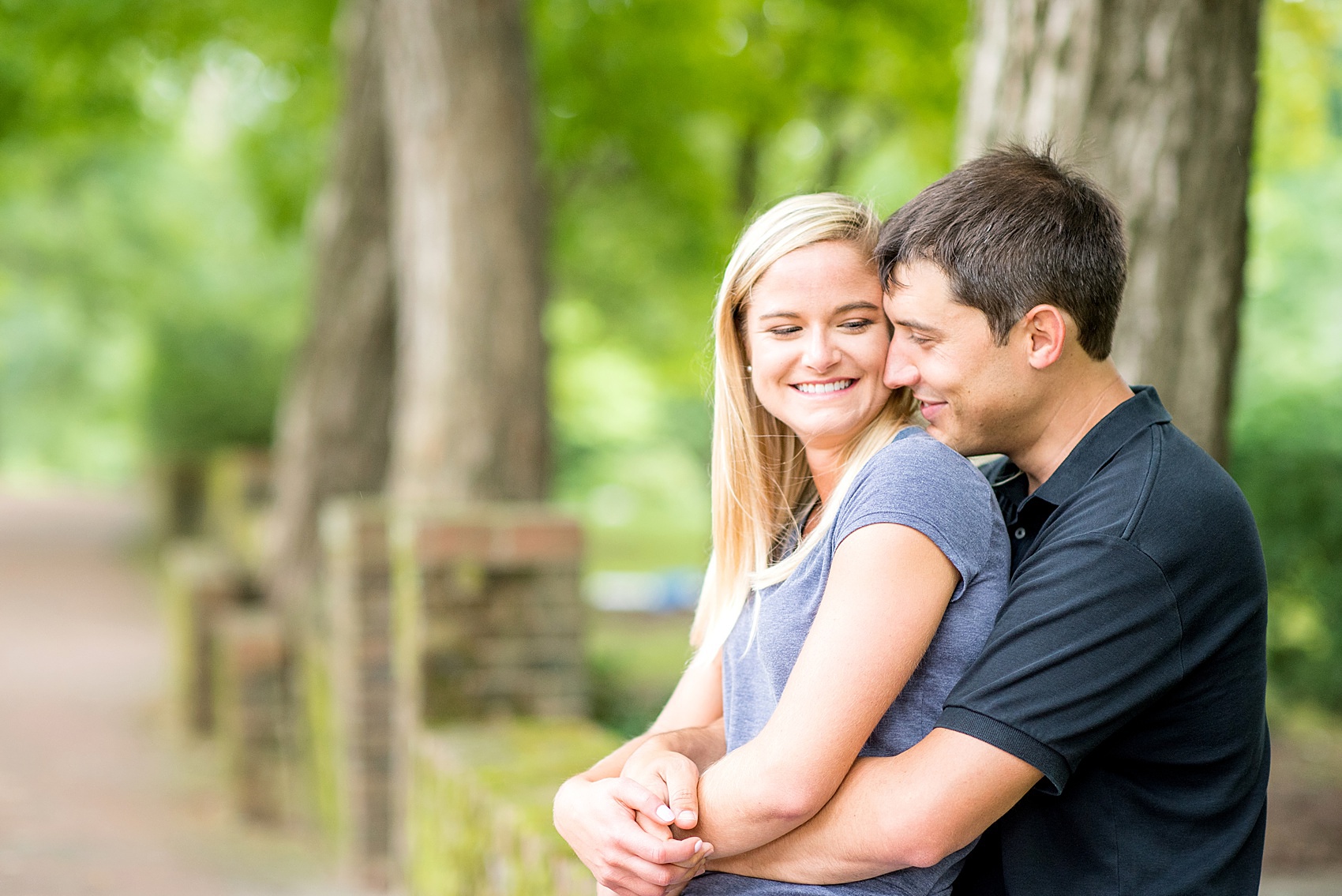 Chapel Hill provided such a variety of backdrops and scenery. We had our pick of murals, a beautifully landscaped staircase, even a wall of bamboo near their apartment. Even a cool paintbrush dressing up an urban garage!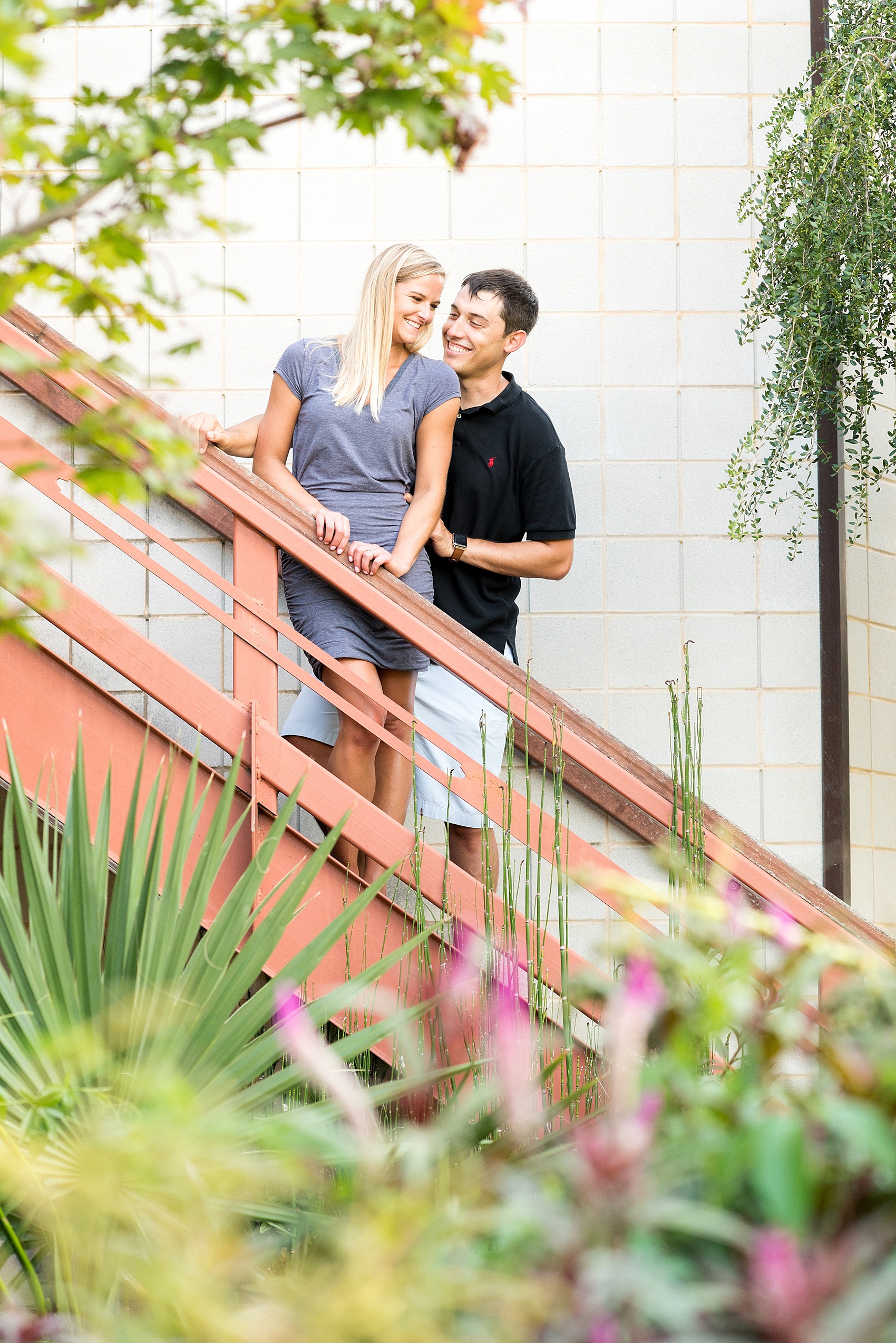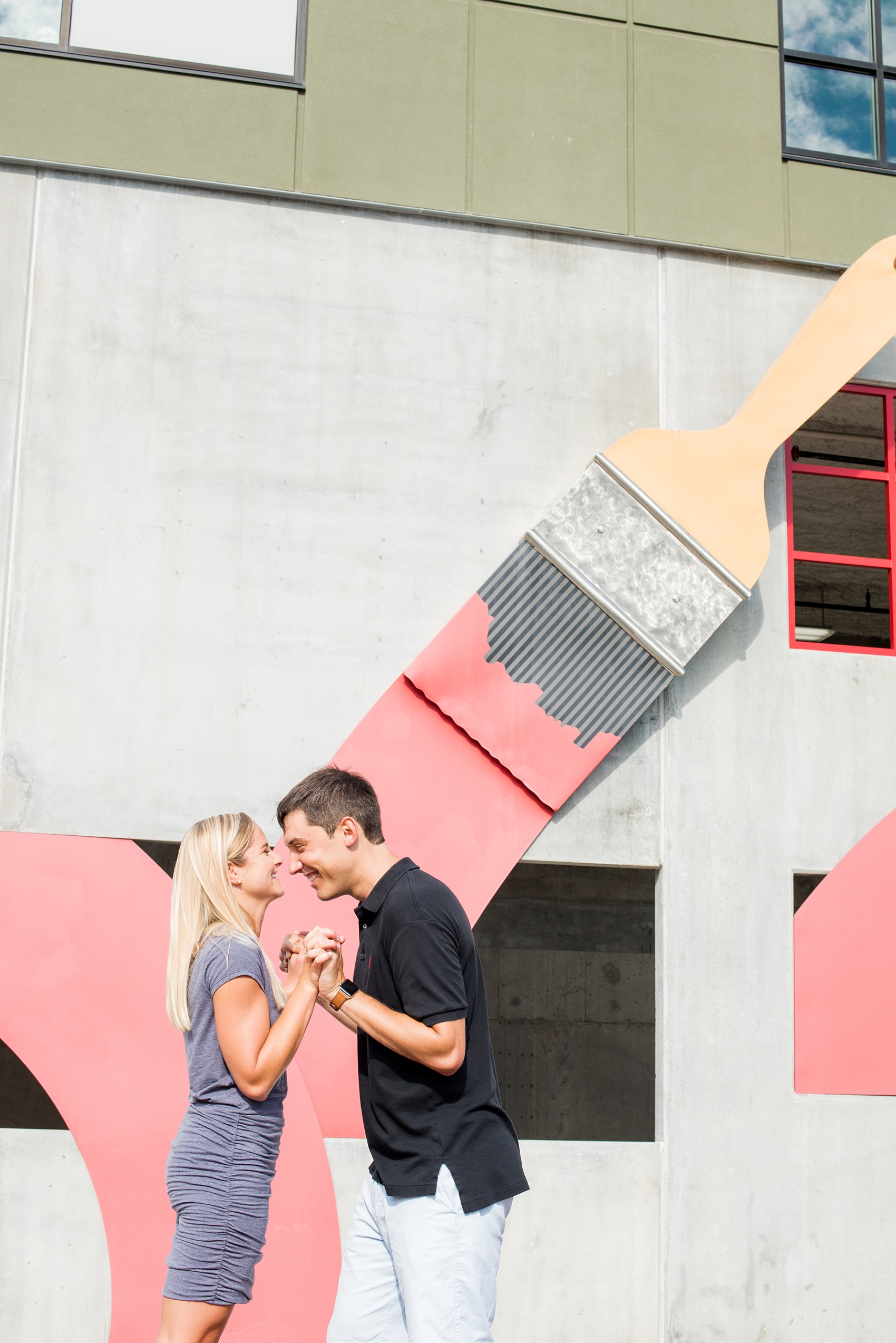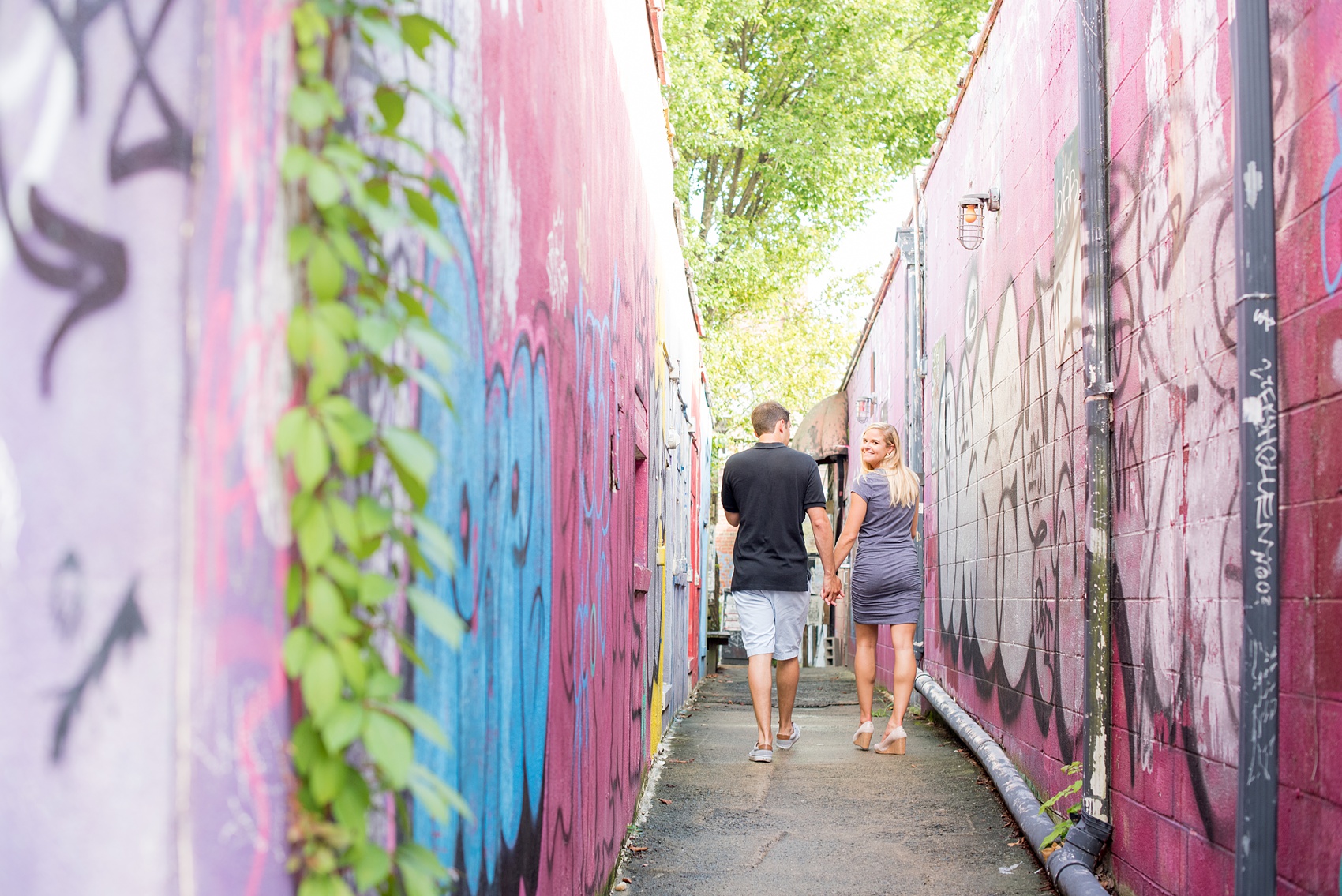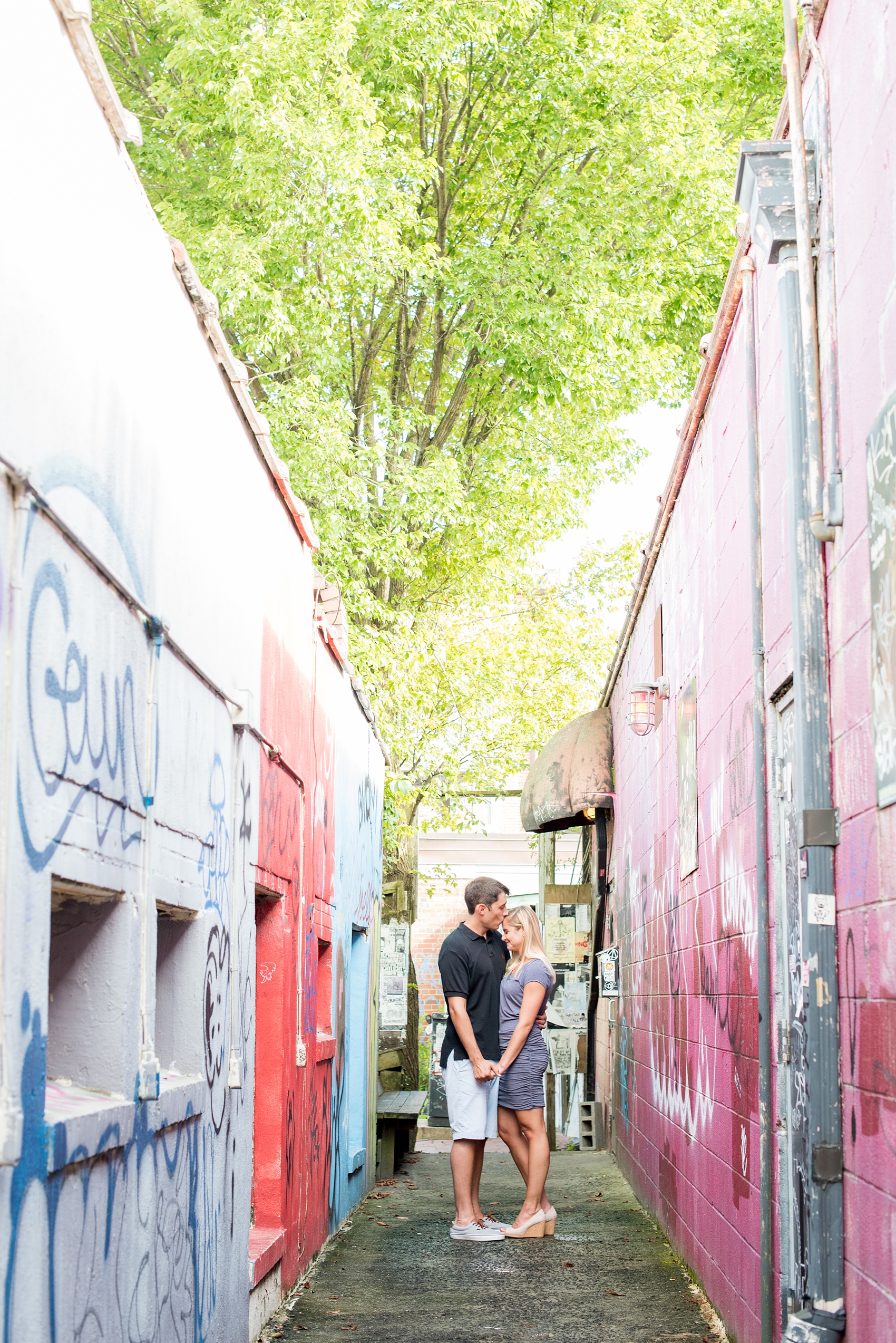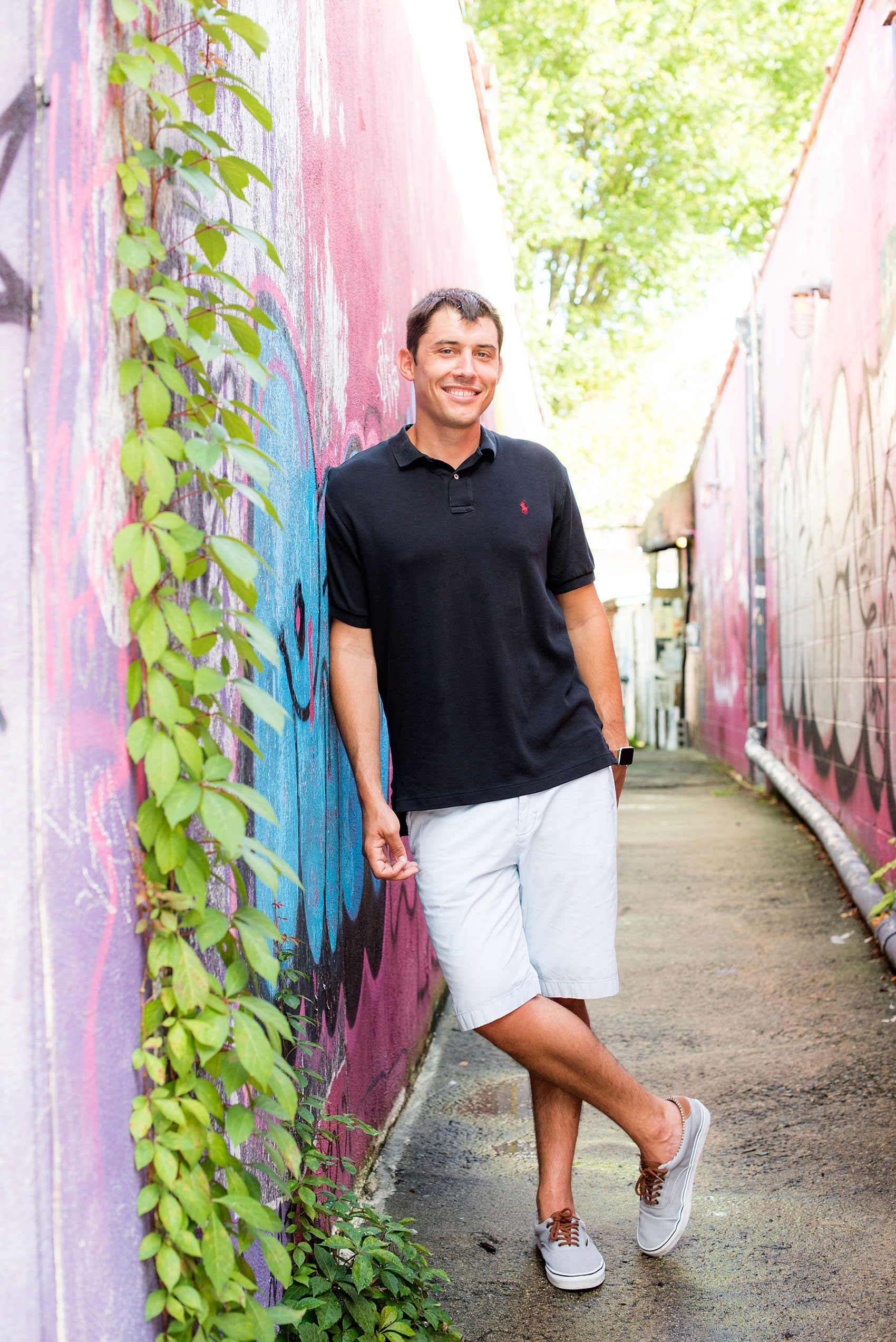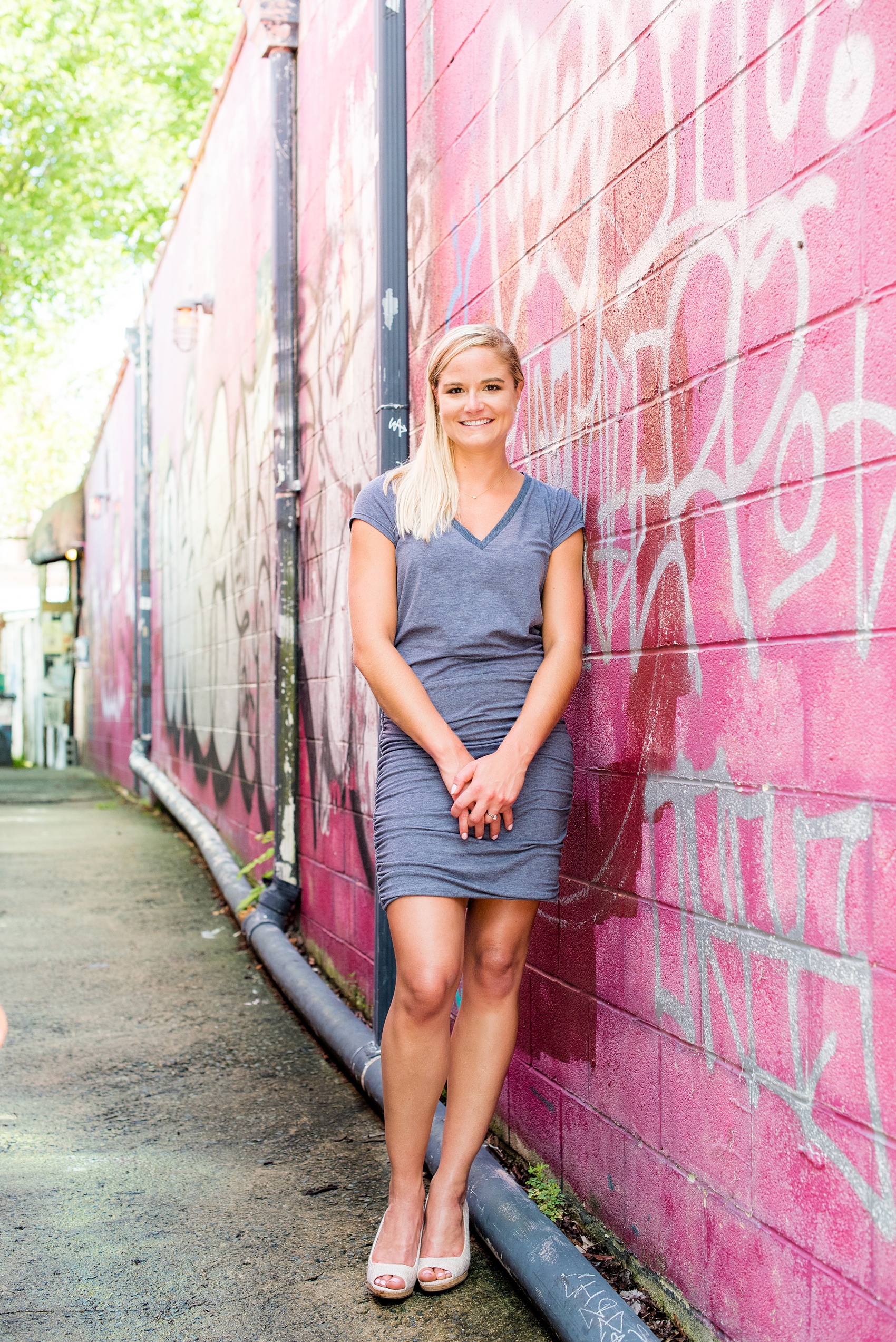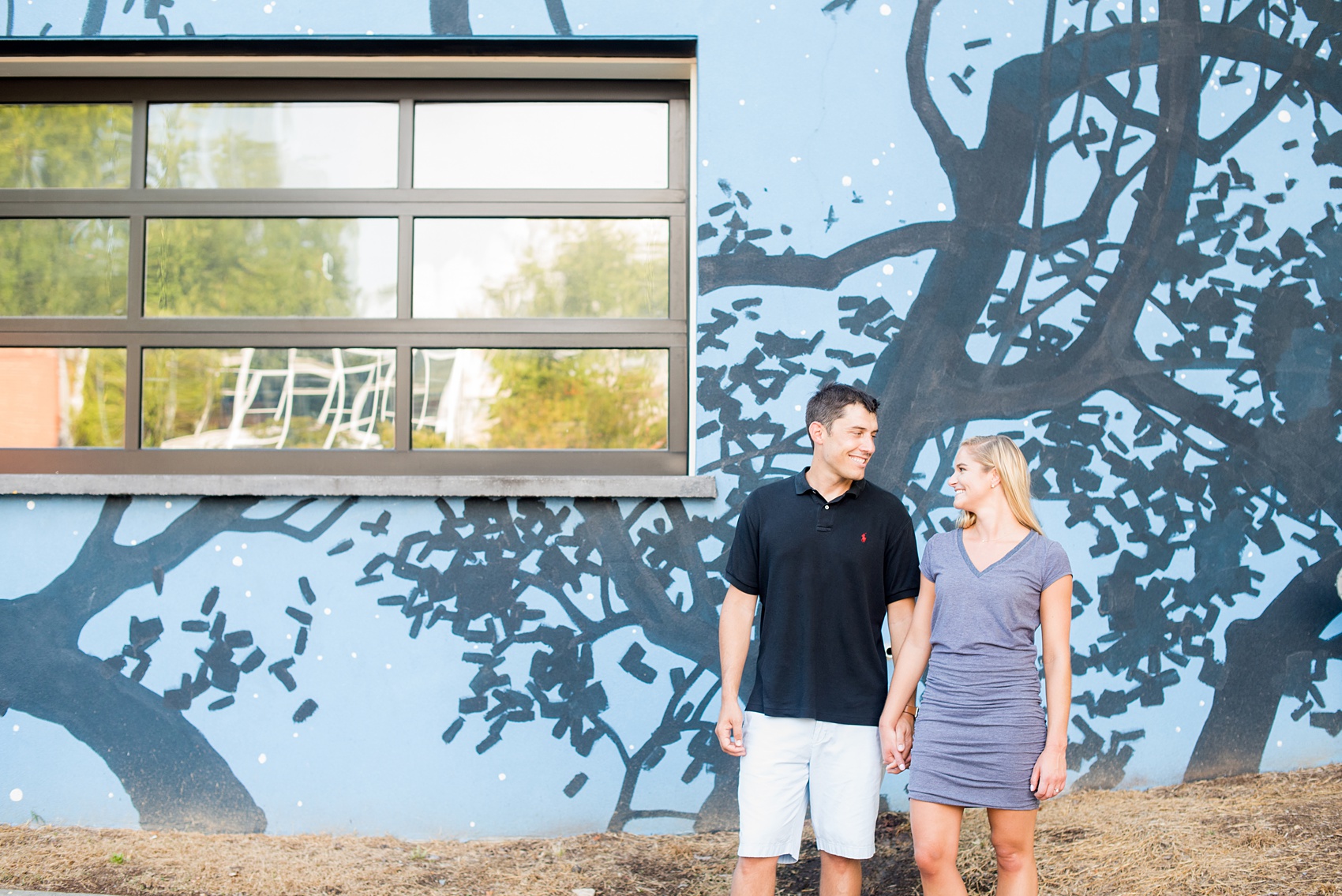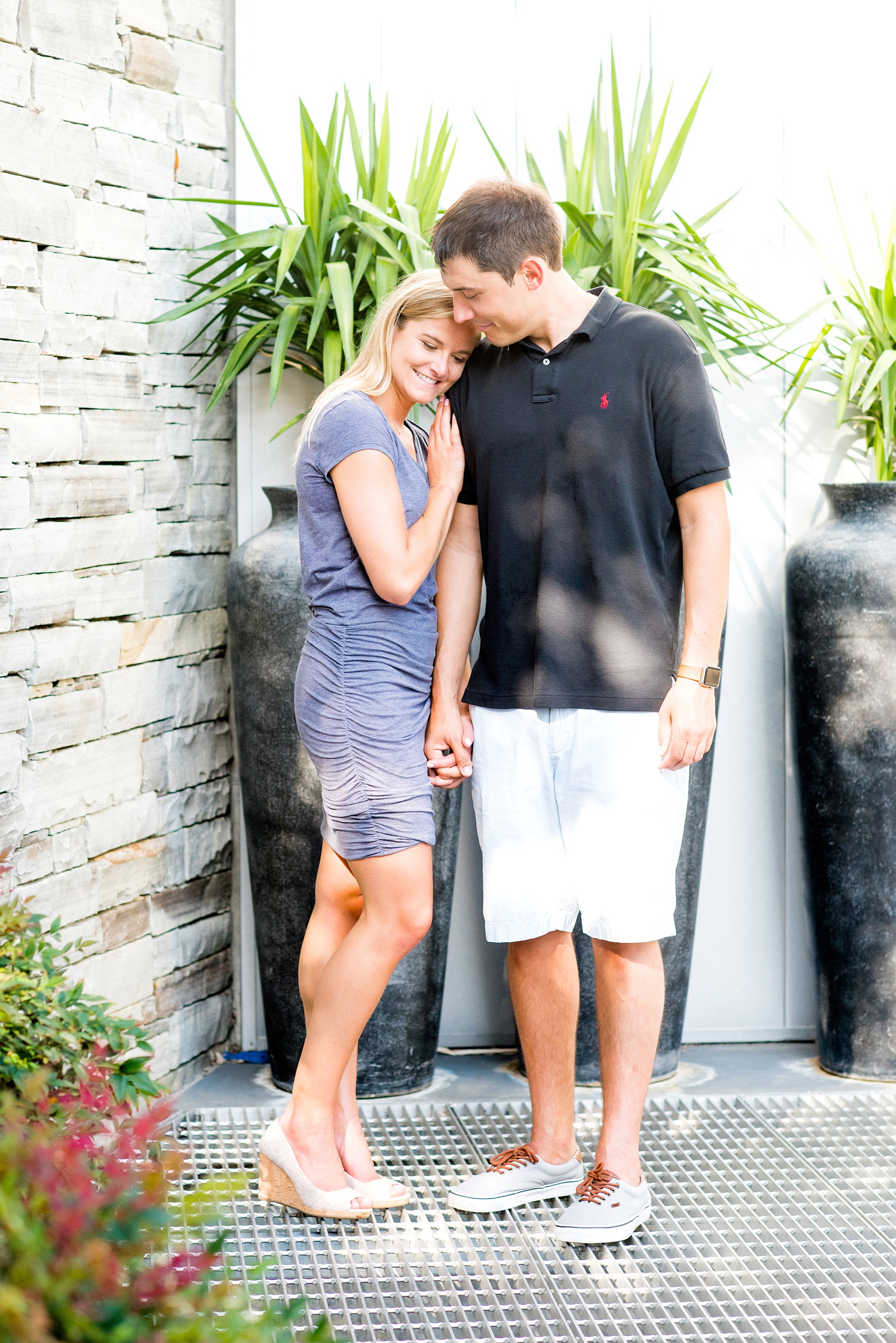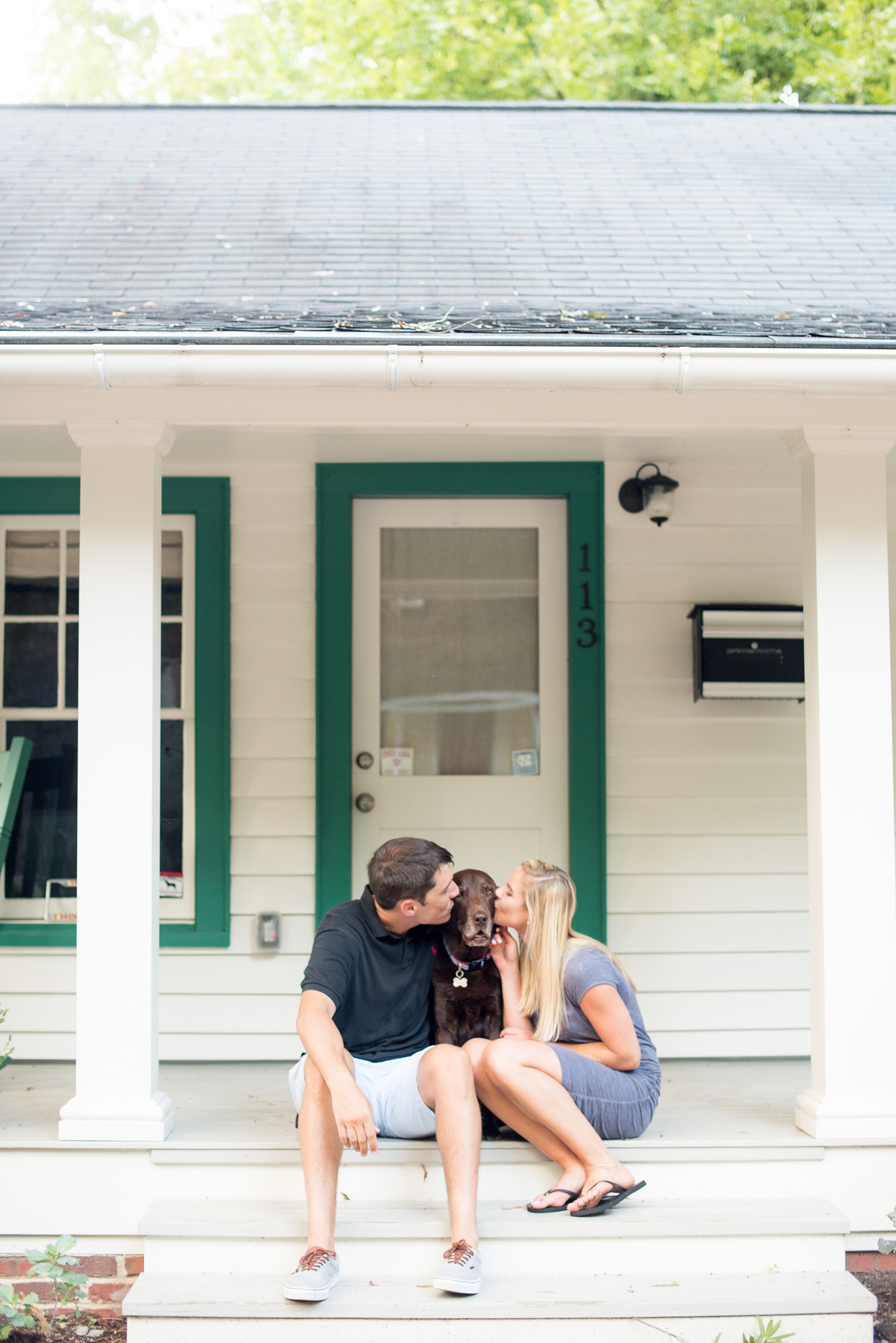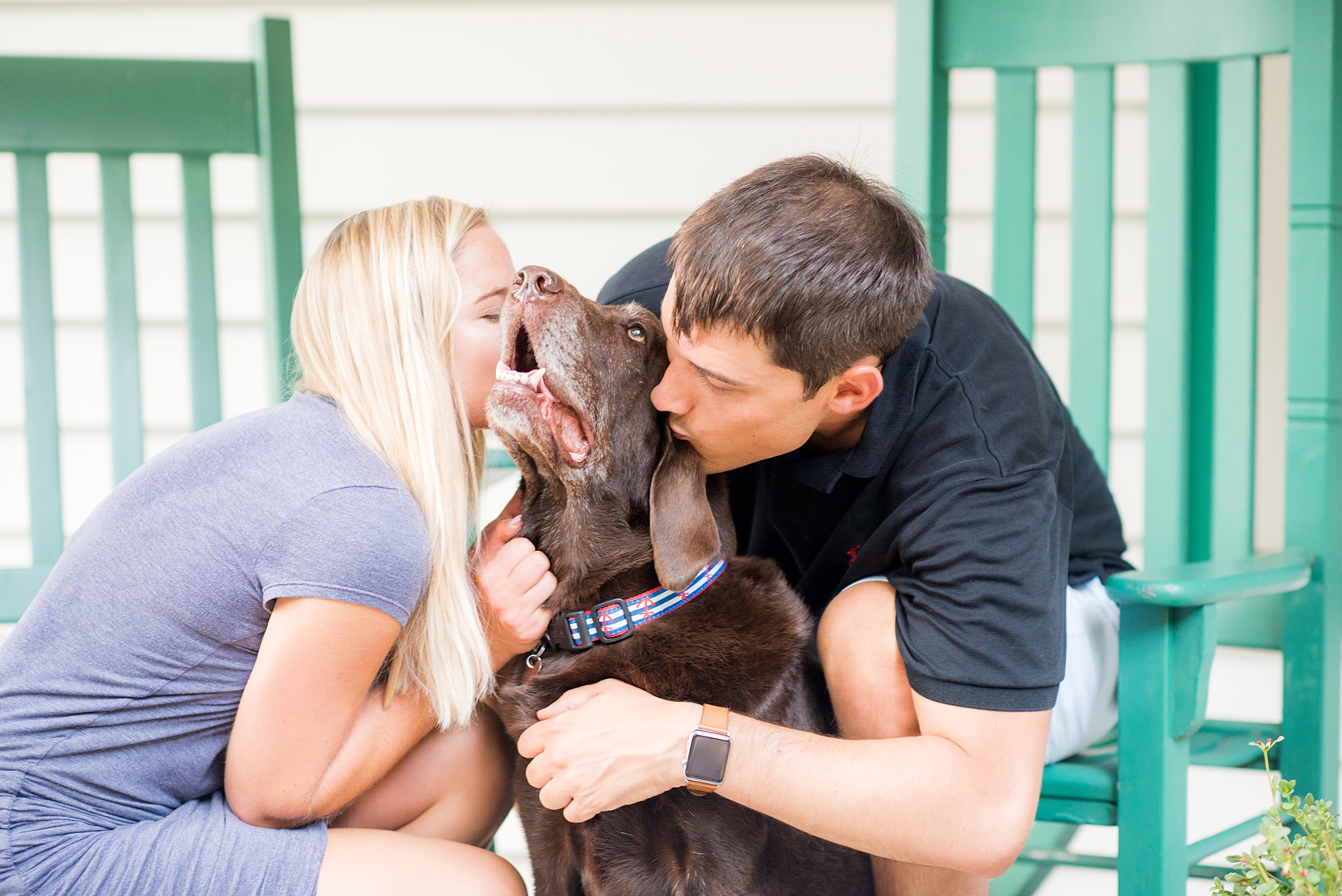 We ended our time together the best way possible – with some canine lovin'! Their dog, Larry, will be at their wedding in his best attire as well, though Lucy and Van are still deciding between a tie or bow tie for him. Yet no matter what he wears I know we're all incredibly excited for their wedding next May. I'm so grateful and happy Viva L'Event, their designer and wedding planner, could connect us all!
Click here for more engagement session inspiration!