There was something immediately magnetizing about Max's personality. We met on a tour I was taking of the Colmar area in France, in the country's eastern Alsace region. He referenced his partner a few times in some initial conversations and I couldn't help but inquire further into their lives together in France. Max had moved from Canada to be with Cedric and I was intrigued by their love story!
One thing led to another and before I knew it Max and I were texting to coordinate their couples session in this absolutely majestic area of France. The city of Colmar, and its neighboring towns in the Alsace region, have a lot of German influence due to their proximity to the German border. They've changed ruling hands many times throughout the centuries. (It's also very close to Switzerland!) The medieval timber houses add to the fairy tale charm of this quaint town. We captured Max and Cedric's session in the old center area, the most picturesque, all within fifteen minutes of time! It's amazing what results from a compacted session when you have three people willing to work together in the name of capturing love. This destination wedding photographer was one happy camper!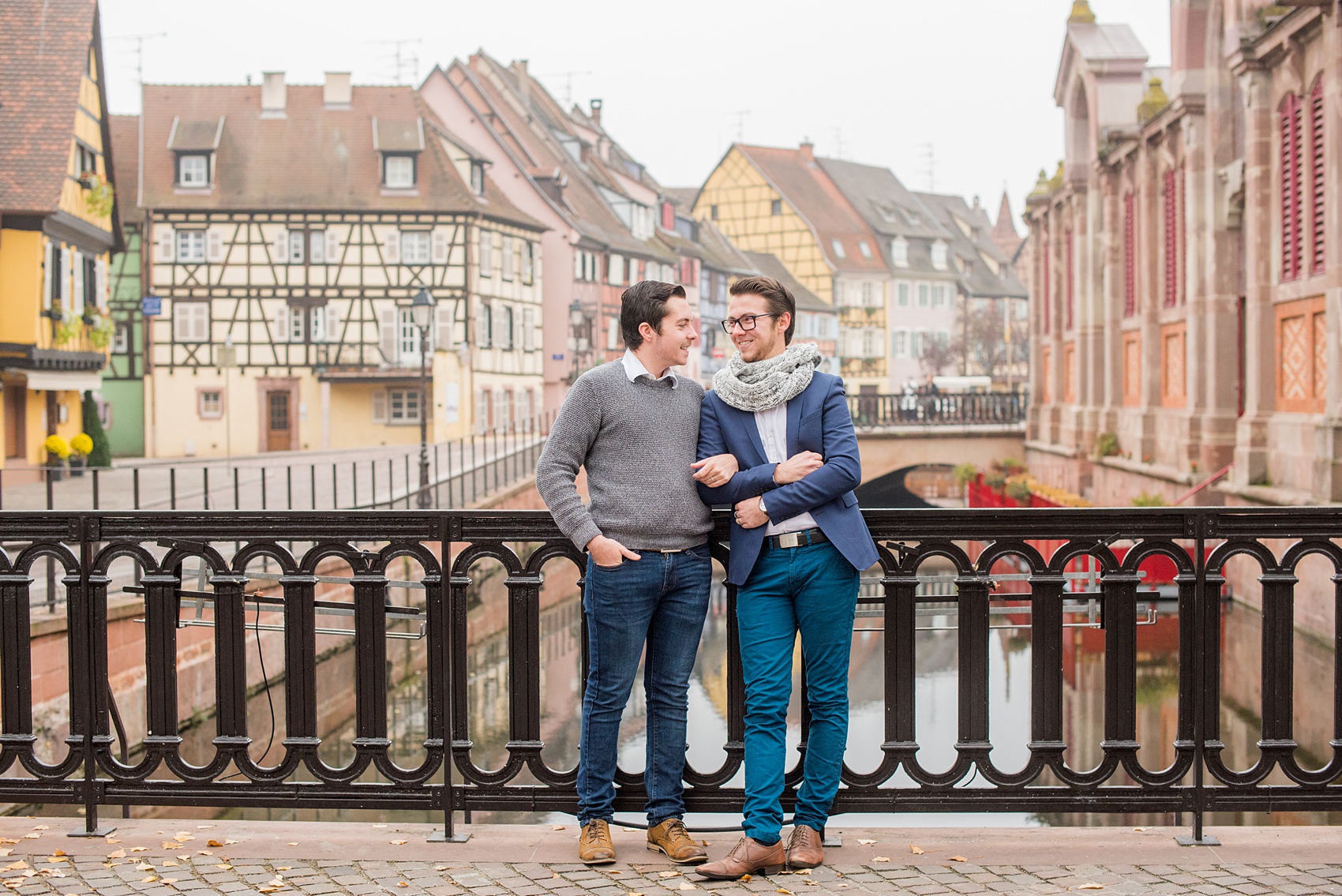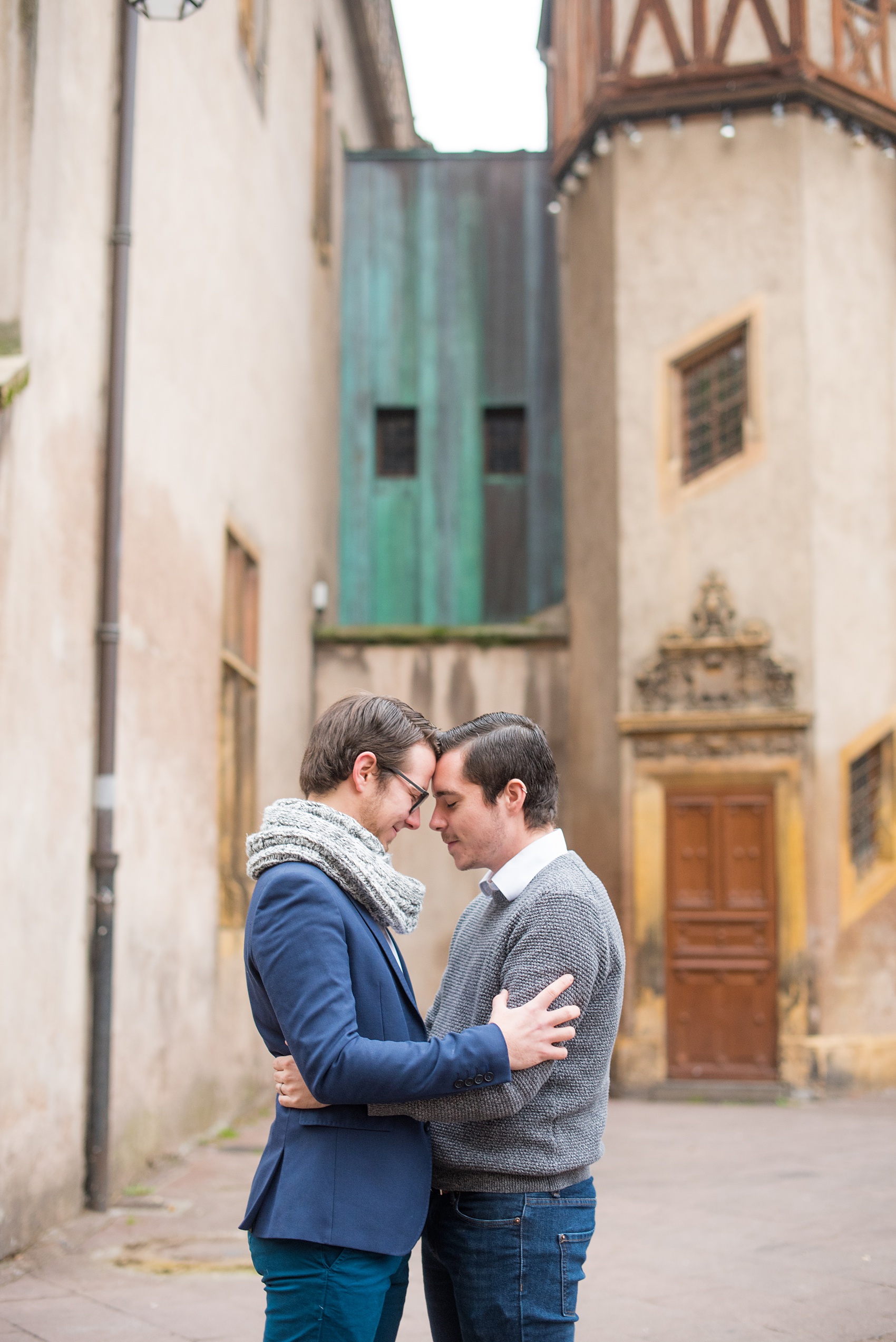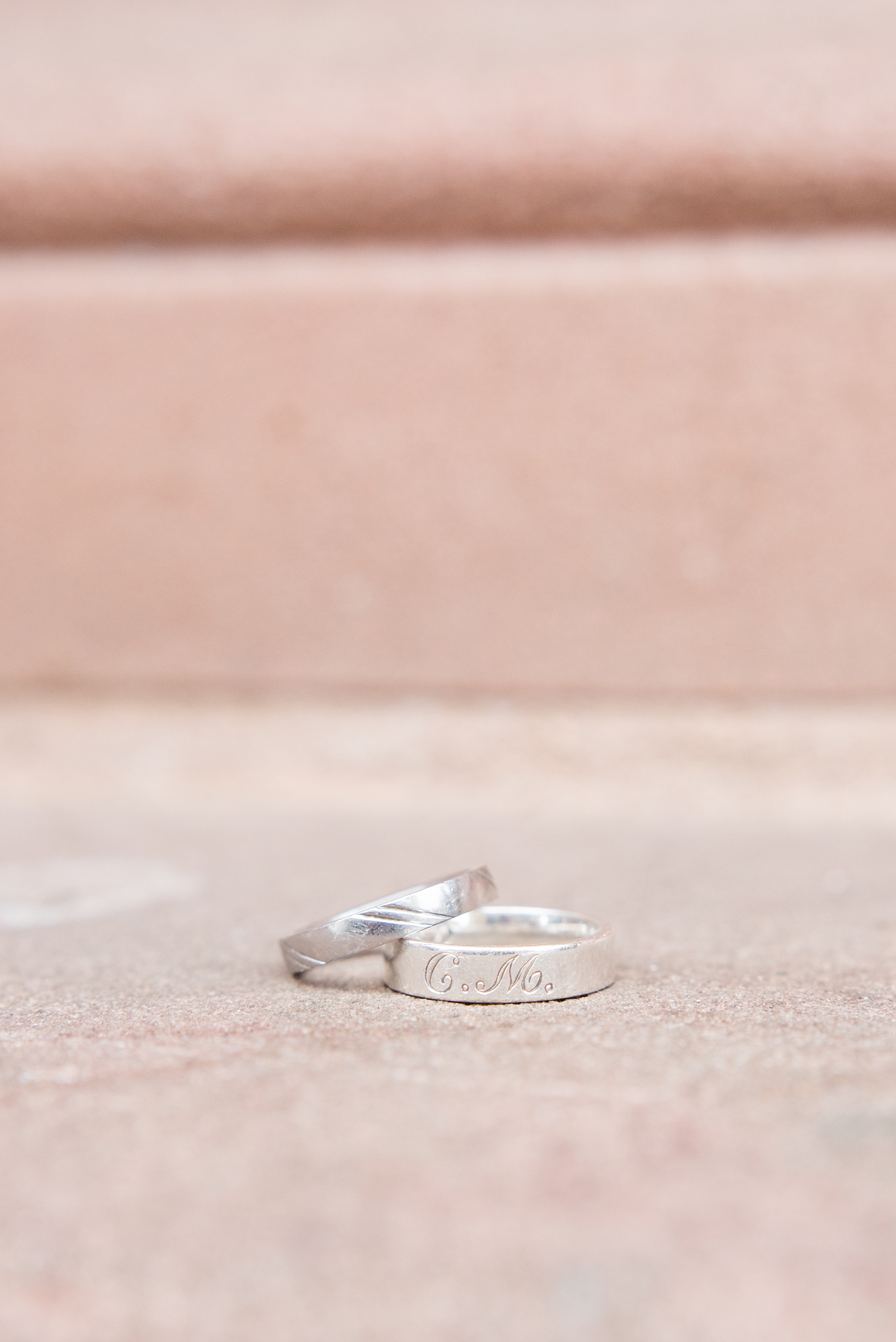 They aren't officially married (yet!) but they share promise rings they exchanged that they both wear daily as a symbol of their love and commitment. Max and I have the same "MP" initials! (Even though Cedric's initials are shown in this image.) I loved how carefree and comfortable they were, not just with each other but in front of me as well. It speaks volumes to their trust in me and also as a testament to the ease between them.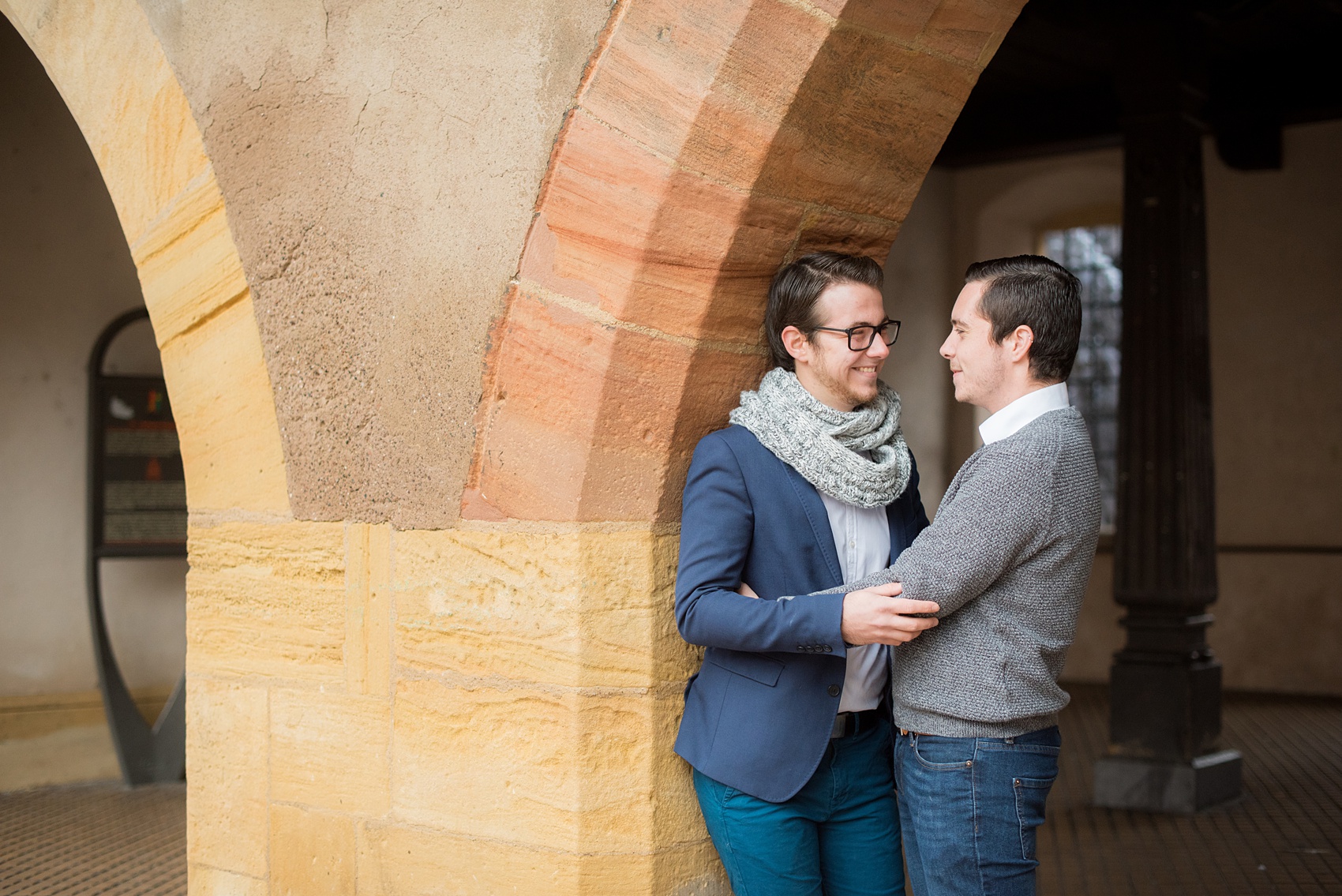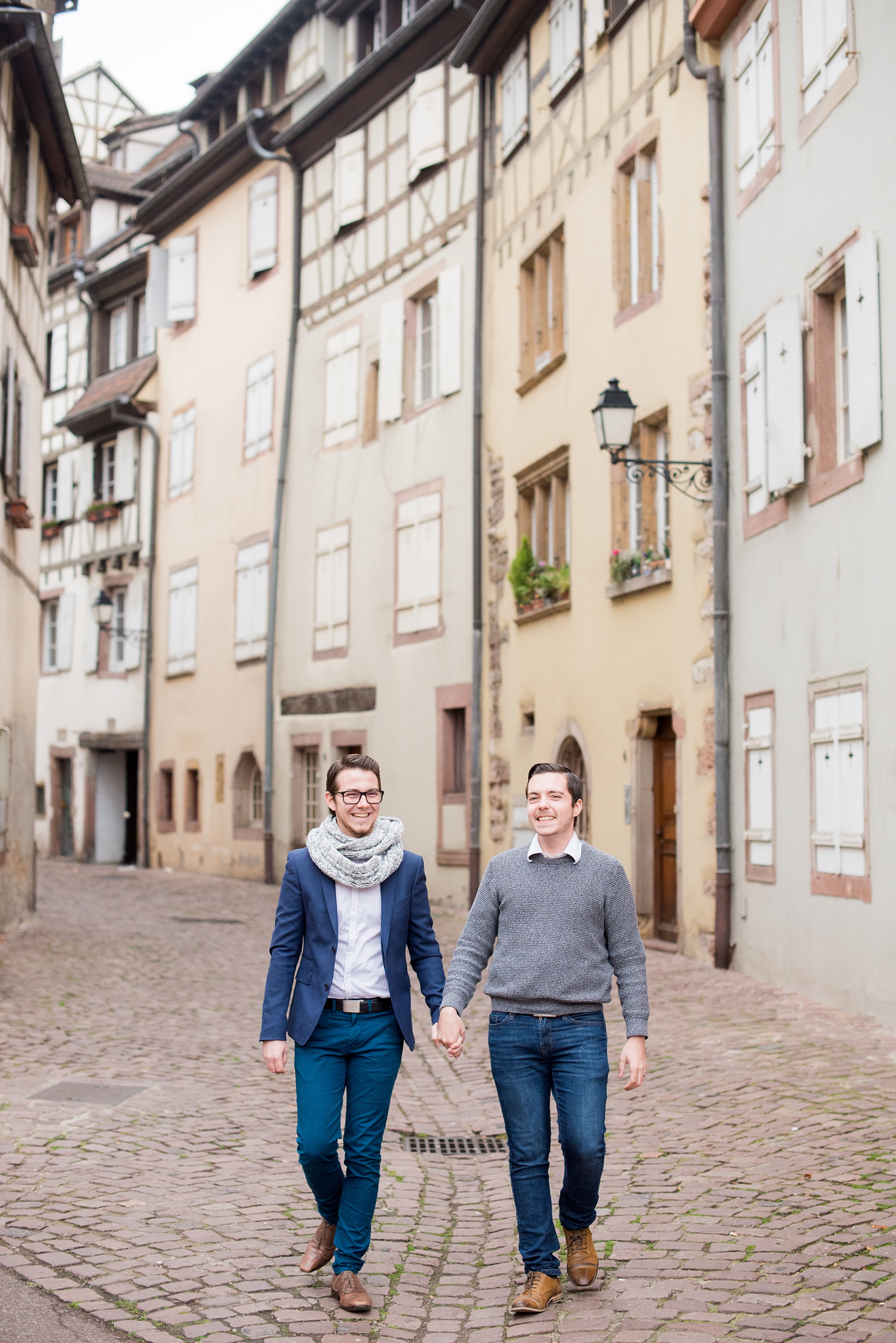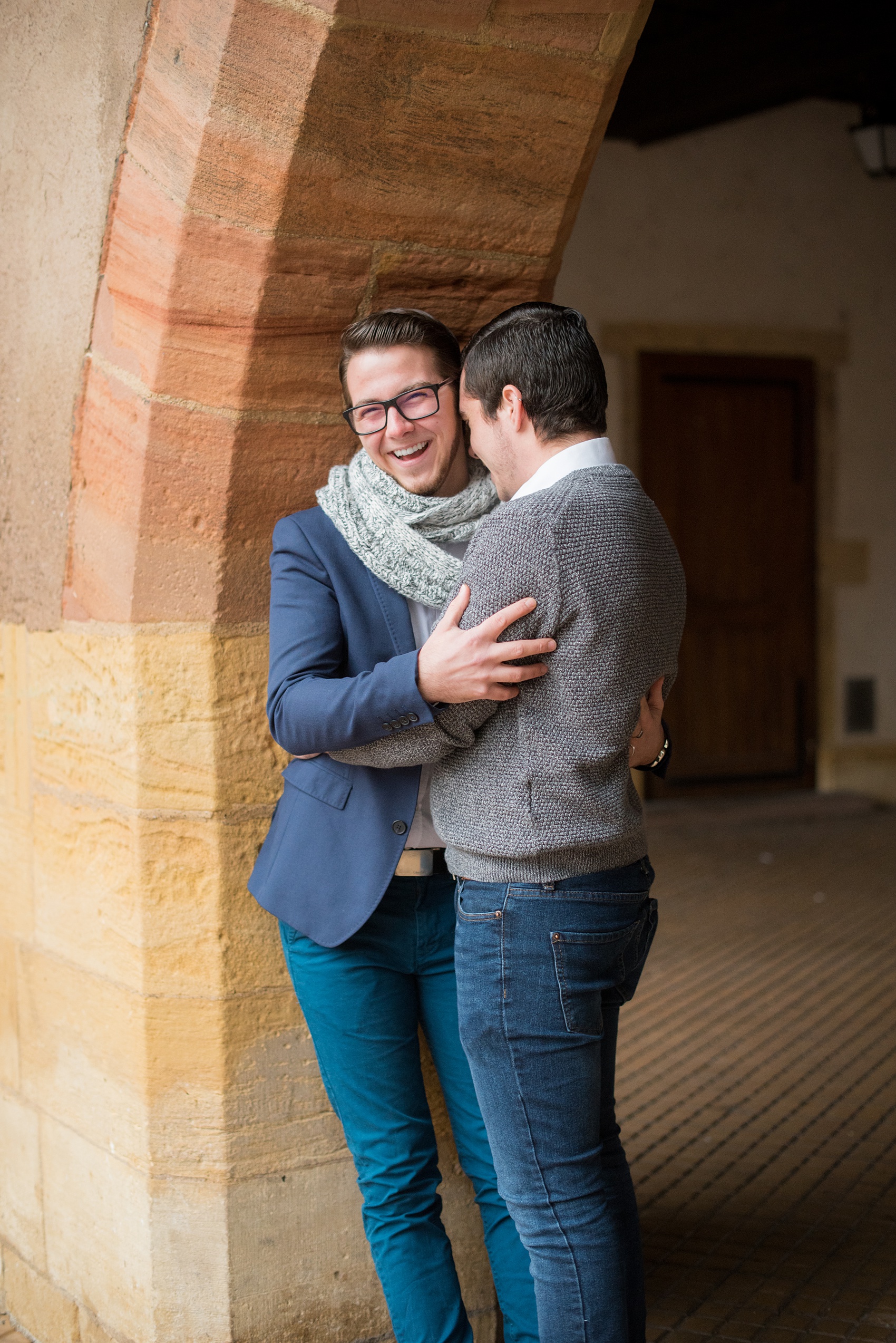 It was rather chilly that morning but they were champs snuggling to keep warm, laughing throughout it all.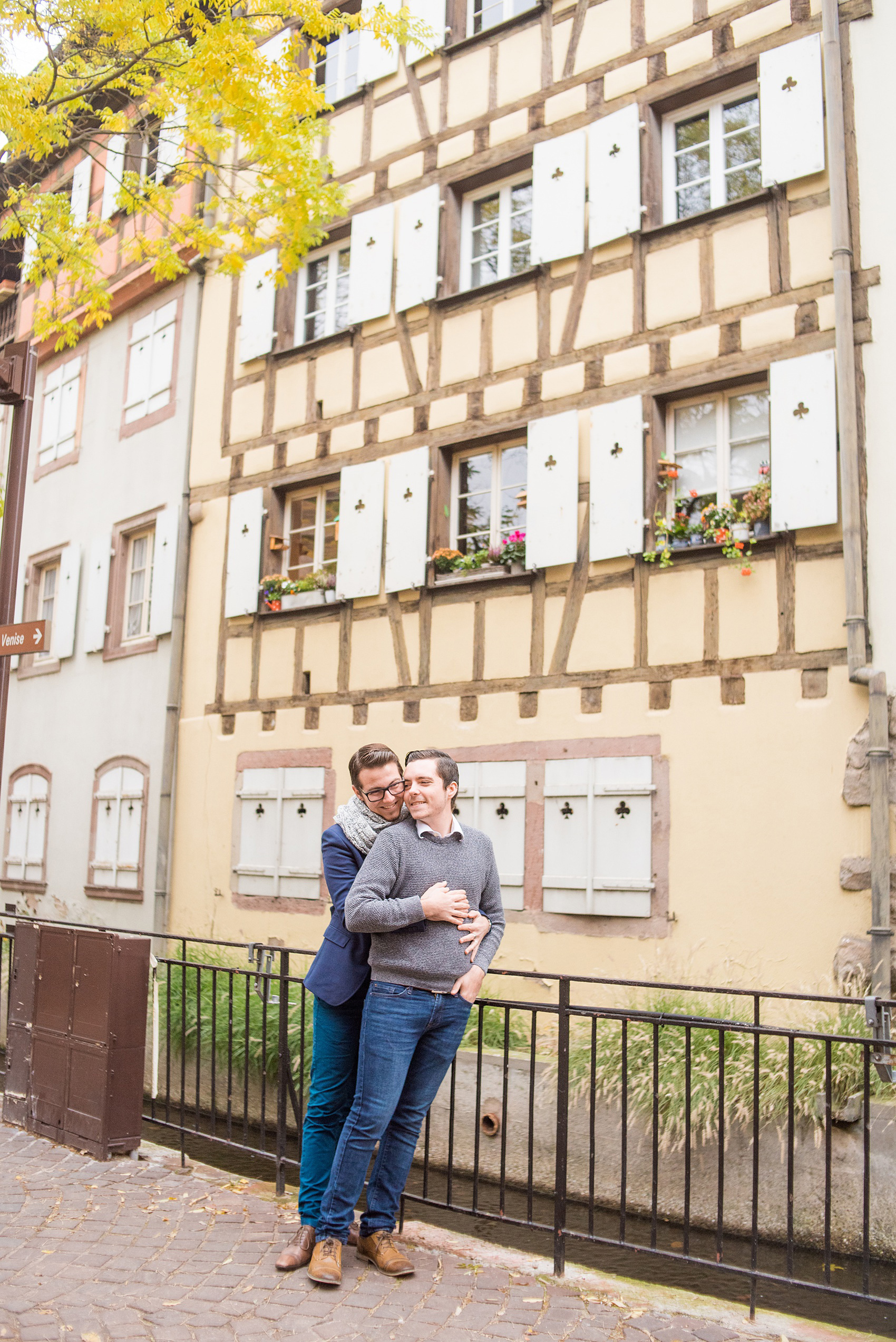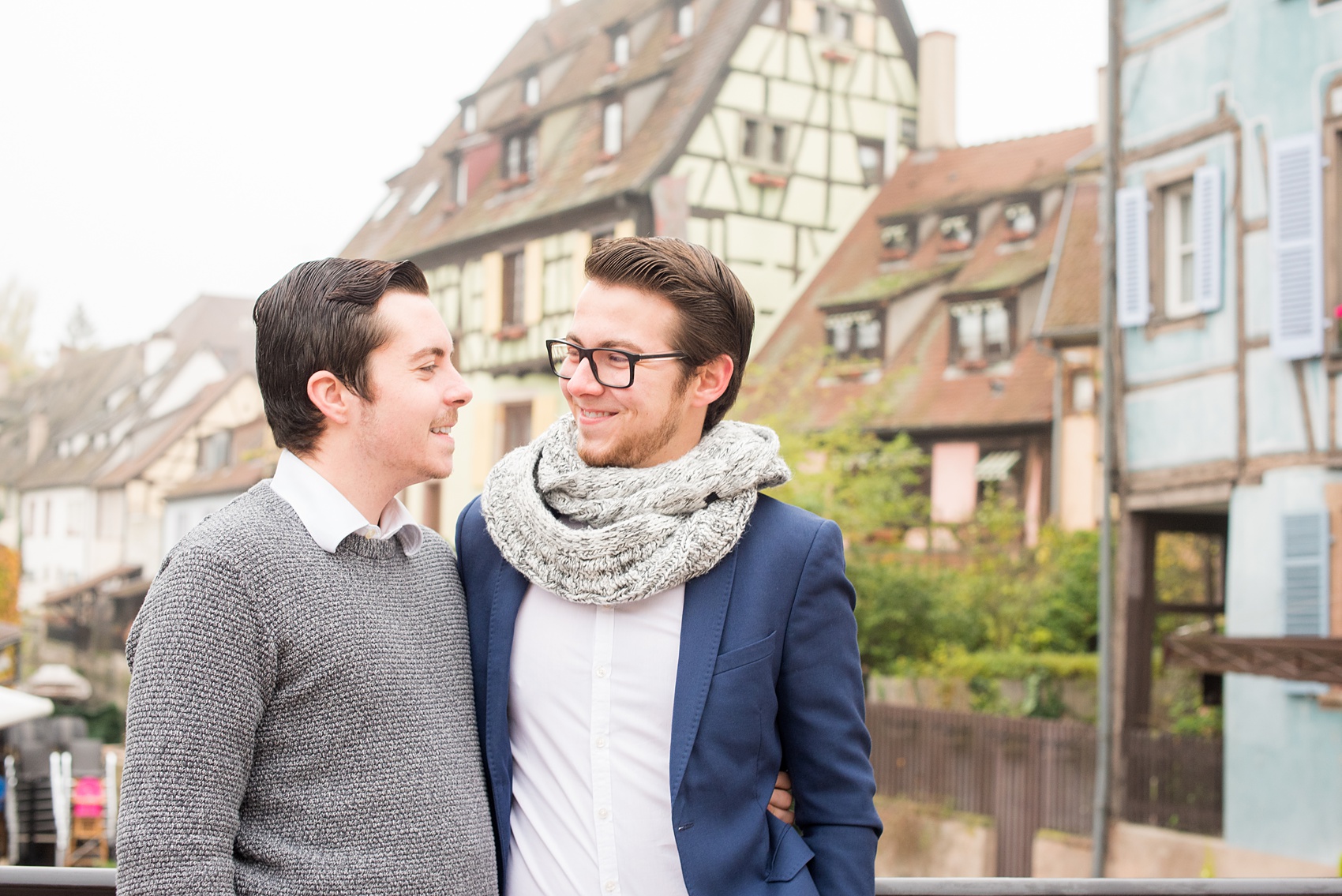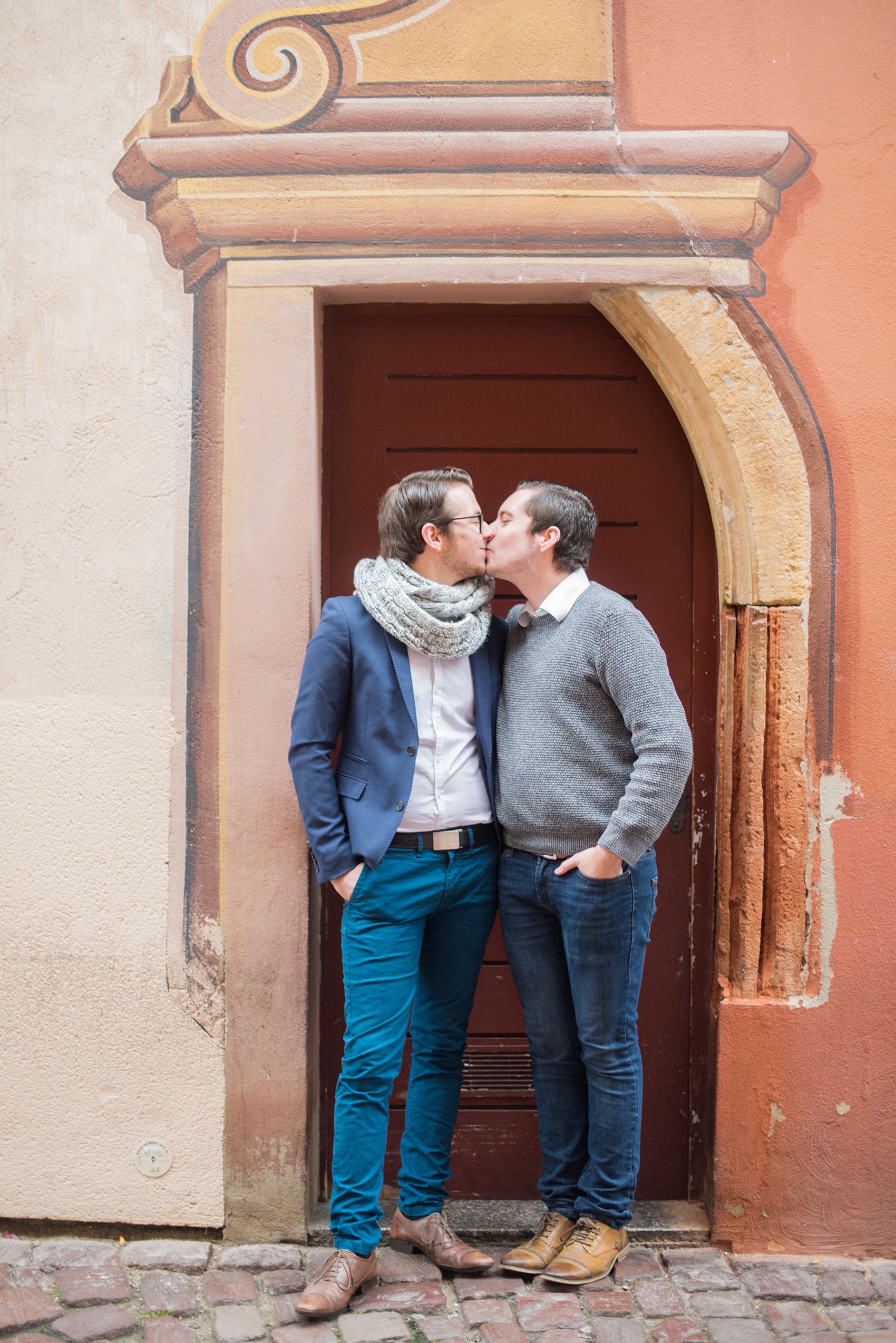 Colmar truly is that picture-perfect at every turn, with cobblestone streets, trompe l'oeil painted facades (like the doorway, pictured above, which I love!), and colorful houses lining the alleys and "Petite Venise." (Their version of Little Venice!)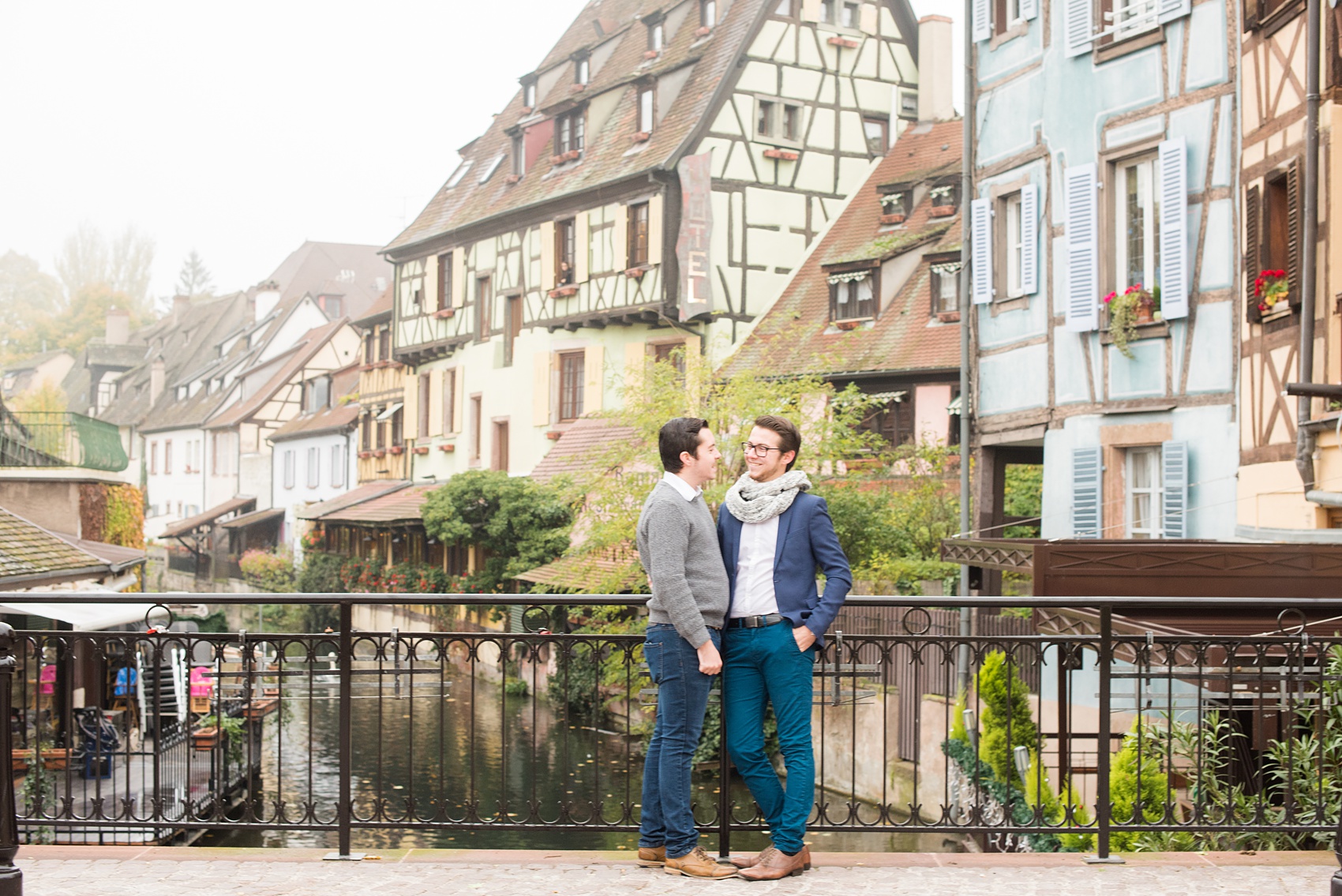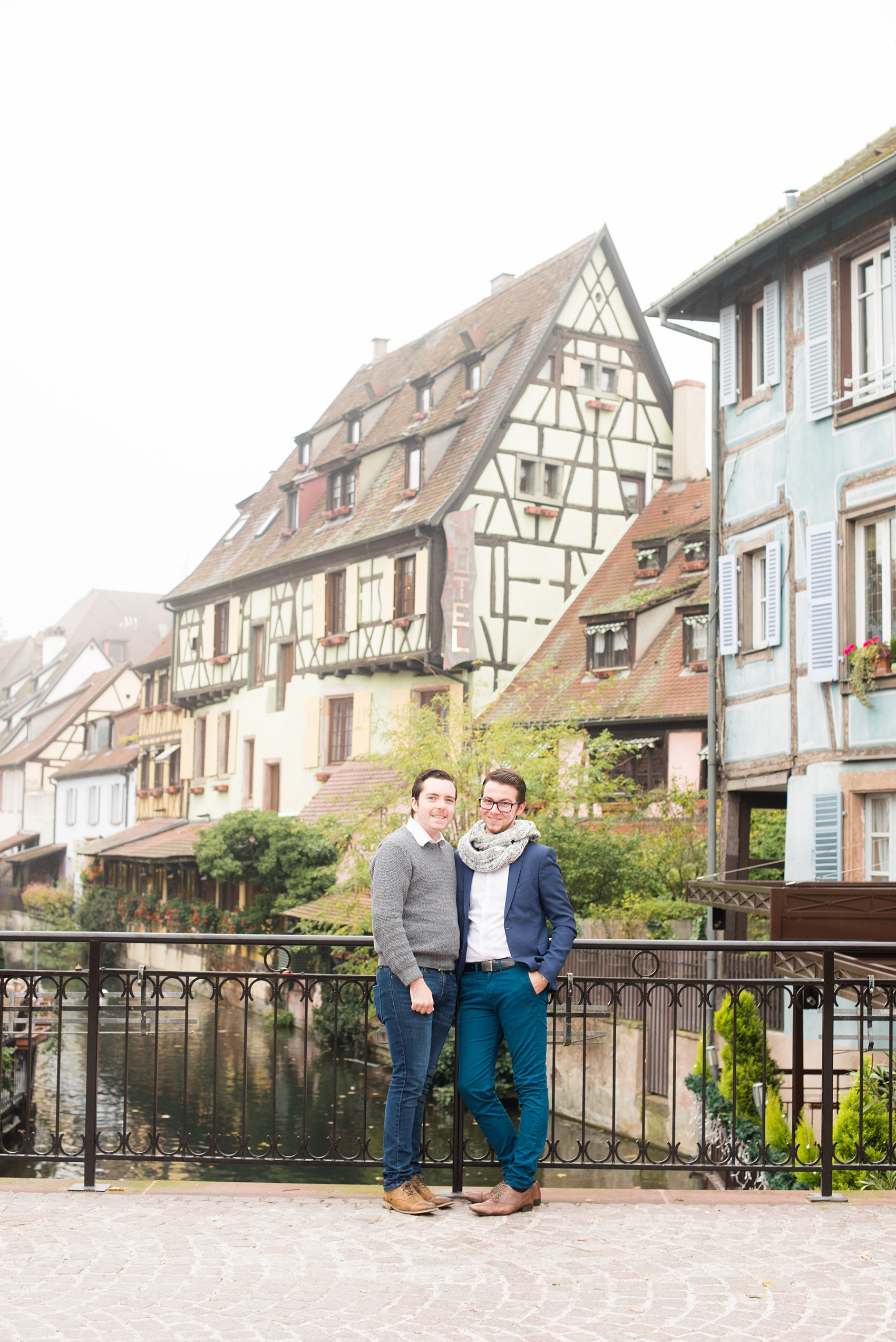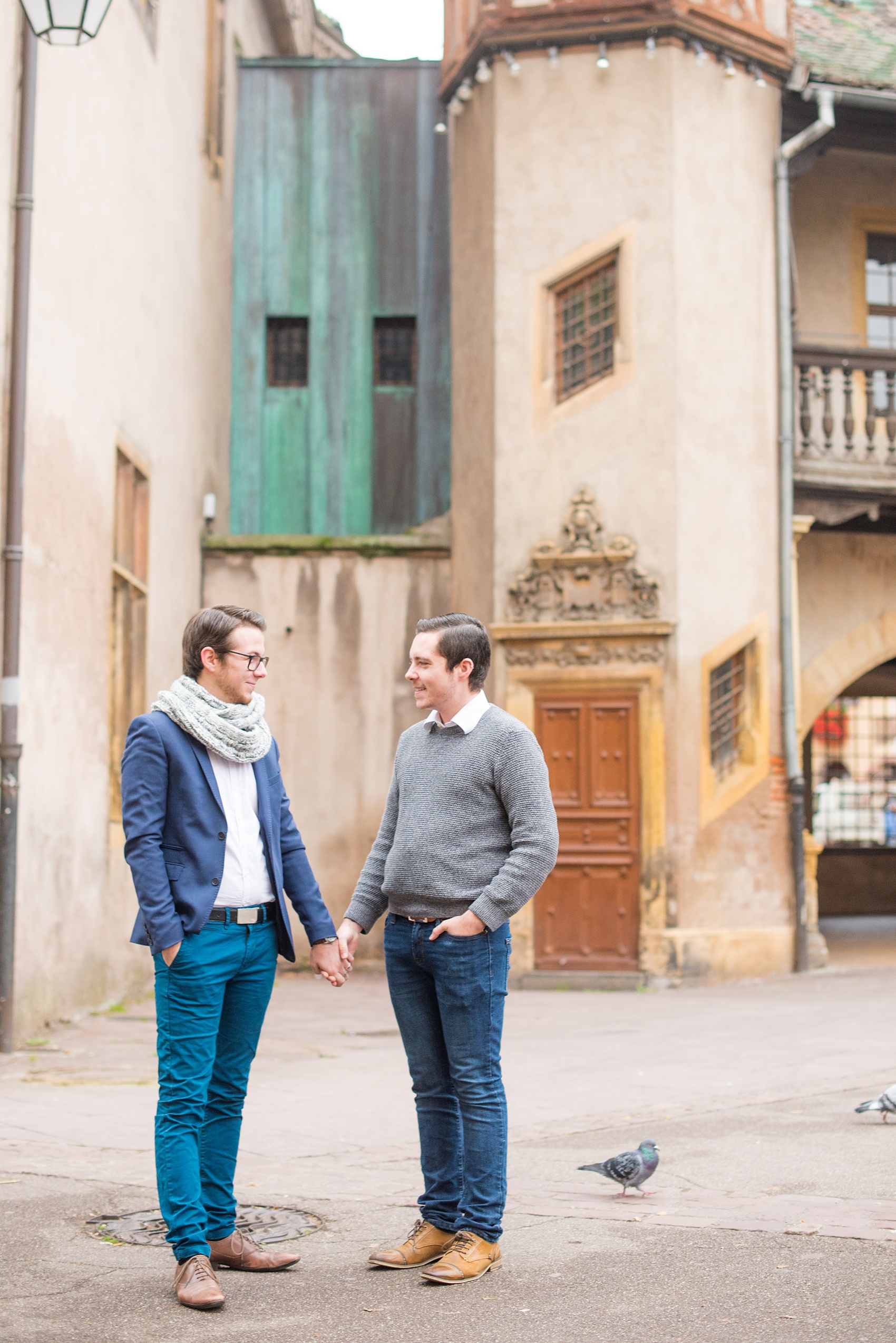 I'm especially proud these two have these images now because since we captured them back in November they've decided to move back across the Atlantic to Canada! Photos truly do have a wonderful way of helping us remember key chapters in our lives.
Thank you to Max and Cedric for sharing an incredibly memorable and lovely morning together! In case you ever make it "wedding official" you know the destination wedding photographer to call!
For more information on this incredible city check out our travel site's post with 12 Things to Know Before You Go to Colmar France!
And for more international inspiration check out:
We travel near and far to photograph love. Interested in a session or wedding photography? Contact us!