The "stars aligned" when Clayton and Amy met and Brilliant Event Planning (BEP) did the perfect job helping align the stars further the evening Clayton proposed to his love. I was over-the-moon (no pun intended) they called me to help capture it all.
I truly believe that a great proposal involves the help of a photographer to help the couple recall the whirlwind they experienced! And since their family and friends aren't often present for the "down on bended knee" portion of a proposal it's even more fun to be able to show off some awesome photos after the ring's on the bride-to-be's finger.
From the start I knew it'd be amazing; the scene was set at the Asiate, a memorable restaurant with a view at the Mandarin Oriental hotel on Columbus Circle in New York City. (Whatever city I've visited a Mandarin Oriental hotel in, they've always had the most stunning orchids, which doesn't go unnoticed!)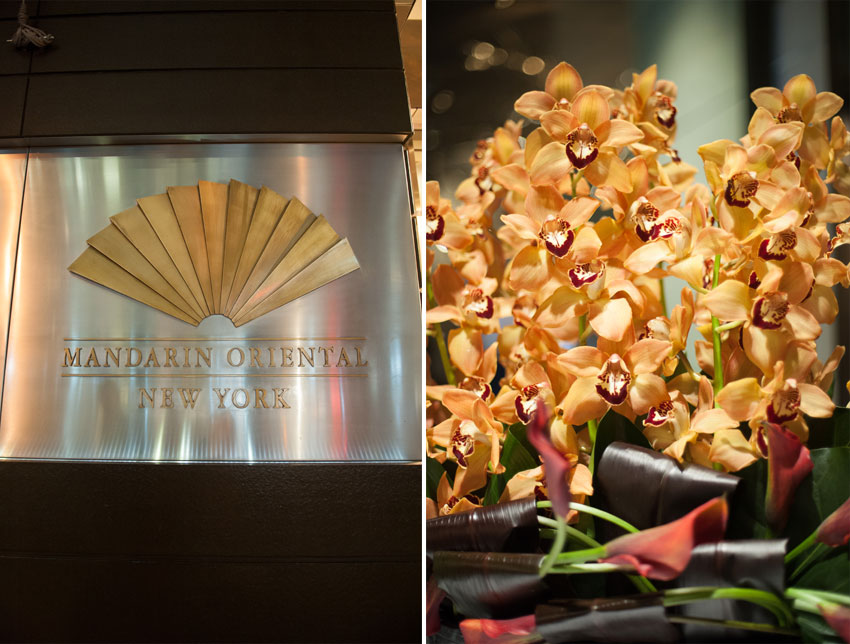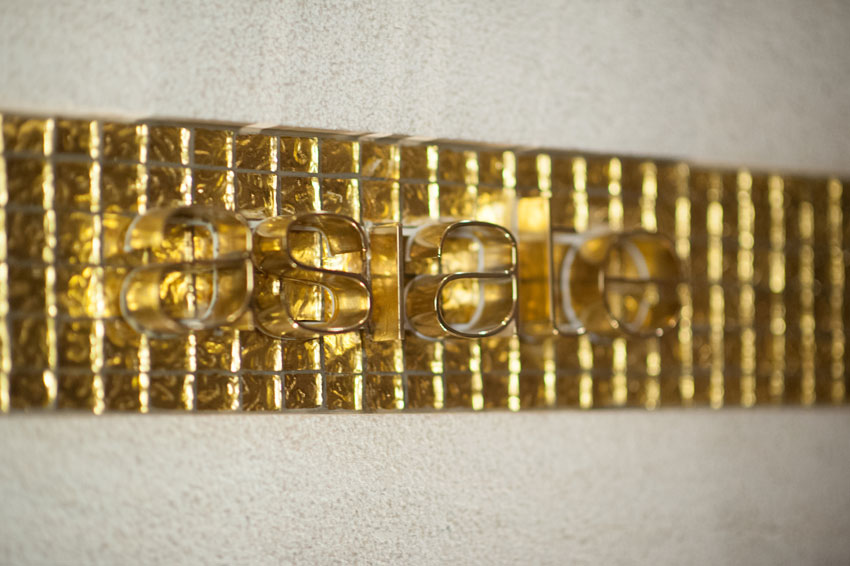 There were gorgeous details involved that Brilliant Event Planning worked hard to make come together with Clayton's input. I was excited to capture them, starting with this amazing book all about astronomy, The Stars. They had Abigail Hancock, a very talented calligrapher, write Clayton's message to Amy inside.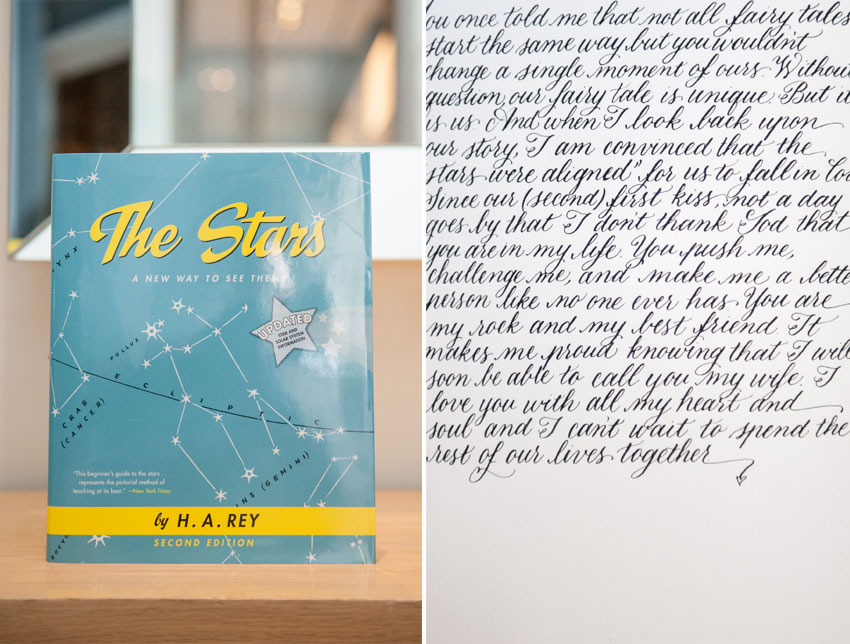 Swarovski crystal ornaments adorned a white branched tree Shuani, a wonderful planner at BEP, constructed. Five tags were fastened to the branches. Each had important past moments in their relationship written in calligraphy. The sixth tag, the most important of the evening, asked "Will You Marry Me?"
Amy was wide-eyed with wonder at the scene set in front of her when her and Clayton arrived. He quickly showed her the tags on the tree, carefully reading each one to her.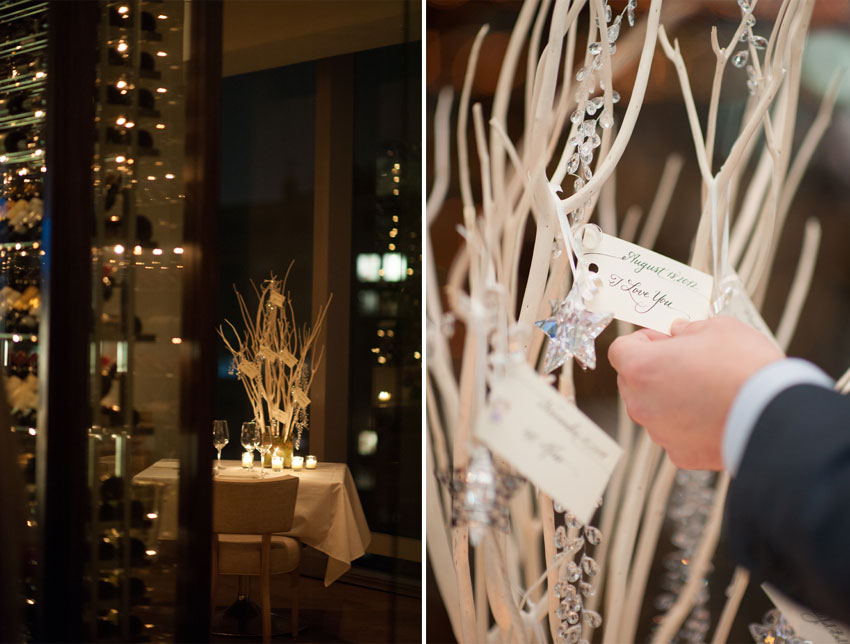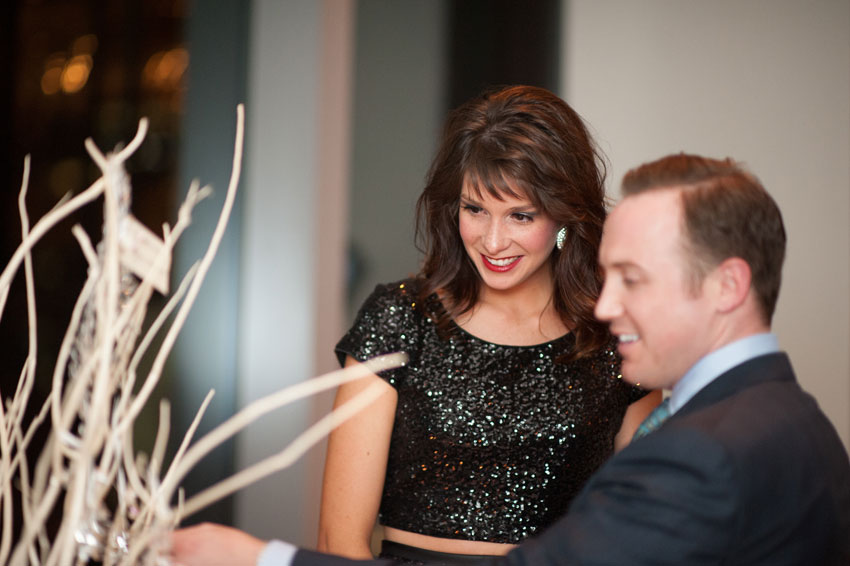 Finally the time had come for him to ask her a very important question…she was in shock!
Amy said "yes!", kissed her new groom, and he happily placed their beautiful engagement ring on his bride's finger.
And here's a closing image I captured to remember that fall evening in Columbus Circle. Thank you to Clayton, Amy and BEP for including me in this amazing evening!
Proposal Planning: Brilliant Event Planning (BEP) | Calligraphy: Abigail Hancock via BEP | Venue: Mandarin Oriental Hotel, Asiate Restaurant
Happy Monday!