Soft and delicate and making everyone around her smile, just like the spring cherry blossom petals! It's no wonder Joe fell in love with his North Carolina bride where they went on their first date and live in Washington, DC. This couple brings together the north (Chicago groom!) and south at the Nation's Capital. It's a city I completely adore and used to live in. Needless to say, I was elated to meet them in this wonderful city for some spectacular DC cherry blossom engagement photos before their wedding.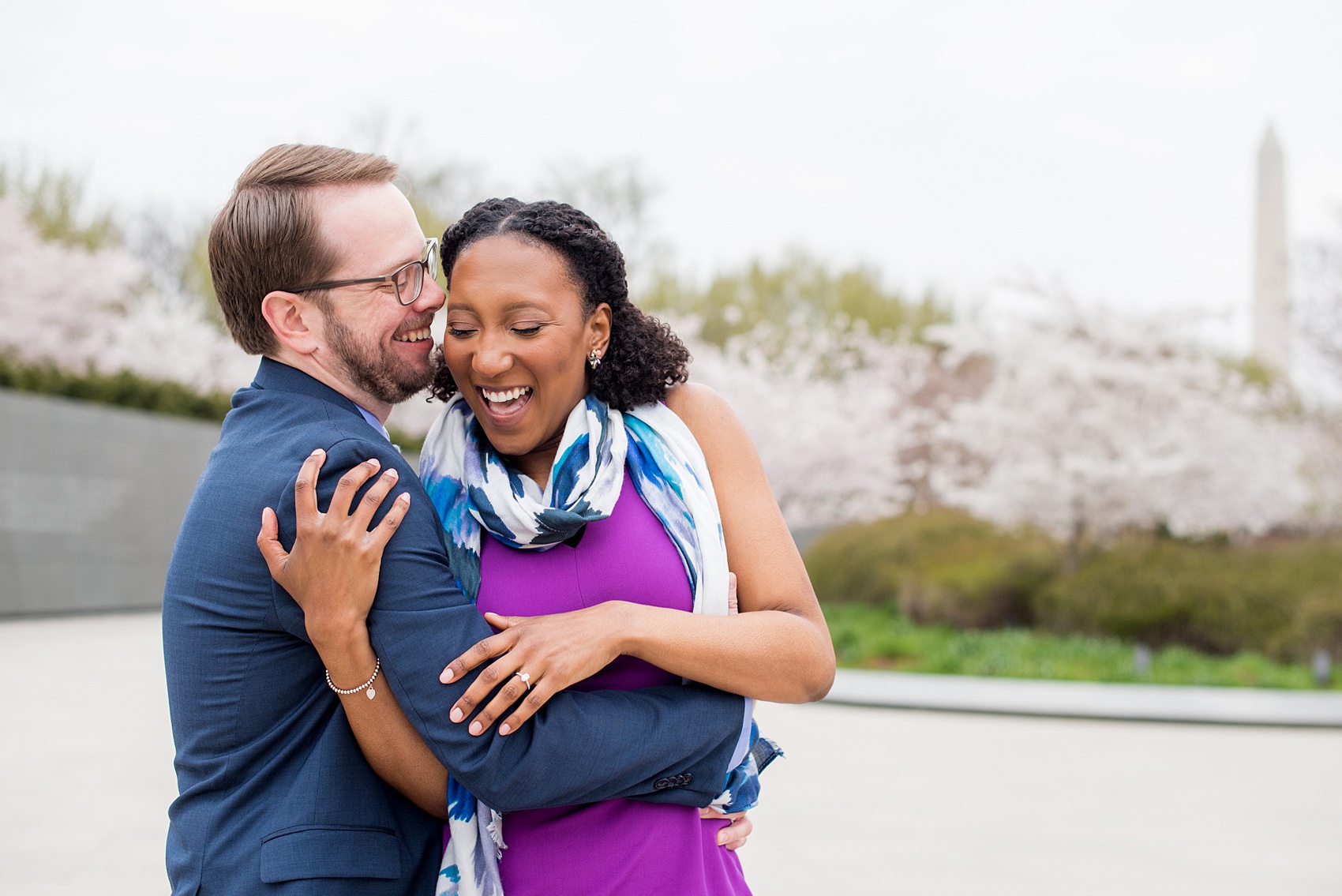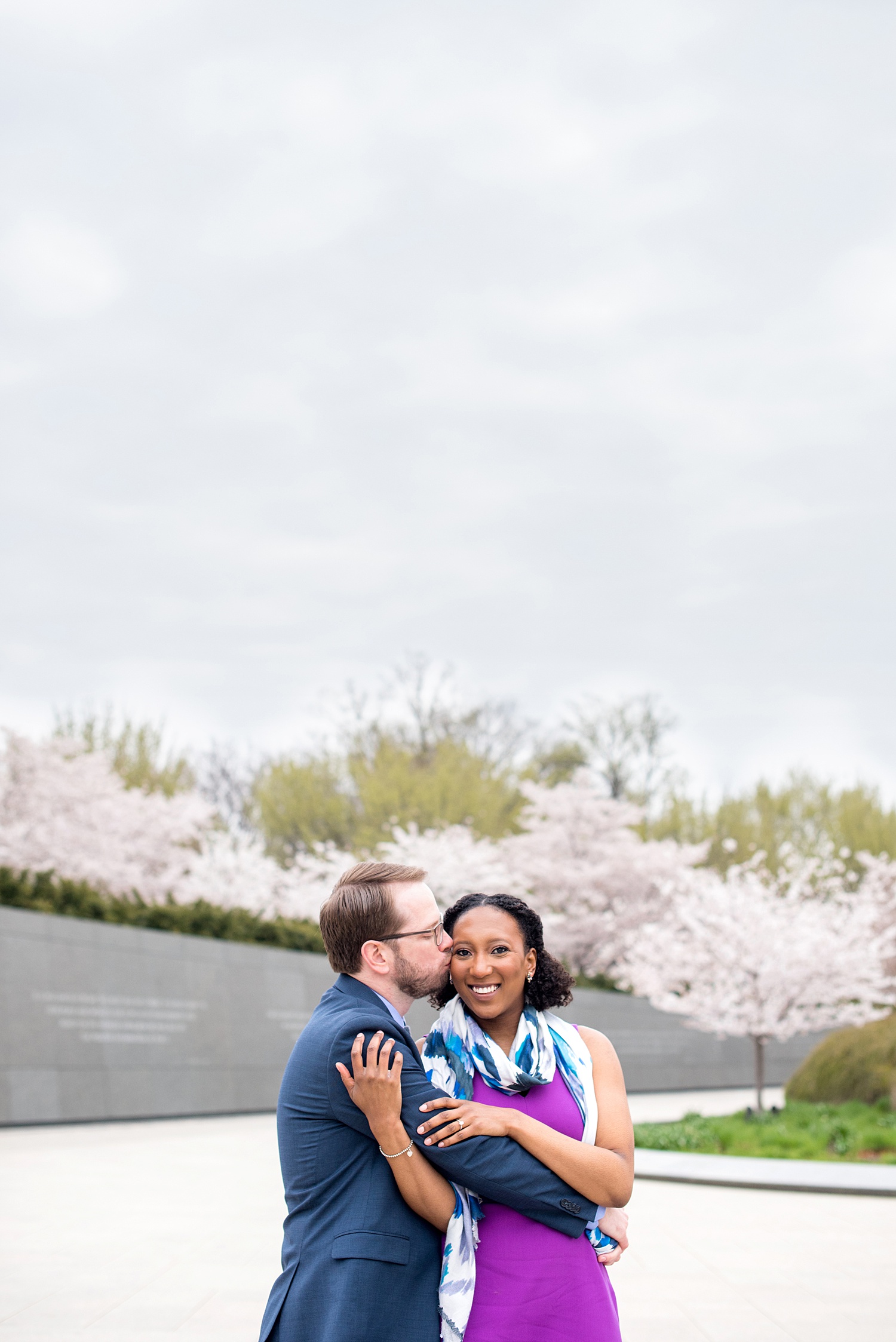 Joe had Ashli's oval cut diamond engagement ring designed through a friend in New York City.  He proposed at the private setting of their apartment one evening after he made her a special dinner. He sent Ashli to the balcony for dessert only to have her come back inside to Joe down on one knee! She said yes, of course.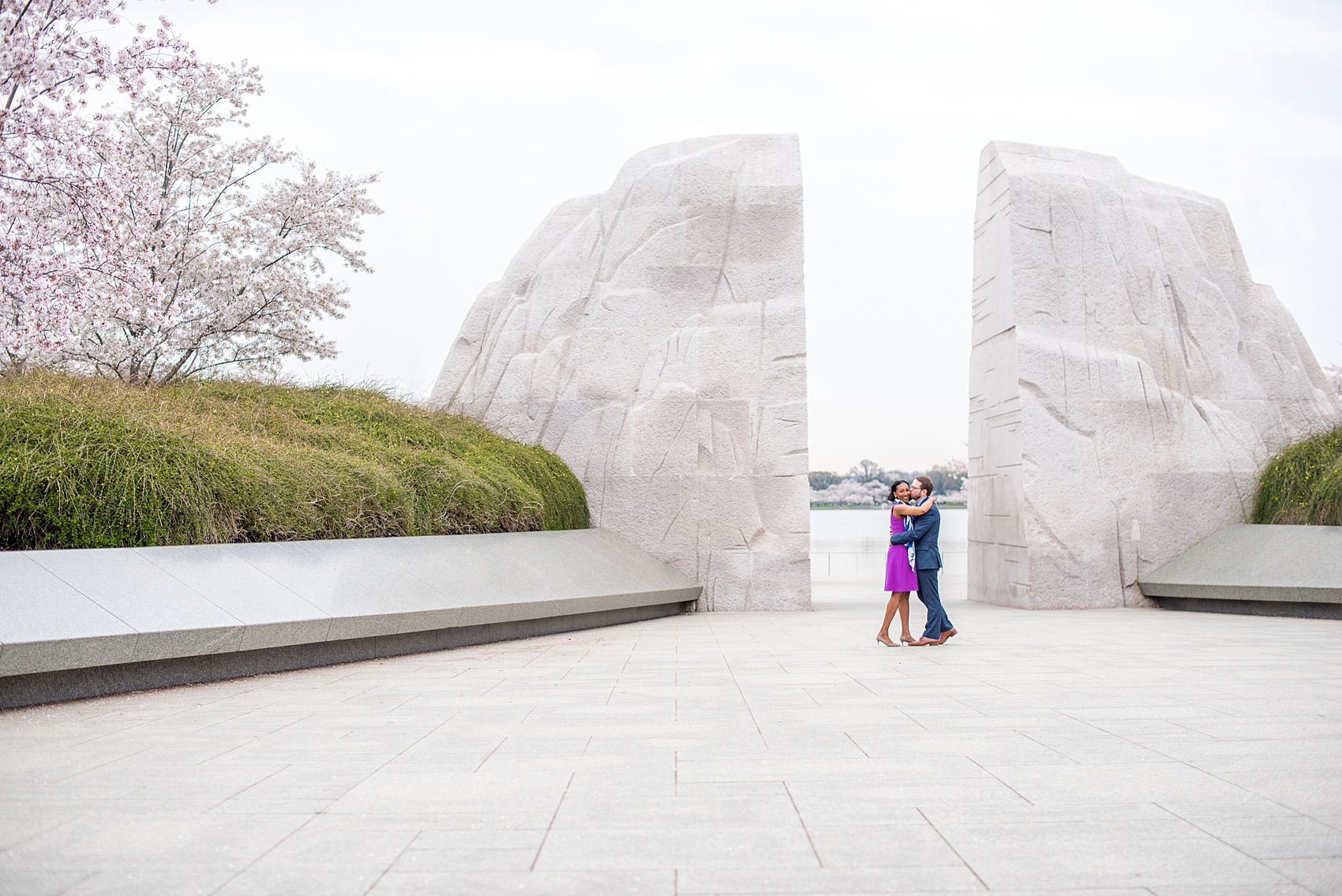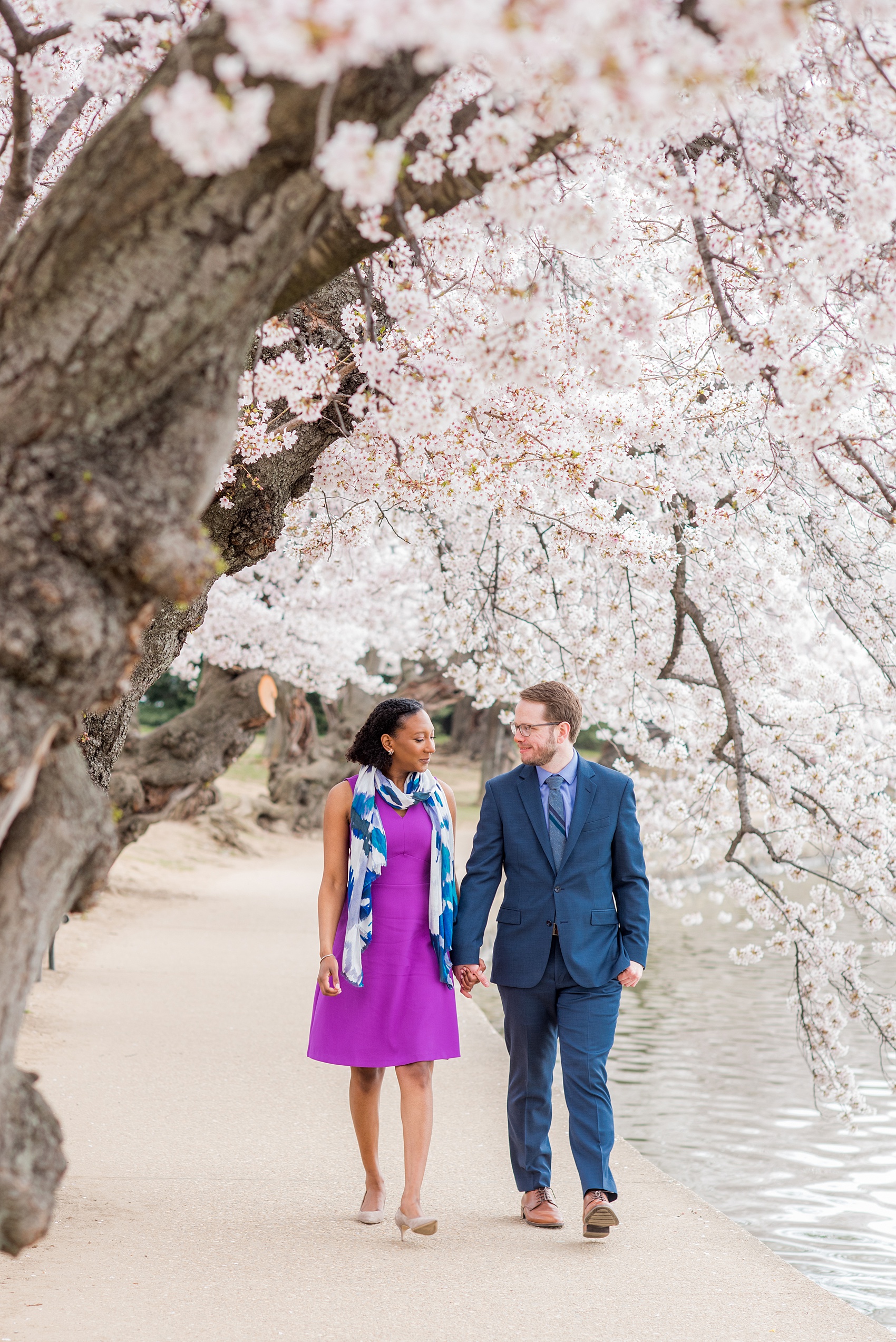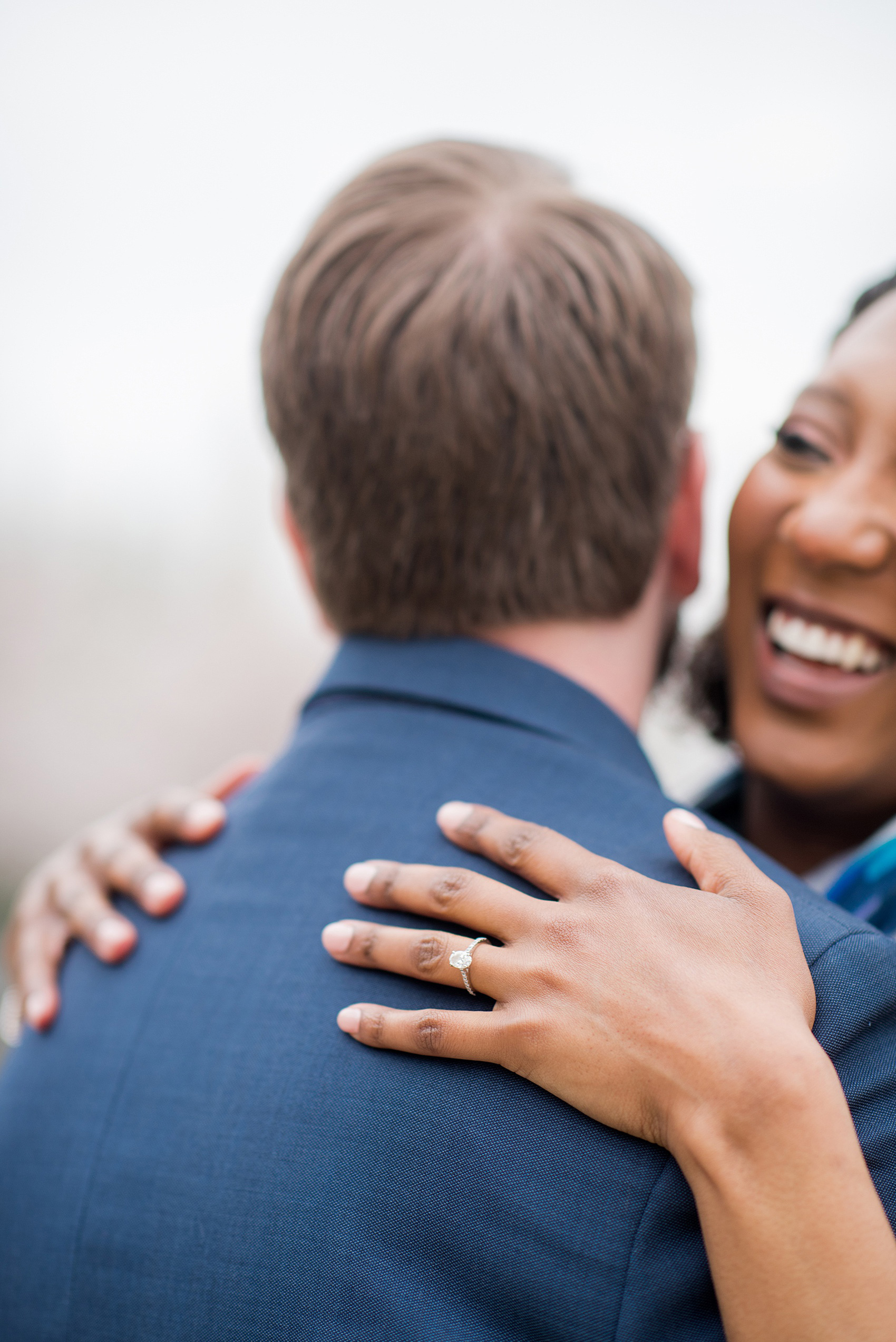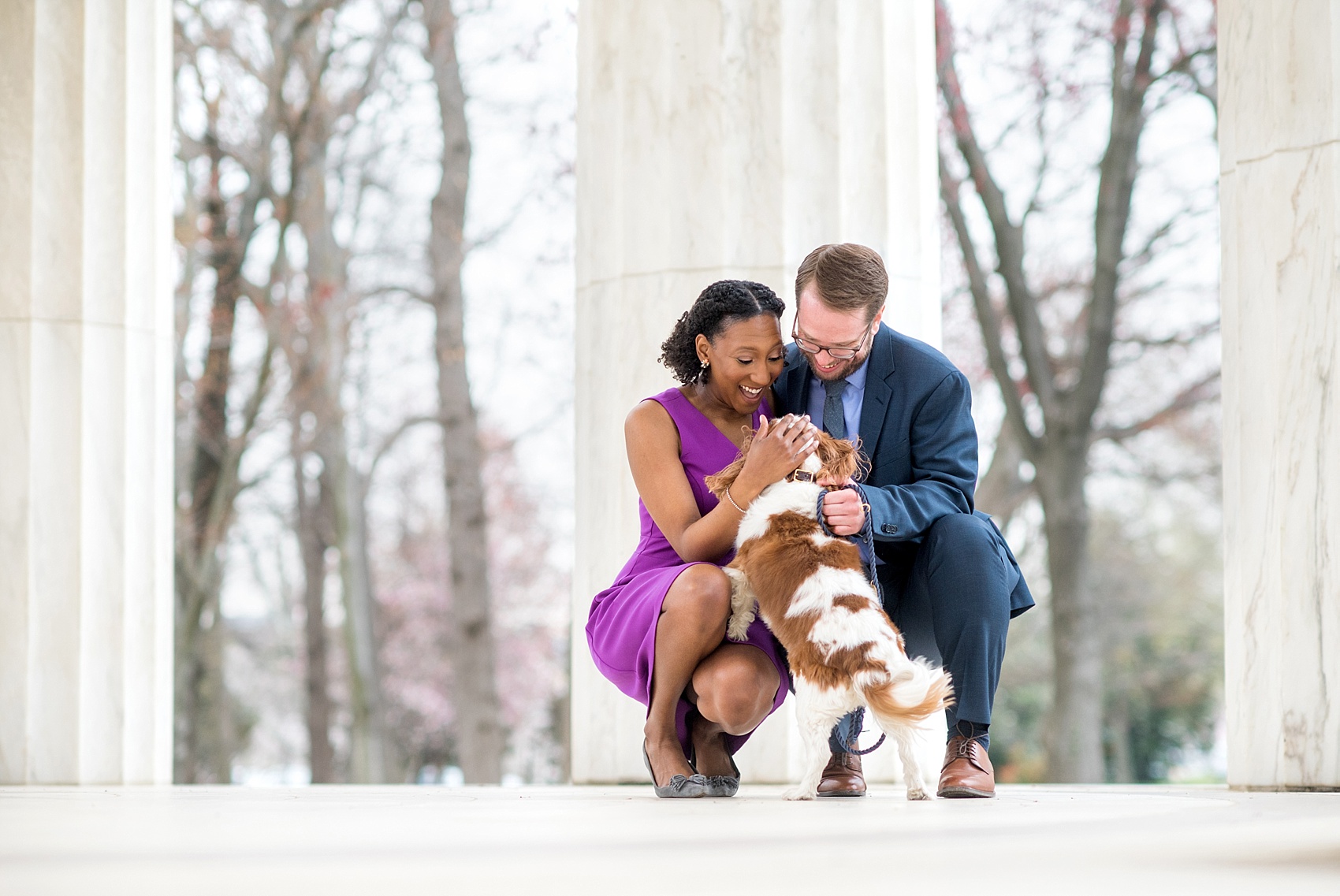 I always love when a couple brings their dog to their engagement session. Pets are such a part of our families when we own a dog or cat and dogs are a great addition to capturing the present time in a couple's lives. Louis was great and Ashli and Joe's friend, Kristen, was wonderful at watching him and being there for us when Louis preferred to chew on a dog treat instead of be in front of the camera!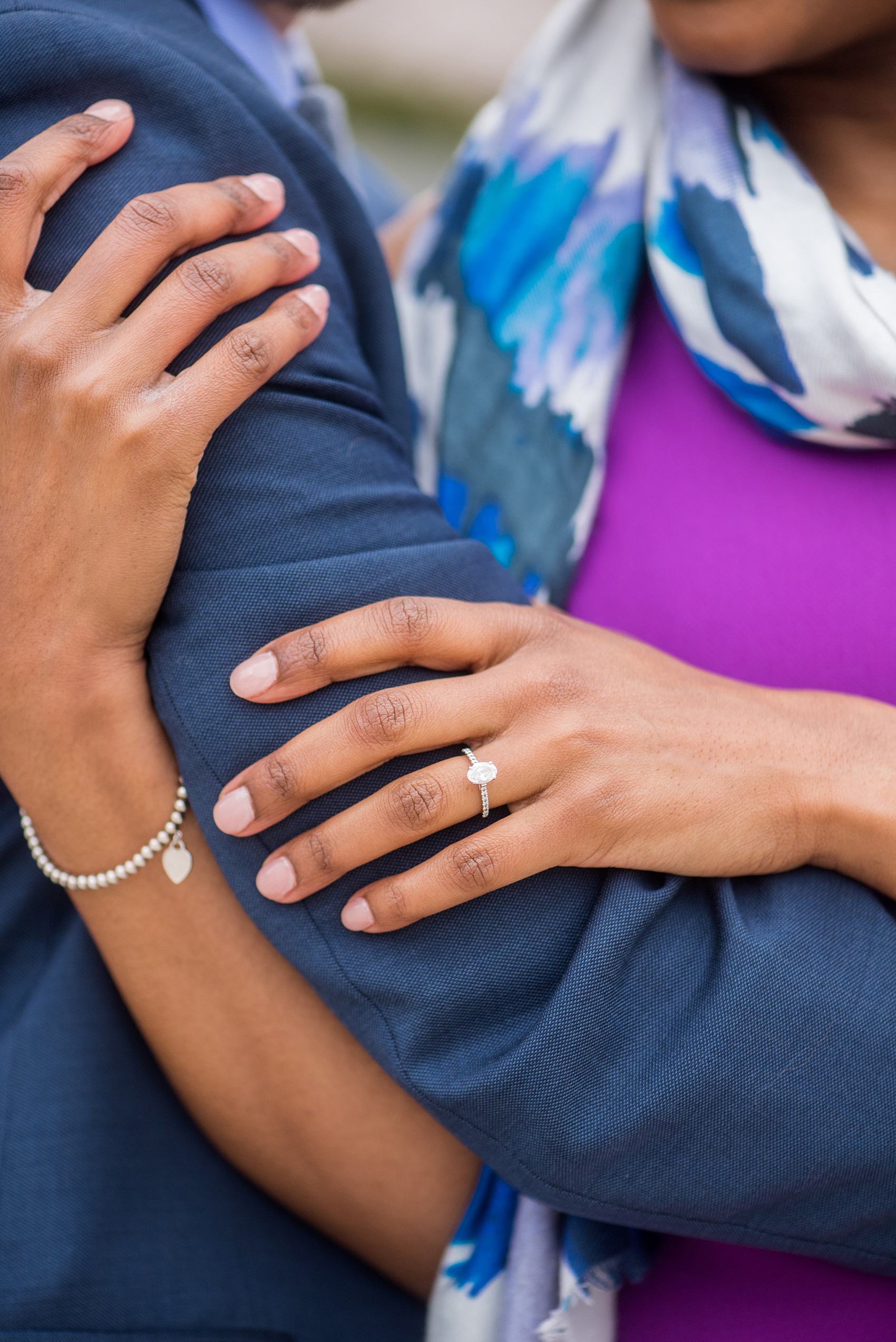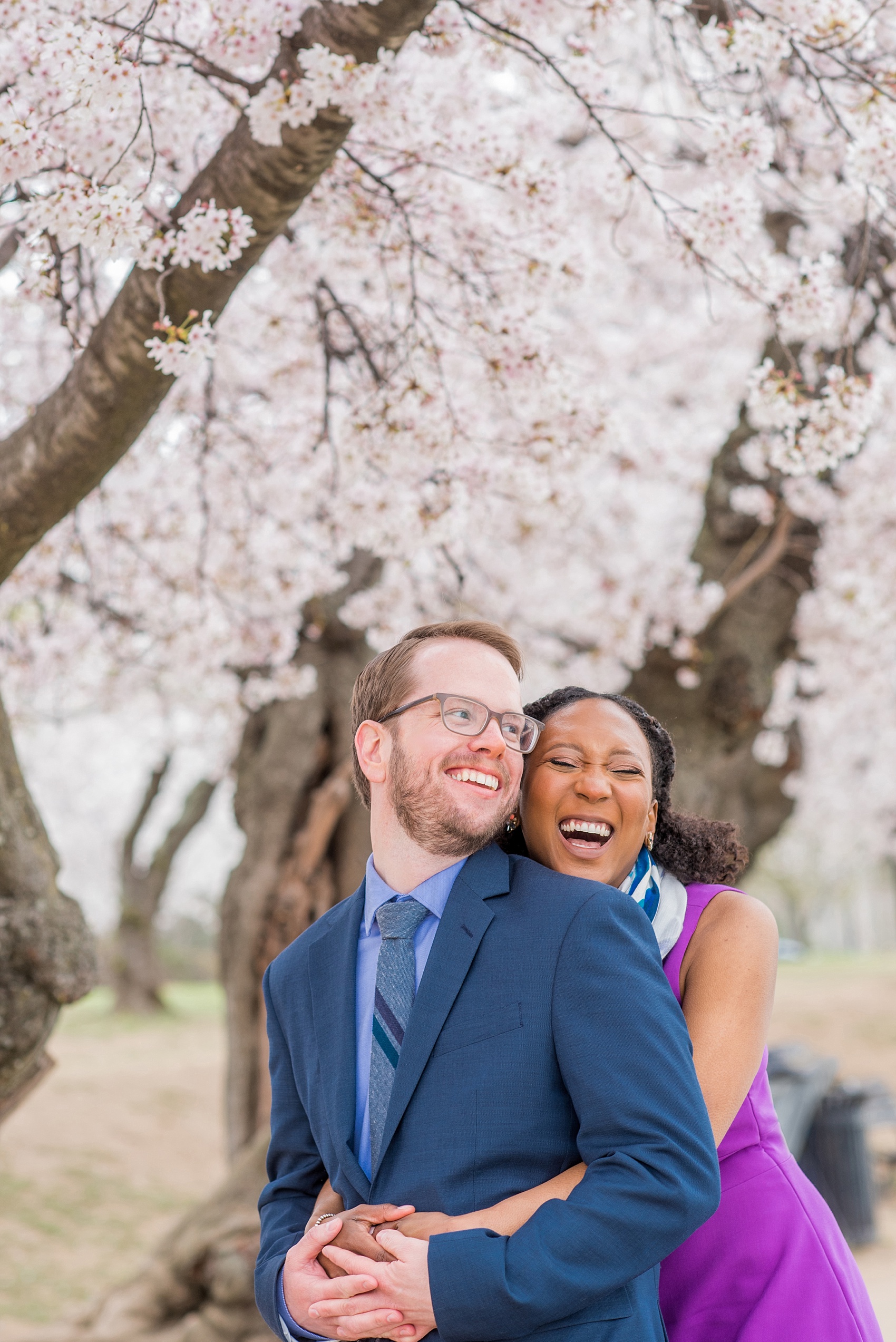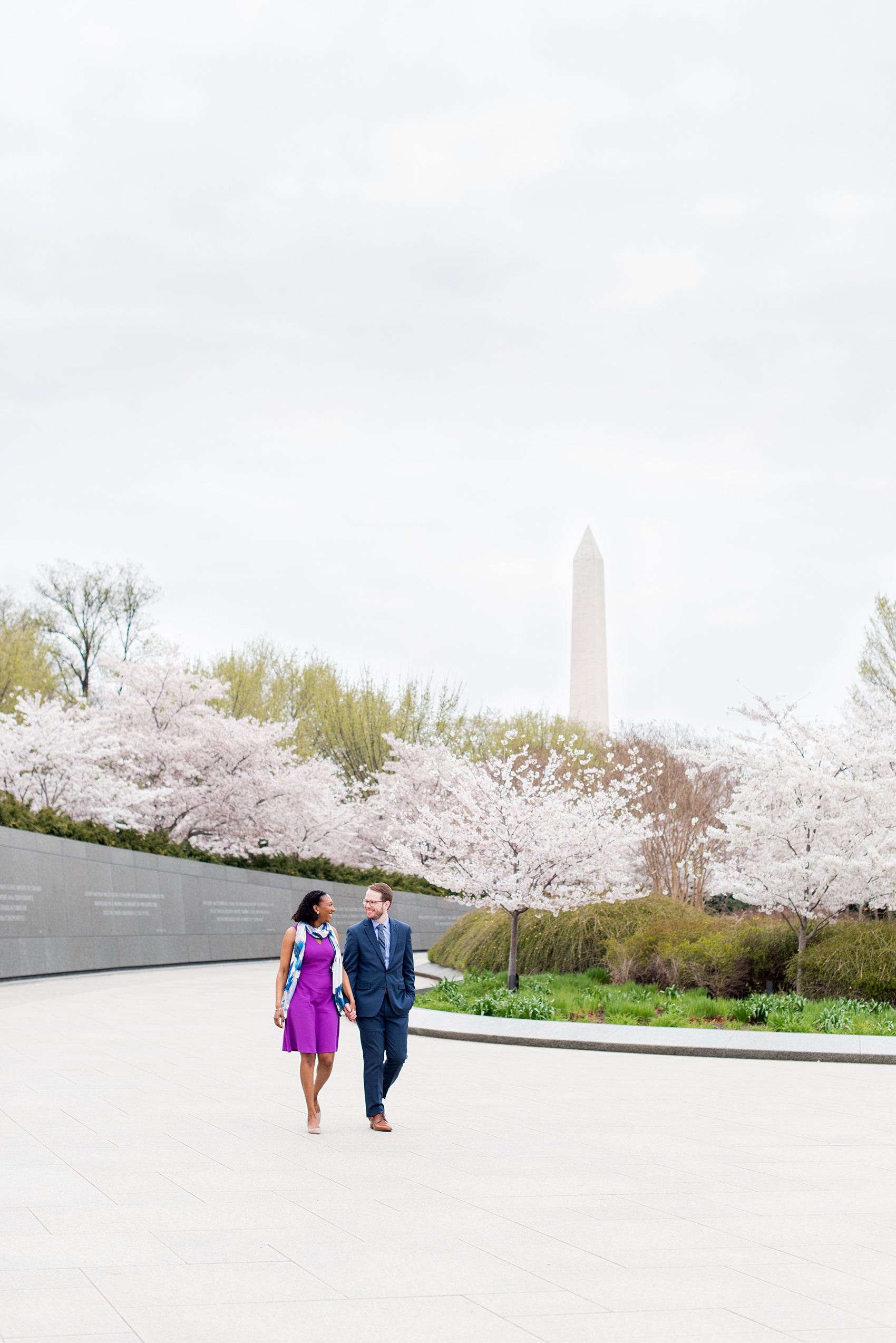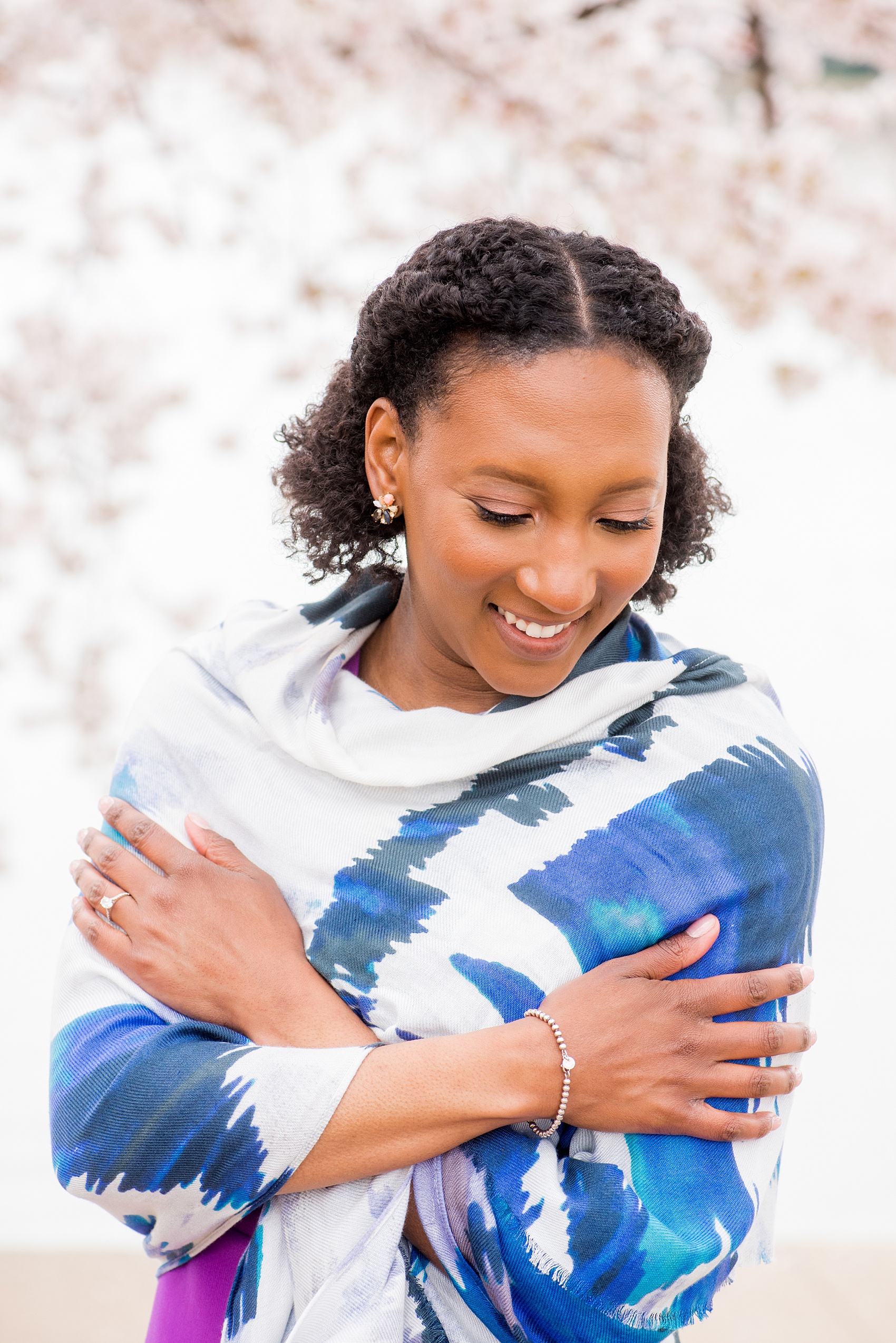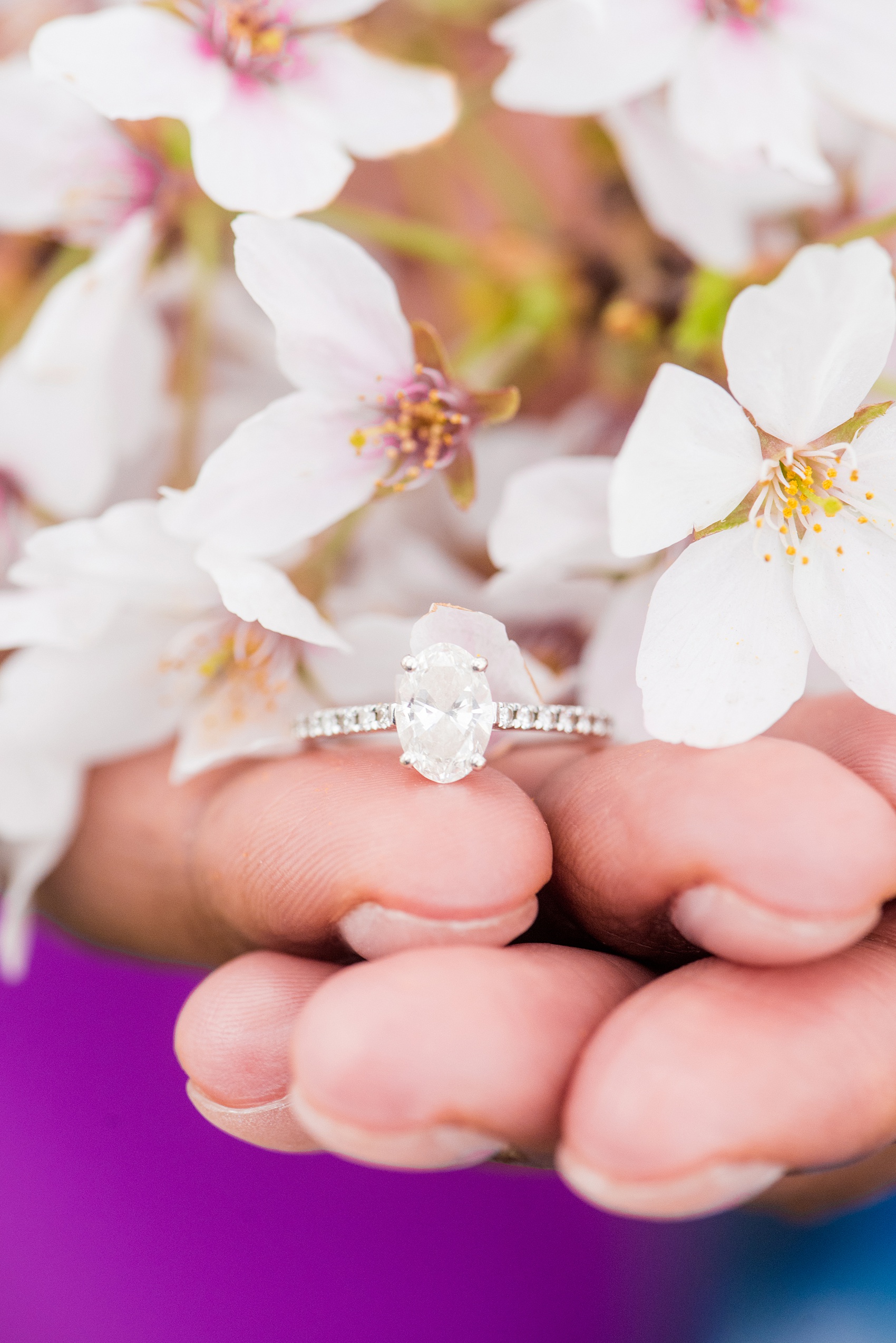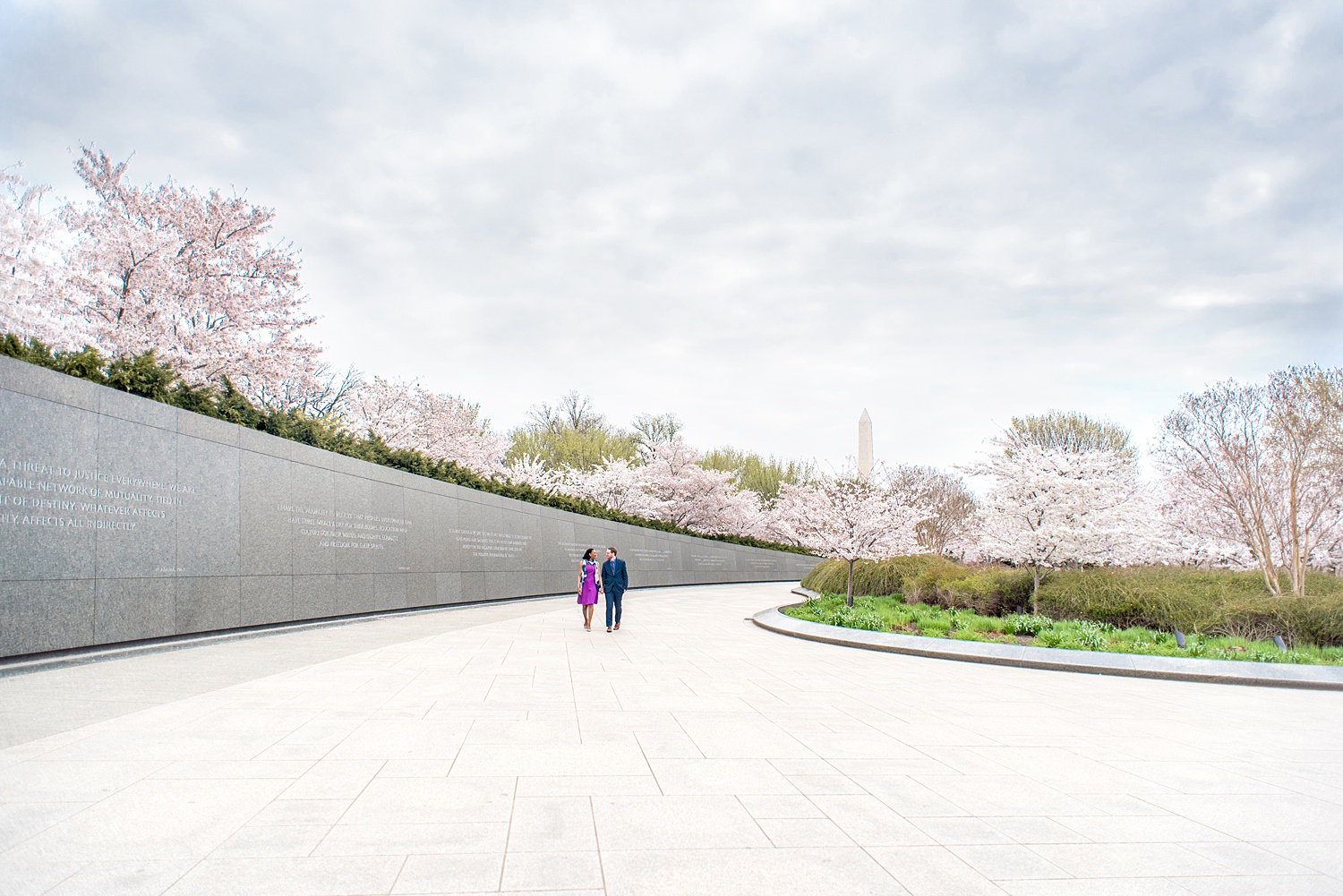 How incredible are these DC cherry blossoms engagement photos? I mean…I don't want to brag but really I had nothing to do with what an adorable couple Ashli and Joe are, their amazing colorful outfits, and how generous Mother Nature was that day so I feel okay saying so! It all just worked out perfectly. I think the Washington Monument was extra crisp and clean for us that day too! One of my favorite things about the Martin Luther King Jr. memorial landscaping too, is how green the shrubs there were even though it was before a lot of the trees' leaves opened in Washington, DC.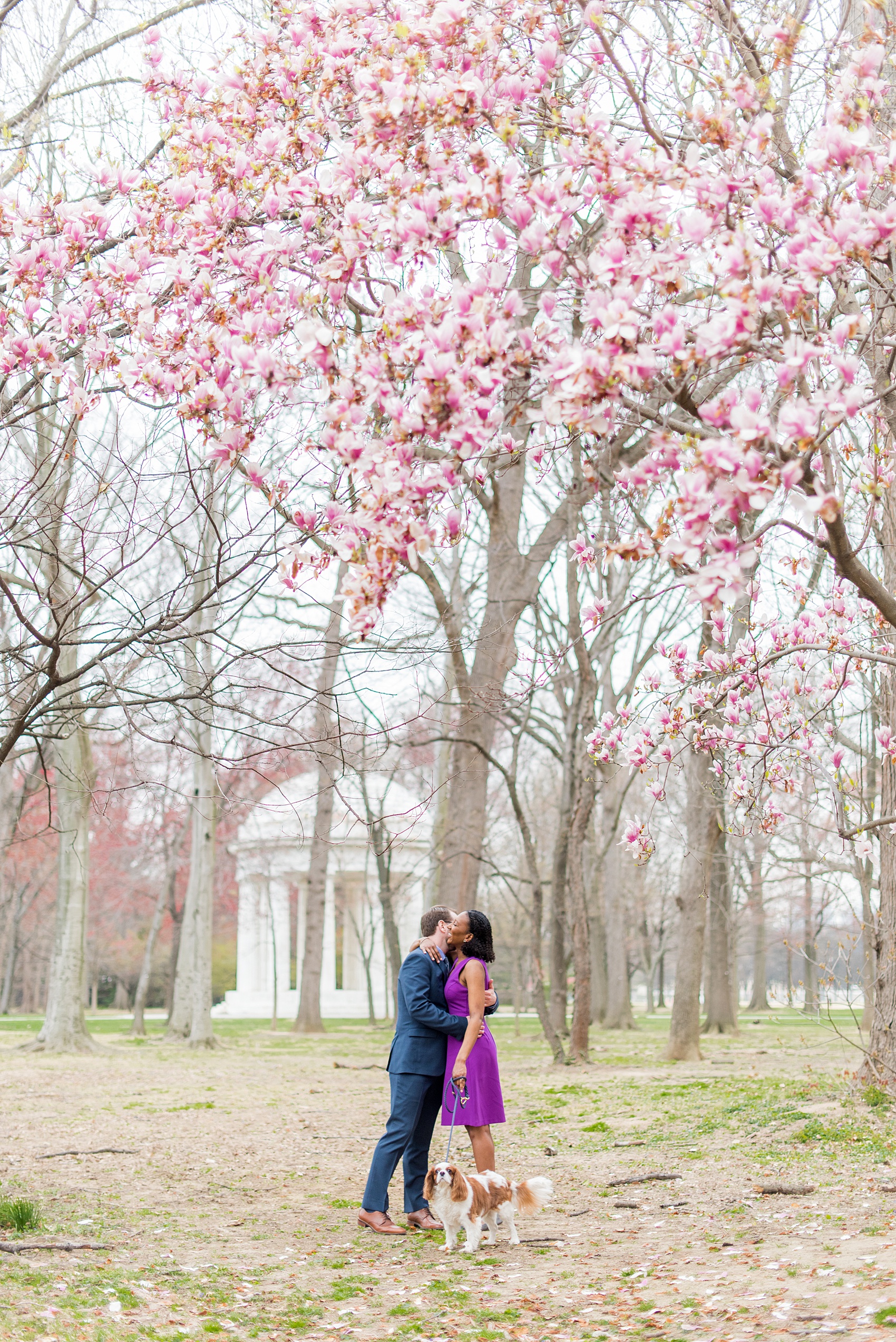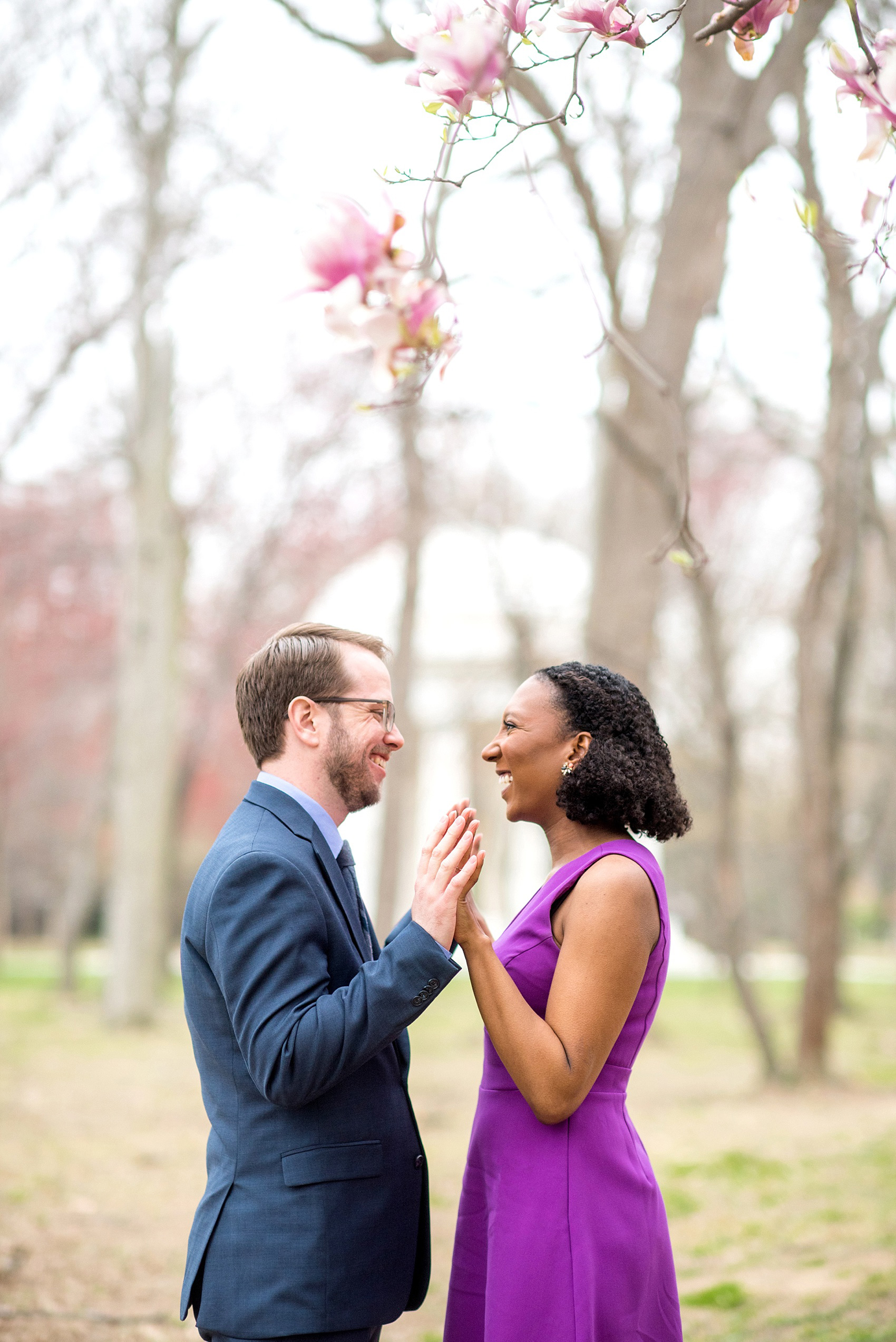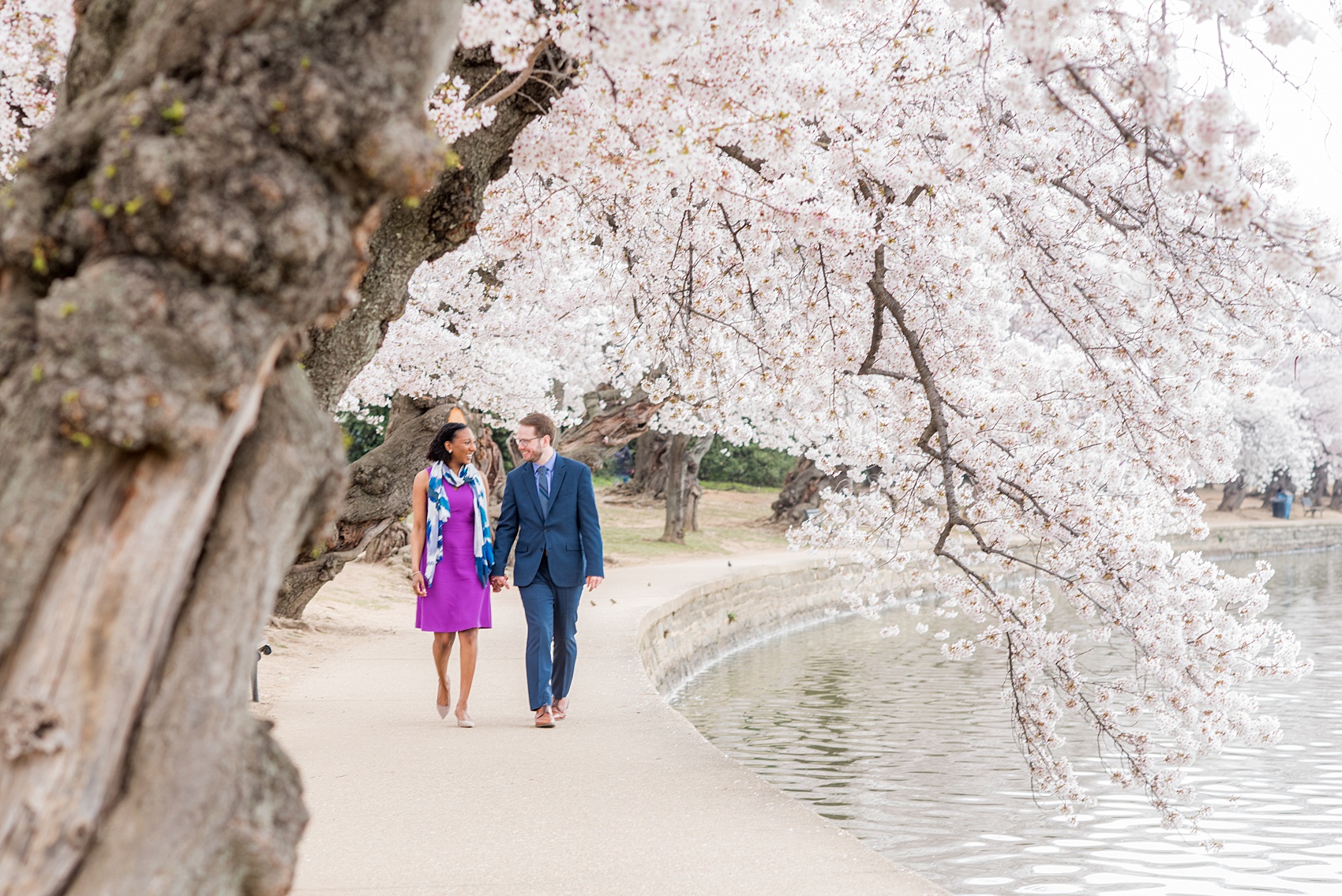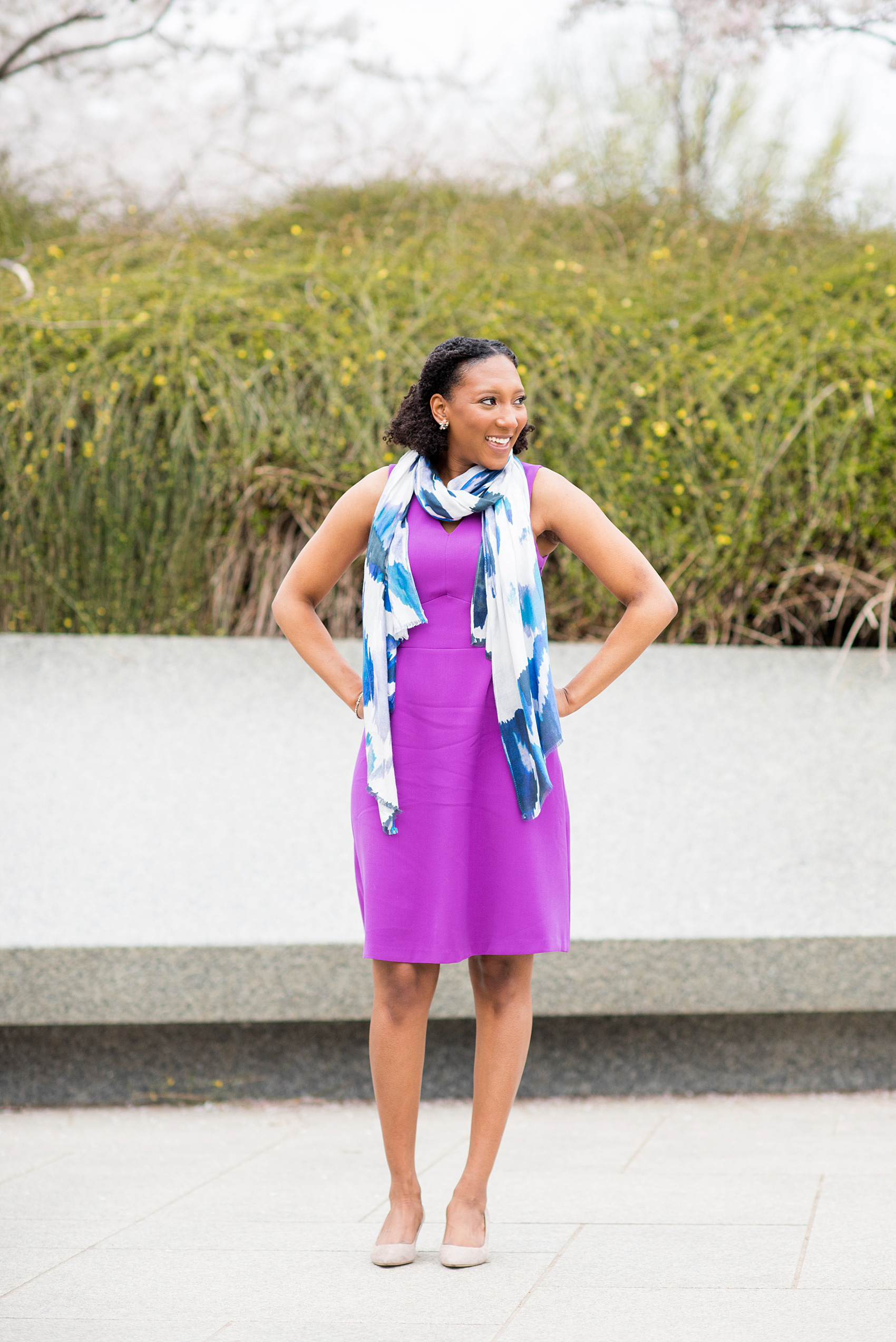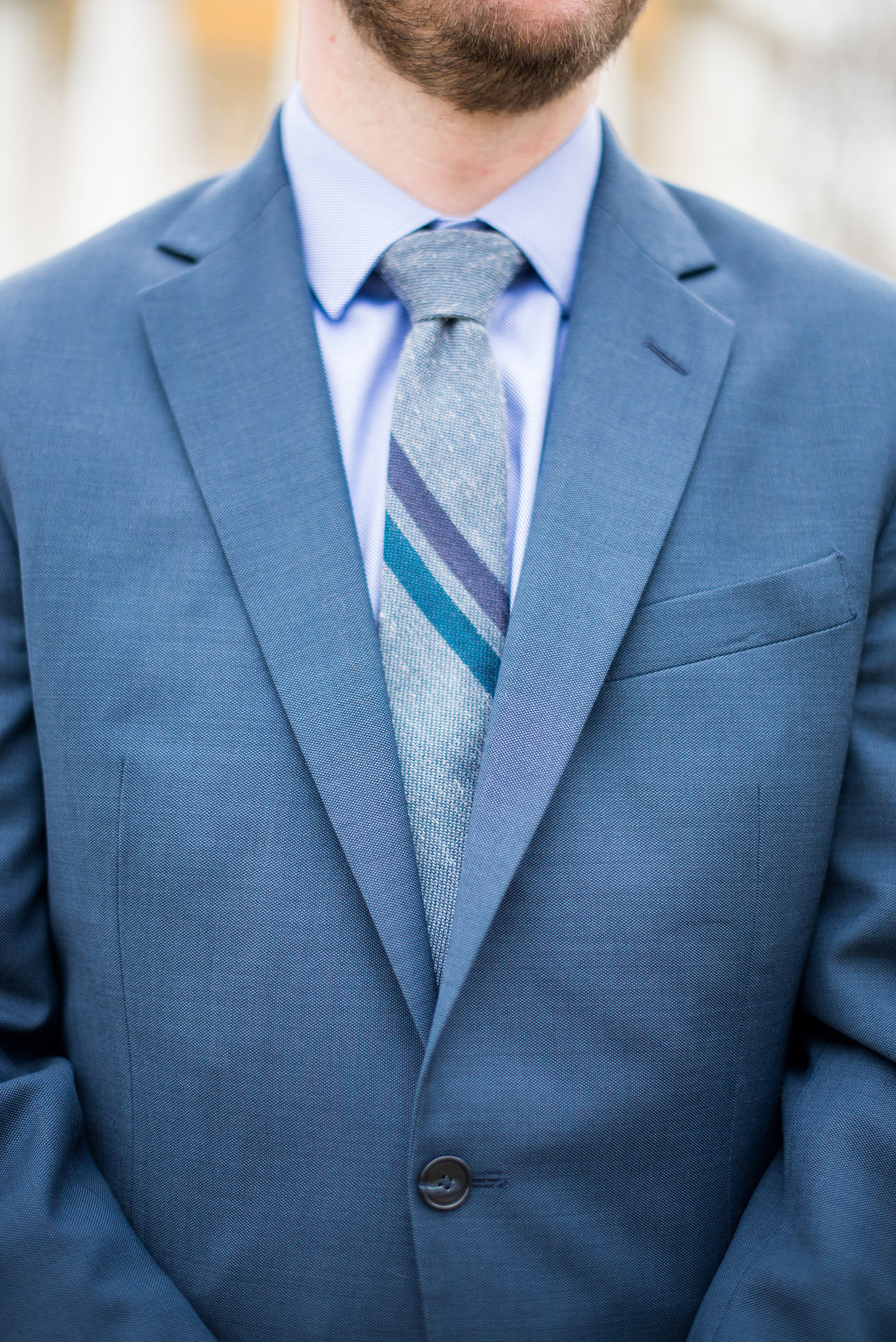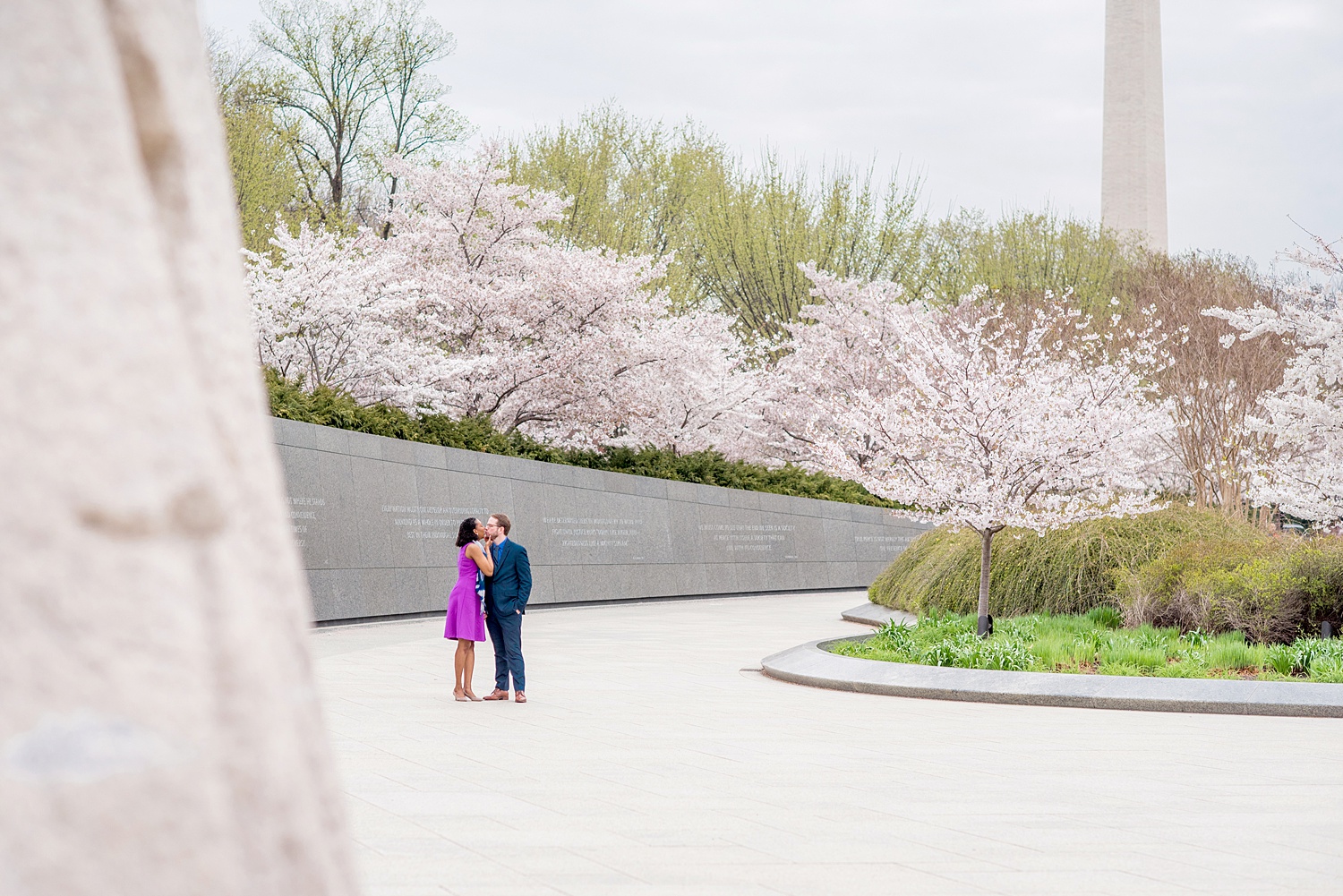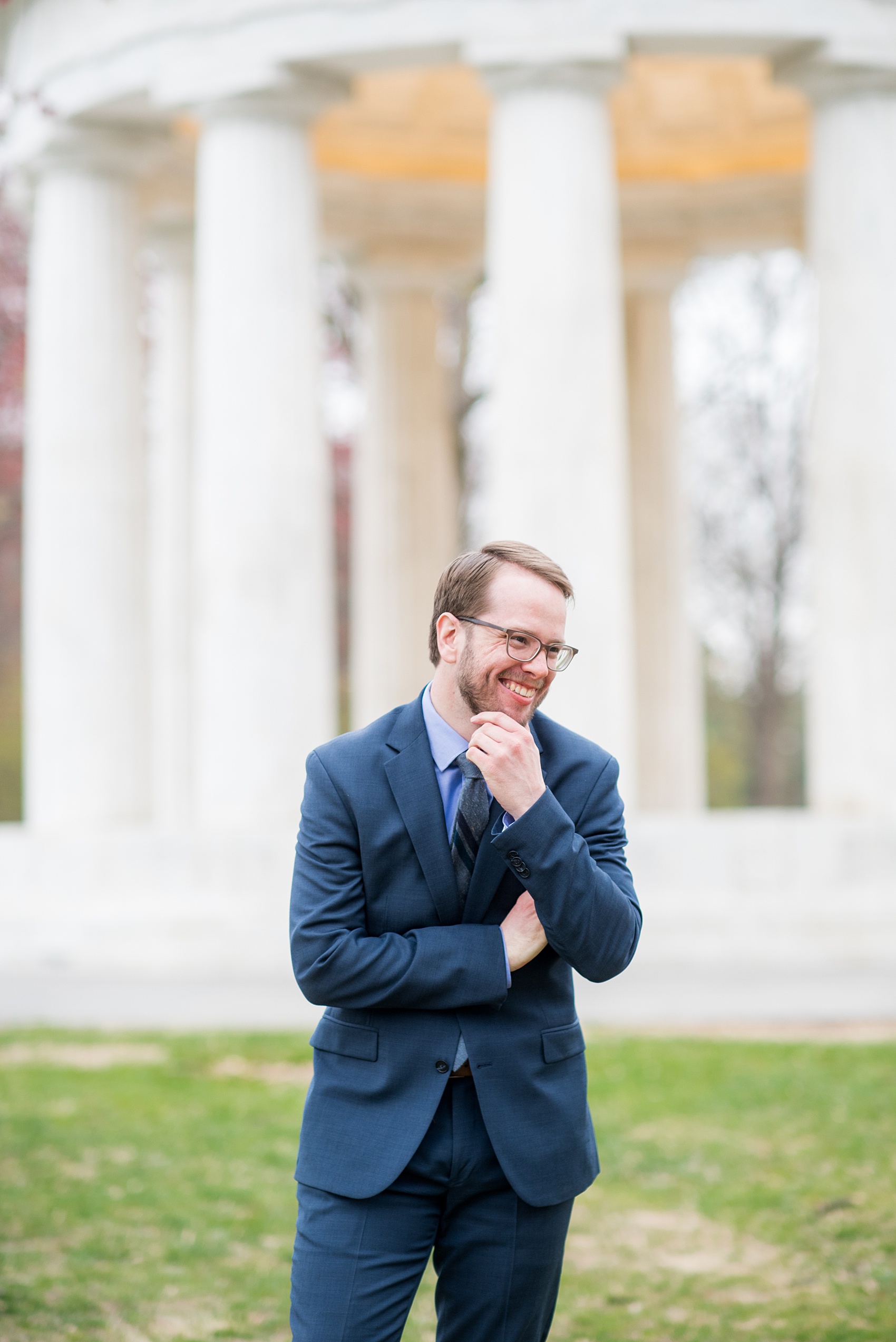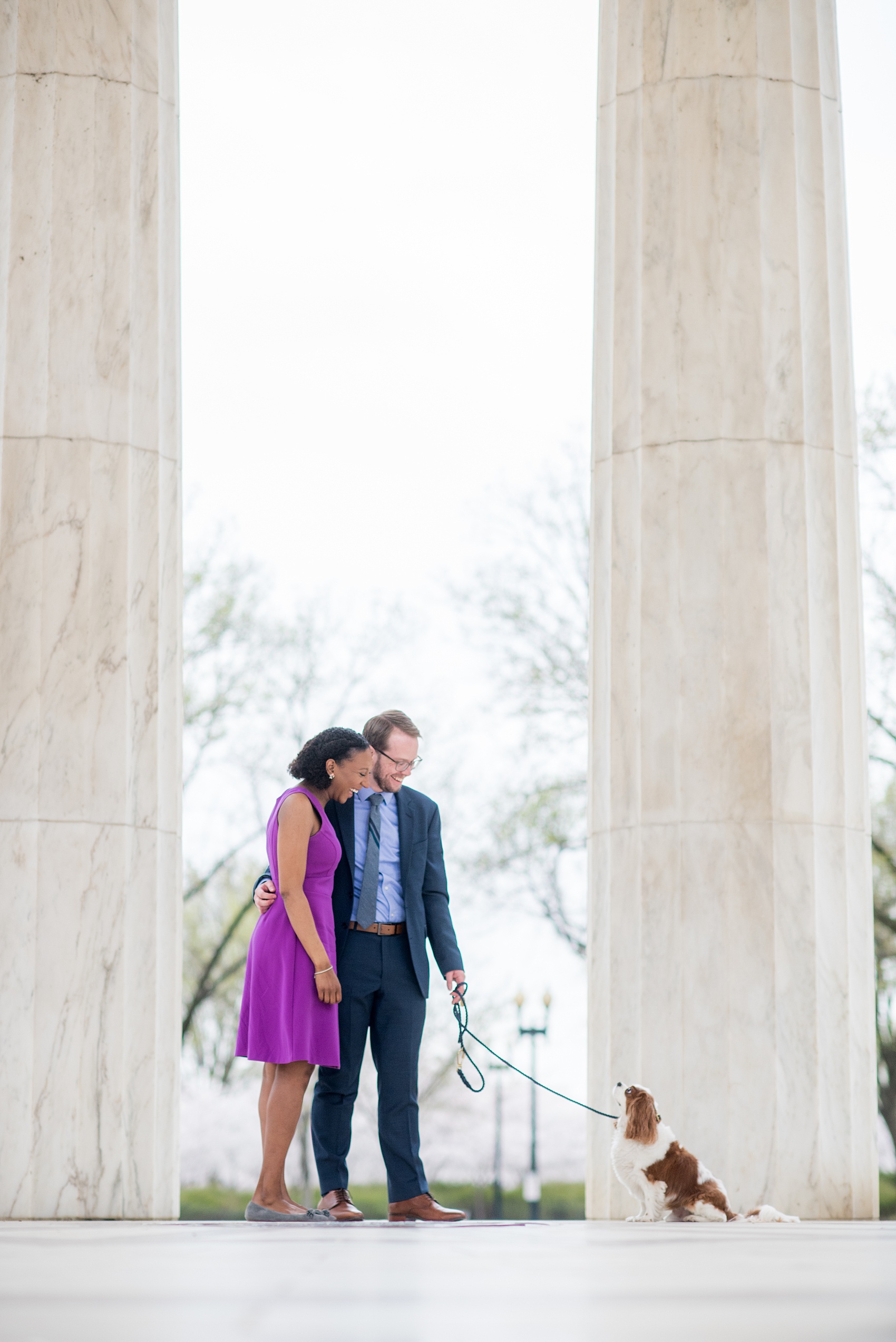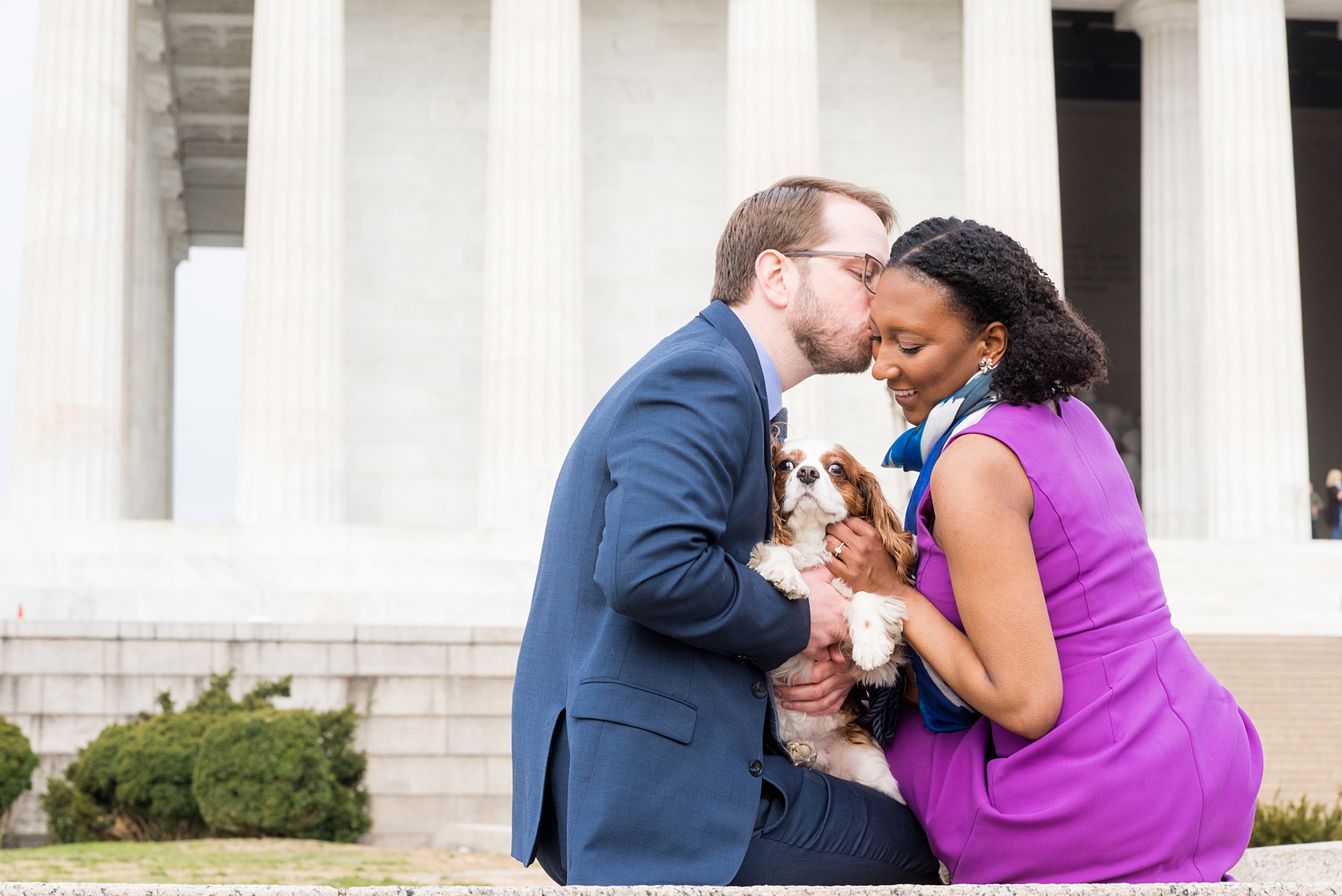 Don't forget to check out photos from their incredible fall wedding in North Carolina, along with a fabulous team including Viva L'Event.
For more Washington, DC and Cherry Blossoms inspiration check out:
Interested in having us capture your wedding or engagement session? Contact us! We'd love to hear from you!
Also, we thought we'd mention – if you're heading to the DC area be sure to check out things to do nearby on our travel site. You'll love our Arlington, Virginia and Loudoun County recommendations!