Charleston weddings have a wonderfully special charm to them. I adore this city; my first visit was actually in college and my second was to photograph my very good friends wedding in 2011.  So when Catherine Rhodes Photography reached out in need of a second shooter to help for Hannah and Daniel's waterfront nuptials I eagerly raised my hand!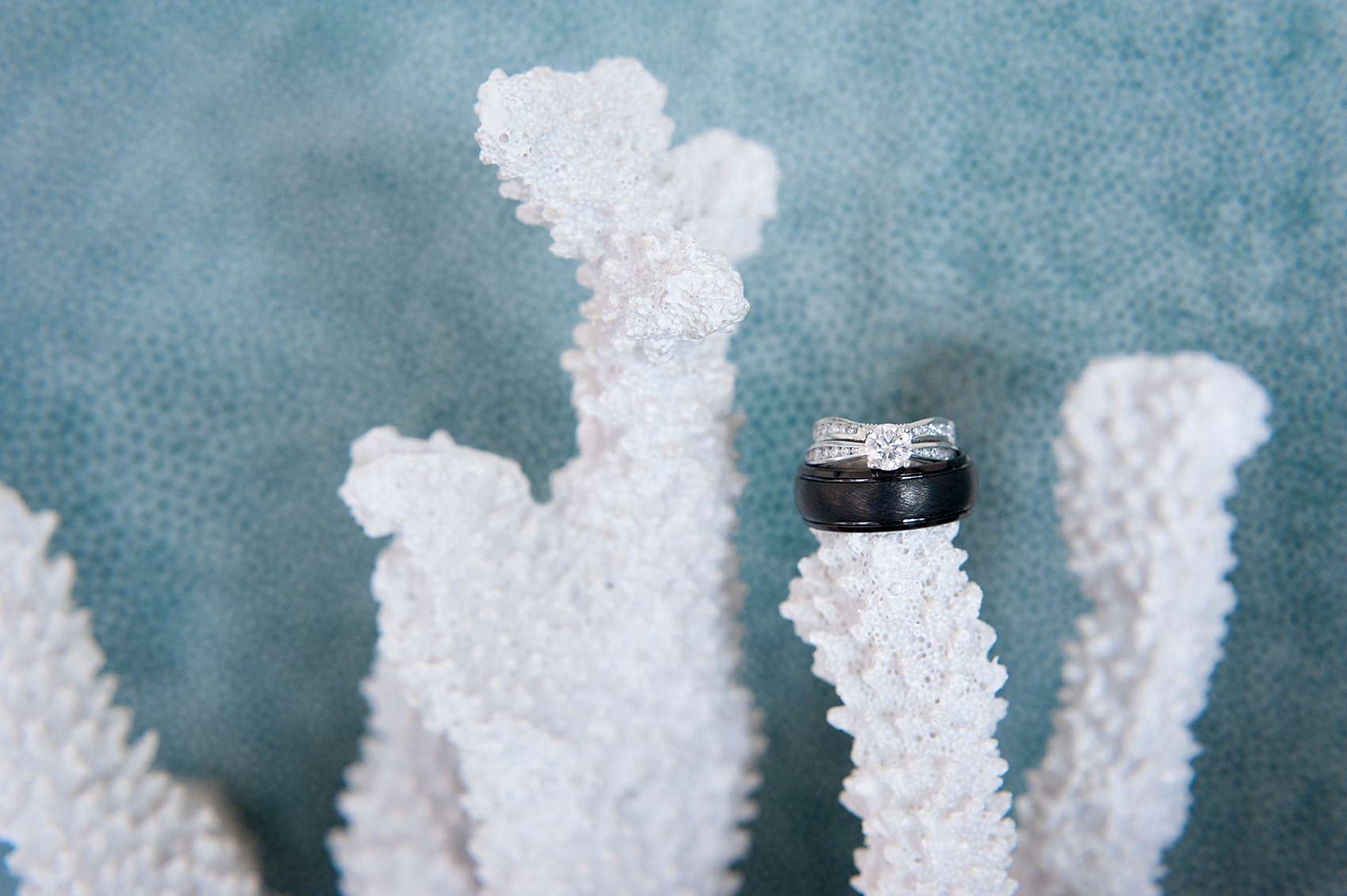 Their wedding was on Sullivan's Island at a friend's incredible residence. It was breathtaking – surrounded by the beach on the south side of the home and the intercoastal to the north. The wedding was all outdoors but the getting ready rooms were inside and were decorated with the most amazing beach themed painting, colors, lamps and the like. This piece of coral set against a blue upholstered chair was perfect to capture the bride and groom's rings.
I loved that Daniel's boutonniere picked up the teal and blue hues in Hannah's bridesmaids dresses. It also perfectly echoed the water surrounding the property and complimented the lush summer greens. Hannah gifted Daniel that awesome Kenneth Cole watch for their wedding day!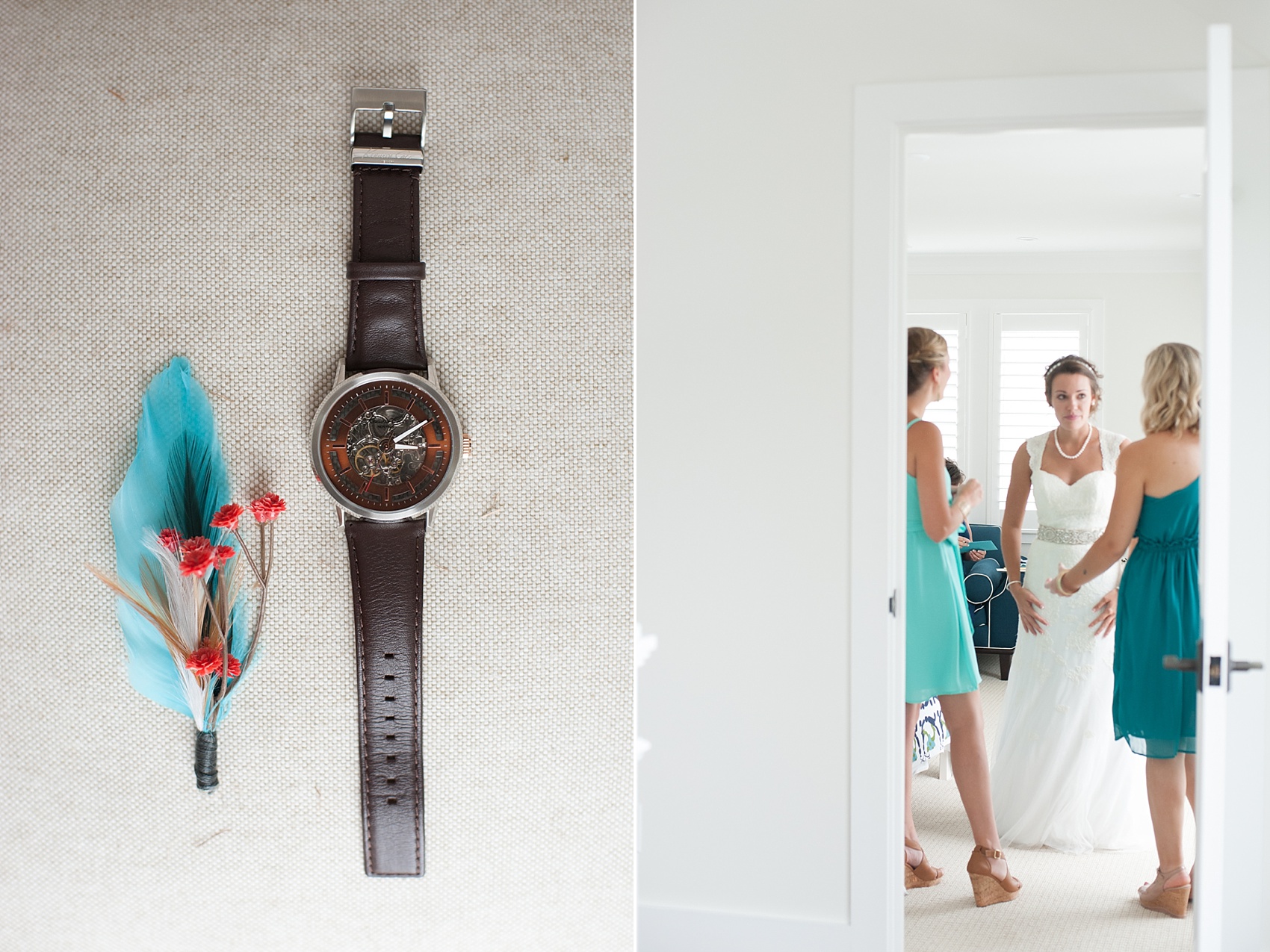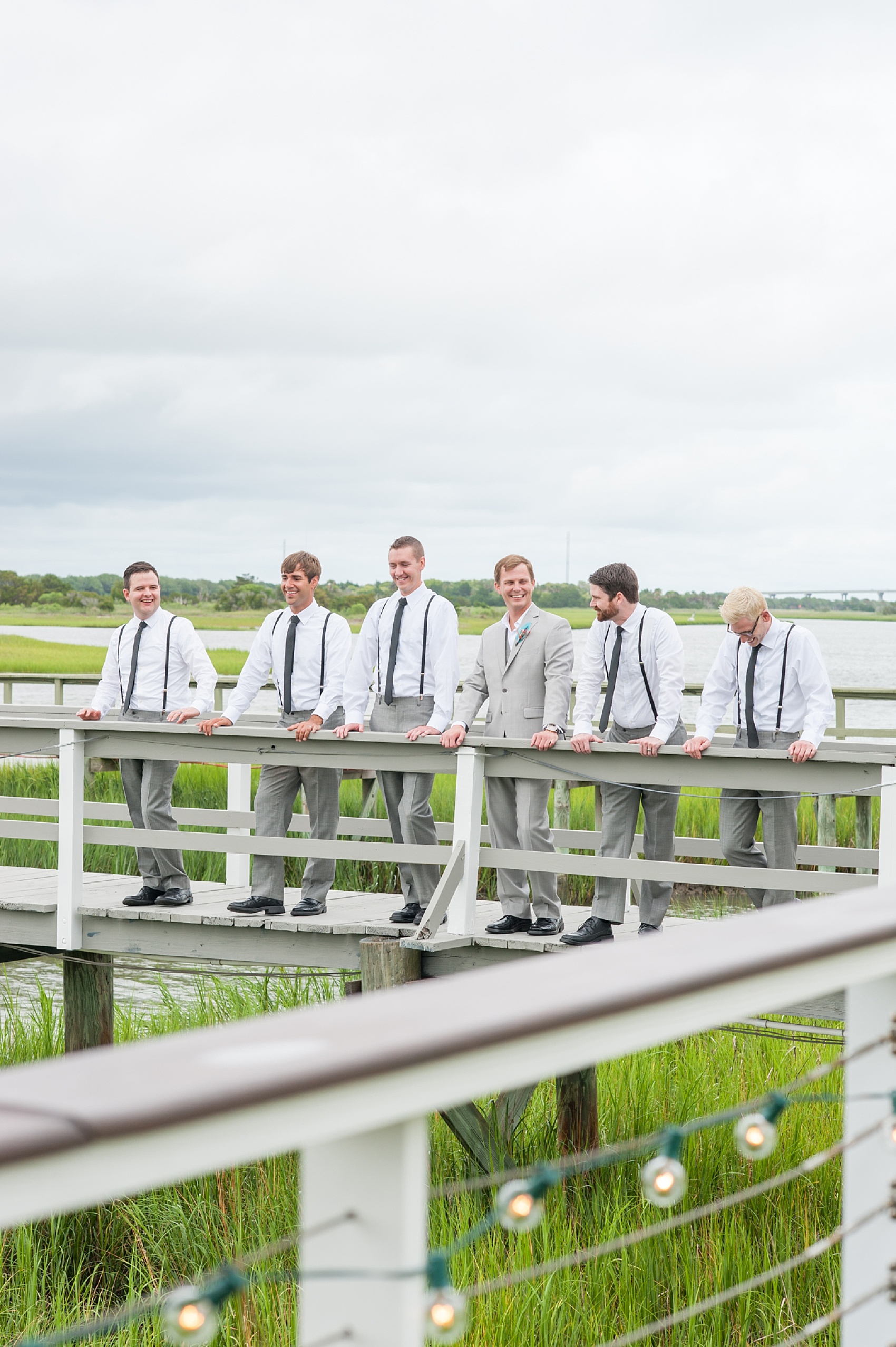 I took some time with the groomsmen, taking advantage of the views on the property. I absolutely loved that they were in black suspenders and skinny ties – no jackets!
Time flies on a wedding day and soon it was time for them to get married. I love this emotional image of their family friend officiating, blessing their marriage.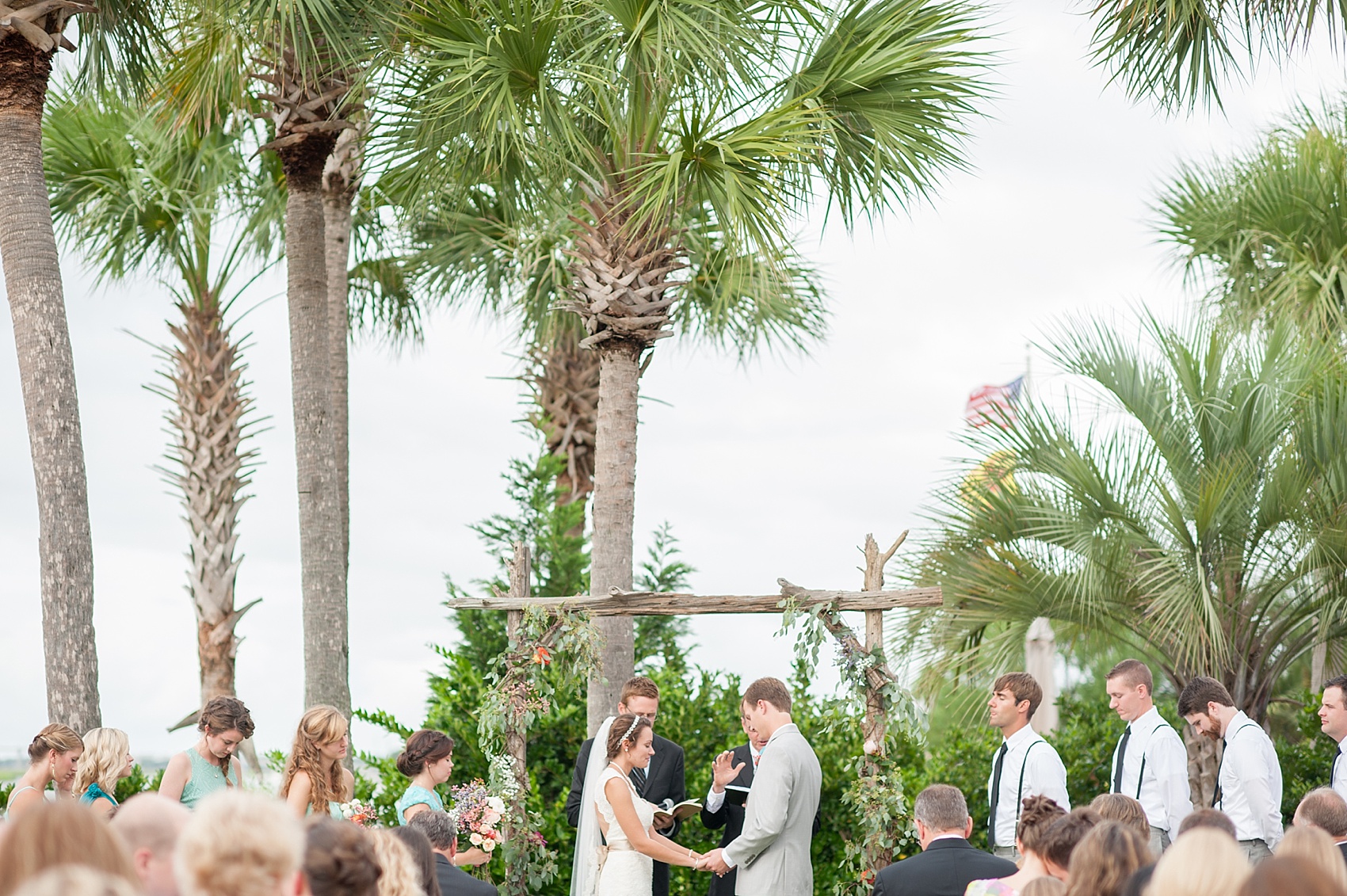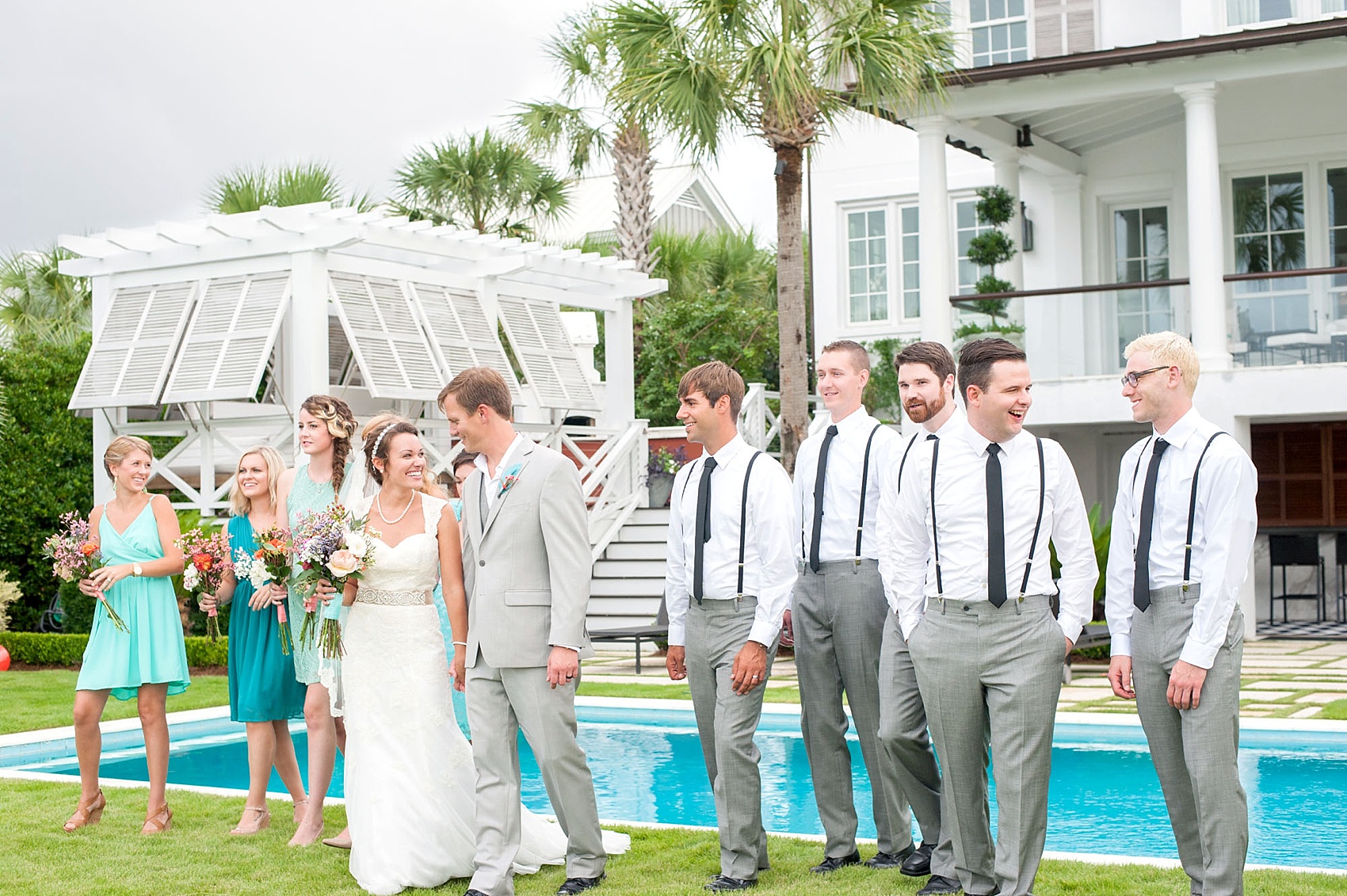 Hannah and Daniel chose not to see one another before their ceremony so it was fun to see them connect after the ceremony with each other and then with their wedding party.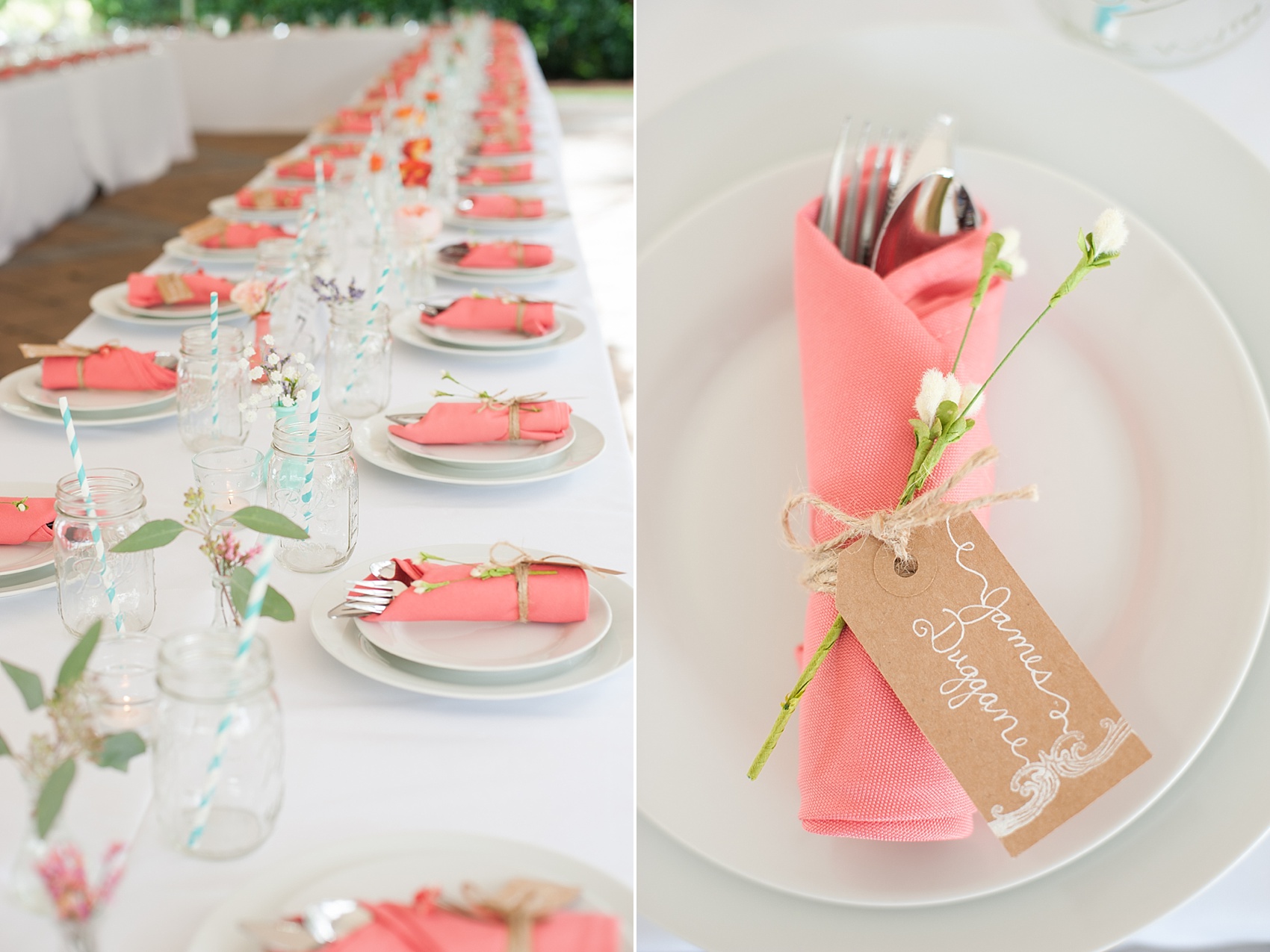 Their celebration continued under a tent set for their 170 guests. Few outdoor southern weddings are complete without mason jars! I loved the homemade escort kraft paper tags tied to coral napkin place settings. The white text and white stamped motif really made the names pop.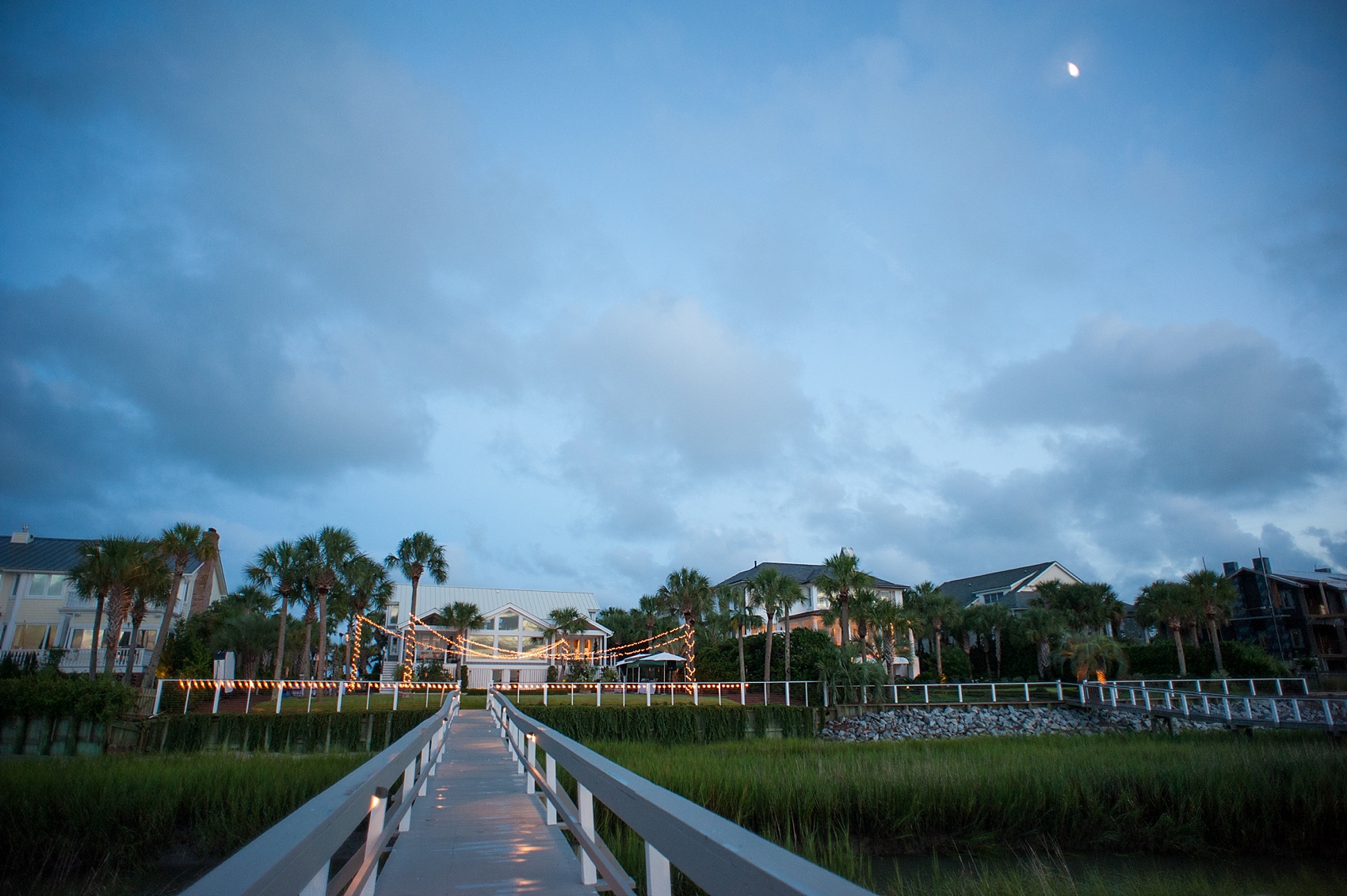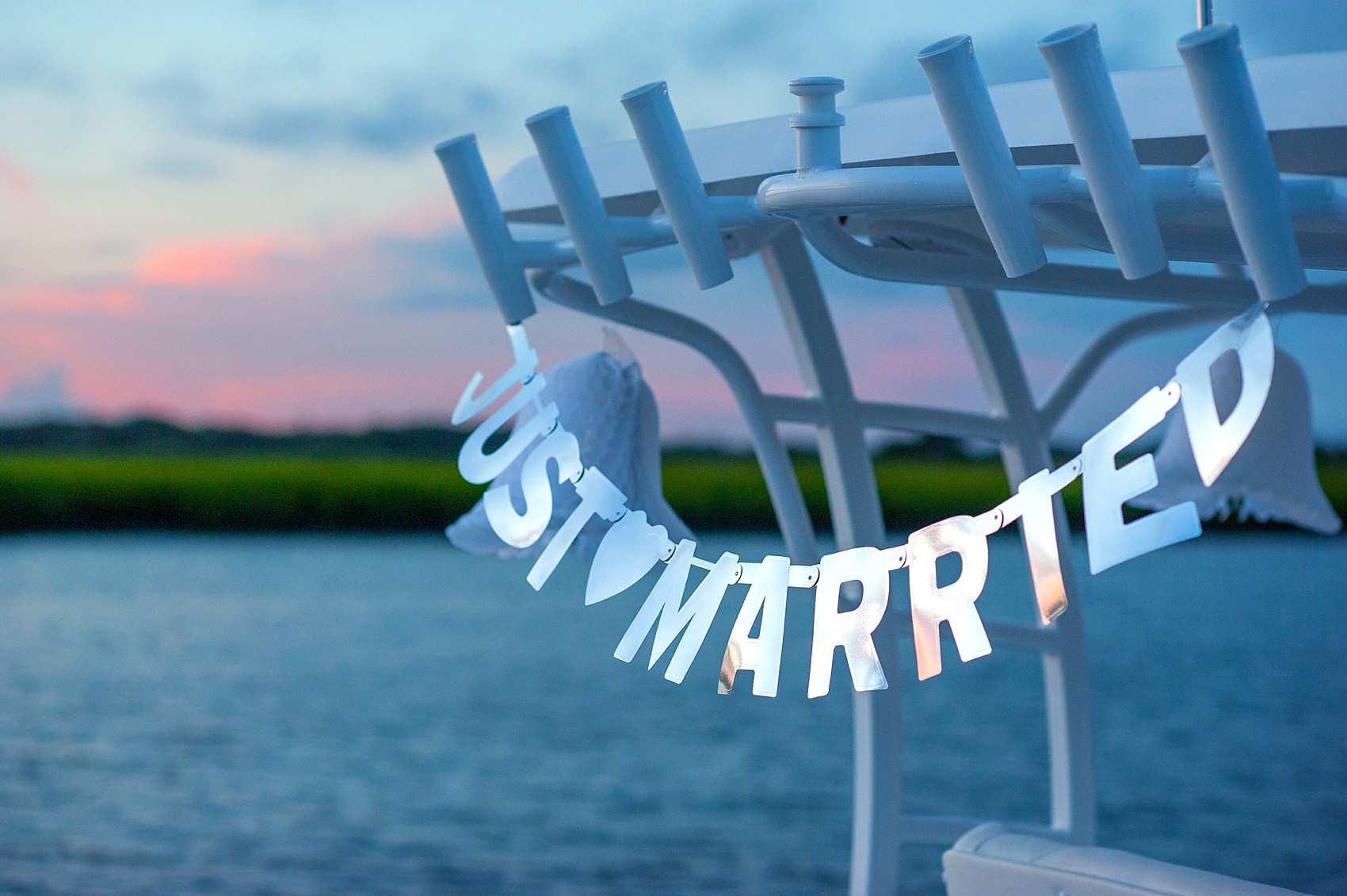 After the speeches were said and the delicious food was eaten, the couple and their family and friends made their way to the back of the house, where the ceremony took place earlier in the evening, to dance, eat cake, and enjoy the views. I love that they exited through a sea of sparklers and onto this boat, proclaiming they were "Just Married"!
Thank you Catherine, for having me join you! It was memorable and such a wonderful experience in a city I truly adore.
Catherine Rhodes Photography / Sullivan's Island / Charleston, South Carolina Visitor Info
Happy Tuesday!