Marisa and Doug are a fashionable and fun couple who decided to do their engagement photos in NYC close to home – Central Park on the Upper West Side of Manhattan, where they frequently enjoy walks with their dog, Misha.
We started out their session at Tavern on the Green, which was peaceful and serene on a Friday morning. I just loved waiting for them to arrive, watching passerbys walk their dog and enjoy a very Manhattan morning.
I'm not a person who loves shoots with "props" but I love confetti – and millions of petals from a tree that had just shed its flowers were perfectly laying on the ground as we walked through the park. I couldn't resist a little action shot. And it was even funnier than Misha kept eating it. Doug playfully started to throw it up in the air for her to catch it. That pooch has great reflexes!
I loved the natural confetti on the ground – dried petals from spring blossoms. Misha must have thought it was sprinkles. 😉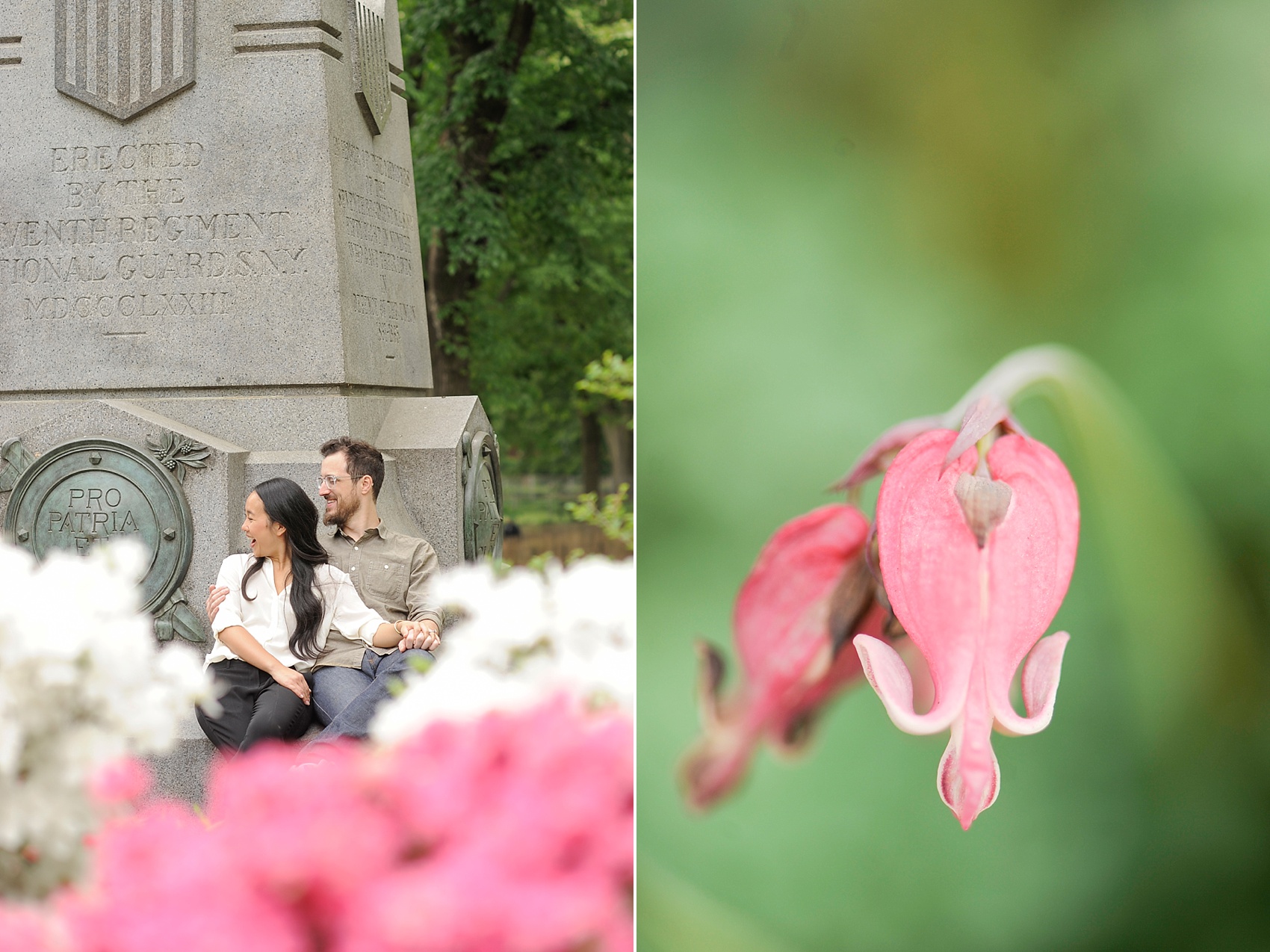 The azaleas and bleeding hearts were in full bloom. I love the colors of the season we were able to capture and I was able to capture so many loving moments with them set in the perfect scenery.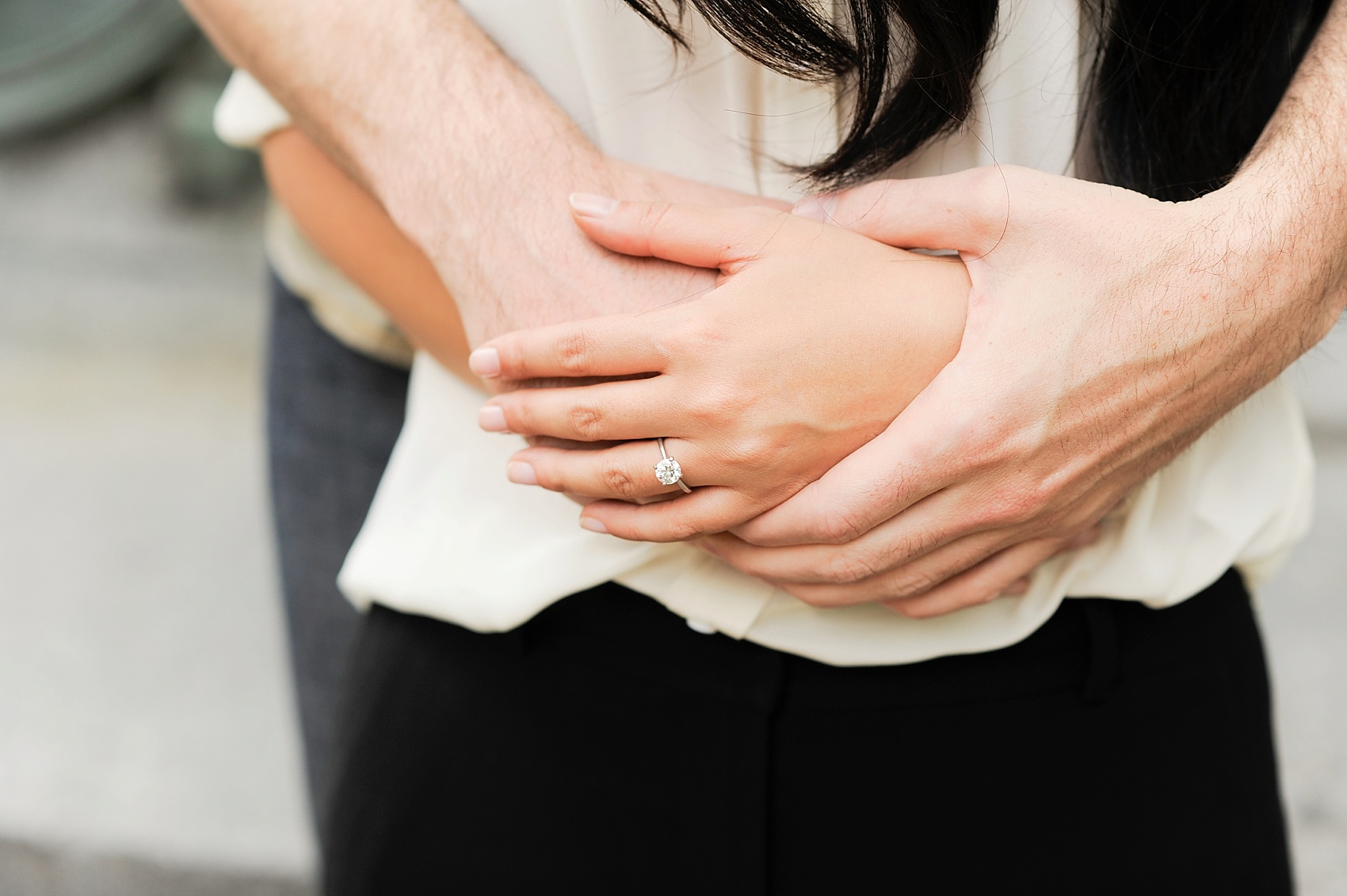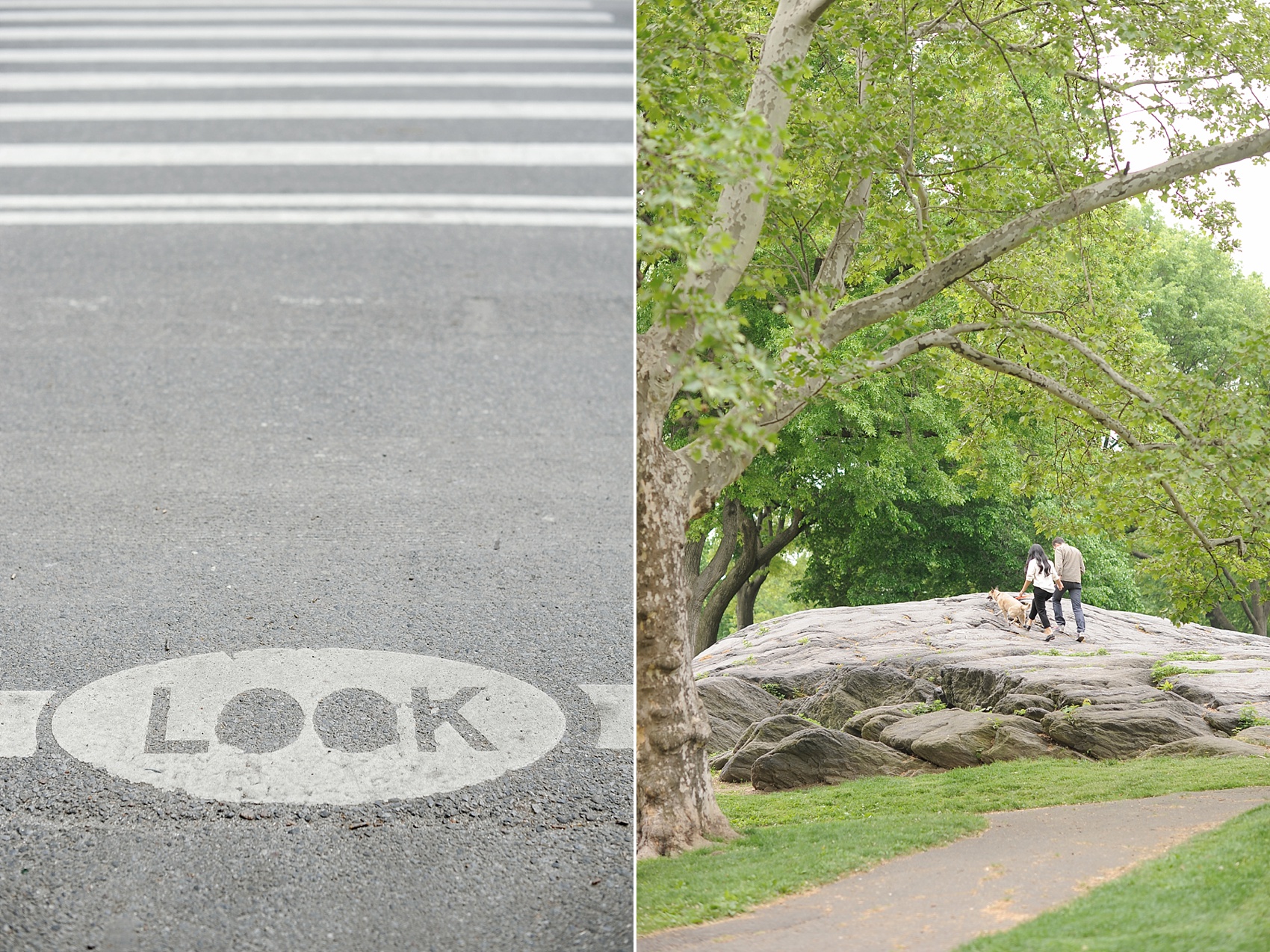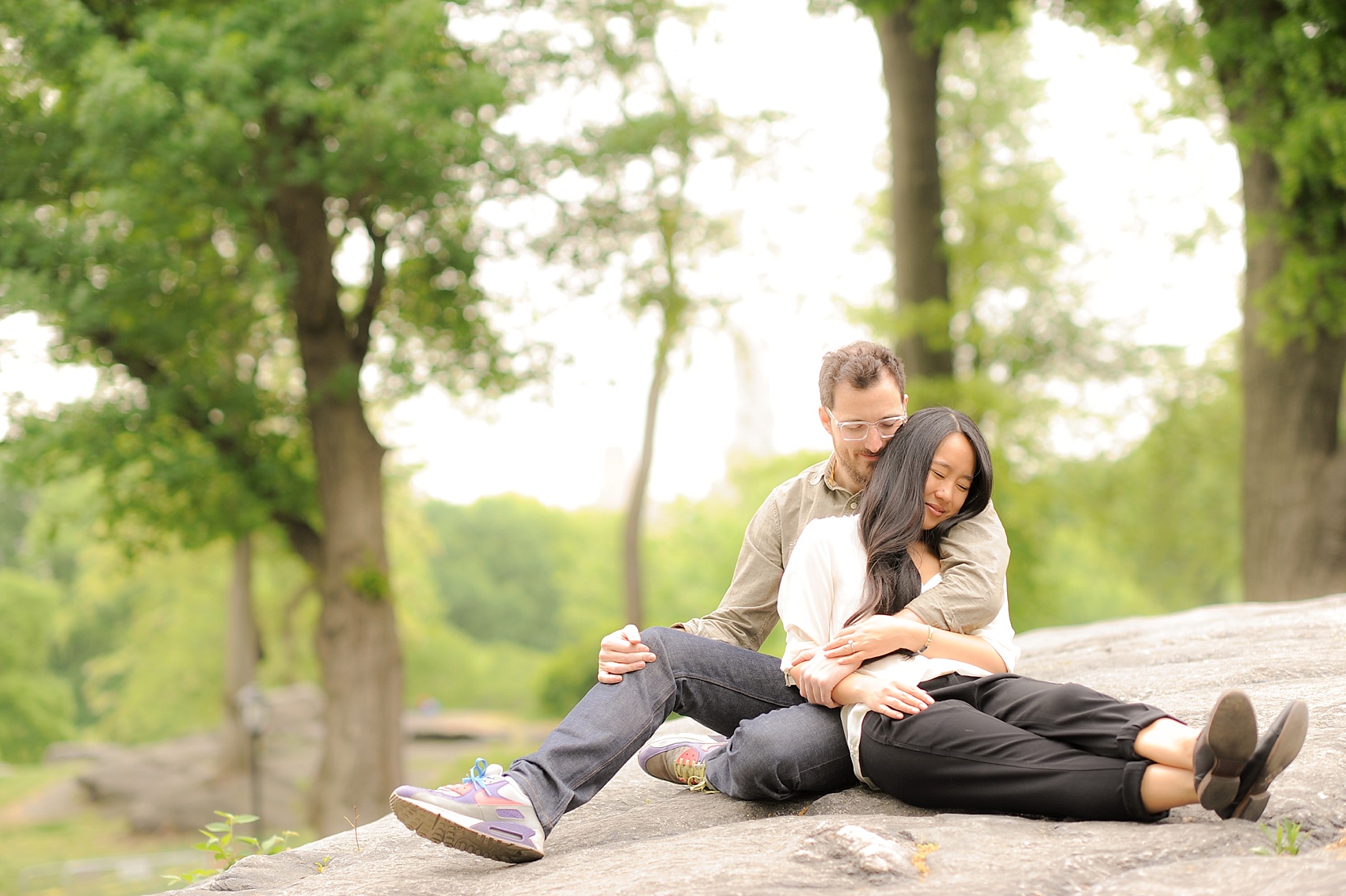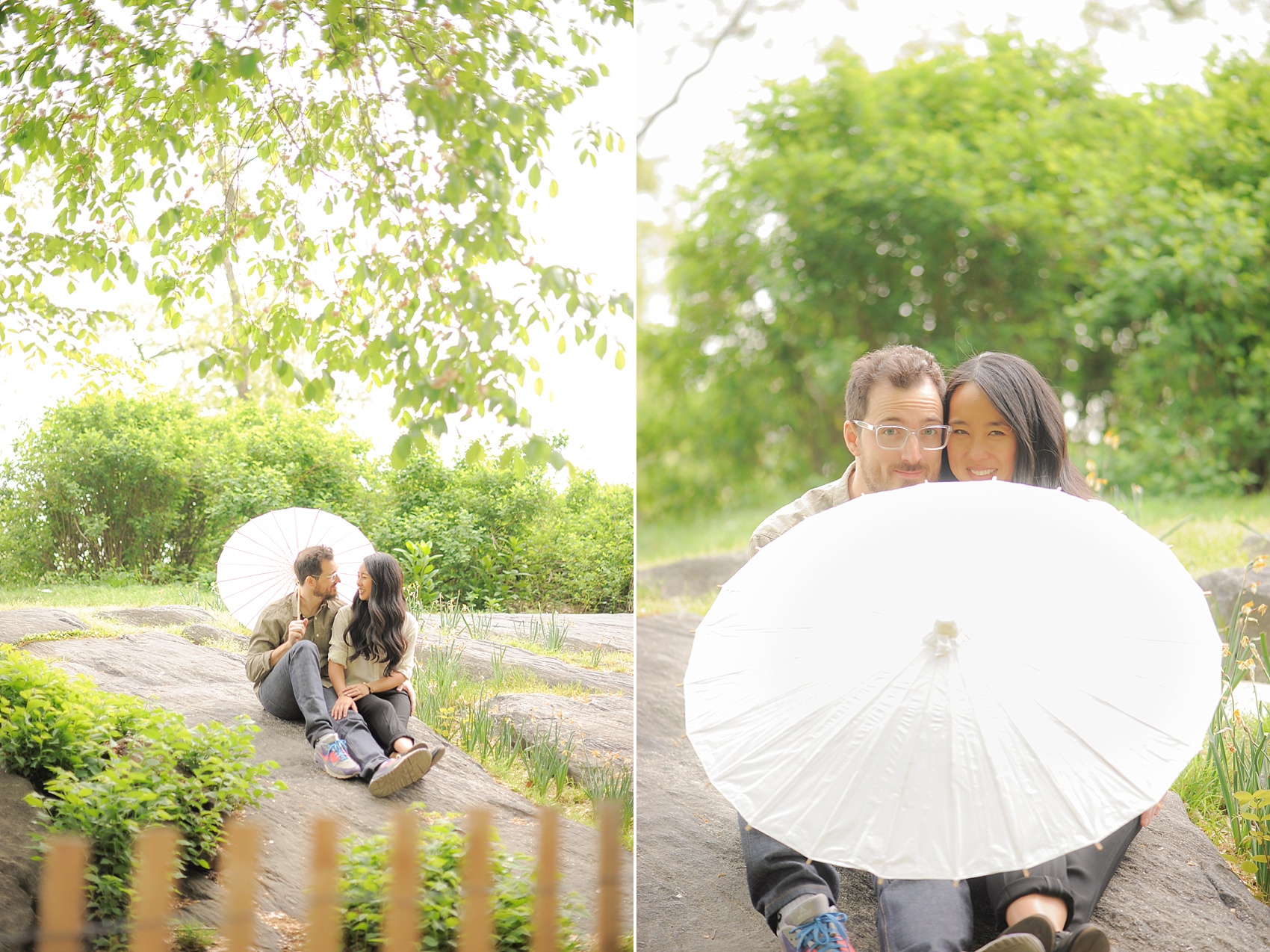 Doug let Marisa borrow his umbrella when they first met…and I love that they brought a parasol as a nod to those first moments together!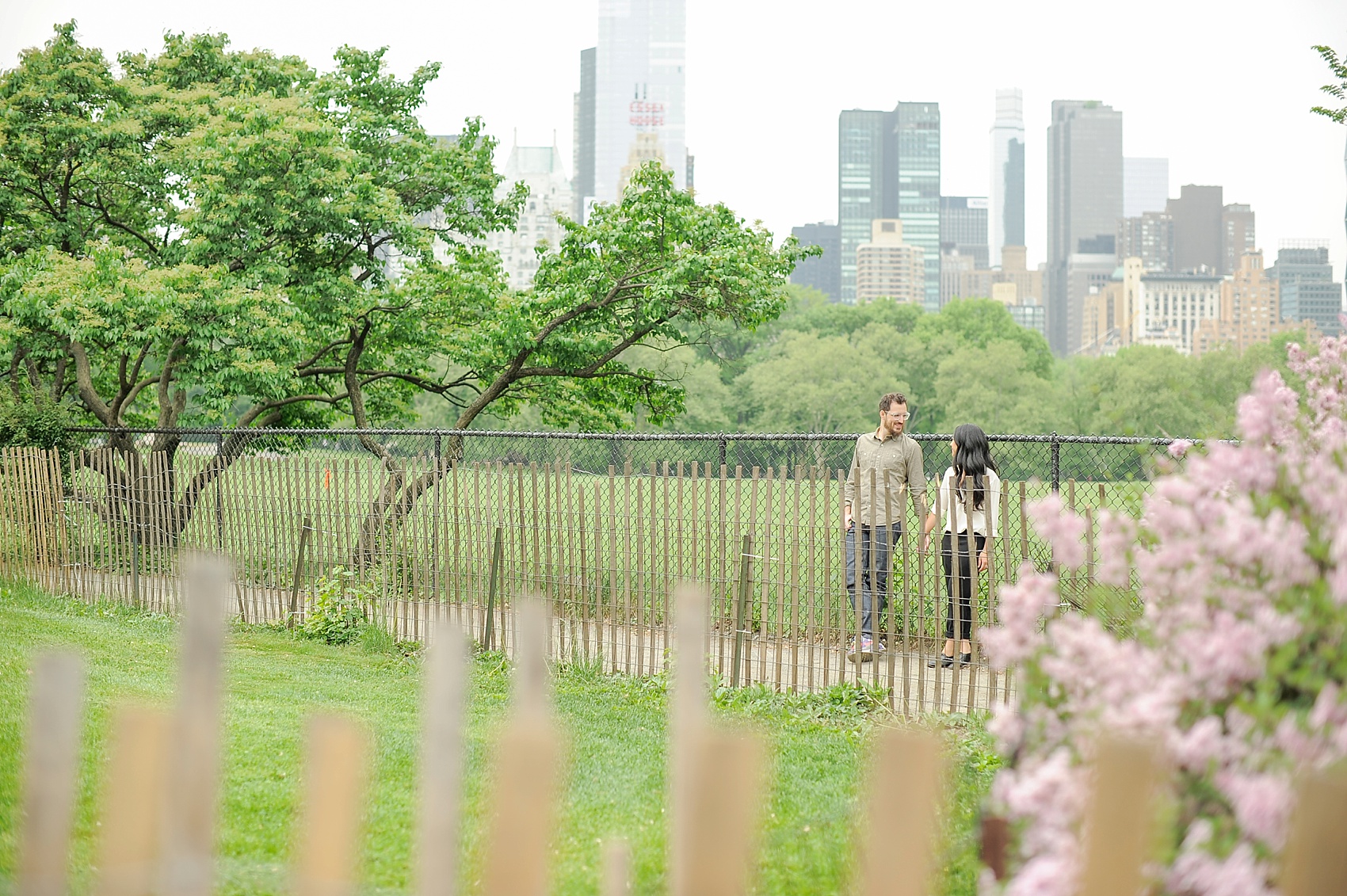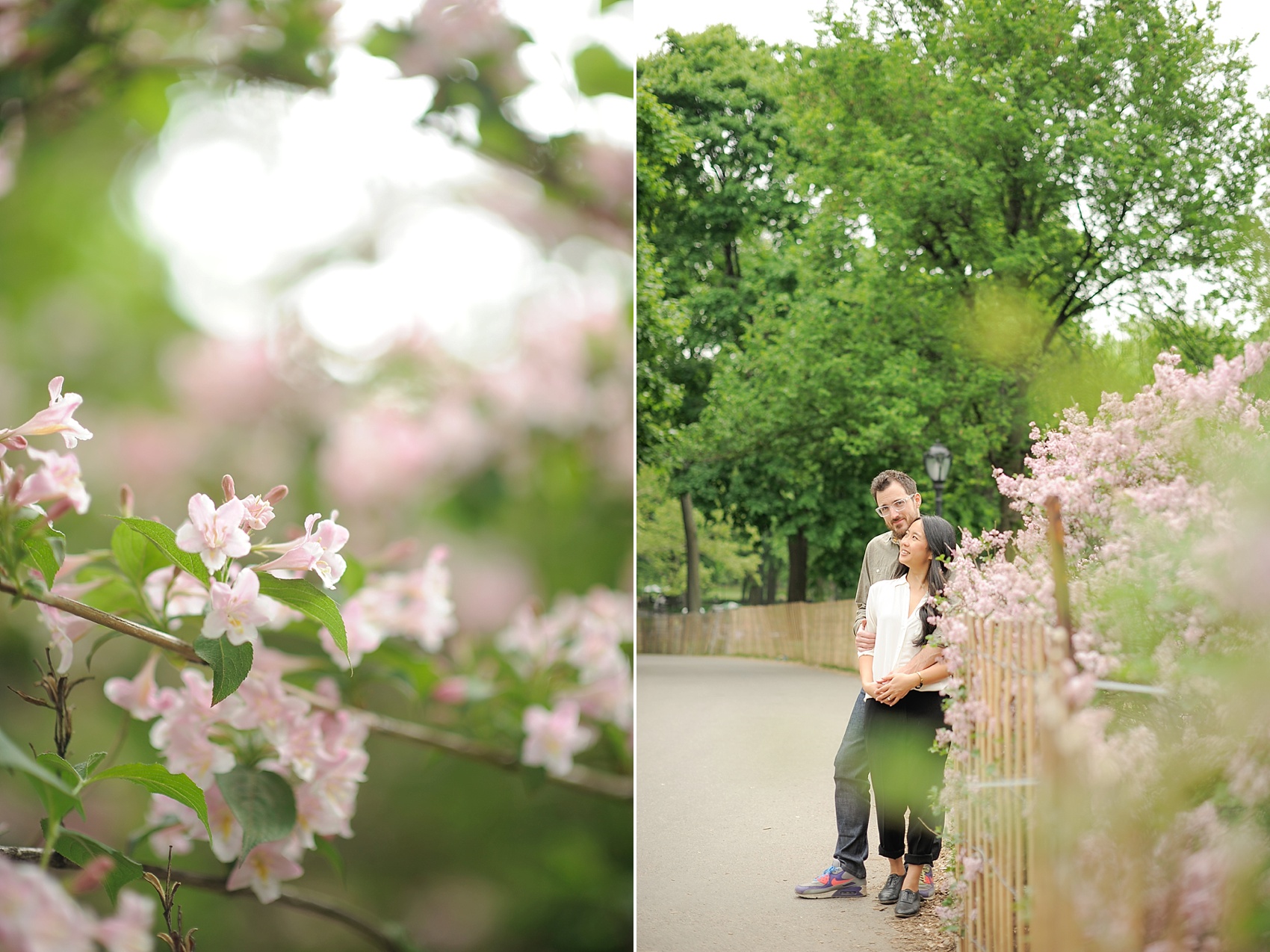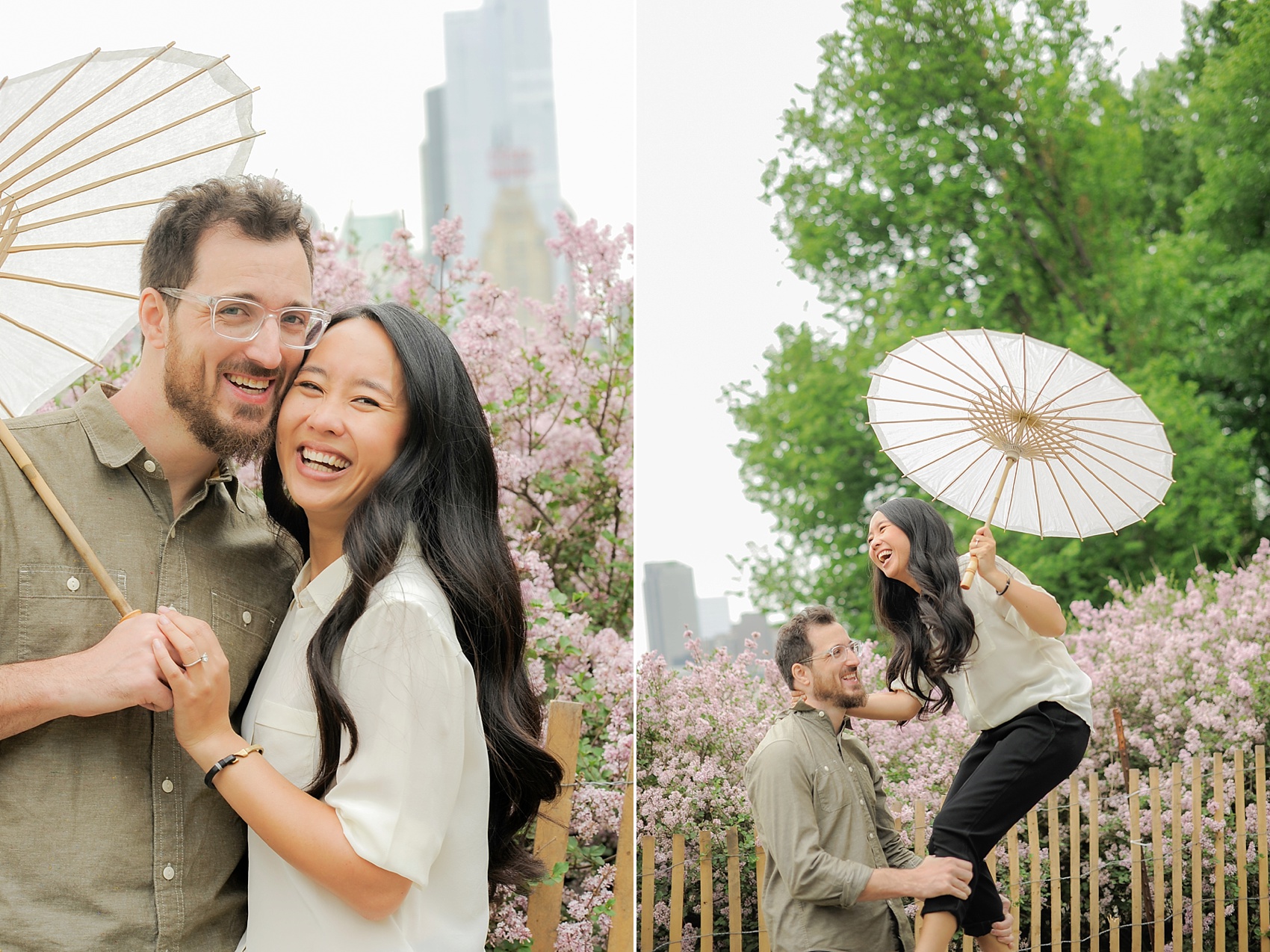 Doug's so playful and it didn't surprise me he knew of a little dance move where Marisa could climb on his knee in an acrobatic attempt for a "grand pose" photo. Lots of confusion and laughter ensued, which is a-okay with me! These two have contagious smiles!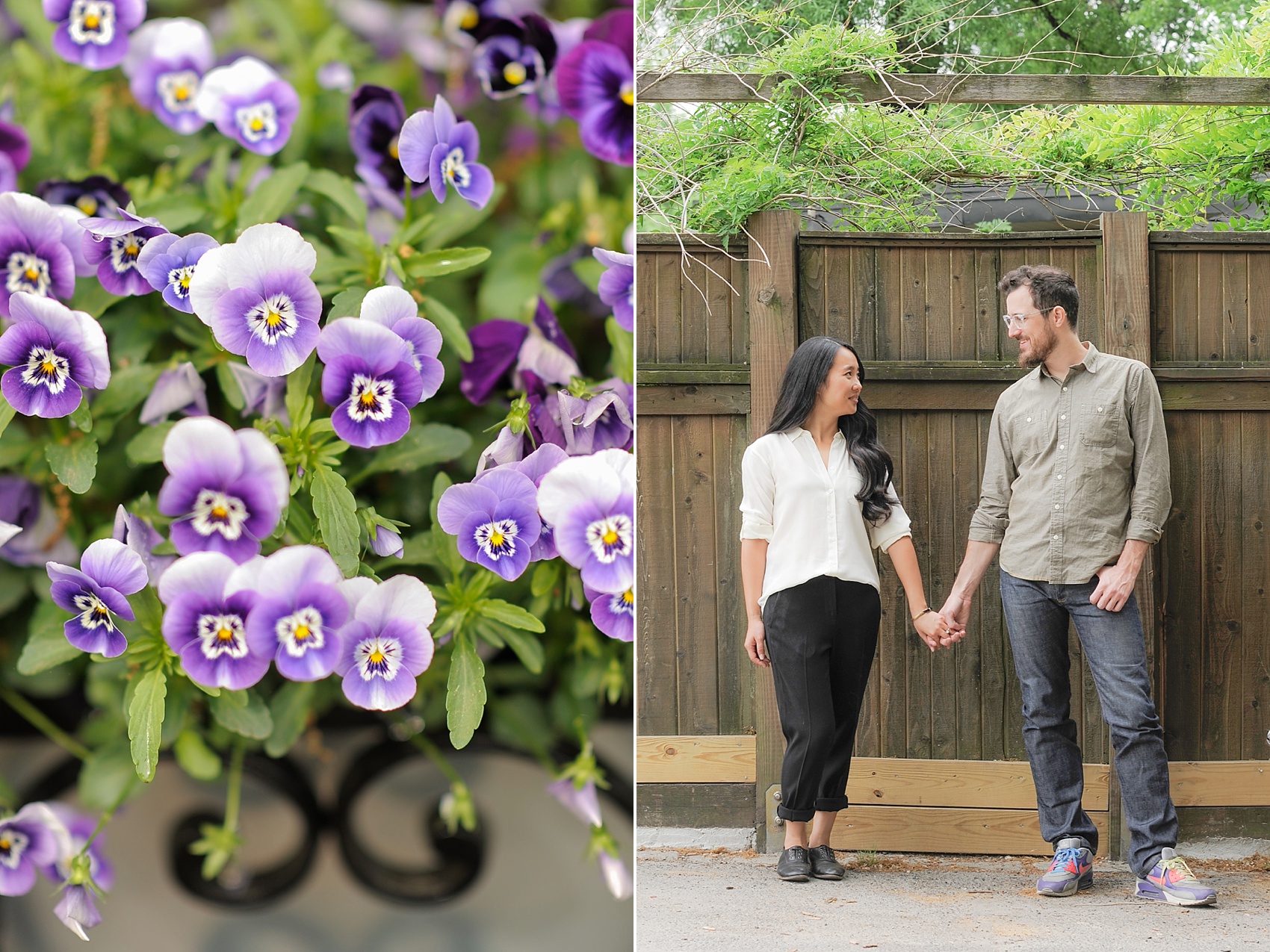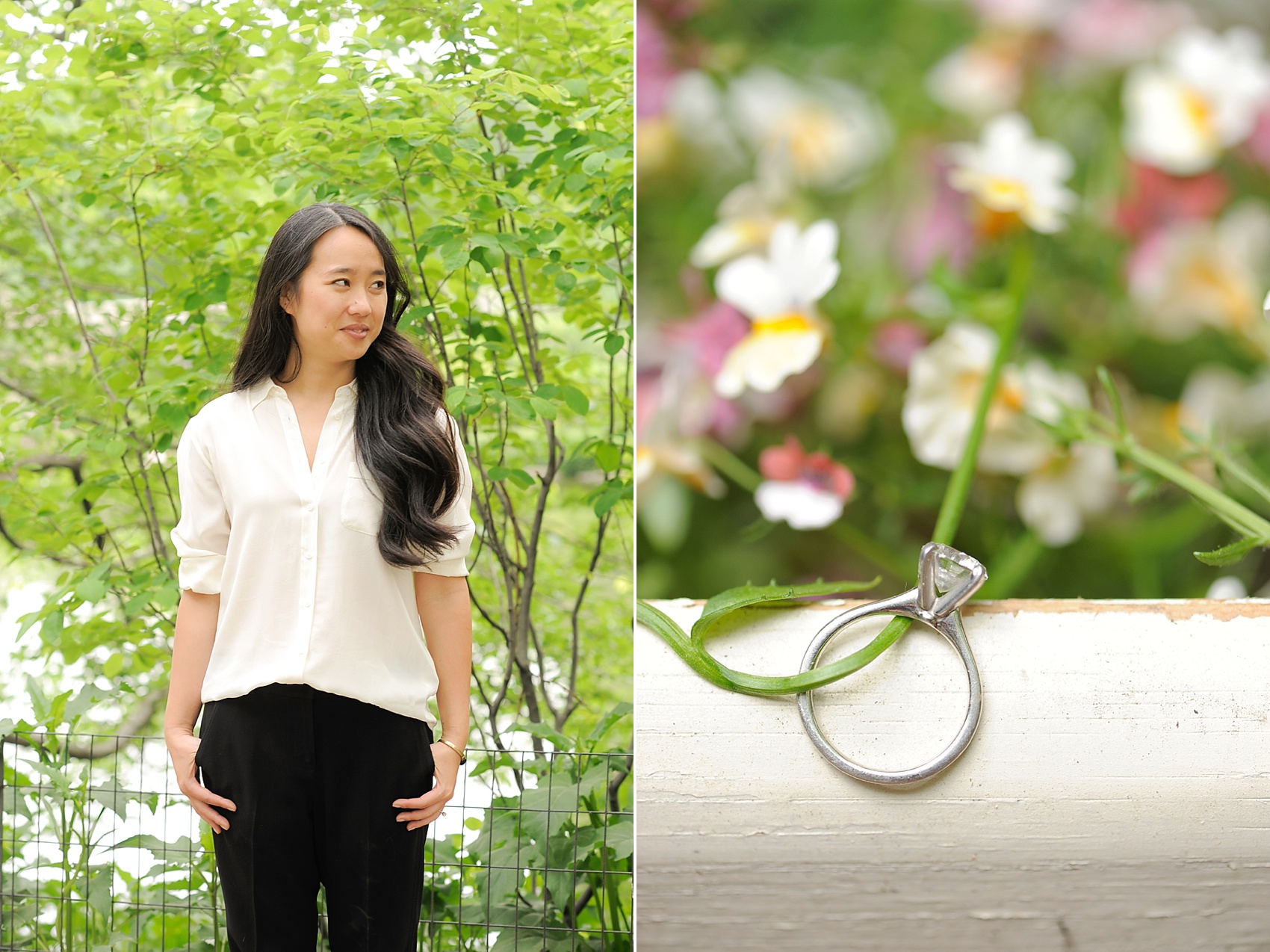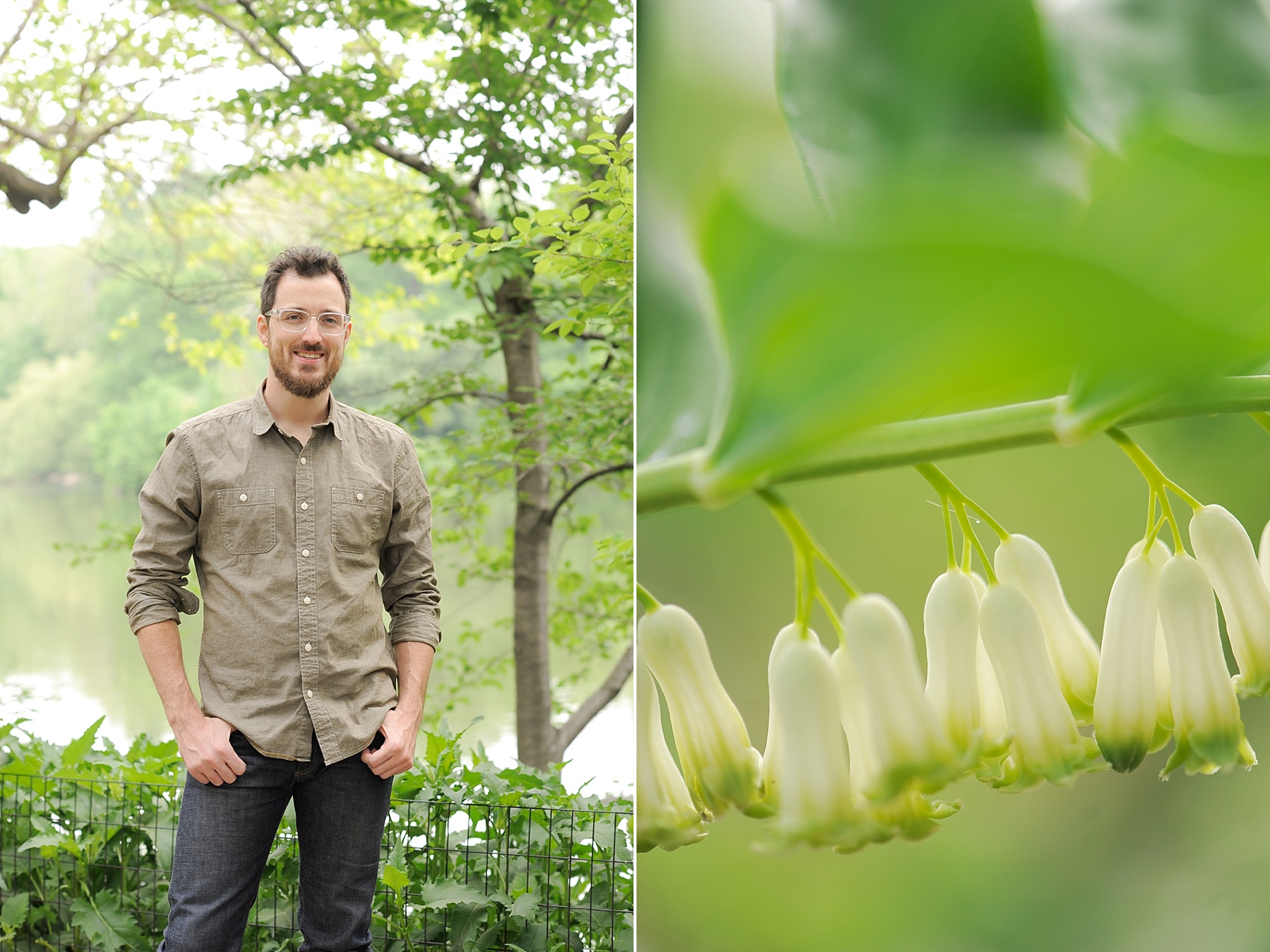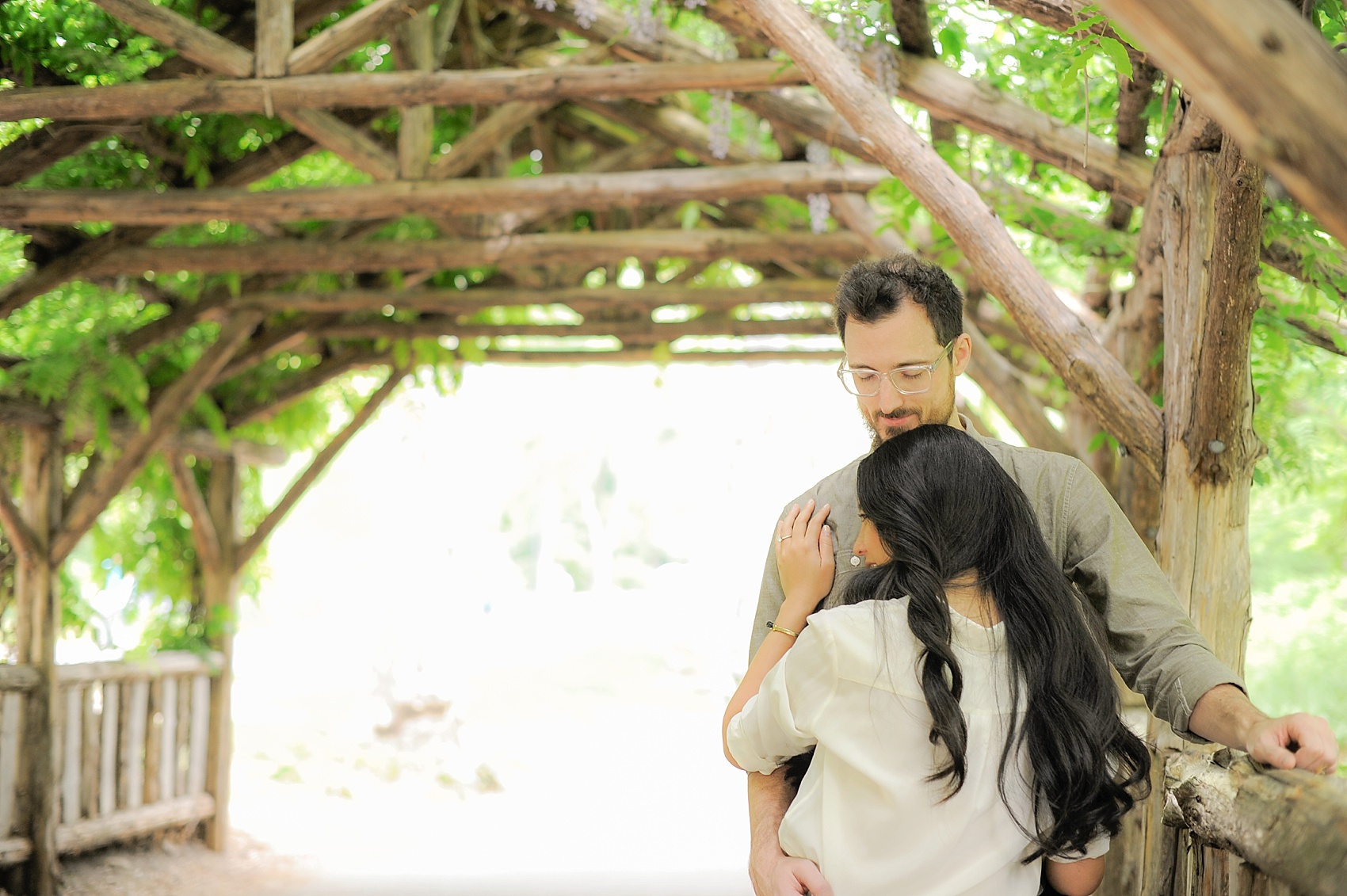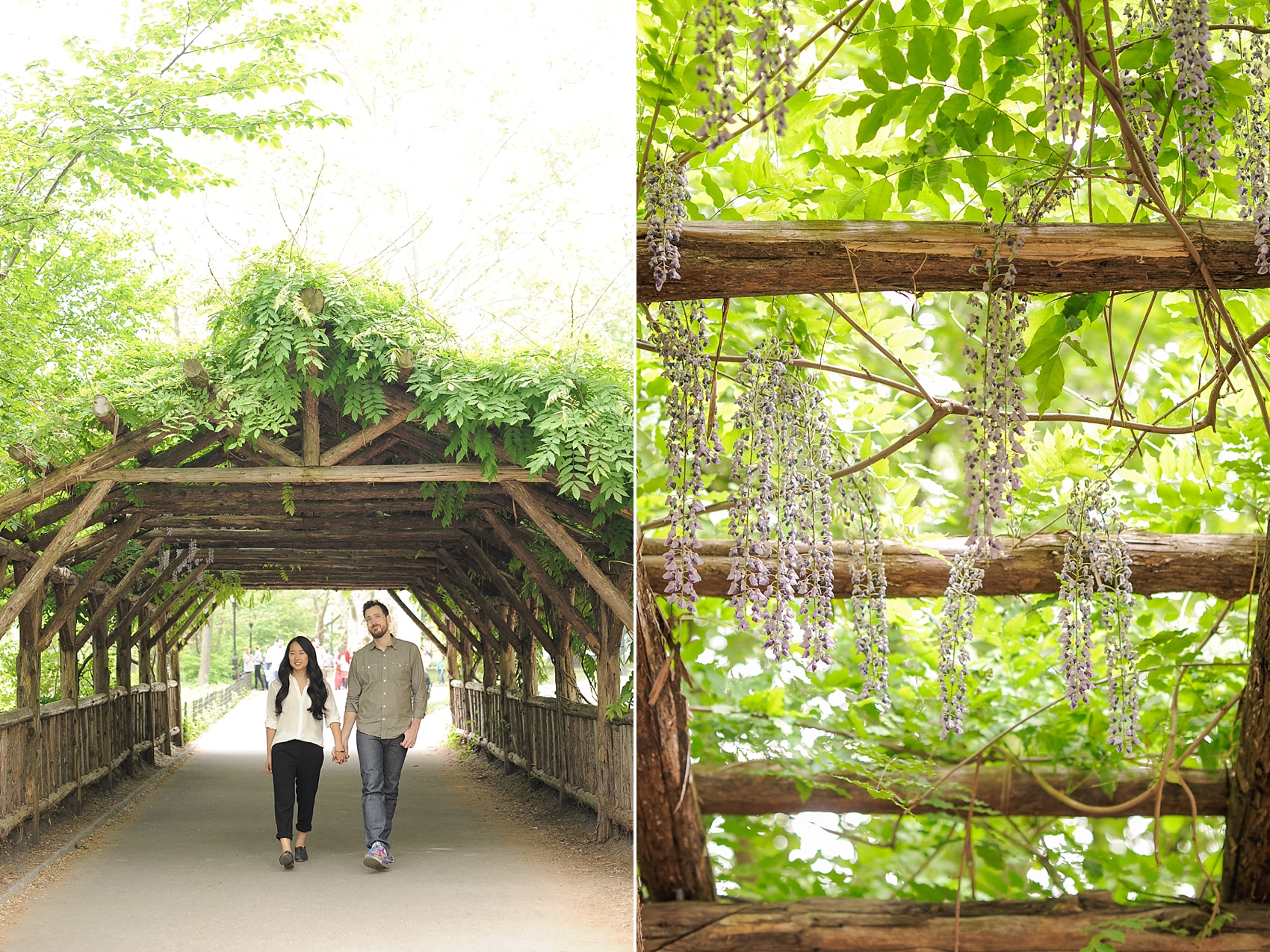 The wisteria was in bloom too! Ahhhh! It was amazing!
We headed to their friend's apartment after, not far from the park, to take advantage of their garden and this fabulous ivy-covered wall.
I LOVE that their styles were reflective of their personalities, including Marisa's two fashion-forward looks and Doug's playful sneakers. It's true that it's best to be yourself and these two hit the nail on the head with their outfit selections for the morning.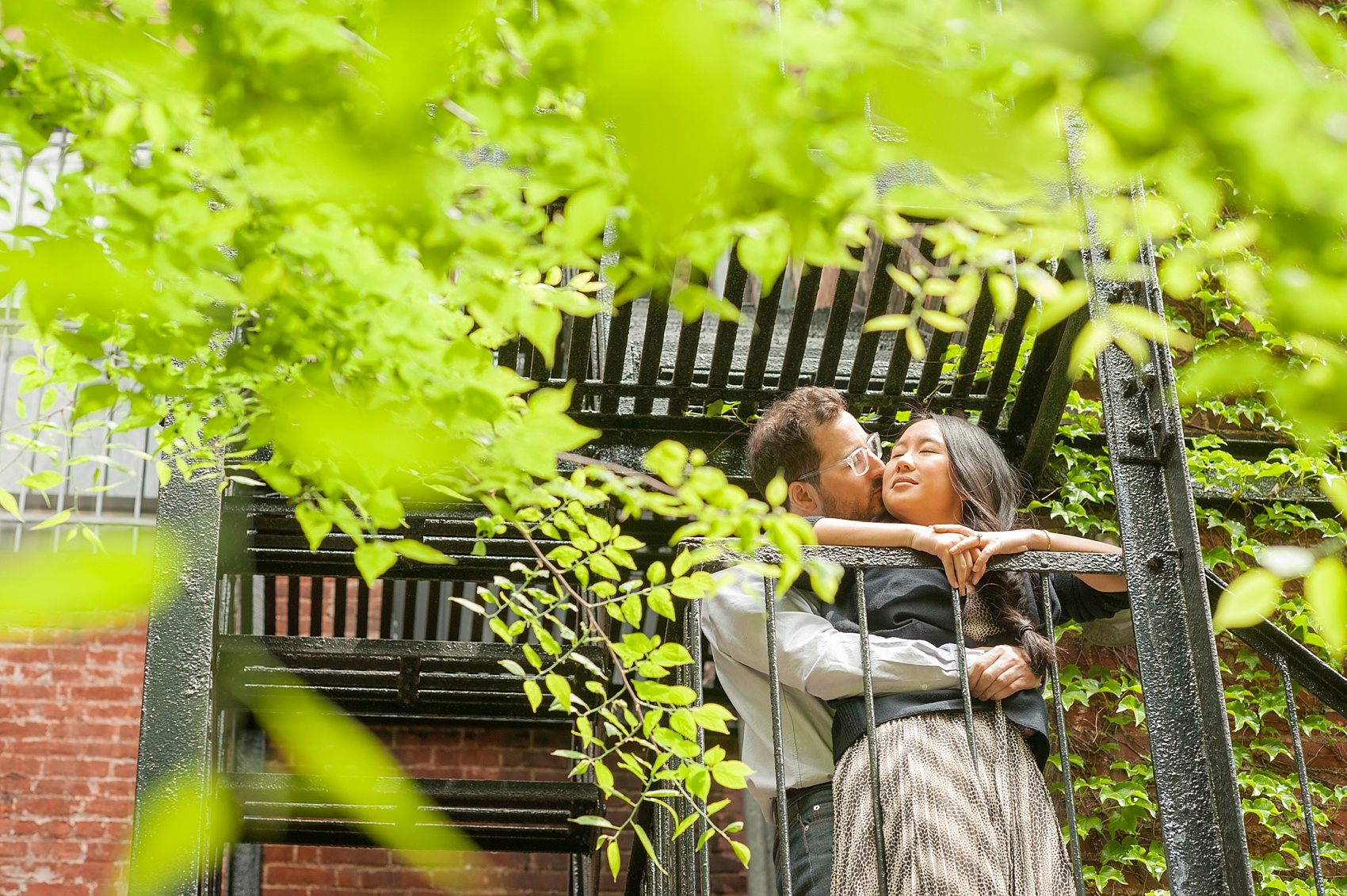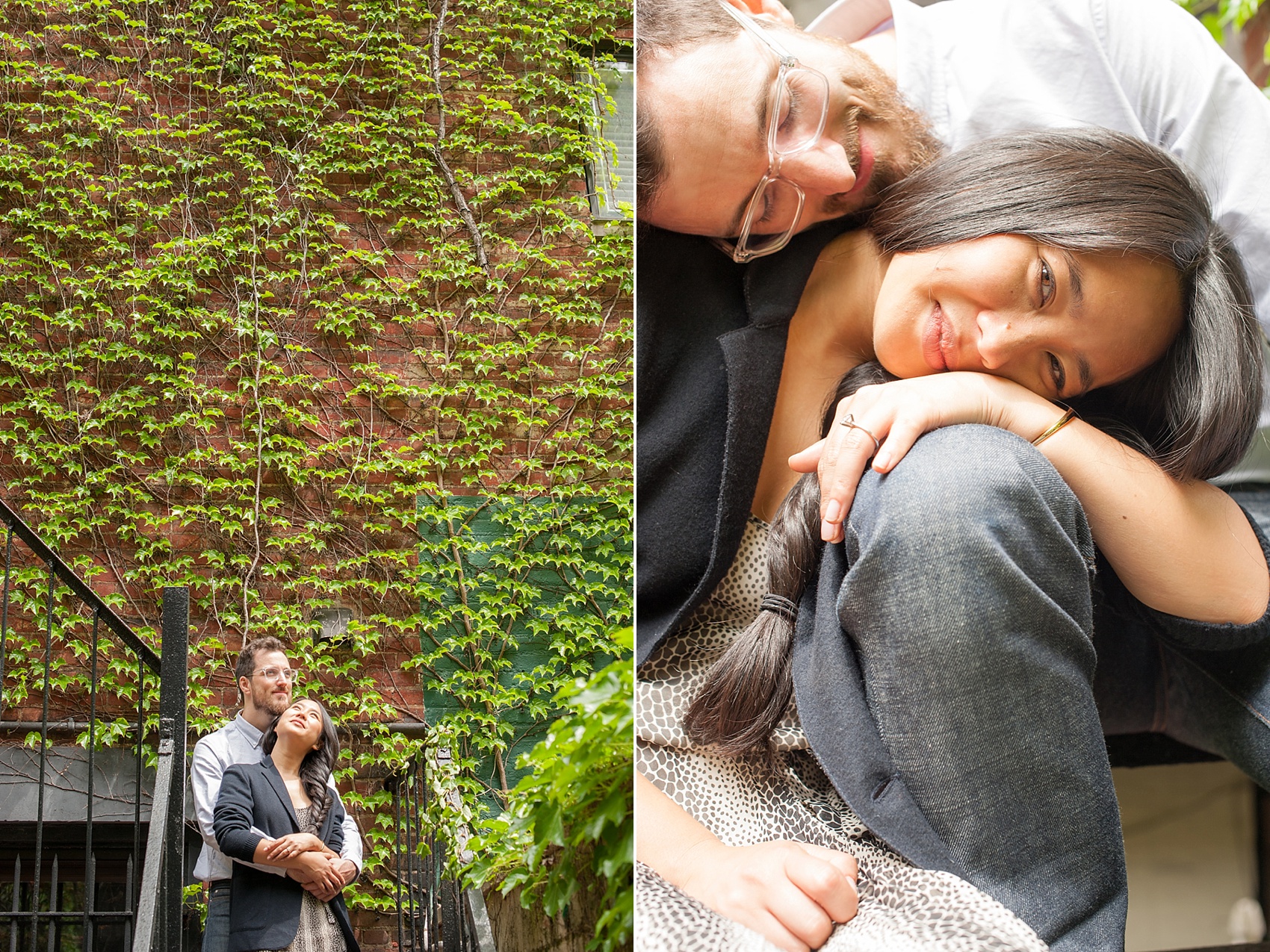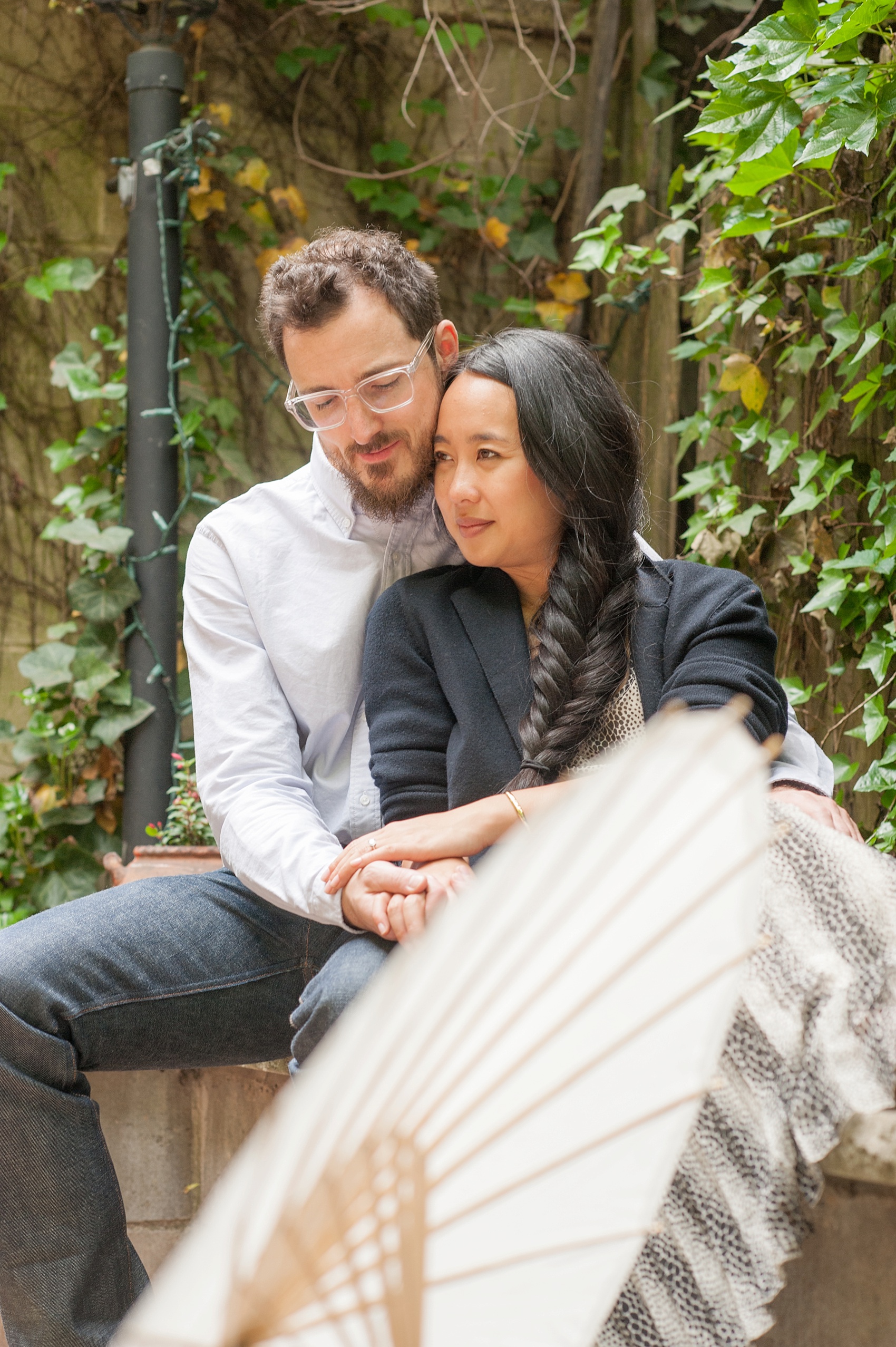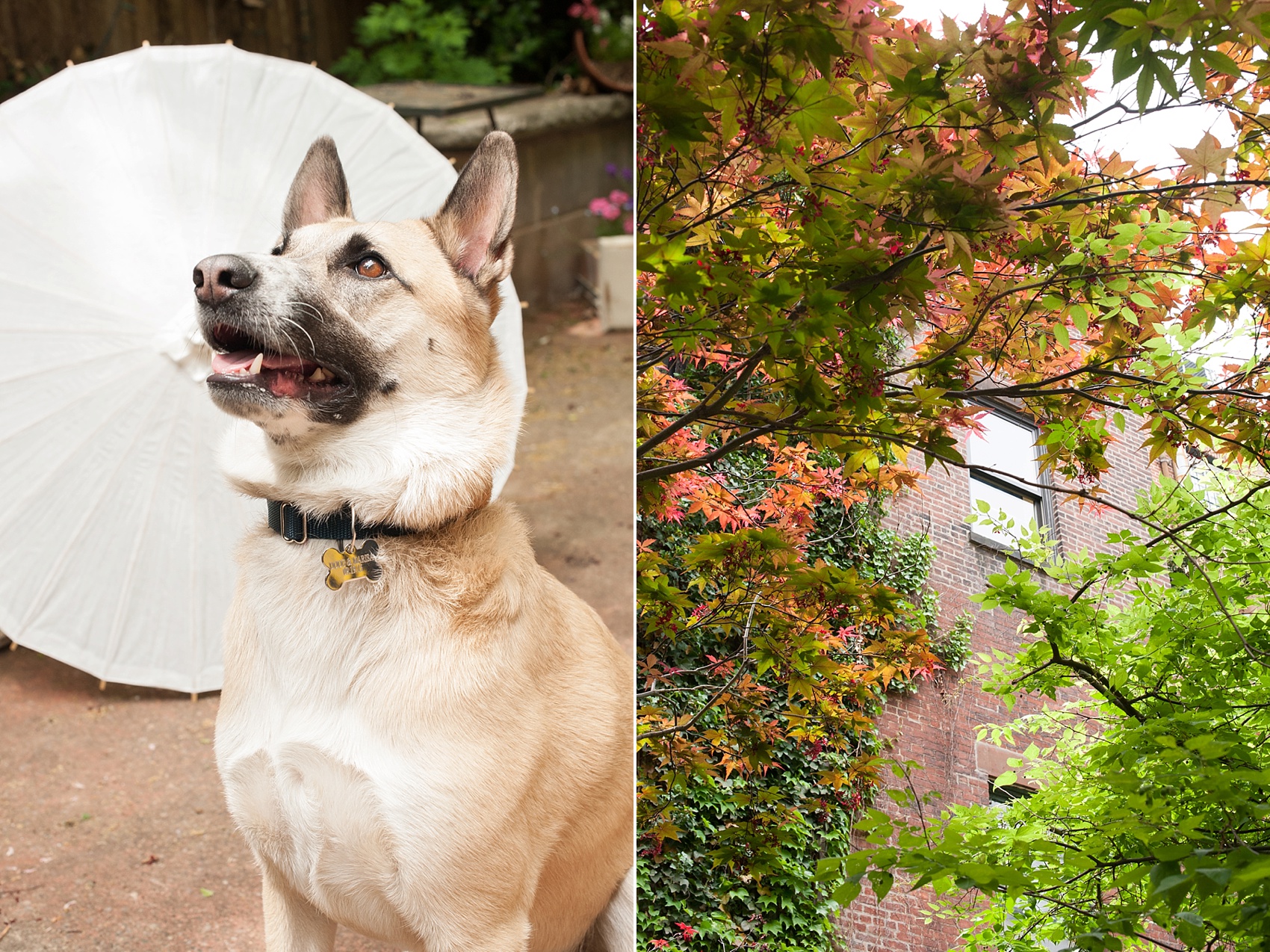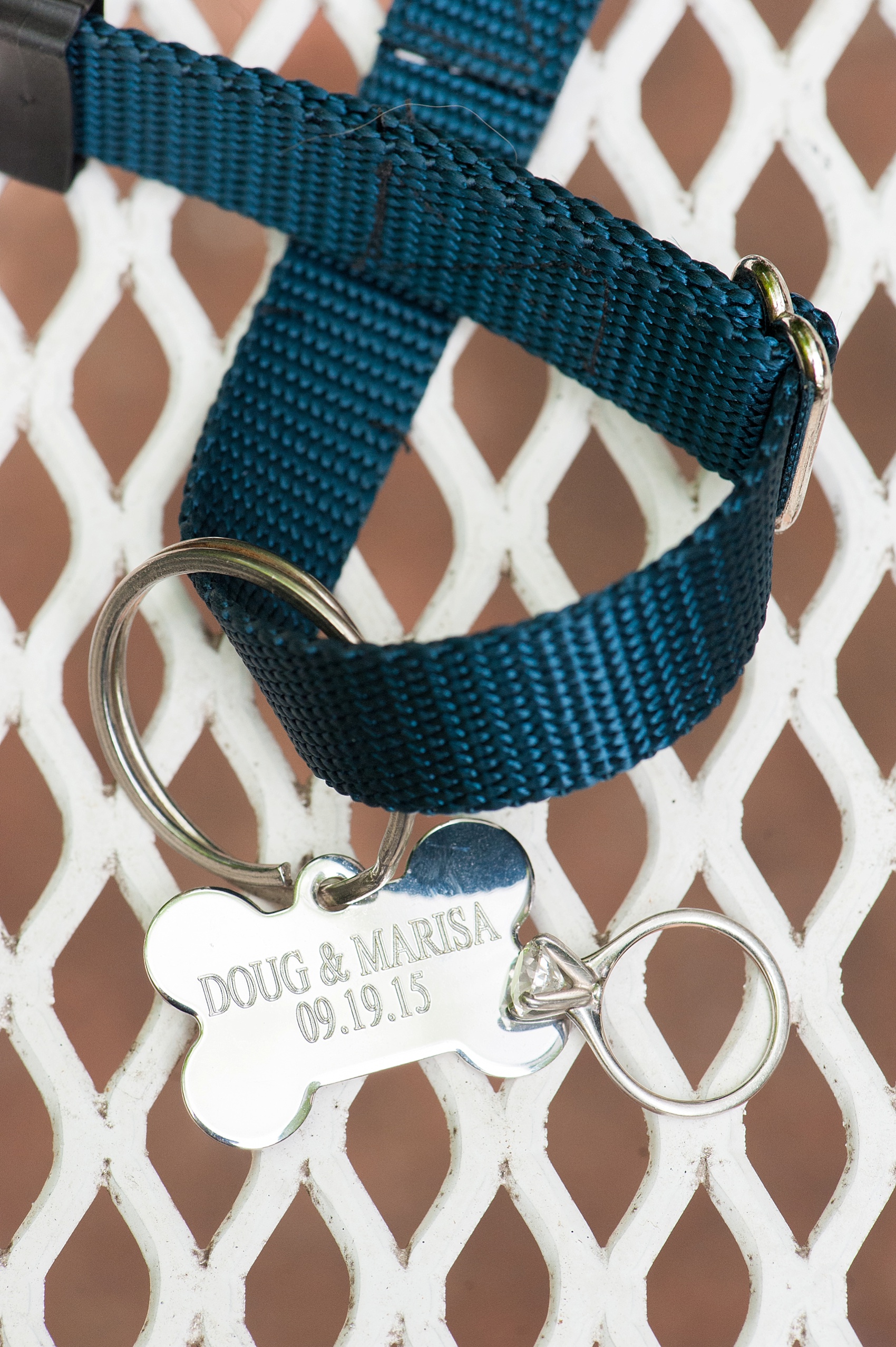 Isn't the dog tag they had custom made adorable!?! I LOVE this idea!
Congratulations you two! I adored spending time with you and I know what a celebration (er, party!) and amazing photographic adventure it's going to be to document your day this September!
Happy Thursday!