Pretty white lace, hot red shoes, and well dressed man and a couple in love!  That sums up my morning with Catherine and Jeff when we headed to the NoHo area of NYC to photograph their engagement session.  I love so many photos from this day, especially all the flowers, and can't wait to photograph their wedding at the end of September, in a few weeks!
Hot red shoes above and a vibrant sunflower below.  I love such great colors!  (And a little secret – that sunflower photo with Catherine's engagement ring may be my favorite photograph I've ever created.)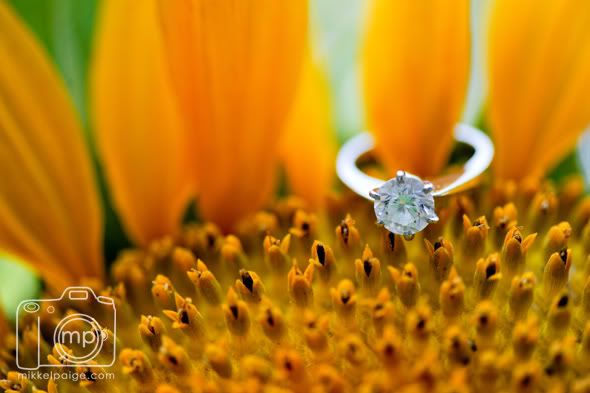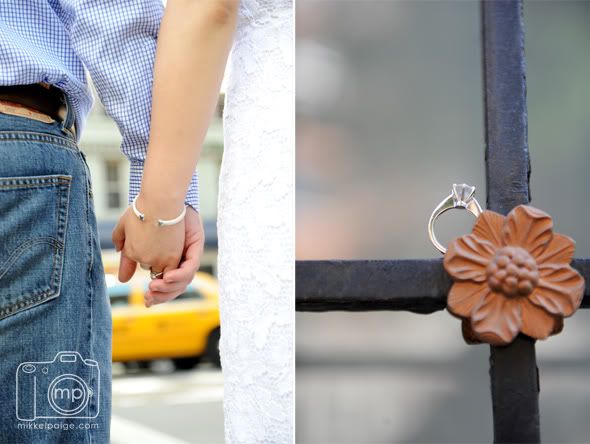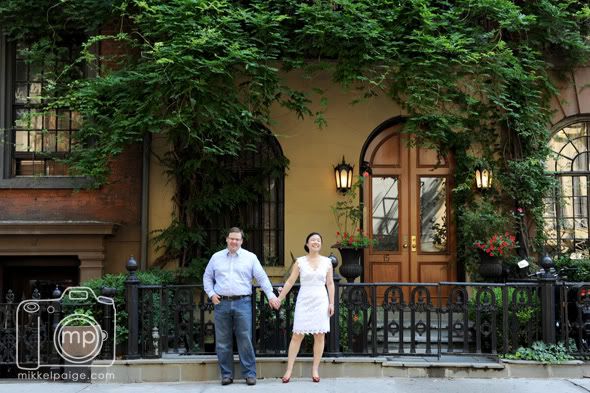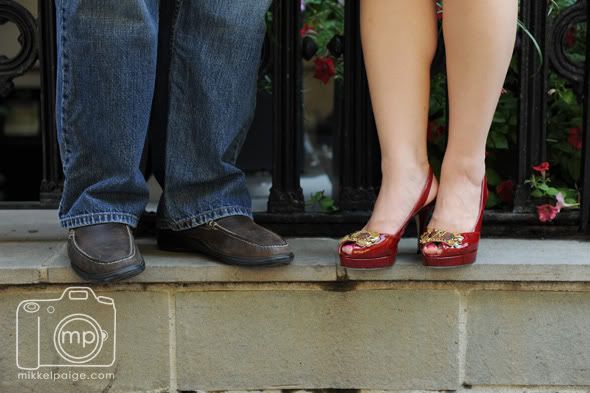 A little fun in Photoshop never hurt no one!
And to end the session, I couldn't resist photographing numbers in the area.  9 Street for the month of September and 29 for their wedding day.  September 29th, just around the corner!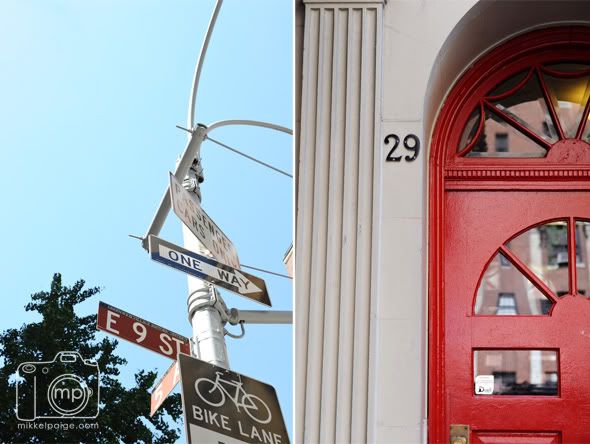 Happy Tuesday!