Ali's bridal session at The Carolina Inn was so very her. From her vintage-esque wedding gown, to cat-eye makeup, to heirloom cameo necklace, it was such a wonderful glance at how stunning she would look on her wedding day. Ali's portrait photographs resulted in some of my FAVORITE images of a bride, ever.
Her wedding gown train was long and lush and the prettiest lace gave me a lot of fabric to play with in every image. The above right image was the perfect situation to bunch up the train into such a pretty pose for an iconic photo.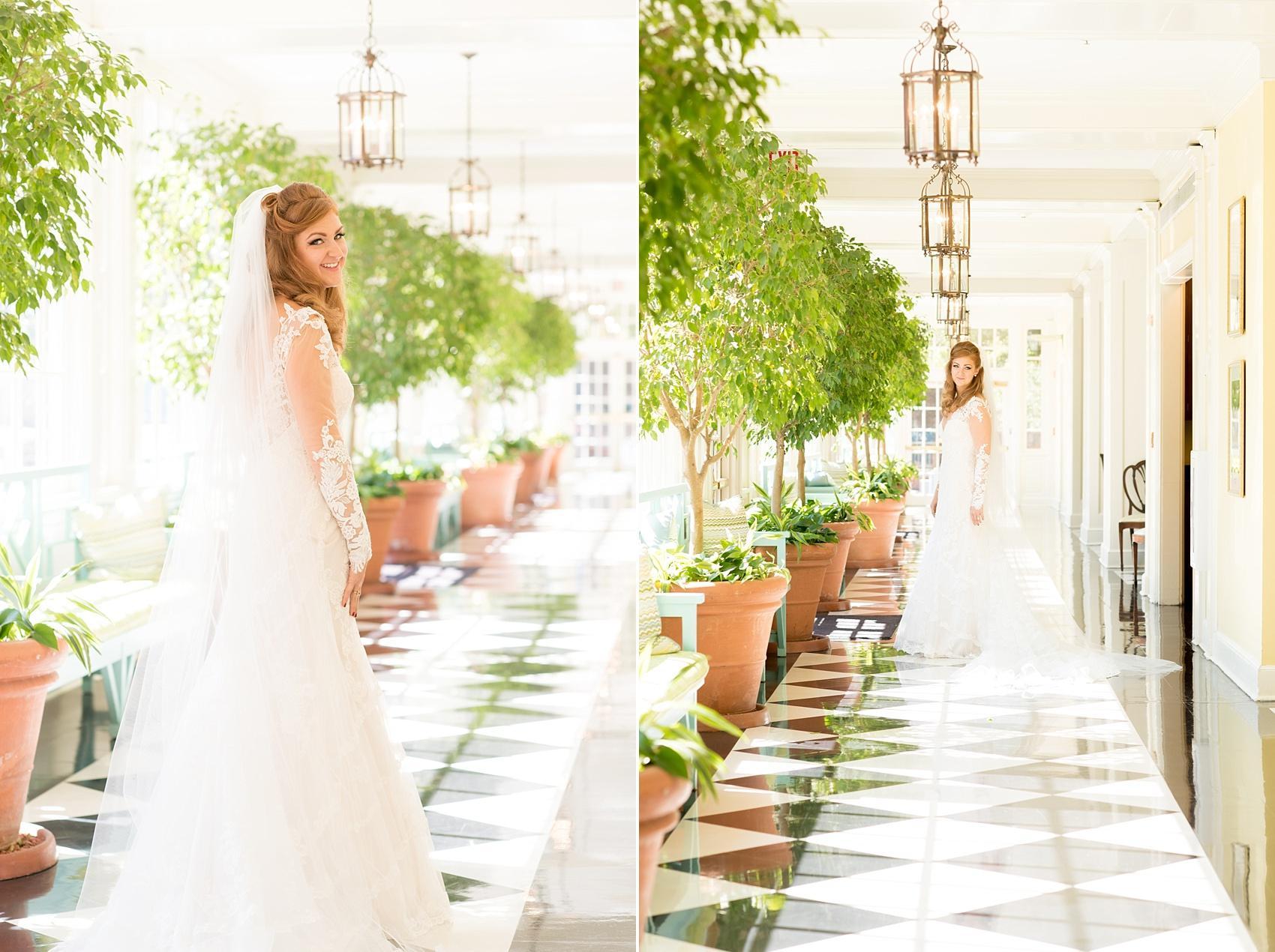 I LOVE these images of her on the classic black and white checkered floor of The Carolina Inn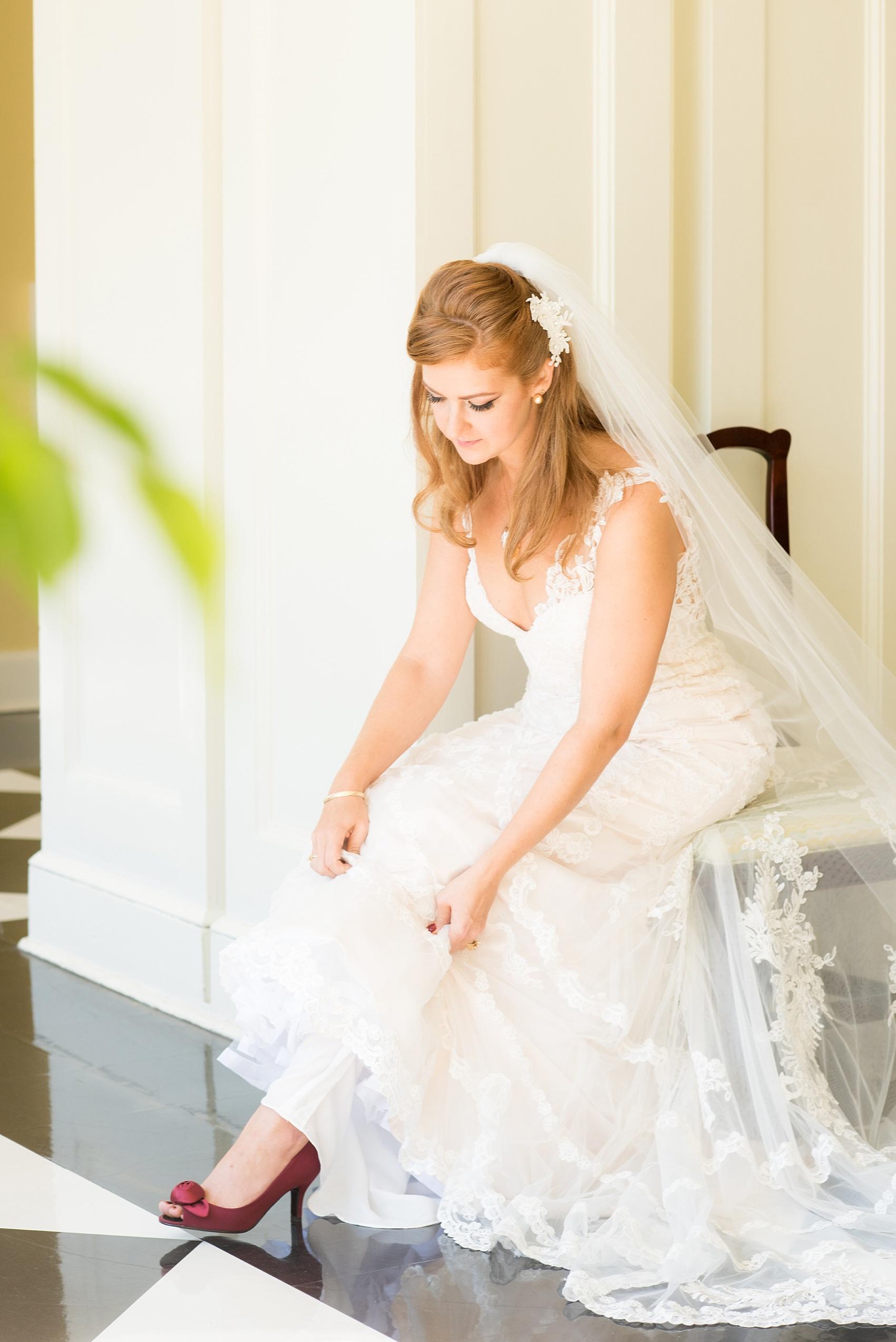 The great thing about a bridal session is you get to test out a hair style, makeup and the dress before the big day…and wear it all for two occasions! Her deep red rosette detailed shoes, removable sleeves on her dress, and beaded lace applique on her hair were items I was excitedly looking forward to seeing in October as well. Her pearl earrings made a reappearance too.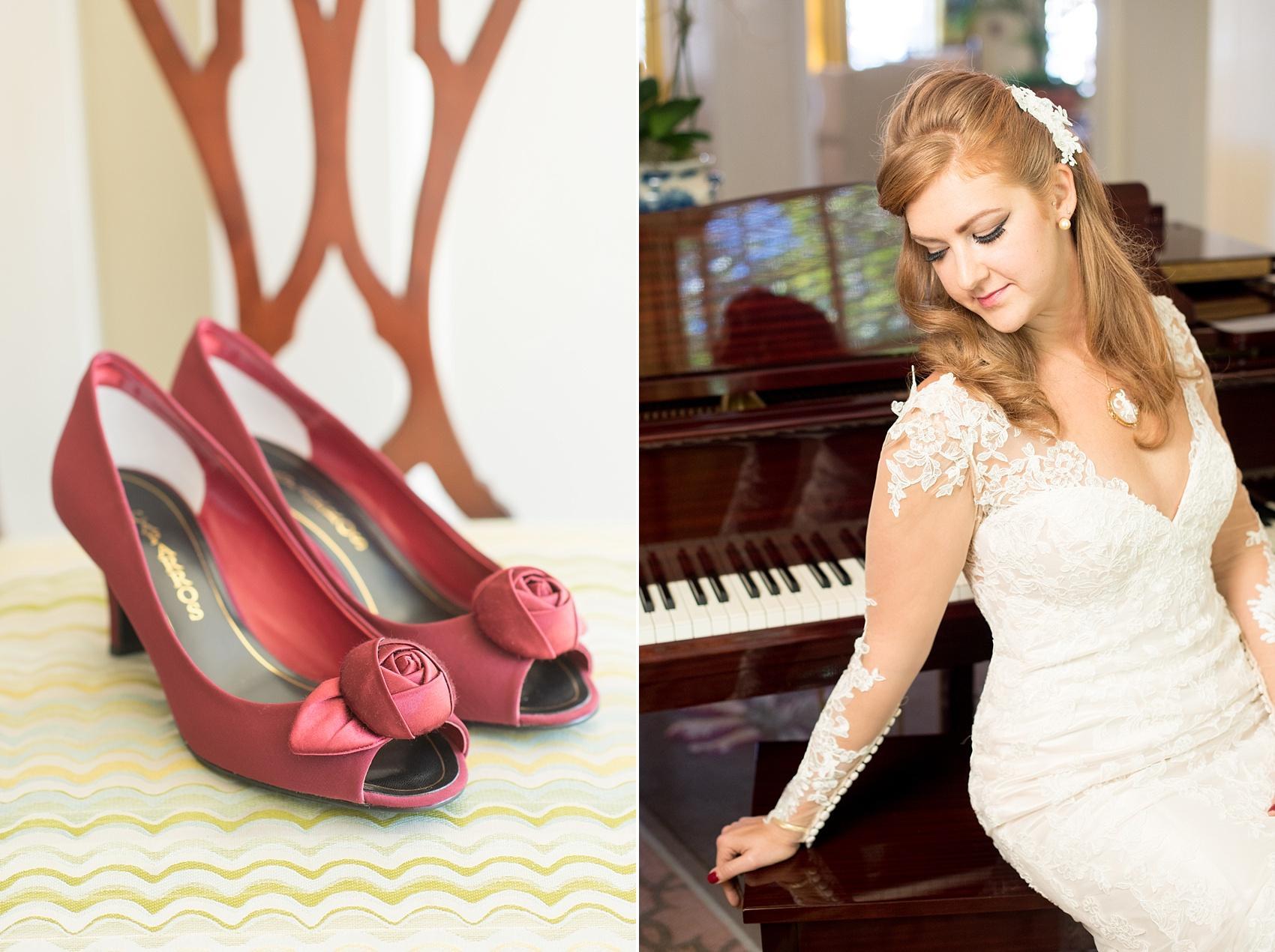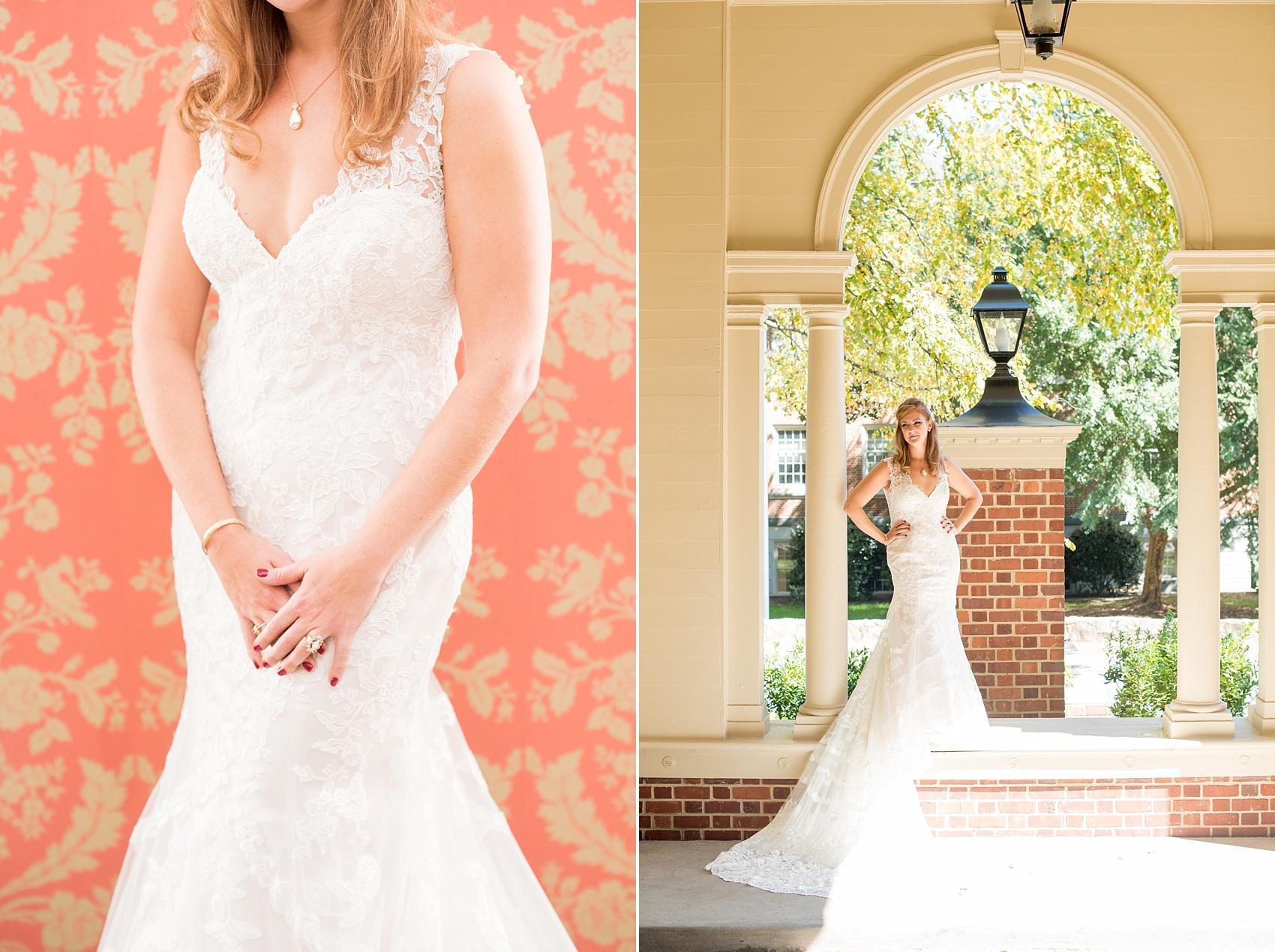 She's so "Vogue" in these images. I love it!
Never a girl for the ordinary, Ali's engagement ring was vintage too, with a marquee center stone set in yellow gold. Ali's an artist with clear creative vision and I loved how all the elements she envisioned came together to be uniquely her. Her dress was incredible, as you can see – she altered a Martina Liana design to have removable sleeves, giving her already beautiful low-back, plunging neckline dress an extra "wow" factor.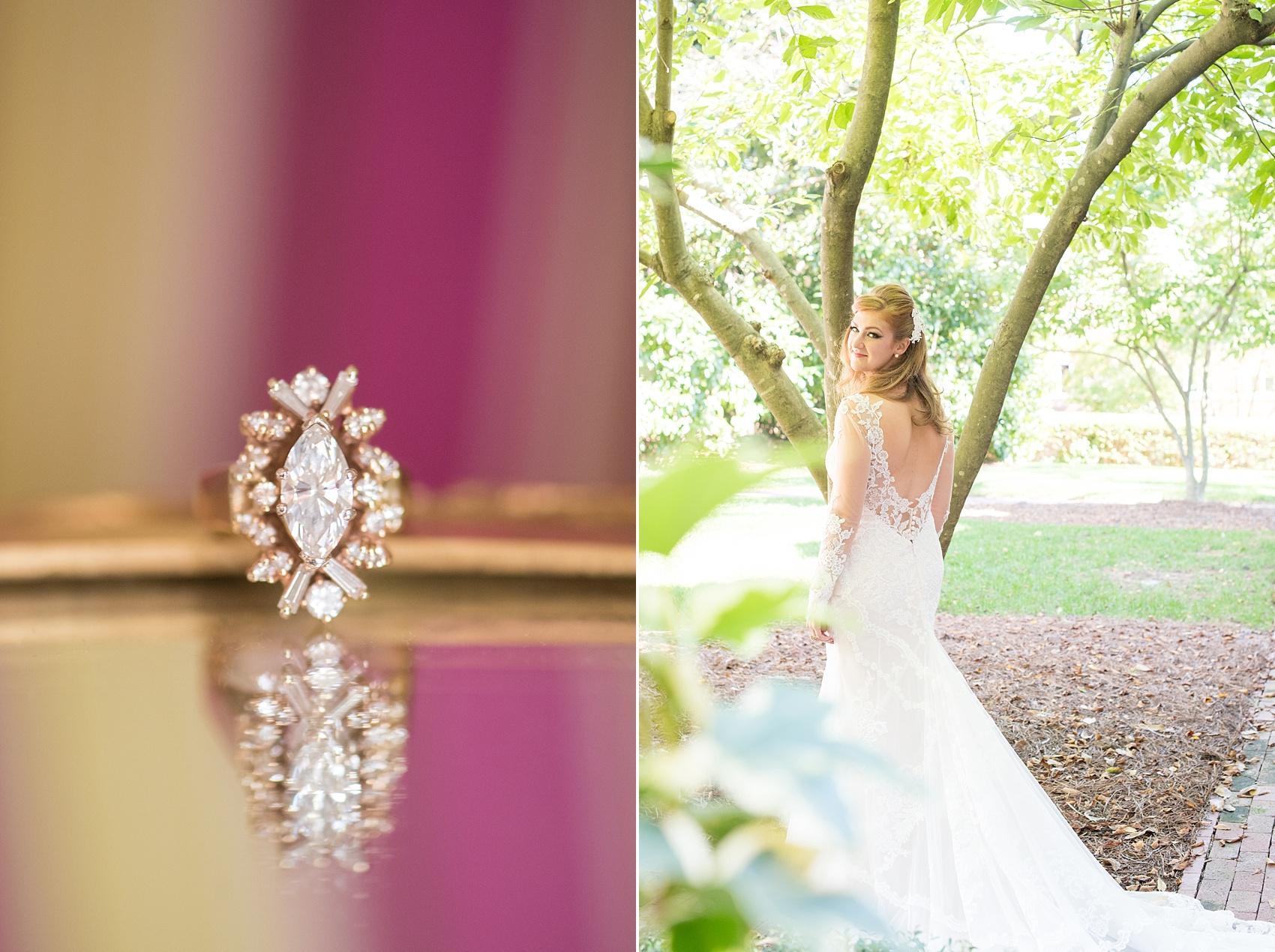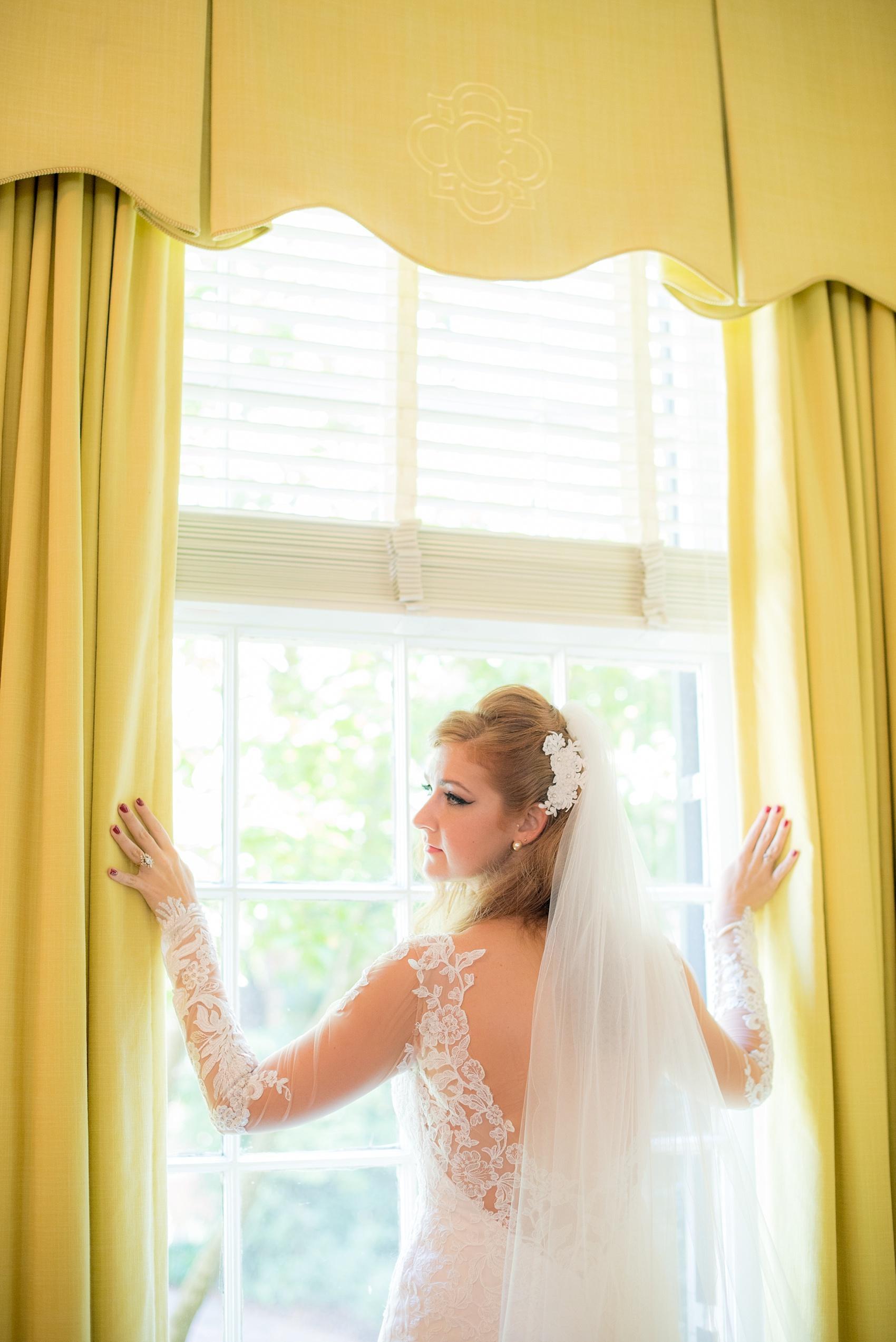 Isn't she a beauty?
Venue: The Carolina Inn / Wedding planner: A Swanky Affair / Hair: Cara at DB Sutton / Wedding gown designer: Martina Liana
Don't forget to check out their wedding day (another one of my favorites, ever) and more on Facebook and Instagram.
Happy Tuesday!