Brooklyn Winery is a sought after venue in NYC and I love looking at these oh-so-spring wedding photos. One of the joys of my job is getting to work with some great friends (who are friends in the industry but also in life) and working with Jaine of Brklyn View Photography to second shoot for her on this one was so much fun. I loved watching her work and being there to get some candid side shots and detail shots. It was truly a memorable day – I smile just thinking of Jaine and being there with her! And of course the couple was beee-auti-ful and the wedding was a stunner, filled with an incredibly gorgeous and unique deep purple orchid bouquet and deep jewel tone accents.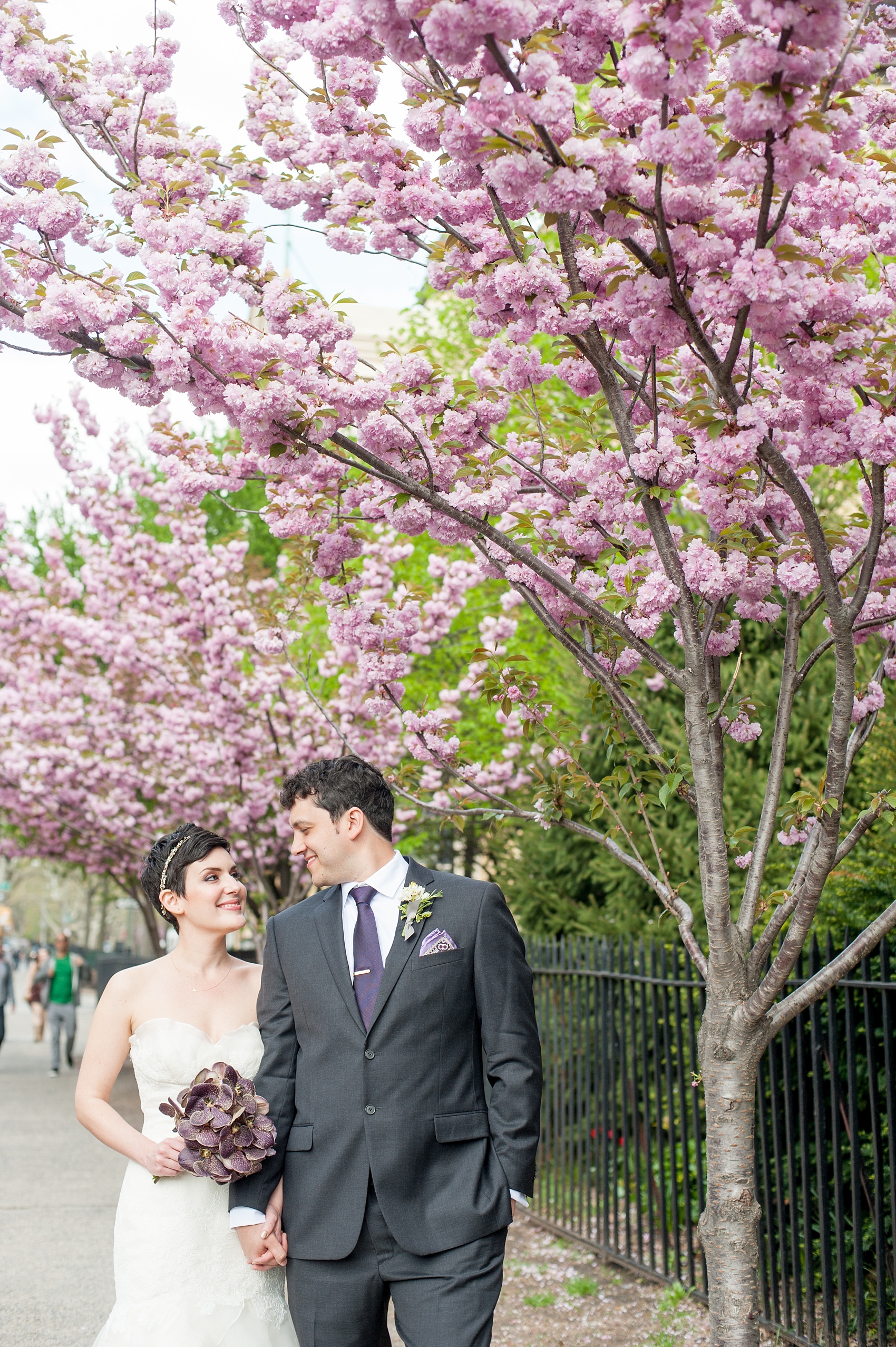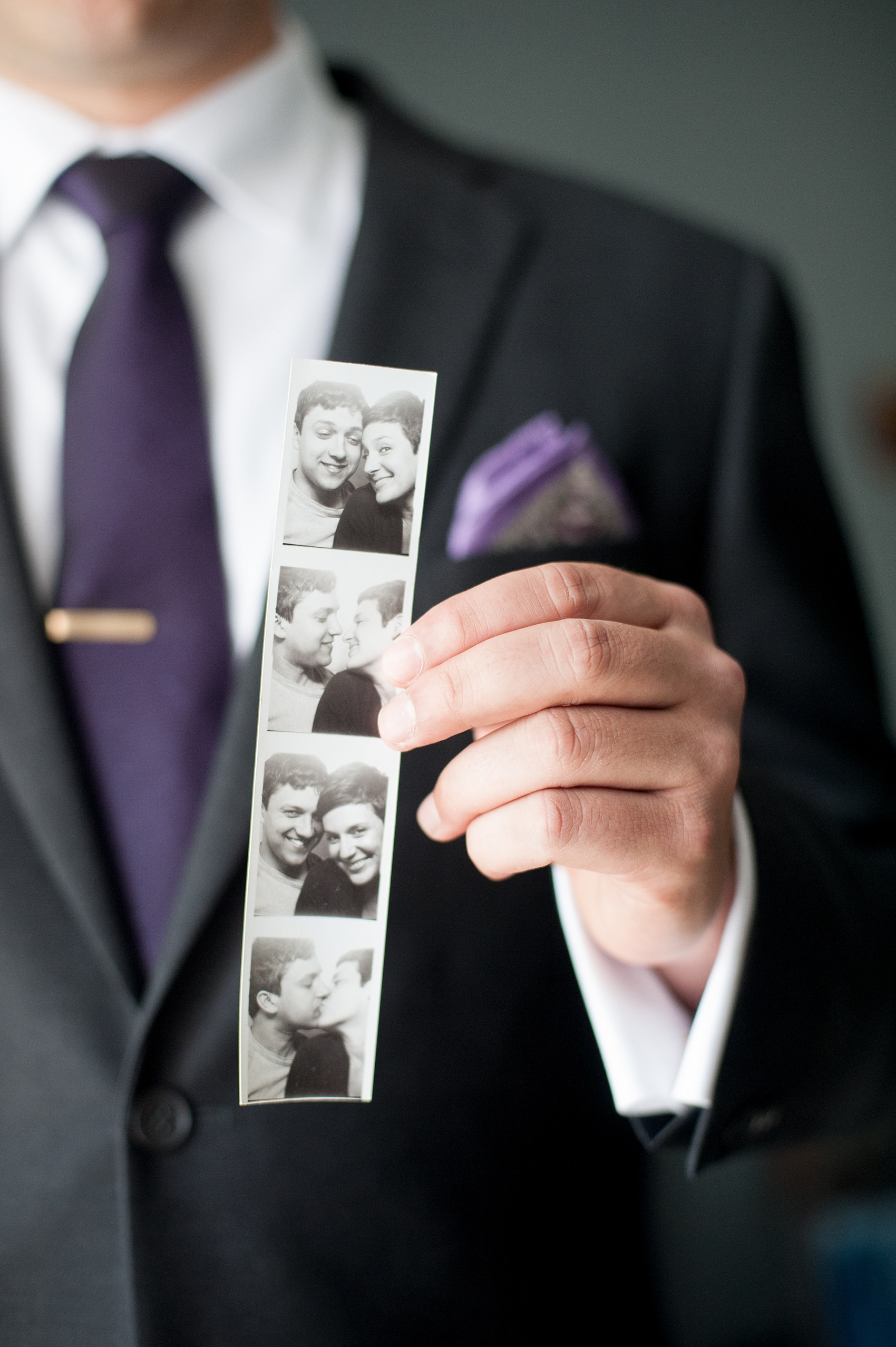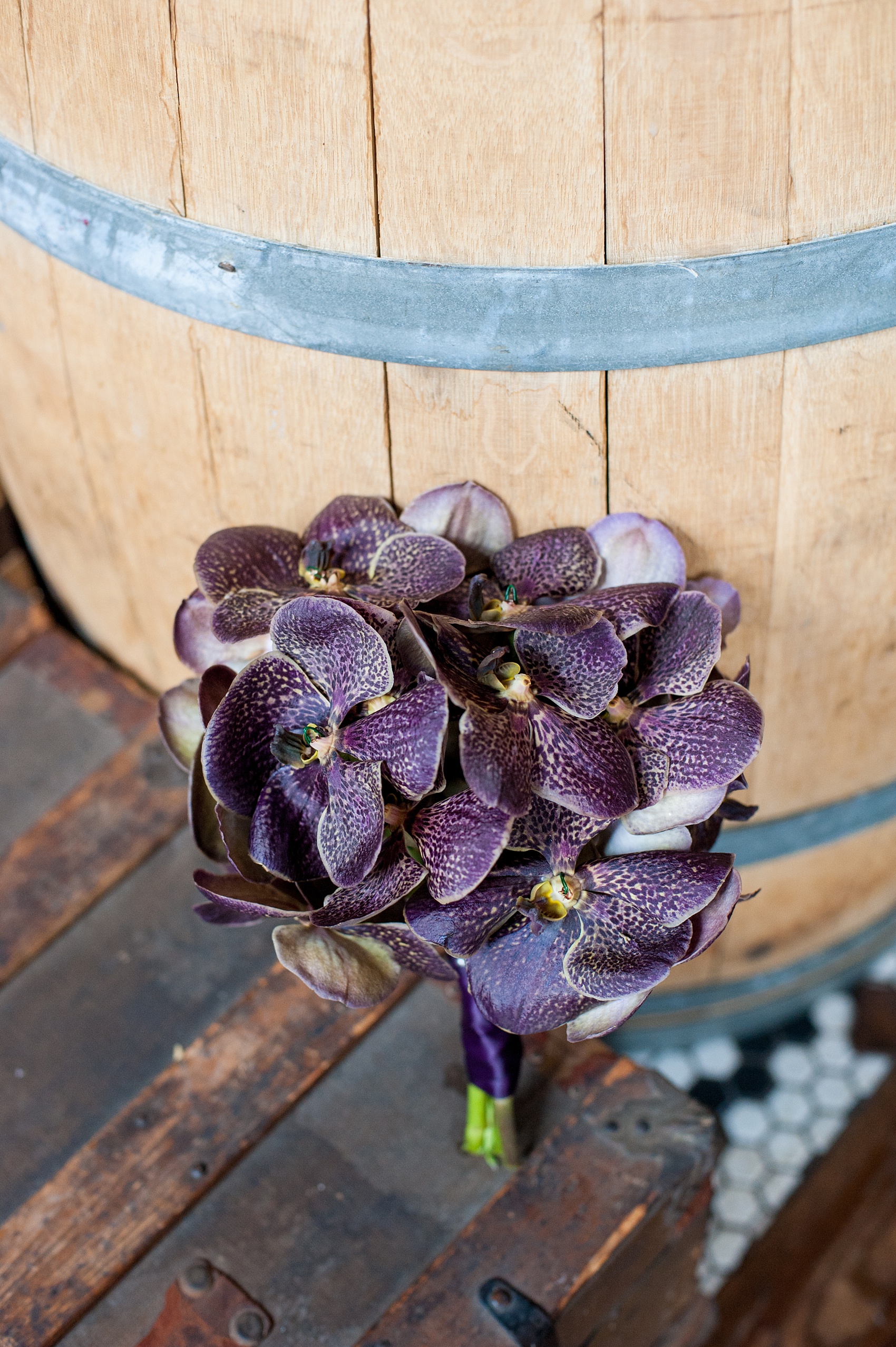 I LOVE orchids and I've seen a lot of varieties in my day – I've even seen brighter purple flowers with a vein-like pattern. But never before and not since have I seen such a stunning, unique deep-purple orchid bouquet with this type of variety of orchids. They were truly breathtaking. It just goes to show what power an all-one-flower-type bouquet can have.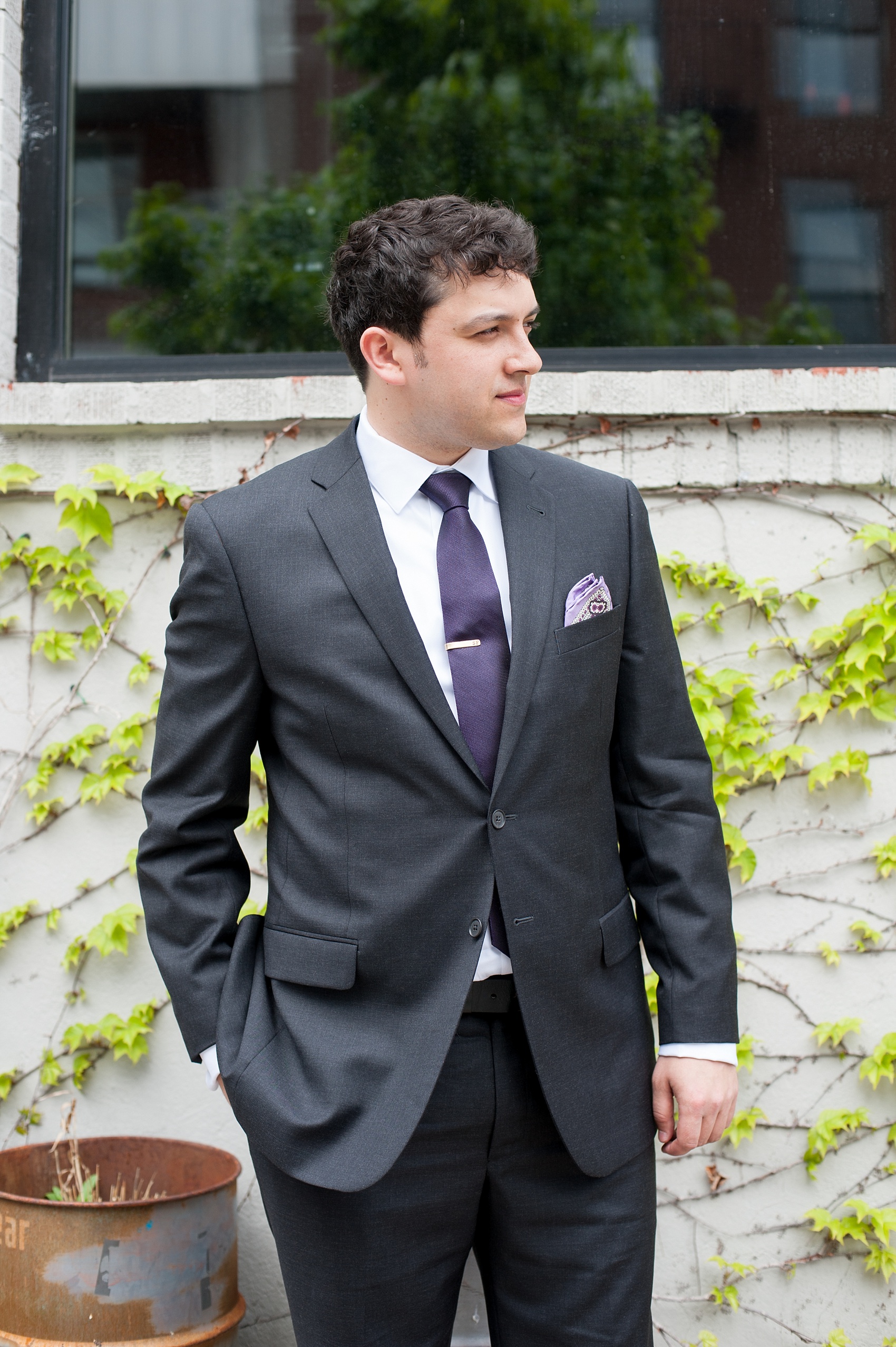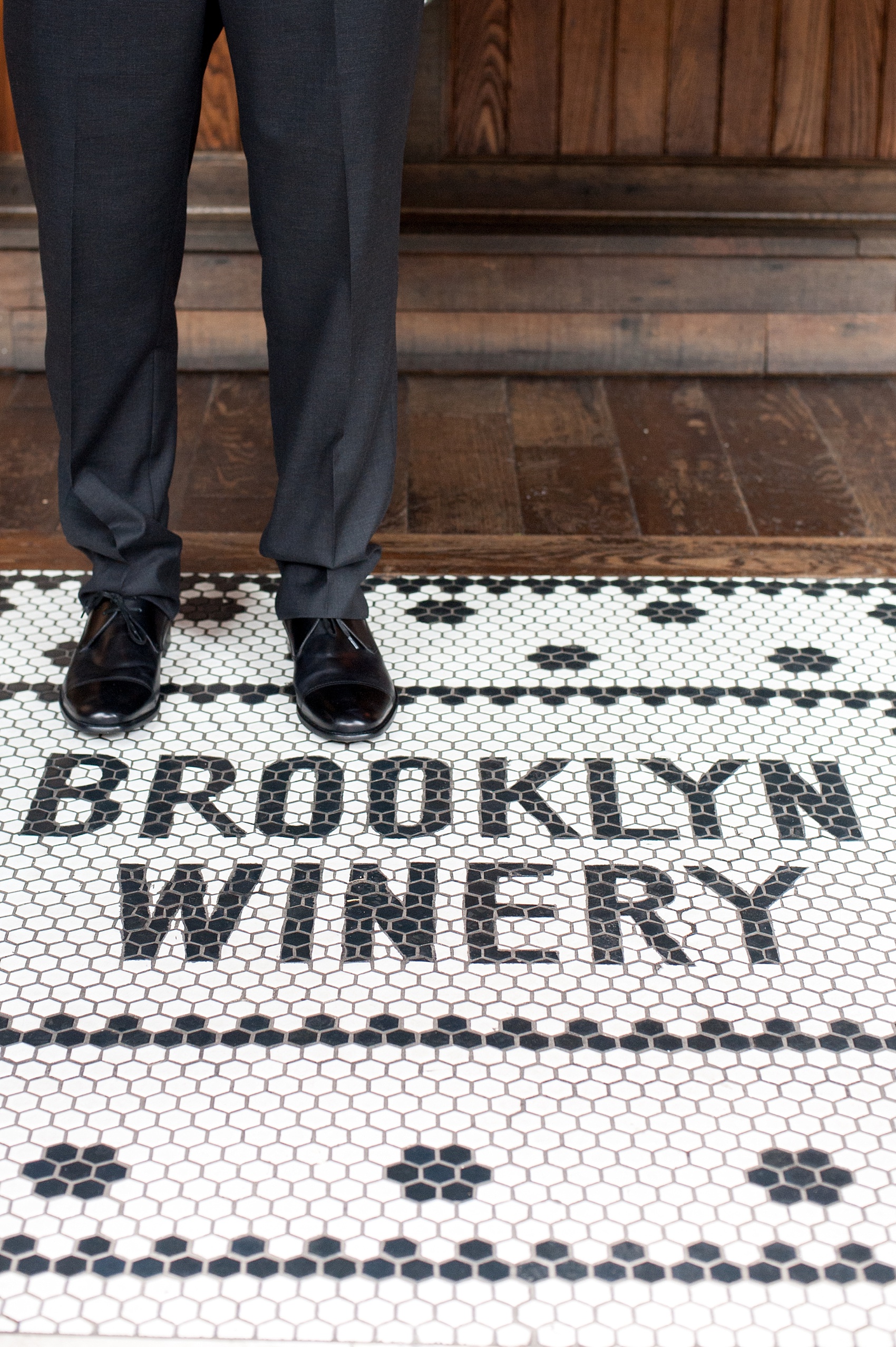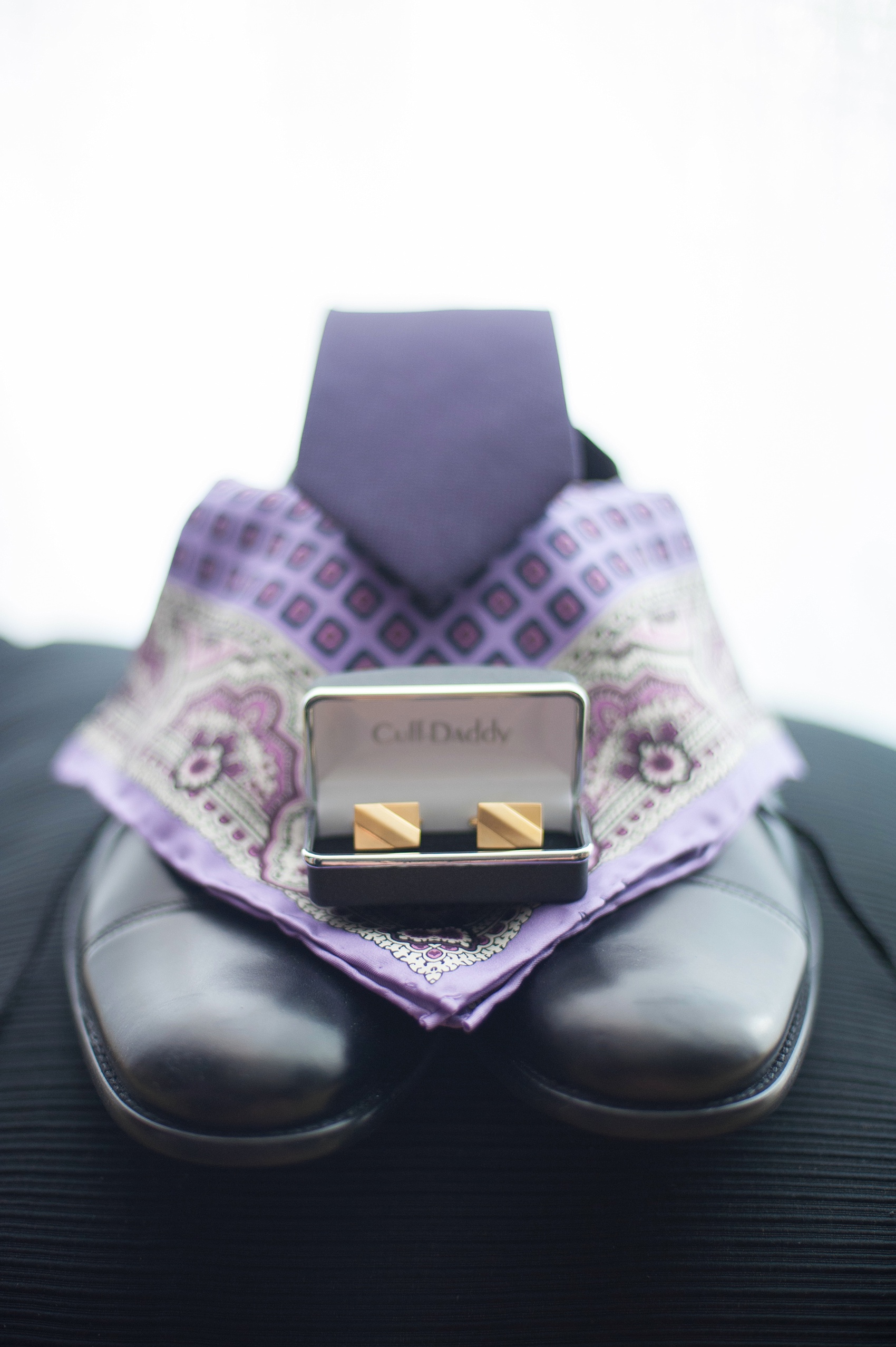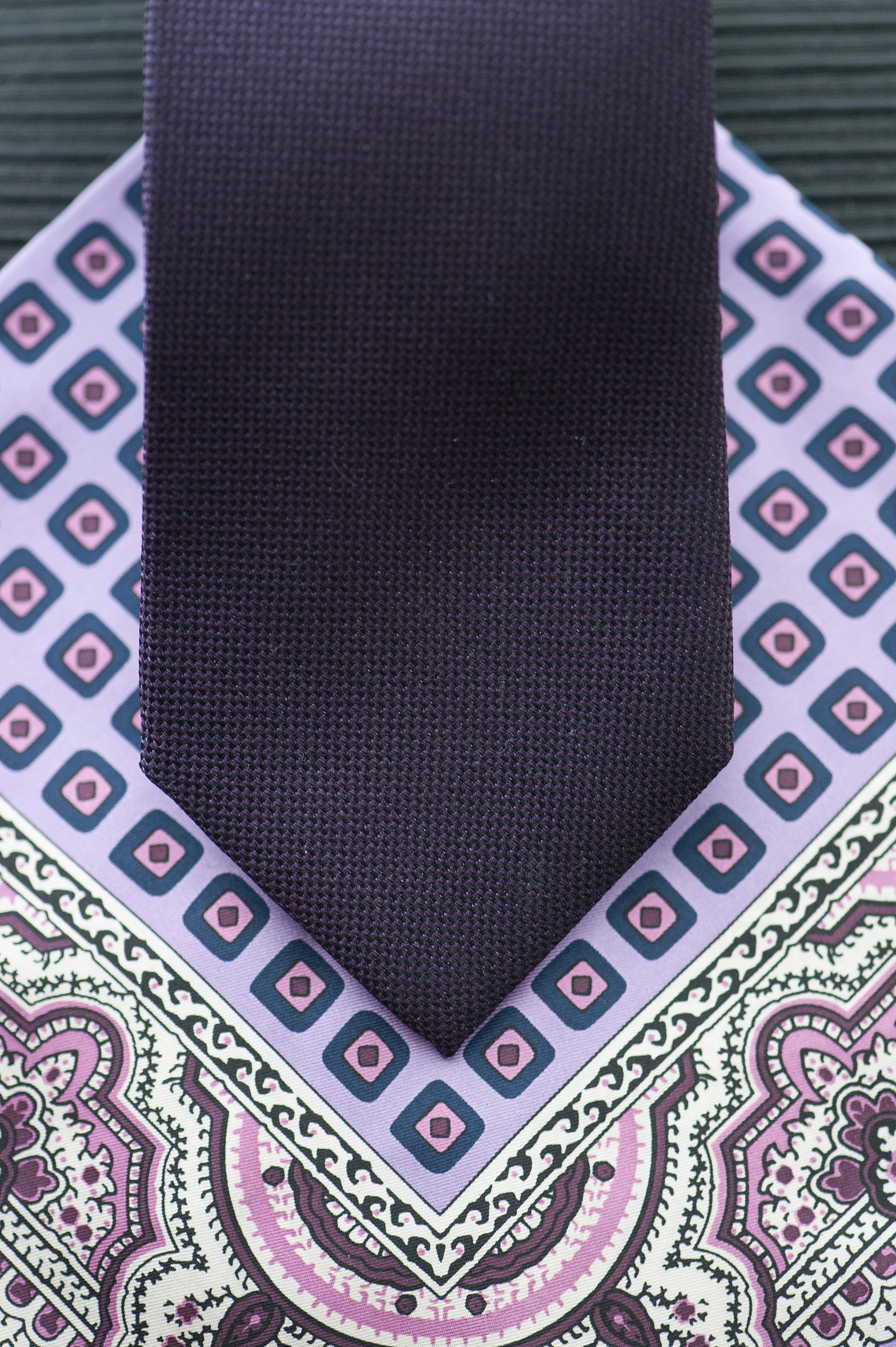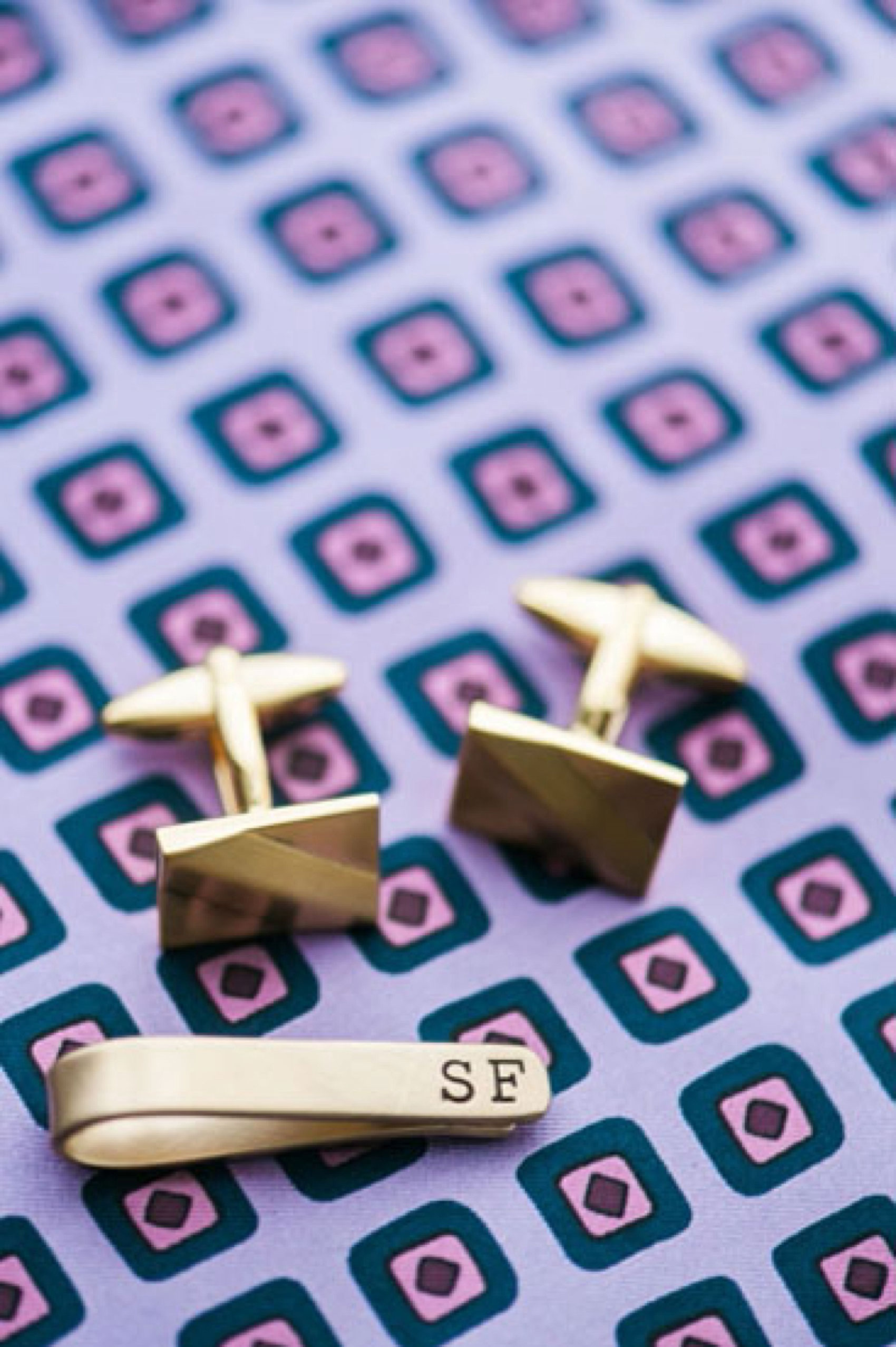 The purple accents were divine! I love how the pocket square has a little bit of lilac as well, which was echoed in the stunning cherry blossom flowers later in the day.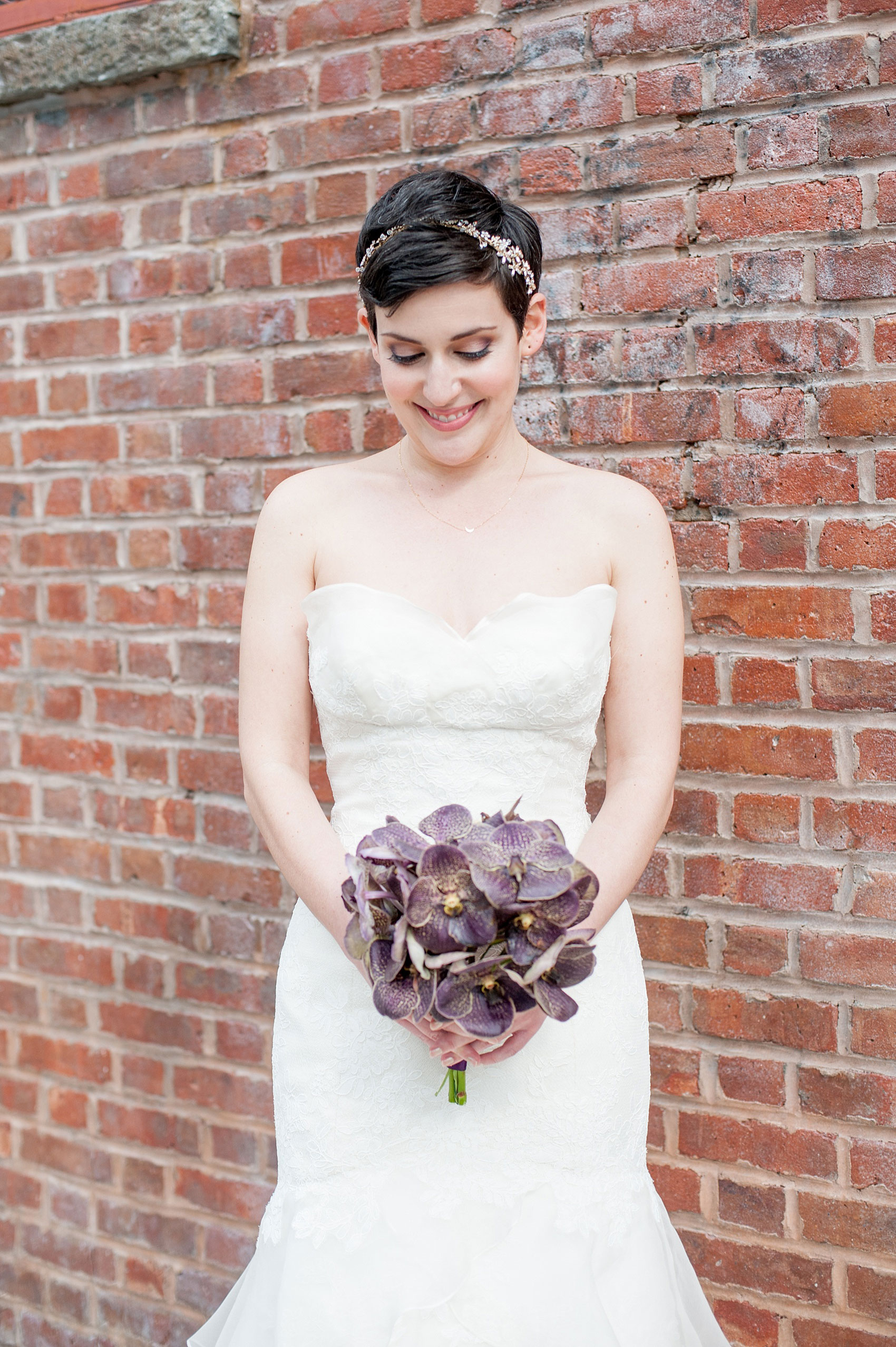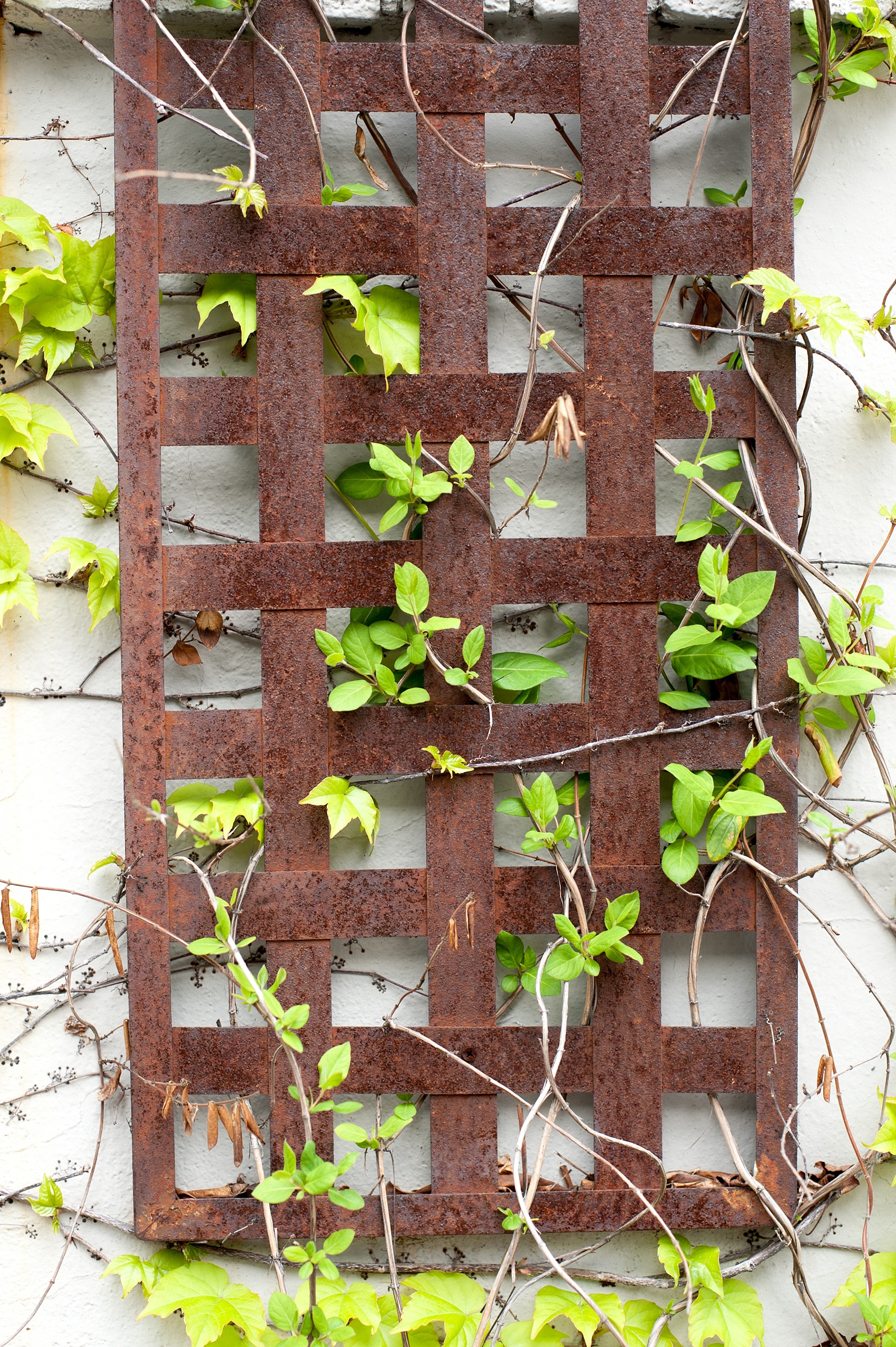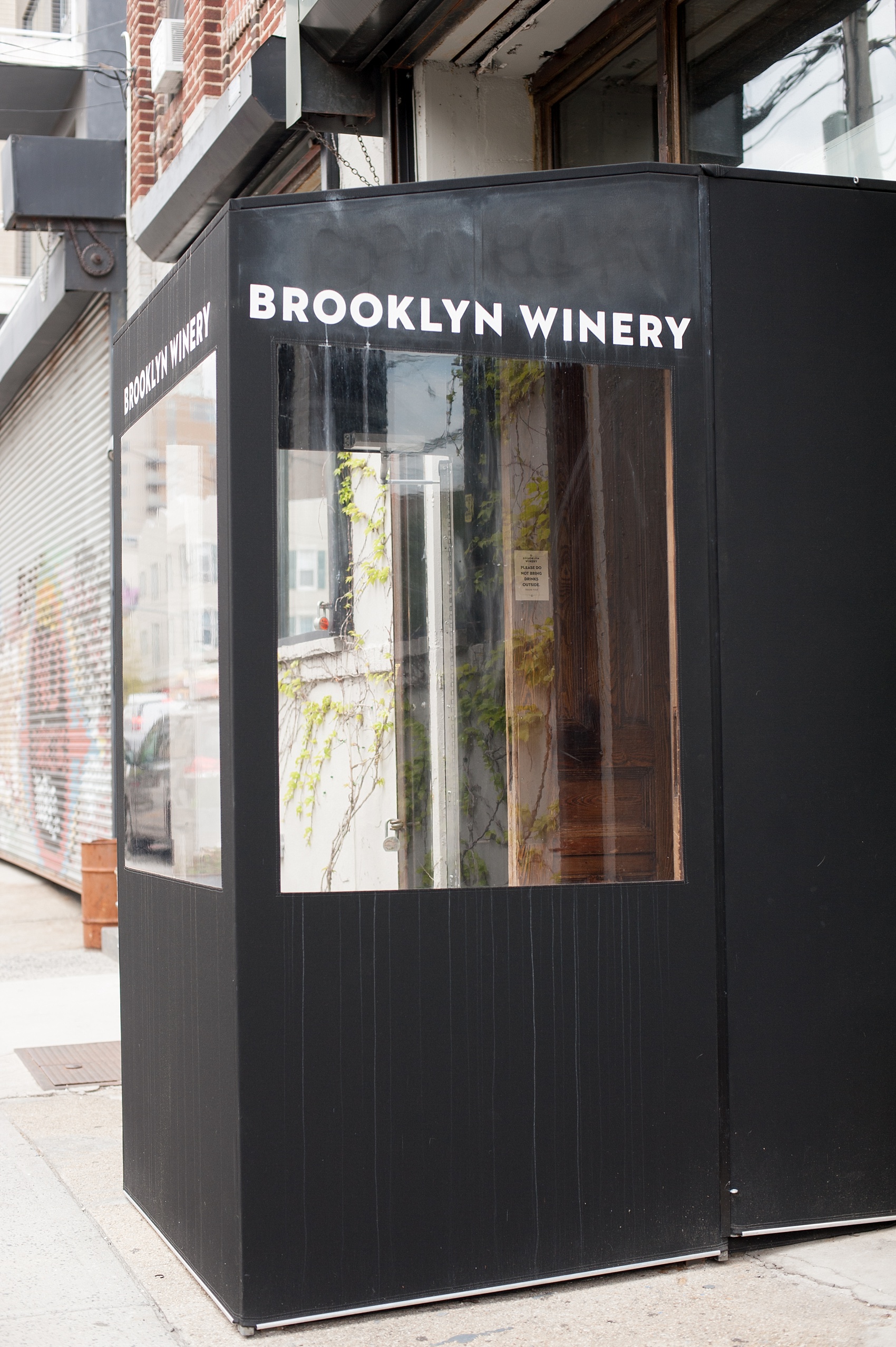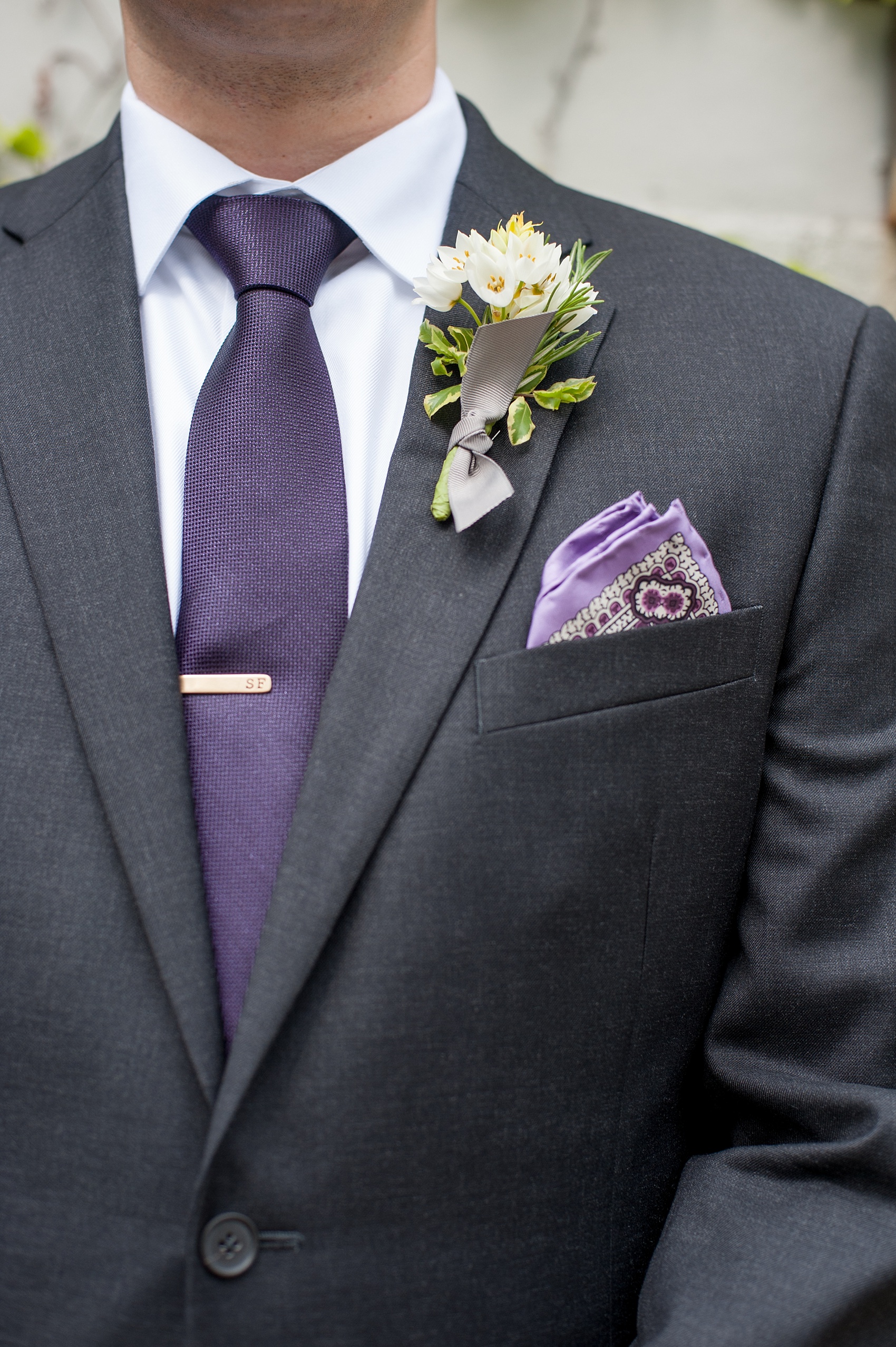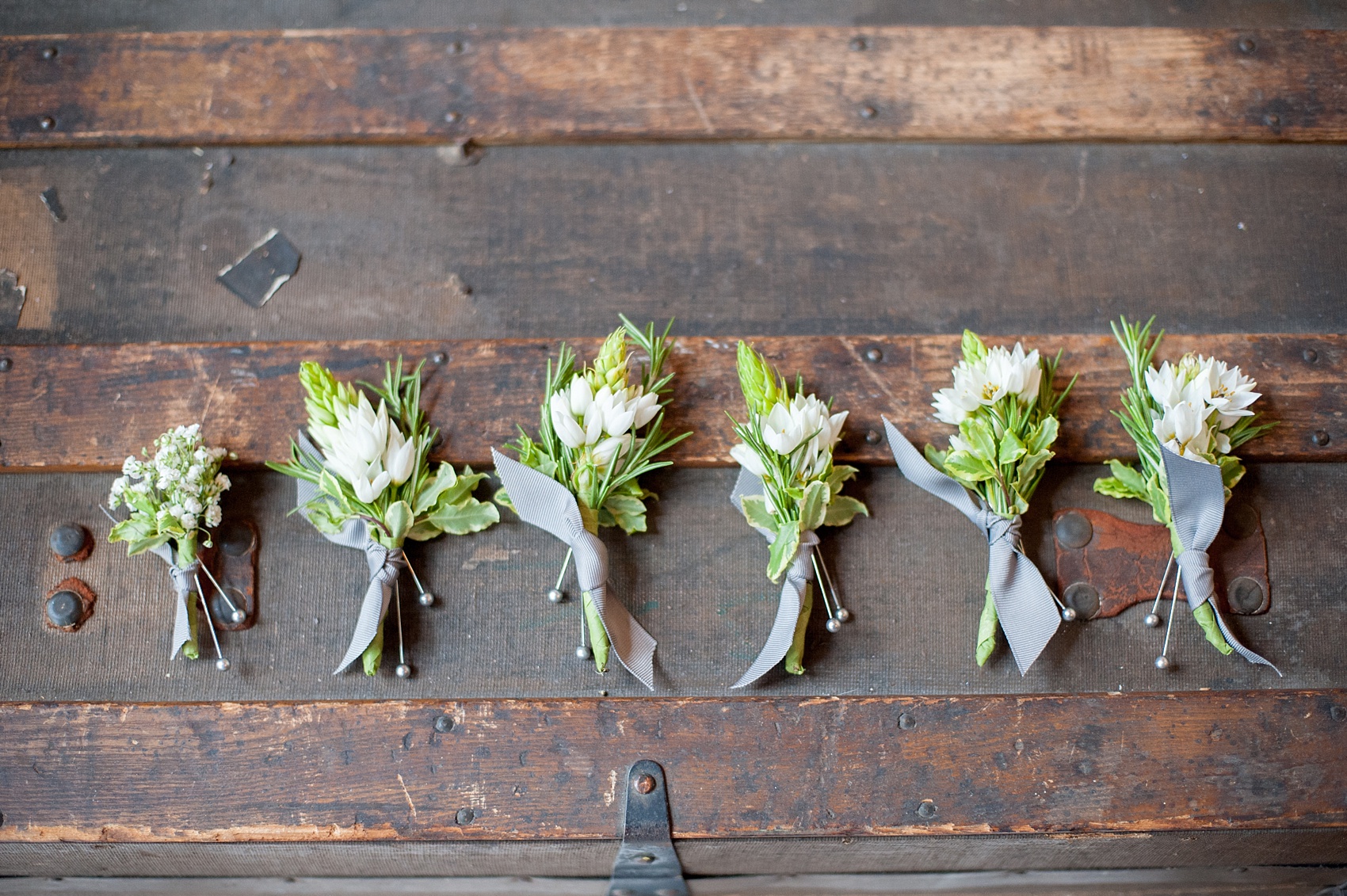 They had the sweetest little boutonnieres! The ring bearer received the one on the left of all Baby's Breath flowers (which matched the bridesmaids bouquets) and the groom and groomsmen received the ones to the right, with wildflowers including variegated greenery and fragrant sprigs of rosemary. They were all tied in grey ribbon to match.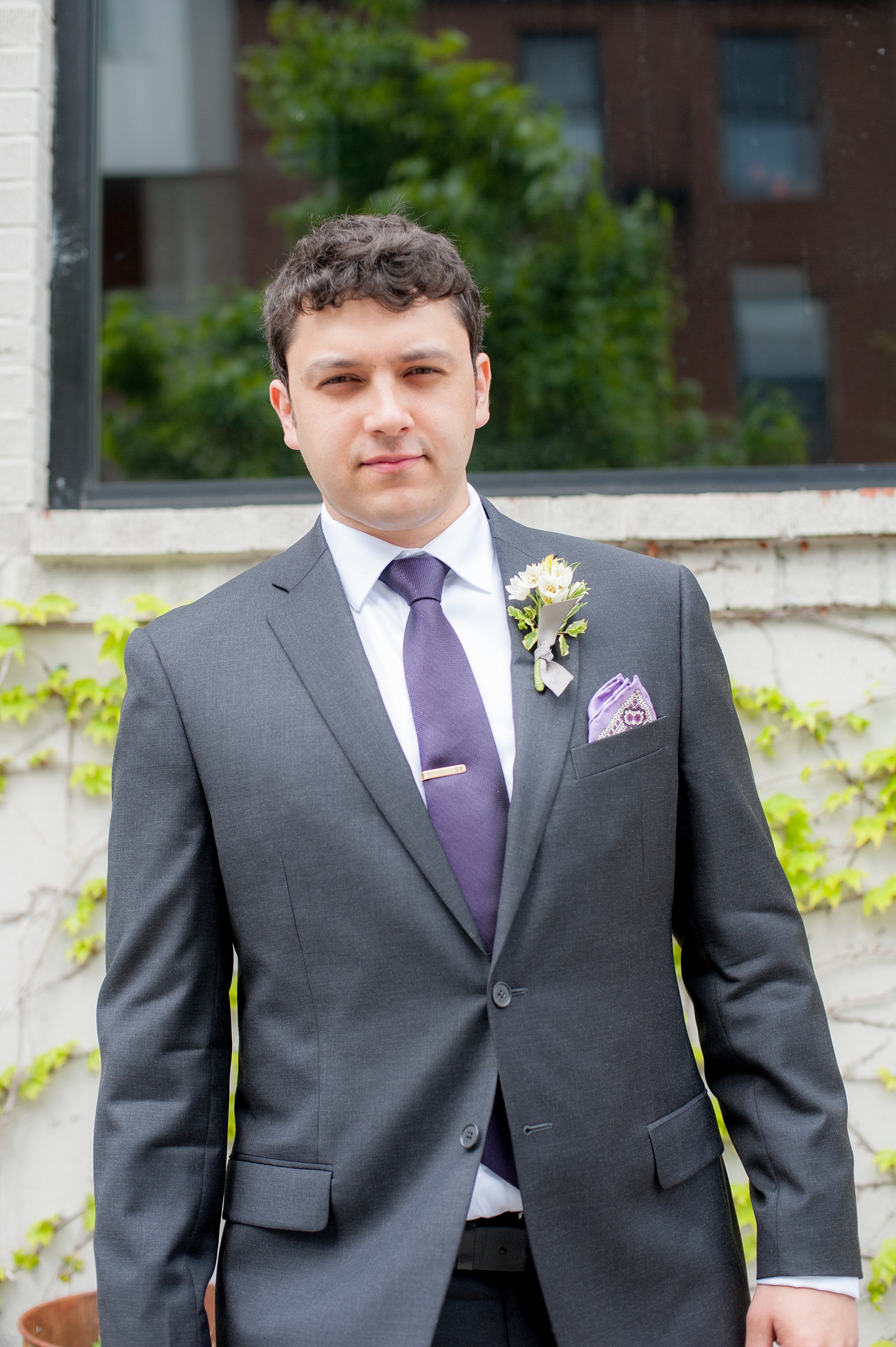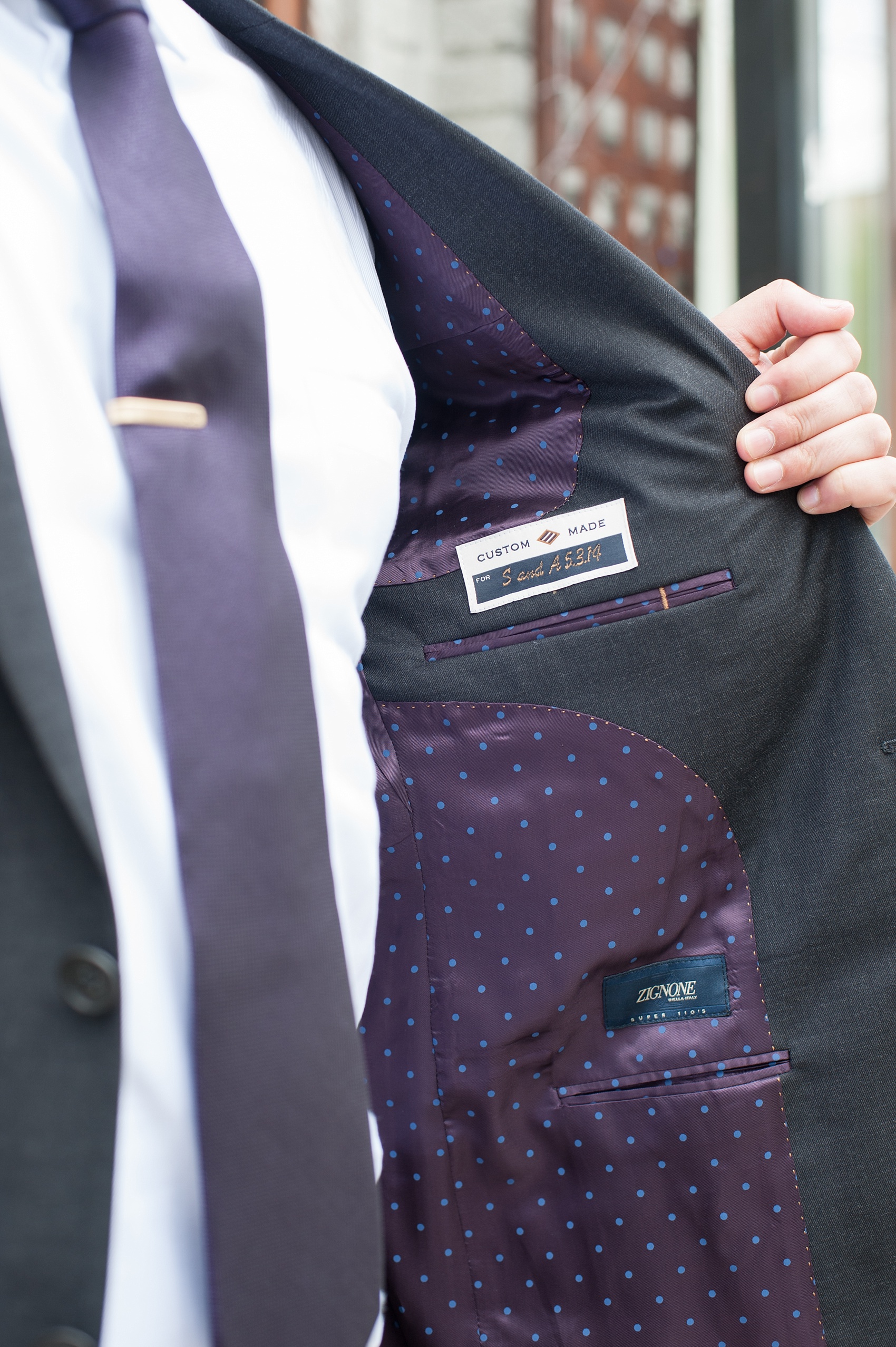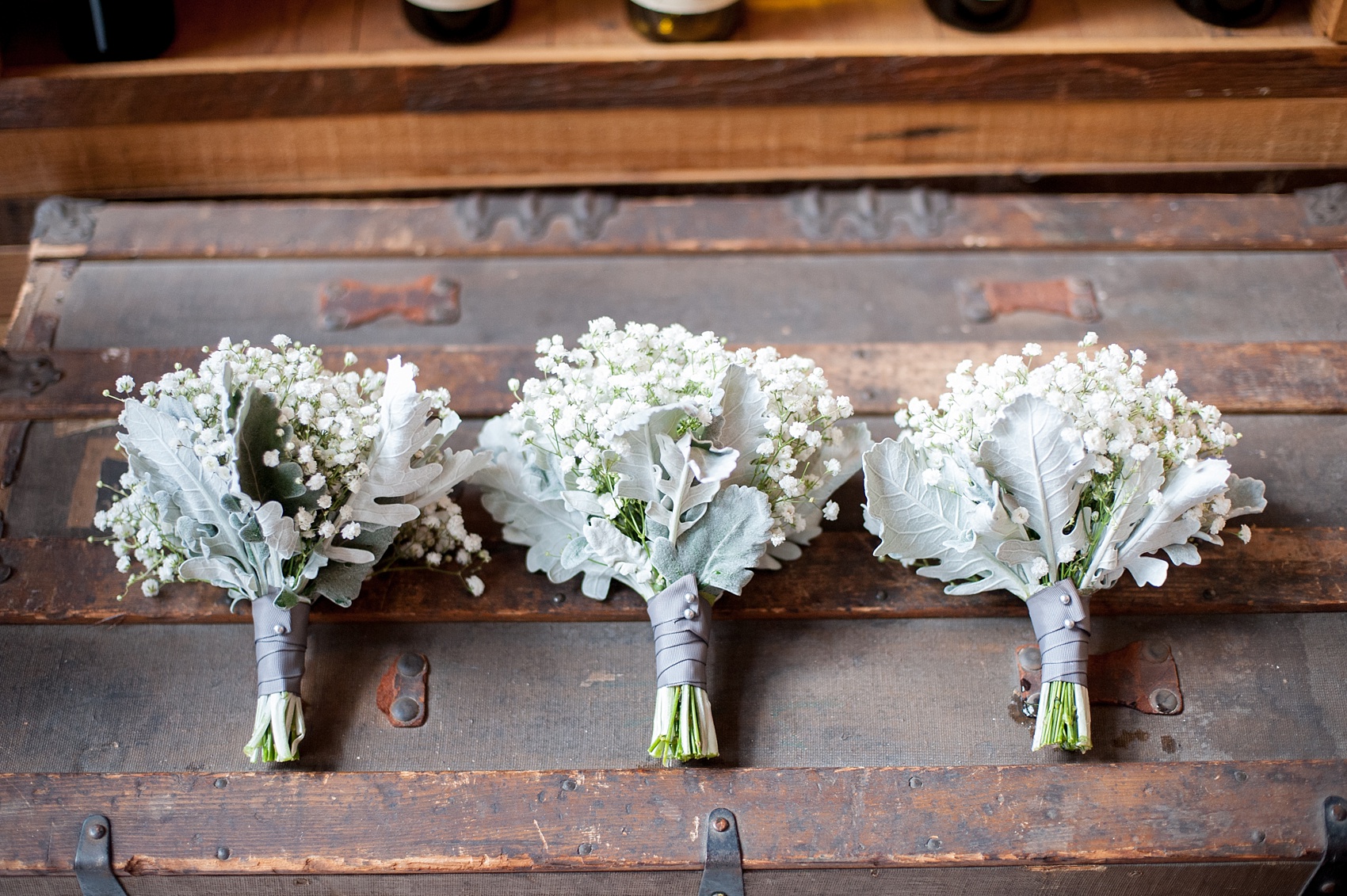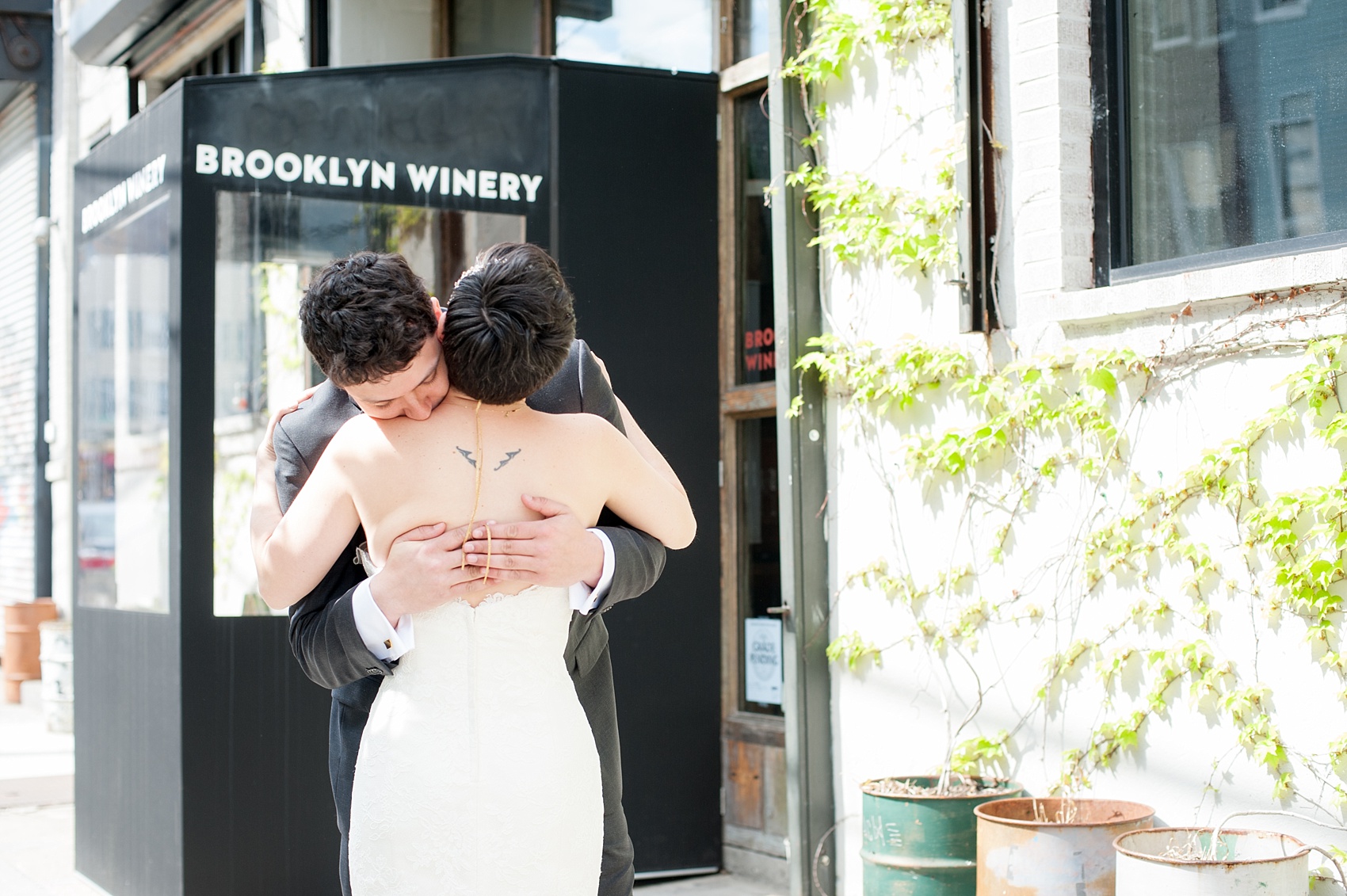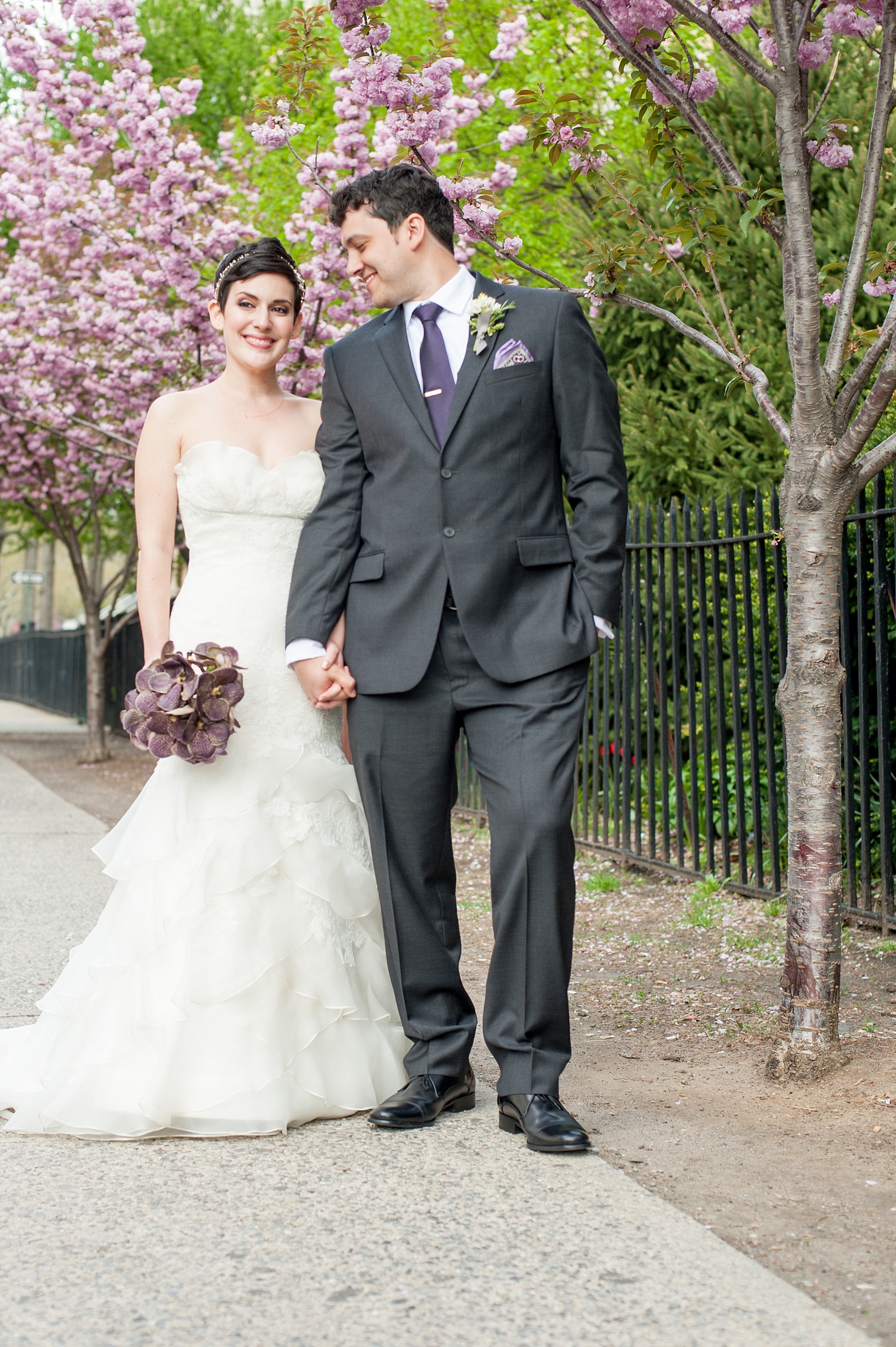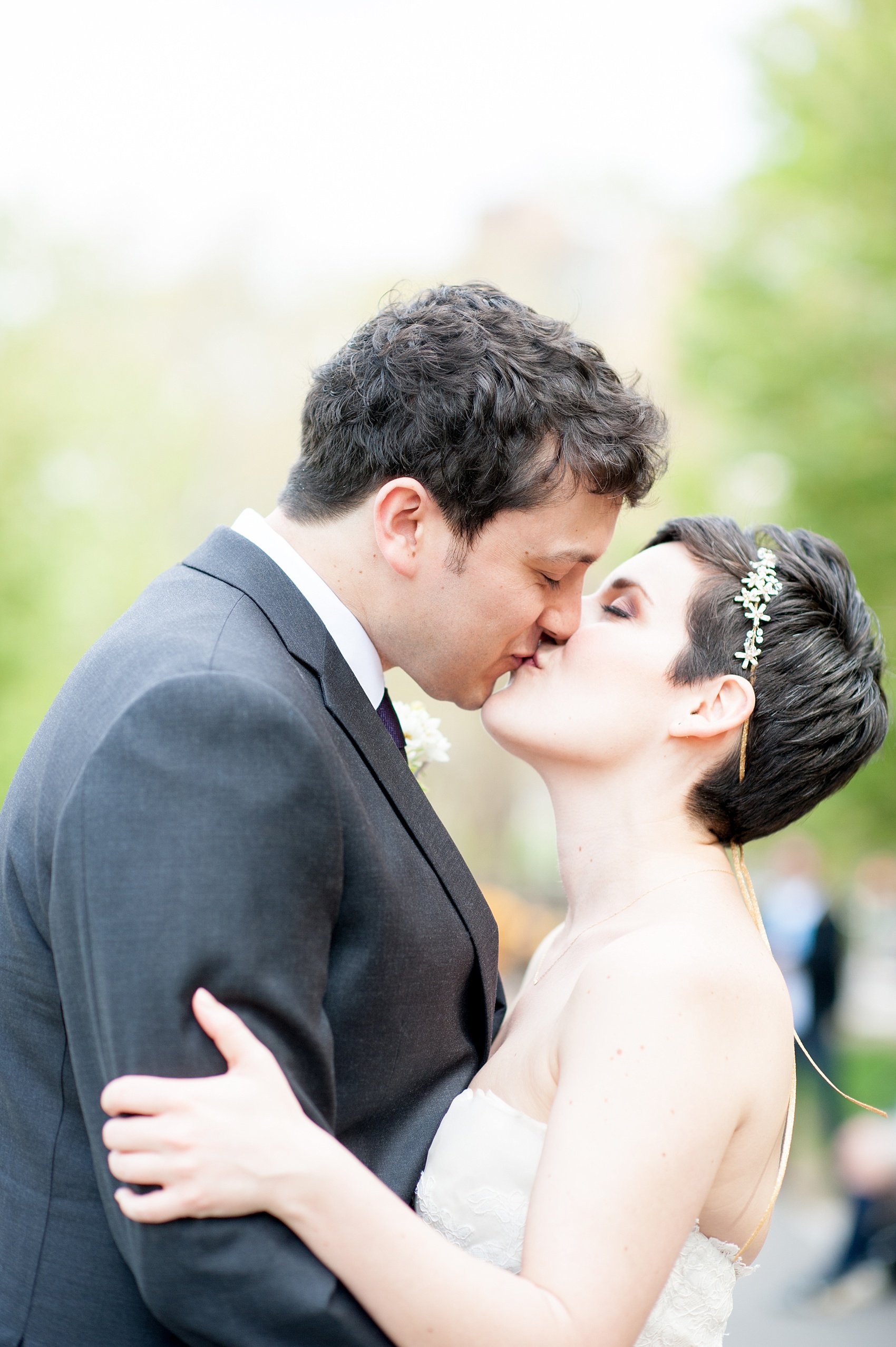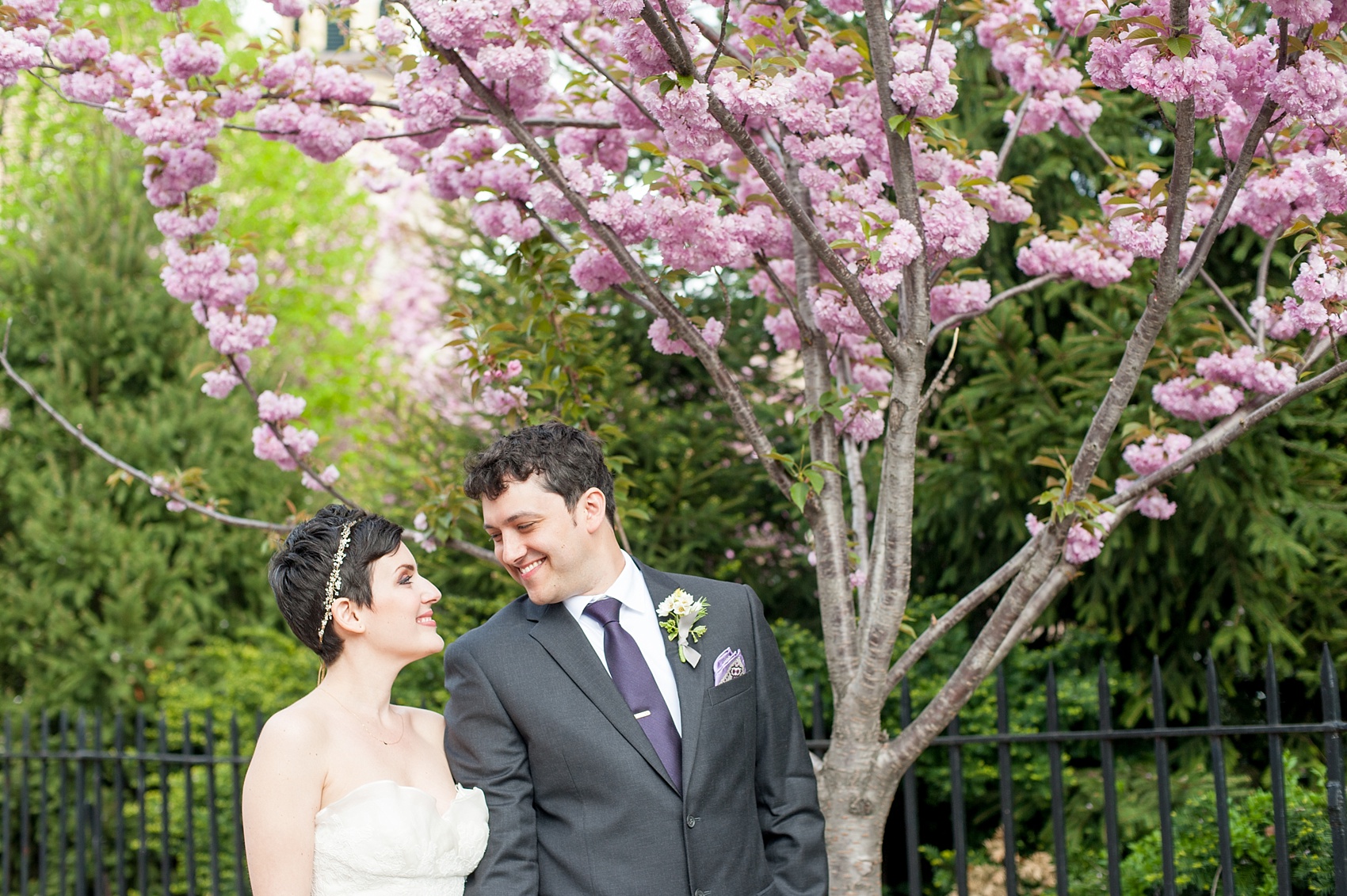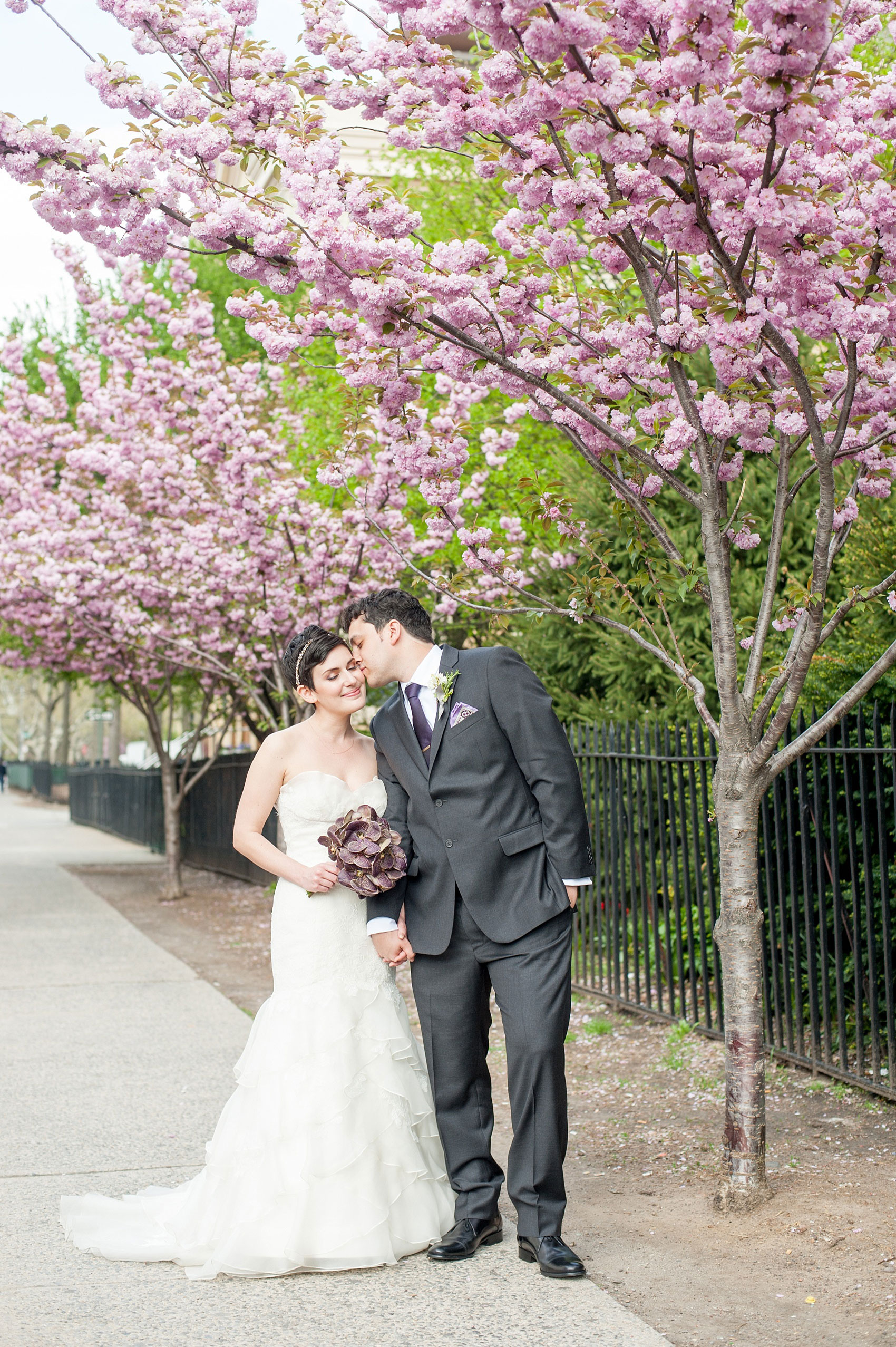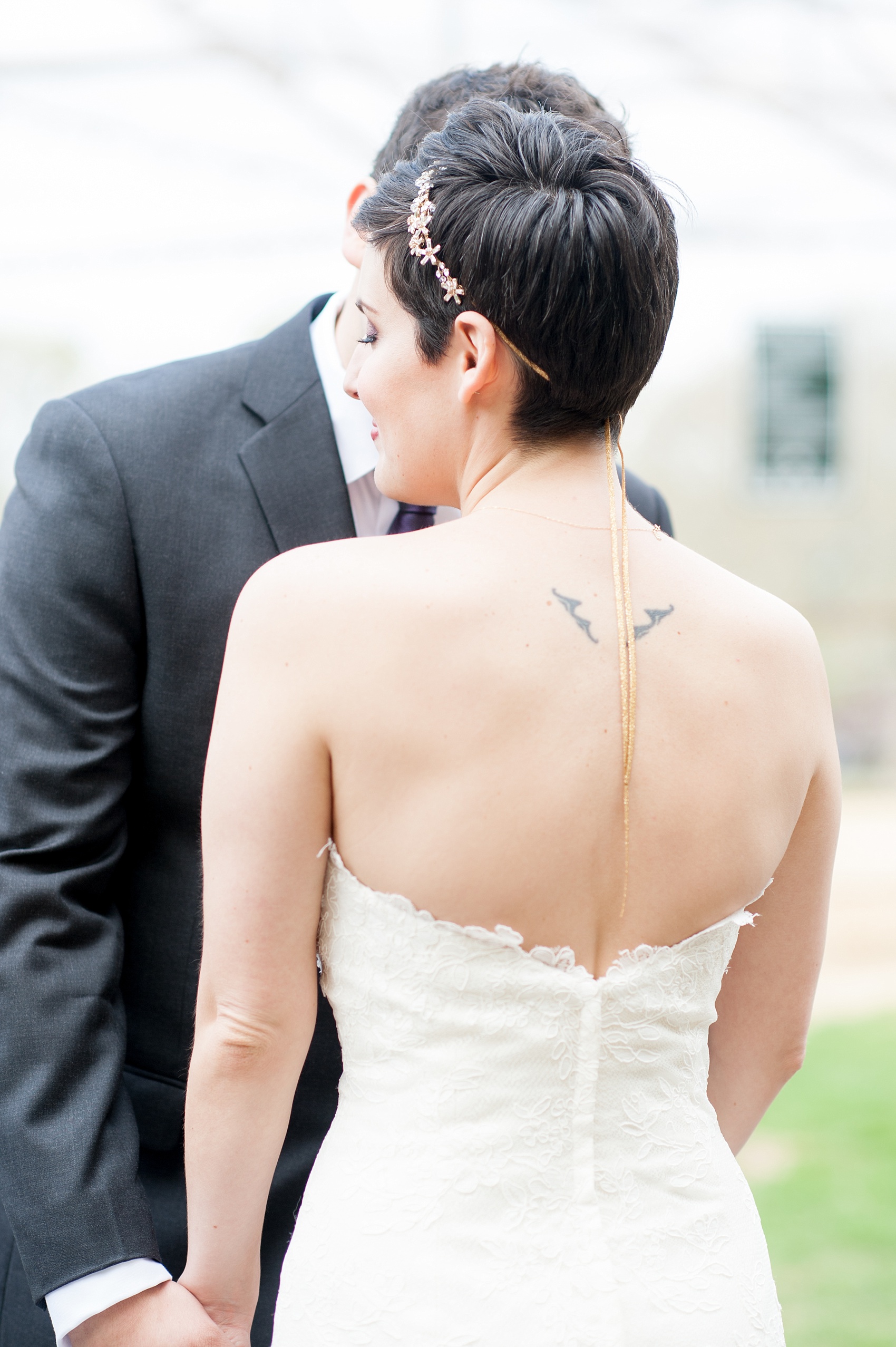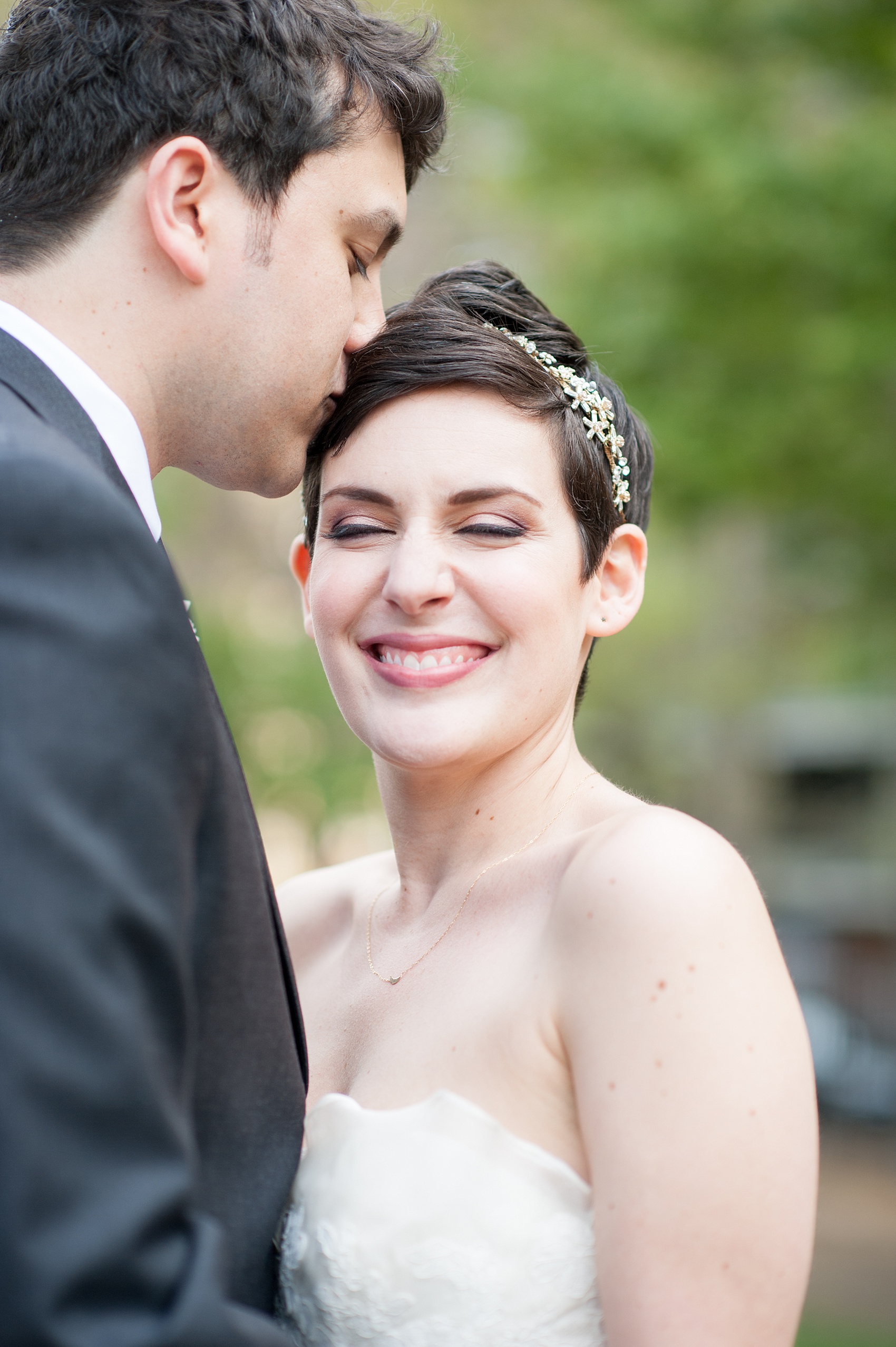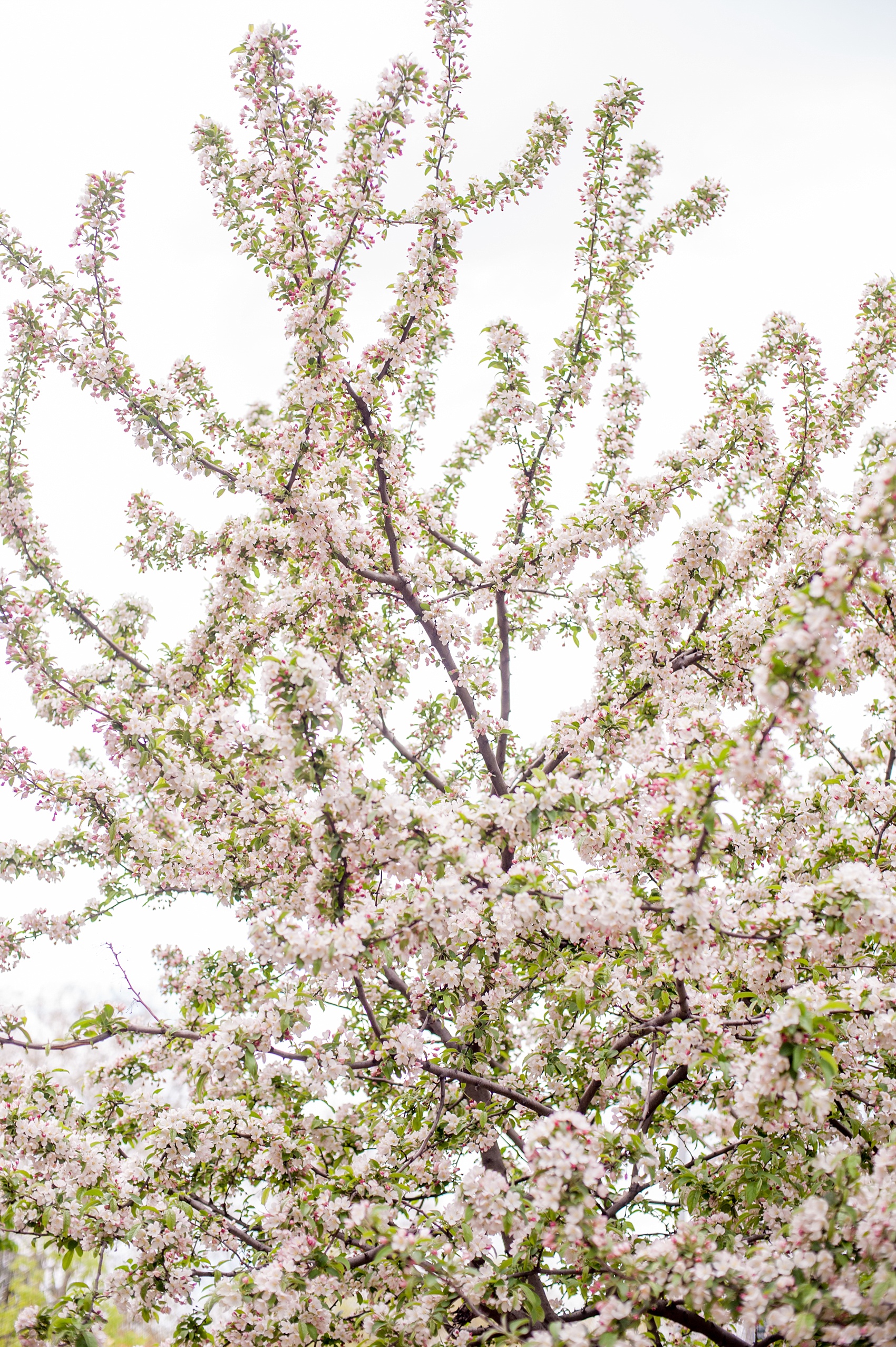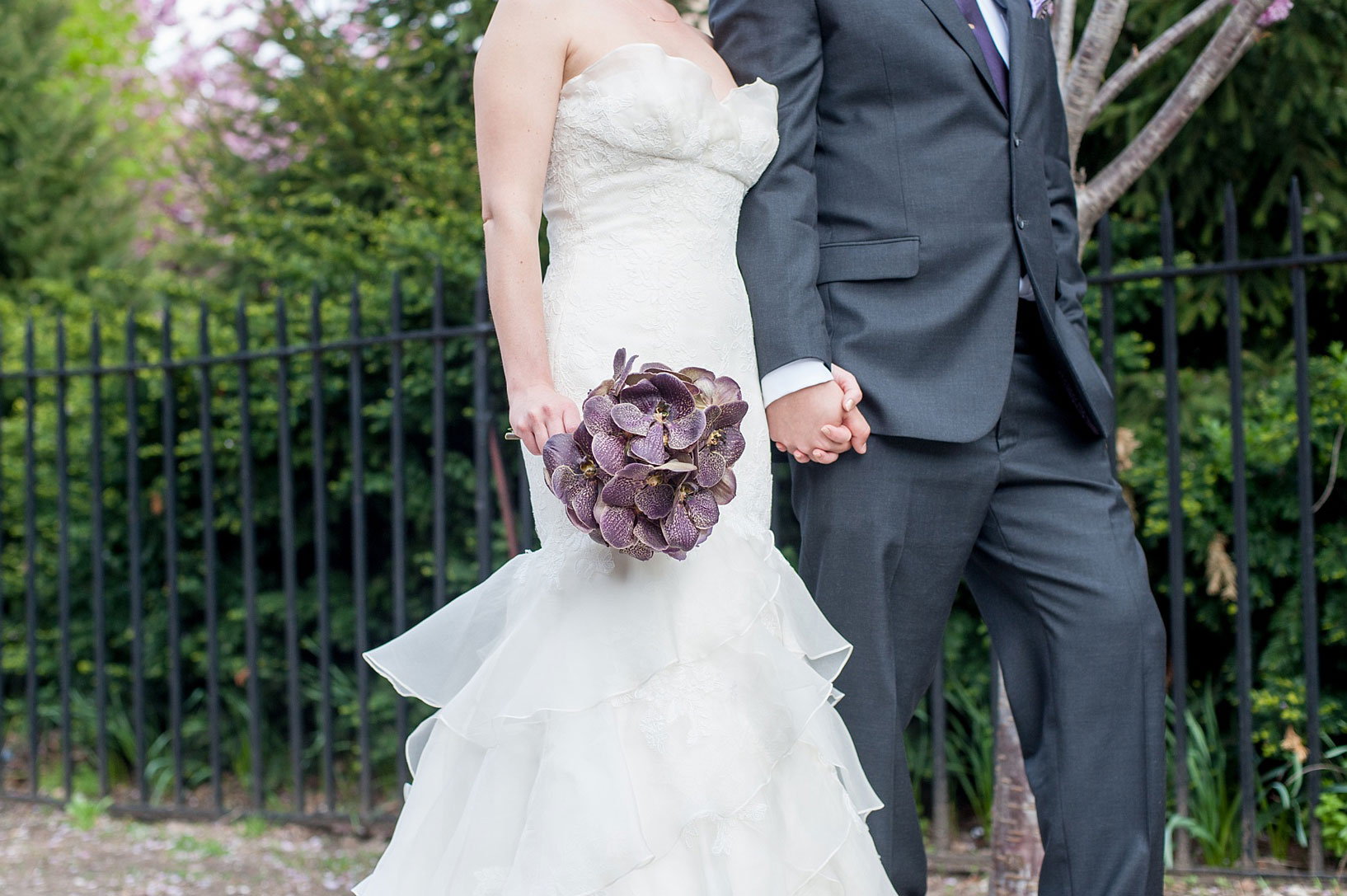 The bride and groom took some time in the park to take the sweetest portraits and some quiet time before their ceremony and killer party time reception. The weather was perfect – overcast and temperate temperatures with flowers peeking out to remind us of the season.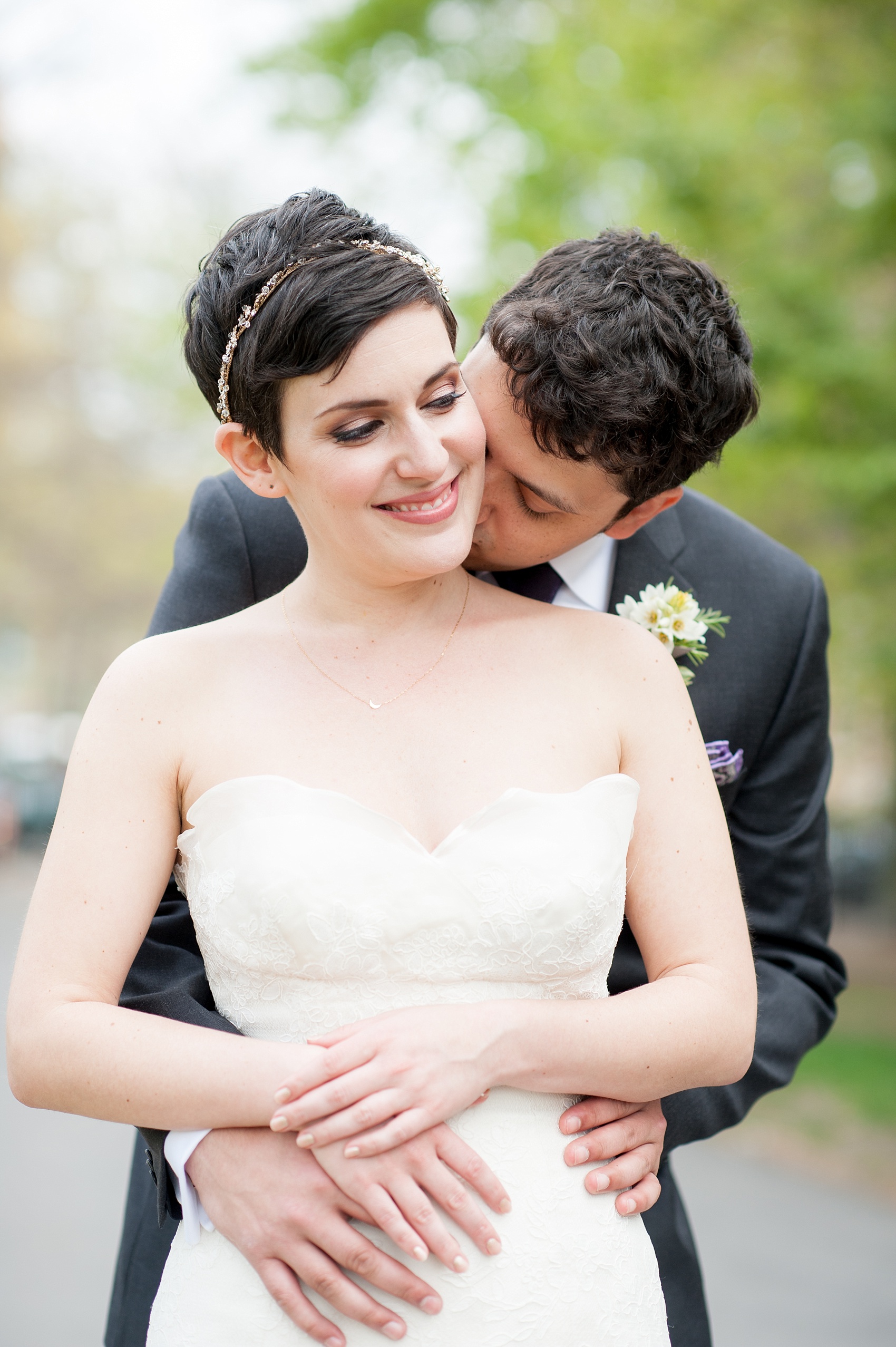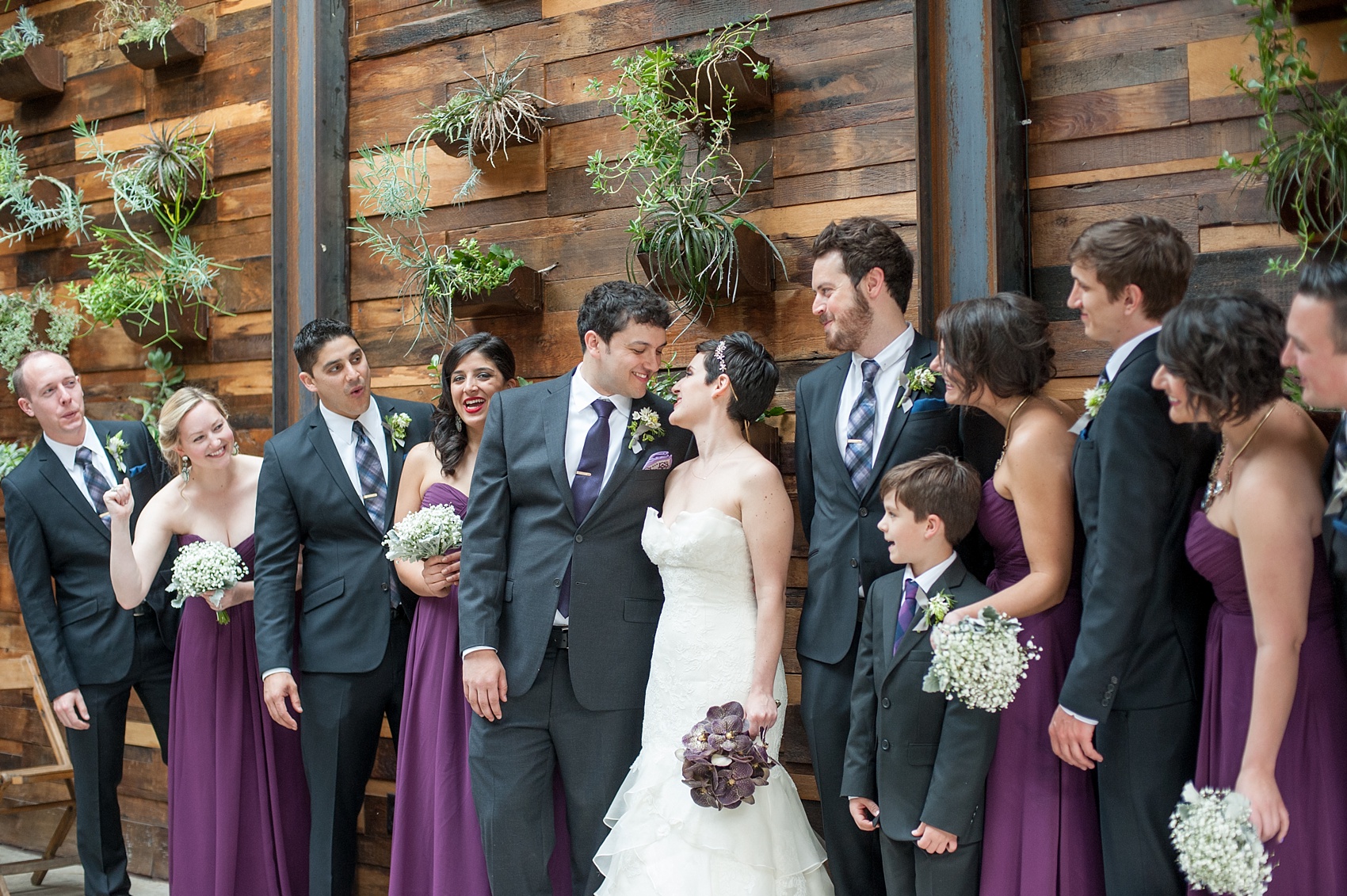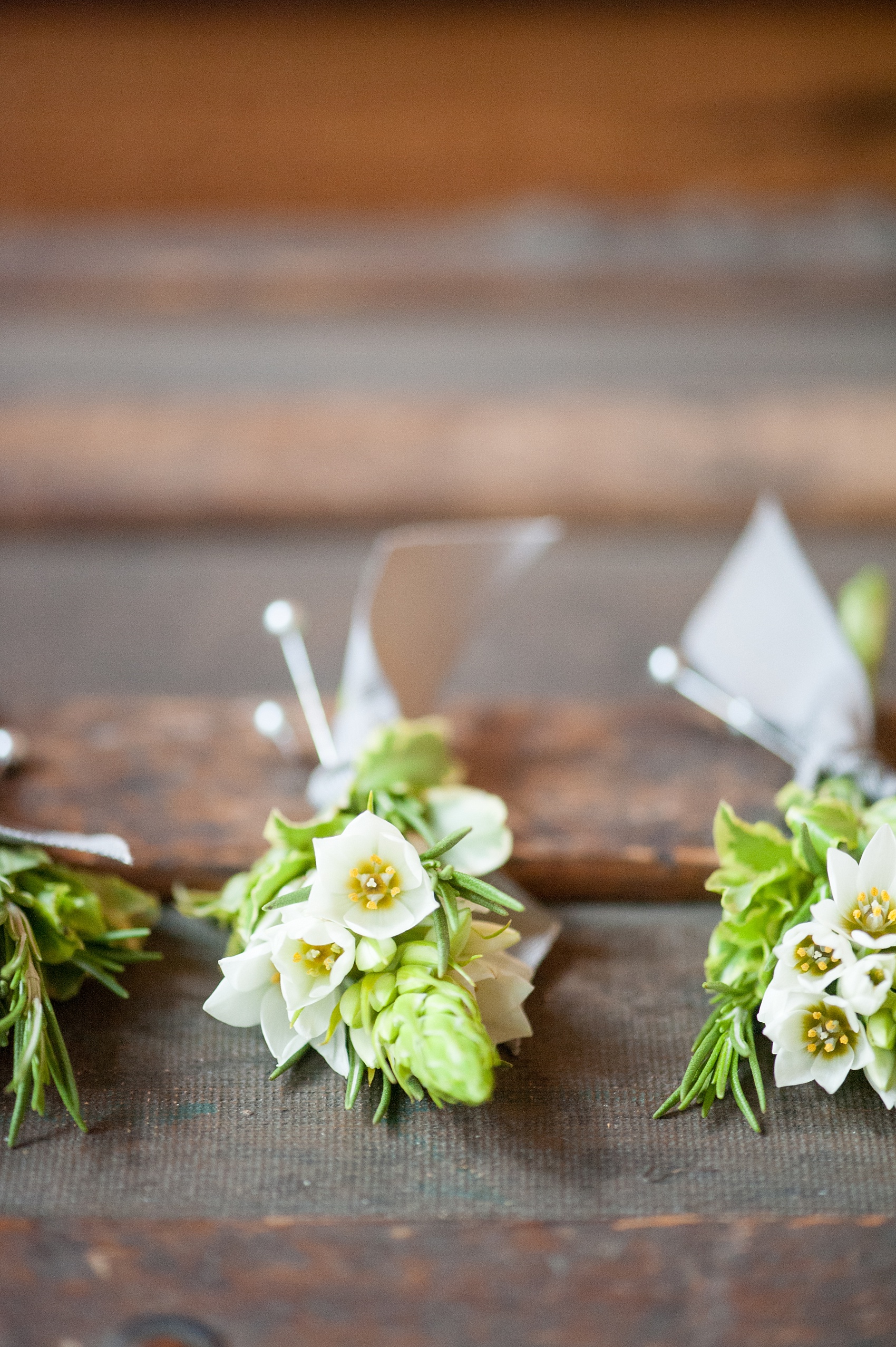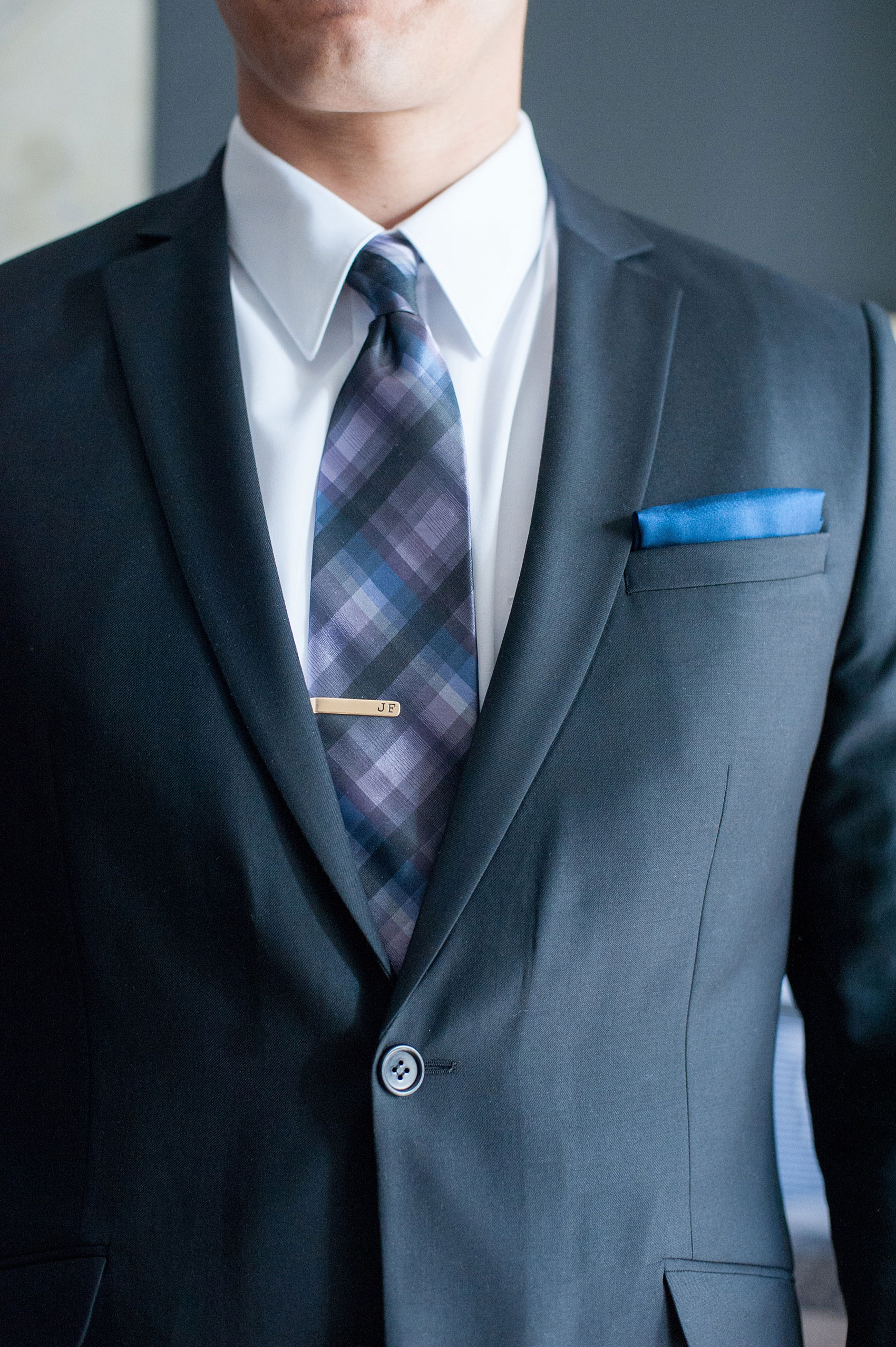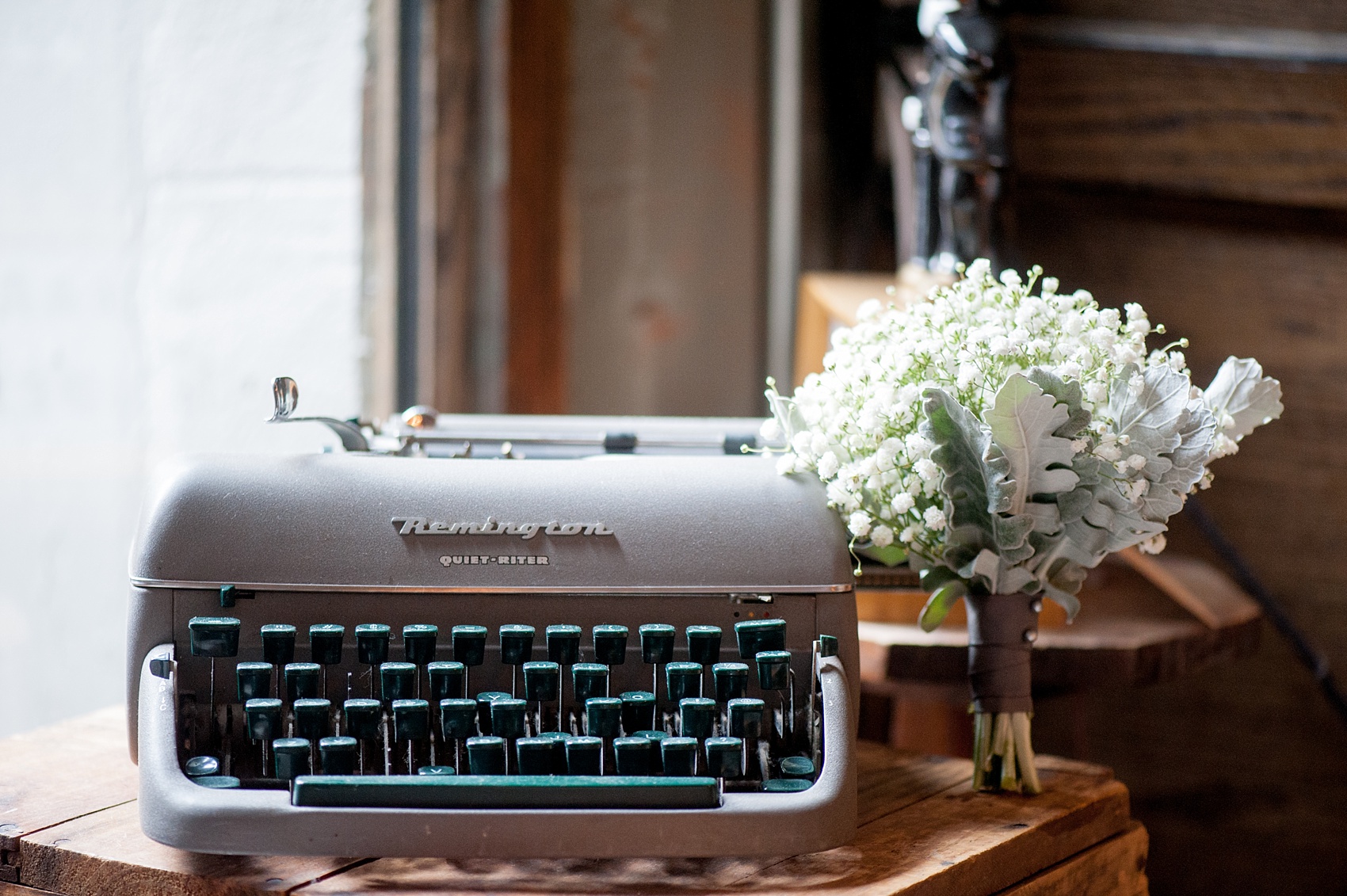 The groomsmen perfectly complimented the groom, with attractive blue suits complete with vibrant blue pocket squares and dark purple and navy ties. The bridesmaids were in purple chiffon gowns and held petite bouquet of Baby's Breath and Dusty Miller. They were tied with grey ribbon as well.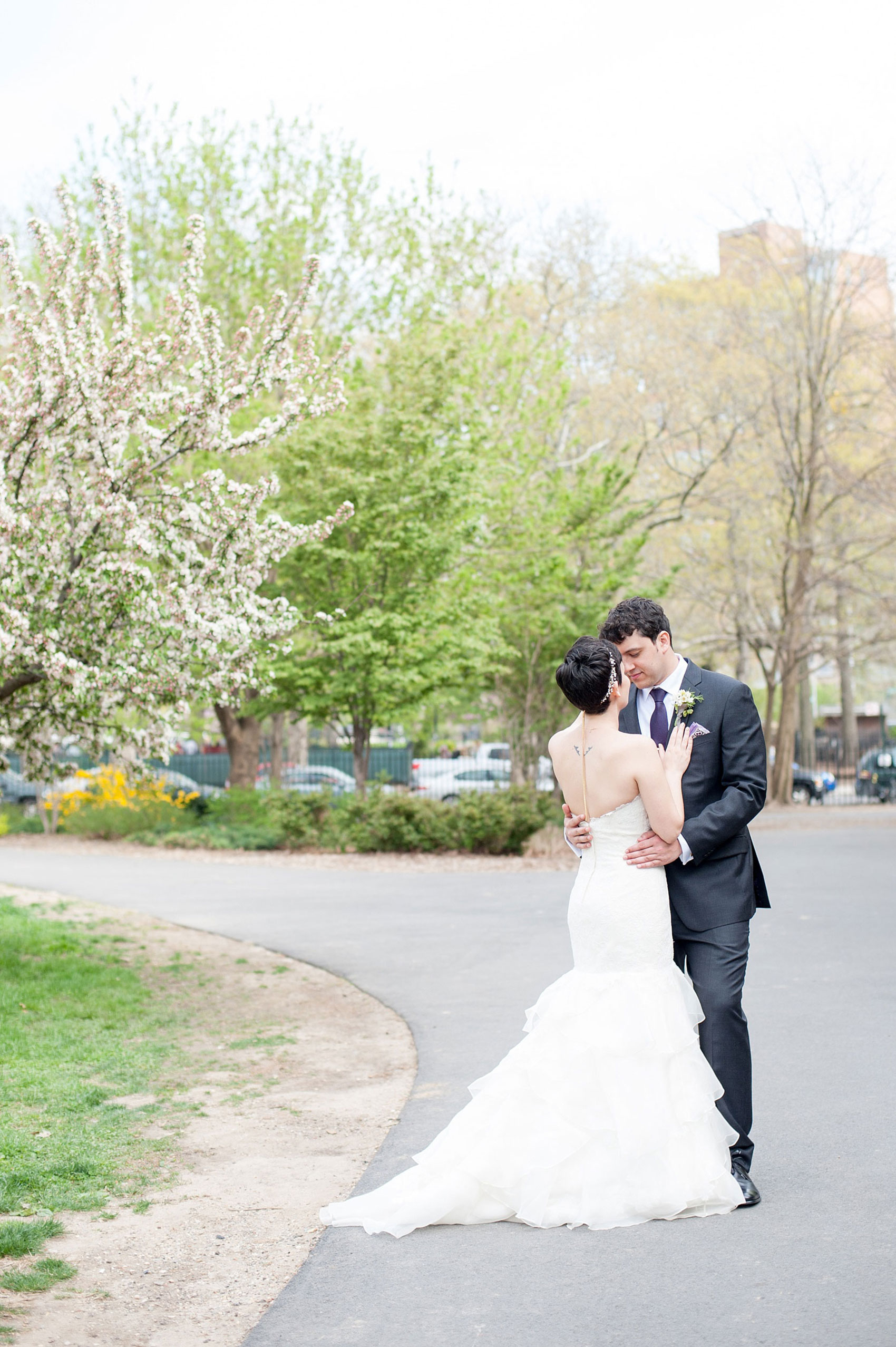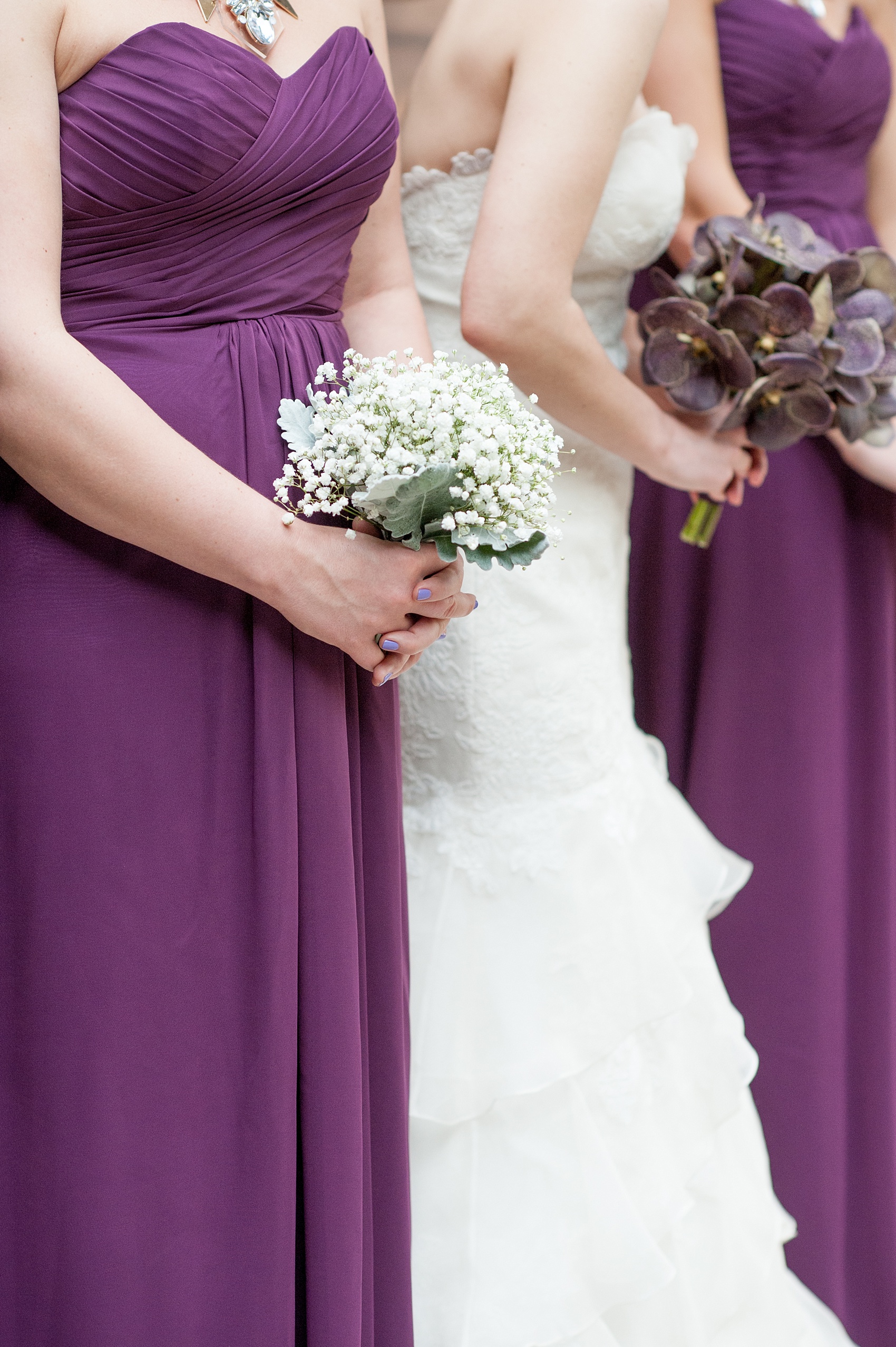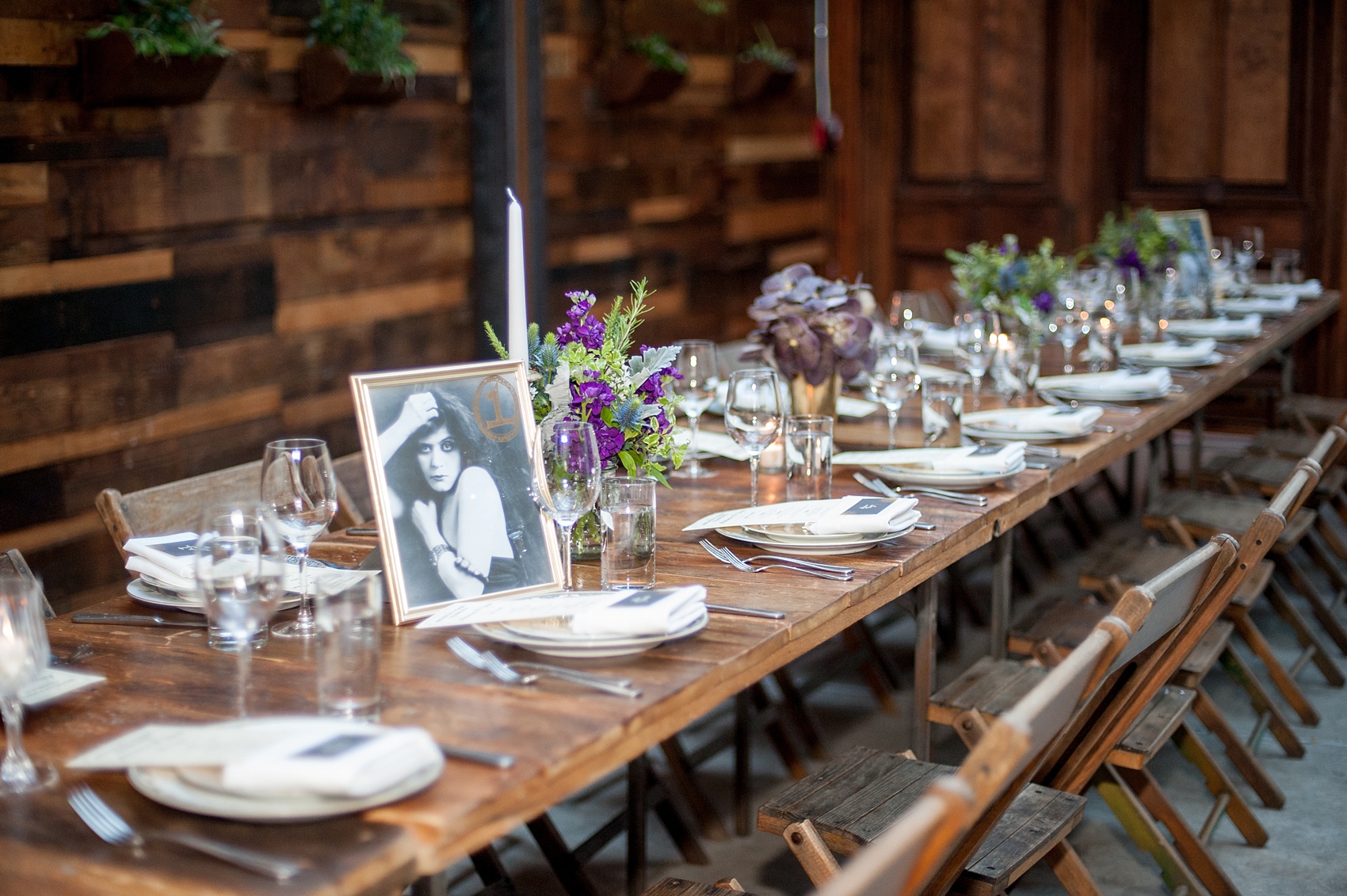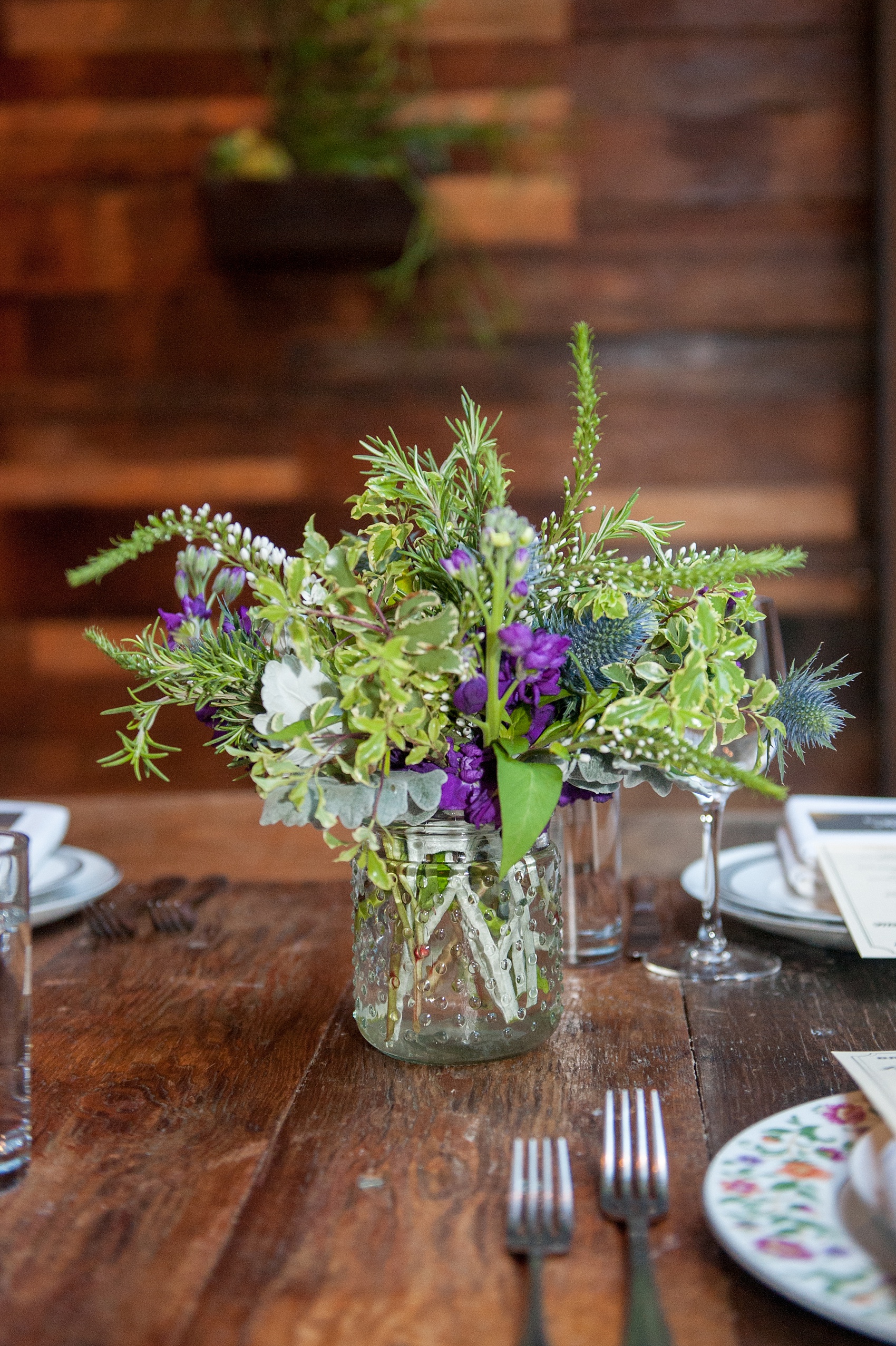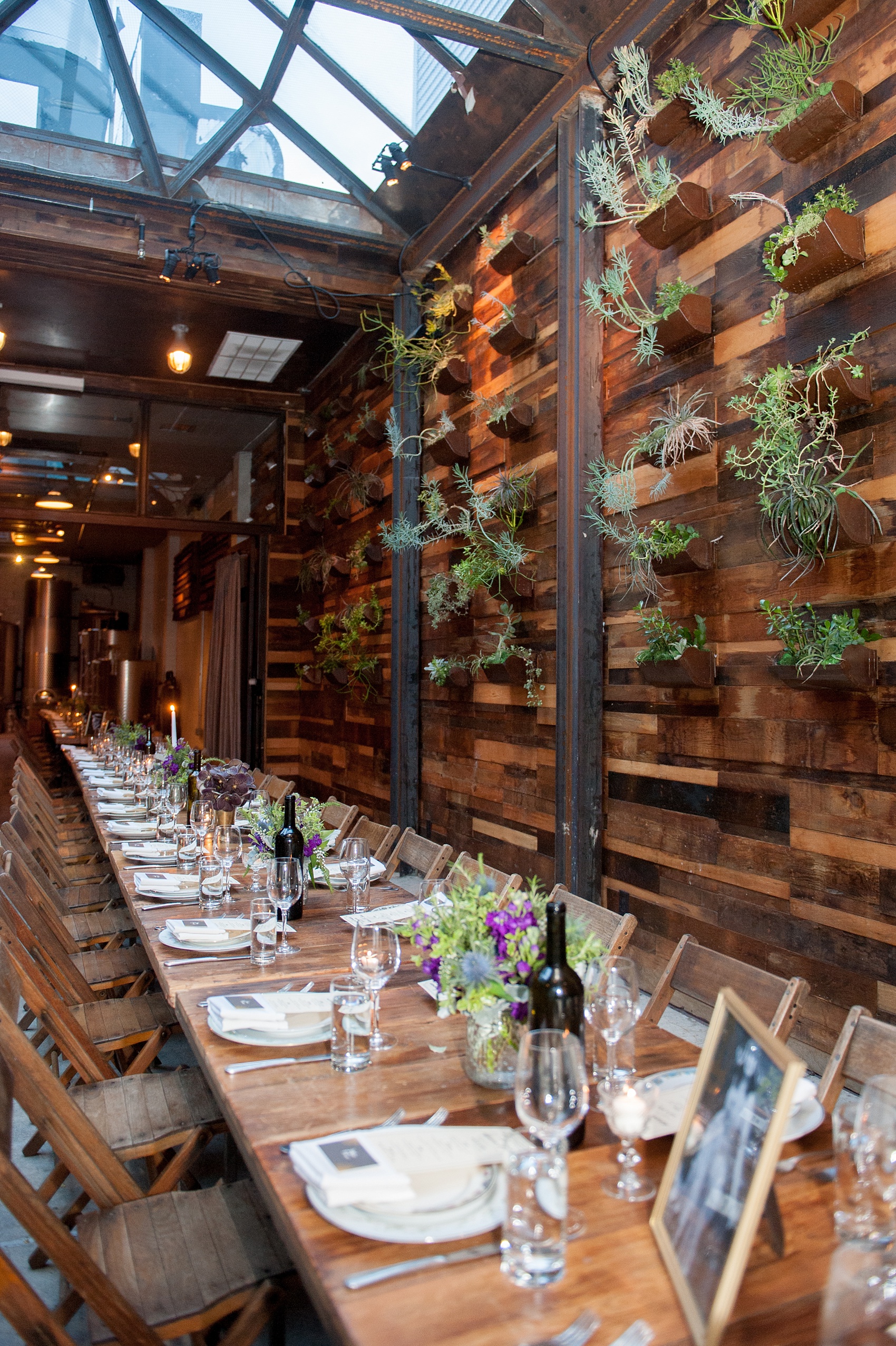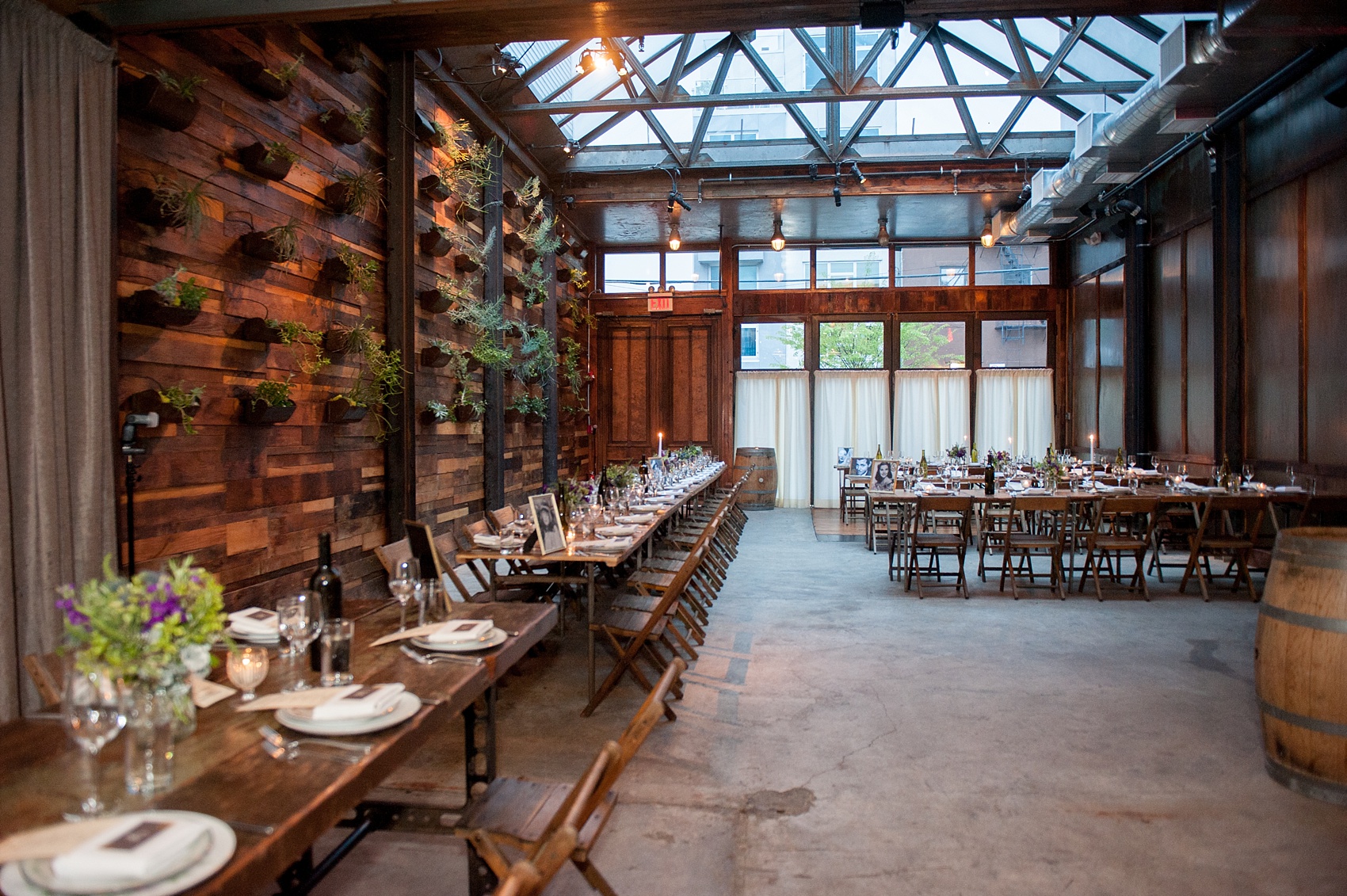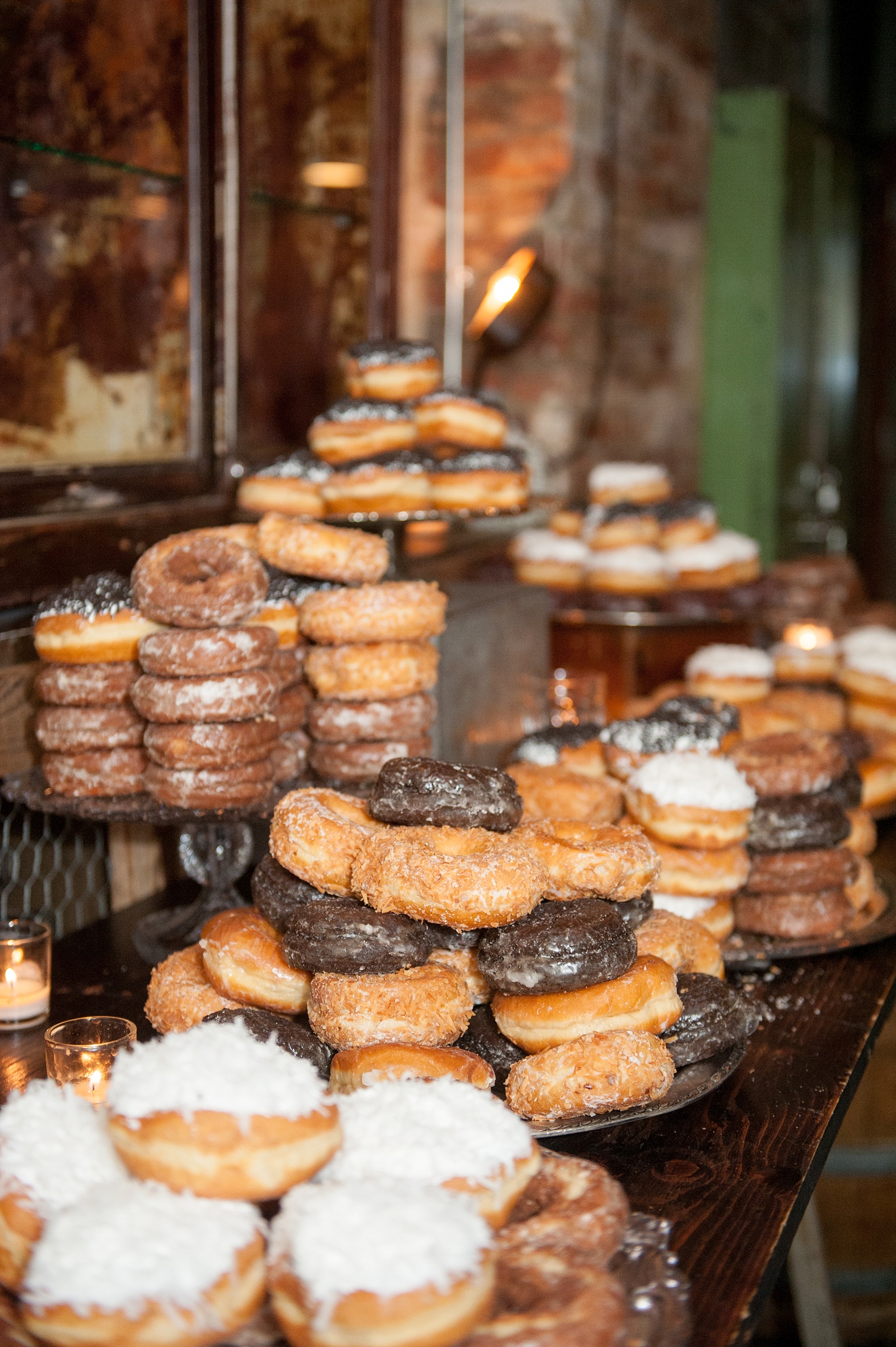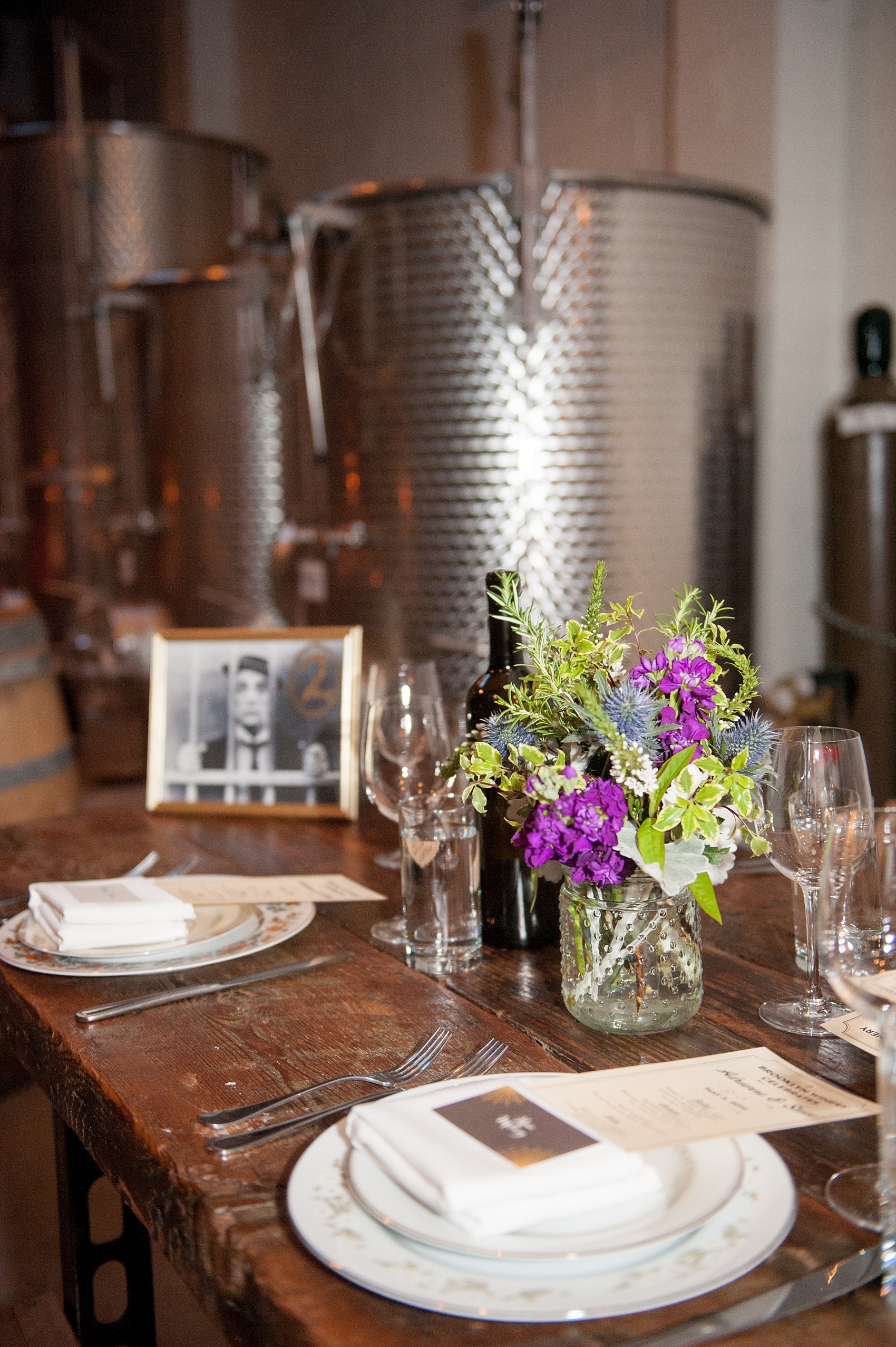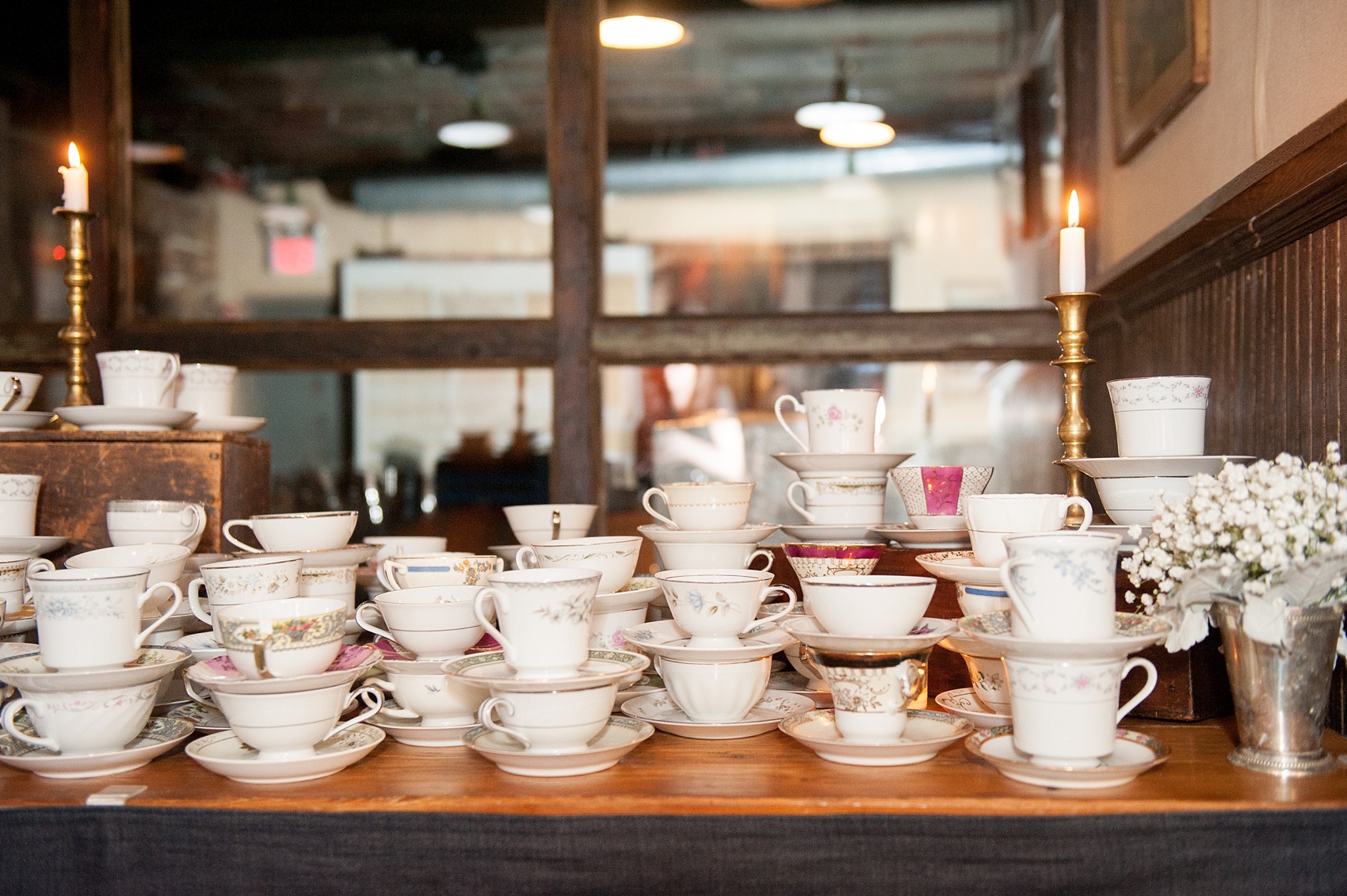 Any wedding that ends with delicious donuts and the coolest assortment of vintage teacups is a win in my book! But the entire day was truly memorable and I'm so grateful Jaine asked me to join. Congratulations to the bride and groom!
First photographer: Brklyn View Photography / Wedding venue: Brooklyn Winery / DJ: Scratch Weddings / Florist: SPINA / Donuts: Peter Pan Bakery / Bridal headband: Twigs and Honey / Bride's gown: Lovely Bride / Bridesmaids dresses: Dido Bridal /Groom's suit: Men's Warehouse