"Our wedding" is such a sweet and simple sentiment for Annie and Vince's family heirloom, black calf leather fine art wedding album. Their 12×12″ album perfectly recalls their gorgeous May wedding day at a downtown Raleigh church, followed by photos at the Capitol building and finally a gorgeous celebration at The Pavilion at Angus Barn. (I especially knew it would be a joy to capture their joy and create this album after our initial time working together, at Pullen Park for their golden hour engagement session.)
Their album contains 15 spreads and spine and cover debossing in Stymie Light font, with an inset cover photo of the bride and groom on their church steps.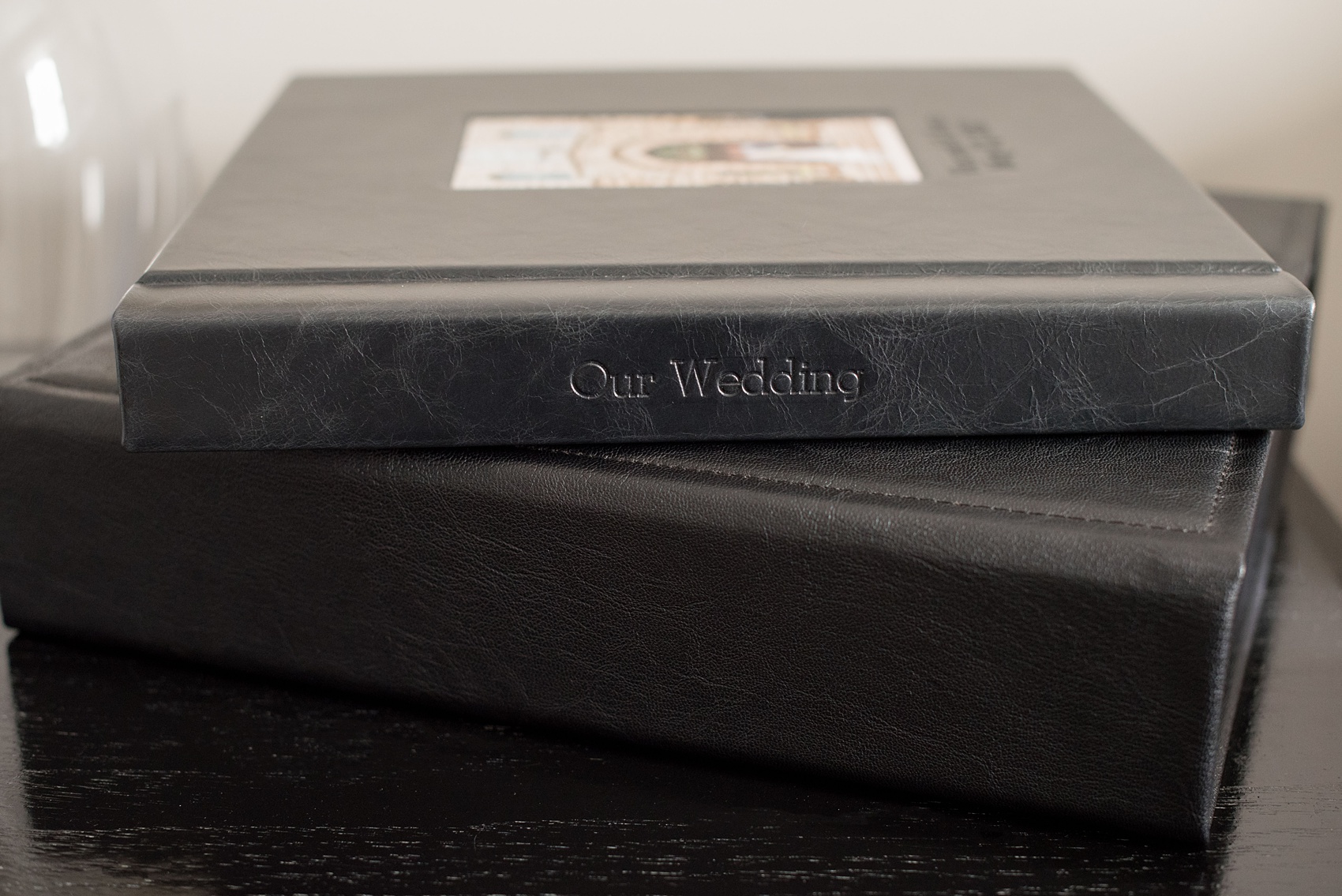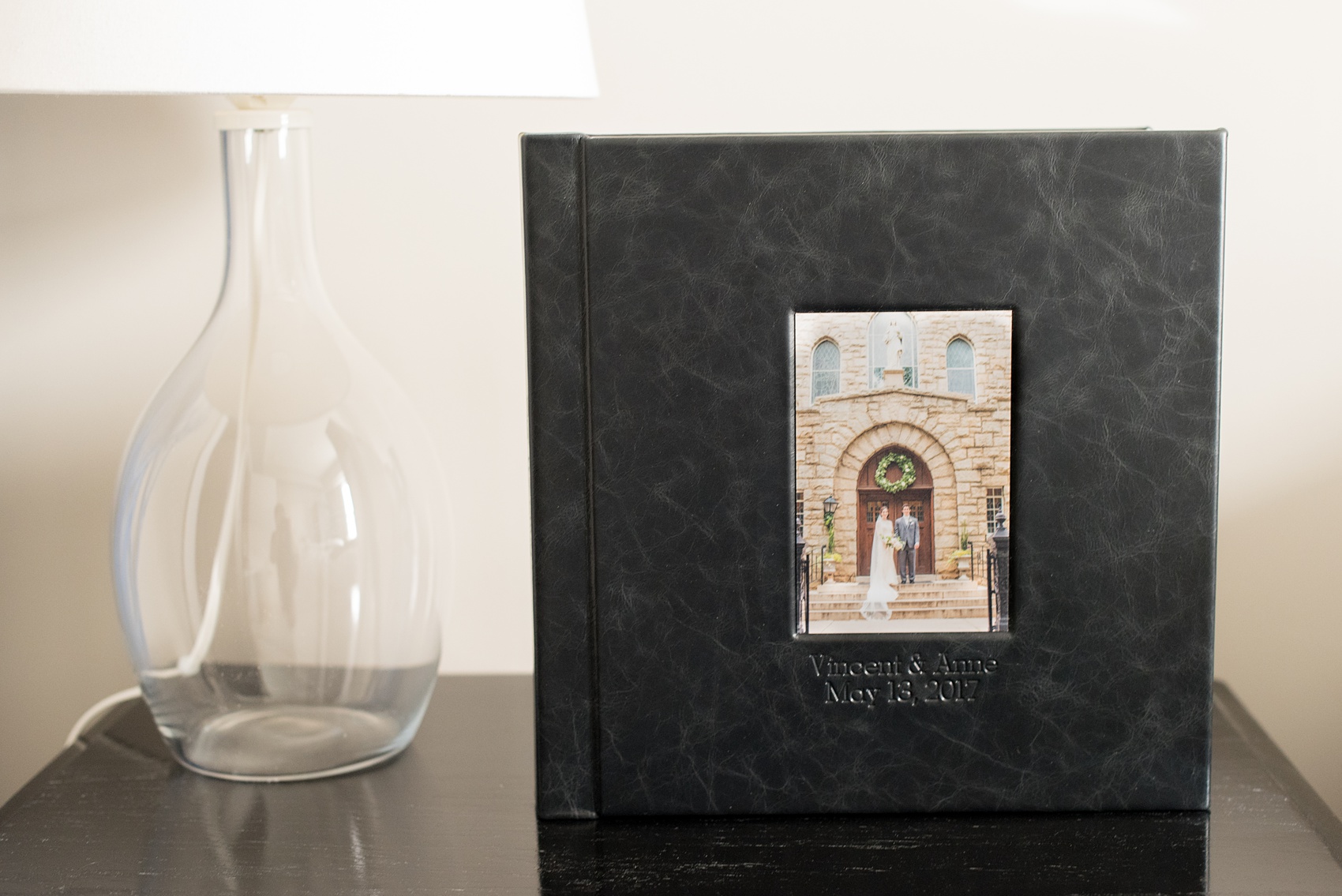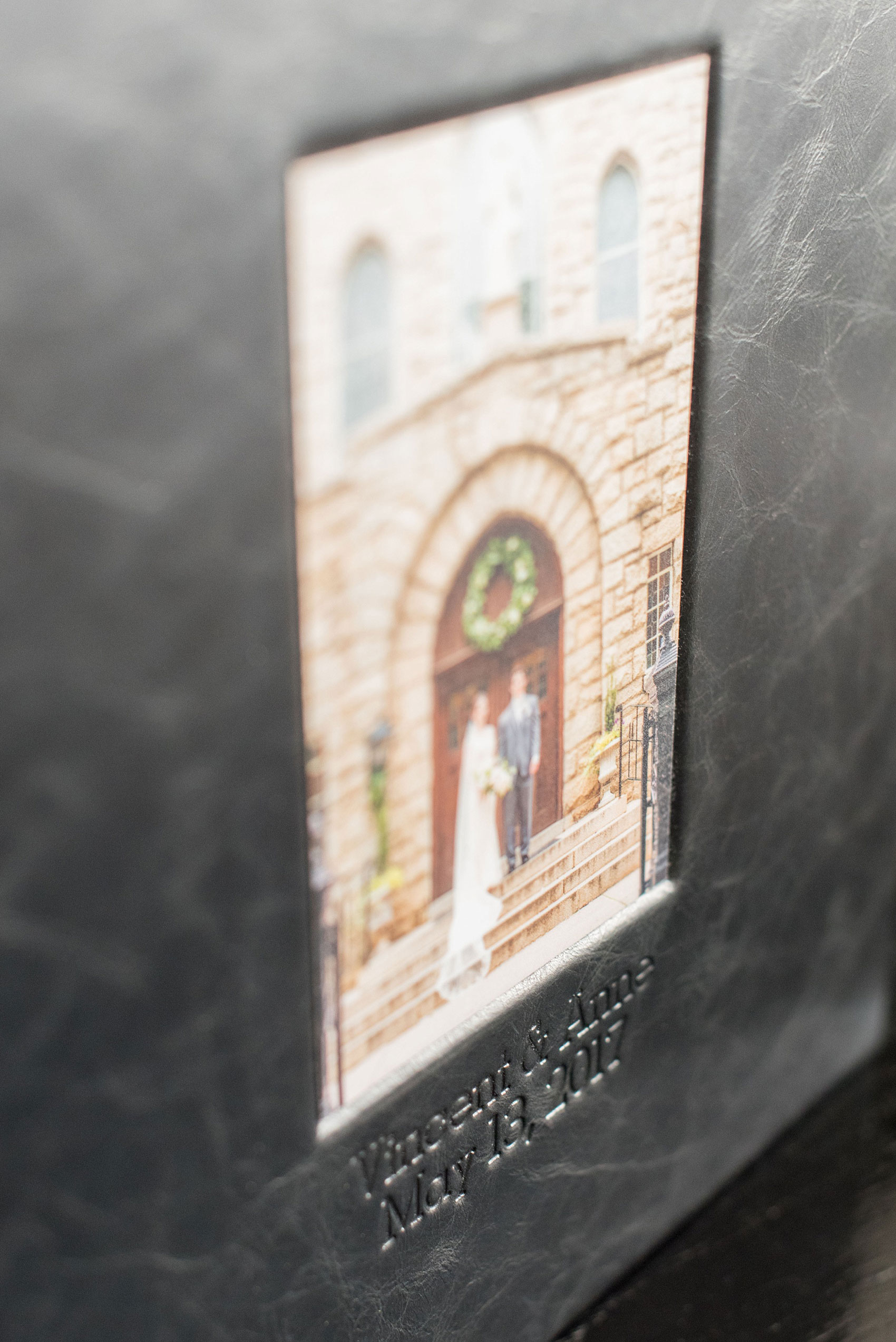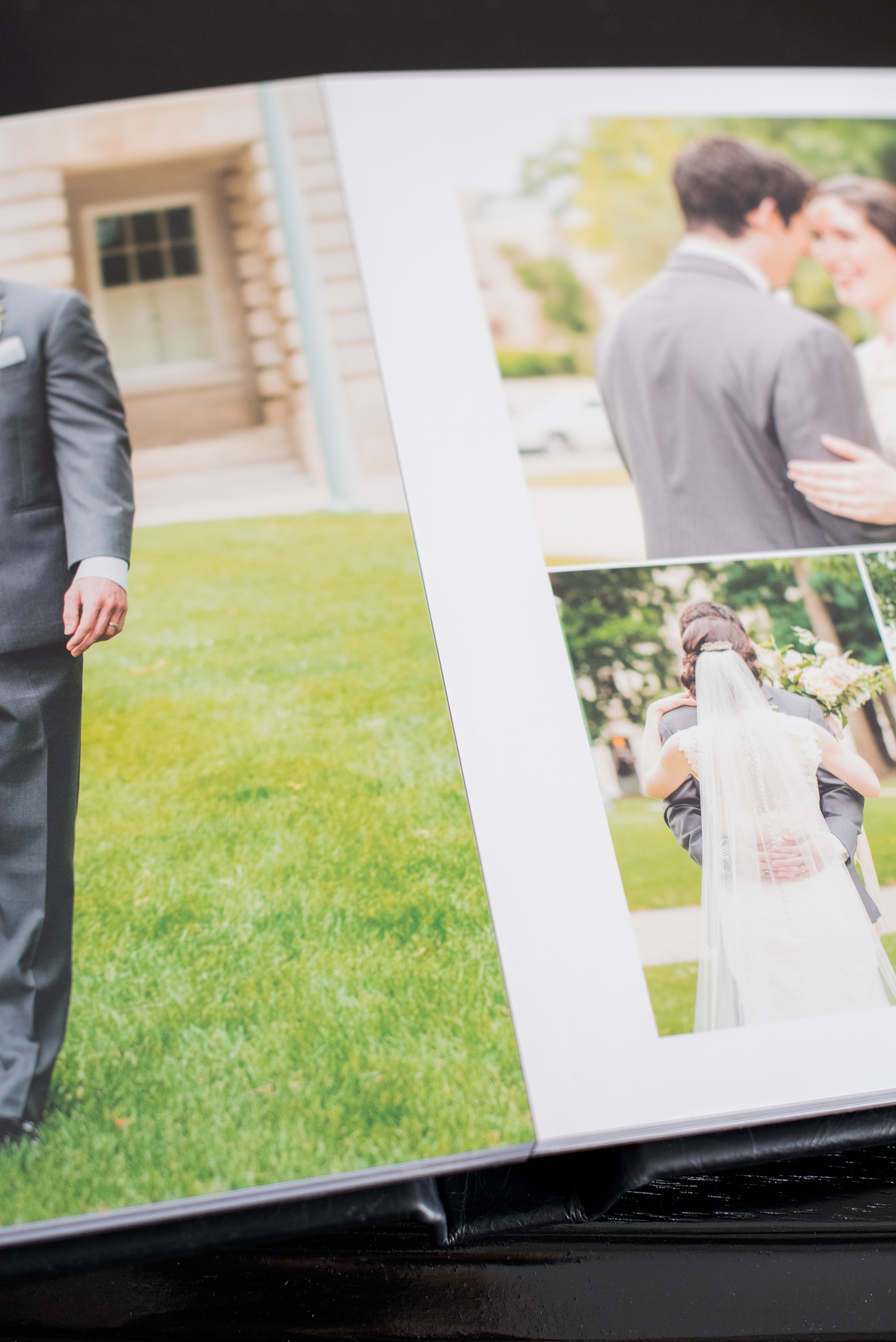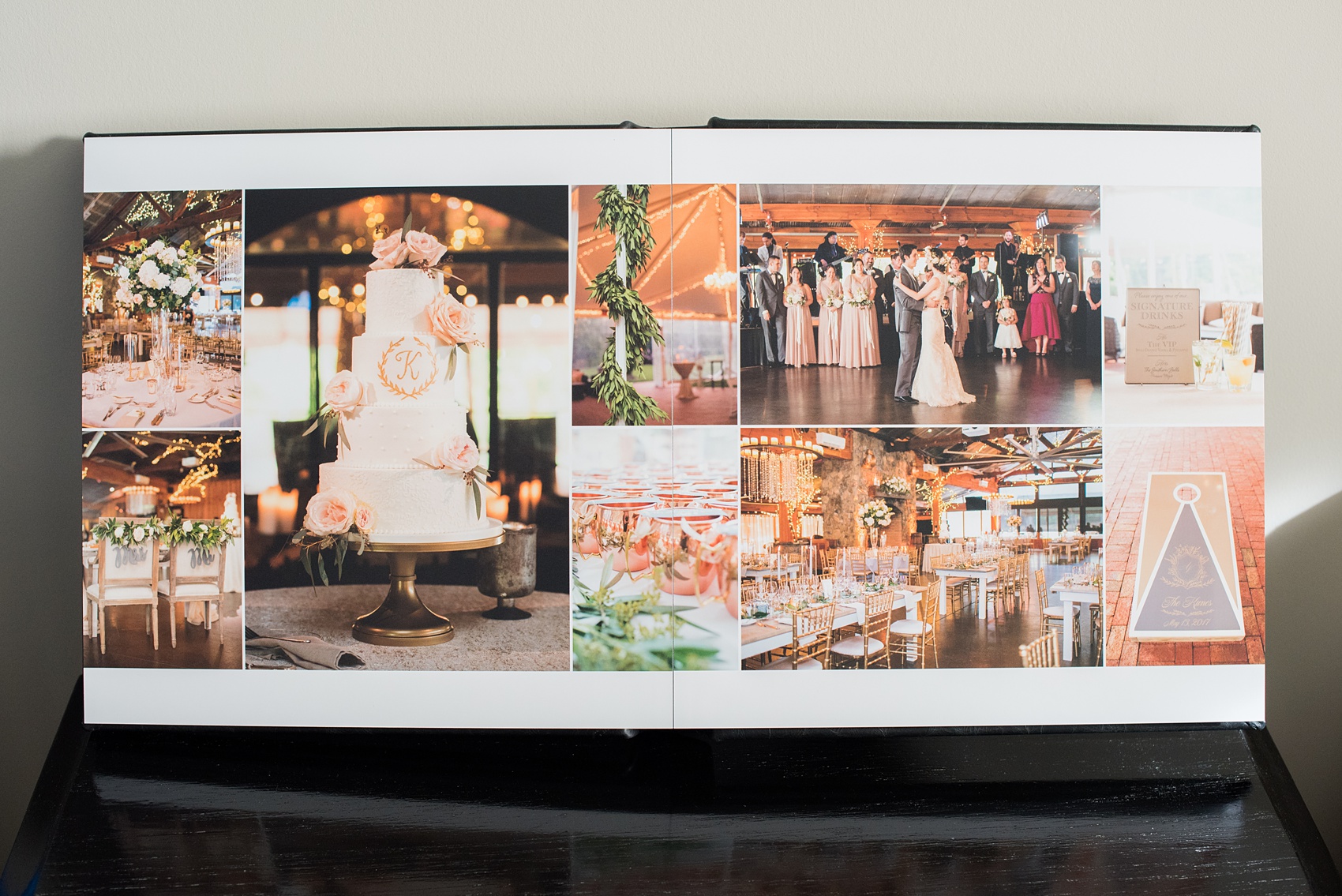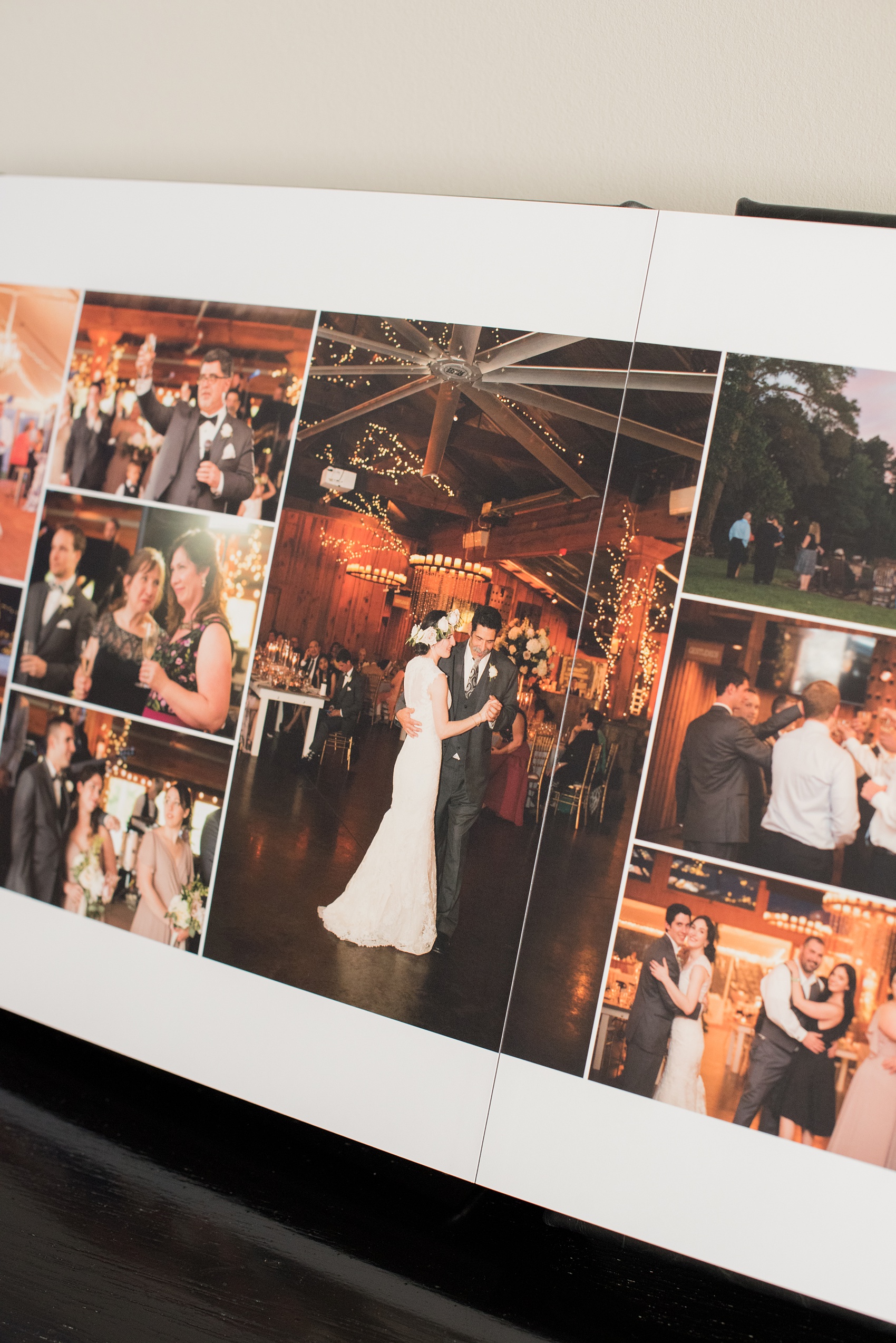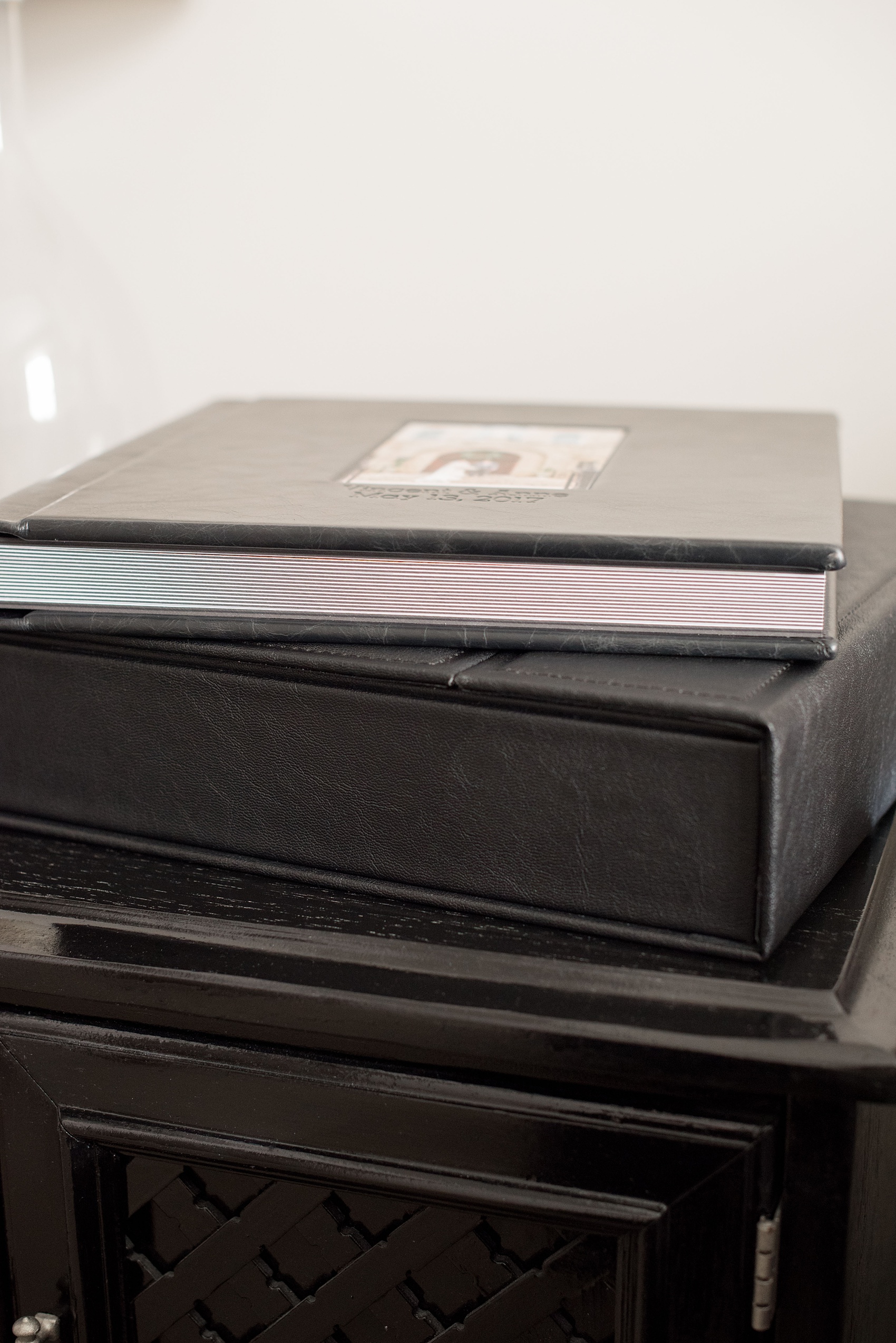 If you're a bit jealous of their album please reach out! We want you to have a beautiful album from your wedding day to forever cherish and remember these fond memories, simply at your fingertips!
For additional wedding album inspiration check out: