I'd been looking forward to Carly and Devin's camp weekend wedding getaway for quite some time, to relax away from the hustle of city and into the mountains and beauty of the Berkshires at Camp Wa Wa Segowea. 
Somehow I think the peace of the surrounding area they said "I do" in totally reflected the peace they share as a couple. I'd always known Devin and Carly enjoyed the outdoors – they live by the beach, enjoy trips up north from NYC to see family and friends often and partake in hikes, camping, and skiing throughout the year – we even photographed their engagement session on Oyster Bay at Sagamore Hill. And in a calm, quiet environment I'm happy to say they got married their way. It was 100% them, in an area of New England that only exemplified the beauty of their relationship and the intimacy of friendship that surrounded them. Of course, it started with an invitation…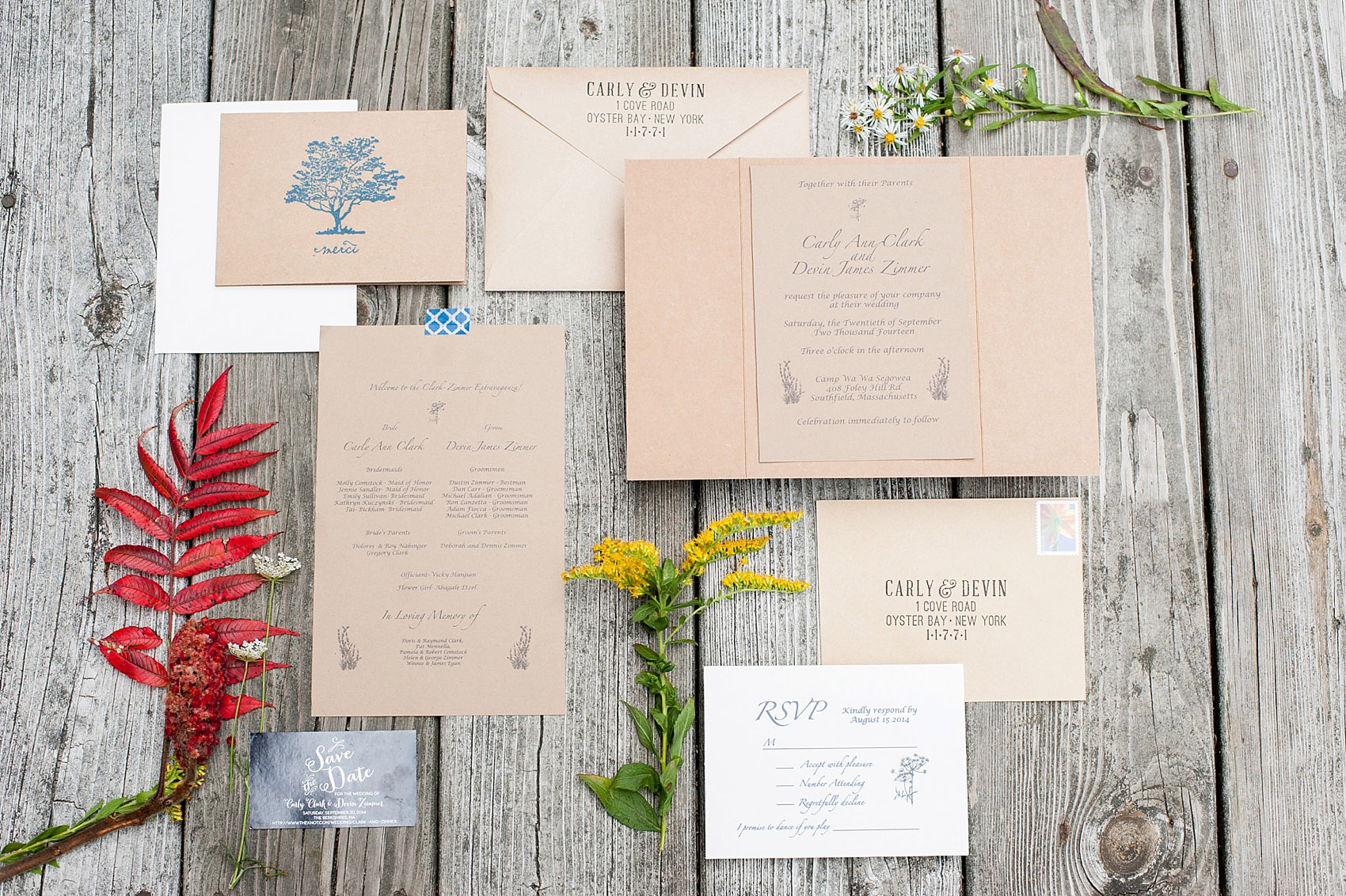 …and for me, the weekend really kicked off when I reached territory beyond the confines of Manhattan. As soon as I escaped the madness of traffic from 2pm onwards on a gorgeous Friday afternoon at the tail end of summer in New York City and reached the Taconic Parkway it wasn't just the scenery that changed; I changed too. A calm came over me, complete with a view of the changes leaves on tress, sunshine and fresh air. I felt instantly transformed and over-the-moon excited for their wedding that awaited just a two and a half hours drive and a day away.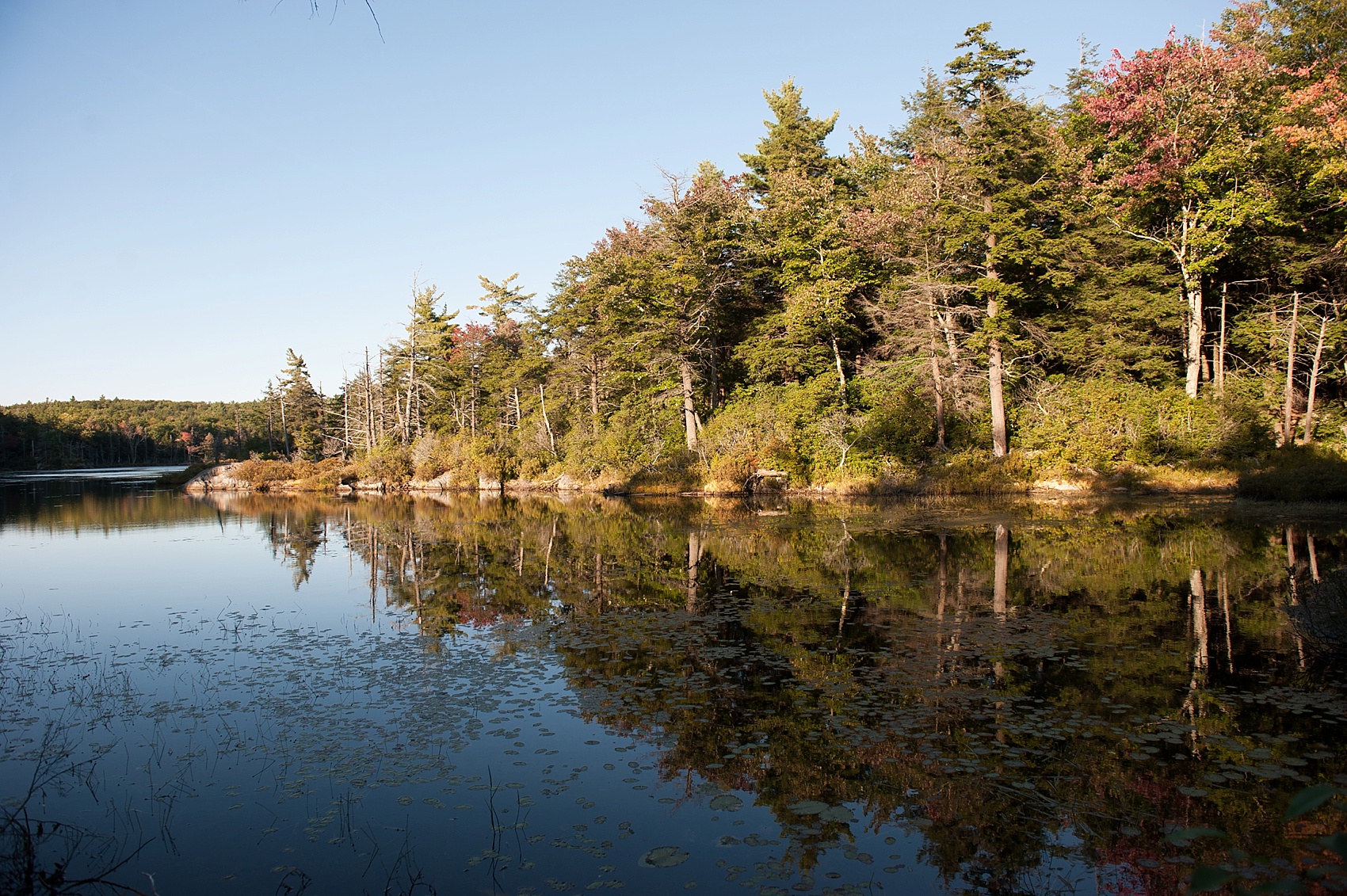 To aid in understanding the true beauty of the Berkshires in the fall, and, most importantly help Carly and Devin remember it years from now as they look back at their wedding weekend, I stopped at Mr. Everett near their wedding destination for a short hike.  Which, naturally, only got me more excited for the landscape that would surround them on their day.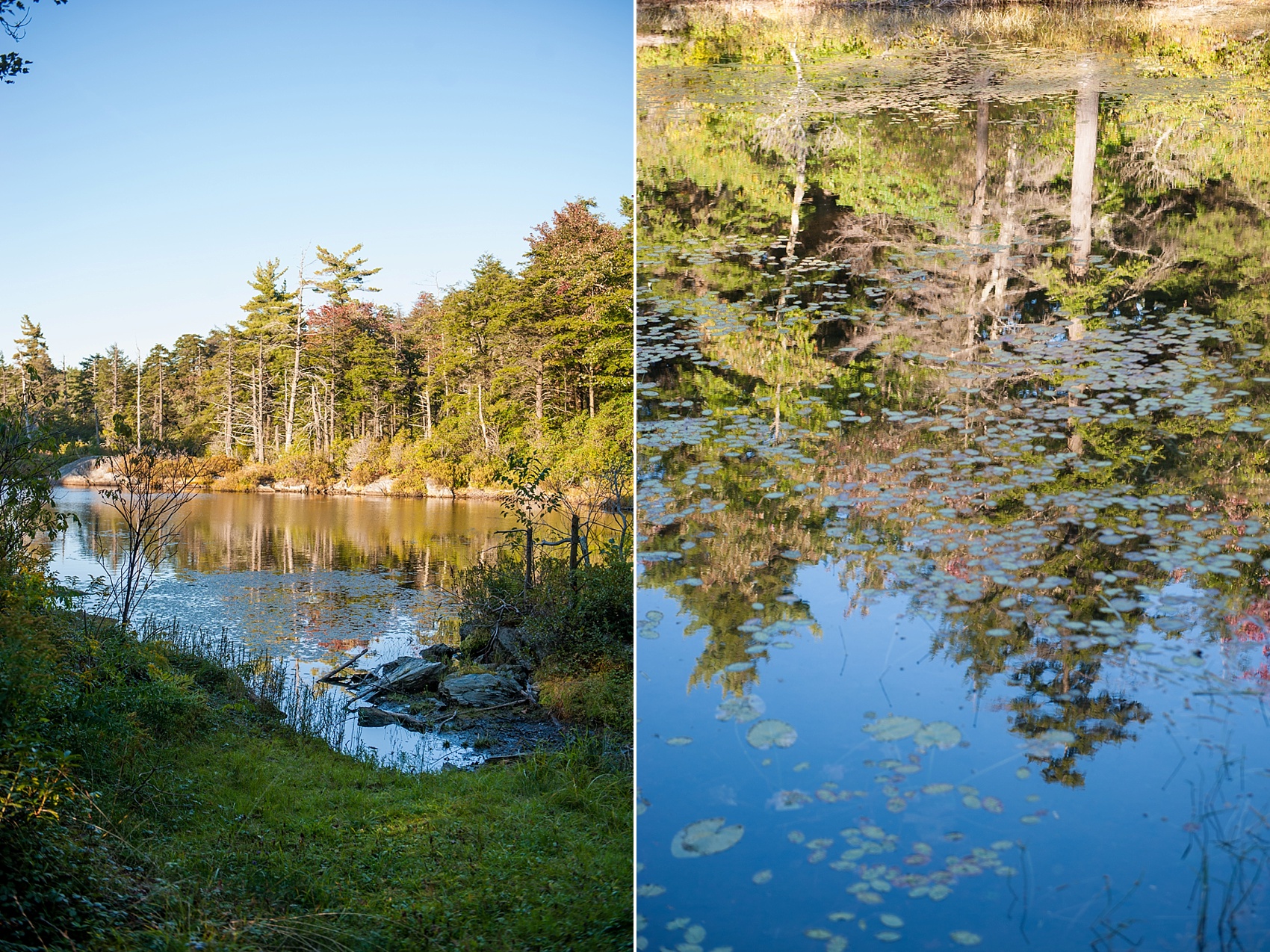 And before I knew it, it was Saturday morning; time for #clarkzimmerextravaganza to begin! The weather was perfection: sunshine, a spattering of clouds, and temperatures in the high 60s. Myself and Eileen, my partner in crime for the day (and well into the night!) were anxious to start photographing the bride and groom as they prepared for their incredible day. Carly prepared at her mom's rental home and Devin at the camp at a staff cabin.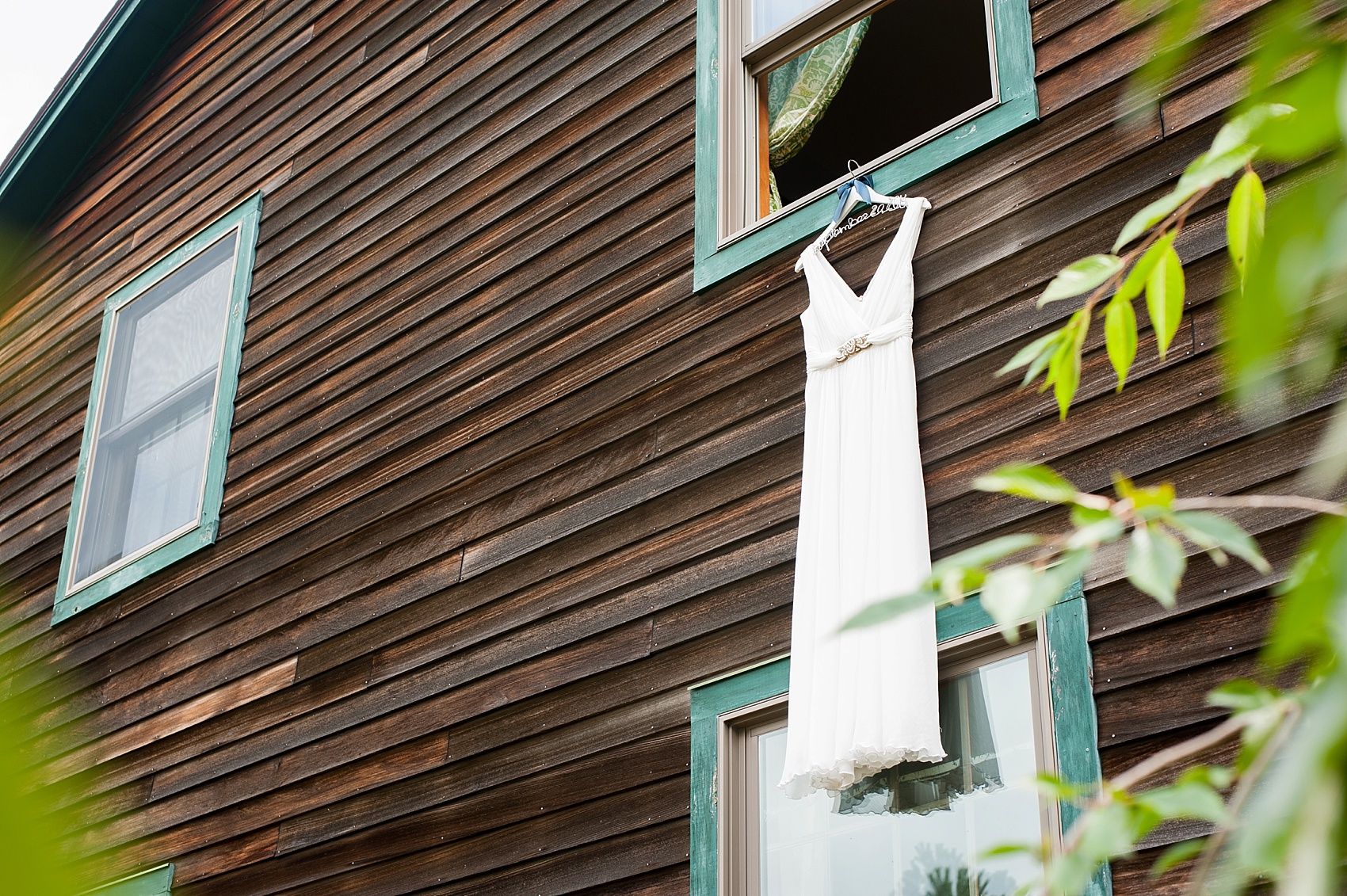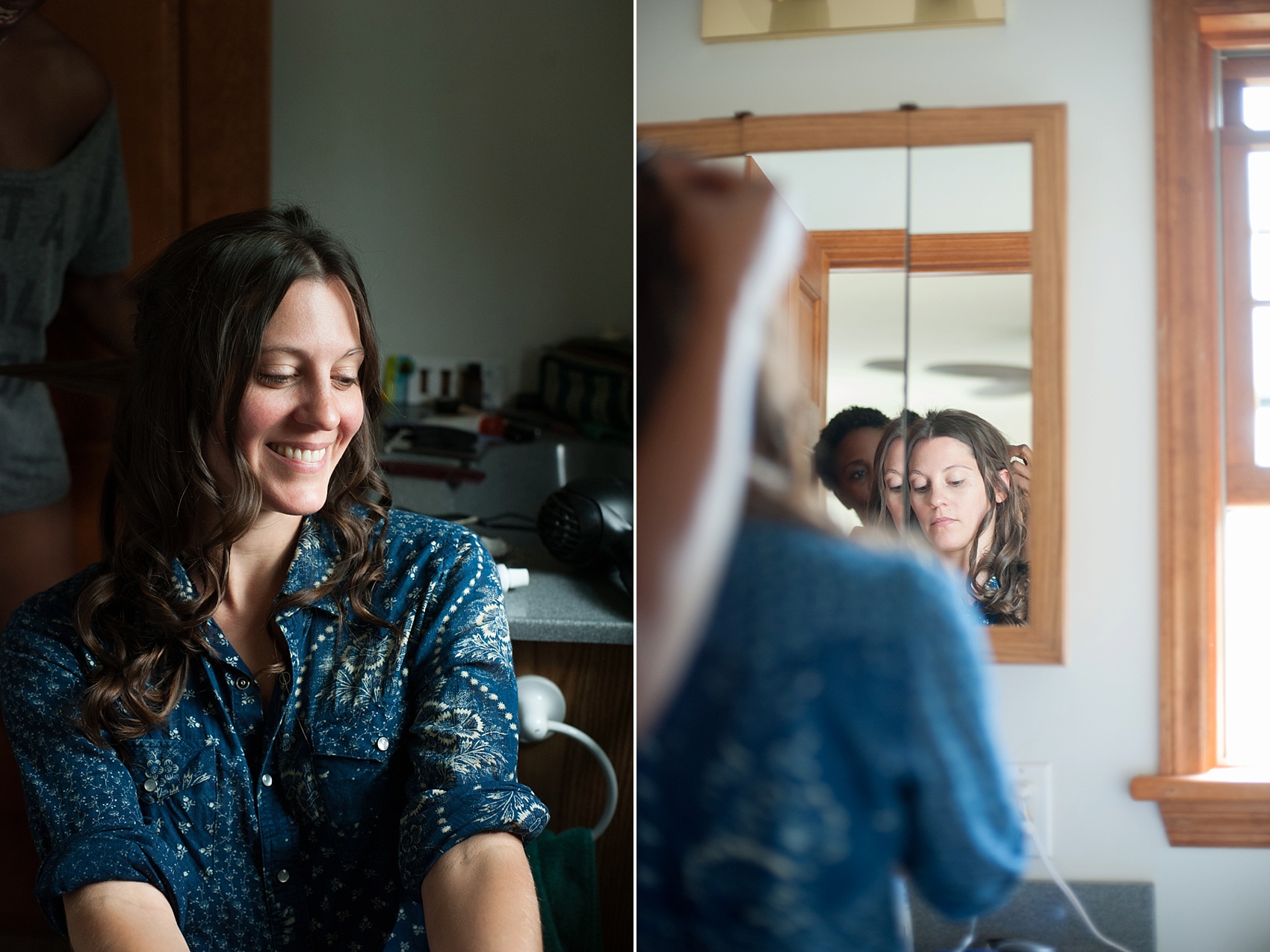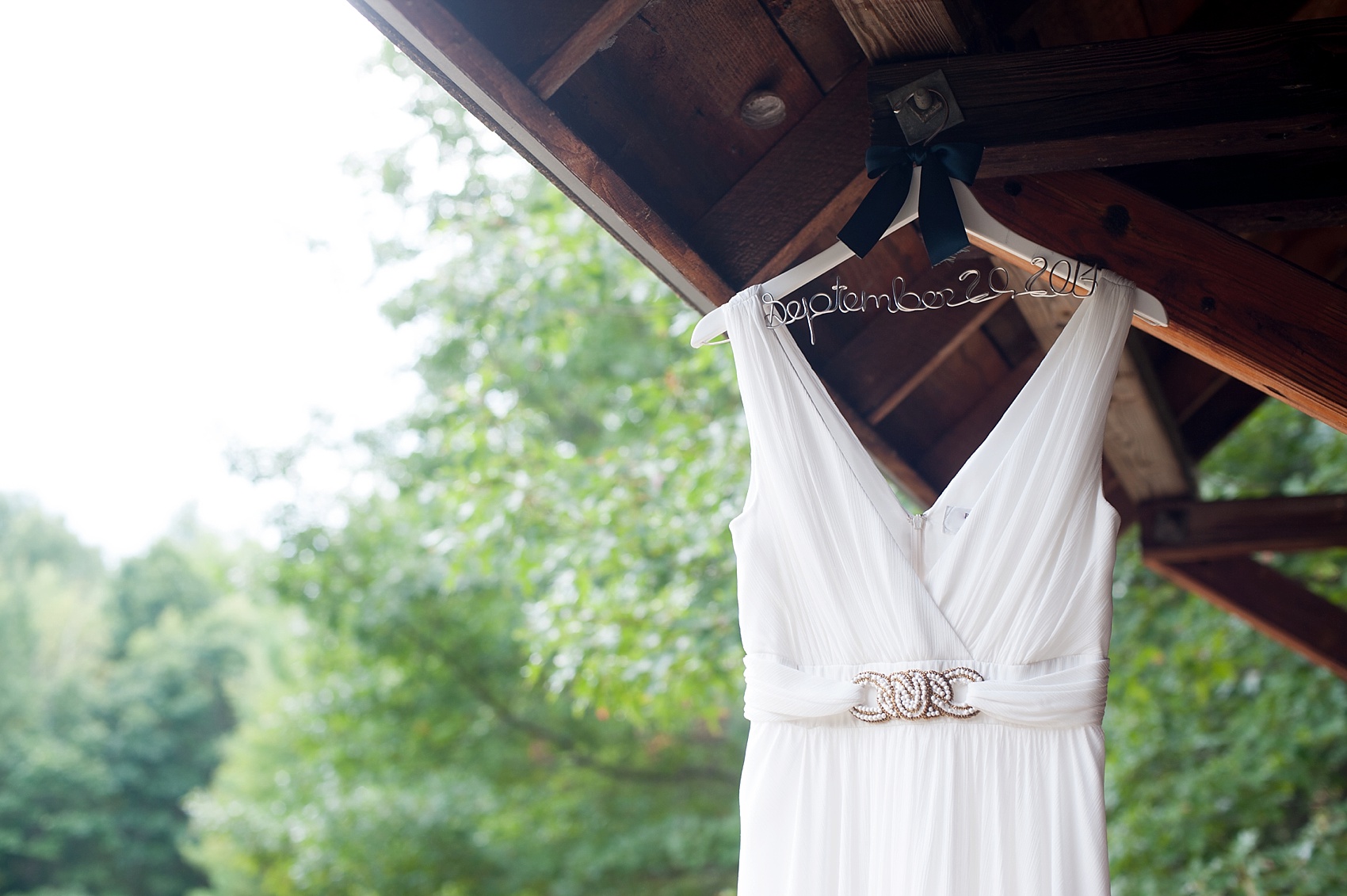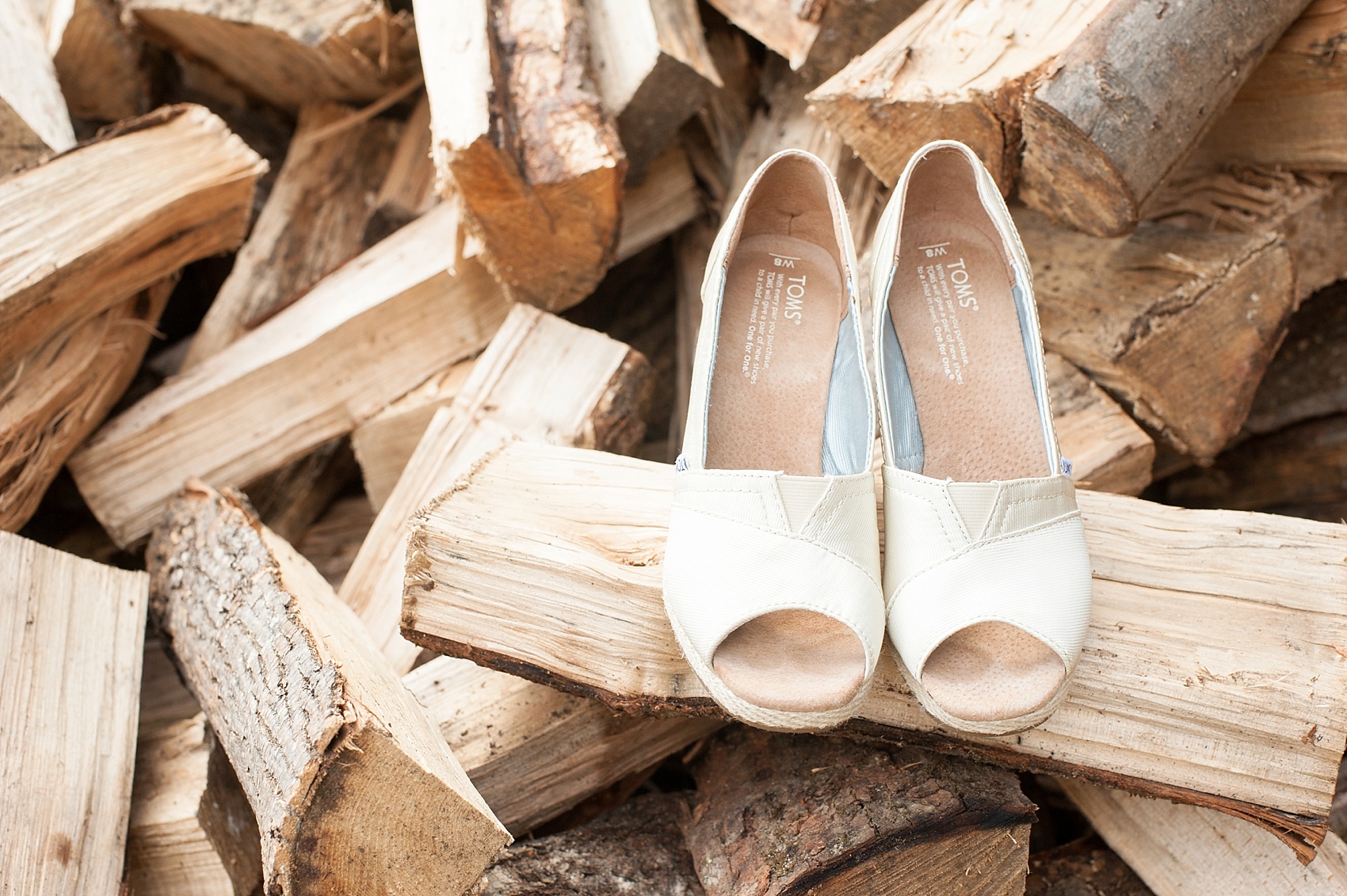 I love that Carly's friends helped do her hair and make up! Also loved her wedge TOMS (love a practical girl – heels are no good for an outdoor wedding!) and her earrings that were a special gift from her grandfather before he passed away; the earrings were her grandmother's.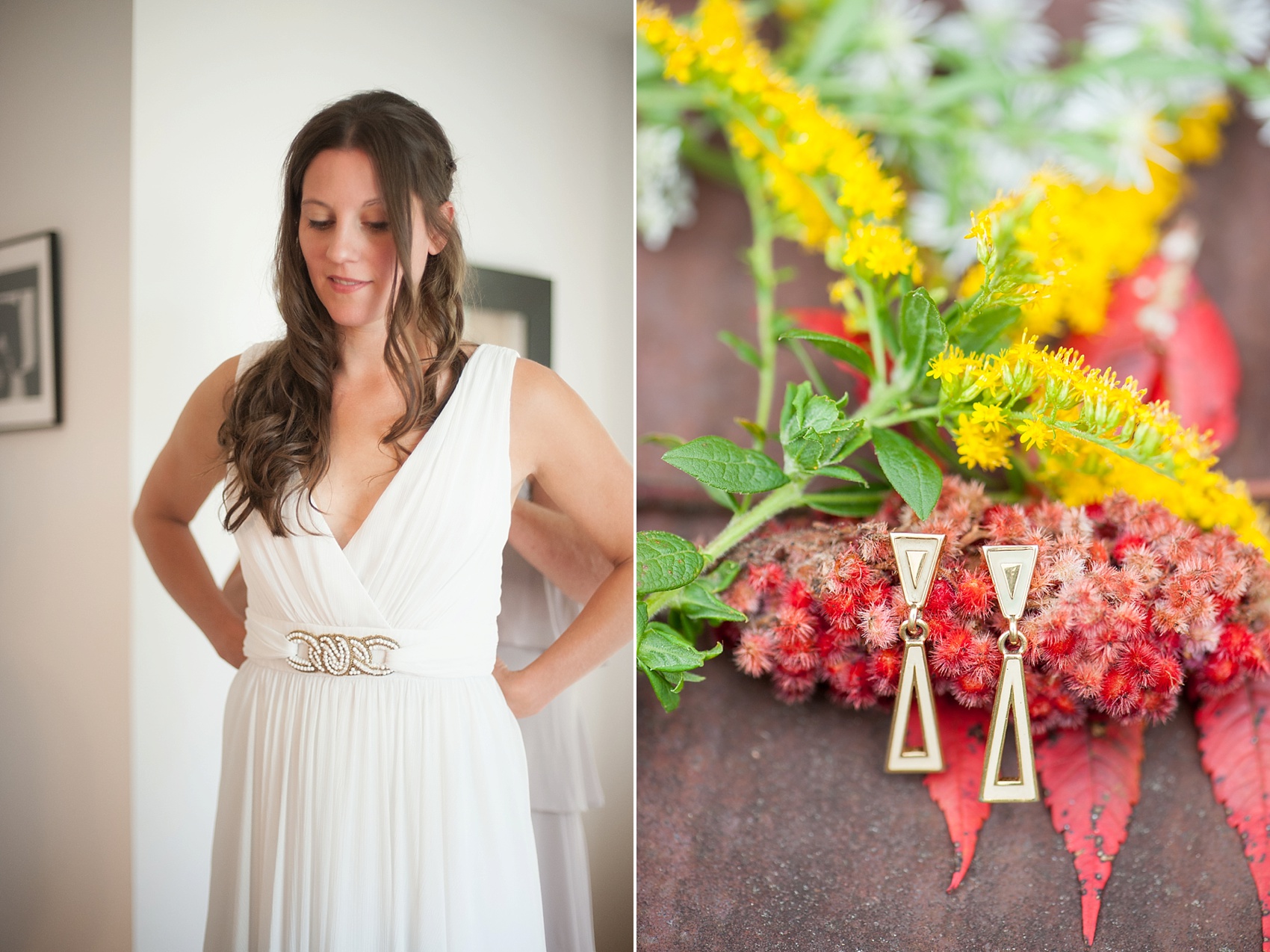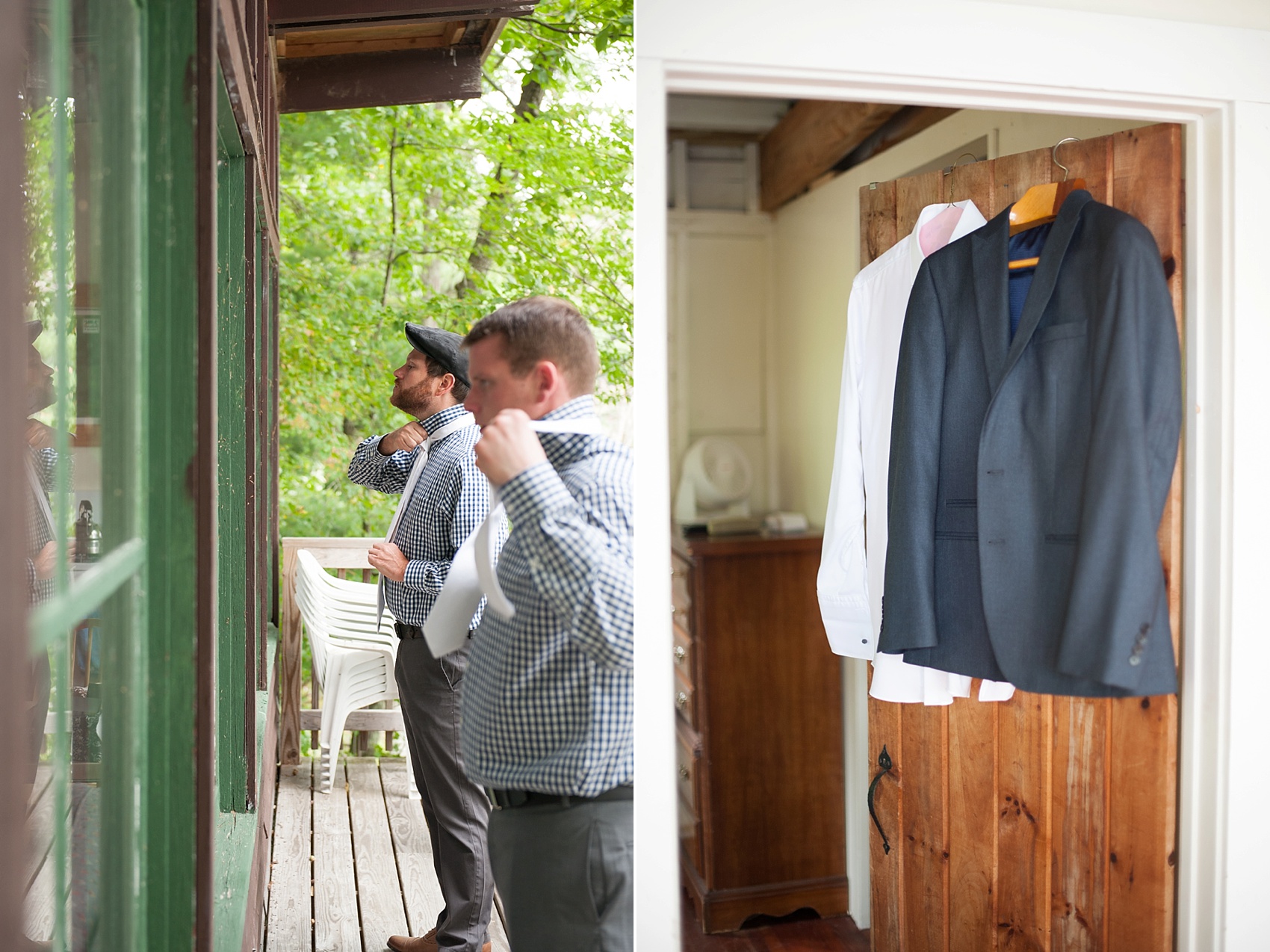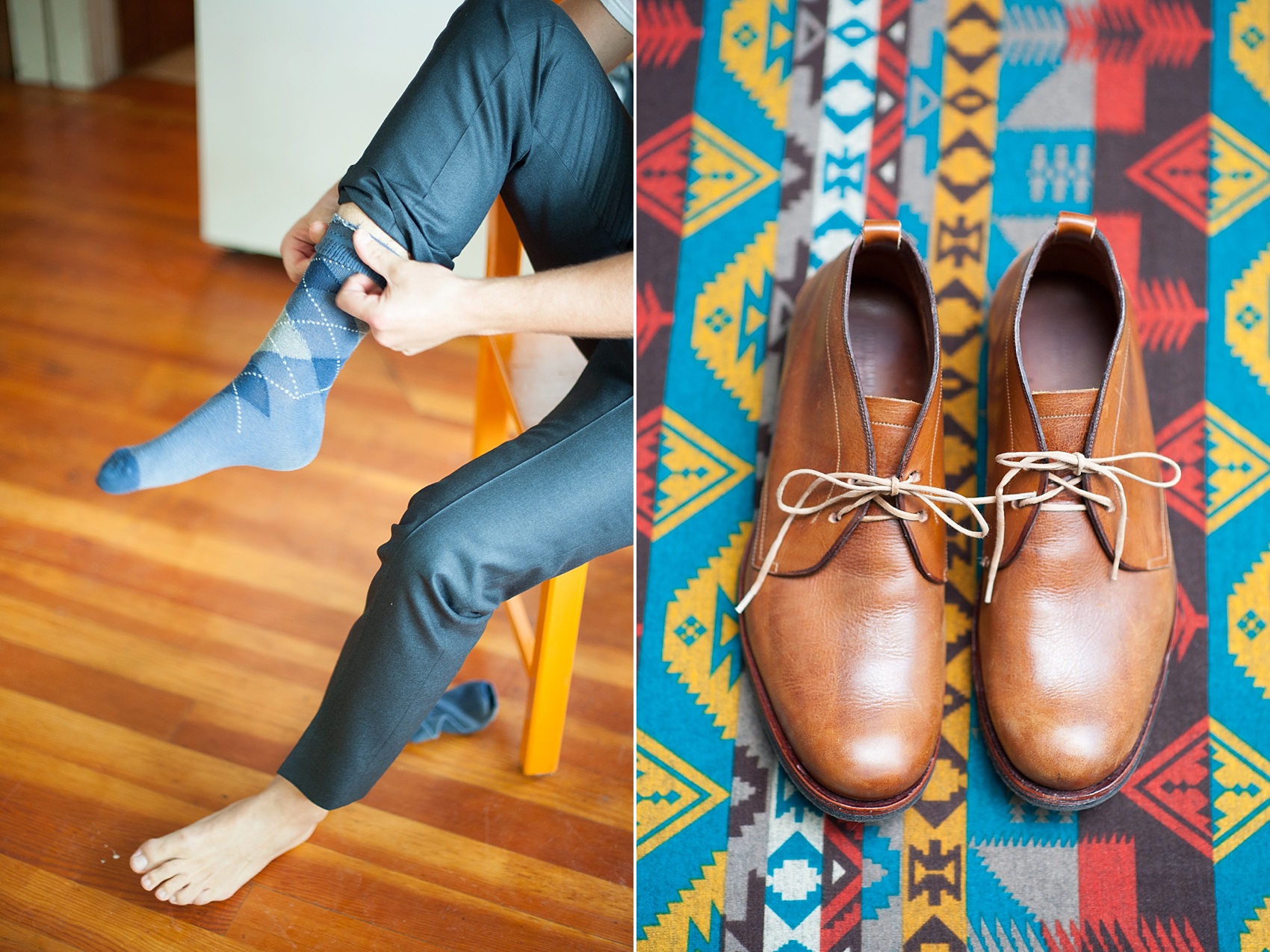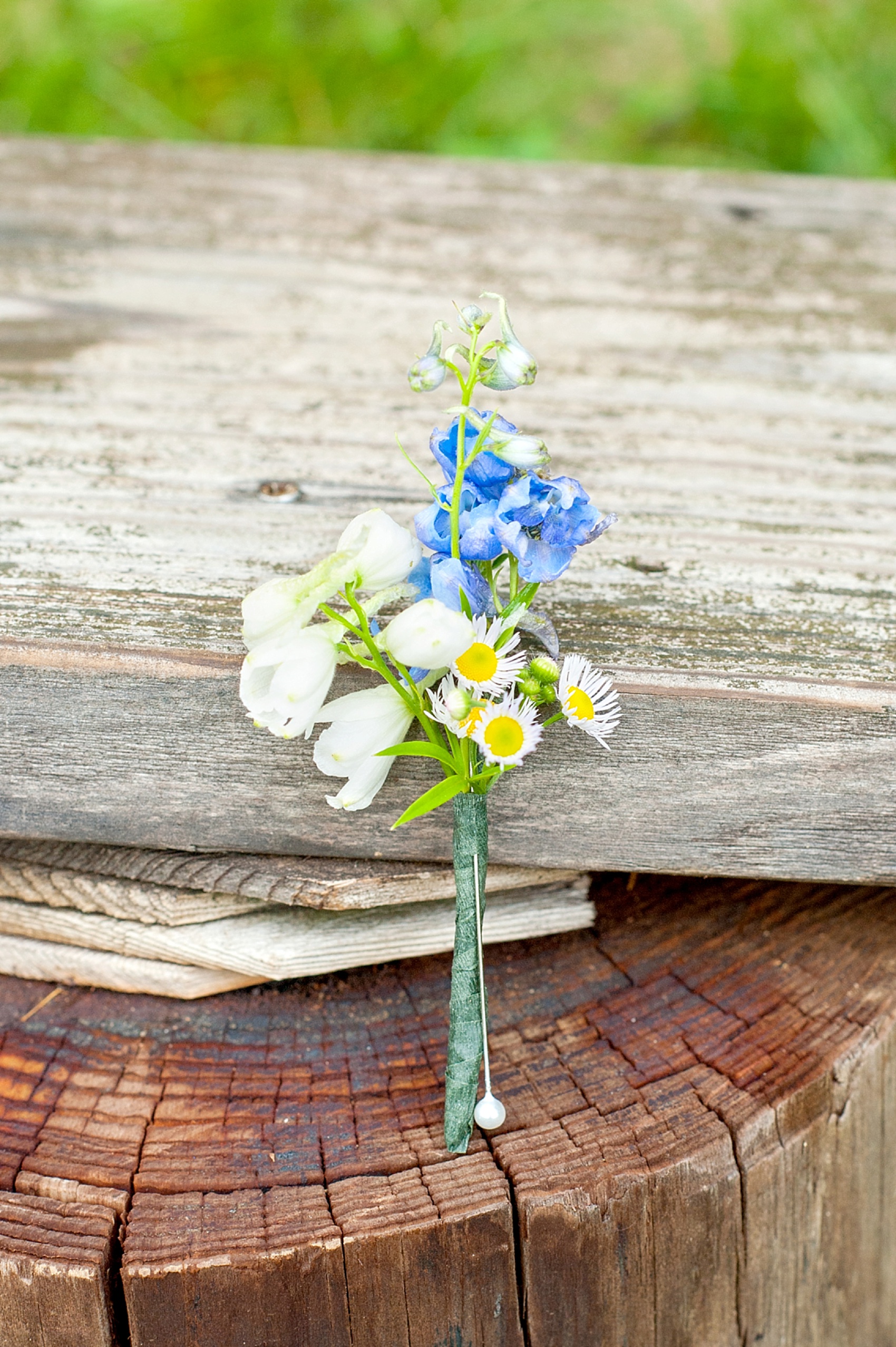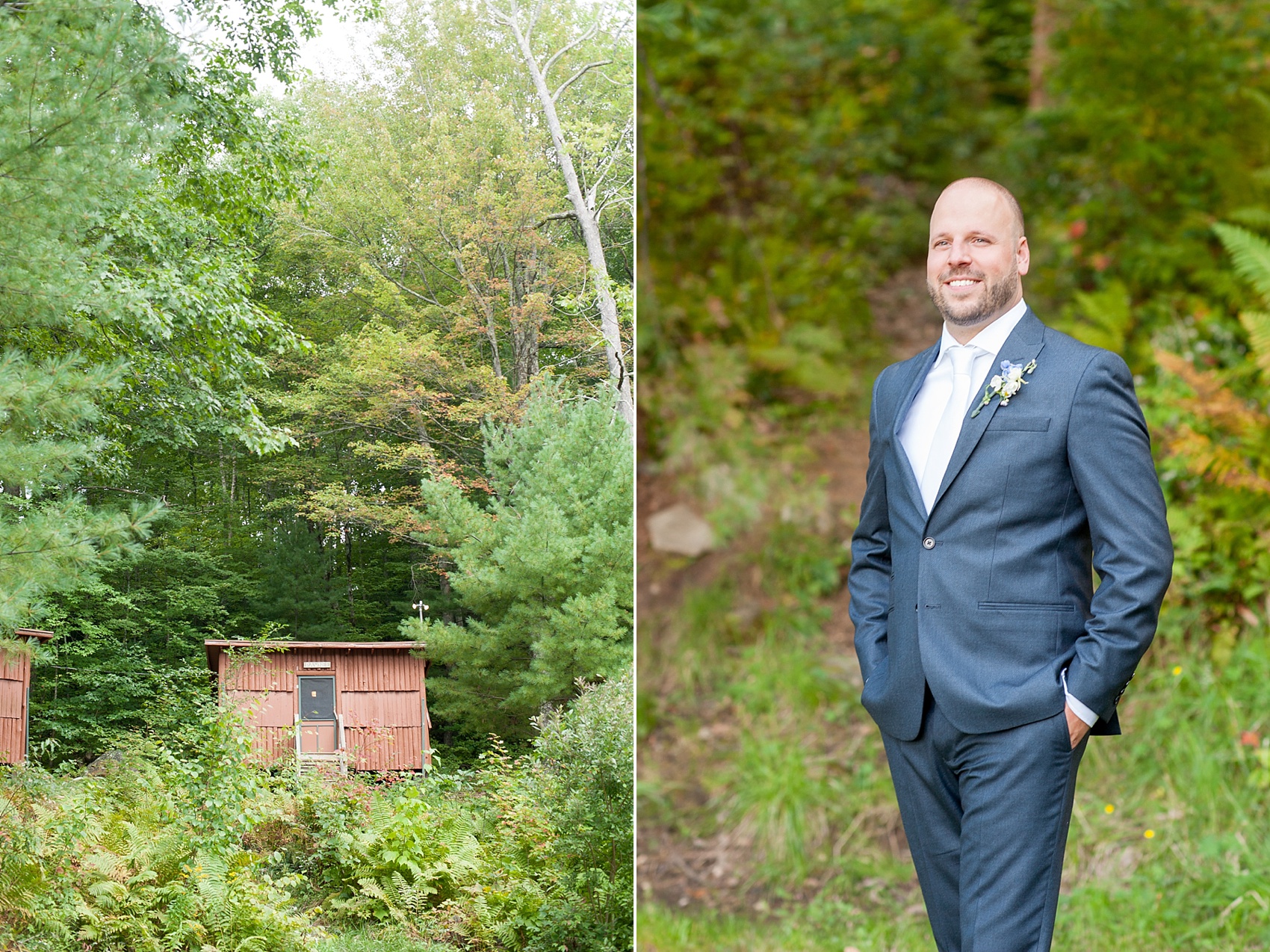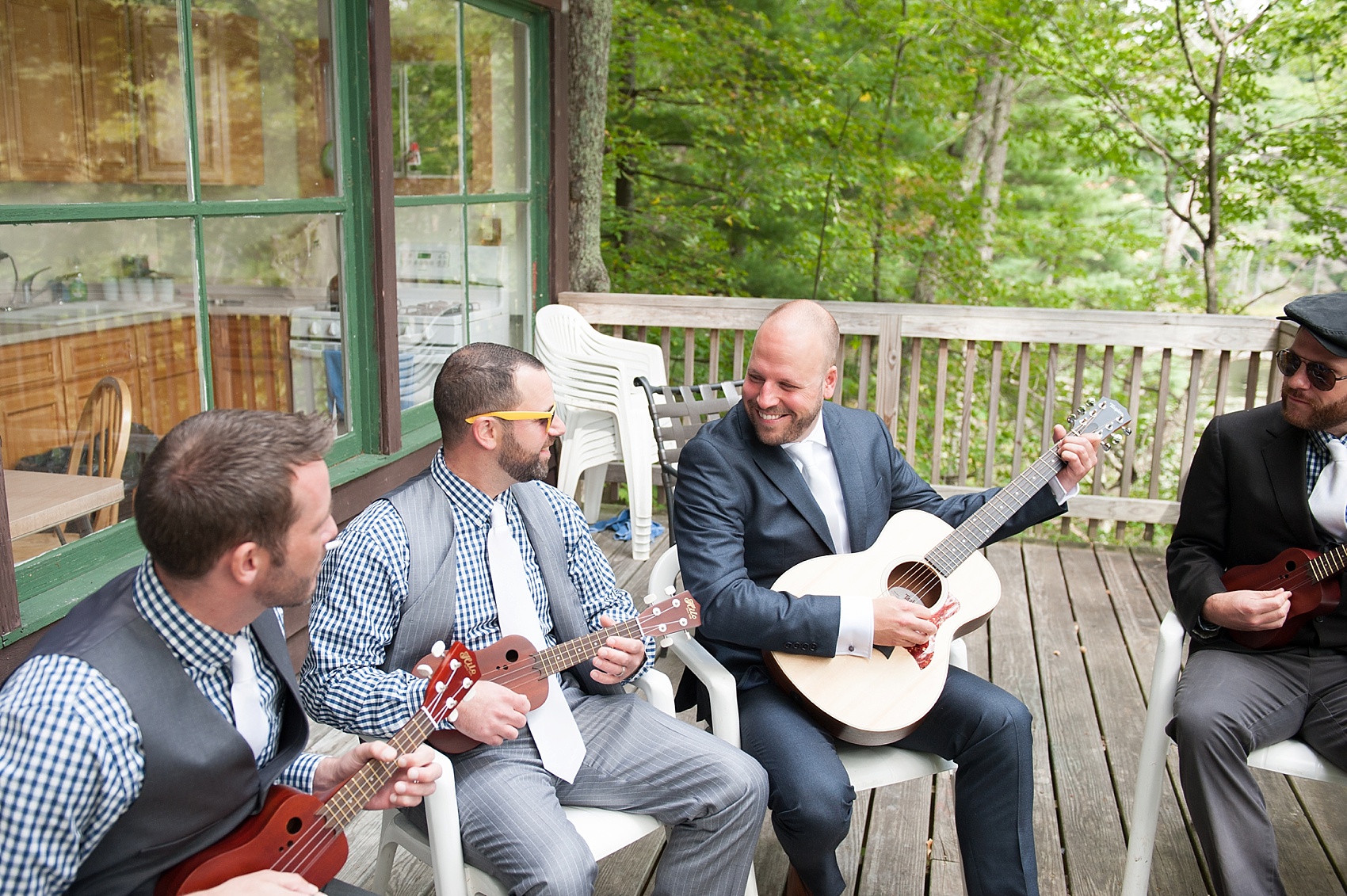 Devin and his groomsmen enjoyed some down time on the porch of the "bride and groom cabin suite" 😉 drinking beers and playing the ukeleles he gifted them after everyone was ready. The girls always have a little bit of a different morning – I love this photo of Carly and her bridesmaids in front of the changing colors of the season. Love how the navy popped again the landscape!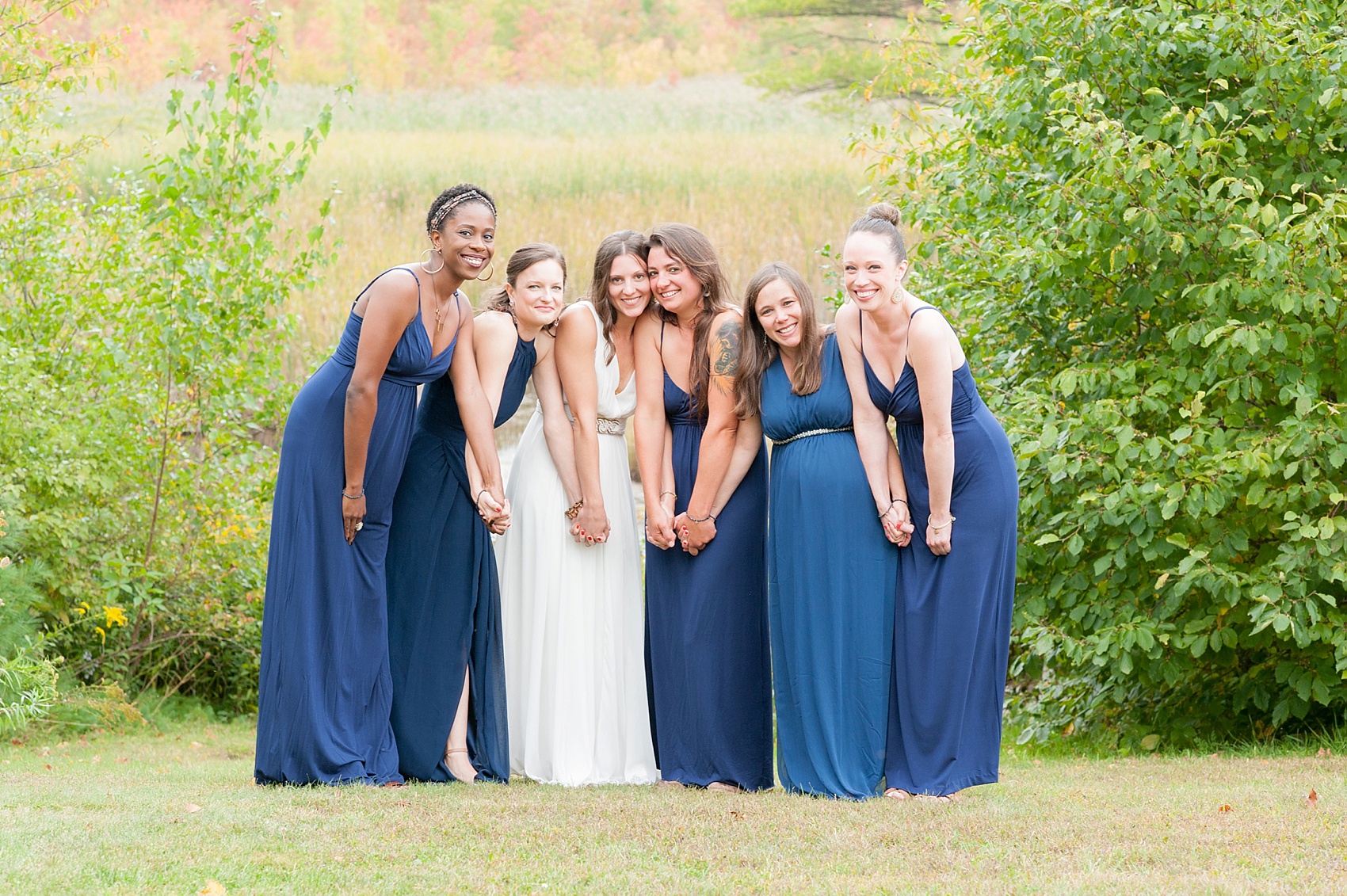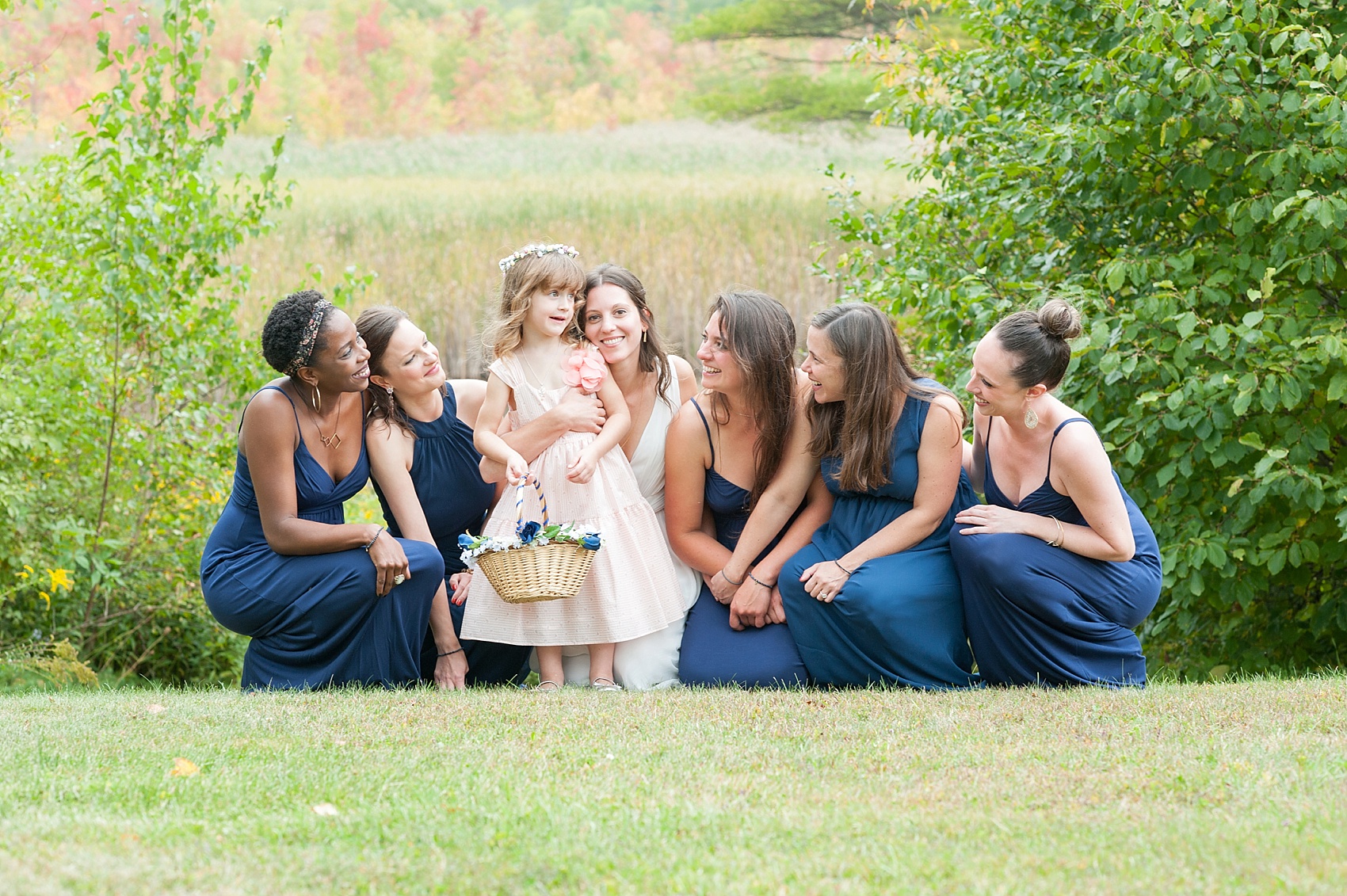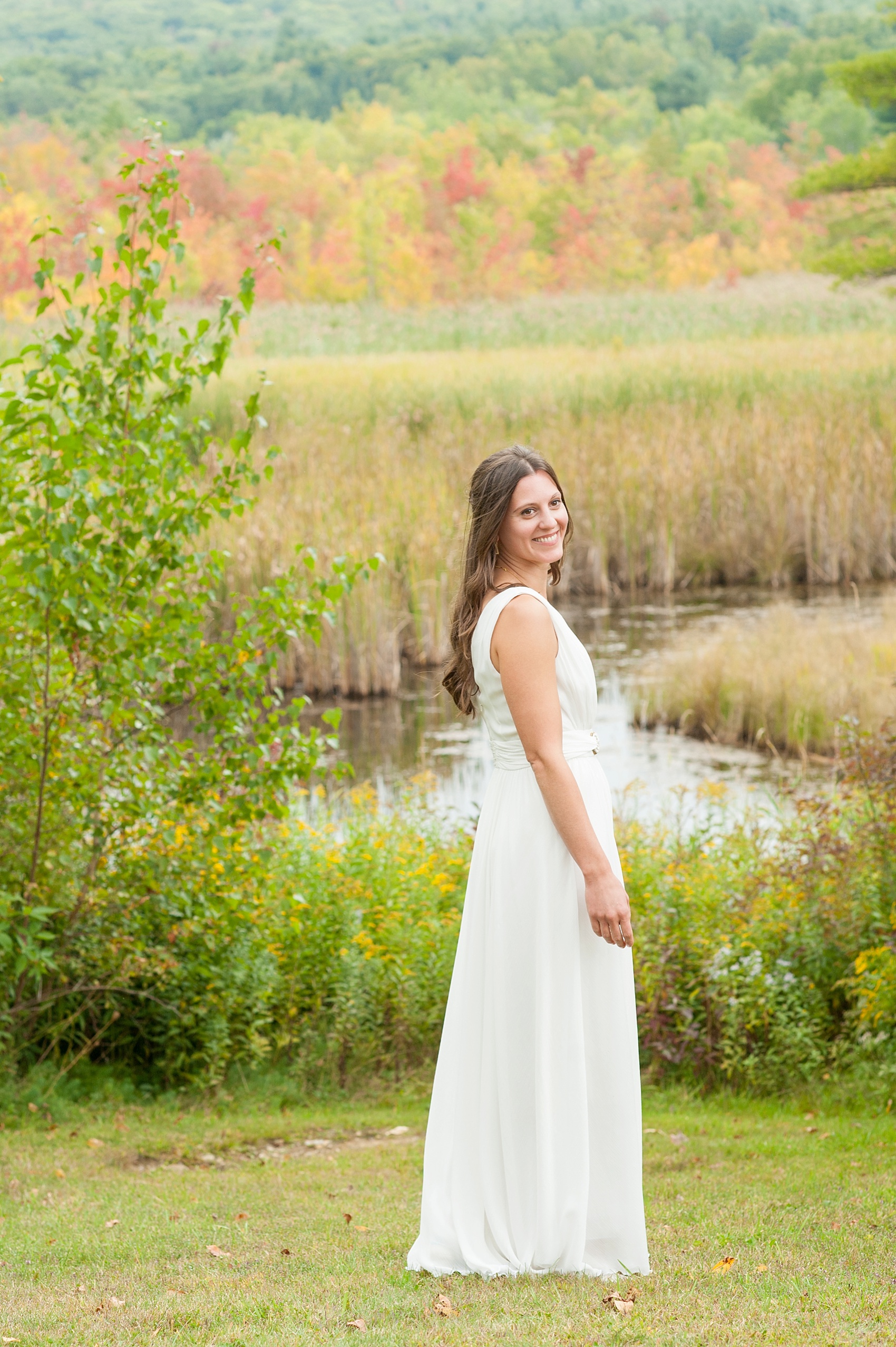 I love a good first look. Nevermind seeing them dressed for their wedding – I think they were simply happy to see one another, as they always are. Makes my heart melt!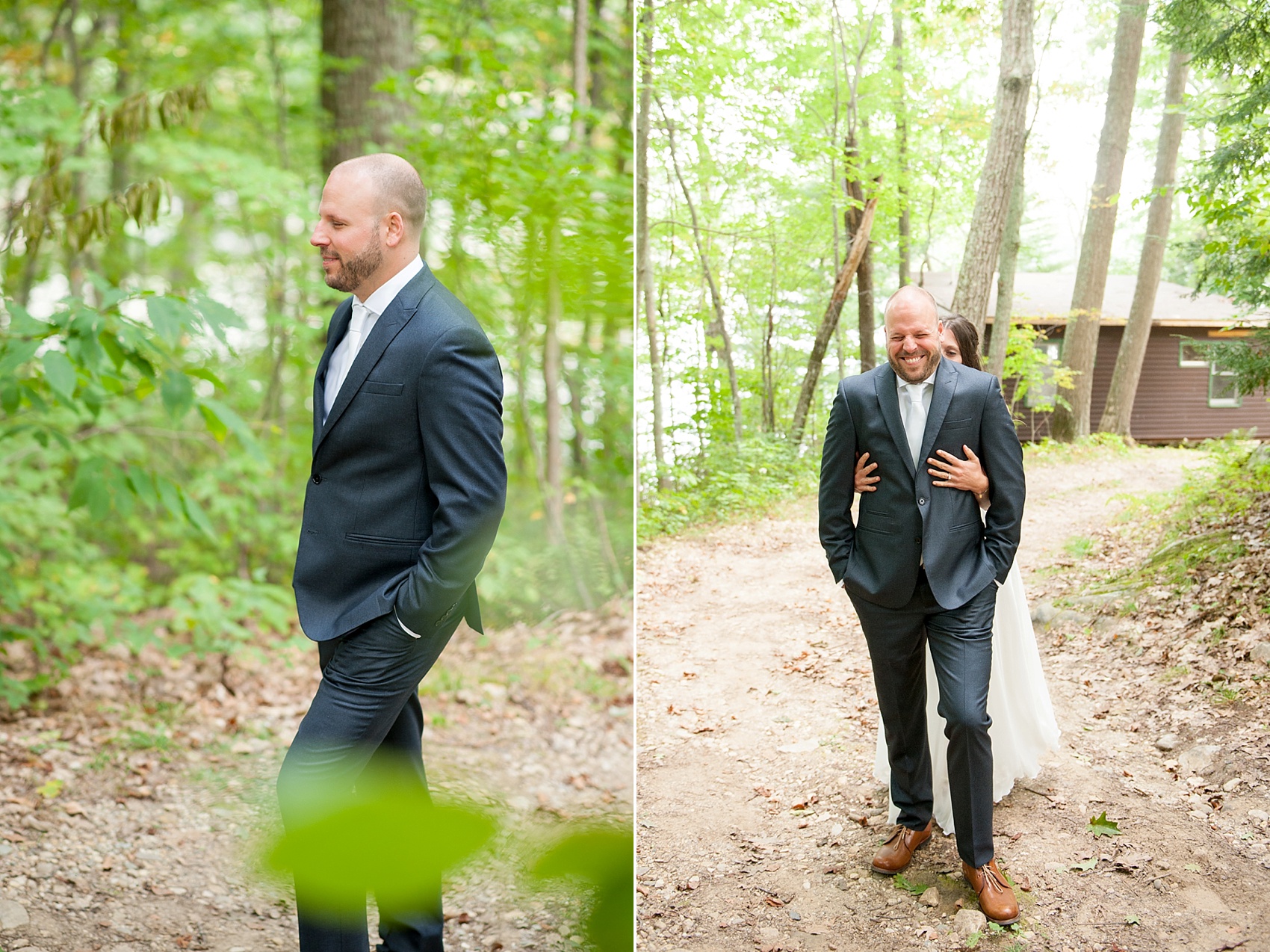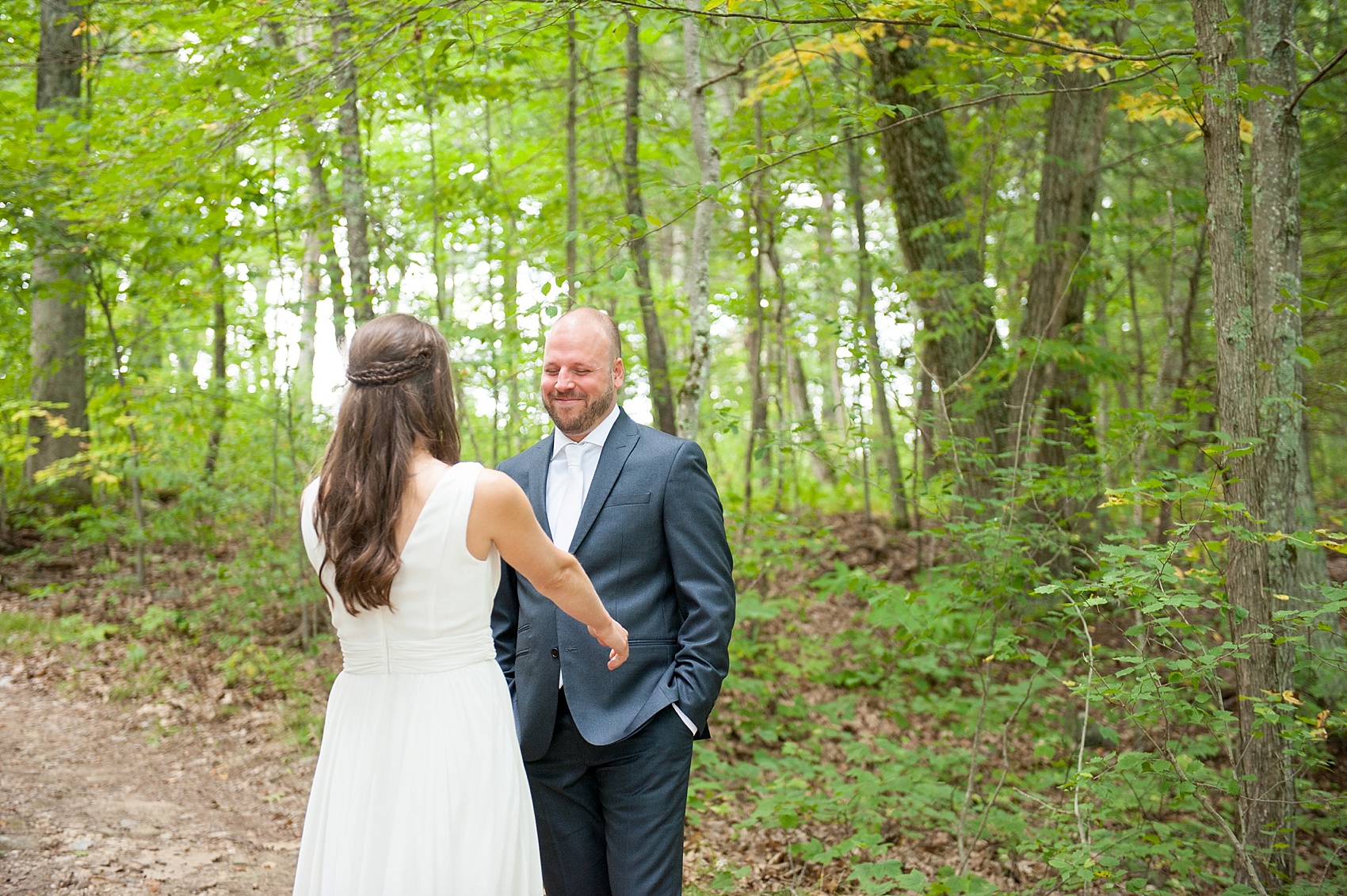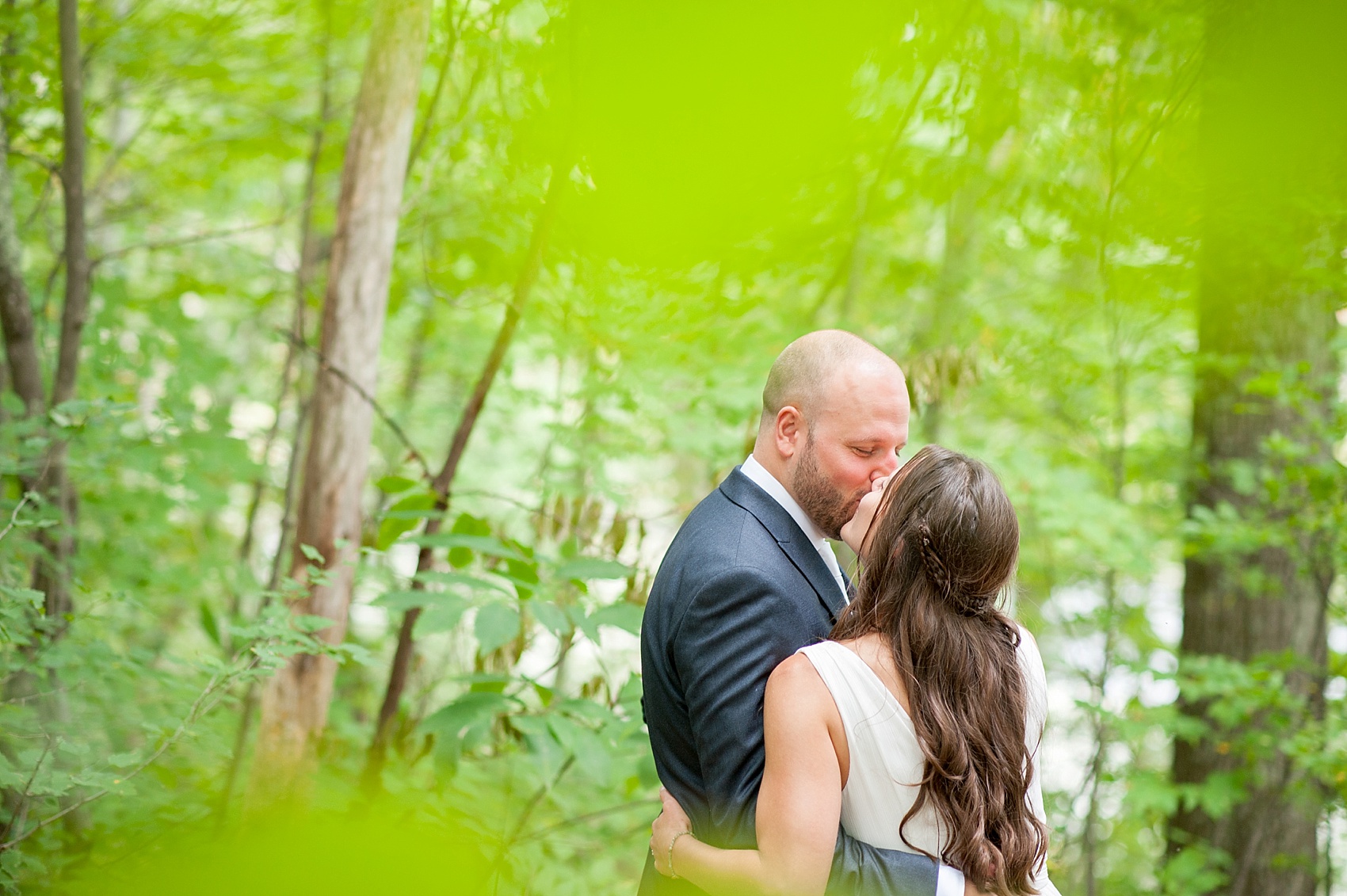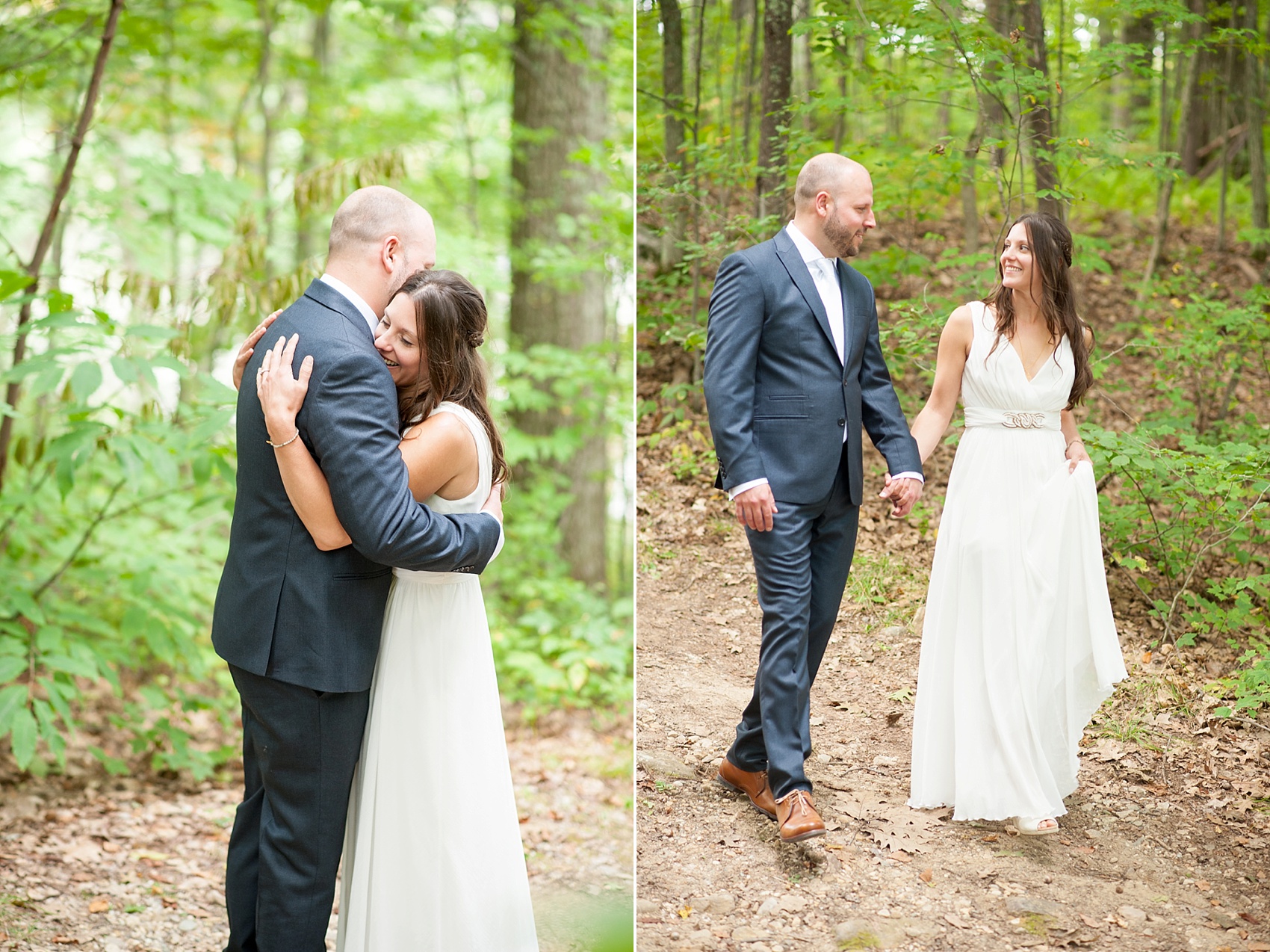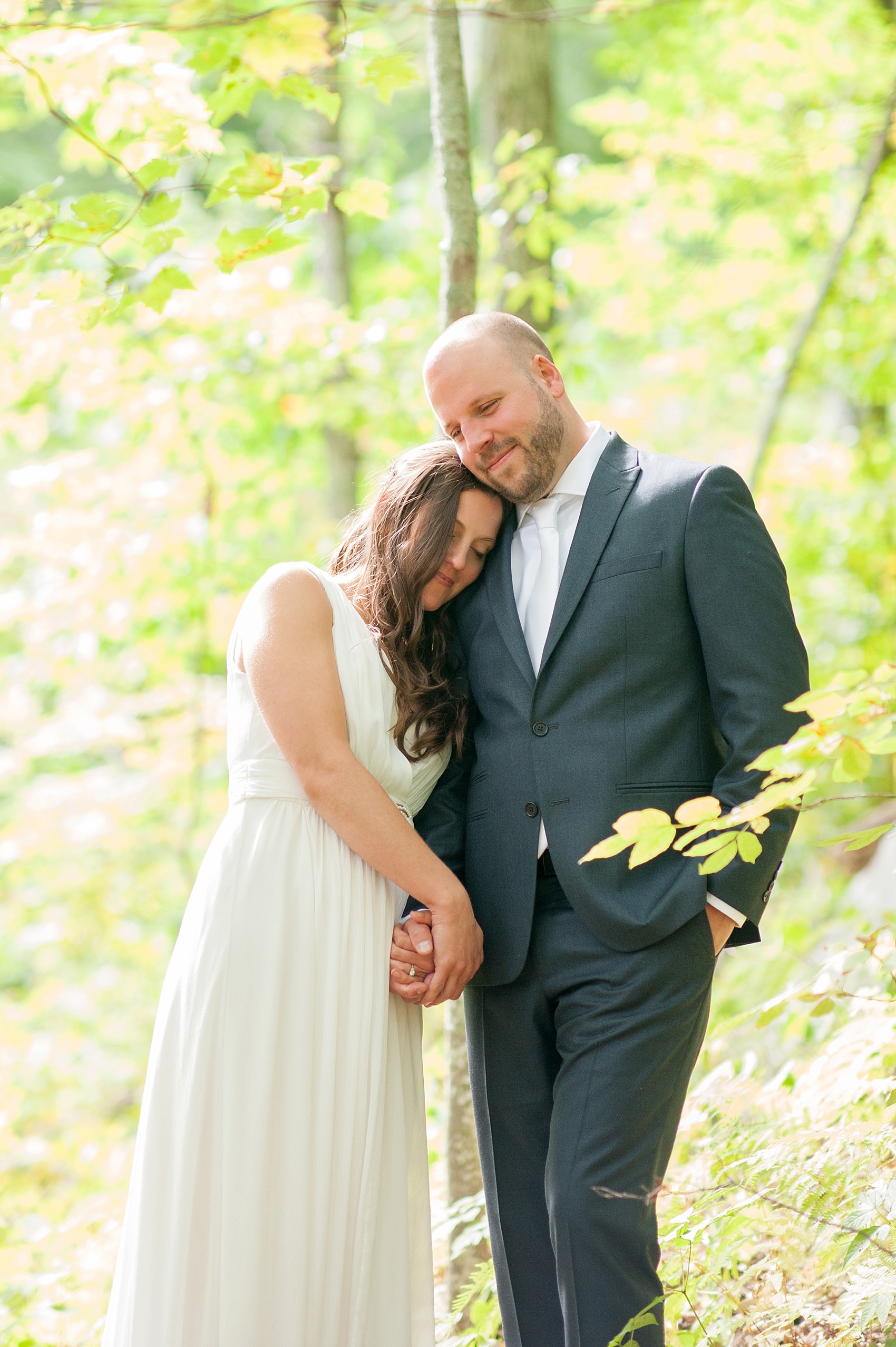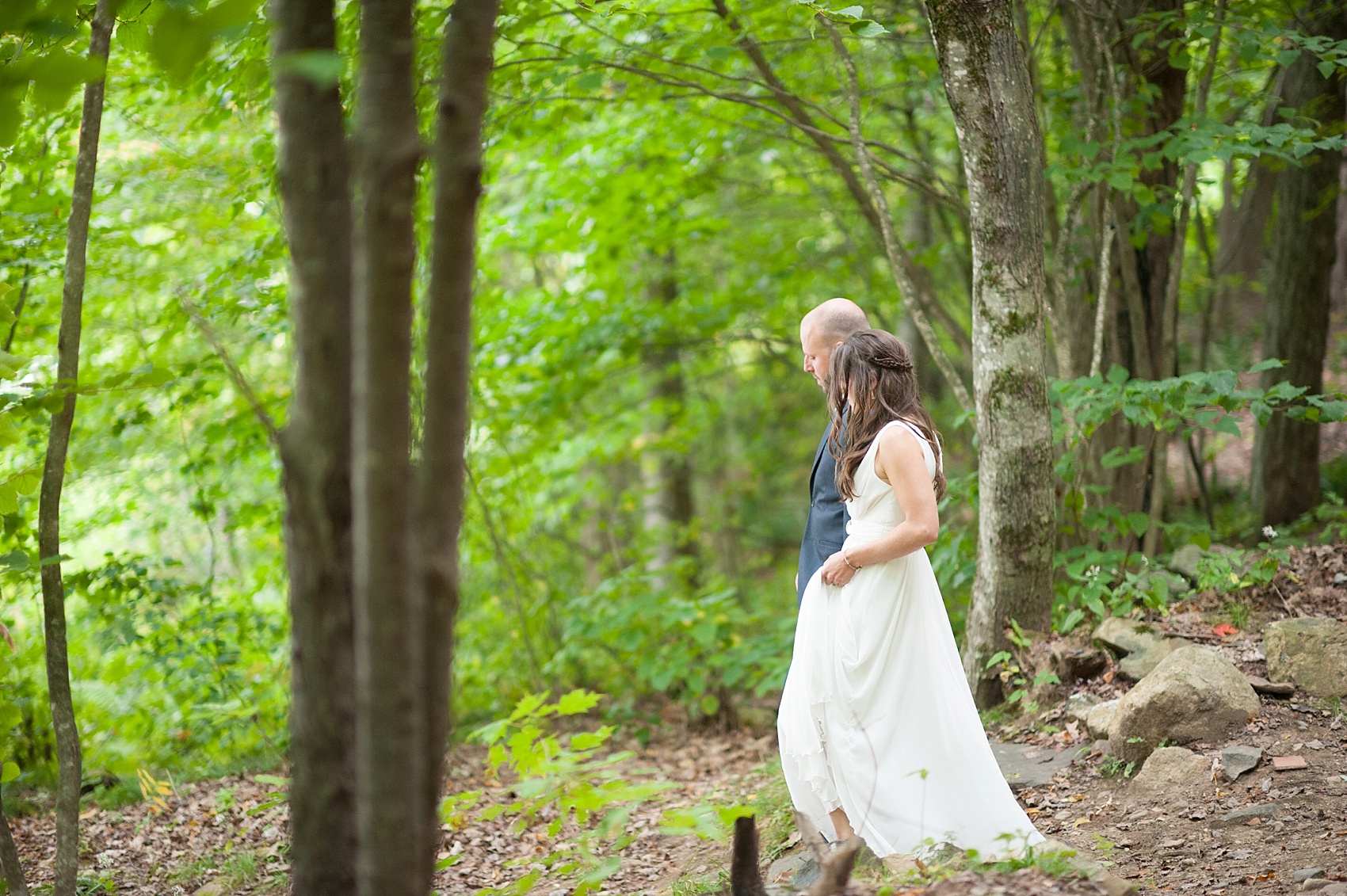 I absolutely loved Carly's wildflower hair comb. Florist and family friend, Nancy, completely impressed me with her floral designs for their day. I mean….flowers? On a comb like this? I was in love. It was the perfect accessory to compliment her braided hair.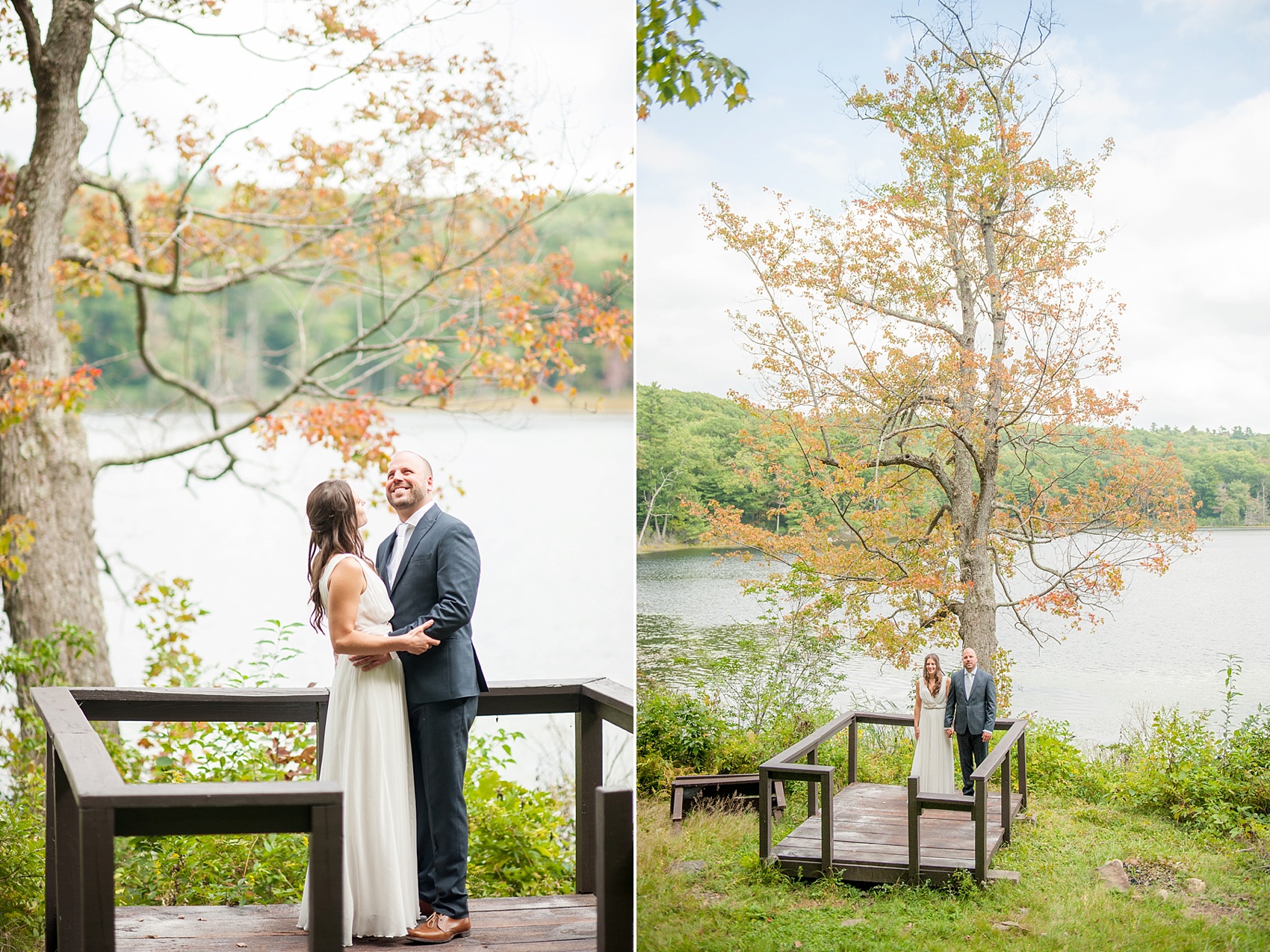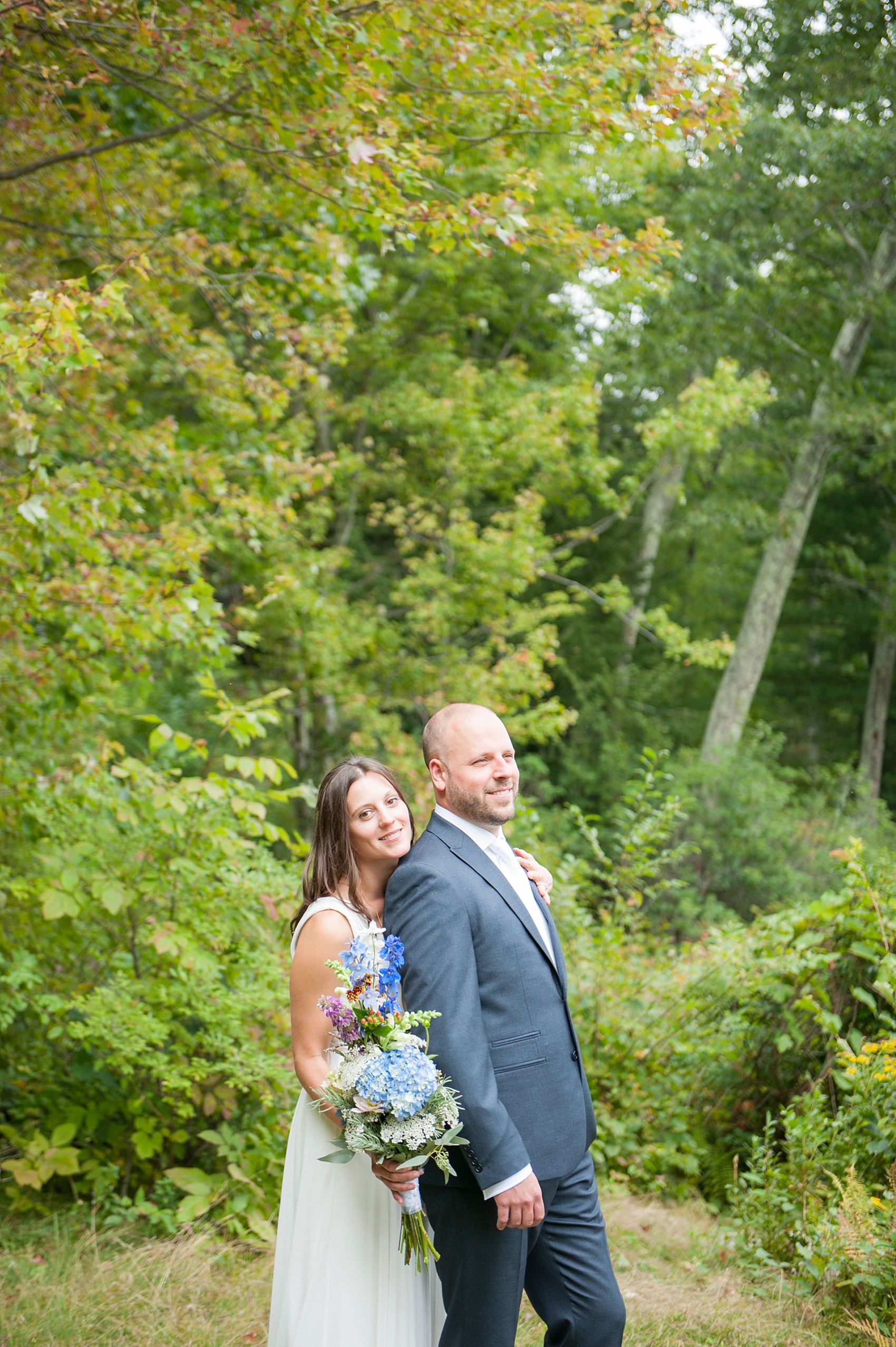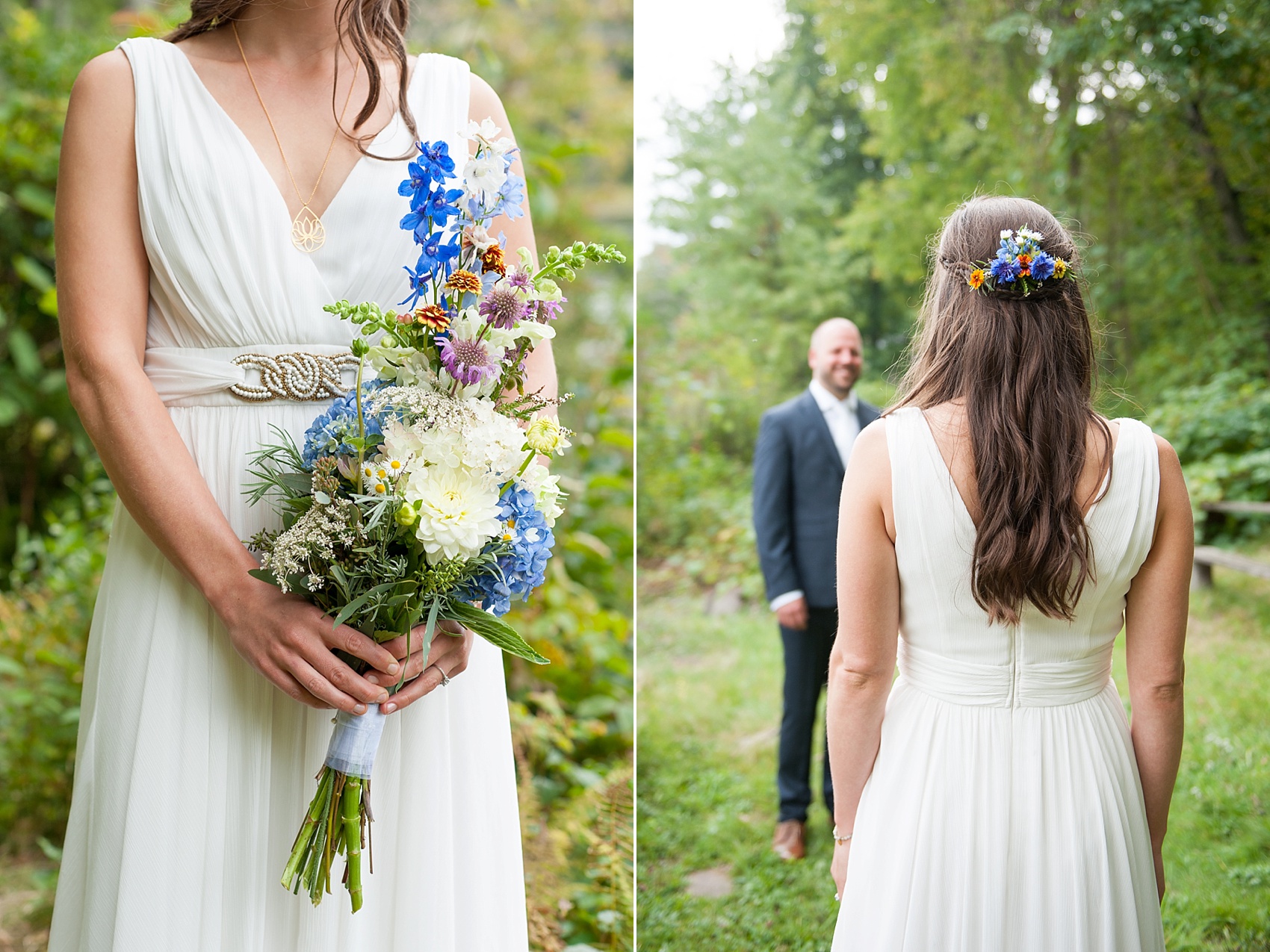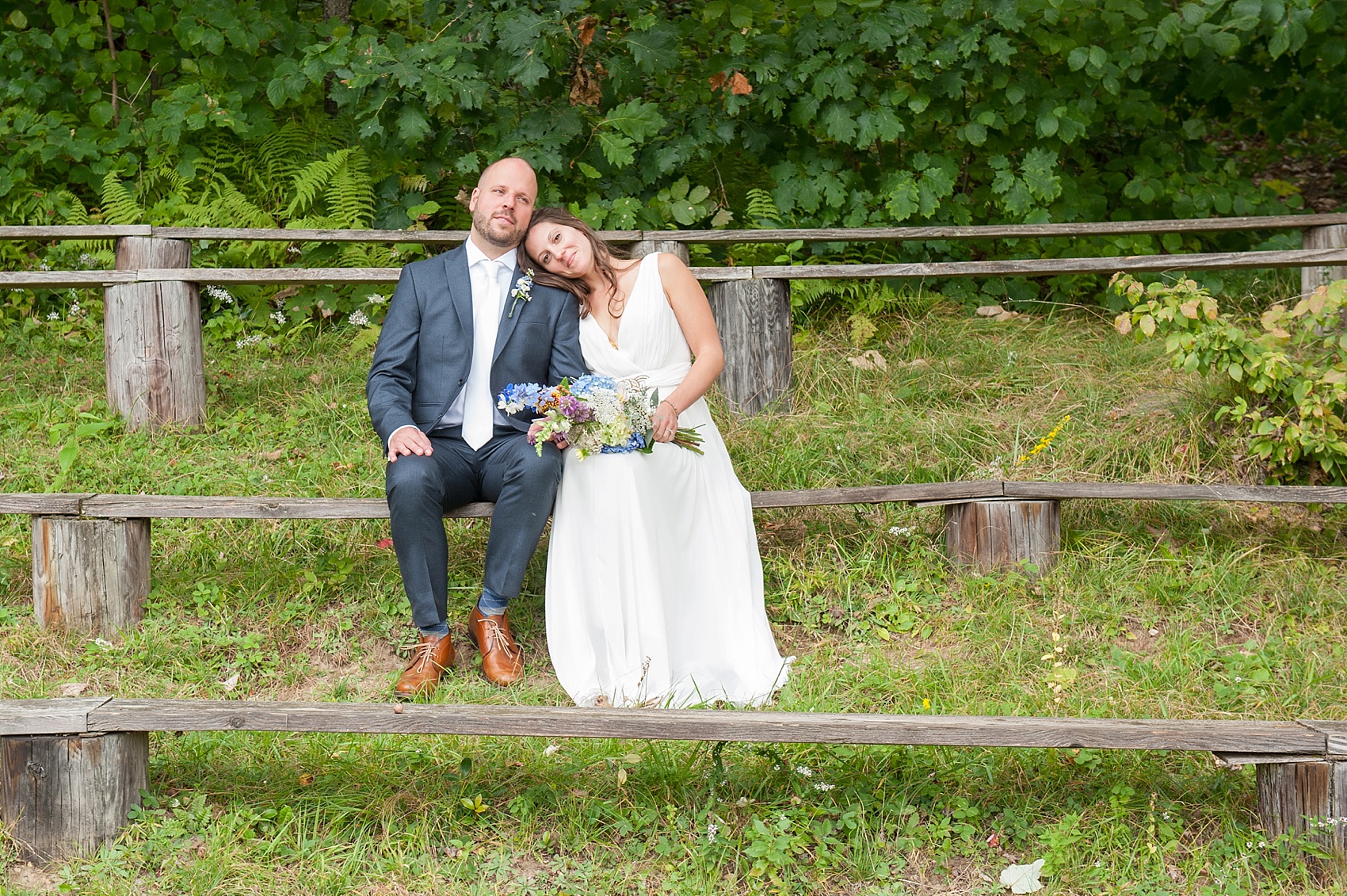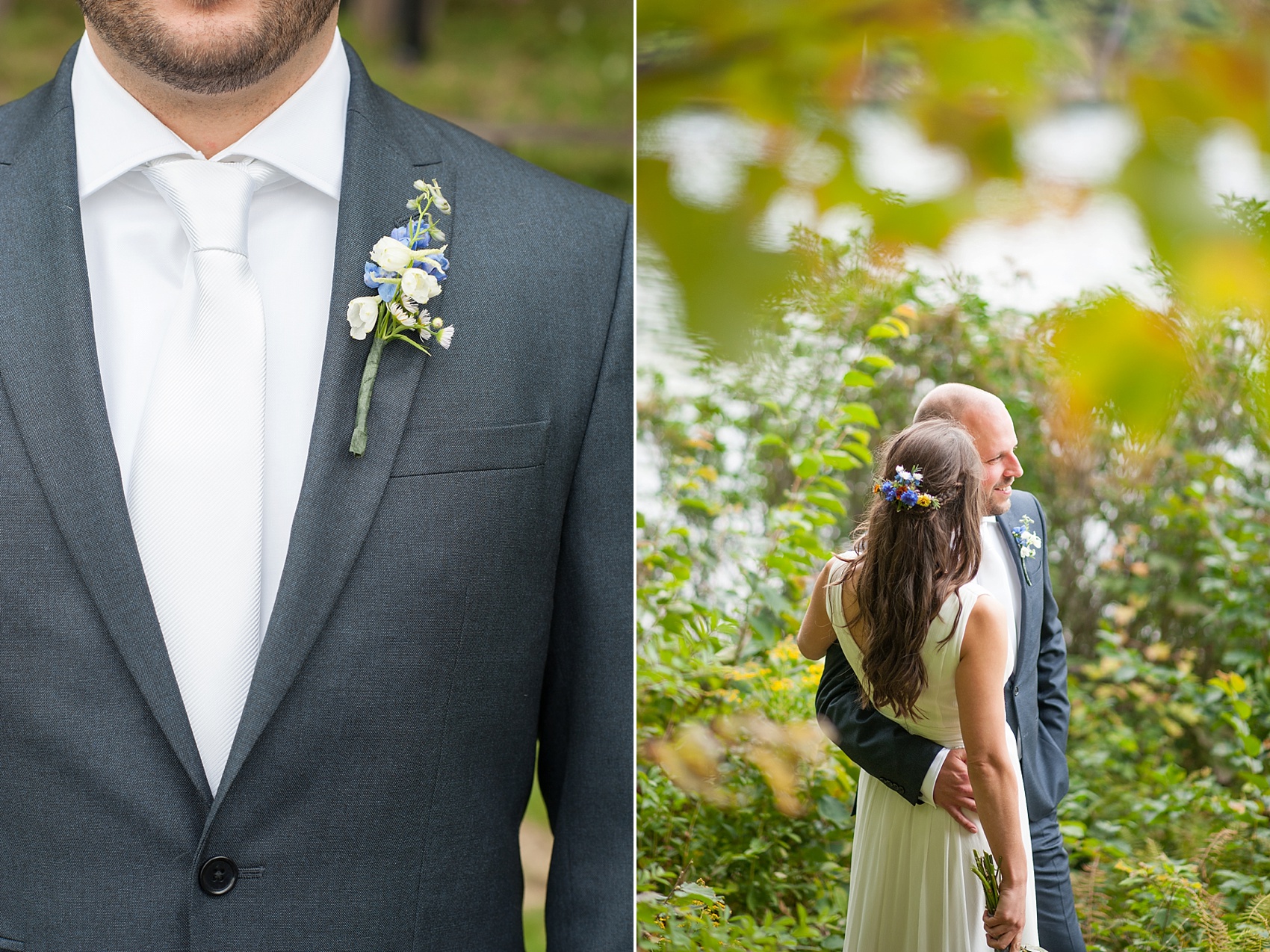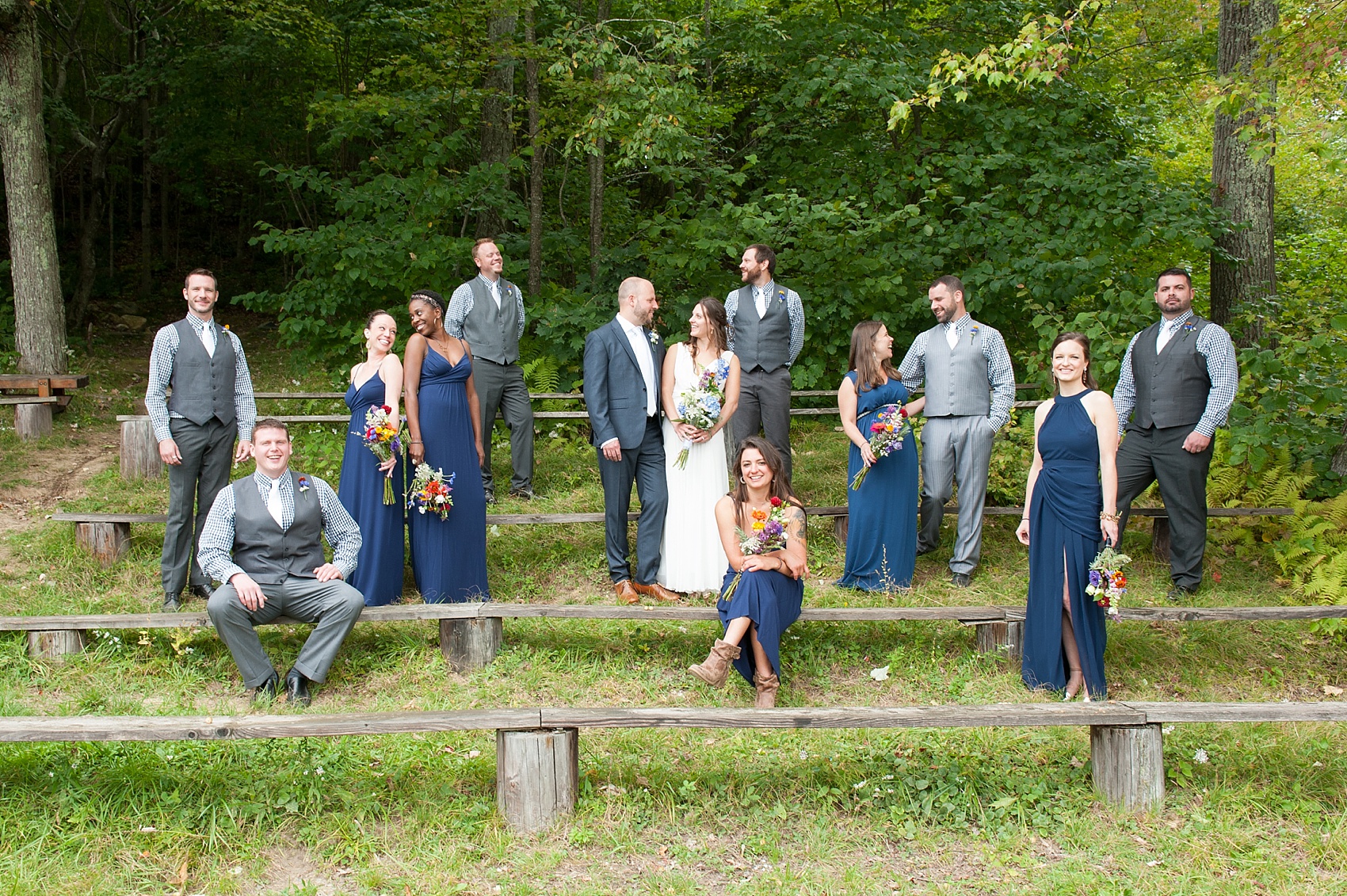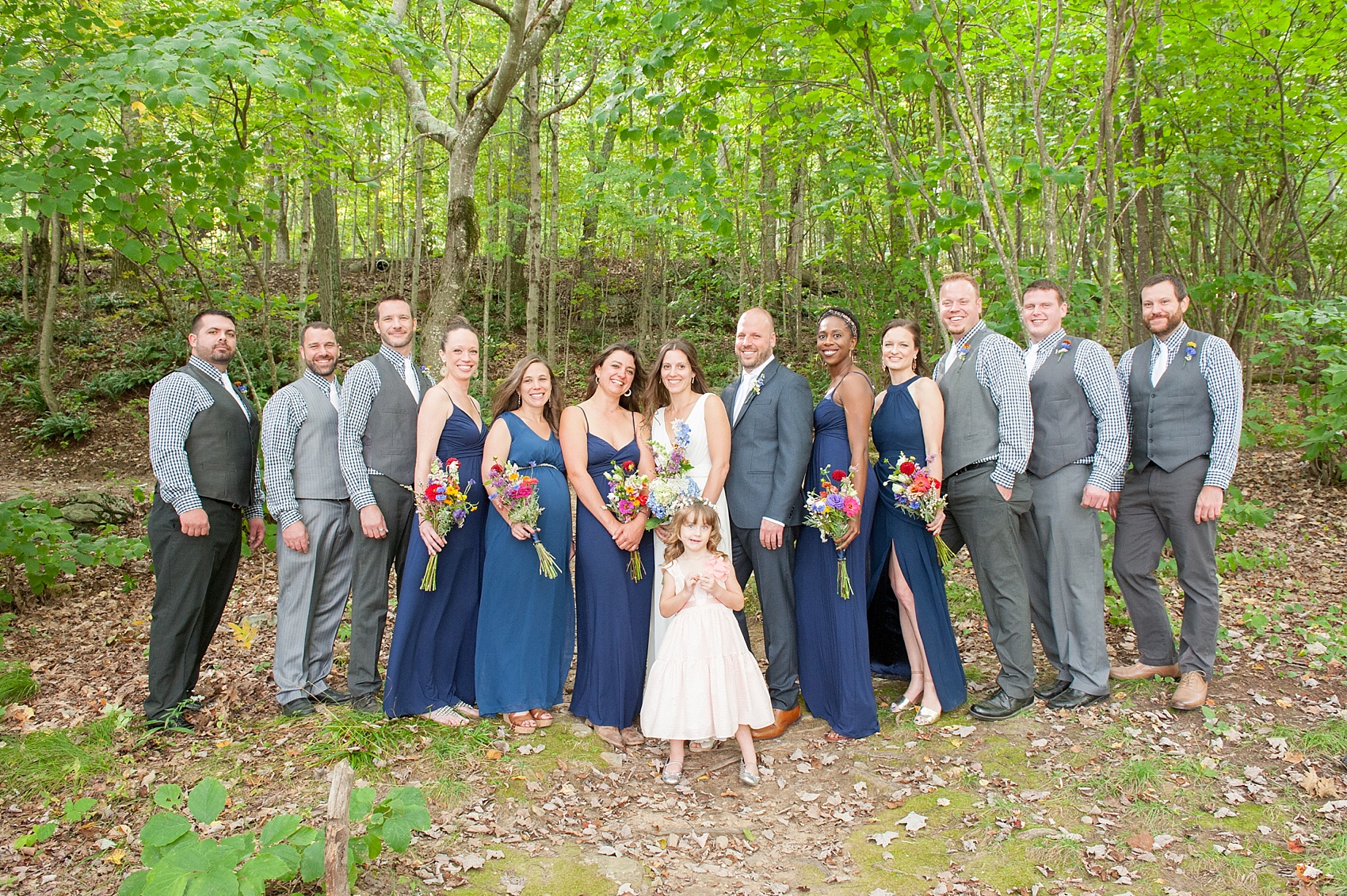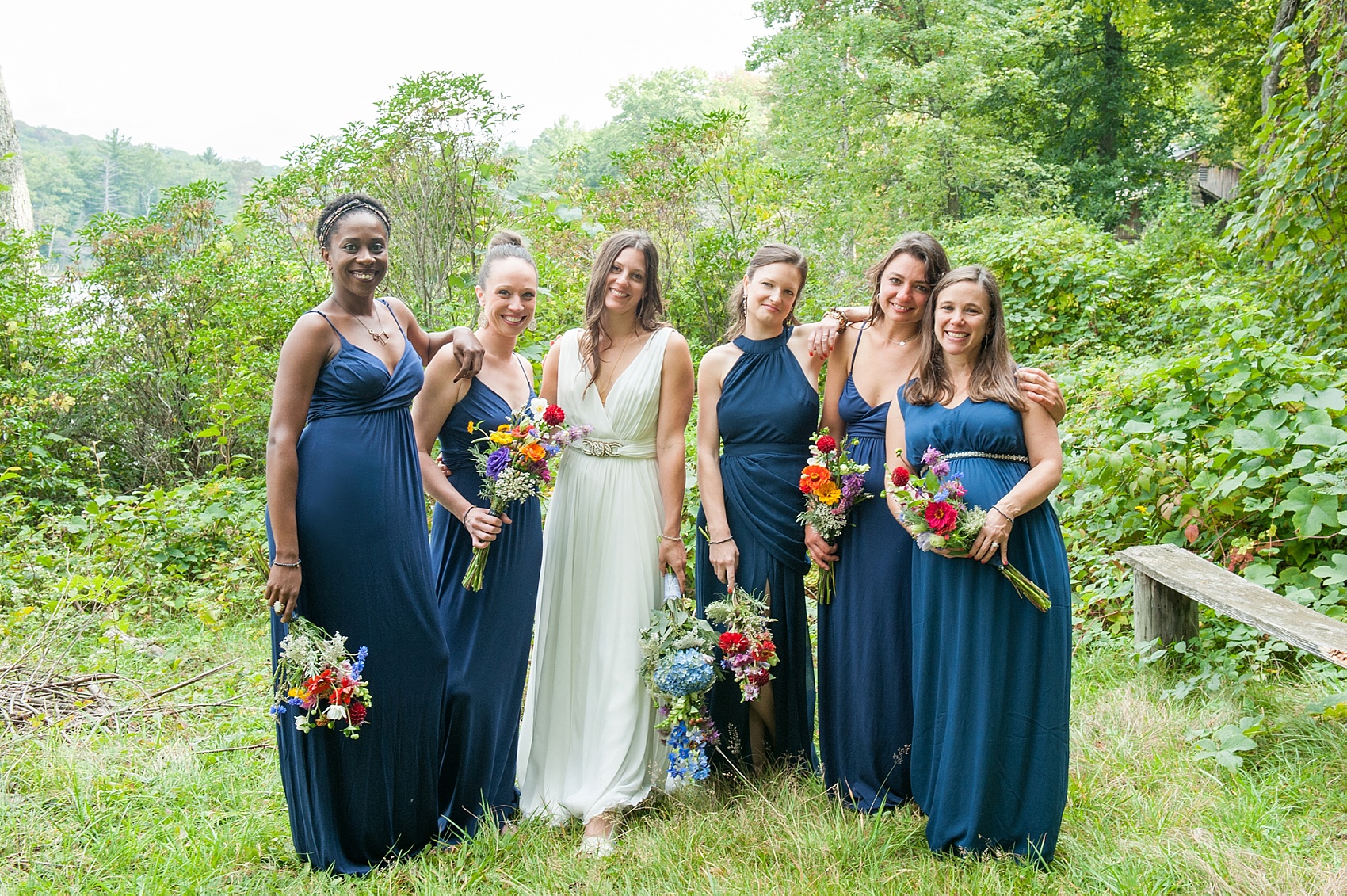 I love when bridesmaids wear different dresses in the same color. The wildflower bouquets were a great way to keep things uniform without being too "matchy matchy" too.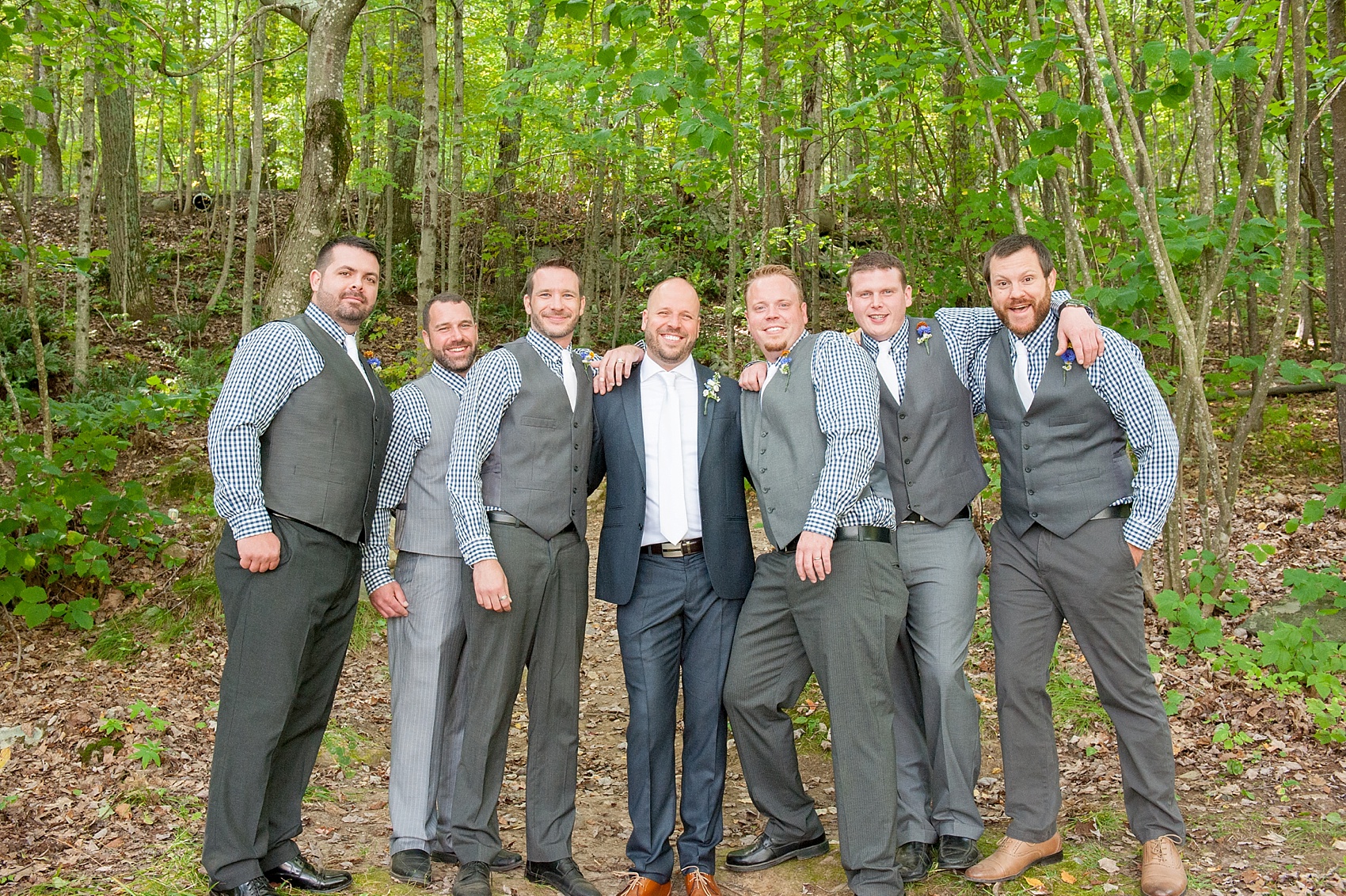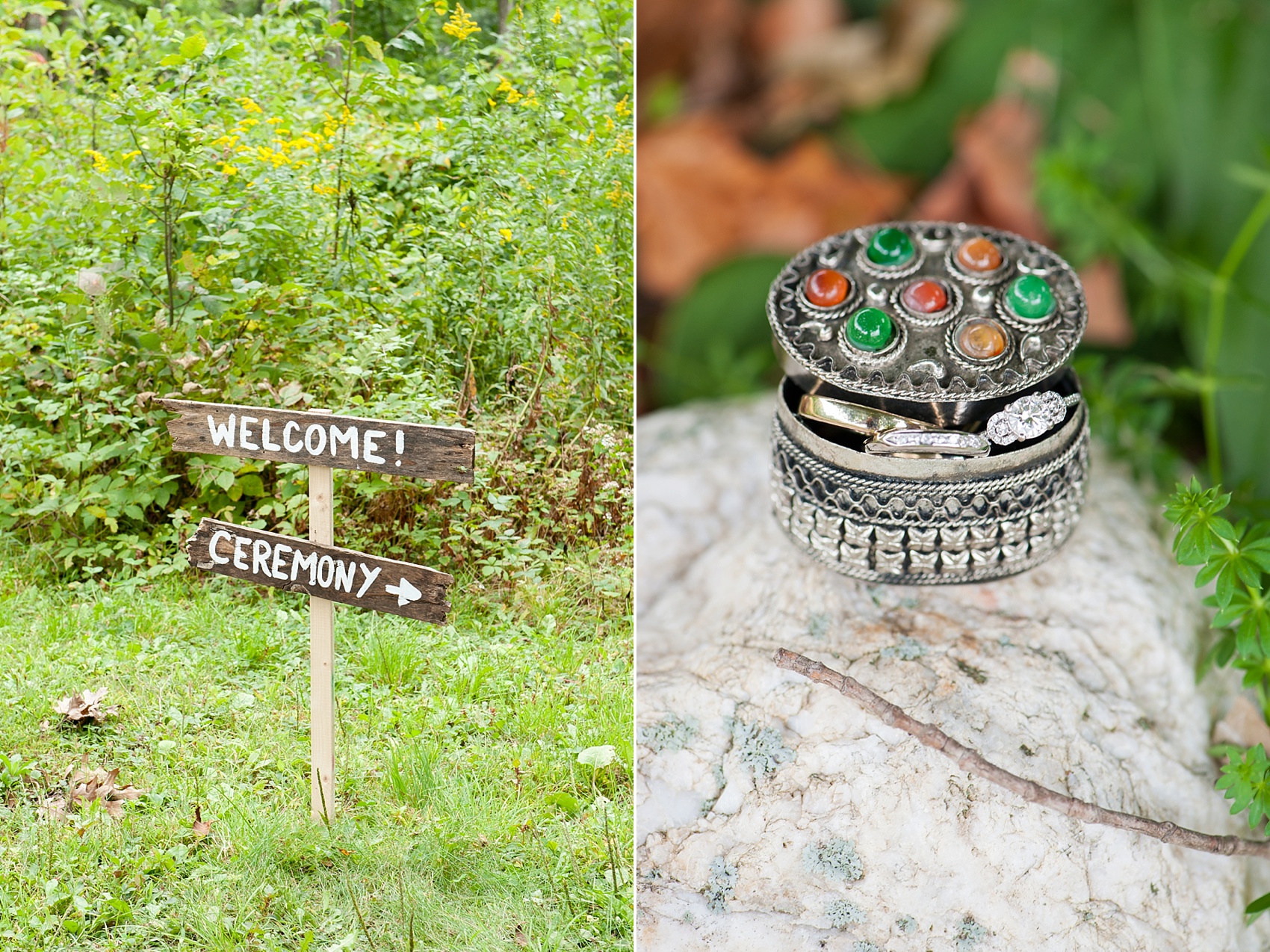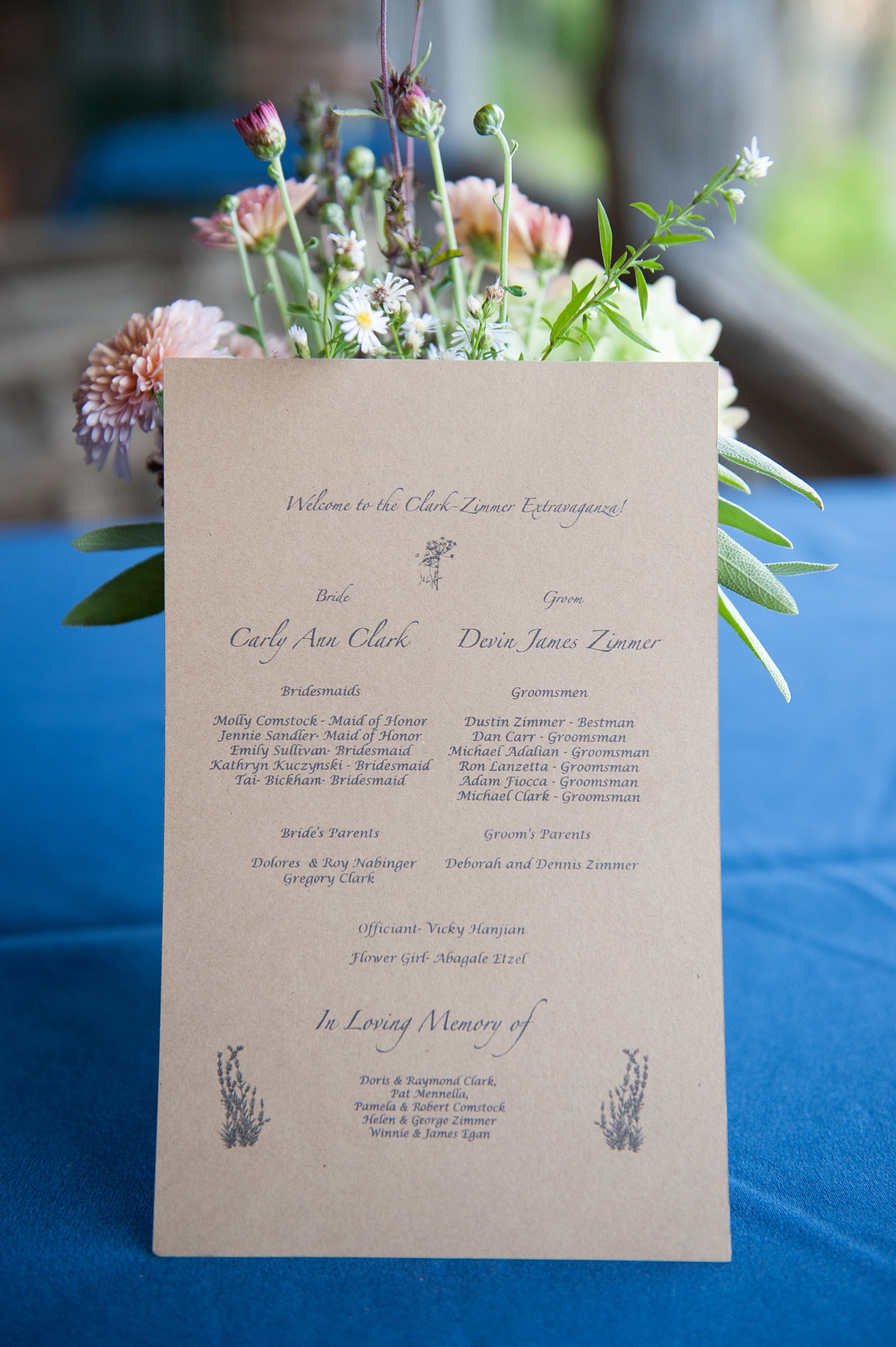 One of the most memorable moments of the day was when Carly's father helped his daughter meet her groom down the aisle with the help of his horse, Coffee. Carly grew up horseback riding and riding side-saddle certainly made a most lasting impression entrance.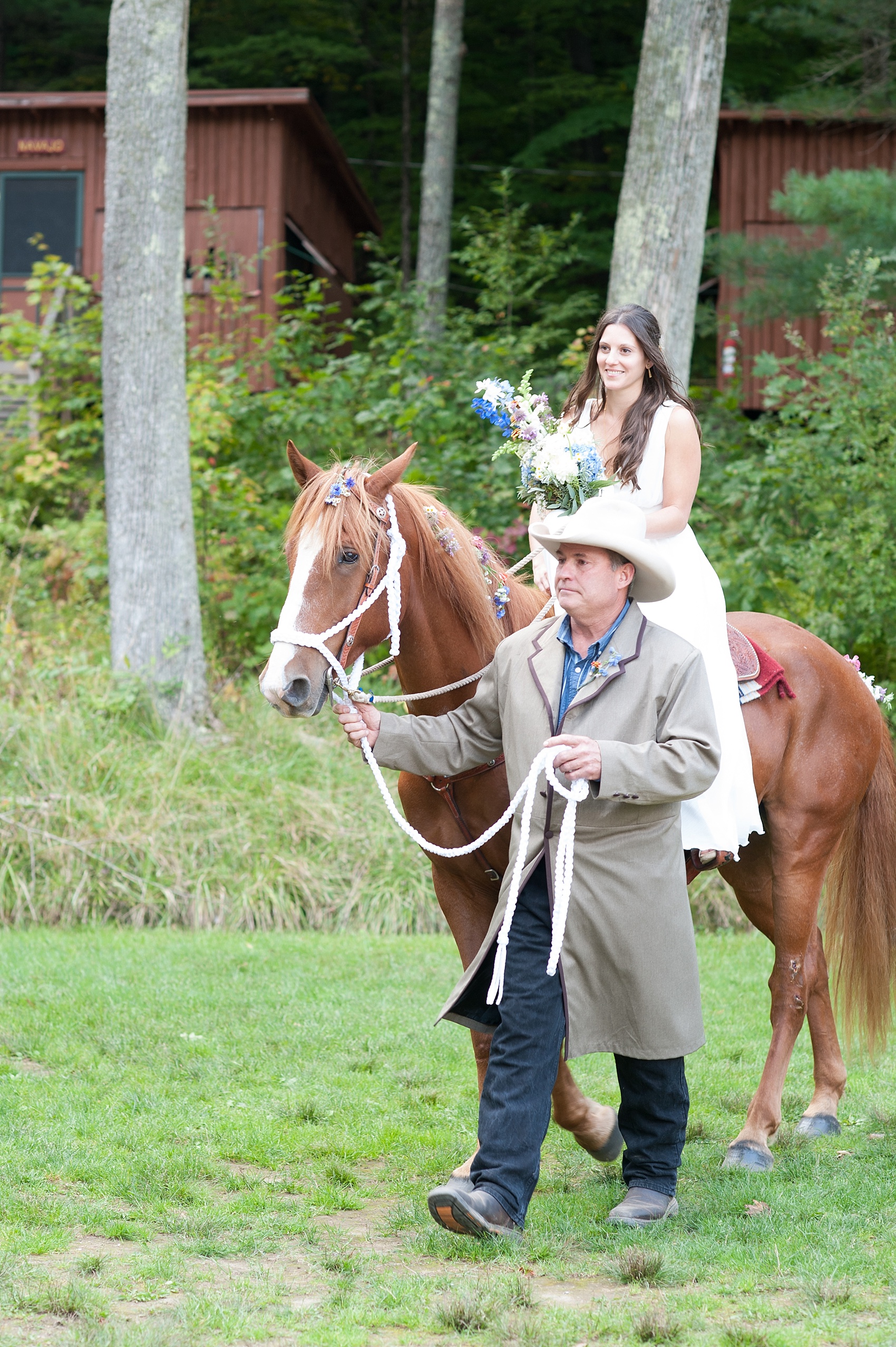 After they said "I do" during a gorgeous lakeside ceremony it was time to party!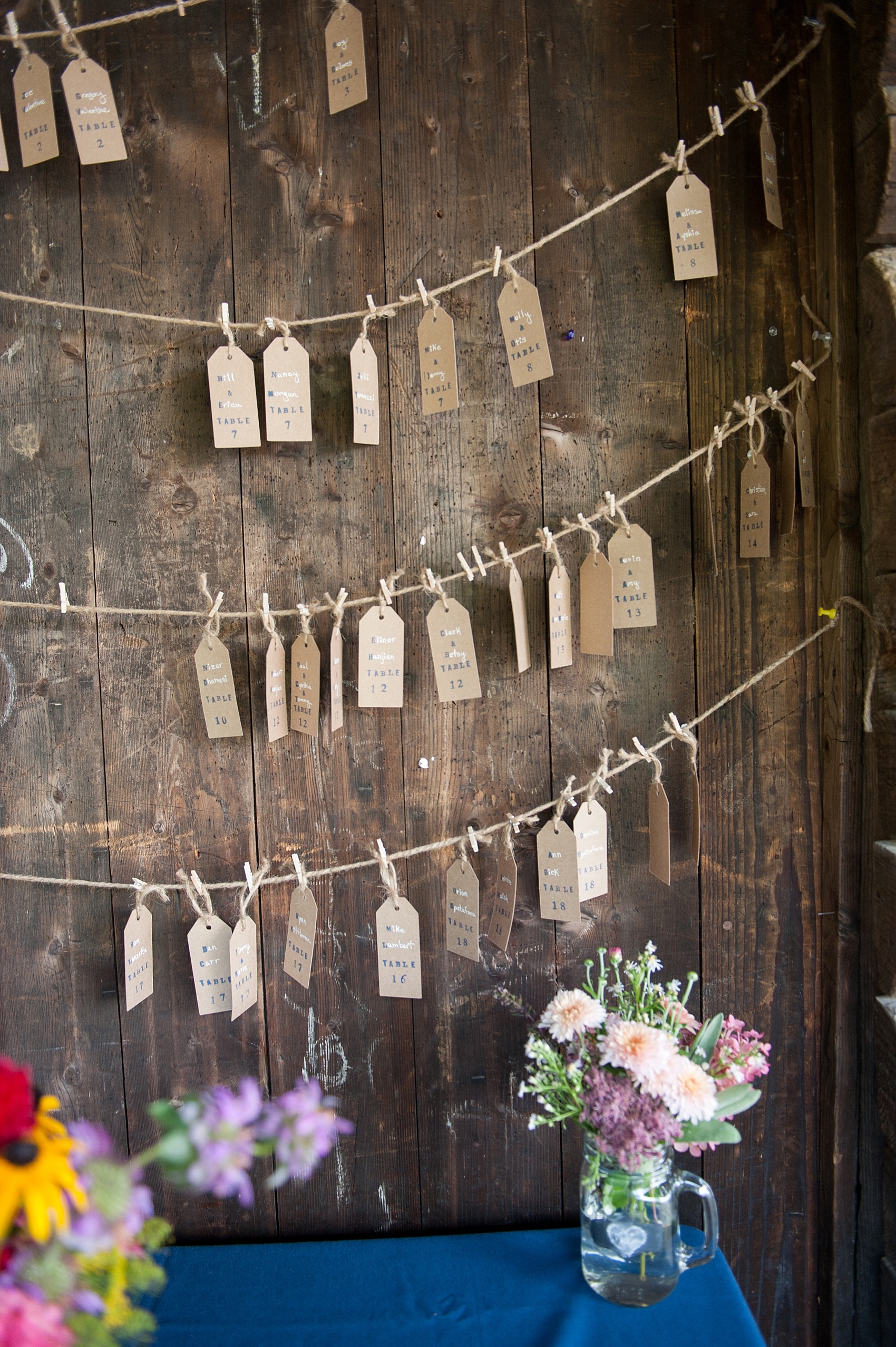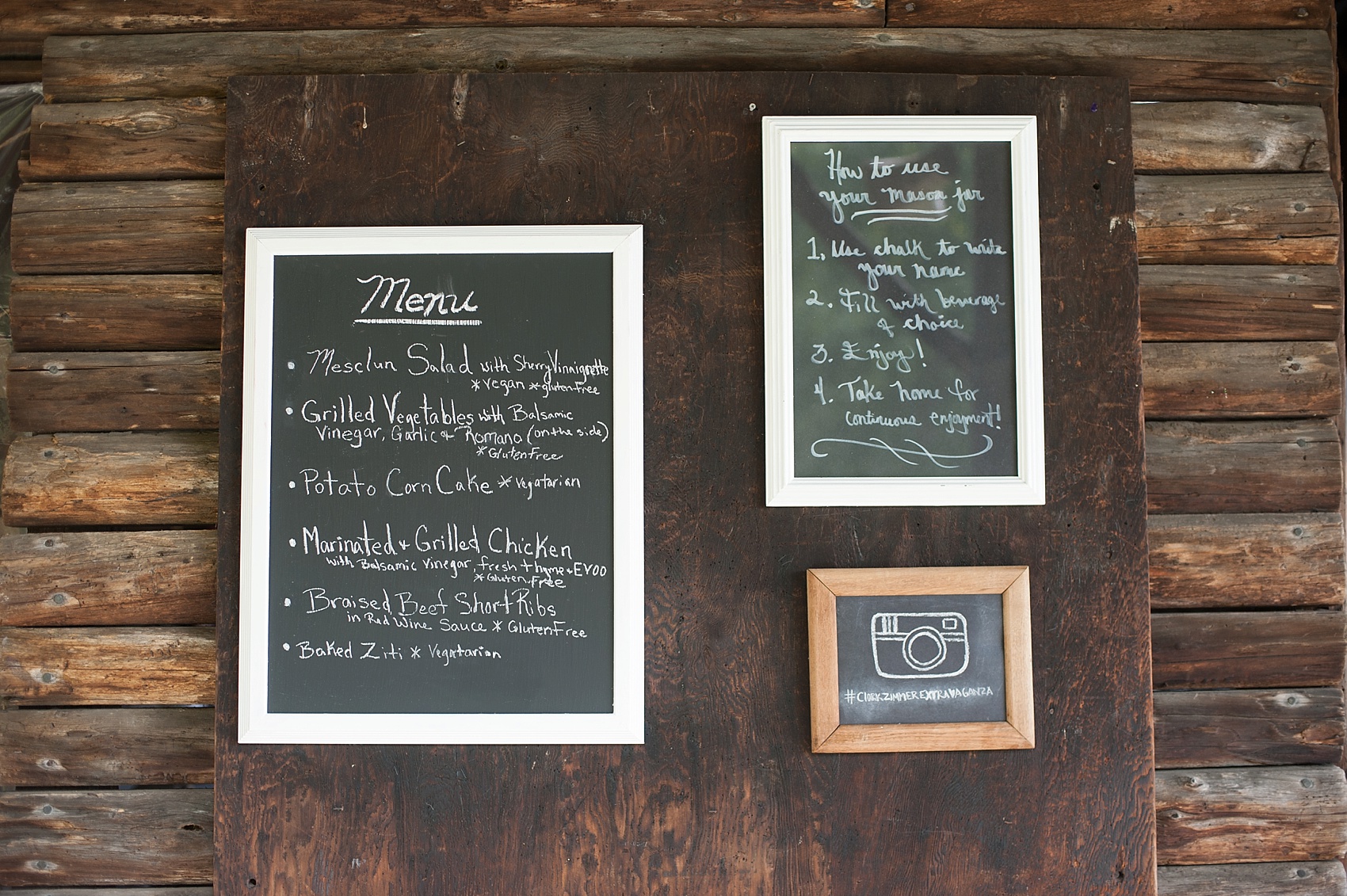 They had the cutest tags presented "clothesline" style on twine for guest escort tags and chalkboard signs to communicate their Instagram hashtag (#clarkzimmerextravaganza), menu, and mason jars you could customize write your name on. They even had flashlights for guests for when it got dark outside!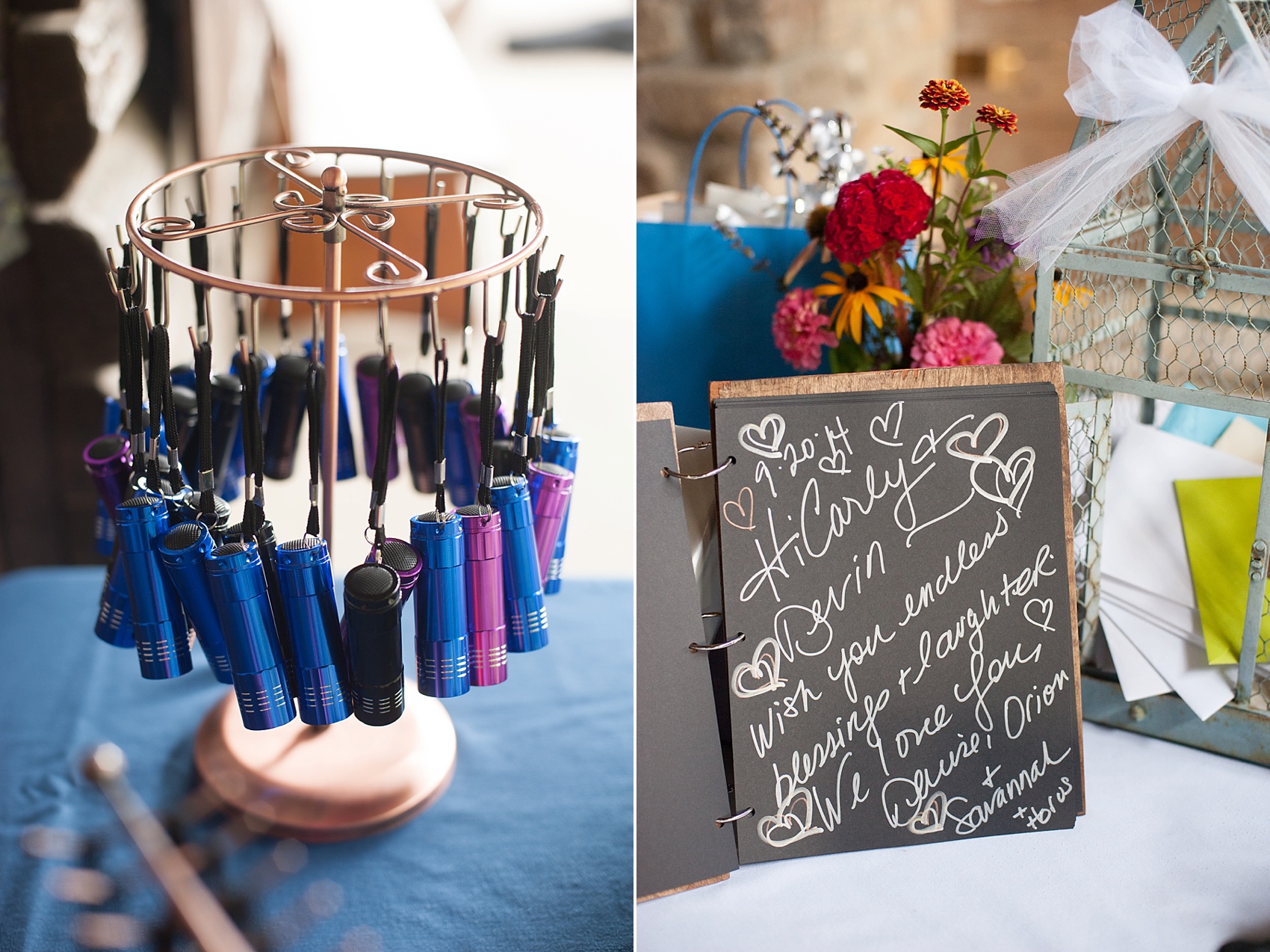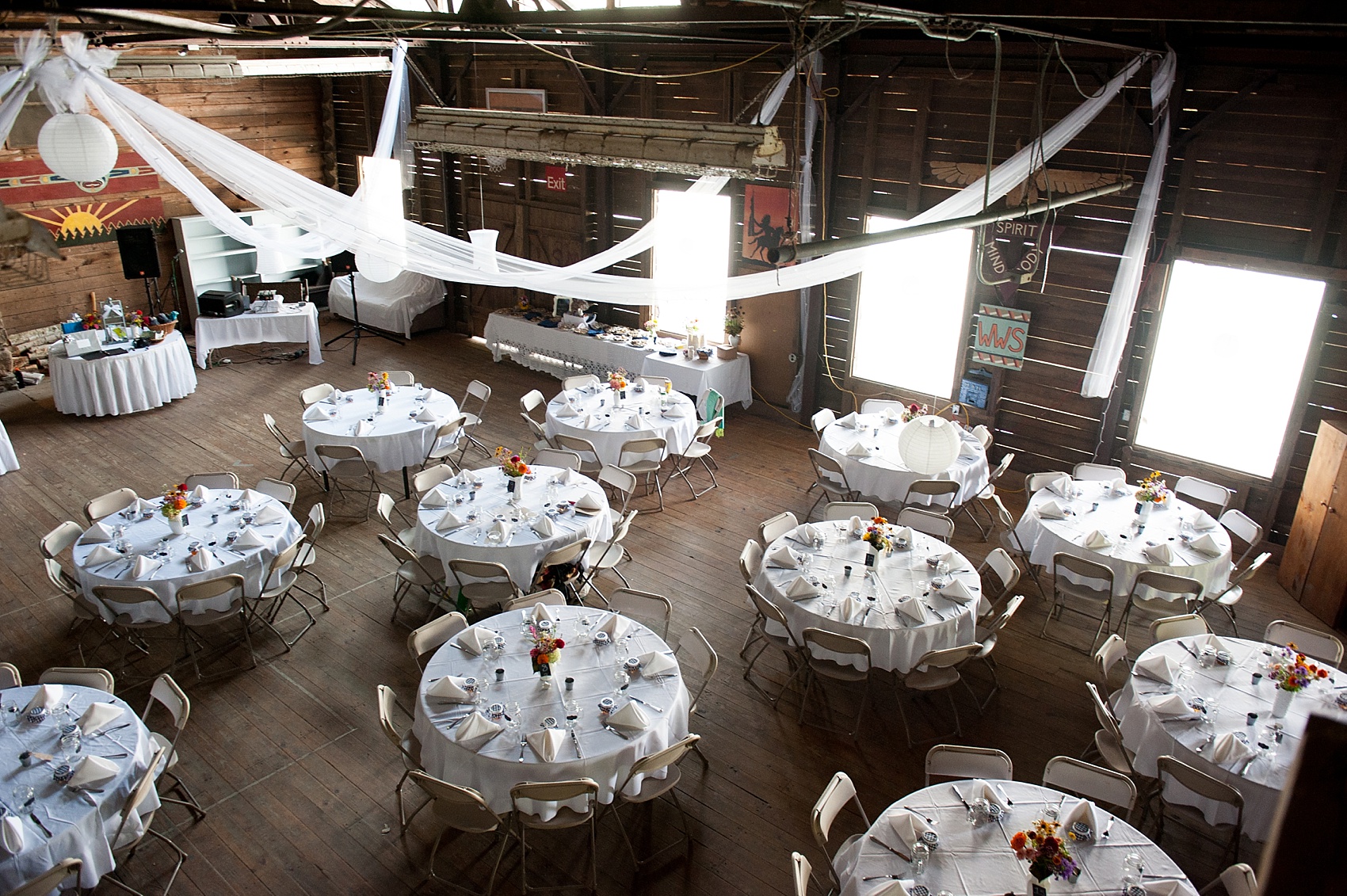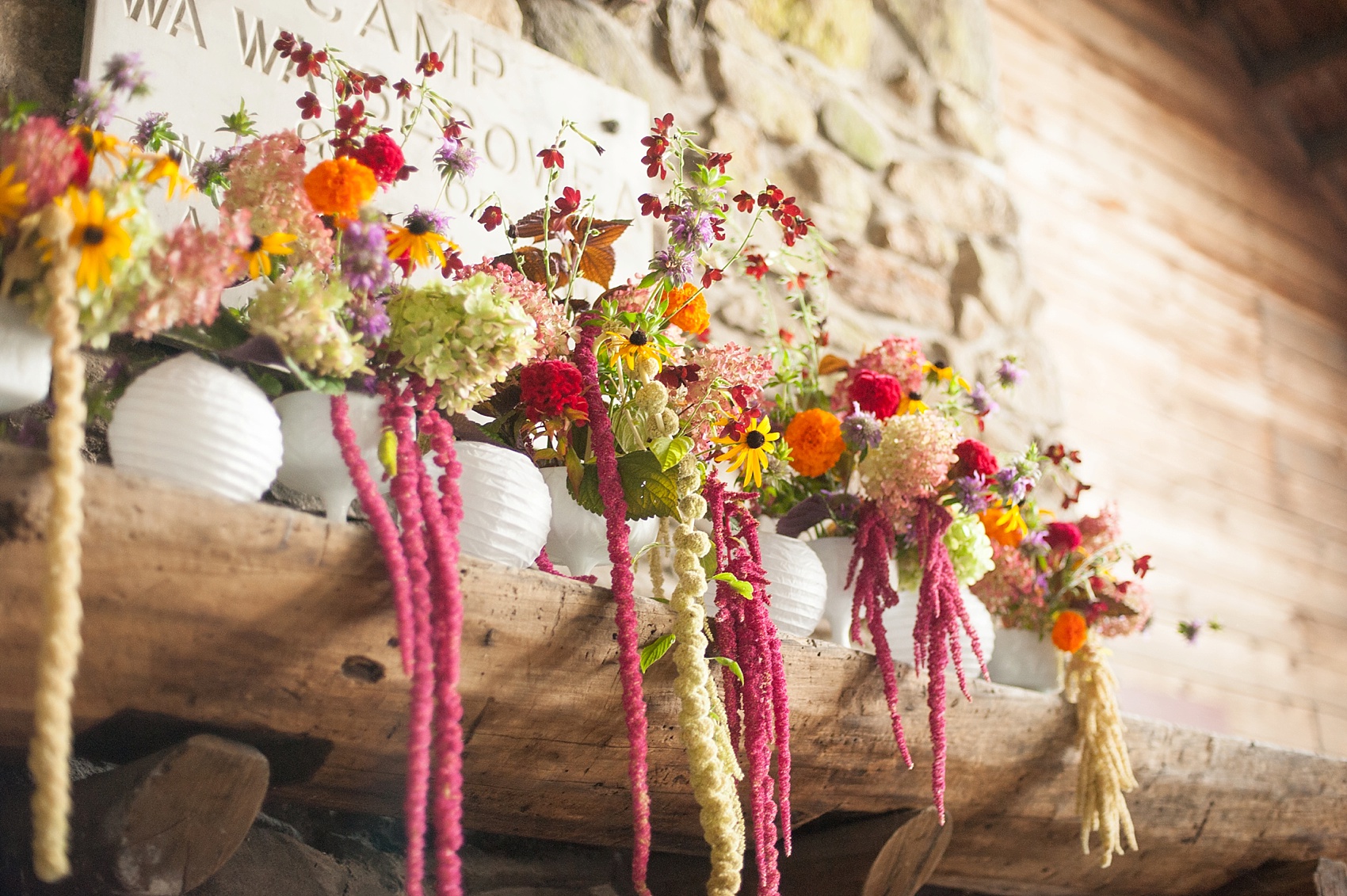 Their dear friend and talented floral designer, Nancy, was able to take the flowers Carly's best friend, cousin and practically her sister, Molly, grew at her farm and turn them into the most breathtaking arrangements. I absolutely adored the cascading arrangements on top of the main hall's fireplace that was mimicked on the front of their sweetheart table.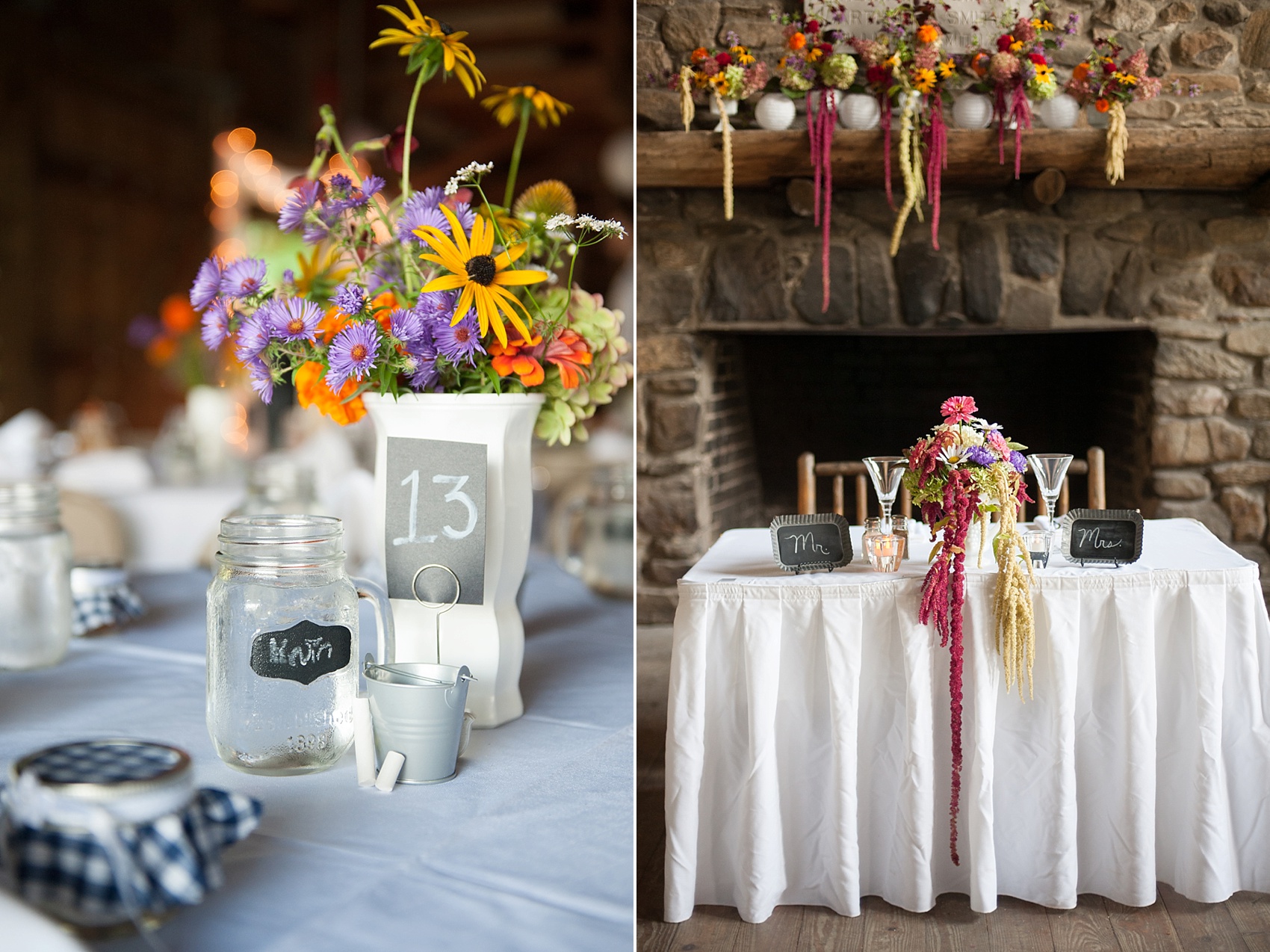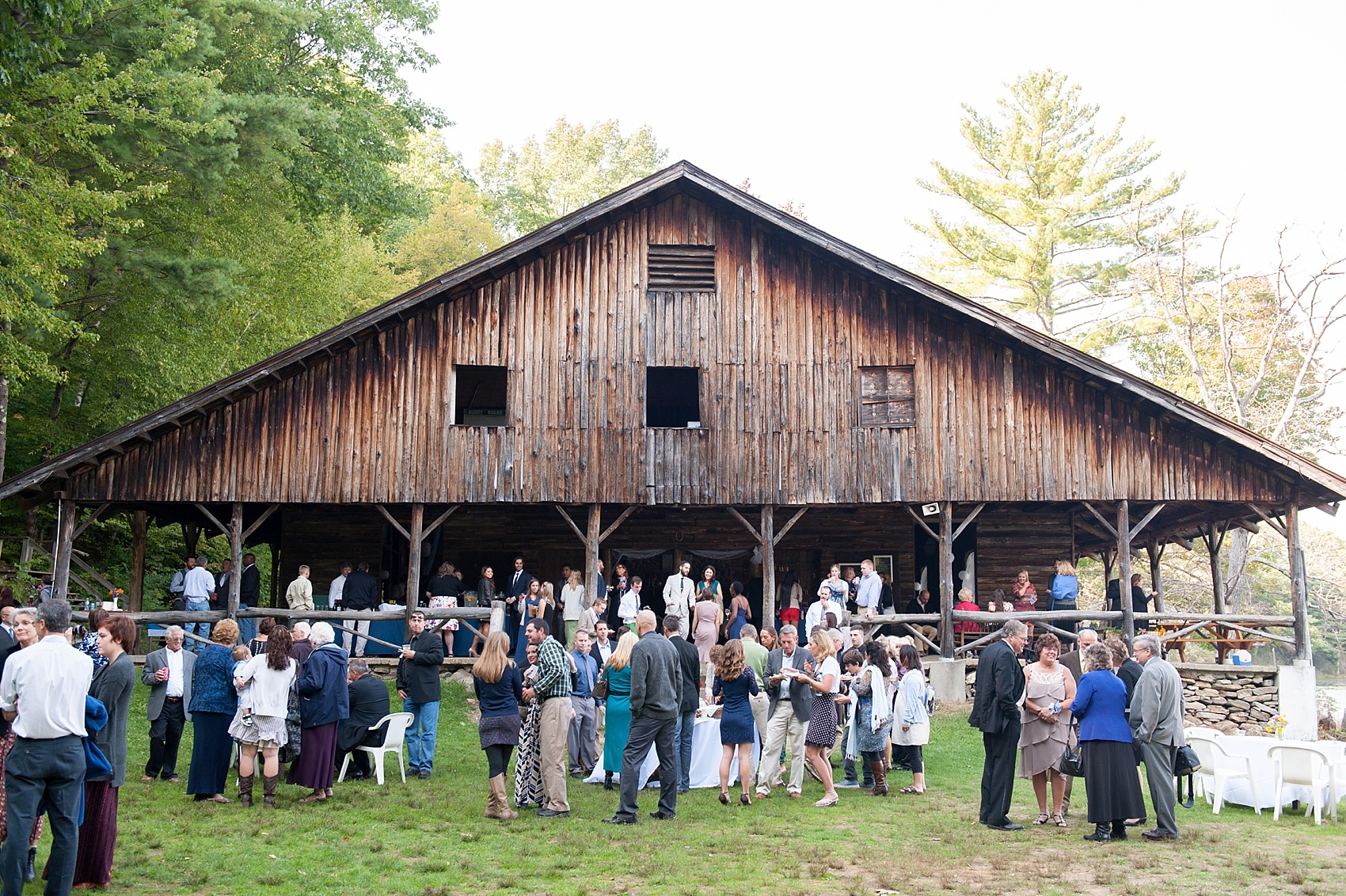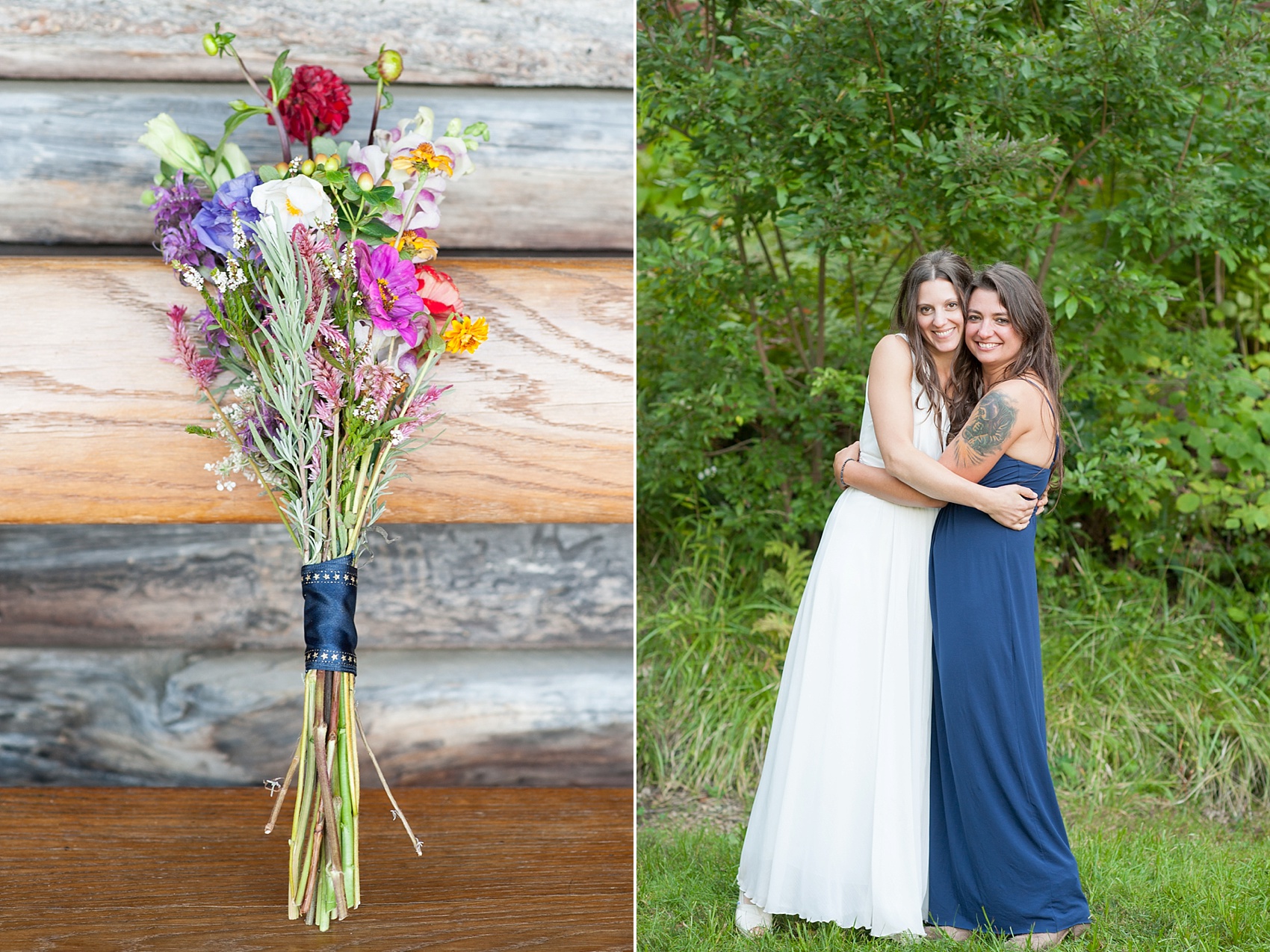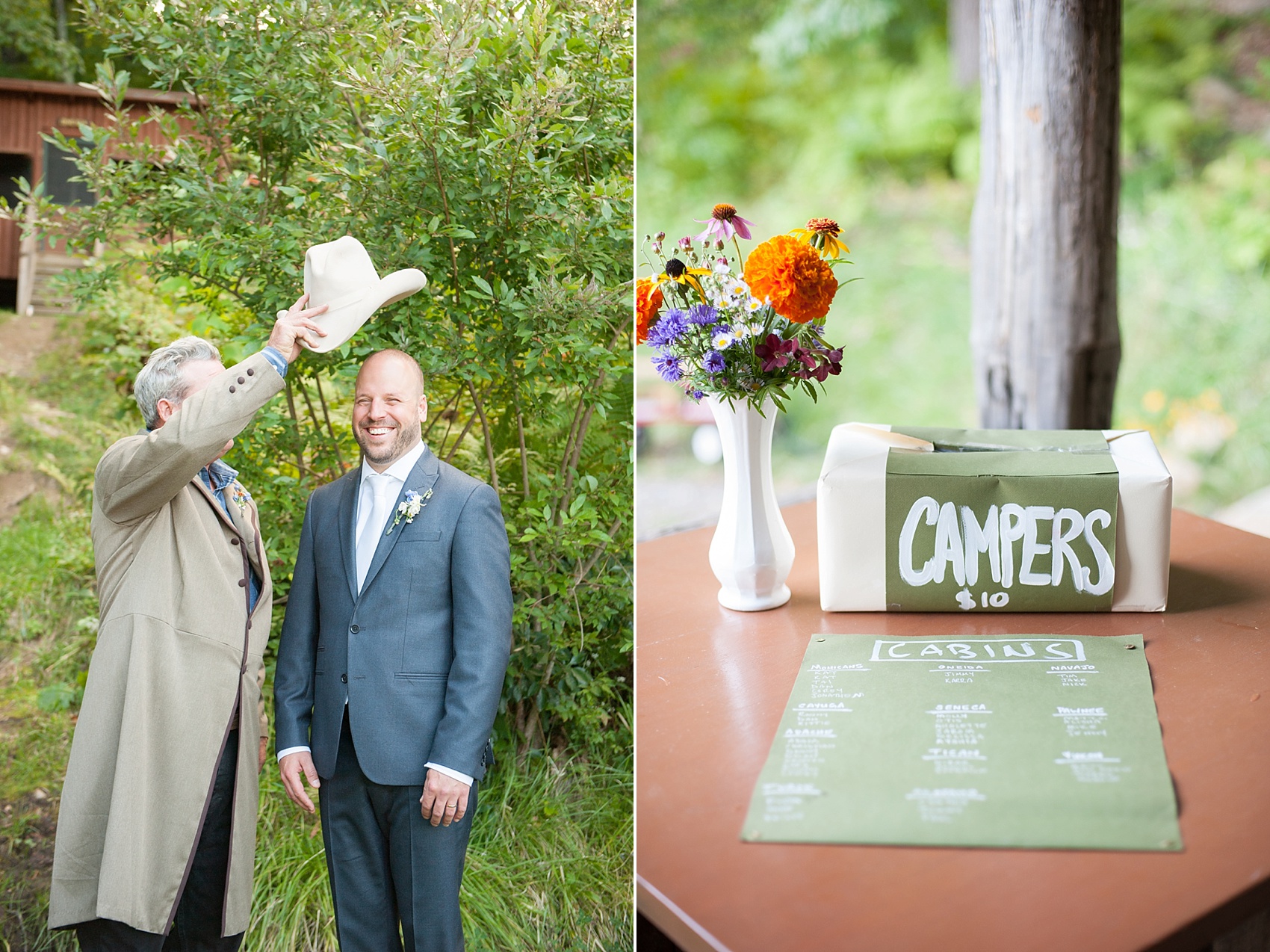 I think Greg putting his cowboy hat on his new son-in-law was a solid sign of acceptance into their family. 🙂
There was a box to make donations to the camp outside the main reception hall. Isn't that sweet? Camp Wa Wa Segowea is a YMCA camp and this simply beautifully speaks to how generous Carly and Devin are.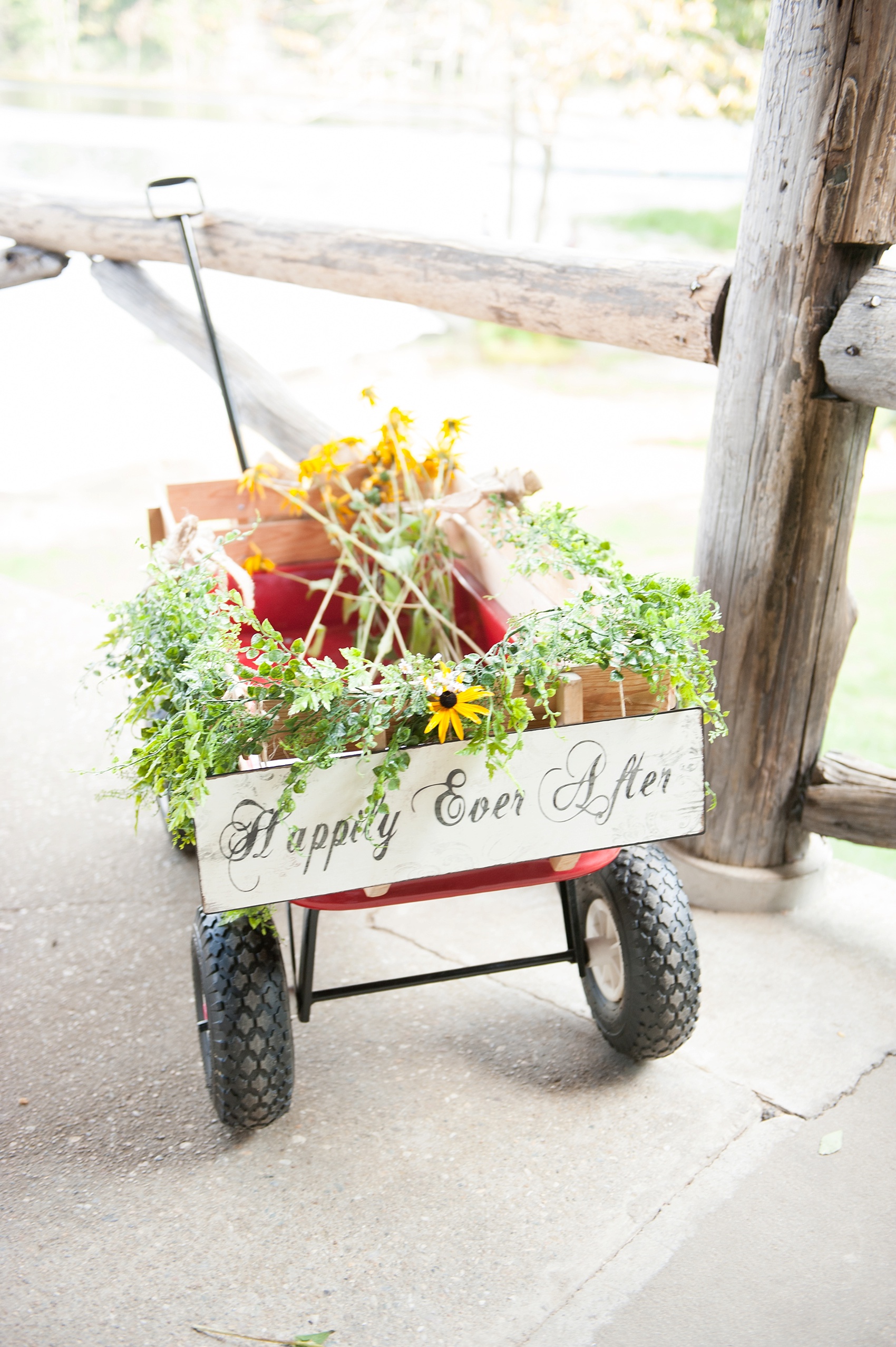 Dustin, Devin's brother, and his wife Erin and their sister-in-law, made this adorable red wagon with "Happily Ever After" on it. Isn't it cute? It was great for photos!  That's Jack, Dustin and Erin's son, below on the left with Devin's father, Jack's grandfather. (Whew, that's like a who's who of the family tree!)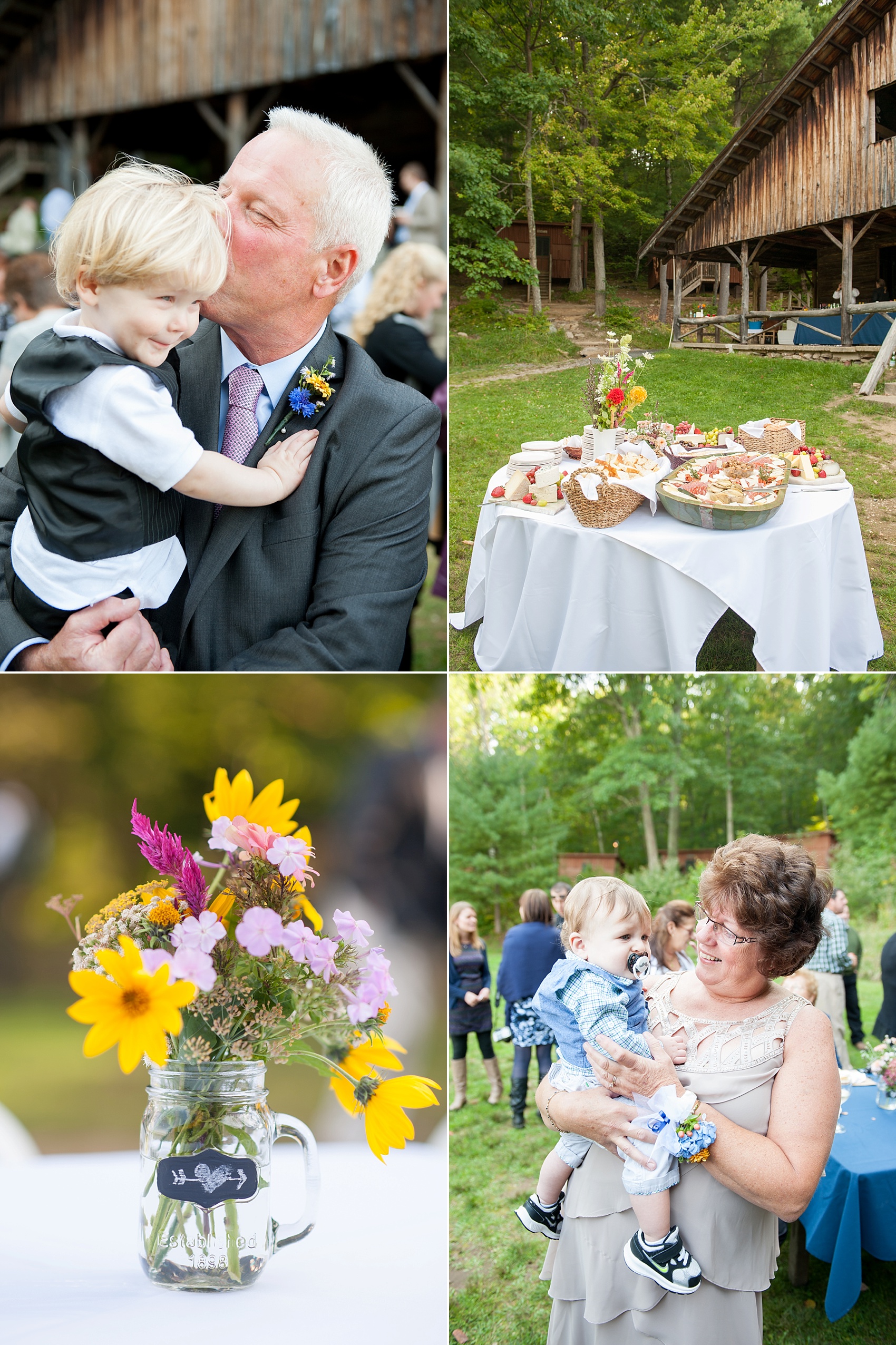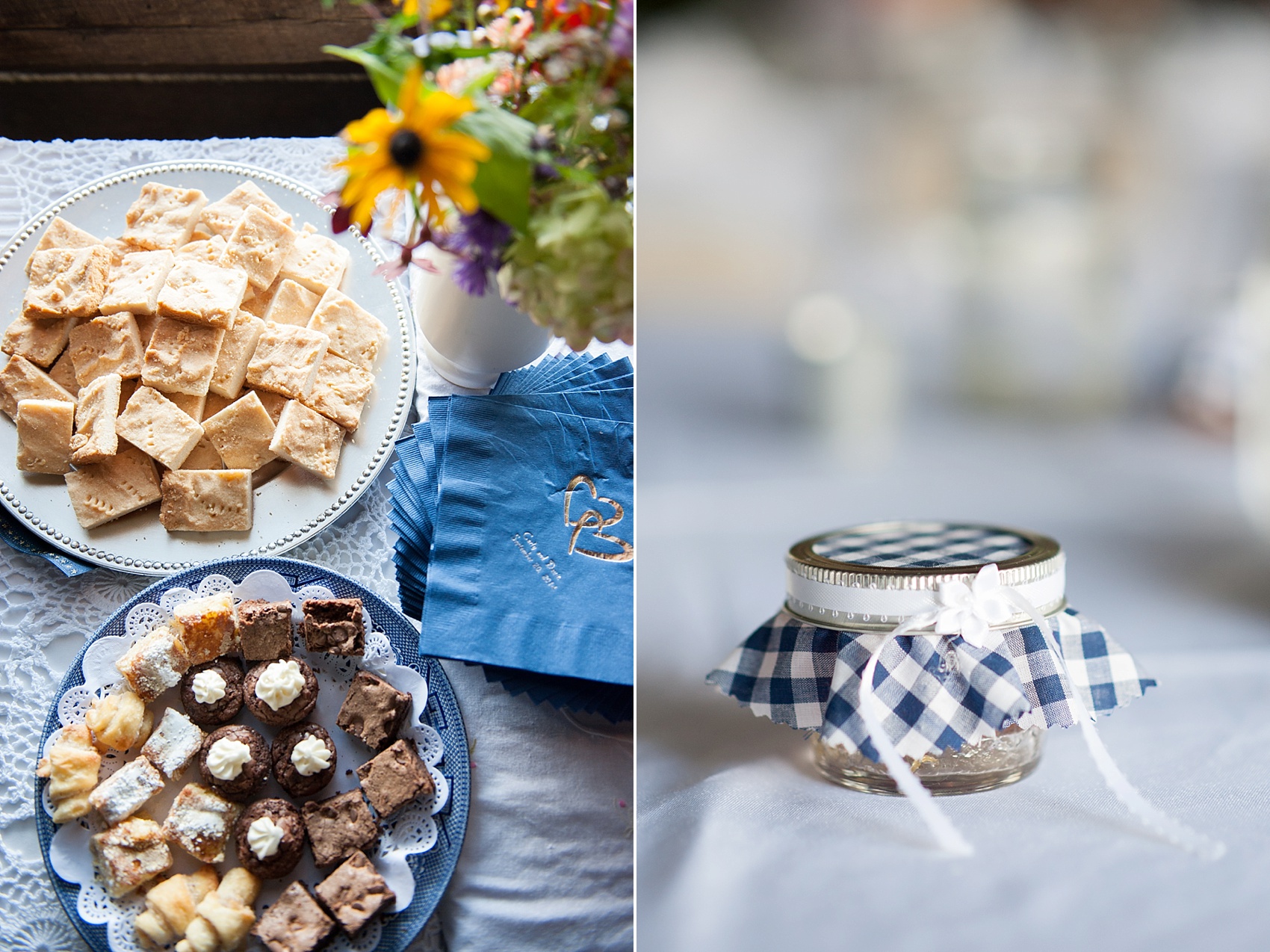 The dessert table had extra TLC as did the favors of fresh homemade jam, all made with lots of love from family members, especially Dolores, Carly's mom. A personal fave? Those delicious round brownie bites! Mmmmm mmmm mmm….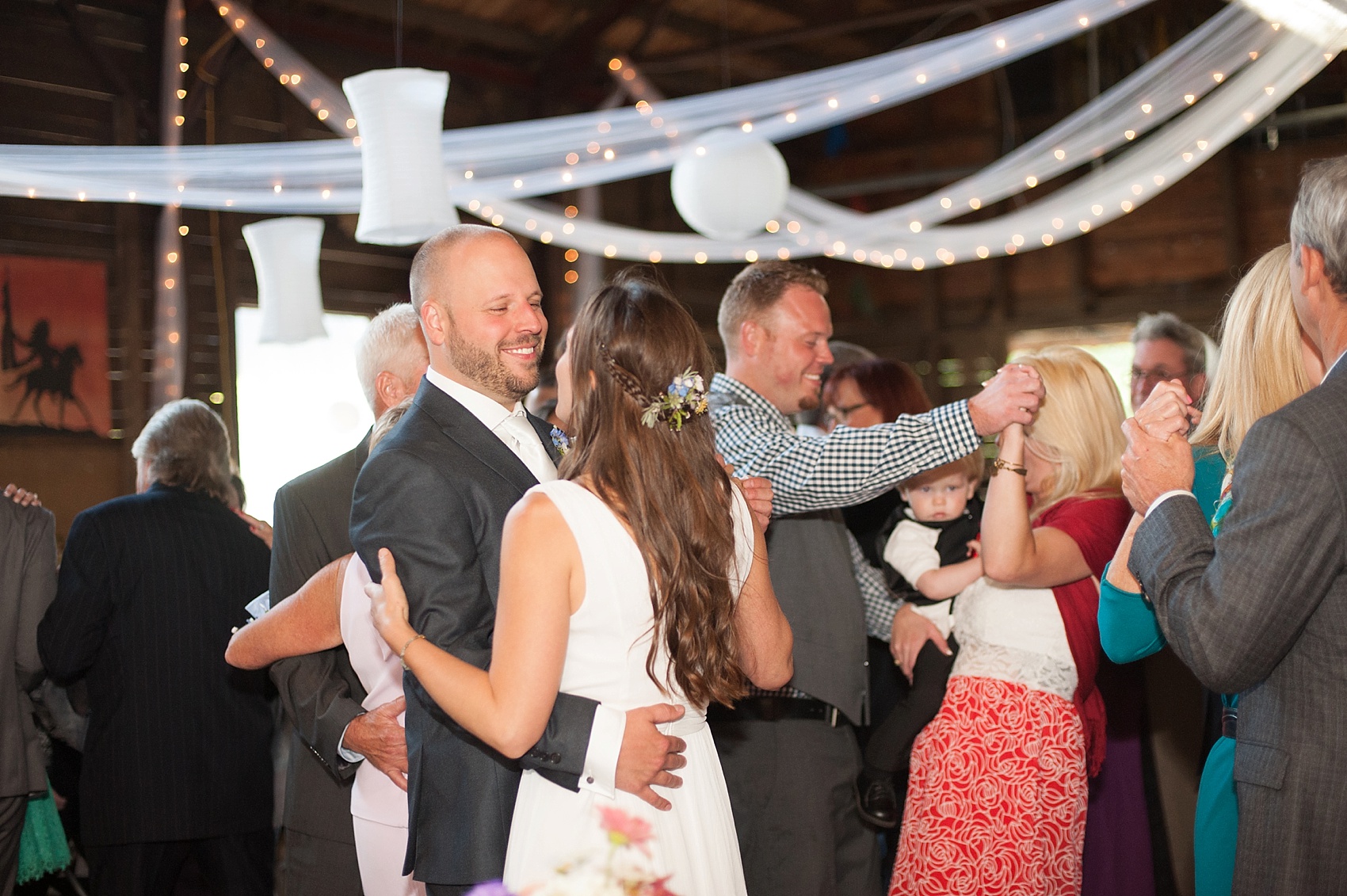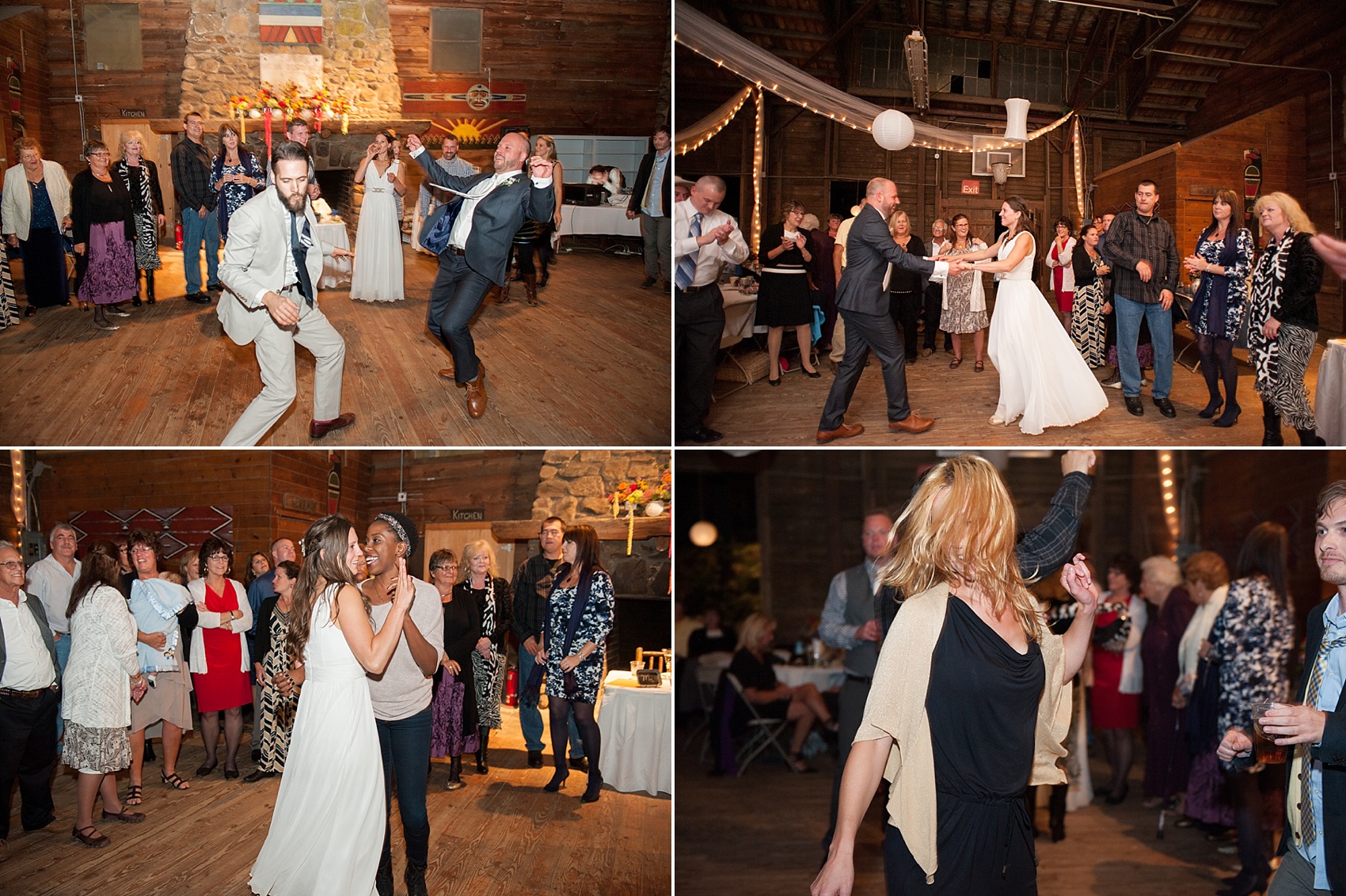 The dancing went on and on – well after guests started to get even comfier and change into some less formal clothes; it was totally "camp" appropriate!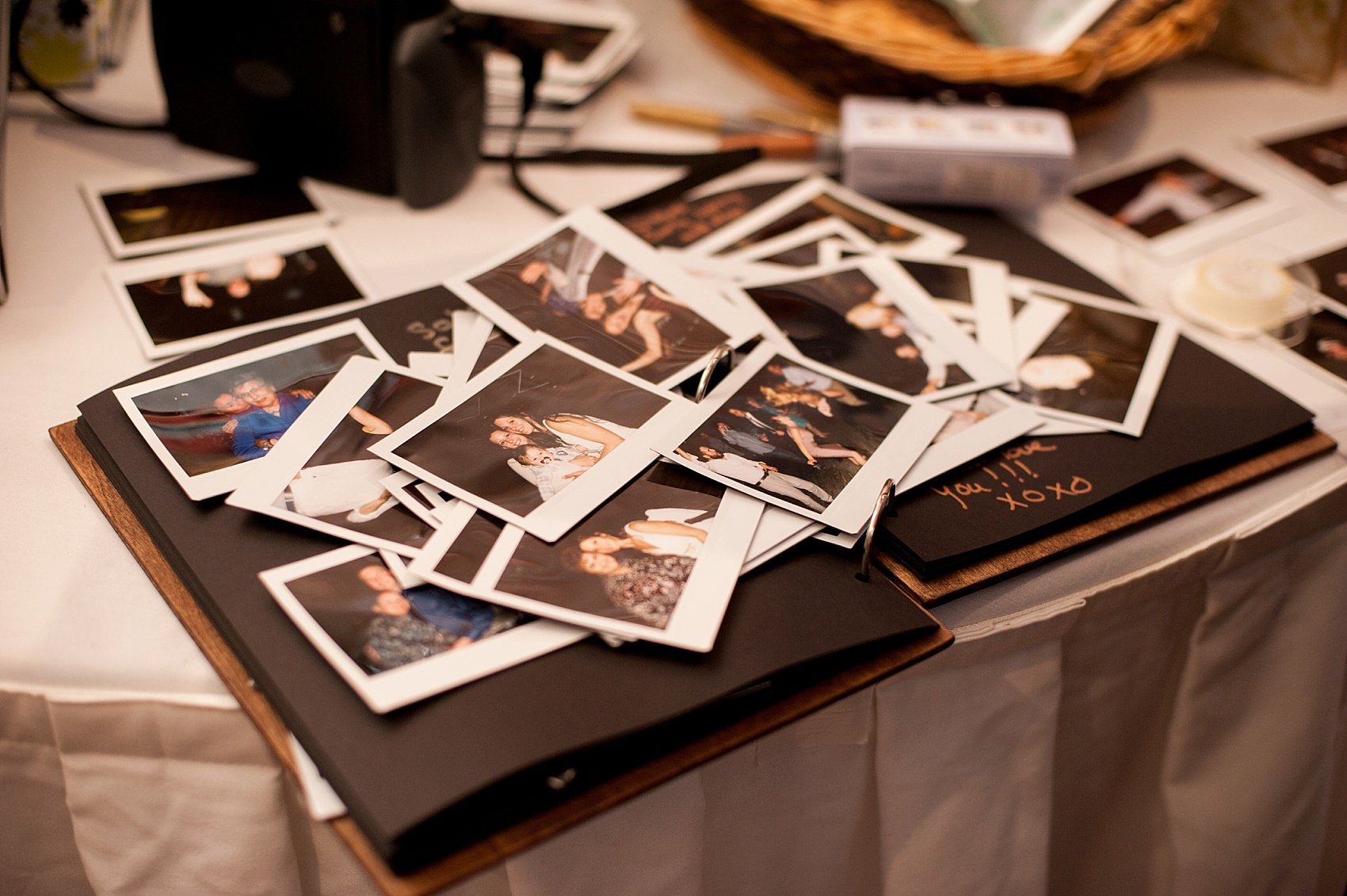 After lots of polaroid photos and a ton of photos captured by us "pro photogs" too, it was time to unwind (ummm….unwind even more!) by a bonfire. I loved that so many people played instruments at the wedding. There was no shortage of someone to serenade surrounding guests with a guitar at every turn.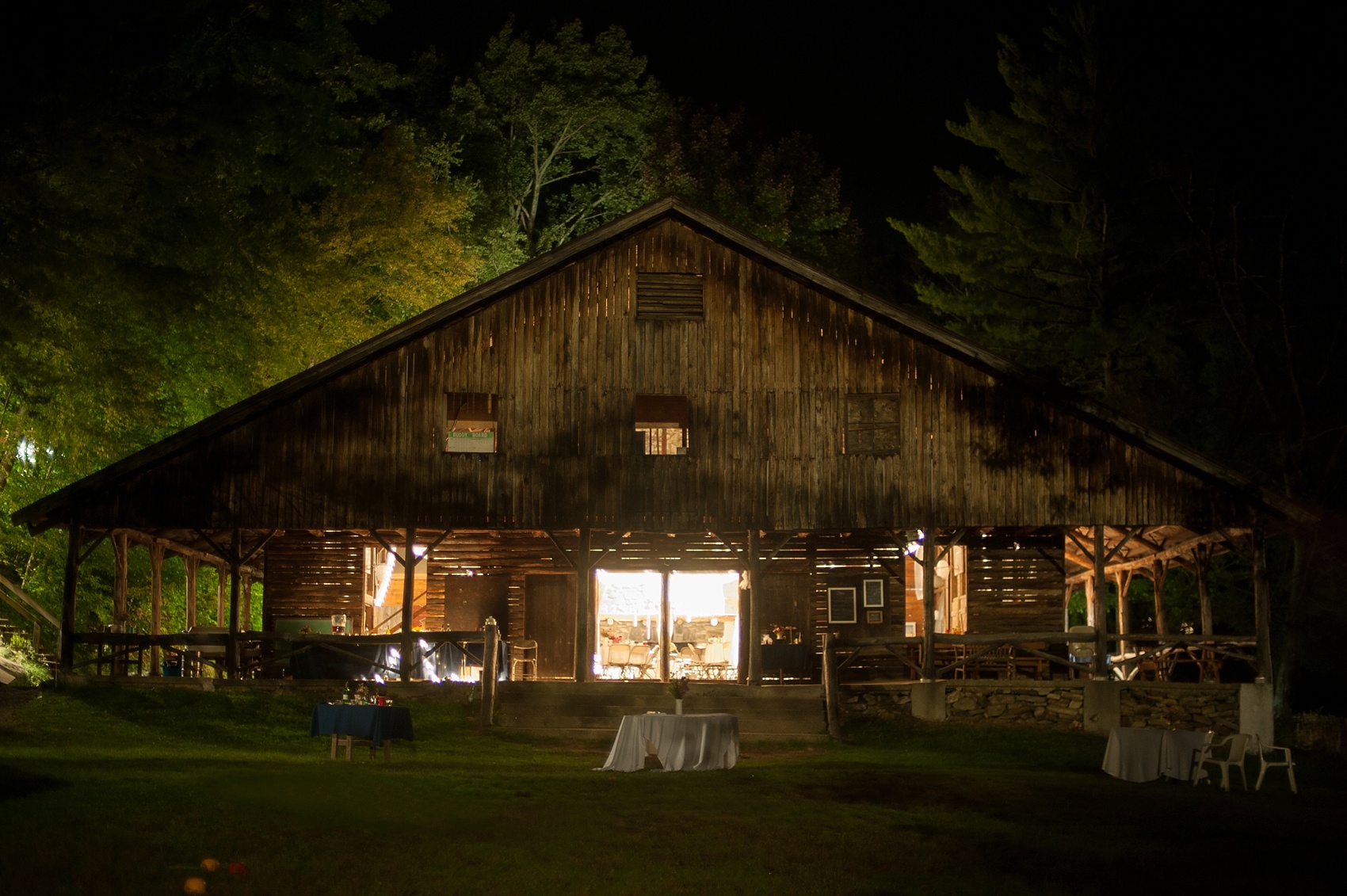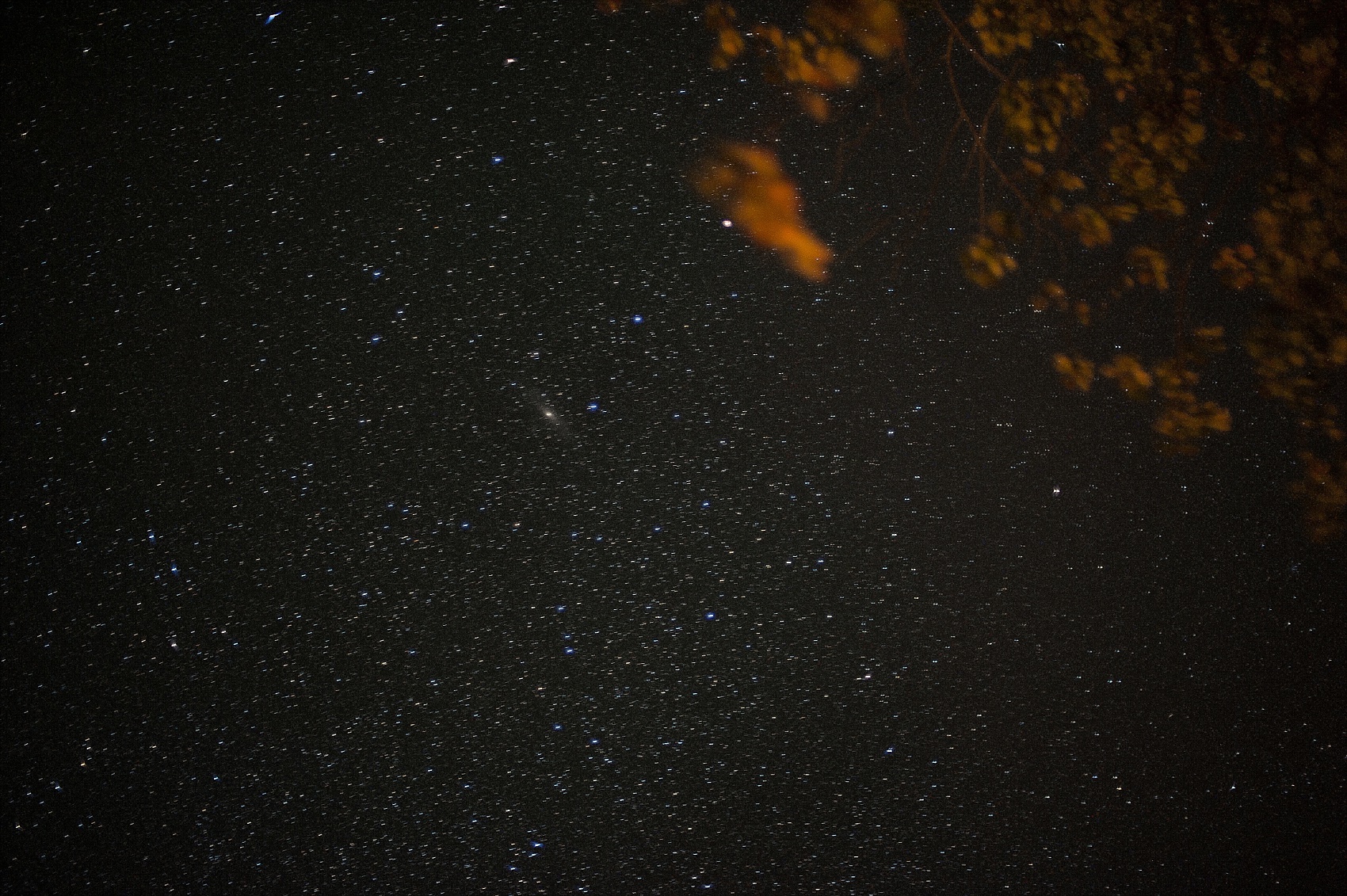 One of the best thing about a wedding "away from it all"? You can see the stars at night. Be still, my heart. Such an incredible sight to end an incredible day.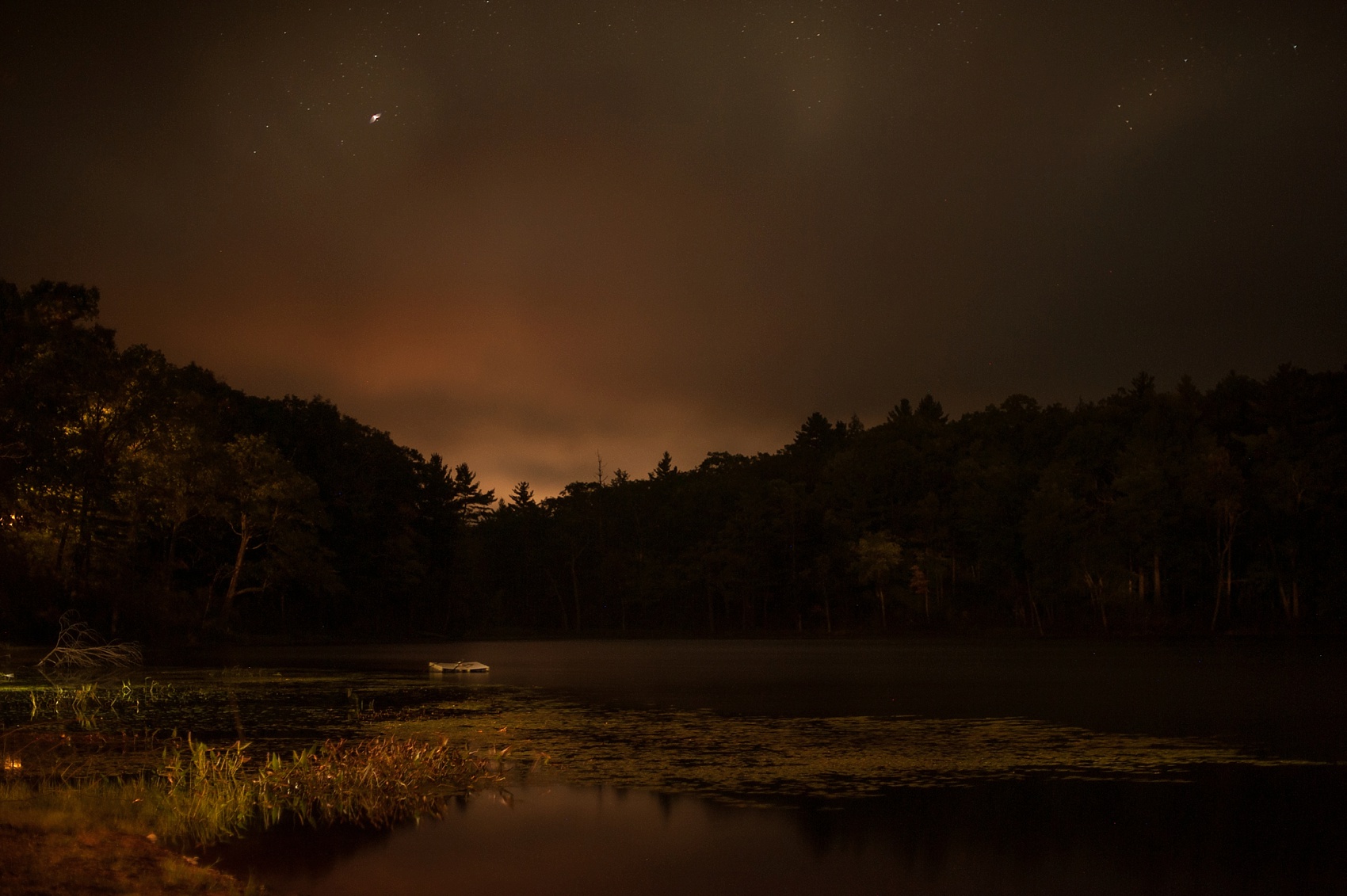 Carly and Devin, you have an unparalleled love, kindness and caring way about you. I'm honored to know you, honored to have worked with you first hand throughout the months to make your wedding day a success and extra honored to have been in the presence of your warm circle of family and friends on the first day of the next best chapter of your lives!
Venue: Camp Wa Wa Segowea / Florist: Nancy Morgan / Wedding gown: Badgley Mischka, Rent the Runway / Bridesmaids bracelets and Brides bracelet and necklace: Satya Jewelry / Wedding Rings: Maddy Fine Jewelry / Bride's shoes: TOMS / Cake: homemade by mother of the bride / Bridal hanger: After the Ring, Etsy / Caterer: Marketplace Catering